100+ Black Friday and Cyber Monday Deals for Designers, Illustrators, Photographers 2021
November 22, 2021
March 17, 2022
17 min
Black Friday and Cyber Monday Web Design Deals. Very soon, the most coveted Friday will begin. It's the day when many stores and websites sell their goods and services at great discounts. It is the event when shoppers hunt for huge discounts on appliances, clothing, and other products all week long, and stores make huge profits in a matter of days. We understand that it is very difficult to keep your wallet in check and not randomly buy both useful and absolutely unnecessary things. That's why we prepared this collection of 2021 Black Friday Deals and Cyber Monday Sales for you.
Here, at MasterBundles, we believe that buying digital products that will help advertise and promote your products all over the web is now considered the most profitable and safest type of shopping. To prove our serious attitude toward this special day, MasterBundles has prepared a cool 30% discount promo code for you! You can use it for all types of products from our site. The deal will be active from November 25–29. Don't miss your chance to purchase the bundles you want for graphic designers and web professionals with an amazing discount. Use code BlackFridayMB at checkout.

Black Friday & Cyber Monday Designer Deals from Partners
While Chinese Black Friday happened on November 11, and many people purchased a large number of trinkets on Aliexpress, true experts of discounts saved their wallets for the cherished date, November 26.
Especially for the creative minds among them, we and our partners have prepared a list of irresistible discounts for the designer Black Friday sales. This information will be particularly delightful for designers, photographers, and their creative friends. It's the perfect opportunity for those who create their own website and need high-quality web templates, hosts, and cool digital graphics bundles. So, welcome aboard our "discount cyber express". Make yourselves comfortable as we set off to the amazing land of deals for designers 😉
Cloudways – Get $30 Off for Fast WooCommerce Hosting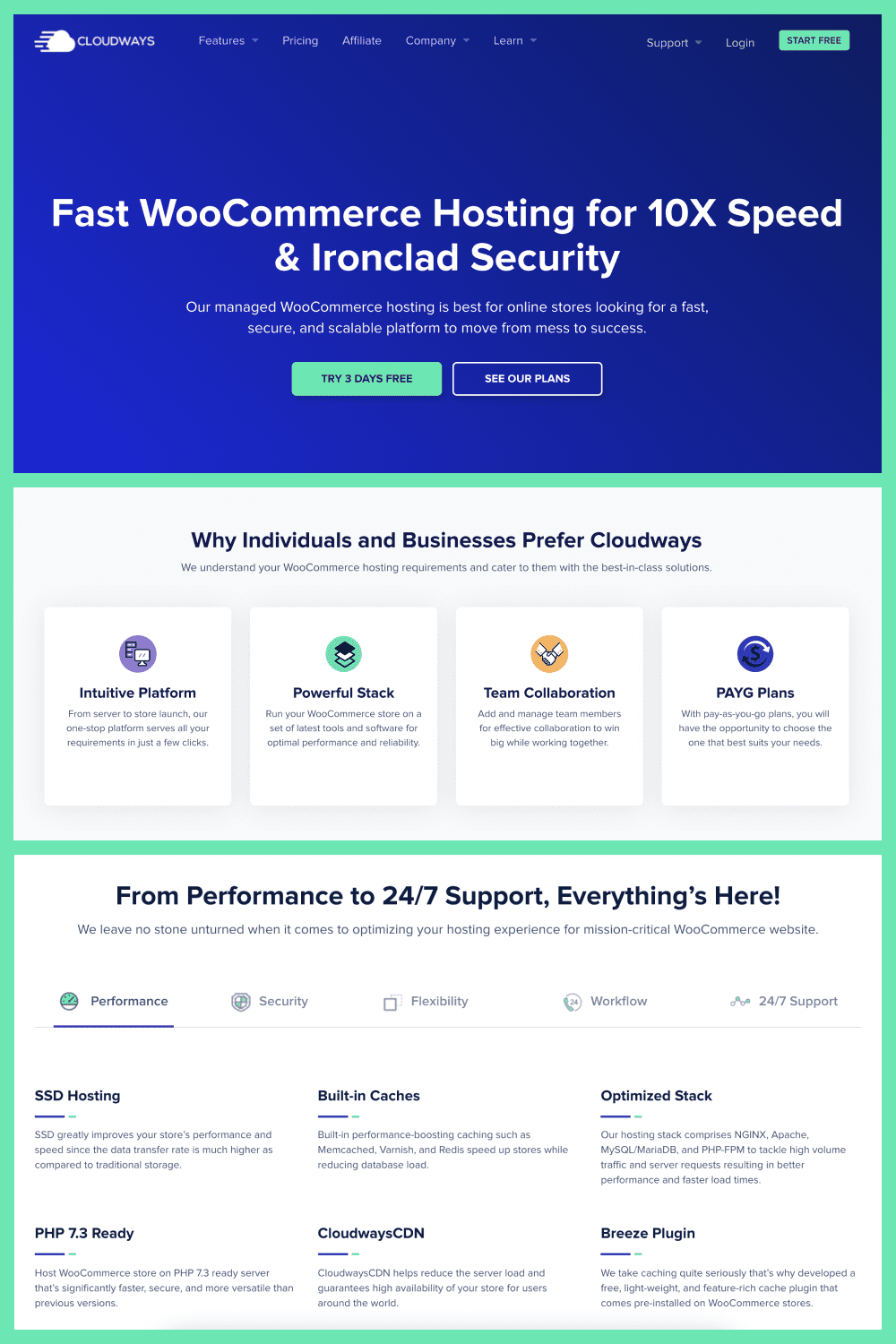 Cloudways is a reliable and affordable cloud service. It offers cloud hosting through other cloud infrastructure platforms. You can use its three-day free trial to see how it works. Additionally, they propose you "move from a mess to a success" by buying any of their 4 different plans with a $30 discount.
Don't forget to use PROMO CODE: WOO30.
Themeisle.com – The Best WordPress Themes At Delicious Prices Year Long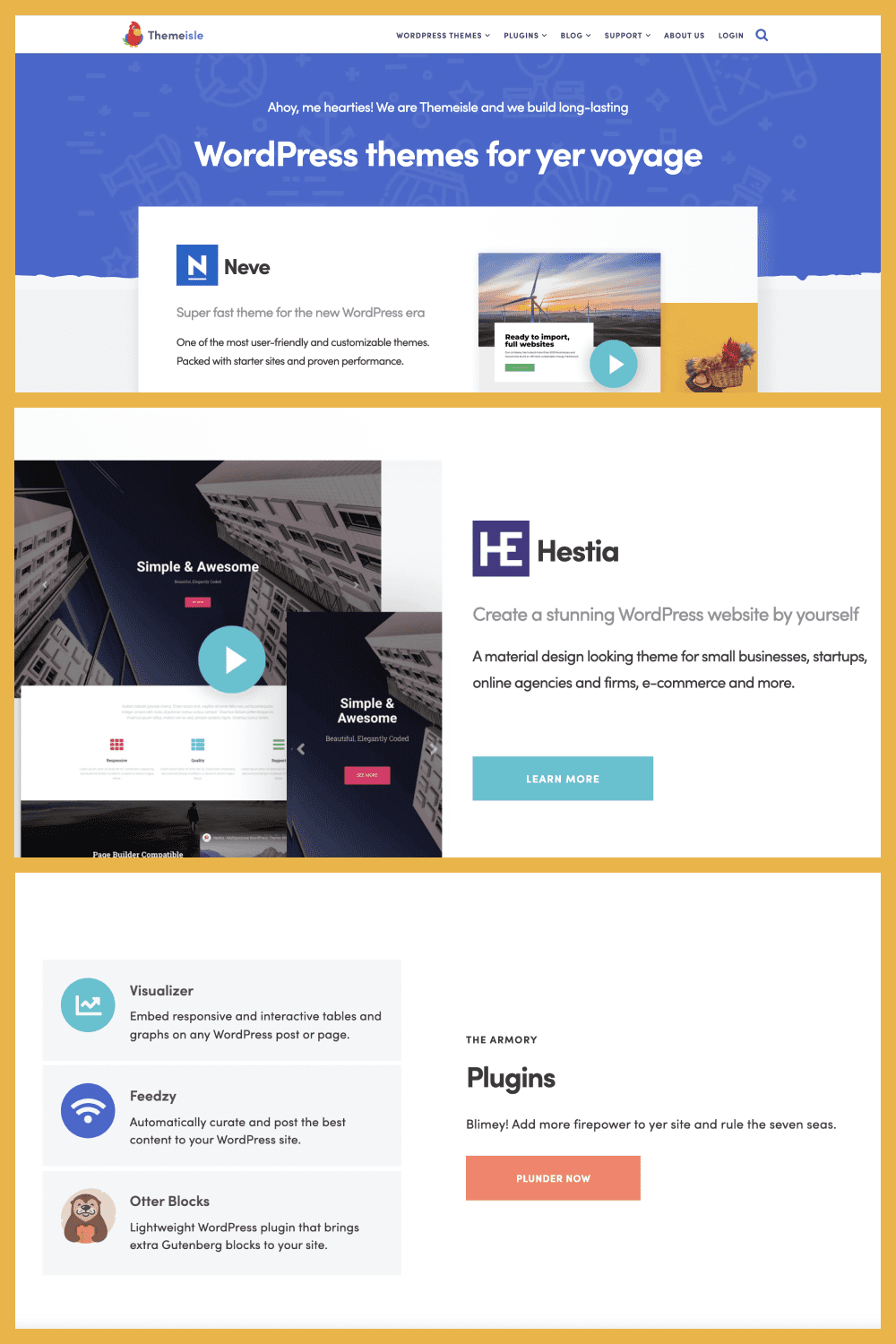 ThemeIsle is definitely one of the high-quality theme providers you can turn to when you start your search for the perfect theme for your WordPress site. They have some very sweet prices for personal, business, and agency plans all year long. No matter whether it is Black Friday or Cyber Monday—or another colorful day of the week—these guys want you to get the best out of your site. Let's get on board and sail the internet together with 471,039 pirates!
CrocoBlock – Up to 40% off on Single Plugins and Annual Subscription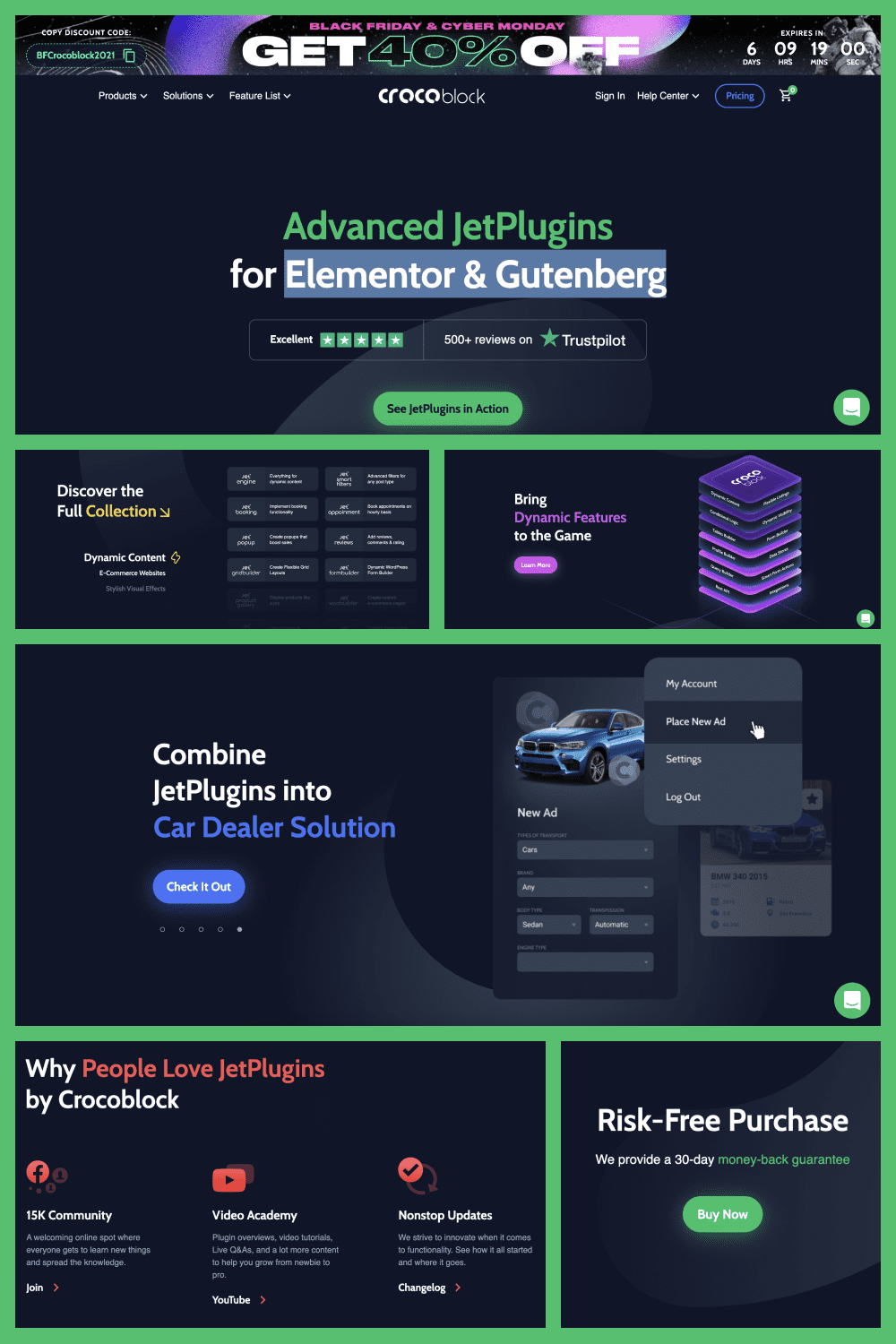 Get 15+ legendary JetPlugins with a 40% discount to launch a blog or a store or to combine eCommerce functionality with a blog and create an unconquerable machine! Besides, get 35% off on an annual subscription or 30% off on a lifetime! All it possible with a magic promo code!
Promo Code: BFCrocoblock2021
TemplateMonster – 15% OFF On Website Customization Service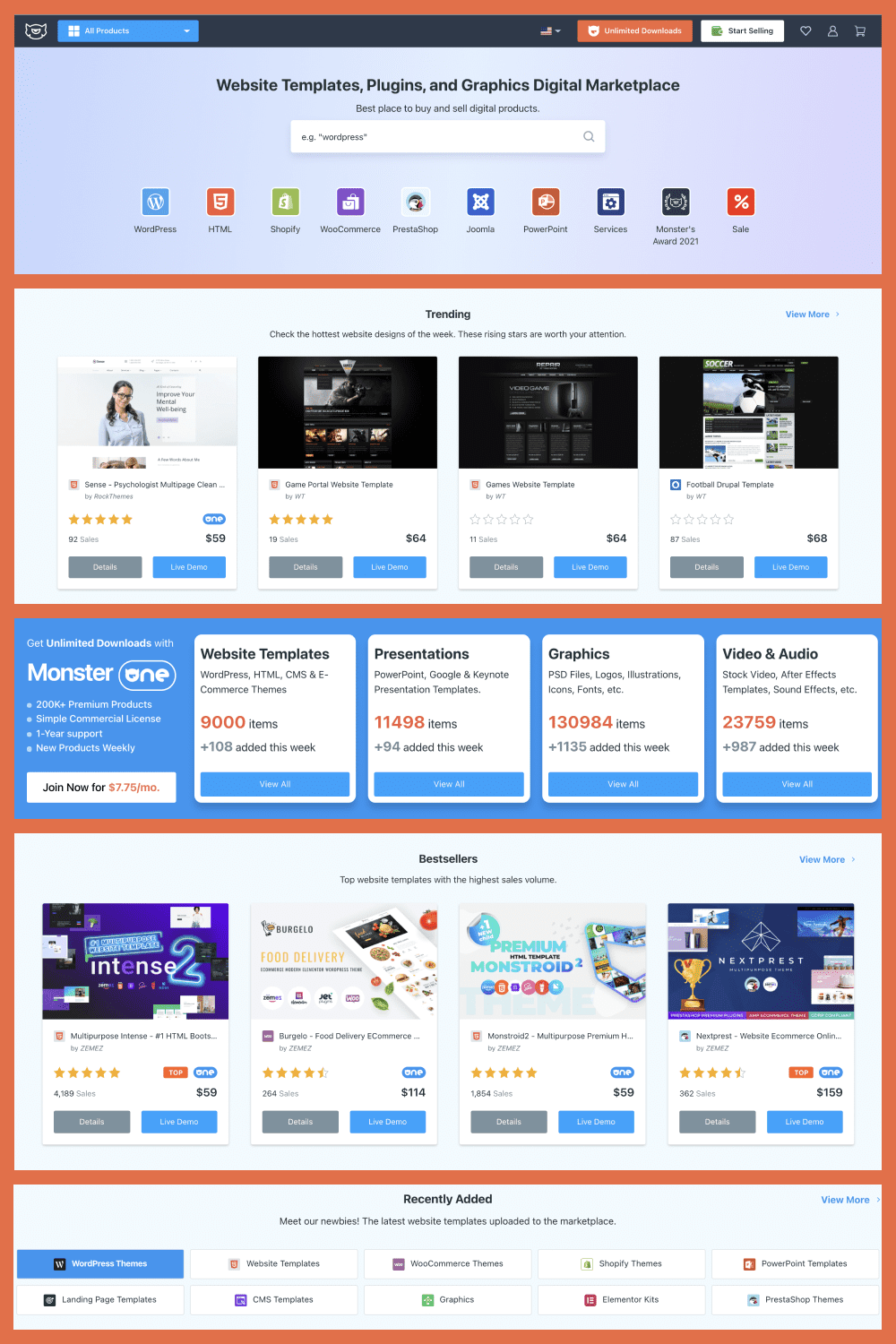 Thousands of templates await you here. The closer we get to Black Friday, the more sweet deals these guys are preparing for you. Right now, they propose one of the best deals on designers. Get their classic website customization service plan at 15% off. As well, there are 814 other products for sale. You can buy the desired theme with a 45% discount.
WeLoveNoCode – 40% off the first-month subscription for no-code development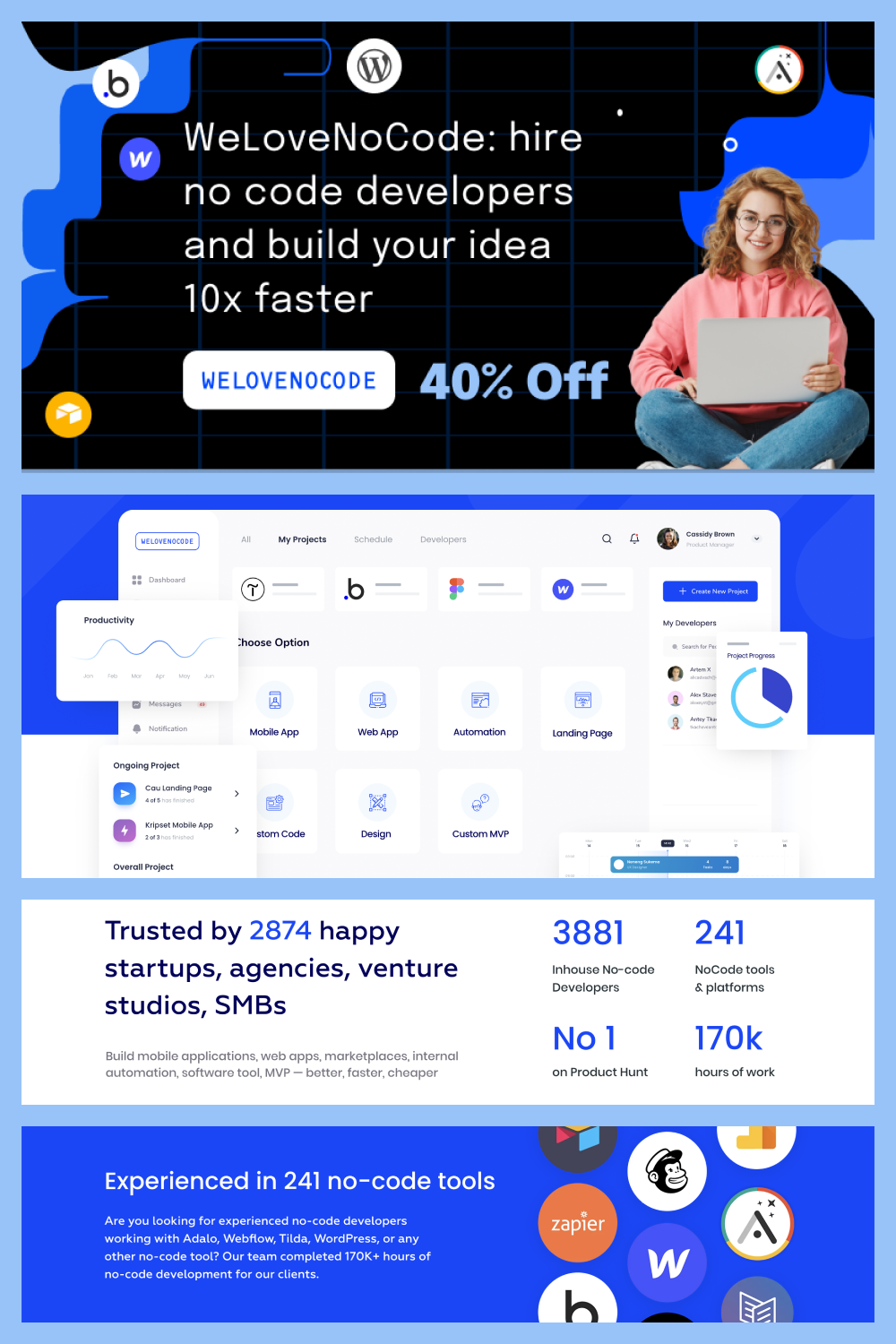 Looking for a skilled no-code developer to build an MVP, an app, or a website? Choose among 10,000+ skillful developers and hire your favorite on a monthly subscription on WeLoveNoCode! Is there a Black Friday benefit for clients? Of course! Get 40% off on the first-month subscription!
Visit the website, click Get Started, choose the perfect fit for your project, and apply the promo code on the checkout page!
Promo Code: QOwbLvnQ
DesignCuts – 12 Bundles for Designers for $29 Each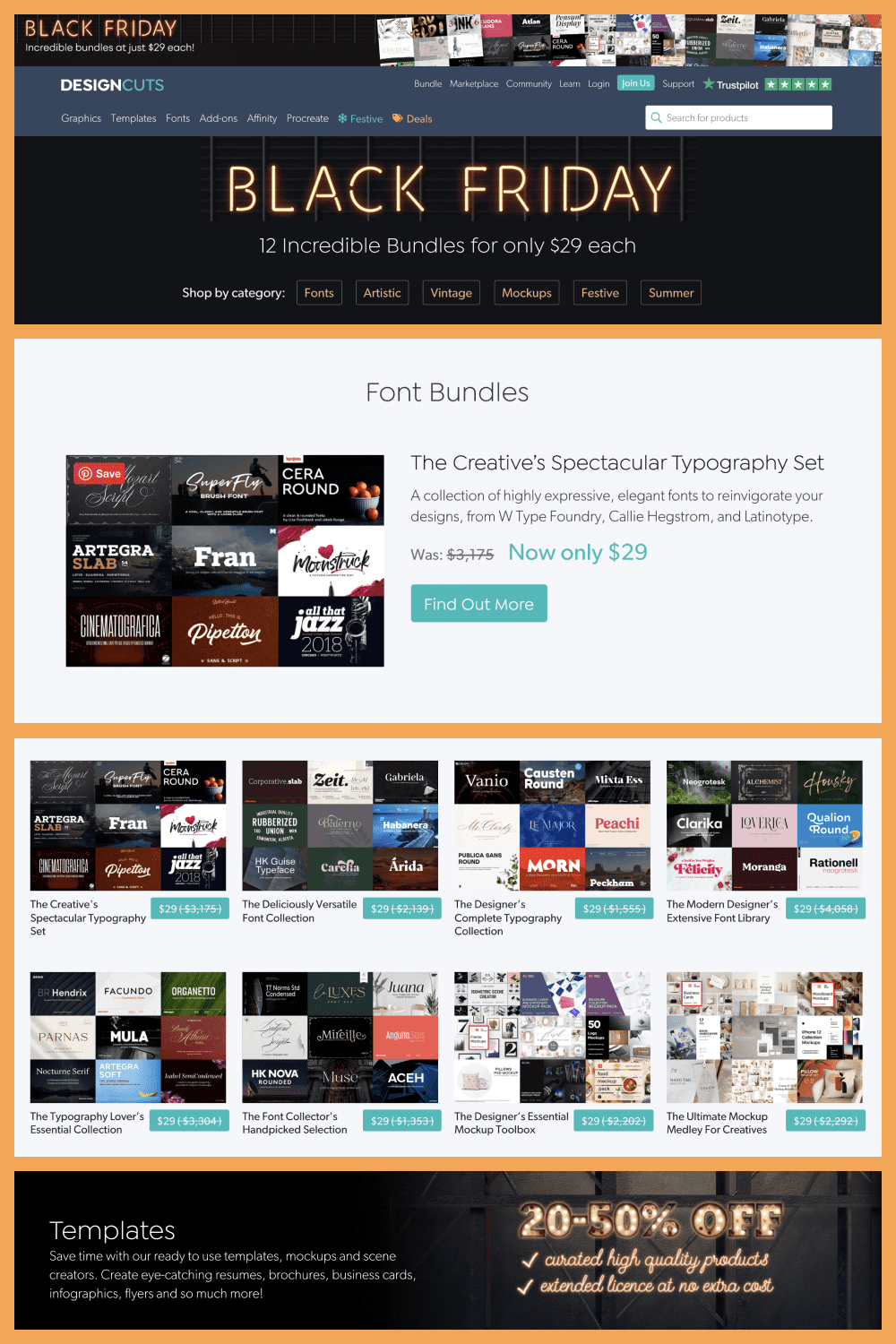 Wow! 12 incredible bundles with fonts, mockups, as well as seasonal bundles and artistic and vintage bundles, are available for only $29 each on DesignCuts!
Elementor – Get 3 Pro Websites for $99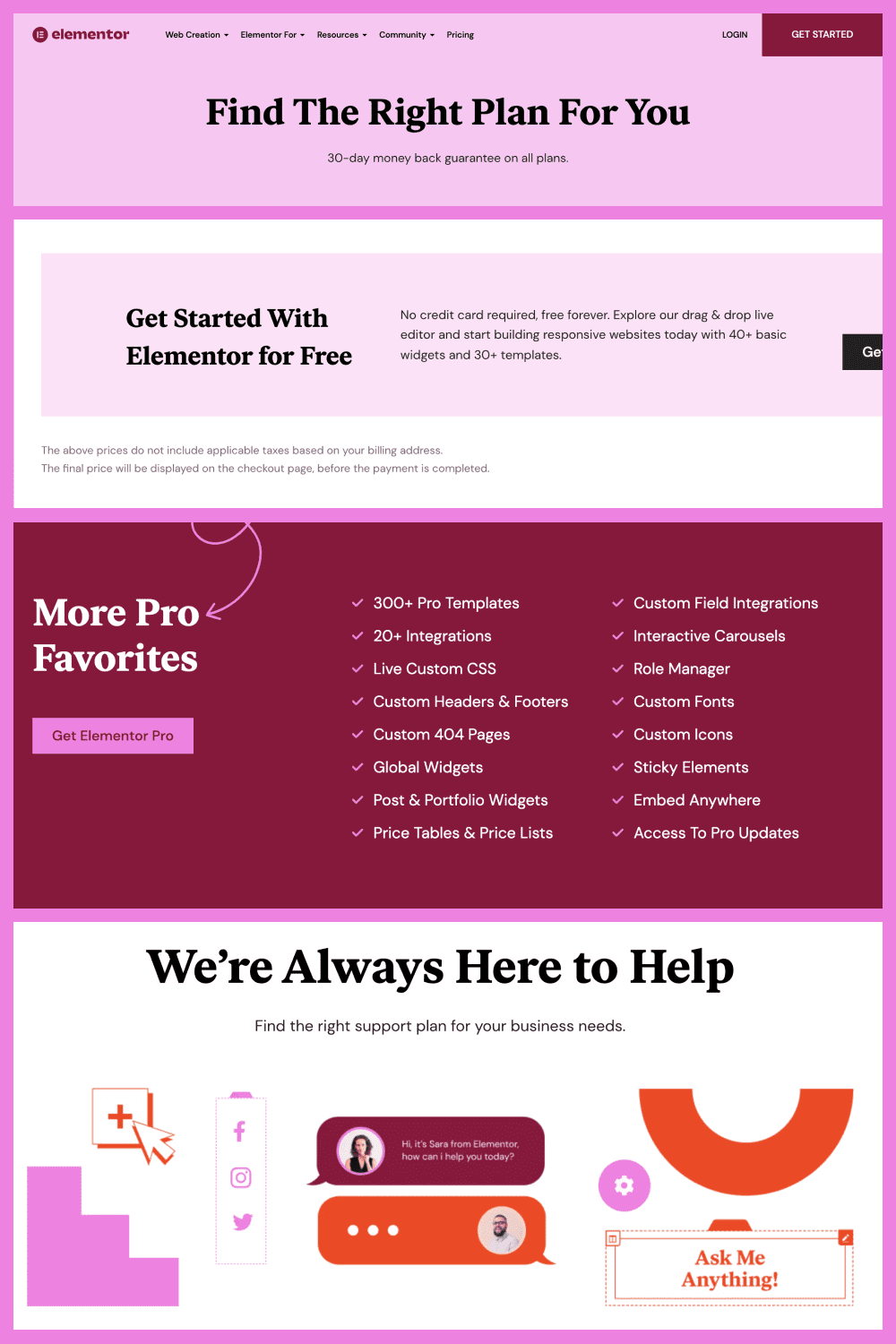 Elementor is a multifunctional page builder. It is used for the layout of web pages, long reads, articles, and anything else you want 🙂 The layout is made with the help of ready-made elements, which you choose by simply dragging and dropping and setting necessary options through the handy admin panel. Now you have a chance to buy 3 cool professional websites for only $99! In addition, you can check the site for sales before Black Friday.
HostArmada INC – Up To 75% Off On All Plans for the Best Hosting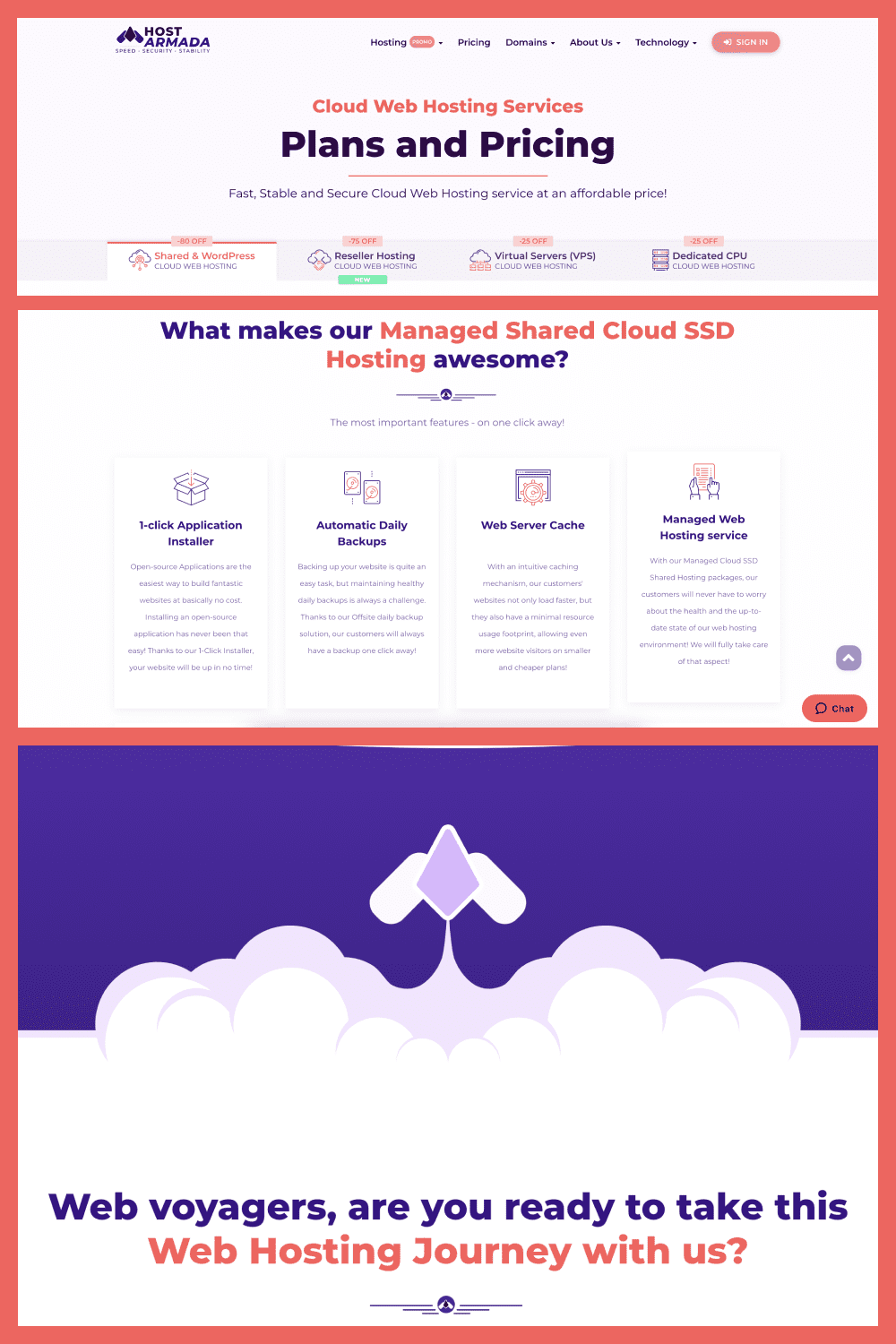 HostArmada is a private web hosting provider. They offer transparent services based on innovative infrastructure to web professionals. The company provides users with high-quality virtual hosting, dedicated cloud servers, domain registration, etc. Today, they have prepared some outstanding discounts for you.You can get a cloud web hosting plan that you like with a 75% discount and enjoy one of the best services available.
WebFactory – WP 301 Redirects – Grab The 50% Launch Discount!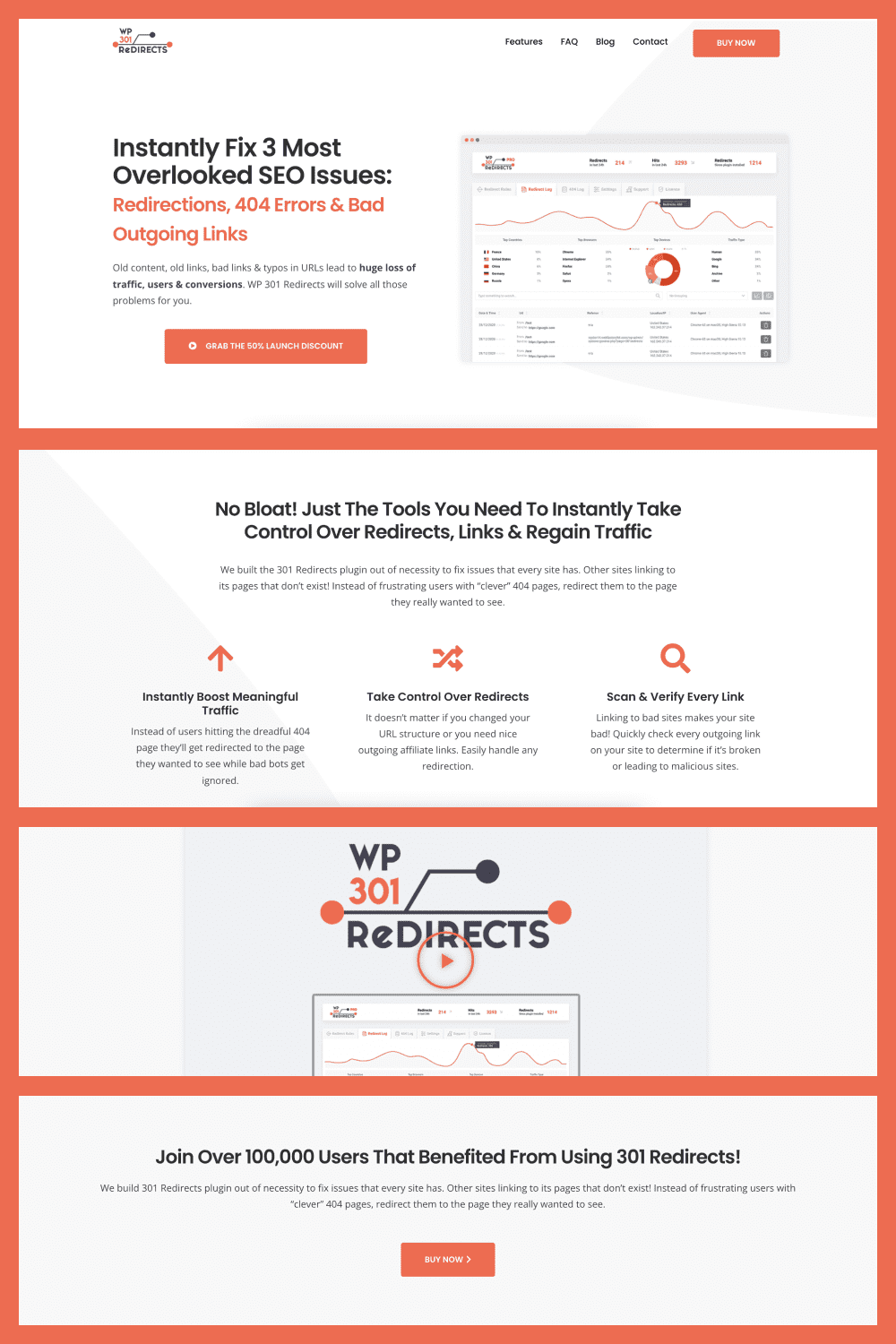 WP 301 Redirects plugin ensures that you will never have problems with a non-existent page or "page 404". Even if the page doesn't exist on your blog, this great plugin will perform redirects and visitors will be sent to the relevant content. WebFactory provides you with a 50% discount on every existing plan.
Iconscout – 33% OFF On All-Access Monthly Plan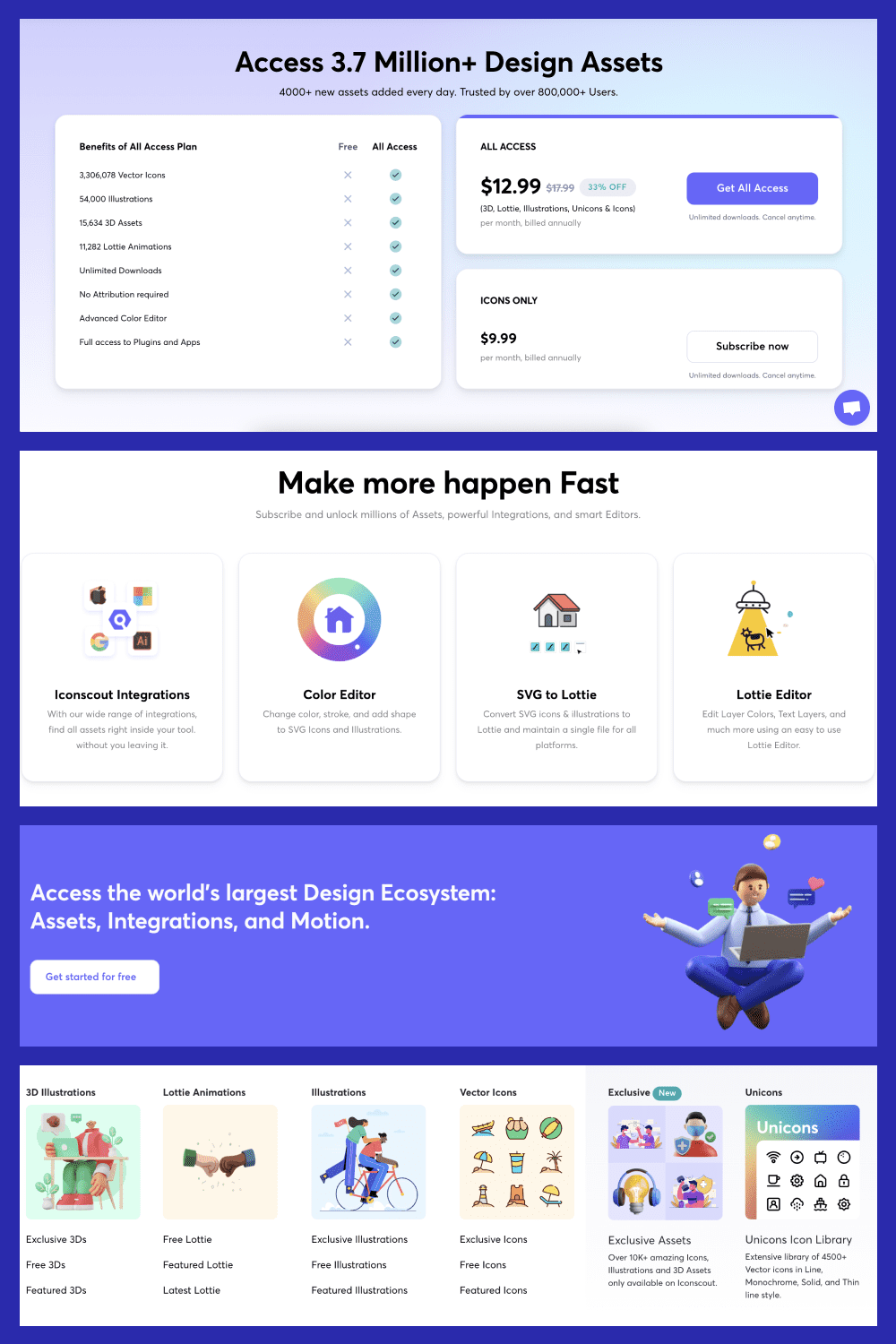 These cool guys can provide you with original icons, illustrations, 3D, and Lottie animations on their website as well as their apps and plugins. You get the opportunity for unlimited downloads of products of any type with a 33% discount right now. Sounds great, doesn't it?
Envato Themeforest 2021 – 50% off all products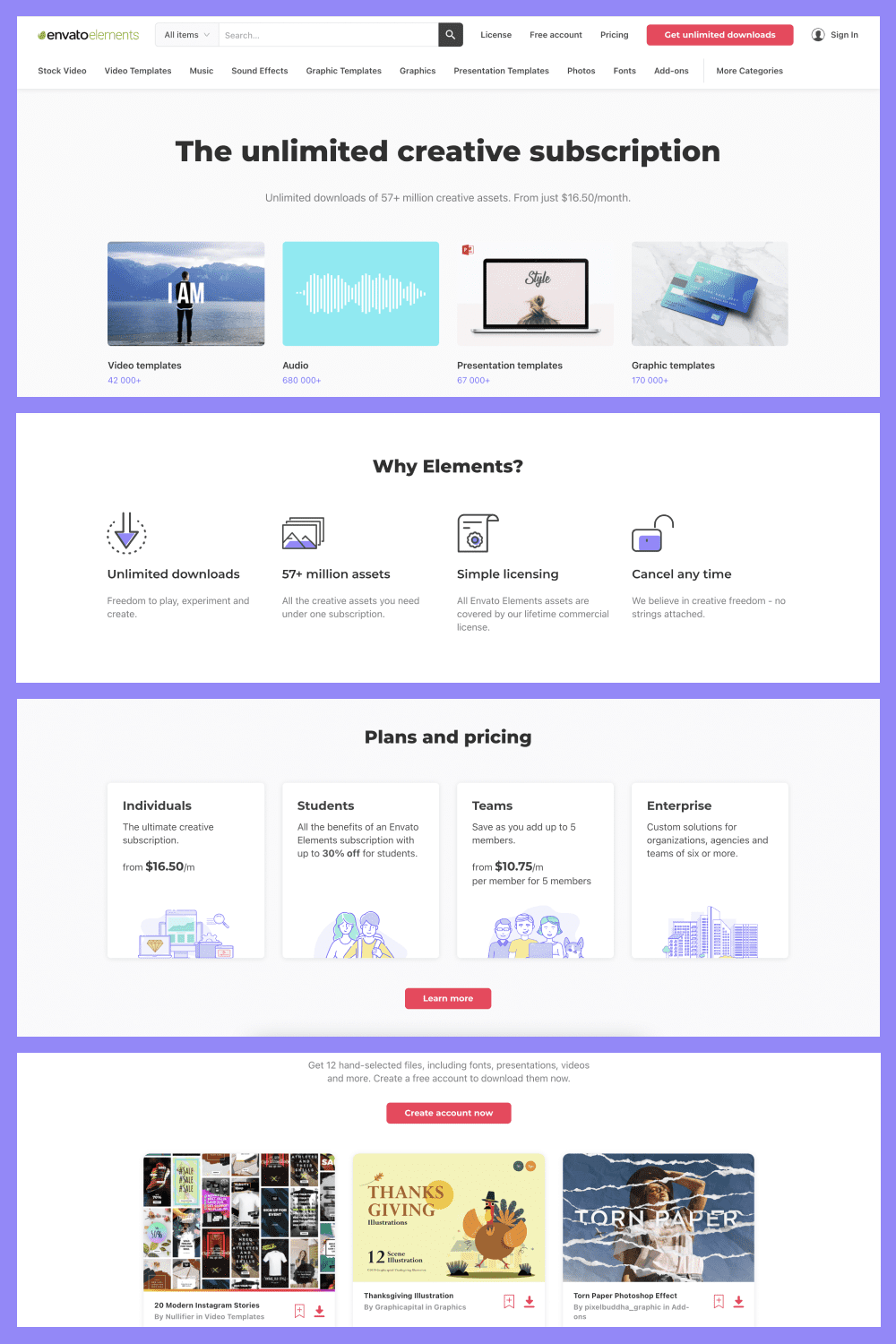 Envato is the premier commercial space for innovative resources and creative people who sell their cutting-edge resources. Themeforest has many Black Friday and Cyber Monday designer deals and offers to help you save money when buying themes. Just like last year, Themeforest offers many premium themes for FREE and gives 50% off almost all themes on the website. Expectations are higher this year.
Udemy Online Courses At Up To 90% Off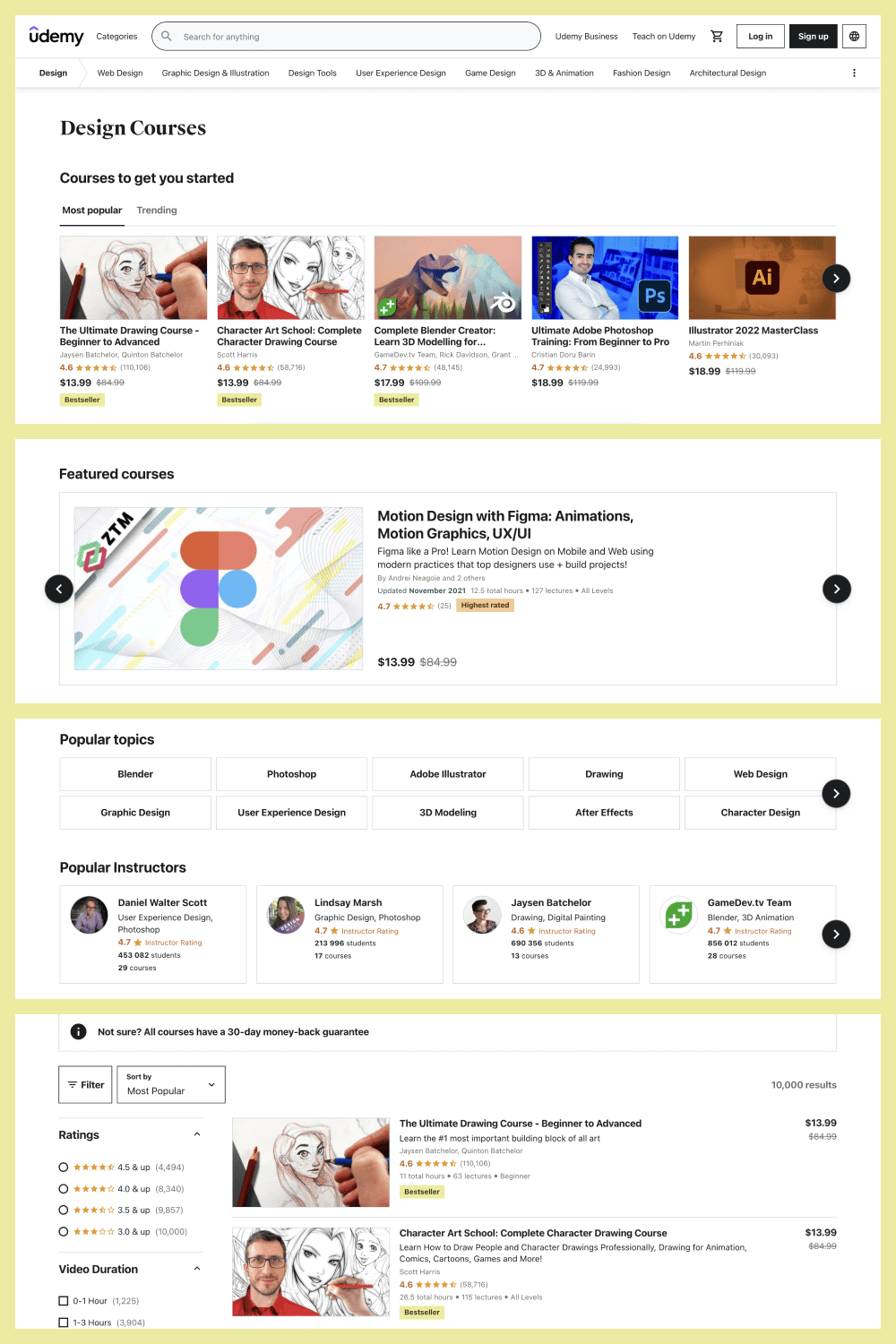 Have you wanted to take Udemy courses for a long time, but kept putting it off because of the high cost? Now it's time to get acquainted with the list of services that Udemy provides to its customers because Black Friday will allow you to order the courses at up to a 90% discount.
MyFonts – Best Sellers & Special Offers – 20-80% off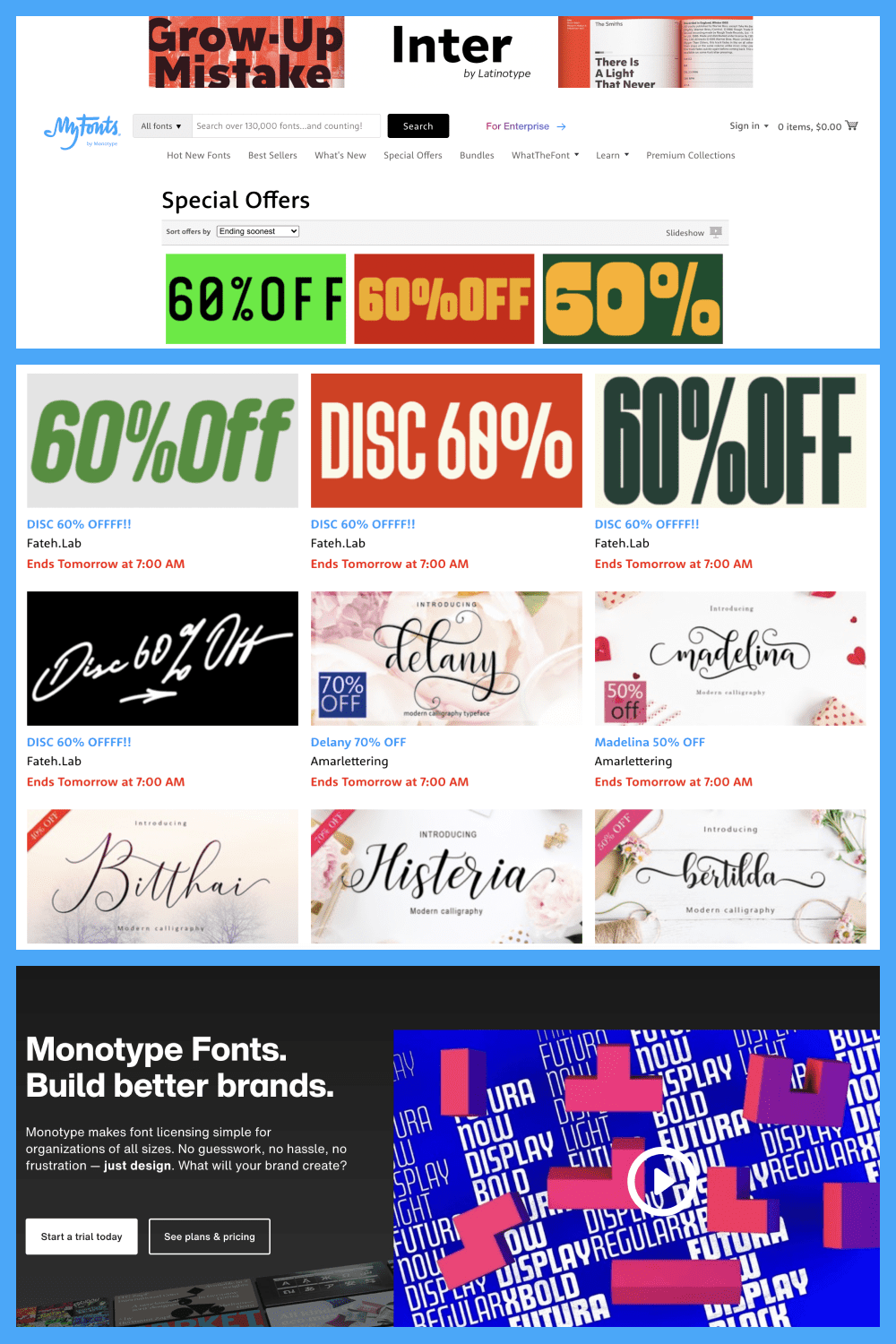 MyFonts is an amazing place where many awesome and unique fonts are collected. Hundreds of awesome fonts are waiting for you right here. Creatives can find desktop fonts as well as web fonts. Closer to Day X, you can find special Black Friday designer deals and buy all of them at huge discounts (up to 80% off).
Adobe Creative Cloud – 25-70% discounts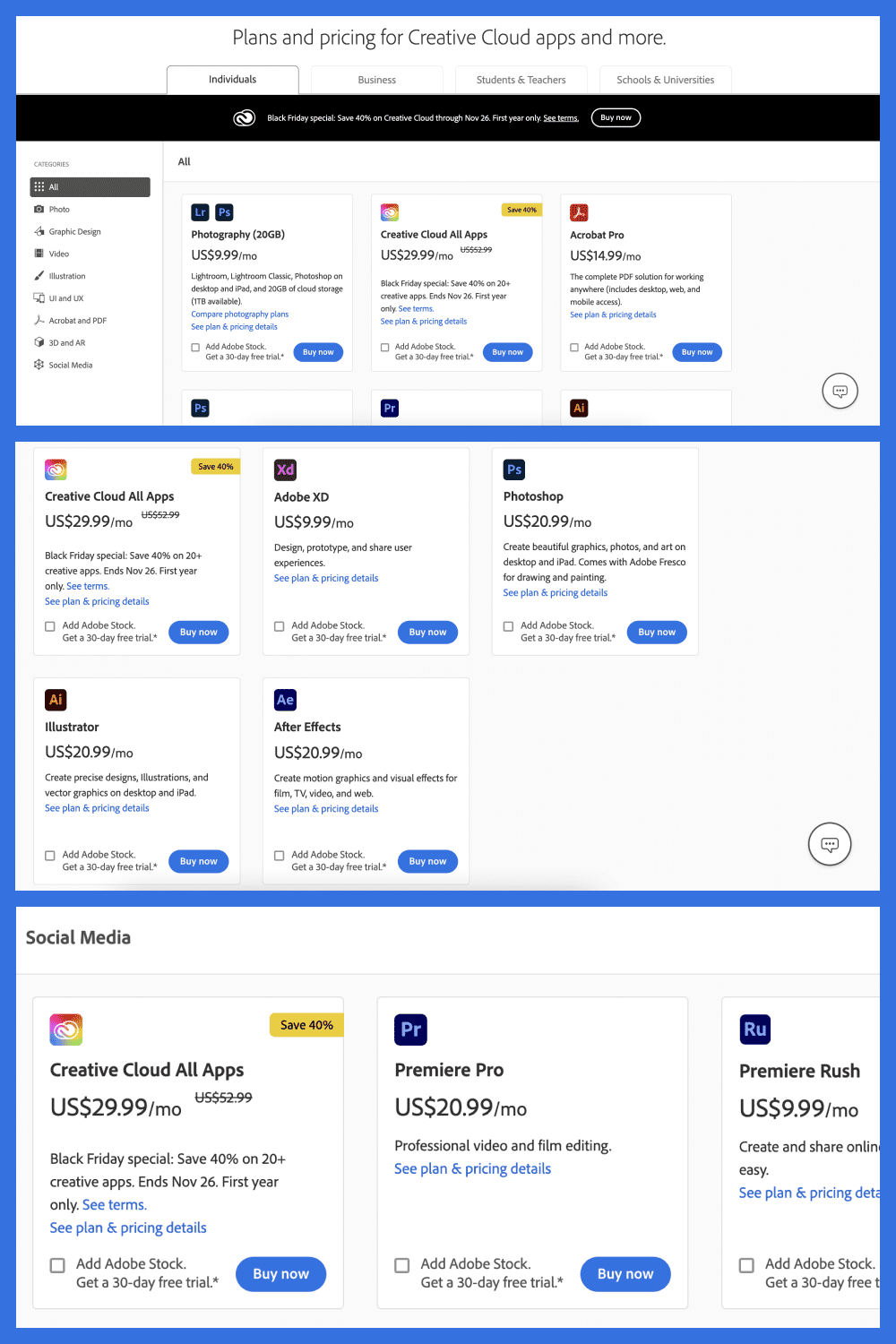 Adobe also surprises its users with Black Friday and Cyber Monday discounts. You can get up to 70% off on Creative Cloud apps. Get all Creative Cloud apps, including Photoshop, Lightroom, InDesign, Illustrator, and more with amazing discounts. Stay tuned and check the site before the holidays.
Webflow Black Friday 2021: 50% on all templates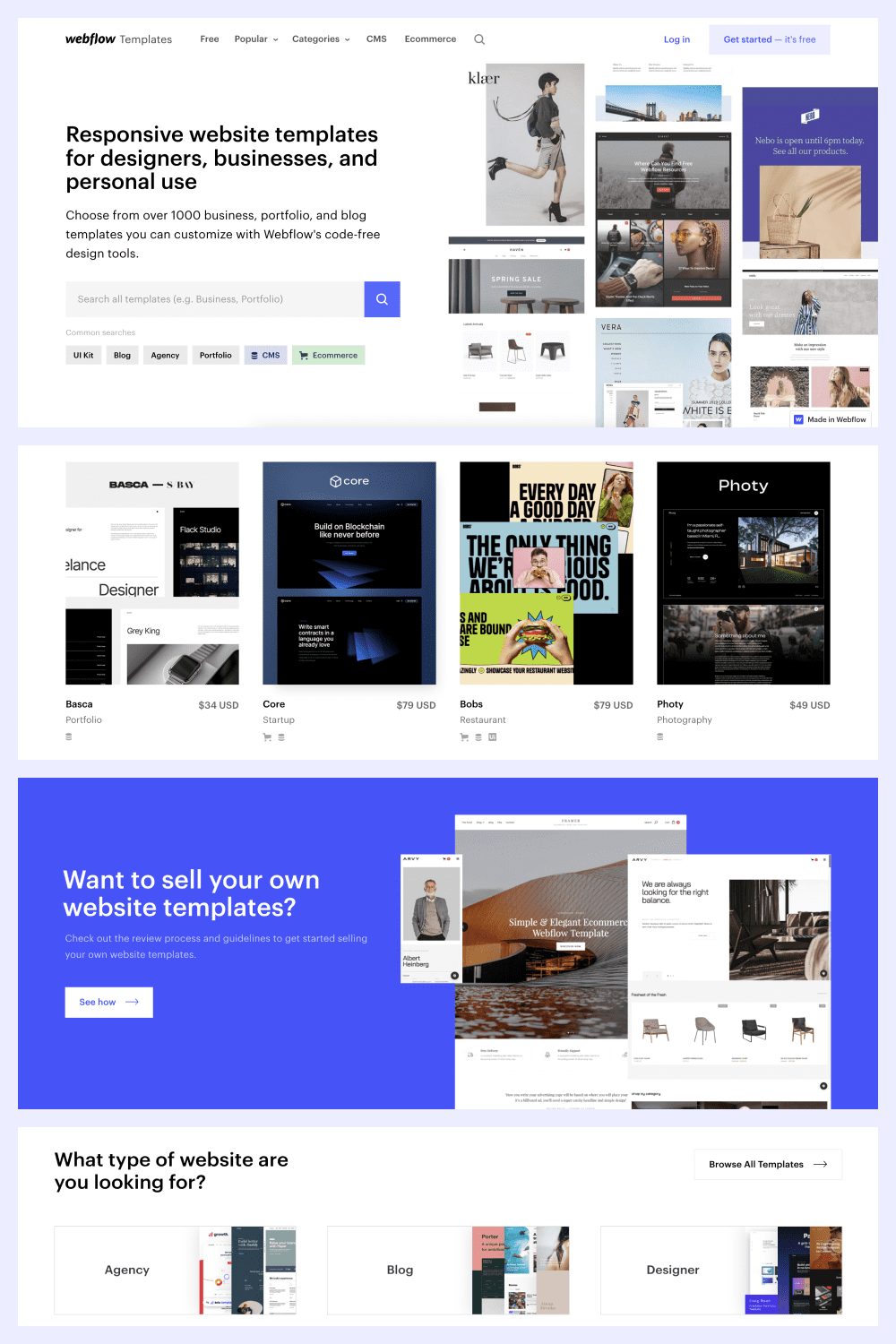 Webflow is a service for professional website developers. It is a combination of Photoshop/Dreamweaver, CMS, and website builder with a WYSIWYG editor. The main tricks for web professionals: the code pages can be unloaded in HTML format (for use on their own hosting), prototype interfaces can be demonstrated to customers without the complete publication of the project, and most importantly, you can organize the maintenance of sites for several different customers, and each of them will pay for their own functions and their own hosting.
Thanks to Cyber Week events, you can get a 50% discount to start creating an outstanding site for your business!
StockUnlimited's Annual Plan for $79 (old price: $228)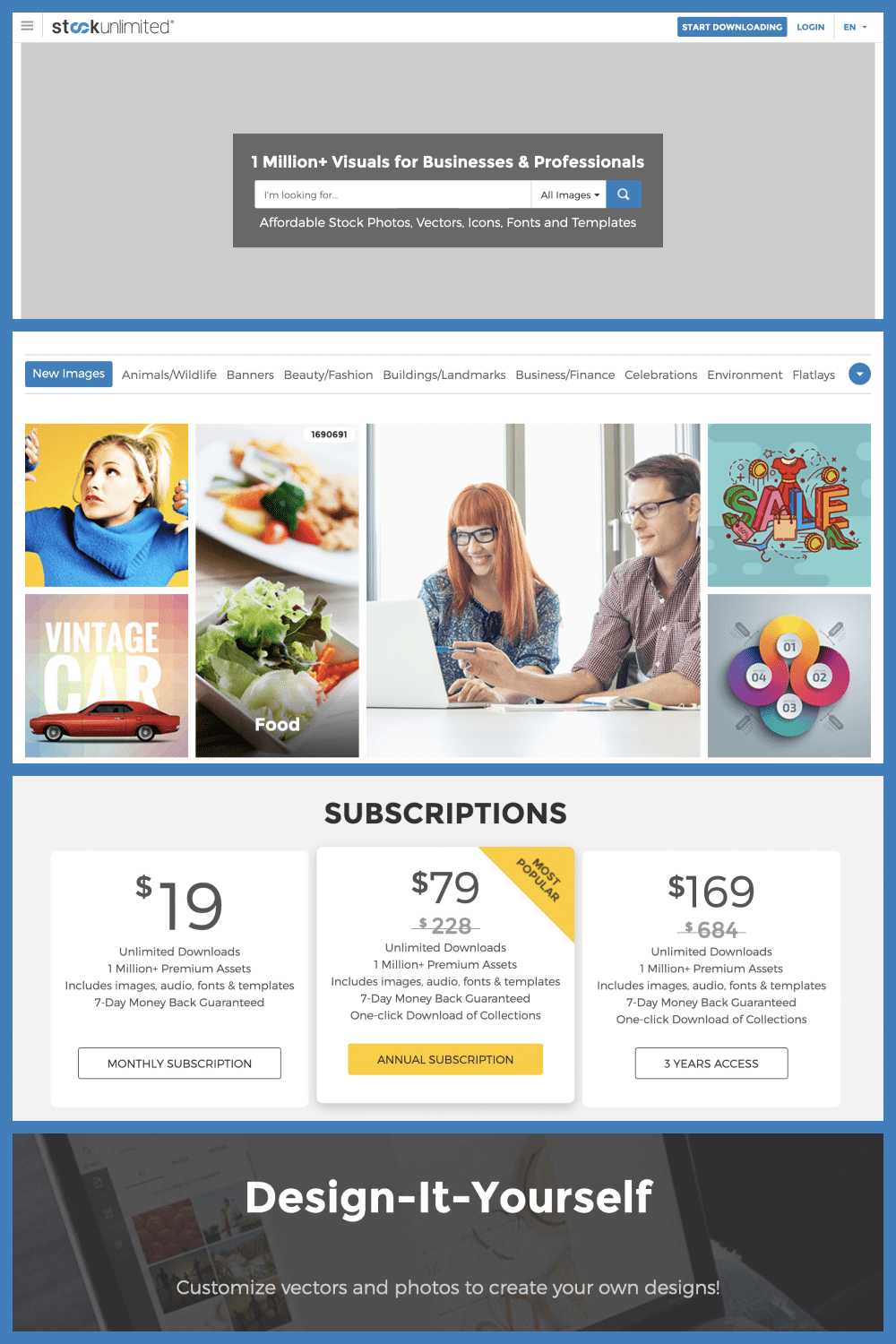 With Stock Unlimited, it's easy to find the right content for every project. Whether it's vectors, clipart, or illustrations, they have it all! Stock Unlimited adds thousands of new and fresh files every week. Catch delicious discounts right now and enjoy the freedom of using the amazing library of stock images and graphic files for only $79 per year or $169 for 3 years!
Black Friday 2021 on AppSumo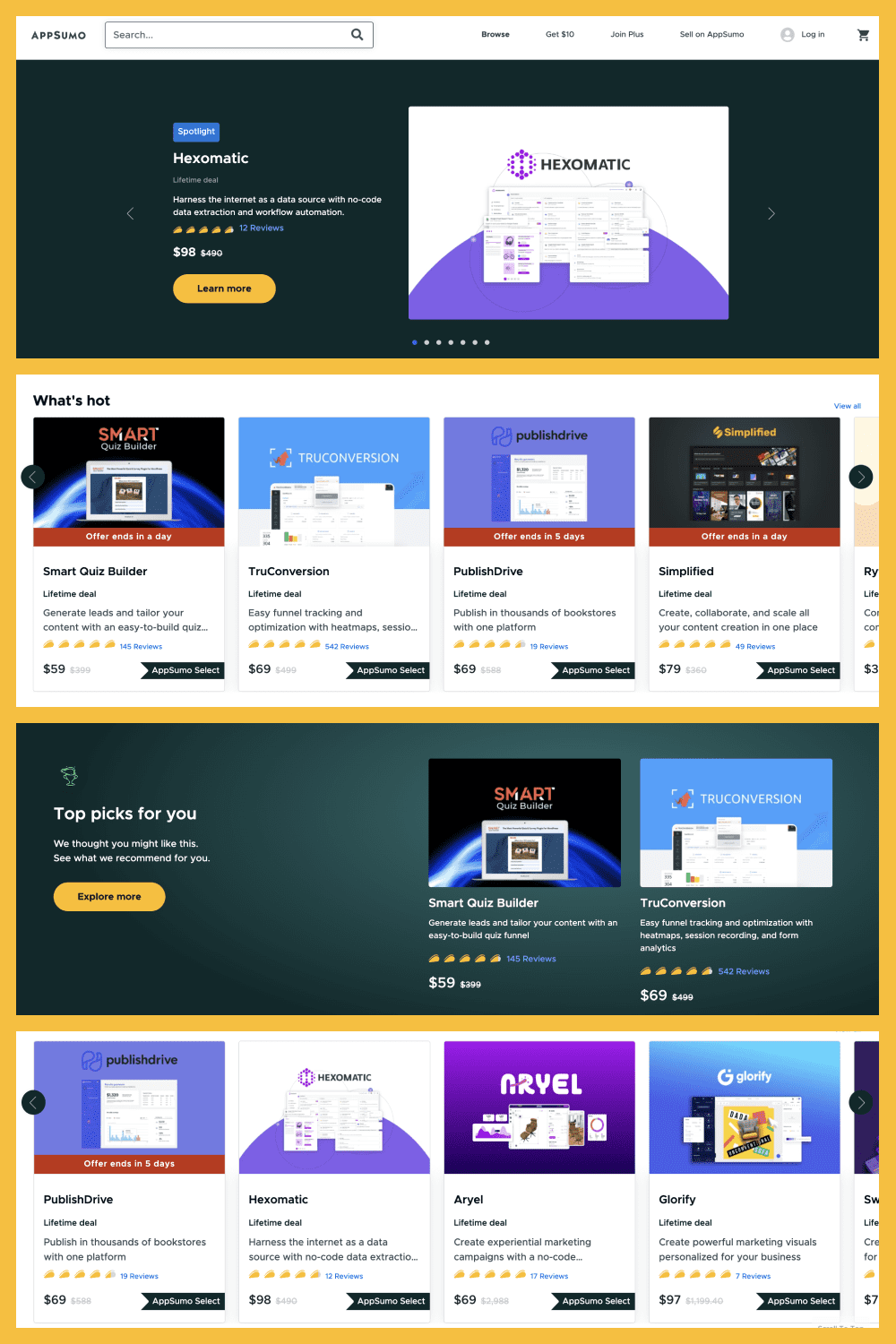 AppSumo is a quite popular (over 1 million visitors according to SimilarWeb) service that gives its users and paid subscribers the opportunity to buy software at bargain prices. This is lifetime access to products that are typically sold only by subscription. Now you have a chance to buy many products from this platform with great discounts. Don't miss your chance! 🙂
DesignCuts & Jacob Cass Fonts Collection On Sale!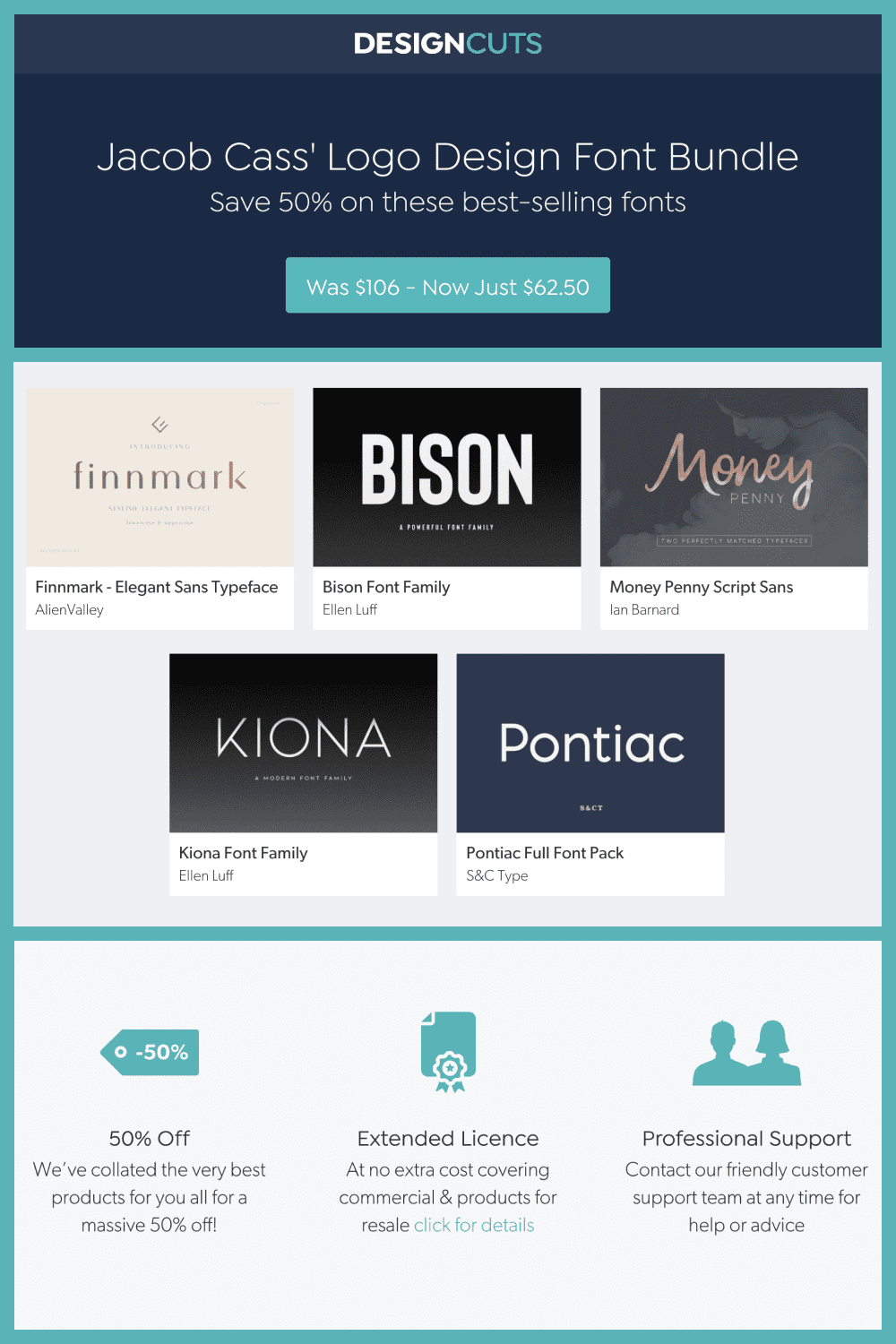 Design Cuts is a community of creative freelancers who sell graphic elements, mockups, social media page templates, fonts, and more. The main focus of the site is creativity. Regarding the pricing policy of the platform, the cost of products is affordable. You can download items that range from $3 to $150. Before Black Friday, they did a collaboration with Jacob Cass and collected the 5 best new design fonts that will fit any creative project. Now you can buy this collection for only $62.50!
66% Off BlueHost Web Hosting and 50% Off Domains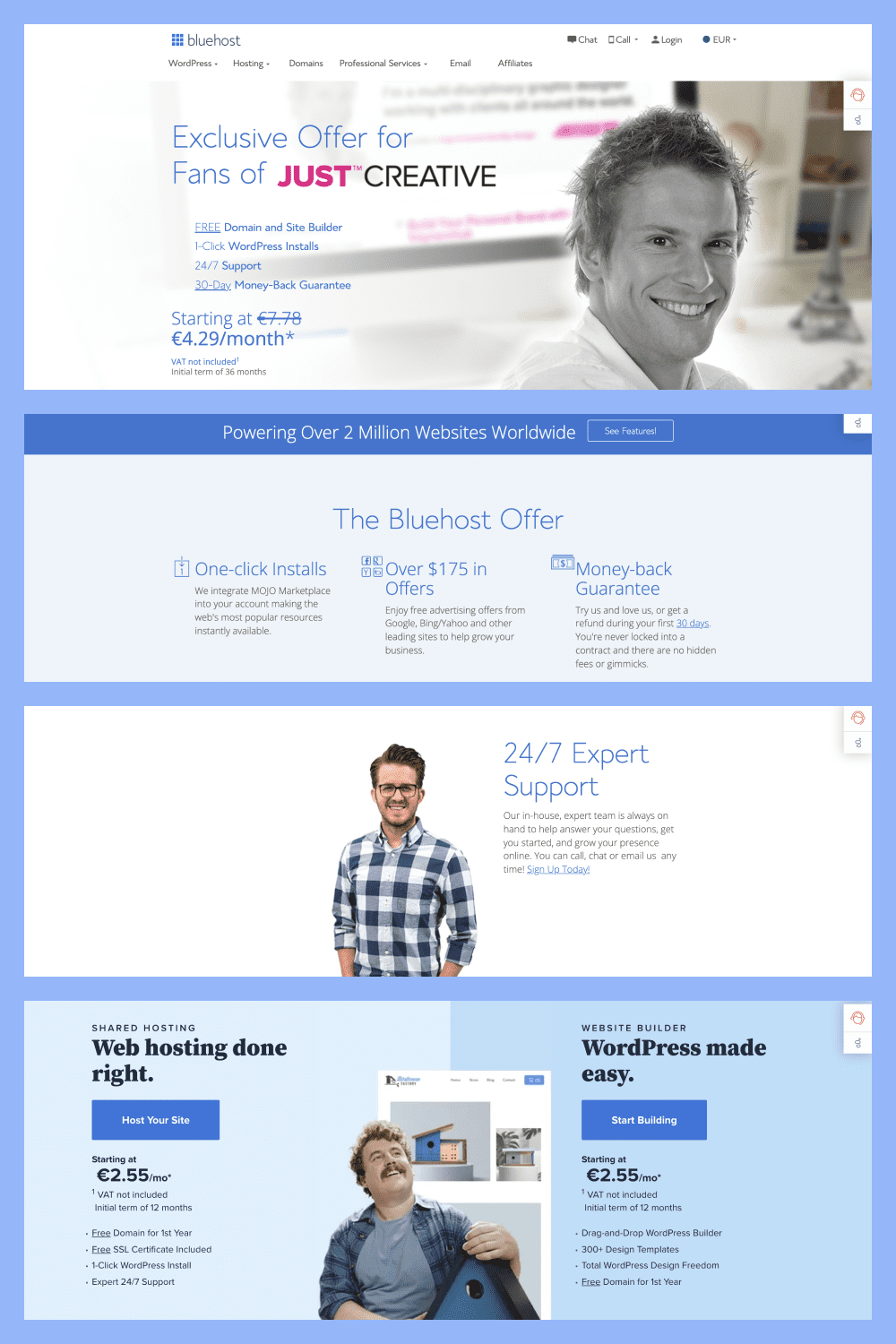 Bluehost is a large hosting platform whose infrastructure supports more than 2 million domains. Officially recommended by the developers of WordPress as a hosting platform for launching sites based on this popular CMS. Don't miss the chance to get FREE Domain and Site Builder with 24/7 support and host for only €2.55/month!
Learn Logo Design 1 Month for FREE with SkillShare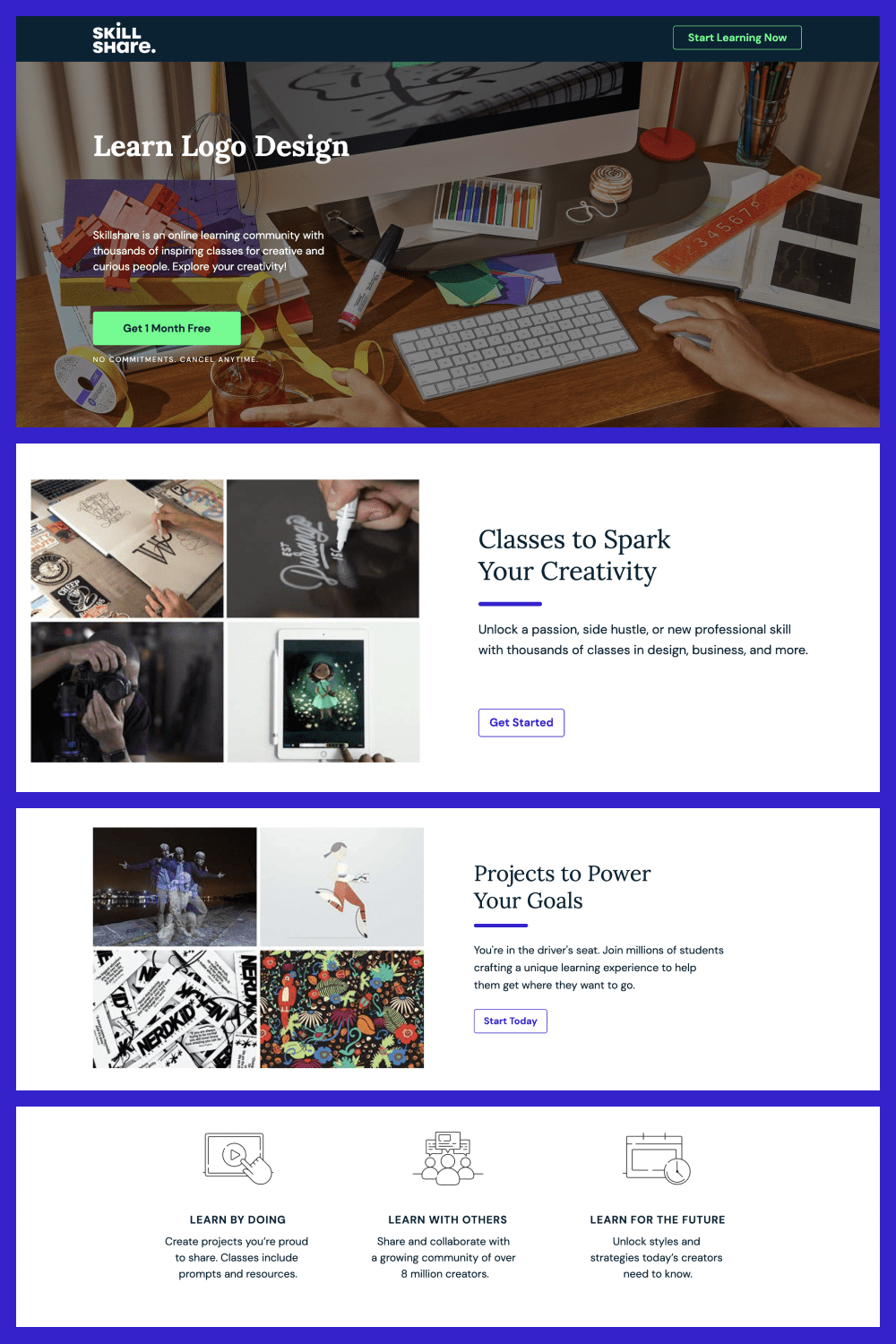 SkillShare is an online platform that was created for artists. You can study the courses in the presented categories: art, design, entrepreneurship, lifestyle, technology, and more. It has everything from small lessons on creating fonts and brushes to developing entire projects. Most of the online courses offered by Skillshare focus on interactive collaboration between instructors and students.
They propose that creatives can take their course on Logo Design absolutely free for 1 month. Take the opportunity to learn and master your skills for sharing your creativity with the entire world 😉
Spin the Wheel to Get a 15% Discount and Share Your Projects with DesignByHumans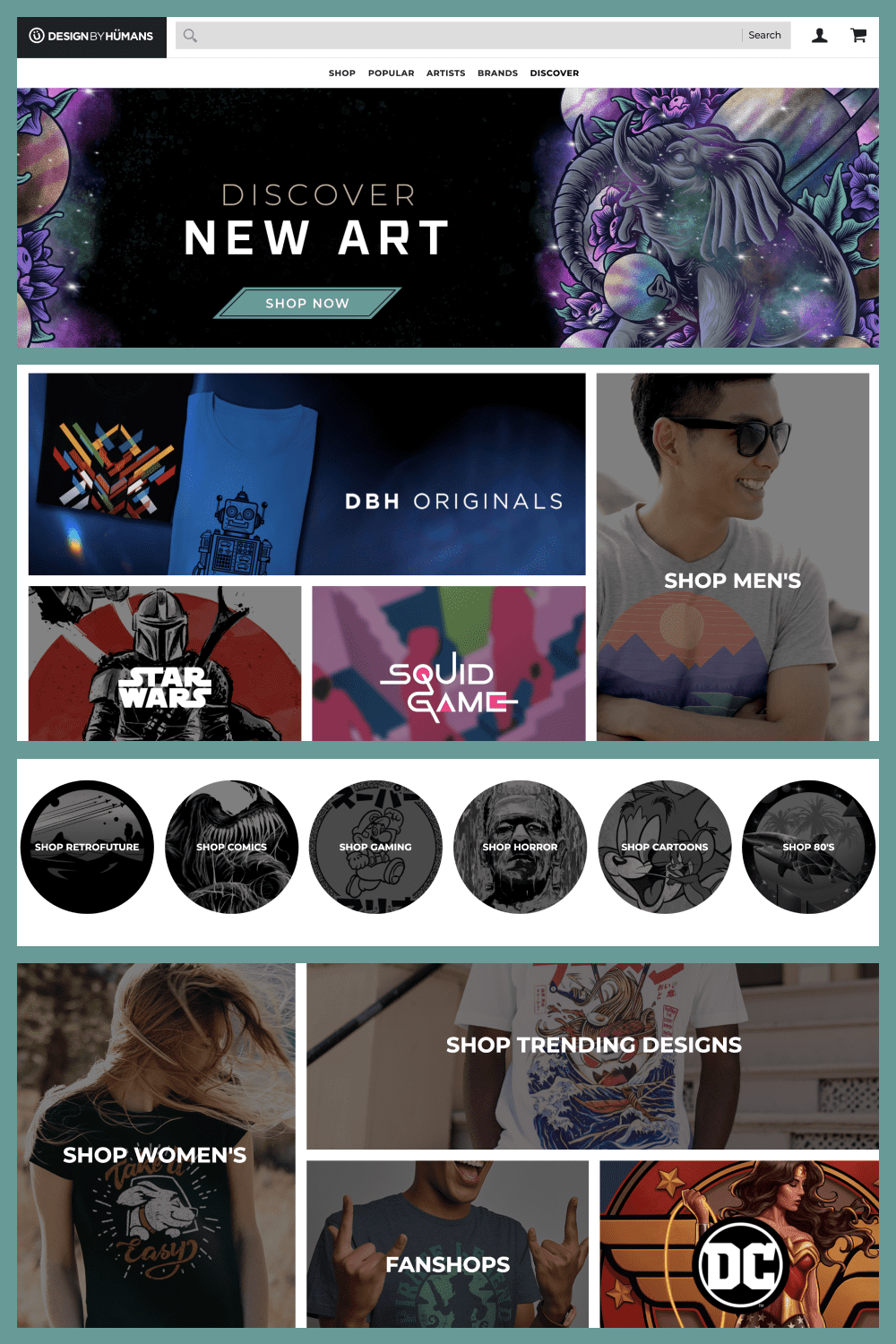 DesignByHumans is a community of more than 15,000 designers who upload their creative work to the resource and earn votes for the most impressive designs. The works that get the most votes are sent to print. Join the community and promote your designs. Here you will receive a commission for every sale you make: from $3 for t-shirts to $8 for reproductions of paintings. In addition, during the sale period, by going to their website, you can spin the wheel of luck and get from 5 to 15% off all products.
Up to 90% Off StackSocial Master Classes and Training for Designers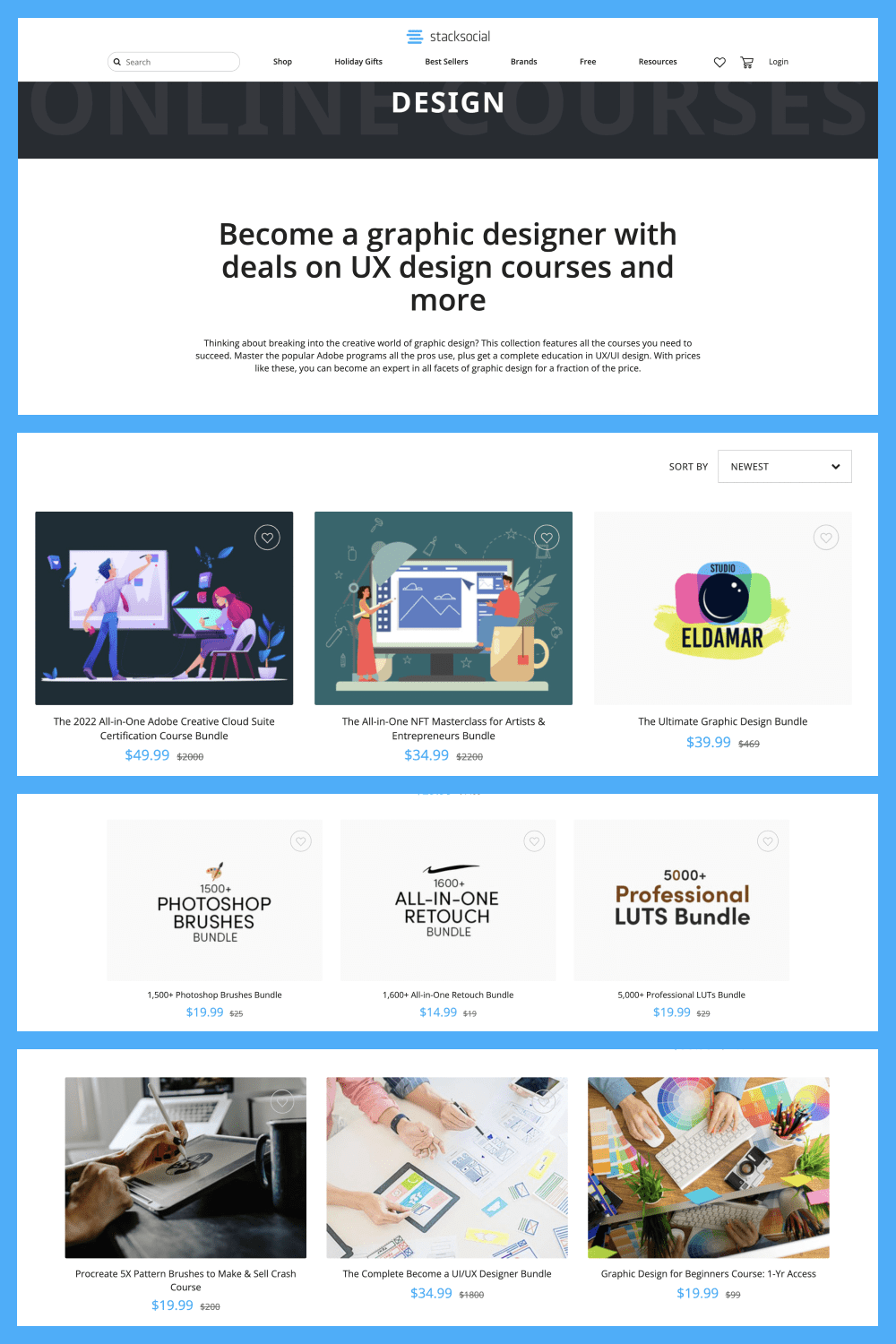 StackSocial is a marketplace for e-learning, Mac packages, apps, gadgets, games, and services. They've worked with brands like Hulu, Nuance, Parallels, Microsoft, Rosetta Stone, and others. Today, they have many amazing options for those who have a struggle for learning graphic design, photography, and other artistic specialties. StackSocial proposes you buy courses, master classes, and training with huge (up to 90%) discounts.
OptinMonster – Save 35% or More on the #1 Lead Generation Software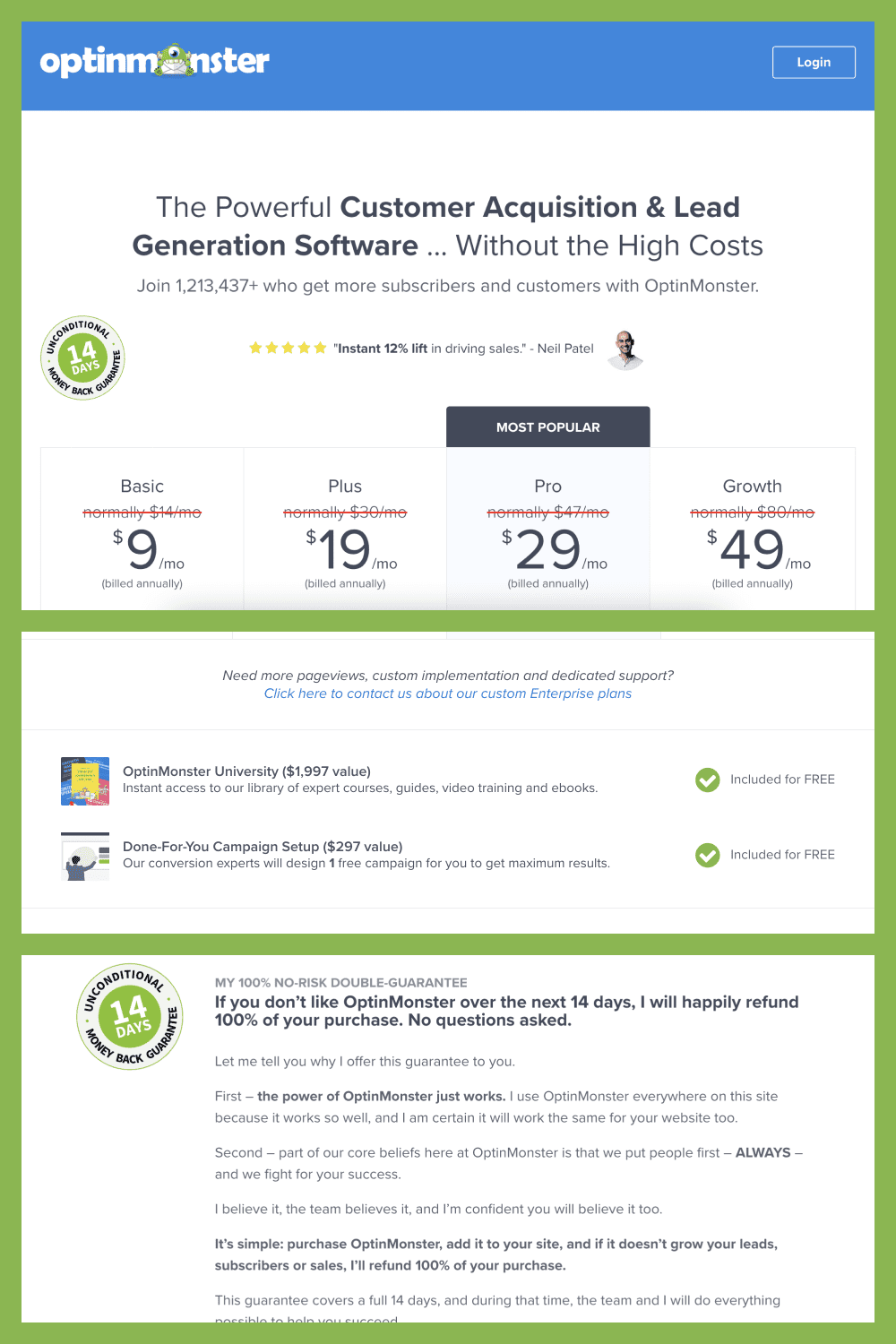 OptinMonster is the #1 lead generation tool in the world. It empowers online business owners and marketers to quickly grow their email list, increase page views for SEO, increase sales, and more. These days, you can get this powerful customer acquisition and lead generation software at low prices, saving 35% or even more.
LogoPackage Express Extension On Sale Now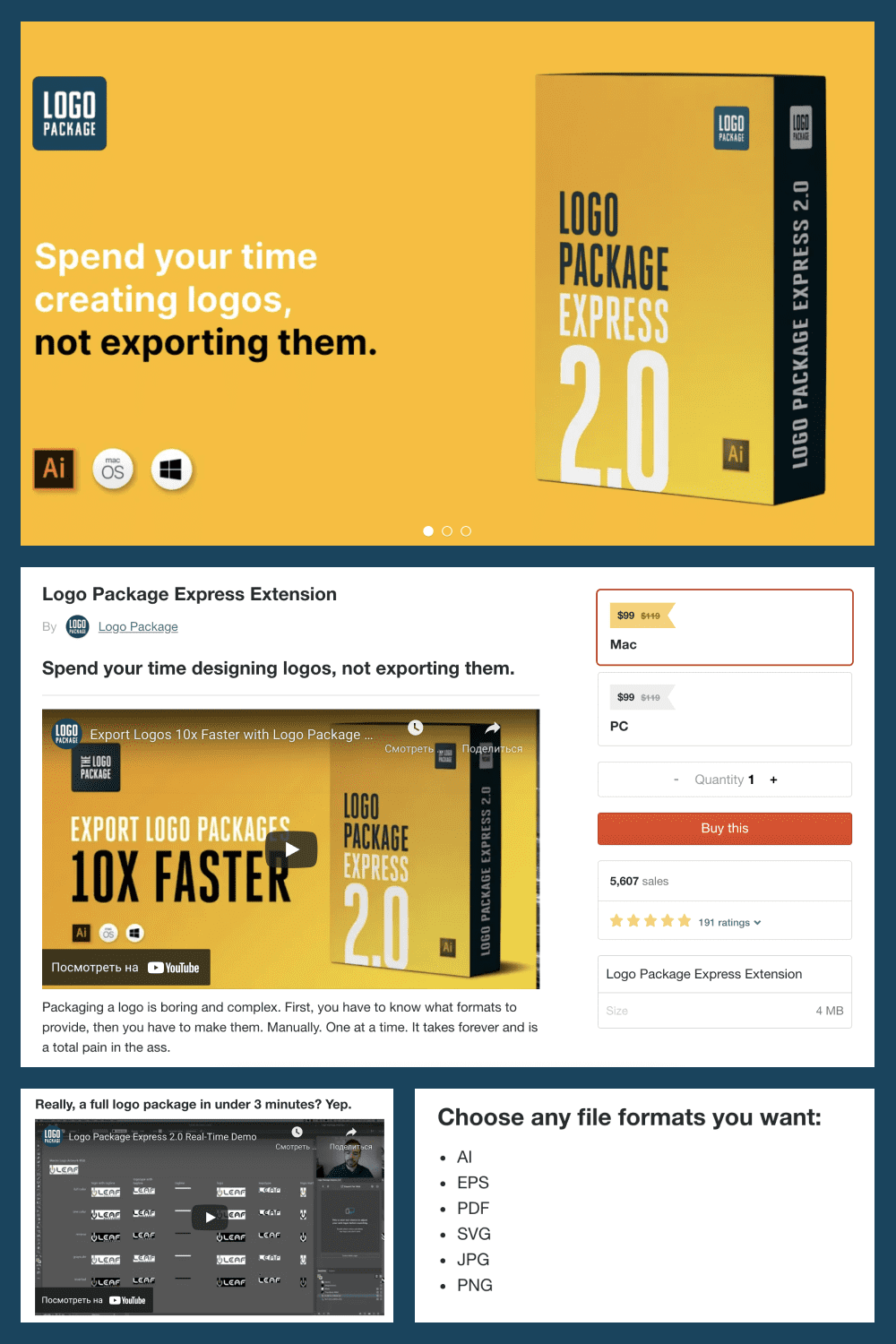 LogoPackage is software that helps you create all possible logo formats. You don't need to spend hours and hours downloading and changing your logo projects anymore. This useful tool was made to save your time for creativity, but not for exporting logos.
You can now buy an extended version of this useful tool at a good discount.
The HungryJpeg Knowvember Deals – Giveaways and up to 95% Off Font Bundles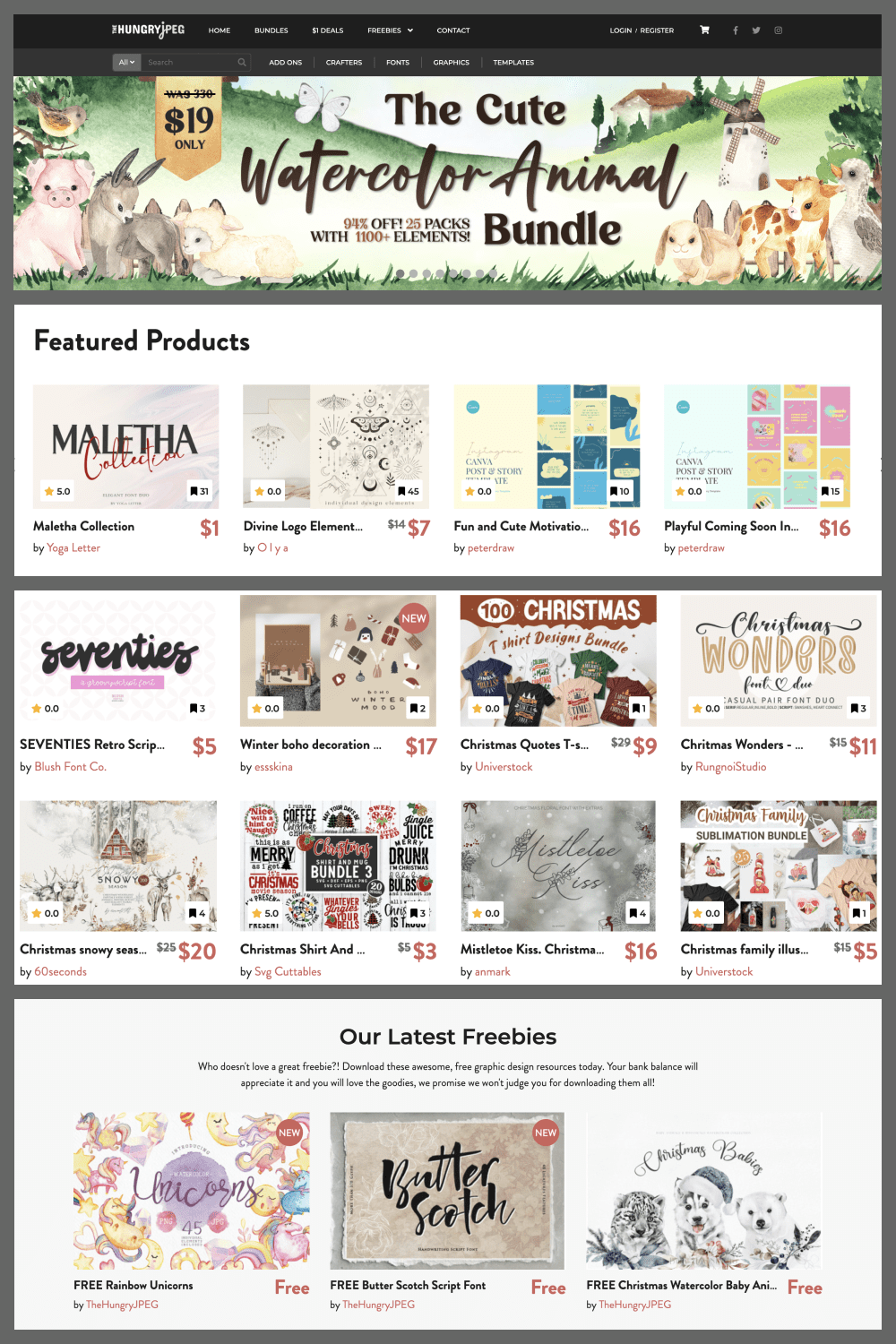 HungryJpeg is a marketplace for graphics, fonts, and other things that can be used by graphic designers in their creative projects. You can also register and sell your products there. To get to the site, you need to apply to open a store. To do this, at the very bottom of the page click the "Open a Store" link. Here, they have very special offers for their subscribers. For example, you may share their marketplace on Pinterest and have a chance to win a giveaway. In addition to this, there are many favorable offers for buying fonts, cliparts, and other graphic packs and bundles at up to 95% off 😉
Mobirise Black Friday Deal – Buy Website Builder Kit with 97% Discounts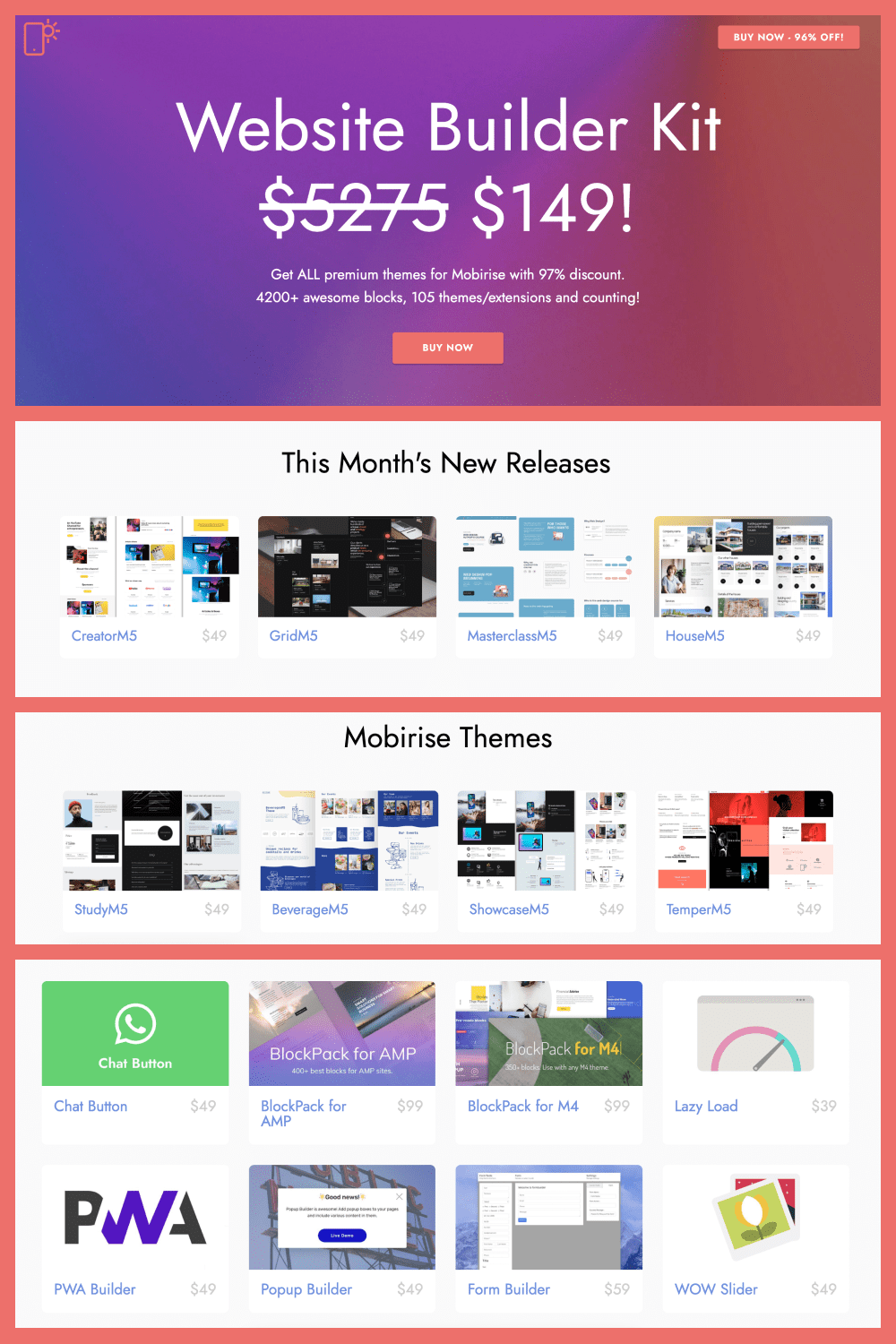 To have the best site on the Internet you need good hosting. Mobirise is software for creating websites, business cards, web pages, portfolios, and small online stores with an adaptive design. It can be installed on Windows, Mac OS, and Android. This program is ideal for beginners, as it uses a visual editor. Don't miss the chance to buy this powerful website building kit including all premium themes for just $149.
ElegantThemes – Huge Black Friday Sale Is Coming!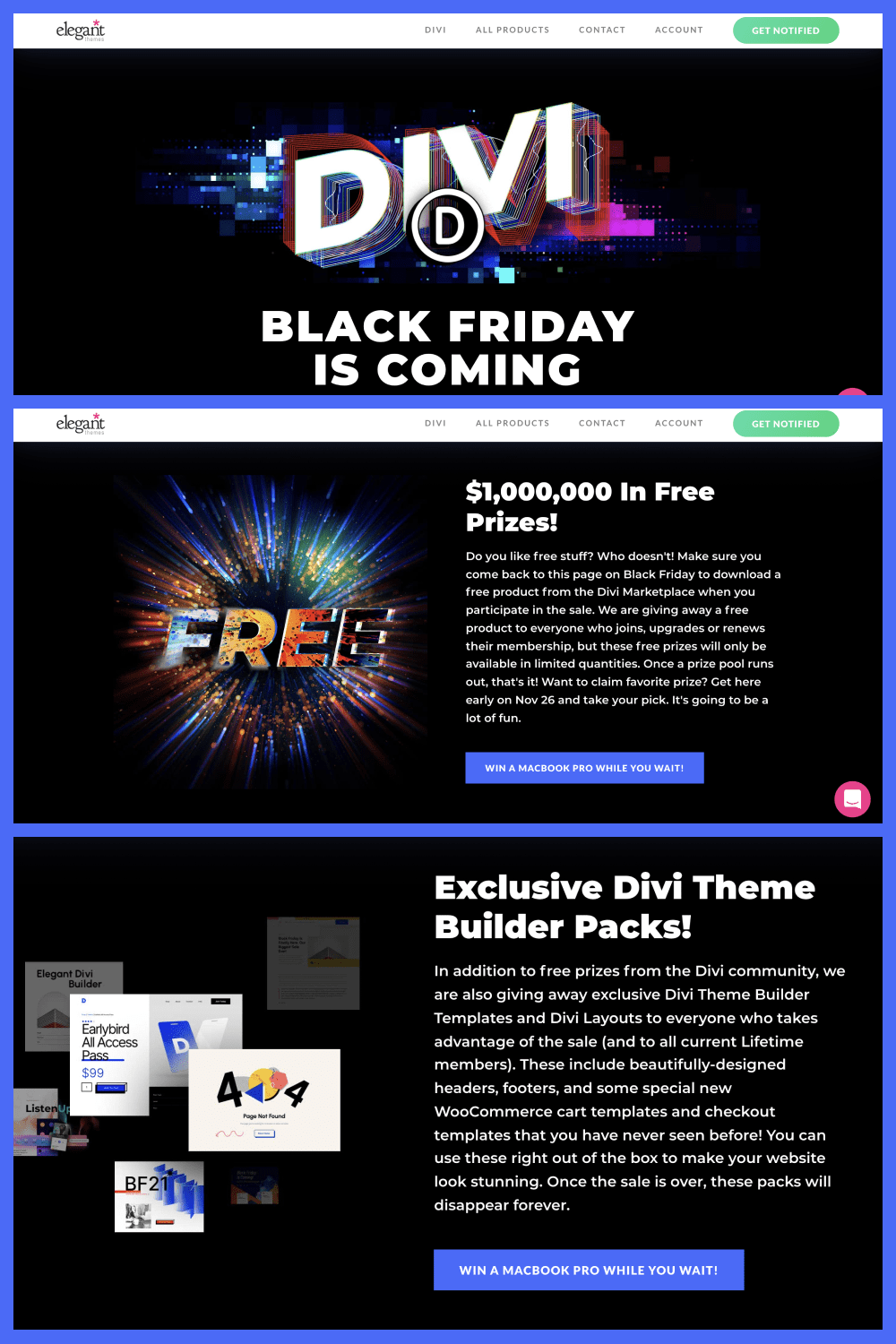 Elegant Themes is a WordPress theme store that runs on the recommendation of some of the top WordPress enthusiasts and experts. Get ready for their massive sale on November 26. They promise to have something extremely special for their visitors. Secretly, there's going to be a giveaway of a new MacBook Pro 😉 So visit their store to take part in this amazing party!
Awwwards.Academy Black Friday Sweet Prices and Offers 50% Off On Courses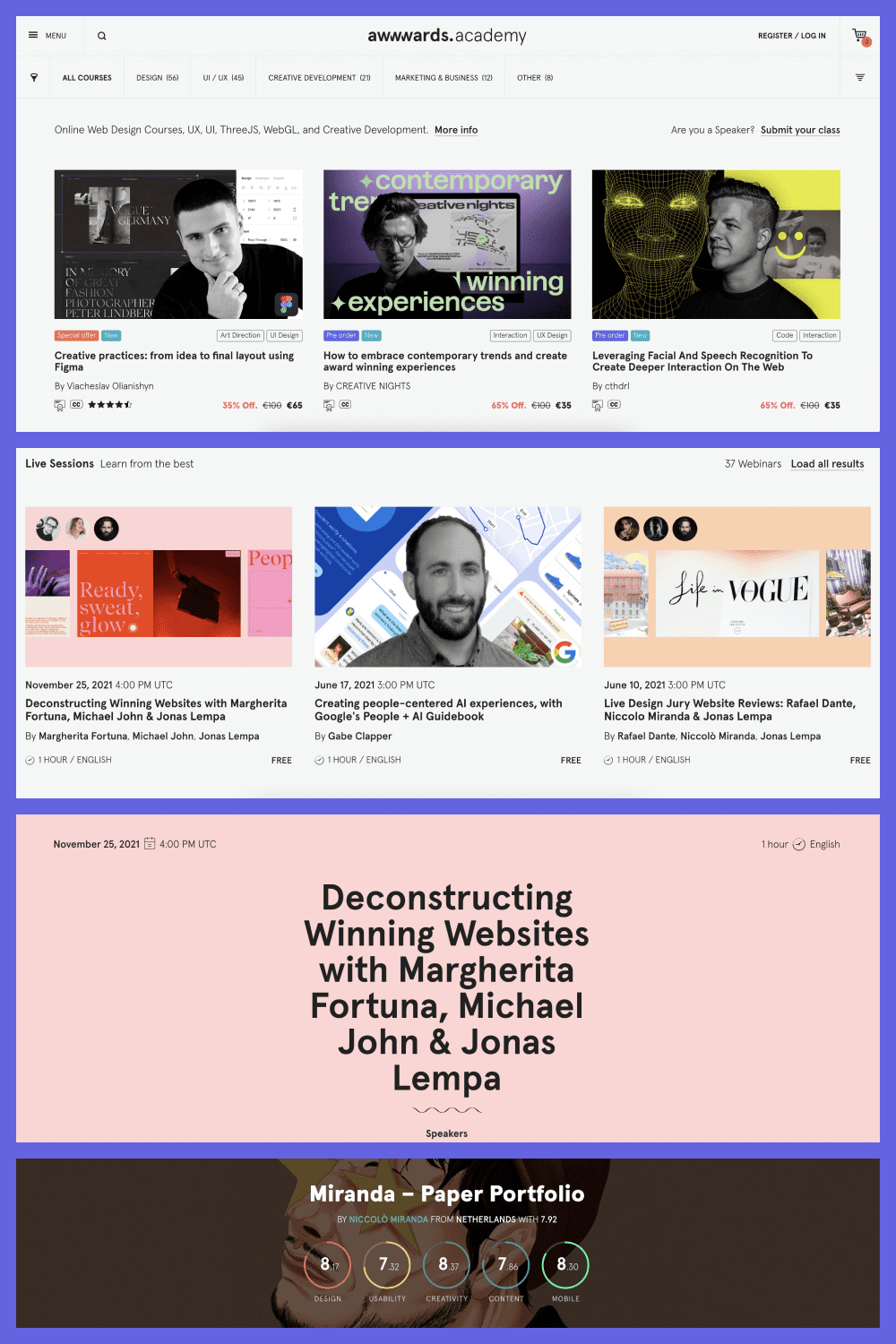 Elegant Themes is a WordPress theme store that runs on the recommendation of some of the top WordPress enthusiasts and experts. Get ready for their massive sale on November 26. They promise to have something extremely special for their visitors. Secretly, there's going to be a giveaway of a new MacBook Pro 😉 So visit their store to take part in this amazing party!
The Best Gifts You Can Buy with a Discount During Black Friday
Black Friday is the right time for buying gifts for your creative friends and family. The articles below contain hundreds of cool gift ideas for designers, illustrators, photographers, musicians, writers, programmers, marketers, etc. As a bonus, all the variants are available at discounts right now 🙂
5 Red Hot Chili Deals on Amazon for Black Friday 2021
| Product Image & Rating (Out Of 10) | Product Name | Price |
| --- | --- | --- |
| | Wooden Docking Station for Men, Smartphone Stand, Idea – Nightstand Holder for Him, Desk Organizer Ebony | |
| | Retro Typewriter Keyboard, 7KEYS Electric Typewriter Vintage with Upgraded Mechanical Bluetooth 5.0 | |
| | AGS Wireless Laser Projection Bluetooth Virtual Keyboard for iPhone, iPad, Smartphone and Tablets | |
| | Graphic Design The New Basics Second Edition | |
| | StarTech.com Under Desk Foot Rest – 18in x 14in – Adjustable Height and Angle | |
Stock Photos Bundles
100 High Resolution Christmas Stock Photos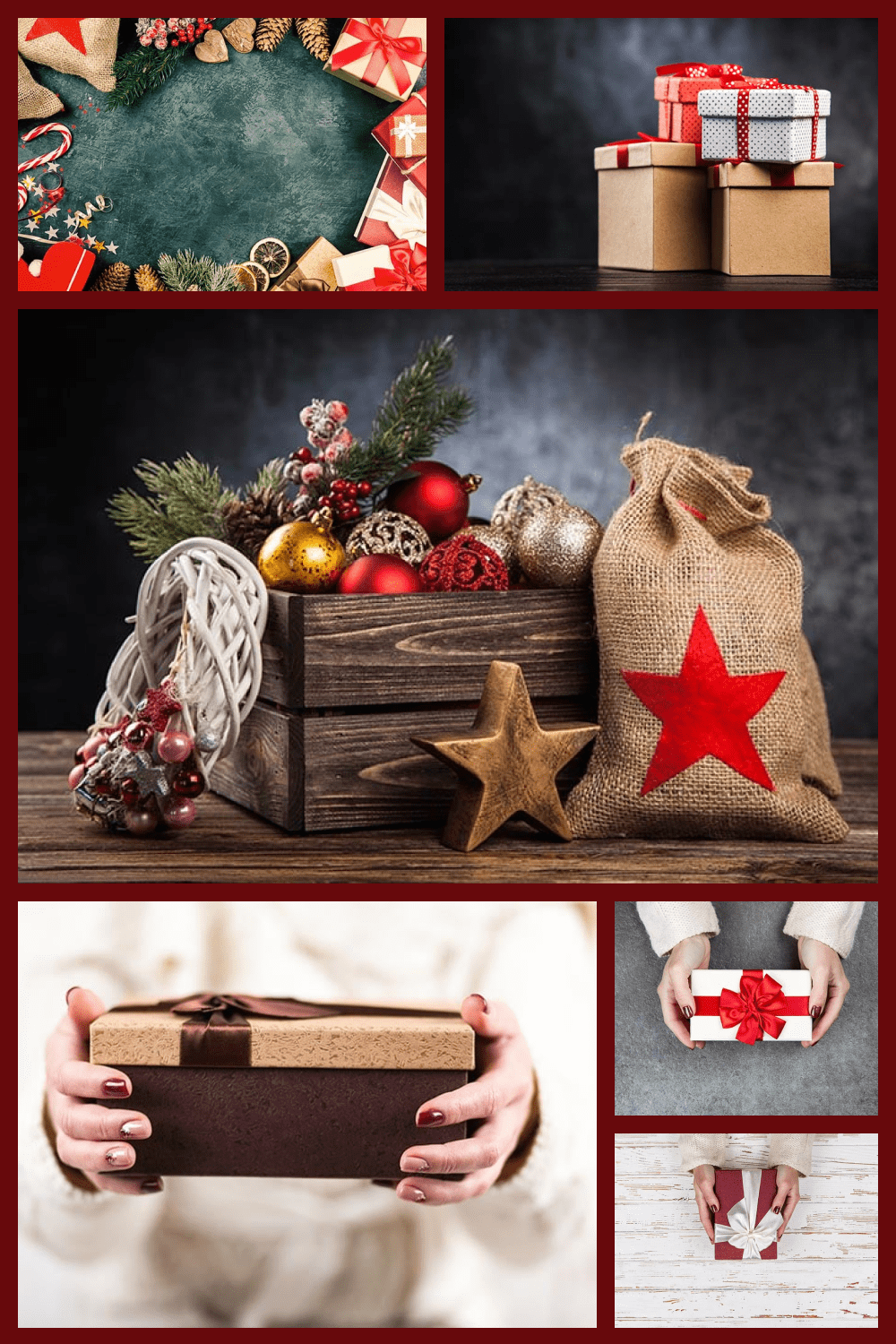 This is a huge Christmas photography bundle by George Dolgikh that includes 100 charming and atmospheric pics in high resolution. Get it with a 95% discount right now 🙂
The Photo Bundle: 440 Amazing Photographs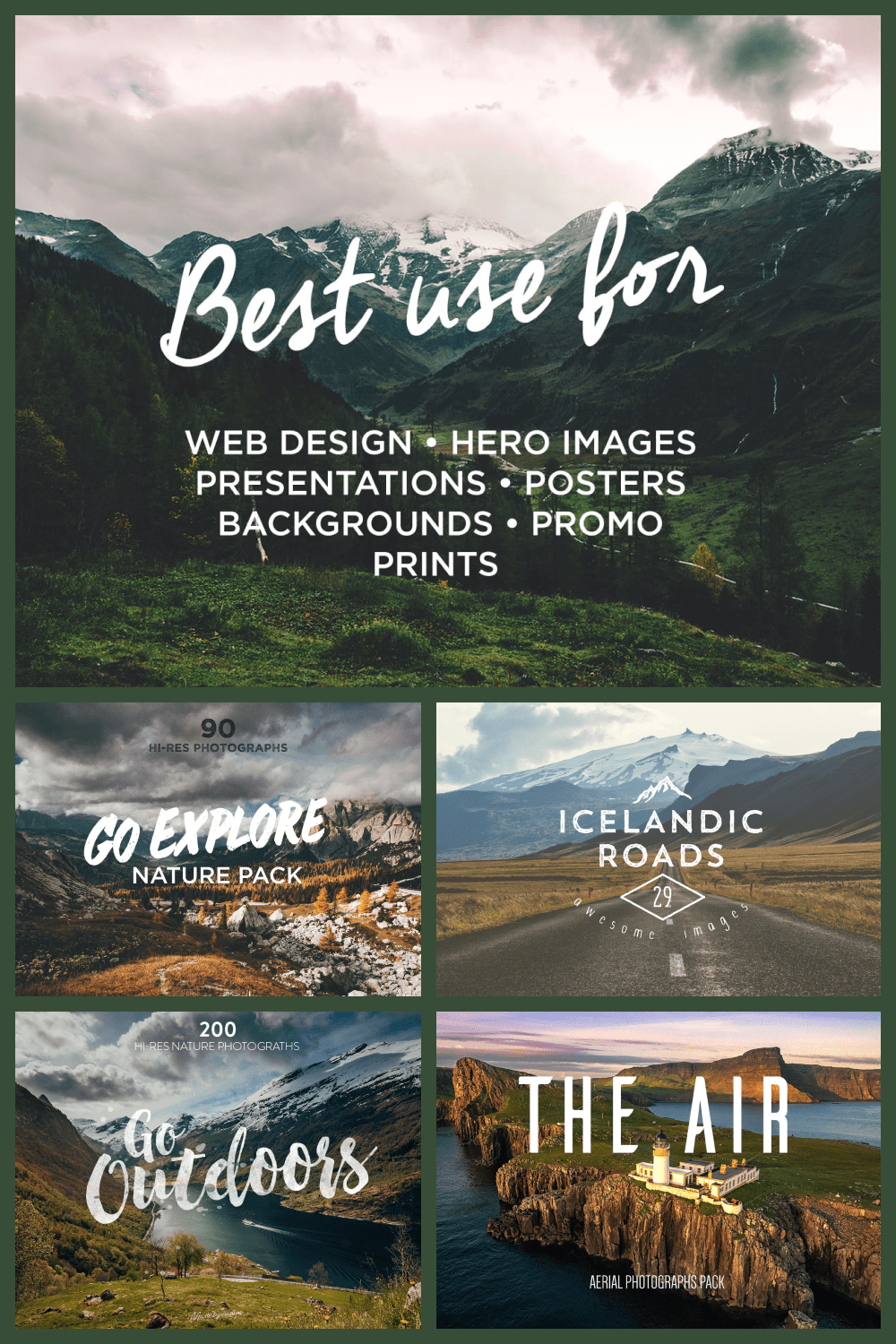 In this pack you will find 440 amazing photos that can be used for backgrounds, presentations, posters, etc. Grab them with a big 61% discount.
Illustrations
Scandy Forest Collection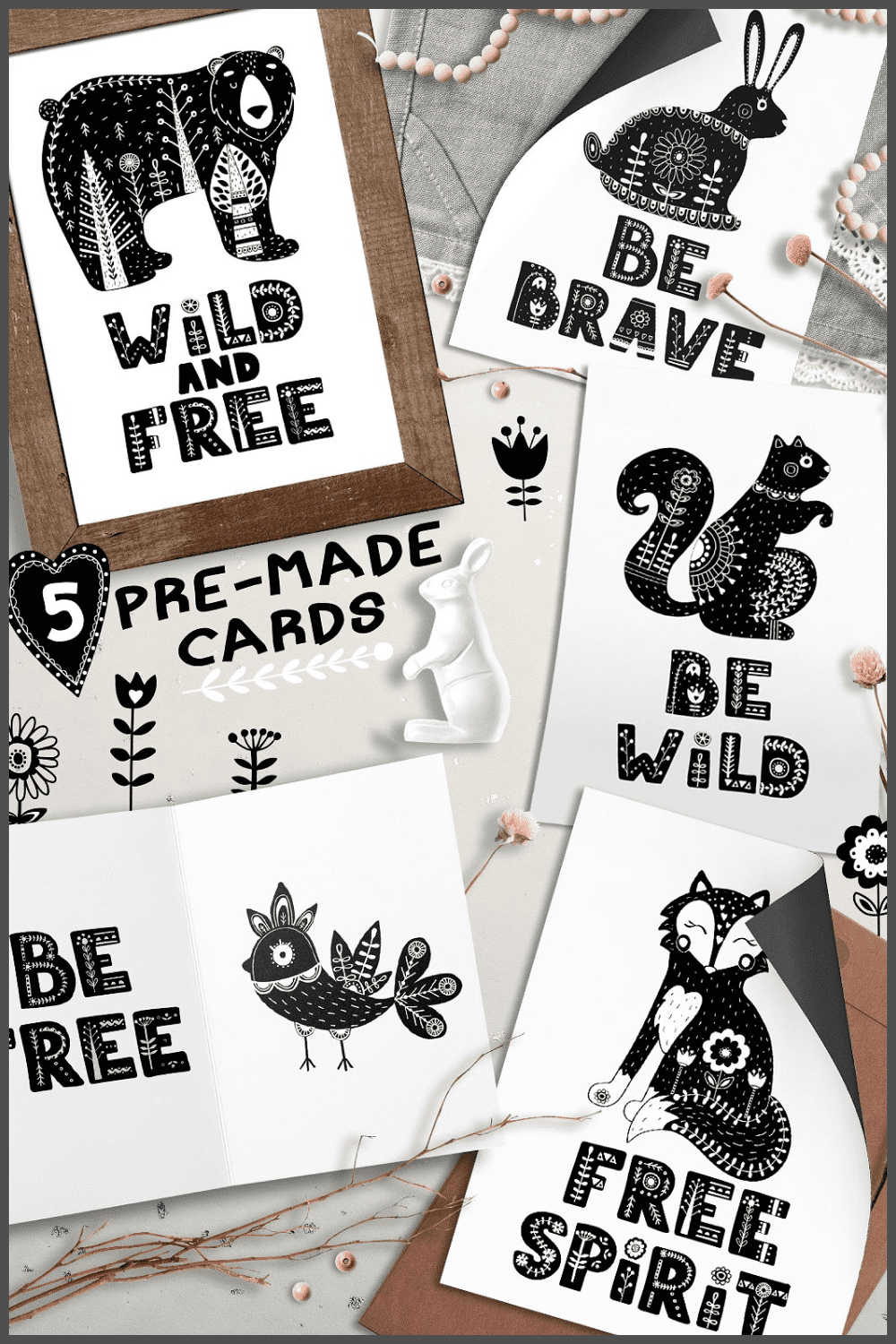 Here you can find a stunning collection of pretty characters and decorative elements in Scandinavian style. Get these amazing illustrations at 88% off.
12 in 1 ILLUSTRATOR Add-ons Bundle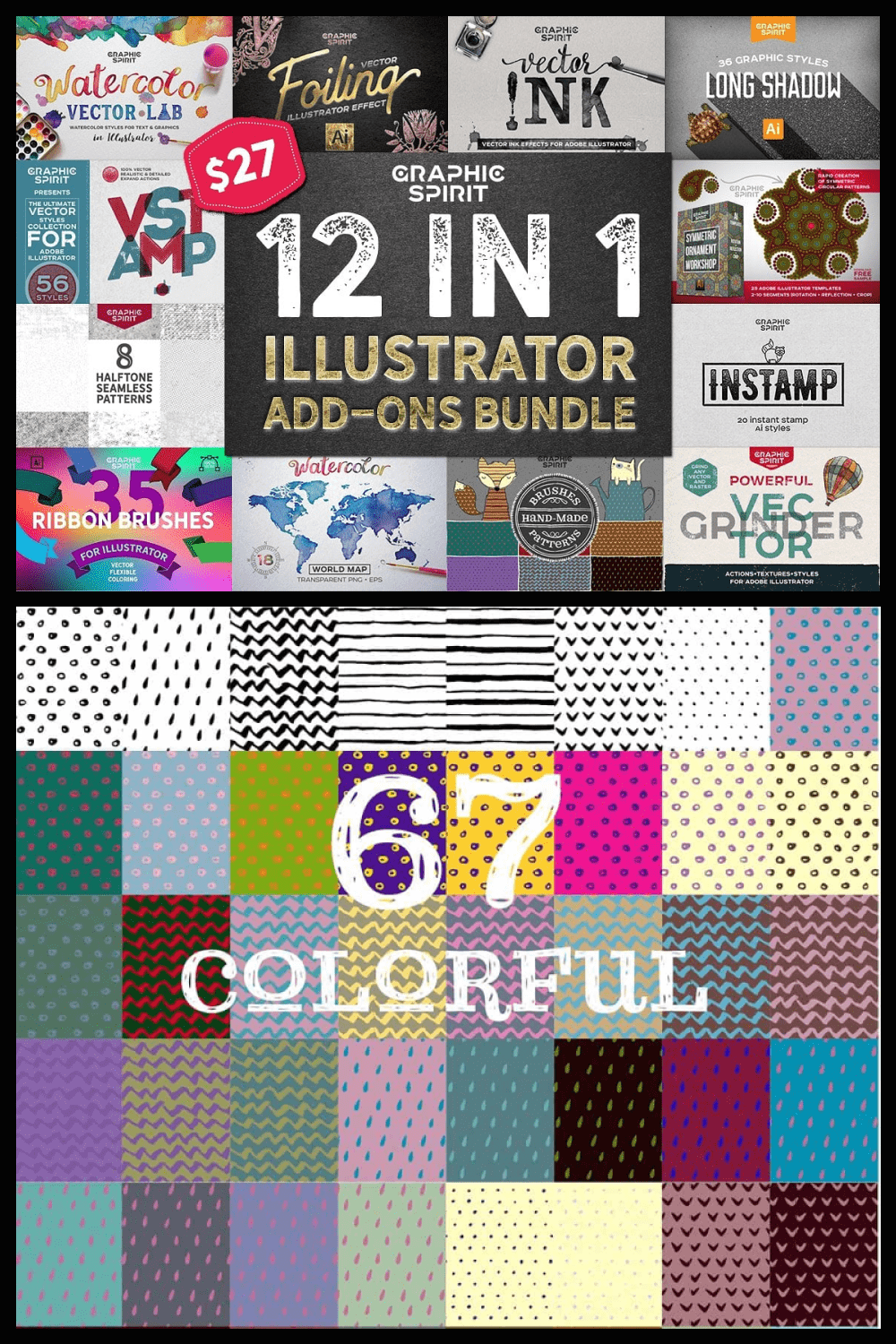 This cool bundle includes 12 original Illustrator add-ons. Don't hesitate to buy with an impressive 95% discount!
2000+ Premium Illustrations & 198 Editable Typography Presets for $39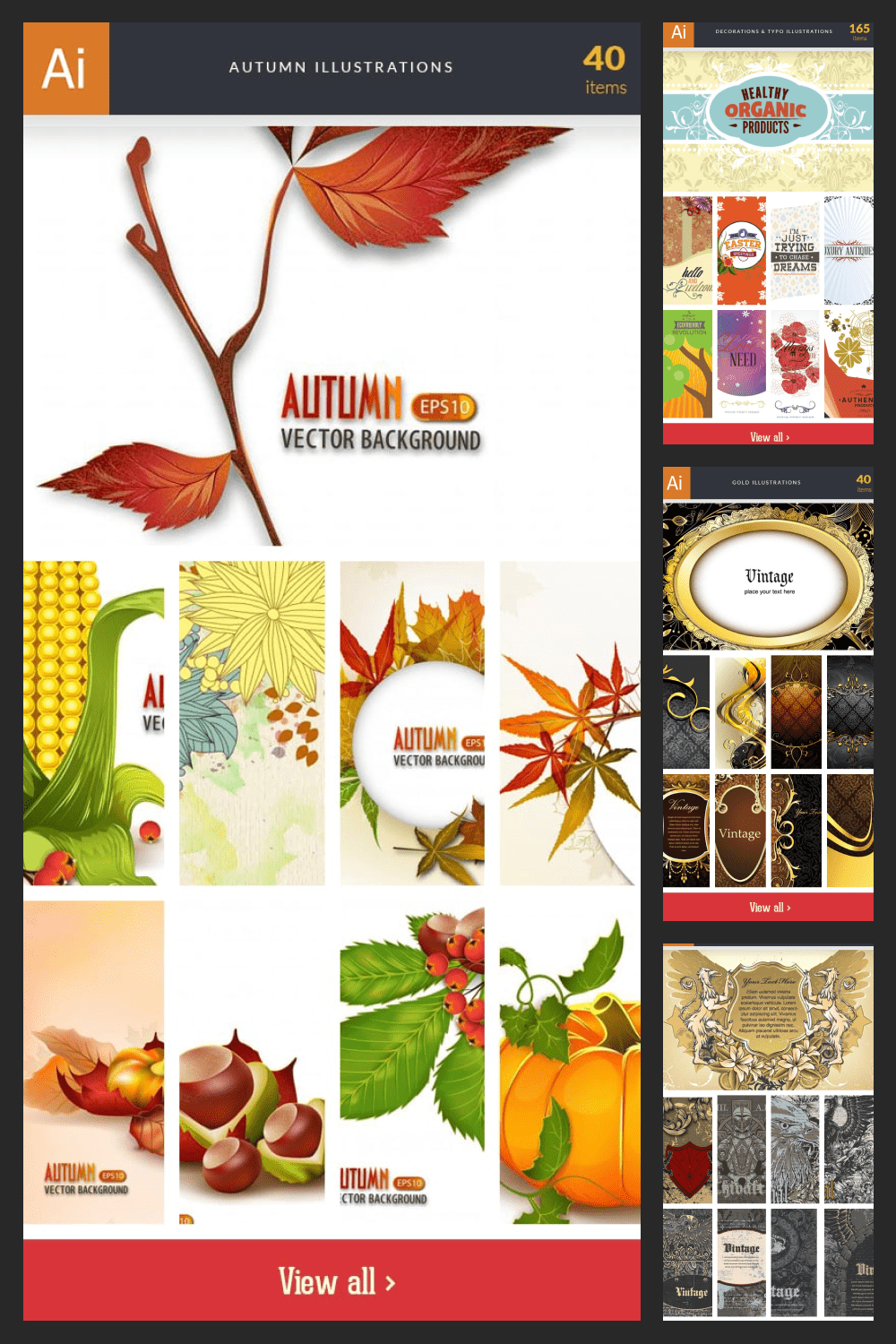 This Black Friday deal provides a miracle and combines two big deals from MasterBundles in one! You get:
2,030 vector illustrations worth $8,120.
198 fully editable typography presets worth $652.
47 fonts worth $1,530.
And all these design treasures cost only $39! Can you even imagine?
400+ Cartoon Vector Clip Art with 27 different sets for $10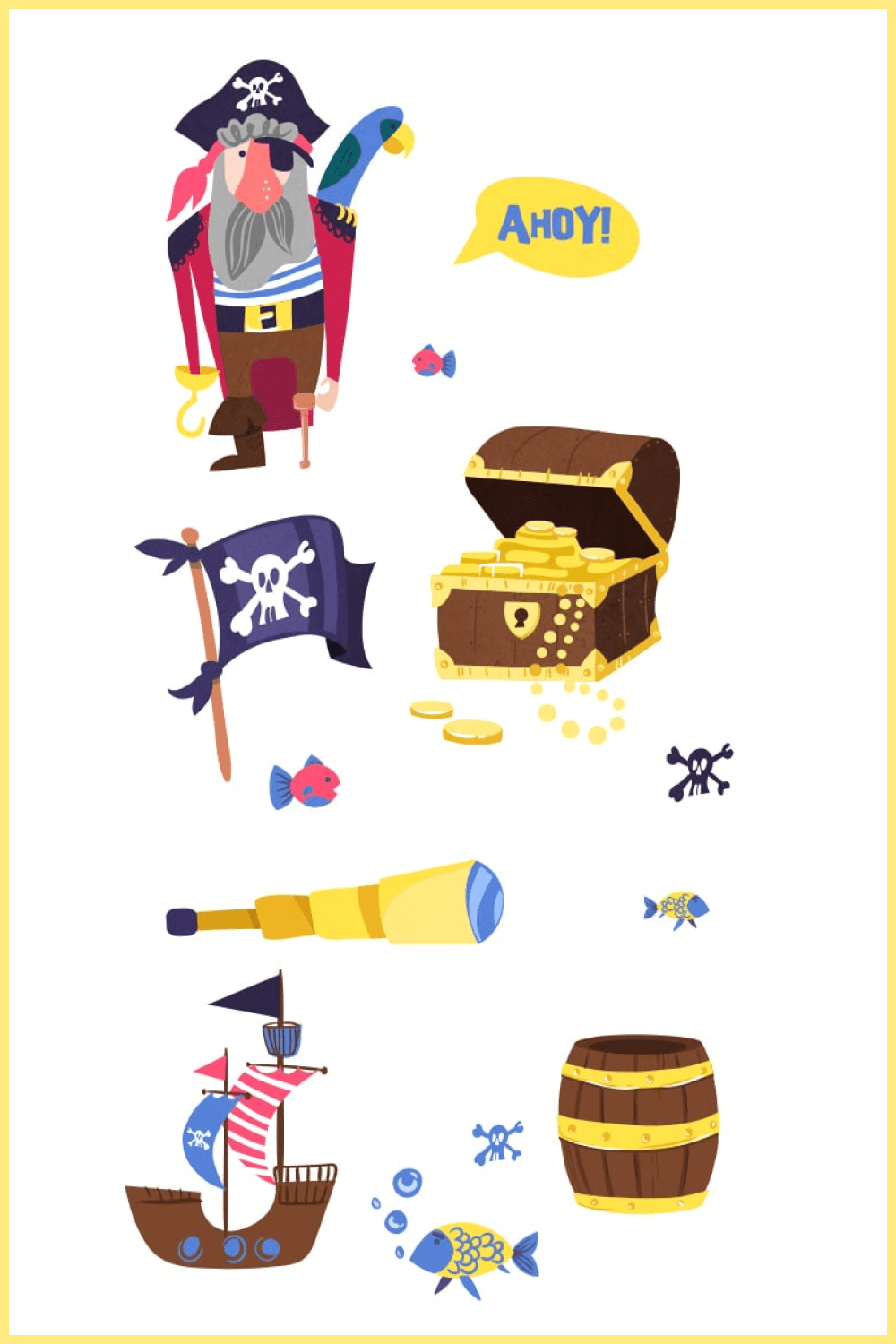 This bundle is handy if you make presentations, draw cartoons, or illustrate books for kids. Here you can familiarize with all the elements that the bundle includes. Right now you can get 402 pre-drawn and pre-set vector clip art files and 27 sets from different categories such as puppies, babies, traveling, wedding, food, etc. for only $10.
Bundles for Photographers
Mega Creative Bundle: brushes, actions, swatches and more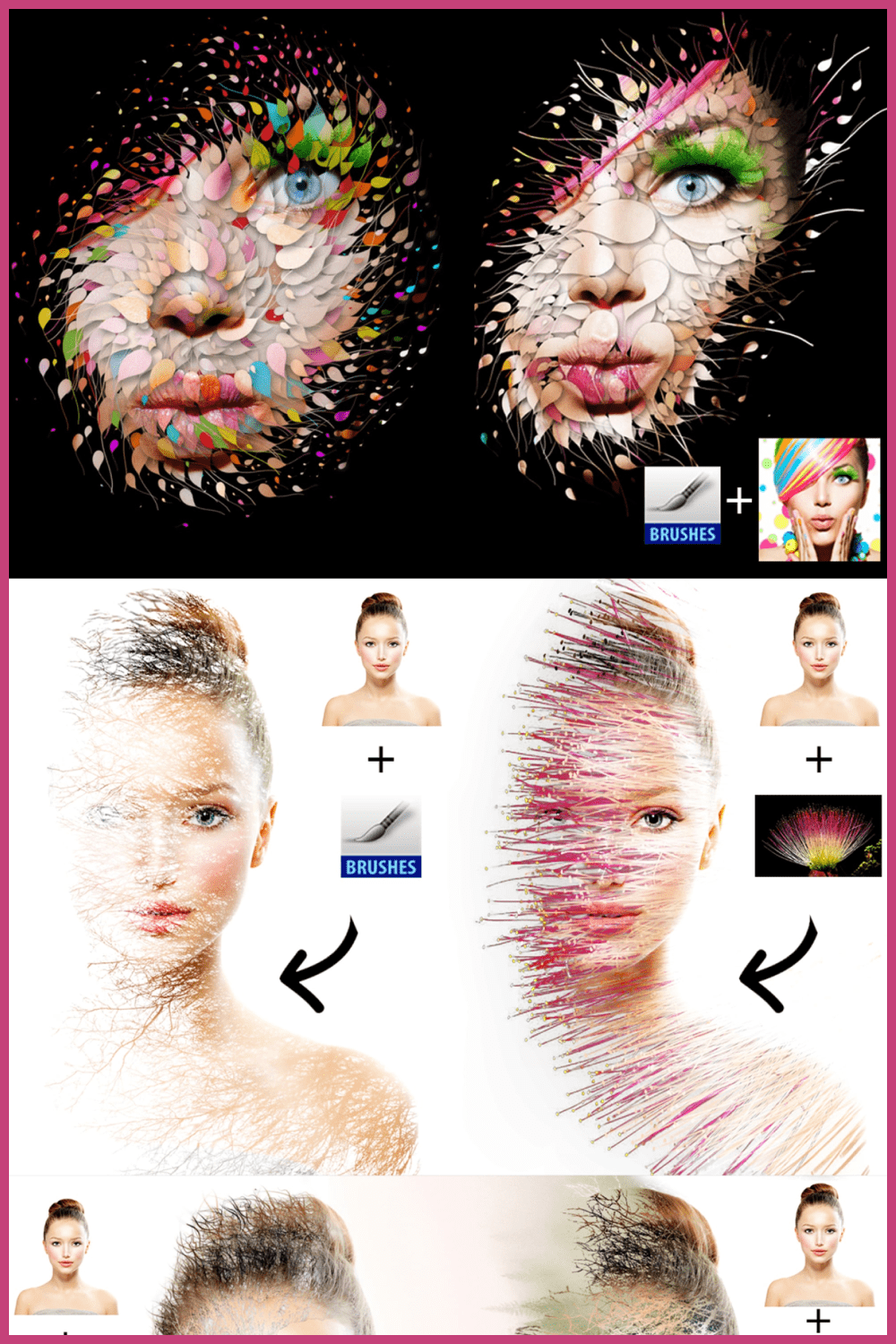 There are 2504 brushes, 255 actions, 3281 swatches, 127 styles, and 95 patterns. Get them all for only $29.
SPECIAL OFF 98% – over 11 400 Glorious Overlays Bundle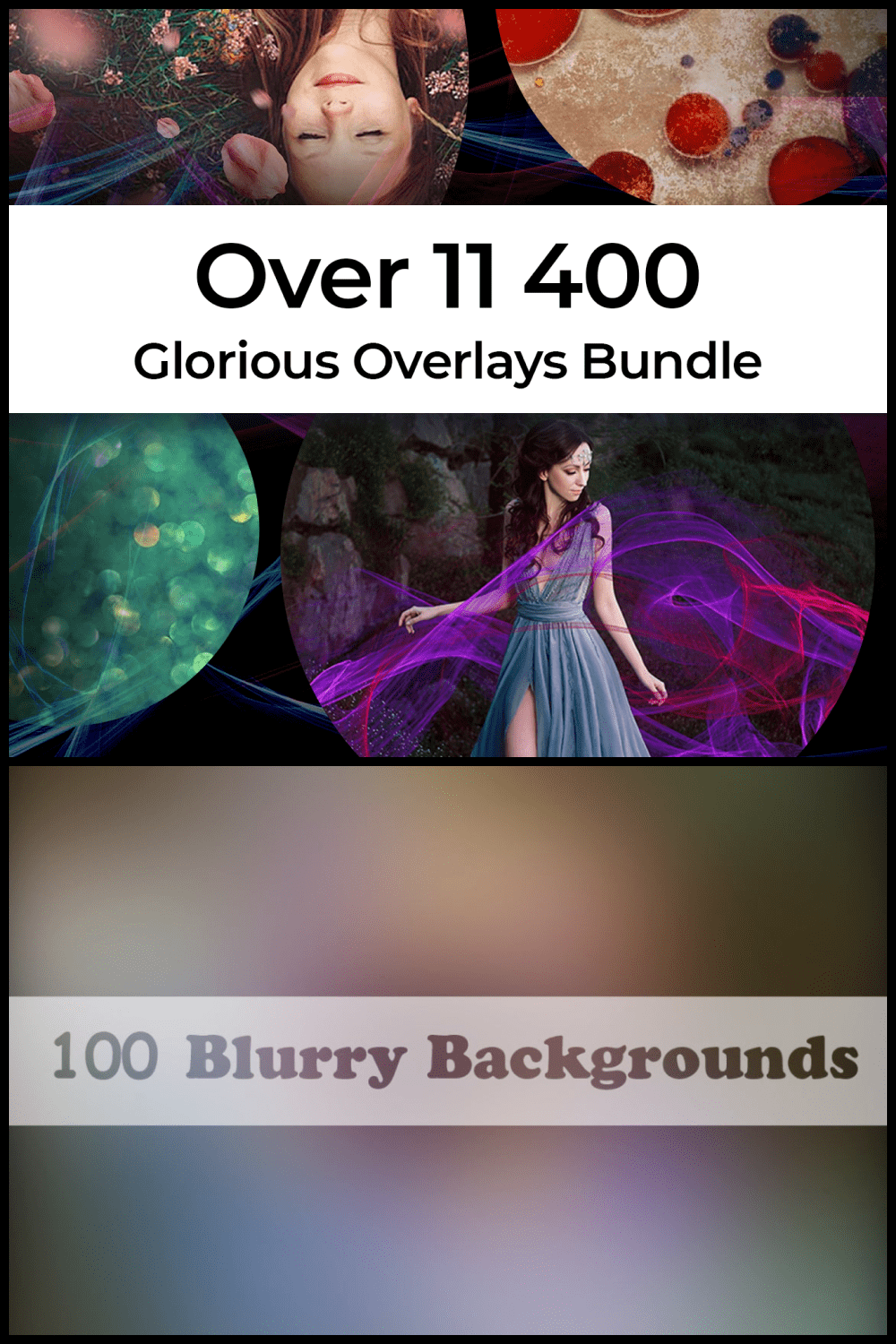 This is the largest 4R overlays bundle ever! More than 11 000 amazing overlays presented in the highest quality. Every piece is in JPG and PNG formats, so it will be very useful for photographers to add them to any project. Now you can purchase this huge collection of overlays for just $50.
50 Artistic Photoshop Actions for $18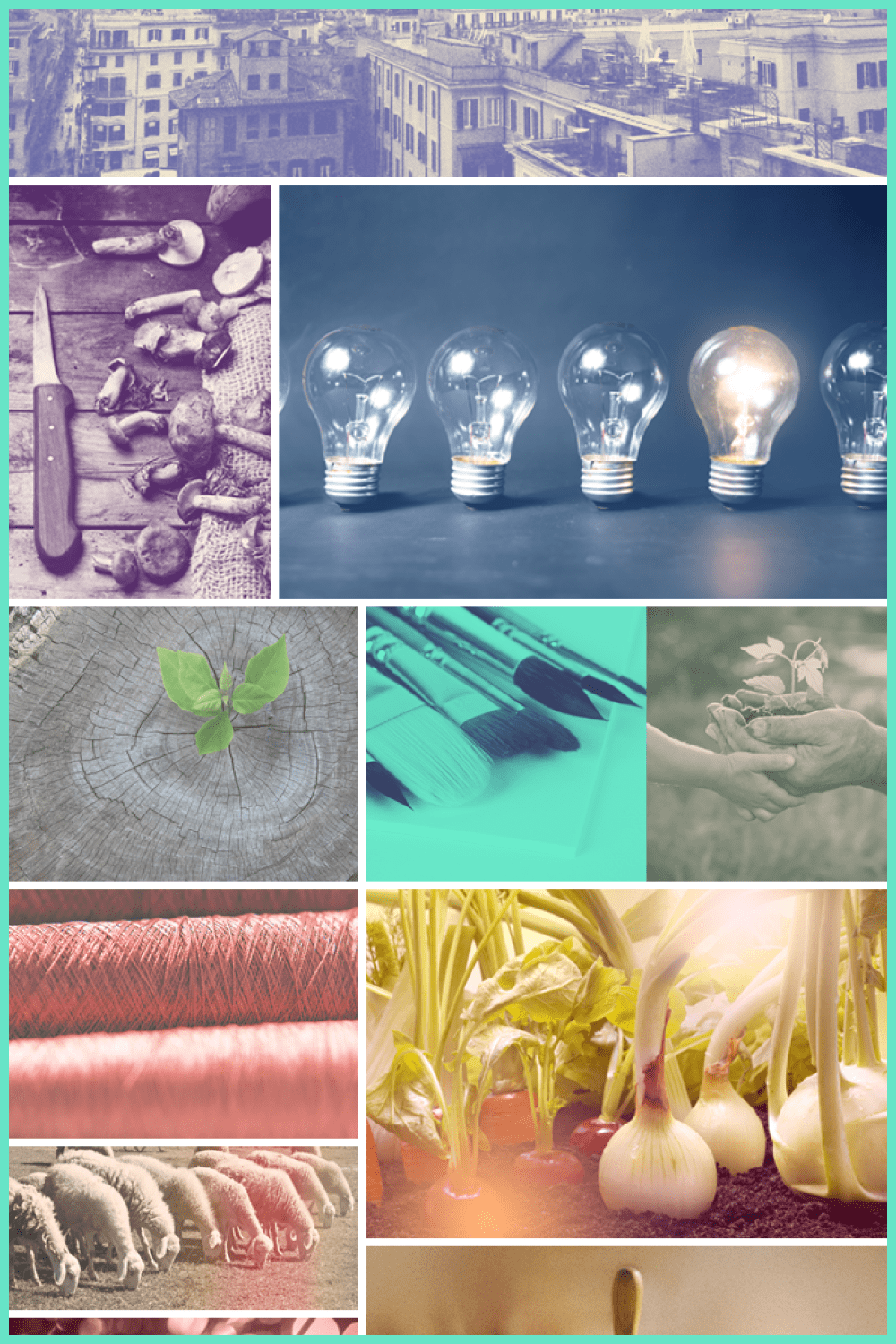 If you are a photographer, then you can make a Black Friday gift for yourself and purchase this amazing bundle. It includes 5 collections of Photoshop actions such as 11 vintage, 9 summer, 11 artistic, 10 candy, and 11 portrait effects. Buy them with 90% off now through Black Friday 😉
100 Lens Flare Effects for $15
You don't need Photoshop brushes to work with lightning. Now, you can simply purchase this kit and use scalable flares. To use a flare, you can just place it over the image, set the blending mode and enjoy the result! Afterward, you can customize the image with the help of both Photoshop and Illustrator. The price of this bundle is very attractive at 90% off.
WordPress Themes and Templates
JetElements Offer: Best 8 Jet Plugins + 10 Landing Page Designs. Elementor Bundle OFF 50%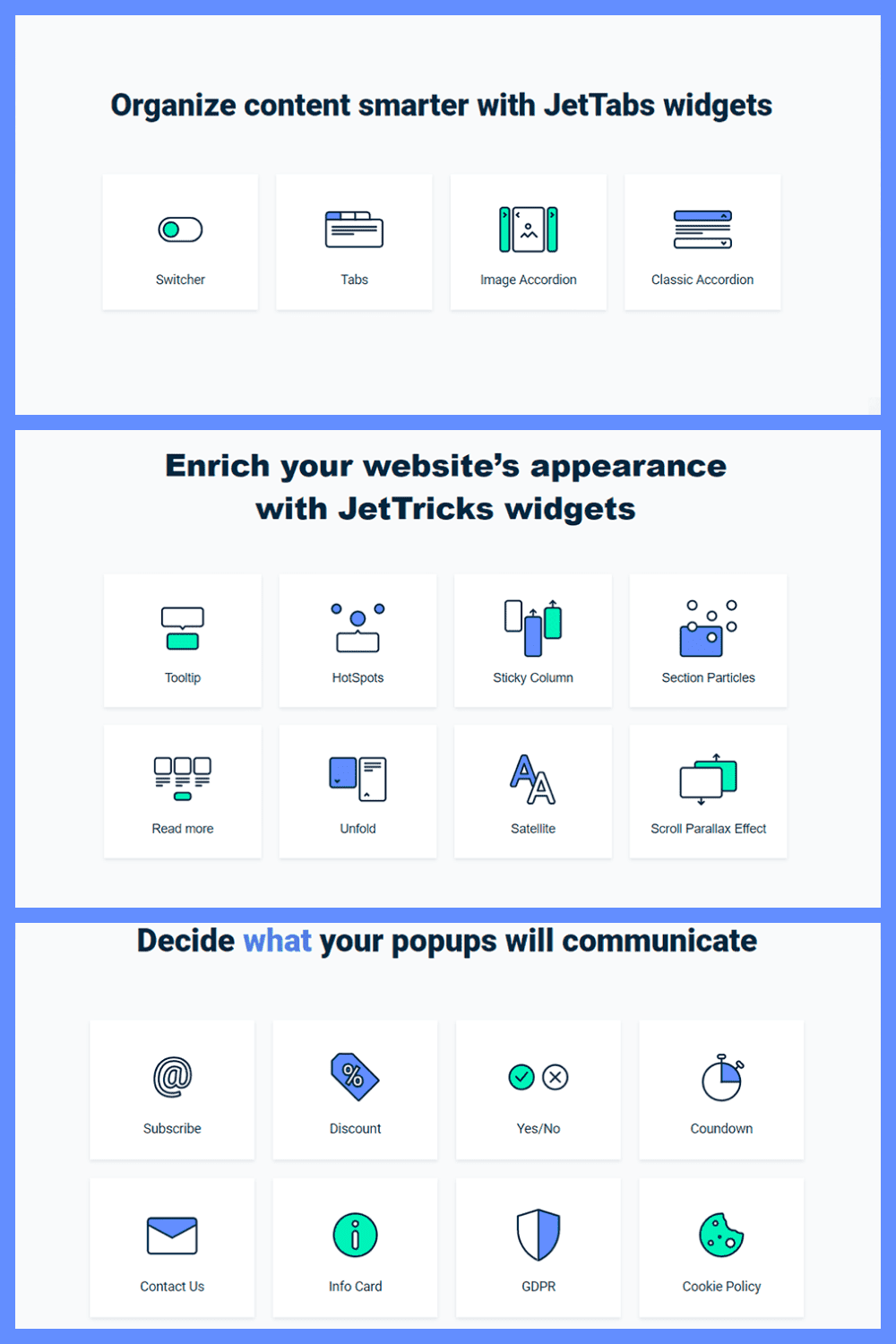 This is a bundle that comes with 10+ templates and extensions for Elementor, which will help you create a landing page of any complexity from the very beginning. Now it can be purchased at 50% off.
10 Restaurant WordPress Themes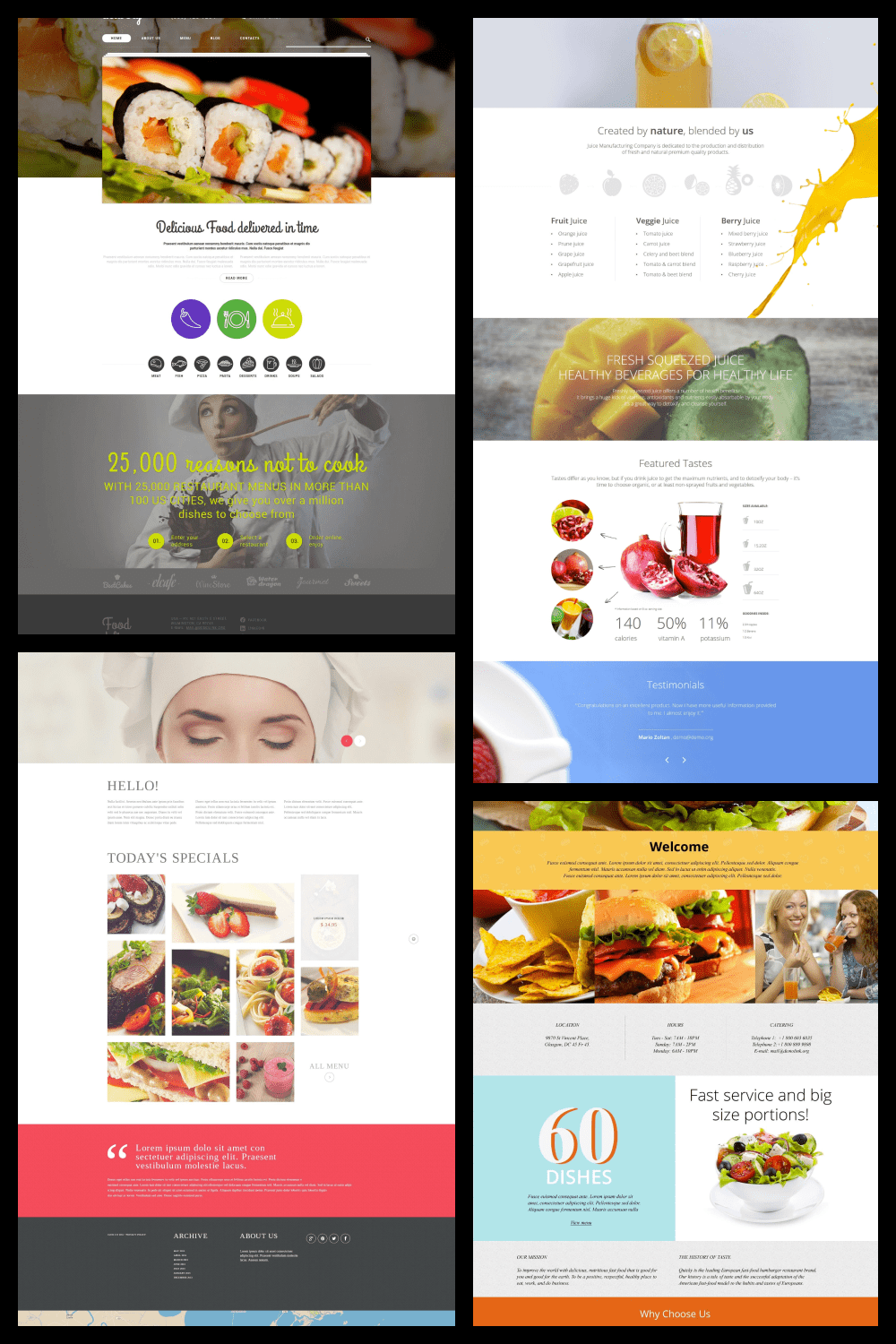 Planning to launch a website for a fast food restaurant or a fruit bar? Or both? Then, you can definitely benefit from this offer. The themes include stock photos, sliced PSD, dropdown menus, Favicons, social options, Google web fonts, tabs, tooltips, and other useful elements. With the help of these themes, creating a website for a restaurant won't take more than 10 minutes. MasterBundles offers 10 restaurant WordPress themes for $39!
Fonts and Patterns
Chalifor Dalsatic SVG FONT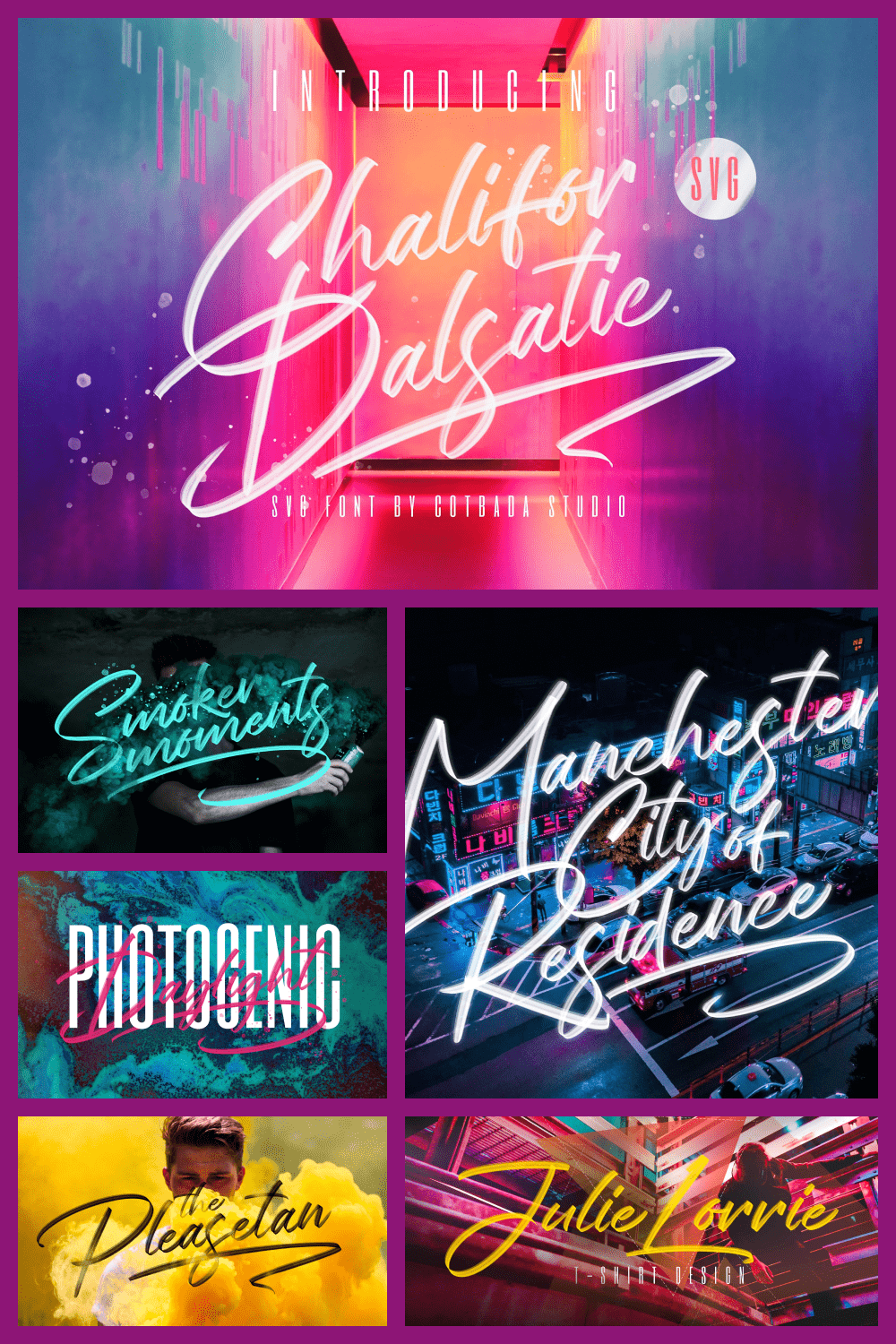 This is a beautiful handwritten font that will suit almost any artistic project you have on your mind. Right now you have a chance to get it at 67% off.
198 Fully Editable Typography Presets with 47 Fonts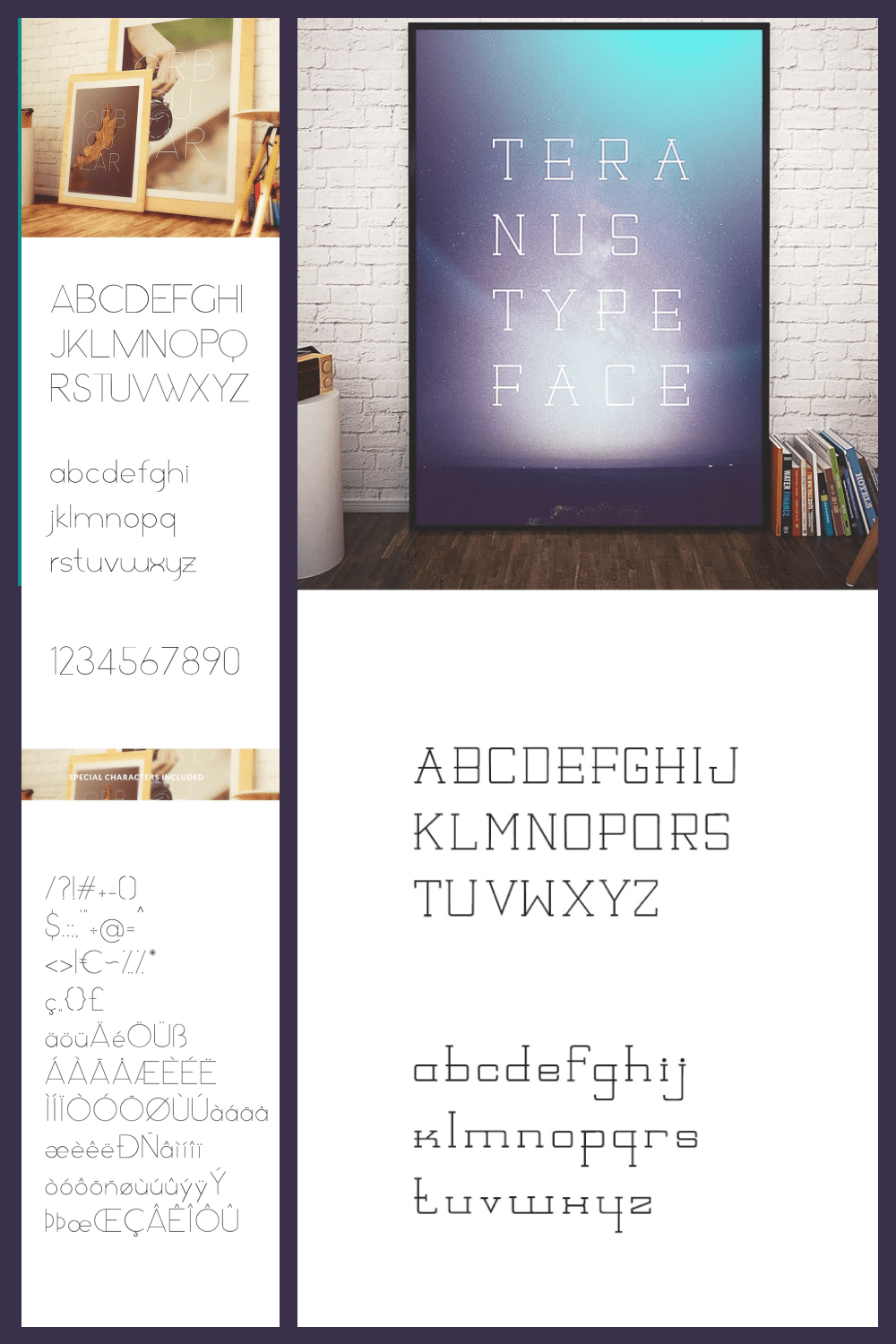 If you are looking for a large collection of different presets and fonts, this one is definitely worth your attention. With this bundle you will get 198 absolutely editable typography presets. You can customize them to the style of your website. This offer is truly beneficial because the bundle costs only $9!
10 Versatile Simple Clean Fonts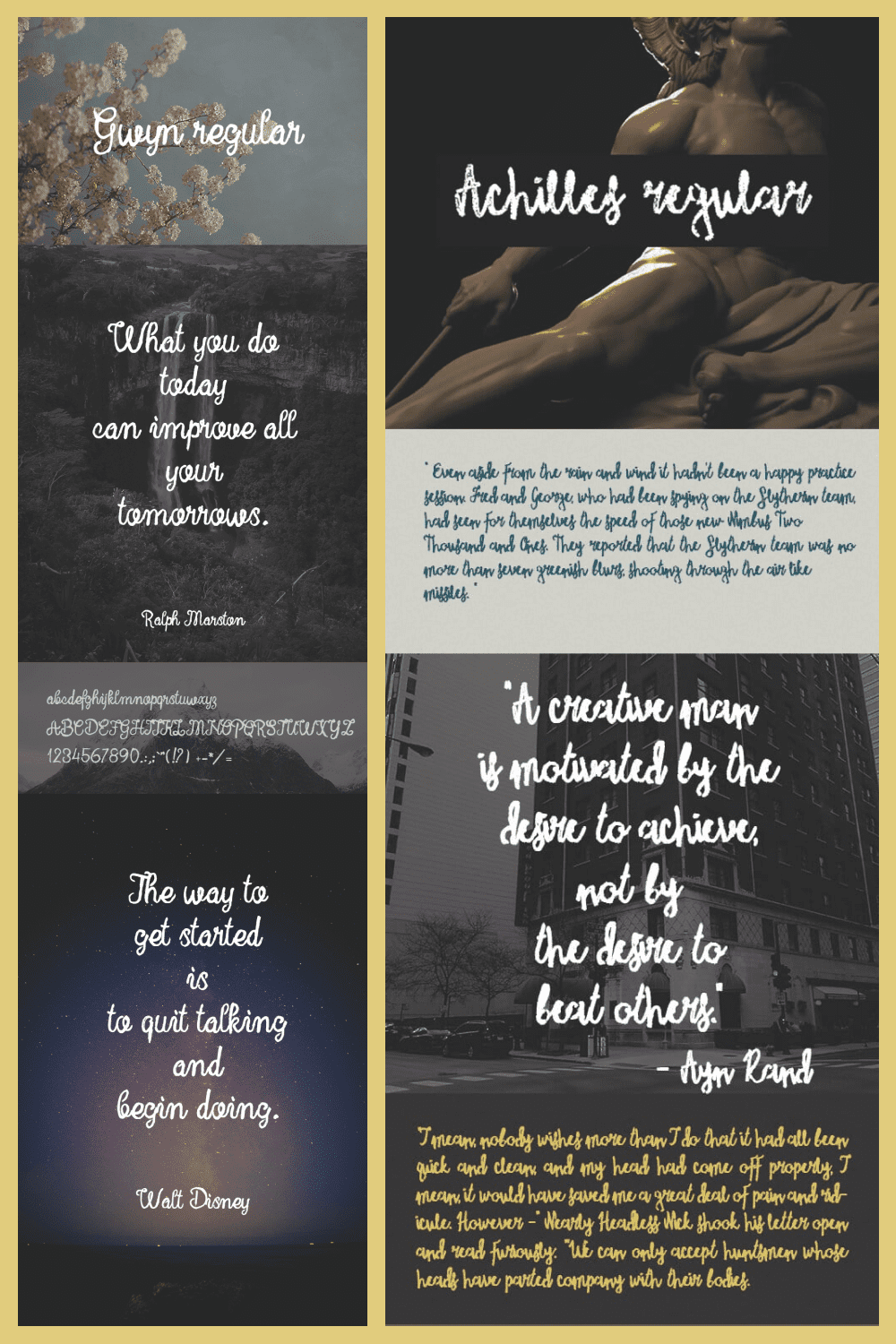 Here is another worthy solution if you are looking for some simple fonts for your website. By the way, you can use these fonts for many different purposes. For instance, they will suit the product description on your website, a presentation, or an advertisement. Plus, with their help, you can create a logo or stylize your branding. All of this costs just $9.
The Premium Vector Alphabets Set for $10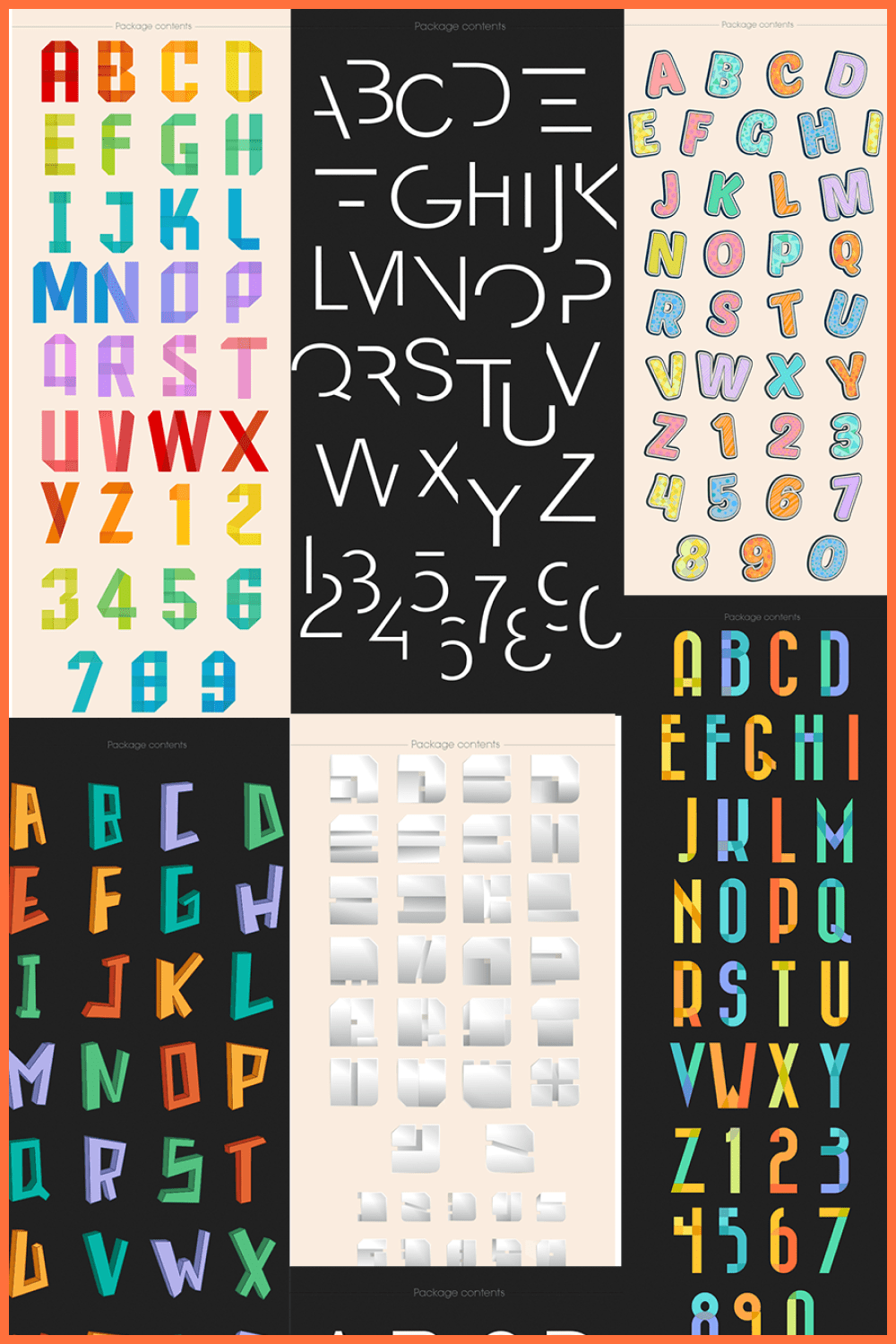 This diverse set includes vintage, retro, origami, flat, cartoon, 3D, and grunge alphabets. Along with the fancy options, you can also pick up a classy one. Buy it with a 96% discount 😉
10 Premium HandMade Fonts Bundle for $9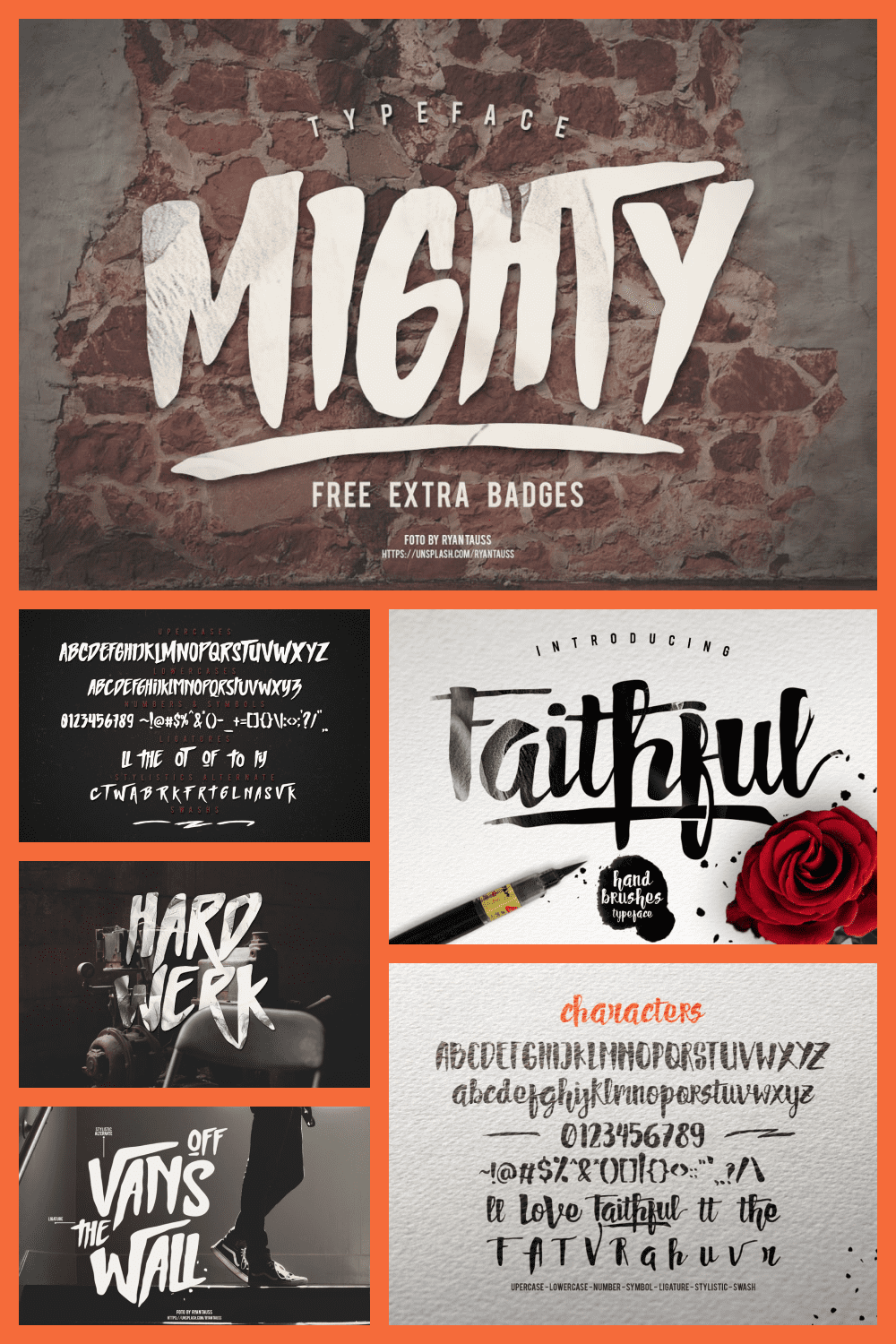 These fonts will become a perfect accent and an outstanding highlight on the photographer's website or a website for an event agency. In general, all kinds of sites that strive for creativity need this ultimate collection of fonts, and you can buy it for only $9 right now!
Brainik Font Family for $19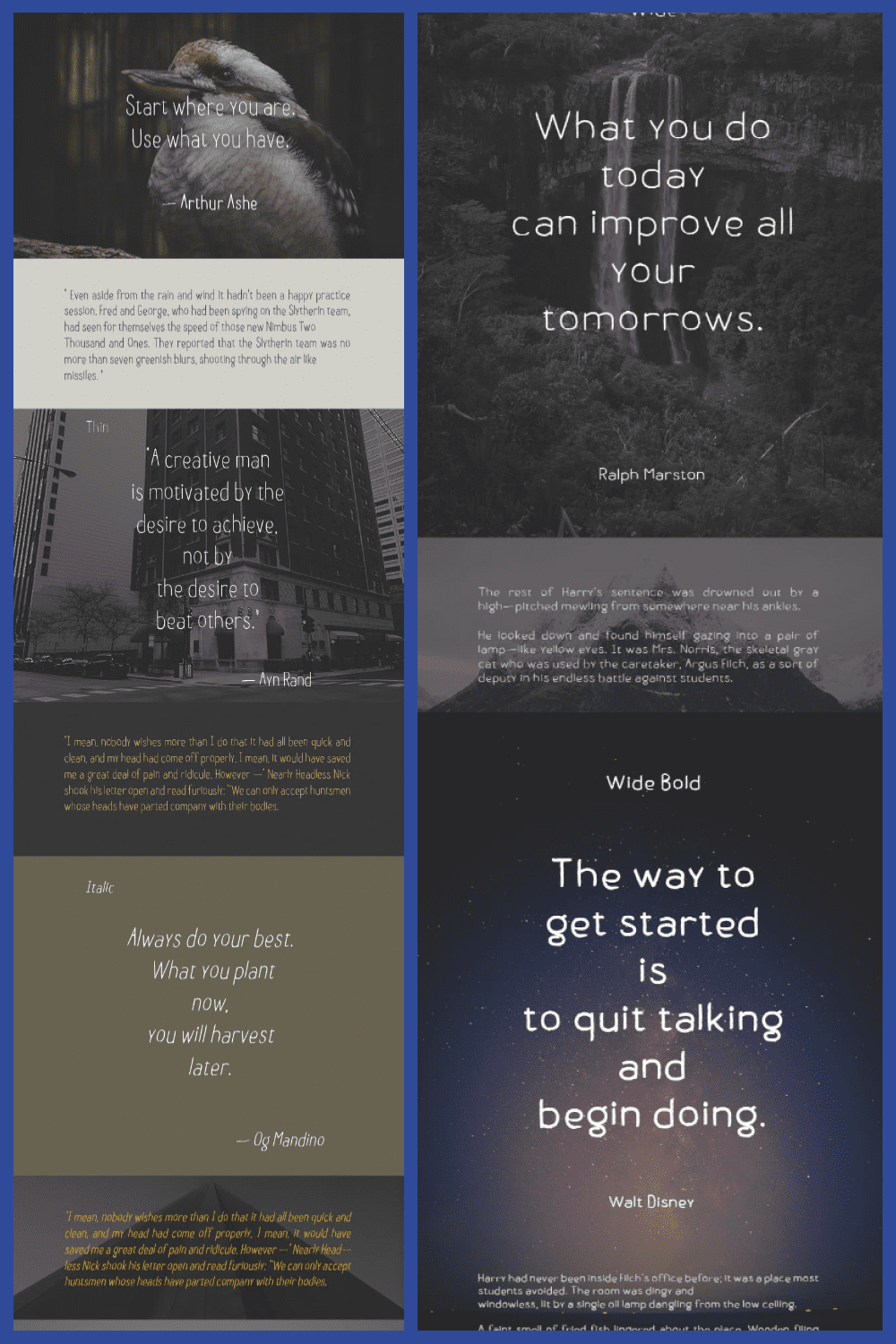 This is a suitable solution for the headlines, logos, posters, labels, cards, and T-shirts. The file formats allow using the fonts for all kinds of projects. They are compatible with Mac and Windows. You can purchase this awesome collection at 92% off.
14 Fantastic Fonts Families for $5
This package includes 33 fonts grouped in 14 families. These exquisite typefaces will be a perfect fit for all kinds of design projects. Don't miss this super beneficial offer to buy them for just $5.
300 Seamless Patterns for $25
The package includes products of different thematics such as medicine, nature, sports, traveling, weddings, etc. The file comes in .AI, .EPS, and .JPG formats. You can check out the previews of the patterns here. Thanks to Black Friday fever, MasterBundles launched a special offer – you will get these 300 patterns for $25!
Mega Bundle with 2,000 Original and Versatile Items for $32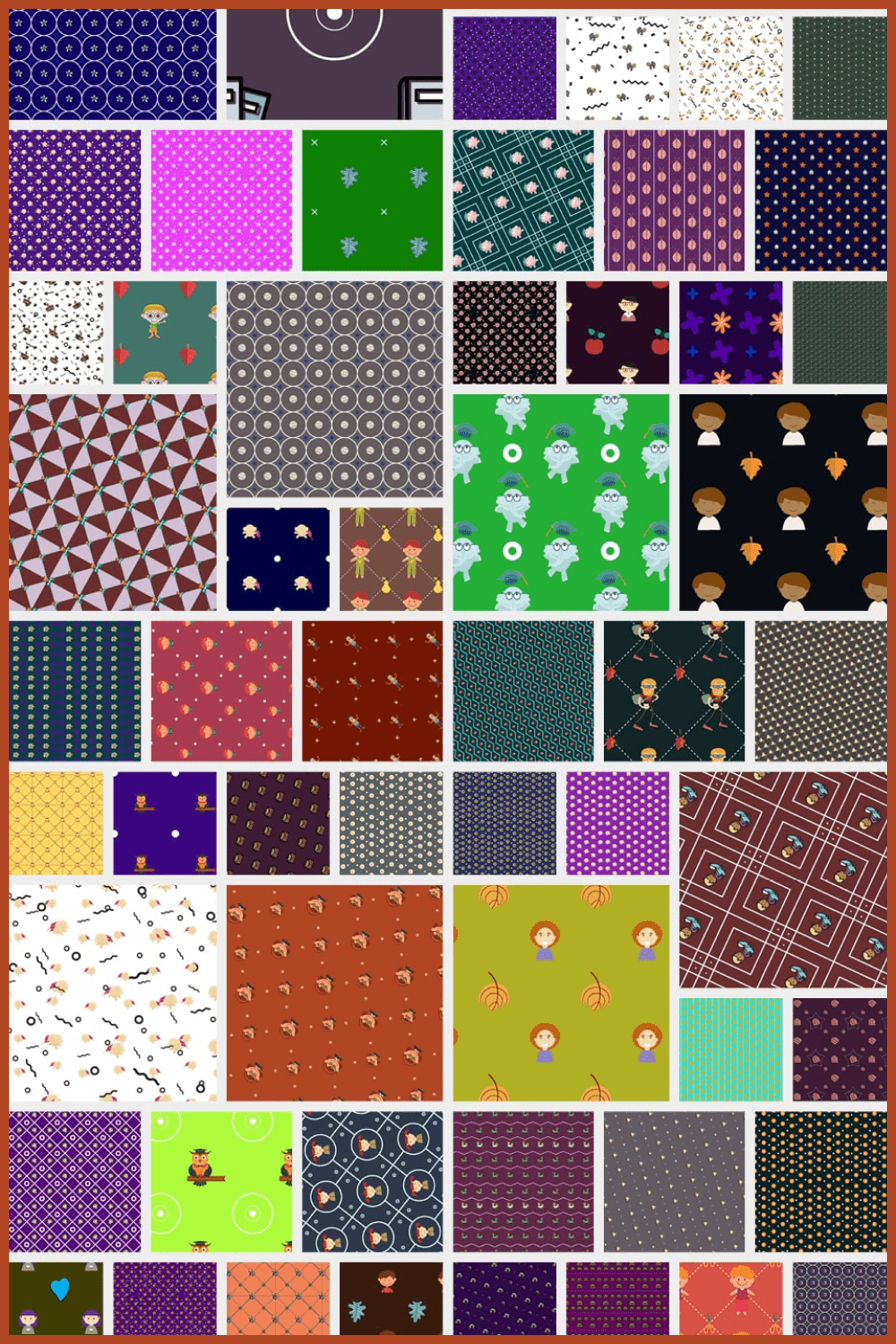 This bundle will meet the expectations of the most demanding customers. You can choose from 2000+ versatile patterns. The themes differ from food and nature to festivals and holidays. Due to the versatile nature, you can customize the patterns toward any project. By the way, this set is now 99% off. Can you believe this?
T-Shirt Designs
50 Vintage T-shirt Designs for $30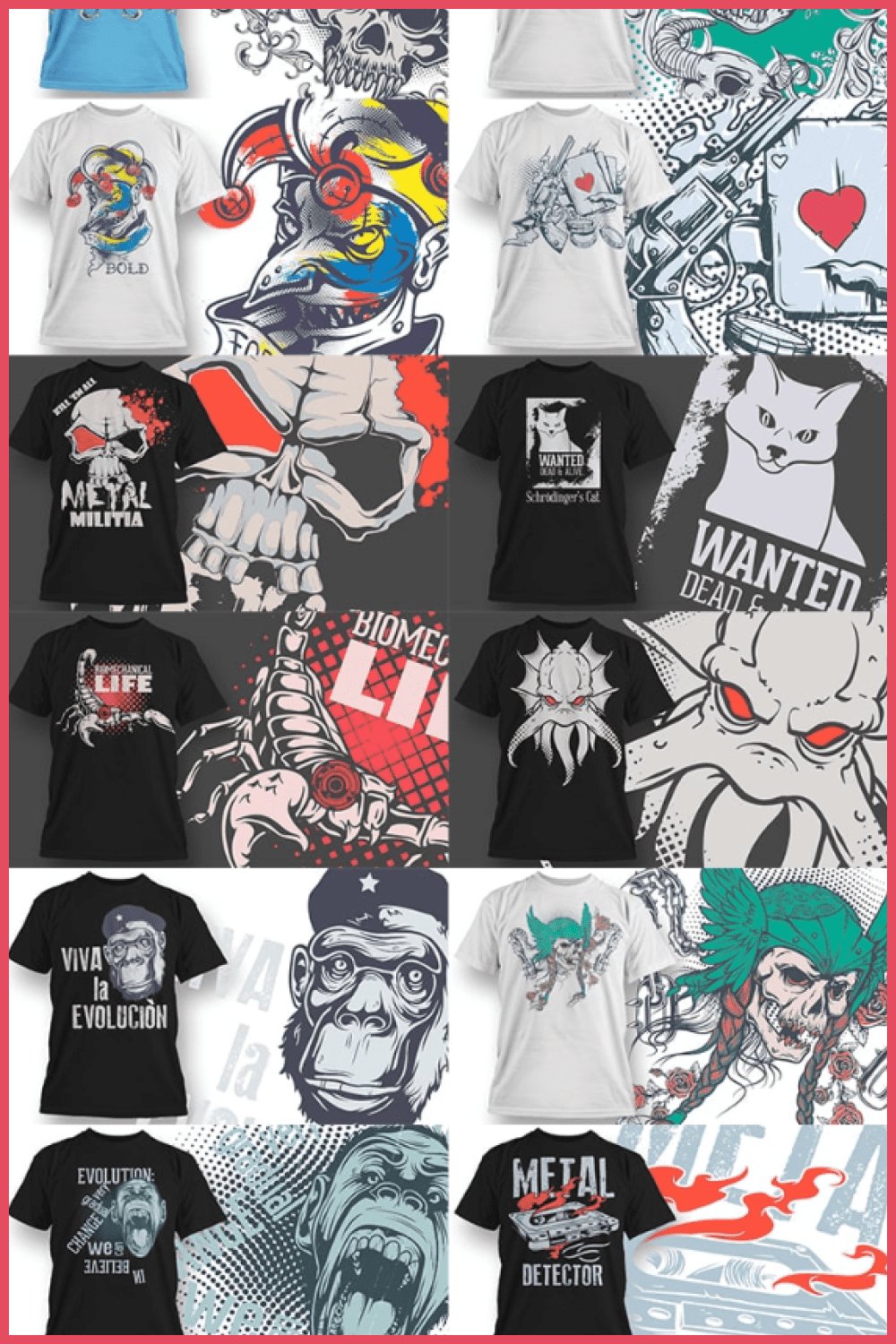 If you are willing to express yourself, one of the best ways to do it is with the help of clothes! That's why we picked up this collection of 50 top-notch T-shirt designs. By the way, all the designs are 100% vector format and come on separate layers. Here are a couple of samples that the bundle includes. By the way, all colors from the image match the colors of the product in real life. Now the price of this amazing bundle is only $30.
50 T-Shirt Designs for $49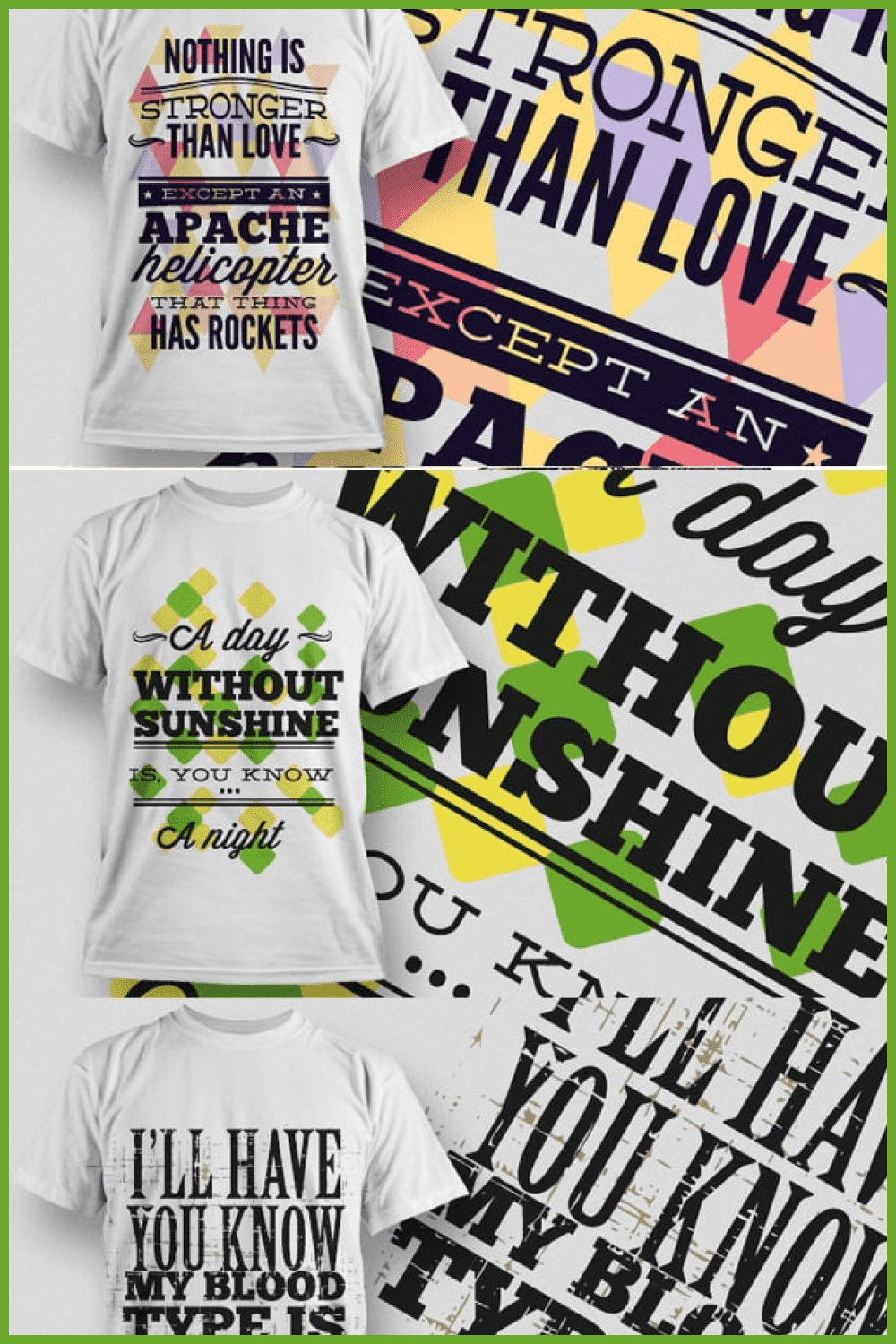 Here is another bundle with 50 T-shirt designs. For this price, you get the collection that includes sugar skulls, animalistic and monster images, ornamental motifs, and typography vectors. This is only a small part of the possible styling options. Check out what the bundle contains here. Buy them right now with a sweet 90% discount.
50+ Vector T-Shirt Design Templates for $29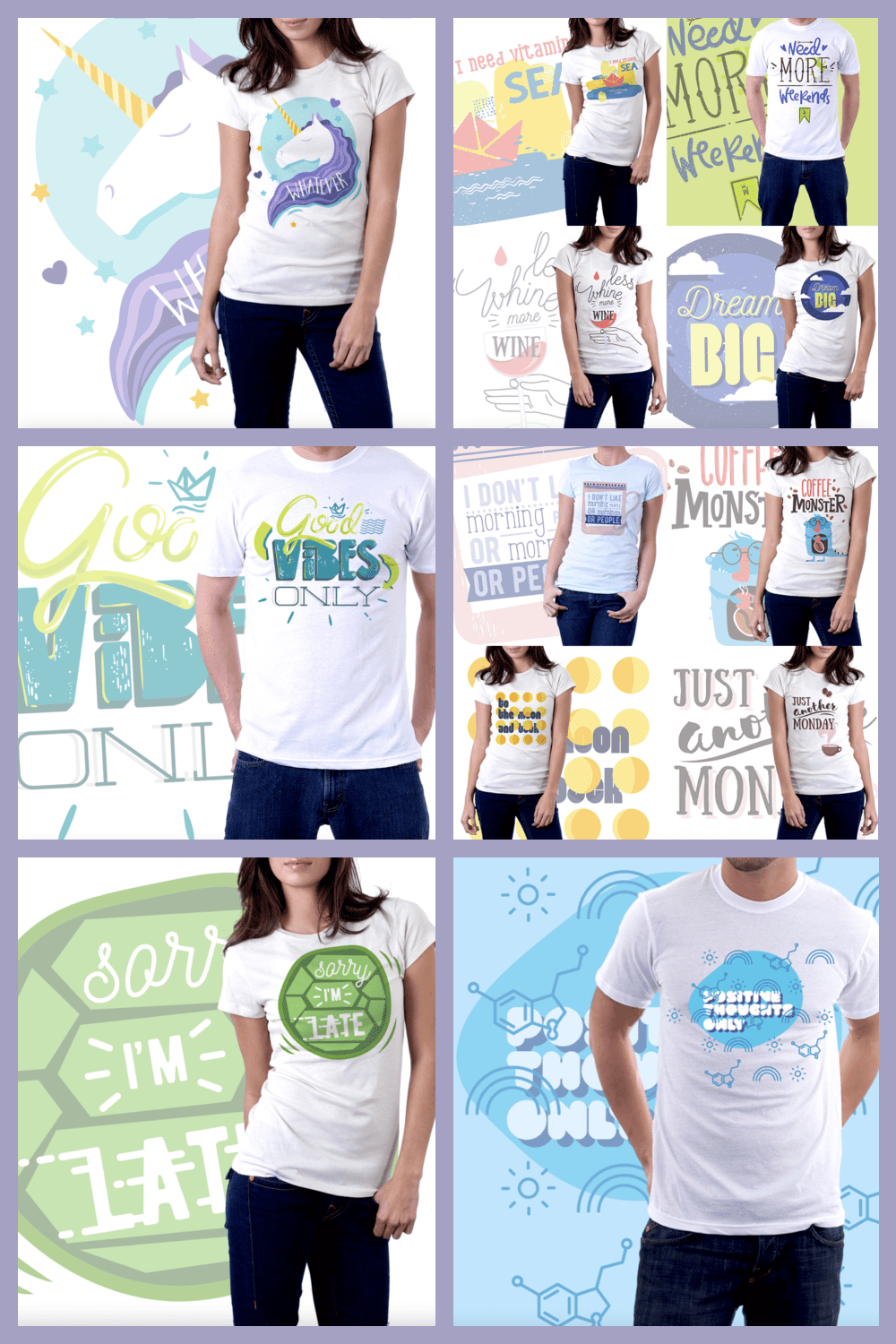 Check out the last amazing bundle with T-shirt designs in this collection. All templates are stuffed with different characters, high-quality typography, and graphic elements. By the way, you can use these templates for other purposes such as flyers, invitations, prints on apparel, posters, greeting cards, etc. Right now this bundle comes with a huge discount and costs only $29.
UI Kits
PSD UI Kits Bundle for $15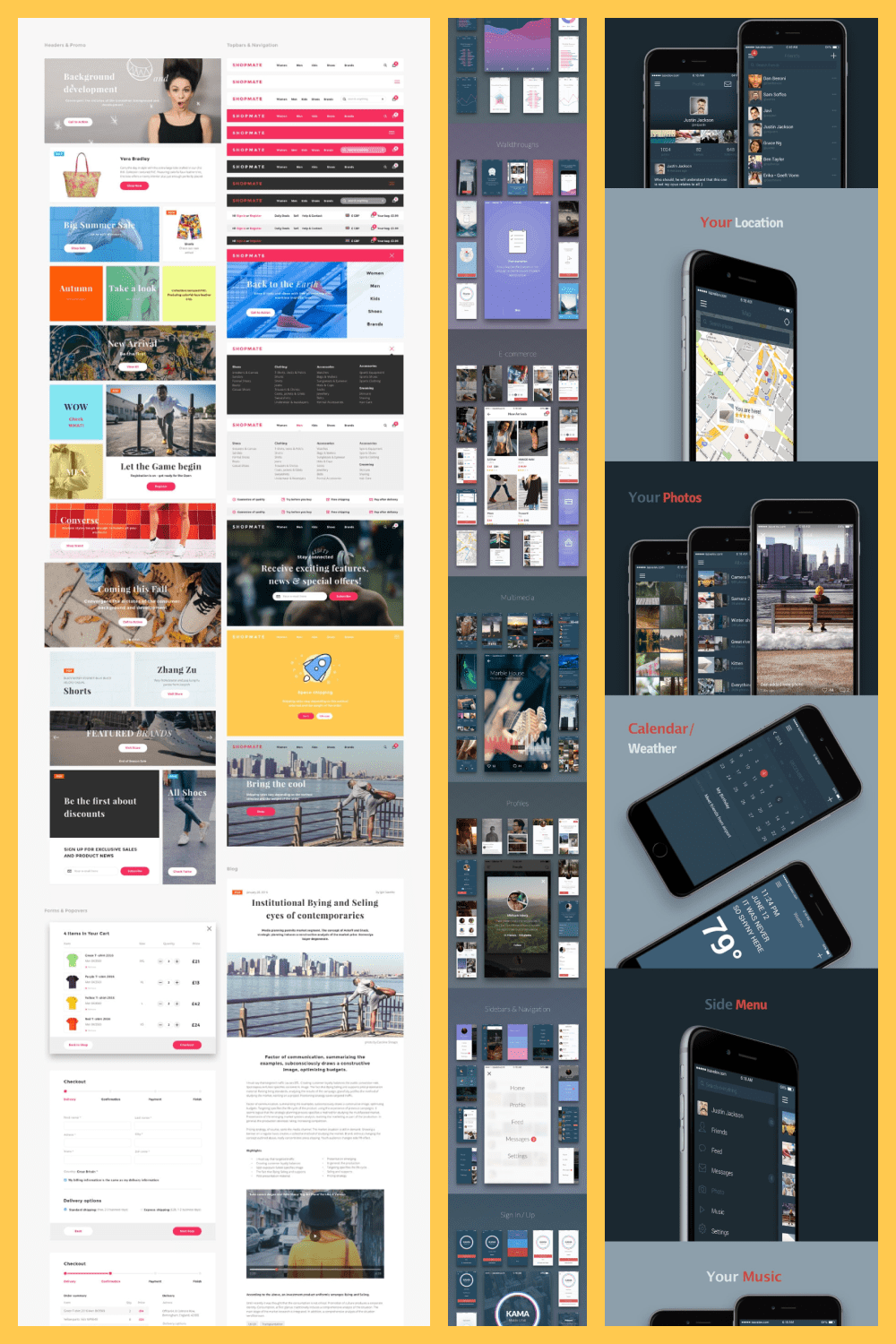 The functionality of this kit is almost unlimited. Still, if you are an experienced UI/UX designer, you need no explanations—you know that this is a must-have for an effective work and attractive look of the website. You should not wait to purchase this bundle that contains 3 top-notch UI kits including the sensational Kama kit, Shopmate kit, and iSocial iOS UI Kit. This is an ultimate tool for work optimization. And today you can buy it with a huge 90% discount.
UI Kit for an Online Store for $10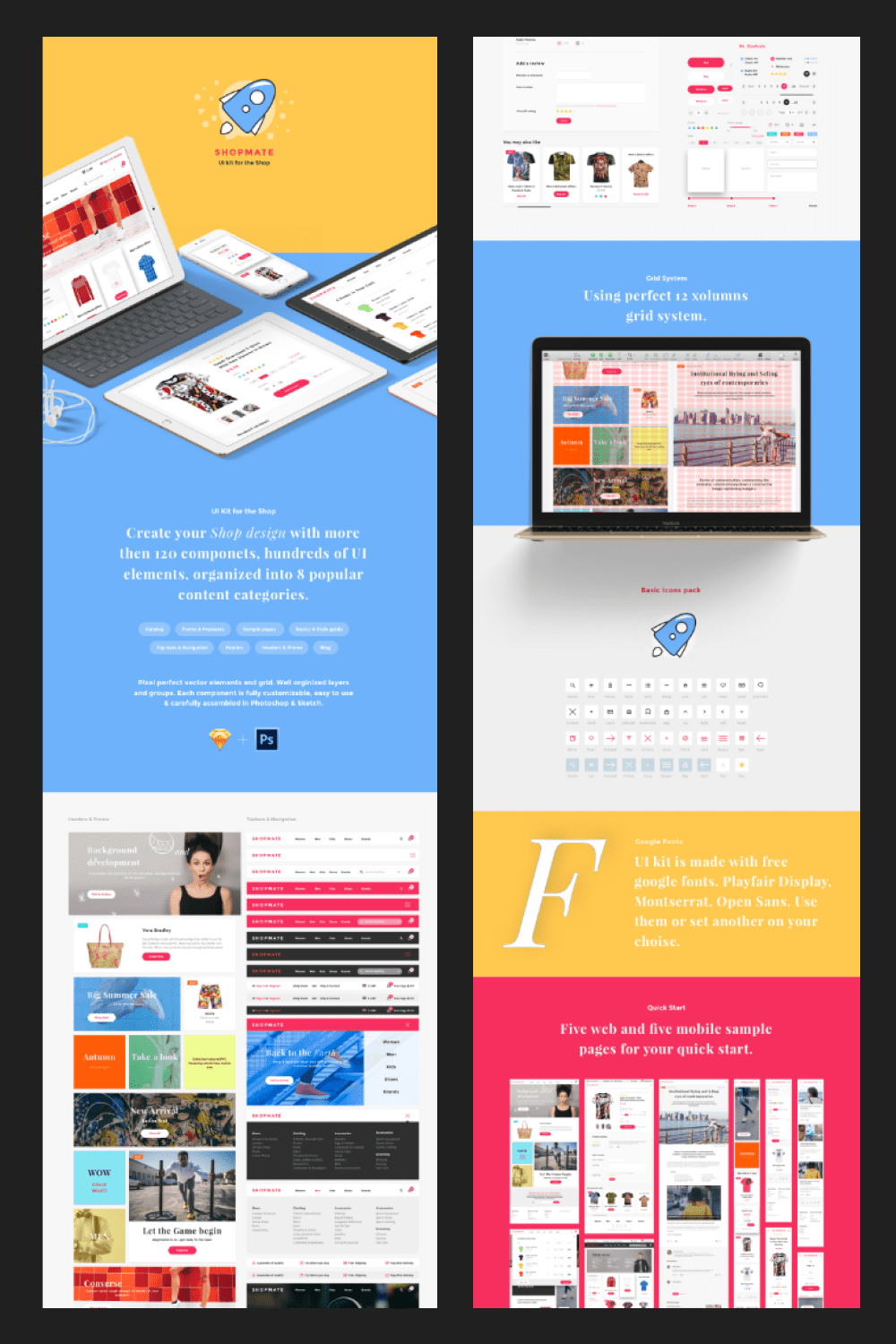 This is a full-fledged tool to create a high-functional online store. You can benefit from the 120 components and hundreds of UI elements. The UI elements are grouped into 8 categories: catalog, forms and popovers, sample pages, basics and style guide, top bars and navigation, headers and footers, promo, and blog. Indeed, it is super convenient. Along with the aforementioned options, you can create an appealing look for your online store using Google fonts and popular icons. All of these come to you for just $10.
Social Media Mega Bundle by MotoCMS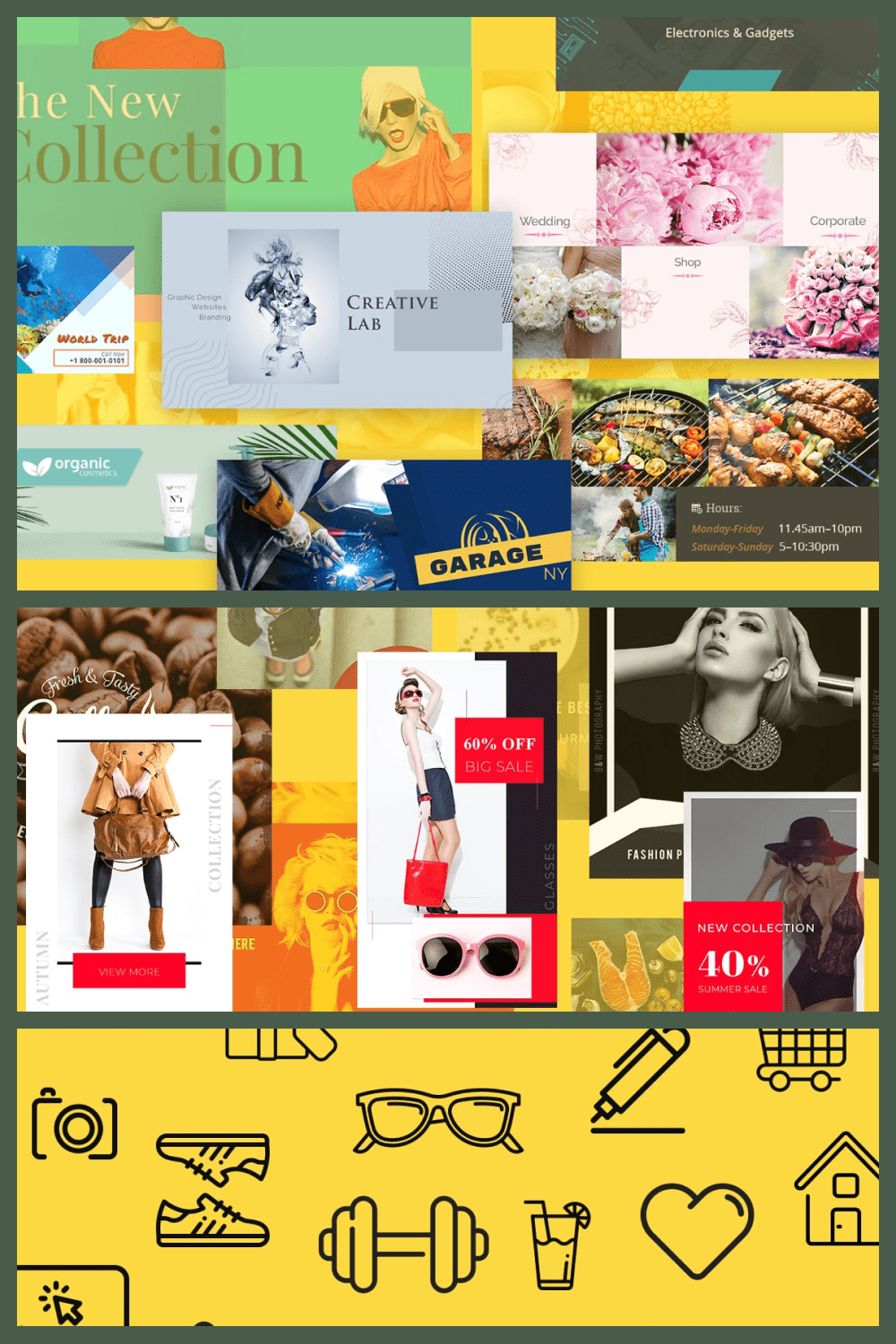 It will be easy to style up your personal branded social media campaign with this amazing and convenient tool! This is the ultimate pack of 130 stunning pieces of graphics for various social media purposes. Have a look at what's included in this perfect mega bundle here. Buy it with an 88% discount today.
Hottest Black Friday 2021 Deals for Designers, Developers, and Marketers
Creative Market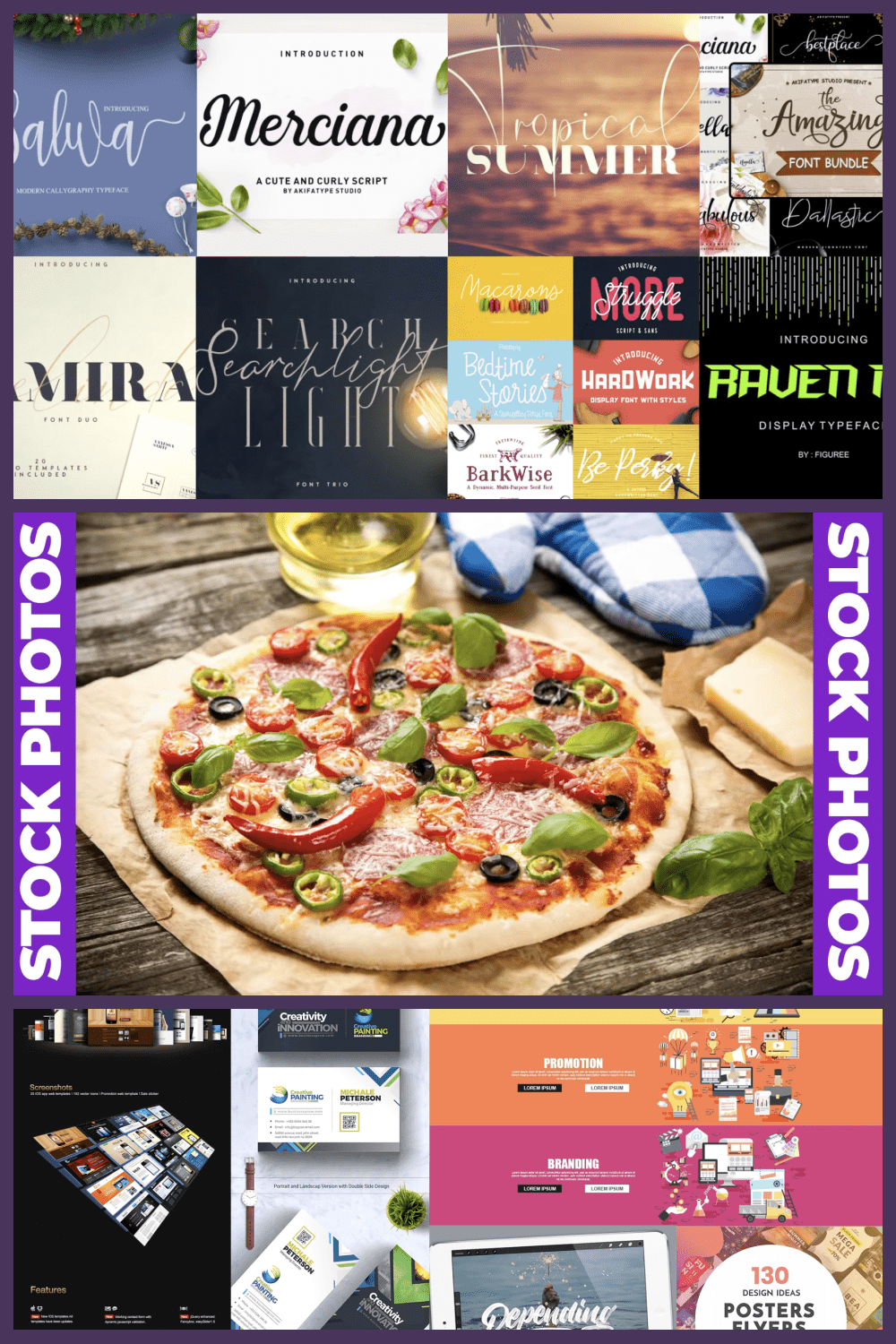 If you are currently looking for WordPress themes, Instagram templates, fonts, illustrations, mockups, or any other type of graphic, Creative Market is the very place to find these. This Black Friday, you'll get a 20% discount on everything, so follow the link above and add some cute graphics to your cart.
Freepik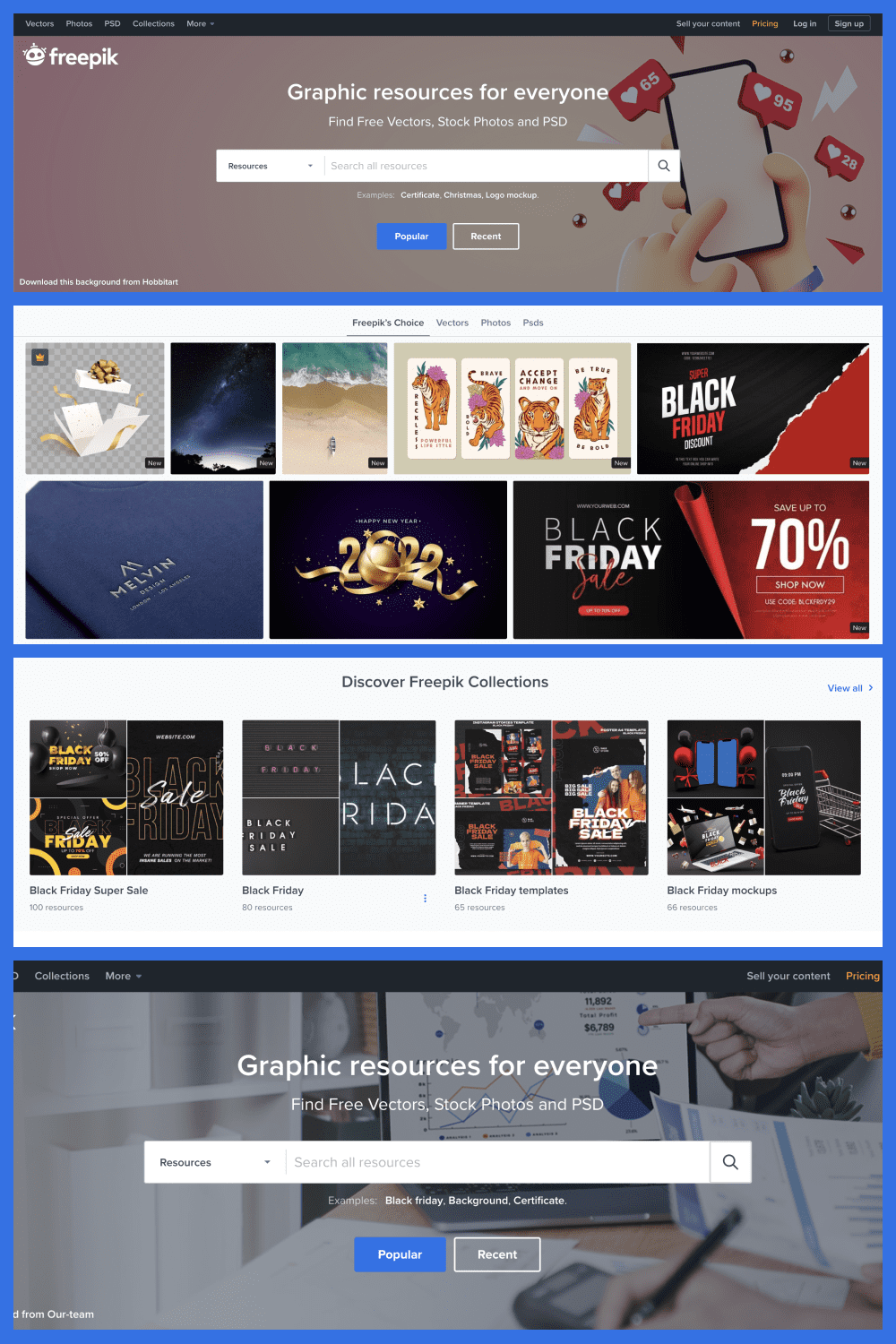 Freepik is another useful platform that offers a huge variety of stock images, clip art, illustrations, and other vectors. This year, the marketplace is going to launch up to 80% discounts, so keep an eye on those to not miss a great deal.
iStock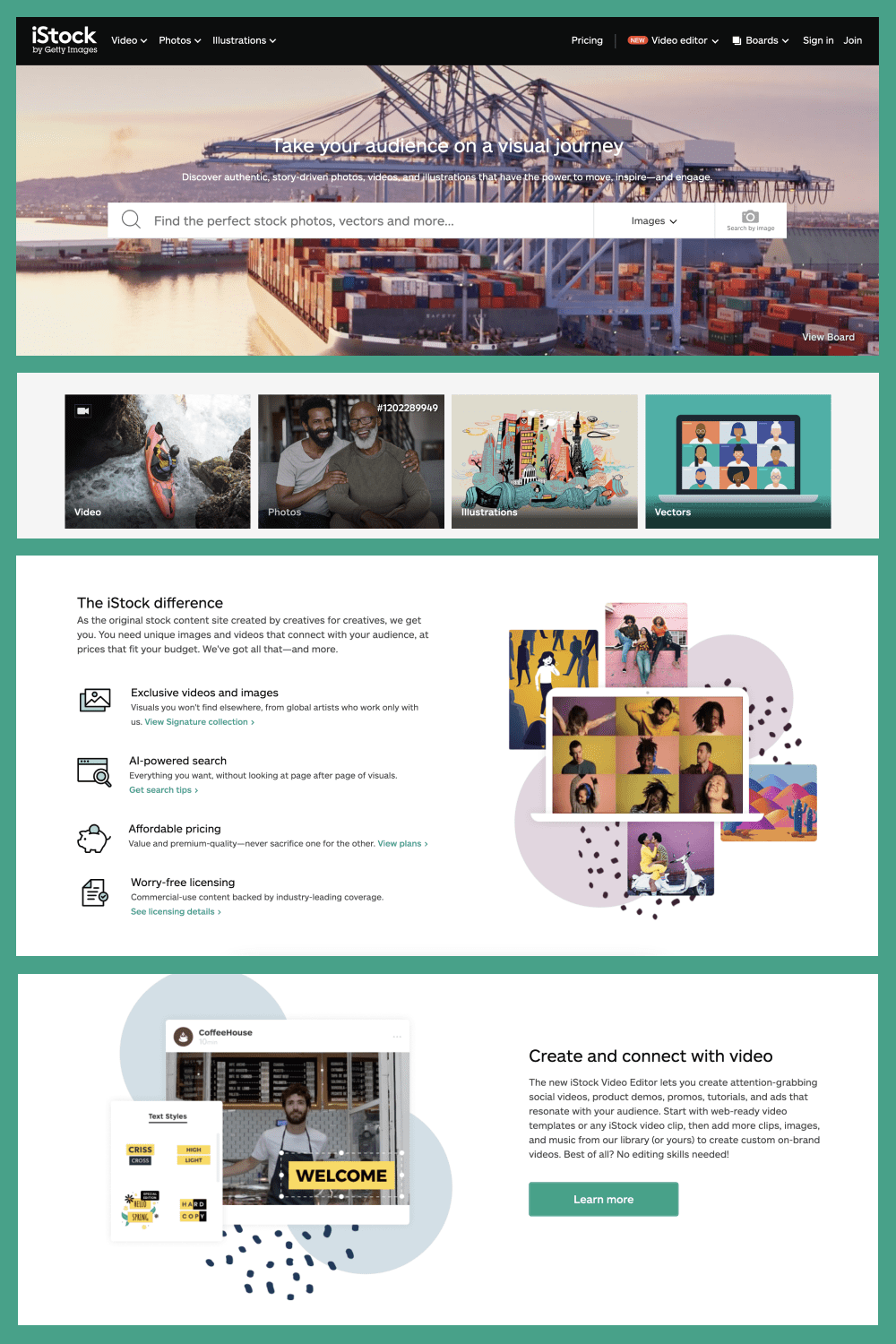 All the marketers out there would be more than happy to receive 50% discounts on videos and stock photographs from iStock. Stay tuned, more discounts are to be announced.
Beaver Builder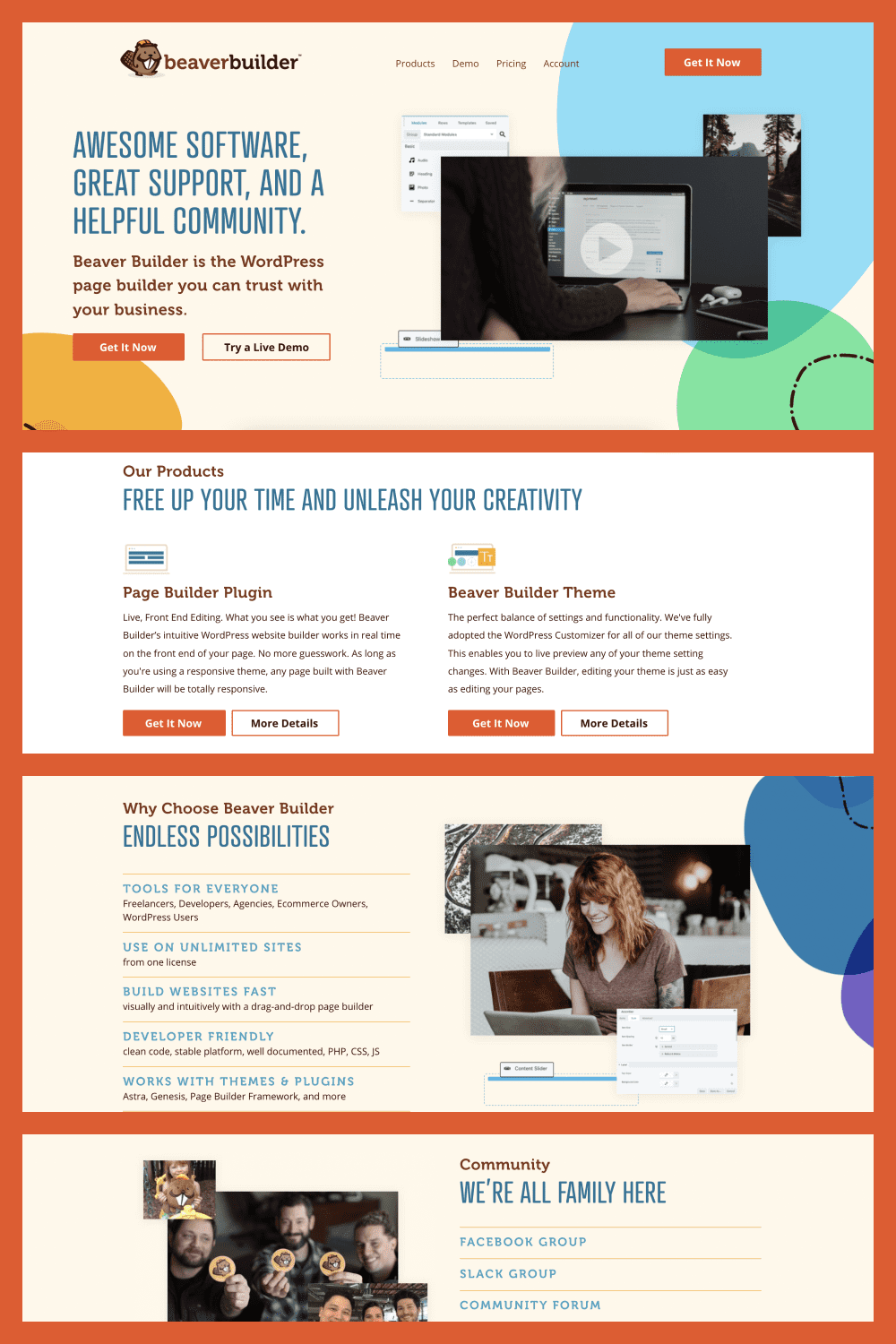 Another WordPress visual builder that you can get almost for free, so why don't you follow the link above and get Beaver Builder with a 30% discount?
Canva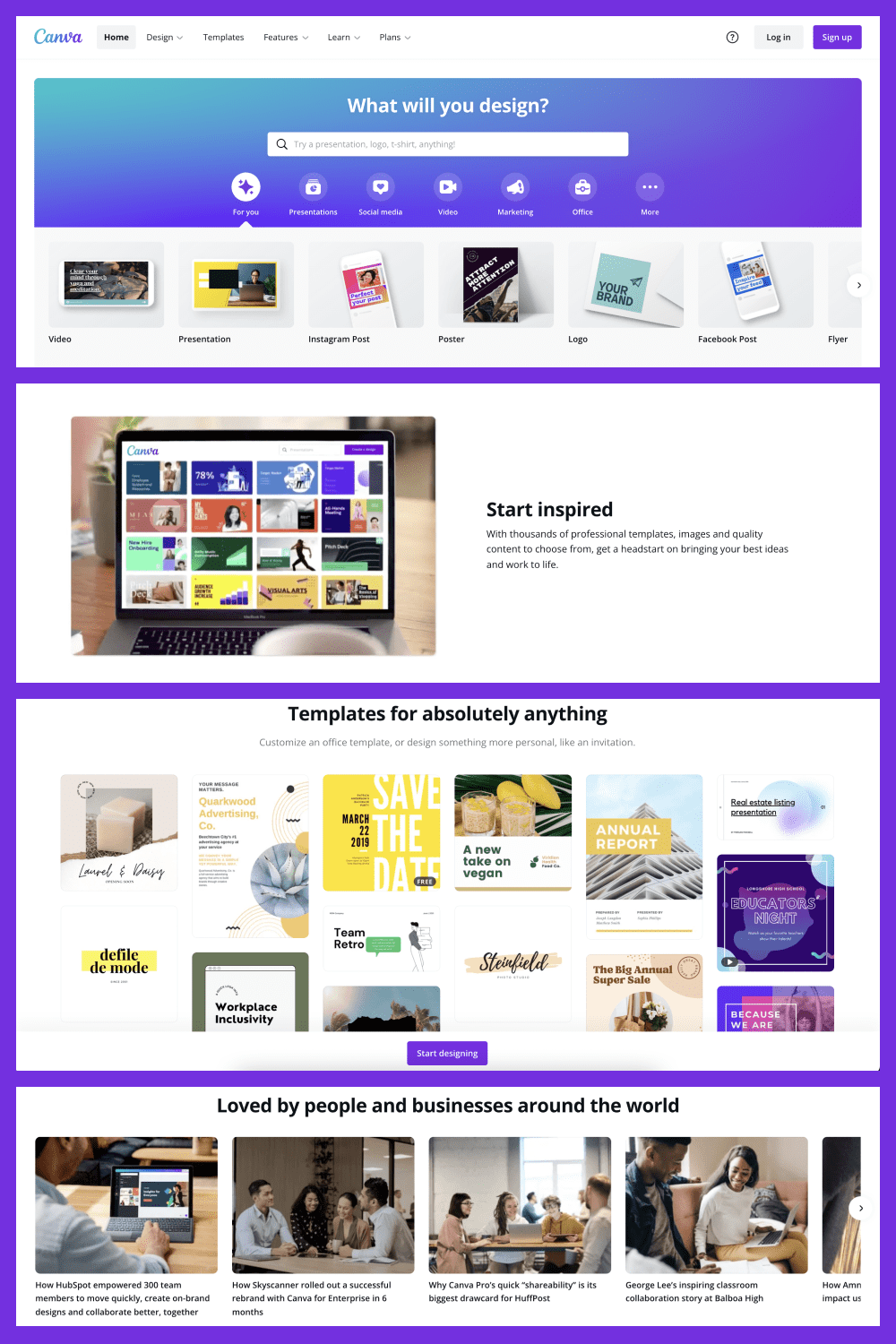 Canva is a super useful tool and every graphic designer knows that. So, once you are done with the turkey, head to the Canva official website and get up to a 50% discount on a premium subscription.
Graphic River
One more cool resource that offers up to 80% discounts on fonts, illustrations, patterns, etc. Follow the link above and give it a shot.
Shutterstock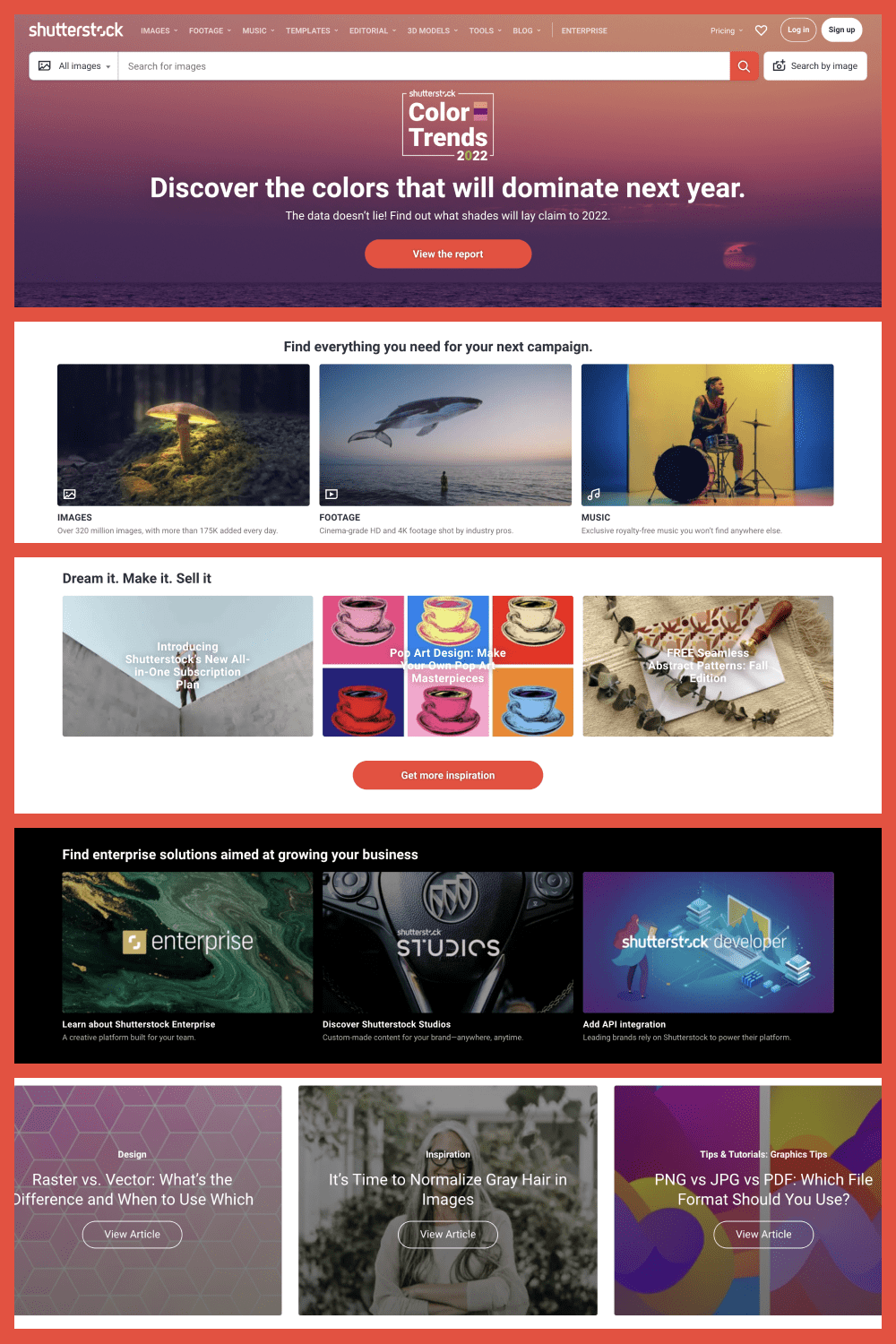 Not only does Shutterstock offer a free 30-day trial and free images for its subscribers, but also great discounts on premium subscriptions, so do not hesitate to give it a try.
Where to Sell Your Goodies on Black Friday
In case you make graphic products yourself, you can earn some money on those too. Just collect your products into a bundle and upload it to our marketplace via the Sell Your Deal service. You can easily do that using the form below, so do not hesitate and give it a shot.