While children are preparing their Halloween costumes, shopaholics all over the world take their credit cards from the hutch and get ready to drain them down mercilessly. Yes, Black Friday is just around the corner! Black Friday fever took over almost every area of life not even mentioning IT sphere.
By the way, Black Friday is not our party cos we have 80-90% discounts here at MasterBundles during all the year. But today we've decided to take part in Black Friday Hysteria and share 30% promo code on all our products. Deal is active only 4 days: 20-23 Nov, use code BlackFridayMB at checkout
That's why we surfed the Internet and picked up a bunch of the best Black Friday deals and bundles 2018.
WordPress themes, fonts, UI kits, patterns, and other dream products are available now with the craziest discount! The special offers reach 96% off and that's what you've been saving your money for.
Thanks to the unbelievable discounts, you can upgrade your website and stuff it with high-functional elements. So, hurry up to catch the worthiest offers and benefit from the unprecedented generosity!
Still, stay cautious! For the record, more people die while shopping on Black Friday than in shark attacks.
Stock Photos Bundles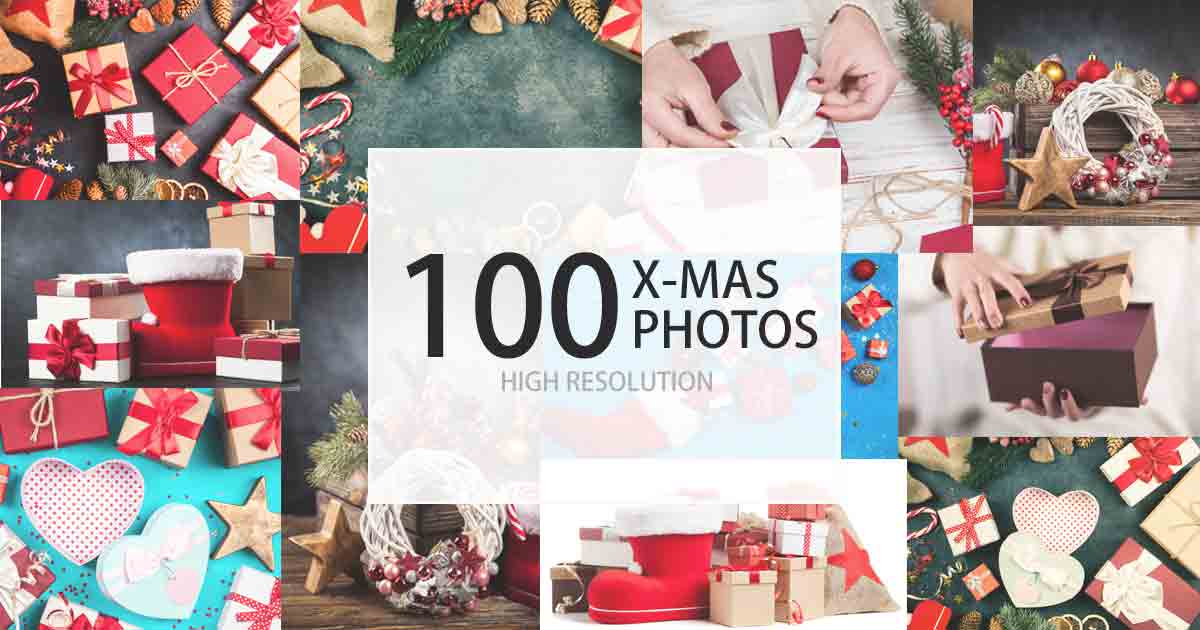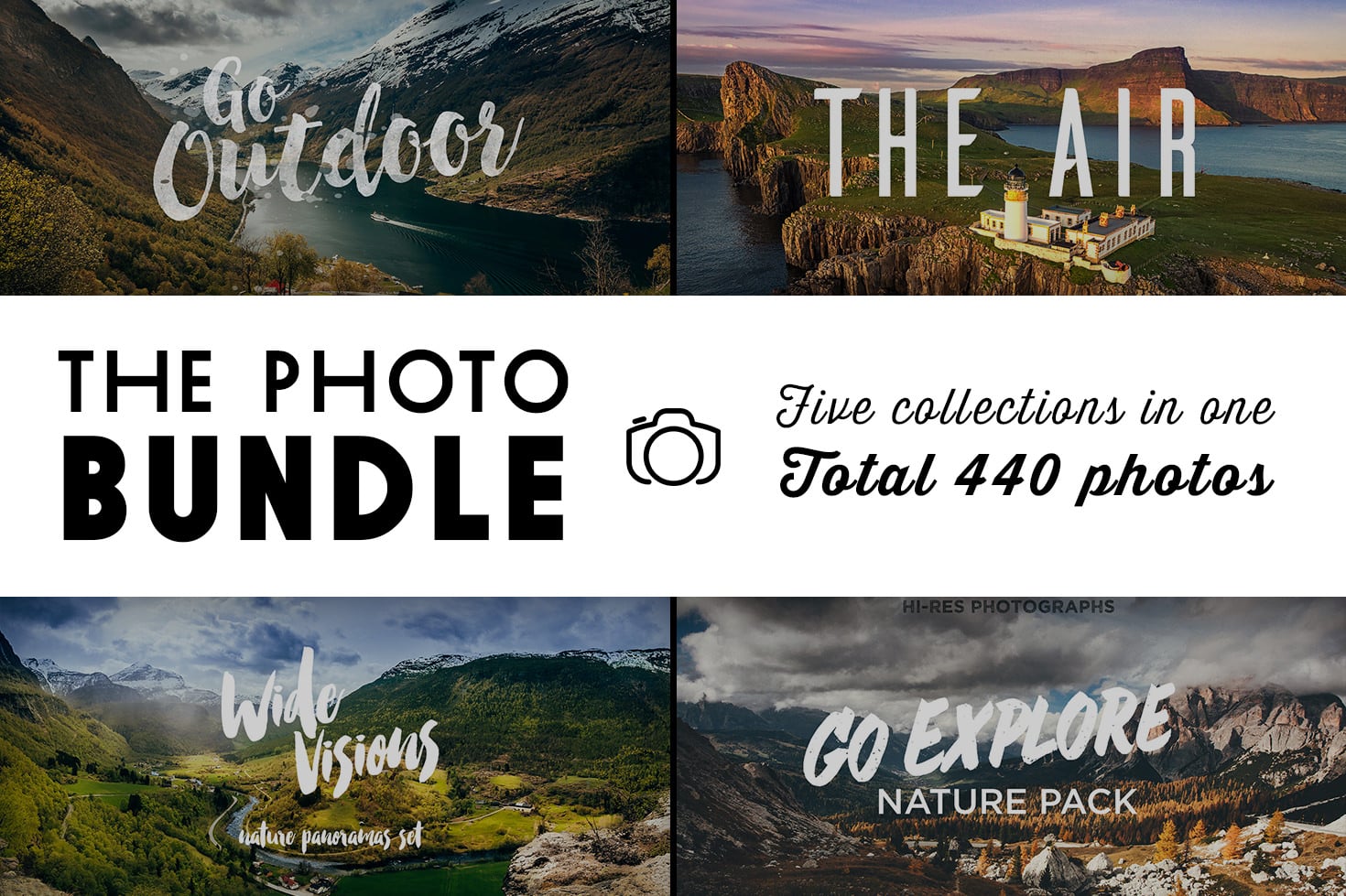 Illustrations
Here you can find stunning collection of pretty characters and decorative elements in Scandinavian style.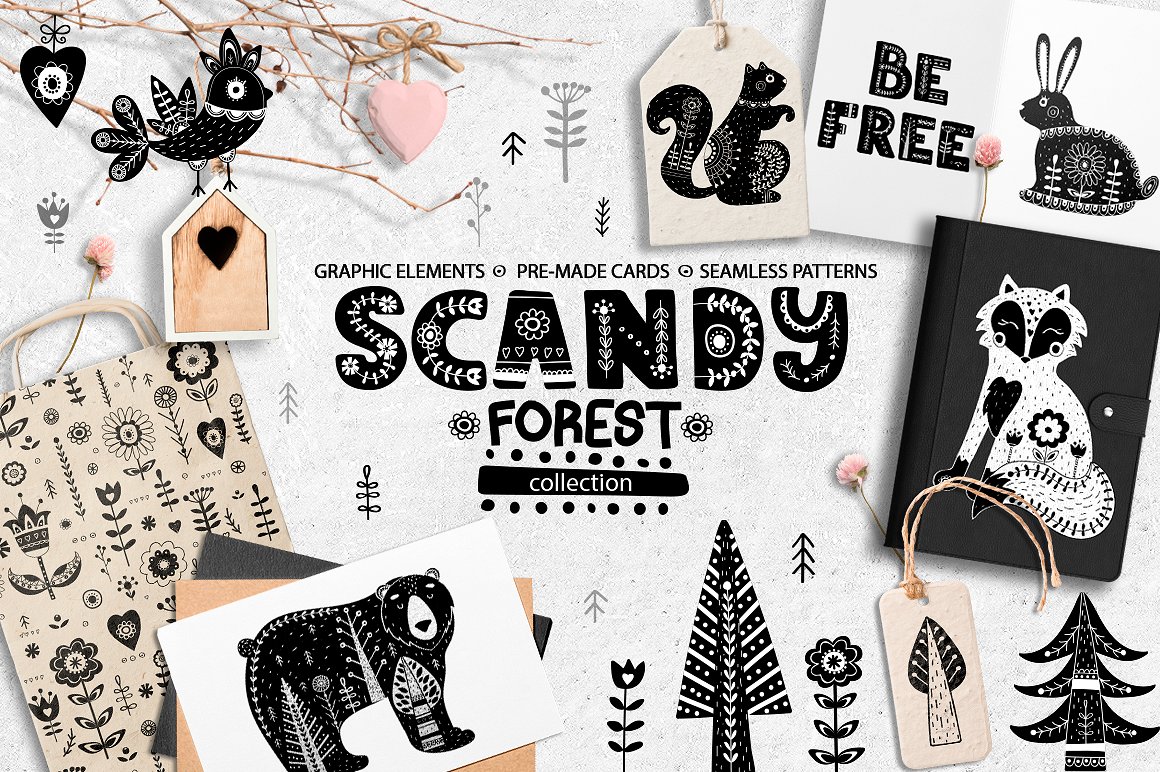 Lovely portret creator is a cool chance to create something special for sure.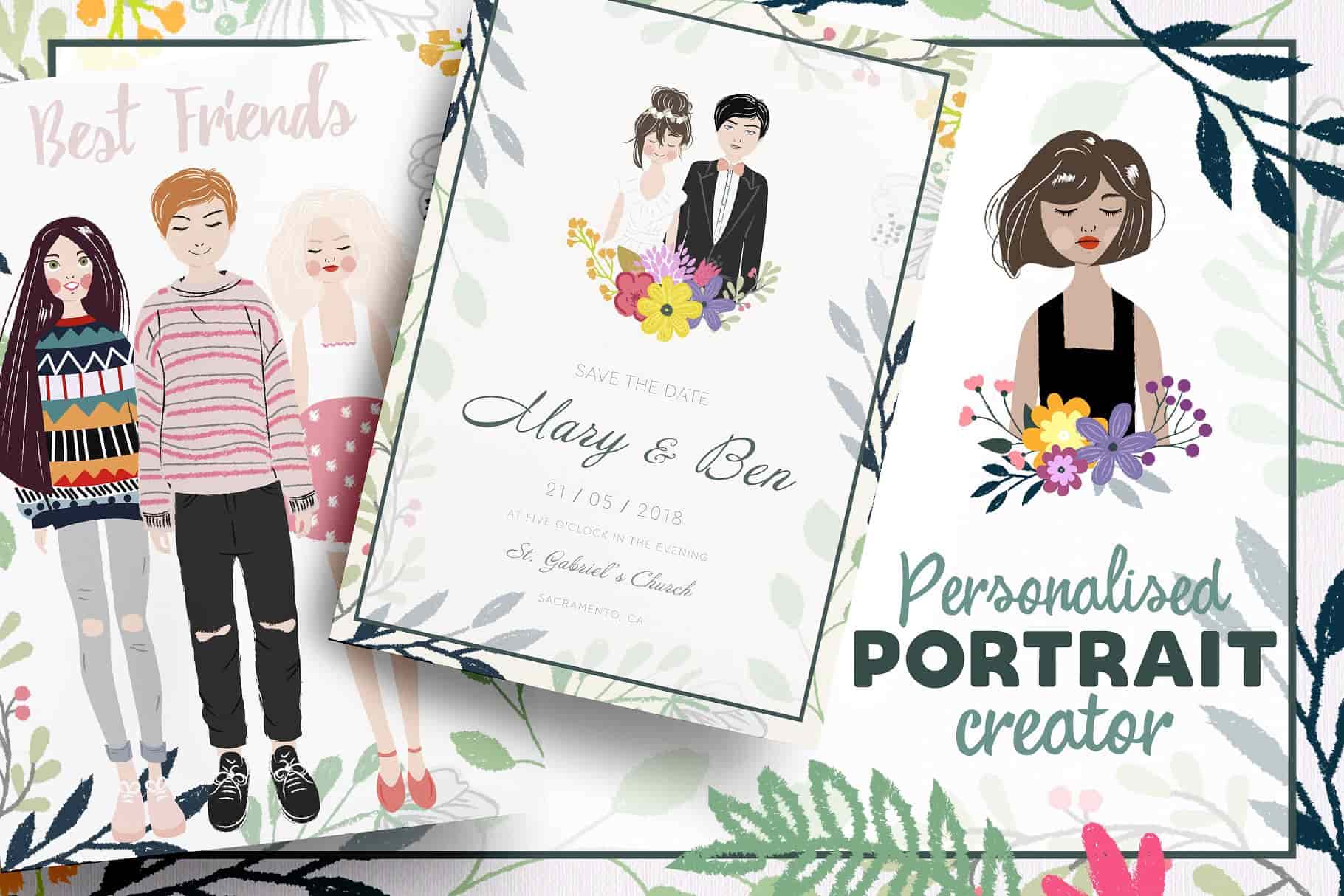 This cool bundle includes: Watercolor Vector Styles Illustrator, Vector Foiling Illustrator, VSTAMP — Vector Stamp Effects, Vector Ribbon Brushes Illustrator, Vector GRINDER Toolkit Actions, VECTOR Ink Effects For Ai, Symmetric Ornament WORKSHOP, INSTAMP Instant Stamp AI Styles, Hand Made Brushes & Patterns, LONG SHADOW Styles For , Seamless Halftone Dot Patterns, Watercolor World Maps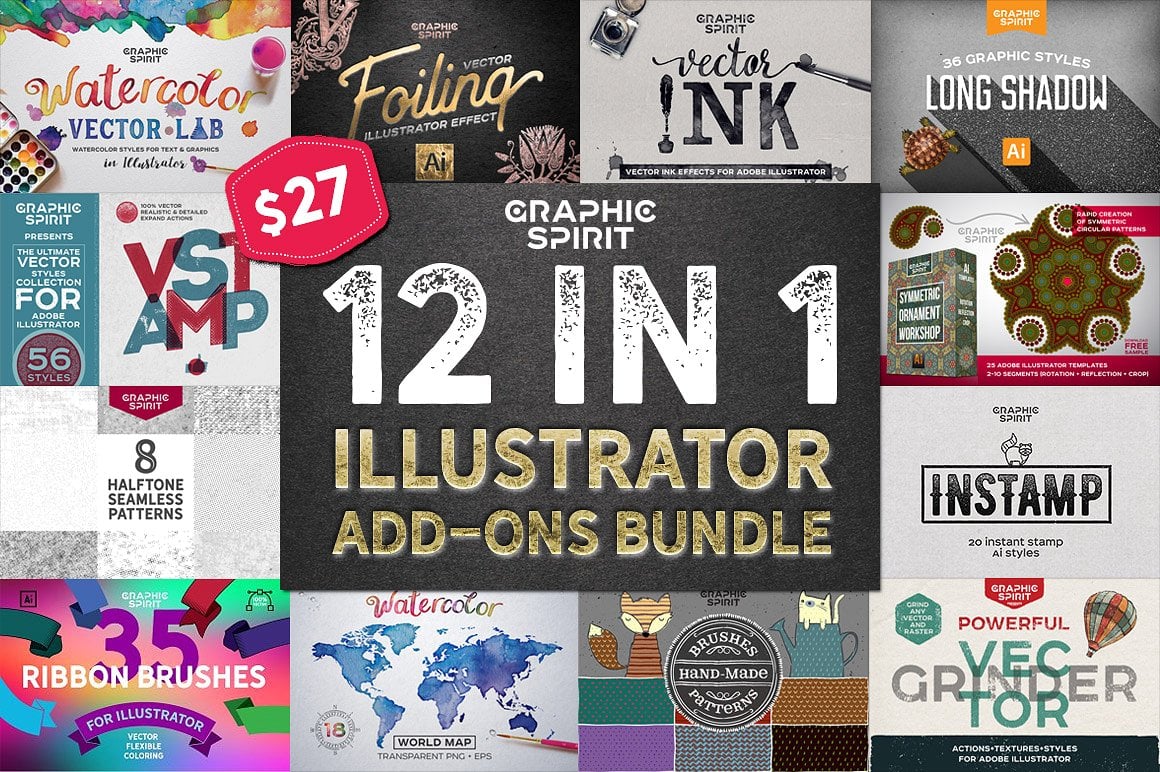 Black Friday makes a miracle and combines two big deals from MasterBundles in one! You pay $39 and get:
2,030 vector illustrations worth $8,120;
198 fully editable typography presets worth $652;
47 fonts worth $1,530.
As a bonus, you get 25 premium vintage text styles for Illustrator and 5 new premium text styles with special characters. This bundle would cost you $110 but the cost is already included in the entire price of the package.
We think that MasterBundles had never been that generous! 🙂
Right now you can get 402 pre-drawn and pre-set vector clip art and 27 sets from different categories such as puppies, babies, traveling, wedding, food, etc. for only $10.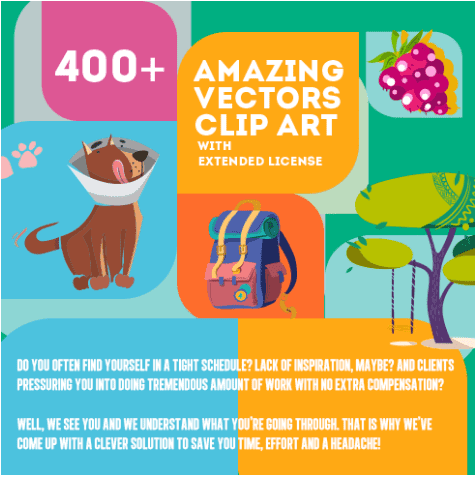 All vectors are-cooked meaning that they are ready to use right away! This bundle is handy if you make presentations, draw cartoons, or illustrate books for kids. Here you can familiarize with all the elements that the bundle includes.
Bundles for Photographers
There are 2504 brushes, 255 actions, 3281 swatches, 127 styles, 95 patterns.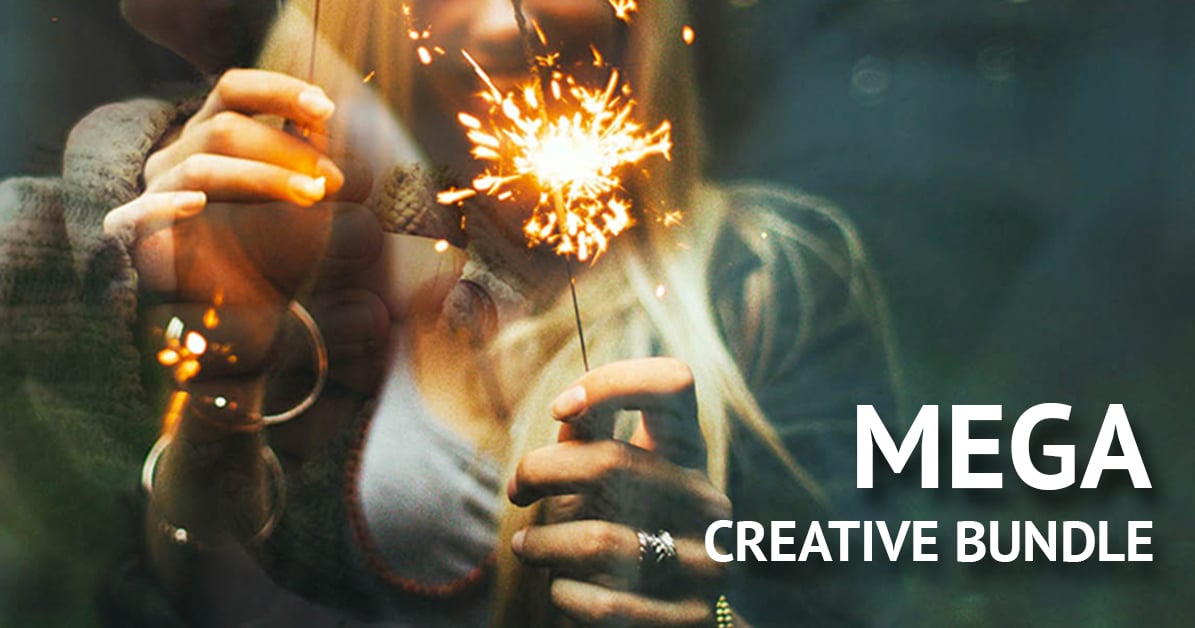 This is the largest 4R overlays bundle ever!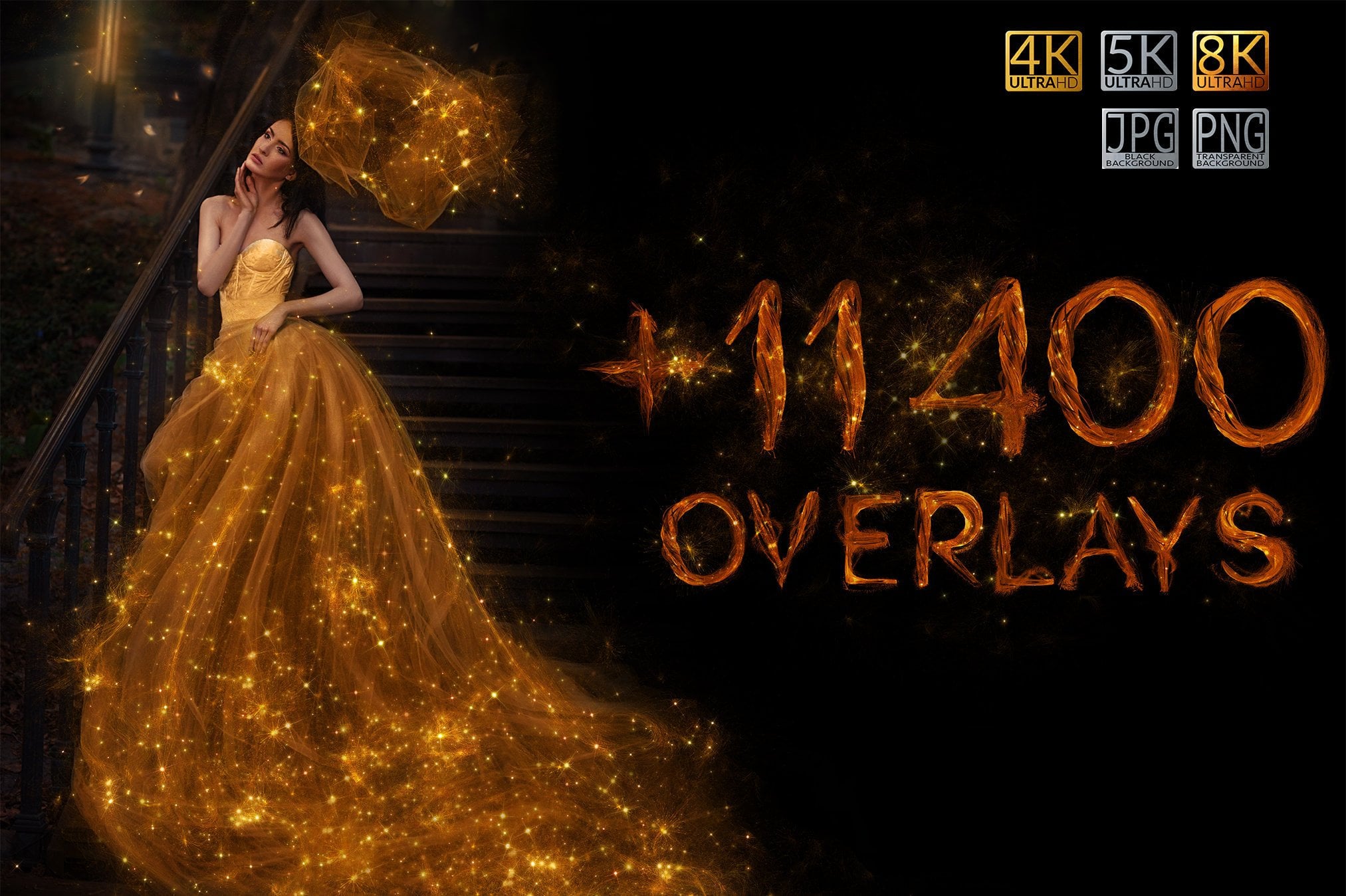 Bundle includes 31 sets of Photo Overlays (More than 2000 Overlays). This is a premium set of high-quality overlay textures, with which you can add stunning effects to any photo.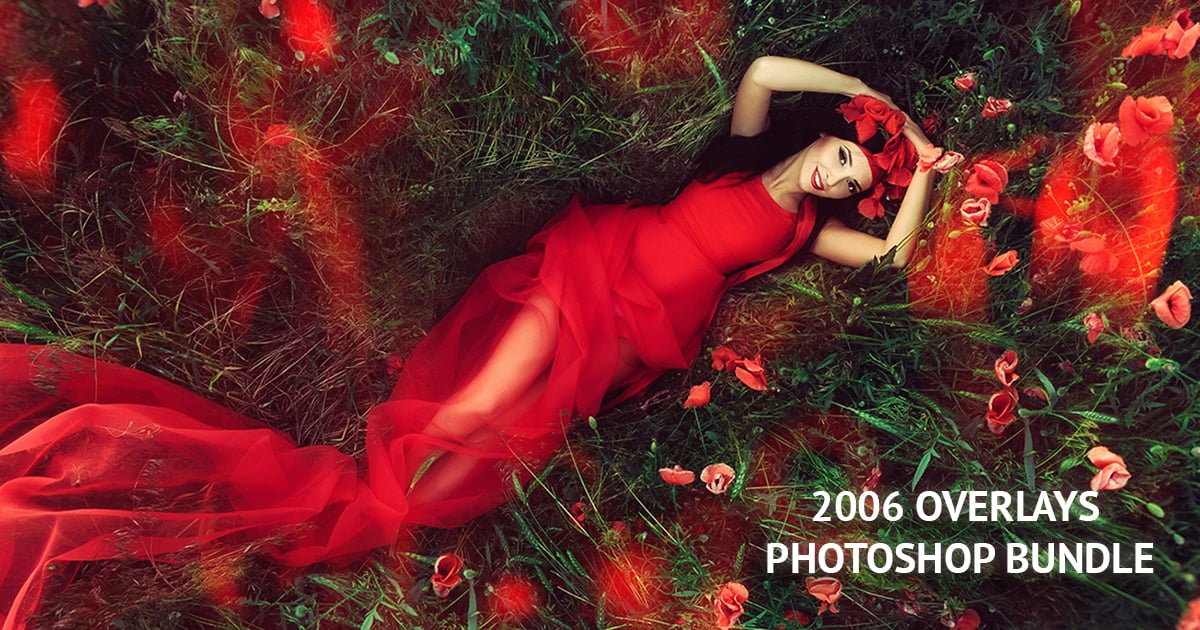 If you are a photographer, then you can make a Black Friday gift for yourself and purchase this amazing bundle. It includes 5 collections of Photoshop actions such as 11 vintage, 9 summer, 11 artistic, 10 candy, and 11 portrait effects.
Check out the previews of the effects and make sure that this is a worthy investment in your career.
You don't need Photoshop brushes to work with lightning. Now, you can simply purchase this kit and use scalable flares. To use a flare, you can just place it over the image, set the blending mode and enjoy the result! Afterward, you can customize the image with the help of both Photoshop and Illustrator.
WordPress Themes and Templates
Originally IT COSTS $79 per year or $299 for a lifetime subscription.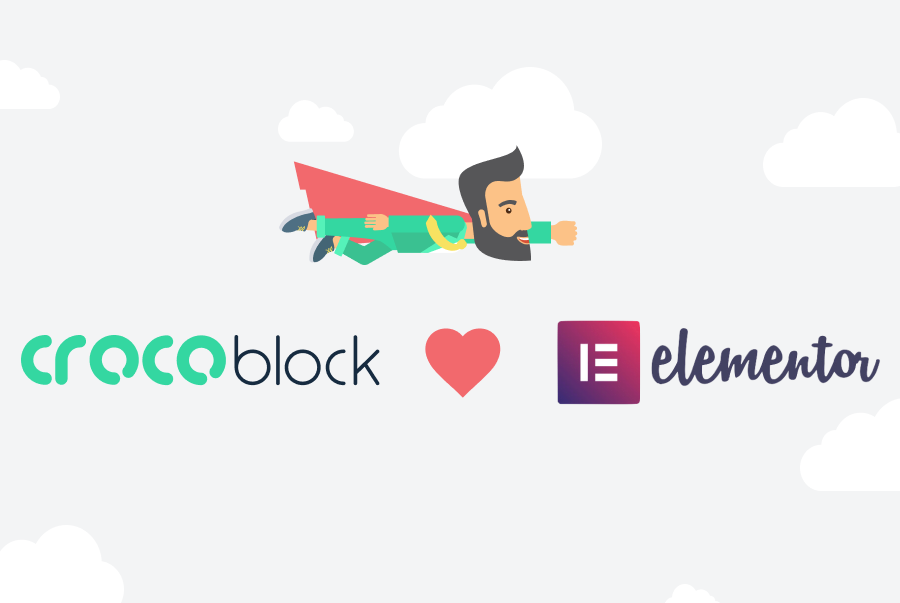 MasterBundles keeps on being so generous that it launched a crazy special offer – 19 premium themes for just $27!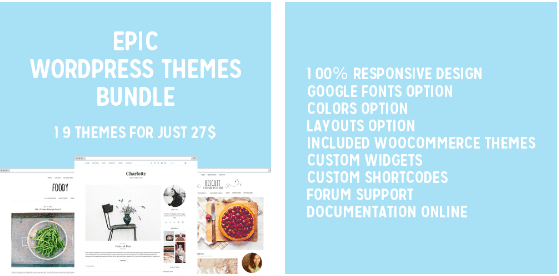 The offer is truly generous because the regular price of the one theme without a discount is $39 but you get 19 of them. Nineteen, Karl!
So, if you purchase this bundle, you will get:
4 portfolio WordPress themes;
4 regular blog themes;
3 food blog themes;
4 feminine blog themes;
2 fashion blog themes;
an eCommerce WordPress theme
a theme for a photographer's website.
Hurry up to get this 96% off for a fat bundle!
Planning to launch a website for a fast food restaurant or a fruit bar? Or both? Then, you can definitely benefit from this offer. MasterBundles offers 10 restaurant WordPress themes for $39!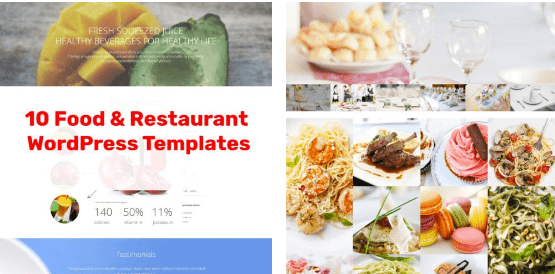 The themes include stock photos, sliced PSD, dropdown menus, Favicons, social options, Google web fonts, tabs, tooltips, and other useful elements. With the help of these themes, creating a website for a restaurant won't take more than 10 minutes.
Here is another generous offer from MasterBundles. Pay $15 for 10 premium WordPress themes and save $735!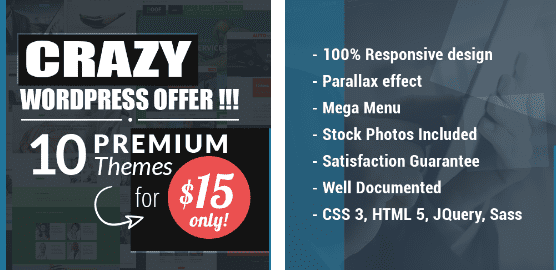 Packed with MegaMenu, Parallax effect, stock photos, social options, multiple buttons and being 100% responsive, these 10 WordPress themes will suit websites for:
a consulting company;
a hotel;
a financial company;
a TV company or a TV channel;
a roof repair service;
a home health care center;
an auto towing service;
a hosting company;
a home exterior agency;
a photographer's website.
Don't miss this 98% off and get access to 10 amazing WordPress themes.
Fonts and Patterns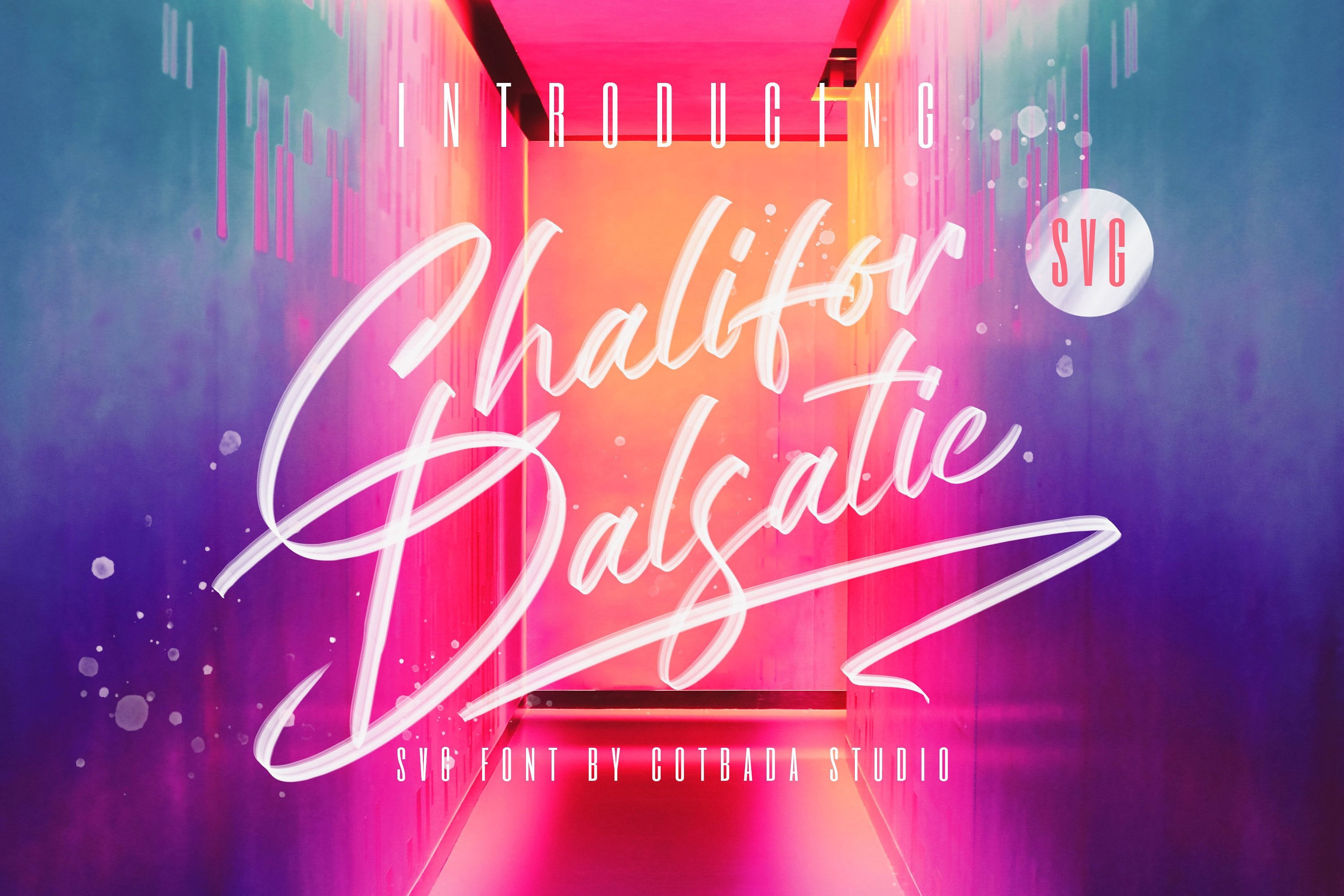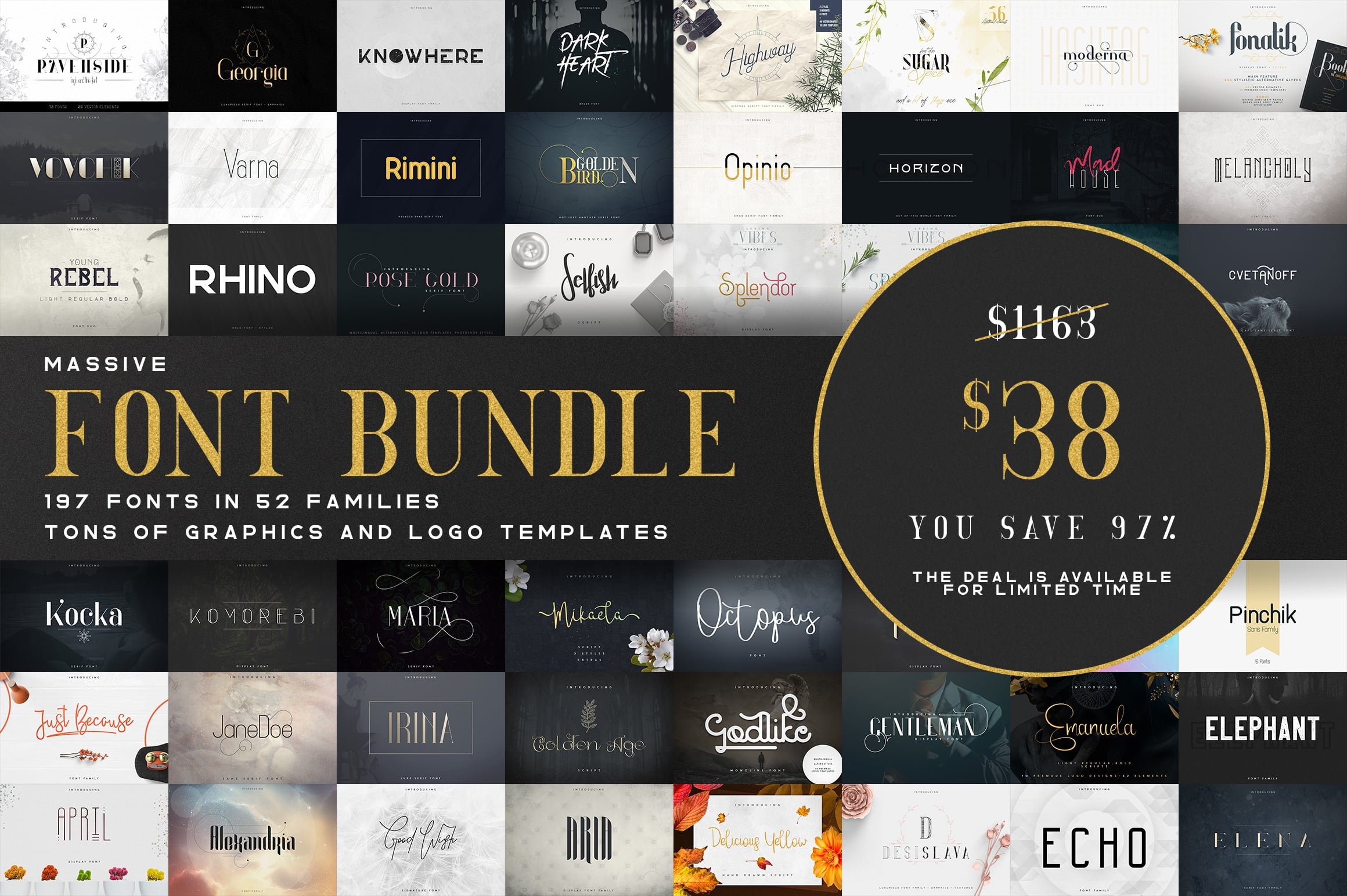 If you are looking for the bunch of different presets and fonts, this one is definitely worth your attention. You pay just $9 and get:
198 typography presets;
47 fonts;
5 premium fonts with special characters.
The typography presets are absolutely editable. So, you can customize them to the style of your website. This offers is truly beneficial because, in the result, you save $2161!
Here is another worthy solution if you are looking for simple fonts for your website. By the way, you can use these fonts for different purposes. For instance, they will suit the product description on your website, a presentation, an add. Plus, with their help, you can create a logo or a branding.
You pay $9 for:
Achilles Regular
Calligraphica Regular
Doiemea Regular
Fionna Regular
Gwyn Regular
Joanna Handwriting
Logaira Regular
Parthanar Regular
Sabia Regular
Yarick Regular
All these files are easy to download and use for different purposes.
This ultimate bundle contains the fonts for all tastes – simple, classic, fancy, or funny. They will suit the specifics of different projects. A big advantage of the bundle is that you can use the fonts for a commercial purpose.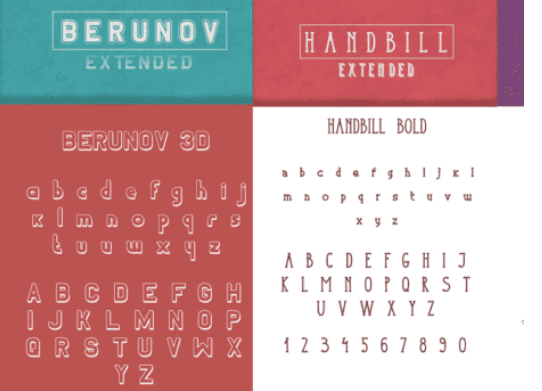 The entire file comes in .OTF and .TTF format. That means you can use it on any device. The full collection is divided into 5 big families and that's pretty convenient.
This is one of the most diverse sets of the fonts for only $10. It includes vintage, retro, origami, flat, cartoon, 3D, grunge alphabets. Along with the fancy options, you can also pick up a classy one.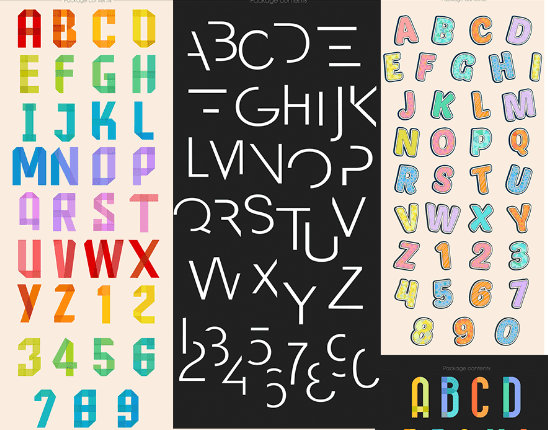 The fonts come in .AI / .EPS formats and that means that the quality won't be screwed up. Plus, the set includes numbers from 0 to 9.
This set is especially handy when you want to stand out or grab the attention (for instance, for headlines). They look particularly appealing in presentations.
You should definitely check out this super generous offer from MasterBundles! You can get 327 Photoshop text styles for only $24!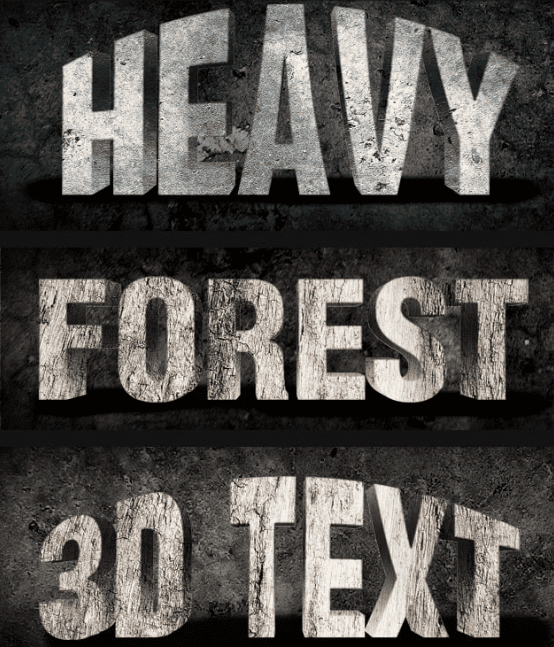 Along with the great number of Photoshop styles, you can also choose the background – 9 concrete styles. The greatest benefit of this product lies in its fast application. The style applies in 5 seconds!
By the way, the regular price of the bundle is $392.
Here comes an extremely creative collection of the handmade fonts just for $9. For this price you get:
MIGHTY Typeface
DAMNRIGHT Typeface
Bright Sight Family
Lonsdale Typeface
SPACETHINK Typeface
Artur Script
Black Mask
Mons Typeface
ANTEBELLUM Family
These fonts will become a perfect accent and an outstanding highlight on the photographer's website or a website of the event agency. In general, all kinds of sites that strive for a creativity need this ultimate collection of fonts.
This unique font family is a good fit for the web and print projects of different purposes. If you are looking for an outstanding decision for your project, this bundle is the right decision.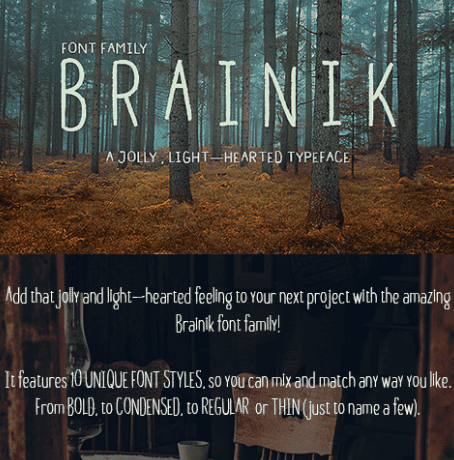 You can choose from:
a playful Italic style;
a universal Thin font;
a cocky FreeHand style;
Wide, Bold, Wide and Bold fonts;
another universal Regular style.
This is a suitable solution for the headlines, logos, posters, and labels, cards, and T-shirts. The files formats allow using the fonts for all kinds of projects. They are compatible with Mac and Windows.
The cheapest but not the least worthy solution for your projects! You can get 14 amazing fonts families just for $5!
The package includes 33 fonts grouped in 14 families. Just look at what you can get for 5 bucks!

Don't miss this super beneficial offer. The regular price of the Ambassador Plus family, for instance, is $99!
Being a tricky element for the developers and designers, patterns remain one of the most desirable elements for websites owners. In a matter of minutes, you can create an appealing look of the website using a seamless pattern.
Thanks to the Black Friday fever, MasterBundles launched a special offer – 300 patterns for $25! The package includes products of different thematics such as medicine, nature, sports, traveling, weddings, etc.
The file comes in .AI, .EPS, .JPG formats. You can check out the previews of the patterns here.
This bundle will meet the expectations of the most demanding customers. You can choose from 2000+ versatile patterns. The themes differ from food and nature to festivals and holidays.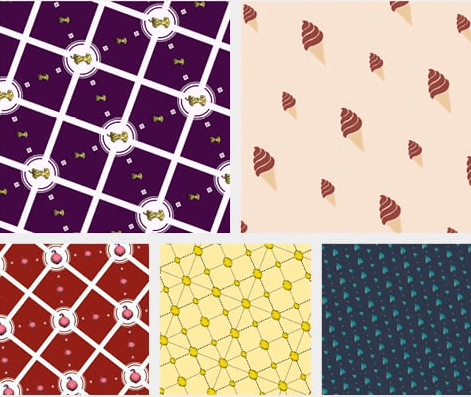 Due to the versatile nature, you can customize the pattern toward your project. By the way, the regular price of the bundle is $4000!
T-Shirt Designs
If you are willing to express yourself, one of the best ways to do it is with a help of the clothes! That's why we picked up the collection of 50 top-notch T-shirt designs that will cost you $30.
This price is truly affordable because all designs are 100% vectors and come on separate layers. Here are a couple of samples that the bundle includes. By the way, all colors from the image match the colors of the product in real life.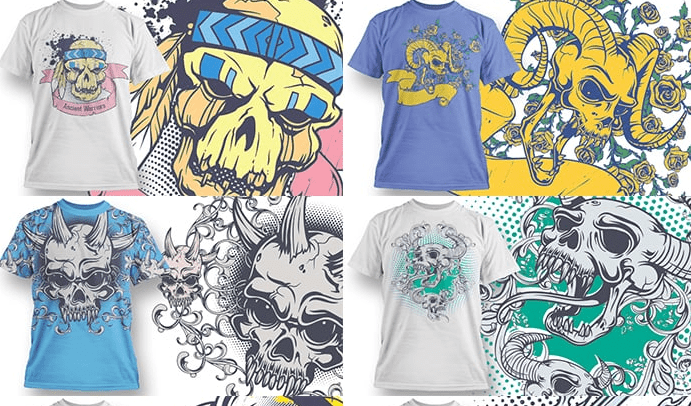 and more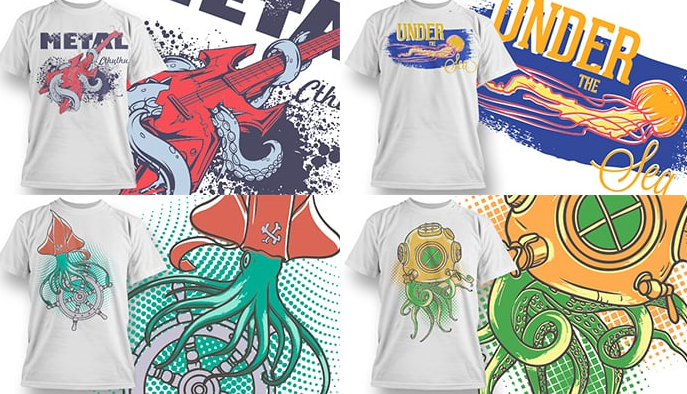 Here is another bundle with 50 T-shirt designs for $49. For this price, you get:
sugar skulls;
animalistic and monsters images;
ornamental motifs;
typography vectors.
This is only a part of the possible styling options. Check out what the bundle contains here.
Check out the last amazing bundle with T-shirt designs in this collection. By the way, you can use these templates for other purposes such as flyers, invitations, prints on apparel, posters, greeting cards, etc.
All templates are stuffed with different characters, high-quality typography, and graphic elements.
The designs differ a little bit from the aforementioned – they contain cute templates with unicorns and funny writings. Here are a couple of samples: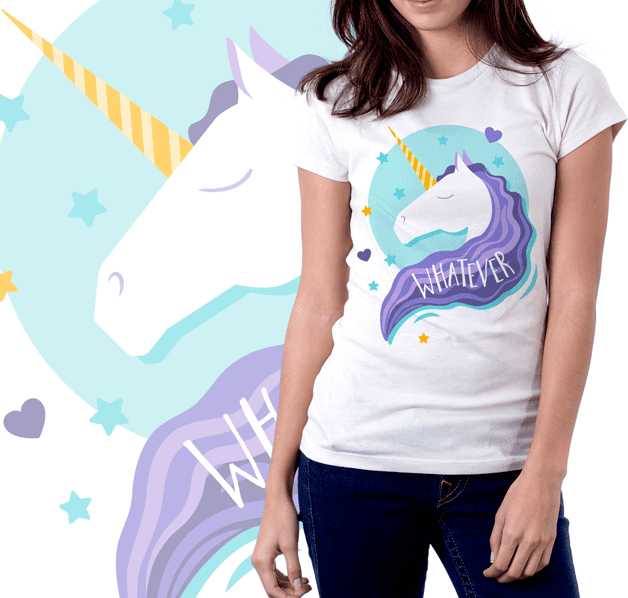 and one more: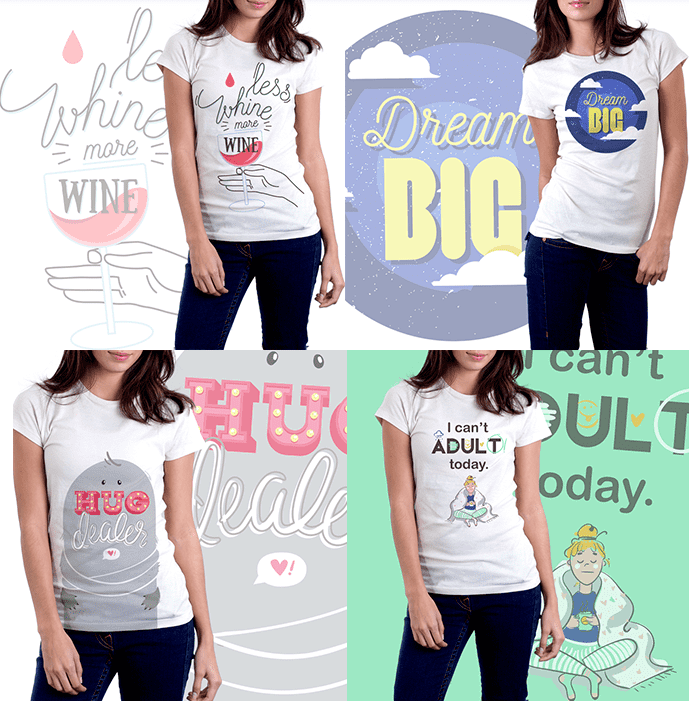 UI Kits
You will, probably, purchase this bundle that contains 3 top-notch UI kits including sensational Kama kit, Shopmate kit, and iSocial iOS UI Kit. This is an ultimate tool for a work optimization.
Furthermore, you will stuff your website with original styling elements such as interface elements, different color schemes, eCommerce elements, social options, charts, walkthroughs, multimedia, profiles, sidebars and navigation elements, forms, etc.
The functionality of this kit is almost unlimited. Still, if you are an experienced UI/UX designer, you need no explanations – you know that this is a must-have for an effective work and attractive look of the website.
This is a full-fledged tool to create a high-functional online store. You can benefit from the 120 components and hundreds of UI elements. The UI elements are grouped into 8 categories: catalog, forms and popovers, sample pages, basics and style guide, top bars and navigation, footers, headers and promo, and blog. Indeed, it is super convenient.
Along with the aforementioned options, you can create an appealing look of your online store using Google fonts and popular icons.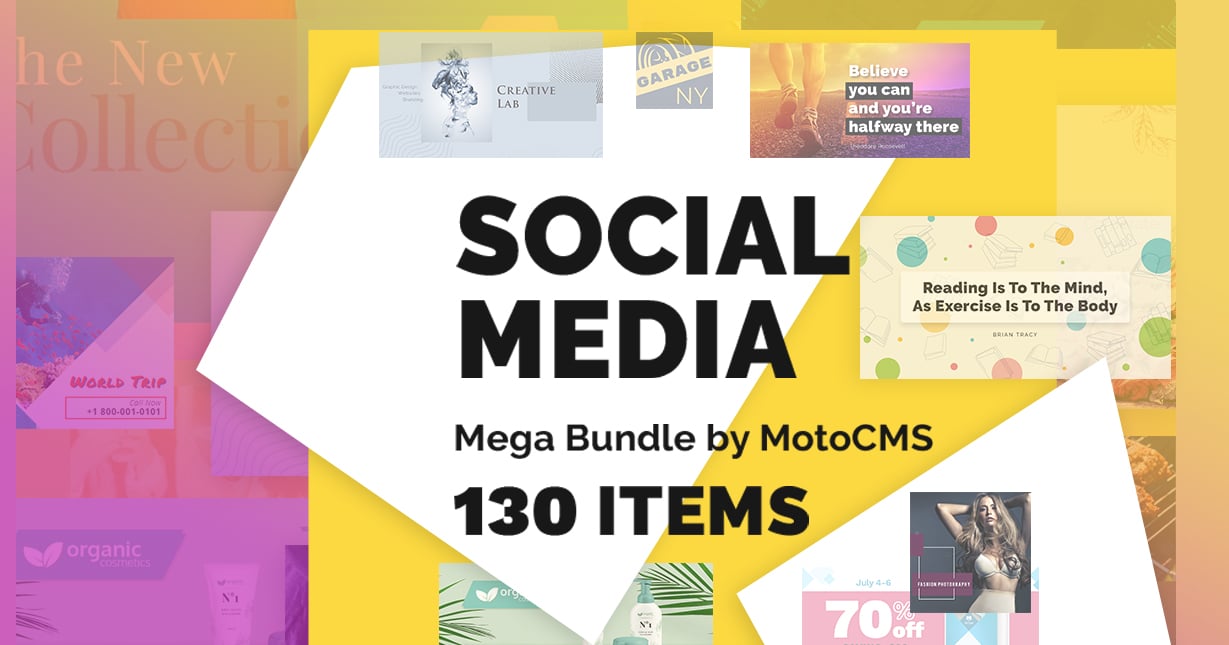 Black Friday & Cyber Monday Deals from Partners
Black Friday is a huge event and you have to be fully armed when it comes. You need decoration and design elements that can inform your customers about your wish to sell everything on Black Friday. Moreover, this day is a great option to advertise your store. And it is important both for ordinary stores and online stores. This is when you need a helping hand of a professional designer.
And this is why we have products developed specially for Black Friday. And you can use them as you wish. You can even edit any part of these products to suit your business perfectly. Besides, our products will save you a great amount of time and money. They come at a fair price and they will be much more original then images from free stocks. You can print t-shirts, posters, and banners. Or you can decorate your website in order to attract new customers. It's all up to you and all you need is imagination.
Operation "Black Friday" TemplateMonster – 50% OFF Site-wide
Amasty Triple Sale – get 2 mods w/t 15% OFF, 3-4 mods w/t 20% OFF and 5+ mods w/t 25% OFF
Blog WordPress Themes – 50% Off with Coupon Code: PremiumCyber50
WP Rocket's biggest promo of the year! 35% OFF
InterServer Web Hosting – Lifetime 50% Off
WP Buffs – 10% off WP Buffs monthly care plans / Coupon Code: BLFRCYMO
Online Courses from Udemy – $10-$15 (90% off)
Skillshare Premium Membership – 2 Free months
Shutterstock Stock Photos & Vectors – 20% OFF
MyFonts – Best Sellers & Special Offers – 20-80% off
Adobe Photography Plan – 25% OFF
Booking.com – $15 Free
NordVPN – 75% OFF
Domains & Web Hosting with BlueHost – 50-66% OFF
The Ultimate Guide to Logo Design eBook – 35% OFF
Amazon – 10-80% OFF
Mockup Zone – 70% OFF
eBook: Everything Is In The Fonts – A Book For Beginners – 100% OFF
ContentSnare – 50% off your first 6 months on any monthly plan with code "BLACKFRIDAY18."
YOUWORKFORTHEM – Get 20% off with the code "FW202018"
SMART SLIDER 3 – Get 40% off all plans with the code "BLACKFRIDAY18"
BARON FIG – Get free US Priority shipping on orders of $50 or more, code "FlyShip18"
FLYWHEEL – Score 3 months free on all new annual plans, plus free migrations, free SSL certificates, and free malware cleanup when you use the code "flyday18" at checkout
ANARIEL DESIGN – Use code ANARIELBLACK2018 to receive a 20% discount on high-qualityWordPress themes
MH THEMES – Get 25% off
PROTEUSTHEMES -Get 50% discount on the ProteusClub
DESIGNMODO – Get a 35% discount off any theme or bundle
PRESS75 – Get 40% off any purchase by using discount code "BlackFriday" at checkout.
WPCASA – Receive a 40% discount by using the code "blackcyber2018" at checkout.
VIVA THEMES – Get 25% off all Viva Theme products using the code "blackfriday."
CATCH THEMES – Get a 25% discount by using the code "thanksgiving2018" at checkout.
MYTHEMESHOP – Get any premium theme or plugin for just $19 and get the extended membership for just $87.
DESIGN ORBITAL – Get 30% off all WordPress themes with the code "FLYWHEELDEAL30" at checkout.
THEMIFY – Get 40% off all purchases (excluding Lifetime Club) by using the code "BLACKFRIDAY" at checkout. Also, get $75 off Lifetime Club membership with the code "BFLIFE75".
By the way, if you have any deals, you can contact us via e-mail deals(at)masterbundles.com and send them with an image, description, and the link. Feel free to share a worthy deal with us!
Video About The Best Black Friday Deals and Bundles 2019: Extremely Dangerous for Shopaholics