Intro
The holiday season is upon us, so it is time to start thinking about the best presents to make our friends and relatives happy. As known, not only people but also the surrounding goodies can influence the spiritual mood of the author. Today we will focus on gift ideas for writers that will never leave them indifferent.
The writer is one of the most interesting and inspiring professions. Perhaps, therefore, to decide what gift to make to the writer is quite difficult for most seekers. To please a creative and talented person is not an easy task, but I will try to share some ideas with you.
Most likely, a writer will be happy with a gift that meets his interests. What is it? Let's find out what are the most interesting gift findings to make your writer smile. Choose the best thematic gift for your favorite wordsmith and wish him a happy holiday.
Popular Gift Collection for a Writer
Check out a few ideas for the most popular and inspiring presents for a writer.
Leather Journal Notebook Gift Set with Luxury Pen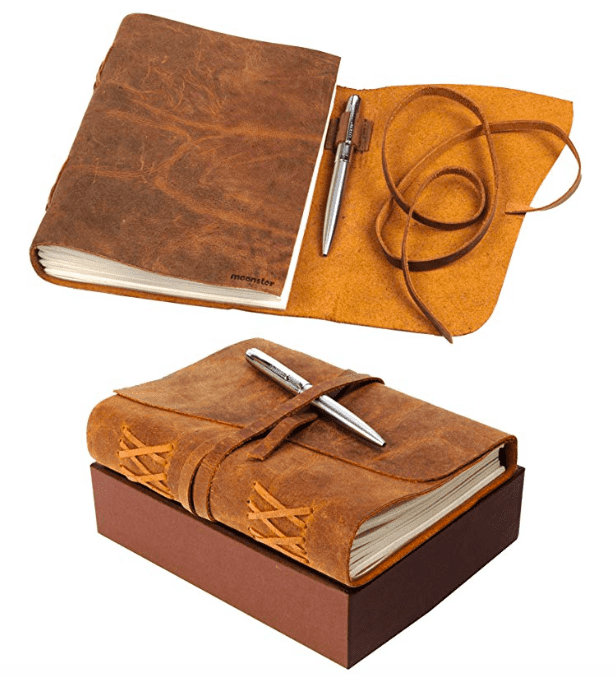 This rustic leather notebook from Moonster is the perfect writing companion for journal lovers and anyone with a taste for things with an antique or vintage feel. The set includes a unique leather bound cover, a gift box with luxury pen, and wonderfully off-white & textured 7×5″ sheets without lines. Your writer will enjoy such a vintage gift.
Future Best Selling Author T-Shirt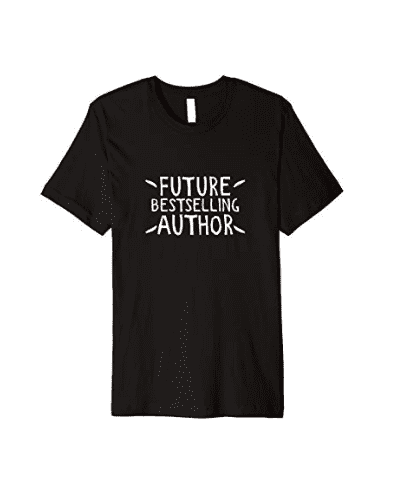 We always want the gift to be interesting, creative, and funny for the ones we love and respect. Anyone who loves writing will love this writer's T-Shirt! Make your writer smile with a T-Shirt 'Future Bestselling Author'!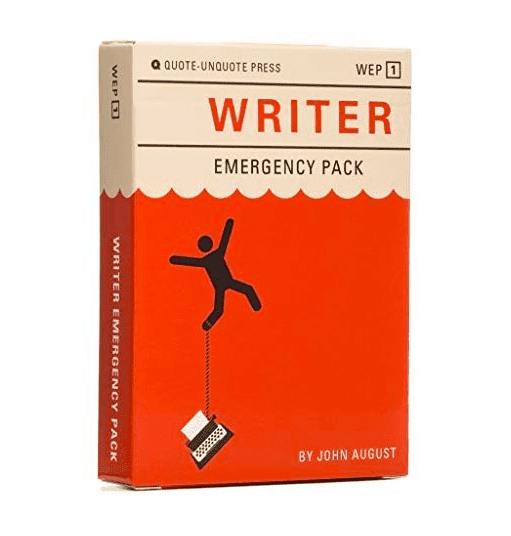 When a story gets stuck, Writer Emergency Pack has the tools any writer needs. Writer Emergency Pack contains 26 illustrated cards, each featuring a different idea for getting unstuck. The ideas in Writer Emergency Pack are designed to be less abstract, and more immediately useful. They are specifically tailored to people writing fiction, from novels to scripts, poems to plays. The cards focus on story, character, and conflict.
The Emotion Thesaurus: A Writer's Guide To Character Expression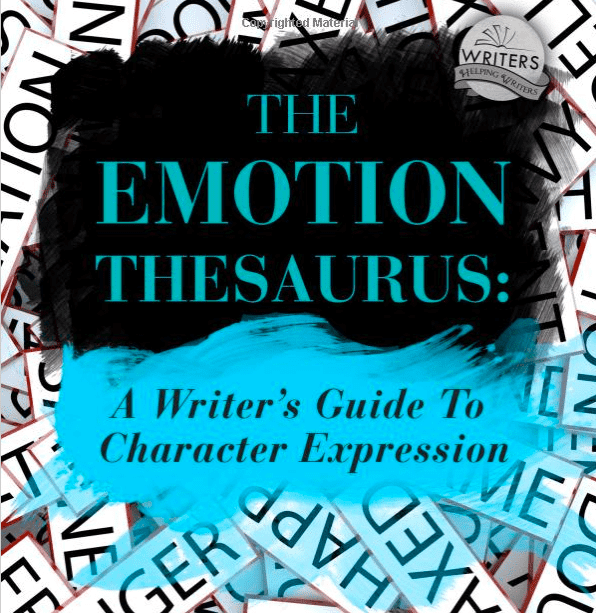 One of the challenges a fiction writer faces, especially when prolific, is coming up with fresh ways to describe emotions. This handy compendium fills that need. It is both a reference and a brainstorming tool, and one of the resources the author will be turning to most often as he writes his own books.
Victor All-in-One Desk Organizer with Smart Phone Holder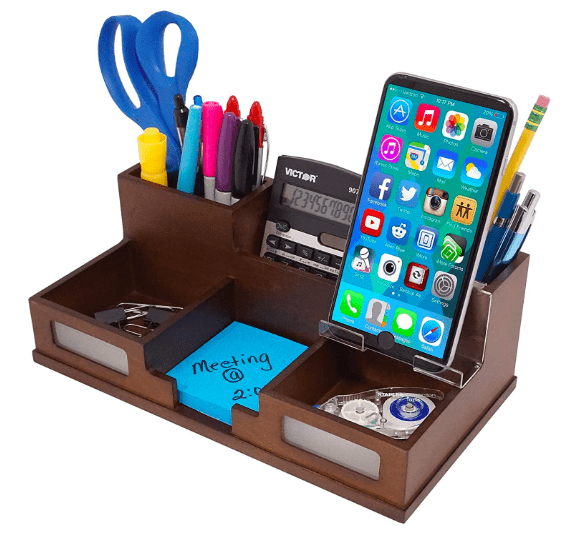 The Victor desk organizer with iPhone / cell phone holder provides storage compartments for small knick knacks as well as pen and pencil holders. It is perfect for use either at home or in the office. The absolutely convenient design creates multiple ways to keep your desk organized.
Christmas Gifts for a Writer
Need Christmas gift ideas to make your favorite writer happy? Here you go.
The Raven by Edgar Allan Poe Book Scarf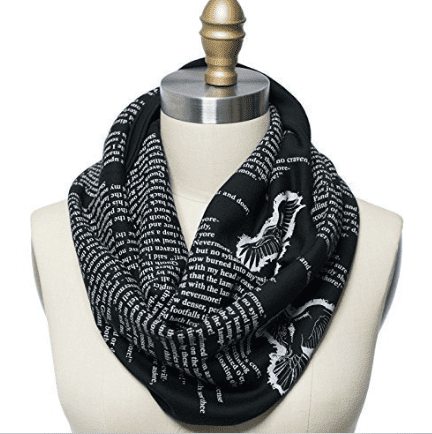 Wrap up your writer with a good Book Scarf. Let him know about your great taste in literature by presenting Edgar Allan Poe's classic poem 'The Raven'. This infinity scarf will keep everyone looking and feeling both warm and intelligent.
Romeo and Juliet Writing Gloves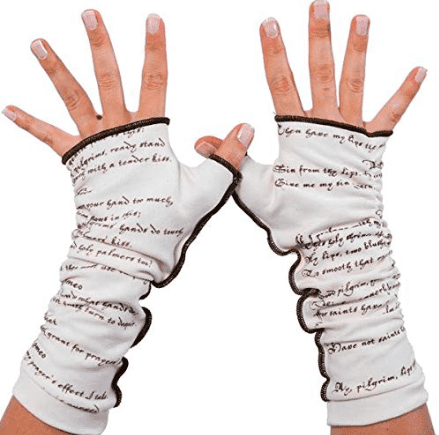 Help your writer to stay warm, while still allowing him to keep typing away. Your writer will be happy to discover the gloves covered in text from the classic novel.
Customized Literary bookshelf Socks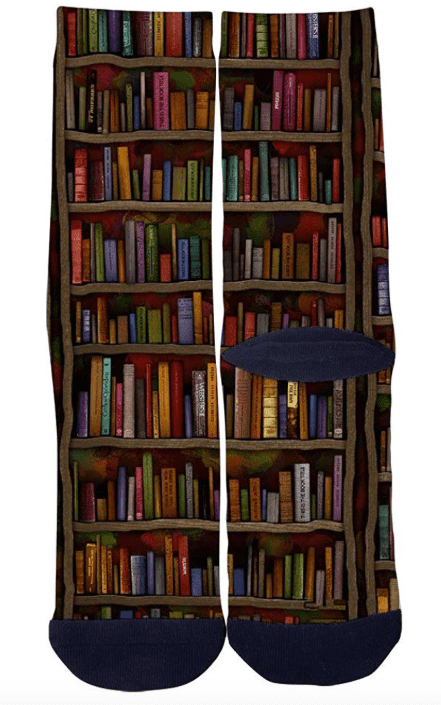 Eye-catching and fashionable, these socks will leave nobody indifferent. It is an ideal choice for funky dressing ideas that is never out of date. You can request any custom design to please your favorite writer. Express your creativity!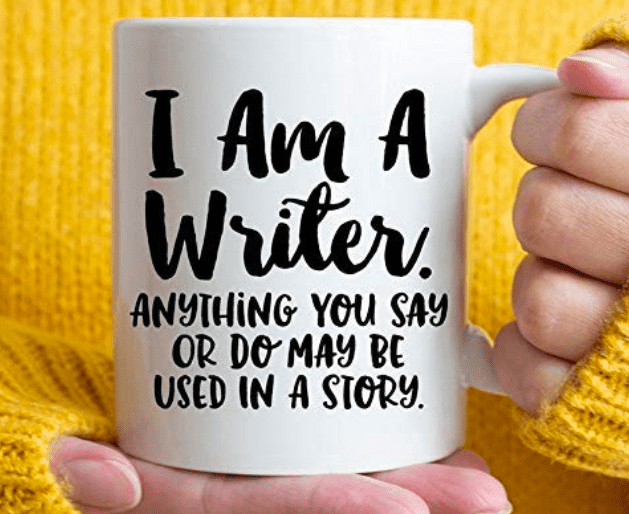 This is an absolutely wonderful gift for anyone from your family and friends. Perfect for coffee, tea, juice, hot chocolate and beverages, the mug will be a great gift choice for a writer.
All-new Kindle Oasis – With Adjustable Warm Light and Special Offers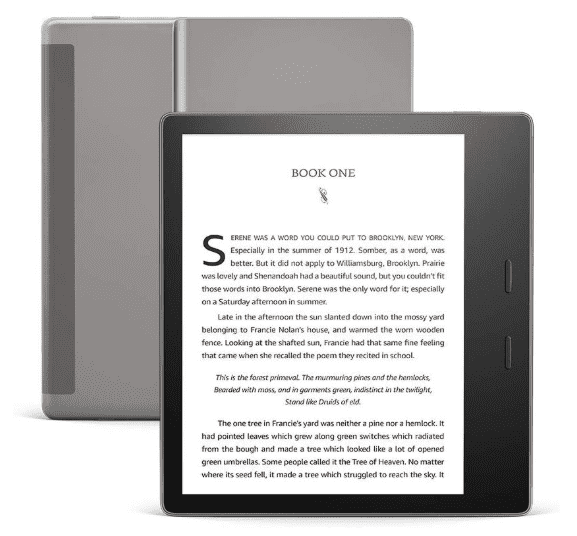 With a new Kindle, your favorite reader can access over a million books and thousands of audiobooks. It is ready like real paper with the latest e-ink technology for fast page turns. Your writer will be excited, believe me!
Valentine's Day Gifts for a Writer
Check out this gift list with items to inspire warm, fuzzy feelings in the writer you love.
Book Candle – Antique Books – Literary Bookish Gift – 8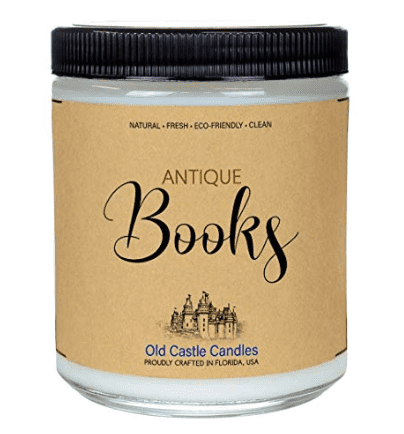 Antique Books candle is made with just the right combination of oils to create our interpretation of that antique book smell of aged leather and oiled parchment paper. These books would have included parchment as paper, attached with wooden boards and covered in leather.
Tequila Mockingbird: Cocktails with a Literary Twist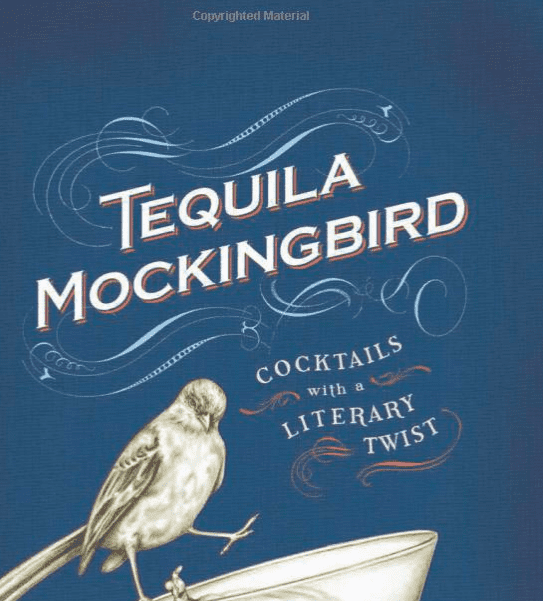 From barflies to book clubs, Tequila Mockingbird is the world's bestselling cocktail book for the literary obsessed. Featuring 65 delicious drink recipes paired with wry commentary on history's most beloved novels, Tequila Mockingbird also includes bar bites, drinking games, and whimsical illustrations throughout.
Bamboo and Chrome Extendable Bathtub Tray Caddy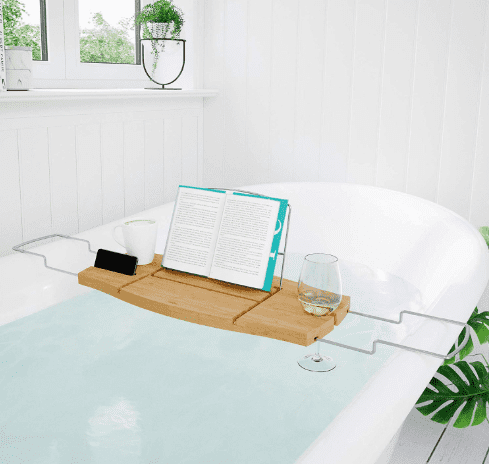 Why not bring your favorite book (or iPad) to the tub and enjoy the bath with a relaxing glass of wine? With extendable arms and convenient built-in storage space, this bath caddy makes for a tranquil time of relaxation. No doubt, your writer will enjoy such a present.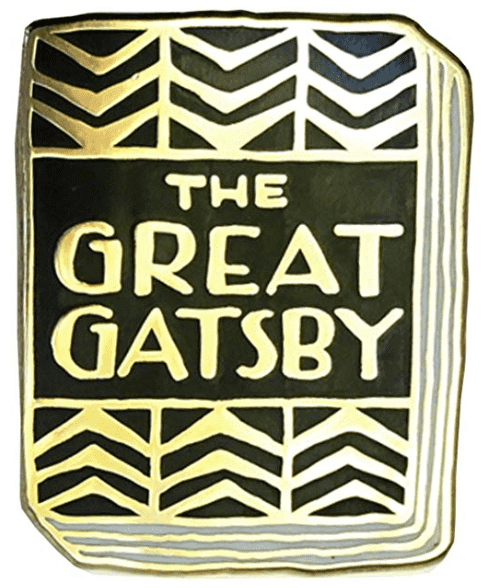 Let your loved one wear his favorite book on the sleeve. Or better yet, the lapel of a jeans jacket. These 1″ tall hard-enamel pins feature original art inspired by the books we keep close to our hearts. Nice and sophisticated present!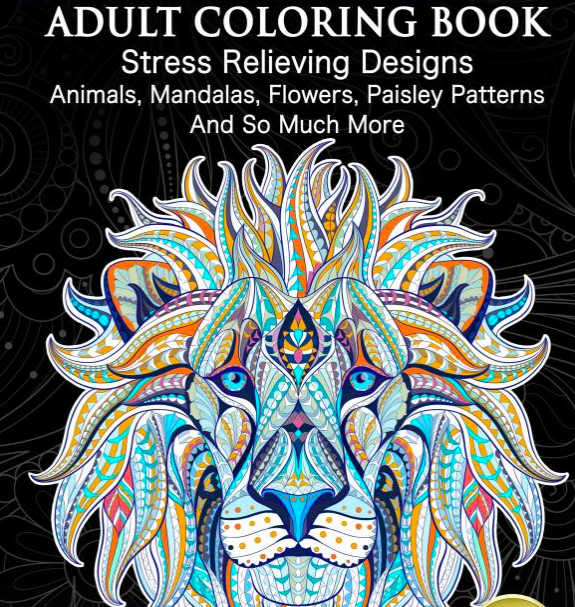 Help your writer to reduce stress, enhance positivity, and achieve mindfulness. This compilation of Brilliant Drawings by Cindy Elsharouni are truly a colorist's dream. The diversity of her drawings, subject matter, and complexity are stunning.
Amazing Postcard Collection for a Writer
Another win-win solution to greet your writer is to present either online or printed postcard. Holiday postcards have three main characteristics – they are short, positive, and predictable in their content. And here are a few cool options below.
Magical Winter Clipart: 14 Christmas Watercolor Clipart Bundles in 1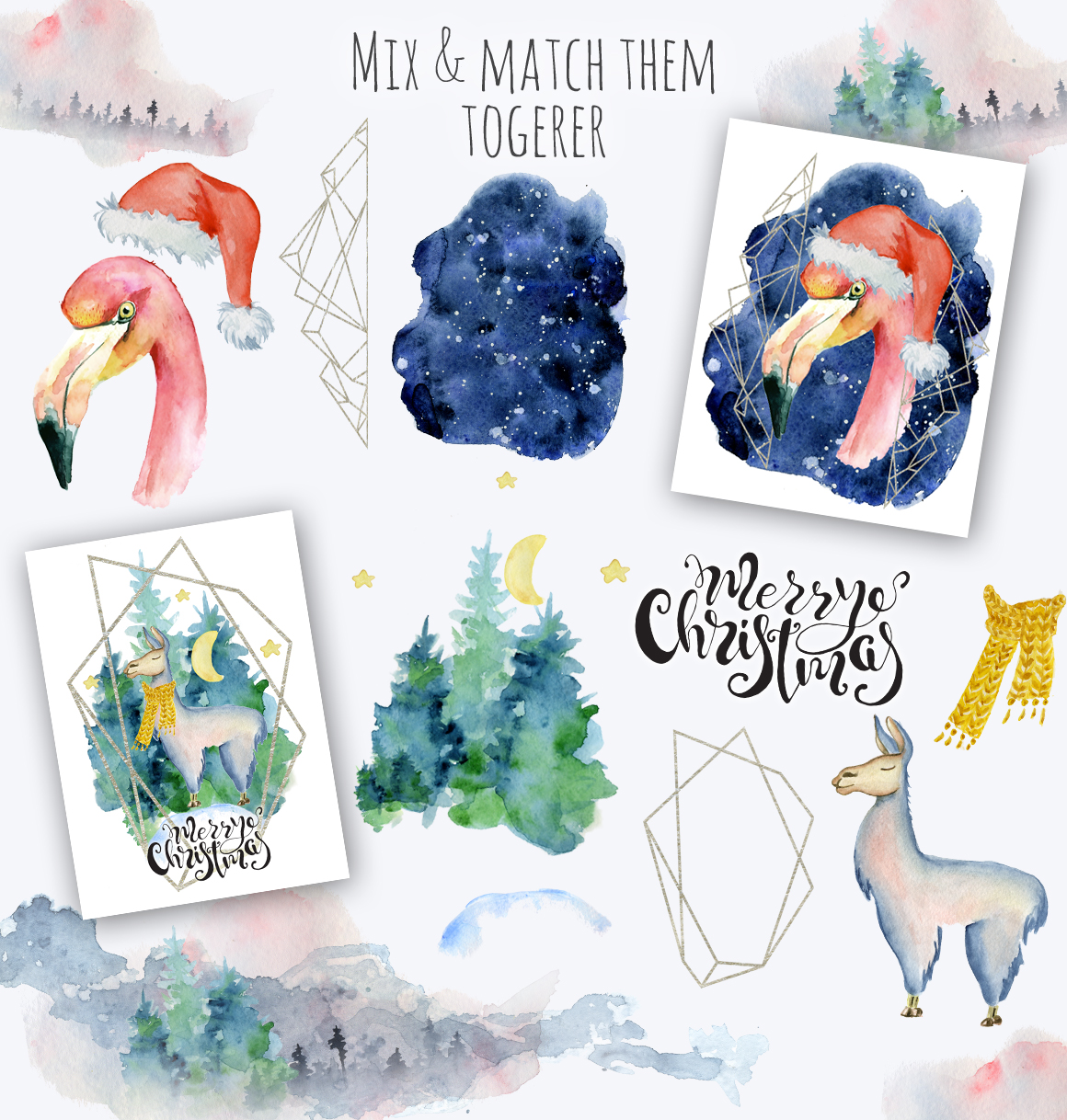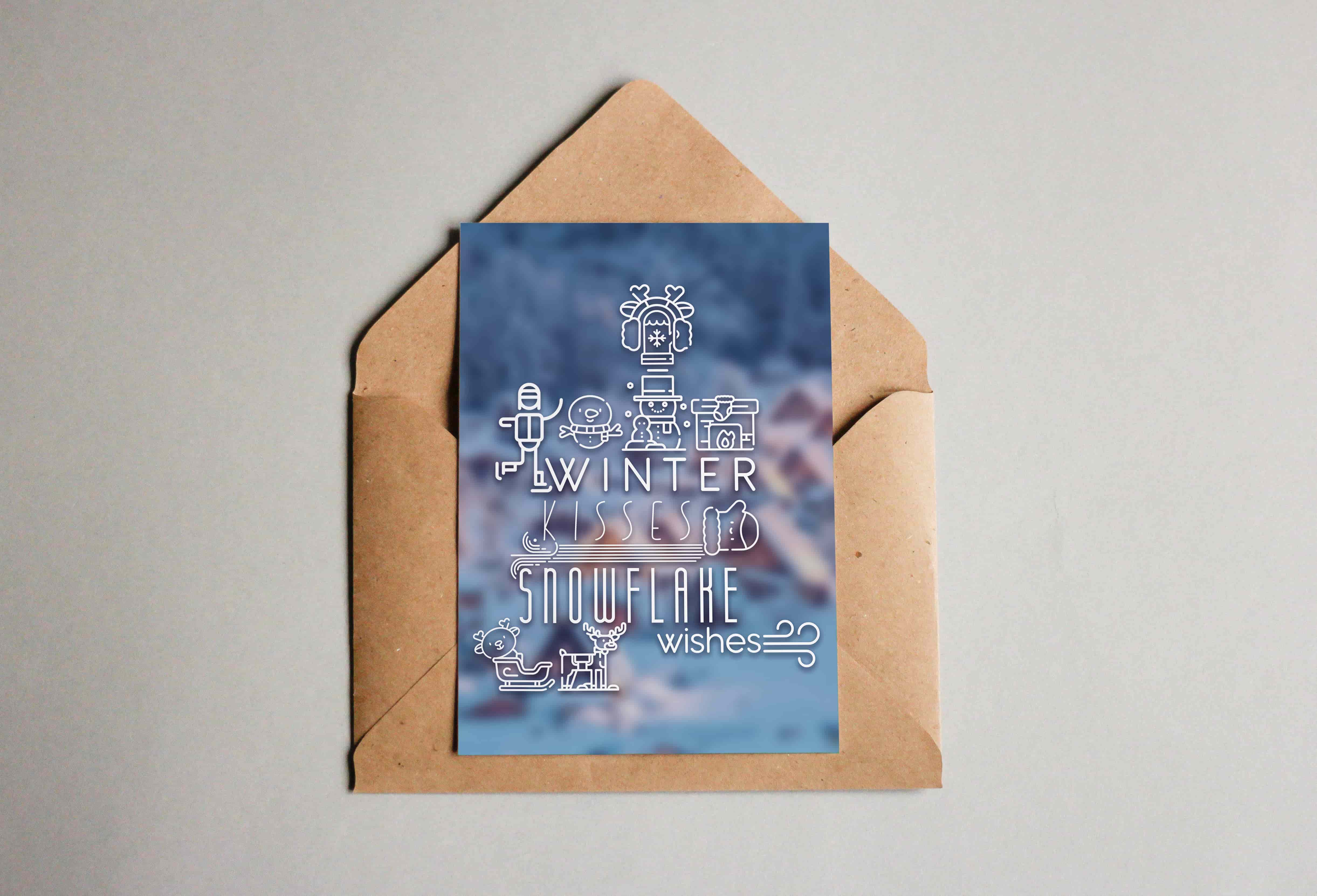 125 Christmas Holiday Illustration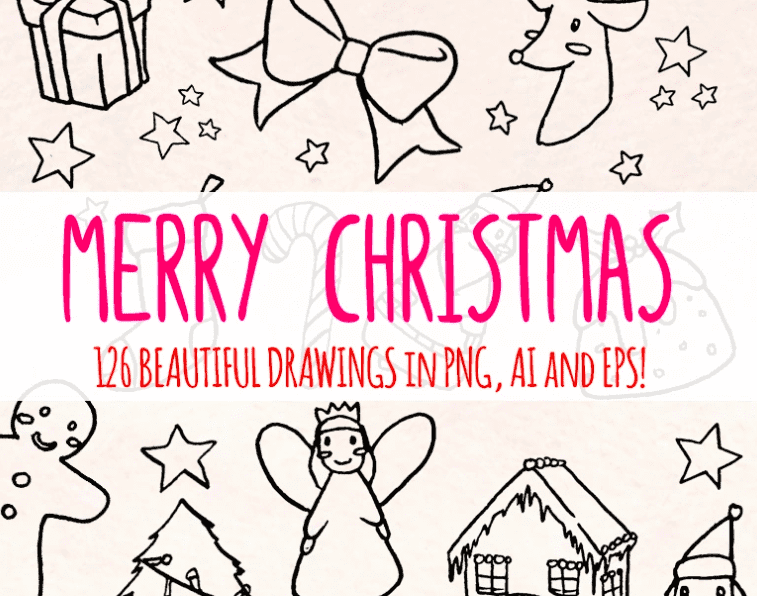 Meet a graphics bundle of Christmas vector elements. These designs work well for web-based use but would still work for print or and small business designs. This pack includes 125 themed drawings/paintings including trees, snowmen, gifts, and candy canes.
This watercolor roses hand-painted flowers set contains 34 files. Just ideal material for DIY, wedding invitations, greeting cards, quotes, blogs, posters, and more.
64 Holiday and Travel Themed Illustration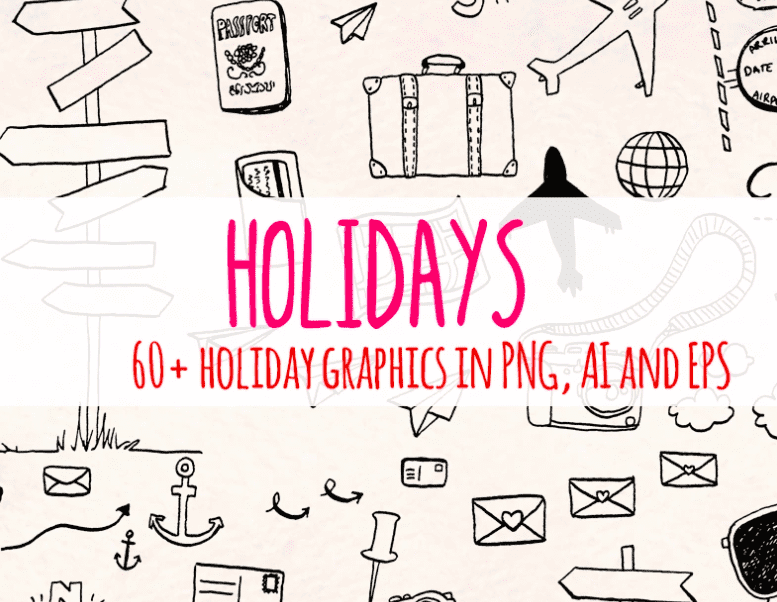 No doubt, you will find inspiring this beautiful graphics bundle of travel and holiday vector elements. The pack contains 64 themed drawings/paintings, including planes, boats, luggage, signs, and cameras. Choose the best option to greet your writer.
Conclusion
Creative people are sentimental and vulnerable, appreciating a non-standard approach in everything. But nevertheless, a practical gift is always a good idea. With this gift list, you will be able to express your respect, love, and gratitude to a writer. Writers can draw inspiration from anywhere. Do not lose a moment to make the writer in your life happy with these great thematic presents!