About Us
Perfect design should not be costly
What do you say about it: a brilliant design that makes the internet and the world more attractive should not cost all the money? For example, a bundle of 30 fonts, which separately cost just over $300, but you can buy them for only $15. Or here's an "1100 Photoshop Overlays Mega Pack" in everyday life worth $351, but with the wave of a magic wand $351 turns into $18. There are just over 2,000 of such examples to date.
Now it looks day-to-day, but a few years ago it seemed so fantastic. That's how MasterBundles came into being. And right now you will read a story about the development of this fascinating digital market.
A few years in a few minutes…
How developments have taken place
In this section, we will try to tell you in general how the events have been developing in the previous years and how it has ended… Or rather, it has not ended at all. Although you can see for yourself.
2016
It was in 2016 that the first version of MasterBundles was released. At that time it was a small, yet unknown site, which was made by some enthusiasts. They gathered several products from acquaintances designers, united them into a bundle, added to the website and sat around waiting for the sales. There were very few sales at that time, but still, they were.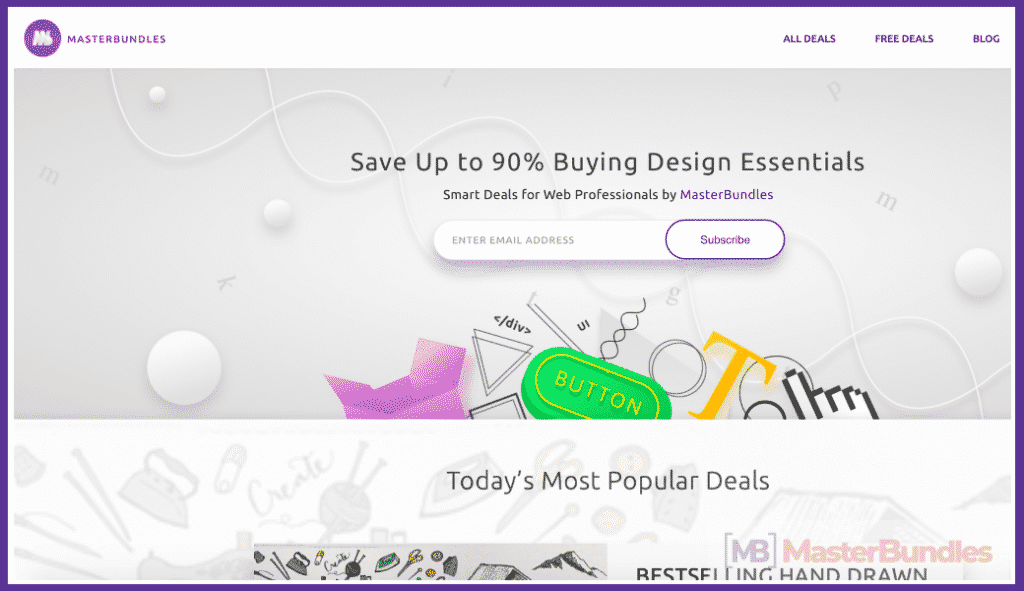 Most importantly, it turned out that such products are in great demand and popular. After all, any connoisseur of excellent design may afford to buy any graphic elements for not too high price.
2017
This is a year of rapid growth and rethinking. The first hundred vendors, thematic headings and a full-fledged customer's account had appeared. The site was growing, developing and filling.
2018
Until mid-2018, everything went its course: the site was constantly filling and growing, but then the unexpected happened. A new CEO has joined the project and everything began to develop incredibly fast.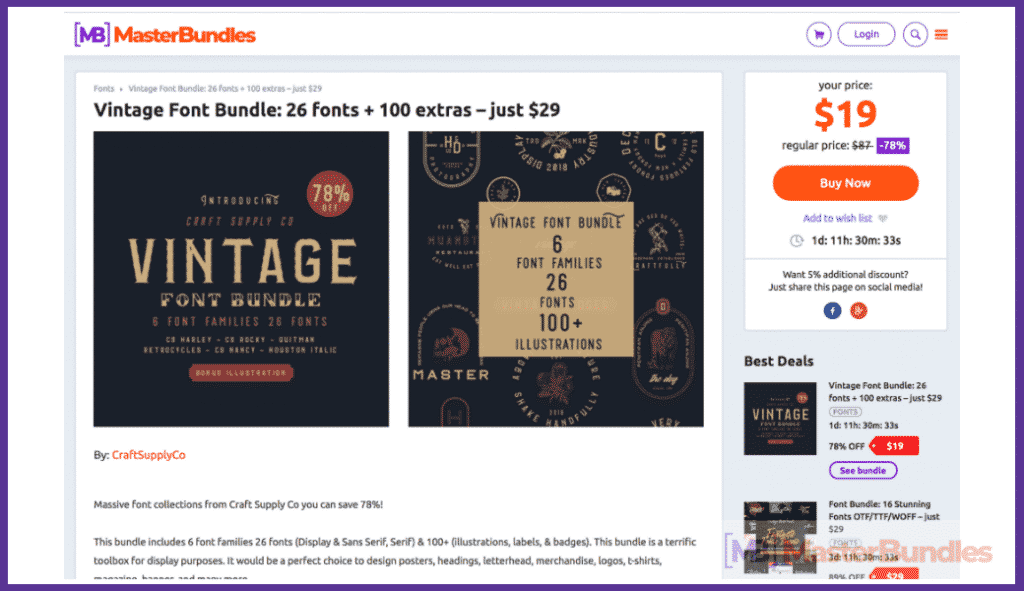 First of all, the project design was changed, the blog functionality was added, old works were removed and the process of receiving new ones started.
2019
This year we have seen: vendor rating, updated logic of feedback on free products (with a cute kitty inside), a section with promo codes and coupons, as well a lot of internal improvements and changes that have made the site even faster and more responsive.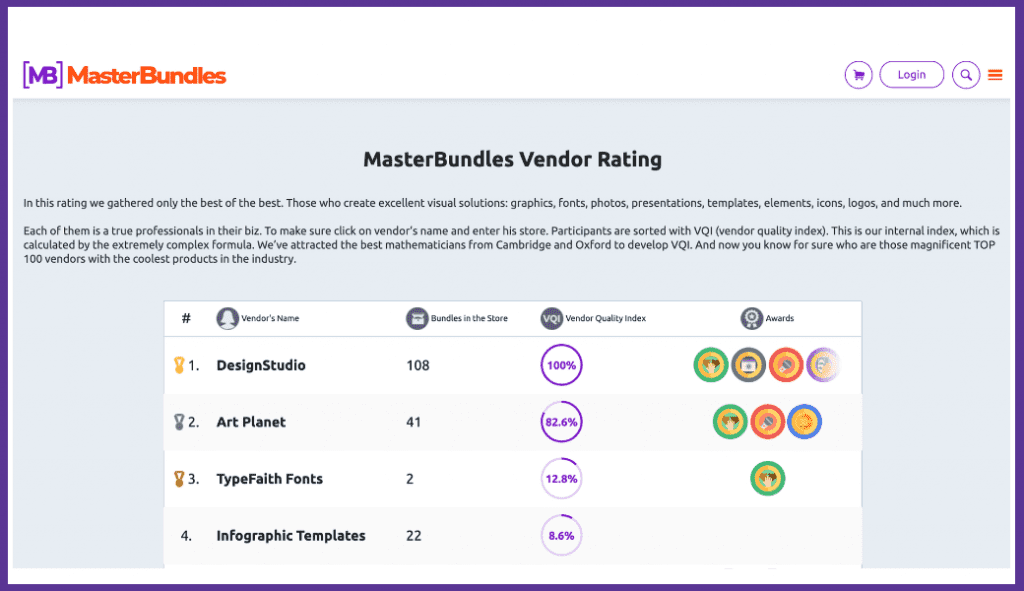 It was in 2019 that we sold our 85 thousandth bundle, although we intended to sell a little bit more :). We hope that the next round figure will not take long.
2020
Despite the fact that the year has just begun, we have already completely revised the procedure for adding the product to the site: we have automated many steps and accelerated it by several times.
Next in turn is a section with affiliates and a new revolutionary part of the website, which will make designers even a little happier.
And also plugins for WordPress … however, all in good time.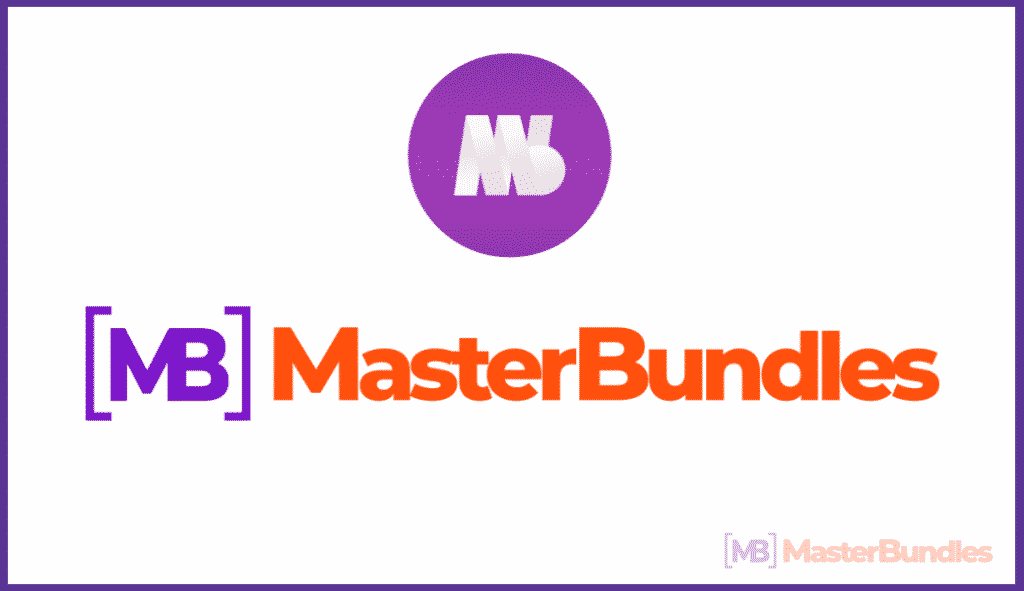 Our Mission
We believe that a person is meant to be happy. One of the indispensable elements of happiness is the possibility of self-realization. This is what we do, this is how we help other people.
To make the users happier

We want the perfect design to be available. We are doing everything so that any novice designer, marketer, SMM-specialist, owner of a small or medium-sized enterprise could create a great looking product.

Quickly and without waste. Our bundles will help them in this, as well as discounts and useful blog articles.
To make creative people wealthy

There is nothing better than pure creativity. When you really can just do what you like: to design, create and not think about how much money it will bring or what to do, so that tomorrow there is something to pay the rent. We take over all these creative people's problems.

Just create a powerful product: font, illustration, template, graphics, presentation, resume, icons, logos and many other things. Add them to our marketplace in just a few minutes and start getting paid for each product you sell on the same day.
Our Team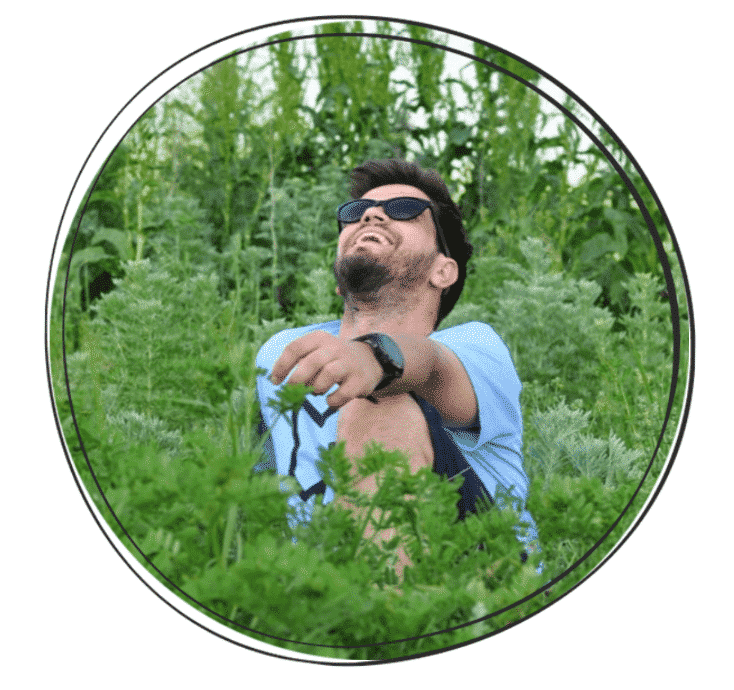 Nick Tokarev, CEO
Likes when graphics grow, strategic planning with a 5-year perspective and reading letters from satisfied users.
Does not like when payments to partners in the current period are less than in the previous one.
Stacy Summers, VP for community development and vendor management
Likes to travel, wind in the hair and five-digit (and more) numbers on the dashboard by the number of attracted vendors and loaded products.
Does not like the lack of coffee and smiles.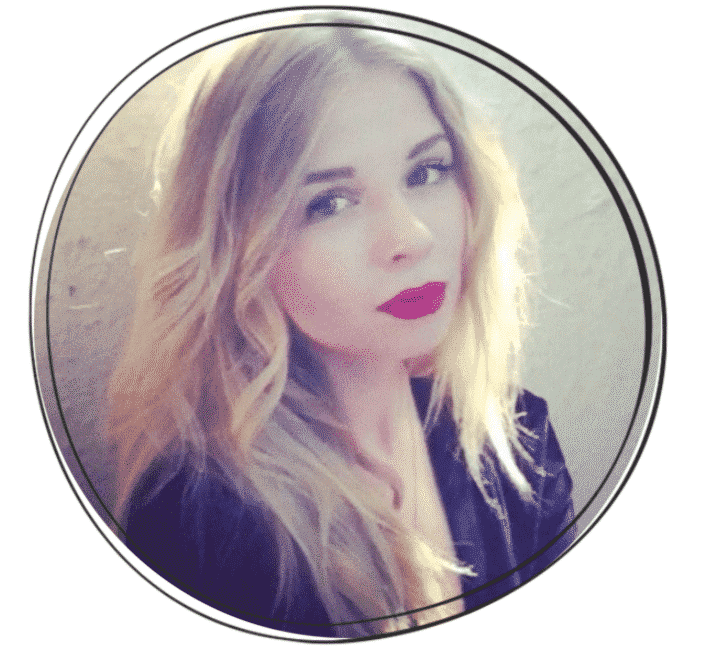 Liza Koenhoven, CMO
Likes when a post on a blog right on the day of release gets more than 1000 views, find interesting themes for publication and spend hours analyzing the settings of remarketing.
Does not like restrictions on advertising budgets 🙂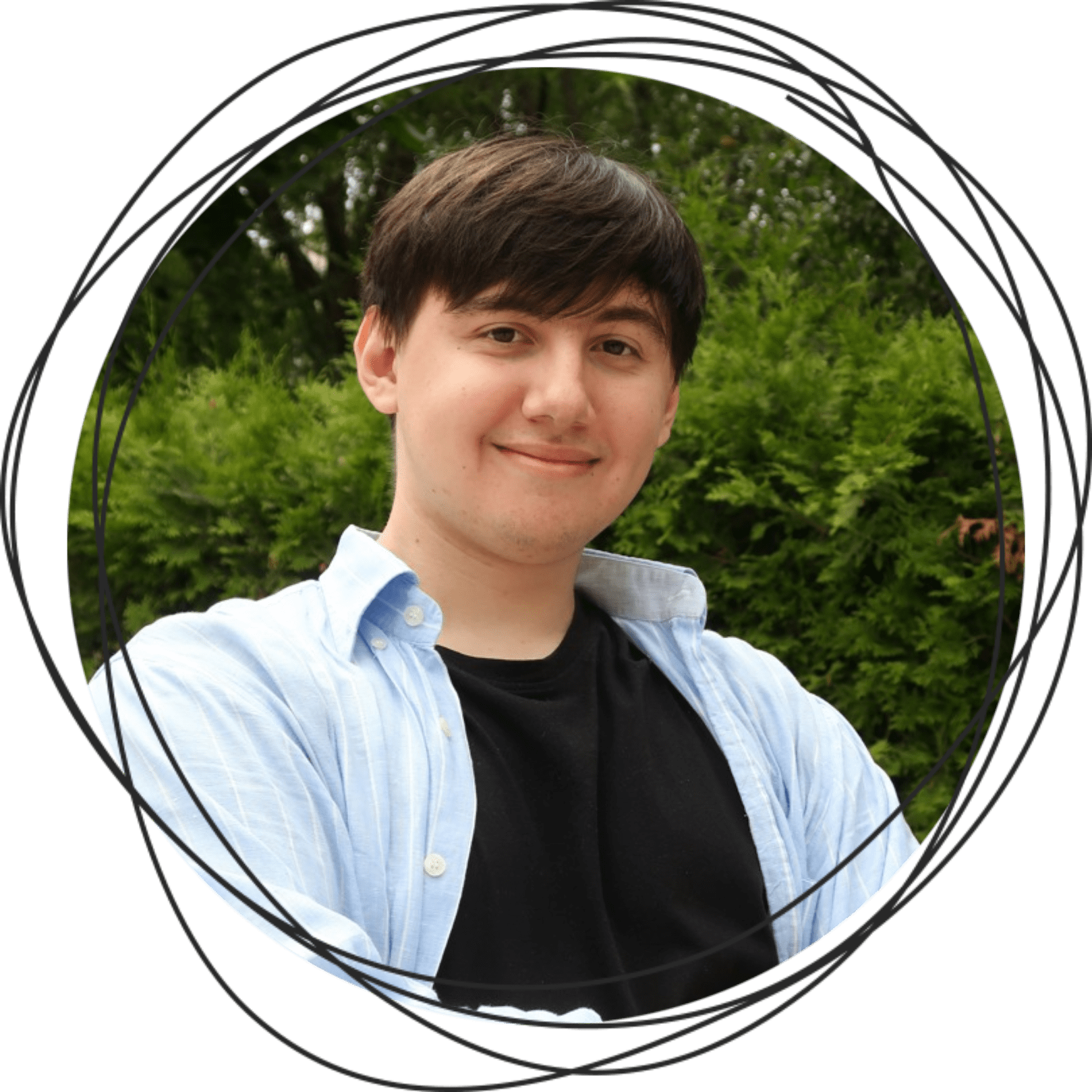 Ivan Gumenyuk, Affiliate Manager
Likes to get knowing people closer, reaching out to new artists and designers to build a thrust win-win partnership in a pleasant and friendly way (same with customers =) ).
Does not like hesitation and lack of communication.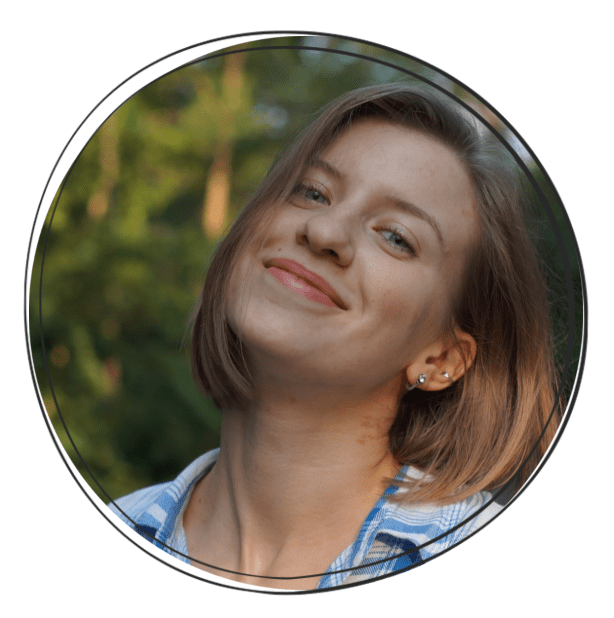 Svetlana Ragulina, WordPress Engineering
likes when everything is logical and clear in code, when PSI is more than 90 units and when the specified task is described in detail and with pictures.
Does not like: ah, hurry up, save us and fix it, we're all gonna die.
What we offer
Stop reading this tedious text and rush into the wonderful world of MasterBundles – a world where the design is packaged in huge bundles and sold at discounts up to 99%.
And if you are a designer, follow the page Sell Your Deal and in a few clicks add your product to the website. We pay the author 50% and partner 15% of all sales. Always.
What do our partners say?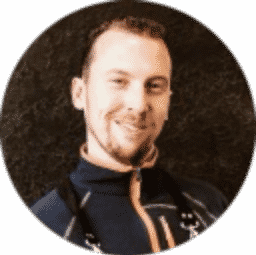 Hi, my name is Sergio. I'm one of the founders of Design Studio, a vendor that has been holding the top spot for several months to date. The logic of calculating the vendors' rating, by the way, is very confusing and the guys at MasterBundles keep it a secret. I know for sure that there are teams on the website that earn more than we do, but for some reason they can't overtake us. Maybe it's for the best :).
We've been working with MasterBundles for the last year and a half. Yes, it's not the biggest graphic marketplace on the whole Internet, but they are purposeful and diligent. There are months when the sales here are comparable to the rest of the sites and it can't help but be pleasing.
In general, it's like everywhere else: do awesome projects, add regularly to the website and everything will be fine. By the way the moderation procedure is not too long. Just a few hours and the product is already on the site. Just try it!)
MasterBundles Presentation for Customers 2021
Any questions left?
We will gladly answer all the questions using the form below. Or you can see more contacts on the Contact Us page
Earn Money Doing What You Love
Recently we've published a huge and detailed material about how to sell your graphic designs. This post will help you get to the point in your career as a designer where you get enough passive income to concentrate on creative growth.
Shop Owner Perks
| | |
| --- | --- |
| Network Of 6 Million Members | Earn 50% On Each Sale |
| No Exclusivity Lock-In | Set Your Own Prices |
| No Per-Product Approval | Payoneer |
MasterBundles Presentation for Vendors 2022
Press Release Section
MasterBundles Pays a 100% Commission to Vendors from Ukraine (March 22, 2022)
Important Information for MasterBundles Partners, Clients, and Vendors regarding Current Situation, Our Work Mode, and Possible Delays (February 28, 2022)
MasterBundles sold 100 000 bundles (May 24, 2021)
MasterBundles Has More than 1,500 Items and This a Milestone to Celebrate (December 23, 2020)
Acuena Has Released Exclusive Unbounce Landing Page Bundles for MasterBundles and You're Gonna Like Those (August 27, 2020)
MasterBundles Has Bought TemplatesParaBlogspot and Is Going to Release Free Web Templates (July 22, 2020)
MasterBundles Has Launched Vendors Rating and Here's What You Need to Know About It (July 07, 2020)
MasterBundles Sell Your Deal Allows You to Make Money on Your Graphics in Three Minutes (June 09, 2020)
MasterBundles Ties Up with Payoneer to Improve the Quality of the Financial Operations for Their Vendors (October 3, 2019)
Get a $25 Bonus for Adding Products to Your Store (November 11, 2022)
Get a $20 Bonus for Adding Products to Your Store (January 10, 2023)
Have a good day, great designs and happiness to us all!
[MB] MasterBundles