MasterBundles Has Bought TemplatesParaBlogspot and Is Going to Release Free Web Templates
July 22, 2020
TemplatesParaBlogspot.com used to produce website templates for the sites that worked on the Blogger platform, which belongs to Google. Thus, after analyzing the dynamics of the Blogger popularity as well as realizing the demand for pre-made templates for small and medium businesses (especially due to the COVID-19 pandemic and its consequences on the society), MasterBundles team has made a decision to buy the template manufacturer and modernize its work.
"After all the papers have been signed, the very first thing we did was researching and analyzing which particular types of templates are the most popular among entrepreneurs and startup founders. So we came to the conclusion to launch the production of the new templates line. You can already see some of the new products on our official website in the TemplatesParaBlogspot vendor store. Perhaps the most appealing part of this for our customers is the fact that all the templates for the Blogspot platform are absolutely free. Just download one and use it," says Stacy Summers, a MasterBundles official.
For now, there are only two templates that are currently available for download: Adventure Corpo and SmagNews. At the same time, the roadmap is already scheduled for the next six months so we should expect the number of free Blogspot templates to grow.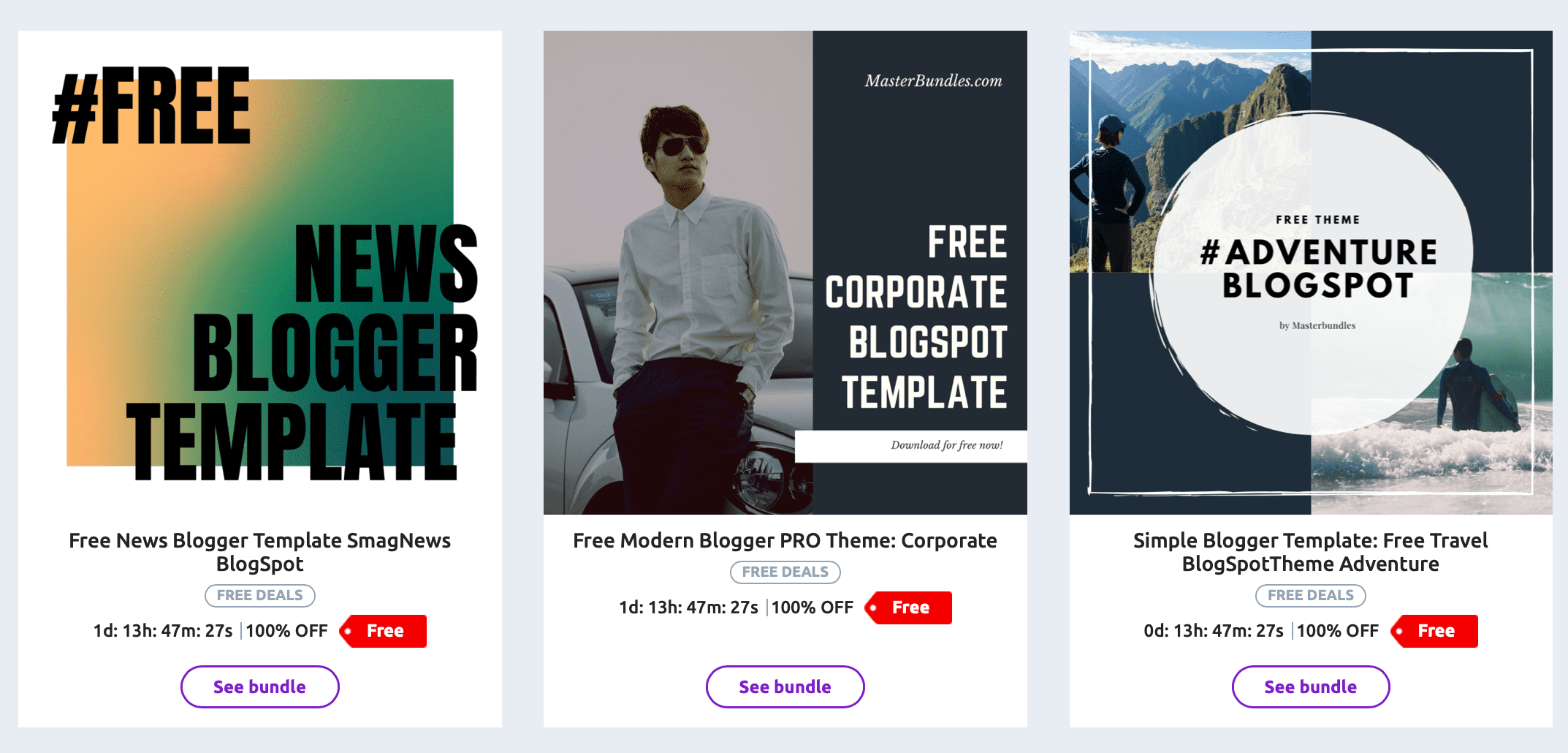 The company's officials hope that free Blogspot templates from a manufacturer with over 10 years of experience in the marketplace will help many people start (or restart) their businesses without any additional investments. Apart from that, in case you need any additional graphic materials for your business such as fonts, stock photos, presentation templates, graphics bundles, etc., MasterBundles is the very place to find those graphics.
What Is MasterBundles?
MasterBundles is a rapidly-developing company that specializes in web and graphic design. The company sells, web templates, WordPress themes, stock images, clipart, patterns, vectors, fonts, as well as many more. It also collaborates with free-lance artists and designers and gives young creators opportunities to grow and make money on their art via Sell Your Deal service.