How to make a graphic designer happy? Just give him/her a good portion of inspiration. The latter means a happy mood and great ideas. Here is a list of Top 20 Gift Ideas for Graphic Designers that inspire and motivate them to achieve big things.
Top 5 Best Christmas Gifts for Graphic Designers
| Product Image & Rating (Out Of 10) | Product Name | Price |
| --- | --- | --- |
| | Universal Docking Station | |
| | Impecca 100 Bamboo Handcrafted Keyword Mouse Combo | |
| | Virtual Keyboard | |
| | Graphic Design The New Basics Second Edition | |
| | Canvas Foot Rest Desk Hammock | |
What is a Good Present for Graphic Designers?
During our life, we receive tons of presents and give out something like that. Some of these gifts take honorable place at our apartments, the others are put in the far corner. What's the secret? Everything is simple, a good and useful present is the one which a person really needs, the one which he really wants. There is a big difference between what you think a person likes/needs and what he really needs. When you give him the latter, he'll be happy.
Best Time for a Present
The most predictable time are all holidays, birthdays, but it's too trivial. Almost all people are waiting for presents these days, and it blows the element of surprise. What about making unexpected presents? Such moments are much more bright, amazing and memorable. An unexpected present makes the receiver feel over the moon, and you feel like a wizard. It's really pleasant to make people happy, isn't it?
How to Choose a Present
Choosing a gift for any person, it's wise to take into consideration his hobbies, age, work. In any case, a gift should be something different and exciting. When it comes to a present for a graphic designer, it should be extremely different, and extremely exciting. It happens, 'cause these guys are always in a search of creativity. They can't do without it, it's a part of their work and life. Each gift is not just a gift for them, it's a portion of inspiration which gives them insights, fresh ideas, motivate to create something stunning. If you have ever wondered what to present such guys of a creative mindset, this list is for you.
The ideas from this list are taken from Amazon, so everything you need is just to get your card ready and choose the desired one. Here you'll find gifts both for ladies and boys, so no one will be left disappointed.
Gifts for Graphic Designers
Category 1: Devices
Okay, we know that every modern graphic designer owns a graphics tablet because it's an irreplaceable instrument for their job. This handy tool allows you to create and edit sketches after turning them into the electronic version. But graphics tablets are like smartphones: new versions are released faster than we blink and, of course, those tend to be expensive.
Although not everybody can afford to spend a lot on a present, whether it's your close friend, boyfriend/girlfriend or even a relative, the option is still worth your deep consideration.
Microsoft Arc Touch Wireless Mouse
A computer mouse is a true friend and companion of every designer. Have you ever noticed how twitchy the person's index finger can be? The thing is, even such a traditional device can be surprising for those tending to spend a lot of time in front of the computer. Microsoft arch touch wireless mouse can work from a distance of up to 9 meters on absolutely any surface (even on a carpet).
But this is far not the most interesting part of one. The stylish mouse is capable of taking two forms: bent for working and unbent for storing and carrying one in a pocket or bag. Even the lack of the usual mouse wheel for vertical scrolling shouldn't be confusing.
Universal Docking Station
As a rule, designers and programmers have a plenty of different gadgets, and accordingly, a LOT OF chargers for them, which requires a lot of outlets. Fortunately, the problem can be quickly solved with the help of a universal docking station, which makes it possible to charge up to four USB devices simultaneously.
Although this gift may not be affordable to everyone, Apple iMac is definitely something that will make every graphic designer jump from joy and scream like a child. iMac cRetina 5K Display is a beauty with 14.7 million pixels on a 27-inch display with a power of up to 4 GHz, 3.5 teraflops of graphics power and a bandwidth of 20 Gbps with Thunderbold 2.
Perhaps, the job of a designer is way more creative than other ones, but it still requires a bit of monotonous work. How to make this process a little more diverse? An Impecca 100% bamboo handcrafted keyword & mouse combo is an eco-friendly and stylish choice to add more style to your working zone.
Little Printer
Half a toy, half a functional gadget. Little Printer is a tiny web-connected printer that lets you print messages, photos, news, and more. The printer easily connects through WiFi to Android or IOS devices and by using a special app, you can choose to send news, social media messages, microblog notes and print them on a small paper strip. Quite a handy item when there is no time to dig on the phone or stare at the screen for long. The gift receiver will be able to print everything he or she needs, put it in the wallet, and then read it quietly while sitting in the subway or park.
This trendy space-saving charging station is made to place/store/charge 5 iOS devices at a time. Can you believe that? It's a perfect charging solution will help to organize the working space wisely, and will be certainly appreciated by iPhone, iPod or iPad users.
2018 is the year of the Internet of Things (IoT). People are interested in reality where all devices interact with each other. Smart homes with apps to find keys, smart cameras become extremely popular. Philips Hue smart bulbs is a part of this technological breakthrough. To control your house's lights with your voice, you just need to sync with Amazon Alexa, Google Assistant, or Apple HomeKit.
Any person who wants to be always in touch needs this battery. It gives you the power to change your phone anytime and anywhere. Even 1 min of its work is enough to give you 4 min of talk or messages. It's really a great on-the-go-power solution.
It's a real must-have for all color lovers. This powerful little thing extracts, displays and matches up colors; stores around 100 color captures. It allows annotating colors captures with a voice recording, customize palettes for the projects you need and whatnot.
Comfort is above everything. Especially, when a person spends almost all the time behind the computer screen. Its wise shape allows your hand to stay in one place and move the cursor without moving your arm.
Here is one more item for you to feel comfortable. It's designed to support and promote a neutral and relaxed wrist position, and not get tired after hours of work behind the desktop. It goes with a keyboard, mouse, number pad, 2x AAA batteries and Bluetooth USB module.
Can you imagine a digital device which feels like paper? Here it is, a tablet for writing, reading, and sketching. It's perfect for those who split creativity on paper but want to replace their notebooks, sketchbooks with something more innovative.
Here is one more gift for paper lovers. This pen allows sketching on paper and records at the same time your drawings digitally in raster for Photoshop, or vector for Illustrator. It stores hundreds of sketches, is a compact and convenient to use form factor.
This portable thing, a bit smaller than your phone gives a laser projection keyboard & mouse for your iPhone, iPad, Smartphone, laptop or tablets. Is compatible with Windows, iOS, Android, Mac OS.
Ever thought how to create a comfortable working place? We have an answer for you. This laptop monitor stand has a nice design and suits various décor styles. Moreover, it works as an organizer too. In addition, designers made it from ecology-friendly materials.
This wireless portable hard drive will prove itself as a useful tool. It can connect up to 8 devices at a time, works without internet and allows you to transfer photos and videos from your SD card. The battery allows you to stay mobile for 6 hours while streaming a video.
Gaming keyboards provide you with a comfortable gaming experience. For example, this product has a LED illumination, and highly durable parts. You can also control illumination with this keyboard. And your gaming activities will be even more joyful due to many short keys.
And if you need something wireless then check out this keyboard. It works on iOS, Android, Windows and Mac. This keybord also has rechargeable battery with 6-month battery life and attractive design with low-profile keys.
This stand can hold your iPad or any other tablet. It is comfortable to type and watch movies with such item. Great product that can make your life easy. It is also a good option for a present.
Category 2: Books & Tutorials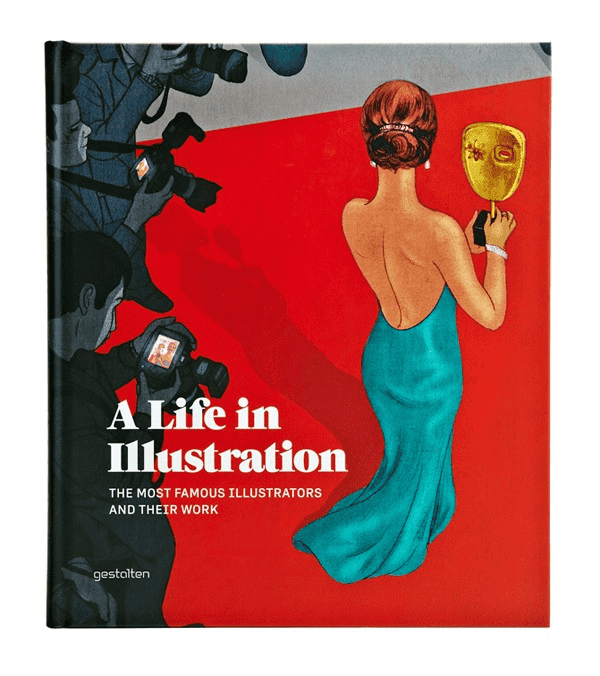 Despite the technology development and the major focus of design on digital, there exist classical design-related books that are never obsolete. In addition, the tactile and aesthetic pleasure of reading has never come out of fashion, right? Moreover, printed works make a different look on paper than on a monitor. A collection of beautiful posters and catalog of famous works – this all is that "I want but I would never buy it myself" type of a thing. A Perfect gift for a designer who seems to have everything.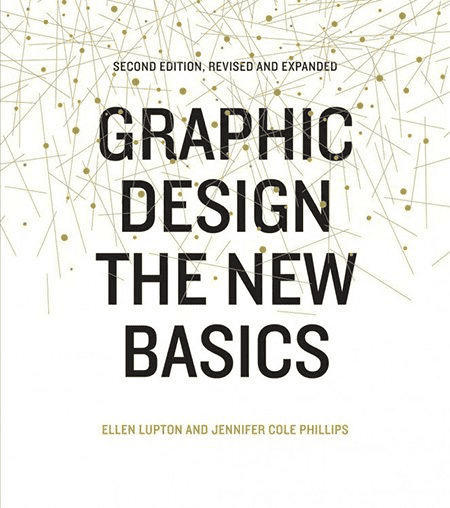 This revised and expanded edition covers the basics and best examples of graphic design. The book definitely deserves the attention of every novice designer, so if your pal is just starting its way in this industry, this gift will surely be of some help.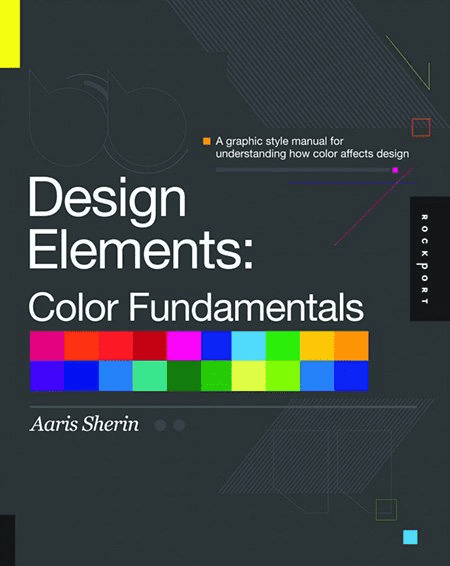 This book is, in fact, an important instruction for using colors. "Design Elements: Color Fundamentals" contains an important information on color theory with presented examples from real projects. This handbook is a must-have for every graphic designer where one can learn how to properly and effectively work with colors and utilize them in the clients' projects.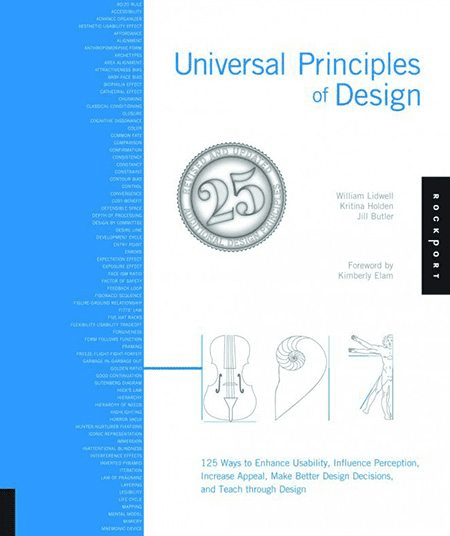 The book covers the entire range of universal design from the psychology of design to a detailed explanation of the golden ratio. According to the author, this is a comprehensive and interdisciplinary encyclopedia of universal design. In the book, readers will find a large number of images and understandable explanations of design concepts supported by visual examples.
Regardless of the proficiency level, "Universal Principles of Design" is the place where graphic designers will find something useful for their job.
Greyscalegorilla's Guide to X-Particle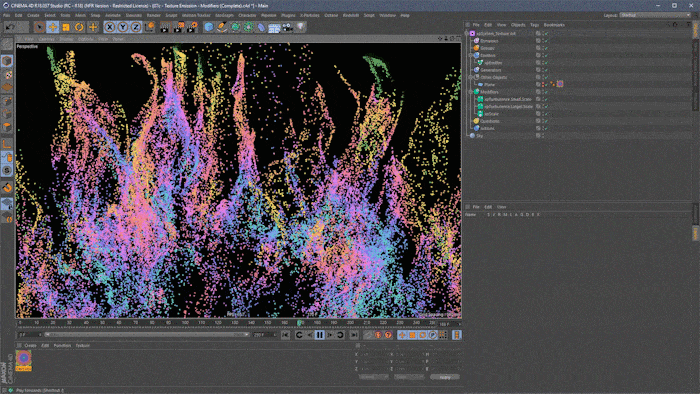 Self-education is the main investment of any designer. After all, "design never stops" and this fact motivates professionals to improve and develop their skills in new technologies. 4D Cinema was a discovery for those working with 3D graphics, and the X-Particles plugin is its best add-on. Gifting a video tutorial on X-Particles to a designer means investing in his career, professional growth, and personal development.
If you are searching for featured online courses, then Udemy is your destination. Ask your graphic designer what kind of online courses one is interested to complete, pay for it and you are done with a present – fast and successfully!
While reading this book, you'll learn the key elements of a good design, see the stunning works by acclaimed designers and get inspired for your own creative artworks. This book is all about form, narrative, color, type and image, ornament, simplicity, and humor.
One more great present is an opportunity. An opportunity to learn something useful, to gain new experience, and improve your skills. Online course from SkillShare or Udemy is one of the most successful gifts for creative guys.
What do you know about bold ideas in design? This book tells about the most powerful of them, their influence on design, and manifestation in it. 100 amazing entries chronologically arranged to show everything from technical to stylistic ones.
This captivating book shows modern aesthetics in graphic design. In 3 design-orientated chapters: Geometric, Effect, and Typographic the reader will find the history of logos, eight instructive case studies, an essay on modernism and graphic design in it. It's a good resource for graphic designers, advertisers, and branding specialists.
Category 3: Decorations
Pantone Christmas Ornaments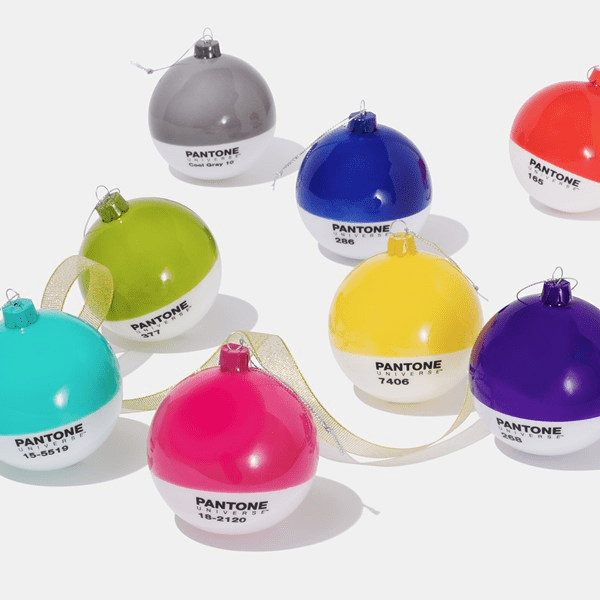 A Christmas tree of a typical graphic designer is non-typical. Not necessarily green, not necessarily alive…. And actually, not necessarily in the form of a tree. Apparently, the decorations for such a tree should also be special. Because of the designers' love for pure and pleasant colors, they will totally be happy to receive a set of Christmas ornaments from the major promoters of beautiful colors – the Pantone Institute.
P.S. Do not forget to include the UltraViolet ornament recognized as the major color of 2018.
Lexon Around Watch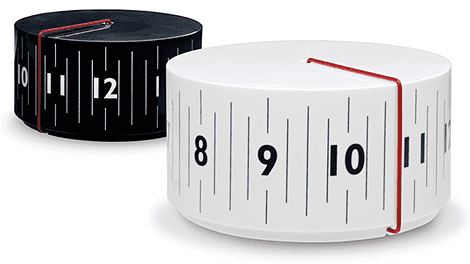 Creativity is never limited. So even if you believe that you've seen all possible creative ideas of watches, this is not the case. For example, Lexon came up with Lexon Around watches and we are sure that you have never seen something similar before. A cylindrical case rotates around its axis, and a fixed clock hand lights the dial and shows the time.
Nothing extra – still, extremely awesome.
Creative Adobe Pillows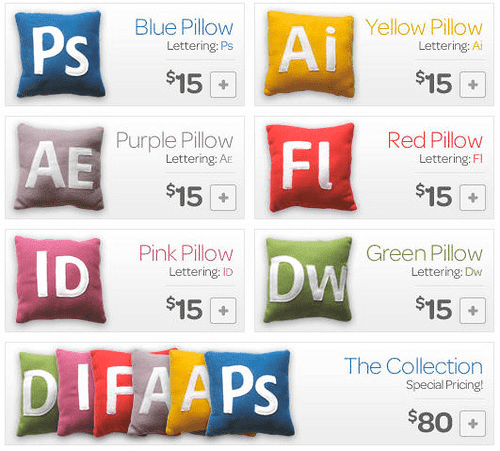 These creative Adobe pillows will constantly remind any visitor what the homeowner does for a living! It's a great design solution that will be highly rated by any design geek. In addition, these cute cushions are super comfortable and soft.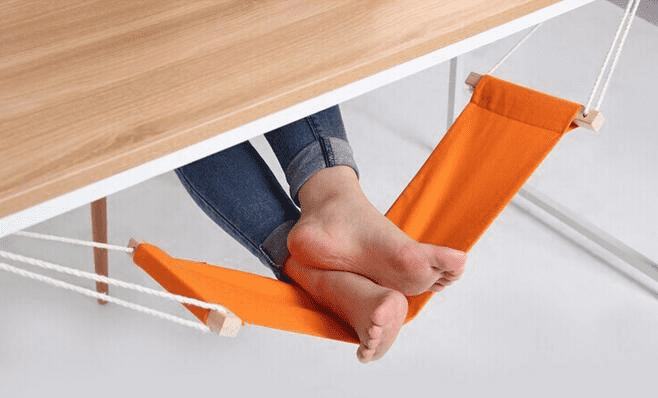 The only question is: how could we live without this invention before? No need to use additional chairs, computers on the table or music speakers under your feet. Designers often suffer from leg numbness during long working days, so this comfortable office foot hammock that one attaches to the desktop is a perfect solution to the issue. From now on, your friend can sit still even longer without distracting oneself from the project.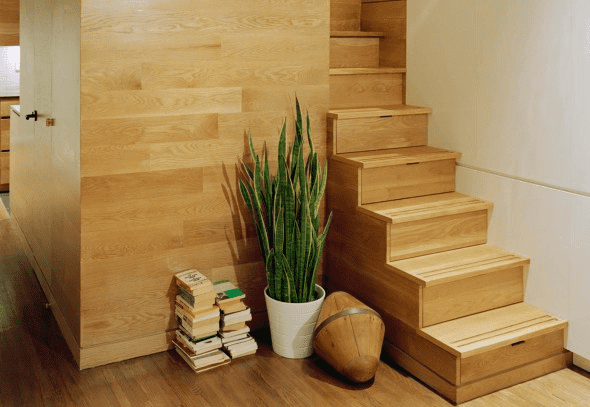 Research conducted in India proved that houseplants placed inside the workspace can increase the person's productivity by as much as 20%. Top NASA recommendations include Areca Palm, Sansevieria, Boston Fern, and Japanese Lilies.
This highly creative calendar will nicely decorate your wall or desk. To use it just move the two magnetic balls to mark the date and month. Designers will certainly like this boldly original item.
Category 4: Postcards
What you need to do is merely buy the postcard at MasterBundles pressing 'Buy Now' to get a high res, ready to print picture to your email. You can print it out, sign, and send it to your loved person. In the process of the checkout, enter all of the required information and opt for a payment method you want to pay for the card with. When done, the image will show up at your e-mail box.
Postal mail delivery. Of course, you could have saved the image, printed it, and dispatched it via postal service. Or, you could delegate that to MasterBundles – we will perform all that for you. Besides, you will be able to save some efforts and time. All you need to do is to select the right 'Delivery' option. Type in the required details of the recipient in the pop-up. When prompted, enter some text to write on the postcard. Now that done, click the 'Order' tab to send all of the items to a shopping cart. When the order is paid, we'll get started processing it to deliver the card asap.
Happy B-Day, Hot Chick Postcard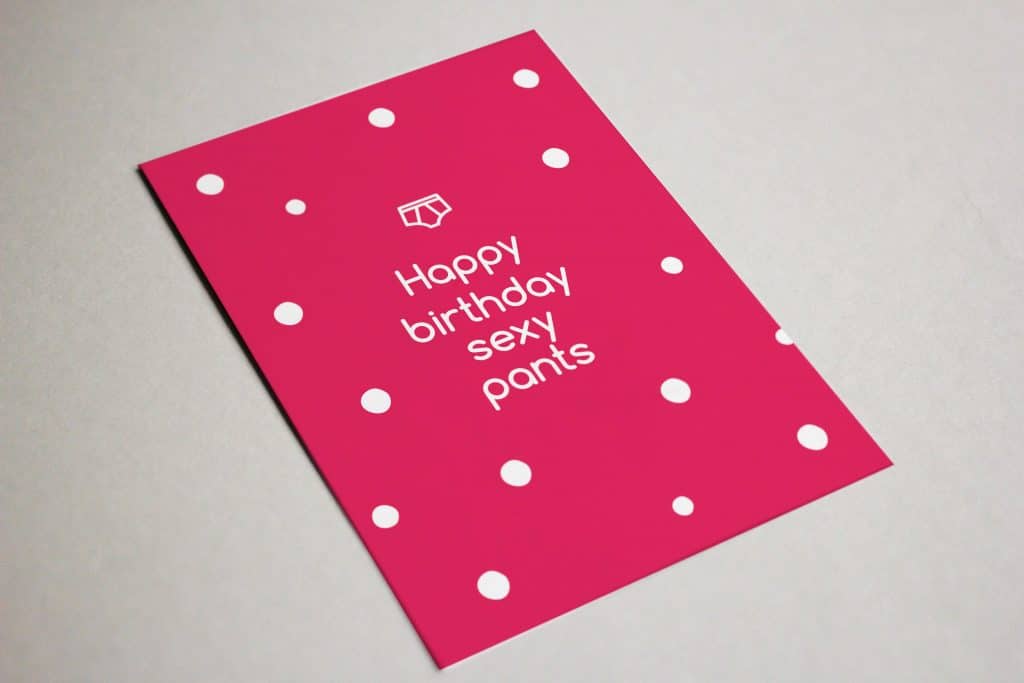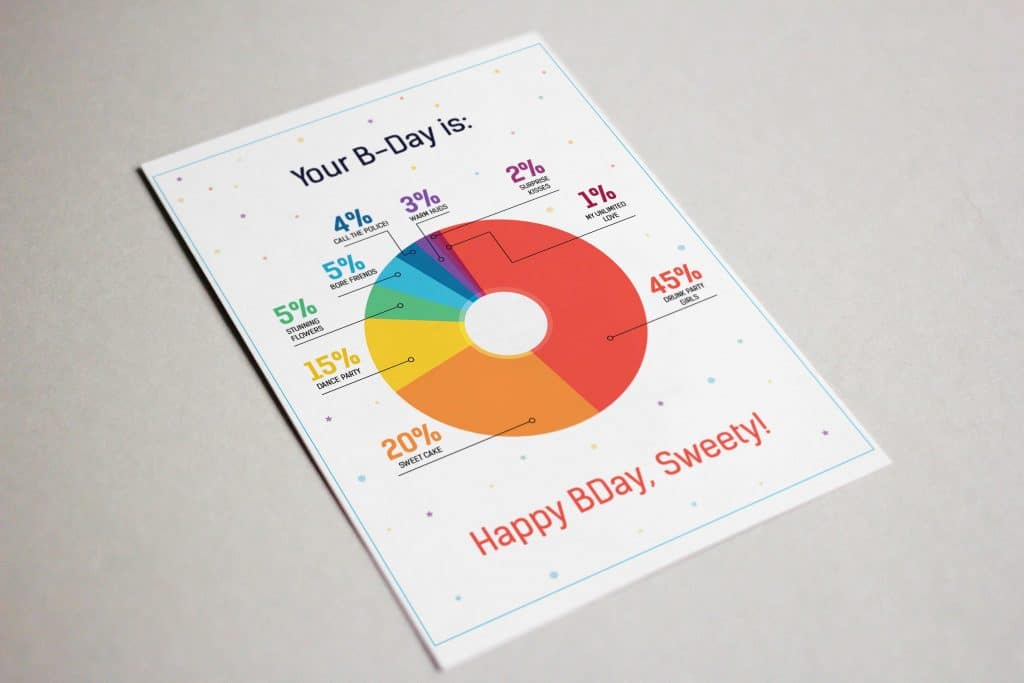 Valentines Day Postcard: Your Todo Checklist (Violet)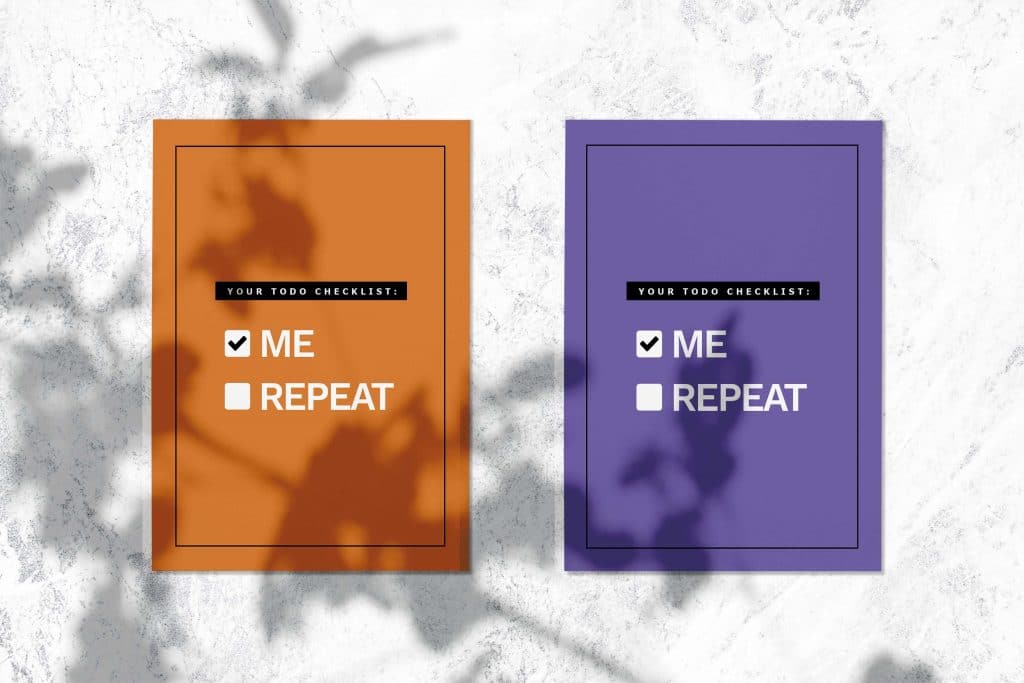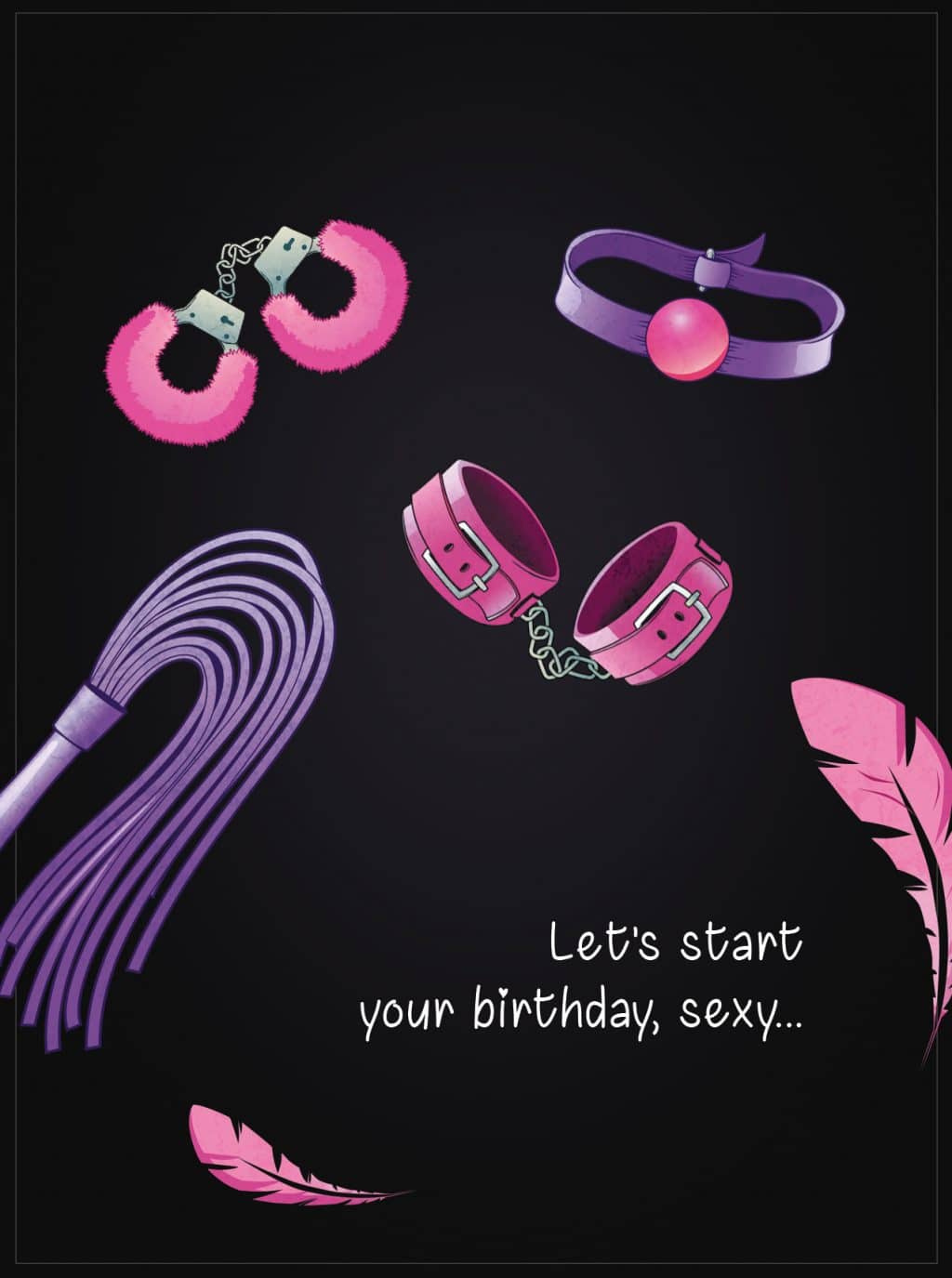 Category 5: Others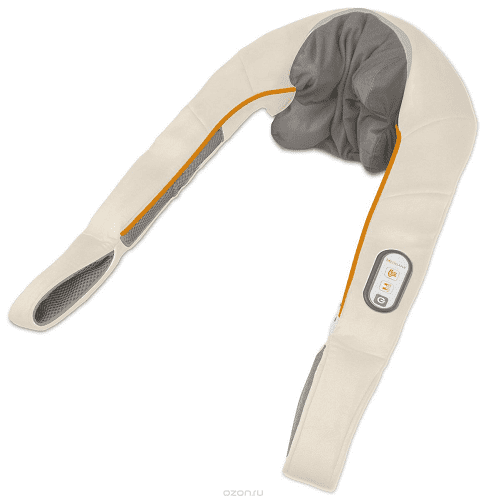 Not everyone knows that the job of a designer is a complex, lengthy and painstaking process. The majority of the work is done in front of a computer screen, sometimes with no rest, sleep and food. The body is forced to spend many hours in a sitting position. To make the working process a little more pleasant for a designer, choose a Neck Massager suitable not only for a neck but also for the shoulders, back, and even legs. It's exactly that type of a gift which benefits are obvious.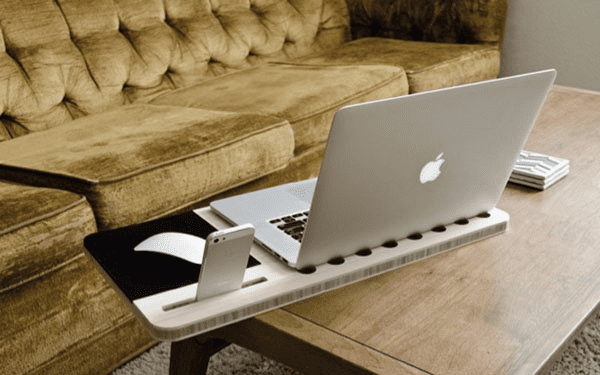 This small bamboo desk board is perfect for storing the necessary equipment and devices no matter where you sit. Since the board is made of bamboo, it absorbs heat from your laptop, which respectively protects one from overheating. Also, the desk board includes a hard and comfortable mouse pad, air ventilation and a docking station.
Stencils for Graphic Designers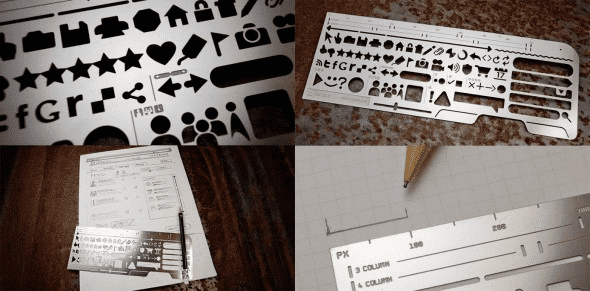 Steel stencils for site development and sets of paper blanks suitable not only for a traditional browser window but also specifically for smartphones and tablets.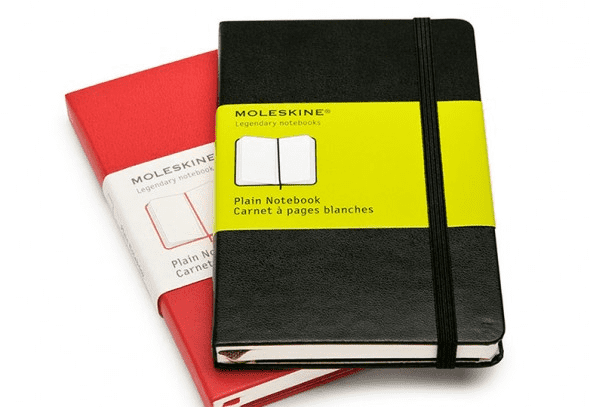 As weird as it sounds, a simple notebook is a symbol of originality and a distinctive sign of individuality. The minimalist design notebook is iconic. Moleskine brand is recognizable and respected because once the notebook is in the owner's hands, it becomes unique. There are many artists, designers, writers, and journalists of Moleskine brand – after all, this legendary notebook is able to awaken the person's creativity.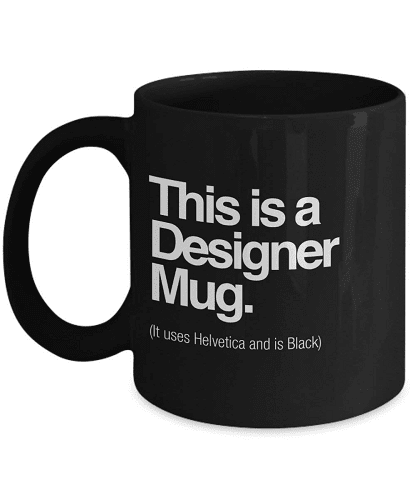 Helvetica is one of the favorite fonts of many designers. This unusual coffee mug combines the designer's love for this font with a little bit of their specific Java humor. The mug is designed in several different styles that you can choose according to whether the person likes to drink coffee at home or on the go.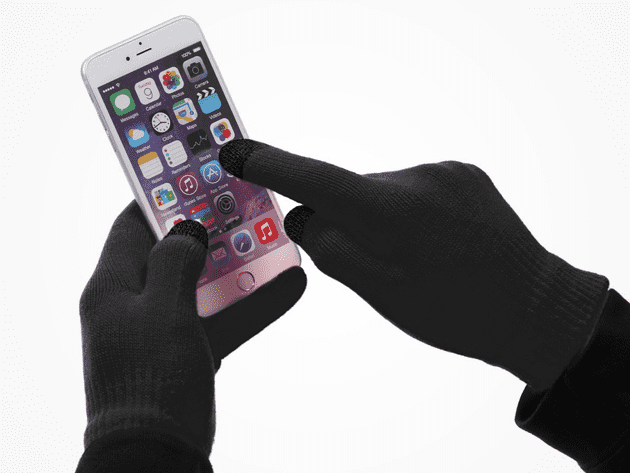 Why not? Seems like a super simple gift, but far not everybody owns such a pair of gloves even now when it's 2018. People still suffer from the issue when that they have to take off gloves to make a call and freeze their hands "to death". Touch gloves ensure your comfortable work with touch screens of any portable device due to the special fabric on the fingertips, which ensures its high sensitivity.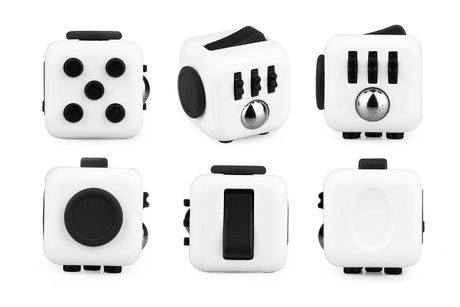 As we have totally made sure, the unusual and creative novelty can please any modern web designer. Fidget Cube is awesome antistress to distract yourself from the working process when you are not able to concentrate on your job anymore. This fashionable toy is equipped with clicking and silent buttons, wheels and various switches to help you quickly focus on the main idea or simply relieve the tension.
Tankbots

DeskPets Company developed micro Tankbot – a fascinating toy to diverse the designer's routine office life or make a splash at any place where the robot will be. The main feature of the Tankbot is an advanced control system. The unique iDeskPets adapter, which is also inserted into the standard headphone jack of your Android or iOS smartphone, allows you to control the Tankbot in all actions. One more significant benefit – the robot is fairly inexpensive.
The Design Deck – a Practical Guide to Graphic Design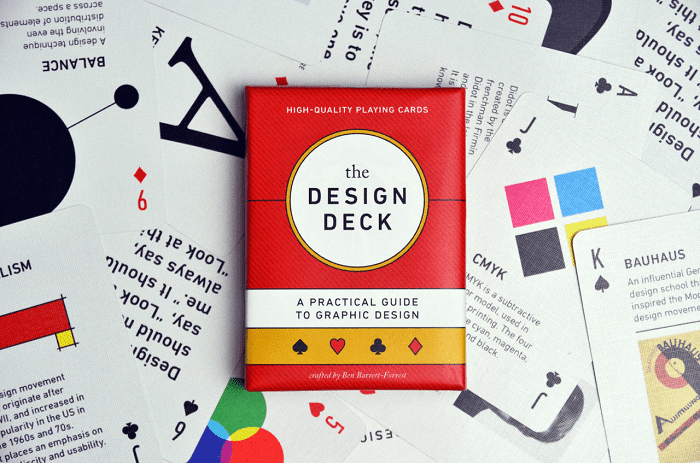 In 2014, a Canadian graphic designer Ben Barrett-Forrest launched a playing card project on Kickstarter, also known as a practical guide to graphic design. The Design Deck set consists of 52 cards revealing the principles, trends, terms and design strategies. Also, the book contains useful quotes and examples. Perhaps, an experienced graphic designer would find one a silly toy, but if he constantly "tortures" you and your company of pals with complex design terms, playing these smart cards will give you a lot of answers.
Creative Accessories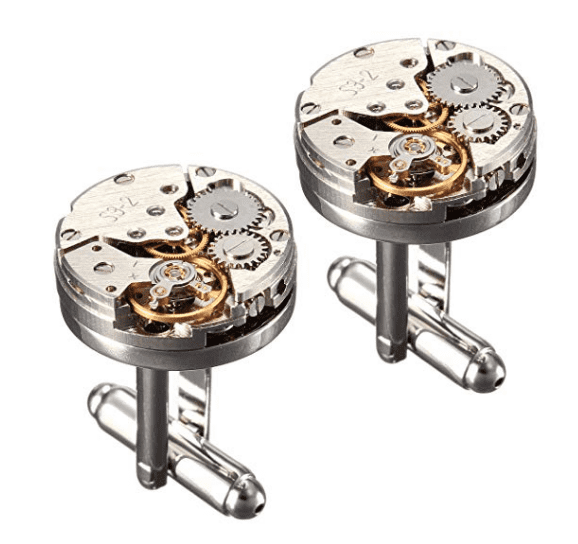 Modern online gift shops offer a huge selection of creative gifts for every professional. We are sure that you'll be able to easily find a suitable gift for a graphic designer in case one values such interesting accessories. Just look at these awesomely handcrafted cufflinks!
Keyboard Rubik's Cube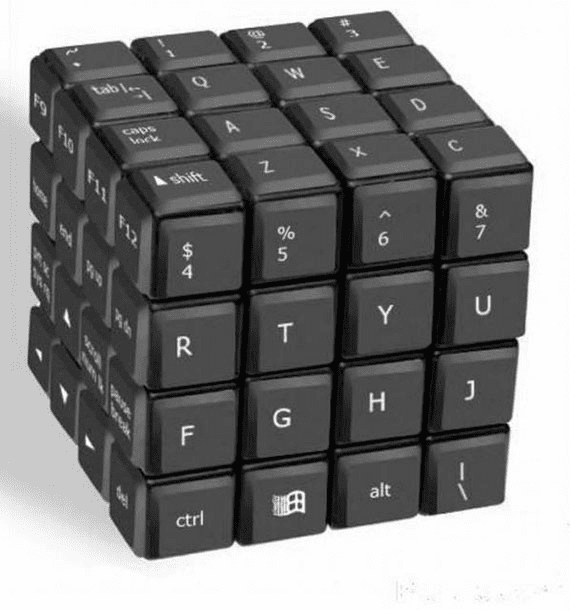 No idea how exactly this is solved but looks very unusual…which means this Rubik's cube couldn't slip away from this list!
The Behance team designed this book especially for graphic designers. It's an alternative to lines and boxes that you can usually find in such books. Featuring the light geometric dot matrix, it looks extremely stylish and turns out to be a handy place for various notations and sketches.
It's not just a decor piece, it's a real pacifier. The more you look at it, the more tranquil you feel. No magic about it, just kinetic energy that causes the movement. Though the item is named after Newton, it was invented by an English actor in 1967.
Cleanliness is next to godliness, if you have it, you can be sure that all your stuff like keyboard, mouse, speakers, USB ports will be clean. What's important, it's non-toxic and biodegradable. It's made to get deep into all the cracks on any item or device.
Get it, and entertainment will never stop. It goes with free games, and you can always choose more on iTunes App Store or Amazon Appstore. Can be easily controlled from any Apple or Android device.
It's hard to find a creative guy working in the graphic design sphere who doesn't like superheroes. At least, he liked them in his childhood. Now, these super stories can be enjoyed in a cool 3D book. It celebrates the history, heroes, and villains of the DC Universe, and turns out to be a must-have book for all fans of DC fans.
When a designer has some spare time, offer him/her a visually attractive leisure time. Be sure, your friend will be intrigued by their diversity and complexity of images from this book. But more will enjoy the meditative process of coloring them.
Feel free to use of this gift idea compilation, and make some graphic designer happy. Their work is their passion, and tiny little presents that deal with their occupation can easily make their day.