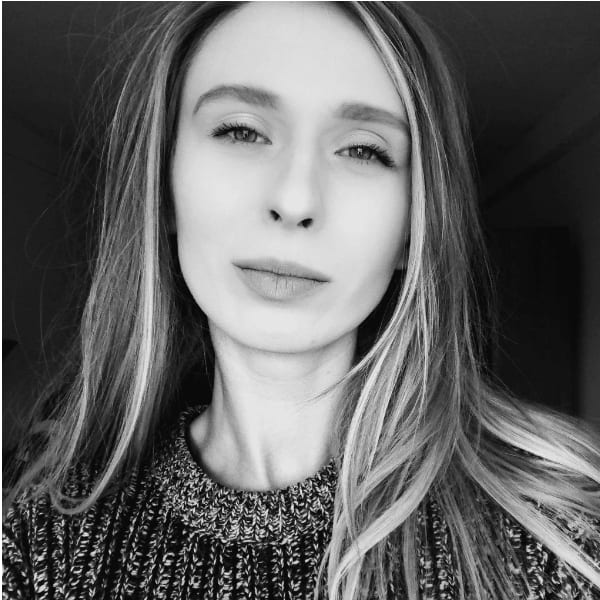 Article reviewed by
on September 27, 2020
With more than ten years of professional experience in this field, she successfully executed fashion, fine art, and documentary photography. She published in Chasseur, Fashionisto, Flanellemag, Paperonfire, etc. At present, she works as a Content Curator at Depositphotos.com and manages personal commercial and creative photoshoots.
Learn about comment
Gifts For Photographers. Can't find the perfect gifts for photographers in your life? Check out this ultimate list of presents, their prices, and how you can get your hands on them!
Collection of Unique Gifts for Photographers
A warm knitted scarf for your grandma, a new fishing pole for your dad, a Japanese maneki-neko souvenir for that irritating dude in another department and one more person with very specific tastes-– a photographer. Lists of Christmas gifts have never been easy to put together. But, I know you want to pick up something special and original so…
If you're lacking ideas and inspiration, you've come to the right page!
Here is the ultimate list of more than 100 unique gifts for photographers. There are choices no matter the budget or experience level, from playful to one for the serious pro. Whatever kind of photographer you're buying for or your budget, you'll find something perfect from 100+ ideas!
So, get ready to become a gift-giving champion and let's get started!
Disclosure: MasterBundles website page may contain advertising materials that may lead to us receiving a commission fee if you purchase a product. However, this does not affect our opinion of the product in any way and we do not receive any bonuses for positive or negative ratings.
5 Best Christmas Gifts for Photographers
| Product Image & Rating (Out Of 10) | Product Name | Price |
| --- | --- | --- |
| | Fujifilm Instax Mini 8 Instant Film Camera | |
| | 5-in-1 Portable Collapsible Multi Disc Light Reflector | |
| | Holy Stone HS200 FPV RC Drone with HD Wifi Camera Live Feed | |
| | VicTsing 3 in 1 Phone Camera Lenses | |
| | PISEN 10050mAh Portable Charger | |

Video About Great Gift Ideas
Select Gifts For Photographers, Based On Their Instagram Account
Service for quick selection of cool gifts
Just enter Instagram nickname and get 9 personal gift ideas
Oh, we can't find a gift for your friend... Let's try for somebody else
Oh, it seems you are trying to choose a gift for a non-existent person
Ultimate Gifts Ideas: 2020 Edition
2020 has been rather tough so far and, unfortunately, for many of you getting an expensive present for your friend, family member, or significant other is not an option anymore. However, it's not the price of a gift that matters, it's thoughtfulness and attention to detail. Therefore, there is a huge variety of great affordable gifts for photographers and if you still don't believe me, just have a look at these lovely options that I've found on Amazon.
1. I Get Paid To Shoot People T-shirt Photographer Gift Tee New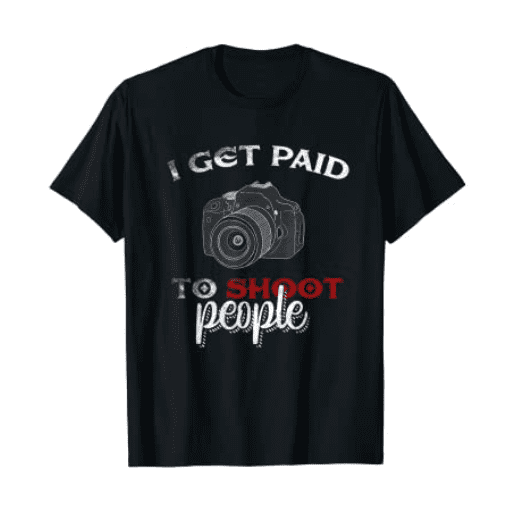 Price: $19.99
2. Photograph Crystal Ball with Stand and Pouch, K9 Crystal Suncatchers Ball with Microfiber Pouch, Decorative and Photography Accessory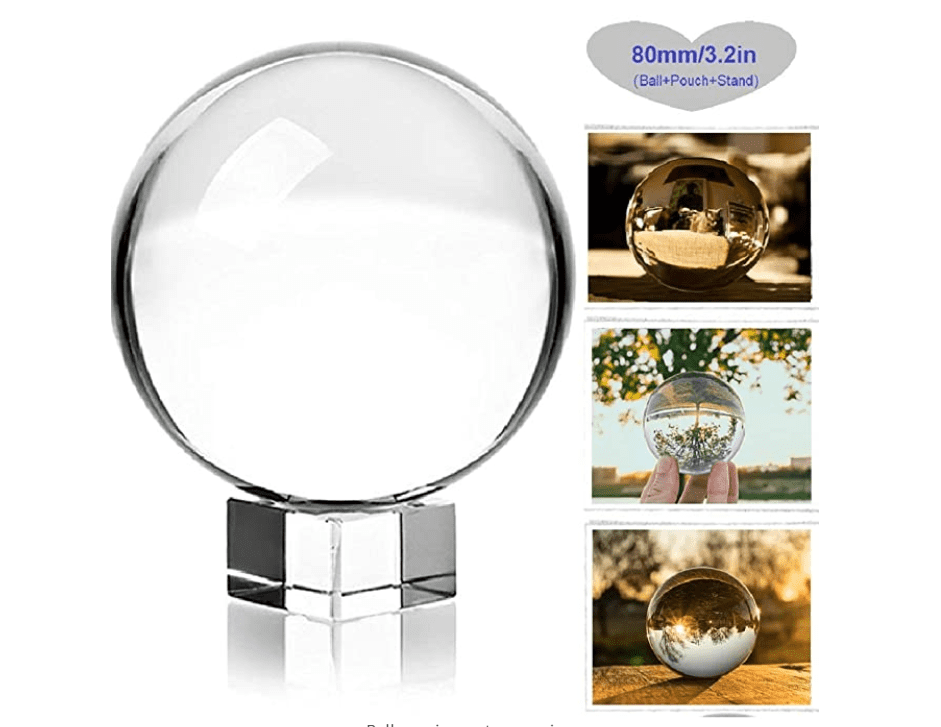 Price: $30.39
3. Red Woven Vintage Camera Strap for All DSLR Camera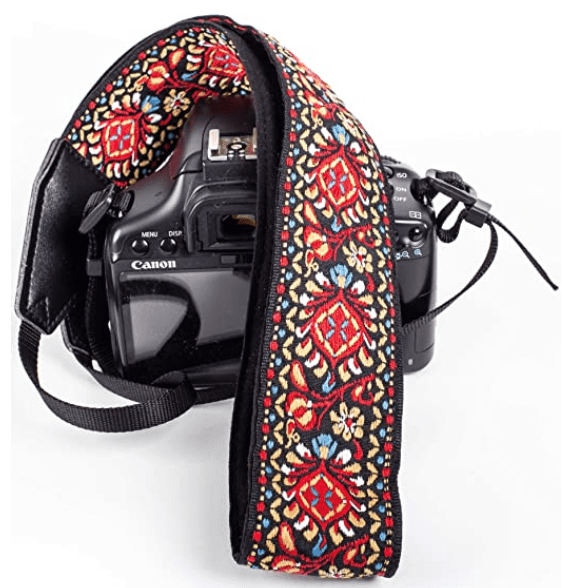 Price: $15.95
4. Two Left Feet unisex-adult's Snap Shot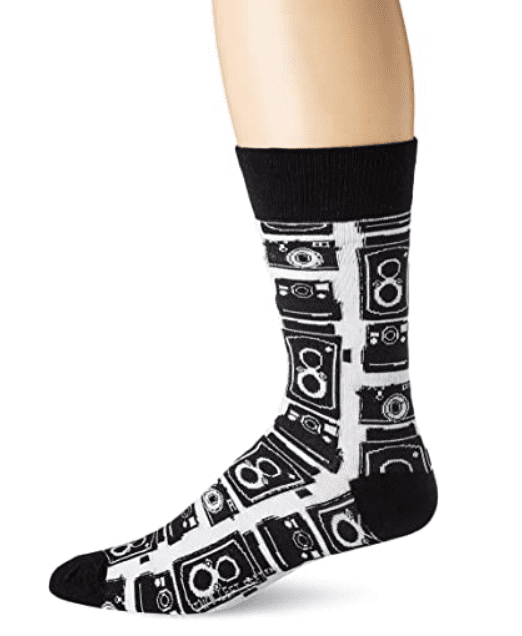 Price: $7.50
5. The Photographer's Playbook: 307 Assignments and Ideas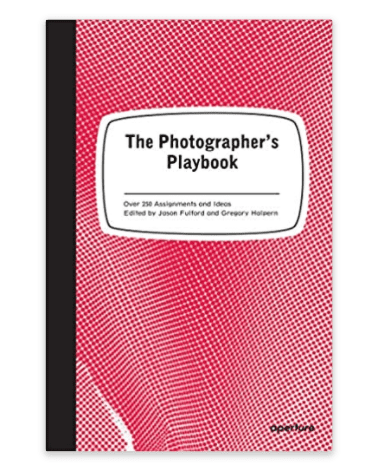 Price: $19.39
6. Gzrlyf Photographer Gift Camera Bracelet Create Something Beautiful Each Day Charm Jewelry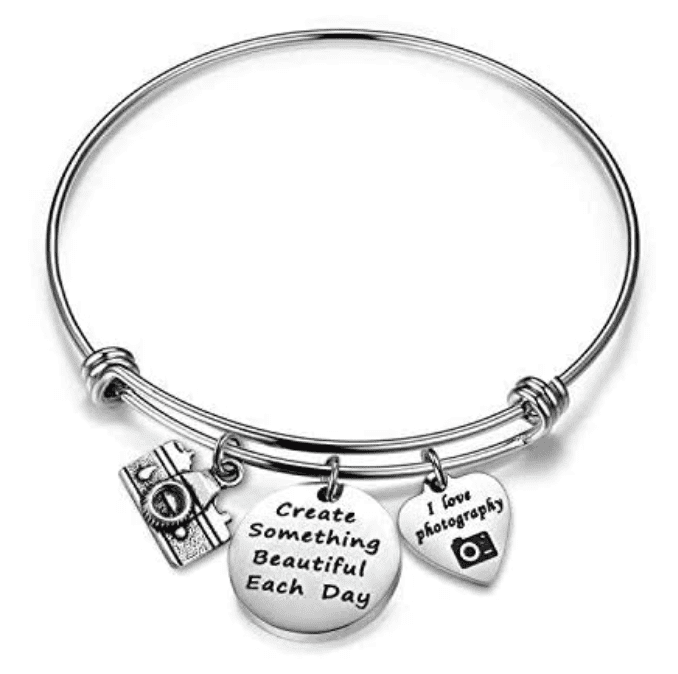 Price: $13.99
7. Joycuff Inspirational Mantra Cuff Bracelets for Women Friend Encouragement Gift for Her Personalized Birthday Jewelry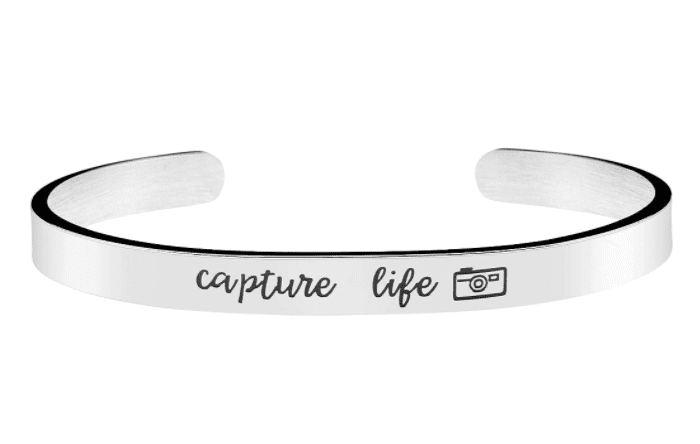 Price: $12.72
8. Lina & Lily Vintage Camera Print Loop Infinity Scarf for Women Lightweight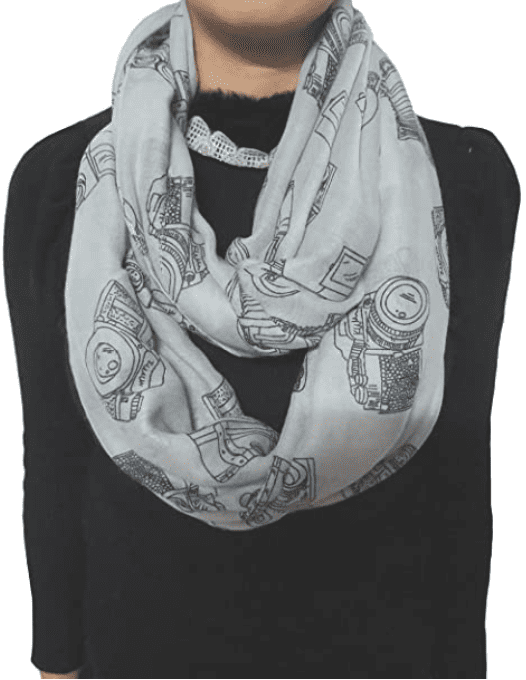 Price: $15.99
9. MAUAG Funny Photographer Coffee Mug, I Shoot People and Sometimes Cut Off Their Heads Unique Gag Gifts for Photography Lover Cup White, 11 Oz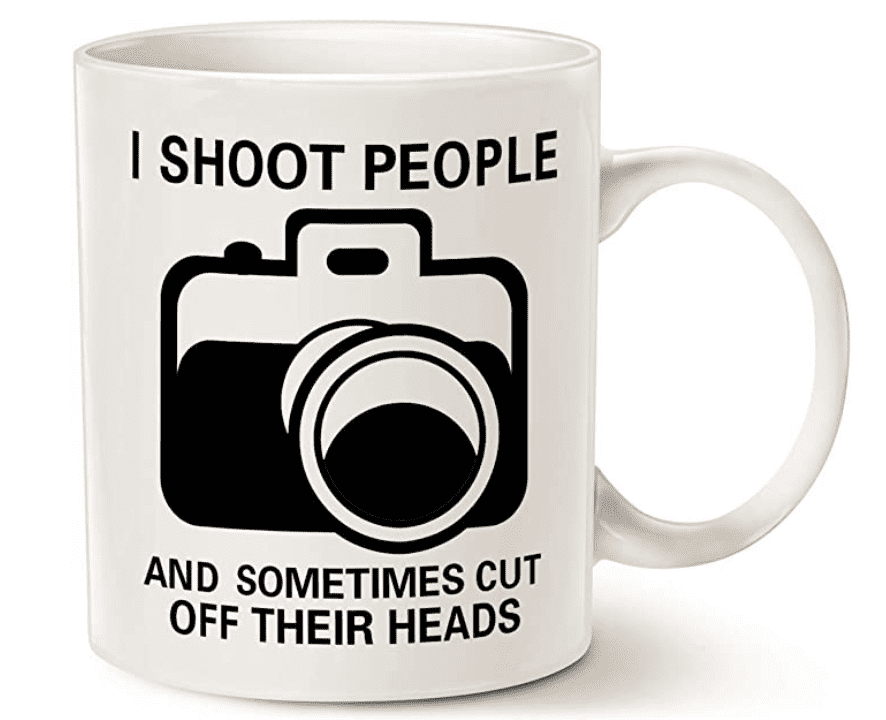 Price: $13.99
10. Photography Prism with Cleaning Pouch – Best Crystal Glass Triangular Prism for Photos and Teaching Light Spectrum – Portable 6 Inch Optical Rainbow Prism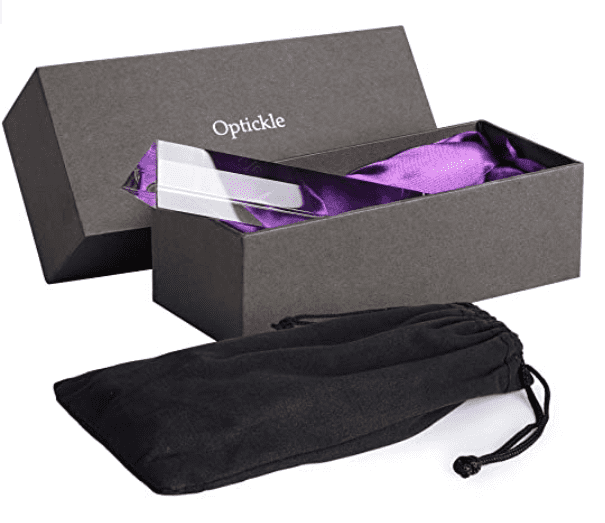 Price: $15.97
As you can see, it is possible to find a decent gift under 20 bucks just make sure that it's something a person you are going to give it to will appreciate.
10 Best Christmas Gifts for Photographers in 2020
Even though it seems like the year has just started, Christmas is coming, which means that it's the very time to start looking for Christmas gifts for your loved ones. Well, what about these lovely options that I've found for you?
1. Polaroid Originals OneStep+ Black (9010), Bluetooth Connected Instant Film Camera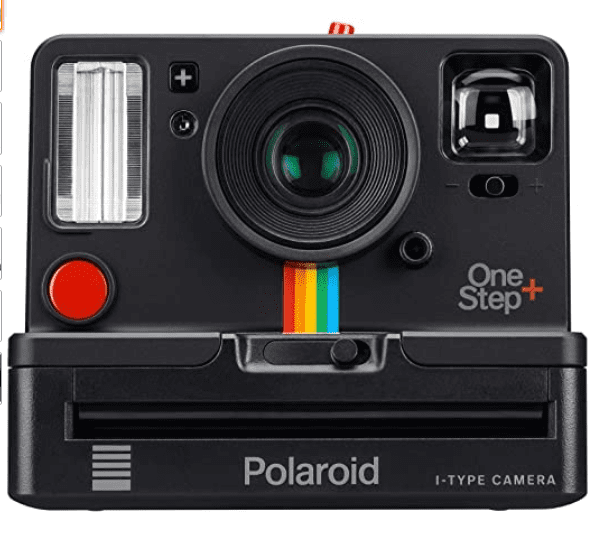 Price: $139.99
2. Camera Lens Coffee Mug, Best Photographer Gift, Ideal for Travel, Authentic Replica of the Canon 24-105mm Lens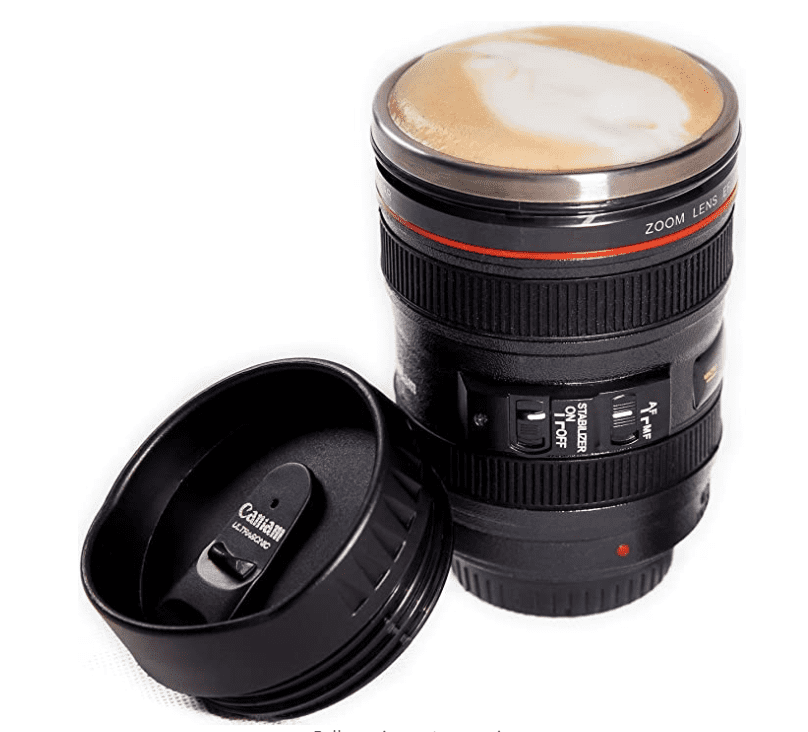 Price: $14.23
3. USB 16GB Flash Drive 10 Pack, EASTBULL Wooden USB Flash Drives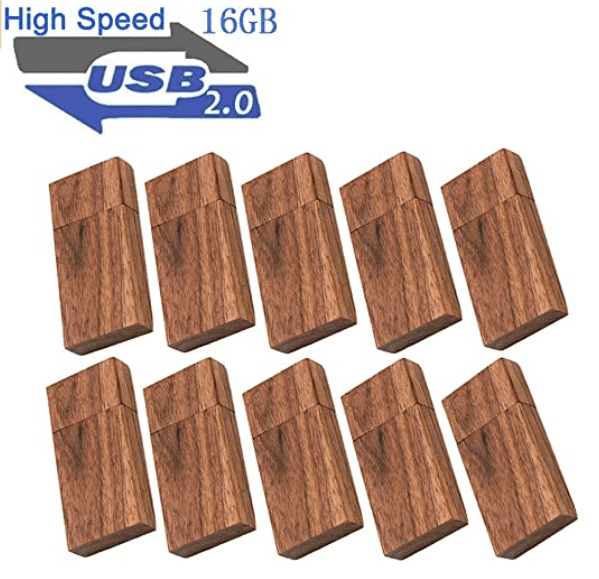 Price: $37.58
4. Amazon.com Gift Card in a Holiday Pop-Up Box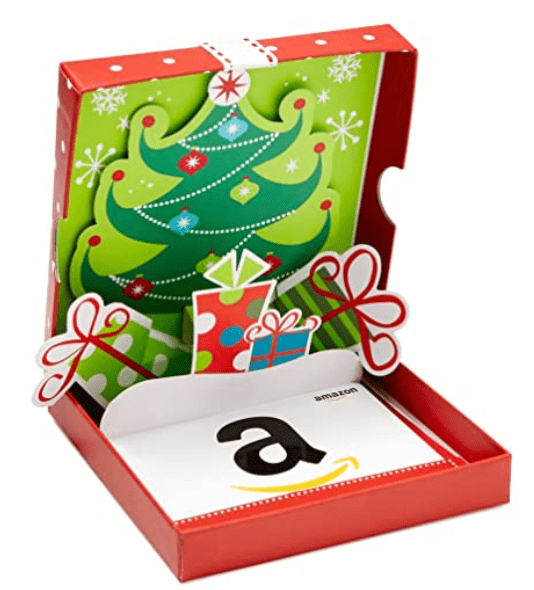 Price: $50
5. Dinosaur 3D Night Light Touch Activated Desk Lamp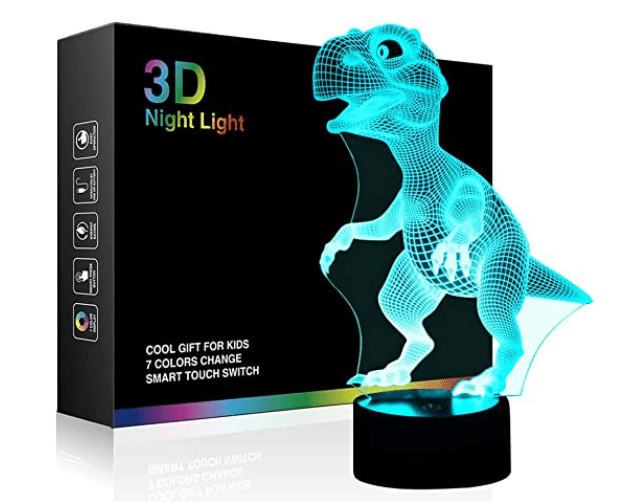 Price: $12.99
6. Shelry Girls Pajamas for Christmas Children Heart Clothes Toddler Kids Cartoon Sleepwear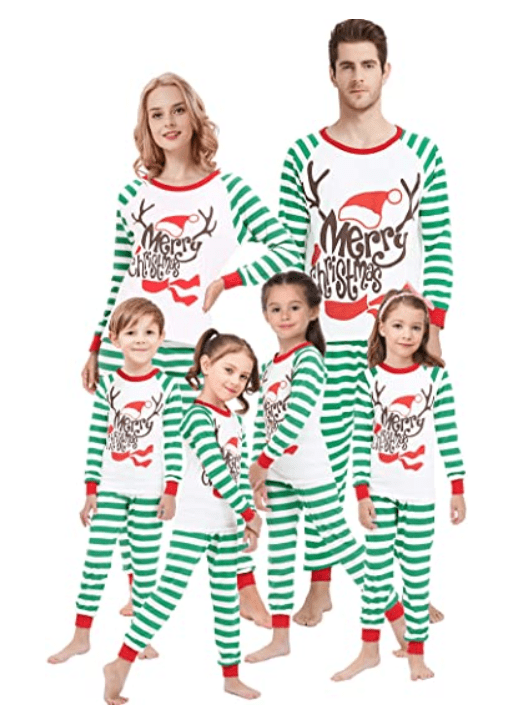 Price: $14.99 – $36.99
7. USB Flash Drives 32GB Memory Stick USB 3.0, Marceloant Novelty and Cute Camera Shape Design Flash Drive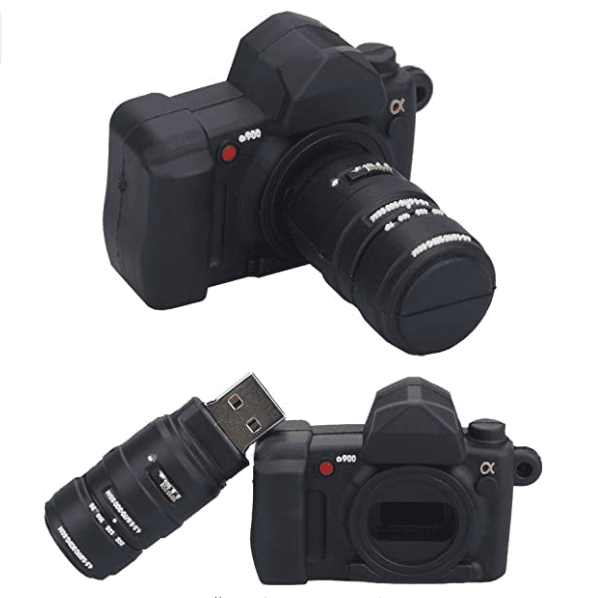 Price: $10.99
8. Photography Idea Cards – Original Deck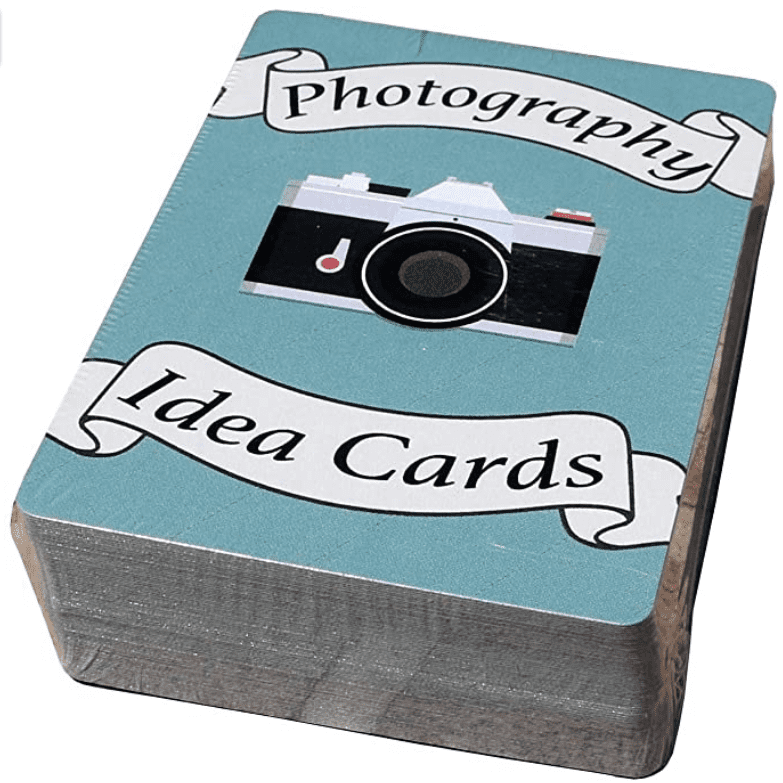 Price: $13.99
9. Photographer Clock – Photographer Gifts for Women Men – Camera Wall Clock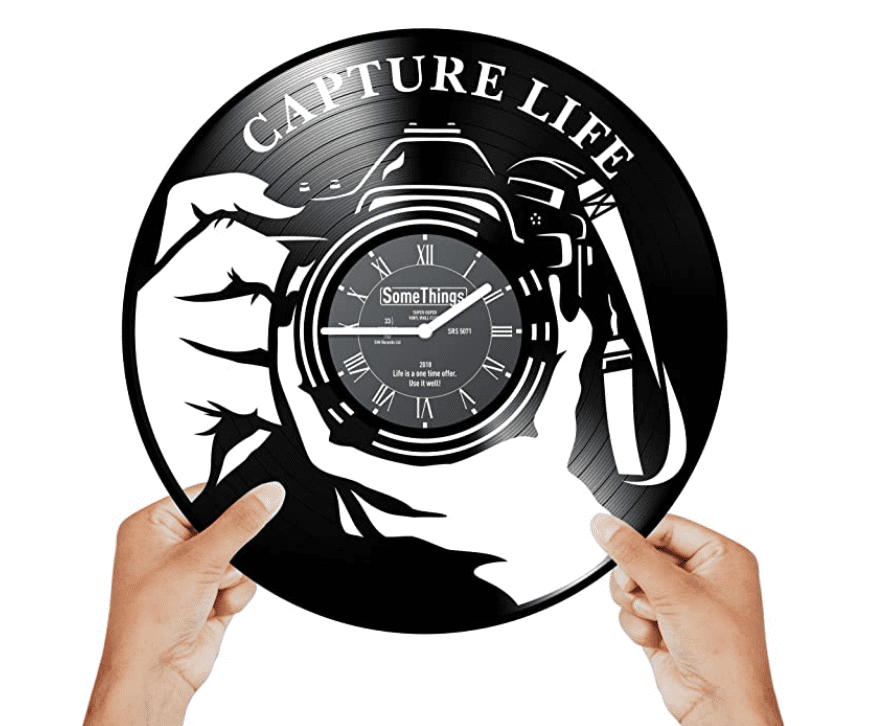 Price: $35.99
10. Led Flame Effect Lantern Light USB Rechargeable Flameless Candle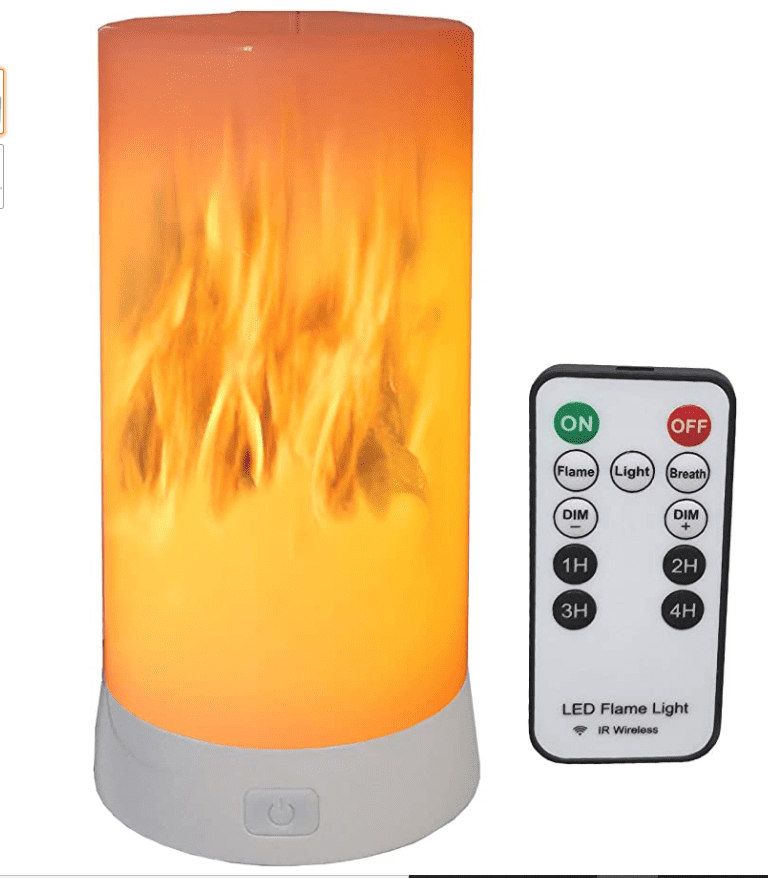 Price: $18
10 New Year Gifts for Photographers
New Year is another great occasion to give your loved ones little presents. So if you are struggling to come up with something decent, here are some gift ideas for photographers that you surely want to take a look at.
1. Fairly Odd Novelties FON-10240 Camera Instant Print Style 9oz Coffee Tea Mug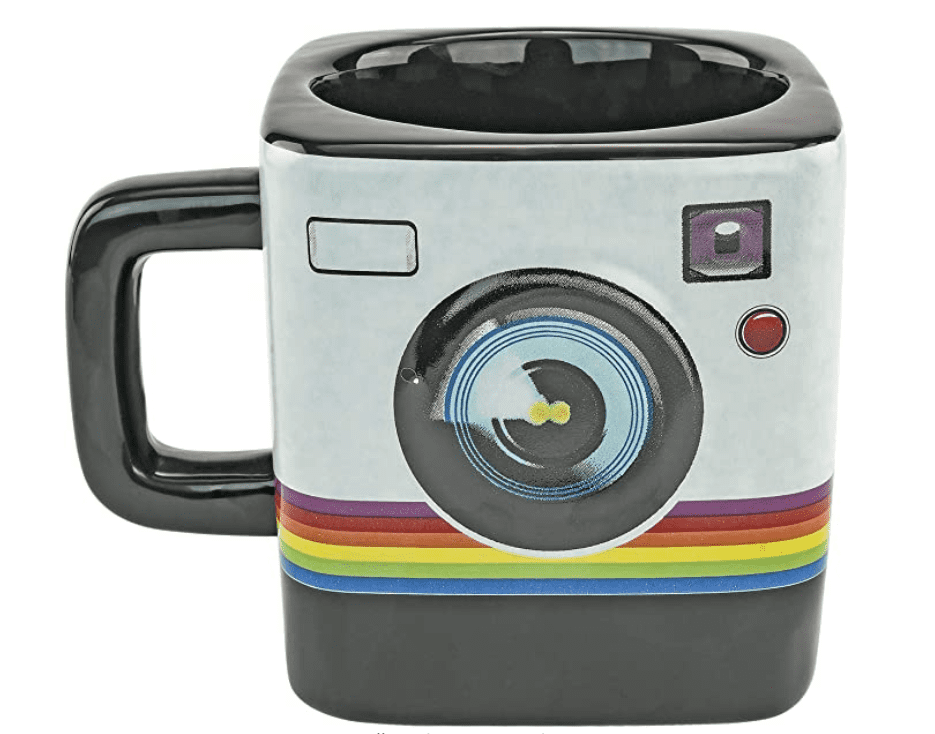 Price: $16.99
2. Van Gogh Starry Night Camera Strap – Universal DSLR Camera Strap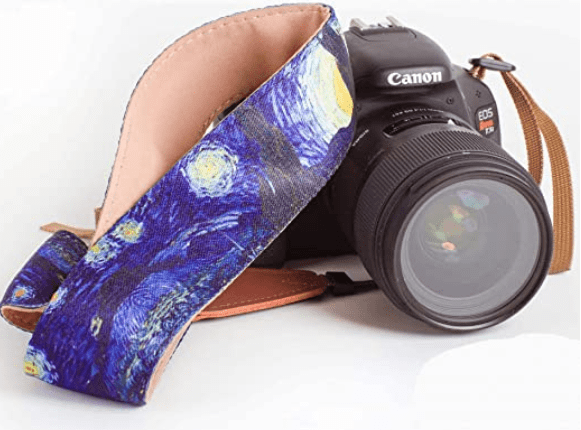 Price: $15.95
3. HYJ-INC Photography Umbrella Continuous Lighting Kit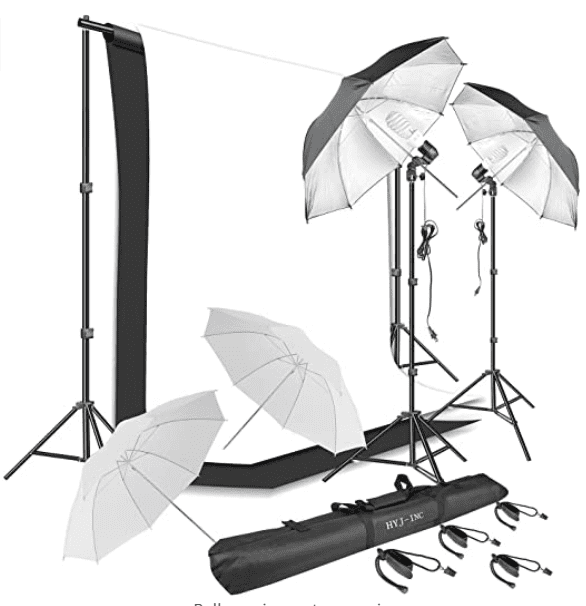 Price: $105.99
4. VELAN 3D Lamp Camera Gift Acrylic Table Night Light Furniture Decorative Colorful 7 Color Change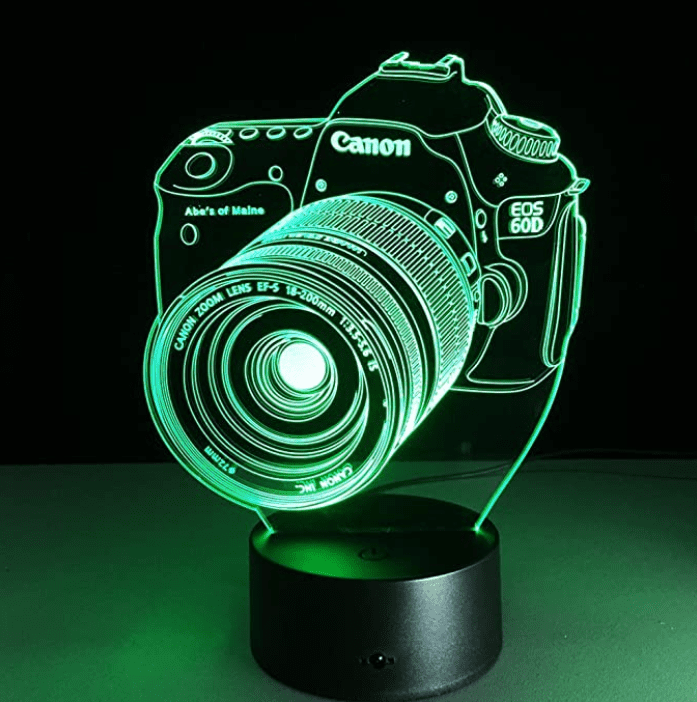 Price: $17.70
5. Artful Organizer: Vintage Camera: Stylish Storage for Your Pens, Pencils, and More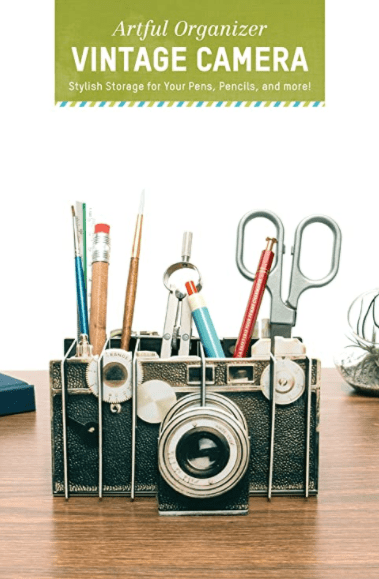 Price: $14.95
6. Molly & Rex Retrospect, One Enamel Mug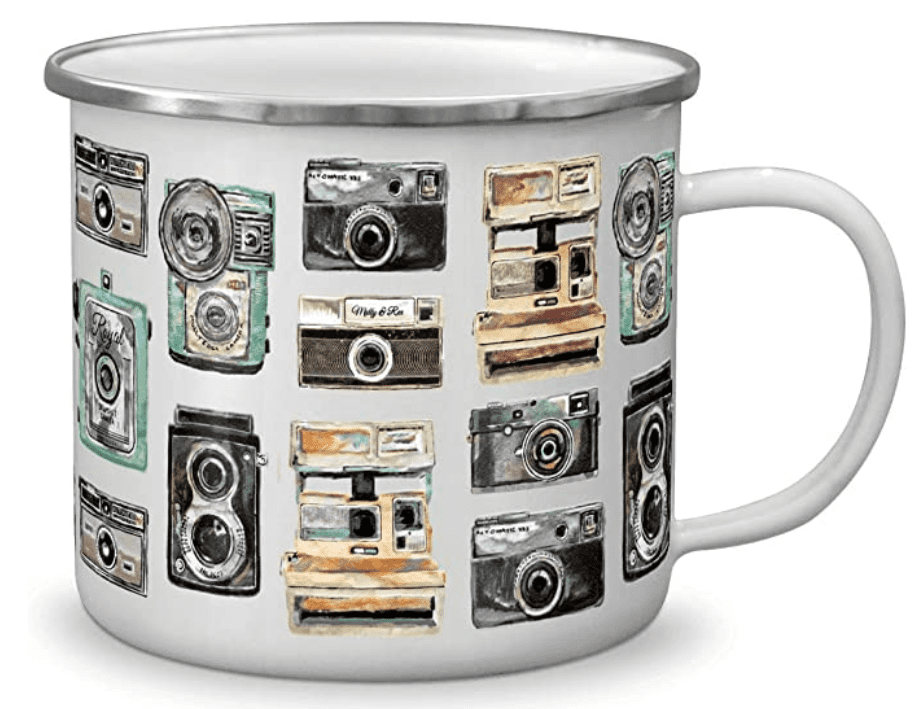 Price: $13
7. iPhone Lens Kit, Phone Camera Lens 9 in 1 Zoom Telephoto Lens+198° Fisheye +0.35X Super Wide-Angle + 20X Macro Lens + 0.63X Wide Lens + CPL +Kaleidoscope Lens +Starburst for Samsung Android Smartphone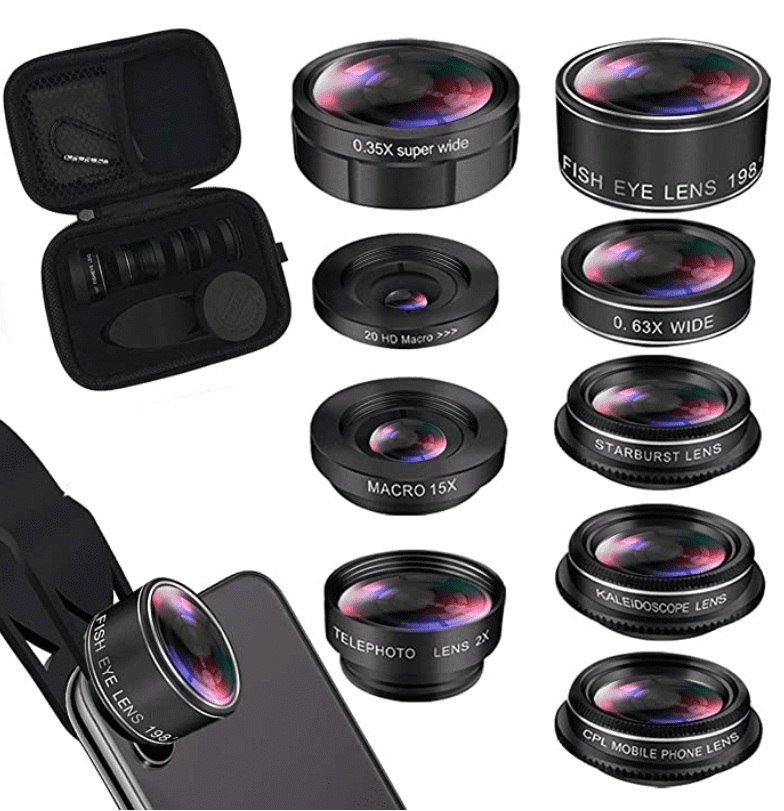 Price: $25.99
8. Fabulous Photographer (Standing Next to a Camera on a Tripod Holding a Flash in His Left Hand) Wine Bottle Holder Plus a Wine Foil Cutter and a Wine Vacuum Stopper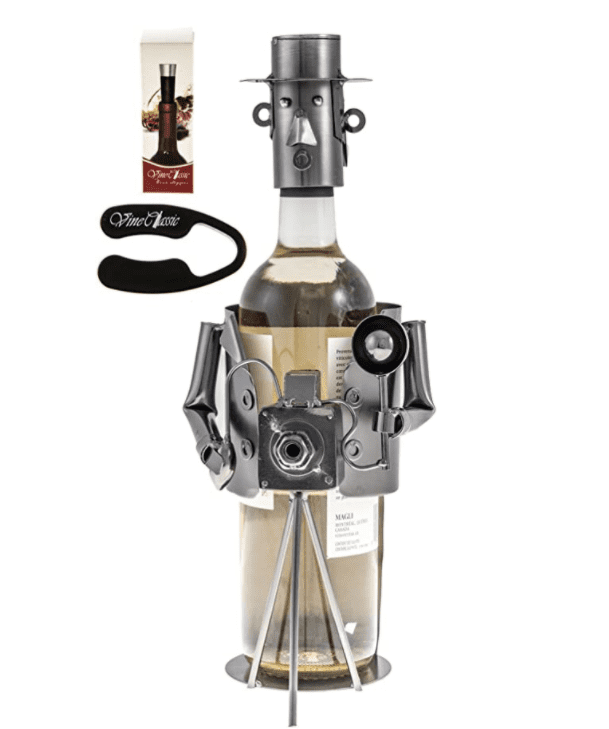 Price: $32.99
9. Thule Aspect DSLR Camera Backpack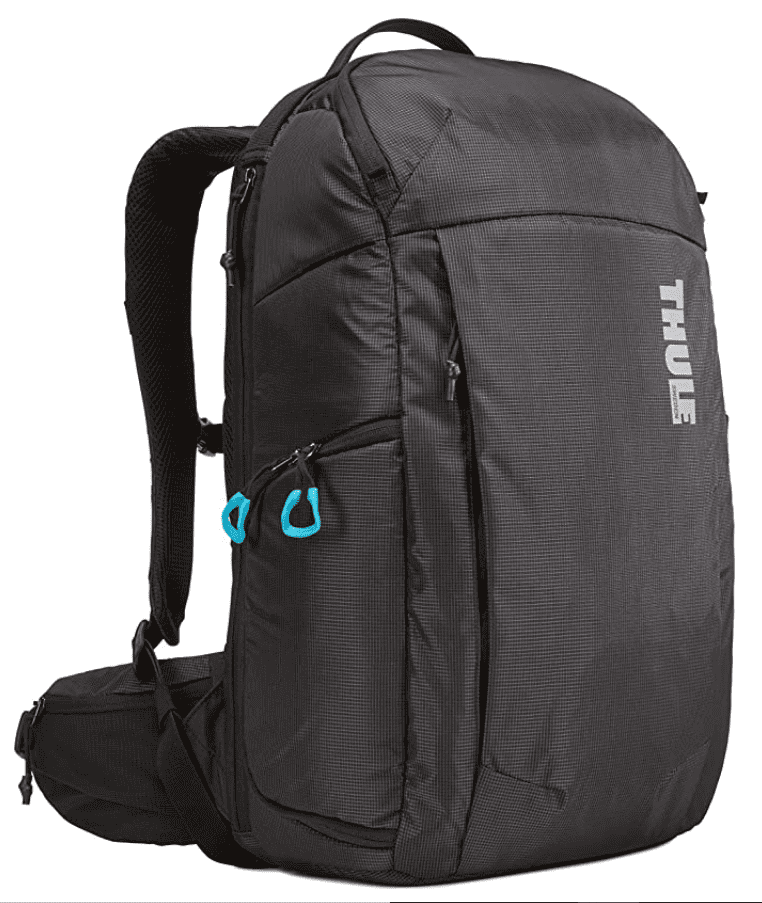 Price: $127
10. The Photographer's Guide to Posing: Techniques to Flatter Everyone by Lindsay Adler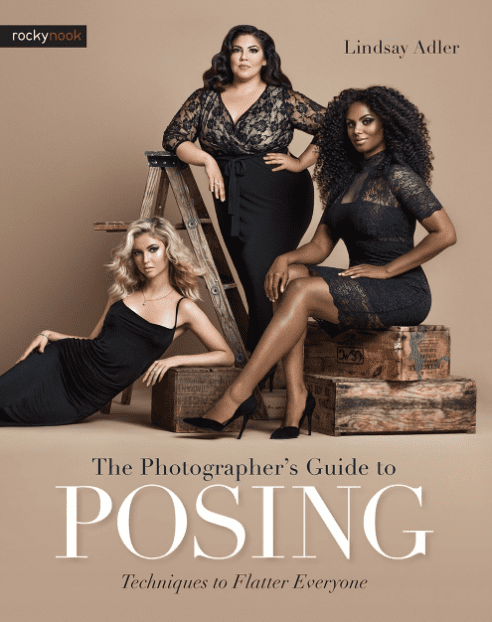 Price: $25.17
If the Person is Really Important… Creative Photography Gifts
If you can afford to spend a couple of hundred dollars on a gift, then this section is for you.
Go Pro HERO5 Camera

This gift is great if a person loves both photography and extreme sports. The camera offers 4K video shooting, voice control, one-button work, and a touch display. Of course, it's waterproof too.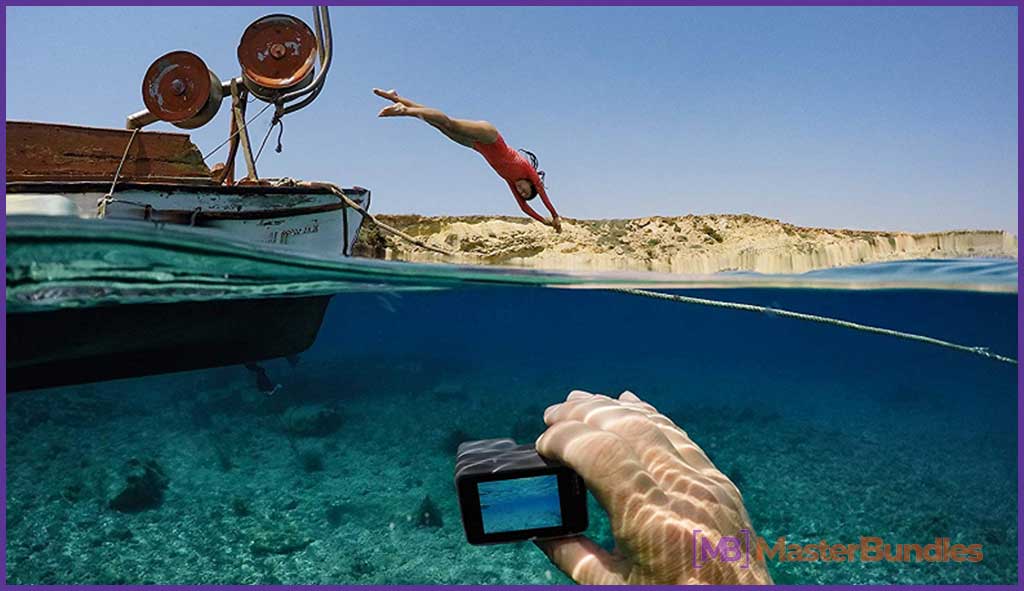 Price: $219.99 on Amazon.
Fujifilm Instax Mini 8 Instant Film Camera

Yes, this bestseller created real waves several years ago. Still, even today, it's a good choice when you want to please your photography-addicted special someone. By the way, girls are especially crazy about this mini cutie.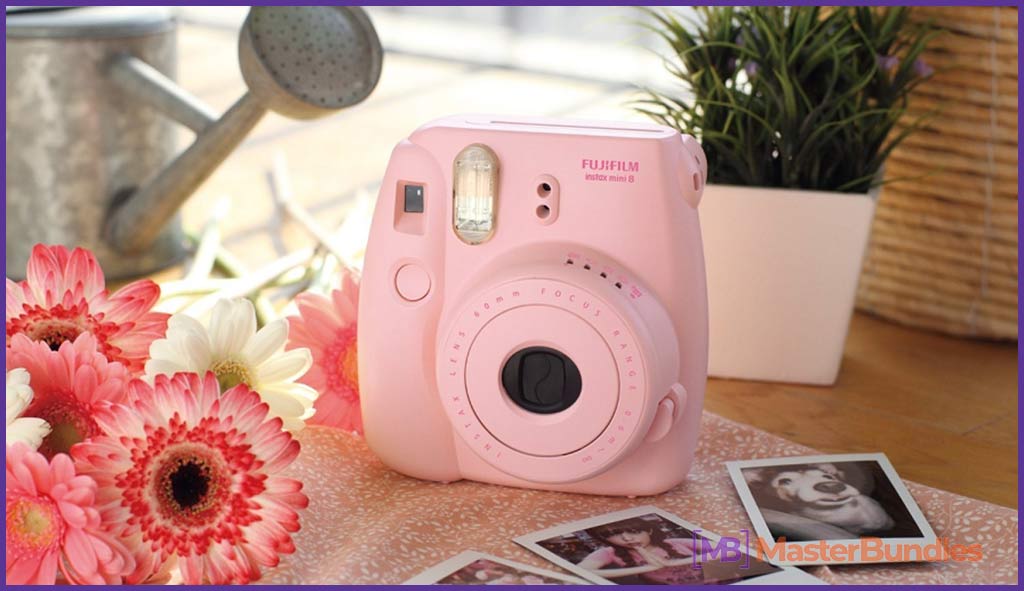 The modern and compact Polaroid version allows you to create and print photos fast and easy.
Price: depends on the color and model. Check it out on Amazon.
The Impossible Project Polaroid SX-70 Original Instant Film Camera
This gift screams "classy". Its price tag also relays that information at: $399.99.
Still, your photographer will definitely appreciate the gift. The Polaroid SX-70 was the first SLR ever made and the first camera gifts that used integral instant film. With an automatic exposure system, you can use the manual focus as close as 10.2 inches (26cm).
Polaroid ZIP Mobile Printer
This handy gift will allow your friend to print images from their smartphone in under a minute, resulting in 2×3 full-color smudge-proof photos on sticky paper.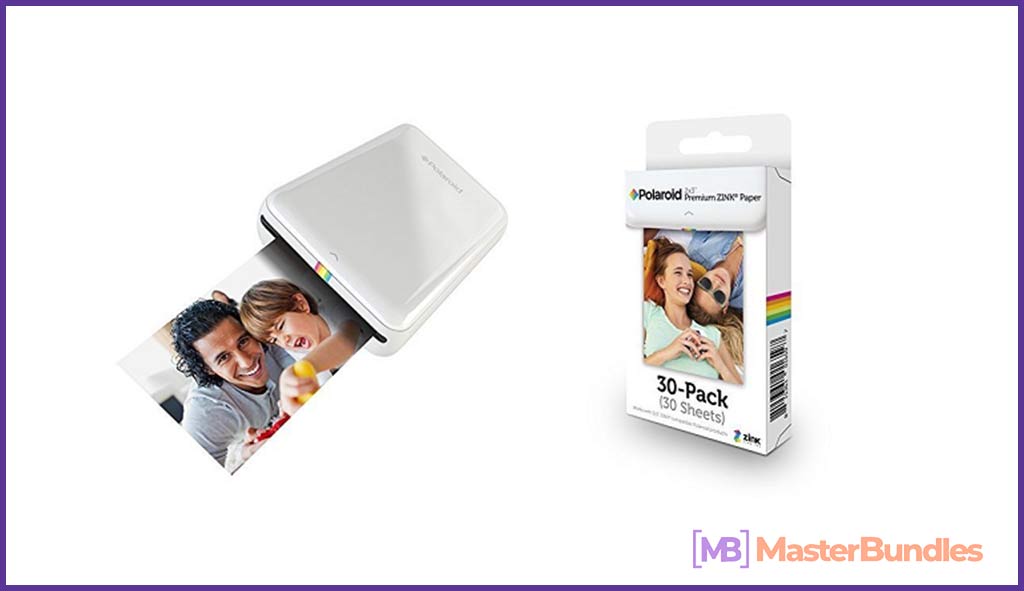 You can order it on Amazon for $114.72. 30 sheets come with the kit.
Kodak Mini 2 HD Wireless Portable Mobile Instant Photo Printer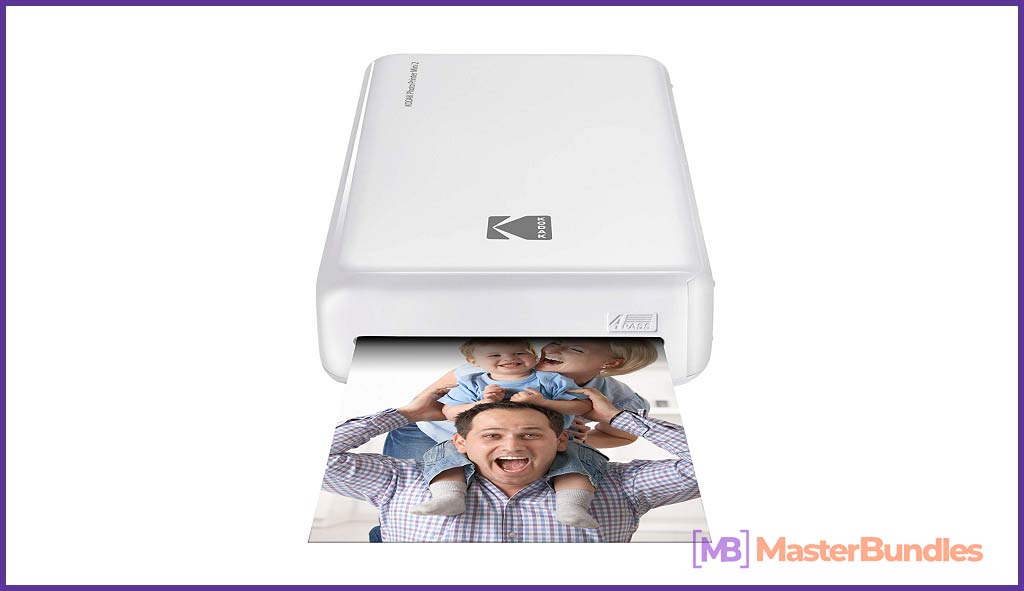 Check out another,more budget-friendly, gift idea for printing photos from a smartphone. It's possible to print 2.1 x 3.4" photos directly from an Android or iOS device. Users don't need any special cables or buttons.
Price: $89.99 on Amazon.
Canon Selphy CP1200 Printer

In less than a minute, the owner of this gift will be able to to print 4×6" photos in crystal-clear 300×300 dpi resolution. It's super easy to print photos from any device with the help of Apple's AirPrint, PicBridge, Canon PRINT, or Canon's Selphy app.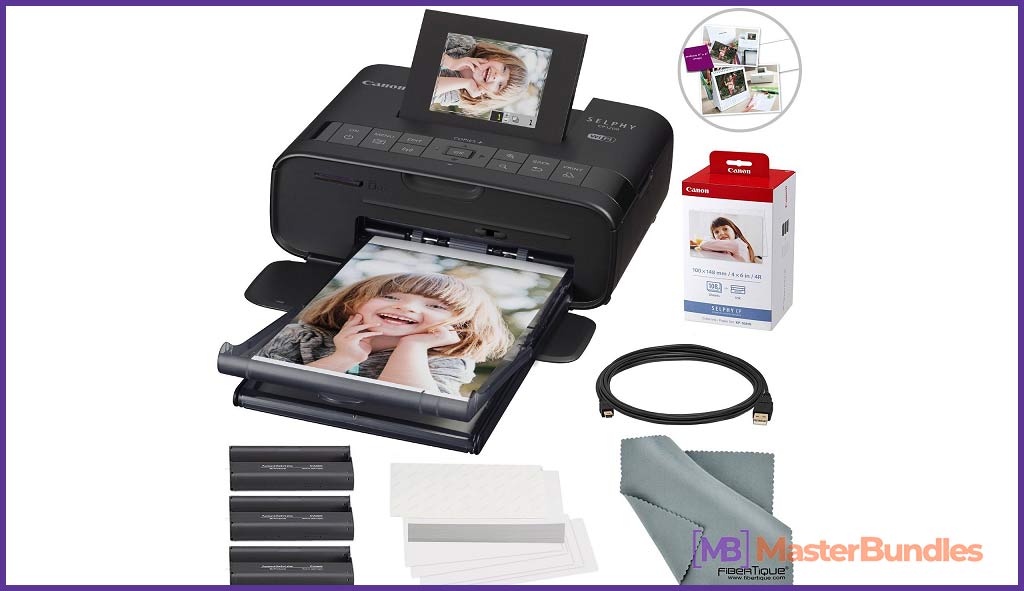 Price: $119.99 on Amazon. The kit includes color ink, a paper set, and a cable.
Christmas Gifts for Photographers
Photographers are extremely talented, creative, and simply outstanding people who are usually fans of pretty unconventional and cool stuff. Their sunny disposition makes them truly special and attracts others to them, yet it also makes them rather hard to please, especially when it comes to presents. However, nothing is impossible and there are some ways to make any photographer happy.
So what is the perfect Christmas gift for a photographer? Well, it actually varies from person to person. Before starting to look for a gift, do a little research on what the person likes. Since most great presents are usually deeply meaningful, you want to find something special, such as an early edition of their favorite book or tickets to the play they've been wanting to see.
Another good option is something practical and useful like camera lenses or some fancy lights. If you're struggling with finding something truly special for your photographer, here are some ideas you might want to check out.
I am Mug Nikon 24 70mm Inspired Camera Lens Coffee Mug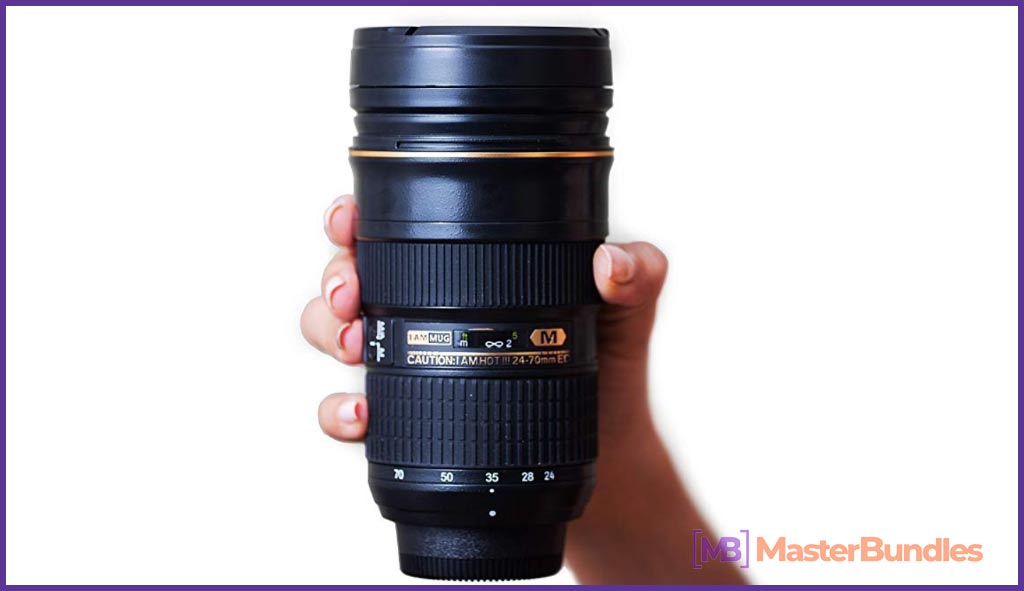 Price: $25.99
If your friend is a true coffee junkie, there is no better photography gifts for him or her than this camera lens coffee mug. Well, what are you waiting for? Pick up this cup fore your friend and make them truly happy this Holiday Season.
Retired Photographer Retiring Cup Coffee Mug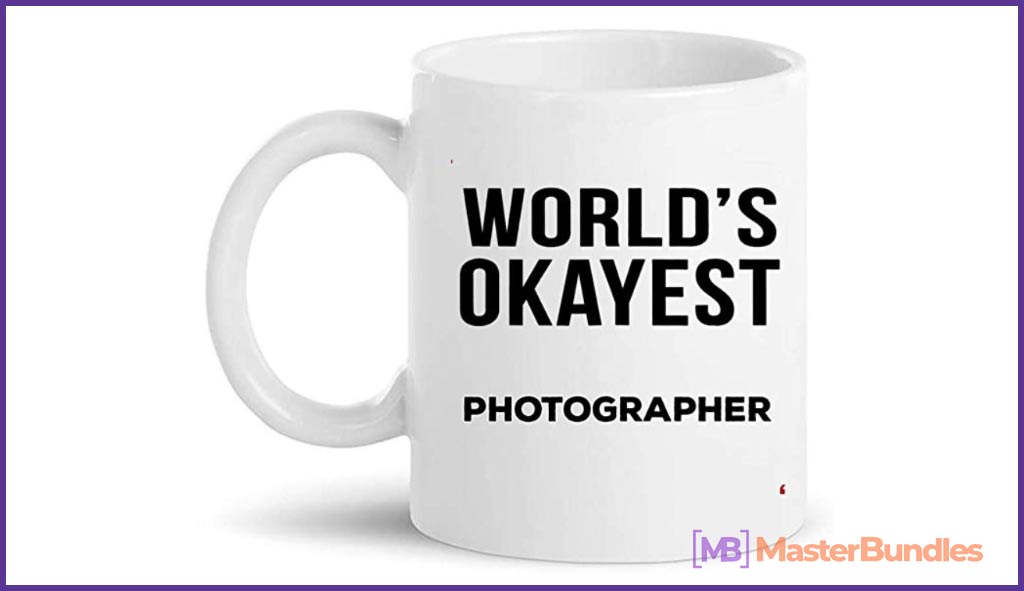 Price: $15.95
Another fun option is this "World's Okayest Photographer" cup that will make your friend's morning coffee really special. Laugh it up while downing your morning cup of Joe.
Santas Favorite Photographer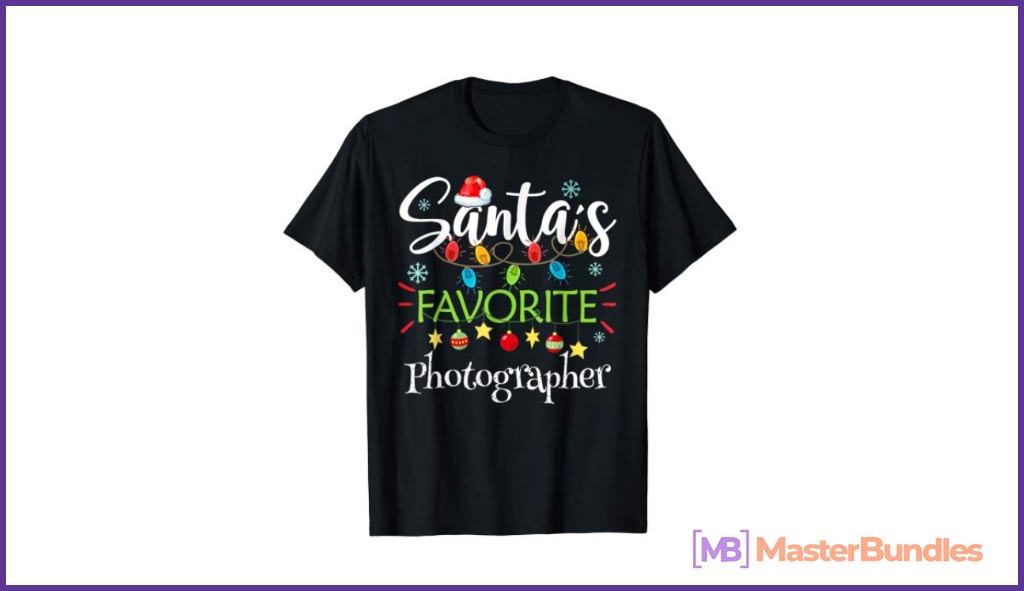 Price: $16.99
A dope t-shirt is always a good way to go, so go ahead and grab this one for your brother, sister, dad, friend, or significant other.
MacBook Pro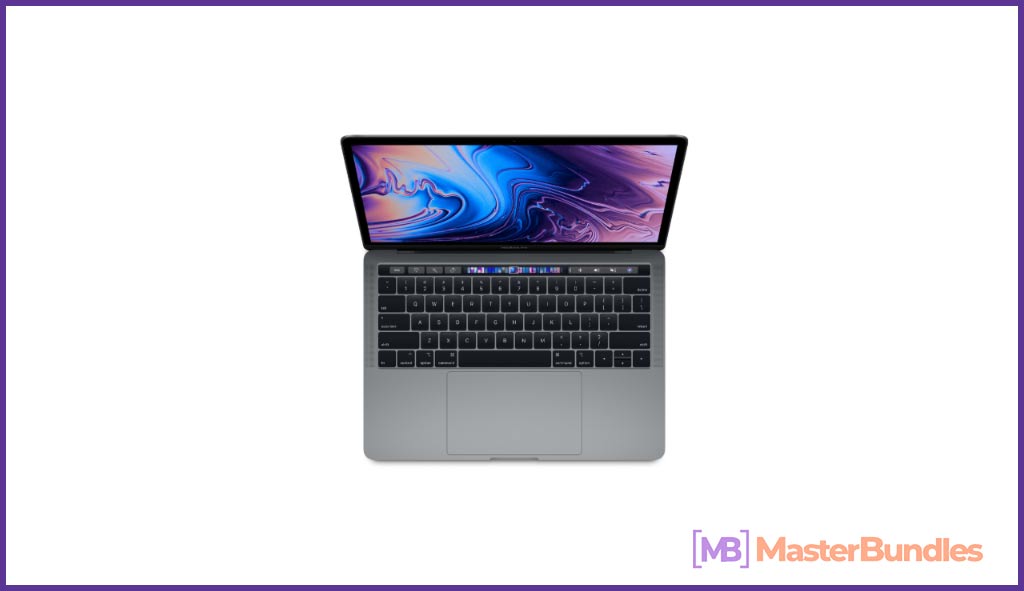 Price: $1499
Well, if you are going for something truly memorable you might want to surprise your photographer with a MacBook Pro. It should go without saying that pretty much every photographer needs a powerful computer to edit their photos and videos, and Christmas is a great occasion for that gift. So, if you feel like you want to get something awesome for your friend, shift your focus to this wonderful laptop.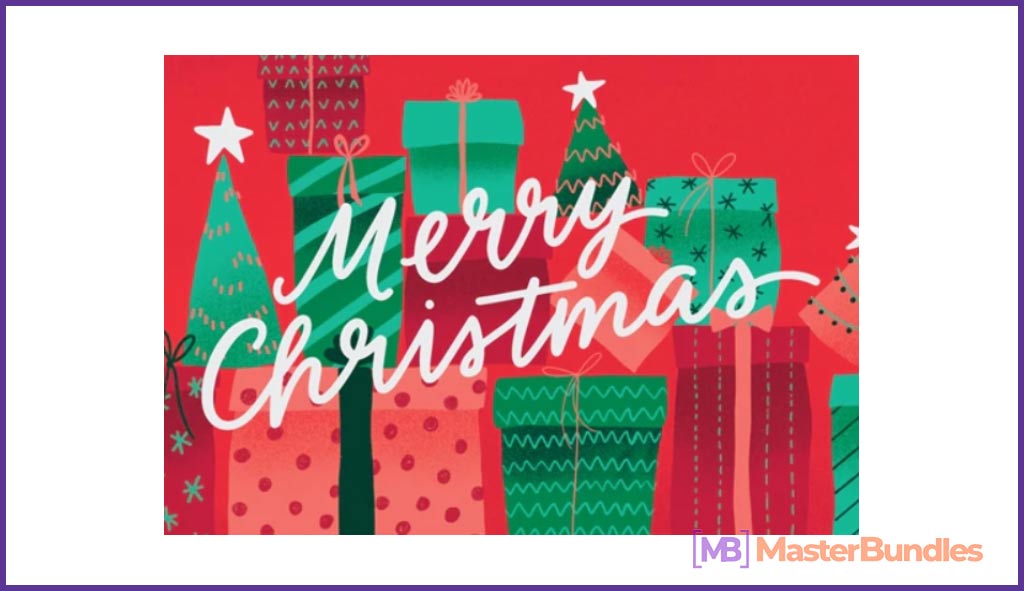 Price: $10-$100
This is another cool option for all the coffee addicts because who doesn't like Starbucks? Well, if your friend, family member, or sweetheart just cannot imagine their life without coffee, then this present will simply be perfect for them.
Best 5 Birthday Gifts
Well, if you already got a Christmas present for your photographer and you feel like this article is becoming sort of repetitive, we still have something that you might find interesting. I guess it wouldn't be a surprise if I said that photographers, just like all the other people, have birthdays. Another holiday meansha that sooner or later you'll have to start looking for another nice present for them- your by-now-spoiled-rotten amigo So, in order to make it easier on you, I did some research and came up with some bold photography gift ideas. But before I tell you what they are, let's figure out what a great birthday gift actually is.
Certainly, the best presents are those that have been thoughtfully and carefully planned. That doesn't mean it needs to be something practical or even material. You can give your loved ones experiences or long-lasting memories such as a vacation or a trip to a rock show. Feel free to experiment as long as you're sure that it will make your photographer happy.
So here are some birthday present ideas that came to mind that you might want to consider.
1. The Wizarding World of Harry Potter – Hogsmeade Tickets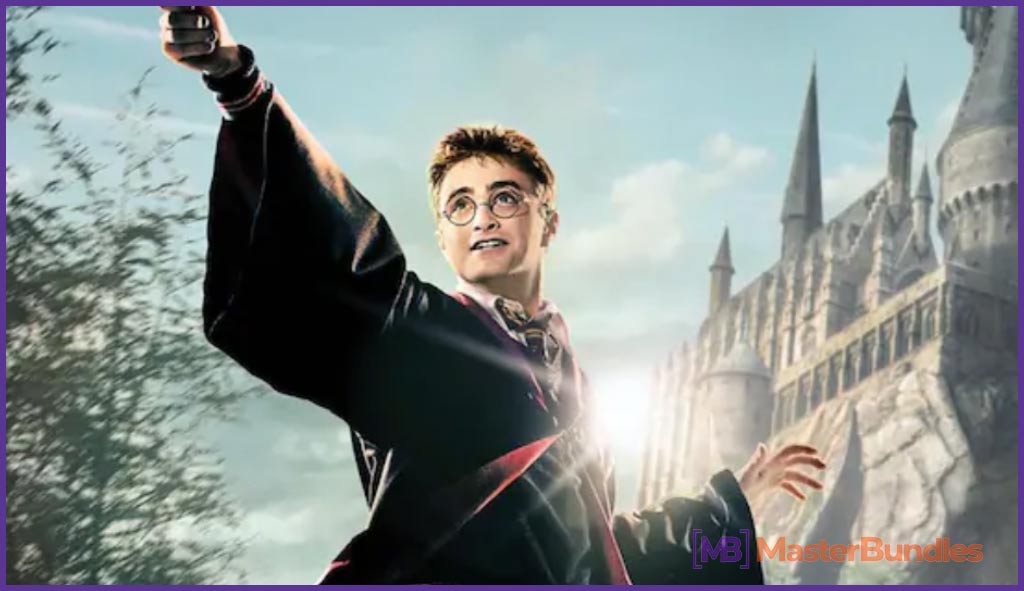 Price: from $115
If your photographer is from the generation that grew up reading Harry Potter books and watching that movie franchise, then you won't find a better gift than this one. Give your significant other or friend an unforgettable journey to Hogwarts and make their birthday absolutely stunning. So "Wingardium Leviosa" their spirits with this truly marvelous and magical trip.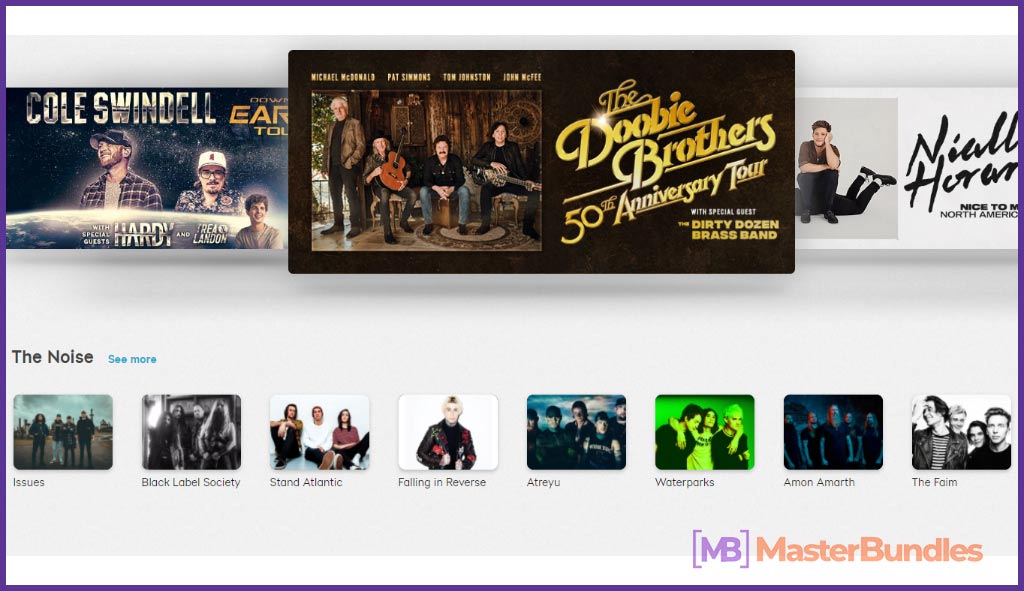 Price: depends on the show and seats (avg. $50-$200)
Another cool experience that you could give your special photographer is tickets to their favorite band's show. Well, pretty much everyone listens to music and most people just cannot imagine driving a car in silence or walking down the street without their headphones on. So this type of present is always a win, just make sure that you know your photographer's favorite band or artist.
THE LORD OF THE RINGS TRILOGY Three Volumes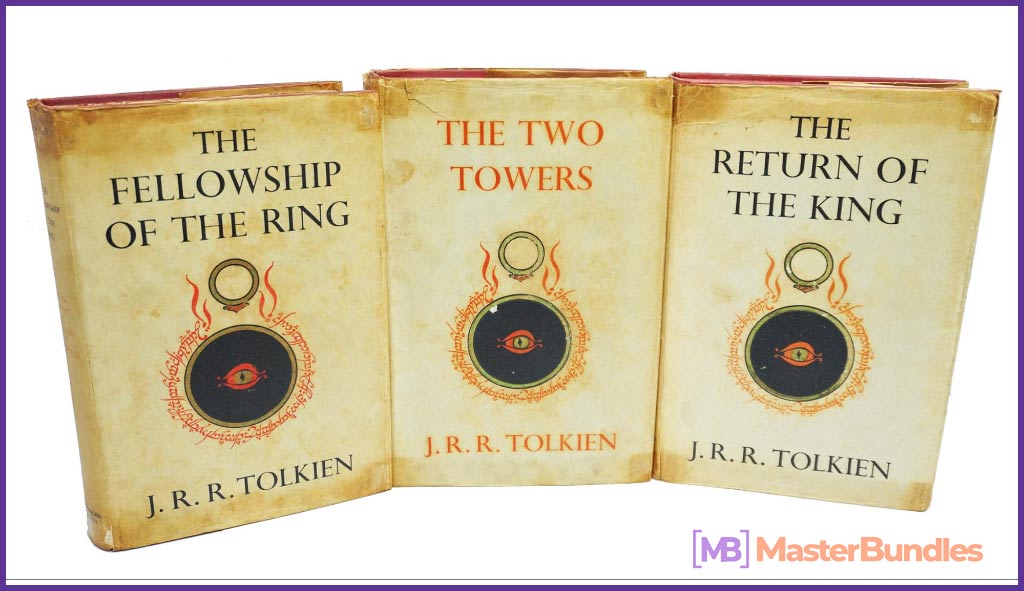 Price: $1515
This one is a super meaningful present for a true The Lord of the Rings fan. So if your photographer is one of those, then show him or her your love with this three-volume early edition of their favorite story ever.
4. App Store & iTunes Gift Card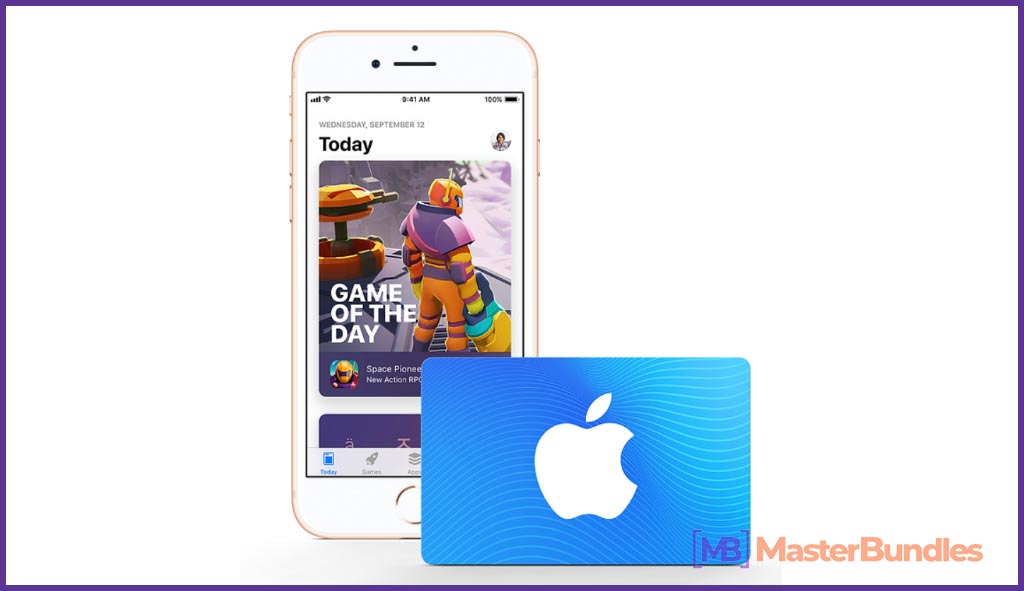 Price: $25-$100
If you need a decent present for an Instagram photographer, then why not consider giving them an App Store gift card? Photographers love using those fancy paid apps such as Unfold but quite often they prefer not to spend their own money on them. So, in that case, a gift card might be the way to go.
4 in 1 Cell Phone Camera Lenses Kit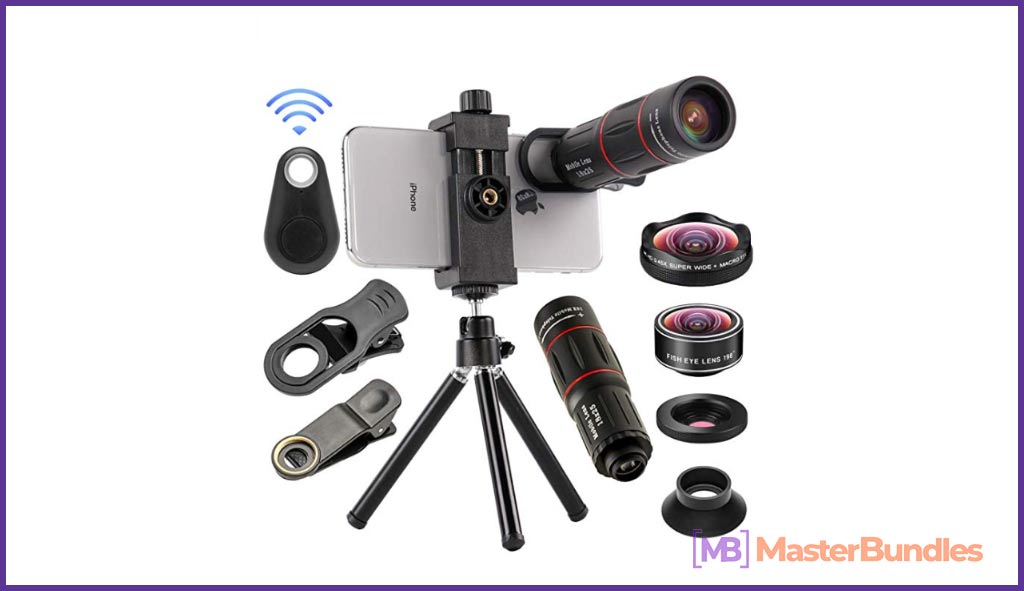 Price: $25.99
This one is, no doubt the way to go, for those photographers who are also fans of video blogging and taking selfies. If your friend is one of those people, go ahead and get him or her this cell phone camera lens kit.
TOP 5 Valentine's Day Gifts
If you are lucky enough to spend the most romantic day of the year with the one you love the most, here are some photo gift ideas as well.
First things first, no matter whether your girlfriend or boyfriend is a photographer or not, a Valentine's Day present has to be romantic. At the same time, it could be literally anything, as long as your significant other considers it to be romantic and sweet, you're good to go. In other words, if your partner thinks that his or her favorite comic book is the most romantic present in the world, just give it to them. It's all up to you because only you know your loved one the best, and only you can figure out the most romantic present for him or her.
But, if you still feel like you need some help with it, here's what I've got for you.
DC Comics novels Harley Quinn Mad Love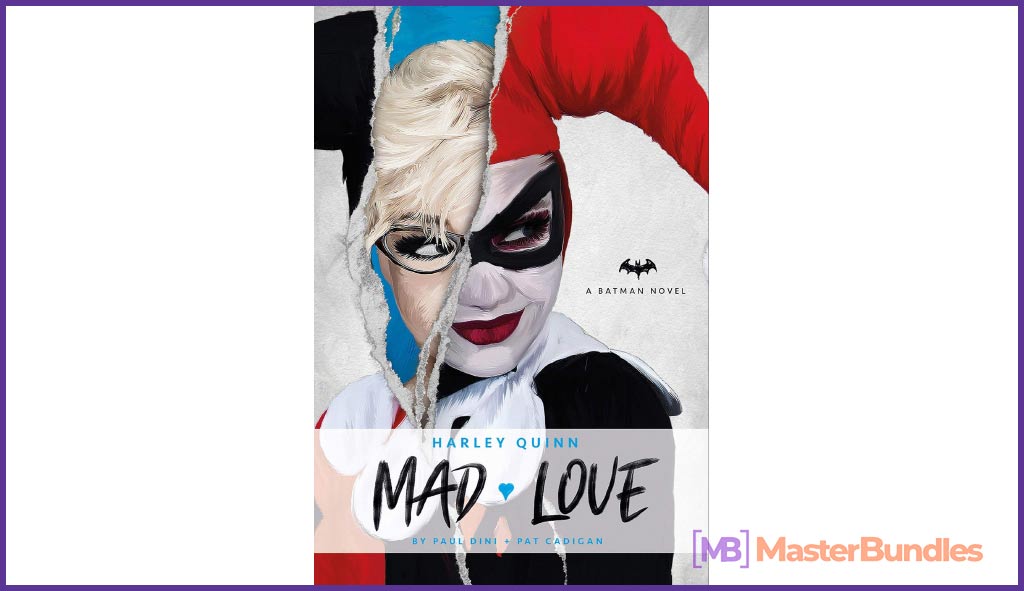 Price: $9.79
Joker and Harley Quinn's love story is definitely romantic as hell, so if your photographer is a true geek with a crazy streak, give them this.
Marvel Avengers Endgame I Love You 3000 Drawing TShirt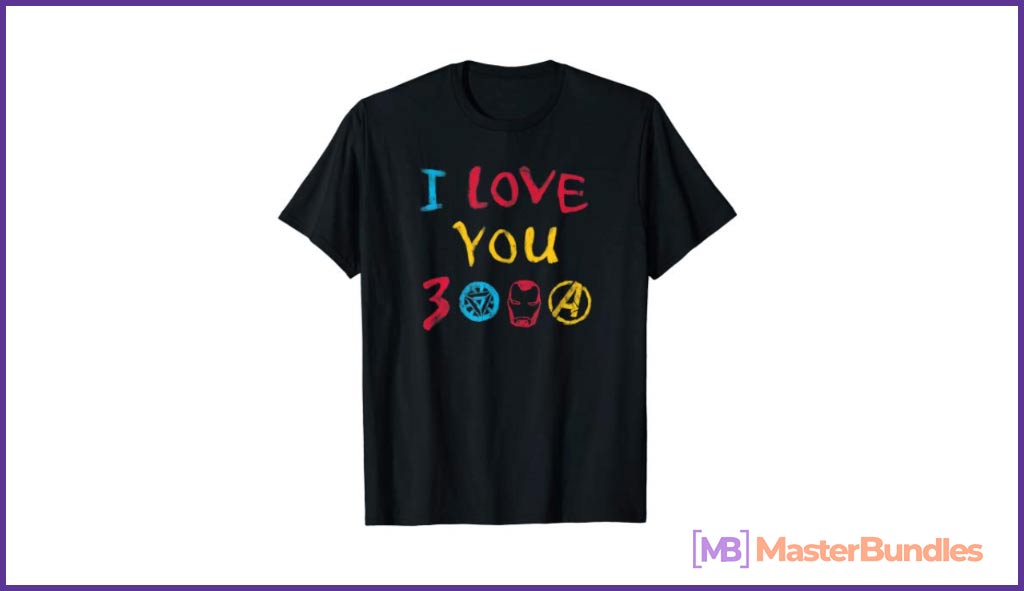 Price: $22.99
If your photographer is a Marvel fan and freaks out when somebody even mentions 'DC', I've got something cool for him or her too. Suit up int this t-shirt.
GlobalRose 50 Red Roses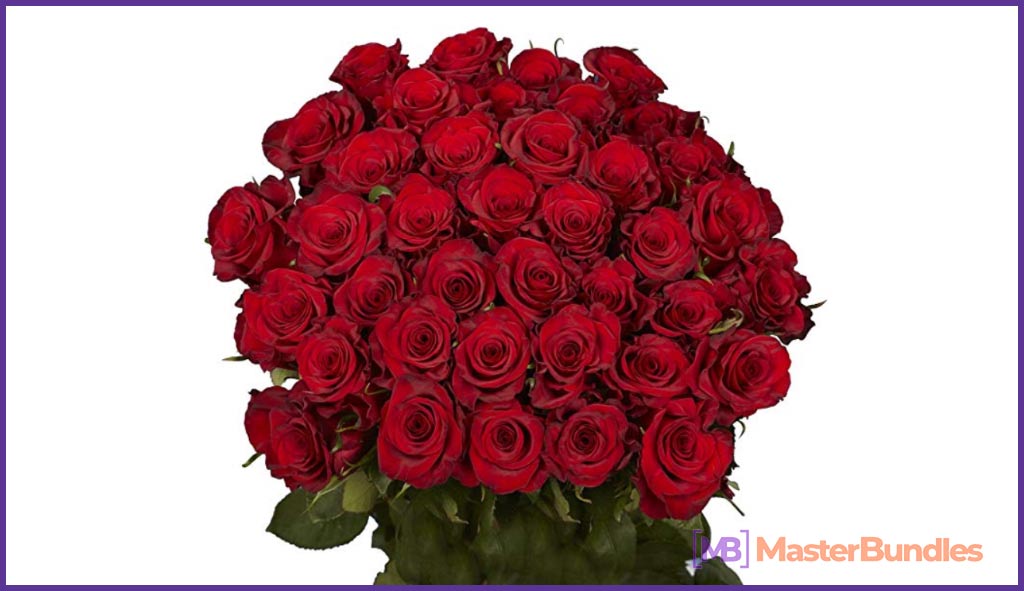 Price: $56.98
If you think that you want to go with something more traditional, then this very beautiful bouquet of freshly-cut red roses is no doubt the way to go.
Broadway Basketeers Gift Basket Deluxe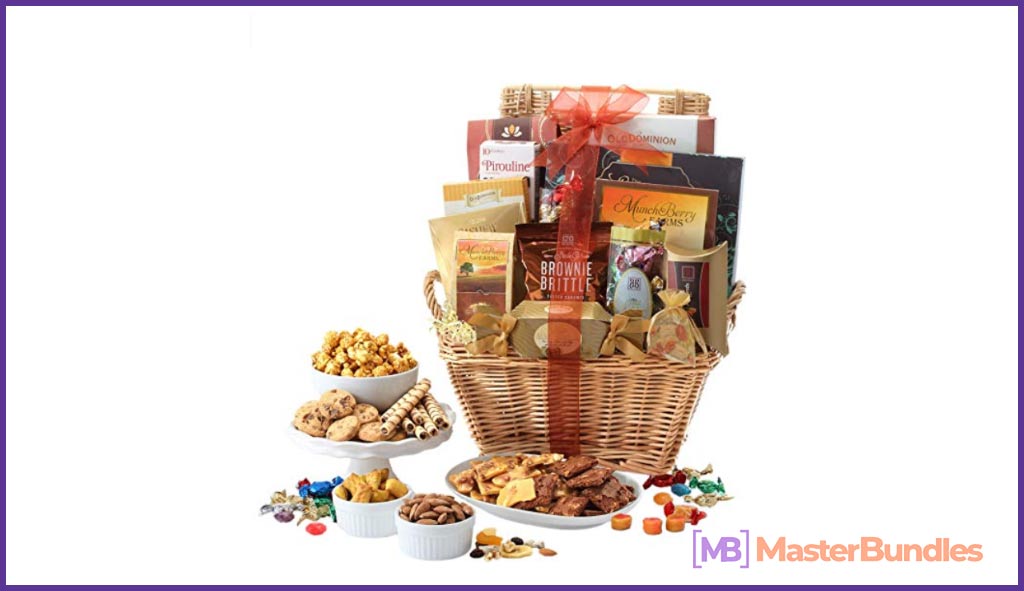 Price: $84.90
Another traditional gift is a box of chocolates, so if your beloved photographer has a sweet tooth, this one is surely the perfect choice.
Olive Ewe I Love You Funny White Ceramic Coffee or Tea Mug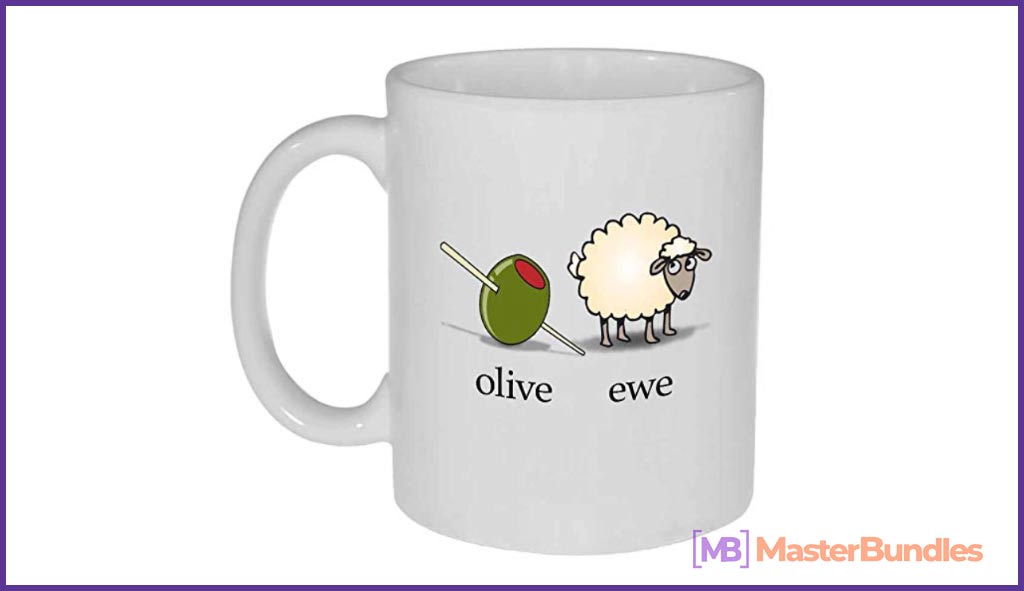 Price: $13.50
A lovely mug that says 'I love you' will help you show your significant other just how much they mean to you without using your own words. Nothing says how much a person means to you like a mug.
Tools and Kits for Light Control (Light Kits and Diffusers) FOR Photographers – gifts for photographers ideas
Light is very important for every photographer, so I put together a couple of options for lighting tools for different budgets.
Pixelstick Lightpainting LED Tool

These amazing 200 RGB LEDs with diffusion lenses allow you to work with color and light.
Price: $369.99 on Amazon.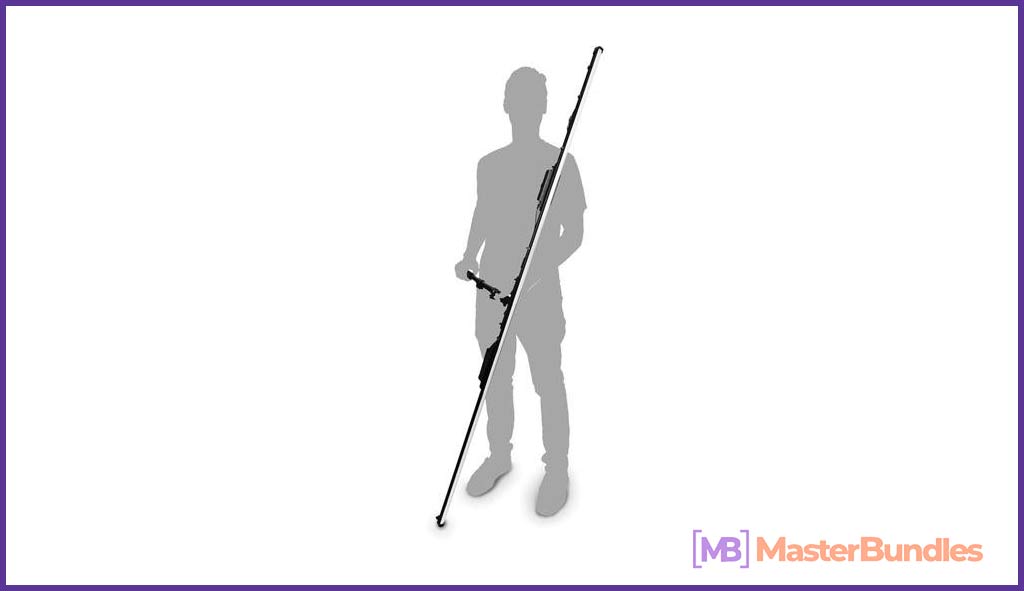 LimoStudio 700W Photography Softbox Light Lighting Kit
This kit contains a softbox with a bulb socket, light stand, photo bulb, carry bag, 6 ft. long power cord, and an external white fabric diffuser.
Price: $60.12 on Amazon.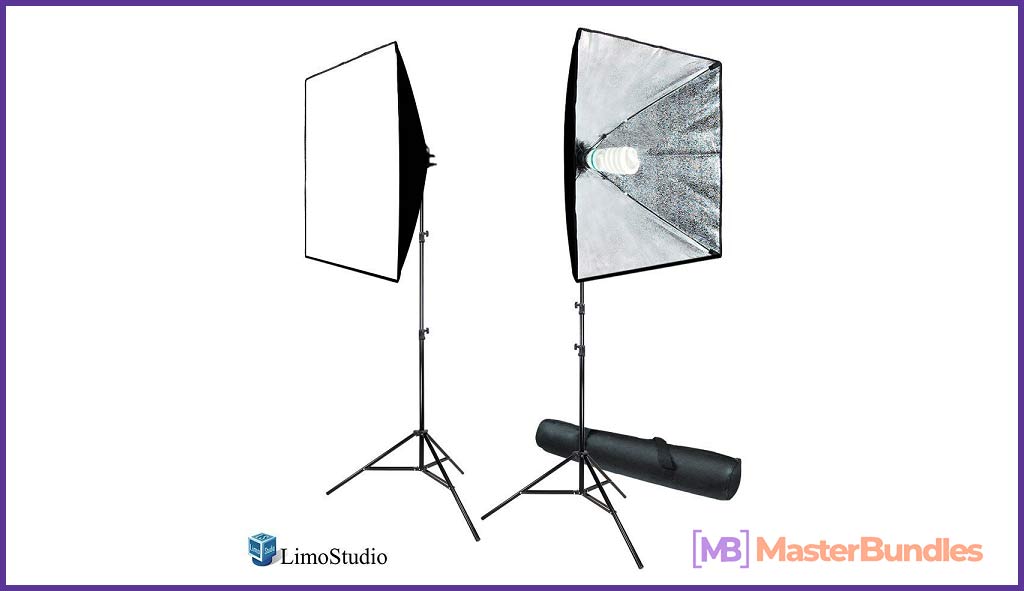 NEEWER 160 LED CN-160 Dimmable Ultra High Power Panel Digital Camera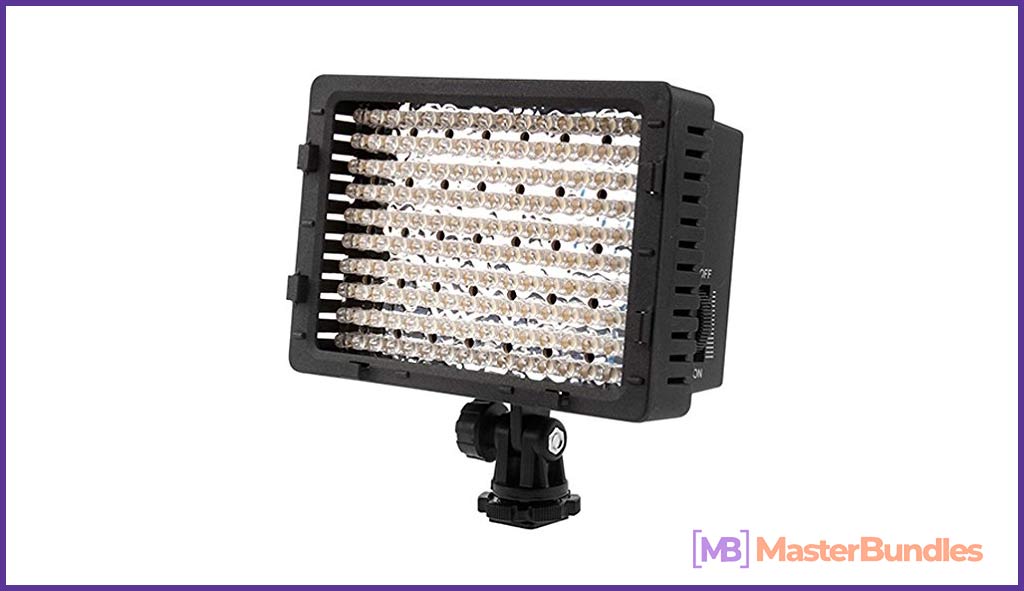 A budget version of the light tool for Canon, Nikon, Pentax, Panasonic,SONY, Samsung and Olympus digital SLR cameras.
Price: $24.99 on Amazon.
Godox Standard Reflector
A simple thing that every photographer needs is a light diffuser. Try this one with 20°/40°/60° six honeycomb grids that provide different shadow effects and focused light output.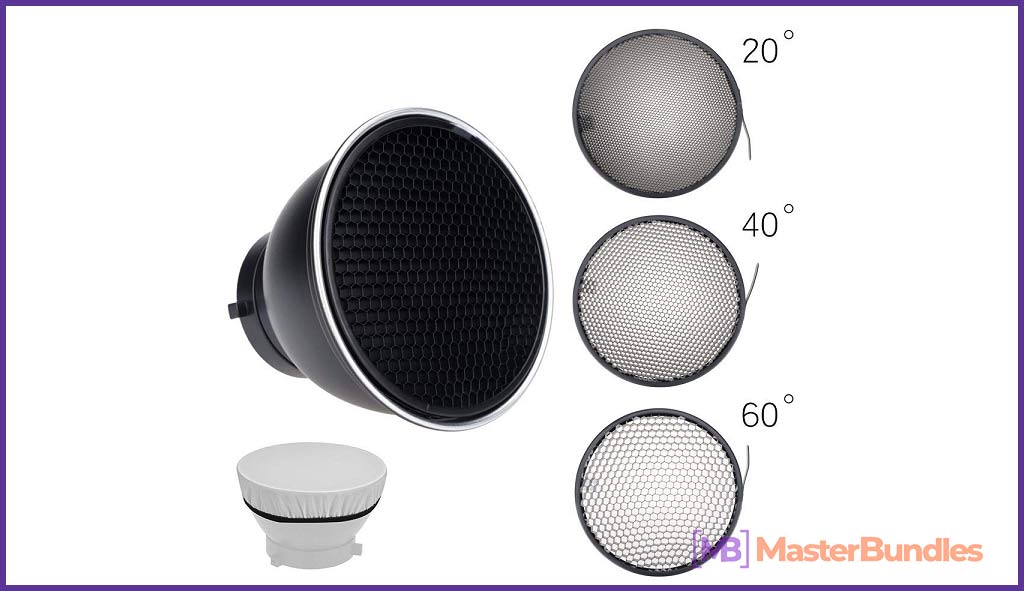 Price: $36.99 on Amazon.
Collapsible Multi-Disc Light Reflector

This universal kit with 5 different reflectors (translucent, silver, gold, white, and black) fits any holder.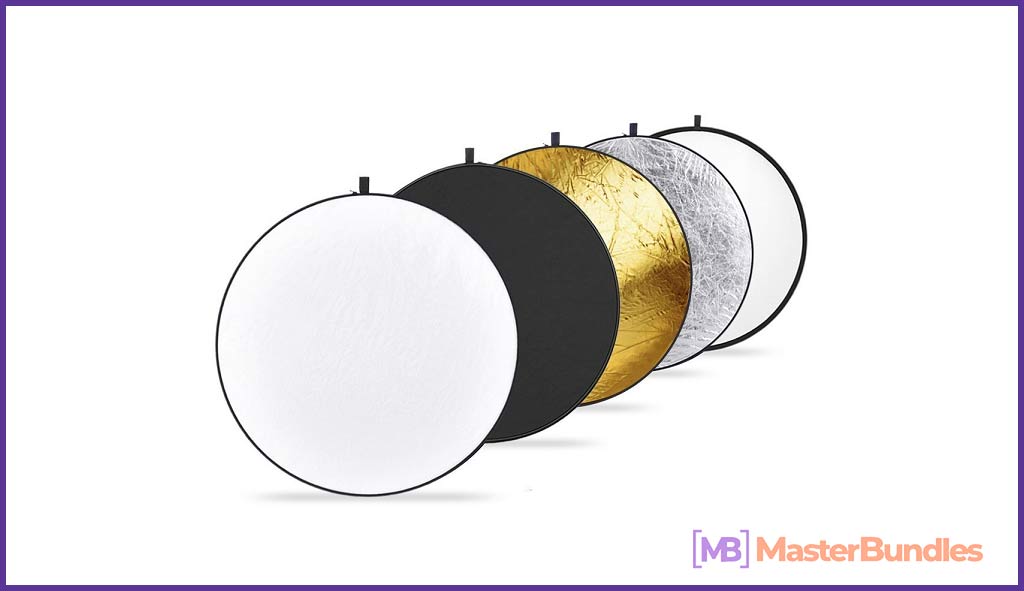 Price: $19.94 on Amazon.
5-in-1 Portable Collapsible Multi Disc Light Reflector

Here is a smaller alternative to the previous item. Both of them come with a bag for the photographer's convenience.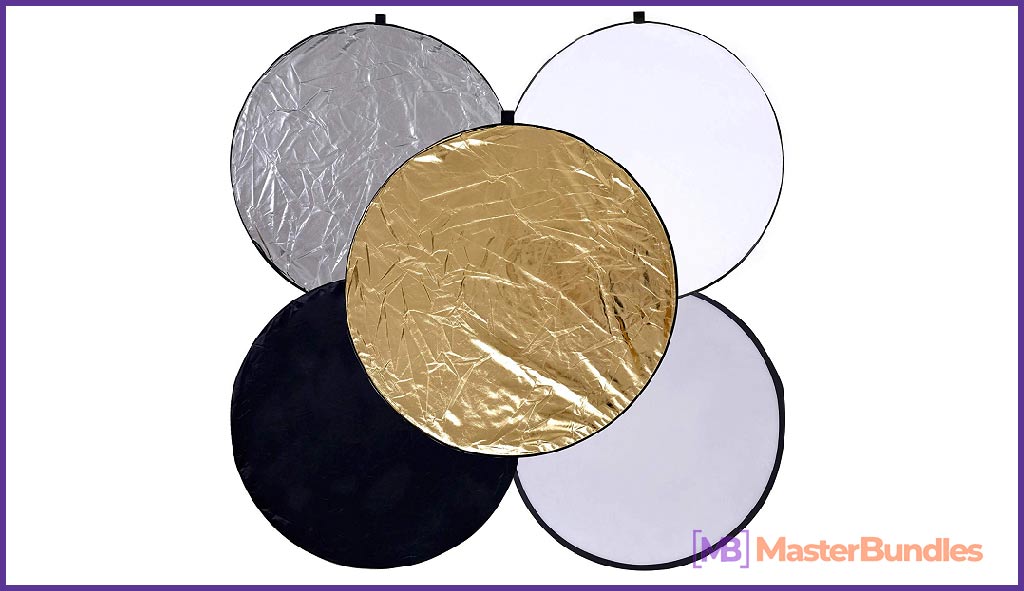 Price: $9.99 on Amazon.
Nanguang RGB LED Ice Tube Light Wand

Check out another cool kit of light tubes that will definitely become the favorite "toy" of every photographer. The kit includes bicolor cold and warm LEDs in addition to the standard red, green and blue ones. It's the perfect kit to create a suitable background for an image or a video.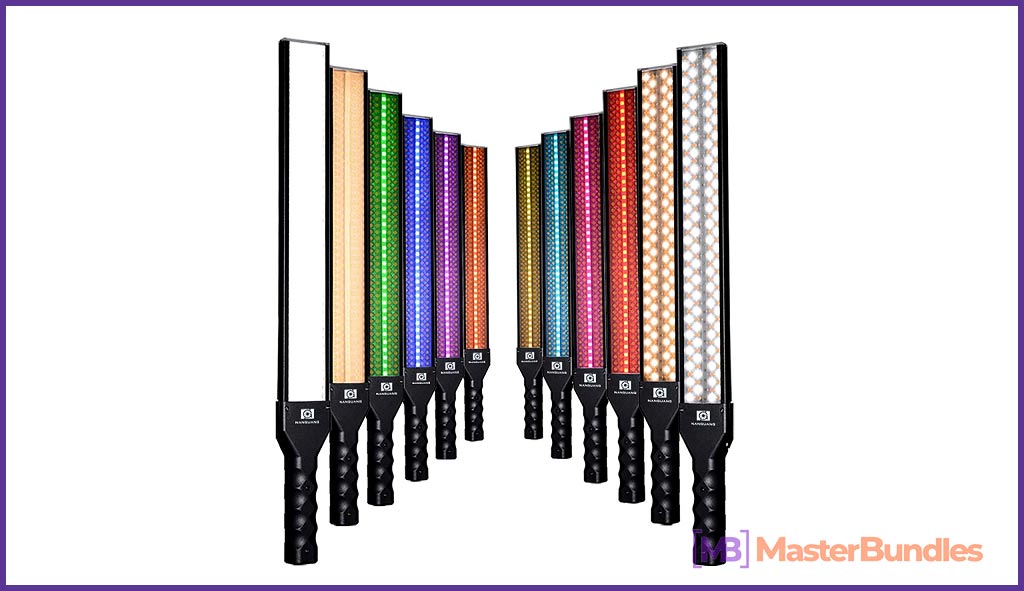 Price: $239.99 on Amazon.
Perfect Light for Selfie

Girls know that the right light makes magic. Therefore, consider purchasing one of these devices for the perfect selfie. All of them have relatively good reviews and high ratings on Amazon.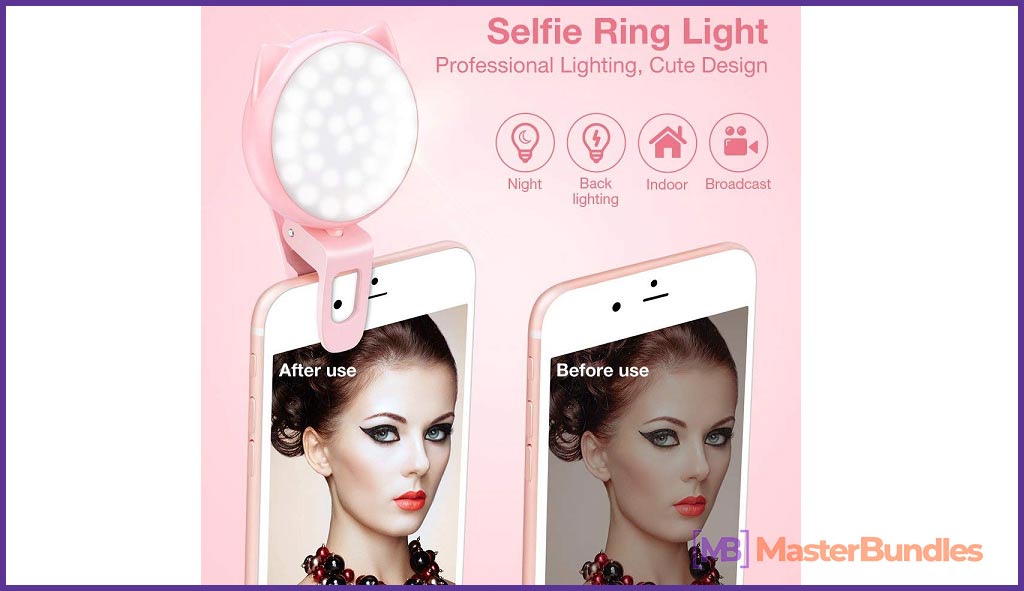 Price: $12.99 on Amazon. Available in pink and blue.
Selfie Ring Light with Cell Phone Holder Stand for Live Stream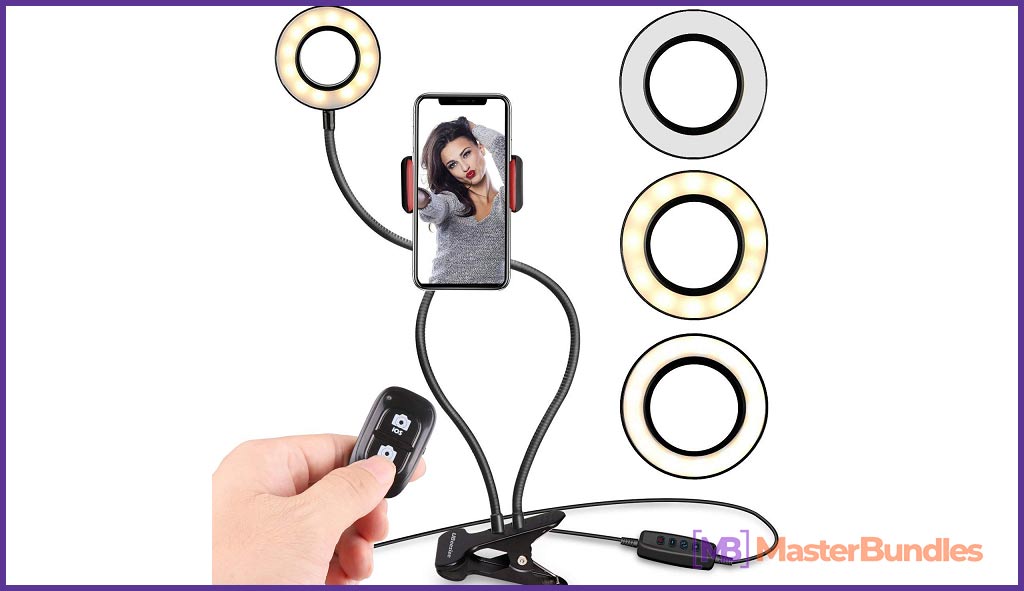 This multipurpose selfie light has a flexible 24-inch strong long gooseneck arm that is very convenient to use. Plus, it provides 360-degree rotation to control the light and cover the right angles.
The price depends on the color choice (black, pink, white, black with a remote control. Prices range from $18.99 to $23.99.
Geekoto Ring Light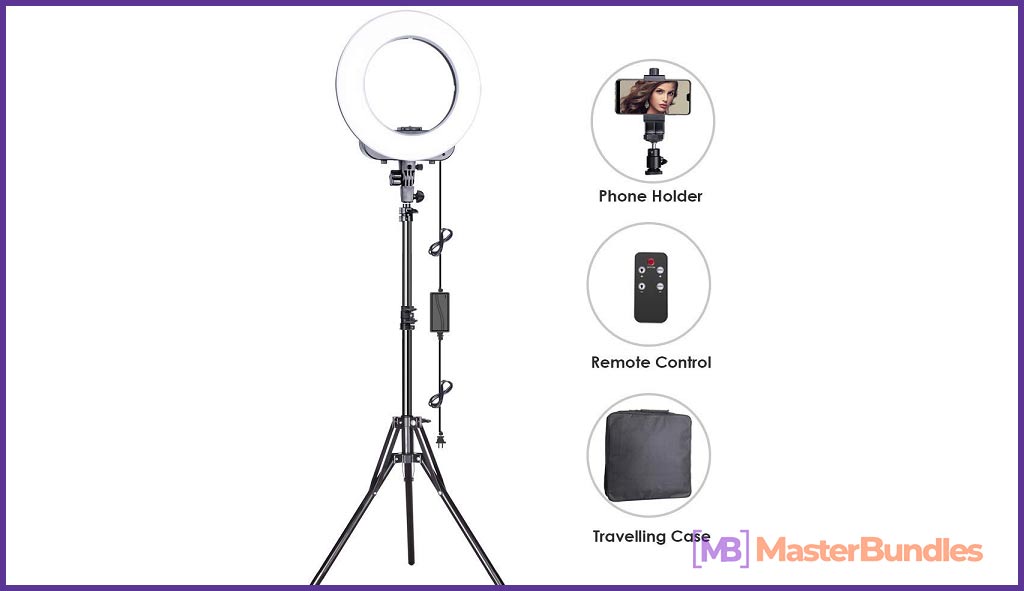 This ring light kit looksprofessional and includes a phone holder and a convenient traveling case. Plus, it has a stand that makes it extra handy when shooting a video or when a photographer needs super intense and high-quality light.
Price: $89.99 on Amazon.
Flying Cameras and Quadcopters gifts for photographers
Drones are always a cool gift idea for a photographer or a YouTube vlogger. If you think that they might be too hard on your wallet, then check out these options I've picked out.
Quadcopter Drone with Camera Live Video

A real advantage of this drone is its 3.7V 1100mAh battery. In comparison to other drones that need recharging after just 6-8 minutes of flight, the flight time with this quadcopter can be as long as 30 minutes!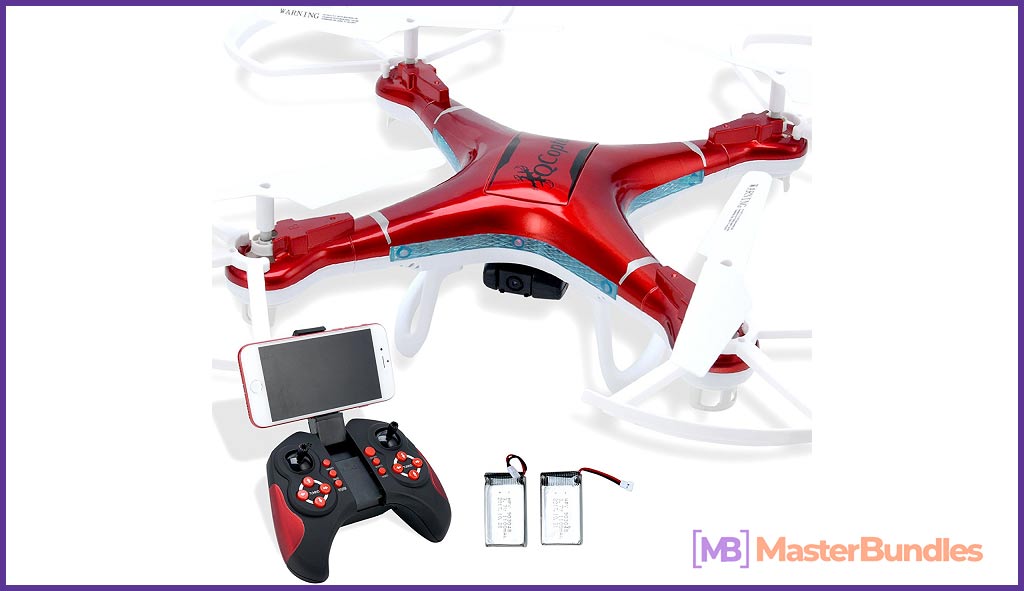 Price: currently $89.95 on Amazon.
DBPOWER X400W FPV RC Quadcopter Drone with WiFi Camera Live Video

This is a less expensive choice but know that the battery capacity) is worse. You can stay in air for about 8 minutes.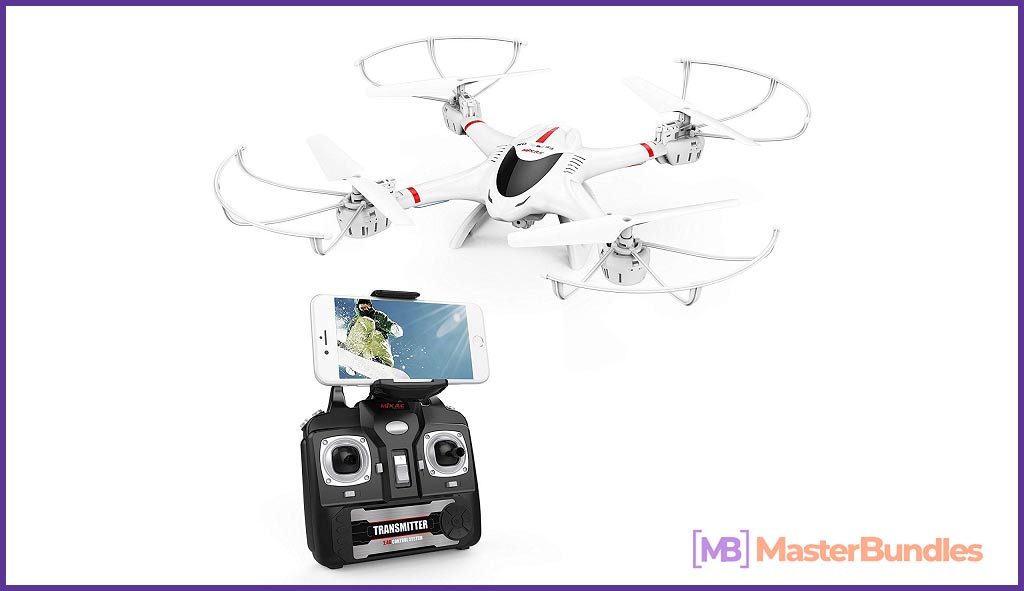 Price: $49.99 on Amazon.
Holy Stone HS200 FPV RC Drone with HD Wifi Camera Live Feed

This drone makes it possible to shoot 2MP, 1280×720 pixel aerial videos and photos with an iPhone or Android phone device. Control the flight with your smartphone while inthe Gravity SENSOR Mode.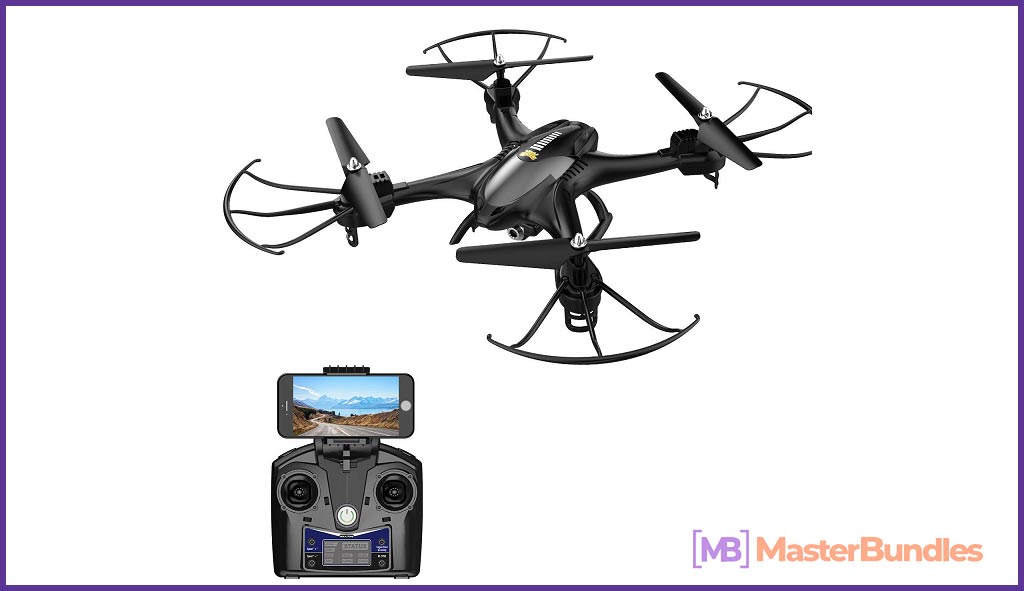 Price: $99.99 on Amazon.
ElementDigital MJX Bugs 5W GPS Drone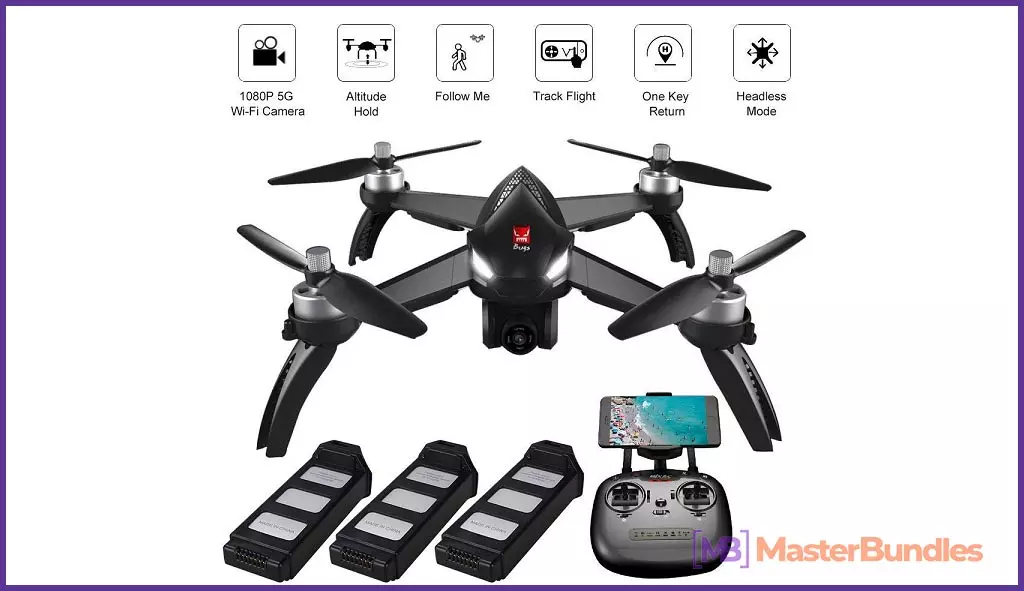 Purchase this drone if you're looking for a 1080P 5G Wi-Fi HD camera (300m FPV distance), GPS smart return, one key return, point of interest, altitude hold, bugs go app (iOS, Android). It's possible to track your flight, enable headless or follow me modes, and turn on the mechanical gimbal stabilization. The range is quite far – about 300 meters. Plus, it has 6 bright LED lights. Camera gift ideas is here!
Price: $229.99 on Amazon.
High Great Mark Drone Flying Foldable WiFi Quadcopter with VIO Positioning 4K HD Camera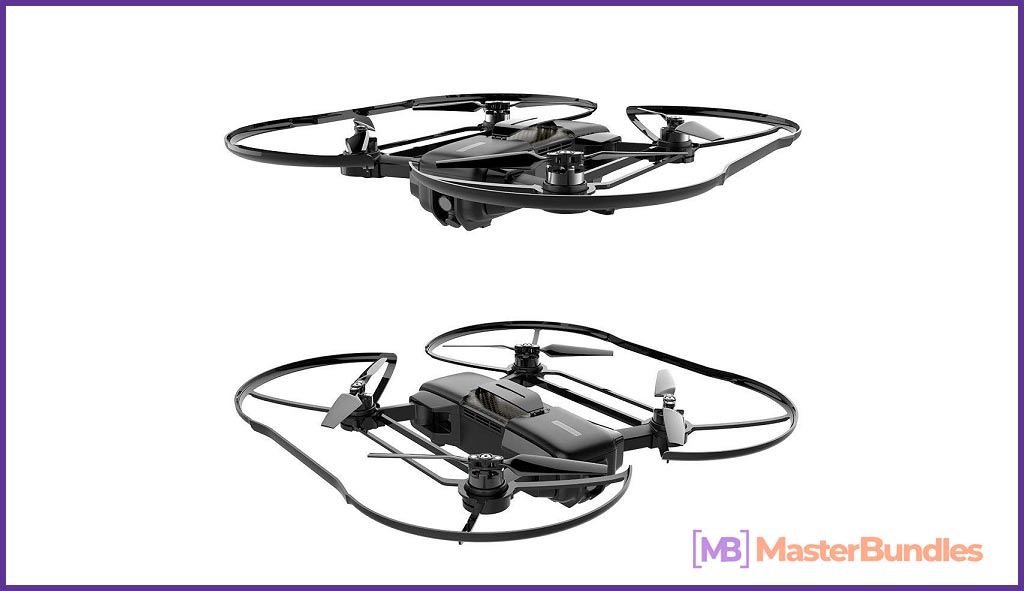 Here is the most expensive but also the most powerful drone on this list of Christmas gifts for photographers. Familiarize yourself with the technical characteristics here.
Price: $315.68 on Amazon.
Lenses and Lenses Kits gifts for photographers
"Dude, you can never have too many lenses" – you can say when giving one of thesegifts. Yes, there are a couple of resources with high-quality lenses for a camera.
VicTsing 3 in 1 Phone Camera Lenses

Here is an amazing kit with:
1 x fisheye lens for a fisheye effect without black edges;
1 x 0.65X wide angle lens;
1 x macro lens to take pictures of extremely tiny objects.
Price: $12.99 on Amazon.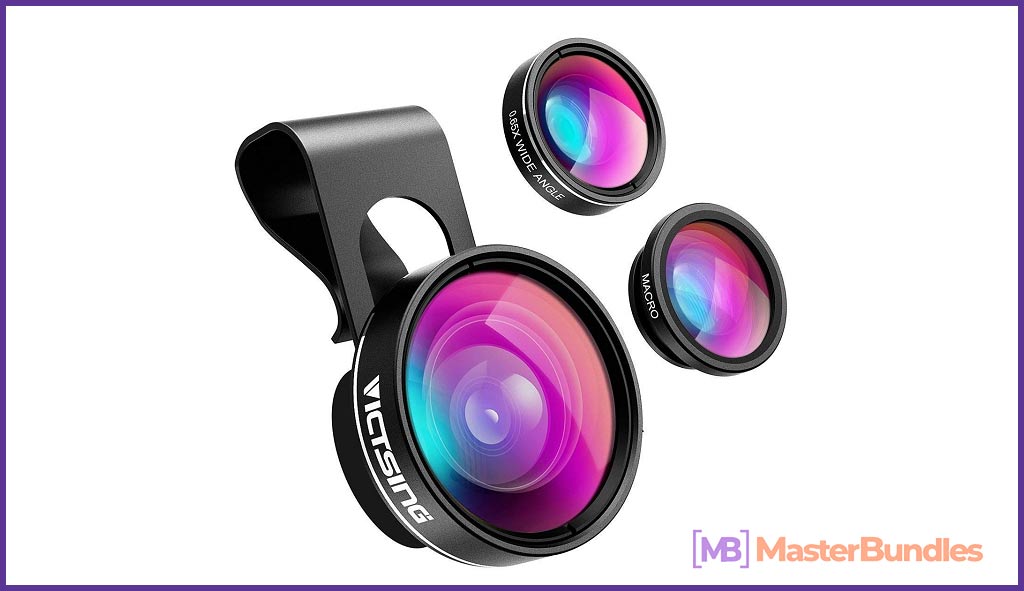 iPhone Lenses

This is another more expensive lens kit for a cellphone. It includes 11 different lens types (look at the picture):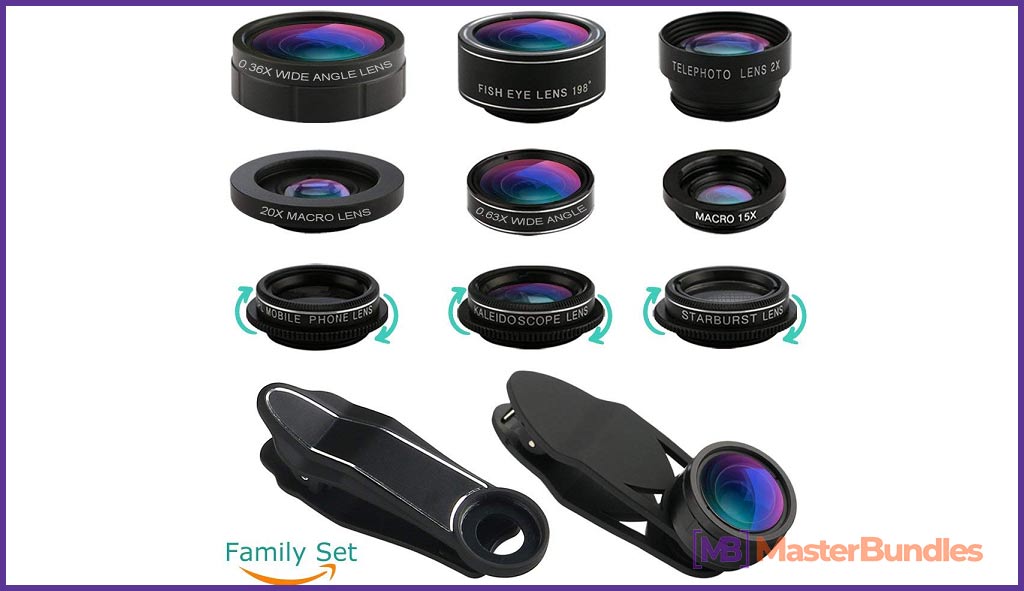 Though the maker of the item mentioned that this kit is suitable for iPhones, you can also use it for Samsung Galaxy S8, S7, S7 Edge, S6, HTC, Sony, LG, and some other smartphone models.
Price: $20.99
Cell Phone Telephoto Camera Lens

This is the ultimate kit of the newest 20x telephoto lens, flexible phone tripod, photo holder, and wireless remote shutter for iPhone X, 8, 7, 6s, 6 Plus, Samsung, iPad, and some other smartphones.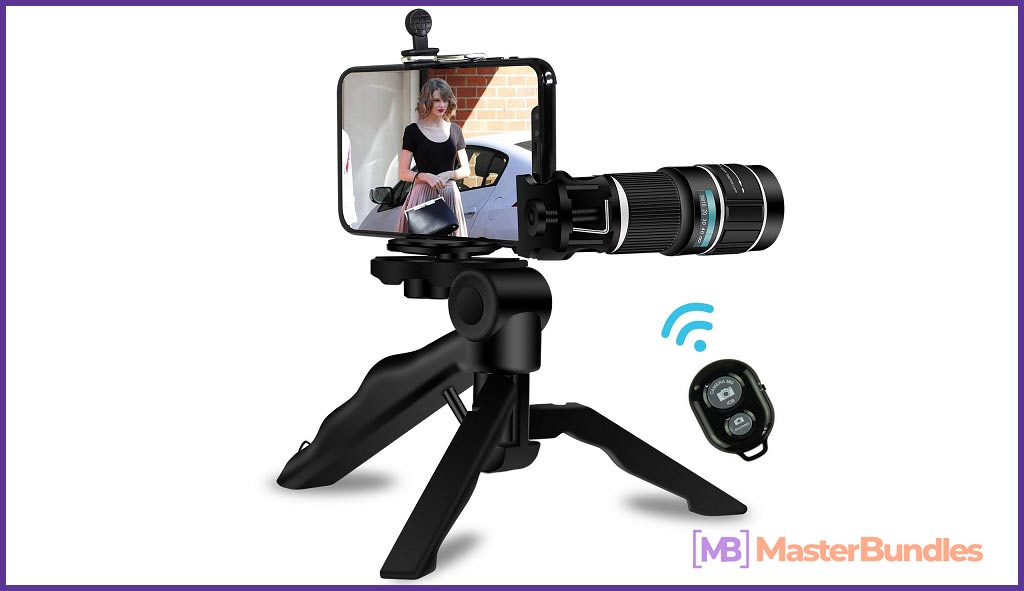 Price: $23.99 on Amazon.
Easy-Macro Lens Band

Check out this budget option. If you don't really hope to go on a photoshoot with the photographer, then this will be a very modest but handy gift.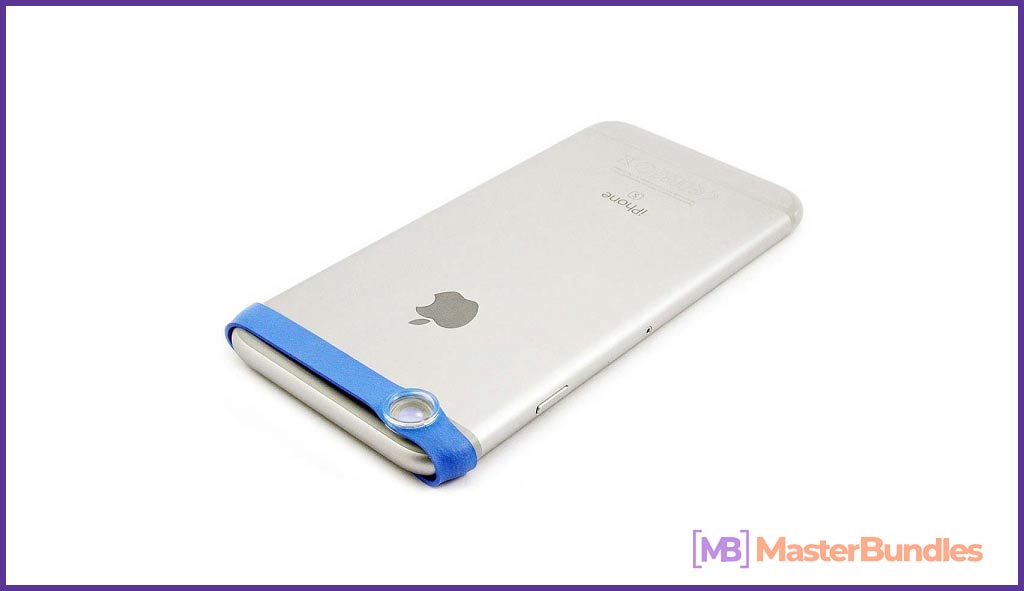 Price: $11.99 on Amazon.
Lenspen Mini Pro II Compact Lens Pen Cleaning System

When you give a lens kit, don't forget to purchase a lens pen cleaning system. It will be the best add-on to your gift.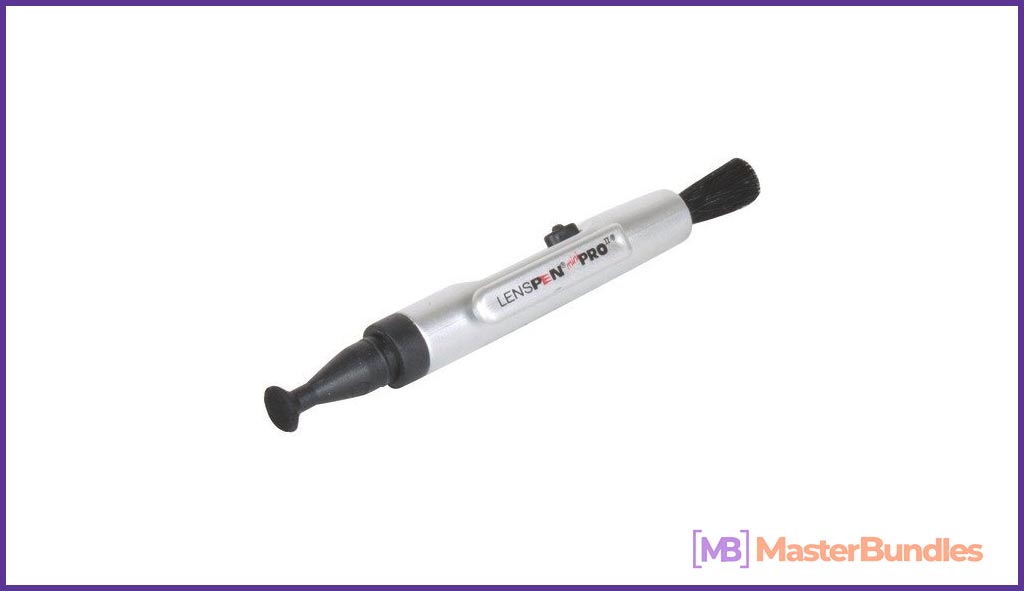 Price: $9.99 on Amazon.
27. Lens Cap
Yes, sometimes everything a photographer needs can feel like a "useless" add-on but they can also be very handy. The lens cap depends on the lens diameter. Still, you can find a great number of suitable options on Amazon or on Parabo.
28. Polarizing Filter
I picked out a couple of useful filters that expand photo opportunities for the photographer. Filters are usually placed on the lens.
So, the polarizing filter will darken the sky and optimize reflections and glare.
You should make sure that you pick up the filter with the right diameter. For instance, there are filters for 77 mm
or 9 mm
ones.
The price depends on the lens diameter and the camera.
29. ND Filter
ND filters are good for reducing the amount of light that passes through the camera lens. Its advantage lies in preserving the color. The price also depends on the diameter of the lens.
30. UV Filter
This is a very handy thing that protects the camera from dust, moisture, smudges, and scratches. Pick one up in the right size 🙂
For instance, on this page
, you can choose the diameter of the item.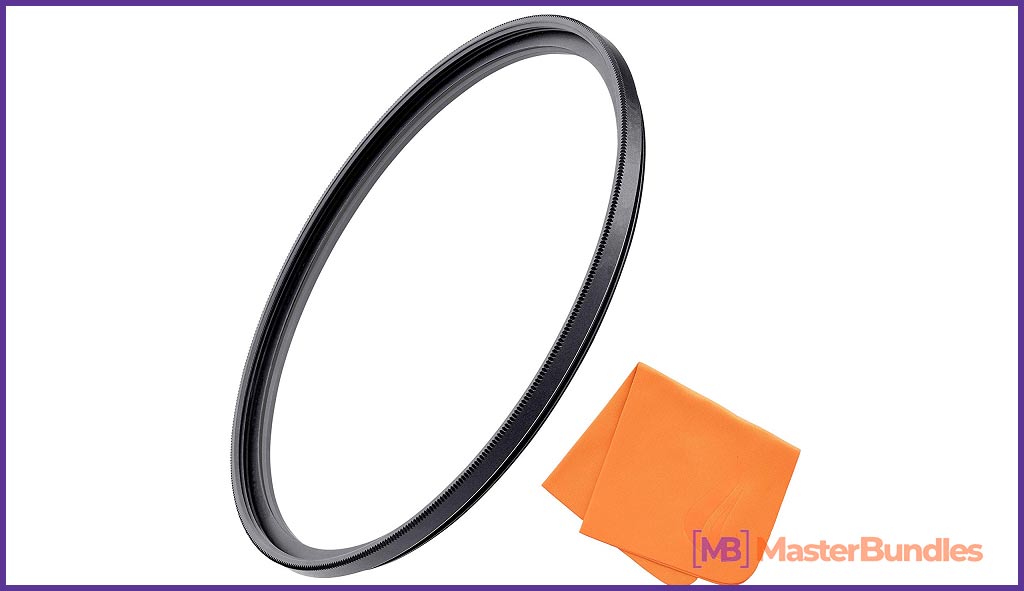 Chargers, Batteries, and Power Banks gifts for photographers
Nothing can irritate a photographer more than 3% battery on their smartphone if they're shooting with it. Anyway, power banks and additional batteries will always be a good gift for photographer idea in today's digital world.
FLUXMOB BOLT Portable Power Adapter

It's the perfect choice for travelers. The battery can work both as a regular charger or a portable one. Still, it has a "modest" capacity: 3350mAh.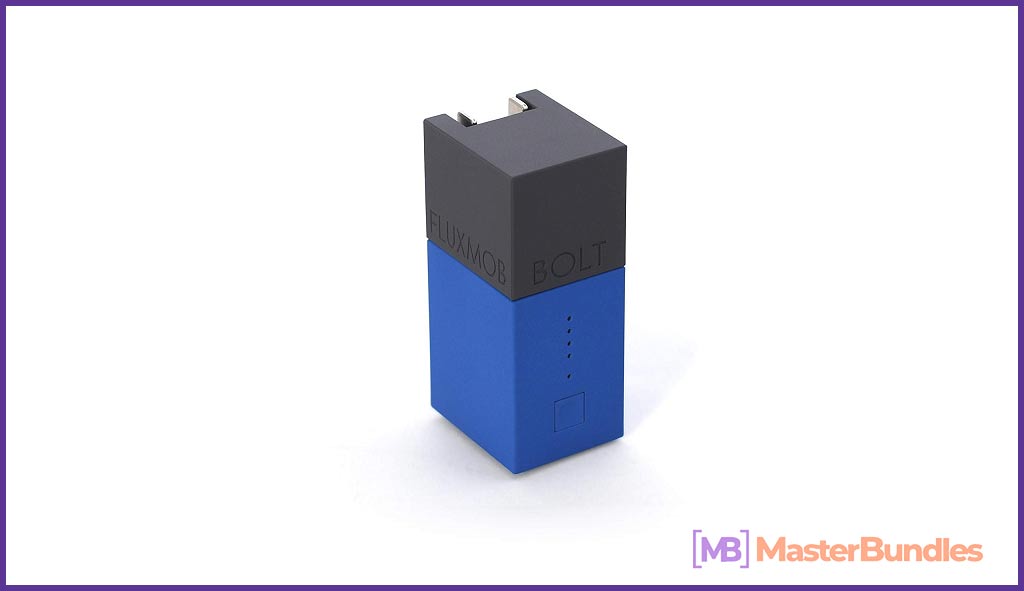 Price: $49.99 on Amazon.
PISEN 10050mAh Portable Charger

Look at this super cute power bank with a high capacity of 10500mAh! A nice Christmas gift for your younger cousin, isn't it?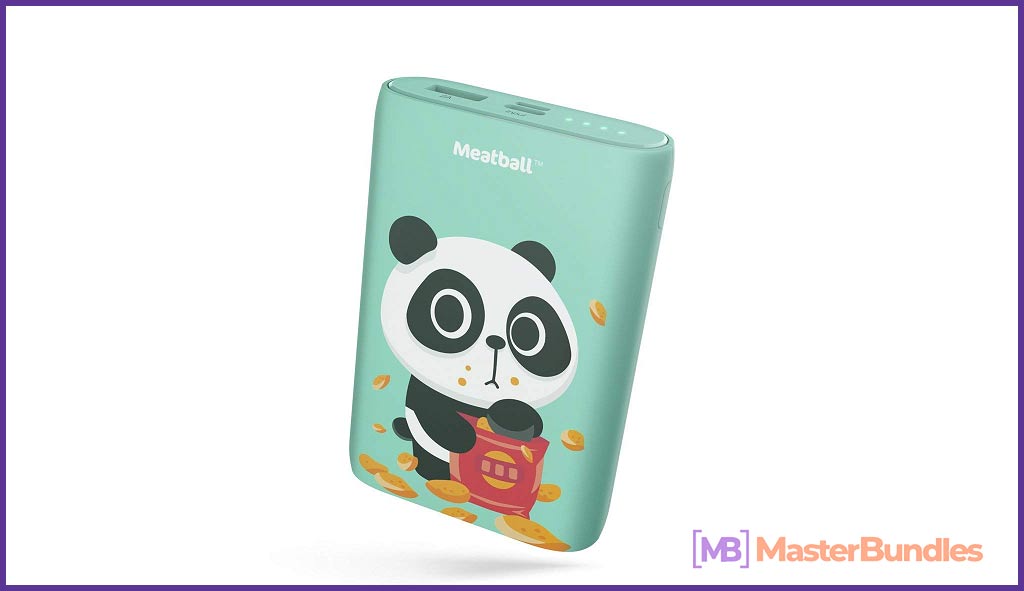 Price: $24.99 on Amazon.
iMuto 20000mAh Portable Charger Compact Power Bank

Check out this higher-capacity one (20000mAh) for a reasonable price – $29.99. It's available in two colors: black and white.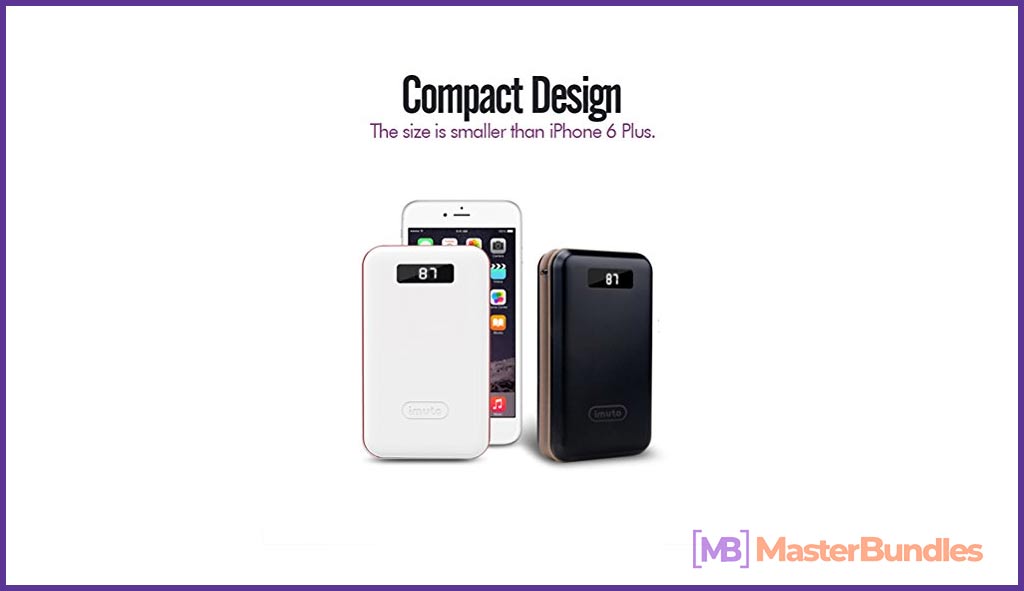 Portable Charger Anker PowerCore 20100mAh

Here is a classy power core with a solid capacity – 20100mAh. So, you can bring your camera without having any fear that there won't be any open outlets in the right moments.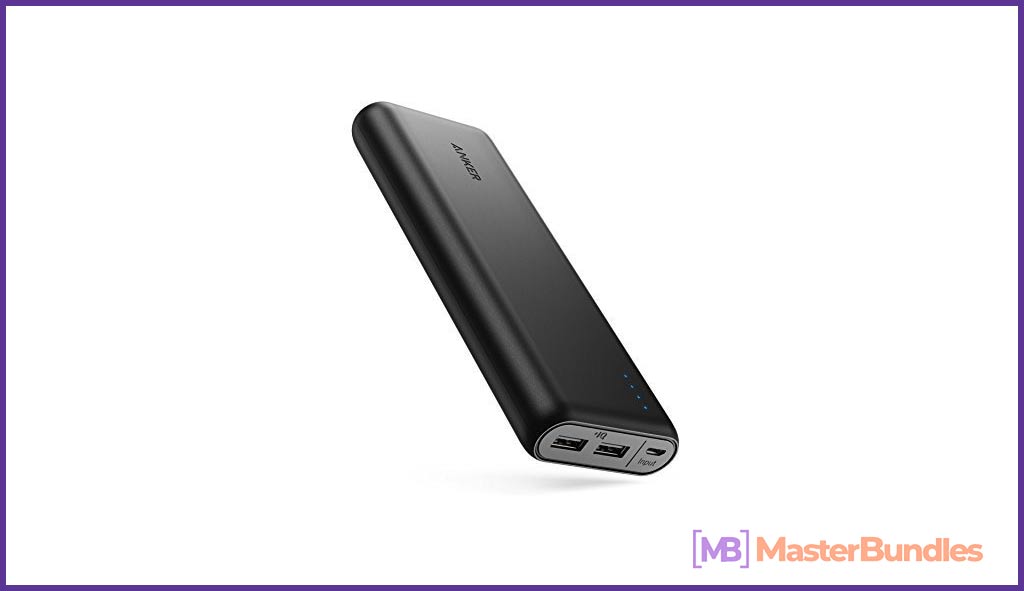 Price: $49.99 on Amazon
Camera Grips For Photographers gifts for photographers
In order to create a professional static shot, every photographer needs a grip or another special holder. Check out these options for different budgets!
Bobber Floating Hand Grip for GoPro HERO Cameras

For just $12.09, your photographer can protect their GoPro camera from water during extreme sport, for instance.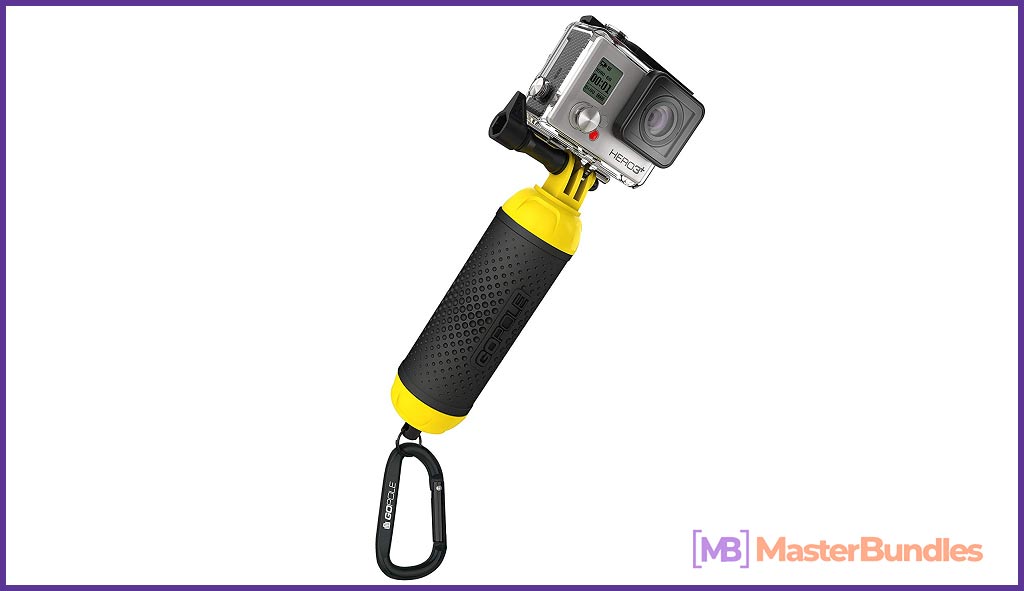 This product is extremely popular on Amazon.
Snap-On Center-Pinch Lens Cap

This product was designed for those of us who constantly lose their lenses during a chaotic shooting process. Do you have an absent-minded photographer in your life? Then, this lens cap holder is definitely what they need.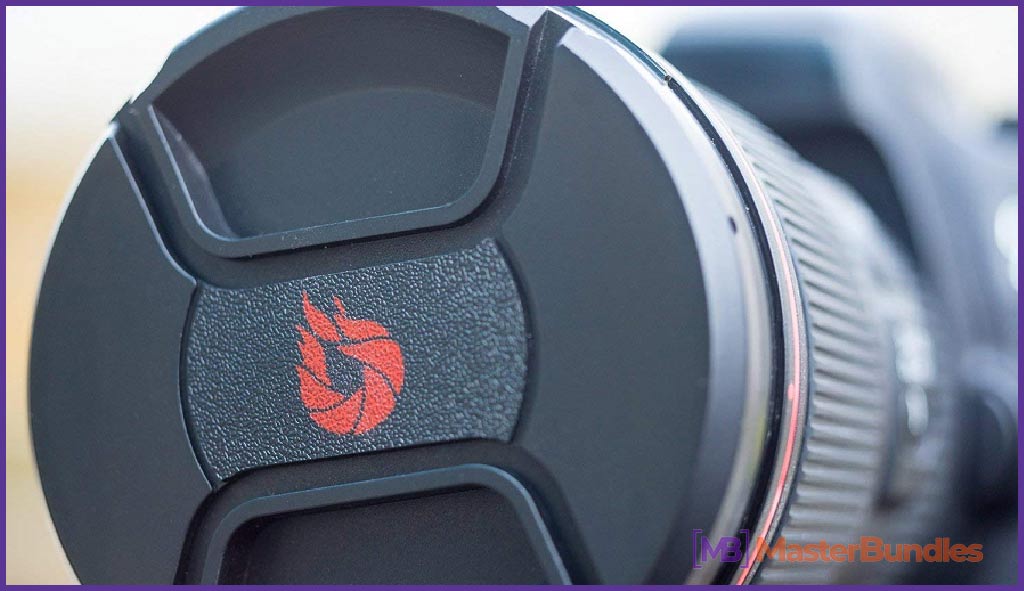 It's even possible to choose the size of the cap.
Price: $7 on Amazon.
37. Camera Battery Grip gifts for photographers
When a photographer has to work several hours, their battery might die. Therefore, a camera battery grip is a handy Christmas gift. I wouldn't recommend any specific products because you should choose one according to the model of the camera.
You can find the perfect one for Canon
, Fujifilm
, Sony
, and other models. The full list you can find here
. The prices range from $20 up to $400.
Revolution Imager for Telescope Live Color Video Camera with Monitor
For the case, if the photographer is interested in astronomy, this Christmas gift will be the perfect fit. The kit includes a 7″ color monitor and rechargeable battery. With its help, your friend will be able to take pictures of our universe.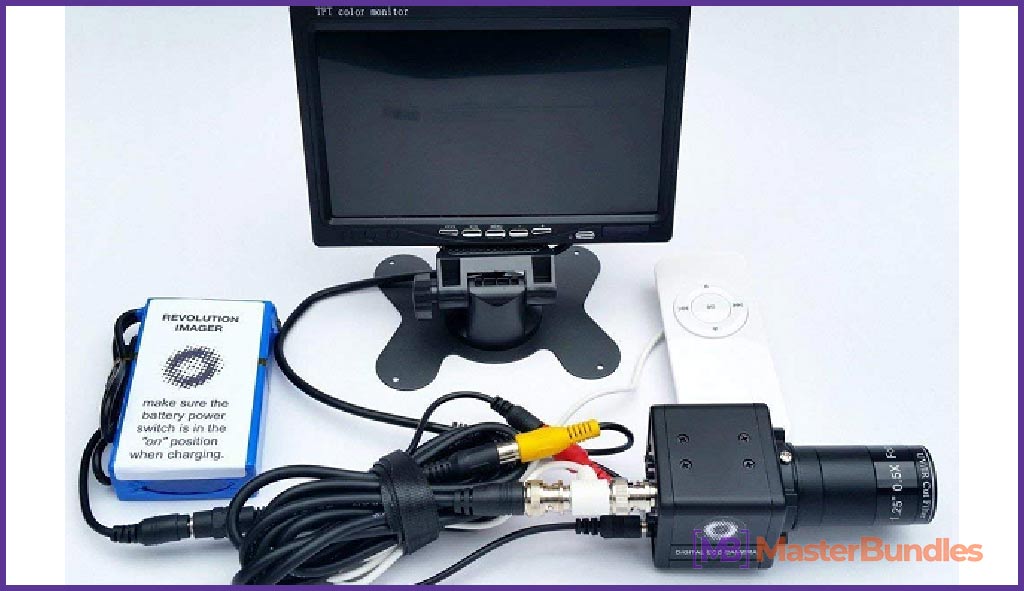 Price: $299.99 on Amazon.
39. Anker 8-in-1 USB 3.0 Portable Card Reader for SDXC, SDHC, SD, MMC, RS-MMC, Micro SDXC, Micro SD, Micro SDHC Card, and UHS-I Cards
As we gradually move toSD cards, which are always good gifts for a photographer), let's consider card readers that speed up the card-reading process.
This one
makes it possible to read and write on two cards simultaneously.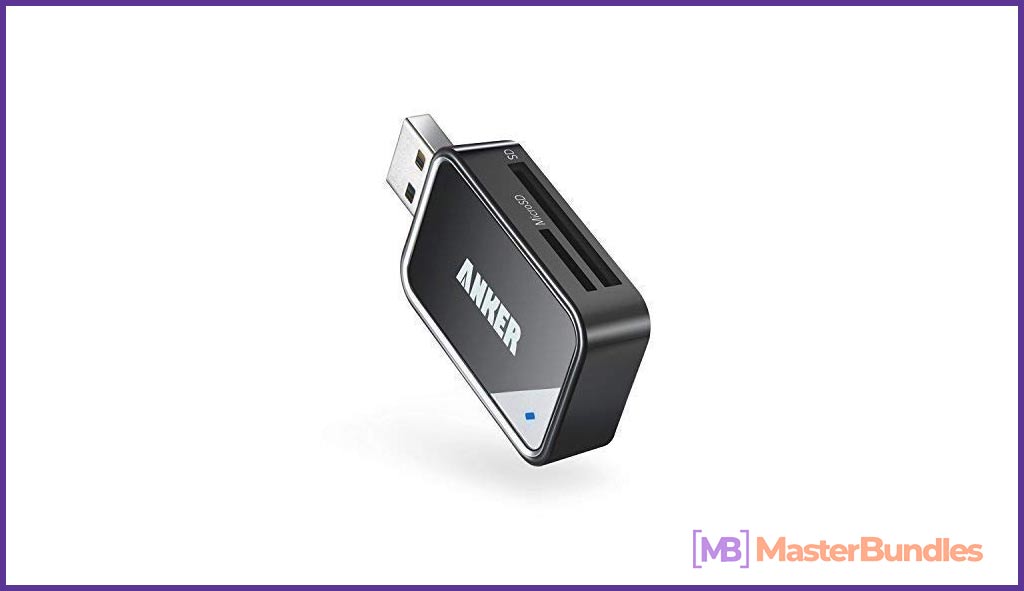 Price: $10.99 on Amazon.
3 in 1 SD TF Card Reader Adapter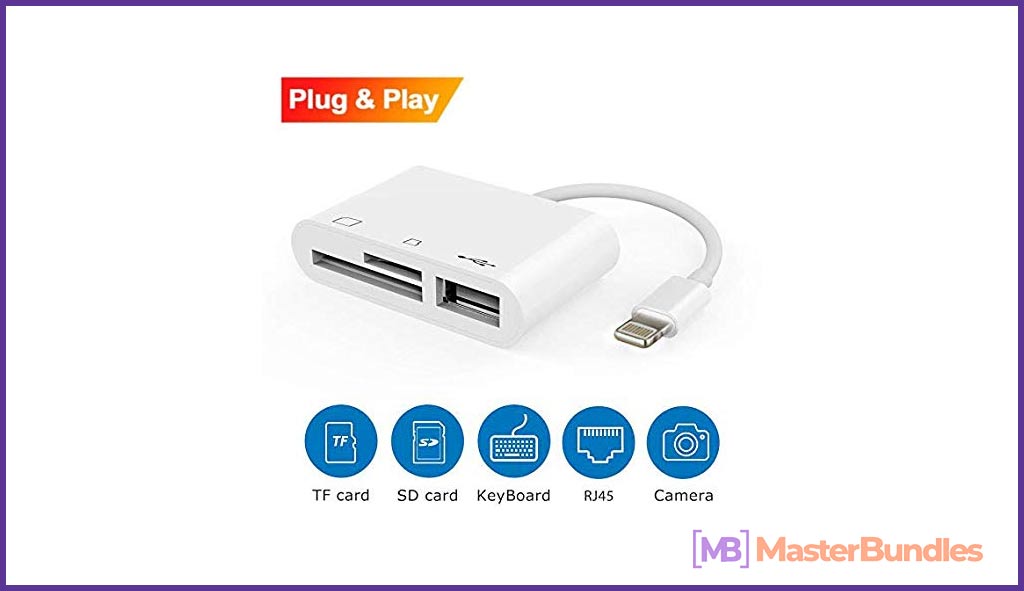 Price: $22.99 for white model and $24.99 for any of 4 colors.
FA-STAR SD Card Reader

A substantial advantage of this product is that no other app is required. The owner should just connect a smartphone or a tablet with the card reader and it will automatically play the images and videos.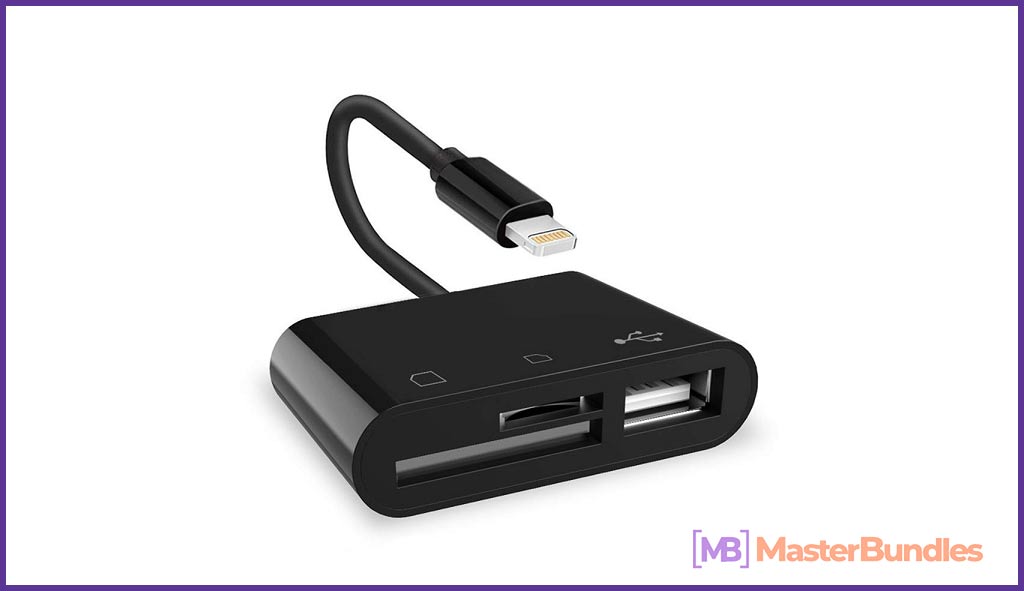 Price: $15.99 on Amazon.
42. Extra Memory Cards
Believe me, extra memory cards are always a good gift for a photographer! You can find many options on Amazon. You can pick out the best card for you according to the camera model, memory, size, etc.
Check out this one
(just for the record).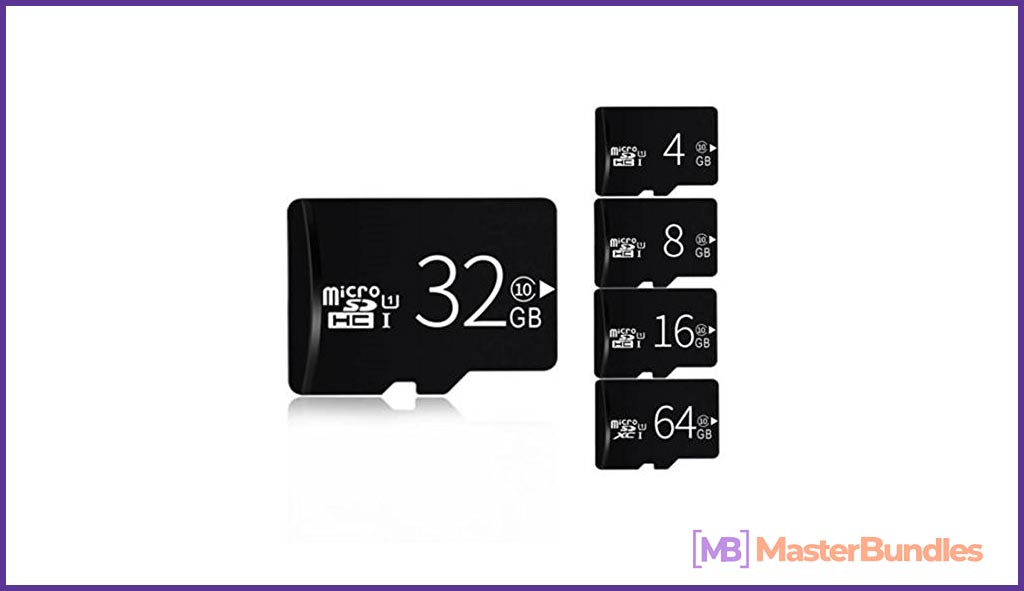 The price: from $7.99 to $17.99 on Amazon.
HooToo iPhone iPad Flash Drive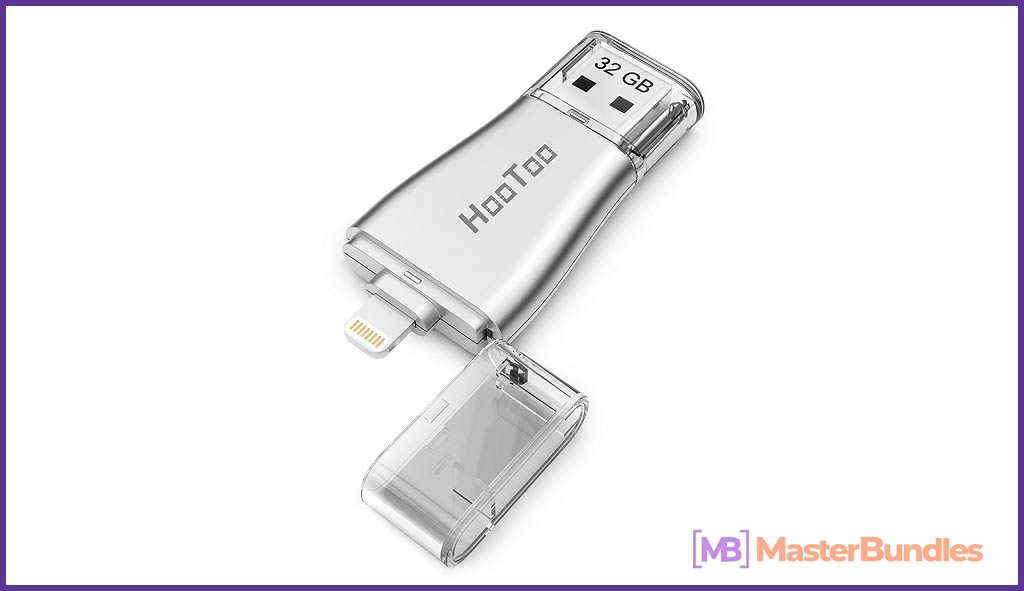 Another useful option for every photographer is a flash drive to store videos and photos from their smartphone or tablet. The size is 32GB. The price is $30.99.
Killer Books to Expand Professional Horizon
Paper books on professional topics are always a good idea. Useful information is priceless. Available useful information is worth its weight in gold. Here is a high-quality selection of books that every photographer would be happy to get.
Click out the links to read the description of the books.
How to Make and Sell Stock Vectors and Photos: An All-in-One Guide for Photographers, Illustrators, Designers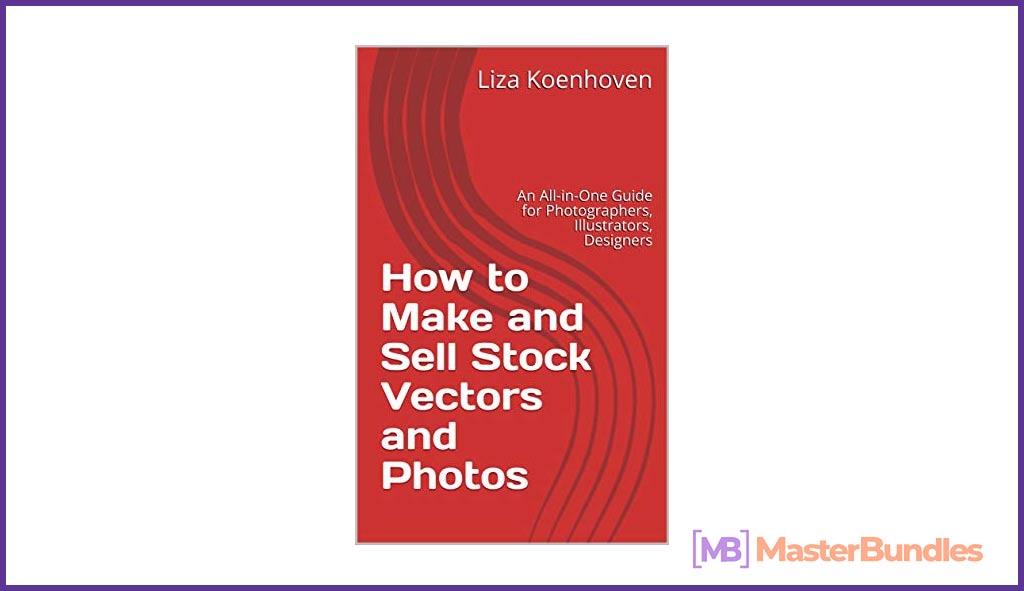 Kindle for $5.
Photography QA Real Questions Real Answers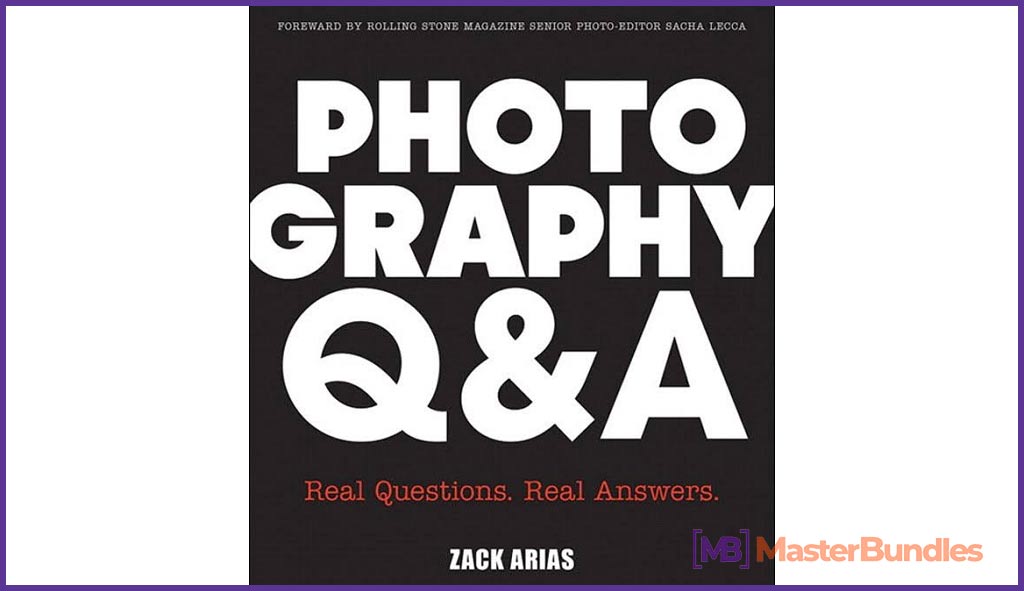 Paperback for $24.68
Kindle for $13.49.
Sketching Light An Illustrated Tour of the Possibilities of Flash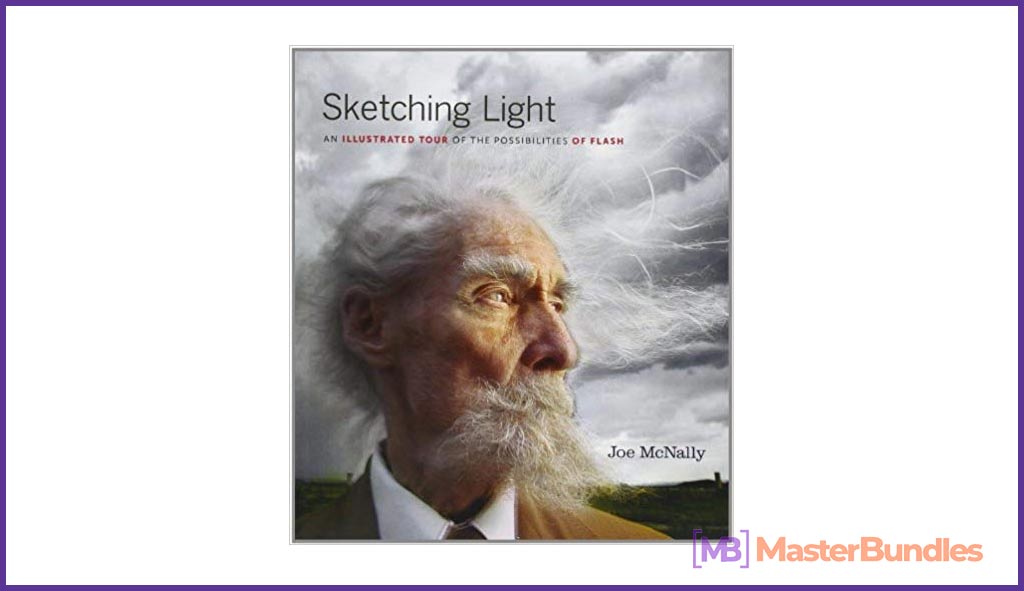 Paperback for $30
Kindle for $24.99.
Gregory Heisler: 50 Portraits: Stories and Techniques from a Photographer's Photographer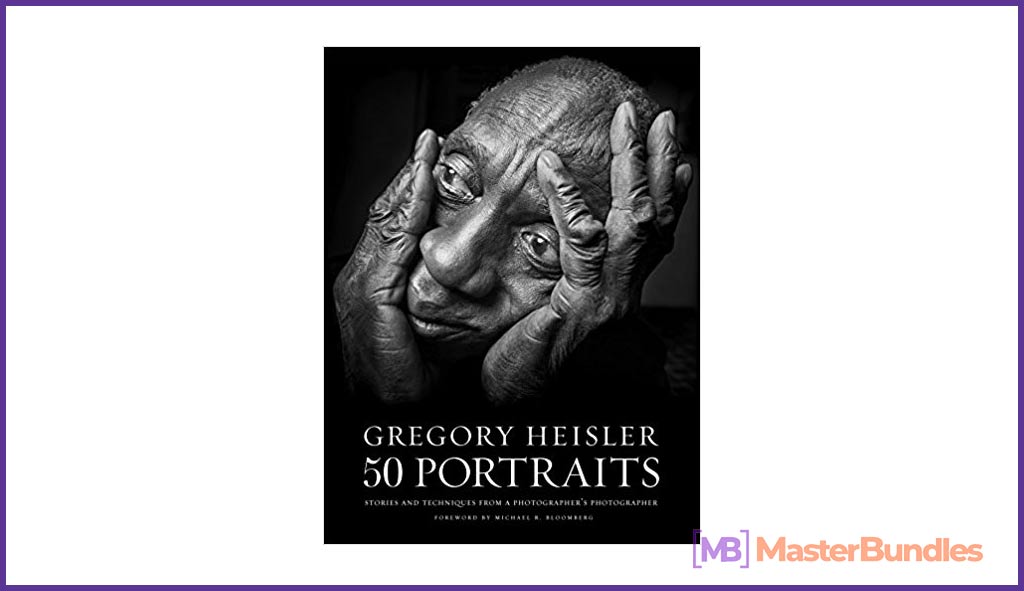 Hardcover for $31.46
Kindle for $12.99.
Understanding Exposure, Fourth Edition: How to Shoot Great Photographs with Any Camera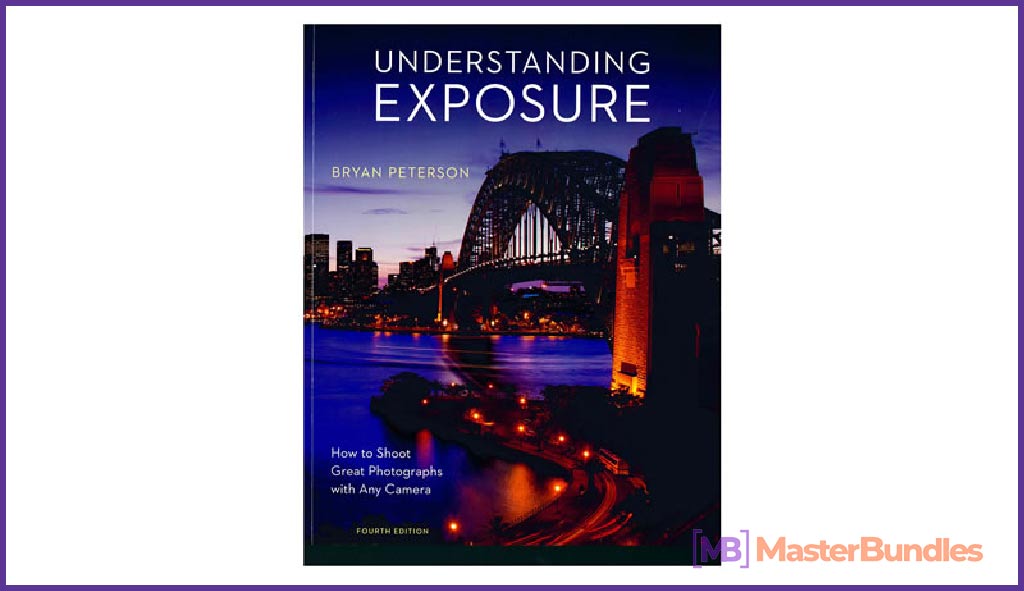 Paperback for $16.95-$18.35
eTextbook for $15.99.
The Art of Photography A Personal Approach to Artistic Expression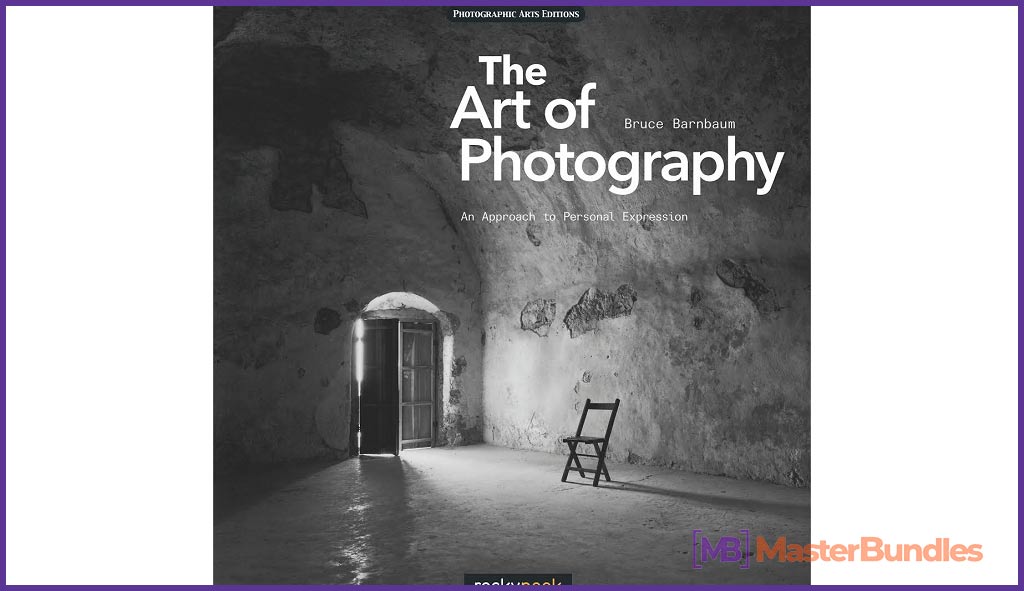 Paperback $28.26-$33.96
Hardcover $40.68-$43.18
Kindle $19.79.
Light Science & Magic: An Introduction to Photographic Lighting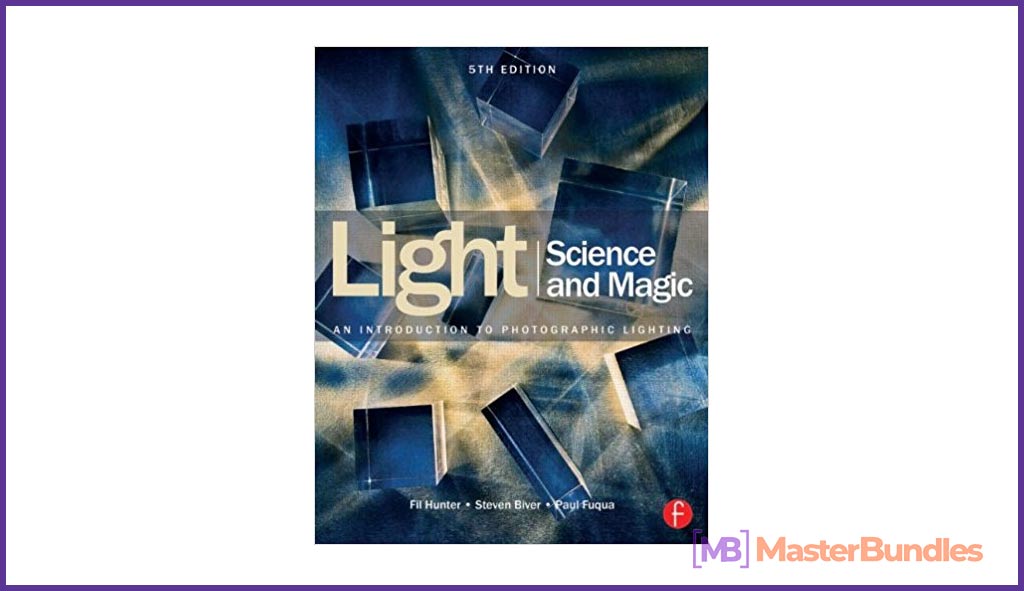 eTextbook $33.27
Hardcover $100.91
Paperbook $30.76
Digital $10.39
Picture Perfect Practice: A Self-Training Guide to Mastering the Challenges of Taking World-Class Photographs (Voices That Matter)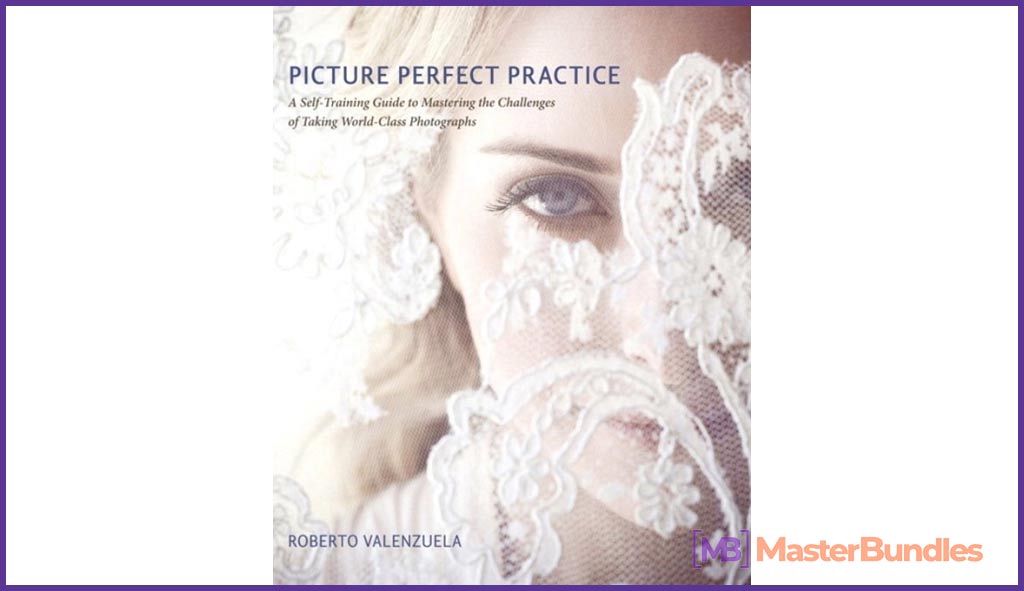 Paperback for $11.51
Kindle for $23.49.
The Flash Book How to fall hopelessly in love with your flash, and finally start taking the type of images you bought it for in the first place

This is a bestseller on the Amazon in the photography lightning category.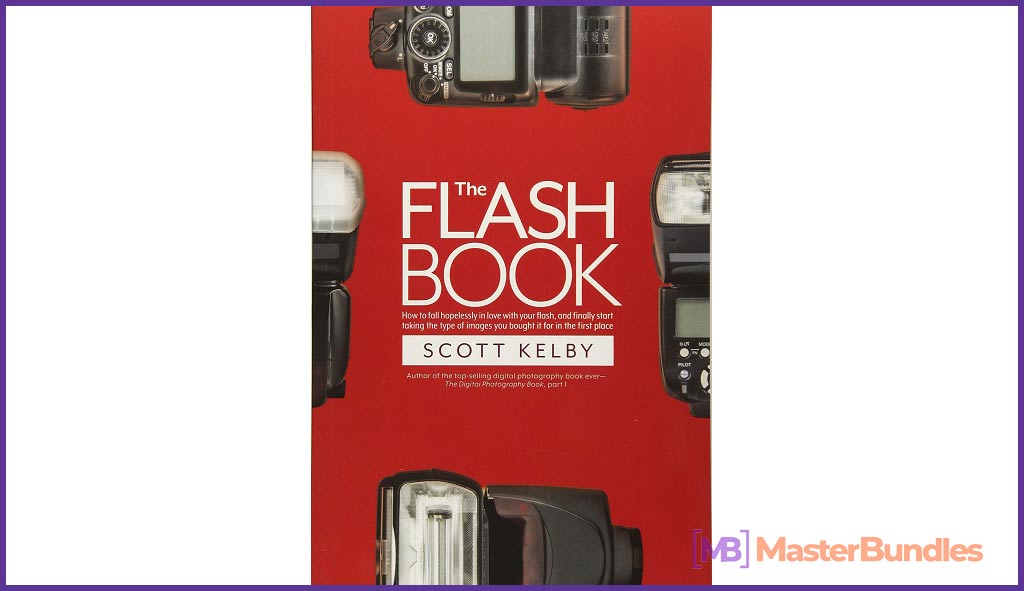 Paperback $20.36
Kindle $10.68.
Picture Perfect Posing: Practicing the Art of Posing for Photographers and Models (Voices That Matter)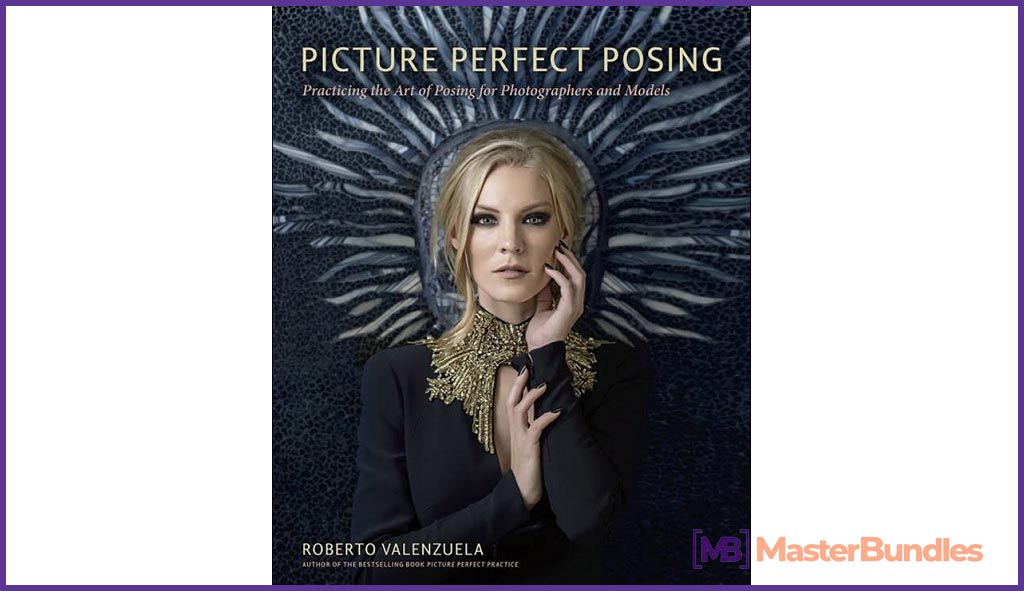 Paperback for $24.99
Kindle for $23.49.
All these books have a high rating on Amazon. Most of them are the bestsellers in certain categories. Therefore, this is going to be a valuable addition to the photographer's library.
Accessories for Photographers
If the photographer is not a close friend or relative (let's say you want to please your colleague or neighbor), you can give an accessory. On Christmas Eve, even the tiniest trifle might be the biggest thing the person expects.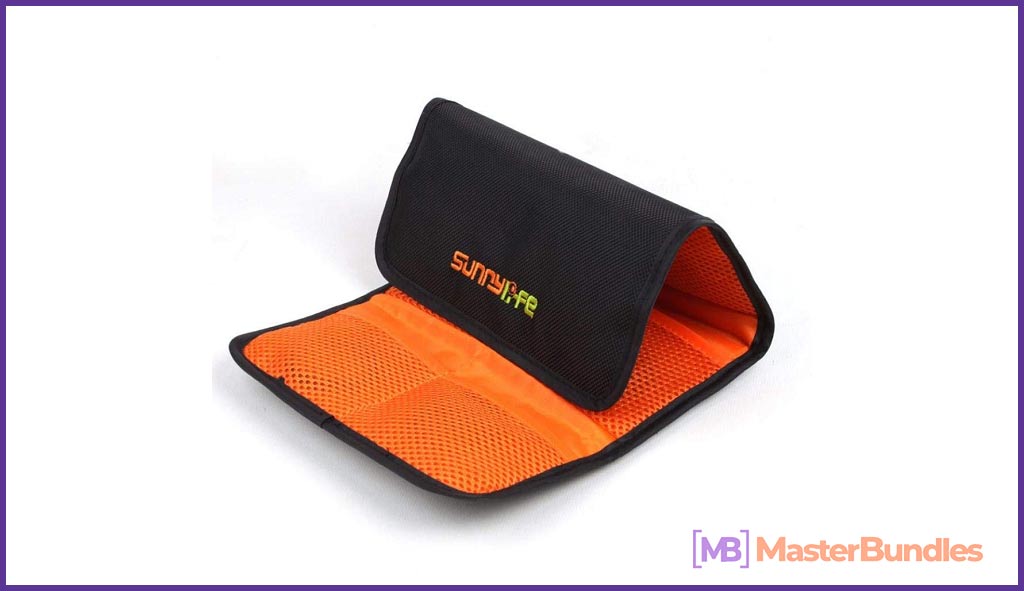 The photographer will definitely like the idea of having all lens filters at one place. Protected.
Price: $6.49 on Amazon.
The Flash Book

Another cool thing to protect the lens and camera body.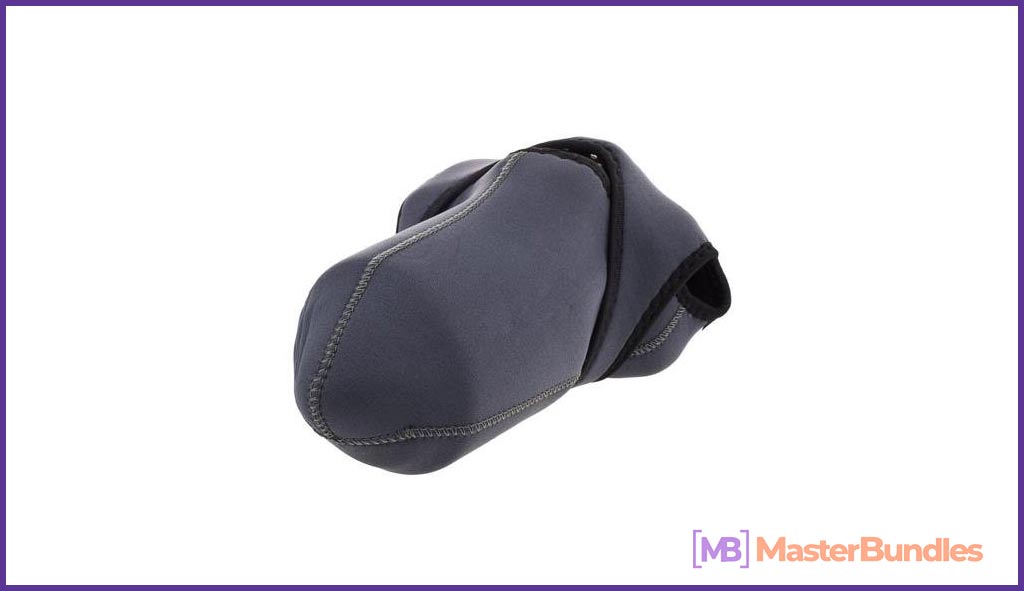 Price: $2.99 on Amazon.
Vintage Soft Multi-Color Universal Camcorder Camera Shoulder Strap Universal Camcorder Belt for DSLR

Let the photographer stand out with this original multi-color shoulder strap. Colorful and bright – it's a nice add-on to the photographer's look.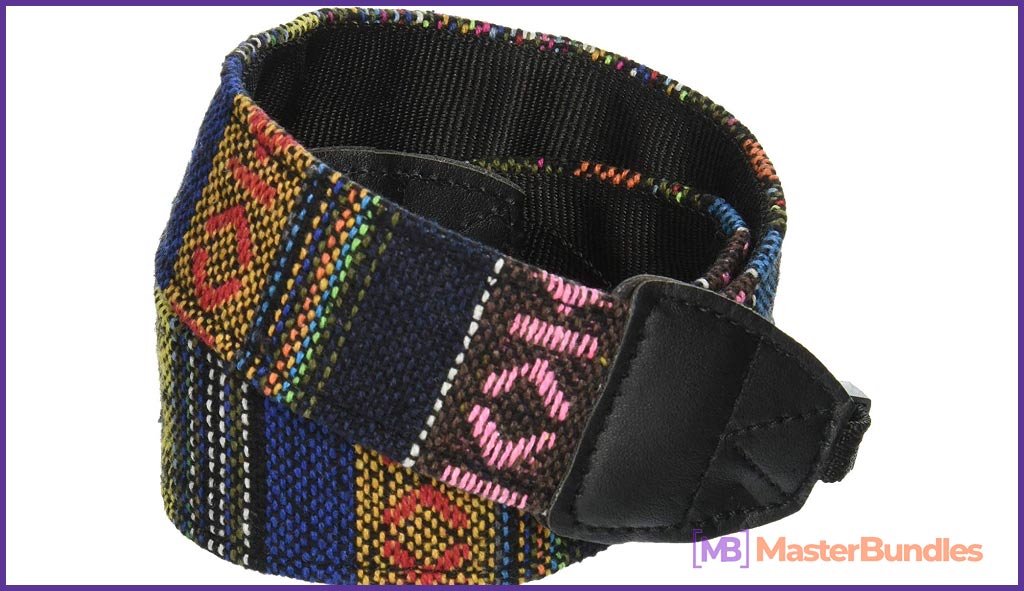 Price: currently $3.52 on Amazon.
TARION Camera Shoulder Neck Strap Vintage Belt
>
Here is a more classy variant for a male photographer.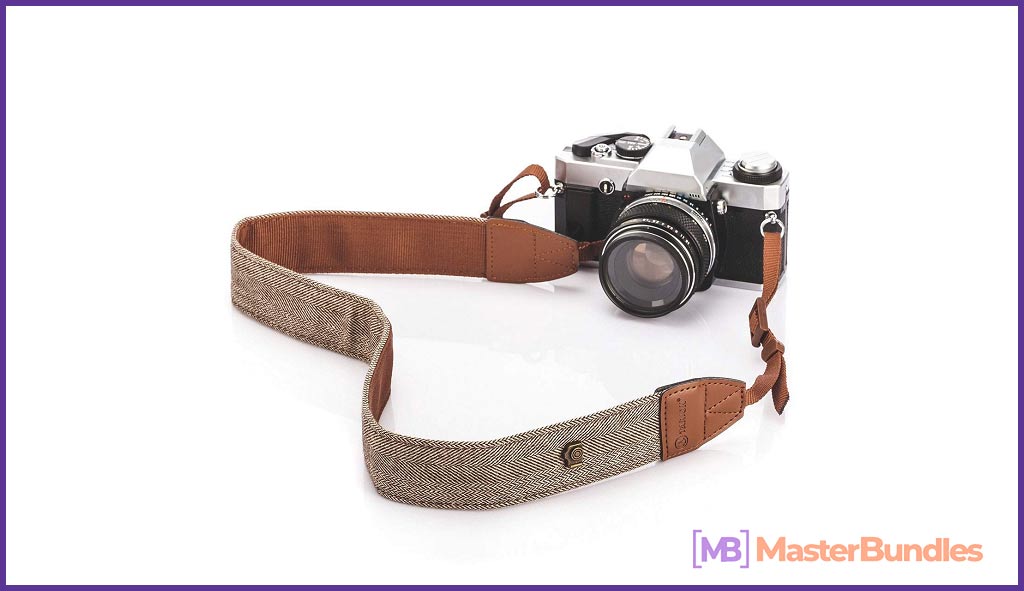 Price: $8.99 on Amazon.
Camera Backpack Zecti Waterproof Canvas Professional Camera Bag for Laptop and Other Digital Camera Accessories with Rain Cover-Green

Check out a couple of the Christmas gift ideas for a photographer that will become very handy, especially in autumn. Waterproof professional camera bags will protect an expensive camera from the damage. Amazing gifts for camera lovers!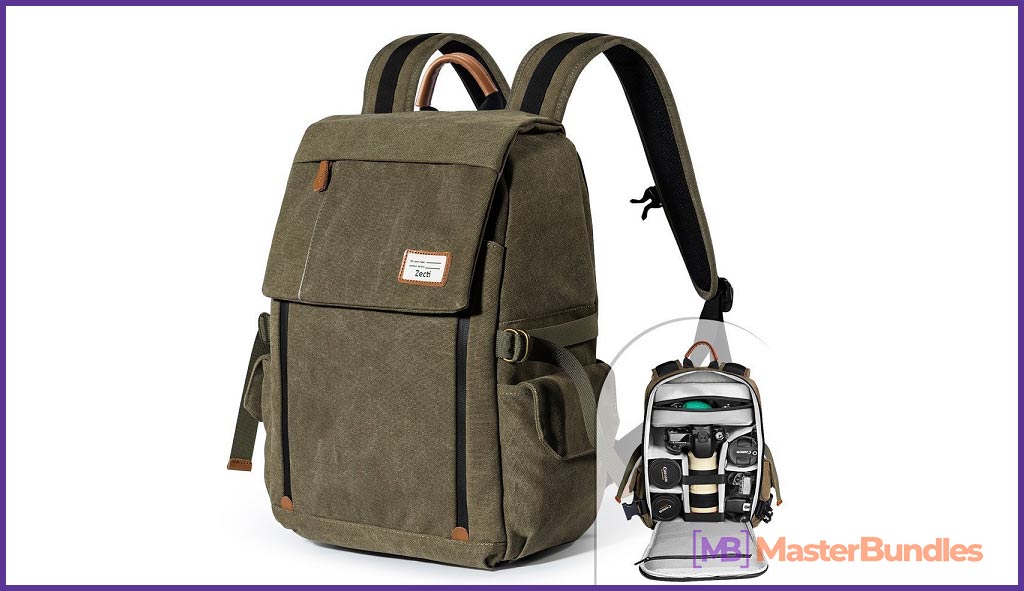 Price: $65.99 on Amazon.
S-ZONE Vintage Waterproof Canvas Leather Trim DSLR SLR Shockproof Camera Shoulder Messenger Bag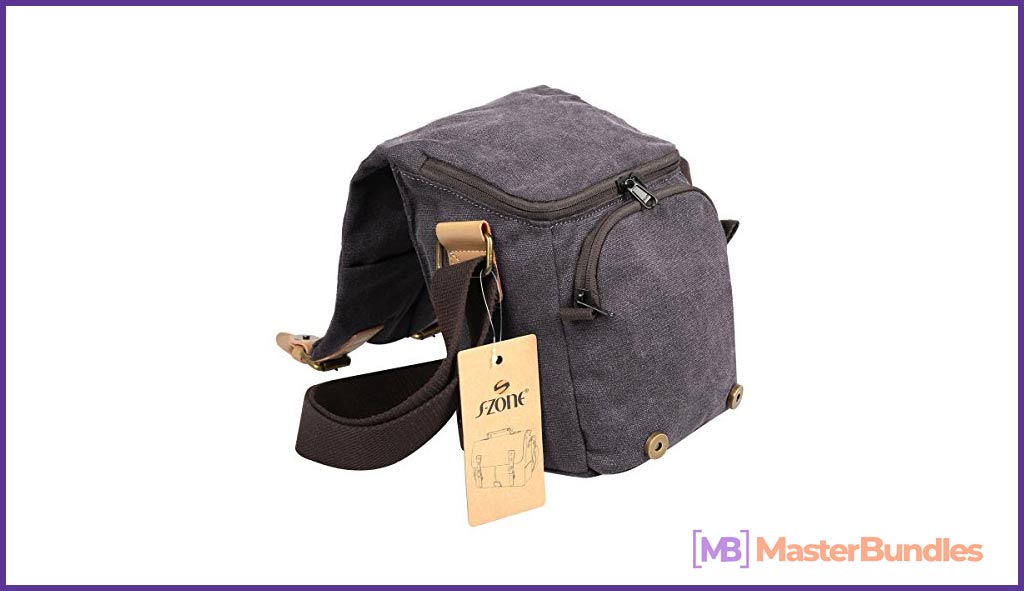 Price: $26.99 on Amazon.
Leftover Studio DSLR Mirrorless SLR Camera Bag Case 15 inch in Rustic Crunch Cow Leather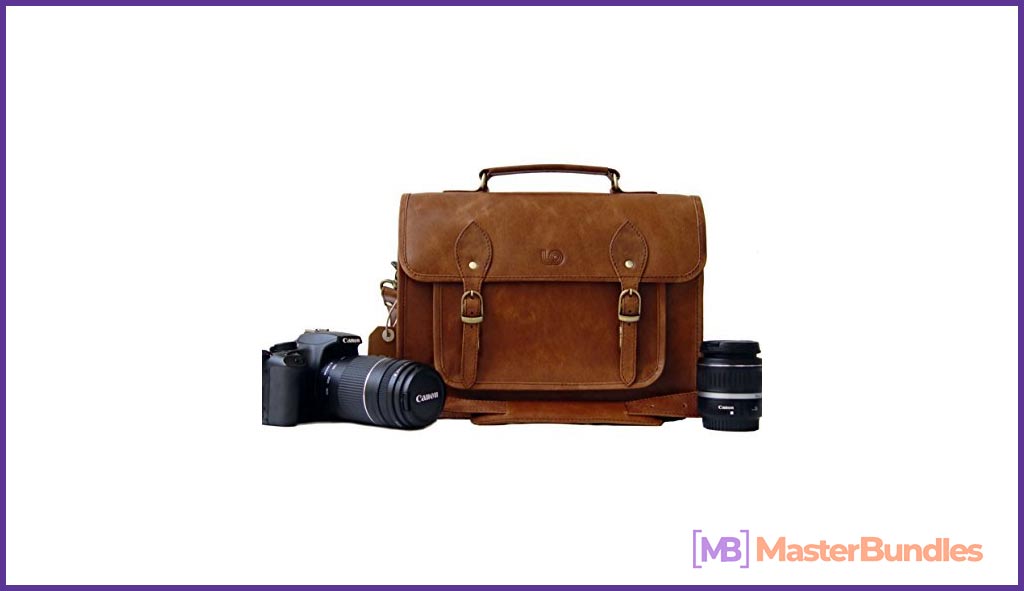 Price: $129.00 on Amazon.
iPhone 6 6s Camera case

Why not? This iPhone case is going to be a good memory of a good old friend.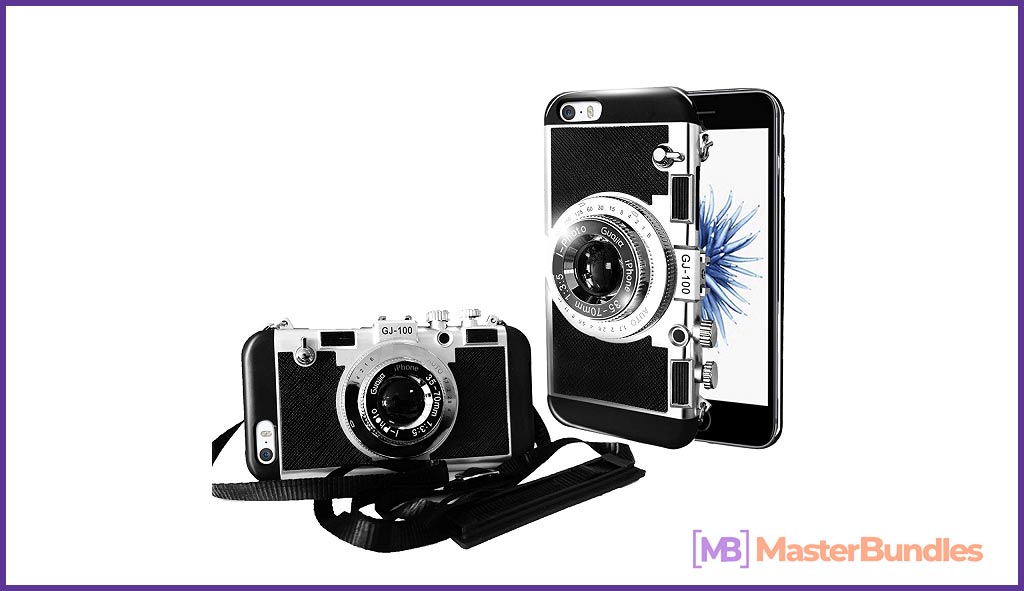 Price: $9.66 on Amazon. The case is available in different colors. You can choose a case suitable for different iPhone models. Stunning idea of gifts for photography lovers
61. Photo Canvas
It would be a good idea to print a special photo made by the photographer (with his/her family, special someone, or an important event) and frame it in the beautiful canvas. Here are a couple of nice variants.
Personalized Photo Frames
It's always good to make personalized photography gifts. Making it with the help of such frames is even easier. Plus, if the person forgets who you are, the inscription on the frame will remind 🙂
For instance, you can choose a gift for: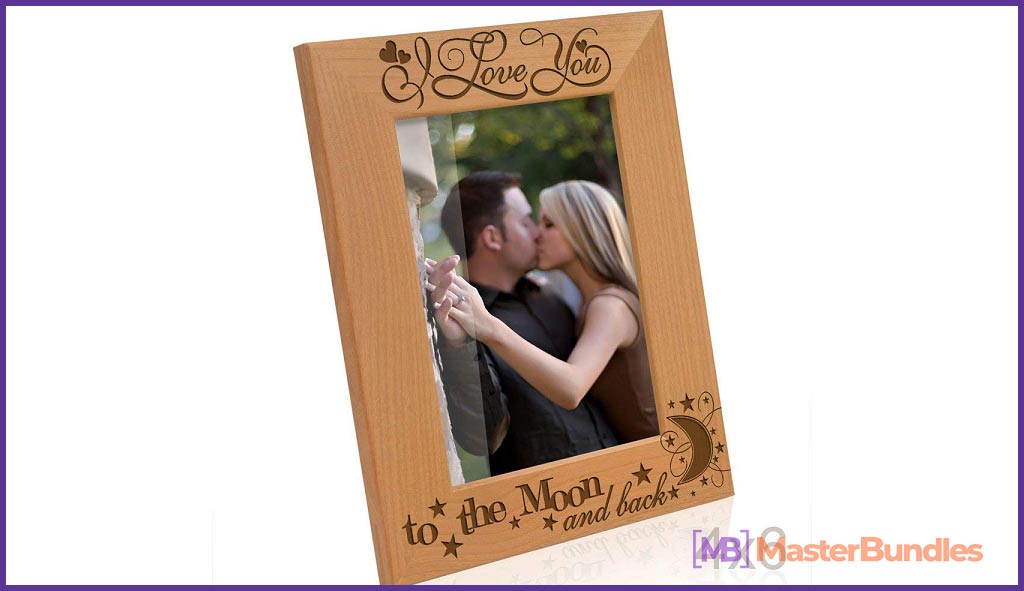 The prices range from $17.95 to $26 and depend on the size of the frame.
Personalized Canvas Prints

This is going to be an even better solution for a Christmas gift for a photographer. Personalized canvas prints with beautiful images are going to become an original design solution.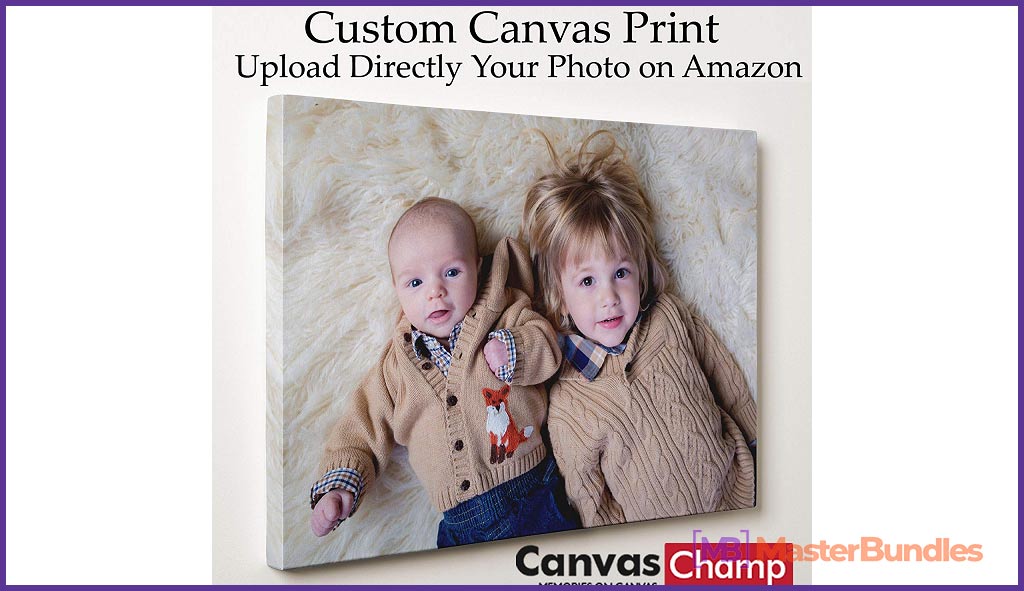 You can choose the size of the canvas. The price will depend on the characteristics of the product. You should customize them and check out the price.
Creative Print Wall Art Painting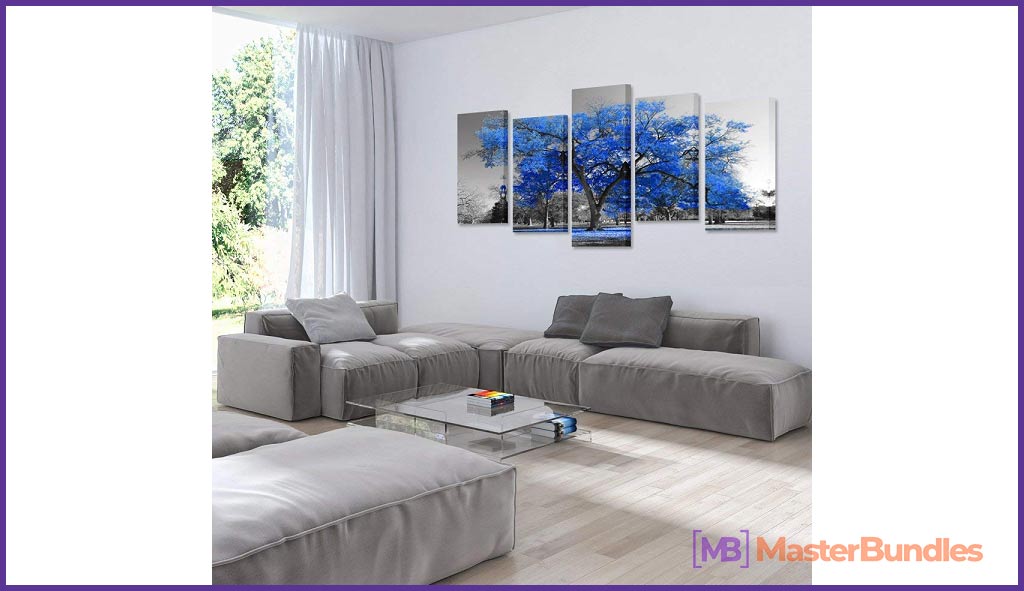 This Christmas gift would be a perfect fit for a photographer with a sophisticated taste.
The price depends on the size of the painting.
Wieco Art Purple Flowers Giclee Canvas Prints Wall Art Paintings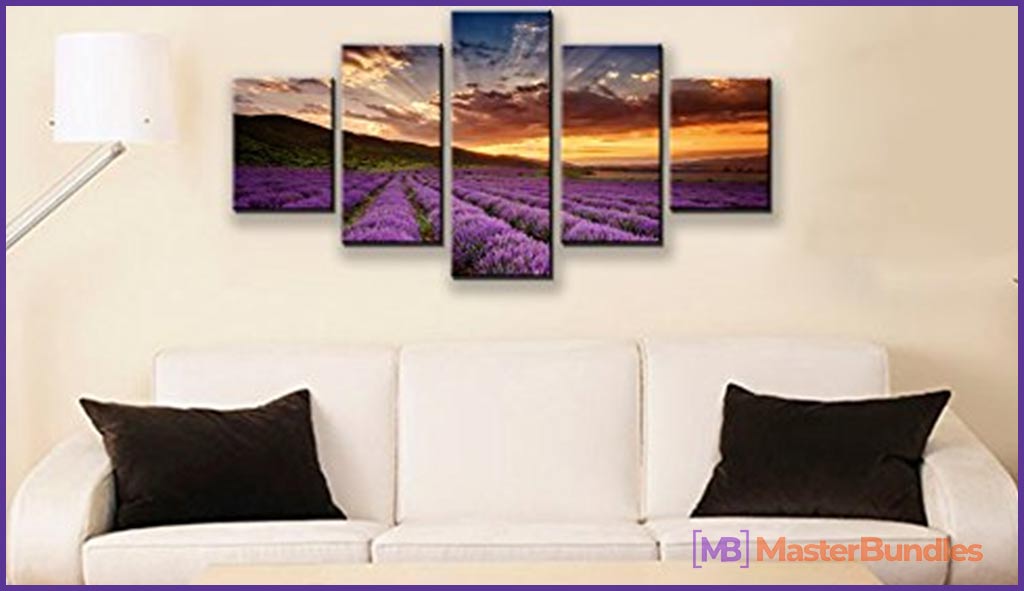 Here is another creative way to transform photographer's photos into a memorable Christmas gift.
This product is absolutely customizable. You can choose the photo and the size of the pillow. The prices range from $6 to $7.
DSLRKIT Photographer's Wristband SET/ Stop Lens Zoom Creep
A nice stuff for your colleague. Or someone you don't really know good.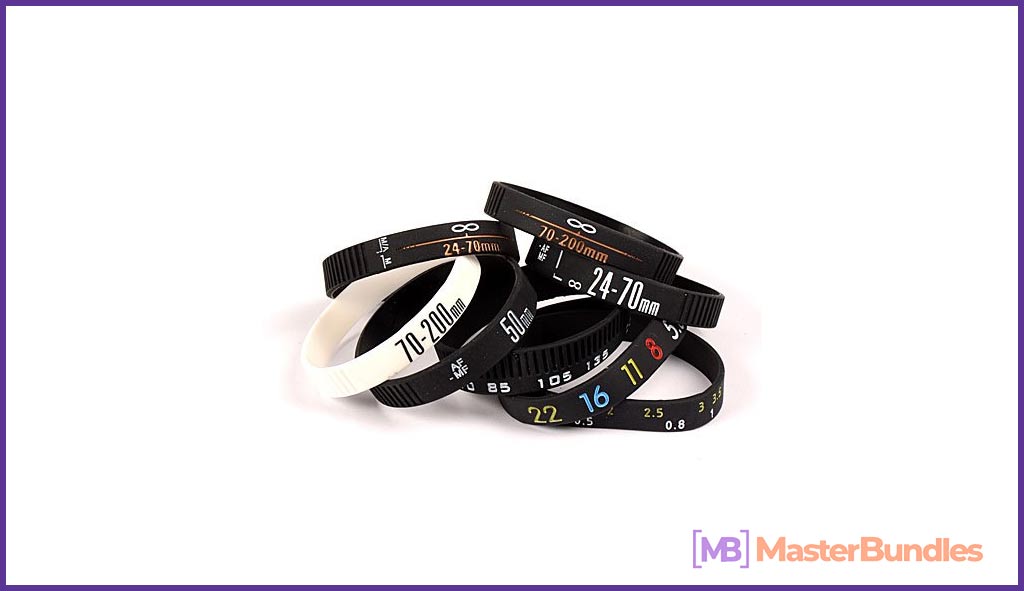 Price: $7.99 on Amazon. Here is another resource where you can purchase the wristband.
You will definitely manage to choose something because the resource provides a wide choice. By the way, necklaces by Etsy stand out with their reasonable price-quality ratio.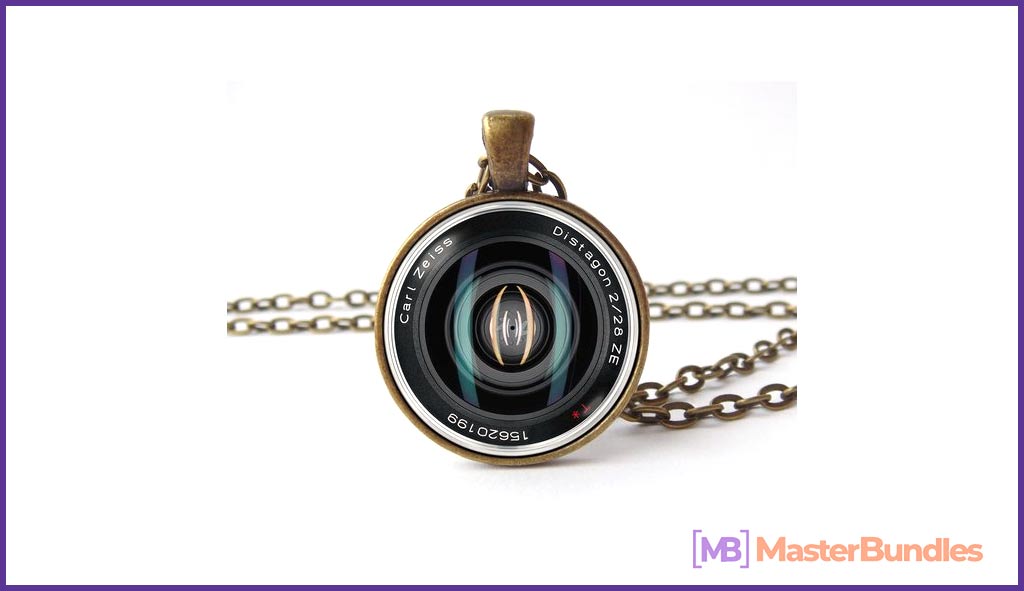 Price: this one will cost you $9.99 but there are more variants on the website.
Check out another original option.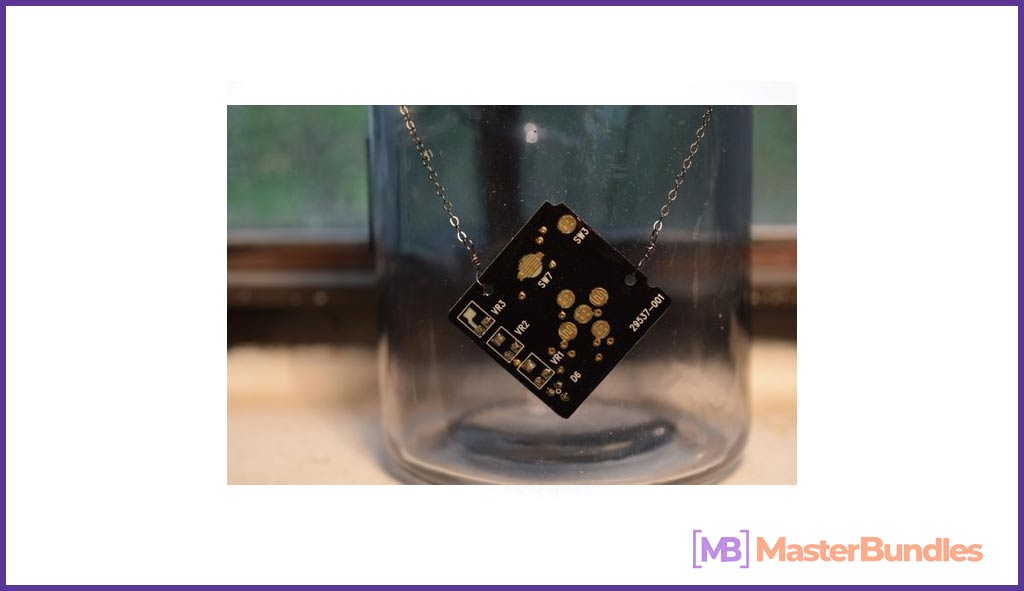 Price: $39.00.
Consider this vintage variant of the necklace. You can choose the style of the necklace as well.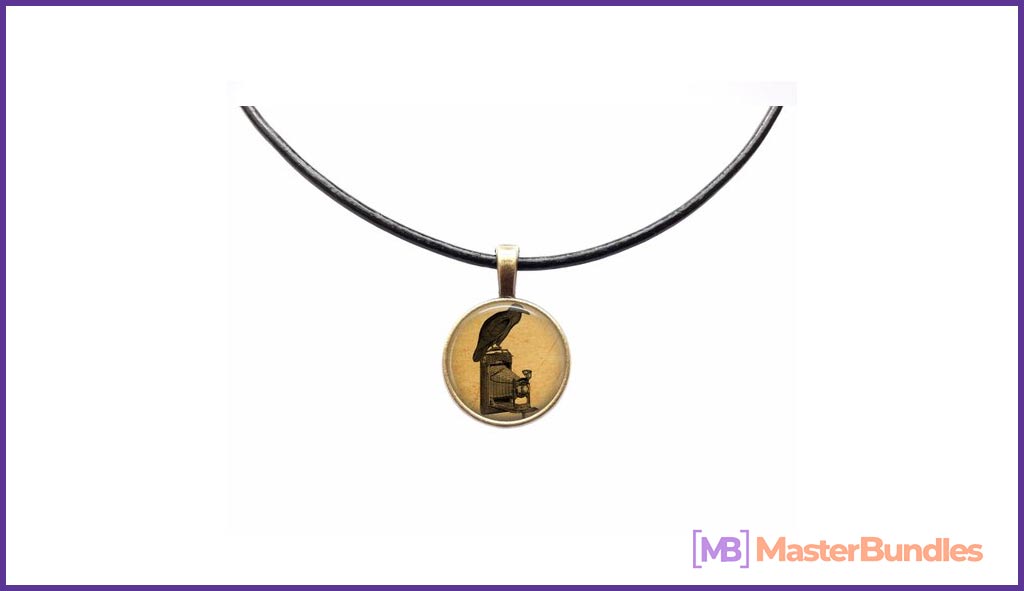 Price: $9.74.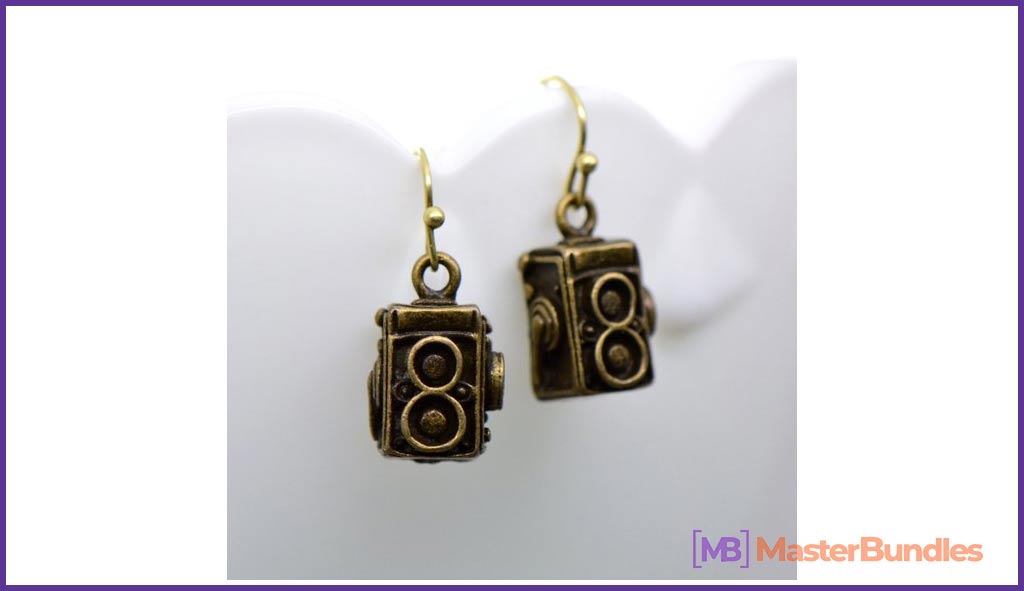 Price: $7.75. Amazing gifts for photographers
For the photographer, whose business is growing, establishing contact with clients is very important. In this case, MOO business cards can be handy. Let the photographer choose the template and add the photos. The self-presentation is ready.
The subscription to this reputable and well-known paper giant is a worthy Christmas gift for photographer.
Another variant of the valuable magazine subscription.
Price: $12 for 12 issues. Hot price for gifts for photographers!
Wedding Photo Booth Props for Wedding Party Decoration
You can get 35 original pieces for $11.99 from Amazon. The photographer will definitely find the way to use it. Lovely gifts for photographers!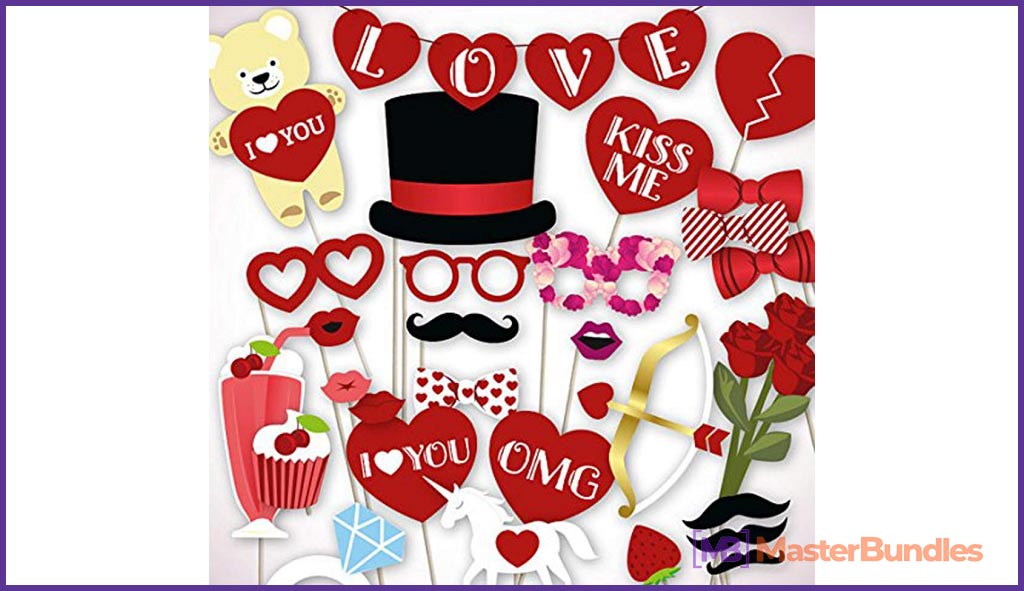 Price: $8.79 on Amazon.
You can purchase 66 pieces for $9.95 only! Check this gifts for photographers!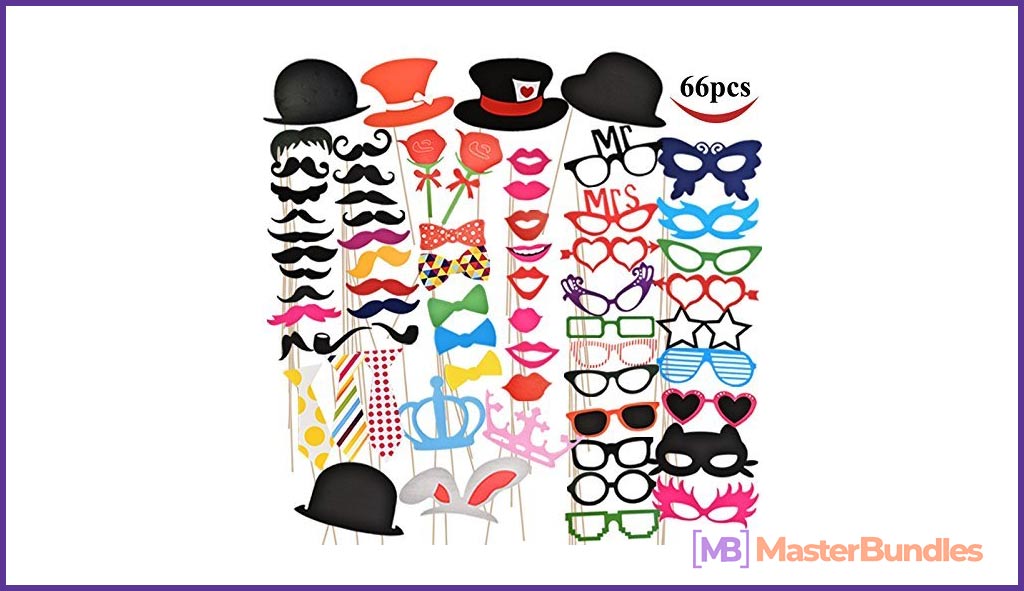 Funny Mouth Lips Photo Booth Prop
Here is a funny and creative way to take a selfie with a big company. 40 pieces are available for $10.59. Stunning fun gifts for photographers!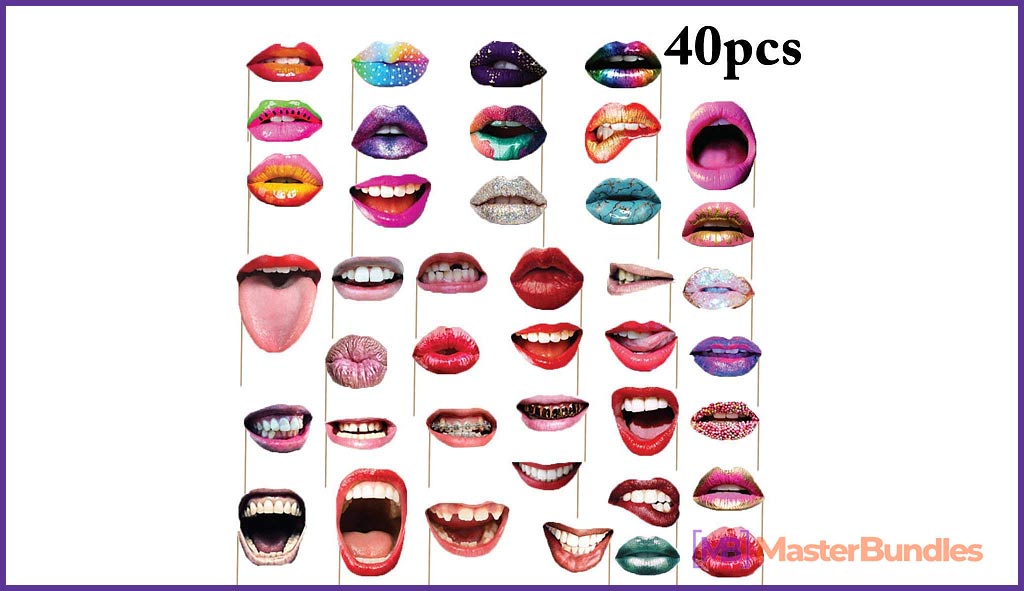 Props for Food Photos
Food bloggers take a photo of the real food but photographers can cheat sometimes and take photos of the fake food. For this purpose, it's handy to have a rich set of food props. You can find them on Amazon. The prices for one item, of course, differ. Usually, they start from $1.99 for one item.
Check out the samples.
Price: 6 pieces for $9.99.
Assorted Plastic Fake Lemon Slices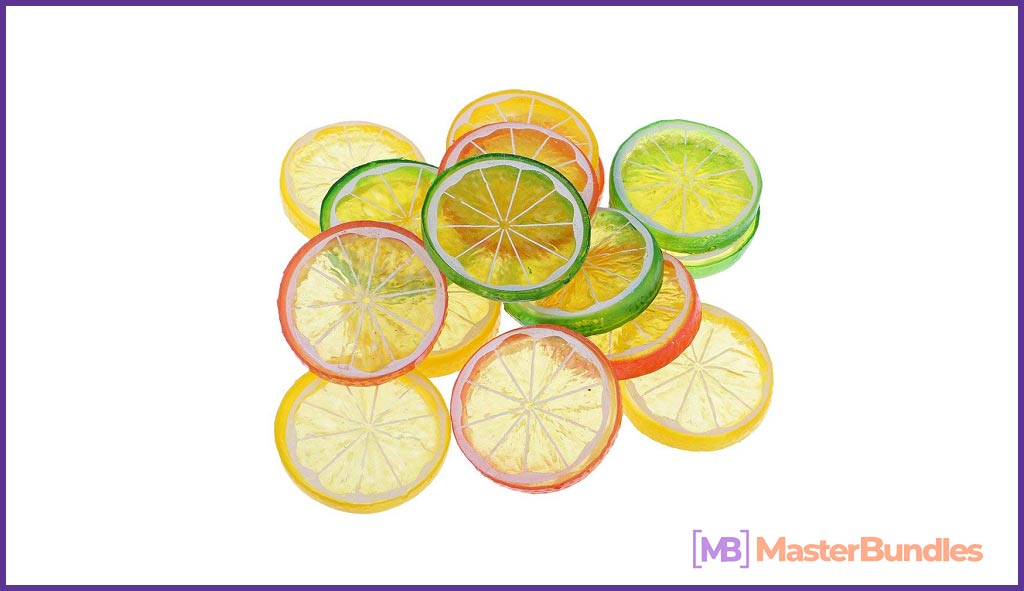 Price: 15 pieces for $7.99.
Artificial Breads Pastries

The prices depend on the type of bread. They range from $4.39 to $6.39.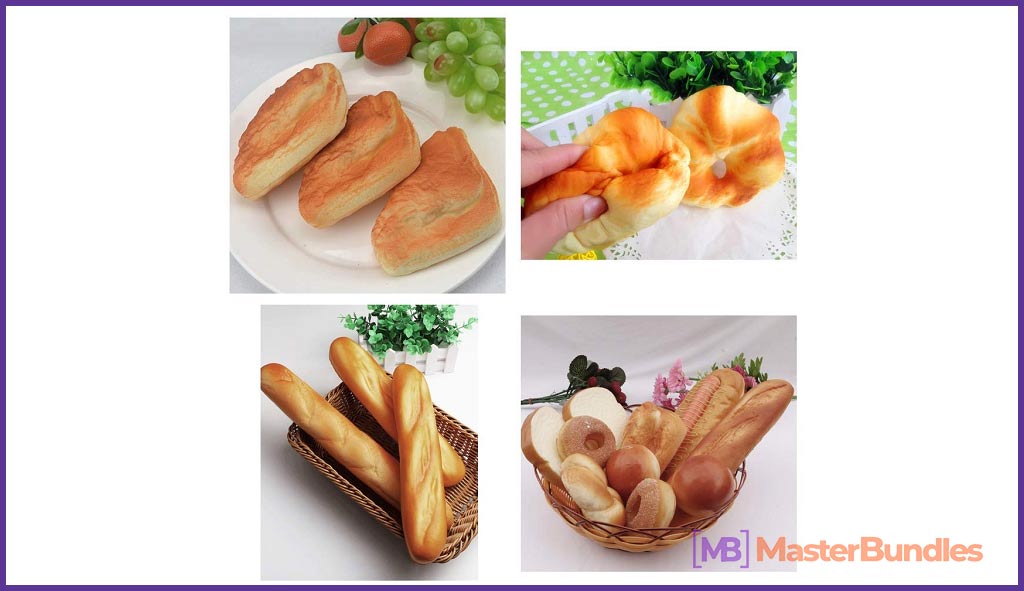 Set of 26 Realistic Artificial Foam Decor Fruits Lifelike Decorative Food Set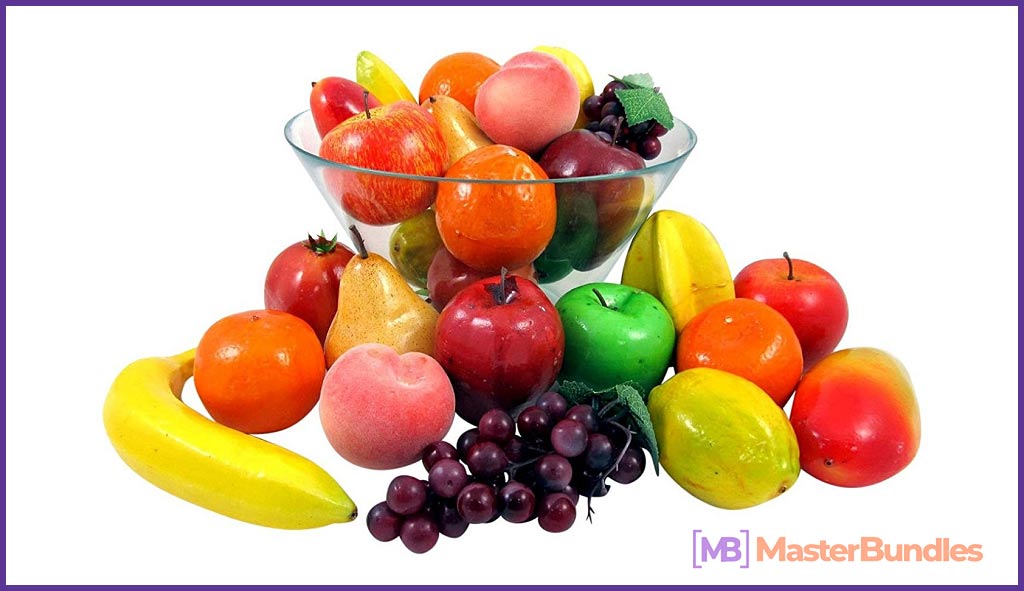 Price: $18.56 on Amazon. Lovely gifts for photography enthusiast!
By the way, check out a special offer on Amazon – purchase three sets of the artificial fruit and vegetables for $47.22.
Аtlas Athlete Camera Pack (Tall/Black) Award Winning Camera Backpacks
Backpack bags for photography gear
Here are a couple of extra variants of the waterproof (and not waterproof) but multi-purpose backpack bags for photography gear.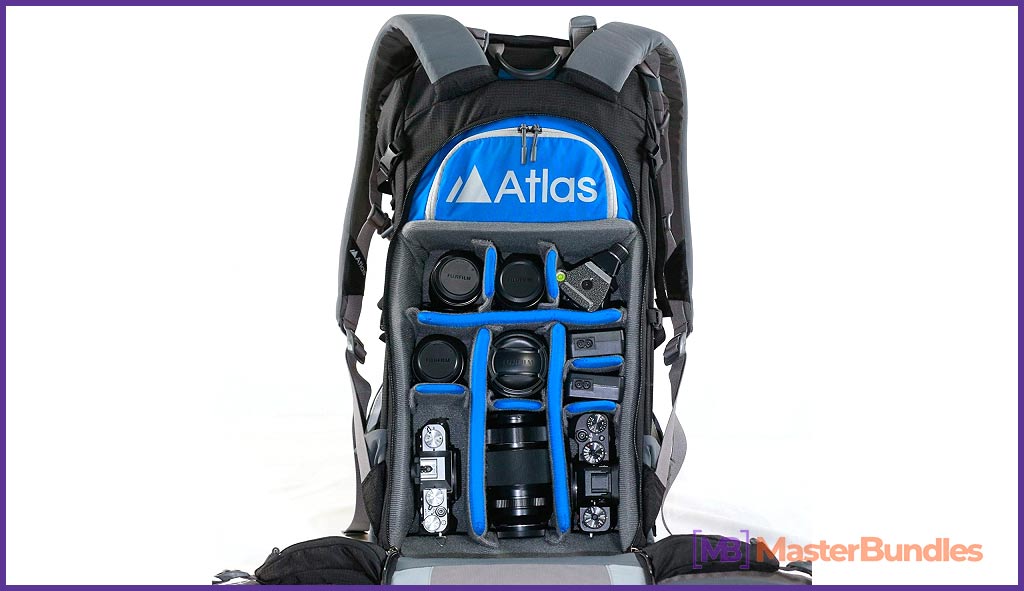 You can choose between regular and tall size.
Price: $385 on Amazon.
LYQueen Pro Camera Case Waterproof Shockproof Camera Backpack Bag
The dimension of this waterproof backpack bag for photography gear is 43*15.5*30cm. It is available in several colors (green, orange, purple, and red).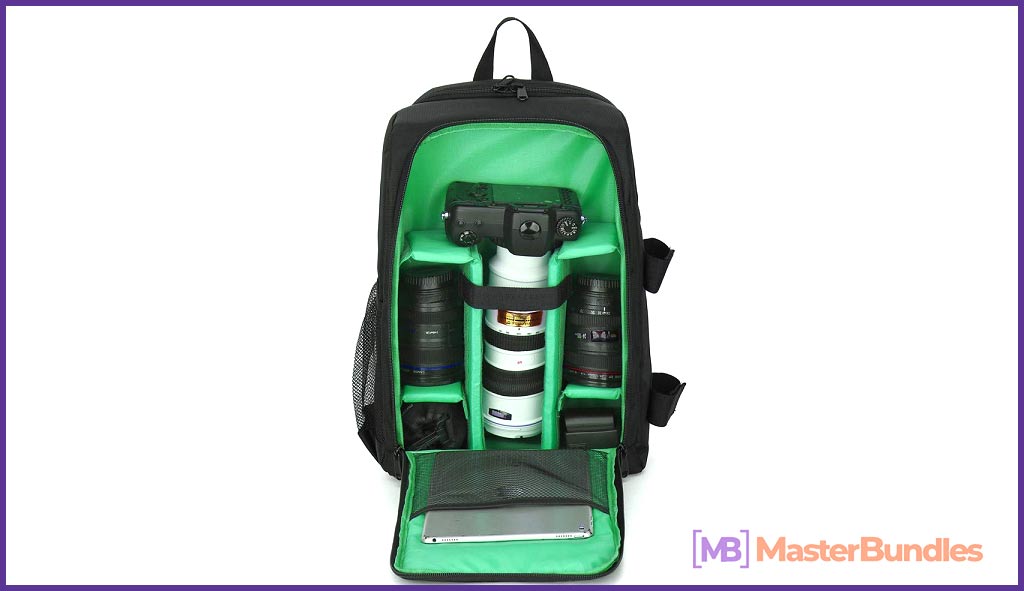 Price: $64.62 on Amazon. Gifts for photographers ideas!
DAVITU Waterproof Nylon Camera Backpack Bag with Rain Cover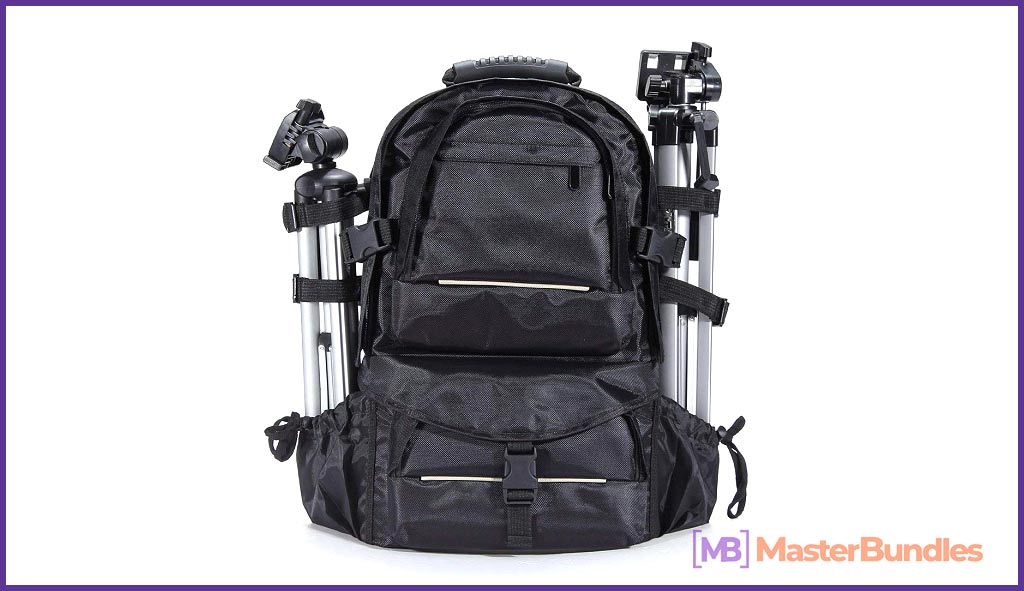 Price for gifts for photographers: $93.59 on Amazon
Spider Holster Black Widow Box Set

This is a very handy stuff, especially during an intensive and busy shooting process.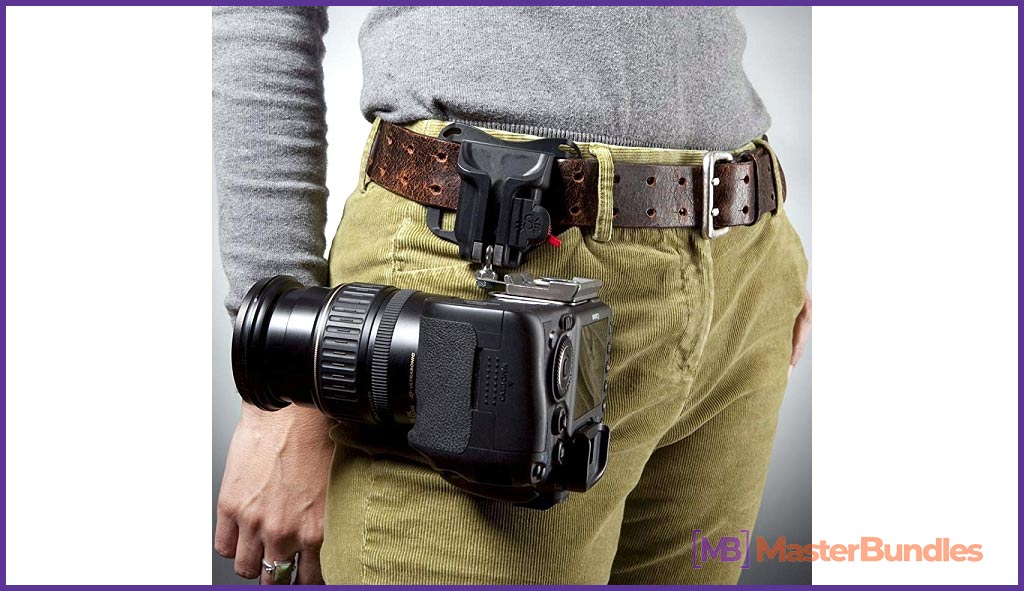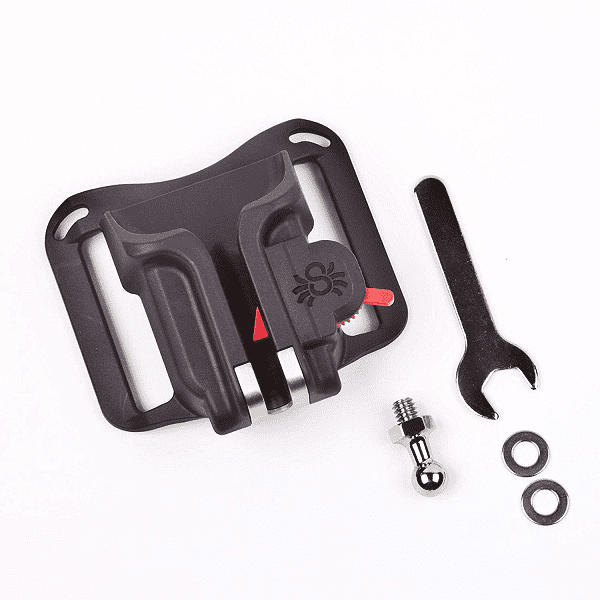 Price: $77.83 on Amazon gifts for photographers
You can purchase it on the official website. There, you can purchase it for $49.99. Check this gift for photography lover!
Photo Lighting Studio Chromakey Green Screen

6 x 6 ft green screen is available on Amazon for $9.99.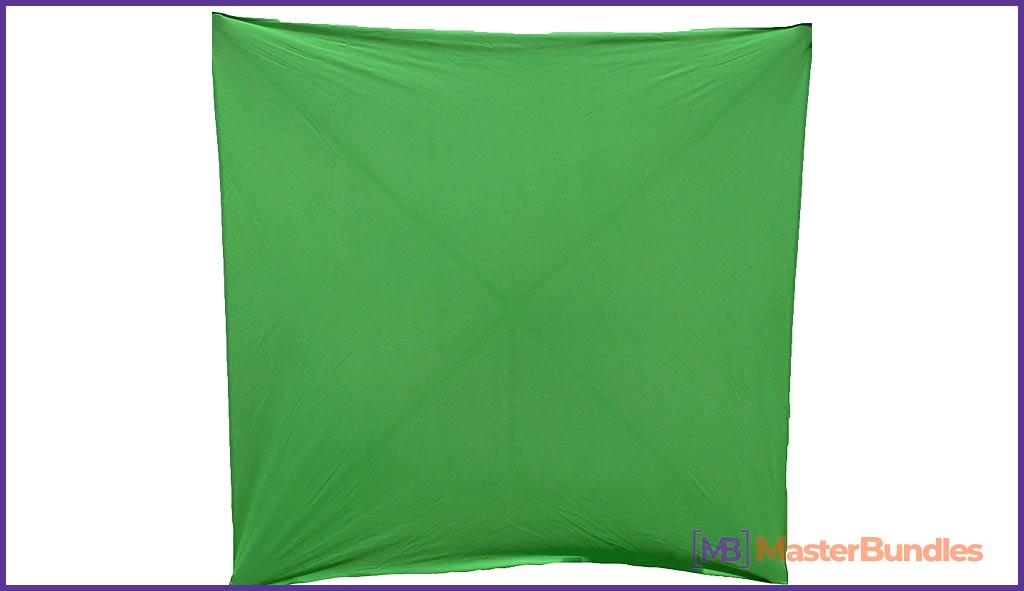 Professional Studio Camera Photography Video Acrylic Clapboard
Why not? Your photographer might need this black and yellow 25x30cm clapboard.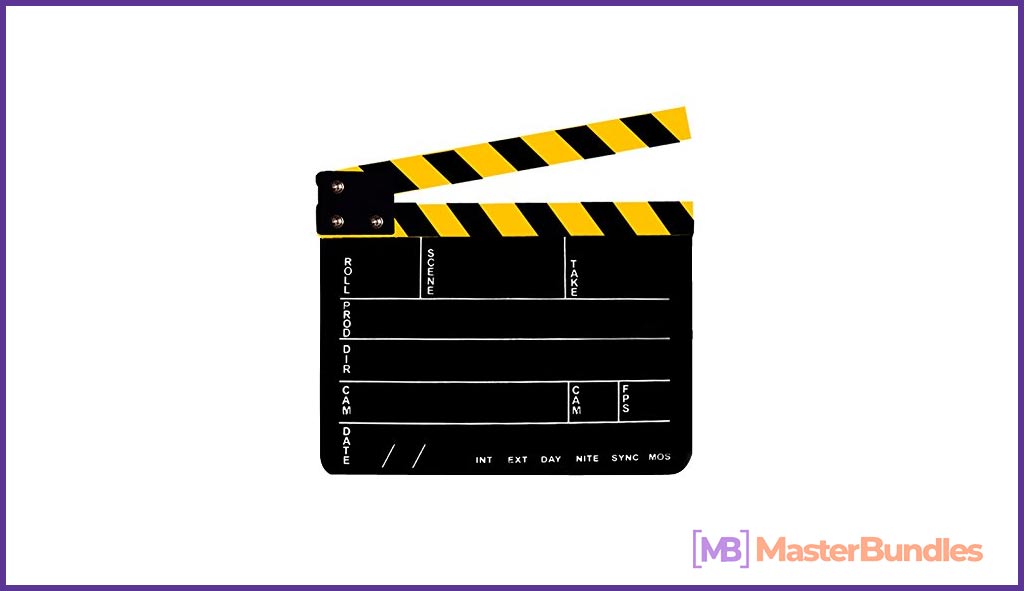 Price: $19.99 on Amazon.
Datacolor Spyder5PRO – Designed for Serious Photographers and Designers (S5P100)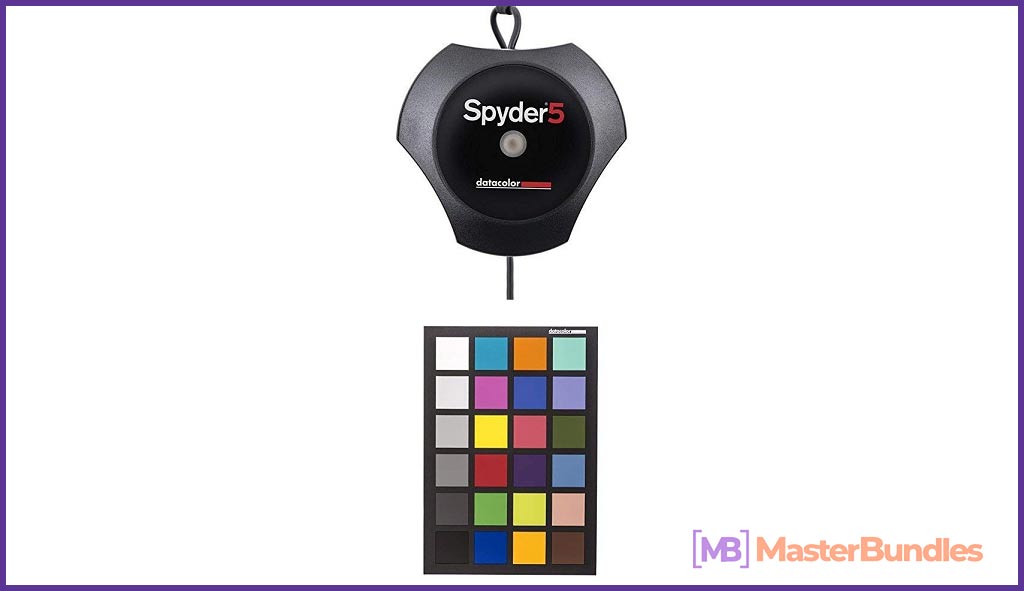 Price: S5P100 for $192.98 and S5EL100 for $283.99.
Digital Concepts TR-9 50″ Photo/Video Tripod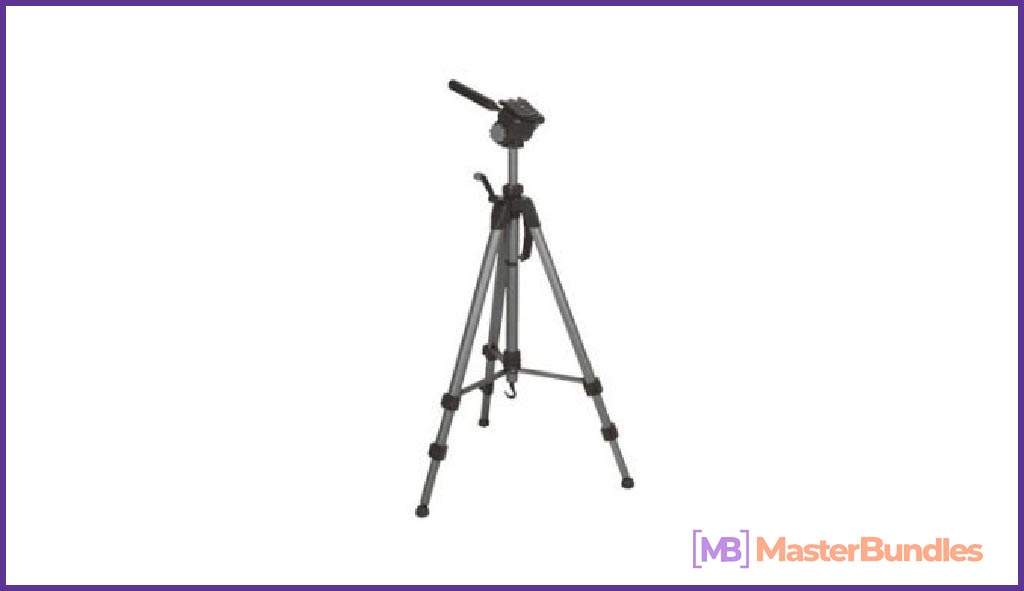 Price: $17.99 on Amazon.
Basics Lightweight Camera Mount Tripod Stand With Bag – 16.5 – 50 Inches
This option contains a special offer. You can purchase a single 50-inch tripod for $14.99, add a 64GB SAnDisk memory card and pay $44.94, or you can choose 32GB memory card and pay less ($26.50)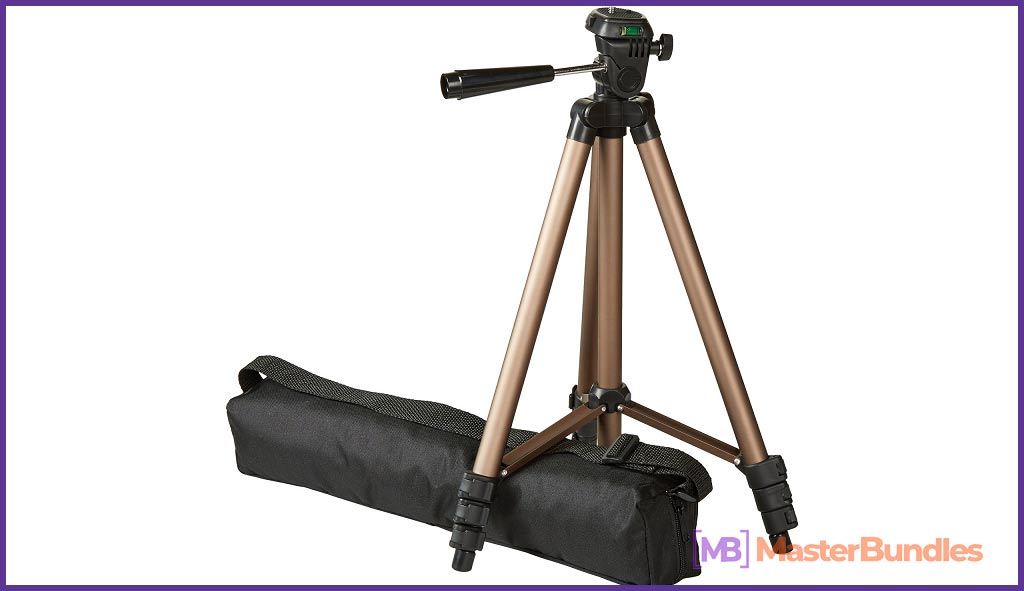 Vello LCD Screen Protector Ultra for Nikon Df, D4s, D7100, D7200, D610, D750 & D810 Camera

Take care of your special someone and purchase a protection for a camera screen.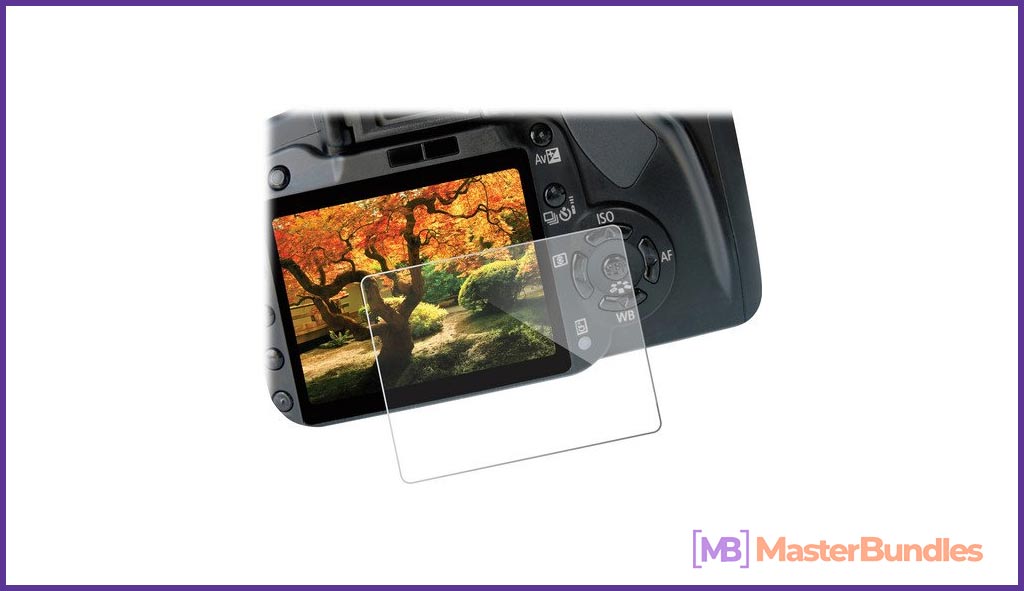 Price: $28.01 on Amazon.
Nikon MB-D15 Grip Multi Battery Power Pack for D7200 and D7100 Digital SLR Cameras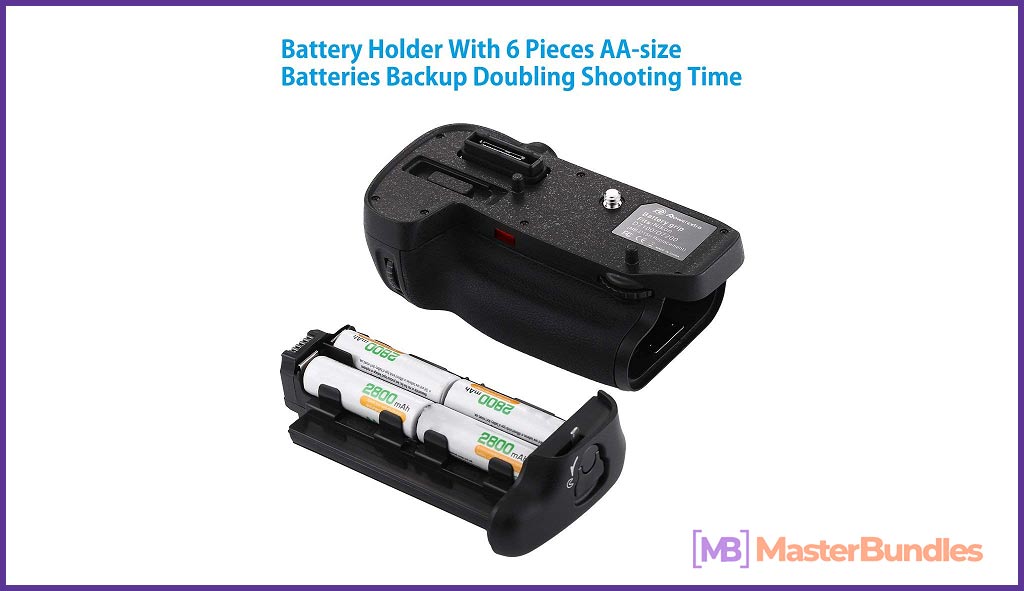 Price: $31.99 on Amazon.
Currently, a new trend is becoming more and more popular among photographers. Photographers tend to take photos with their smartphones. The quality is good but the shooting process and the process of editing photos is faster. You can purchase a subscription to the reputable and multi-purpose apps for iOS and Android. Good gifts for photographers is here!
It's possible to take control of the photo with the help of the auto mode. The quality of the photos will differ (and the photographer will like it).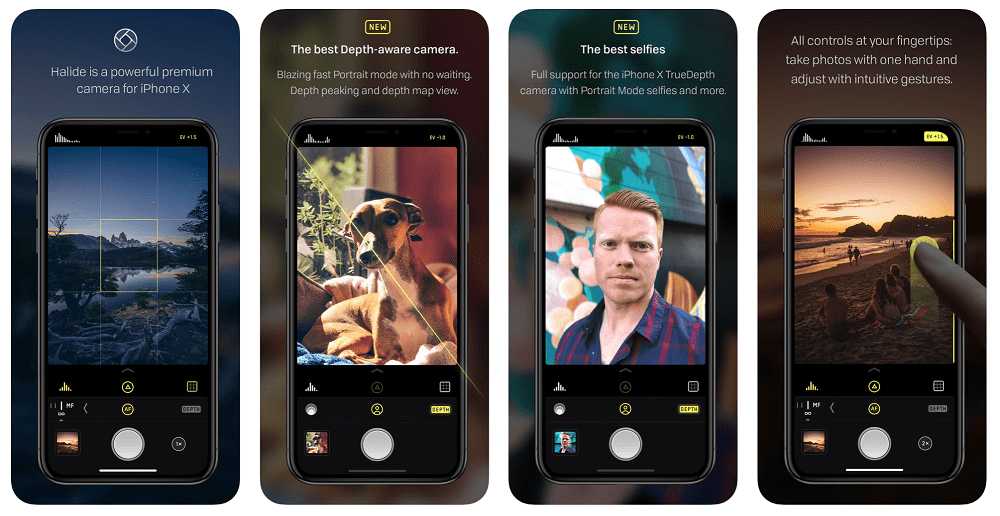 Price: $5.99.
No comments. If a photographer takes photos on iPhone, he will definitely like the functionality of the app.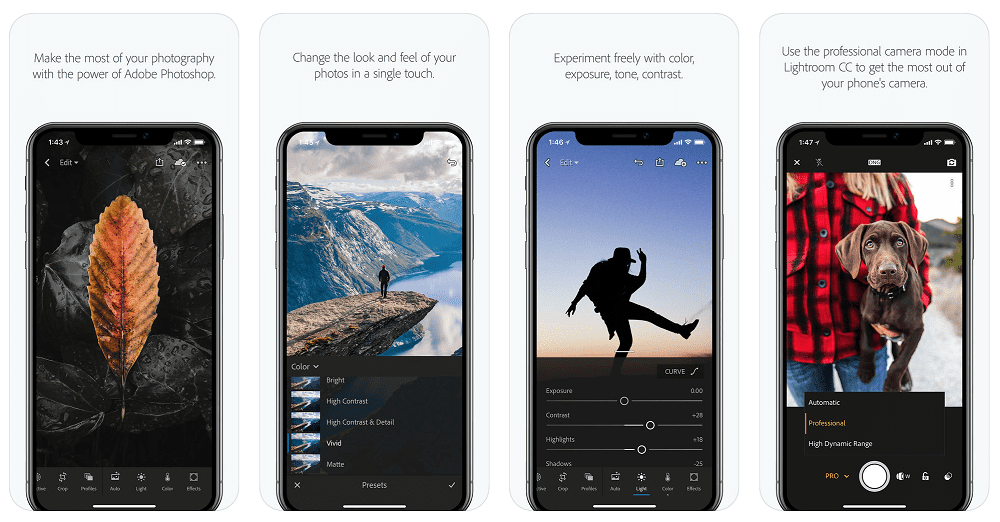 Price: $9.99 per month.
Everyone knows where the best filters are. All VSCO filters will cost you $19.99 per year.
TouchRetouch is one of the worthiest apps for retouching and it will cost you only $1.99.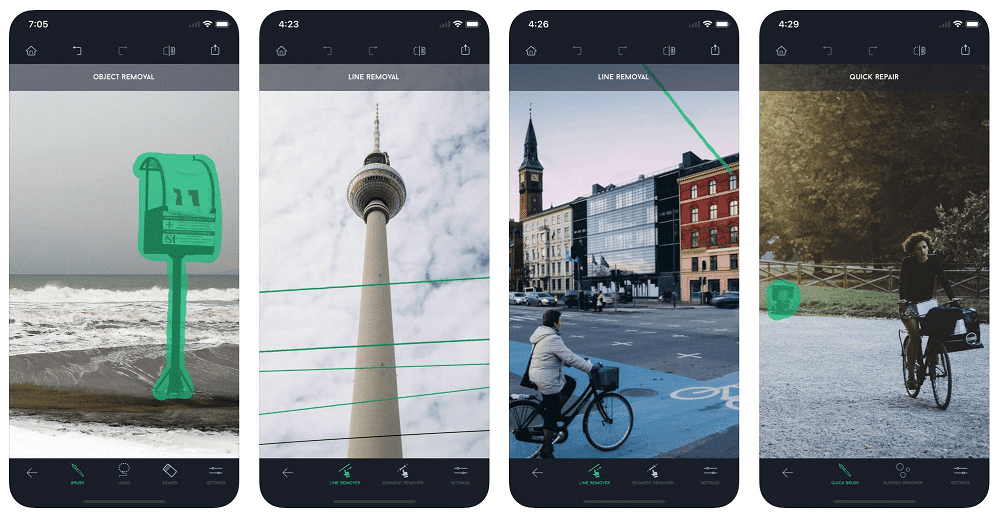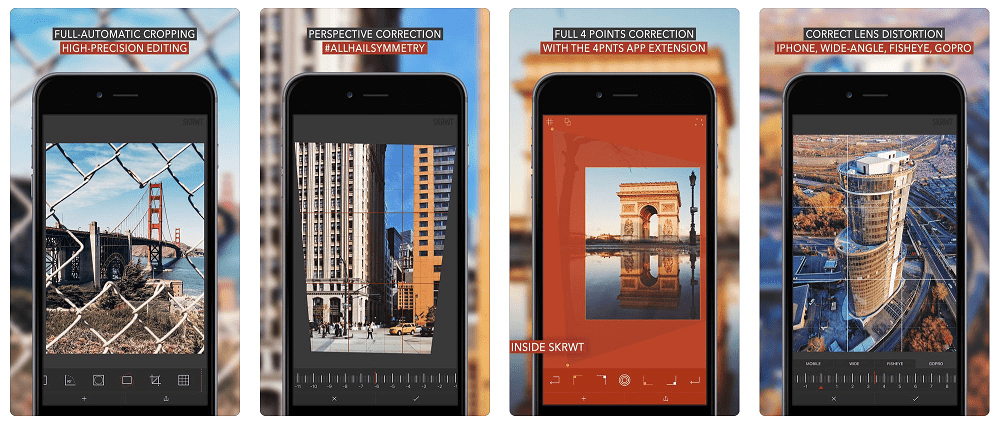 This subscription costs only $1.99 but it's one of the best apps to work with distortion correction.
This editor doesn't stand out with one key feature. It's a powerful all-in-one editor that costs $3.99.
A full-fledged editor that allows working with textures, grains, and light.
Price: $1.99.
Price: $2.99.
This is one of the most powerful camera apps with DSLR-like controls.
Price: $5.99.
Price: $1.99.
Price: $2.99.
The Best Deals for Photographers
This collection of photo editing deals and bundles will be a great present for every photographer. Below you'll find photo overlays and addons, lightroom presets and photoshop action – all you need to create stunning effects on your photo.
A different package suitable for professional photographers is part of photo deals. Here on MasterBundles you will discover numerous goods for photo treatment. Should you need PS actions, Lightroom presets, photo overlays, or any other resources for dealing with photographs, you have come to the best place.
Photo Add-ons and photo Overlays
A different package deal additionally well suited for photo designers as well belongs to photo bundle deals. Here on MasterBundles you'll discover a bulk of solutions for picture retouching. If you need PS actions, photo overlays, Lightroom presets, or other tools for working with photos, you've come to the absolute right place.
60 Stormy Sky Photoshop Add-ons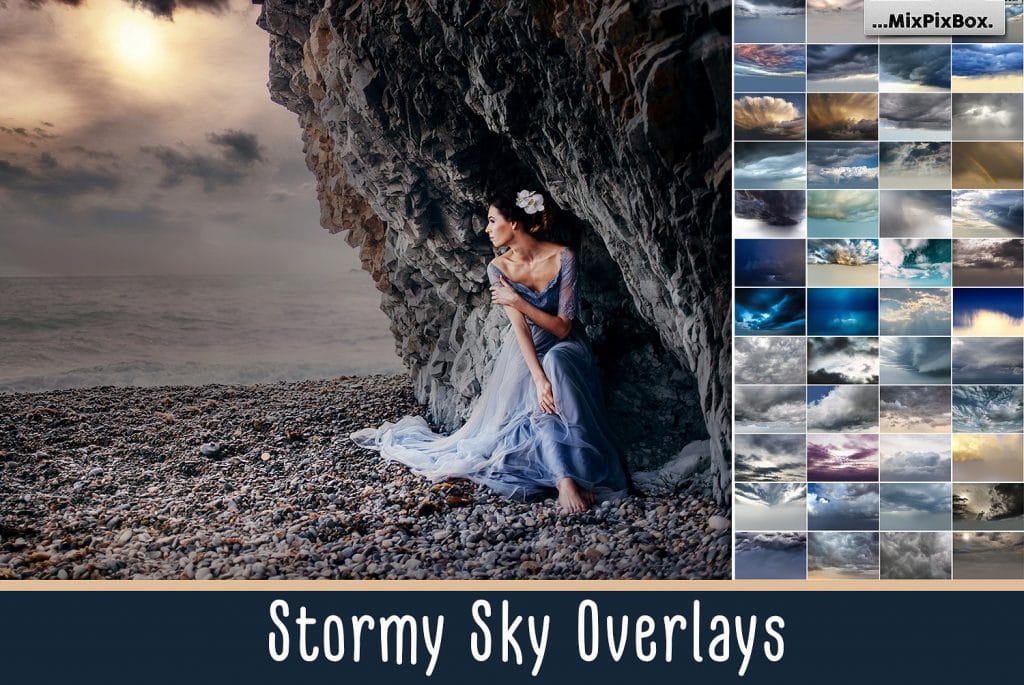 Photoshop Addons are perfect gifts for people who like photography!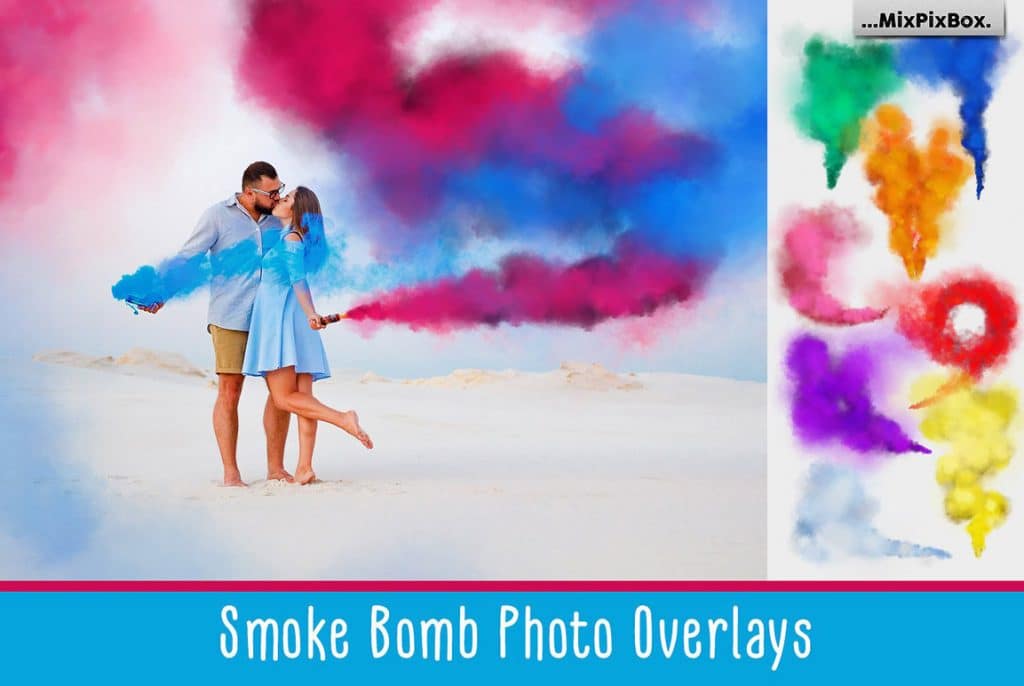 These photo effects are cool gifts for photographers. Do not hesitate to check prices!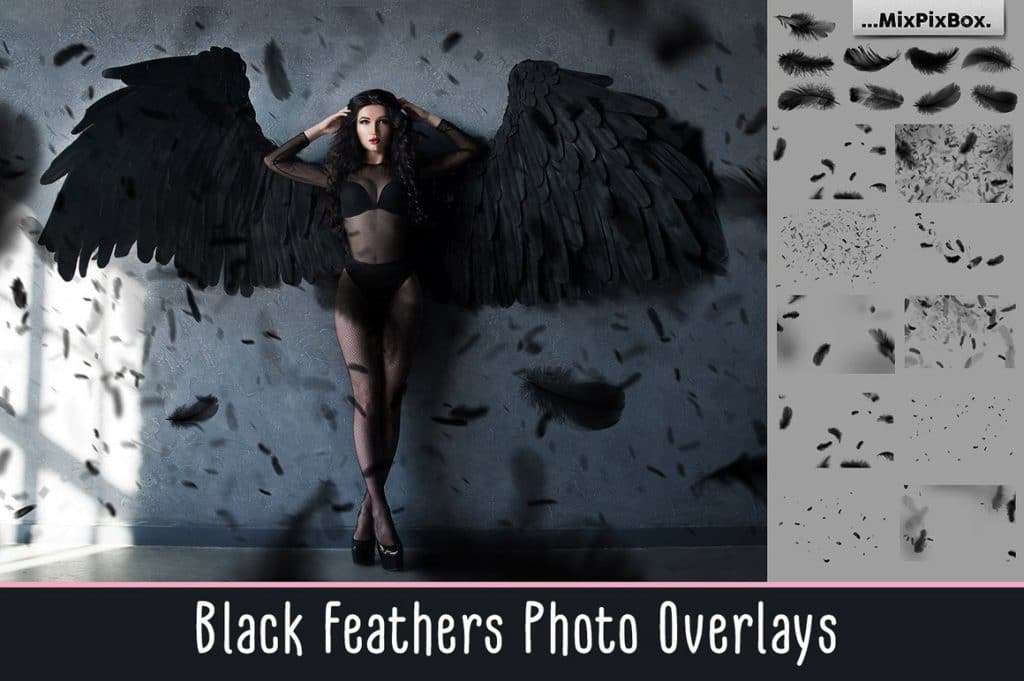 Grass and Flowers Photo Overlays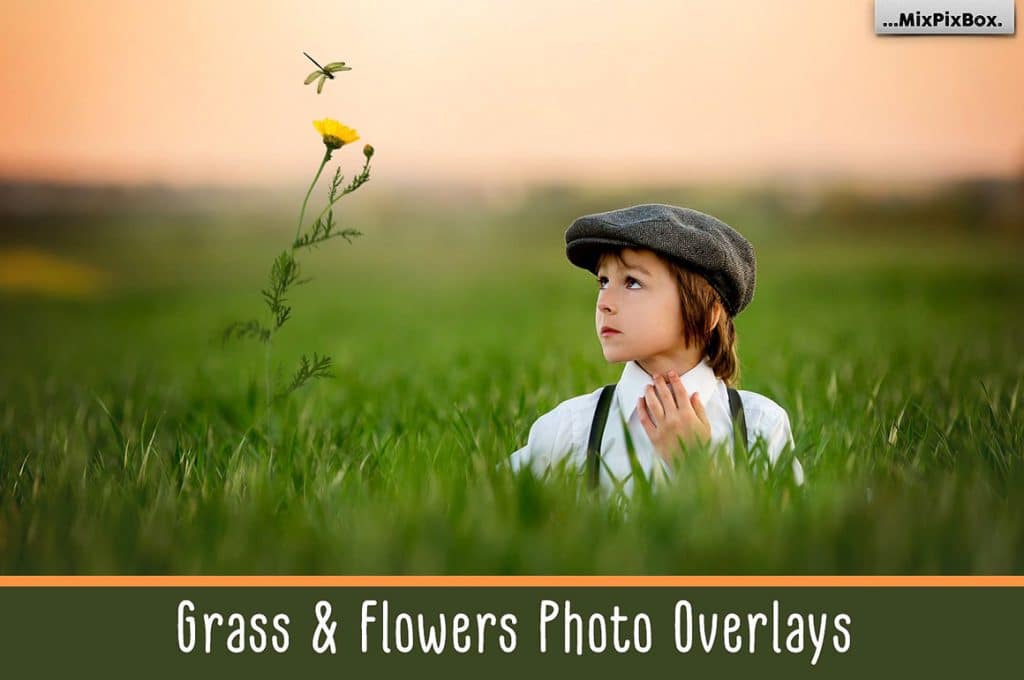 Wedding Art Bokeh Photo Overlays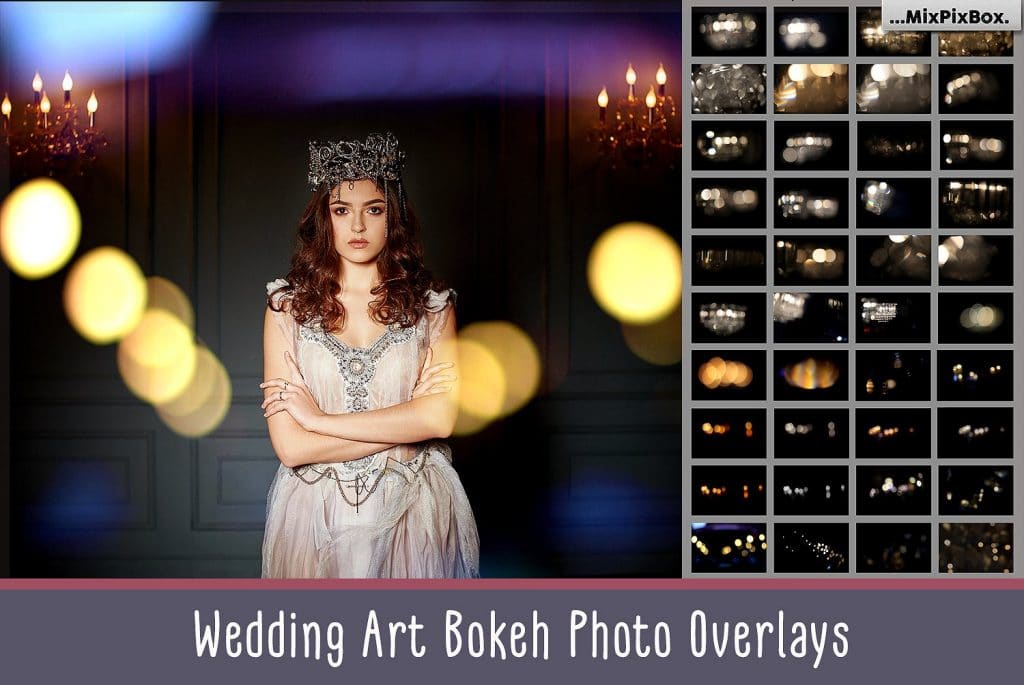 Lightroom Presets
Best Selling Lightroom Presets Collection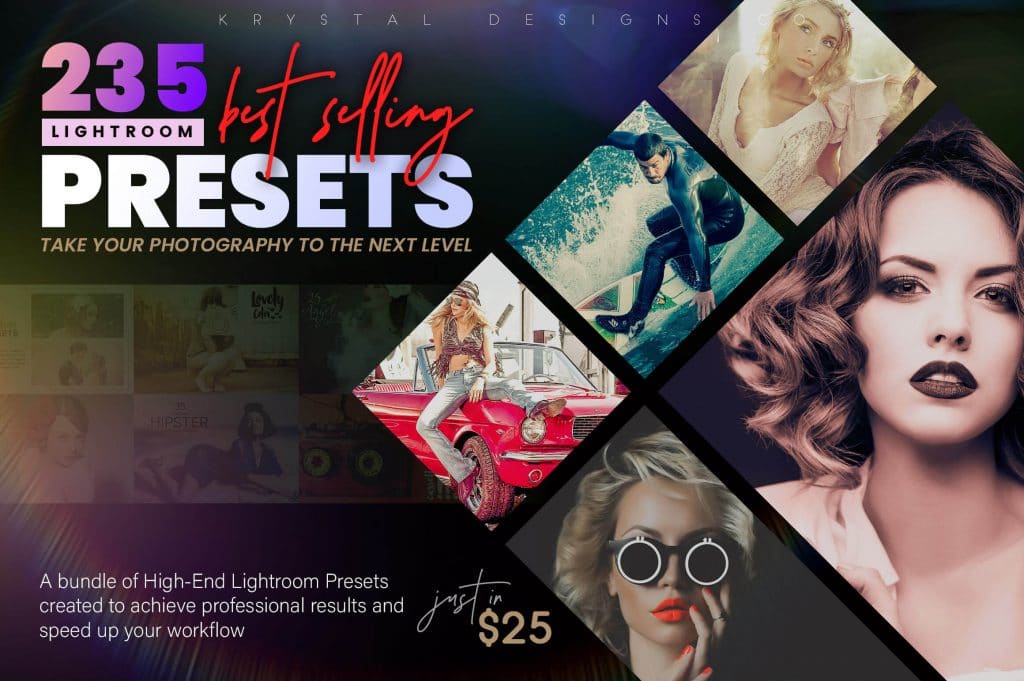 1000+ Retro&Vintage Lightroom Presets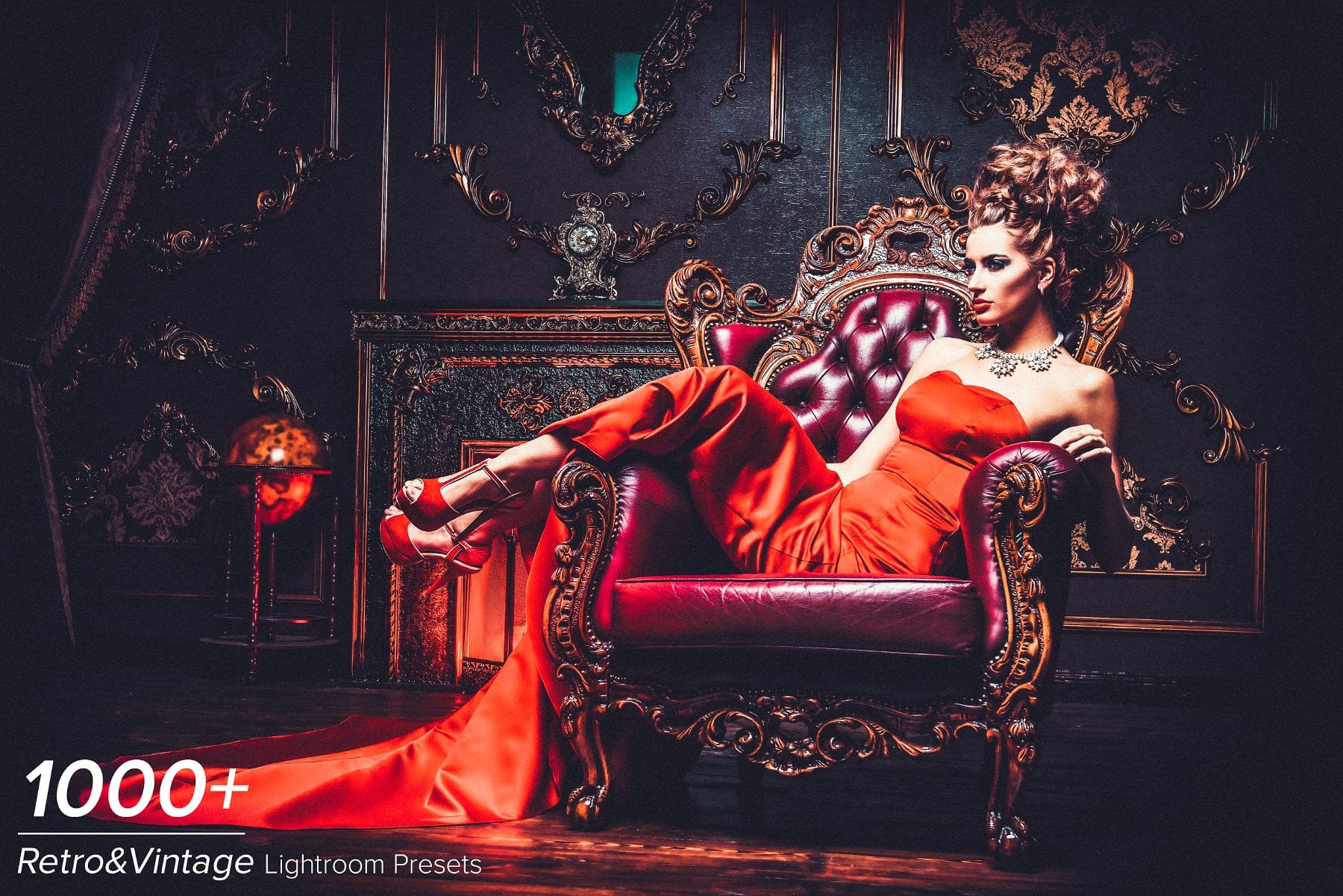 1000+ Unique Lightroom Presets Bundle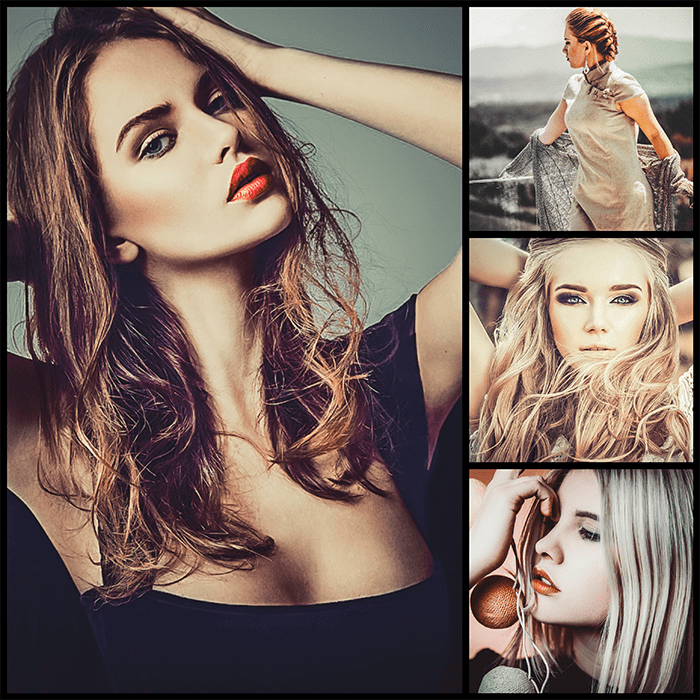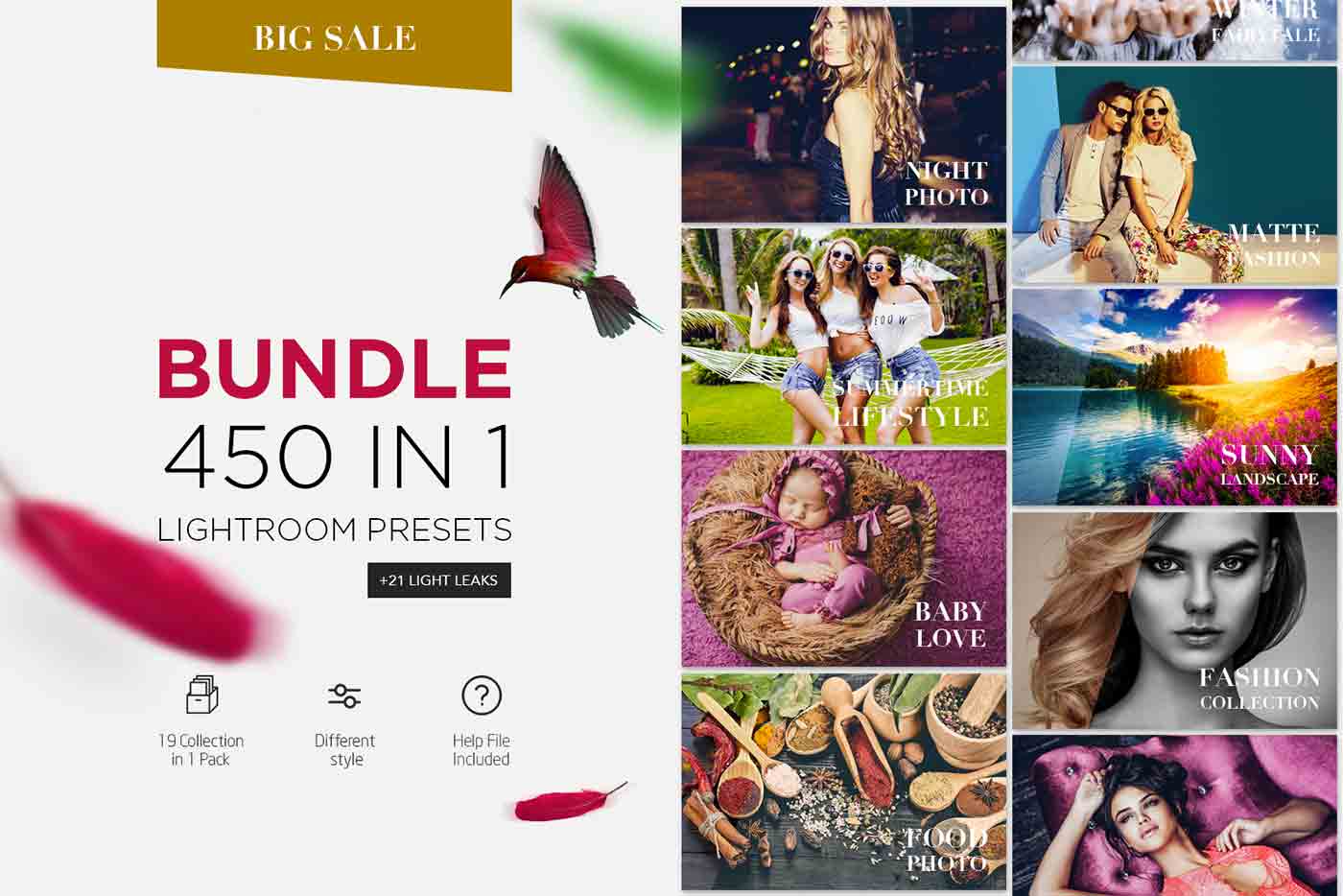 5900+ Premium Lightroom Presets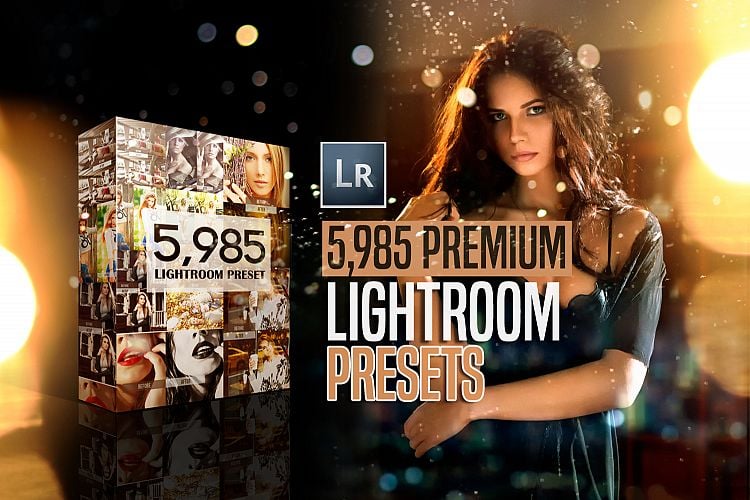 Photoshop Actions
1850 Photoshop Actions with 95% OFF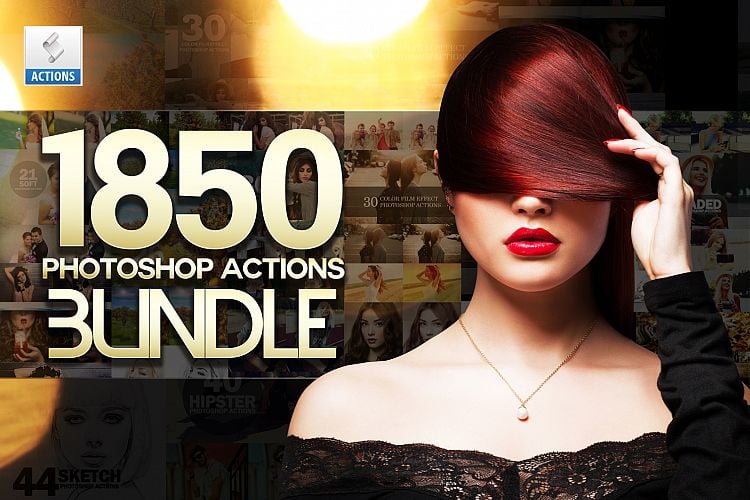 Photoshop Actions: Real Photo FX Bundle


Phew! The list of the best Christmas gifts for photographers came to the end and I hope that you found the most suitable gift for photographer, for your friend, college, or a special someone! Make an order and don't forget to purchase milk and a pack of the oatmeal cookies for Santa 🙂
What To Get Someone Who Has Everything
A good choice for a gifts for someone who has everything would be "Best Premium Compact" Fujifilm X100V, printer and film. The camera with non-replaceable optics was presented on February 5th, 2020. It received a new XTransTM CMOS 4 matrix, and a new 4X-Processor.
In addition, you can choose a cheaper model — Fujifilm X-E4. It has been officially confirmed, but on sale it is not yet visible.
Earlier rumors were that Fujifilm decided to abandon this line, but that would mean that the X-E4 will not work out at all. But as you remember, the same thing was said about X-H2. And Fujifilm has filed a patent describing the optical design for two telephoto lenses: Fujinon XF300mm F / 4 and Fujinon XF500mm F / 5.6 DOE (diffractive optical element). Both lenses are designed for Fuji X-mount mirrorless APS-C cameras.
We recommend supplementing the gifts for someone who has everything with the ability to immediately receive photos on paper. To do this, purchase Fujifilm Instax Mini Link Printer. Yes, it will allow you to touch the picture, but how to do it without a film?
Fujifilm Instax Mini Instant Film. Inside the box there are 5 packs, each of which has 10 sheets. As a result, you will have 50 shots.
Chinese company Yongnuo officially introduced the new lens for Sony E-mount. They became Yongnuo 50 mm F / 1.8S DA DSM APS-C.
Its key features:
Mount — E-mount.
Required matrix format — APS-C.
Viewing angle — 30.4 degrees.
The optical design of the lens consists of 8 lenses located in 7 groups.
Aperture has 7 blades.
Filter diameter — 49 mm.
The minimum focusing distance is about 0.45 m, and the maximum magnification is 0.14 times.
The lens supports an autofocus system.
Lens weight — about 146 grams.
The lens supports manual and auto focus.
In addition, the lens has a USB port, so you can independently update the lens firmware by downloading it from the official website of Yongnuo.
All these gifts for photographers for someone who has everything will be relevant if you present them in a set.
Select Gifts For Photographers, Based On Their Instagram Account
Service for quick selection of cool gifts
Just enter Instagram nickname and get 9 personal gift ideas
Oh, we can't find a gift for your friend... Let's try for somebody else
Oh, it seems you are trying to choose a gift for a non-existent person
Video About Great 135+ Gifts For Photographers For Xmas
Can't find a perfect Christmas gifts for photographers? Check out this ultimate list of ideas and resources where you can purchase them! More Details.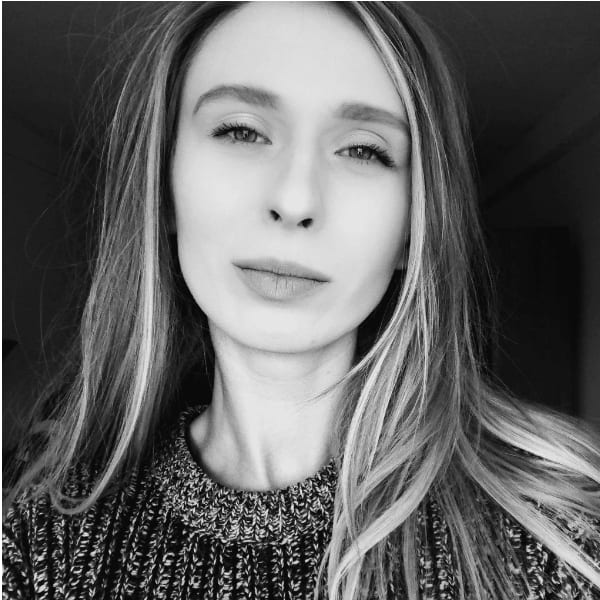 With more than ten years of professional experience in this field, she successfully executed fashion, fine art, and documentary photography. She published in Chasseur, Fashionisto, Flanellemag, Paperonfire, etc. At present, she works as a Content Curator at Depositphotos.com and manages personal commercial and creative photoshoots.
Gifts for Photographers FAQ
Please take a moment to pin this gifts for photographers post to Pinterest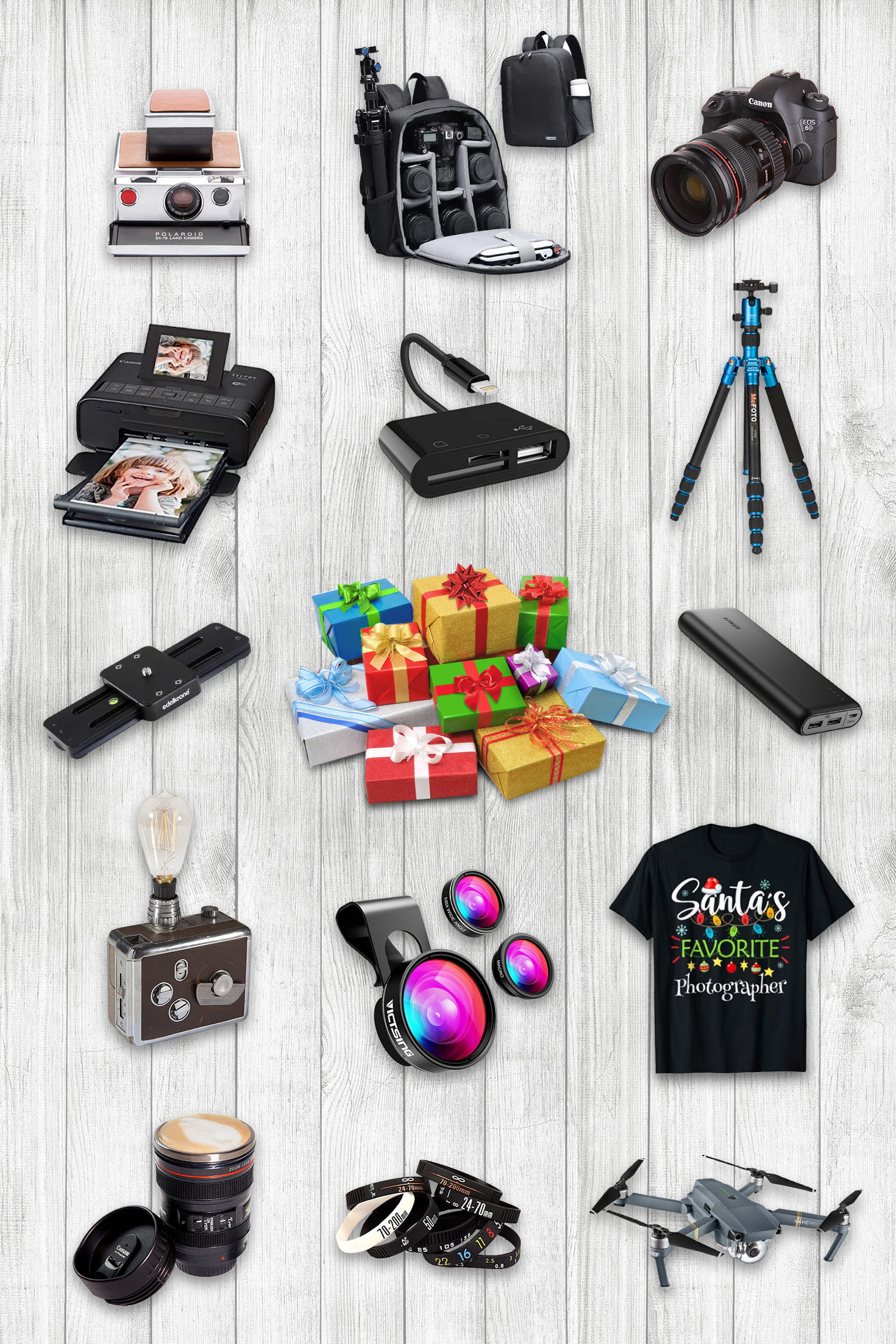 Article Sources
Photographer is a very creative and challenging profession, because you need to know a lot of nuances to make the work of which thousands of people will admire. A photographer is a person of creativity. Often photographers can be inspired by anything, so when writing this article, I analyzed many aspects that affect the work of a photographer, found out a lot of interesting information about this creative work, and once made sure that it takes a rich fantasy to be a professional. I used only verified sources to provide you with quality material to help you choose the prefect gifts for photographers.
The Editors of LIFE, John Loengard, Gordon Parks. The Great LIFE Photographers. Bulfinch; 2004.
Scott Belsky. Making Ideas Happen: Overcoming the Obstacles Between Vision and Reality. Portfolio; 2010.
Michael Freeman. The Complete Guide to Digital Photography, 5th Edition (A Lark Photography Book). Pixiq; 2011.
Robert Capa, Richard Whelan, Cornell Capa. Slightly Out of Focus: The Legendary Photojournalist's Illustrated Memoir of World War II (Modern Library War). Modern Library; 2001.
Was this page helpful?
We will be happy if you decide to share this article with your friends on Facebook. Just click on the button and you're done
Thanks for your response!
You have already left your review.
Disclosure: MasterBundles website page may contain advertising materials that may lead to us receiving a commission fee if you purchase a product. However, this does not affect our opinion of the product in any way and we do not receive any bonuses for positive or negative ratings.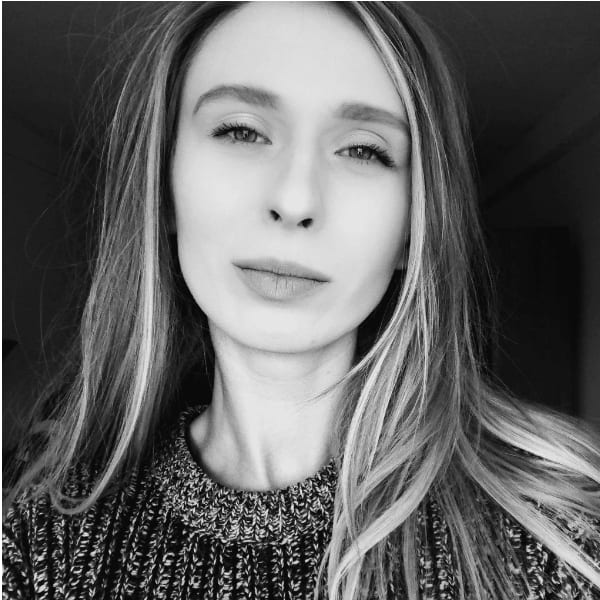 Article reviewed by
on September 27, 2020
With more than ten years of professional experience in this field, she successfully executed fashion, fine art, and documentary photography. She published in Chasseur, Fashionisto, Flanellemag, Paperonfire, etc. At present, she works as a Content Curator at Depositphotos.com and manages personal commercial and creative photoshoots.
Learn about comment