50+ Best Marketing Gift Ideas in 2022 for All Occasions
Being a marketer means having well-developed critical thinking skills and the ability to estimate the product from all possible aspects. That's why finding cool gifts for marketers can turn into a game of Russian roulette.
BUT it's definitely worth it… Let's be honest. Puzzling over a wickedly perfect gift (or at least one that won't be returned to the store) is always tricky.
So, if you do not want to lose time in a long search, but want to please your loved ones, friends, and acquaintances, then these marketing gift ideas are perfect choices. Choose any of these products and impress others with your unique approach to greetings.
4 Best Marketing Gift Ideas
| Product Image & Rating (Out Of 10) | Product Name | Price |
| --- | --- | --- |
| | Awful Phantom Labyrinth Cube | |
| | Custom Boss CEO Bobbleheads | |
| | The Deluxe Cocktail Kit | |
| | Yoda Best Manager Mug | |
It's even more complicated when it comes to selecting a gift for a marketer. More likely, s(he) already has a name mug, a cardholder, his/her portrait in the office, or any other "super useful" gadget that finds its way to the marketing department. Theoretically, a spiffy gift for a marketer:
is useful;
speeds up and organizes a workflow or a workplace;
contributes to convenience in the workplace or at home;
helps to relax;
is something a person may have been dreaming of.
If at least one of the aforementioned missions is accomplished, a gift can be considered a good one.
A good gift is a personalized gift and if choosing one is a problem, use our magic tool. It will offer a few gift ideas based on the Instagram account of the person you are shopping for!
Now, let's try to pick up the perfect gifts for marketing professionals!
Marketing Gifts Ideas for Clients
Giving gifts to your company's clients is not only prestigious but also quite profitable in the long run. Even small signs of attention will show them your pleasant attitude toward them, and it means that they will want to continue working with your company in the future. Especially for you, we have collected some ideas for gifts that can be given to your loyal customers on the anniversary of the company, Christmas, their birthdays, and other festive events.
Starbucks Gift Card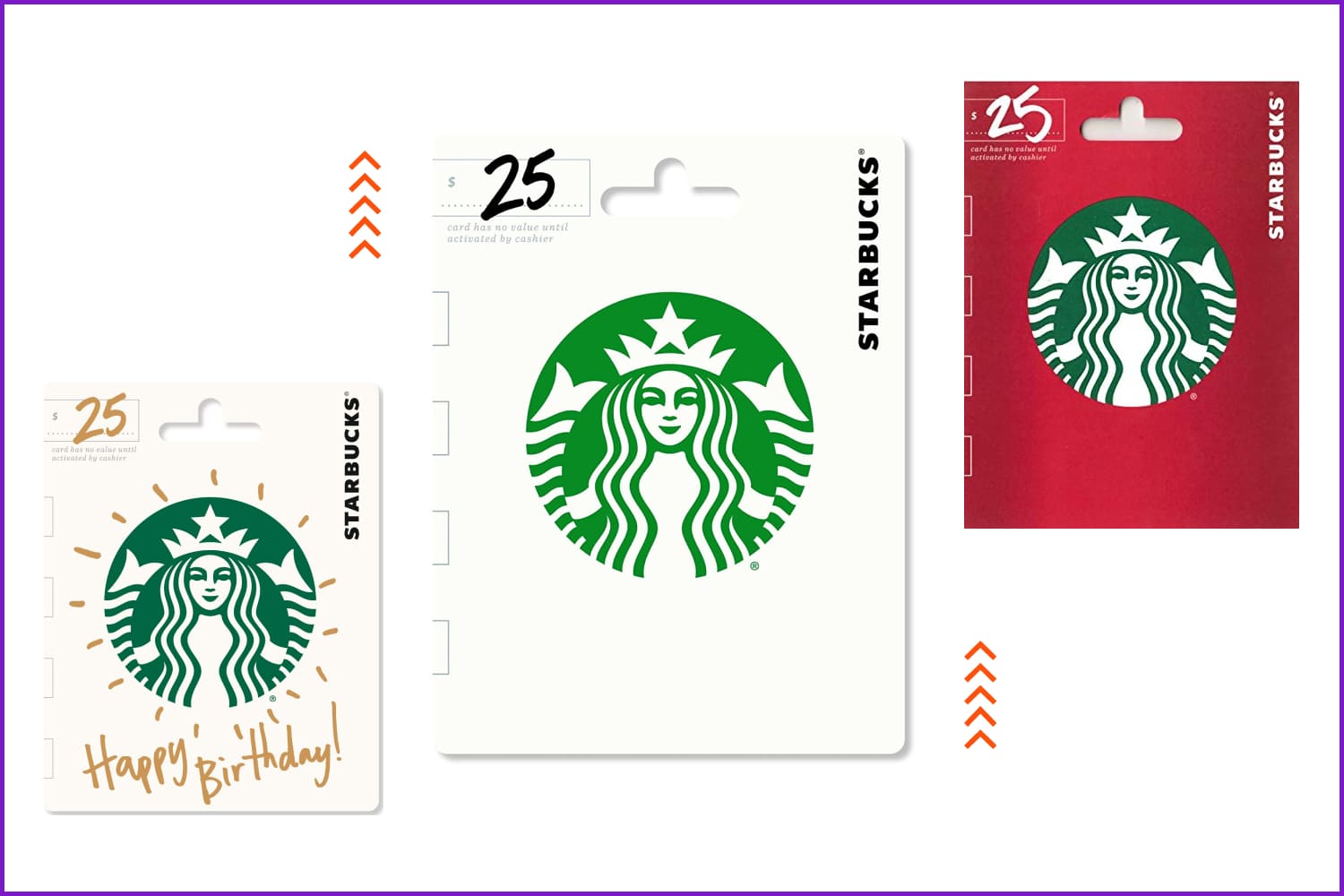 In front of you is a perfect product not only for the marketer but also for the coffee lover. Starbucks gift cards are a great way to pamper your clients and they are an amazing marketing gift idea for small businesses.
Xezo Maestro Natural SeaShell Handmade Fountain Pen with 18K Gold Plated Parts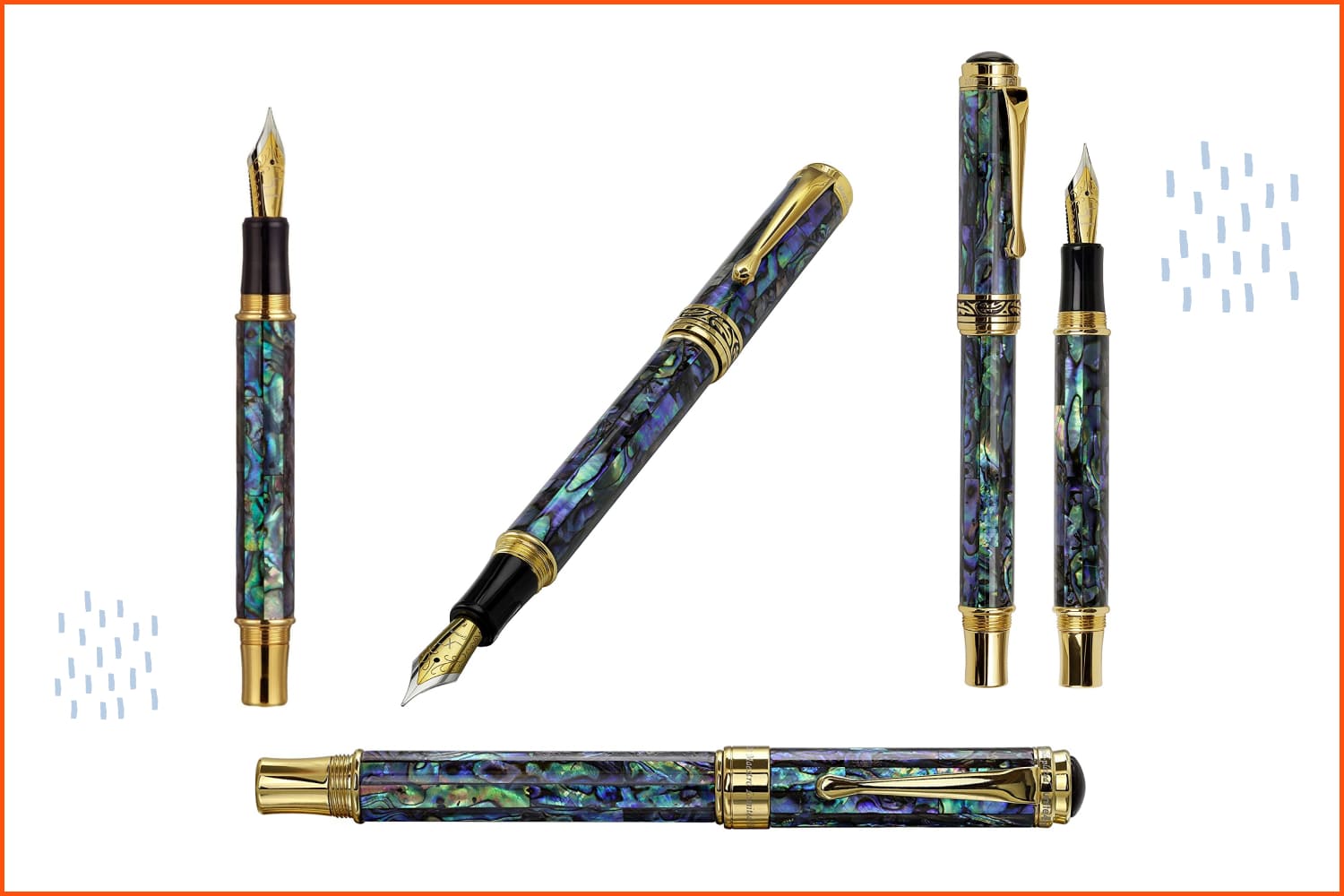 A high-quality pen often signifies a professional and responsible person. It can be one of the best marketing gifts and it definitely impresses with its style and elegance.
Starbucks Coffee & Travel Mug Gift Set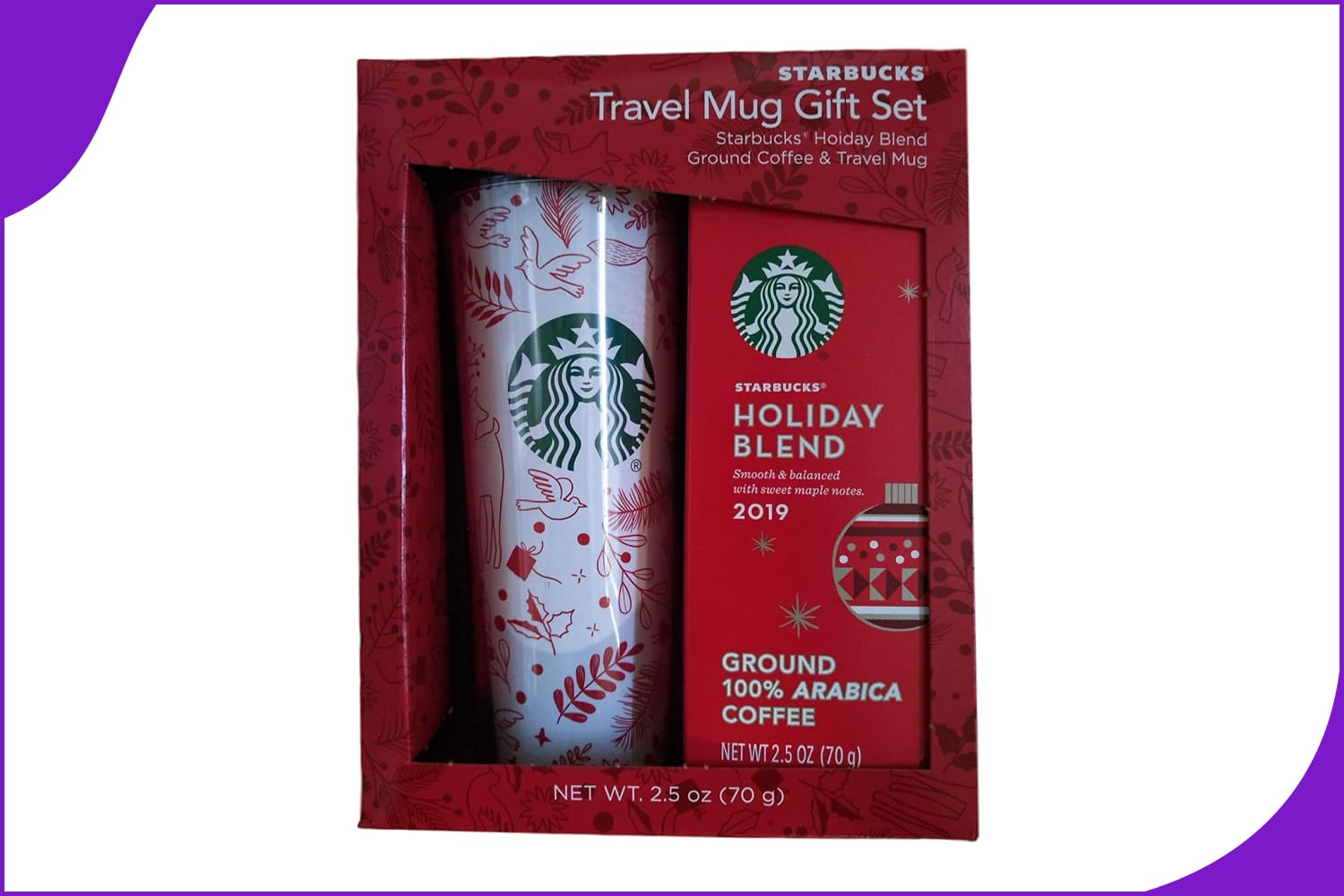 Gift boxing has become quite popular, so when you choose it, you can't go wrong with this present. The Starbucks box set is perfect for someone who is crazy about coffee.
Riedel Veritas Pinot Noir Glass, Set of 2, Clear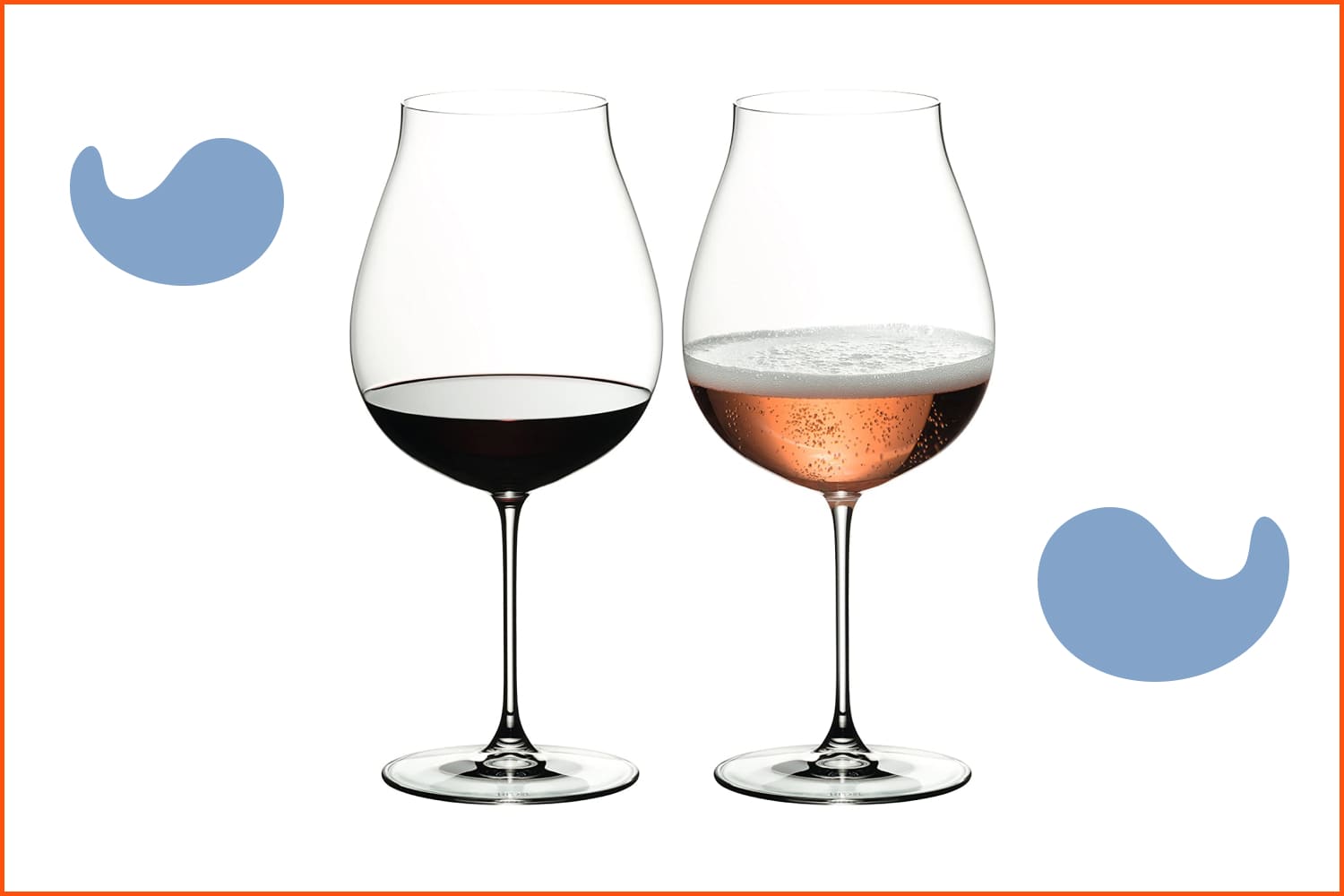 If your marketing clients enjoy drinking wine and champagne, then you can choose to give them a set of these high quality glasses.
B2B Marketing Gifts
A gift given to a B2B client is not just a tribute to your cooperation together, but also a chance to extend the partnership for many years to come! That's why you should not forget to give even small gifts to your customers. Believe us, they will definitely like it!
Wine Country Gift Baskets Gourmet Cheese and Salami Gift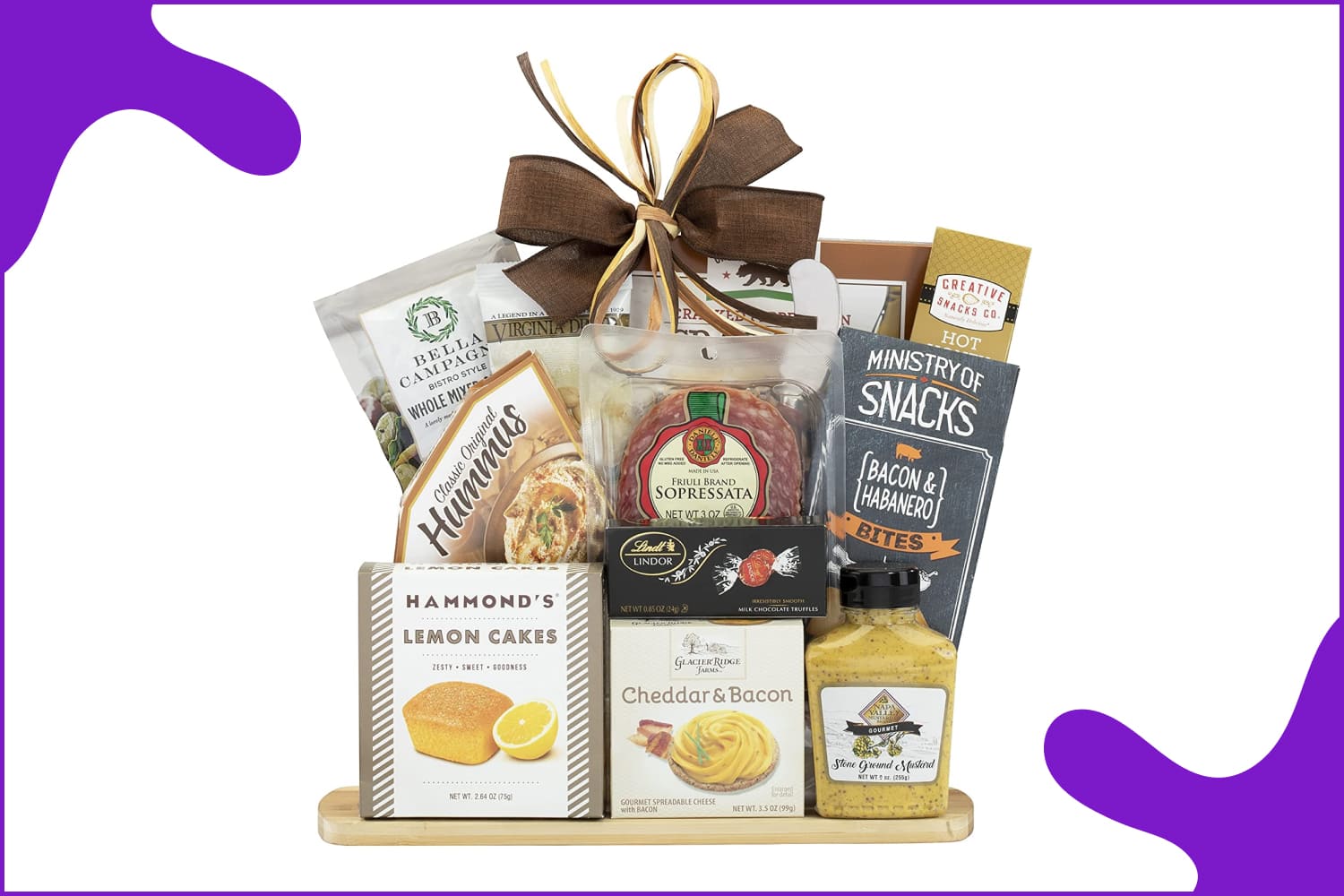 Almost everyone likes to eat, so this food basket is just perfect for your partners. It includes salami, hot honey crunch mix, hummus, pretzel sticks, naan crisps, bacon and cheddar cheese spread, and more.
LandingZone Docking Stations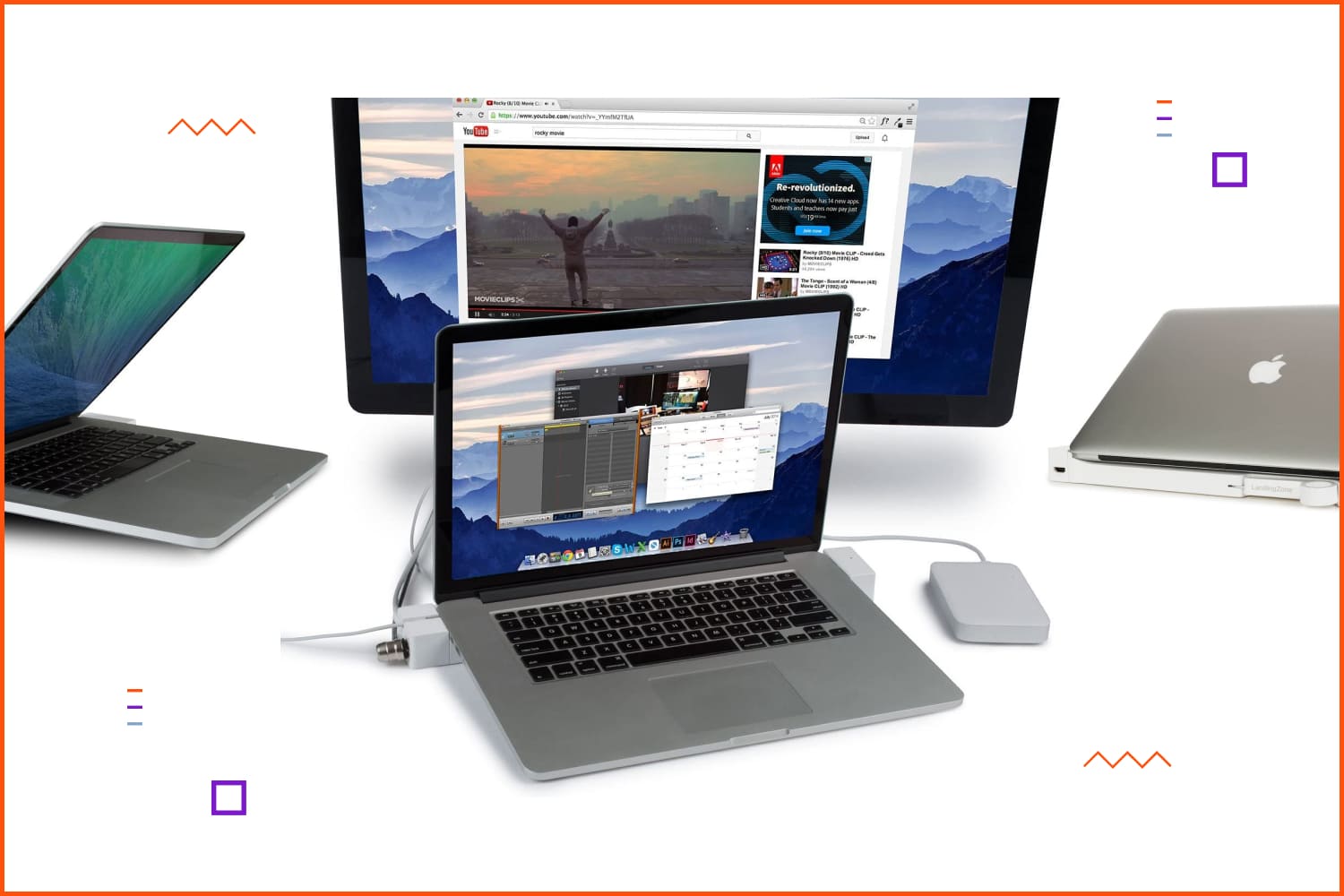 Docking stations are handy not only for IT specialists. While working on a project, analyzing a great amount of data, checking out various resources, and using different software, having multiple devices readily available is useful indeed.
Recently, LandingZone introduced a new docking station for MacBook Pro with a Touch Bar. With its help, it is possible to connect several Apple devices and create a powerful workstation.
This device has 16 ports. Furthermore, it contains the Kensington Security Slot. It provides a high-security level for both MacBook Pro and a docking station.
LG Electronics PH30N Portable CineBeam Projector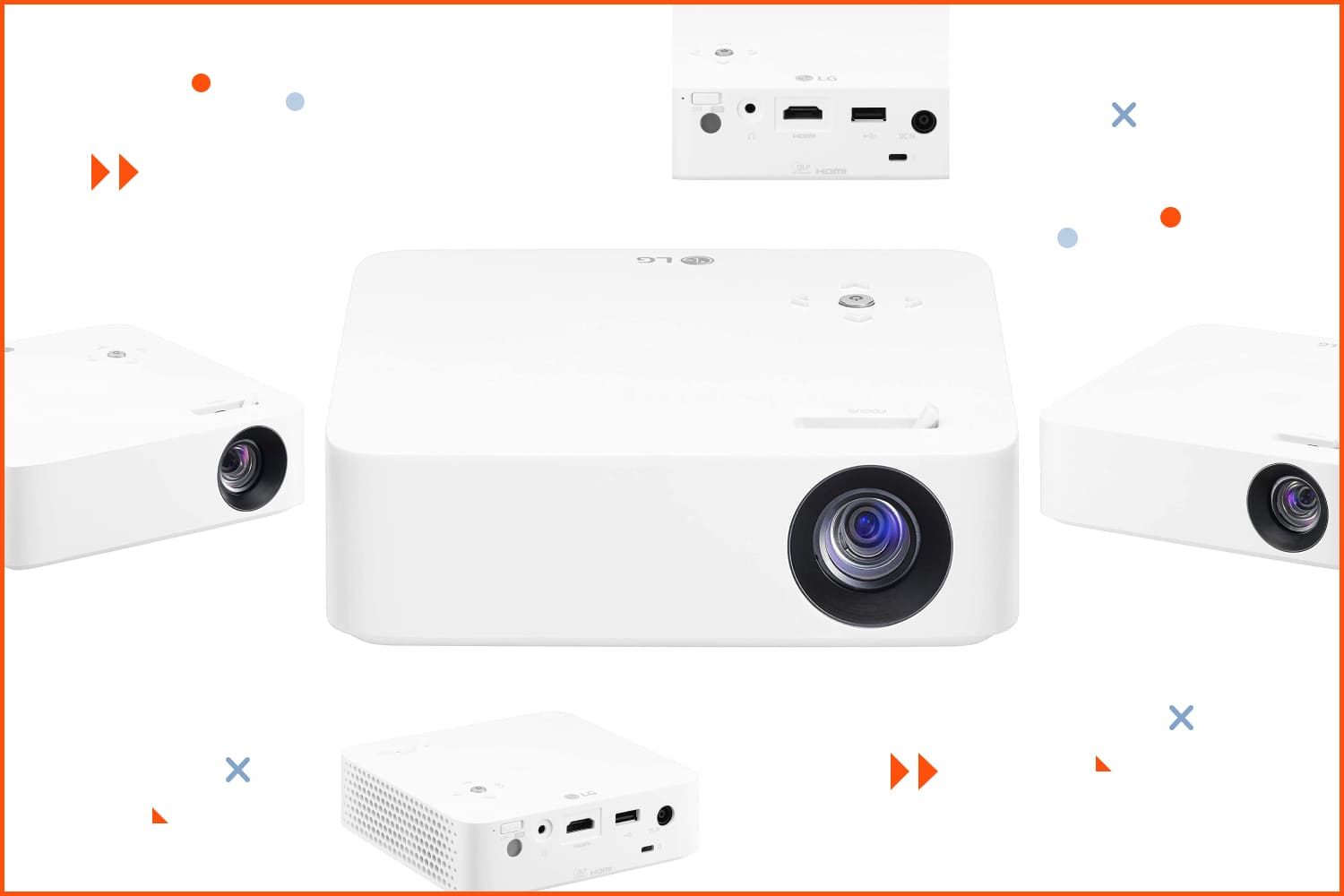 It's important to warn you that this gift is super expensive. Most likely, only a team that really wants to impress its partners very much can afford it. Nonetheless, this device can definitely add interactivity and efficiency to every meeting.
It turns a white wall or any other suitable surface (such as a board) into a full HD 1080p display. Just connect a projector to any compatible device and show the content on a beautiful oversized display. For a marketing sphere, where a lot depends on visual perception, this gift is handy indeed.
Inexpensive Marketing Gifts
If you are looking for an inexpensive gift for someone, related to marketing, the specifics of the profession make the choice not too easy. After all, a person is in a constant search for new ideas, uses non-standard analytical thinking to find flaws and advantages of different cases and things, as well as is constantly in a creative mindset. Let's try to choose an unusual, probably witty, but at the same time useful gift to make a great experience for the marketer.
Amazon Basics Shaggy Long Fur Faux Fur Sherpa Throw Blanket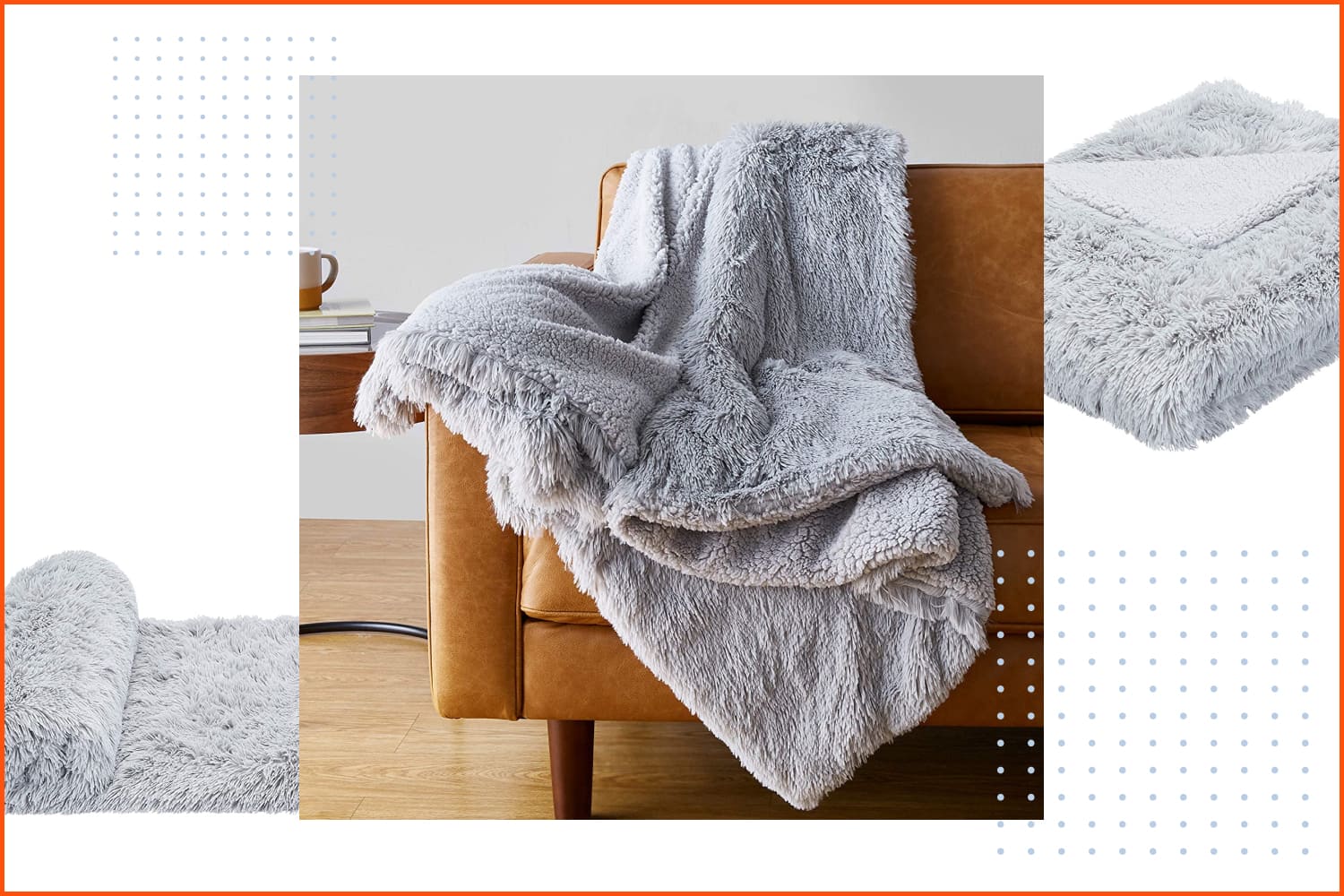 A plush blanket is the definition of a warm and cozy present. Marketers can use it at home while relaxing or watching TV, or as a throw blanket for a comfortable office chair. The blanket comes in a gift package with nice ribbons, so it's also the perfect choice for a Christmas or birthday gift!
Size: 60×70 inches
Rocketbook Smart Reusable Notebook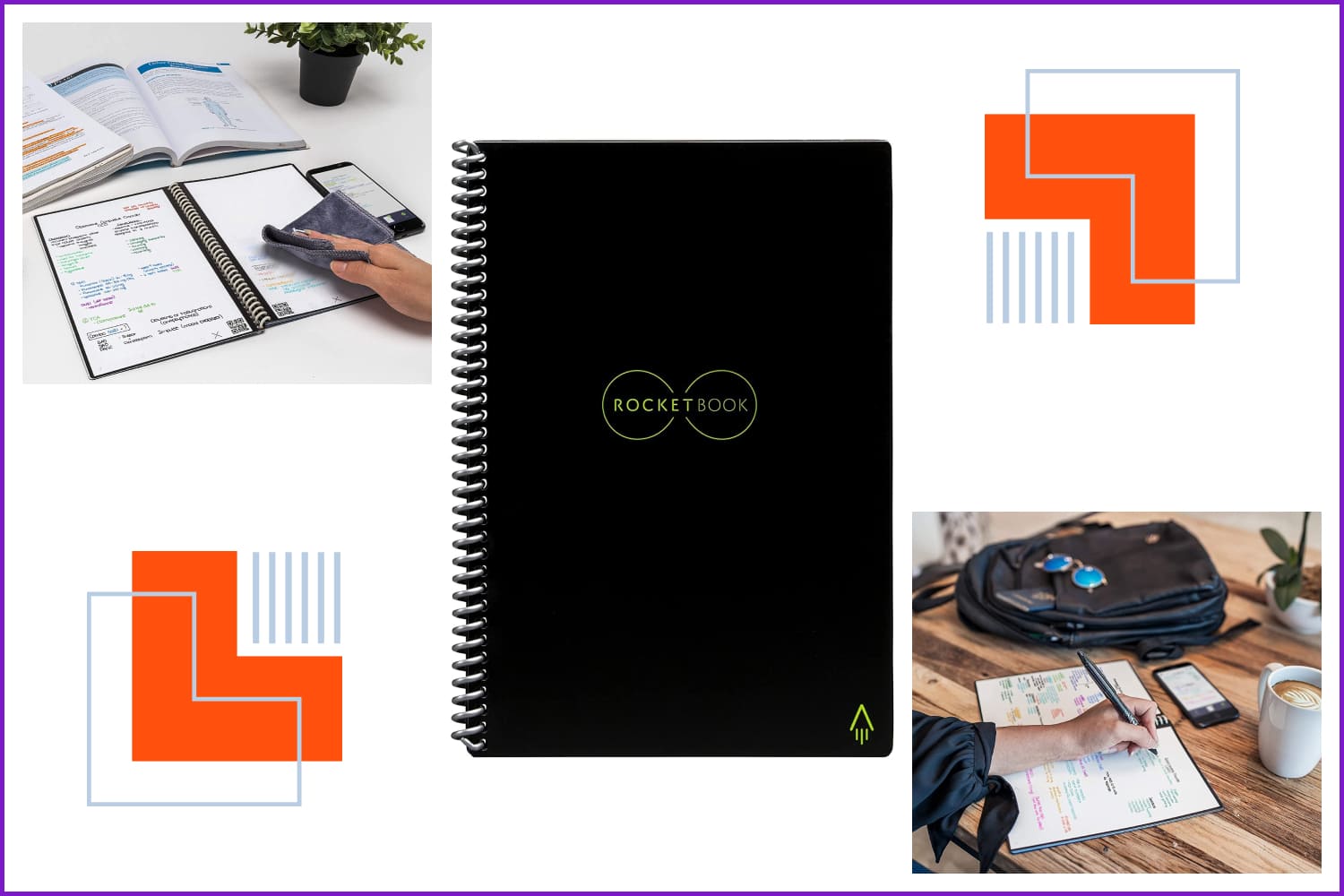 This eco-friendly notebook is something any marketing professional secretly yearns for. It contains 32 pages with a dotted grid that can be reused after wiping it clean with a damp cloth. Also, you can transfer your notes into a cloud service of choice using the free Rocketbook app for iOS/Android. The set includes:
Rocketbook Core (Everlast) Letter Size (8.5″ x 11″) Notebook.
Pilot Frixion Pen.
Microfiber Cloth.
Size: 8.5 x 0.5 x 11 inches
Social Media Marketing Workbook: How to Use Social Media for Business (2022 Online Marketing)
The best present is a gift to yourself. The marketer's knowledge is the key to his/her excellent work, so if you choose this book, you will not fail. Social media marketing for the future is a great gift for marketing professionals who are looking for ways to develop further in their work.
Mug Gift for Digital Markete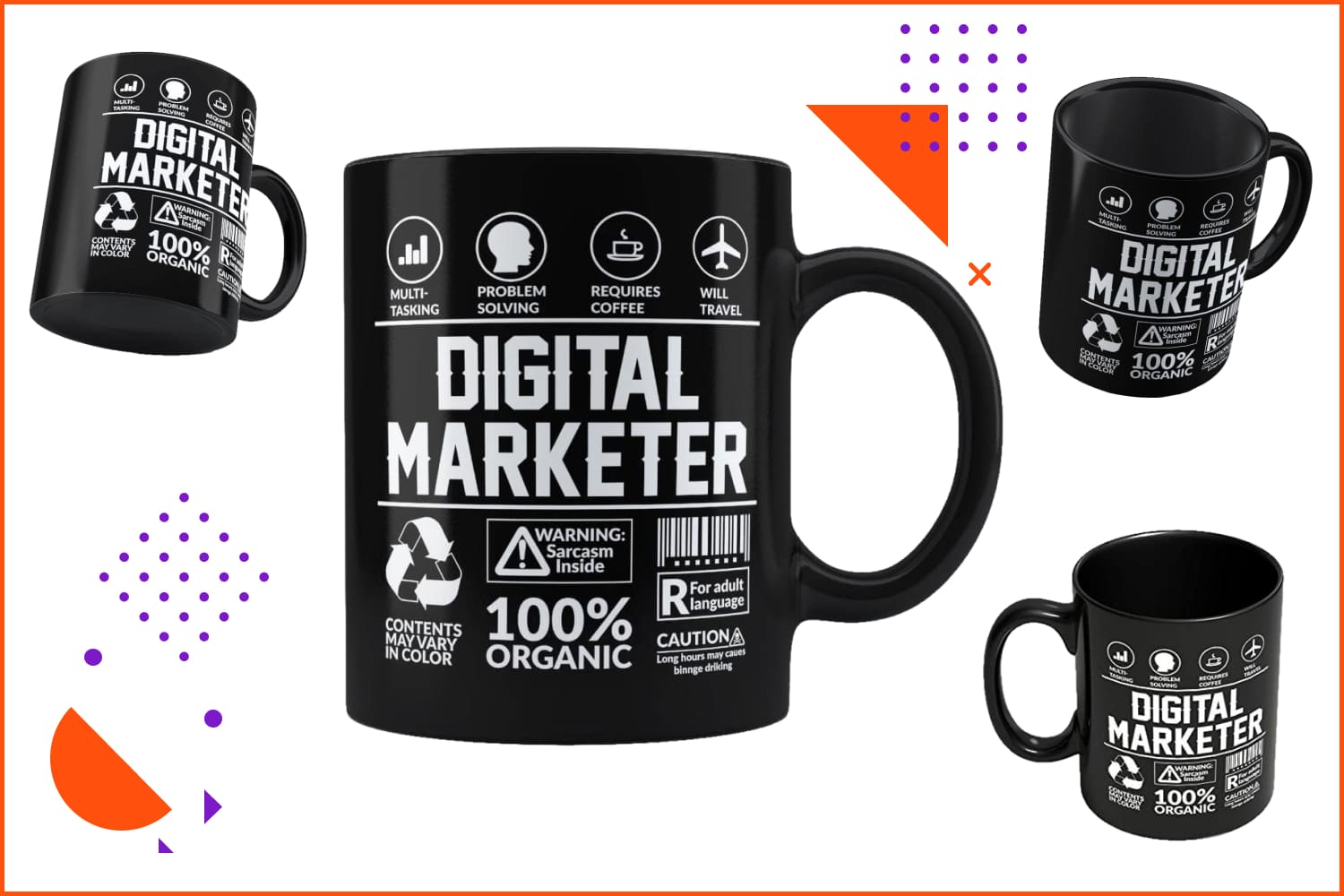 Giving a cup is not boring at all, especially when it has a unique print that will please your friends or colleagues. We suggest you choose this special marketing goodie as a nice thank-you gift.
Crayola Fine Line Markers, Adult Coloring Set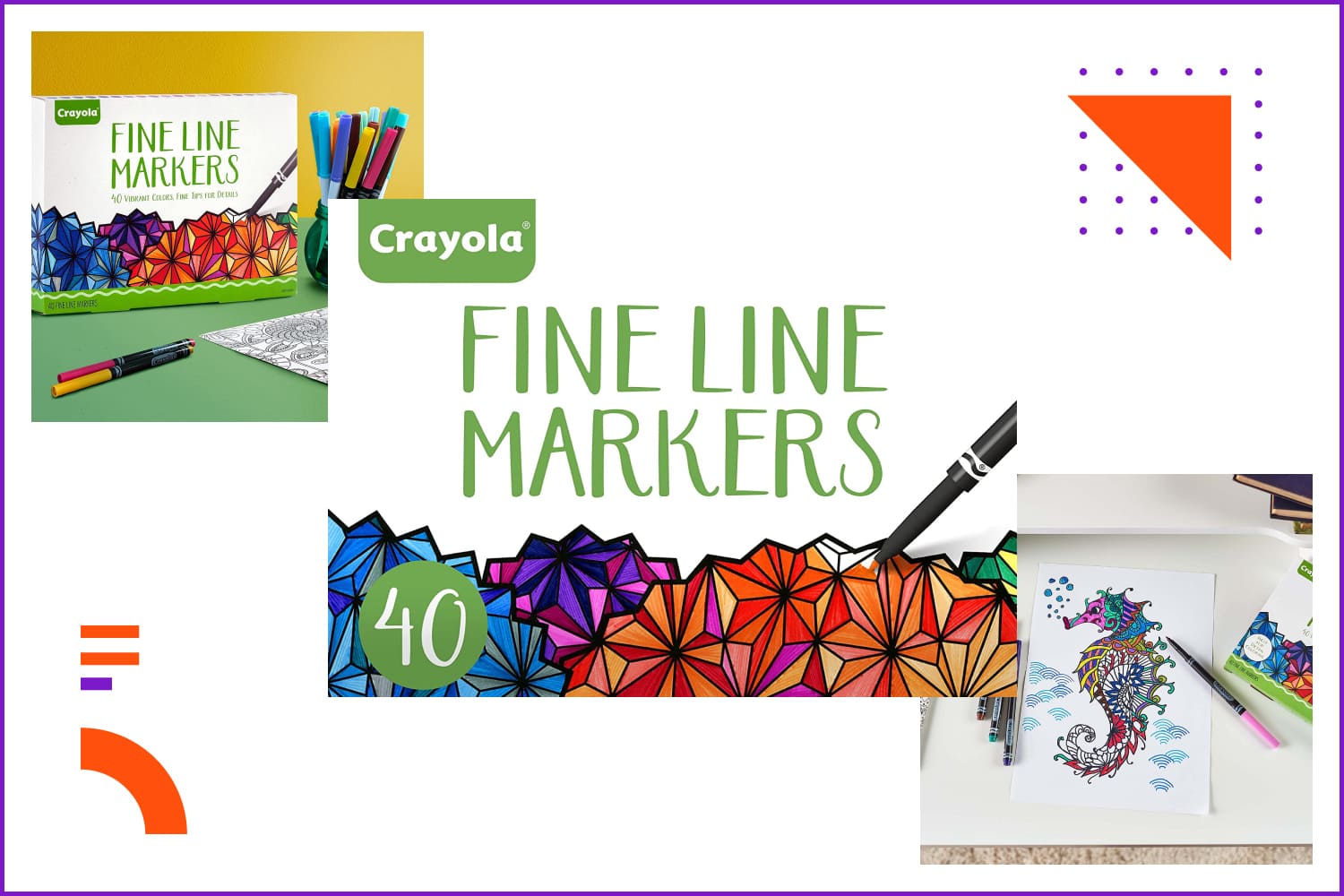 Among marketers, there are a lot of creative people, so a set of markers will be a great gift for him or her.
Andaz Press Funny Quirky 11oz. Ceramic Coffee Tea Mug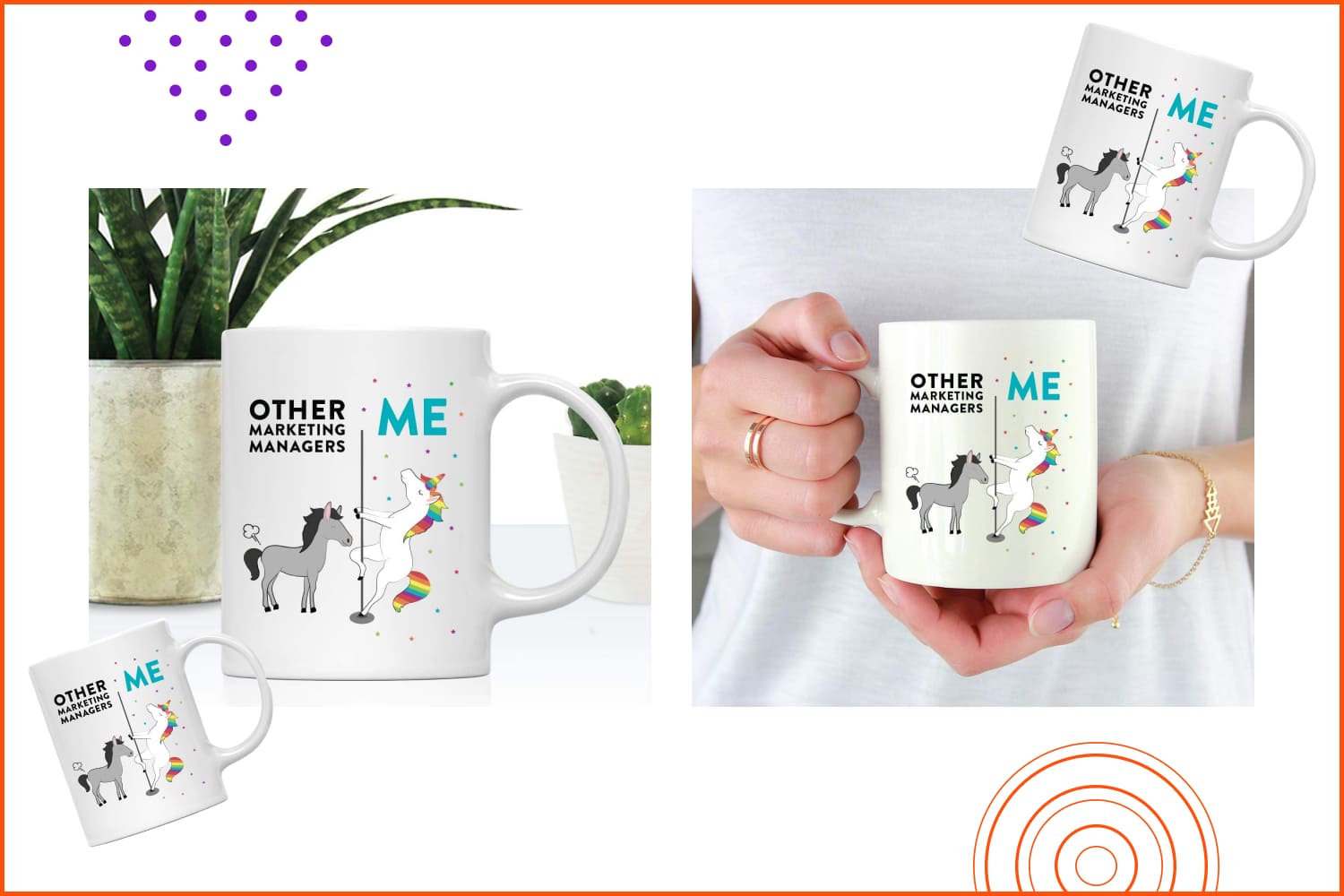 Show your soulmate that she is the best marketer by giving this eye-catching and special mug. It can be used not only at home but at work, sure to stand out among the others.
Secondhand: Travels in the New Global Garage Sale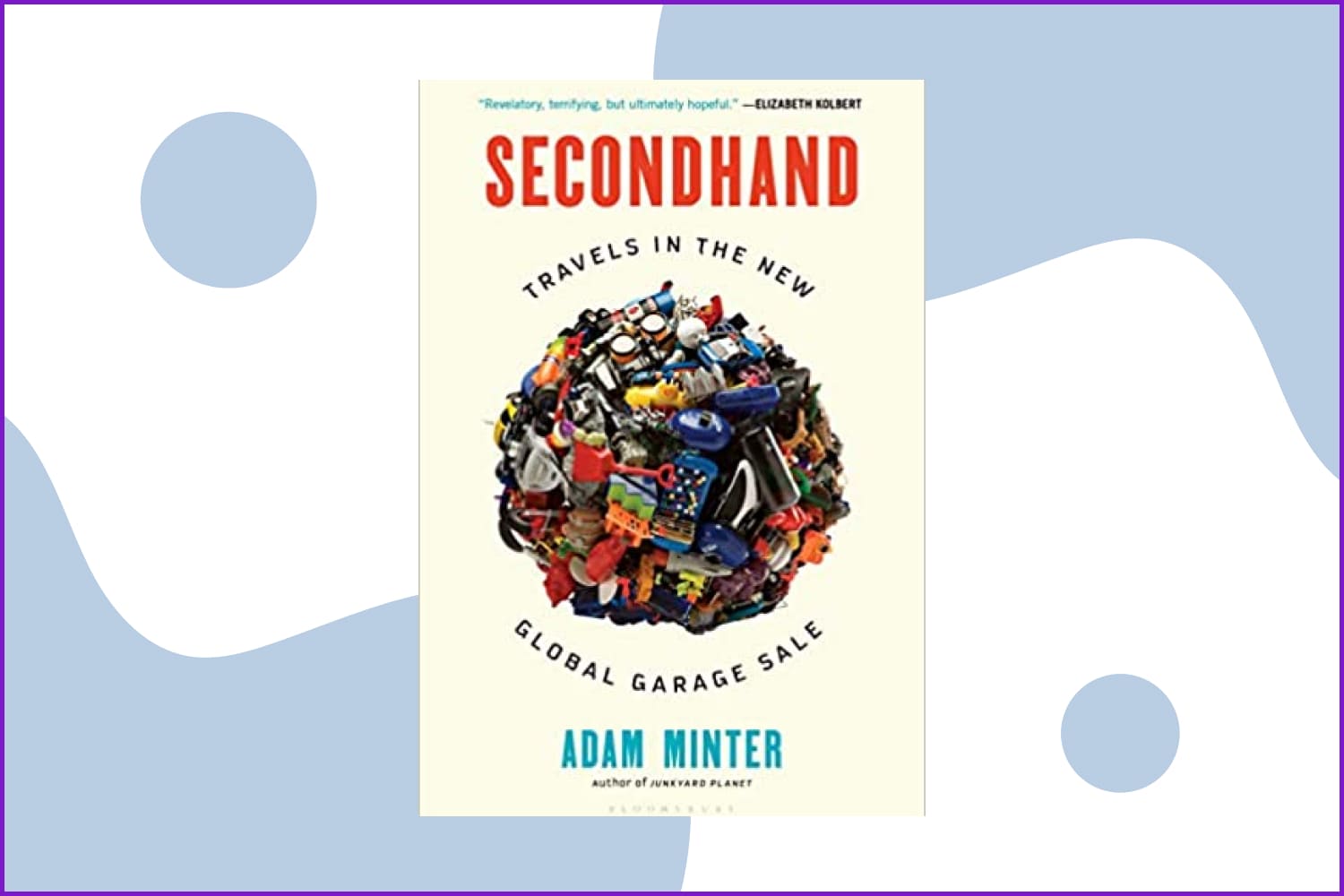 A book has always been considered the best present, especially if it helps a person come up with something new in a certain area of work, development, etc. Secondhand: Travels in the New Global Garage Sale is the perfect marketer's gift.
Mug for Marketing Manager World's Worst Marketing Manager Just Kidding You're Awesome Funny Awesome Mug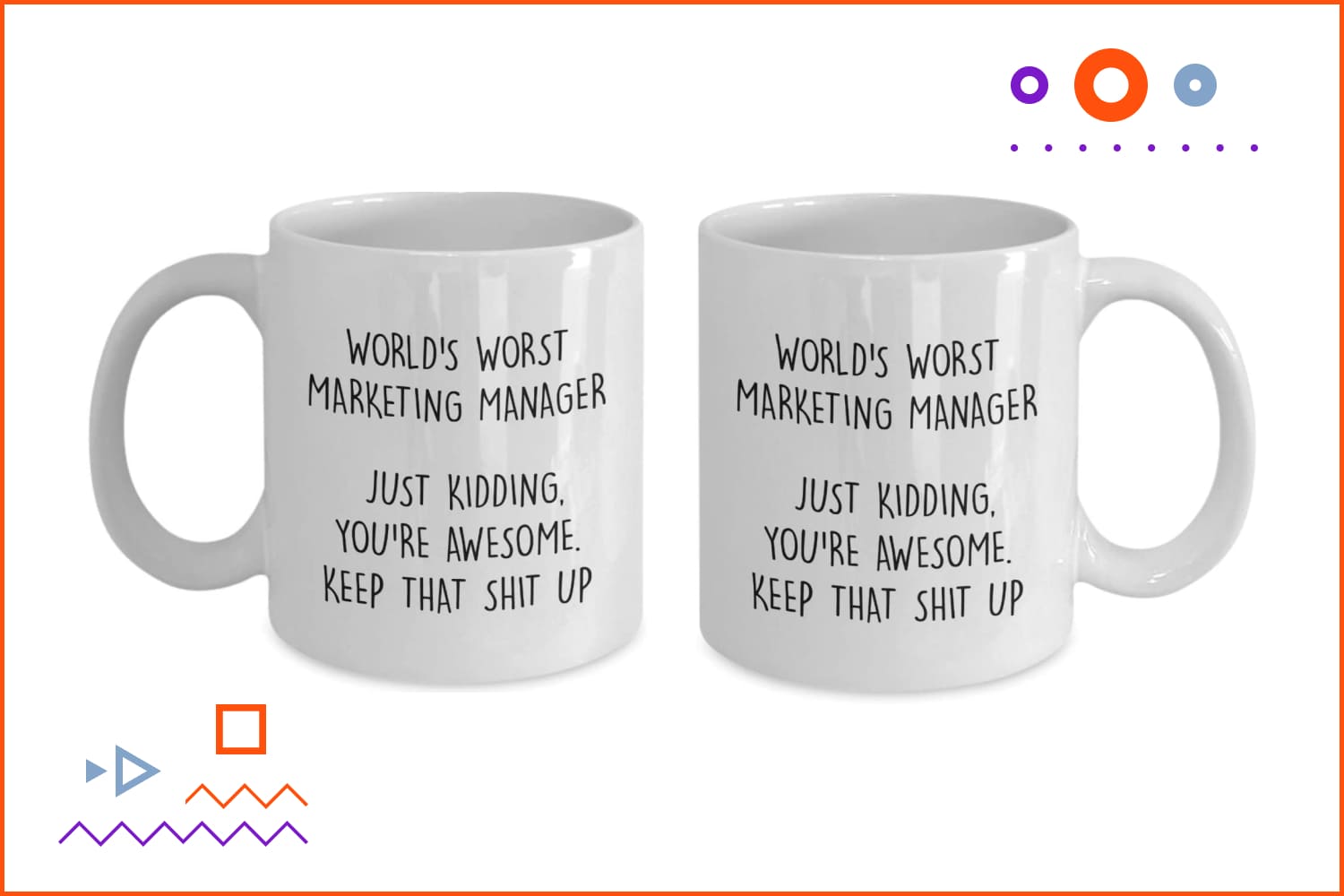 If you're looking for a cool and useful present, then you should consider a mug like this one. The print with the memorable inscription speaks for itself. This mug is sure to be a favorite for your relative, loved one, or friend.
ASAKUKI 400ML Premium, Essential Oil Diffuser, Quiet 5-in-1 Humidifier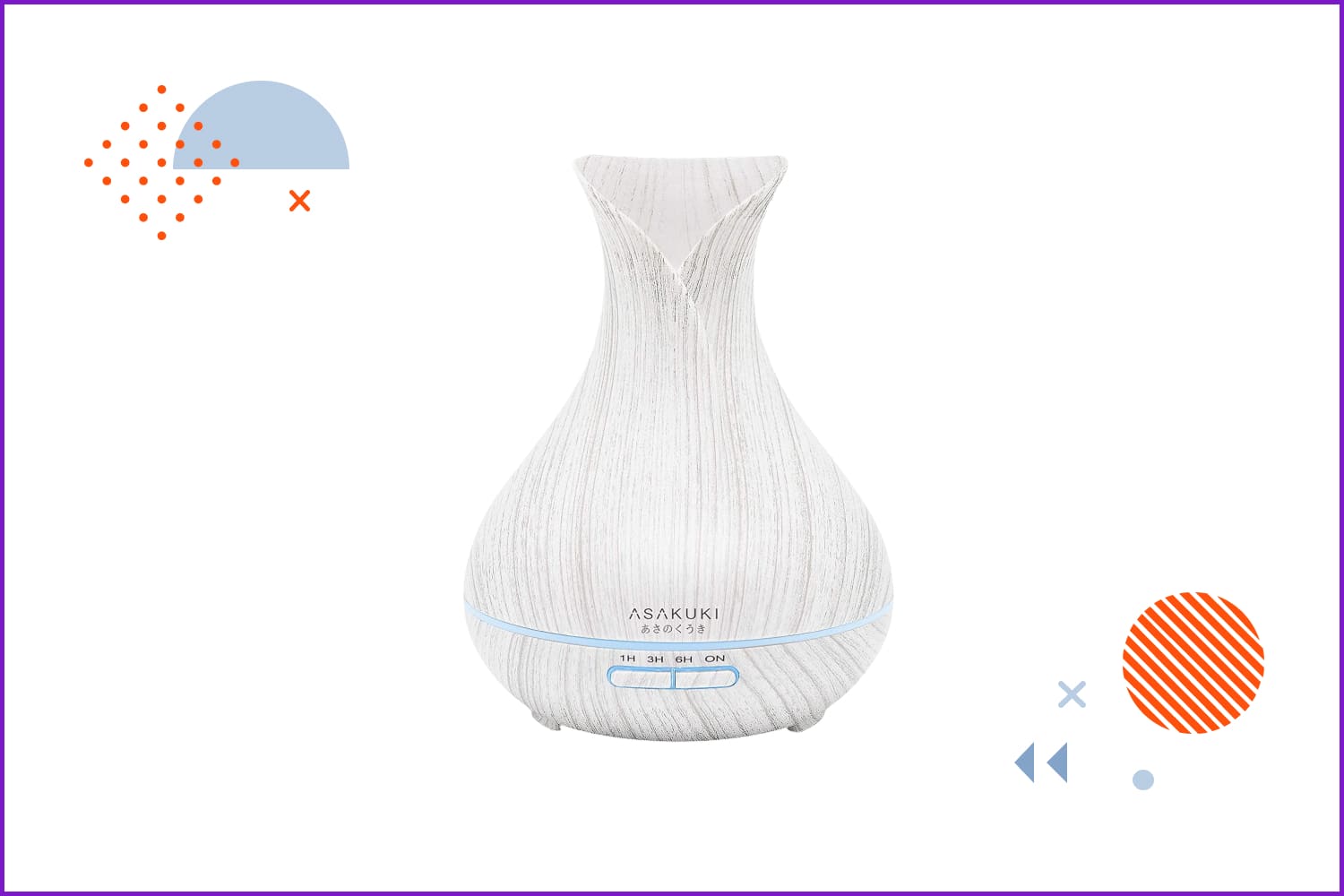 An air humidifier will keep the air fresh at home and in the office. ASAKUKI is a 5-in-1 aromatherapy device and air humidifier. It has multiple mist diffusing modes and can also be used as an oil diffuser. This gadget is a nice practical gift with a great look and feel.
Unique Marketing Gifts
If you have the opportunity to give a non-material gift, then the best option might be a ticket for an event or a vacation getaway. Such a gift will be especially appreciated because the profession draws "all the juices"—the brain is constantly loaded. This type of gift can be given by a person individually or by the organization at which the marketer works.
Do not think that it is necessary to buy a ticket to visit another country; it would be enough to give a trip for a fun excursion in a neighboring city. A marketing manager will not only be able to relax on a vacation but will probably also be inspired by something new, which will improve the current results of his work.
Philips 3200 Series Fully Automatic Espresso Machine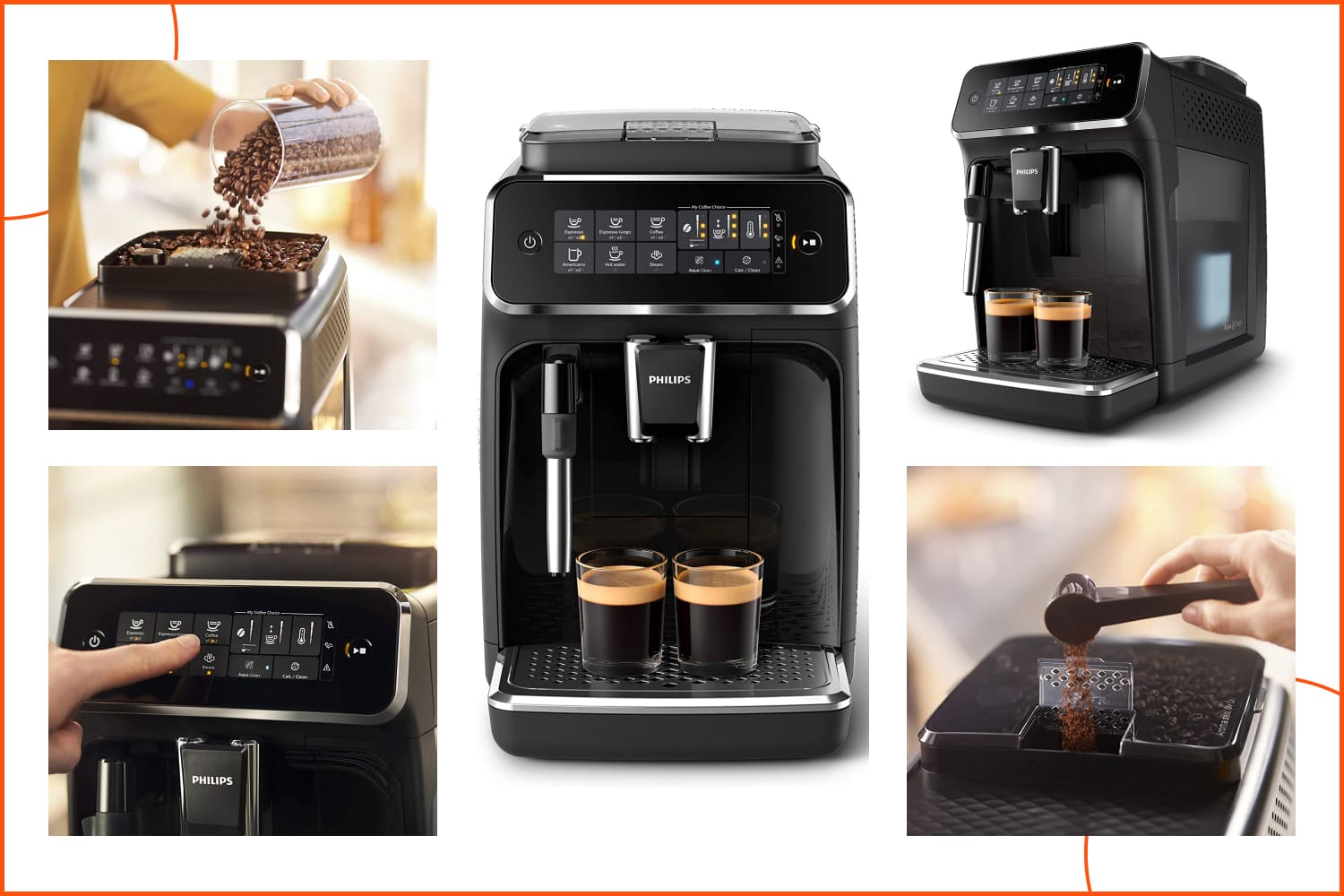 If we work long hours, we lose energy and cool ideas are not as actively generated. That's why a little break and a cup of flavored coffee can fix the issue. A high-quality espresso machine is one of the best marketing gifts that is sure to please your friends.
PlayStation 5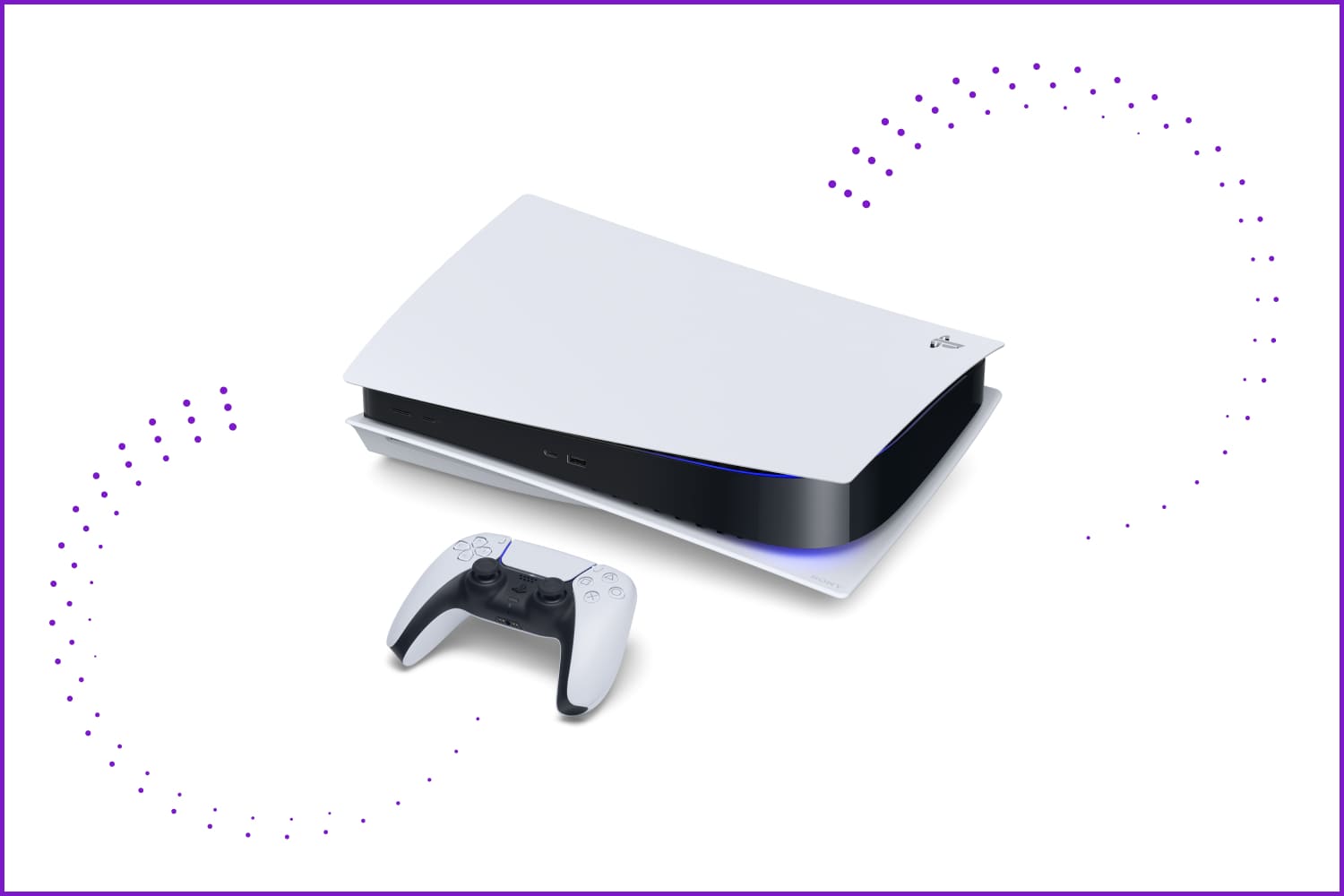 The PlayStation gaming system is a great way to relax and take the mind off the hard work at hand. Any business person, especially one who loves to play games, will appreciate such a gift.
iPhone 13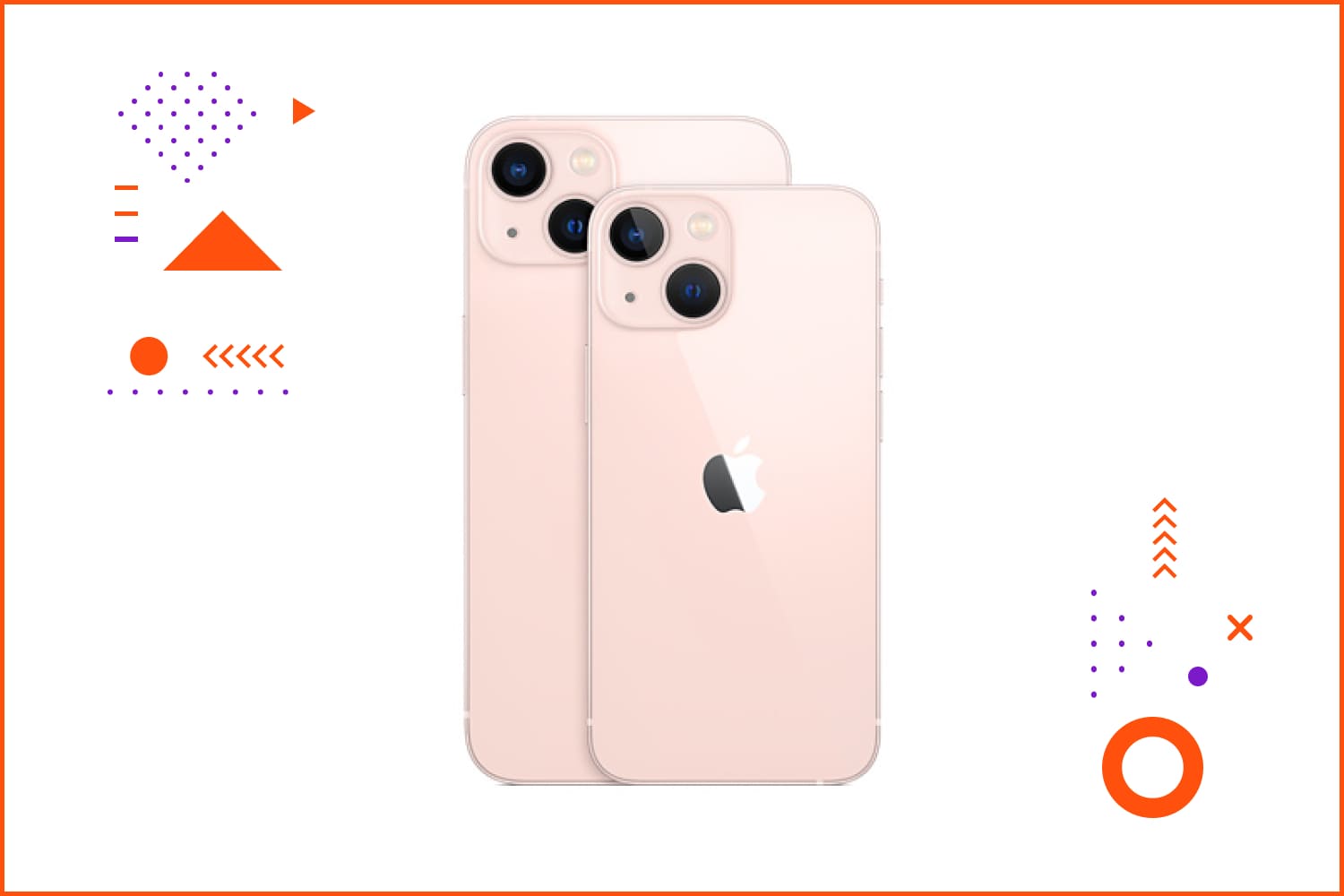 One of the best ways to please your significant person is to take care of their comfort. We suggest you choose the iPhone 13 Pro as a unique marketing gift.
HP Pavilion 15-inch Laptop, 11th Generation Intel Core i7-1165G7 Processor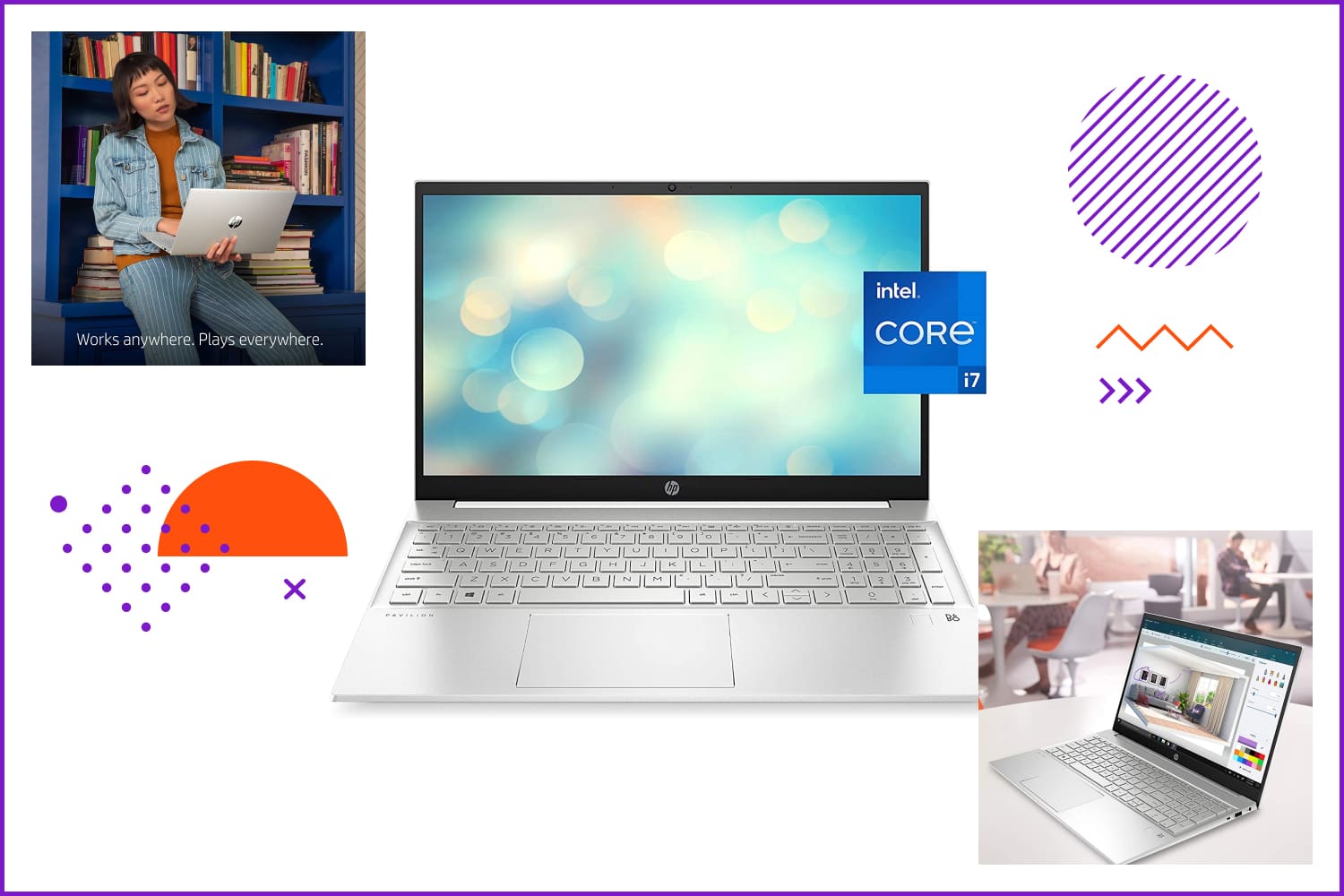 Notebook or laptop computers are the main tools of marketers, so by opting for a gift like this you are sure not to make a mistake. You will definitely please him/her with such a high quality and useful product.
Tiffany & Co. Place Setting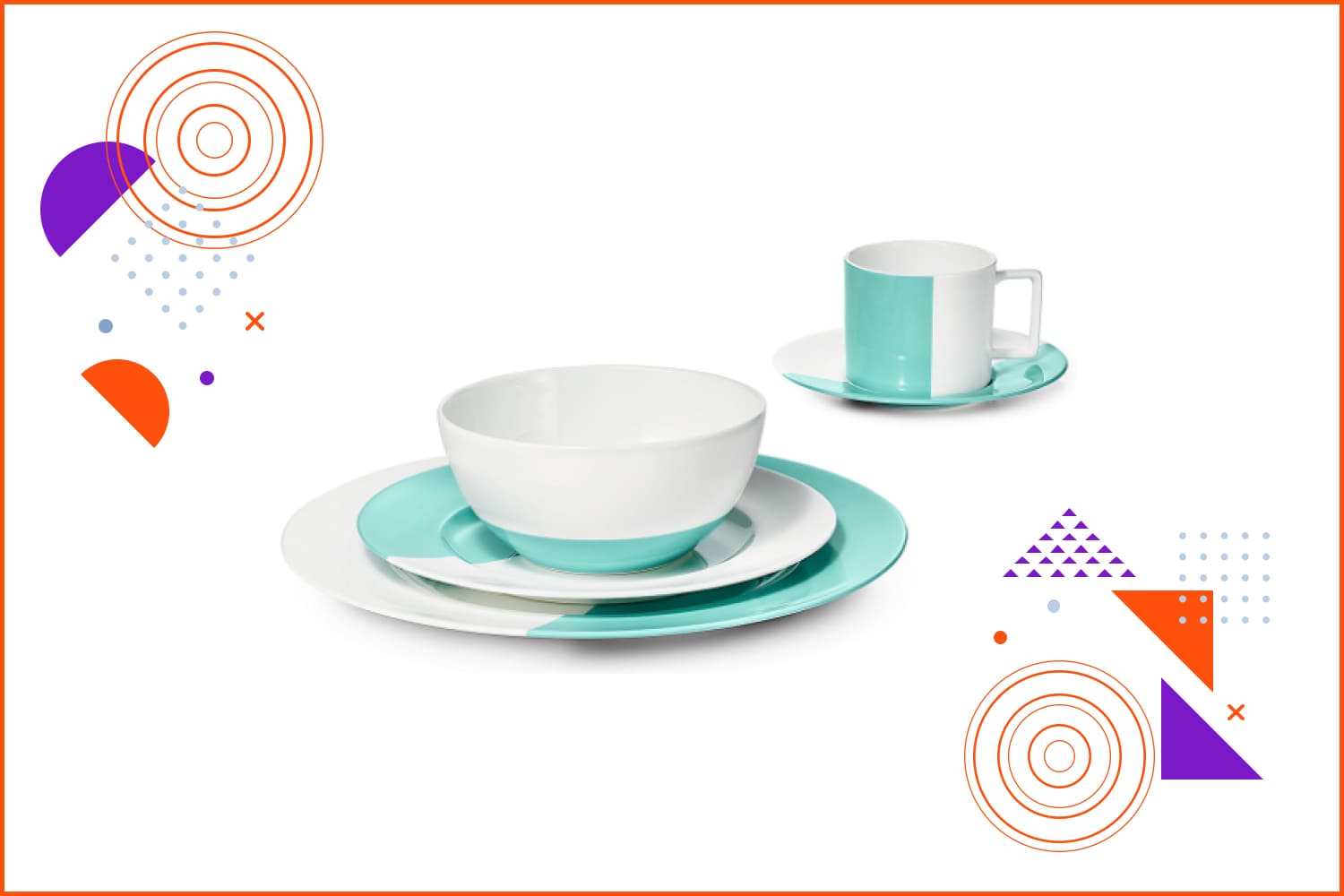 If you're looking for an unusual marketing gift idea, this is a cool choice. The beautiful design of this place setting creates a cozy atmosphere and will help your friend to relax.
Apple AirPods Pro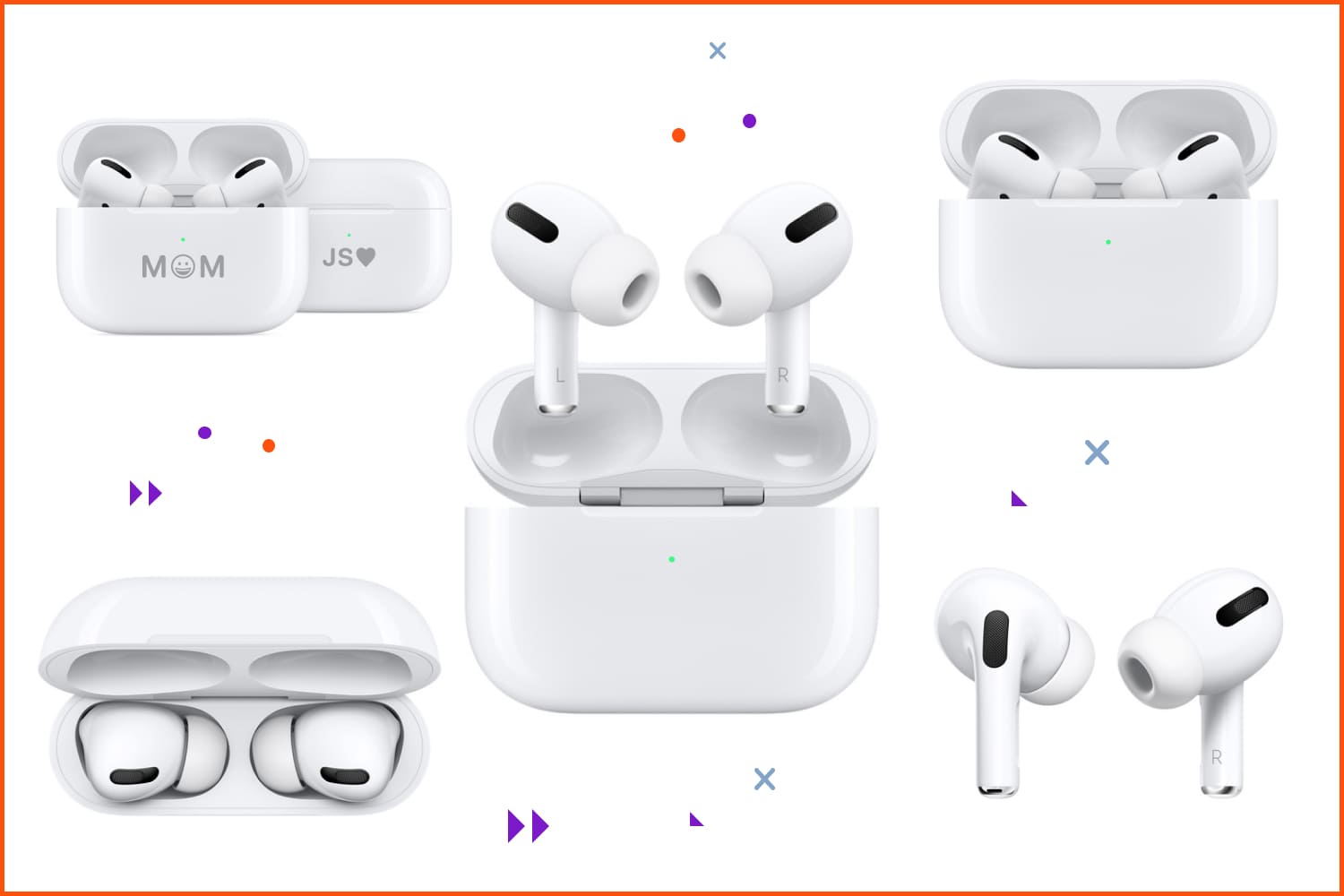 Headphones, especially high-quality ones, are necessary for everyone nowadays. Therefore, we recommend that you opt for this choice, especially if your loved one really needs it.
Tiffany & Co. Diamonds by the Yard® Pendant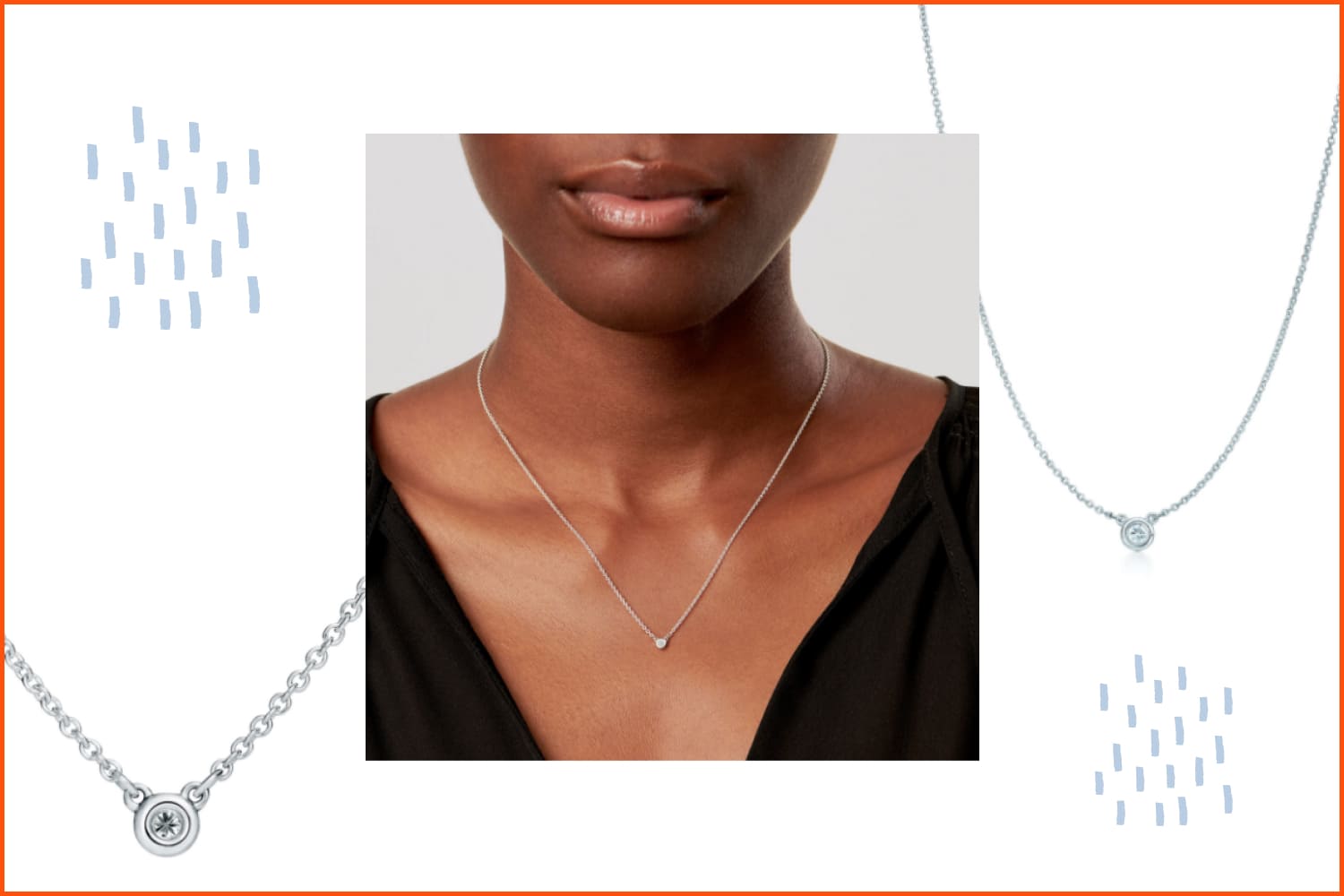 To please your beloved person, you can present her with a dream pendant. Every woman desires expensive jewelry, so this Tiffany pendant is the best marketing gift for her.
Leica D-LUX 7 4K Compact Camera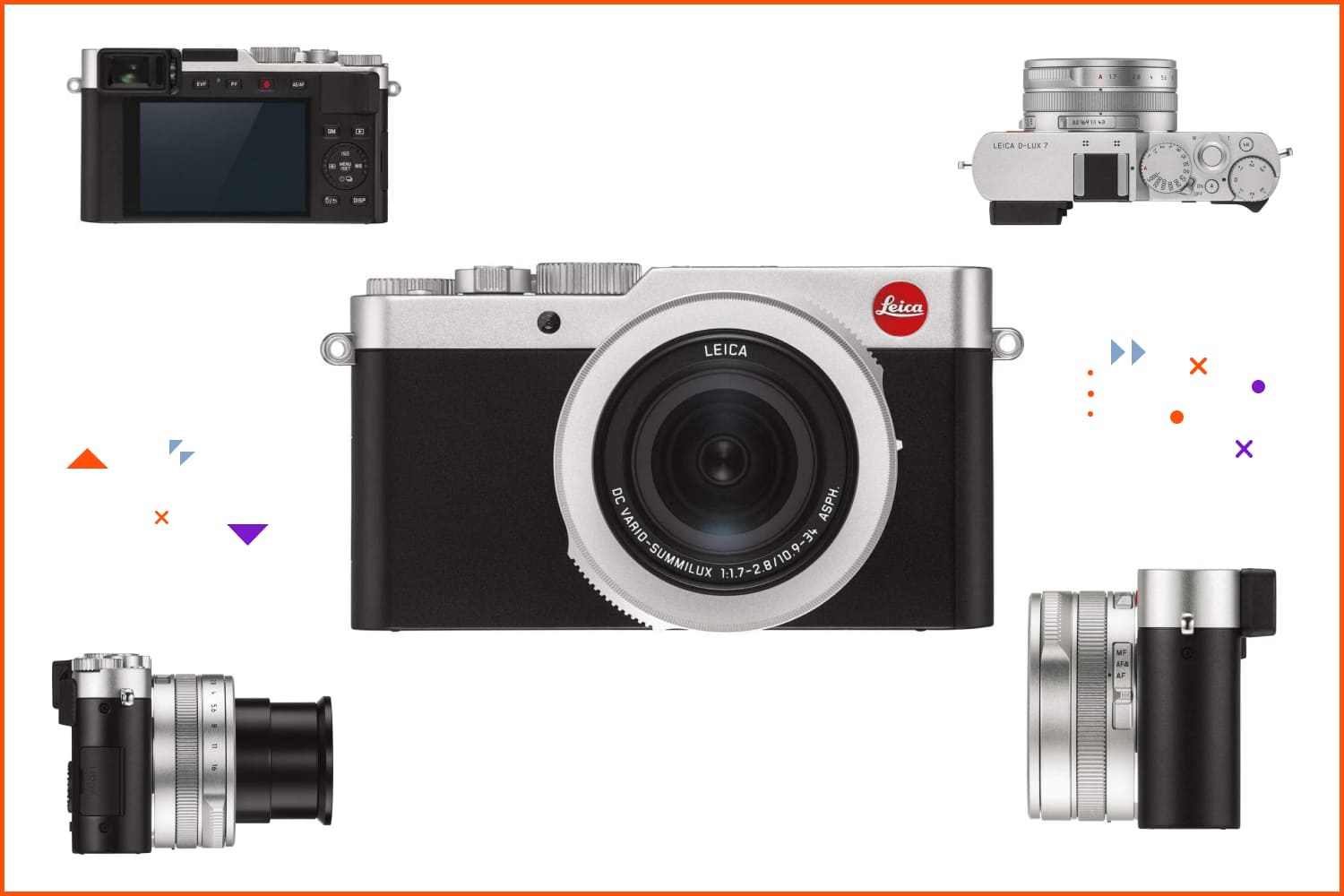 A marketer can have a huge number of hobbies that will delight him/her. If your close friend is into photography, then a high-quality camera is the best present for them.
TrackR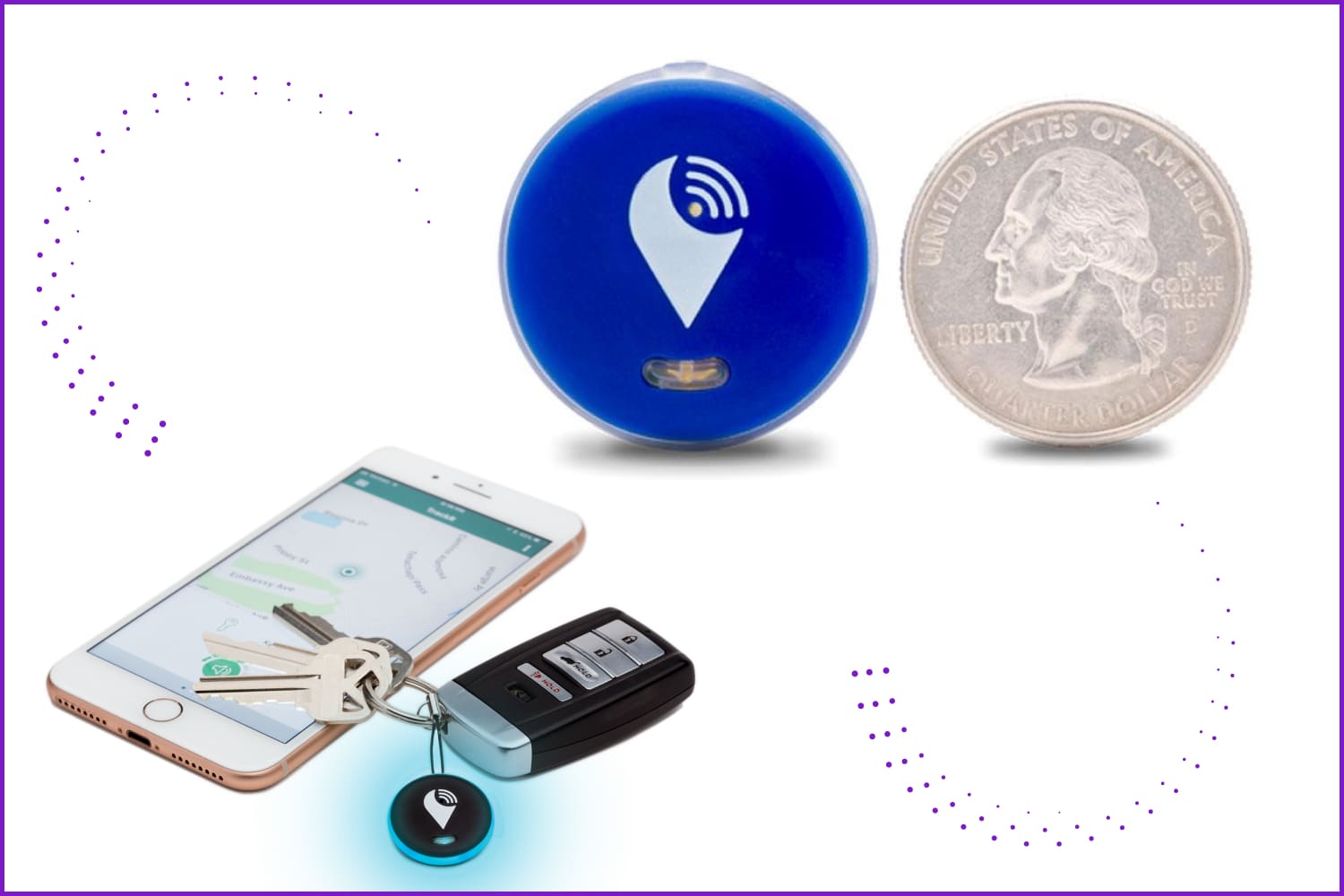 The last gadget in this selection of awesome gifts would suit not only a marketing techie. It will be handy for any person in the world, especially if we talk about busy people. We often tend to forget or lose small items. In order to break this vicious circle, a couple of resourceful guys discovered the TrackR tool.
The company produces Pixels—small gadgets that can be put on a phone, keys, TV remote control, or any other item. Afterwards, the user connects the Pixel tracker to their phone via an app and uses it to find their lost item. Pixel rings and flashes once you start looking for an item.
Though this gift doesn't belong to the marketing sphere directly, it is a cool tech gadget. This is going to be a useful gift for any person.
Sales Prospecting Gifts
The most important elements of a good business gift are reliability, quality, and safety. A gift can be a product or a service that is of real benefit and pleasure to the recipient. For every company, there are creative business gift ideas. Being bold and unusual brings unforgettable results.
Highlighters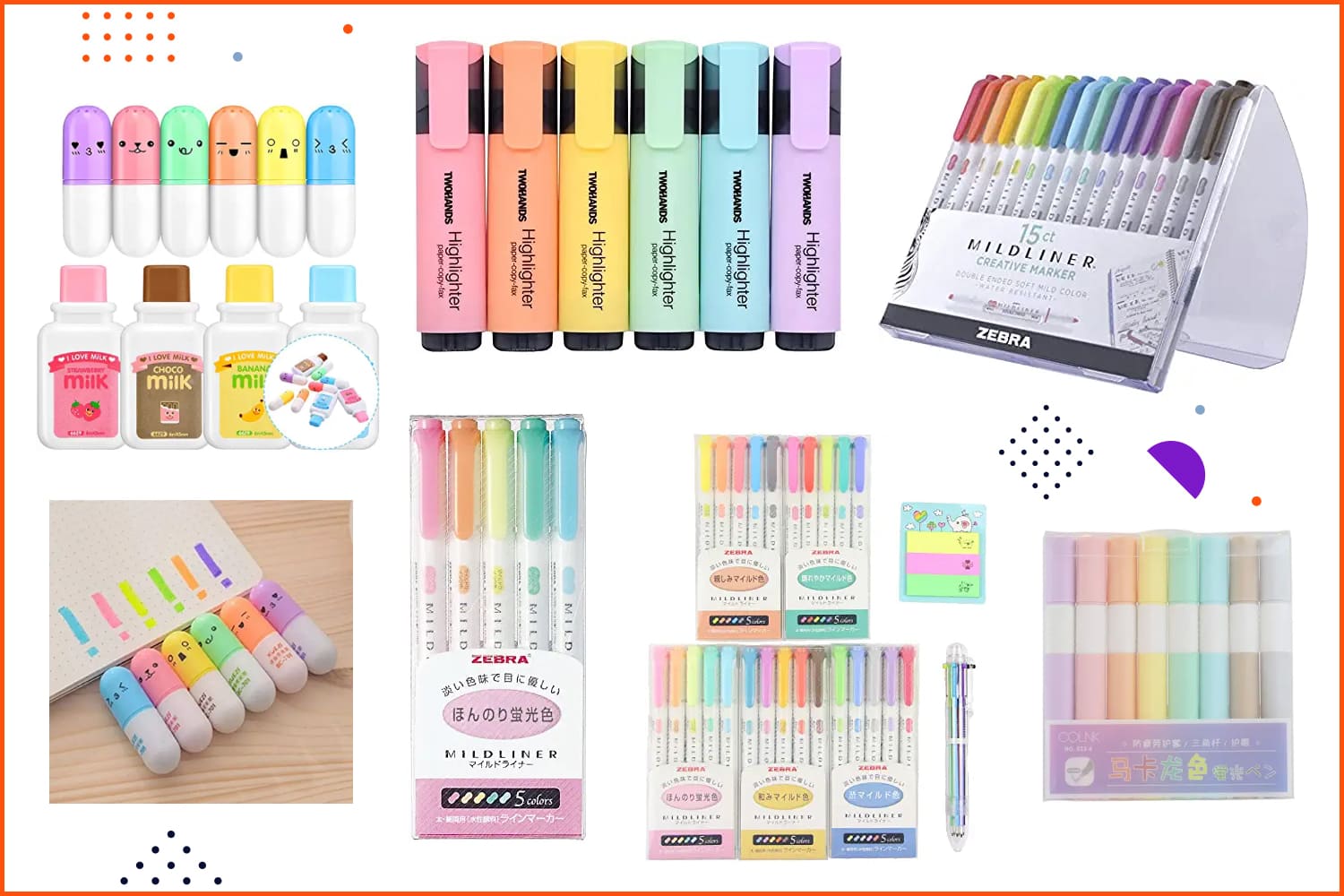 A set of highlighters is always a great idea because people obsessed with stationary usually are super precise about highlighting important things, dividing the pages into different sections, creating tabs and charts, drawing shapes, etc. In other words, aesthetics come first.
Stickers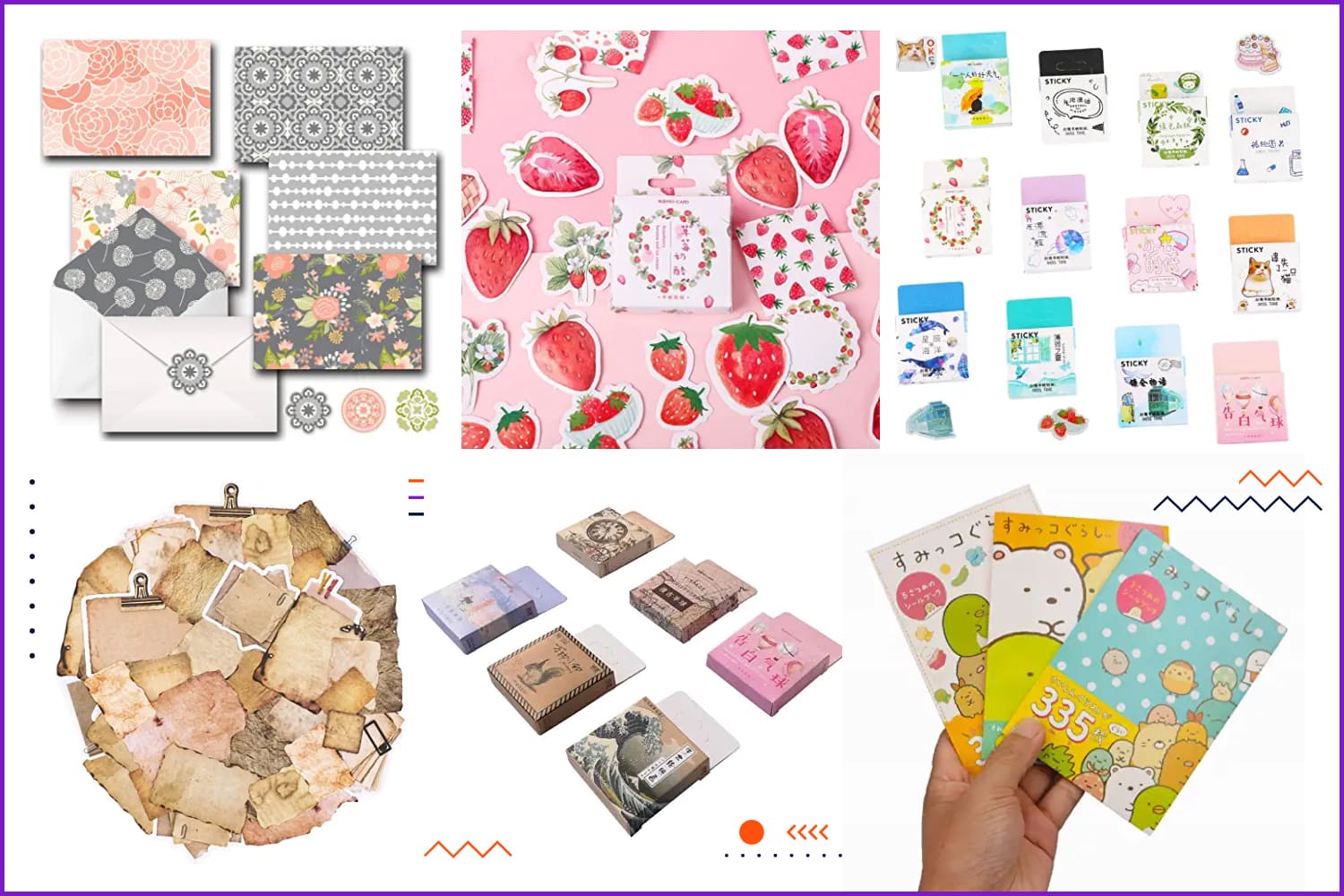 Another thing that contributes to aesthetics and organizes notebook chaos is stickers. If a marketer is not a big shot, then (s)he might like a bunch of stickers to stay organized.
But let's make a deal: no stickers with unicorns and pink flamingos!
Corporate Holiday Gifts
Below we've gathered 10 cool gift ideas for employees duringChristmas, on their first day at the company, birthdays, and other occasions. But first, some practical tips to help you make a great impression on your colleagues, coworkers, or clients.
Give something useful. The best gifts are those that can be used on a daily basis. It could be a planner, a notebook, a calendar, or an eco-bag. In short, something that will help in everyday life, solve some problems, and remind you of the brand at the same time.
Make the gift personal. Add something that says more about the person the gift is intended for. Of course, this is easier to do with gifts for individual associates than it is to think about what to get an employee personally when there are many employees. But it still wouldn't hurt to add some kind of touch, like themed stickers.
Give not just at Christmas… The best gifts come when you least expect them. Many companies think only of the standard corporate Christmas gift. But there are many more occasions to consider—Welcome kit (or Welcome box for newbies), gifts for different professional holidays, March 8, birthdays, etc. Use any occasion to make your relationship stronger!
Linenspa Shredded Foam Reading Pillow with Neck Support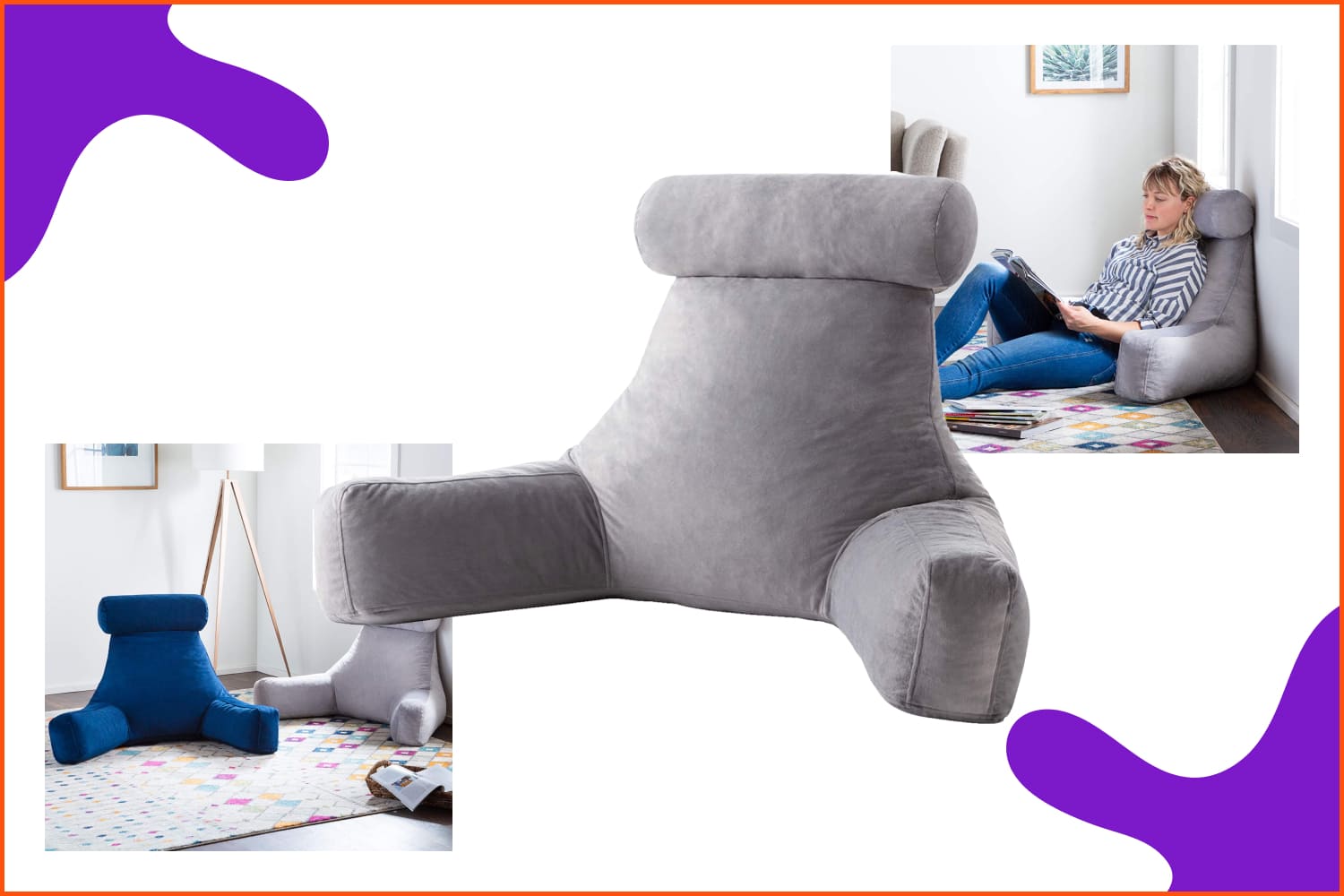 If you want to really surprise the marketer, then give him/her a comfortable place to rest. Choose this cozy bedrest lounger.
MITBAK Pour Over Coffee Maker Set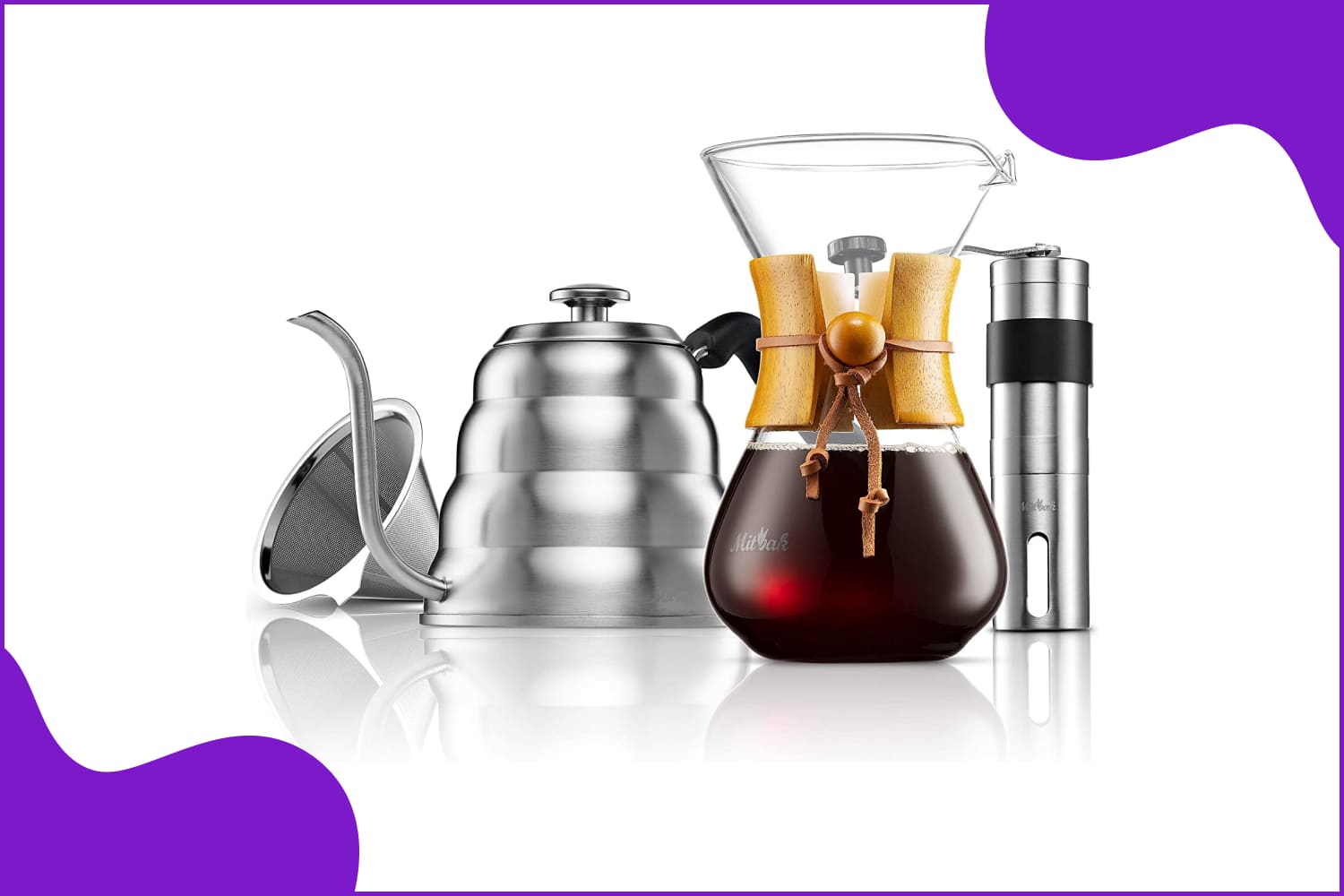 A coffee maker is a great solution for marketers who like to enjoy a cup of coffee. Made of the best materials, such a product will last a long time.
Santa's Favorite Marketing Manager: Marketing Manager Notebook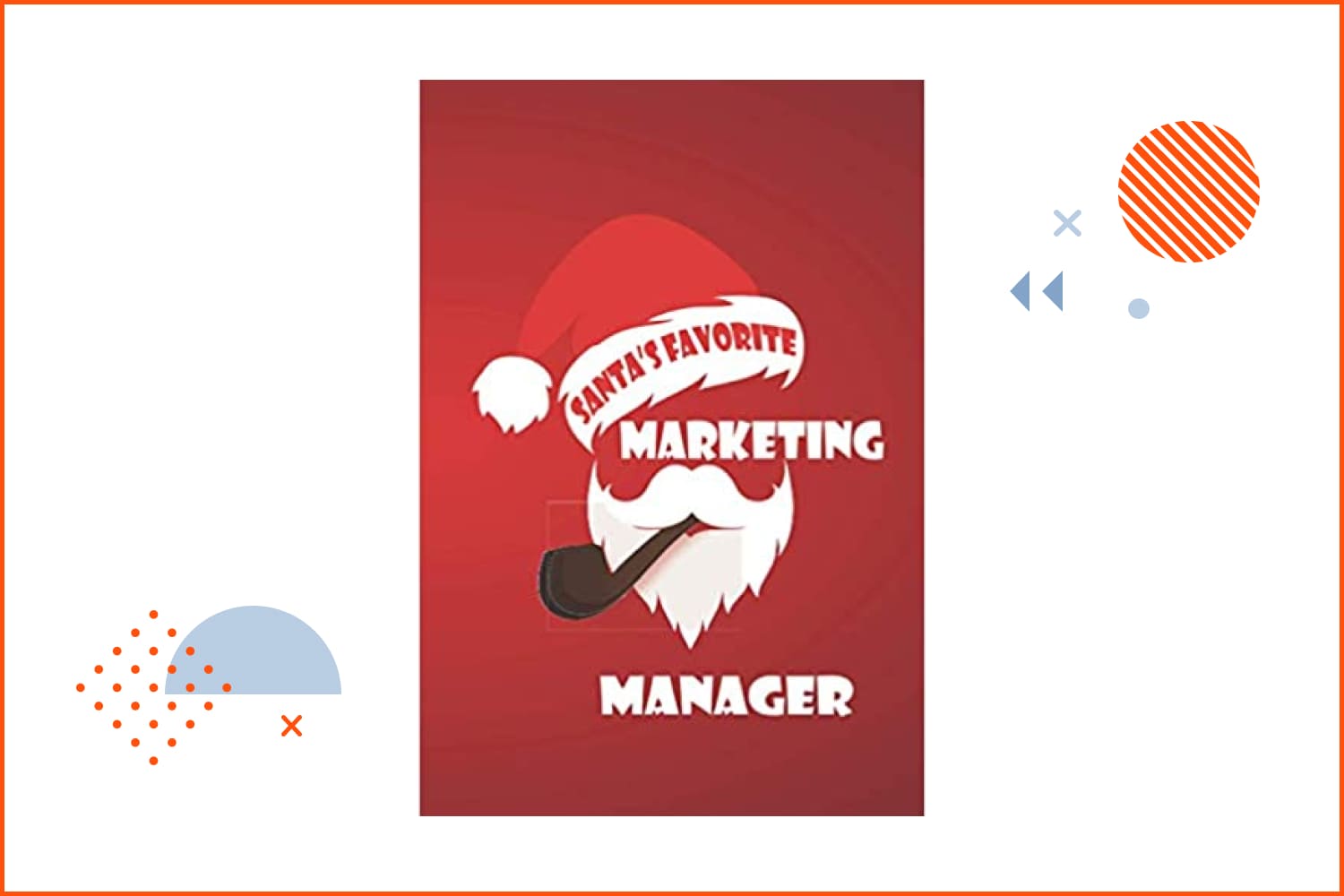 This is one of the best Christmas gift ideas for managers. Give them a notebook with a unique design. Such a gift is sure to be remembered for a long time, and the notebook will be indispensable for quite a while.
How Marketing Managers Swear Coloring Book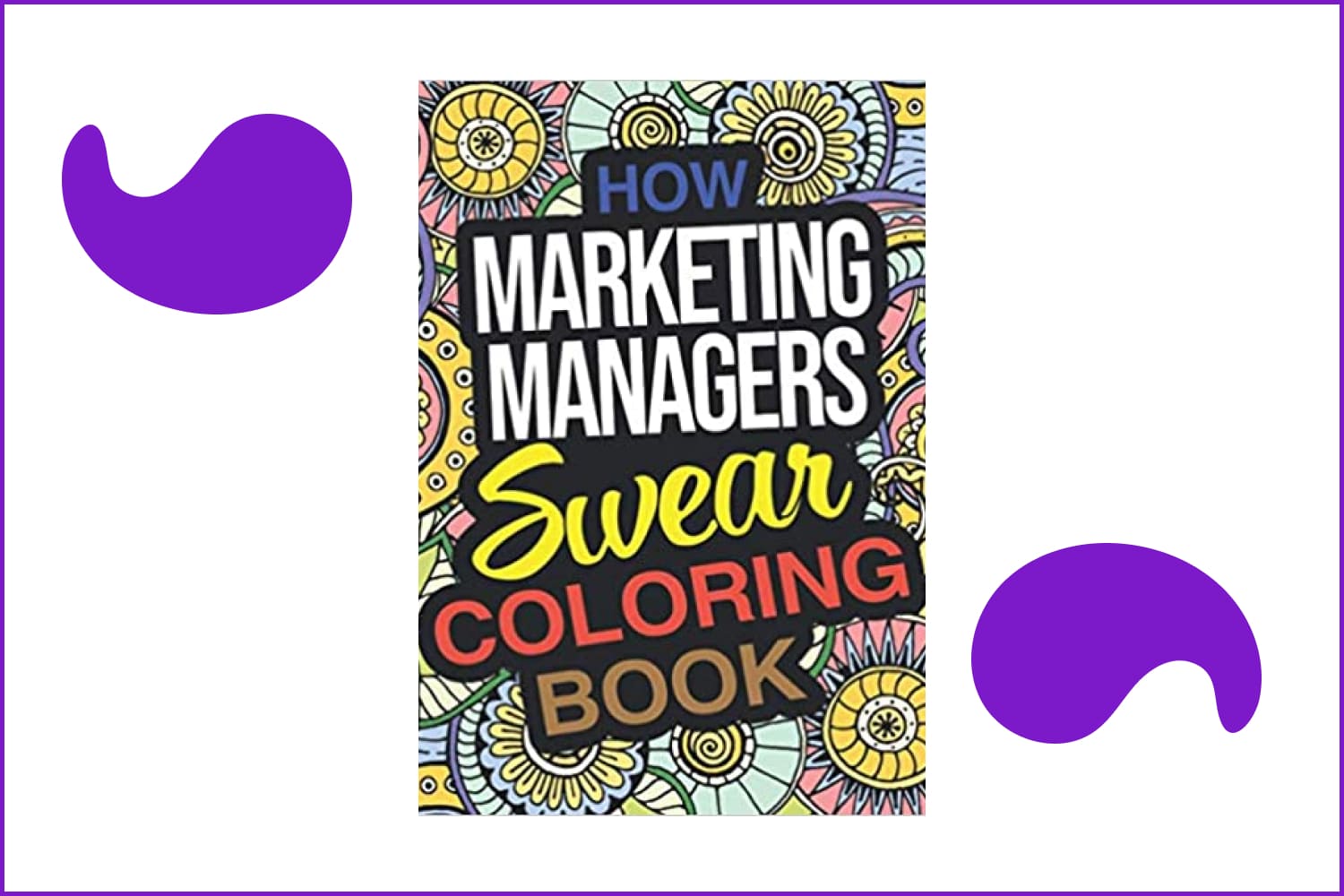 It has long been proven that coloring calms people down. So, after a stressful day's work, it's a good idea to do something like this. That's why we recommend the How Marketing Managers Swear Coloring Book. Amaze your friend with this unusual approach to gift-giving.
Teeburon Keep Calm and Love a Marketing Manager Hoodie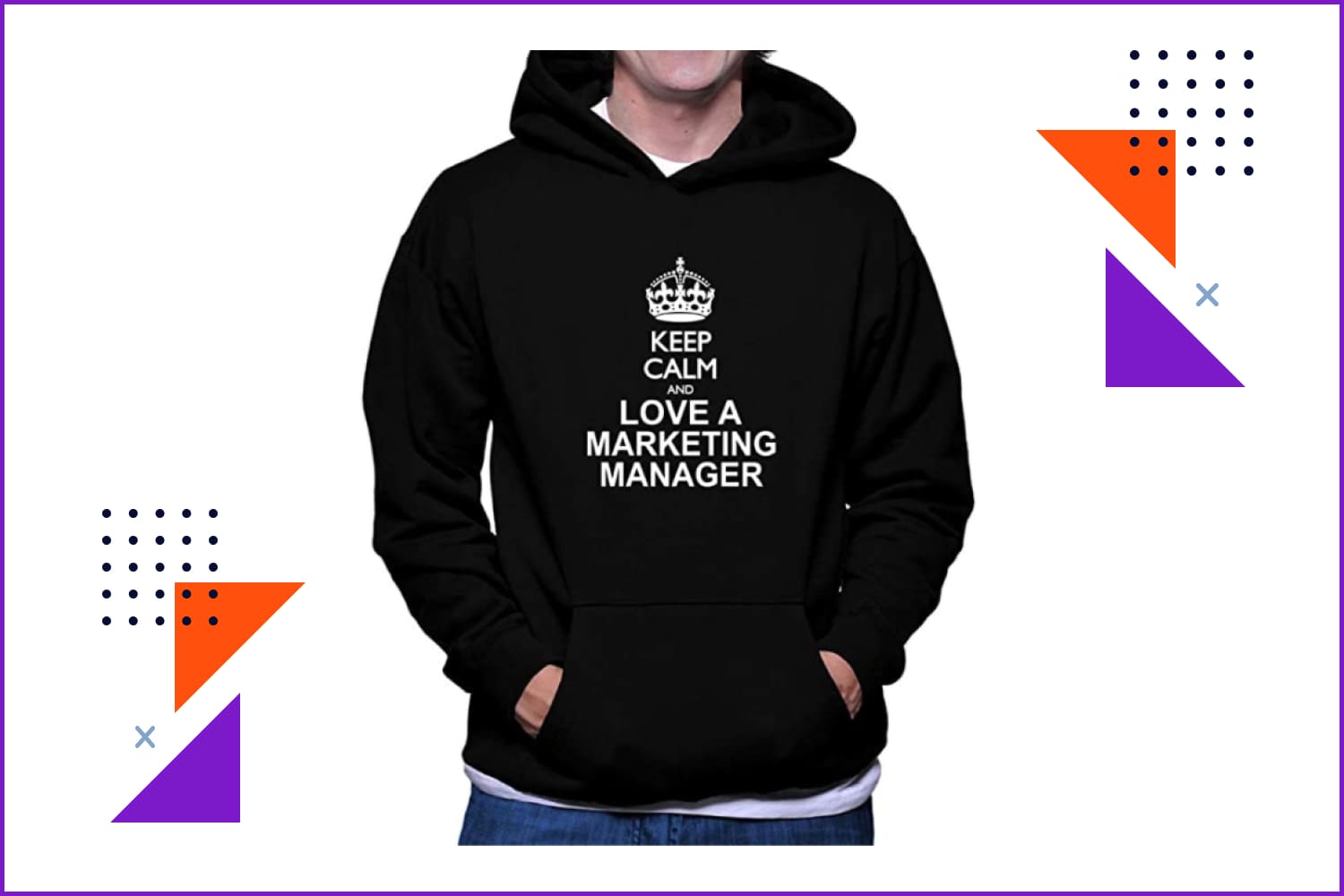 If you still have not found a suitable marketing gift idea, then we offer you a hoodie with a thematic print. It is made of high-quality materials and will look awesome.
2022 Weekly & Monthly Planner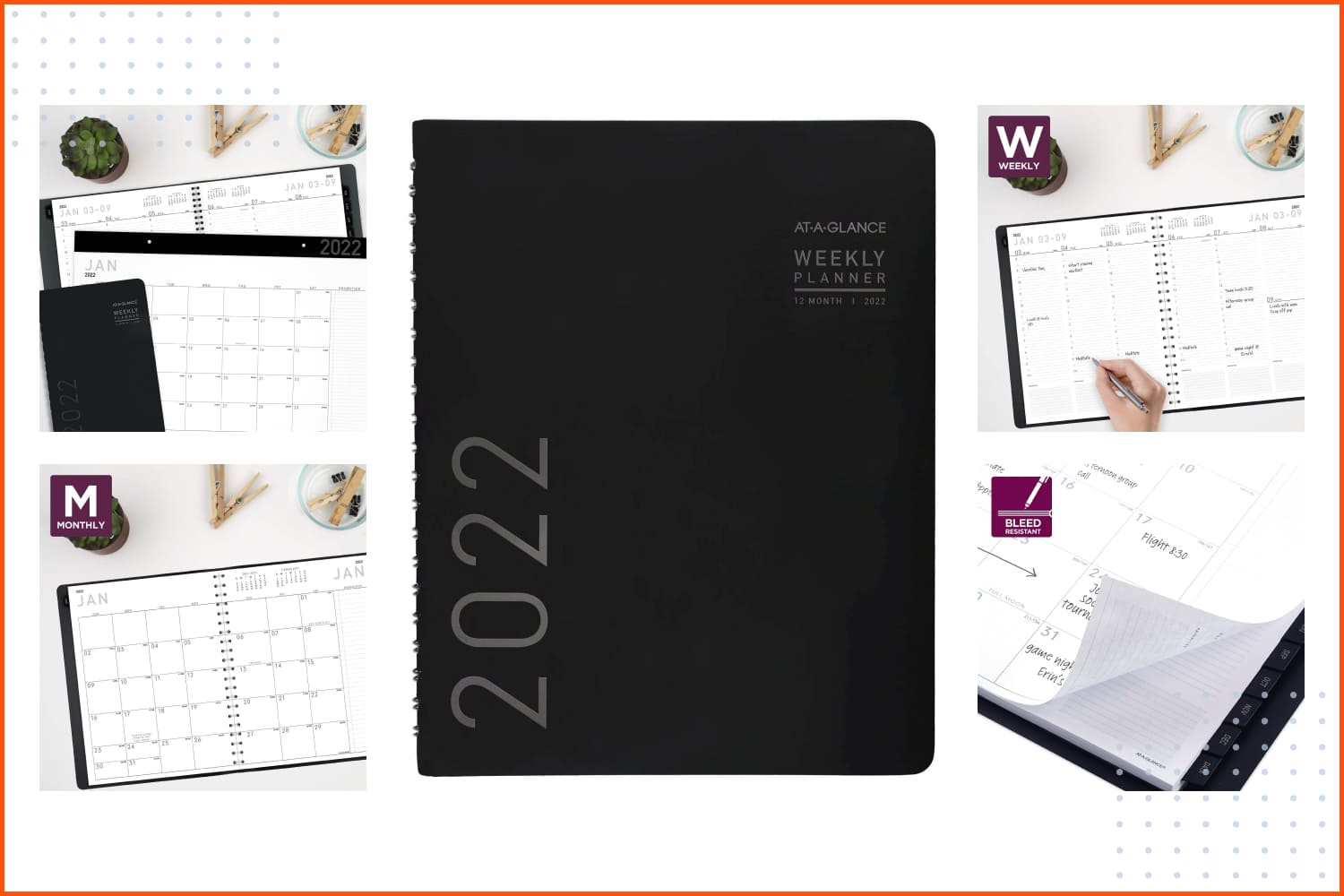 This planner helps people clearly manage their day, set goals, and remember important events. It's a must-have for the professional marketer.
Scratch the World Travel Map – Scratch Off World Map Poster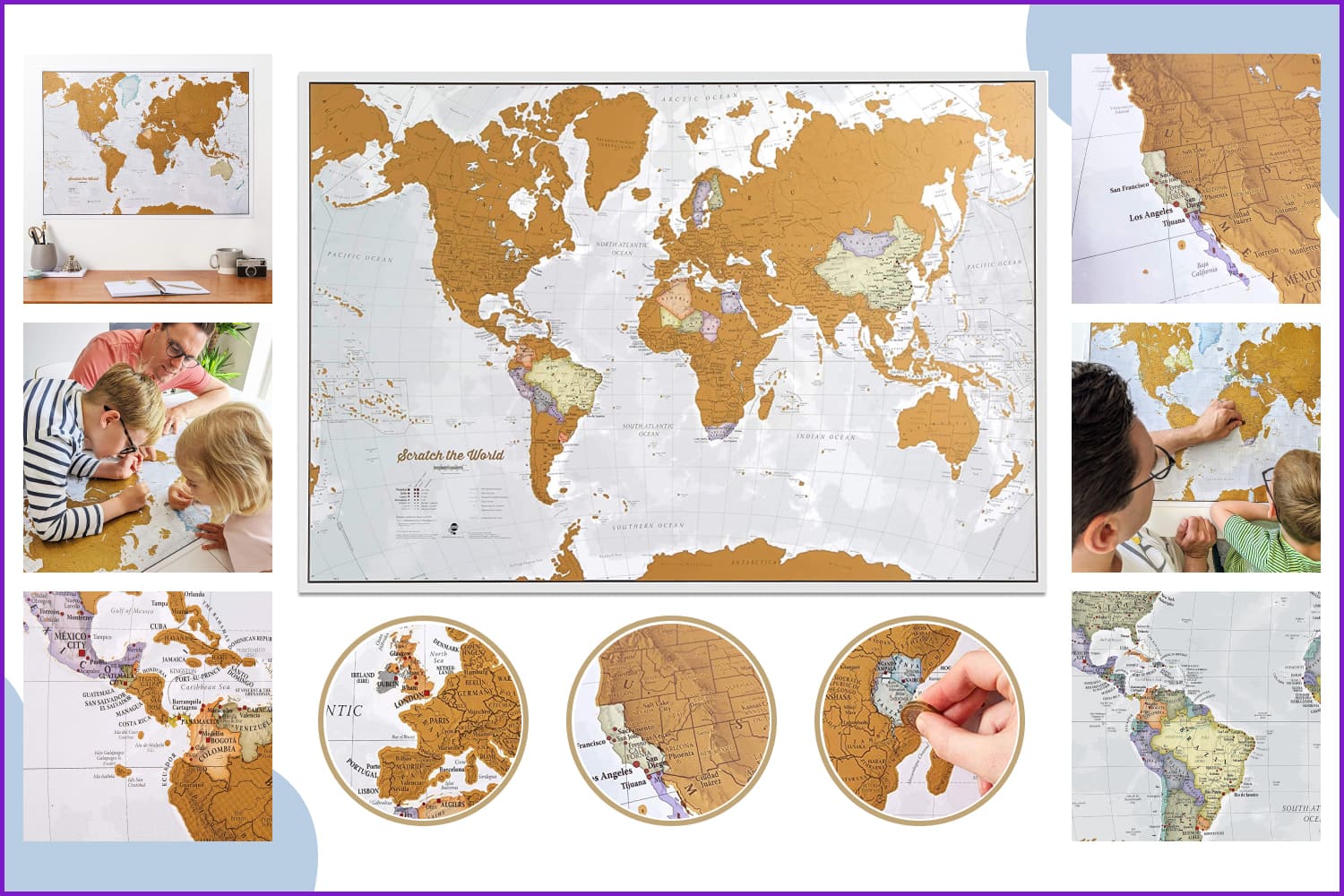 The World Travel Map can become not only a cool gift but also an interior decoration. Moreover, your friend may get the desire to travel more and reach points on the map that previously seemed inaccessible.
Unique Corporate Gift Ideas
A business gift allows a company to show its values and communicate them to its customers, employees, clients, or guests. The gift can be specific, such as a personalized package of coffee. Or, for example, a gift card, or maybe an edible delicacy or an unforgettable experience. The most important thing is to put a lot of thought into the gift, to convey your message to the recipient. No less important is to whom you are going to give your gift. Make the gift personal and express your appreciation for the person you give it to.
In case you are looking for something fancy and luxurious, here are some premium gift options every marketer is going to like.
Beauty and The Beast Rose Enchanted Rose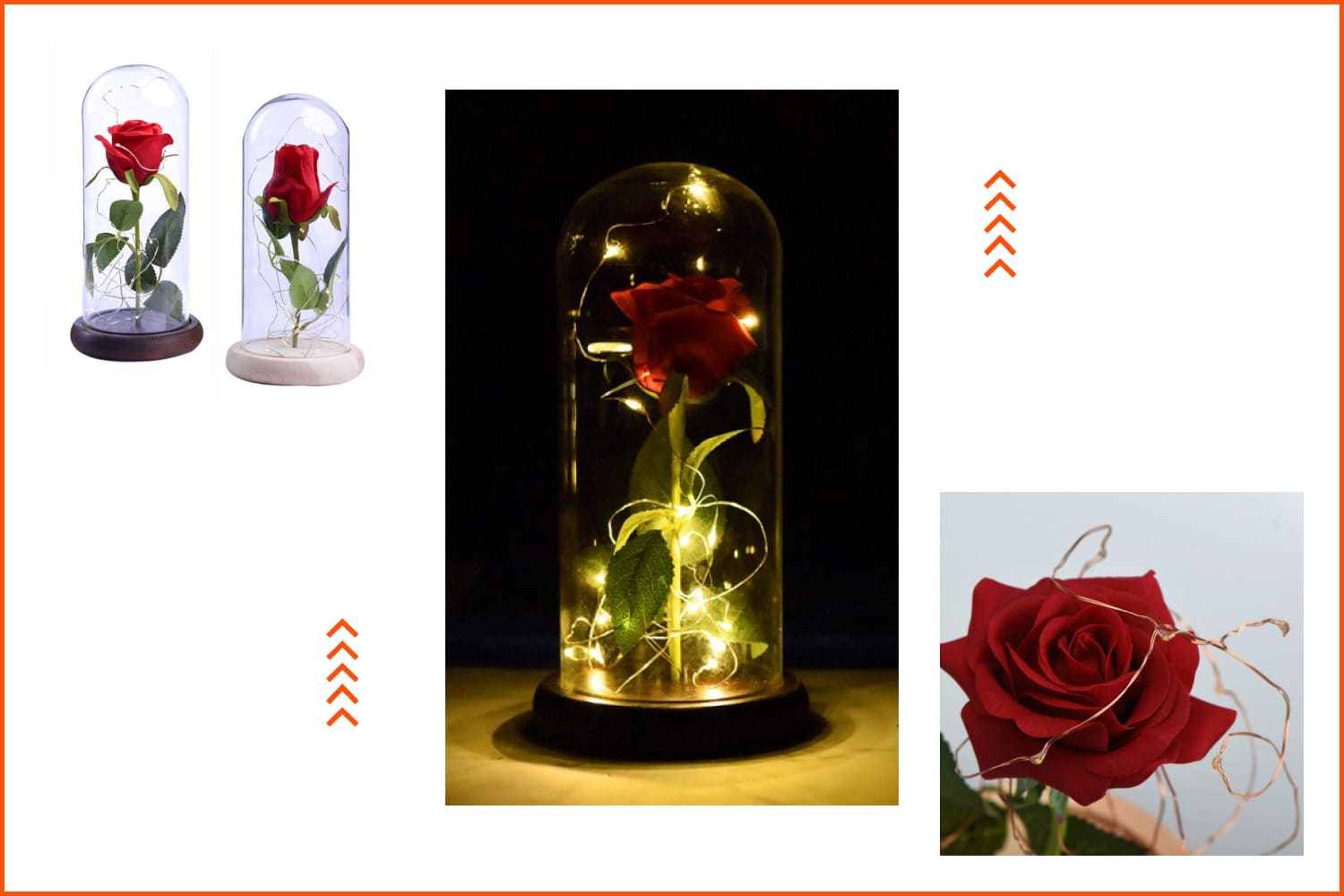 If your beloved likes unusual designs and used to furnish their home with only exceptional elements, then feel free to stop at this offer. Artificial rose in a bottle is an out-of-the-box idea for a marketing gift and it looks quite extraordinary.
Globe Whiskey Decanter Gift Set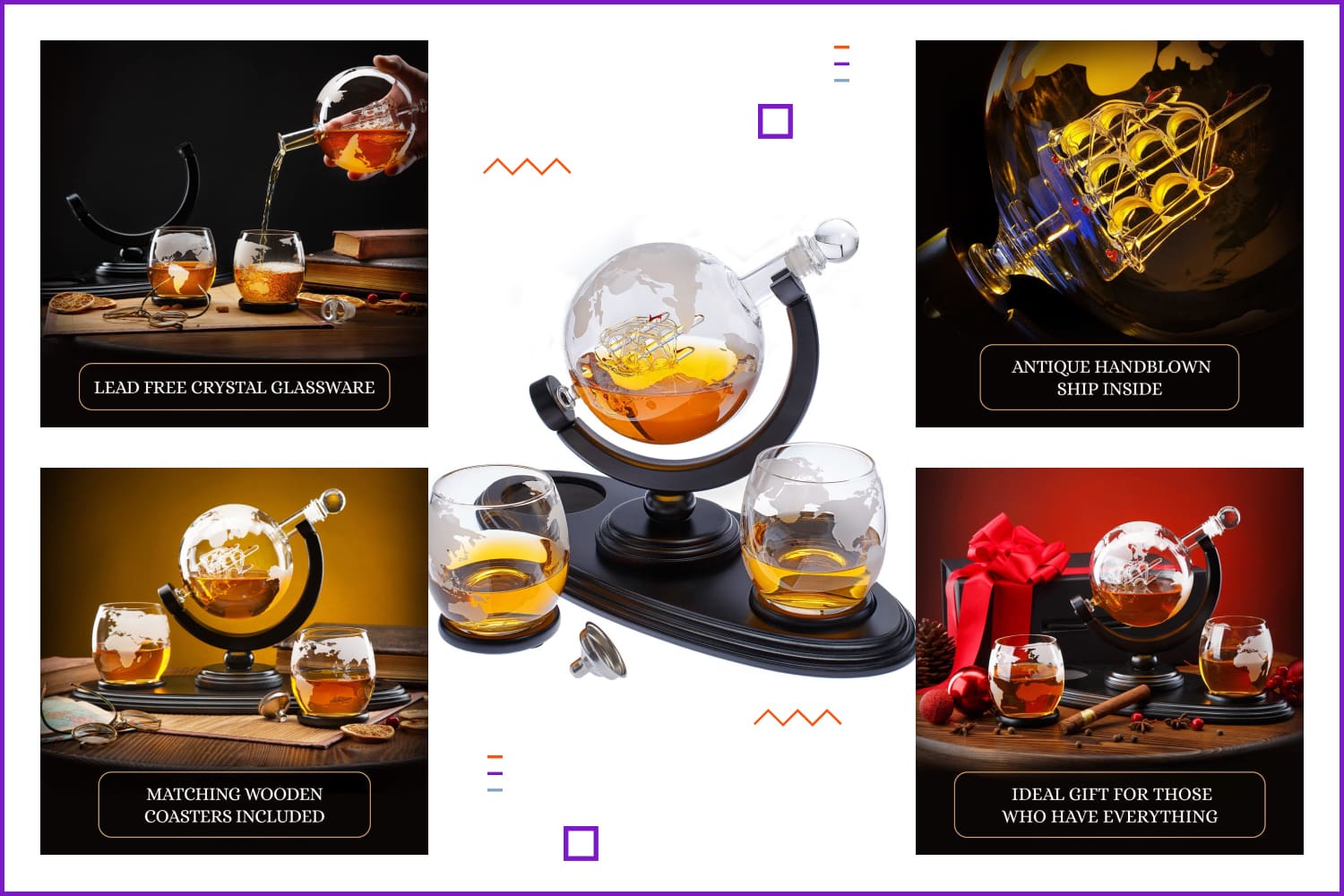 We also have a cool solution for drink lovers. This set with whiskey glasses and huge drinkware will delight any connoisseur of luxury beverages.
Stedware Charcuterie Cheese Board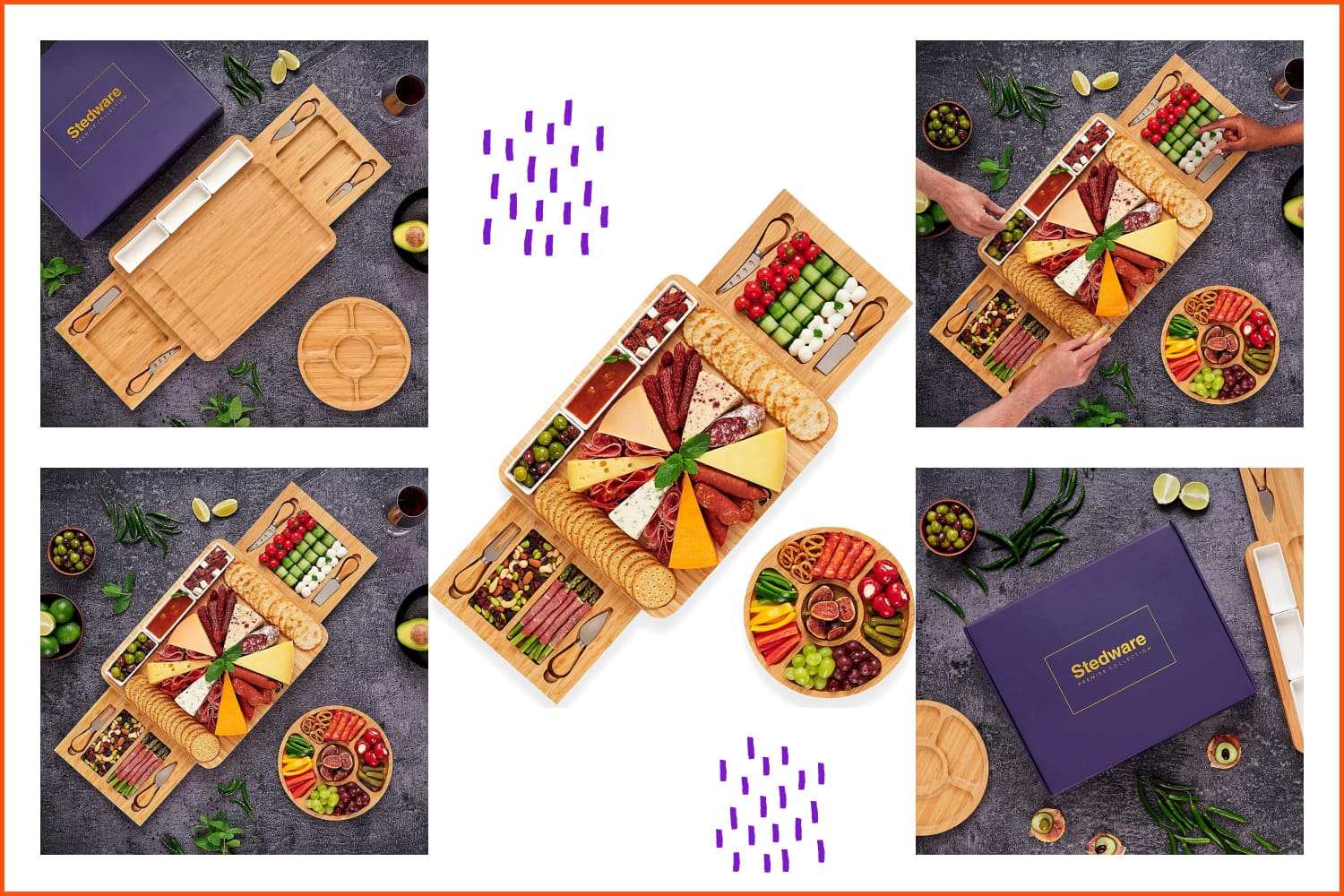 Everyone likes to rest beautifully. Give your friend the opportunity to spend time relaxing while enjoying this delicious gift. We offer you this unique gift idea for marketing professionals—a board with compartments for kitchen utensils and food. It looks exciting and will definitely be a valuable present.
Beloved Brands: The playbook for how to build a brand your consumers will love by Mr Graham Robertson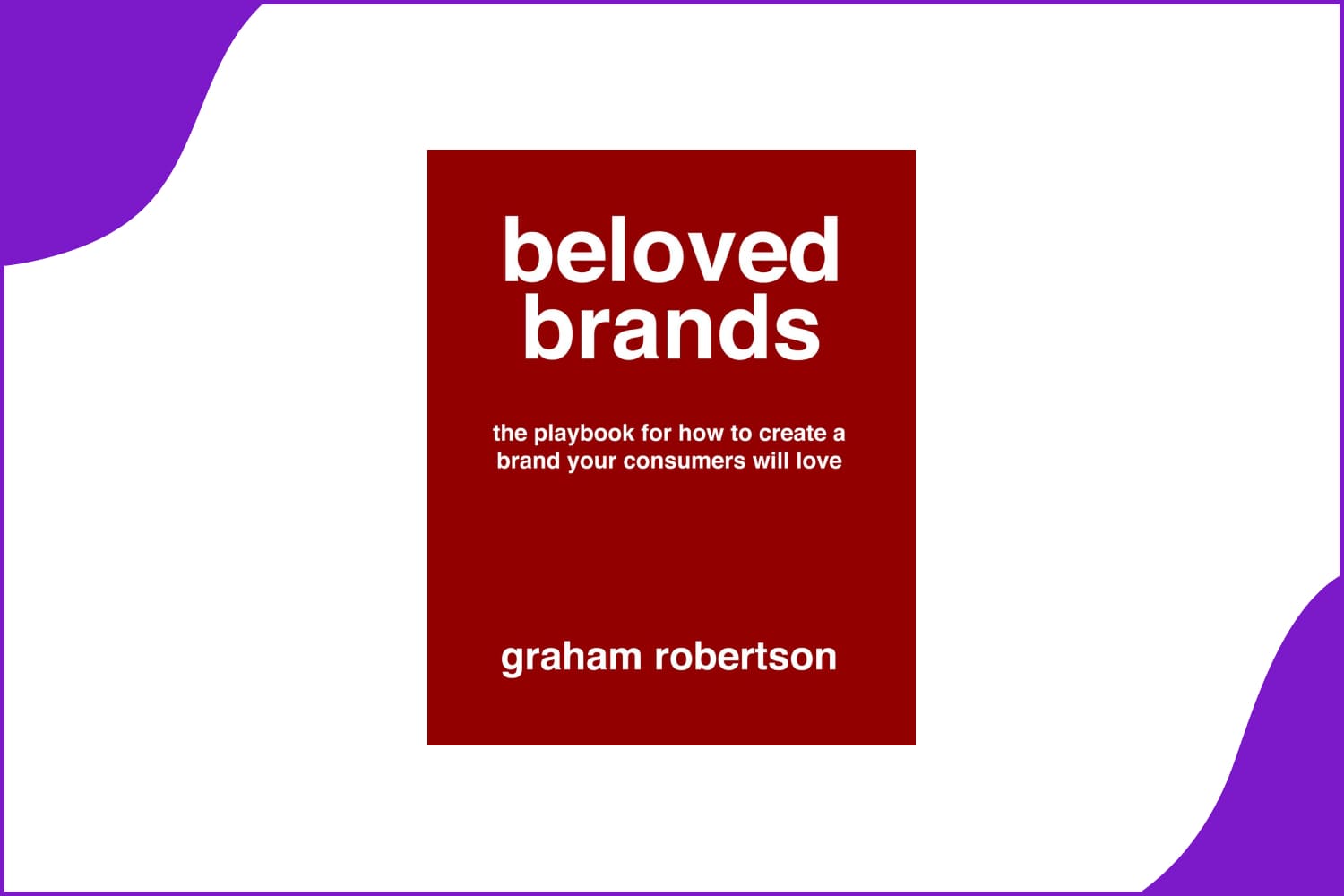 If your manager likes to read, learn new information, and wants to expand his/her knowledge, then this book is the perfect solution.
Neddy Games Conspiracy Theory Trivia Board Game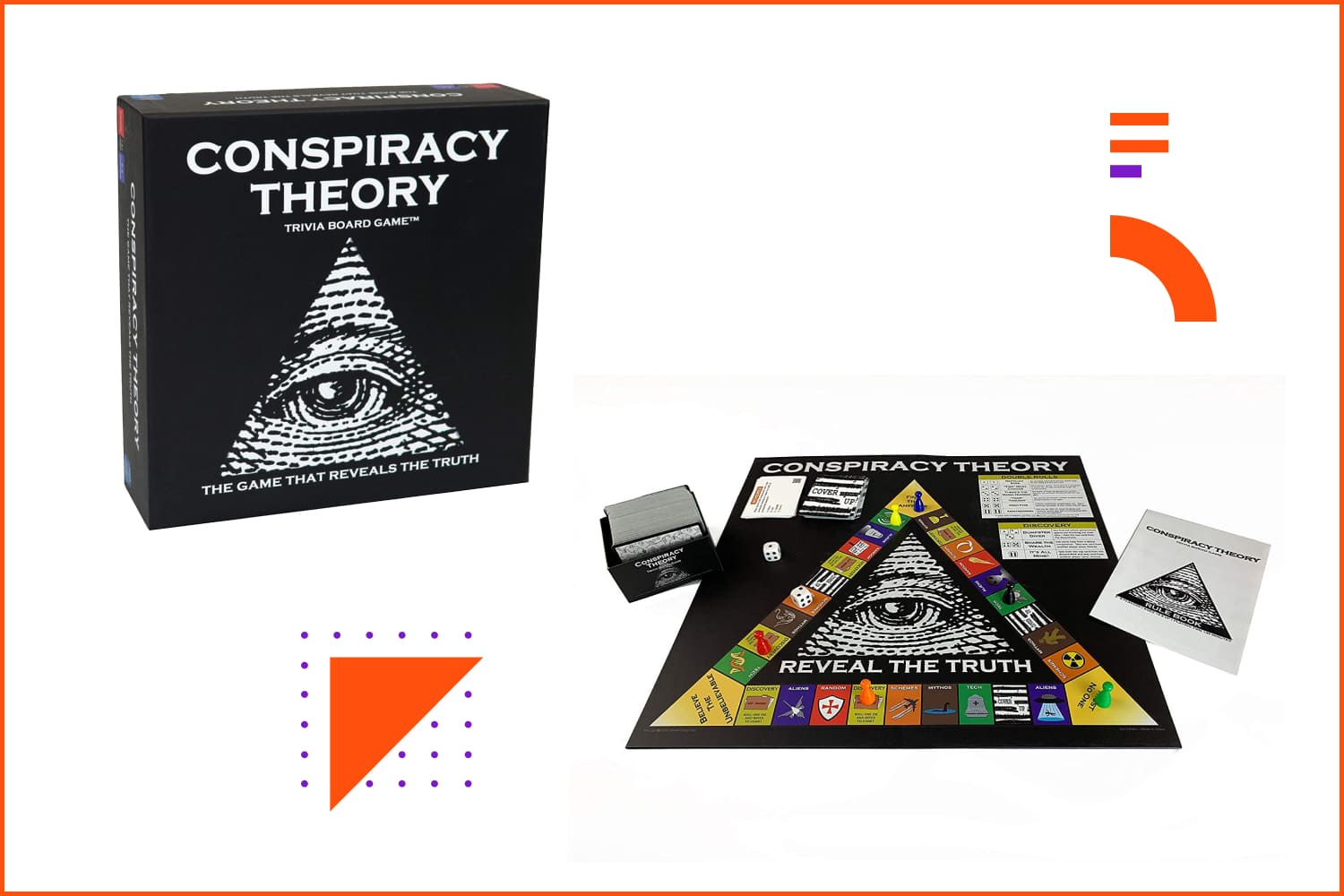 Logic is quite important for the marketer, and it can be improved with different training. Conspiracy Theory Trivia board game is great for rest and for practicing thinking and logic.
Never Underestimate a Social Media Marketing Manager T-Shirt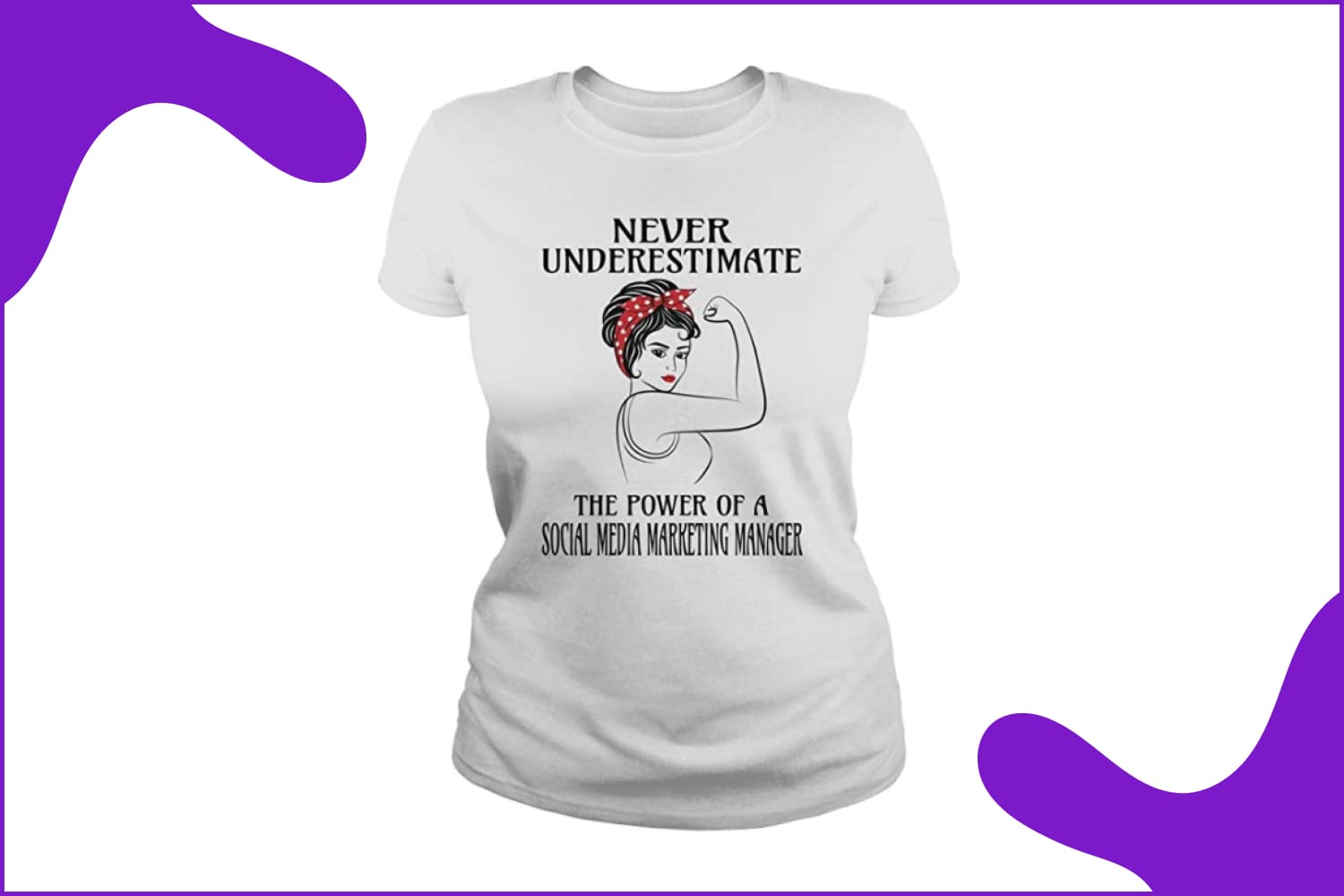 Here is a T-shirt with a highly eye-catching and unusual print. You can safely choose it if you don't know what kind of exceptional gift you can give to a fellow marketer.
TeeHee Special 12-Pairs Socks with Gift Box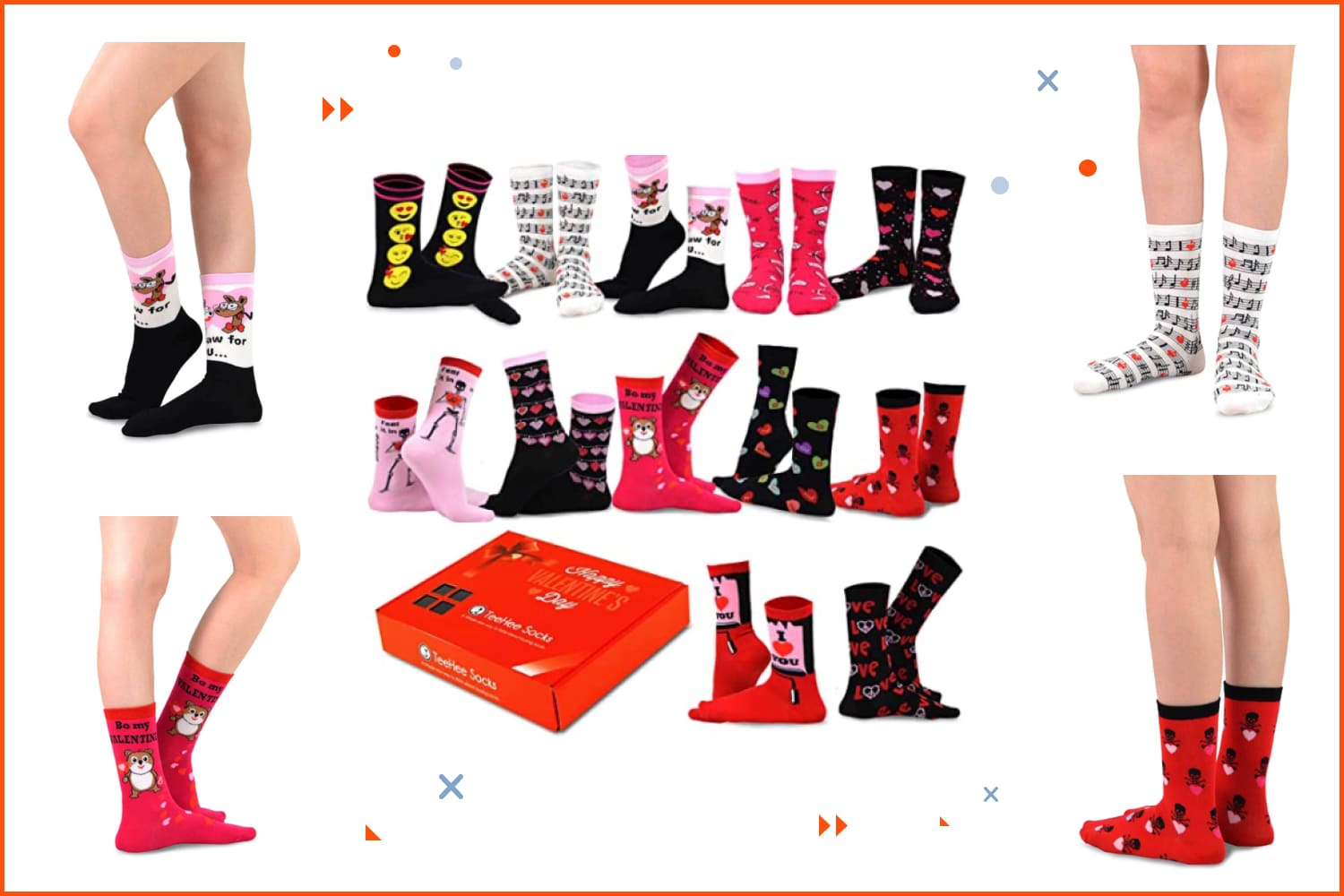 Believe it or not, socks are the best present for any occasion, especially if they come in a set of 12 pairs! Treat your beloved marketers to a gift box of Valentine's Day themed socks! Fun prints are the perfect way to elevate one's mood on a romantic holiday like this.
Toysmith Deluxe Zen Garden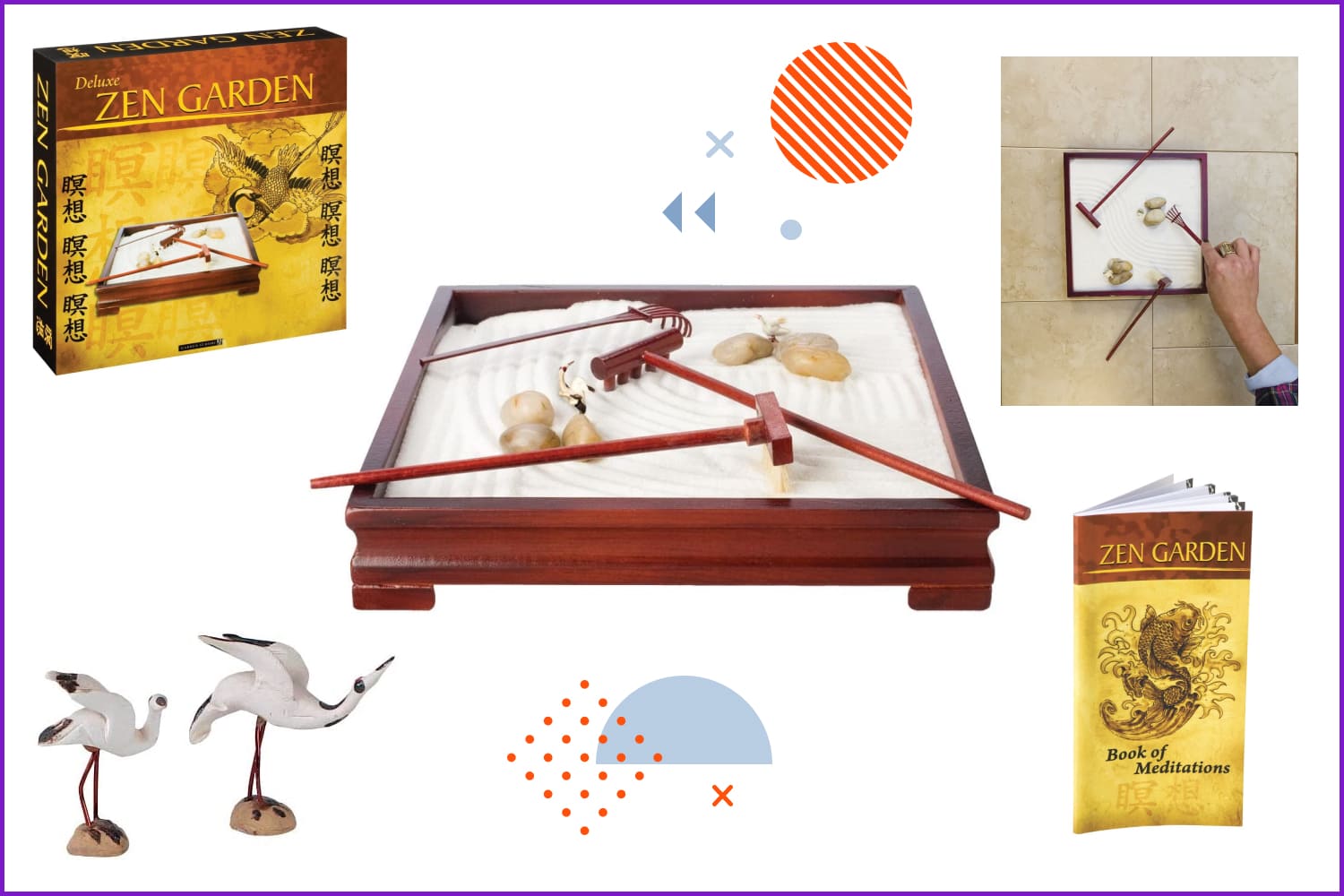 Marketers live through lots of stress. Whether you are just friends or you work together in one office, you should have learned the rule:
A stressed marketer is a mean marketer.
And that means stress for everyone else. Consider this cute Toysmith Deluxe Zen Garden. Not only will it look great on someone's desk, but it's also a great way to "sweep" the stress away while taking care of your garden.
The zen garden includes two ceramic cranes and polished stones, a bamboo rake, a broom, as well as a huge booklet with instructions and suggestions on how to shape your mini garden.
Whatever reaction they have, believe me: they'll have a lot of fun building a green oasis in the middle of a drab gray office 🙂
If anything from my list has already caught your eye, just use the links to get to the website and order your item in a few clicks.
FAQ
What makes the best business marketing gift in 2022?
The best business marketing gift in 2022 will be a useful gift or something that can bring new experiences, emotions, and feelings.
How do you order sales prospecting & marketing gifts?
Find a mass-market kraft or stationery manufacturer. It is better to start with a small batch of personalized company merchandise to see how people react to your gifts. If they like it and keep coming back to you and buying, continue producing and giving more.
Can you personalize marketing gifts?

Sure. You can order any gifts and personalize them.
How much should marketing gifts cost?
There are no limits for the price. It depends on the number of people you need to present gifts and the occasion. The average price for non-specific marketing gifts can vary from $15-50.
Can I put logos on marketing gifts?
Of course, you can. It will be great to put your company's logo on marketing gifts.
Some Awesome Videos About Gifts For Marketers
Please Take a Moment to Pin This Post to Pinterest
Disclosure: MasterBundles website page may contain advertising materials that may lead to us receiving a commission fee if you purchase a product. However, this does not affect our opinion of the product in any way and we do not receive any bonuses for positive or negative ratings.