Gifts for Marketers. Marketers are not easy to be friends with. This all starts with weird marketing jokes and ends up with a picky taste and preferences in gifts. Not in vain: being a marketer means having well-developed critical thinking and the ability to estimate the product from all possible aspects.
That's why finding a cool gift for a person who chose to devote his life to marketing turns into Russian roulette.
BUT it's definitely worth it…
Let's be honest. Puzzling over a wicked gift (or at least the one that won't be returned back to the store) is always tricky.
Disclosure: MasterBundles website page may contain advertising materials that may lead to us receiving a commission fee if you purchase a product. However, this does not affect our opinion of the product in any way and we do not receive any bonuses for positive or negative ratings.
5 Best Christmas Gifts for Writers
| Product Image & Rating (Out Of 10) | Product Name | Price |
| --- | --- | --- |
| | Best Funny Gift Ideas For Marketing Manager T-shirt | |
| | Writer Emergency Pack | |
| | Clip-on Smartphone Camera Lens Kit | |
| | Moleskine Smart Notebook | |
| | Writer Emergency Pack | |
It's even more complicated when it comes to a gift for a marketer. More likely, s(he) already has a name mug, a cardholder, his/her portrait in the office, or any other "super useful" stuff. Theoretically, a spiffy gift for a marketer:
is useful;
speeds up and organizes a workflow or a workplace;
contributes to convenience in the workplace or at home;
helps to relax;
is something a person was dreaming of.
If at least one of the aforementioned missions is accomplished, a gift can be considered as a good one. How to choose one? Just check out this selection of Amazon gifts for marketing specialists. Here, you will find options for different tastes and budgets.
So, let's try to pick up the perfect gift together!

Premium Gifts for Marketers
In case you are looking for something fancy and luxurious, here are some premium gift options every marketer is going to like.
31. Philips 2200 Series Fully Automatic Espresso Machine w/ Milk Frother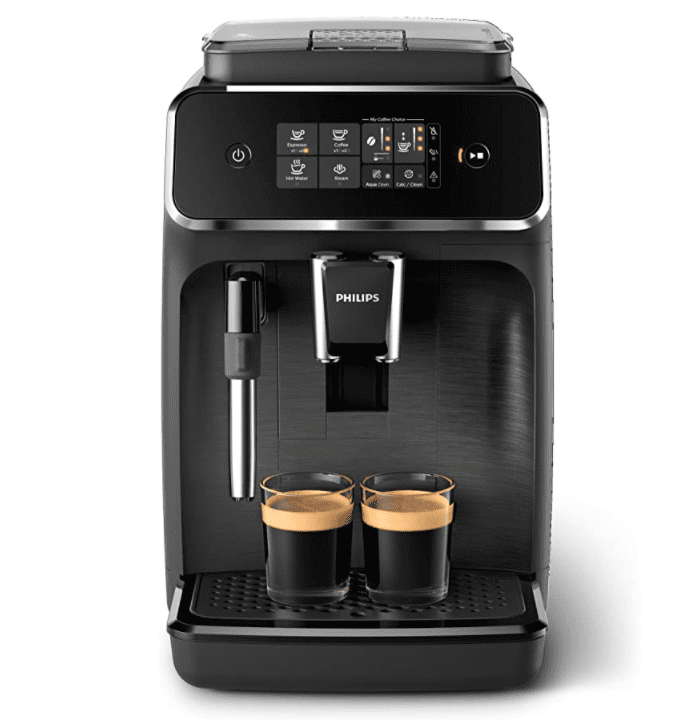 Price: $511.99
32. PlayStation 5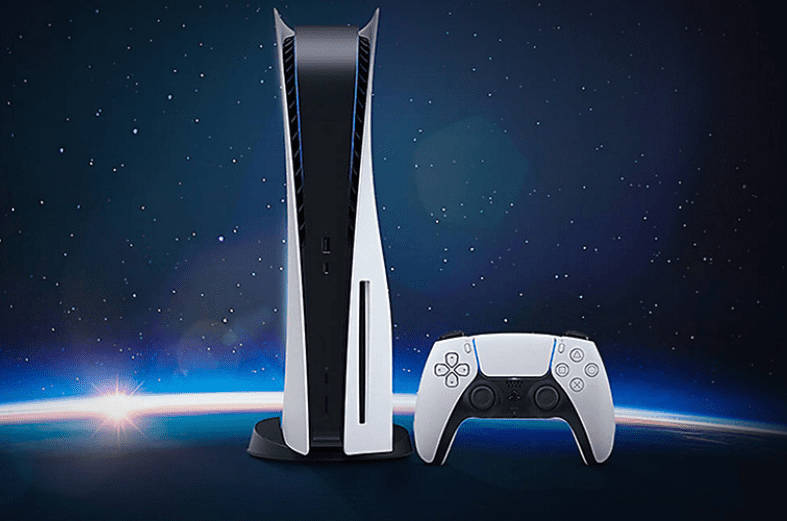 Price: check on the official website
33. iPhone 12 Pro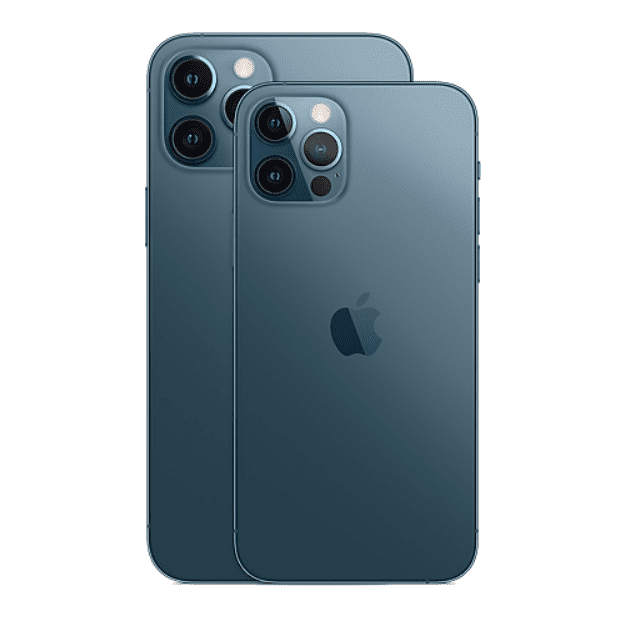 Price: from $999
34. Oculus Quest 2 — Advanced All-In-One Virtual Reality Headset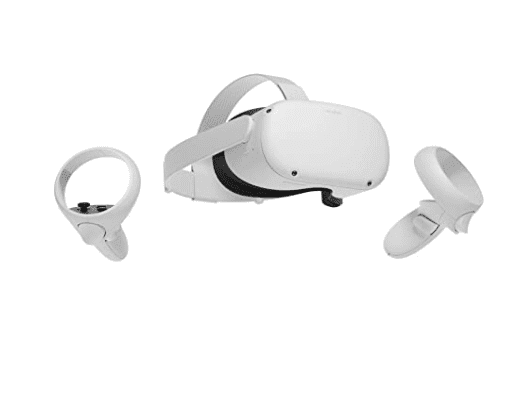 Price: $399
35. HP Pavilion 15-inch Laptop, 11th Generation Intel Core i7-1165G7 Processor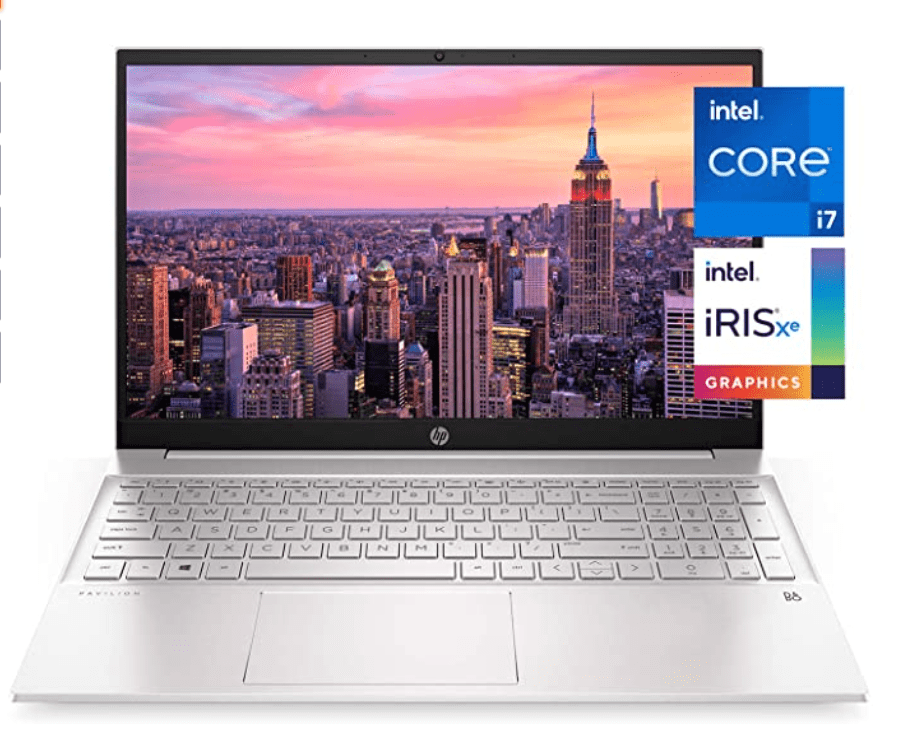 Price: $919.99
36. Tiffany & Co. Place Setting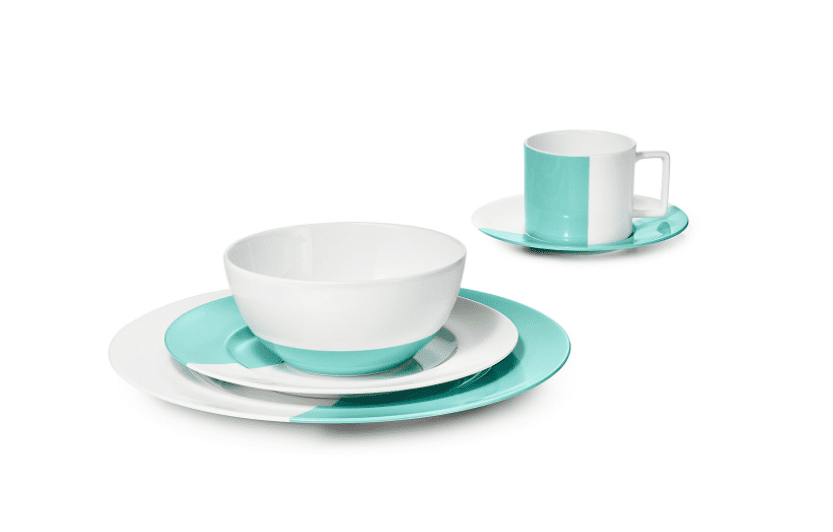 Price: $320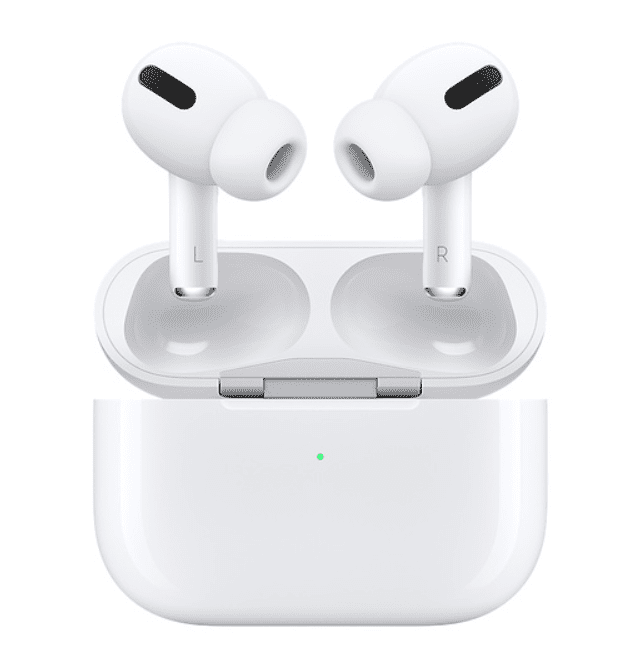 Price: $249
38. Tiffany & Co. Diamonds by the Yard® Pendant

Price: $350
39. DJI Mavic 2 Pro – Drone Quadcopter UAV with Hasselblad Camera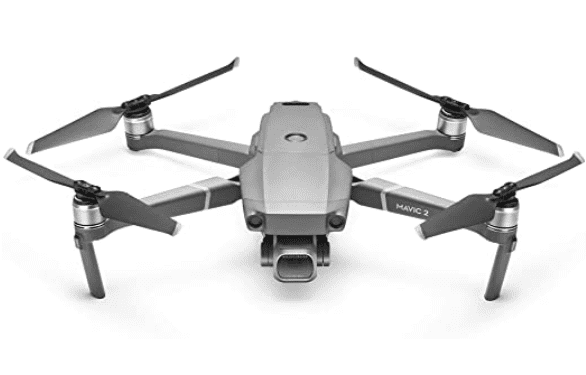 Price: $1599
40. Fujifilm X100V Digital Camera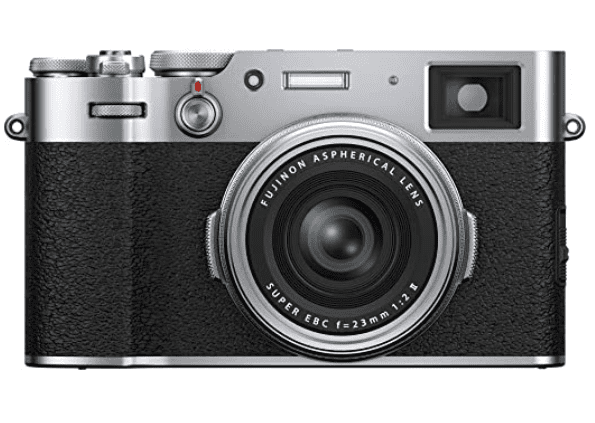 Price: $1399
Best Christmas Gifts for Marketers
If you're looking for last-minute Christmas gift ideas for marketer, it's worth checking out Amazon first. Marketers are creative folk. In other people's eyes, they constantly think about ad concepts and measure user engagement. Some would say, a typical marketer is a person in love with metrics and analytics. Still, you shouldn't limit people to their field of work. Like everyone else, they like unwrapping Christmas gifts.
Christmas is one of the holidays that helps to bring families and friends together. "Warm", "cozy", "friendly" are the adjectives associated with Christmas. Most presents given at this time of the year are like this. What if you show some creativity and go beyond the usual standards? Luckily, in 2019, you can present not only material things but also digital items. Depending on the individual taste and needs, Christmas gifts for marketers may vary from cute office stationery to a marketing tool subscription. So, which presents to put under the Christmas tree for your dear marketer in 2019-2020?
In this collection, we've gathered the top 5 Christmas gifts for marketers you can order on Amazon. Check them out!
Noahas Sherpa Plush Blanket With Christmas Pattern
Price: $21.99
Size: 50×60 inches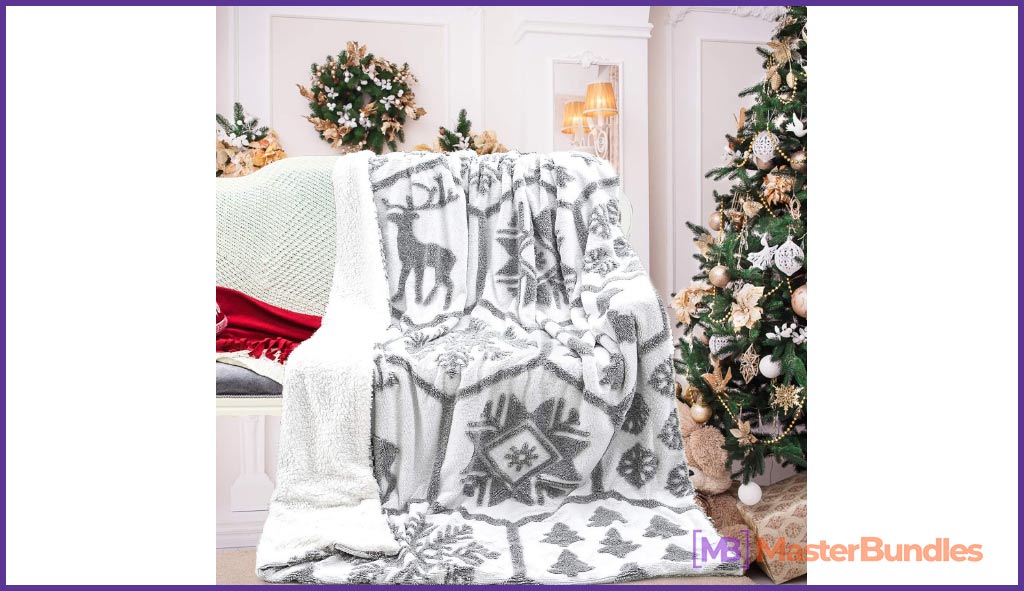 A plush blanket with Christmas pattern is the definition of a 'warm and cozy' present. Marketers can use it at home while relaxing or watching TV, or as an office chair throw blanket. The blanket comes in a gift package with nice ribbons, so it's just the perfect choice for a Christmas present!
ICE Harmony Floating Bluetooth Speaker
Price: $124.99
Size: 5.4 x 5.4 x 4.8 inches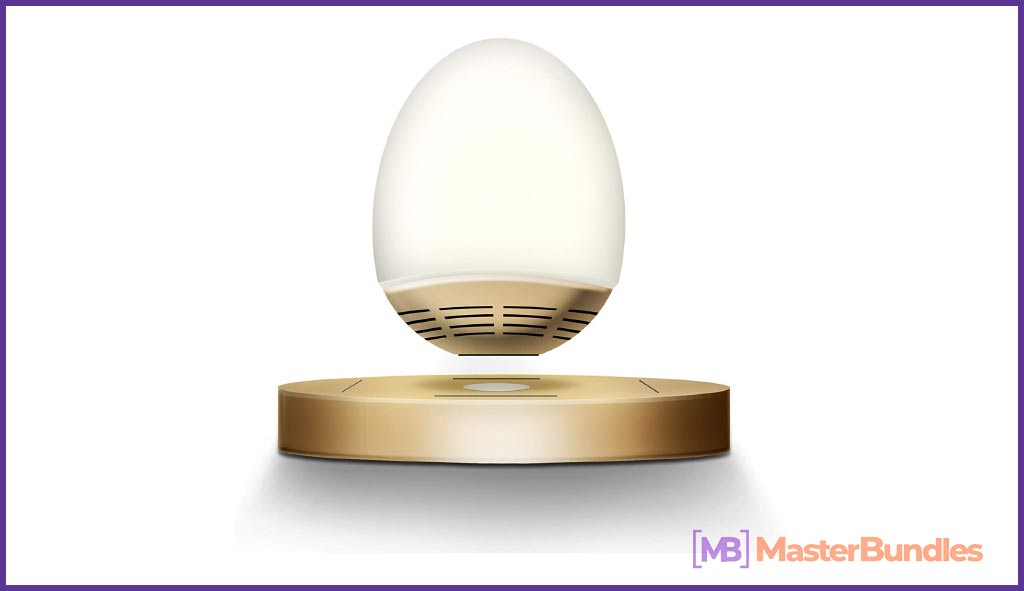 This egg-shaped floating bluetooth speaker combines technology and cosiness. The gadget spins 10mm above a magnetic base. It is possible to use the speaker without a base as well. The soft golden glow makes this floating speaker the perfect bedside companion.
Rocketbook Smart Reusable Notebook
Price: from $30
Size: 8.5 x 0.5 x 11 inches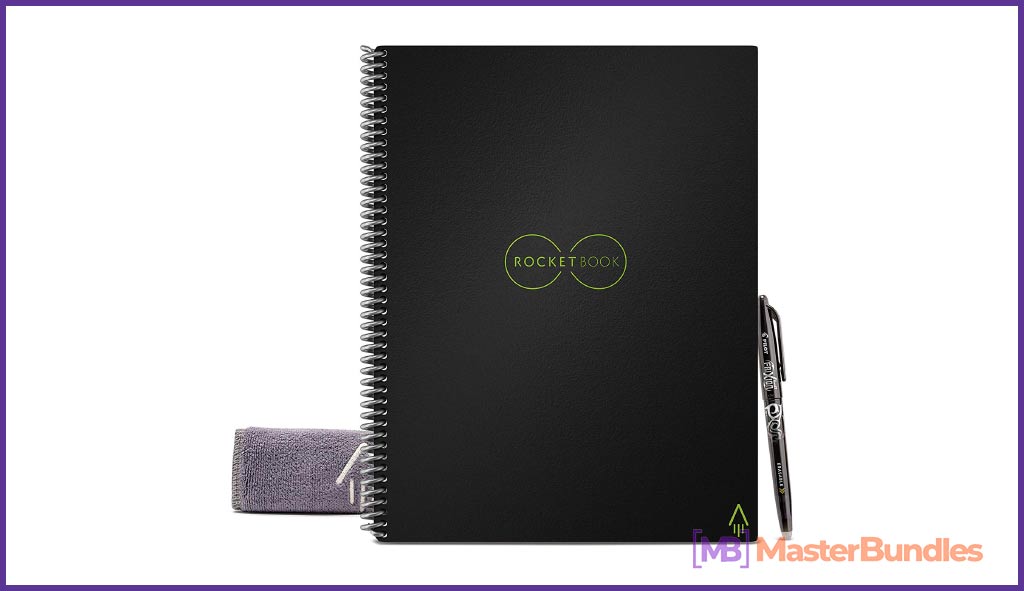 This eco-friendly notebook is something any marketing professional secretly yearns for. It contains 32 pages with dotted grid that can be reused after wiping clean with a damp cloth. Also, you can transfer your notes into a cloud service of choice using the free Rocketbook app for iOS/Android. The set includes:
1 Rocketbook Core (Everlast) Letter Size (8.5″ x 11″) Notebook
1 Pilot Frixion Pen
1 Microfiber Cloth
Christmas Cushion Covers
Price: from $29.99
Size: 18 x 18 inches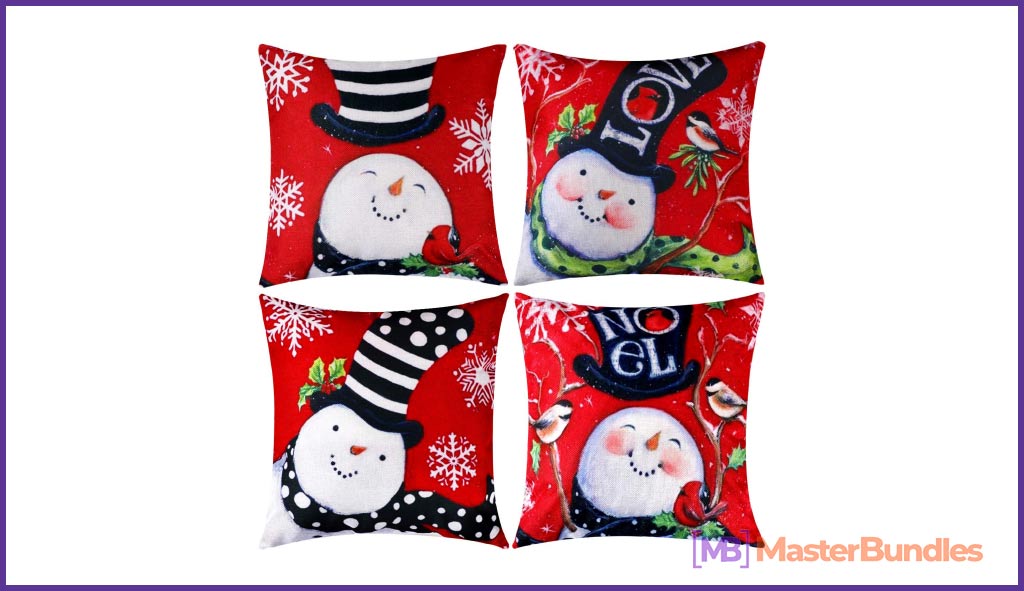 Cushion covers printed with a Christmas pattern are the definition of "cozy". A set of 4 throw pillowcases are just the thing to create a festive mood. These cushions come in a variety of colors and prints, so they are perfect as holiday decorations!
Social Media Marketing for the Future Strategies for 2020 Beyond
Pirce: $9.95 (Kindle), $13.95 (Paperback)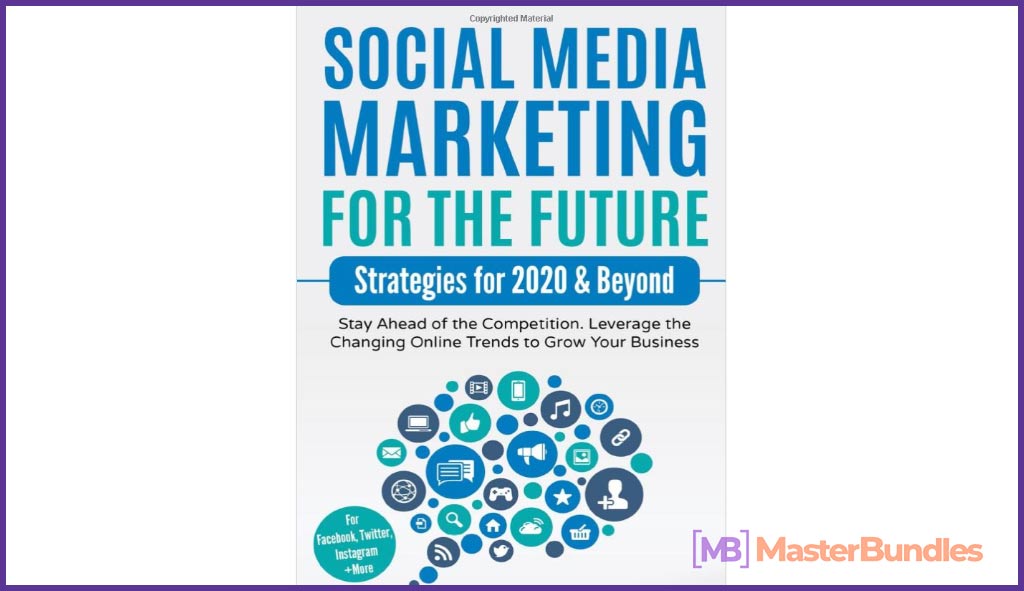 SUCK UK – DESK ORGANIZER | NOVELTY SILICONE HOLDER FOR PENS & PENCILS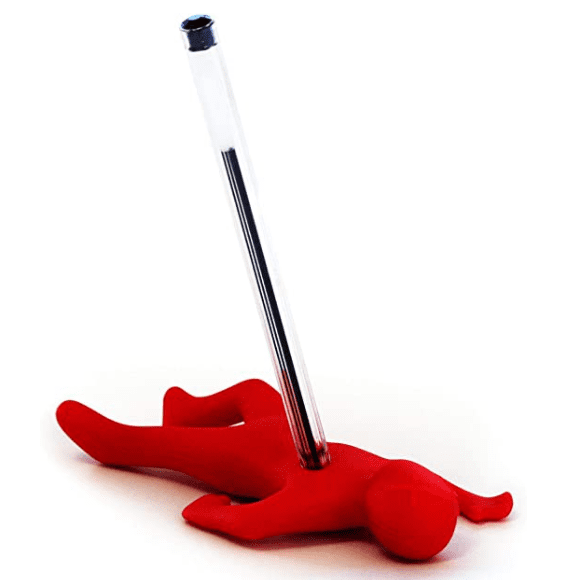 Price: $10.40
URBANSEASONS Beauty and The Beast Rose Kit, Colorful Artificial Flower Rose Gift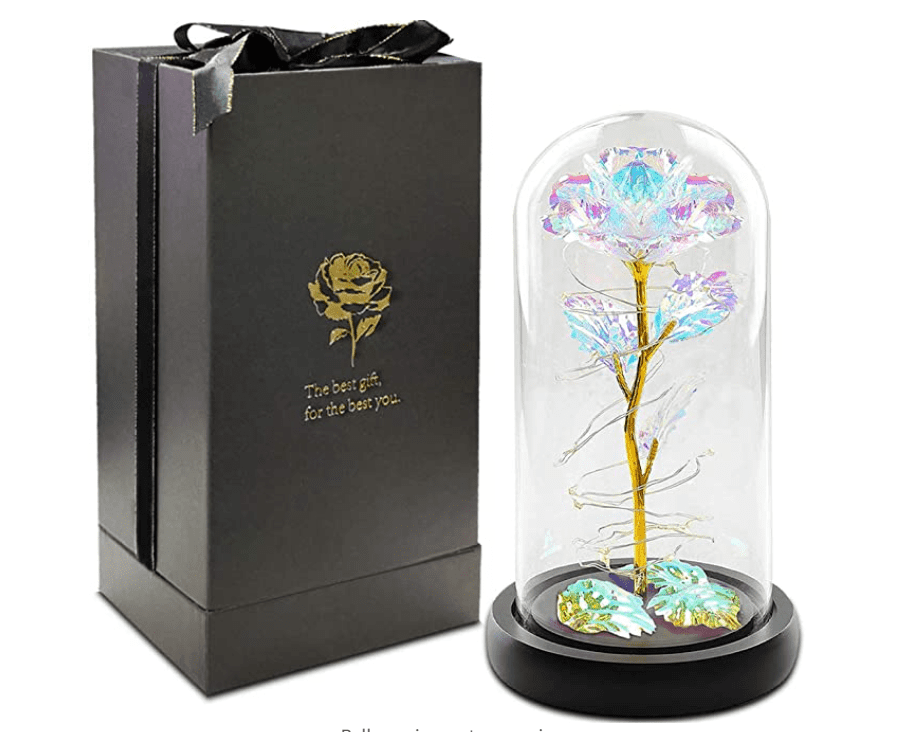 Price: $26.99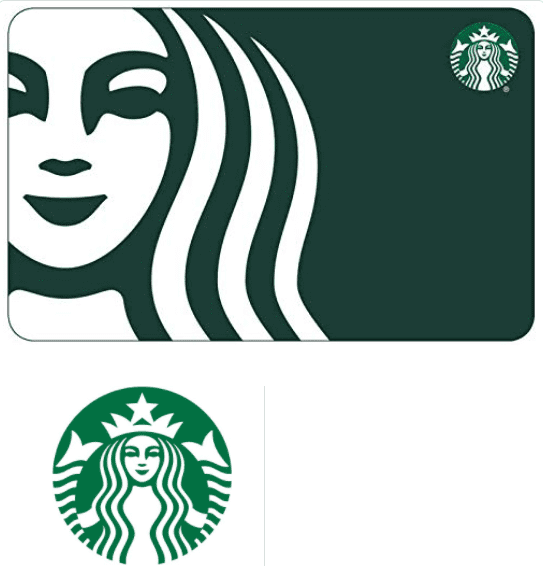 Price: $25 – $75
3dRose Funny World's Greatest Marketer Cartoon Two Tone Mug

Price: $12.96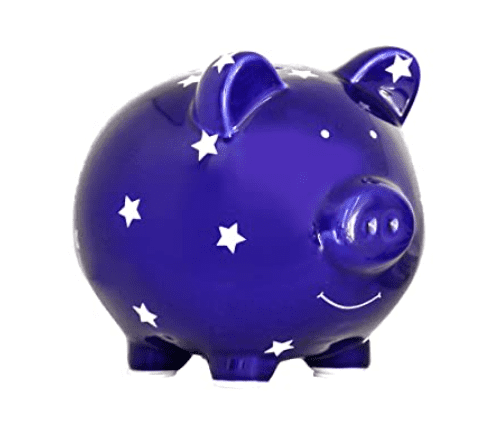 Price: $14.99
Crayola Fine Line Markers, Adult Coloring Set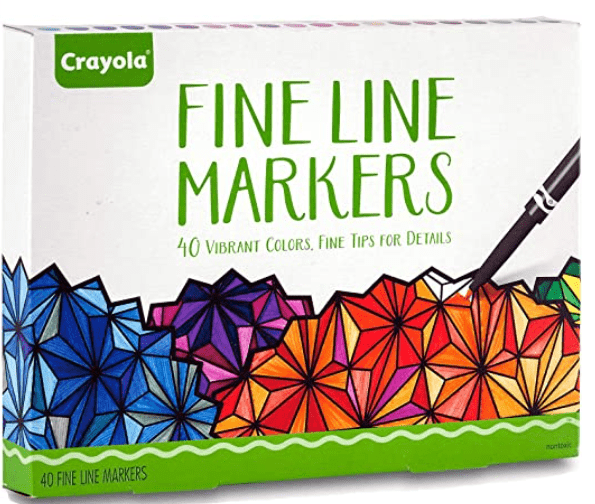 Price: $12.14
Deluxe Comfort Microsuede Bedrest – Reading and Bed Rest Lounger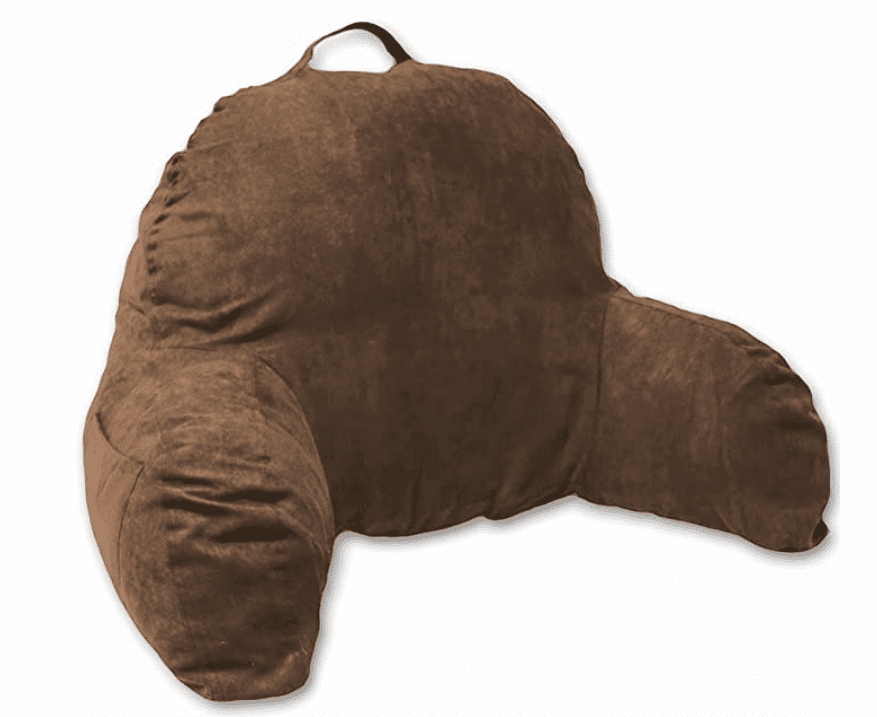 Price: $35.17
Whiskey Decanter Globe Set with 2 Etched Globe Whisky Glasses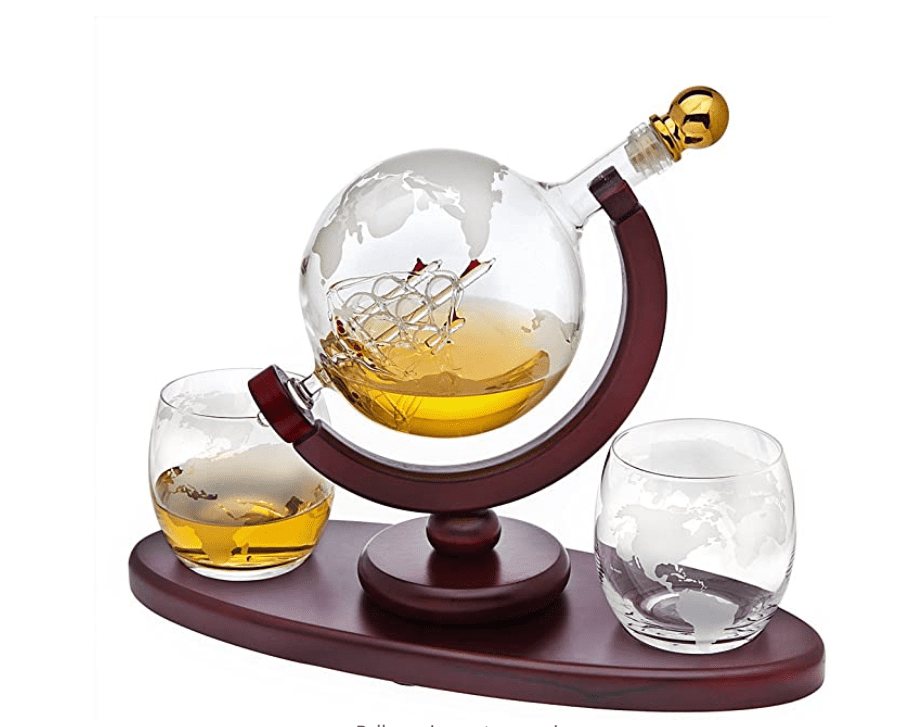 Price: $55.95
Boyfriend Pillow – Cute and Fun Husband, Companion or Cuddle Buddy – Body Pillow with Benefits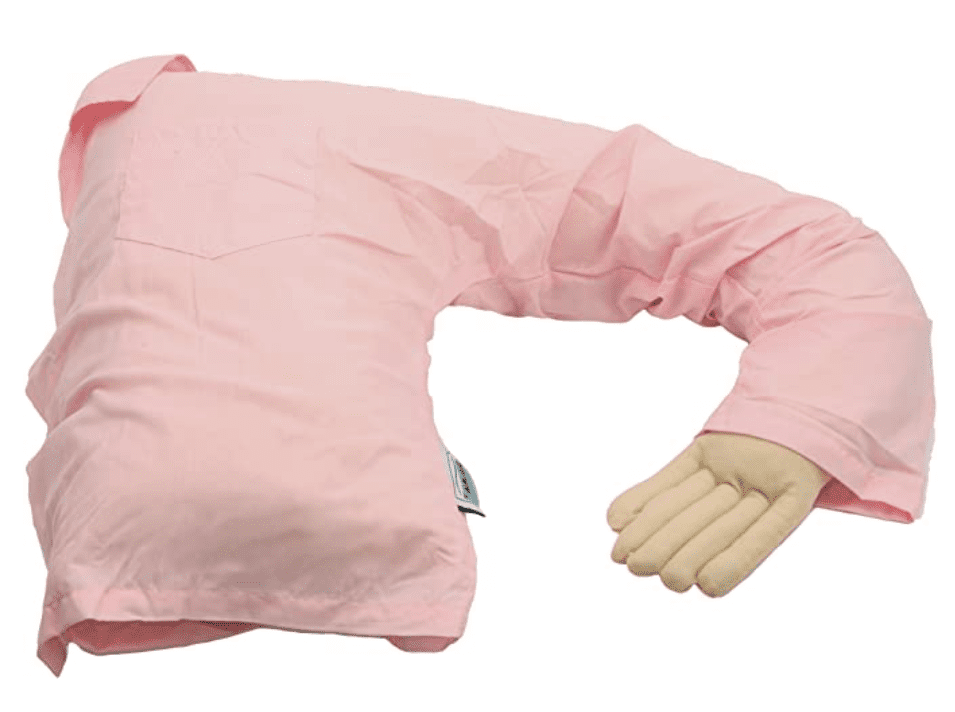 Price: $45.99
Extra Large Cheese Plate Board with Hidden Magnetic Drawer holding Cheese Knives, Serving Forks, Markers and Wine Accessories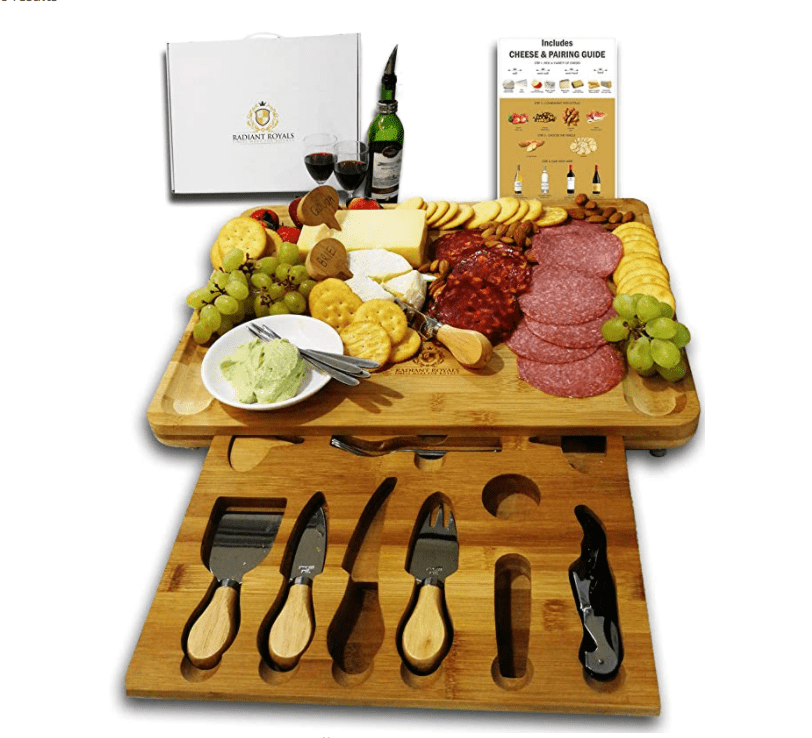 Price: $68.90
MITBAK Pour Over Coffee Maker Set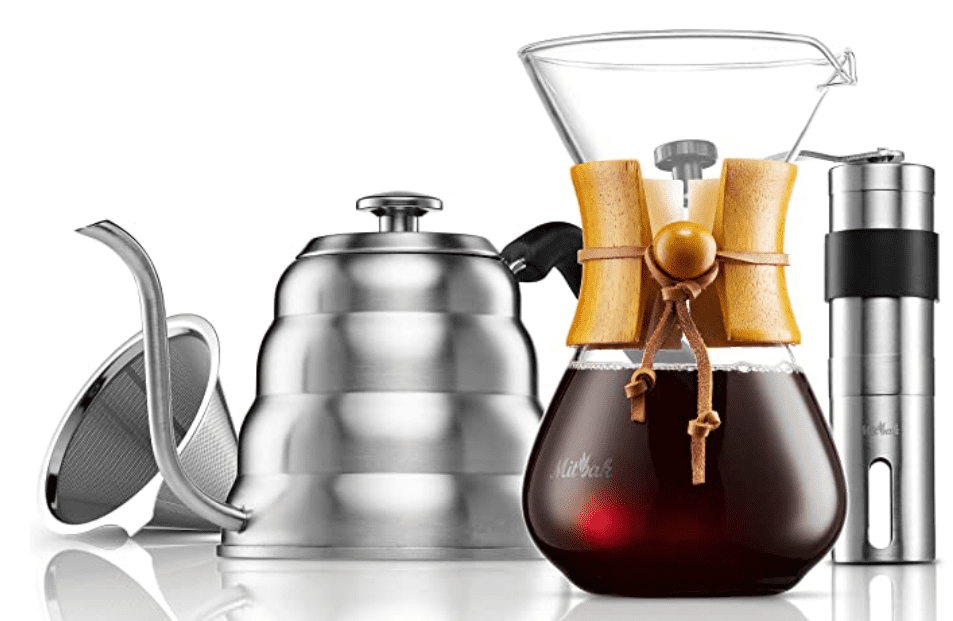 Price: $69.99
Santa's Favorite Marketing Manager: Marketing Manager Notebook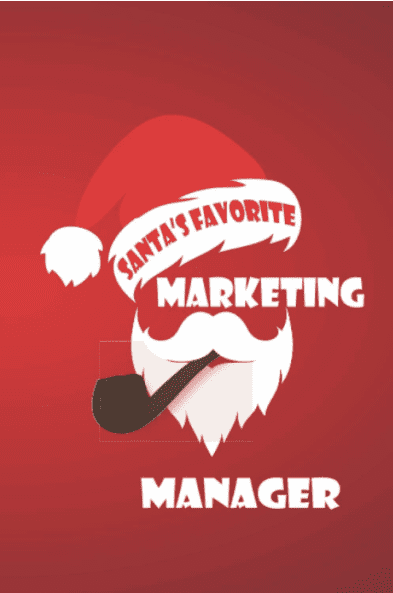 Price: $6.99
Andaz Press Funny Quirky 11oz. Ceramic Coffee Tea Mug Thank You Gift, Other Marketing Managers Me, Horse Unicorn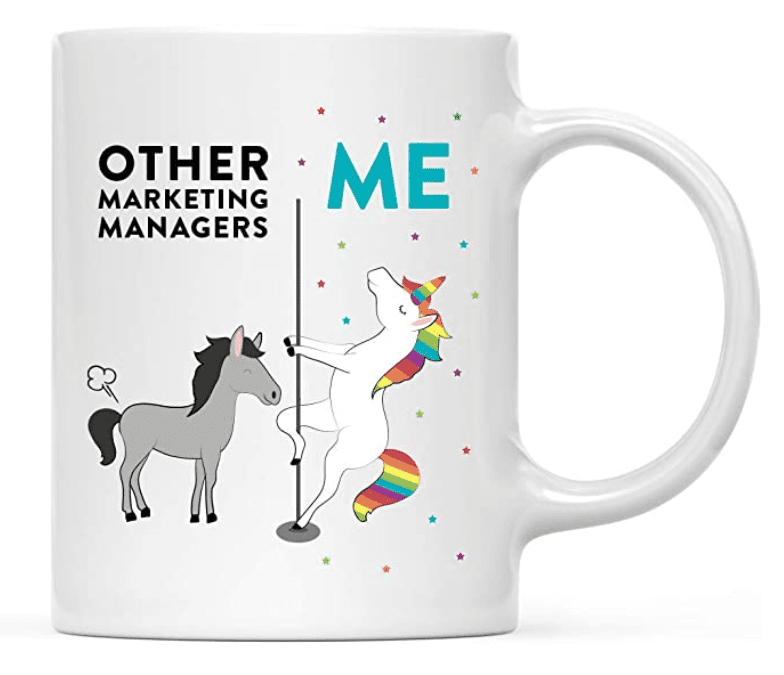 Price: $18.99
How Marketing Managers Swear Coloring Book: A Funny Gift For Marketing Managers And Advertising Directors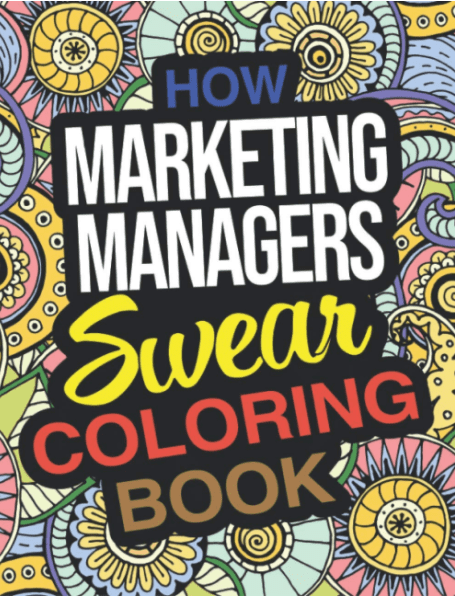 Price: $7.95
Mayorga Organics Café Cubano Roast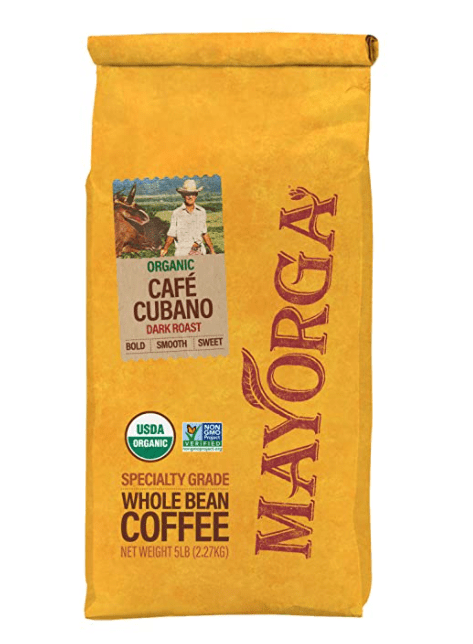 Price: $44.98
A good marketer always keeps abreast of the latest trends and tries not to lag behind the competition. A book on SMM containing the best marketing strategies for 2021 will come in handy for both beginners and marketing professionals!
New Year's Gifts for Marketers
Secondhand: Travels in the New Global Garage Sale by Adam Minter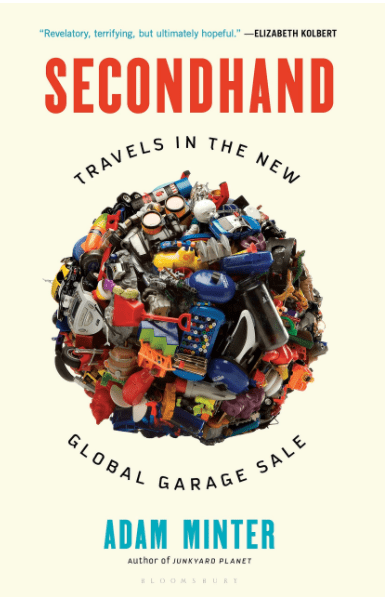 Price: $18.99
Mug For Marketing Manager World's Worst Marketing Manager Just Kidding You're Awesome Funny Awesome Mug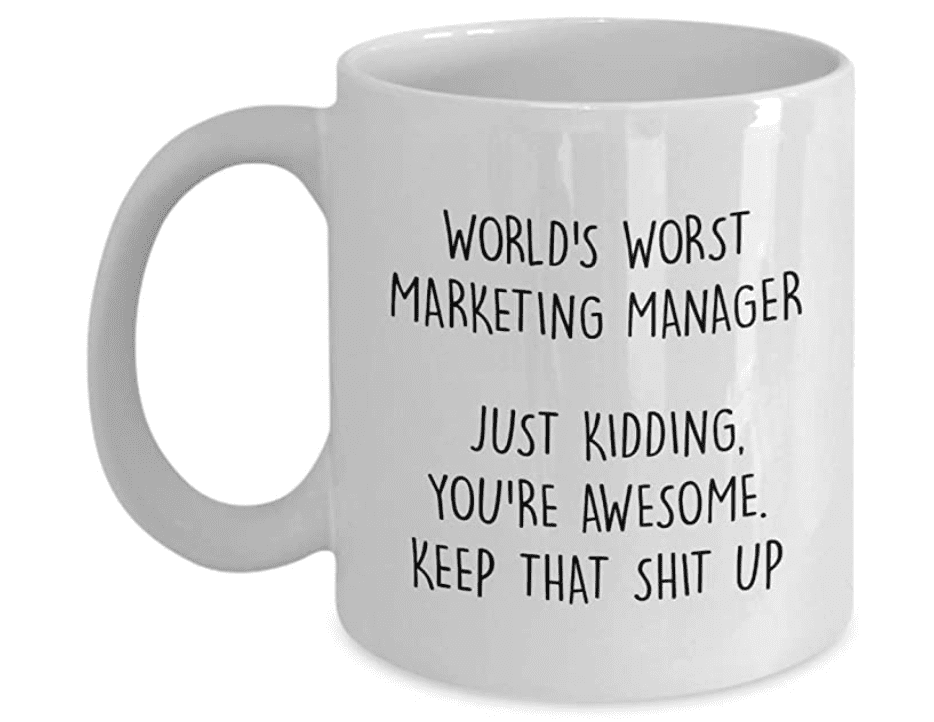 Price: $14.95
Beloved Brands: The playbook for how to build a brand your consumers will love by Mr Graham Robertson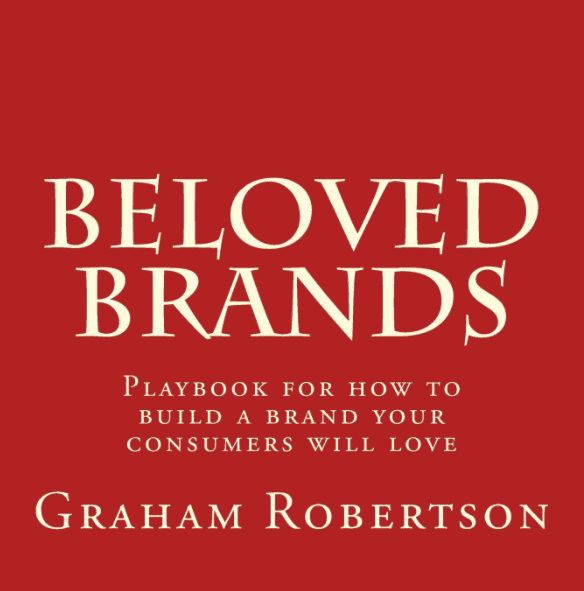 Price: $49.99
Neddy Games Conspiracy Theory Trivia Board Game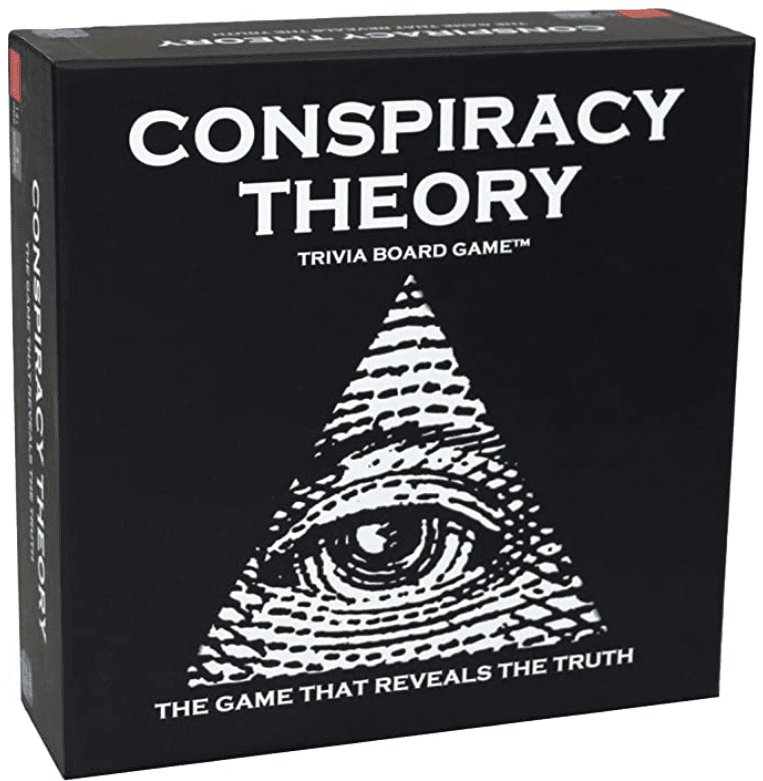 Price: $34.95
Teeburon Keep Calm and Love a Marketing Manager Hoodie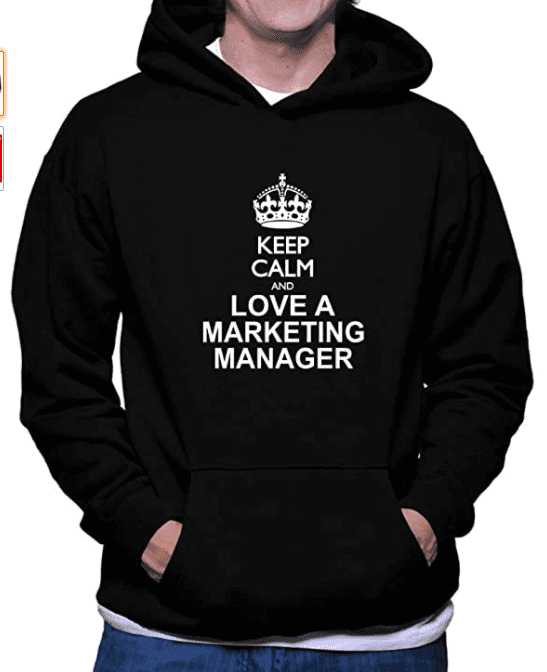 Price: $39.99
2021 Planner and Calendar: Weekly and Monthly + Budget planner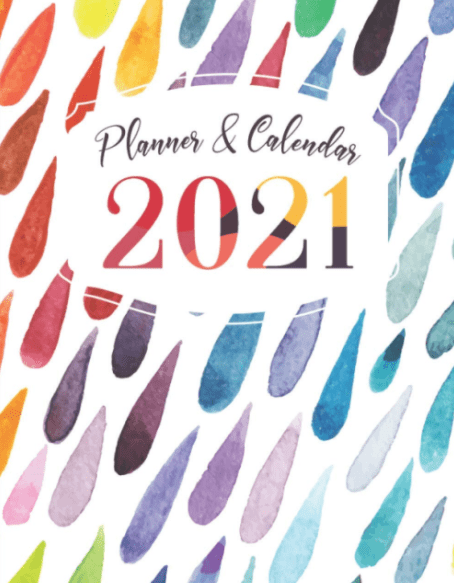 Price: $5.49
Never Underestimate Social Media Marketing Manager T-Shirt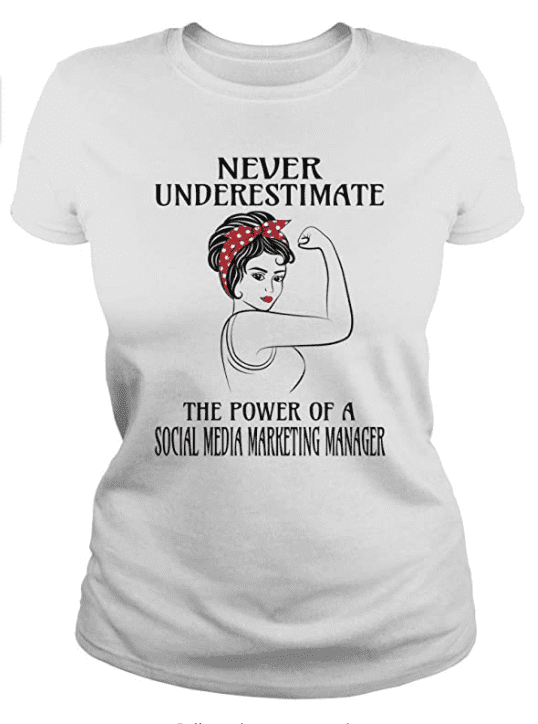 Price: $19.99 – $21.99
Scratch The World Travel Map – Scratch Off World Map Poster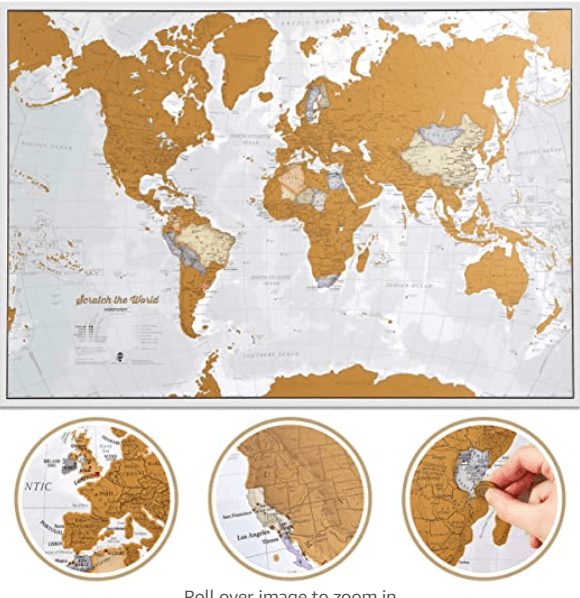 Price: $23.99
Sandra Boynton's Every Day's a Fabulous Holiday 2021 Wall Calendar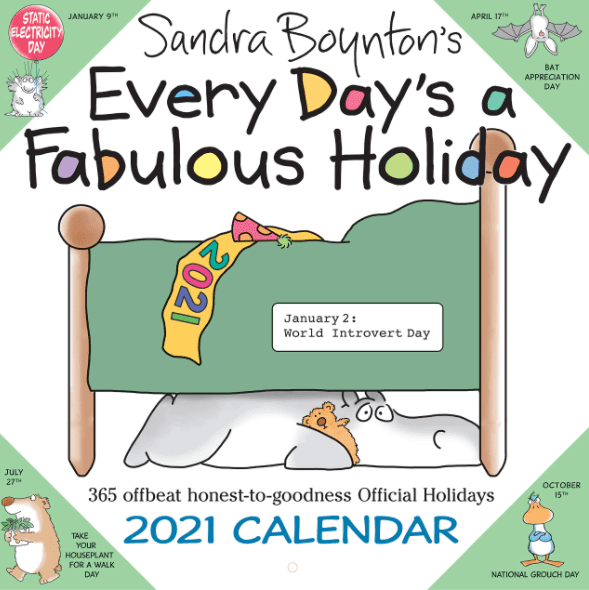 Price: $13.49
Teeburon I Love Marketing Managers Colorful Hearts Women Hoodie

Price: $39.99
Starbucks Box with Greeting Card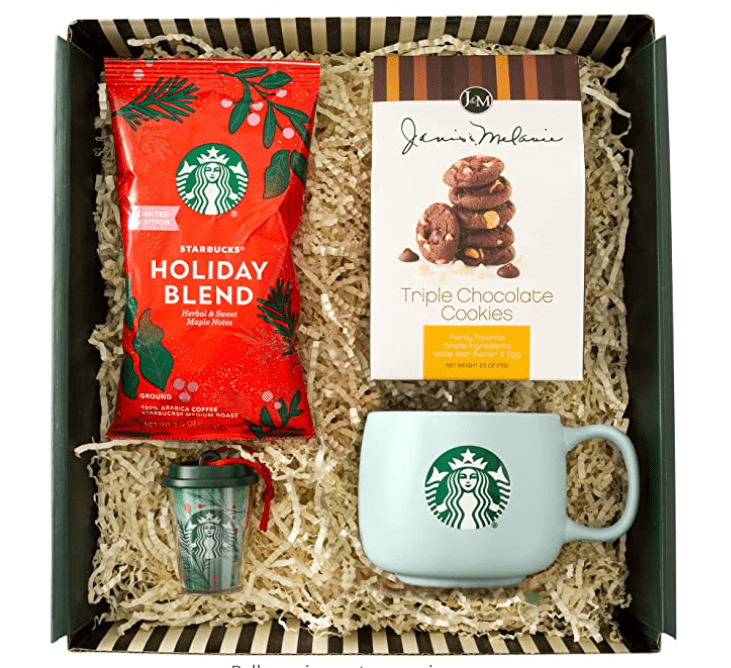 Price: $29.99
Xezo Maestro Natural Sea Shell Handmade Fountain Pen with 18K Gold Plated Parts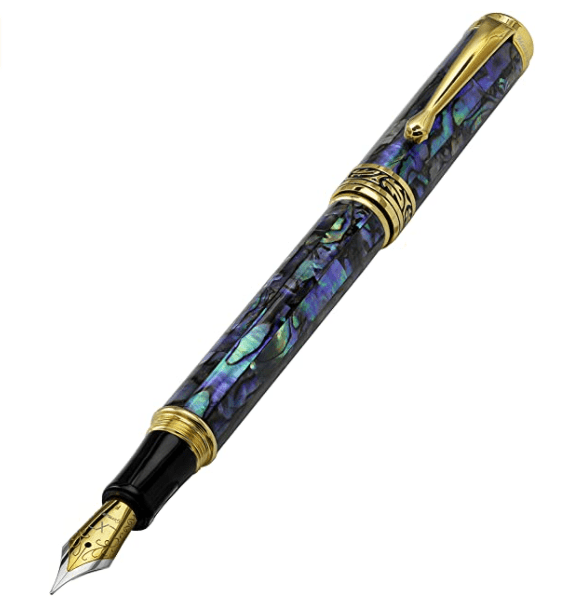 Price: $116.57
DYMO LetraTag LT-100H Handheld Label Maker for Office or Home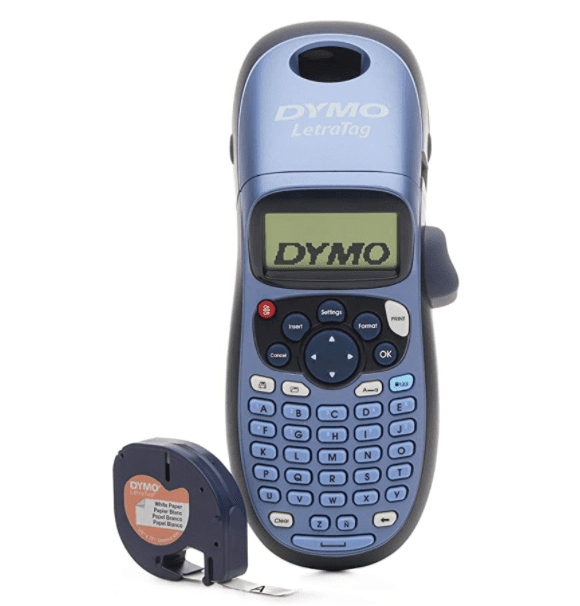 Price: $16.99
The Influential Product Manager: How to Lead and Launch Successful Technology Products by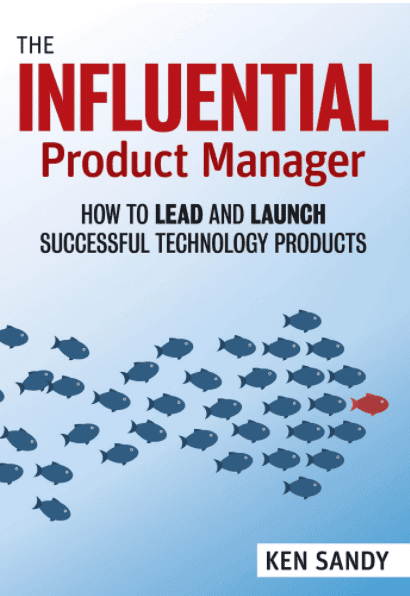 Price: $23.95
Gourmet Cheese and Salami Gift- The Cutting Board Collection by Wine Country Gift Baskets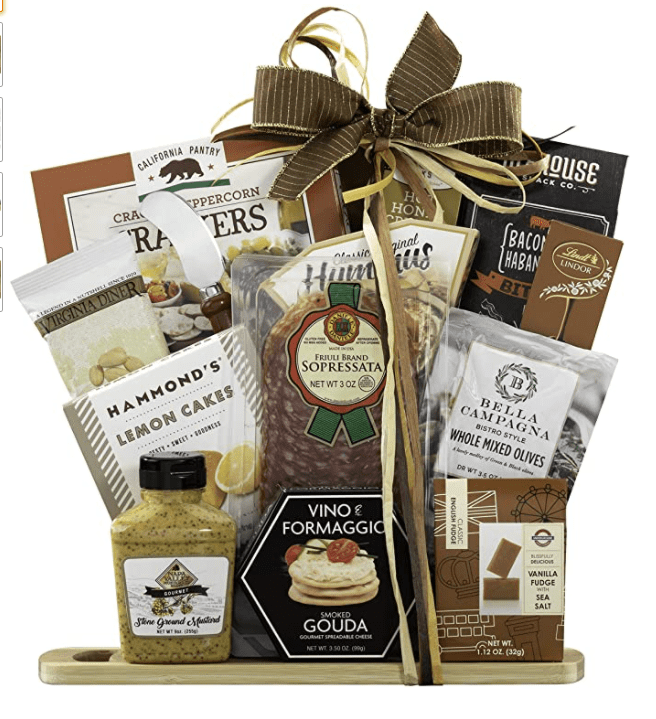 Price: $64.95
Birthday Gift Ideas For Marketers In 2021
Finding a birthday gift for marketer might be a bit challenging. Knowing someone's preferences makes the task easier. A close friend who's also a marketing professional could be happy to receive something personal. Meanwhile, a colleague would appreciate something they could use for work. People working in IT love a vast selection of things – from cute things to keep on their work desk to a meditation app subscription. In this section, we'll help you narrow down your choice to the best options!
Star Wars Rise of Skywalker BB-8 Kitchen Timer
Price: $19.90
Size: 4.5 inches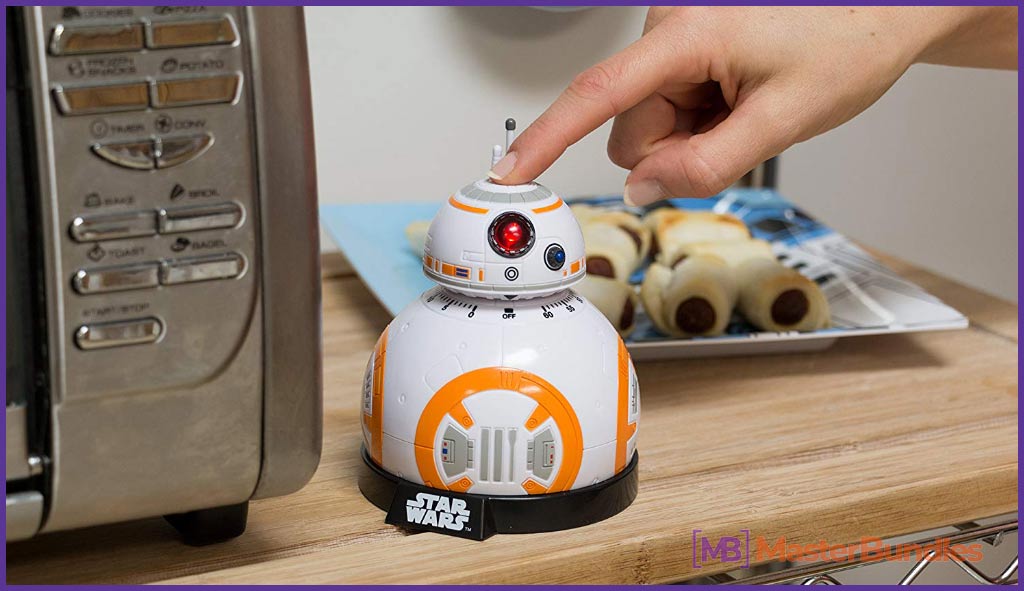 Is there a connection between Star Wars and cooking? Sure, if we're talking about the Rise of Skywalker BB-8 Kitchen Timer. The BB-8 kitchen timer uses authentic BB-8 lights and sounds from the Star Wars movie to alert you when time is up! The timer is 4.5″ tall with antenna. Super geeky present, but cool.
Fujifilm Instax Mini 90 Neo Classic Instant Film Camera
Price: $119.89
Size: 3.6 x 2.2 x 4.5 inches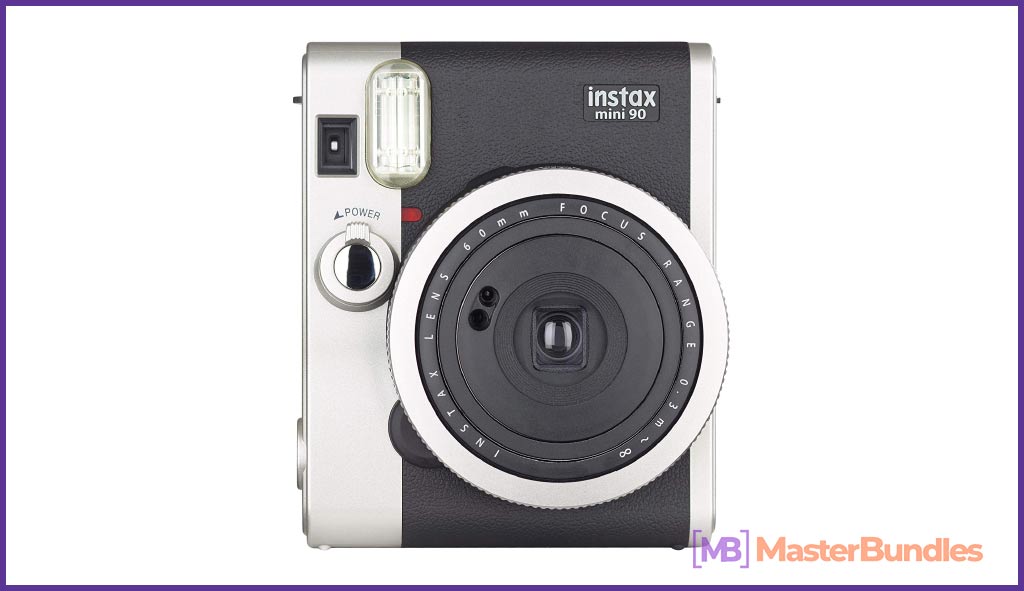 Fujifilm Instax Mini 90 is a portable camera with six basic shooting modes:
high-performance flash
brightness control
party mode
kids mode
landscape mode
macro mode
And 2 newly-equipped modes:
Bulb-exposure mode
Double-exposure mode
An all-time favorite among Instagram bloggers and marketers. Instax Mini 90 Neo Classic will help you make vibrant memories!
ASAKUKI 300ML Premium Quiet 5-in-1 Humidifier
Price: $28.99
Size: 2.1 x 5.7 x 2.4 inches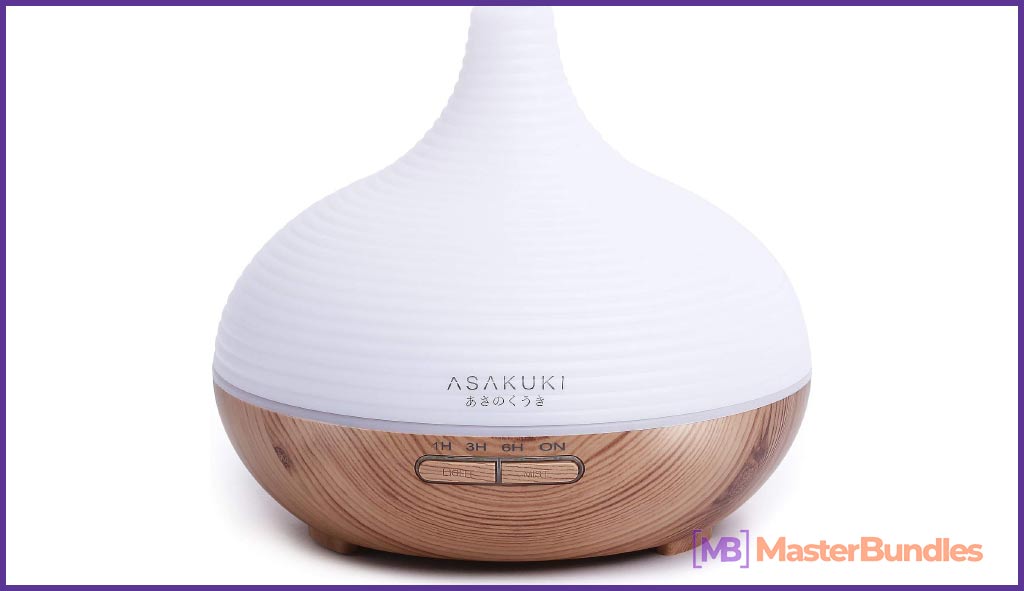 An air humidifier will keep the air fresh at home and in the office. ASAKUKI is a 5-in-1 aromatherapy device and air humidifier. It has multiple mist diffuse modes and can be used as an oil diffuser. This gadget is a nice and practical gift with a great look and feel.
Learn to Meditate – Five Week Course
Price: $3.99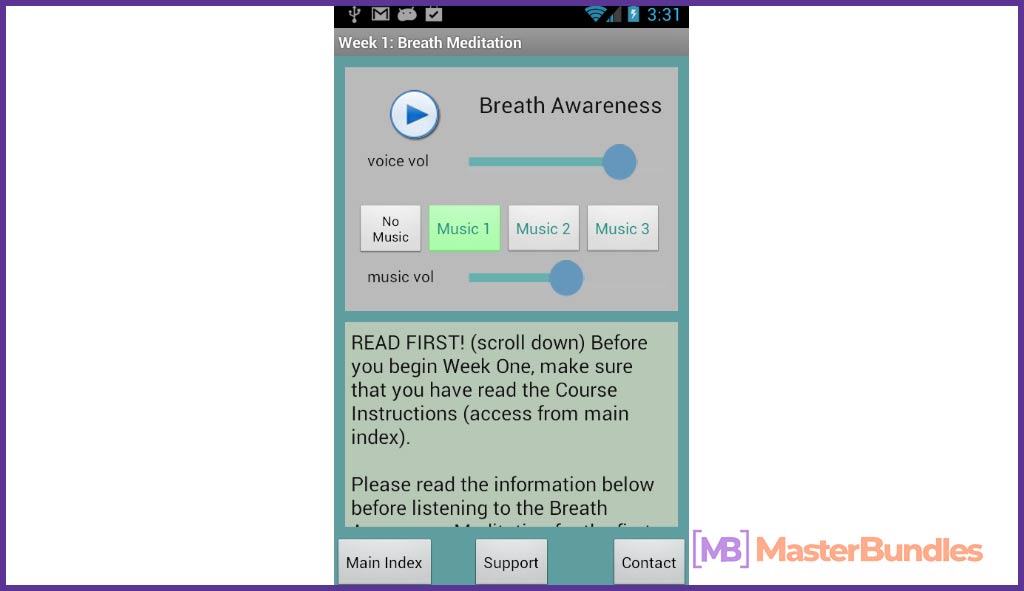 Working in marketing can be stressful, so here's the solution – 'Learn To Meditate,' a five-week course. The course includes meditation theory and exercises. At the end of the course, you can practice meditation on your own. This present will be a tremendous stress-relief to any marketer busy with metrics and KPI's.
Valentine's Day Gifts for Marketers In 2021
Making plans for Valentine's Day 2020? Picking the best Valentine's Day present for a marketer will not be a problem. Think about something cute and romantic. Luckily, Amazon offers a variety of items for any budget, all you need is time and a bit of guidance to discover the perfect gift. As suggested by the recent statistics, Americans spend an average of $221.34 on Valentine's Day present. As candies and flowers remain the most popular gift for Valentine's Day, feel free to experiment with more relatable options for marketers.
Fill in the Love Book Fill-in-the-Blank Gift Journal
Price: $10.07
Size: 4.5 x 3.25 inches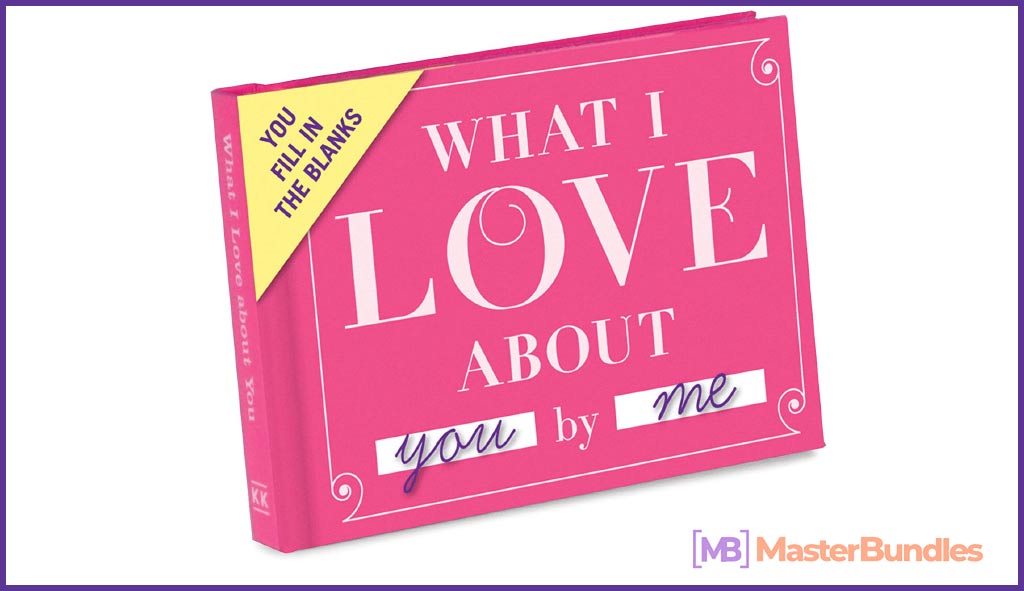 This cute fill-in the blank journal will let you tell your beloved marketer everything you love them for. Simple prompts contained on 112 pages will let you fully express your feelings! There's no better gift if you're on a budget, but still want to be creative on St. Valentine's Day!
TeeHee Special 12-Pairs Socks with Gift Box
Price: $21,99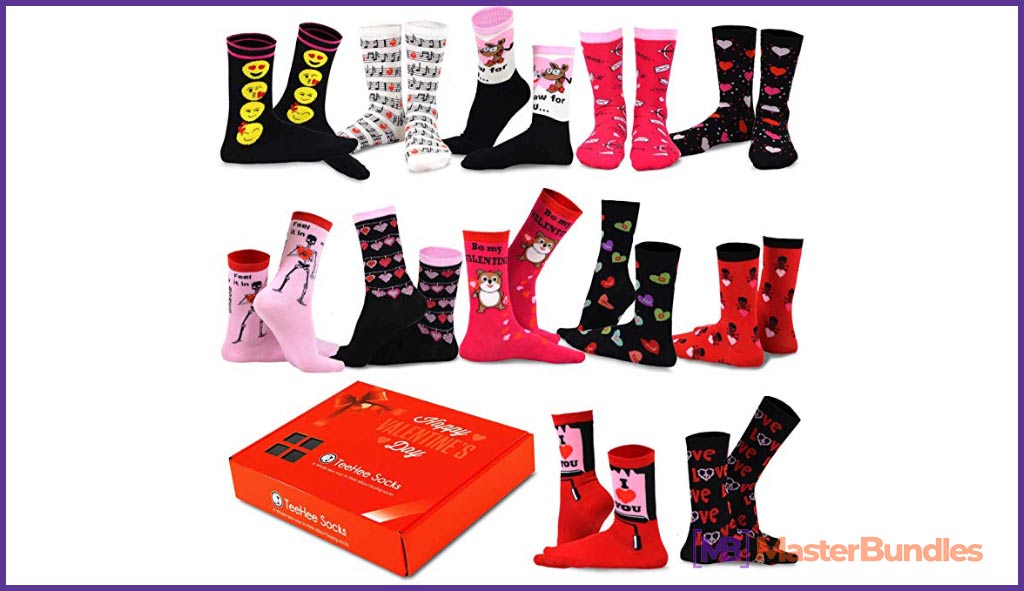 Believe it or not, socks are the best present for any occasion, especially if they come in a set of 12 pairs! Treat your beloved marketer to a gift box of Valentine's Day themed socks! Fun prints are the perfect way to elevate one's mood on a romantic holiday like this,
DIY Explosion Gift Box for Handmade Photo Album with 6 Faces

Price: $21,99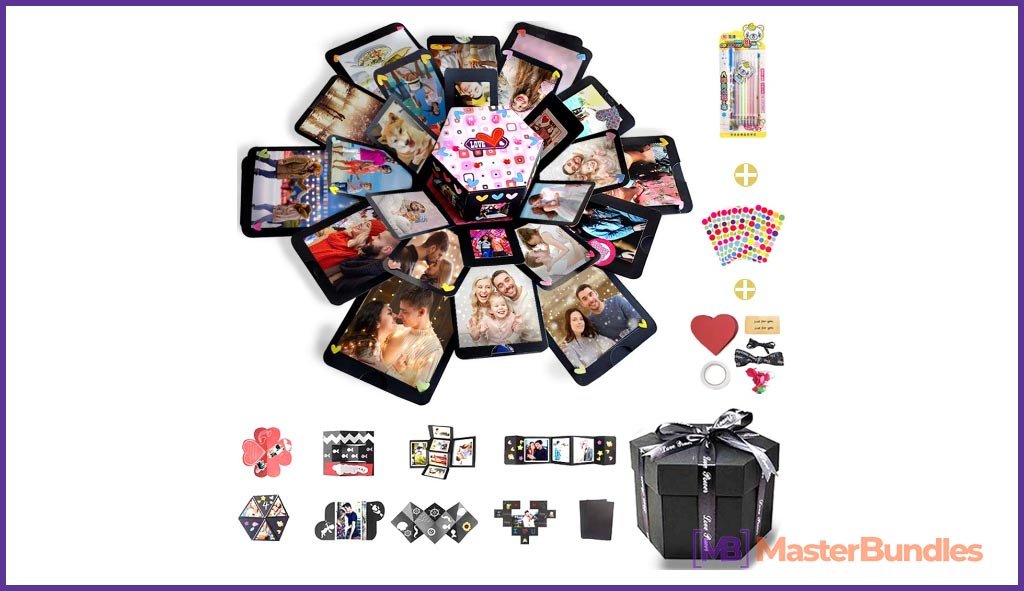 If you have lots of photos together with your beloved marketer, this explosion gift box is the perfect choice! When opened, 5 layers and 12 picture pockets with 6 faces explode. It also contains 4 small foldable boxes inside. The explosion box contains a built-in middle box where you can put a small present to make your loved one a surprise.
Mint Insulated Stainless Steel Tumbler Lid Mug
Price: $17.99
Size: 8.8 x 4.3 x 4.2 inches
Volume: 30 oz.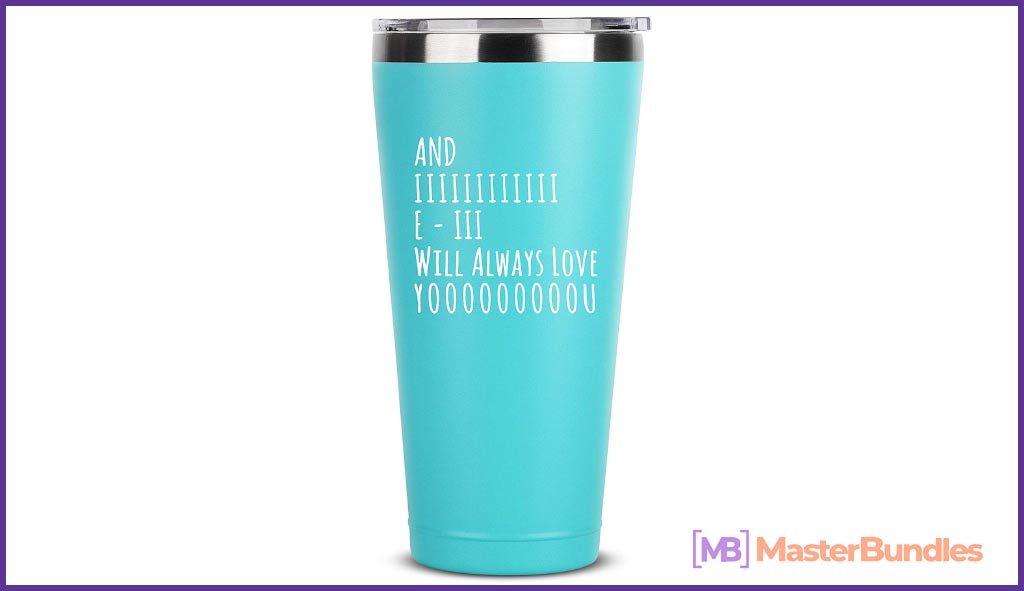 Present this mug to show affection for your significant other! The vacuum insulated stainless steel construction will allow keeping the drinks hot this cold winter. A press-in lid will minimize spills and will allow to sip on-the-go or use a straw.The color and wording both work to make this mug a perfect Valentine's Day gift!
Alphatool 2 Rolls Valentines Day Romantic Toilet Paper

Price: from $10.99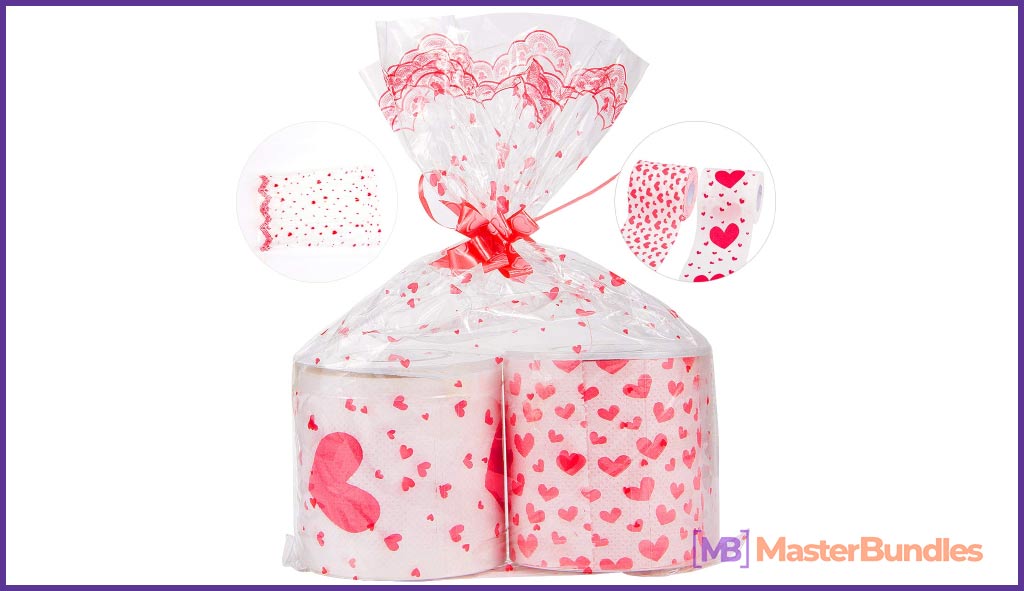 If you love gag gifts, these two rolls of Valentine's Day toilet paper will let you and your loved one have a good laugh. Whether at work, at home, or at Valentine's Day theme parties – these two rolls of toilet paper will make the holiday a lot less boring! The heart-shaped prints are skin and eco-friendly.
Why Good Gifts Matter for a Marketer in 2021
The answer is clear: gifts bring joy and happiness. Even a last-minute present picked at Walgreens on your way to a birthday party is a sign of attention. Will it, however, be a memorable gift? Hardly…
The worst scenario for a person who devotes his life to promoting products and services in a creative way is choosing a "matter-of-fact" gift. If you really want to surprise your friend/partner/colleague or pick something memorable, make such late-minute gifts a taboo. Instead, opt for something super useful or a mega creative. You know, something that will "scream" about the person's greatness.
The effect out of a good gift will be rewarding:
If the marketer is your subordinate or a colleague, he'll start working better.
Happy Marketer = Better Working Efficiency = Happy Boss 🙂
The marketer will treat others way better. They are always stressed and busy, which makes them look arrogant and pompous. A relevant gift will melt their hearts completely.
Now that you understand how serious this matter is, let's move on to the top 15 gift ideas for a marketing specialist. This time, we concentrated on something unusual, funny but at the same time handy.
We chose Amazon for a reason. As the largest online marketplace in the entire world, the website offers tons of gift options, in particular, something super creative and out of this world. After all, marketers seem like being into such kind of stuff =)
For an Egghead
One of those things that define a good specialist is a desire to keep up with the latest trends in the industry. Of course, there are plenty of communities, blogs, YouTube channels, and webinars that would contribute to the skills upgrade.
Still, the highest concentration of knowledge from the experienced specialists and influencers is basically centered on books. Nowadays, sharing information and even releasing books is easier than ever. Everyone and his dog either become a business coach or a YouTube blogger.
Therefore, it's more complicated to make the right choice.
Below, you will find the variants that indeed worth the attention.
1. The 12 Powers of a Marketing Leader
by Thomas Barta and Patrick Barwise
If the future gift belongs to the CMO, the head of the department or any other marketing leader, then this is a must-read book.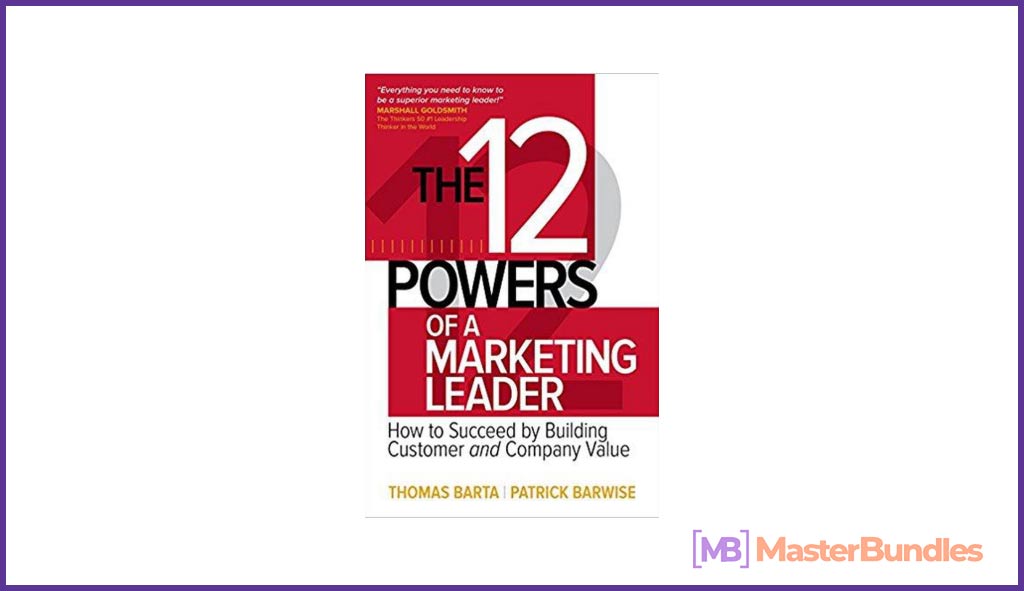 The book takes into account the largest global research that covered 68,000 executive assessments. It reveals effective strategies that would help to cooperate with a director, the subordinates, and the clients. As a bonus, the authors consider major mistakes and provide universal solutions.
2.Superconsumers: A Simple, Speedy, and Sustainable Path to Superior Growth
, by Eddie Yoon
A book tells about a tiny target audience known as "superconsumers". Superpower is concentrated in their hands (read: pockets). They might represent just 10% of the customers but might make up to 70% of the company's sales.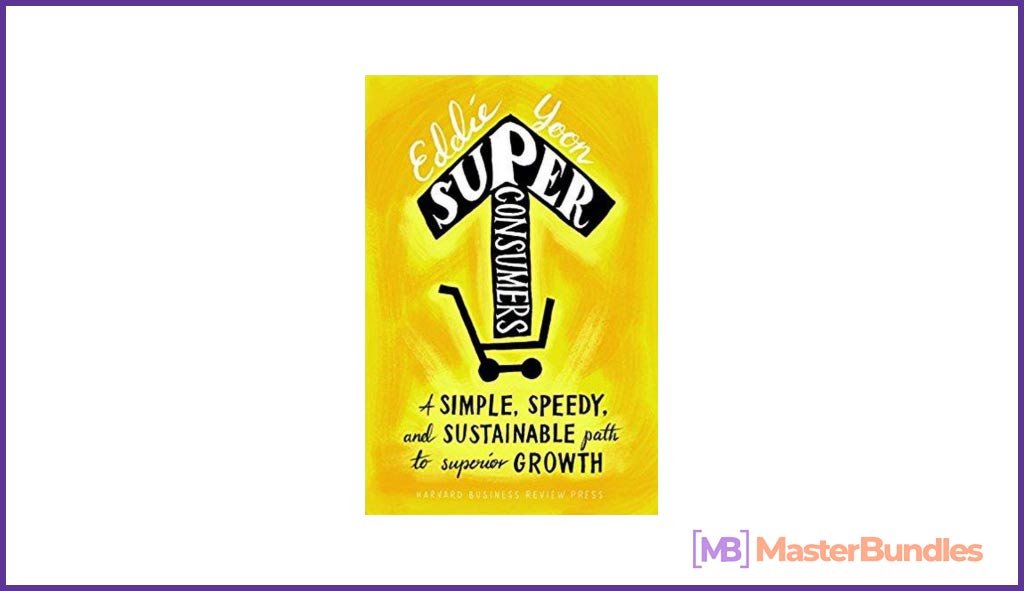 How to define, attract them, and maintain their interest? The author answers these questions in an exciting and intriguing way.
Plus, a book is full of statistics and case studies.
3. Analytics: The Agile Way
, by Phil Simon
The common problem, which often leads to failed marketing strategies, is a lack of data and its analysis. An award-winning writer and ASU professor, Phil Simon, reviews the most effective ways of gathering insights into the work and product development. As examples, he uses success stories of famous companies.
In addition, he focuses on Agile development methodology. He explains its benefits over the Waterfall method, for instance.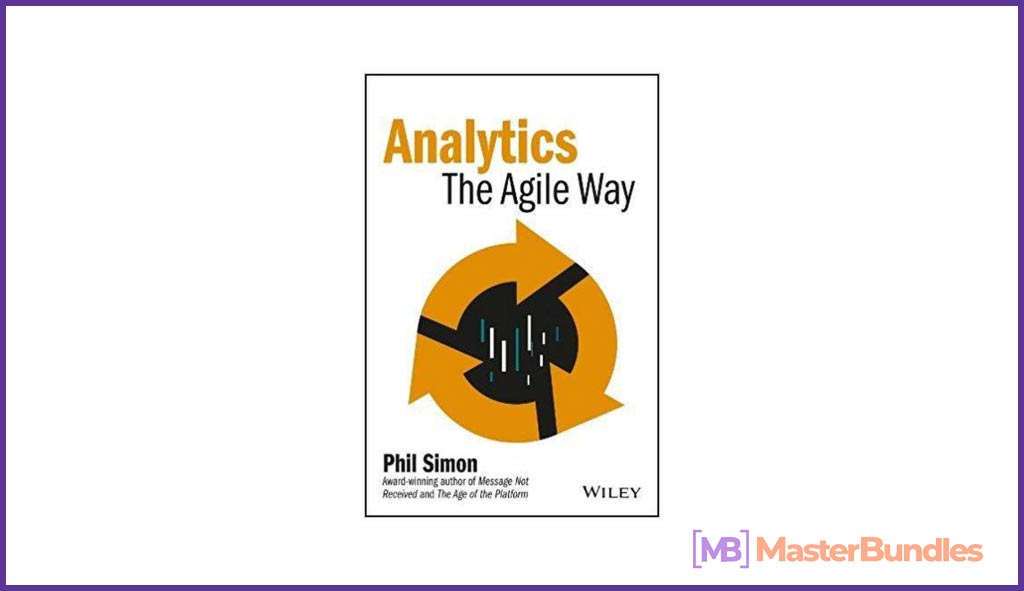 This book is a source of priceless information on how to use and analyze data.
The list of worthy books can be endless. For more variants, check out a recent article by the Forbes writer. It contains 5 classical books that don't lose relevance, so far.
For a Techie
If a marketer is obsessed with gadgets, then at least one of the following variants will definitely work.
4. bttn
This is exactly the sample of the useful gift that facilitates and speeds up the workflow. Still, the company has solutions for entertainment, communication with a team and clients, and namely for marketing and promotion.
Bttns are extremely popular in the office environment. With their help, it is possible to assign tasks and accomplish them faster. For instance, if a person needs tech support, s(he) can simply press the button and get it in a matter of minutes. A person can order anything, contact anyone or drop a message in one click. There is no need to make phone calls, engage mediators, etc.
A couple of bttns on the marketer's table will save time for doing great stuff.
The era of paper notebooks isn't over. Nonetheless, it is not always handy to use one. For instance, a marketer can come up with a brilliant idea and write it down in a notebook. Then, to share it with someone else, (s)he will need to convert it somehow in a digital format.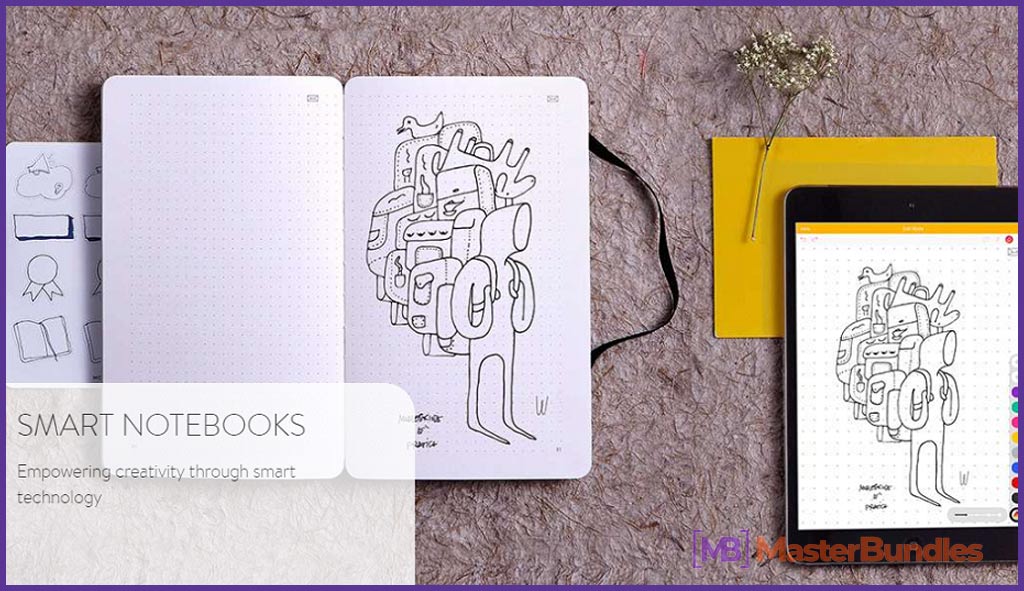 Moleskine smart notebook is exactly the tool that will deal with it. Using it fast and simple.
6. AirBar
Another thing that can speed up the working process is AirBar. This tool adds touchscreen functionality to a laptop or a PC. By attaching it to the bottom of the device and plugging in via USB, you will turn the screen of the device into a touchscreen.
With its help, you will manage to pick and move objects on the screen, pinch and zoom, swipe and scroll.
The new feature will be handy both for special occasions (presentations) and for regular use. You can order it either from the official website or from Amazon
.
Note that this tool is compatible with Mac and Windows 10 only.
7. IP Telephony
If a marketer still uses a landline (that probably is), then it might be a great idea to switch to an IP telephony. Traditionally, dial numbers, dialing, and communication are possible. In addition, a person can make video calls via the Internet or any other IP networks.
VoIP phone systems became popular at the beginning of the XIX century. Currently, they are commonly used by corporations. This way, they lower the costs of international calls and get access to some intellectual services.
Though the tool is not new or innovative, not every corporate worker had experienced its benefits yet.
8. LandingZone Docking Stations
Docking stations are handy not only for IT specialists. While working on a project(s), analyzing a great amount of data, checking out various resources, and using different software, having multiple devices is useful indeed.
Recently, LandingZone introduced a new docking station for MacBook Pro with a Touch Bar. With its help, it is possible to connect several Apple devices and create a powerful working station.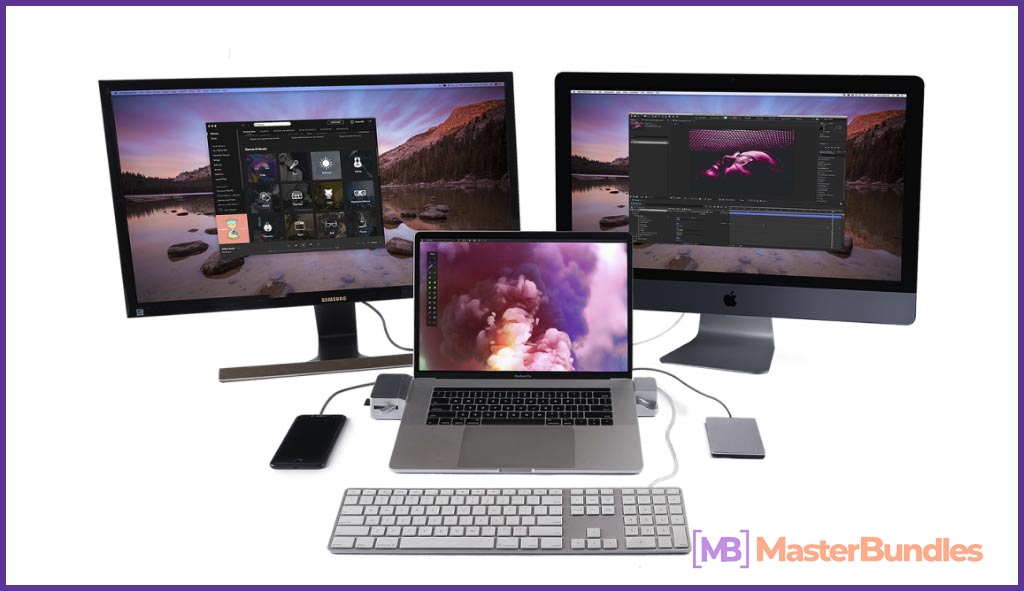 A new device has 16 ports. Furthermore, it contains the Kensington Security Slot. It provides a high-security level for both MacBook Pro and a docking station.
9.Epson BrightLink Pro LCD Projector
It's important to say that this gift is super expensive. Probably, only a big team that respects its colleague very much can afford it. Nonetheless, this device can definitely add interactivity and efficiency to every meeting.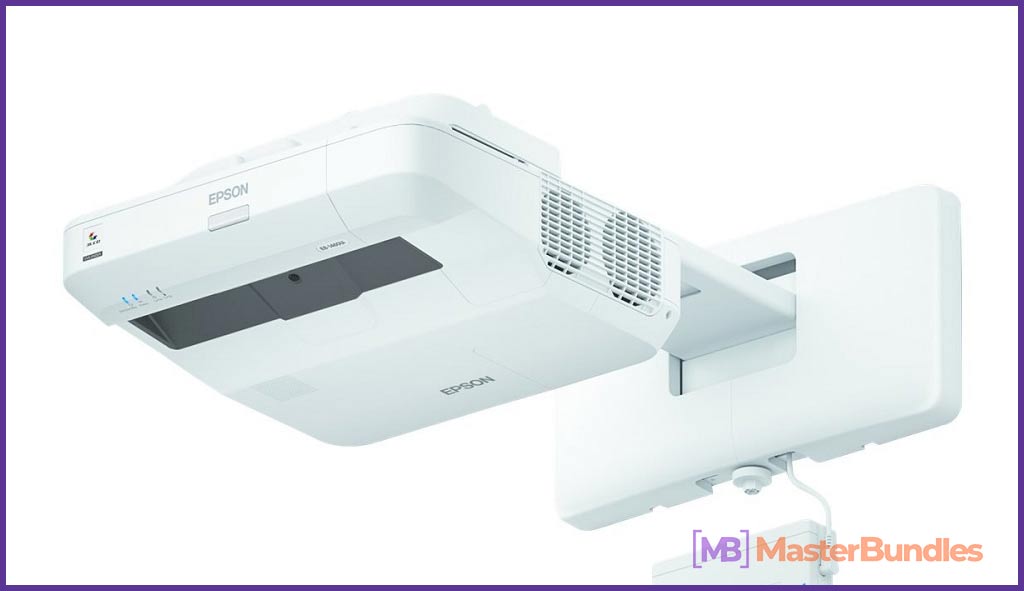 It turns a white wall or any other suitable surface (a board) in a full HD 1080p display. Just connect a projector to a device and show the content.
For a marketing sphere, where a lot depends on the visual perception, this gift is handy indeed.
10. IPEVO IS-01 Portable Interactive Whiteboard System
This portable whiteboard system is a cheaper alternative to the previous projector. This cloud-based technology uses a wide whiteboard screen that displays the content from the device you connect to it.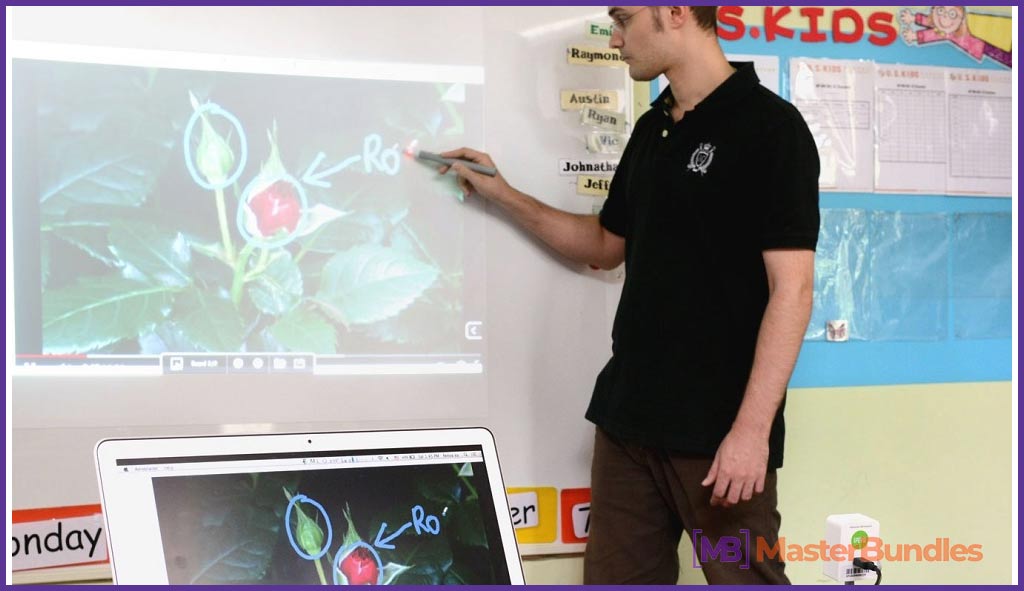 It has an interactive pen to show the objects on the screen. Furthermore, it is possible to annotate the text with a free IPEVO Annotator Software for PC or Mac.
This tool will be definitely useful during meetings.
11. Hootsuite Plan
If a social media marketer doesn't have an account on Hootsuite, then creating one makes sense. It gathers all social media profiles in one place. Moreover, it helps to organize, schedule, and manage social activity effectively.
Another advantage of the service lies in the opportunity to check out and analyze statistics, conversions, and separate ROI of the campaigns.
Hootsuite offers plenty of other services worth attention.
The pricing policy varies depending on the plan, the number of accounts and users, etc.
12. TrackR
The last gadget in this selection would suit not only a marketing techie. It will be handy for any person in the world, especially if we talk about busy people. We often tend to forget and lose something. In order to break this vicious circle, resourceful guys found out the TrackR tool.
The company produces Pixels – small gadgets that are put on a phone, keys, TV remote control, or any other stuff. Afterward, a user connects the Pixels to the phone via an app and uses it to find an object. Pixel rings and flashes when you start looking for an item.
Though this gift doesn't belong to a marketing sphere directly, this is going to be a useful gift for every person.
For a Marketer obsessed with Stationary
If you are not sure whether a person is obsessed with stationary, just observe. If (s)he:
needs time to start writing in a new notebook because of the fear of messing it up;
has a bunch of pens for different occasions (those pens (s)he chose after hours spending in the store trying to find that special one);
highlights separate words or sentences with different markers;
has a pack of various stickers that (s)he leaves around (to remind something or just to wish a good day);
has a super quality stationary.
If at least one of the aforementioned points resonates with a person, then a quality piece of stationery would be a useful gift.
In order to inspire a marketer and motivate him/her to generate new ideas, it's important to find a special or personalized gift. Here are a couple of variants:
13. Notebooks
While it might sound basic, on the surface, a notebook is a great gift for a stationery lover indeed. If you ask a person addicted to office supplies if there are enough notebooks in his/her collection, (s)he will more likely to answer "No way, dude".
Therefore, giving quality, unusual, or even personalized notebook is a great idea. Furthermore, there are many planners that organize the workflow and let remember everything.
For instance, here is a notebook
for meetings planning. Eighty pages have a space for meeting details and notes, actions, and dates. It goes with a water-resistant cover.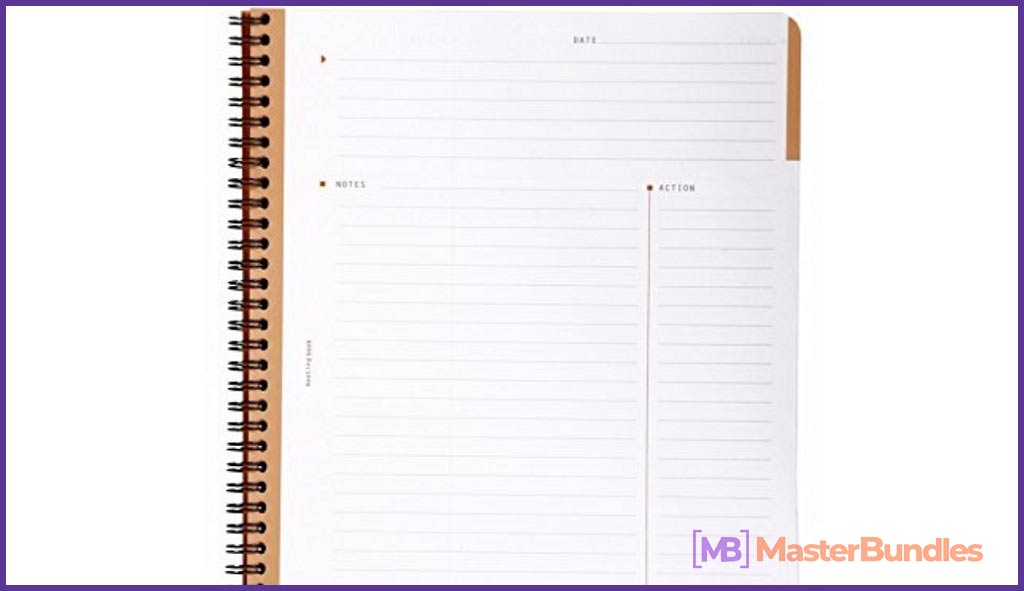 Another variant for thorough planning is a Moleskine notebook
with simple pages, pages with dates, maps, year calendar, holidays information, stickers, etc.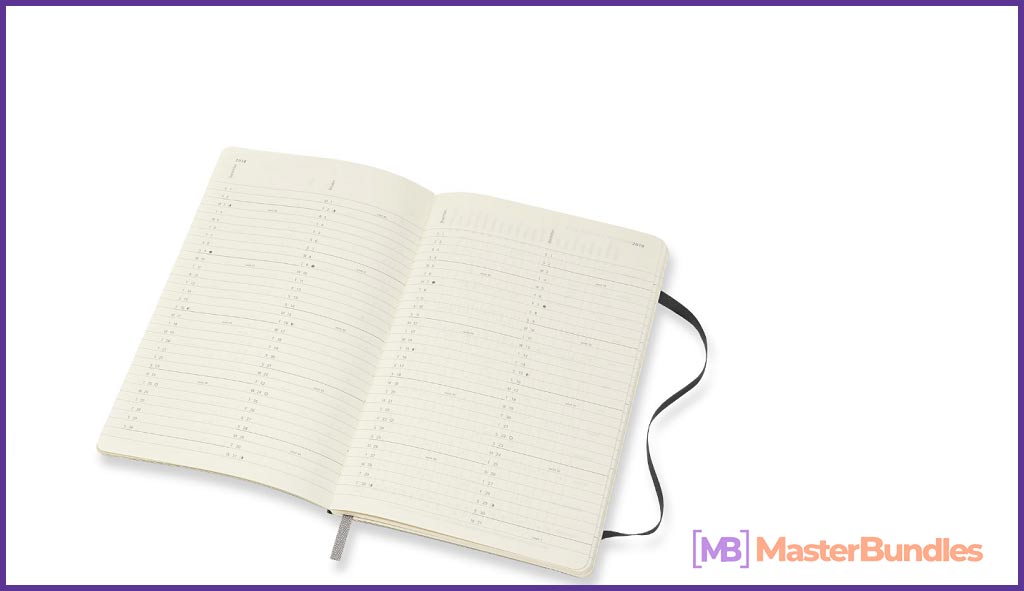 Of course, these two variants are the drops in the bucket. Amazon has plenty of amazing variants with stationery: just specify the purpose, style, color, and other details.
If you are traveling abroad soon, that would be awesome to bring some kit of stationery stuff from another country. A nice postcard and a box of sweets will be a perfect supplement to the gift.
By the way, you always can find so many great pieces of stationary in one of these online stores:
14. Highlighters
A kit of highlighters is always a great idea because people obsessed with stationary usually are super precise about highlighting important things, dividing the pages into different sections, creating tabs and charts, drawing shapes, etc. In other words, aesthetic comes first.
15. Stickers
Another thing that contributes to aesthetics and organizes notebook chaos is stickers. If a marketer is not a big shot, then (s)he might like a bunch of stickers.
But let's make a deal: no stickers with unicorns and pink flamingos.
Personalized Gifts
Personalized gifts are always the best ones. When you give something a person needs or dreams of, it always works. Therefore, if you know the marketer good or if it is your close friend, then think about his hobbies, dreams, preferences, plans, or needs.
A good idea would be to come up with:
a certificate to a marketing workshop or lecture;
access to a marketing webinar from the industry influencer;
a subscription to a reputable marketing magazine;
tickets to a concert by a favorite singer/group;
tickets to a sports game of the favorite team;
coupon in a makeup store;
massage (by the professional);
painting, craft, or cooking workshop,
In fact, there are no limits for your phantasy. If you know a person well, you will definitely come up with a brilliant idea.
Custom Printing
Best Funny Gift Ideas For Marketing Manager T-shirt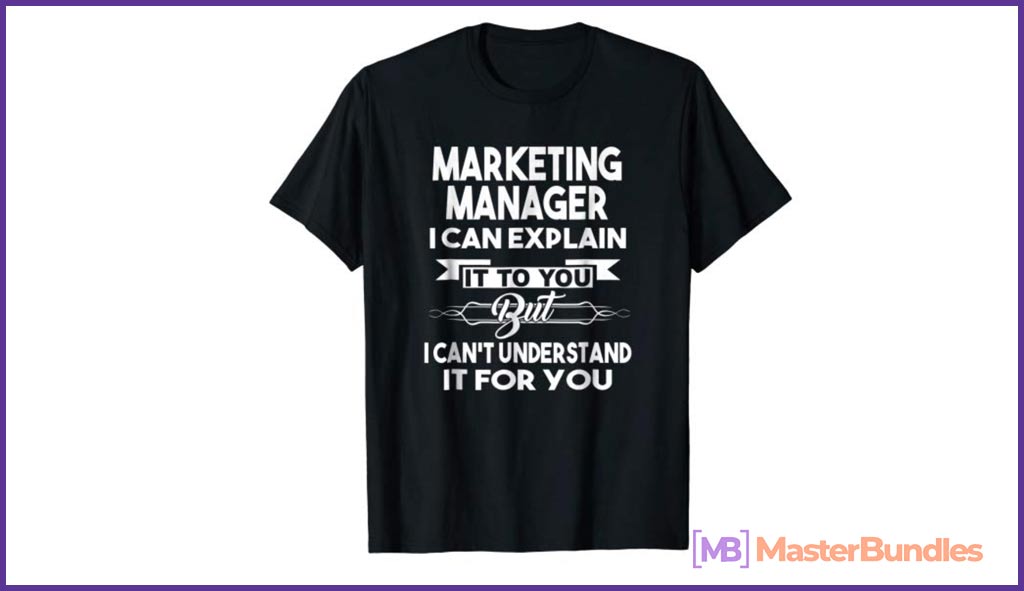 When a marketing manager is your boss, think of it as a chance to get him a gift with a sarcastic joke. For instance, such a T-shirt with the following inscription is a great how to please a marketer and raise his self-esteem. Try and see!
Copy Writer Coffee Mug

Copy Writer Coffee Mug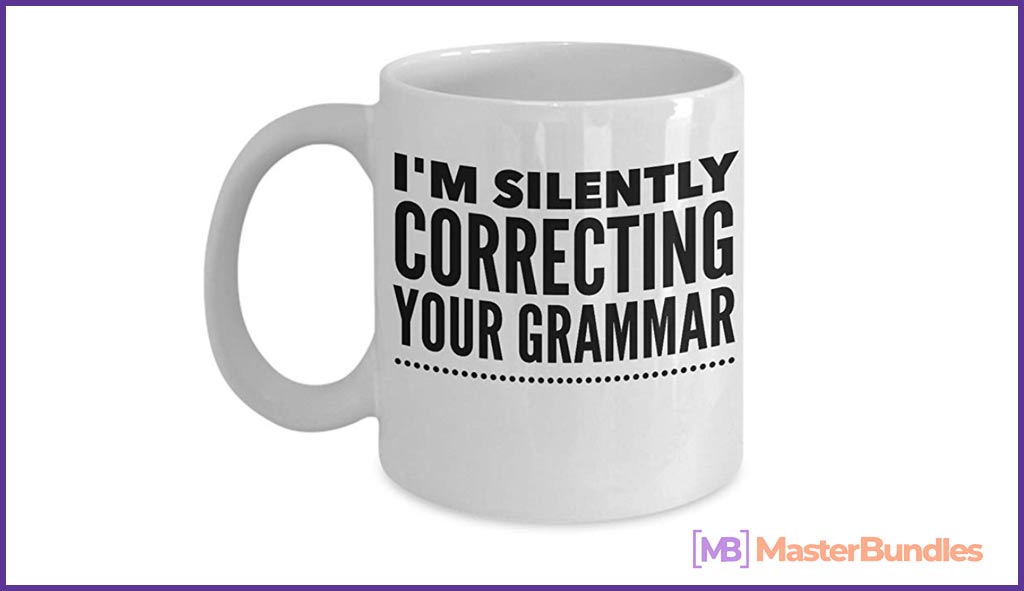 True marketers can't live without caffeine dozes every single day. That's why choosing a big coffee mug with a funny relevant inscription will always be a win. Not to say, it has a very provocative message that showcases a true marketer's power over others…which is exactly what they love =)
Eat Sleep Blog Repeat Blogger Blogging T-Shirt Geschenk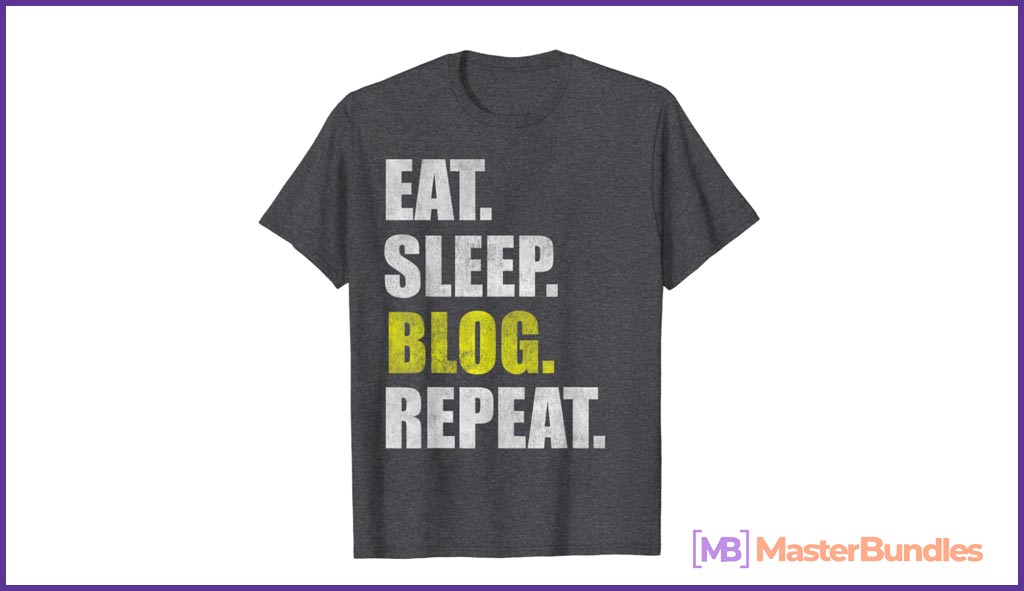 Let's admit that being a marketing manager is way more stressful than we imagine. Every day they challenge tons of writing deadlines, so they often skip their meals and sleep for work. Hopefully, this T-shirt is going to remind a person that doing their job is not the only routine activity that exists. Good sleep and proper nutrition are exactly what helps to do your job more efficiently.
Oh, and this T-shirt is really comfortable for blogging =)
Awesome Marketing Manager Funny Gift Shirt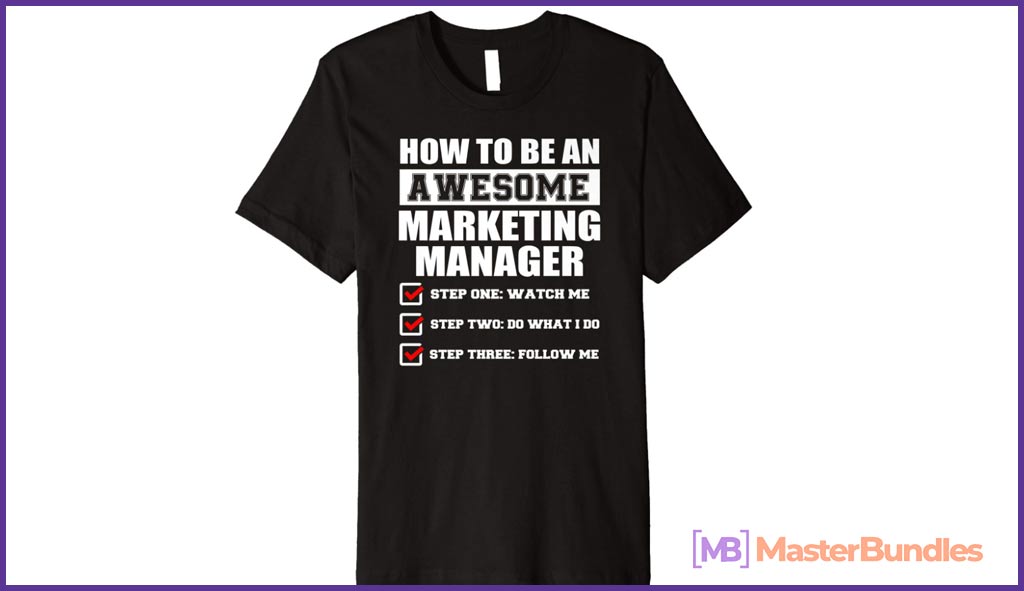 This is just another T-shirt design for pleasing the marketer's self-importance. 'Cause it's always about letting him feel special, right?
Productivity
iPhone Lens for 6 6s 7 Plus Fish Eye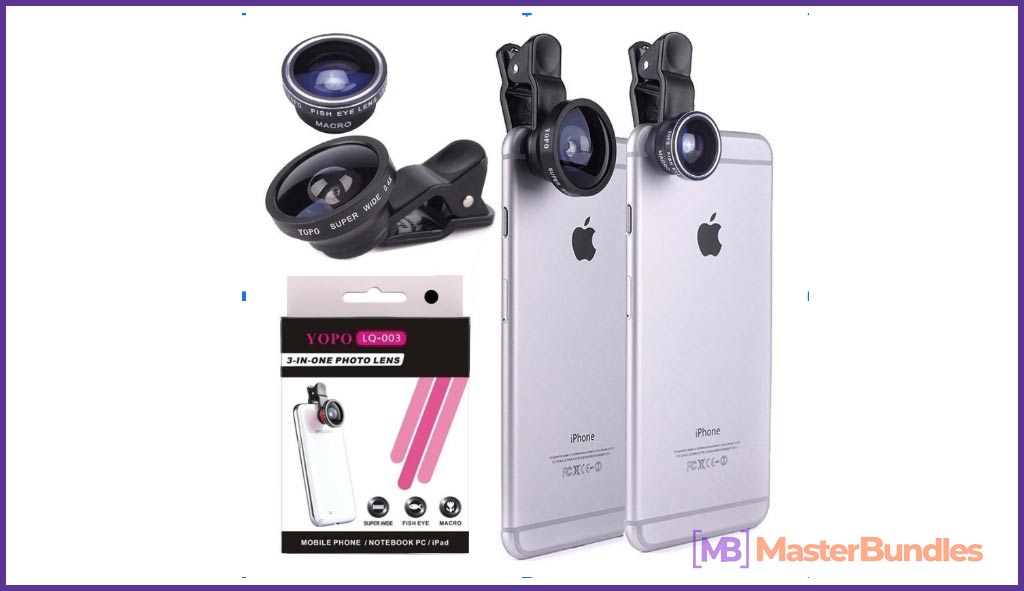 Ask a marketer how many times a day they make notes, and they will most likely say a lot. Indeed, there are still plenty of people who opt for traditional notebooks and pens. Whether a marketer commutes to work, stays home or goes outside, having these tools is a must. After all, you never know when the genius idea pops up in your head and how fast you may forget it…
And since pens can be tricky (it may break and leak, or just stop writing), marketers are always hunting for a good writing utensil.
But with this Fisher Space Pen, you'll never come across these problems. The most important thing about it is that you can write with this pen at any possible angle, or extreme conditions like super hot or cold weather (-30F to 250F). And it will never leak!
The Fisher Space pen comes in many different colors – chrome, electric blue, pink, green, purple, red, and a couple more. It's exactly this type of a pen that will never let a marketer down!
Aqua Notes Water Proof Note Pad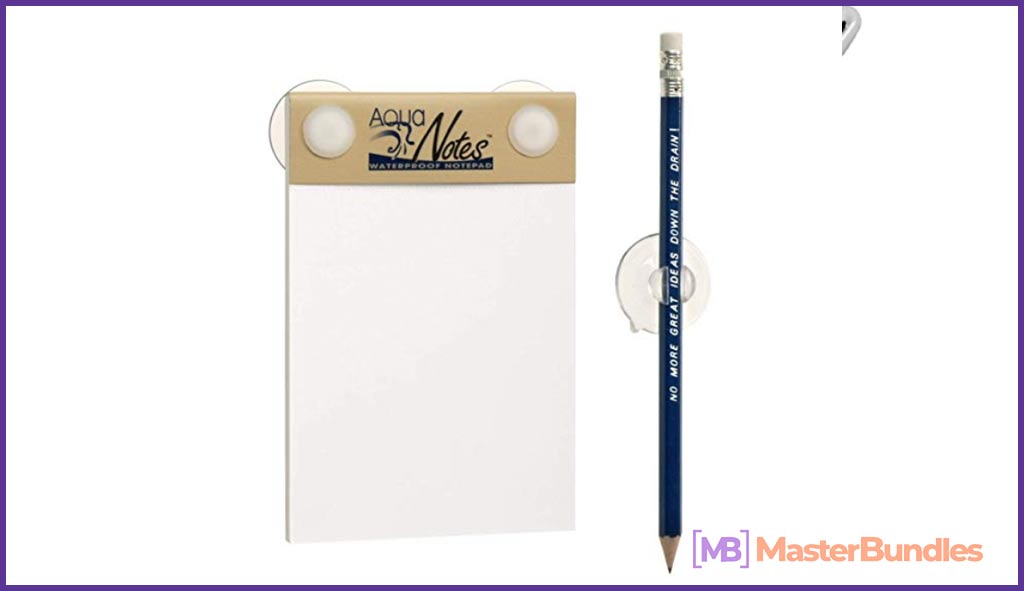 Creative people get crazy about their ideas. They know they may come to some important conclusions almost at any place and any day, so they should always meet a situation head-on…even in the shower! Aqua notes Notepad consists of 40 water-resistant sheets and a pencil that allows capturing and preserving the person's idea even in the most extreme conditions like water.
Generating good content on a regular basis is quite a challenge – all the marketers would agree. Oftentimes, they are stuck with a writer's block and should deal with one fast and effectively.
Providing a good solution against the writer's block is indeed a handy present for a content creator. The Writer Emergency Pack includes 26 illustrated idea cards consisting of handy recommendations and writing tips. Just give it to those who blog all the time and they will definitely appreciate your gift 🙂
How many cups of coffee can a marketer consume per day? There's hardly a precise answer but the fact remains – most marketers are coffee addicts. And they would totally love to get a portable Handpresso like this!
Handpresso is a portable French press allowing a person to brew espresso literally on the go. And though, it's one of the most expensive items on the list, the gift is worth it. The appliance includes E.S.E. pods and requires no cleaning.
There is nothing better than providing your beloved marketer with his own energizer!
99U Essays Manage Your Day-to-Day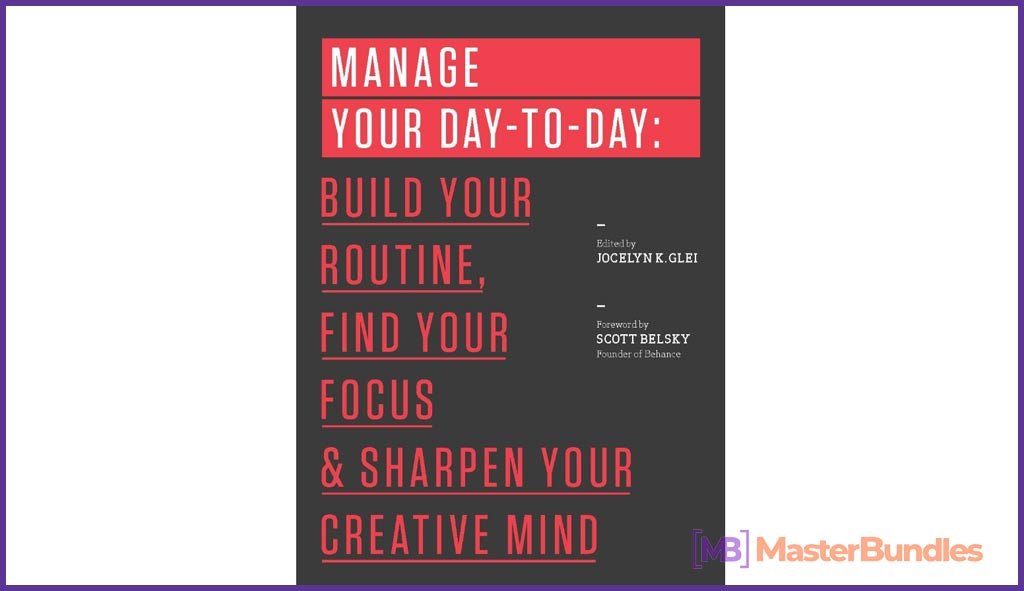 They say books are the best gifts. And books from 99U are definitely a win. This particular one is a collection of essays containing handy tips on how to develop creativity and utilize this skill in a job.
After all, there is a lot of routine machine work that distracts a marketer from his key focuses, and it gets super annoying. Learning how to bounce creative work with a daily routine should help them organize time more effectively.
Gadgets
Clip-on Smartphone Camera Lens Kit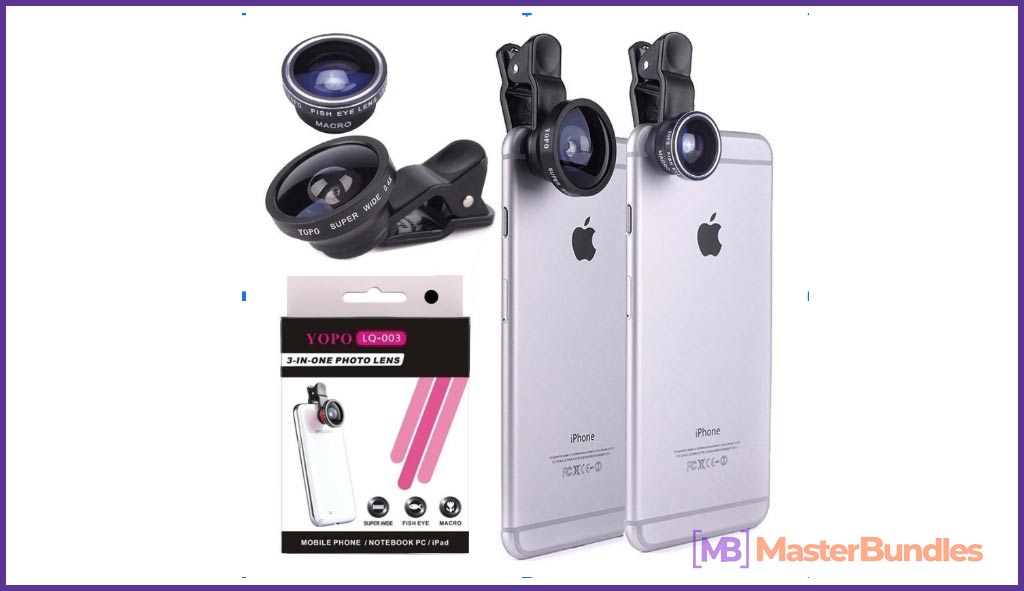 For those loving to do amazing photo content, consider purchasing a clip-on smartphone camera lens kit. It includes several types of lens – macro, fish-eye and super-wide – allowing you to make breathtaking shots on your smartphone! A perfect choice for a marketer who doesn't own a professional lens camera.
Others
CookieCutterCom Social Media Tin Cookie Cutter 3 Pc Set L1953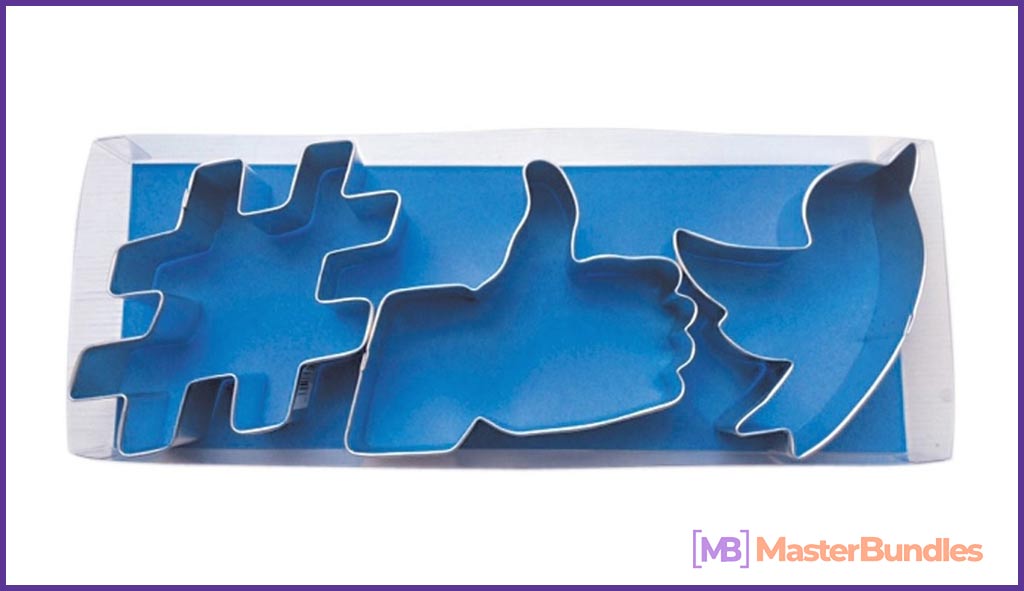 If you are pals with an SMM manager, you may consider some more creative gift options. No doubt, they are into aesthetically-looking food and looking for every opportunity to get a great shot of their lunch. These Twitter, Facebook, and Hashtag cookie cutters will not only help them bake beautiful cookies but also create great content throughout the process.
After all, who cares about the taste if the photos are on point?
Hashtag Necklace Custom Made with Any Name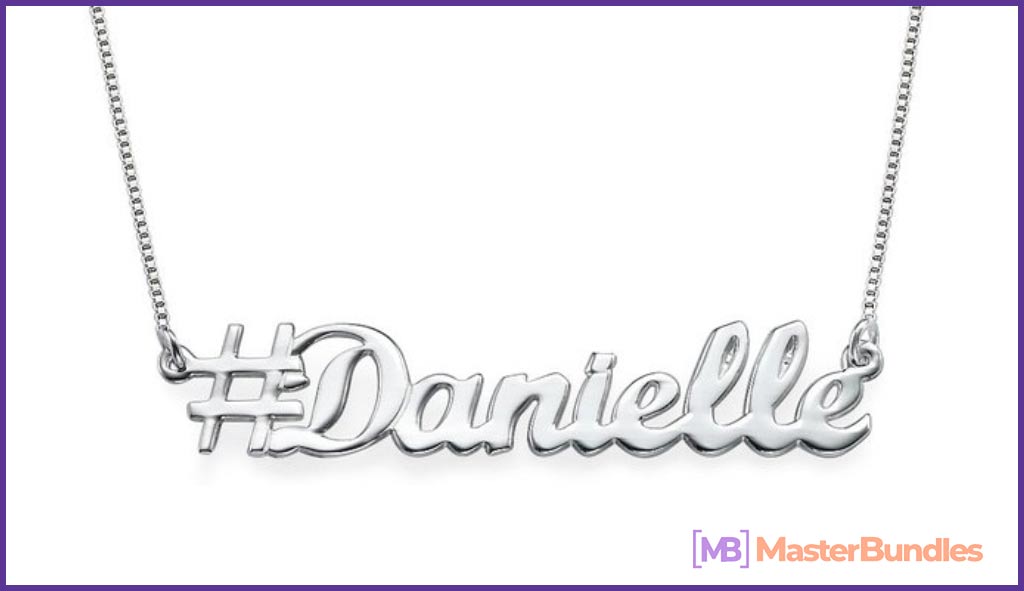 Marketers love hashtags. And one probably wouldn't mind about his own hashtag necklace. It's practical, stylish and most importantly self-identifying.
Toysmith Deluxe Zen Garden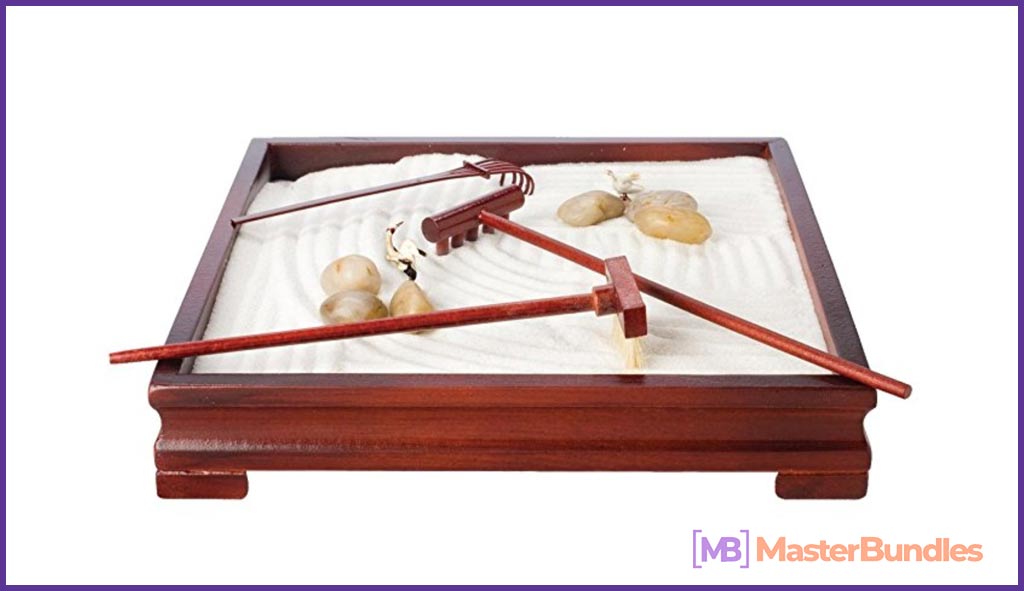 Marketers love through lots of stress. Whether you are just friends or you work together in one office, you should have learned the rule:
A stressed marketer is a mean marketer.
And that means stress for everyone else. Hopefully, you can purchase this cute Toysmith Deluxe Zen Garden. Not only will it look great on someone's desk, but also it's a great way to "sweep" the stress away while taking care of your garden.
The zen garden includes 2 ceramic cranes and polished stones, a bamboo rake, a broom, as well as a huge booklet with instructions and suggestions on how to shape your mini garden.
Whatever reaction for such a present they'll have, believe me: they'll have a lot of fun building a green oasis in the middle of a dessert grey office 🙂
If anything from my list has already caught your eye, just use the links to get to the website and order your item in a few clicks.
GUNNAR Gaming and Computer Eyewear/Micron, Amber Tint – Patented Lens, Reduce Digital Eye Strain, Block 65% of Harmful Blue Light
When you work with computers it is important to have equipment that protects your eyes. For example, these Gunnar glasses. They block up to 65% of harmful light and allows you to protect your health from cataract, muscular degeneration and melatonin production. Moreover, thanks to such eyewear you can reduce headaches, dry eye, and eye fatigue.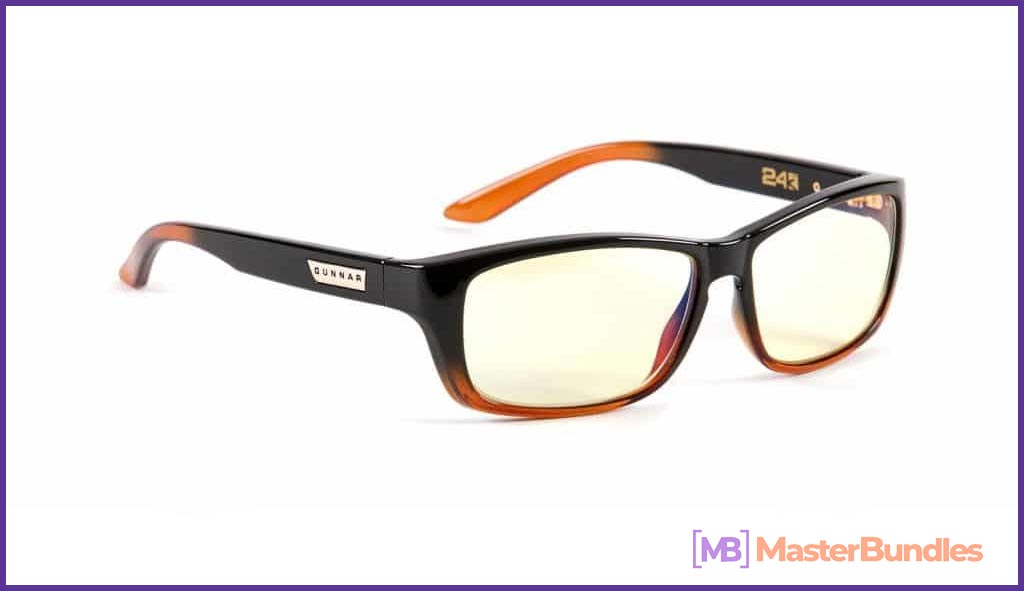 Bose QuietComfort 35 (Series I) Wireless Headphones, Noise Cancelling – Black
Most headphones simply play sounds for you. And QuietComfort headphones provide you with exceptional sound quality. They have a noise rejecting microphone system that provides you with clear calls even in a windy environment. It is wireless and includes a wall charger and car charger. Moreover, they work for 20 hours without charging.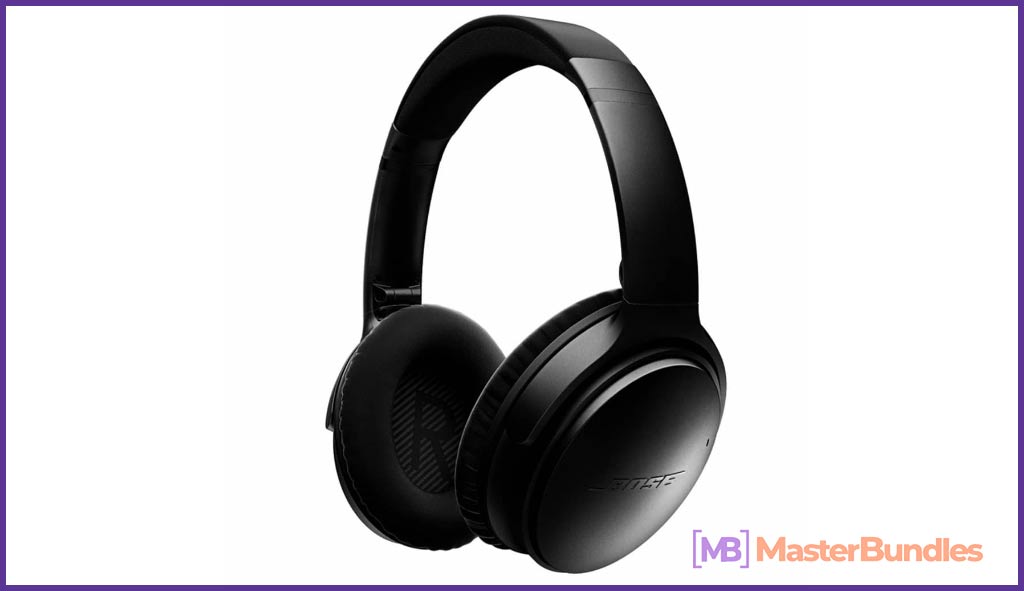 KrBn Mechanical Keyboard PC Gaming Muticolor Full Size Backlit Ergonomic Phone Holder 2019 Newest
This keyboard has an original design with colorful illumination. And due to ergonomic design, it will be easy and comfortable to type. It also has a Cherry Green Equivalent, that provides high-speed haptic feedback and audible click sound. And as a bonus, you will get a keycap puller and 3 spare switches.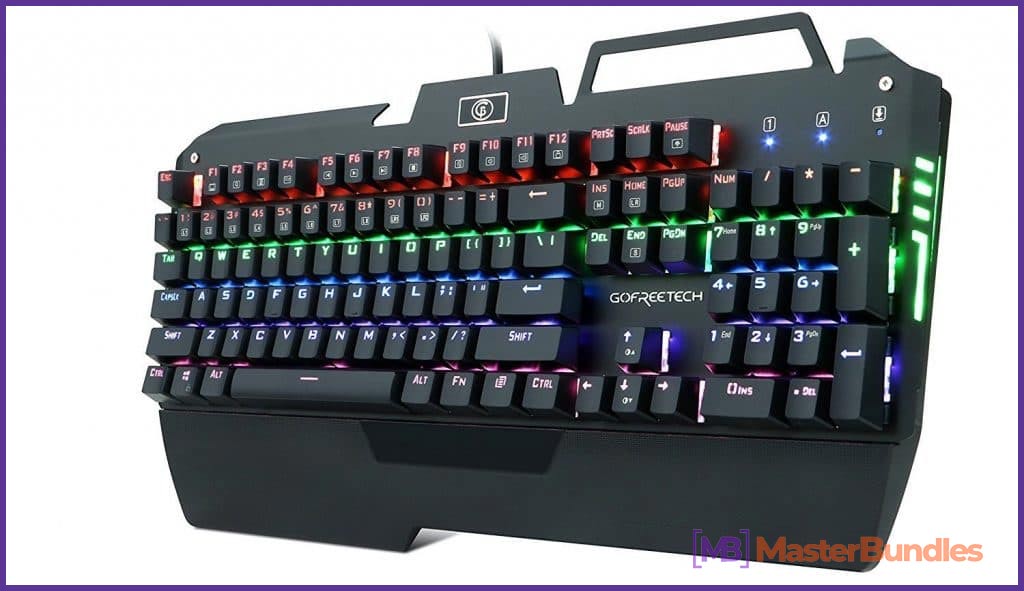 Rhodia Staplebound Notepads
Each of Rhodia notepads has 80 sheets of acid-free and PH neutral paper. Included paper is extra white and exceptionally smooth. Designers included pale violet dots with 5mm interval. Moreover, it is reinforced with solid staples in order to make your notepad even more reliable.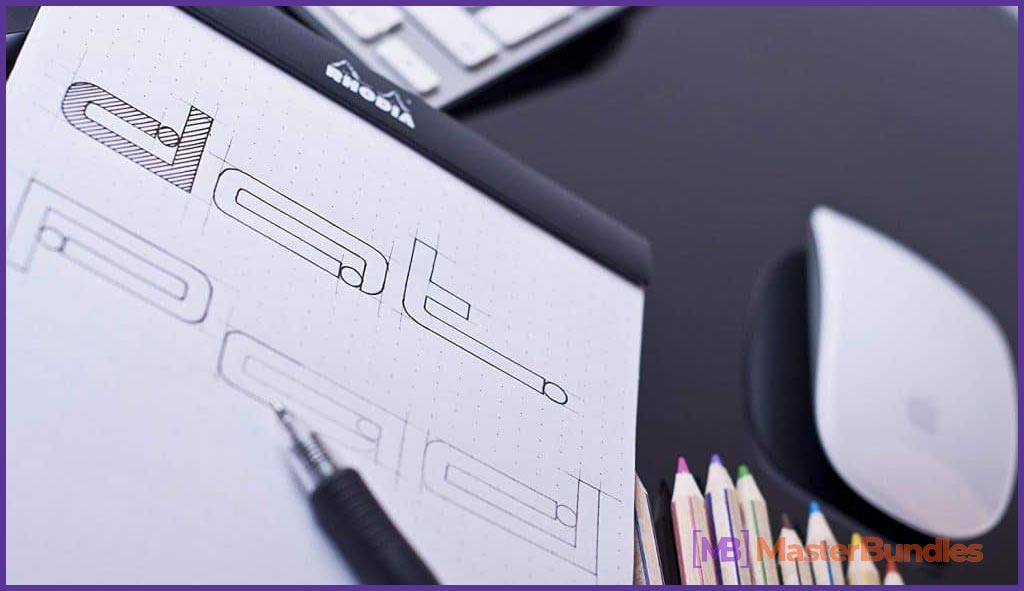 LCD Video Projector, EIVOTOR 1500 Lumens LED Projector Multimedia Home Theater Projector Support 1080P HD for TV Laptop Game Console iPhone iPad Andriod Smartphone Tablets with AV Cable
It is always useful to have a video projector for educational purposes, in travels and even at your house. You can watch videos and all you need is a flat surface. This product has multiple devices connections, yet it is easy to connect even a smartphone to EIVOTOR 1500. You can always create a movie theater anywhere you want.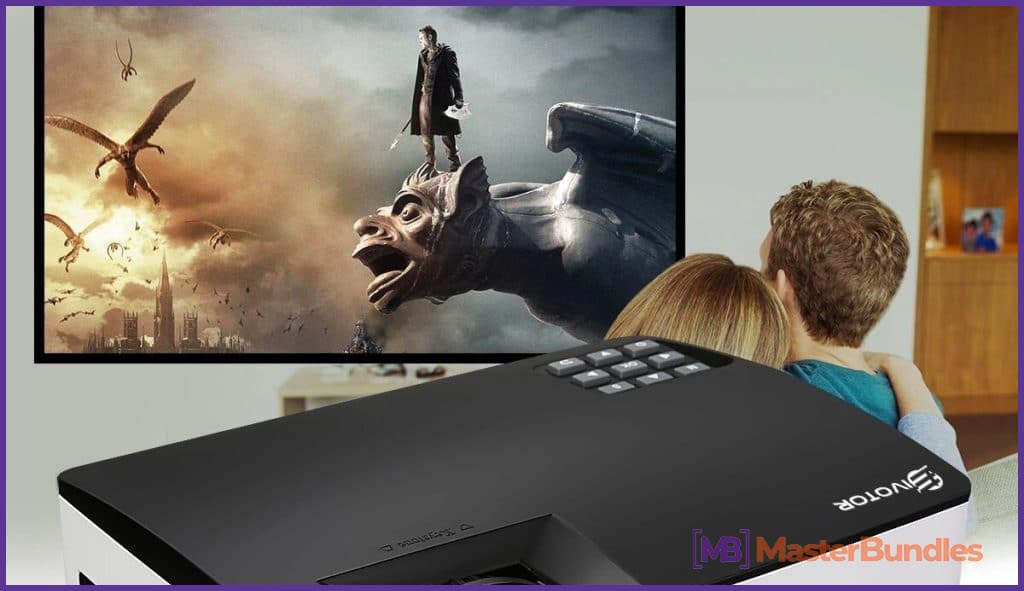 📈 Select the Best Present for Marketer Analyzing His Instagram Account
Service for quick selection of cool gifts
Just enter Instagram nickname and get 9 personal gift ideas
Oh, we can't find a gift for your friend... Let's try for somebody else
Oh, it seems you are trying to choose a gift for a non-existent person
If you feel like none of the presents from our list are good enough for your marketer, there is one sure way to find the perfect gift for anybody, which you definitely want to use. This way is, obviously, our online gift generator. Our tool analyzes a person's Instagram account and offers 9 gift options that will be perfect for him or her. In order to use it, all you have to do is to enter your friend's Instagram user name into the blank below, set the gender and the amount of money you are willing to spend on the gift, and click on the 'Find A Present' button. In less than a second, you'll get 9 cool gift options that your marketer will no doubt like. So leave all your fears and doubts behind and give it a try right now!
Conclusion
So, figuring out what could make a person really happy is often complicated. Still, your sincere desire, kind words, and something sweet will certainly hit the spot 🙂
At least, if you work together, you can make a cup of coffee with a doughnut and chill a little bit out from intensive workflow. If she is a woman, she will be grateful for a bouquet of flowers and a compliment.
Let the inspiration be with you!
Some Awesome Videos About Gifts For Marketers
THE ULTIMATE HOLIDAY GIFT GUIDE 🎄 Amazon Prime Favorites + HUGE HOLIDAY GIVEAWAY!

With the holiday season upon us, I wanted to share my ultimate holiday gift guide! This video includes gifts that are perfect for anyone on your list- teens, parents, grandparents, friends, girlfriends/boyfriends etc. There is also a MASSIVE giveaway happening, the winner will receive EVERYTHING shown in the video.

ULTIMATE MENS GIFT GUIDE | WHAT MEN REALLY WANT FOR CHRISTMAS | GIFTS FOR HIM

Today's video is the ultimate mens gift guide. It is what men really want for Christmas. All the items have been selected by my hubby Matt – who joined me to film this guide. I hope you like it and it gives you some inspiration. I find men so difficult to buy for!

15 BEST Gifts for GUYS! *Mens Gift Guide 2020*

10 Best Gifts for GUYS! *Holiday Mens Gift Guide 2020* For links to all Christmas gift ideas & discount codes mentioned in this video – click SHOW MORE!

Q&A Session To Sum Up
Please take a moment to pin this post to Pinterest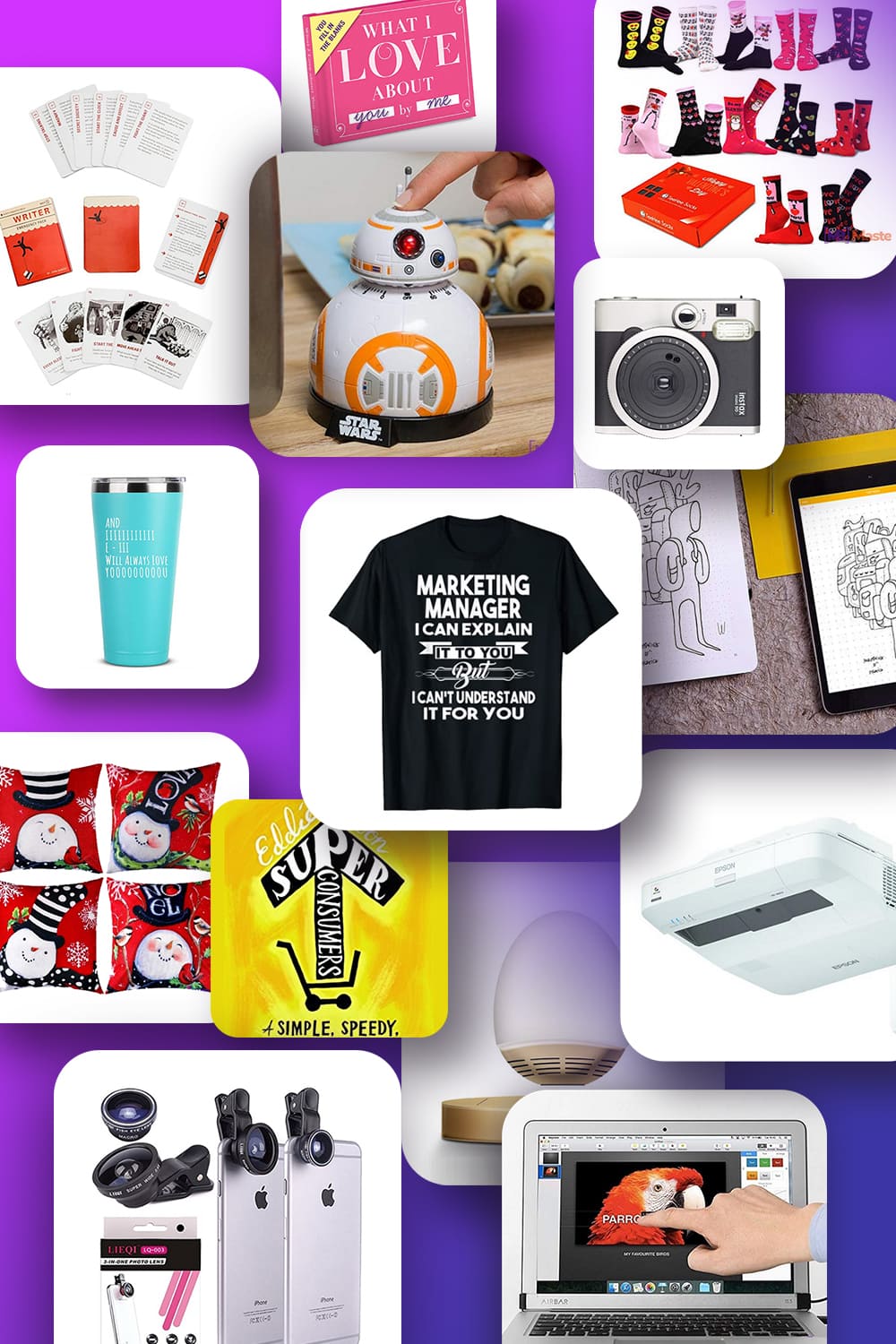 Was this page helpful?
We will be happy if you decide to share this article with your friends on Facebook. Just click on the button and you're done
Thanks for your response!
You have already left your review.
Marketing is a very serious and responsible profession. But this does not prevent you from choosing an original or even a cool gift for the person holding this position. If you are looking for a gift for someone who is involved in marketing, then due to the specifics of the profession the choice will not be easy. After all, a person is in constant search of new ideas, uses a non-standard analytical thinking in search of disadvantages and advantages of different cases and things, as well as constant creativity. Try to choose an unusual, probably witty, but at the same time useful gift in order to make a pleasant marketer. I really hope that my post helped you, because to write it I was inspired by many articles, stories and books. I really hope that you will find the best gift!
What is Marketing? (https://en.wikipedia.org/wiki/Marketing)
Learn what marketing is and how to use it in your business. (https://www.thebalancesmb.com/what-is-marketing-2296057)
Seth Godin. Permission Marketing: Turning Strangers into Friends and Friends into Customers. Simon & Schuster; 1999.
Jonah Berger. Contagious: Why Things Catch On. Simon & Schuster; 2016.
Joe Pulizzi. Epic Content Marketing: How to Tell a Different Story, Break through the Clutter, and Win More Customers by Marketing Less. McGraw-Hill Education; 2013.
Disclosure: MasterBundles website page may contain advertising materials that may lead to us receiving a commission fee if you purchase a product. However, this does not affect our opinion of the product in any way and we do not receive any bonuses for positive or negative ratings.