St. Valentine's Day is rather a controversial event. Lots of people love it for its romantic and cute essence and they create such a hype around it that caused the appearance of an equal amount of people who hate it. All those hearts, pink stripes, stuffed animals and chocolates are very sweet, but don't you think it would be a little corny to give such present to your beloved one? Especially if he or she is working in IT and is a real nerd? We Present You "Valentine's Day Gifts for Him & Her in 2021. Best Nerdy Presents".
Giving presents to someone is a pleasure by itself but it is even more joyful if that is not something typical, but a real surprise. Of course, your boyfriend or girlfriend will be pleased with a valentine card and a bottle of expensive vine, but that Valentine present doesn't need any creative efforts from you. Just imagine his or her face when you will give them something really original, something that was picked especially for that person. Believe me, it would be worth the efforts.
The process of seeking the idea of Valentine present for a nerd is really hard – there are simply too many variants. To help you and give some inspiration I created a list of presents, that IT-workers, nerds, and gadget-lovers would sincerely appreciate. Of course, I can't describe all possible options, but at least it could give you an insight on where to move further.
Video About Valentine's Day Gifts for Nerds: Programmers, Copywriter, Designer, Developers

St. Valentine's Day is rather a controversial event. Lots of people love it for its romantic and cute essence and they create such a hype around it that caused the appearance of an equal amount of people who hate it.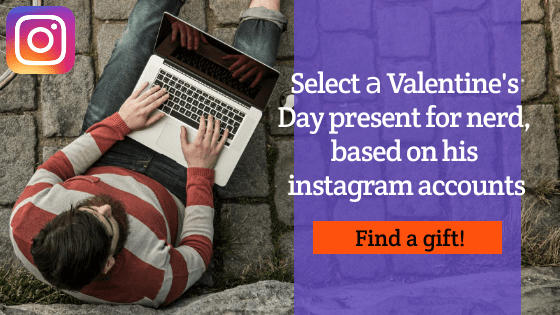 Valentine's Day Gifts 2021 for Him
Valentine's day is a special day for couples, especially those whose giving is their love language. However, there's a slight chance that you might encounter challenges finding the perfect gift for him even if giving is your love language.
'Geeky' guys are often minimalistic and focus on using their time productively. Also, they happen to be very smart and put a lot of thought into things. This is why they find board games, puzzles, comic books, movies, and other non-mainstream items appealing.
For this reason, you should strongly consider getting the following items for him to switch it up and allow him to have some fun. We've separated the items into two sections depending on your budget.
Gifts for Him Under $100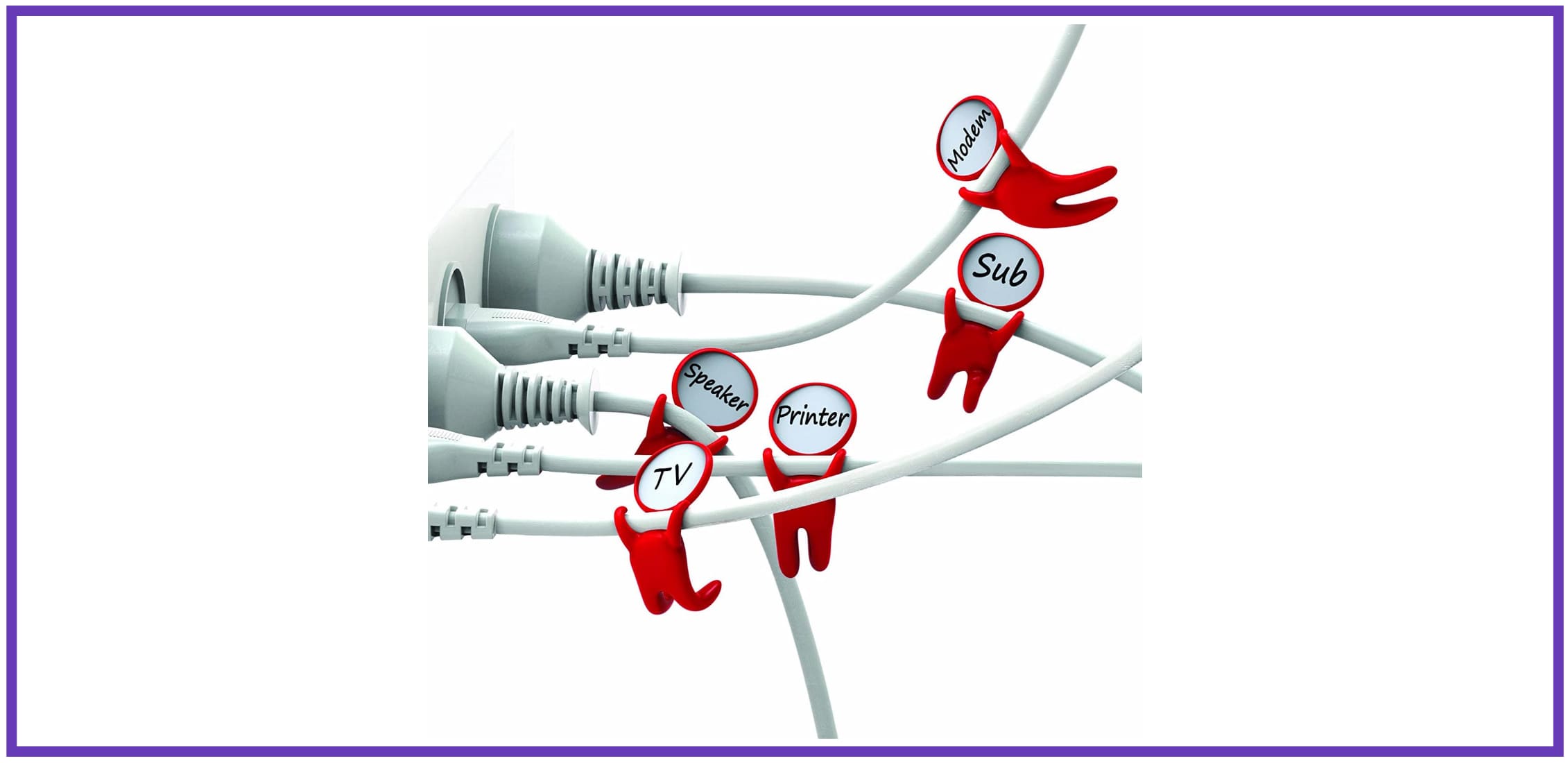 Chances are, the person of interest has a number of gadgets and devices around the house that all use cables. One important aspect of cable management that people often overlook is the labeling of the cables. It can get a bit frustrating trying to get the right cable from a group of jumbled up cables. This valentine's gift is great as the cable tag makes it easy to identify the cable—nothing fancy, but certainly a productive gift.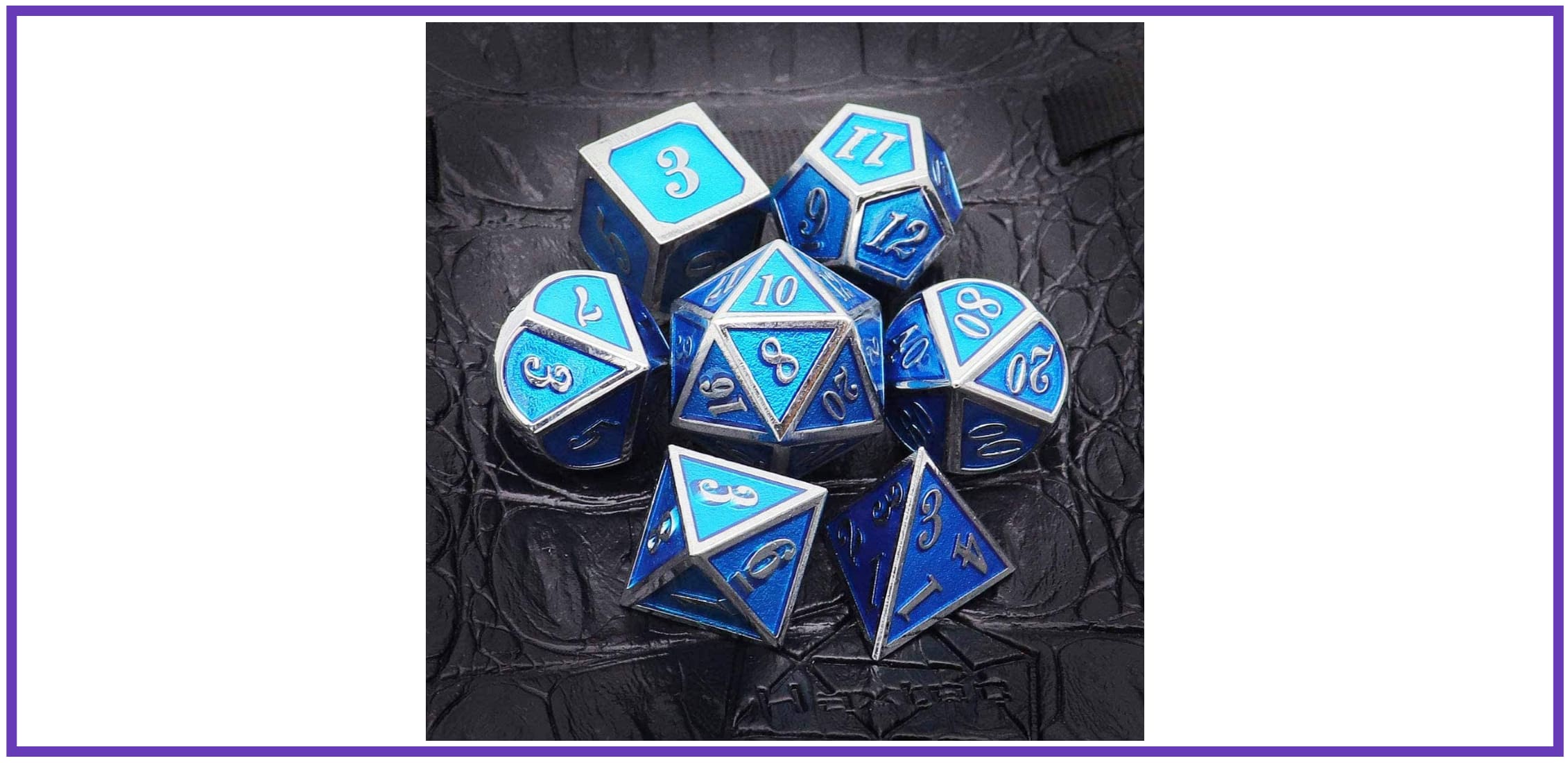 Dice are essential when playing board games, which geeky men fancy doing from time to time. Take it a notch higher from the common plastic dice and get him metallic dice. They are scratch proof not to mention how aesthetically pleasing they look. Furthermore, they have a satisfying feel to them when holding or rolling them.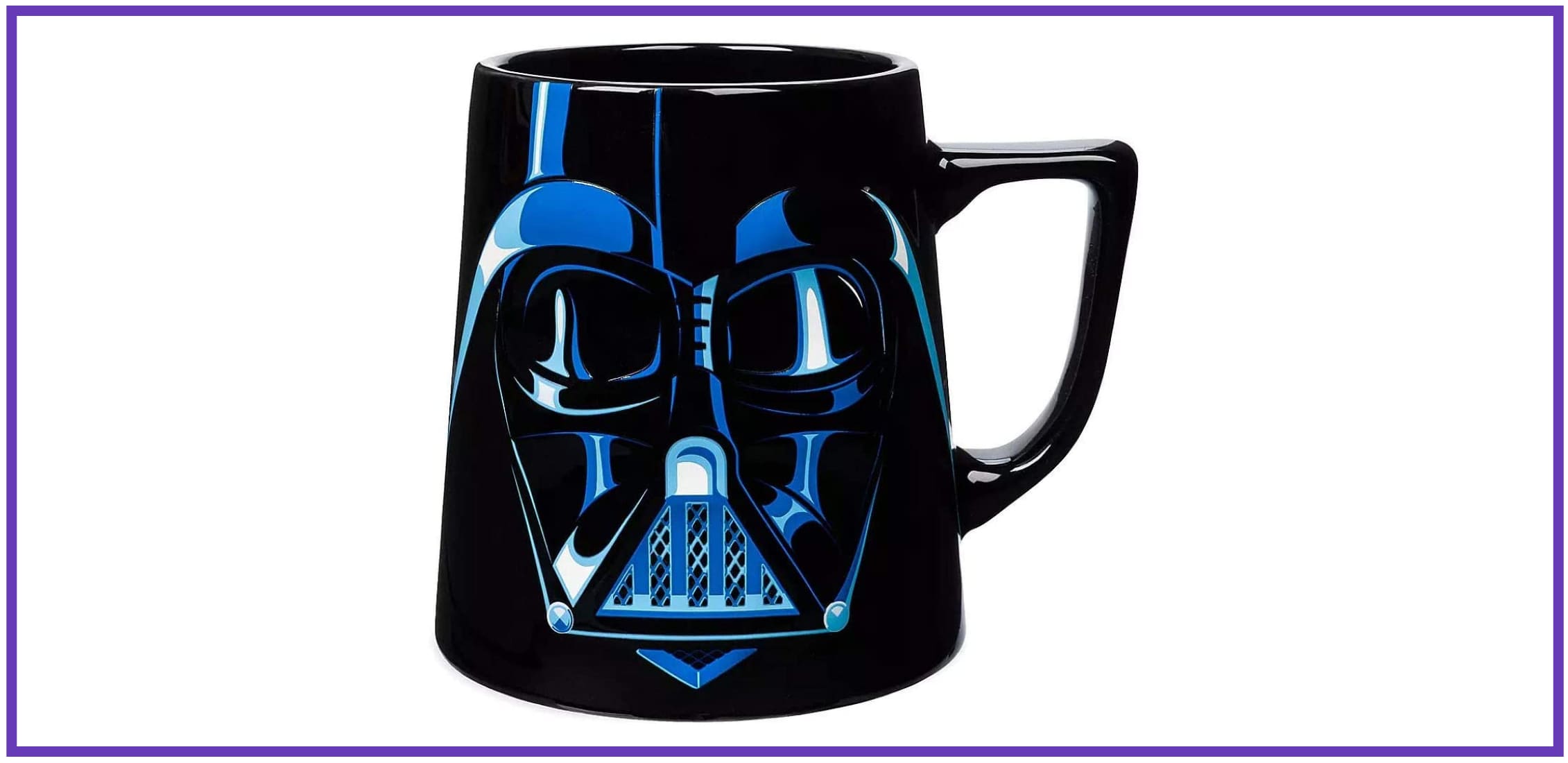 Billions of people across the world love Star Wars. If the person in question is into sci-fi movies, you should strongly consider getting them a Star Wars-themed cookie jar or a Star Wars themed coffee mug. There is nothing quite like a constant reminder of your love and his intense passion for Star Wars mashed up together in one place.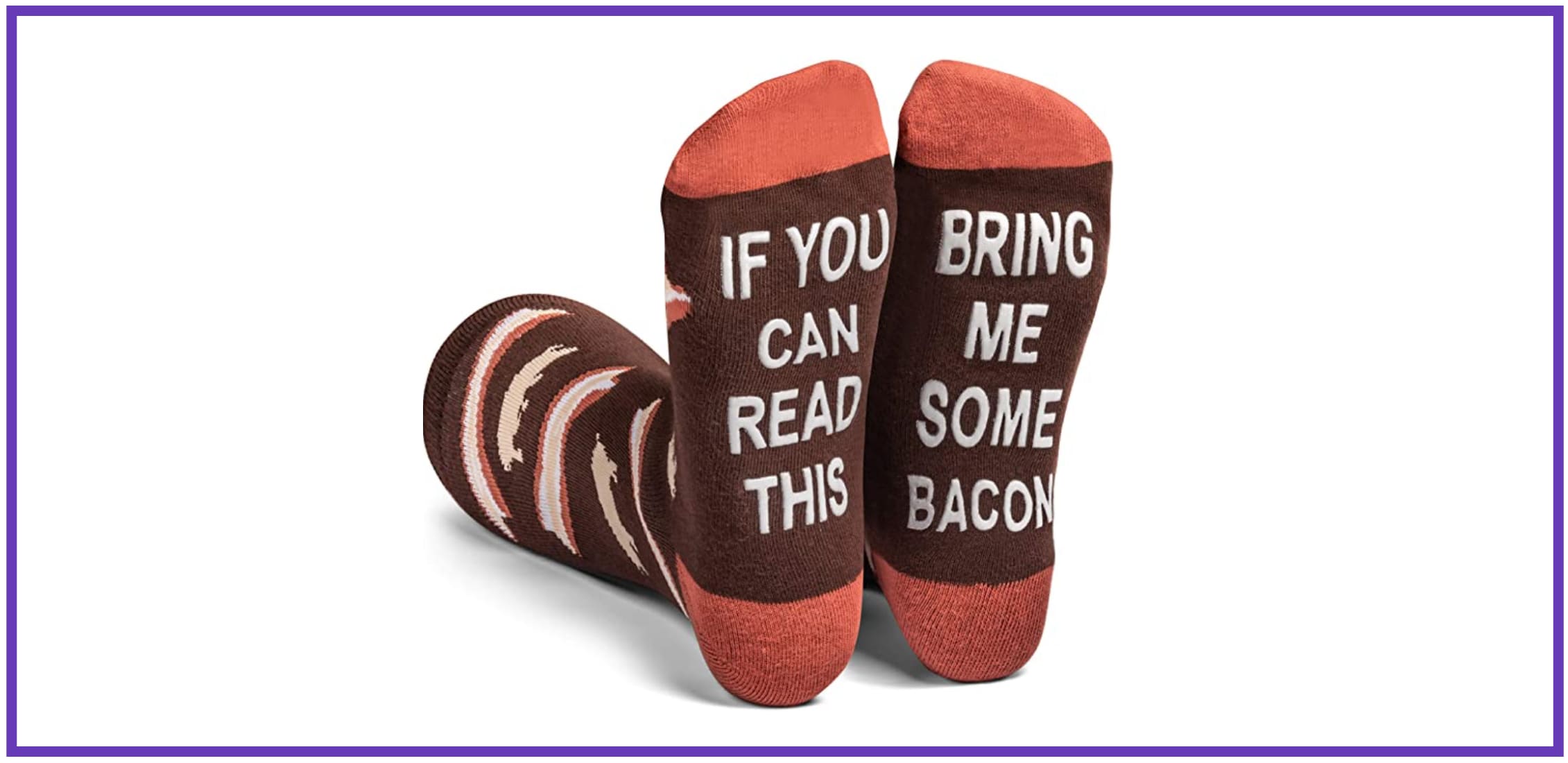 These pair of socks are guaranteed to put a smile on his face because of how funny they are. The socks have hilarious messages printed on them and are guaranteed to bring a few gags between you and your significant other.
Gifts for Him Over $100
The New PlayStation 5 or Xbox Series X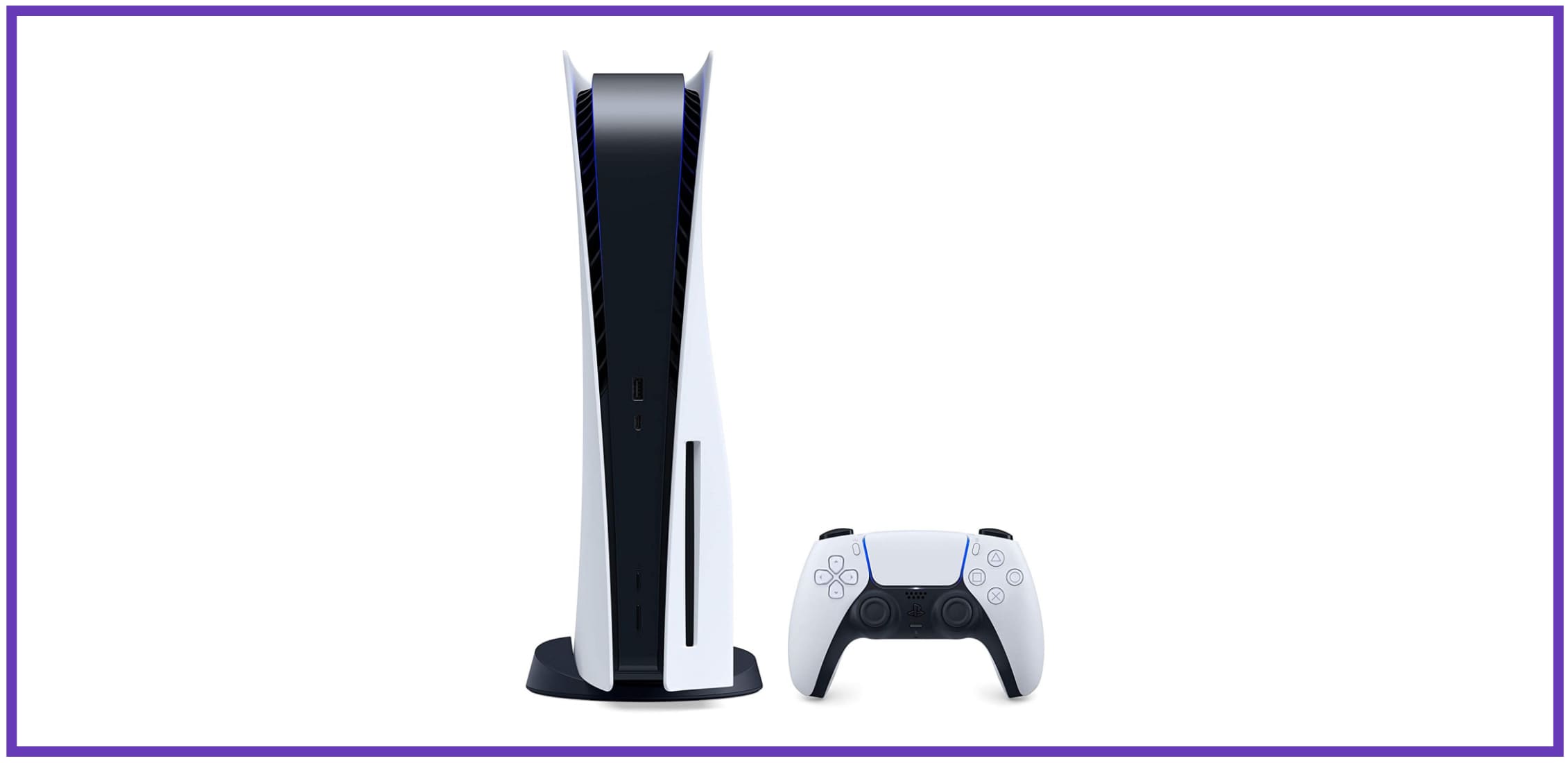 The new generation of gaming consoles has every gamer fired up. If your significant other is a gaming enthusiast, then you should consider getting him a PlayStation 5 or Xbox series X, depending on his preference. Just look at all the memes and vines on social media about these two gadgets! Needless to say, he will certainly enjoy this one.
Valentine's Day Gifts 2021 for Her
Contrary to popular opinion, there are a ton of awesome geeky girls out there who would fancy a valentine's gift. Geeky girls are often interested in tech and other non-mainstream items. Here are a few gifts that you should consider getting her this valentine's.
Gifts for Her Under $100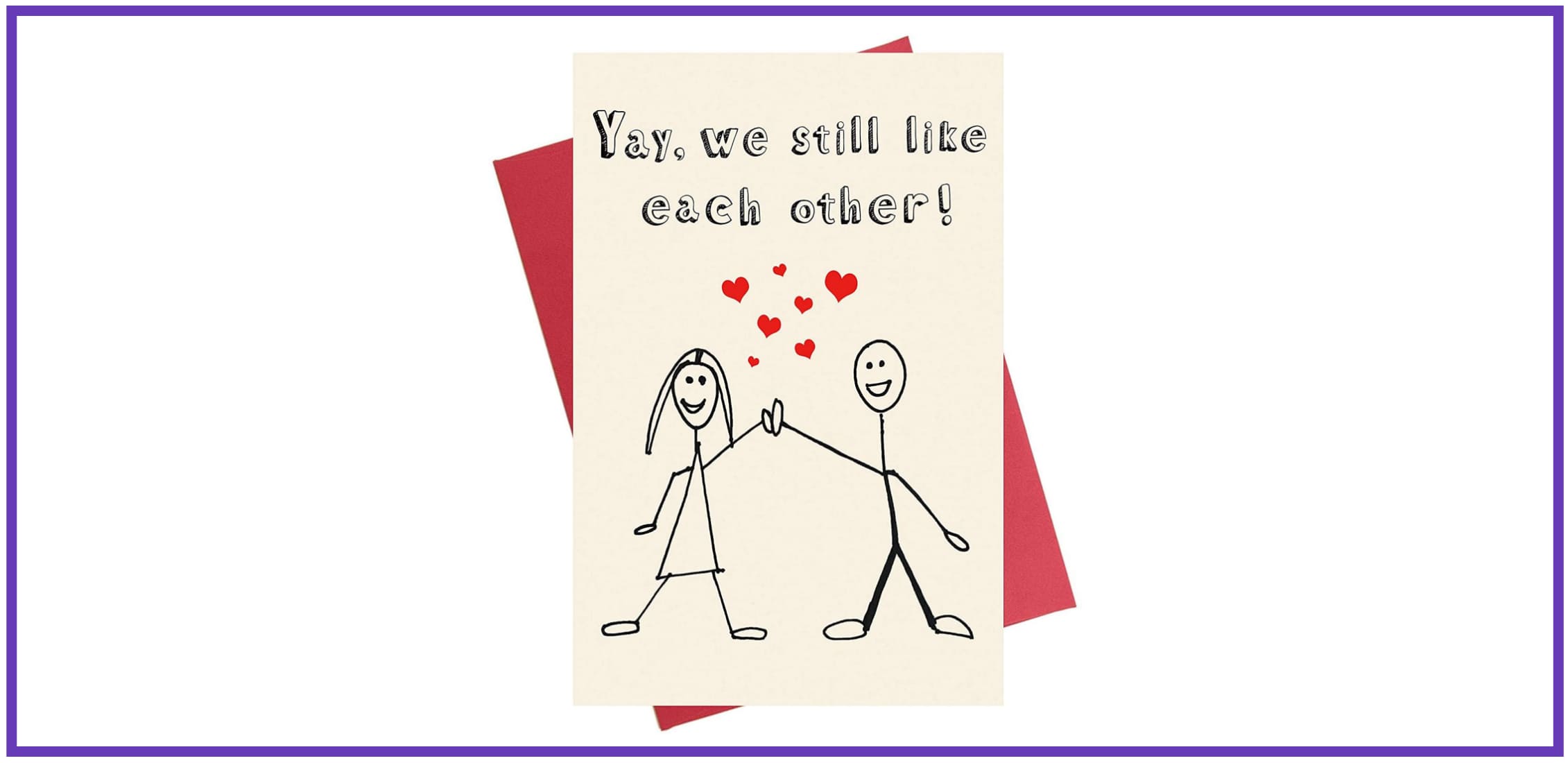 An anniversary gift card for her is a special yet minimalistic way of showing affection to your significant other. Not only are the details on the cards beautiful and appealing, but they are also corny are bound to make your significant other smile. It's a hilarious card with a sense of humor.
Game of Thrones Music Box (Home Decor)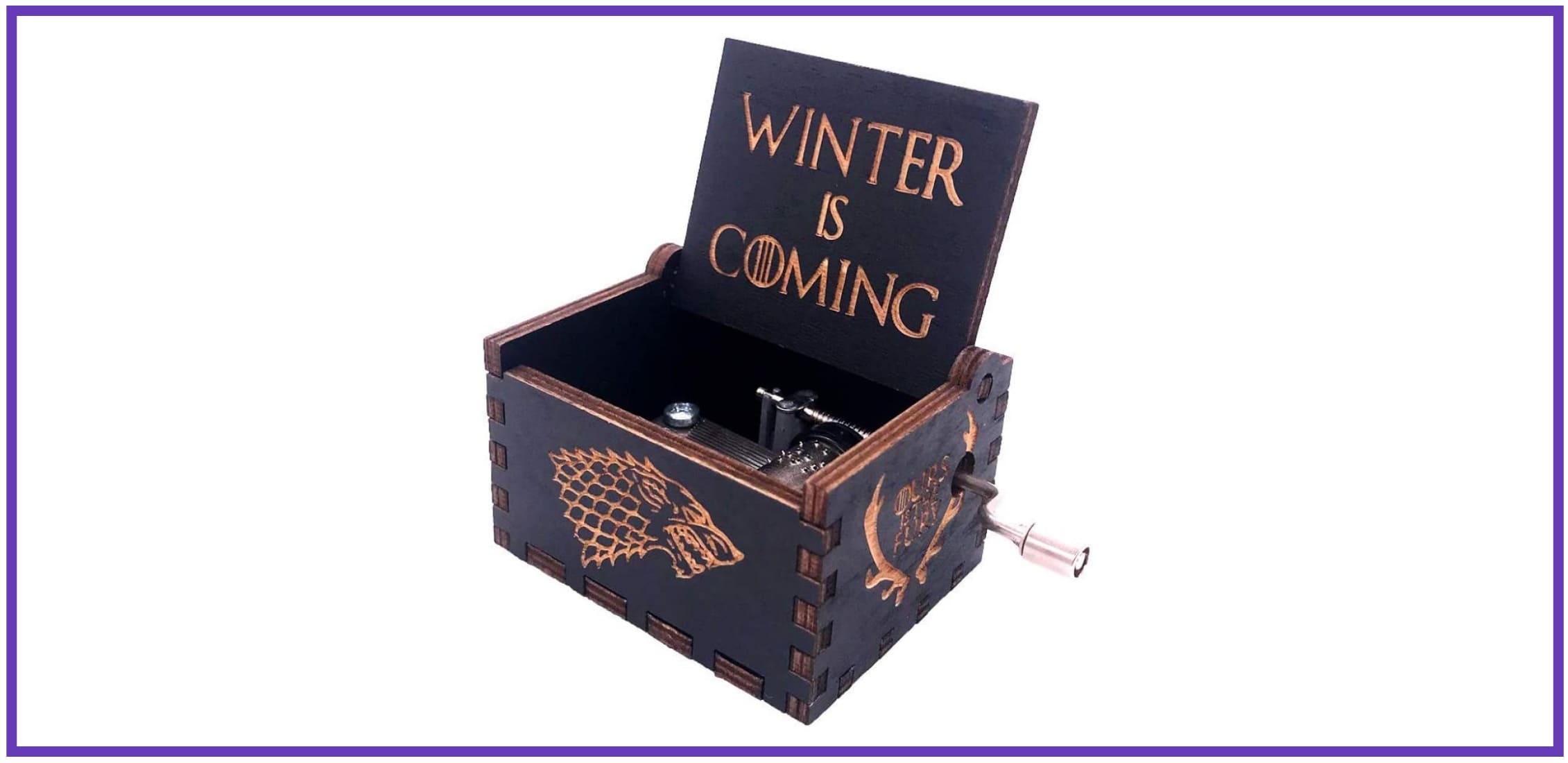 There are very few things that girls like more than lovely interior house decorations. Game of Thrones was a massive hit, and if the girl in question was a fan, you should strongly consider getting her this box. Game of Thrones was cool, and so is this wooden music box, and geeky girls will certainly fancy this one.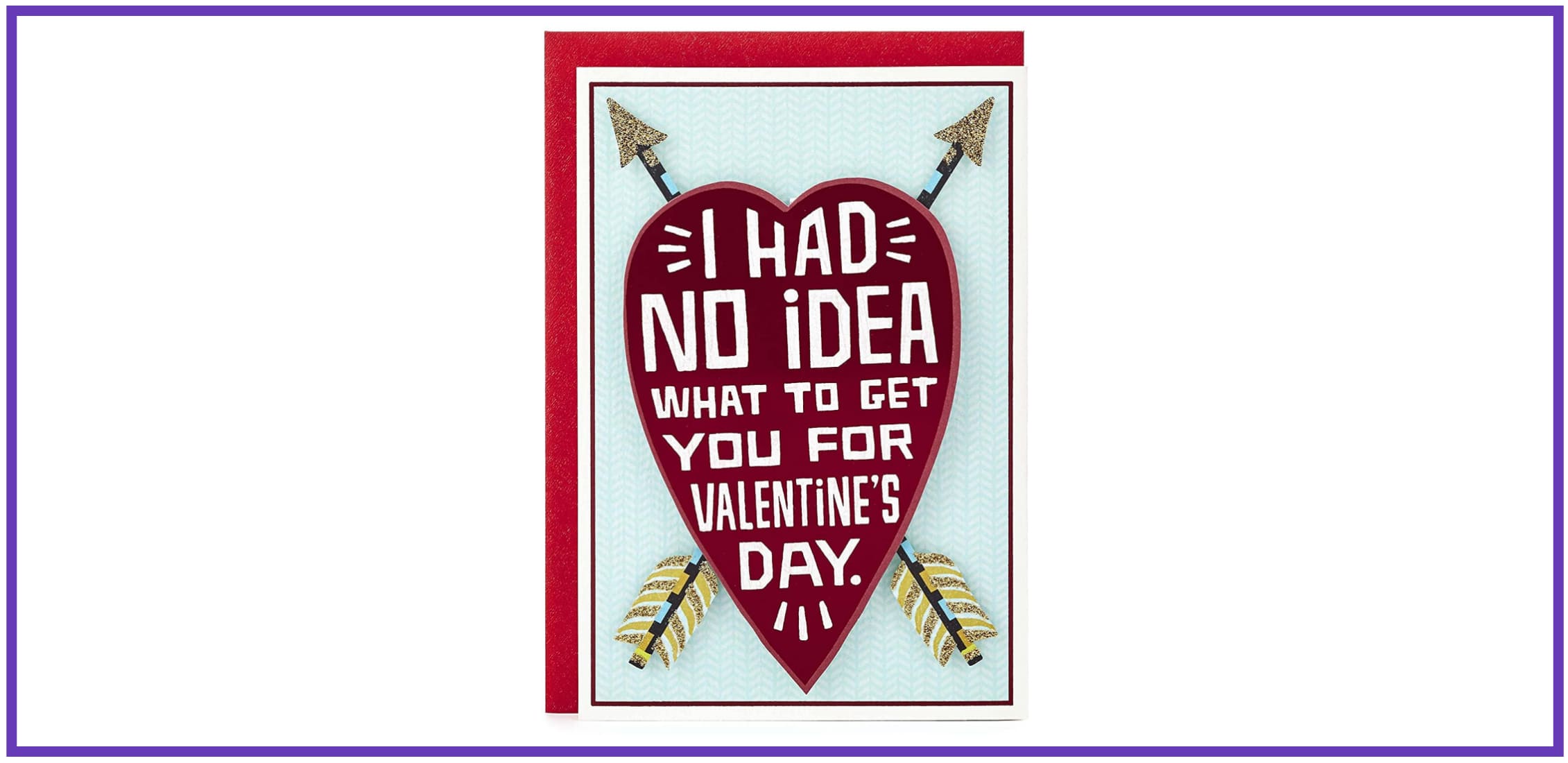 If you're still not sure what to get, you should consider this option. Funny valentine's day gifts are guaranteed to bring a few gags between you two. For instance, one such funny gift features a photo frame with the message, 'had no idea what to get you for Valentine's Day!'. Just think of all the laughs you can have with this one.
Gifts for Over $100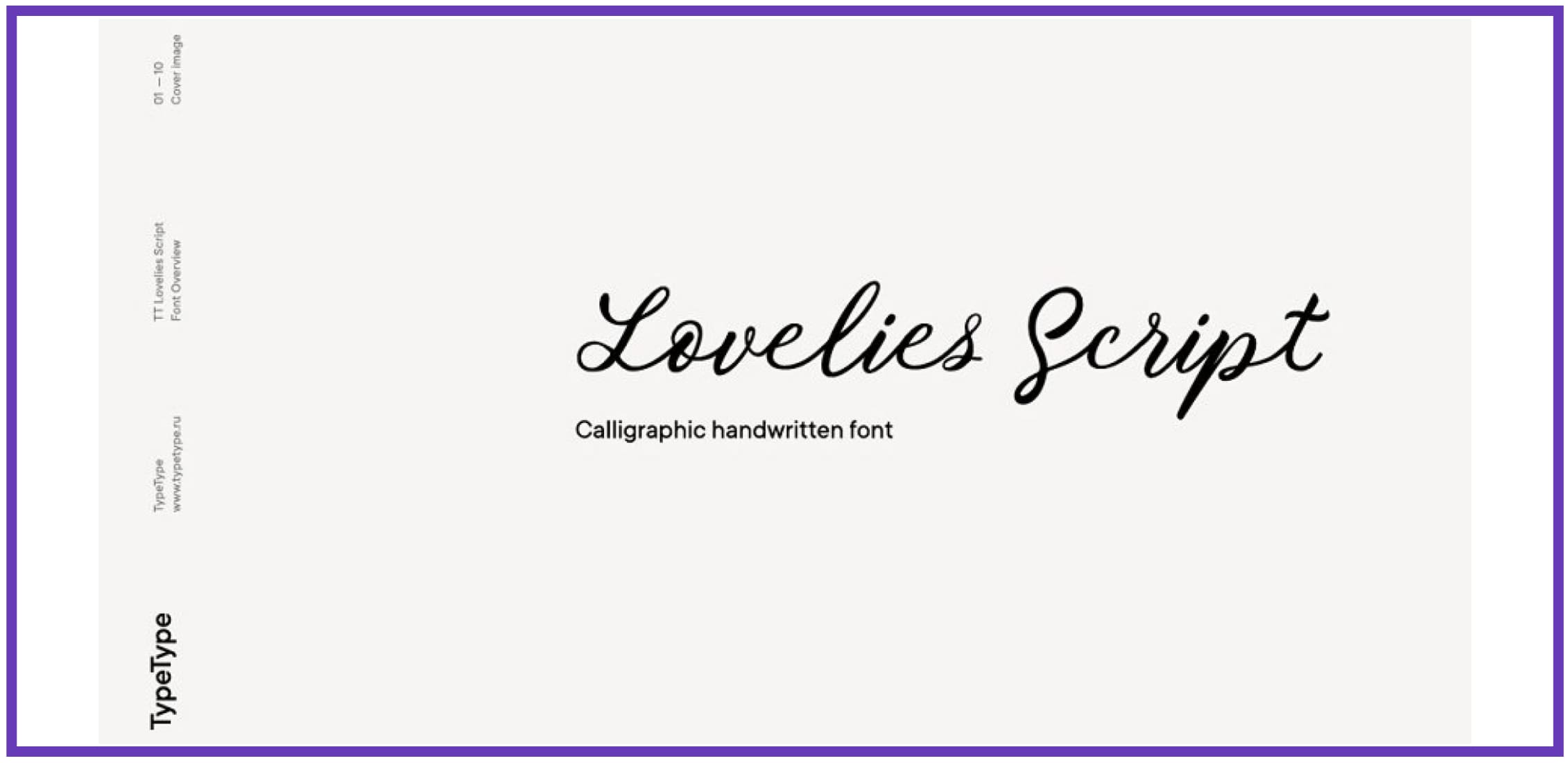 This might look a bit corny, but nerdy girls also like jewelry. Take a look at fellow co-star Mayim Bialik of the hit TV series "Big Bang Theory' who features as Amy Farrah Fowler. The best part is the type of jewelry here is not mainstream or common. In fact, they look like relics or gemstones from movies such as The Lord of the Rings or Harry Potter.
Valentine's Day Gifts DIY
Valentine's day gifts are meant to be from the heart. And while you can still choose to buy a gift from a store, you can go a step further and make your significant other a gift with your own hands. Even if your art and craft skills are lacking, there are many easy to make gifts that won't take up much of your time, money, or effort.
Most of the DIY gifts below are digitally created, meaning you will need to have a computer and a printer to achieve the best results. With that said, here are some DIY gifts that you should consider making for your loved ones on valentine's.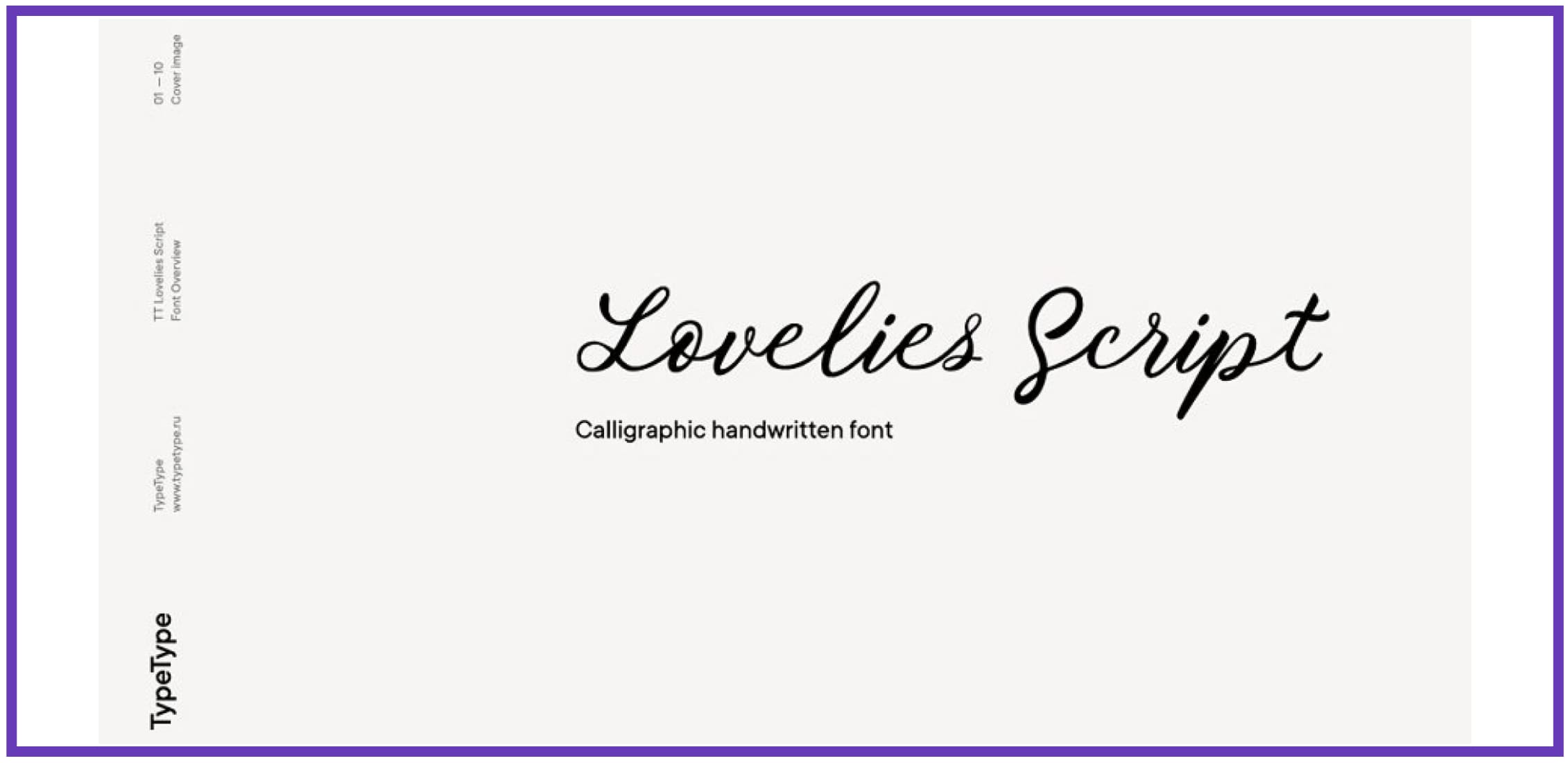 This gift is ideal for those looking to inscribe a special message to their loved ones on valentines. TT lovelies script provides a fun and playful way of writing a romantic message using a ton of calligraphic handwritten fonts to make it visually appealing. You get to do everything by yourself, from picking out the paper material to the choice of font and message to be written.
Valentine's Heart and Arrows Clipart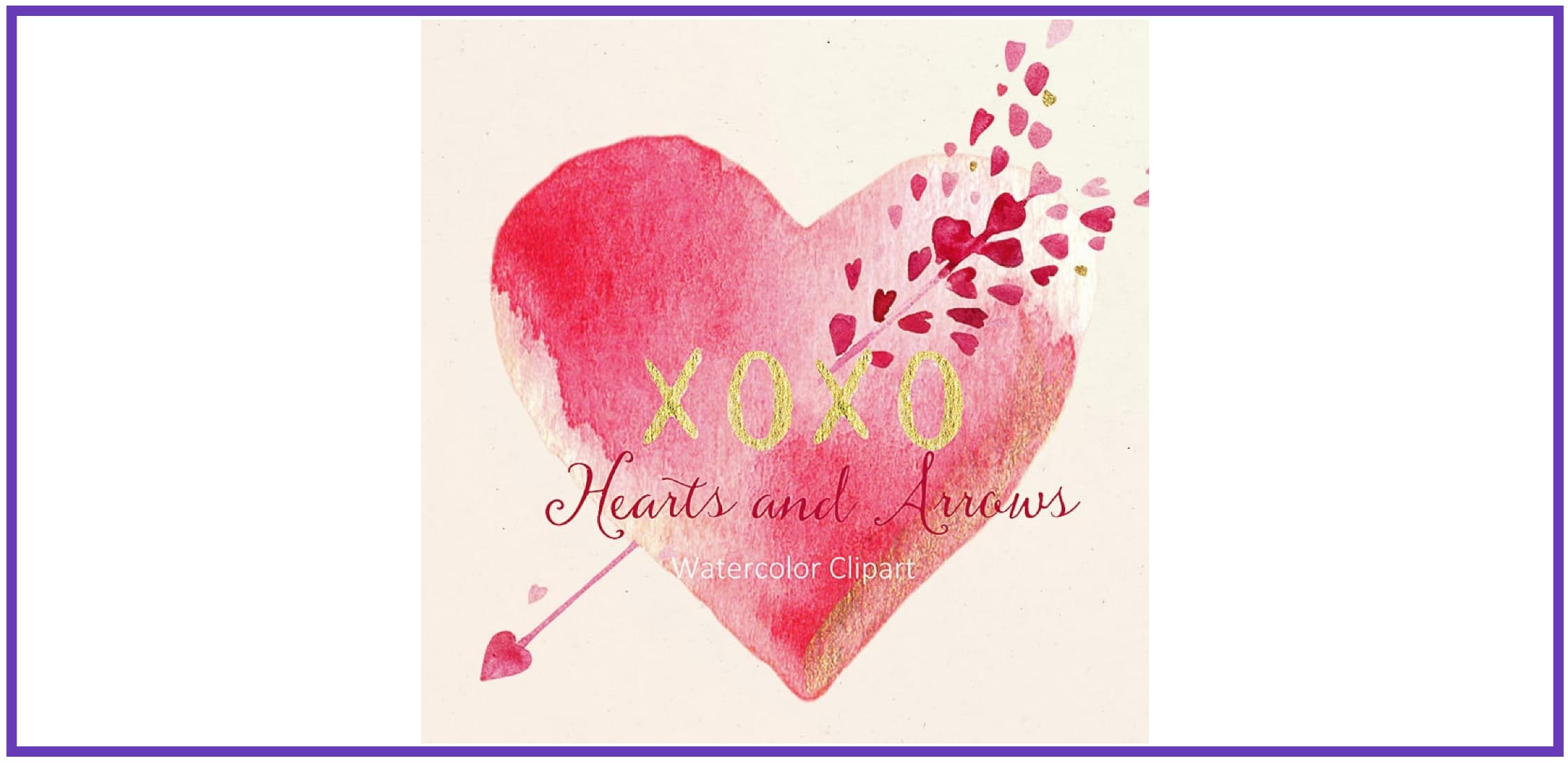 If you're thinking of making complex digital creations such as valentine's day card templates, you should consider starting here. This clipart is an almost ready-made visual element that you could mix with other visual elements to arrive at the perfect personalized gift for your significant other.
Darth Vader Valentine card [Star Wars]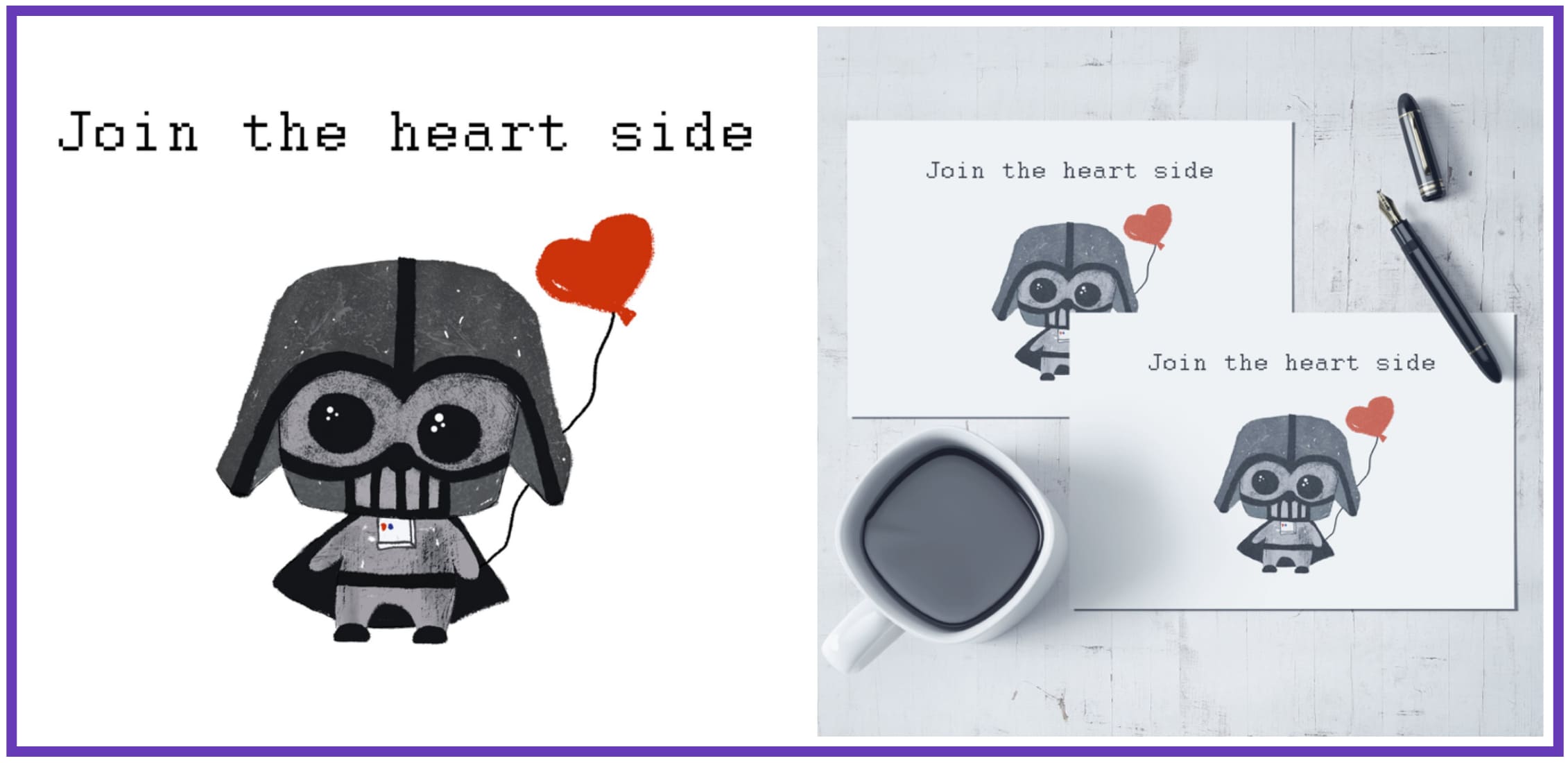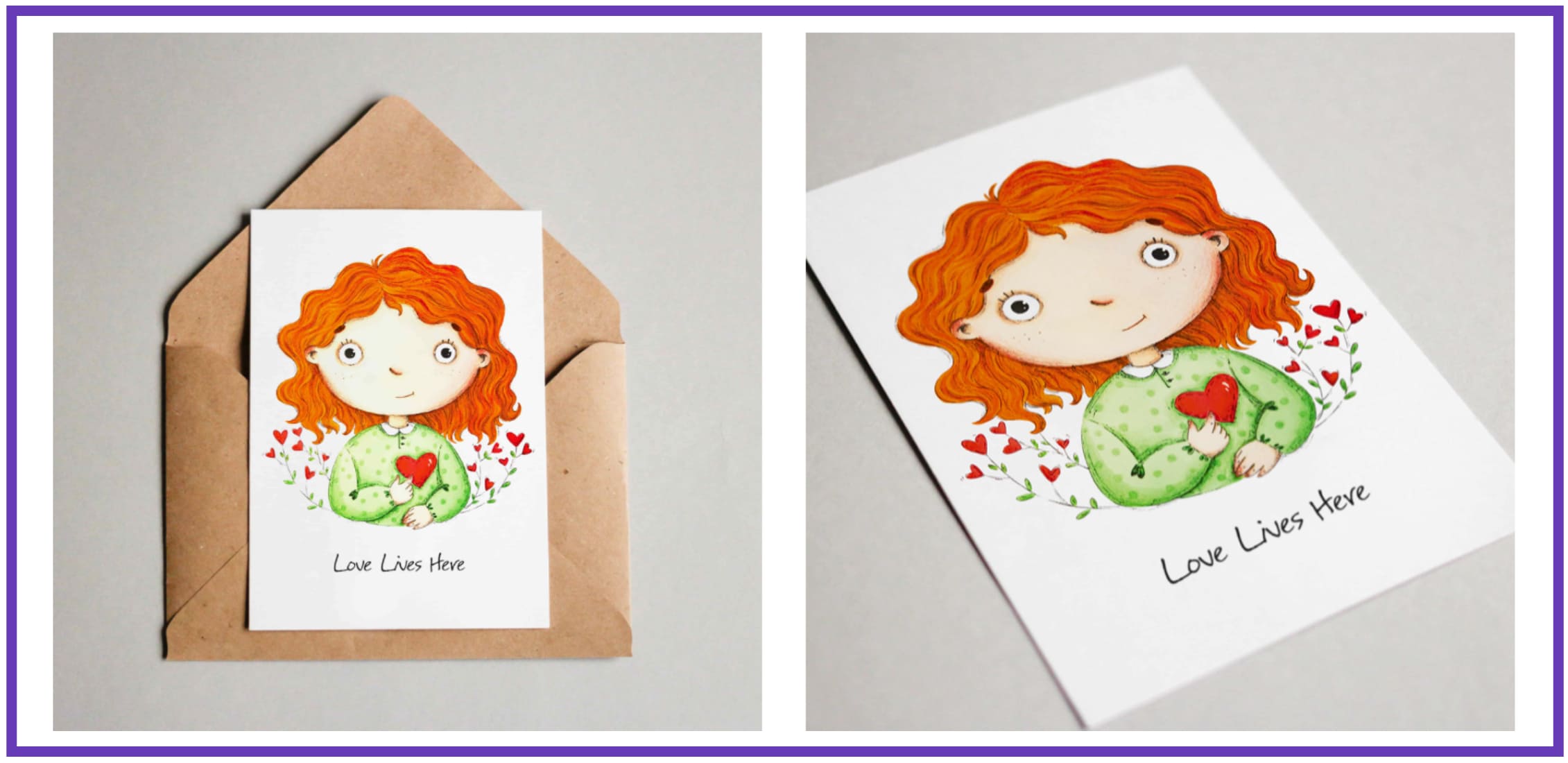 I need a Hug Valentine's Day Typography Postcard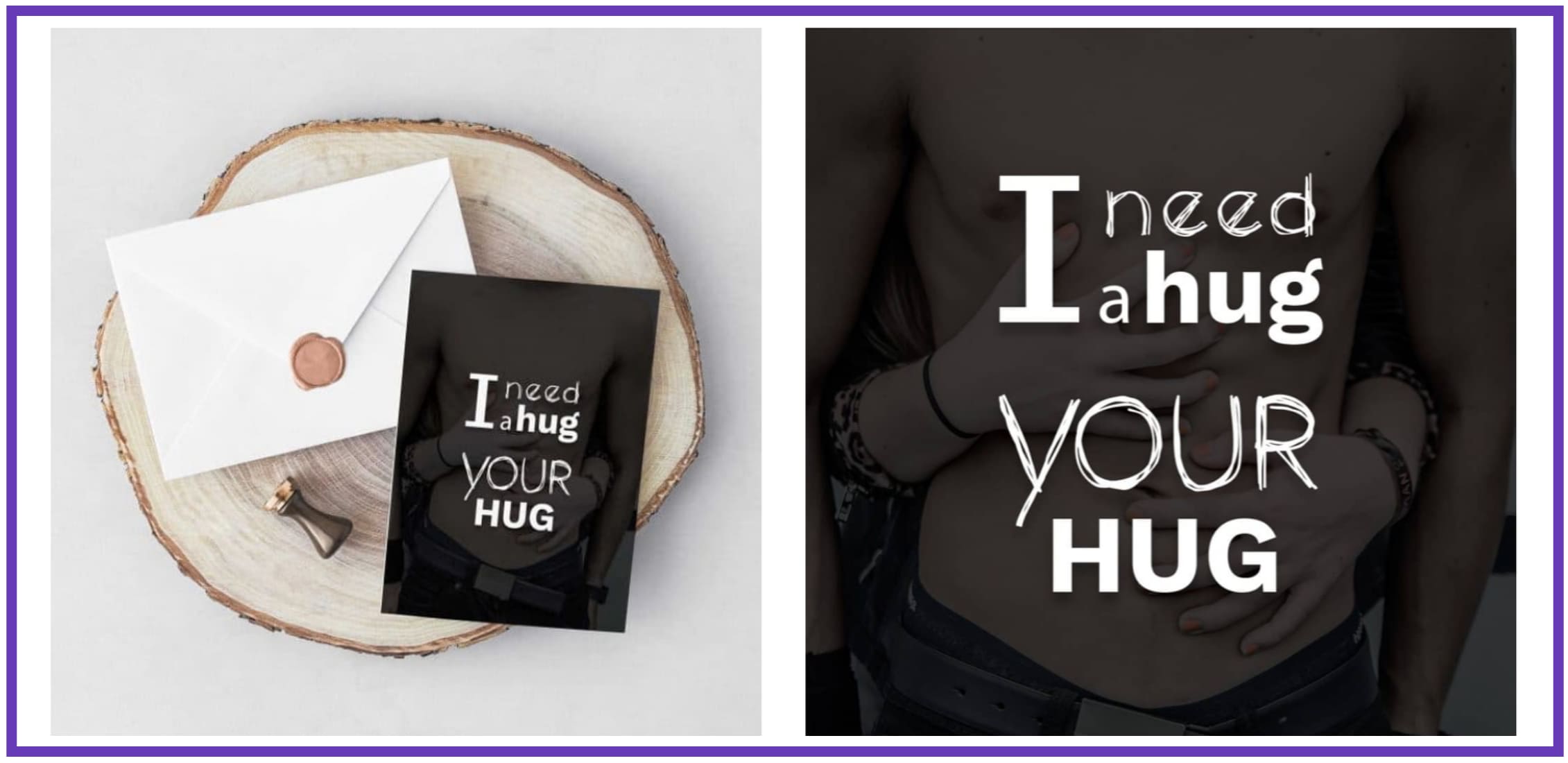 However, you will need to have a basic comprehension of editing software such as photoshop of an online editor to get the best results.
Gifts for programmers
People who create software has a specific mindset, just as the representatives of any profession. Programmers are people who train themselves to think in the programming language borders and at the same time, they constantly have to step out of those borders. Programmer profession needs a high level of mathematical thinking and flexibility. St. Valentine's day present for a programmer has to be able to give him some fun and rest.
VR Headset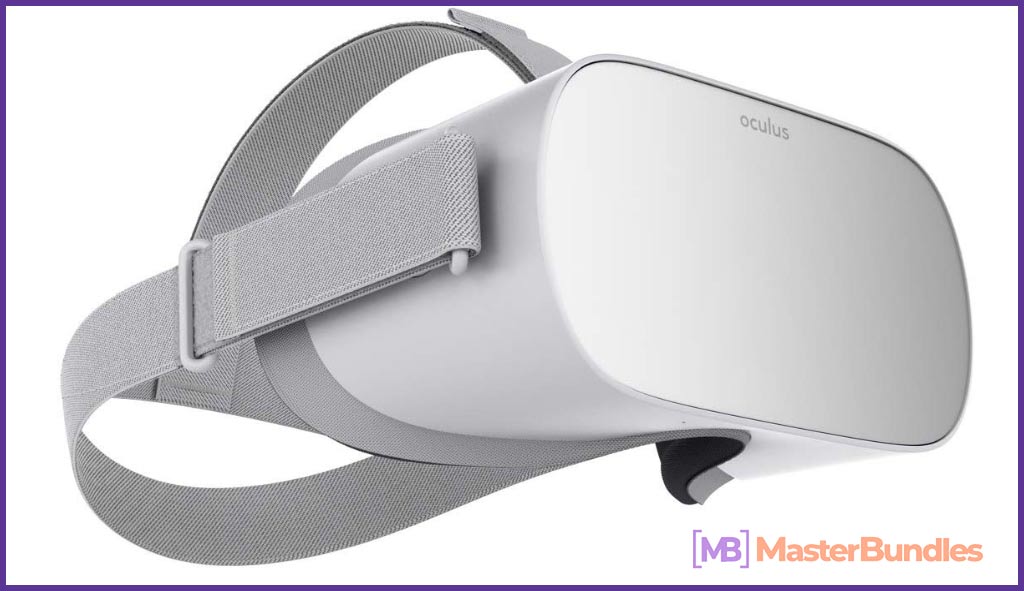 Virtual reality devices are becoming more and more popular as the more games for VR are launched. Come on, it is something we saw in the films about the future! Operating the VR device looks very similar to what Johnny Mnemonic did. By now the Oculus Go Standalone Virtual Reality Headset is the most popular and featured model, so you should take a look at it. It not only has lots of cool features but also looks very stylish, which could be important if you are going to present it to the girl.
Noise canceling headphones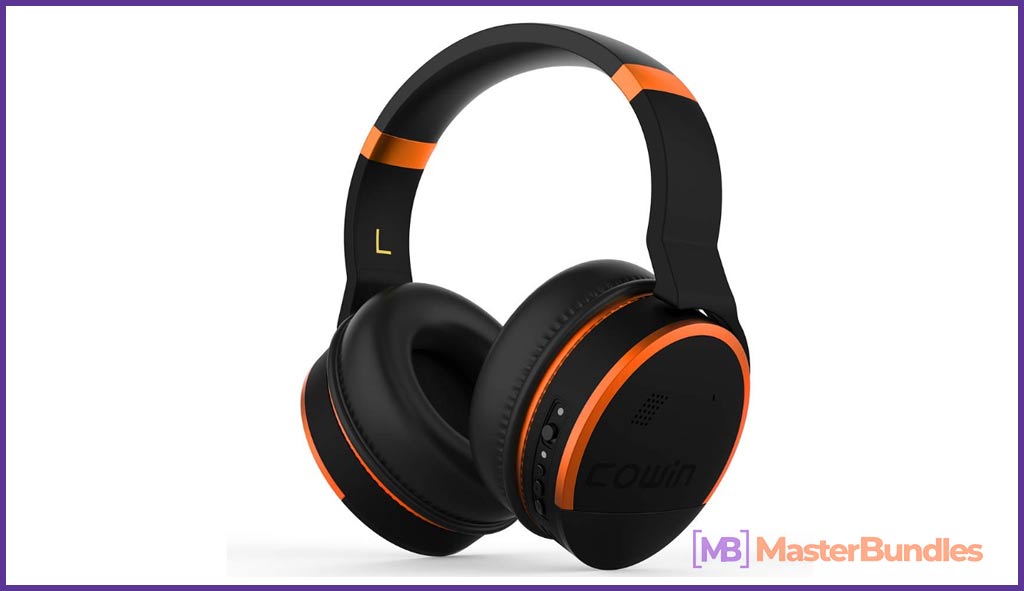 Code writing work is not the only one that demands concentration, but programmers often work in the open spaces and there's commonly a lot of noise. High-quality headphones with noise canceling feature would be an astounding Valentine's Day gift for a programmer. COWIN E8 model is wireless, convenient and stylish. It was created with the use of Active Noise Cancelling Technology and besides that, it has superior sound quality. Such a present will be useful not only for work but for traveling and resting too.
Raspberry Pi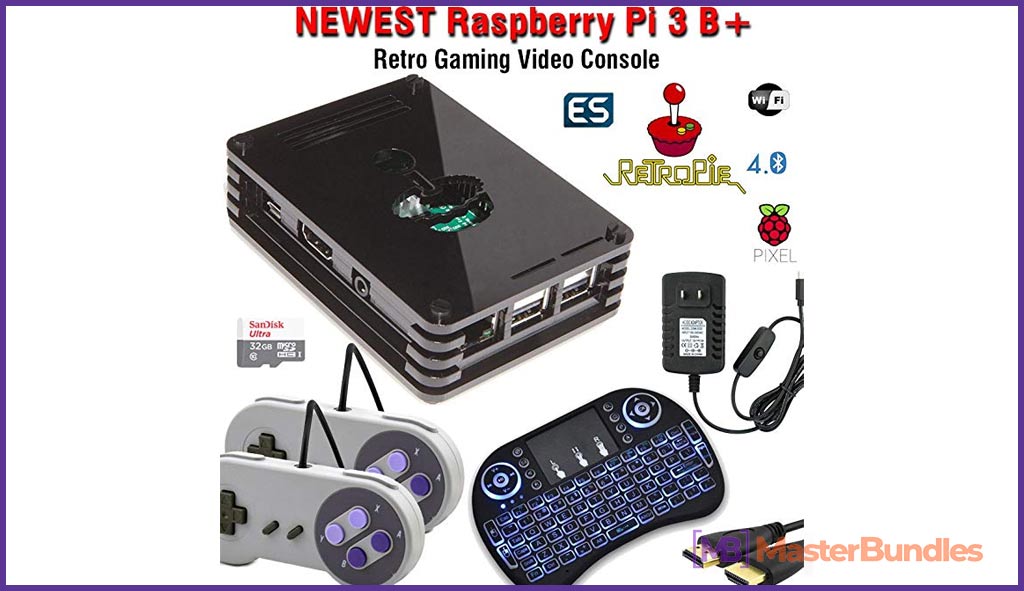 Raspberry Pi is a kind of little computer processor which can be used for various purposes. For example, you can compile a gaming console and play the games you adored when you were a kid. This all-in-one retro game console construction set has all the elements you will need, including controllers. A perfect Valentine's gift for the programmer, because when he will get bored with the retro gaming console, the Raspberry Pi processor could be used for other interesting projects.
St. Valentine's Day gifts for graphic designers
The designer is one of the most creative professions in the IT sphere, so if you'll try to be original in your present the designer will appreciate it the most. The most sufficient thing for creative people is a lack of inspiration, so Valentine's present that could give some insight is the best idea. Tickets to some events and certificates for some kind of learning are a simple way to cheer up the designer, but if you want to give him or she some item – take a look at this list of gifts for graphic designers. There are more than 50 options there, so I'm sure you will find something fitting.
Presents for marketing specialists
Marketing is a tool that makes any business, not only IT, popular and profitable. Promotion and advertising the product is a complicated work and marketing specialists who operate the budget are often very stressed out. A great St. Valentine's Day gift for a marketer will be some items that would help to relax and calm down.
Mini Zen garden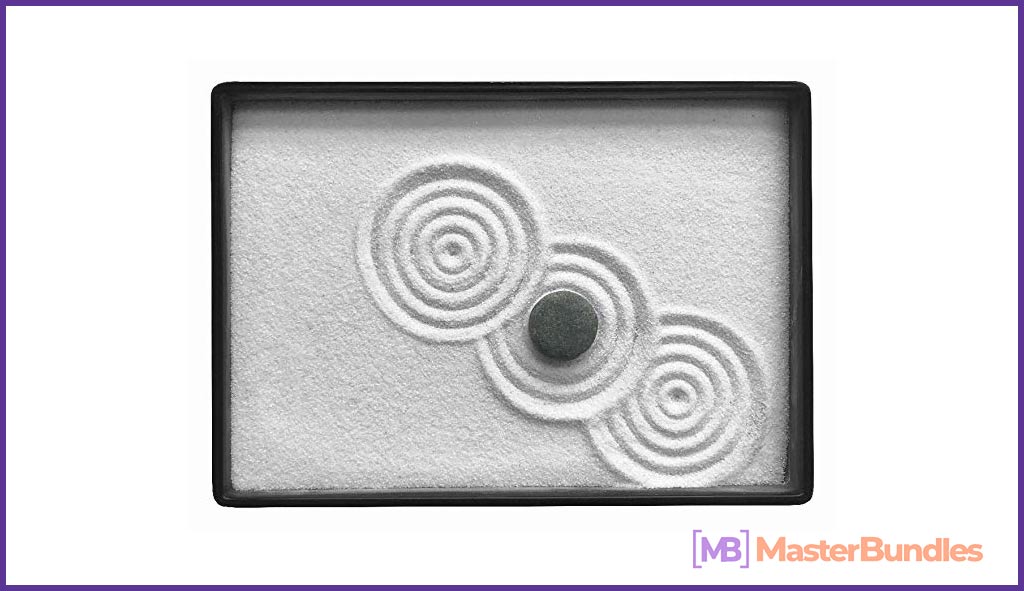 Combination of white sand, dark stones, and smooth curves calms the nerves and helps to concentrate. Even people who don't practice meditation could try to create their own little Zen garden – it is a great interior decoration. The set contains all you need to start and you can freely add any elements you would like to. I bet it would be a real surprise for your beloved one!
Wireless smartphone charger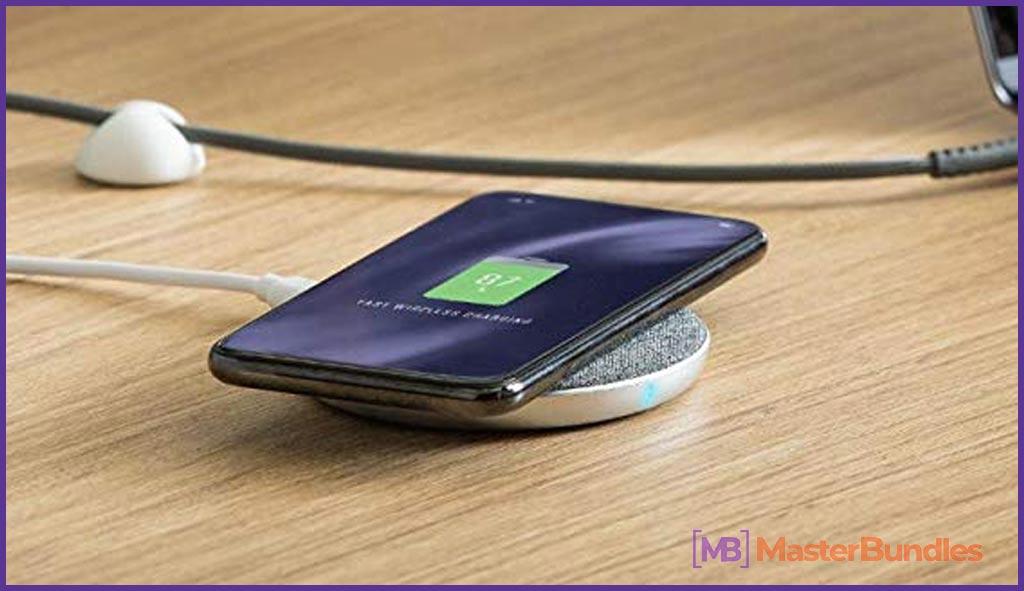 It so very convenient just to put your mobile phone on the round pad and make it charge. You don't have to look for the wires, just lay it down and continue working. Such a present would save some precious time and would be a nice decoration for the table. Nothing special, but it would be an original and smart gift.
Smart watch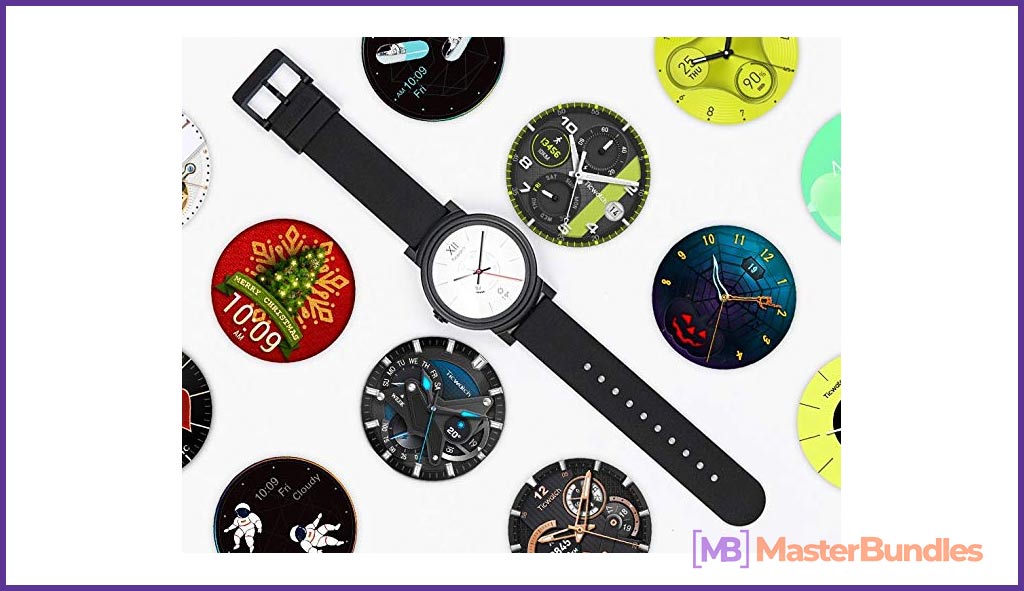 A nice looking device that combines several useful gadgets would be useful for every nerd, not only marketing specialists. Fitness tracker, voice assistant, iPad – all in a convenient form of a bracelet. It helps you to organize the time and be more efficient. Smart watch is not a very original gift, but it will be definitely useful.
Presents for copywriter
Writing text is also a form of art and the IT industry won't be able to live without copywriters. Descriptions, articles, ads – they spend lots of time with words, combining it to touch reader's feelings and grab his attention. Different gadgets that remind of words will be a nice Valentine's present for a copywriter.
Mug warmer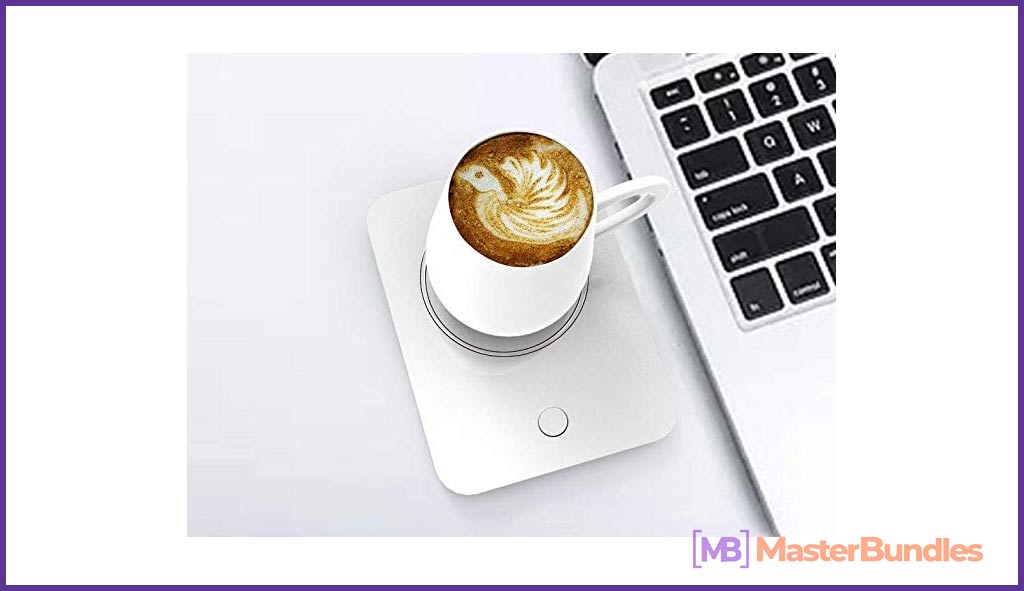 Mugs with coffee or tea are common on the copywriter's table, but sometimes there's no time to drink it hot. There's nothing worse than cold coffee, so you go and make yourself another one, put it there to chill a little, start working, forget about the mug – and everything starts from the beginning. Mug warmer will help with that problem – it just keeps the tea or coffee warm, so you are able to drink it when it is possible.
Smart pen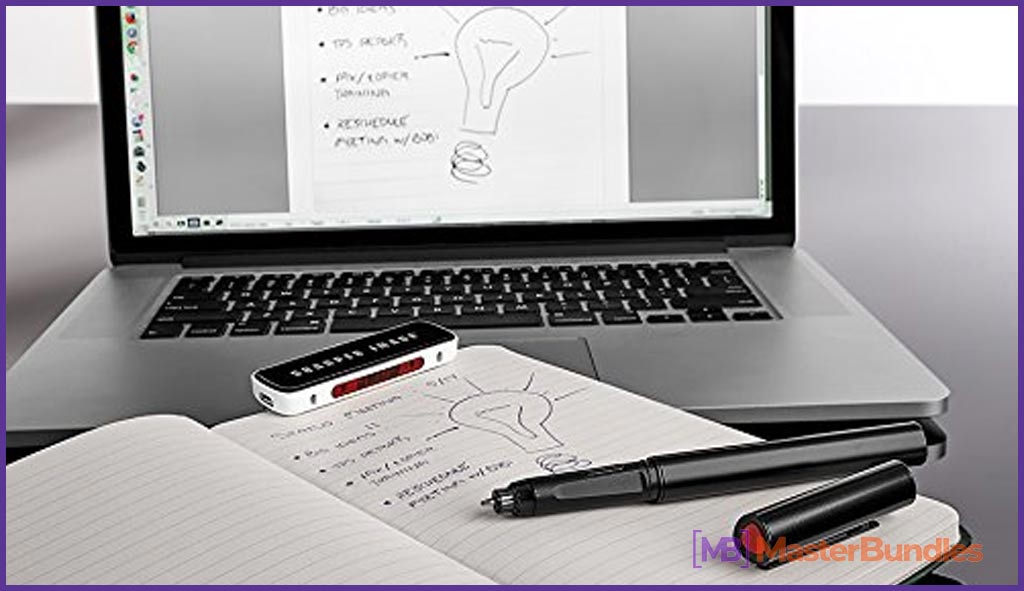 This cool thing will be useful not only for copywriters but for PMs too. It helps you to transform the notebook you are writing into the drawing tablet – everything you write on the paper will be also written on the computer screen. It is a witty gadget for those who like to keep all the notes safe on the electronic device, rather than on paper.
LED Word Clock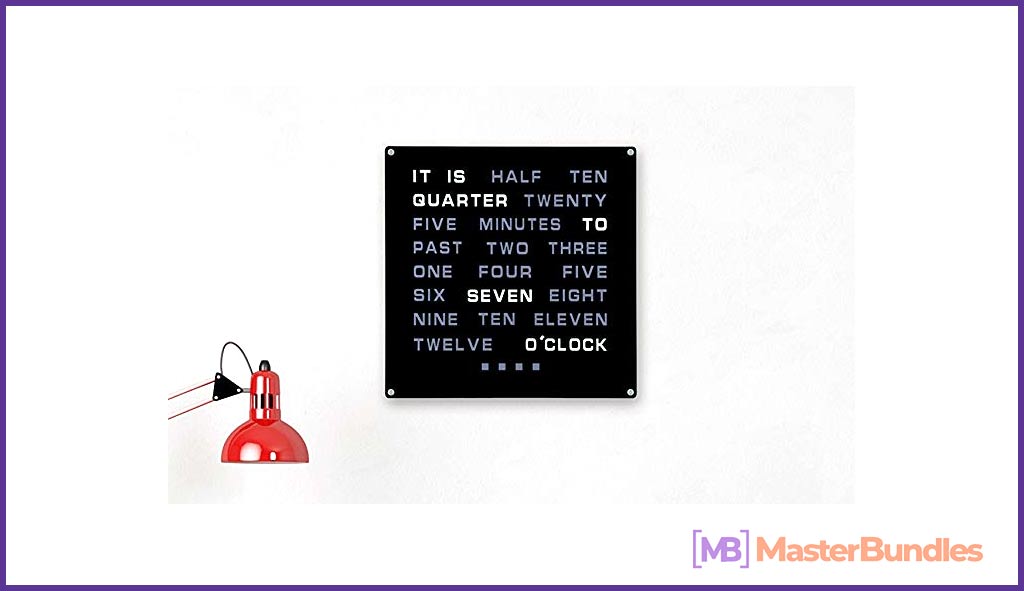 We are so used to the clock's look, that we check the time automatically, without really thinking about it. Word clock will make you distract from the work you do and concentrate on the clock. It shows not the common pointers and numbers – it displays time in words. Very interesting idea, it would be a great decoration for any copywriter's table.
Gifts for photographers
Photographers are not 100% IT people and a really small number of them are nerds, but it is hard to imagine a website without sharp and gorgeous pictures on it. Those pictures are taken by photographers, so I consider them tightly connected with IT sphere. Just as designers, photographers are people who need a huge amount of creativity and inspiration. Here's a list of presents for photographers you can go through to catch a few original ideas.
Valentine's Gifts For SEO Specialists
If the company's website is listed on the first page of search results – it is almost sure that they have a great SEO specialist. Making sites as visible to search engines as possible is a really hard task that needs constant accuracy and attention to the details. Some funny or witty gadget would be an ideal gift for SEO specialist for St. Valentine's Day.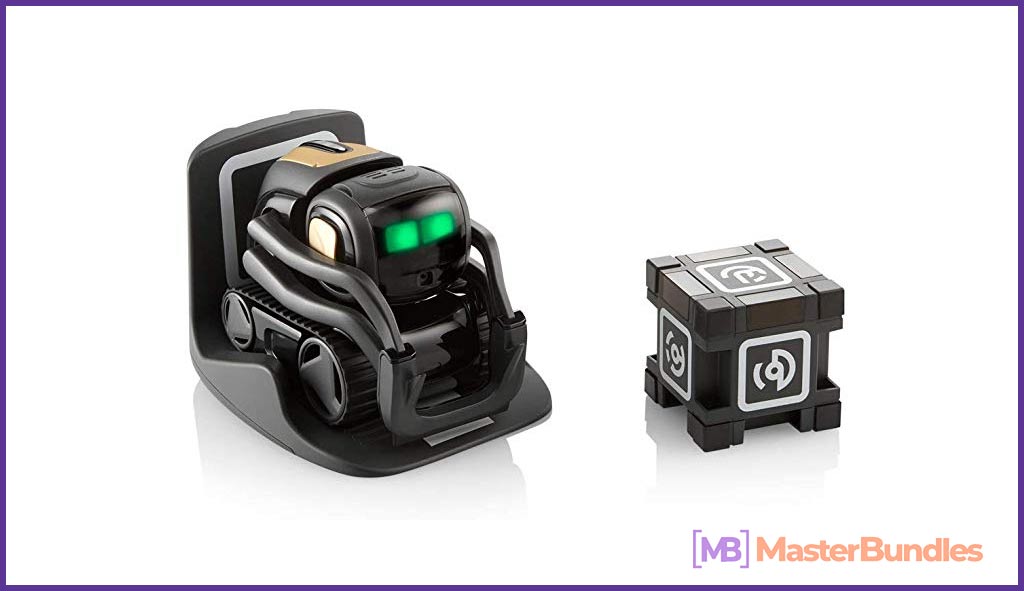 Just look at that cutie! This little robot could make everyone smile. It recognizes people, can be activated by voice, move all over the place avoiding obstacles and take pictures. Vector is constantly connected to the Cloud service via Wi-Fi and that means it learns something new all the time. With Alexa installed, this robot will help you to set reminders and control some of the home devices. Vector would be a nice and lovely gift both for a boyfriend and a girlfriend SEO specialist.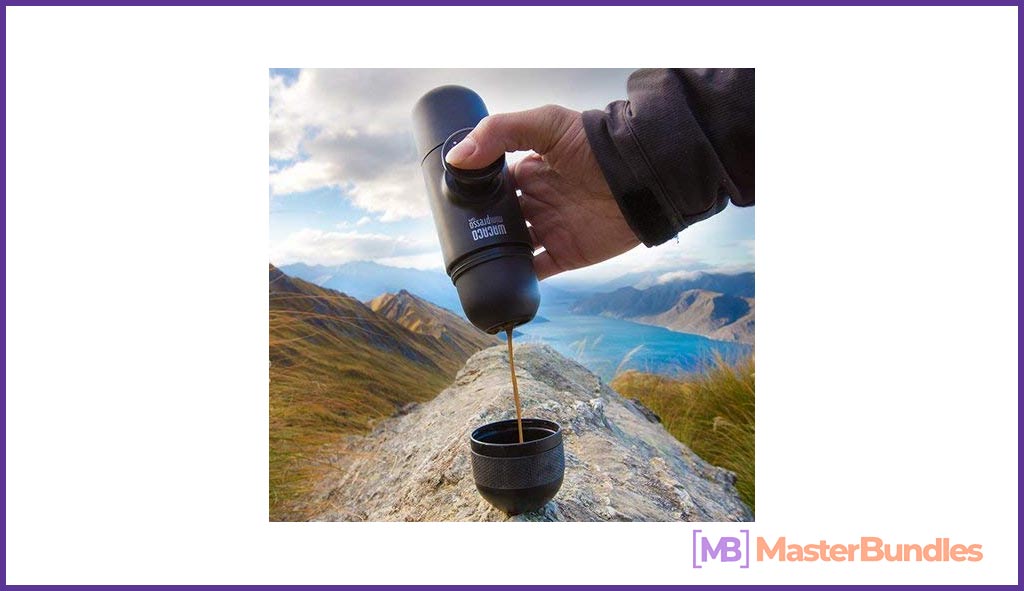 It is always great to have a cup of freshly ground coffee. However, not every place a SEO specialist have to work in have a really good coffee machine or best coffee beans. That's why such a portable hand-operated coffee machine would be an awesome present for a SEO person – it is like you present him a cup of tasty hot coffee any time he needs it.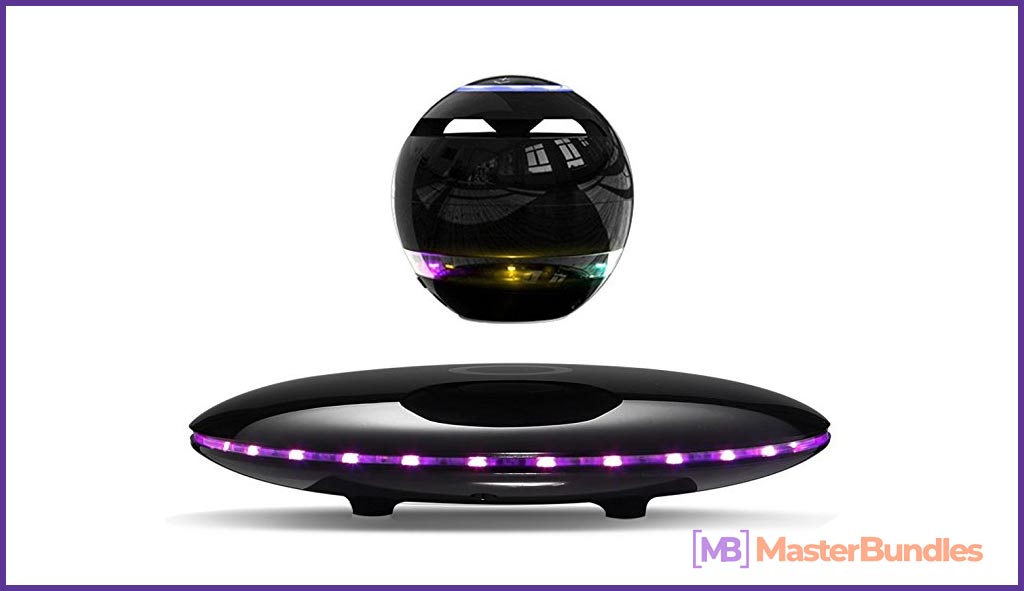 This present is rather a decoration, but just think how much fun it could bring – it's like an UFO on the table! The speaker floats, flashes with different colors and rotates while playing any music from any device that has Bluetooth 4.0. It is even possible to receive the phone calls with its help. Its stylish look will make the workplace more futuristic.
Presents For Motion Designers
Modern websites have to look dynamic and have different types of animation effects. People who create different motion effects that make the viewer feel space is moving are motion graphic designers. As for any artists, imagination is their main tool and that is not the most reliable thing in the world. Some stuff that could boost a designer will be an excellent present for a motion designer on Valentine's day.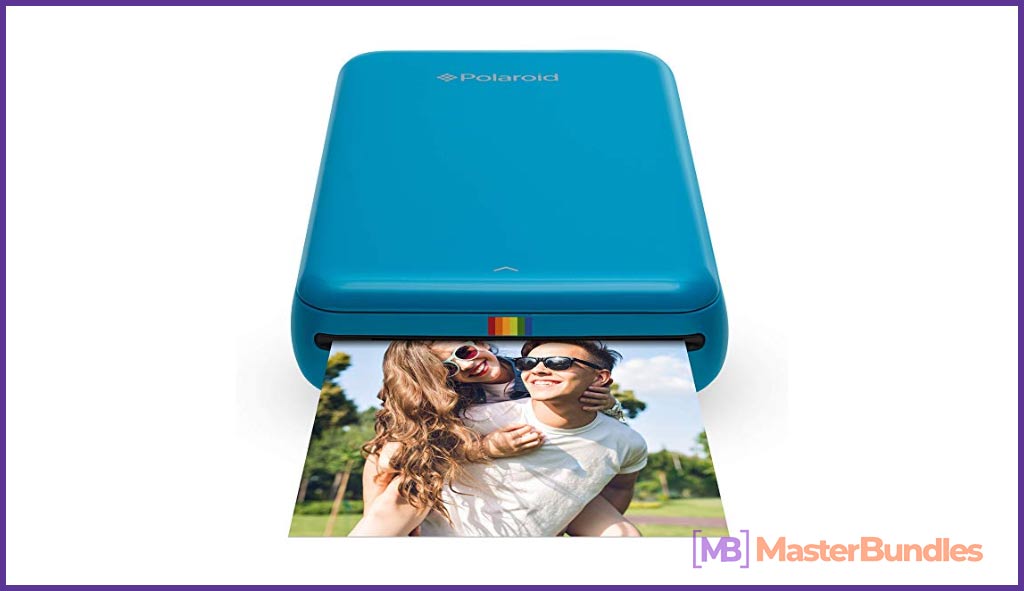 Just think of it – you can print any photo or picture you just shot via your smartphone. And that printer doesn't need any wires, ink or big packs of paper. The resulting photos will be small, accurate, waterproof and you get them just in about a minute. This would be an astounding gift for any nerd, but motion designers could get exceptional use of it for their work.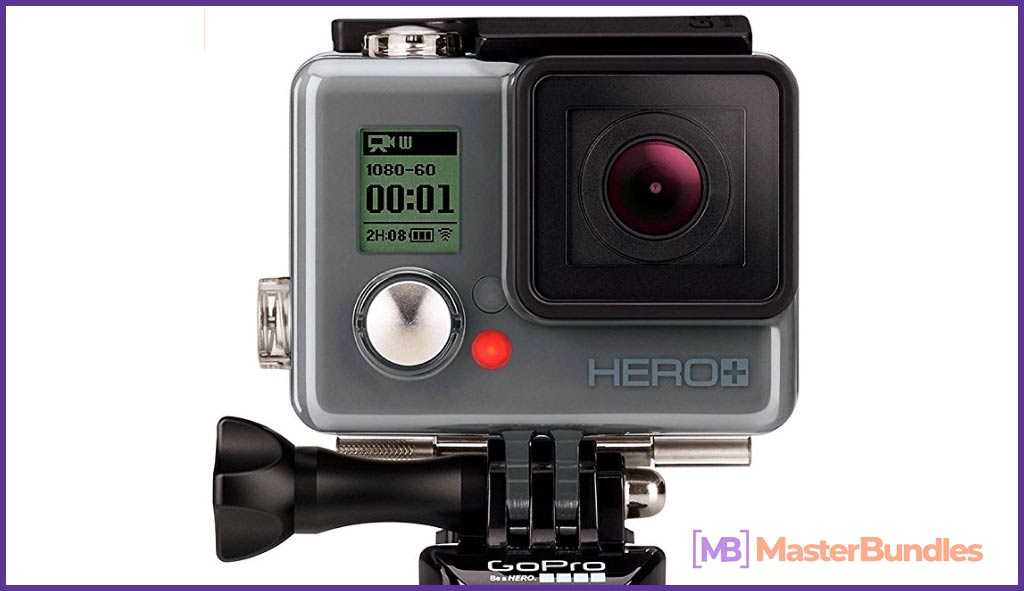 You probably already know how cool this camera is and heard at least one review of it from your friends. Shooting everything happening around you without heave and complicated instruments gives a lot of marvelous opportunities. And a designer who creates animated pictures should be the one most interested in such a cool present for St. Valentine's day.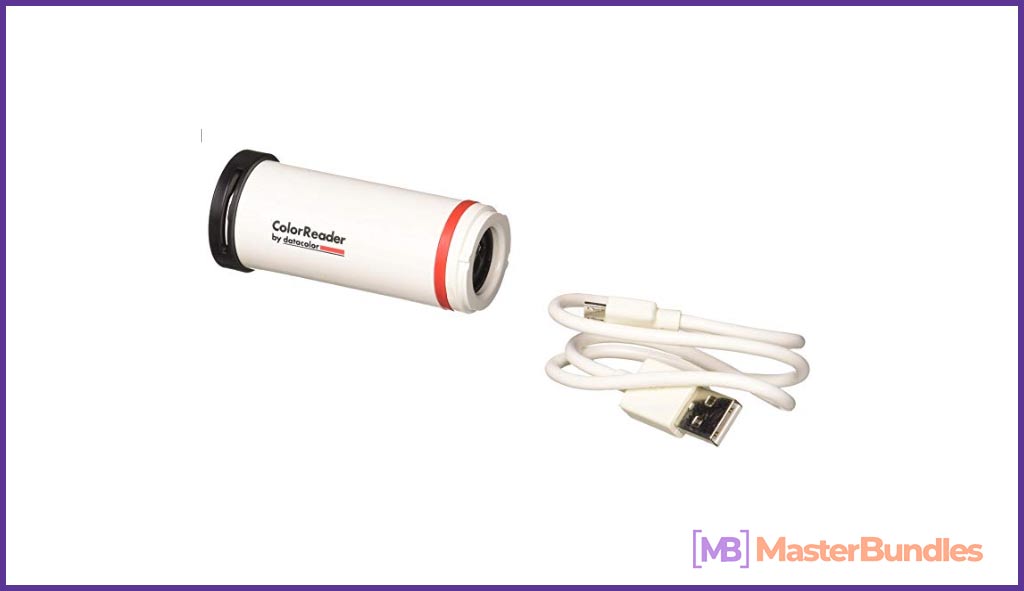 This one is really fantastic – you point it to the color you like and this device scans and recognizes it. With its designer will be able to paint with any color he sees around. It could be really convenient for work purposes and just for fun.
Valentine's day gifts for system administrators
Sysadmin is good Godmother fairy and the wisest shaman of every IT company office. This person also could win the first award in any facepalm challenge. Everyone loves system administrators, but he commonly hates everyone. A present that will cheer your beloved sysadmin or help him in his heroic work will be a great idea.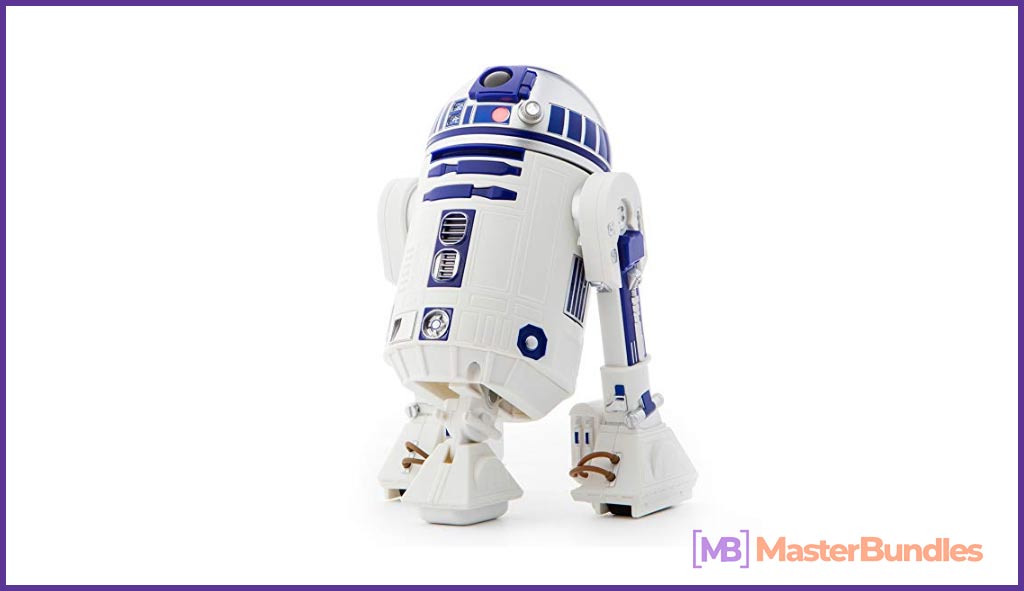 I don't believe there exists a person who doesn't at least heard about R2-D2. And a system administrator just can't be the person that hasn't watched and didn't like Star Wars saga! A little R2-D2 shaped robot will definitely make extremely happy any normal nerd or geek. Caution! Giving this gift to your beloved system administrator can cause another Star Wars watching the marathon.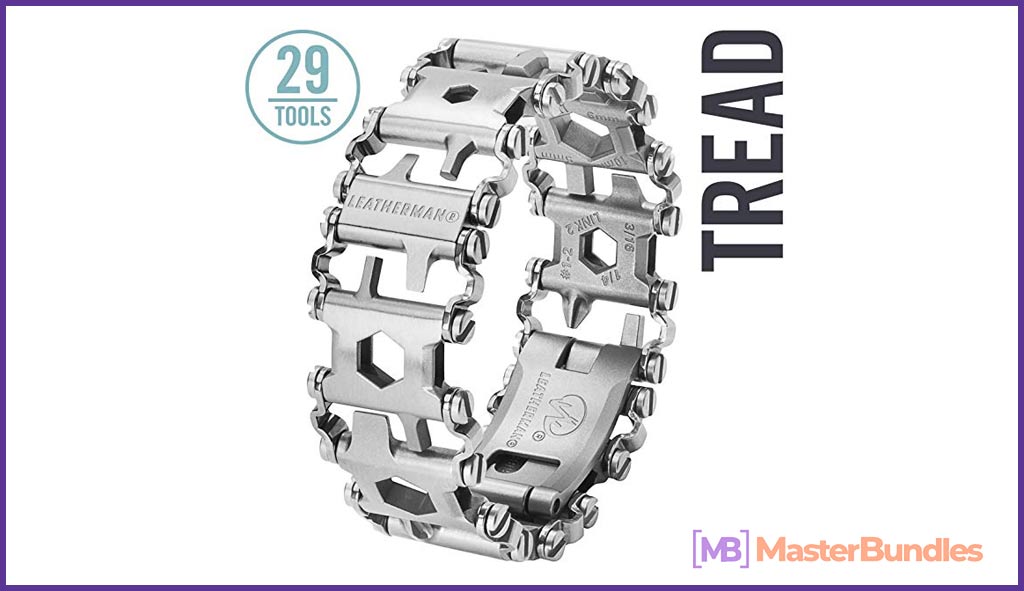 System administrators often meet the circumstances where they need a screwdriver. This wearable multitool is a witty and useful gift that also look really stylish. When you wear a bunch of instruments on your wrist you feel prepared for almost anything that office workers can do with their computers.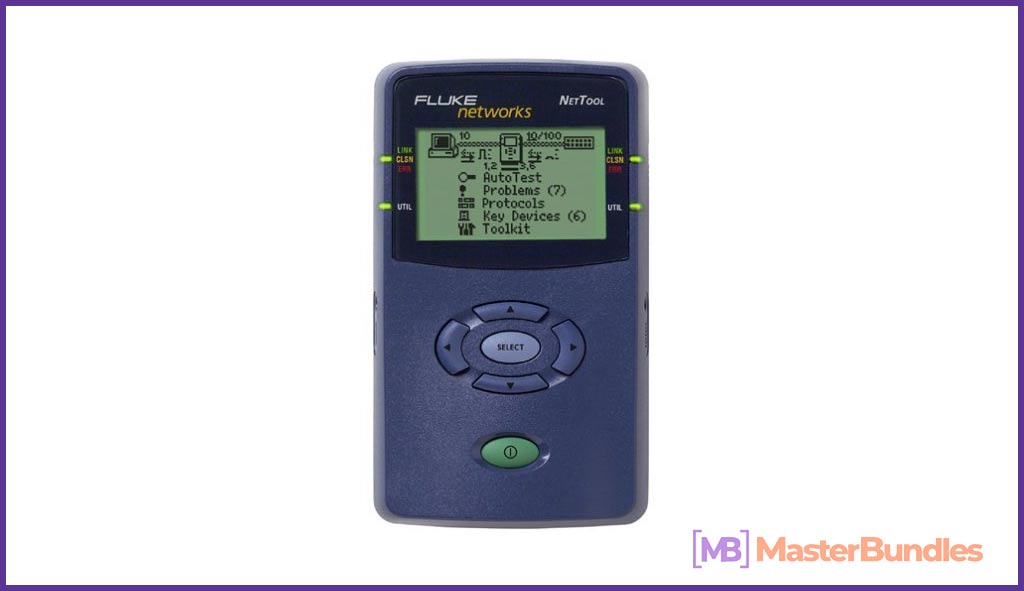 This is the most practical gift you can give a system administrator – a good tool for his everyday work. This little thing helps to test the network cables and features really quickly. The network tester will save your beloved one lots of time that he could spend relaxing or learning something new.
Presents for WordPress Web Developers
Without these people, there won't be websites. All we can see on the internet, all websites, pages, blogs, shops, etc., are made by professional of beginner web developers. If your boyfriend or girlfriend is a web developer it is best to give him or her something surprising as a gift. A present that is nothing like he got before will impress the web developer and give him a huge inspiration kick.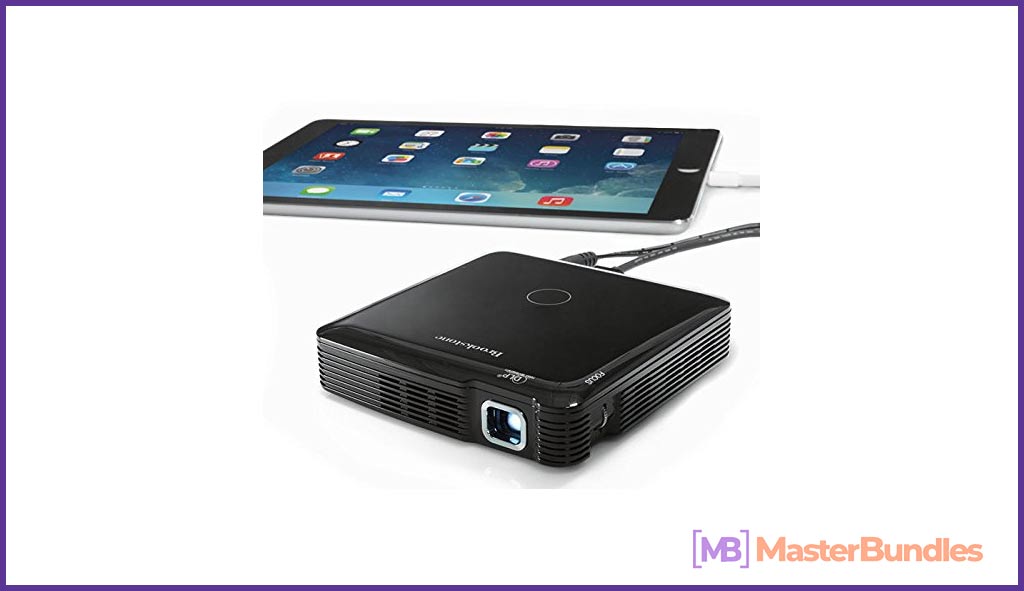 Have you ever done any kind of presentation? Common projectors are big, heavy and clumsy, but with this pocket projector, you will be able to do a presentation right from your smartphone. The person you will give it like a present will be able to use it for work purposes, in job searching and even for fun – to watch a movie, for example.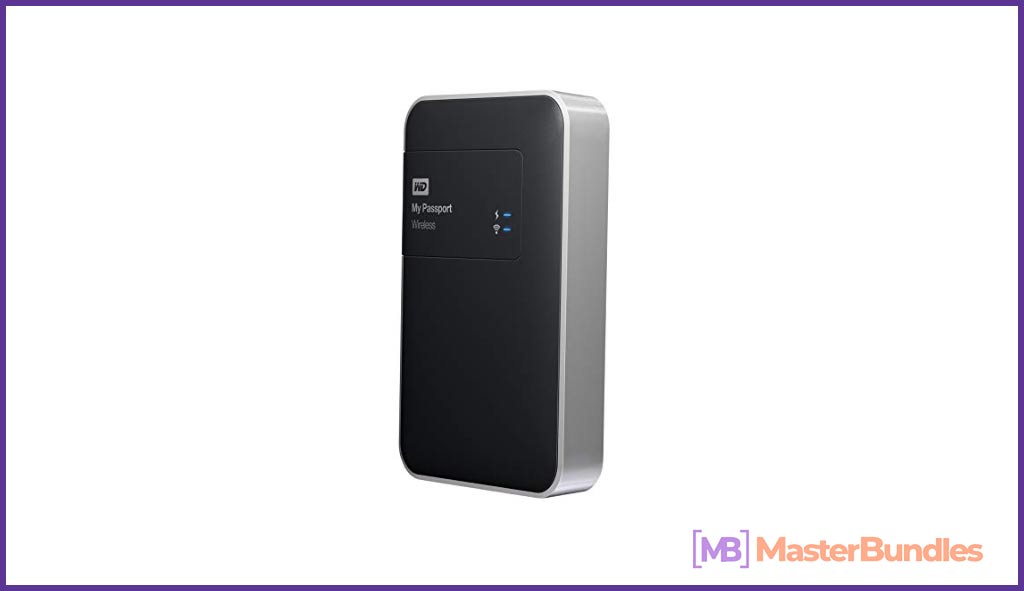 This marvelous little device can store all your data without any efforts from you. You just connect it to all the devices and it backups the data. Just that simple – no wire connections, no wasting time for copying files. A web developer surely has a huge amount of different information, so such a Valentine's present will be really useful.
I guarantee that your beloved one didn't expect such a present from you. No matter if he loves Portal or not, this cute turret is already a worldwide known meme, so he will recognize it. This turret is a kind of table "defender" – it is activated by motion and starts to shout "Target acquired" or "Preparing to dispense product". Nobody will dare to approach the table!
Valentine's gifts for SMM specialists
Social media surround us everywhere now, we use them for entertainment, shopping, and commerce. SMM managers control the company's social media – post and advertise the Facebook group, tweet on Twitter and shoot photos for Instagram. It is a separate part of marketing and one has to understand it really good to promote the business page. Ideal St. Valentine's present for a social media manager will be something useful for their work.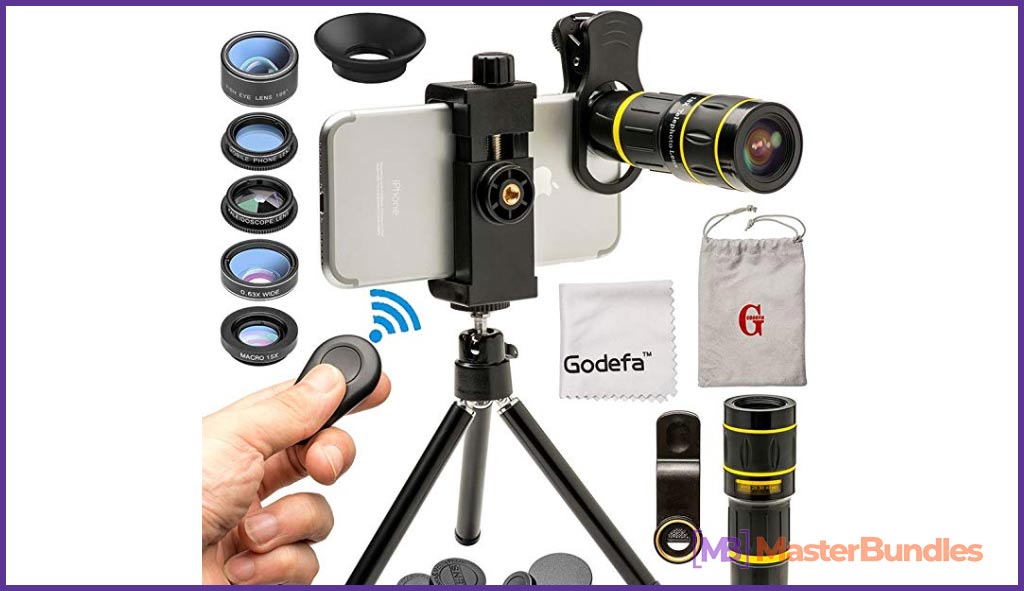 This collection of lenses and a tripod transforms a smartphone into a professional camera. Telephoto zoom, fisheye, kaleidoscopic, CPL and other lenses will widen the photo capturing opportunities. If your beloved one manages the Instagram – this set will definitely be a win-win gift.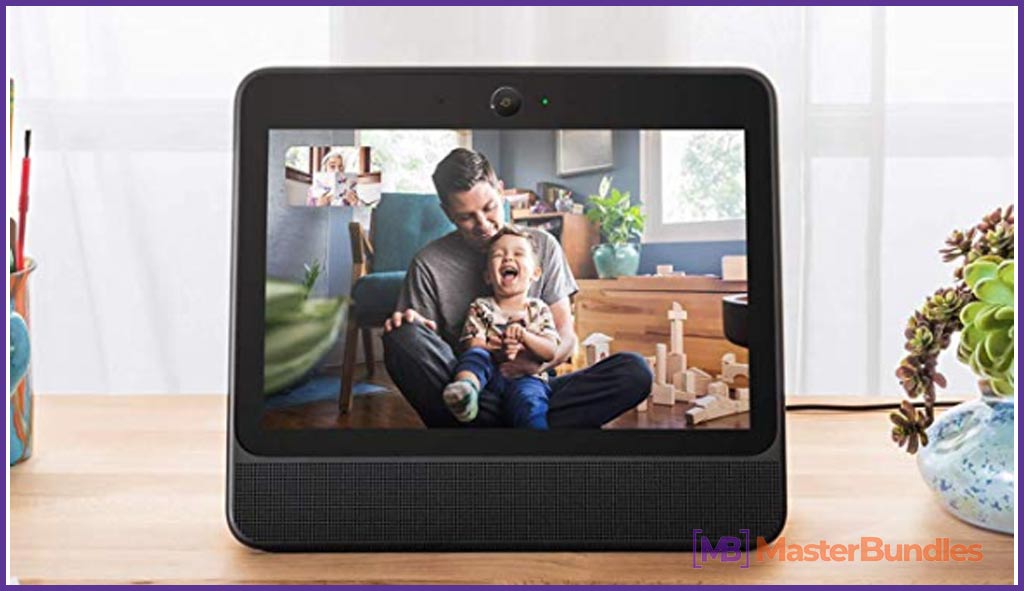 This device was created especially for the Facebook video calls. The smart camera always tracks you during the call, so you can freely move while talking. The Portal allows to add advanced reality features, music and pictures to the call and record a video for Facebook stories. There's also built-in Alexa, so the device has additional useful features like timer, weather display, smart home controls, etc.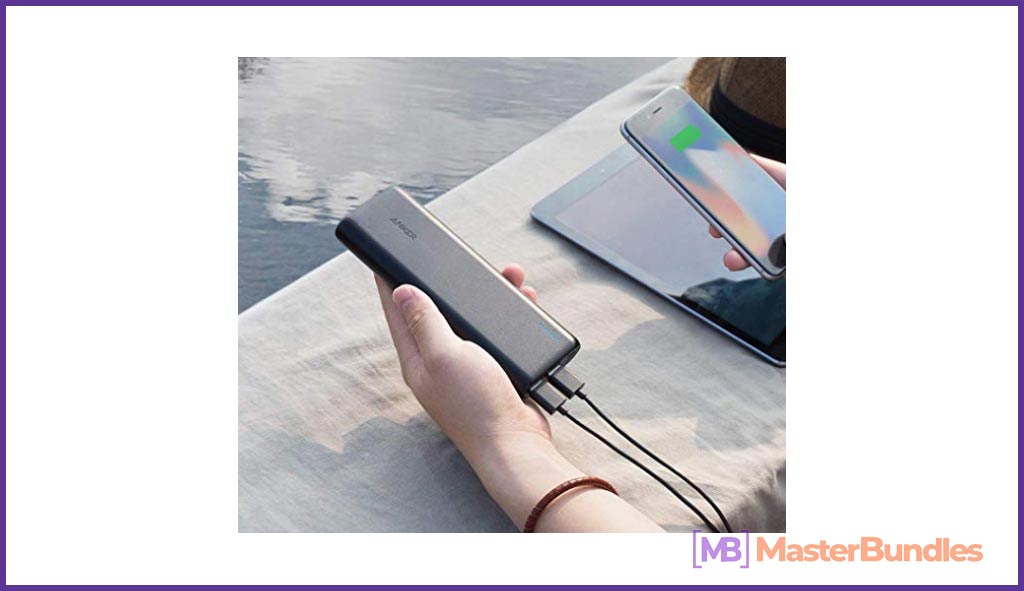 A rather common gift, but still very useful. It is always good to have a way to charge the mobile phone, especially if you use it as often as the SMM specialists. This present won't amuse your beloved one, but it would surely be the item she uses constantly.
Valentine's Day Postcards
These real-life, non-virtual cards is a cool idea for a present! All you need to do is just buy the greeting card at MasterBundles pressing 'Buy Now' to get a high definition, ready to print image to your email. You can then print, sign, and post it to your precious person. During the checkout, input all the required information and opt for a payment method you would like to pay for the greeting card with. Once completed, the image will appear at your mail box.
Or you could opt for an alternative where we do all the posting for you. We will print the greeting card and send it to the address given during the checkout. If you want masterbundles to write on the card, just input the text message in the appropriate field in the booking form. Before you go on with this particular option, be sure that you've selected 'Delivery' option. Type in the details of the receiver and put all the products to your cart. When the order is paid, we will take it into work.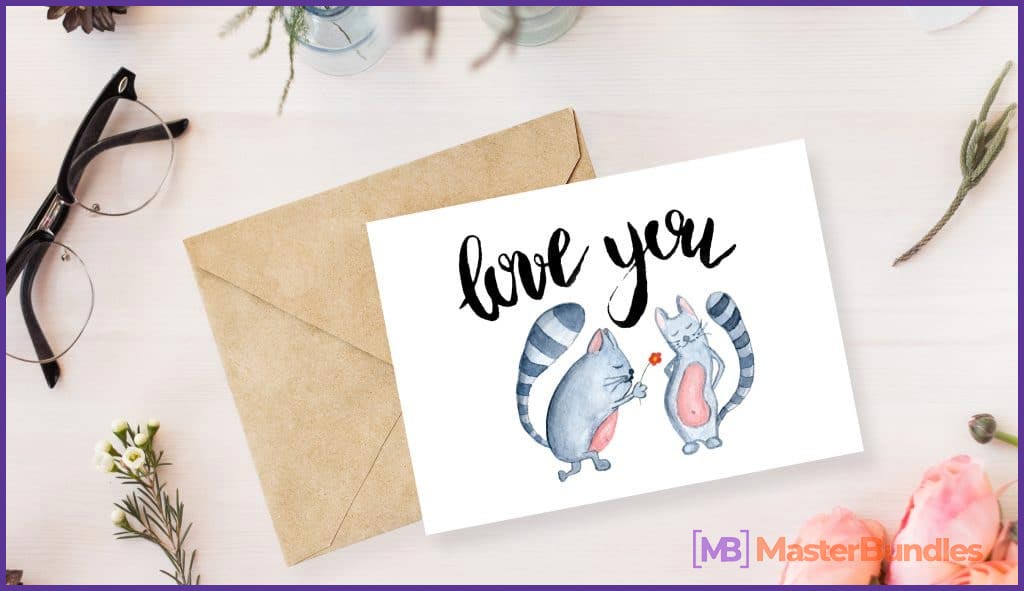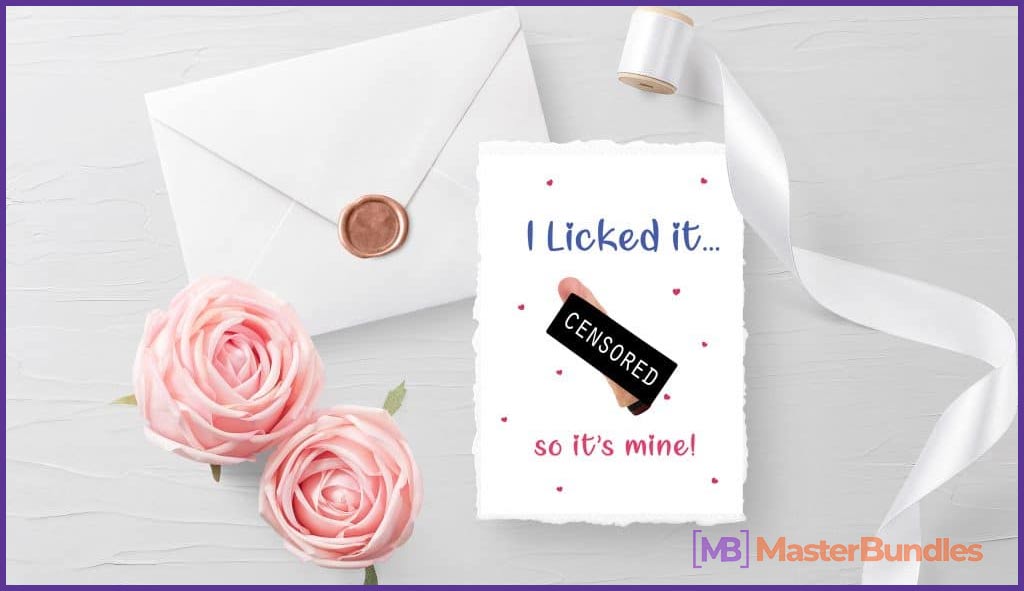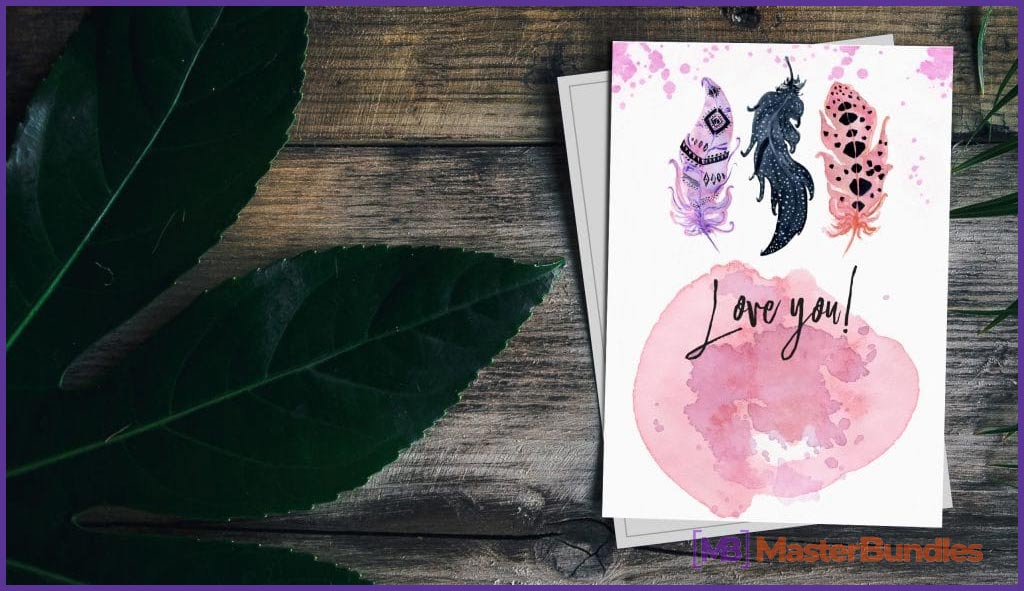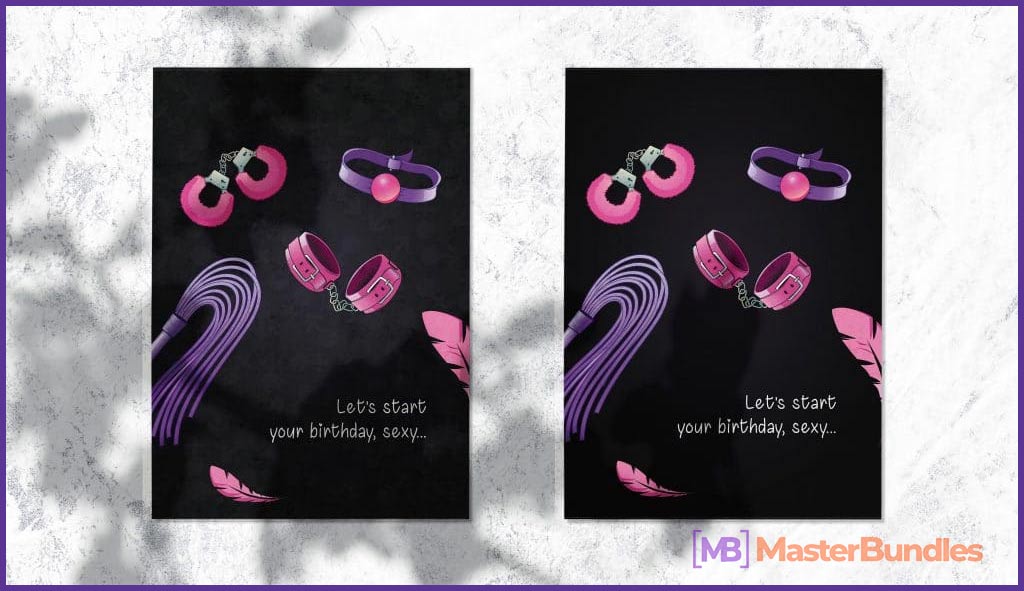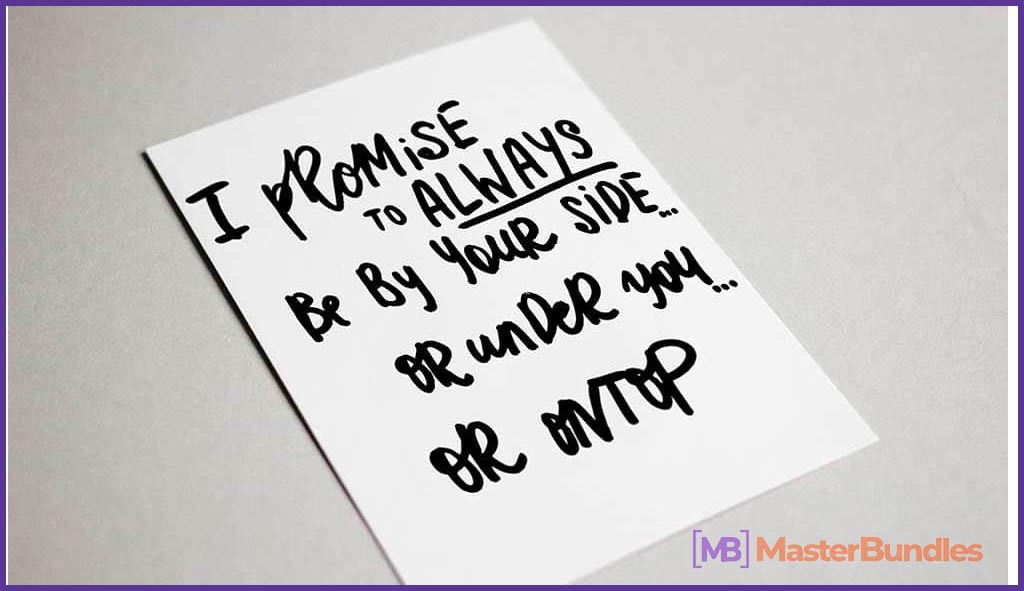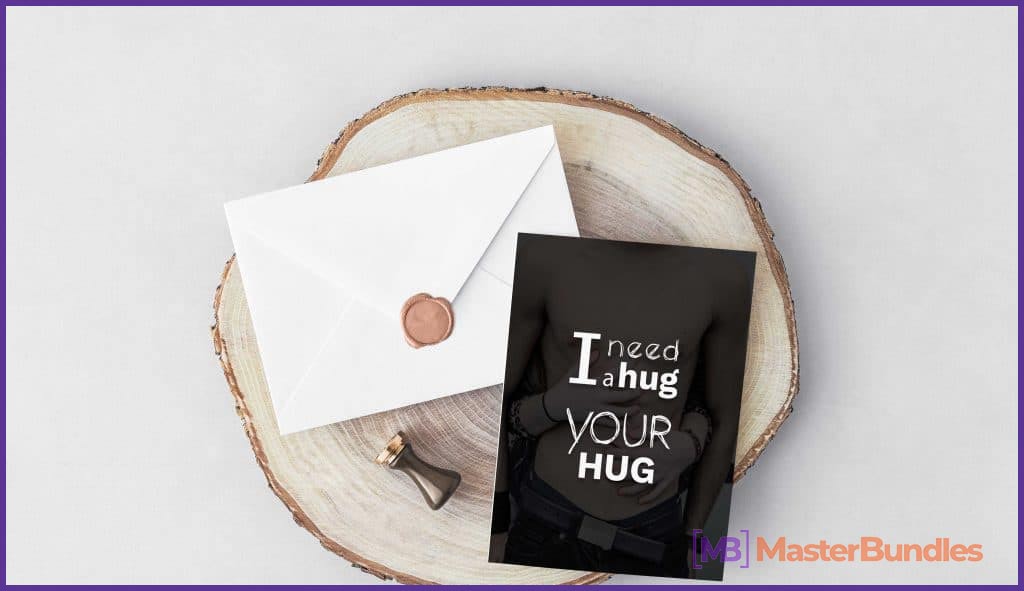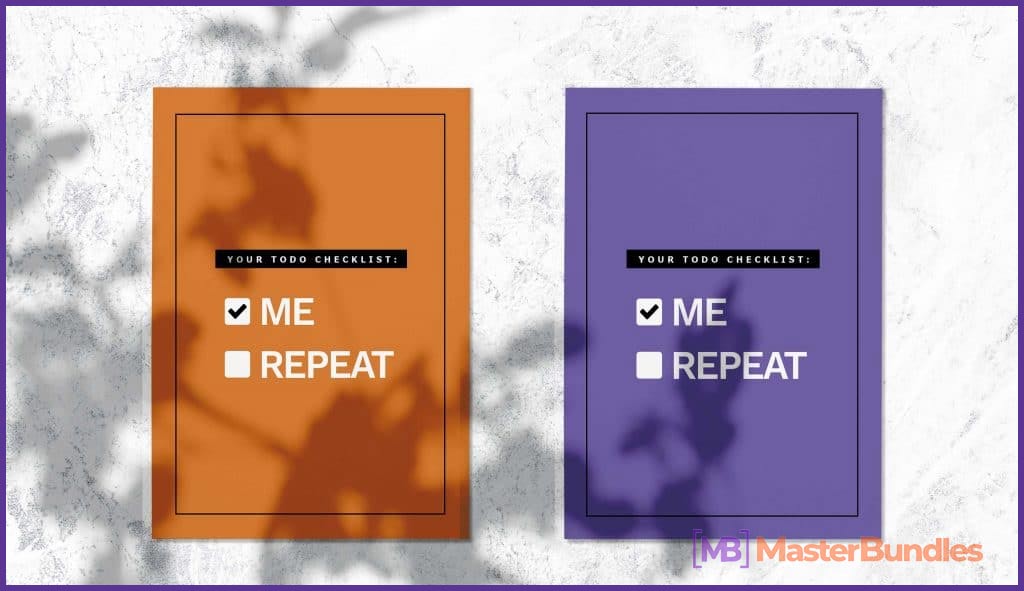 Wrapping up
Choosing a present could be really exhausting. First, you don't know where to start and that you can't understand how to stop. However, when the present is already chosen, wrapped and given – it is a vivid and beautiful feeling. So, it doesn't matter if you like St. Valentine's Day or not – make your best to use this occasion to cheer up and cheer your beloved one.
Select а Valentine's Day Gifts For Her & Him, Based On His Instagram Account
Service for quick selection of cool gifts
Just enter Instagram nickname and get 9 personal gift ideas
Oh, we can't find a gift for your friend... Let's try for somebody else
Oh, it seems you are trying to choose a gift for a non-existent person
Valentine's Day Gifts for Him & Her FAQ
Frank Sinatra – L.O.V.E. (lyrics)

L is for the way you look at me
O is for the only one I see
V is very, very extraordinary
E is even more than anyone that you adore can

Please take a moment to pin this post to Pinterest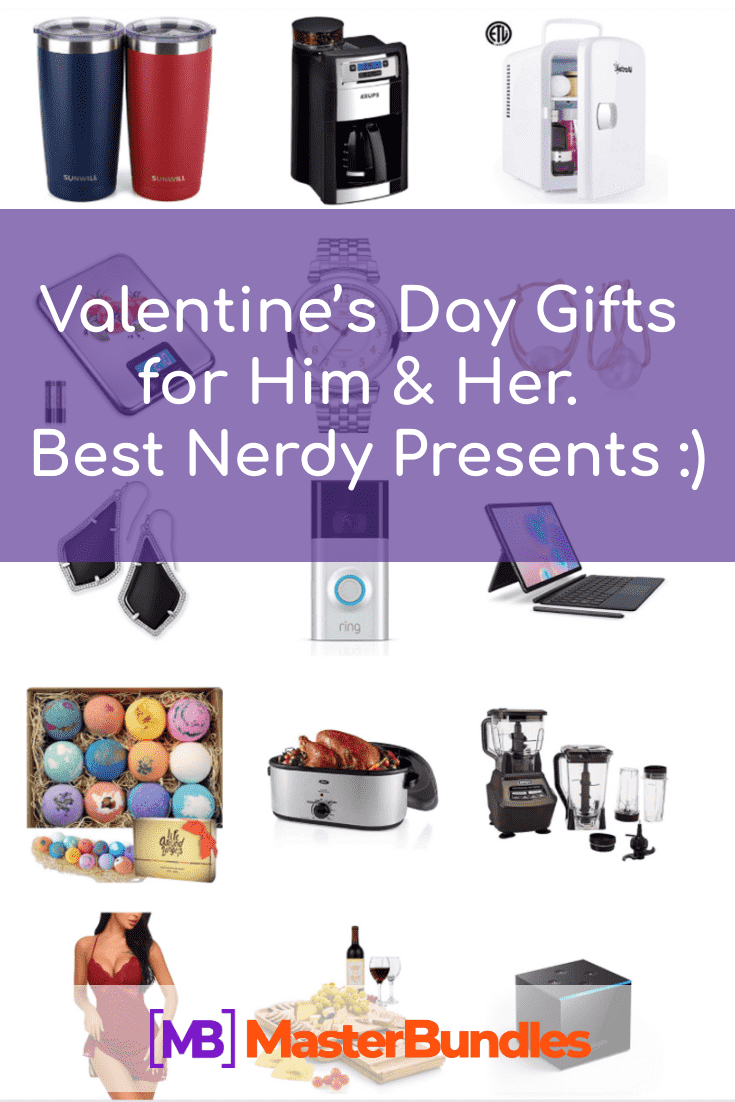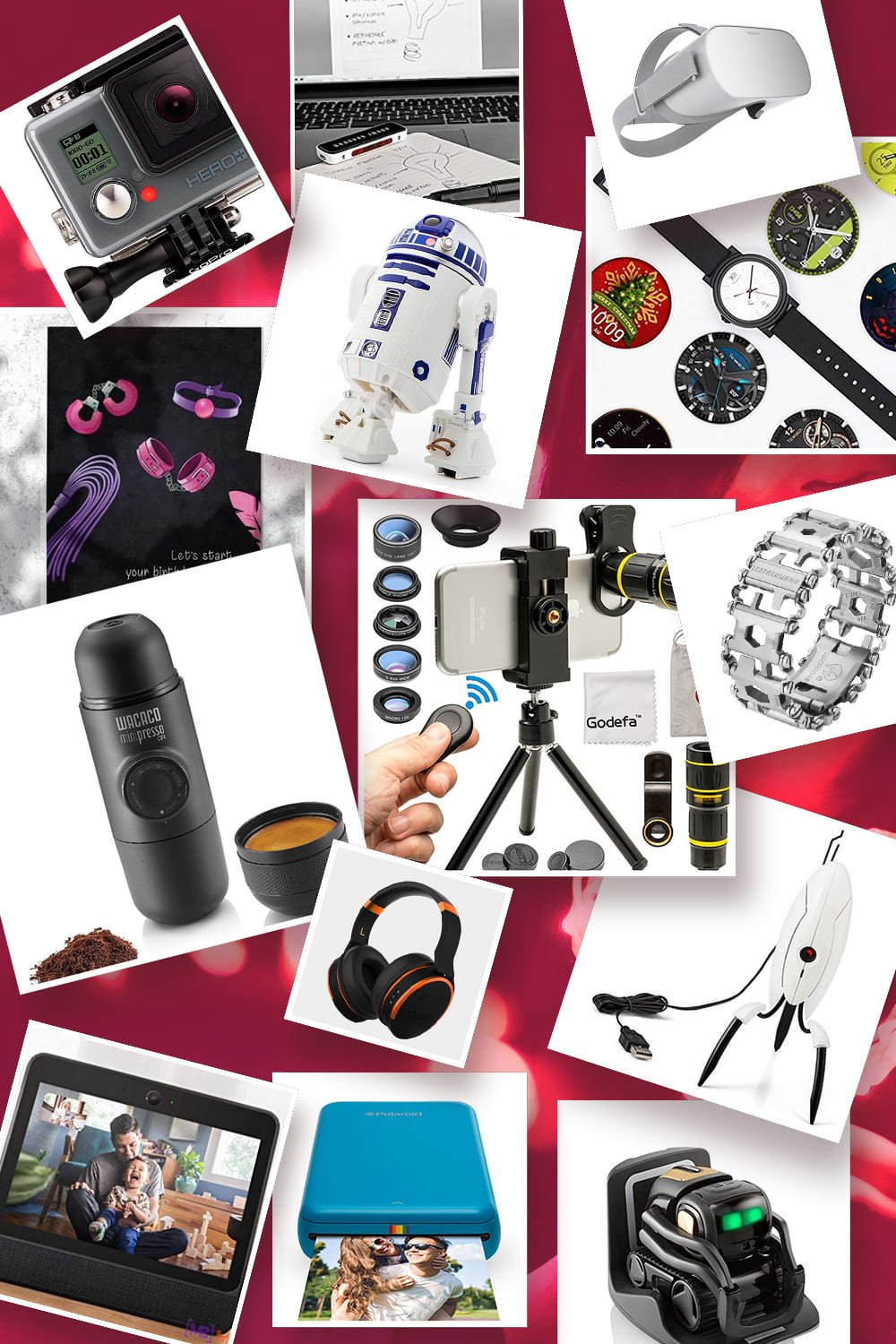 Choosing a gift is not an easy task at all. Choosing a gift for a loved one is doubly difficult, because you always want to make a pleasant gift to your beloved and surprise him or her with a useful gift. Knowing that you need help, I decided to write this post. And I believe that I have managed to find the most original and appropriate gifts for any profession. To make all the information useful, I read many inspiring articles about Valentine's Day.
What is Valentine's Day and how did it start? (https://www.bbc.co.uk/newsround/16945378)
What is Valentine's Day? (https://en.wikipedia.org/wiki/Valentine%27s_Day)
Valentine's Day wasn't always about love. (https://www.nationalgeographic.com/culture/holidays/reference/saint-st-valentines-day/)
Bell hooks. All About Love: New Visions. William Morrow Paperbacks; 2018.
Helen Fisher. Why We Love: The Nature and Chemistry of Romantic Love. Holt Paperbacks; 2005.
Disclosure:
MasterBundles website page may contain advertising materials that may lead to us receiving a commission fee if you purchase a product. However, this does not affect our opinion of the product in any way and we do not receive any bonuses for positive or negative ratings.