30+ Valentine's Day Cards 2022 – Best Valentine's Postcards
Valentine's Day is a holiday when you want to congratulate your beloved person in all possible ways including presenting him/her with Valentine's Day cards. After all, falling in love is such a happy, but sometimes fleeting time. So do not lose those happy moments and surprise your loved one with a beautiful printed Valentine card from the collection below.
A (Really) Short History Of Valentine's Cards
An essential attribute of Valentine's Day is a special card with a love confession. Most often it is in the shape of a heart, decorated with flowers, kisses, doves, etc.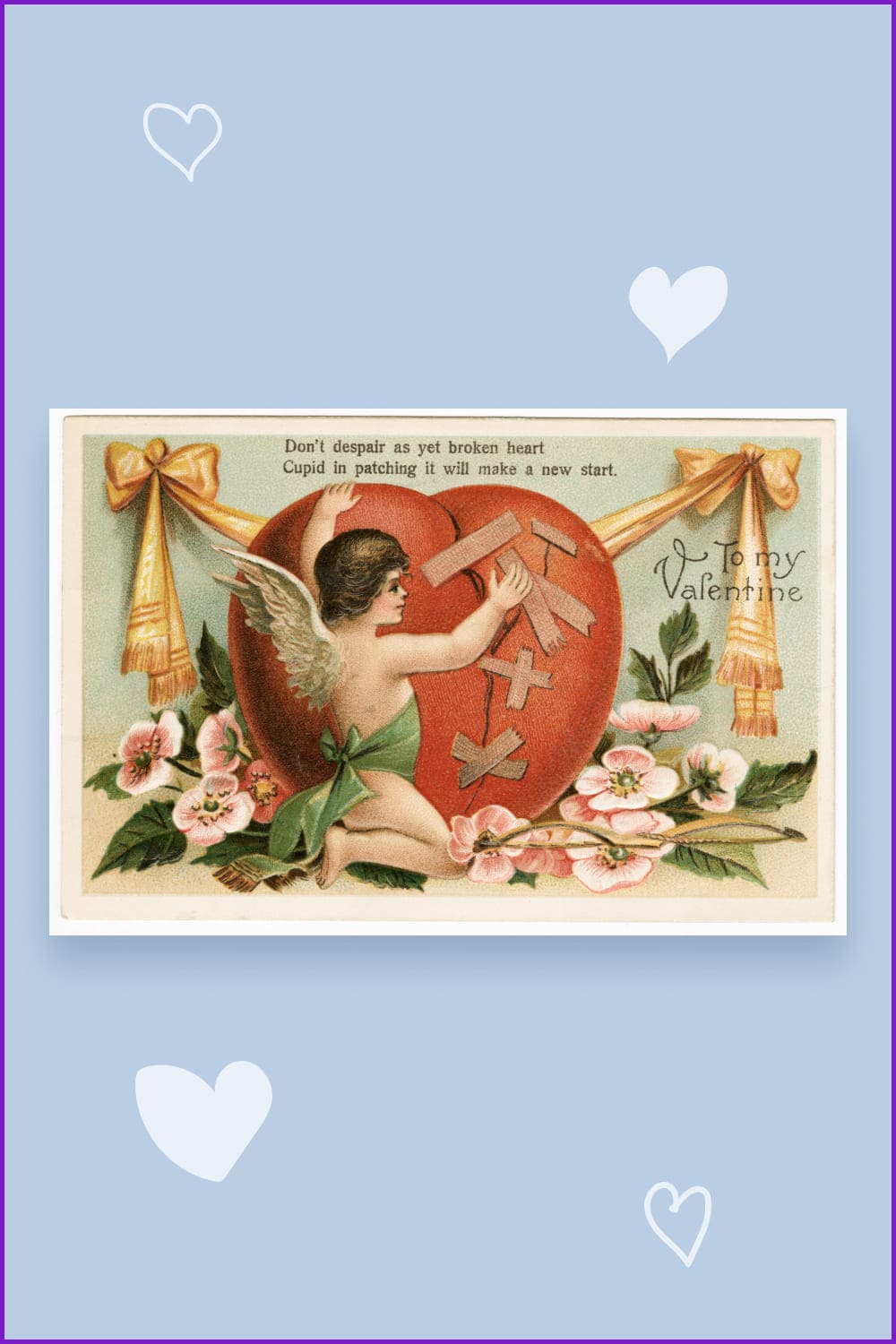 Image by MasterBundles
The first commercial Valentine's card appeared around 1800 and was quite simple. Later, Valentines contained sophisticated messages and were made of rich paper, decorated with silk and lace, ribbons, and were quite expensive. The Victorian era Valentine postcards had drawings of lovers, bows and arrows, hearts, and cupids. Since then, all of these symbols have become associated with lovers.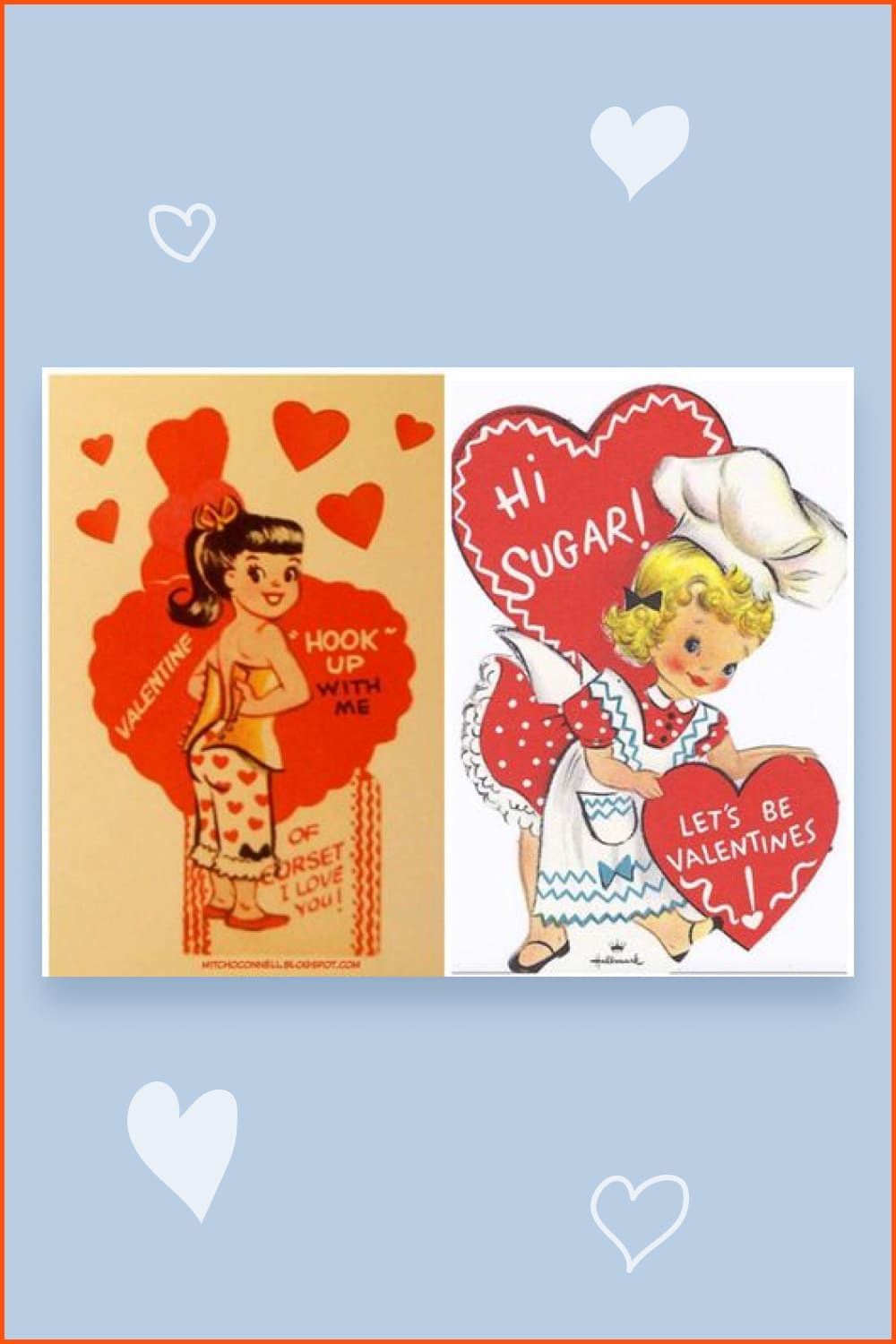 Image by MasterBundles
Some Valentine's cards were made in the form of elaborately crafted cards with pictures rising up from the card when opened, or other various 3D features. Sounds interesting, doesn't it?
Since that time, postcards have become less ornate and artistically decorated. During the frivolous '90s, they were decorated with glitters, faux jewels, or silk fringe.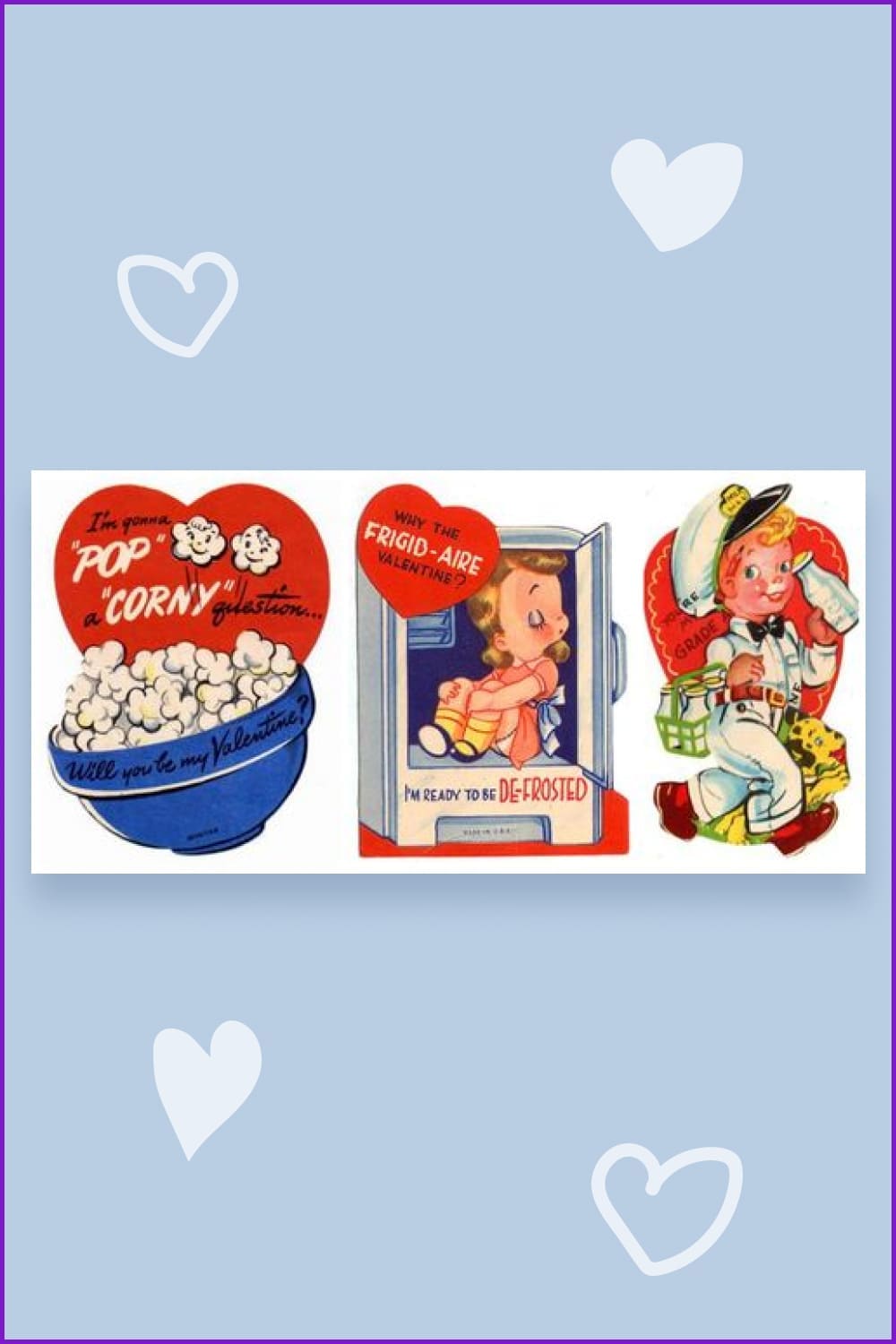 Image by MasterBundles
In 1870, the American cartoonist Charles Howard drew postcards with a comical design, which were called "penny dreadfuls" ("cheap bullshit") – a perfectly accurate name for them, because they were horribly designed and sold for only a penny.
And What Today?
Recent years have brought updates to the designs and meanings of the old fashioned Valentine postcards. They are made in a huge variety of styles, from sentimental and romantic to humorous and funny. There's a Valentine's Day card for everyone—beloved, children, parents, teachers, and even pets! Valentine's Day is second after Christmas and New Year in terms of the number of postcards sent.
So let's check how designers have changed the notion and appearance of antique Valentine postcards.
Cute Cards
Exclusively for you, we've collected the best designs and types of Valentine's Day cards. Using them, you will undoubtedly show your sincere intentions in a stylish and modern way.
Funny Cards

Even though these designs are ironically funny, they can harass a person rather than evoke positive emotions. Be careful with what you're sending since Valentine's Day is a perfect chance to express your gratitude, respect, and love.
100% Romantic Cards
Minimalistic Cards
Printable Valentine Postcards For Free
Want to Sell Your Cards? Upload Them to MasterBundles!
Howdy to all creatives! If you create cards and want to sell them, we invite you to MasterBundles! Please, upload your cards using this form and start earning. Let's spread love together!
Conclusion
This wonderful holiday inspires even the most notorious pragmatists for romantic acts. So, they may buy the most expensive gifts, make the craziest things, or arrange a real performance to please a loved one. But, do you agree that everyone will smile after receiving a simple greeting card with the warmest words of love? MasterBundles hopes you feel inspired and ready to cheer the ones you love and appreciate them. Enjoy this precious moment!
FAQ
How do you write a Valentine message?
Regardless of what you're planning to write, make it simple and sincere. Honesty is valued more than any sweet words copied from the Web.
How do you express love on Valentine's Day?
Be sure to make it more personalized. This way, you can remember your intimate moments or express something related to your past.
Should I prepare a custom-made card?
Even though dozens of printed options exist, creating a customized card with a purchased design is always advised.
Some Awesome Video About Valentines Cards
Please Take a Moment to Pin This Post to Pinterest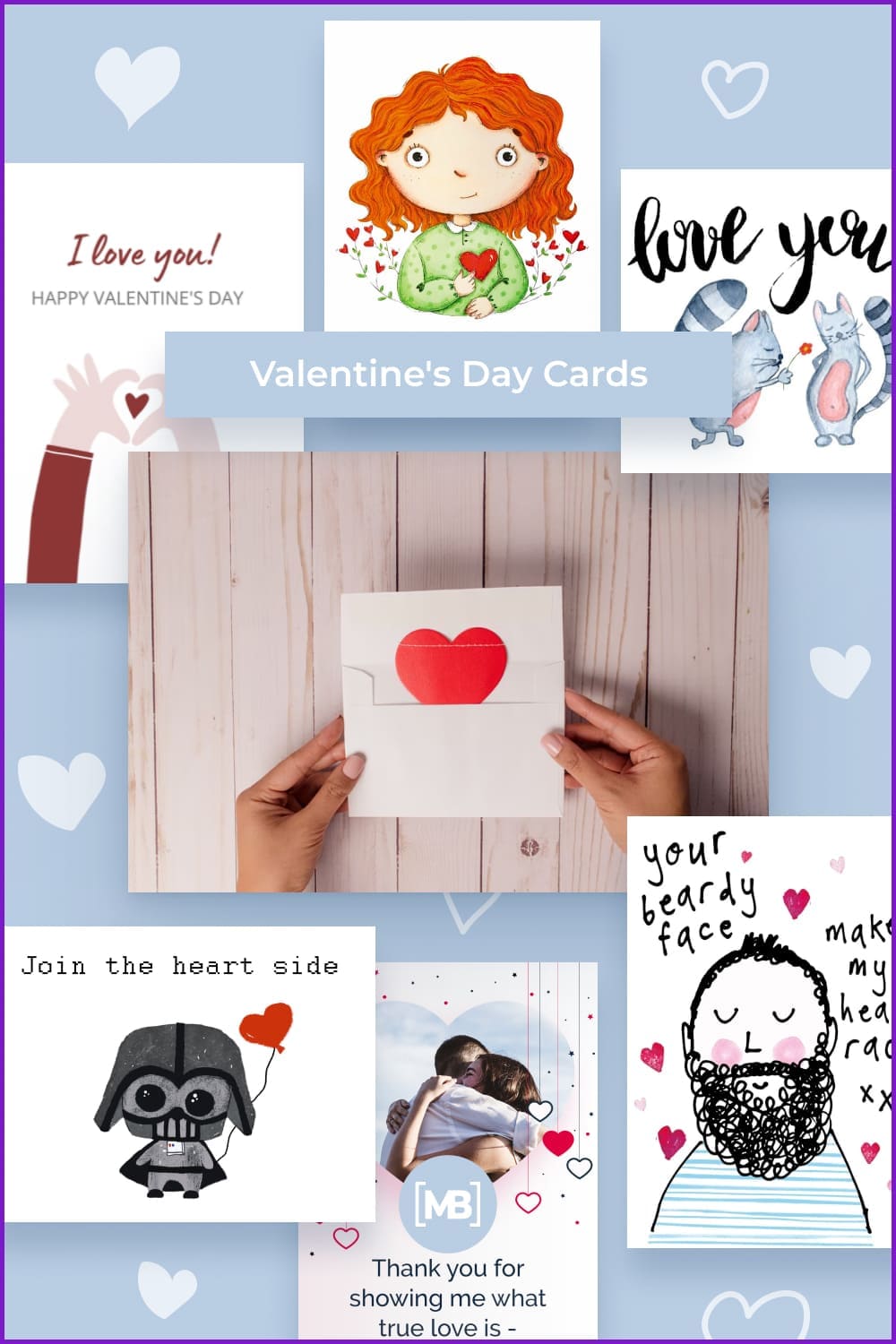 Disclosure: MasterBundles website page may contain advertising materials that may lead to us receiving a commission fee if you purchase a product. However, this does not affect our opinion of the product in any way and we do not receive any bonuses for positive or negative ratings.