Valentine's Day Cards. Valentine's Day is a perfect time to commemorate the long-standing tradition of embracing love, respect, and mutual feelings. Its history is often a controversial one, with dozens of theories on this matter. While some historians claim it first appeared at the end of the fifth century, others argue that those were ancient Romans who started it. Regardless of theories, Valentine's Day greetings in the form of cards became popular in 15th-century France. Back in the days, such gifts were custom-made, expressing sincere feelings.
The commercialization of Valentine's Day cards occurred in 19th-century England. As for the American contributions, Hallmark Cards released the first Valentine's Day cards in 1913, eventually transforming hand-made gifts into pre-designed and printed variations. Right now, in the twenty-first century, a trend of returning to hand-made gifts and vintage cultural objects persists. Not to mention vinyl records, film photos, and old-school clothes, hand-made Valentine's Day cards shine bright.
Referring to their origins, one should remember that they are focused on evoking positive emotions. By showing genuine feelings and expressing intimate emotions, hand-made Valentine's Day cards just make one's day brighter. Now, it's easier to choose appealing designs, fonts, and visuals to supplement your greetings card. But be sure not to send unappealing gifts, such as: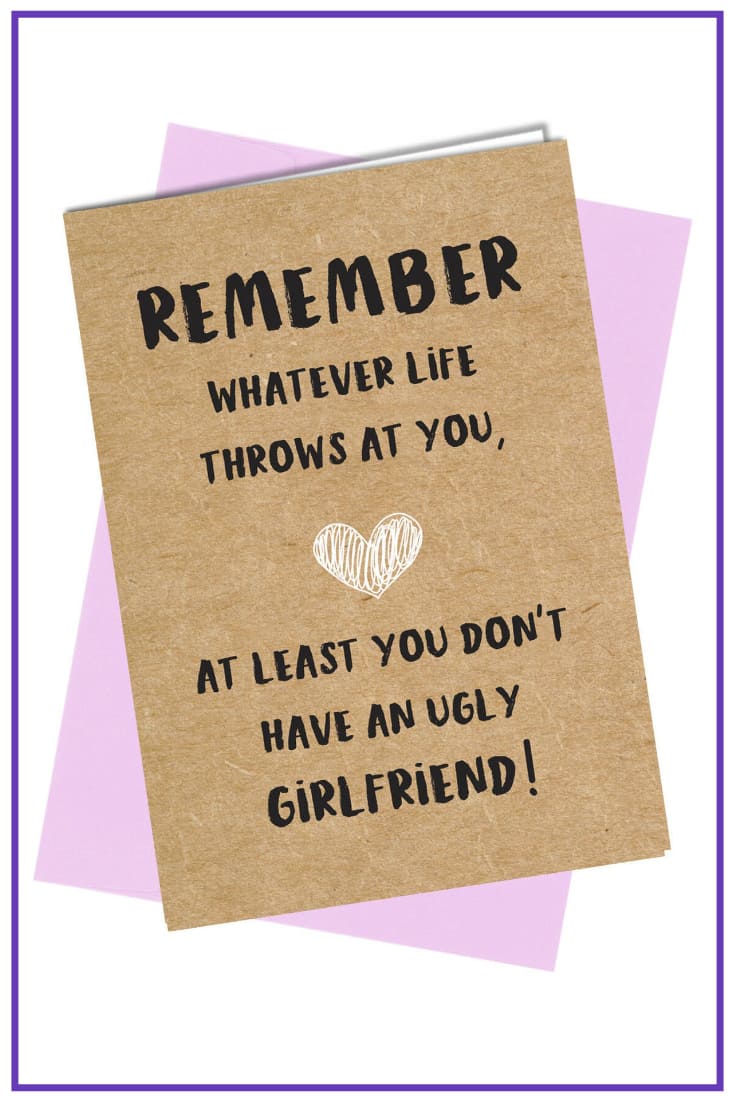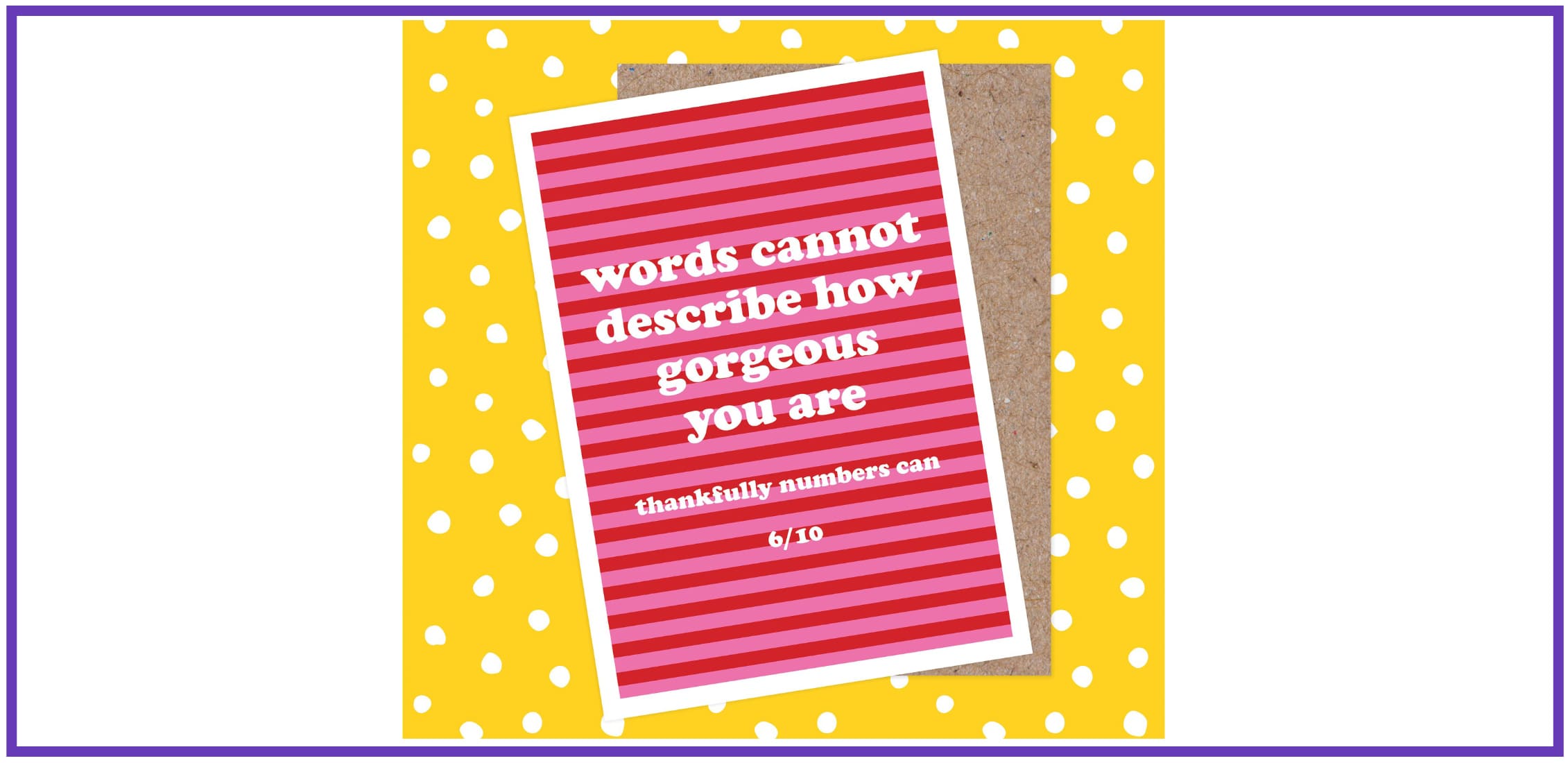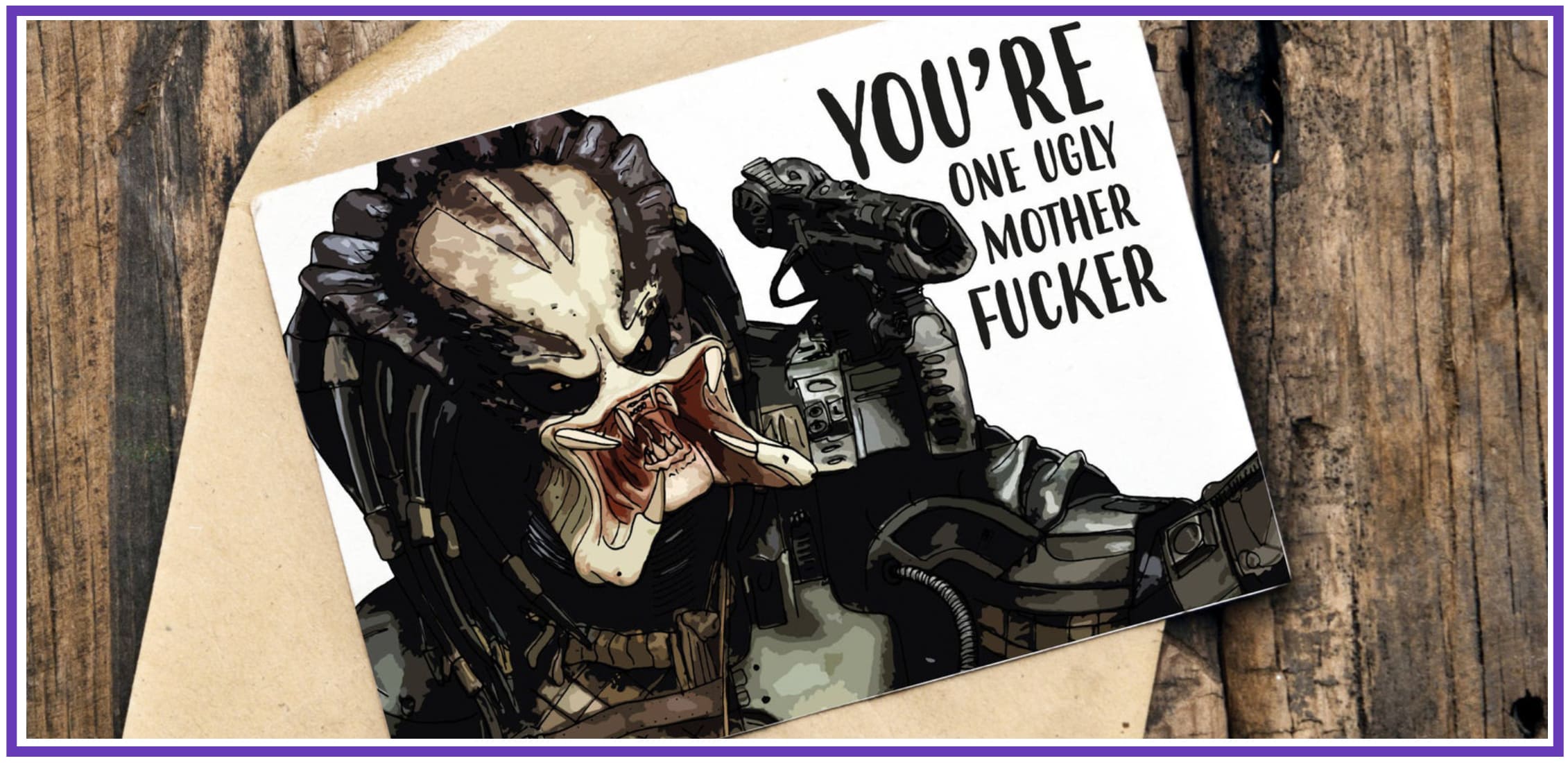 Even though these designs are ironically funny, they can harass a person but not evoke positive emotions. Be careful with what you're sending since Valentine's Day is a perfect chance to express your gratitude, respect, and love. Exclusively for you, we've collected the best designs and types of Valentine's Day cards. Using them, you will undoubtedly display your sincere intentions in a stylish and modern way.
Printable Valentine's Day Cards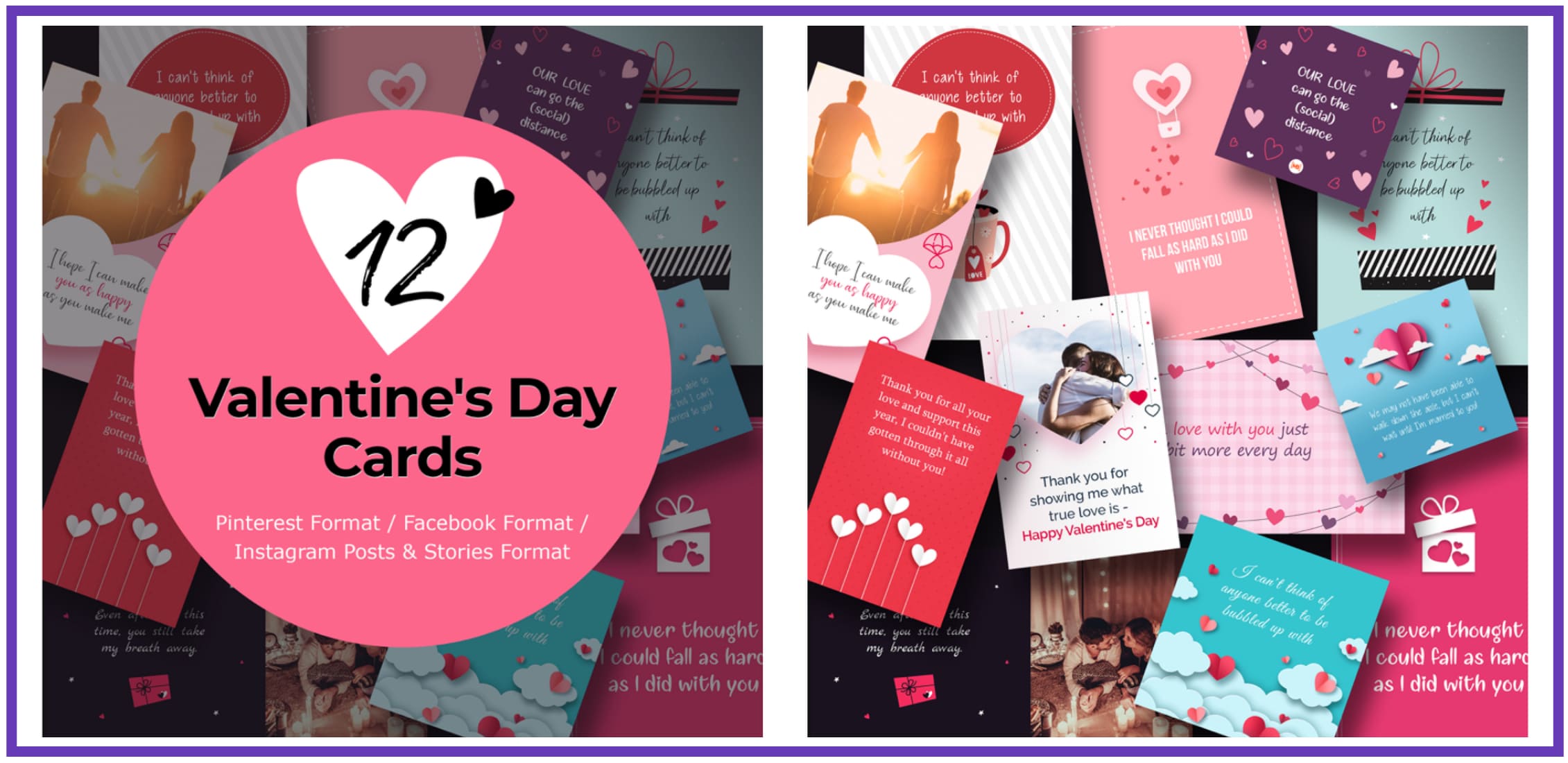 When it comes to printable Valentine's Day cards, they seem to be the most popular among couples. With a tradition of returning to romantic roots, people are now more willing to share these gifts face-to-face. Others want to hide them or secretly slip them under a door or in one's book or phone case. Printable designs and an overall trend of custom-made items are suitable for young couples or partners who genuinely want to surprise their beloved ones.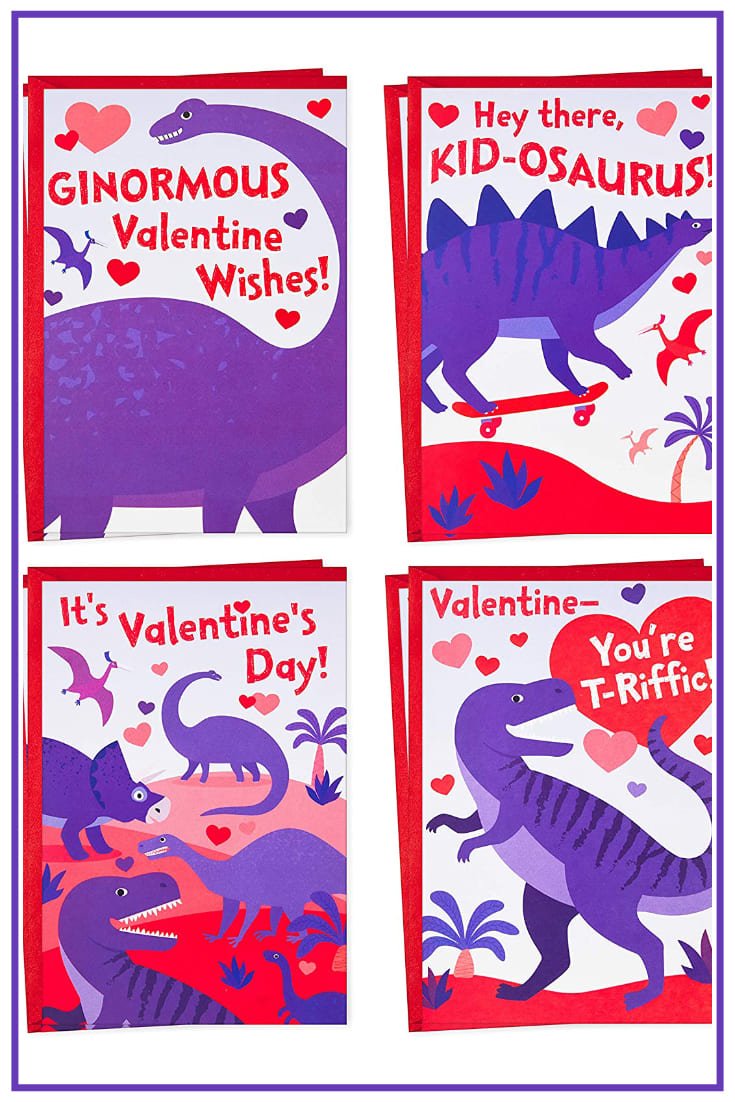 This Valentine's Day design is a sweet note for your partner, containing cute messages and a fascinating T-Rex theme. This gift, printed on high-quality paper, is a near-perfect for the day of all lovers.
Price: $6.74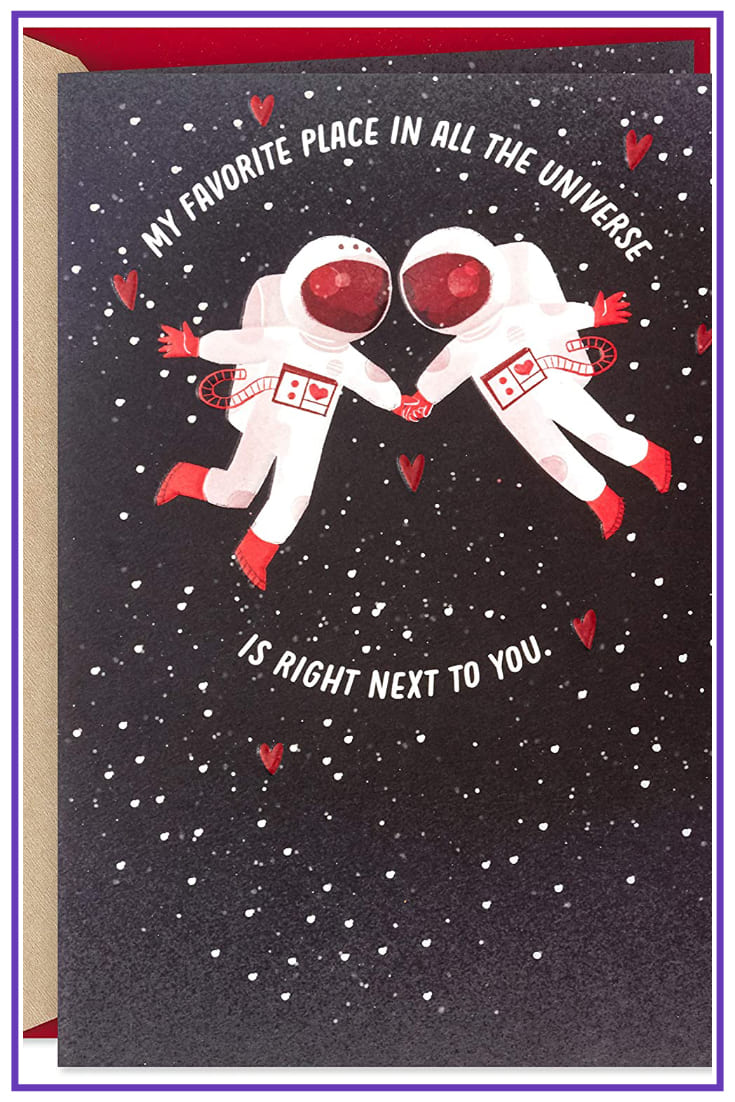 If you or your partner is a fan of the space-exploration theme, this card is perfect! With a heart-warming message, vibrant design, and eco-friendly paper, it is a worthy gift.
Price: $5.97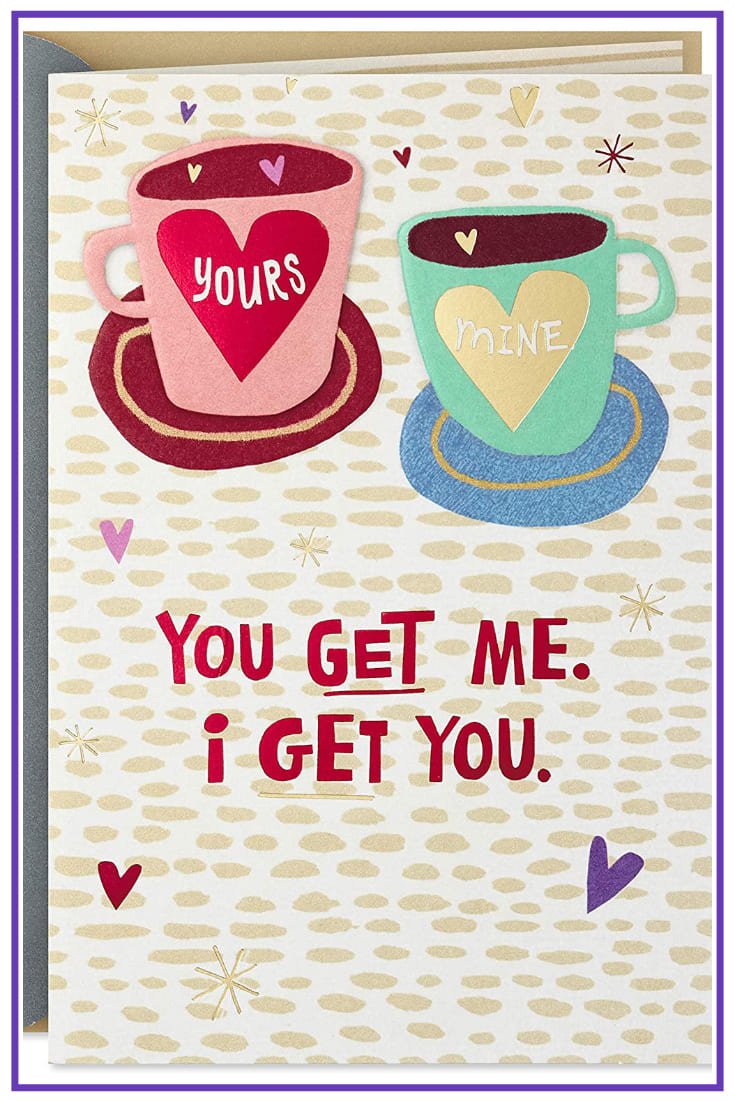 Send some love to your wife, husband, girlfriend, or boyfriend with a cheering message. "You Get Me, I Get You" is a motto that all couples deserve to hear on a special occasion.
Price: $3.99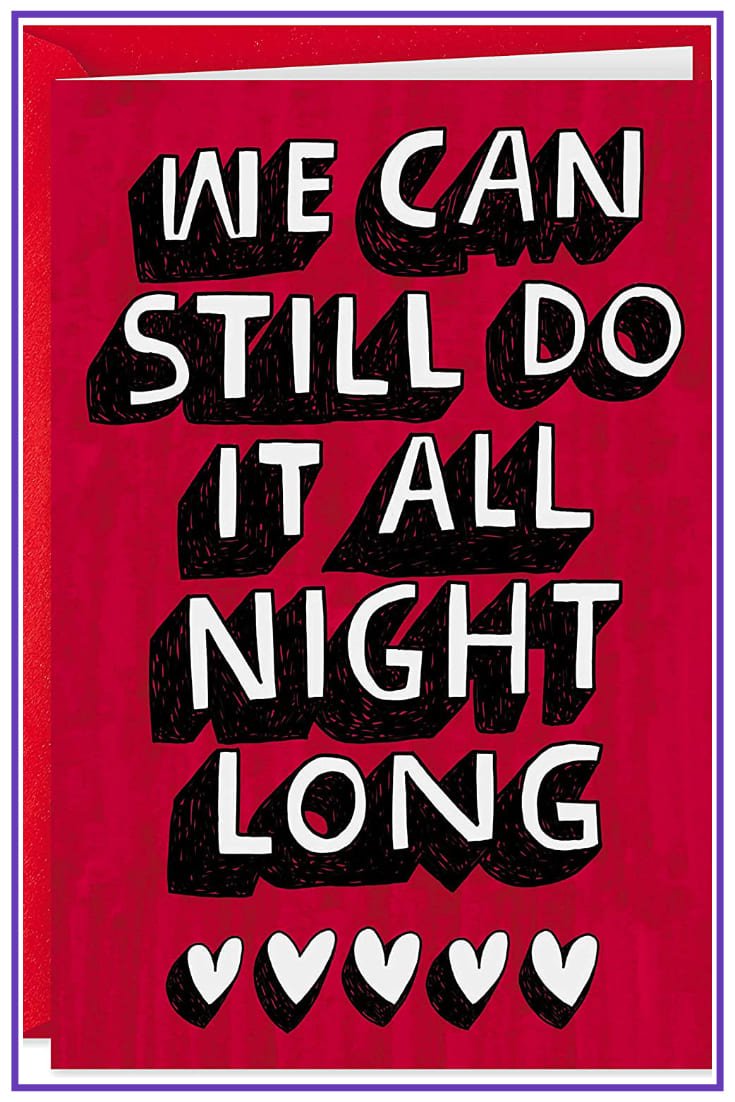 Your partner always deserves a good laugh on an intimate topic, regardless of your age. This design is funny, ironic, and has an innovative appeal that your partner would undoubtedly appreciate.
Price: $3.49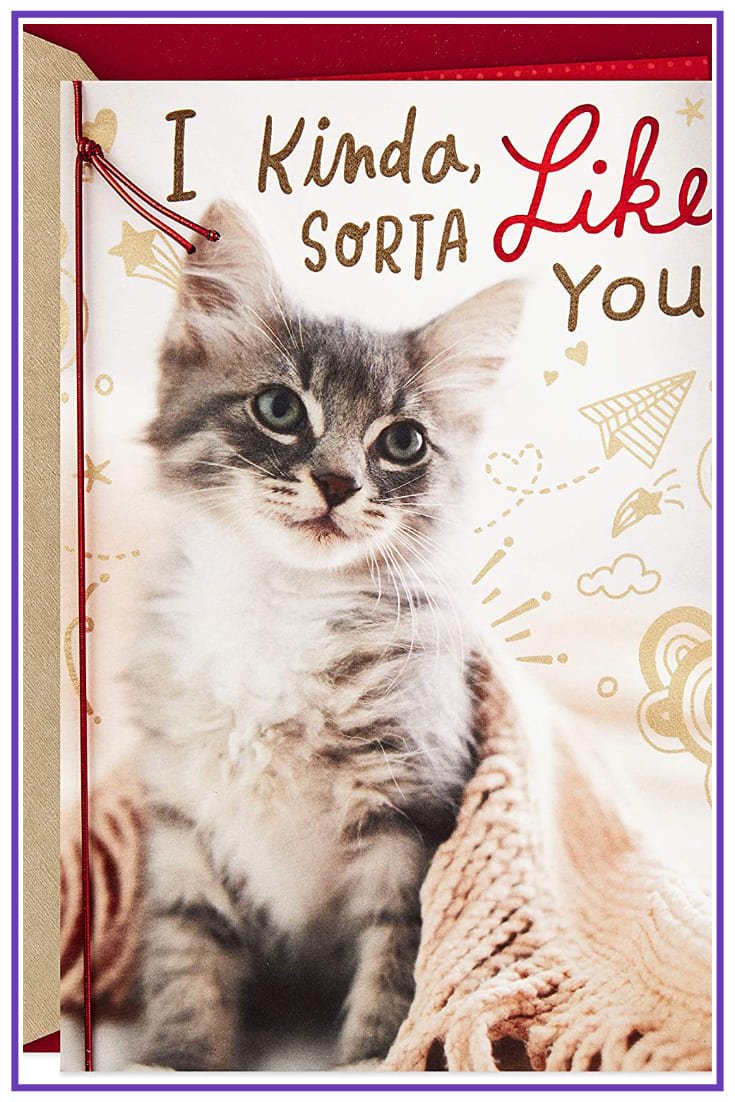 Isn't your partner a fan of sarcastic jokes? If yes, sending or leaving this gift is a great idea. "I kinda, sorta Like you" is a funny message that your witty girlfriend or boyfriend will like.
Price: $3.99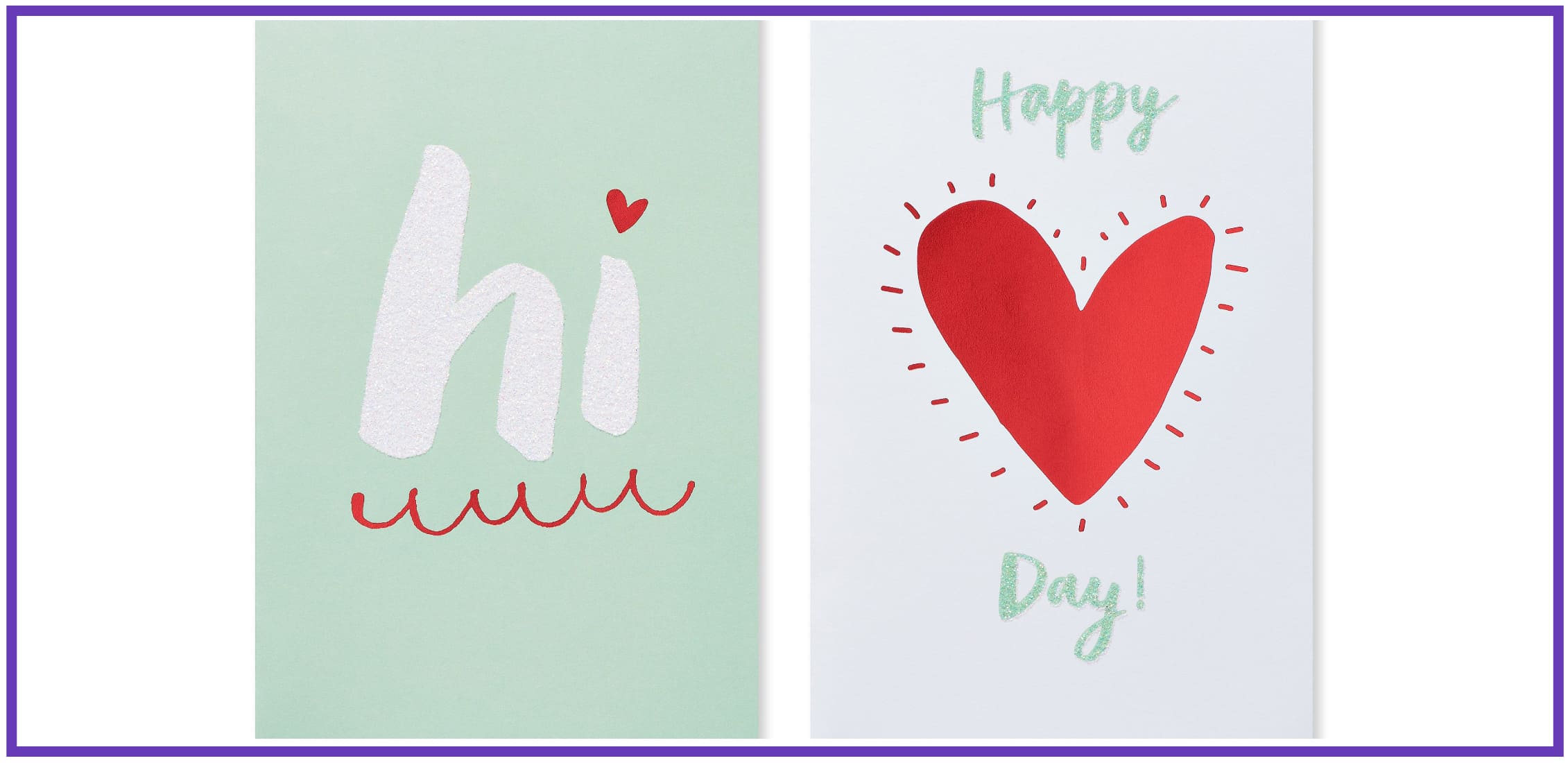 This six-count offer, consisting of two unique designs, suits people who want to congratulate their family members and friends. With sparkling glitter, doodles, and cute messages, your relatives would be pleased.
Price: $13.20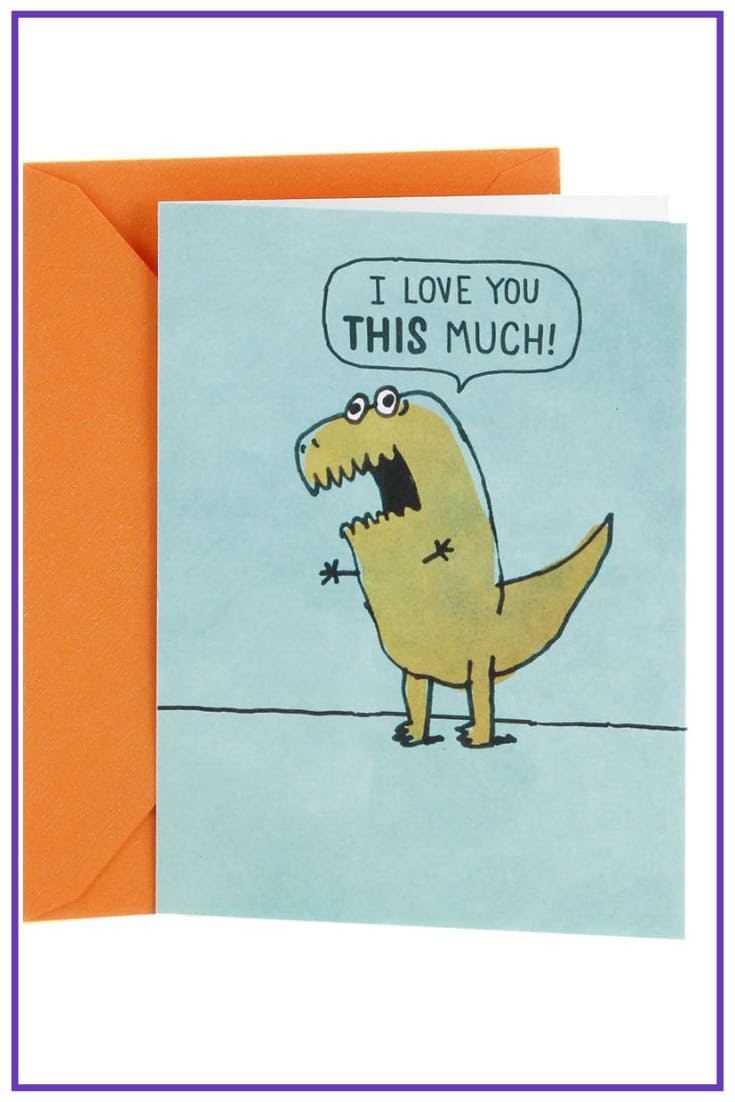 Another fascinating gift from Hallmark is a card with a silly design and a sweet sentiment at the same time. A tiny dinosaur displaying its love is cute and enjoyable, making it a near-perfect present for your beloved ones.
Price: $2.97
Valentine's Day Cards for Kids
Don't leave children without cards with funny and approachable messages. Even though Valentine's Day gifts are often sent to the beloved ones, no one discourages you from redirecting them to your children or relatives. In this section, you'll find some of the wittiest cards for kids, as follows.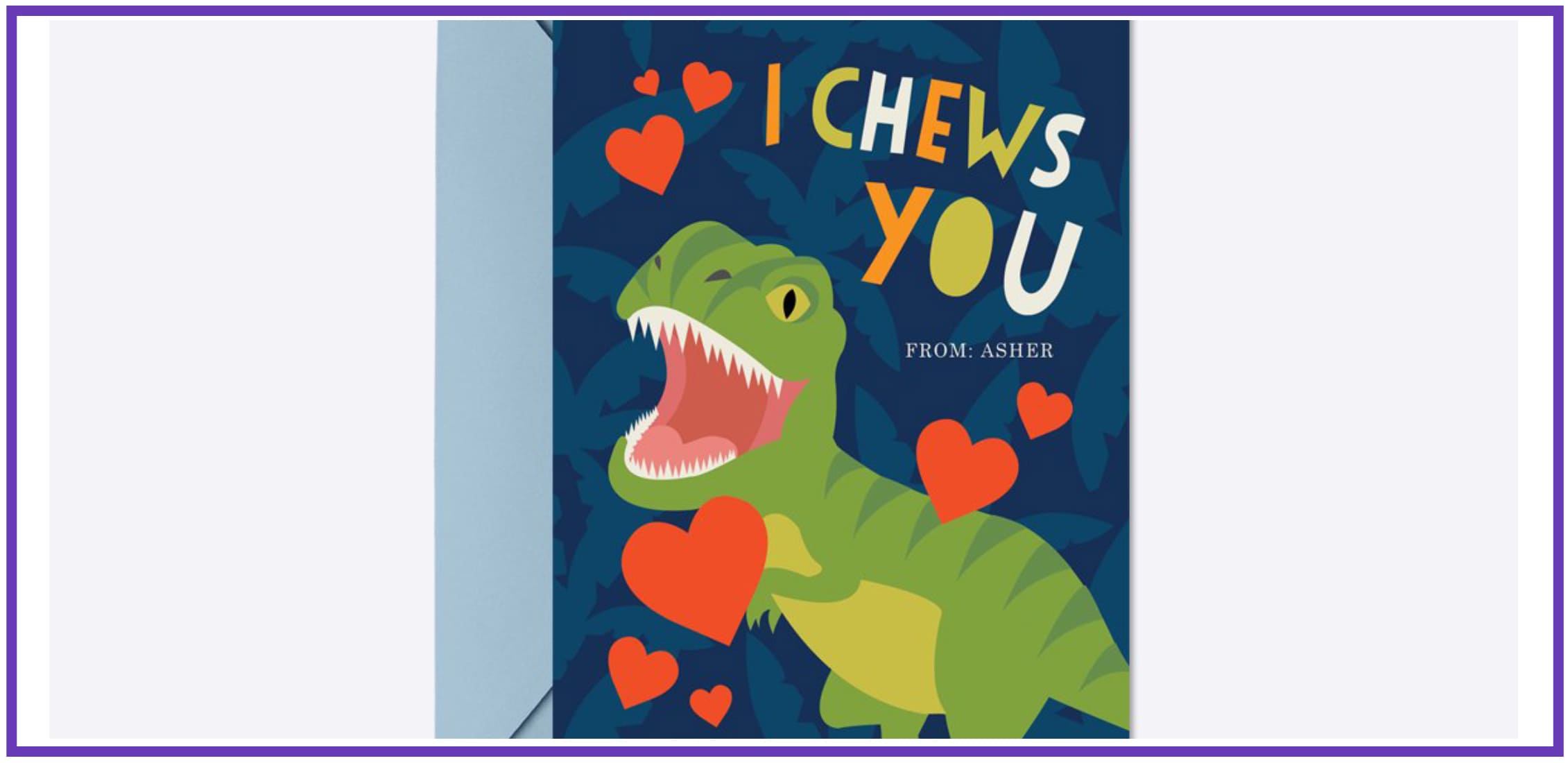 This brilliant gift will fascinate any child with interest in Jurassic Park or related themes. This pack comes with high-quality colors, appealing fonts, and vector files. We bet that kids would enjoy such a design in its printed version.
Price: $4 (Personal)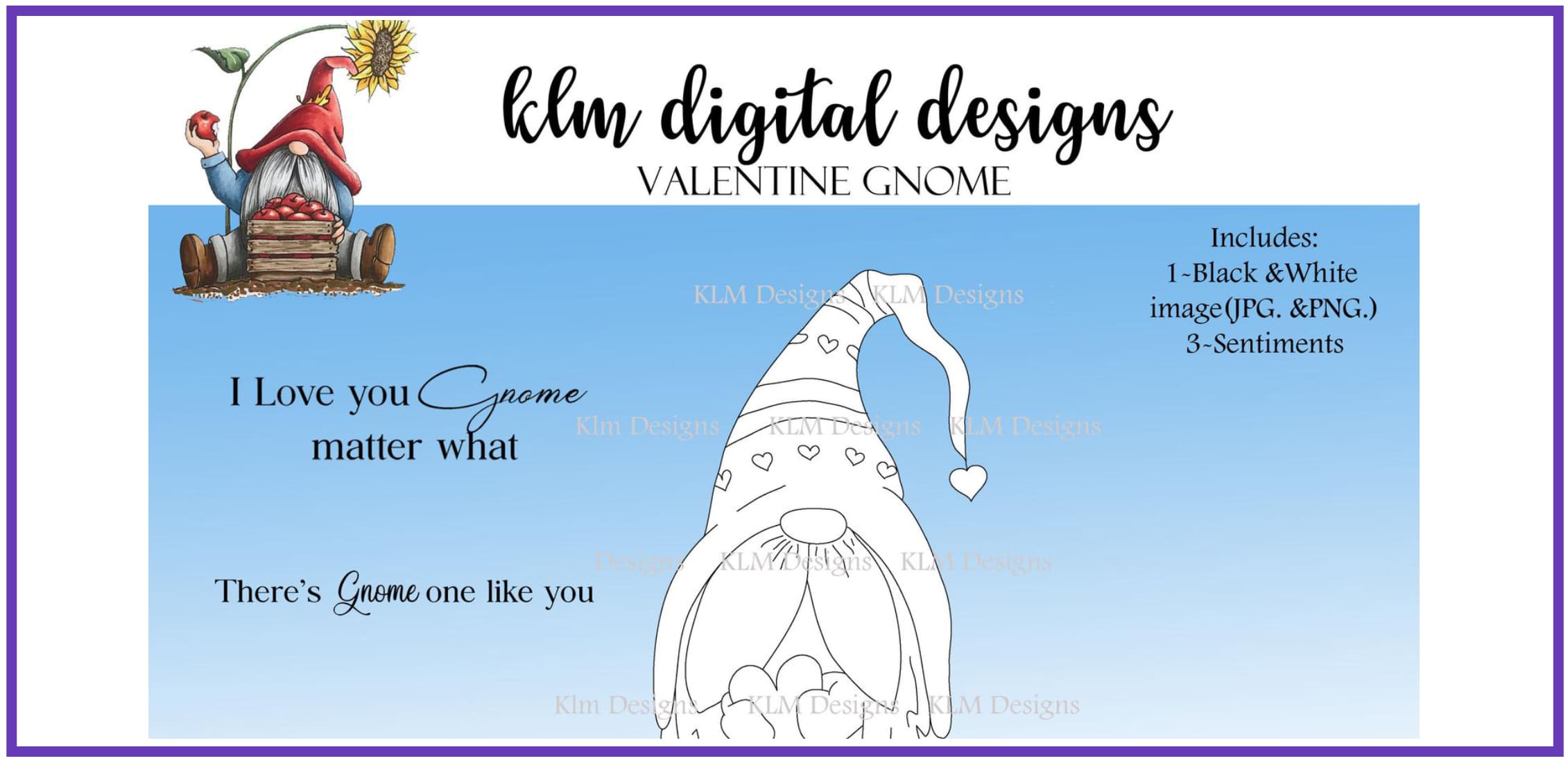 This digital Valentine's Day Gnome is an artistic masterpiece. By purchasing this pack, you get a black-and-white version, which you can color and print however you like. It is no surprise that kids would like the gnome concept for such a vibrant holiday.
Price: $3.75

If your child has a passion for the Star Wars universe, such a postcard is a wise choice. This bundle comes with six various designs, which can be easily edited, modified, and printed. A perfect match for all Star Wars fans, even for young ones.
Price: $5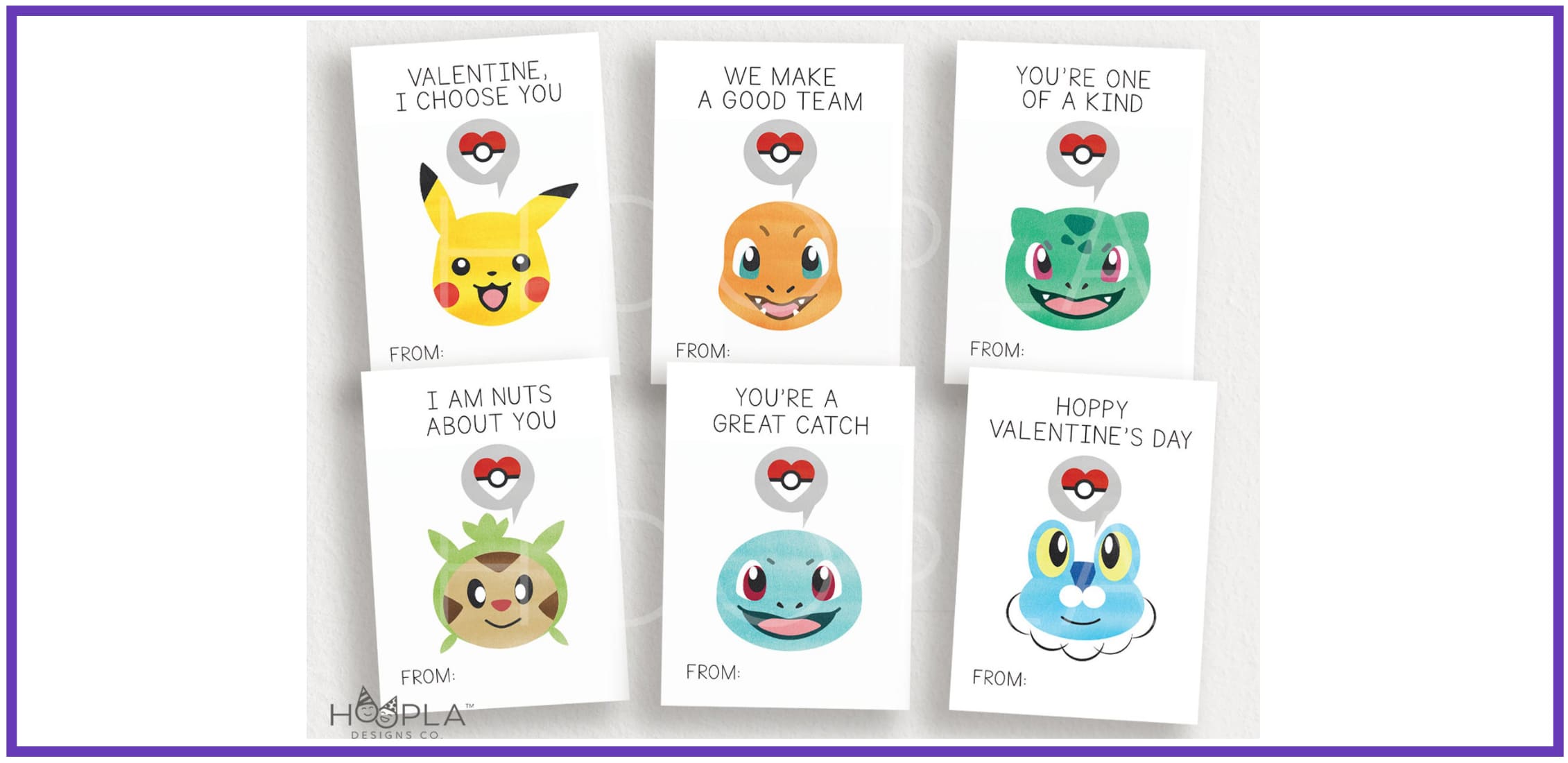 The best Valentine's Day cards for kids are the ones designed in a recognizable theme. This package comes with Pokemon-stylized cards for all children's tastes and preferences.
Price: $5.61

This Roblox-inspired fanart can easily be printed, especially if the kids-recipients are fond of such a design. And it comes in six designs per file, which makes it such a fabulous present.
Price: $5.61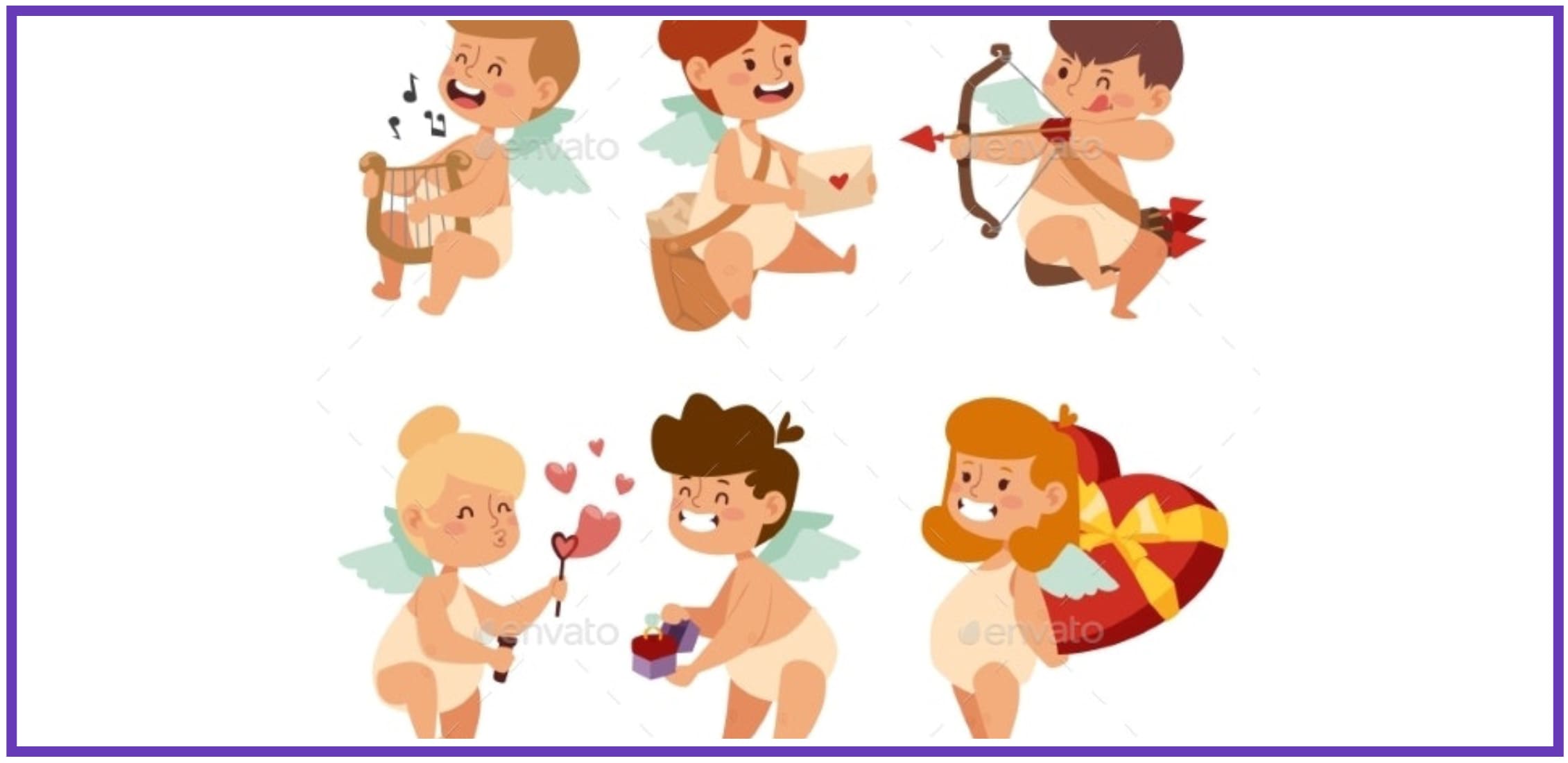 Cupid has long been associated with Valentine's Day, especially among kids. By obtaining this pack, you get stylish pictures for printing your custom greeting card.
Price: $6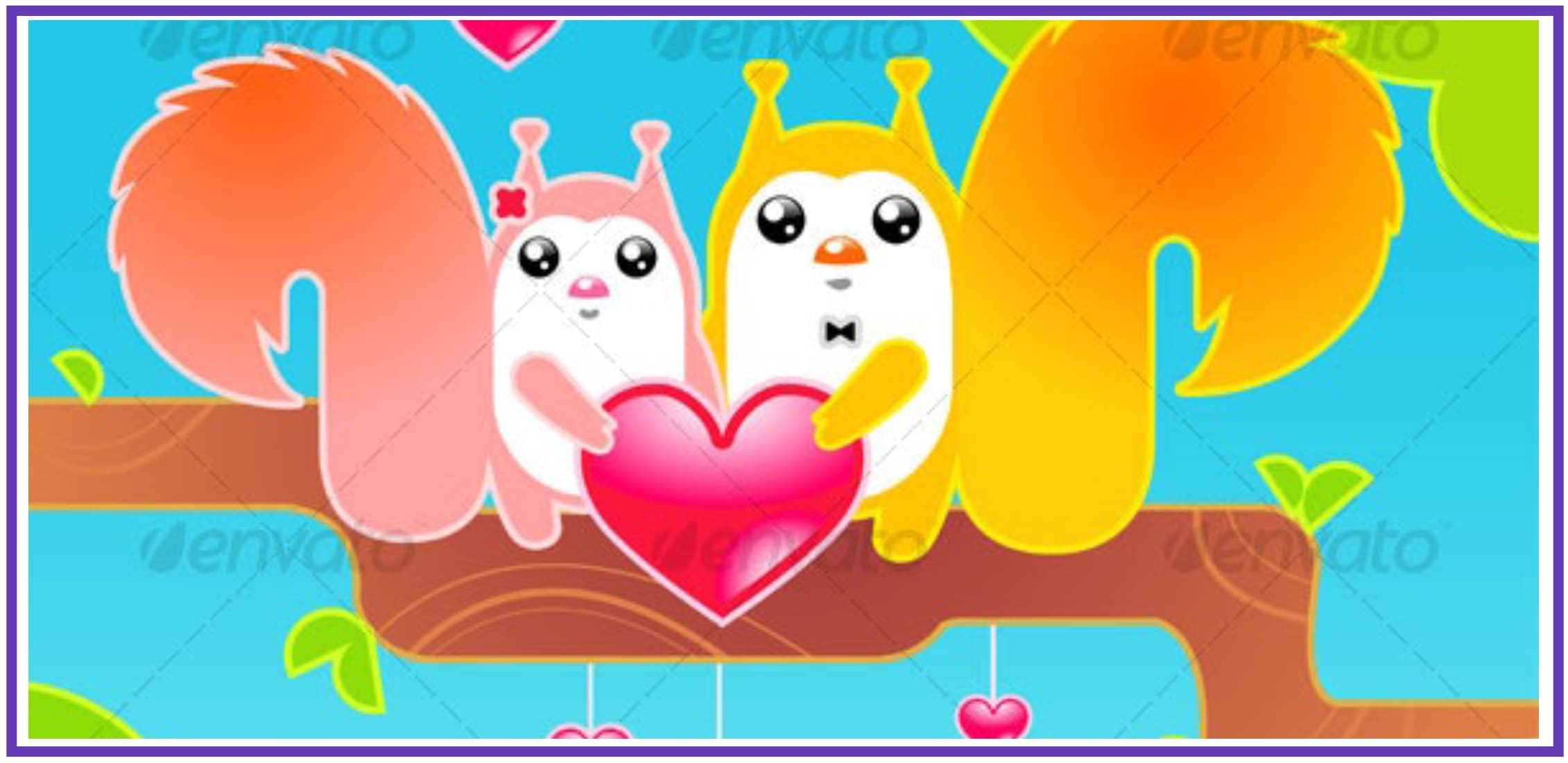 Cute squirrels are ready for a festive celebration! These tiny creatures are fabulous, making them such a top-notch addition to your custom card.
Price: $4
Funny Valentine's Day Cards
Alright, aren't you looking to make your partner laugh? Funny Valentine's Day cards can boost your moods, alongside proving your compassion to your partner or relatives. In case you're up for some humorous present, dozens of funny cards exist. If you were looking for witty concepts and ironic humor, this section is just for you. Take a look at some of the wittiest Valentine's Day cards we've recollected.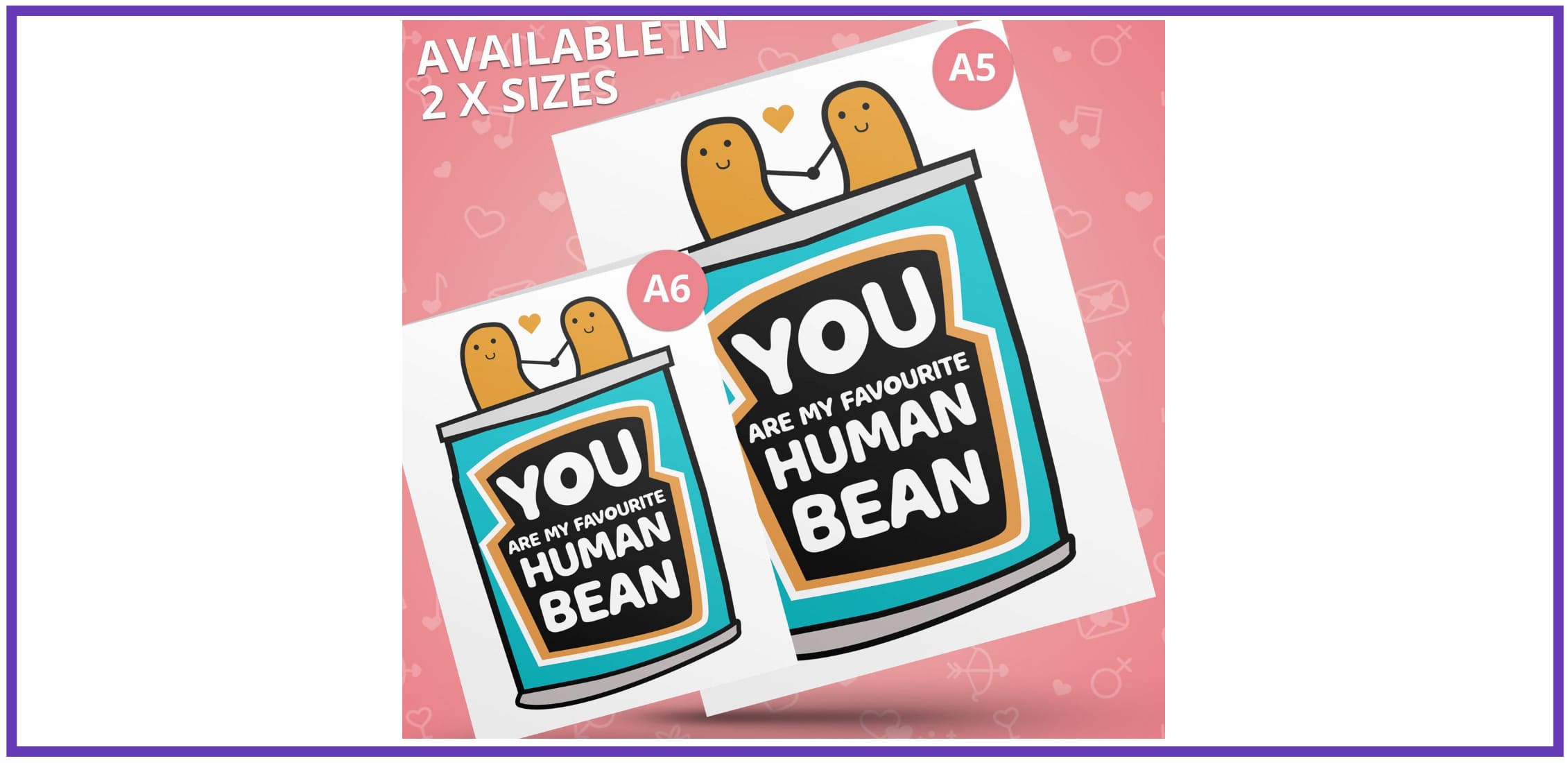 "You're my favorite human bean" is a creative and funny way to greet your partner. If your beloved is a Heinz fan, printing this card will make you laugh for quite some time.
Price: $4.99 for the A6 version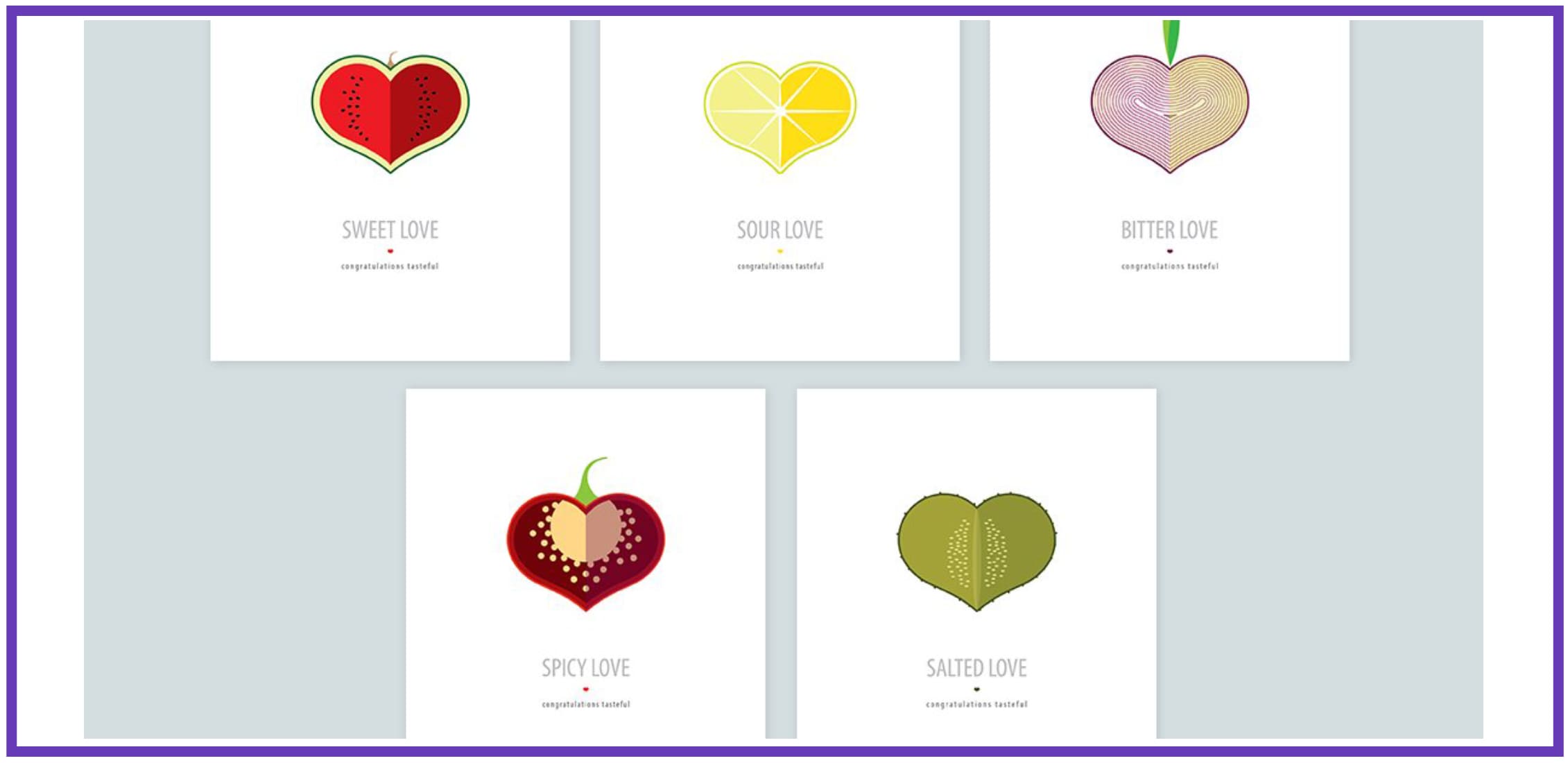 Let's not forget that love can set with a specific funny taste. While some relationships are bitter or sour, sweet and spicy options are also available. This package comes in five variations to match any couple around.
Price: $11

Anyone here who dislikes french fries? What a shame if you don't like some. This JPEG card is a humorous love gift that your partner will laugh at and enjoy sincerely.
Price: $2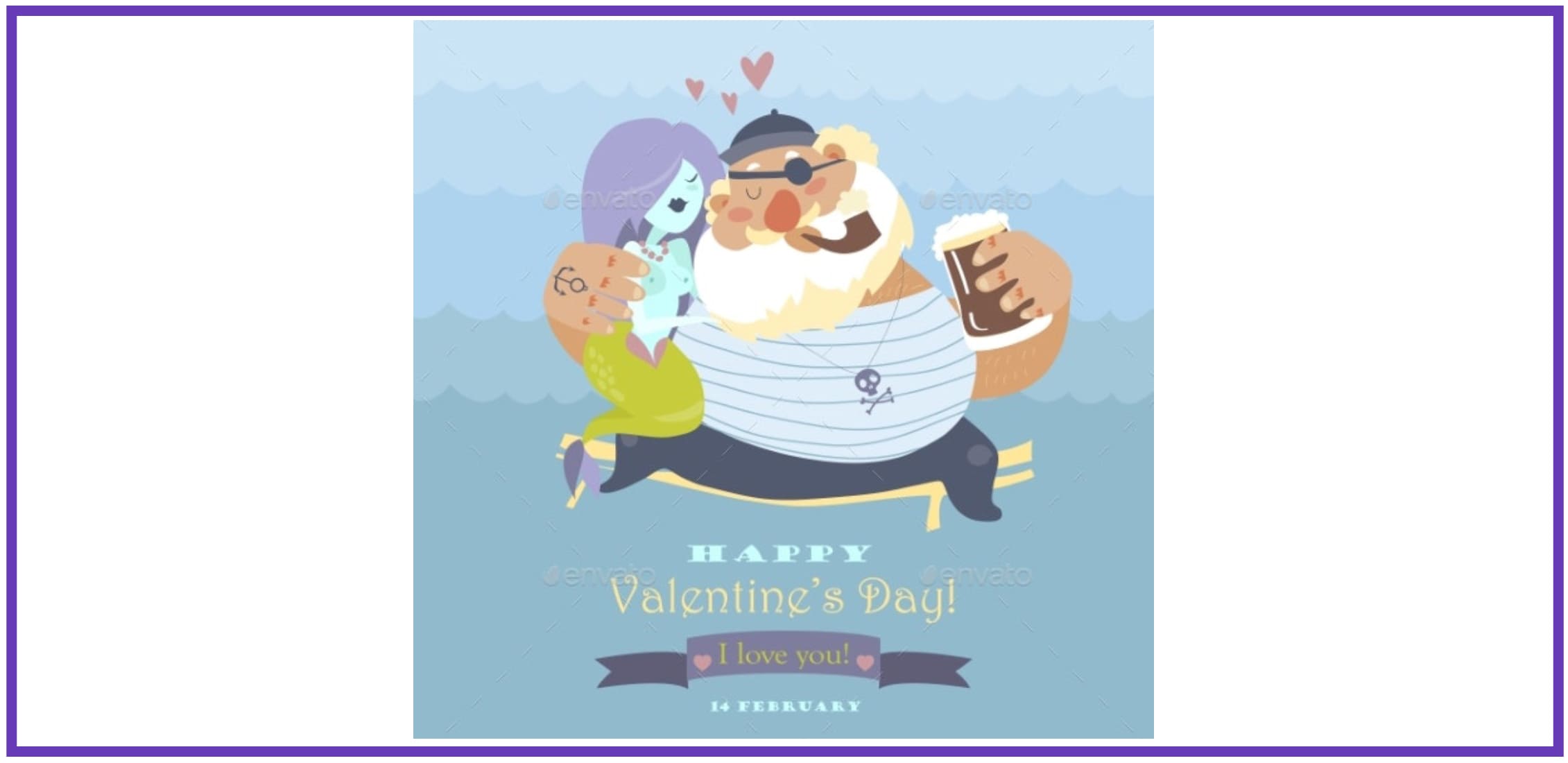 What about a good-old pirate theme? A funny old pirate hugging a cute mermaid could be a decent allusion to your relationship. Anyway, this card is easily printable and witty.
Price: $8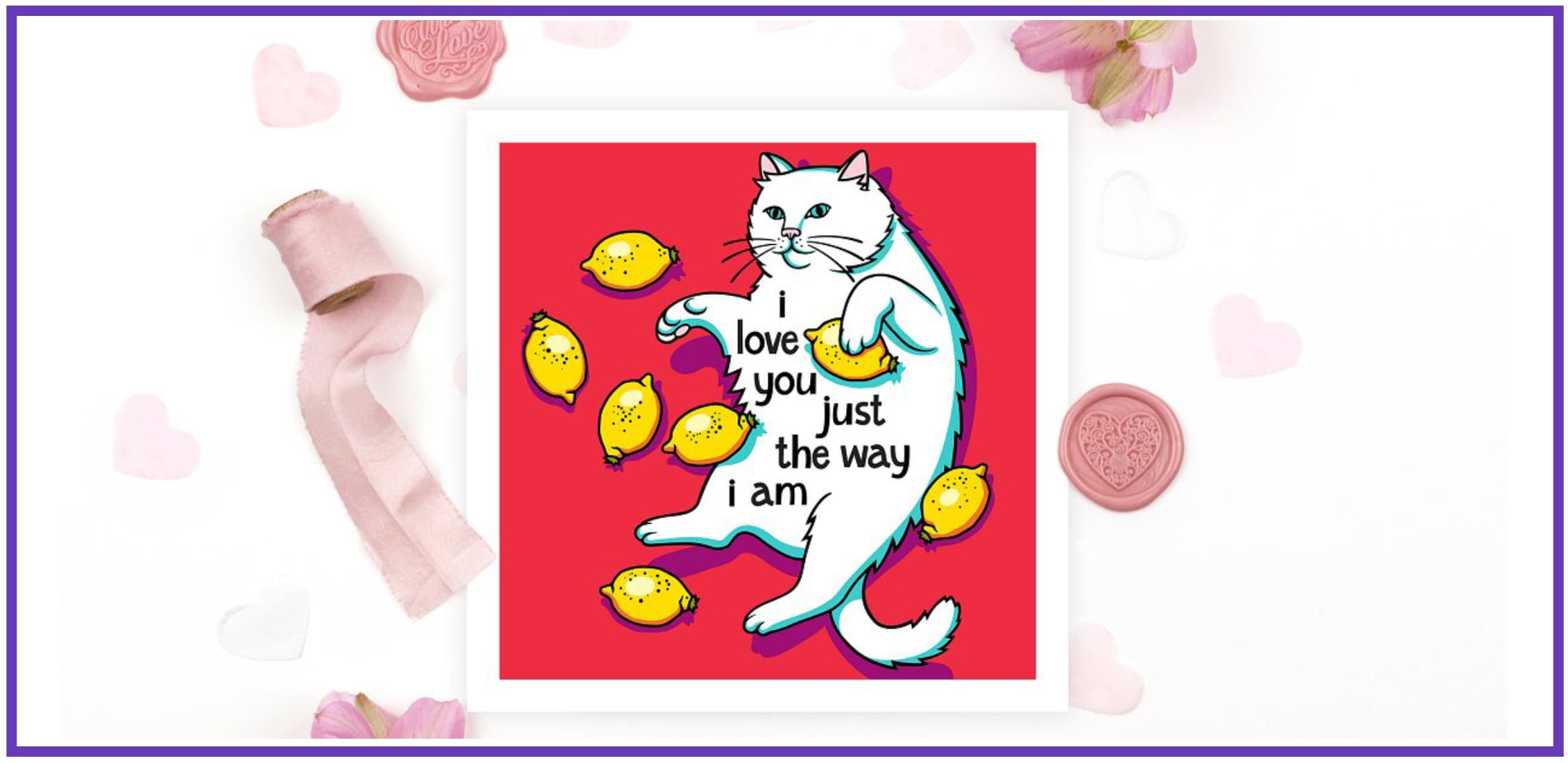 What a mesmerizing cat do we have here. If you genuinely love your partner for being sincere, this gift is a memorable one. A package itself is flexible, making it accessible for printing.
Price: $4 for personal use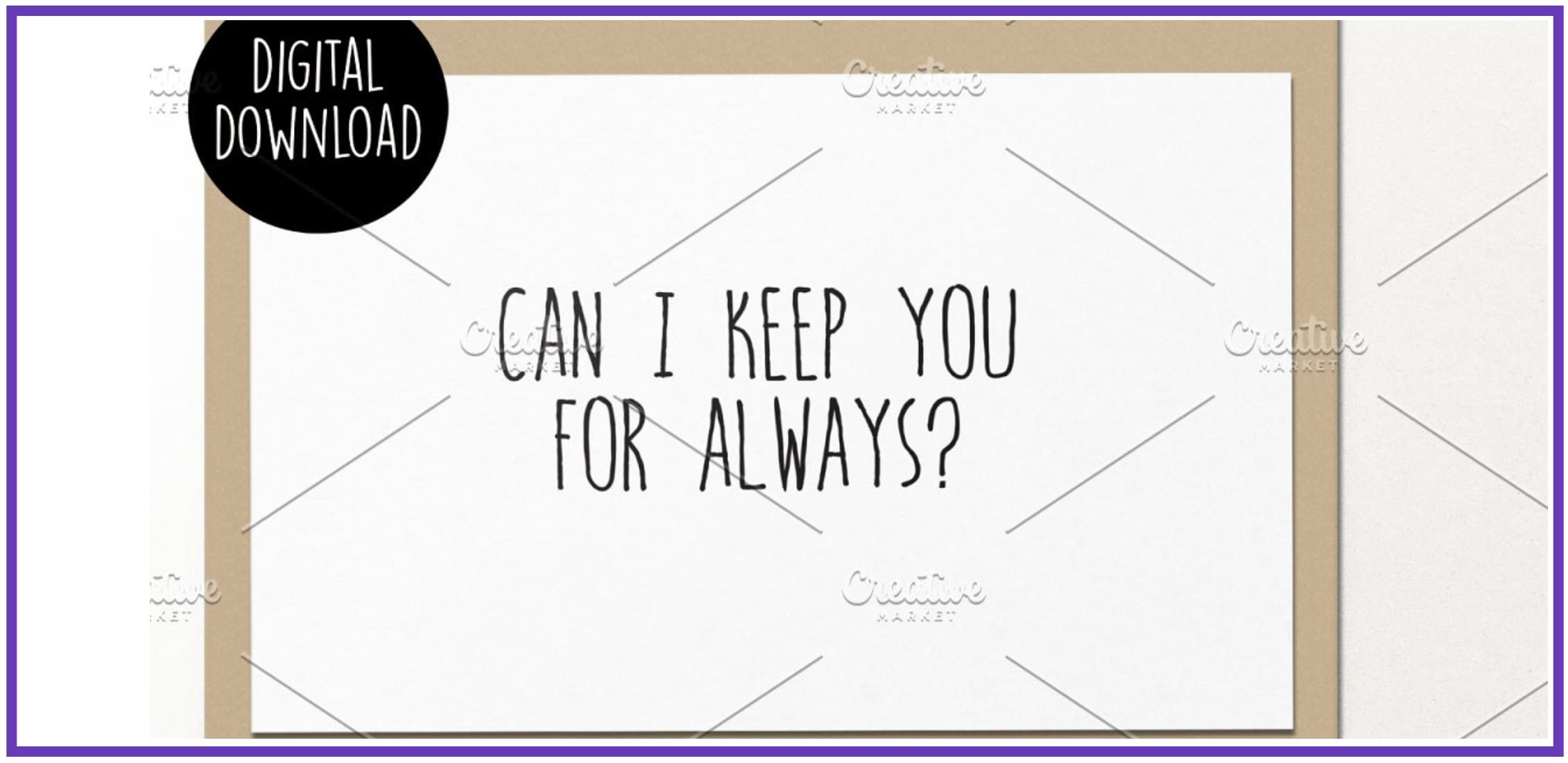 Asking such a courageous question is both funny and smart. For a moderate card, you get a lovely message-question that your partner will be eager to answer.
Price: $3 for personal use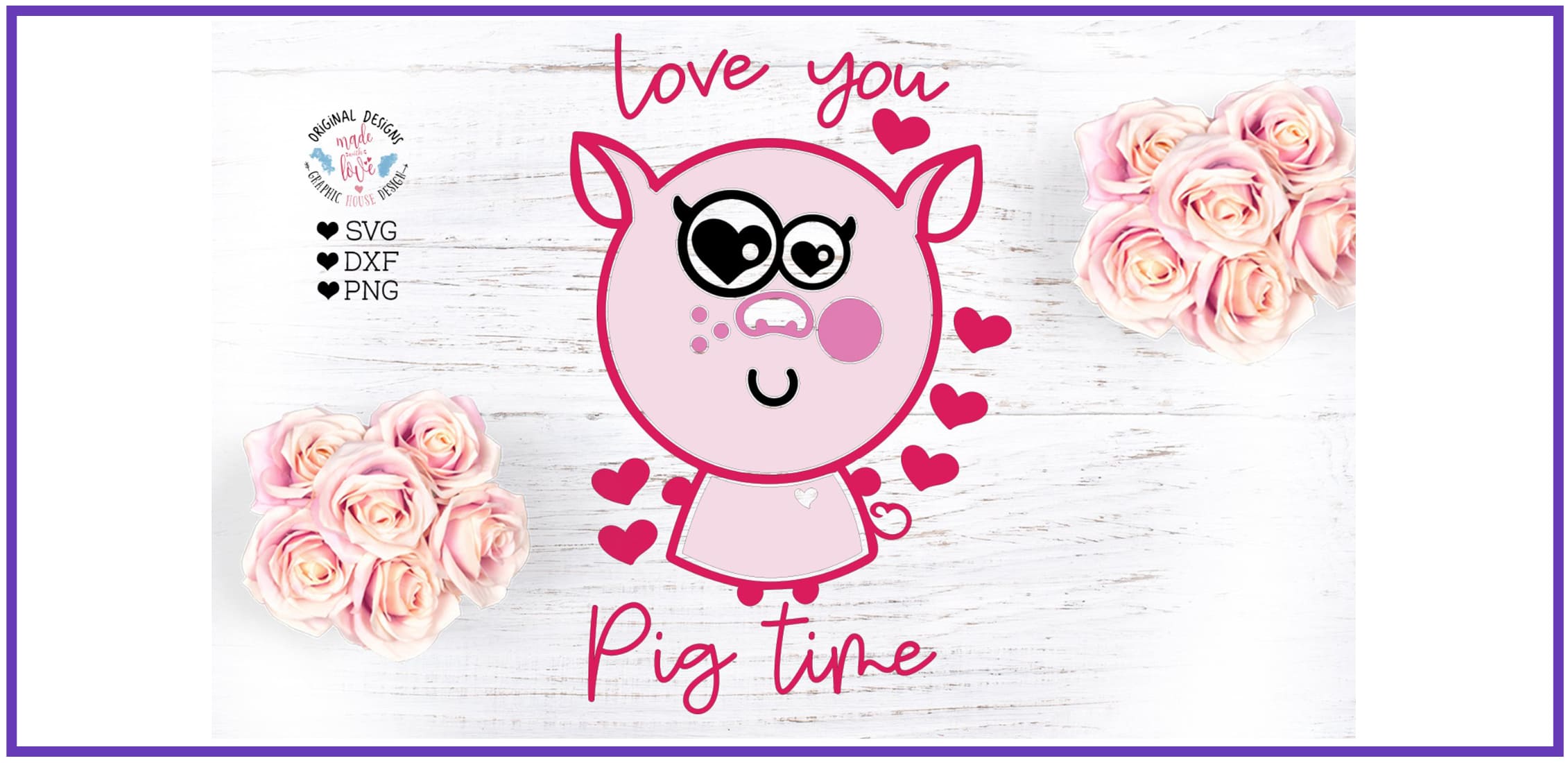 And what about some poggy time? If you humorously call your partner a pig occasionally, this card would be laughable. Not to mention that it's accessible for printing and can be slightly modified.
Price: $3.20
Valentine's Day Cards for Him
Hello, ladies; it's Valentine's Day soon. Have you already started looking for Valentine's Day cards for him? It could be just the right time since this day is approaching rapidly. In case you're a fan of stylized images and masterpiece designs, your boyfriend or husband will be pleased to receive one of the following cards.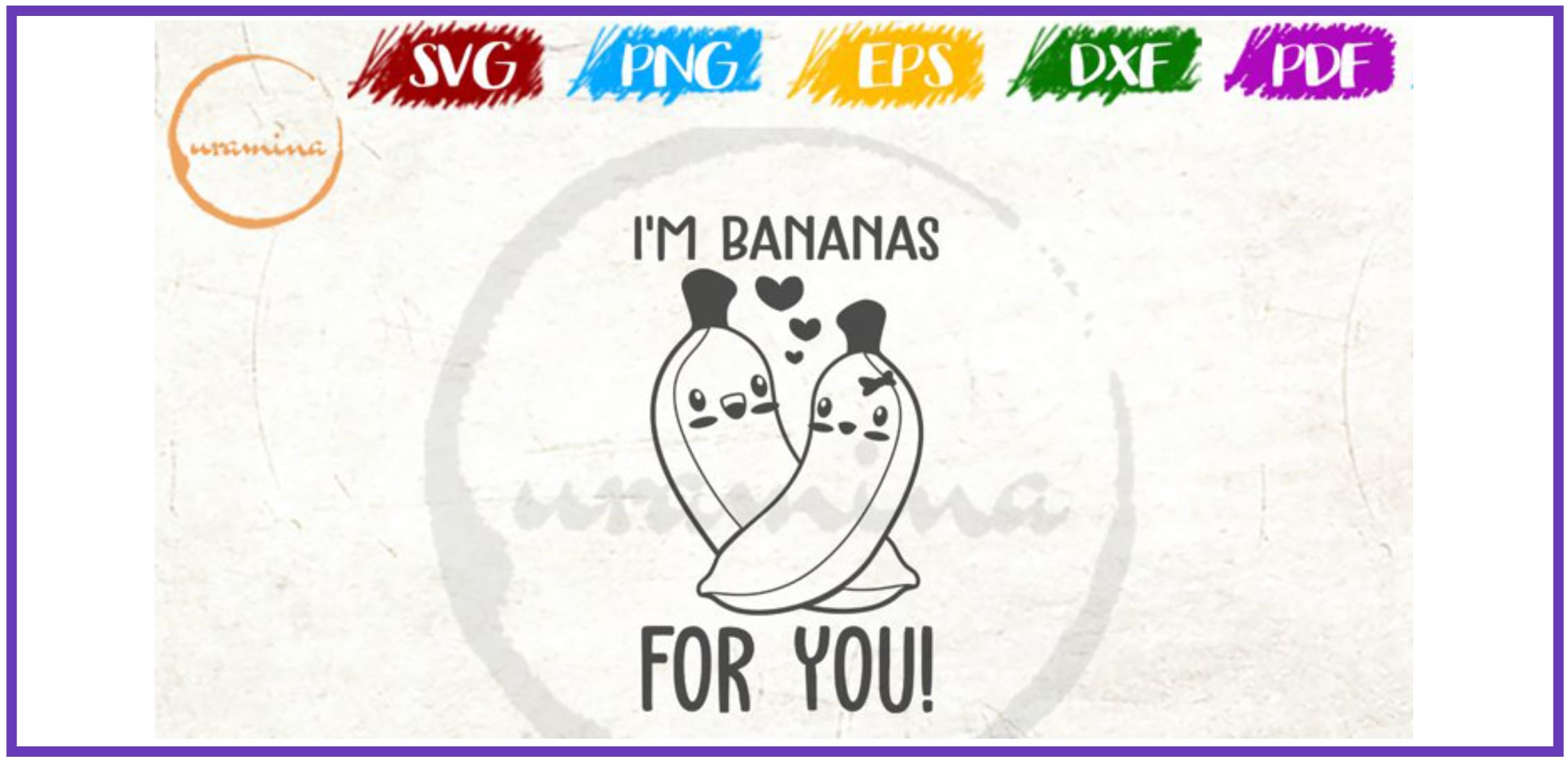 And are you bananas for your husband or boyfriend? This custom-sketched artwork is funny and such that it will be of fair use for your beloved one.
Price: $2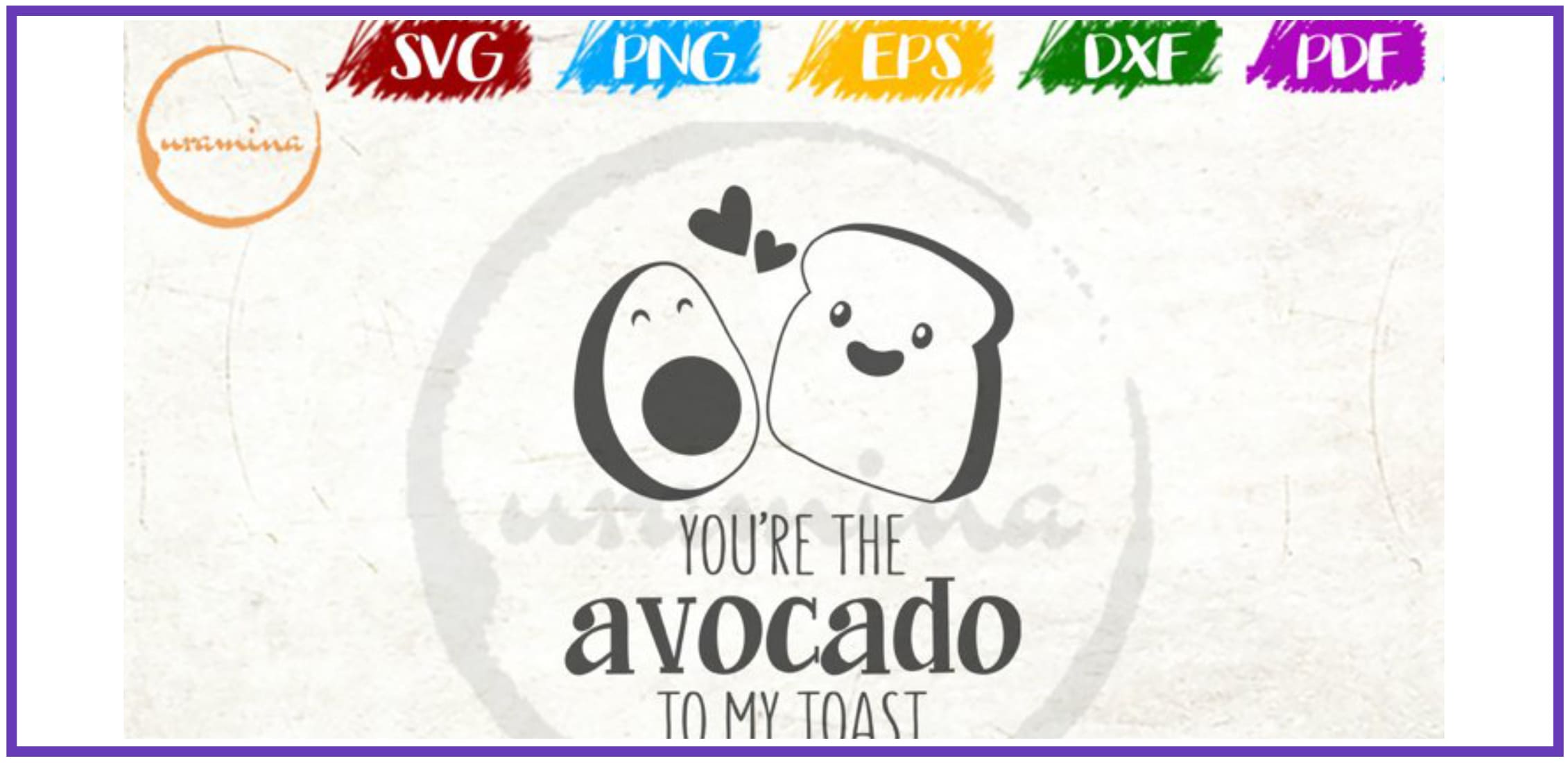 Some people think that comparisons are best for expressing intimate feelings and emotions. This avocado-toast allusion is something your chosen one will enjoy for sure.
Price: $2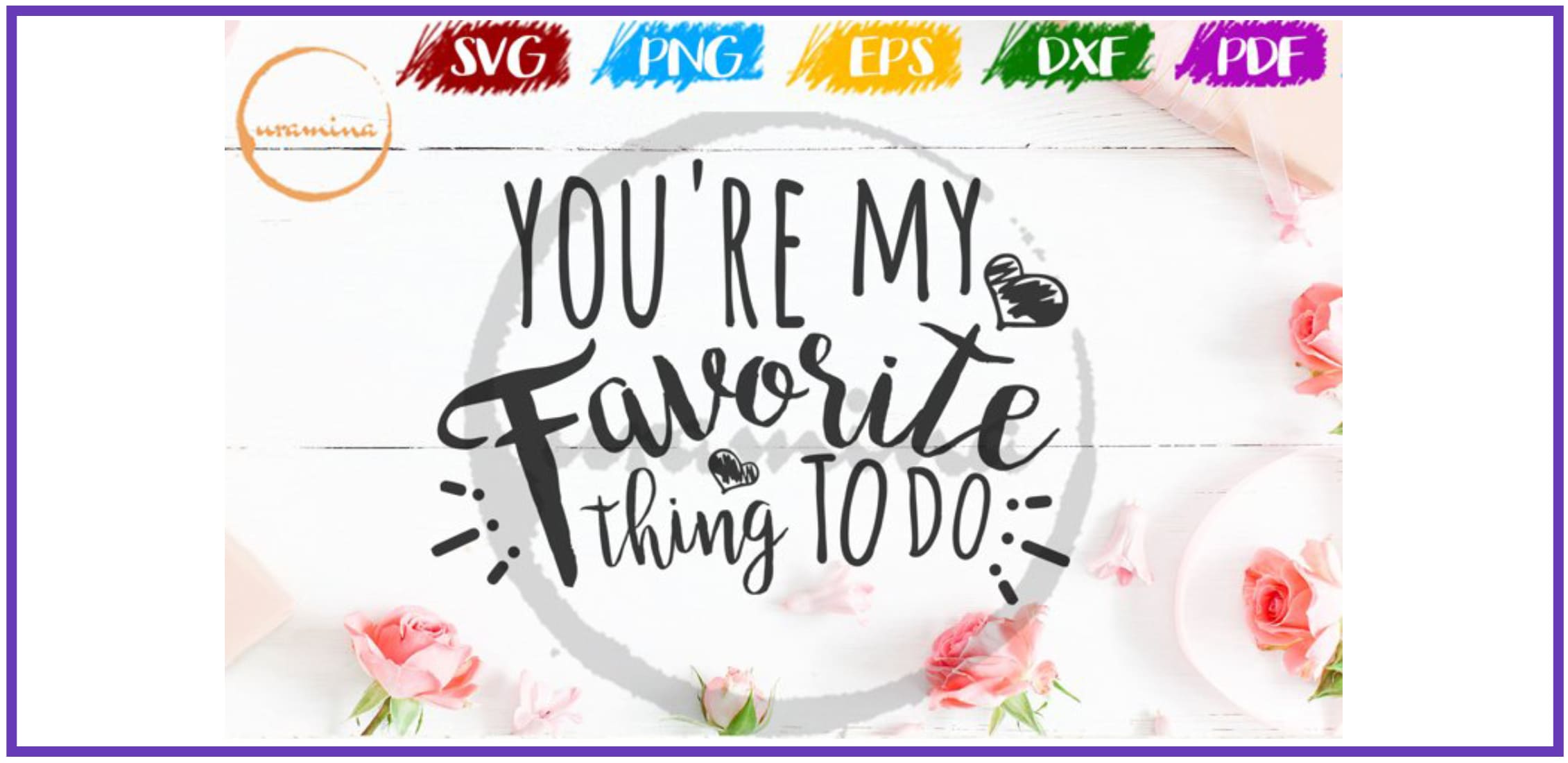 Is your boyfriend a favorite thing to do? If no, it's the right time to change that with a witty Valentine's Day card.
Price: $2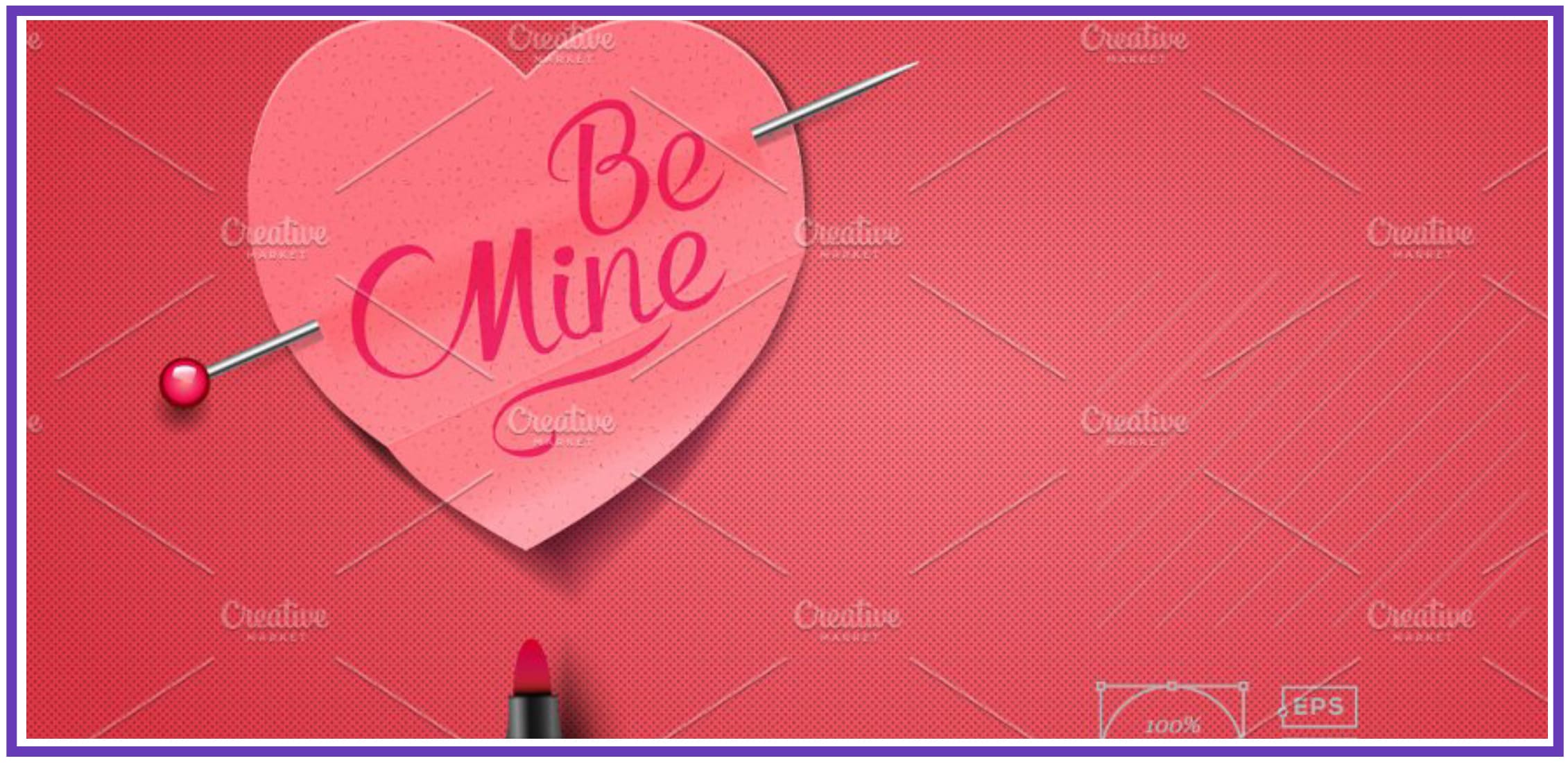 Girl, it's the right time to take the initiative in your hands. "Be Mine" is a great way to show your feelings to a guy, especially during the holiday season.
Price: $6 for personal use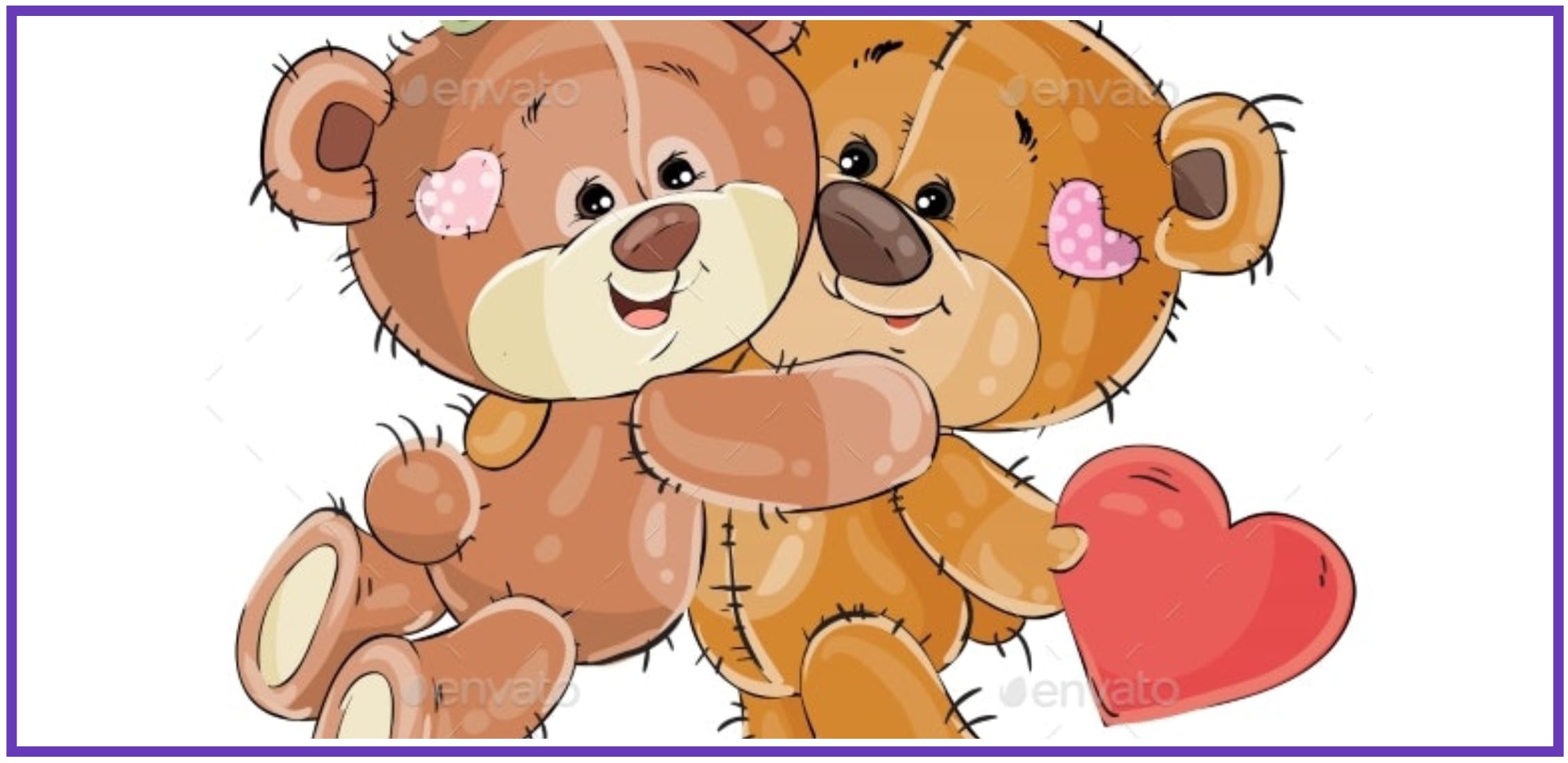 Loving teddy bears are sometimes a great illustration of your genuine emotions to each other. Your husband could be the sweetest teddy bear in the world; don't you think so?
Price: $8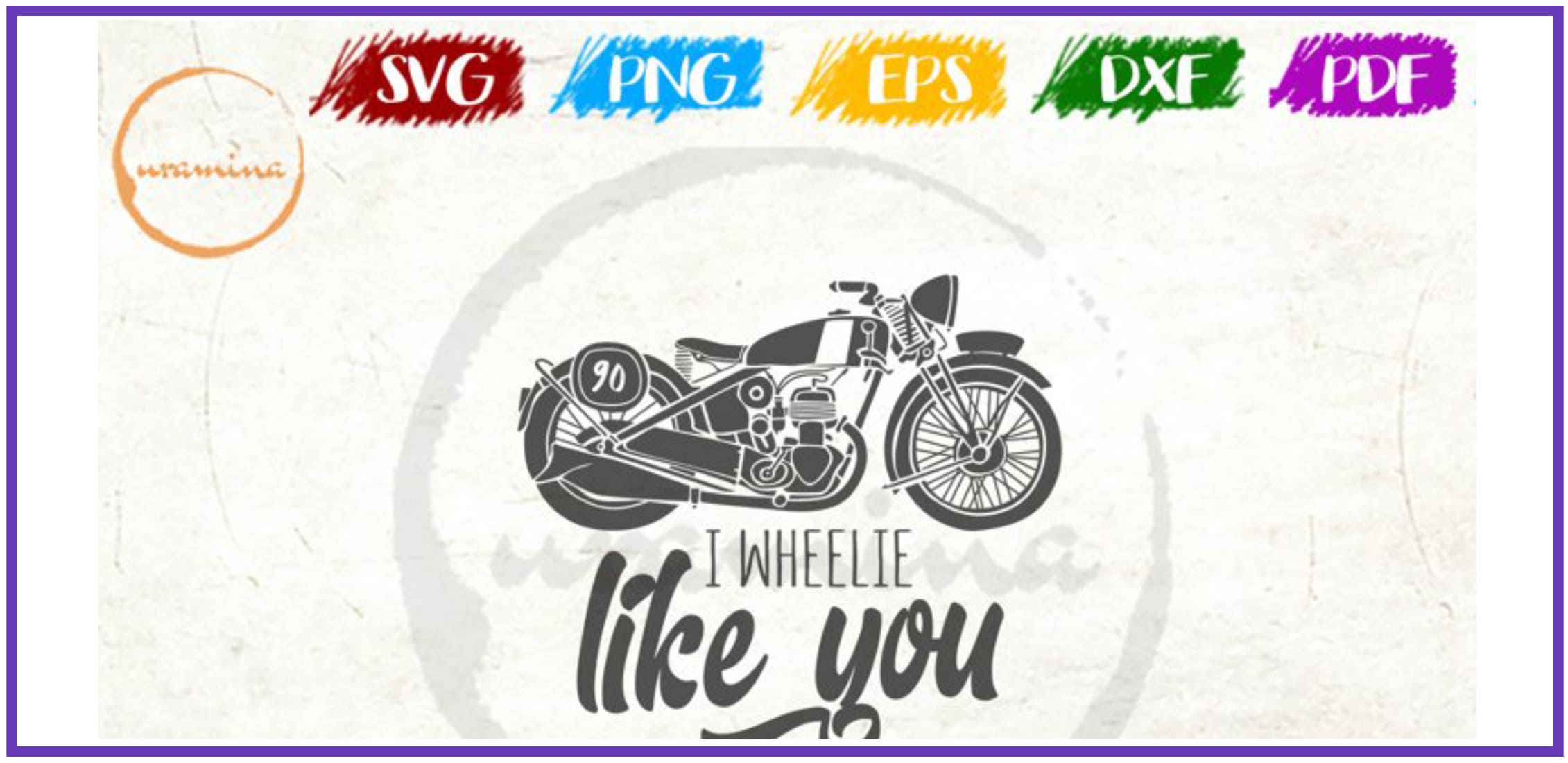 In case your husband is a motorbike-guy, this card will cheer him up considerably. This card is easy to print, making it a near-perfect choice for you and him.
Price: $2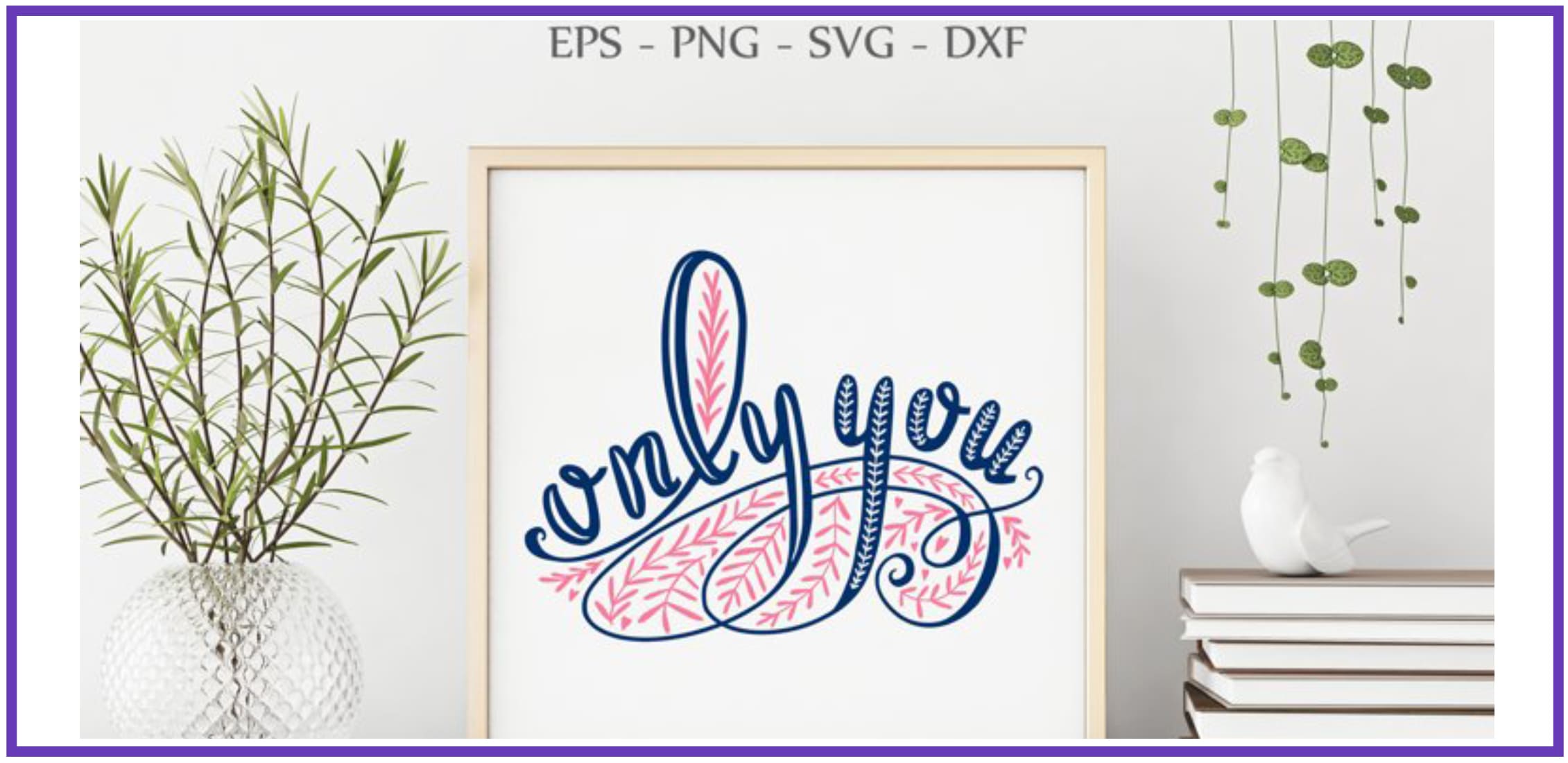 Sometimes the best way to show your feelings is to express devotion and gratitude. You can do all that with this fascinating design and creative postcard.
Price: $5.20
Vintage Valentine's Day Cards
Since custom-made and hand-made items are becoming more trendy, so do vintage designs and fonts. If your partner is a big fan of such approaches, consider gifting a vintage card. A retro style that looks good is not unique, so be sure to choose something from the following options.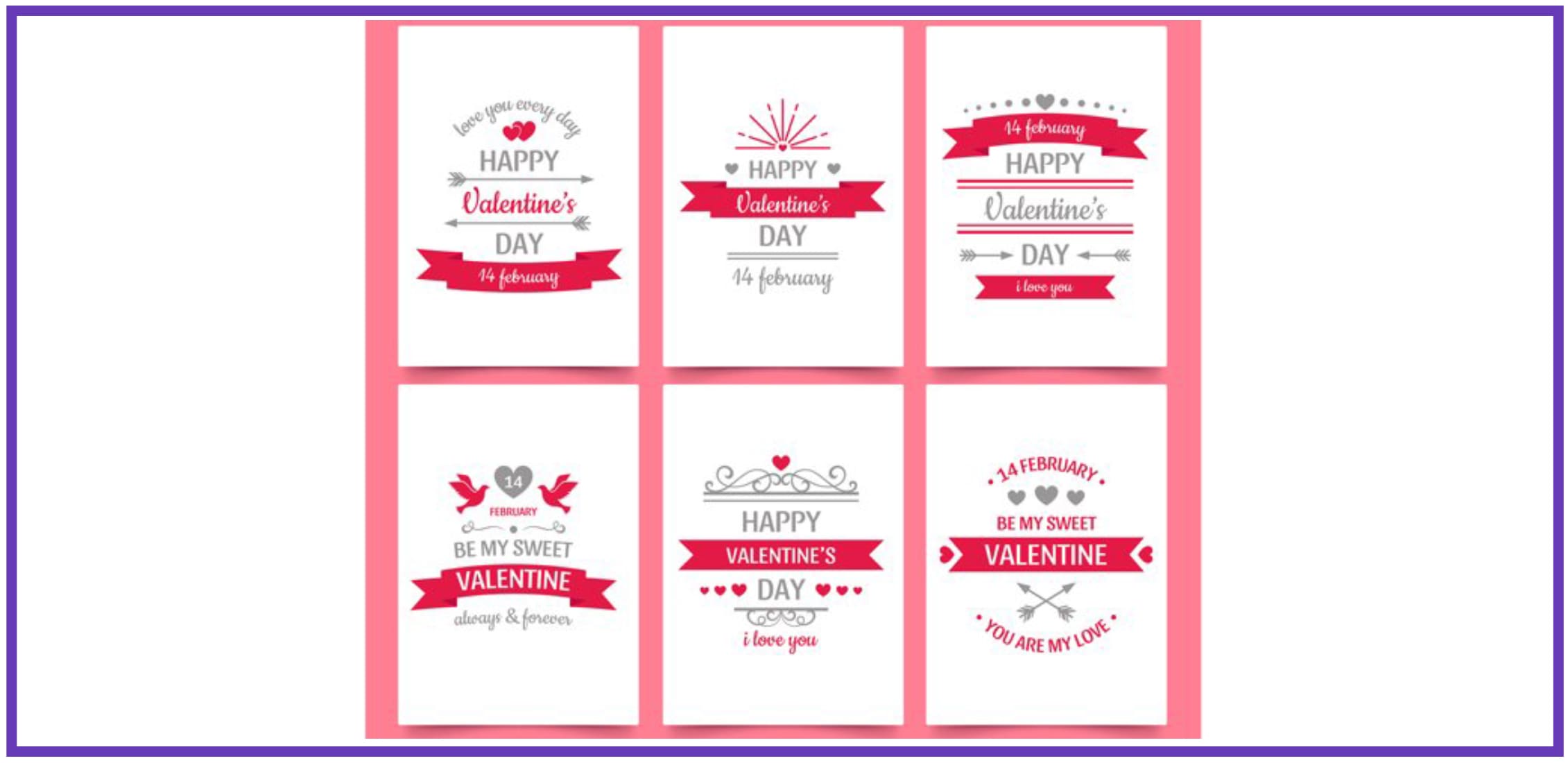 A decent-looking, new, and stylish card. What else do you want from vintage Valentine's Day cards in 2021?
Price: $4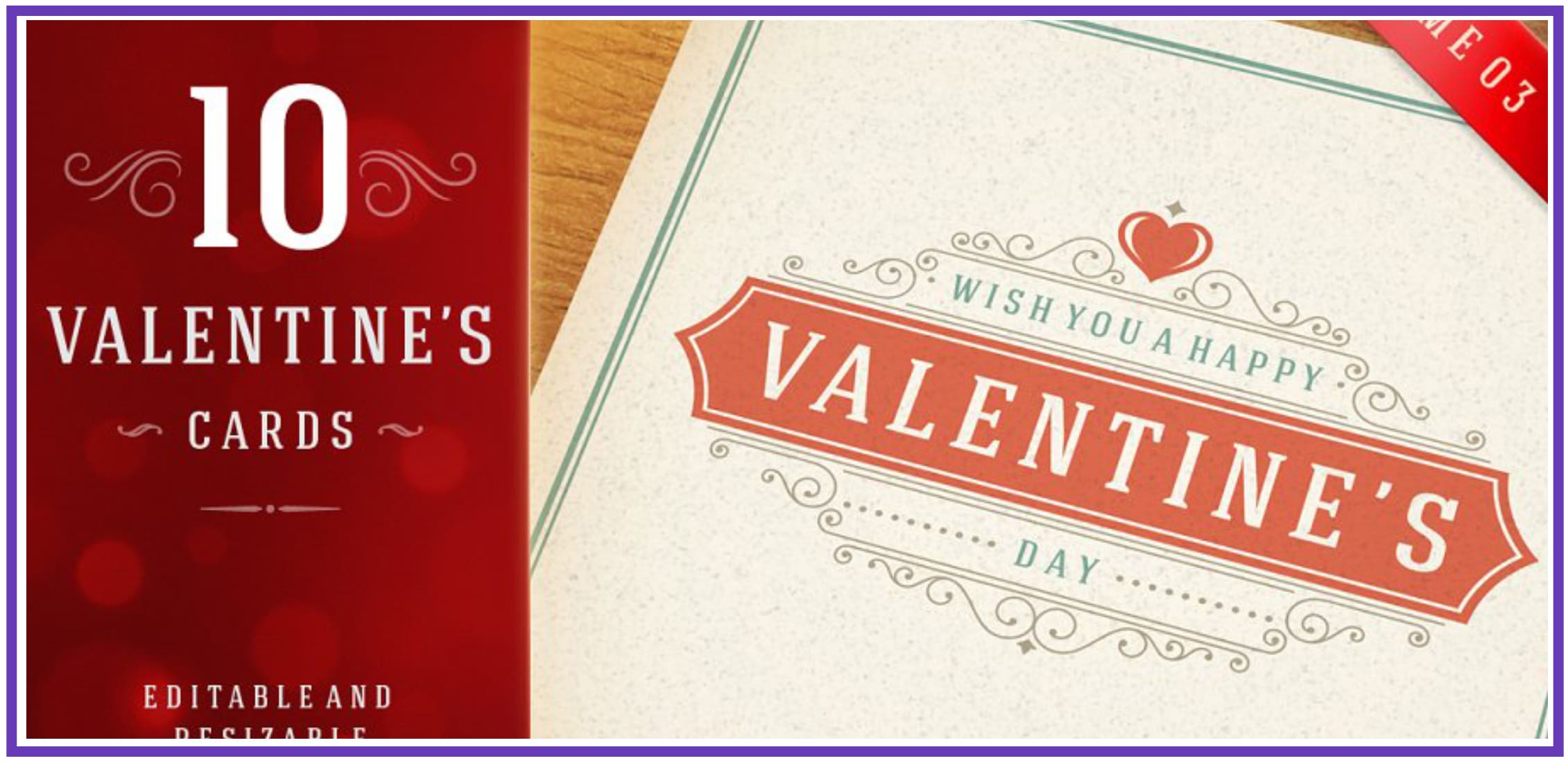 What about a total of ten vintage cards? They're perfect gifts to your friends, relatives, or even an intimate partner.
Price: $10 for personal use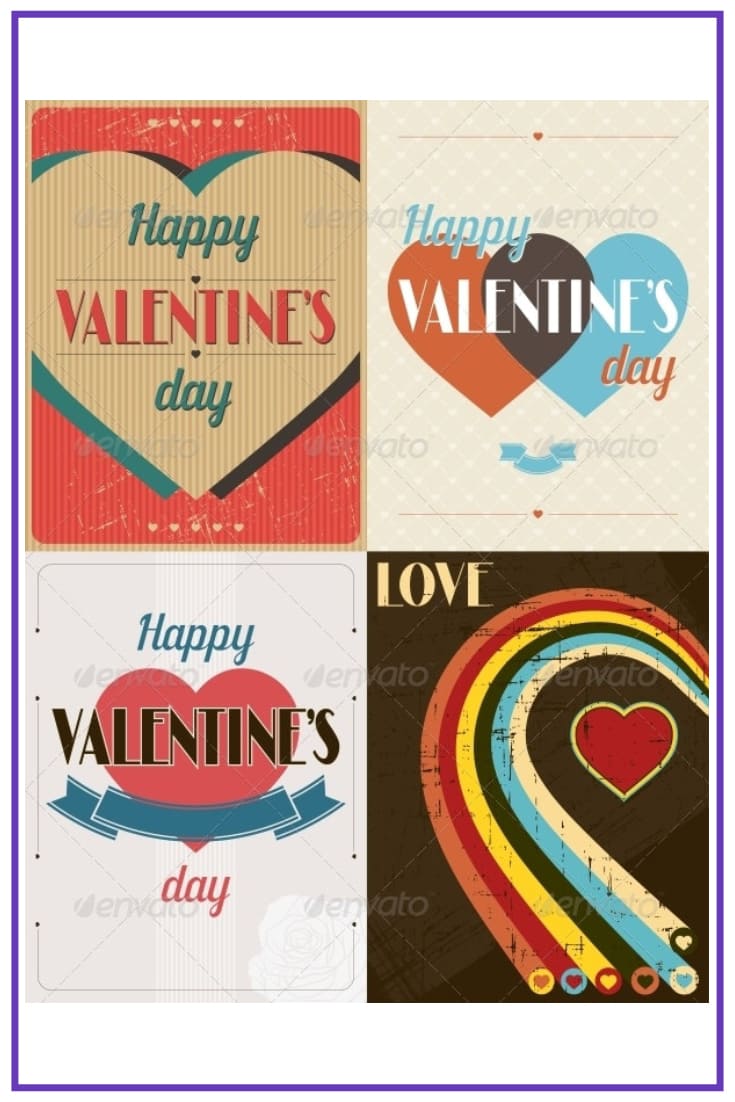 Another collection of vintage cards is right in front of you. Get this pack, choose from one of four old-school designs, and surprise anyone you like.
Price: $4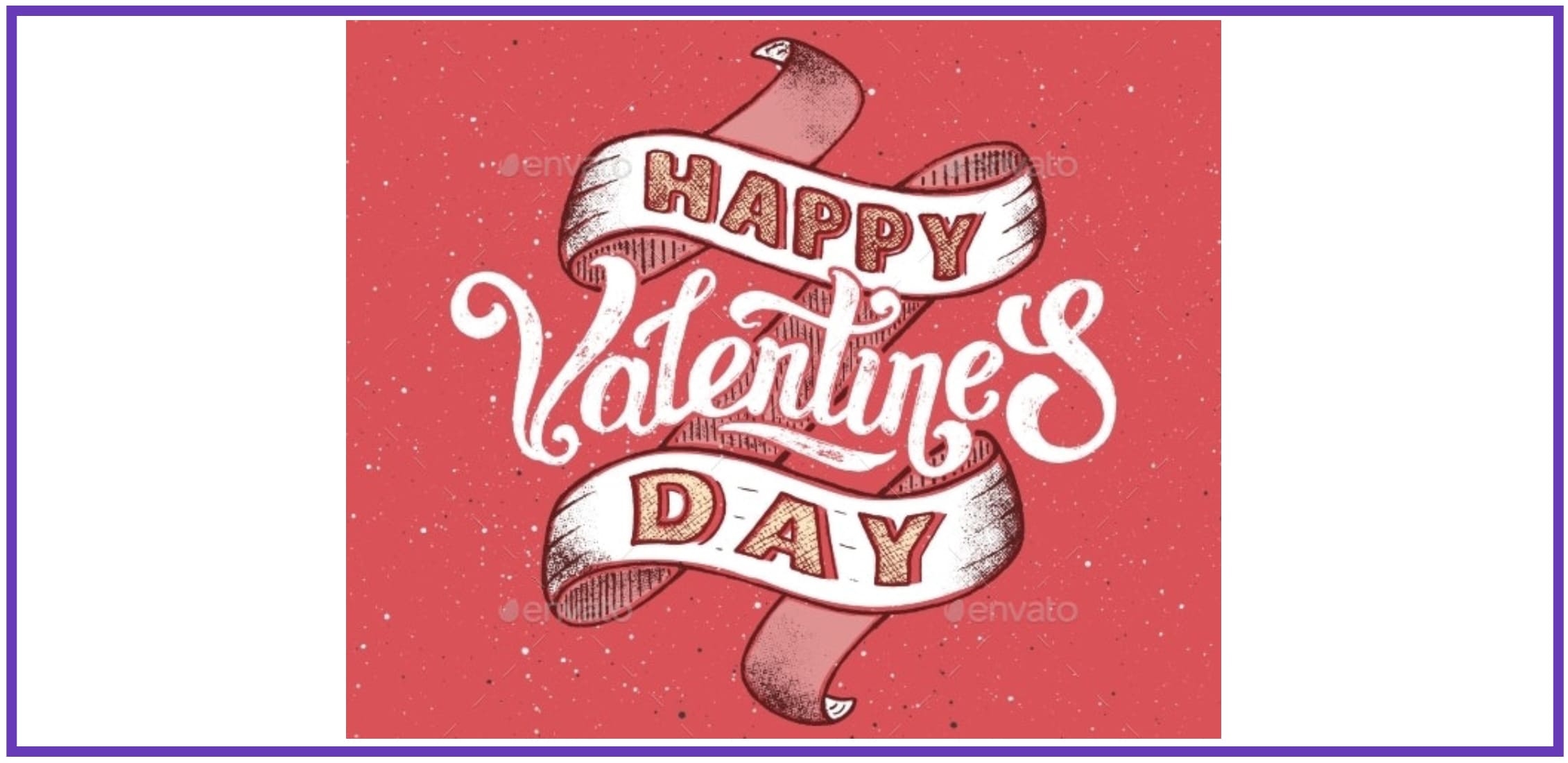 Sometimes, all you're looking for is a retro greeting card. This way, purchasing this old-school bundle will make your day of love a happier time for both of you.
Price: $5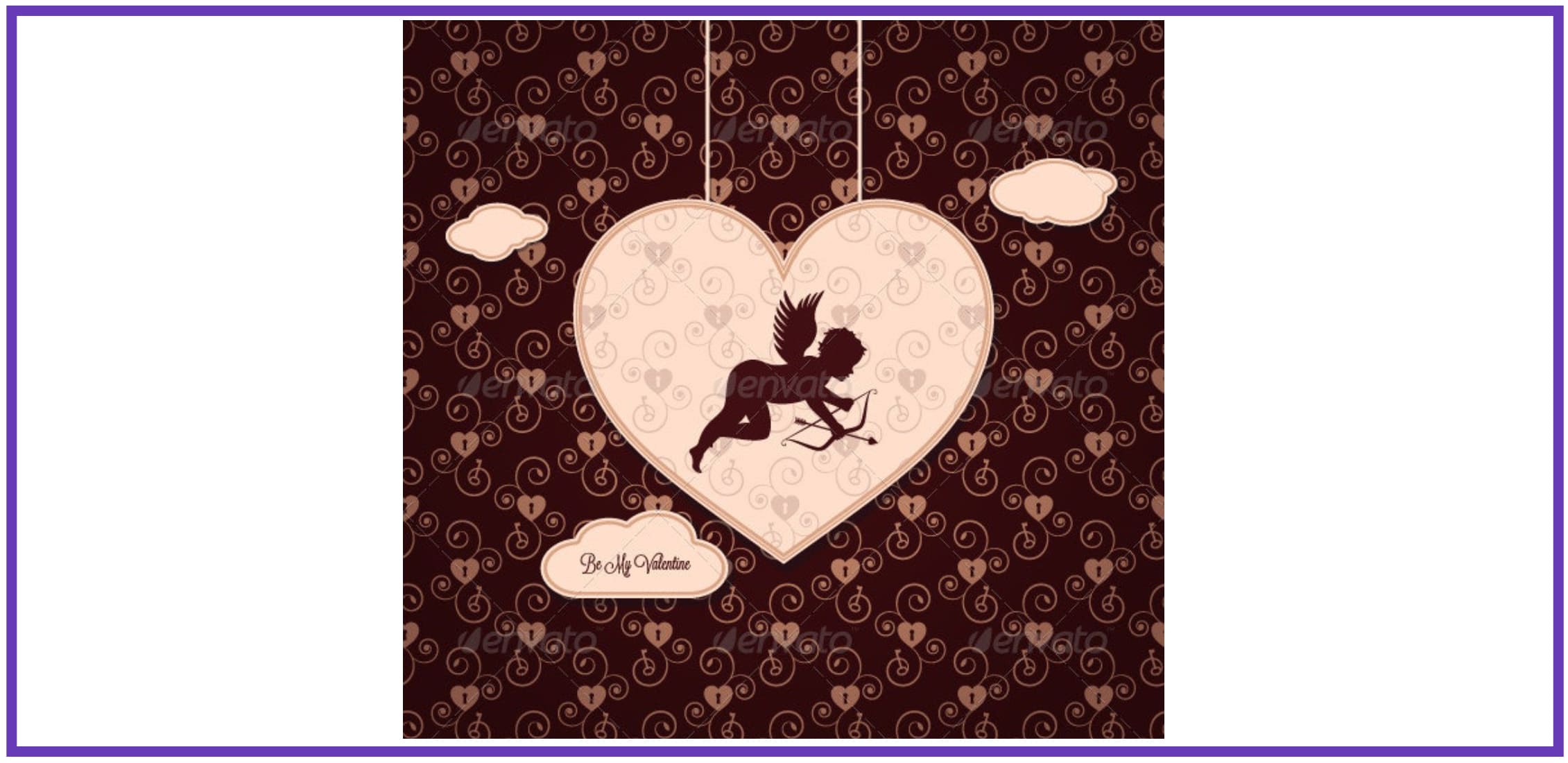 If you're looking for some vintage patterns, using this package won't disappoint you. It comes in various forms, making it so easy to print and gift.
Price: $5
Valentine's Day Cards for Her
Like it or not, but Valentine's Day cards for her are a must. Sometimes, it could be too hard to choose among a variety of fabulous options for your lady. For your comfort, the following five designs would be more than enough to satisfy your dear wife or girlfriend. Either way, choose a suitable design, print a card, and make your lovers' day heaven on earth.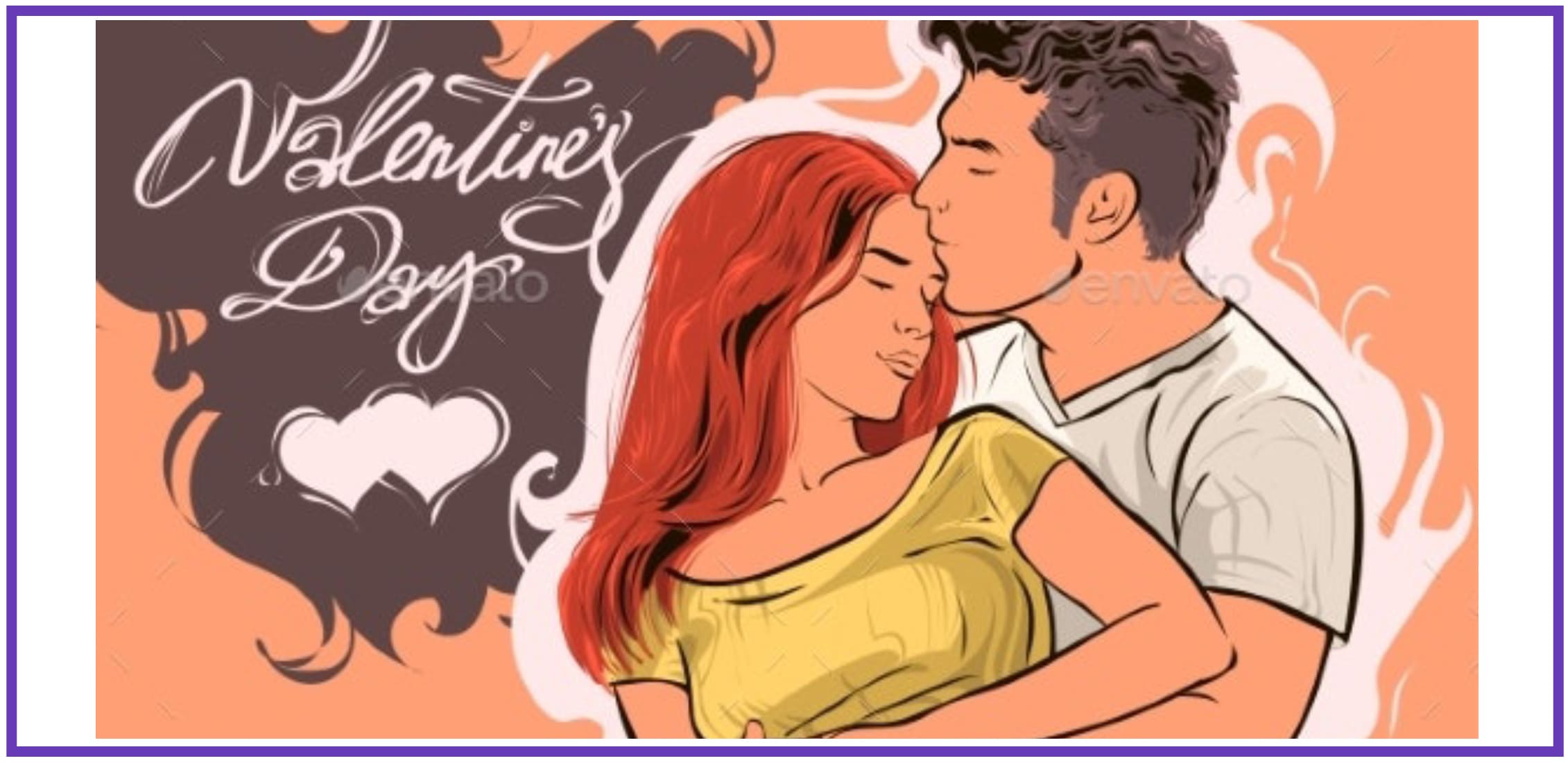 An illustration of a loving couple is something you can make the most of. This option will undoubtedly make her happy and delighted with your attention.
Price: $8

Here comes a cute panda. If your girl likes animals or pandas, in particular, you won't find a better illustration for a gift card.
Price: $2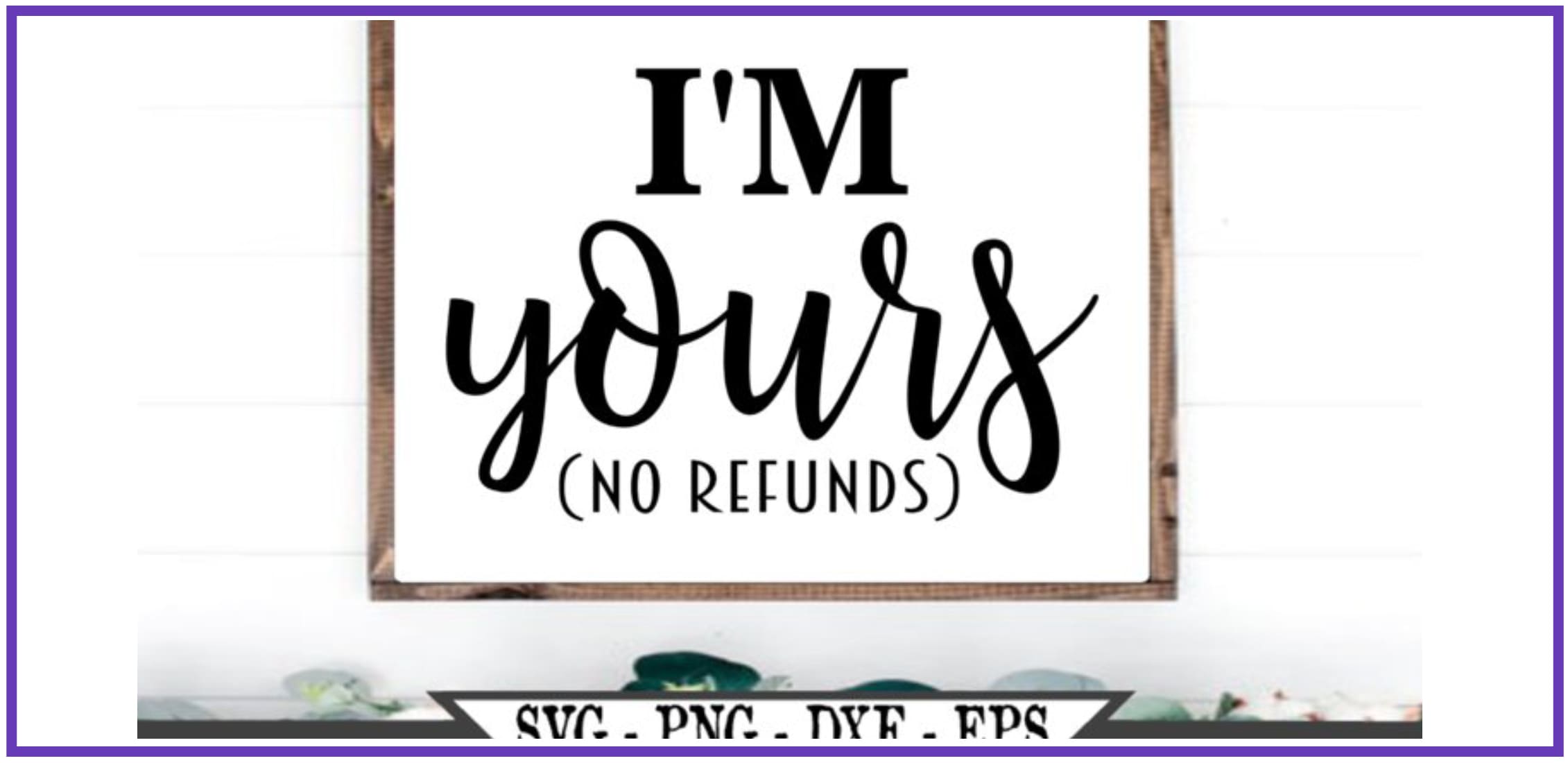 Another sweet addition to perfumes or flowers is a witty Valentine's Day card for her. This specific illustration can be placed on any postcard, making it so flexible for you to prepare a gift for your lady.
Price: $2.60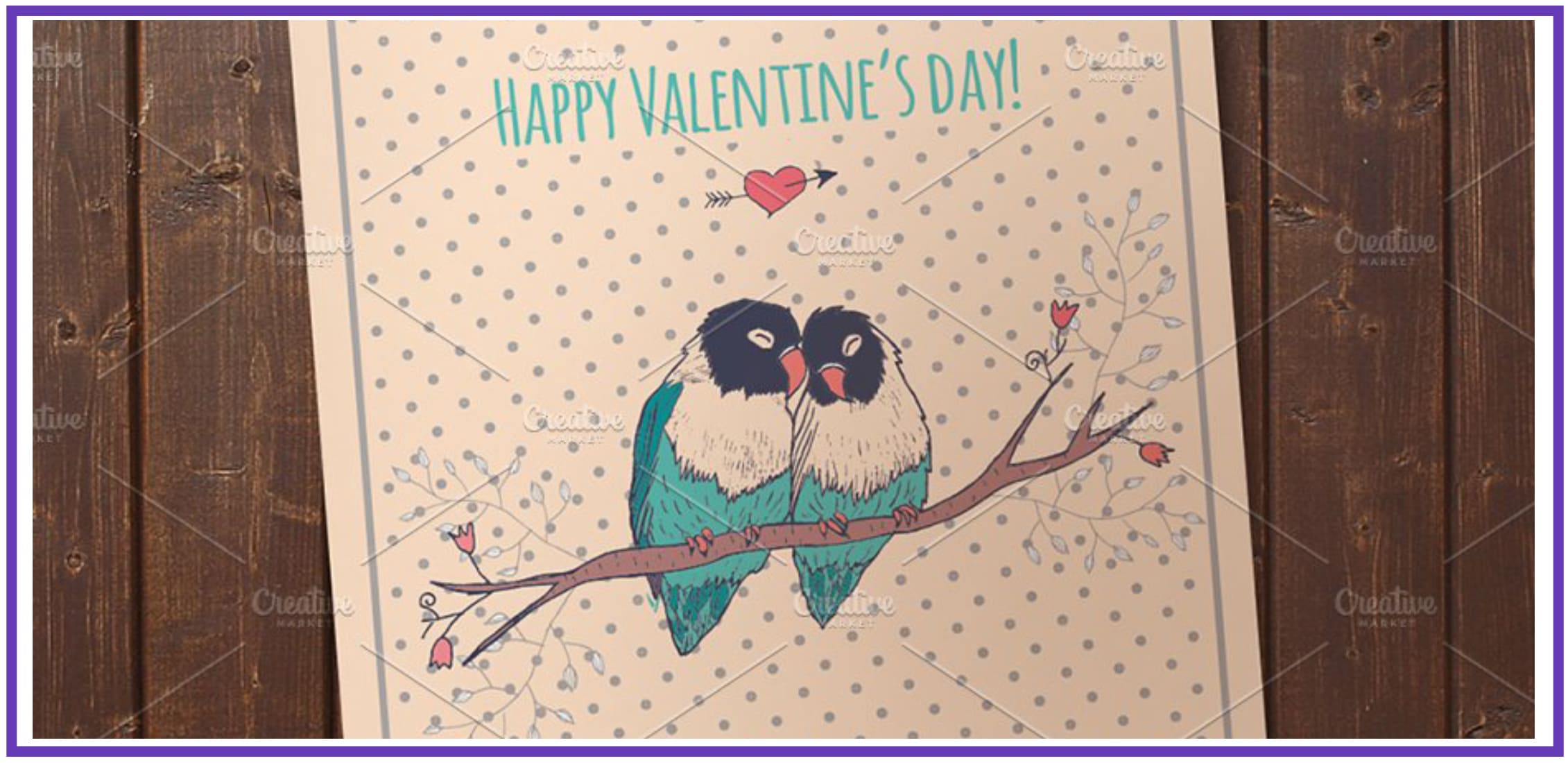 If you have some competence in using Illustrator, this card is perfect for you. Not only the displayed birds are cute, but you can modify them with words your girlfriend or wife would adore.
Price: $7 for personal use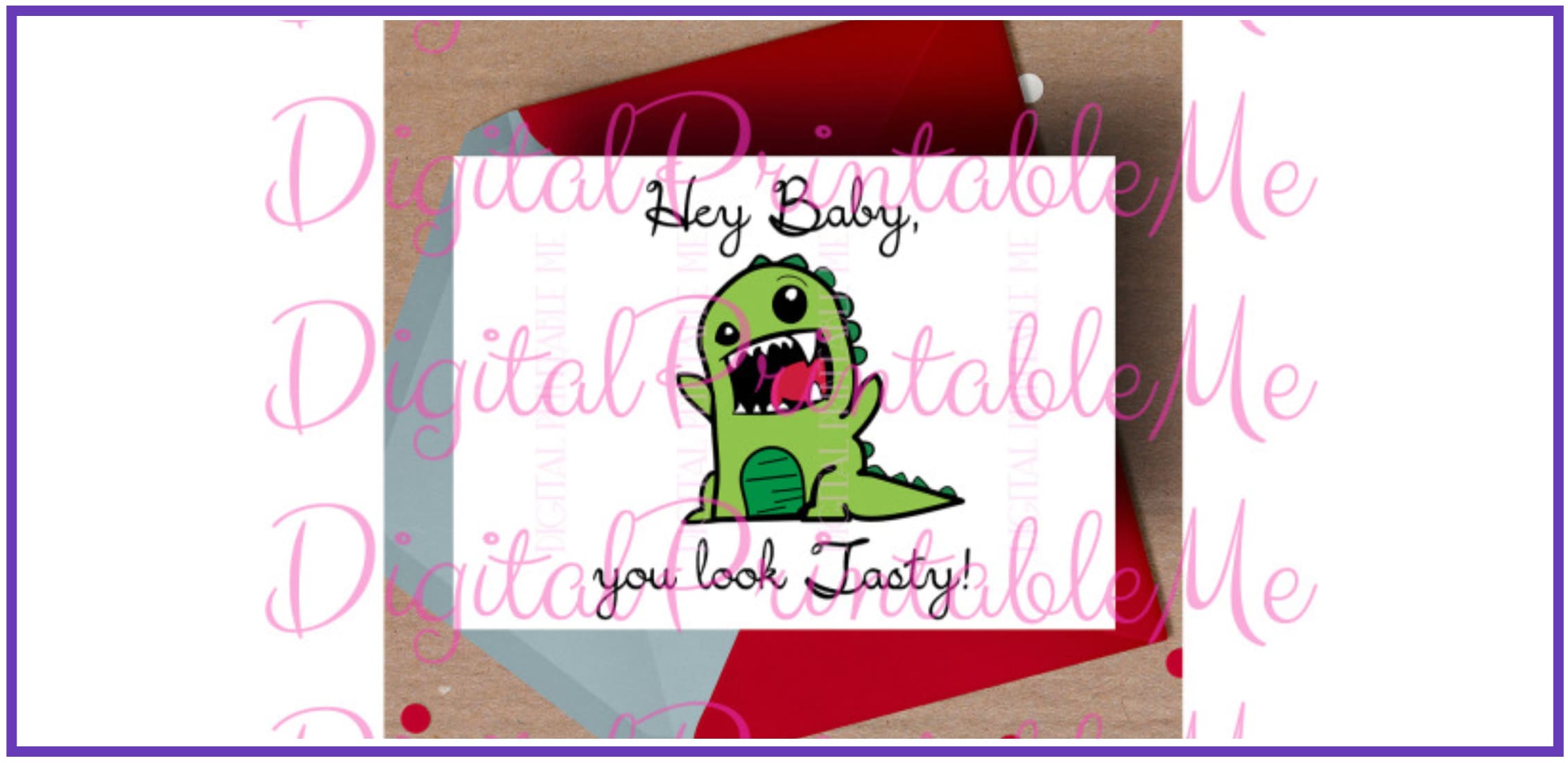 What makes this card so appealing is a cute dinosaur and creative wording. We bet that your wife would be pleased to receive this witty card once in a while.
Price: $2
Valentine's Day Cards for Friends
Who told you that Valentine's Day is only for wives and husbands? You are more than welcome to greet your friends with a card or two. If you have dozens of acquaintances, Valentine's Day cards for friends are ideal. The following cards would show your respect to friends, whereas leaving a few cards for them would be highly appreciated.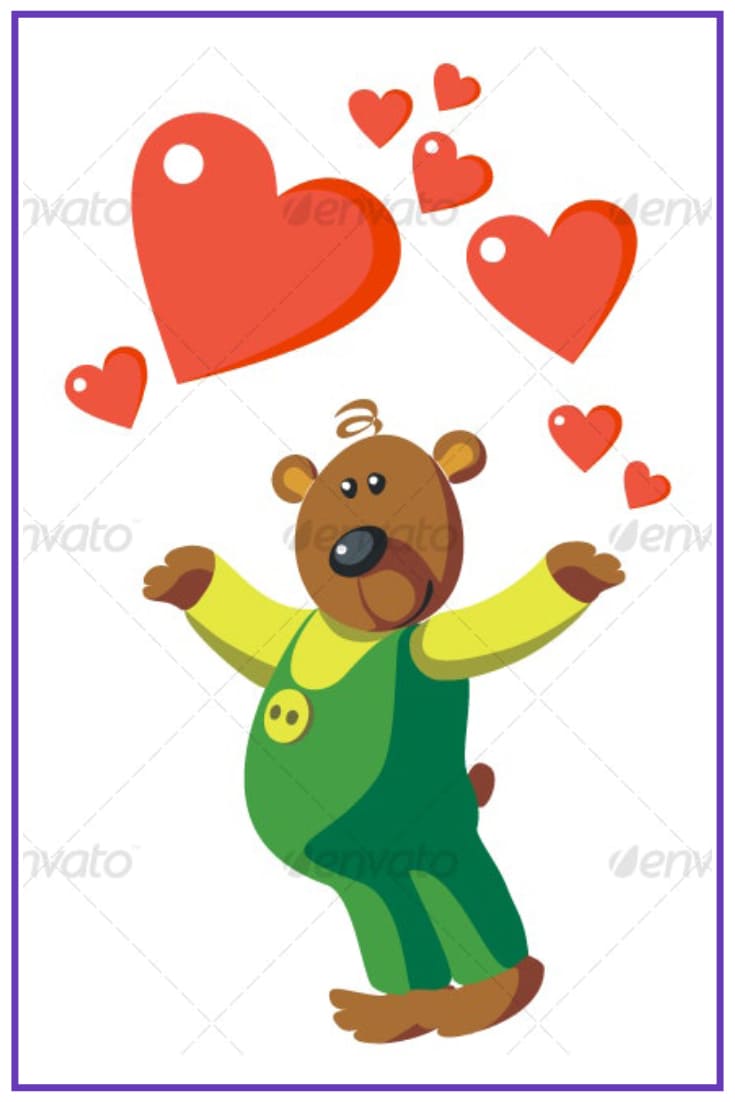 There could not be a more appealing card than a cute teddy sending dozens of hearts. If you have sincere feelings for your friends, printing such a card would be a great decision.
Price: $4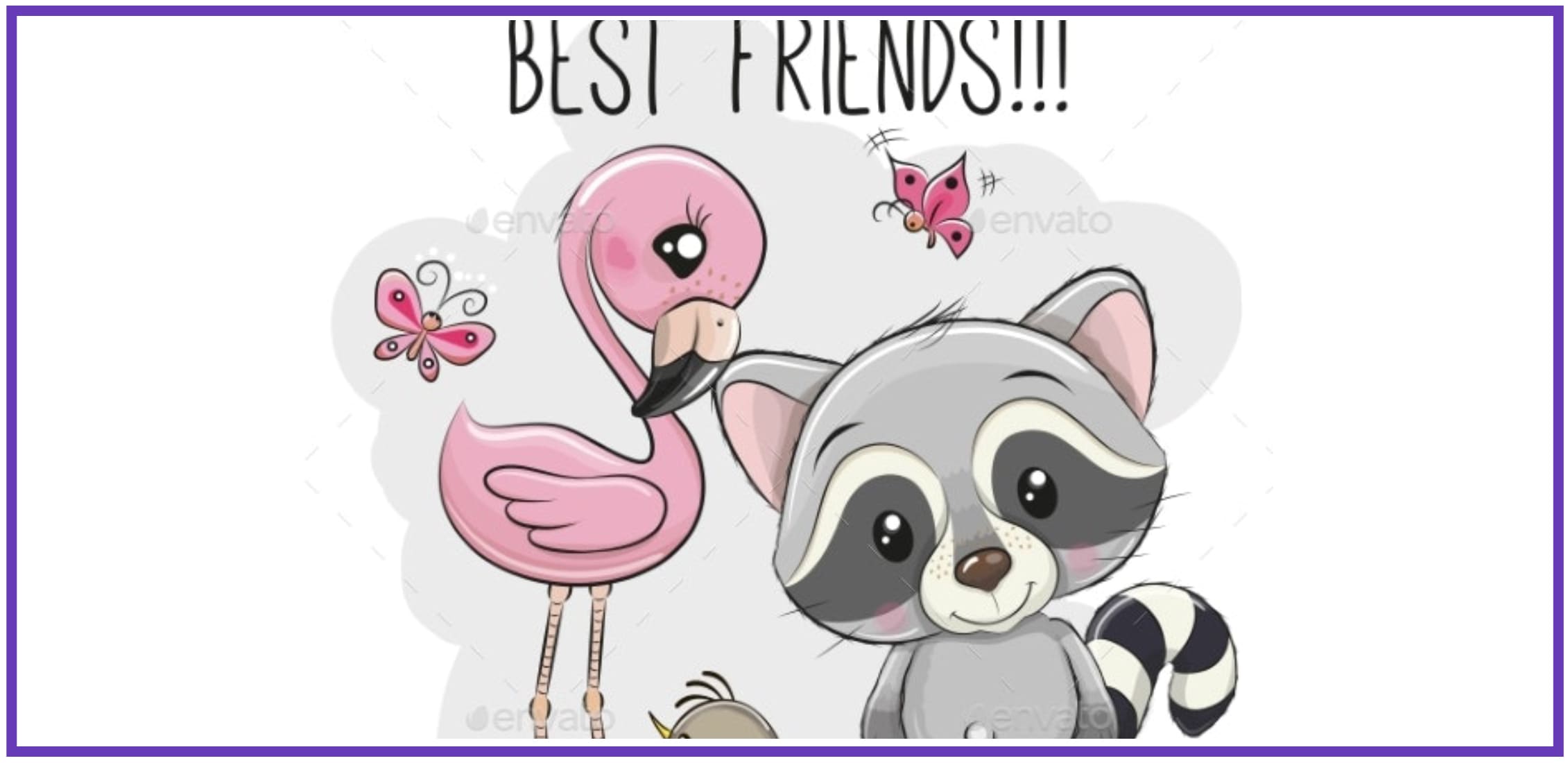 Who could ever become better friends than raccoon and flamingo? If you have a best friend somewhere around, don't forget to modify and print this card for him/her. We bet that your friend would be surprisingly pleased.
Price: $8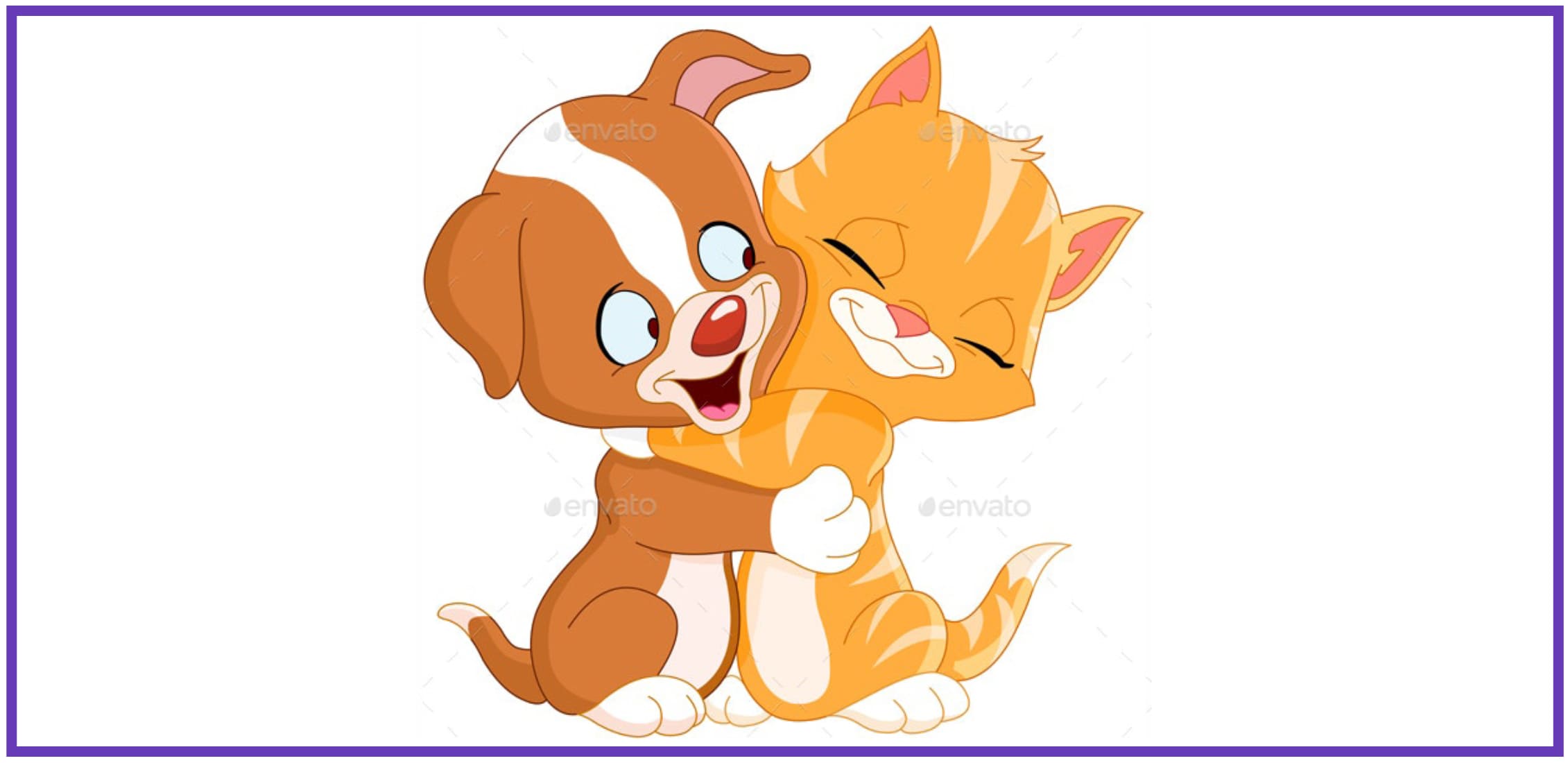 Puppies and kittens might not be the best friends in real life, but they are on this Valentine's Day card. If you quarrel with a friend and would like to make your relationship stronger, printing and sending this card is highly advised.
Price: $6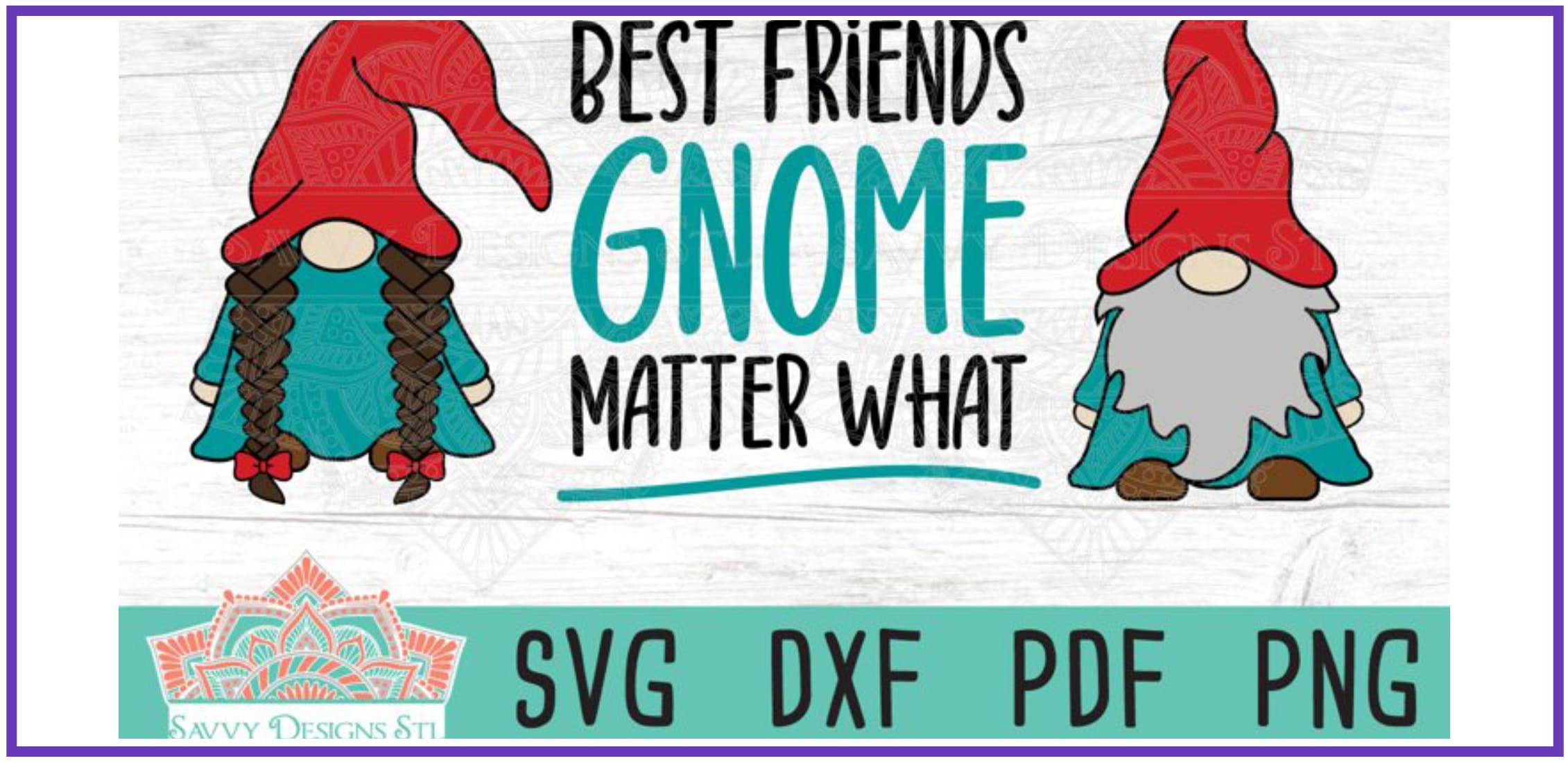 If you or your acquaintances are fond of cute gnomes, sending this card is highly advised. It is attractive, easy-to-print, and suitable for your homies.
Price: $3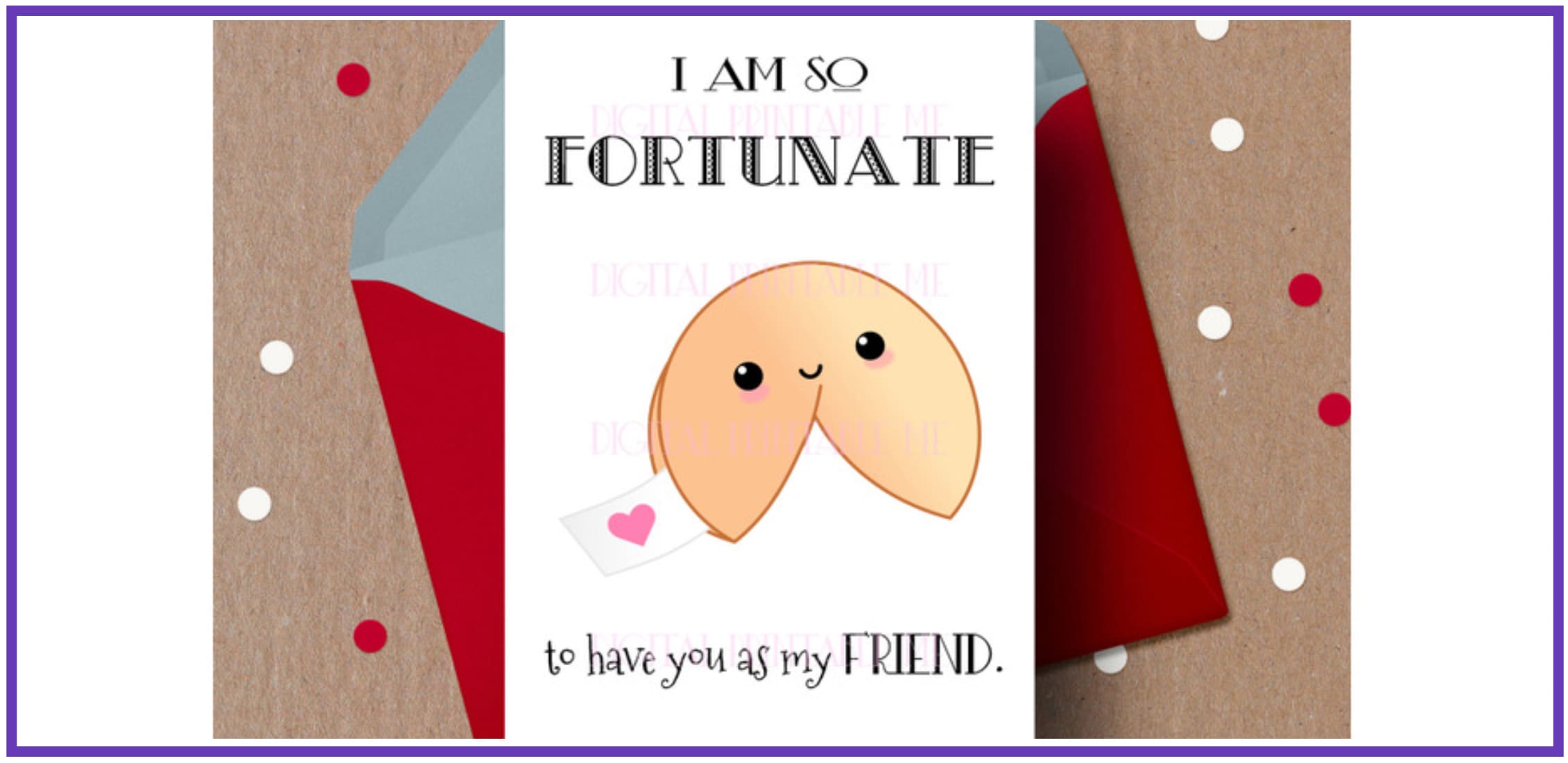 Another great present is to show gratitude to your friend with this Valentine's Day card. By being fortunate to have all your friends, sending one to each of them is a decent option.
Price: $2
Valentine's Day Cards for Wife
Your wife deserves your attention all the time! Yet, if you want to commemorate your time together, sending a decent card is highly advised. Below, you will find some of the wittiest and the cutest Valentine's Day cards for your wife.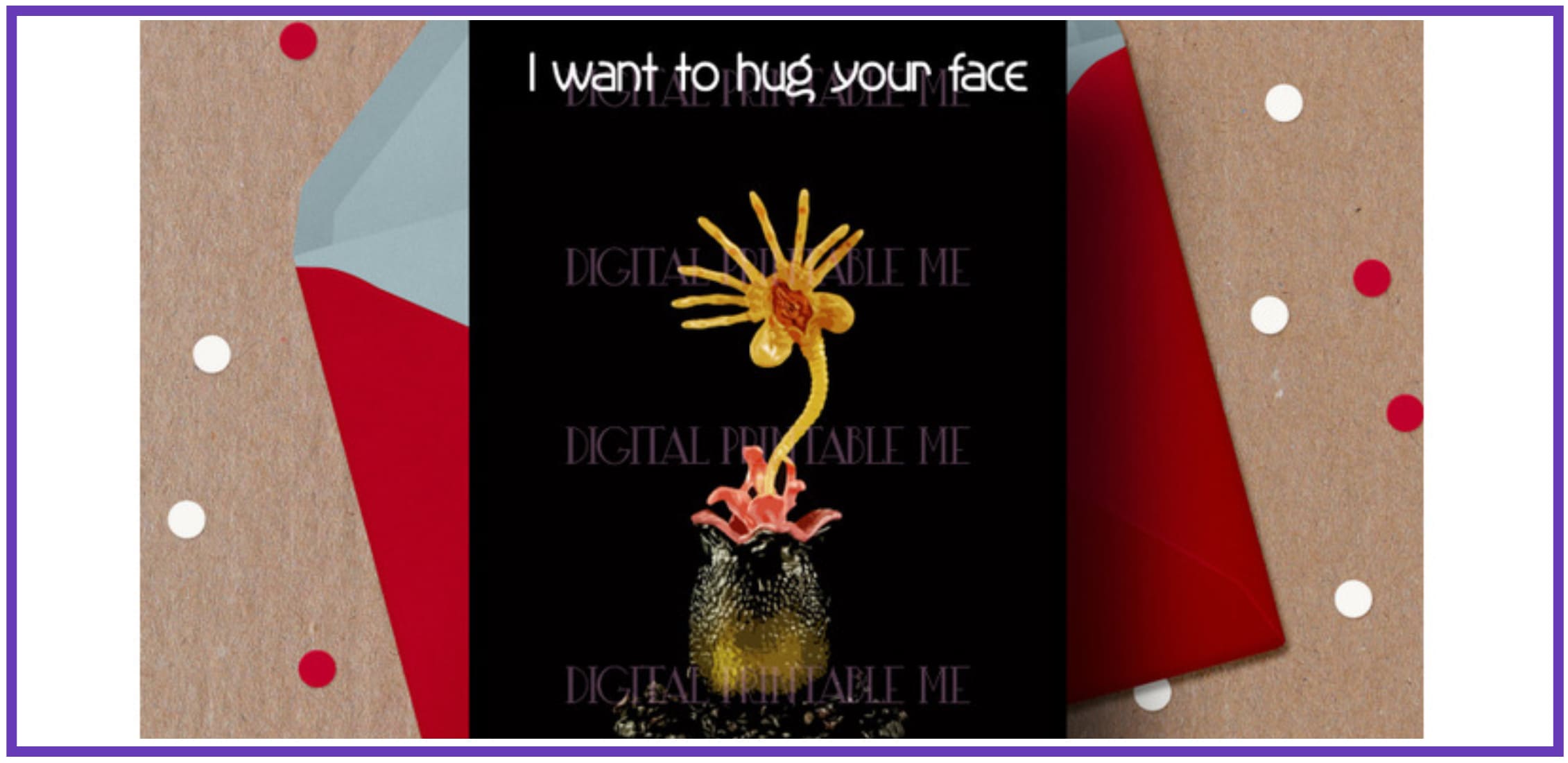 Alright, this one is perfect if your wife is a fan of the Alien movie. If you're sure about her interests, give this design a try.
Price: $2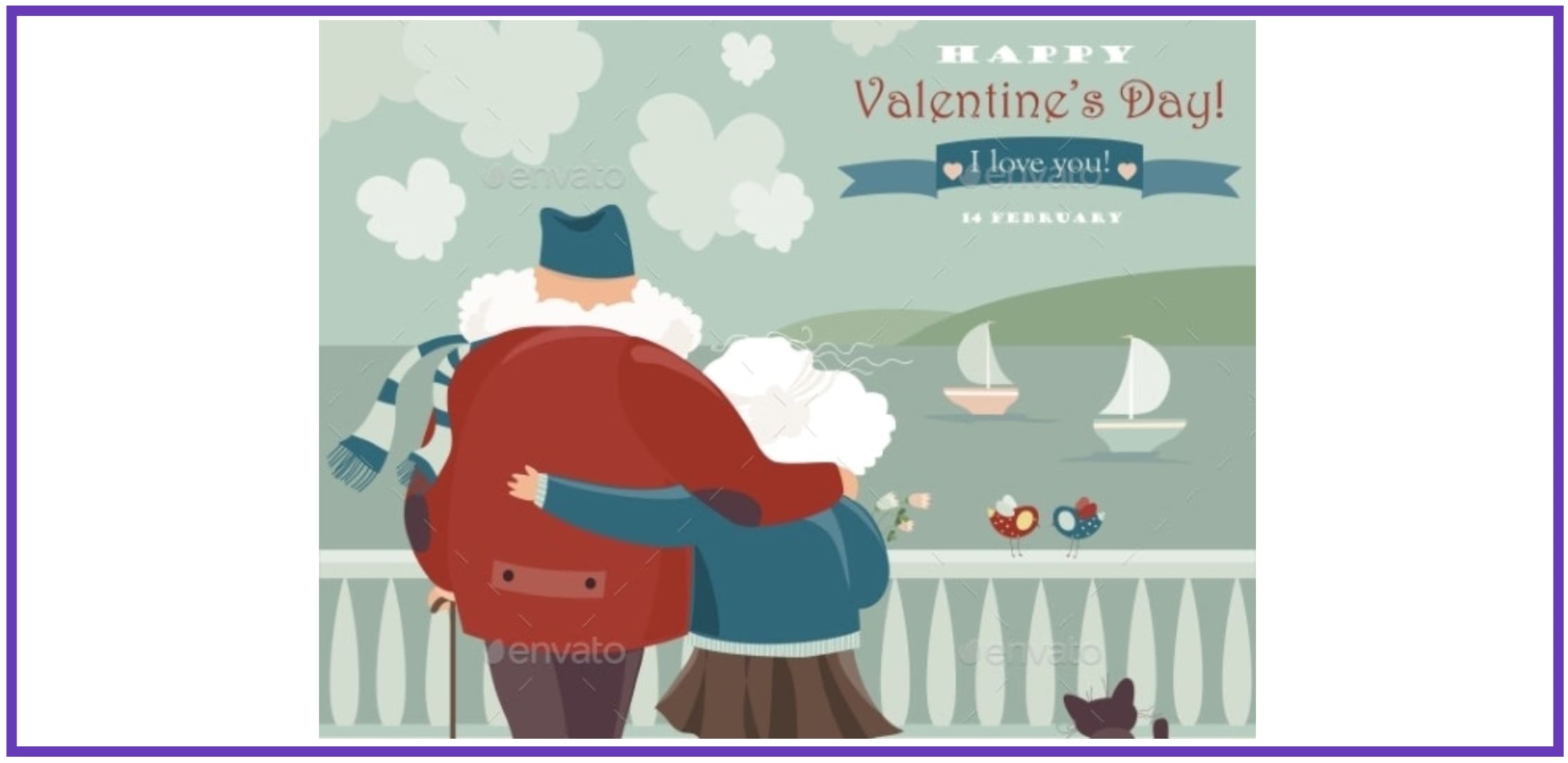 If you had your wedding quite some time ago, this card would refresh the beauty of your day-to-day life. This cute design will undoubtedly be adored by your wife, making it such a top-notch option.
Price: $8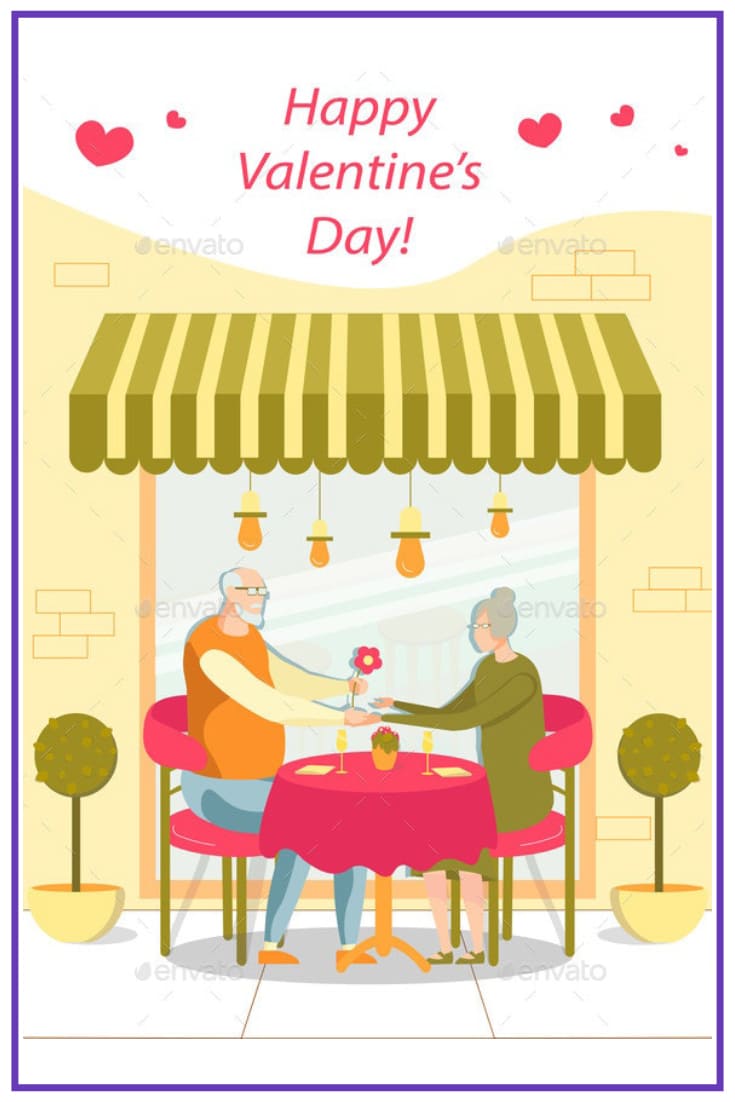 The best option for you to surprise your wife would be to arrange a romantic evening. Once you show this card to your wife, the sentiments will rise to all the imaginable limits.
Price: $8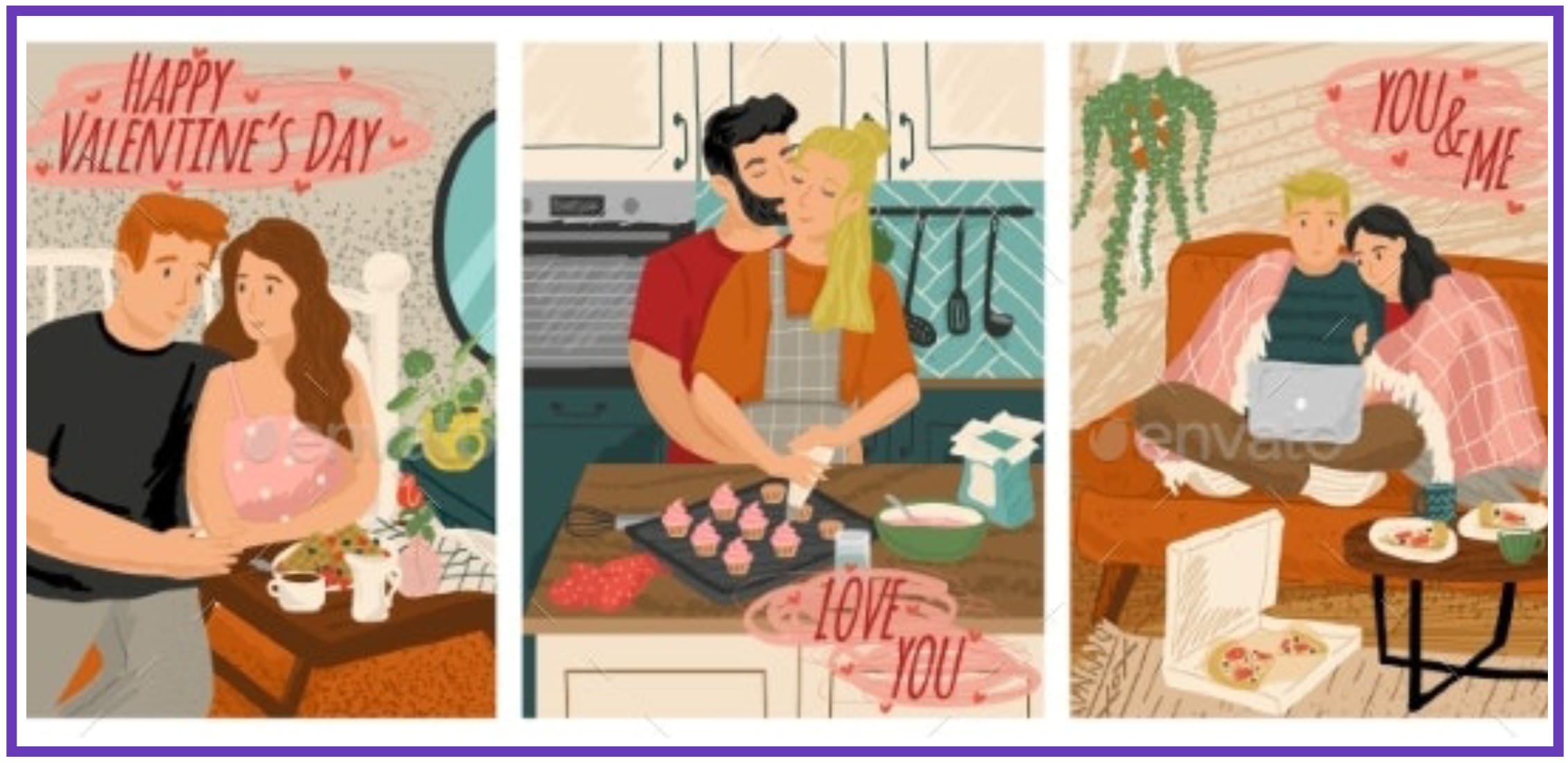 With this custom design, you will show your gratitude and happiness for staying together. Consider ordering it if you're up for creating a hand-made gift on your own.
Price: $8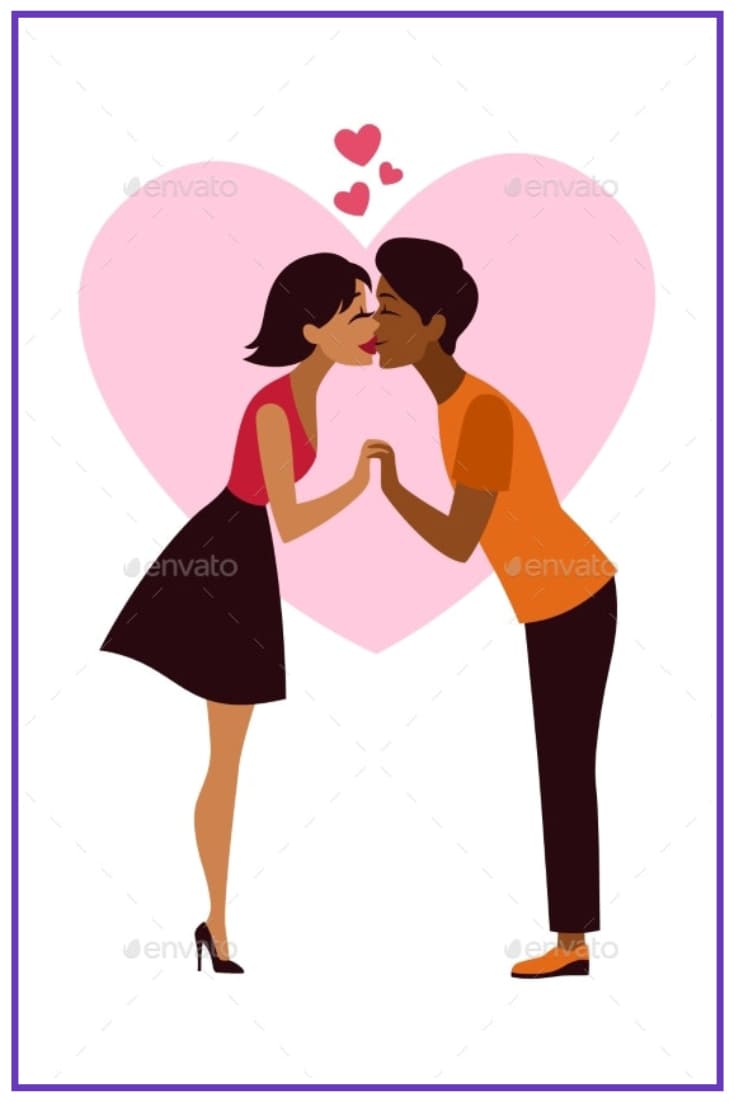 If life with your wife is full of romantic moments, printing this card is an incredibly great idea.
Price: $8
Review of 23 Free Postcards for Your Valentine
The tradition of sending Valentine's greetings date back to the Middle Ages, when suitors would sing or recite a romantic verse to their love. The first known Valentine's message was sent in 1477 in the form of a letter penned by one Margery Brews to a John Paston, who she described as 'my right well-beloved Valentine'.
According to the tradition, Valentine's cards are usually red. In fact, that is not an essential attribute now. Different colors such as pink and white, even blue ones are used.
Statistics shows that Americans spend around $277 million on Valentine cards every year? It is a little bit shocking. I would like to show you examples of a great collection of FREE touching, and stunning printable Valentine postcards that are sure to wish someone a Happy Valentine's Day. No doubt, your loved one will smile!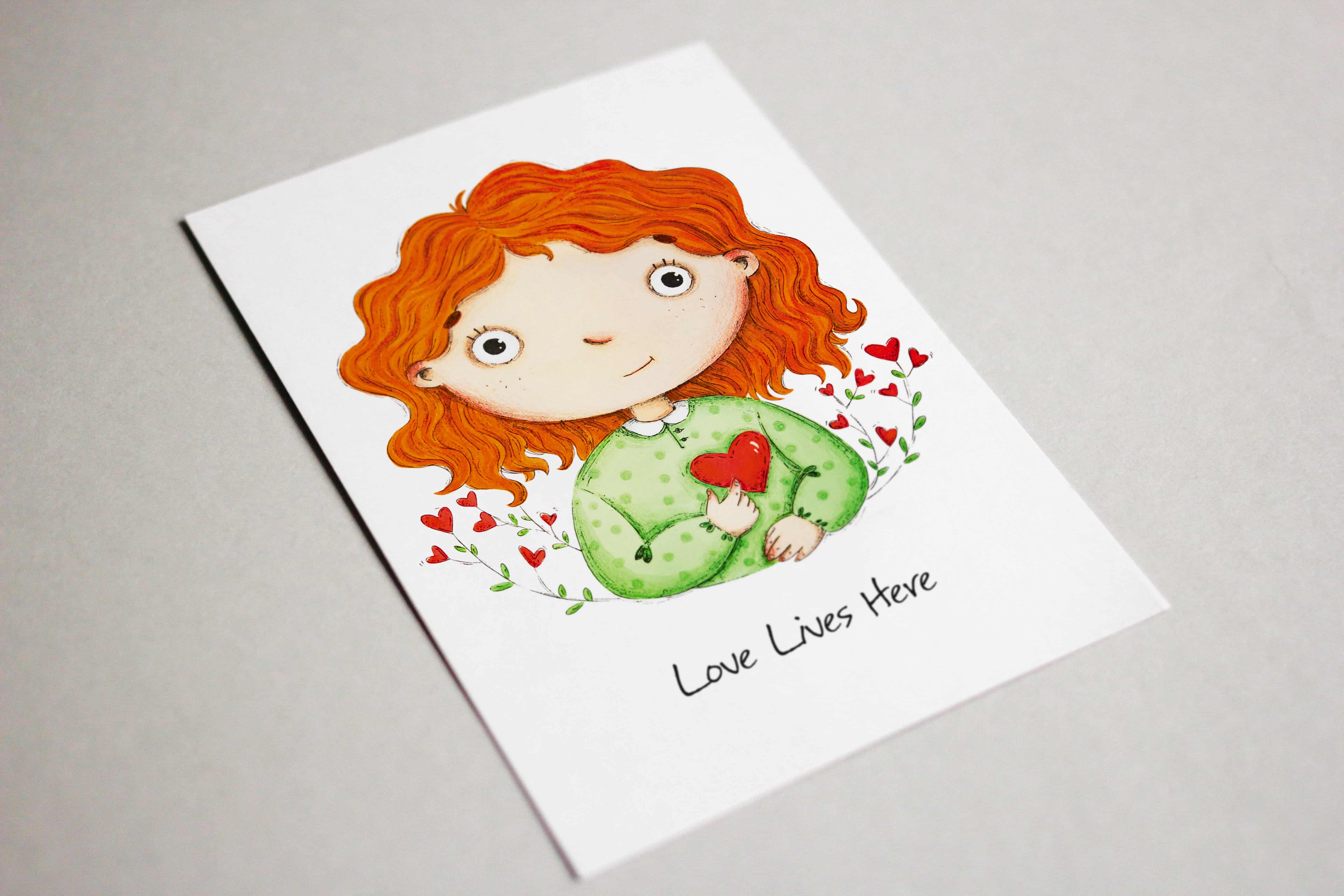 PRINTABLE Darth Vader Valentine card [Star Wars]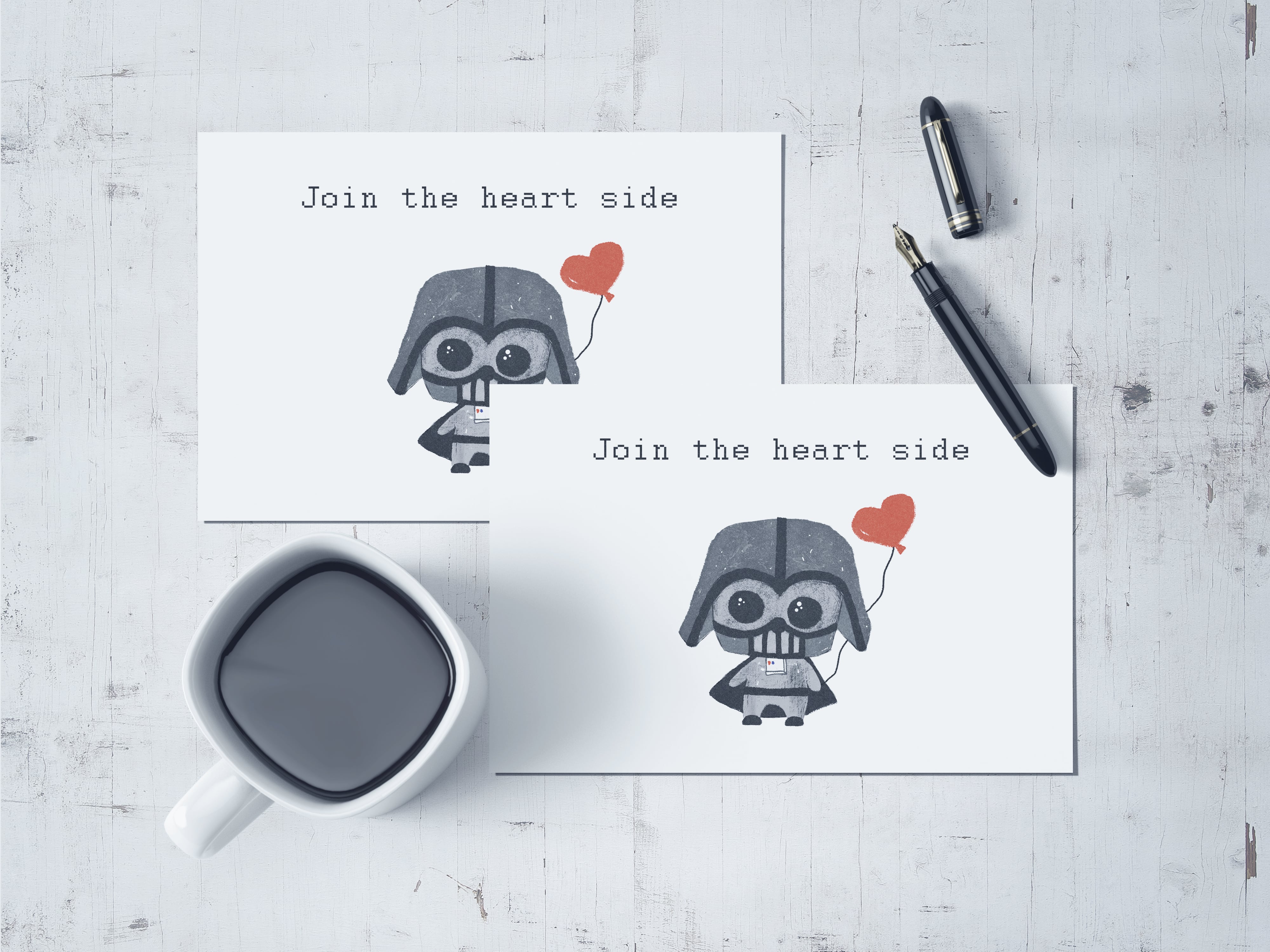 Postcard Description
I Licked It So It's Mine Postcard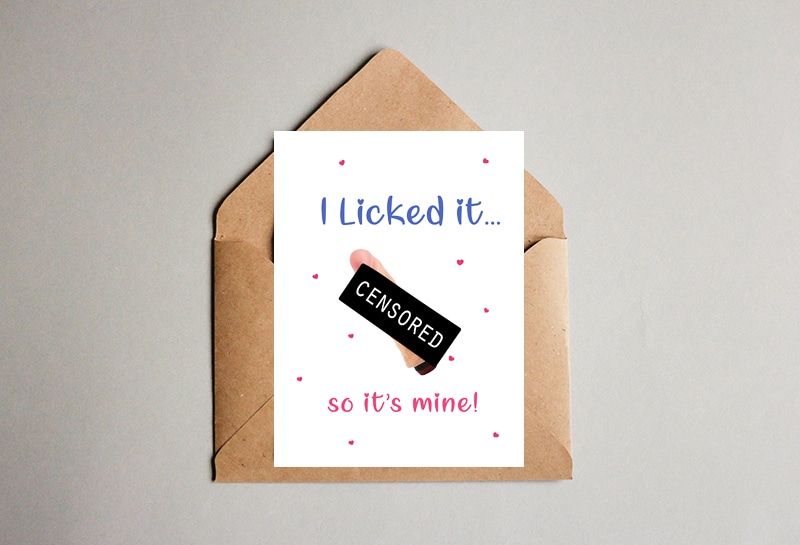 Very funny and amusing Valentine's Day postcard! You can not only pay attention to your loved one, but also cheer him/her up! This card is available in 4 formats. You choose which one suits you best. The main advantage is that you can send "I Licked It So It's Mine Postcard" to real world post office! This is very cool. While everybody is lost in the phones and gets postcards online, you may please your lover in such an unusual way! MasterBundles service has the ability to send the card anywhere in the world. If you liked such a funny congratulations on Valentine's Day, click "Buy now".
Make yourself and your loved ones happy!
Love You Cats Postcard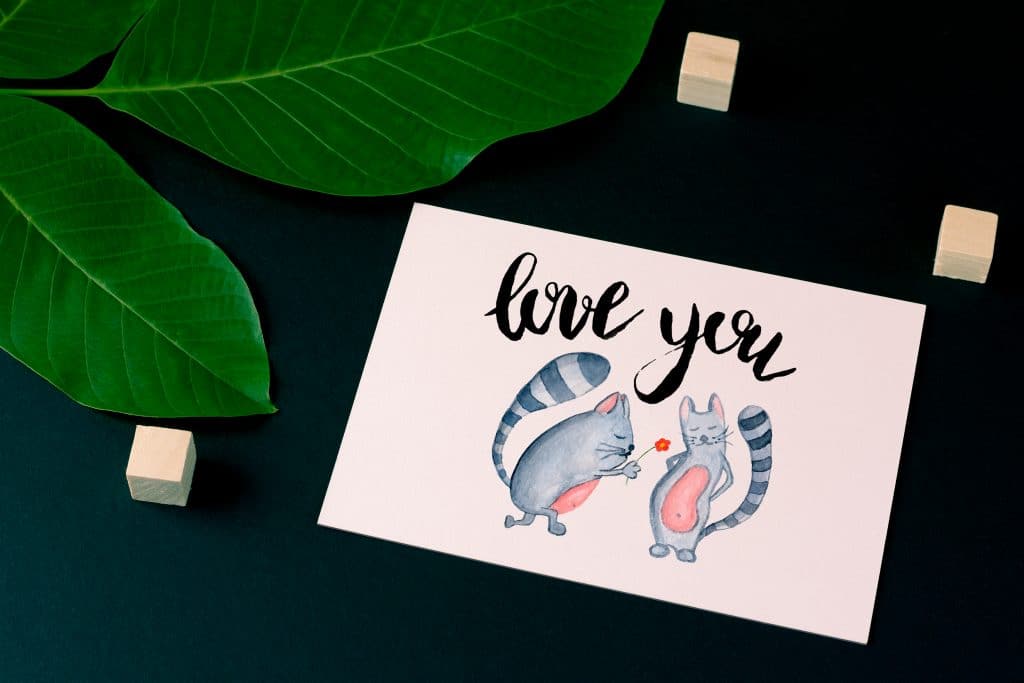 This is a very nice and minimalist Valentine's Day postcard. With this kind of postcard you may delight your beloved, best friends, and family. It is very beautiful! The design is selected so that you can write a few words from yourself! All girls love cute kittens, so with the choice of this postcard you will not miss! You can send it to three recipients at once. And one of the main bonuses is the opportunity to send the card by real post office. Isn't it perfect? What are you waiting for? Buy this fantastic postcard!
Love You Boho Watercolor Postcard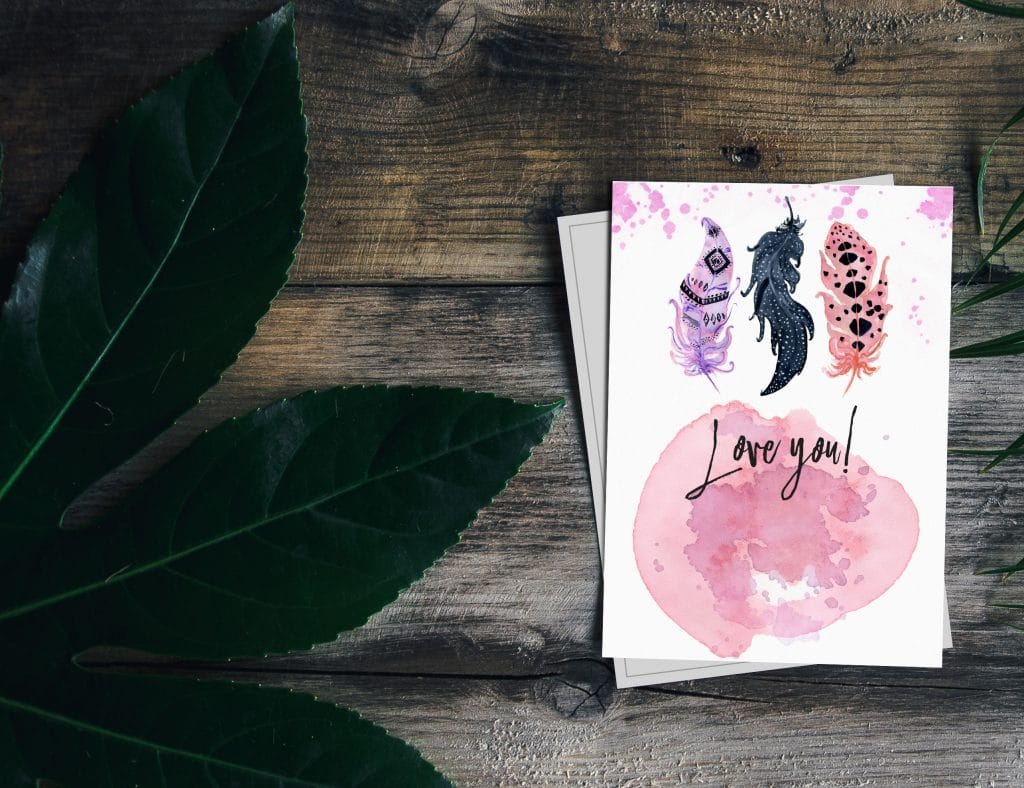 Love You Boho is a stylish and sophisticated postcard for the most loved one. It is made professionally in bright colors. This card you can sign and send by post office! You can also give it as a gift with sweet, for example. Delivery is fast enough, and most importantly, it may be send anywhere in the world. We are sure that such a nice postcard will come to your beloved's liking!
Love Postcard "I promise to always be by your side"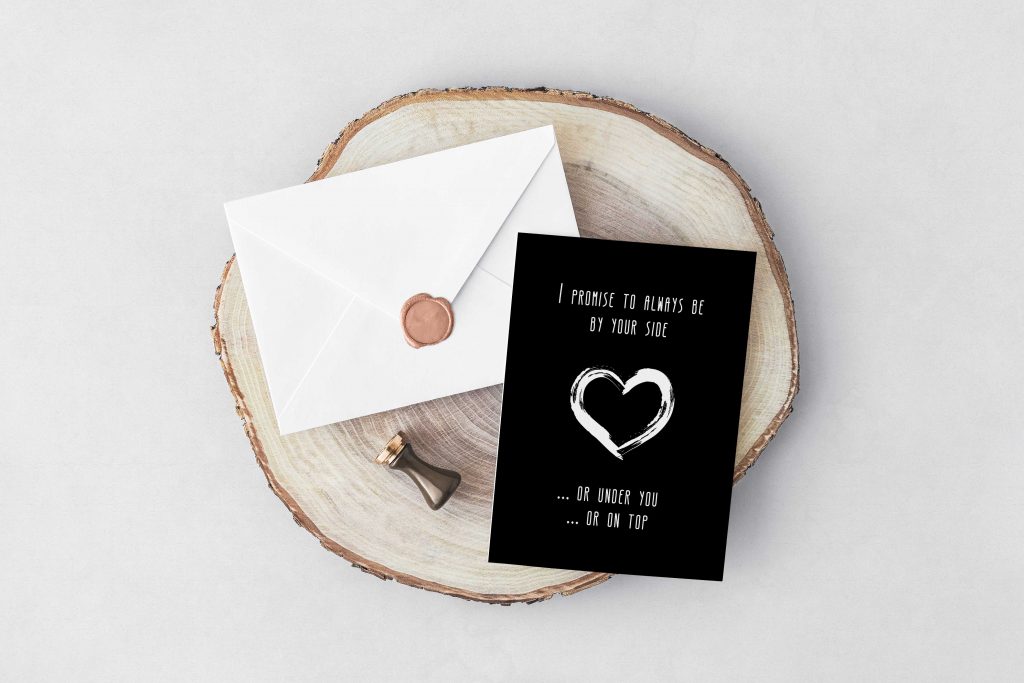 Great and beautiful postcard "I promise to always be by your side" exactly what will amaze your beloved! The provided version of the postcard for Valentine's Day is in two formats: tiff and psd. Also this card is available in two colors. It is black and pink. You can choose any of them. The combination of colors is quite attractive and stylish. You can order it in a few minutes. Just click to buy now and do a few actions! Be sure that the card will be sent to you quickly!
St Valentine's Day Typography Postcard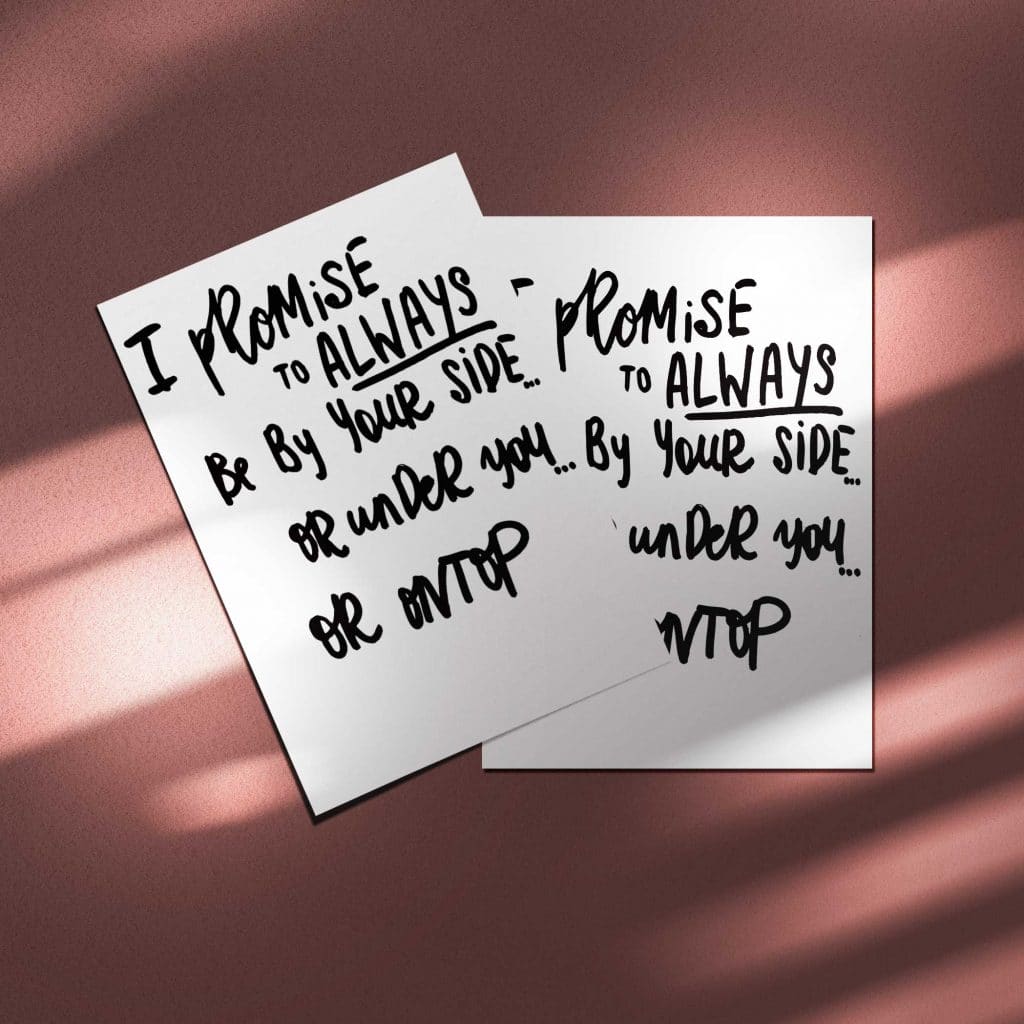 In the digital world, the real post office will be something amazing and unusual. That's how you can surprise your loved one! All in a couple of clicks you can buy this chic postcard and please a loved one, a close friend, or any member of the family! It is very stylish and minimalist. You may sign it yourself in handwriting. This card can be a wonderful addition to the ready-made gift. Sending is fast and to any country in the world! We think it's very convenient to order this magic Valentine's Day postcard without leaving home!
Typography Postcard For Beloved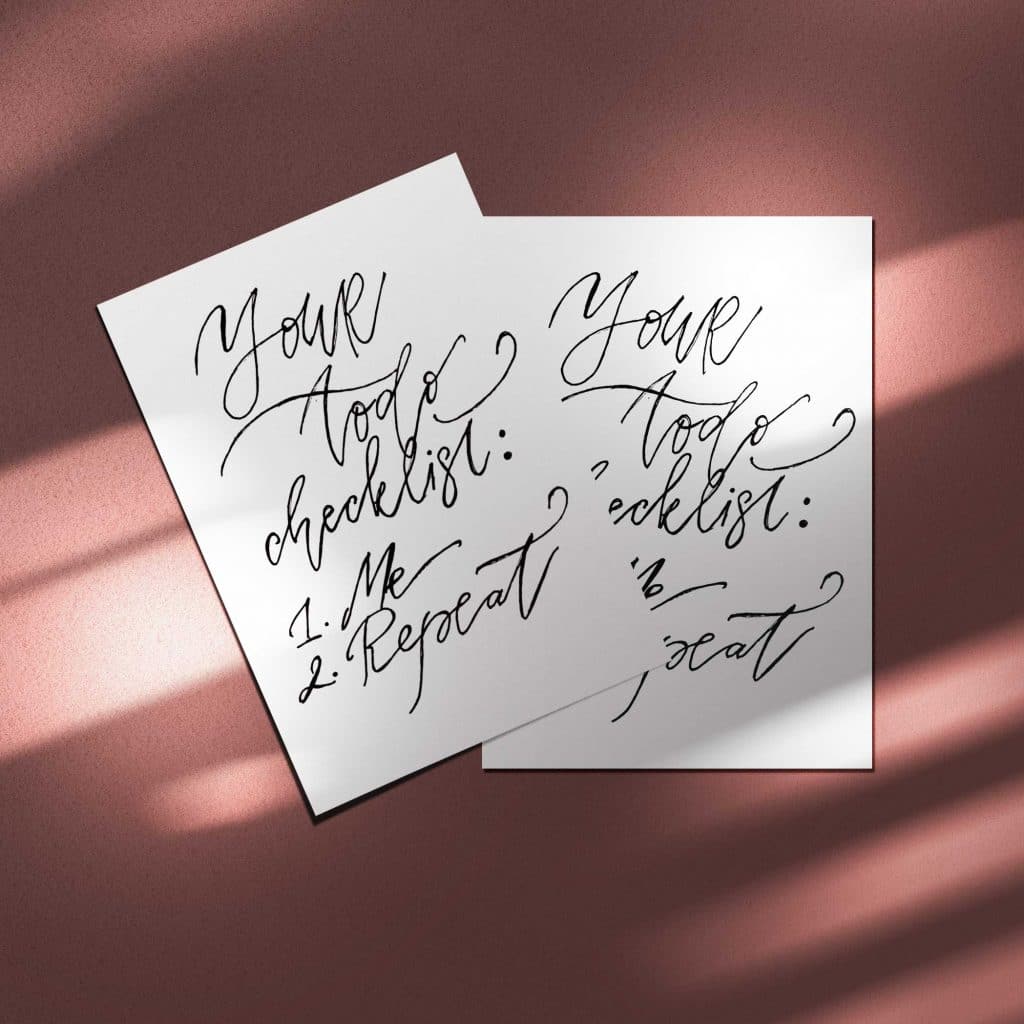 This cool card is exactly what you were looking for! Unusual font, contrasting colors make it very minimalist. But at the same time it is filled with great meaning! You can sign this card by yourself. Add some sincere words and please the person to whom you send this card. In turn, we offer you 4 different formats, fast delivery, and quality service. You can save your time by choosing this card online! If you want to surprise your soulmate with originality, you can arrange delivery of this card to the post office. This is really very unusual!
Valentines Day Postcard: Your Todo Checklist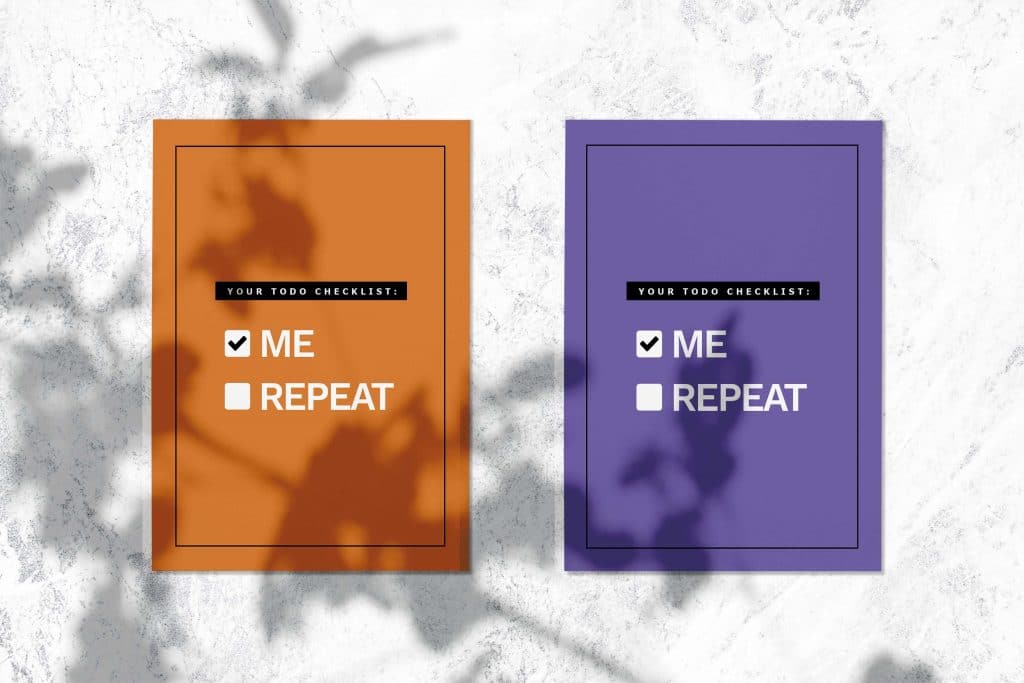 Stylish design and freshness is what you'll find in this Valentine's Day postcard! Very beautiful postcard will be a great decoration for a bouquet of flowers, sweets, any gift, or the card itself can be a gift. Add sincere words, a declaration of love, or what you have long wanted to say to your loved one!
This card is available in 2 colors. It is orange and violet. It is also available in 4 formats. You can send it to several recipients at once. The order is carried out very quickly. Delivery is also fast and of high quality.
I need a Hug Valentine's Day Typography Postcard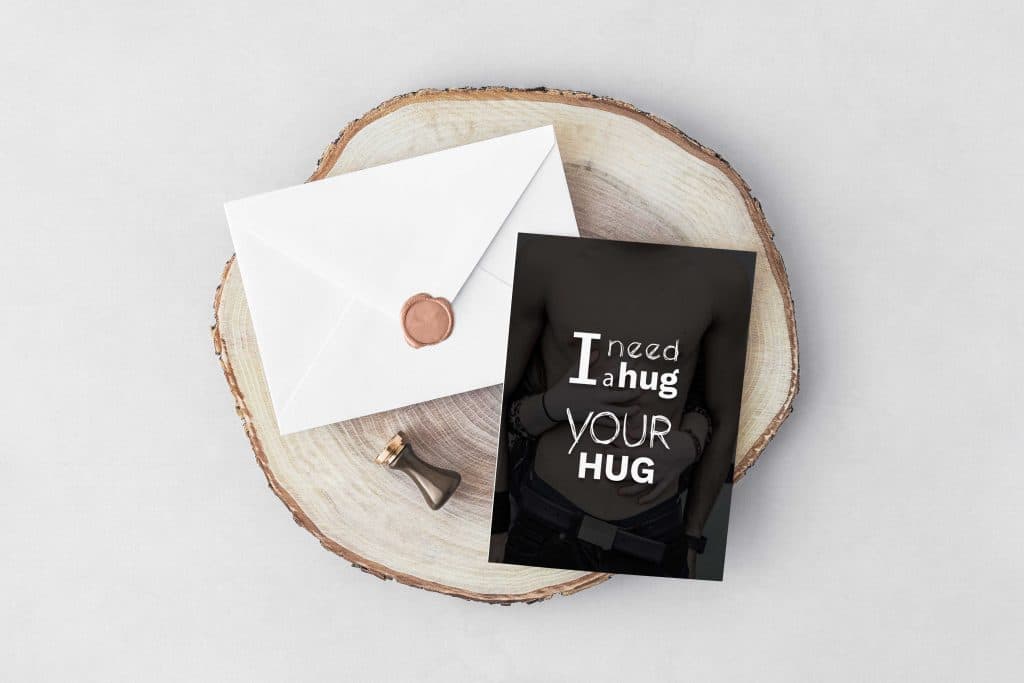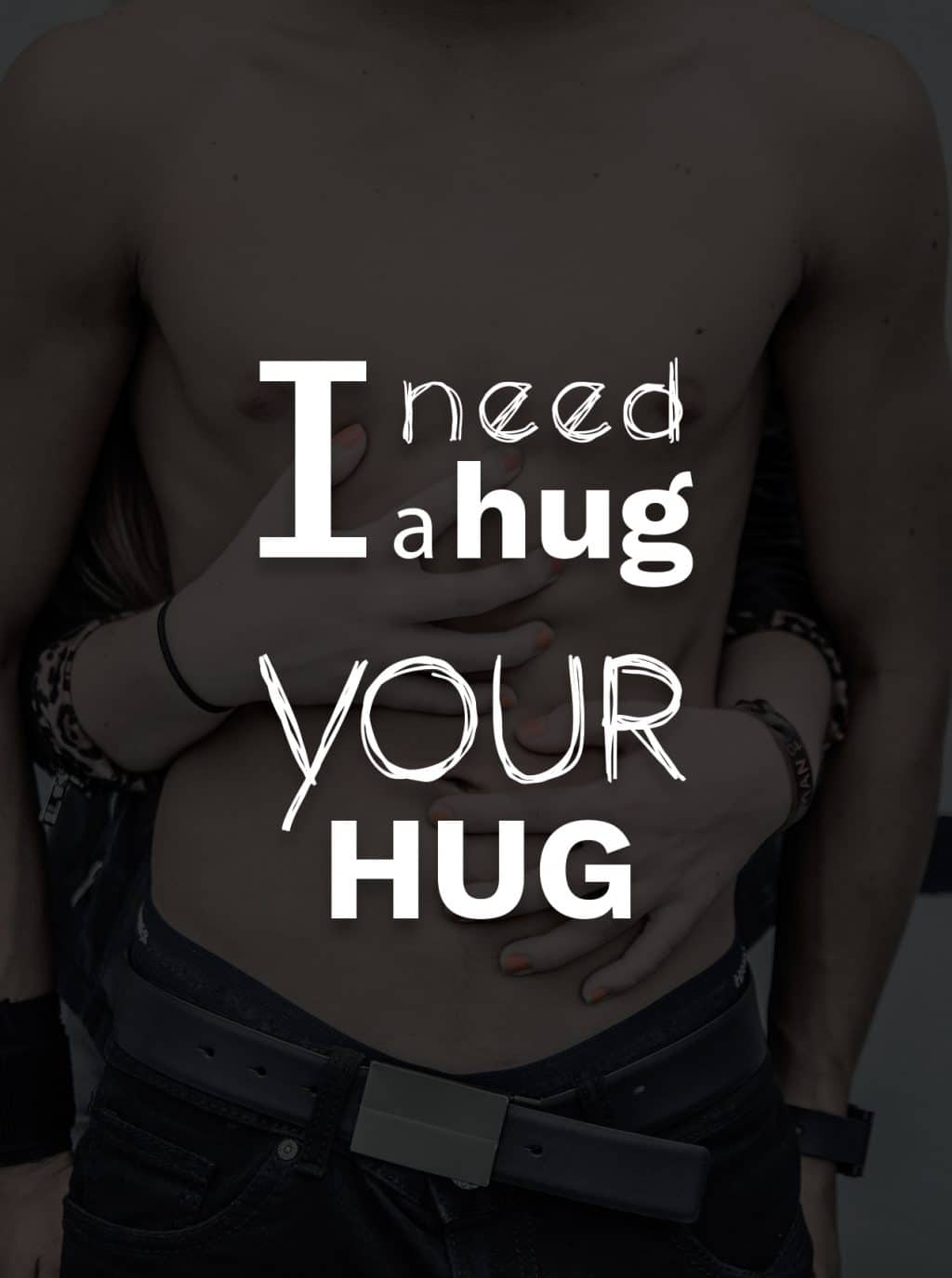 A lovely and heartwarming postcard may be some kind of love declaration for your sweetheart! You have the opportunity to sign the card in handwriting. The design is very beautiful and sophisticated. This Valentine's Day card is designed to please your loved one. If you want to present the card in an unusual way, we can send it to you by real post office! All our customers like this feature. This is very original and unusual.
I love your Cherry much! Valentine's Day Card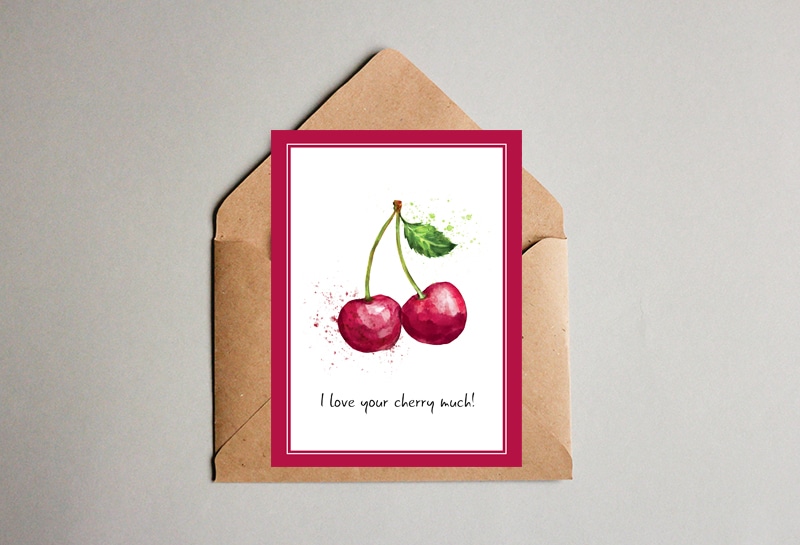 This is a very beautiful and incredibly cute postcard that will help you admit your feelings to your sweetheart. This Valentine's card will be a wonderful addition to the gift. You can somehow present it unusually. It seems to us that girls love all these cute things, so that they will be delighted with such a small surprise. You can write a few nice words on a postcard. Such a minimalist design is very attractive and exciting! The orders can be made in a few clicks! Be sure that this beautiful postcard will please your darling!
You're One in a Melon! Funny Valentine's Day Card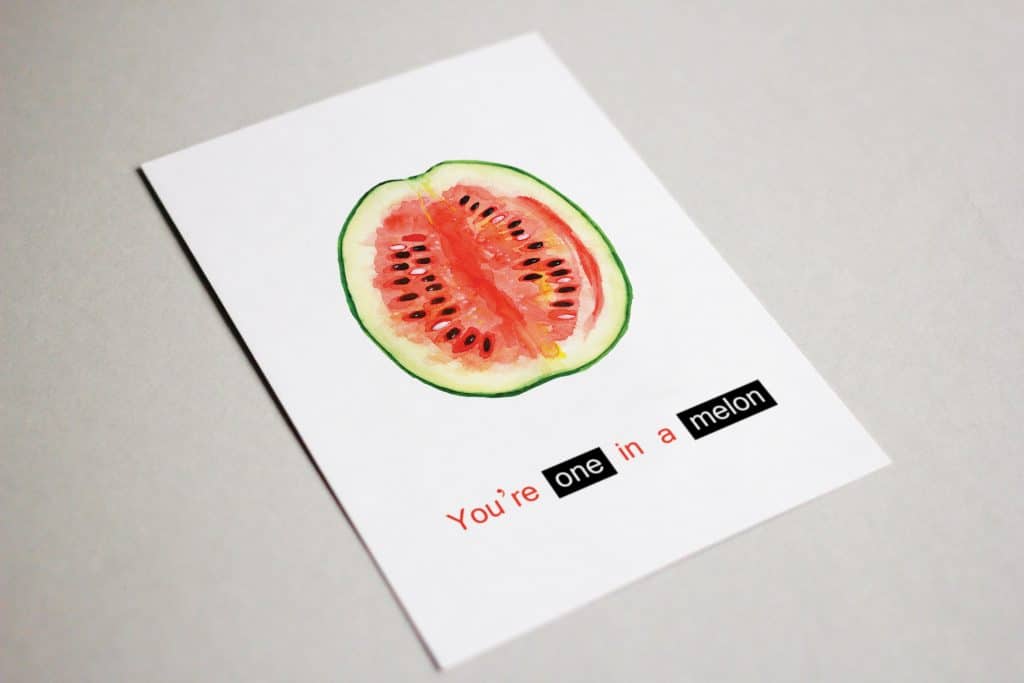 Cool and cute postcard with a picture of a watermelon is very minimalist and stylish! You can sign it by yourself. The postcard is available in three formats. These are PSD, tiff and jpg. Beautiful design will be an unusual addition to your congratulations. Present this card in an unusual way to please your loved one. Delivery can be done anywhere in the world. You shouldn't worry about it for sure! When buying this postcard you will meet a convenient and professional service.
Let's Avocuddle Lovely PostCard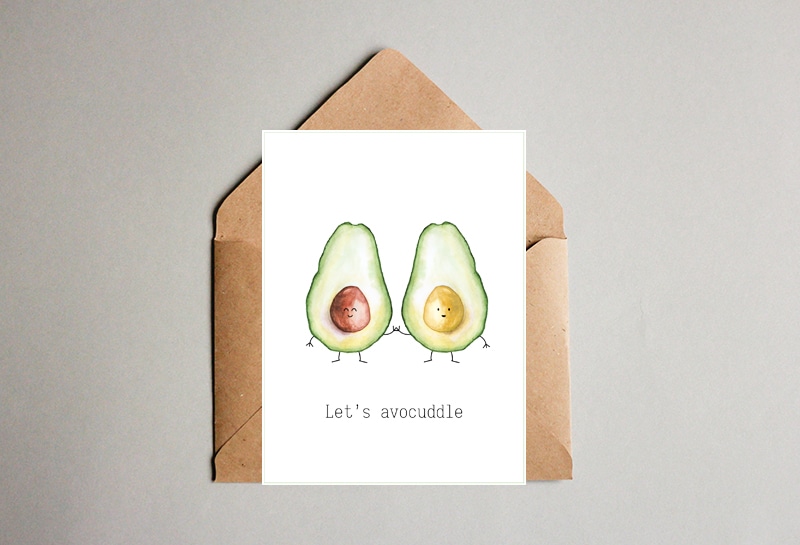 The postcard with the cute avocado looks pretty, stylish and fresh. We are sure that this postcard is exactly what you were looking for. Fashionable design will definitely surprise your beloved. You can sign this card in handwriting. You also have the opportunity to write some sincere words. Buying a MasterBundles card you also have the opportunity to get this Valentine's card to the real post office! Isn't it wonderful? Surprise your sweetheart and admit your love!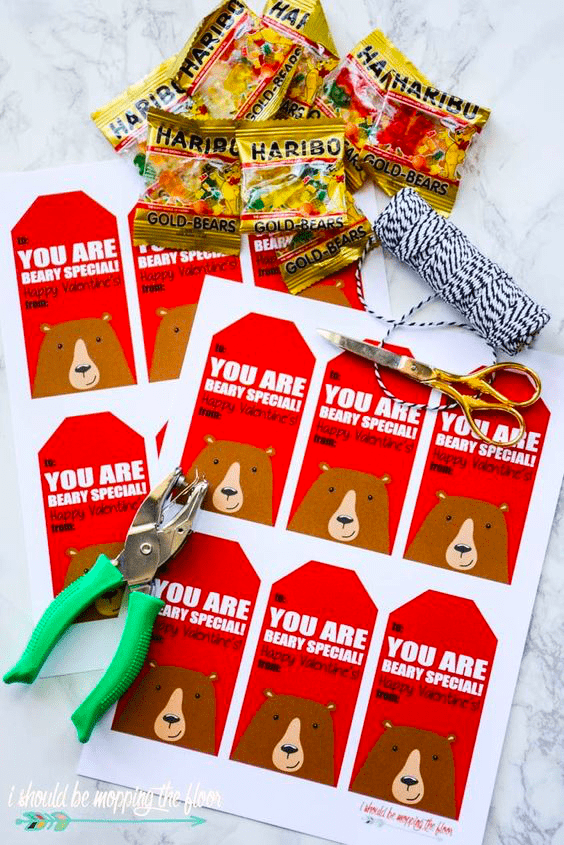 Make your recipients feel beary special. Are not they cute?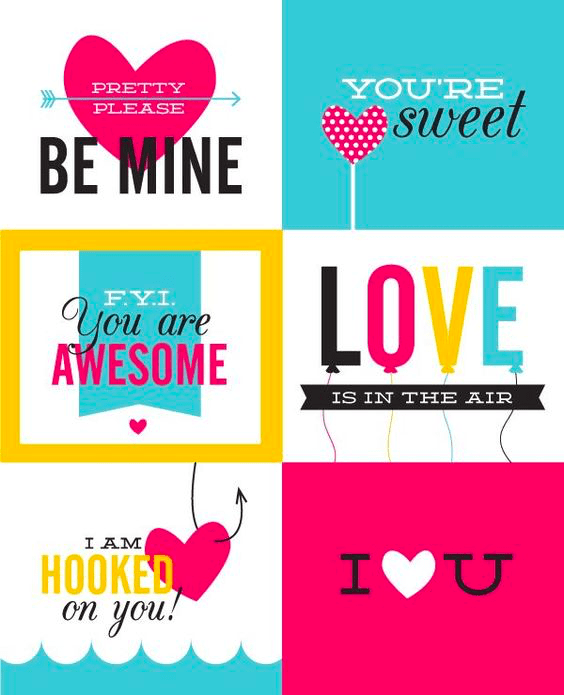 Take a look at these adorable valentine cards! Your postcard can be small but so important for someone.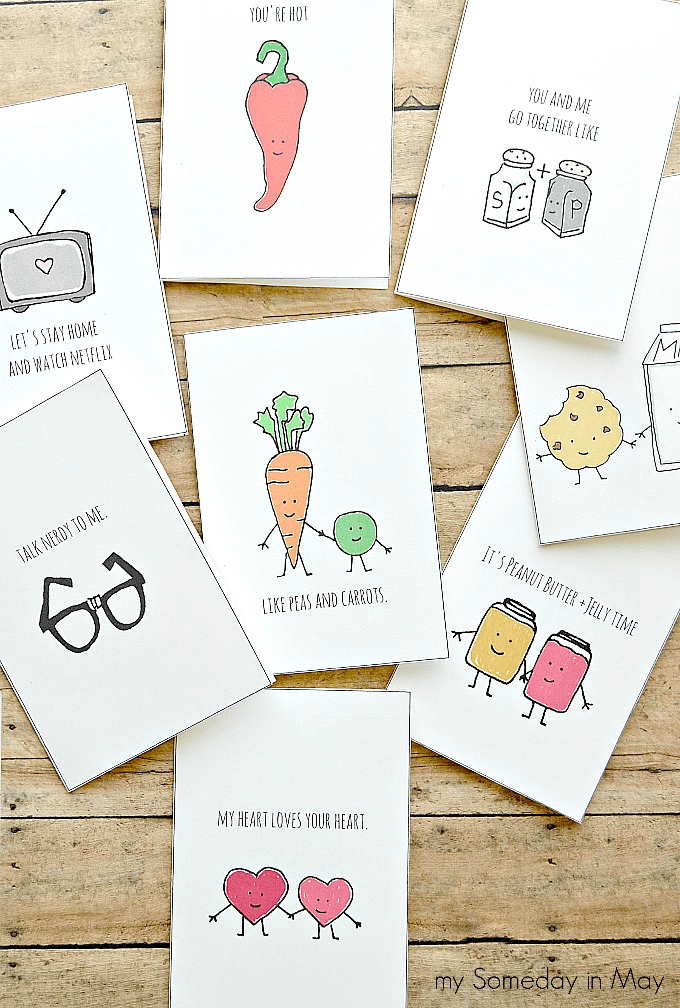 What do you think of the cards that make you laugh? "Let's Stay Home and Watch Netflix", "You Complete Me", and etc. Enjoy!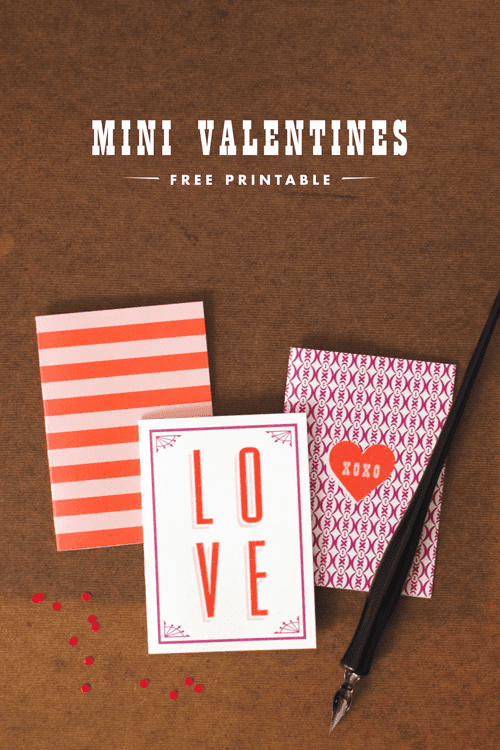 Three unique mini valentine cards are waiting for you to impress the ones you love.
This is a perfect example of a creative postcard for your significant one. Willing to customize it? Not a problem!
Monster Themed Kids Valentine Cards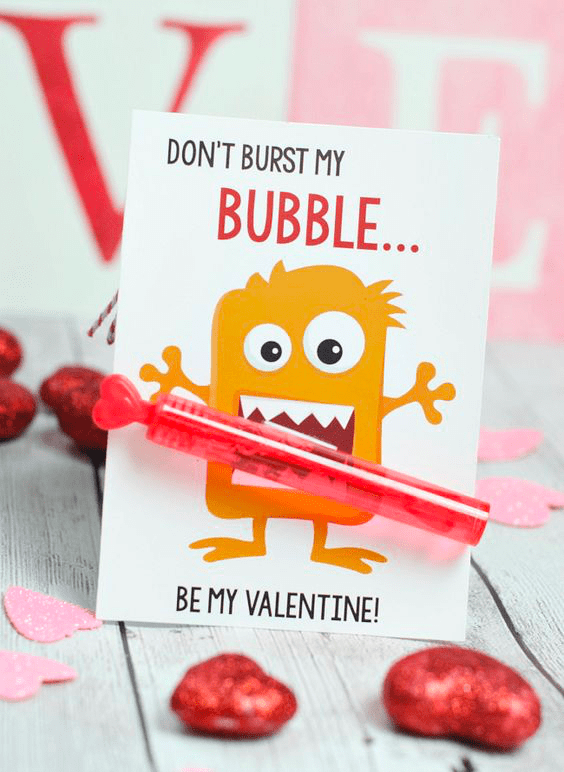 This is a cool option for those who are looking for fun kids Valentine cards. Choose this adorable monster on a simple and eye-catching card.
Cute Penguin Valentine's Day Card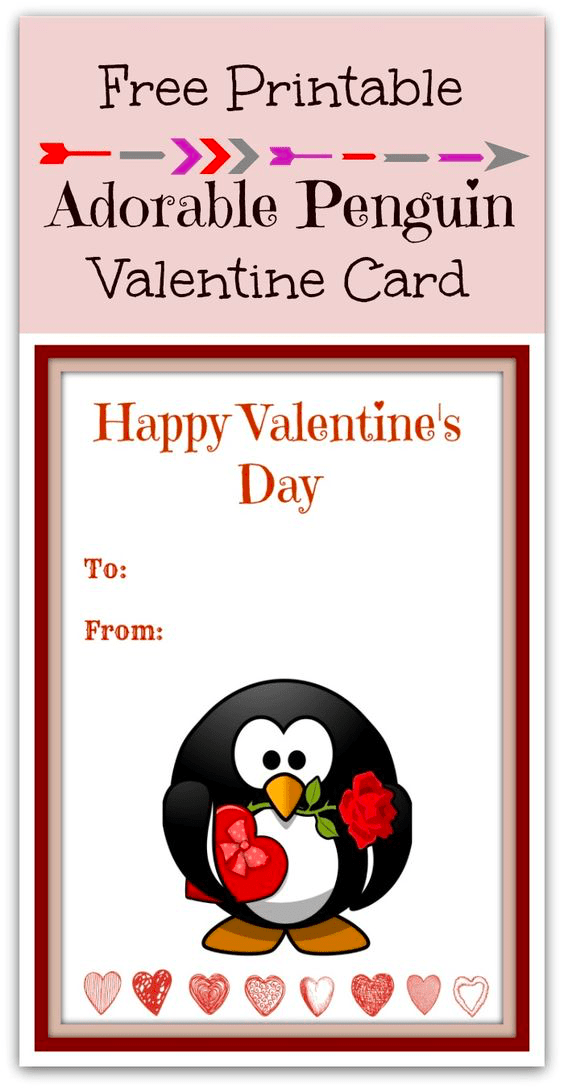 Download, print and enjoy this adorable penguin Valentine's Day card.
4 Cute Printable Valentine Cards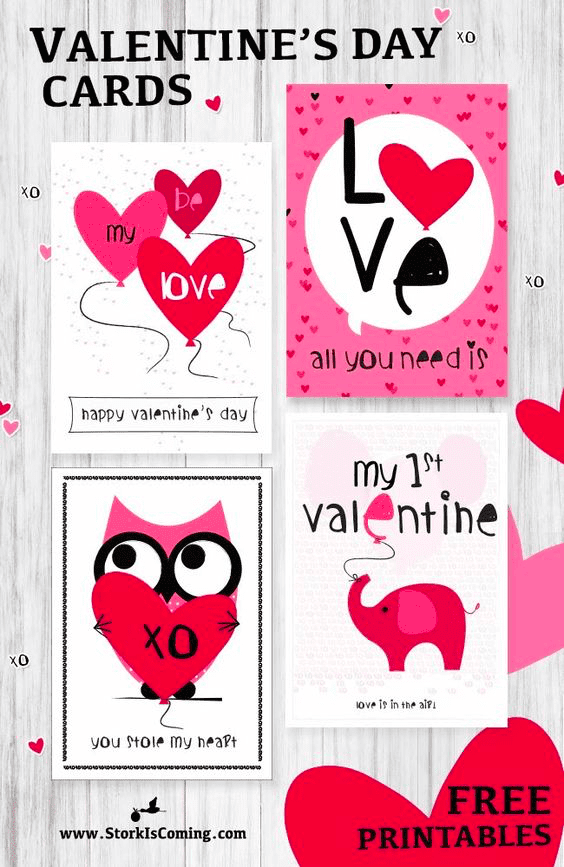 Show your special ones how much you love and care with these nice free printable Valentines cards.
DIY Funny Printable Valentine Cards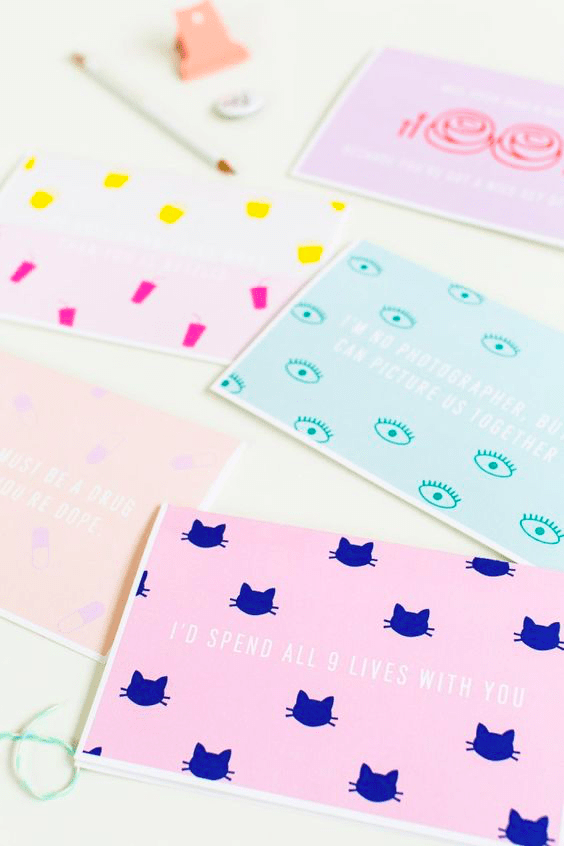 Surprise your loved one with a DIY funny printable Valentine's card which can be downloaded and printed right now.
Lego – Inspired Printable Valentines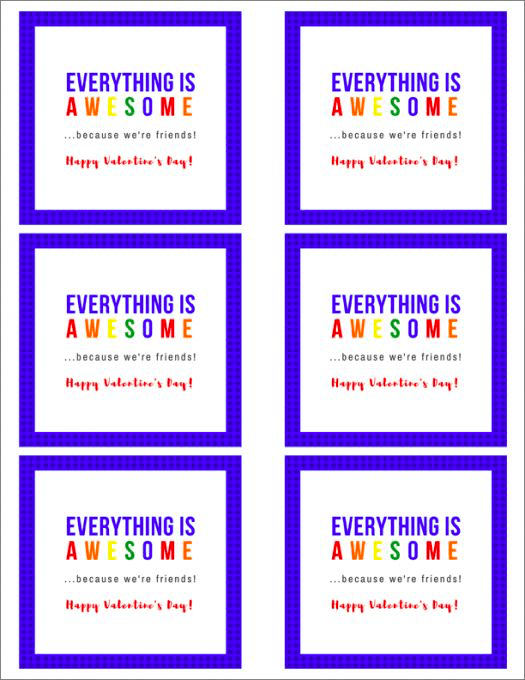 This Valentine card is a perfect choice for a Lego-loving kid.
Do not forget to add some sincere words to let your partner feel loved and cherished:
+ I always looked for someone I could live with, but I ended up with someone I couldn't live without.
+ I'm so excited to be sharing our first Valentine's Day together. I hope it's the first of many to come!
+ May your life be filled with the kind of heartfelt beauty that you bring to mine.
+ You stole my heart, but I'll let you keep it.
+ You're the best person to spend this annual obligation with.
Of course, it does not matter what exactly you are writing on a postcard, you just need to be sincere and loving.
Postcards with delivery option
Conclusion
This wonderful holiday inspires even the most notorious pragmatists for romantic acts. So, they buy the most expensive gifts, make the craziest things, arrange a real performance to please a loved one. But, do you agree that everyone will smile while getting a simple small greeting card with the warmest words of love? I hope you feel inspired and ready to cheer the ones you love and appreciate. Enjoy this precious moment!
Video About Valentine's Day Postcards
Valentine's Day Postcards: Do not Forget about a Heartfelt Postcard for Your Valentine

Valentine's day is considered to be one of the most favorite and popular holidays. Since it is all about love, many love birds begin to frantically think how to spend the day and what to present to a soul mate.

FAQ
😍 How do you write a Valentine message?
Regardless of what you're planning to write, make it simple and sincere. Honesty is valued more than any sweet words copied from the Web.
😍 How do you express love on Valentine's Day?
Be sure to make it more personalized. This way, you can remember your intimate moments or express something related to your past.
😍 Should I prepare a custom-made card?
Even though dozens of printed options exist, creating a customized card with a purchased design is always advised.
Please take a moment to pin this post to Pinterest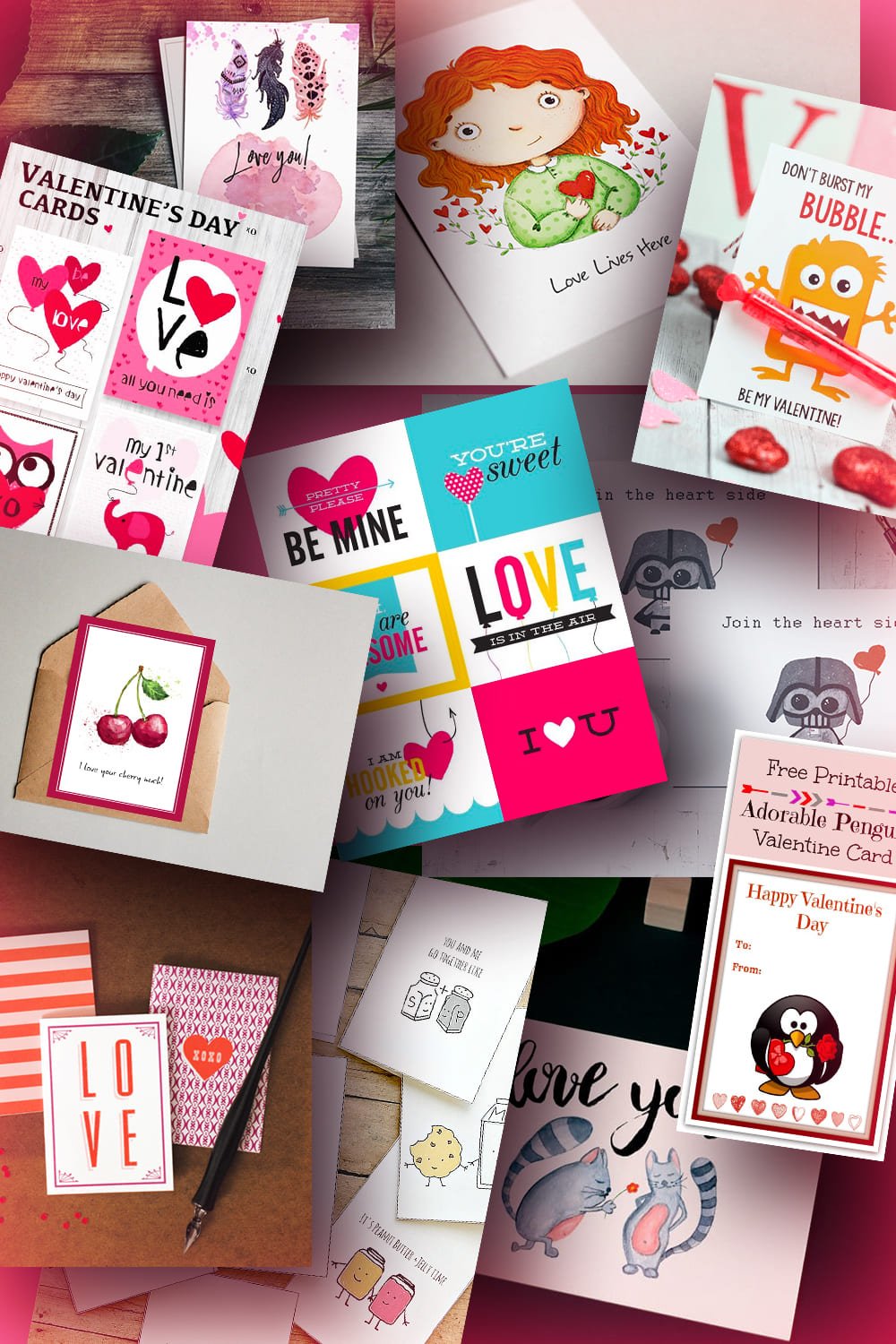 Was this page helpful?
We will be happy if you decide to share this article with your friends on Facebook. Just click on the button and you're done
Thanks for your response!
You have already left your review.
Our team conducted thorough research to present all the best options available on Valentine's Day. Since numerous sources inspired us, let us shed light on some of them:
A History Of Valentine's Day Celebrations – From Fertility Festivals To The First Cards. Historyextra, 2021.
The Heart Of The Matter: A History Of Valentine Cards. Google Arts & Culture, 2021.
Valentine's Day. Wikipedia, 2021.
Mattox, Charlyne. Show Someone How Much You Care With These Sweet DIY Valentine's Day Cards. 2021.
Yalom, Marilyn. How The Modern Valentine's Day Card Evolved. Time, 2018.
Disclosure: MasterBundles website page may contain advertising materials that may lead to us receiving a commission fee if you purchase a product. However, this does not affect our opinion of the product in any way and we do not receive any bonuses for positive or negative ratings.