80+ Happy Valentine's Day Images 2023
Whether you are a designer looking to punctuate your web page with unique yet captivating Valentine's Day visuals or an interested party looking to surprise your significant other, then you should take a look at our selection of happy Valentine's Day images.
We also have an interesting section with a huge selection of cool Valentine's Day cards for every taste.
With that said, the following is an ultimate guide that will help you in your search for beautiful visuals for Valentine's Day. So let's not hesitate, and take a look through our Valentine's Day images list.
Happy Valentine's Day Friend Images
With these products, you can wow your friends with cool cards, gifts, or just greetings. Use them in your design projects and create unique items that your friends will appreciate.
Happy Valentine's Day Family Images
We also have a great selection of different products that you can use to make various crafts and other works to make someone in your family happy.
Funny Happy Valentine's Day Images
Make your relatives and friends happy with these funny and interesting images. You can use them not only when designing cards and gifts, but also to decorate your social networks and even websites.
Trendy Valentine's Day Clipart
Clip art, also known as clipart, are simple symbols, drawings, or images used to add to the design of a given label or custom graphics, in this case, Valentine's Day graphics. They seek to express or expound on a relevant theme as expressed in a graphical image.
Clipart is often used in decorating web pages, decorations, brochures, gift cards, and other visual elements. So, if you want your Valentine's Day gift card or website to have that extra 'something,' consider the following clipart.
Valentine Clipart – Candy Hearts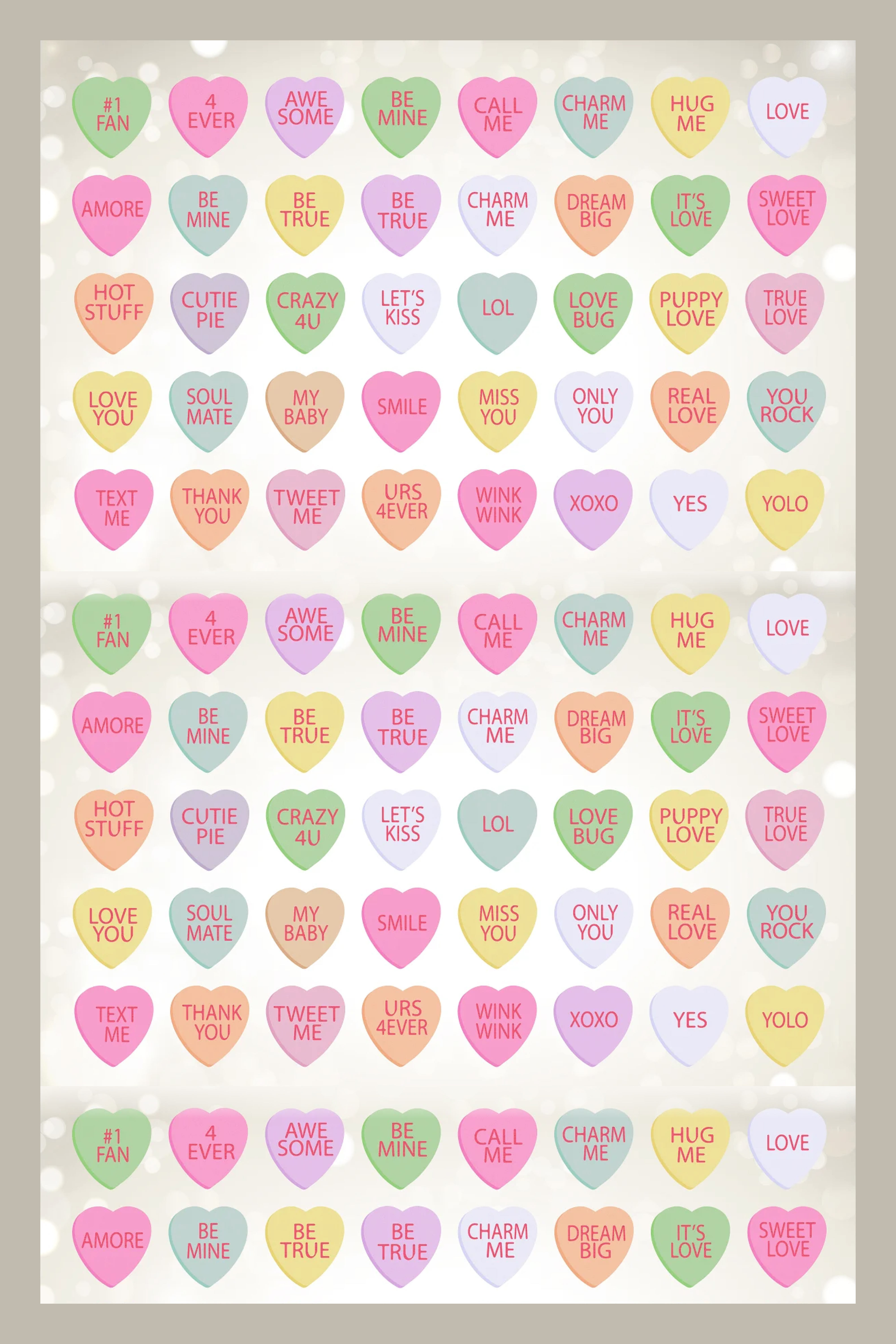 As the name suggests, this pack is exclusively limited to clipart featuring love hearts. Creative Market specifically designed this product with Valentine's Day in mind. The product is easily accessible as you get an instant download once you pay for either personal or commercial use.
Etsy Valentine's Day Images Clip Art
Valentine's Panda Watercolor Clipart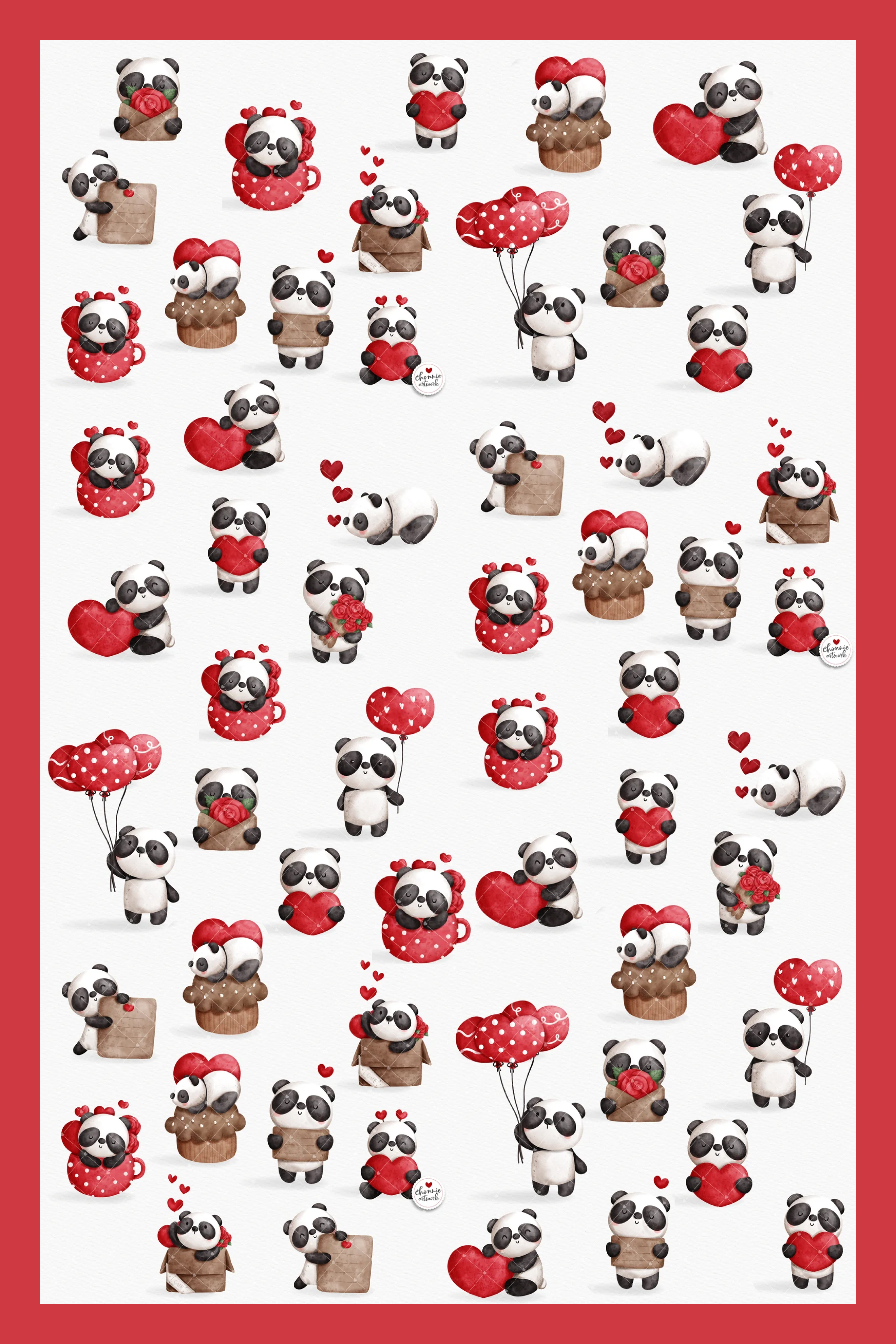 If you are looking for a one-off image for your Valentine's Day graphics project, consider scrolling through Etsy's massive stockpile of Valentine's Day clipart. The images are grouped according to price, relevance, and the number of reviews.
Love Teddy Bear Watercolor Clipart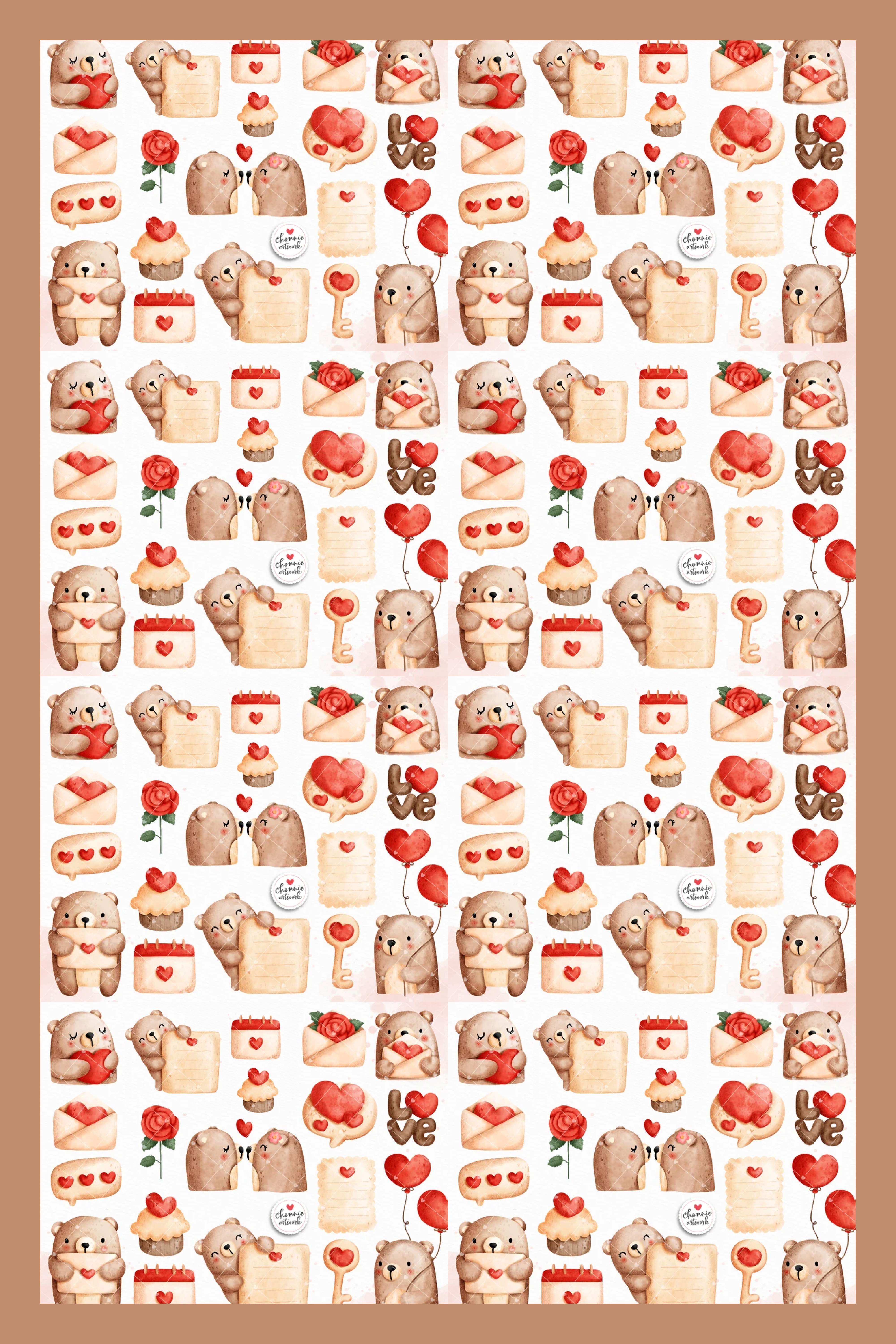 From personalized clip art to beautiful calligraphed clipart, you are almost guaranteed to find one that matches your niche. The files are easy to download and come in ZIP format. Also, the files support a number of formats, including JPEG and PNG.
Valentine's Day Gnomes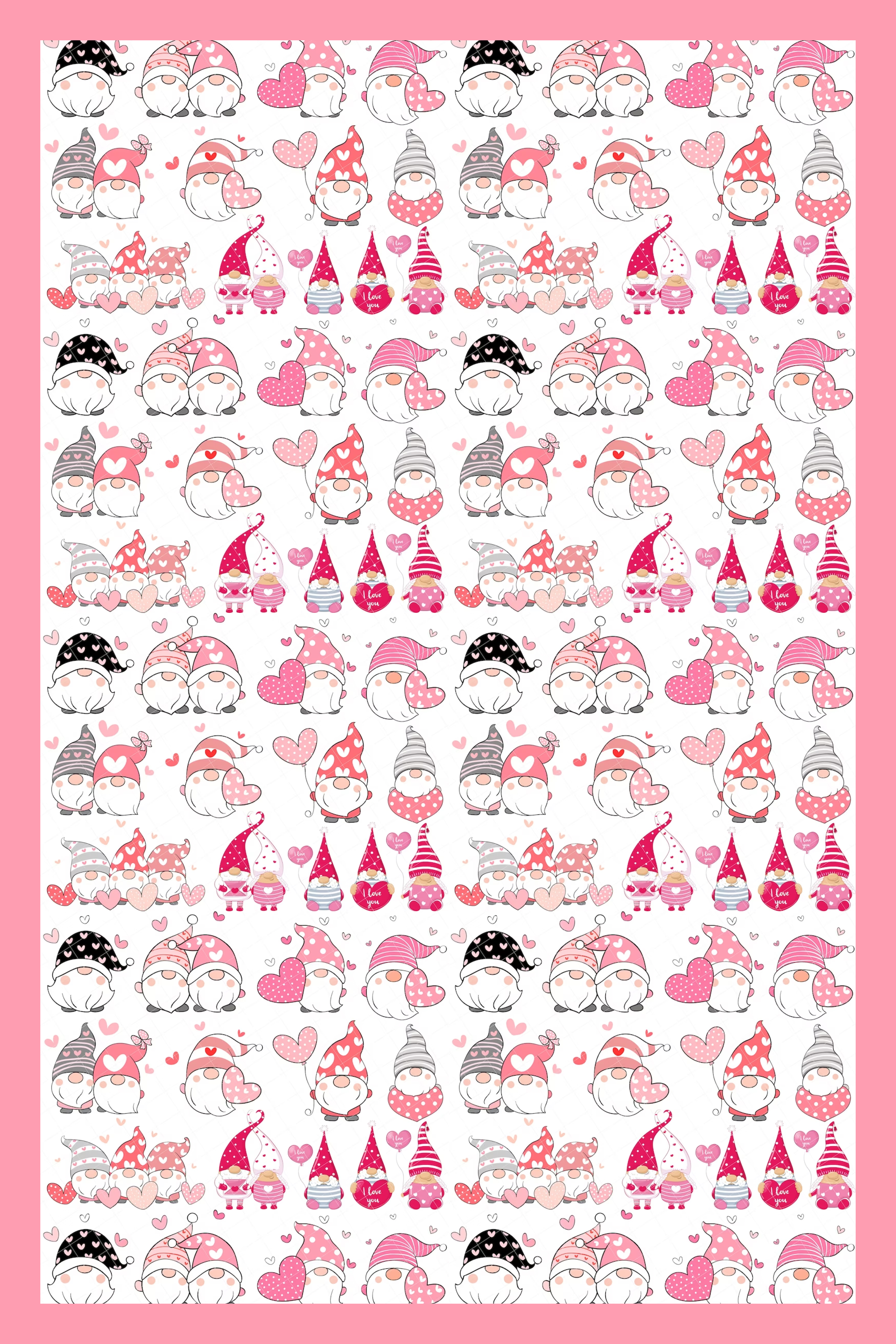 This collection of cute illustrations with gnomes will be a great addition to your Valentines' Day projects. You will get 13 different images in PNG format with transparent background and 300 DPI resolution.
Valentine's Day Fonts
Fonts are commonly used in the customization of text in web pages, documents, and other media featuring text. Different fonts are used to add style or flair to a web page to make them visually appealing. In this case, different font products can be used to style your Valentine's Day graphics.
Here are a few options that you should consider looking into.
Valentine's Day Fonts by Etsy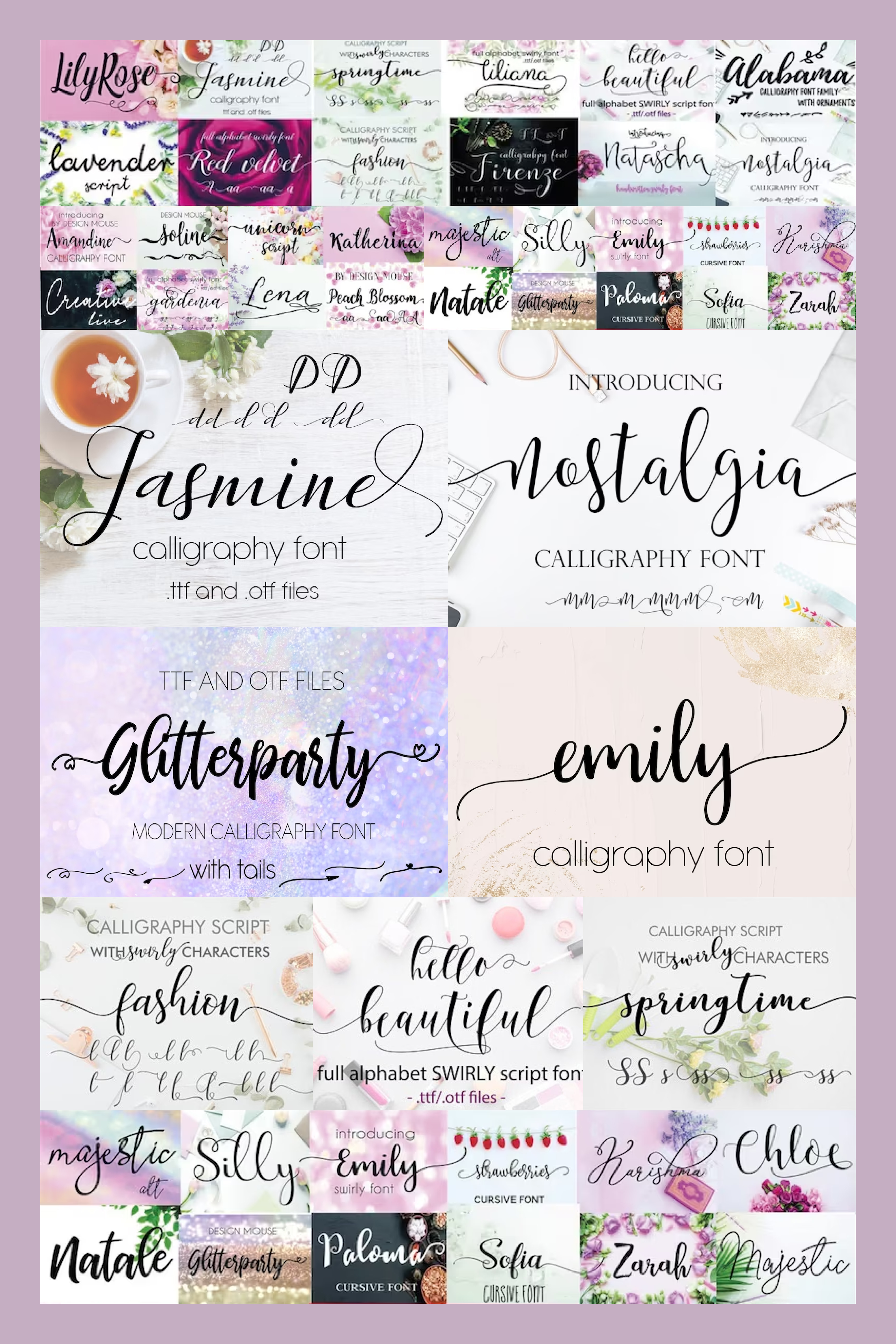 You get approximately 76 fonts with most of them coming with alternative glyphs and swashes. These fonts don't require special software to open them as they can easily be opened by any software that can read fonts.
In the pack, you get 2 PDF files that come in one zip file format. The bundle can be accessed digitally. Instant download is a feature you also get when purchasing this bundle.
Swirly fonts, Font Bundle, Valentine's Day fonts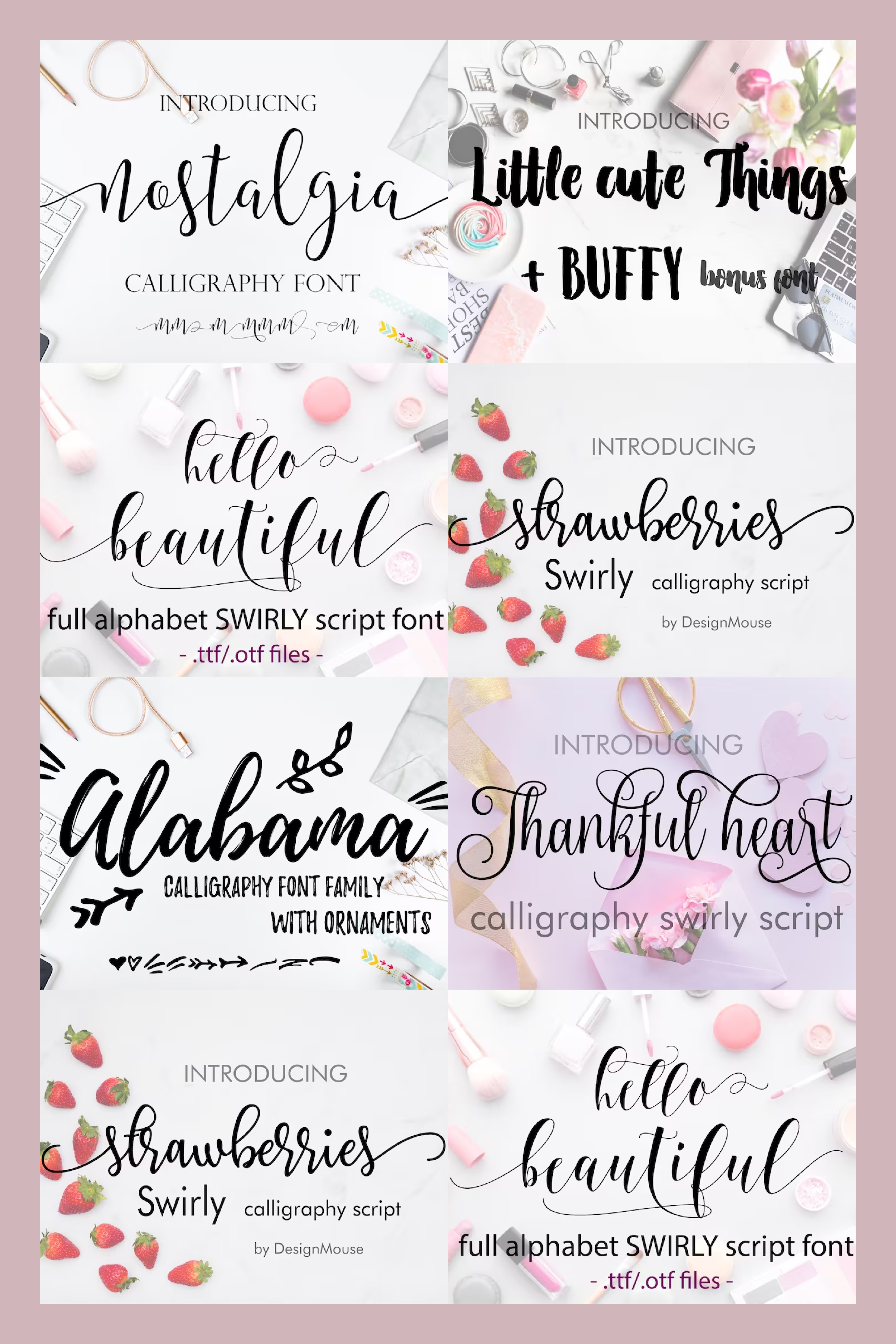 You can find a wide range of uses for this bundle but consider using the beautiful fonts as part of your Valentine's Day graphics; for your commercial Valentine's Day projects, or personalized Valentine's Day gifts.
Valentine's Font Bundle + Extras!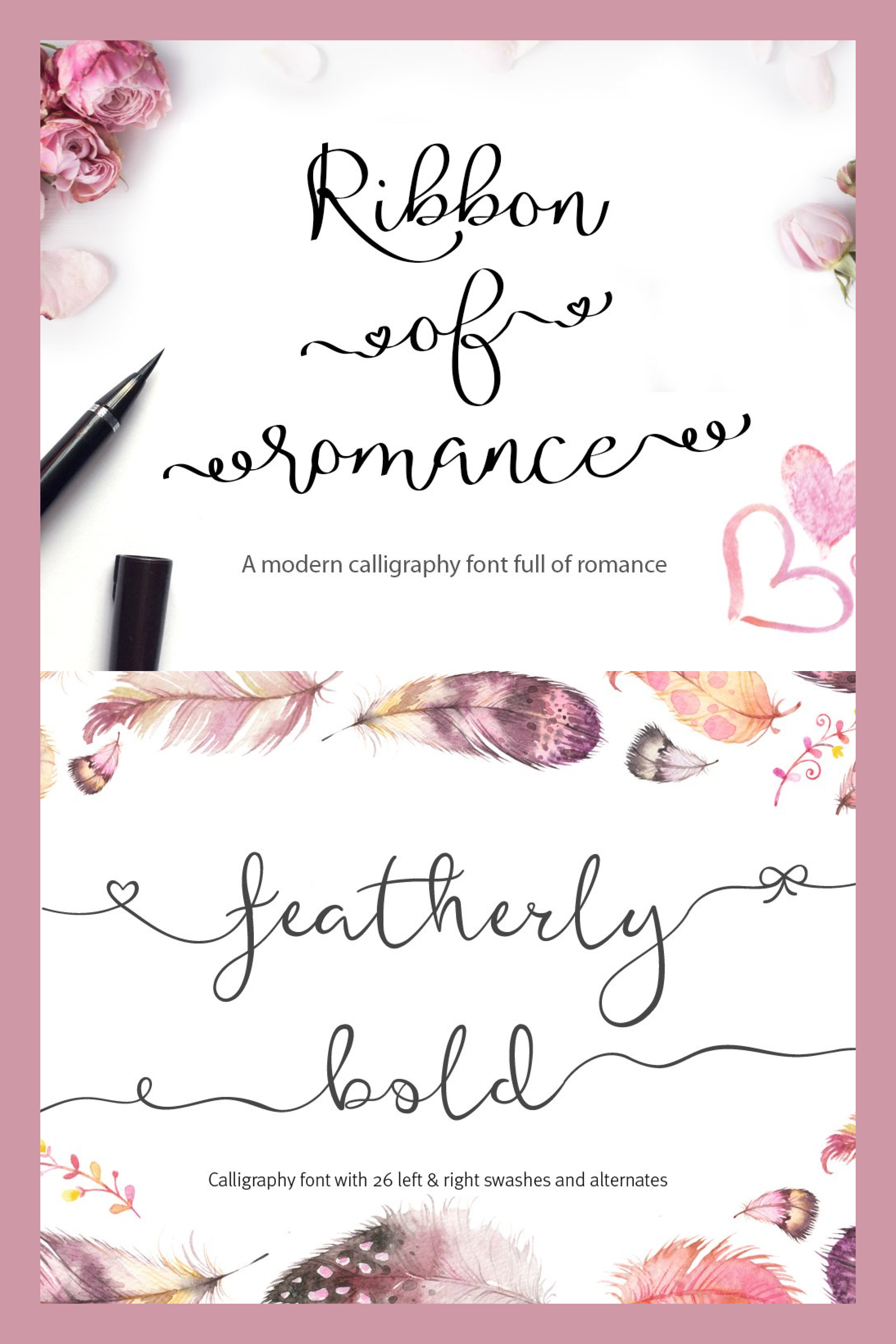 If you are looking for romantic fonts for your project, you should consider the creative market's Valentine's Day font bundle. The bundle not only features nine beautiful fonts but also 32 graphics and six free procreate brushes for your creative requirements. The fonts include iHeart it, Heavenfield Mono, Featherly, and Ribbon of Romance just to mention a few.
Abstract Valentine's Day Textures & Backgrounds
In 2023, we expect a flow of unusual abstract and psychedelic works, both in the design of social networks, websites, and even product packaging.
Textural abstraction that looks like watercolor, ink, paint, silkscreen, or paper texture is especially worth using. Such design makes you want to touch it; you want to put your hands in it, like a can of paint.
Love Valentine's Day Background Set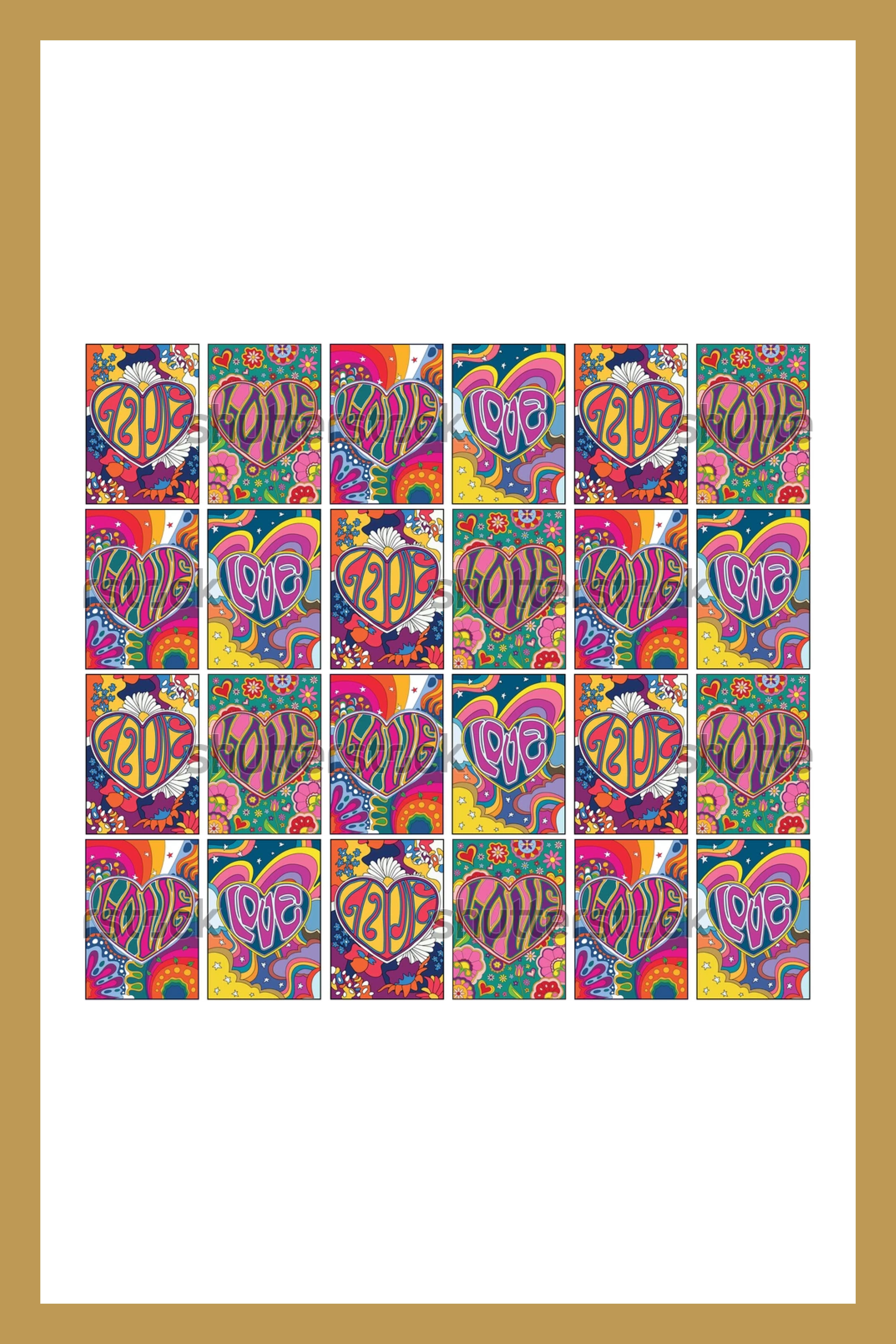 This super-colorful set of Valentine's Day backgrounds will bring notes of love and craziness to your site or blog.
Abstract Hearts bokeh on black background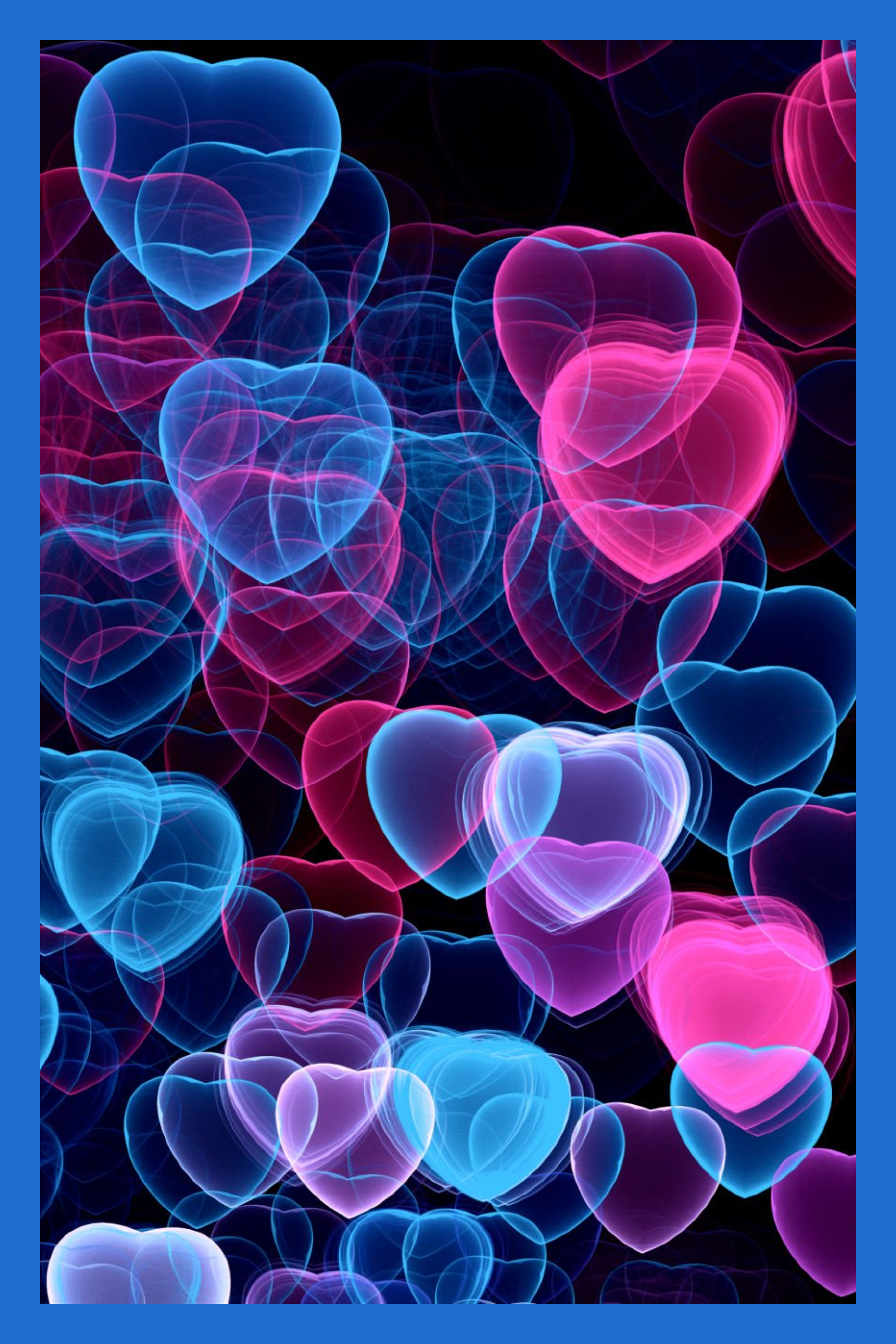 Neon hearts in red, violet, and blue colors (that are super trendy this year) will bring some fresh notes to your design project.
Neon Lights Love Heart Tunnel and Romantic Abstract Glow Particles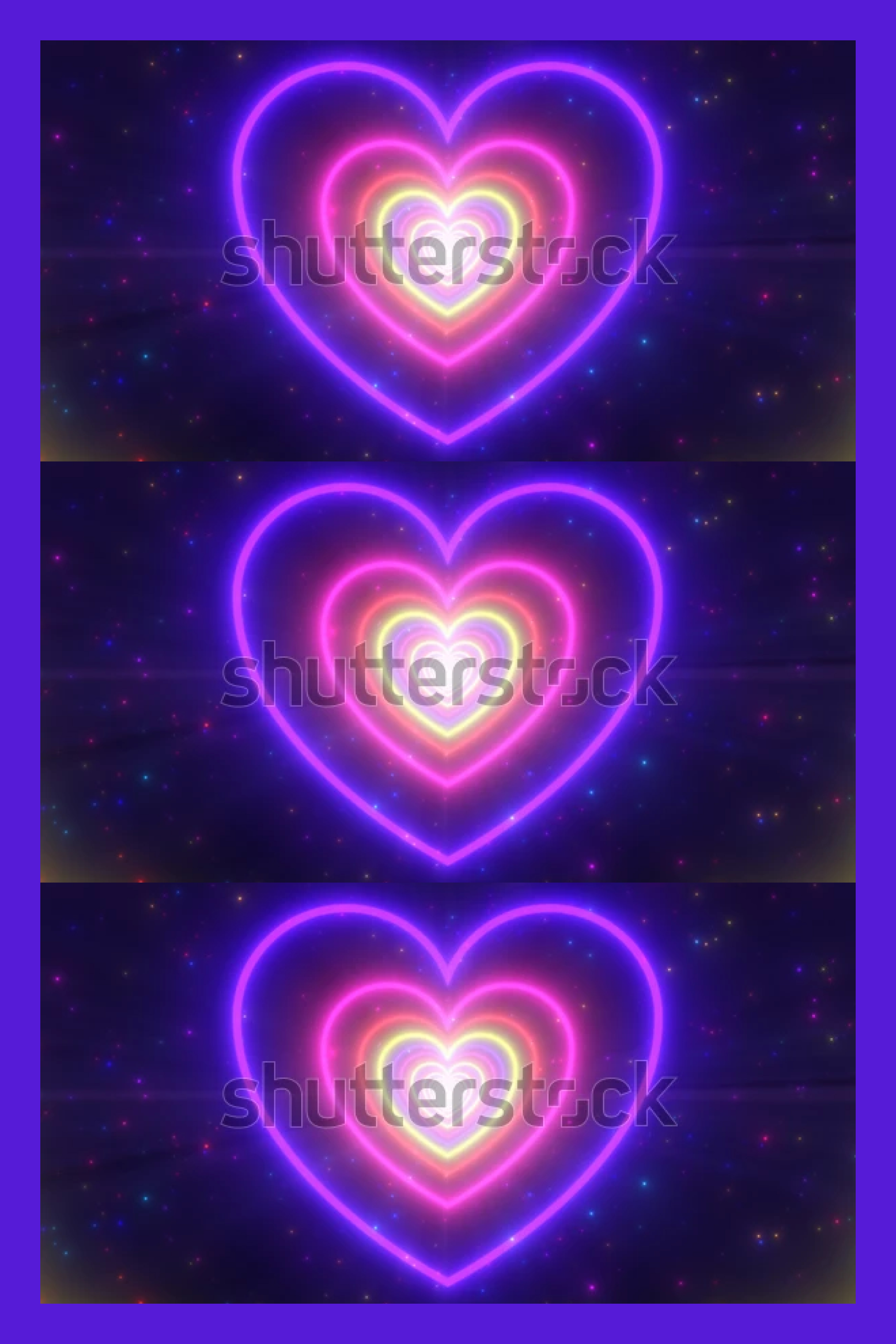 This background brings us back to that disco 70s–80s atmosphere and distracts from all the bad things that happen around us.
Shine Agape Love Heart – Soul of Universe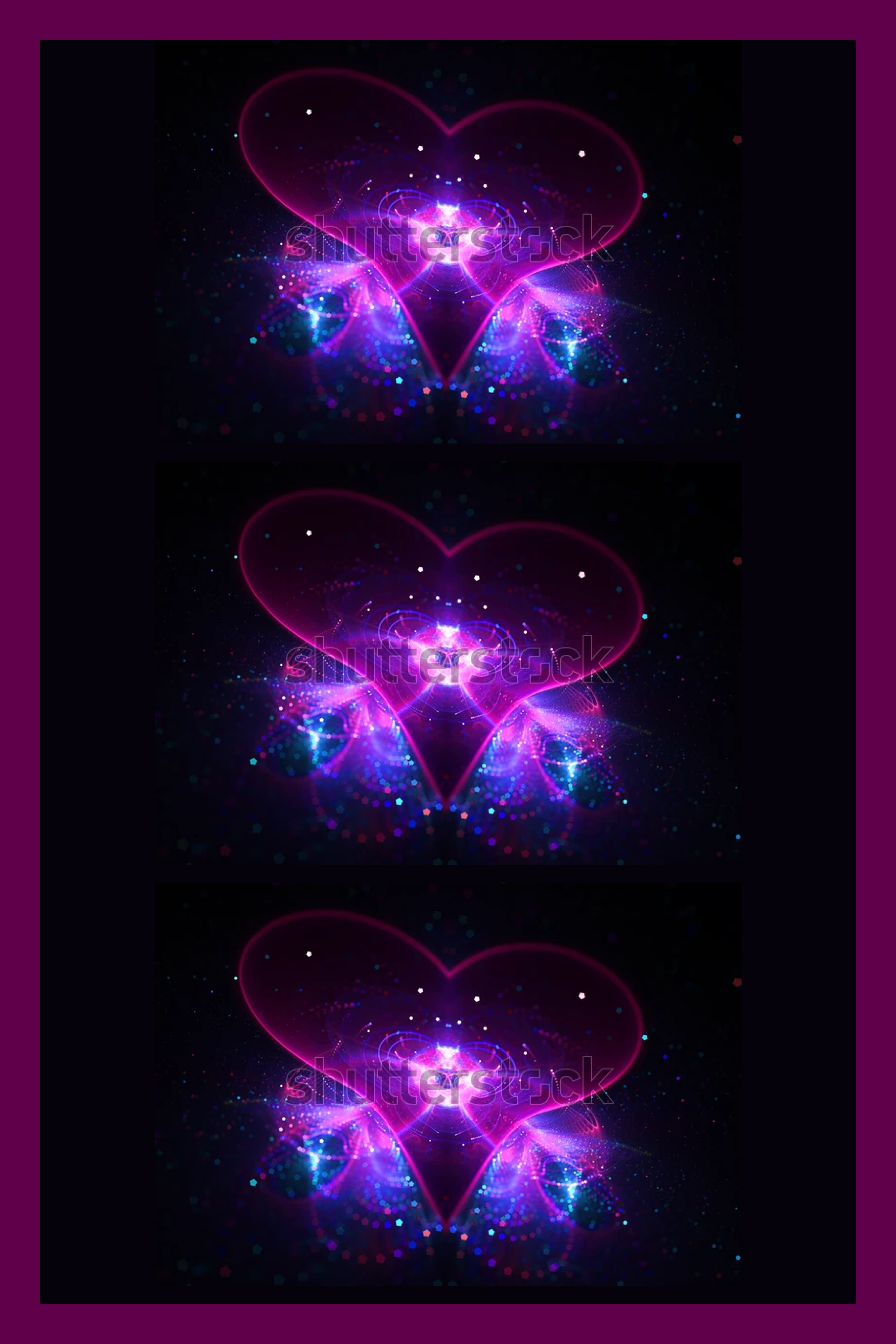 A background that will truly catch the attention of your visitors. If anyone could photograph the word 'love' it would look like this.
Minimalistic Valentine's Day Background
The design trends for 2023 include illustrations with a minimum of hues and thin lines. It seems that everyone can draw such pictures because of their simplicity. You can use the images in the design of banners, postcards, posters, and clothing prints.
By the way, on MasterBundles you can find love illustrations for any taste!
Minimalistic background for Valentine's Day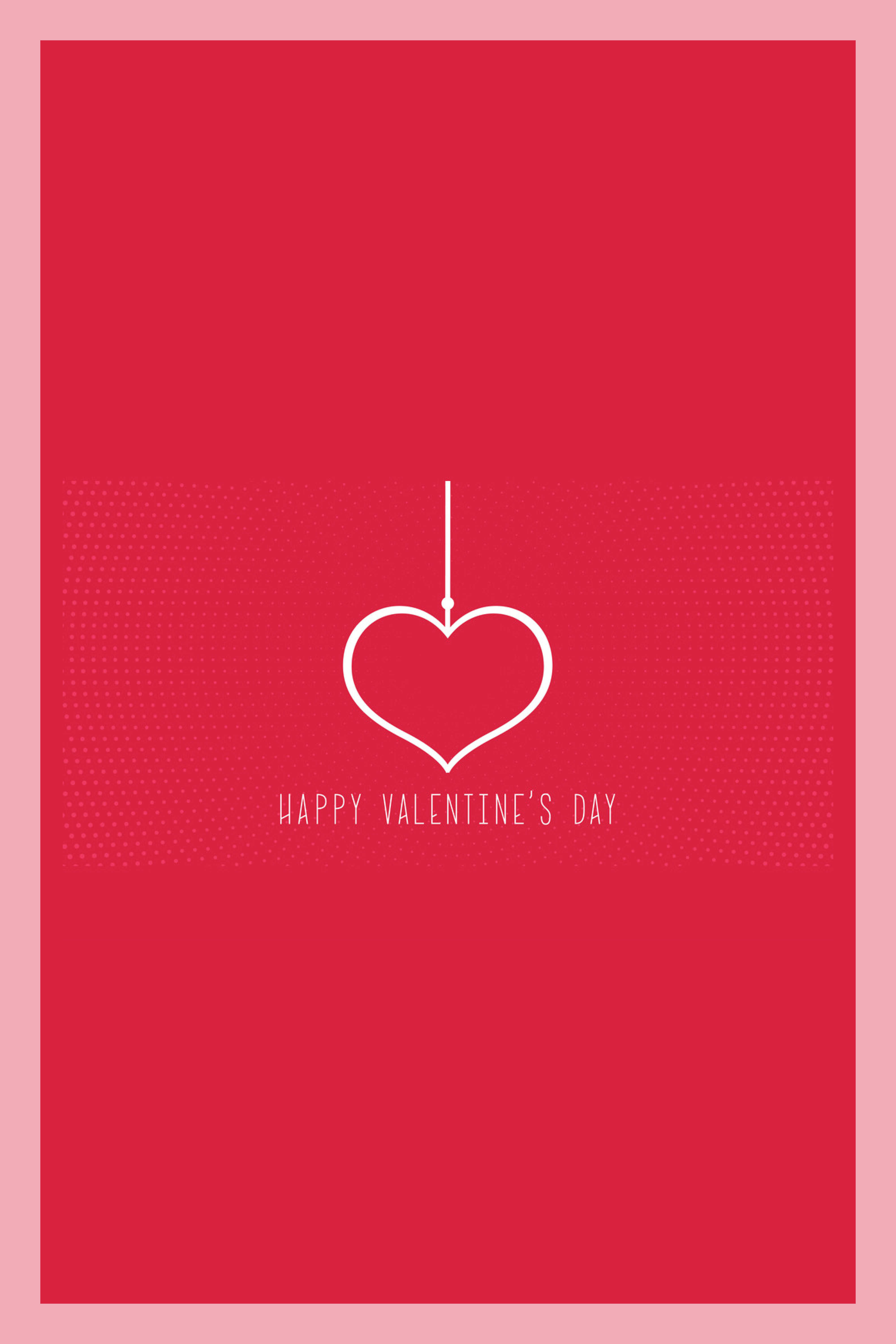 This Happy Valentine's Day background is very simple, yet looks like a winning design on any type of holiday products.
Minimalist Valentine's Wallpapers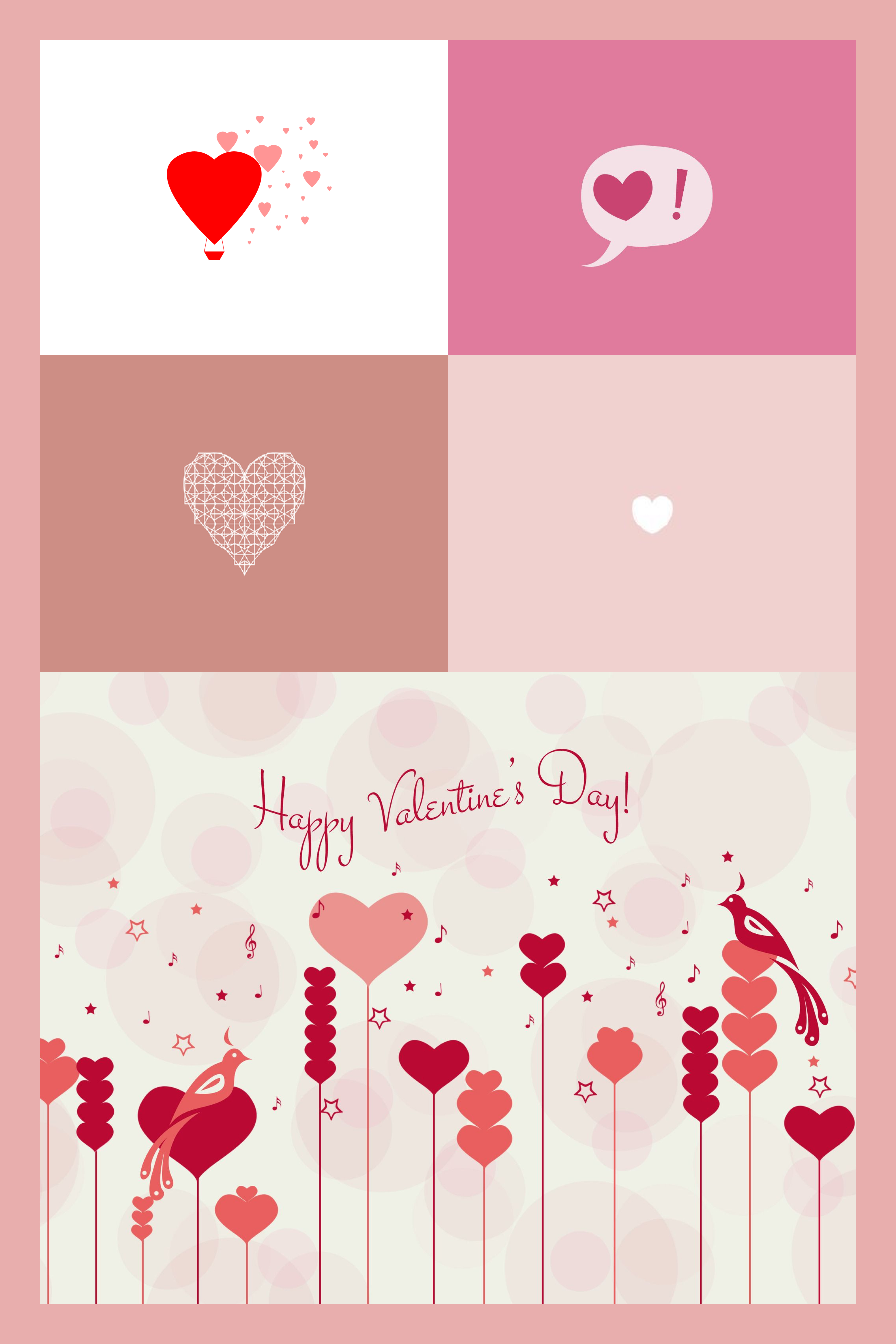 Here is the collection of 30 amazing minimalistic Happy Valentine's Day wallpapers. You can get them absolutely free.
Minimalistic Valentine's Day background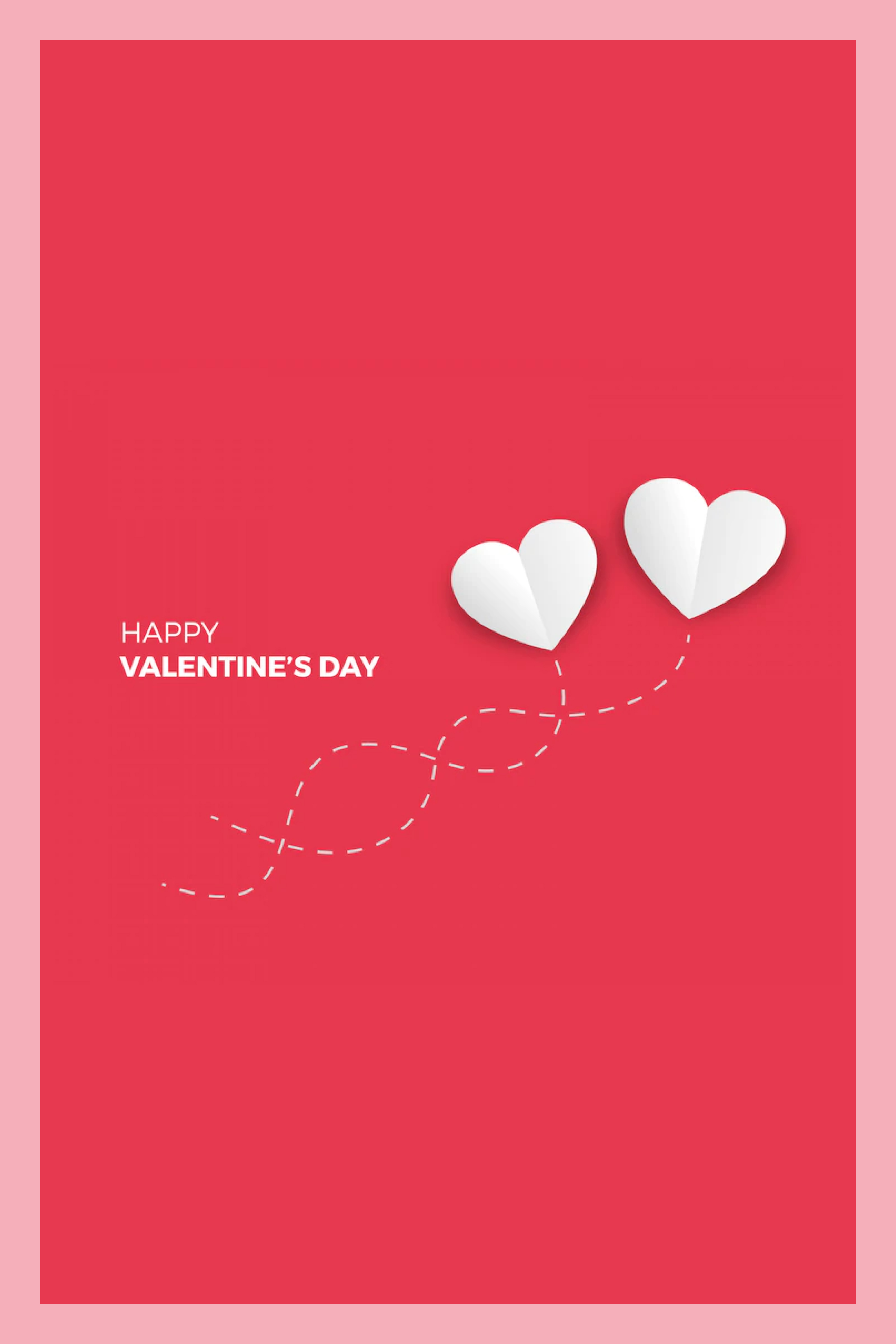 This Valentine's Day free image has a red background with 2 little white paper hearts on it, which perfectly reflects the tenderness and preciousness of life's simple moments.
Canvas print: Heart background Valentine's Day design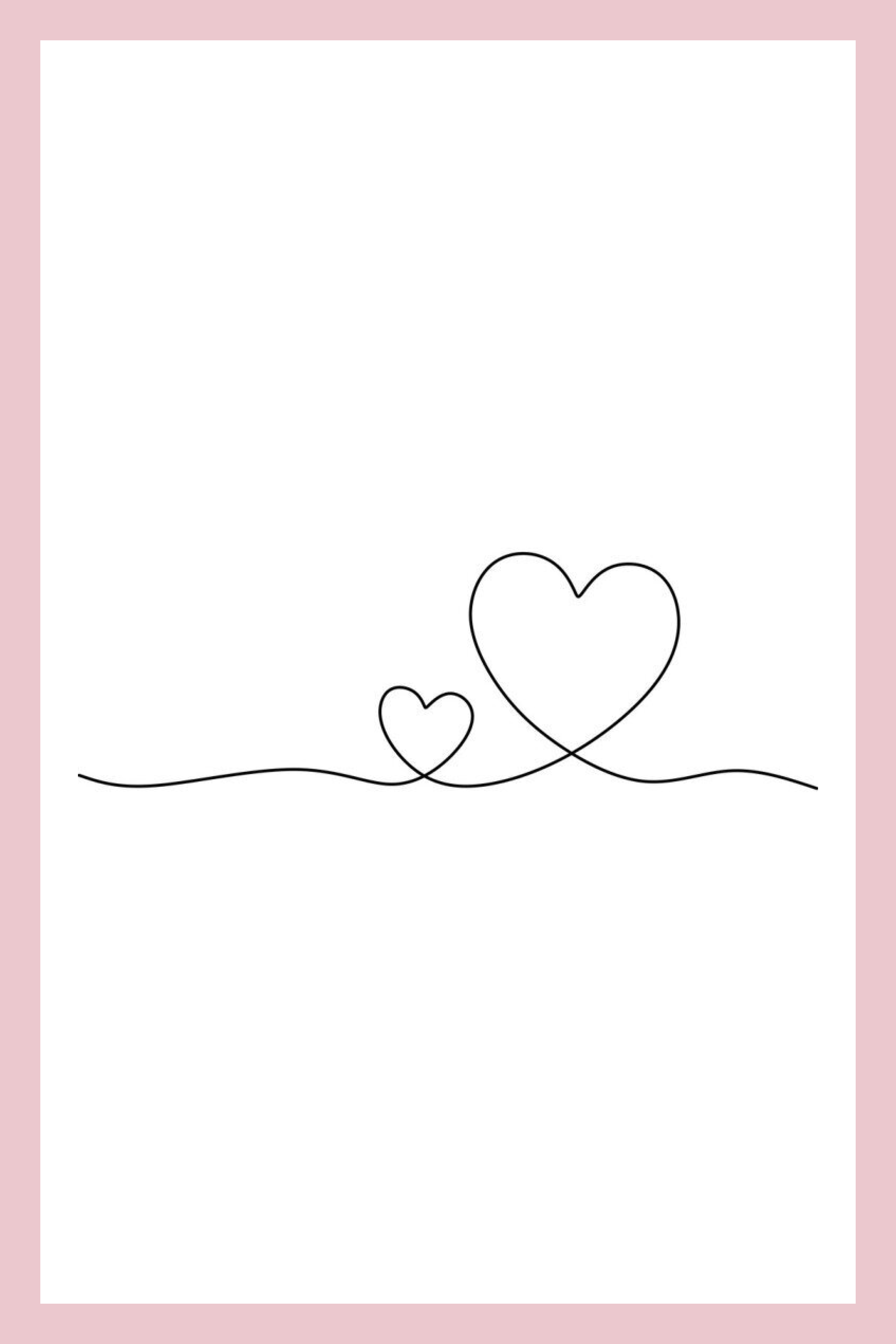 Continuous one line drawing in monochrome colors is something you need if you prefer simplicity and minimalism.
Valentine's Day pink background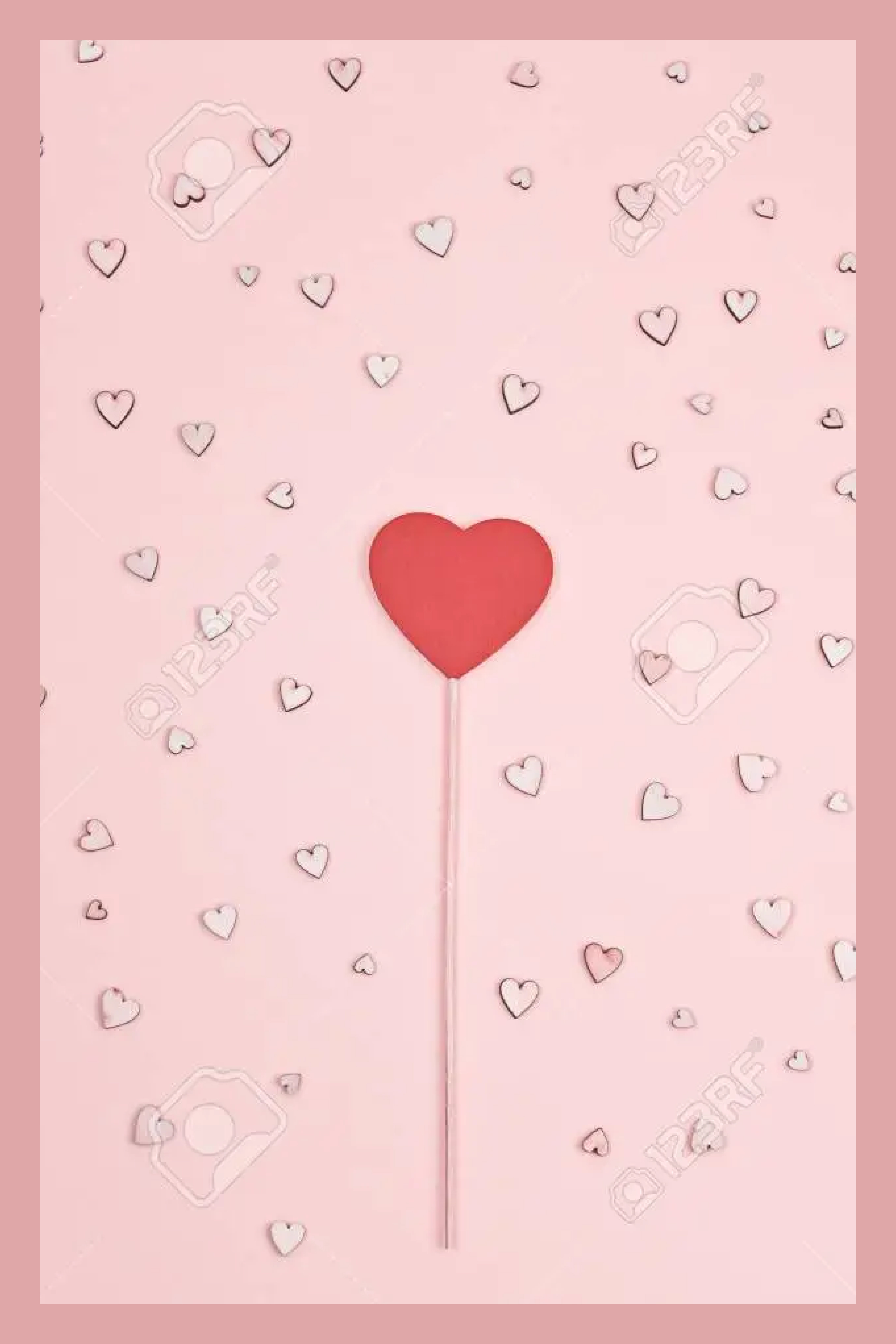 Many little hearts on tender pink backgrounds create minimalistic, abstract, and chic Valentine's Day graphics that can be used for wallpaper, site background, or banners.
Blurred Valentine's Day Backgrounds
Designers are actively experimenting with blur effects to emphasize fluidity and motion. So, this is a huge 2023 trend. Look for some blurry Happy Valentine's Day wallpapers below.
Heart Grainy Gradient Textures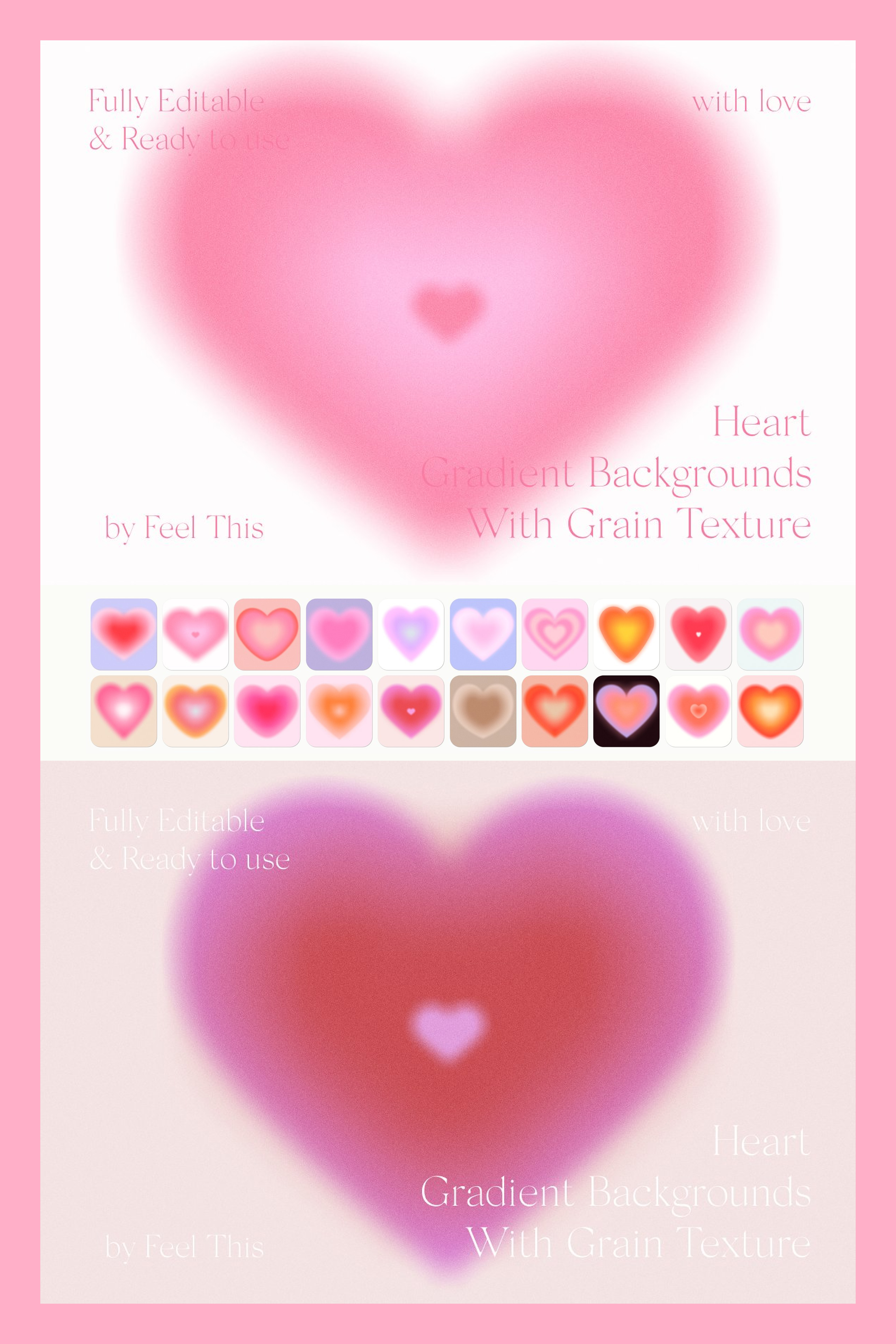 Romantic and delicate heart-shaped backgrounds will add charm to your products, websites, social media, and more. Everything is fully editable in Photoshop. You can edit the colors, the intensity of the grain, and the percentage of the blur effect.
Happy Valentine's Day Blurred Background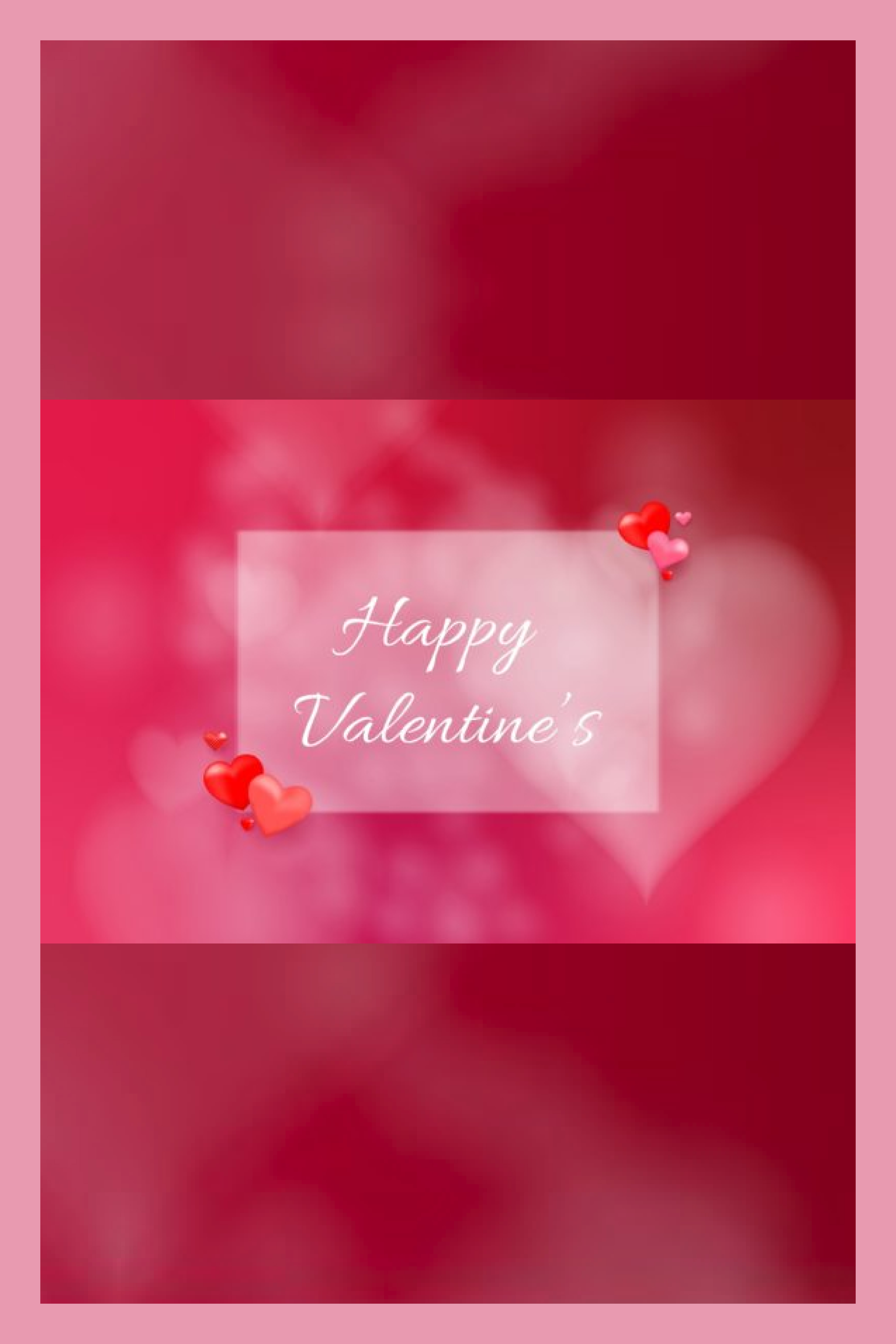 This is a great Valentine's Day-themed backdrop. It can be easily edited in Adobe Illustrator if needed, and all graphics are 100% vector. It's perfect for designing greeting cards, covers, social media, and more.
Red Abstract background with heat bokeh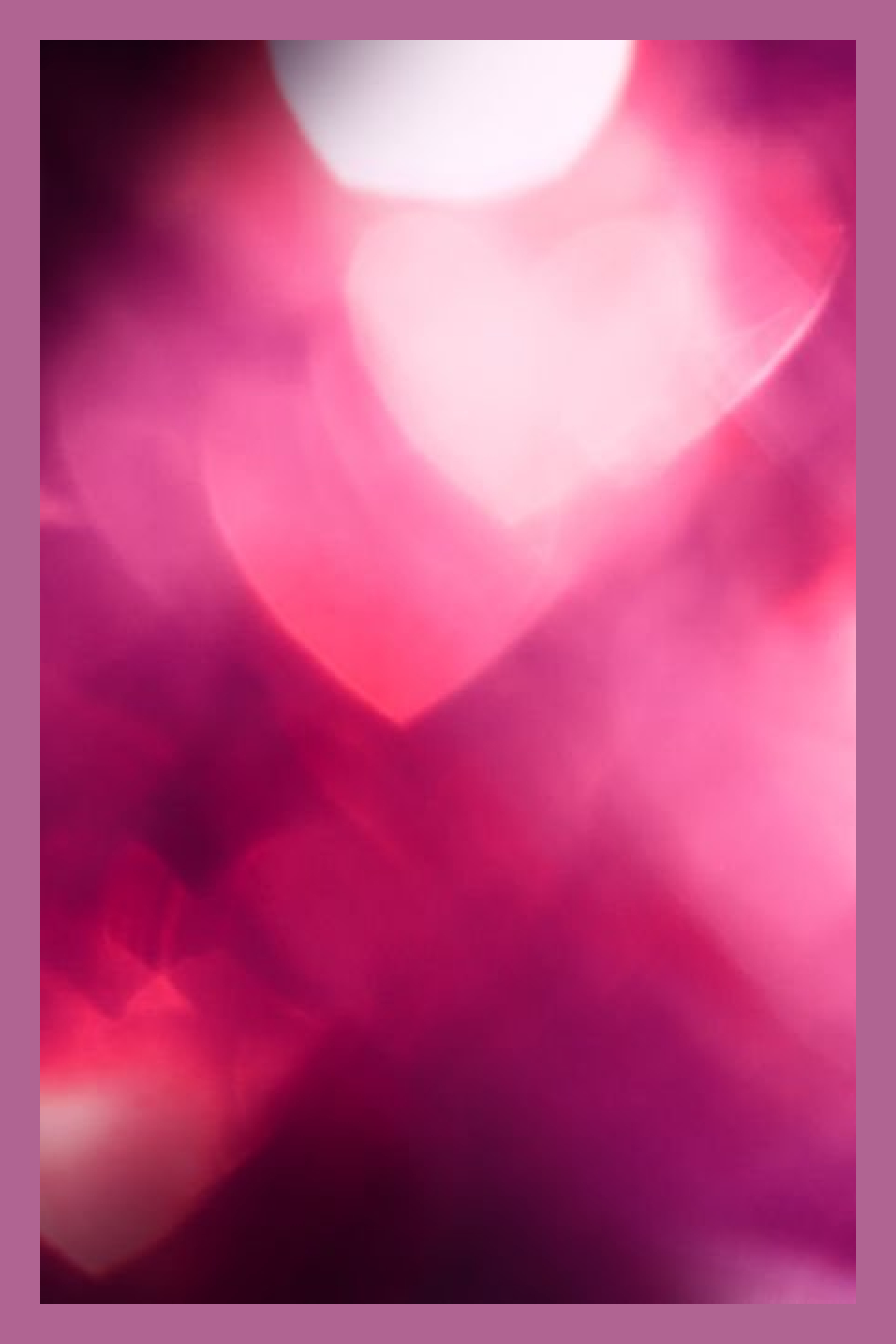 The Bokeh effect adds a more romantic mood to any picture. Besides, your text with shade will look much clearer on such a background.
Pink confetti hearts with hearts bokeh effect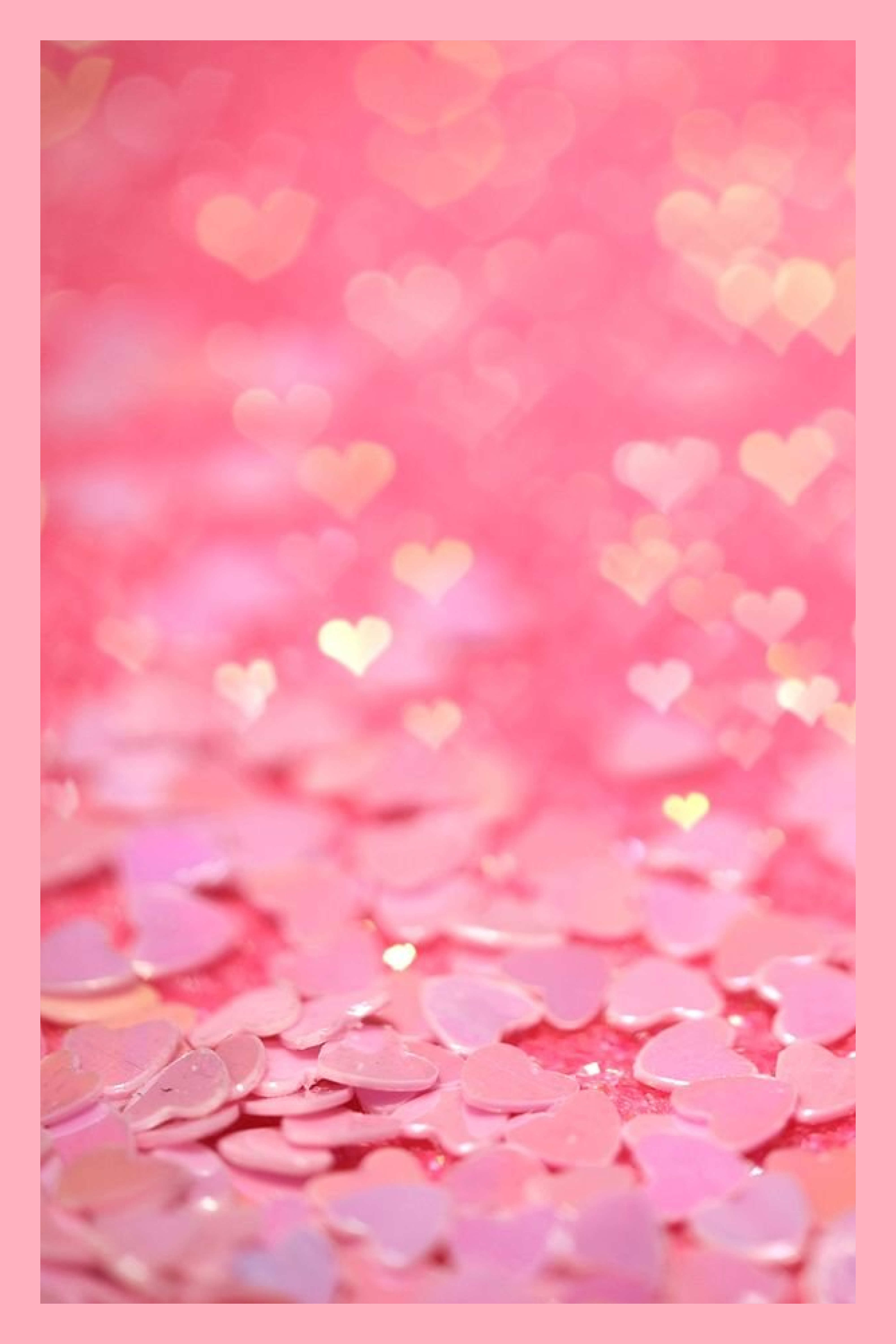 This image is truly romantic and girlish. Do you need any more reasons to use it for your Valentine's Day purposes?
Rain drops on the glass with pink flower bouquet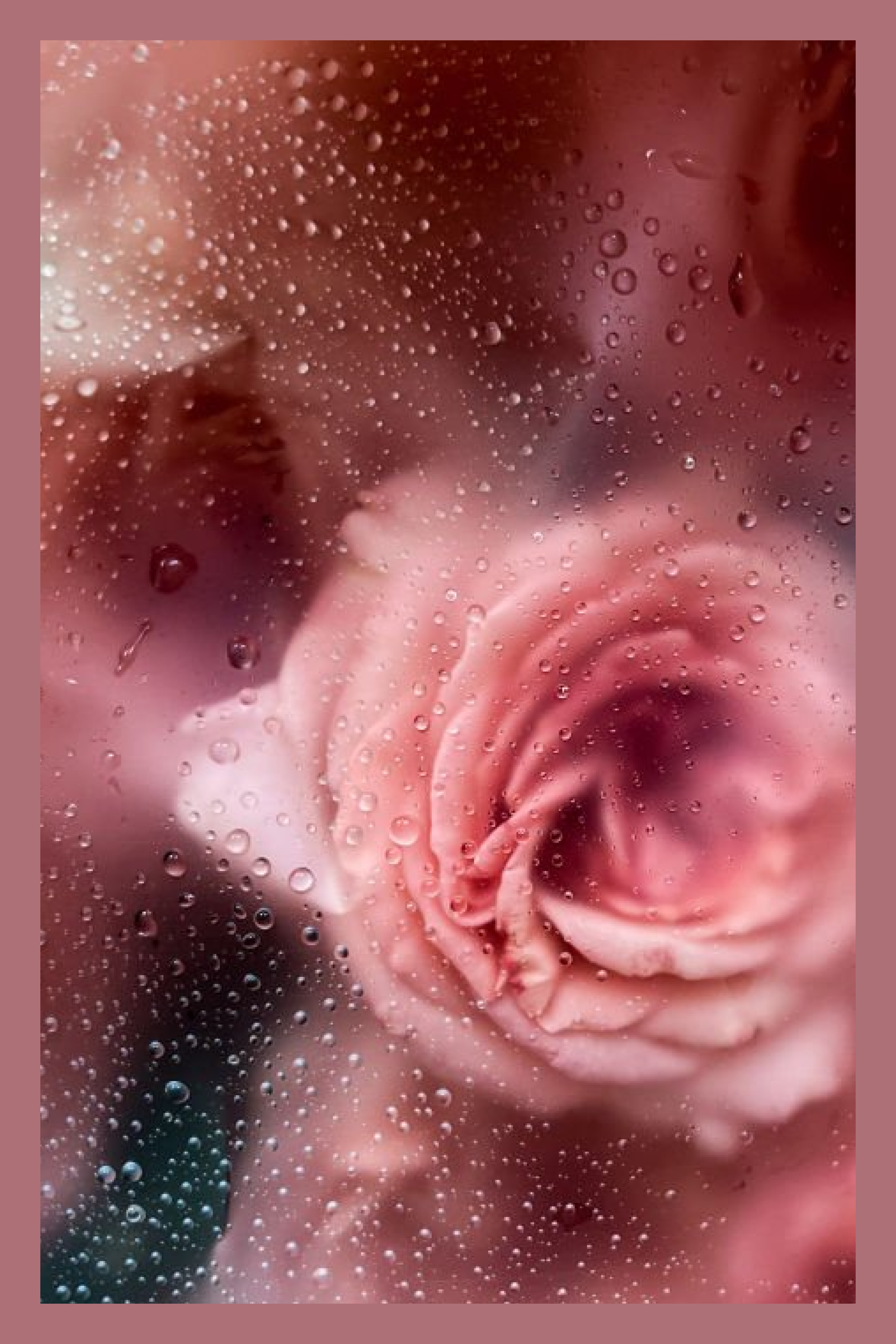 This rose bouquet covered with tender little raindrops looks so charming… There is pure love and aesthetics in every pixel of this photo.
Valentine Hearts Abstract blinking Background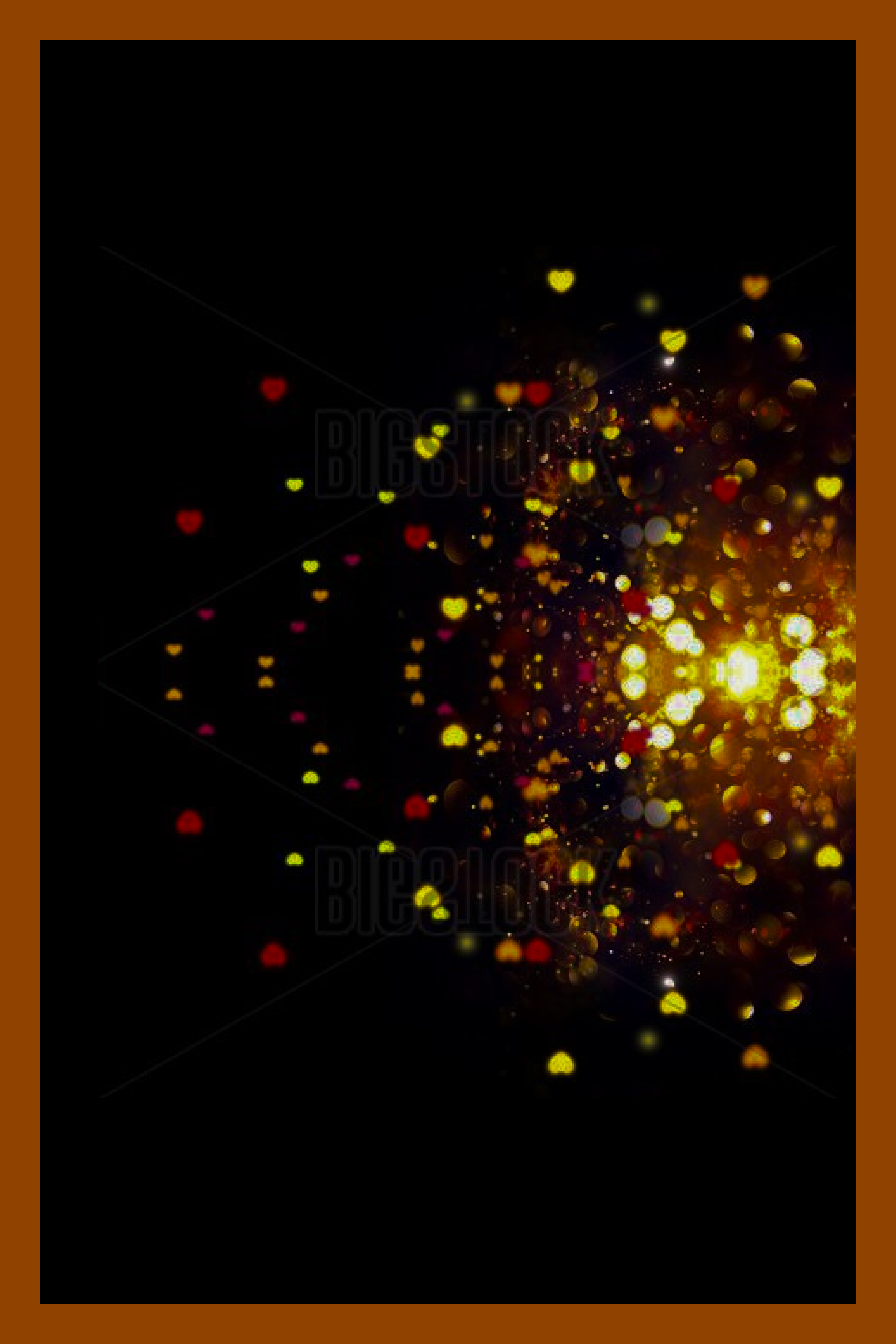 If you are bored of red and pink colors, we have prepared something more strict and calm for the eyes. Warm and cozy flickering hearts on a black background will simply add to the atmosphere and bring you warmth.
Back to the 70s Happy Valentine's Day Pics
If in 2021–2022 the emphasis was still on the era of the 90s, now we dive even deeper into the past. The 70s are associated with fun, hippies, freedom, and love of nature. To convey the atmosphere of the era, designers choose bright colors vividly, use expressive handwritten fonts, bold curved shapes, and simple illustrations.
Retro Wallpaper With Rainbow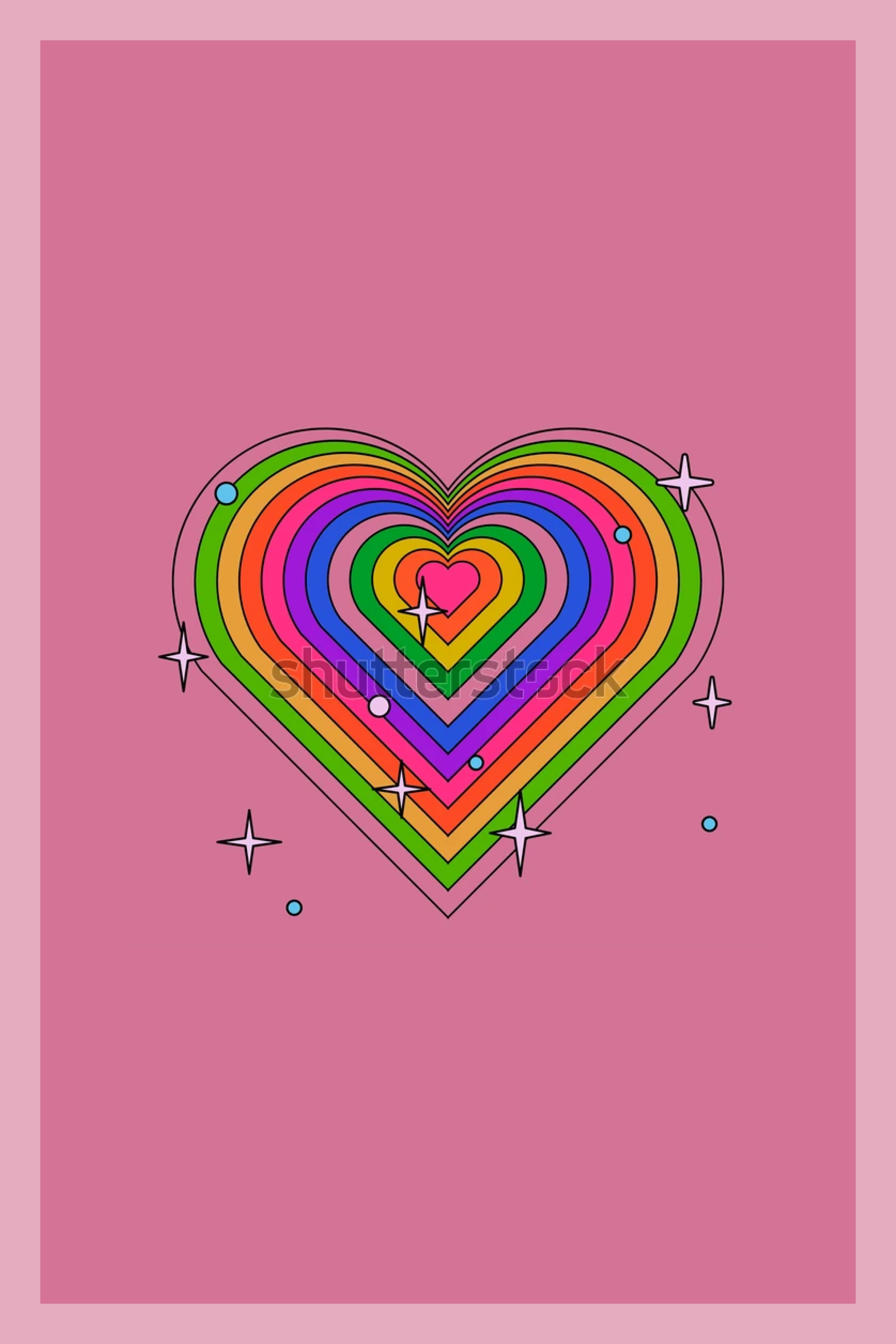 This is a cool retro 70s-style heart image in EPS and JPG formats. It has a high 2154 × 1858 pixels resolution of 300dpi. Great for designing postcards, banners, signs, stickers, and labels.
Retro Heart Lines Background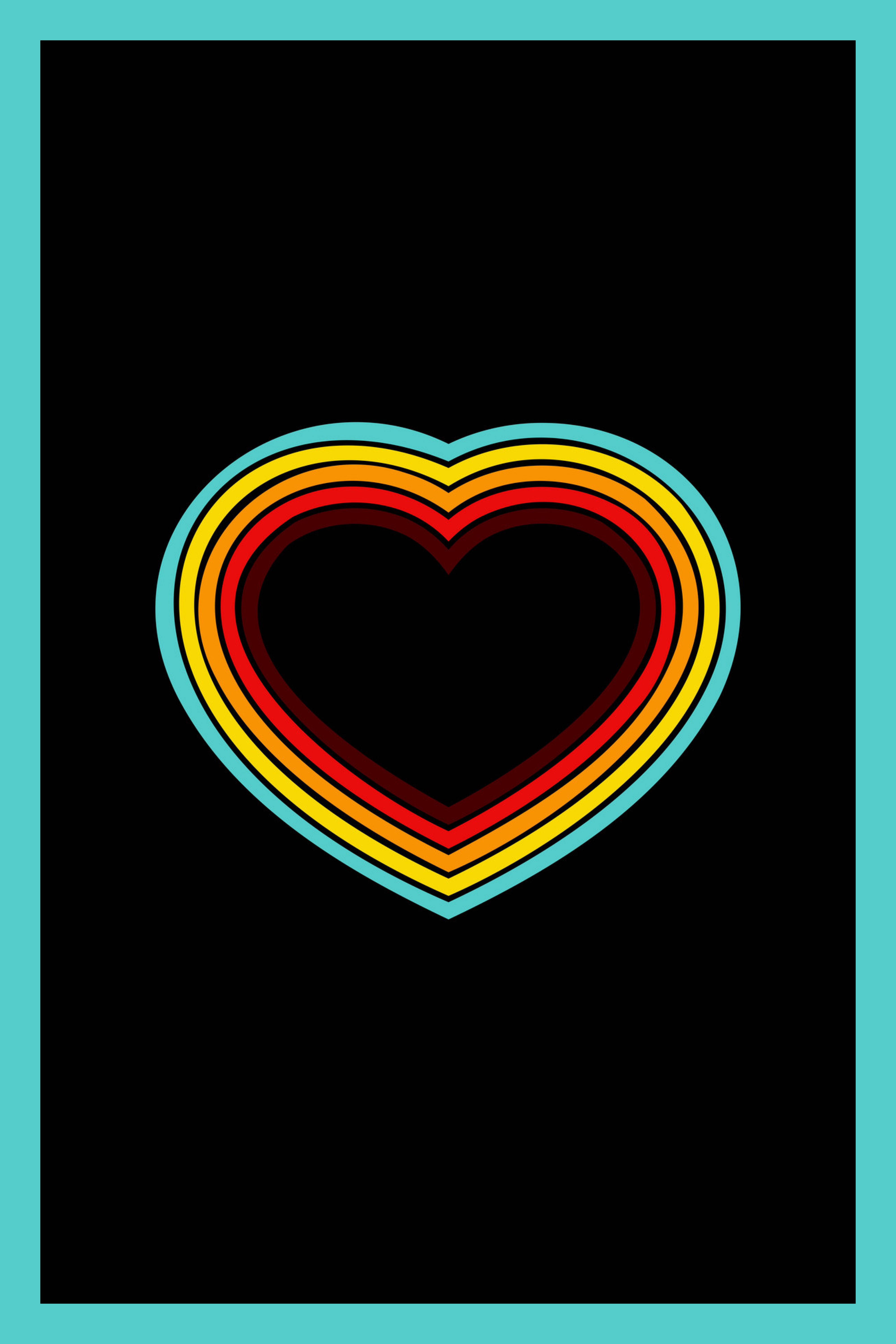 This is a vector heart image in EPS, PNG, and JPG formats in a retro 70s style. It will be perfect for scrapbooking, social media design, websites, postcards, labels, and even stickers.
Vector set of valentines in hippie style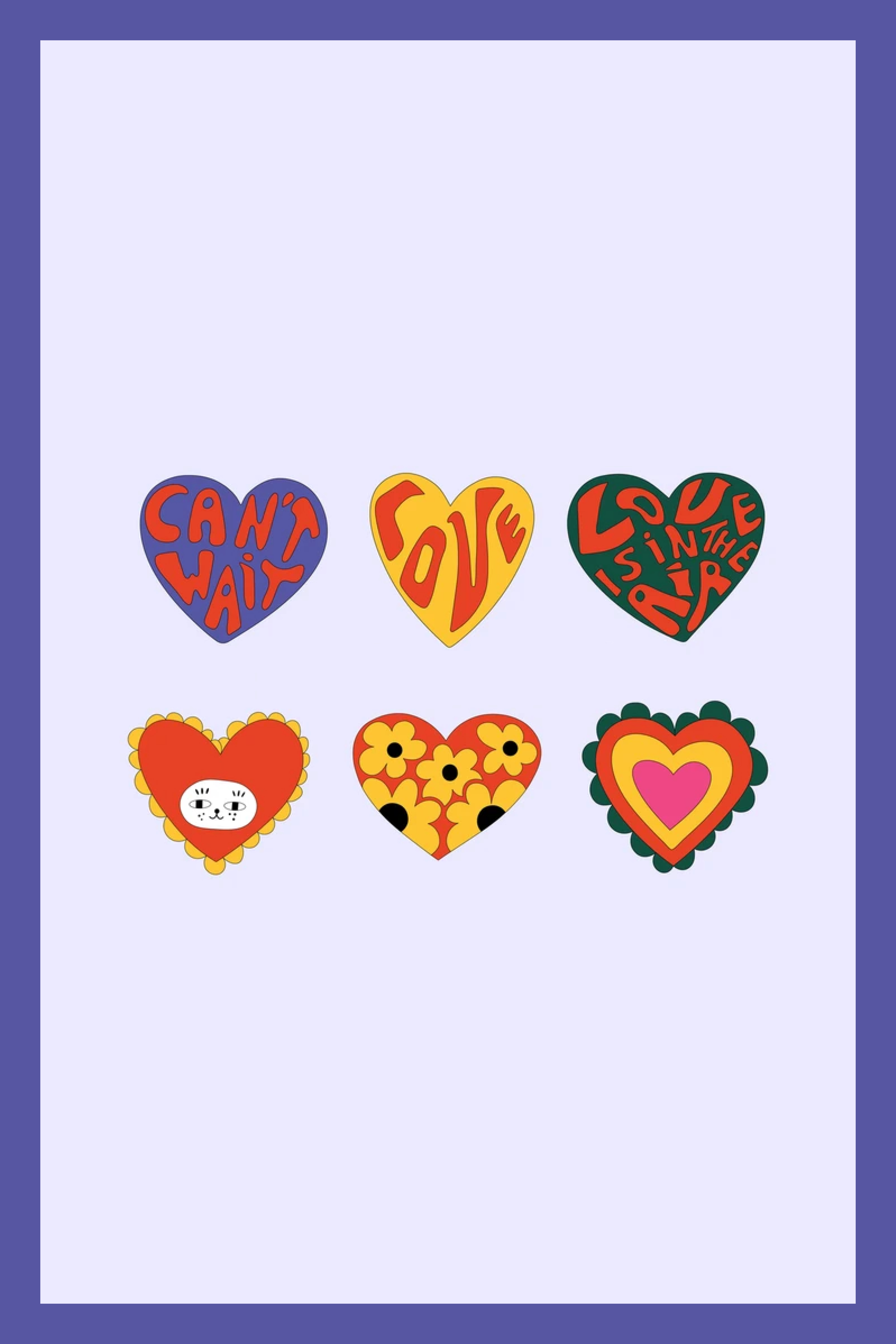 Well, if you are a lover of something vintage and old-fashioned, then you definitely will adore this wallpaper.
Romantic vector abstract geometric background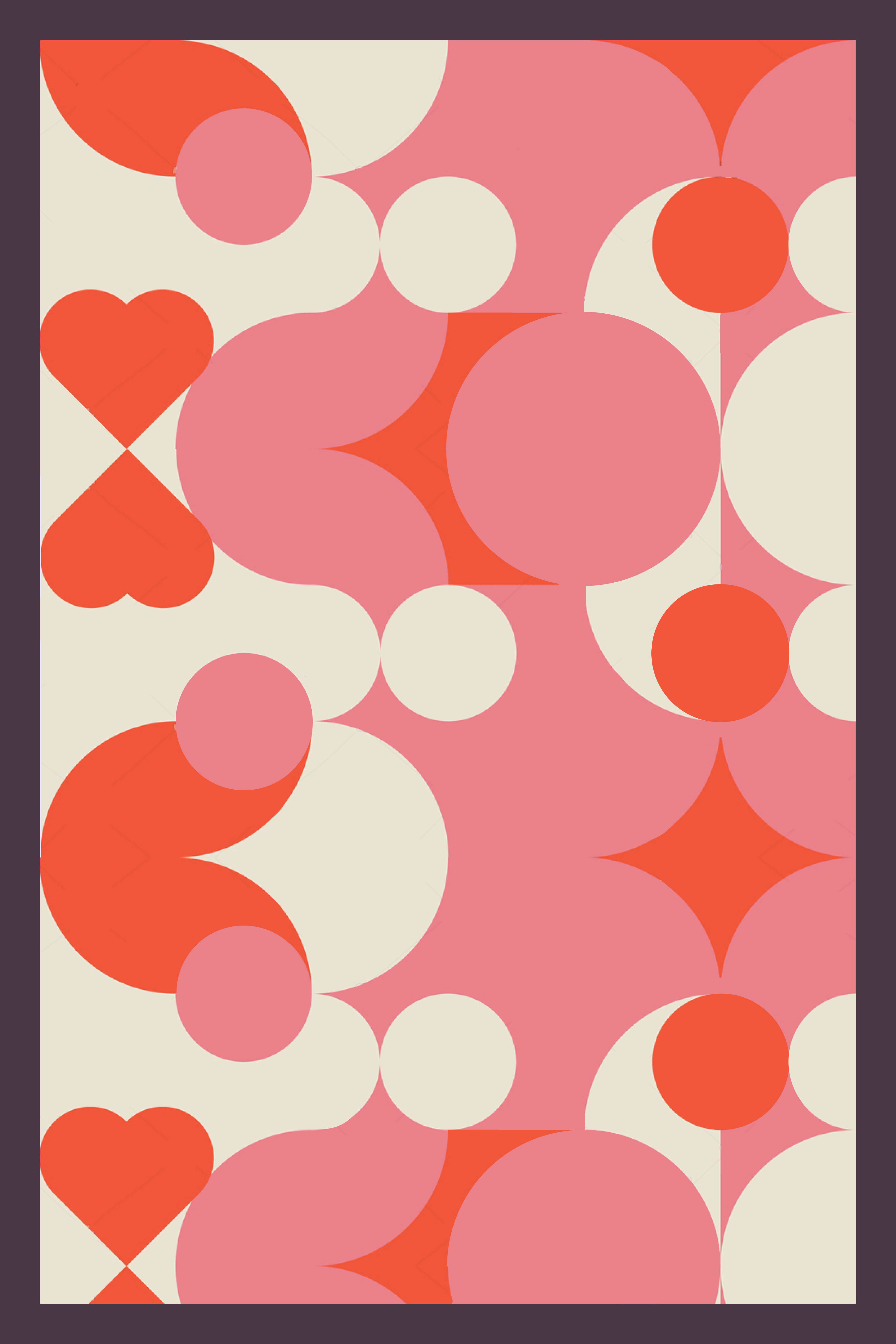 Maybe your grannie remembers those colorful geometric walls of her old apartment where she spent her younger years? Or have you seen photographs of those bright years? This background can remind her a lot of those times.
Girl in love, 70s background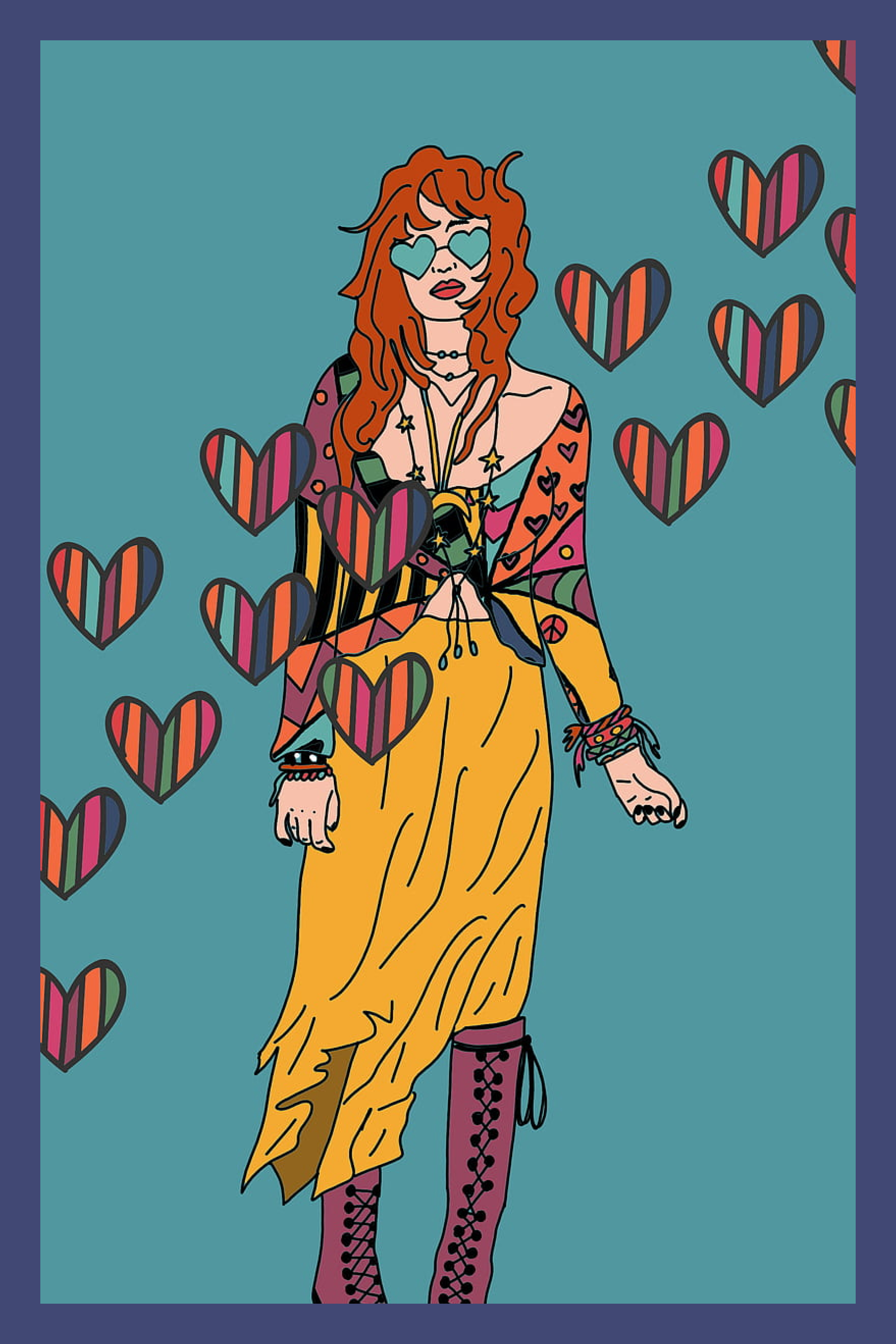 If you adore 70s aesthetics, then 70s aesthetics loves you, too. If you have found this wallpaper it means you are a perfect match!
Tunnel of Concentric hearts in pastel colors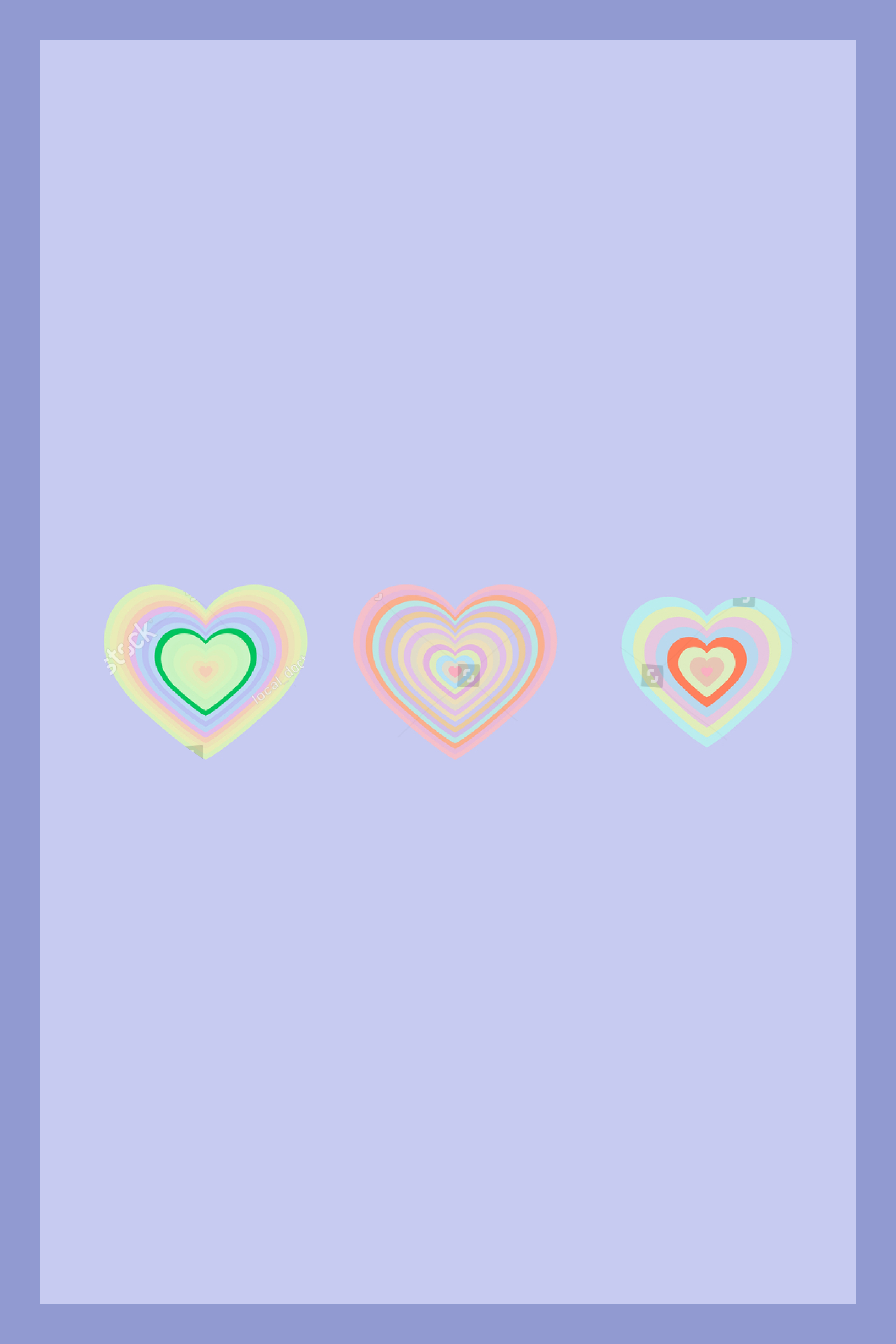 Pastel colors are one of the new religions of designers in 2023. And it's so easy to go back to the 70s with this cool Valentine's Day image.
Happy Valentine's Day retro background vector image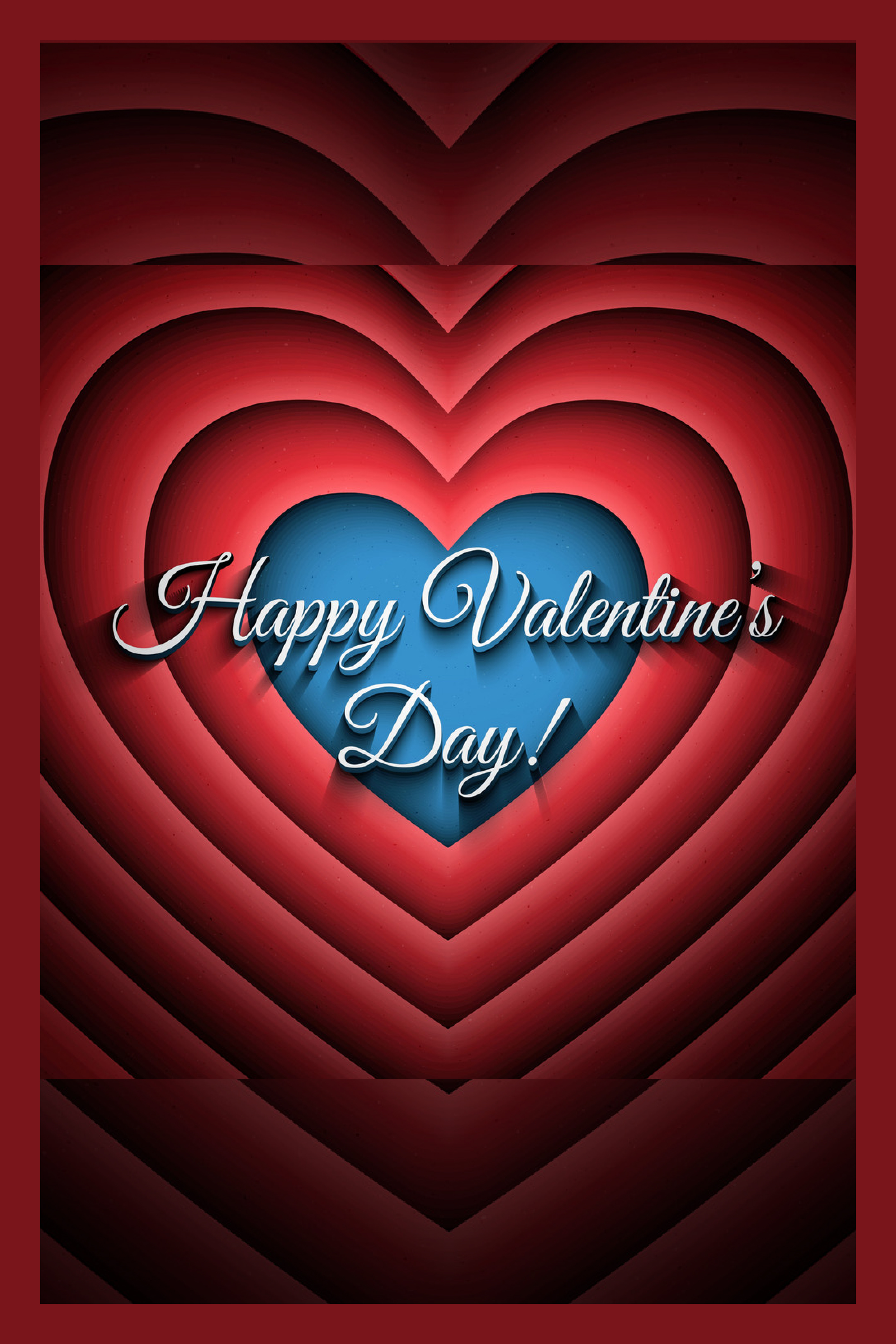 Retro doesn't mean old! It means trendy and stylish today.
Tasty Valentine's Day Background
Valentine's Day is hardly worth nothing without tons of chocolates and candies. Lovers present sweets to each other to express love and affection. So the next collection of tasty backgrounds will definitely suit this special occasion.
Valentine's Day Wooden Background
Note this Valentine's Day backdrop of different macaroons. The file has a premium license and is available in JPG format, which is easily edited to suit your every need.
Two Red Tasty Lollipops on Bright Blue Background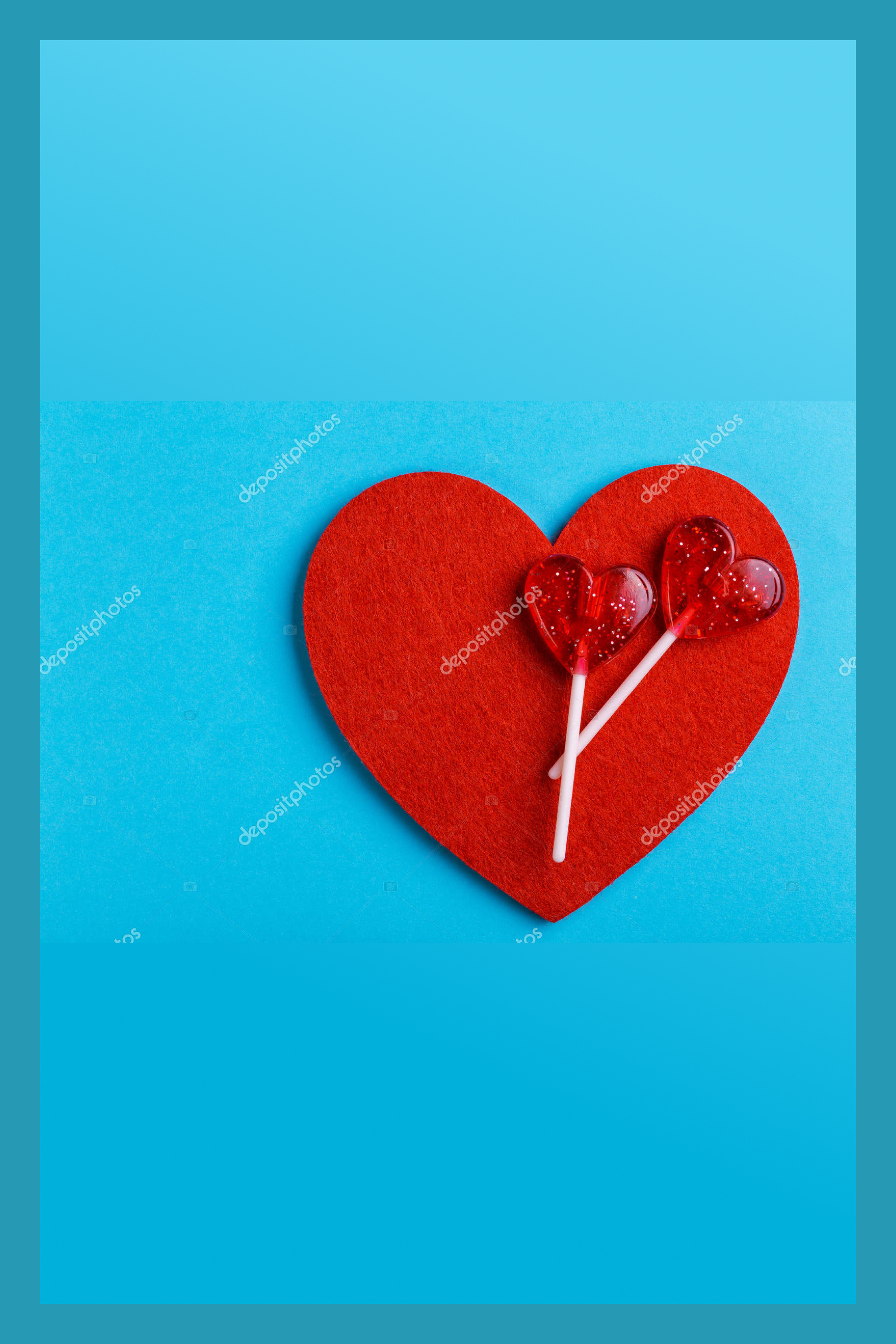 If you need an interesting background for your Valentine's Day projects, this product would be a great solution. It's perfect for designing banners, postcards, covers, social media, and many other things.
Valentine's Day Bundle 2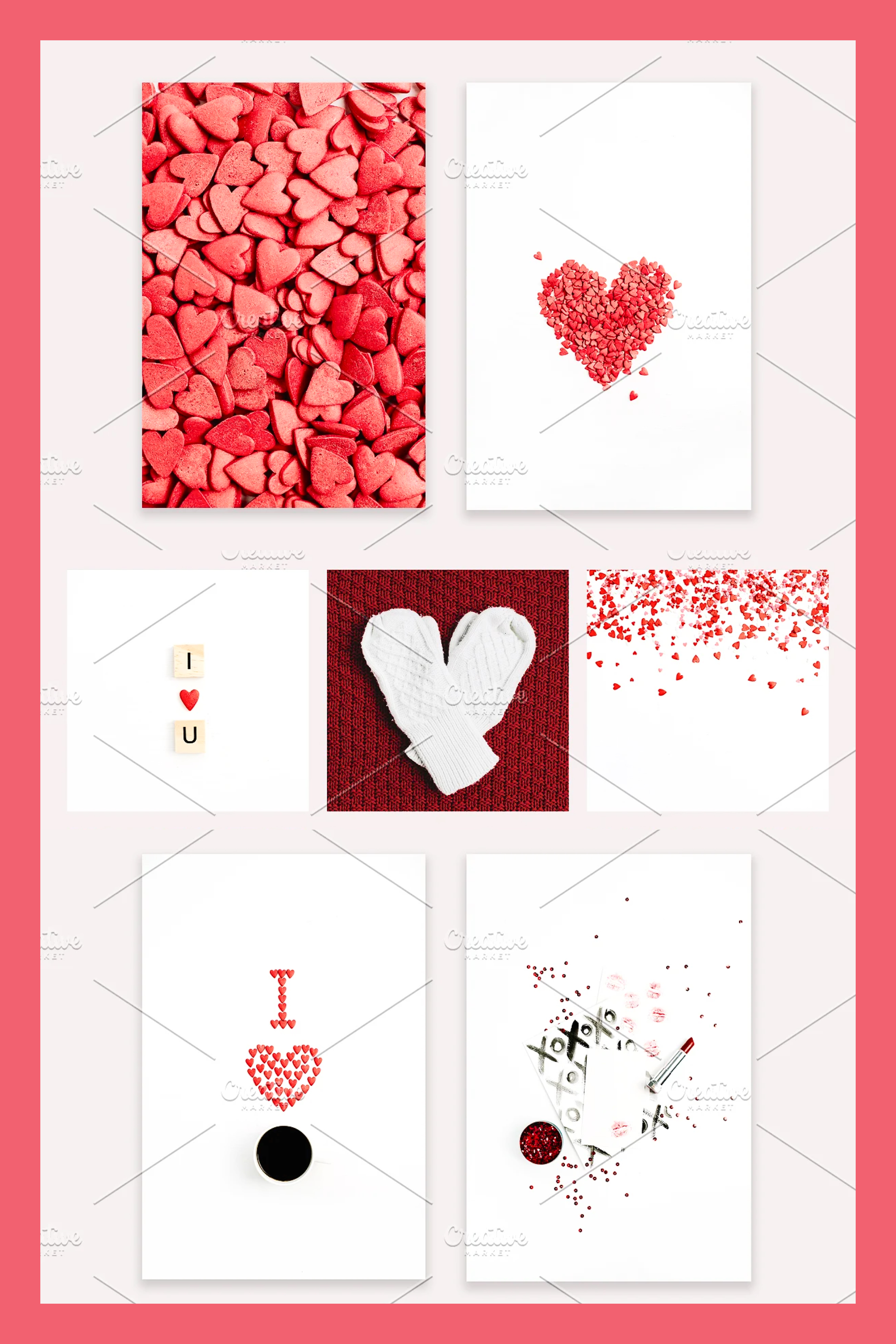 This cool bundle contains 10 styled stock photos in a red and white color palette.
Valentine Candy Background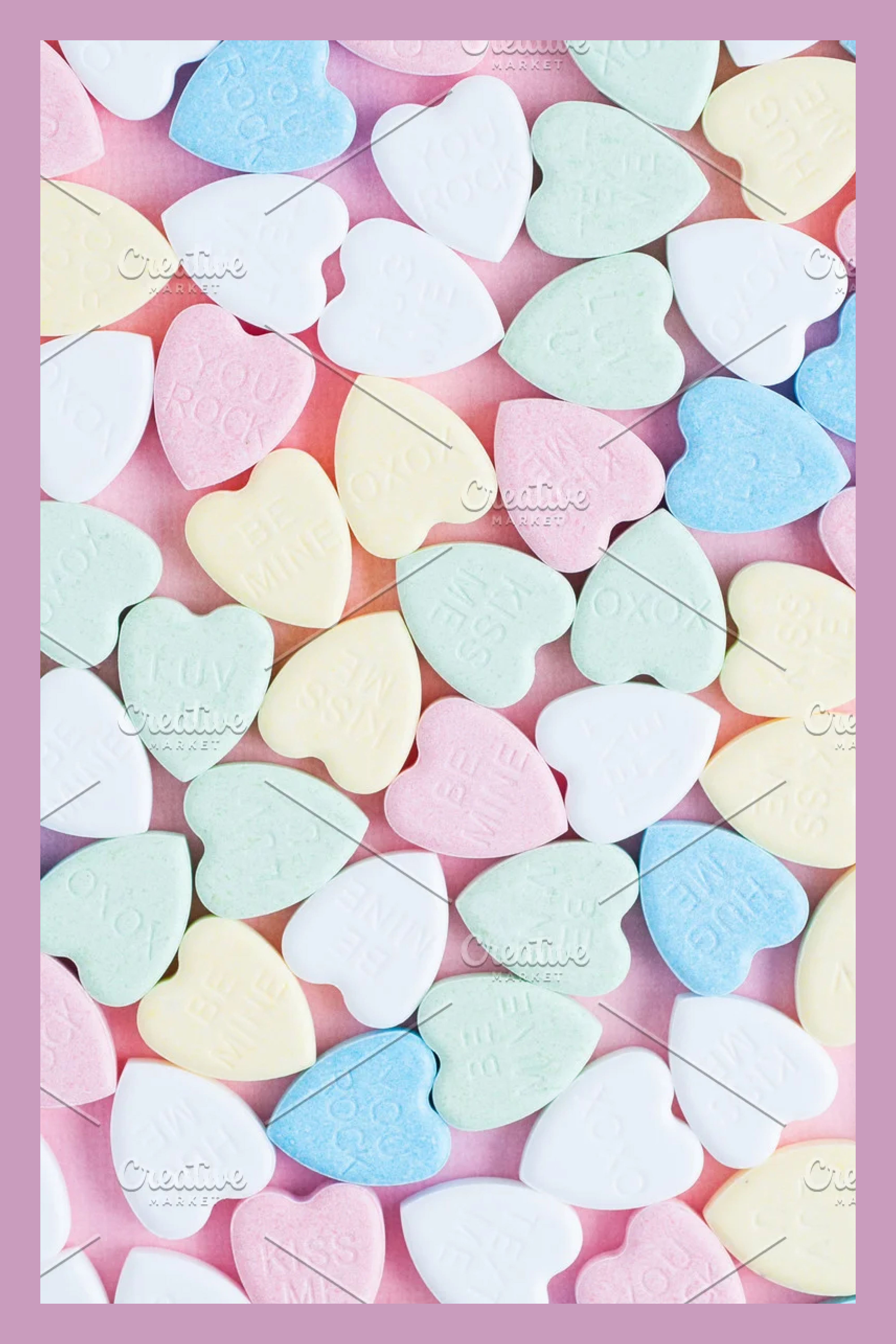 These colorful little candy hearts have always been one of the best symbols of Valentine's Day.
Breakfast for Valentine's Day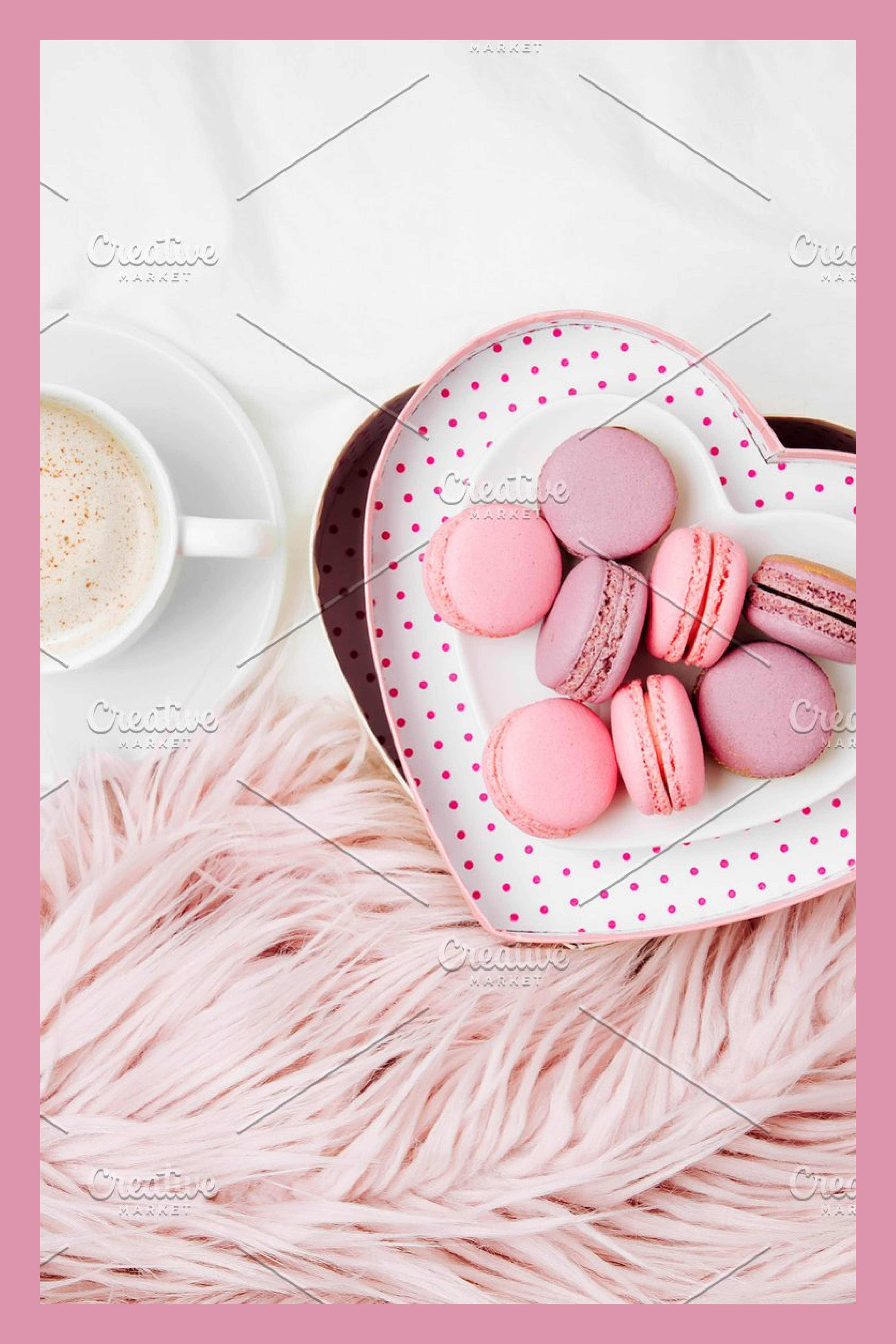 A cup of cappuccino or cocoa combined with a heart-shaped box full of tasty raspberry macaroons… Can you imagine a more romantic combo for breakfast on February 14?
Flat lay Happy Valentine's Day romantic photography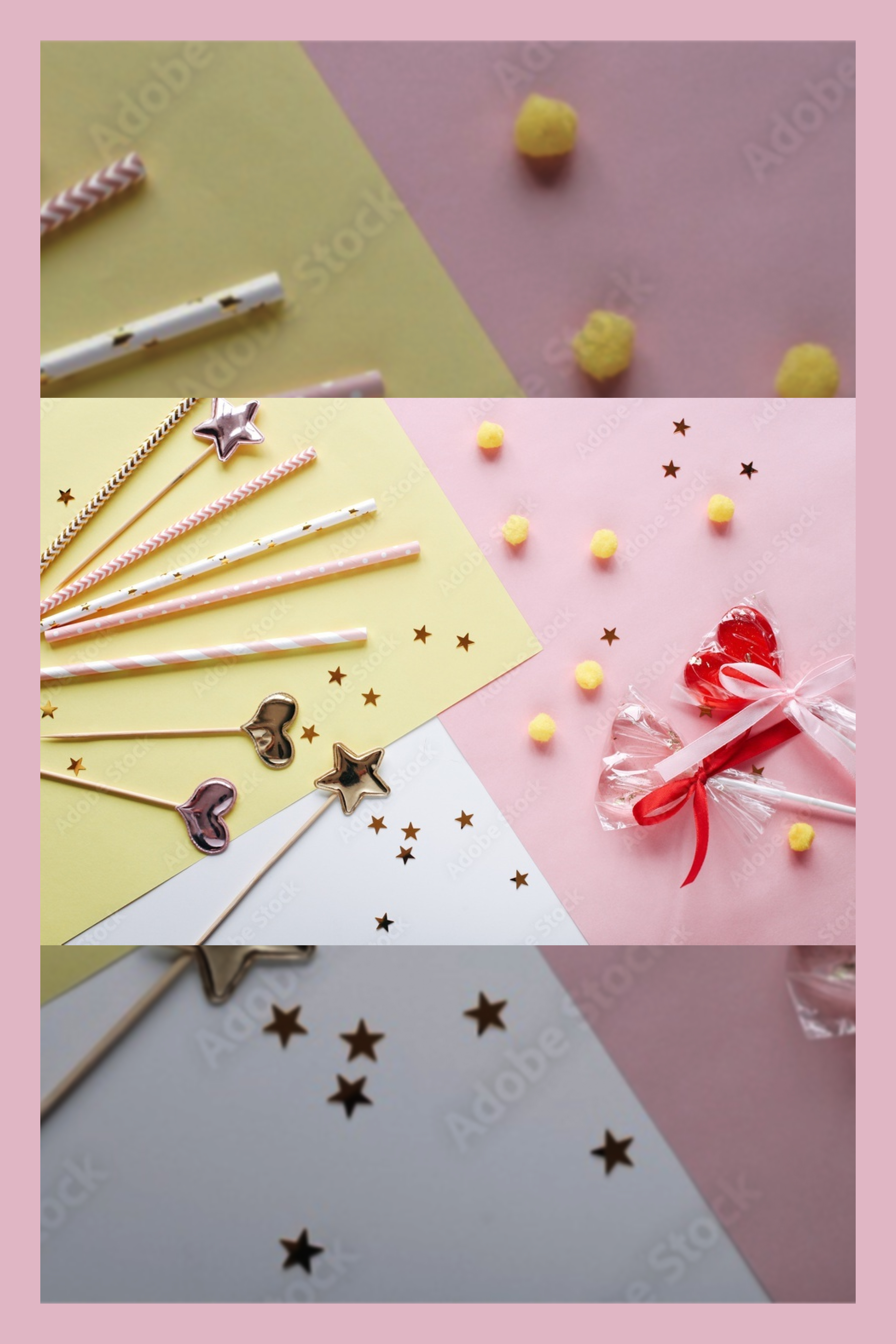 The pastel-colored background decorated with sweet candies and lollipops looks amazing.
Lollipops with eyes looking at each other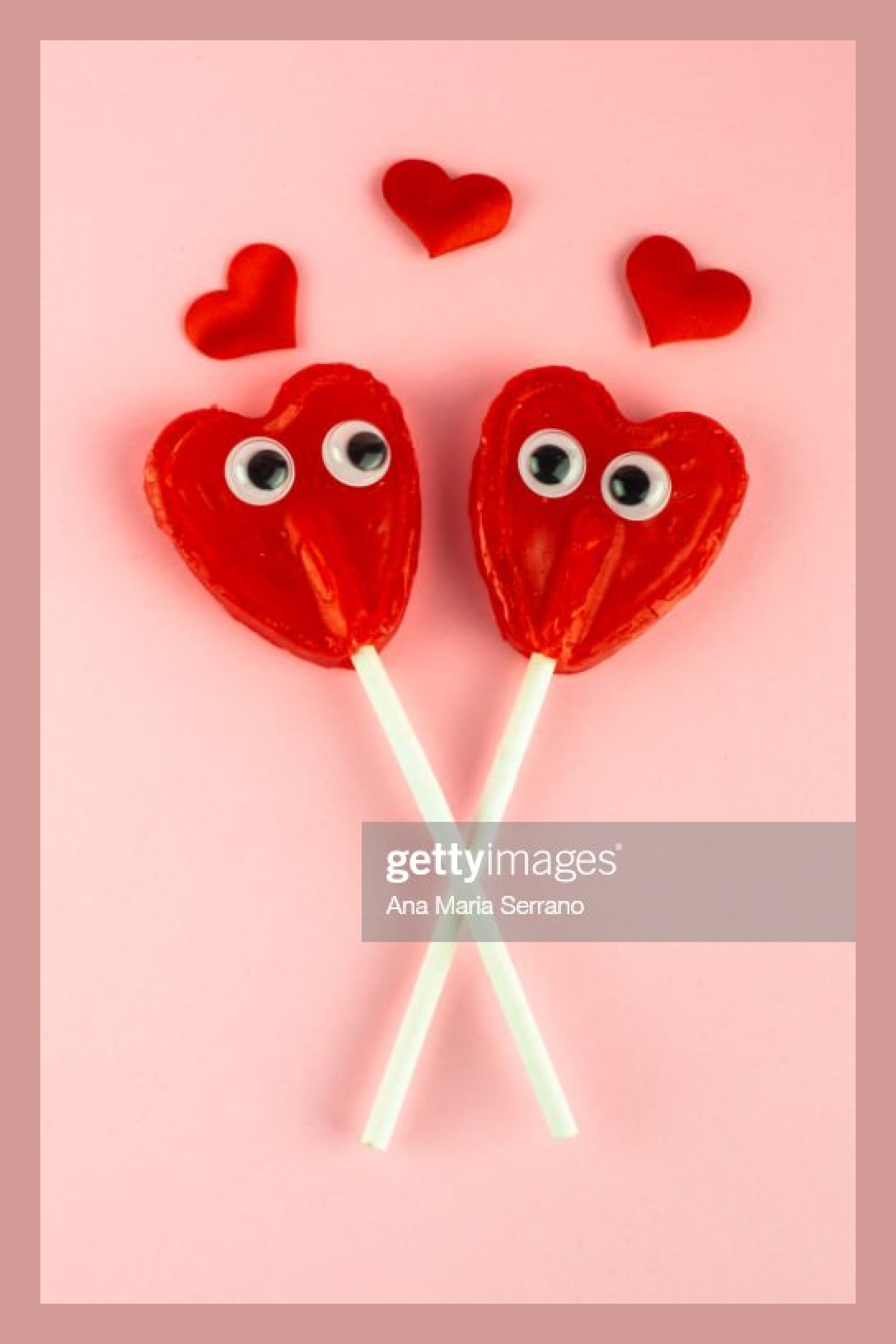 The creator of this photo expressed the concept of love and romanticism through these two little heart-shaped lollipops looking at each other.
Romantic Movie-like Valentine's Day Background
Let's be frank; mass media is used to promoting February 14 with thousands of romantic stories and legends. And here are a couple of cinematography-like images of St. Valentine's Day.
Roses Lying On Table Background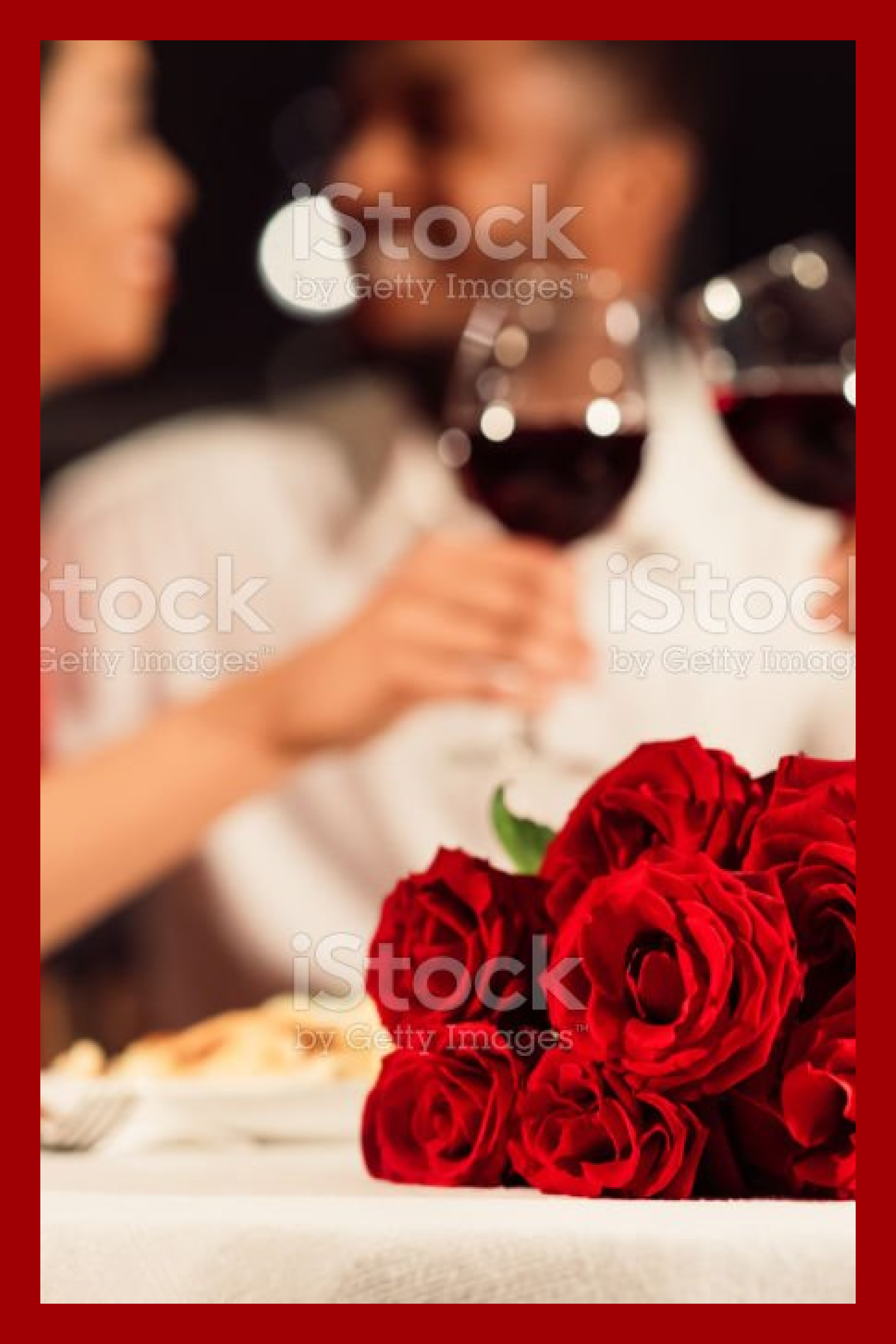 This is a high-quality photo of a couple in love with roses in the foreground. It is available in high resolution of 6685 x 4457px at 300 dpi.
Couple Behind Heart Shaped Balloon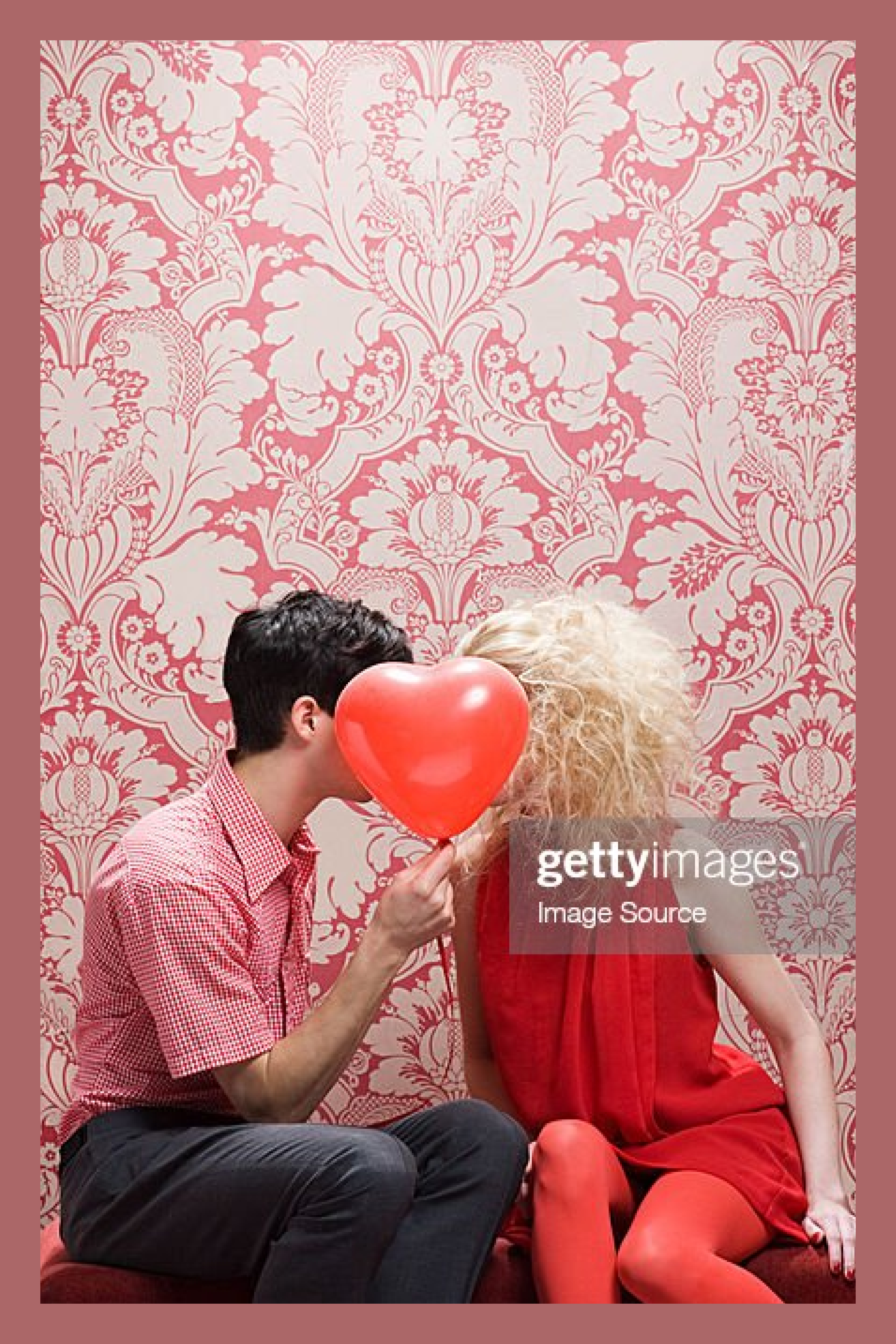 If you need a high-quality photo for backgrounds or other purposes, this option might work for you. This is a high-quality photo of a couple in love at 5700 x 3800px at 300 dpi.
Happy couple in love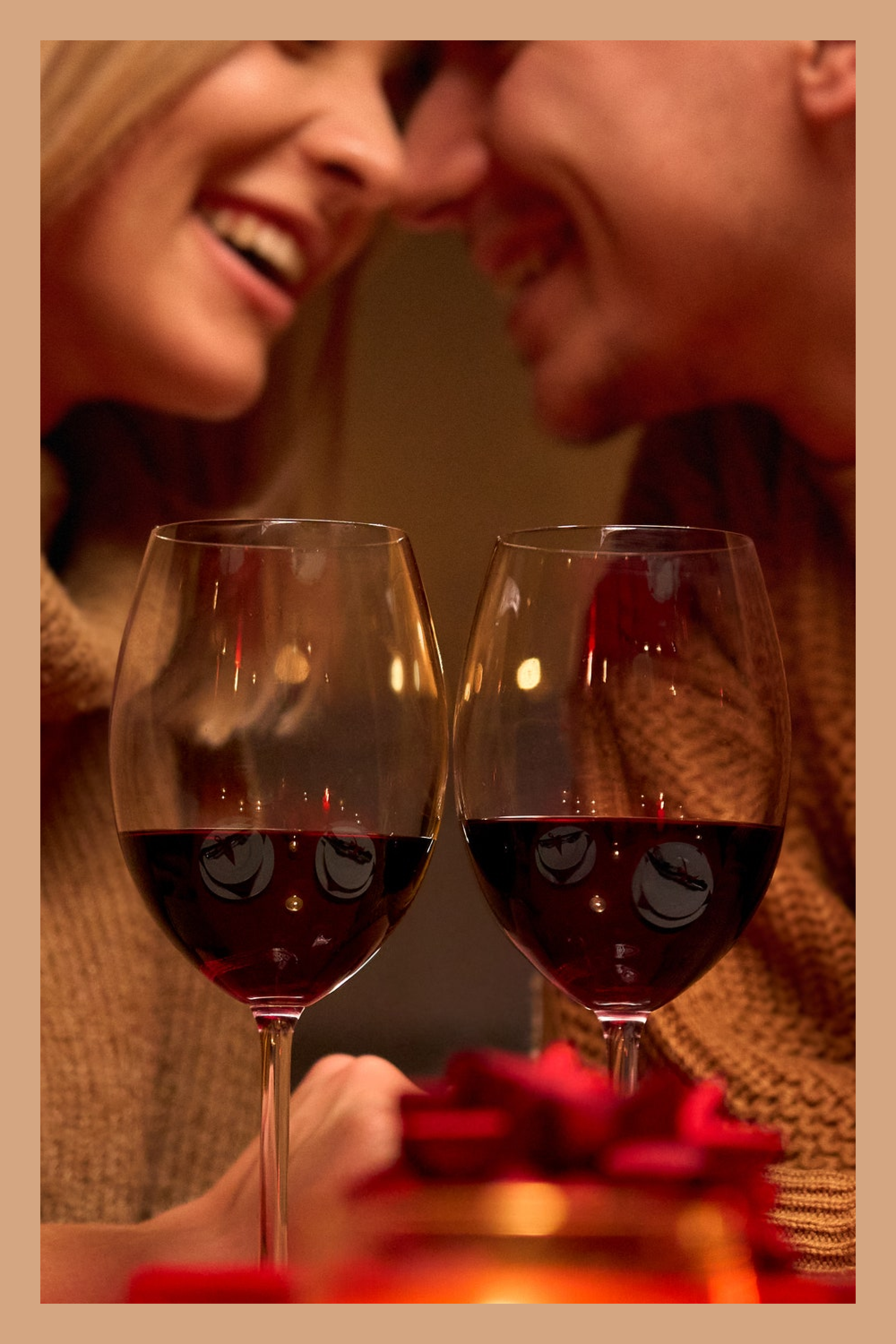 A romantic dinner with candles and glasses of wine is one of the biggest symbols of Valentine's Day.
Closeup of cheerful positive couple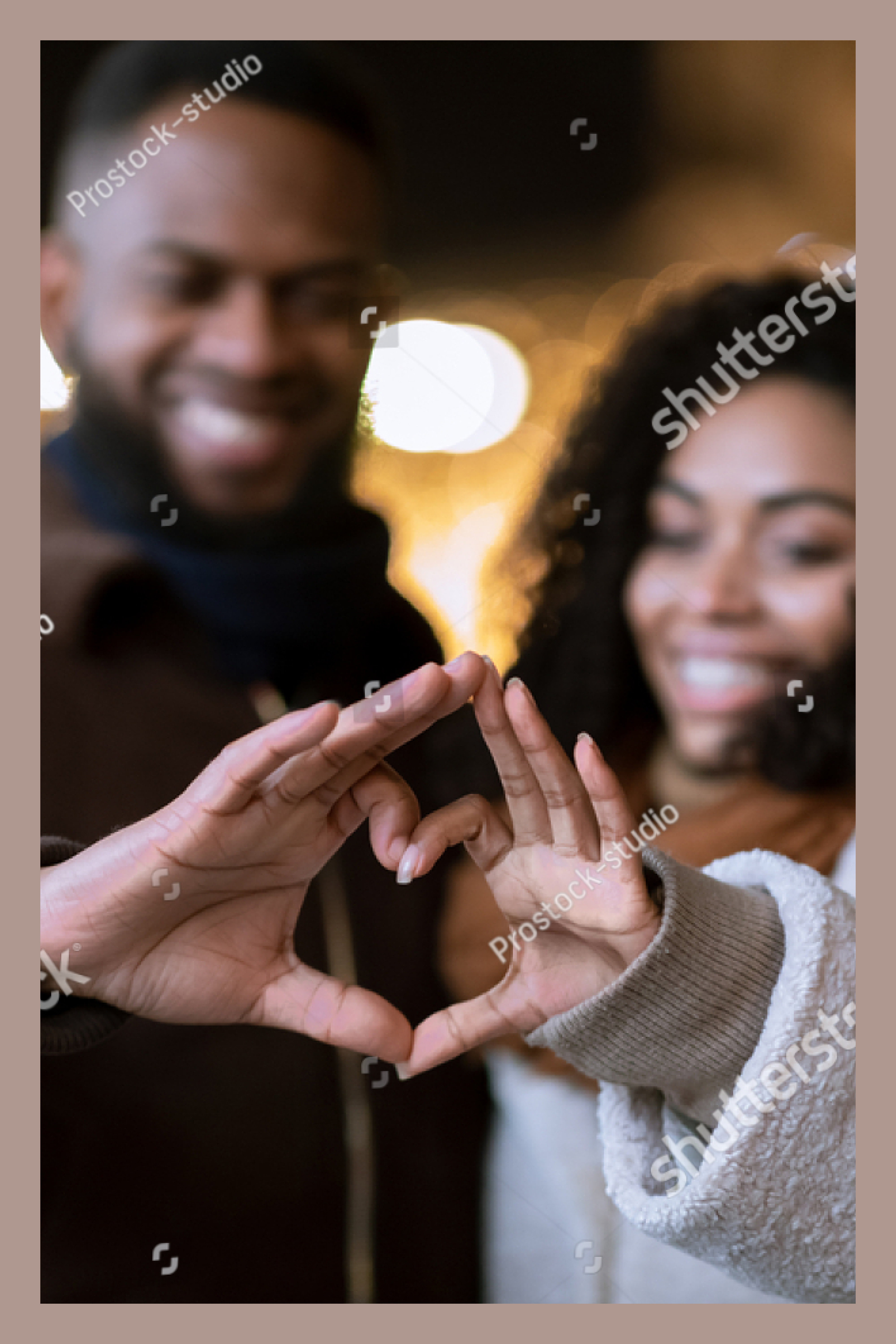 These guys look very happy – a true symbol of healthy relations.
Young Couple celebrates February 14th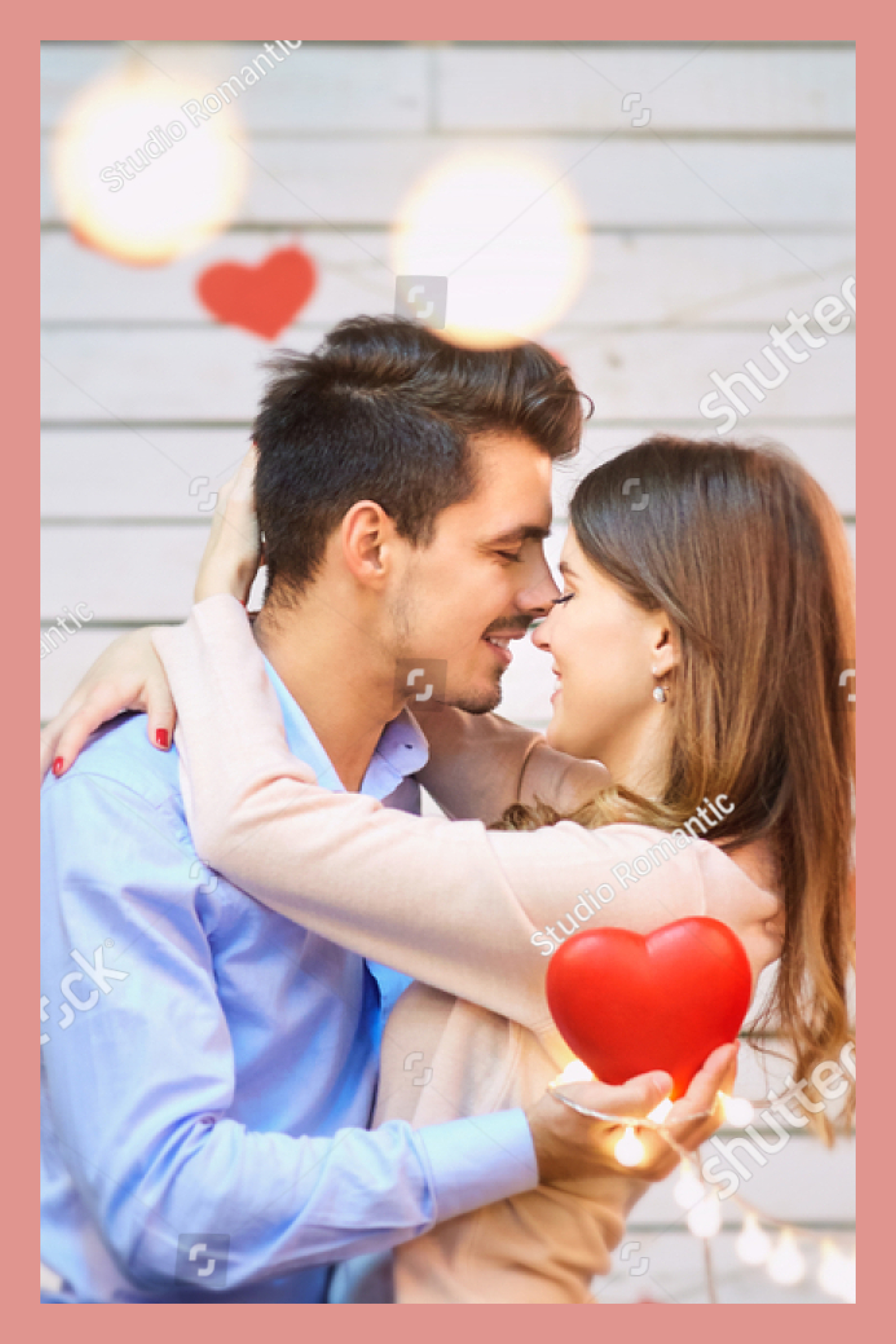 Something truly precious is when you can hold each other in your arms and say 'I love you' on this special day for all the lovers around the world.
Fashion and emotional couple containing couple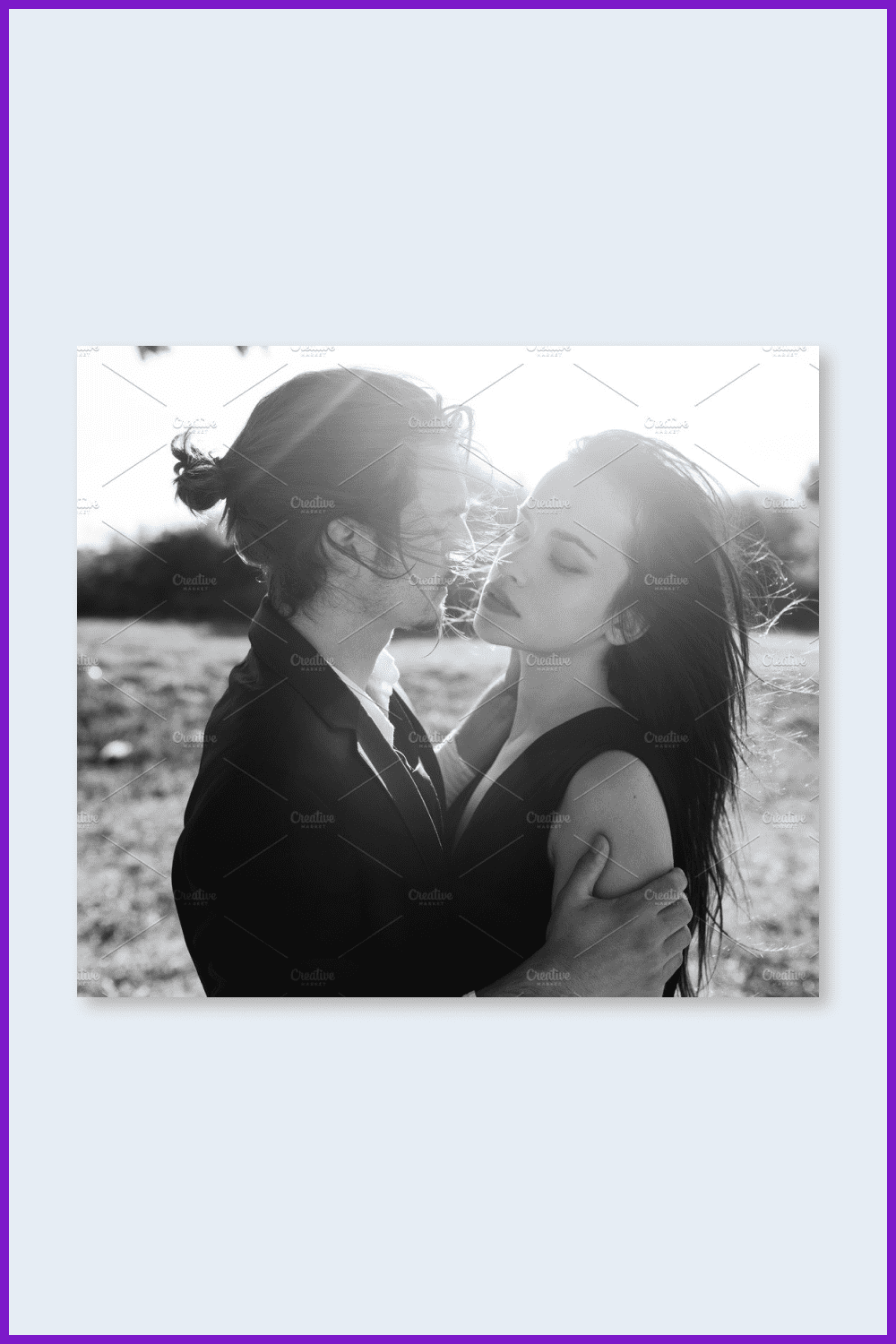 Something truly precious is when you can hold each other in your arms and say 'I love you' on this special day for all the lovers around the world.
Valentine's Day Patterns & Textures
Pattern imagery is a concept that utilizes elements repeated in a given media. Such repetitions include shapes, tones, and other images. The main purpose of using patterns in visual media is to capture the attention of the audience.
Using patterns and textures in your Valentine's Day graphics project will definitely make your presentation more appealing and beautiful. Here are some patterns you should consider incorporating into your project.
Valentine's Day Patterns Bundle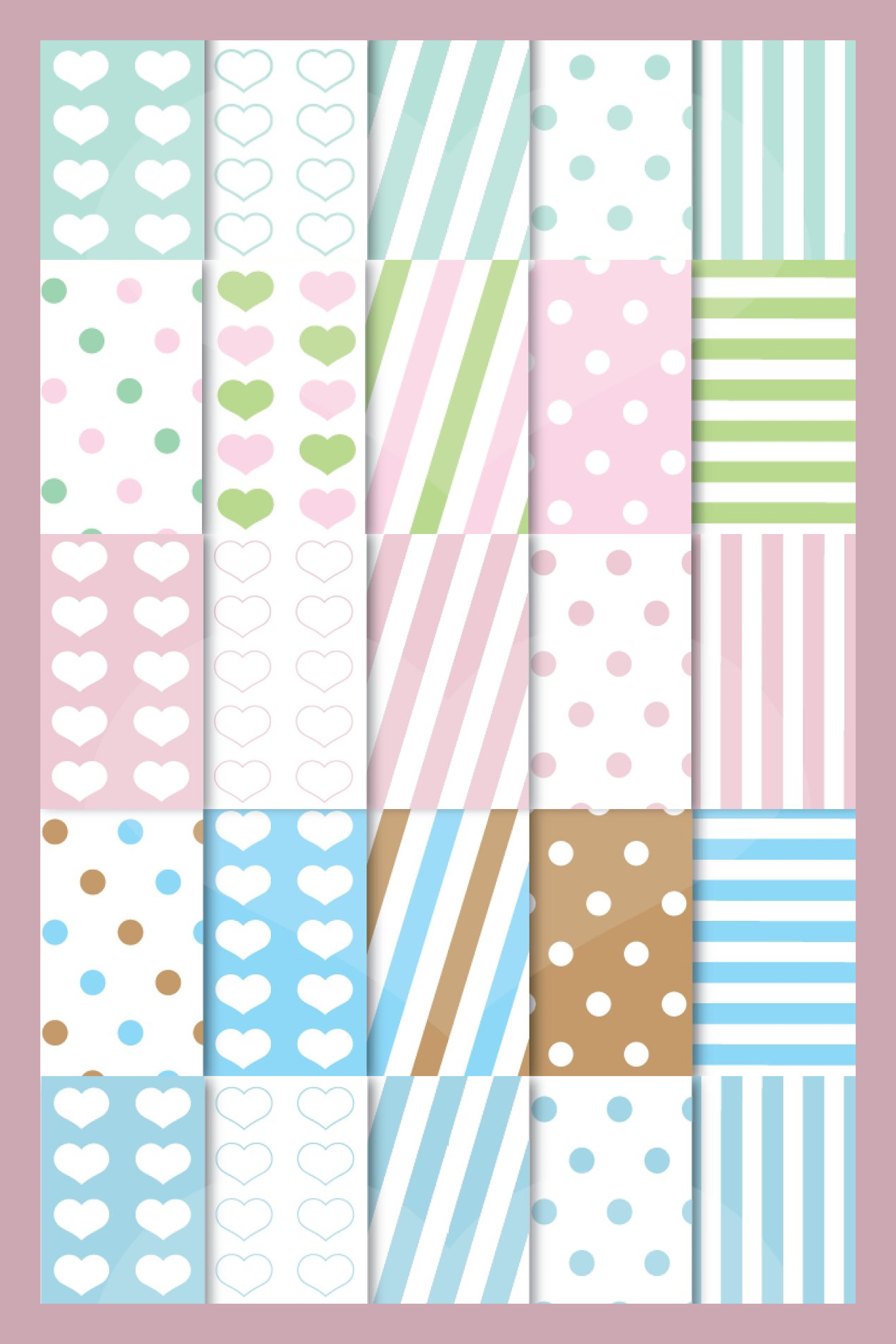 If you are looking for a bundle for your commercial Valentine's Day project, consider Creative Market's Valentine's Day Patterns Bundle, which features 100 high-quality JPG files. The collection will suit all your gift-wrapping papers, wedding invitation cards, gift cards, and web pages, just to mention a few.
There are 10 different color combinations to choose from. They include deep red, aqua green, baby pink, navy blue, and lime green among others. The pattern images are 300 DPI files and are 8 x 11 inches in size. You could use those polka dots and red stripes to set the tone for Valentine's Day.
Upload Your Designs to MasterBundles and Spread Love
Do you have designs that could be used to make someone happier on Valentine's Day? Clipart, patterns, fonts, postcards? Awesome! Upload your designs to MasterBundles using this form and earn money to treat your special someone with a cocktail 🙂
FAQ
Here are a few frequently asked questions about the best Valentine's Day images
How do I start Designing My Valentine's Day Gift Card?
You don't need to reinvent the wheel and start from scratch. You should consider looking into gift card makers or gift card templates. However, you do need to have a basic understanding of online editors to help you accomplish the task faster.
Are there any free deals or products available to help me design my valentine's day cards?
There are free templates and images that could help you style your project more effectively. However, they are few and might not be ideal, especially when gifting a loved one. But there are companies such as Master bundles who have beautiful options for every budget point.
Disclosure: MasterBundles website page may contain advertising materials that may lead to us receiving a commission fee if you purchase a product. However, this does not affect our opinion of the product in any way and we do not receive any bonuses for positive or negative ratings.