Happy Valentines Day Images. Today we've prepared a huge collection of Valentines Day images: backgrounds, textures, patterns, stock photos and other elements. You may use them in your future projects and designs, banners and creatives for social media.
Valentine's day is just around the corner, and as tradition has it, lovers mark this day with celebratory gifts and experiences. The day offers many across the world a chance to express their emotions. However, this day also brings with it stress stemming from thoughts of gifts and ideas.
The challenge to make a meaningful and heartfelt impression is particularly felt by designers and creatives on the eve of the holiday. Putting those creative skills to design little intuitive things such as icons, backgrounds, images, clipart, and fonts can be challenging, especially on this red-letter day. The challenge is in making every little detail unique while maintaining a beautiful appearance.
Whether you are a designer looking to punctuate your web page with unique yet captivating valentine's day visuals or an interested party looking to surprise your significant other, there are tons of options that you should consider.
For instance, if you are looking for an ideal graphic design for a website, letter, or gift card on Valentine's, then we strongly suggest that you visit MasterBundles market place. Here you will be treated to a ton of valentine's day graphic template bundles, which will set the tone for your valentine's holiday.
With that said, the following is an ultimate guide that will help you in your search for beautiful visuals for Valentine's day.
Valentine's Day Textures & Backgrounds
Backgrounds form the main area behind a given subject in an image. Recently, digital photography trends have sought to minimize backgrounds where applicable to allow focus on the main subject and rightly so. You wouldn't want clutter and distraction drawing attention away from the subject of valentines.
You may see the word vector frequently used in this section. Simply put, a vector background is a special type of image that is commonly used as a computer wallpaper or website's background. They are developed using math formulas rather than colored blocks. Vector EPS are used as backgrounds because they can easily be resized to match the underlying requirements.
With that said, here are some background images and illustrations that you should consider incorporating this coming valentine's.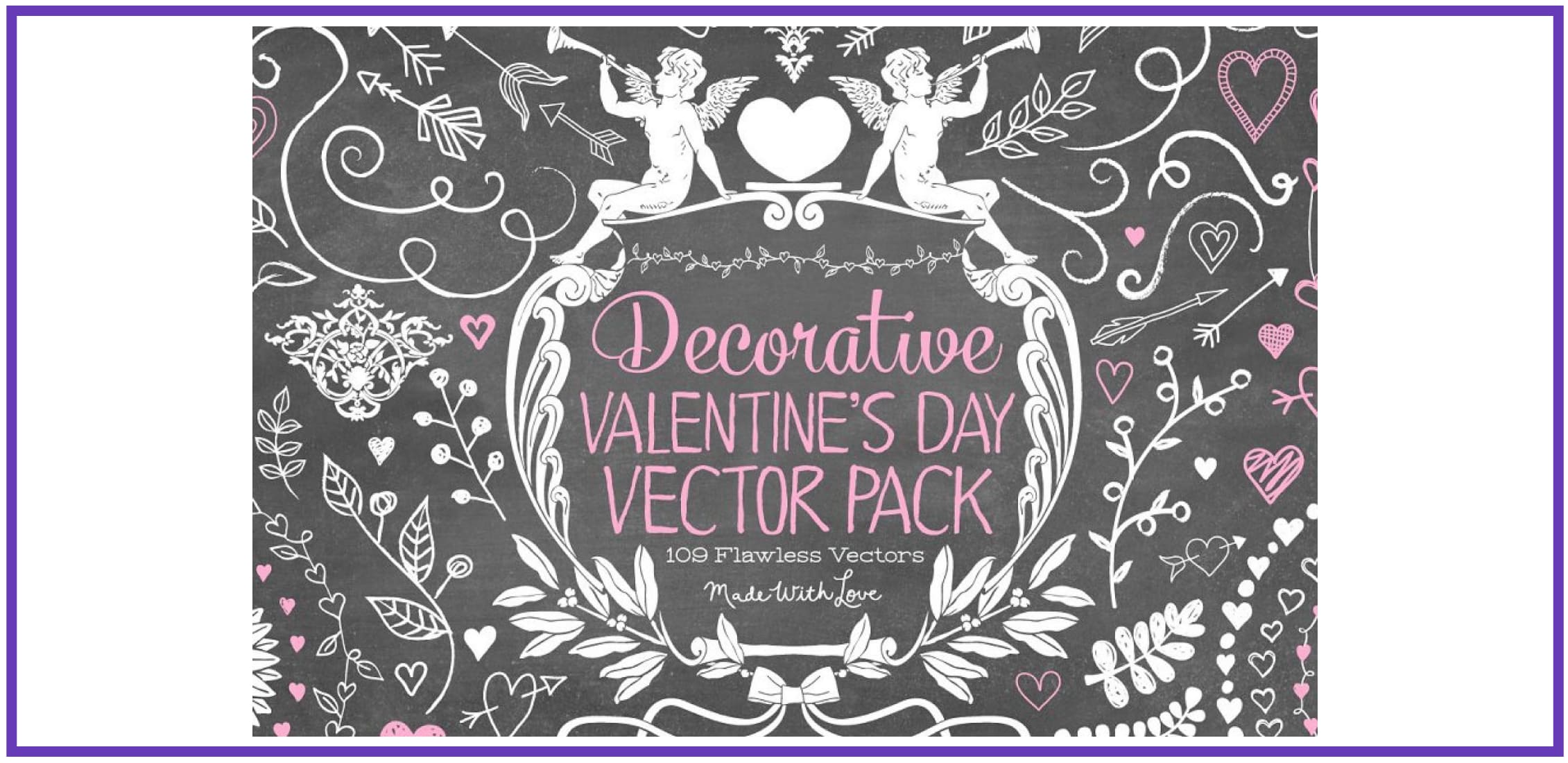 What better way to kick off this list than with some vintage valentine designs? Whether you are creatively redesigning your website's background or gearing up for a gift card for your loved one, this bundle features loads of backgrounds that will give your project a clean and classy finish.
The vintage valentine vector bundle from Creative Market appeals more to those from a slightly older generation. However, it is quite unique, and you will most certainly enjoy the different yet intriguing background designs.
The vector bundle features approximately 100 vectors with four Photoshop Brush Sets (making a total of 20 vintage borders). Supported file types include PNG, ABR, EPS, and JPG.
The pack is useful in creating posters, flyers, banners, cards, wedding décor, labels, and basically anything else that you can think of.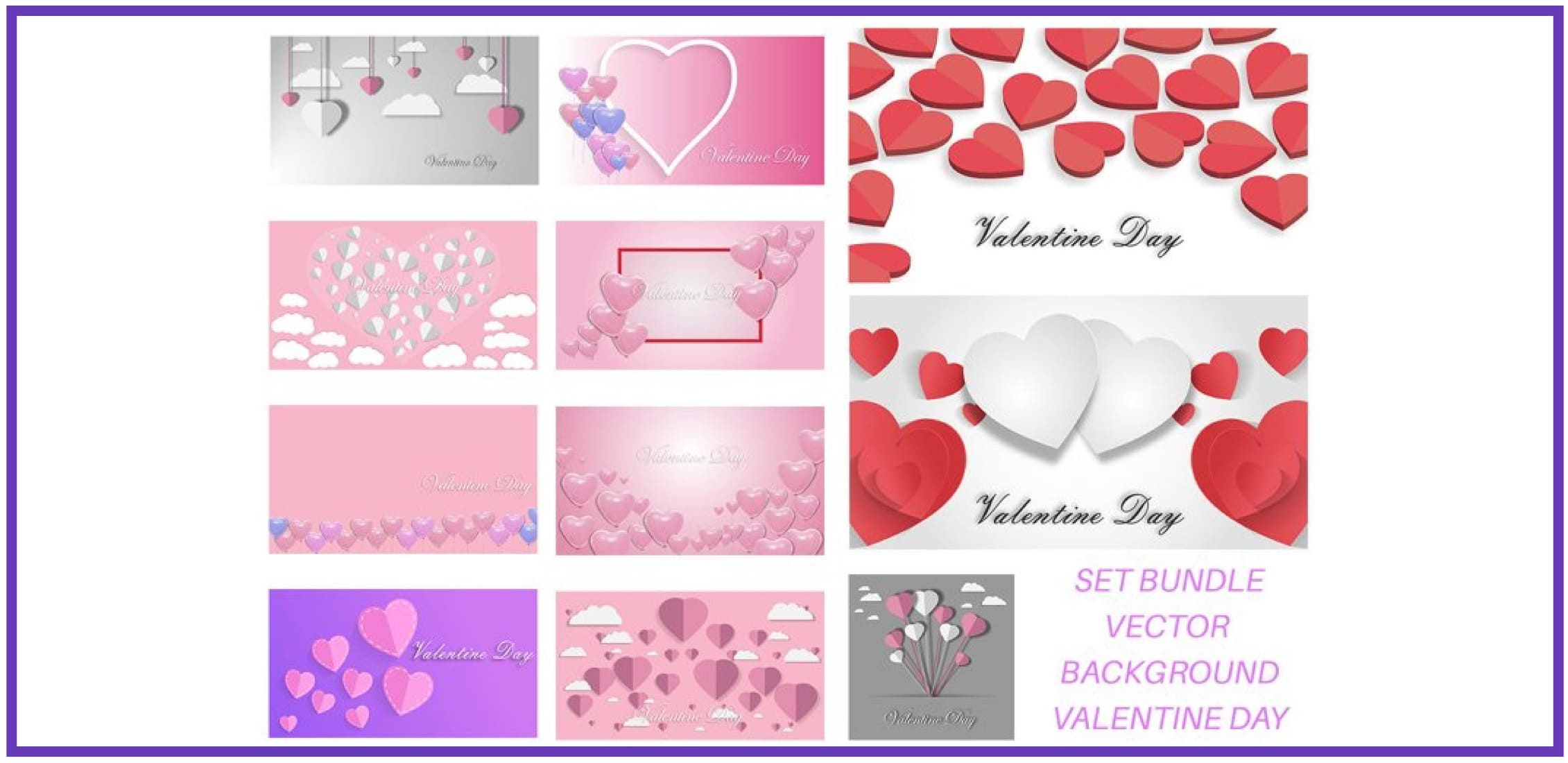 If you are looking for something with a contemporary or modern vibe to it, then you should strongly consider this vector bundle as part of your valentine's day graphics. This package from Design Bundles has strong romantic and valentine's themes. Expect to see backgrounds full of hearts, fairy clouds, and roses.
This bundle makes a compelling case to be for as part of valentine's day graphics for websites, social media pages, birthday cards, decorations, and greeting cards. As the bundle is licensed, you will be required to pay to enjoy its benefits. Nonetheless, the package provides value for money. File formats supported include EPS and JPG.
Are you running on a tight budget? We recommend looking into royalty-free stock images from Deposit Photos. Sometimes the best things in life are free, and these backgrounds are a testament to that. There are many different vectors and wallpapers ideal for a number of uses, such as customizing websites and gift cards.
There are a ton of free backgrounds to choose from depending on your audience's tastes and preferences. From minimalistic backgrounds to vibrant and colorful ones, your valentine's day graphics project is better off with any one of these amazing backgrounds from Deposit Photos. However, you will need to open an account before you can access the images.
Happy Valentines Day Images
When compared to most visual elements featured on this listicle, images require the least amount of editing. Most of the valentine's day graphics require extra customization. Nonetheless, it all depends on your target audience.
Here are some stock images that you should consider picking up for your Valentine's day project.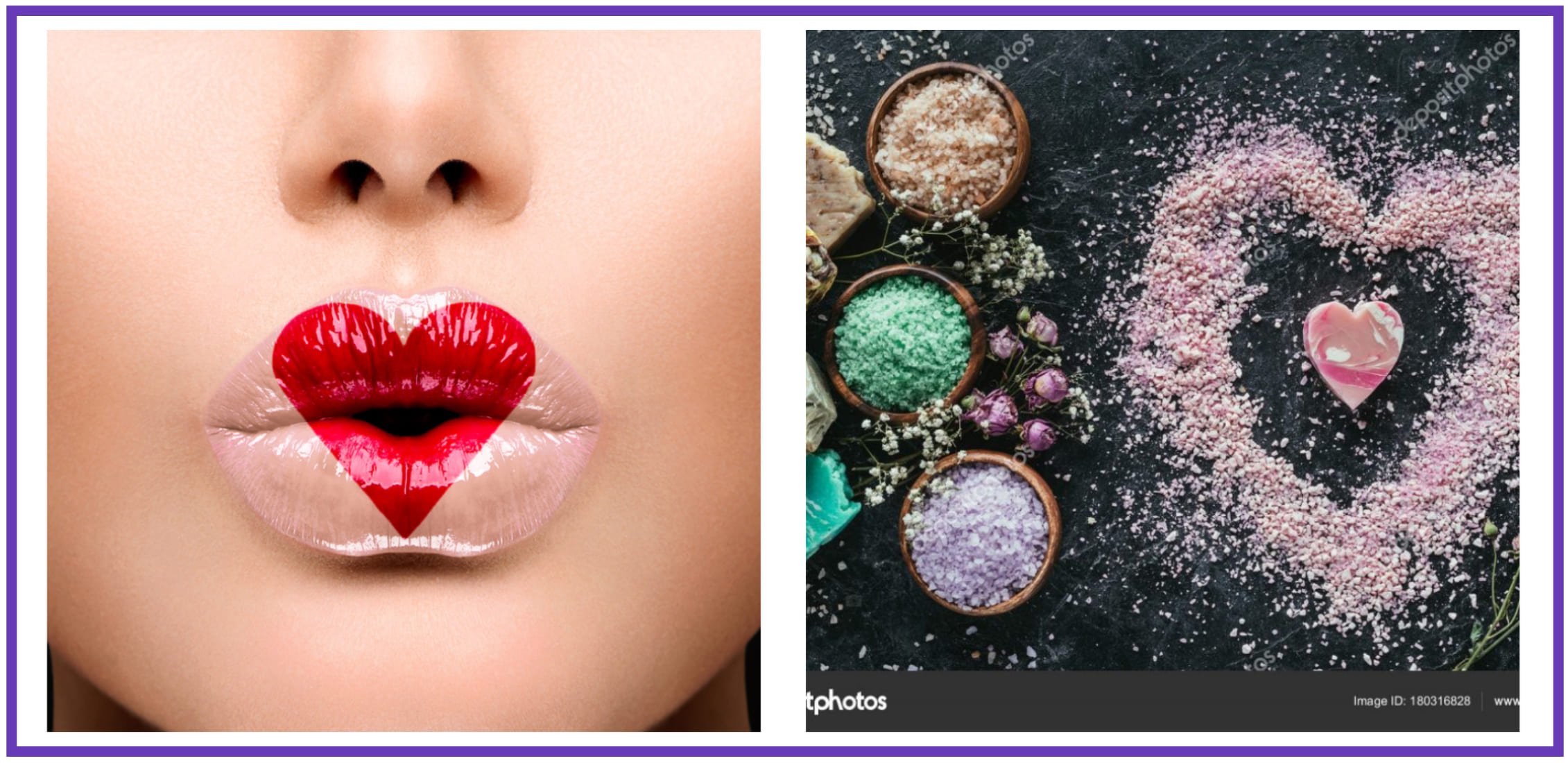 We can offer you an amazing deal from DepositPhotos – 100 Royalty-free Photos – only $69!
You'll get:
– 100 image downloads.
– An easily searchable database of over 60 million images
– Royalty-free images
– The ability to stack as many deals as necessary
– credits never expire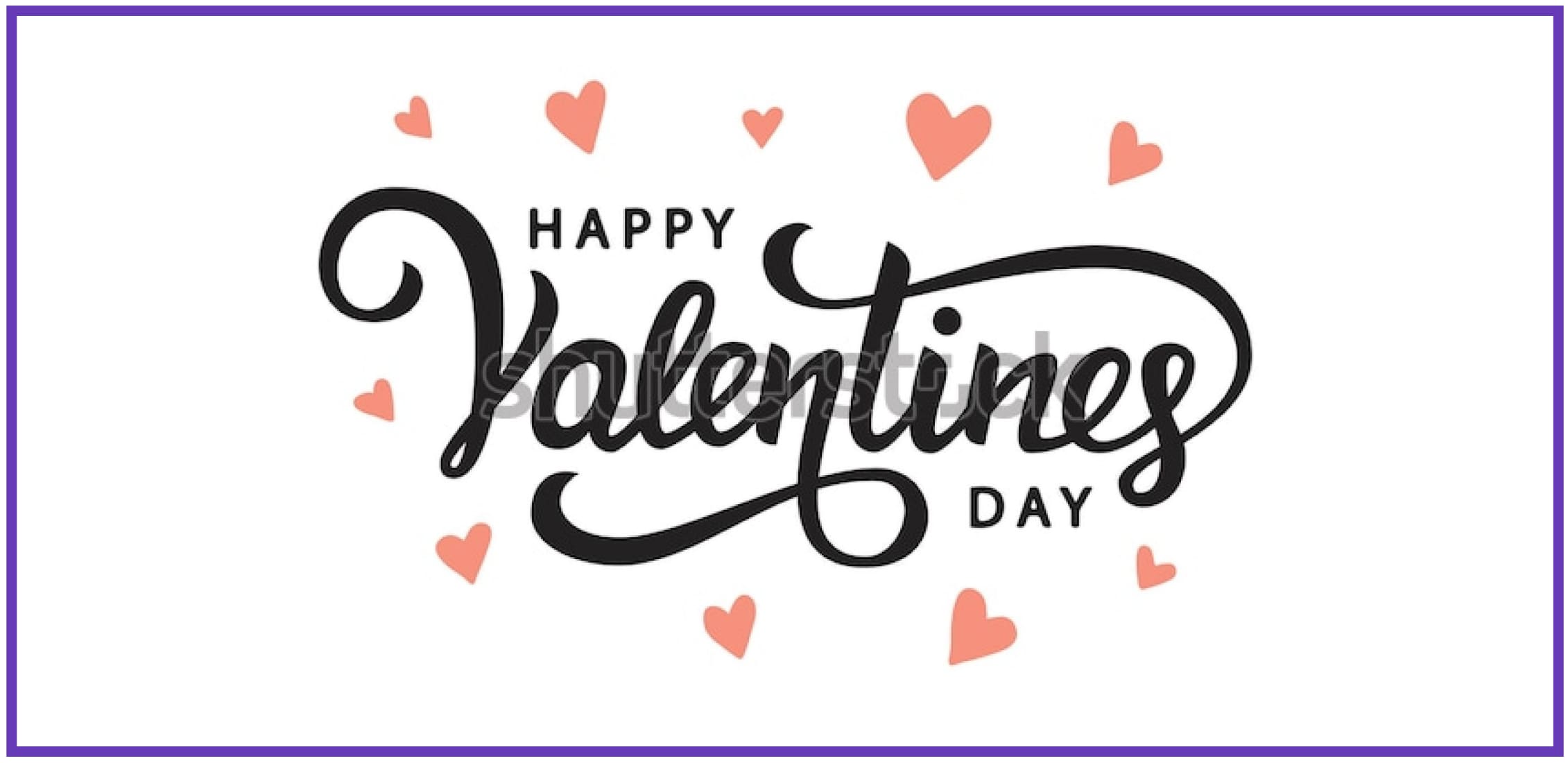 Shutterstock has been known for years as a great image stock site featuring millions of photos in almost every category and industry. Fortunately, the company also has its hand in valentine's day images. The site is loaded with millions of valentine's day images- speak of variety!
Chances are you are going to spend an eternity perusing through most of these images with hopes of identifying an ideal one for your project. What's even better is that you will be treated to a variety of filters from age to ethnicity to orientation and gender to help you arrive at your ideal image. Also, some images are royalty-free, while others will demand a small fee from you.
Just like Shutterstock, Istock also features a ton of valentine's day images for creatives and interested parties to choose from. However, this option is best for people looking to make gift cards or an elegant as part of their valentine's day graphics project.
However, these images have different price tags attached to them, so it's up to you to find the ideal one that matches your requirements. It is worth pointing out that this package might not be ideal for those running websites or businesses; rather, it is for individuals looking to make a gift card or valentine's day card for their lovers, friends, workmates, or relatives.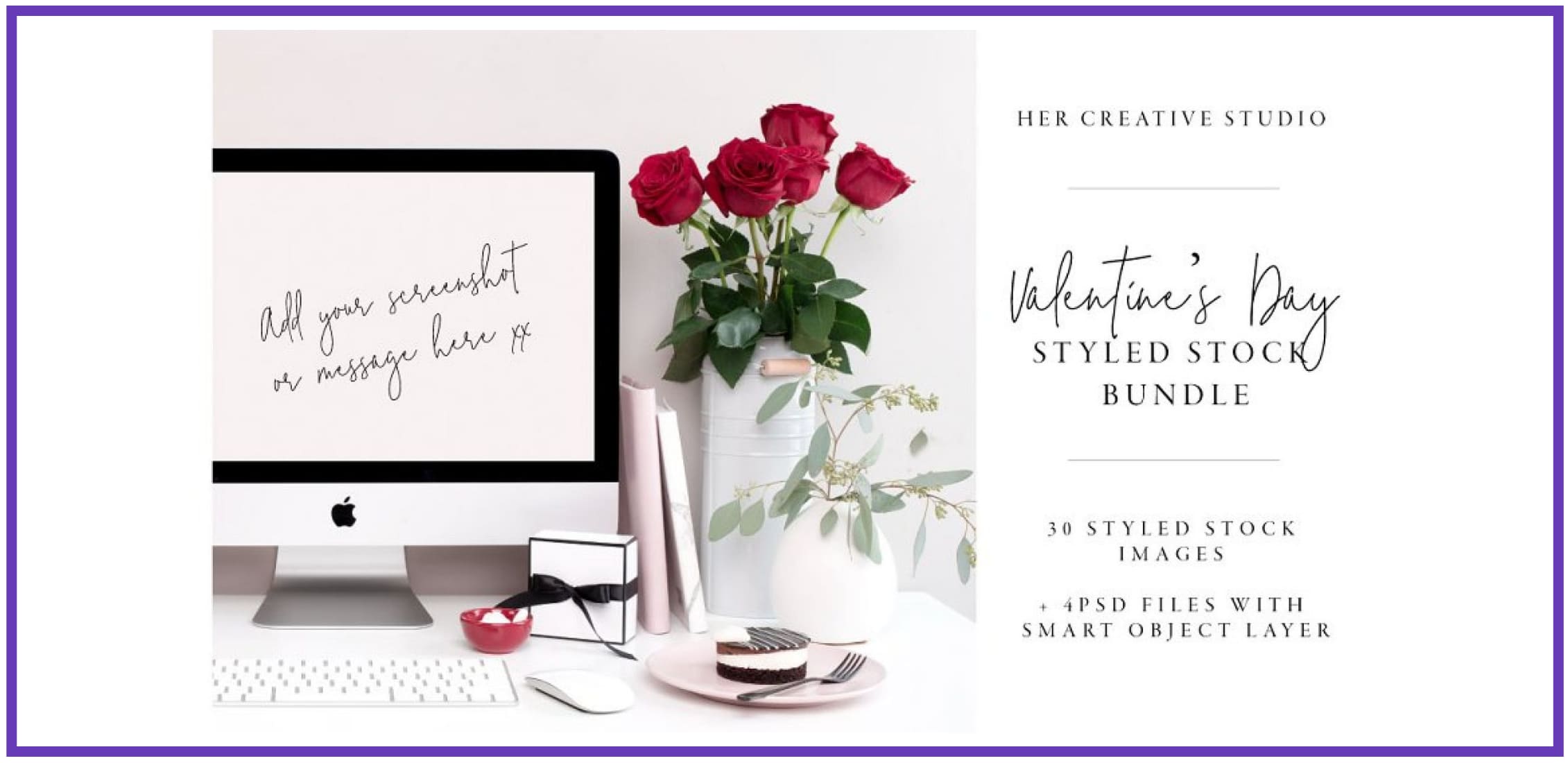 If you are looking for many images to promote your website or business, we strongly recommend that you consider this option. This product from the creative market features about 30 images that are easy to customize or optimize for your brand or line of products. Also, the package supports two of the most common file formats, JPG and PSD. Unlike the images mentioned above, this product is not free, and you will be required to pay. However, you can preview your items before purchasing them.
In addition, you get 15 landscape images, 11 portrait images, 3 square images, and one banner, all of which feature high-resolution images. One of the key perks of this product is that you don't need to spend a lot of time and money editing these images using your editor as they are already styled.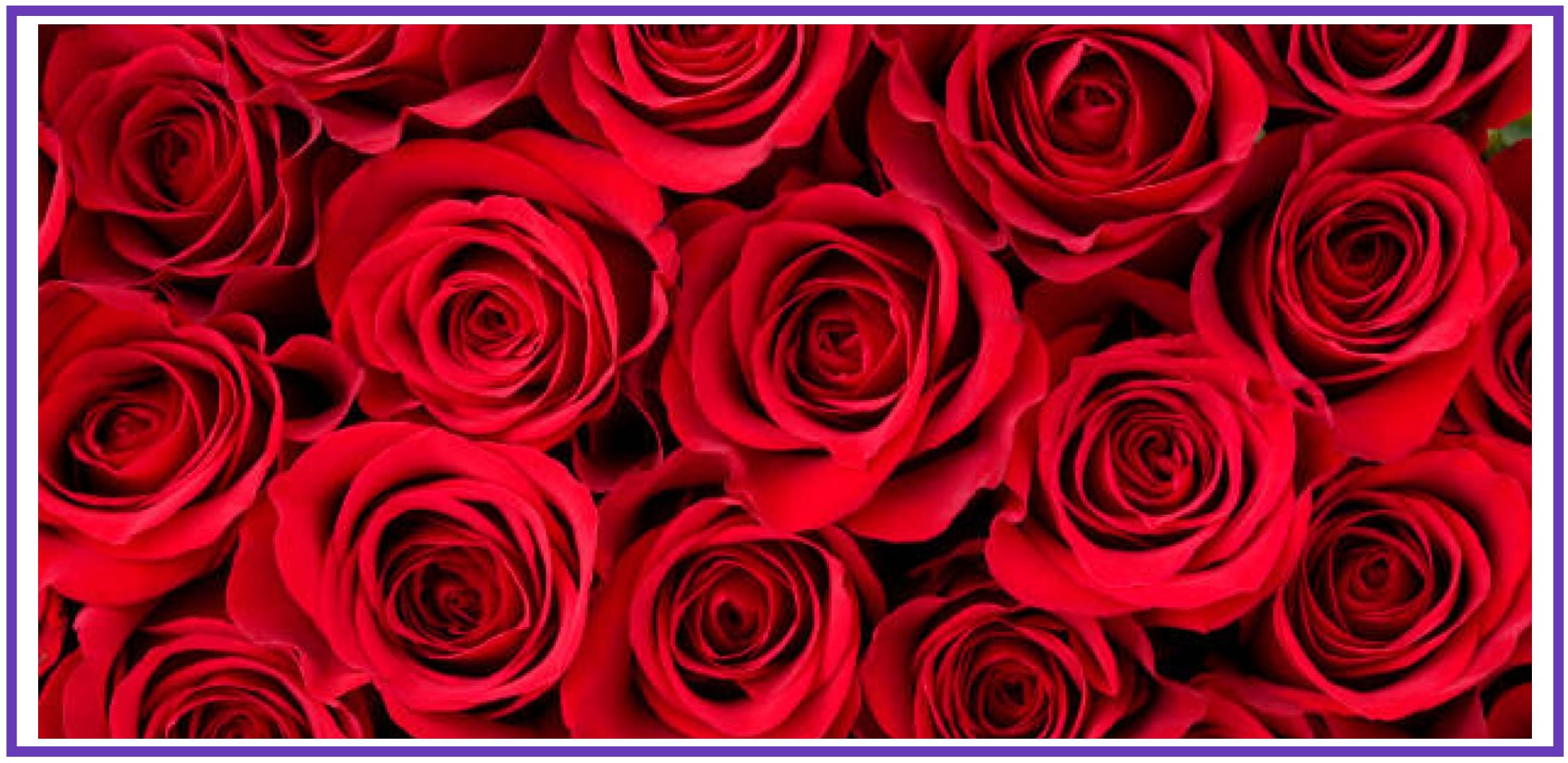 Getty Images have over 100,000 valentine day themed photos for creatives to choose from. From that bunch, there are both royalty-free and licensed images. There are many filters to help you sort through this stockpile to help you get the ideal one for your target audience. However, the lack of a bundle option could spell inconvenience for all those running websites or commercial projects. As a result, this leaves the door open for personal projects from people looking to surprise their loved ones. Nonetheless, the product supports multiple formats and resolutions, all of which mean that you will enjoy whatever image you settle on.
Valentine's Day Clipart
Clip art, commonly known as clipart, are simple symbols, drawings, or images used to add to the design of a given label or custom graphics, in this case, valentine's day graphics. They seek to express or expound on a relevant theme as expressed in a graphical image.
Clipart is often used in decorating web pages, decorations, brochures, gift cards, and other visual elements. So, if you want your valentine's day gift card or website to have that extra 'something,' consider the following clipart.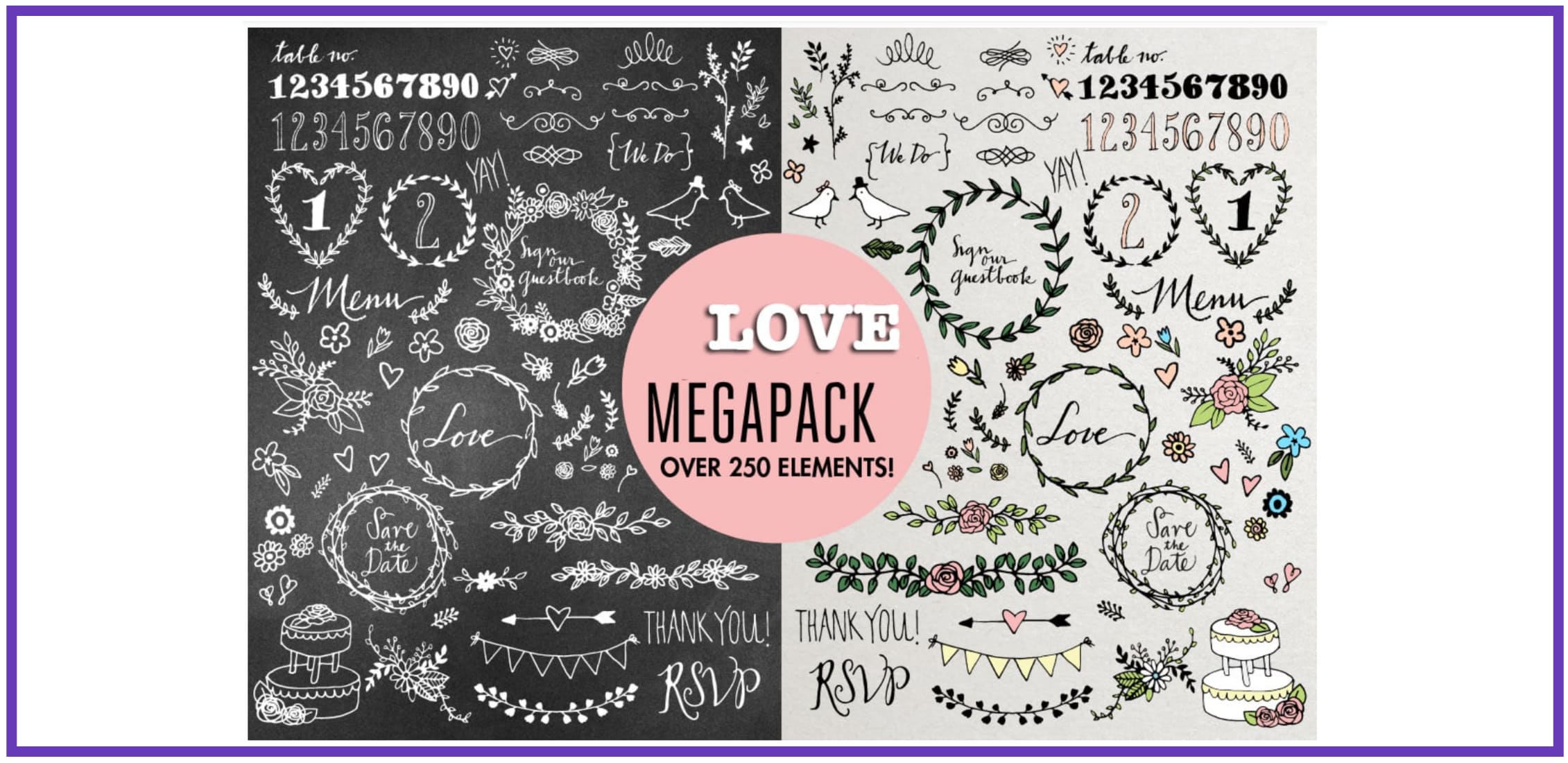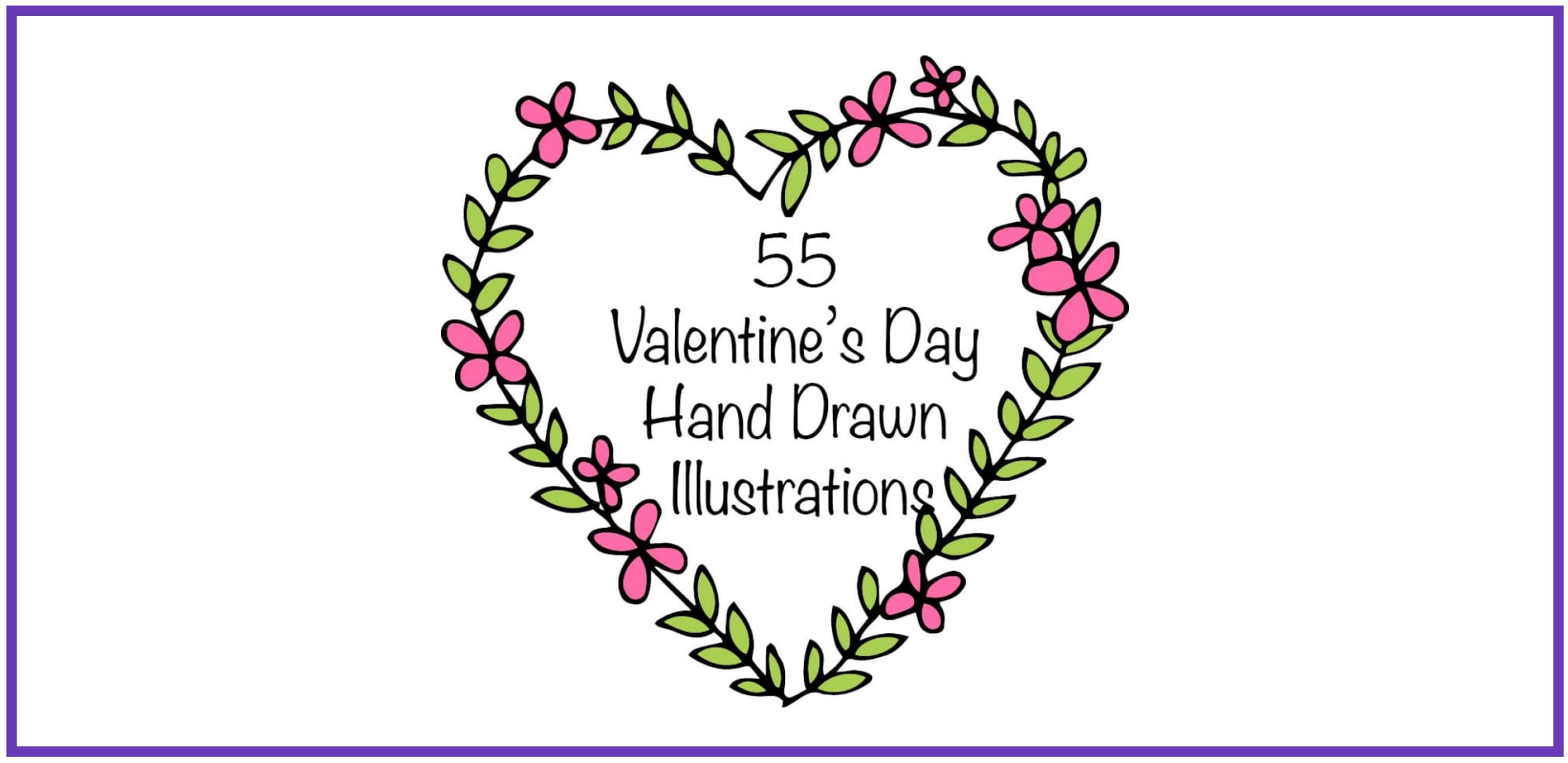 This bundle from template monster gives you access to over 51 PNG images, vectors, and clip arts for all sorts of valentine themes such as candy, balloons, arrows, desserts, just to mention a few.
If you need to customize your web page, greeting cards, party invites, or decorations to match a valentine's day theme, you should consider this option. The files are easy to use as they support multiple formats.
If you're looking for a clipart bundle that offers the most value for money, look no further. Master Bundles' romantic pack of Valentine's Day clipart illustrations will get you in a wonderful holiday spirit. From hearts to flowers to cartoons and decorative elements, this pack is designed to meet your customization and editing needs.
Even better, the file format supports EPS, PNG, and AI, which are notoriously useful for scaling, editing, and reshaping the images. This bundle is great for both personal and commercial use; however, those in web and printing will particularly enjoy the pack. With that said, you can use them for valentine's day cards, banners, posters, logos, and flyers, just to mention a few.
If you are looking for a one-off image for your valentine's day graphics project, consider scrolling through Etsy's massive stockpile of valentine clipart. The Images are grouped according to price, relevance, and the number of reviews.
From personalized clip art to beautiful calligraphed clipart, you are almost guaranteed to find one that matches your niche. The files are easy to download and come in ZIP format. Also, the files support a number of formats, including JPEG and PNG.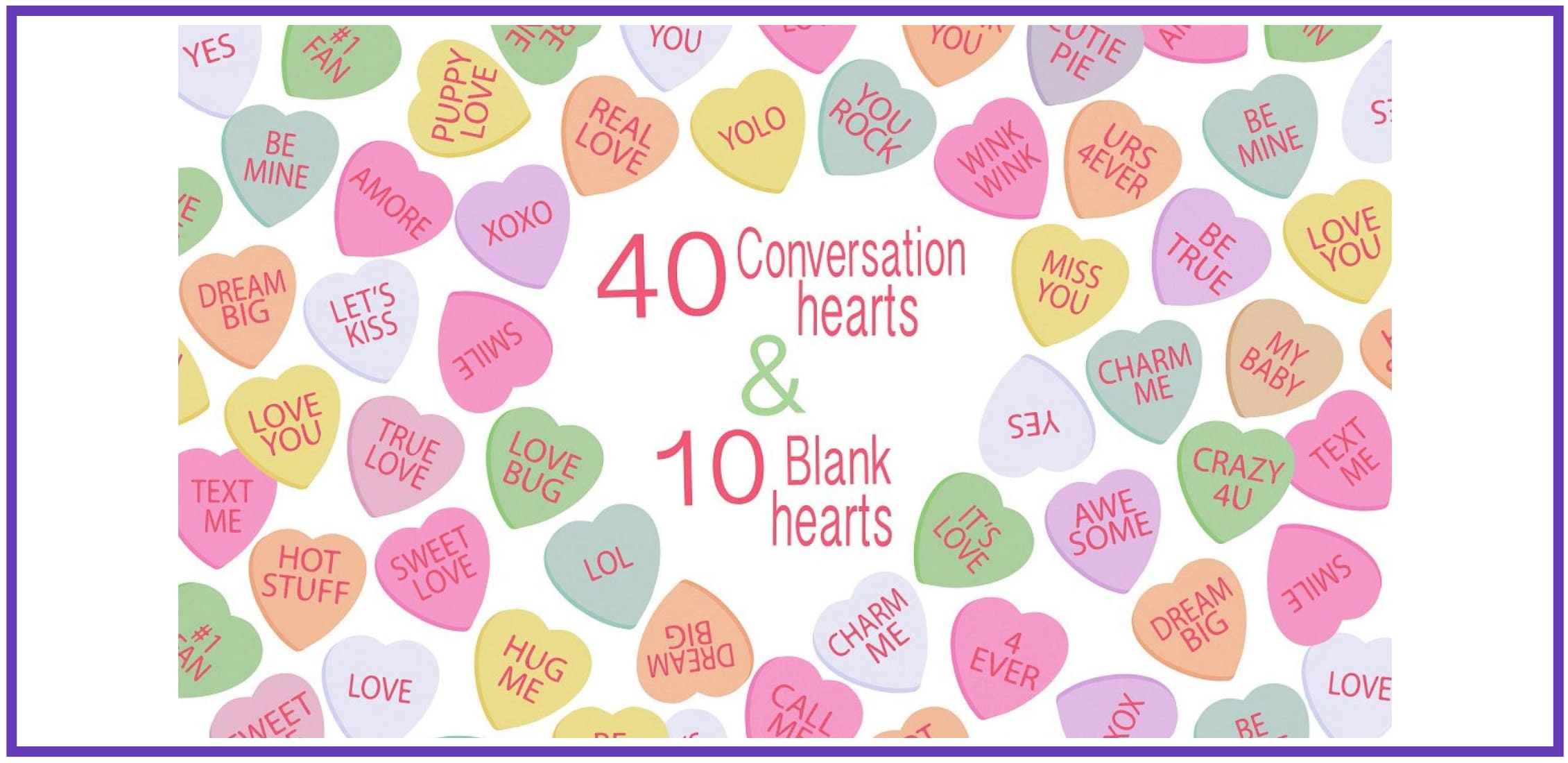 As the name suggests, this pack is exclusively limited to clipart featuring love hearts. Creative Market specifically designed this product with valentine's day in mind. The product is easily accessible as you get an instant download once you pay for either personal or commercial use.
What you get inside the package are 50 high-resolution PNG supported files, with 40 of them featuring text or conversation hearts while the remaining 10 are blank. Each image is three by 3 inches. Furthermore, you can use some as transparent or invisible background, making it easier to add your color of choice.
Valentine's Day Fonts
Fonts are commonly used in the customization of text in web pages, documents, and other media featuring text. Different fonts are used to add style or flair to a web page to make them visually appealing. In this case, different font products can be used to style your valentine's day graphics.
Here are a few options that you should consider looking into.'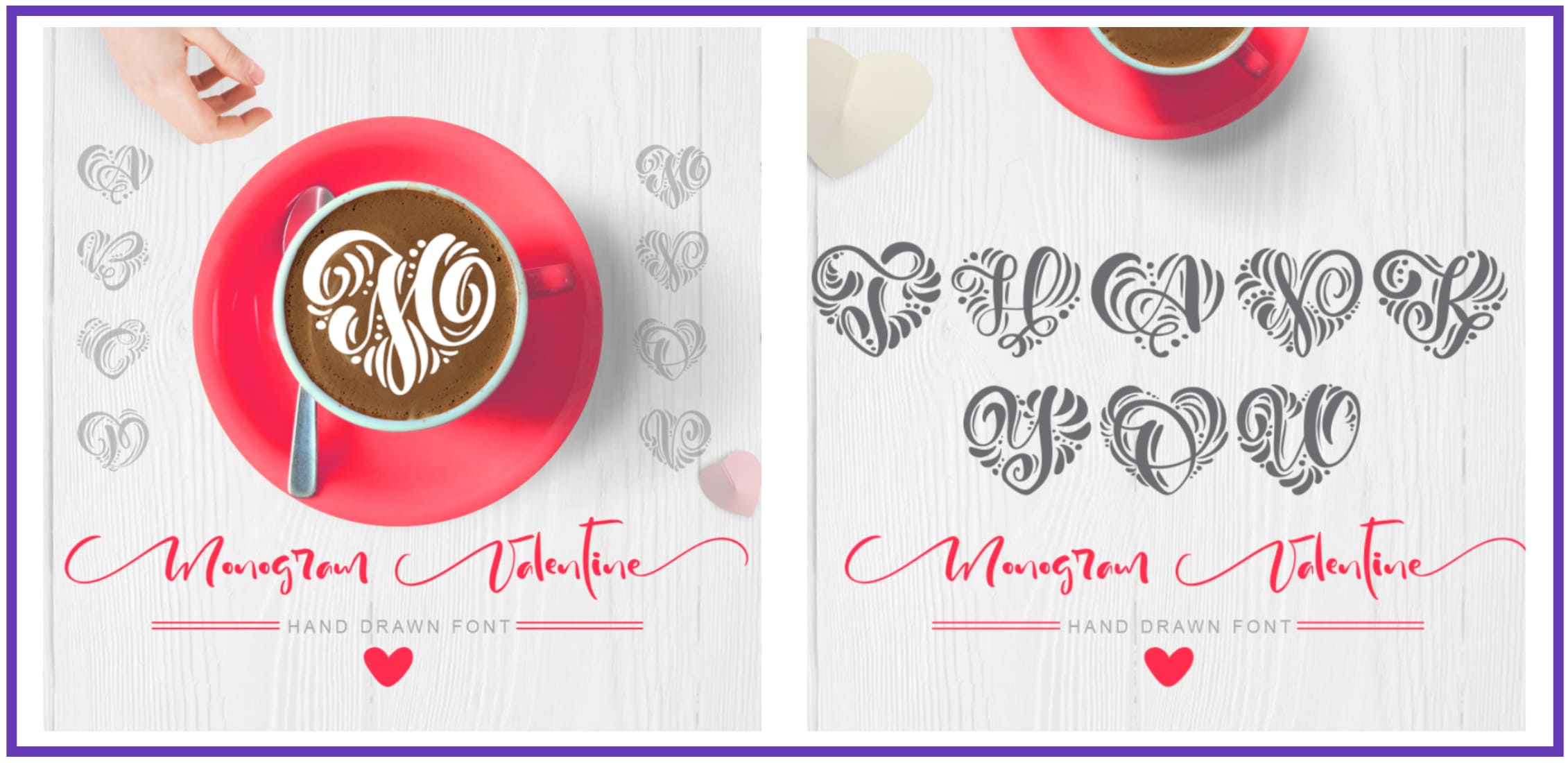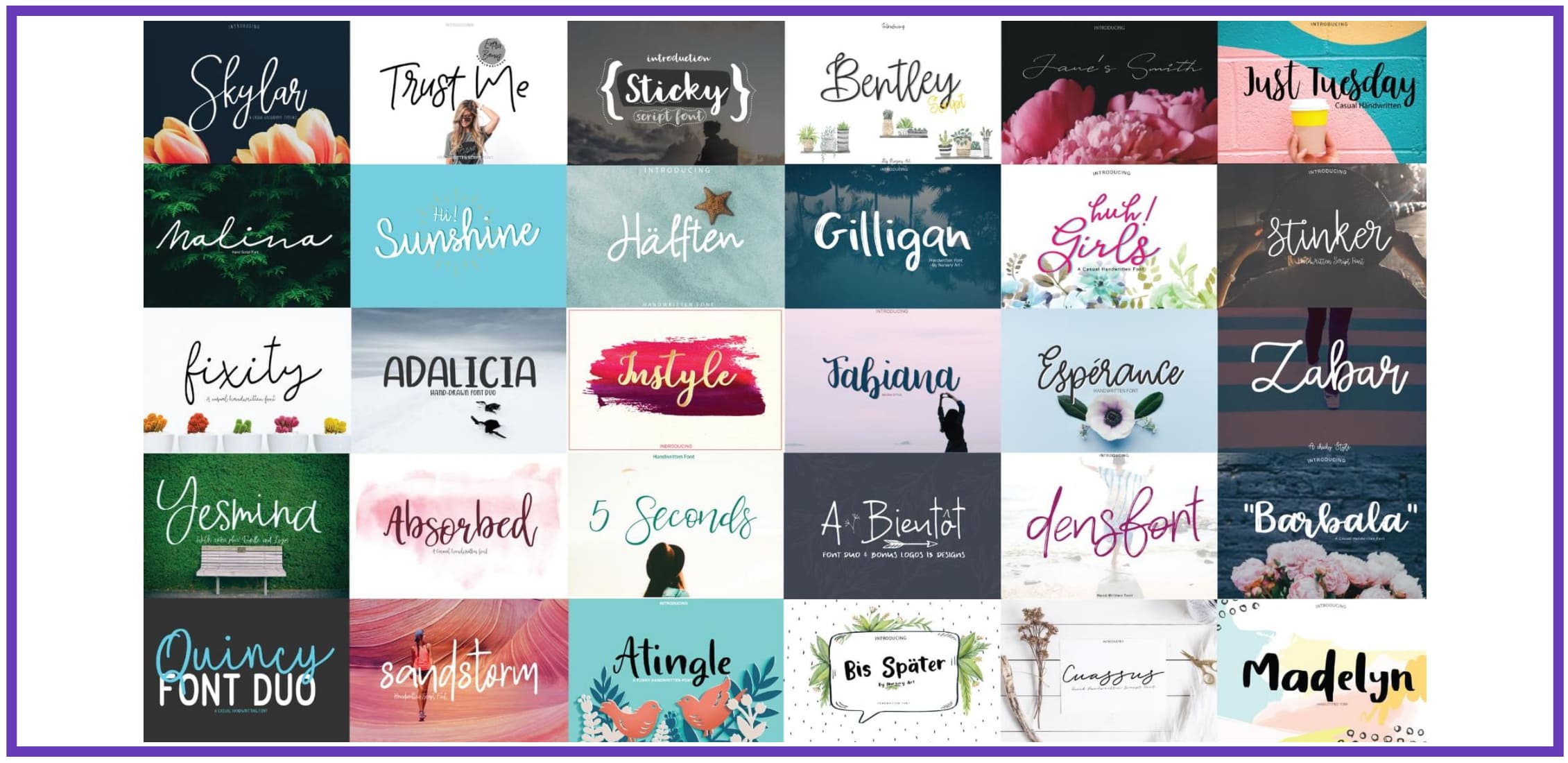 The power of words cannot be understated, especially when valentine's day is involved. Combine powerful words with a heartfelt message, and you have the perfect valentine's day gift.
If you are looking for that delicate yet romantic touch to add to your valentine's day graphics project, consider this package from Creative Market that features over 30 beautiful font designs. These fonts are ideal for valentine's day gift cards, wedding invitation cards, labels, and flyers, just to mention a few. Examples of fonts here include Rosalinda, Andalusia Script, 'Oh Darling,' and Humble Hearts script Font.
You will have to choose your ideal font(s) from the bunch and proceed to check out. But before then, you could try it out before paying for the product. Nonetheless, these beautiful fonts support OTF, EOT, SVG, TTF, WOFF, and CSS.
If you are looking for a great pack that offers immense value for money, consider this bundle offered by Etsy. You get approximately 76 fonts with most of them coming with alternative glyphs, swashes. All these fonts don't need special software to open them as they can easily be opened by any software that can read fonts.
In the pack, you get 2 PDF files that come in one zip file format. The bundle can be accessed digitally. Instant download is a feature you also get with purchasing this bundle.
You can get a wide range of uses for this bundle but consider using the beautiful fonts as part of your valentine's day graphics; for your commercial valentine's day projects, or personalized valentine's day gifts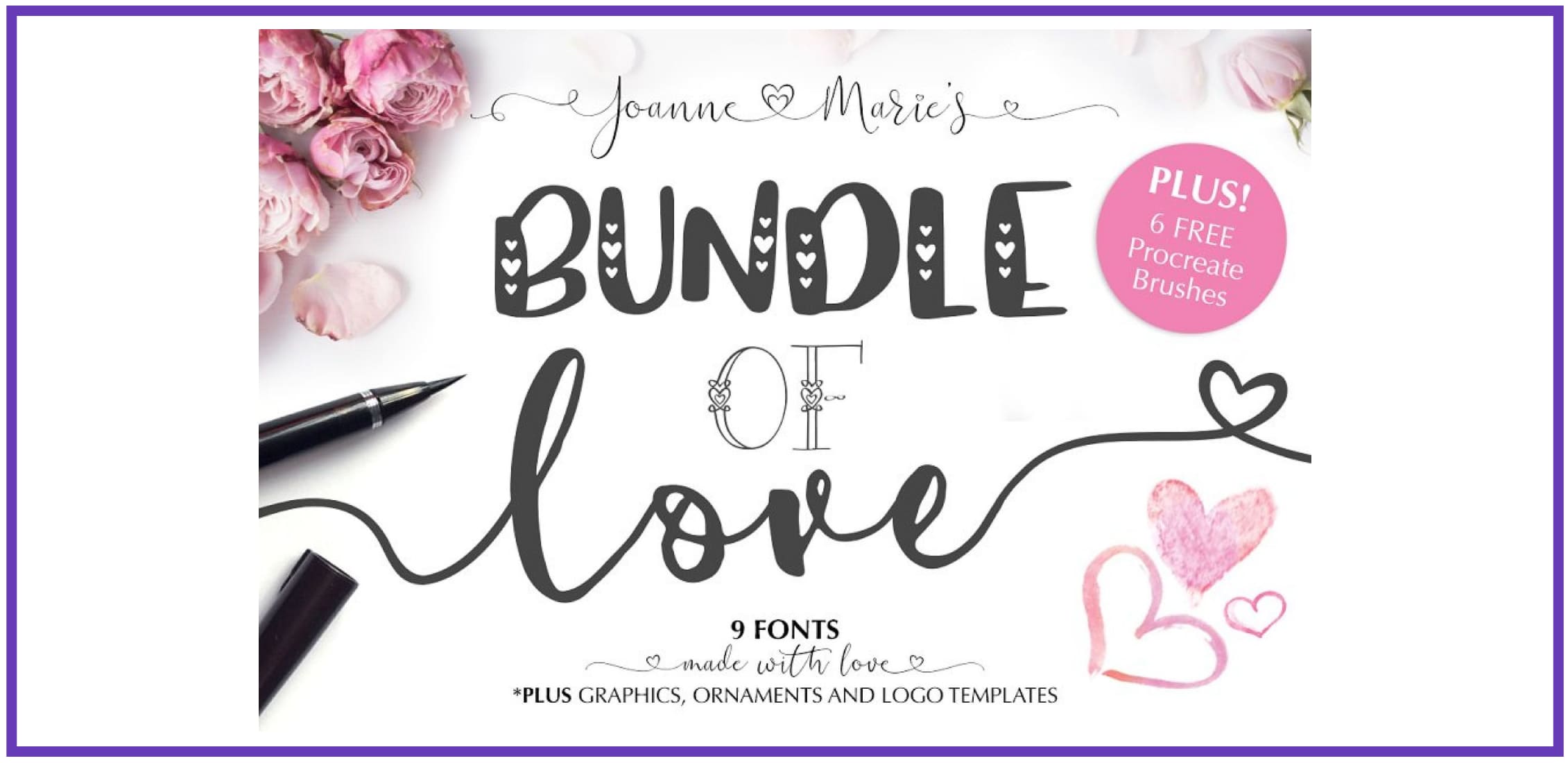 If you are looking for romantic fonts for your project, you should consider the creative market's valentine's font bundle. The bundle not only features nine beautiful fonts but also 32 graphics and six free procreate brushes for your creative requirements. The fonts include iHeart it, Heavenfield Mono, Featherly, and Ribbon of Romance just to mention a few.
Valentine's Day Icons
Icons are important facets of image presentation as they take many forms, including symbols, pictures, or images. The main purpose of having an icon is to represent a given subject and, in this case, Valentine's day. Icons associated with valentine's day graphics include hearts, arrows, rings, coffee mugs, letters, wine, cupcakes, flowers, and cakes, just to mention a few.
All these icons can be used as part of your valentine's day graphics to make your overall project look more beautiful. Consider the following valentine day icons: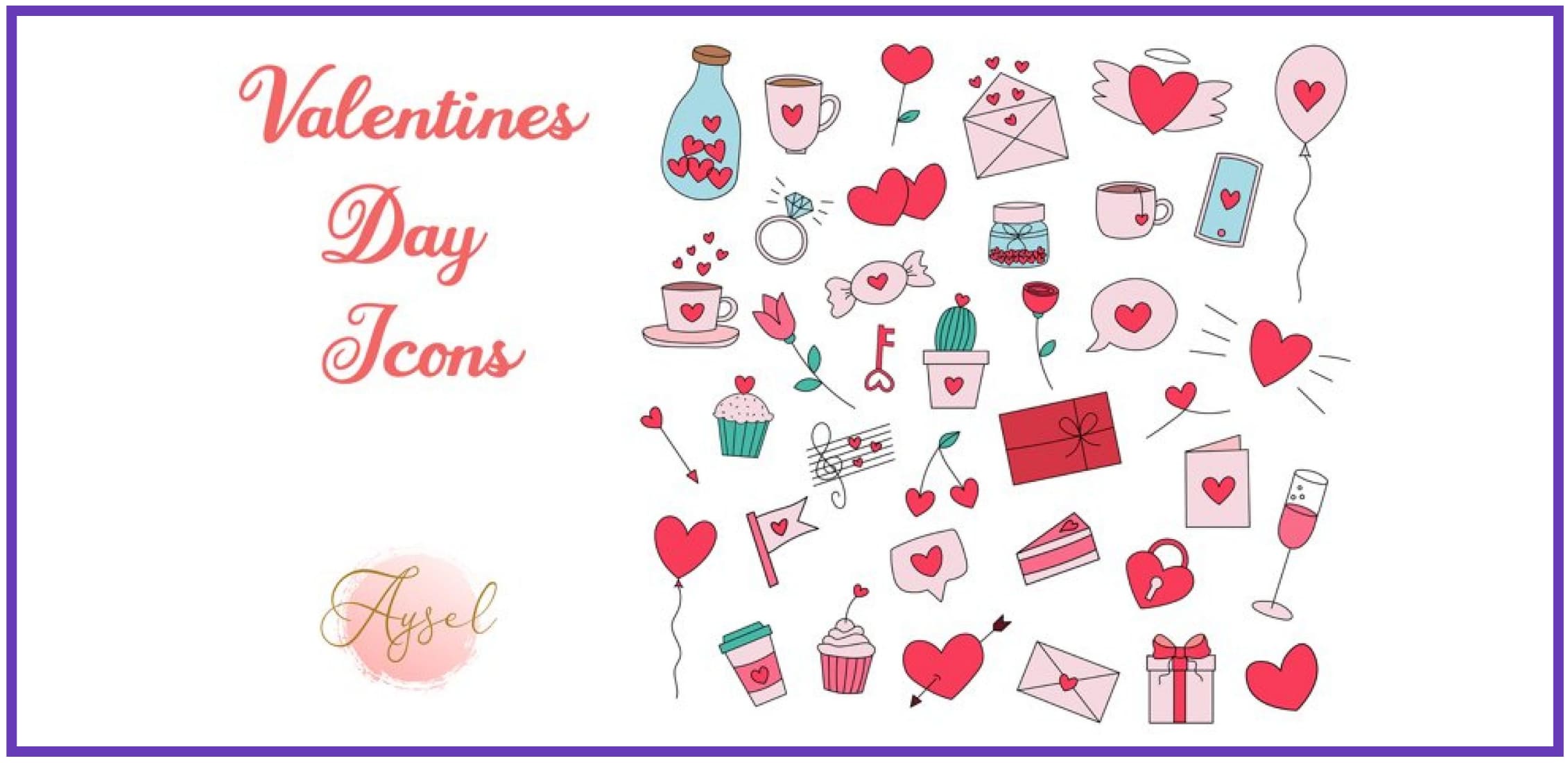 This pack from Design Bundles offers immense value for money as you get access to over 38 high-resolution PNG and JPG files. This pack is ideal for both personal and commercial use as its contents can be used to create valentine's day greeting cards, wedding invitation cards, gift cards, home décor and posters, just to mention a few.
The pack also contains 38 (2000×2000 pixel) vector EPS files to allow you to use it worth tools such as Adobe Illustrator with no loss in quality whatsoever. All that is left now is to create some beautiful designs and have fun while doing it.
Icons bring out the sense of love in the air on valentine's day. They help set the tone for this red-letter day as they can be used on just about anything from logos to business cards and websites.
This bundle from Creative Market features 300- 600 PNG files depending on your choice. The icons are packed in 8 different vector formats, all of which include Glyph, Color, and Line. Some of the icons you should expect to see include Two hearts Icon, Love Birds Icon, Love Chat icons, Heart light lamp icon, and heart glasses icon, among many others.
Valentine's Day Pattern & Texture
Pattern imagery is a concept that utilizes elements repeated in a given media. Such repetitions include shapes, tones, and other images. The main purpose of using patterns in visual media is to capture the attention of the audience.
Using patterns and textures in your valentine's day graphics project will definitely make your presentation more appealing and beautiful. Here are some patterns you should consider incorporating into your project.
Shutterstock is famed for its all-inclusive, wide range and diverse selection of photos. They have over 380,000 valentine's day themed patterns in their valentine's day arsenal. Some images are royalty-free while others are licensed, so you have to keep an eye on your preferred pattern image.
Most file formats supported here are common, including JPEG and PNG. It is also worth noting that most patterns here are vector images to allow creatives to scale to any size they wish without compromising on resolution. For those into commercial print projects, you will be pleased to know that the images are 300DPI. However, if you are looking for a bundle or pack, consider the option below.
If you are looking for a bundle for your commercial valentine's day project, consider Creative Market's Valentine Day Patterns Bundle, which features 100 high-quality JPG files. The collection will suit all your gift-wrapping papers, wedding invitation cards, gift cards, and web pages, just to mention a few.
There are 10 different color combinations to choose from. They include Deep red, aqua green, baby pink, navy blue and lime green among others. The pattern images are 300DPI files and are 8 x 11 inches in dimensions. You could use those polka dots and red stripes to set the tone for valentine's day.
Bottom Line
Today, there are a lot of templates and images that have been designed to make it easy to modify or customize them. As a result, you really don't need to reinvent the wheel by designing little aspects of your valentine's day graphics project from scratch.
All you need these days is a good graphic editor and tweak a few details, and you'll have your ready project in no time. If you are planning on starting your personal or commercial valentine's day project, we strongly recommend looking into the article above to ensure you create a lovely masterpiece.
Read also: Video About Valentine's Day Images
Beautiful Special Valentines Day Images with Quotes for Lovers Only

Valentine's Day is praised in memory of affliction of Saint Valentine. It is commended on fourteenth of February, consistently. At first, it was commended in European Countries and USA just yet with the increasing use of innovation and media, now it is praised everywhere throughout the world. The most prominent hypothesis about Valentine's Day source is that Emperor Claudius II didn't need Roman men to wed amid wartime.

FAQ
😍 How do I start Designing My Valentine's Day Gift Card?
You don't need to reinvent the wheel and start from scratch. You should consider looking into gift card makers or gift card templates. However, you do need to have a basic understanding of online editors to help you accomplish the task faster.
😍 Are there any free deals or products available to help me design my valentine's day cards?
There are free templates and images that could help you style your project more effectively. However, they are few and might not be ideal, especially when gifting a loved one. But there are companies such as Master bundles who have beautiful options for every budget point.
Please take a moment to pin this post to Pinterest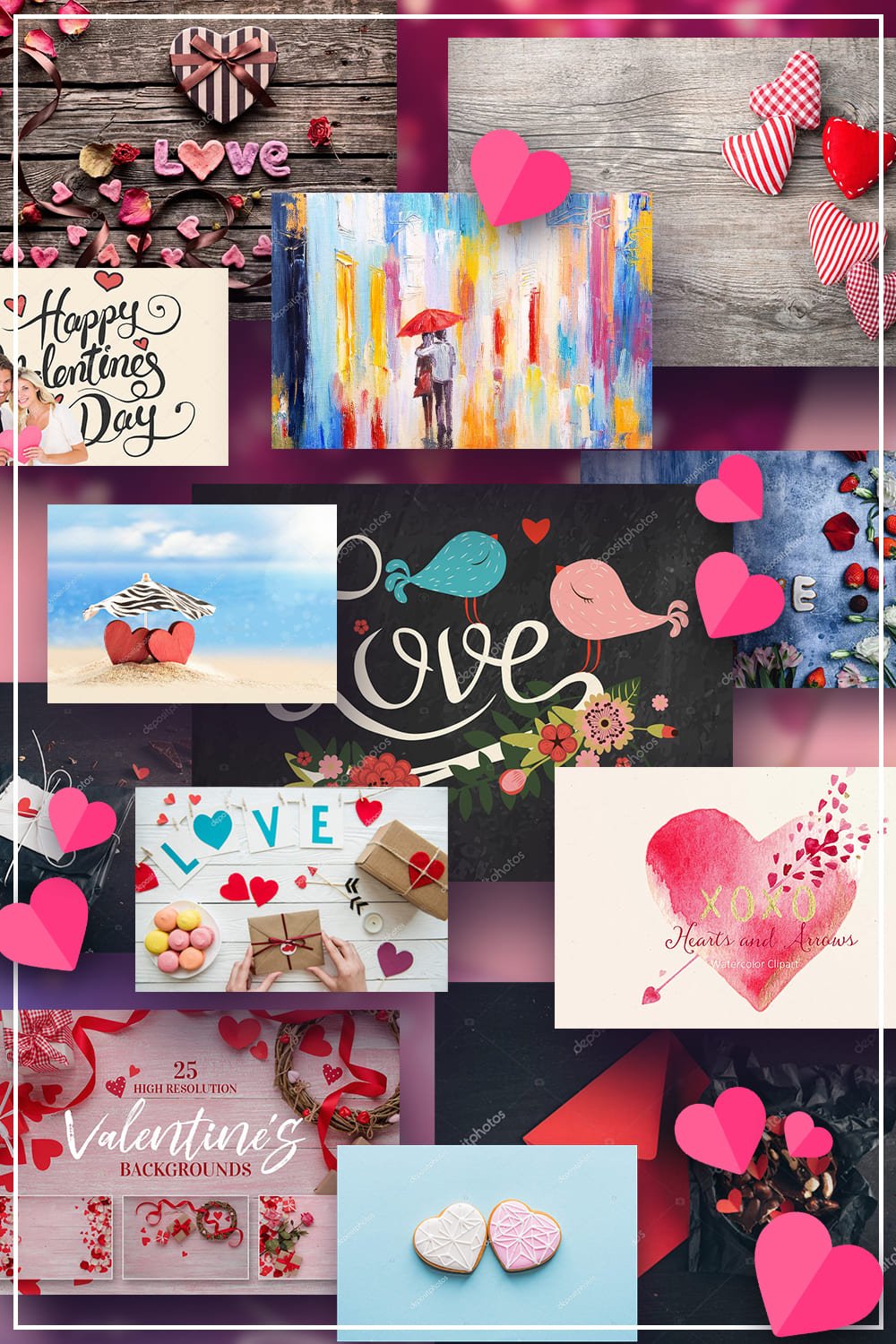 I was looking for information on websites that have similar valentine's day content to MasterBundles.com. First, I did this to be able to identify what the competition was writing about and how I could improve on that. Secondly, I did this to allow me to add content that was not featured on these sites to increase the value of this content.
Sites where I got most of the information relating to Valentine's Day:
30 Romantic Script Fonts for Valentine's Day and Beyond
https://fontbundles.net/blog/10-valentines-day-fonts
https://www.butterfly.com.au/blog/trends/creative-valentines-ideas
https://www.godaddy.com/garage/valentines-day-website-makeover/
https://www.creative-tim.com/blog/material-design/get-your-website-ready-for-valentines-day/

Valentine's Day Background/ Vector Images

https://creativemarket.com/PaulaKimStudio/142731-Vintage-Valentine-Vector-Bundle
https://designbundles.net/artnoy/1136871-set-bundle-valentine-day-background-vector-design
https://depositphotos.com/vector-images/valentines-day-background.html

Valentine's Day Images

https://www.shutterstock.com/search/valentines+day
https://www.istockphoto.com/photos/valentines-day?phrase=valentines%20day&sort=mostpopular
https://creativemarket.com/hercreativestudio/2247736-Valentines-Day-Image-Bundle
https://www.gettyimages.com/photos/valentines-day?phrase=valentines%20day&sort=mostpopular

Valentine's Day Clipart

https://www.templatemonster.com/illustrations/valentine-s-day-love-hand-sketched-clipart-pack-illustration-67710.html
https://masterbundles.com/downloads/55-valentines-day-hand-drawn-illustrations/
https://masterbundles.com/downloads/55-valentines-day-hand-drawn-illustrations/
https://www.etsy.com/market/valentine_clipart
https://creativemarket.com/Paix/1144946-Valentine-Clipart-Candy-Hearts

30 Romantic Script Fonts for Valentine's Day and Beyond

https://fontbundles.net/blog/10-valentines-day-fonts
https://designbundles.net/aysel-zamanli/1129024-valentines-day-vector-icons-pack
https://creativemarket.com/PhotographyLogos/3381874-Valentines-Font-Bundle-Extras%21
Disclosure:
MasterBundles website page may contain advertising materials that may lead to us receiving a commission fee if you purchase a product. However, this does not affect our opinion of the product in any way and we do not receive any bonuses for positive or negative ratings.