Gifts for cat lovers. Cats are mysterious creatures that have long ago conquered human hearts. You may not be a cat person, but let's face it, cats make this world a better place. Cat parents just couldn't agree more. If you're looking for present ideas for a cat lover, the MasterBundles editorial searched the web for some! We've picked awesome gift ideas for cat lovers they'd be happy to receive at Christmas, birthday, or St. Valentine's Day. Let's get started!
The Internet is full of different things. But cats are the top content here. And we all know why. Cats are a reliable source of memes, cute pictures and touching stories on Reddit. Some cats like Grumpy cat become a true legend.
Smudge the Cat has his own Instagram page and his fanbase grows constantly.
Disclosure: MasterBundles website page may contain advertising materials that may lead to us receiving a commission fee if you purchase a product. However, this does not affect our opinion of the product in any way and we do not receive any bonuses for positive or negative ratings.
Top 5 Best Christmas Gifts for Cat Lovers
| Product Image & Rating (Out Of 10) | Product Name | Price |
| --- | --- | --- |
| 9.9 | Show Me Your Kitties Funny Wine Glass | |
| 9.9 | Christmas Reindeer Hoodie | |
| | Think Like a Cat | |
| 9.9 | United Pets Cat View | |
| 9.9 | Personalized Cat Tag | |

10 Best New Year 2021 Presents for Cat Lovers
Let's just face it, 2020 is not the best year of our lives and we all are waiting for it to end. So it's natural that many people are looking forward to celebrating New Year simply because they hope that 2021 is going to be less stressful and more fun. Not only is New Year a great opportunity to make New Year's resolutions but also it is a great occasion to give our loved ones little presents to show them how much they mean to us. Well, if you are still wondering what to give to a cat lover for New Year, here are some cute ideas that you might want to consider.
1. PETPAWJOY Cat Bed, Cat Window Perch Window Seat Suction Cups Space Saving Cat Hammock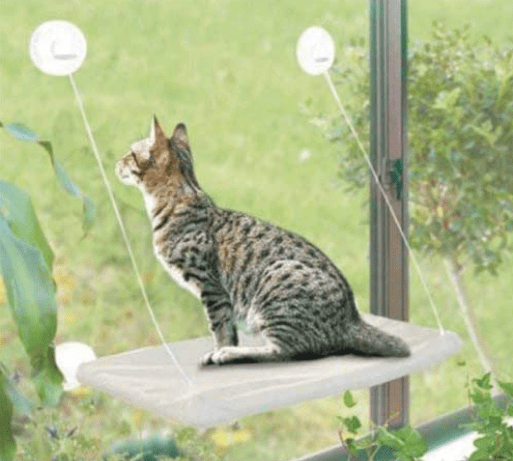 Price: $18.99
If you really want to surprise your cat lover with something truly extraordinary, then this very hammock is surely the way to go for you.
2. PAWZ Road Cat Toys Collapsible Tunnel for Rabbits, Kittens, Ferrets and Dogs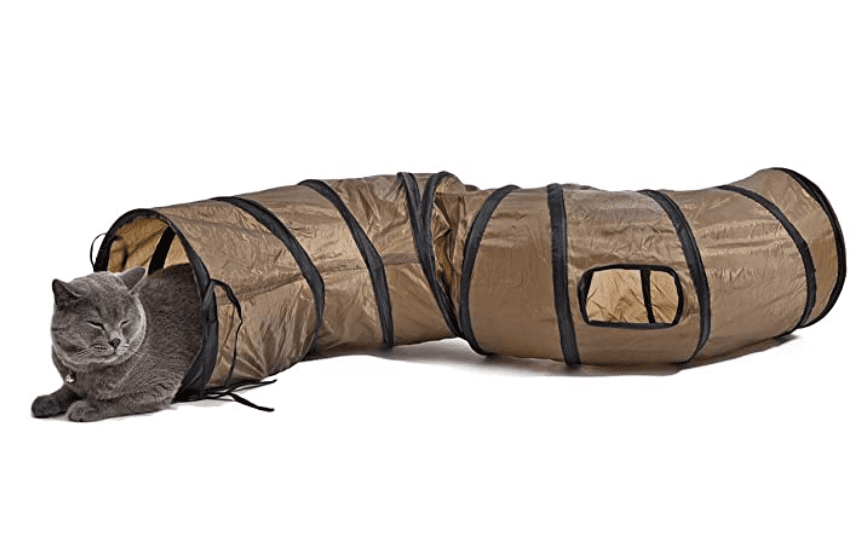 Price: $11.99
This one is an exciting toy that every cat is going to enjoy, which makes it a perfect gift for a cat person.
3. Jeasona Women's Cute Animals Socks for Girls Funny Funky Novelty Socks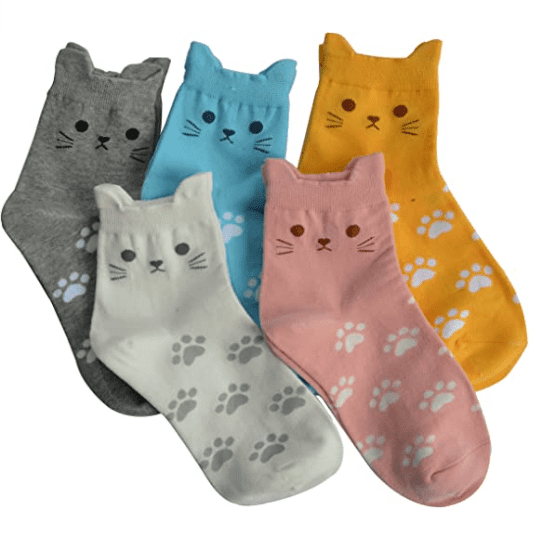 Price: $9.99
A set of cute socks will definitely make any cat lover happy, so go ahead and check them out.
4. PAWZ Road Cat Sleeping Bag Self-Warming Kitty Sack 20″ 22″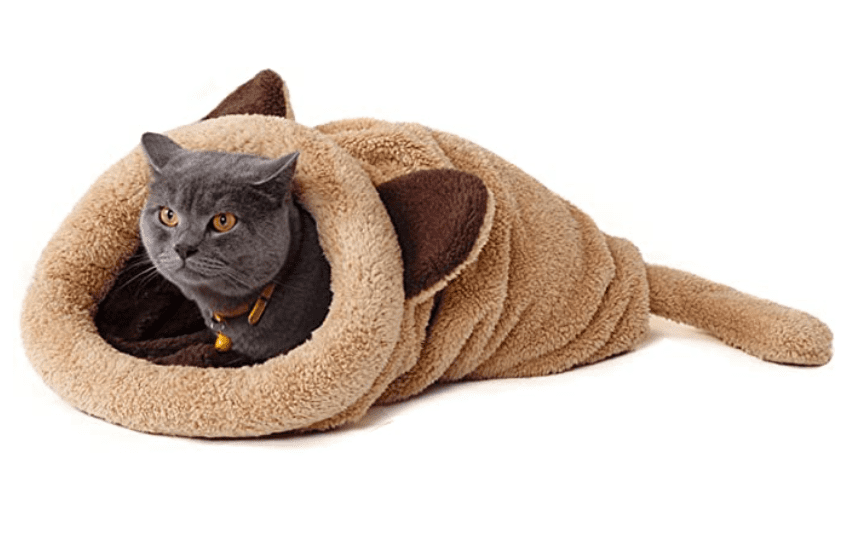 Price: $14.99
This very cute sleeping bag is something any cat person would like to get, so follow the link above and purchase it for your friend.
5. SILICONE ALLEY Sterling Silver Kitty Cat Ring Adjustable – Pet Animal Fashion Jewelry for Girls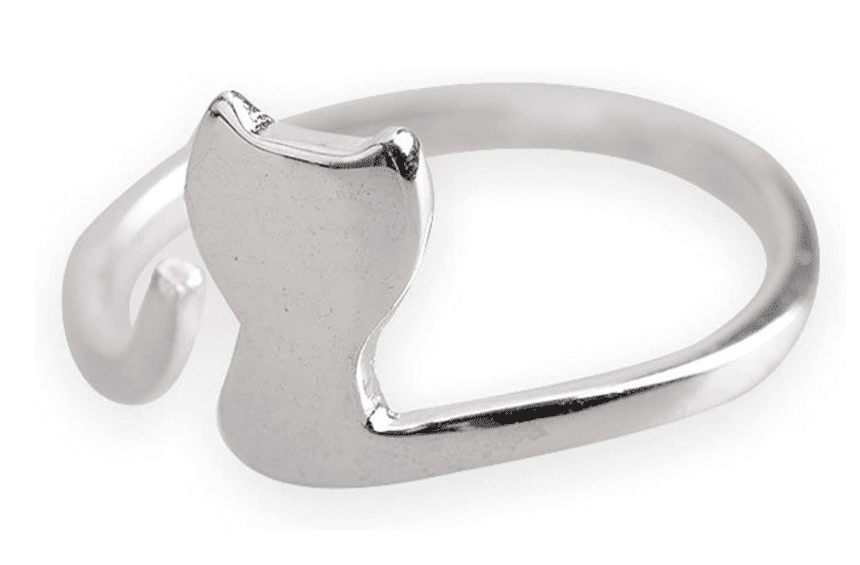 Price: $9.99
If apart from cats your friend loves jewelry too, then this very cat ring is going to melt their heart.
6. Kitty City Large Cat Tunnel Bed, Cat Bed, Pop Up bed, Cat Toys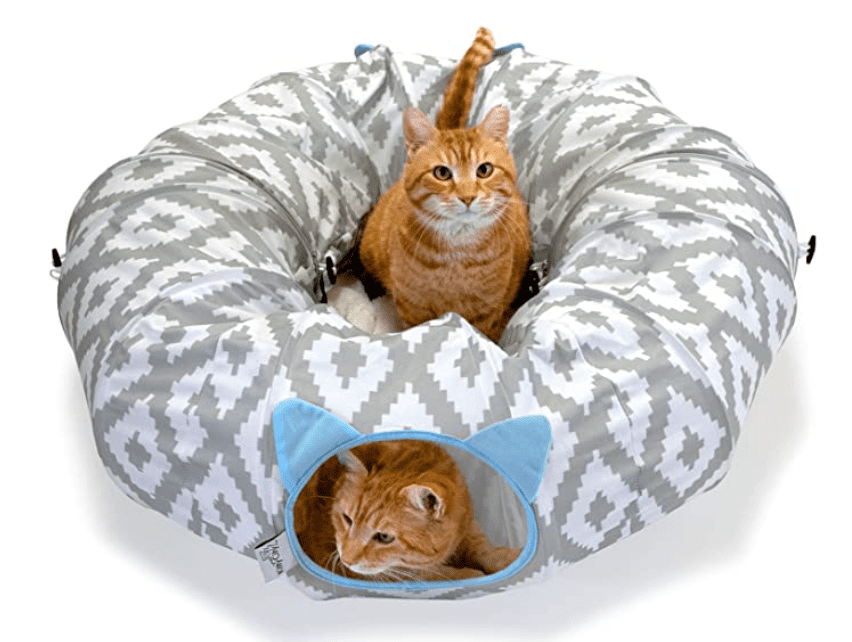 Price: $37.99
This one is another cool cat bed that any cat person is going to like, so go ahead and take a closer look at it.
7. YITAN Women Not Today Cat Cute Graphic Tee Shirts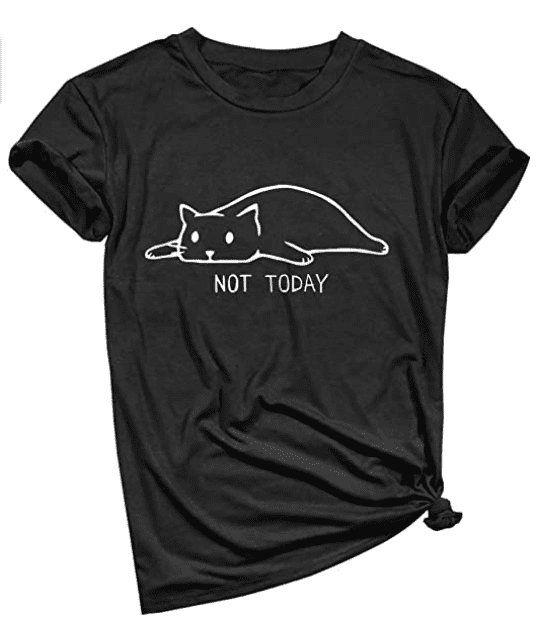 Price: $11.99
Everybody loves a cool tee, so you surely want to consider this one for your friend who loves cats.
8. Will My Cat Eat My Eyeballs?: Big Questions from Tiny Mortals About Death Hardcover by Caitlin Doughty and Dianné Ruz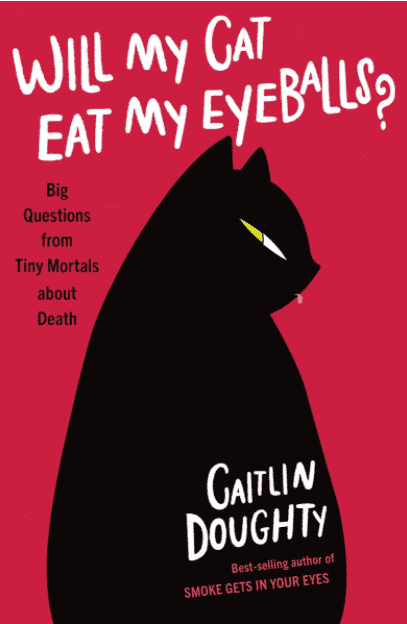 Price: $14.69
In case your friend is deeply interested in cats' behavior and personality as well as wants to find out more about their favorite creature, then they are no doubt going to be interested in this book.
9. Hanes Men's Humor Graphic T-Shirt
Price: $20.06
Another cool and stylish tee that will definitely make any cat lover happy, so do not hesitate and take a closer look at it.
10. PetSafe Cat and Dog Water Fountain – Automatic Water Dispenser – Drinkwell Pagoda Ceramic Fountain for Pets – Filter Included – 70 oz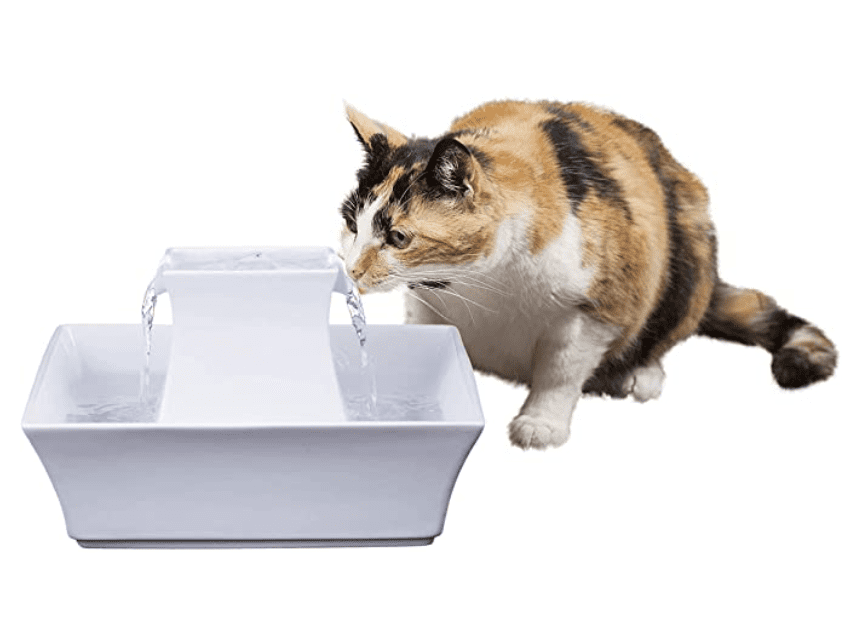 Price: $68.99
If you would like to give something more practical, then this very cat fountain is going to be a perfect gift. Well, follow the link above and just get it.
As you can see, finding a decent New Year gift for a cat person is not that difficult. So take a brief look at all these options that we talked about above one more time and order the best present for your friend today.
How to Find a Perfect Gift Using Instagram
In case you are still struggling with figuring out a decent gift, you can use a magical tool that will surely cease your struggles in less than a second. Our tool was created for those people who don't want to spend days thinking about a decent gift and want to find a perfect present quickly and stress-free. The tool uses a person's Instagram account in order to analyze their personality based on the photos they post and suggests nine gift ideas that will perfectly suit a particular Instagram user. In order to use this service, all you have to do is to enter a person's Instagram user name. Simple as it is. The service is completely free, so do not hesitate and give it a try.
Service for quick selection of cool gifts
Just enter Instagram nickname and get 9 personal gift ideas
Oh, we can't find a gift for your friend... Let's try for somebody else
Oh, it seems you are trying to choose a gift for a non-existent person
Nowadays it is hard to find a person who does not like cats. For many cats are the true members of a family and deserve a decent attitude. We spare time for them and we love them. Most of the time our efforts repay but it seems that some cats believe they are gods (keep in mind they have nine lives) and true masters of households. To please such demanding persons, you have to provide them with the best treatment and the best offerings. However, they will love you anyway. In any case, cat owners want their parents to feel comfortable. And it came to my mind that I can share my experience with since I have a cat and I know what I am talking about.
Therefore, here is a list of products that can make any cat happy. After all, it is always good to present your friends with presents. Especially if they are your pets and love you as a part of a family.
1. The list of top gifts for cat lovers
Cat Houses
1. NATURE FIRST Morfe Scratch Post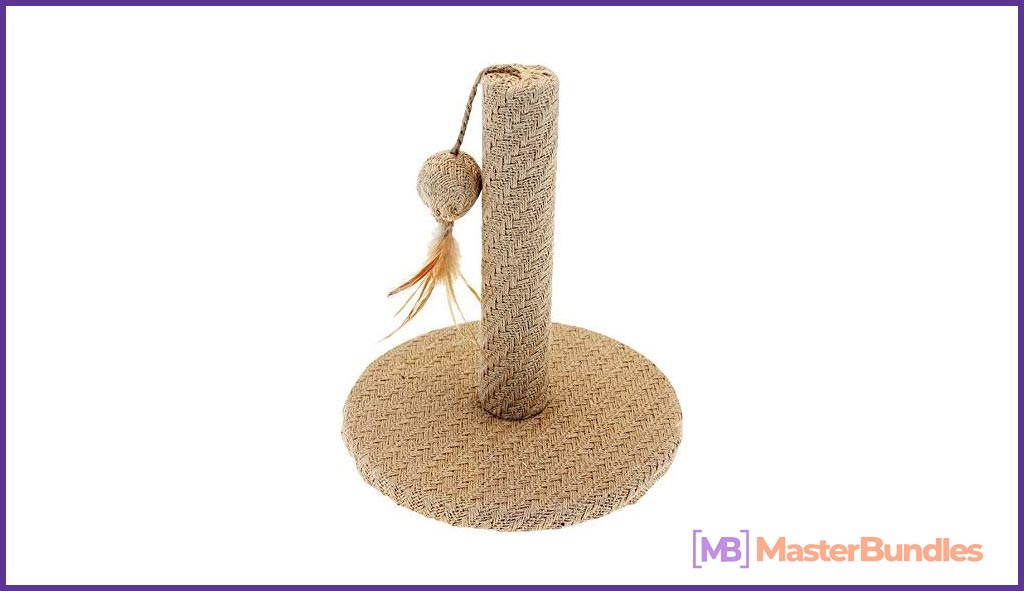 Cats sharp their claws to sharpen them and keep them healthy. Of course, every cat owner has some scratching post but this one has a toy. And it is recommended to renew scratching toys from time to time.
2. Karlie Banana Leaf I Cat Tree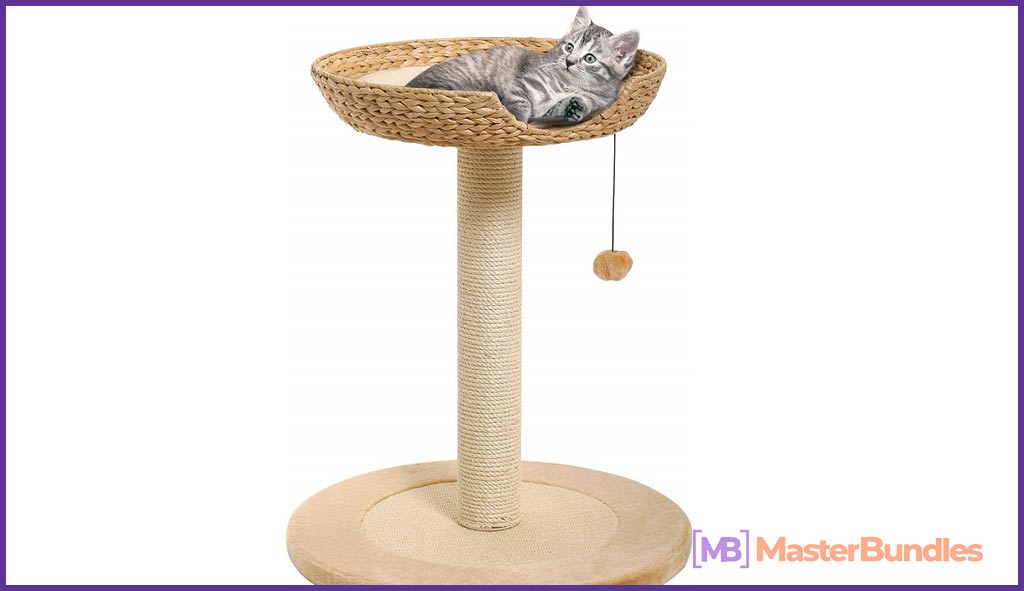 Or you can choose something that combines a scratch post and a bed.
3. Kerbl Frieda Made of Felt Jute Cat Tree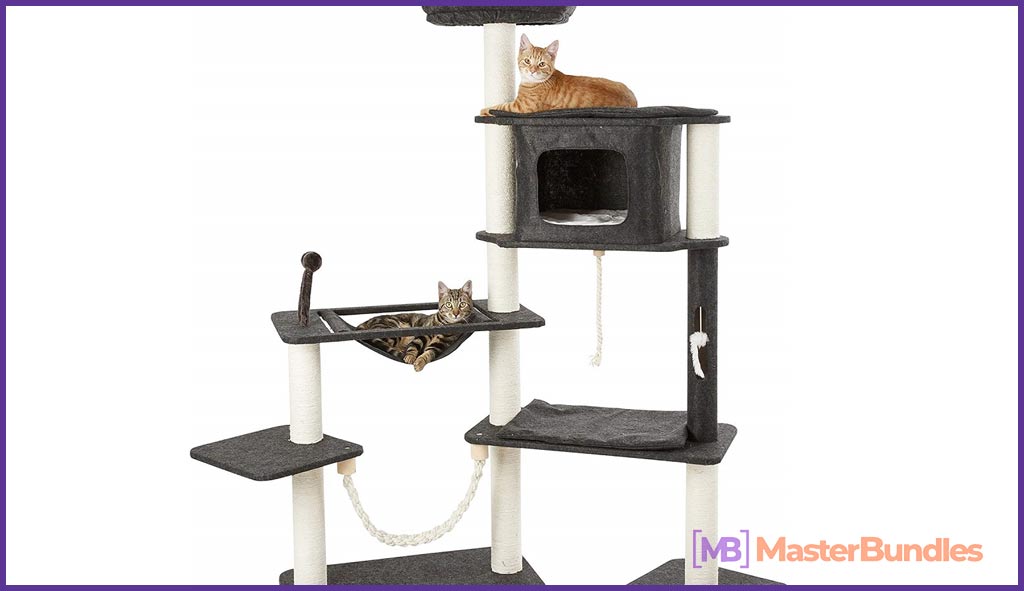 But the cat tree is the best option. It provides your cat with a whole apartment that includes hammocks, cat caves and scratching posts.
4. Dibea Lodge Cat House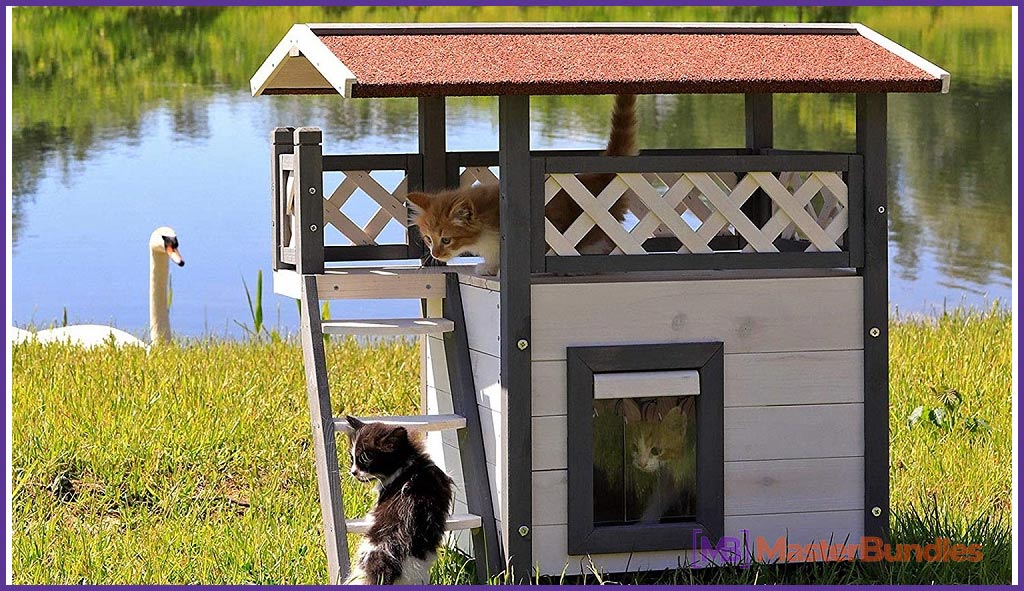 In case you want to build a house for your cat I know a good option for you. At first, this cat house looks nice. The manufacturer made it from wood and this is why it will be durable. Your cat can scratch it, hit it and do other cat stuff.
Cat beds
1. Trixie Minou cuddly cat or dog cave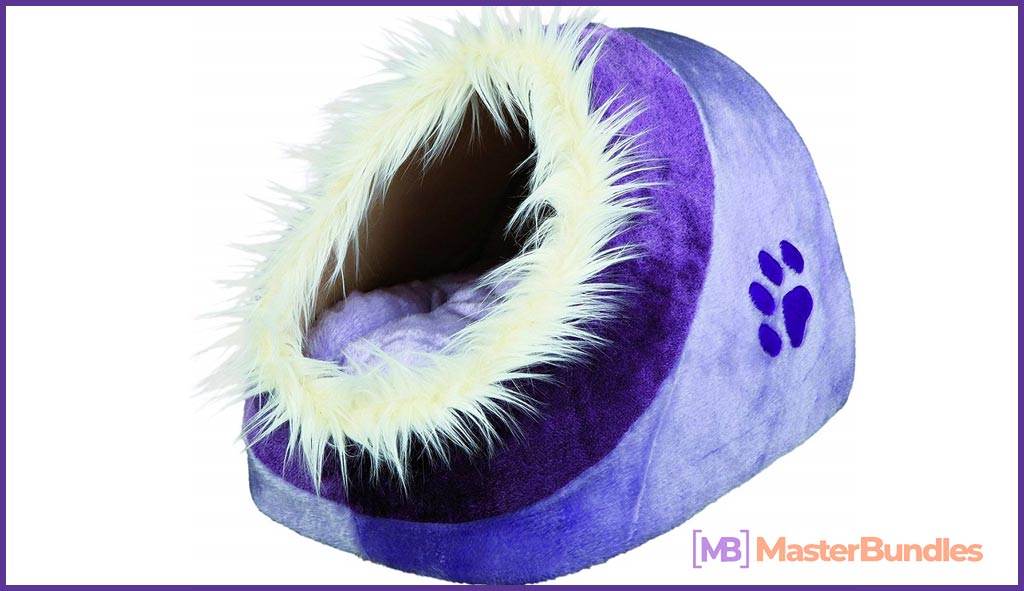 If you want to create a nice and soft place for your cat than a cat cave may be a good idea. This particular cat cave is attractive and warm. A good replacement for your cats' favorite box.
2. Trixie 36863 Jasira Snuggle Sack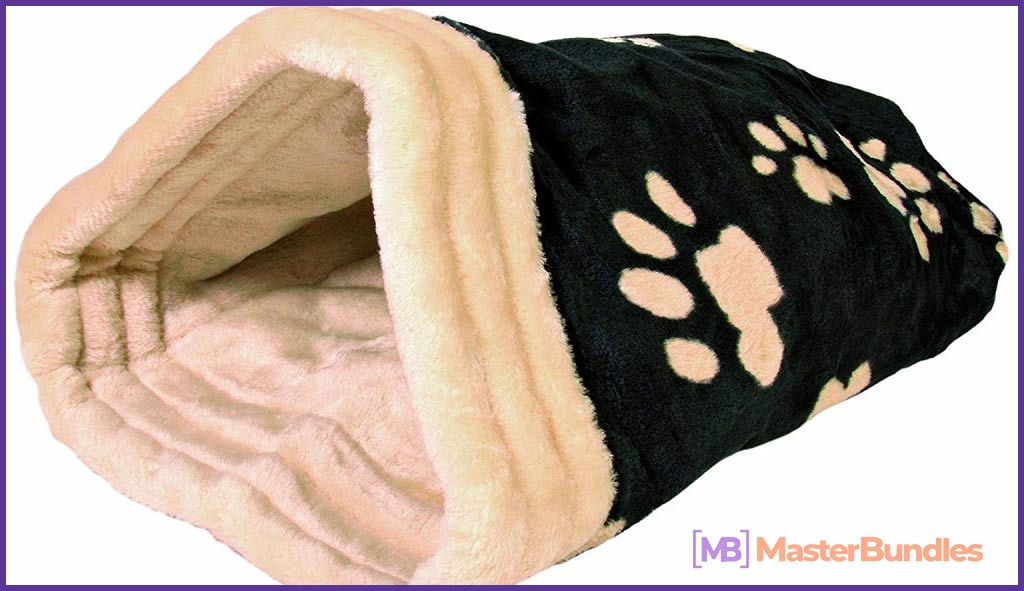 In case your pet likes to hide and avoid cat cave then you should try out this sack. You can place it anywhere and it would not take a lot of space. Designers also made it attractive. In addition, it is warm due to polyester fleece padding.
3.Zizzi Cat Dog Pet Radiator Bed Fleece Hammock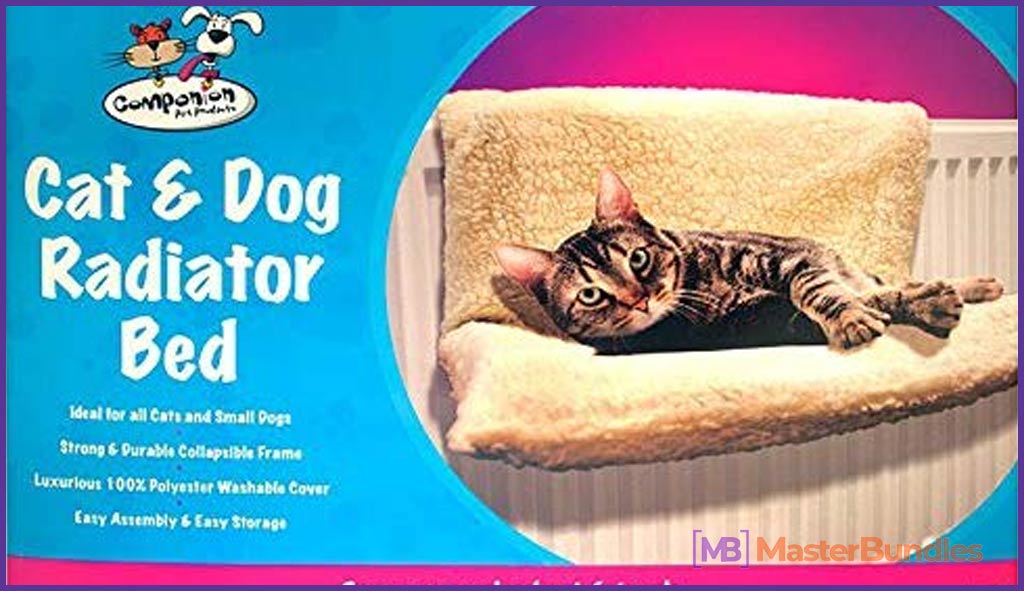 Cats love warm places and search for them everywhere. And this hammock can give them such opportunity and save from dangers they can face from slipping directly on a radiator, for example. Safety comes first.
4. United Pets Cat View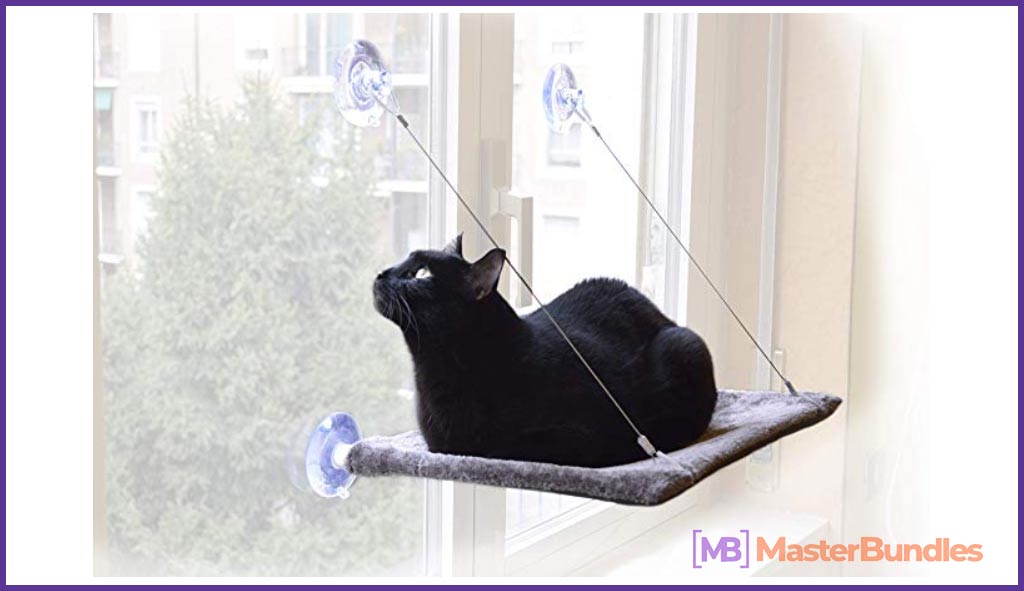 All cats love to sit and observe. And a view from a window with all its dynamic and bright colors is one of the best options. This hammock can be easily installed on the window and be a comfortable sitting place. Saving your windowsill and plants at the same time.
Cat tags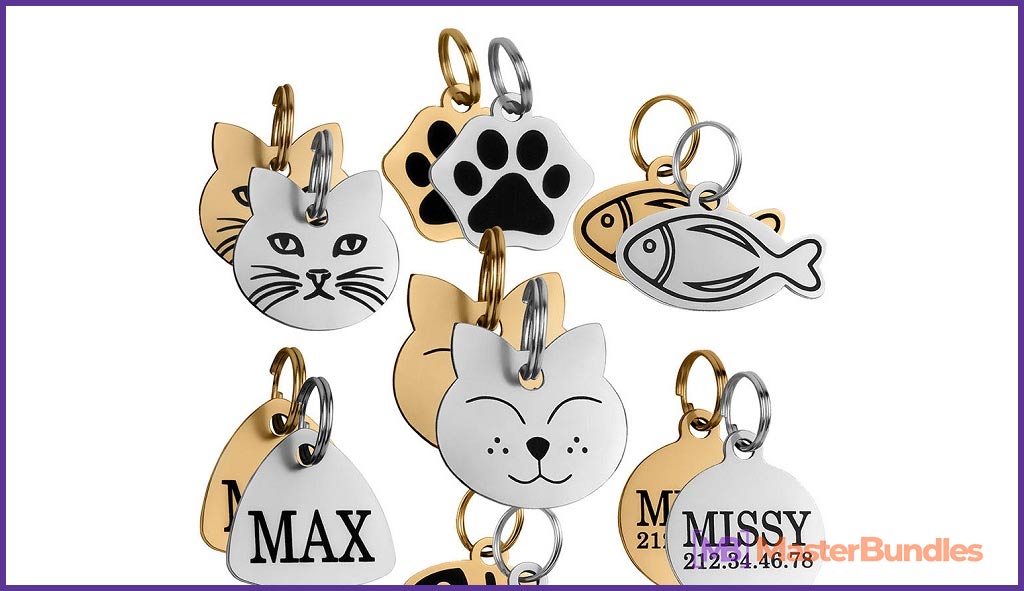 These cat tags look awesome. They are cute and bear important information about them and their owners. It will help you find your pet even if he found a friend and they went to Vegas together. You can choose a tag with cat face, wish, paw and minimalistic option with a name and number.
2. GoTags Funny Dog and Cat Tags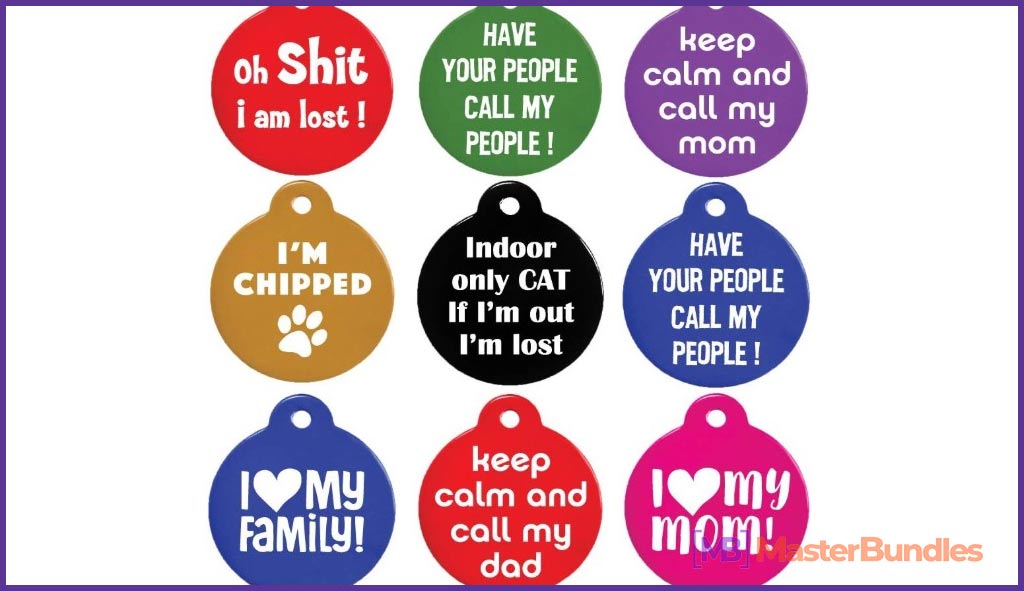 There are even more tags. Here you can find tags with a bright design and funny signs. With these tags, your cat can tell other people that "oh shit I am lost" and "keep calm and call my dad".
3. Steel Bat Cat Greetings Card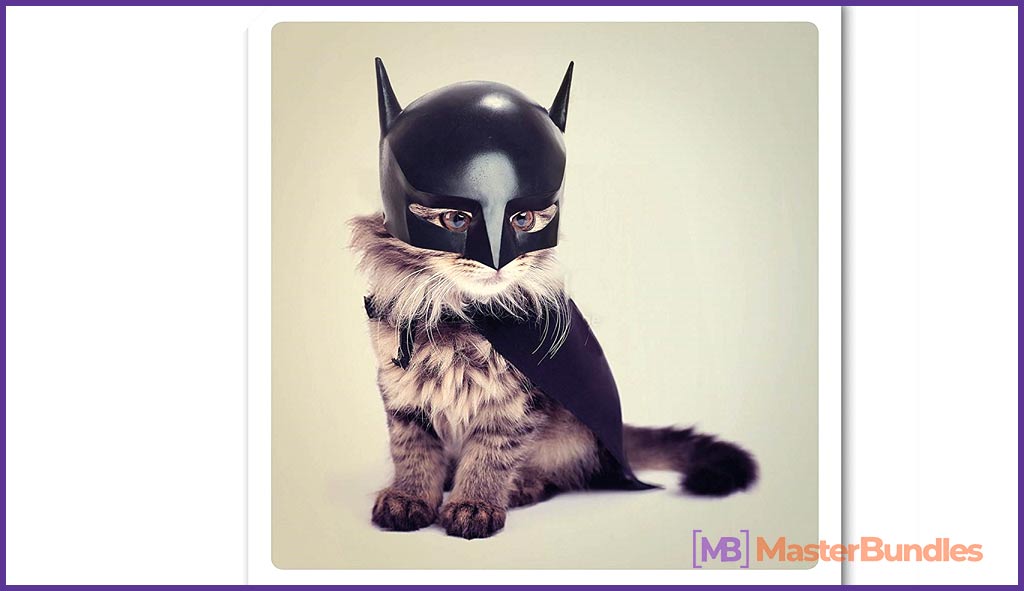 But let's not forget about cat owners. If you want to make a present for a friend who really likes cats then a cat magnet may be a good option. And this particular magnet is also a greeting card. You can congratulate your friend on a birthday or simply cheer up someone.
Toys
1. Relaxdays Green Cat Toy Carousel with Mouse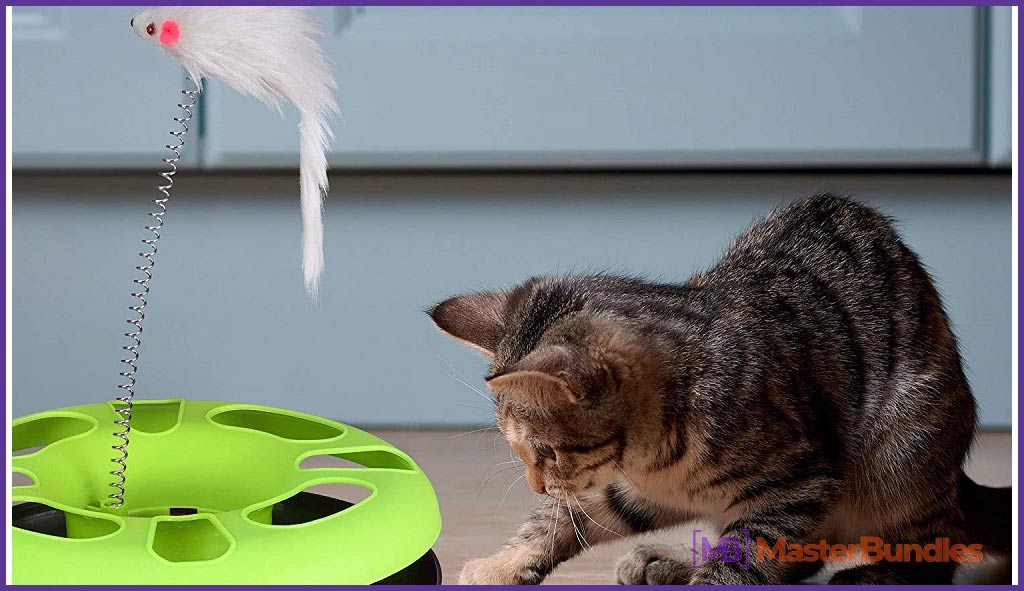 Cats are active guys. And they like to play with toys. Games help them to exercise and entertain. This is why a carousel toy with a mouse is a great present for any cat owner. Most importantly your pets can play with this toy themselves.
2. Trixie Toy Plush Mole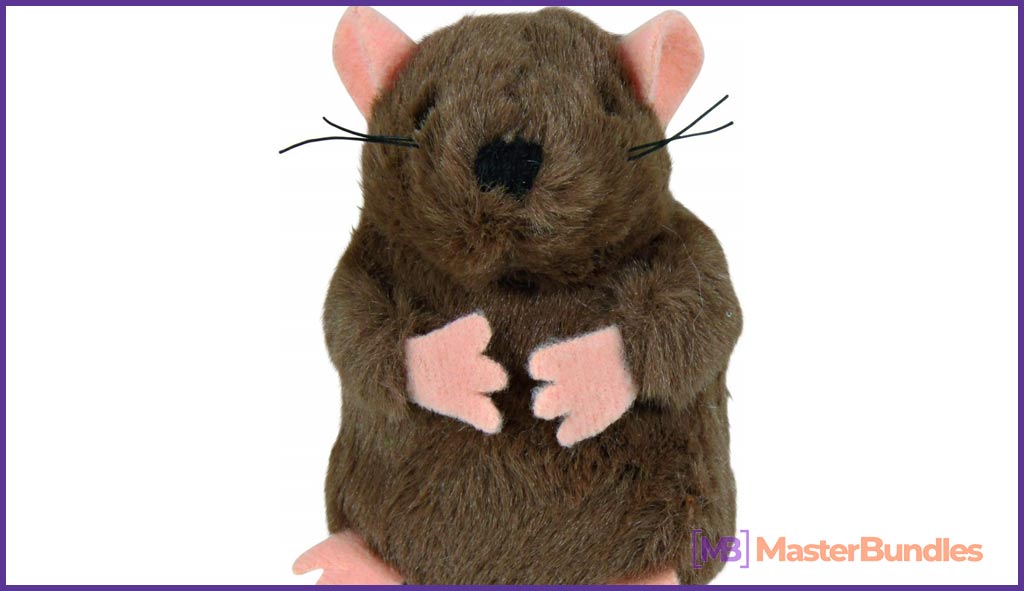 This mouse with sound and catnip will definitely please your little hunter.
3. Cat Dancer Products Rainbow Cat Charmer
However, most people like to play with cats themselves. And this toy can provide you with such an opportunity. It is bright, well-designed and soft.
4. Feather Cat Teaser Toys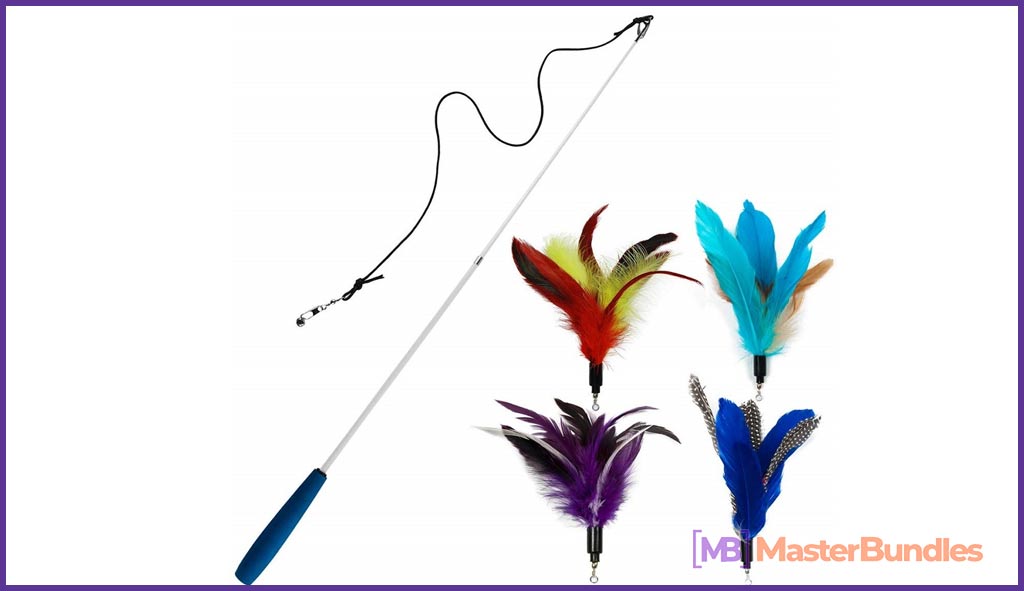 Or you can check this toy.
Christmas Gifts for Cat Lovers
1. Christmas Costumes Cat Santa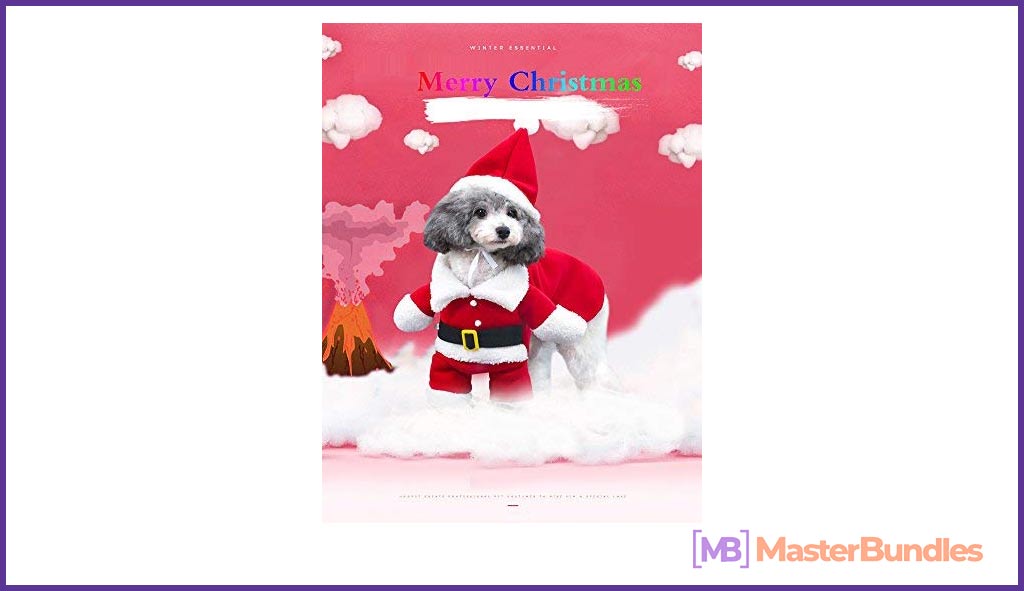 There can be no Christmas without Santa. And you can make a cat your Santa with this costume.
2. Christmas Reindeer Hoodie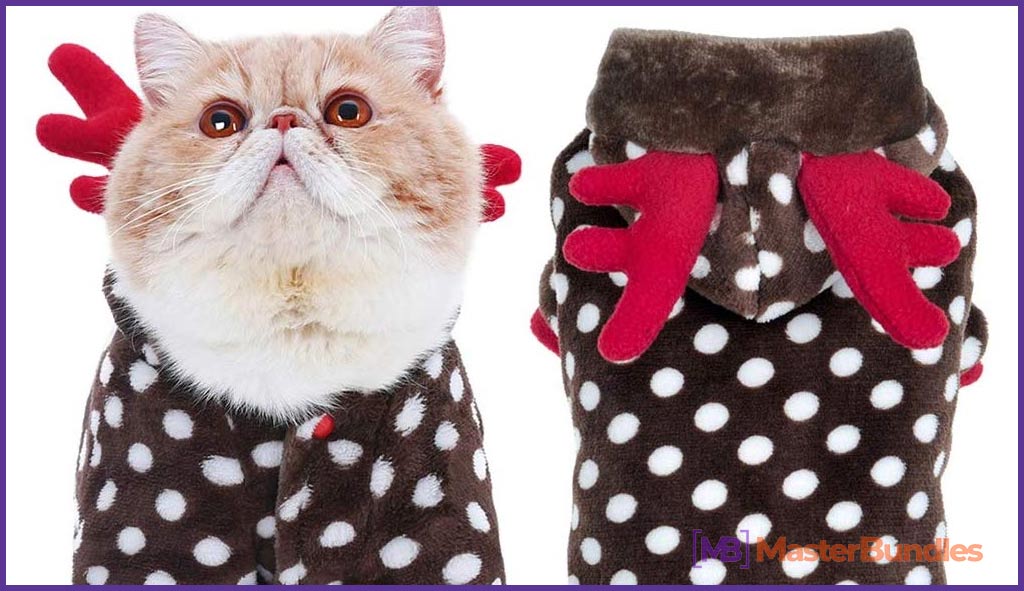 Or you can dress your cat as a Santa's reindeer with this costume.
3. Think Like a Cat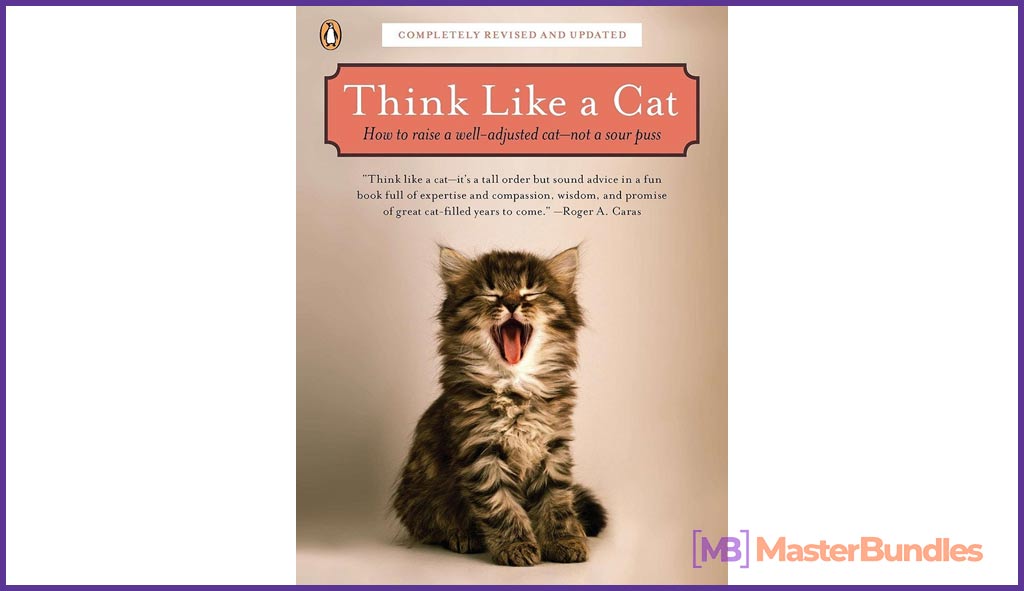 A book is always a good present. This particular book is full of knowledge and experience and can answer any cat owners' questions.
4. AUOKER Interactive Cat Teaser Toy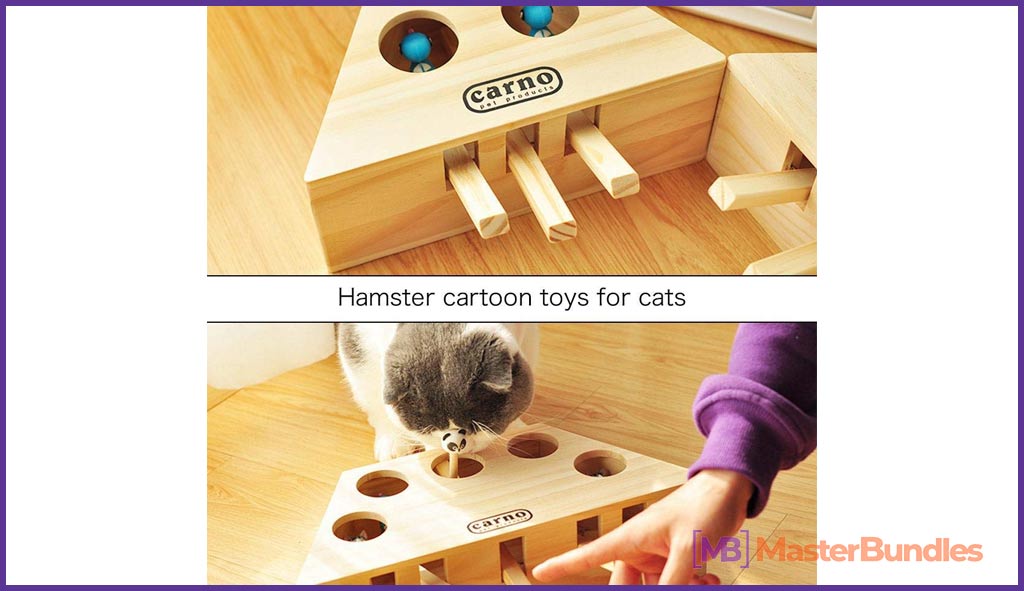 This original toy is definitely what you need to entertain both the cat and his owner.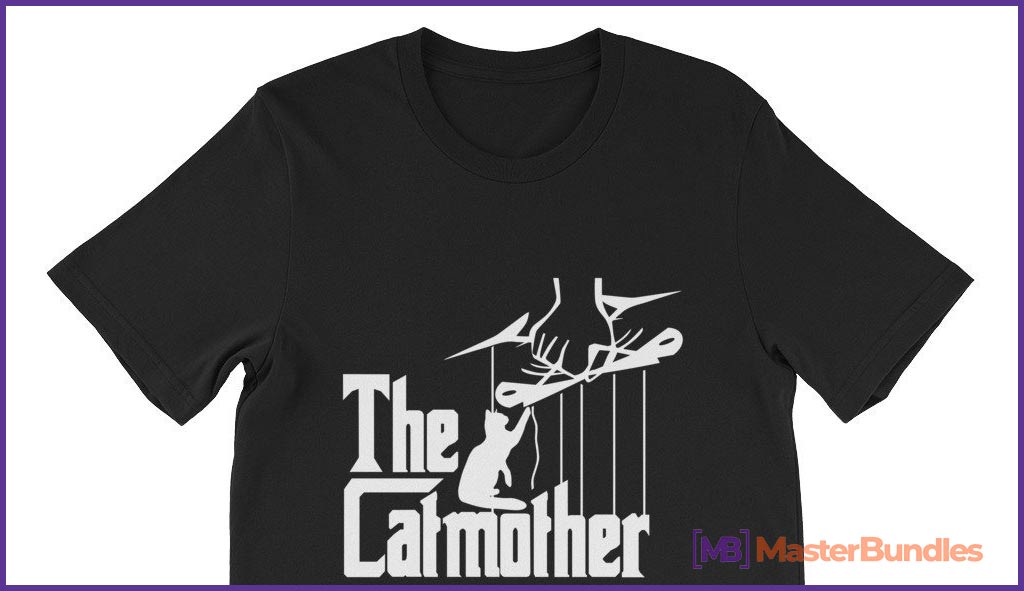 This shirt will be a great present too. Most importantly it is funny and stylish at the same time.
Like people, cats have different personalities. Still, all of them have one thing in common – they love warmth and cosiness. Christmas is traditionally celebrated at home with friends and family. So, picking a sweet and homey Christmas present for a cat lover, will make their cat happy as well. See the best gift options you can opt for this festive season:
>Sleepwish Cat Fleece Throw Blanket

Price: $24.99
Size: 50" x 60"
Material: fleece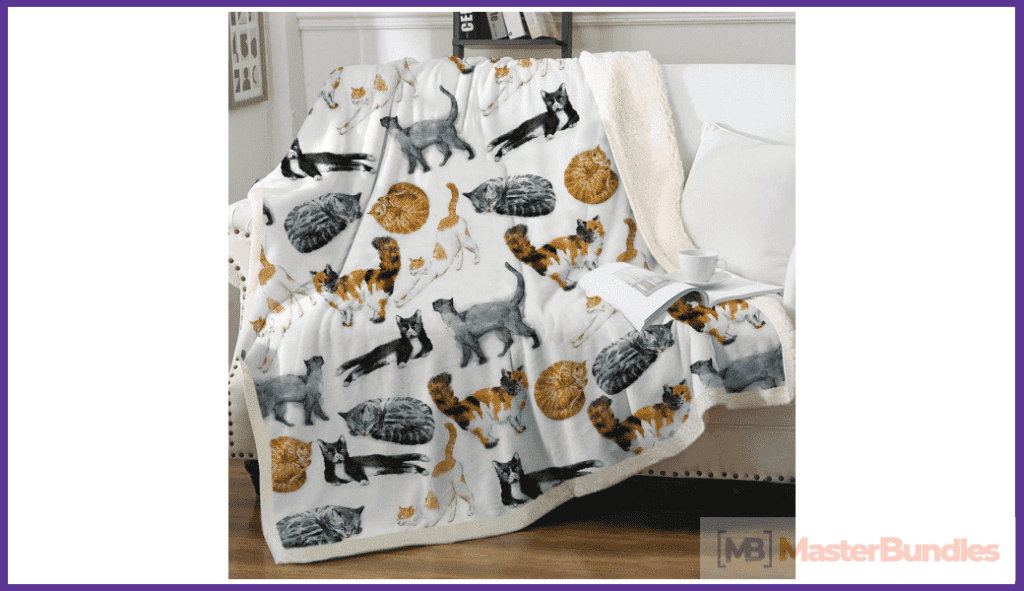 If you're looking for a cozy sofa throw, this Sleepwish sherpa blanket made from microfiber plush material, is just the thing! Cool-looking cat prints will make any cat lover happy! This 50″ x 60″ blanket will make you warm in cold winter nights while watching TV or reading a book. Who knows, maybe your real cat will love laying next to the ones drawn on the blanket?
K.Bell Men's Pair Socks Cat on Narwhal
Price: $12.95
Size: 10-13
Length: 16"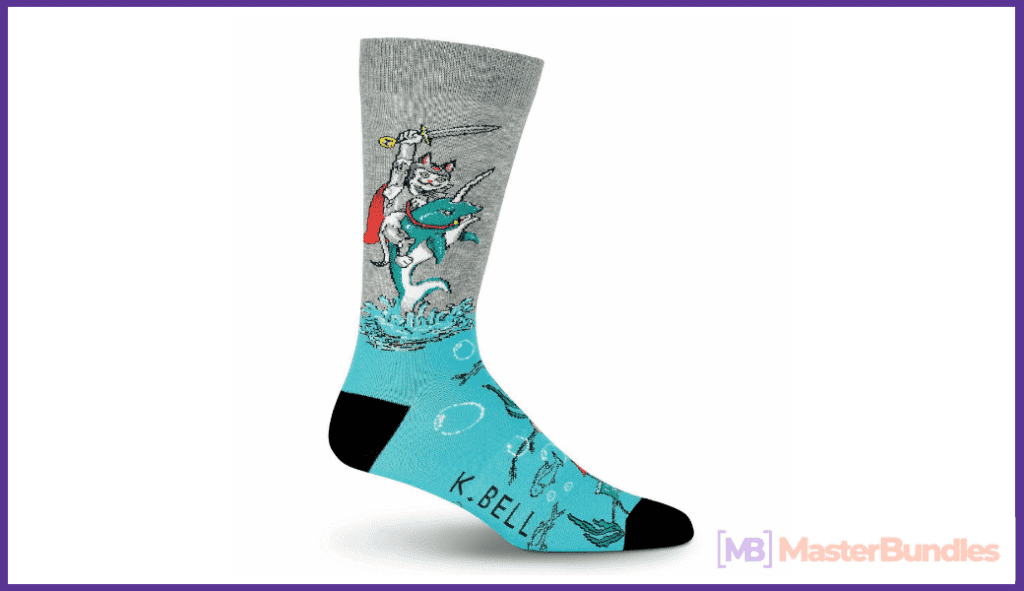 What can be better than a pair of socks with crazy cat print? Nothing! This pair of men's socks in grey and turquoise with is truly unique! The cat riding the narwhal design goes all the way to the toes. This is the best cat lover's Christmas present ever!
Cat Mugshot Glass Christmas Ornament

Price: $12.95
Size: 3" x 3"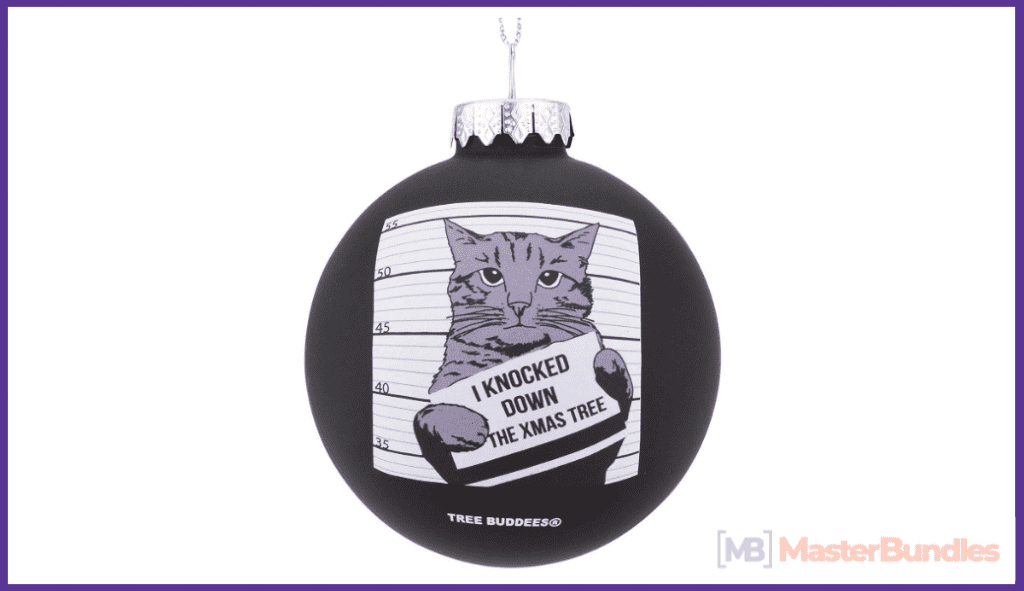 Is there a cat that never knocked down a Christmas tree in their life? We doubt that! This hilarious cat mugshot Christmas ornament made of premium blown glass serves as a proof. The writing on the ornament says "I Knocked Down The Xmas Tree" and shows a cat with a guilty snout. This decoration has a great size for any Christmas tree!
Cat Print Pajama Set for Women
Price: $13.74
Package Includes:
1 x Top
1 x Pants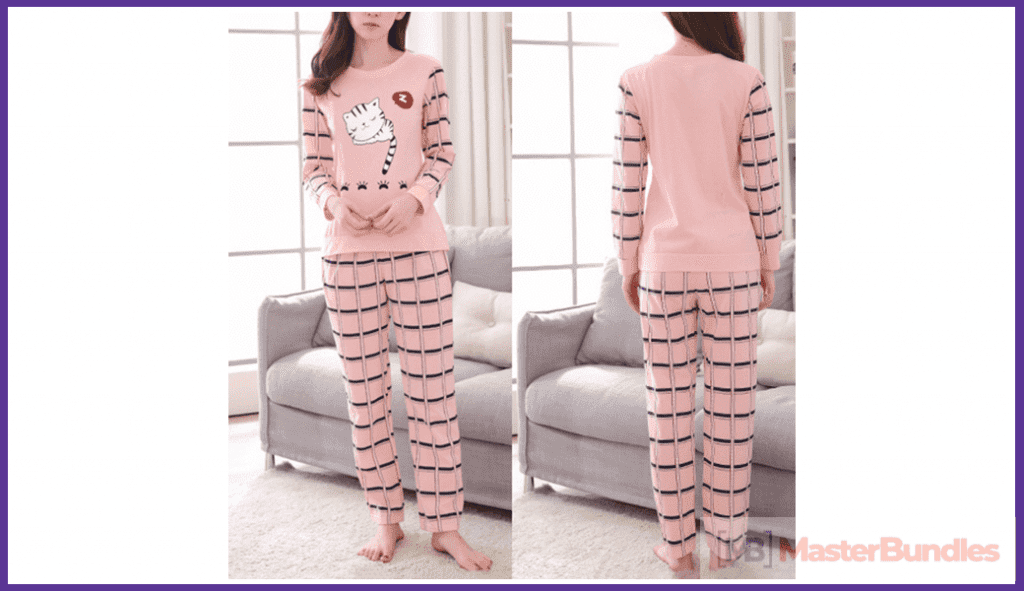 This cartoon cat print two-piece pajama set for women is the definition of warm and cosy! Made of high-quality polyester, it's breathable and comfortable. Thanks to the print, it looks adorable! This long sleeve, round neck PJ's model is both suitable for sleeping and daily wear at home.
JadeRich Cats Pattern Fleece Winter Warm Indoor Slippers

Price: $9.99 – $15.99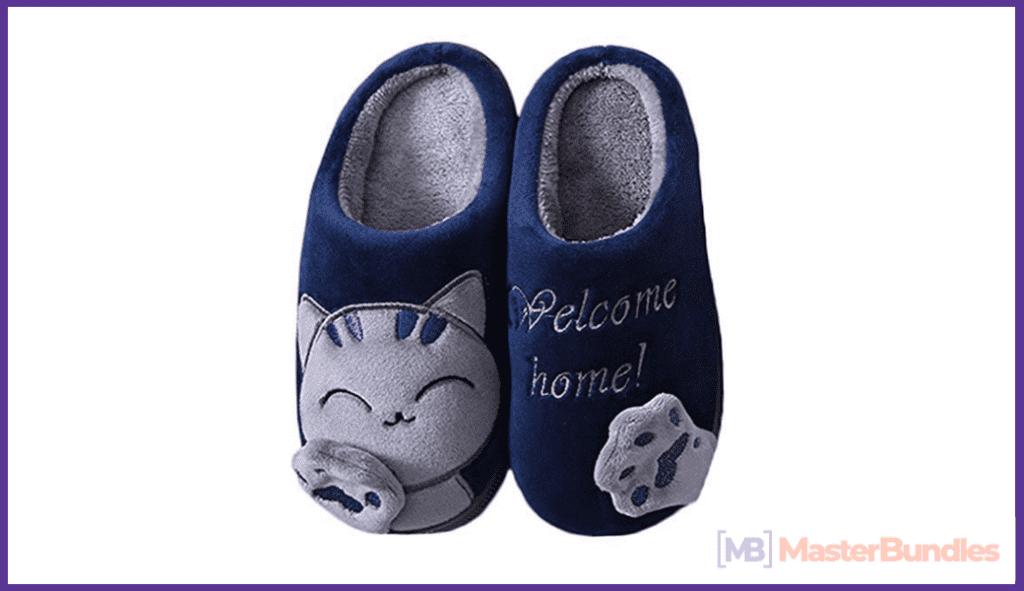 To round up the list of cosy Christmas presents, check out these warm indoor slippers made of fleece. Light-weight, anti-skid, with a cute cat pattern – these slippers will make any cat lover warm and happy! Available in 7 color options and models, the indoor slippers will fit women and children.
Valentine's day gifts for cat lovers
1. Lotte Textile Catch Cuddle Cat Toy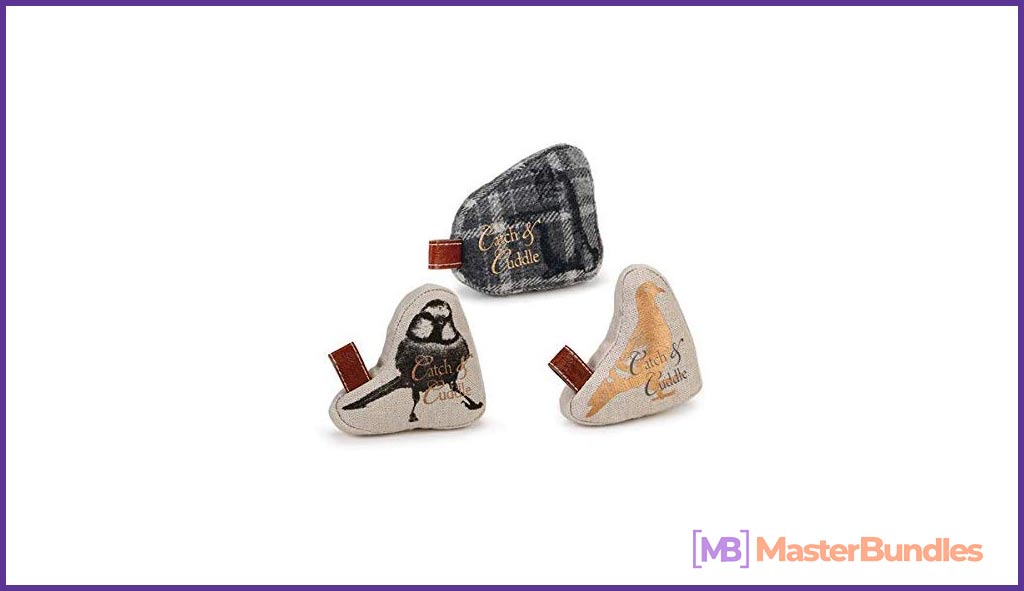 Valentine's day is all about love. And if your loved ones like cats, then you can make a great present with this Cuddle Cat toy. It has a shape of hart and attractive color scheme.
2. Puss in Boots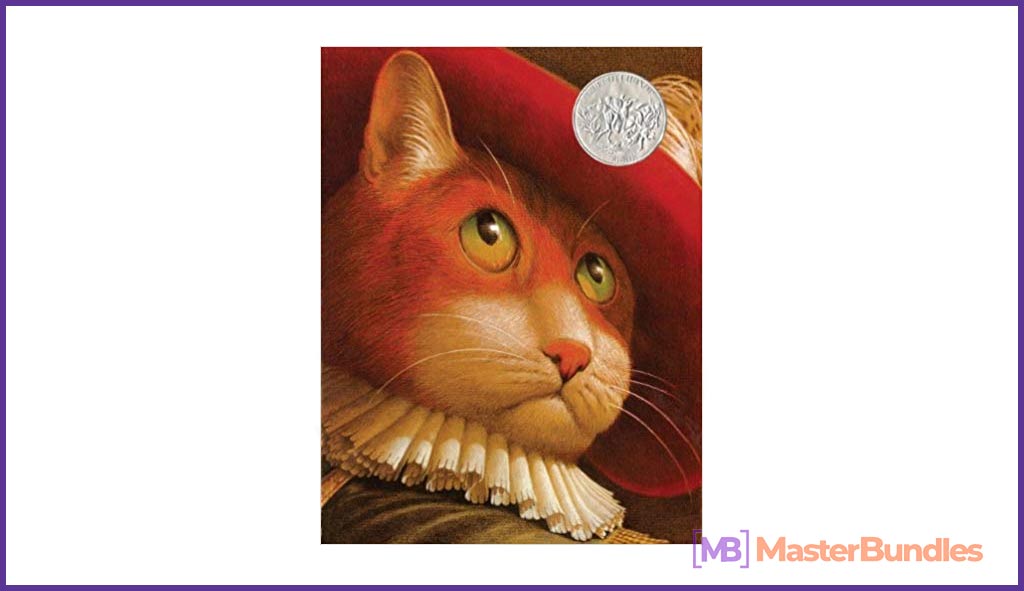 You can always present a cat. Yet, if it is not possible then present a book with a cat. An old and famous fairytale can always bring some magic. It is a charming present with an attractive design.
3. Show Me Your Kitties Funny Wine Glass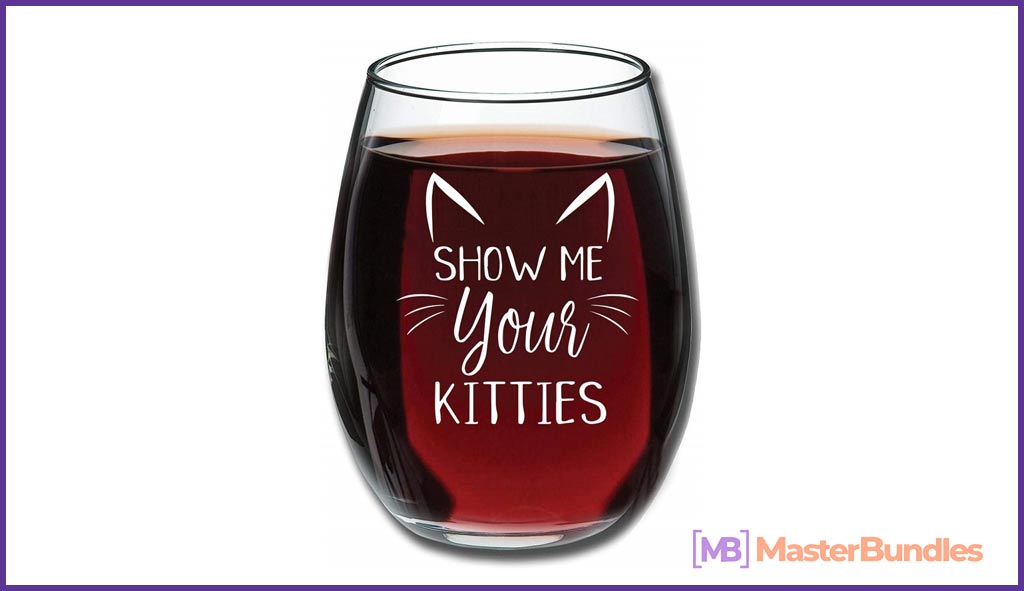 This wine glass is elegant and funny at the same time. It is charming and that is definitely what you need for Valentine's day.
Or you can check other glass designs like:
4. Need Wine Right Meow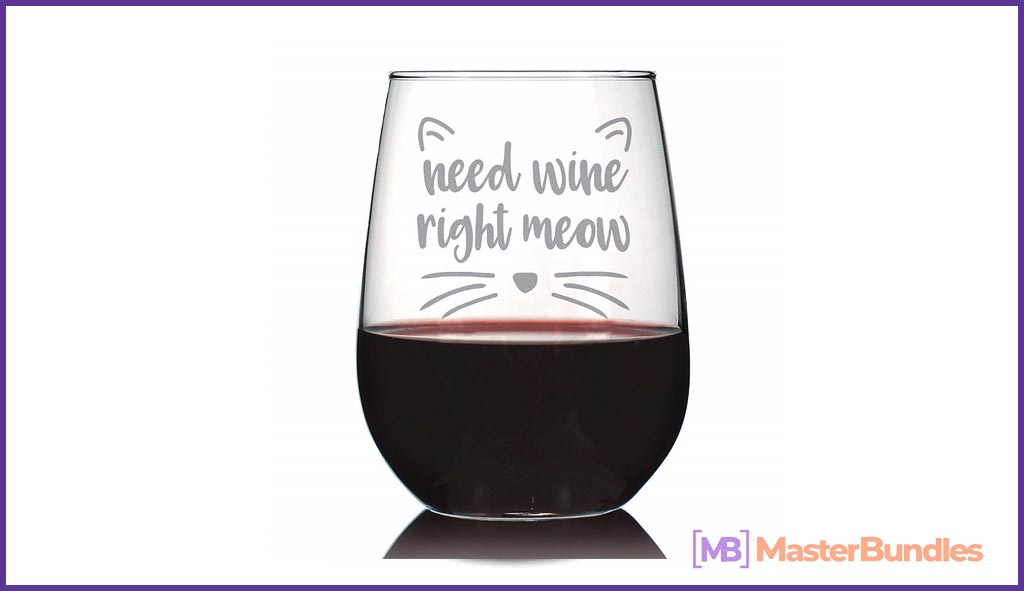 Or
5.
It's not really drinking alone if the cat is home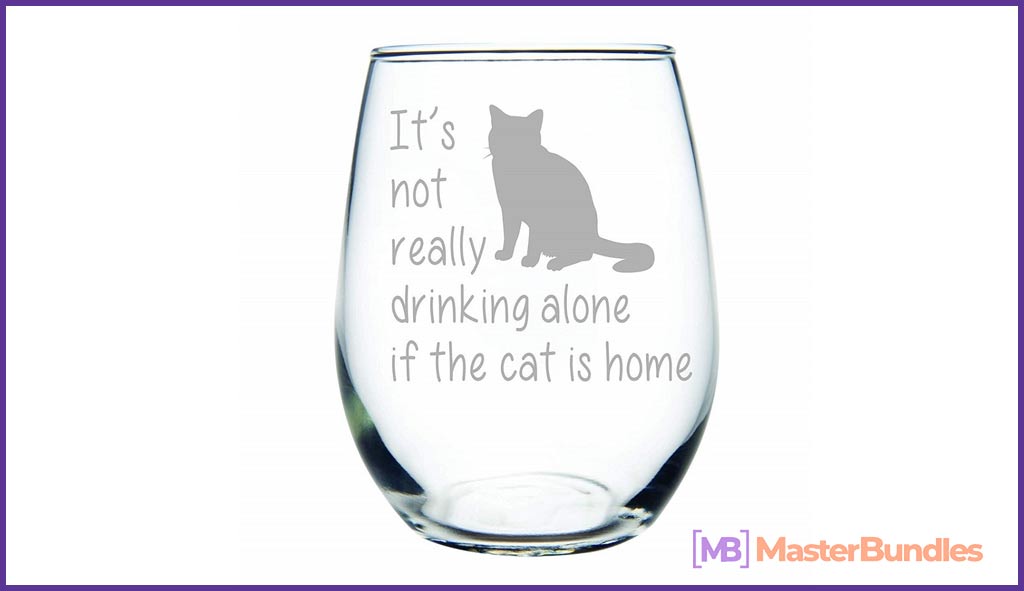 And this wine glass definitely tells the truth.
I hope this list of products provided you with some ideas. Personally I would like to have some of these products for me and my cat. And I am sure that other cat lovers will like them too.
As we approach February 14, we're looking for something sweet to create that special atmosphere! Cat lovers are romantic people with tender souls, so they'd really appreciate a heart-warming present. Luckily, thanks to the MasterBundles editorial team, you won't need to spend lots of time and money to find your perfect item!
Cat Bingo
Price: $29.95
Size: 10" x 9"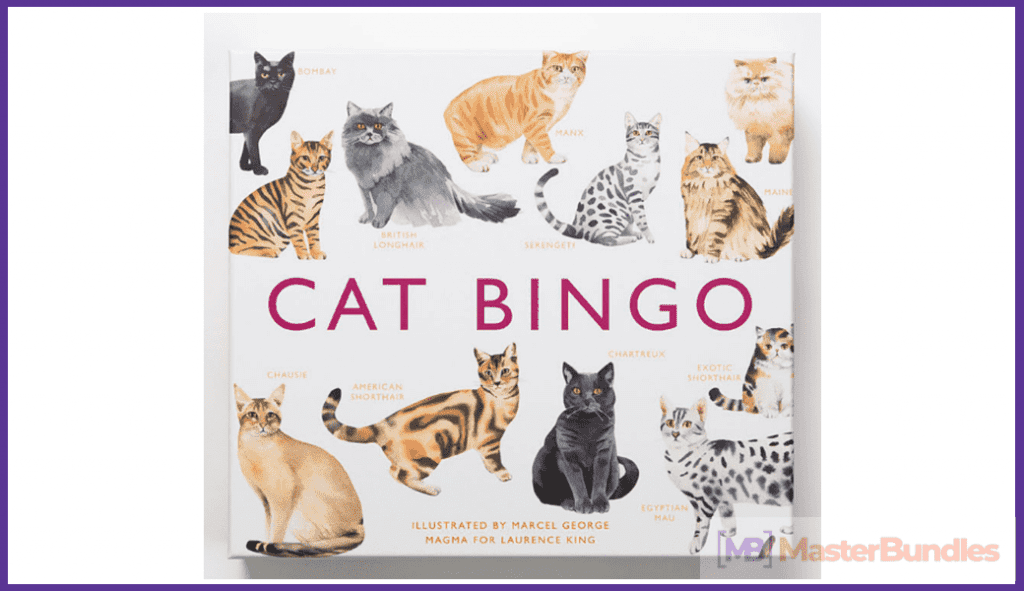 Cat bingo and lots of wine, is there anything better for Valentine's Day? This bingo game can offer you exquisite illustrations featuring 64 cat breeds from all over the world. The pack includes 64 cat tokens, 1 board for playing, 12 bingo cards, informational leaflet plus colored counters for marking up your cards.
Diamond Cat Earrings
Price: $24.00 (now $4.80)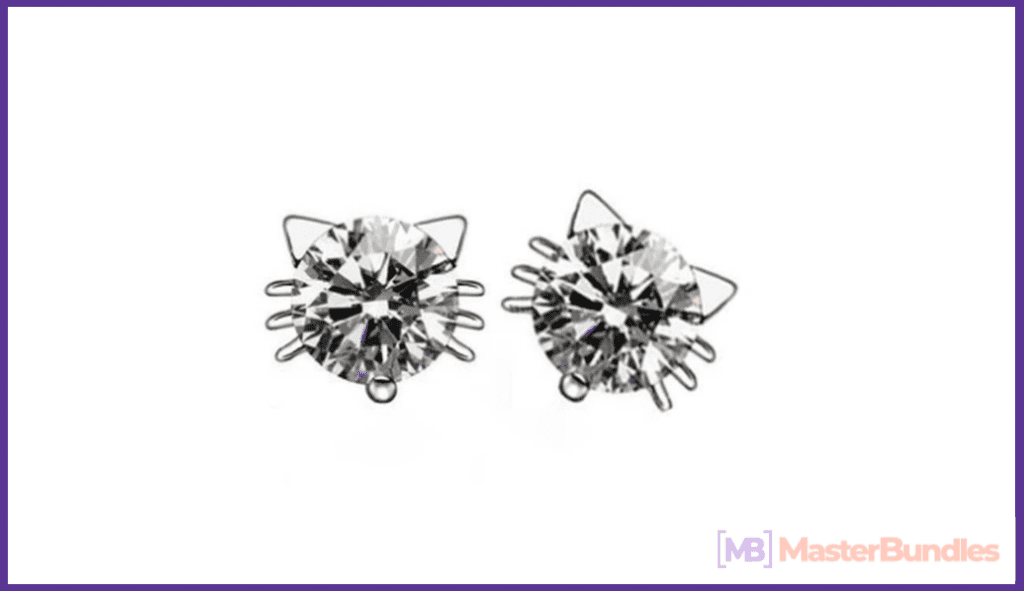 If you wish to make your female friend, girlfriend or wife happy this Valentine's Day, try this diamond cat earrings set. 18K white gold plated cat whiskers and ears accompanied with cubic zirconia Swarovski diamonds look and feel lavish. Hurry up to purchase it at an amazing discount!
Matching T-Shirts for Cat Mommy & Cat Daddy
Price: $12.99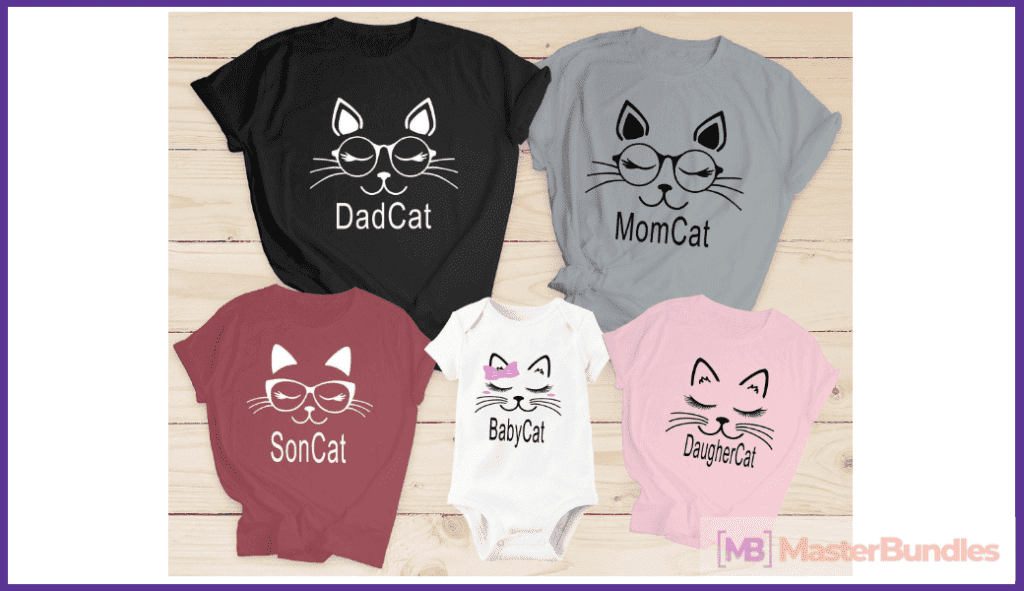 A settled family of cat lovers will love the set of matching cat mommy and daddy tee's for February 14! Customize lettering style, pick the sizes and you're good to go!
Urban Outfitters Fortune Cat Pint Glass
Price: $8.00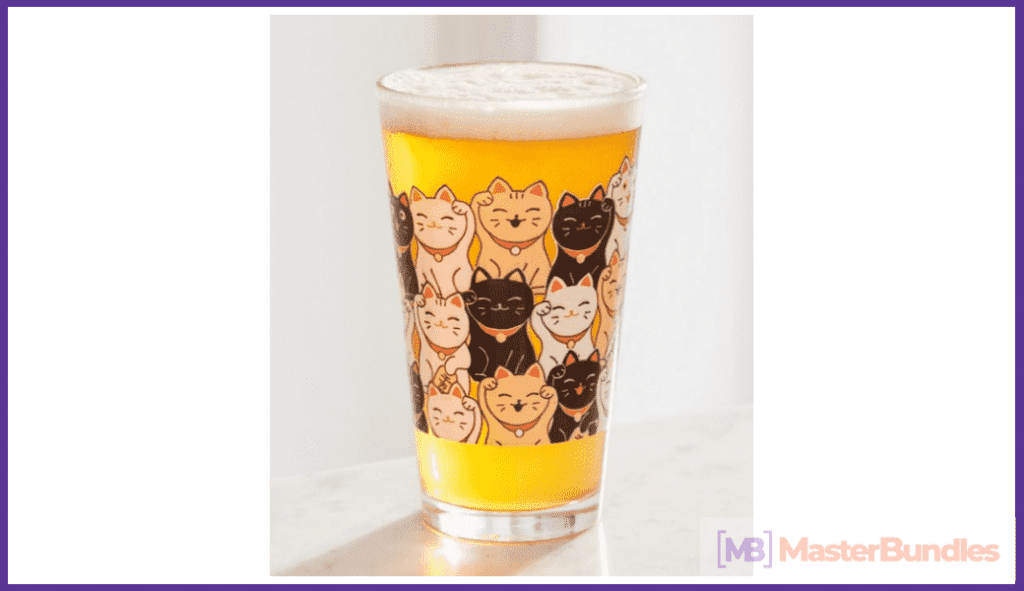 A man who loves cats and beer can get both at the same time for Valentine's Day! How? With this 16 oz cat pint glass, it's more than possible! Covered all over in maneki neko (lucky cat) print, this glass will serve as a good luck charm for your dear cat lover!
Cat Zodiac 500 Piece Jigsaw Puzzle

Price: $12.71
Complete puzzle: 20 x 20″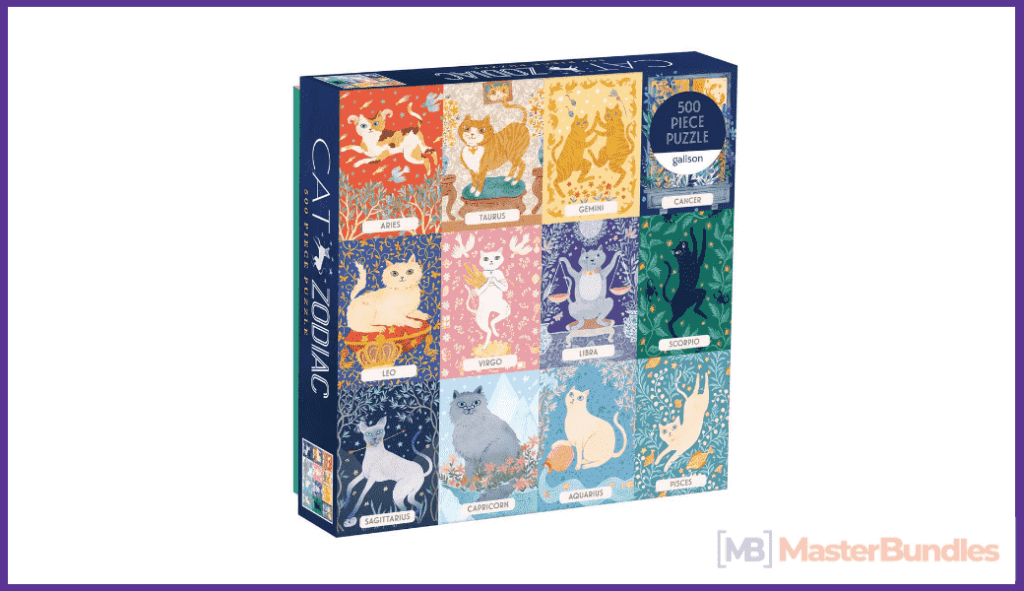 Here's the perfect activity for February 14 evening with a loved one – a jigsaw puzzle. 500 piece cat Zodiac jigsaw puzzle is made of 90% recycled paper. Printed with nontoxic inks, this game will fit anyone aged from 8-99!
TOP 5 Birthday Gifts for Cat Lovers
Birthday is a special time of the year, especially if it's your cat's birthday! Many cat parents treat their felines as full-blown family members and celebrate the day their lovely cat was born. Is there a birthday present to suit a cat person? Absolutely! We've picked TOP 5 birthday presents for cat lovers. Check them out!
How to Talk to Your Cat About Gun Safety

Price: $7.58 (Paperback)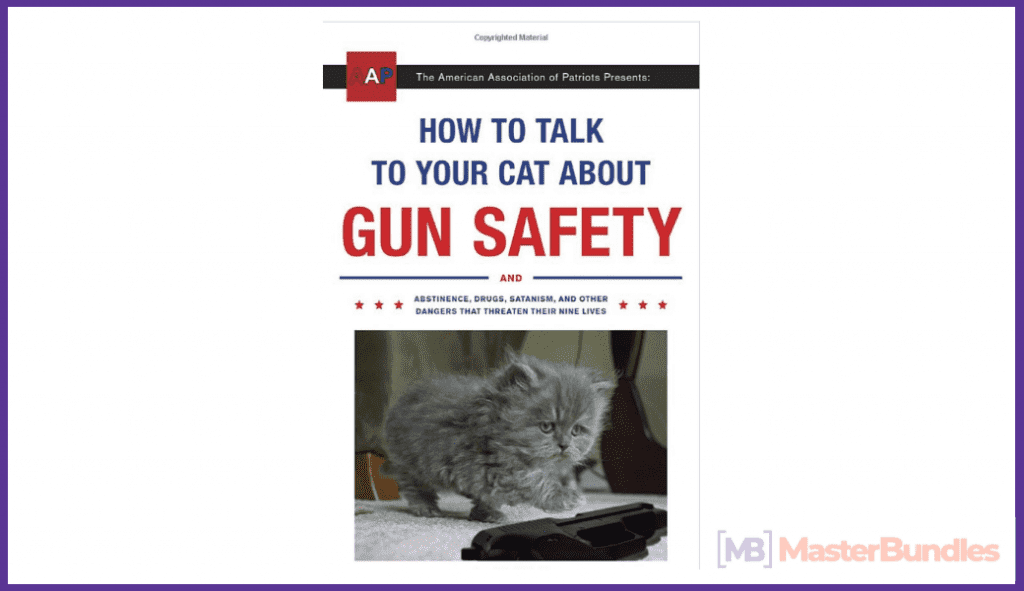 This bestseller by Zachary Auburn will not leave any cat lover indifferent. The book is written in the Q&A format, where the author answers questions like:
"What is the right age to talk to my cat about the proper use of firearms?"
"What are the benefits of my cat living a lifestyle of abstinence?"
"Why does my cat need to use the internet? Can't he just play with yarn like cats used to do?" etc.
I Love Cats Design Wall Clock

Price: $35.00
Size: 13.4" x 12.5" x 1.9"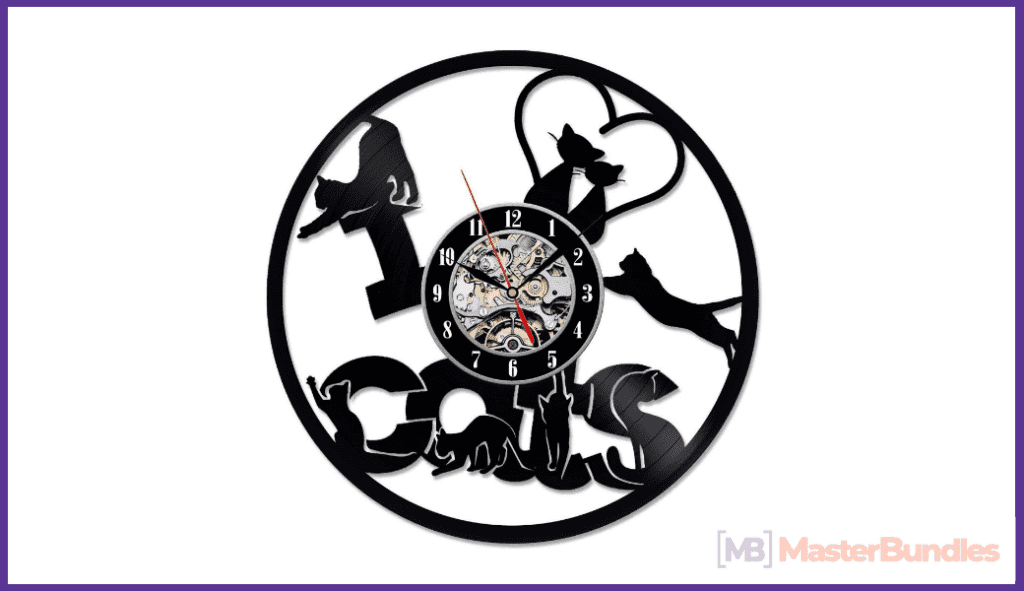 A clock with a cat ornament can become a unique birthday present for a cat lover! Whether your friend is a comics fan or loves vintage things, this vinyl record wall clock is a unique home accessory. Custom designs are the best if you want to make your loved ones happy.
Insulated Neoprene Lunch Bag for Women

Price: $12.95
Size: 12" x 12" x 6.5"
Is there a thing that combines comfort and cool design? This insulated neoprene lunch bag with cat print by Art of Lunch will keep your food fresh. The 4mm-insulated neoprene layer will keep your food fresh for up to four hours. This bag has handy dimensions: 12" (length) x 12" (height) x 6.5" (width) and can fit the containers of up to 7" (length) x 6" (width). If you don't like this "joy Division" album cover inspired print, just select from 13 more print options!
Personalized Cat Mom Mug
Price: $14.95
This lovely gift option has received tons of great buyer reviews on Etsy. No wonder! You can order a 100% personalized print by specifying the options from the chart:
Name
Skin tone (light or dark)
Hairstyle # from chart
Also, you can select 1 or 2 cats, state their names and choose their fur color. Now, isn't that special?
PetSafe Smart Feed Automatic Pet Feeder
Price: $132.95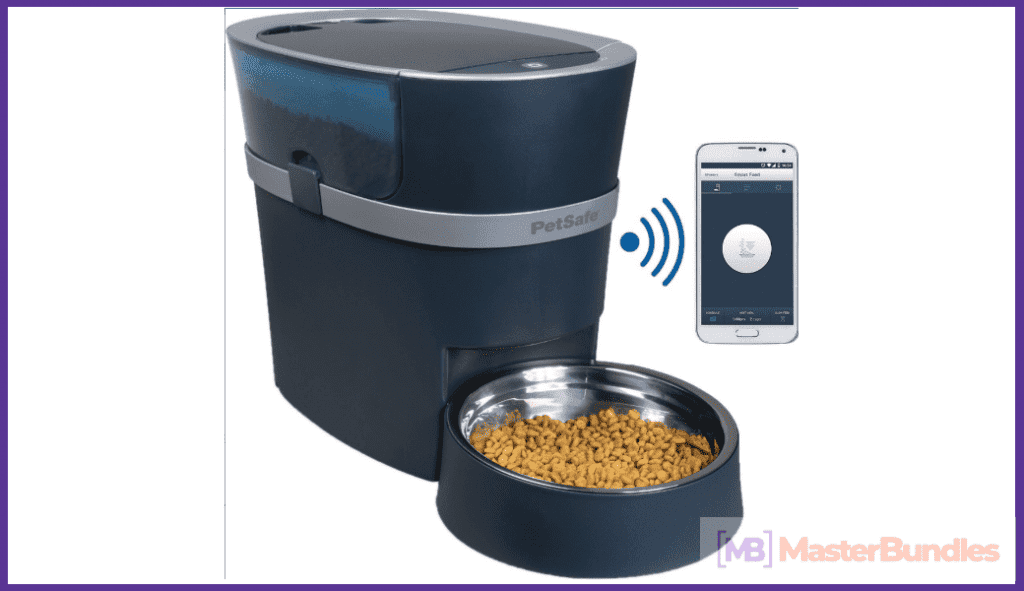 An automatic pet feeder is a gadget for cat parents who can't afford to hire a pet sitter. Compatible with iOS & Android devices, it allows programming up to 12 meals according to your pet's schedule. As for meals dispensing, they vary from 1/8 cups to 4 cups. The Slow Feed option helps to dispense food slowly over 15 minutes.
Cat's Meow Printed Chef's Apron
Price: $17.95
Size: 28" hem, 35" length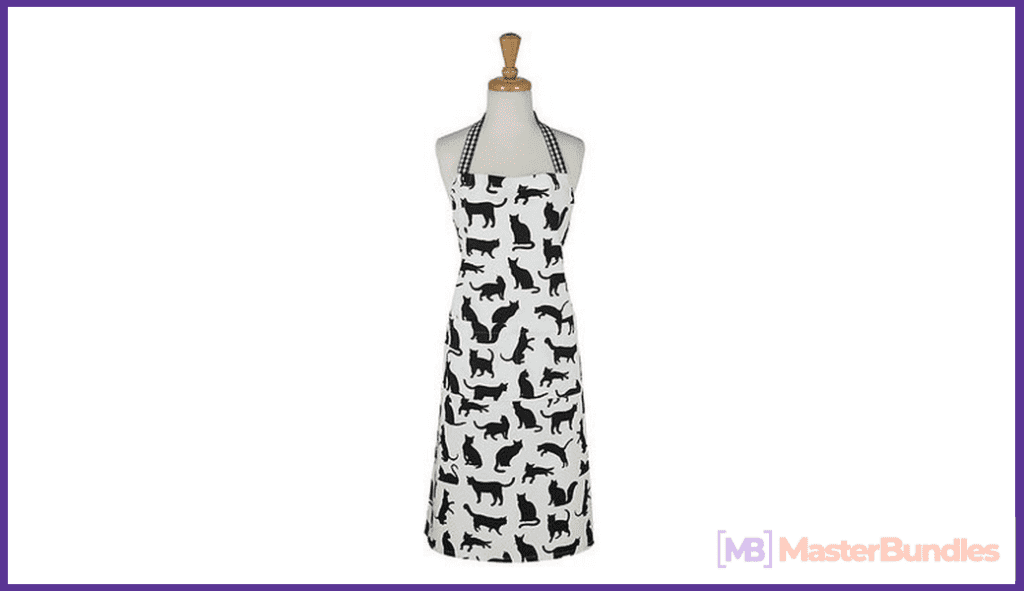 If your cat loving friend loves cooking, this chef's apron with a cat print will be just perfect! Playful cat silhouettes printed on 100% cotton are safe for machine wash. The apron dimensions are 28" hem and 35" length. This item will become an excellent birthday gift as well as a Valentine's Day, Mother's Day, or housewarming gift!
😻 Select a Presents for Cat Lovers Analyzing Their Instagram Accounts
Service for quick selection of cool gifts
Just enter Instagram nickname and get 9 personal gift ideas
Oh, we can't find a gift for your friend... Let's try for somebody else
Oh, it seems you are trying to choose a gift for a non-existent person
Q&A Session To Sum Up
🎁 What's the Best Christmas Present for Cat Moms & Dads?
Traditionally, an Xmas gift for cat parents is something warm and cosy. Throw blankets, indoor slippers, sofa cushions with cat prints will be just the thing!
💣 How to choose the best gift for a particular person?
Well, you used to be alone with this problem, but now you have us. We have a super cool tool based on artificial intelligence, which allows you to select gifts for your special person based on his or her Instagram account. All you need is to enter their user name, choose the price that you are willing to pay for the gift and wait 10-15 seconds. Our algorithm will do all the job for you. You still do not believe that it's possible? Then give it a try!
🎁 What Are the Most Popular Gifts for Cat Lovers?
The most popular gifts for cat lovers are cat accessories, cat food and toys. Something that will be of use or remind about their beloved pet.
🎁 Can I Find Gifts for Cat Lover Under $100?
Absolutely! Just see the above listed items – most of them cost under $100 and will be a great fit to someone on a scarce budget!
🎁 Where Can I Get More Gift Ideas for Cat Parents?
Thinking of a perfect gift for a cat parent can be challenging! Luckily, the MasterBundles website contains lots of options for any taste and budget. Go ahead and check out the best gift ideas!
Please take a moment to pin this post to Pinterest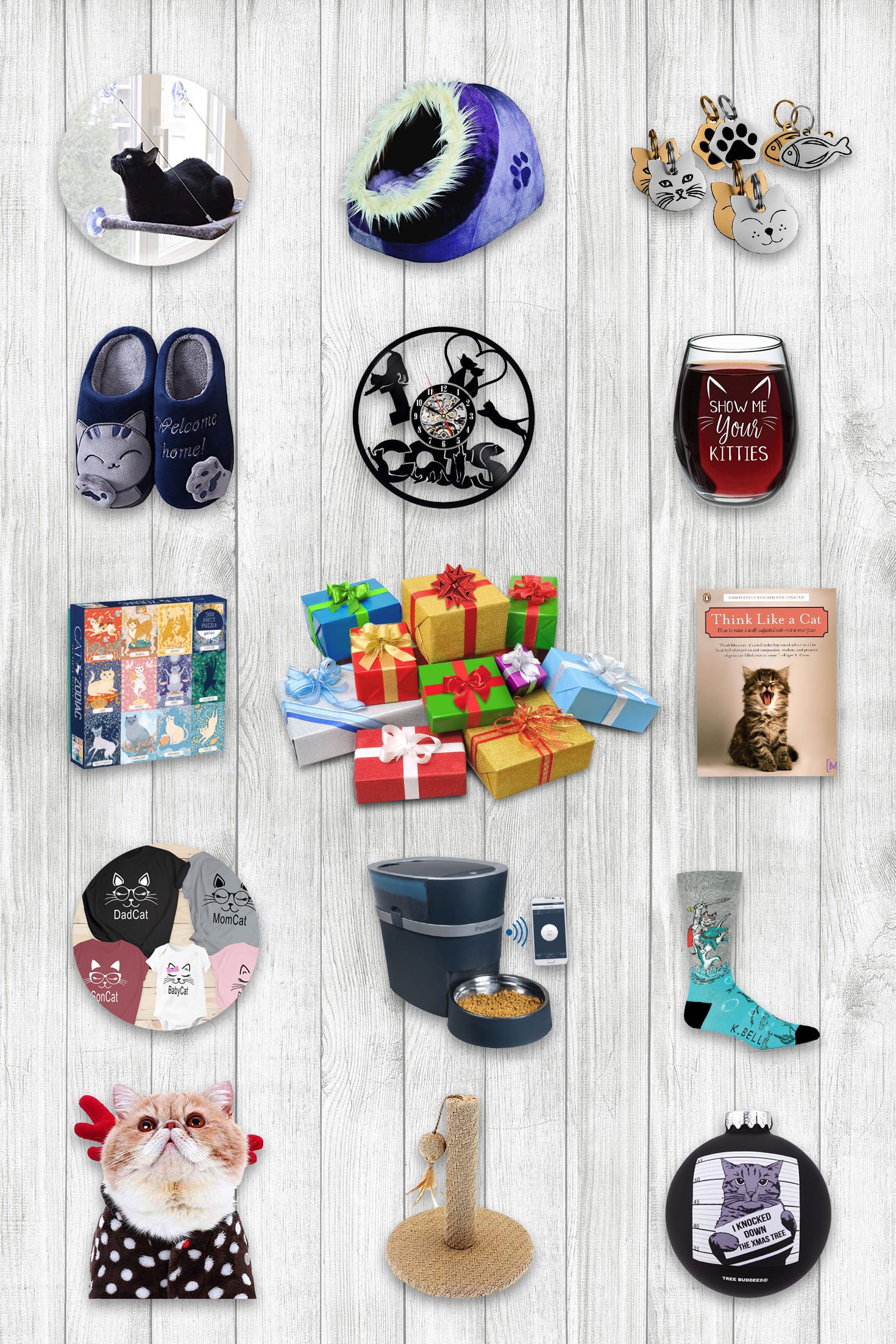 Was this page helpful?
We will be happy if you decide to share this article with your friends on Facebook. Just click on the button and you're done
Thanks for your response!
You have already left your review.
Cats lovers are very kind and nice people, so the right choice of gifts for them is very important. In the selection you can find the best ideas that will definitely surprise and delight cat lovers. In order to write this post, I have read many articles about cats, their behavior, and how the characters of cats are similar to their owners. And as it turned out, it was very interesting. I also read several books which also inspired me.
62 Things Only Cat Lovers Understand. (https://www.bustle.com/articles/20446-62-things-only-cat-lovers-understand)
Here, Kitty, Kitty: Ten Facts for Cat Lovers. (https://www.livescience.com/13884-kitty-kitty-10-facts-cat-lovers.html)
Cat lovers, this is how a feline friend can boost your health. (https://www.medicalnewstoday.com/articles/322716)
Article about cat culture. (https://en.wikipedia.org/wiki/Cat_culture)
Dennis C. Turner, Patrick Bateson. The Domestic Cat: The Biology of its Behaviour. Cambridge University Press; 2000.
Jackson Galaxy, Kate Benjamin. Catification: Designing a Happy and Stylish Home for Your Cat (and You!). TarcherPerigee; 2014.
John Bradshaw. Cat Sense: How the New Feline Science Can Make You a Better Friend to Your Pet. Basic Books; 2014.
Disclosure: MasterBundles website page may contain advertising materials that may lead to us receiving a commission fee if you purchase a product. However, this does not affect our opinion of the product in any way and we do not receive any bonuses for positive or negative ratings.