The Internet is full of different things. But cats are the top content here. And we all know why. Cats are a reliable source of memes, cute pictures and touching stories on Reddit. Some cats like Grumpy cat become a true legend. Smudge the Cat has his own Instagram page and his fanbase grows constantly.
Top 5 Best Christmas Gifts for Cat Lovers
| Product Image & Rating (Out Of 10) | Product Name | Price |
| --- | --- | --- |
| 9.9 | Show Me Your Kitties Funny Wine Glass | |
| 9.9 | Christmas Reindeer Hoodie | |
| | Think Like a Cat | |
| 9.9 | United Pets Cat View | |
| 9.9 | Personalized Cat Tag | |
Nowadays it is hard to find a person who does not like cats. For many cats are the true members of a family and deserve a decent attitude. We spare time for them and we love them. Most of the time our efforts repay but it seems that some cats believe they are gods (keep in mind they have nine lives) and true masters of households. To please such demanding persons, you have to provide them with the best treatment and the best offerings. However, they will love you anyway. In any case, cat owners want their parents to feel comfortable. And it came to my mind that I can share my experience with since I have a cat and I know what I am talking about.
Therefore, here is a list of products that can make any cat happy. After all, it is always good to present your friends with presents. Especially if they are your pets and love you as a part of a family.
1. The list of top gifts for cat lovers
Cat Houses
1. NATURE FIRST Morfe Scratch Post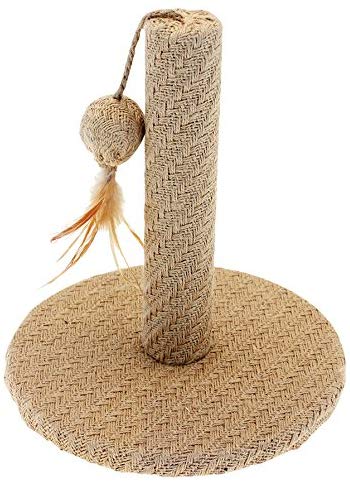 Cats sharp their claws to sharpen them and keep them healthy. Of course, every cat owner has some scratching post but this one has a toy. And it is recommended to renew scratching toys from time to time.
2. Karlie Banana Leaf I Cat Tree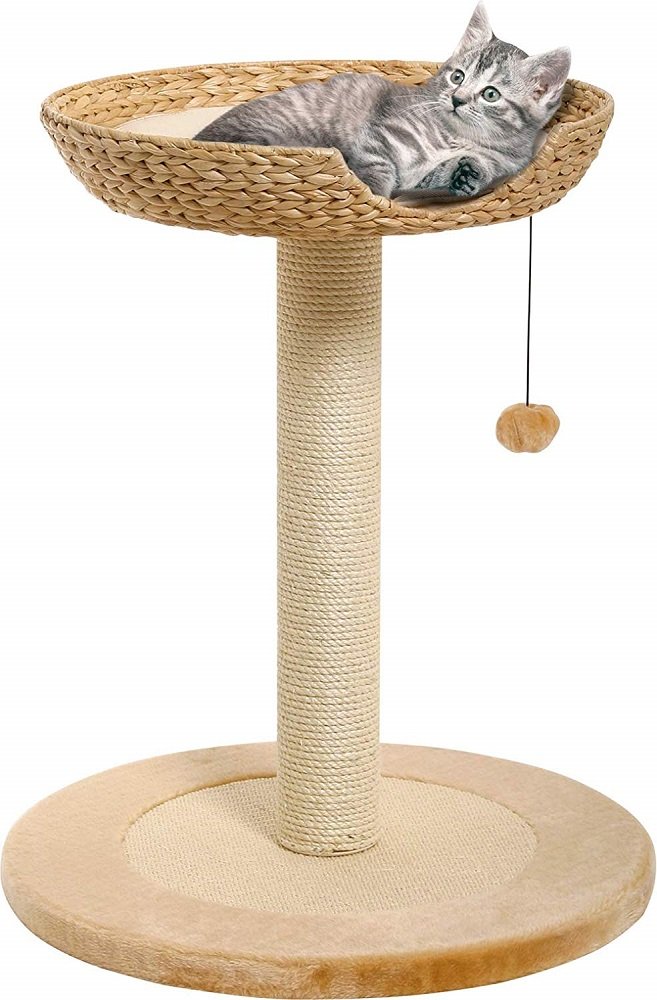 Or you can choose something that combines a scratch post and a bed.
3. Kerbl Frieda Made of Felt Jute Cat Tree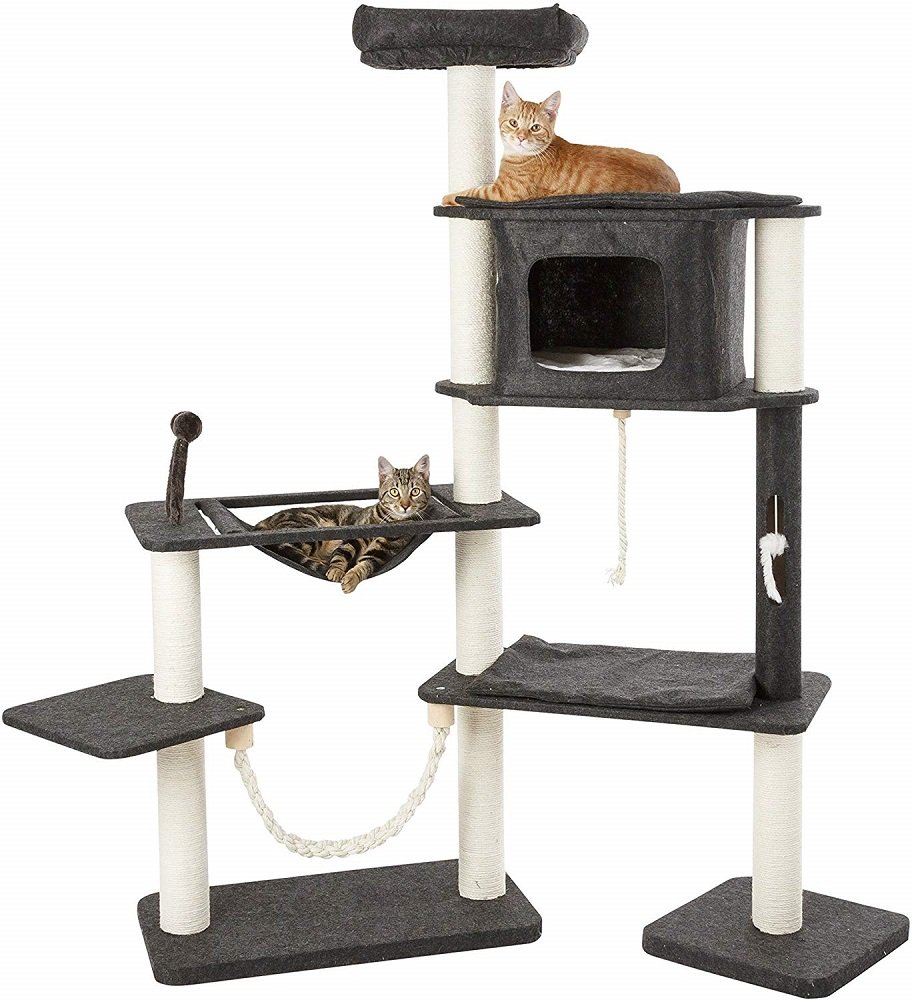 But the cat tree is the best option. It provides your cat with a whole apartment that includes hammocks, cat caves and scratching posts.
4. Dibea Lodge Cat House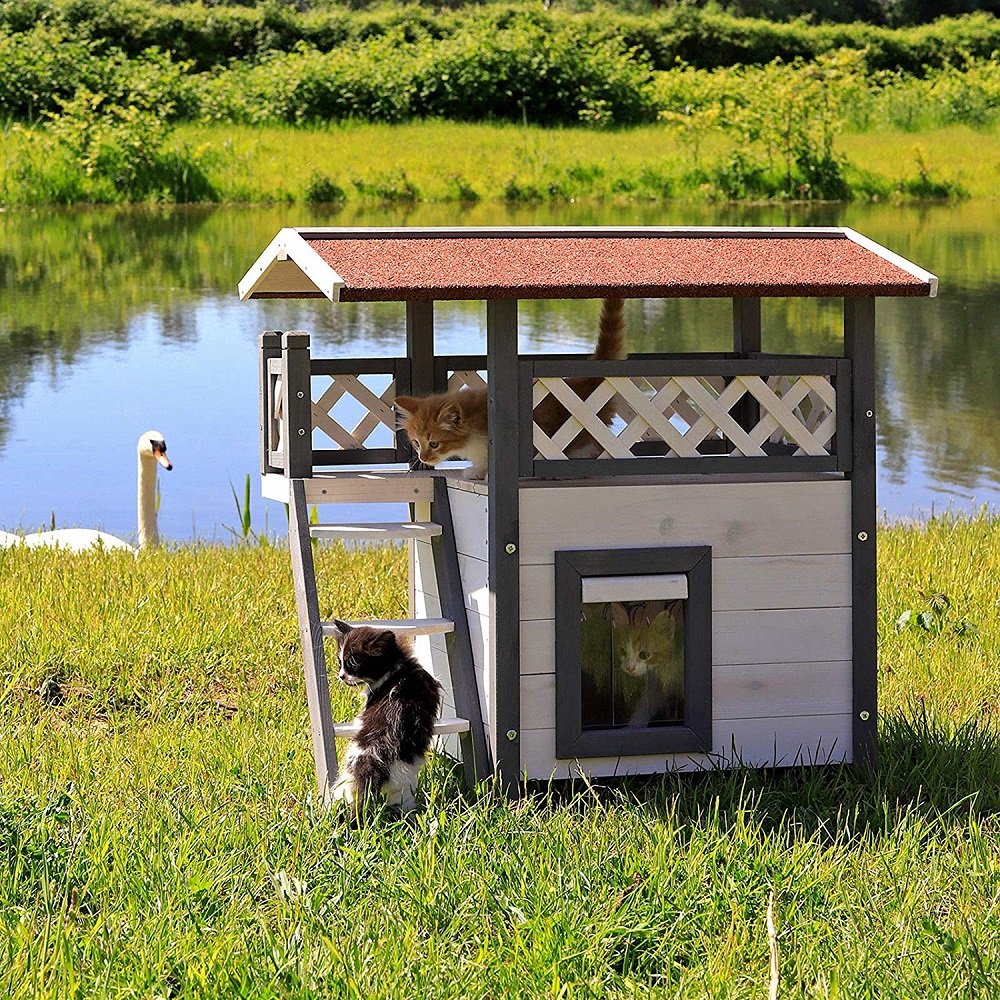 In case you want to build a house for your cat I know a good option for you. At first, this cat house looks nice. The manufacturer made it from wood and this is why it will be durable. Your cat can scratch it, hit it and do other cat stuff.
Cat beds
1. Trixie Minou cuddly cat or dog cave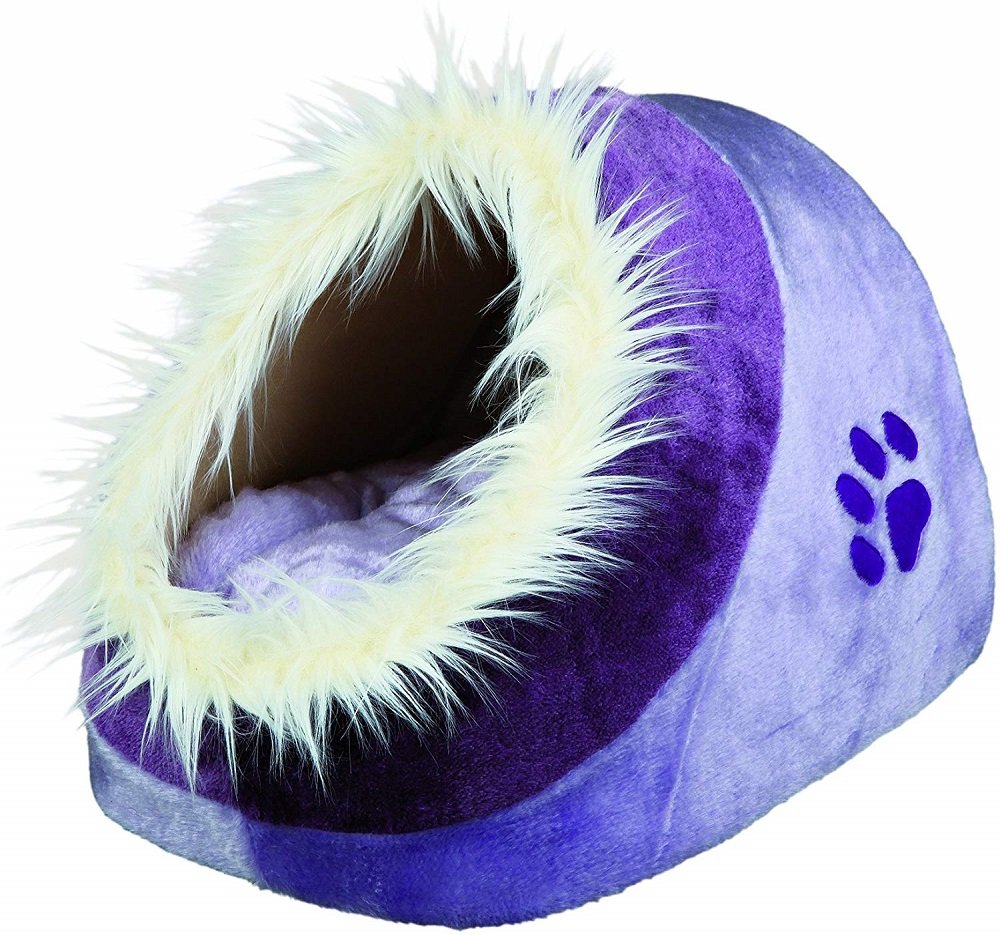 If you want to create a nice and soft place for your cat than a cat cave may be a good idea. This particular cat cave is attractive and warm. A good replacement for your cats' favorite box.
2. Trixie 36863 Jasira Snuggle Sack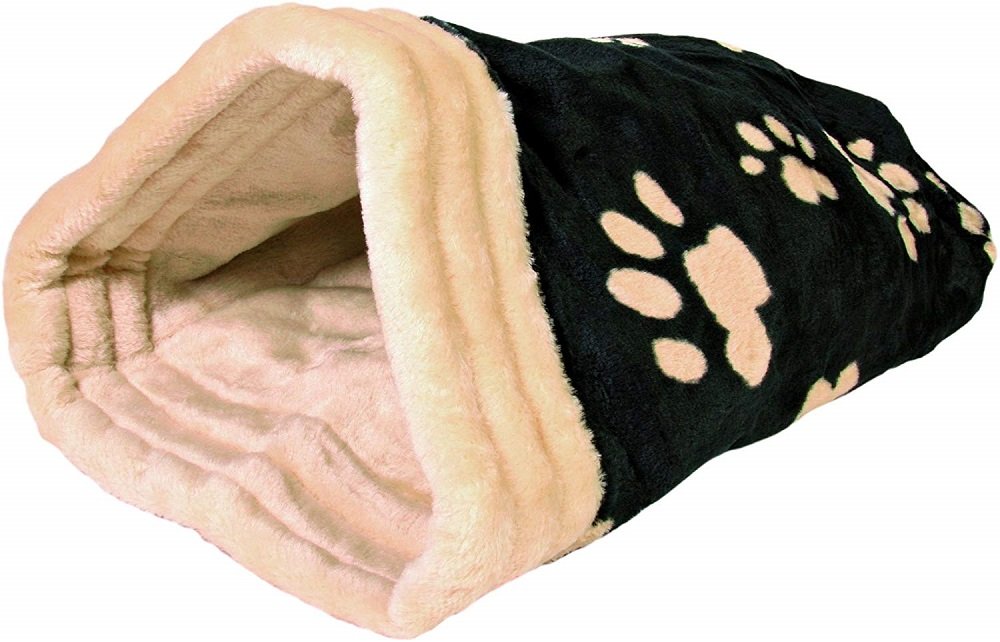 In case your pet likes to hide and avoid cat cave then you should try out this sack. You can place it anywhere and it would not take a lot of space. Designers also made it attractive. In addition, it is warm due to polyester fleece padding.
3.Zizzi Cat Dog Pet Radiator Bed Fleece Hammock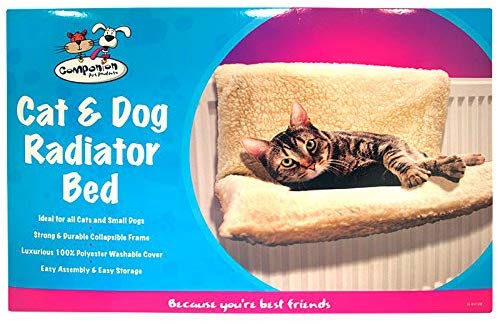 Cats love warm places and search for them everywhere. And this hammock can give them such opportunity and save from dangers they can face from slipping directly on a radiator, for example. Safety comes first.
4. United Pets Cat View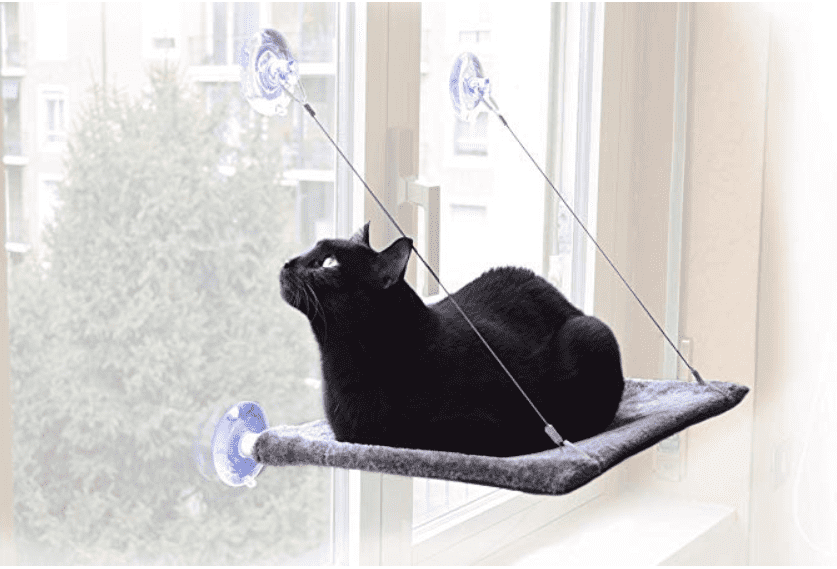 All cats love to sit and observe. And a view from a window with all its dynamic and bright colors is one of the best options. This hammock can be easily installed on the window and be a comfortable sitting place. Saving your windowsill and plants at the same time.
Cat tags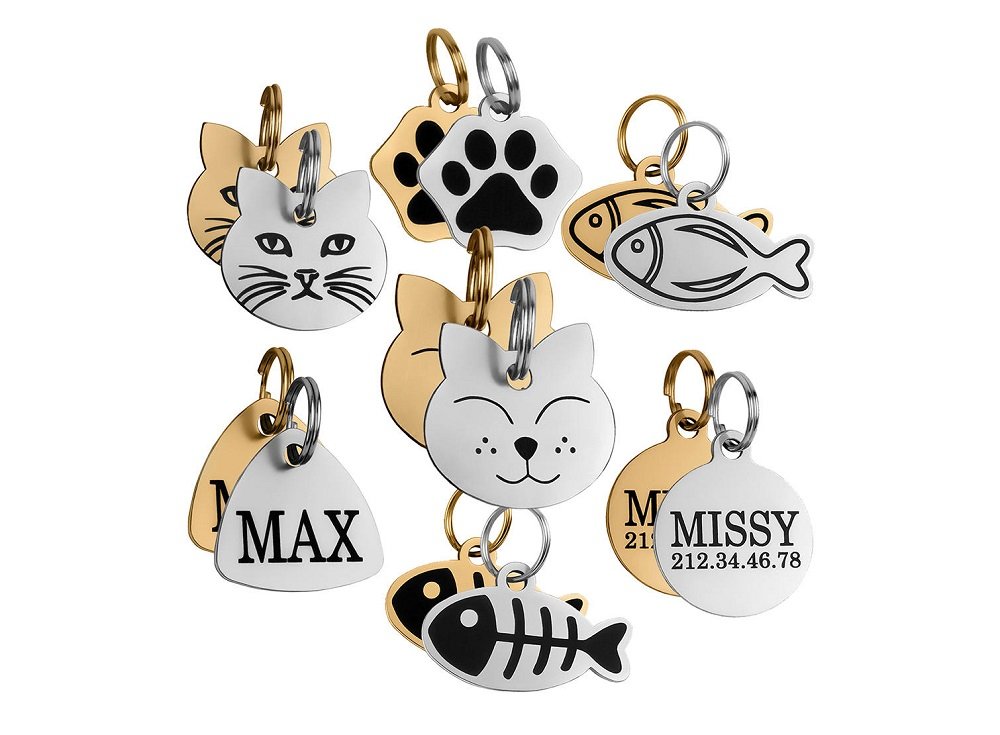 These cat tags look awesome. They are cute and bear important information about them and their owners. It will help you find your pet even if he found a friend and they went to Vegas together. You can choose a tag with cat face, wish, paw and minimalistic option with a name and number.
2. GoTags Funny Dog and Cat Tags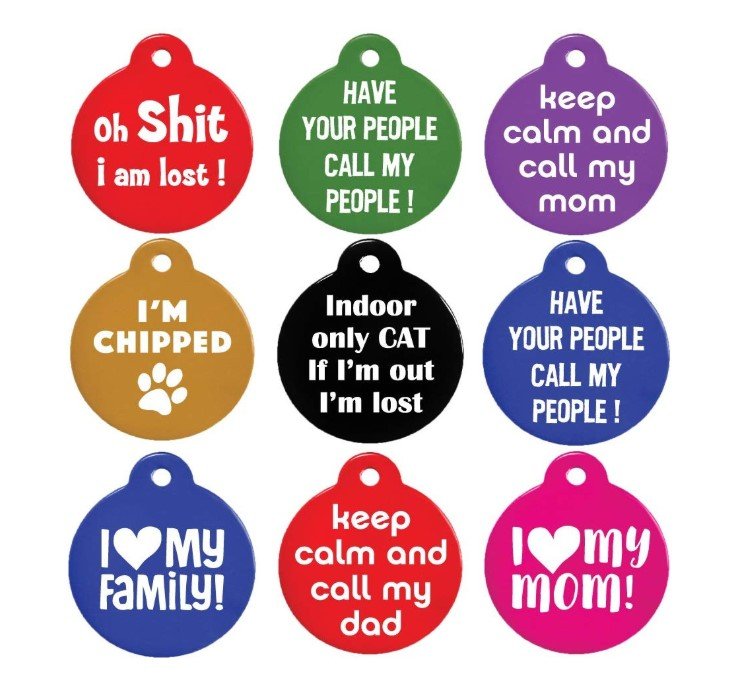 There are even more tags. Here you can find tags with a bright design and funny signs. With these tags, your cat can tell other people that "oh shit I am lost" and "keep calm and call my dad".
3. Steel Bat Cat Greetings Card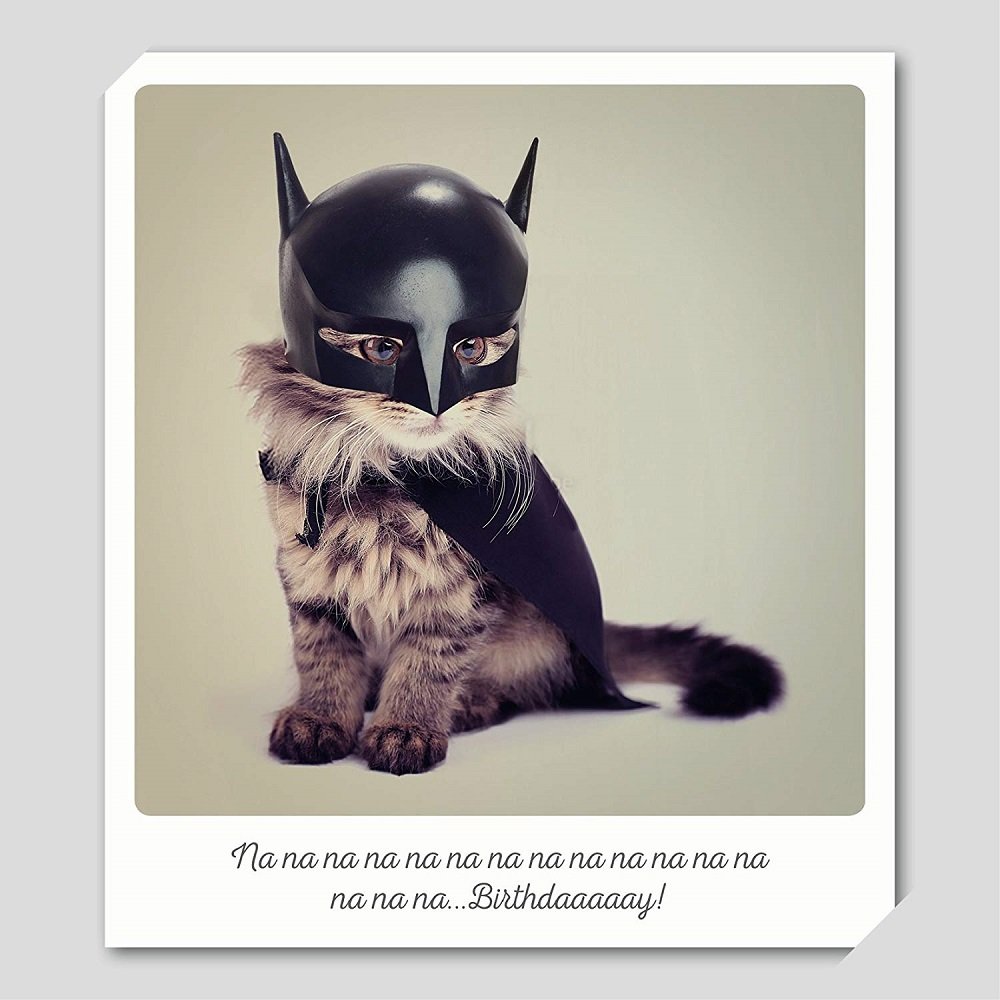 But let's not forget about cat owners. If you want to make a present for a friend who really likes cats then a cat magnet may be a good option. And this particular magnet is also a greeting card. You can congratulate your friend on a birthday or simply cheer up someone.
Toys
1. Relaxdays Green Cat Toy Carousel with Mouse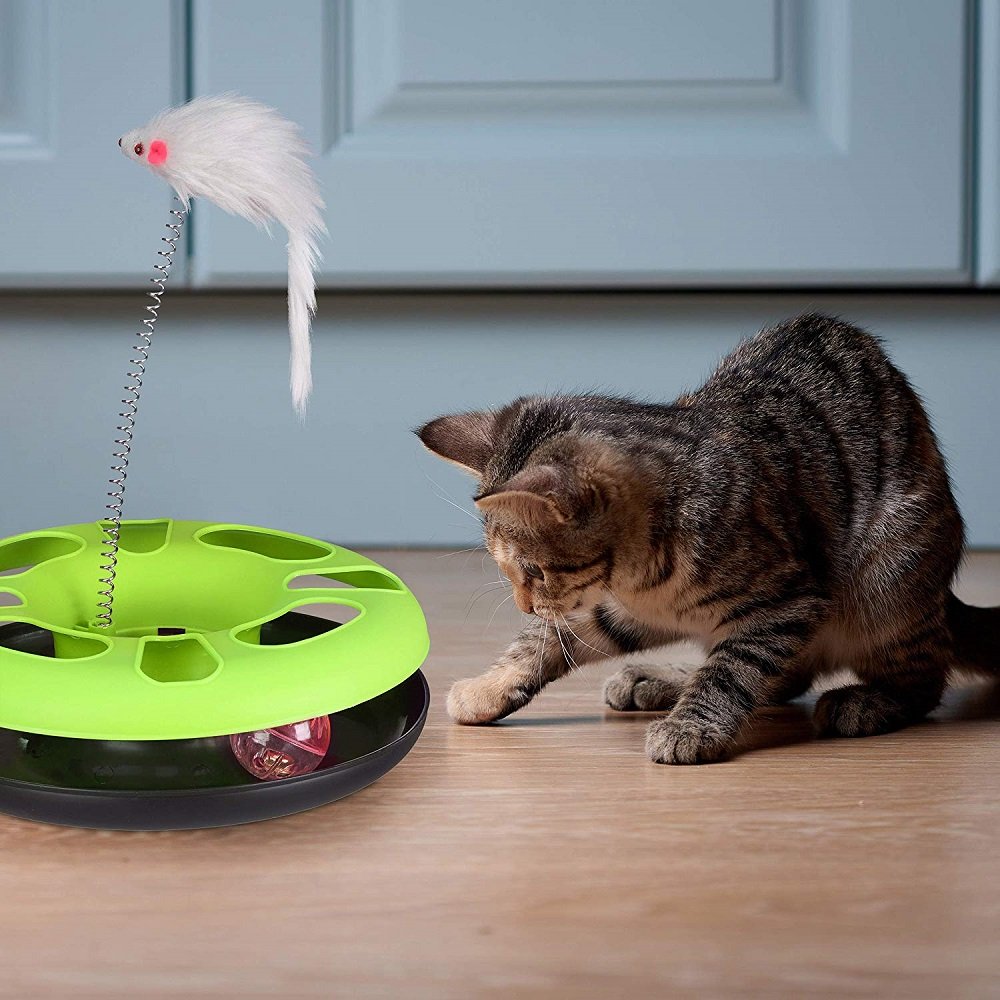 Cats are active guys. And they like to play with toys. Games help them to exercise and entertain. This is why a carousel toy with a mouse is a great present for any cat owner. Most importantly your pets can play with this toy themselves.
2. Trixie Toy Plush Mole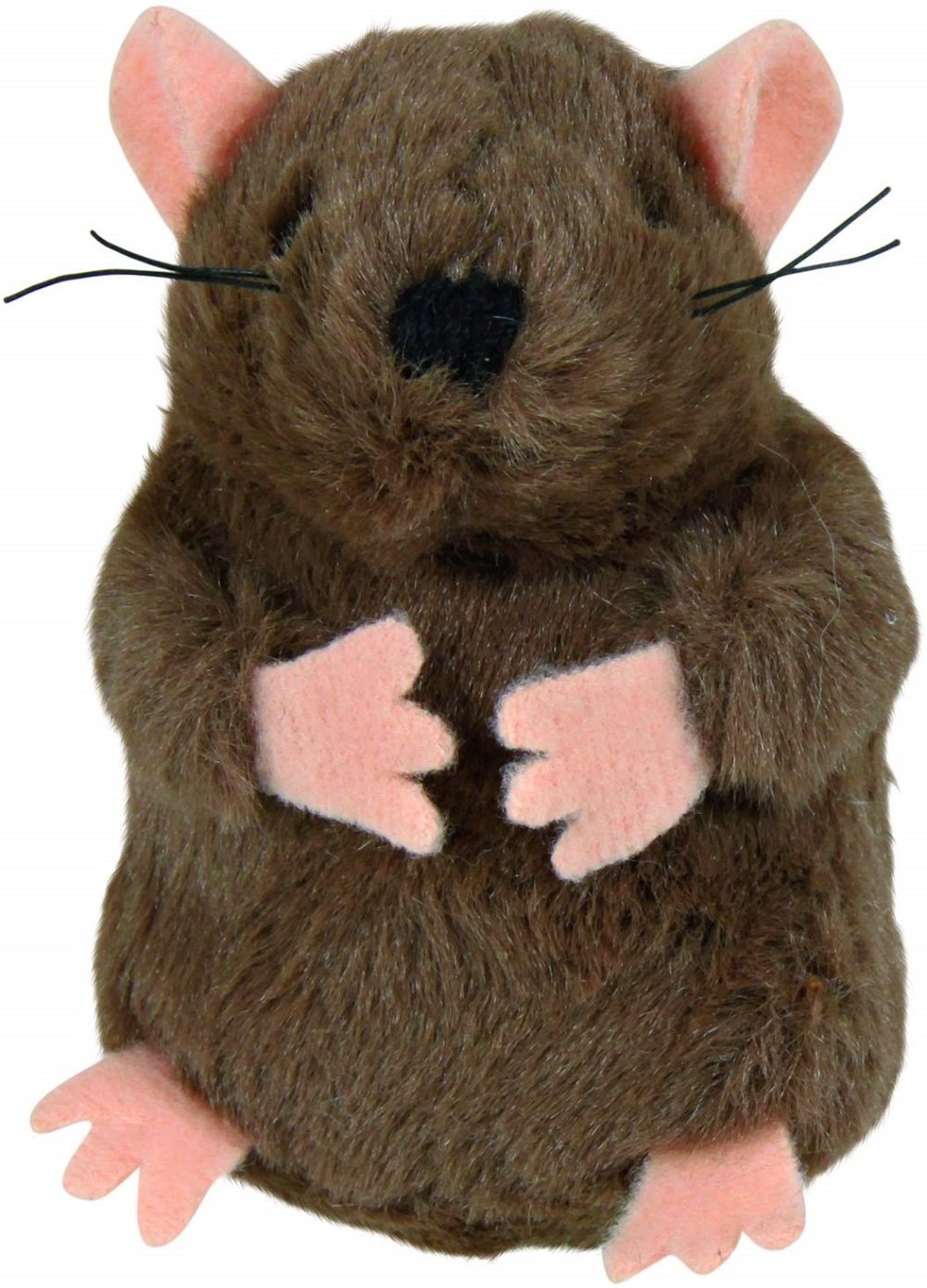 This mouse with sound and catnip will definitely please your little hunter.
3. Cat Dancer Products Rainbow Cat Charmer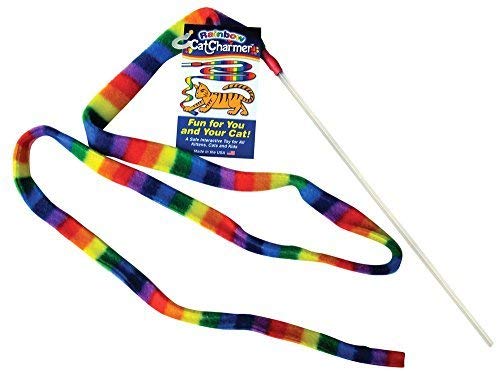 However, most people like to play with cats themselves. And this toy can provide you with such an opportunity. It is bright, well-designed and soft.
4. Feather Cat Teaser Toys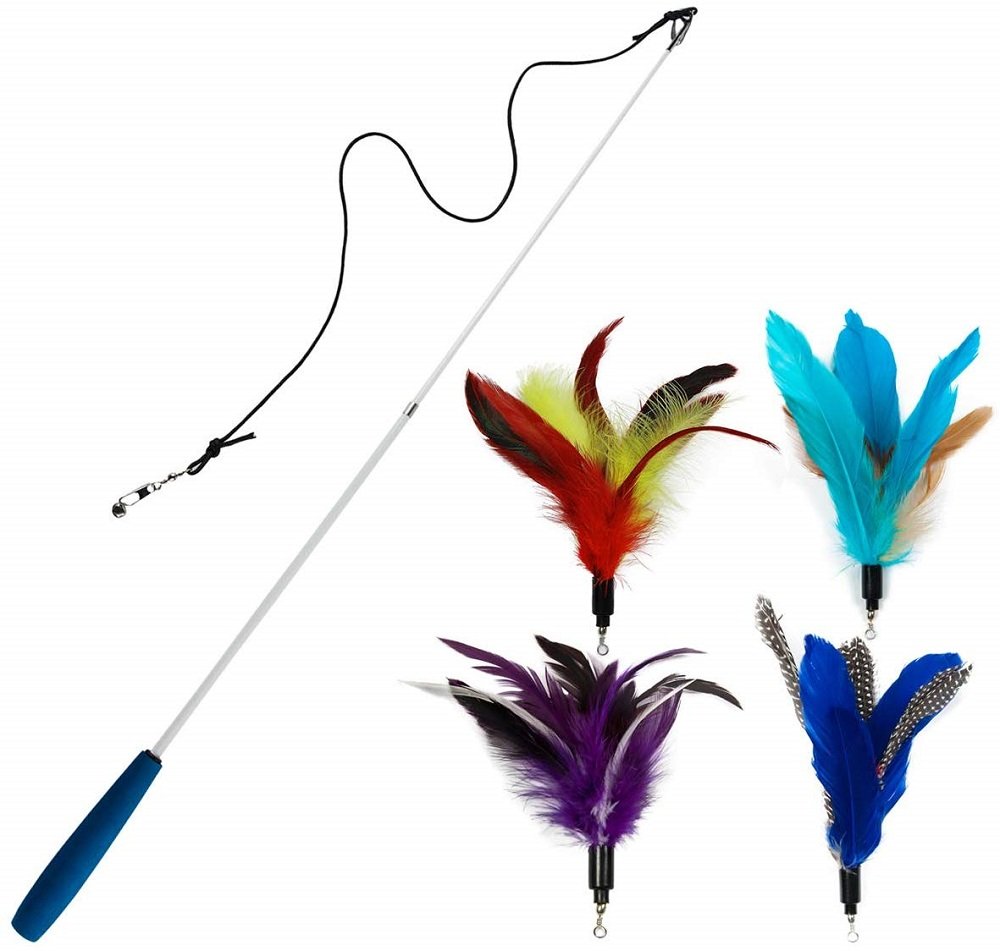 Or you can check this toy.
Christmas gifts for cat lovers
1. Christmas Costumes Cat Santa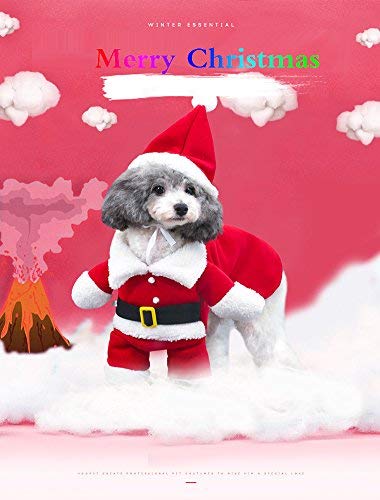 There can be no Christmas without Santa. And you can make a cat your Santa with this costume.
2. Christmas Reindeer Hoodie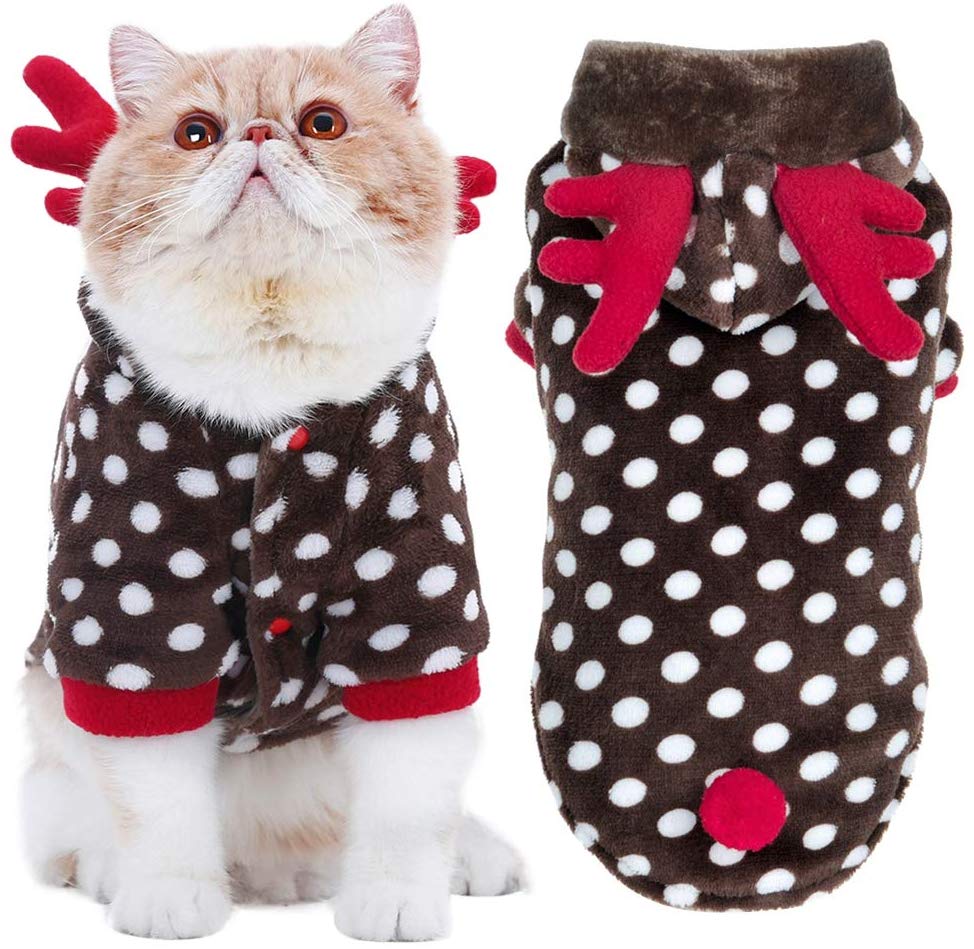 Or you can dress your cat as a Santa's reindeer with this costume.
3. Think Like a Cat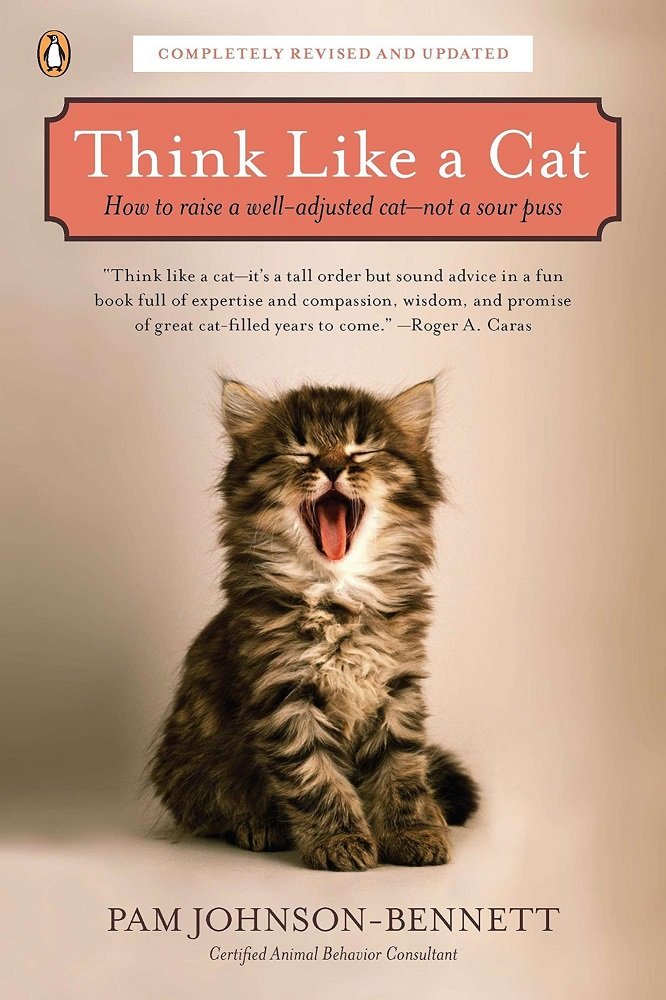 A book is always a good present. This particular book is full of knowledge and experience and can answer any cat owners' questions.
4. AUOKER Interactive Cat Teaser Toy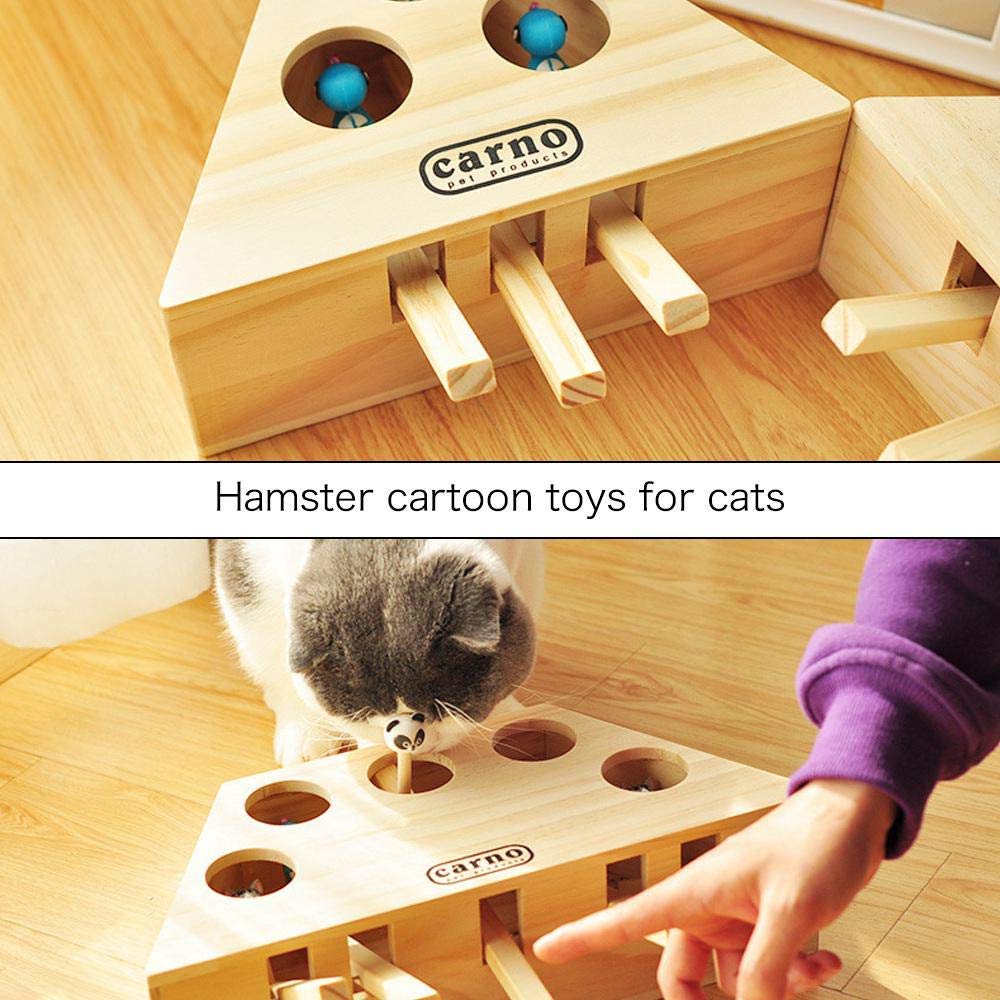 This original toy is definitely what you need to entertain both the cat and his owner.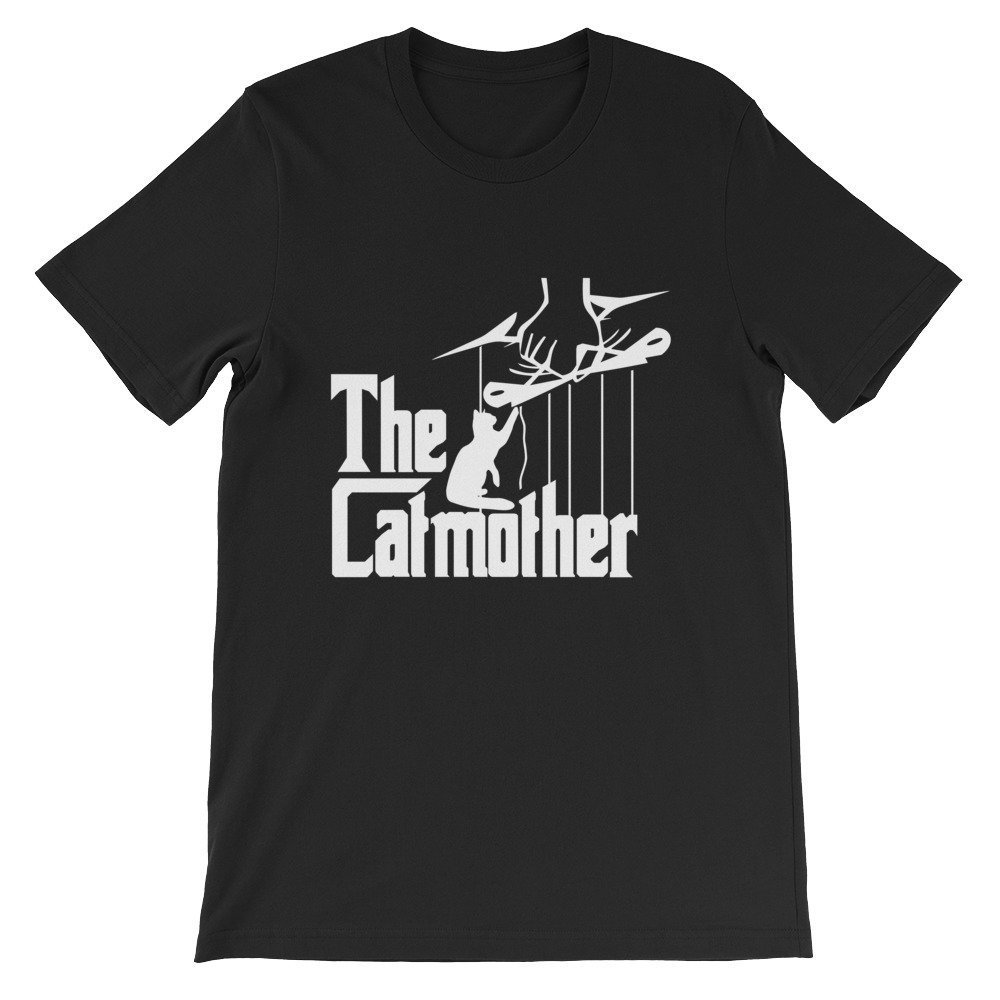 This shirt will be a great present too. Most importantly it is funny and stylish at the same time.
Valentine's day gifts for cat lovers
1. Lotte Textile Catch Cuddle Cat Toy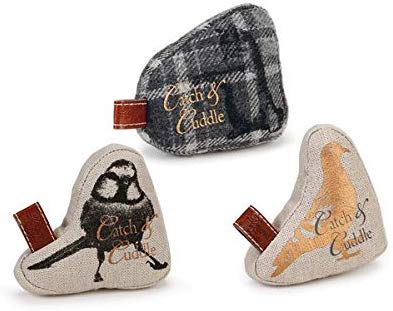 Valentine's day is all about love. And if your loved ones like cats, then you can make a great present with this Cuddle Cat toy. It has a shape of hart and attractive color scheme.
2. Puss in Boots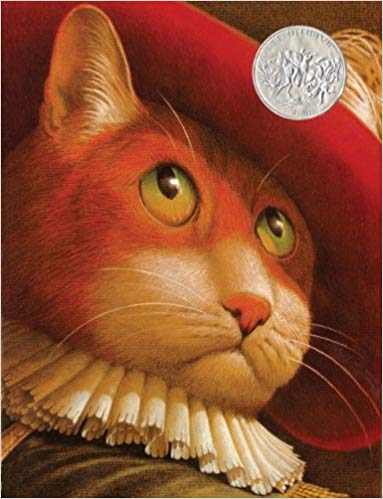 You can always present a cat. Yet, if it is not possible then present a book with a cat. An old and famous fairytale can always bring some magic. It is a charming present with an attractive design.
3. Show Me Your Kitties Funny Wine Glass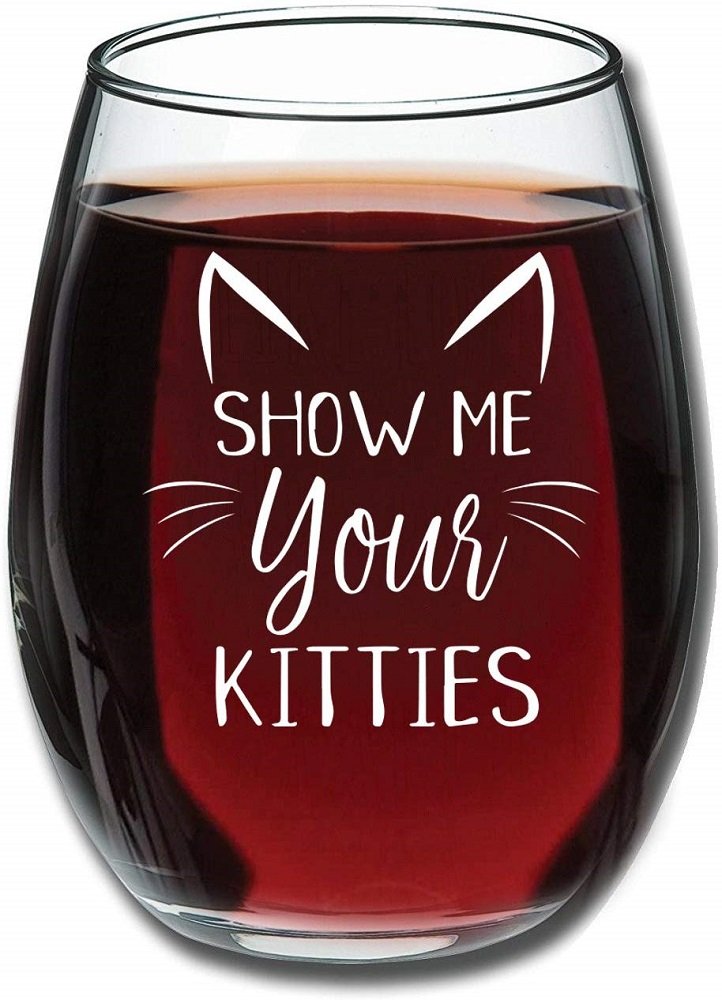 This wine glass is elegant and funny at the same time. It is charming and that is definitely what you need for Valentine's day.
Or you can check other glass designs like:
4. Need Wine Right Meow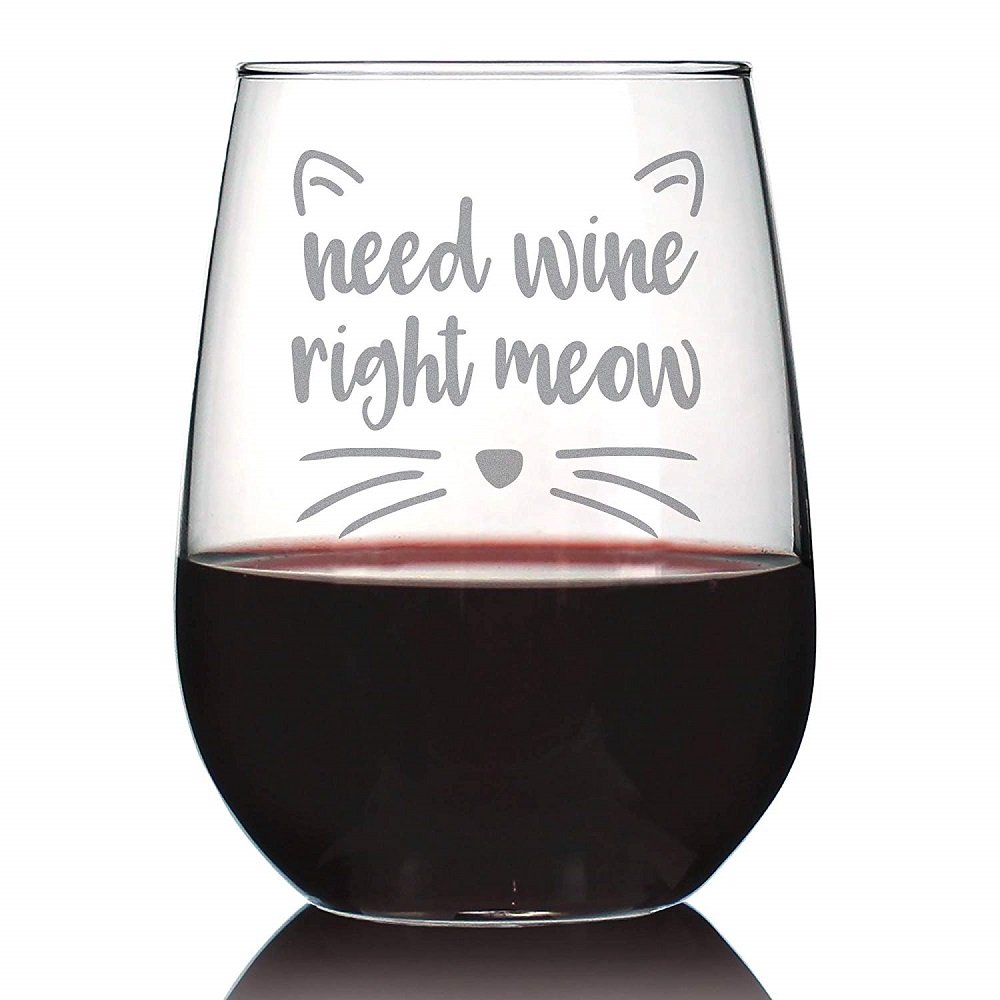 Or
5.
It's not really drinking alone if the cat is home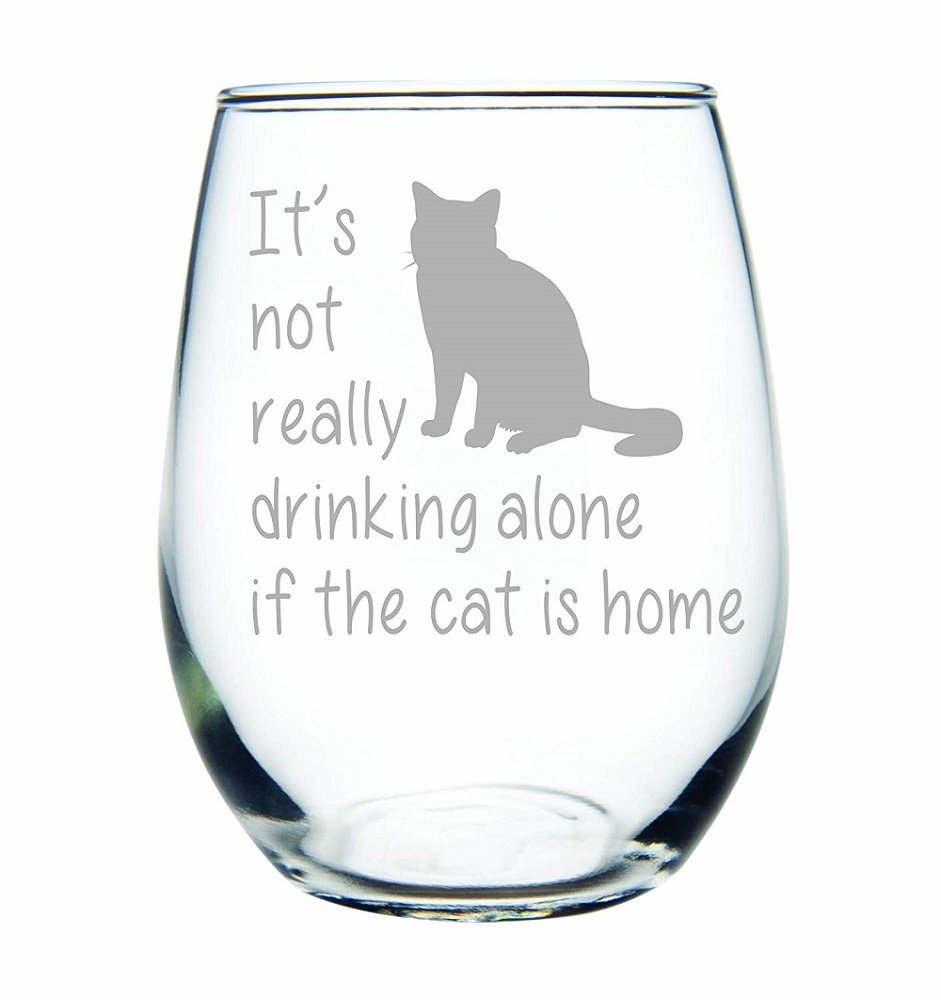 And this wine glass definitely tells the truth.
I hope this list of products provided you with some ideas. Personally I would like to have some of these products for me and my cat. And I am sure that other cat lovers will like them too.