Hmm, presents for developers… Are they even real? Today, we're going to find the most compliant answer or at least try.
The sphere of IT is truly vibrant and changeable. It doesn't follow but set trends. So, it's not a big surprise that many people are involved in IT. Probably, you also can name 3 or even more friends from this dynamic habitat. And "habitat" is not a mischosen word. As web and design developers spend their lifetime (the enormous part!) in the computerized workflow. Always busy, often sleepy, they also know how to have fun and find it almost everywhere. Still, enigmatic IT geeks are pretty different and as all millennials:
they're less materialistic, more action-oriented (so, don't concentrate on "classy things", your developer prefer emotions and to them💥)
they're hard-working, they dominate the workforce (find something for an unwind, something positive and remember that developers are coffee-addicted😉)
they want to make a difference (yep, it's a problem and better forget about the idea of an "impressive" present🙈)
they're smart geeks and proud of it (every present that makes an accent on it is good😎)
they love their gadgets (so, you can help your developer to find a cozy place for them or some tech accessories👍)
they're community-minded and empathetic introverts but not tethered (that sounds controversial and you need to find out if your developer is eco-friendly, fights for equality, saves animals, loves comics 😜, etc)
spend a lot of time indoors (lists of "healthy" presents are rather boring but we'll try to figure out🌞)
a good book is always appropriate (yet, you won't find any here because the world of literature is boundless and you know better the tastes of your friends📚)
So, how to choose a present that is both, not boring, cool and appropriate? The answer is to look at modern alternatives and stop on what you personally like the most. And remember, the best present is a present made with love!
Now, save the top of the coolest presents for IT geeks! Luckily, they all are gathered in place. Can you say where? Of course, on Amazon
!
Top Gifts for Programmers
Coffee and Tea Mugs!
"Espresso patronum" and… you know⚡
Different items go in a vast assortment. Everyone can find something special!
This one is universal. It can suit both, boys and girls developers. Be assured that mugs are never enough during busy office days.
Price: $14.99
Ceramic Colored Inside and Handle Coffee Mug Cup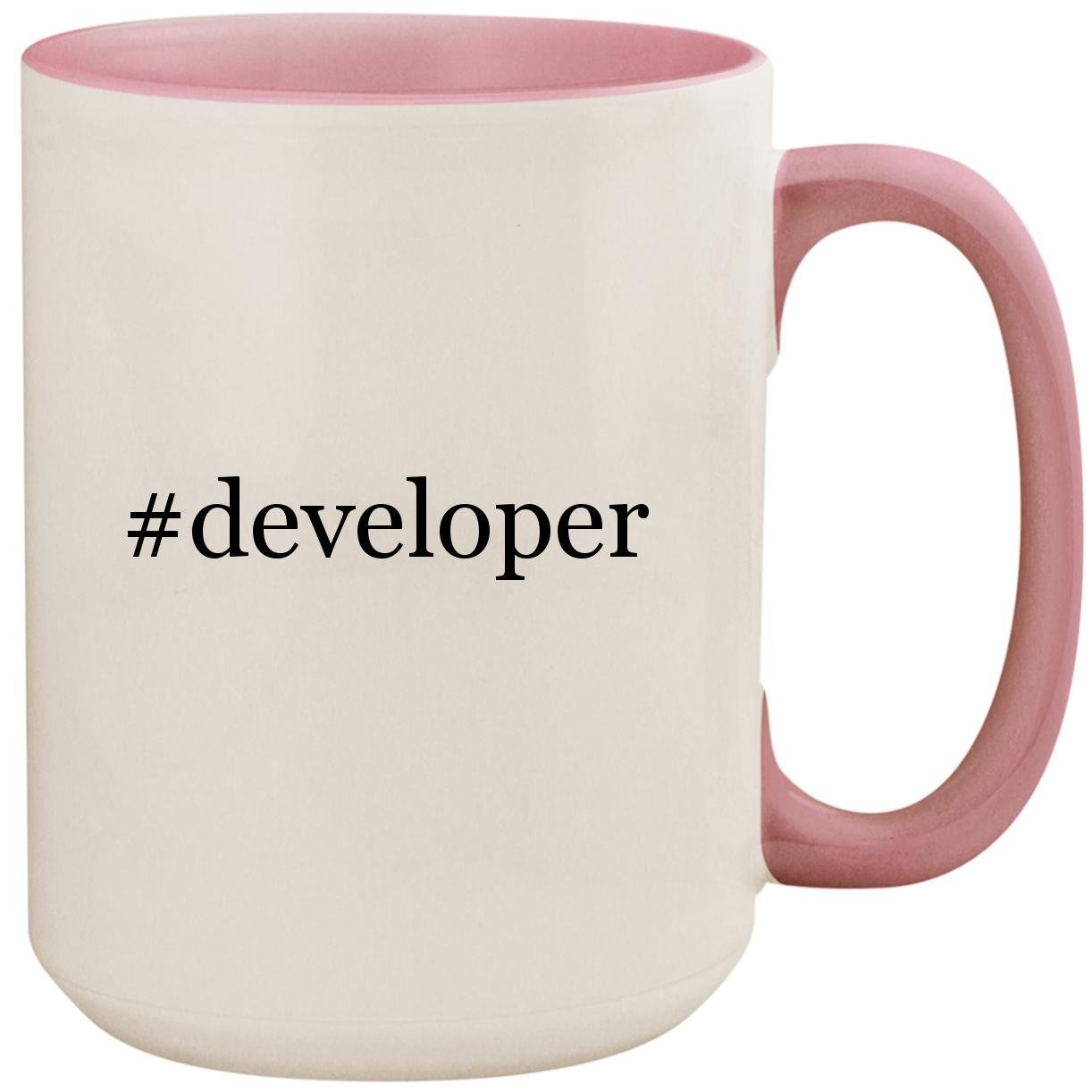 "Yes, it's more fierce when we do!"😏 This product is also available in varied colors.
Price: $19.98
This bottle is very useful and decorated with compliments. Such a present looks very informal. I doubt if every developer buys it for themselves BUT they want to receive it as a gift
Price: $19.99
Laptop Stickers Pack for Developer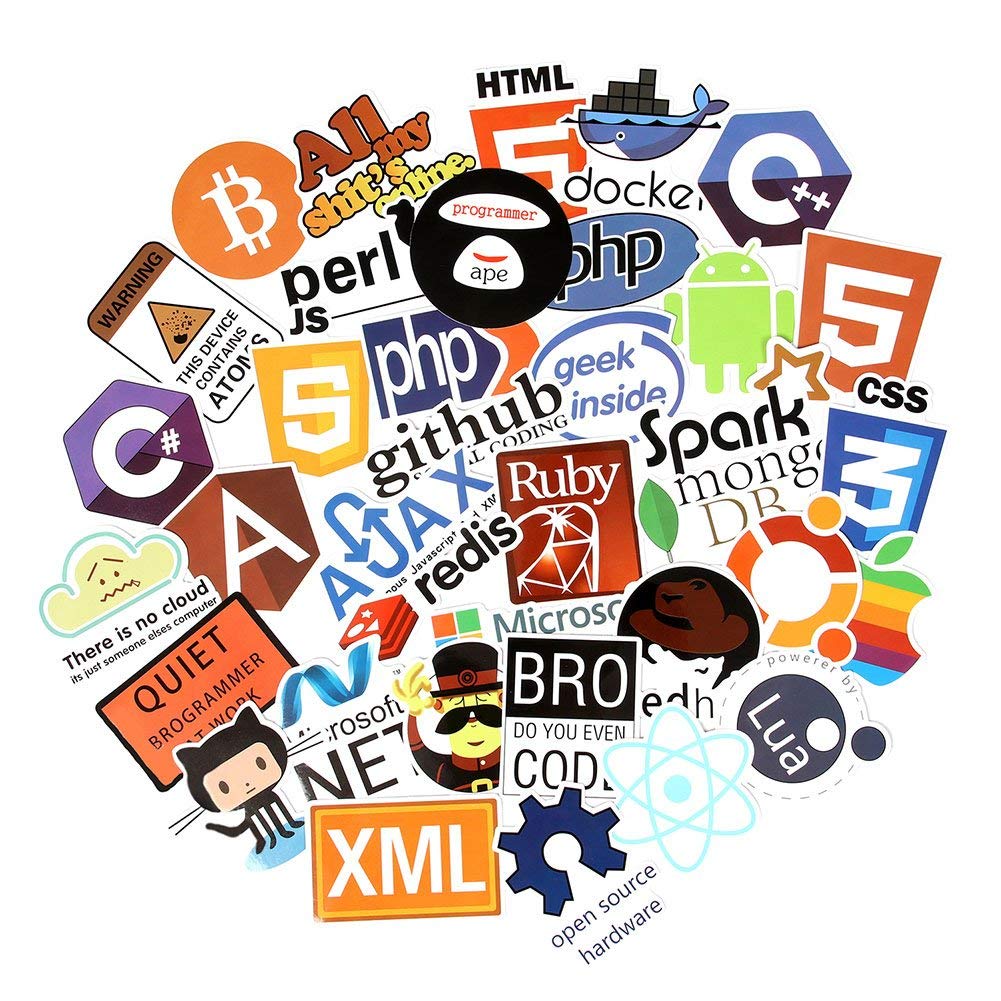 Here, there is a bundle of stickers on web development stuff💻 They are carefully created for laptops and also can be used on other surfaces.
These stickers make no damage to gadgets.
Price: $6.99
PopSockets for Phones and Tablets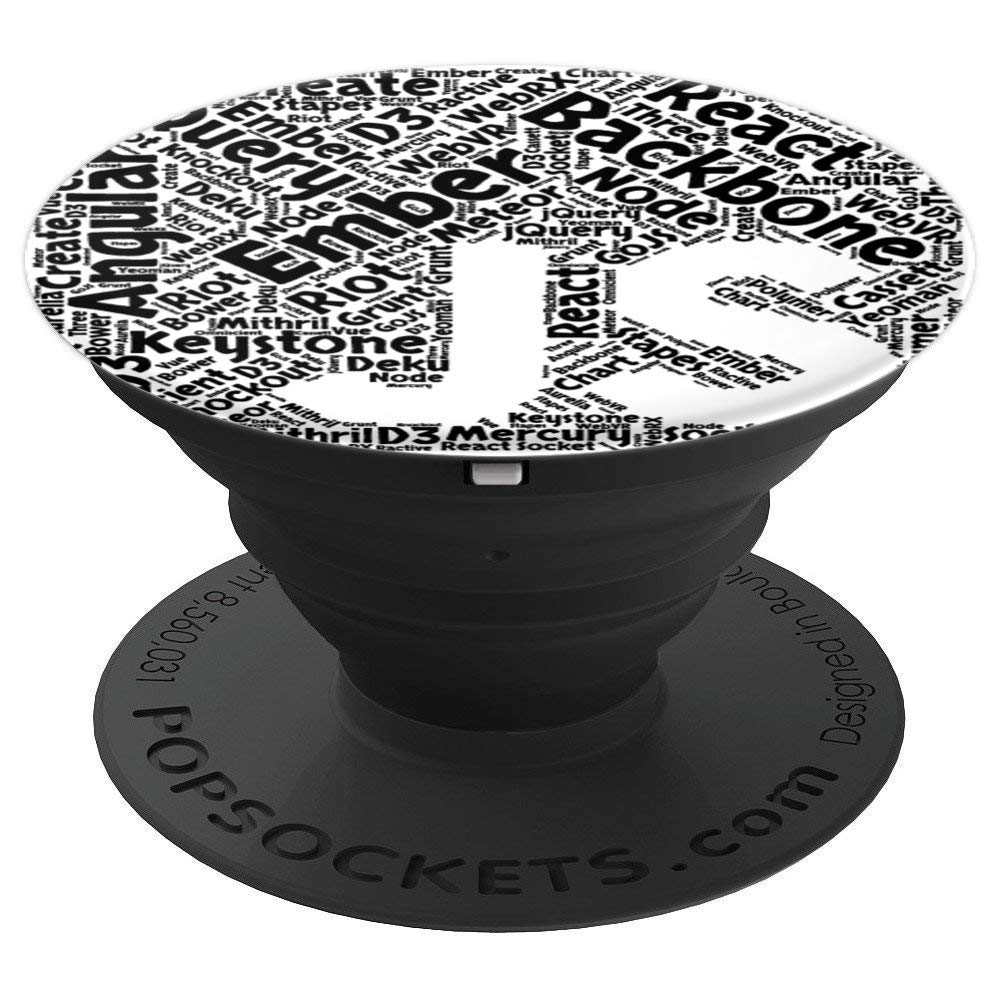 PopSockets are used quite often. They're tiny and can be taken everywhere easily. If you mind that your developer needs one, pay attention to this item. It's covered with words and phrases JavaScript developer must like.
Price: $14.99
Extremely Nice Pen-Holder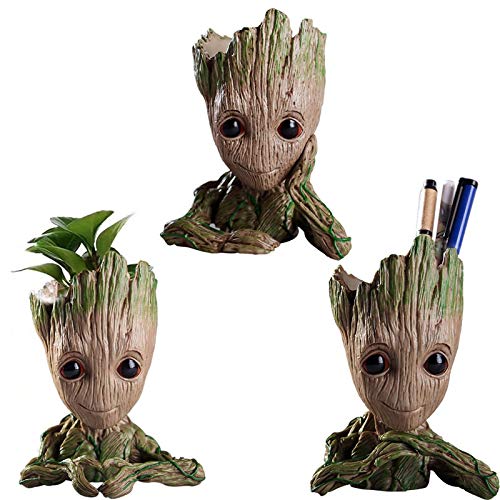 Even a small object can influence the whole atmosphere of the working zone. This product can be used as a pen-holder or flowerpot.
I am Groot? 😊
Price: $22.99
Eco Bamboo Multi-Device Charging Station Dock and Organizer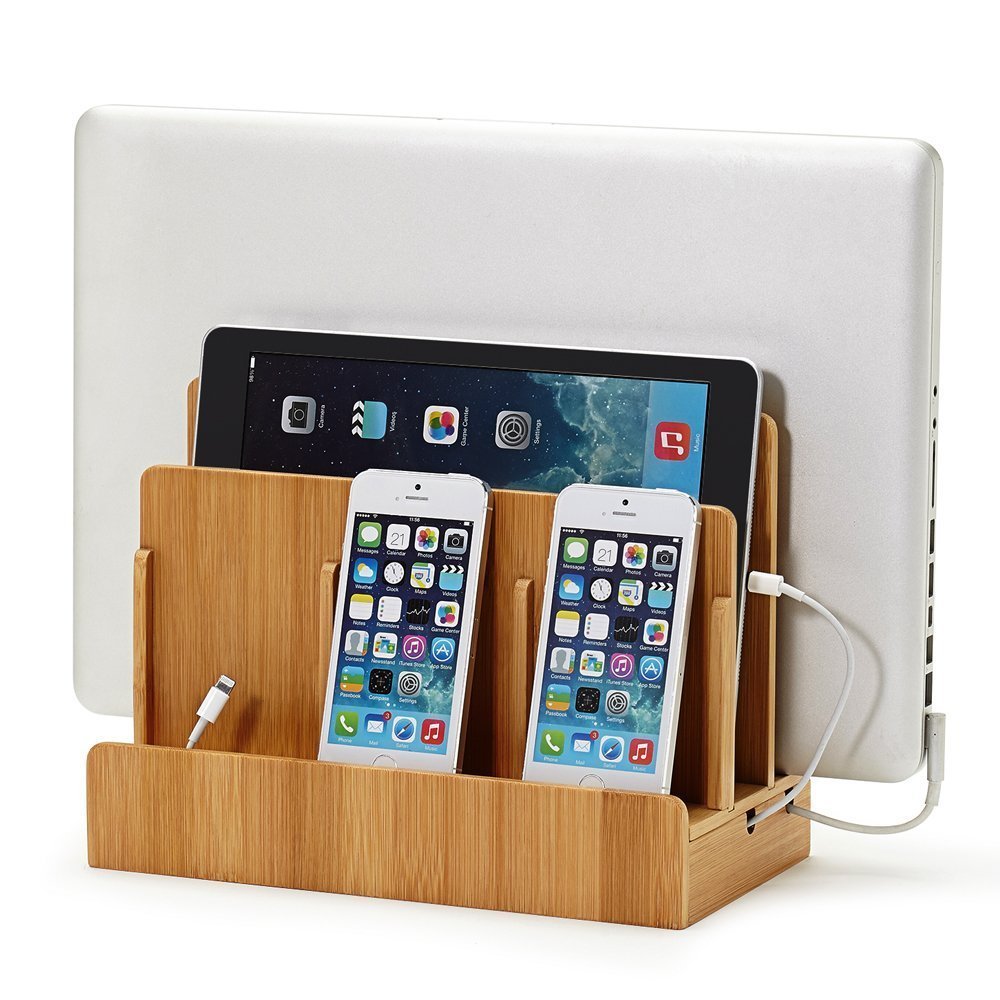 This organizer can match any modern person because not only developers have a lot of gadgets. This item is compact but functional. With the organizer, a person you want to have it will never have misplaced charges and tangled cables. Plus, it looks modern, stylish and eco.
Price: $26.64
Dragging-n-dropping with mouses all days long, developers have become keen music fans🎶 This subscription provides with access to over 2 million hand-curated songs. There is also prime unlimited music access.
Logitech MX Master Wireless Mouse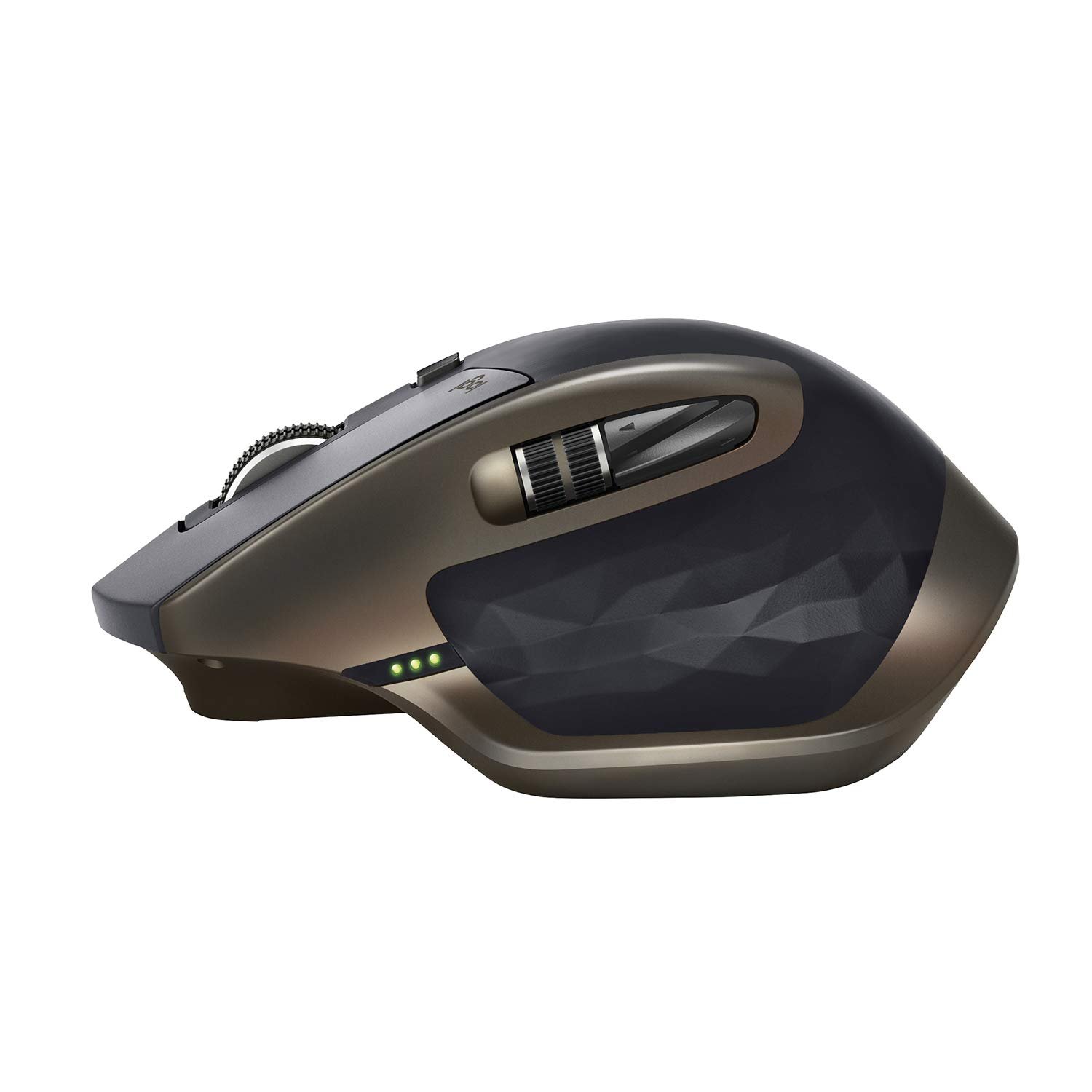 MX Master is a revolutionary Logitech mouse, a professional tool for work. It is equipped with a high-precision wheel, which automatically switches from step-by-step scrolling to super-fast scrolling mode, a unique horizontal scroll wheel for the thumb, a Darkfield laser sensor for flawless work even on glass and a battery that lasts one charge for 40 days of work. The mouse can be connected using a Logitech Unifying receiver (included) or via Bluetooth. The unique MX Master form is created with attention to every detail.
Price: $69.98
This a cool toy! I can even swear that I've seen guys in my office launching one. That was really funny. If your friends from IT still haven't tried it, be sure they will like it 💯
A drone doesn't have to be very expensive. Simple copter-toys can be bought for favorable prices. However, the more features you want, the higher is a sum.
This drone boast of modern catchy design and powerful features:
720P FPV Wi-Fi HD Camera
90° Adjustable Angle
6-axis Gyro Quad-Rotorcraft Flight
and more

Price: $69.99

Office Chair

Today, it's not a problem to find a good office chair. The strangest thing is lots of workers neglect the importance of a comfortable chair.

Price: $119.99

VIVO Height Adjustable Standing Desk

This thing is made to transform and enhance any working place. It's an absolute must-have for freelance web designers or coders who work from home in unsuitable conditions.

Moreover, the riser is light-structured and stylish. It will suit any working space, as well.

Price: $123.88

Keurig K475 Single Serve Coffee Maker


A good strong coffee in the morning is real magic💫So, even at home let your dear developer drink the coffee the same good, as at Italian cafes. Or even better!

Main features:
Large Water Reservoir
Auto On/Off
Temperature Control
Programmable
Price: $130.19
G710 Mechanical Gaming Keyboard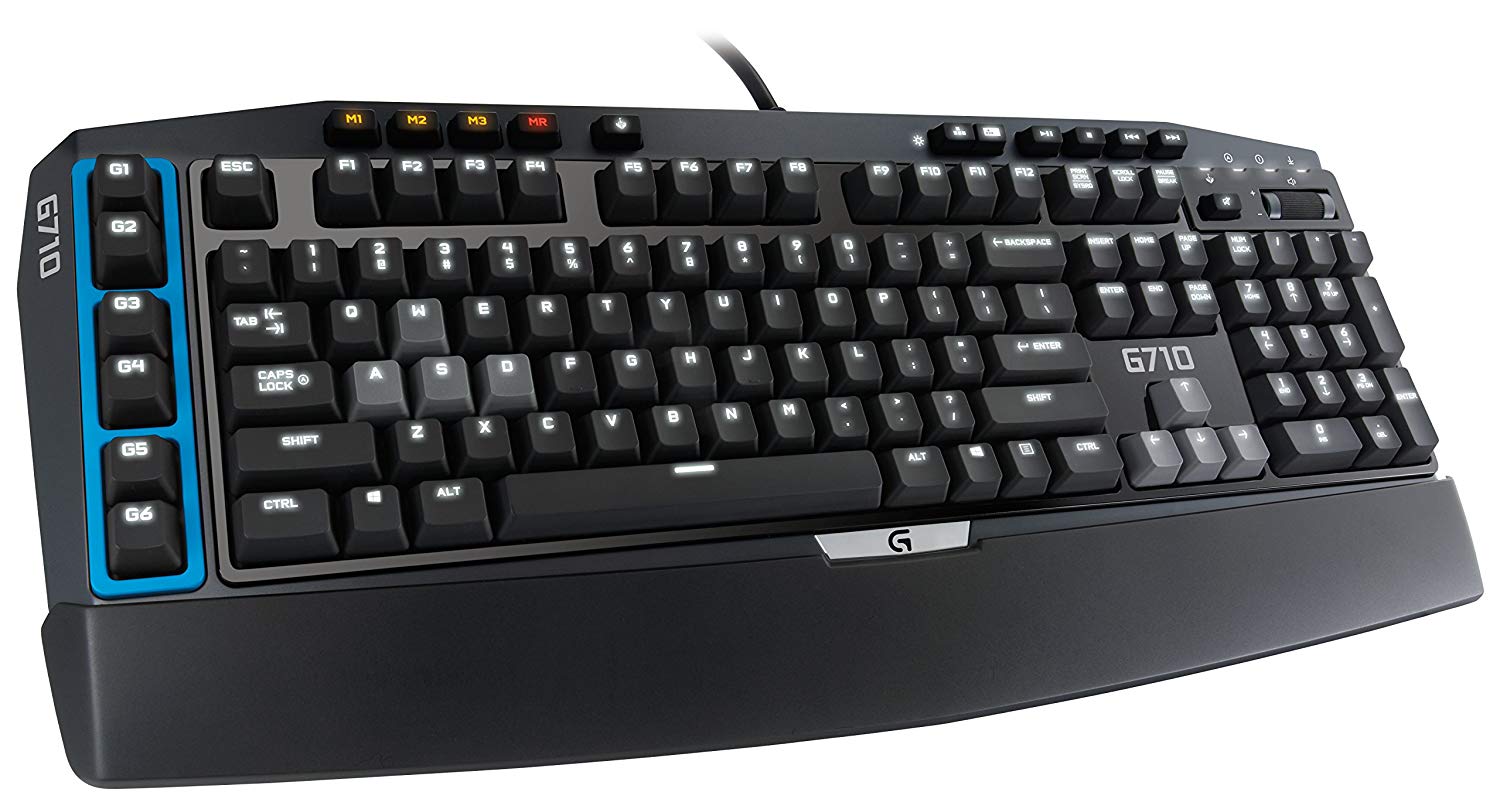 Logitech G710 + Mechanical Gaming Keyboard is an excellent present for gamers. The keyboard is equipped with additional programmable keys, the use of which allows to create up to 18 unique functions. Logitech G710 + Mechanical Gaming Keyboard is very sensible and open for multiple combinations of keystrokes. Since gamers like to stay up late at the computer or play in the darkened rooms, the keyboard is equipped with a backlight with 4 modes.
Price: $150.00
Intel Boxed Compute Stick with Windows 10 Pre-Loaded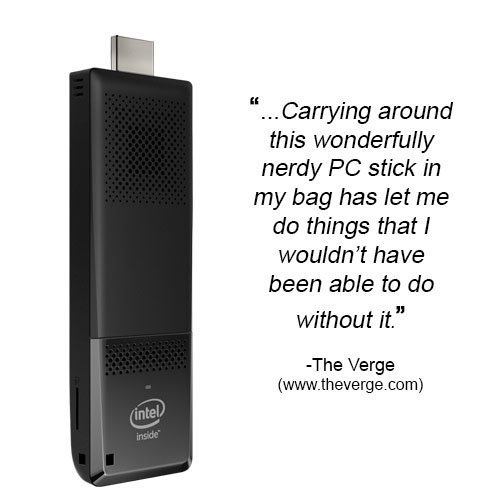 Get an awesome gift for programmers! This stick is able to contain the whole entire PC. The only required thing is to plug it into a TV or monitor – 💥
Main features:
Quad-Core Intel Atom x5-Z8300 Processor
Intel HD graphics
Bluetooth 4.0
and more
Price: $155.18
Apple MacBook Pro Touch Bar 15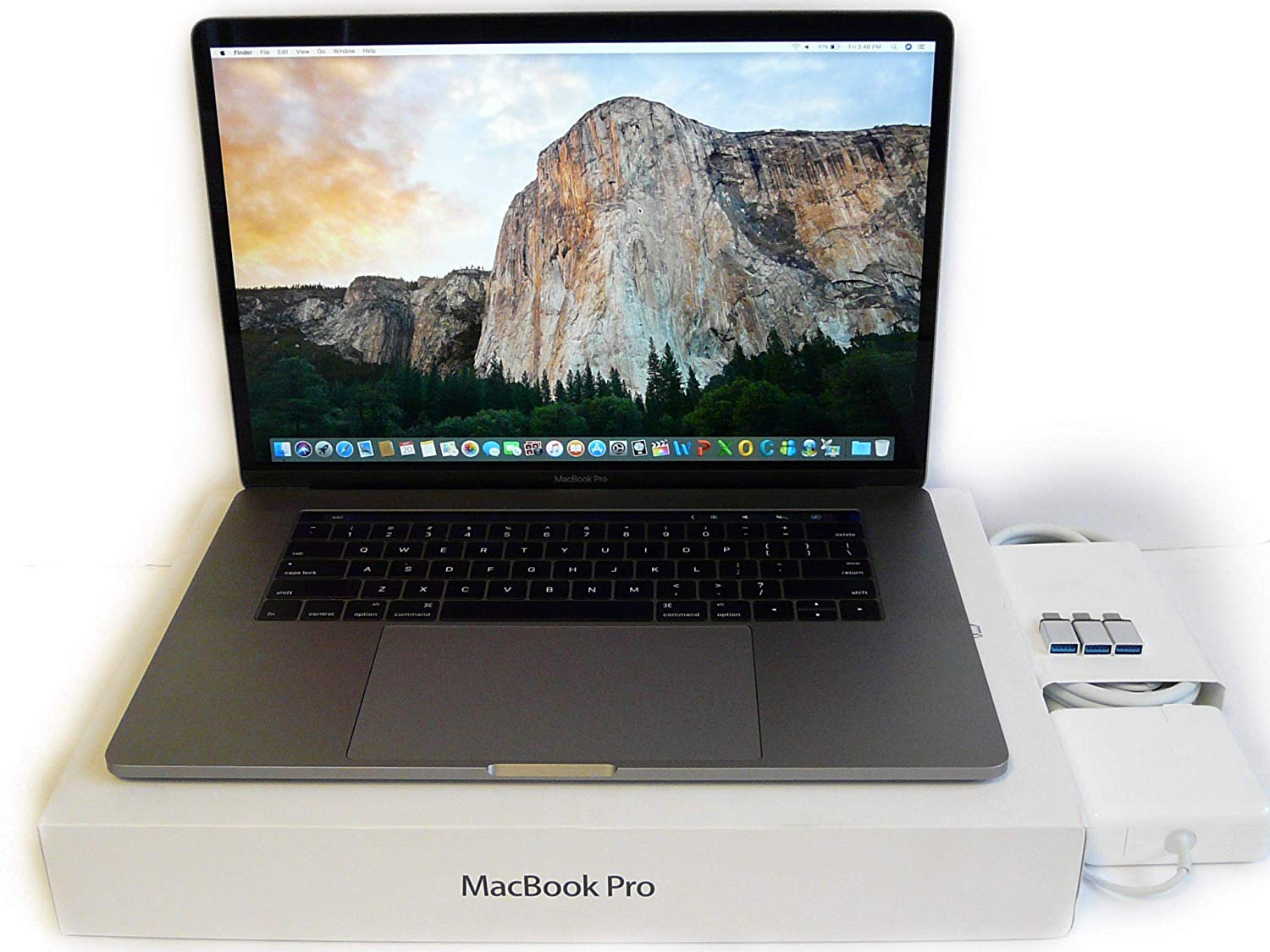 Not a bad present for developers🙀 How do you think?
Check the main features:
2.9GHz 6-core 8th-generation Intel Core i9 processor with Turbo Boost up to 4.8GHz
512GB PCIe Flash Storage / 32GB 2400 MHz memory
Radeon Pro 560X with 4GB Memory
Touch Bar and Touch ID
Space Gray
Price: $3,499.00