Gifts For Programmers. Hmm, presents for developers… Are they even real? Today, we're going to find the most compliant answer or at least try.
The sphere of IT is truly vibrant and changeable. It doesn't follow but set trends. So, it's not a big surprise that many people are involved in IT. Probably, you also can name 3 or even more friends from this dynamic habitat. And "habitat" is not a mischosen word. As web and design developers spend their lifetime (the enormous part!) in the computerized workflow.
Always busy, often sleepy, they also know how to have fun and find it almost everywhere. Still, enigmatic IT geeks are pretty different and as all millennials:
they're less materialistic, more action-oriented (so, don't concentrate on "classy things", your developer prefer emotions and to them💥)
they're hard-working, they dominate the workforce (find something for an unwind, something positive and remember that developers are coffee-addicted😉)
they want to make a difference (yep, it's a problem and better forget about the idea of an "impressive" present🙈)
they're smart geeks and proud of it (every present that makes an accent on it is good😎)
they love their gadgets (so, you can help your developer to find a cozy place for them or some tech accessories👍)
they're community-minded and empathetic introverts but not tethered (that sounds controversial and you need to find out if your developer is eco-friendly, fights for equality, saves animals, loves comics 😜, etc)
spend a lot of time indoors (lists of "healthy" presents are rather boring but we'll try to figure out🌞)
a good book is always appropriate (yet, you won't find any here because the world of literature is boundless and you know better the tastes of your friends📚)
Top 5 Best Christmas Gifts for Programmers
| Product Image & Rating (Out Of 10) | Product Name | Price |
| --- | --- | --- |
| | Eat Sleep Code Repeat Mug | |
| | Water Bottle | |
| | Extremely Nice Pen-Holder | |
| | Eco Bamboo Multi-Device Charging Station Dock and Organizer | |
| | VIVO Height Adjustable Standing Desk | |
Disclosure: MasterBundles website page may contain advertising materials that may lead to us receiving a commission fee if you purchase a product. However, this does not affect our opinion of the product in any way and we do not receive any bonuses for positive or negative ratings.
So, how to choose a present that is both, not boring, cool and appropriate? The answer is to look at modern alternatives and stop on what you personally like the most. And remember, the best present is a present made with love!
Now, save the top of the coolest presents for IT geeks! Luckily, they all are gathered in place. Can you say where? Of course, on Amazon
!

TOP 10 New Year's 2021 Gifts for Programmers
New Year's Eve celebration is all about hopes, dreams, resolutions, and presents. However, sometimes it is pretty difficult to come up with the right gifts for your loved ones, especially if there are programmers among them. But no worries, I've got some dope New Year's gift ideas for programmers that you are surely going to like. So get ready here they come.
1. The Web Application Hacker's Handbook: Finding and Exploiting Security Flaws 2nd Edition by Dafydd Stuttard and Marcus Pinto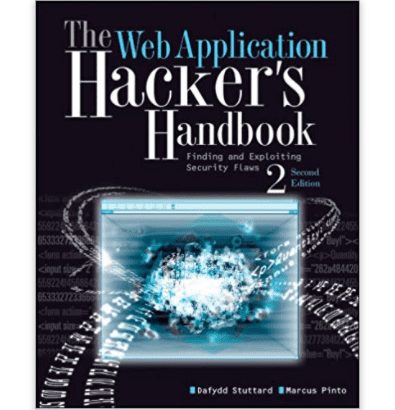 Price: $32.99
2. Dasung E-Ink Paper Like 3 HD 13.3″ Monitor (No Front-Light, No Touch)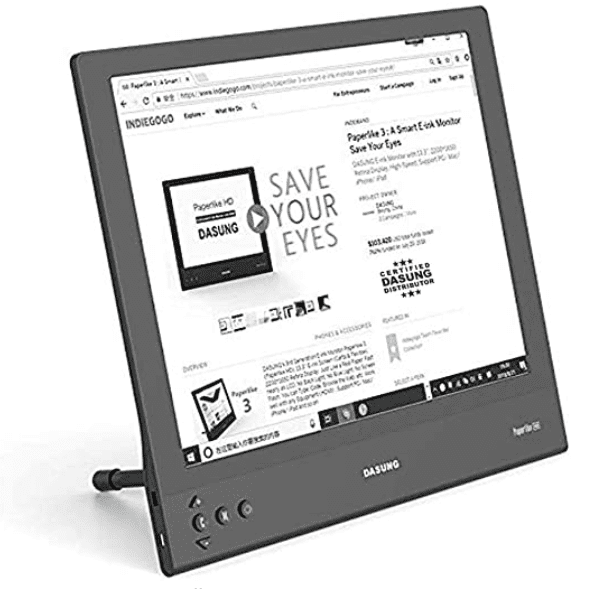 Price: $1,049
3. iOS Application Security: The Definitive Guide for Hackers and Developers 1st Edition by David Thiel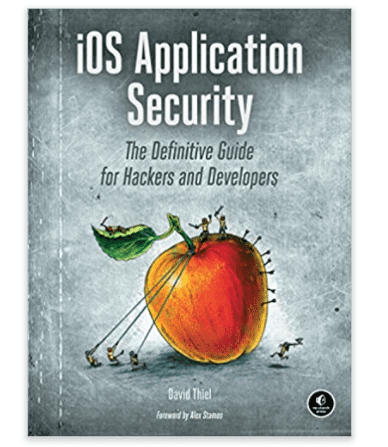 Price: $24.94
4. ASUS Designo Curve MX38VC 37.5″ Monitor Uwqhd IPS Eye Care with Qi Charging, DP, HDMI, Adaptive-Sync, Space Gray + Black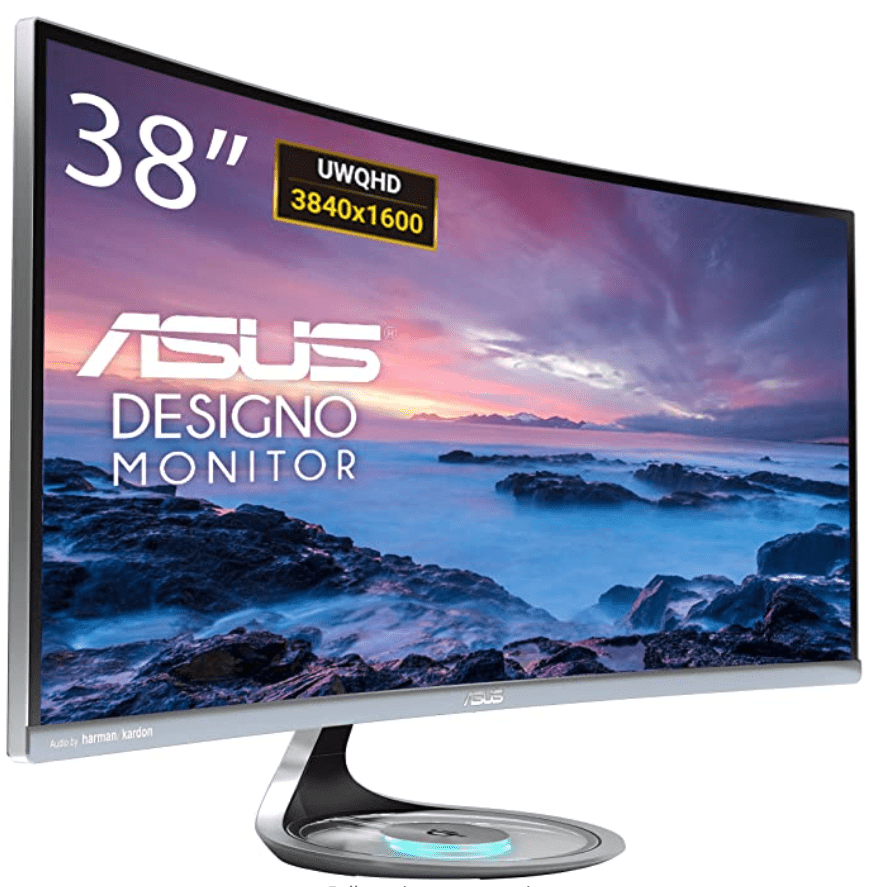 Price: $1,104
5. Beginning ASP.NET 4.5.1: in C# and VB (Wrox Programmer to Programmer) 1st Edition, Kindle Edition by Imar Spaanjaars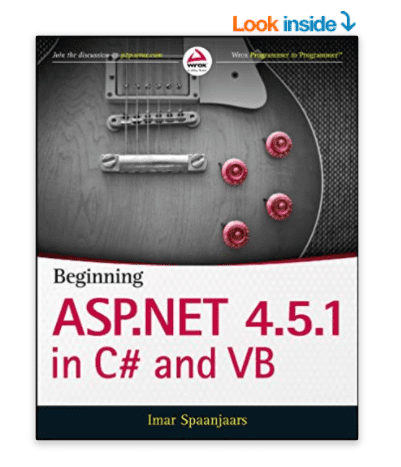 Price: $23.99
6. Lenovo ThinkPad P53s Workstation Laptop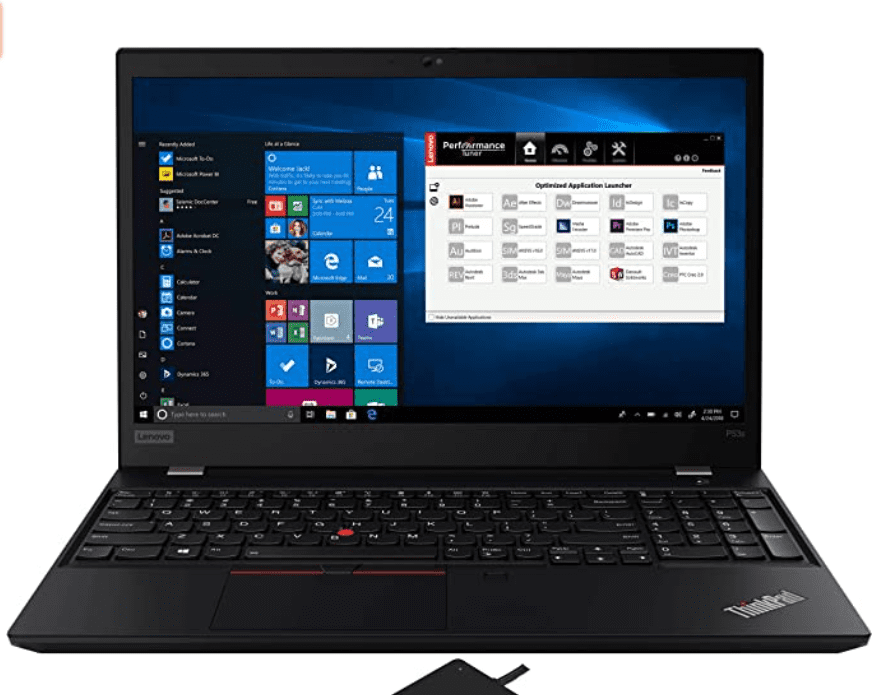 Price: $1,599
7. Charmed Labs Pixy2 Smart Vision Sensor – Object Tracking Camera for Arduino, Raspberry Pi, BeagleBone Black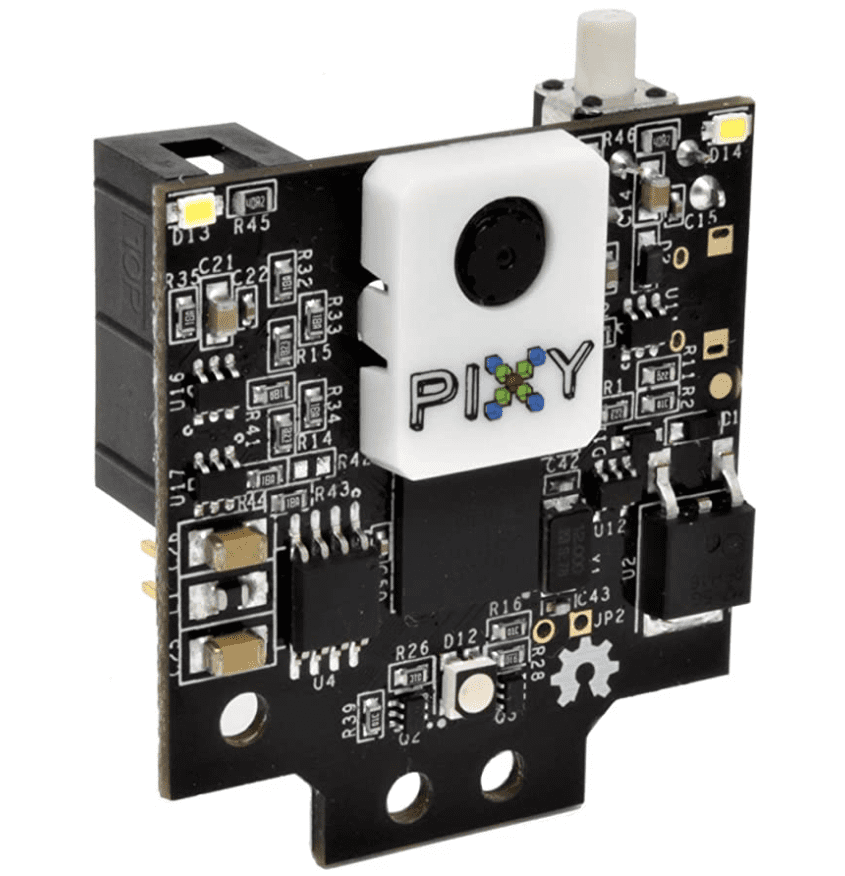 Price: $59.90
8. Coffee Into Code Programmer Themed Novelty T-Shirts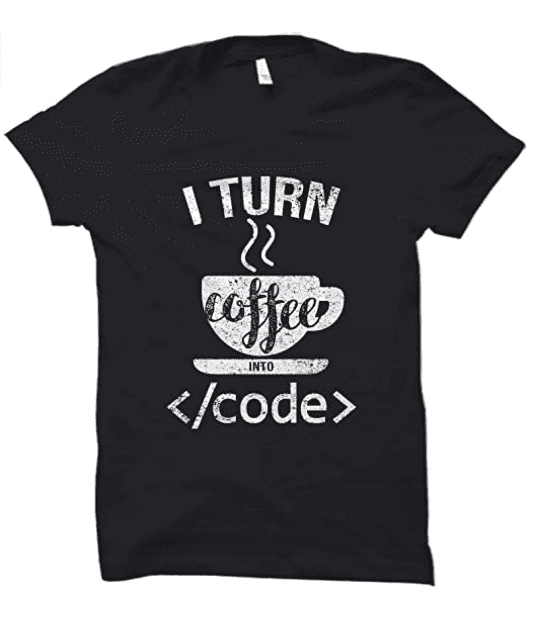 Price: $14.88 – $17.88
9. Developer Stickers from ByteSwag – Perfect Gift for Software Developers, Engineers, Hackers, Programmers, Geeks, and Coders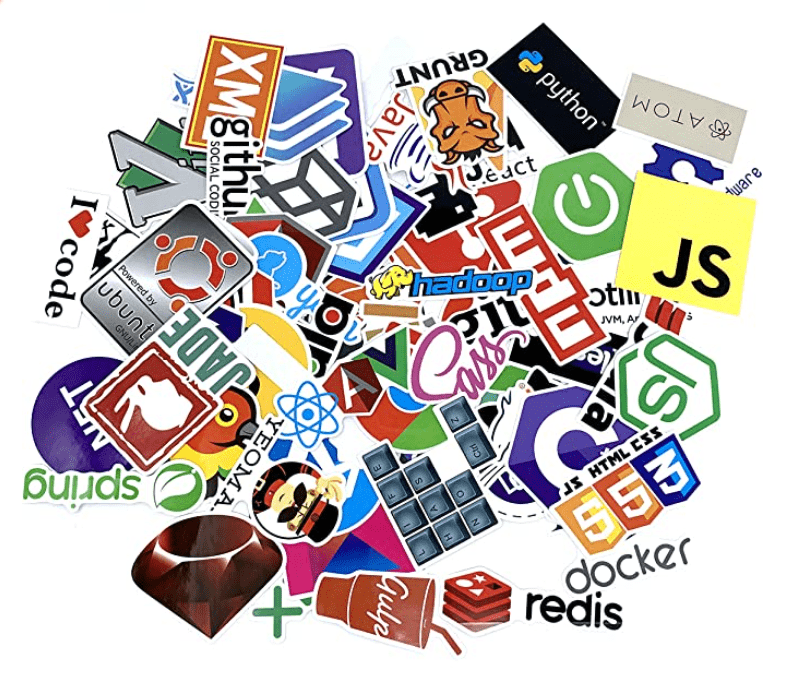 Price: $13.99
10. Data Visualization with JavaScript 1st Edition, Kindle Edition by Stephen A. Thomas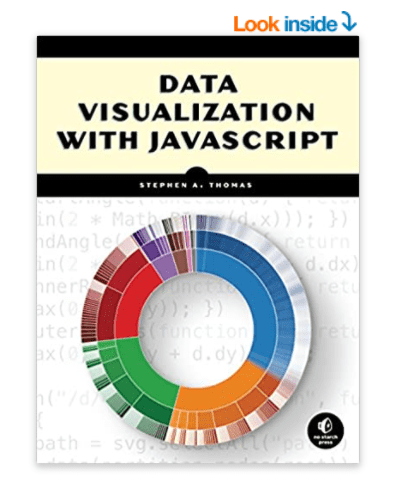 Price: $23.99
Gifts Under $20
2020 has been pretty tough, which is why many people cannot afford to get expensive gifts for their loved ones. At the same time, a good present doesn't have to be expensive. In fact, it is your attention and desire to make a person happy that matters, not the price of a present you give. Therefore, here is a selection of cool gifts for programmers under 20 bucks.
Computer Programmer Coding Socks for Men or Women – Funny Gift for Computer Nerds and Coders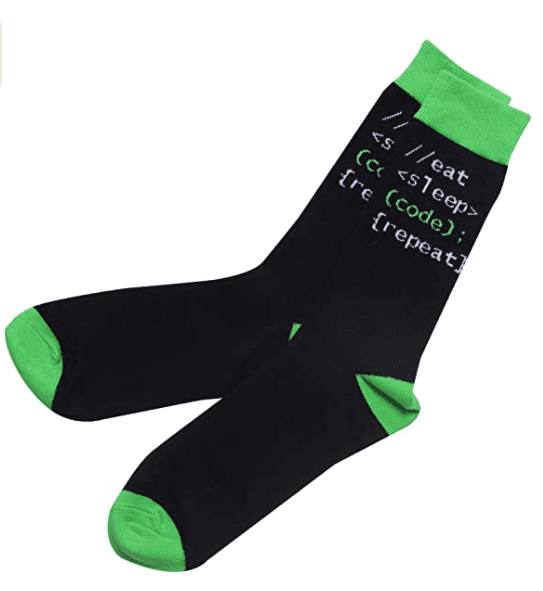 Price: $14.99
Christmas Holiday New Job Keychain With Name It's a Web Developer Thing You Wouldn't Understand Congratulations Gifts for Family Husband Wife Drive Safe Keychain Key Ring Jewelry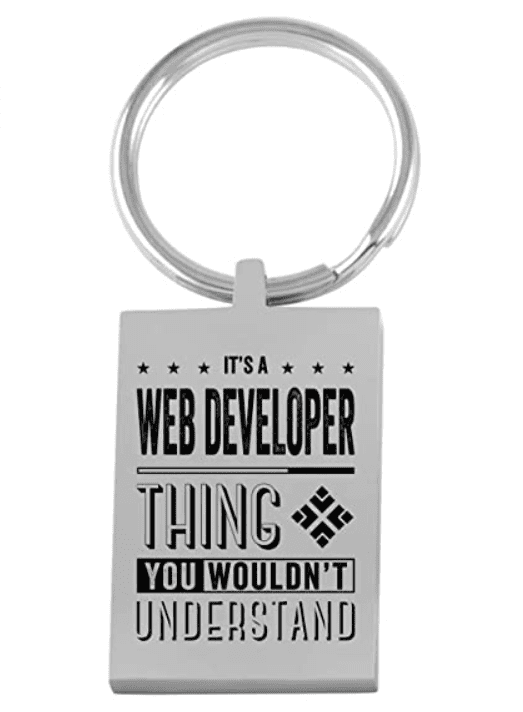 Price: $18
iPhone 11 Pro Max It's Not a Bug It's a Feature Coder Web App Developer Coding Case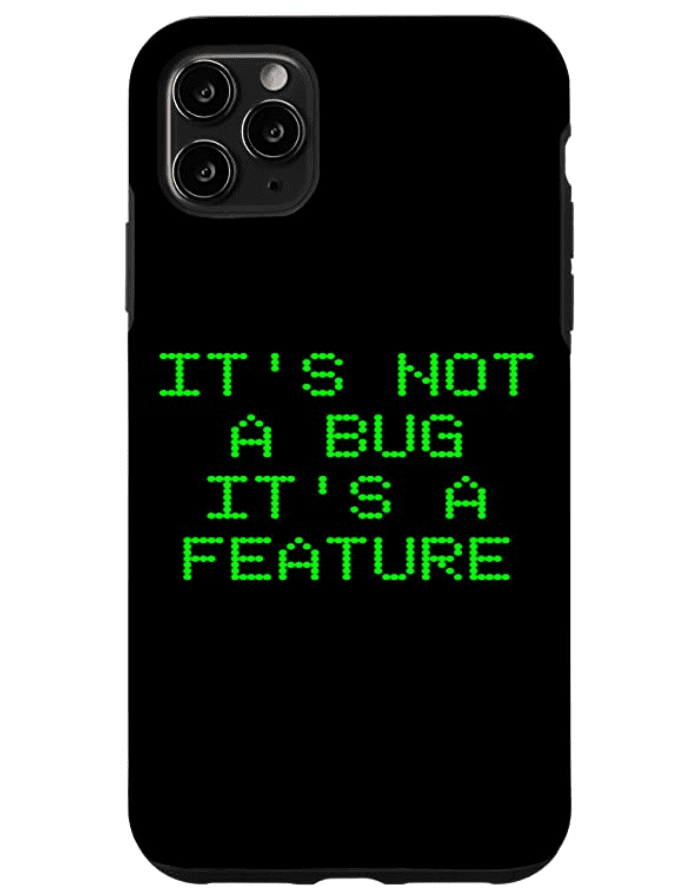 Price: $13.99
Programmer Tote Bag Gift – Web Developer, Computer Geek Gift – Do You Even Code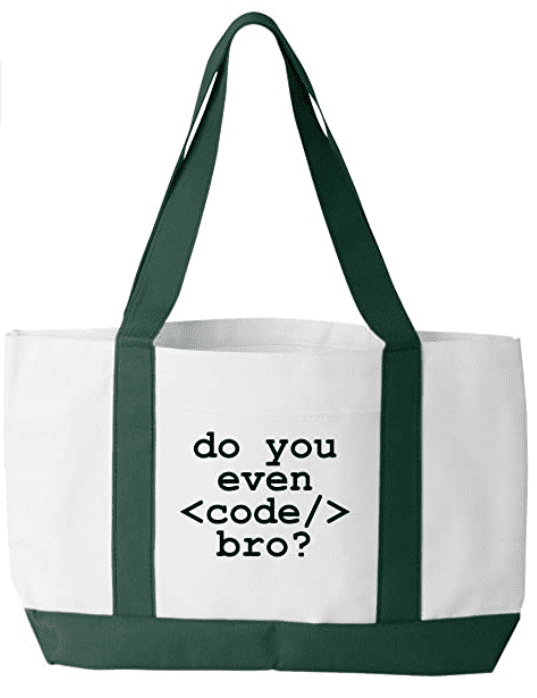 Price: $18
Software Engineer´s Humor Edition – A 24-Page Hardcover Booklet with Funny Quotes and Innovative Designs Makes This Journal The for Your Favorite Computer Programmer, Tech Geek or Coder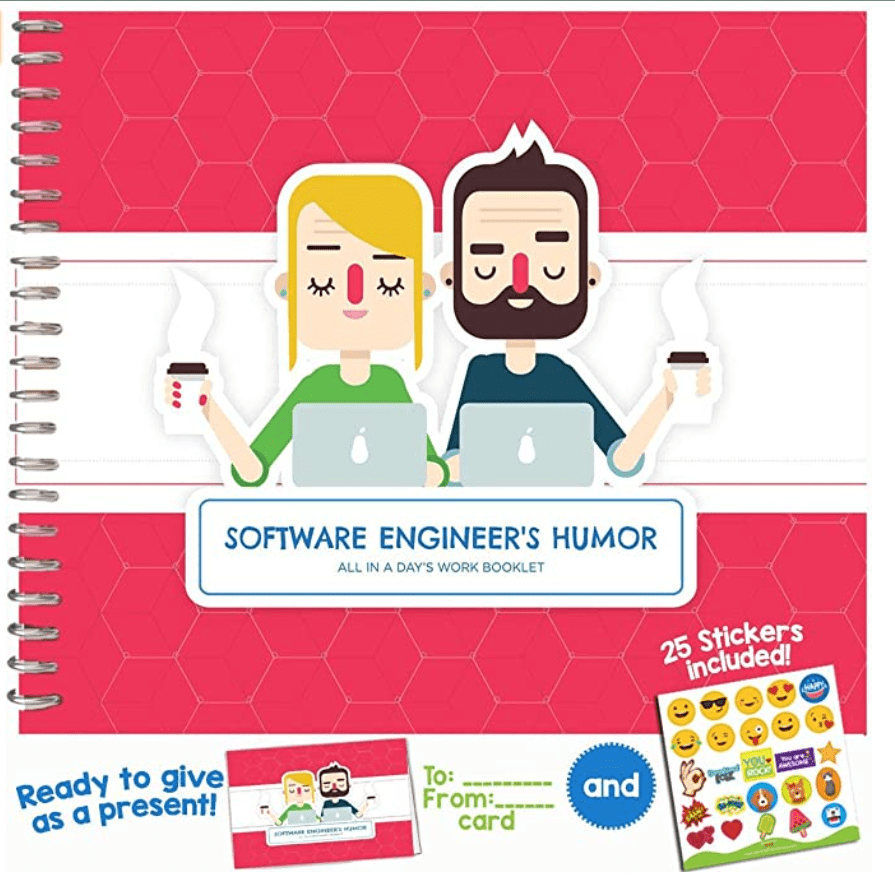 Price: $18.99
Coffee Code Web Developer Programmer Coder T-Shirt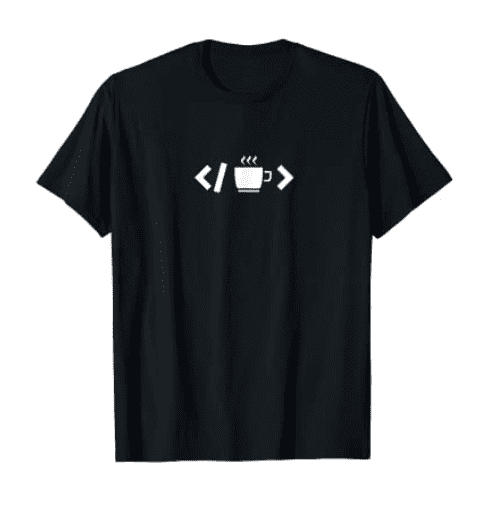 Price: $17.99
Software engineer infinity scarf binary code cloud computing computer engineer developer IT architect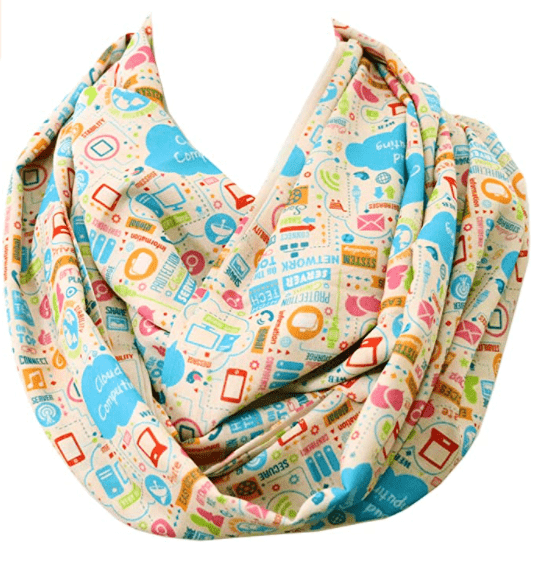 Price: $19.85
Casitika Computer Science Programmer Gifts. Funny Coding Geek 11 oz Coffee Mug. It Works On My Machine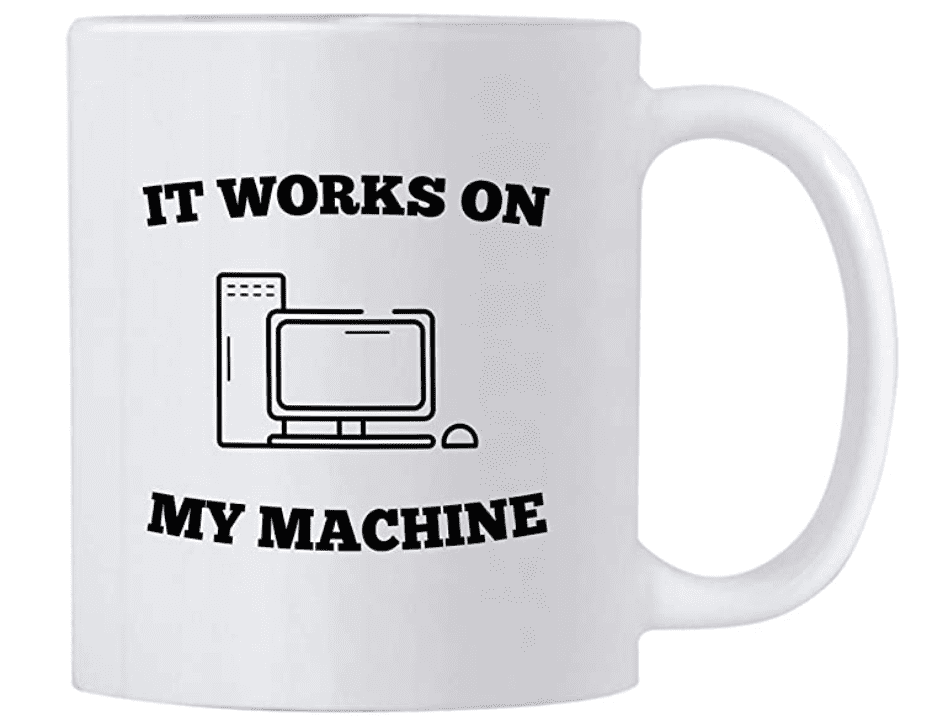 Price: $14.99
Certified Web Developer, Nerd Programmer And Geek Gift Idea T-Shirt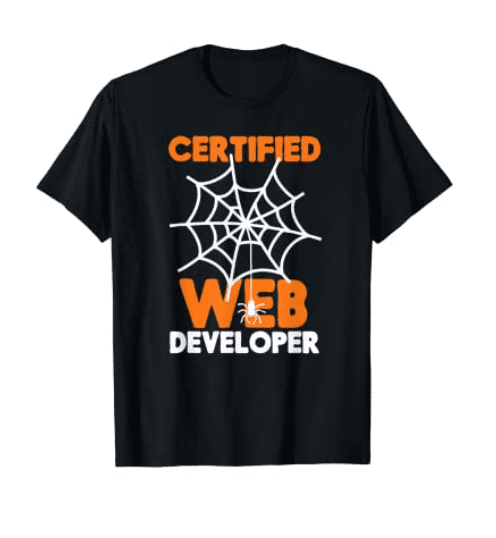 Price: $13.86
Funny Linux Coffee or Tea Mug -Linux Is User Friendly – Geek Mug – Office Mug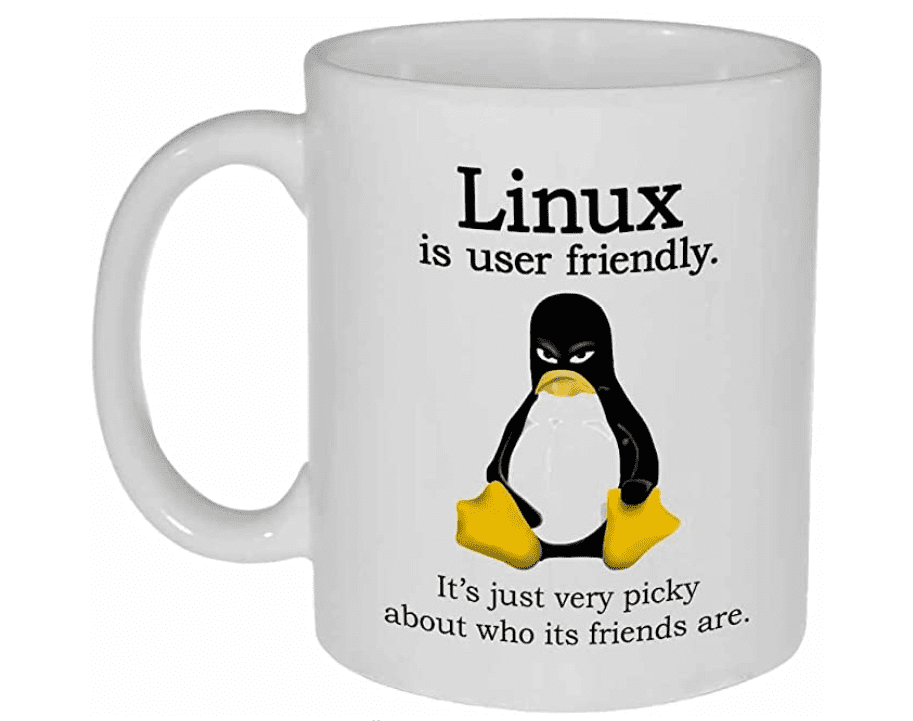 Price: $13.50
Matrix Trickle Code Programmer Dangle Earrings, Neon Green Earrings Gift for Coder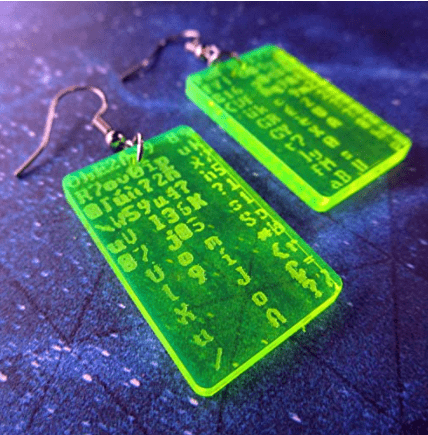 Price: $14.99
MBMSO Computer Programmer Socks Geek Gifts 2 Pairs No I Will Not Fix Your Computer Science Socks Gifts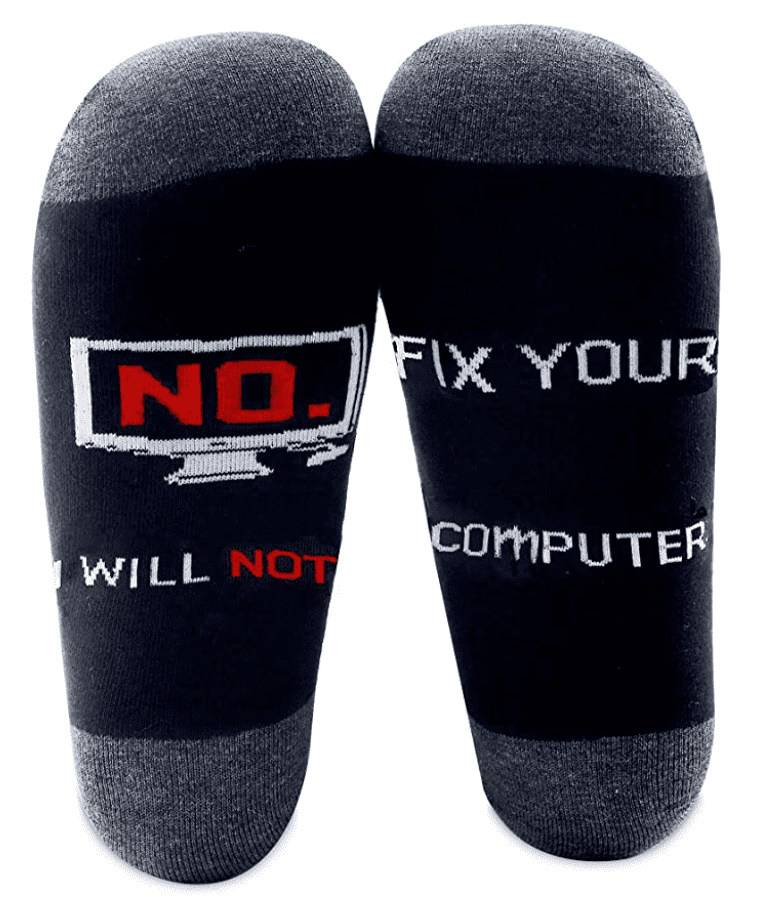 Price: $13.99
TGBJE Computer Programmers Gift You are Best Computer Programmer Keychain Gift for Computer Science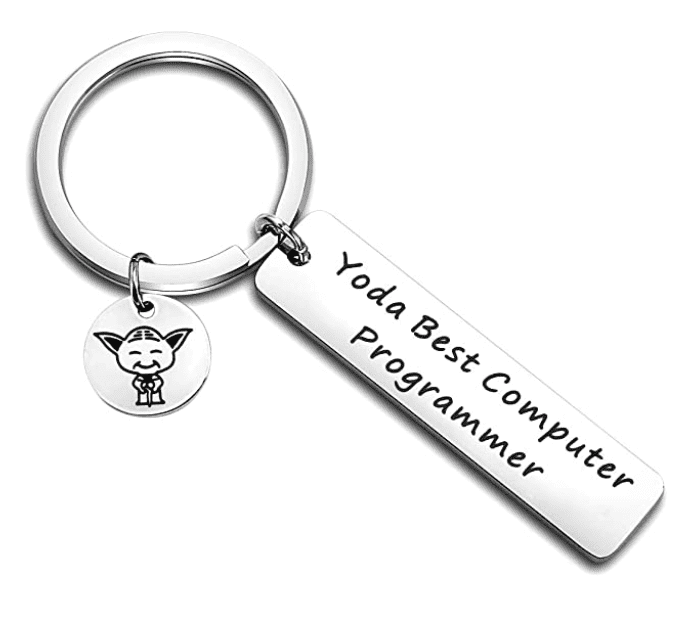 Price: $11.99
iPhone 11 Funny Programmer Javascript C# Sharp Xmas Gift Case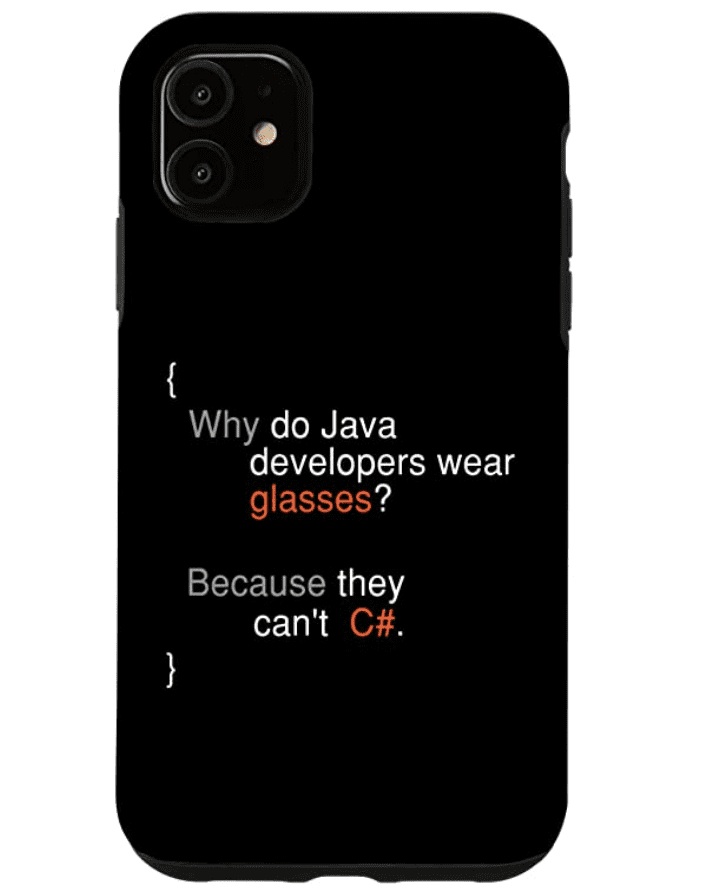 Price: $13.97
Funny Programmer Pilsner Glass – Programmer Gift – Coder Present – Software Developer – Didn't Sleep For Two Days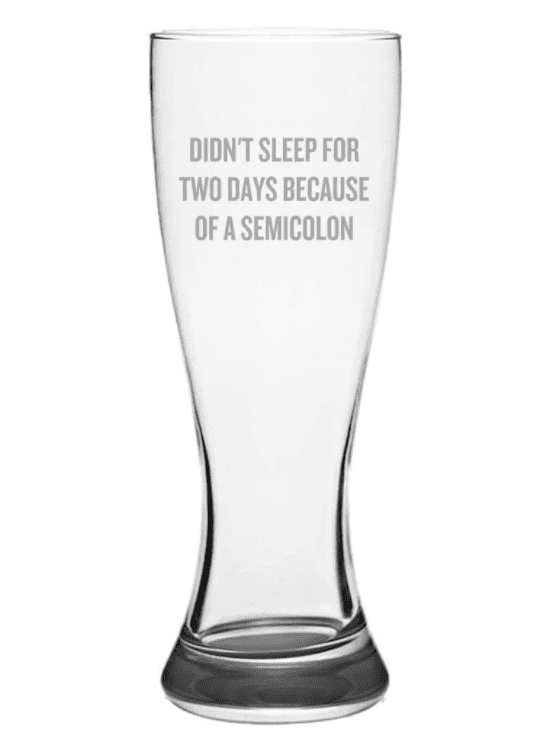 Price: $18.95
How to Find a Perfect Gift with the Help of Instagram Account
In case you still cannot figure out a gift for your programmer, you are going to be interested in the gift generator from MasterBundles. Using this tool, you can easily get perfect gift ideas for anyone. In order to find out the perfect gift options for this or that person, all you have to do is to enter a person's user name, select the sex, and click on the 'Find A Present' button. In less than a second, you'll get nine gift options for your programmer. So why are you still hesitating? Go ahead and give it a try!

Christmas Gifts for Programmers & Web Developers
It's true, programmers typically love nerdy stuff. Haven't come up with an idea of a nerdy Christmas gift for programmer? Amazon will come to your rescue. Programmers and web developers spend the majority of their time at the computer. Still, they love to engage in holiday celebrations. Most people would describe a typical programmer as a person knowledgeable about coding and Star Wars. So, why don't you use that knowledge when looking for a Christmas gift?
We've made the task a bit easier and picked the best 5 Christmas gifts for programmers available on Amazon right now. Take a look!
Santa's Favorite Computer Programmer Christmas Xmas Gift T-Shirt
Price: $17.95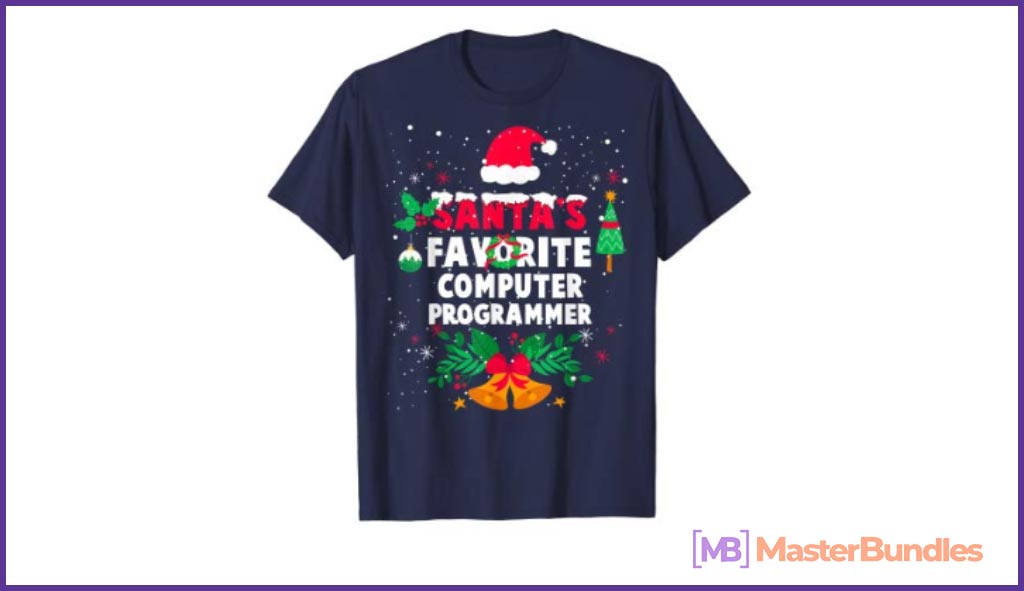 If you're on a budget and looking for a nice gift for a friend or loved one, get this Christmas themed t-shirt! For sure, any programmer will be proud to wear a tee reading "Santa's Favorite Computer Programmer." 10 color options are available.
ROOT rt1 iRobot Coding Robot
Price: $159.99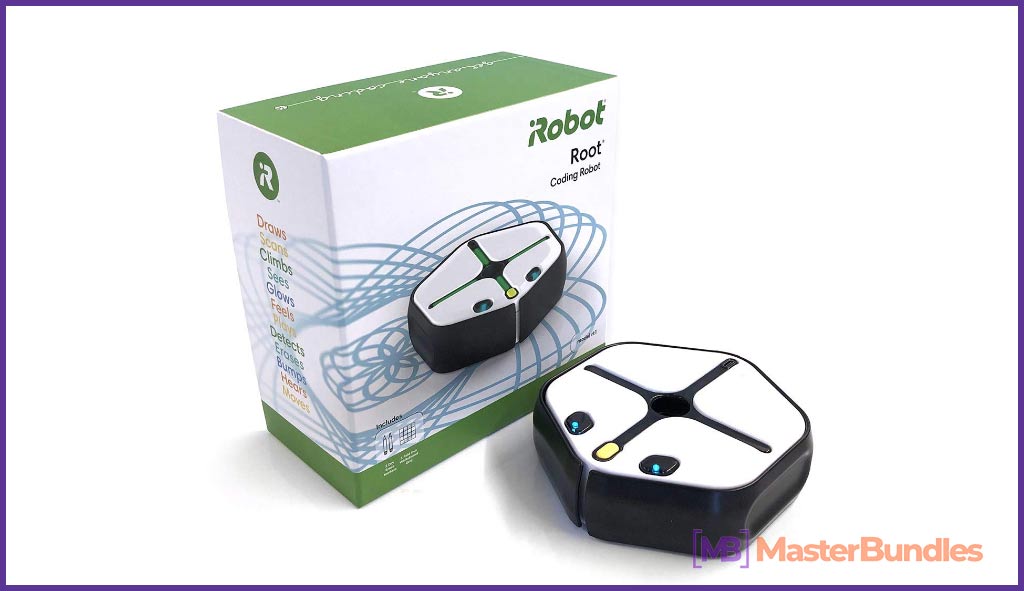 ROOT rt1 is a programmable toy that can become a programmer's loyal companion. It has 3 learning levels – from graphical coding to full-text coding. ROOT will fit a programmer of any age or skill level. The gadget is app-enabled and compatible with iOS.
Christmas Tree Ornament 2019
Price: $14.99
Size: 3"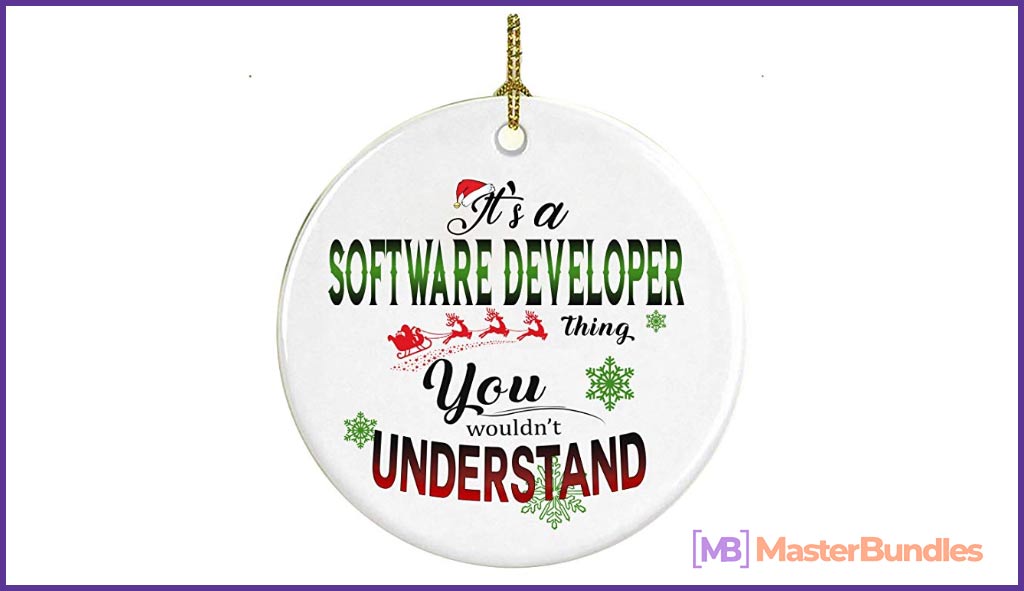 This Christmas tree ornament will be the perfect gift for a fellow programmer. A ceramic decorative Christmas ornament is a universal element of home or office decor for the festive season.
Christmas Cactus Multicolor LED Lights
Price: $13
Size: 9"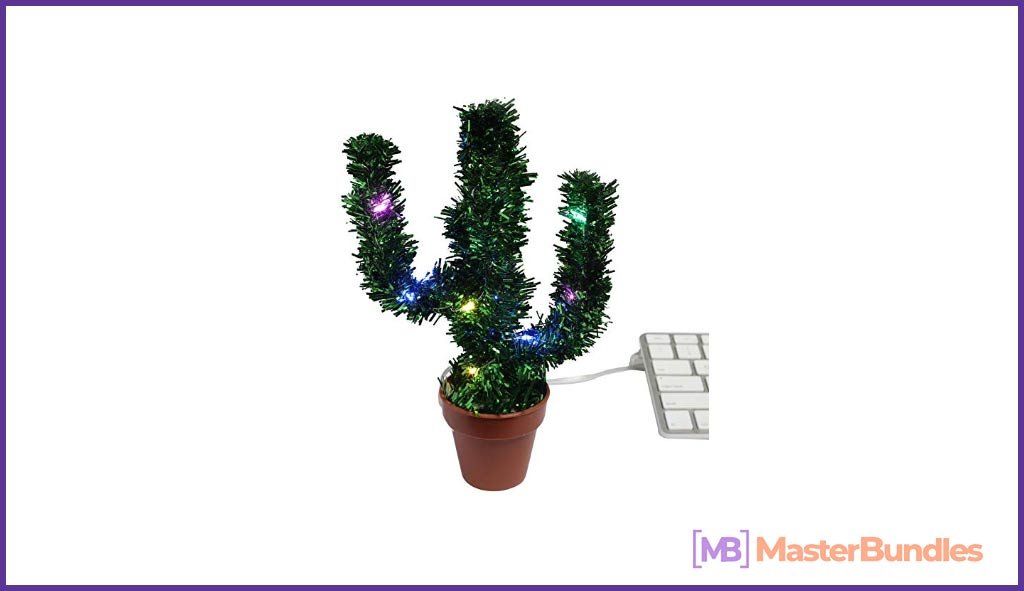 Here's a nice substitute for a Christmas tree – a Christmas Cactus! This 9-inch tall, Xmas cactus supplied with 18 multicolored LED lights is the perfect festive decoration for IT company! Just plug it into a USB port, and enjoy the bright lights.
Coffee Mug Warmer with Wireless Charger
Price: $37.99
img src="https://masterbundles.com/wp-content/uploads/2019/12/image12.jpg" alt="Coffee Mug Warmer with Wireless Charger.">
This present will keep your dear programmer's coffee warm and phone charged. The mug warmer keeps the coffee/milk at 122 ° F / 50 ° C. As for a 5~18W wireless charger, it's compatible with Galaxy S6 / S7 / S8 / Note8 and iPhone X / 8 / 8 Plus.
Birthday Gift Ideas For Programmers
What would a programmer want to get as a birthday present? "Gadgets!" is the first thing that probably crosses your mind. And you're absolutely right! Even if your IT friend doesn't make an impression of a techie, secretly they love all things technology. True, devices and accessories can be quite expensive. Still, you can find a birthday gift for programmer for up to $100! The section below lists the gifts for the thrifty and generous.
Apple AirPods with Wireless Charging Case
Price: $168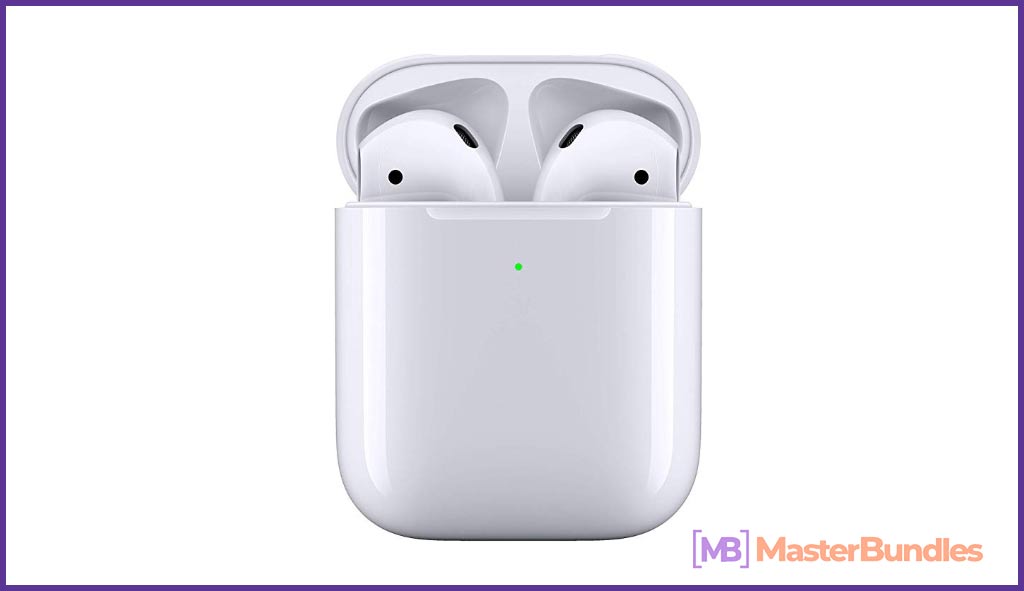 If your dear coder doesn't have AirPods, it's a chance to present them with the latest model. A wireless charging case makes owning AirPods a lot more pleasurable. Easy setup for all your Apple devices, quick access to Siri – is there more to ask for?
Ravensburger Disney Villainous Strategy Board Game
Price: $34.99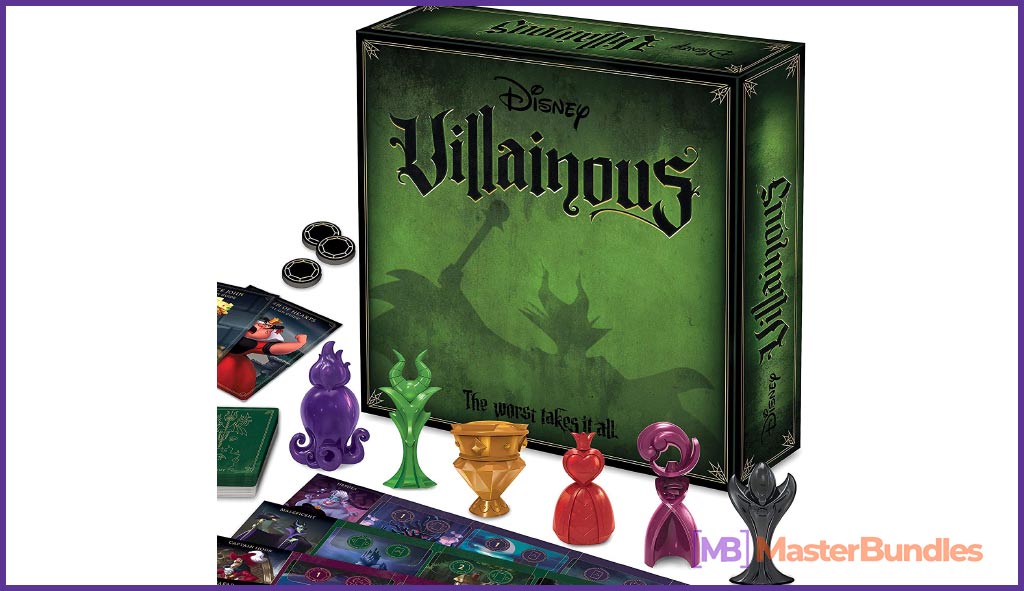 Programmers love strategy board games. Luckily, Amazon has a vast selection of board games to every taste and budget. Disney Villainous is an asymmetric board game which allows playing for any of 6 iconic Disney Villains. Ravensburger Disney Villainous won the prestigious 'Game of the Year' Award at the 2019 TOTY Awards.
PlayStation 4 Slim 1TB Console
Price: $249
Size: 17" x 4" x 14"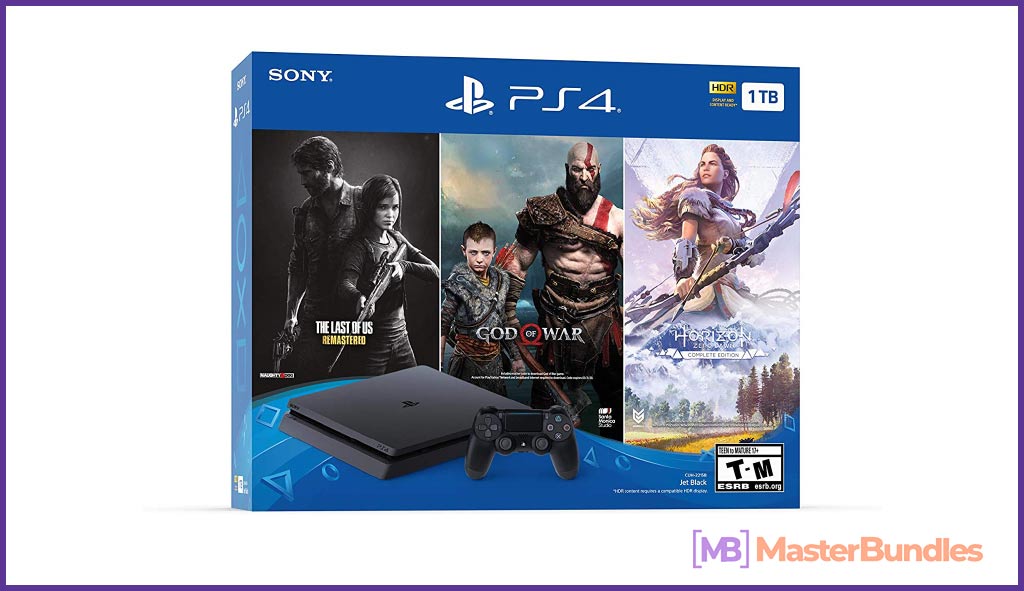 Ordering a Playstation PS4 bundle is all about benefit. The PS4 bundle includes a Jet black 1TB PS4, matching Dualshock4 Wireless Controller, and three complete Edition games: The Last of Us, God of War, and Horizon Zero Dawn.
Amazon Fire TV Cube bundle with Ring Video Doorbell 2
Price: $218.99
Size: 86.1 mm x 86.1 mm x 76.9 mm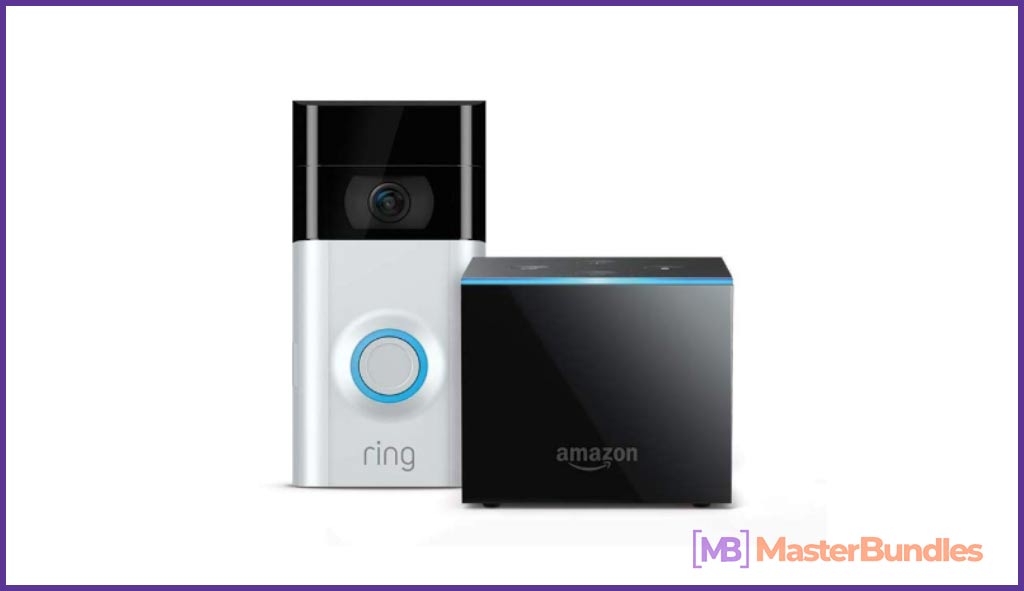 Fire TV Cube (2nd generation) delivers great experience watching movies and TV shows. It supports Netflix, YouTube, Prime Video, etc. Bundled with a Ring Video Doorbell 2 is a great gift idea for a programmer. In sync, Fire TV Cube and Ring Video Doorbell 2 can be used to check your front door.
Star Wars Darth Vader Elite 2-Slice Toaster
Price: $48.99
Size: 12" x 10.7" x 8.4"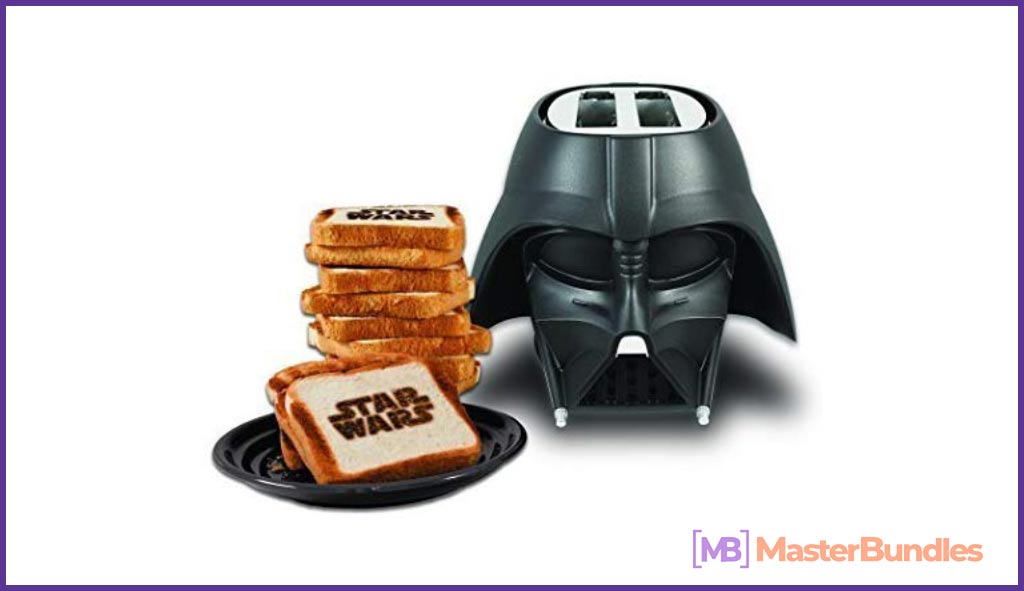 A Star Wars fan will be amazed to welcome this two-slice Darth Vader toaster in their kitchen. Whether it's bread, waffles, muffins or pastries – they'll pop up with the Star Wars logo toasted on them! This geeky toaster has Reheat, Defrost and Quick Stop functions, so its impossible not to love it.
Valentine's Day Gifts for Programmers In 2021
For someone, falling in love with a geek might be challenging. True, every relationship has its ups and downs. With our Valentine's Day gift ideas for programmers, you'll make February 14, 2021 a truly romantic experience! Programmers and web developers can be hard to please. So, we at MasterBundles have picked the best presents for February 14 to let them know you love them.
Philips Sonicare DiamondClean Smart 9500 Rechargeable Electric Toothbrush
Price: $219.90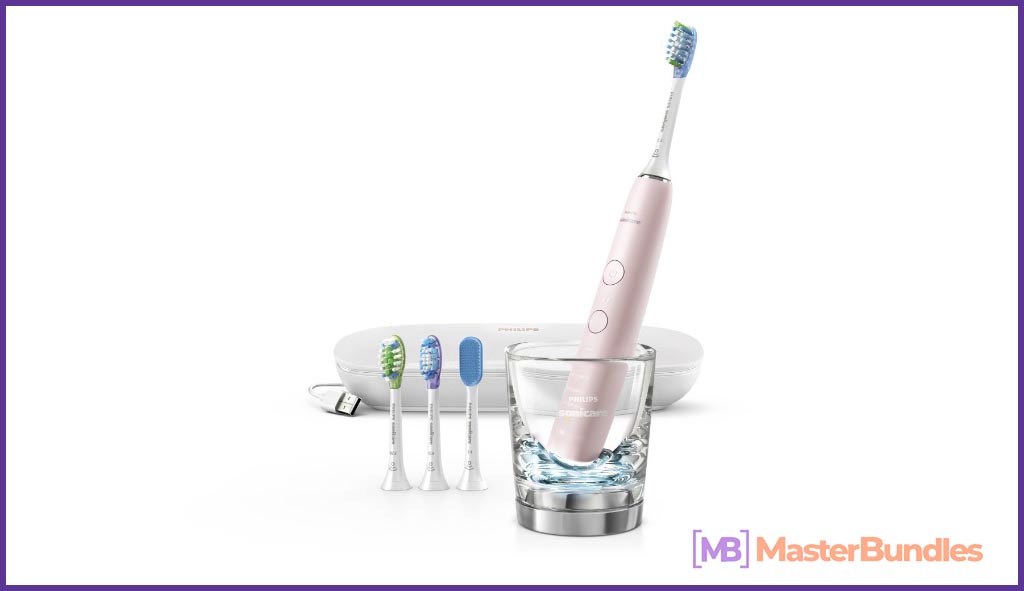 Named one of the best products of 2017 by Oprah, this electronic toothbrush can do wonders!
It comes with a set of three brush heads plus TongueCare+ tongue brush. If used together with the Philips Sonicare App, the toothbrush shows amazing results! Users can personalize their brushing routines with 3 intensities and 5 modes – Clean, White+, Gum Health, DeepClean+ and TongueCare+.
Victrola Vintage 3-Speed Bluetooth Suitcase Turntable
Price: $59.99
Size: 13.9" x 10.1" x 5"
Vintage lovers will absolutely adore this three-speed turntable (33 1/3, 45, 78 RPM)! The Victoria vintage turntable has a built-in Bluetooth, so it's possible to play music wirelessly from a Bluetooth-enabled device. This turntable is equipped with built-in stereo speakers. Portable design (suitcase) allows carrying the turntable around.
COWIN E7 Bluetooth Headphones with Microphone
Price: $59.99
Size: 6.54" x 3.62" x 7.13"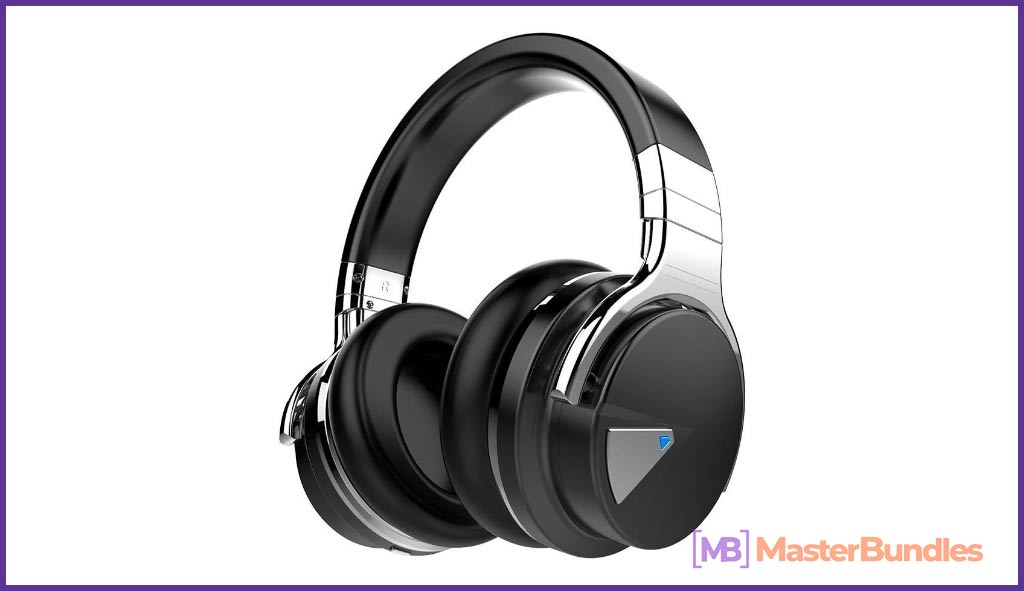 COWIN E7 headphones come packed with a noise reduction technology (Professional Active Noise Cancelling Technology). It works in wire and wireless modes likewise. The headphones last for 30 hours between charges while at Bluetooth mode. Whether in the office, or on the plane, COWIN E7 headphones offer great sound quality.
Nintendo Switch Lite
Price: $199.40
Size: 3.6" x 8.2" x 55"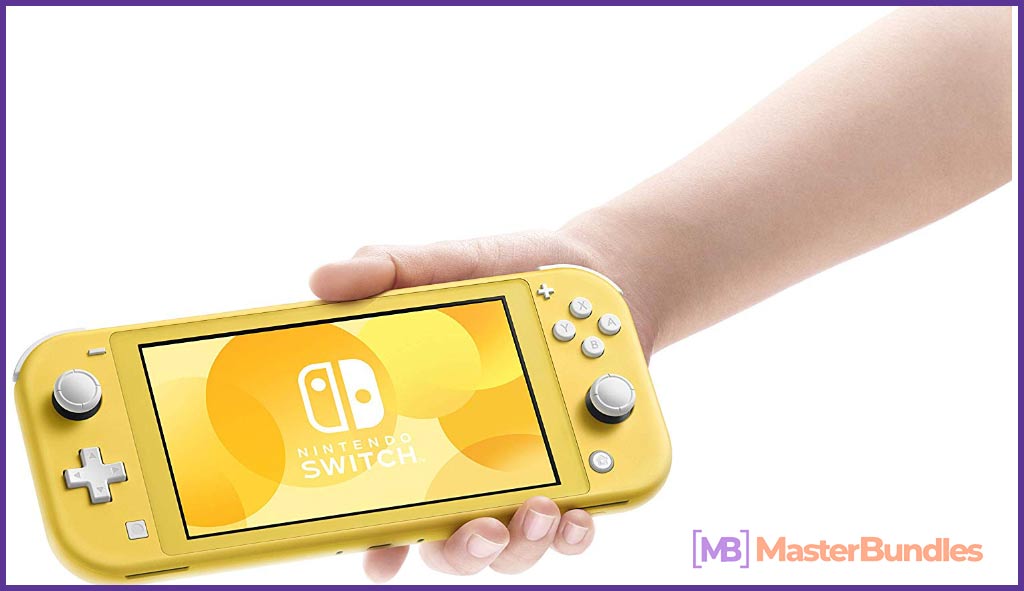 This vibrant handheld Nintendo Switch gaming console is the perfect gift for a Nintendo geeks. Sleek design with a handy interface, the console comes in three colors: yellow, turquoise, and grey. The dimensions of the device make it comfortable to hold. Compatible with all physical and digital Nintendo Switch games supporting handheld mode.
All-new Kindle Oasis
Price: $299.99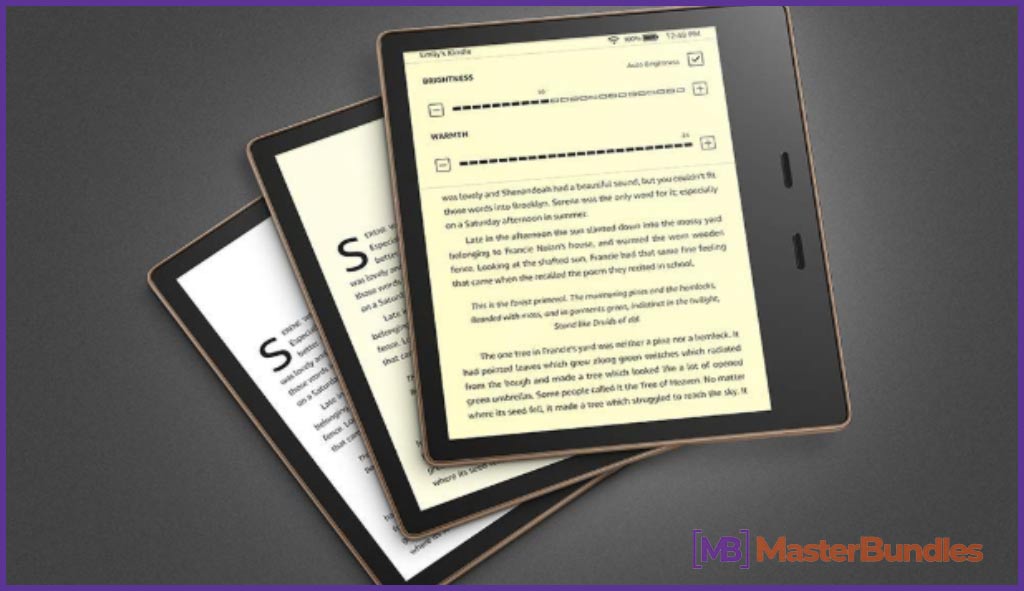 The all-new 7" 32 GB Kindle Oasis easily adjusts to warm light and shifts the screen shade from white to amber. This waterproof device allows reading and listening to audiobooks in the bathroom. If you purchase it in a bundle, you'll get access to millions of books on subscription.
Top Gifts for Programmers
Coffee and Tea Mugs!
"Espresso patronum" and… you know⚡
Different items go in a vast assortment. Everyone can find something special!
This one is universal. It can suit both, boys and girls developers. Be assured that mugs are never enough during busy office days.
Price: $14.99
Ceramic Colored Inside and Handle Coffee Mug Cup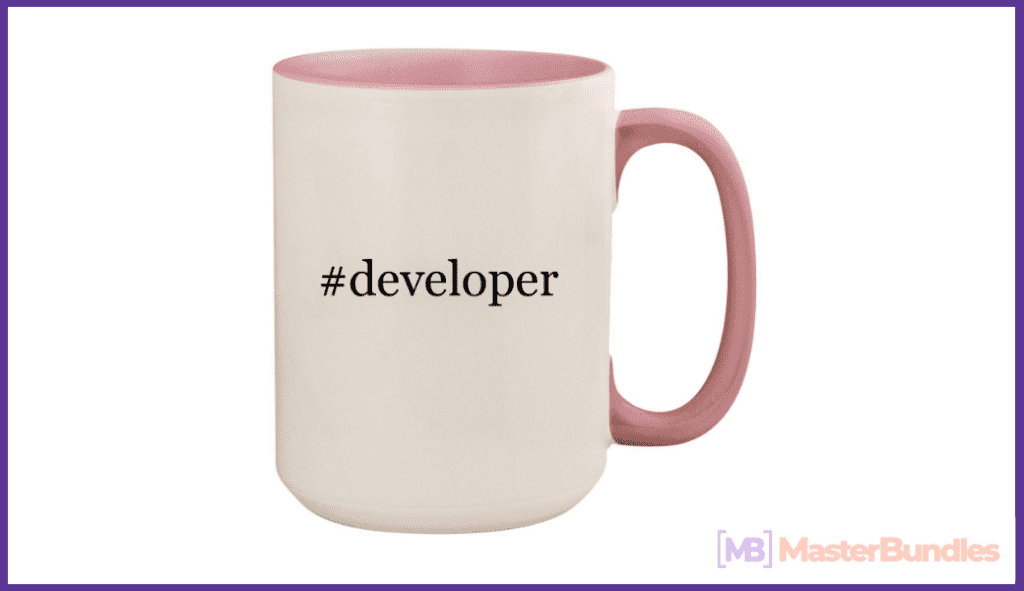 "Yes, it's more fierce when we do!"😏 This product is also available in varied colors.
Price: $19.98
This bottle is very useful and decorated with compliments. Such a present looks very informal. I doubt if every developer buys it for themselves BUT they want to receive it as a gift
Price: $19.99
Laptop Stickers Pack for Developer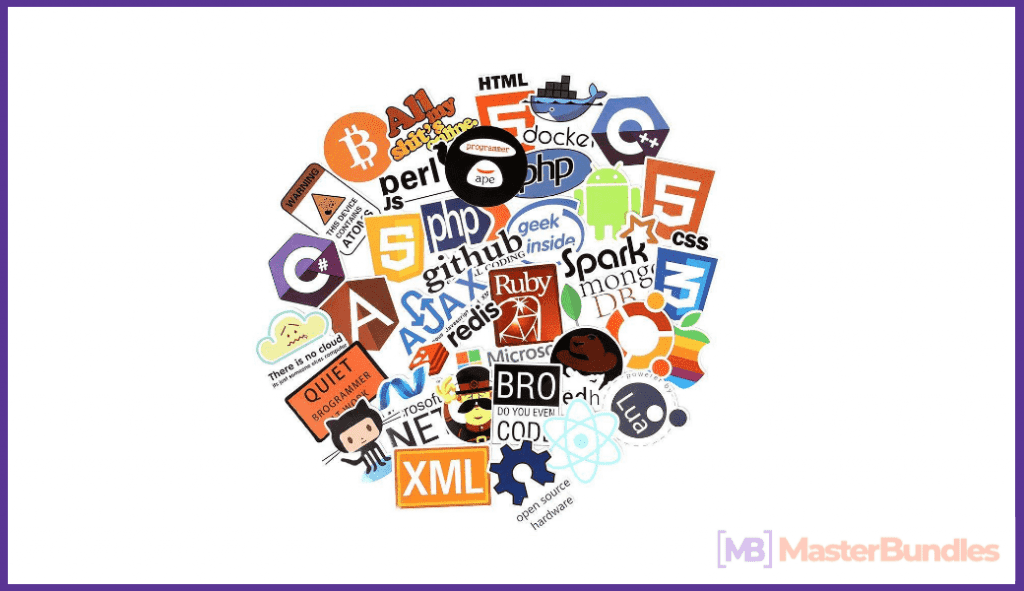 Here, there is a bundle of stickers on web development stuff 💻 They are carefully created for laptops and also can be used on other surfaces.
These stickers make no damage to gadgets.
Price: $6.99
PopSockets for Phones and Tablets
PopSockets are used quite often. They're tiny and can be taken everywhere easily. If you mind that your developer needs one, pay attention to this item. It's covered with words and phrases JavaScript developer must like.
Price: $14.99
Extremely Nice Pen-Holder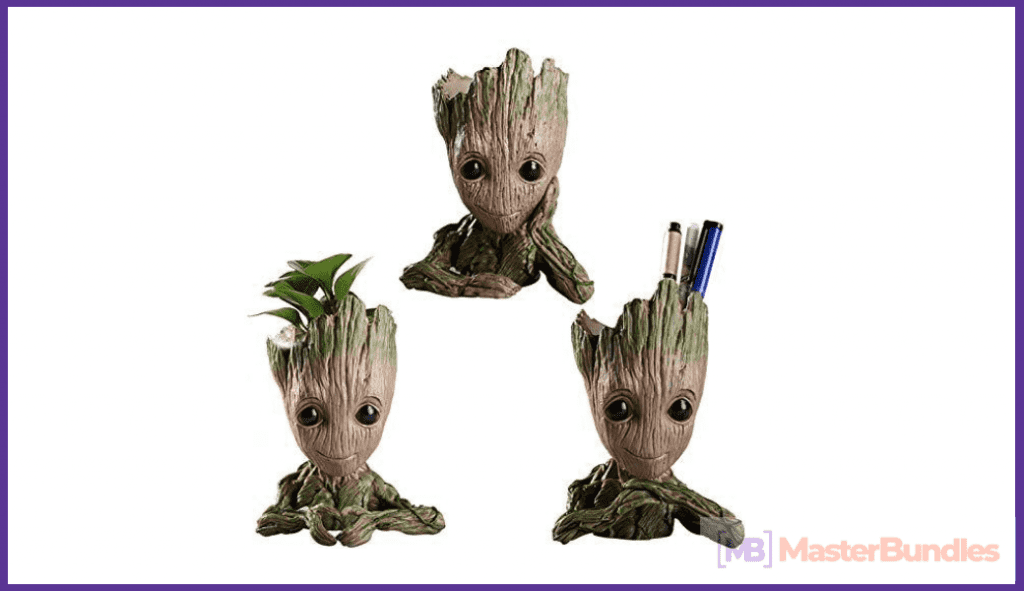 Even a small object can influence the whole atmosphere of the working zone. This product can be used as a pen-holder or flowerpot.
I am Groot? 😊
Price: $22.99
Eco Bamboo Multi-Device Charging Station Dock and Organizer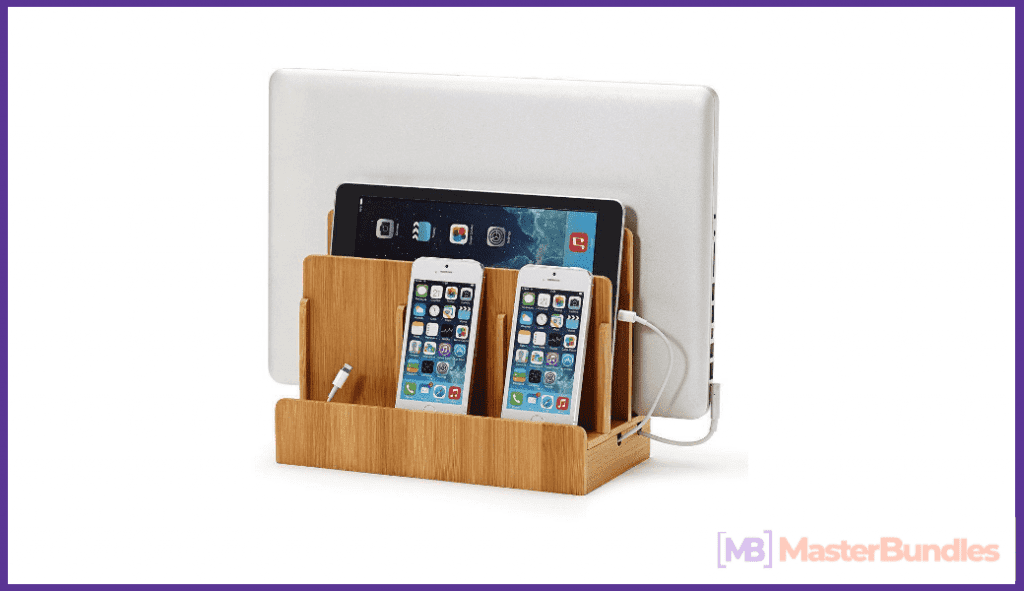 This organizer can match any modern person because not only developers have a lot of gadgets. This item is compact but functional. With the organizer, a person you want to have it will never have misplaced charges and tangled cables. Plus, it looks modern, stylish and eco.
Price: $26.64
Amazon Music Subscription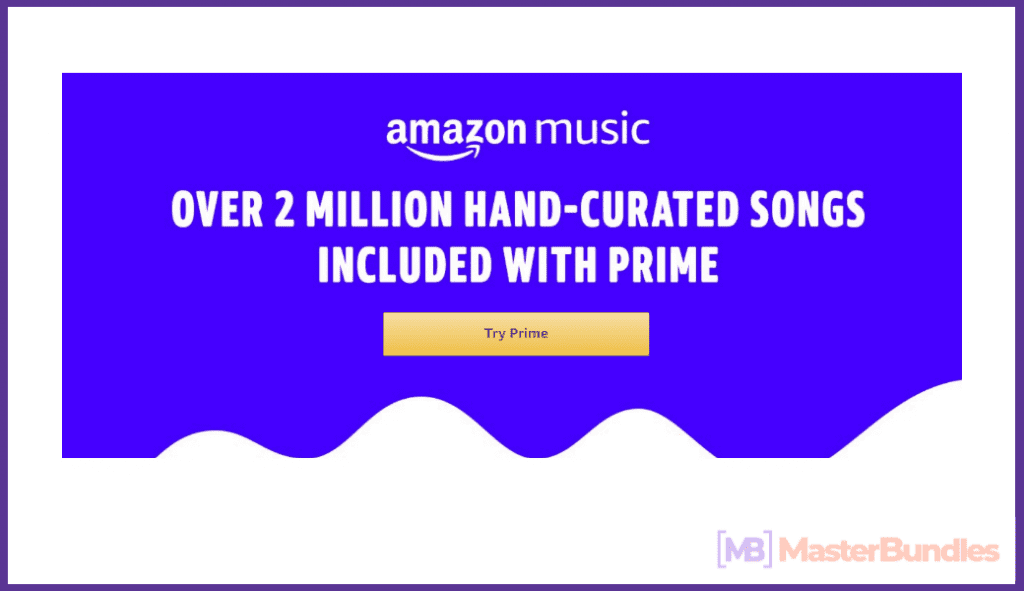 Dragging-n-dropping with mouses all days long, developers have become keen music fans🎶 This subscription provides with access to over 2 million hand-curated songs. There is also prime unlimited music access.
Logitech MX Master Wireless Mouse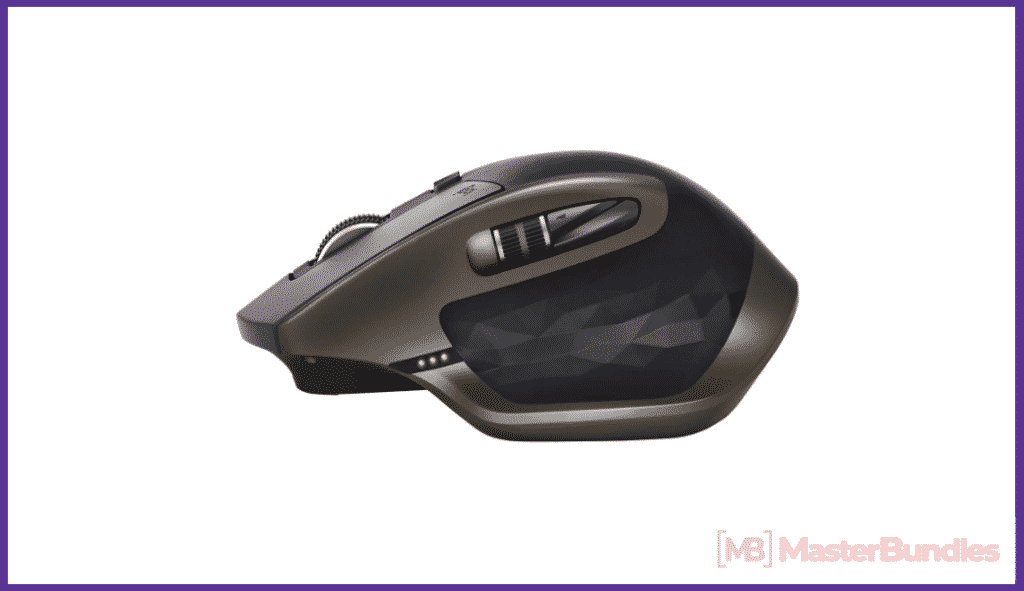 MX Master is a revolutionary Logitech mouse, a professional tool for work. It is equipped with a high-precision wheel, which automatically switches from step-by-step scrolling to super-fast scrolling mode, a unique horizontal scroll wheel for the thumb, a Darkfield laser sensor for flawless work even on glass and a battery that lasts one charge for 40 days of work. The mouse can be connected using a Logitech Unifying receiver (included) or via Bluetooth. The unique MX Master form is created with attention to every detail.
Price: $69.98
Drone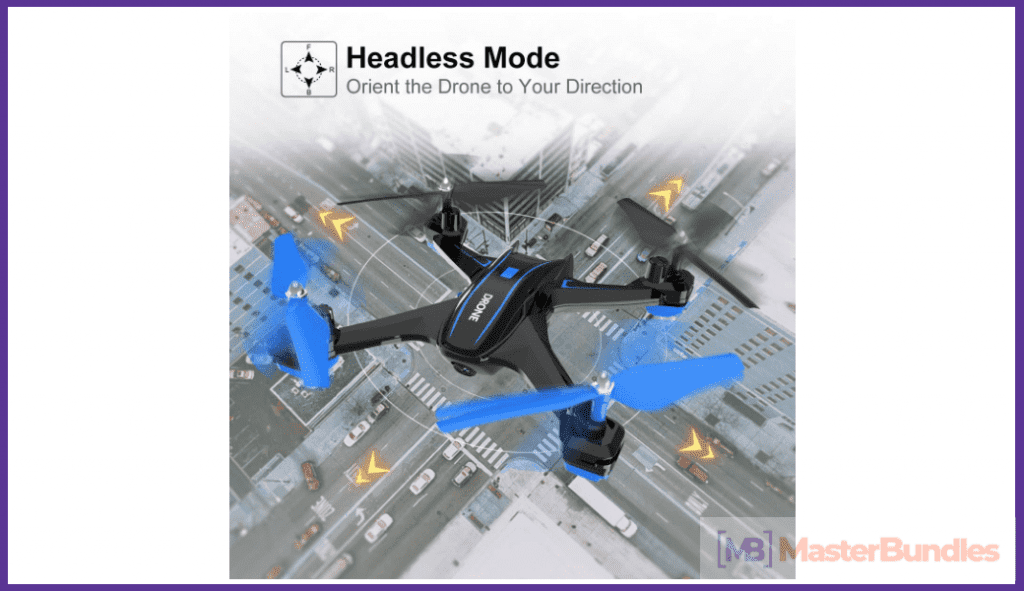 This a cool toy! I can even swear that I've seen guys in my office launching one. That was really funny. If your friends from IT still haven't tried it, be sure they will like it 💯
A drone doesn't have to be very expensive. Simple copter-toys can be bought for favorable prices. However, the more features you want, the higher is a sum.
This drone boast of modern catchy design and powerful features:
720P FPV Wi-Fi HD Camera
90° Adjustable Angle
6-axis Gyro Quad-Rotorcraft Flight
and more

Price: $69.99

Office Chair

Today, it's not a problem to find a good office chair. The strangest thing is lots of workers neglect the importance of a comfortable chair.

Price: $119.99

VIVO Height Adjustable Standing Desk

This thing is made to transform and enhance any working place. It's an absolute must-have for freelance web designers or coders who work from home in unsuitable conditions.

Moreover, the riser is light-structured and stylish. It will suit any working space, as well.

Price: $123.88

Keurig K475 Single Serve Coffee Maker

A good strong coffee in the morning is real magic💫So, even at home let your dear developer drink the coffee the same good, as at Italian cafes. Or even better!

Main features:
Large Water Reservoir
Auto On/Off
Temperature Control
Programmable
Price: $130.19
G710 Mechanical Gaming Keyboard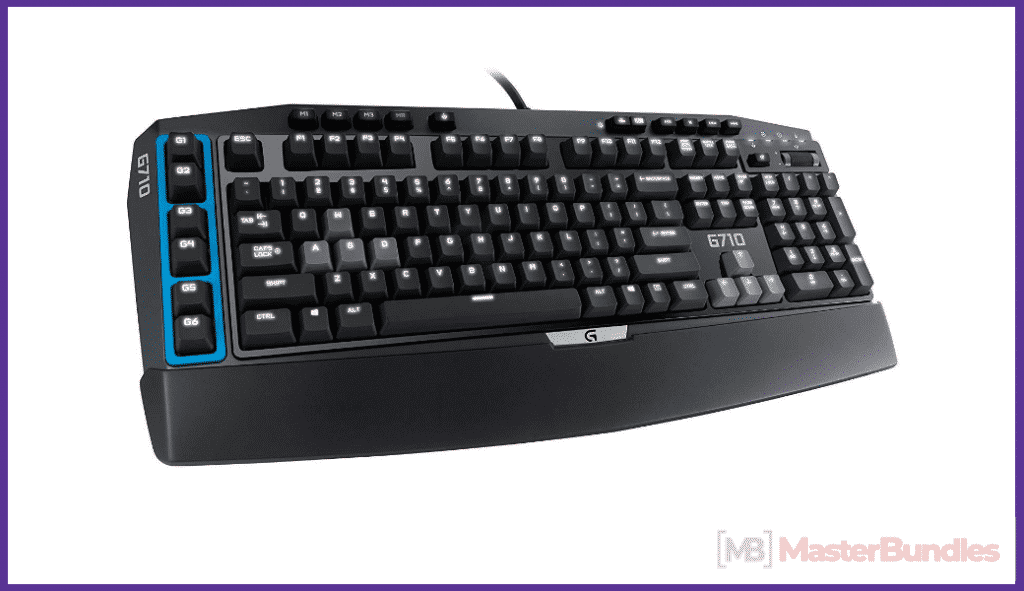 Logitech G710 + Mechanical Gaming Keyboard is an excellent present for gamers. The keyboard is equipped with additional programmable keys, the use of which allows to create up to 18 unique functions. Logitech G710 + Mechanical Gaming Keyboard is very sensible and open for multiple combinations of keystrokes. Since gamers like to stay up late at the computer or play in the darkened rooms, the keyboard is equipped with a backlight with 4 modes.
Price: $150.00
Intel Boxed Compute Stick with Windows 10 Pre-Loaded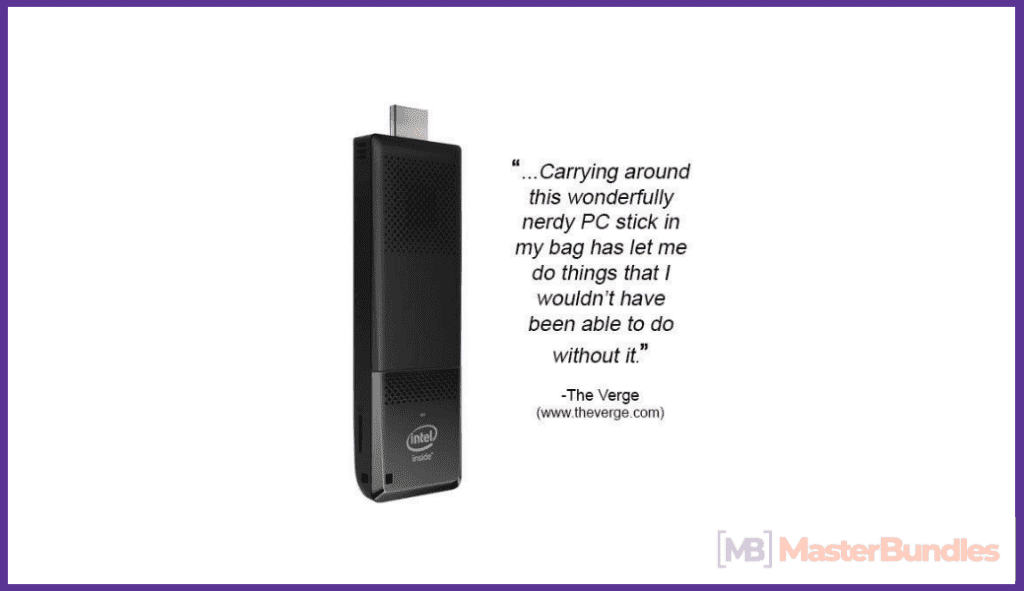 Get an awesome gift for programmers! This stick is able to contain the whole entire PC. The only required thing is to plug it into a TV or monitor – 💥
Main features:
Quad-Core Intel Atom x5-Z8300 Processor
Intel HD graphics
Bluetooth 4.0
and more
Price: $155.18
Apple MacBook Pro Touch Bar 15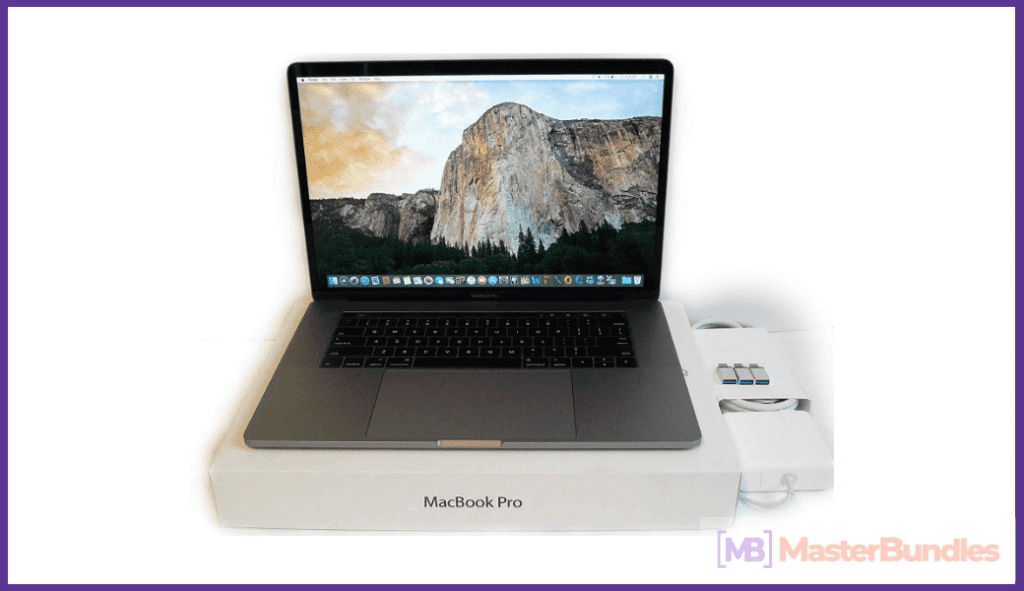 Not a bad present for developers🙀 How do you think?
Check the main features:
2.9GHz 6-core 8th-generation Intel Core i9 processor with Turbo Boost up to 4.8GHz
512GB PCIe Flash Storage / 32GB 2400 MHz memory
Radeon Pro 560X with 4GB Memory
Touch Bar and Touch ID
Space Gray
Price: $3,499.00
CybertronPC CLX SET 1070S High Performance Gaming PC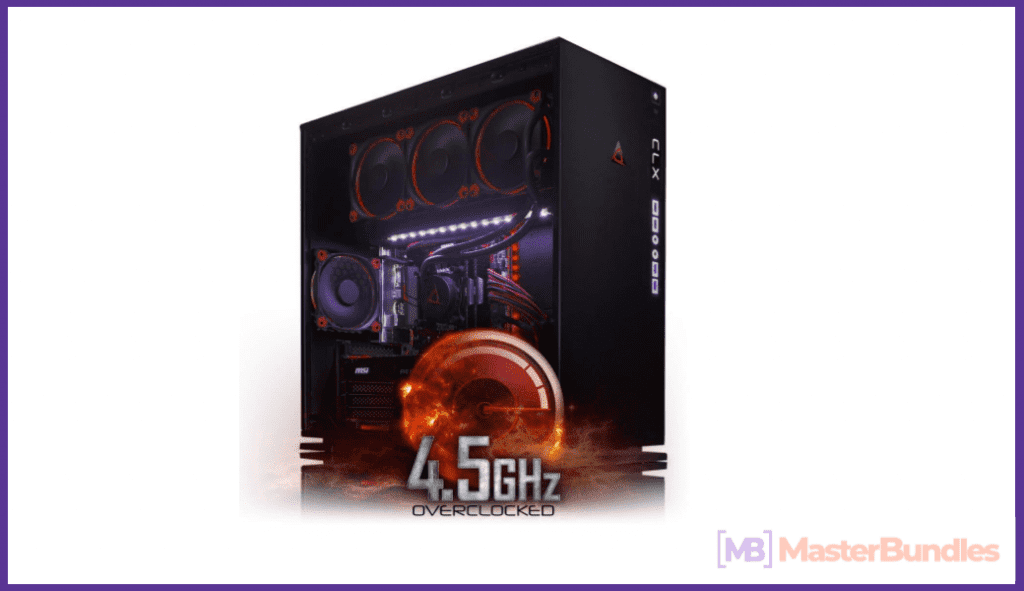 It is hard to imagine better present for a gamer. Due to high performance level this PC allows you to play on high quality options without issues. You will definitely like it. And you can find all features on a product page.
Price: $1500.00
Standing Desk, beegod Sit-Stand Workstation Desk Riser with Wide Platform and Adjustable Height for Office Cubicles Desktops and Laptops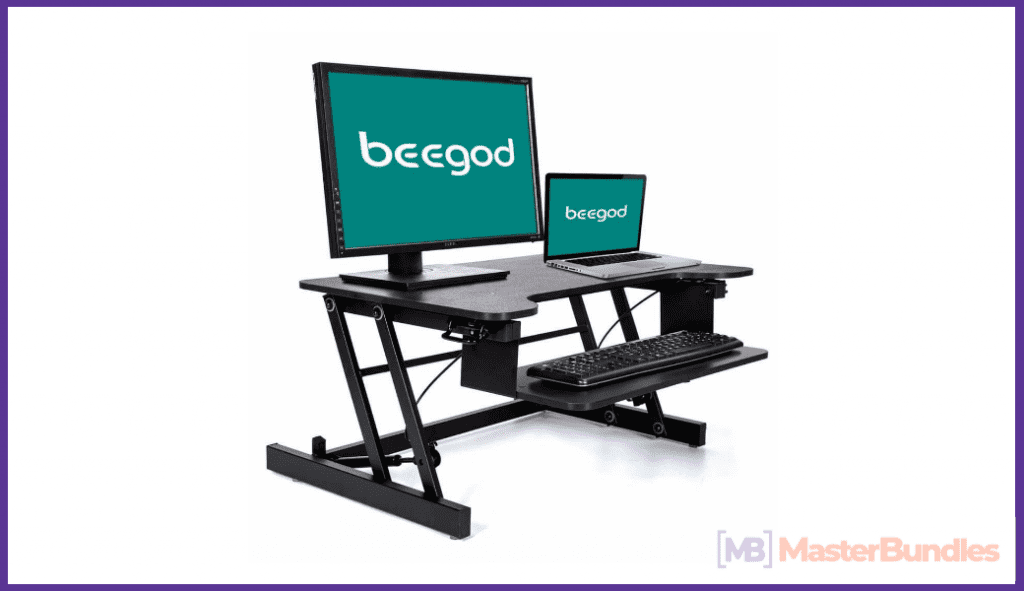 It is hard to sit all the time. In addition, it is even not healthy. Yet, such table can solve your problems. It has adjustable height and you can use it comfortably while sitting or standing.
Price: $150.00
Ferrino XL Black on Black Gaming and Lifestyle Chair by RapidX
And if you spend a lot of time at the computer then you need a good chair. Like this one. It will be comfortable and can save your back. Moreover, it is stylish and attractive. And will serve you for a long time due to durable materials.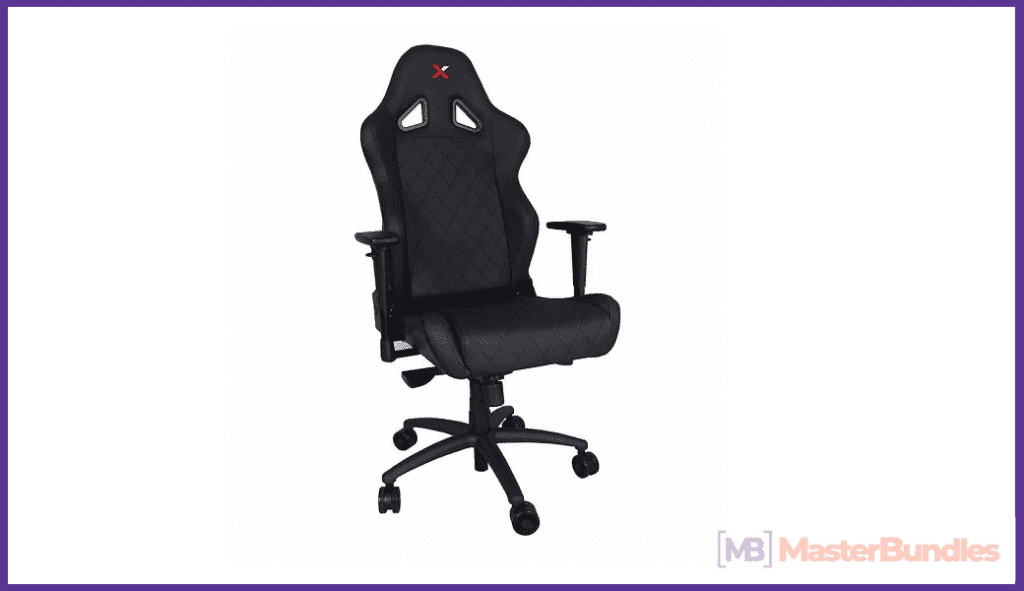 20 Lessons to Successful Web Development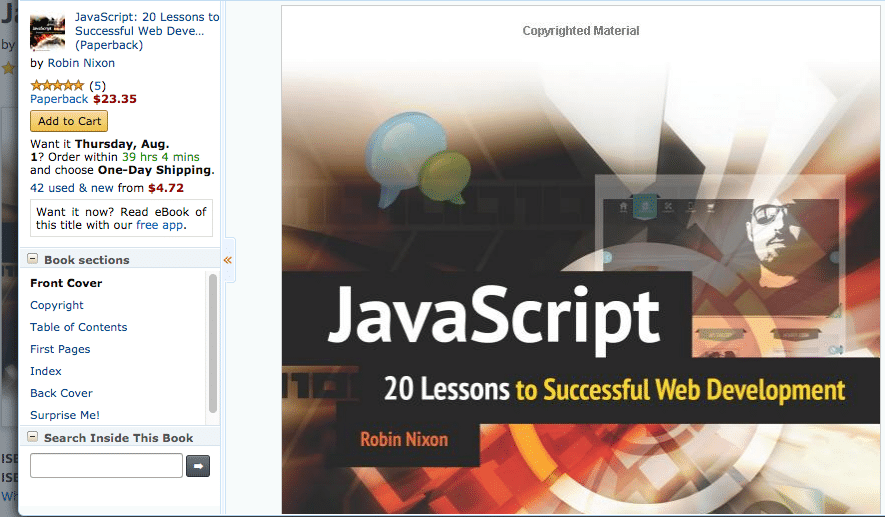 Another useful thing from Amazon is knowledge. You can buy this course of 20 lessons and improve your Java knowledge. A great option if you wish to start your IT career. Moreover, it is a great option if you want to try and yet hesitate would this job suit you.
Price: $23.35
Design a website on your fridge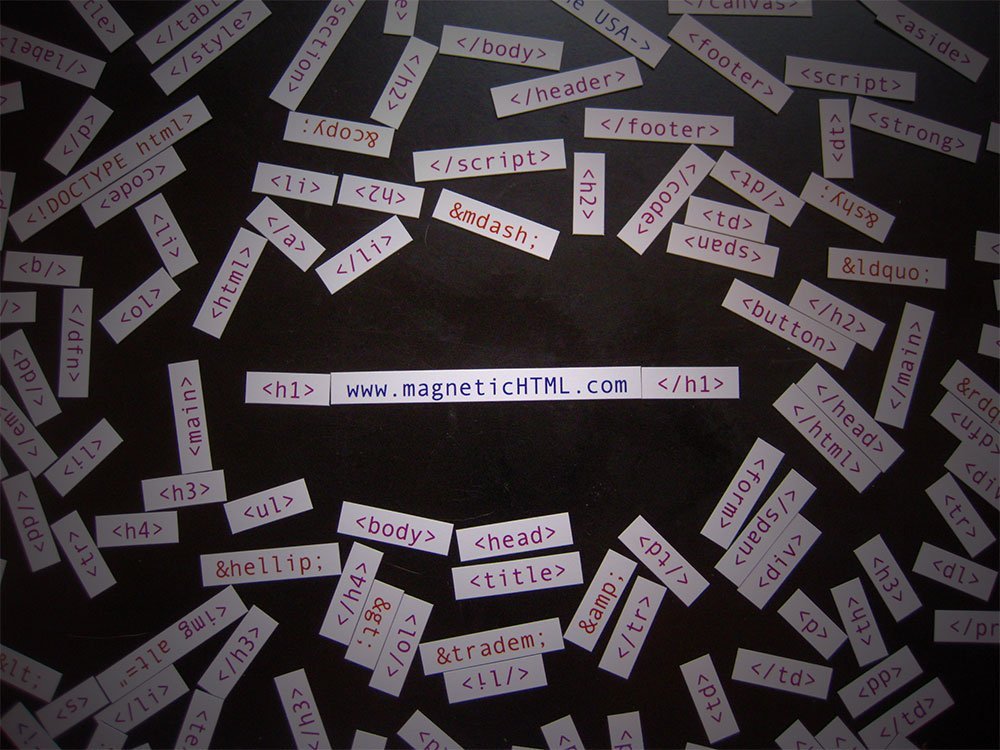 It is obvious that the HTML code is the best! So, why wouldn't you want to decorate your fridge with it? Just check these magnets and can code IRL. The dreams come true. And for a fair price, of course. This set will be a great present for any developer too.Price: $50.00
💣 Select а Gifts For Web Developers, Based On His Instagram Account
Service for quick selection of cool gifts
Just enter Instagram nickname and get 9 personal gift ideas
Oh, we can't find a gift for your friend... Let's try for somebody else
Oh, it seems you are trying to choose a gift for a non-existent person
Q&A Session To Sum Up
Please take a moment to pin this post to Pinterest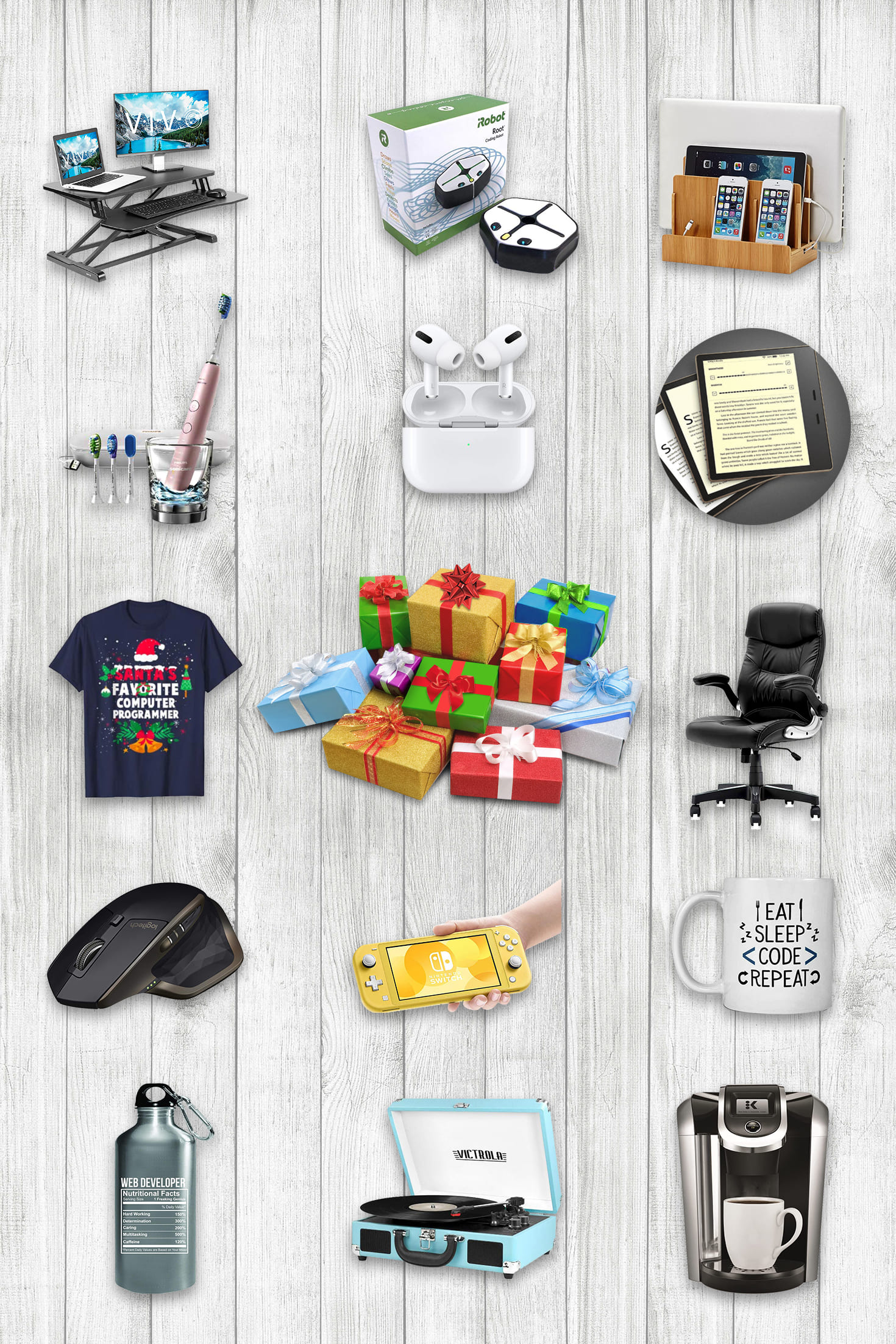 Disclosure: MasterBundles website page may contain advertising materials that may lead to us receiving a commission fee if you purchase a product. However, this does not affect our opinion of the product in any way and we do not receive any bonuses for positive or negative ratings.
There are a number of developers already and it's getting more and more. They have practically taken over the IT sphere. They create applications in different programming languages, using different frameworks. They are very smart and thoughtful people. It's hard enough to surprise such people. But with this collection of gifts, you can do it for sure. In addition, these are not ordinary gifts, but ideas that are suitable for different professionals in their business. With the help of such gifts you can both surprise and delight your acquaintances.
How to build your personal brand as a new developer (https://www.freecodecamp.org/news/building-your-personal-brand-as-a-new-web-developer-f6d4150fd217/)
What Does a Computer Programmer Do? (https://www.thebalancecareers.com/what-does-a-computer-programmer-do-525996)
13 Technical Skills You Should Have Have As A Developer. (https://www.geeksforgeeks.org/13-technical-skills-you-should-have-as-a-developer/)
What is Programmer? (https://en.wikipedia.org/wiki/Programmer)
John Sonmez. The Complete Software Developer's Career Guide: How to Learn Programming Languages Quickly, Ace Your Programming Interview, and Land Your Software Developer Dream Job. Simple Programmer; 2017.
Chad Fowler. The Passionate Programmer: Creating a Remarkable Career in Software Development. Pragmatic Bookshelf; 2009.