Gifts for System Administrator. Your network is secure, your computer hardware works properly, and your printer is jam-free. Why? Because you have a brilliant sysadmin keeping your business up and running. Due to the active technologization and computerization of all commercial companies and government agencies, the profession of a system administrator is now in great demand on the labor market.
Intro
Whether it is a Sysadmin Appreciation Day coming or a birthday of your tech-loving family member, friend or co-worker, you certainly want to appreciate his hard work and dedication. System administrators are brilliant people with an extraordinary mindset. They are magicians of computer networks and generators of unique ideas. These guys have dedicated themselves to making it convenient and comfortable for all of us to work in IT area and quickly get the best information. That is why gifts for these people should be the same genius, useful and certainly unique.
Disclosure: MasterBundles website page may contain advertising materials that may lead to us receiving a commission fee if you purchase a product. However, this does not affect our opinion of the product in any way and we do not receive any bonuses for positive or negative ratings.
Top 5 Best Christmas Gifts for System Administrator
| Product Image & Rating (Out Of 10) | Product Name | Price |
| --- | --- | --- |
| | PopSockets Grip and Stand for Phones and Tablets | |
| | Aroma Home Screen Wipe Pink Bunny | |
| | Quirky Pivot Power 6 Outlet Flexible Surge Protector Power Strip | |
| | Smartwatch | |
| | Wireless Game Controller | |
If you are short on time and scratching your head about what to get the sysadmin who already has all the latest gadgets, I have prepared a few interesting gift ideas. I am sure, among them, you will find the right one for a particular case.
Here are my 30+ top gift picks from Amazon to get a sysadmin happy.

Things to Consider before Purchasing a Gift for a System Administrator
When it comes to gifts, system administrators are not that difficult to please. However, you have to consider some specific factors that may influence the choice of a present. So in order to make the process of picking a gift for your system administrator easier and faster, here are some things you want to consider before getting a present for him or her.
1. Keep in mind the age of a person. People who are in their early twenties usually enjoy such presents as silly t-shirts or tickets to amusement parks, while those who are in their thirties like more practical presents.
2. Don't forget about personal preferences. In other words, if you know that your sysadmin is crazy about a particular comic book, just get him or her a deluxe edition of it or some merchandise.
3. Be creative. Try to think outside the box and come up with something unconventional that will surprise your friend, significant other, or family member.
4. Pay attention to the fact that a good gift is not always something material. You can also take your sysadmin to a fancy restaurant for dinner or organize a trip to a theme park for them.
5. Consider making something yourself. Pretty often DIY gifts are worth way more than the ones you can buy in a store, so try to make something yourself. For instance, you can write a song, paint a picture, bake a cake, write a poem, or create a little comic book.
10 Best New Year's 2021 Gifts for System Administrators
New Year is just another great occasion to get your sysadmin a lovely gift, so here are some ideas you might want to think about.
1. Hittin' Switches Network System Admin Funny Gift T-Shirts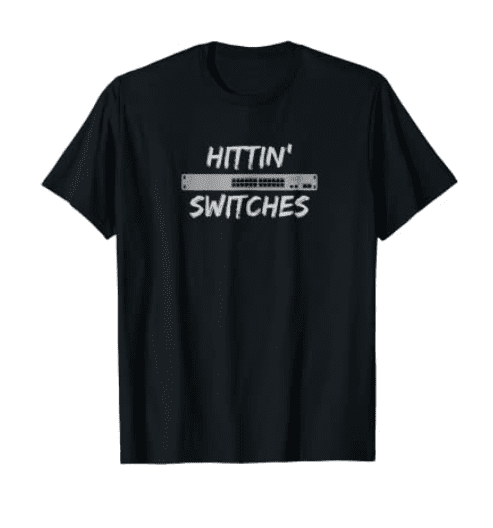 Price: $19.99
2. Practice of System and Network Administration, The: Volume 1: DevOps and other Best Practices for Enterprise IT by Thomas Limoncelli, Christina Hogan, and Strata Chalup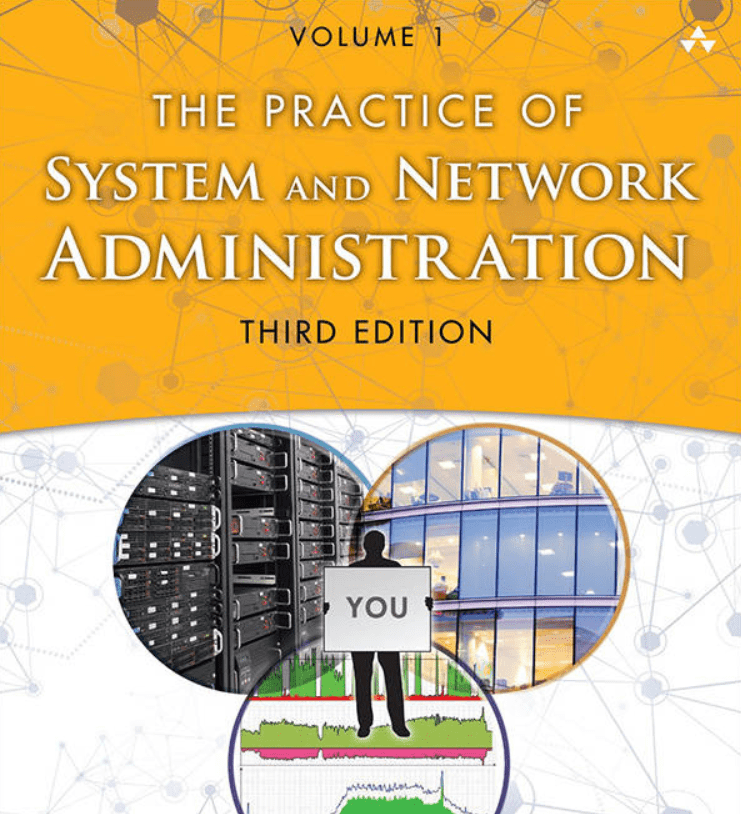 Price: $53.94
3. System administrator Coffee Mug. System administrator gift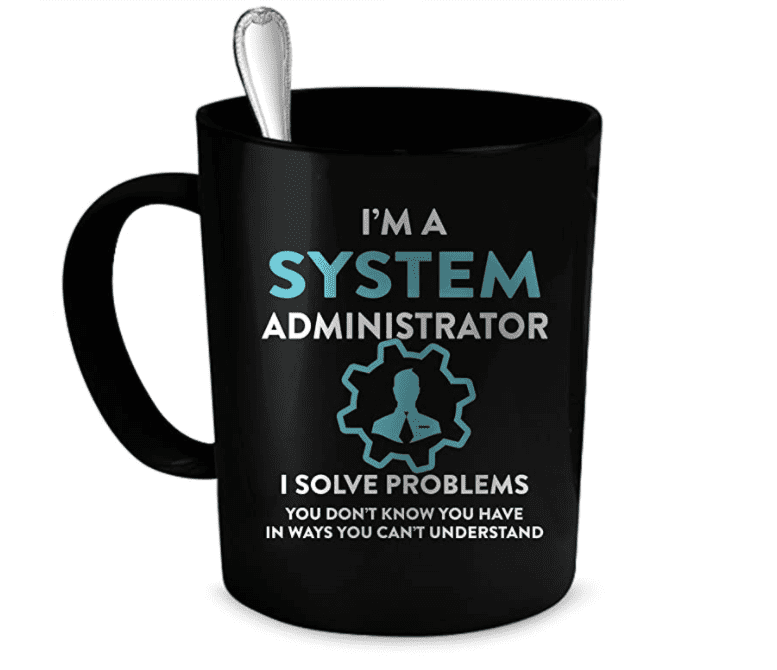 Price: $12.99
4. Acer Nitro 5 Gaming Laptop, 9th Gen Intel Core i5-9300H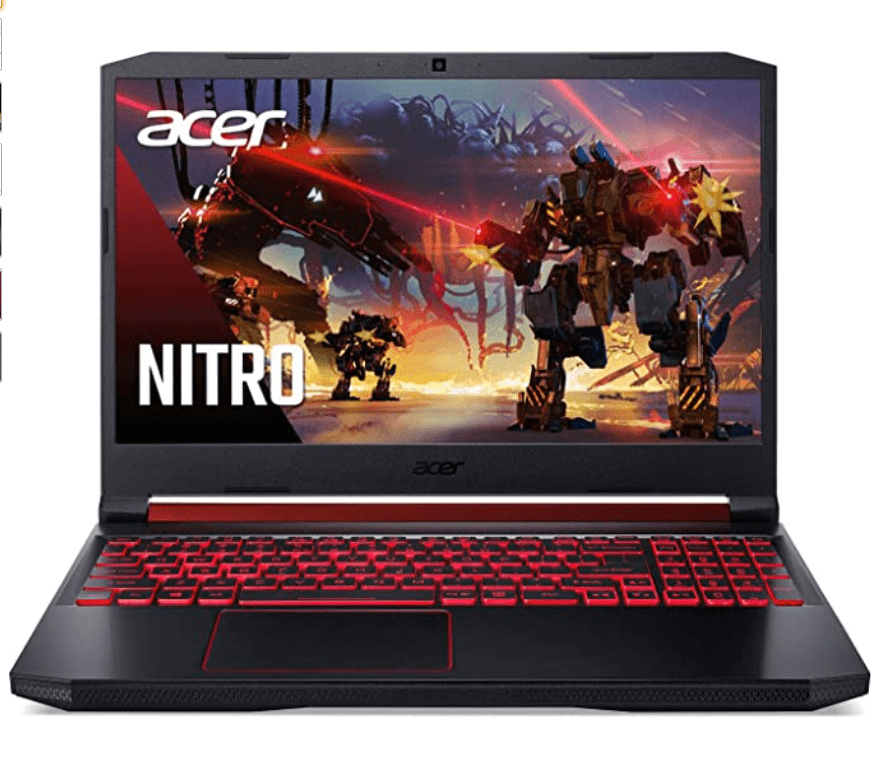 Price: $599.99
5. Fun bodybuilder Web Developer funny gift software developer Pullover Hoodie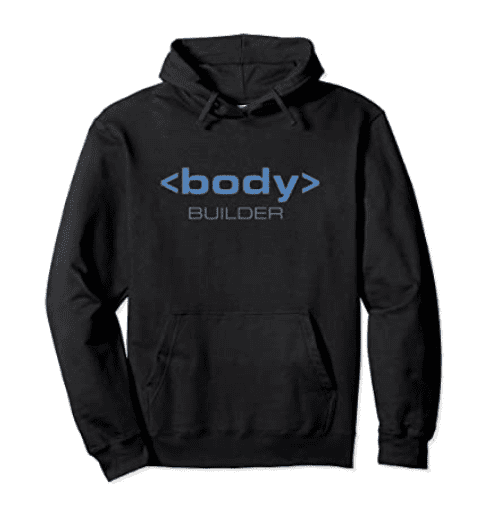 Price: $31.99
6. Call of Duty: Black Ops Cold War for PlayStation 5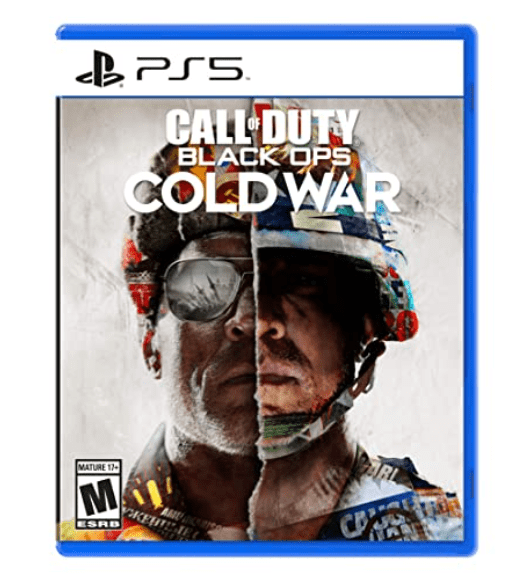 Price: $69.99
7. BENGOO G9000 Stereo Gaming Headset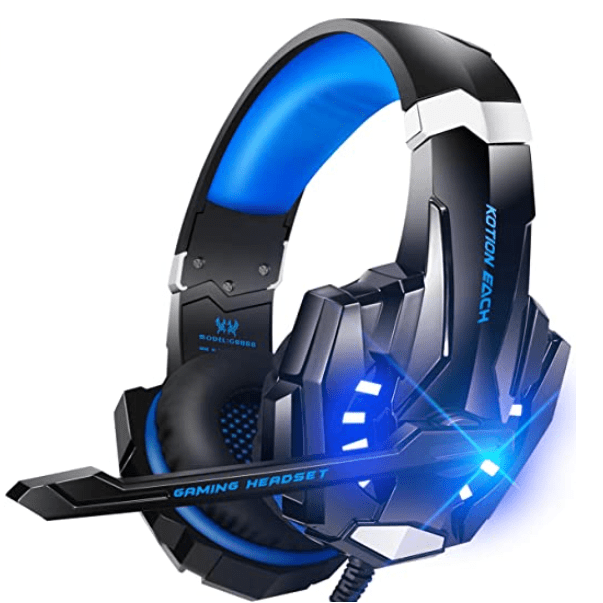 Price: $26.89
8. Redragon S101 Wired Gaming Keyboard and Mouse Combo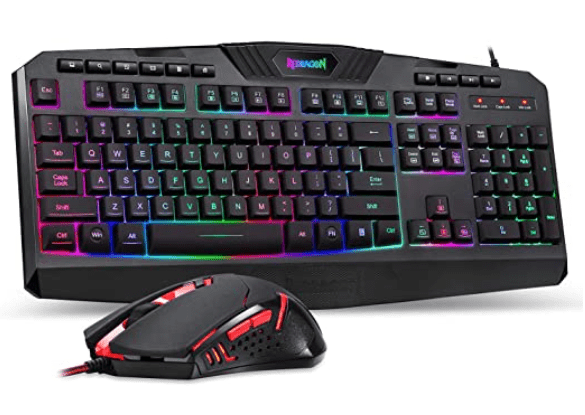 Price: $36.98
9. Coffee++ Program – Ceramic Coffee Mug – Makes a Great Gift for Programmers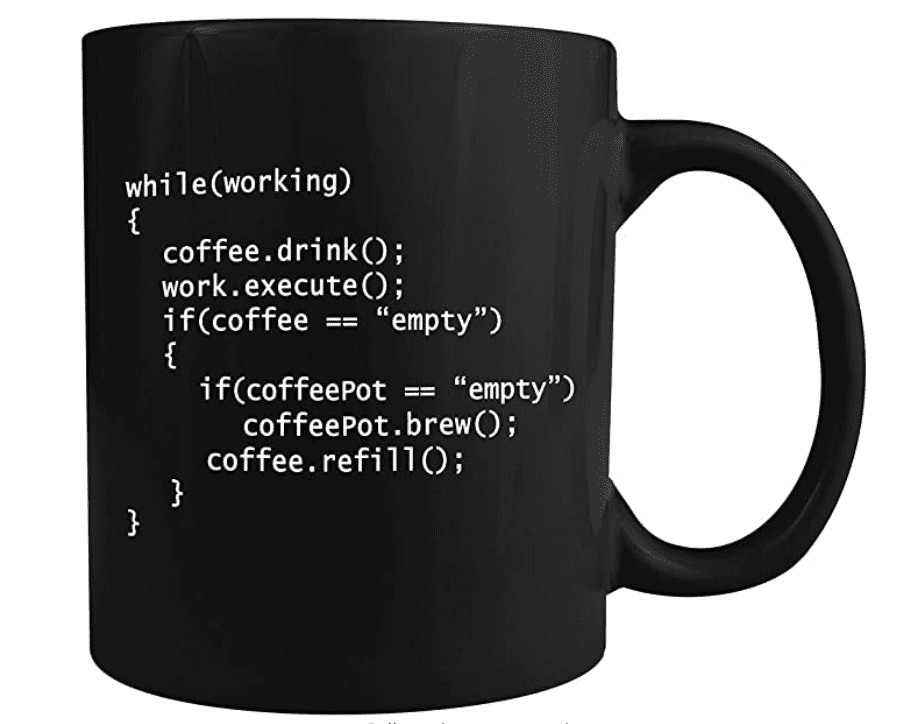 Price: $11.99
10. DualSense Wireless Controller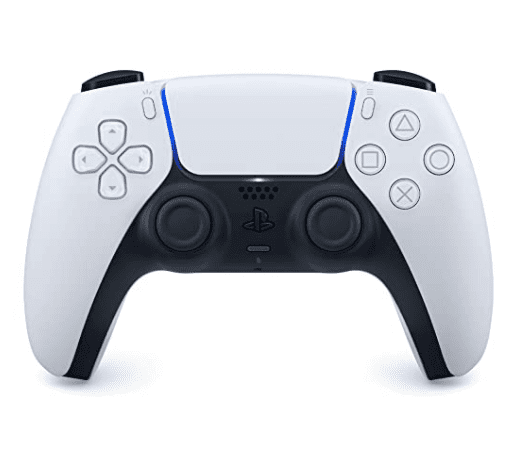 Price: $69.96
10 Cool Gift Ideas Under 20 Bucks
In case you are on a shoestring budget, you are definitely going to be interested in these affordable gifts.
1. Hanes Men's Humor Graphic T-Shirt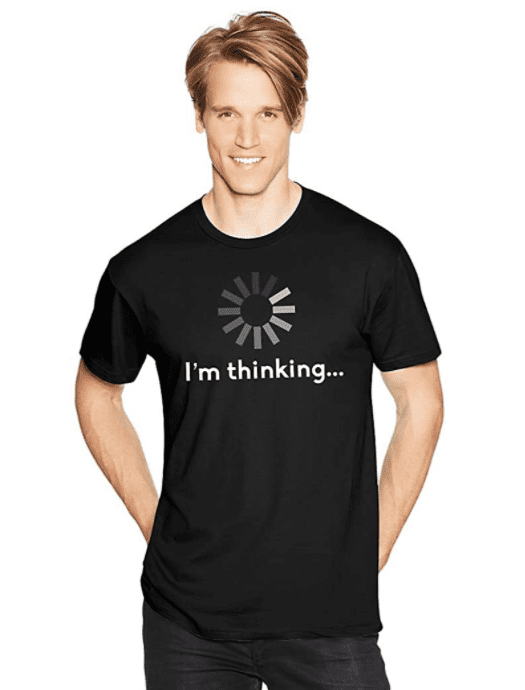 Price: $7.89 – $20.12
2. Sock It To Me, Men's Crew, Science Genius Socks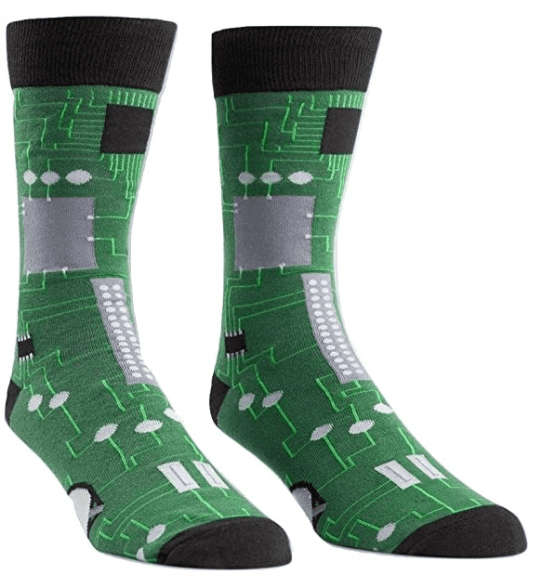 Price: $11.50
3. Have You Tried Turning It Off and On Again – Glass Coffee Mug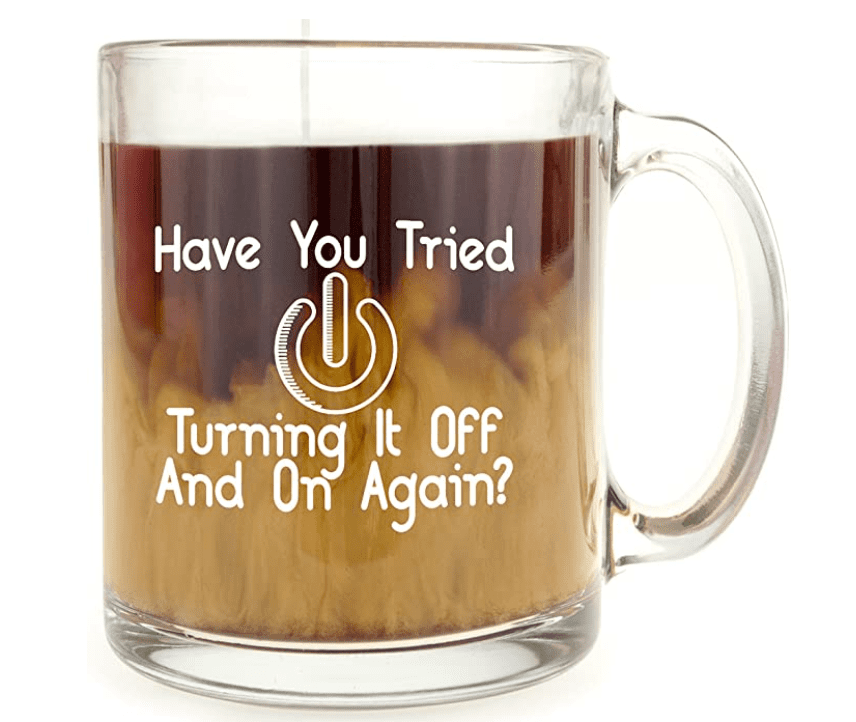 Price: $13.96
4. USB Floppy Disk I Am Your Father TShirt | Funny Nerd Geek Tee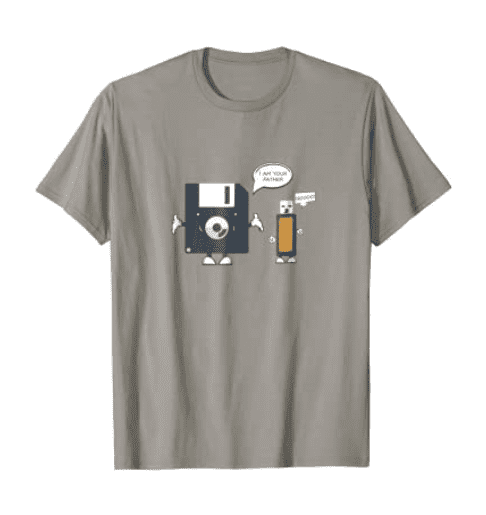 Price: $19.99
5. Lavley Nerd Socks – Cool Socks for Men and Women – Funny Gift for Geeks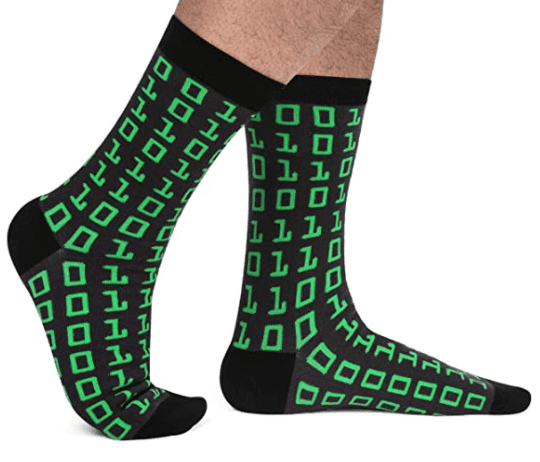 Price: $9.95
6. TGBJE Programmer Gift Coder Gift Eat Sleep Code Keychain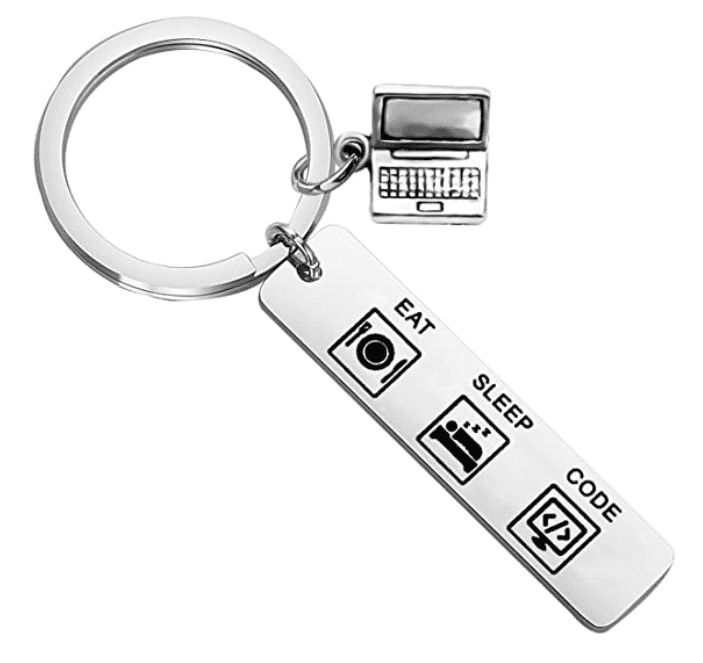 Price: $13.89
7. !False – It's Funny Because It's True – Graph Paper Coding Pun Notebook 6.6 x 9 Inches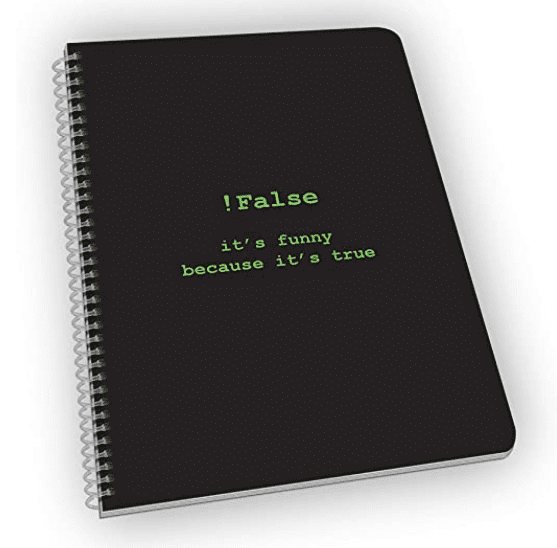 Price: $9.99
8. First Computer 1889-11×14 Unframed Patent Print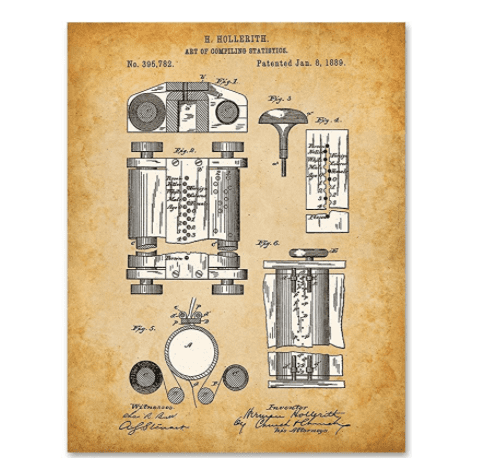 Price: $11.99
9. Hacker funny stickers 100pcs/pack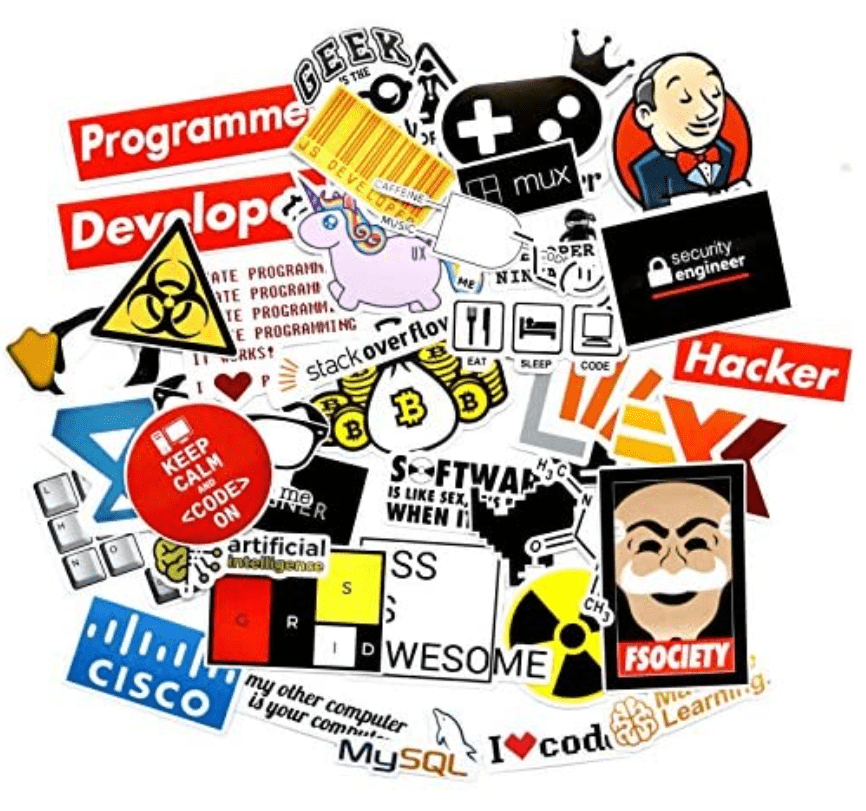 Price: $6.49
10. I CODE LIKE A GIRL Funny Programmer IT Nerd Gift Idea T-Shirt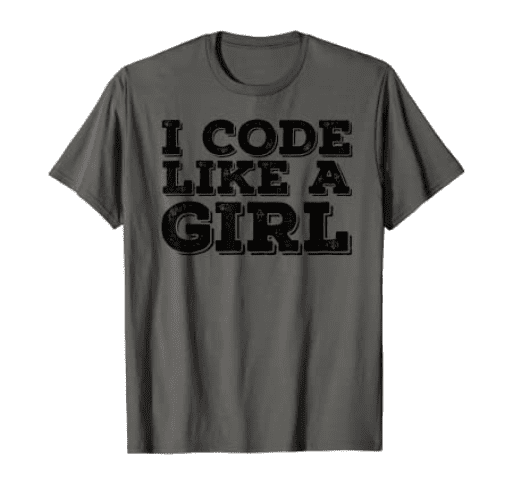 Price: $19.99
How to Find a Perfect Gift with the Help of a Person's Instagram Account
In case you are still unsure about a gift for your system administrator, you might want to give our gift generator a try. In fact, our tool makes the process of finding the ultimate present fast, easy, and stress-free. In order to find the very gift for your friend, significant other, or family member, all you have to do is to enter his or her Instagram user name into the box below. Our system will analyze your person's profile and, in less than a second, you'll receive nine gift options that your system administrator will no doubt like. So leave all your fears and doubts behind and try this tool now.

Best Christmas Gifts for System Administrators
System administrators are people providing you with a stable internet connection. If you want to keep it that way, you'd better start looking for Christmas gifts for your dear sys admins? With not much time left until Christmas, Amazon will help you pick last-minute presents. Sys admins have to spend a lot of time in a server room. You can rarely find them at the computer in their office. They'd love to get a heartwarming Xmas gift to feel appreciated!
Finding the right present for a system administrator is a tricky business. The MasterBundles editorial put together a list of 5 Christmas gifts for system administrators you can order on Amazon. Check them out now!
Computer Systems Administrator T Shirt

Price: $19.95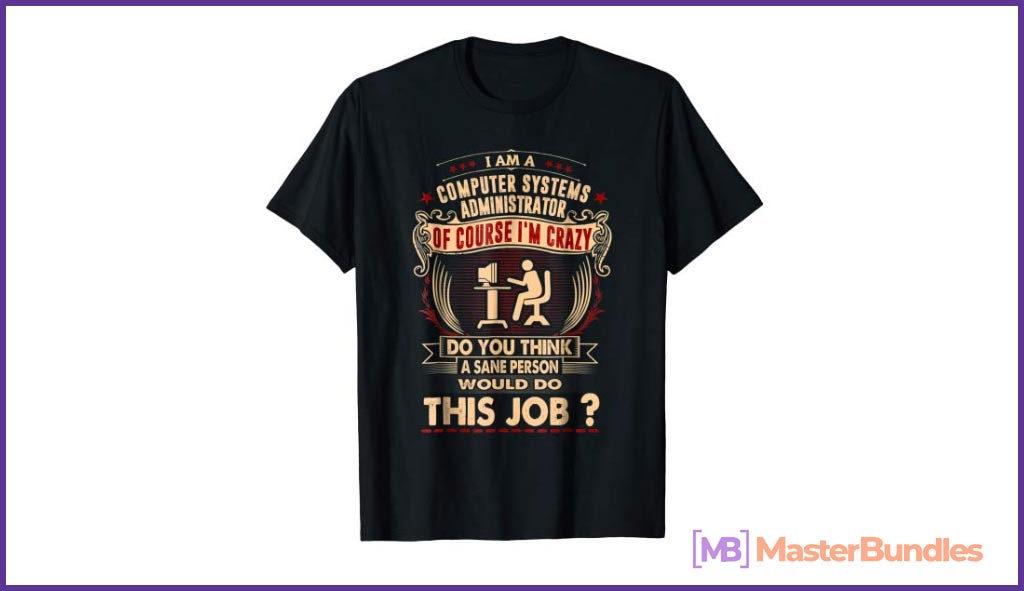 A fun t-shirt saying "I am a computer systems administrator, of course I'm crazy" can be a great present for a colleague or a friend. If you're looking for a fun and thrifty Christmas present, a t-shirt like this is what you need. 5 color options are available.
GoodyGoods Moscow Mule Copper Mugs

Price: $32.21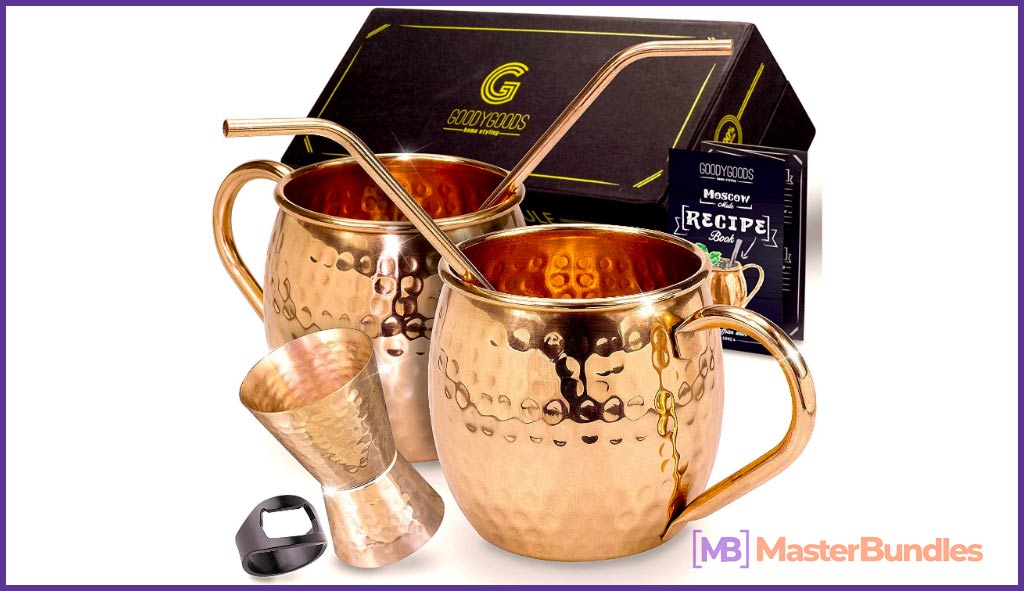 A set of 2 Moscow Mule Mugs made of copper will help a sys admin unwind after a hard work day. In the gift set, you'll also get two extra copper straws, a measuring jigger plus a cocktail recipe booklet. As for the cleaning instructions, the set comes with a cotton cleaning cloth packed in a prestigious box.
Christmas Tree Ornament 2020

Price: $14.45
Size: 3"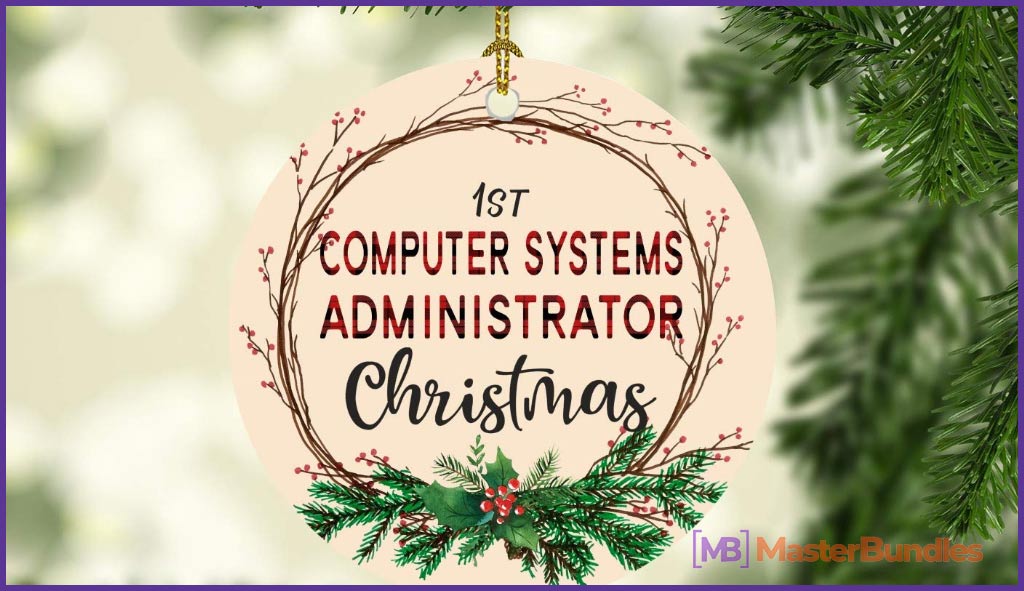 A Christmas tree ornament with the wording "1st Computer Systems Administrator Christmas" is a nice gift for a fellow sys admin. 3" flat circle ceramic decorative ornament will make a Christmas tree at home or in office look pretty.
ThxToms LED Flashlights Gloves

Price: $25.99
Size: 5.5" x 3.9" x 1.4"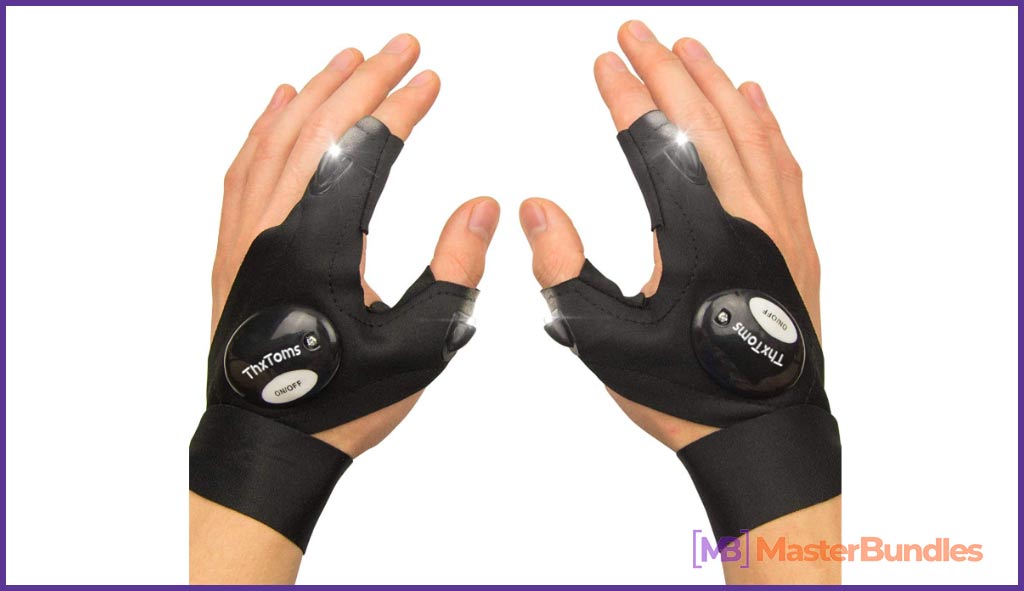 LED flashlight gloves will be of great help for a handyman or a system administrator. Also, they can come in handy while camping and during outdoor work, etc. The adjustable Velcro fabric stretches to fit hands of all sizes. This is the perfect gift for Christmas for any DIY, handyman, or sys admin!
BOMENNE Build-on Brick Mug Compatible with LEGO

Price: $12.95
Mug capacity: 12 ounces / 350ml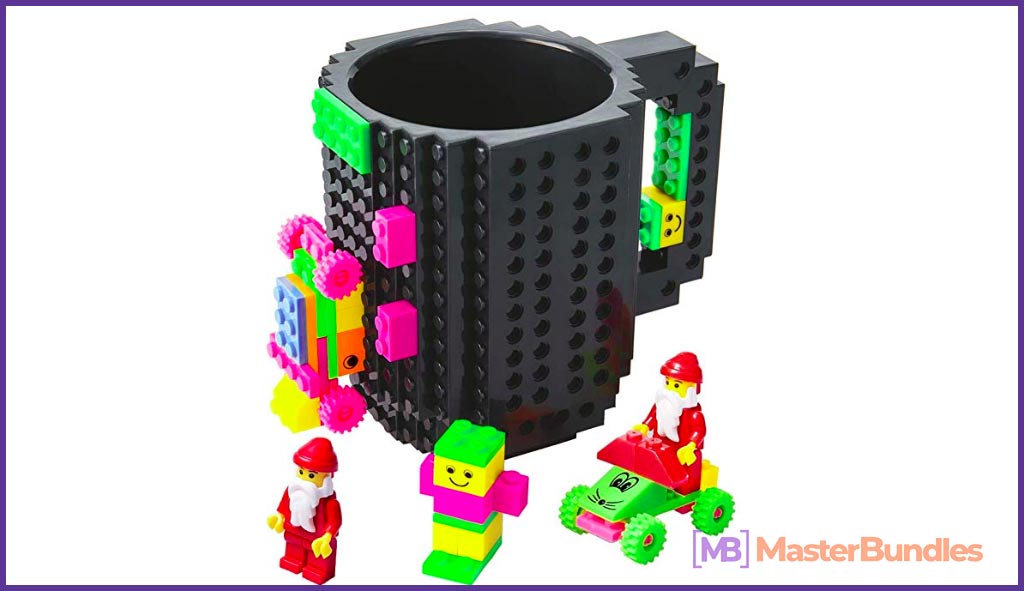 If your beloved sys admin loves coffee and LEGO, this novelty mug will hit the right spot. Compatible with the majority of lego's building bricks, this mug allows its owner to assemble
a unique cup. This mug also serves as a relief for stress, anxiety, and depression for adults.
Who wouldn't want a Christmas present like this?
Birthday Gift Ideas For System Administrators
Sys admins may seem serious people not very keen on birthday celebrations. Still, everyone loves receiving presents on such a special day. So, what would any system administrator love to get as a birthday present? Board games, gadgets, backpacks, and other practical and not-so-practical things will do! Even if your budget is limited, you can find a cool gift idea for up to $100. Check out the items listed below to see what's good.
3 in 1 Wireless Charging Stand for Latest Airpods iPhone and iWatch

Price: $39.99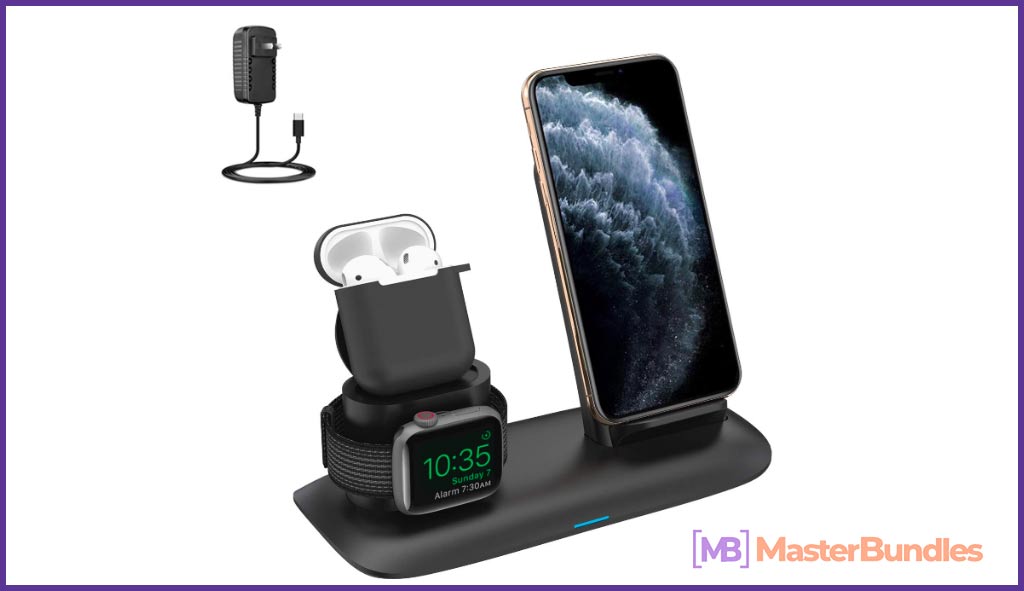 This 3 in 1 two wireless stand can charge a variety of Apple devices – an iPhone, iWatch, Airpods 2 at the same time! UL Certified Quick charge 3.0 adapter plus Type-C cable comes in the package. Compatible with a vast selection of models – iPhone, Samsung Galaxy, Note, and other Qi-enabled devices.
FallOut Strategy Board Game

Price: from $59.99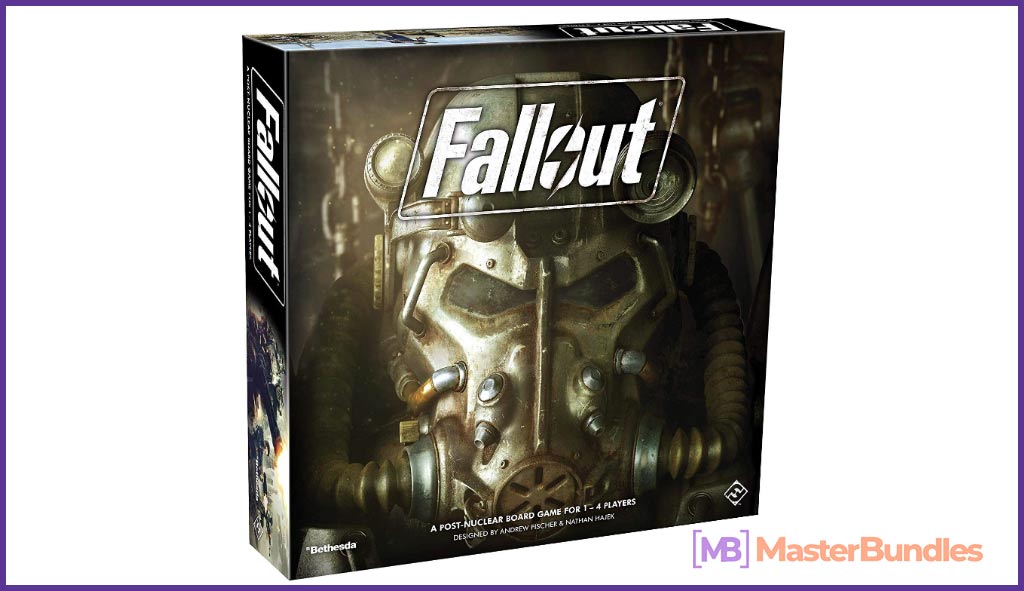 This board game was Inspired by a blockbuster FallOut video game. As the game is set in the post-apocalyptic world, players explore the wasteland, conquer enemies, and complete quests. The game has a modular board arrangement. Branching quests allow for continuous replay ability. There are 4 plot scenarios based inspired by the story lines of the original Fallout 3 and Fallout 4 video games.
Laptop Backpack with USB Charging Port

Price: $31.99
Size: 18.11" x 12.59" x 7.08"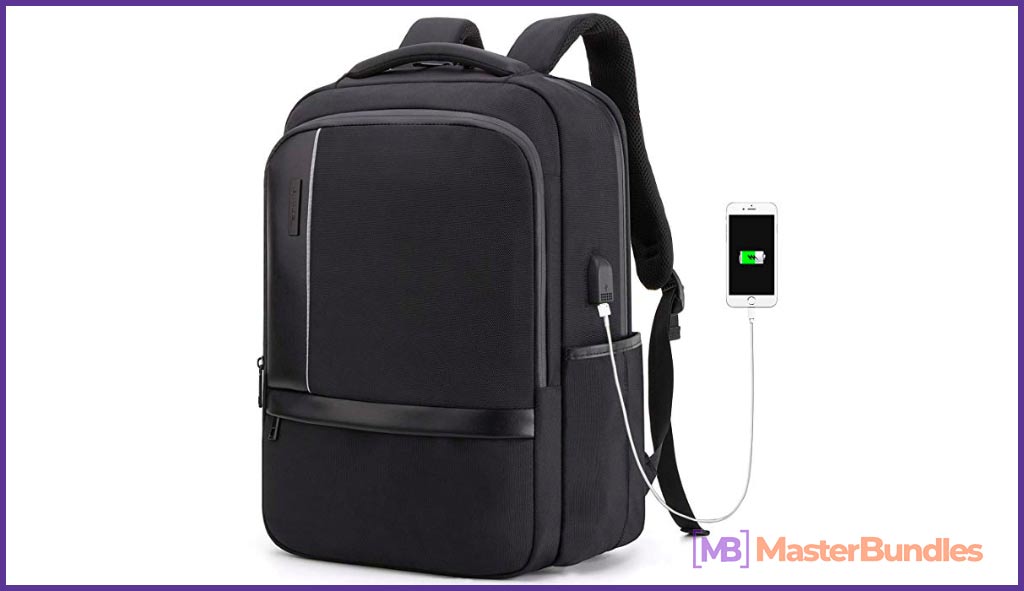 This water-resistant laptop backpack with USB charging port is perfect for business and travel. Made out of high-quality waterproof polyester material, it's reliable and durable. Thanks to adjustable padded shoulder straps, it's comfortable to carry around. It can easily hold a 14/15.6" laptop, and other items like a waterbottle, an iPad, an iPhone, pens, etc.
Amazon Fire TV Cube bundle with Ring Video Doorbell

Price: $218.99
Size: 86.1 mm x 86.1 mm x 76.9 mm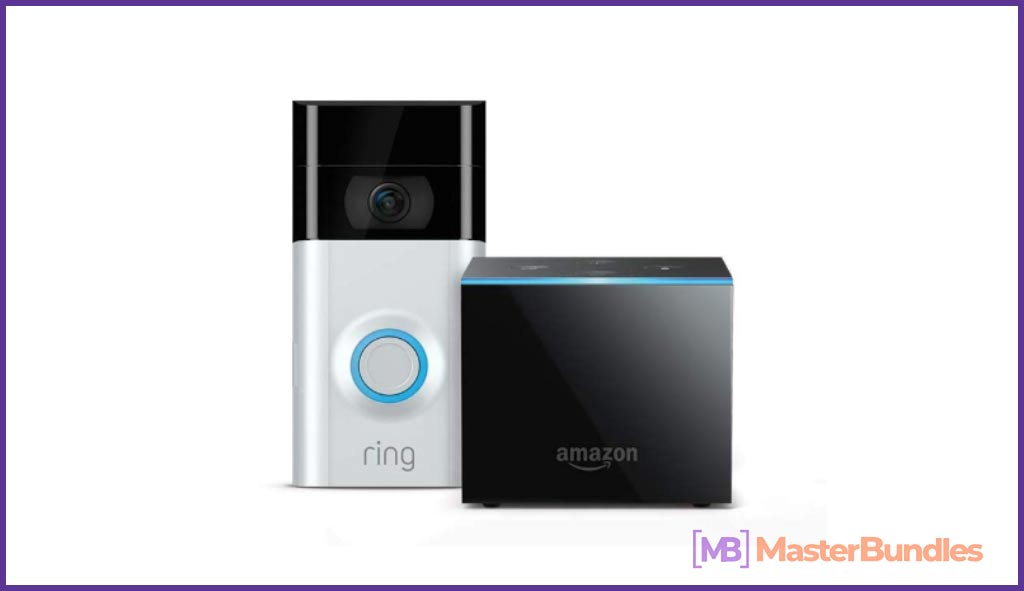 Everyone loves streaming platforms – Netflix, YouTube, Prime Video, etc. But is there a way to watch TV and keep your front door under surveillance at the same time? Fire TV Cube (2nd generation) makes it possible. Not only does it provide users with awesome streaming experience, it also comes packed with a Ring Video Doorbell 2. So, an owner can check on their front door without switching the channel.
Lenovo Star Wars Smartphone Powered Augmented Reality Experience

Price: $94.41
Size: 8.2" x 6.1" x 3.3"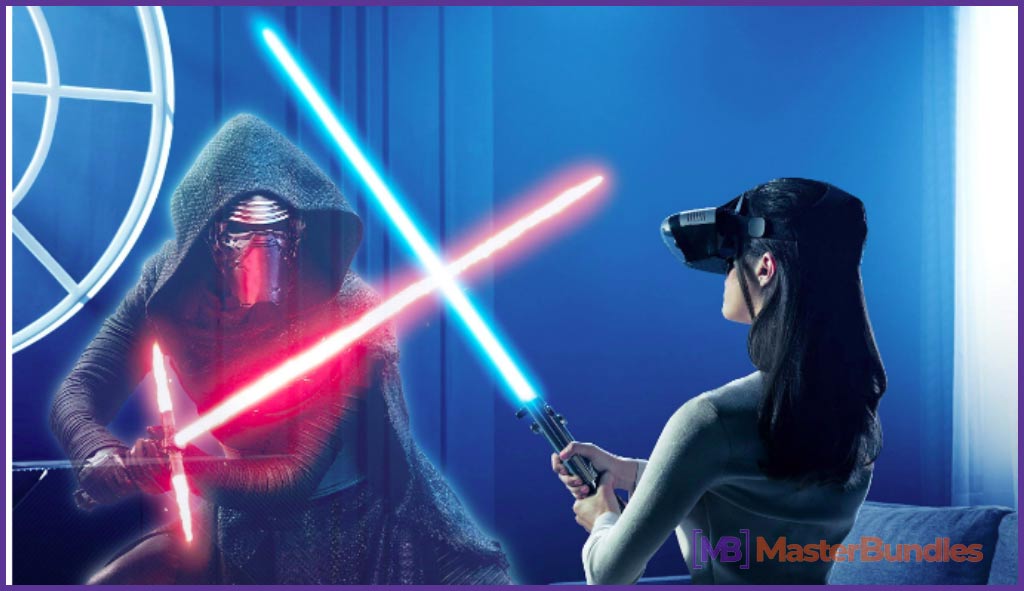 A Star Wars fan will be in awe of this gift! Feel free to awaken the inner force with smartphone-powered Star Wars: Jedi Challenges AR experience. Compatible with select iOS and Android devices. Choose from 4 modes: Lightsaber Battles, Holochess, Strategic Combat, and Lightsaber Versus Mode. In the package, you get a lightsaber controller, a Lenovo Mirage AR Headset and a tracking beacon.
Valentine's Day Gifts for Programmers In 2021
Okay, sys admins don't pass as romantic folk. And yet, if you're in a relationship with a system administrator, you just can't let February 14 pass you by. We've collected a few Valentine's Day gift ideas for system administrators to let you have a sexy celebration. Show your beloved sys admin how much you adore them!
Philips Sonicare DiamondClean Smart 9500 Rechargeable Electric Toothbrush

Price: $219.90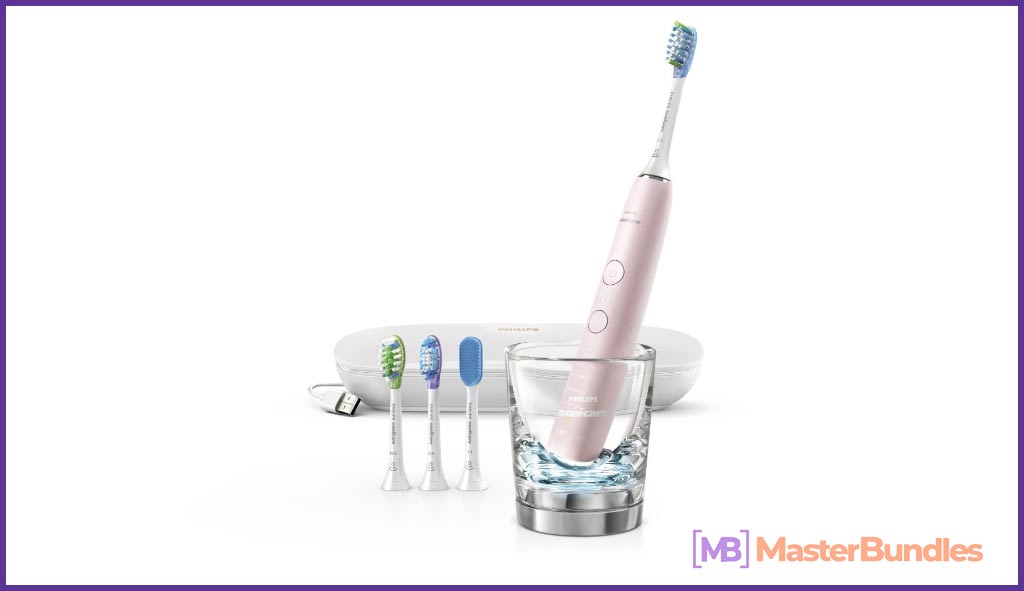 Everyone needs high-quality dental care. Choosing this electronic toothbrush as a St. Valentine's Day gift, you can show how much you care for your beloved sys admin's health. Phillips Sonicare comes packed with three brush heads plus TongueCare+ brush. This smart brush is used in sync with Philips Sonicare App. To make one's tooth brushing routine more personal, try 3 intensities and 5 modes: Clean, White+, Gum Health, DeepClean+ and TongueCare+.
Super Sexy Sysadmin Funny System Administrator T Shirt

Price: $18.99
Size: 10" x 8" x 1"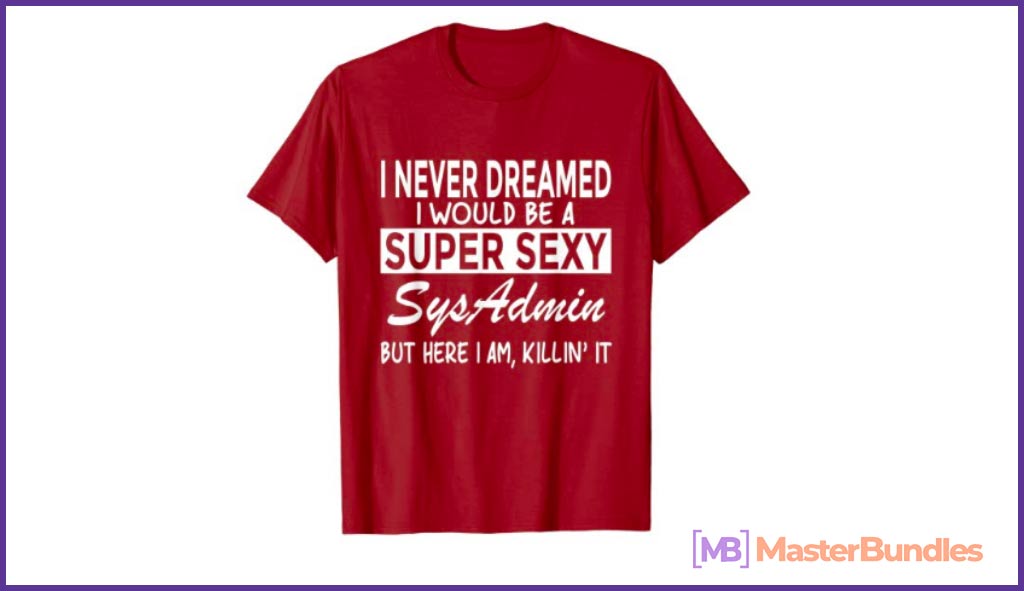 "I never dreamed I would be a super sexy Sysadmin but here I am, killin' it." That's the attitude your beloved sys admin should show on Valentine's Day! This t-shirt will be a great gift for computer nerds, geeks, database and web administrators! 100% cotton, available in 10 color options.
COWIN E7 Bluetooth Headphones with Microphone

Price: $59.99
Size: 6.54" x 3.62" x 7.13"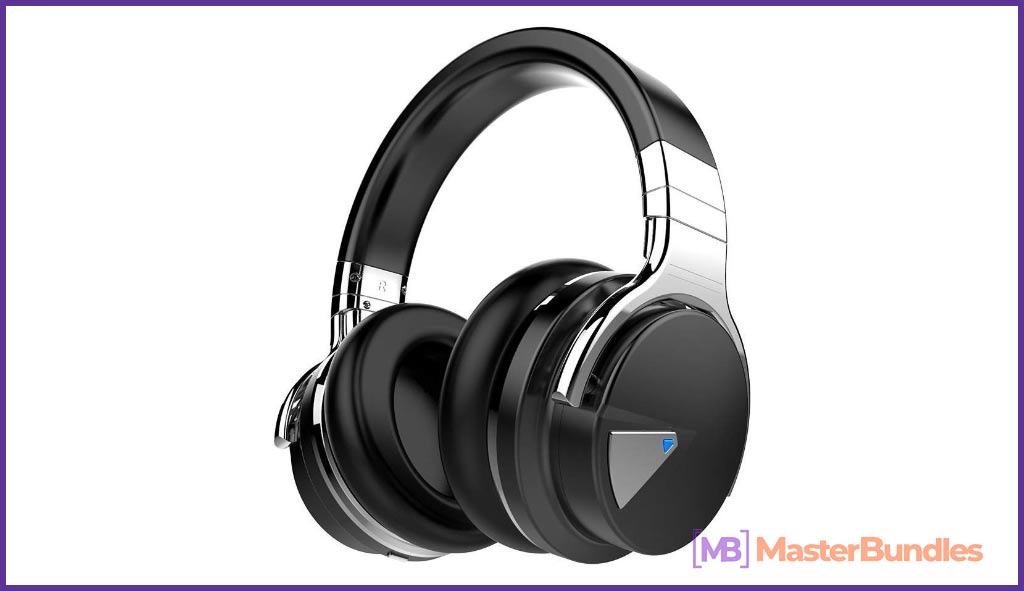 Those who can't afford BOSE noise cancelling headphones, should check out COWIN E7! These headphones have a special noise reduction technology (Professional Active Noise Cancelling Technology). COWIN E7 can work in wire/wireless modes and last for up to 30 hours between charges. A system administrator tired of the server humming will appreciate COWIN E7 headphones for exquisite sound quality.
Bose Home Speaker 500 with Alexa

Price: $299
Size: 4.3" x 6.7" x 8"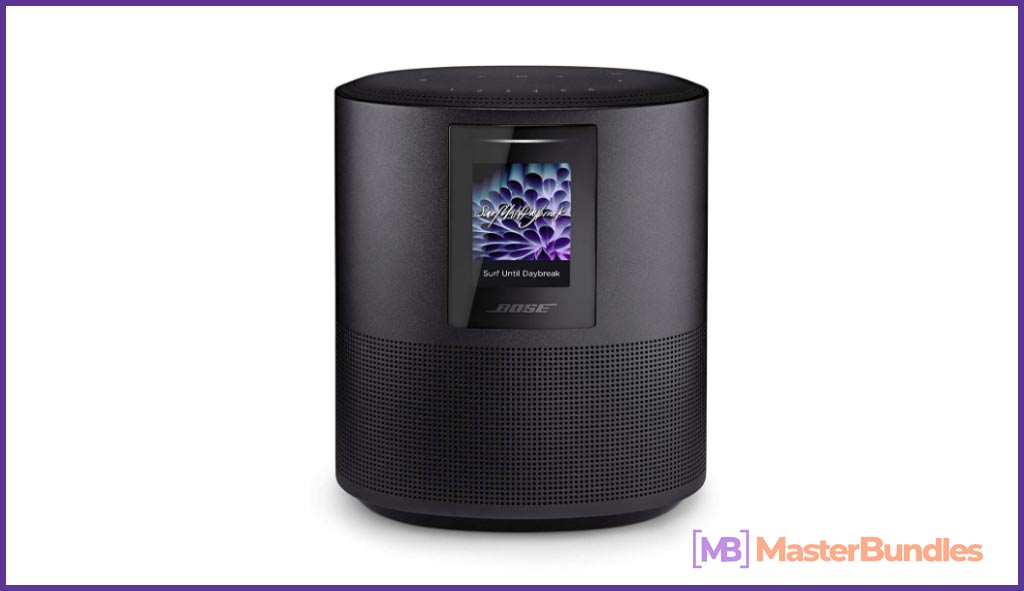 What's the perfect gift for someone who needs a virtual personal assistant? BOSE home speaker with Amazon Alexa and Google Assistant. Check out its features:
streaming from music services over Wi-Fi, Bluetooth, 3.5mm AUX jack
use voice control, Bose Music app, Spotify connect, AirPlay 2
top-notch voice pickup and amazing sound quality
All new Kindle Oasis

Price: $299.99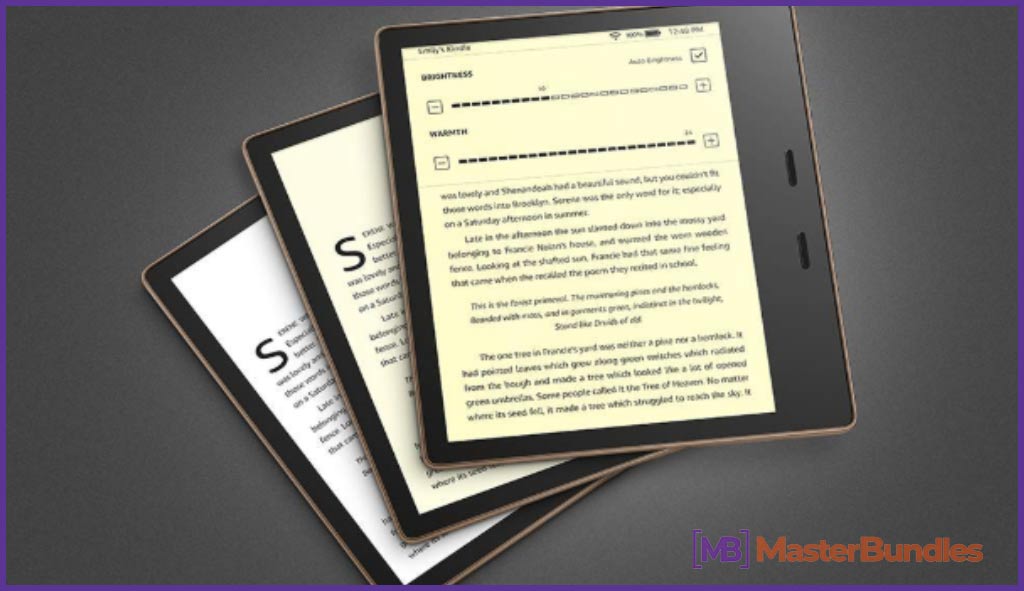 Believe it or not, there are reading fans even among system administrators. So, why not purchase the latest 32 GB Kindle Oasis? This reader can adjust to different lighting and shift the screen shade in the range from white to amber. Thanks to being water resistant, Kindle Oasis allows reading in the bathroom. By ordering a bundle, you'll access millions of books available on subscription.
Review of the Best Amazon Gifts for a System Administrator
COWIN E7 Active Noise Cancelling Headphones Bluetooth Headphones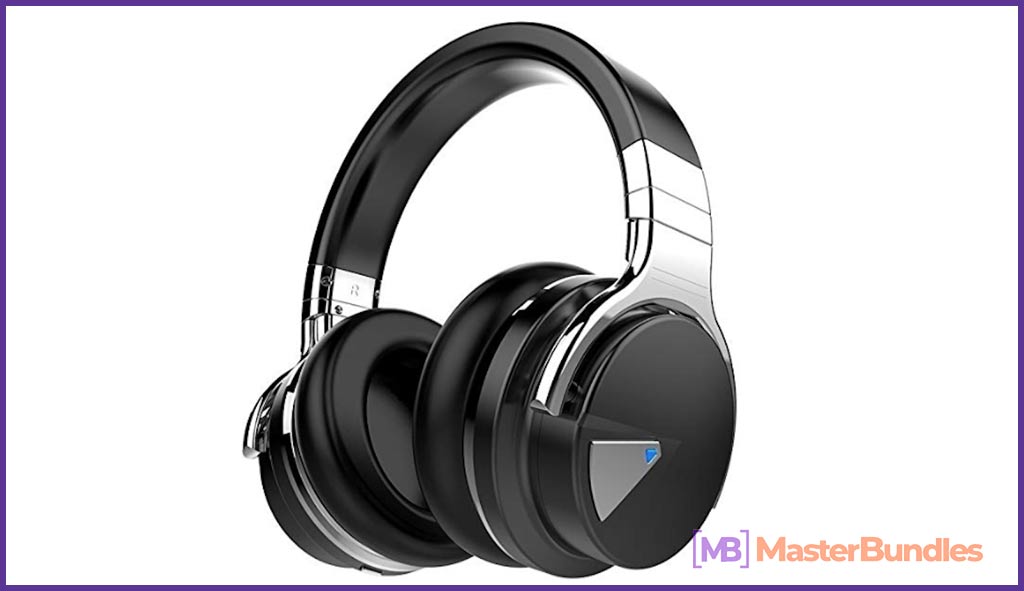 Electronic devices for a system administrator are not just his working tools. It is his life. Passionate about his work, he always follows technological innovations and modern gadgets. Let your sysadmin enjoy music, movies, and videos. Advanced active noise reduction technology quells airplane cabin noise, city traffic or a busy office, makes you focus on what you want to hear. With many of the best noise-canceling headphones, you can put a pair on and say goodbye to the days of suffering from distracting sounds to reach audio nirvana.
Digital Alarm Clock with Wooden Electronic LED Time Display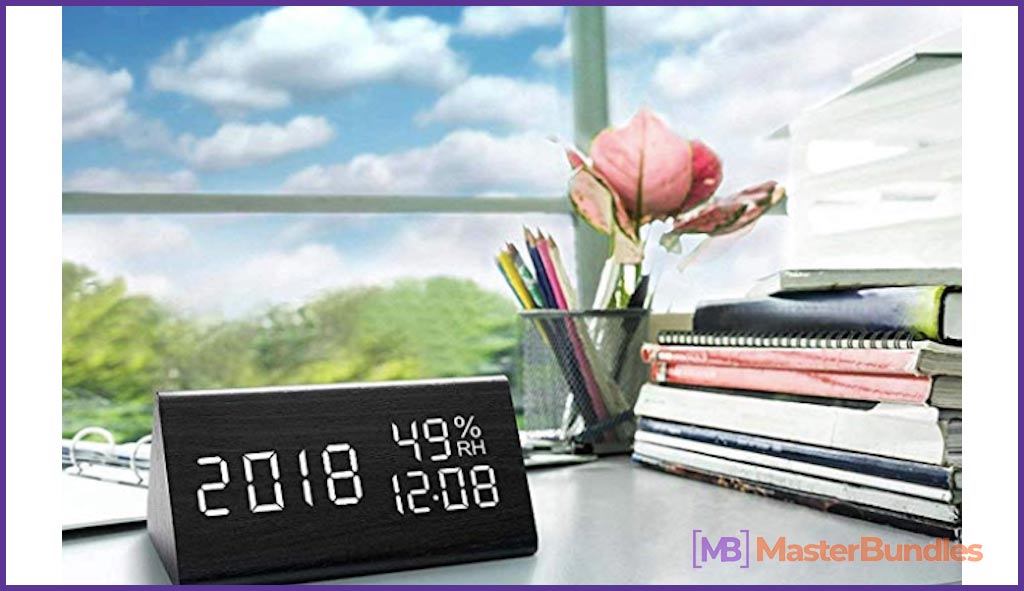 Computer gurus are so passionate about their work that real life is often put on the back burner. Do not let the sysadmin forget about the appointment or meeting with a smart alarm clock for his desk. He will finally say no to delays. This must be the most delicate alarm clock you have ever seen. It is not only a clock, but also a great decoration for an office. Protecting yourself from getting cold is easy with pre-set temperature and humidity sensor and display for the air.
Photive M90 Portable Waterproof Bluetooth Speaker with Built-In Subwoofer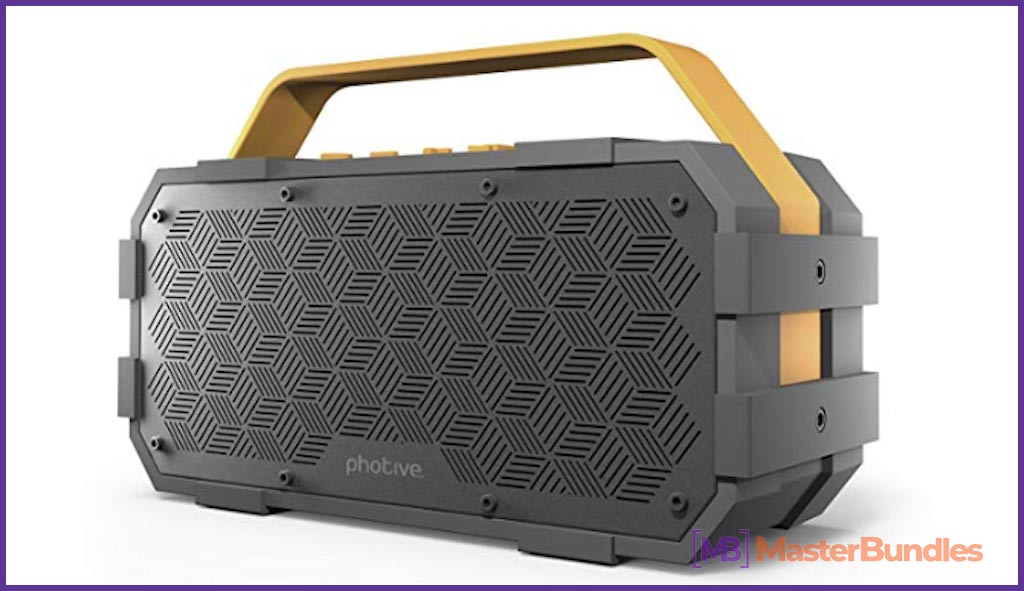 A party ain't a party without loud music coming from the speaker. It is difficult to imagine a modern man who would not listen to music. A portable bluetooth speaker is a great gift to enjoy music on the road, in the car, outdoors, on vacation with friends, etc. Carry your music with you anywhere you go. Ordinary Bluetooth speakers just cannot handle the heavy load of bass & stereo for long hours. That is not the case for this Photive M90 Portable Waterproof Bluetooth Speaker with Built-In Subwoofer.
Beard Kit for Men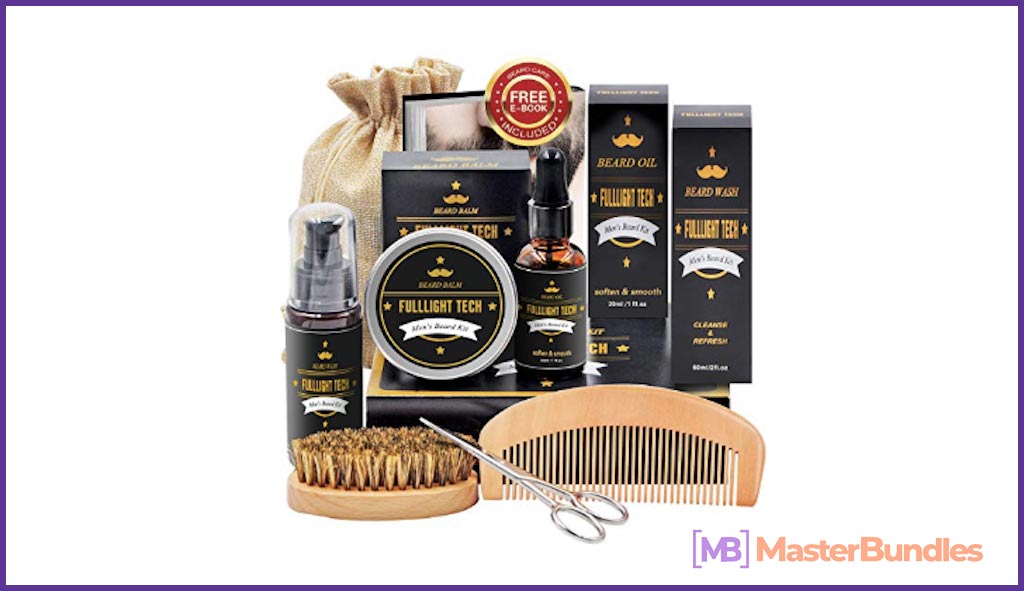 Help your sysadmin treat his beard right. The kit includes 2 fl oz of shampoo and 1 Oz of balm and 30ml,1fl oz of oil, plus the beard comb, boars hair brush and sharp stainless steel scissors. Each of the proposed set of products, complementing each other, performs its specific function to give the beard a healthy and well-groomed appearance. This quality beard set is an ideal introduction to natural beard care. Works great for any type of beard, long, short, thick or thin.
Glasses for Computer Use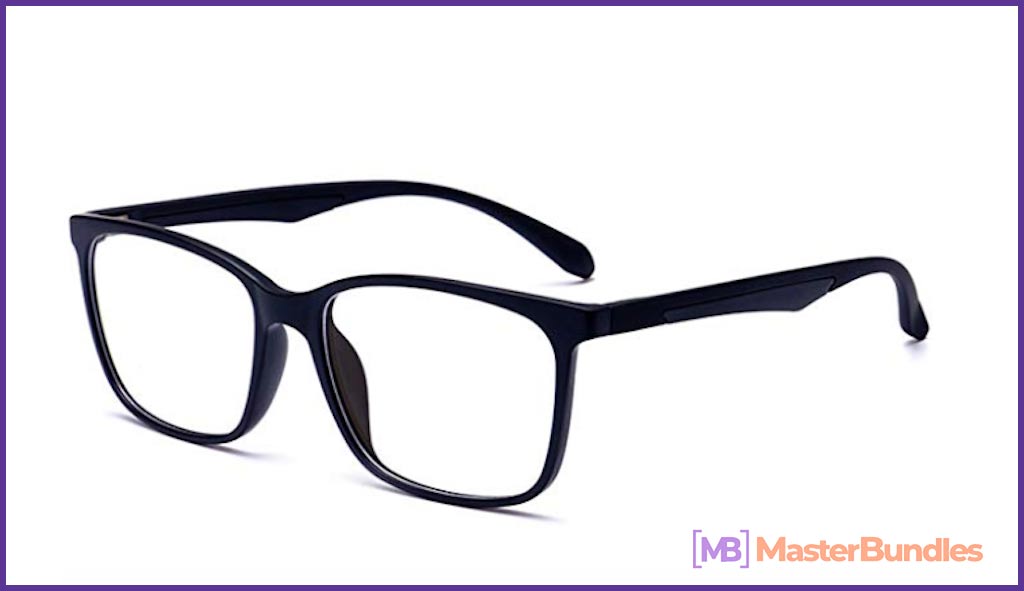 Hourly work with a computer monitor can cause visual impairment. Everyone knows about it, but time and profession dictate its own rules. Give your computer friend a useful gift – special glasses to protect the eyes from harmful radiation. Such glasses reduce chances of getting dry eye syndrome, prevent eye fatigue and absorb dangerous computer rays. You can buy suitable glasses case to present this beautiful gift to the one you care about.
Wireless Wave Keyboard and Mouse Combo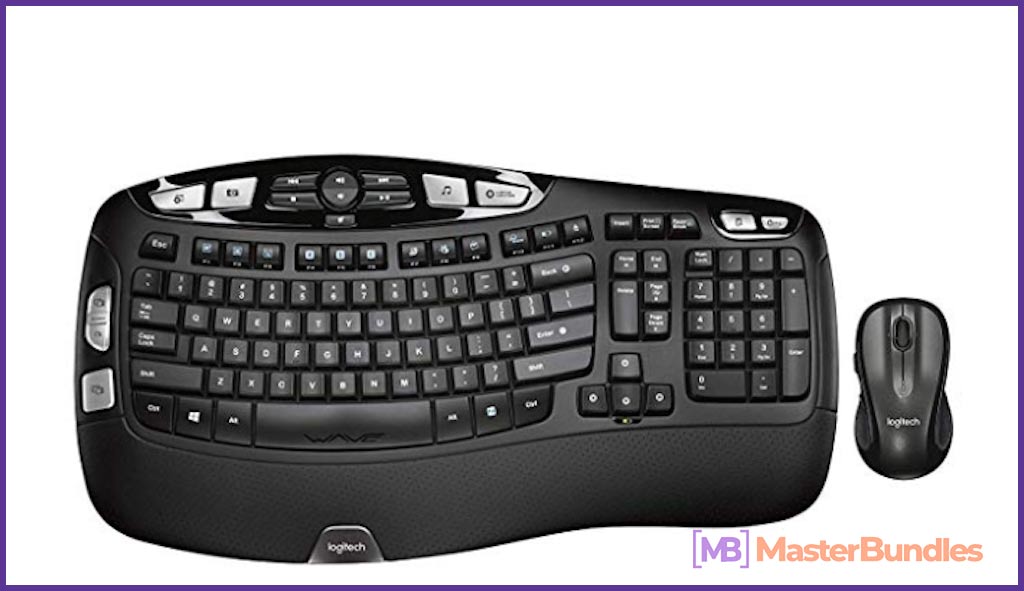 No doubt, such a gift will be pleasant for everyone whose activities are directly related to the computer. Such a gift will never be superfluous for a sysadmin. Your friend or colleague will experience lower wrist fatigue with the integrated palm rest of the keyboard. Three options for leg height allow you to adjust the keyboard to the height that feels most comfortable to you. Say goodbye to your touchpad with the included MK510 precision-laser mouse. The mouse and keyboard are so energy efficient that your friend will definitely appreciate your present.
Wireless Game Controller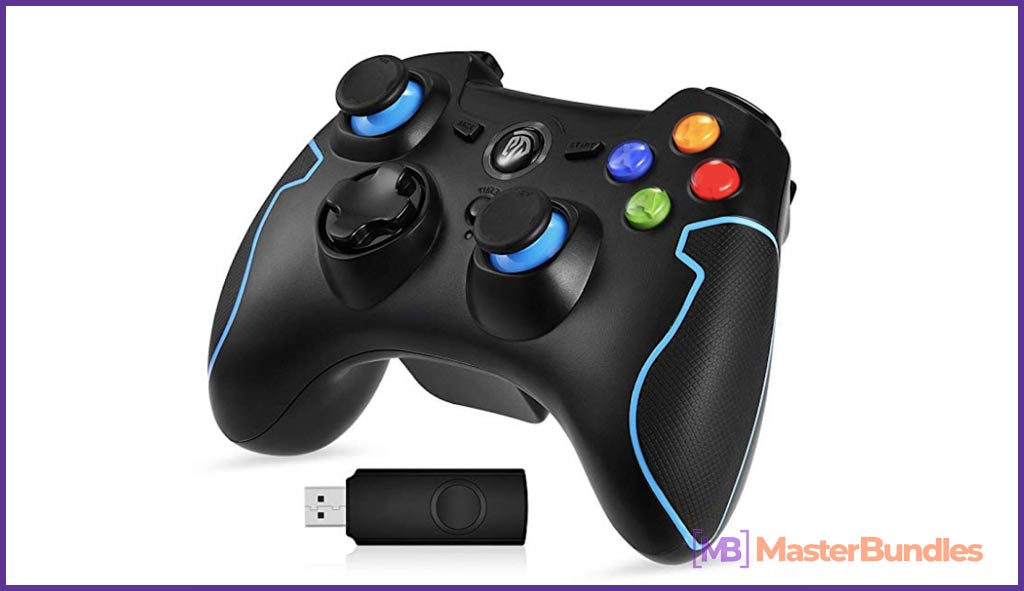 A new generation of game fans is growing and the models of game controllers are getting improved. If your sysadmin is one of the gamers, he will be happy to receive a wireless game controller as a gift. 2.4G Wireless Transmission Technology ensures a stable connection without any delay and offers a range up to 10 meters. Joystick Asymmetric vibrating motor brings you various vibration levels, for example for in-game headshots, explosions, and collisions, to feel as if you were right there in the battlefield. I am sure, he will be excited.
Smartwatch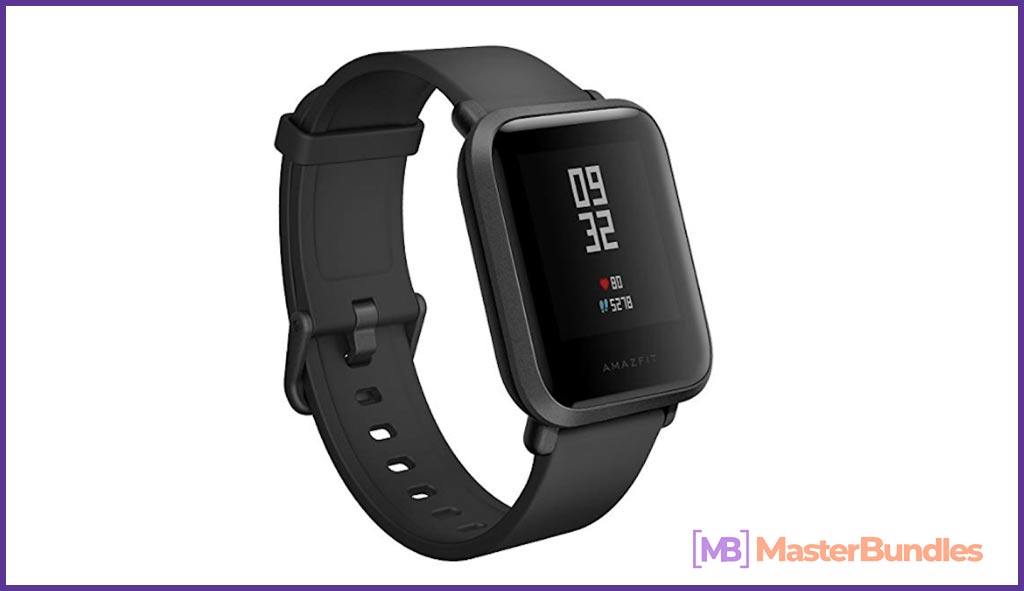 The watch is no longer an accessory that only shows the time. Today it is a universal gadget with many functions. Optical heart rate monitoring and built-in GPS allow you to accurately track in real-time your steps taken, distance traveled, calories burned, and quality of sleep. It is a perfect companion to keep you organized and productive all day long. Be ready to receive one-way notifications for emails, SMS messages, and incoming phone calls.
Funny T-Shirt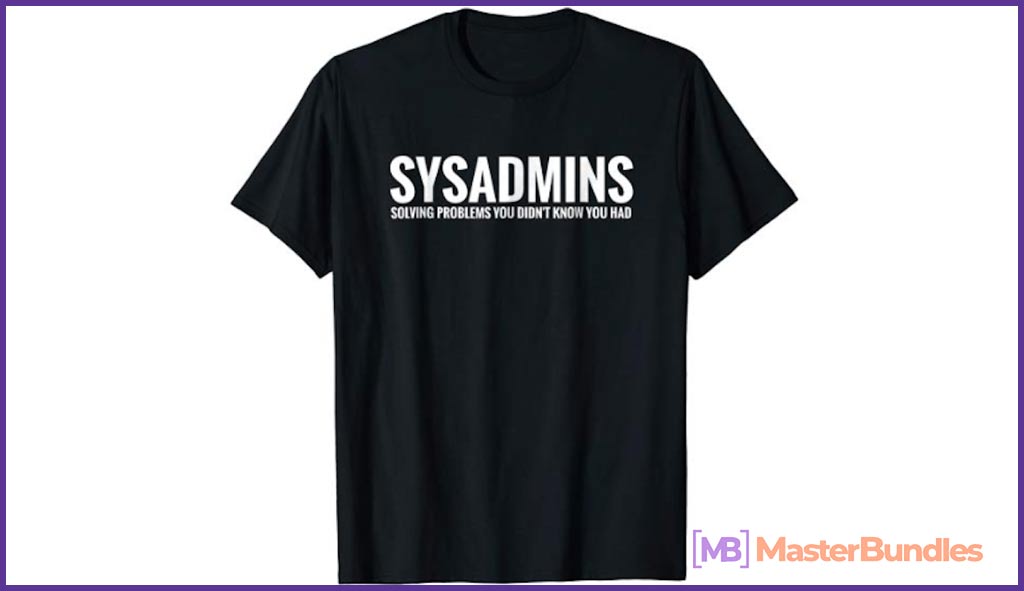 Specialists in IT area represent a completely unique social category with its jargon, professional vocabulary, humor, judgments, and preferences. This Sysadmins funny T-shirt is a perfect gift for IT support fans and network engineering lovers. People who are interested in tech support, servers, and command line scripts will love this present.
PopSockets Grip and Stand for Phones and Tablets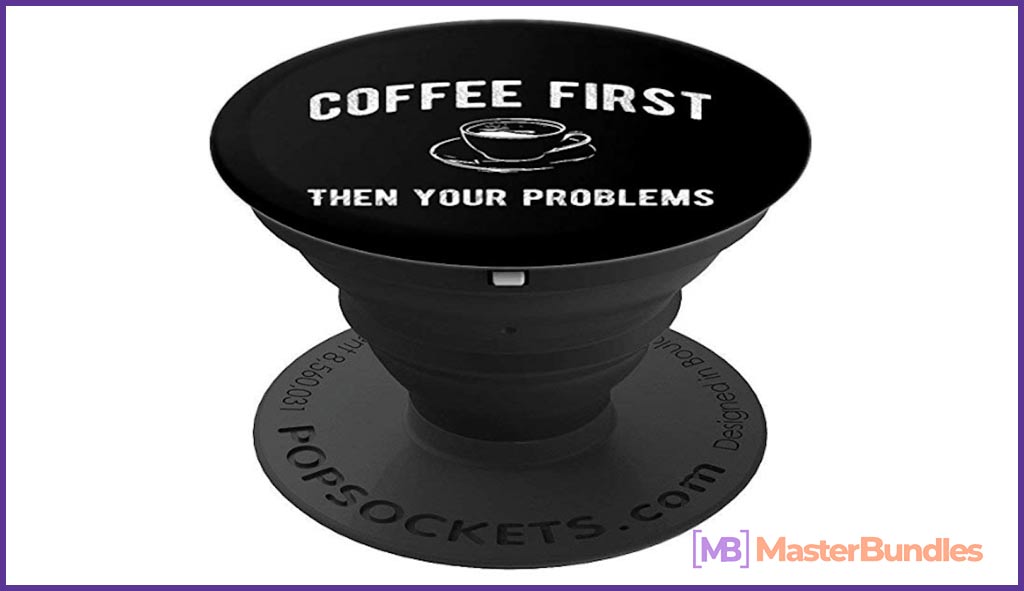 This is a great gift for a coffee lover friend who cannot imagine a day without sipping a cup of hot coffee in the morning. Collapsible grip provides a secure hold for easier texting, calling, photos, and selfies. At the same time, it is an expandable stand to watch videos, take group photos, FaceTime, and Skype handsfree.
DURAGADGET Cyber-Clean Multi-Purpose Yellow Gel Cleaner with Disinfectant – Compatible with ePad LB-01 Android 4.0 Tablet PC 2160p HD Superslim 7″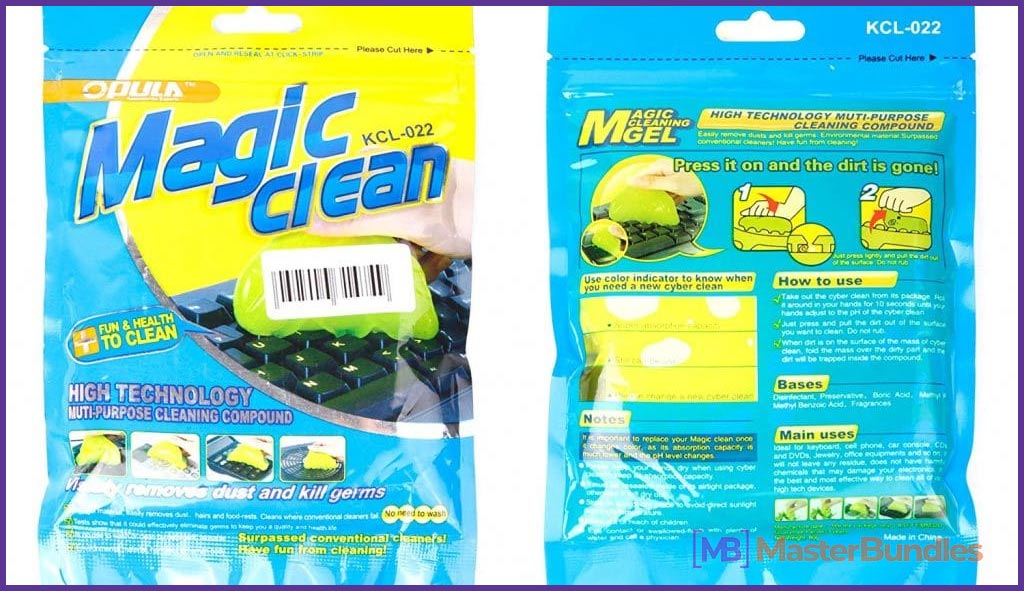 Sometimes you just want your staff to be clean. Yet, in order to save your electronics products, you have to use special tools for cleaning. Like product. It cleans great smartphones, PCs, keyboards and everything else you may need to clean. It is easy and effective.
Quirky Pivot Power 6 Outlet Flexible Surge Protector Power Strip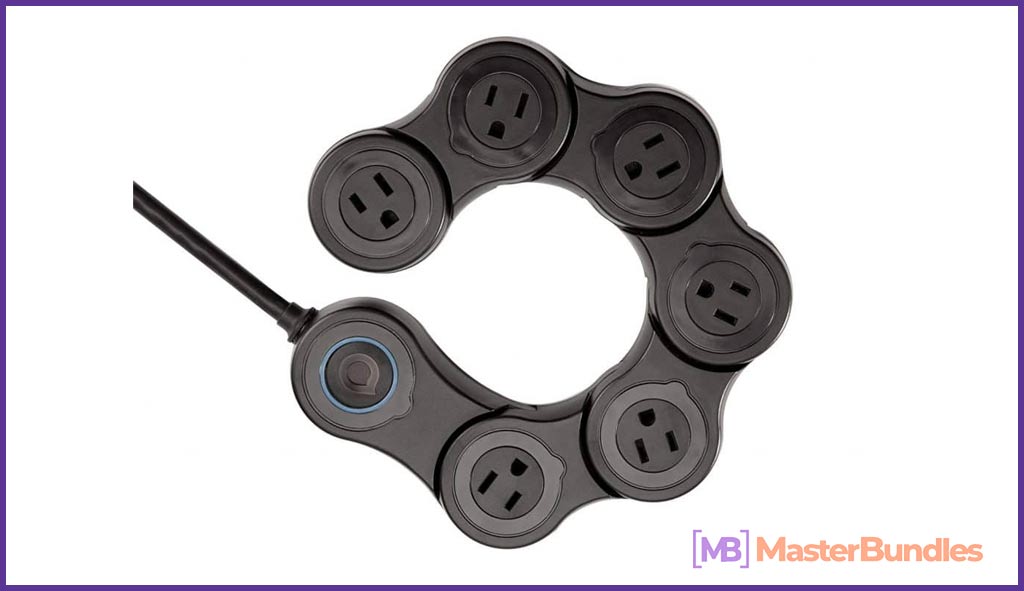 This is an invention we were waiting for so long. This outlet is very flexible and allows you to put where you need it. It is a great option in case you work in a cramped office. Or if you need to place outlets between the fridge and a wall, yet there is a table close to it. It has 6 outlets and certified protection up to 672 joules.
Aroma Home Screen Wipe Pink Bunny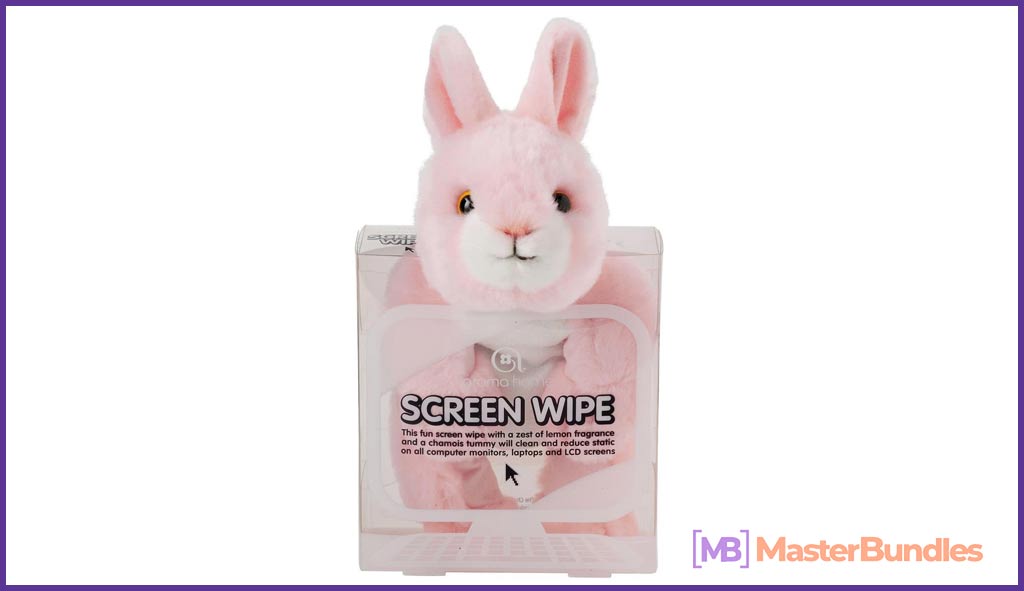 Everything can be a nice décor item. Even a screen wipe. Designers made this pink bunny screen wipe to make your life more comfortable. It has a lemon fragrance and due to chamois elements, it will reduce the statics.
HITRENDS Charging Station Dock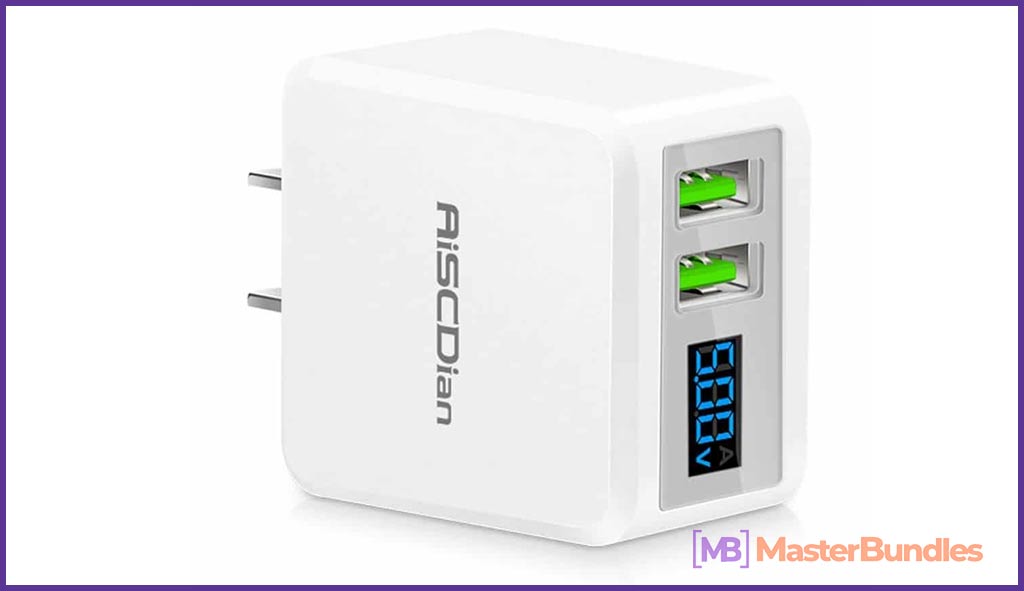 This product can bring small, yet important innovation in your life. It allows you to charge a few phones at the same time and to organize them in an attractive manner. It will be useful for you and also will be a great present. Check the product page to find out more.
REEBOW GEAR Military Tactical Backpack Large Army 3 Day Assault Pack Molle Bug Bag Backpacks Rucksacks for Outdoor Sport Hiking Camping Hunting 40L Black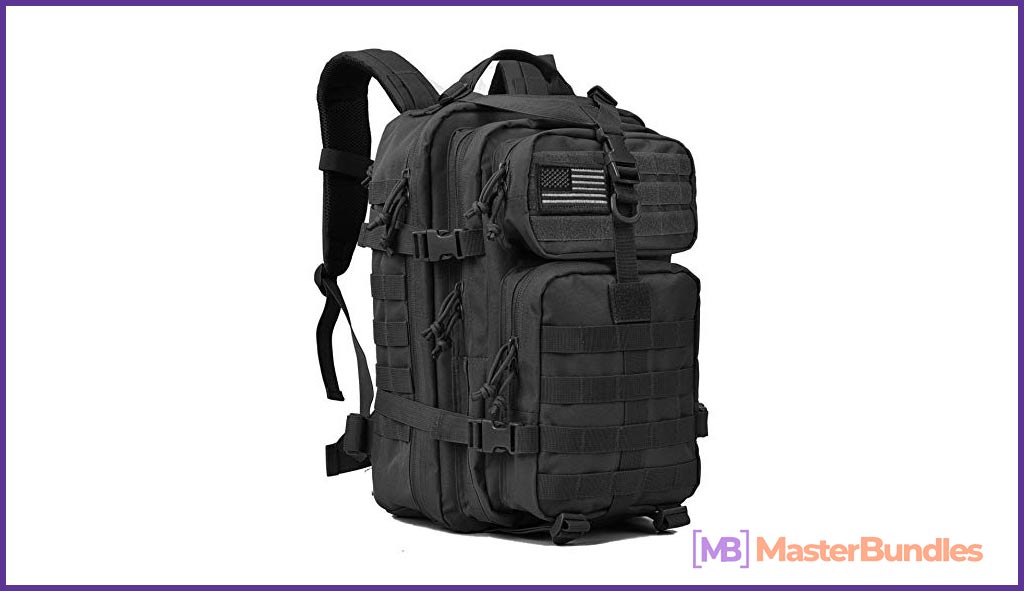 When you go somewhere for a long time you need a reliable backpack. And it has to be big enough. In this case a military backpacj is the best options. Especially if it is stylish like REEBOW GEAR Military Tactical Backpack. Military appearance is also a great bonus.
Tablet Stand Multi-Angle, Lamicall Tablet Holder
This stand can hold your iPad or any other tablet. It is comfortable to type and watch movies with such item. Great product that can make your life easy. It is also a good option for a present.
💣 Select the Best Present for SysAdmin Analyzing His Instagram Account
Service for quick selection of cool gifts
Just enter Instagram nickname and get 9 personal gift ideas
Oh, we can't find a gift for your friend... Let's try for somebody else
Oh, it seems you are trying to choose a gift for a non-existent person
Conclusion
When choosing a gift for a system administrator, remember that operation of all computers, programs, and networks depend on this IT-specialist. Value this person and choose a present for him wisely: a geek will certainly appreciate a modern electronic device or a thing associated with the profession. After all, he spends most of his time in his computer world, and any reminder of this world will always bring him joy.
Q&A Session To Sum Up
Please take a moment to pin this post to Pinterest.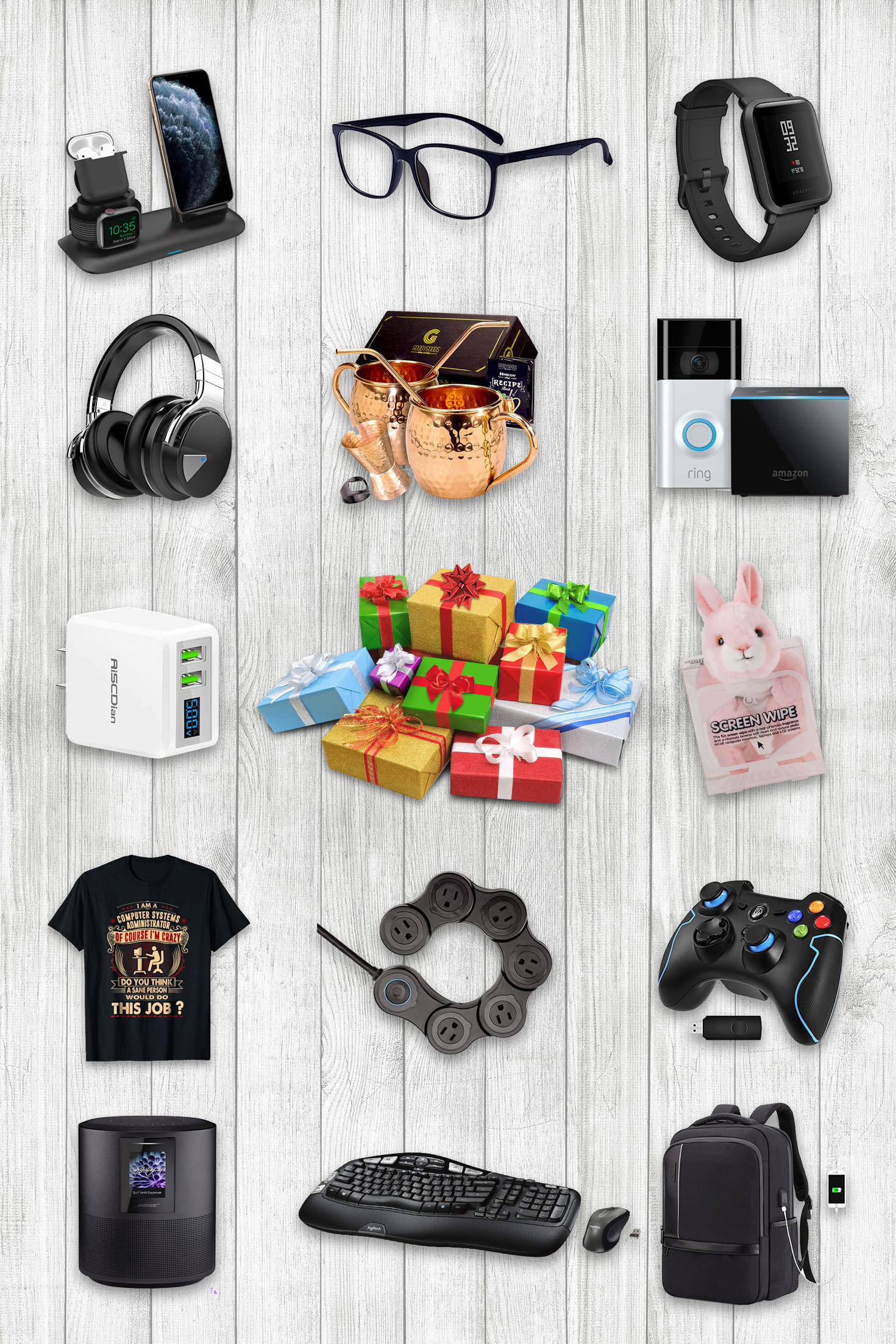 Was this page helpful?
We will be happy if you decide to share this article with your friends on Facebook. Just click on the button and you're done
Thanks for your response!
You have already left your review.
The system administrator profession is very important and difficult. Its task is to provide regular operation of computer hardware, network and software. Due to the active technology and computerization of all commercial companies and government agencies, the system administrator profession is now in great demand in the labor market. That is why there may be a person with such an important profession among your friends. It is not easy enough to choose a gift for such person, but it is possible. To write this post, I was inspired by interesting articles about system administrators.
What is system administrator? (https://en.wikipedia.org/wiki/System_administrator)
Learn About Being a System Administrator. (https://www.indeed.com/career-advice/careers/what-does-a-system-administrator-do)
What is The Role Of The System Administrator? (https://www.cyberciti.biz/faq/what-is-the-role-of-the-system-administrator/)
Thomas A. Limoncelli. Time Management for System Administrators. O'Reilly Media; 2005.
Disclosure: MasterBundles website page may contain advertising materials that may lead to us receiving a commission fee if you purchase a product. However, this does not affect our opinion of the product in any way and we do not receive any bonuses for positive or negative ratings.