85+ Gifts for Guitar Players in 2022
Gifts for Guitar Players. Finding the right gift for a guitar player requires imagination and knowledge of their music background.
If your friend, significant other, or family member is adamant about playing the guitar, ask them about their favorite band or music genre. This can give you the clues to choosing the best present for a given occasion.
The MasterBundles editor team has listed the gifts for Christmas, birthday, or St. Valentine's Day to make your dear guitar player happy.
Best 5 Christmas Gifts for Guitar Players
| Product Image & Rating (Out Of 10) | Product Name | Price |
| --- | --- | --- |
| | DIY Electric Guitar Kits for ST Electric Guitar | |
| | AmazonBasics Guitar Folding A-Frame Stand for Acoustic and Electric Guitars | |
| | A guitar capo | |
| | Rockville Pro Recording Studio Microphone Mic+Isolation Shield+Headphones+Stand | |
| | KLIQ UberTuner – Clip-On Tuner for All Instruments – with Guitar, Bass, Violin, Ukulele & Chromatic Tuning Modes | |

Having a friend who is passionate about playing guitar is great – you can always enjoy their music. However, finding gifts for guitar lovers can be an interesting quest, as there are many wonderful gifts available, whether they are professionals or they just start playing guitar. Luckily, there are many options whether you want to get something exclusive or something simple without spending too much.
Gift Trends in 2022
2020 has been a tough year and the crisis has drastically changed the way we live our lives now. Unfortunately, nowadays many people struggle financially, which, obviously influences their abilities to purchase gifts for their loved ones. At the same time, it's not the price of a gift that matters, it's how much love, attention, and efforts you put in it that matters. Therefore, more and more people prefer to make gifts themselves. For example, you can write a poem or a song, paint a picture, or give something silly like Hugs Certificate as a present. The main purpose of a gift is to show how much a particular person means to you and that is something you cannot buy for any amount of money. So in case you want to try and make such a special gift for somebody that means a lot to you, here are some DIY gift ideas:
Person's favorite meal.
Song.
Poem.
Picture or any other art.
Short story featuring your person as the main character.
Home-cooked cake.
Homemade comic book.
Best Gifts for Guitar Players 2022
This is the year of huge expectations. It's 2022 and everybody is waiting for the end of the pandemic and the beginning of live music performances. Musicians are waiting for it, maybe even more than their fans, so If you were thinking about a gift for a guitarist then this is the right time for it. Here is a list of the best gifts for guitar players in 2022. Let's rock!
Electro-Harmonix Small Clone Analog Chorus Pedal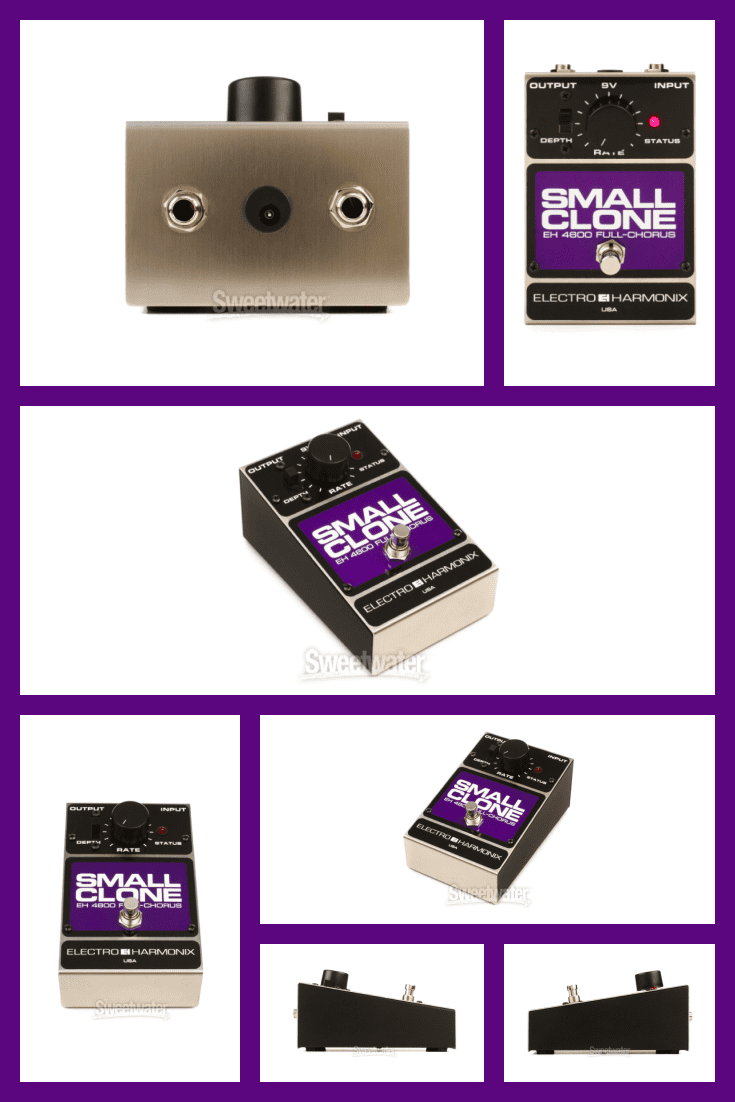 Price: $87
The chorus effect makes every song sound like it's from outer space, so every guitar player should have one. This model is one of the most famous and even Kurt Cobain used it to play a lot of Nirvana's songs.
Cry Baby Wah Guitar Effects Pedal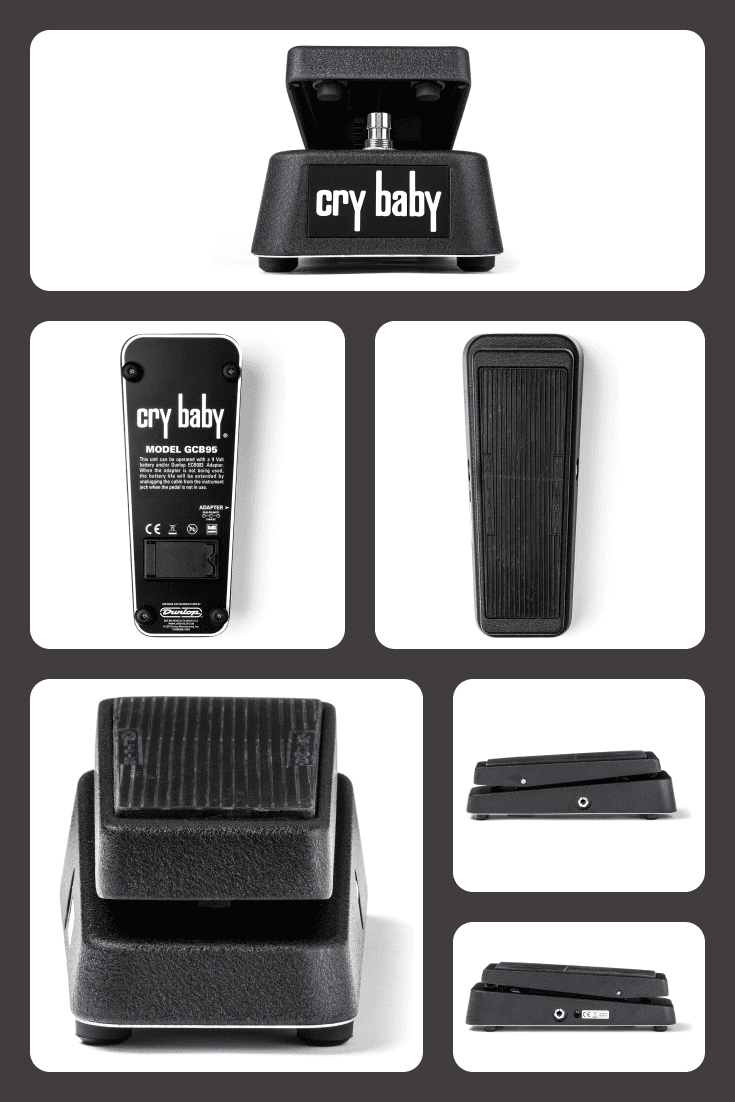 Price: $79
This is the legendary thing that created genres. Funk, psychedelic, and other kinds of music got their specific features with help of the great wah-wah effect. Jimi Hendrix and Eric Clapton used it pretty often to create their style of playing guitar.
Cool Rock-Band New Album Vinyl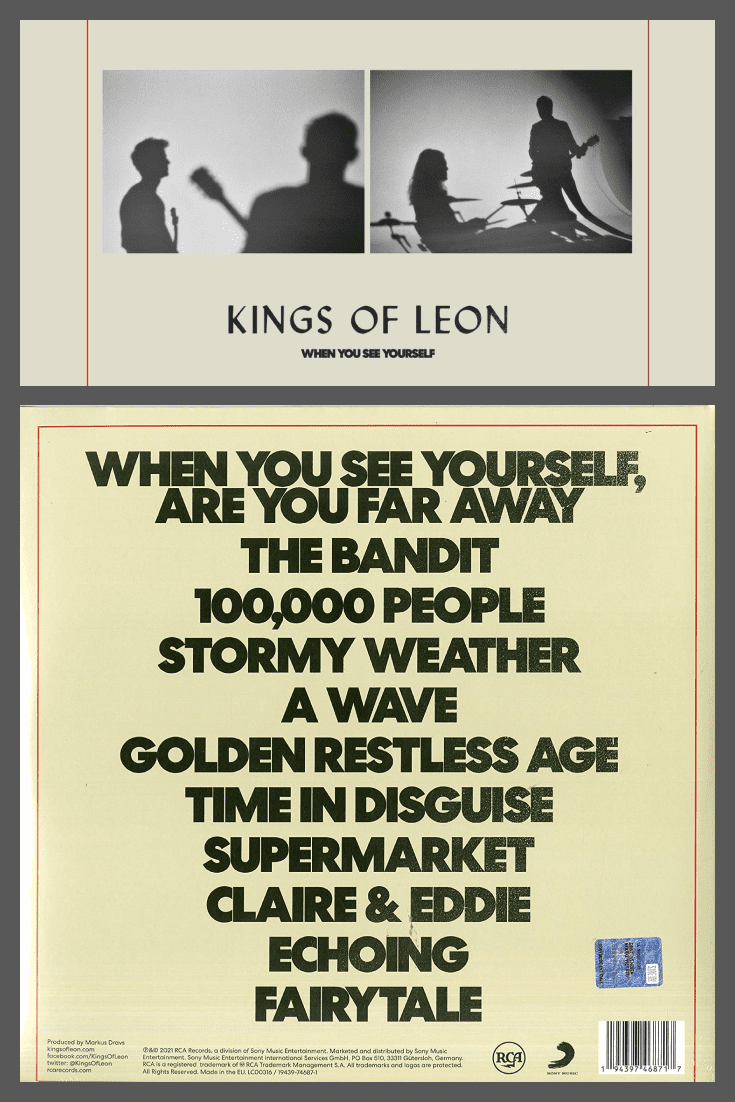 Price: $24
The music industry works 24/7 and provides a lot of great stuff every year, so why not treat your loved one with a new guitar-based music album. It can be a popular band like Kings of Leon or some other band like Foo Fighters, who released a new record this year.
Cup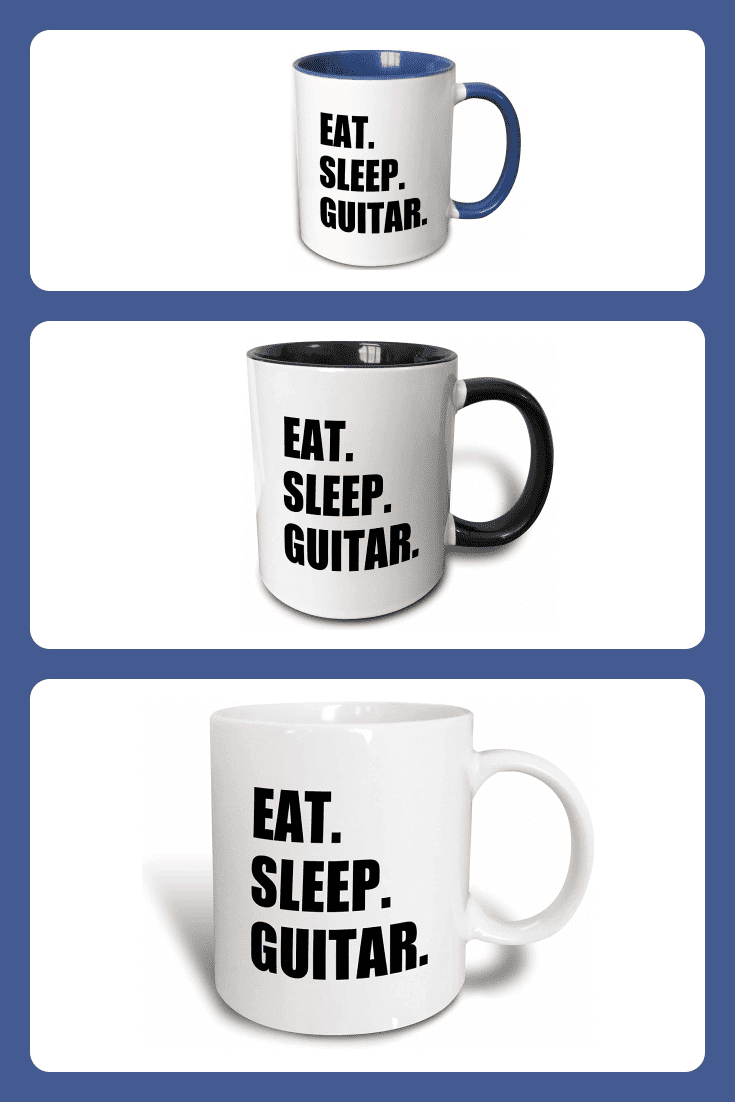 Price: $12
A cup with funny words or images in a certain theme is always a good gift. The text is a parody of Elizabeth Gilbert's memoir.
Patch Cable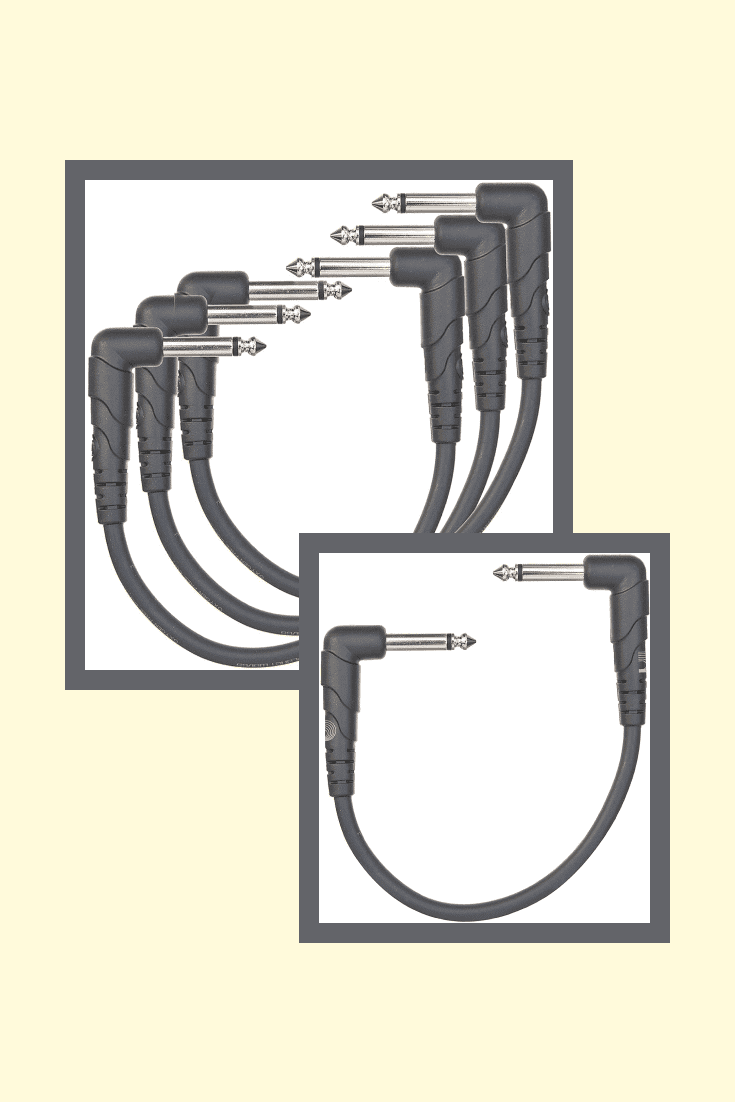 Price: $10
Every guitarist needs this to connect pedal effects with each other, especially at the beginning of one's career when you don't have a huge pedalboard and use only a few effects, so this will be a great gift for a new or young guitarist.
BOSS TU-3 Tuner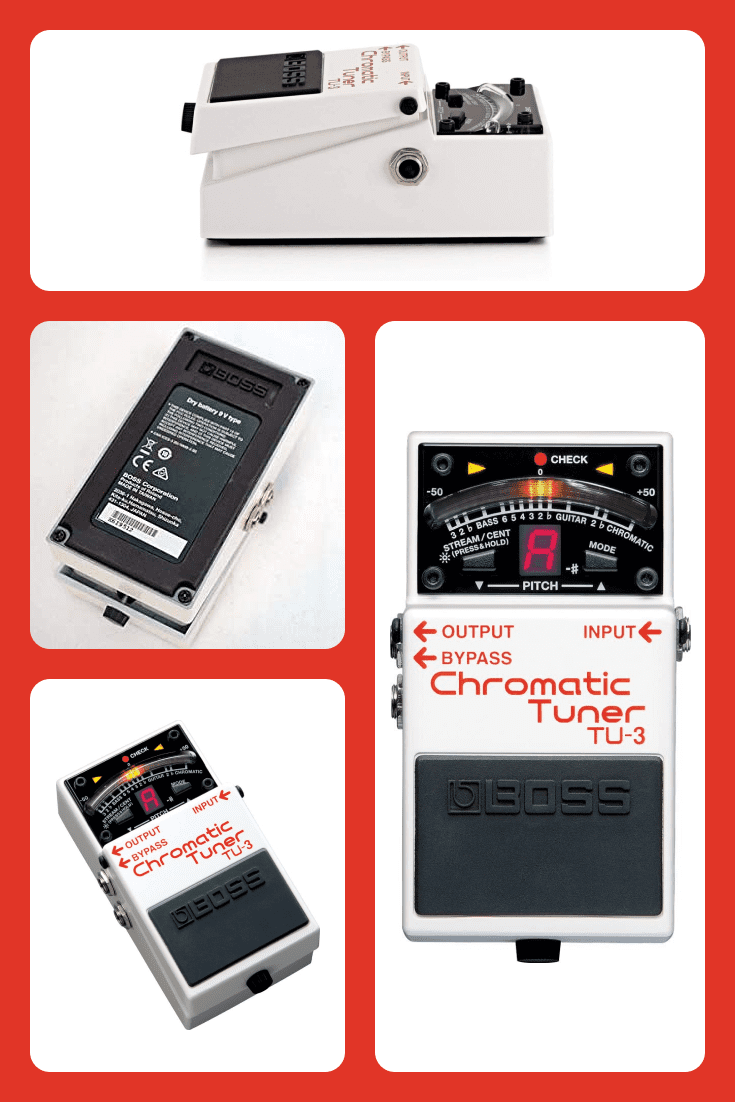 Price: $102
If you are fed up with all the small clip-on tuners there's a solution. Boss is one of the best manufacturers of guitar accessories. This tuner is a professional item used by many bands during live performances.
PreSonus AudioBox USB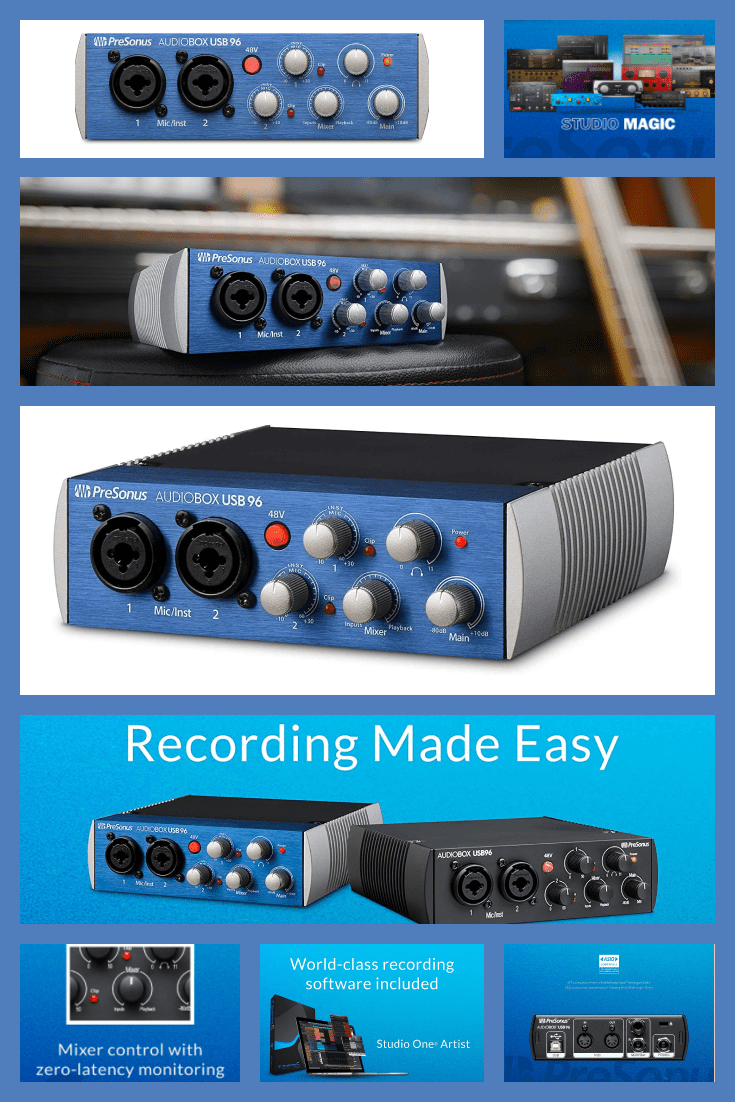 Price: $100
Many guitarists like recording their own music and plenty of them are DIY producers that prefer doing it in a private home studio or bedroom, being absolutely independent and having enough time to work with the demo material alone. Hence, you need a USB interface that can record all the guitar parts so you can work with them on your computer. This is a really reasonable purchase to build your small DIY studio at home.
Slide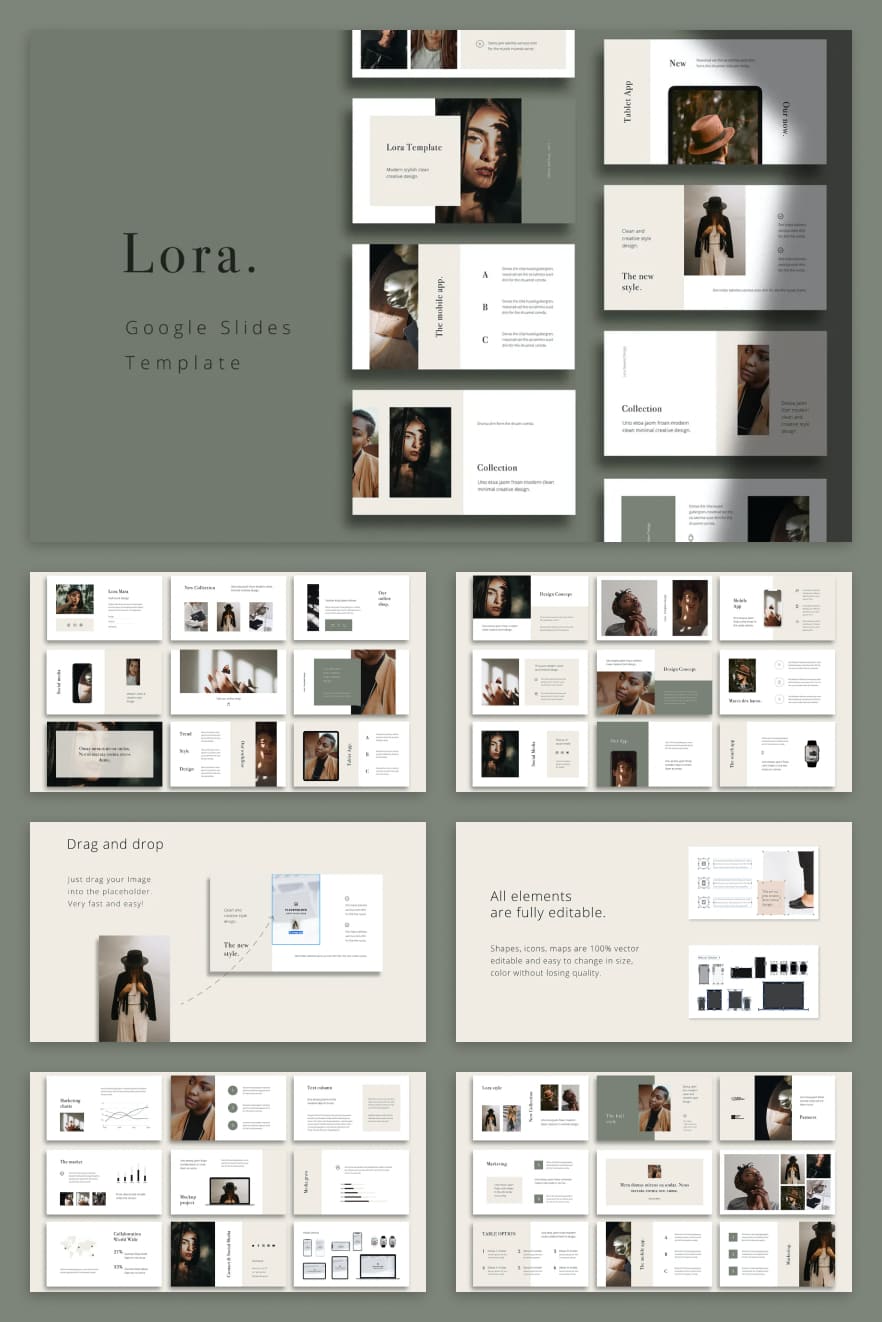 Price: $27
The guitar slide is an interesting device for experimenting with your music. A lot of blues and country musicians use it pretty often. Jack White, George Harrison, Eric Clapton… this is only the beginning of the list of famous guitarists who have used it in their songs. Although there's no guarantee you're gonna like playing with it, it's an interesting experience for a guitarist to try a slide.
Electric Guitars: The Illustrated Encyclopedia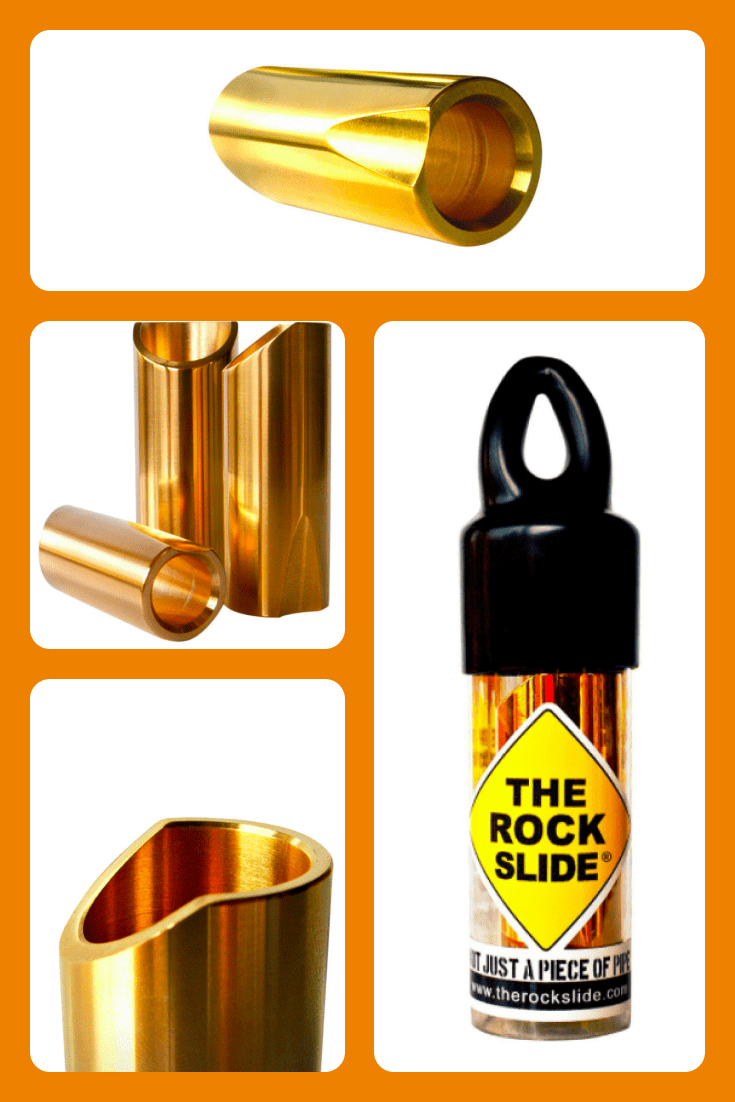 Price: $52
The book is said to be a gift you can open and learn from many times, so it's an important item on our list. All popular guitar models are included in this updated version of the 2009 year eponymous book. You will know everything about guitar history and its famous users. Even if you don't like reading books, this one will change your mind.
Dunlop Ultimate Lemon Oil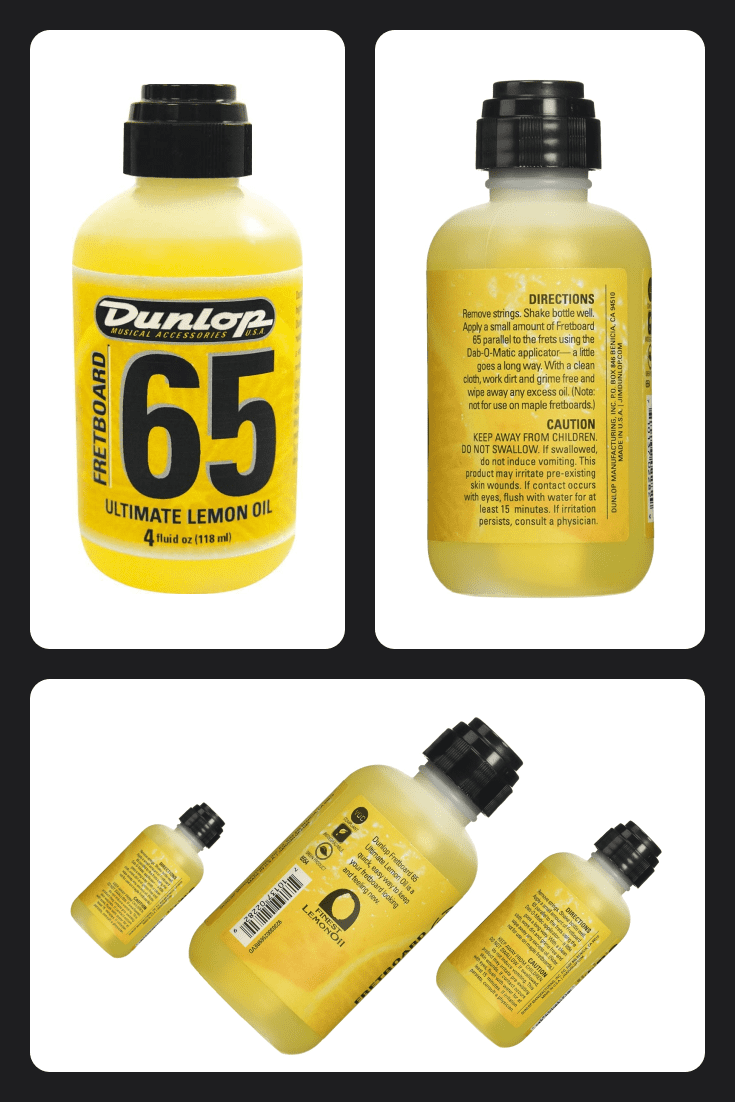 Price: $5
Guitar cleaning is a crucial part of taking care of the instrument. This oil helps you keep your guitar fresh and cleans the dust in the guitar neck, so this is must-have stuff for a guitarist and it doesn't matter if you are a beginner or a pro.
Gifts for Bass Guitar Players
Nowadays, it's easy to find something interesting for bass players. There are pedal effects, clothes, and even toys, so you won't spend too much thinking about what to buy, especially if you take a look at our next list. Bassists like getting straight down to business, so let's do the same now and check the best gifts for a bass player.
Acoustic Bass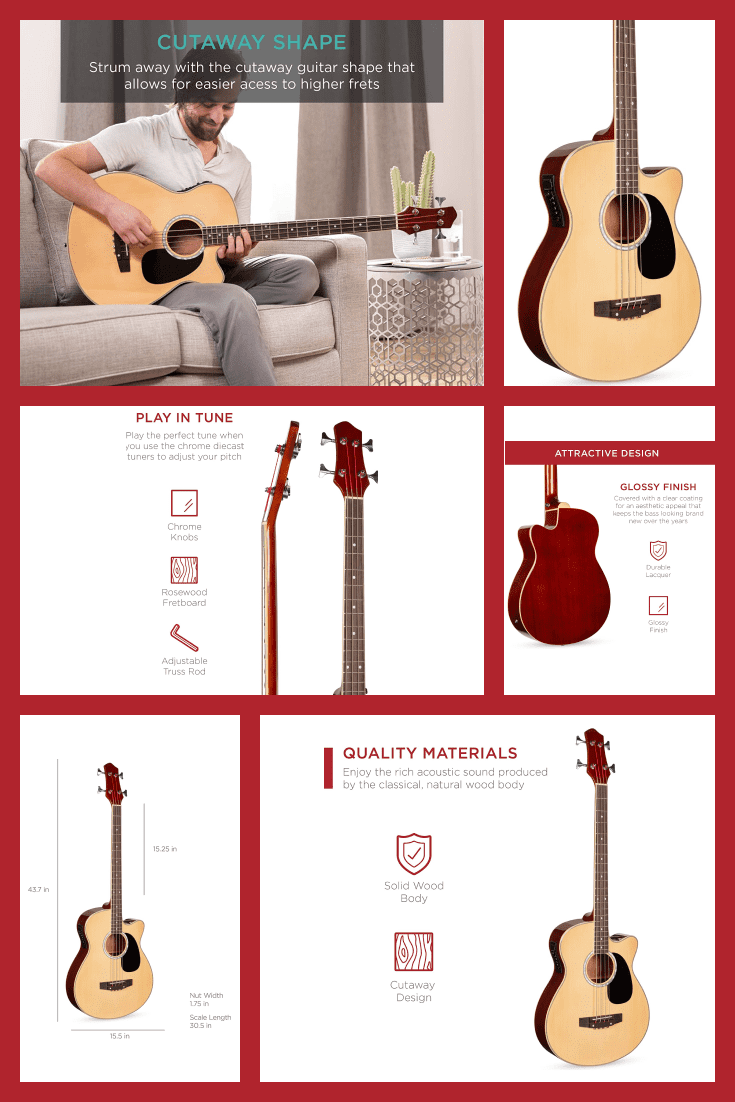 Price: $100
If you play an electric bass guitar, it's always interesting to try an acoustic bass. They are ideal for street performances or working in a studio recording an acoustic song. This model has an input for connecting to an amp or other devices. It has some great features for such a low price.
Electro-Harmonix Bass Big Muff Pi Bass Fuzz Pedal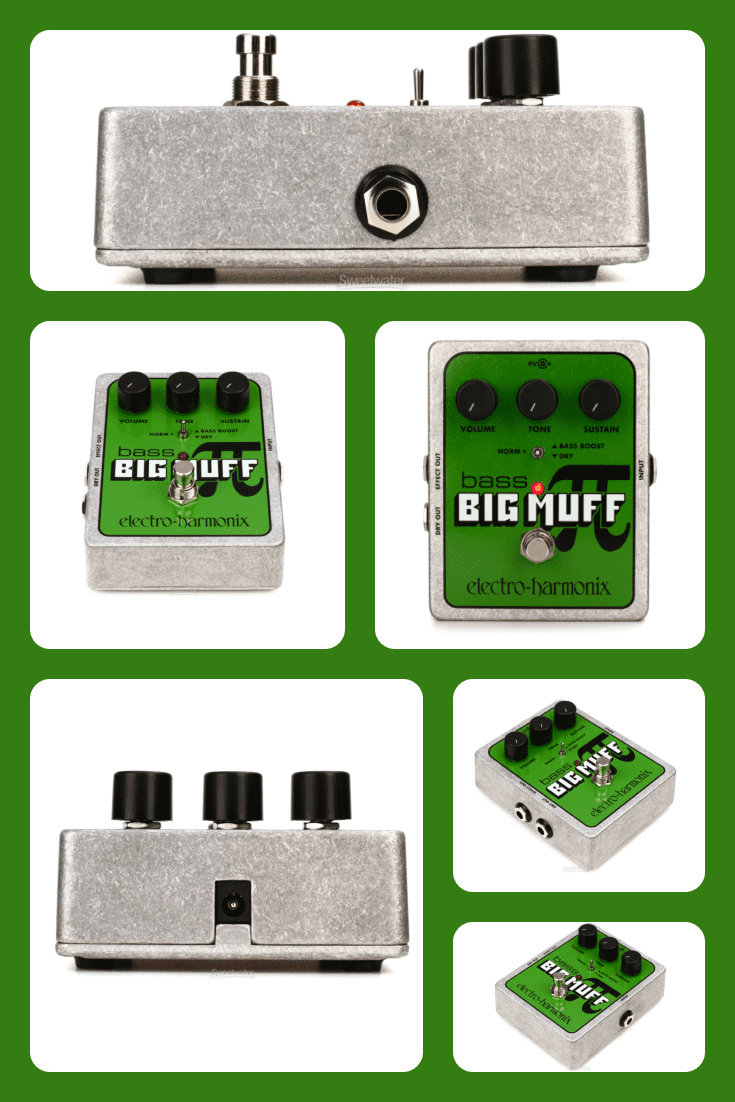 Price: $82
Electro-Harmonix is one of the biggest players in the market. This is the pedal with a fuzz effect that makes your bass sound buzzy and really loud. It's a great asset for a rock band bass player. Mickey Way from the famous American alternative rock band My Chemical Romance used the same and that's saying something about it.
VOX StompLab 2B Multi-Effects Modeling Pedal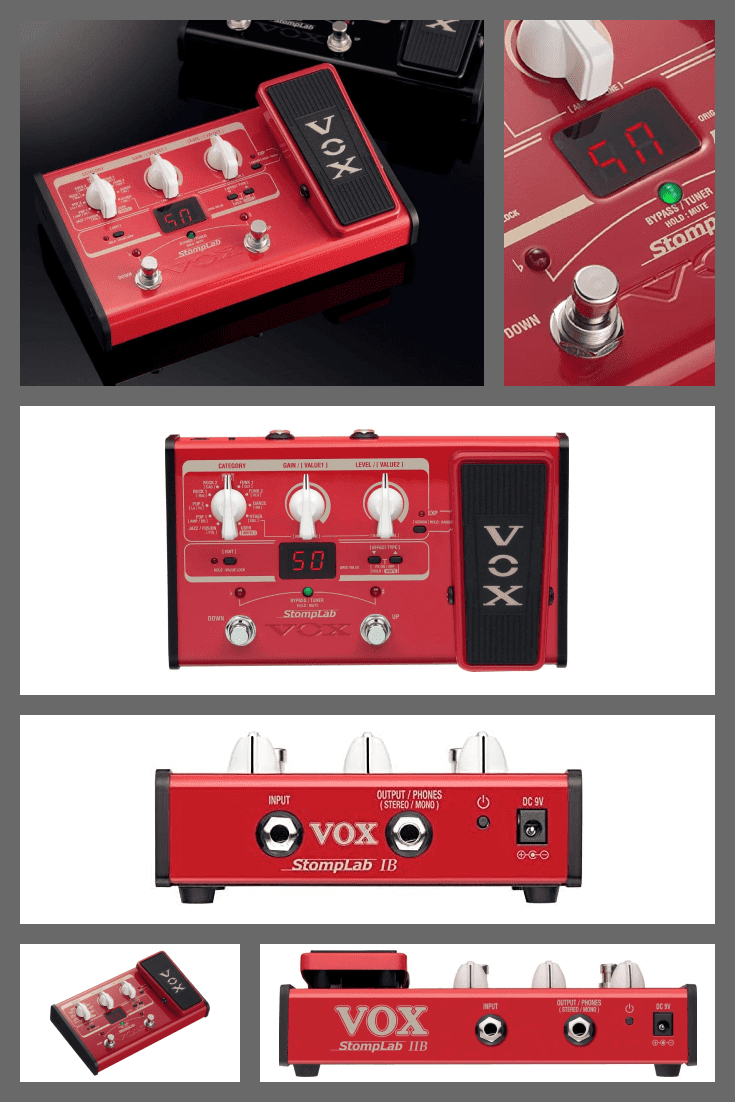 Price: $90
This pedal includes many preset programs that let you choose the sound of your bass without any additional pedal effects. Also, there's a feature for programming your own settings which lets you get your specific sound, save it, and use it during your live performances rocking the crowd. It's a great pedal for a beginner who wants to experiment with bass sounds and pedals.
Bass strings NYXL5015
Price: $30
No bassist has enough strings. All normal bassists break strings again and again so this is a great gift for them. The D'Addario NYXL5015 premium class strings are designed for better playing and stable tuning over many sessions.
Famous Bass Players T-shirt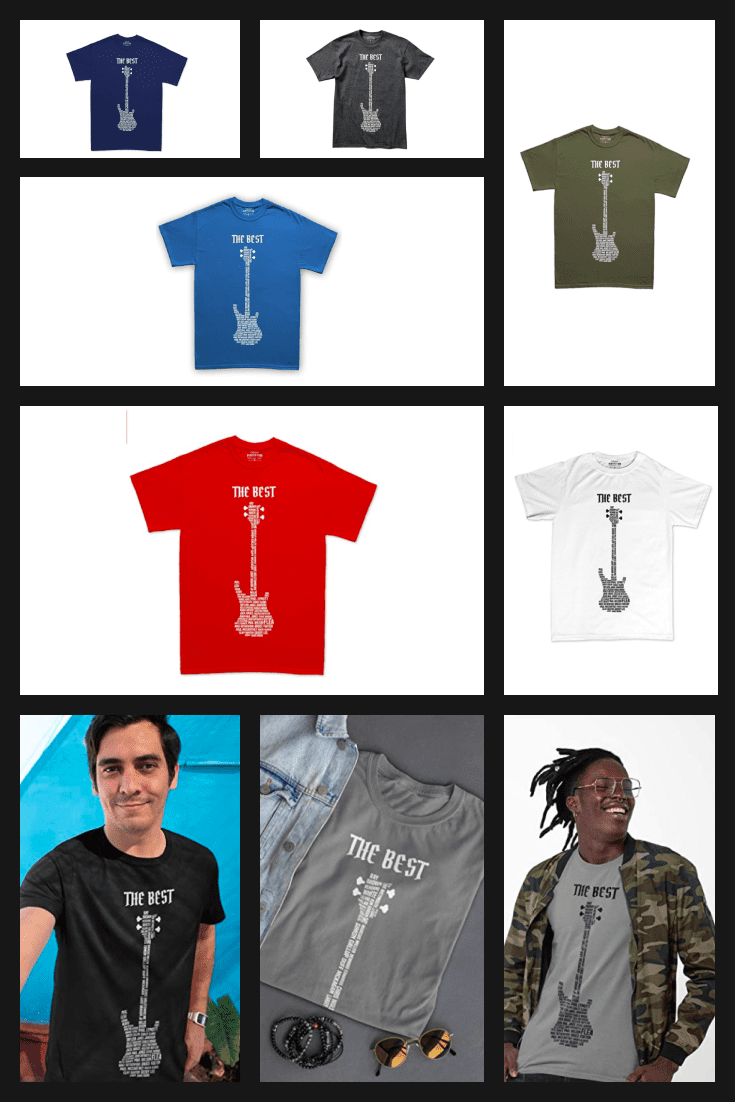 Price: $15
A t-shirt is one of the more popular gifts that keeps on giving. This is a 100% cotton t-shirt that's comfortable to wear. A list of popular bassists makes the owner the most interesting person at a party because everyone would like to check if he/she knows everyone on this list. It's a great way to present your musical taste to the world, especially if your hero is in this bass dream team.
Officially Licensed JD Bass Mini Guitar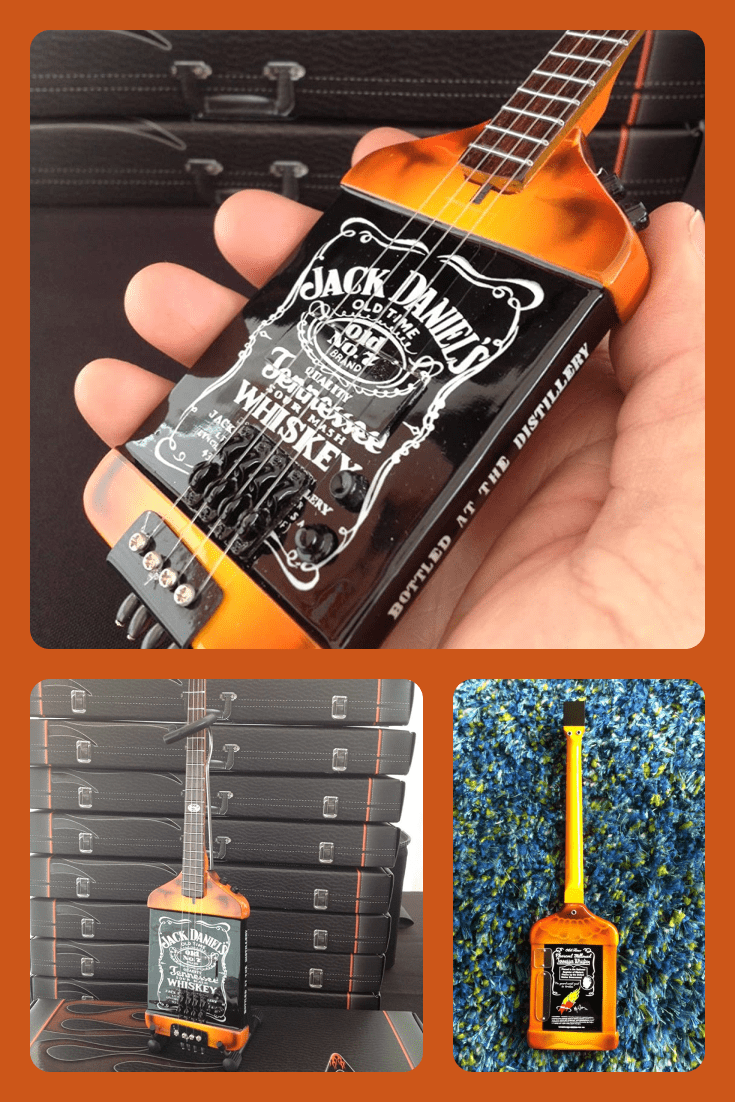 Price: $35
Is there anyone who doesn't like Jack Daniel's whiskey? Do you like it? And play bass? Then this is exactly for you or the person you want to treat with a nice gift. The design for this toy was created originally by Jack Daniel's so the quality of this product is out of this world.
Cable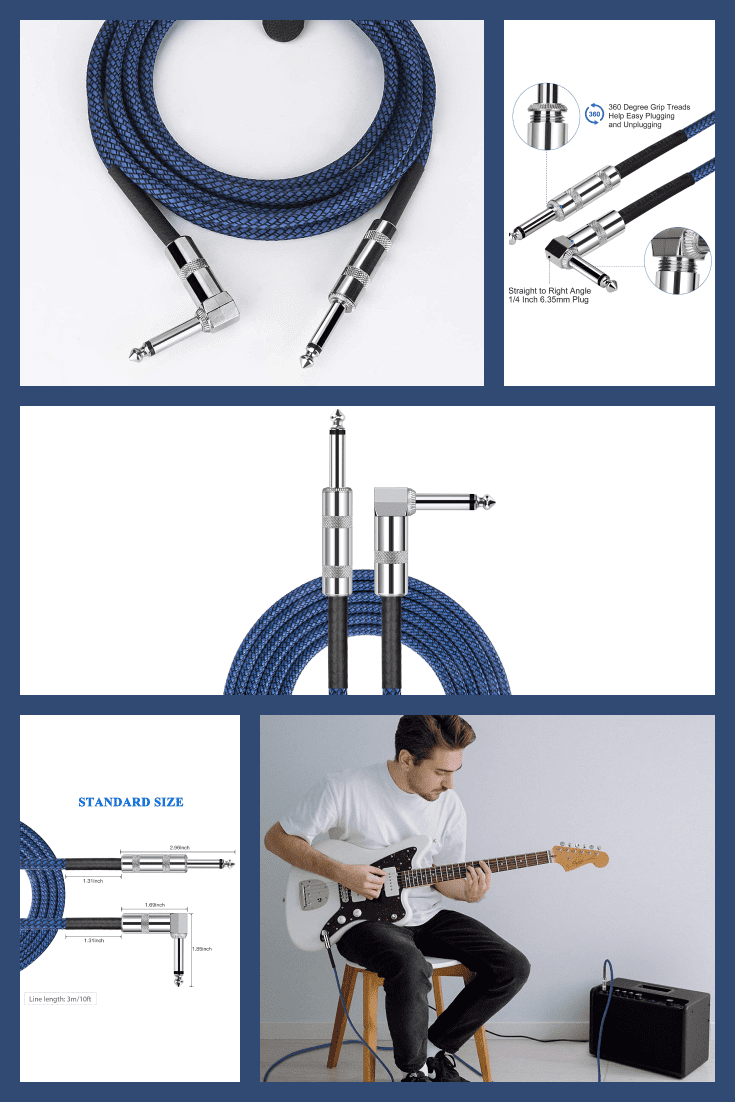 Price: $10
This cable is one of the most practical presents for bass players. There's always a lack of really good cables in the band, so one more cable will never be redundant. You can buy your bass-playing friend a lot of different cables and make his day. So if you don't know what to buy as a gift, a good cable is a nice choice.
Power Adapter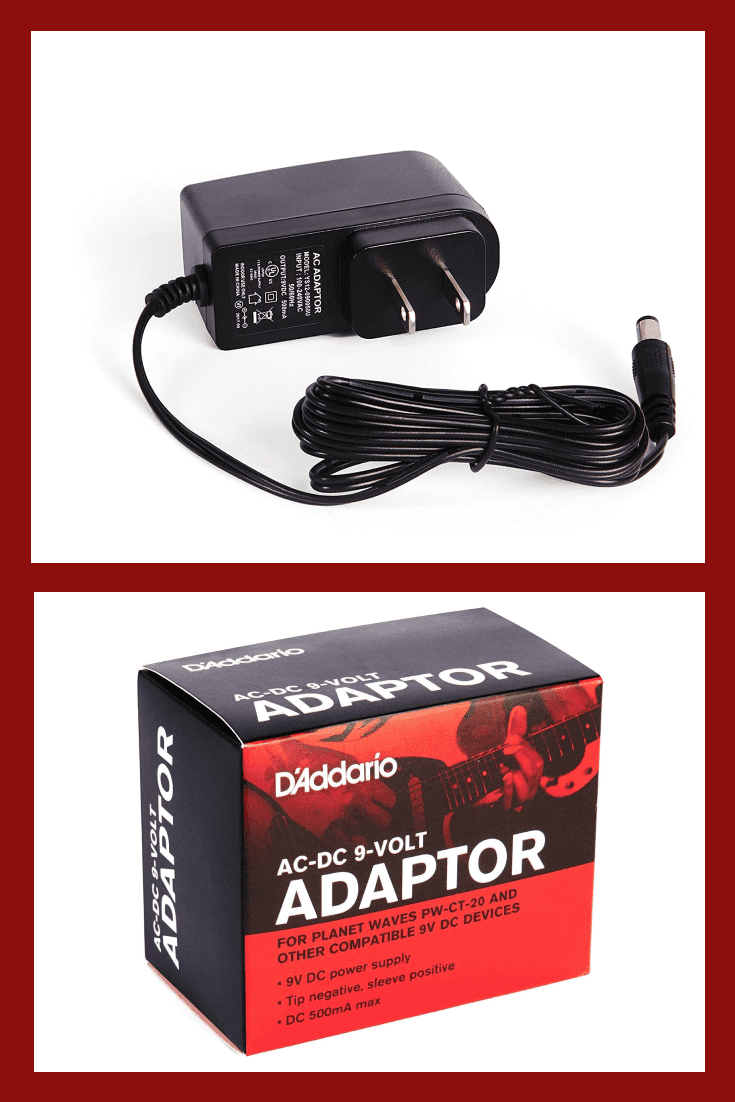 Price: $8
Just like a patch cable, a power adapter is a good solution when you don't have a pedalboard and use only a few effects. You don't need to change batteries again and again after buying this adapter, because it provides you a stable power connection and you won't have to worry about it anymore. Great gift for beginner bassists!
Pick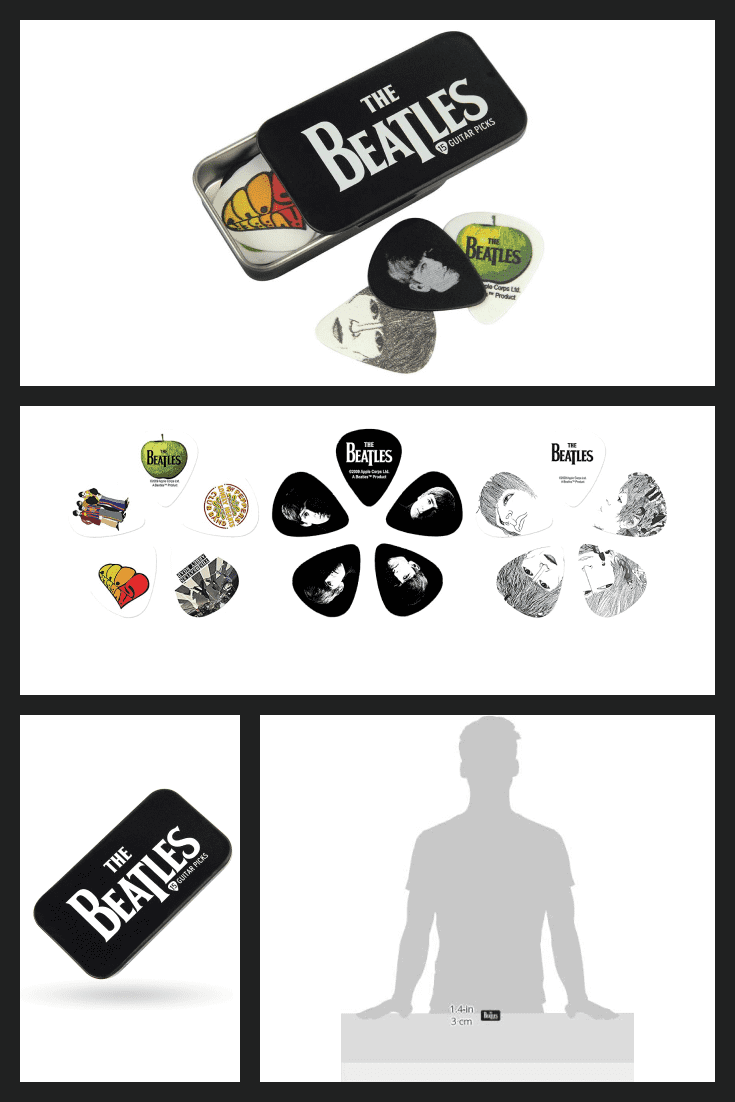 Price: $12
Who doesn't love guitar picks? Nobody. But when it comes to picks with the Beatles' logo every Paul McCartney fan goes crazy. There are 15 various picks with pictures of the band members. Considering the fact that people lose guitar picks all the time, your friend who is a bassist is always searching for one, so it's hard to imagine how happy he will be after getting this gift.
Tuner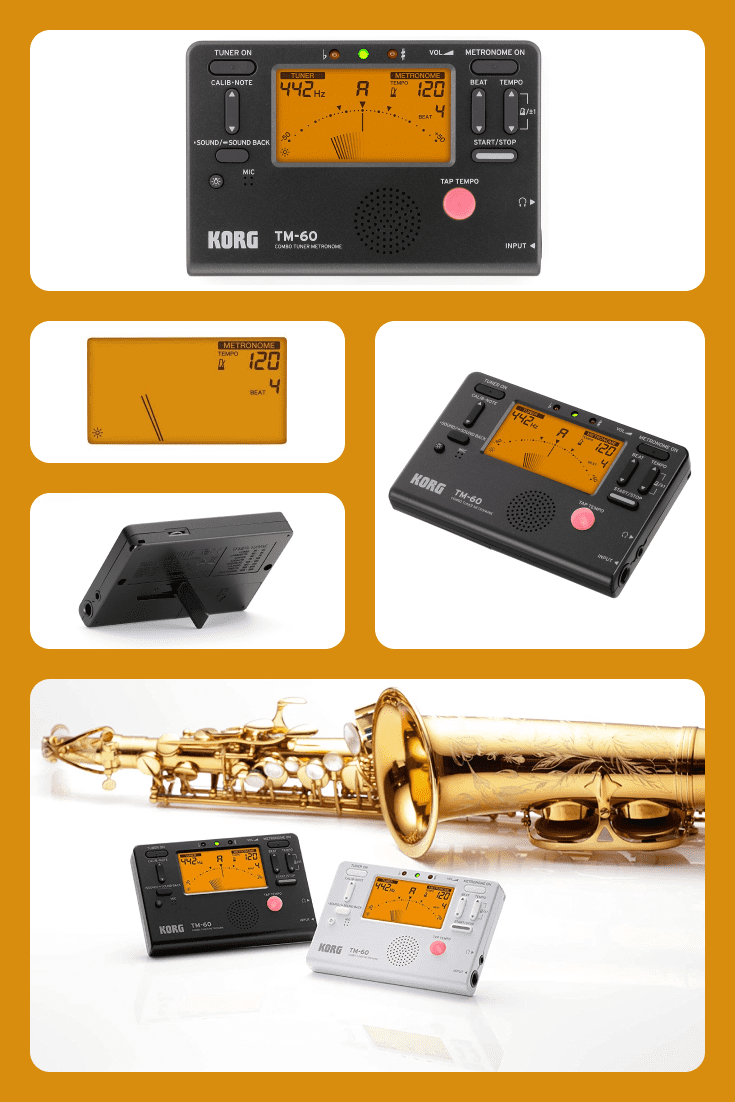 Price: $22
A good tuner is worth its weight in gold for a bass player. Korg is supposed to be a world-famous musical instruments company so this should be a really good tuner for bass guitars. Also, there's a metronome that can be incredibly helpful for beginners and sometimes experienced musicians.
10 Gifts Under $20 for Guitarists
In case you aren't creative enough to come up with a DIY gift for your guitarist, here are some lovely presents under $20 that you surely want to consider.
D'Addario Accessories Guitar Tuner (PW-CT-12)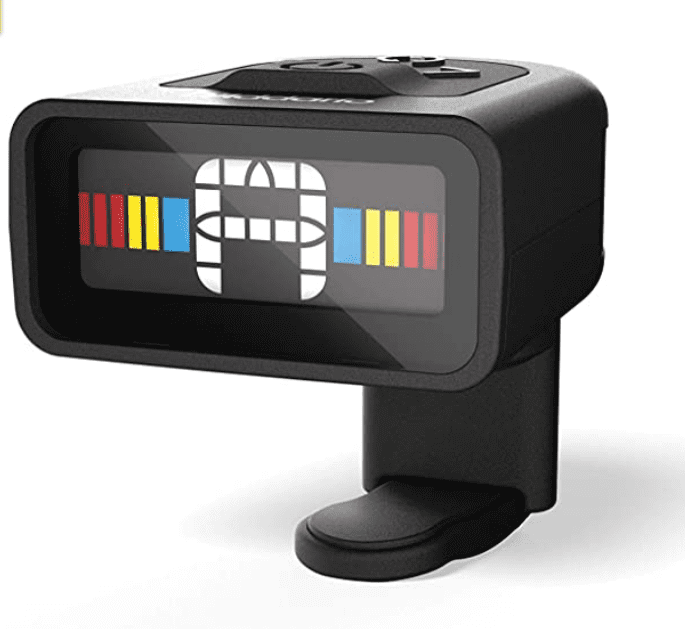 Price: $10.97
D'Addario Humidipak Automatic Humidity Control System (for guitar)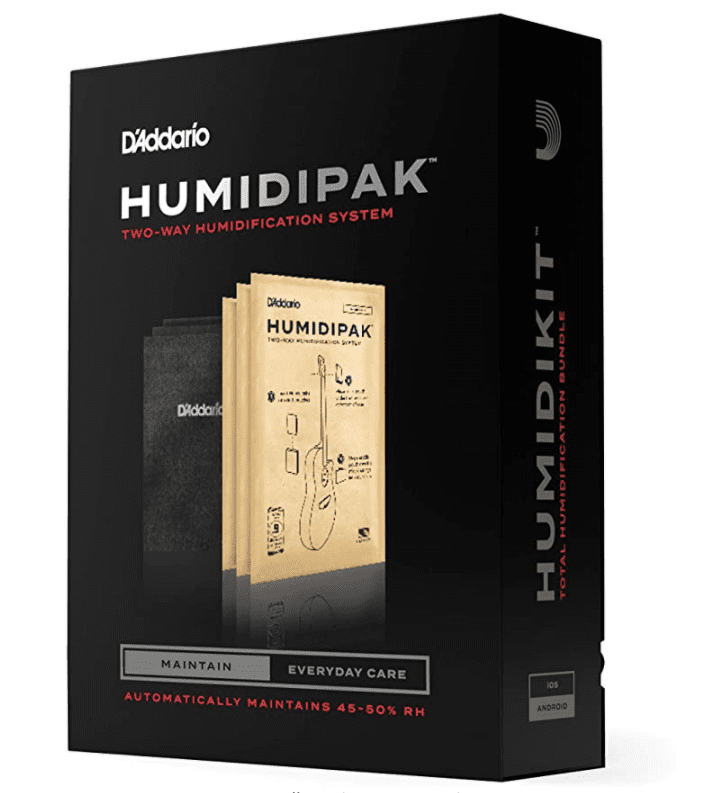 Price: $19.99
Ernie Ball Regular Slinky Nickel Wound Sets, .010 – .046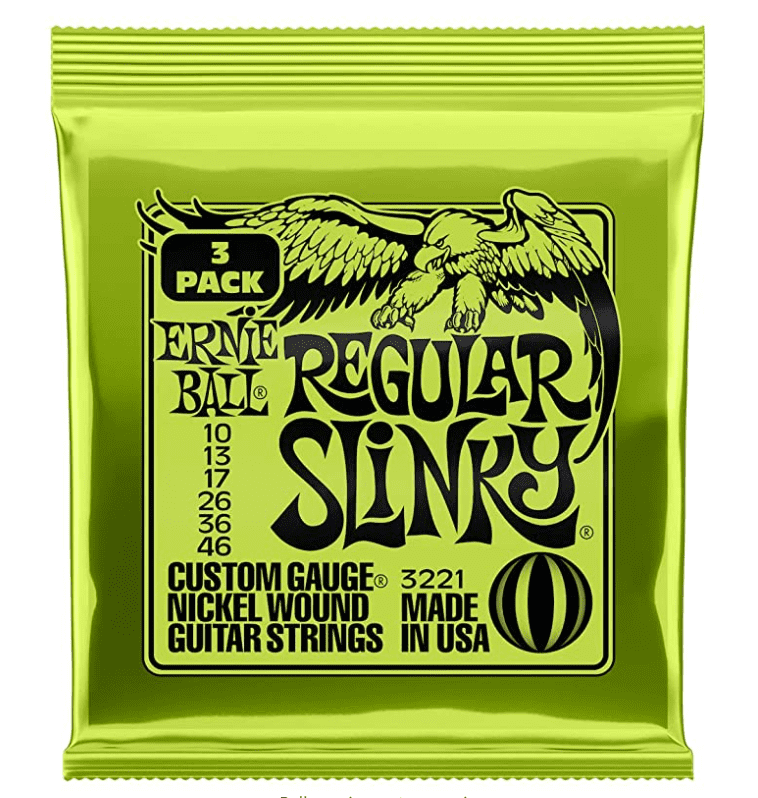 Price: $13.99
GLEAM Guitar Stand – Adjustable Fit Electric, Classical Guitars and Bass, Guitar Accessories, Folding Guitar Stand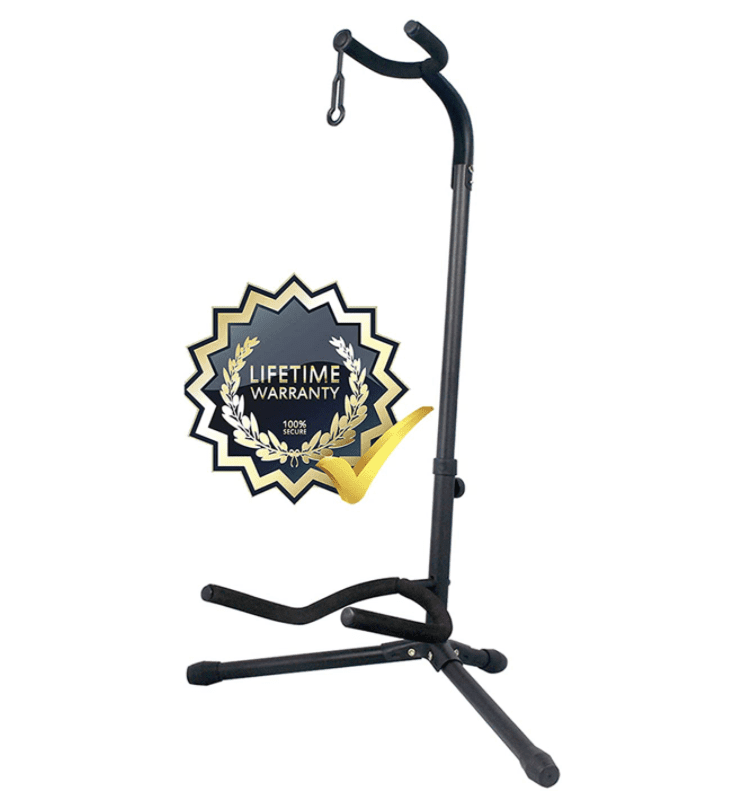 Price: $11.95
D'Addario EJ16-3D Phosphor Bronze Acoustic Guitar Strings, Light Tension – Corrosion-Resistant Phosphor Bronze, Offers a Warm, Bright and Well-Balanced Acoustic Tone

Price: $16.99
Snark ST-8 Super Tight Clip On Tuner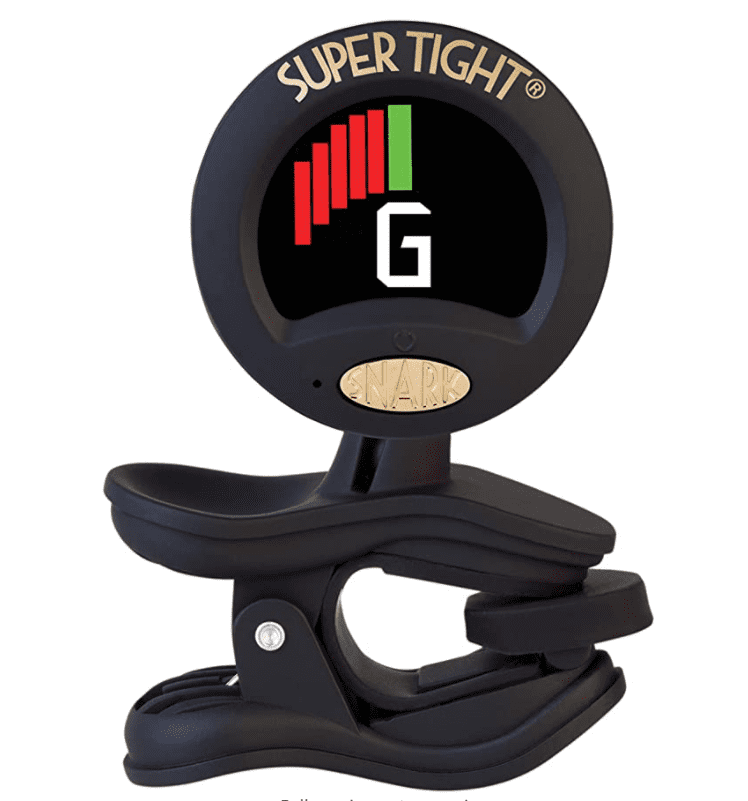 Price: $13.99
D'Addario Assorted Pearl Celluloid Guitar Picks, 10 Pack, Medium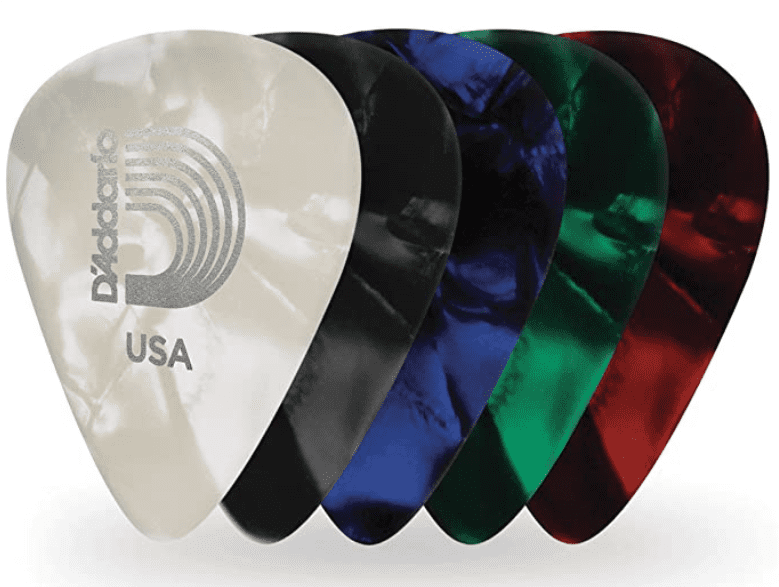 Price: $2.99
Guitar Strap Embroidered Red Vintage Woven W/FREE BONUS- 2 Picks + Strap Locks + Strap Button. For Bass, Electric & Acoustic Guitars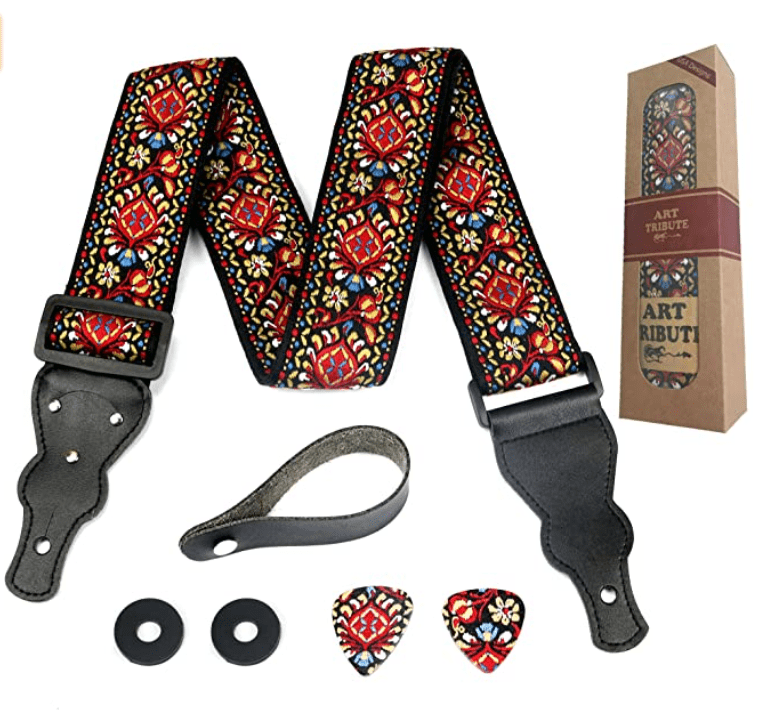 Price: $16.95
Swiff Violin Tuner Owl Cartoon Guitar Tuner, Brown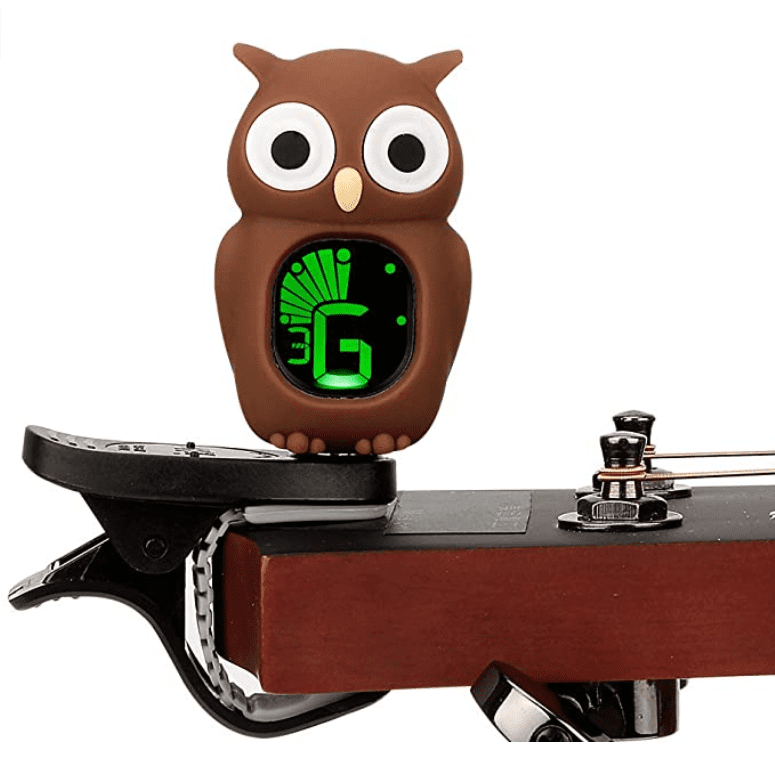 Price: $11.99
Universal Guitar Stand, [Upgraded Version] Wooden Guitar Rack, Portable Detachable Guitar Holder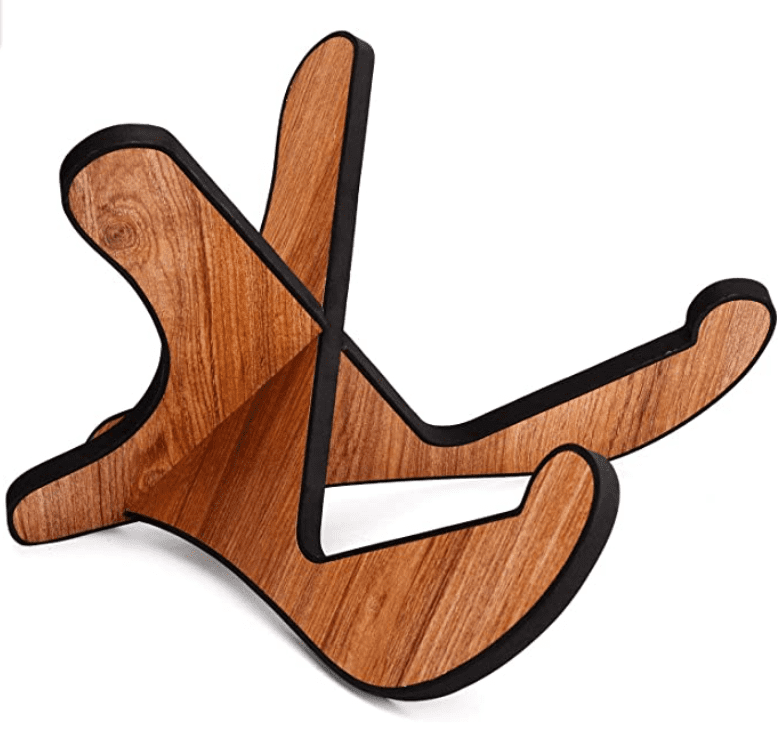 rice: $18.99
New Year's 2022 Gifts for Guitarists
New Year's Eve is another great occasion to give your friend, relative, or significant other a present. So here are some New Year's gift ideas for guitarists.
Guitar Loop Pedal Looper Effects 5 Minutes Looping Time Loop station, Exclude Power Adapter – KOKKO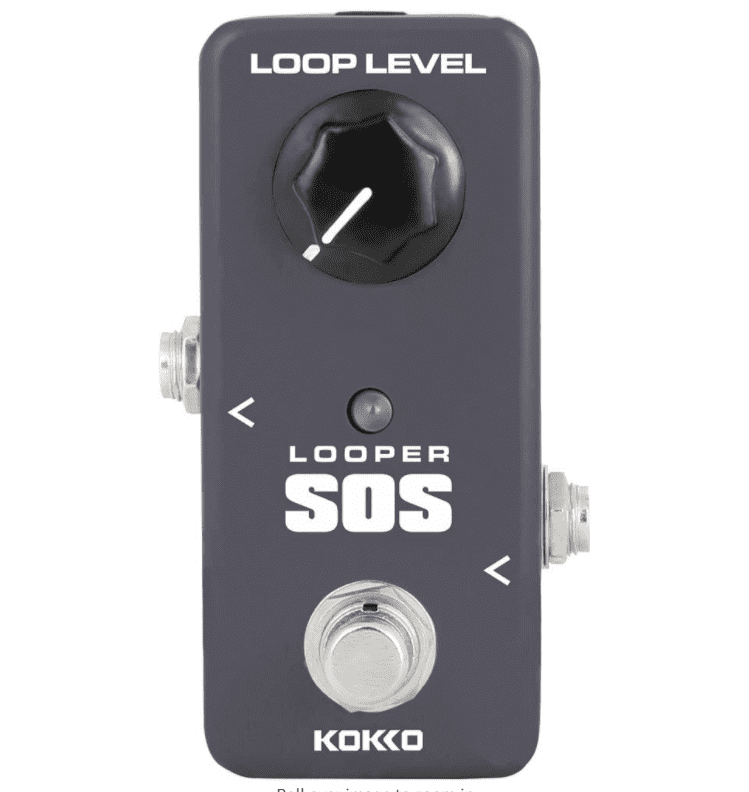 Price: $43.99
D'Addario EJ45-3D Pro-Arte Nylon Classical Guitar Strings, Normal Tension, 3 Sets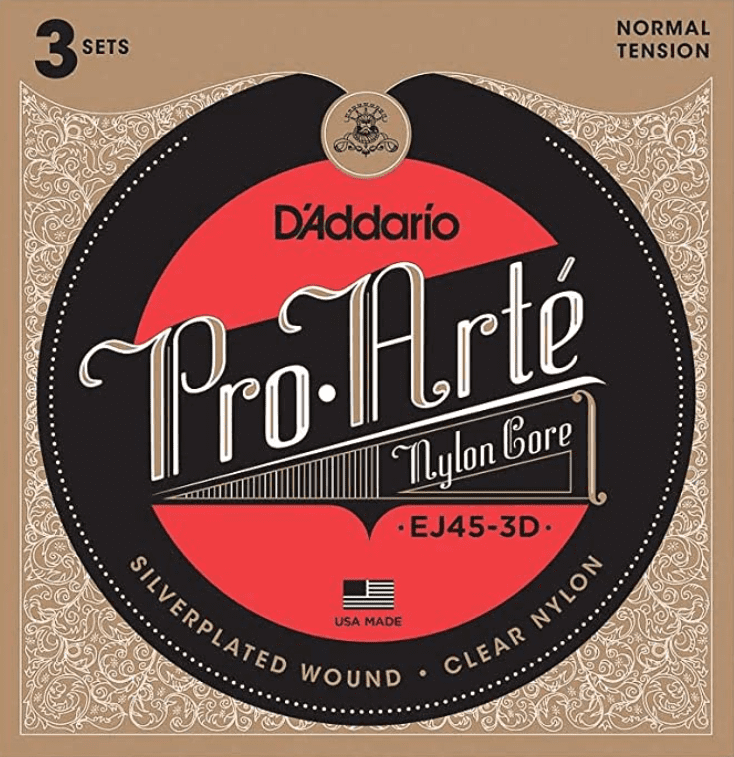 Price: $26.99
VOX AP2AC amPlug 2 AC30 Guitar/Bass Headphone Amplifier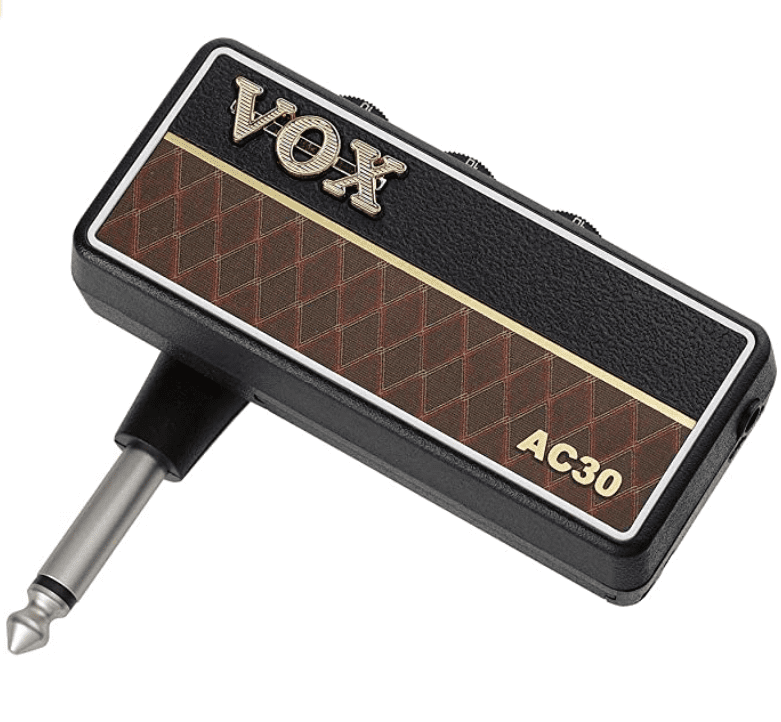 Price: $40.77
Pyle Multi Guitar Stand 7 Holder Foldable Universal Display Rack – Portable Black Guitar Holder With No slip Rubber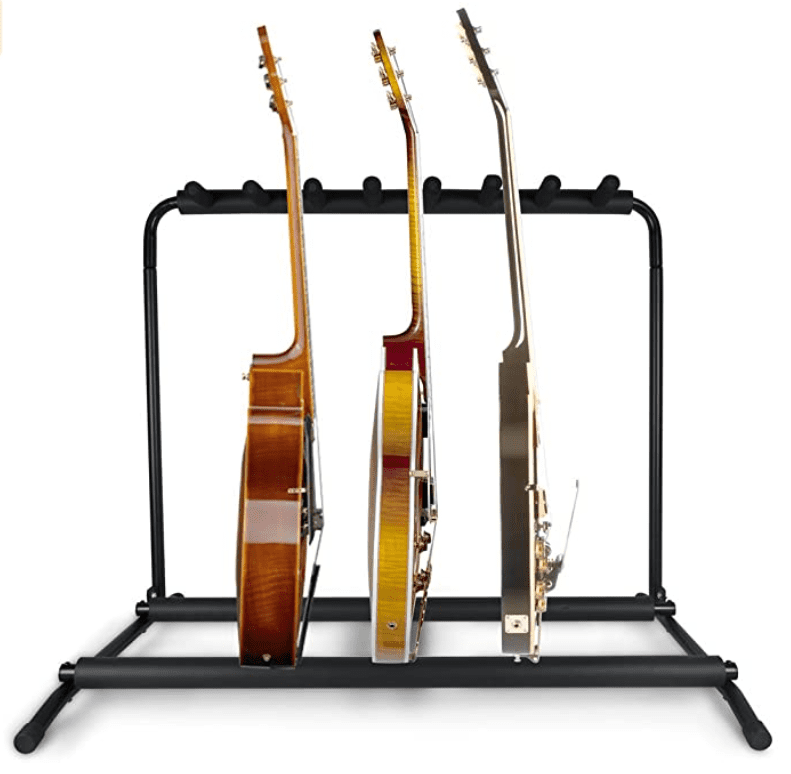 Price: $44.99
Getaria 2.4GHZ Wireless Guitar System Built-in Rechargeable Lithium Battery Digital Transmitter Receiver for Electric Guitar Bass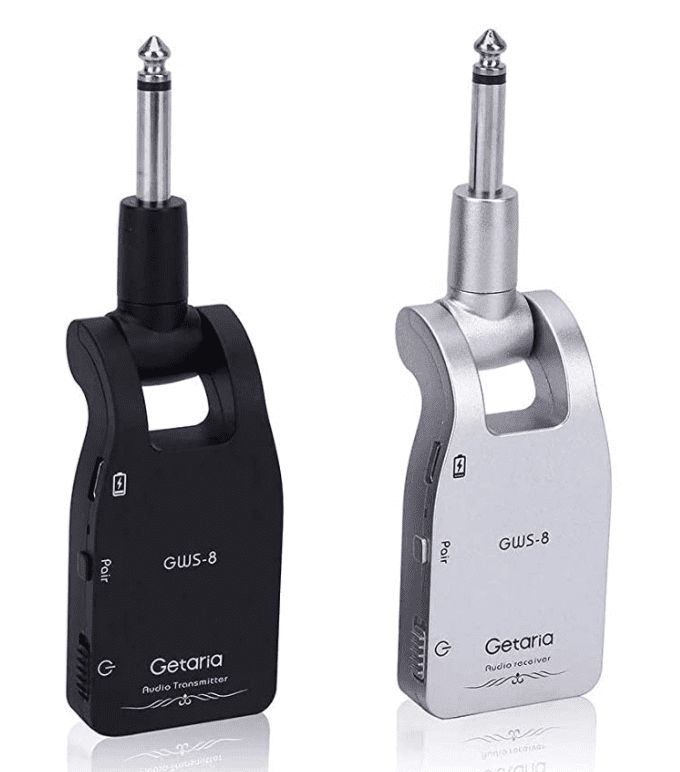 Price: $39.99
Loog Pro VI Acoustic – Green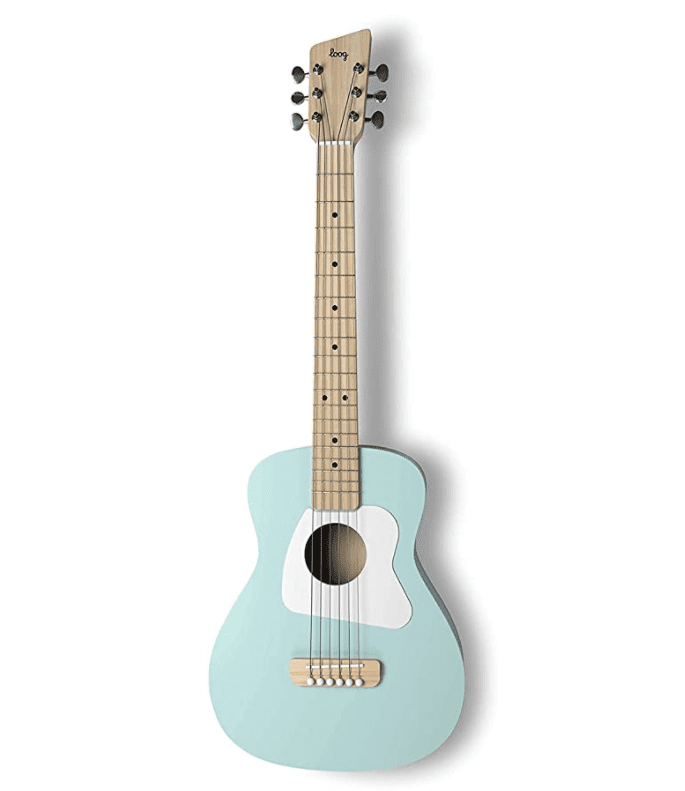 Price: $149M
Hinkler 3 String Electric Blues Box Slide Guitar Kit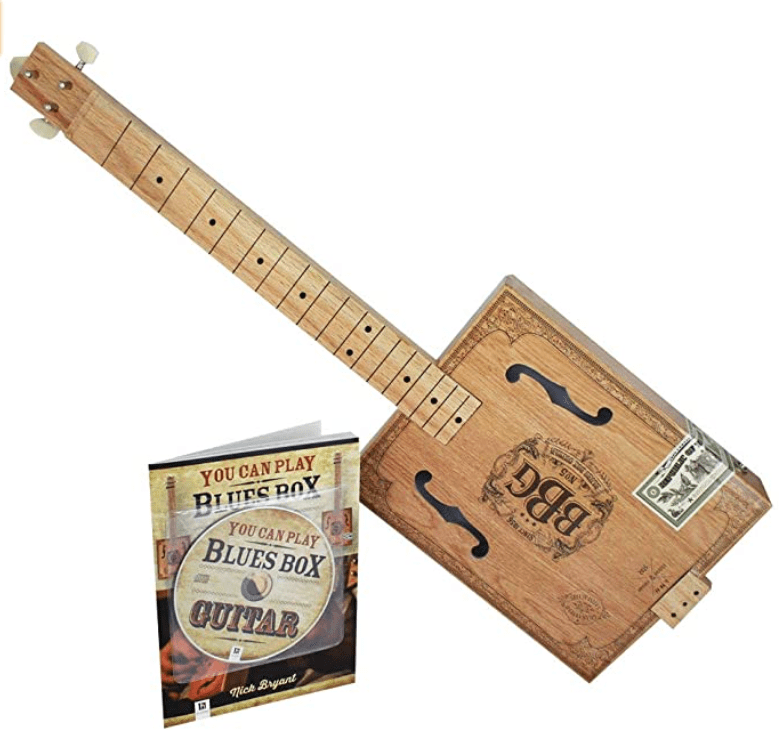 Price: $30.74
Fender Champion 20 – 20-Watt Electric Guitar Amplifier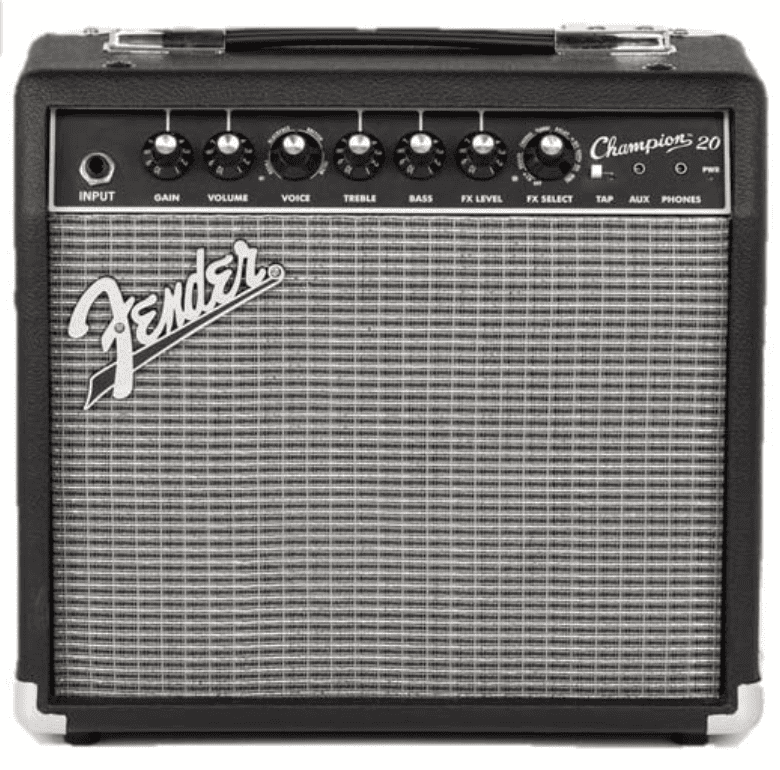 Price: $129.56
NUX B-5RC Wireless Guitar System for All Types of Guitar with Active or Passive Pickup Charging Case included, Auto Match, Mute Function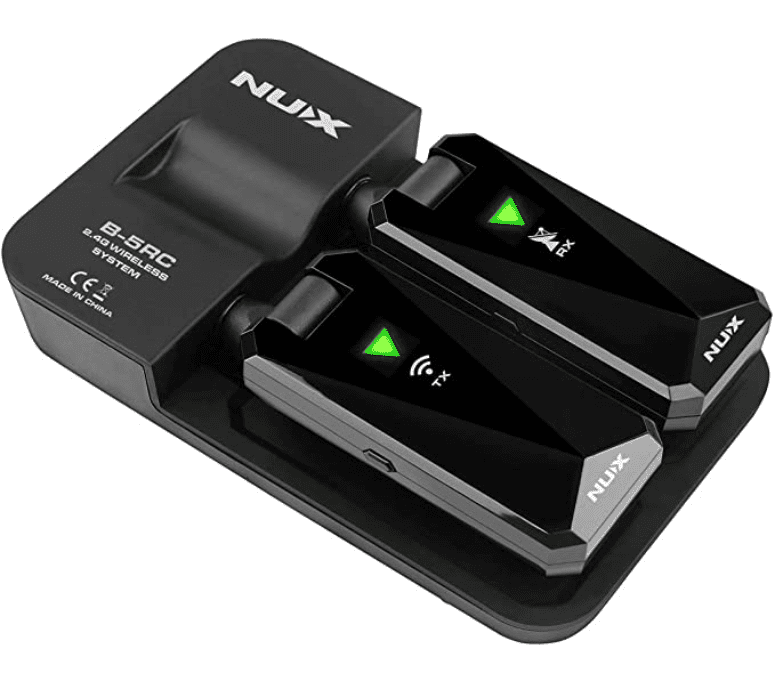 Price: $149
Gator Cases Deluxe ABS Molded Case for Strat/Tele Style Electric Guitar with Internal LED Lighting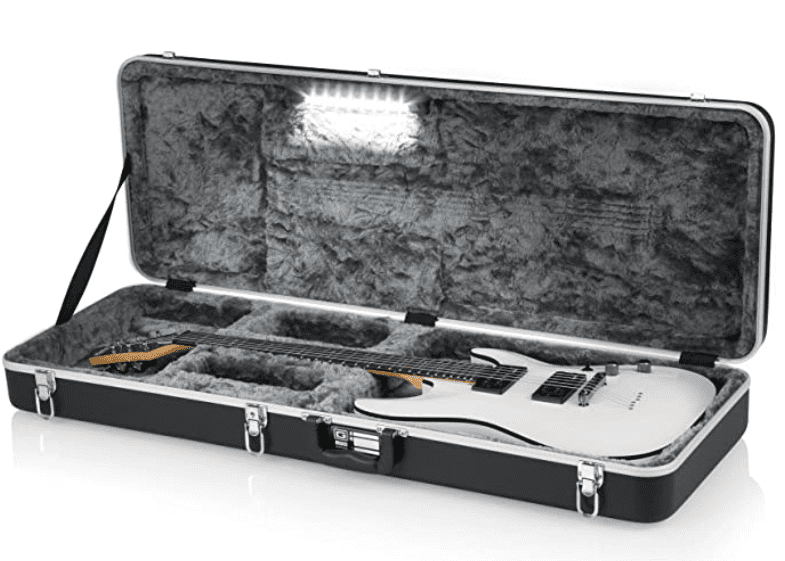 Price: $144.99
Ampeg Guitar Chorus Effects Pedal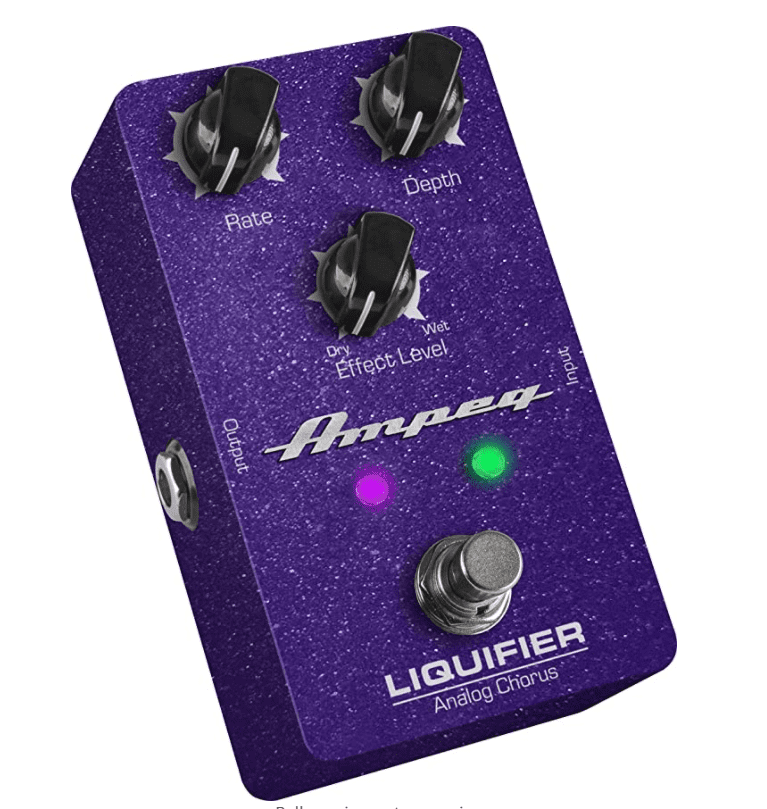 Price: $121.45
Squier by Fender Classic Vibe 60's Stratocaster – Laurel – Lake Placid Blue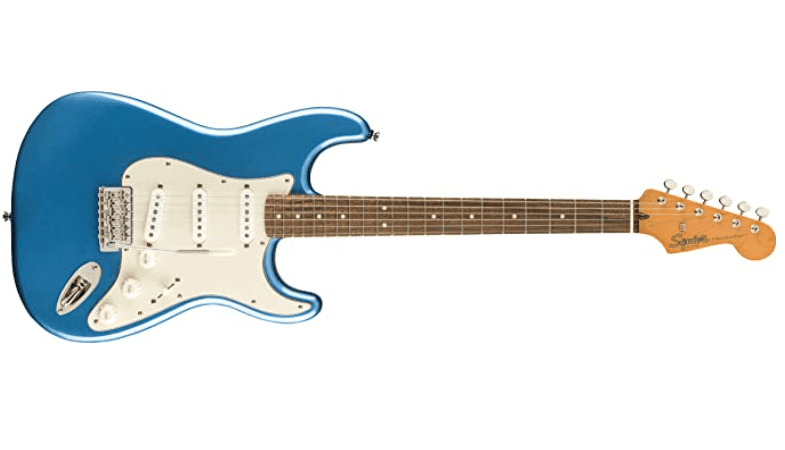 Price: $399.99
FLEOR Chrome Tune-o-Matic Bridge Guitar Roller Bridge w/Small Studs Fit Gibson Epiphone Les Paul SG Guitar Part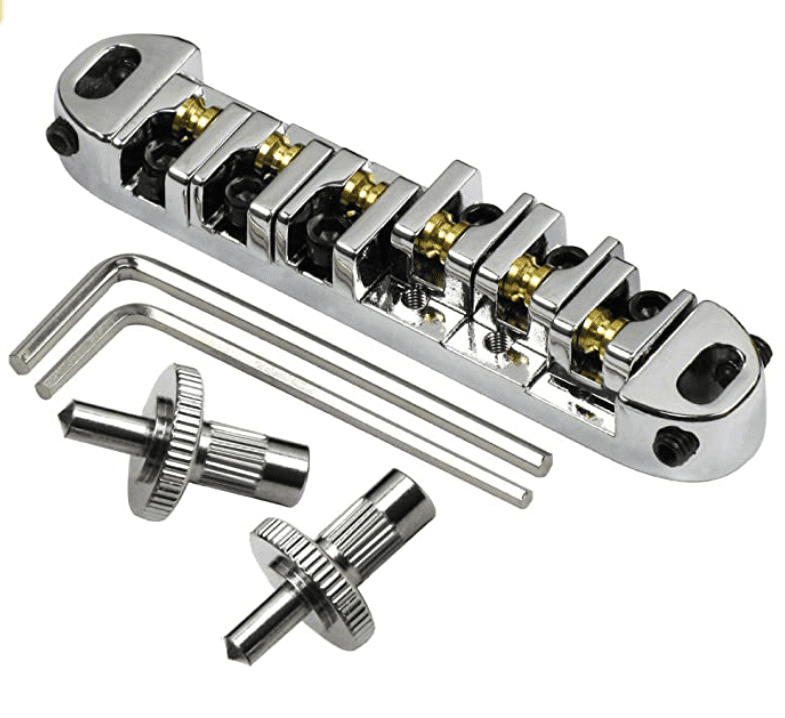 Price: $17.90
Steinberger GTPROBK1 Solid-Body Electric Guitar, Black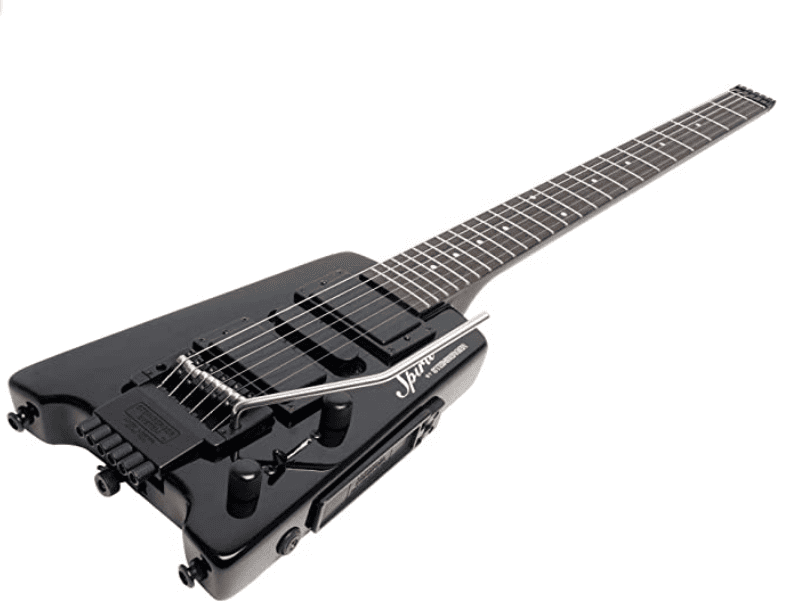 Price: $598.99
Benvo Guitar Accessories Kit 49 Pieces Guitar Tool Changing Kit Including Guitar Picks, Capo, Acoustic Guitar Strings, String Winder, Bridge Pins, Pin Puller, Guitar Bones & Pick Holder, Finger Picks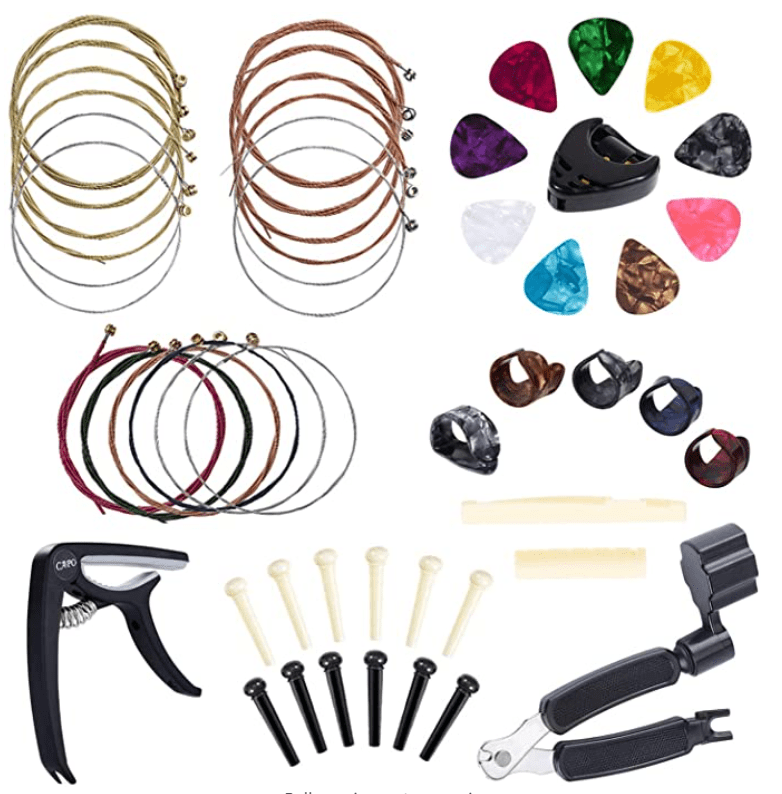 Price: $19.99
How to Find a Perfect Gift Using a Person's Instagram Account
In case you are still unsure about the gift for your friend, significant other, or relative, you are definitely going to be interested in the gift generator from MasterBundles. The service is aimed to help find the right gifts by analyzing Instagram profiles. Thus, all you have to do in order to find a perfect gift is to enter your person's Instagram user name in the blank and wait a few seconds for the program to generate 9 cool gift ideas for your person. So do not hesitate and try it now.
Christmas gifts for guitar players
KLIQ UberTuner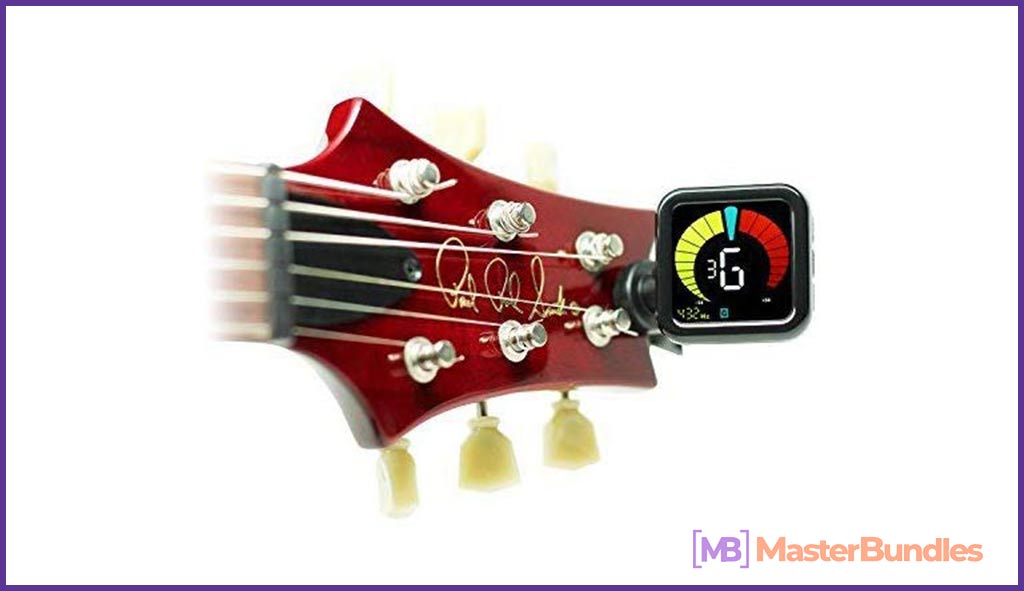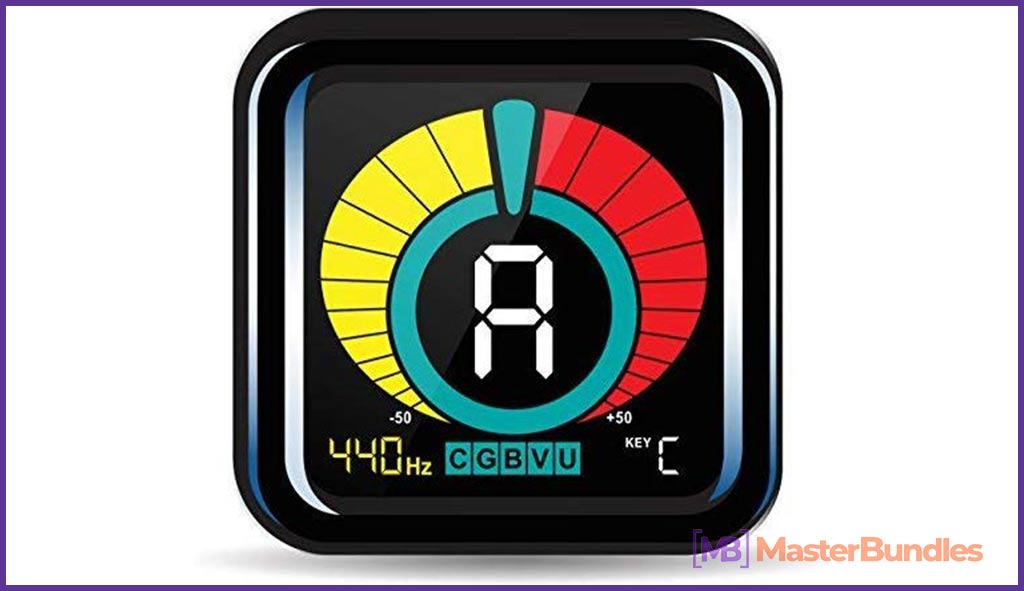 Here's a great Christmas gift for any guitar player. It's very accurate and precise, so your friend will be able to tune their guitar without any trouble. This device has a sensitive Piezo Sensor and an advanced microprocessor.
A personalized pick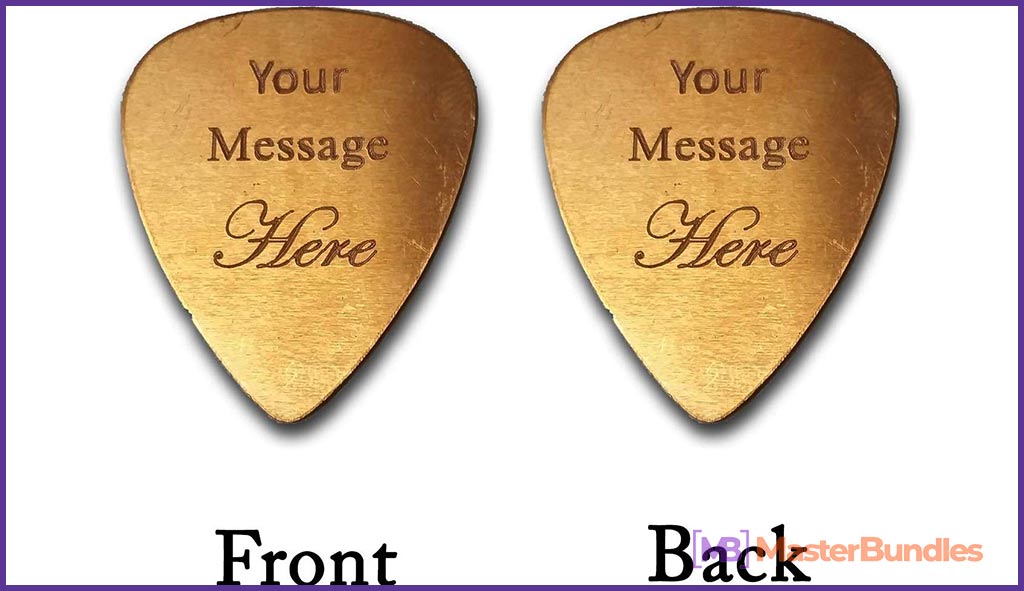 Personalized gifts for guitar lovers will always make them remember you. Get your friend a personalized pick with the text (or even a symbol engraved).
StewMac Guitar Tech Screwdriver Set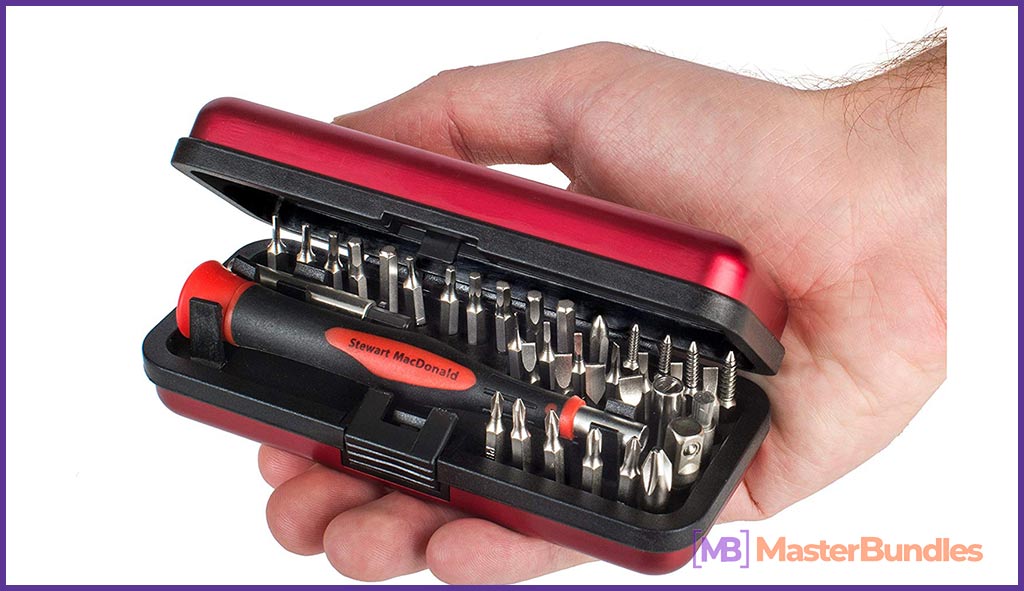 This is a great Christmas gift. A guitar requires maintaining and this StewMac screwdriver set is exactly what guitar players need – the set has everything they can need to make their guitars sound nice.
MONO M80 Dual Electric Guitar Case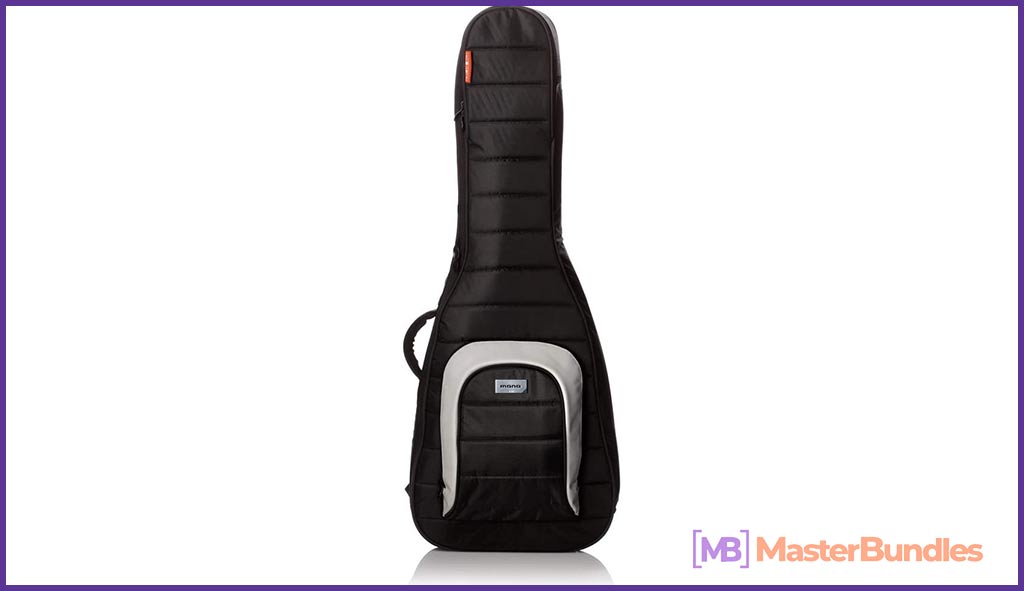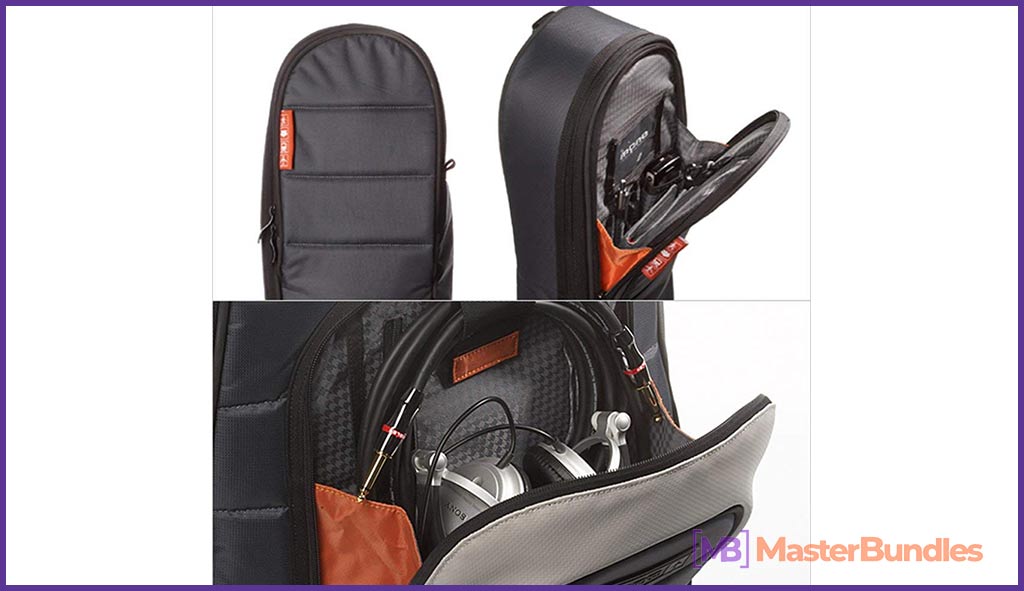 This Mono M80 guitar case is a good option if a guitar player has two electric guitars. This case is waterproof with an industrial rubber sole and PVC-free piping. It has a special section where additional accessories can be stored.
Guitarist Stool with Footrest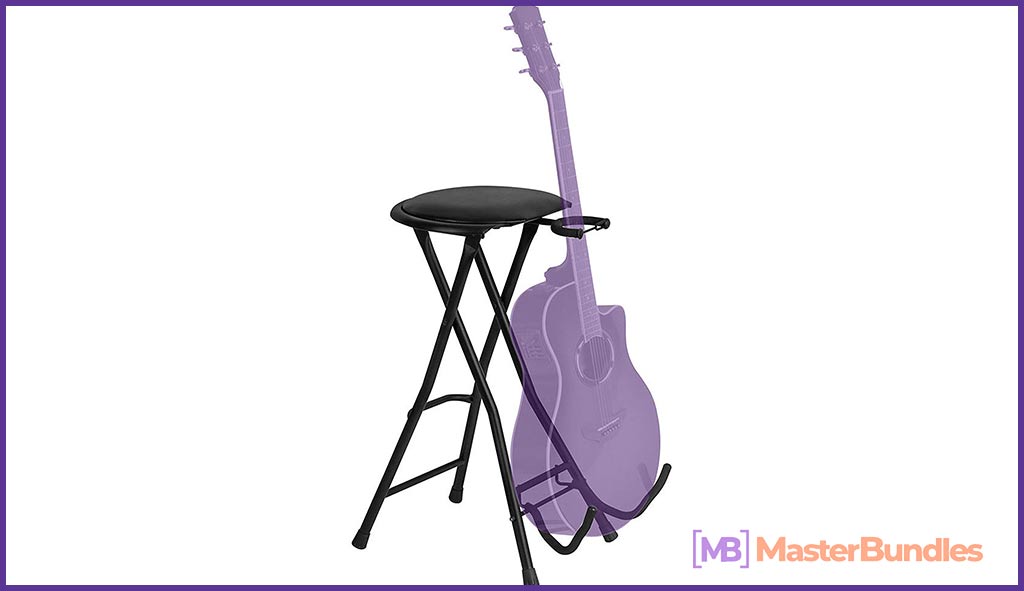 This stool also has a stand (with foam protectors) for a guitar. It is great to use on a stage.
Looking for a present your dear guitar player will use after the festive season is over? Picking the perfect Xmas gifts for guitar players may require some music background. Of course, if you're not into music you can get last-moment present ideas on Amazon, Walmart, or Target.
And now, let's proceed to the TOP 5 Xmas gifts the MasterBundles team picked for guitarists. Get ready for the Jingle Bell Rock!
Ugly Christmas Sweater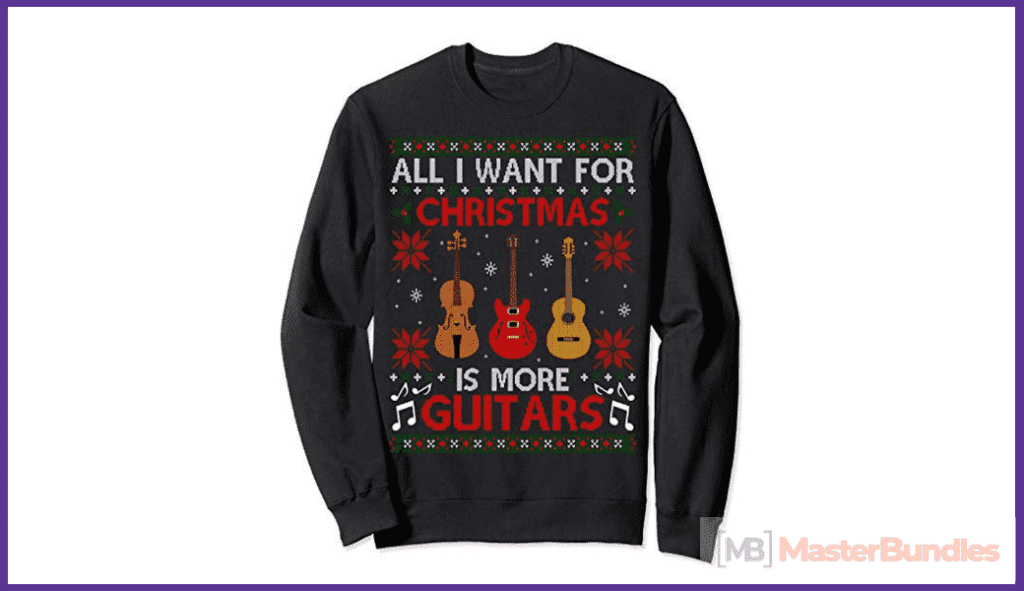 Price: $33.95
Material: 80% Cotton, 20% Polyester.
Ugly sweaters are an everlasting trend that's not going away! If your colleague, boyfriend, or husband loves playing the guitar, you can combine both! Just choose this ugly sweater with a print reading "All I want for Christmas is more guitars." It'll make a great Xmas gift for guitar addicts and pro guitarists likewise.
Retro Santa Claus Guitar Pick Set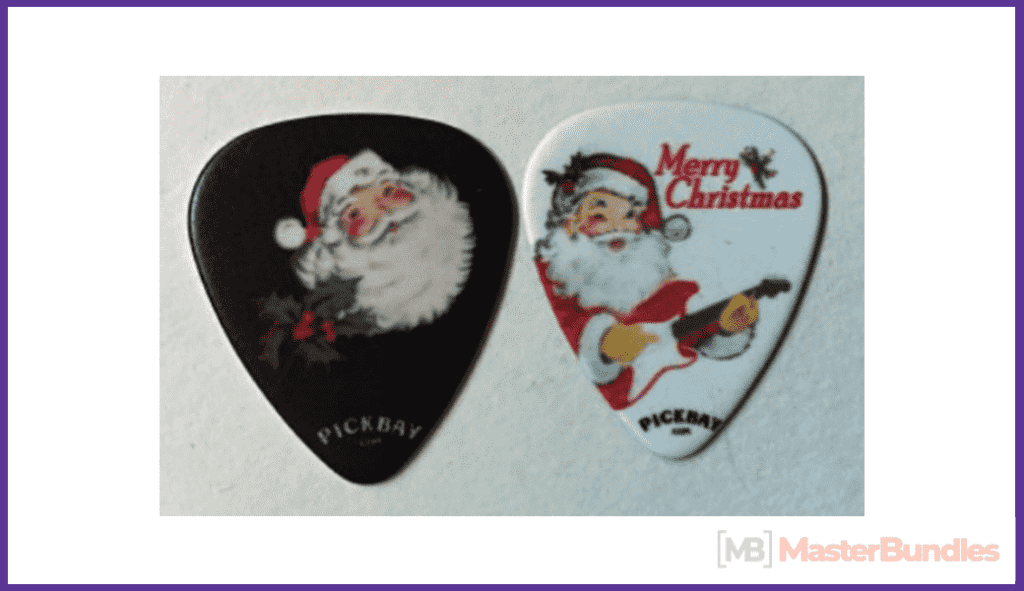 Price: $4.95
Any guitar player needs a set of guitar picks. So, you can't be wrong choosing this gift option! This set of two Santa Claus retro guitar picks will get any guitarist into a Christmas mood. Double-sided, 0.71mm – these are the perfect option for a classic and rock guitarist likewise! If you're on a scarce budget, go for this option.
Fire Music Guitar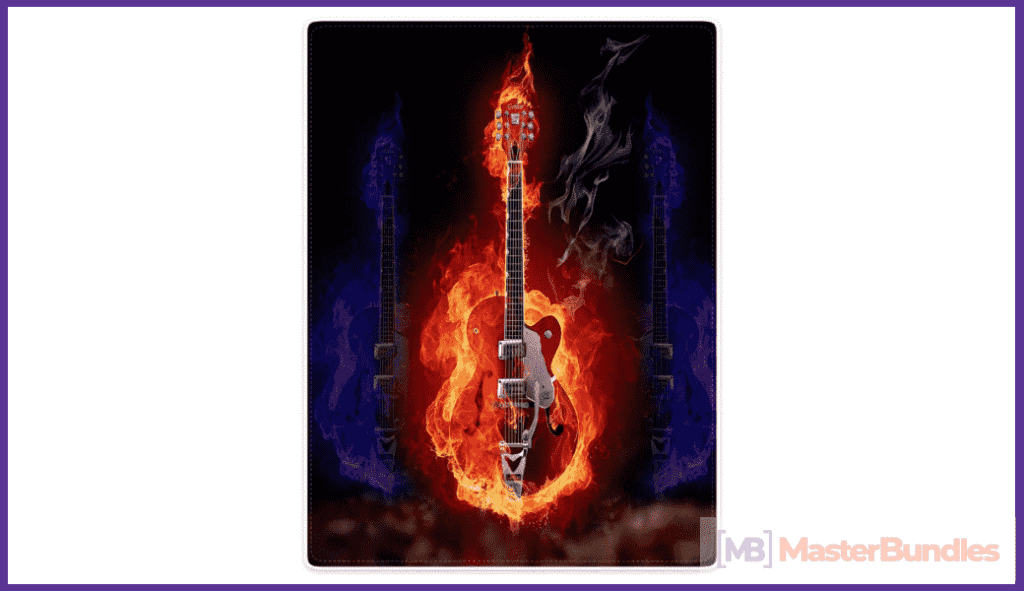 Price: $41.99
Size: 60″ x 80″
There's nothing better than a 60" x 80" fleece throw blanket to make one's Christmas Eve cosy! Made of high-quality microfiber, this fleece throw with a fire guitar print will make any cold night warmer. Alongside being quite practical, it's a great item of decor.
1000 Record Covers Book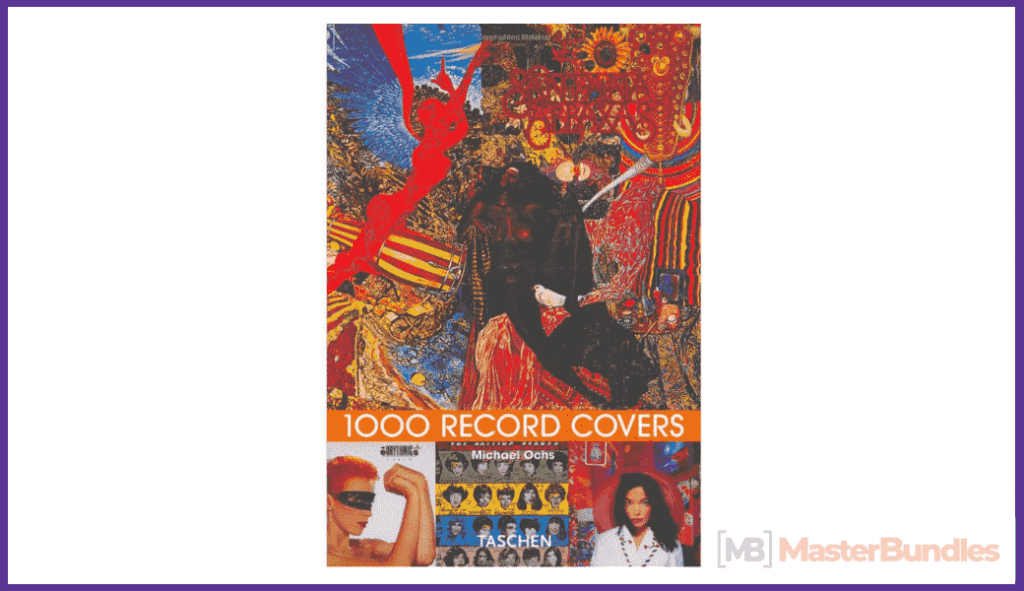 Price: $18.00 (Hardcover)
"1000 Record Covers" is a legendary anthology of the best rock album covers (60s – 90s). This item will be a great gift for guitar players, musicians and music lovers. All of the record covers were provided by a collector and music executive Michael Ochs. If you're totally out of ideas, this coffee table book will be an awesome gift for music connoisseurs.
White Falcon Electric Guitar Christmas Ornament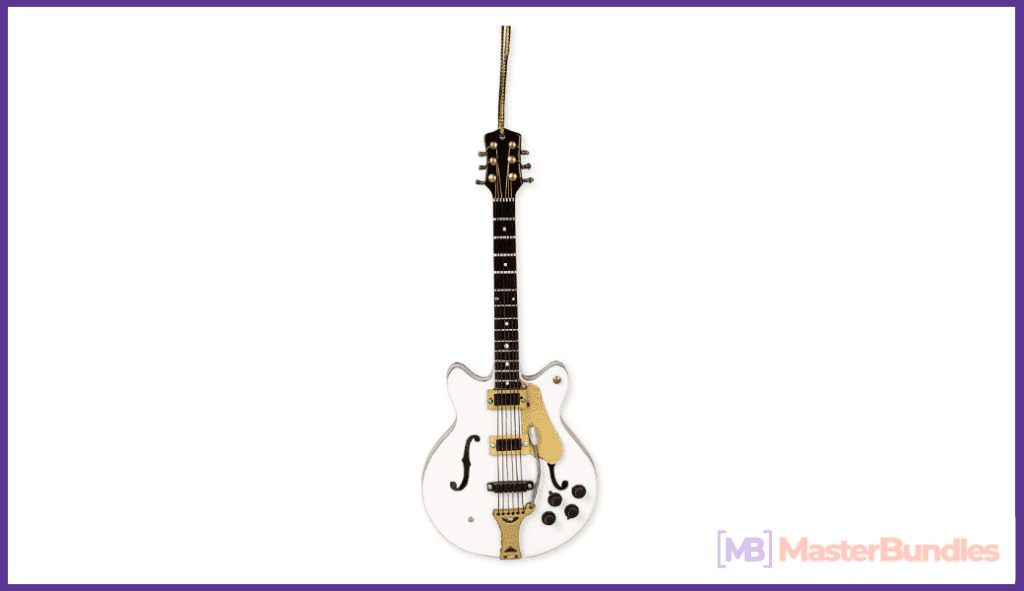 Price: $9.88
Size: 5" x 2.25" x 0.75"
Materials: wood, metal
This lovely Christmas ornament is the replica of a White Falcon electric guitar. It will look picture perfect on any Christmas tree! Made of eco-friendly materials – wood and metal – this ornament comes with a string hanger.
Valentine's Day gifts for guitar lovers
Black Display Frame for 12 Guitar Picks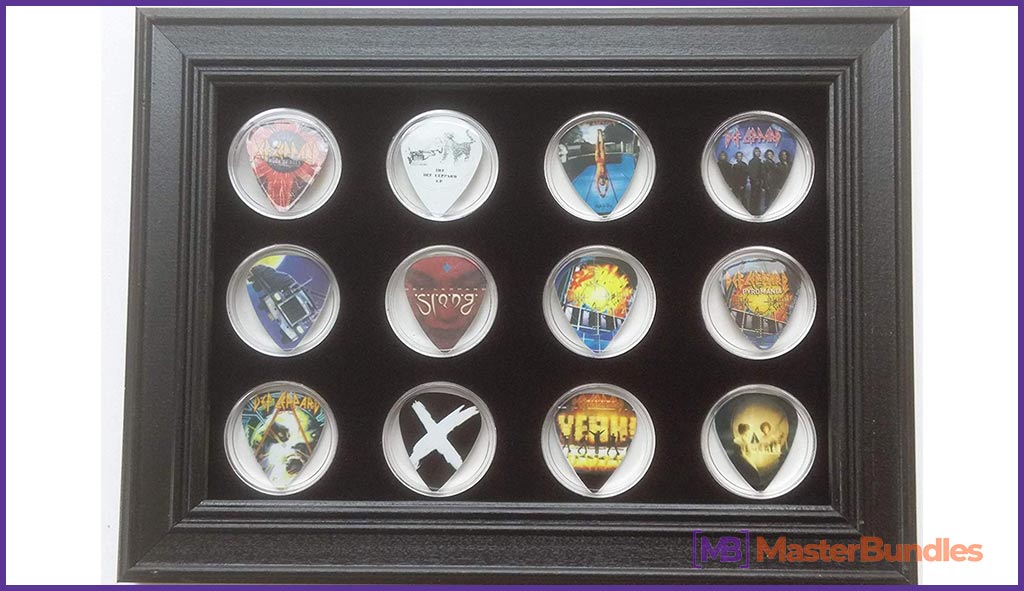 If your friend collects picks, then a display frame would be a perfect gift. This can be a great St. Valentine gift, especially if you both collect picks and create your unique collection.
Teach Yourself to Play Guitar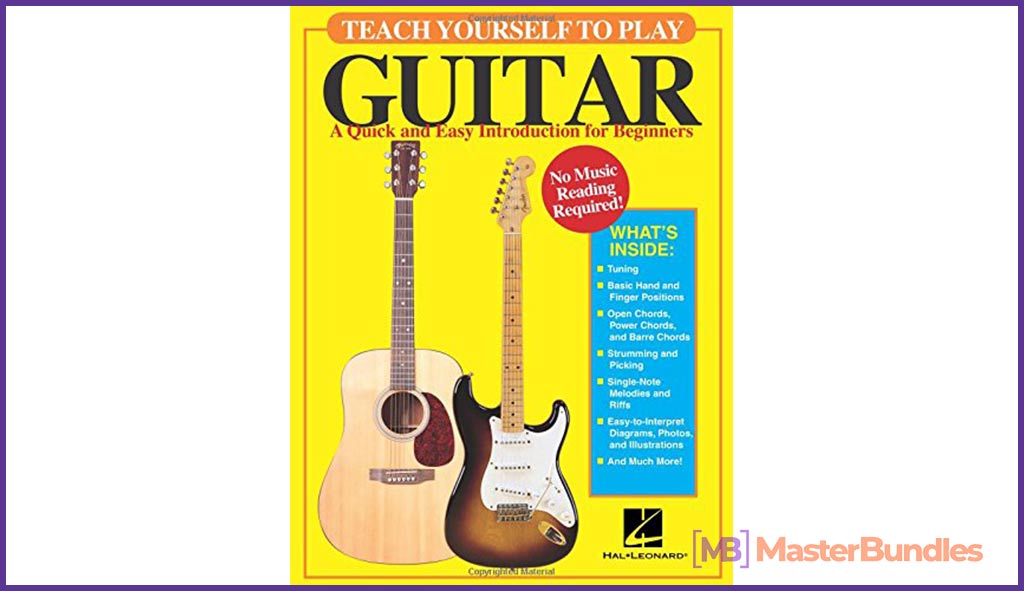 If your friend just starts playing guitar and they learn how to do it properly then you should consider buying them a book. Such gifts for guitar lovers will be appreciated. Consider buying your friend a book from David M. Brewster – a professional musician, who taught hundreds of students.
A pick holder for a microphone stand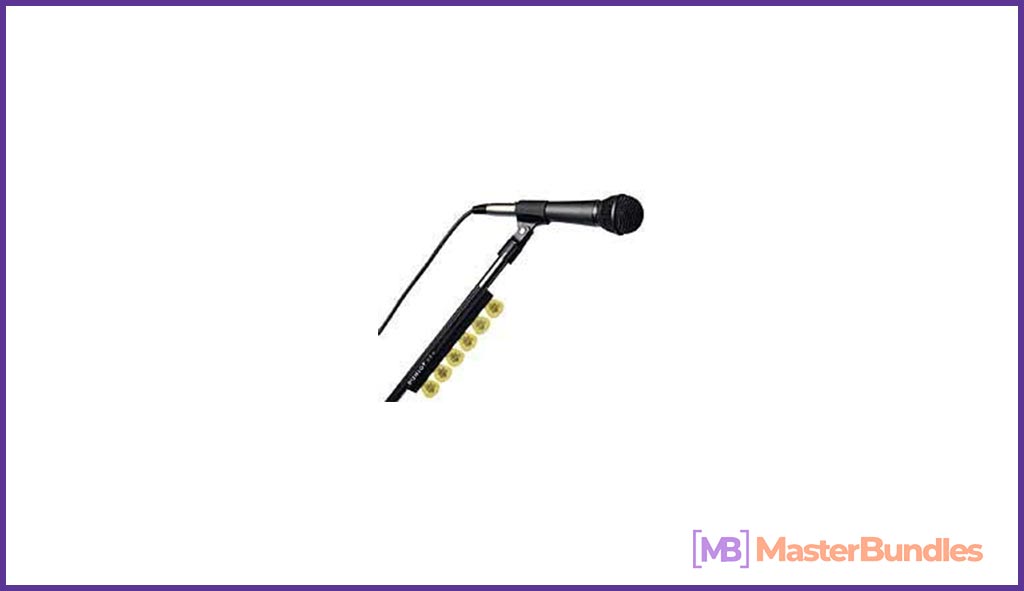 This can be a super useful gift for a guitar player, especially if they also sing. A microphone stand pick holder guarantees that your friend will always have a pick when they need it. This Dunlop 5010 7-inches pick holder looks stylish and it's made of rubber so it will last long and hold all the picks firmly. This gift will cost you less than $10.
Pick puncher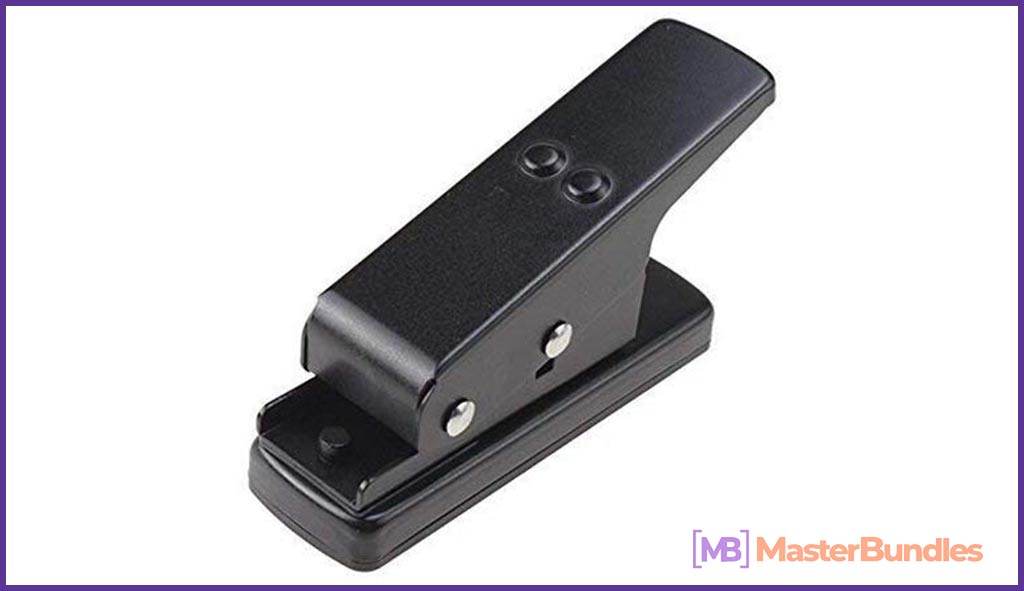 If your friend doesn't have a pick, then a pick puncher comes into play. It cuts picks from plastic pieces, like old credit cards, hotel room key cards, etc.
Prosaice Guitar Repair Care Tools Kit Musical Instrument Care Tool Musician's Repair Maintenance Accessories Set for Guitar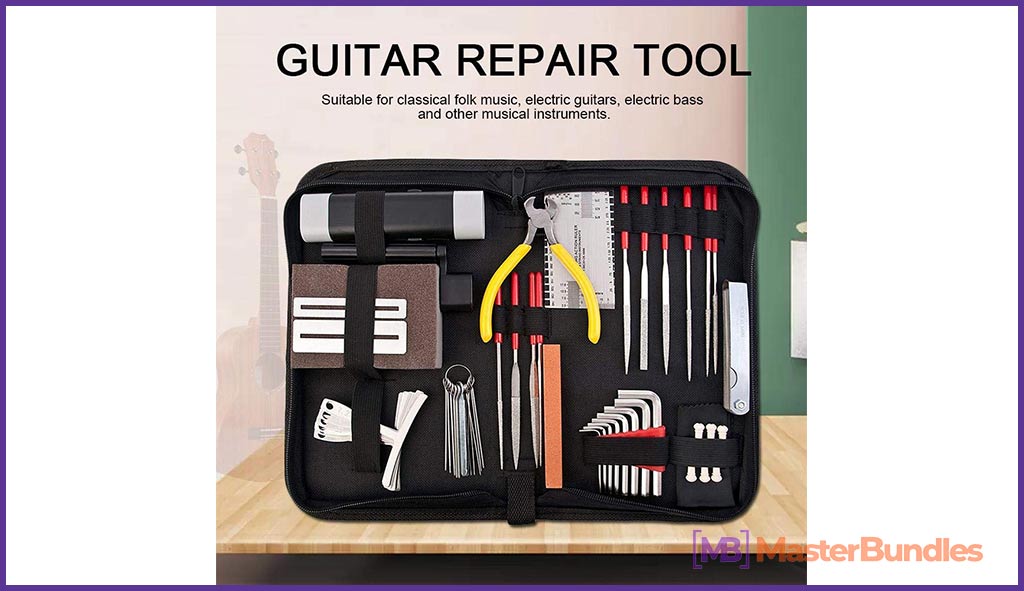 This kit has all the tools that a guitar player may need to maintain and repair a guitar – it can be used to set up, change strings, set intonation. It is good both for acoustic and electing guitars, banjo and ukulele.
A string breaker absorber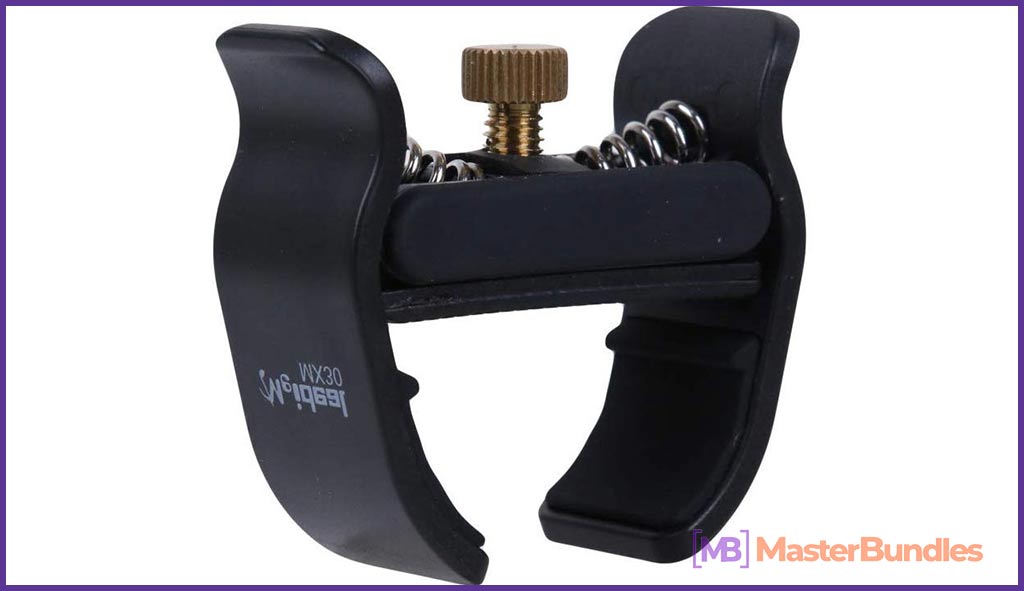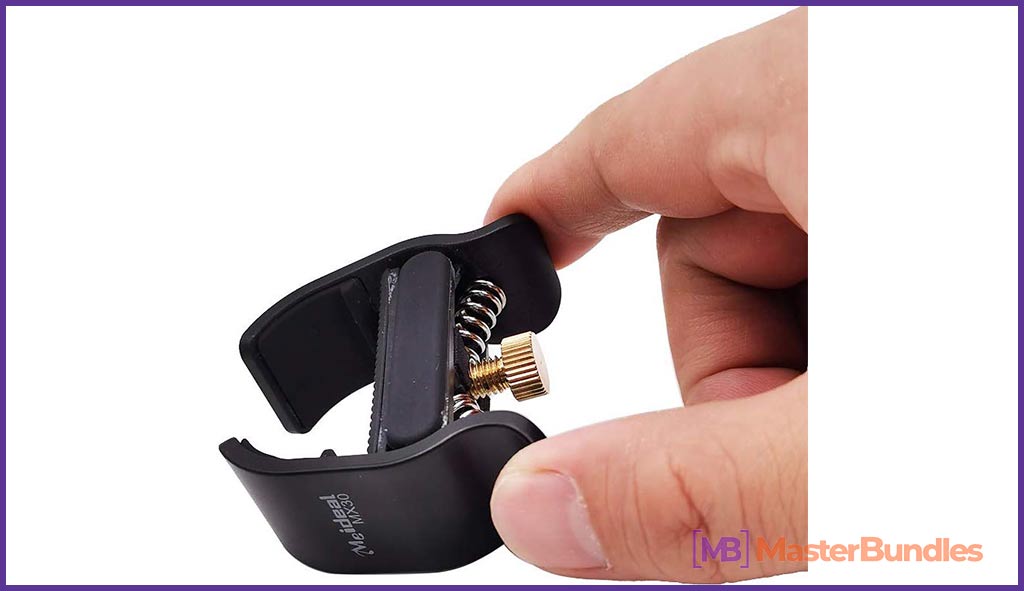 Such gifts for guitar lovers can protect the players themselves and people around them. This device absorbs almost all the energy produced when a string breaks.
Will Ray Stealth Slide Ring for Guitar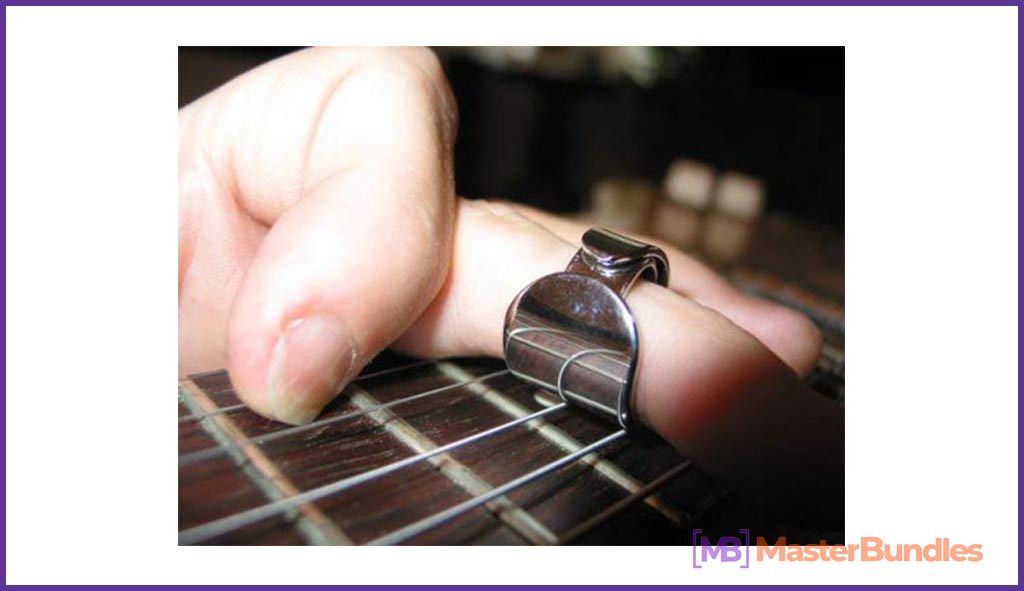 This ring is great when you need to slide and use your fingers. There are traditional slides, but they cover an entire finger. This ring is adjustable.
Rockville Pro Recording Studio Microphone Mic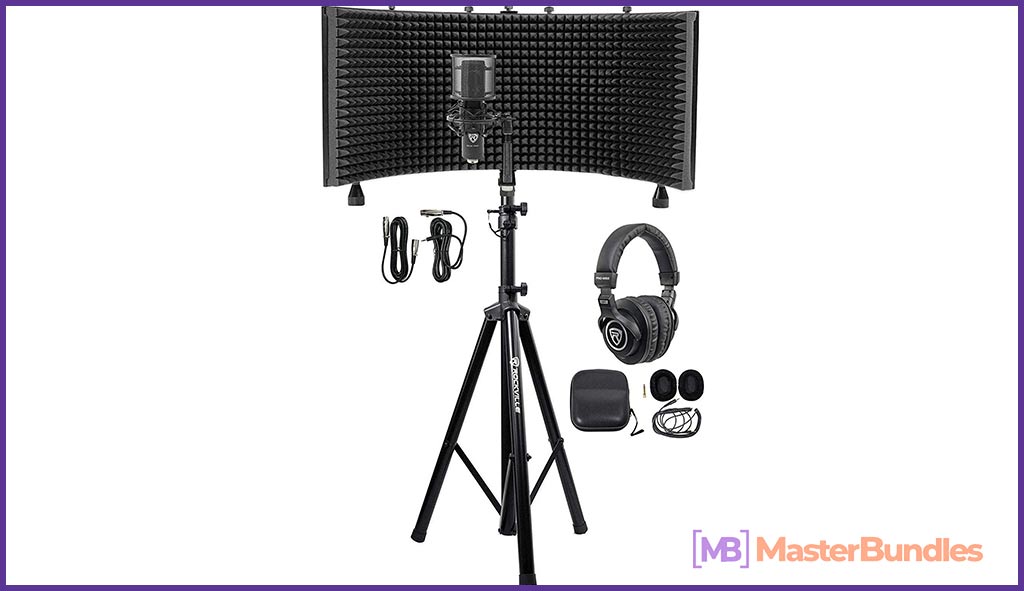 This Rockville Pro Recording Studio kit is perfect for guitar players, especially if they sing their songs – this kit includes a microphone, a stand, cables, audio insulation panels, headphones.
DIY Electric Guitar Kits for ST Electric Guitar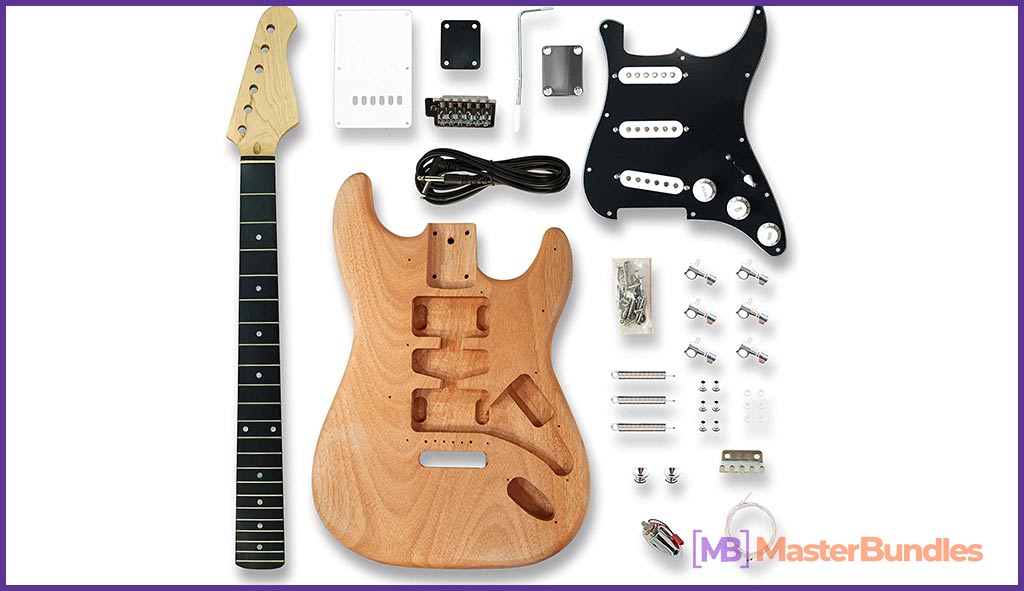 A DIY electric guitar kit is great for people, who want to make their guitar.
Romantic guitar is the perfect soundtrack for February 14. If you're making long-term plans for St. Valentine's Day with your beloved guitarist, the gift list will come in handy. Whether you go the classic way, or choose something unconventional – check the MasterBundles editor picks below!
Guitar Aerobics: A 52-Week Workout Program To Develop Guitar Technique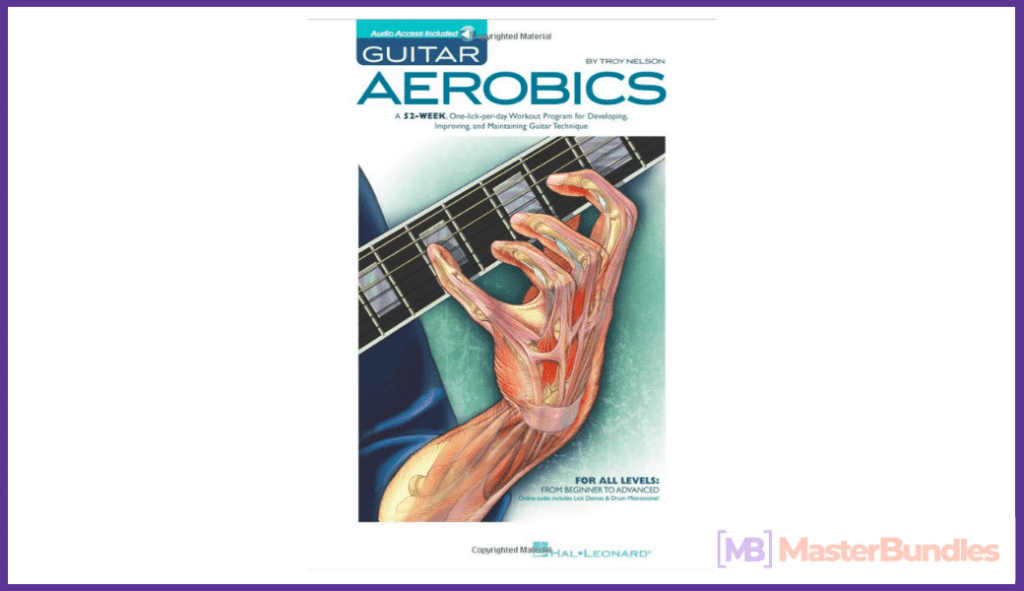 Price: $17.99
Paperback: 114 pages
A 52-week workout course for guitar players is capable of keeping any guitarist motivated. The exercises cover a variety of musical styles – from rock and blues to funk. The techniques under the course include arpeggios, sweep picking, string bending and skipping, alternate picking, legato, and rhythm guitar.
Soprano Ukulele Starter Kit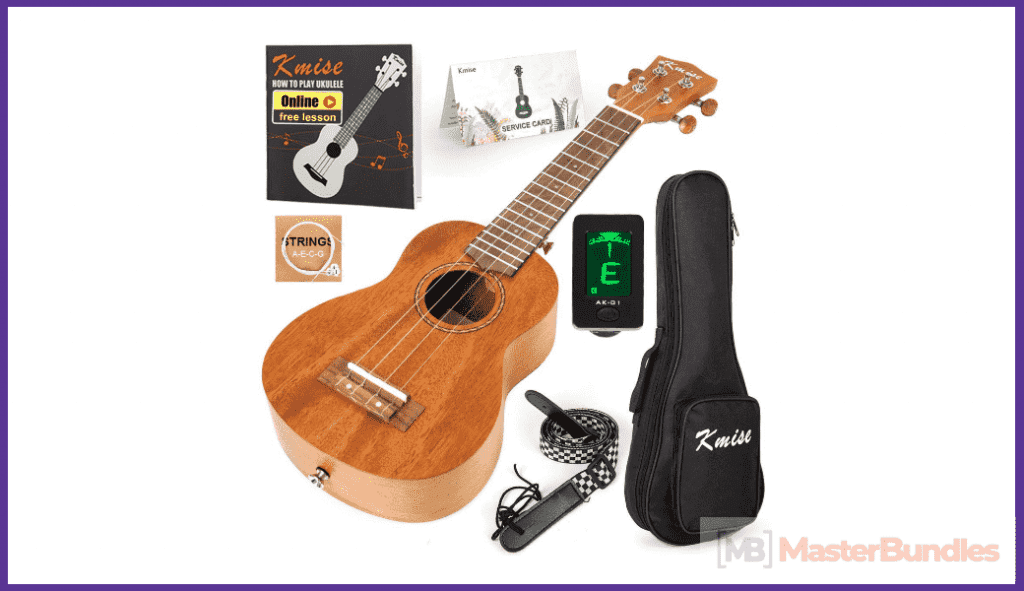 Price: $49.99
Size: 21" x 7" x 3.5"
Playing the ukulele can be fun practice for a professional guitar player. If your beloved guitarist is the adventurous type, learning a few ukulele techniques will be a lovely experience! The ukulele starter kit contains a soprano beginner ukulele and a ukulele starter pack (a tuner, a set of extra strings, a beginner's guide, and a strap). Also, an online lesson comes completely free!
Belmint Shiatsu Back and Neck Massager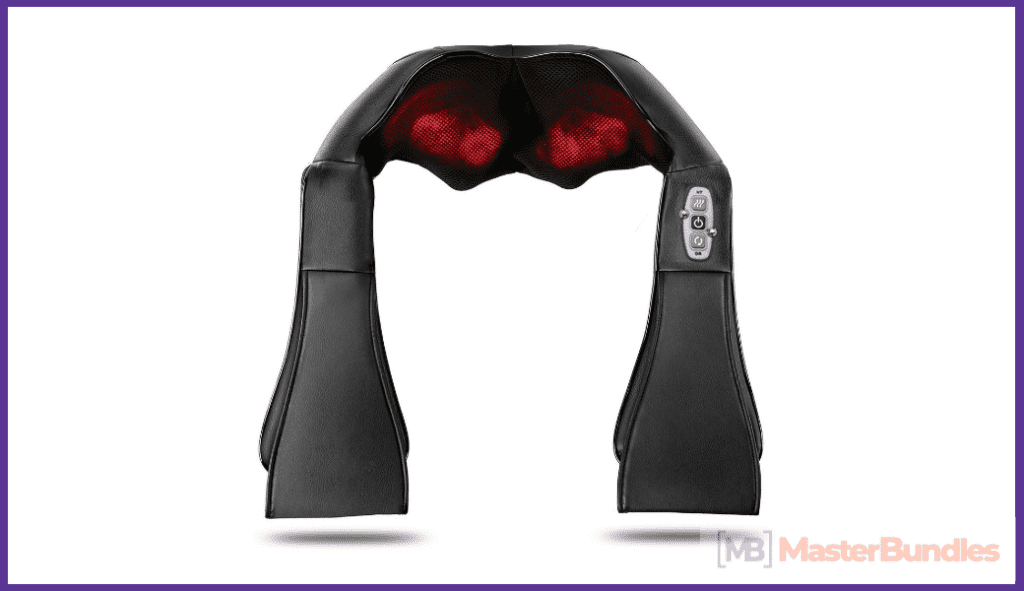 Price: $37.99
Size: 16" x 10" x 6"
This portable all-over massage pillow from Belmin allows for perfect relaxation. With this gadget, your significant will experience the salon massage at home. They will enjoy a deep-kneading massage with the heat at the touch of a single button!
How Game Are You? Couples Game❤️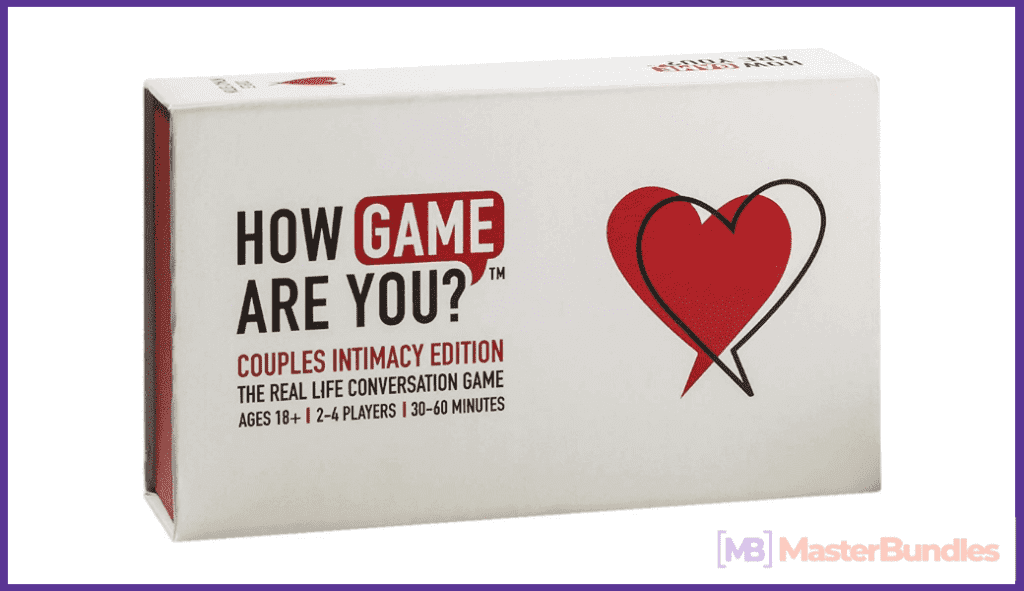 Price: $34.99
Rekindle the romance with this awesome game for couples! Get a chance to learn how much you know about your significant other. In the set, you have 150+ base cards, plus 26 x 4 more optional cards. The range of topics this adult game discusses is both naughty and nice. You won't feel bored!
Speaker Bracelet for Long Distance Couples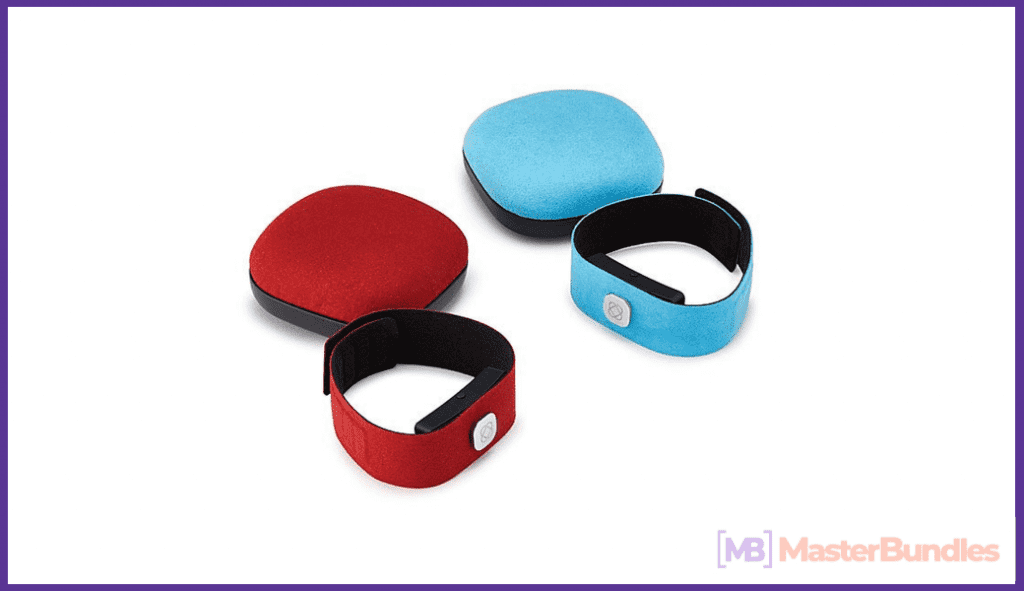 A long-distance relationship is hard to handle, but this pillow talk heartbeat speaker can give it a chance. If your significant other is a touring guitar player, you'll love the possibility of listening to their heartbeat in real time. The speaker bracelets work through a mobile app. All you need to do is wear a wristband to bed and hear the heartbeat from a speaker under the pillow.
Birthday Gift Ideas for Guitar Players
What would a guitar player like to get as a birthday present? Such a special occasion requires something sweet and memorable, for sure. If your loved one is a touring musician, picking a present for their birthday will remind them of how much they mean to you. The MasterBundles editorial team selected a bunch of options up to $200 to help you make a birthday surprise for a guitarist in your life. Take a look at the selection of 5 amazing birthday gift ideas for guitar players!
ROADIE 2 | Smart Automatic Guitar Tuner & String Winder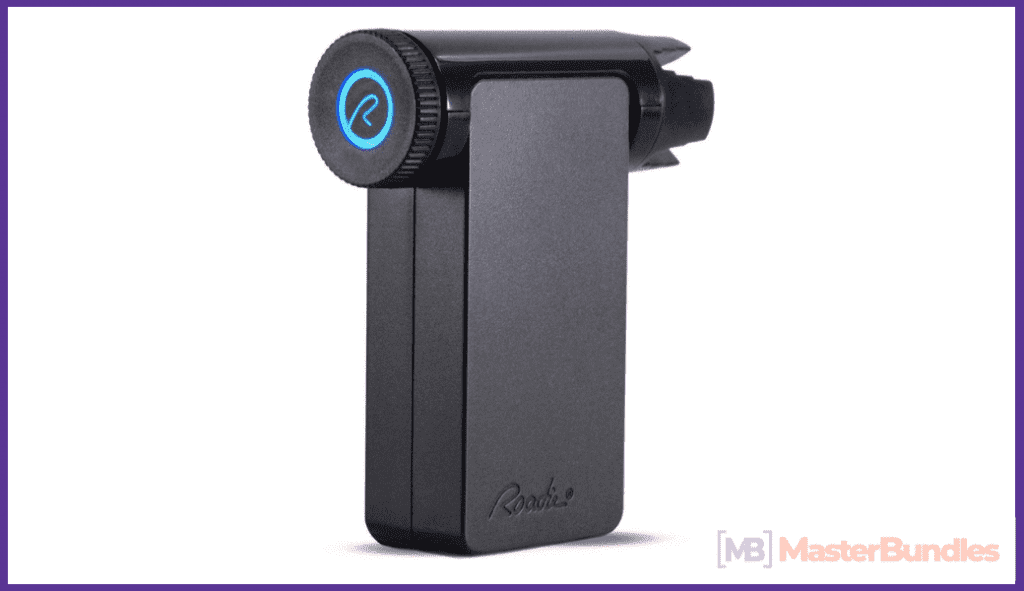 Price: $129.00
Size: 3.4" x 3" x 1"
ROADIE 2 is a portable automatic guitar tuner that works on different types of string instruments – electric and acoustic guitars, ukuleles, banjos, mandolins, etc. This will be a great gift for a touring musician. The gadget has over 40 alternate tuning settings and allows creating your own.
Shure SE215-CL Sound Isolating Ear Monitors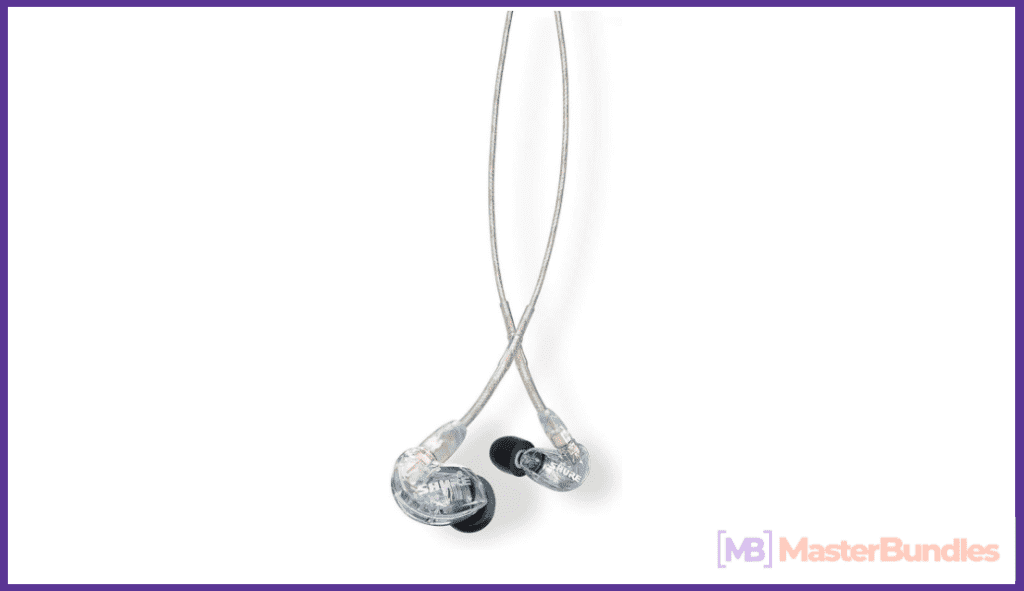 Price: $79
Size: 3" x 7" x 2"
These ear monitors have sound isolating sleeves that can block up to 37db of ambient noise. Shure SE215 offers exquisite sound quality with enhanced bass. This item is just perfect for touring musicians, as it helps them concentrate on the music rather than on extra noise. Perfect gift for a concert musician!
Fender Jack Rack Guitar Amp Key Holder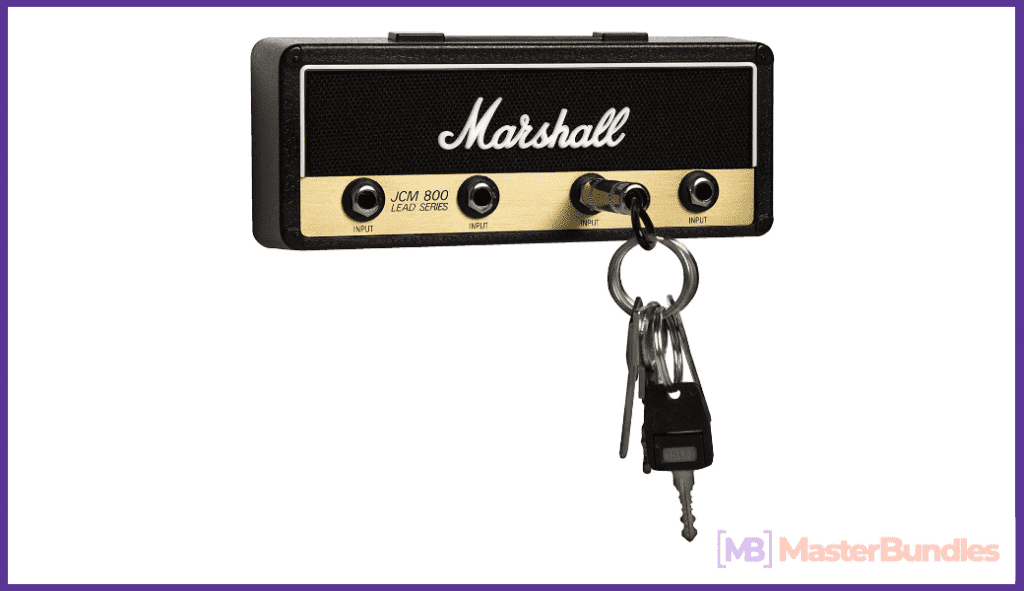 Price: $34.99
Size: 9" x 4" x 2"
If your dear guitarist has a habit of losing keys, this Fender guitar amp key holder is just the thing! Made of real amp materials, this amp key rack has 4 guitar plug keychains and a wall mounting kit. The dimensions are comfortable – 9 by 4 inches. Now, not a single key will be lost!
TC Electronics Ditto Looper Effects Pedal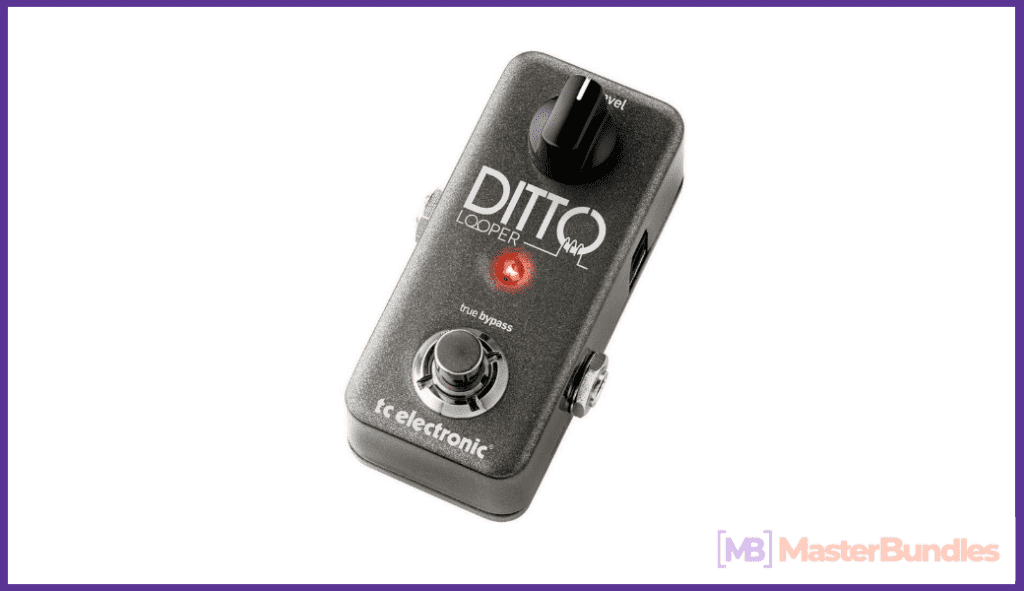 Price: $119
Size: 10" x 8" x 4"
This looper effects pedal was made by pro guitarists for guitarists. It's perfect for writing songs and one-man bands. Functionality:
Dirt simple looping.
True bypass.
Analog-Dry-Through.
Looping duration – 5 minutes.
Undo / Redo function.
Unlimited overdubs.
iTunes Gift Cards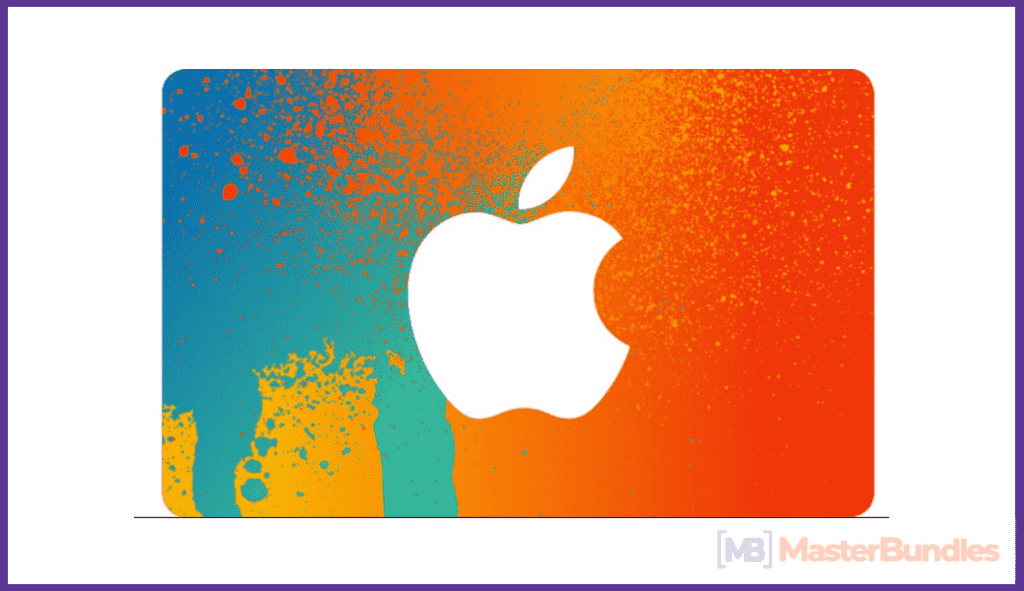 Price: $10 – $200
If you're out of ideas, try an iTunes gift card! All you need to do is pick the card value and customize the look of your gift card. With an iTunes gift card, one can buy services and apps in the iTunes Store and the App Store. Feel free to use it to pay for the Apple Music, Apple Arcade, Apple TV+, and Apple News+ subscriptions and Apple Books.
Common gifts
Guitar Strap With 3 Pick Holders For electric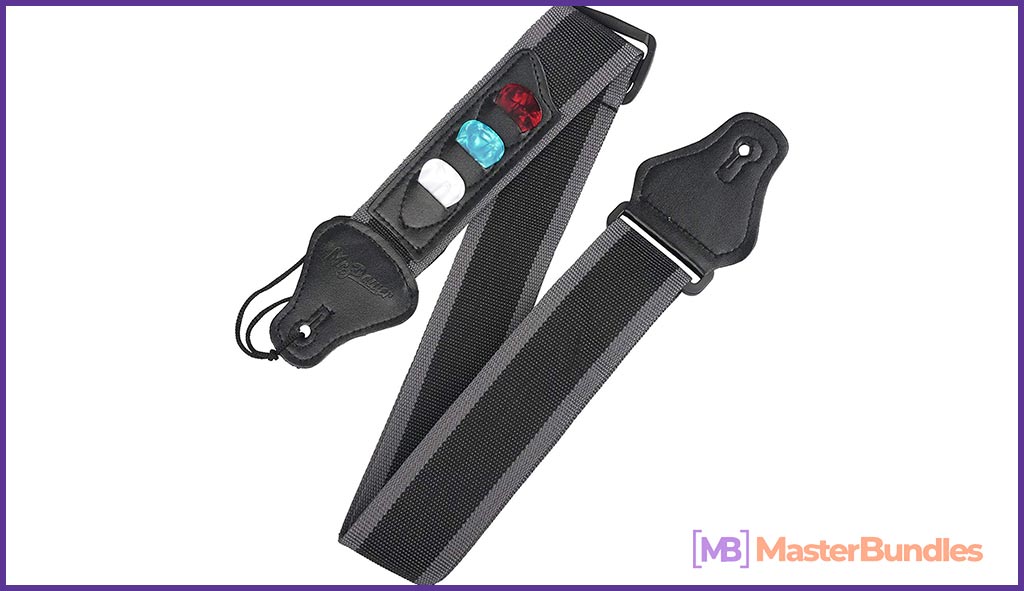 It is durable and it has three pick holders so your friend will always have the picks easy to get.
A guitar capo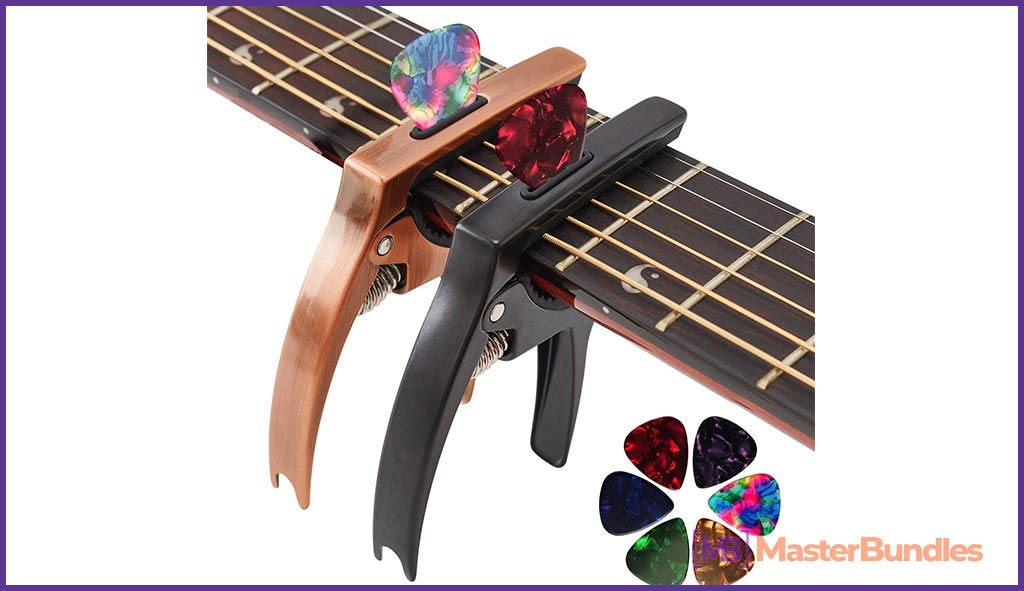 A capo let guitar players changing keys without changing the chord shapes. This product includes a compact capo and guitar pin puller. It also has a hole for a pick.
Smartphone Capo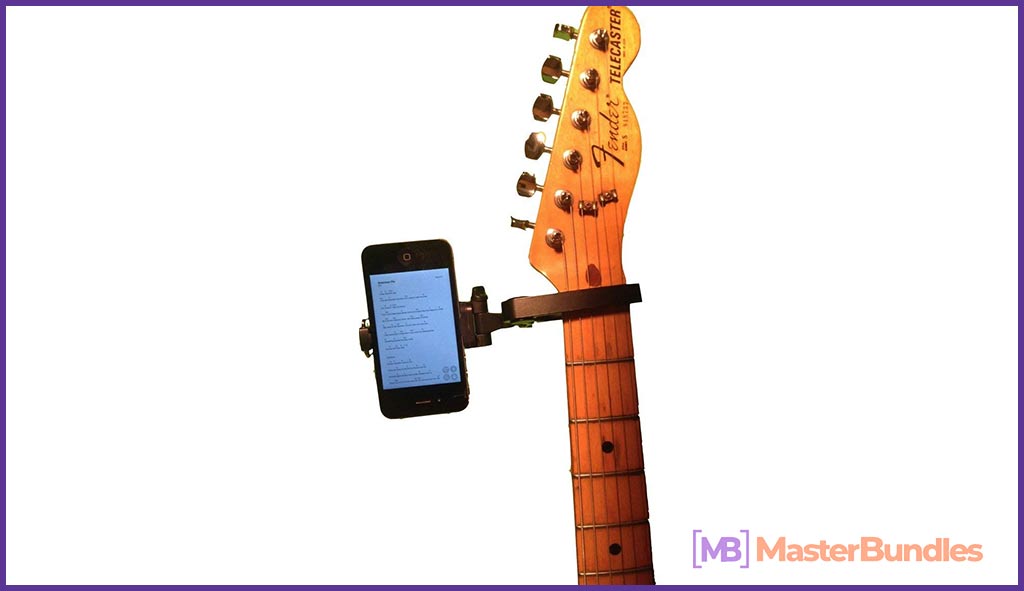 This capo can hold a smartphone and it would be extremely helpful for people who just start playing guitar and learn using videos.
GLS Audio 20 Foot Guitar Instrument Cable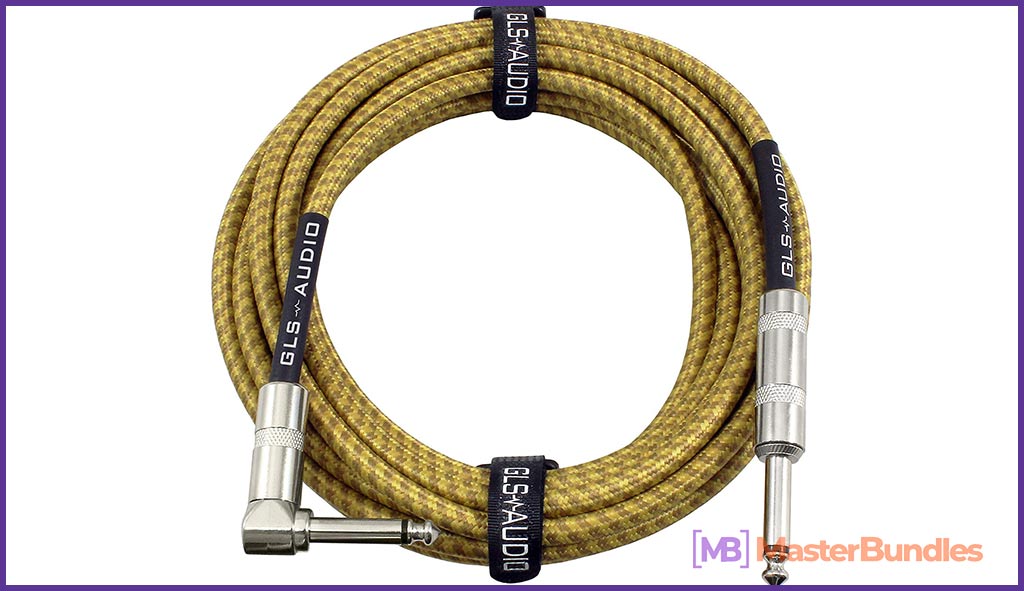 A high-quality cable is crucial to get a noiseless output sound. Such gifts for guitar lovers are important for musicians who play in different places, as cables can be broken or lost.
AmazonBasics Guitar Folding A-Frame Stand for Acoustic and Electric Guitars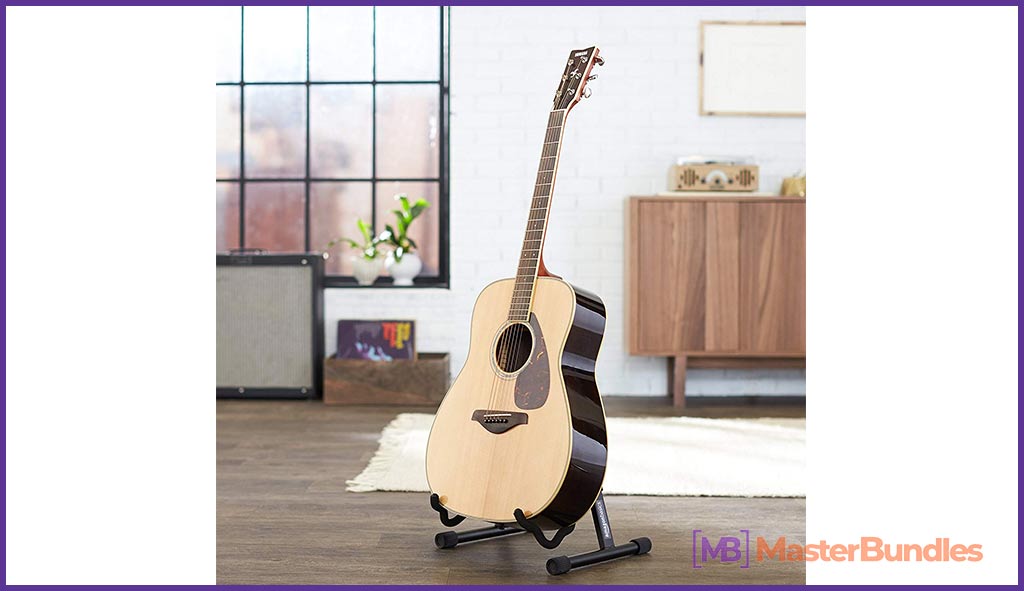 A universal stand is good both for acoustic and electric guitars. This stand is light, but it's durable. It has soft foam arms so it doesn't damage the instrument.
12 pack Acoustic Panels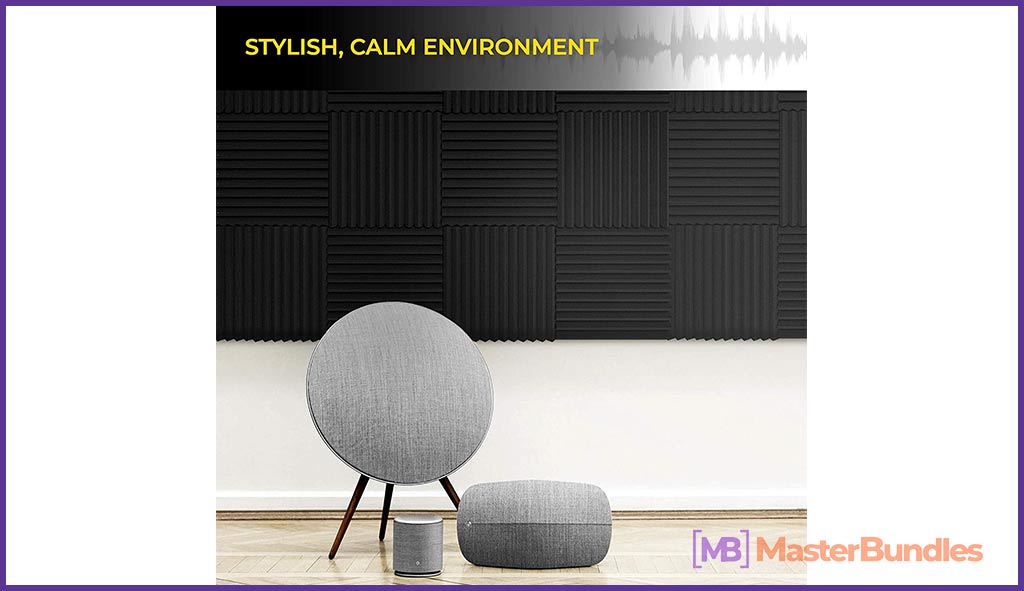 Such panels are important to make sure there's no unnecessary echo or ambient sound. These panels come in packs. They are quite lightweight and reasonably-priced.
An accessory bag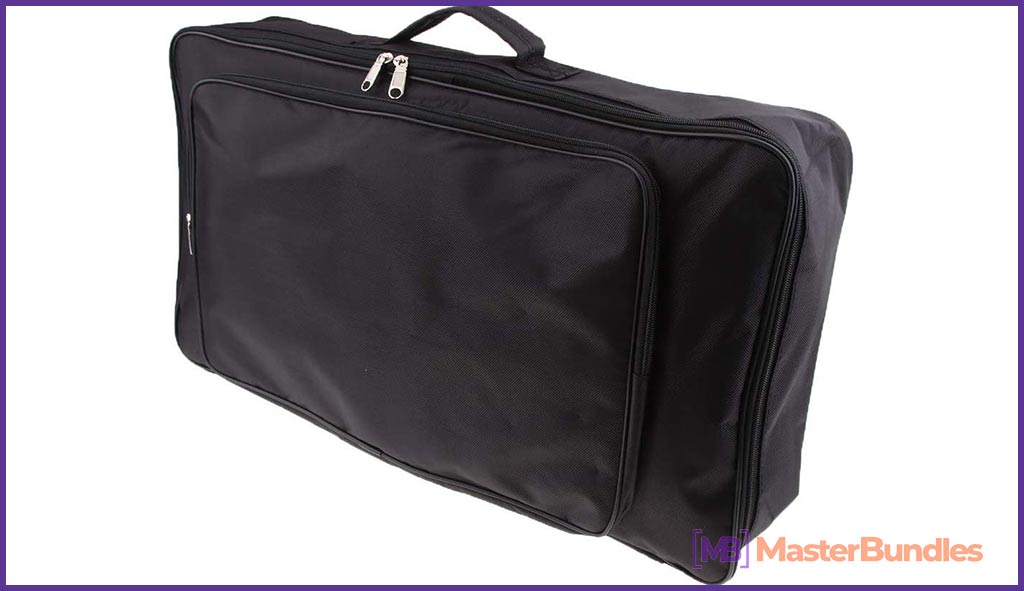 When you have too many gifts for guitar lovers, they will need a bag to carry everything. This bag is wear-resistant, it has several sections so a guitar player can take everything they need.
A pedal road case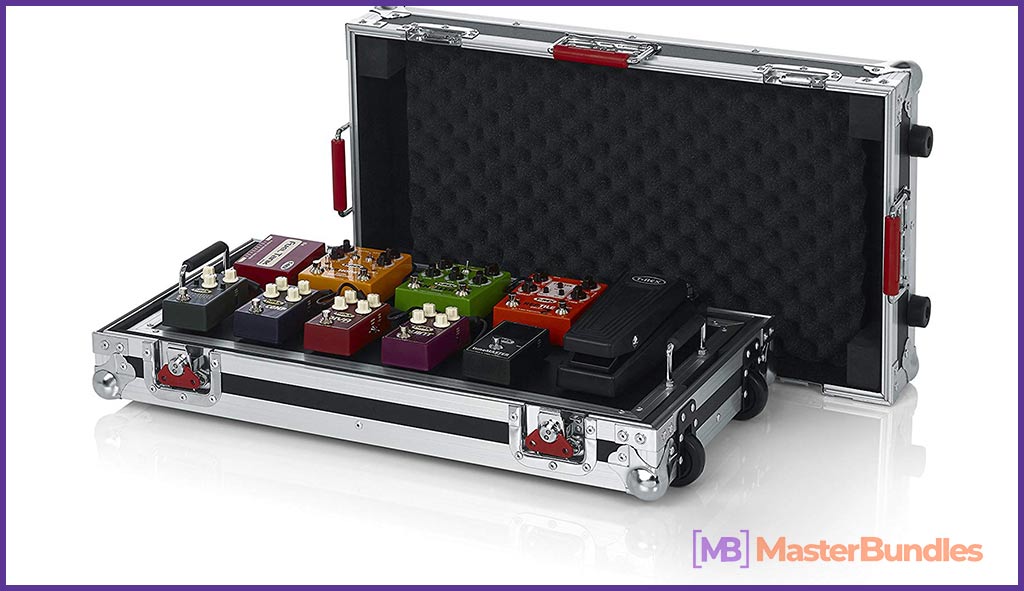 Pedals are widely used by guitar players and the Gator G-TOUR case can be a good option to store the pedals. The pedal board surface is 24×11 in. It has a shock absorbing foam interior. It is very durable so the pedals are completely safe.
A cleaner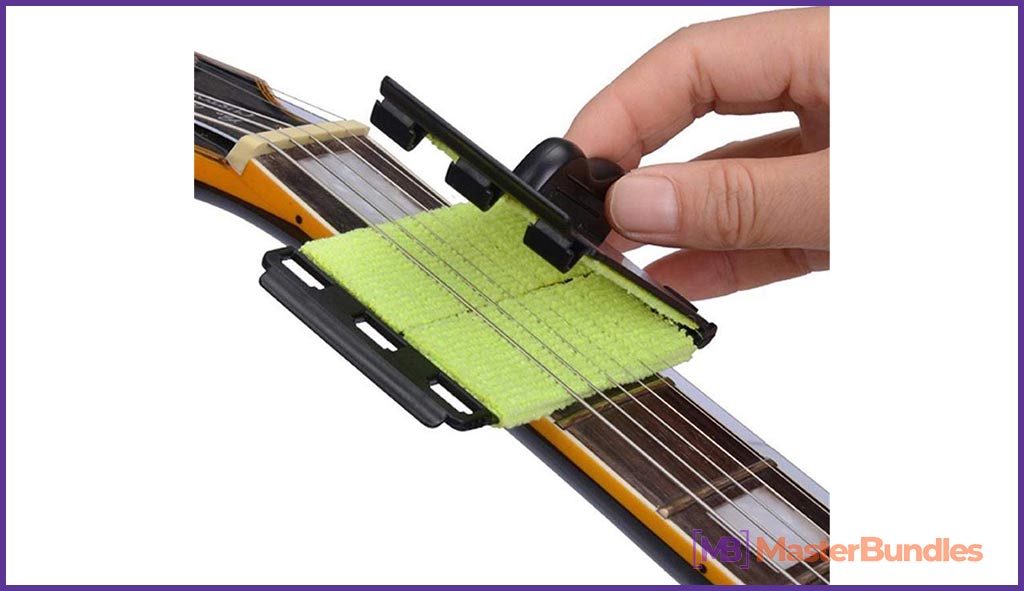 This cleaner is great to clean strings and a fretboard and keep the guitar clean. You can improve tone by cleaning the strings. The cleaning surface is durable and it doesn't require using any solution.
MN109 String Fuel Cleaner and Lubricant
The MN109 fuel cleaner restores and preserves strings for a cleaner sound and it safely lubricates strings to enhance playing speed. The applicator covers all the 6 strings at once.
Recording software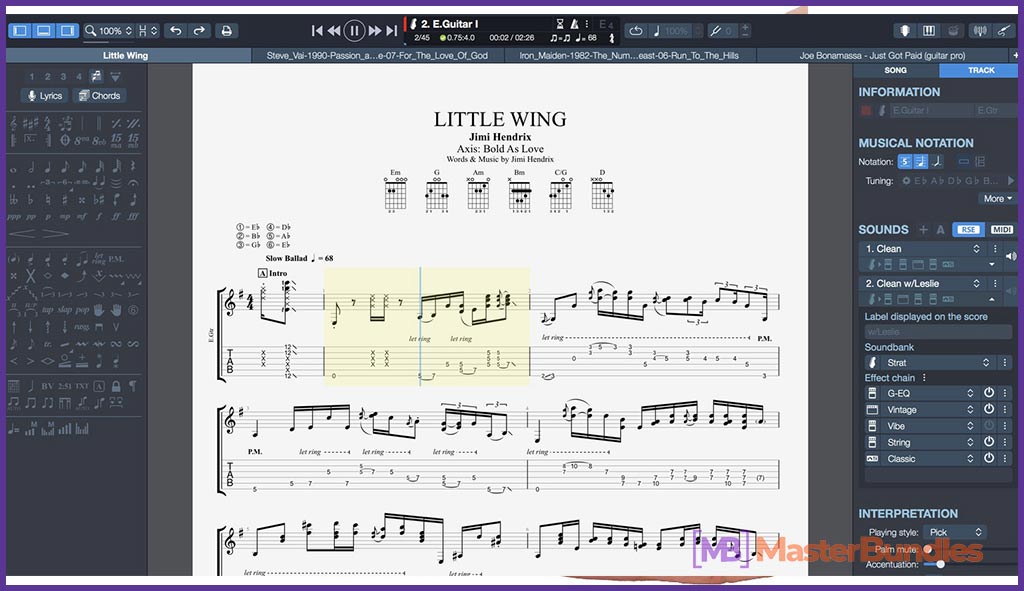 Guitar Pro is widely used by guitar players. It has various features that can help guitar players create amazing music.
Some Awesome Video About Gifts For Guitar Players
11 Gifts For Guitarists That They'll ACTUALLY Use!

Dagan shows us 11 of his favourite gifts for musicians and guitarists that they'll actually want, appreciate and use!

22 Desirable Gifts For Guitar Players

In this video you will find the best gifts for guitarists in 2022.

Please take a moment to pin this post to Pinterest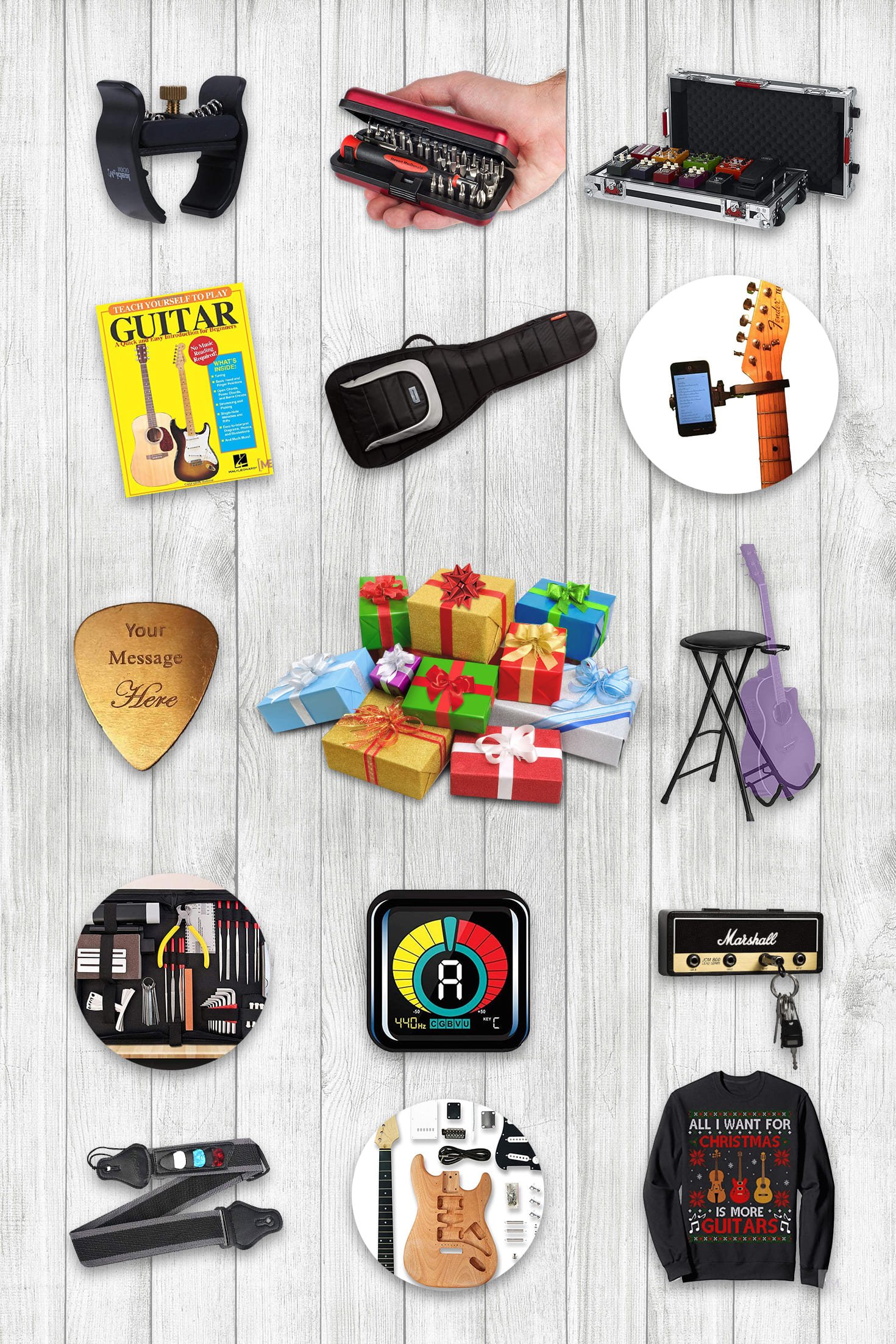 Disclosure: MasterBundles website page may contain advertising materials that may lead to us receiving a commission fee if you purchase a product. However, this does not affect our opinion of the product in any way and we do not receive any bonuses for positive or negative ratings.