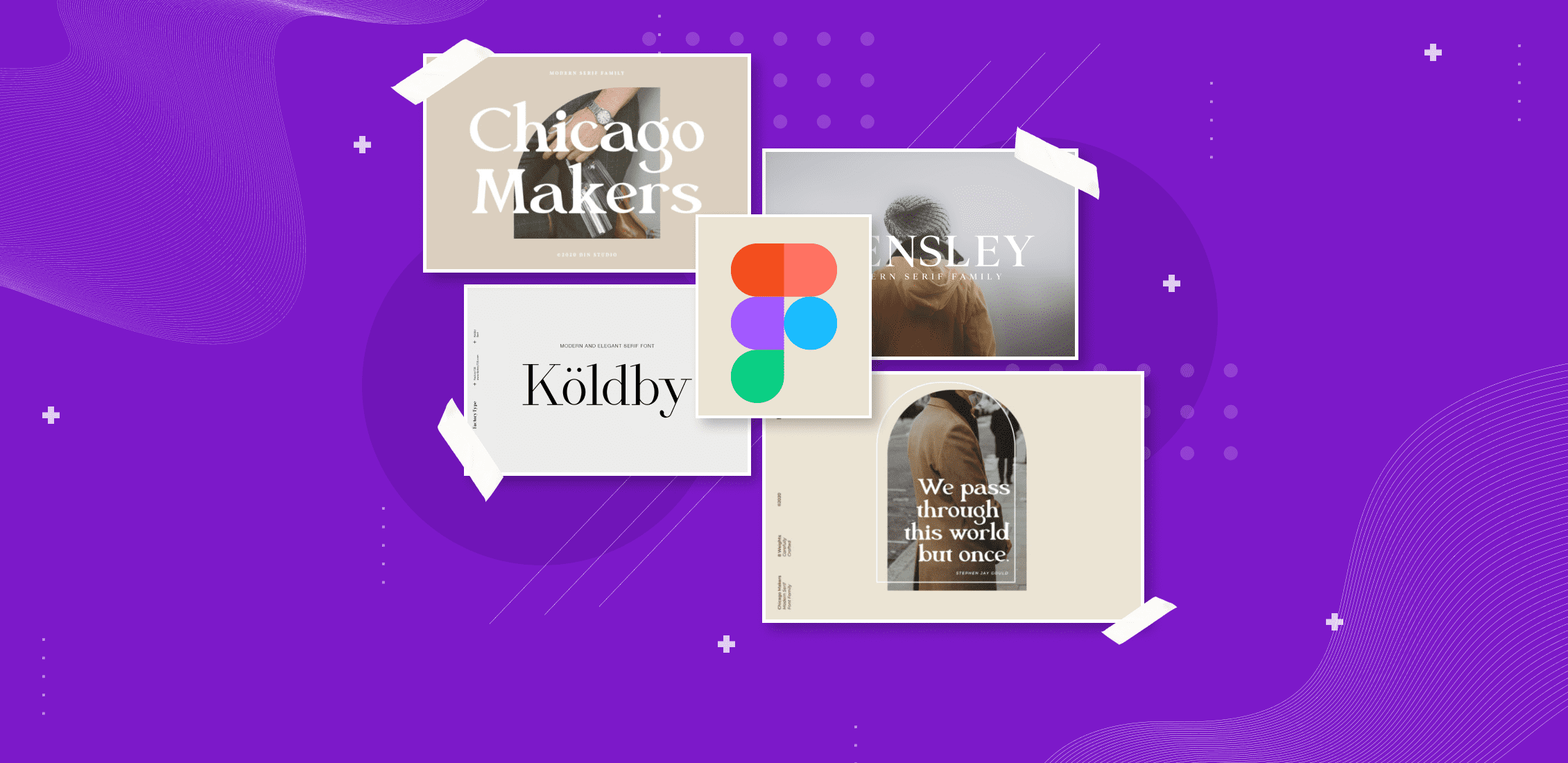 30+ Best Figma Fonts in 2022 for Modern UI Design
January 24, 2022
April 29, 2022
5 min
Best Figma Fonts. Ready to delve into the collection of Figma Fonts for any purposes? MasterBundles has already prepared one!
Remember that the main purpose of text is to convey information. It should not only be an element of decoration. The faster and easier a person reads, the more information it is possible to pass along.
Every designer faces the following dilemma every so often: What font should I use?
All you need to create the best design is to use simple fonts that are easy and quick to read. Here's a collection of some great examples of the best Figma fonts we have found for you on the web.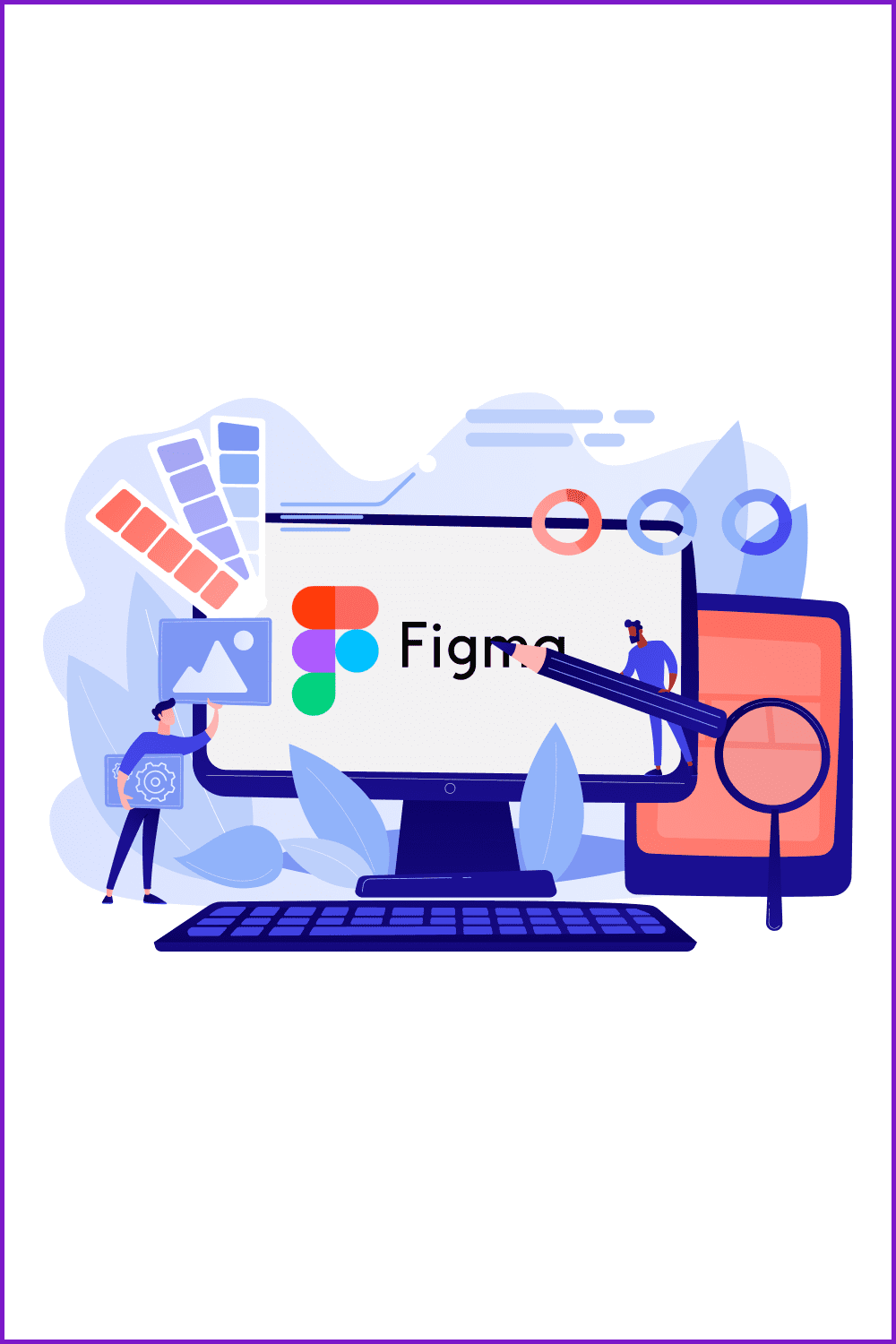 MasterBundles has hundreds of amazing looking fonts to choose from. Just browse our online catalog. Below, we put together a little collection for you of fonts that we think would look great in your next Figma project.
What fonts are available in Figma?
Figma comes with the Google Fonts Library available right out of the gate. In addition, if you use Figma Desktop the font picker will show you all of your local fonts. You can also see your local fonts on the browser version; just install Figma Font Service.
How to install fonts into Figma
All Google Fonts are available without any need to install. If you use Figma Desktop, all of your local fonts will also be picked up by Figma. Simply install a font like you normally would and then reboot Figma.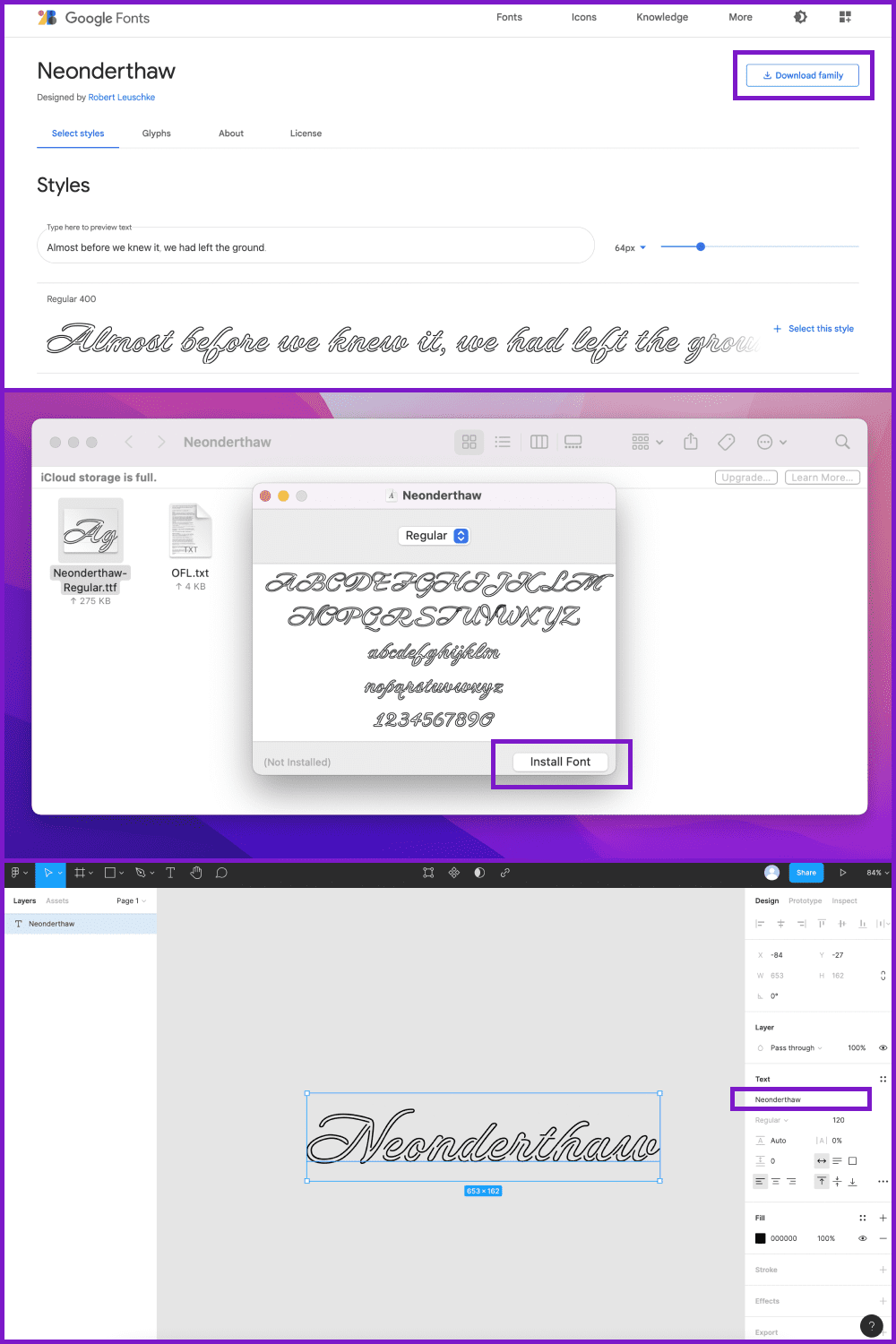 If you are using Figma Browser, all Google Fonts are available as well. If you want to use your system fonts, then you need to install Figma Font Service on your system. Once that's up and running, simply reload your browser tab and your system fonts should appear in the font picker.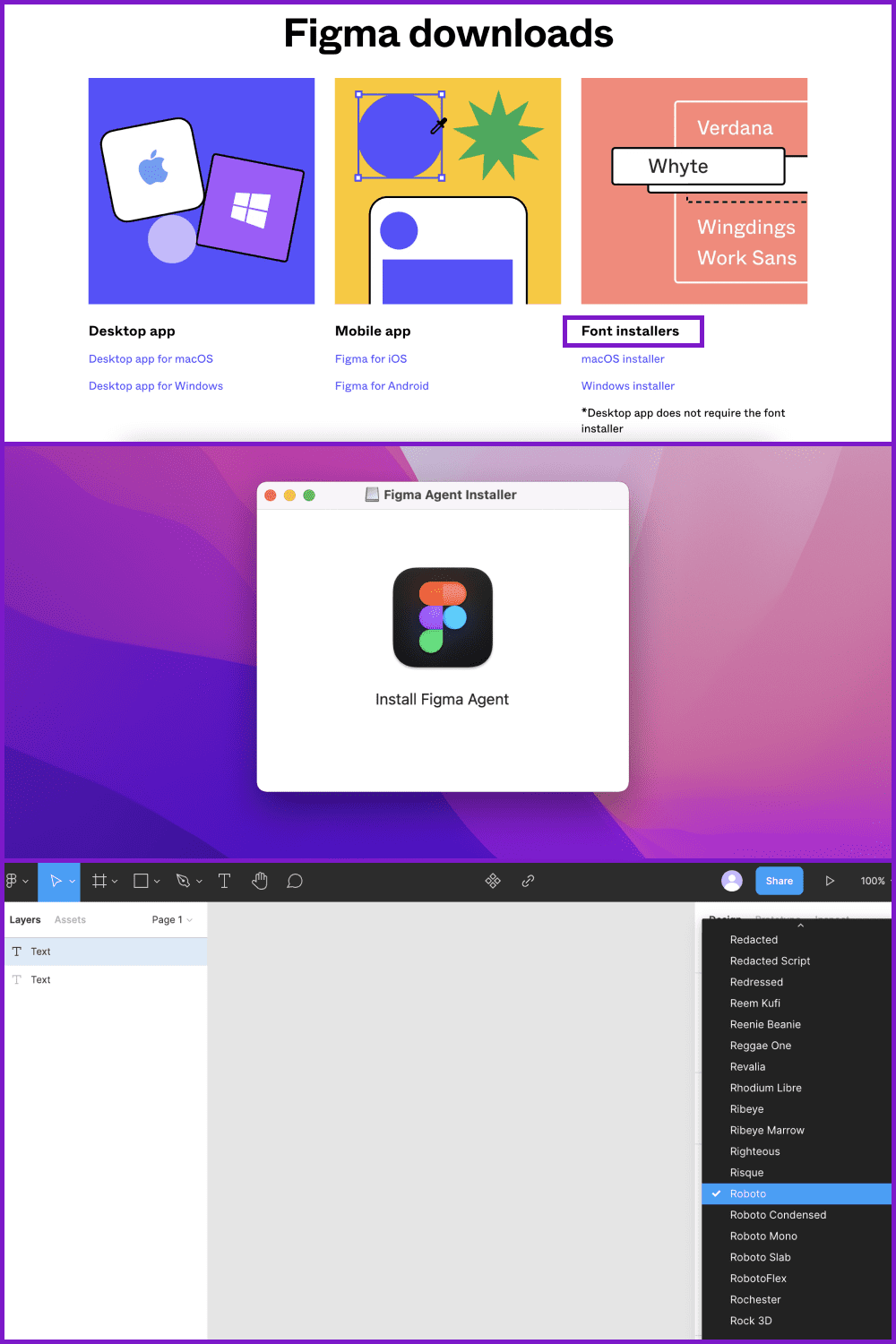 The best Figma fonts: Free and Premium
The best free Figma fonts for UI designs are hands-down Google Fonts. Knowing how to navigate Google Fonts is great knowledge to have as a designer. To start diving into the world of Google Fonts you can read this article for a selection of the best ones.
Best sans-serif fonts in Figma
If you don't know where to get started, Rasmus has a great collection of sans-serif fonts for Figma here. They are easy to read and great for headers.
Below is a list of the best sans-serif fonts out there for a clean, modern UI.
Best serif fonts in Figma
Best monospace fonts in Figma
Good monospace fonts are hard to come by. In fact, they are even harder to design. As always, at MasterBundles we've got your back. Here you can find Figma boards for three incredible monospace fonts to use in your UI projects.
Our personal favorites
When it comes to anything design-related, you can trust MasterBundles. We picked a couple of our favorite fonts for you to enjoy in your next Figma project.
For Paragraphs
For Headings
For Logos
How to find and identify modern UI Google Fonts
UI design is an art. It takes practice and commitment (and a lot of A/B testing). However, we can still give you a few pointers on how to find the best modern UI fonts on Google:
Google Fonts are free—completely free. Don't be afraid to A/B test a bunch to see what works best.
Round fonts are trending. Try to find a font that has smooth corners.
This article is probably one of the best to get familiar with Google Fonts. It has a rundown of the best ones for UI design and a tutorial on how to embed them in your projects.
Go sans-serif, unless you really like serif fonts. Sans-serif is easier to read on-screen and generally makes for a smoother UI experience. Impact has a great article about sans-serif v. serif fonts and explains why the most successful brands tend to go sans-serif.
Stay simple. Avoid overly complicated fonts, or users will get tired and switch to easier content. Roboto, Oswald, and Proxima Nova are great examples of easy fonts that will keep users glued to the screen. Try to avoid fonts like Comic Sans, Papyrus, and Bradel Hand ITC. 1WD has a great (or awful) list of fonts you should avoid using in your UI here.
Where to get inspiration & learn
Typography, both in print and digital, is a very extensive topic. We suggest you jump down the rabbit hole (beware, you might never be the same afterward!). Once you have an understanding of how and why fonts work, it will make the daunting job of selecting a typeface for your project a lot easier. We put together a few resources on typography that you might find interesting and useful.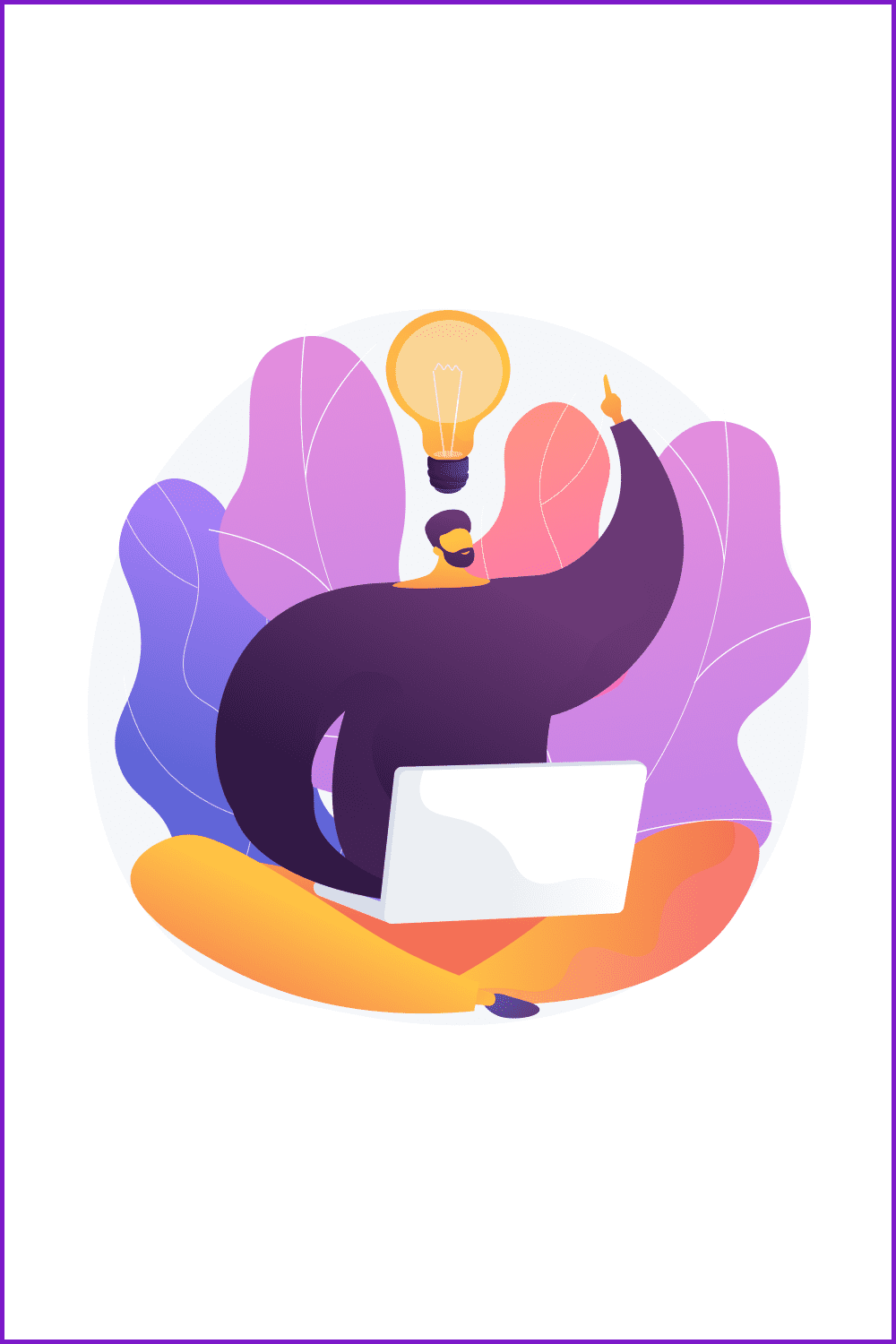 If you are interested in the history of typography we have a great article for you on our blog. It also has tips on the latest typography trends.
This is a great video introduction to typography. If you intend to get serious and learn all about the subject, you should spend the first 30 minutes of your journey here.
If you prefer to read, this short introduction to typography is a great place to start. Once you are comfortable with the gist of what typography is and why it's important, then you will be ready to move on to the next level.
The Elements of Typographic Style by Robert Bringhurst is the one must-read book about typography. The only drawback about this book is that it's not very visual.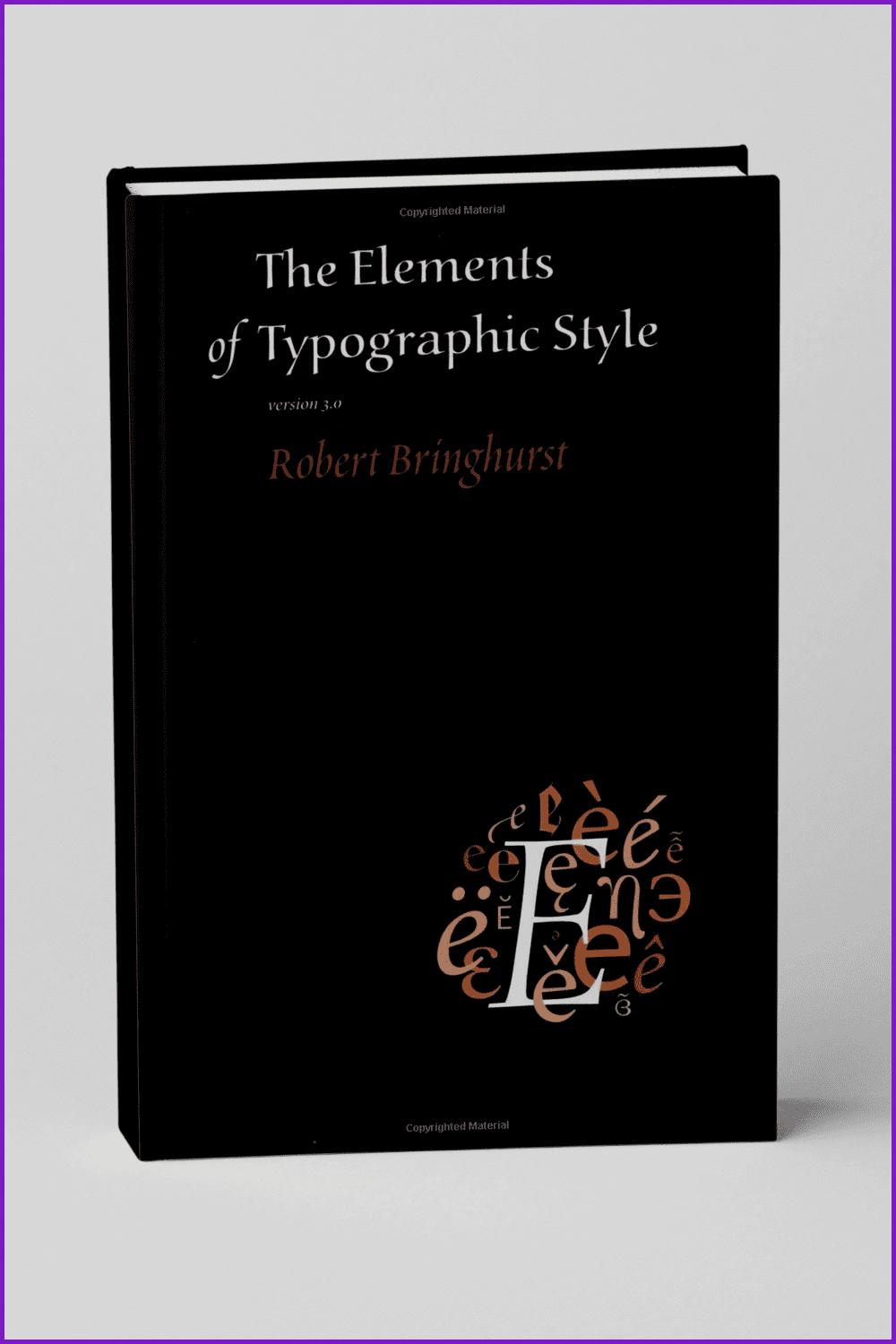 On Web Typography by Jason Santa Maria is great for screen designers. It's a short read, but one that will influence your work forever after.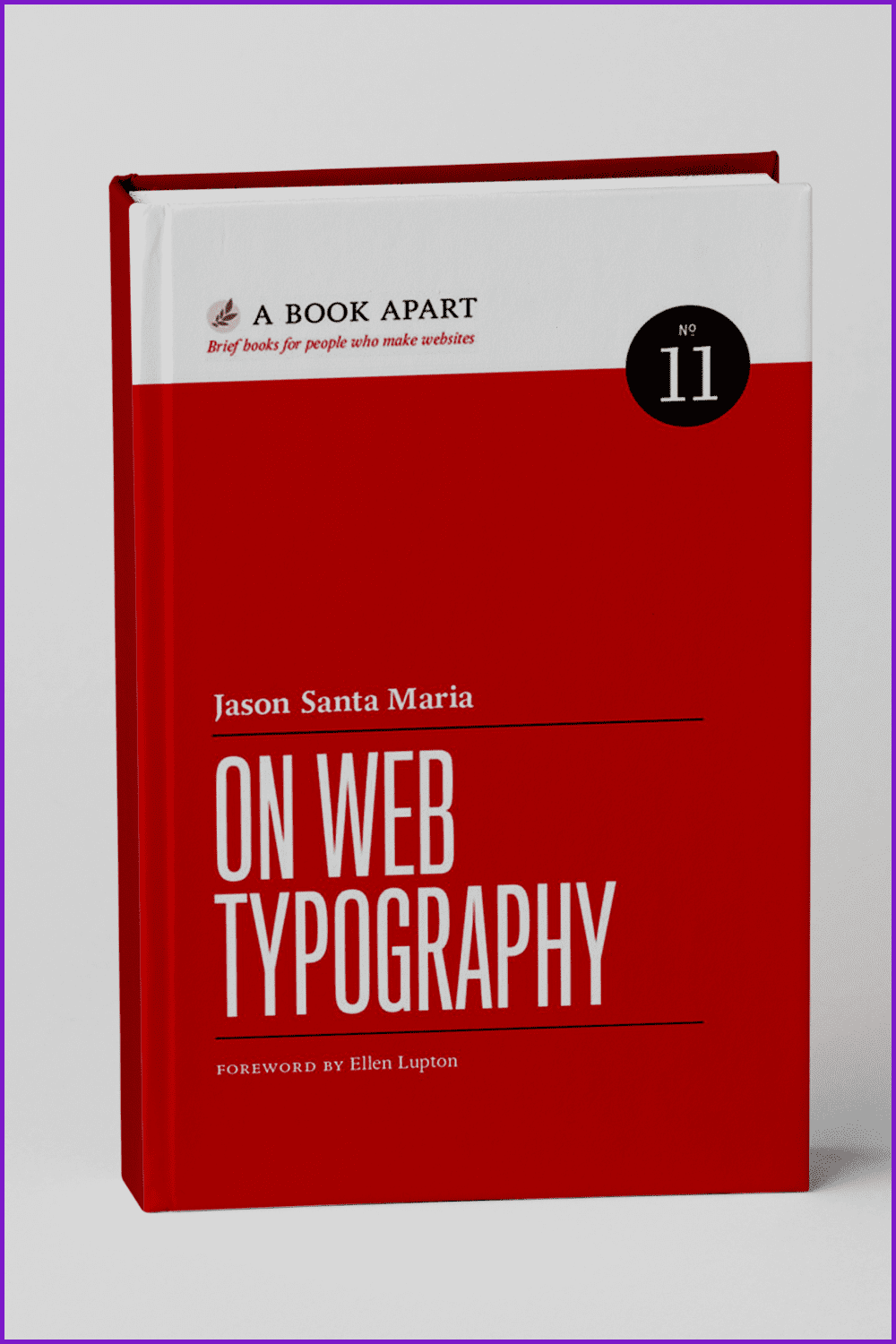 Udemy has some of the best typography courses online. This is about logo design, and this is about UI design. They are both highly rated and will leave you with a deeper understanding that will allow you to make better design choices.
By the way, if you create fonts, you can upload them to MasterBundles and make money! The process is as easy as snapping your fingers – just use this form. Still have questions? All answers here.
Conclusion
Figma is certainly one of the leaders when it comes to modern UI design software. Its integration with Google Fonts makes it easy to find the perfect font for your project. Nonetheless, it is important to get into typography, at least to grasp the fundamentals.
One last thing: sometimes you need a bigger kick out of your fonts that Google Fonts just might not have. At MasterBundles we always have your back, and you can be sure to find the fonts you need in our store.
Related Product Categories
Please take a moment to pin this post to Pinterest