30+ Best Masculine Fonts for 2022: Free and Premium
This article will be useful for those who are looking for the best masculine fonts of 2022 to make their branding powerful. Yes, there are many different fonts on the web, and to find one, sometimes you need to review several sites on this subject, and frankly, the results might not satisfy you. Every graphic designer wants to have a few beautiful masculine fonts in his arsenal, with which any of his designs will sparkle with new colors and become truly unique.
First, you should know that masculine fonts do not belong to some special group of fonts. Unlike girly fonts, masculine fonts are simply regular font assets that are most suitable for the design of any projects that need strong and powerful branding. We have gathered this collection of the best masculine fonts available on the web. Don't hesitate to check out our top 30 masculine fonts to boost your business.

How to Customize Masculine Fonts
A well-chosen typeface can beautify any project instantly. The right font can make it modern and recognizable. In this post, we've picked up some of the best fonts you can use for your company's bold branding style, organization's logo, stationery, professional business cards, stylish signage, eye-catchy flyer, or advertising brochure.
Decide on the text's length
First things first, determine how long your text should be. If you plan to write a long text (article, summary, letter, instruction, etc.), you should consider typing it in a serif font. Many people believe that longer text typed in this style is much easier to read. Consider this kind of typeface for various projects, including:
Websites.
Interfaces.
Logos.
Advertising.
Packaging and even books.
Choose an Appropriate Mix of Fonts
The combination of various typefaces is no less important than the choice of the font itself. With a well-chosen mix of fonts, you can easily compose a visual hierarchy of data. That is how you can also boost the design's readability. Thus, it is easier to control the reader's gaze and movement: first comes the title, then the main text. Design a balanced contrast using multiple font sizes, colors, and weights. Do not use more than three typefaces in one project.
Moreover, you need to arrange them so that they contrast. Your main text should all have the same font and size. Select another font for the headlines. If you select a couple of very similar fonts and add them to the same project, your viewer will think you made a mistake and accidentally used the wrong font.
Size Matters
Once you decide on combinations, select a size. You can do this with the help of Modular Scale, a system for identifying historically formed ideal font size ratios. Modular Scale generates dimensions using mathematical formulas. However, this is only a tool. The most important factor is whether you like the general look of your project. Each font can solve a specific problem or express a particular emotion; this should be taken into account when choosing a font and using it in your project. For example, it would be best if you did not use Gothic for a children's store or Monsieur La Doulaise for the logo of the local boxing club.
30+ Best Masculine Fonts for 2022
Now, knowing all the secrets of choosing and editing fonts to create outstanding designs, we propose you go through our collection of the best strong fonts in 2022.
Widy Geometric Sans Serif Font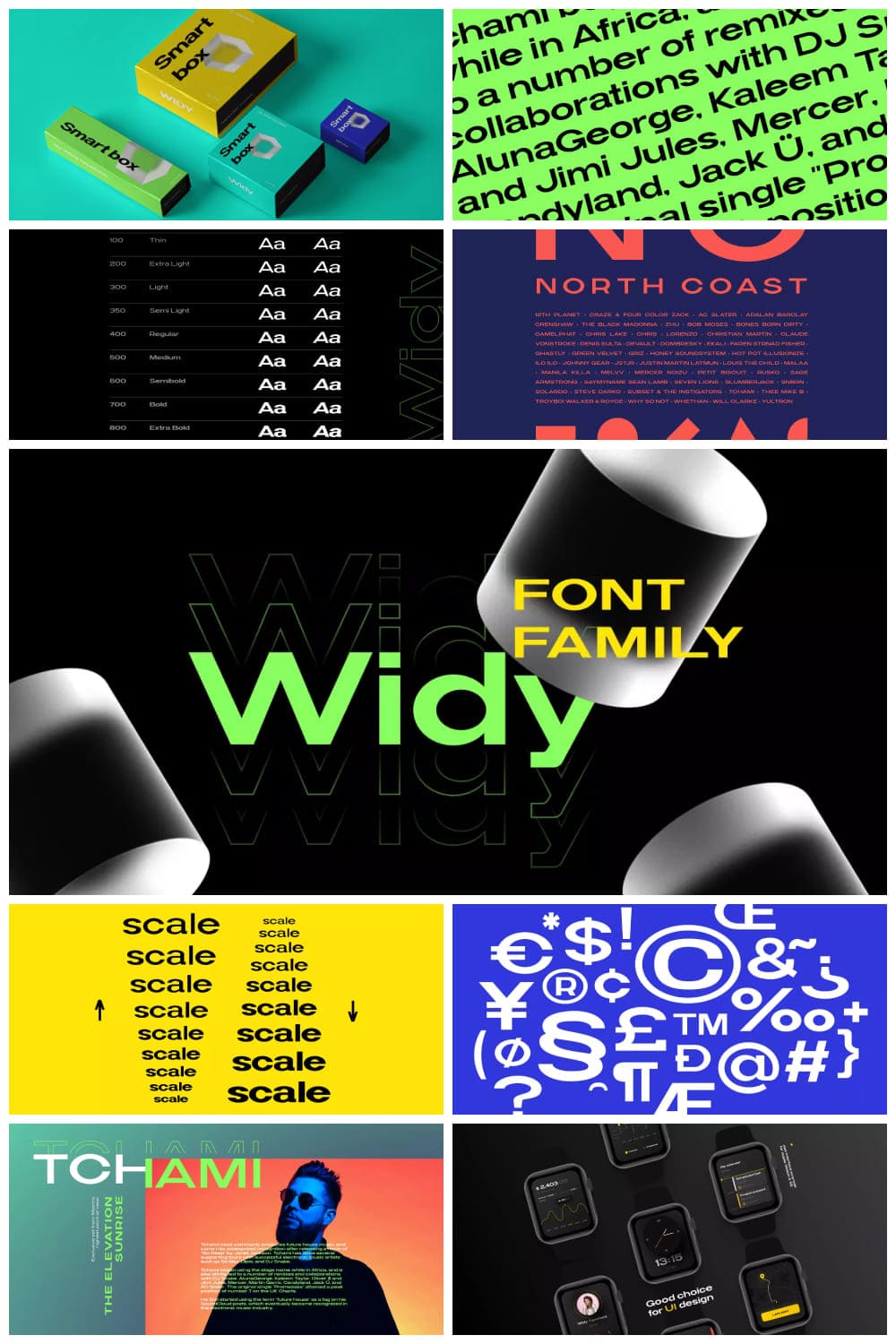 This geometric font is simple yet modern, and very eye-catching if you play with the color contrasts.
Mega Glitch Font Bundle – 39 Glitch Fonts & BONUSES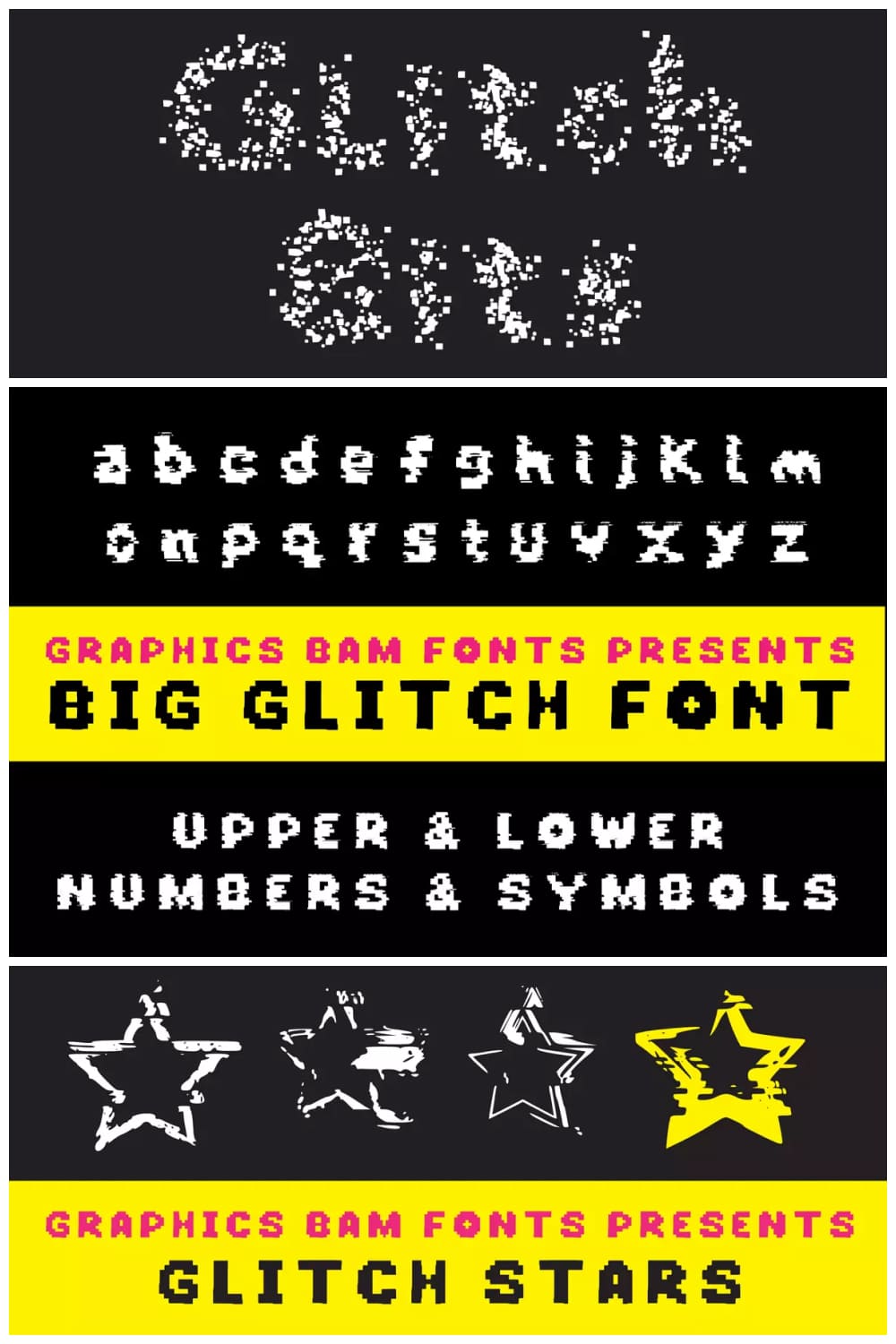 This great set of 39 unique fonts with trendy glitch effects looks very up-to-date and original. You can use it for projects of any type.
Wastebone Blackletter Display Fonts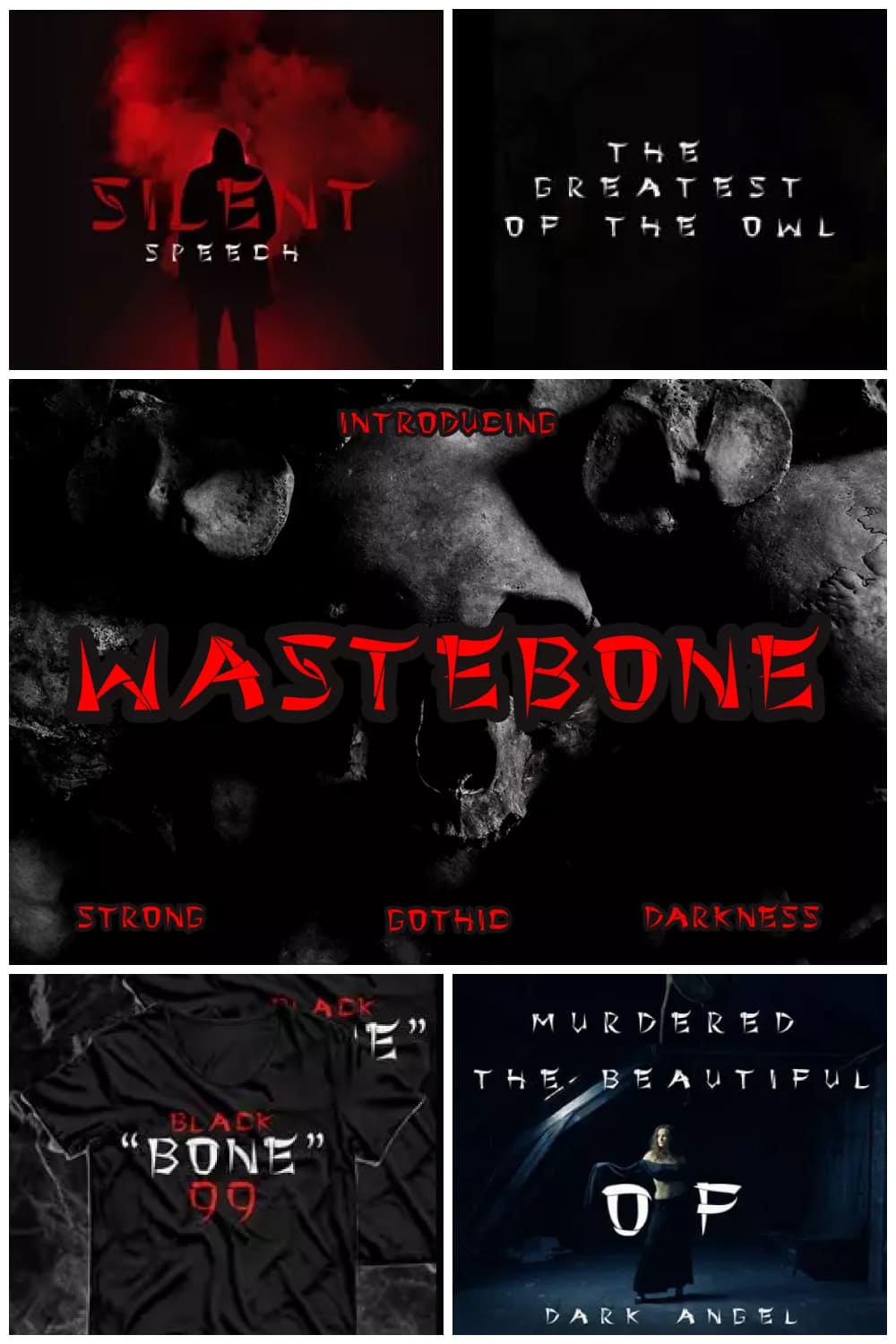 This creepy and dark font was created for the most unusual and crazy creators. If you need to add a scary zest into your designs take this manly font.
Creative Typography Bundle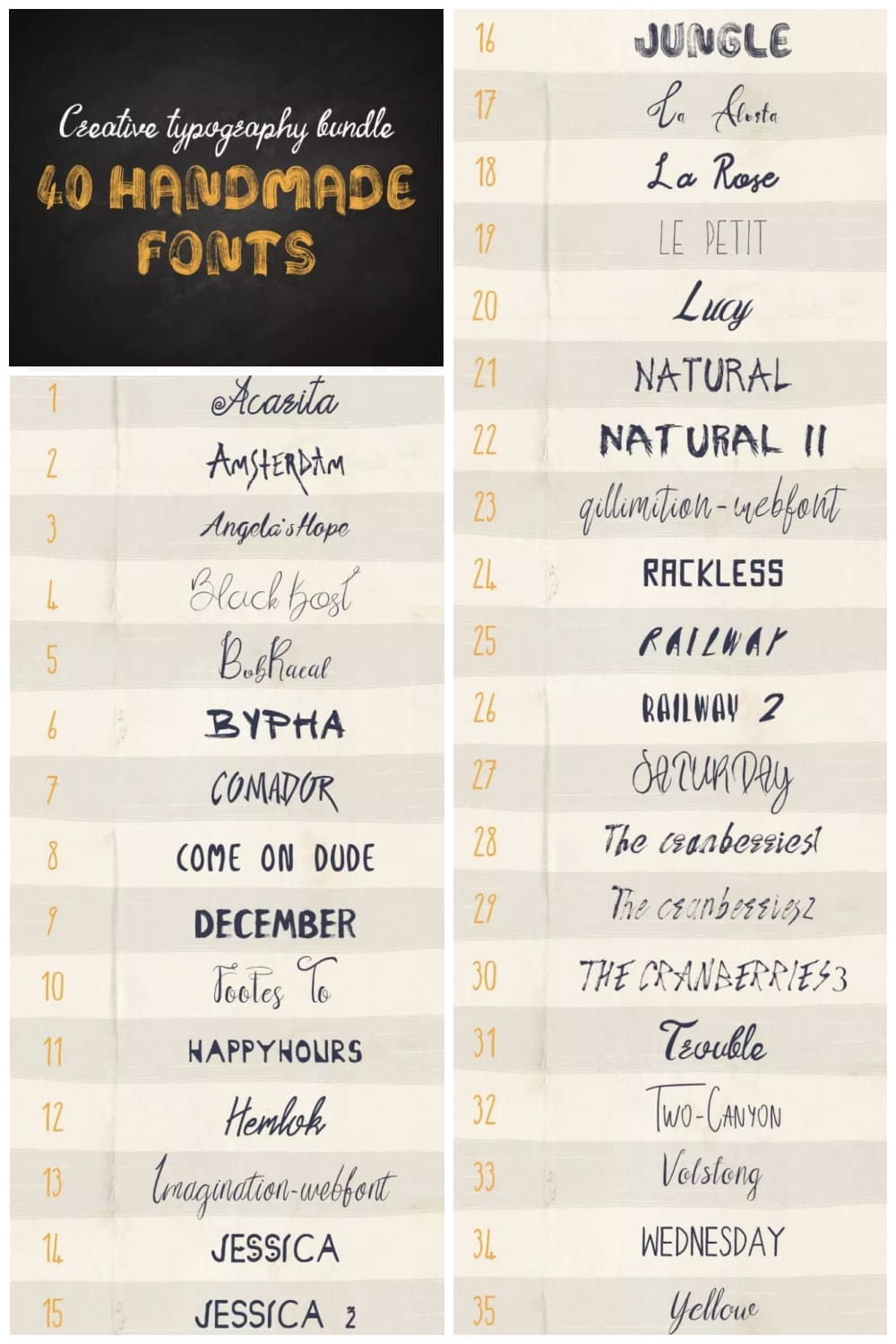 The bundle consists of 40 amazing handmade male-themed fonts. They are all different and range from elegant to grunge. Now you can have a wide variety of options for your creative process.
Adductor Pixel Font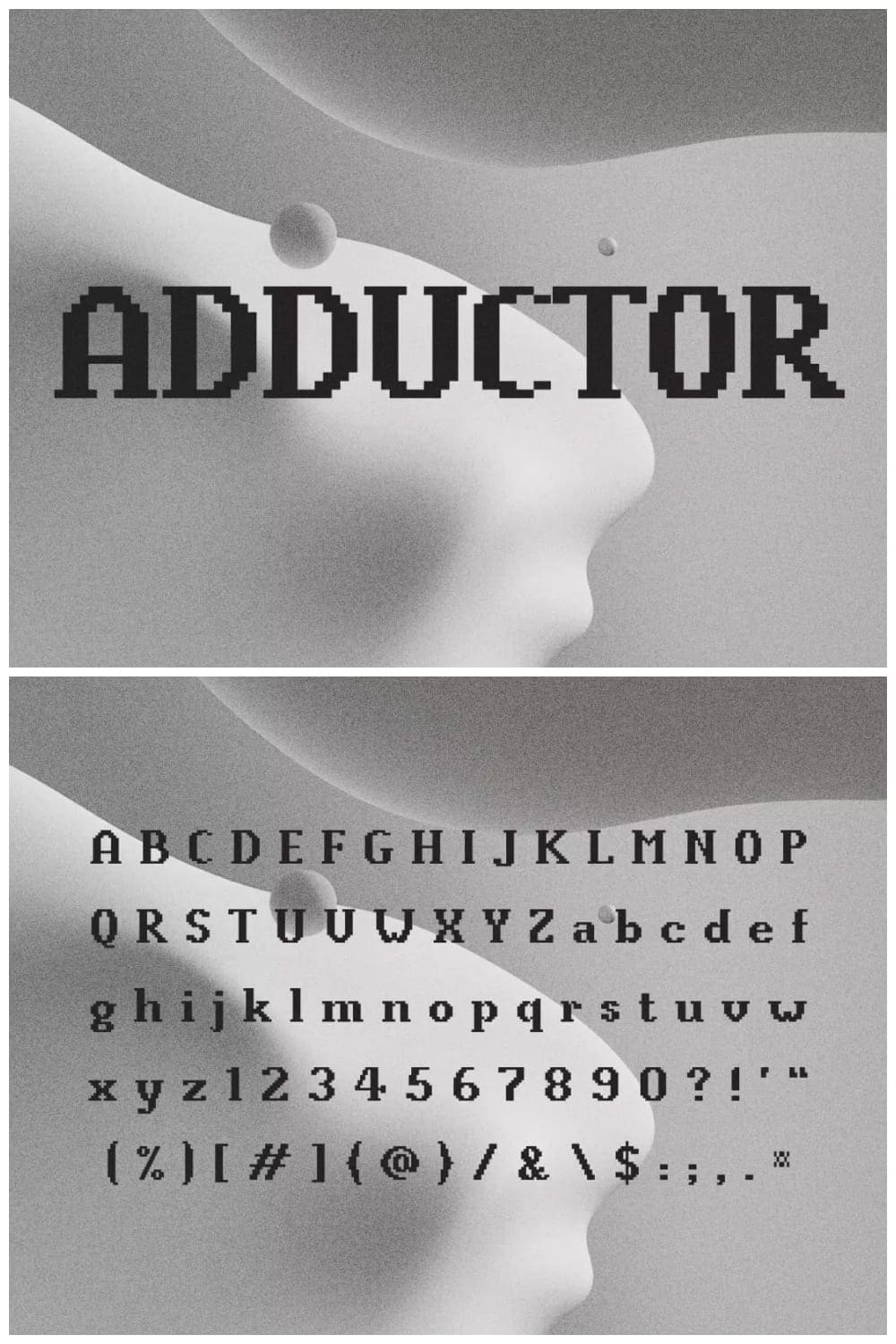 This exclusive modern font looks very trendy and represents a group of powerful fonts.
Although Pixel Font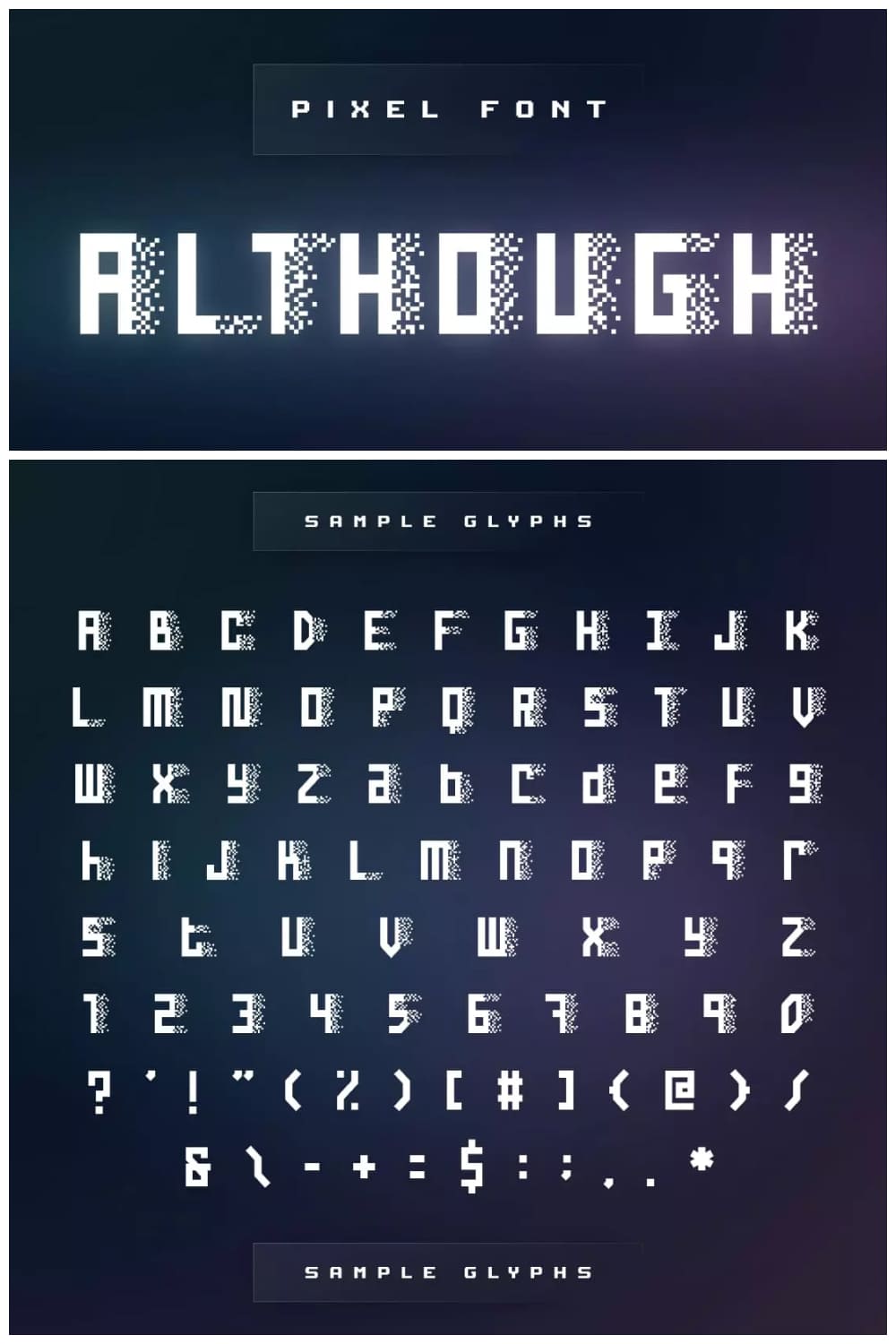 If you are looking for something futuristic and at the same time nostalgic, you should truly try this men's style font.
Old School Tattoo Font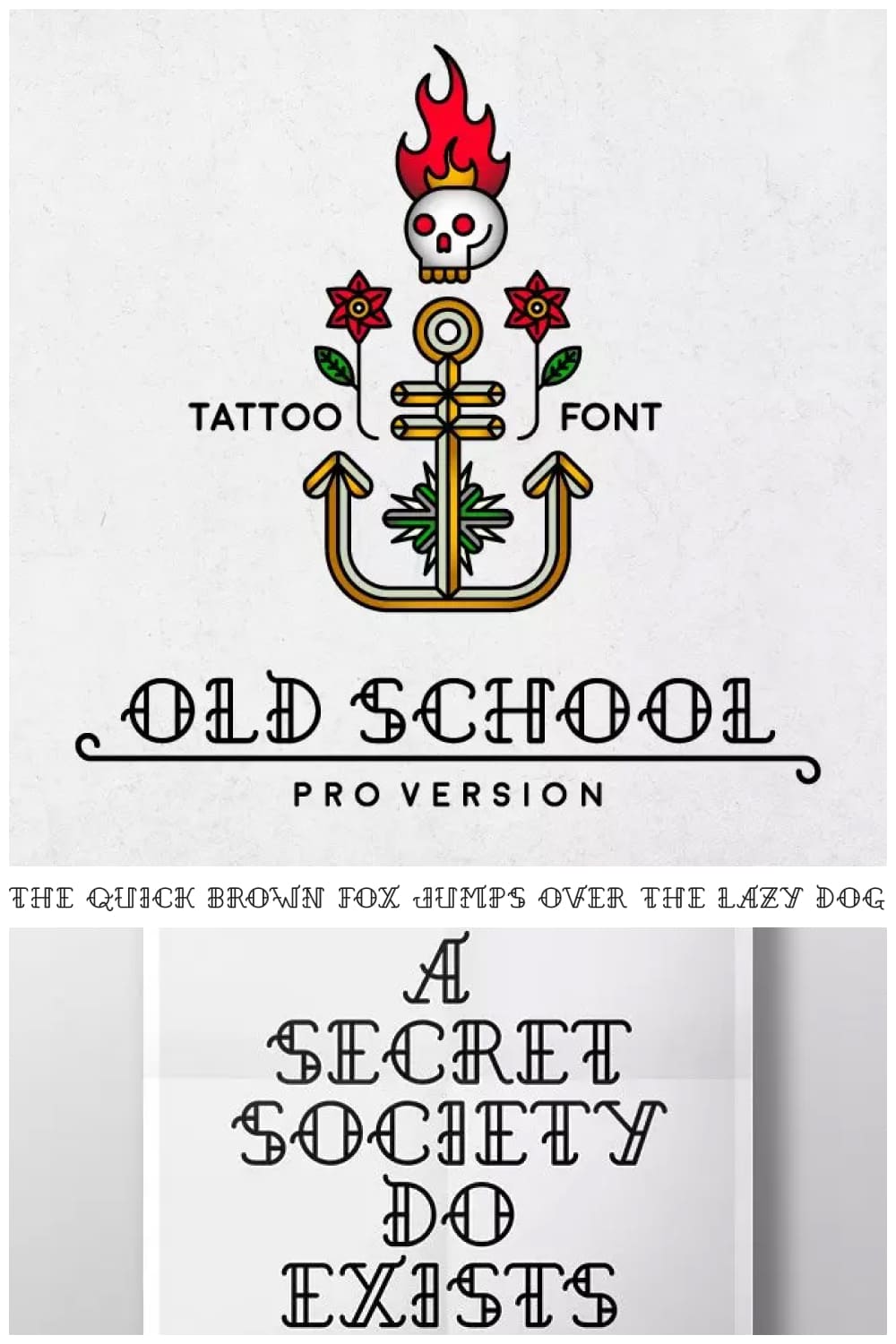 One of the coolest and most exclusive man fonts is right here! This masculine script font was created to impress everyone who will see it.
Holy Mountain Brush Script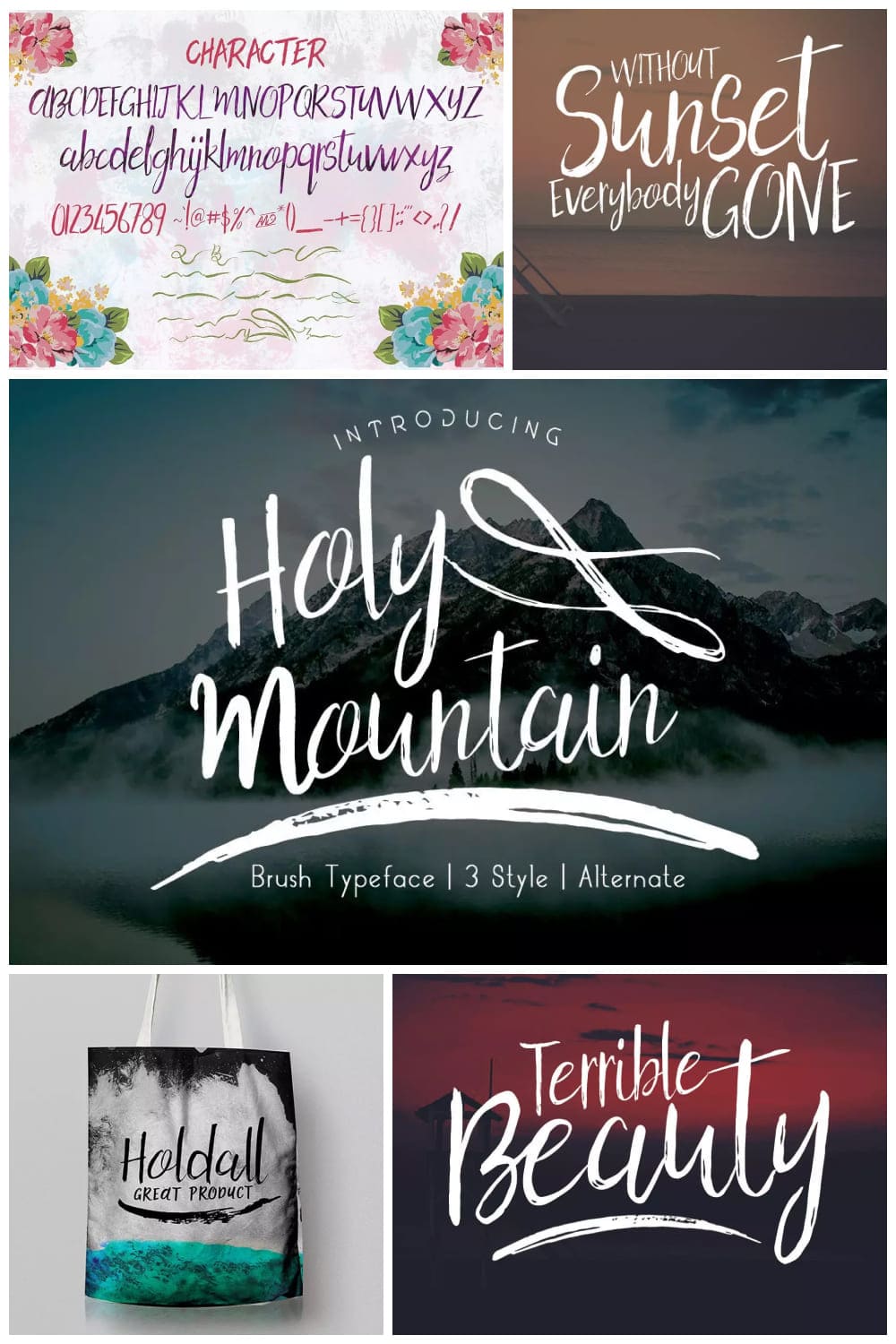 This masculine cursive font has OpenType features and can be used almost in any editor (Adobe Illustrator, InDesign, CorelDraw, etc.).
Caribbean Font: Caribbean Rum Typeface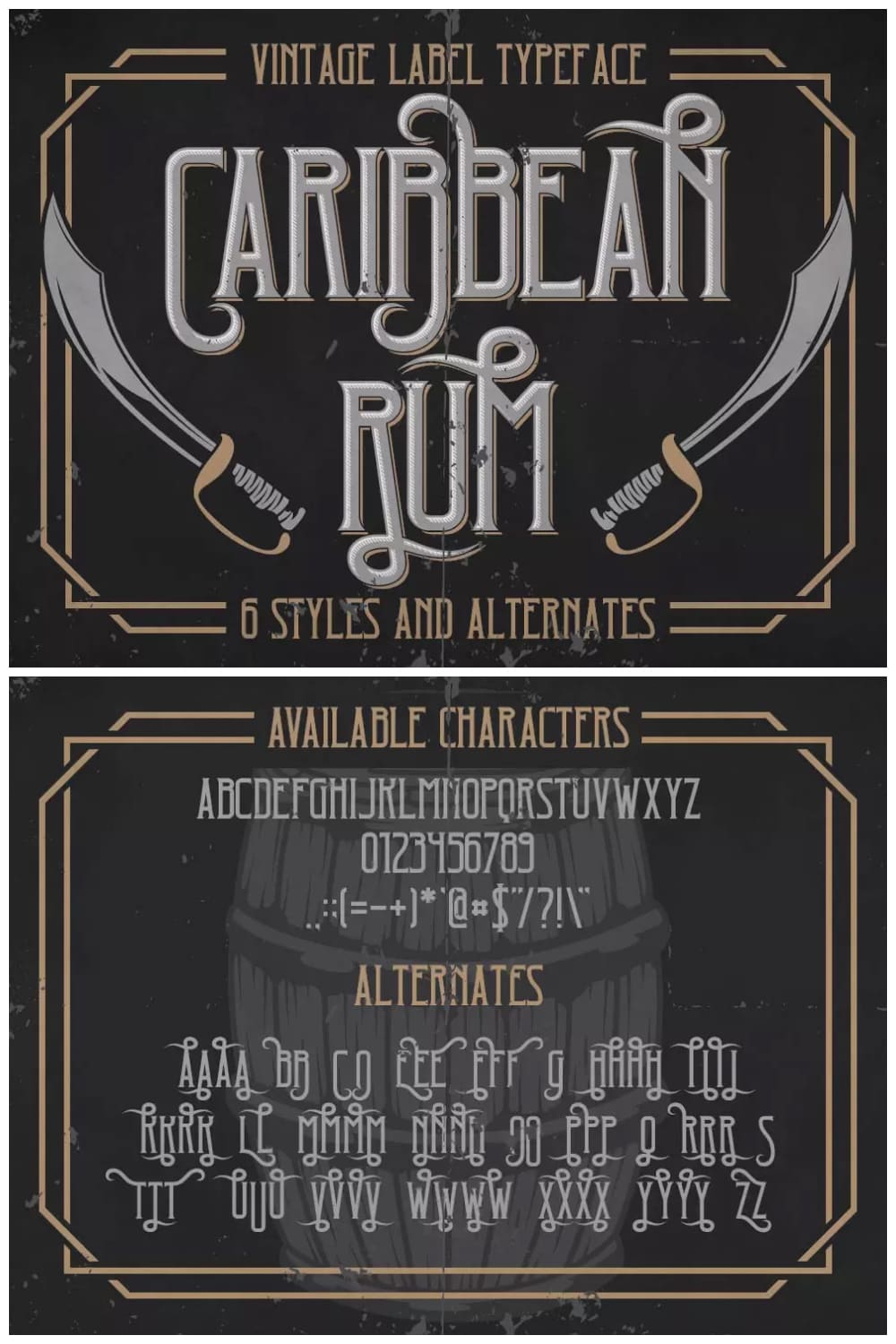 Just look at this amazing font for men! It has 6 styles that you can use for the creation of your own unique vintage-styled designs.
Robinson Classic Font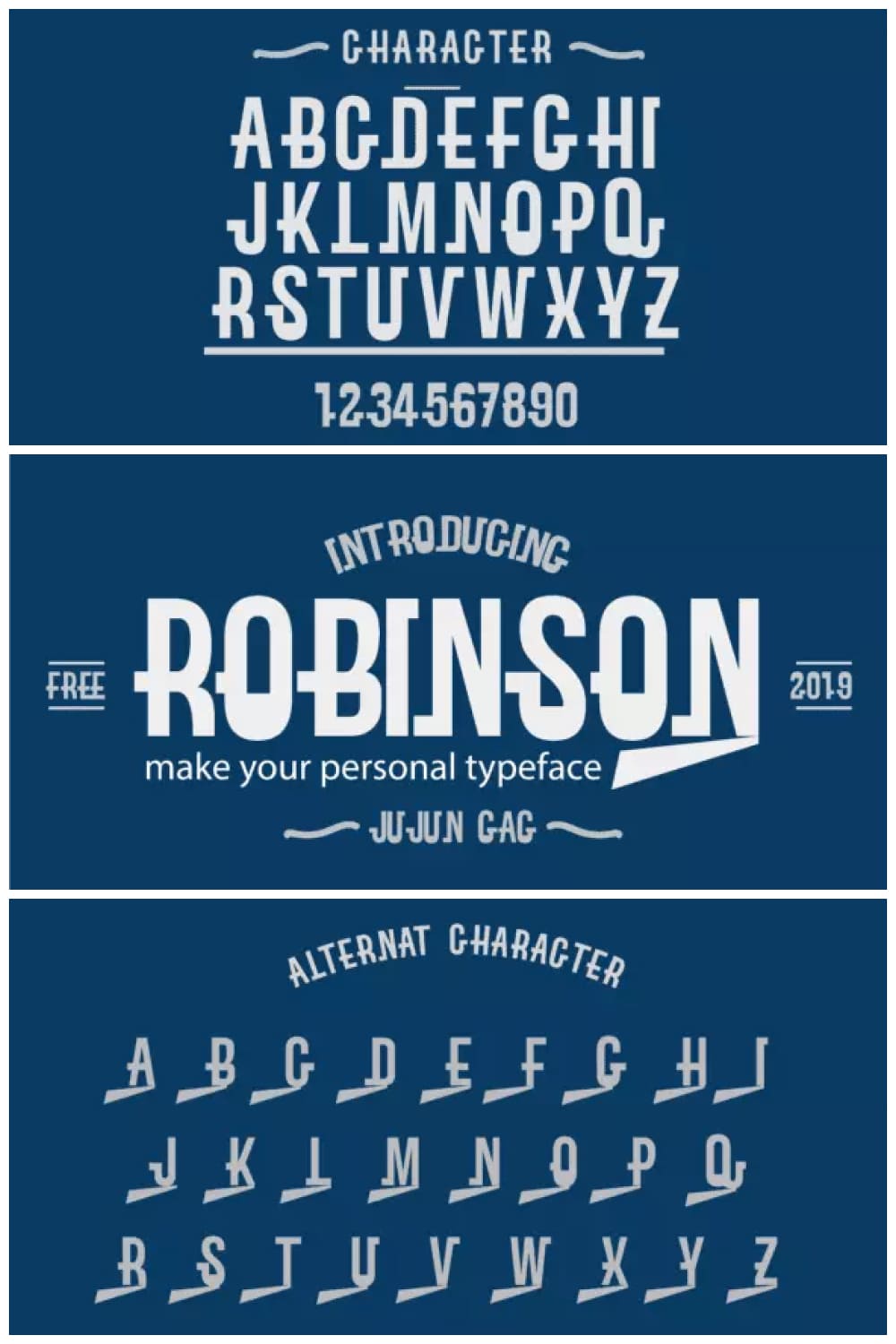 If you are looking for strong fonts, pay attention to this one. It is a classic display font with a bold feel.
Versatile Hand Strike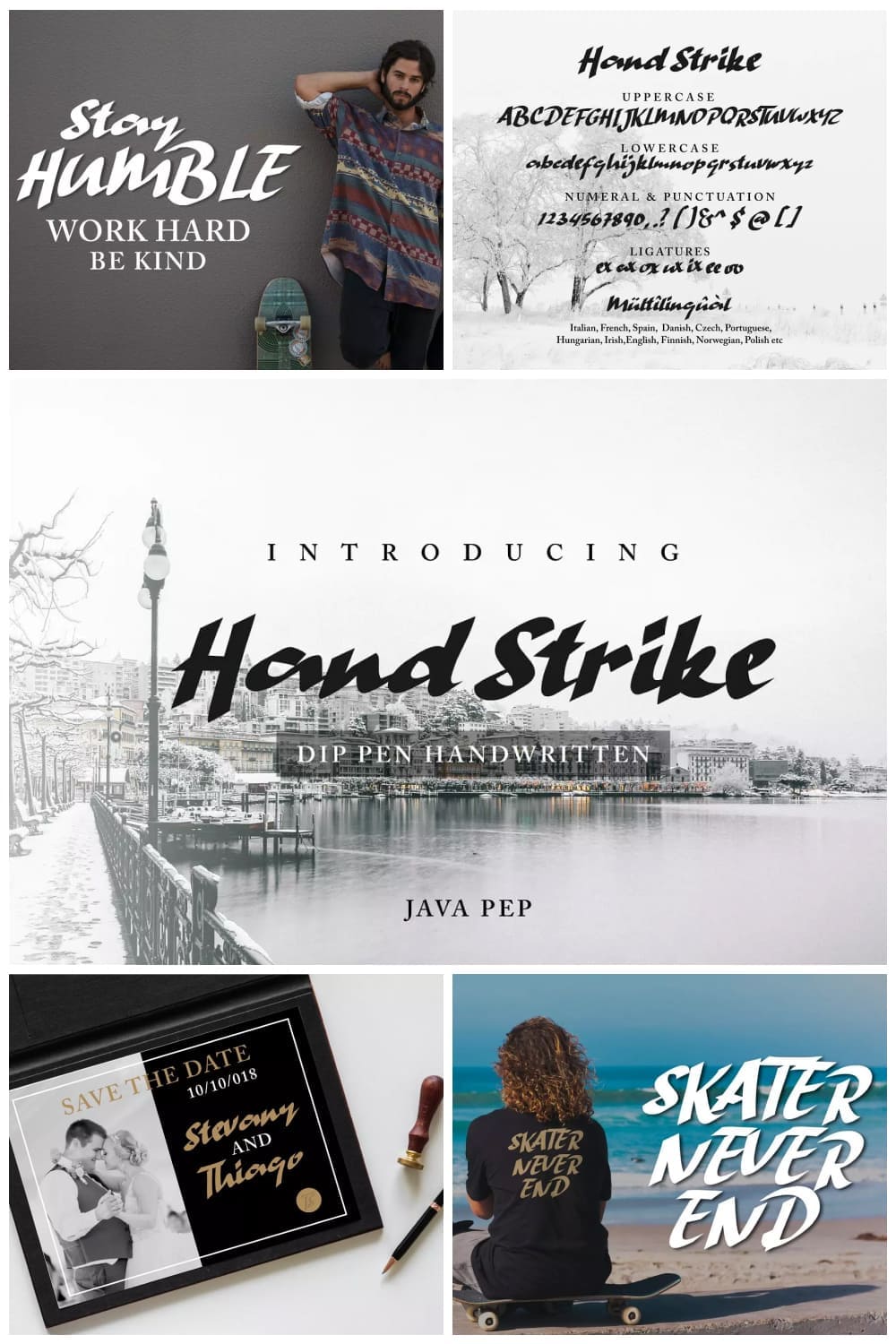 With this handwritten pen font, you can compose anything you want and each time you get a great result. It provides you with the content essential for your creative working and supports the most popular languages: English, Italian, French, Spanish, and Portuguese. This list also contains Finnish, Danish, Norwegian, Hungarian, and even more.
Premium Ravenside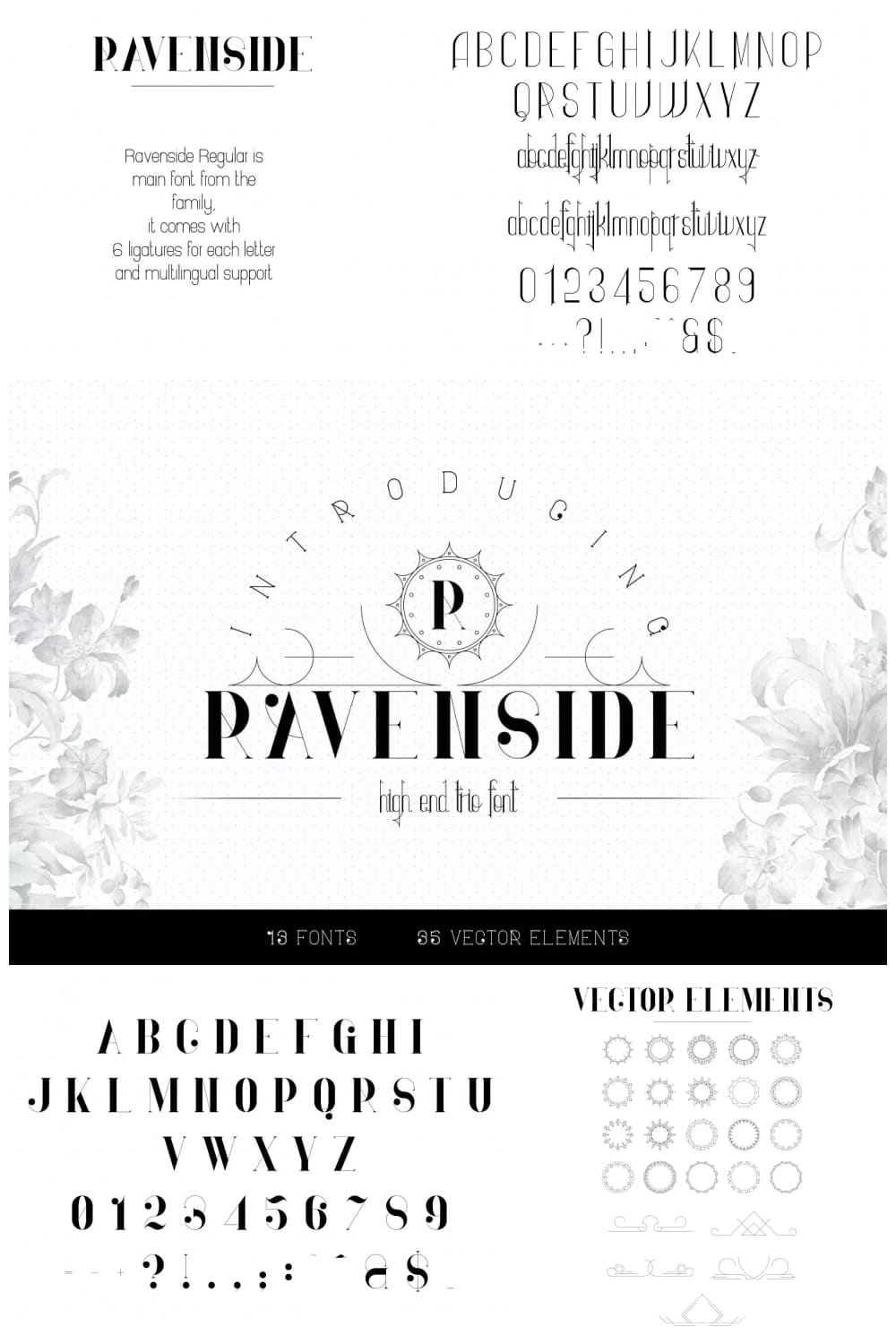 Create a stylish text overlay for your platform! With our versatile Ravenside, which contains many creative elements and various essential options, your headers for magazines, portfolios, blogs, branding, and other valuable services will play out in fresh colors.
Rounded Sans Serif Font Cvetanoff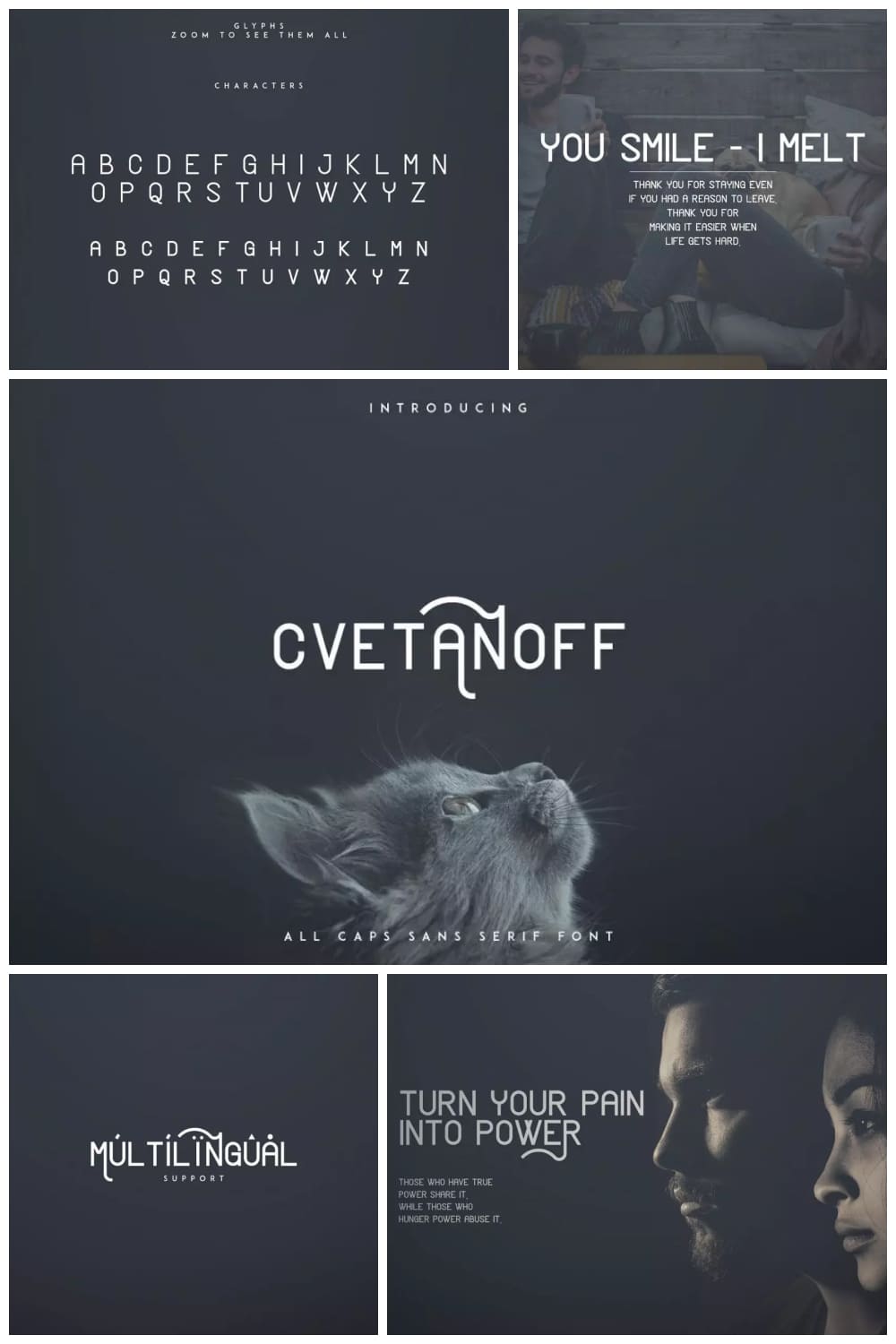 Our excellent sans serif masculine font is at your disposal! The following product works smoothly on any device and will become your reliable assistant in the world of web design. All the symbols it contains are available for you in many languages, not to limit you and your creating processes.
Roclette Display Typeface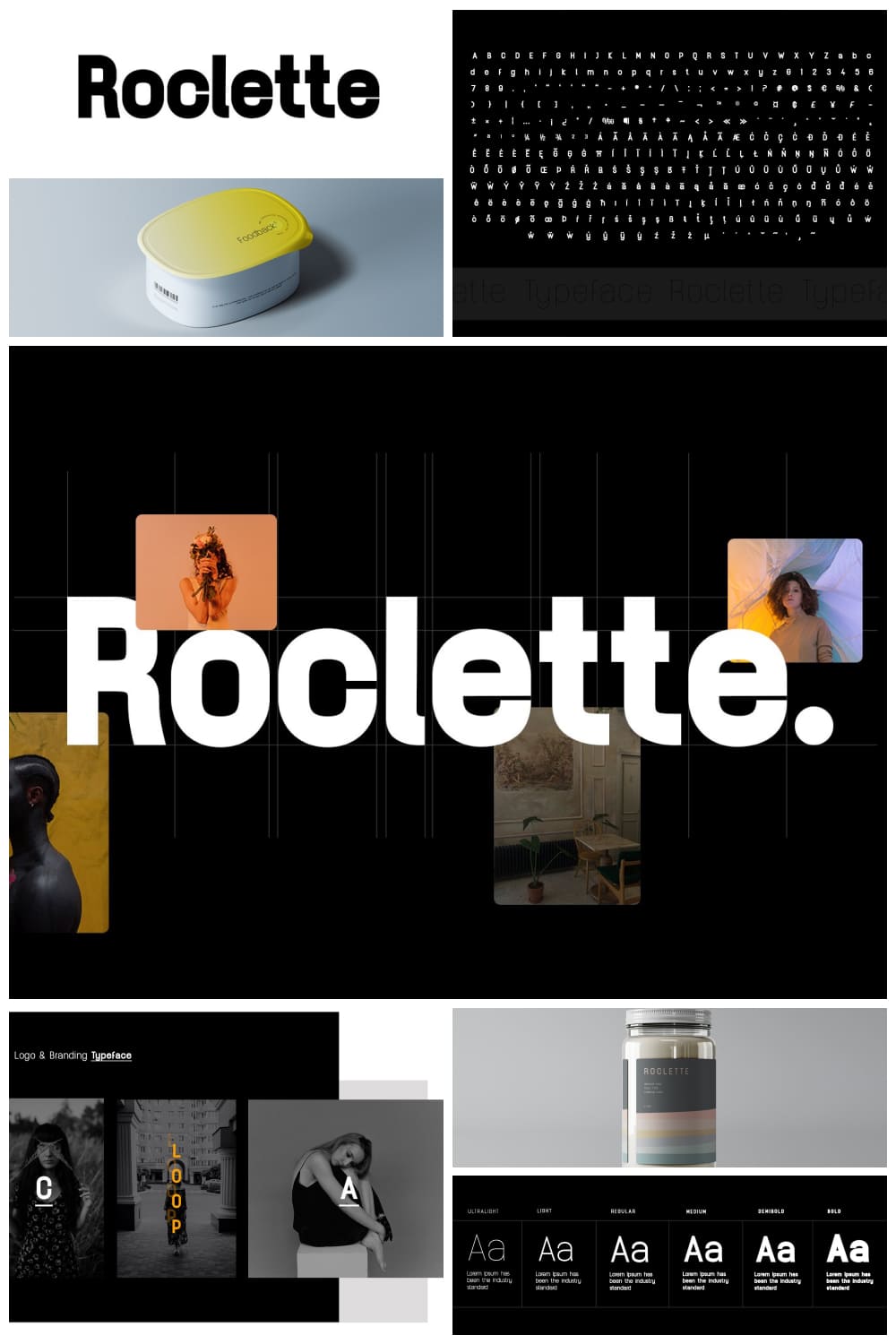 A very modern and cool masculine font that will add a special zest to your designs in any spheres: web as well as product, and many more.
WT Pennifold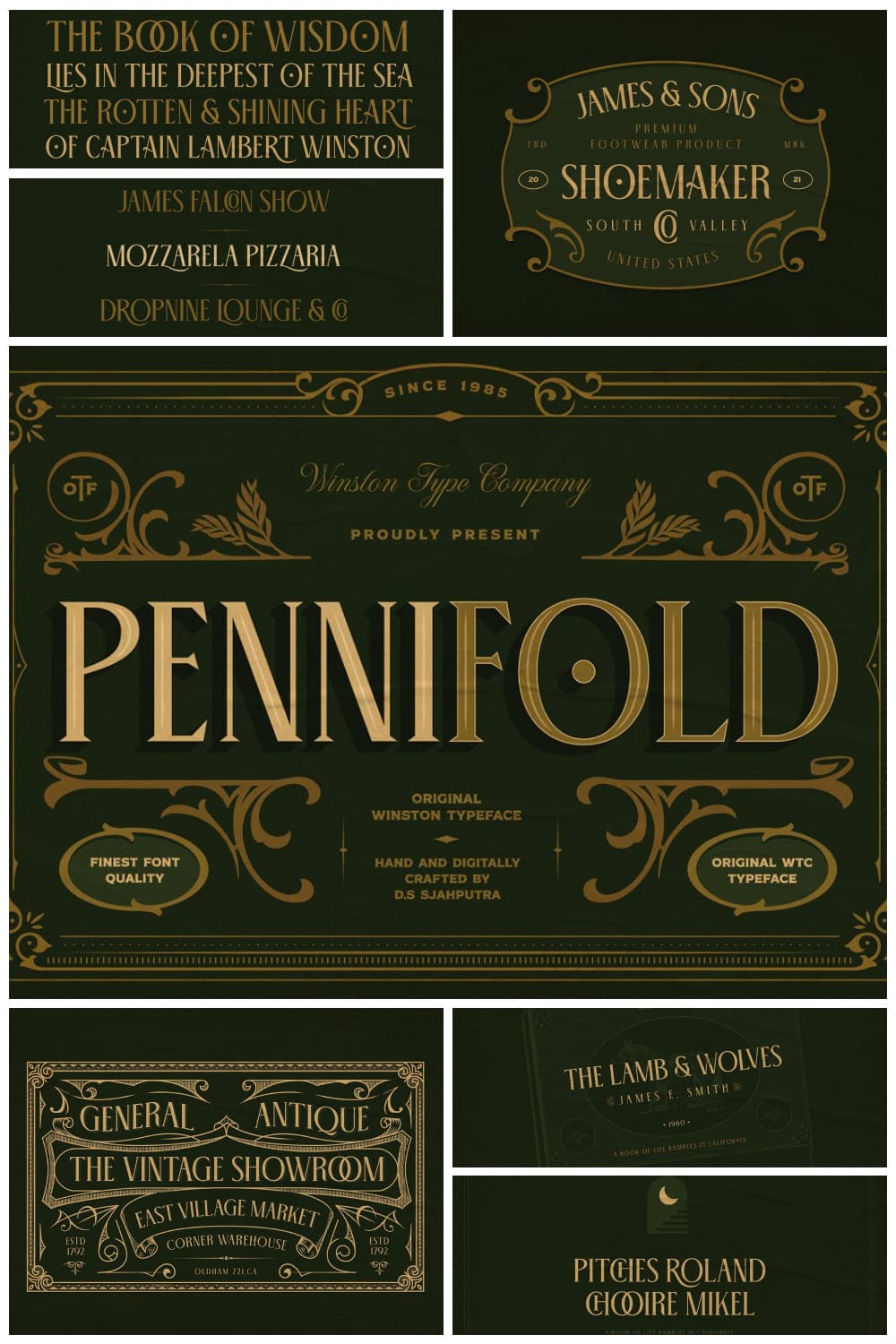 Are you willing to make your web page or personal blog more fascinating and give it a luxury vibe? Just let us show you our gorgeous Pennifold, which is an excellent choice for numerous occasions and events. It makes no difference whether you are the owner of a large company, a professional in your industry, or just a newbie.
Clarinet – Retro Type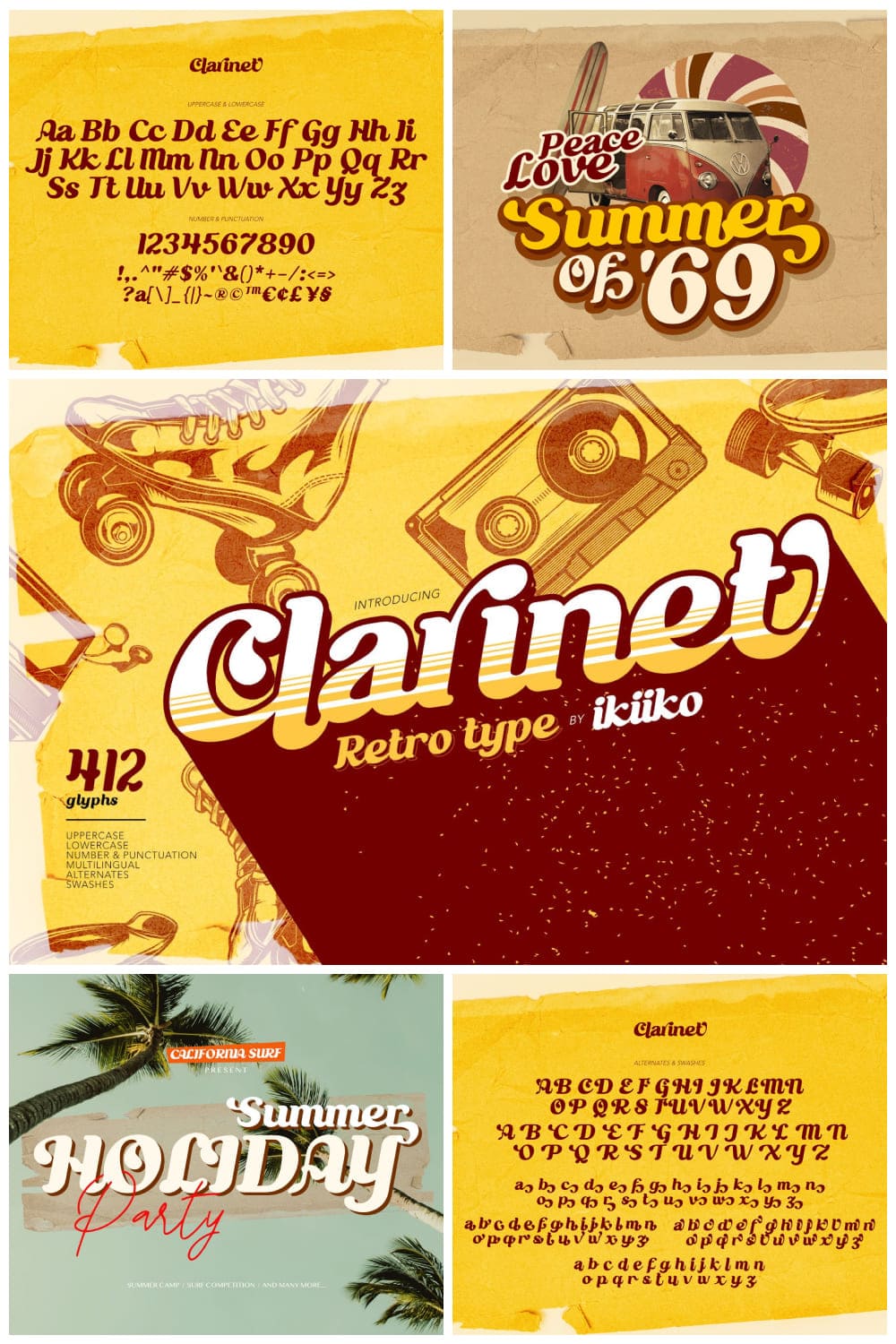 With a fresh layout, drop shadows, and bold text effects, Clarinet is a perfect solution for your blog, personal page, online store, or company website. You can create multiple party posters, logotypes, sale banners, stamps, typography decorations, and much more.
Quamaine Font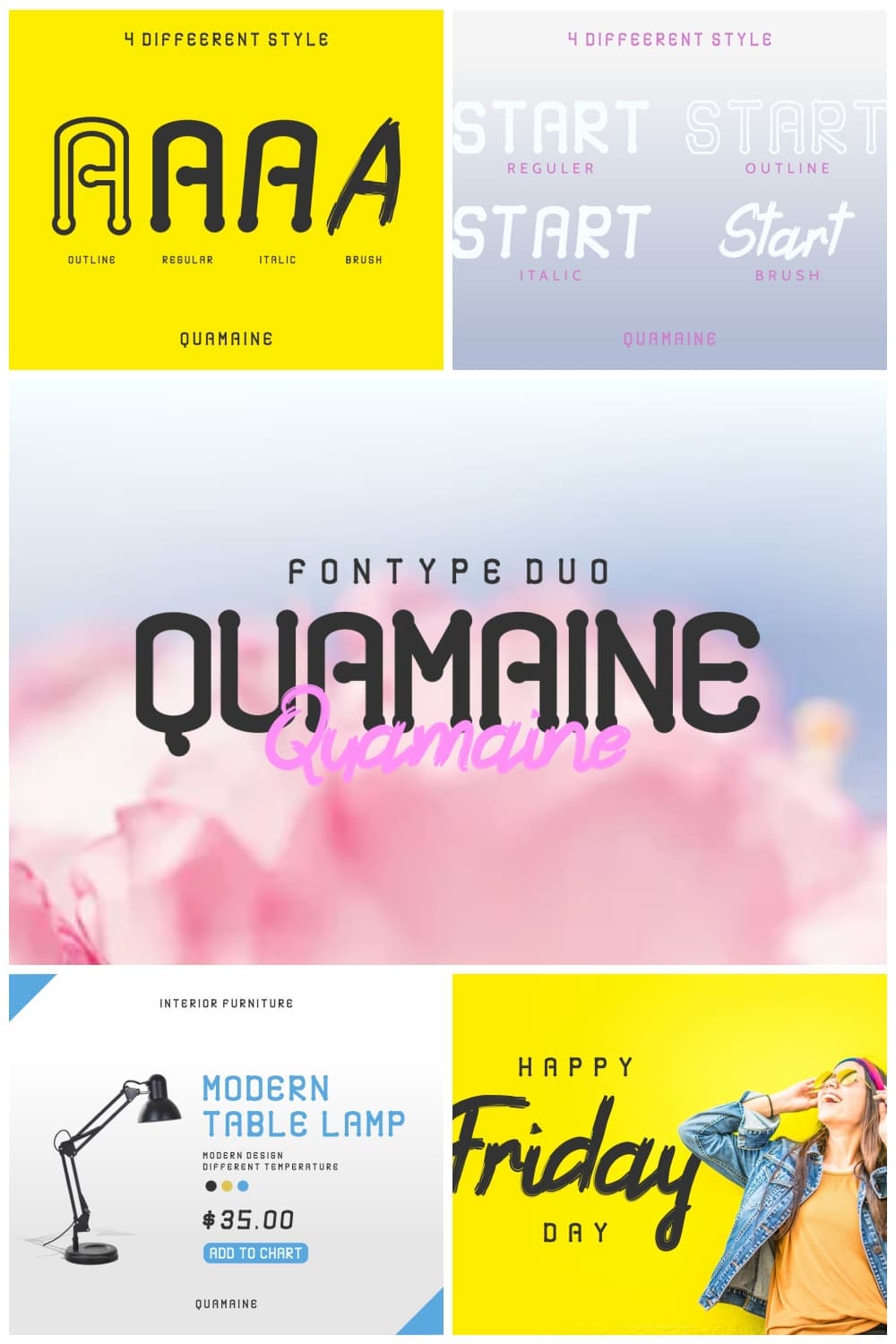 Are you looking for sophisticated male fonts with an exclusive character to compose the best logos and signatures? Then you should consider Quamaine, which combines a unique glyph and well-layered space and kerning.
Buxton Font
Modern Buxton is a perfect solution for your business projects and branding products. This web asset, drawn by hand and having stylish skin, includes all the necessary files for smooth work. Do not hesitate especially if you have no coding knowledge and are a newbie in web design.
Roundfra Font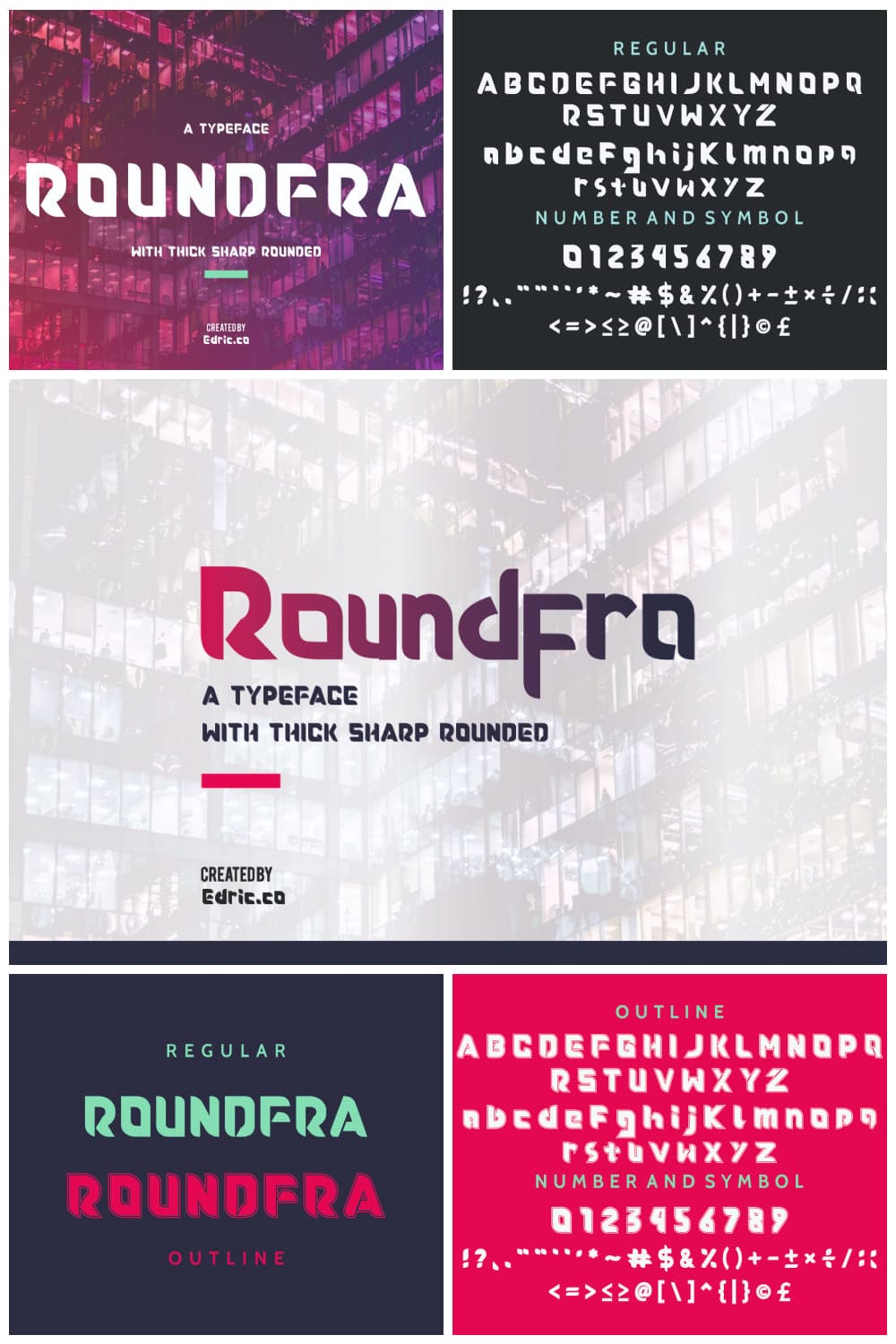 This font is digital-friendly and easily compatible with all the most significant graphics editors. Even with Microsoft Word, Roundera works smoothly and without interruptions.
Haned | Masculine Typeface Font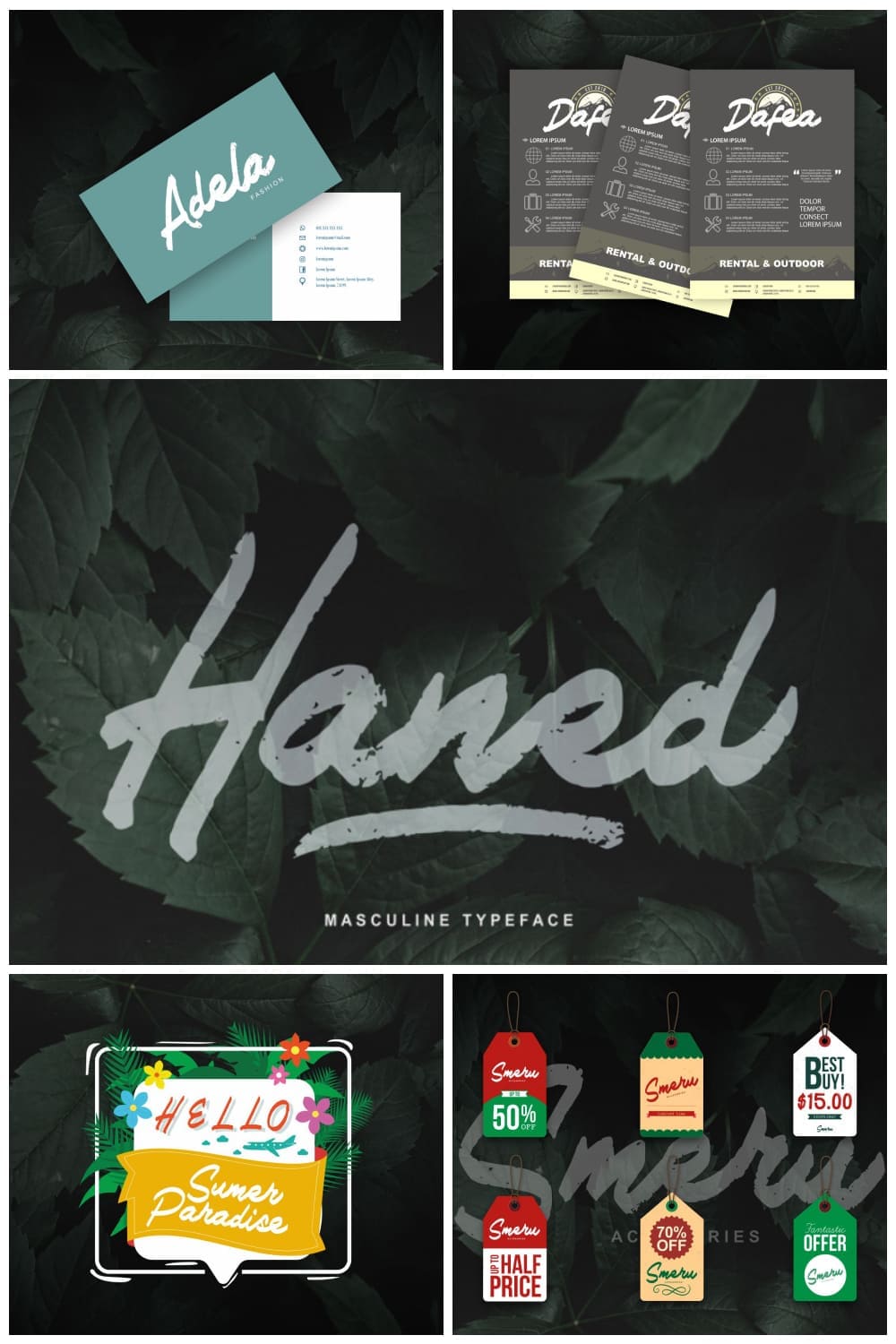 The Haned typeface looks incredibly wonderful on different posters, greeting cards, invitations, quotes, and other branding materials. Moreover, this masculine font provides multilingual support, works on both Mac & PC, and does not require any additional software to function correctly.
MeryQolby Font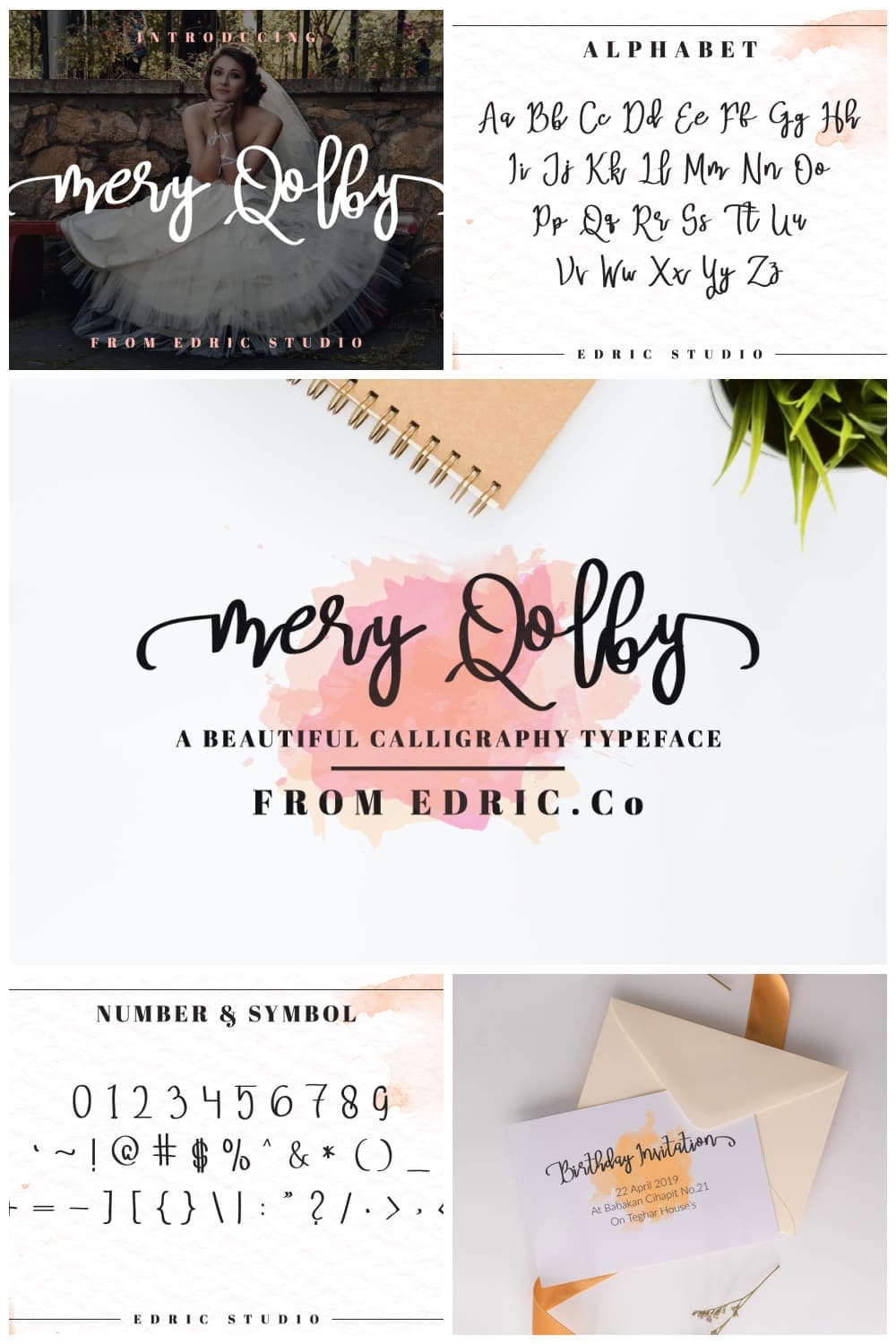 Are you searching for a unique handmade lettering typeface that is suitable for numerous purposes? MeryQolby is the very item you need. You can use this masculine font for any project, starting from editing the landing page for your online store and creating a logo for your fashion boutique, to web design for your law firm or adding text samples to a photographer's portfolio page.
Oscar Wright Font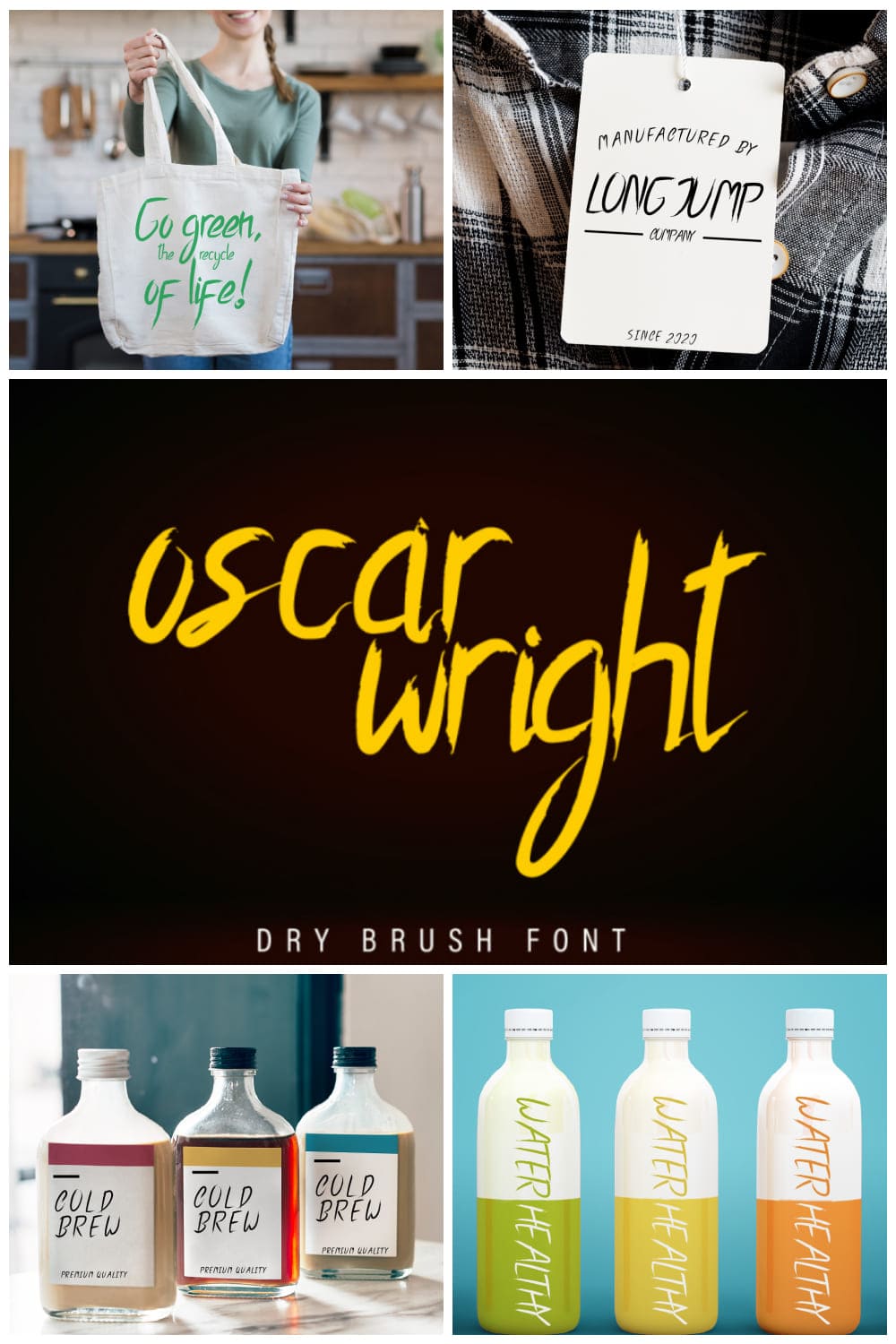 Modern Oscar Wright is a multipurpose manly font for your numerous products and services. The following asset, performed in grunge script style, is perfect for any occasion. You can use it for composing your trademarks, signatures, name cards, stationery, company branding, and much more.
Urban Power Font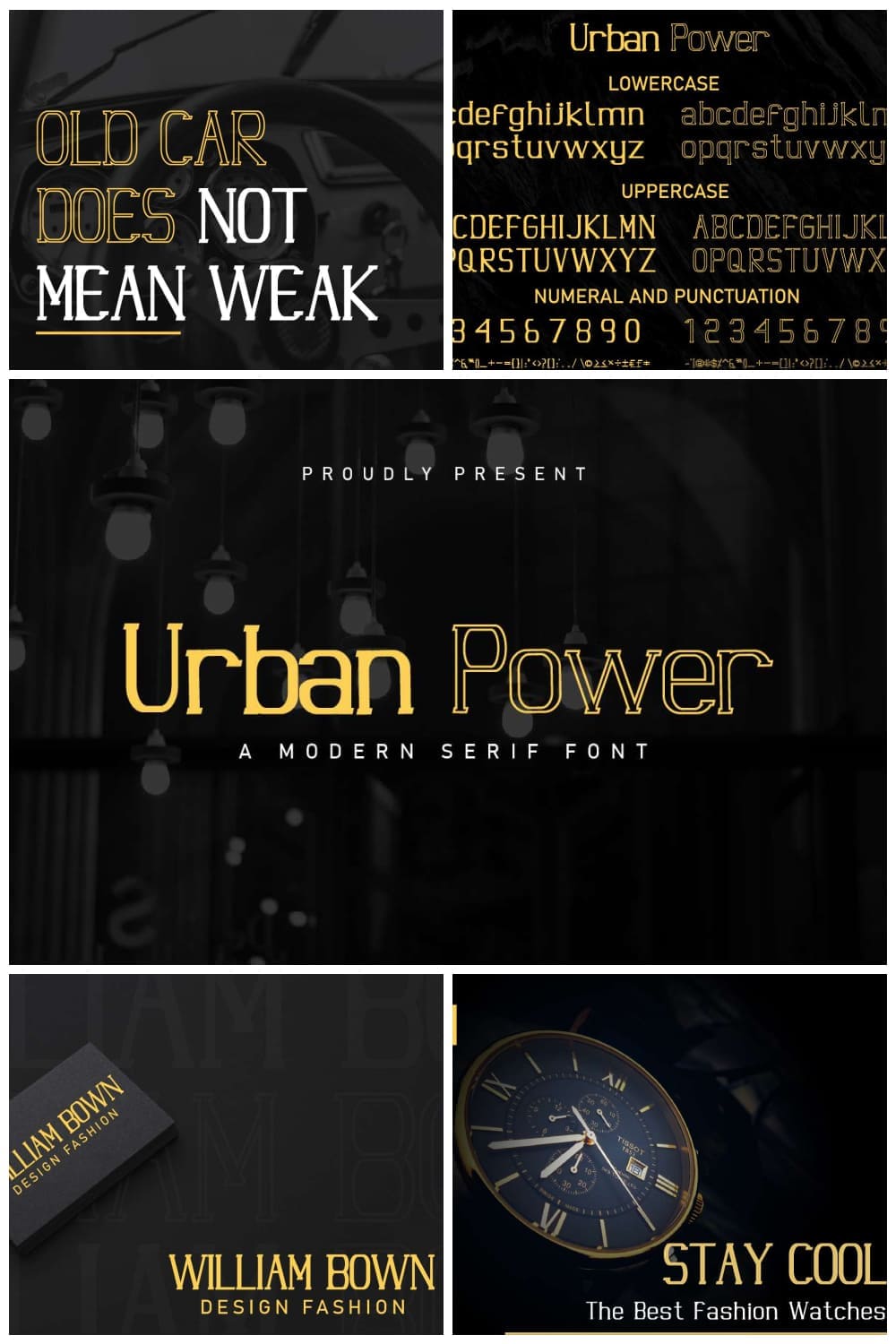 Discover a terrific serif font, performed in casual style! With it, your site or lifestyle blog will stand out in new colors. Whether it is signages, brochures, flyers, or other similar elements, any project can be even better if you choose this asset. Its layout is fully responsive and suitable for all the most popular graphic editors.
Elegant Karin – Stylish Typeface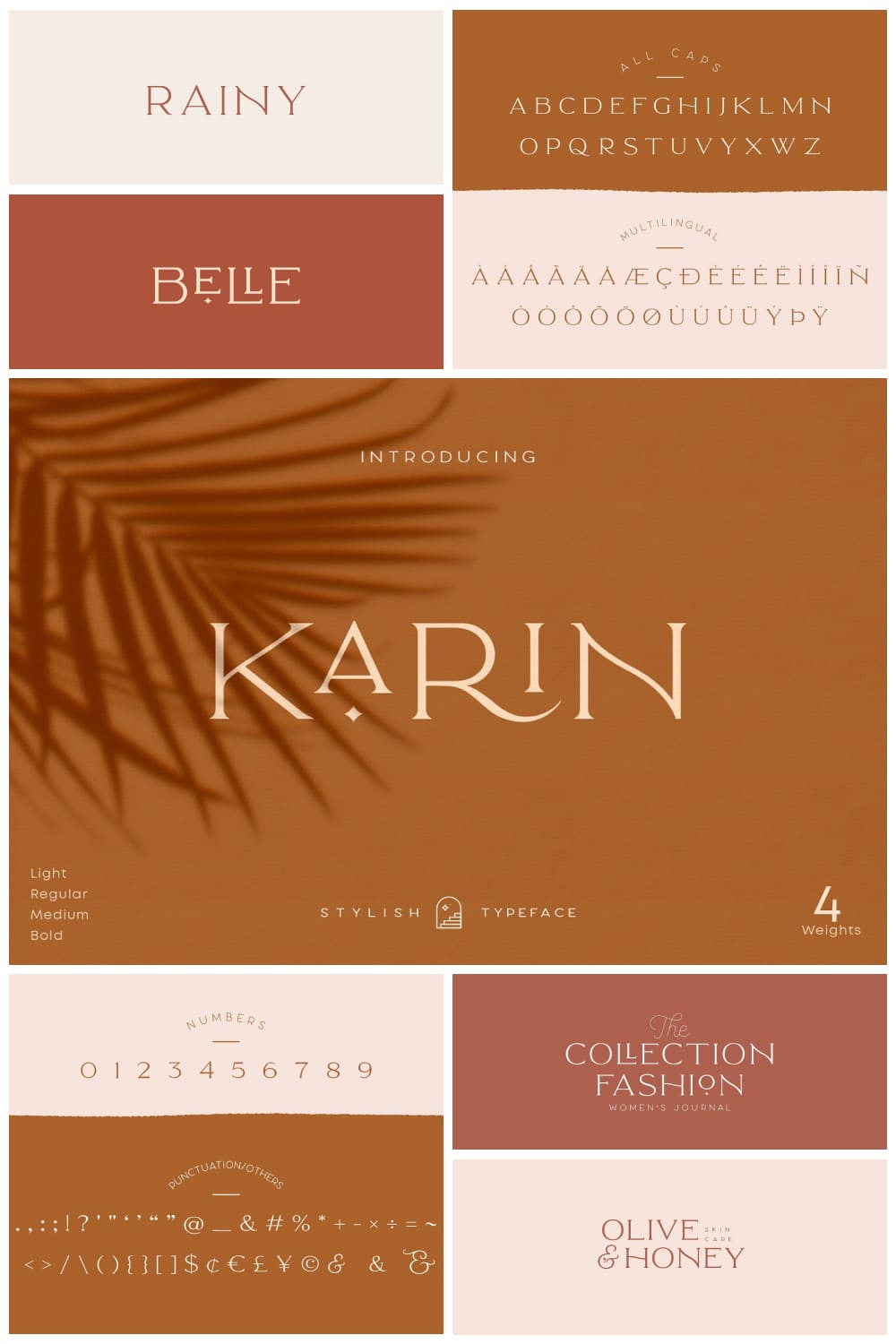 Are you looking for unique manly fonts to diversify your webspace and spice it up? We have one that can meet all your needs and impress your audience, giving your project a specific charm. It looks great in large and small digital sizes, is user-friendly, and supports four text writing styles. Moreover, the beautiful Karin font comes with a comprehensive collection of ligatures and alternative glyphs.
Loverica – Modern Condensed Serif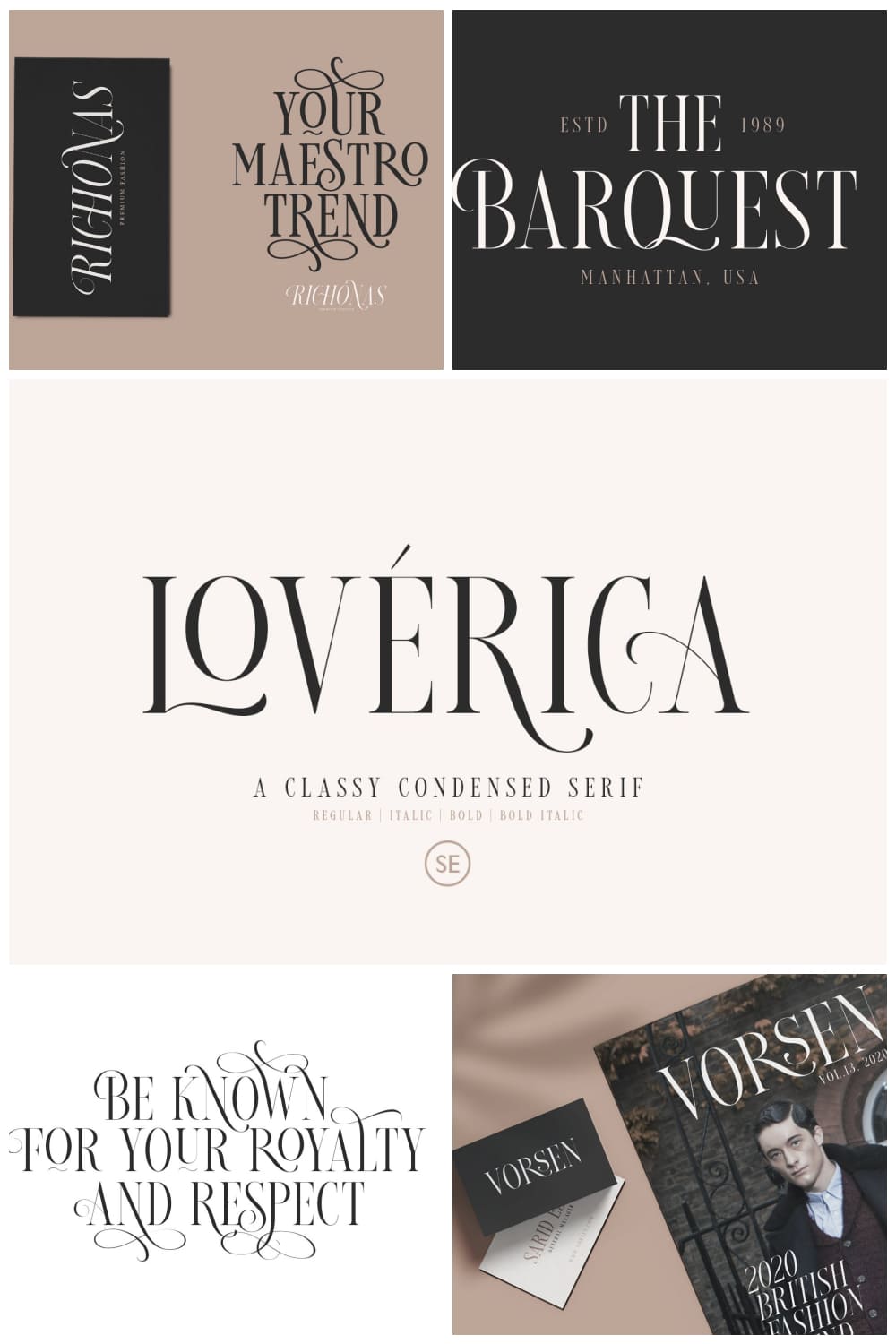 Trendy Loverica is a condensed serif typeface, which offers you a bunch of powerful options. This beautiful asset provides you with four styles for your headings and different text samples, among which are regular, italics, bold, and bold italics effects.
Hello Paris – Variable Duo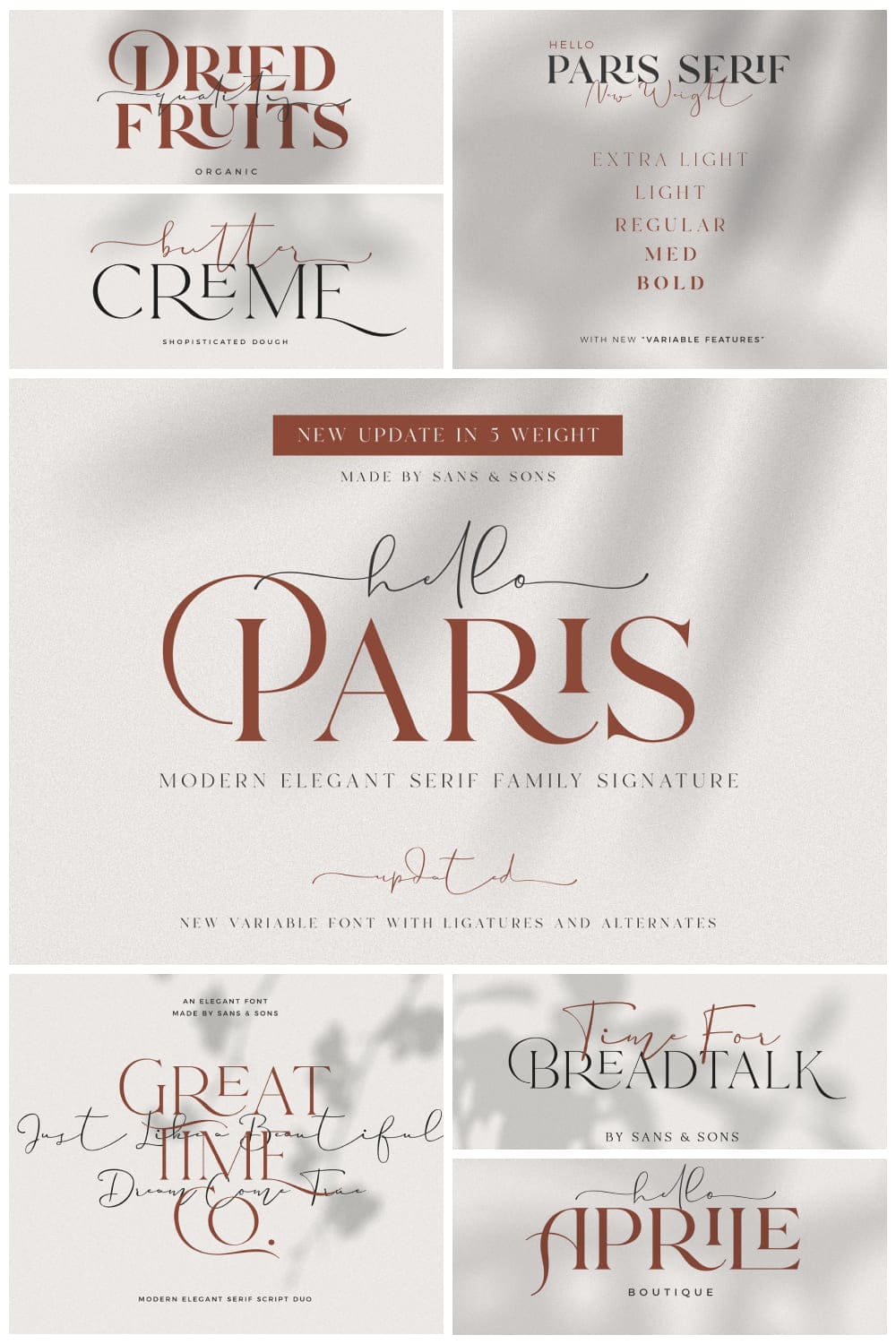 A fascinating multilingual Hello Paris from the serif family is waiting for you! You can compose the best invitations, branding logos, headings, and titles that will surely catch your customers' eye. Our product is suitable for users with different web design backgrounds and requires no exceptional coding skills.
Top-notch Stuttgart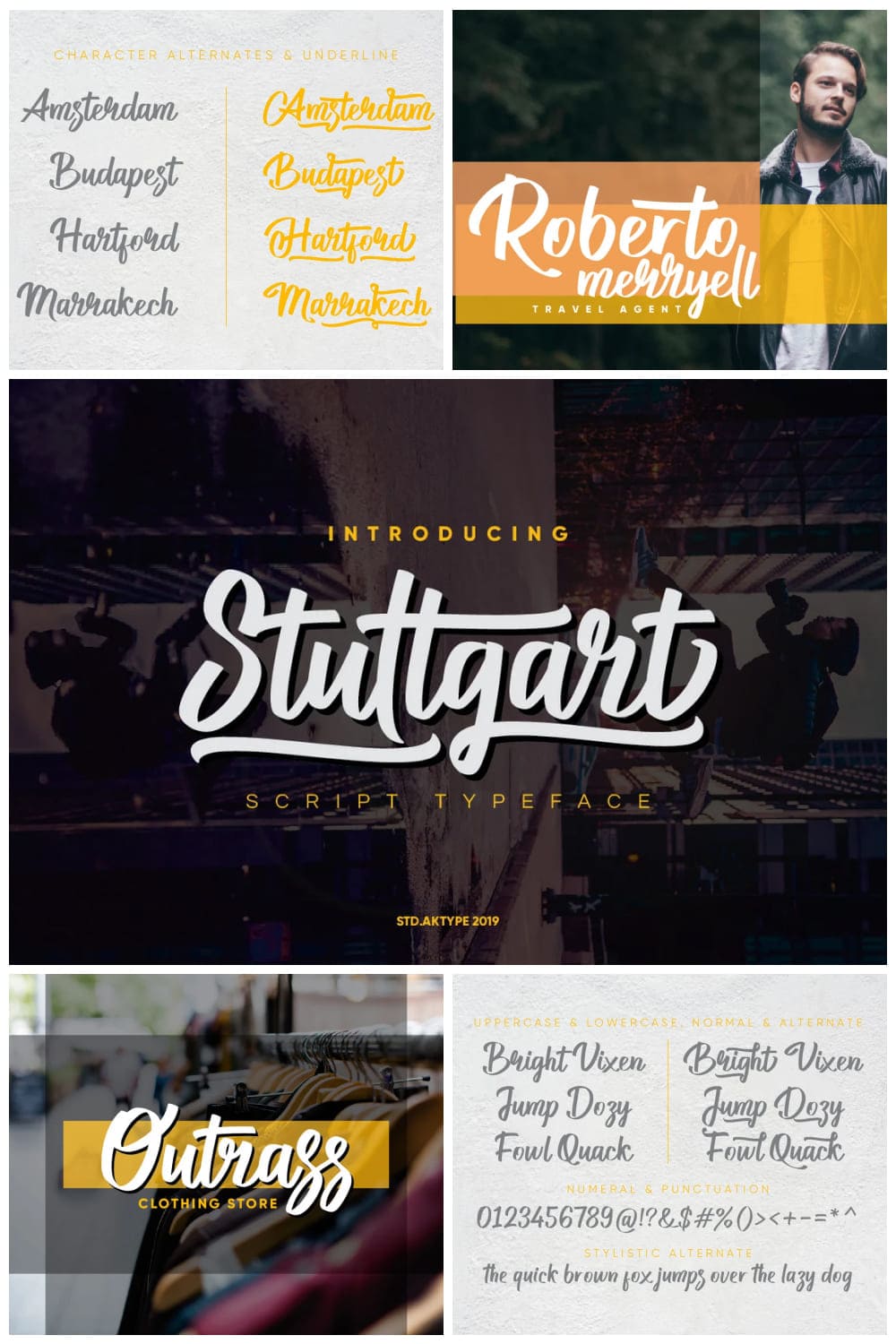 Do you believe that only one typeface may perfectly suit all your multiple tasks and schemes, combining everything you wish in one particular place? We surely know it is possible! Powerful Stuttgart, developed by professionals, is easy to use and 100% digital-friendly.
HALCION Font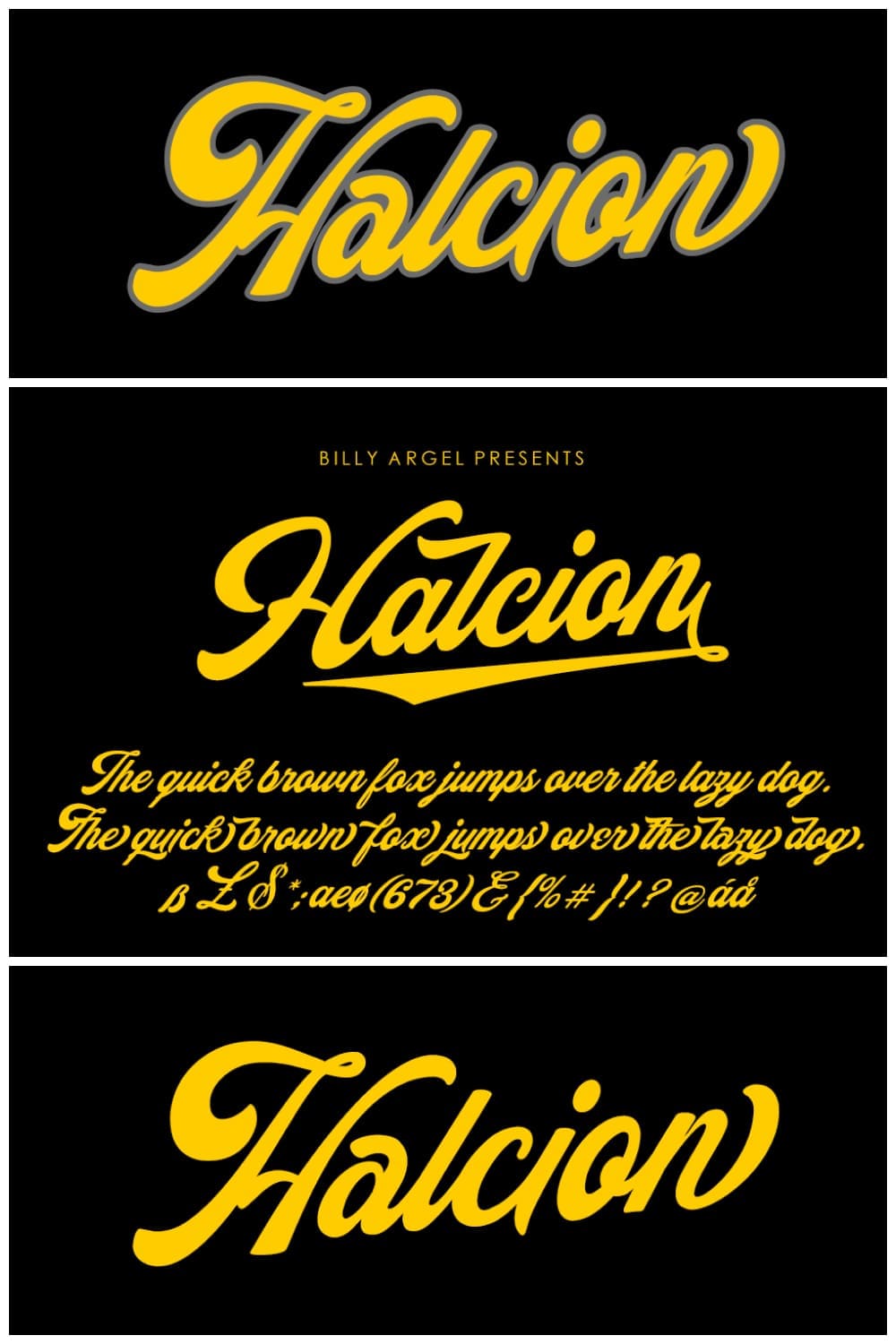 Among all the manly Cricut fonts, Halcion stands out with its extreme elegance and retro soul. You can choose it without any doubts if you were looking for something like this. The font is absolutely free for personal use.
PRAYER Font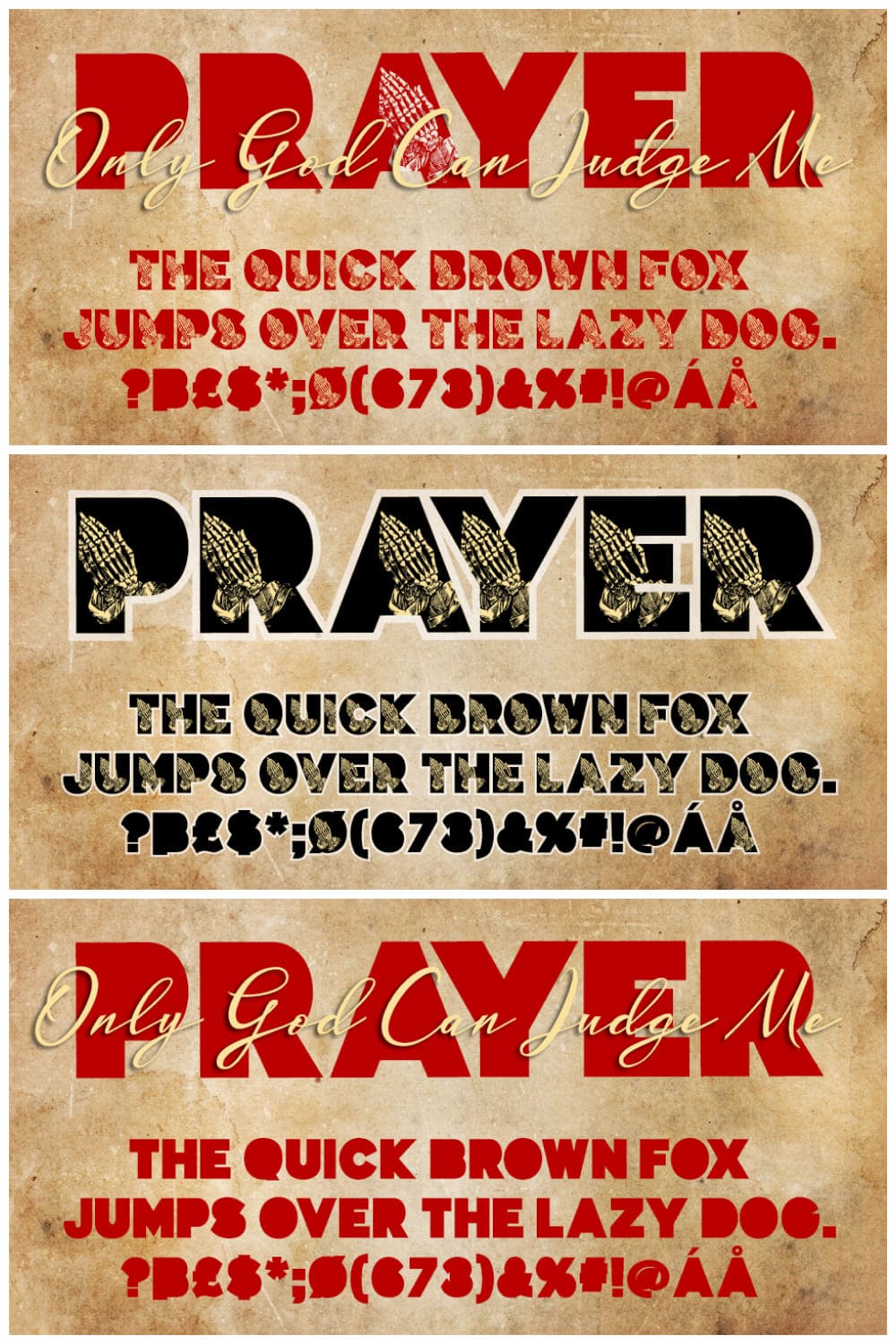 There is a wide variety of bold free masculine fonts all over the internet. We have chosen Prayer for its creative design and outstanding contrasts.
Tomato Soup Font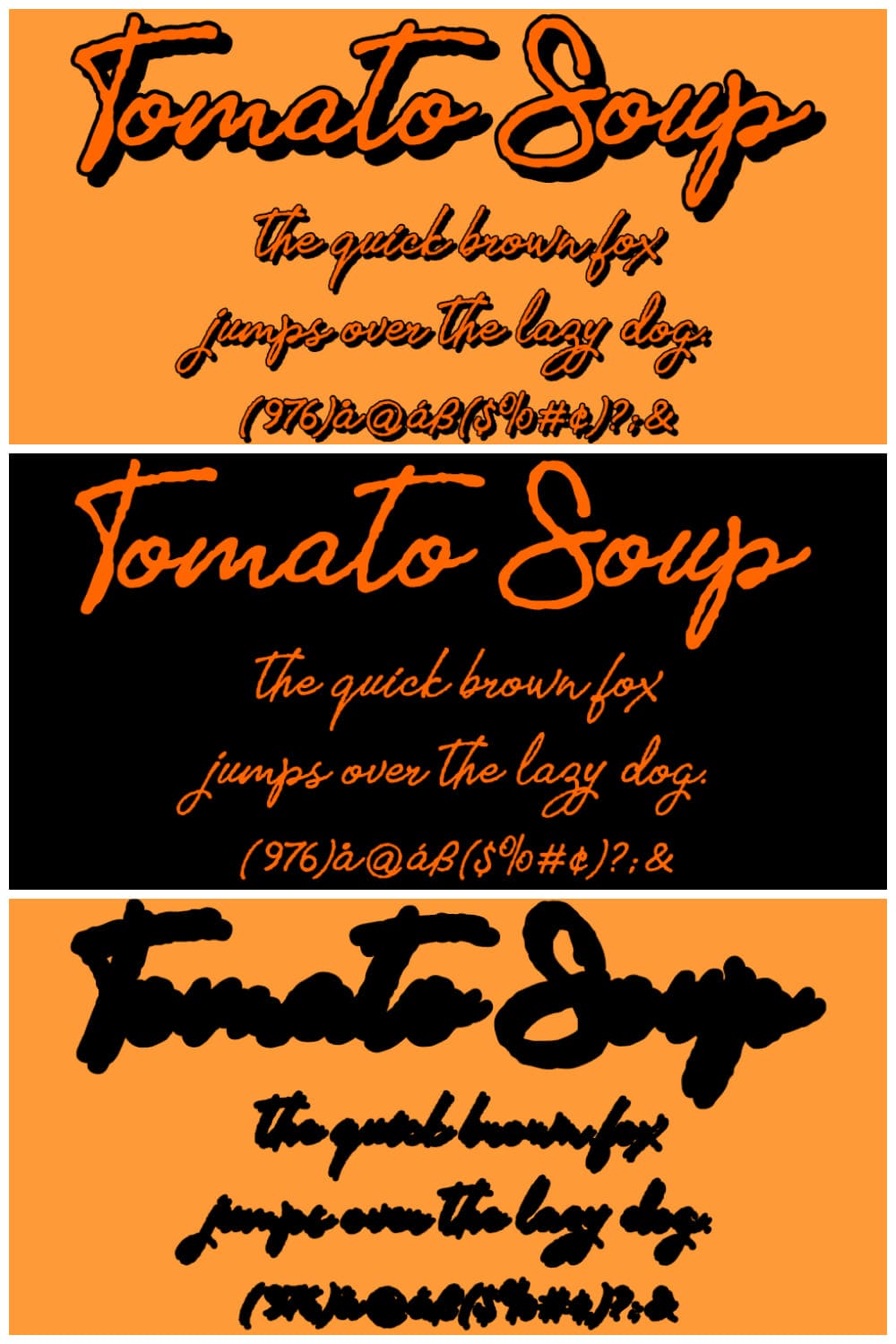 Another retro font for men that is going to be your favorite. It will suit a project of any kind.
MJ AlGhifari Font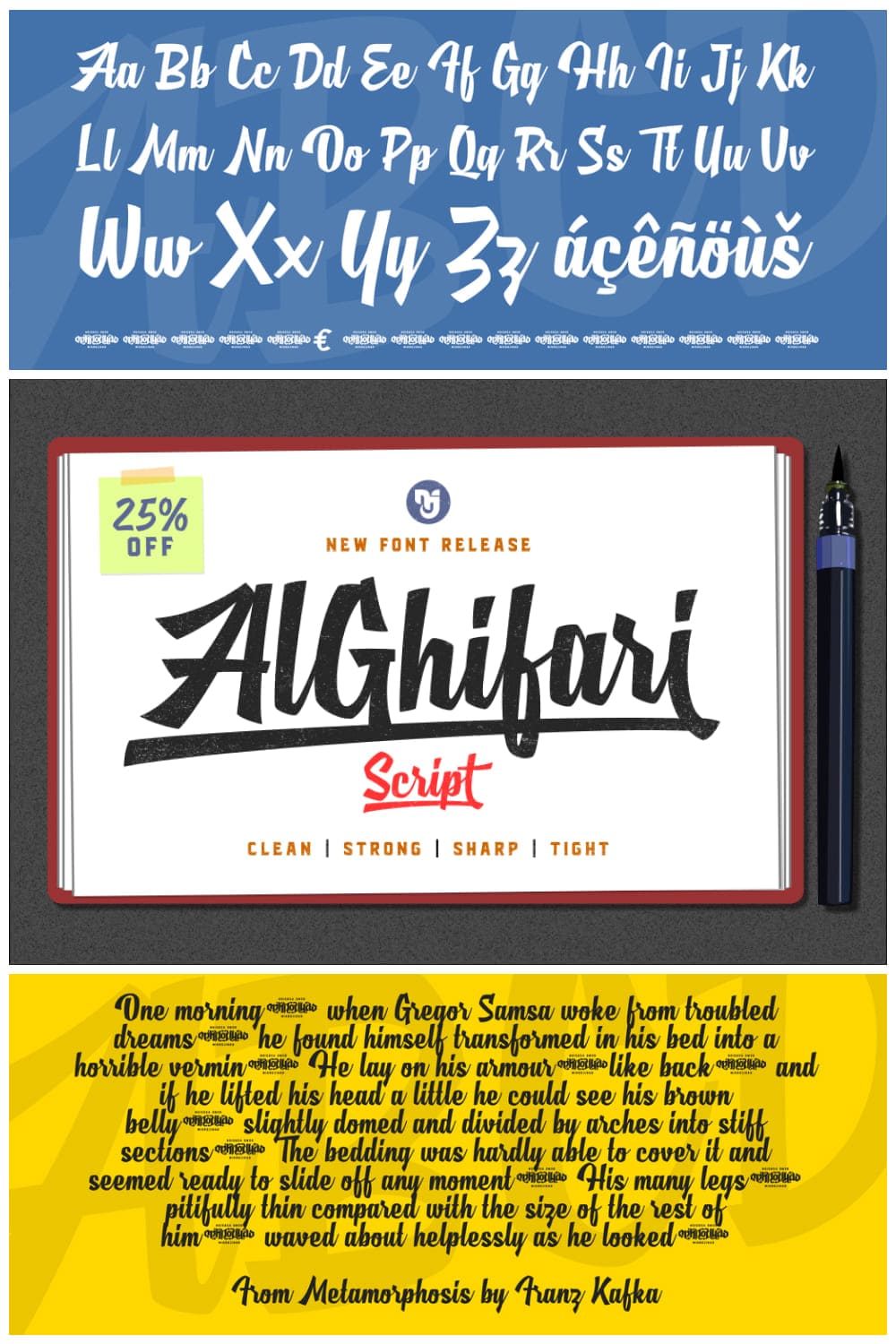 This is a nice free alphabet masculine font that will be a nice addition to your font collection.
Our Final Thoughts
It is one of the most essential skills to design successfully selling text. This way a designer can communicate with users. Every designer should follow one simple rule: the simpler, the better. This applies not only to the design but also to the content itself. As a rule, the simpler the structure of the source text (the presence of various selections, headings, and inserts), the easier it is to absorb the information. If you follow this rule and choose one of our fonts, we can guarantee you will get great results for your project.
We hope that this review was useful and you have selected the perfect asset you were looking for in your project. Never stop creating and making your ideas come true. And remember, we are here to support you along your creative way. If you create fonts, upload them to MasterBundles using our convenient Sell Your Deal form and let them appear in our listicle! Let's make this world a better place together 🙂
Disclosure: MasterBundles website page may contain advertising materials that may lead to us receiving a commission fee if you purchase a product. However, this does not affect our opinion of the product in any way and we do not receive any bonuses for positive or negative ratings.