Halloween Fonts. Any idea can't be done without a well-matched font. This is particularly true for projects that are designed to attract the audience's attention and achieve the results you need. Halloween fonts are holiday typeface for amazement. Since the celebration itself is terrifying, then the font chosen for the text must be the same. No cute bows, hearts, and flowers! Only skeletons, bats and witches with potions! Agree that it is difficult to quickly find the right perfect typeface. But we can help you. MasterBundles is always there to help, especially when it comes to cool design. In this selection you will find a wide range of brushed typefaces, examples of maximalism, some vintage fonts, and concise versions. Check out, select and buy them by clicking on the appropriate links! Have a nice reading.
Top 5 Halloween Fonts
| Product Image & Rating (Out Of 10) | Product Name | Price |
| --- | --- | --- |
| | 70 Halloween Movie Fonts: Exclusive Bundle | |
| | Best Halloween FONTS Bundle – $29.SALE! Halloween Embroidery Fonts | |
| | Scary Halloween Sign Font | |
30 Best Halloween Fonts For Unexceptable Success
Halloween fonts can be used for different purposes. And you are mistaken if you think it is only a theme holiday solution. Our variants can be used for design of clothes, office supplies, dishes, phone covers, bed linen, banners, logos, eye-catching headings, and of course for websites. You also get the opportunity to make original designs of cards or invitations to the parties. Such fonts are suitable for fans of mystics and cryptics. That's why any of your acquaintances/friends/relatives will be happy to get a thematic "black" gift with Halloween signatures.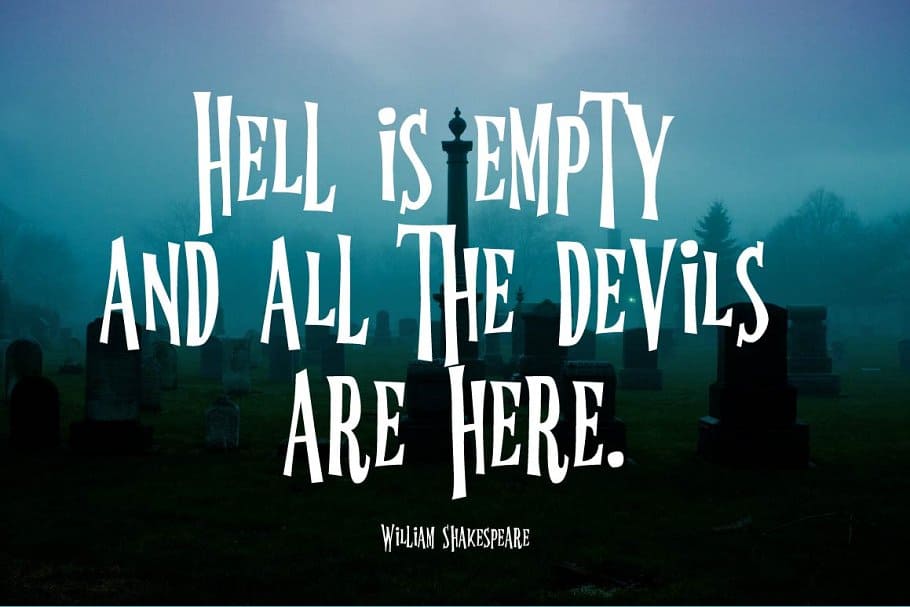 Sophisticated font with slightly playing letters from wubstudio.
Price: $26.
70 Halloween Movie Fonts 2021: Exclusive Bundle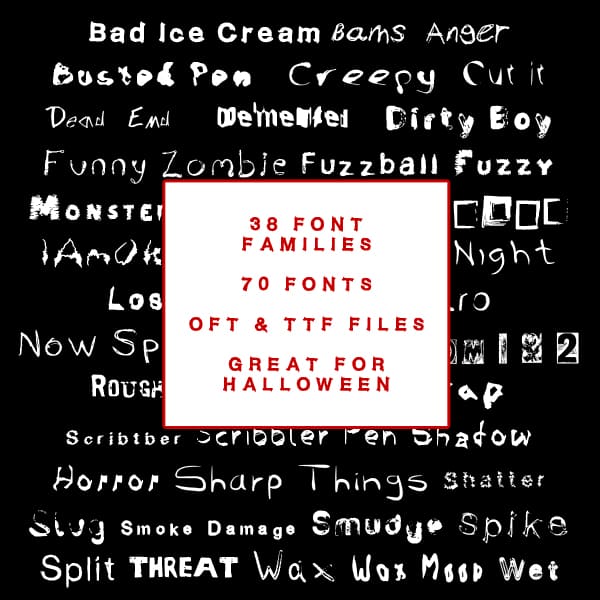 Huge number of cool fonts available in several formats. Fits for editing in Adobe Photoshop.
Price: $20.
BadIceCream.ttf
Creepy-Regular.ttf
Dead End.ttf
Dirty Boy.ttf
Scar-Regular.otf
Smoke Damage-Regular.ttf
Wet Brush.ttf
Mouldy Retro.ttf
Now Spiders - Regular.otf
ShadowHorror.otf
Broomstick Halloween Font & Doodles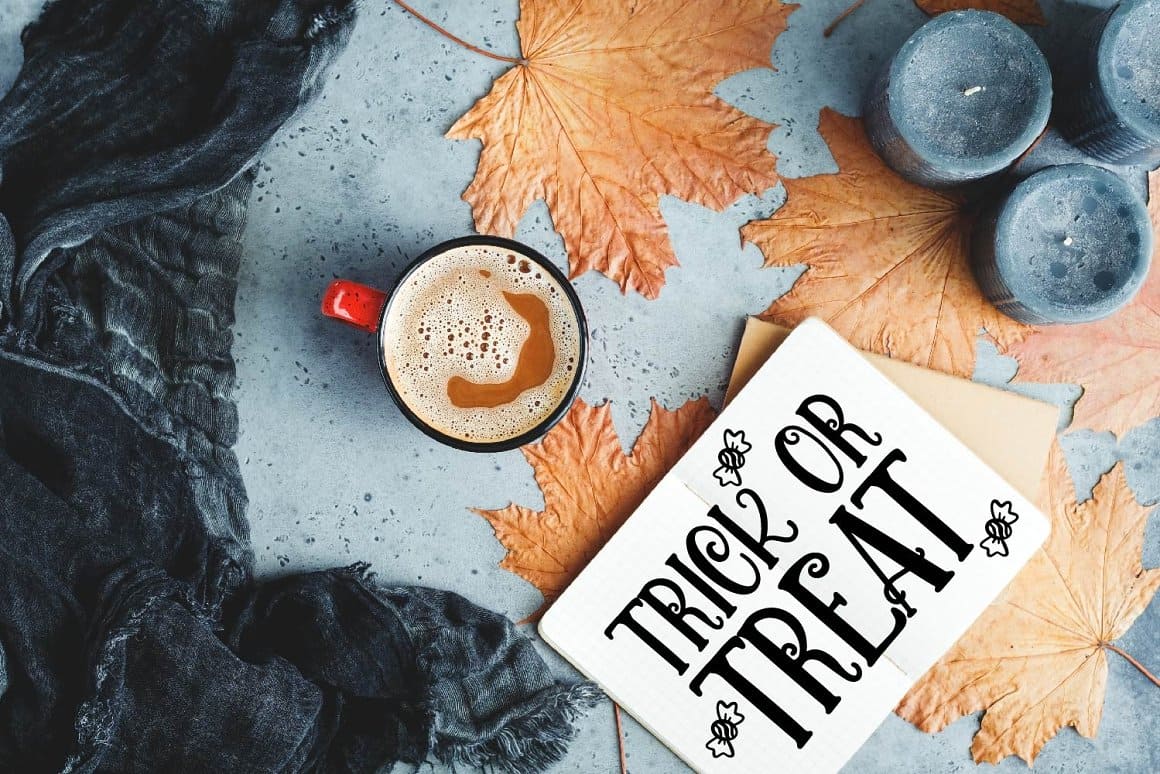 Smooth font with small curls at the ends of some letters. Perfect choice for massive text inscriptions.
Price: $8.
Resquro Halloween | Decorative Font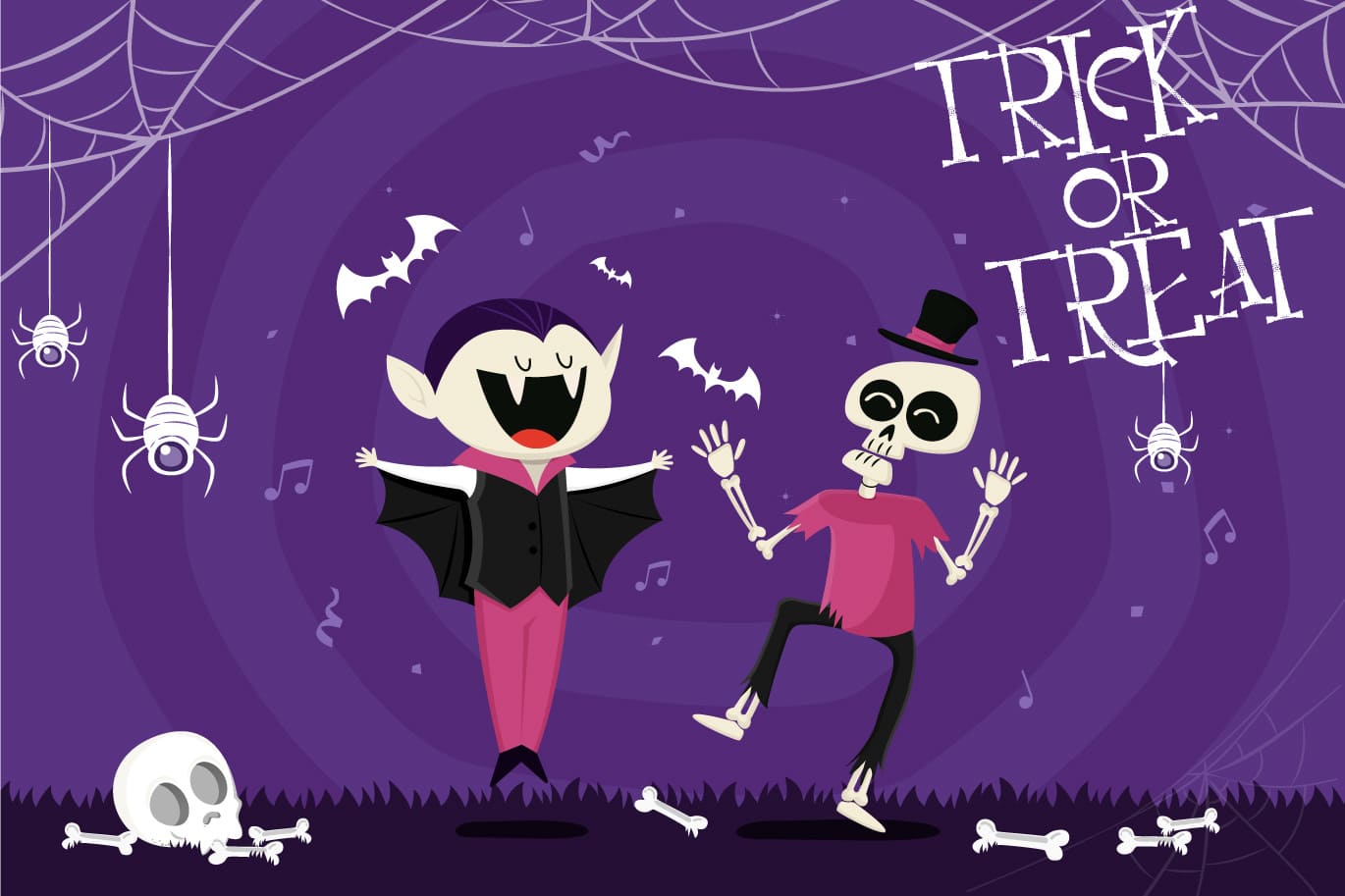 Font with thin letters, and small lines at the ends. Available in 4 sizes and 2 formats.
Price: $17.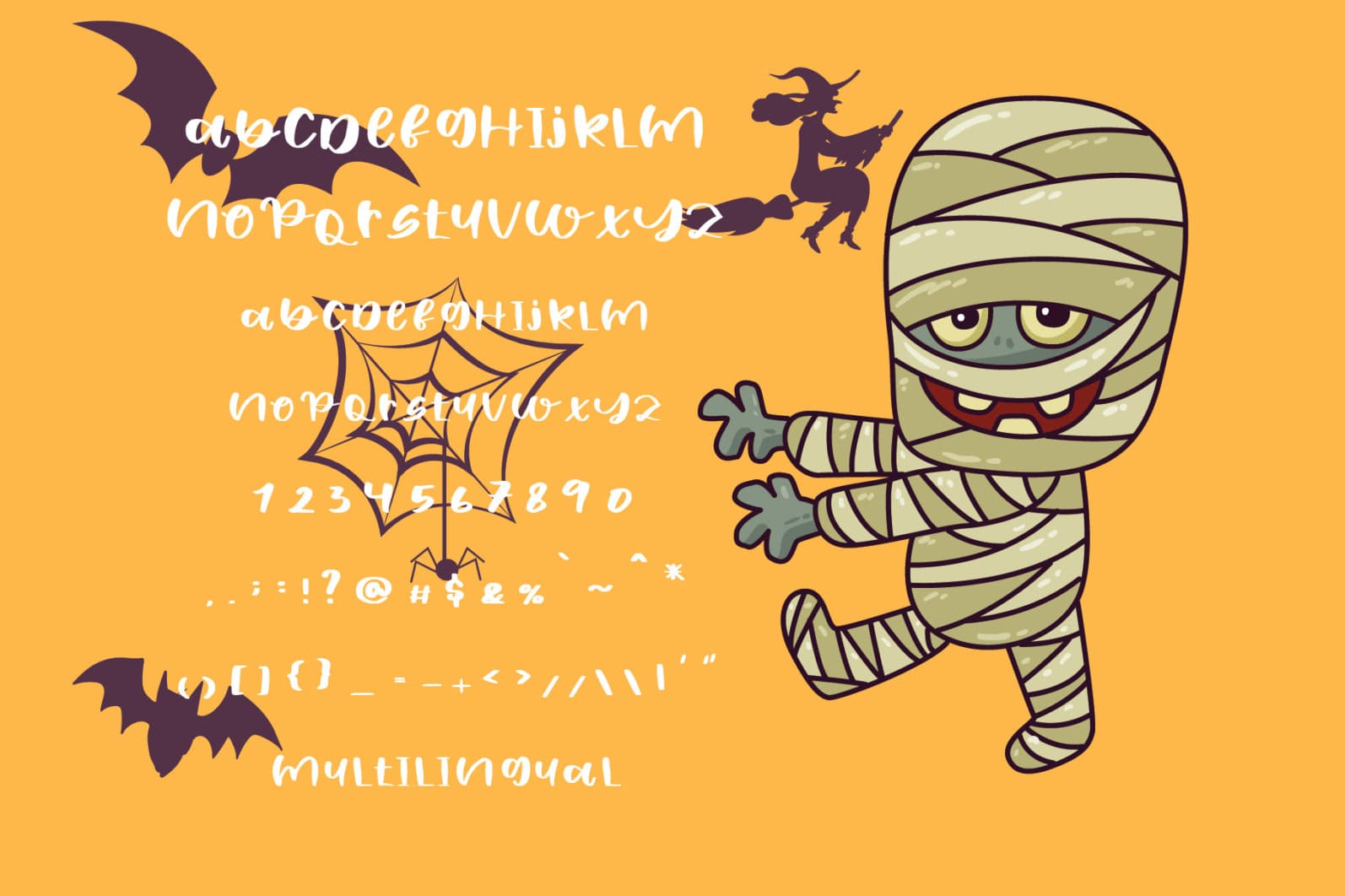 Quite nice and a little unreadable handwritten typeface.
Price: $20
JACK MYERS a Halloween Font Family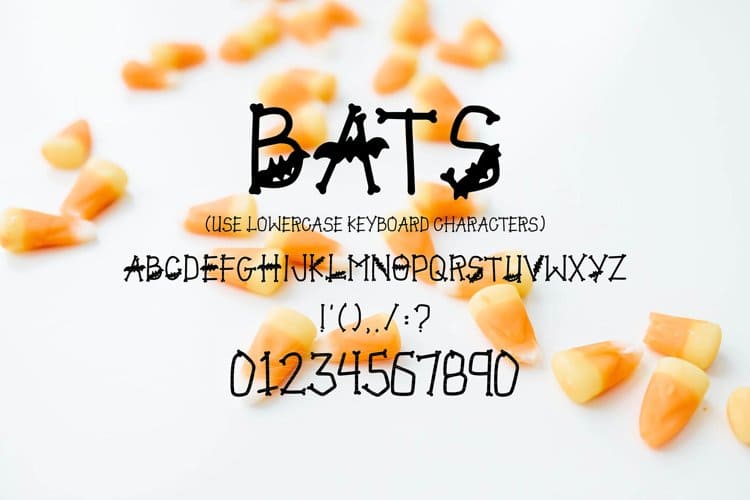 Smooth letters that are made up of bones. Looks quite extraordinary.
Price: $4.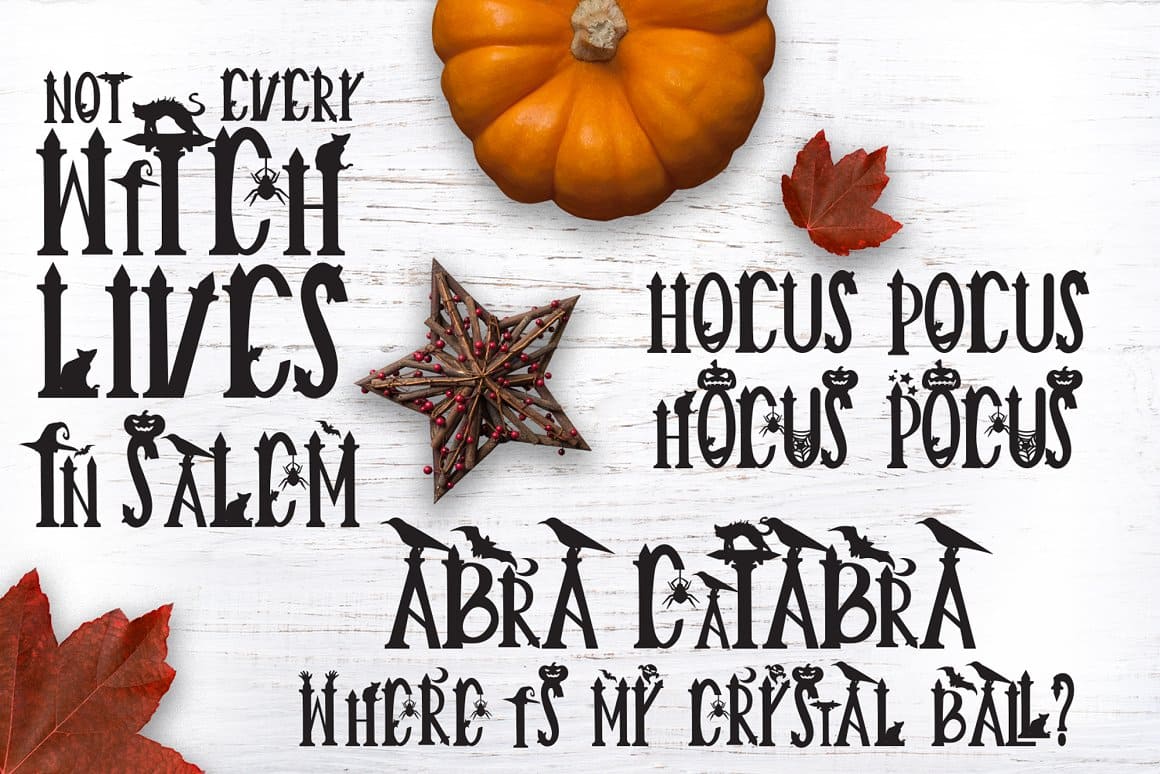 It is a trendy font with cool added characters in the form of ravens, pumpkins, spiders, witches' hats, etc.
Price: $8.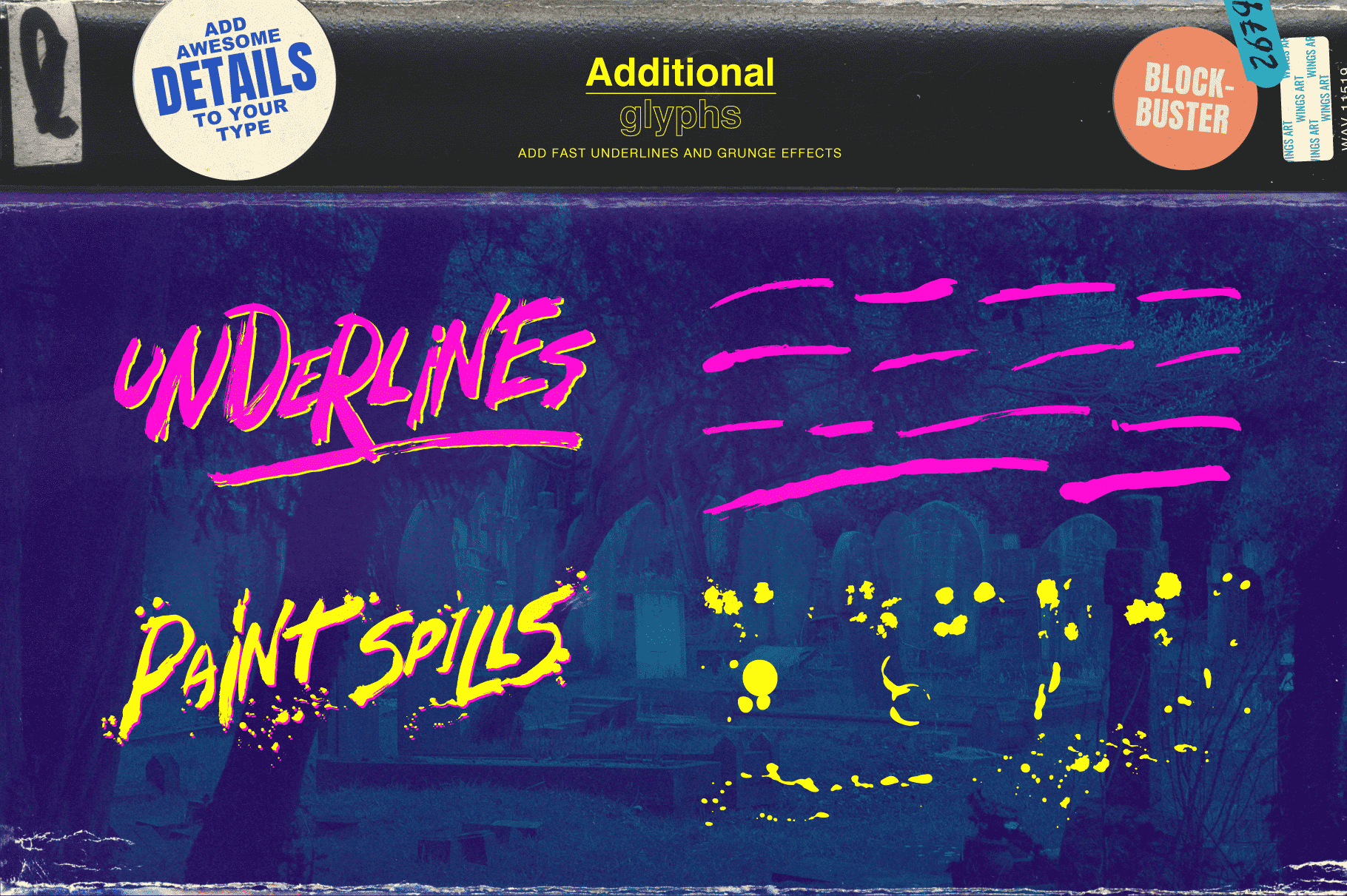 Dynamic pink font with blurred spots, available in 2 styles.
Price: $15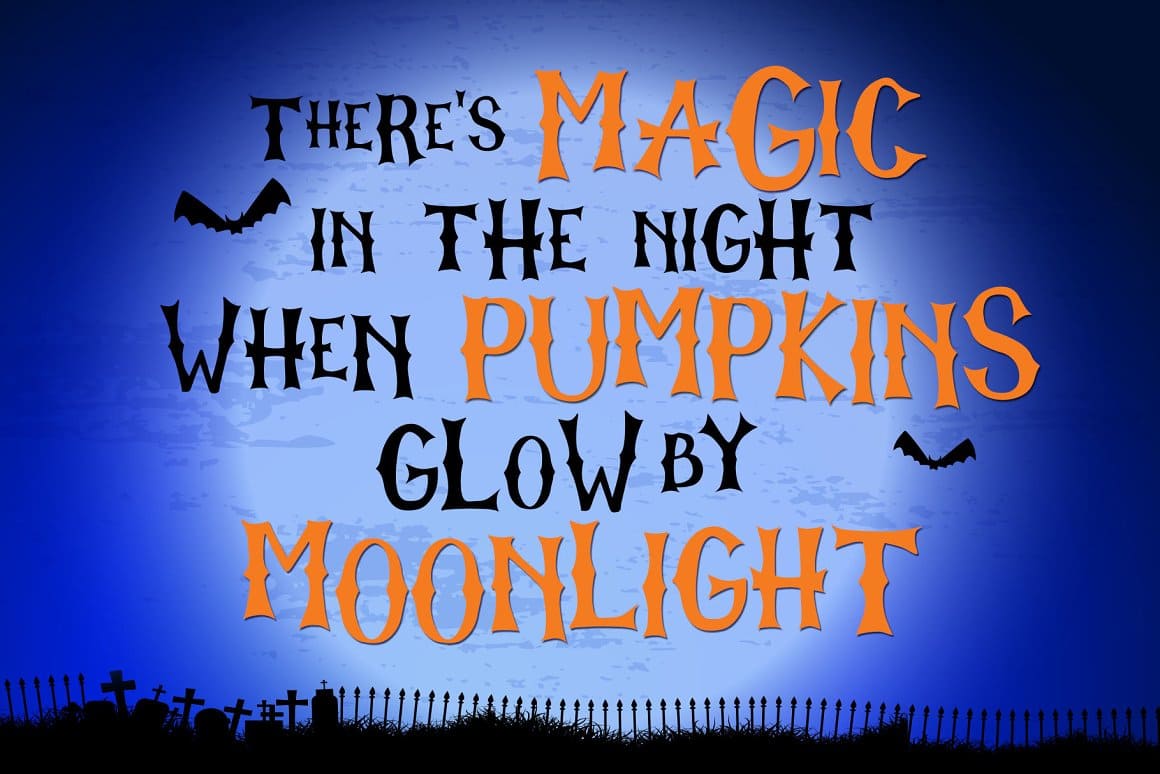 The font is available in 4 sizes and different styles. You can easily adapt it in a convenient program.
Price: $20.
SPIN a Webbed Mandala Halloween Font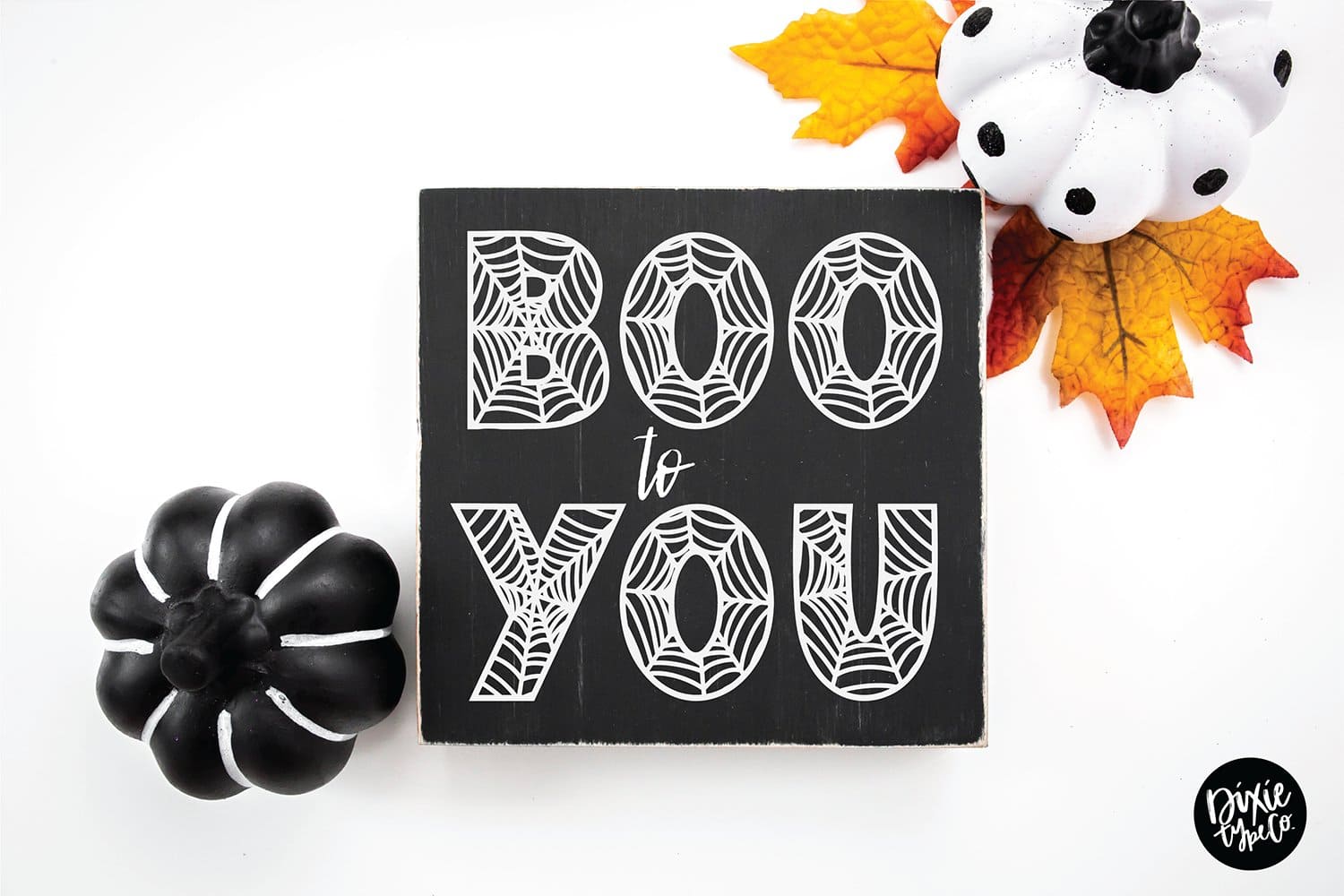 Wide letters are filled with a spider web inside. The font includes 2 file formats.
Price: $5.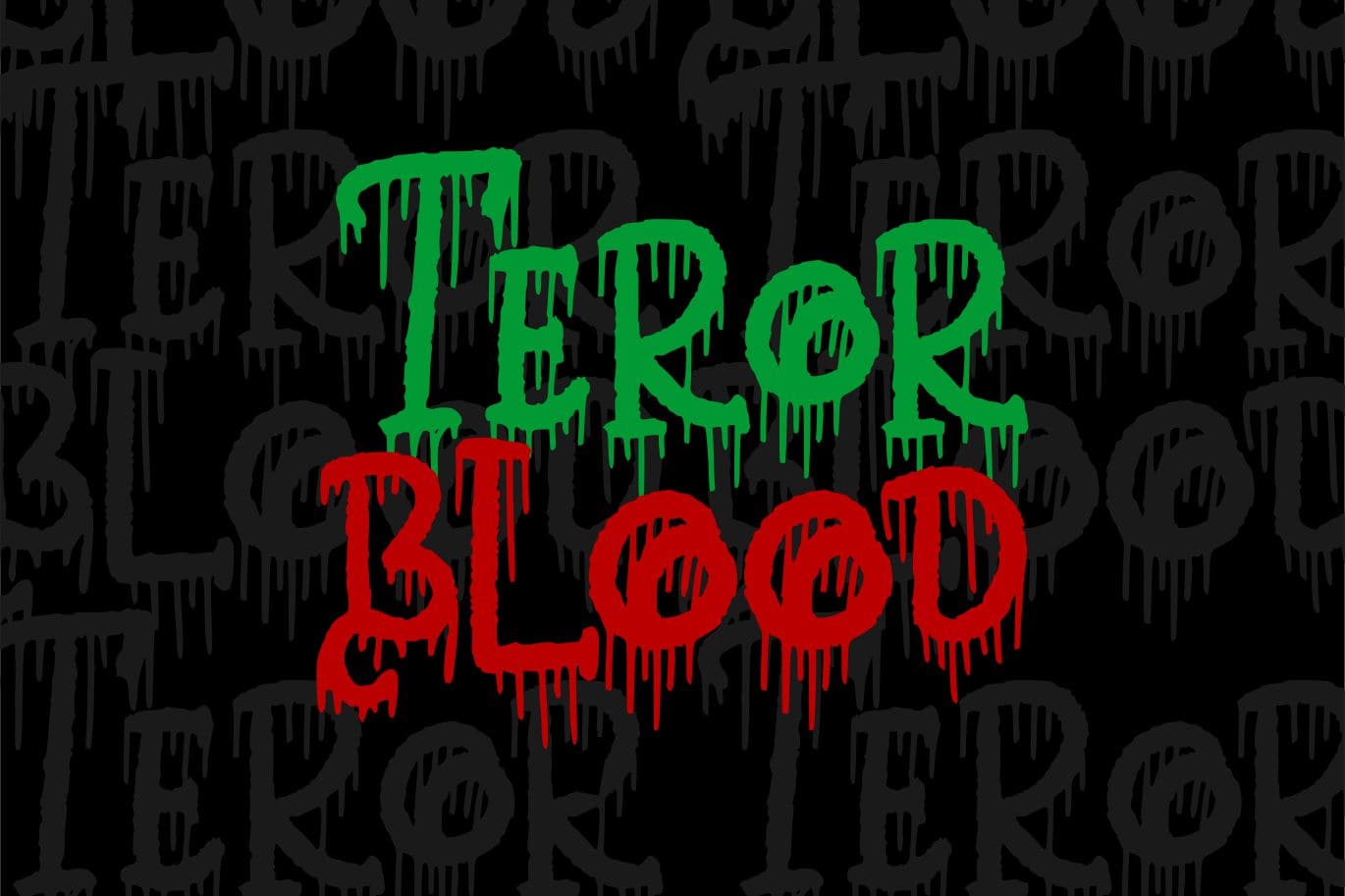 Bright font with careless leaks. Good for PC & Mac users.
Price: $17.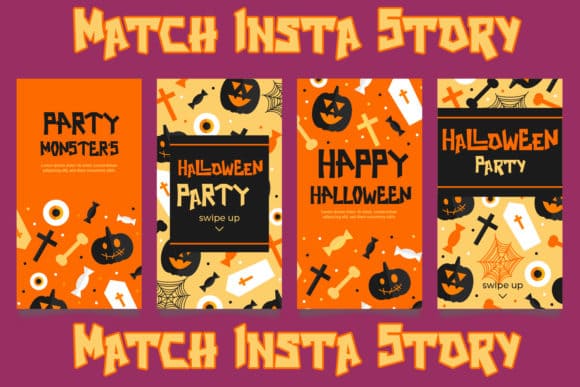 Beautiful and bulky font with well-readable letters. It is easy to edit and has multilingual support.
Price: $10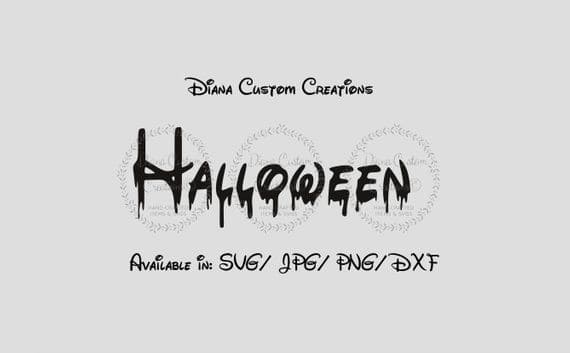 Popular Disney font is redesigned to the style of a terrifying holiday. Each letter includes a small flow.
Price: $2.02.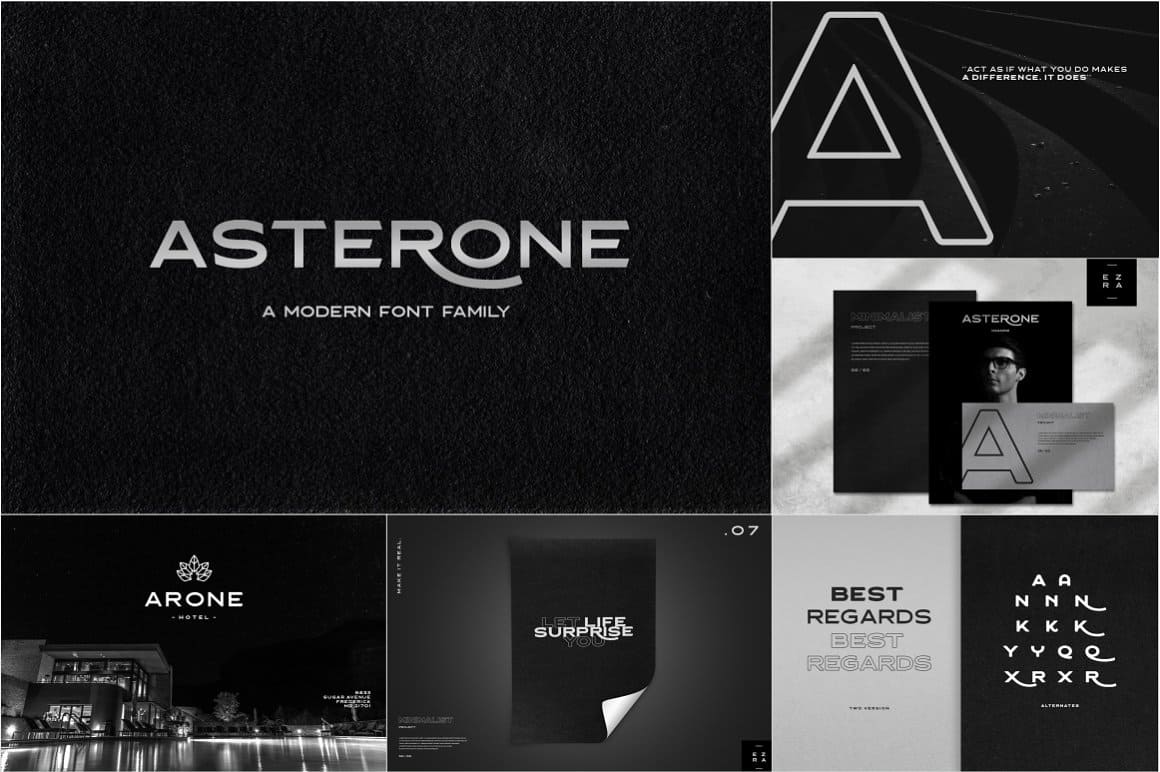 It's a great set of handwritten fonts for any purpose. That's why in the bundle you will definitely find the suitable one.
Price: $39.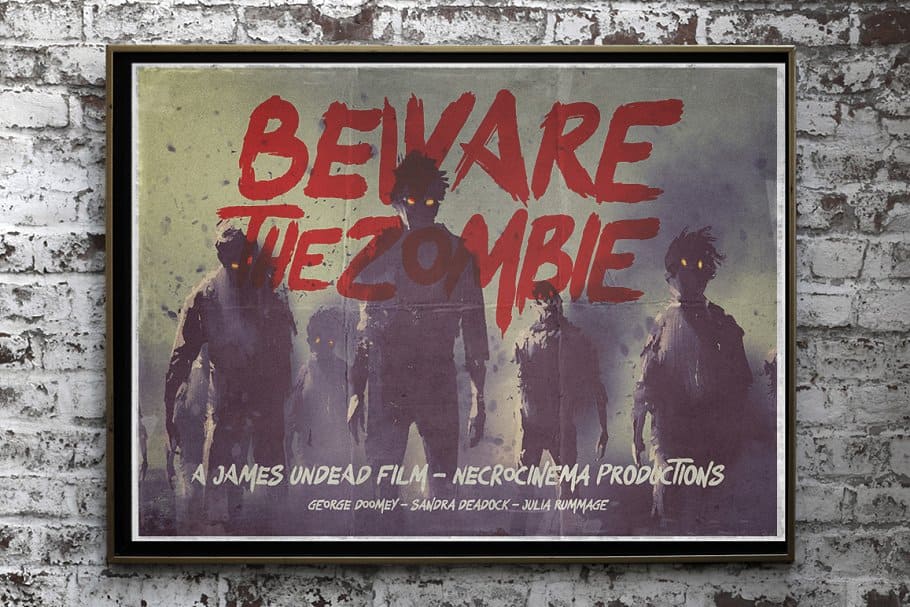 Large font with wide letters is good for both big headings and large inscriptions.
Price: $12.
Billy Witch – A Spellbinding Swirly Serif Font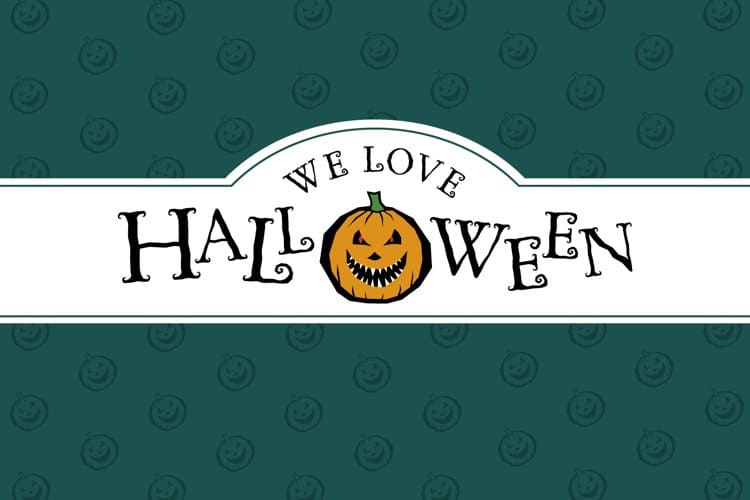 Curly font with rough letters and some wavy at the ends of the letters.
Price: $6.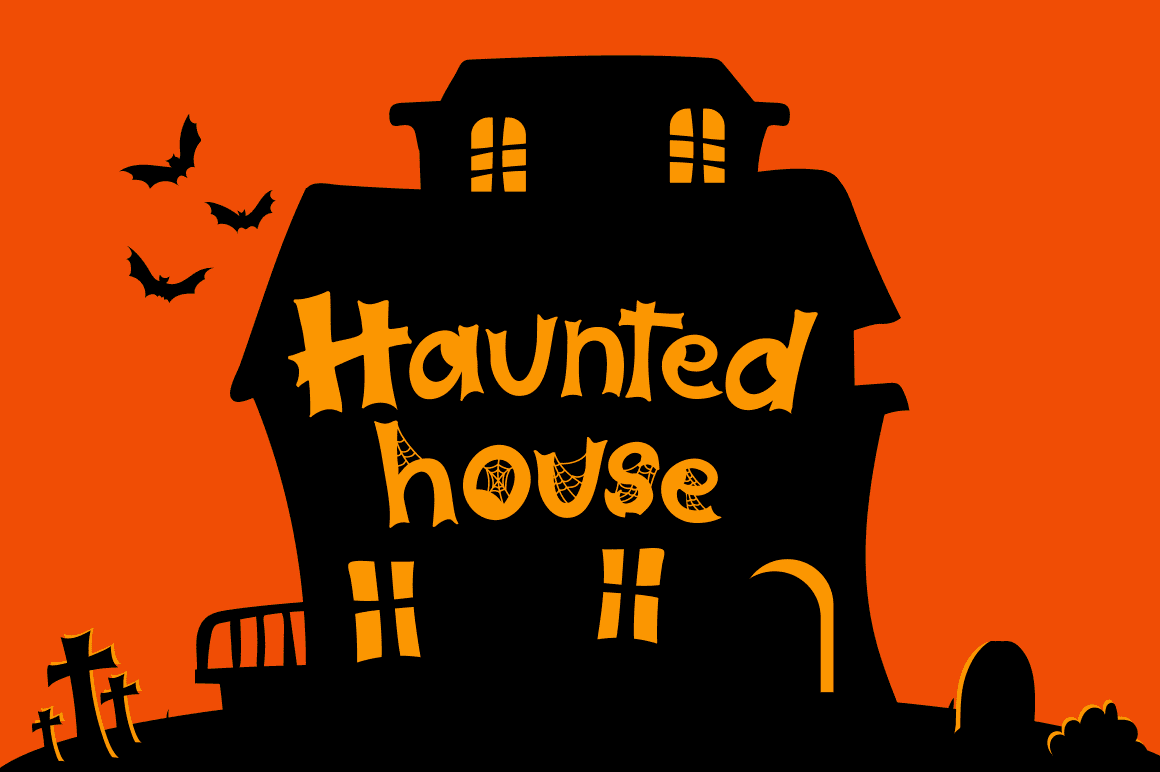 Bulk font with a spider web in the blank spaces of letters. This creates a volumetric effect.
Price: $17.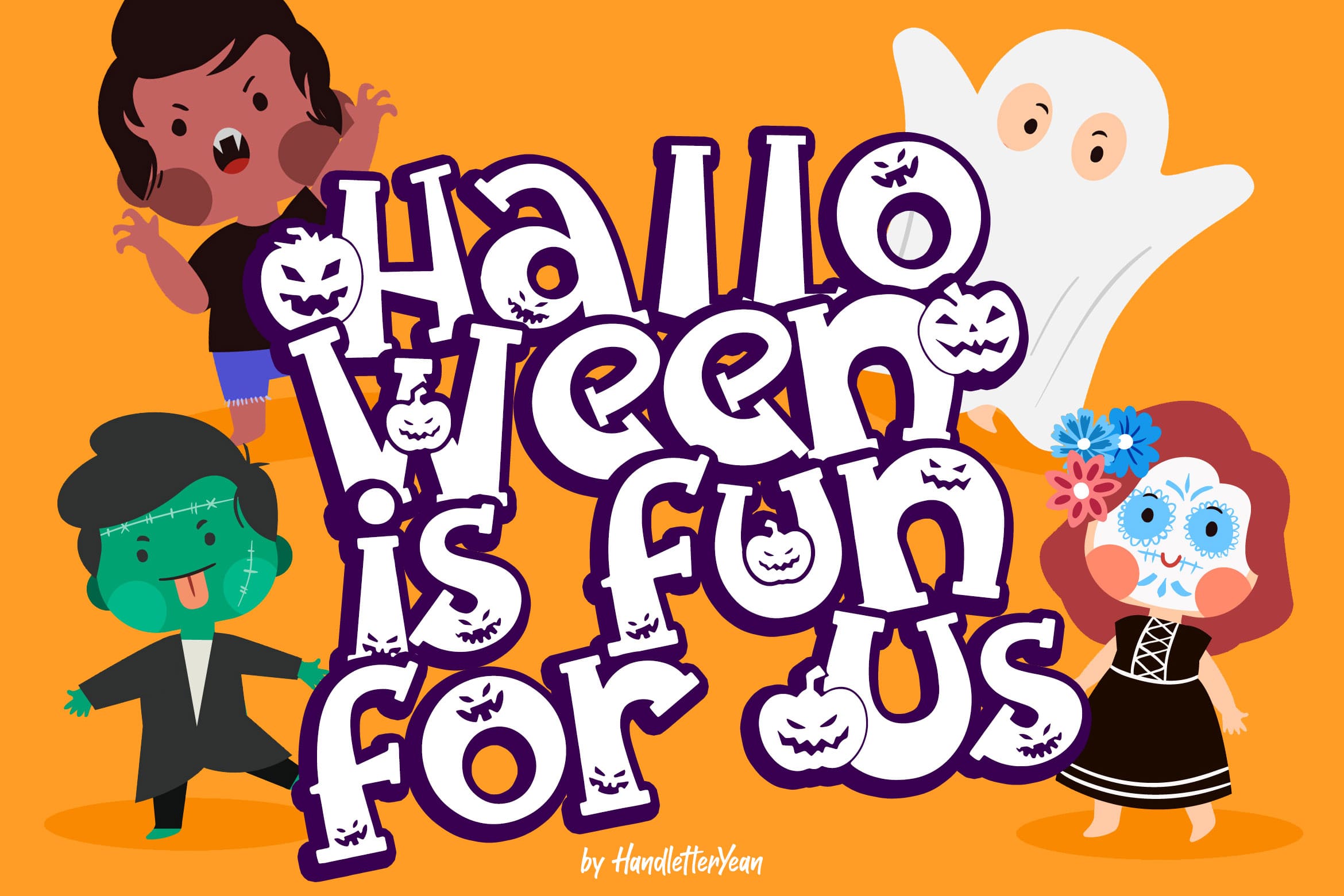 It is a very cute font that is suitable for fabulous banners, bright logos and eye-catching headlines. There are pumpkins next to some letters.
Price: $15.
Halloween Rock! | Cute Horror Font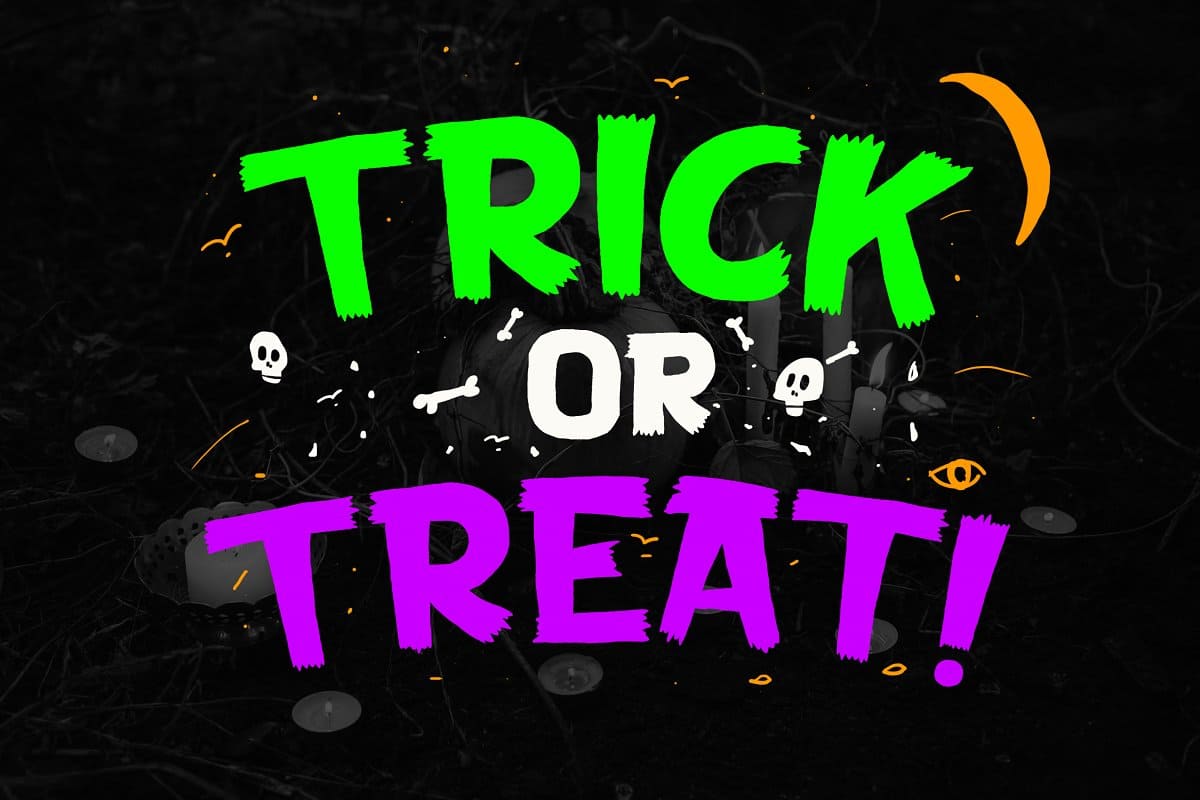 Stylish Halloween font with edges at the ends of each letter.
Price: $15.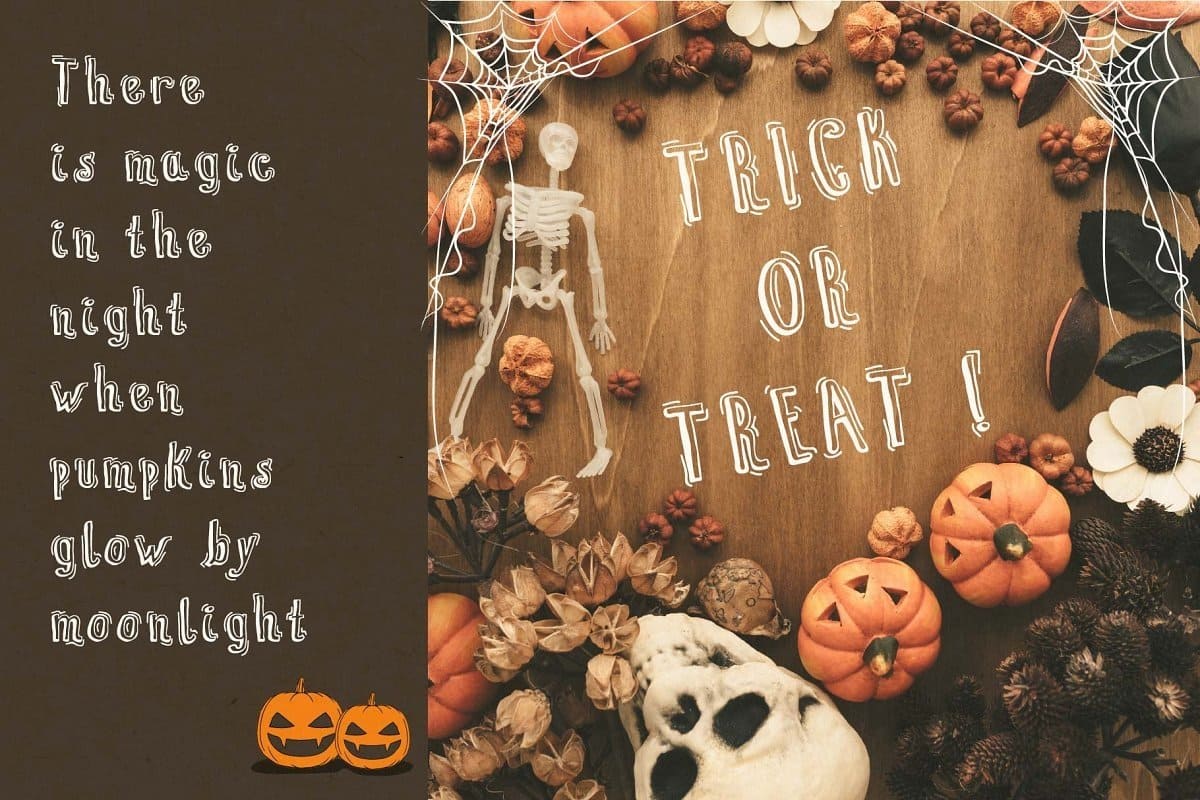 Smooth, bulky letters with white sketches. There are also extra pictures for the font.
Price: $14.
Best Halloween Fonts FONTS Bundle – Halloween Embroidery Fonts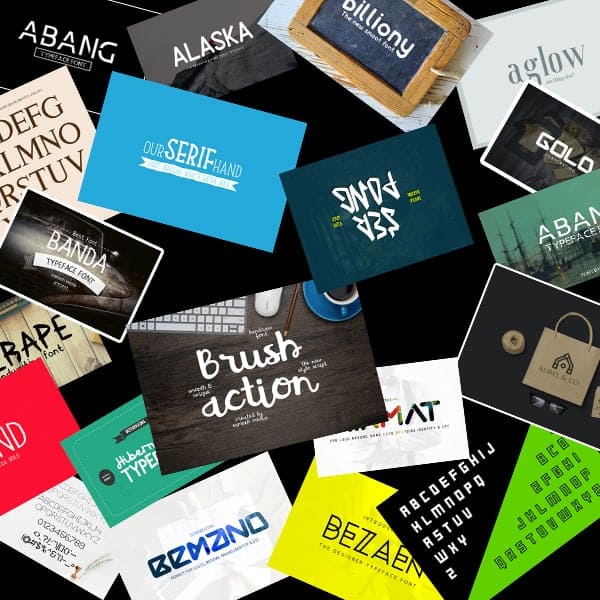 Set of Halloween fonts proper for any project: you can make cute inscriptions, as well as terrifying logos.
Price: $29.
Aucall(1).otf
Abang(1).otf
Aglow Regular.otf
Alaska(1).otf
Ambisi(1).otf
Aspal(1).otf
Axon-Regular(1).otf
Banda
Bemand(1).otf
Bezaen(1).otf
Billiony(1).otf
Box-Regular(1).otf
Spooky Halloween Script With Doodles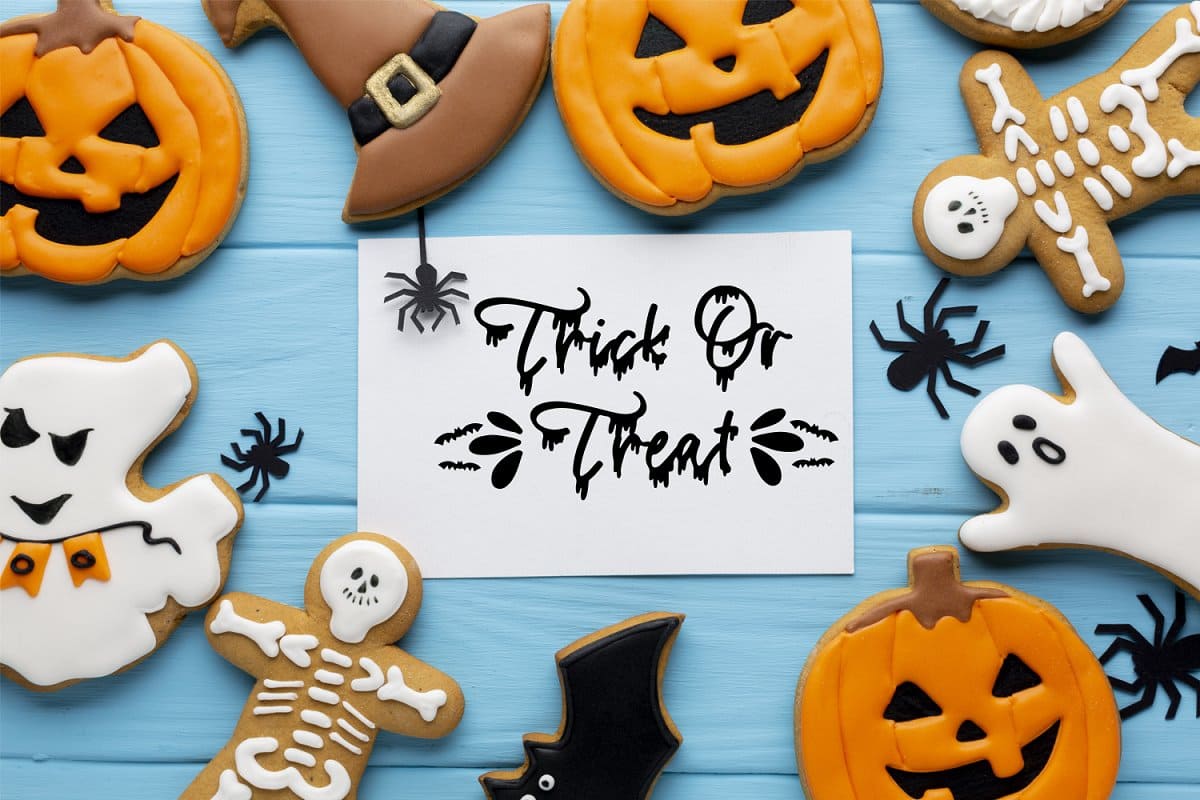 One of the best fonts for Halloween decorations.
Price: $5.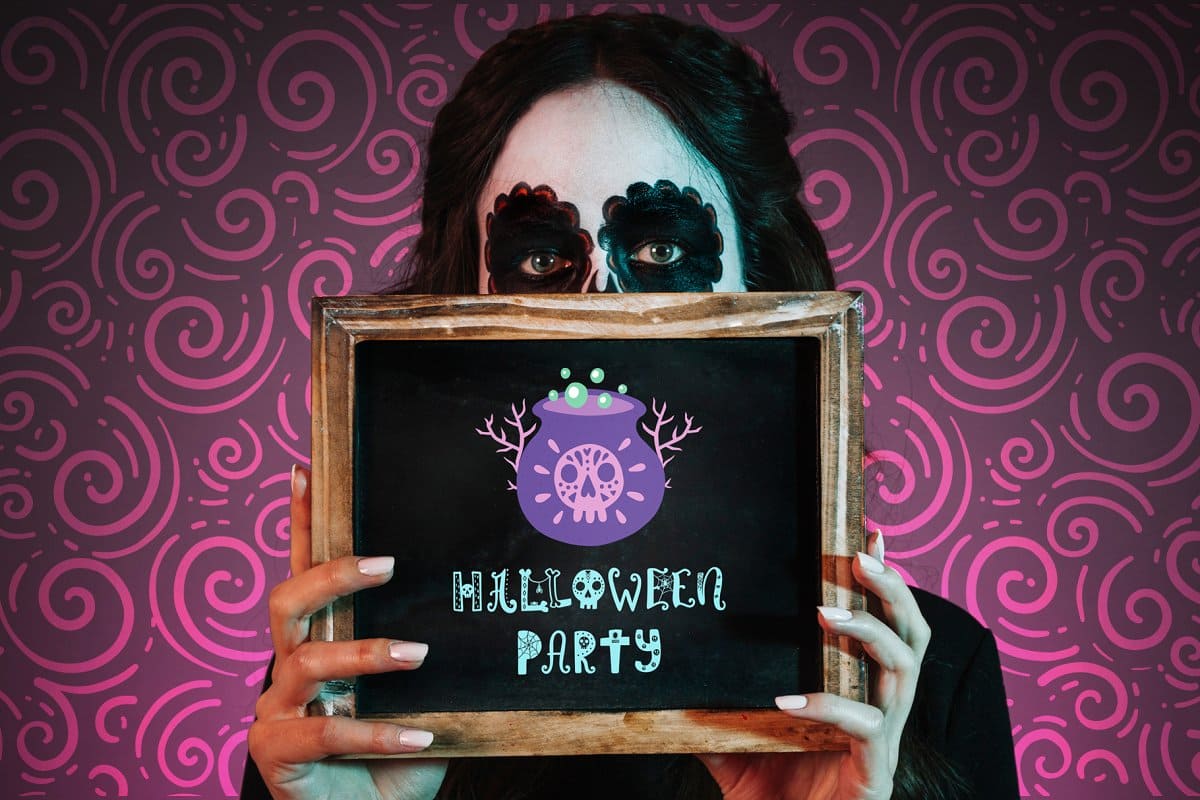 Unique font with unusual letters in the form of a spider web, octopus, skulls, etc.
Price: $18.
The font with scuffs near the letters includes 1 style.
Price: $10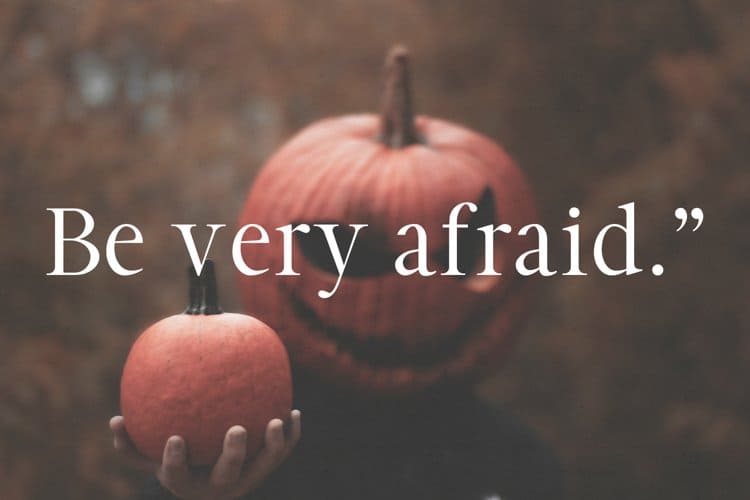 Clear, solid letters that are excellent for inscriptions on bright Halloween backgrounds and patterns.
Price: $16.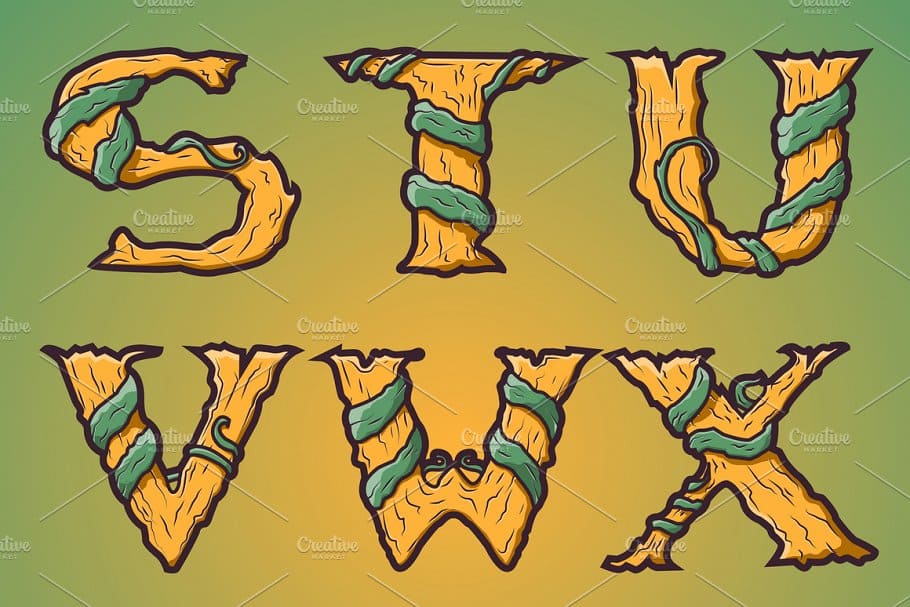 Mystical font with wooden bindings. It will look aesthetically appealing on large logos.
Price: $7.
SCARY SKELLY a Halloween Display Font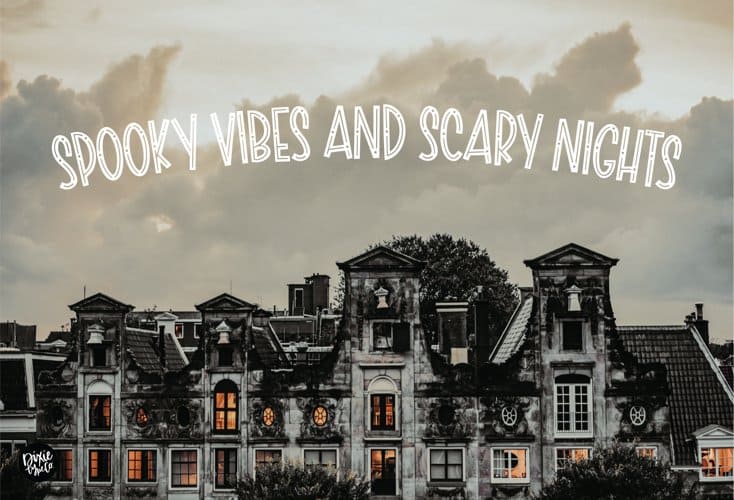 Dark letters are filled with white stripes inside. This is created behind the motifs of the skeleton.
Price: $5.
The baleak | Decorative Horror Font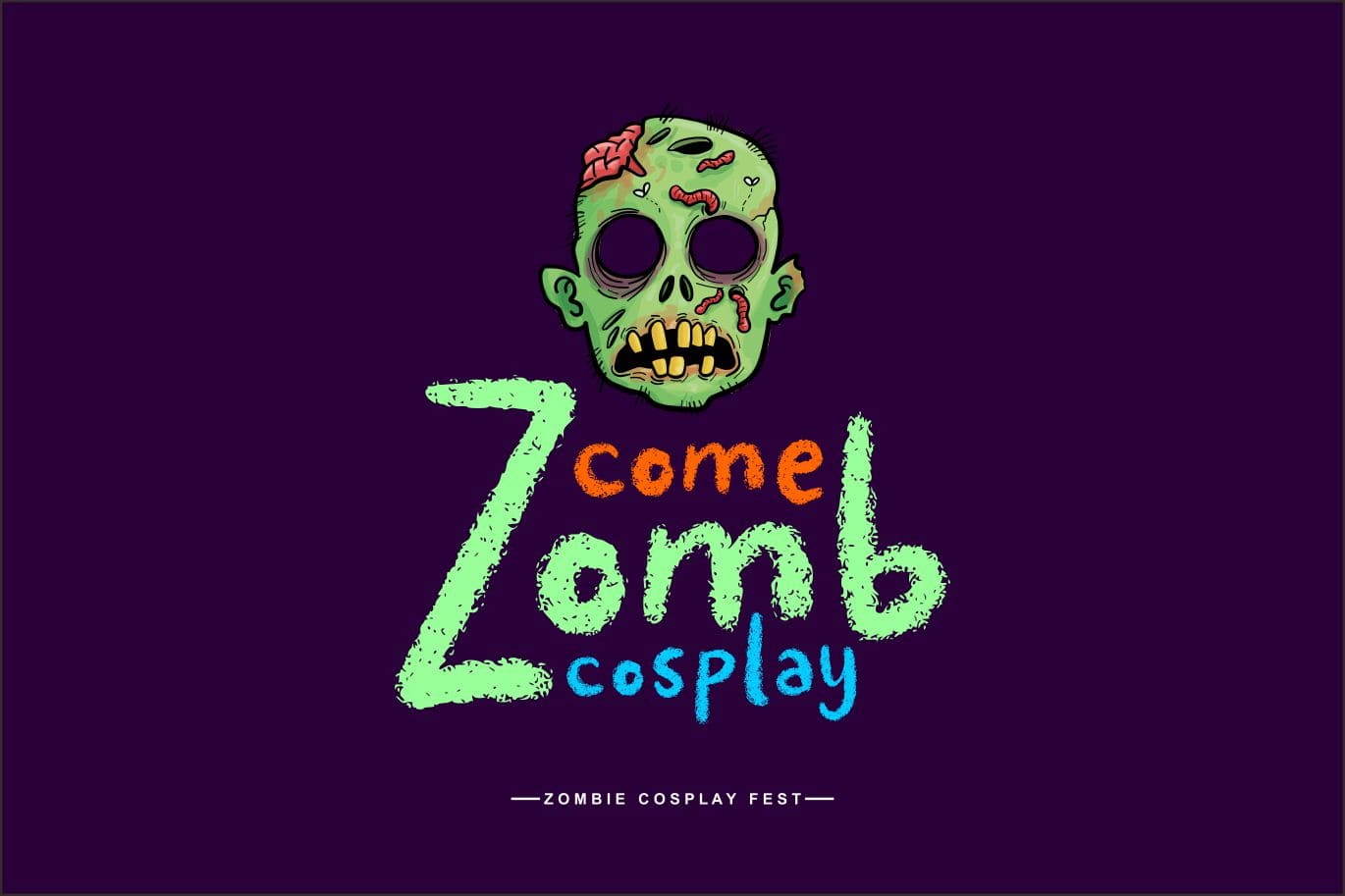 Font with fluffy letters. Easy to read and edit in the Adobe Illustrator, Adobe Photoshop, Adobe InDesign.
Price: $17.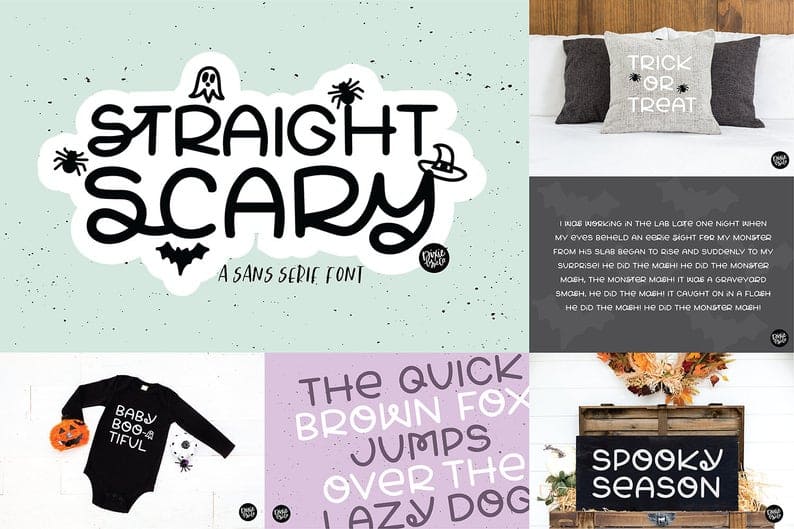 Set with 8 gorgeous Halloween fonts in .OTF format.
Price: $16.20.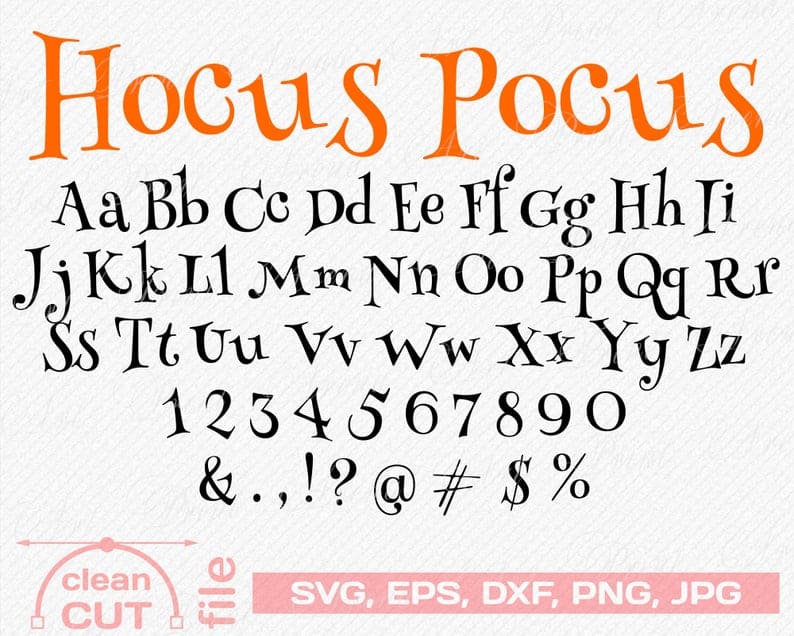 Extraordinary font with non-uniform letters. This font is a universal holiday font.
Price: $3.20.
30+ Spooky Halloween Font
The horrible category impresses with its rough forms and scary appearance. The fonts are provided in a number of different formats. So they can be used as you like. You may also use them for various needs. It can be a stylish print on T-shirts, phone covers, vivid quotes, headlines, magazine and books covers, banners and logos. You can also use these typefaces for presentations. They will create an atmosphere of mysticism and fear. It can be cool to play and amaze your audience.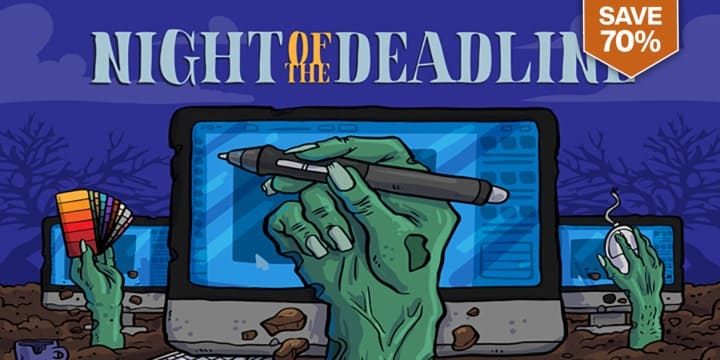 A good-looking font with clean letters. Style includes red flows at the top of the letters. It looks mysterious.
Price: $15.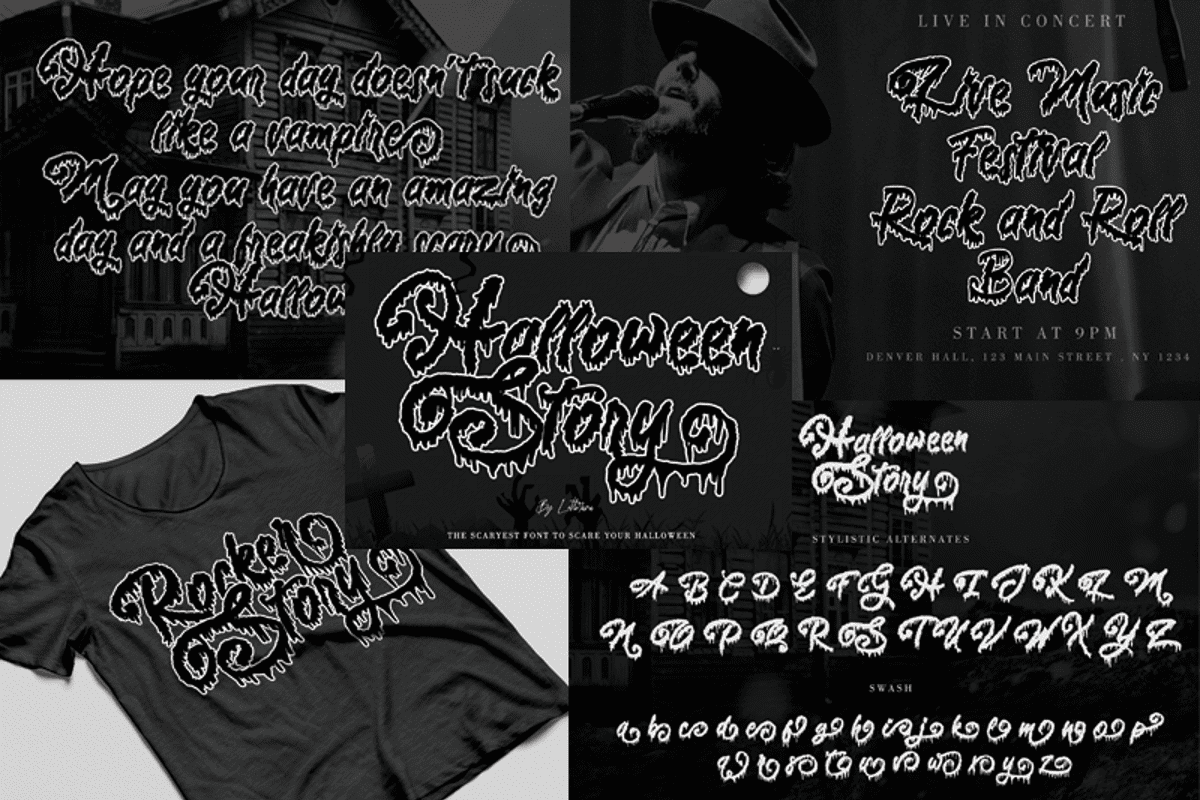 The font is in two styles with heavy letters, which are decorated with scuffs on the edges.
Price: $10.
Happy Brain Creepy Thalamus Font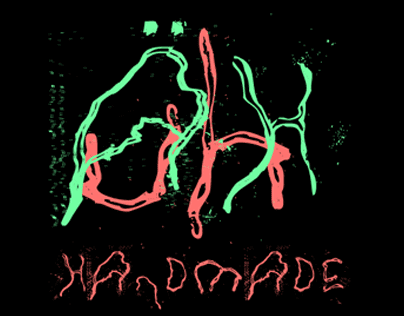 Terrible font with curved letters of different colors. It comes in 1 style, which you can use in full: you have 283 characters at your disposal.
Price: $19.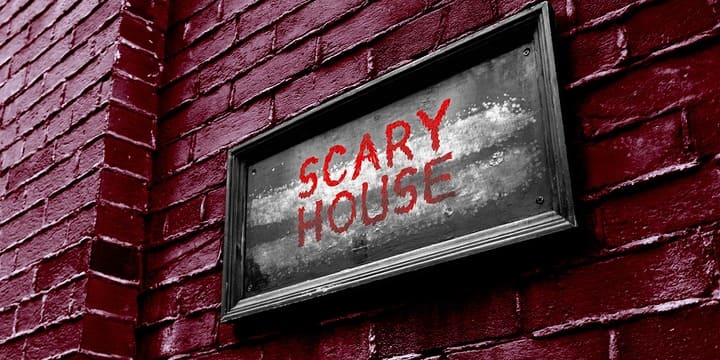 Horrible font with glowing letters. The bumps make the letters more blurred, creating a foggy and mystical effect.
Price: $10.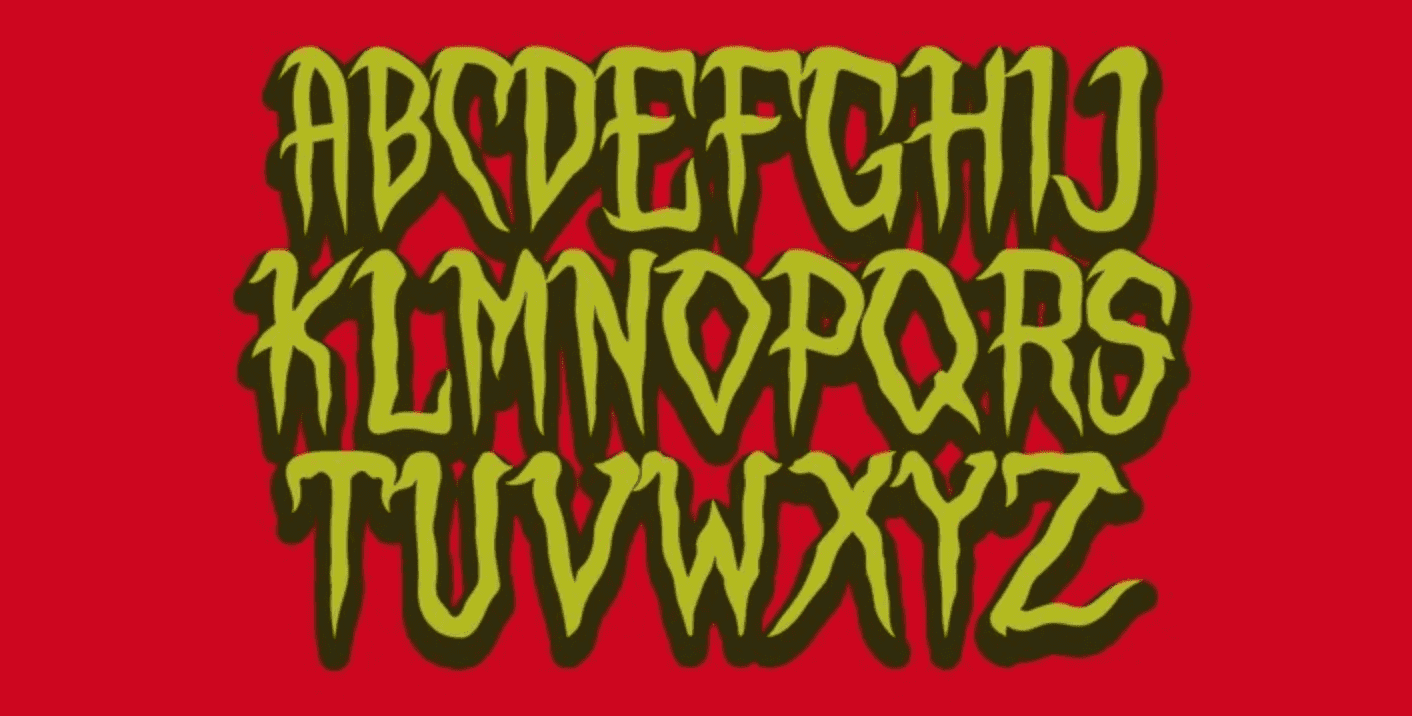 The font is similar to the graffiti style. You can easily use it for banners, or for stylish prints (but remember about readability).
Price: $15.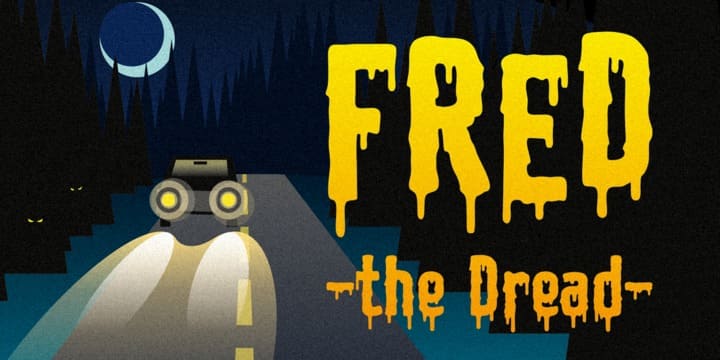 Bulk font with large colored runs. Each letter is surrounded by black and the blanks are also filled with black.
Price: $19.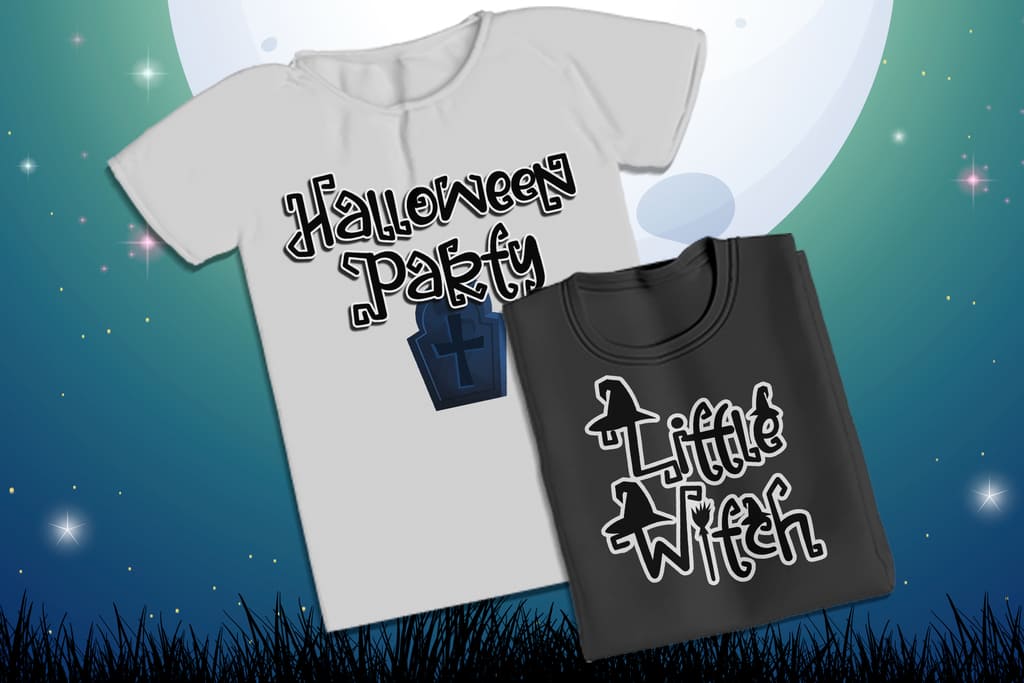 It is a nice font that has extra Halloween attributes. These are witch hats, the letter "I" as a broom, etc.
Price: $6.
Creepy typeface reminds of terrifying inscriptions on the walls in movies. You can use it for quests of all kinds.
Price: $15.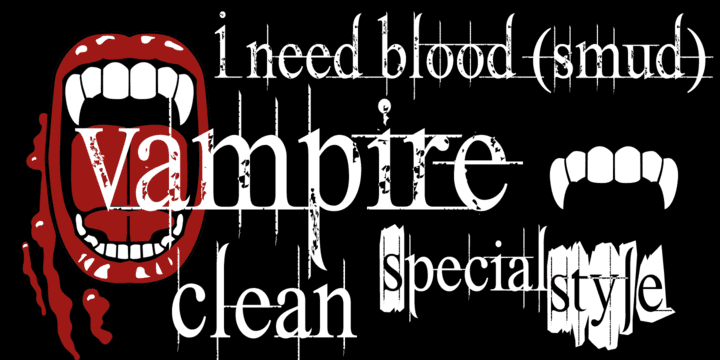 This is an example of a smooth but at the same time awful font. It includes light scuffs that stand out against a white background.
Price: $17.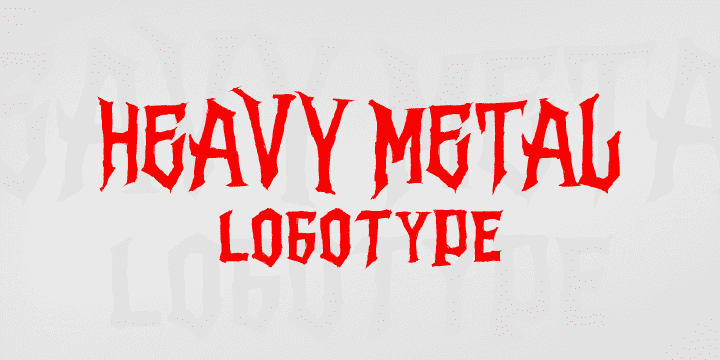 Strong typeface with clearly drawn letters. It is created in a vintage style and thus conceals notes of mysticism and concealment.
Price: $10.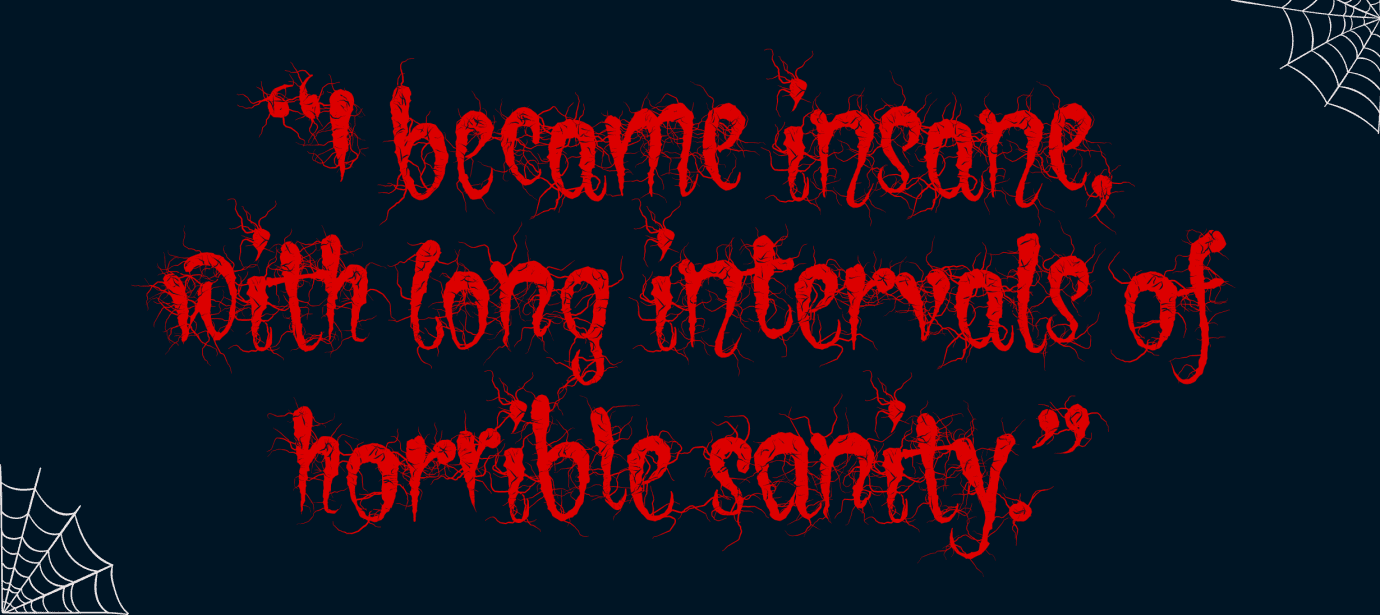 Chic font with horrible motifs. The main black letters are intertwined with red and black roots, which gives some fear.
Price: $50.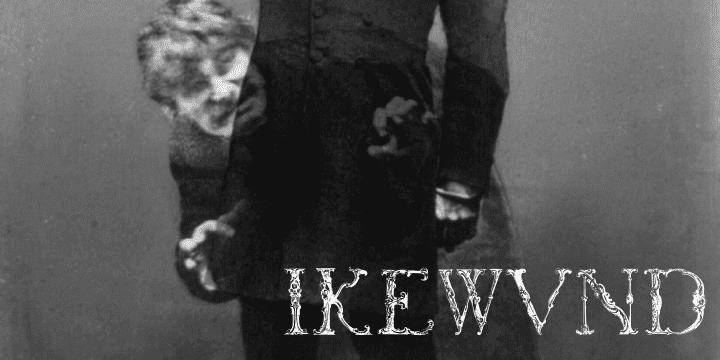 Vintage font style with unusual bindings. Letters consist of different figures, outdated columns, etc.
Price: $22.90.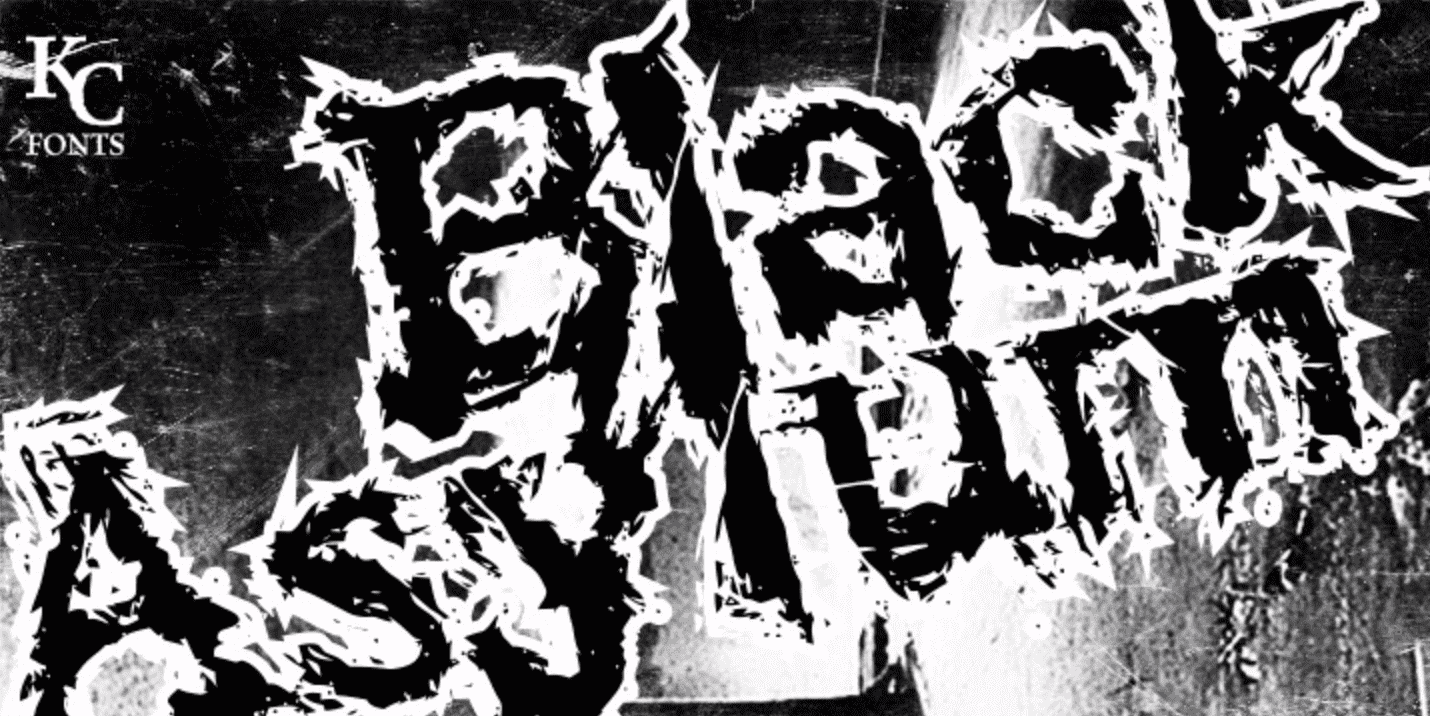 The font is not quite clear and looks very impressive. All the more fear is caused by white cuts on the edges and voluminous letters.
Price: $14.
The clear printed font is ready for editing in convenient programs. The font is also suitable both for use on a PC and as a web font.
Price: $20.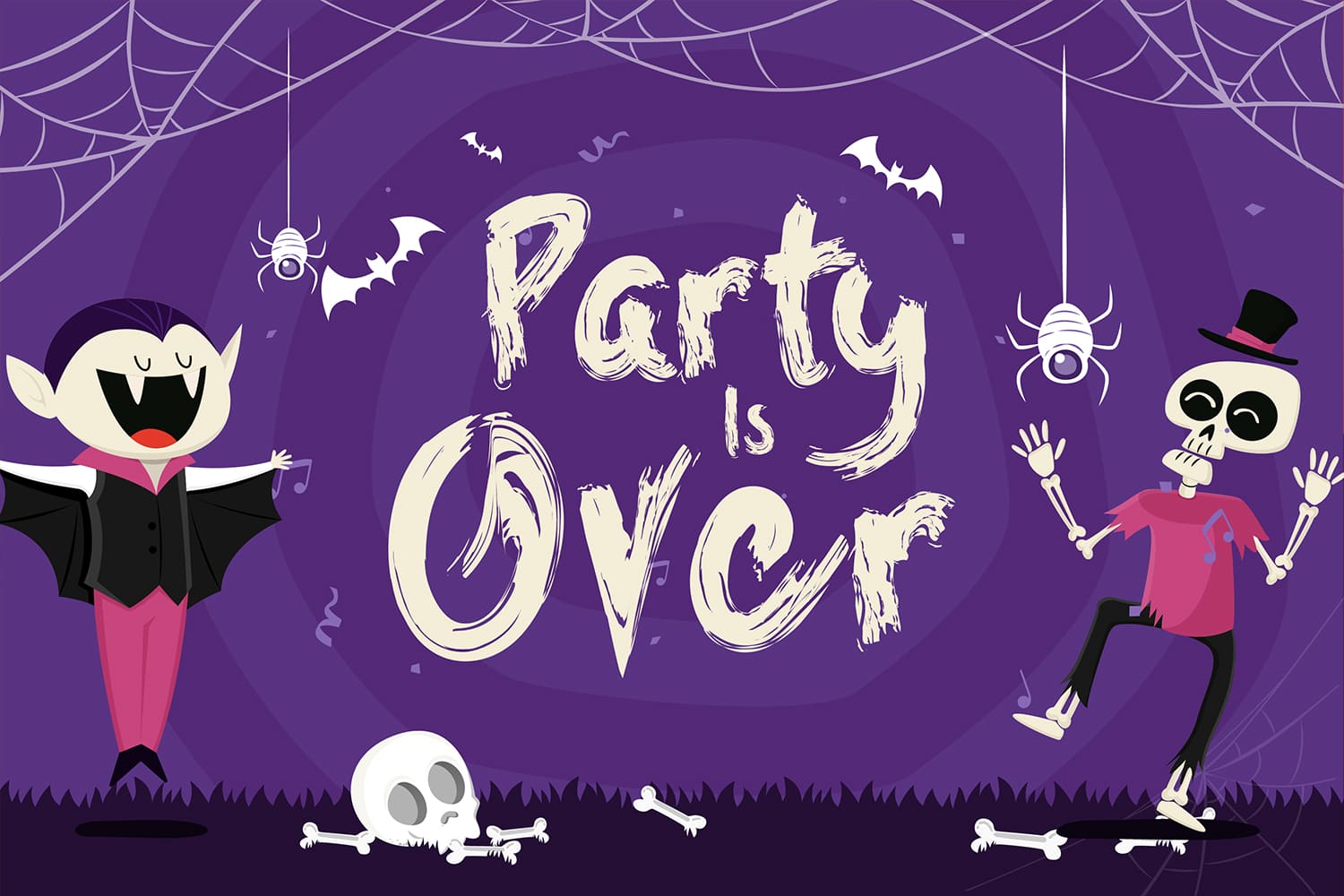 Ideal font for large colorful logos, quotes, postcards, etc. Color and sizes can be changed in Adobe Illustrator and Adobe Photoshop.
Price: $17.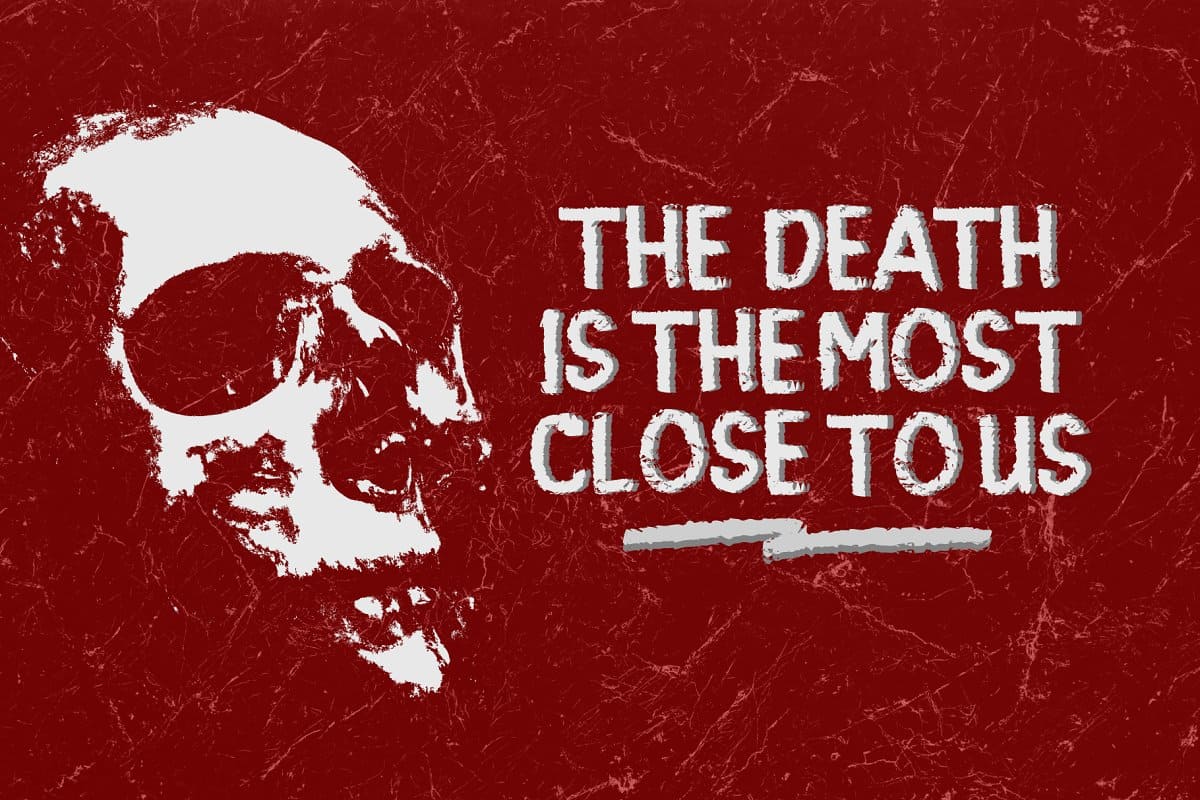 Multilingual font available in 4 formats. Neat typeface is appropriate for a variety of purposes. So you can create any projects.
Price: $11.
ScarySign.otf
ScarySignSwash.otf
Leggy Monster – A Halloween Spider Font
Impressive font with a slight curve in the middle. Letters are thin and some include a cobweb, and hanging spiders.
Price: $6.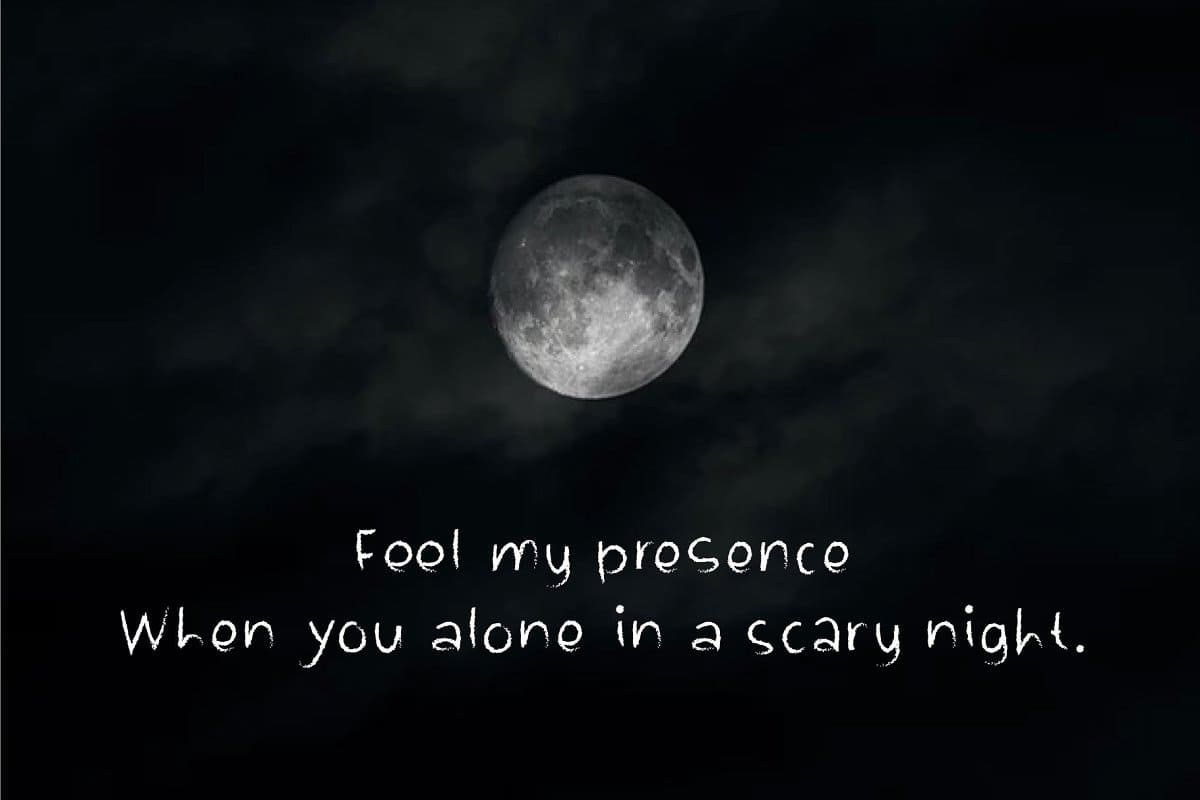 Thin letters that are not perfectly drawn form a kind of mystery. You can ideally complement any project with this great and creepy font.
Price: $2.
DEFINITELY HAUNTED A Spooky Halloween Font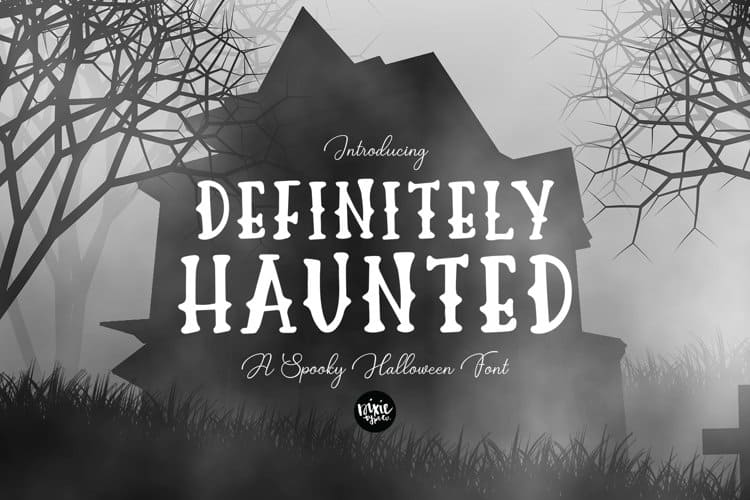 The font with straight, accurately drawn letters, so it is well readable. The typeface will also look great on different Halloween backgrounds.
Price: $4.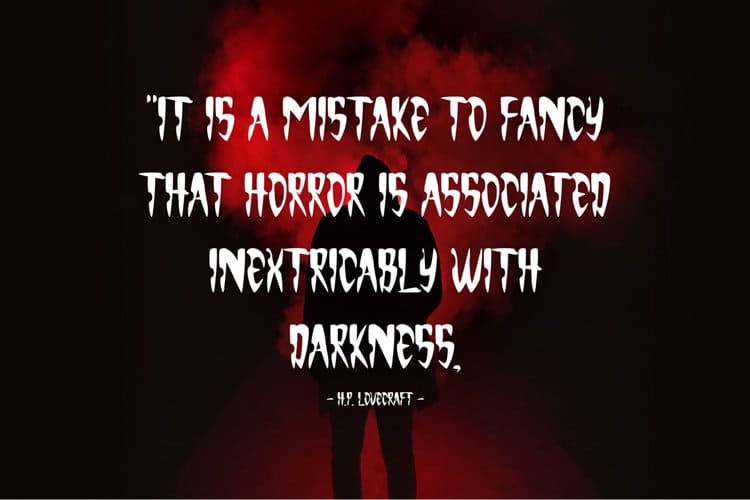 This is a type with tight-fitting letters. They have semicircular holes and this adds some uniqueness.
Price: $25.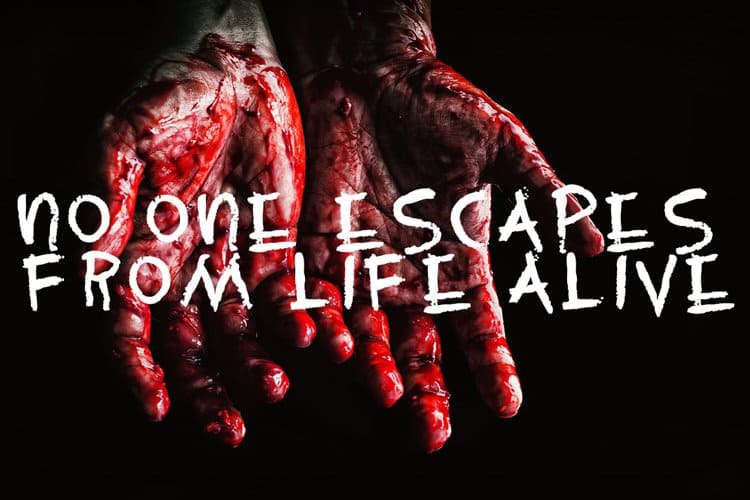 Scary font with unstable letters may be the highlight of your Halloween project. It will be perfect for prints on T-shirts, sweaters and cool hoodies.
Price: $8.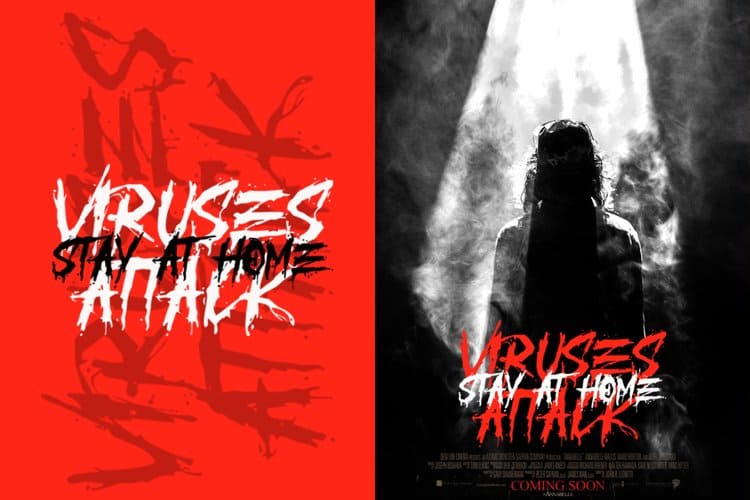 The name of the font all says for itself: audacity, brilliance and horror. This combination is ideal for Halloween typography.
Price: $14.
Karloff – Halloween Horror Font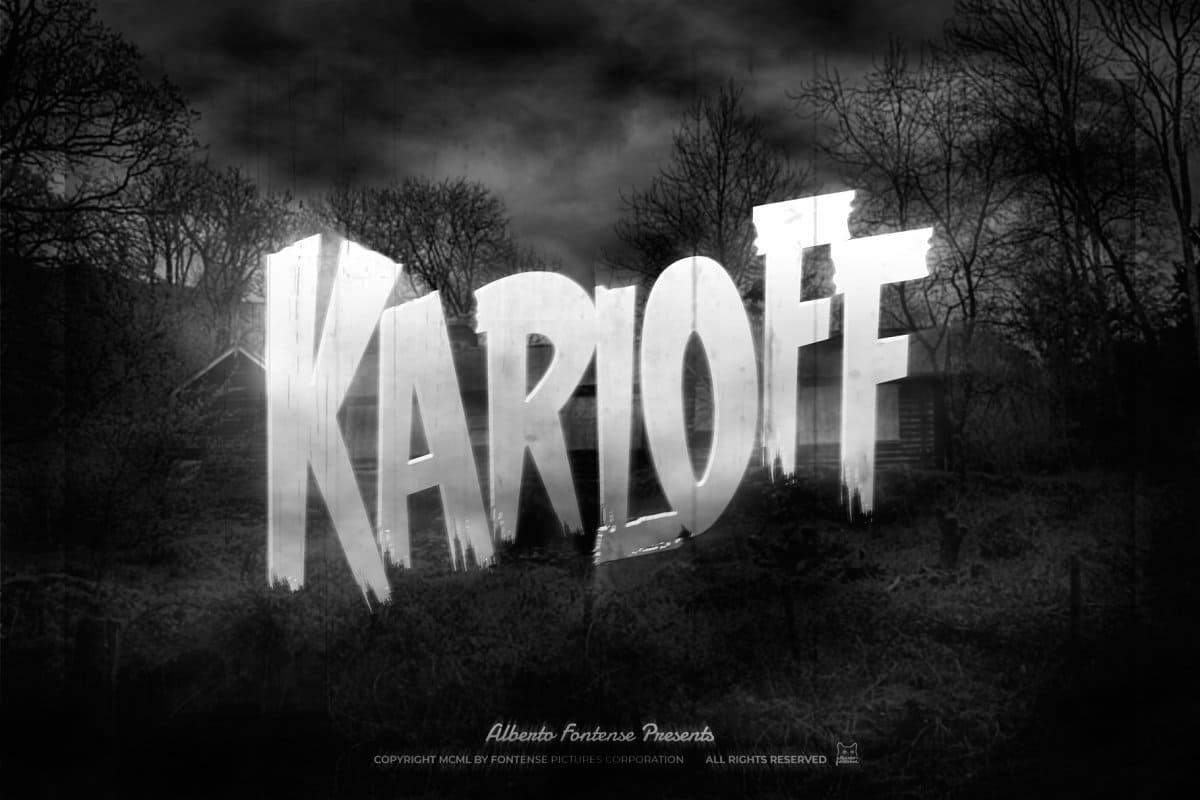 Semi-transparent font with clear letters, which comes in two formats.
Price: $14.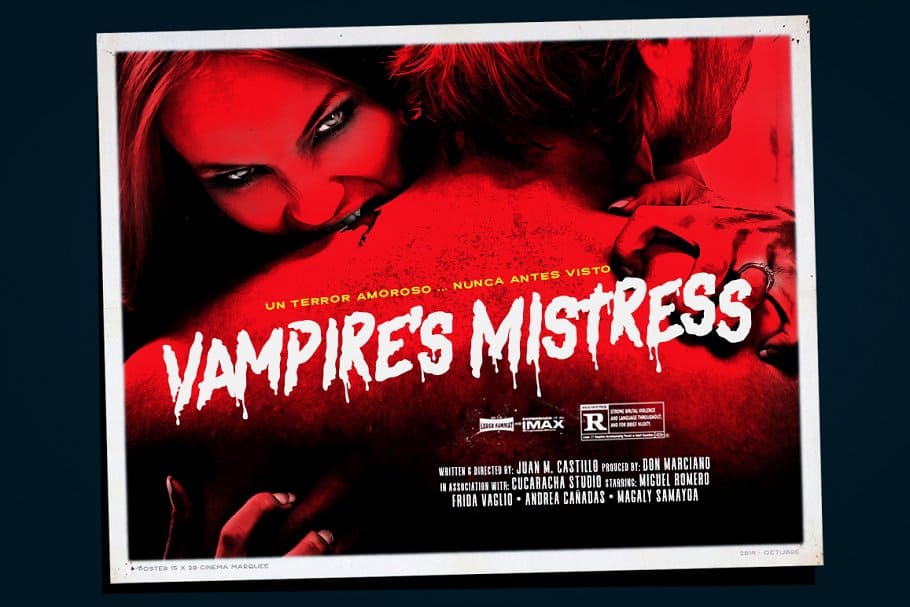 Horrible font with blurred spots next to some letters. Some also have subtle leaks.
Price: $8.
Stranger Times – OpenType SVG Font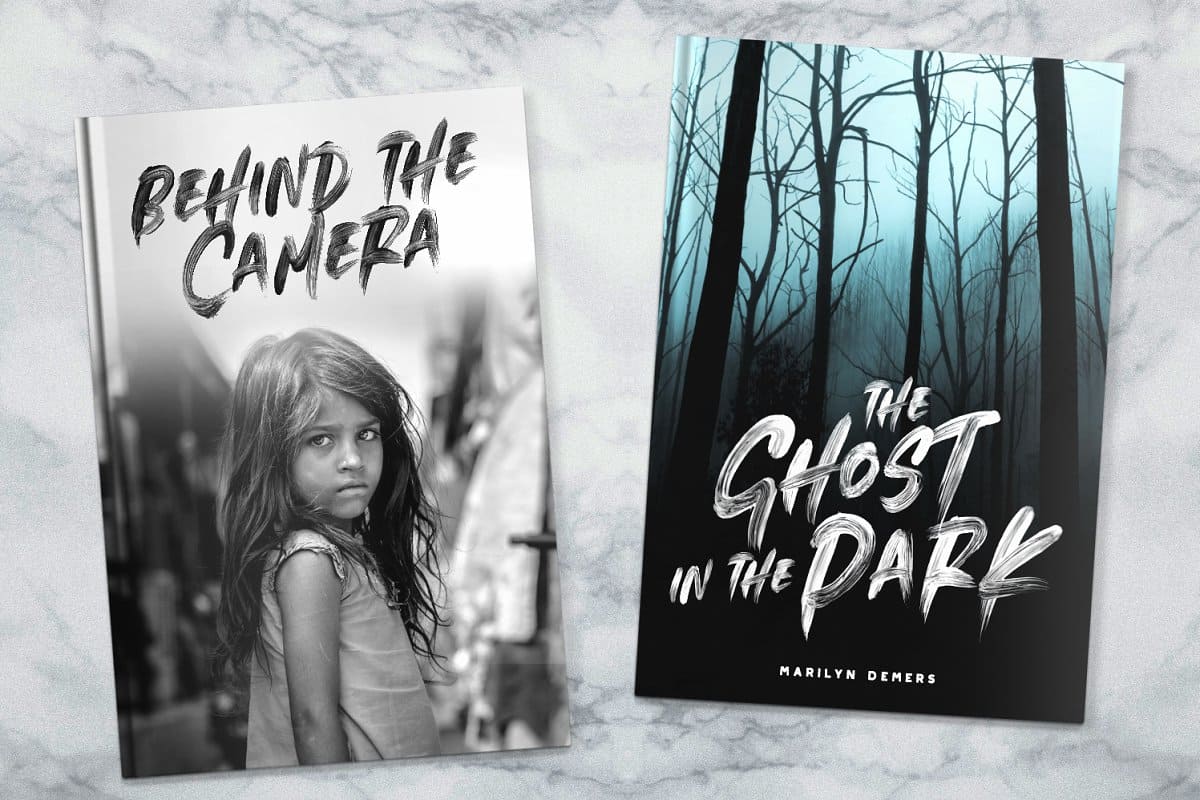 This stylish typeface is unique! Its peculiarity is carefully drawn with a brush. Stranger Times will look really cool on advertisements.
Price: $19.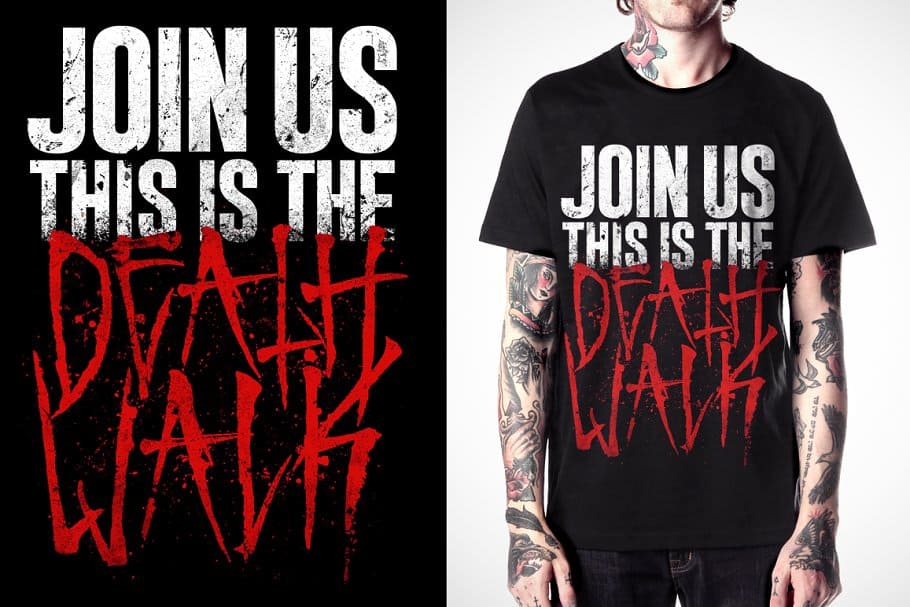 Thin and long characters are difficult to read. And this creates some mysticism and panic.
Price: $10.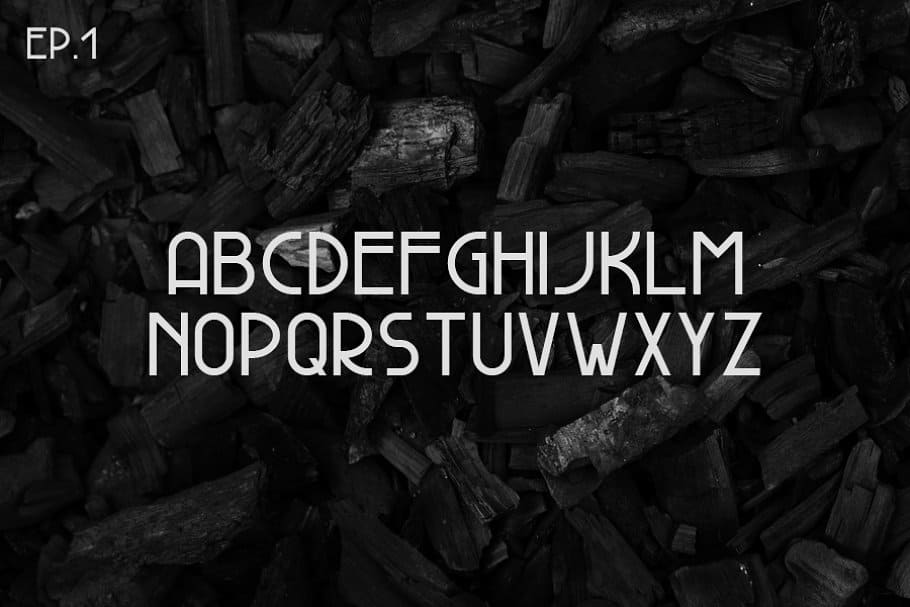 Very elegant font in trendy style. Geometrical figures make this font look extraordinary.
Price: $12.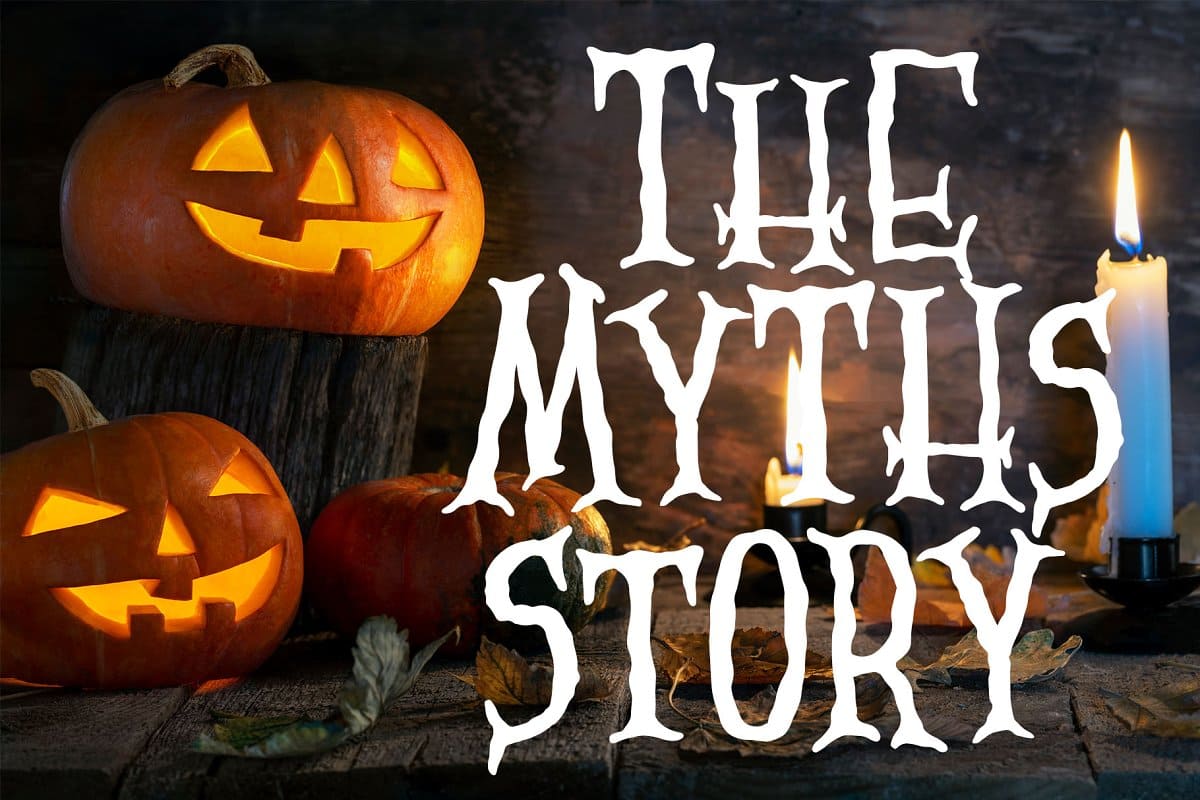 Horrible font with white edging which is ideal for Halloween party headlines. Set of signs comes in 3 main formats.
Price: $20.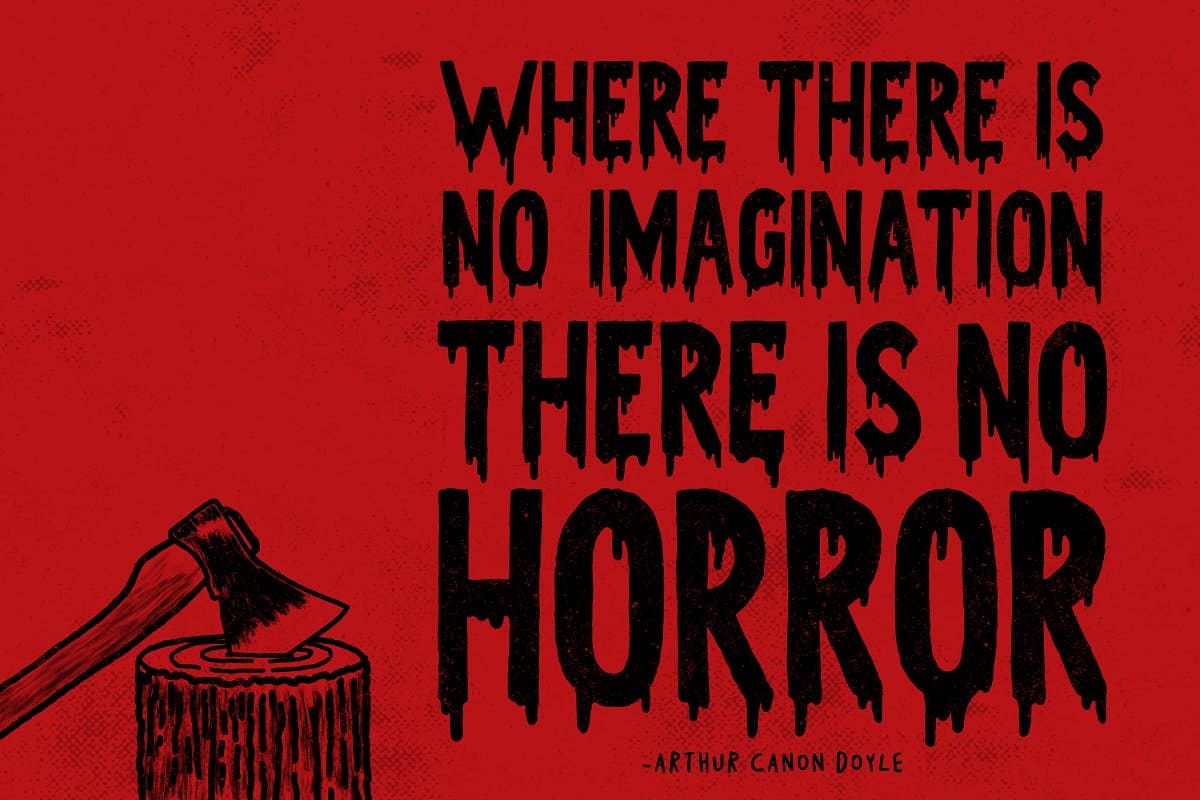 Eye-catching font with terrible blood flow you can use for any purpose. And it as well as our other variants may be edited in any user-friendly program.
Price: $16.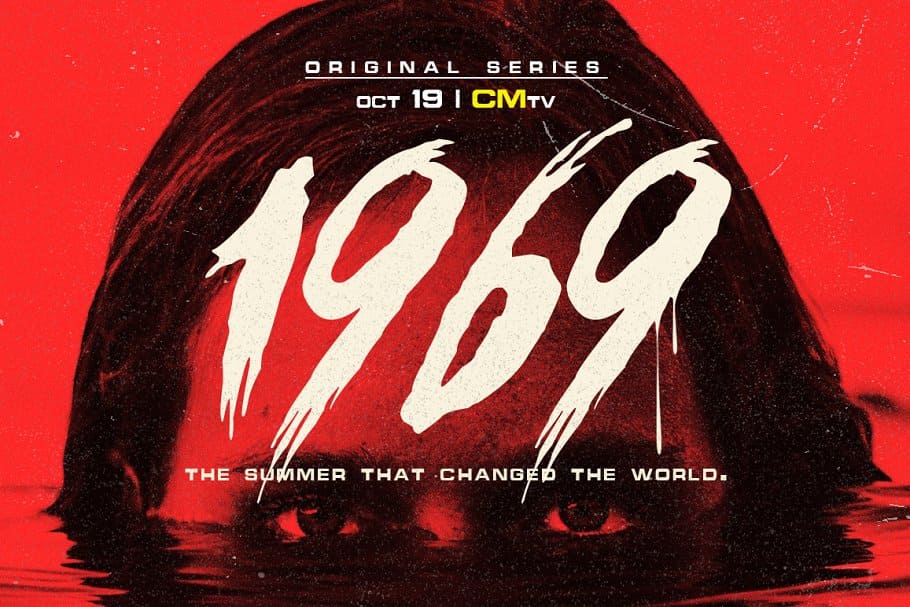 A vivid, innovative and slightly unearthly typeface for your most bold projects. Chapters is used in TTF and OTF formats.
Price: $16.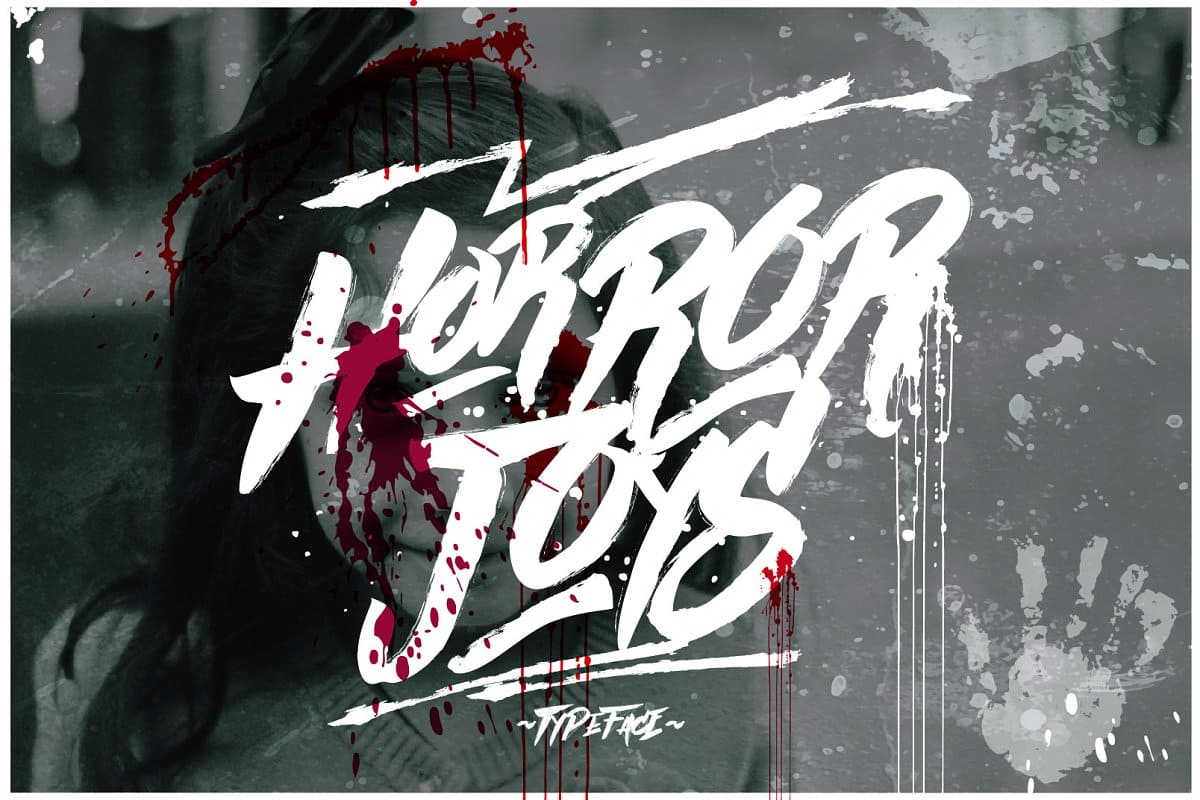 Sharp font with a slope to the right. It is rather thick. Its main awfulness lies in blood drops and leaks on single letters.
Price: $12.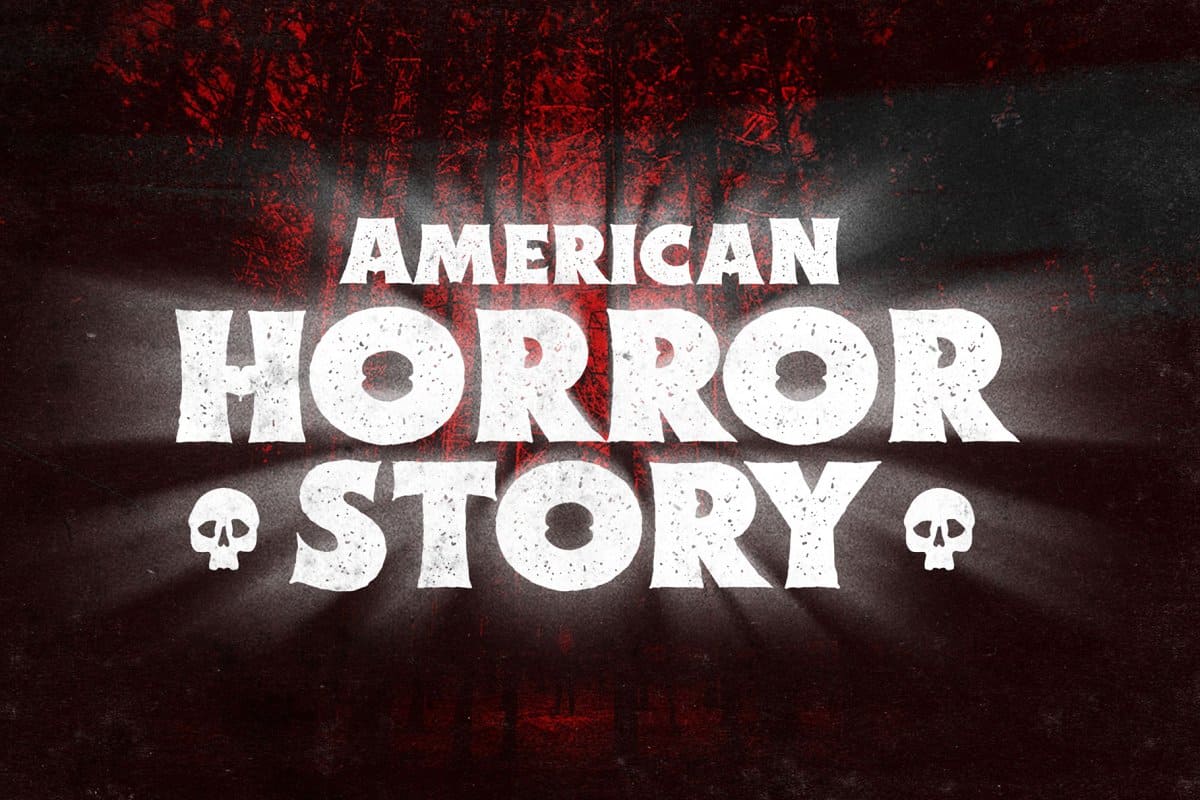 This font is designed for American Horror Story fans. It is perfect for Halloween themes as well as for Goths, mysticism and otherworldly powers fans.
Price: $16.
Halloween Letters and Numbers Font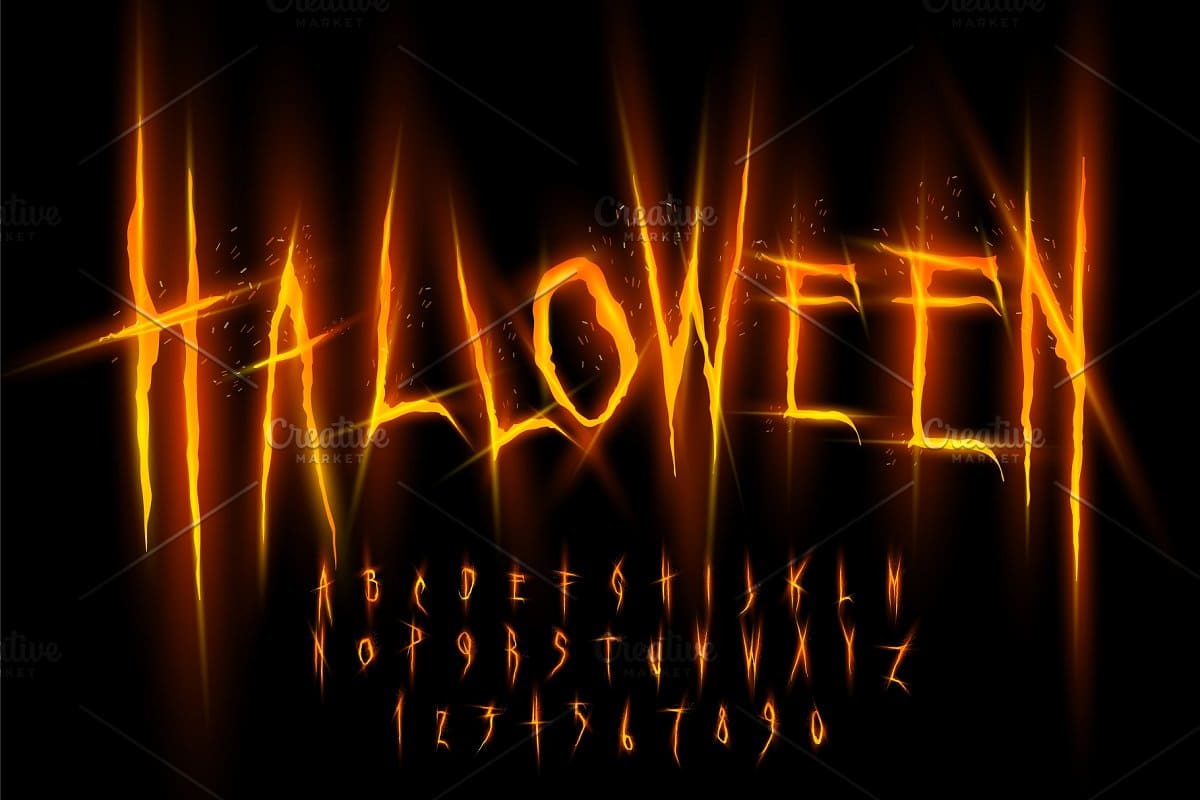 Catchy, burning and amazing characters of this font can't remain unappreciated. The hellish success with the crazy font is guaranteed to you.
Price: $14.
30+ Cute Halloween Fonts
It seems hard to imagine the sweetness and Halloween? We will change your mind! The coolest cute fonts for Halloween projects are already picked for you. You may use them in decorating children's cards, invitations, logos, advertisements, book covers, magazines and newspapers. You can also come up with cool designs for quests and other projects. The typefaces from the selection are perfectly edited and changed, so you can surprise anyone with a great result.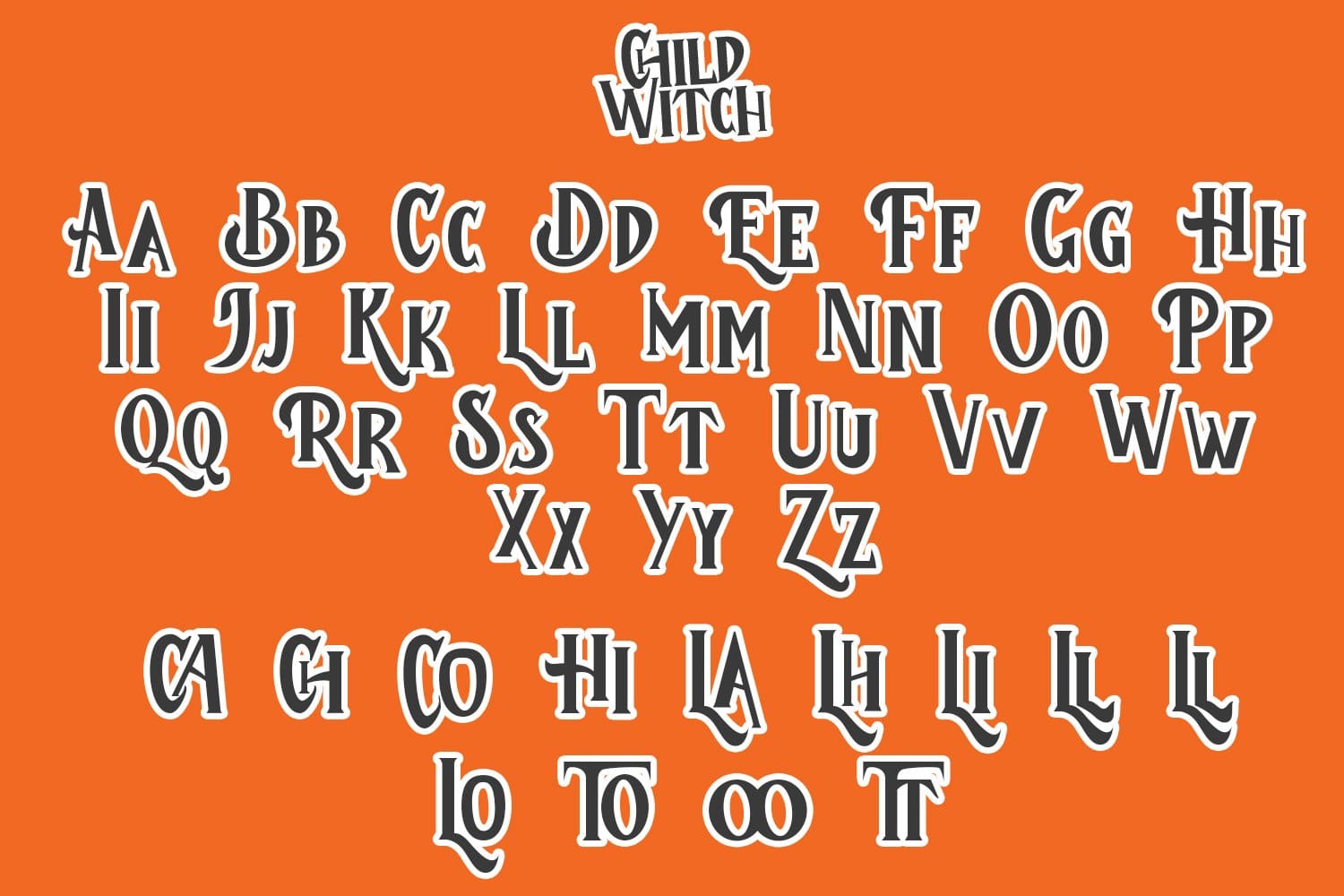 Lovely font suitable for book covers. Thin contour perfectly harmonizes with the main typeface color.
Price: $14.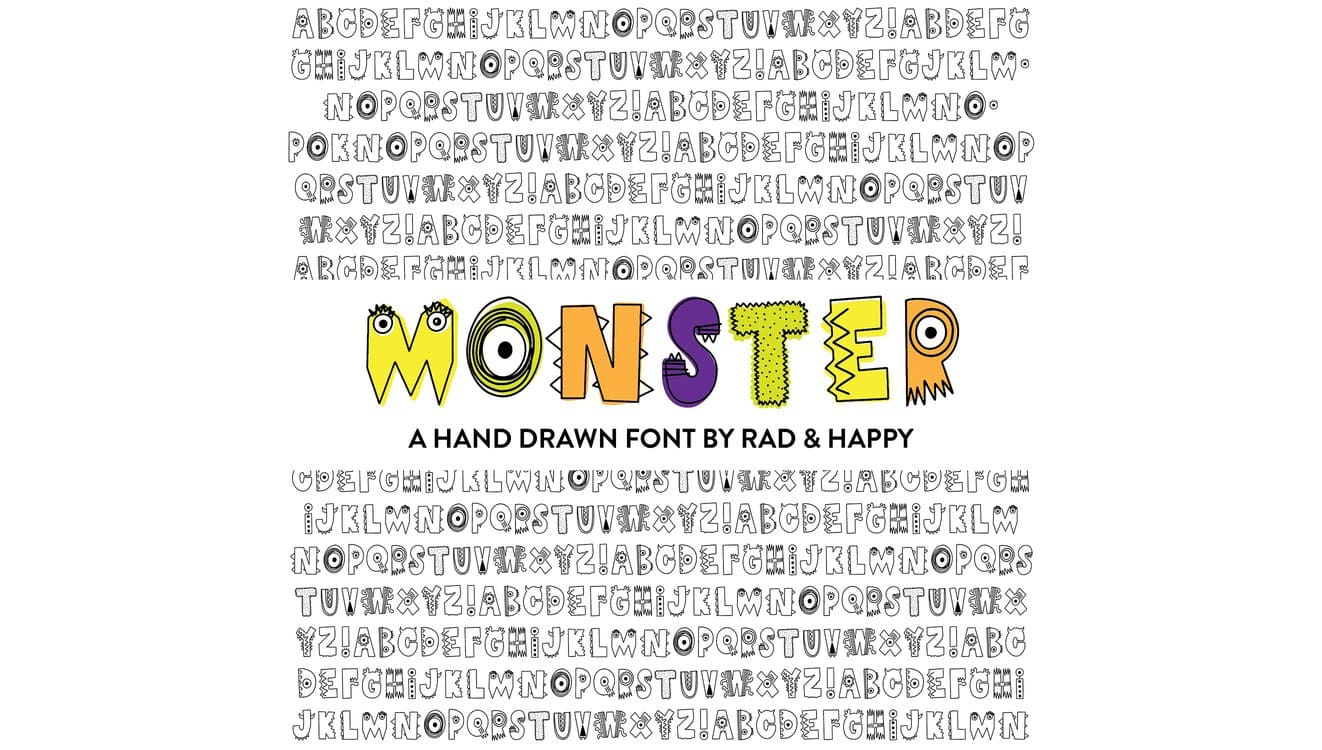 Children's Halloween typeface with pretty little animals. Unusual letter shapes catch the attention. And the eyes on some letters enliven them.
Price: $12.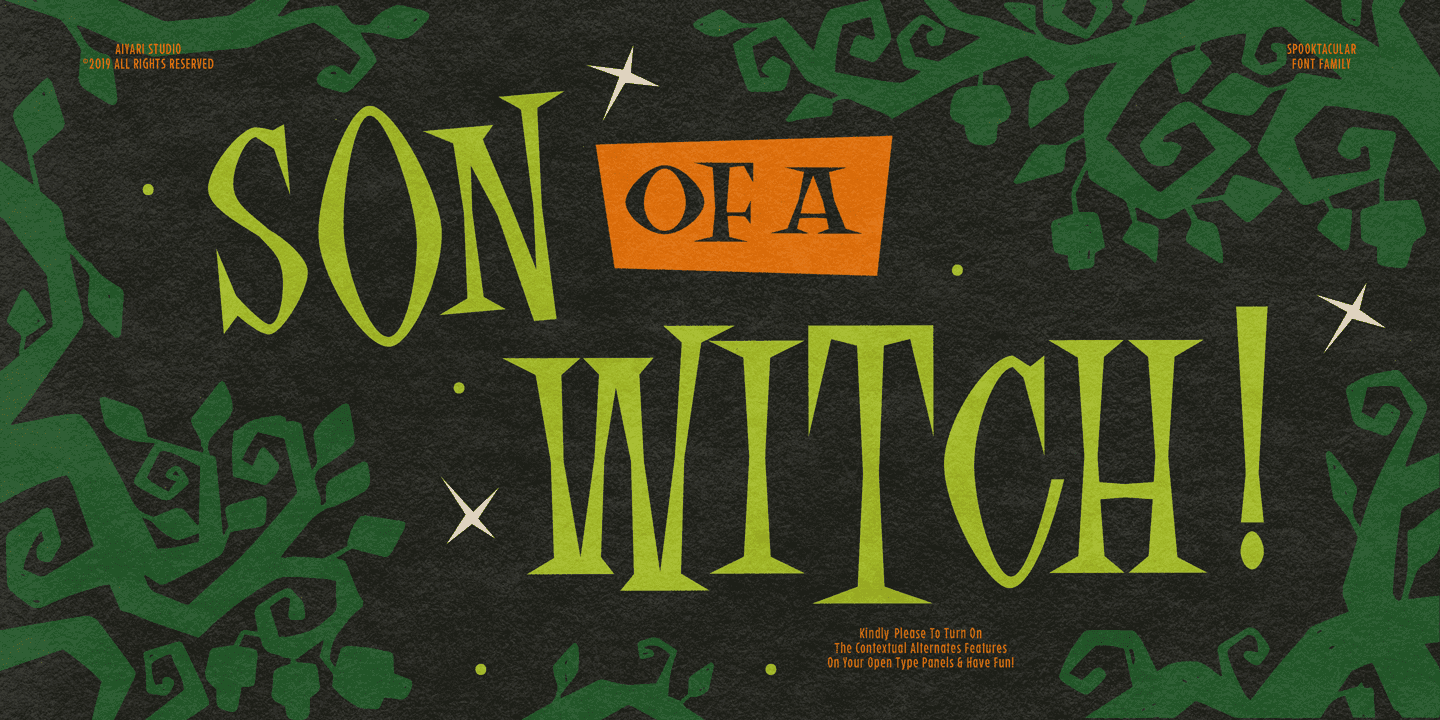 Impressive font with delicate letters. It is easy to read and suitable for both large banners and small inscriptions.
Price: $20.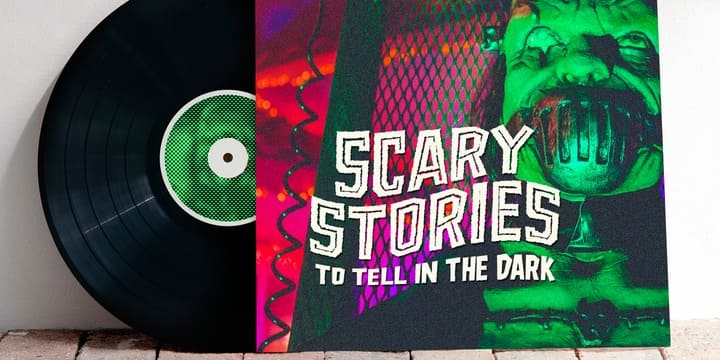 This is a very trendy font in vintage style. Its main feature is double letters, namely thin characters inserted in the main letter.
Price: $15.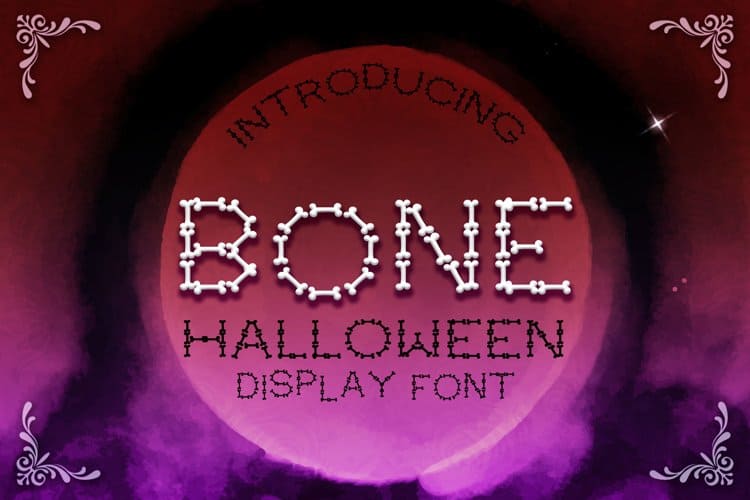 The uniqueness of the typeface is that each letter consists of small bones. It can look great on business cards, invitations, different packages, etc.
Price: $10.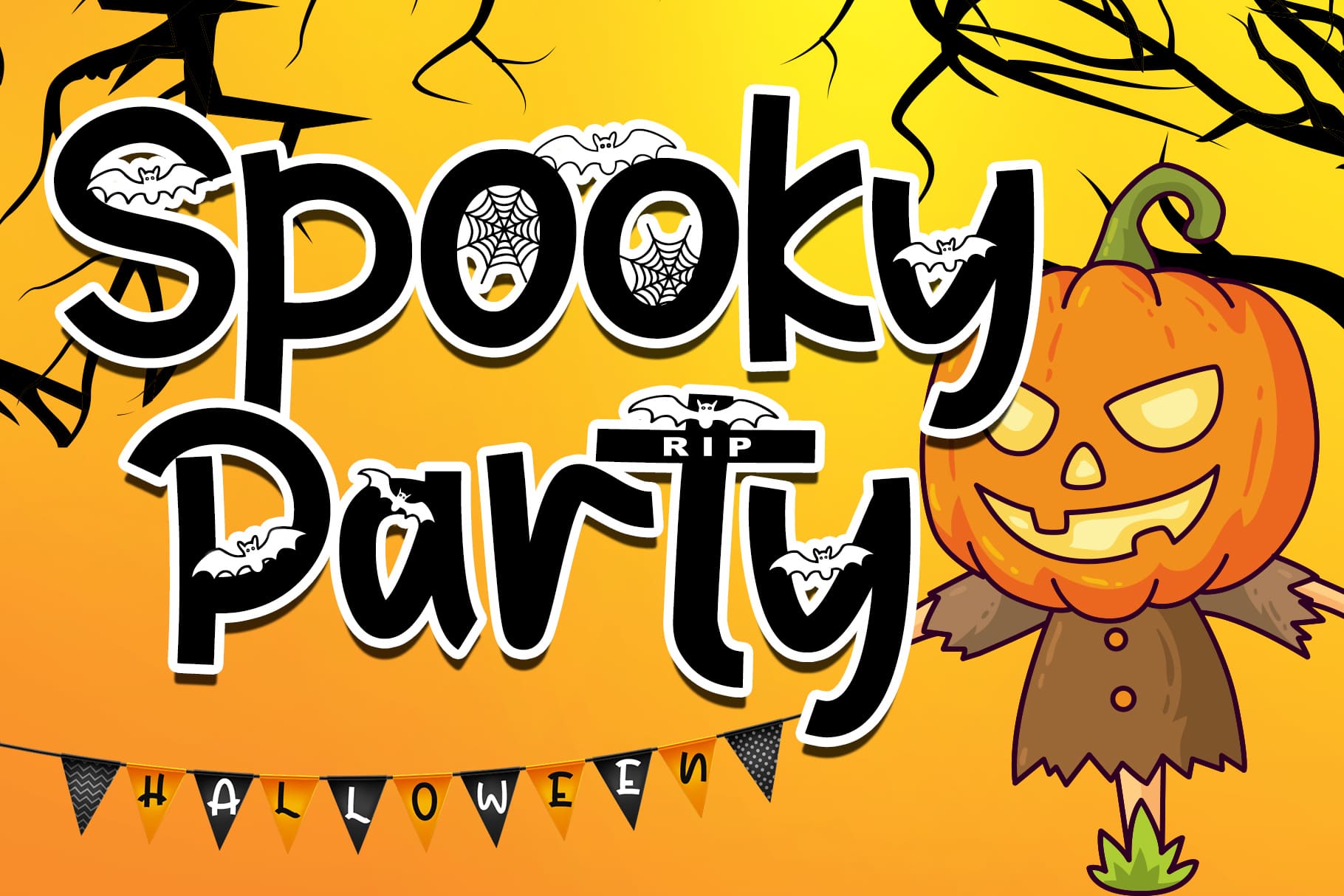 A very striking and fantastic typeface that looks great on the logos. Each letter also includes Halloween elements: bats, cobwebs, spiders, hats and so forth.
Price: $12.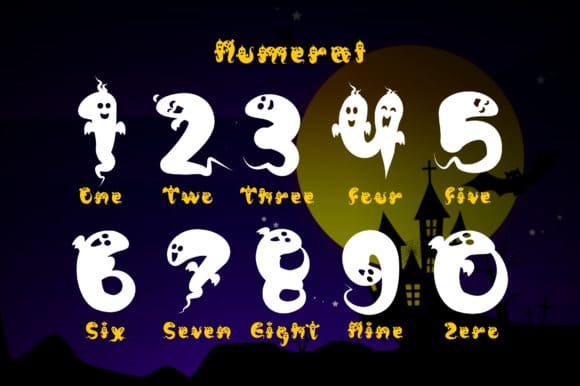 Unique cute font created with ghost images. Each letter is a cute ghost that bends to a specific shape.
Price: $1.40.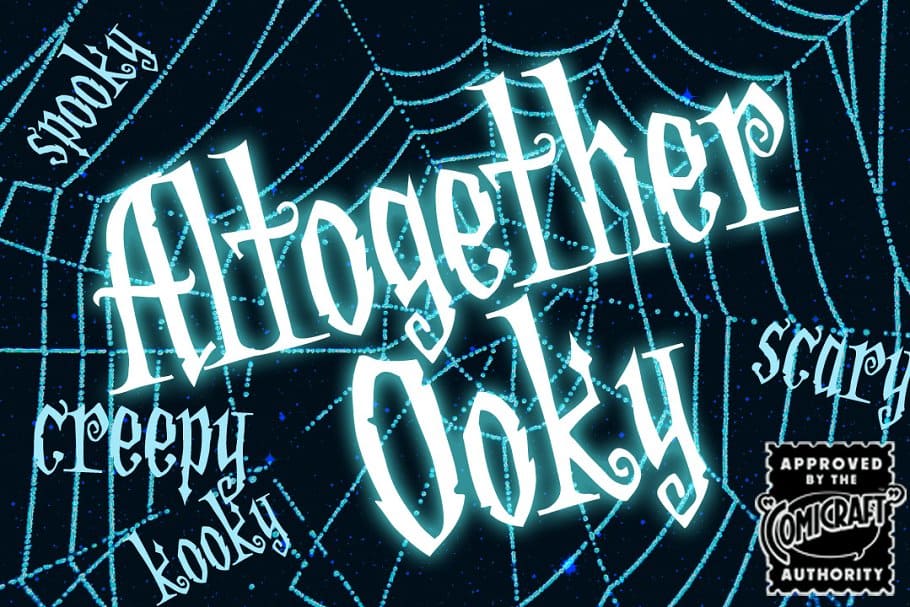 Brilliant neon lettering is an ideal choice to be in trend. It is available in two styles and is easy to read due to neatly drawn letters.
Price: $19.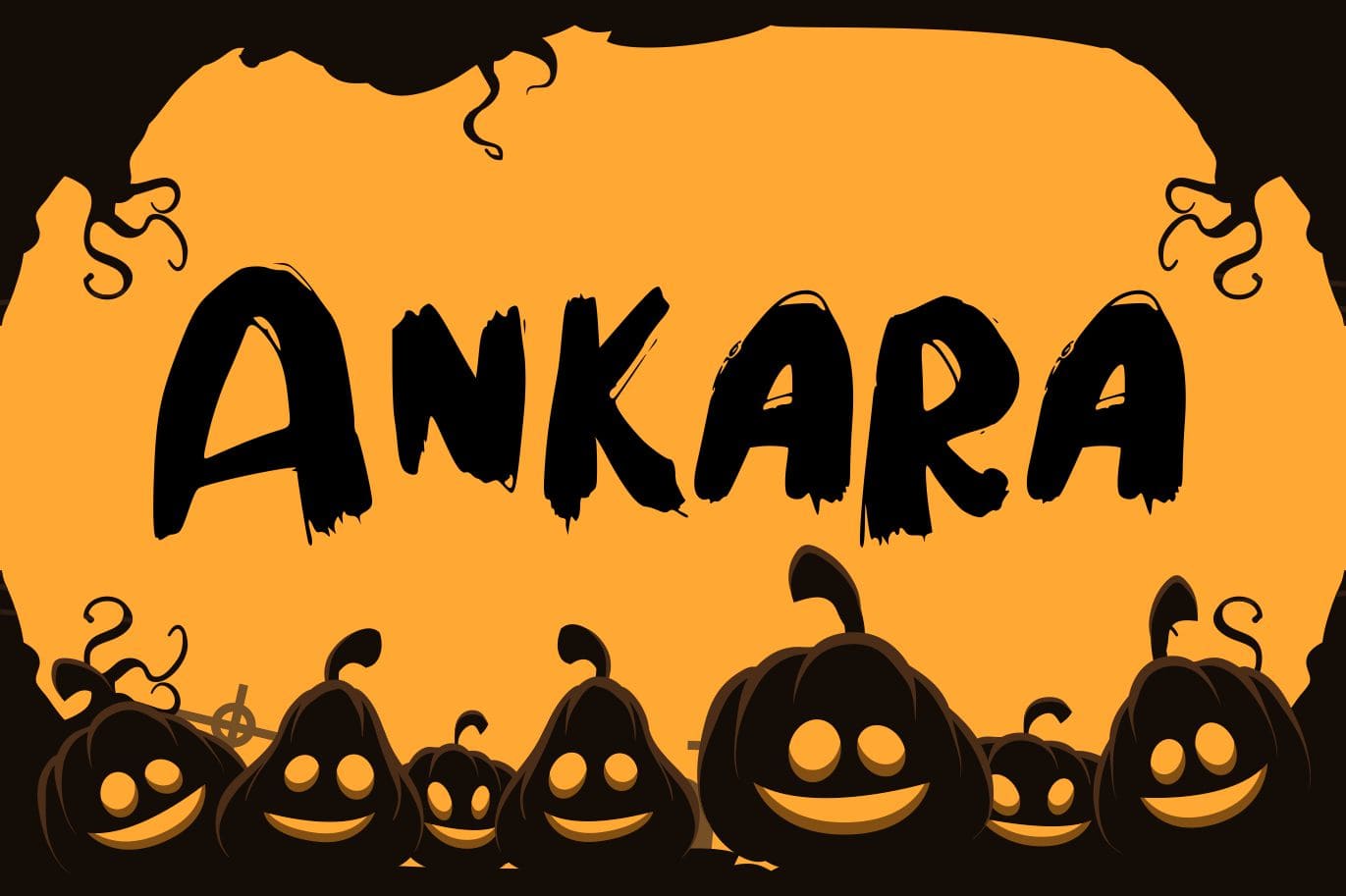 This is a very voluminous and bold font, which comes in 2 formats and 4 sizes. You can edit it and customize it for any Halloween project.
Price: $17.
Halloween – A Spooky Handwritten Font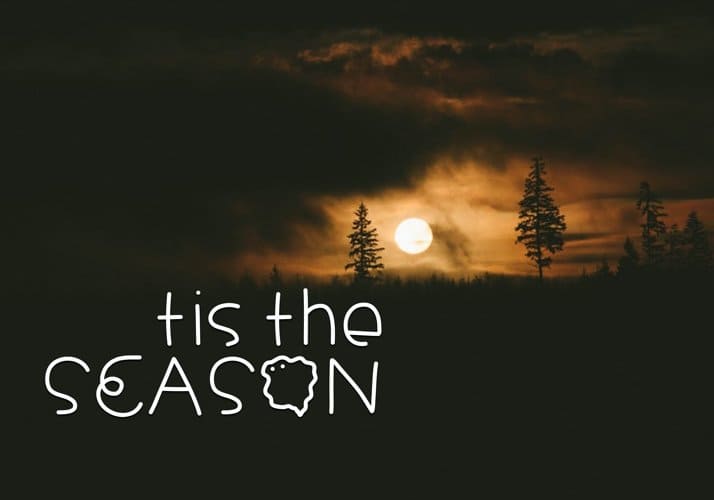 It is a more standard font with thematic holiday notes. Carefully drawn letters are very elegant and instead of some letters there are ghosts.
Price: $5.20.
Joy in Night – Halloween Typeface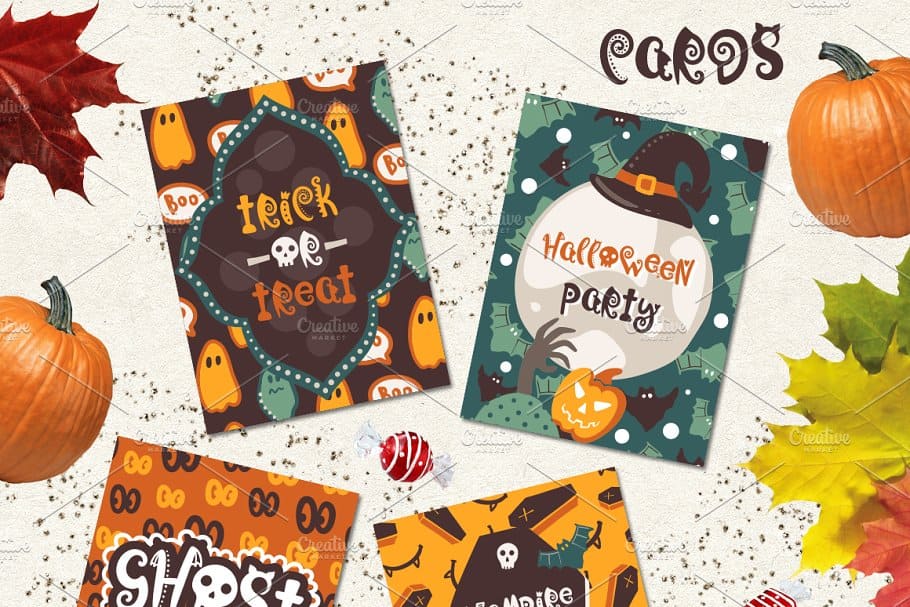 Lovely Halloween font with unusual letters in the form of skulls, bats, crosses from cemeteries and more. Eye-catching font is ready for outstanding use.
Price: $16.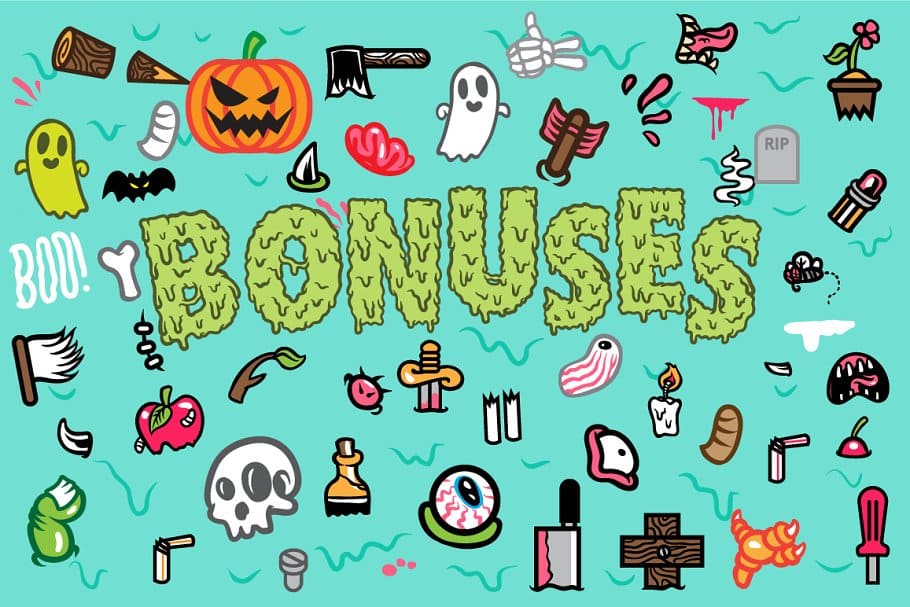 This is a playful and pompous font with various elements. You can find here various decorative things related to Halloween: scary faces, brains, eyes, scary monster legs, axes, bones, spiders and more.
Price: $15.
ASSASSIN | DECORATIVE BLOOD FONT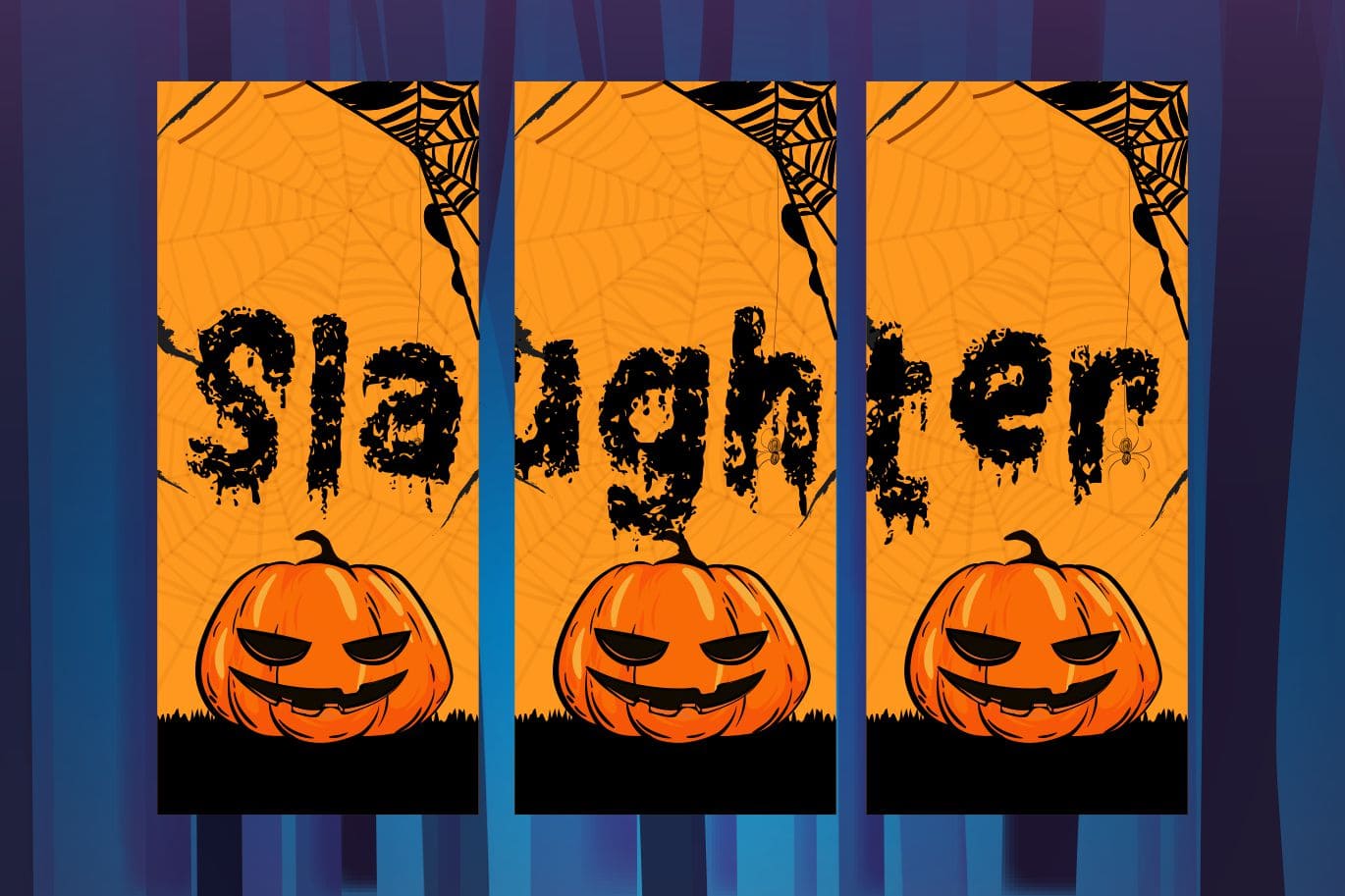 It is a really funny fluffy font. Assassin is ideal for children's Halloween celebrations. You can decorate the party with large bright signs and posters.
Price: $17.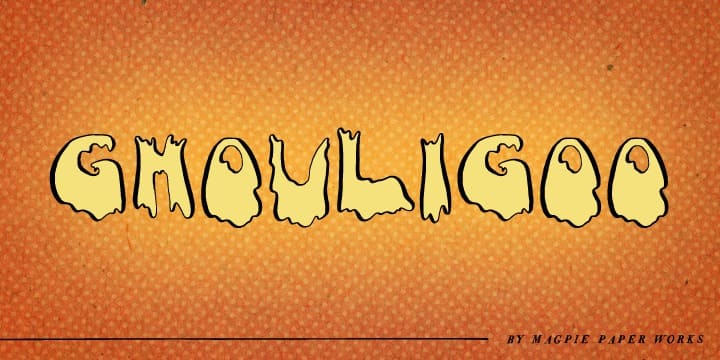 This cute font looks like blotches. The contours of each letter are bumpy, and it looks very unusual and enjoyable.
Price: $18.
Hey Boo – Spooky Halloween Font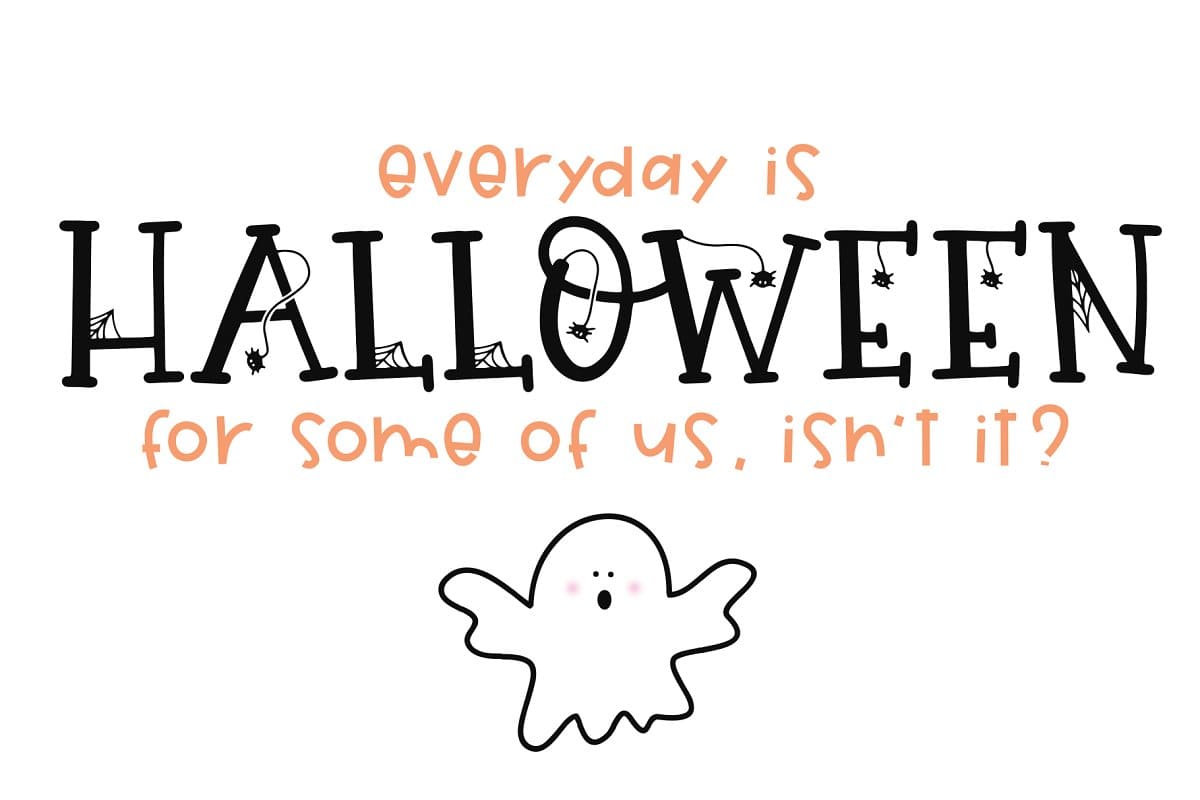 It is a very beautiful and cute font that is used in 2 main formats. Each letter is complemented by a spider web and little spiders. Also some characters include curls.
Price: $7.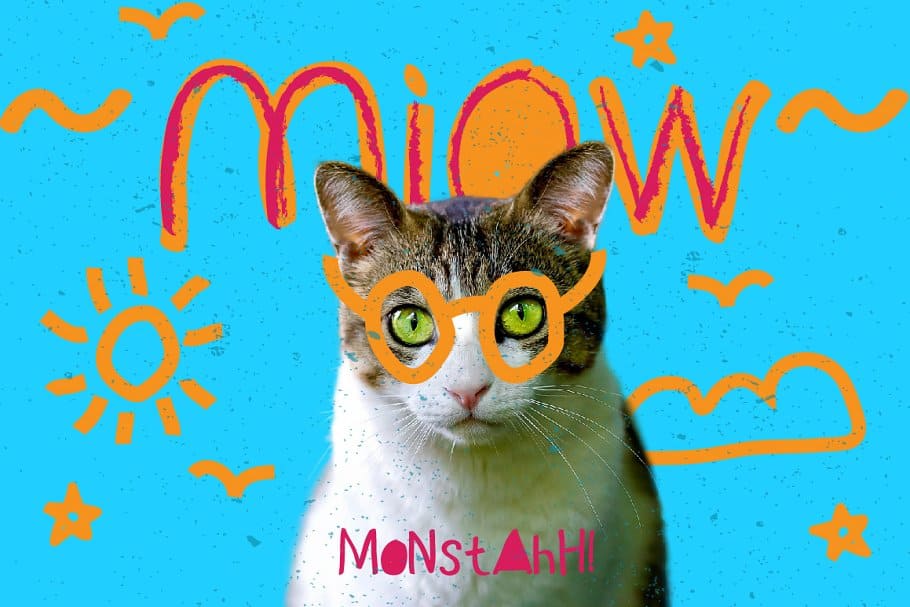 The font is inspired by the famous characters Mike Wazowski and Sulley from the animated film Monsters Inc. Therefore, the special style is a combination of blue, white and dark blue colors.
Price: $13.
Halloween Rock! | Cute Horror Font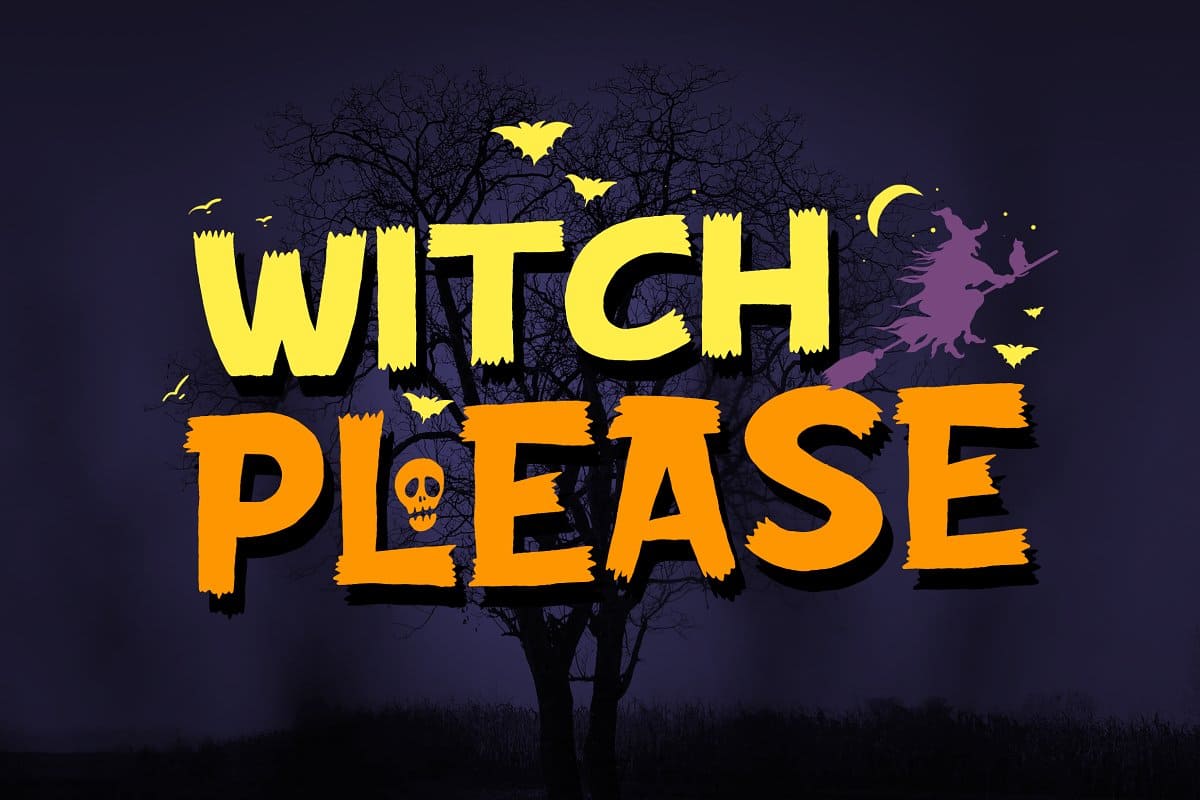 Lovely font with a dark shadow that makes it much more bulky. Thus, the font attracts attention and is remembered for its awesome appearance.
Price: $15.
Spooky Season | Font and Doodles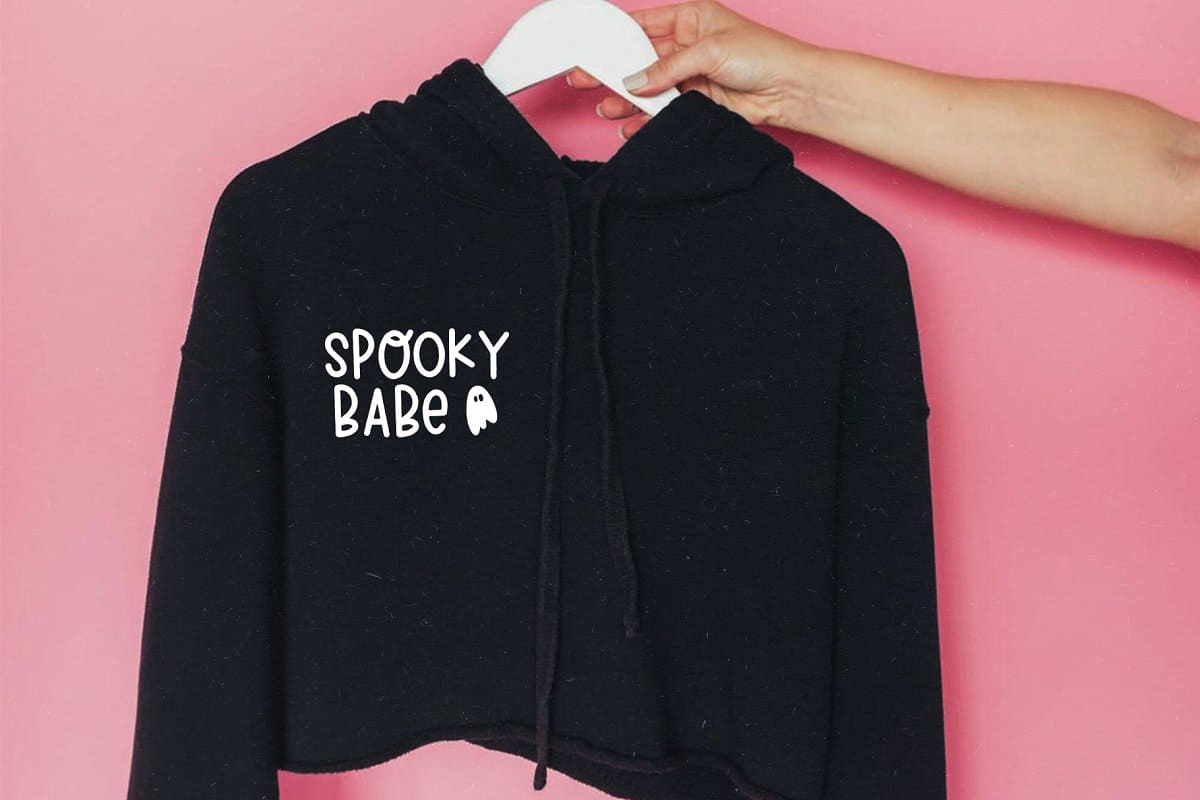 More childlike multi-colored typeface for cute cards, prints or other ideas. Each letter is carefully drawn and you can choose any of the available formats: TTF, OTF.
Price: $8.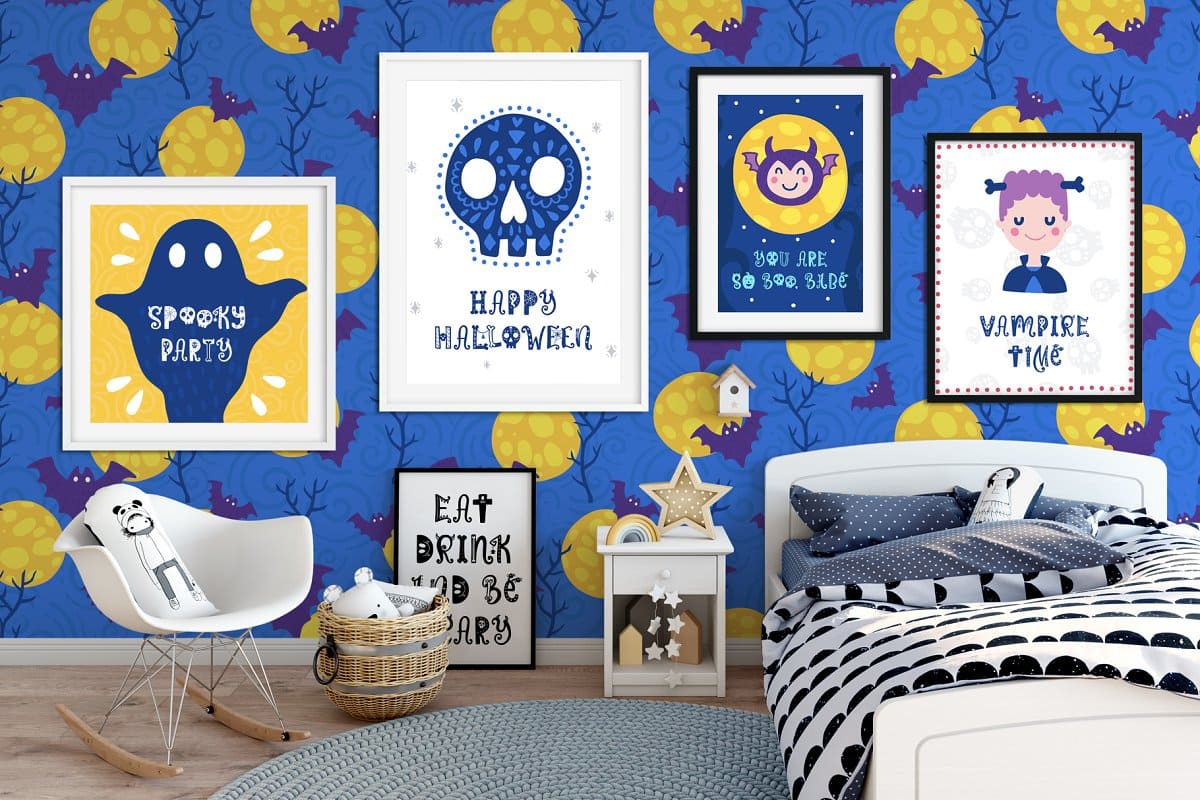 Another nice sweet font with colorful letters consisting of skulls, bones, cobwebs, black horns and more.
Price: $18.
Spooky Smoke – Halloween & Twisted Font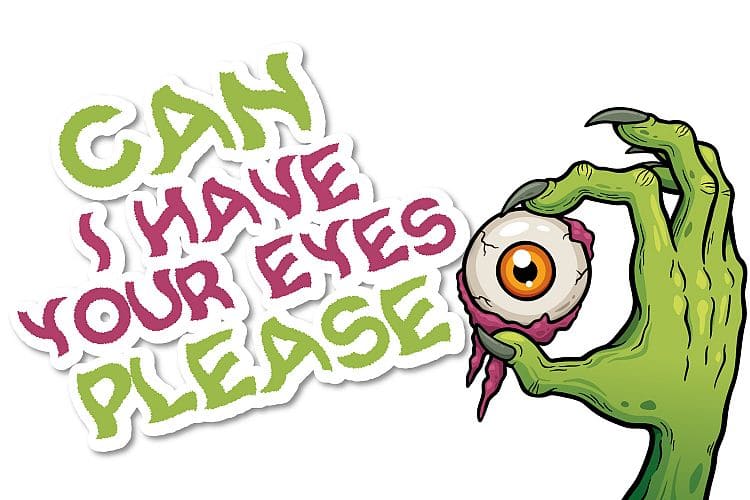 This is a font that looks like heavy smoke. It has a winding shape. The font is frequently updated and improved.
Price: $4.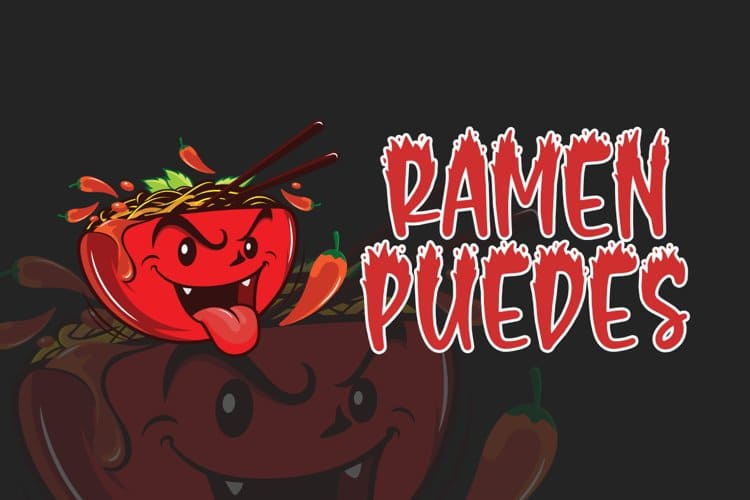 The font that burns is perfect for Halloween scenery. You can create a hellish presentation and surprise the audience. The fires on top of the letters give the font originality, boldness and sharpness.
Price: $6.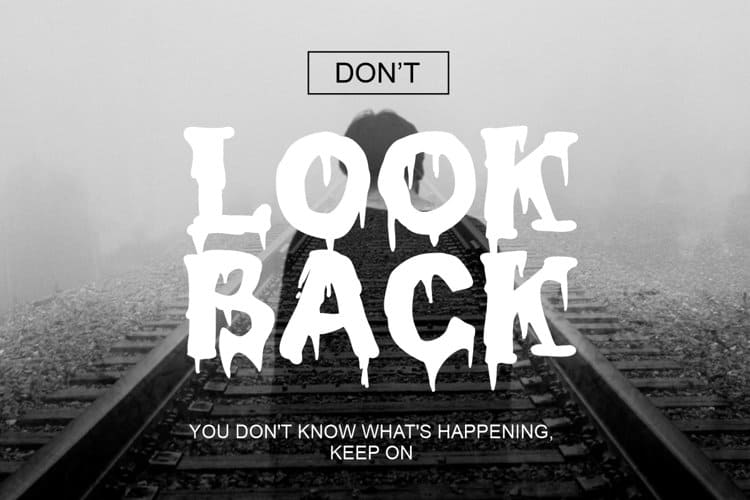 This is a very nice snowy font with long icicles on the letters. It is perfect for various entertainment projects and will emphasize the idea of Halloween.
Price: $12.
Boo Ghost Monogram Font for Halloween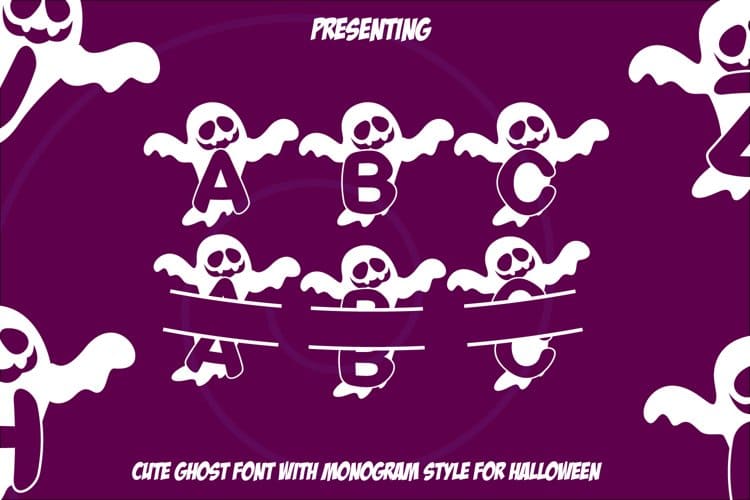 Boo Ghost is a unique font with extremely nice characters. The main feature is ghosts in the middle of which are placed letters. It looks quite original and fantastic.
Price: $5.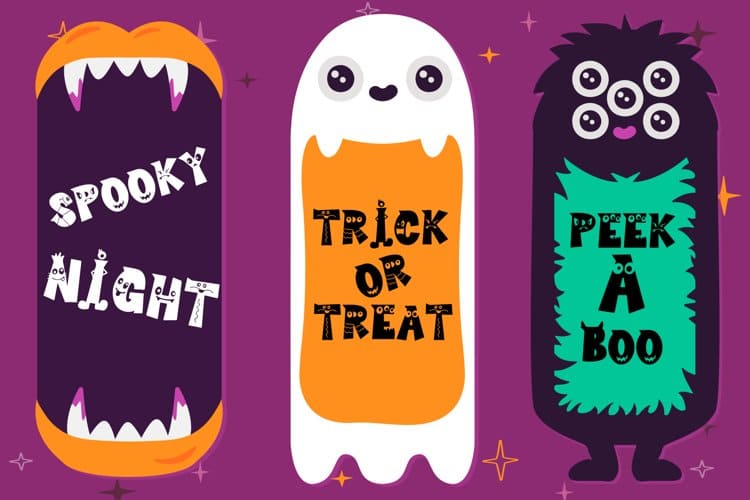 Very dynamic font with seemingly alive letters. Each letter is a sweet monster with eyes, mouth, and smiles.
Price: $12.
Barb Wire: A Fun Font For Project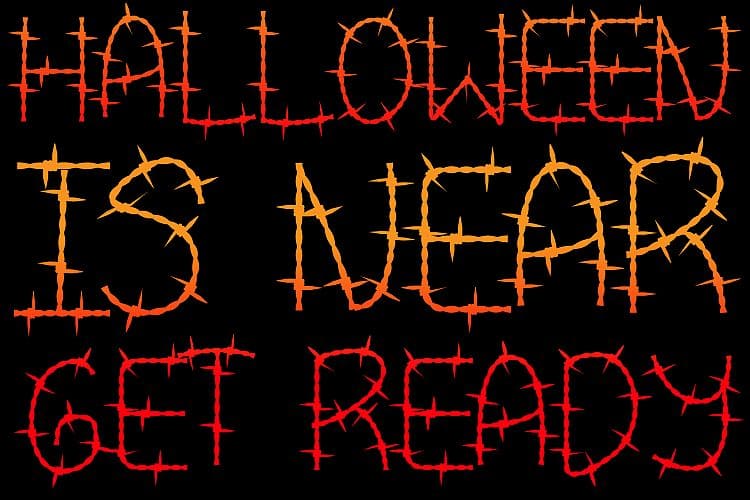 This is a stylish letter typeface made of barbed wire. This is why the font is suitable for daring projects, rough logos, causing headlines, etc.
Price: $4.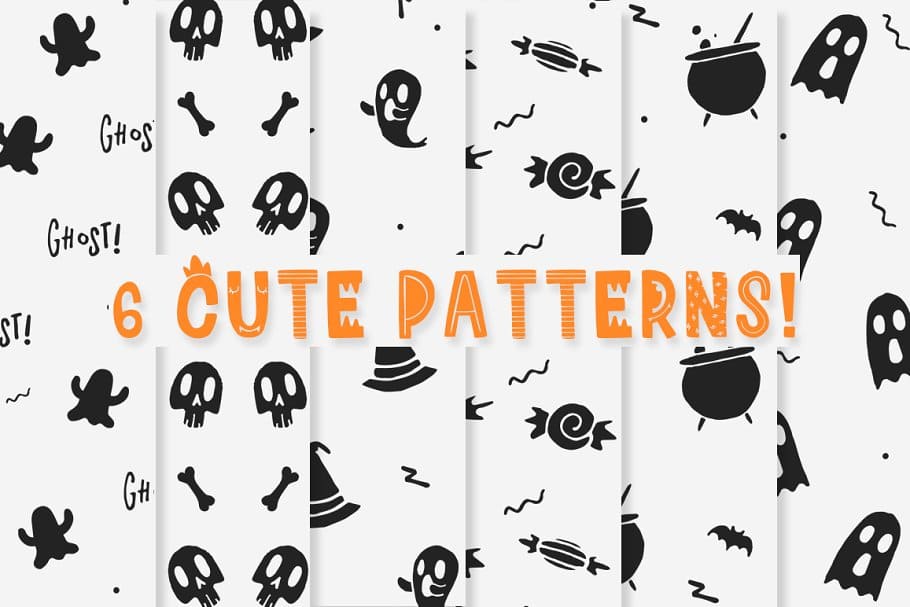 This is a very stylish holiday font with cool Halloween prints, teeth and horns on some letters. It comes in 5 user-friendly formats.
Price: $16.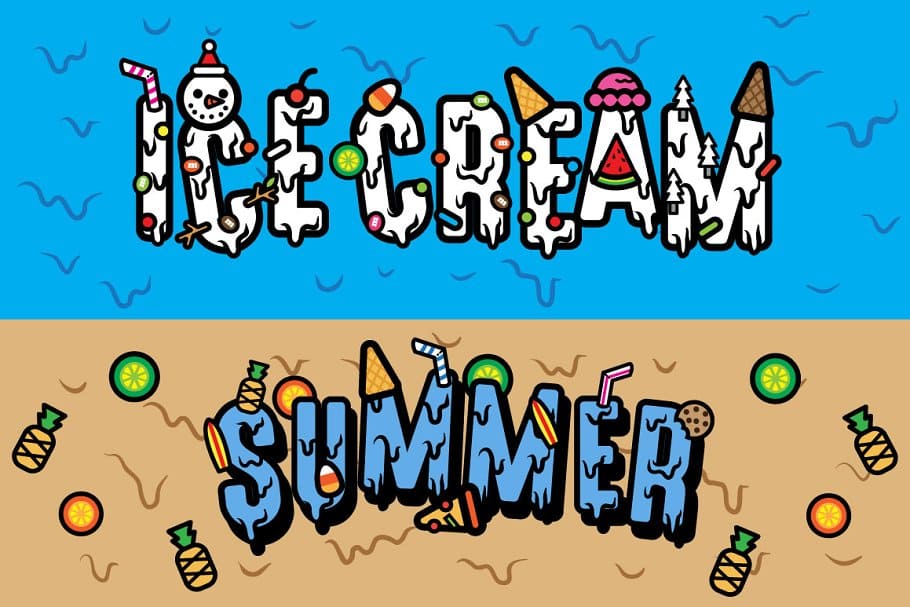 This is a highly extraordinary font with a lot of additional elements. The font as if comes to life and makes a terrible holiday more cute and enjoyable.
Price: $17.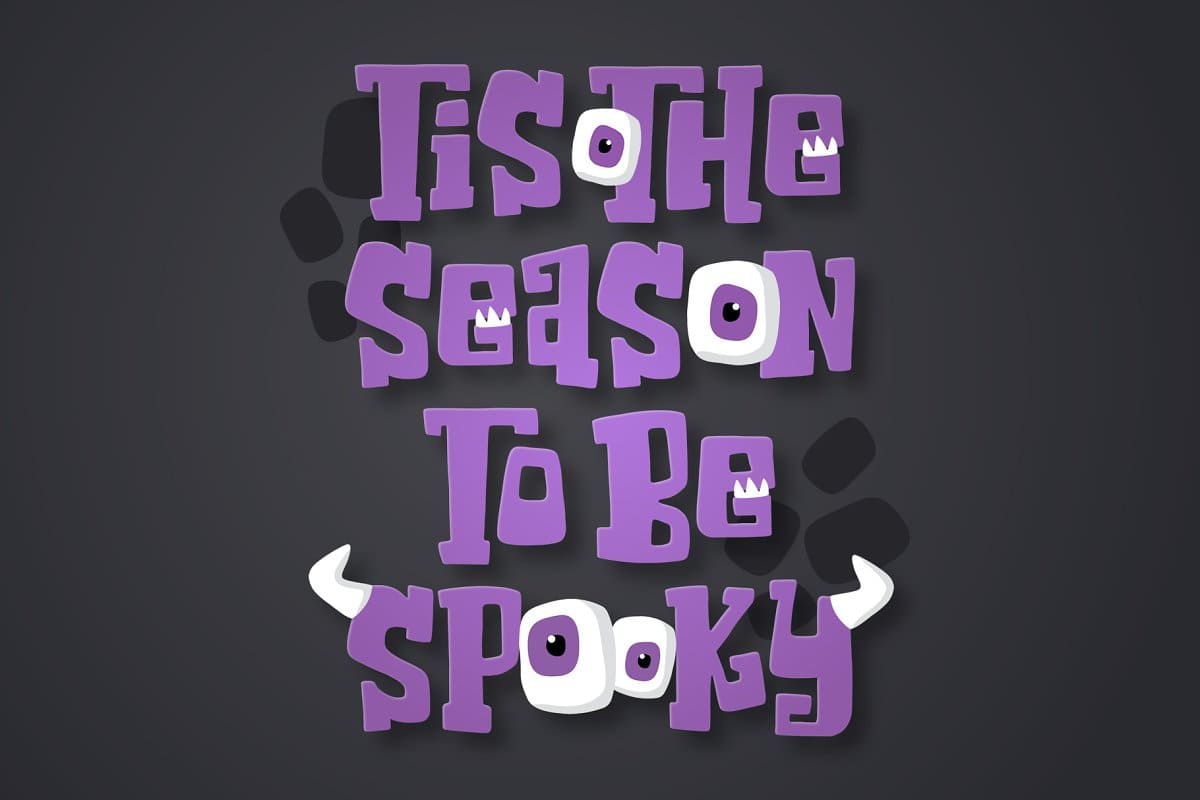 It's a very charming font in the form of green monsters.Points and blank spaces are small cute eyes.
Price: $12.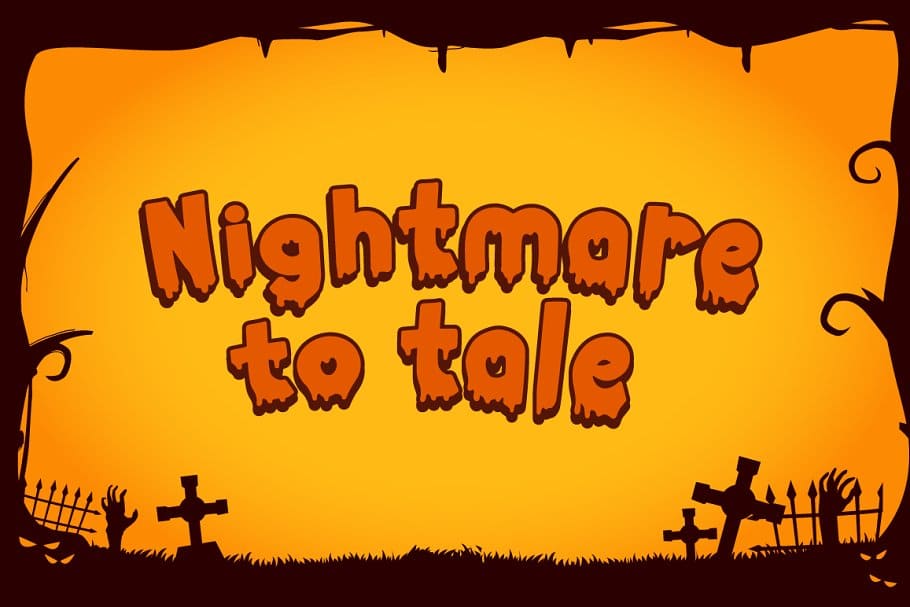 Smelly is a bright Halloween font with slight leaks. It is quite dynamic and massive.
Price: $14.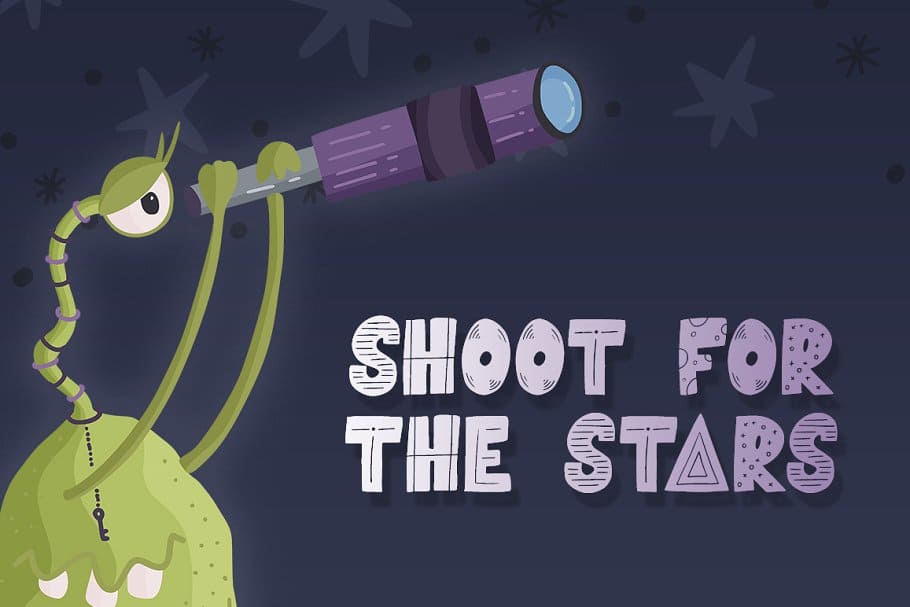 This is a unique typeface with different Halloween patterns in letters. You can create cute logos or presentations.
Price: $9.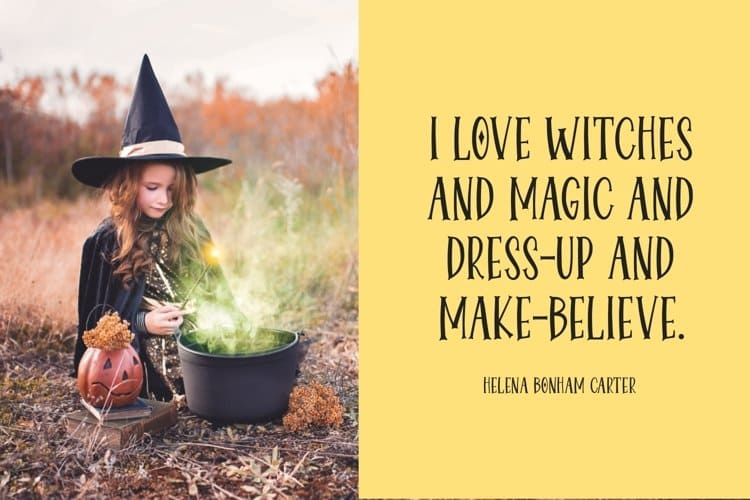 The smooth letters with a black contour make the font refined and at the same time it attracts with its Halloween motifs.
Price: $6.
Ghoster Hunter | Cute Horror Font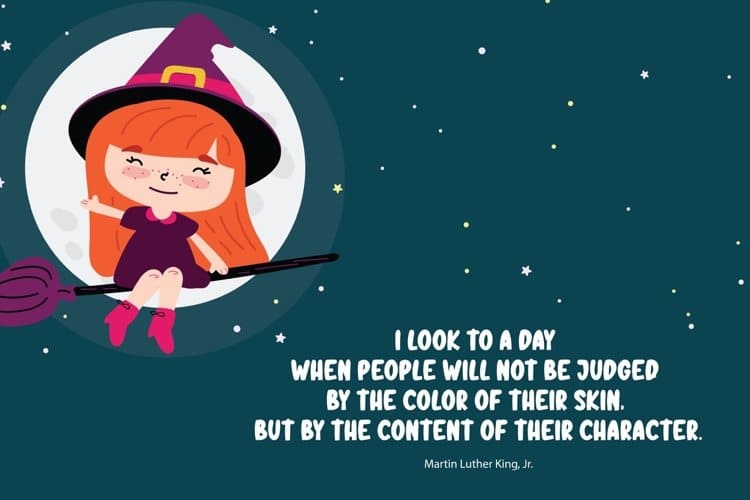 It is an easy-to-read Halloween font with wavy letter edges and some of them are in the form of ghosts. It is suitable for projects with large typography.
Price: $6.
Skeleton – A Fun Halloween Font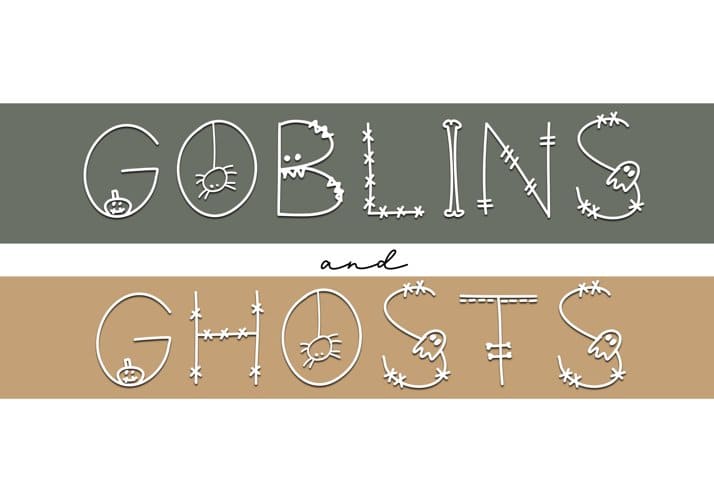 This neat font is created with finely drawn lines. Each letter is intertwined with small stripes, spiders, ghosts and bones.
Price: $5.20.
15+ Exclusive Halloween Lettering
Lettering is used to emphasize the main elements of projects. They will fit perfectly for the design of postcards, logos, greeting cards, invitations, product packages, prints on phone covers and much more. With our selection, any of your ideas will be incredibly beautifully performed. So choose and go!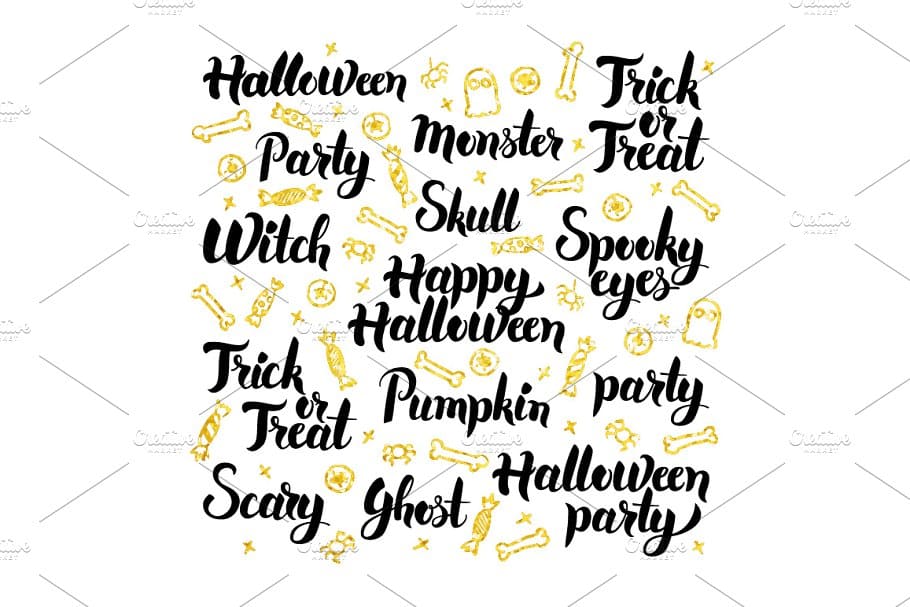 Sweet bundle with an incredibly stylish combination of colors: black and gold. There are 14 letterings options for your use.
Price: $10.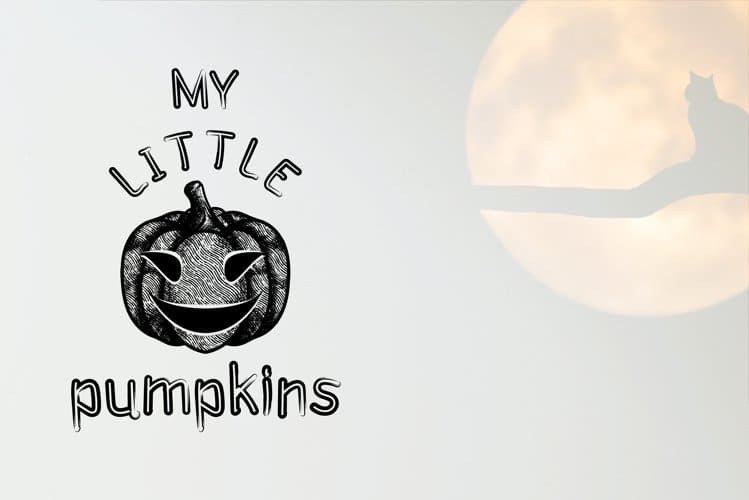 This is a chic font with neatly drawn letters. It looks unobtrusive and will be harmoniously combined with any designs.
Price: $5.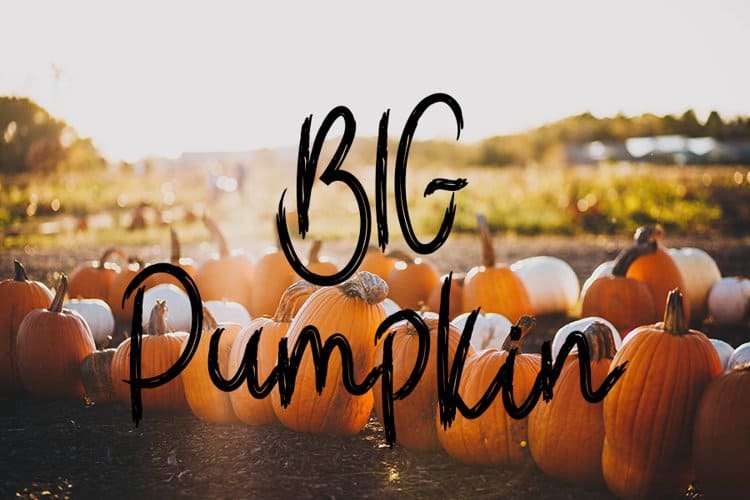 This hand-drawn font will look perfect on postcards and invitations. It is available in 2 formats.
Price: $14.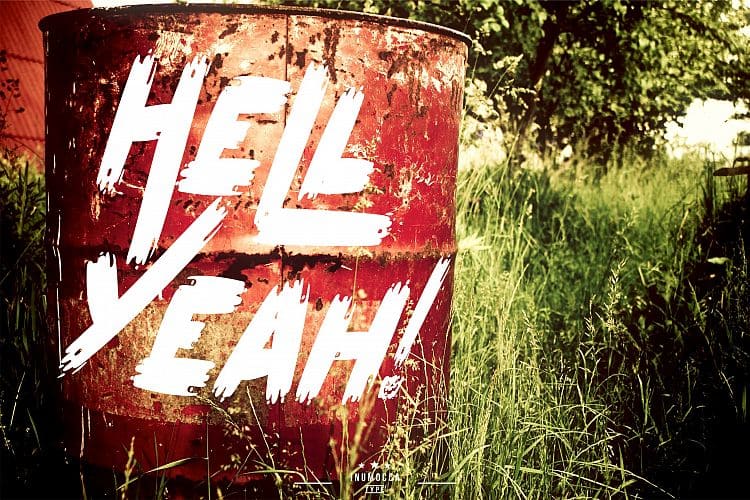 It is also a bold hand-written font with a brush. It looks dynamic and impressive.
Price: $7.50.
15 Halloween quotes SVG bundle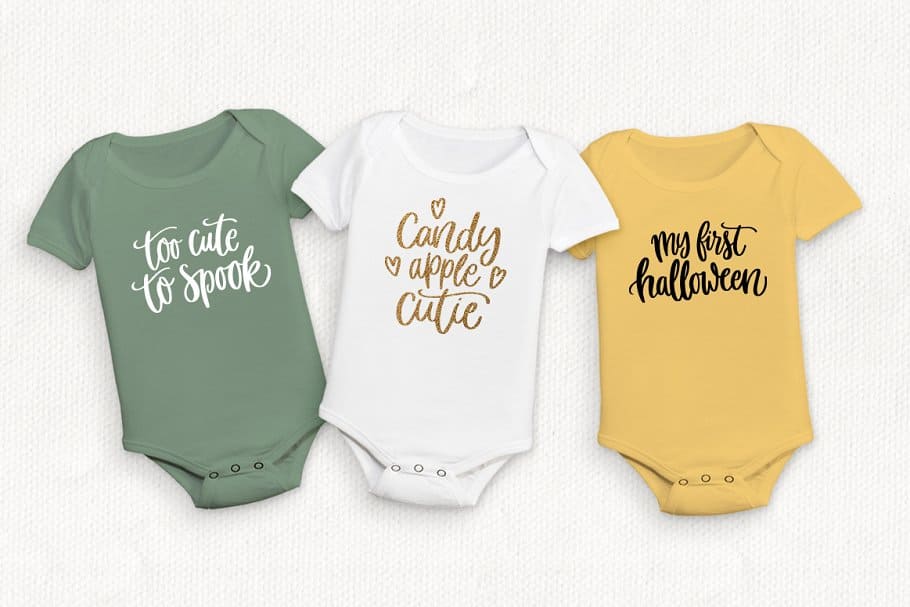 Cool set with the best Halloween letterings. You can change color, size, add awesome elements and anything you like.
Price: $18.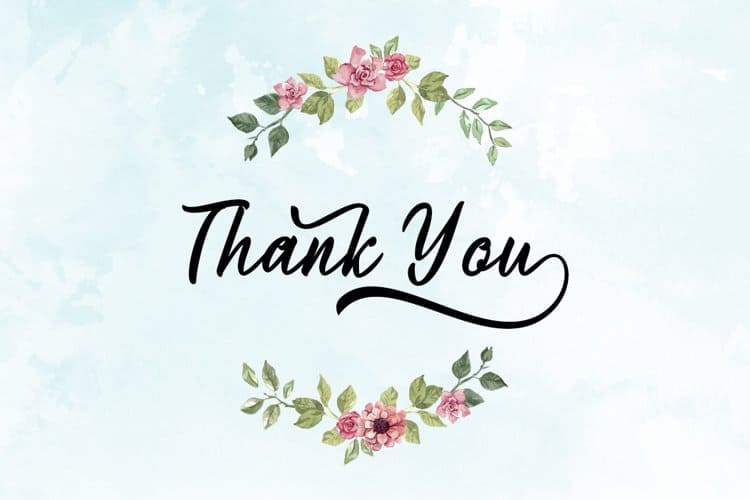 Accurate autumn font with interesting quotes. You can edit the font to your liking because it is absolutely responsive.
Price: $5.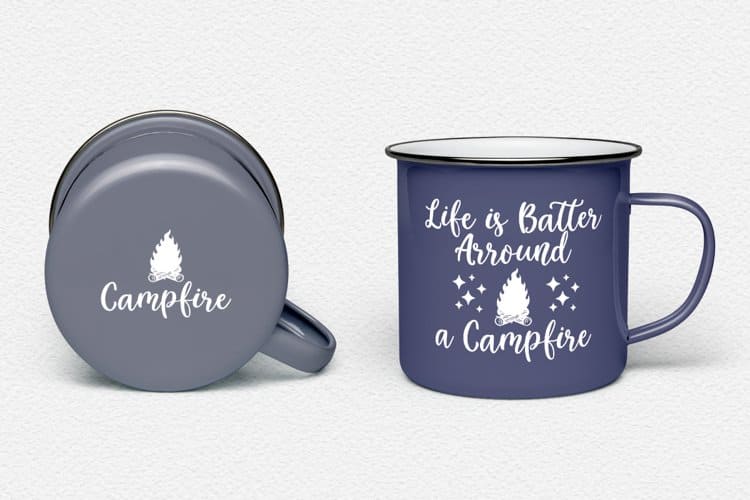 Delicate hand-written font with curls, a combination of thin and wide lines. This makes the font lively and suitable for all occasions.
Price: $9.10.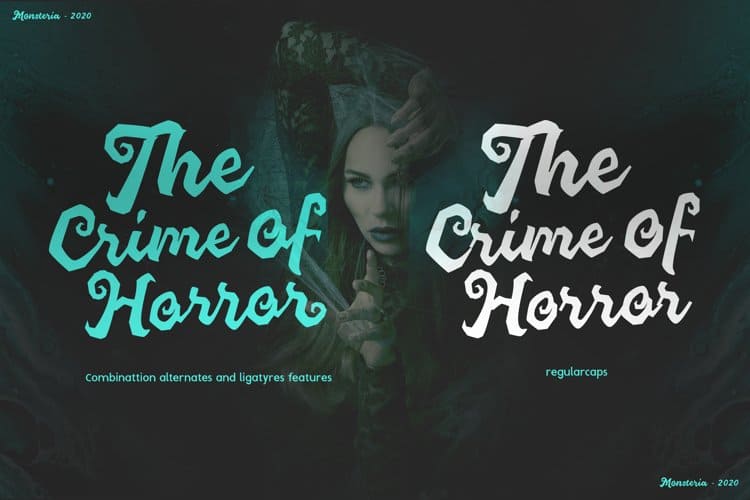 Scary drawn typeface will be really awesome to look at large billboards, or book titles.
Price: $14.
Hillonest – Modern Signature Script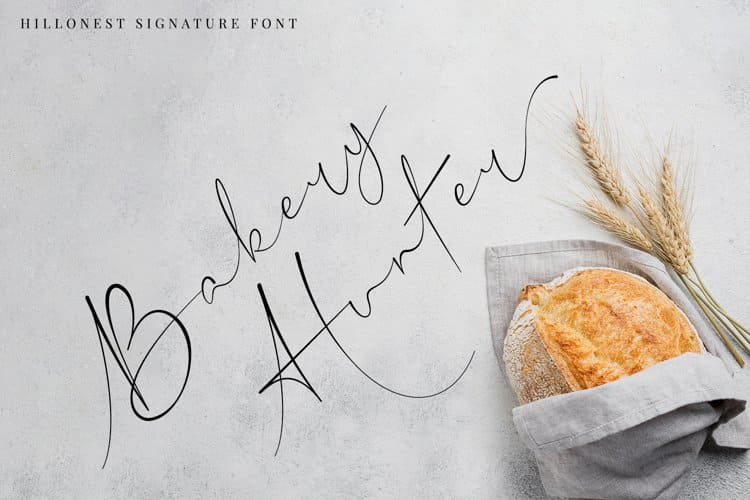 This is an original handwritten typeface with thin letters. It conveys the script perfectly and it is quite spectacular.
Price: $13.60.
Autumn Watercolor Collection 160+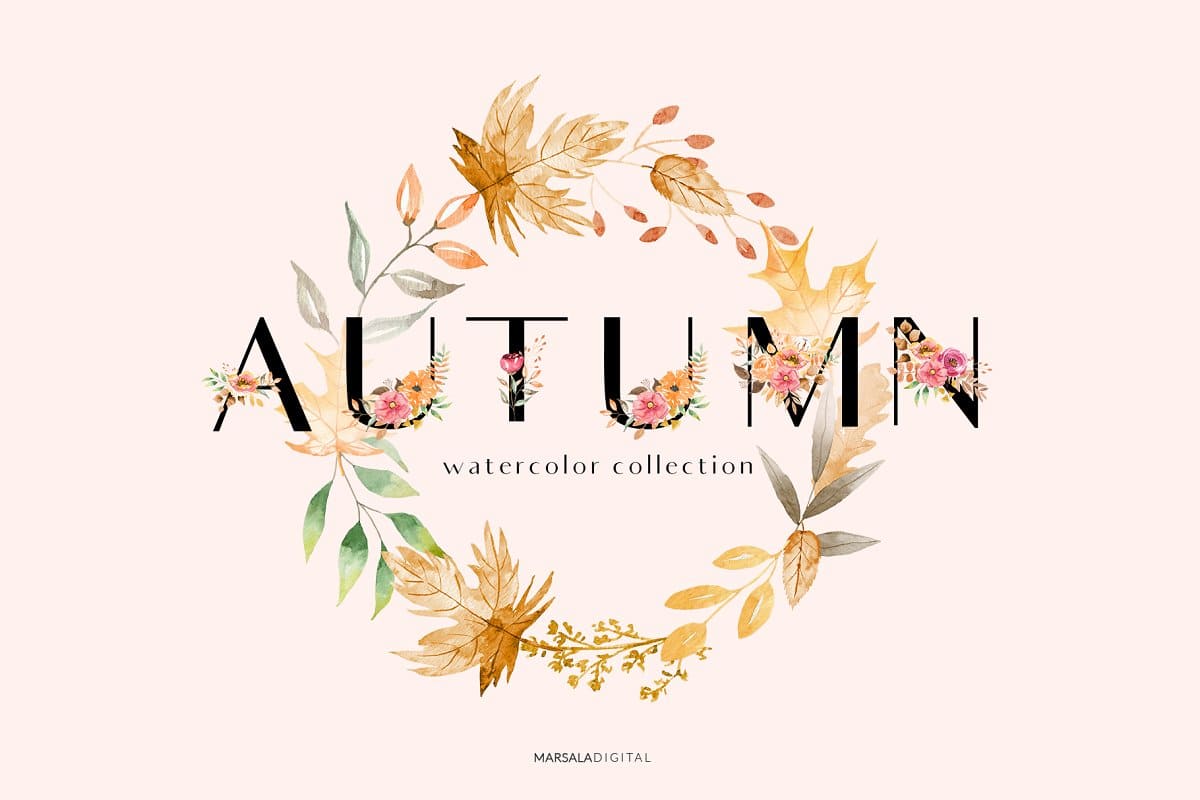 Great autumn collection with incredibly stylish and trendy lettering. And the coolness itself consists of a huge number of available elements.
Price: $18.
Pure Heart – OpenType SVG Brush Font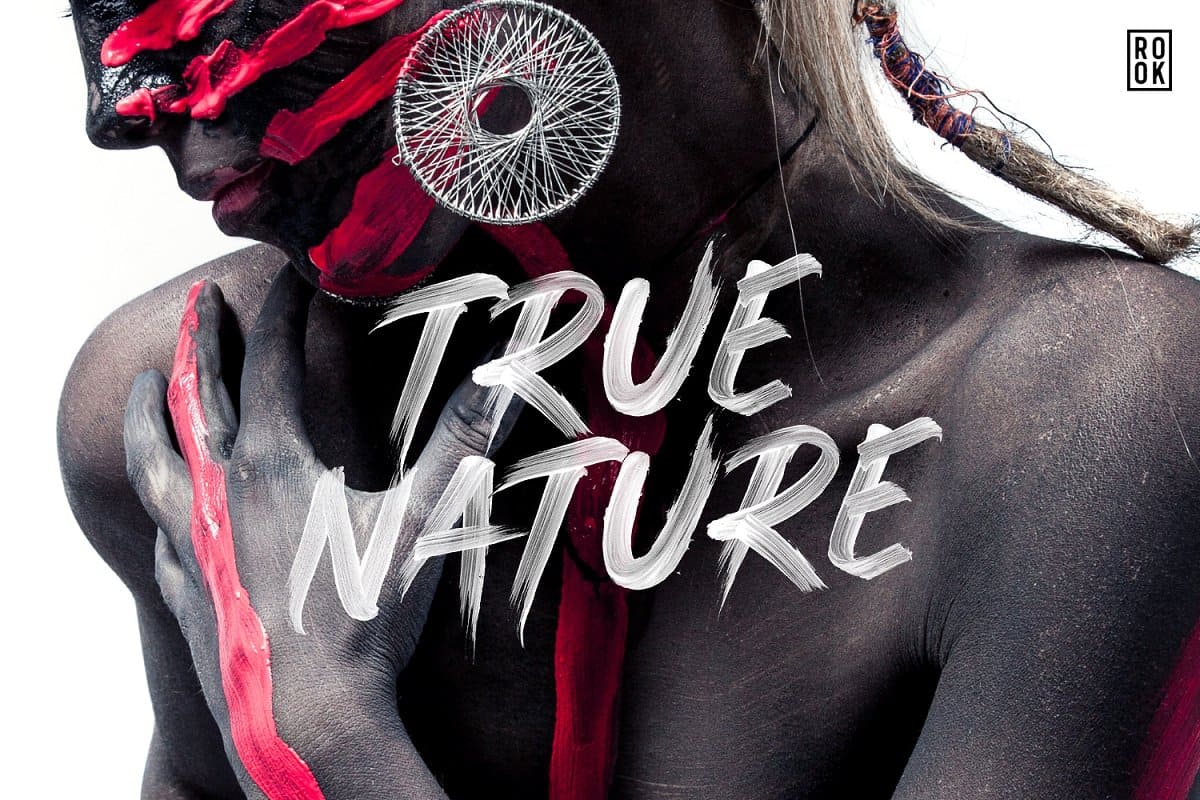 4 main formats: ABR, JPG, OTF, TTF allow you to use this font in any convenient way. Each letter is beautifully drawn with a brush.
Price: $19.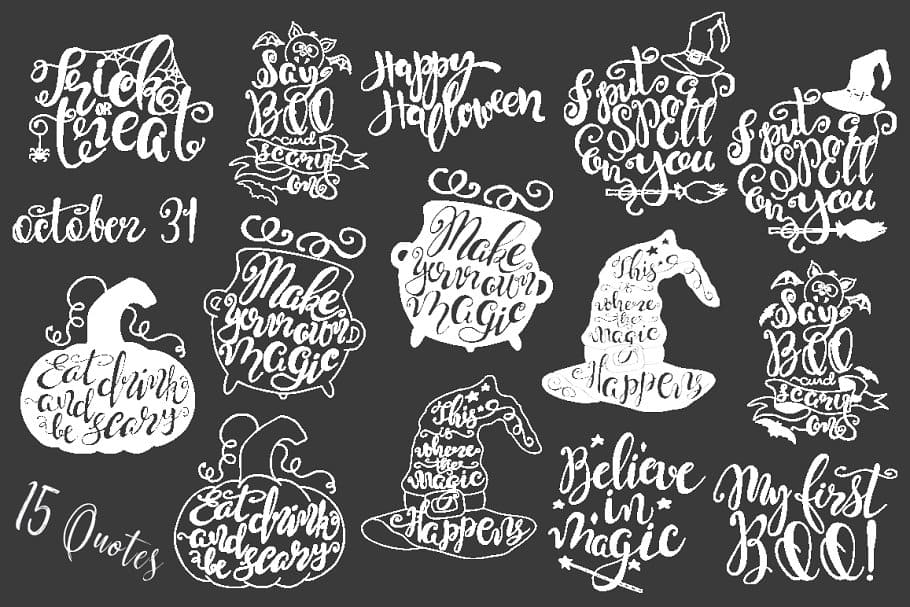 If you want cool ready-made quotes, then dare to use this bundle. Fantastic ideas and great solutions are already available to you.
Price: $8.
Autumn & Fall Clip art, quotes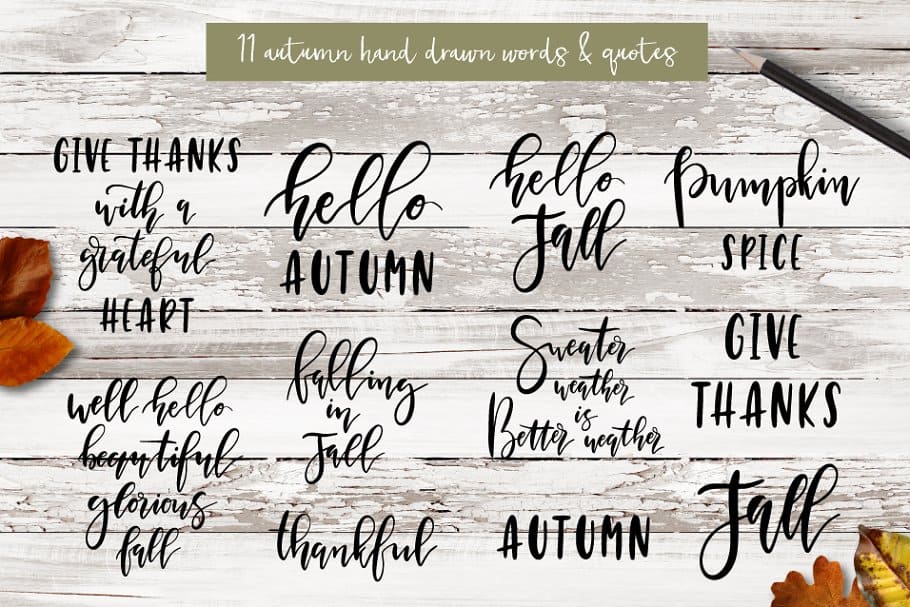 It is a huge bundle with more than 70 autumn elements. They combine excellently and help to create the Halloween atmosphere.
Price: $10.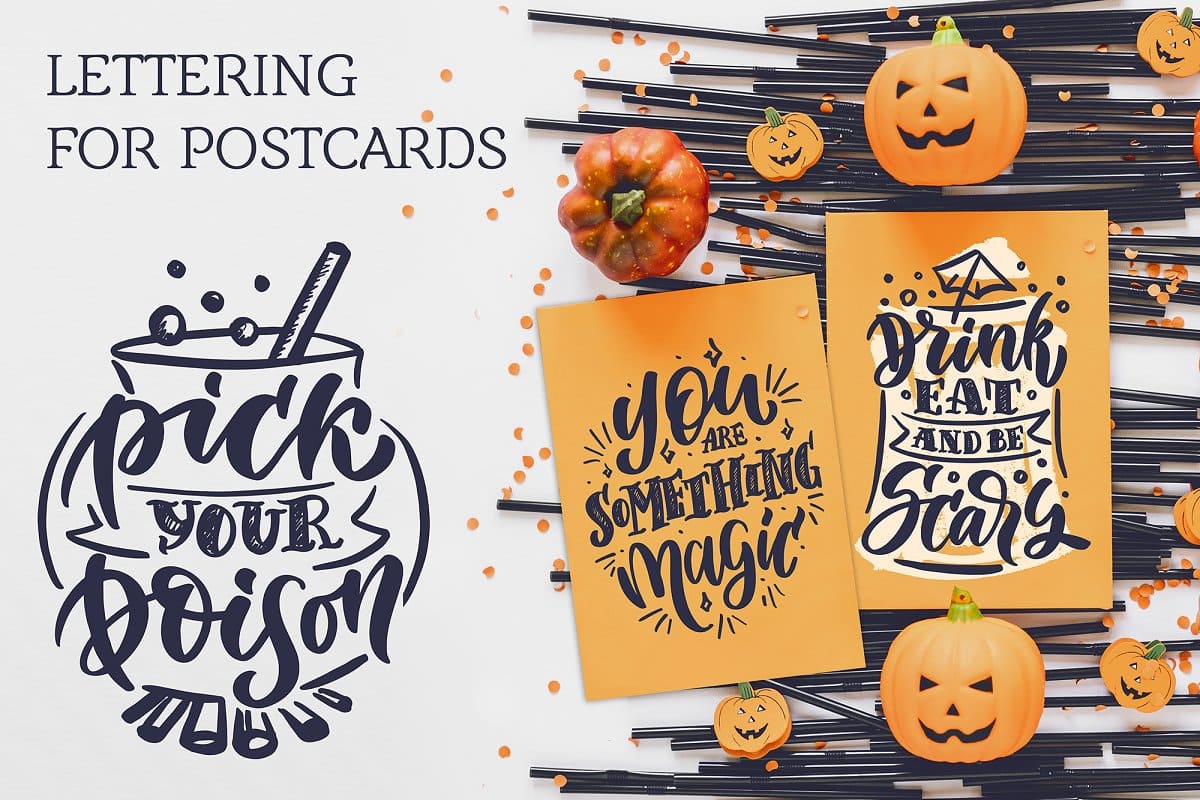 A very fabulous lettering with funny inscriptions, various additional decorations to quotes, etc.
Price: $10.
In front of you 3 bright and impressive Halloween letterings. Editing is possible in Illustrator.
Price: $2.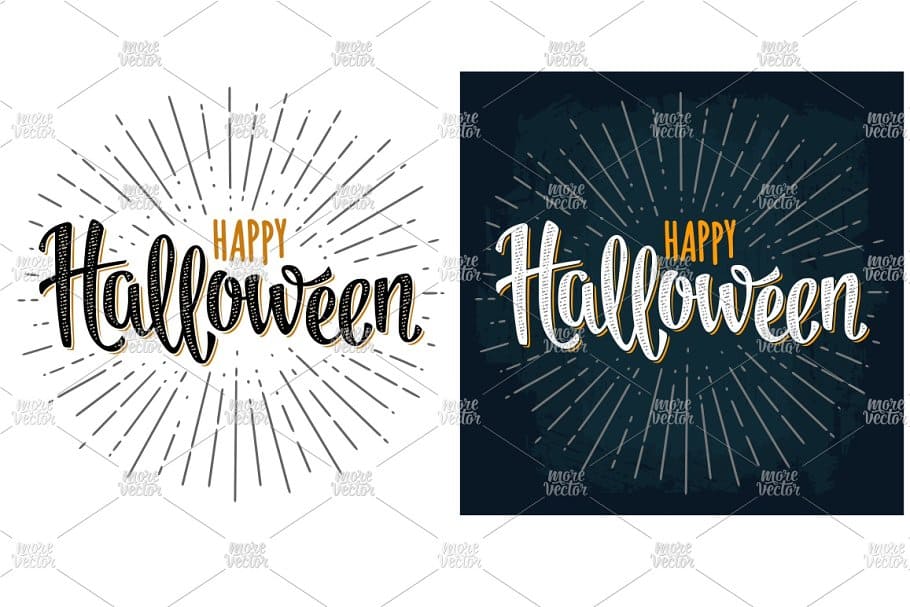 It's a fantastic product with chic hand-written lettering for trendy postcards.
Price: $3.
Best Related Halloween Posts
Some Questions You Might Have
🎃 What is the best font for Halloween?
The best font is first and foremost the font that suits you. All tastes are different so this is a question that remains unanswered. But we are sure that our great range of fonts has the best fonts for everyone, even picky designers.
🎃 What are some Halloween fonts?
Halloween fonts are specially designed to use and convey the atmosphere of this terrible holiday. In most cases, they include some extra elements. So letters can be intertwined with a spider web, you can find a spider, pumpkins, witch hats, potions, monsters and other famous Halloween characters.
🎃 What is the most annoying font?
There is no such font! After all, each drawn typeface is unique in its own way. The only thing that can really annoy us is the excessive use of Halloween attributes. This makes the font heavy and hard to read.
🎃 How do you make a spooky letter?
Actually, if you know how to use an Illustrator and Photoshop it is very easy to do. The main thing is to have an idea and know exactly what you want to get as a result. And then it's your creativity. Use any tools, experiment and be inspired by Halloween.
Please take a moment to pin this post to Pinterest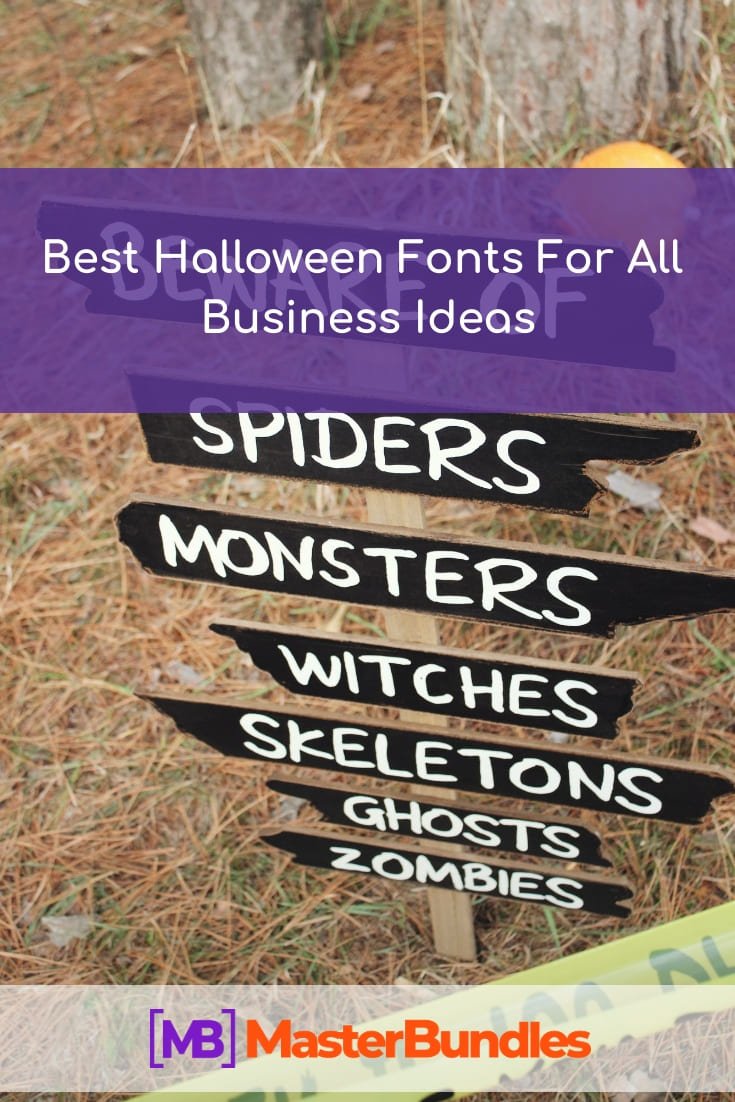 Was this page helpful?
We will be happy if you decide to share this article with your friends on Facebook. Just click on the button and you're done
Thanks for your response!
You have already left your review.
Before I start working on an article, I usually do my research on the topic I am going to discover. Therefore, I utilized the following resources as references:
CreativeMarket
MasterBundles
TemplateMonster
MyFonts
FontBundles
Disclosure: MasterBundles website page may contain advertising materials that may lead to us receiving a commission fee if you purchase a product. However, this does not affect our opinion of the product in any way and we do not receive any bonuses for positive or negative ratings.