Halloween Design Bundles. The Halloween, one of the most popular holidays, is coming. And it is important to use this opportunity and refresh your web design with thematic elements in order to attract customers attention and increase your traffic. You will need various graphical content for it. You may like to add Halloween icons or choose a thematic background. It is also a good idea to find thematic fonts. However, that would take a lot of time to find perfectly matching graphical elements. And we are here to help you save your time. And money.
We present you the Halloween graphics 2021 bundles. It is a great deal for those who need various types of graphical content for a reduced price. Graphic bundles contain different types of graphical content. It means that you will have a great collection of visual elements you may need for redesigning your web project. Made by professional designers these graphical elements are high-quality products that truly represent Halloween spirit. You can choose among various designs. Some of the bundles are filled with Halloween symbols like jack-o-lanterns and witches. Other may contain creepy modern style graphical elements. But you will definitely find a bundle that fits your needs and expectations.
Best Halloween Design Bundles 2021
Halloween Lettering bundle of 50+ by Courtney Leigh creates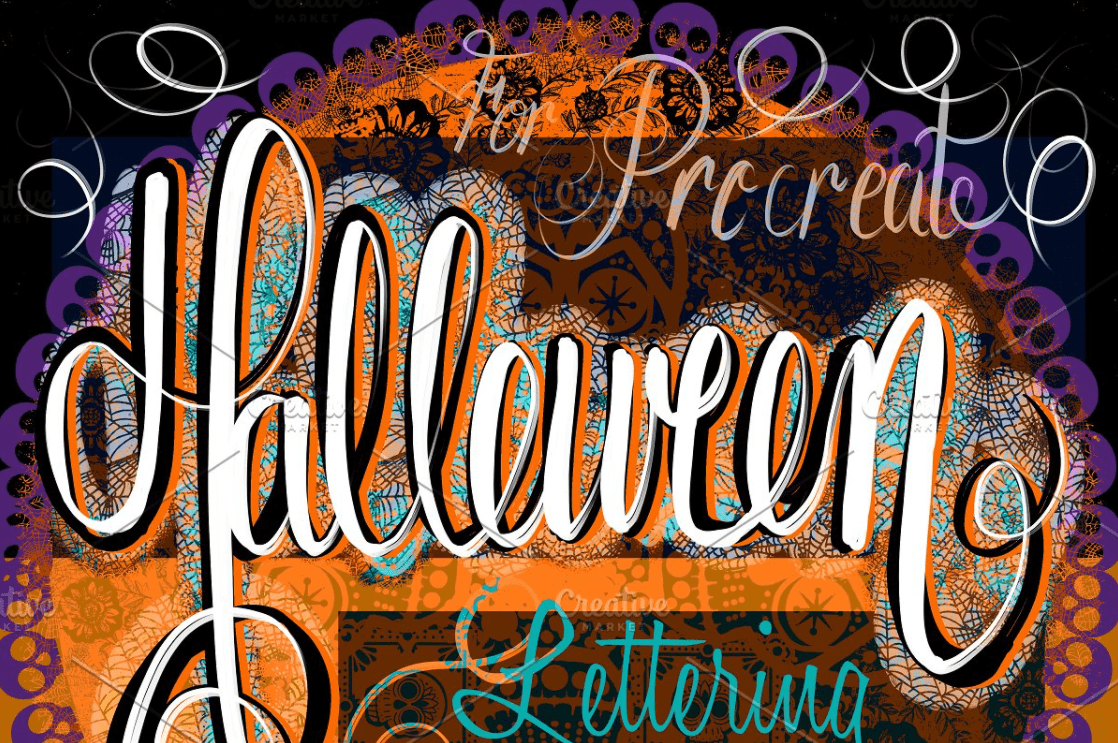 Price: $24
Halloween Hand Drawn Illustrations by After Hours Creative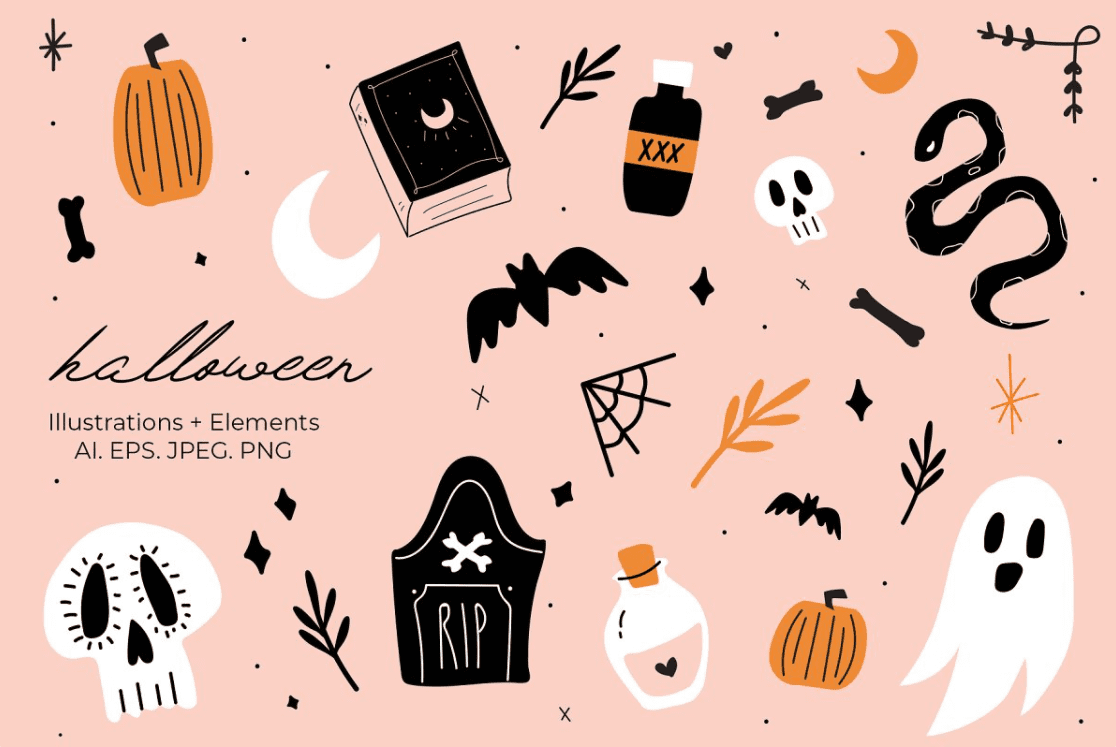 Price: $12
Halloween Graphics Bundle by Designs by Helen Trupak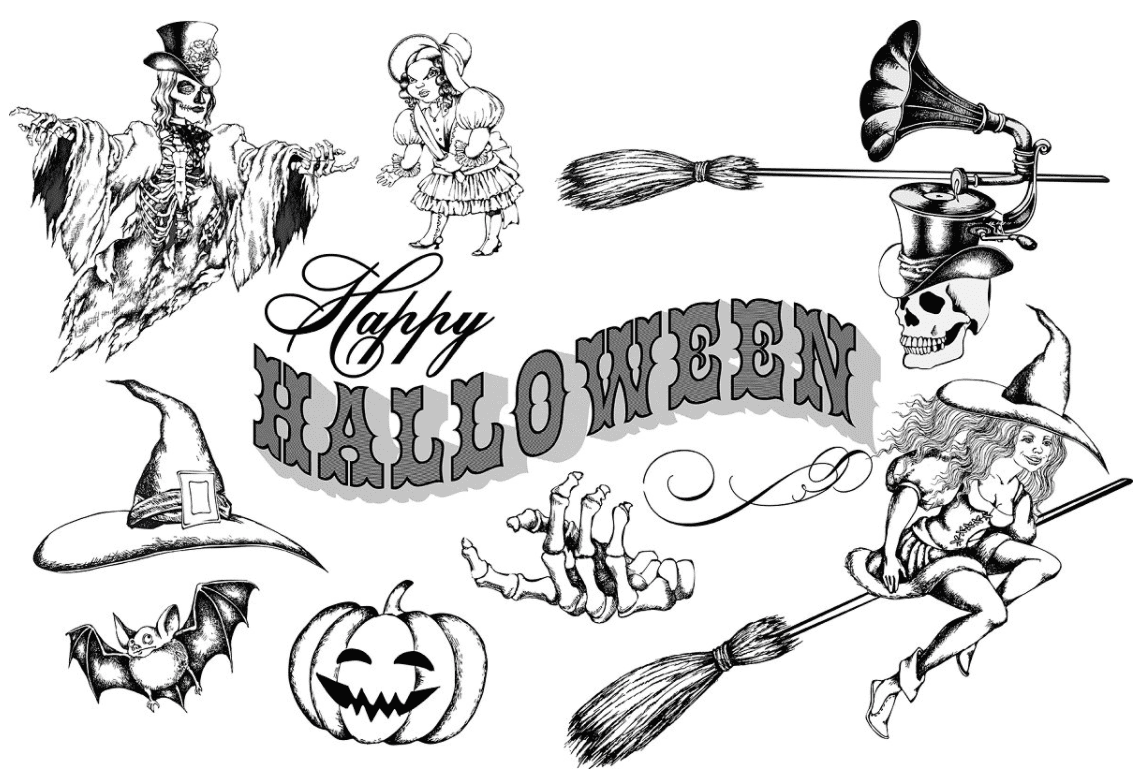 Price: $17
Autumn collection by MoleskoStudio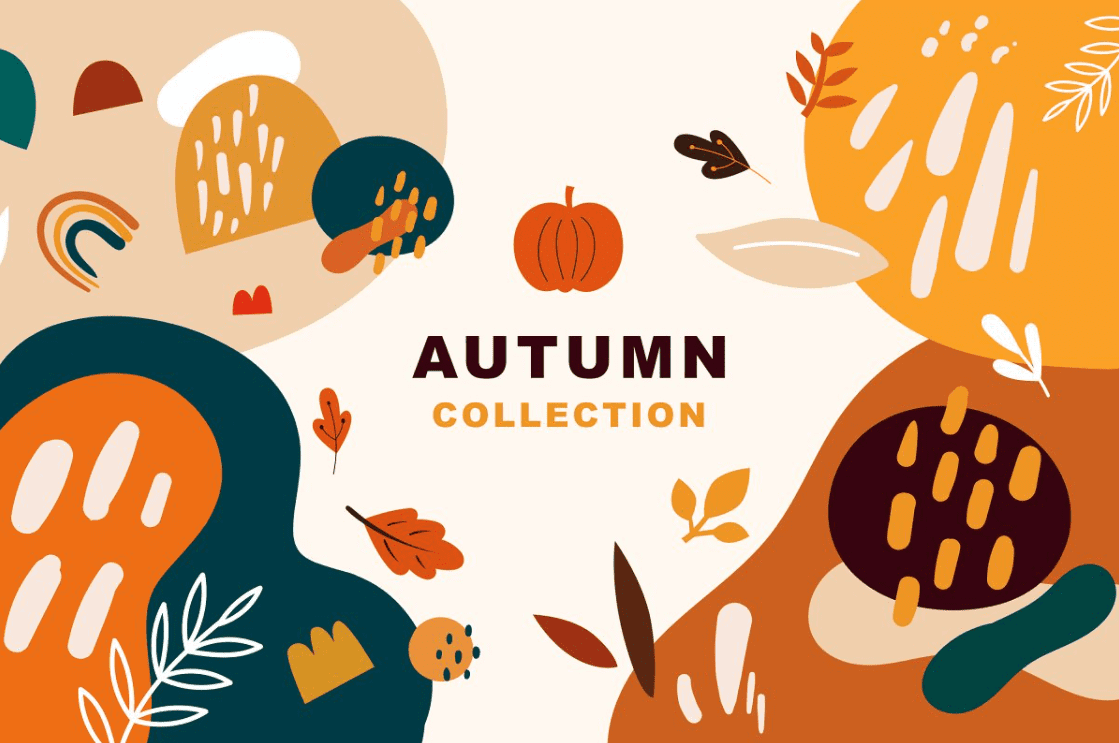 Price: $18
Halloween SVG Bundle B7 by Blossom Rouge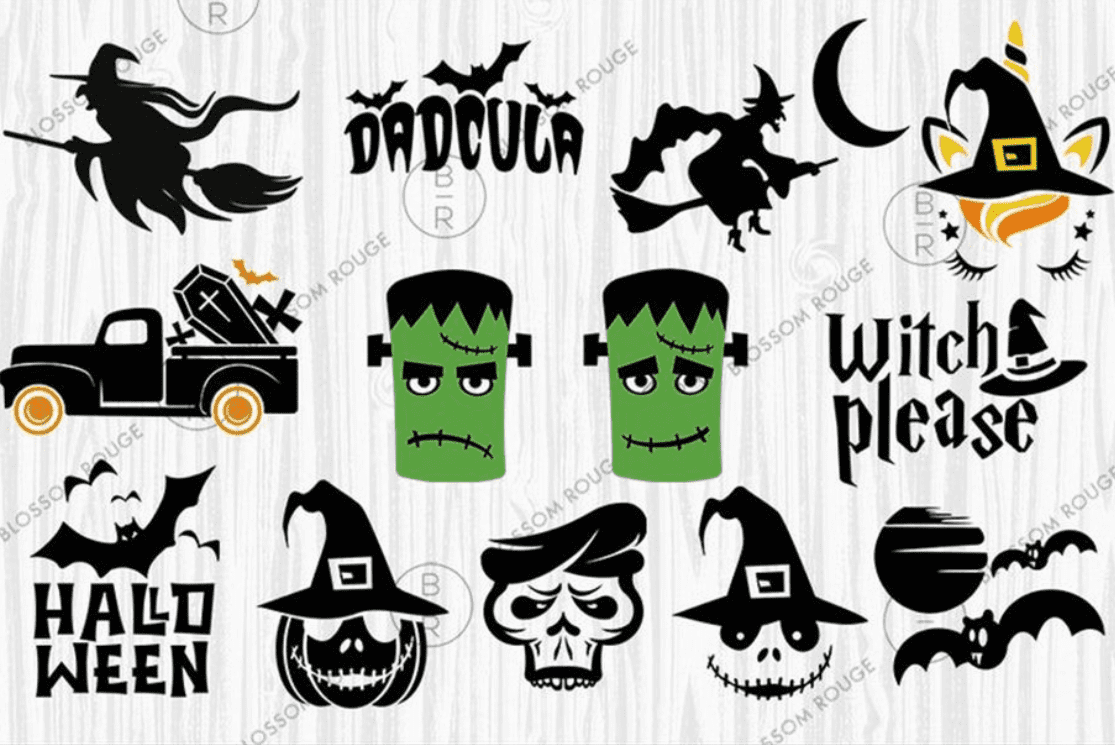 Price: $8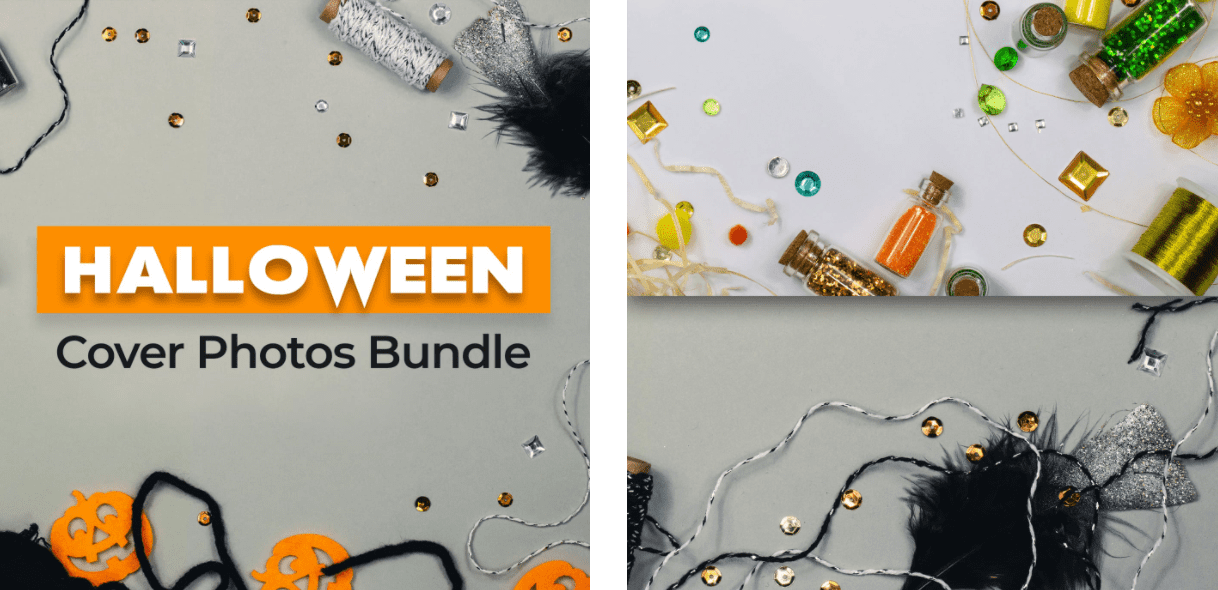 Price: $5
70 Halloween Movie Fonts 2021: Exclusive Bundle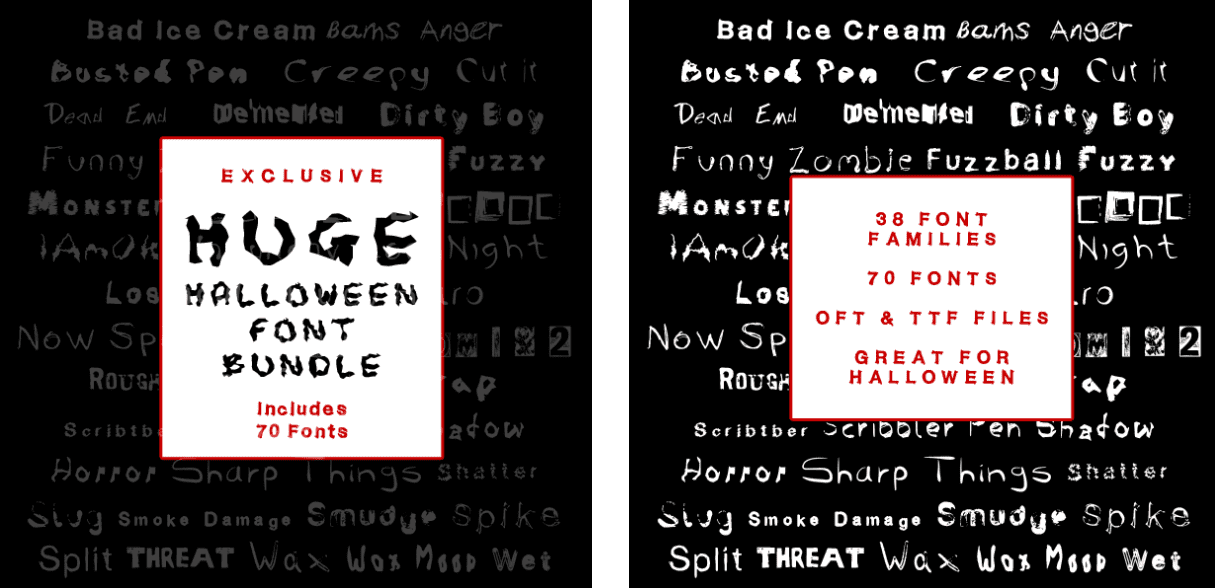 Price: $20
Metallic Skull Effect Halloween Bundle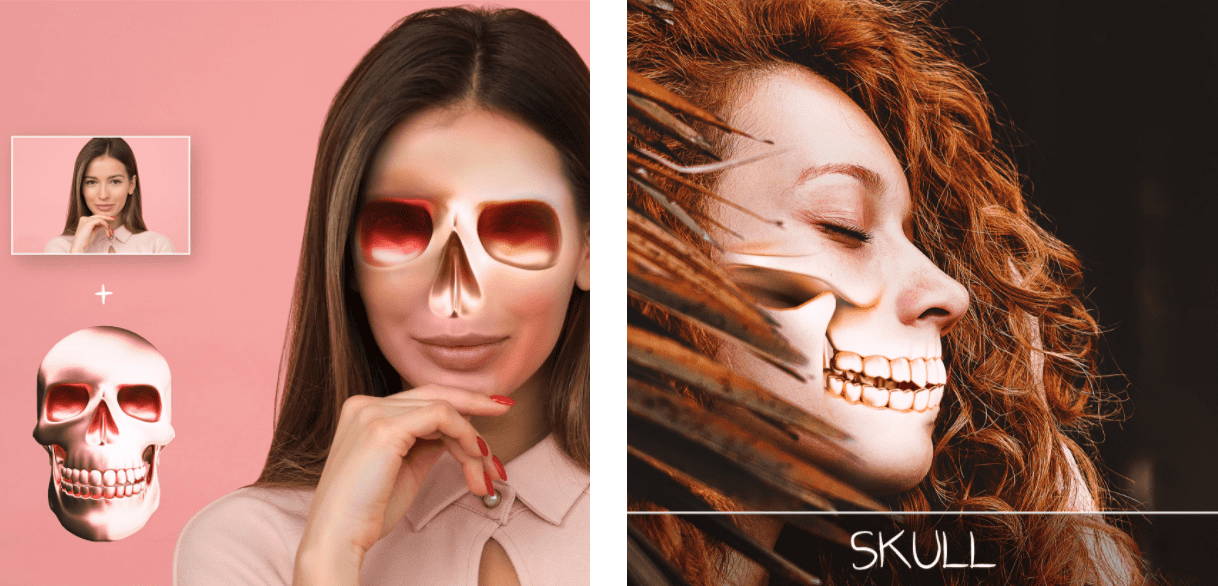 Price: $7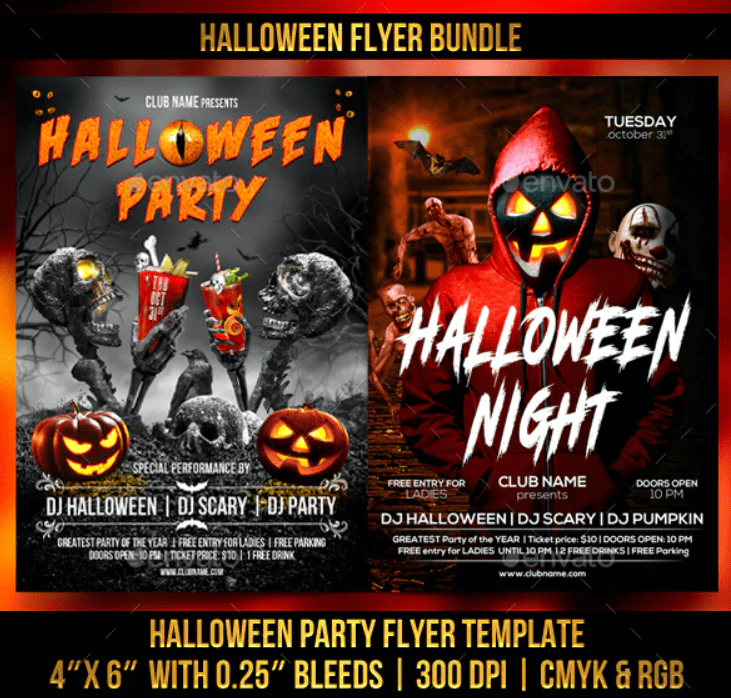 Price: $9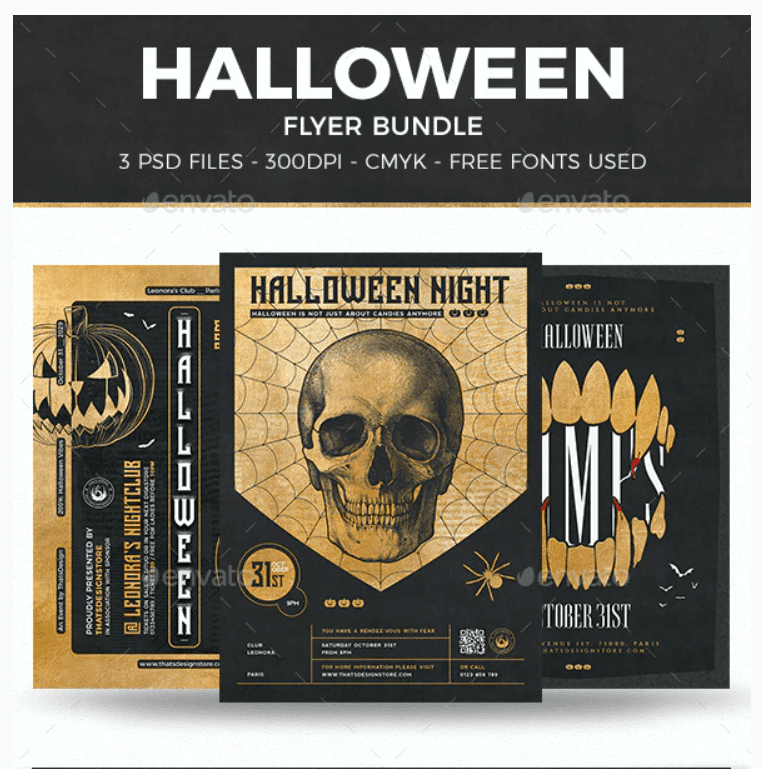 Price: $12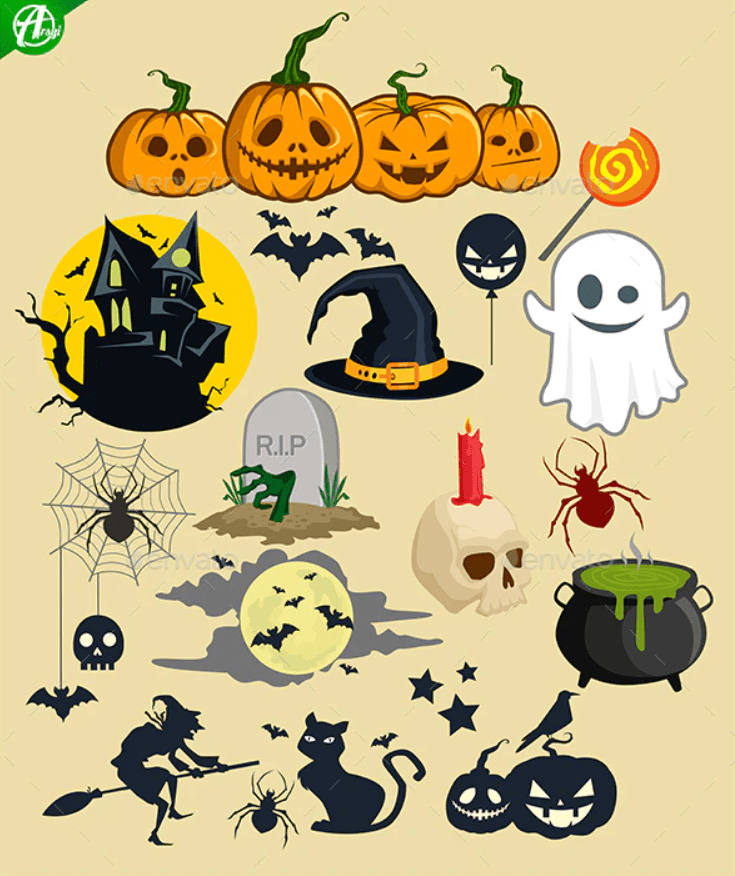 Price: $7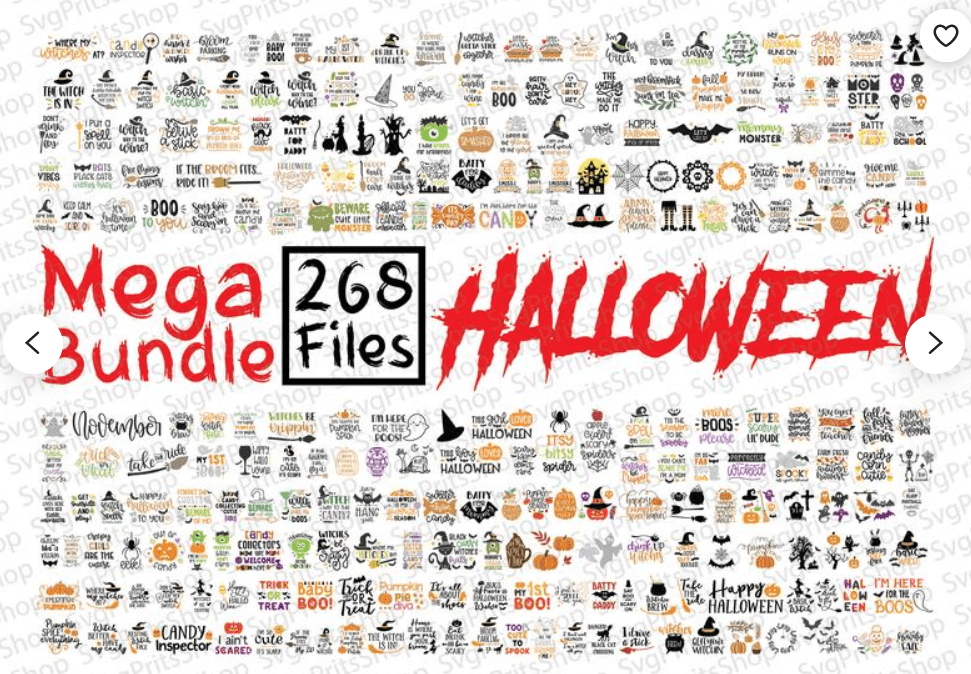 Price: $2.40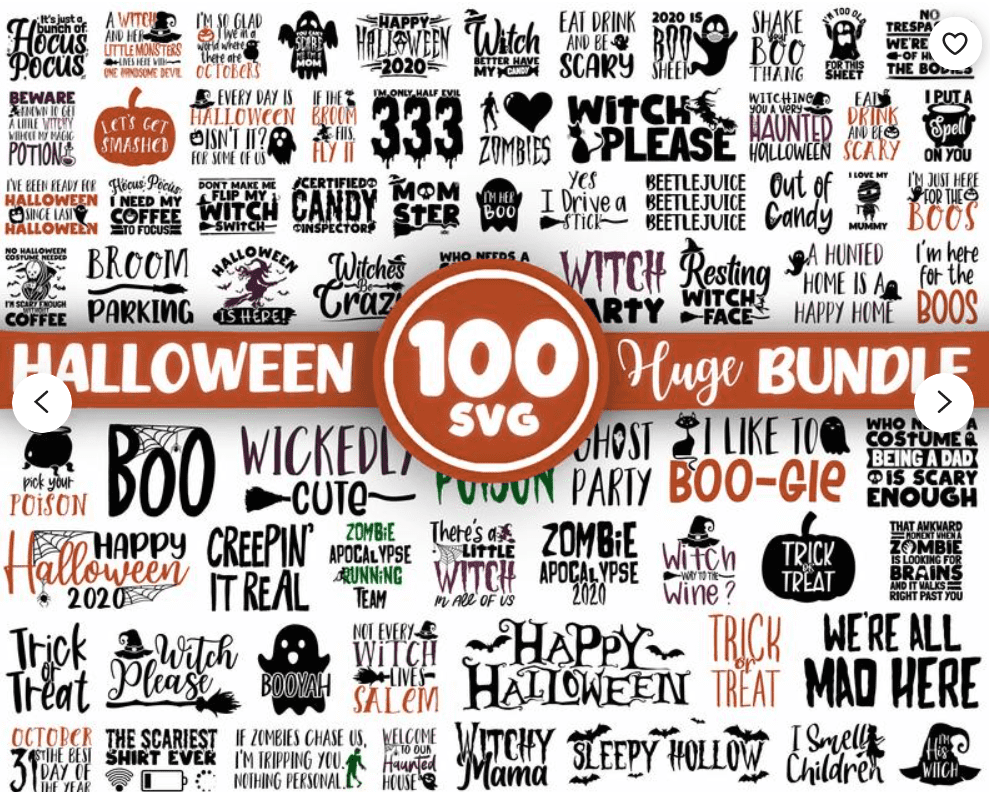 Price: $2.40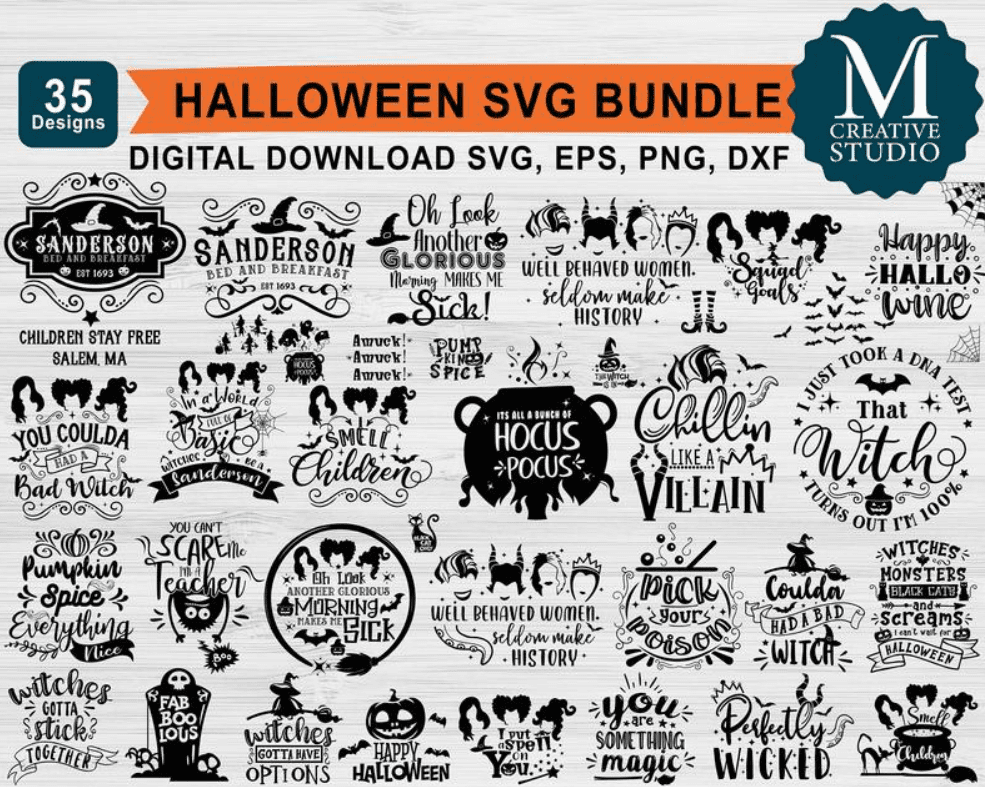 Price: $3.99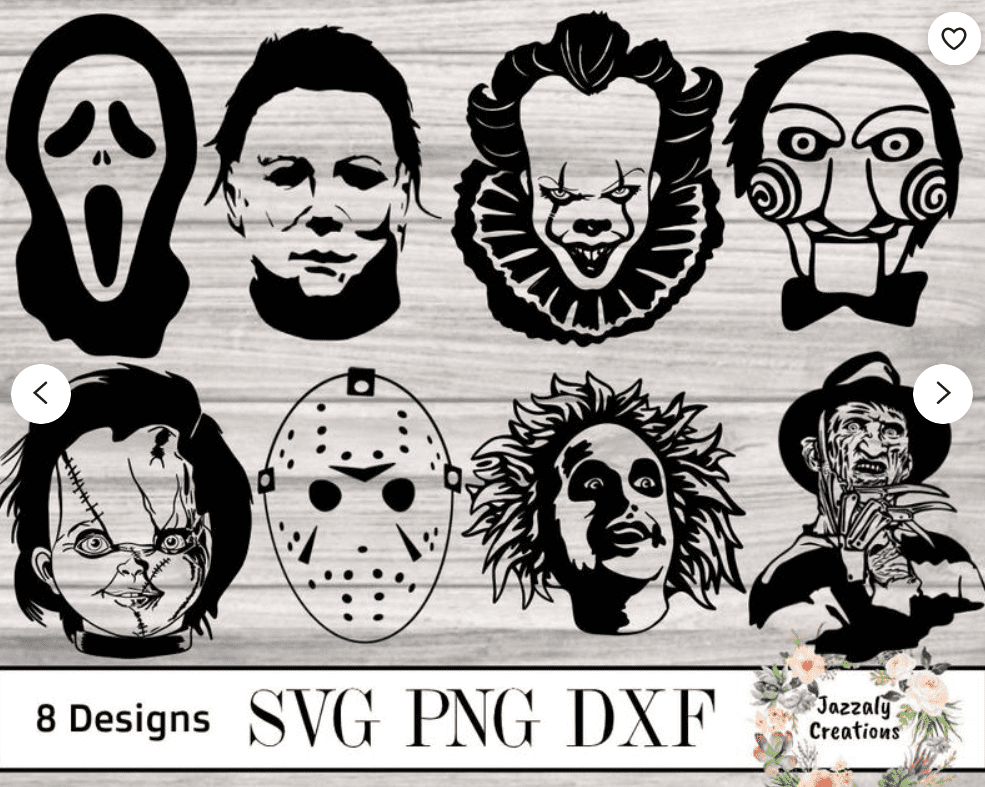 Price: $2.42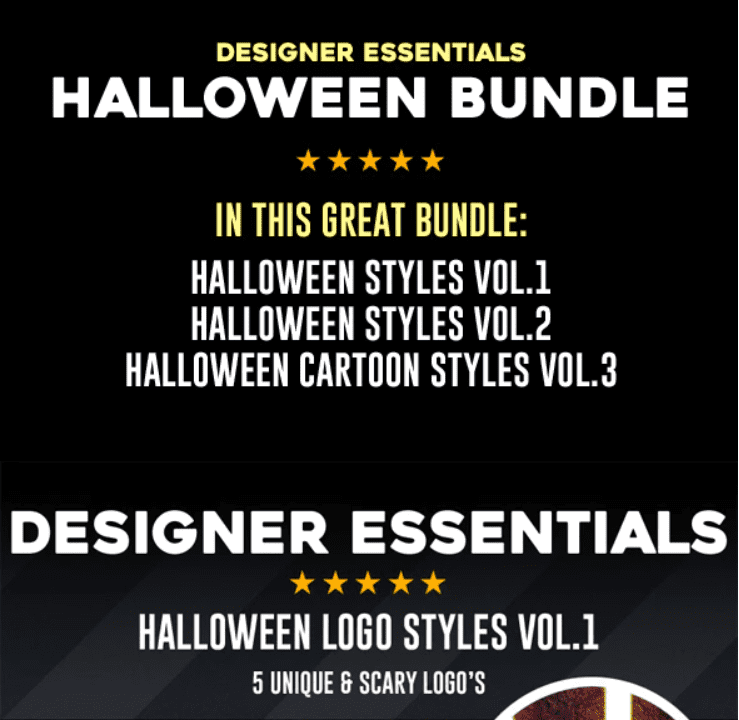 Price: $22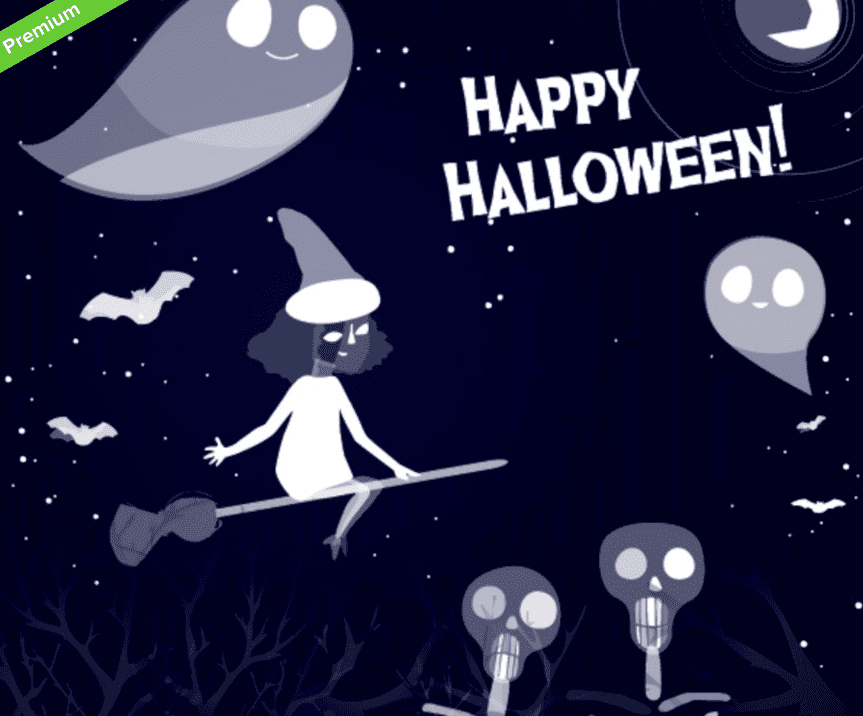 Price: available with Free Vector Premium Subscription
Happy Halloween Bundle by Star Jam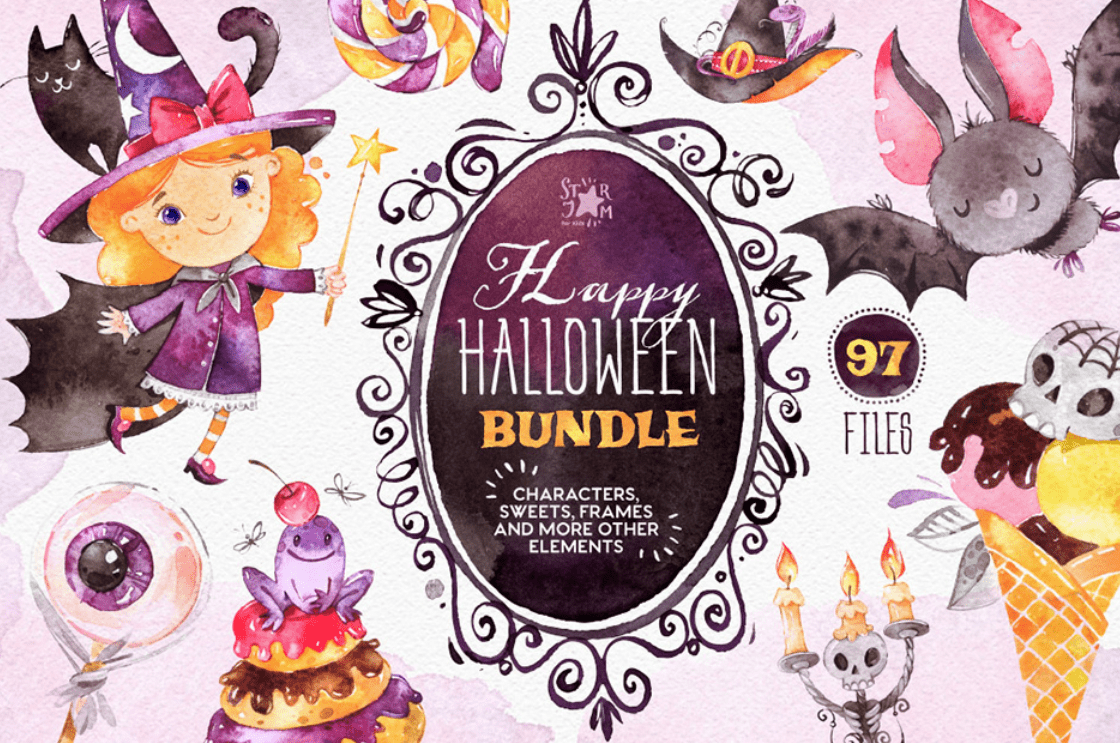 Price: $25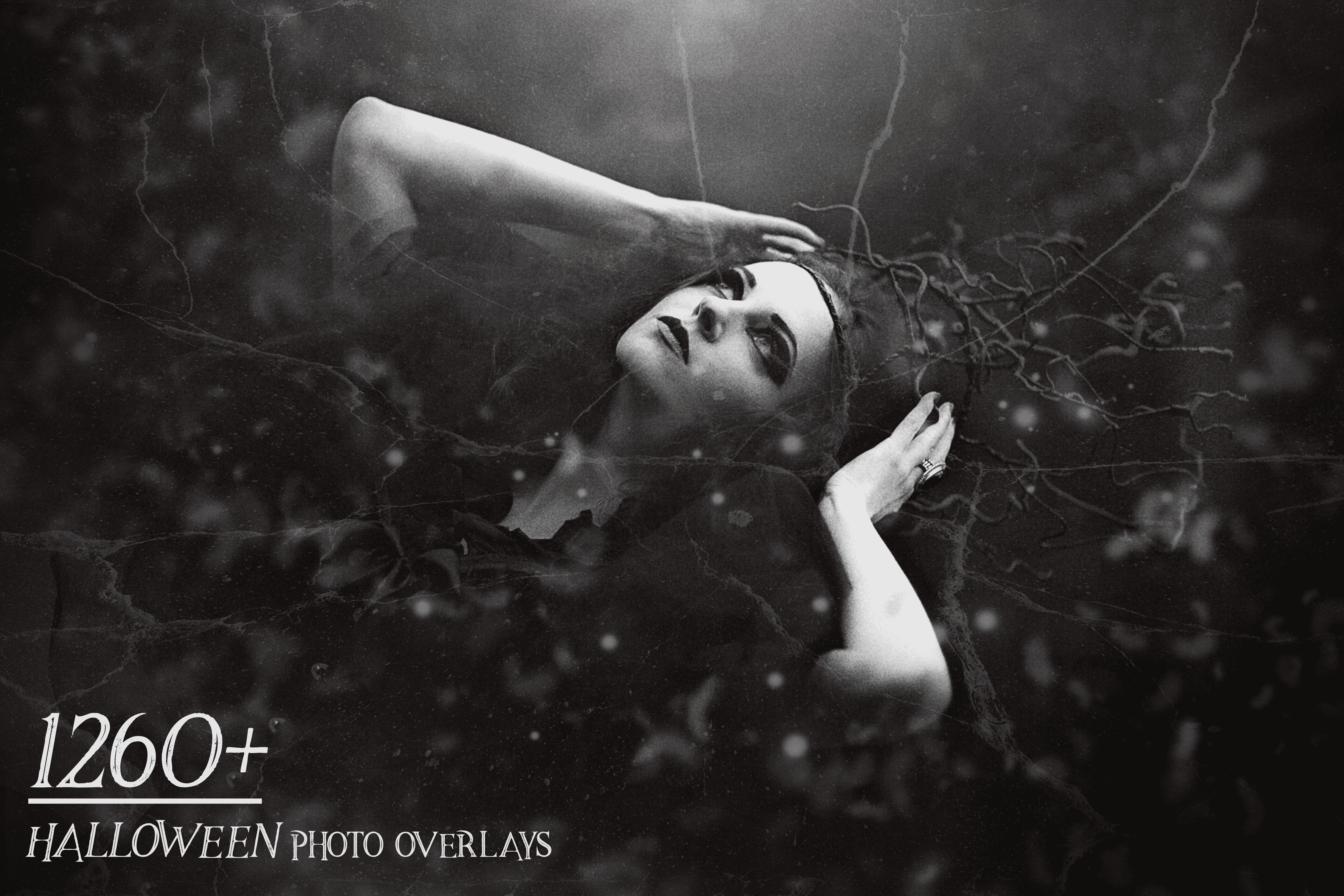 Looking for Halloween overlays? You have found what you need. This bundle has literary all you may need for your Halloween redesign. It contains more than 1260 pictures. And these images were created especially for Halloween and represent Halloween atmosphere. Creepy and cute images. Images with cute kids. Images of adults dressed up in fantasy style.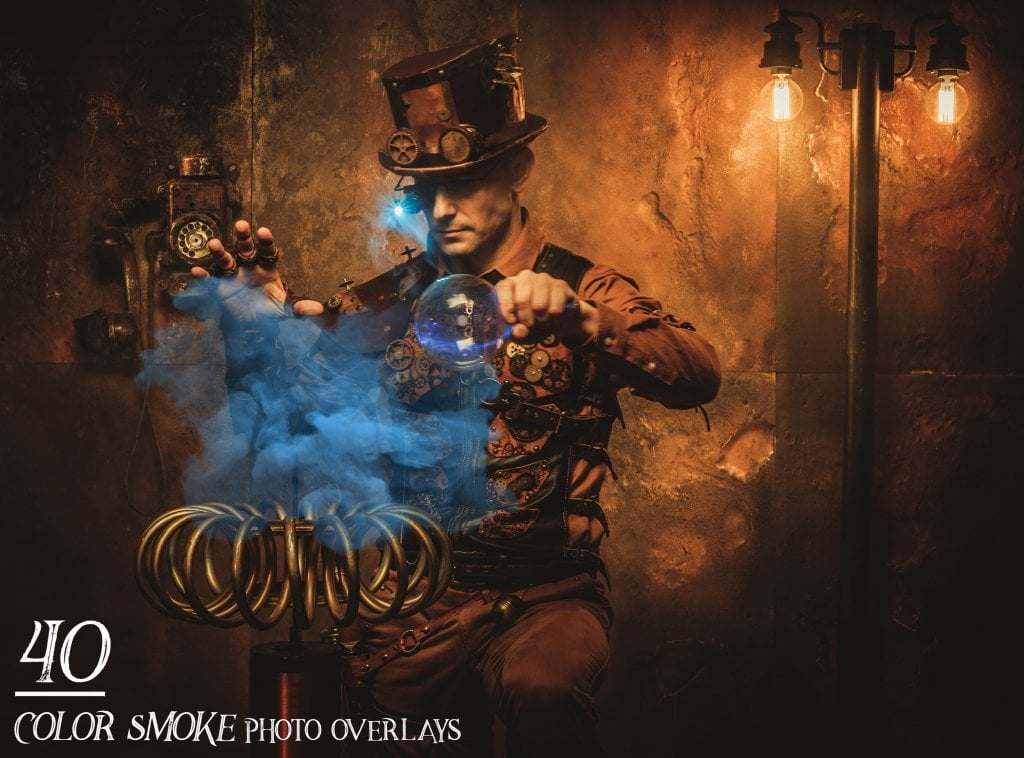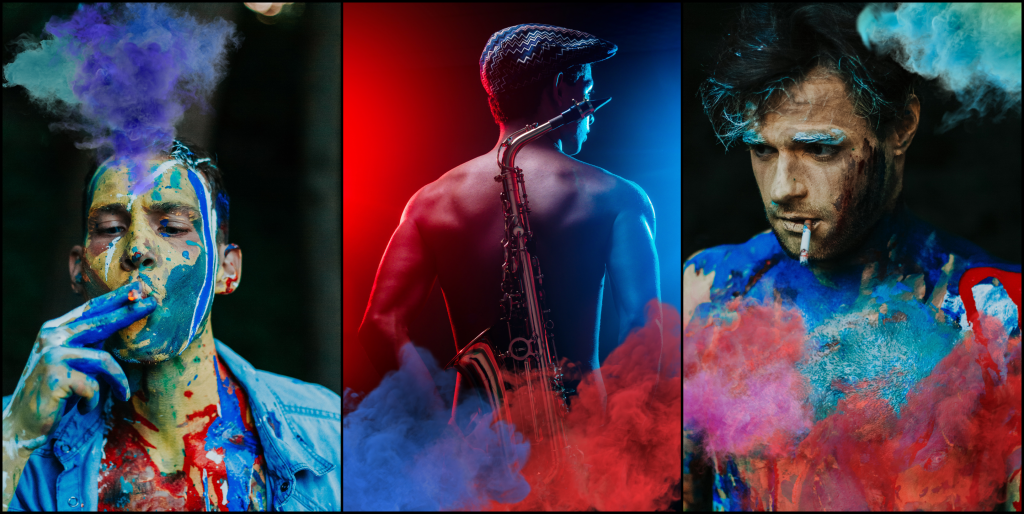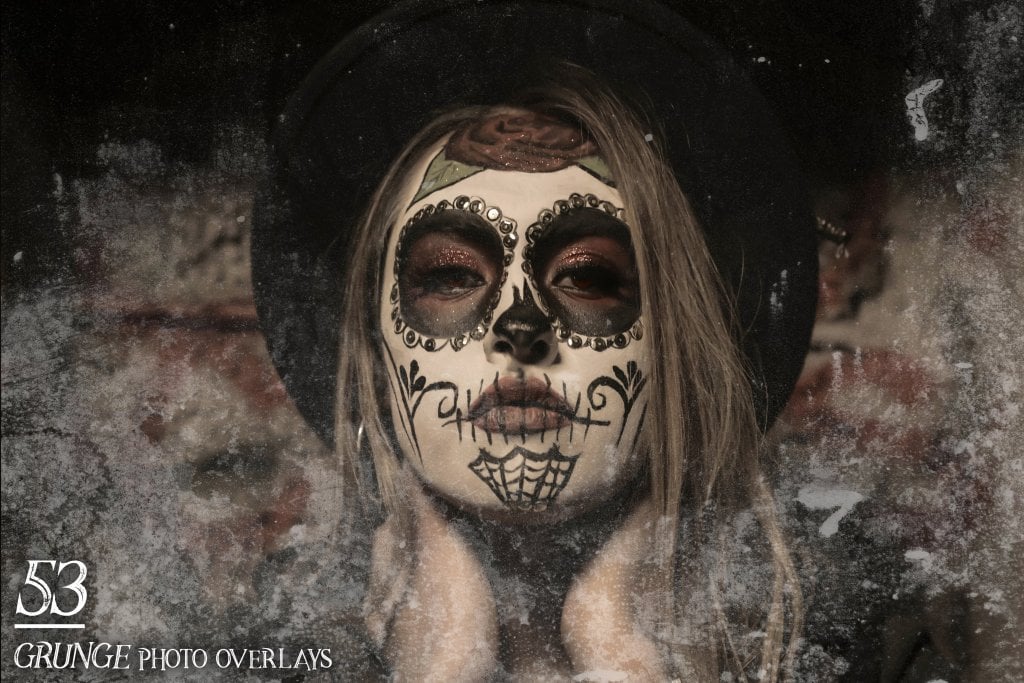 Portraits of models with Calaveras, the sugar face skulls, painted on their faces. Celtic style and Mexican style. Spiders, nature, jack-o-lanterns, and rituals. People in fog and creepy witches in stormy weather. You can find literary all pictures you need in this bundle. And all of these graphics were made by experienced designers in order to create state-of-art product that will be your reliable tool in web design. Purchase this Halloween overlay bundle now and create your own and unique design.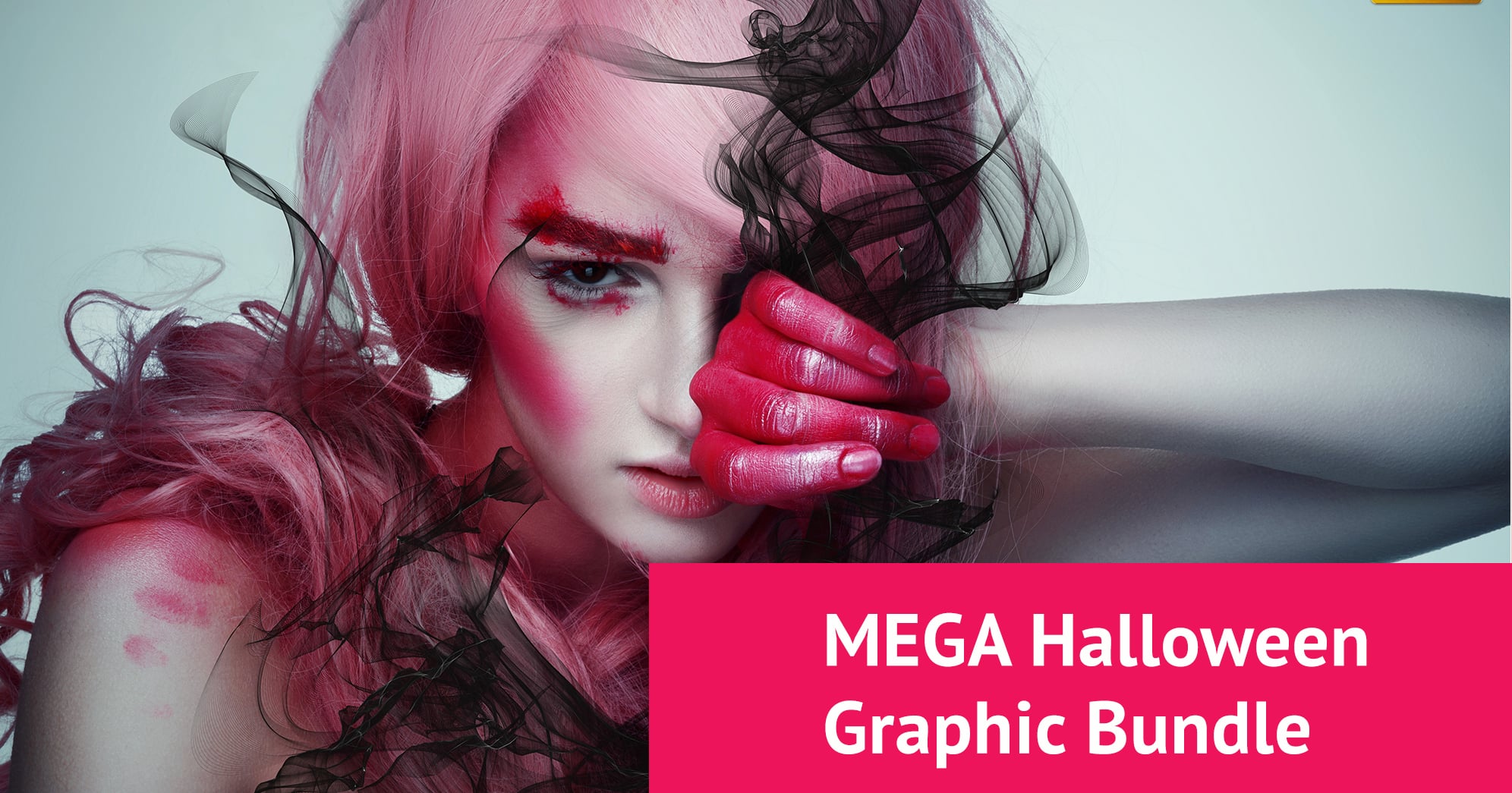 This MEGA bundle contains a huge amount of graphical elements. It will be perfect for creating a new design not only for Halloween but also for many other events and holidays. But most of the elements were created especially for Halloween and perfectly fit the All Hallows' Eve vibe. There are images and backgrounds with different styles. There are creepy skulls, cute little witches and beautiful women. You will have a choice among the variety of graphics. It is highly editable due to numerous swatches and actions for Adobe Photoshop and Adobe Illustrator. By purchasing this bundle you will get high-quality backgrounds and overlays for your website. Besides web design, images from this bundle will be great for print. You can make greeting or invitation cards and of course, you can print them on a t-shirt.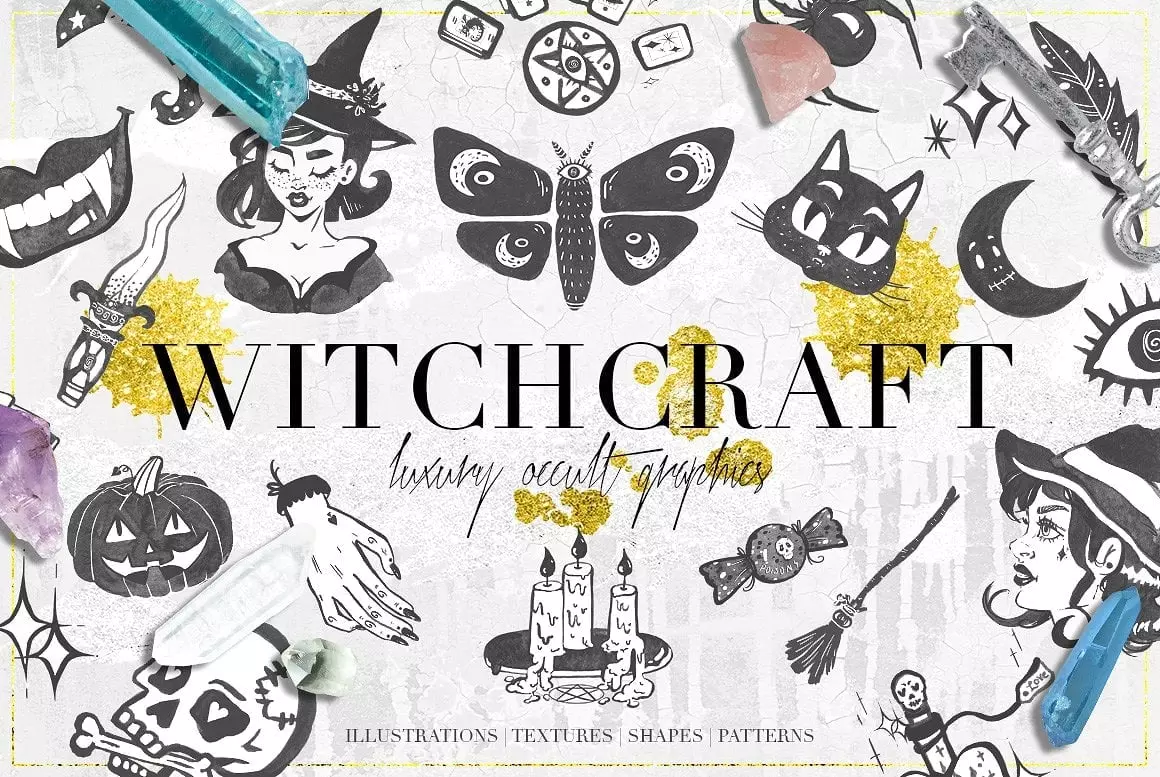 Luxury witchcraft is a collection of beautiful and creative funny Halloween graphics. It contains various traditional symbols of Halloween like reaper, ghost and witches pot. It has 57 isolated witchcraft illustrations, 20 hand-painted ink textures, 17 ink shapes and many more graphical elements. You can use them for refreshing your design or you can print some of these pictures on invitation cards. Made by the talented artist this content is really what you need for Halloween house parties or vintage parties. It will also be perfect for print. Follow the link and check the Luxury witchcraft by yourself. We are sure you will like it.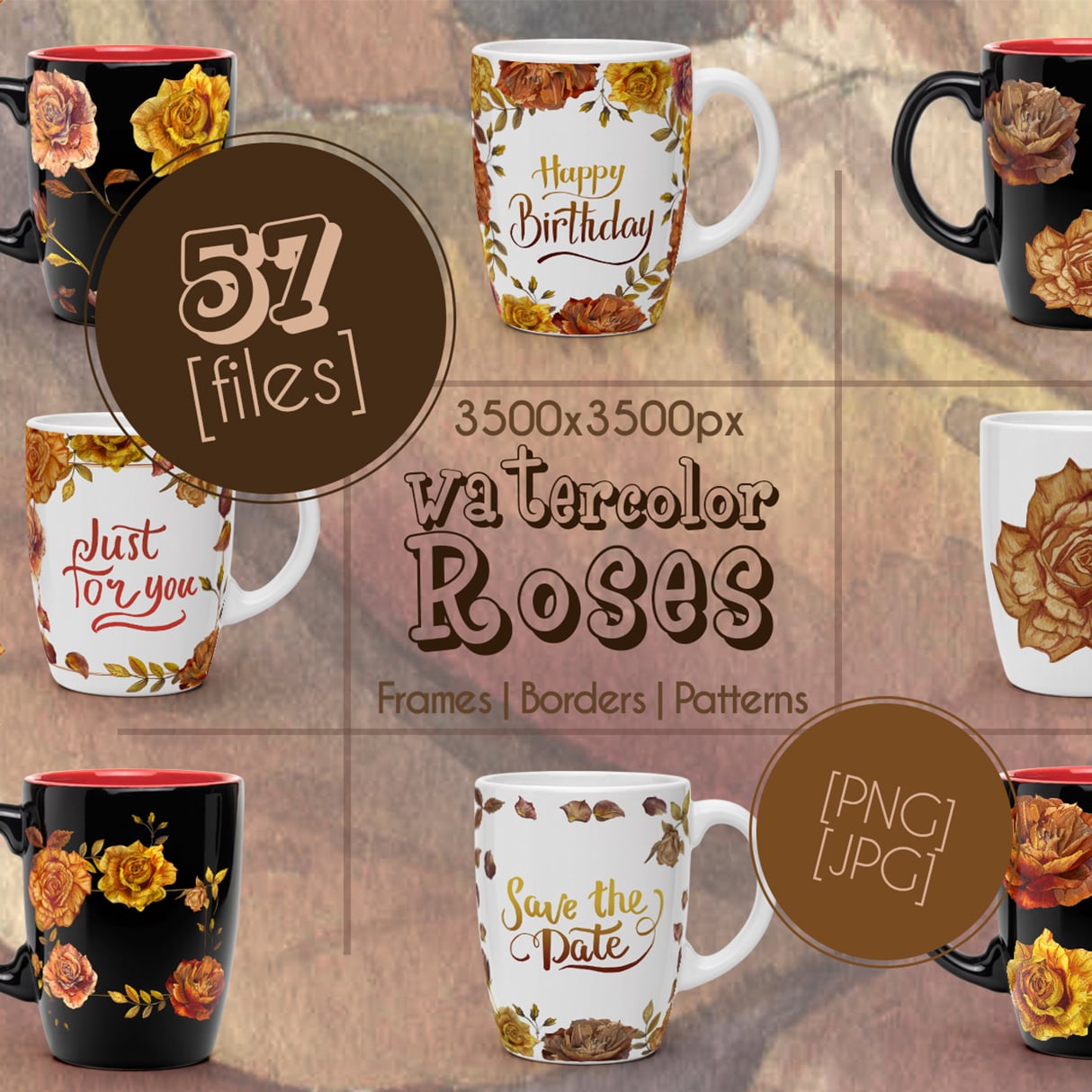 Sometimes you really need something simple and beautiful to spice up your everyday life and bring autumn atmosphere into your life. And this PNG Watercolor Set is definitely what you need. It is perfect for print and, due to its high resolution, you can print it on a variety of objects for example on T-shirts, cups or shoes. Or you can make a package for tea or hazelnuts. You will definitely have the space for creativity with design and features of this collection. This bundle also contains graphics for frames that make your pictures even more colorful. It will also be a bright and original present that was not simply purchased from the shop but the present you created by yourself. Simple yet eye-catch design developed by professional designers will make any print look like a bright piece of art. So download this bundle and bring autumn atmosphere in your life.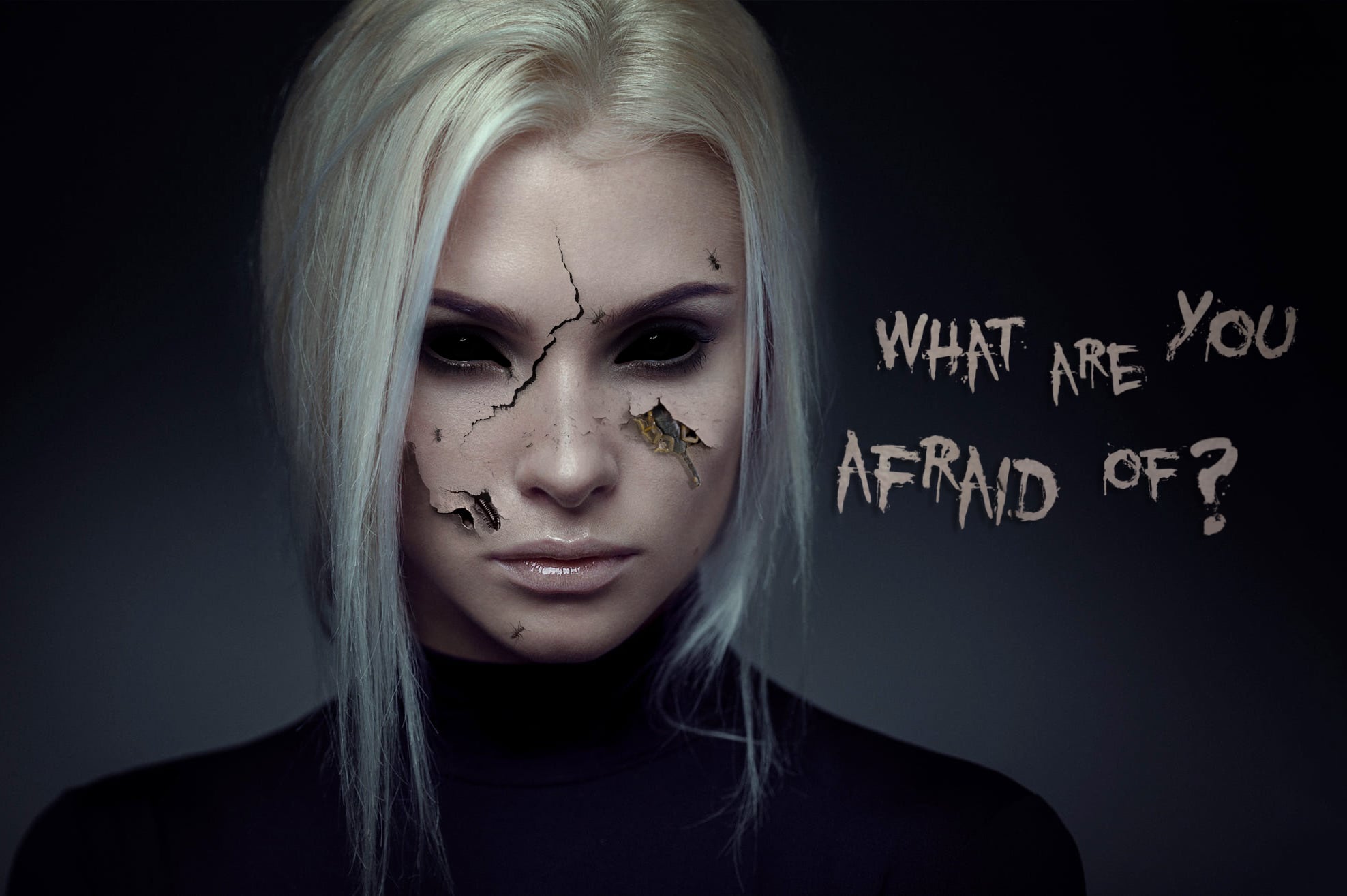 This is very stylish and fashion graphic element bundle. It is mostly dark and sometimes even creepy piece of art. And due to its color scheme and style this bundle will definitely fit Halloween and will be perfect choice for model agencies, fashion stores, fashion blogs and other fashion related internet projects. It contains pictures, textures and backgrounds of beautiful women edited in order to fit horror style. Portraits of women with skull face or insects on their face that you can find in this bundle will definitely provoke some reaction. But it also contains other scary types of art you should definitely check. Images in this bundle are easy to edit due to high resolution. What is also important is that you can use it both for personal and commercial purposes.

In order to fit the holiday atmosphere designers created this graphics bundle. It contains many eye-catchy funny graphics that were made in bright color tones. Even the Calaveras, the sugar skulls, look harmless. Due to this feature, you can address design developed using this bundle to any category of customers no matter what age or temper they are. The point is that this bundle is not creepy and can bring only good emotions. Yet, you can change it by editing scary visual elements. You can successfully use images from this bundle both for web design and printing. You can print these images on anything for example on skateboards or signboards. All images have high resolution and can be easily edited.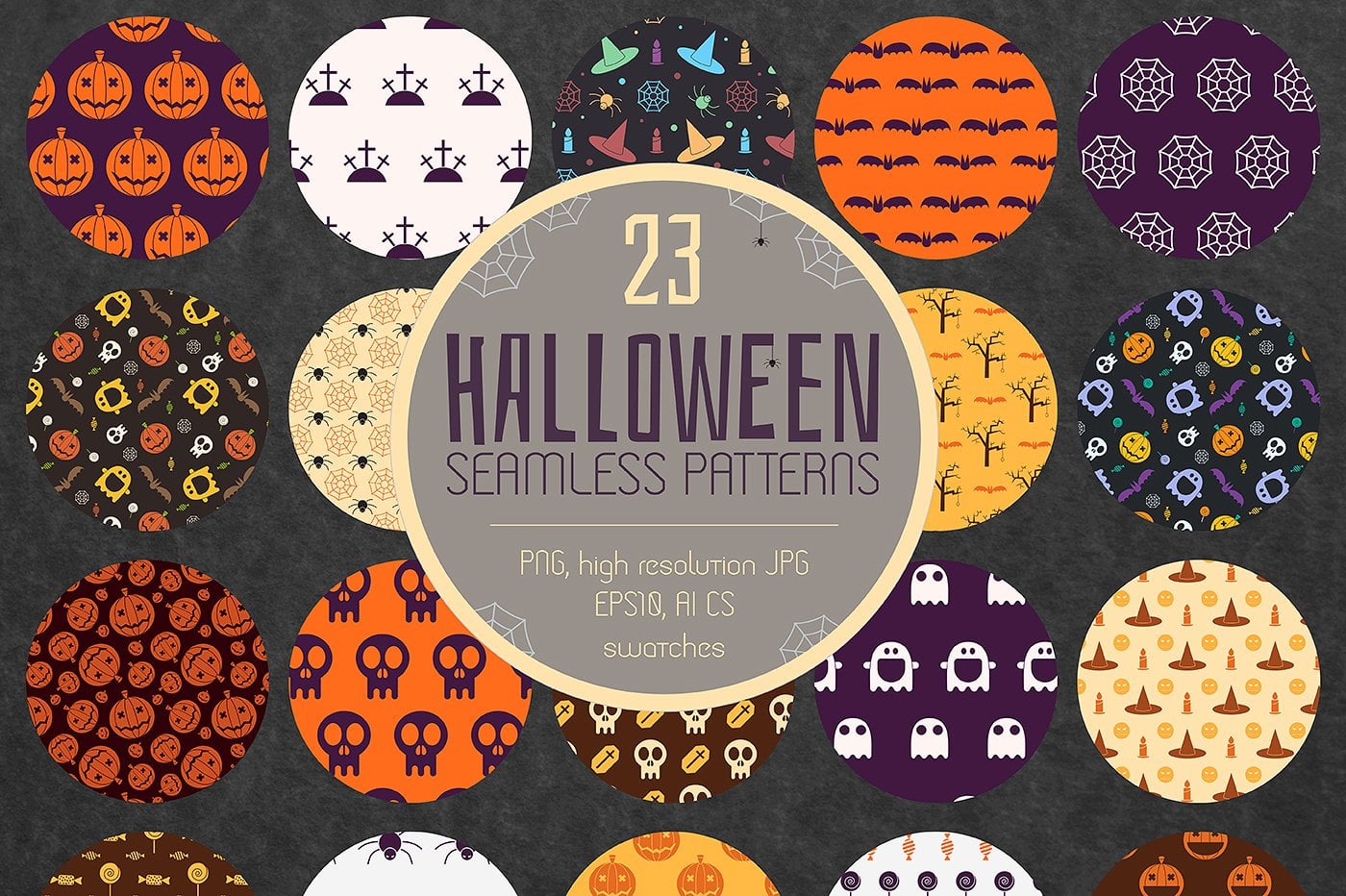 In this patterns collection, we present you the best seamless patterns for your web design. These patterns are a minimalistic yet lovely piece of art. It contains traditional scary Halloween items. You can use pre-made patterns or edit them if you want to create your own pattern. You can find patterns with skulls, tombs, jack-o-lanterns, bats, candles and other symbols of All Saints' Eve. Patterns from this bundle can be useful in various spheres. For example in the textile industry, party decorations or website background. No matter how you use it, this pattern bundle will be a great tool for refreshing your life and business during Halloween.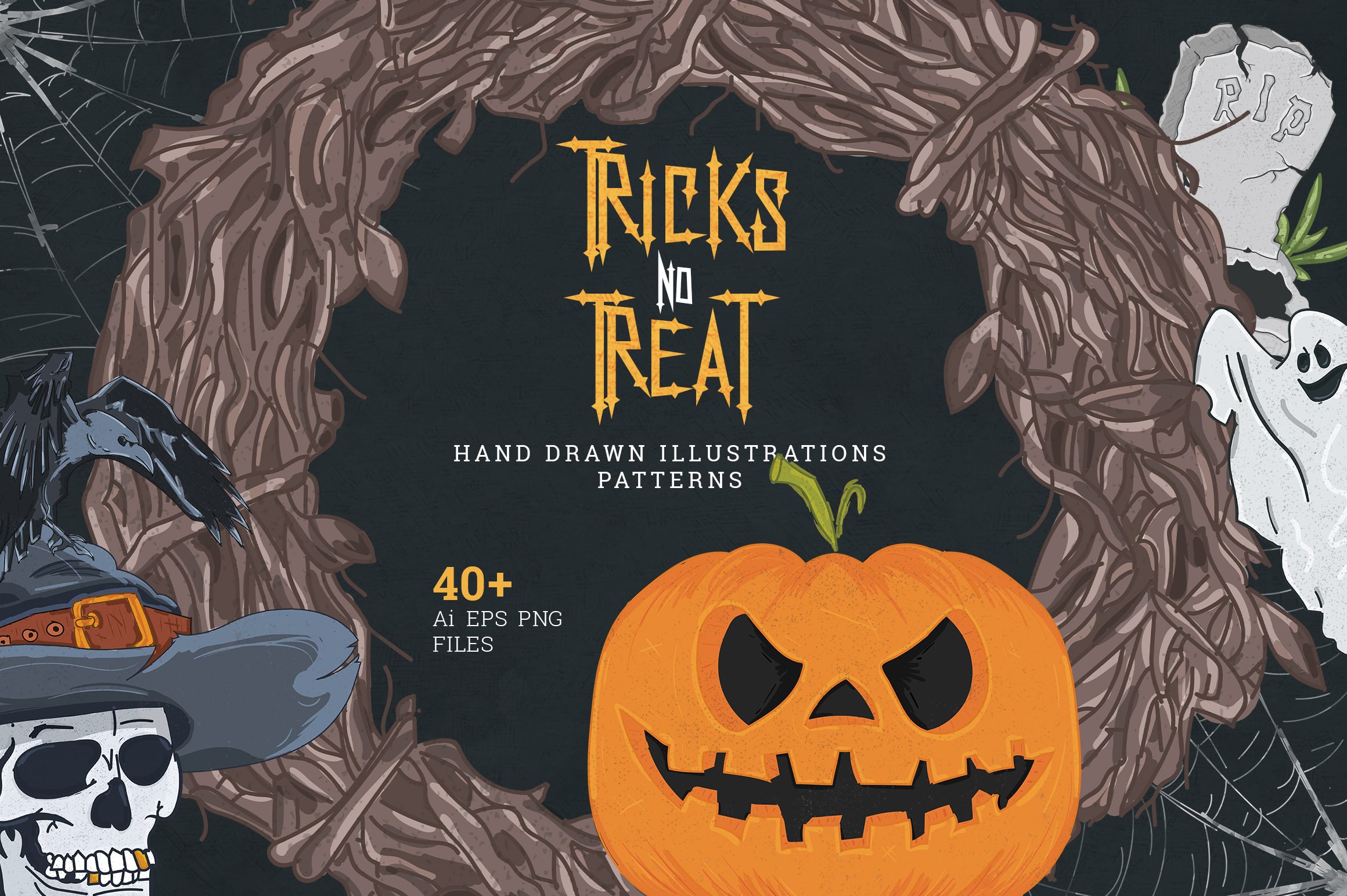 Graphical elements in this graphics bundle is a result of hard work. They are an original and creative result of artists' talent. All of the images included in this bundle and used for creation of included patterns are hand-drawn pictures that represent traditional Halloween symbols. They are good for websites. You can add these beautiful images to your website and make it look in Halloween style. Or you can use patterns and change the background. On other hand, if you want to use it in real life it will also be great variant. Prints and posters will look perfect with original images made by real artist. So do not waste your time and download this bundle right now to feel the vibe of Halloween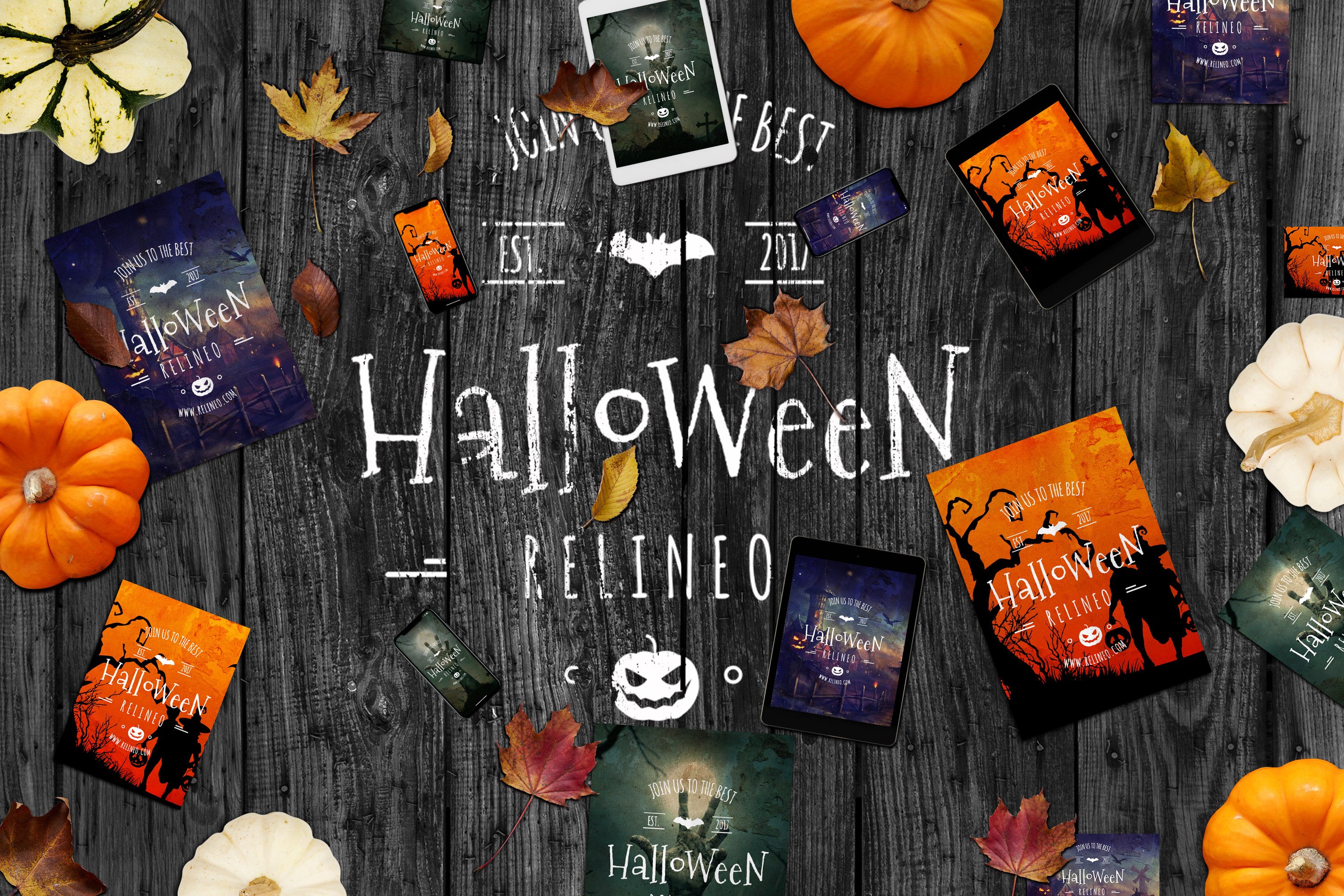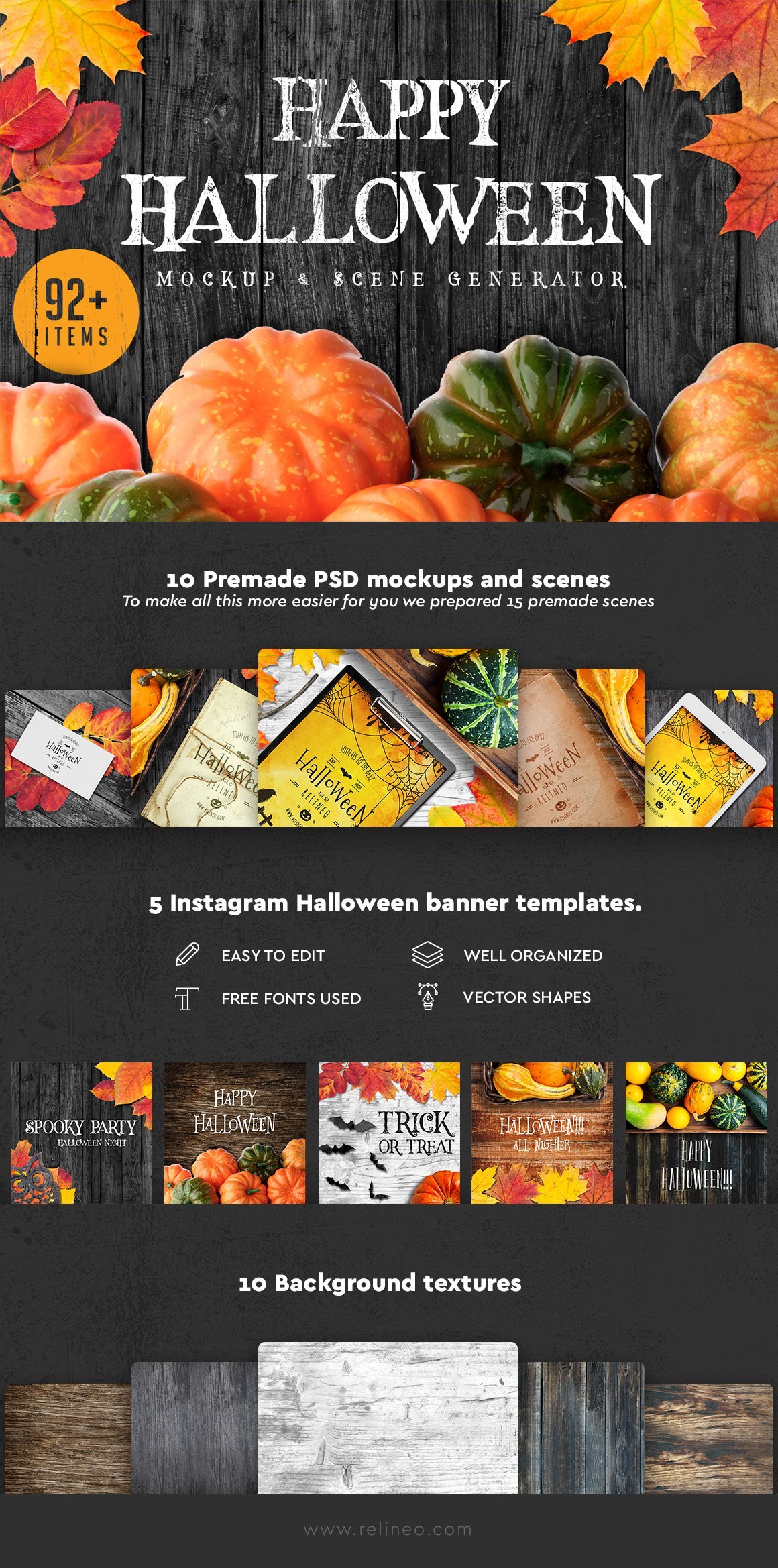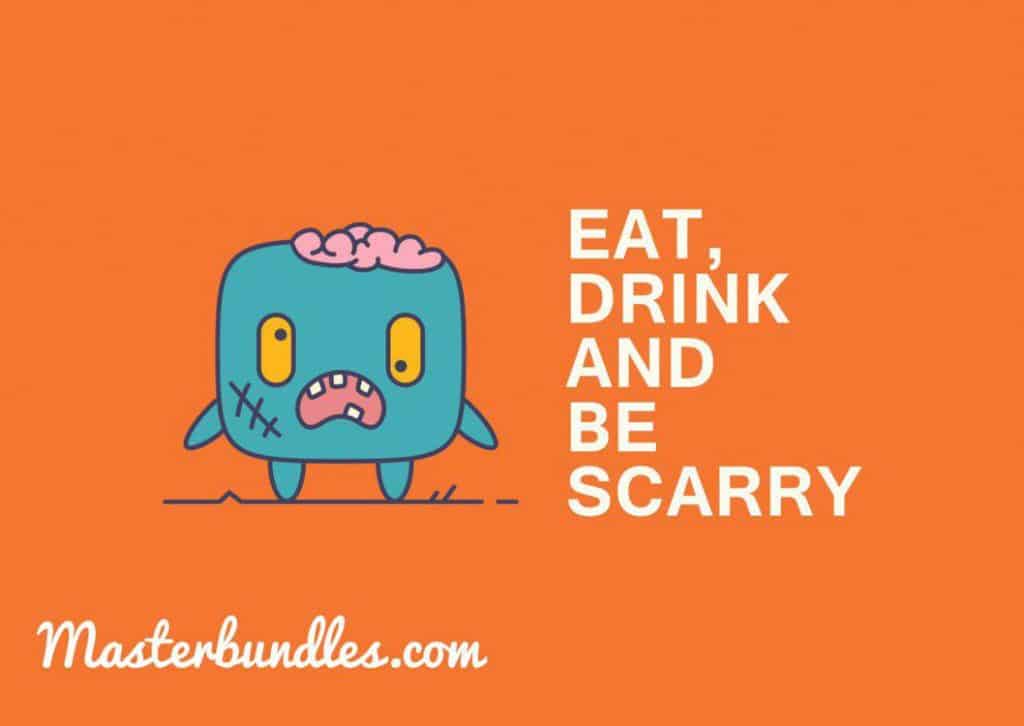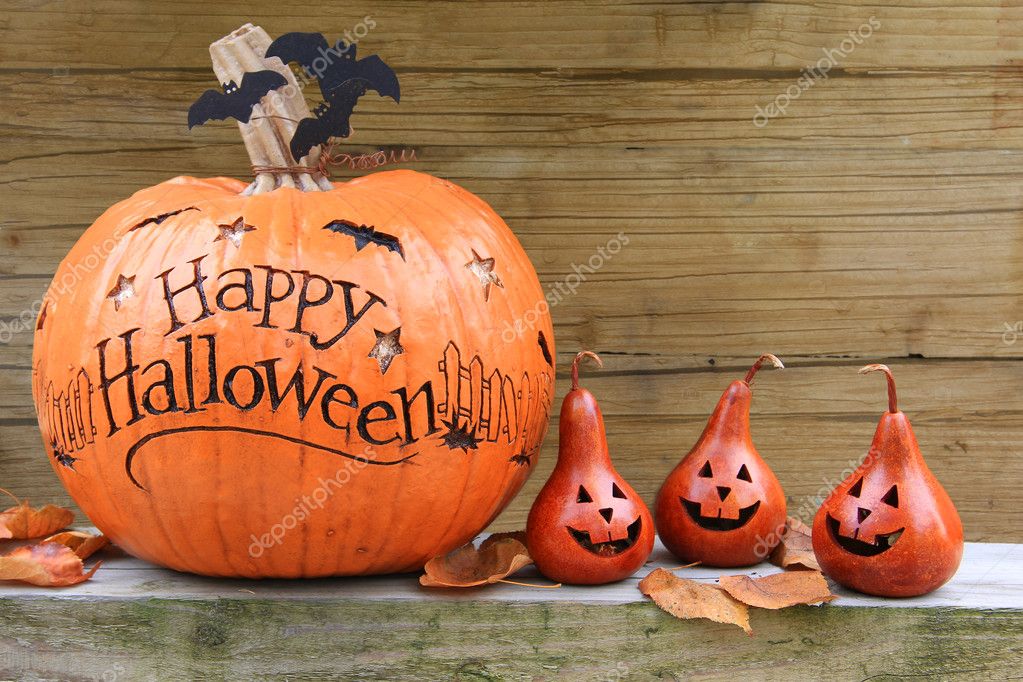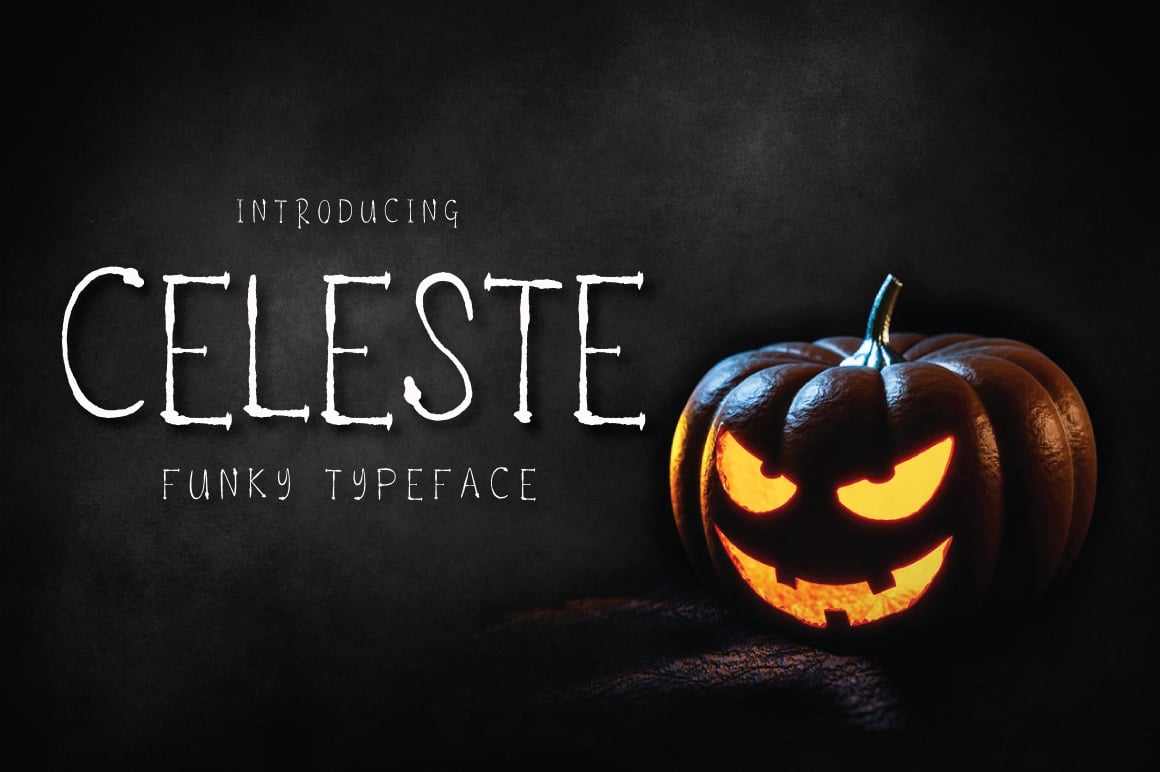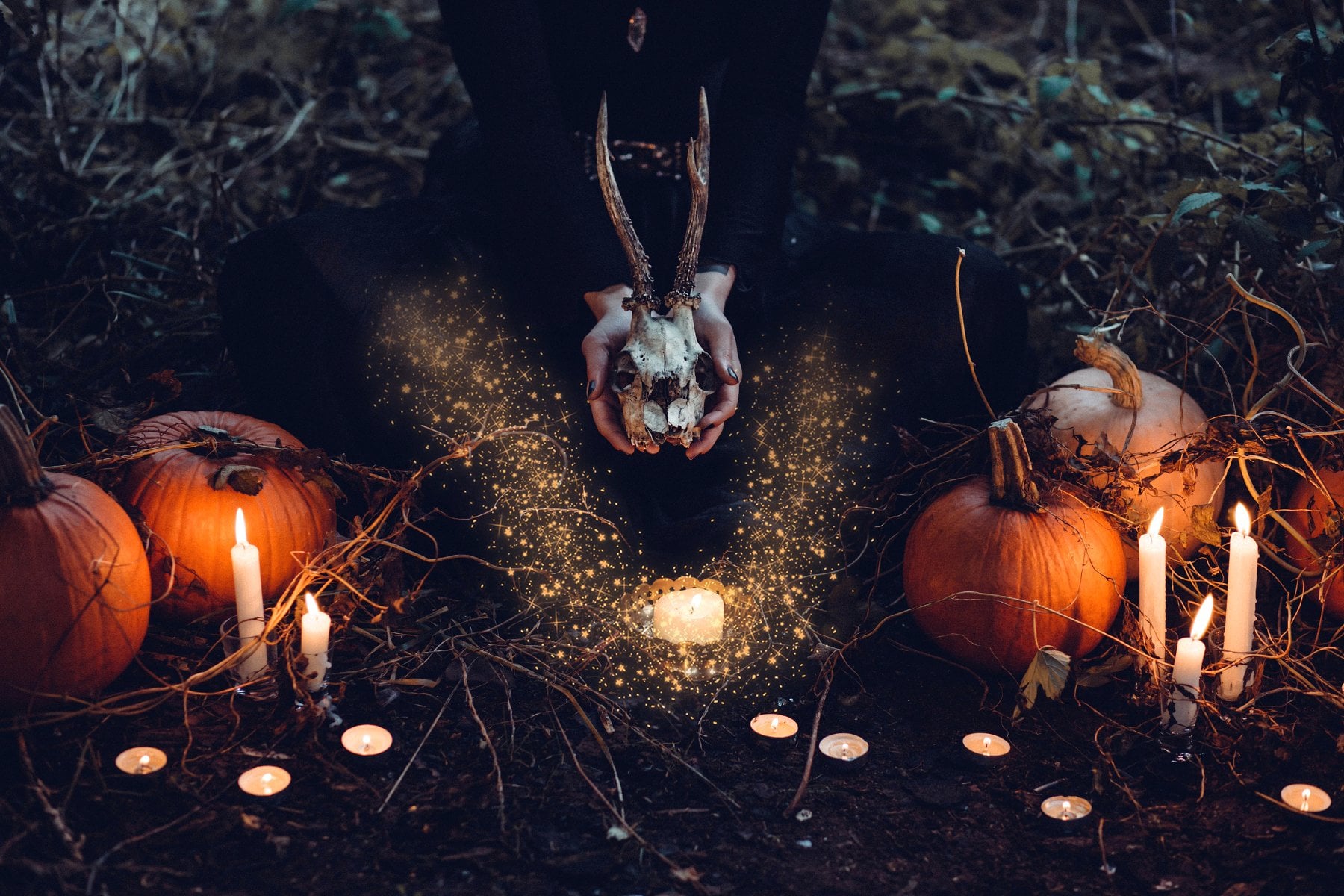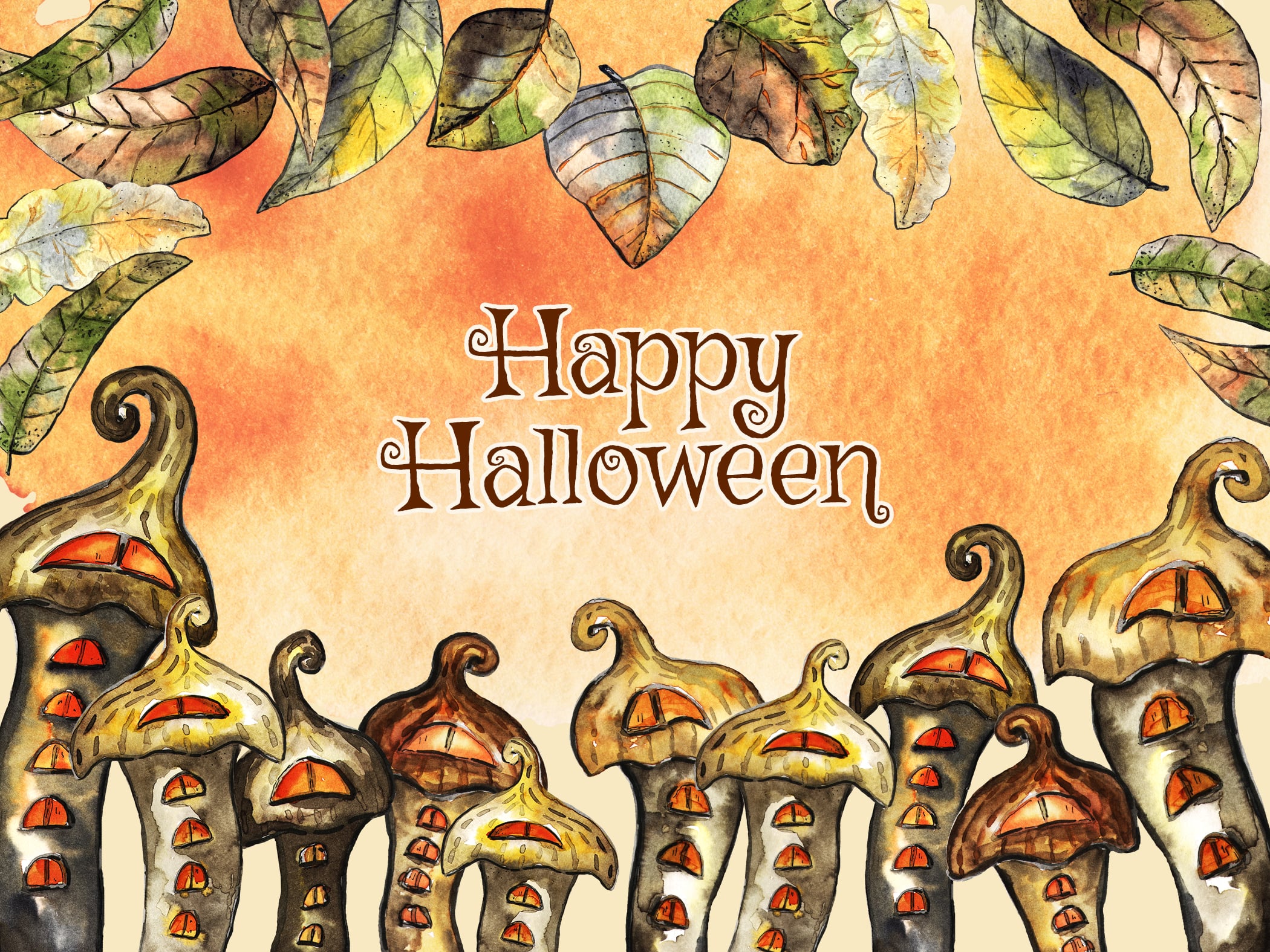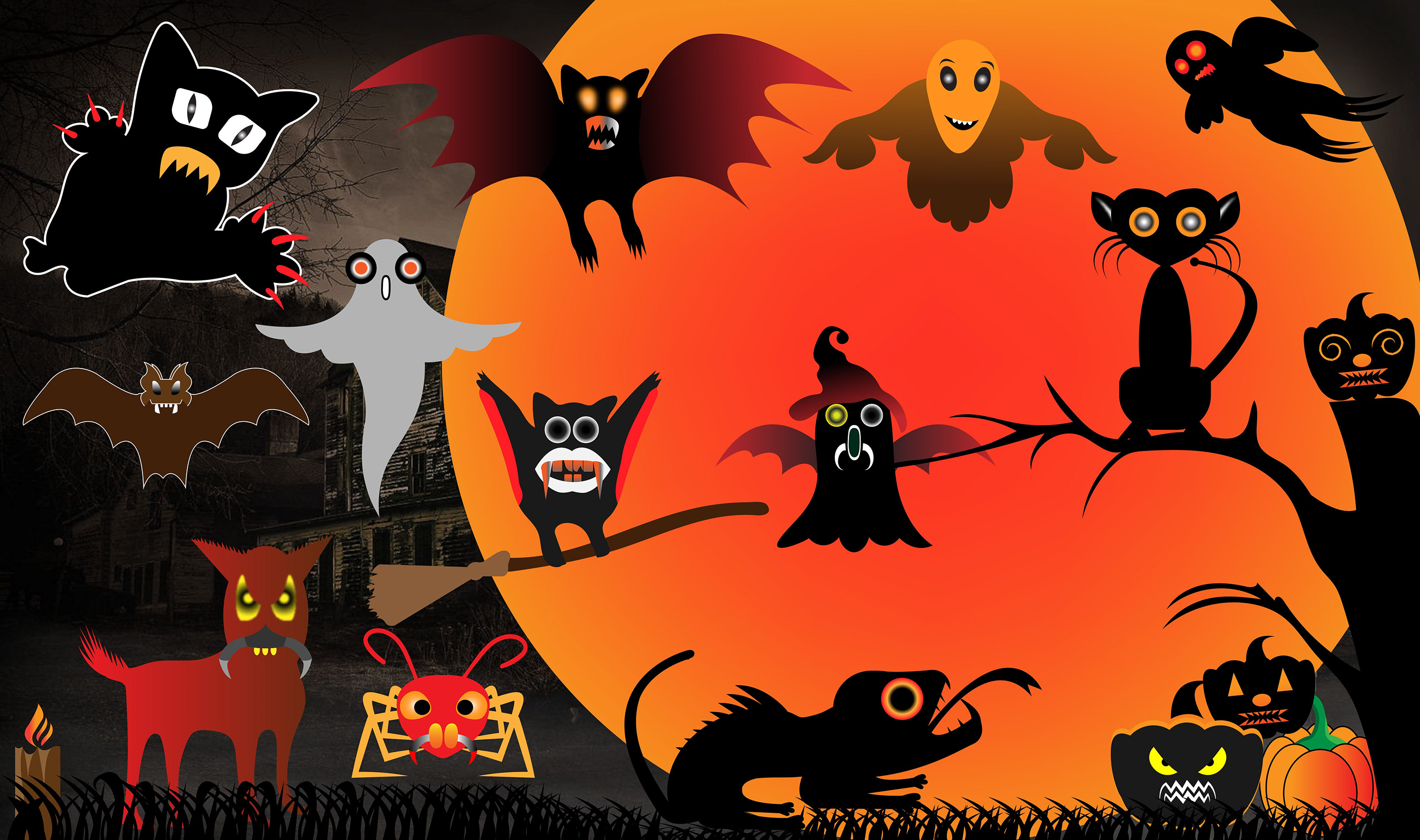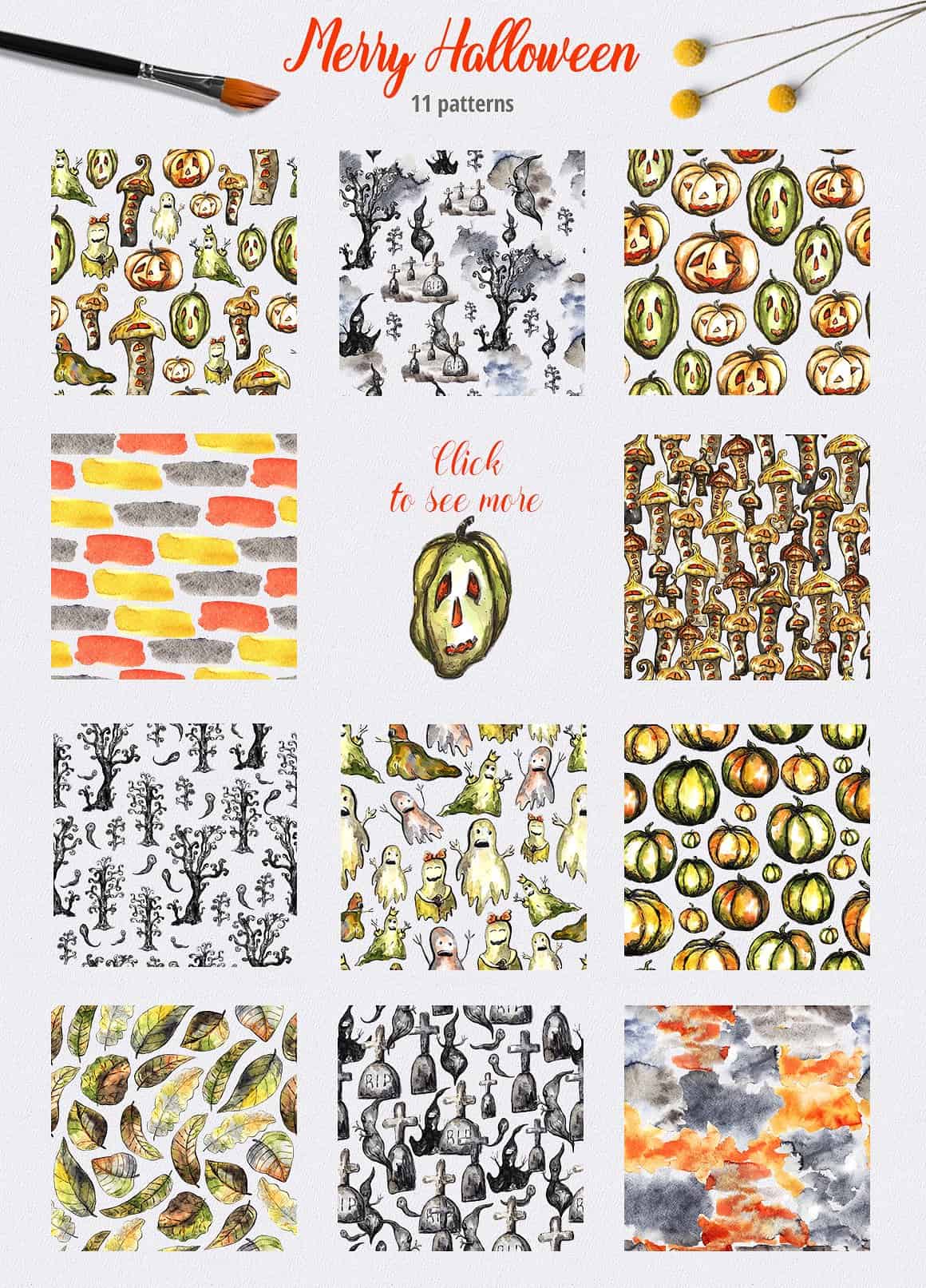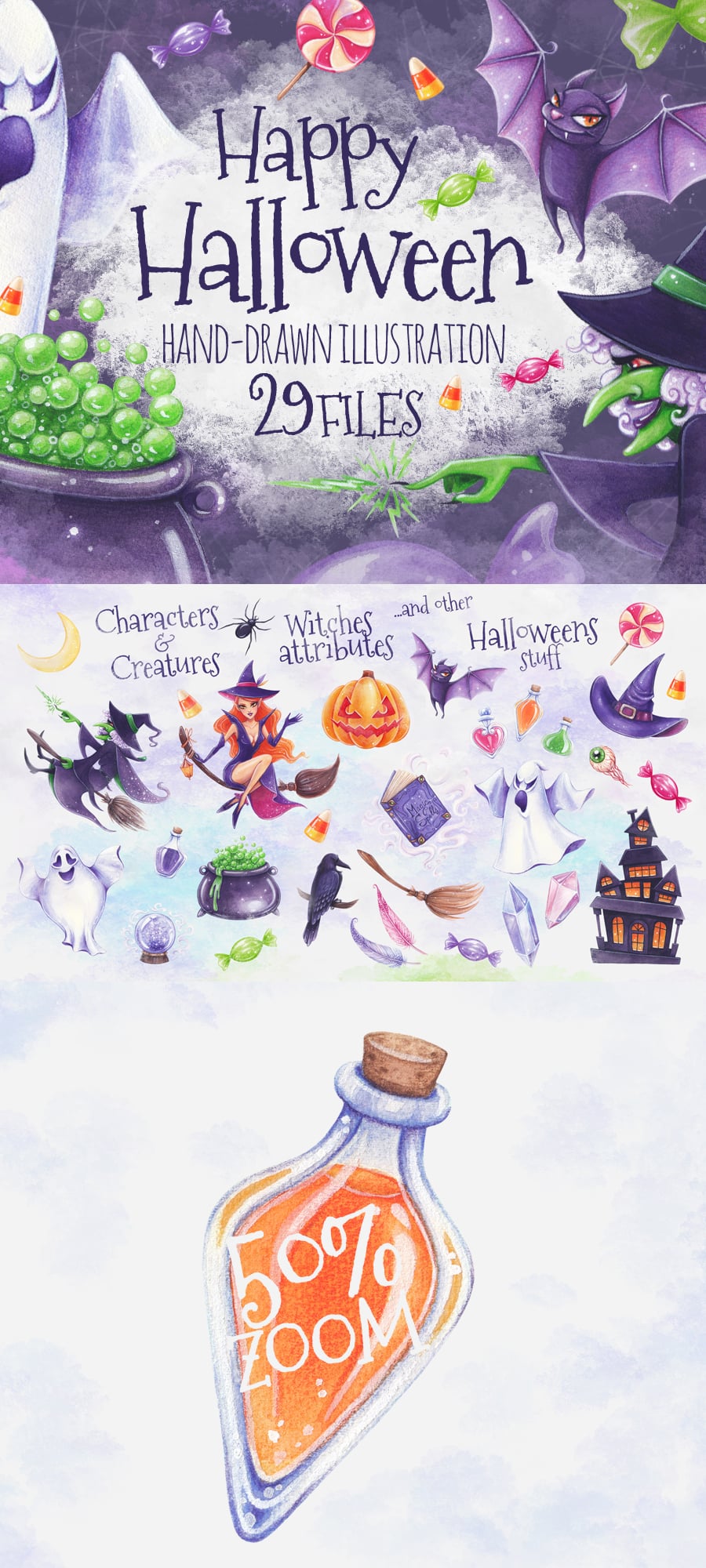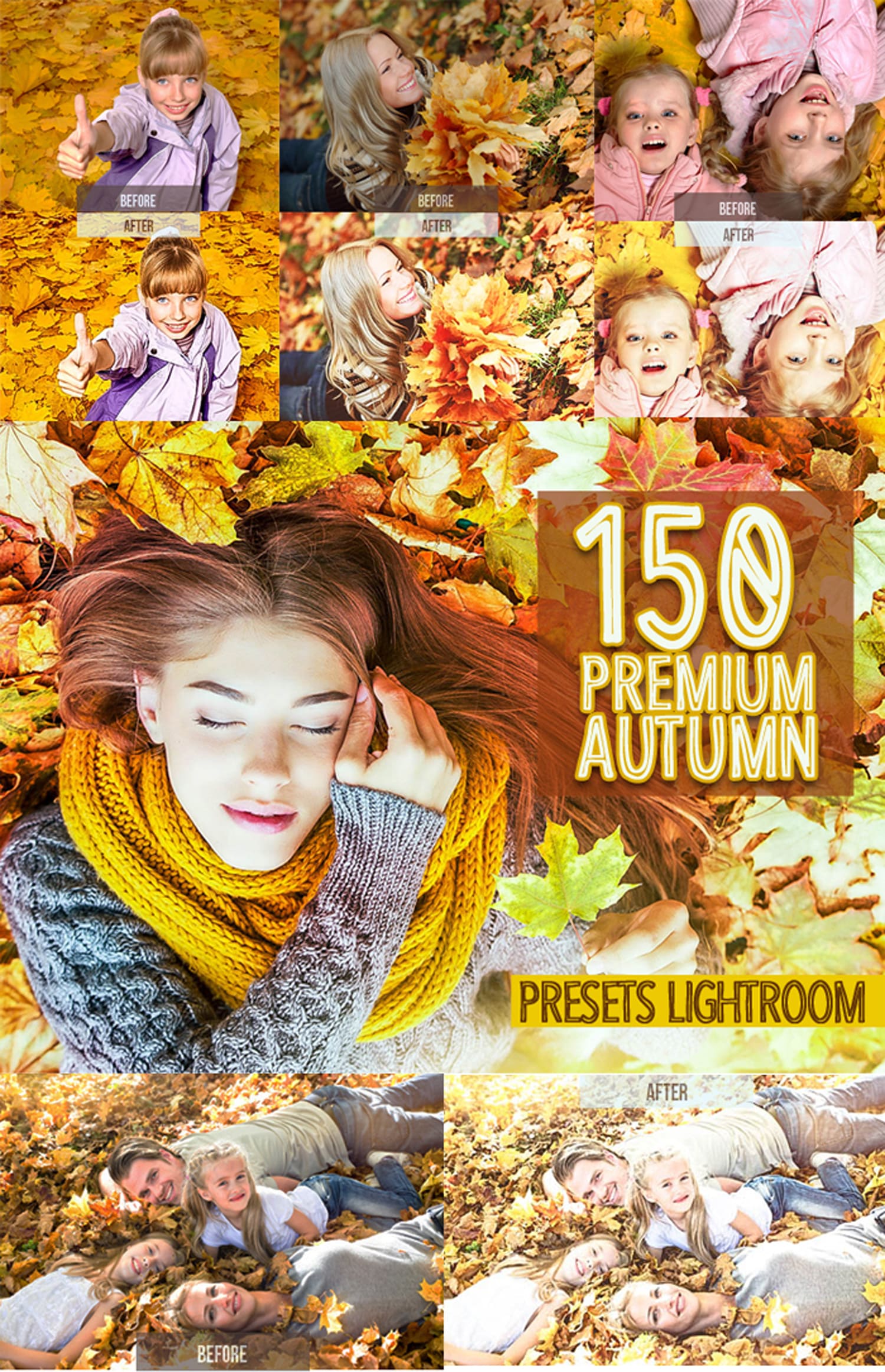 It can be wise to have a collection of Lightroom presets if you are into photography. Thanks to presets you can change the photography or some image dramatically and make it original piece of art. Well, of course, using standard presets can make your photos mainstream, but there is alternative. You need sophisticated Lightroom presets created by professionals. And due to the beginning of autumn season we present you presets developed specially for this season of the year. This preset bundle contains 150 Premium Autumn Professional Lightroom Presets that will help you to find the perfect photo. Use them and you will be a master of autumn photo sessions. It is highly responsive and works on any OS. You need Lightroom 5 or 6 versions to use this preset bundle.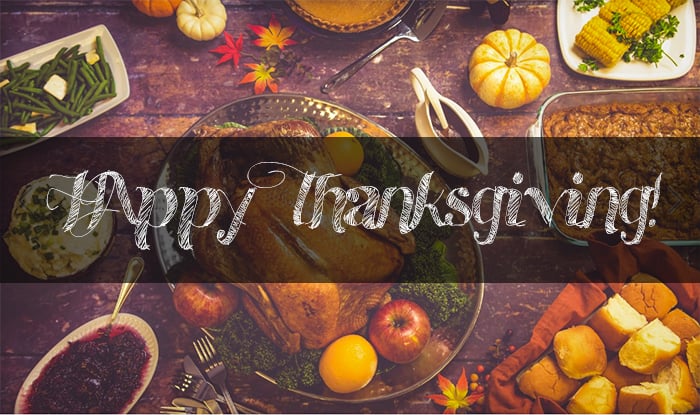 Despite the title, fonts included into this bundle will perfectly fit the Halloween too. You can use this font for your project, blog or website. After all this are nice looking fonts for holidays. These font are a multi-tool and suit any design. No matter where and how you use them these fonts will look good. And what is more important these fonts are free. Download these fonts right now and your words will look much better and attract more attention.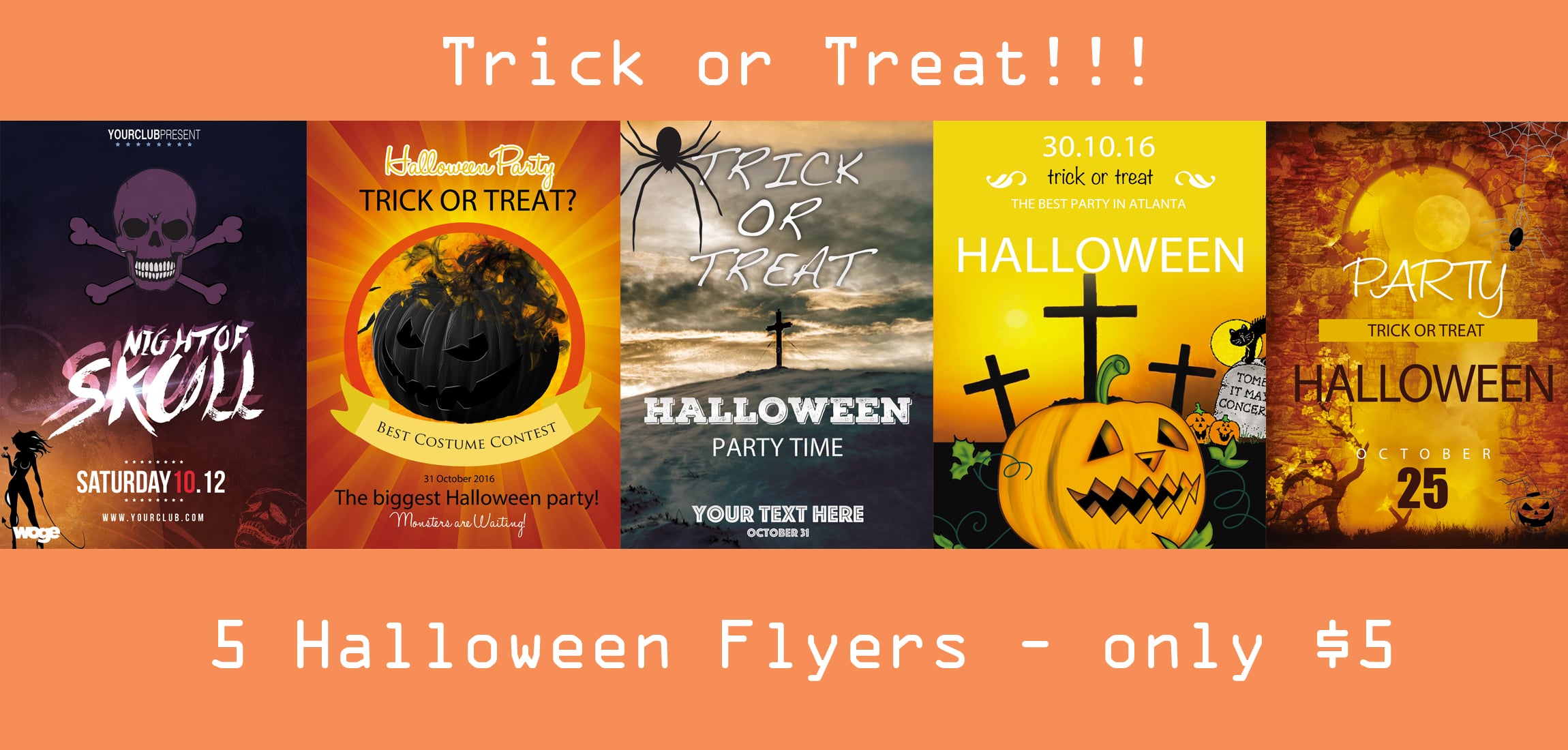 This flyer bundle with Halloween thematic will save your time and help you to spread the news about your astonishing party. They were created specially for Halloween-related activities. They will fit nightclubs, costume contests, festivals and even house parties. Yet, you can use these flyers for multiple occasions, not only for Halloween parties. These five flyers are easy to edit and change due to high resolution and well organized layers so you can change them in order to create your own unique flyers for Halloween.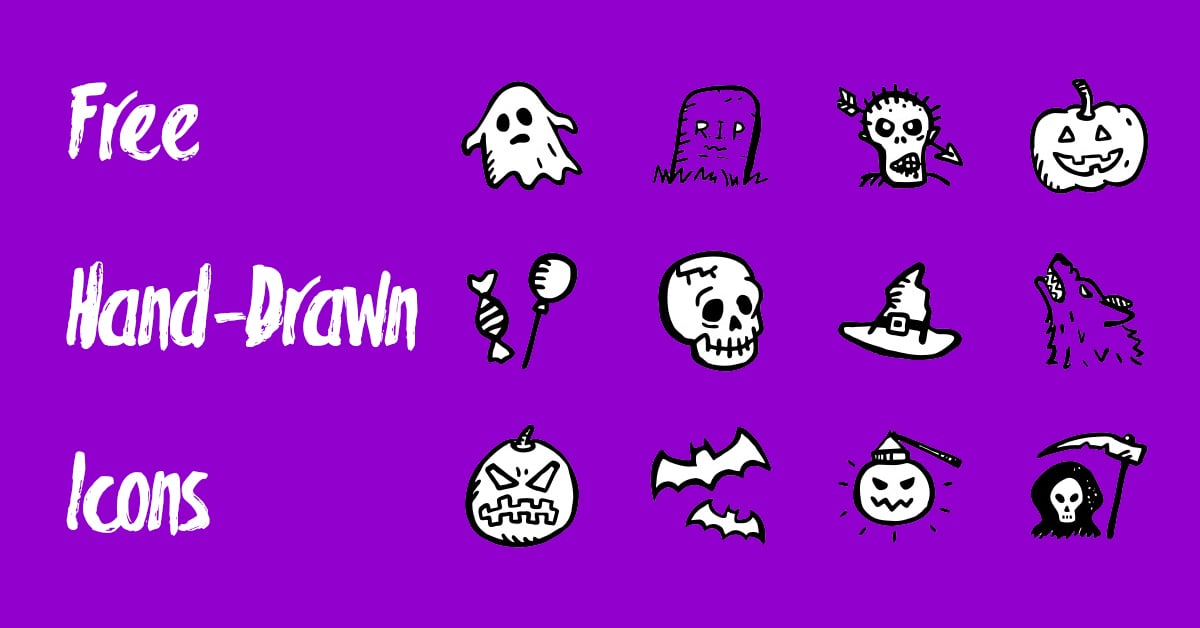 You will always feel the benefits in design when you use icons. They are perfect addition. You can use various icons depicting different Halloween symbols and this will make design eye-catchy and interesting. This icon bundle contains 12 hand-drawn graphics of skull, tomb, bats, ghost, zombie, jack-o-lanterns, candy, witch hat, wolf and reaper. Icons included into this bundle are available in as AI, EPS, PSD and PNG files and has 4 sizes. They are free of charge and you can use them both for your private and commercial purposes.
---
Video About Halloween Graphic Bundles
Stunning Halloween Graphic Bundles | [MB] MasterBundles

The Halloween, one of the most popular holidays, is coming. And it is important to use this opportunity and refresh your web design with thematic elements in order to attract customers attention and increase your traffic. You will need various graphical content for it.

The Best Halloween Graphics and Bundles. Create Your Halloween!

Hi! One of the most terrifying holidays of the year is coming soon. We would like you to come to it armed and ready. Especially for this occasion we open a specific category. And now you are on its pages.

Was this page helpful?
We will be happy if you decide to share this article with your friends on Facebook. Just click on the button and you're done
Thanks for your response!
You have already left your review.
Disclosure: MasterBundles website page may contain advertising materials that may lead to us receiving a commission fee if you purchase a product. However, this does not affect our opinion of the product in any way and we do not receive any bonuses for positive or negative ratings.