Halloween Cards. An old tradition to send out cards to your loved ones for holidays is almost forgotten now, which is actually very sad. This is why we decided to try and revive this sweet tradition by offering you to send out some spooky yet beautiful Halloween cards to your friends, family, and significant others. So if you are interested in getting some lovely cards, this article is for you.
The Tradition of Sending Out Cards
For almost two centuries, people have been giving each other cards for the holidays. While some people purchase postcards in stationery shops, others prefer making those on their own. But no matter if you buy or make greeting cards, the tradition of sending them is quite old and incredibly sweet. In fact, the first postcard was sent by Henry Cole back in 1843, when he asked his friend, John Calcotton Horse, who was an artist, to paint such a gift for him. Soon, a new trend to send out lovely cards has spread throughout the world and it is still popular among some enthusiasts today.
As a matter of fact, in different countries, people have different traditions of sending out postcards. For instance:
In Japan, New Year's postcards are sent with the image of the patron saint of the upcoming year (according to the Japanese calendar). Inside the card Japanese usually do not write any wishes, instead, they write their gratitude to this or that person as well as all the good things that happened to them in the past year.
In China, the picture on a postcard is always symbolic, which a receiver has to decode.
In Spain, giving a postcard is some sort of reminder of oneself. It is used as a business card so that a person can remind their potential clients about the services or goods they offer.
In France, people usually send out postcards after the holidays, which might seem pretty weird for the majority of people.
In Belgium, most people prefer to make postcards themselves.
In Australia, a symbol of happiness (a chimney sweep, a pig, or a four-leaf clover) is a must for every postcard.
As you can see, sending out postcards is a lovely old tradition, which is popular all around the world, so you definitely want to at least give it a try.
Halloween Cards for Everyone
Unlike Christmas or Mother's Day, Halloween is a pretty unusual occasion for giving postcards. Yet it doesn't mean that you cannot get some spooky cards and send them out to your family, friends, significant others, neighbors, or coworkers. Therefore, if you are interested in some Halloween cards, here are some cool options that I've found for you.
Treats and Fun Smiling Pumpkin Halloween Card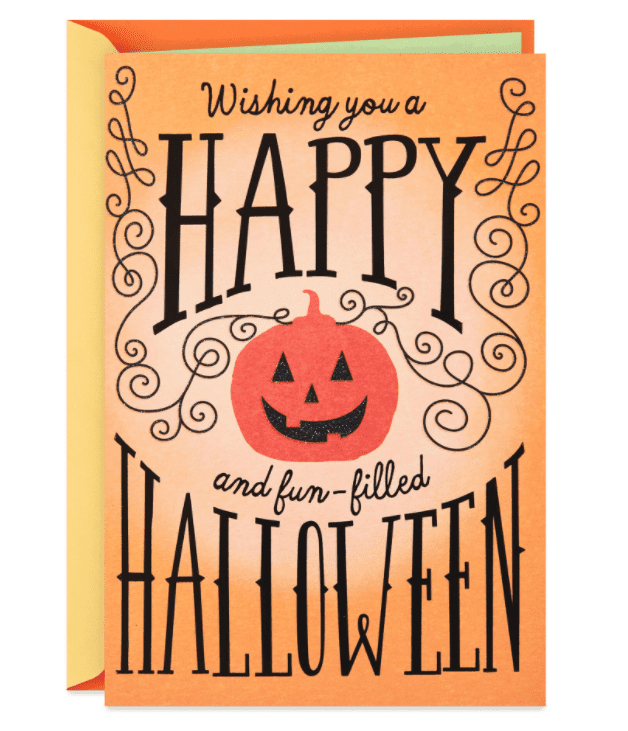 Price: $2.99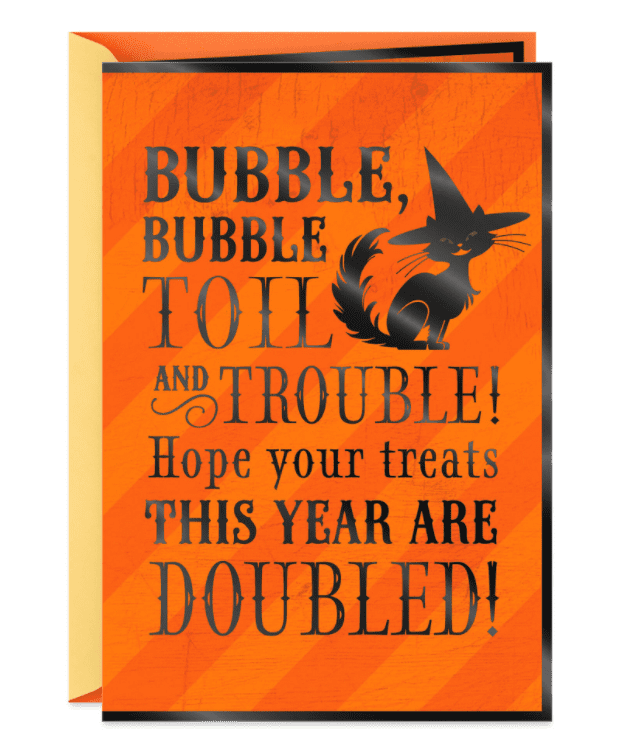 Price: $2.99
Cute Ghost Hugging Halloween Card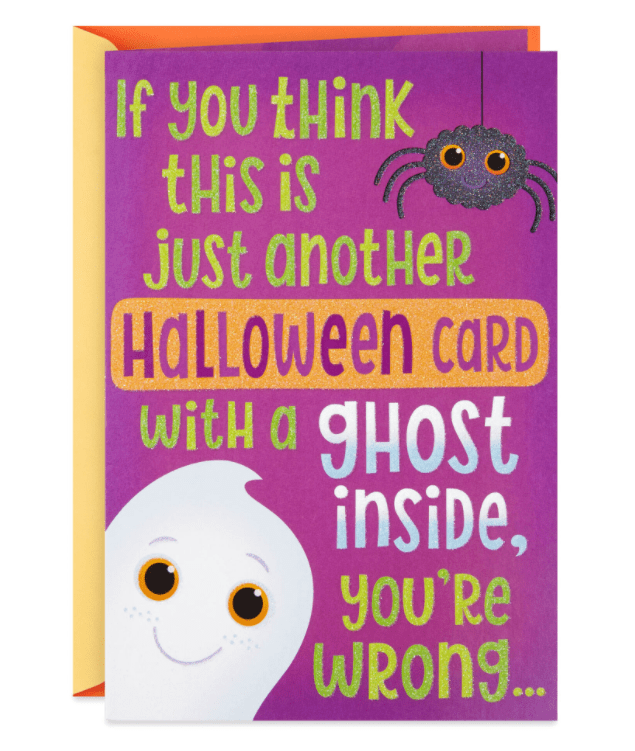 Price: $5.29
Graveyard Scene 3D Pop-Up Musical Halloween Card With Light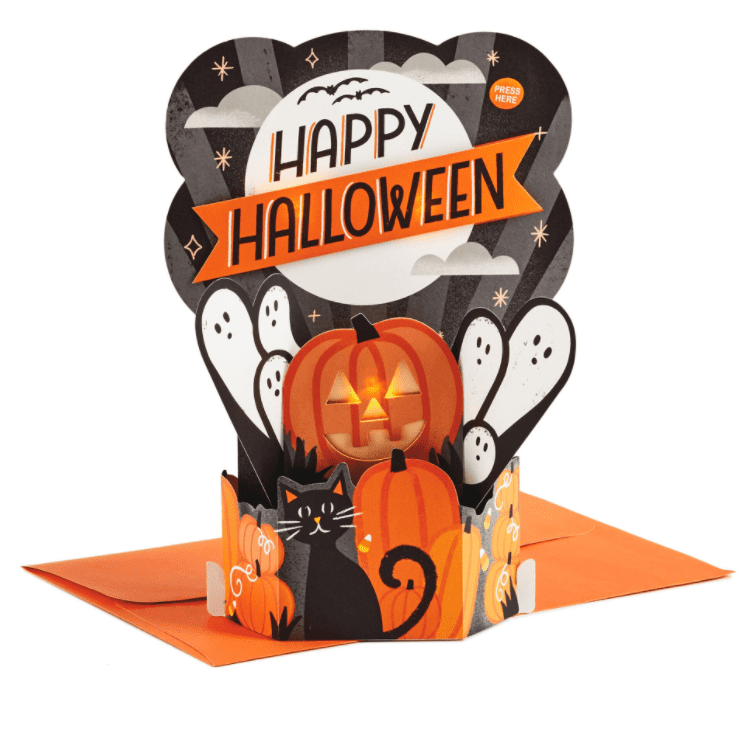 Price: $9.99
Ghost With Birthday Cake Halloween Card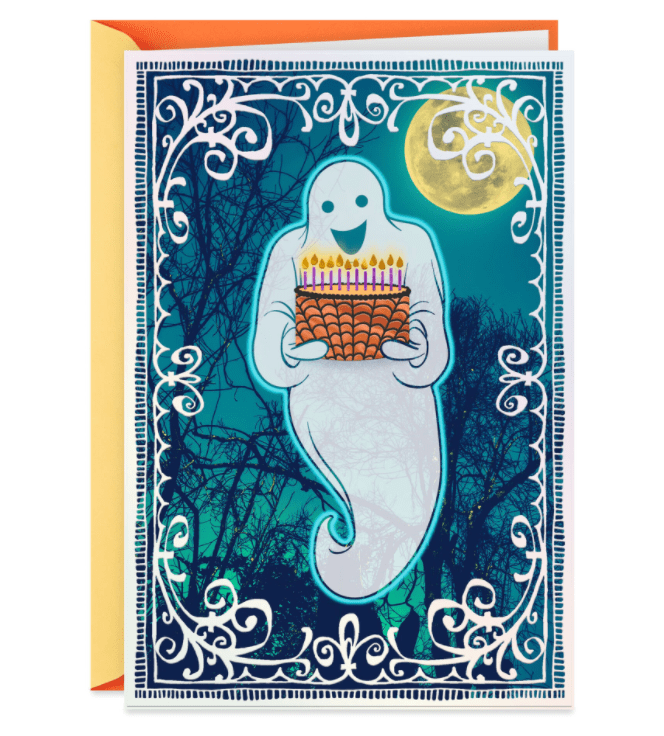 Price: $2.99
Hallmark Signature Paper Wonder Halloween Pop Up Card (Haunted House)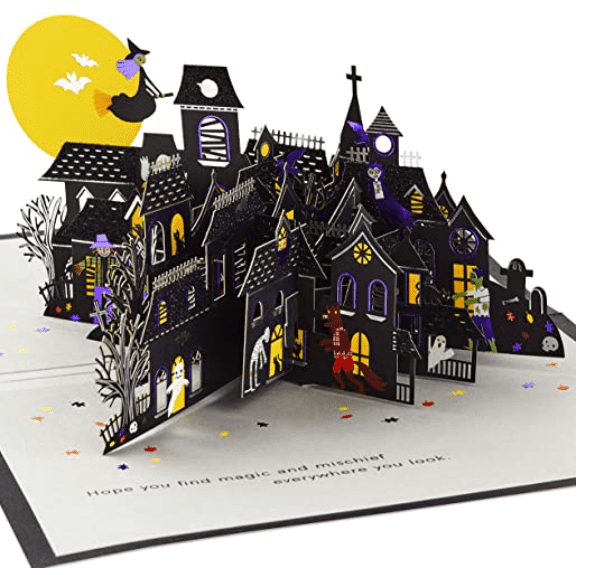 Price: $12.66
Hallmark Halloween Cards Assortment, Best Witches (36 Cards with Envelopes)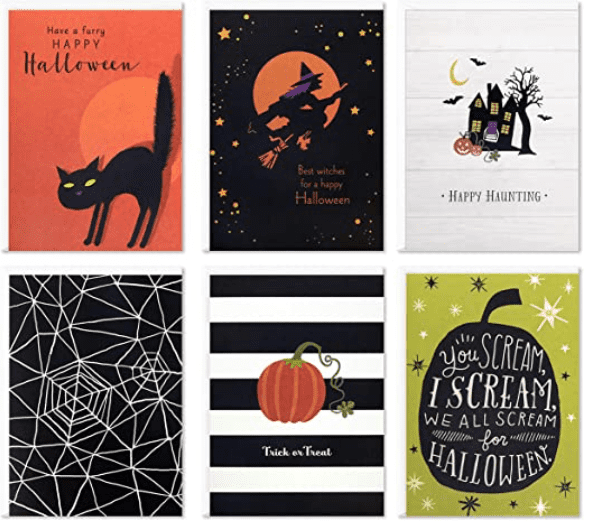 Price: $9.56
Hallmark Shoebox Funny Halloween Cards Assortment (5 Cards with Envelopes)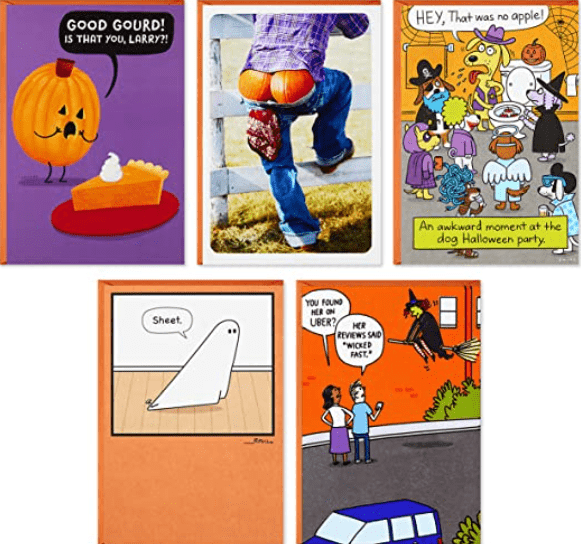 Price: $13.79
Hallmark Halloween Cards Assortment, Wicked Cat and Pumpkins (8 Cards with Envelopes)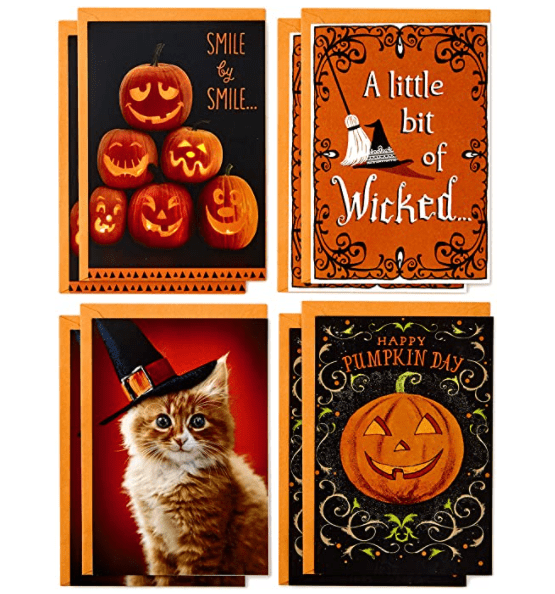 Price: $6.99
TUPARKA 30 Pack Halloween Greeting Cards with Envelopes and Halloween Stickers, 6 Halloween Designs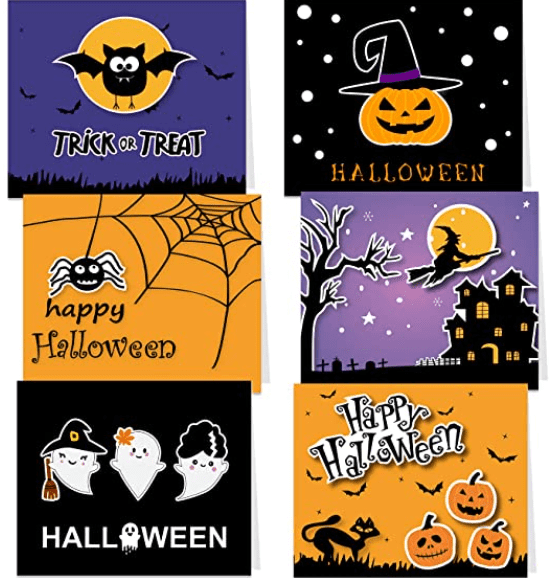 Price: $9.99
2020 Halloween / Halloween Card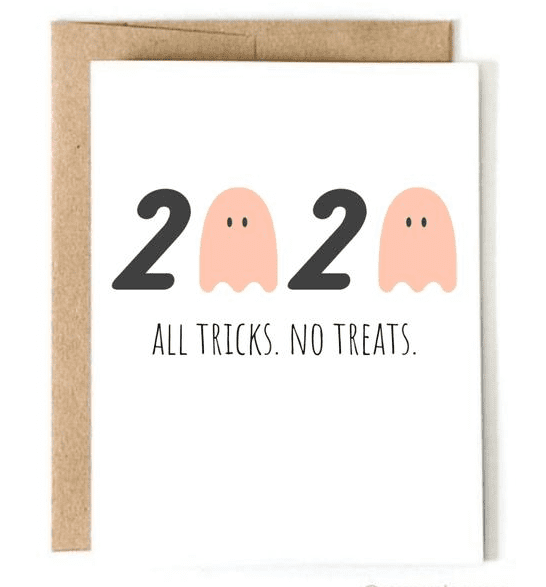 Price: $5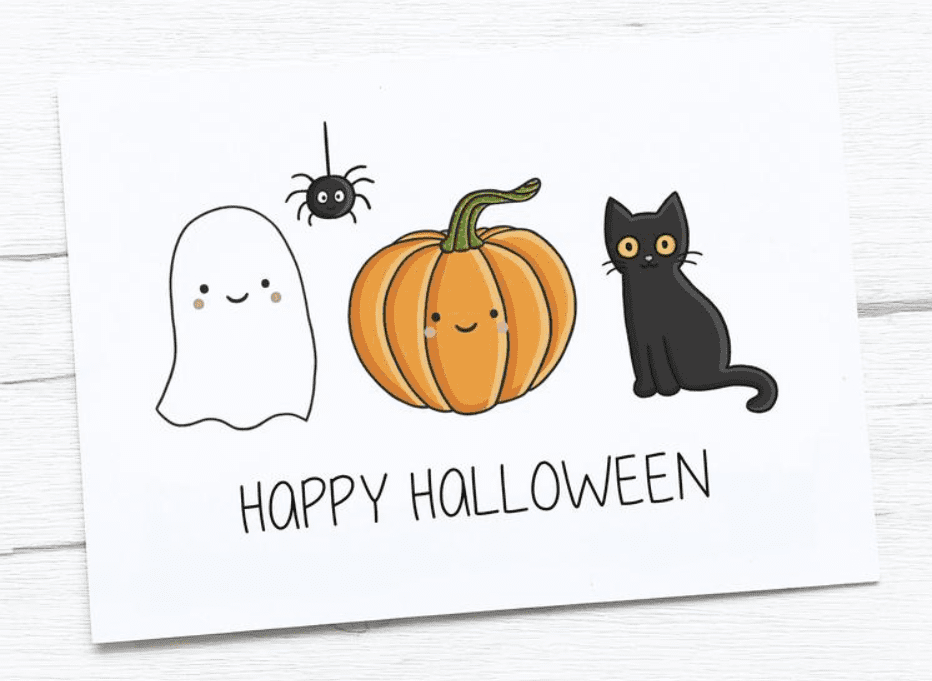 Price: $3.61
Halloween Card, As if 2021 wasn't scary enough, Pumpkin Jack-o'-Lantern Greeting Card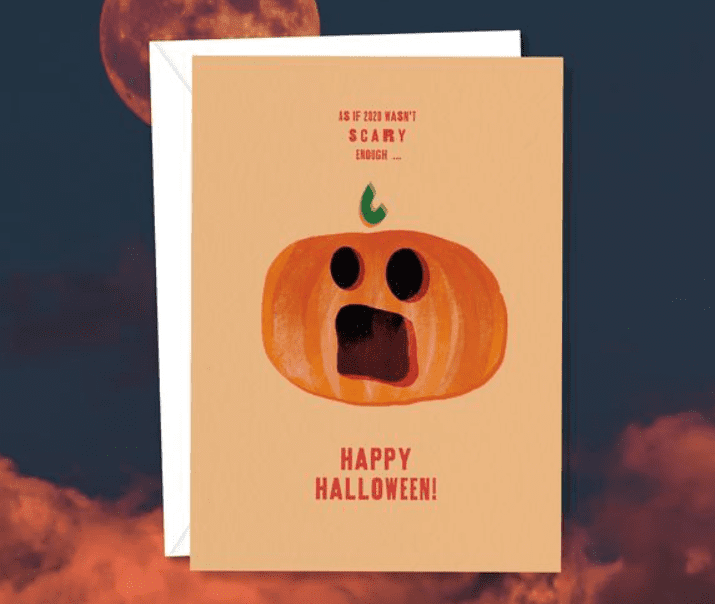 Price: $4.20
Halloween Card, You're Spooktacular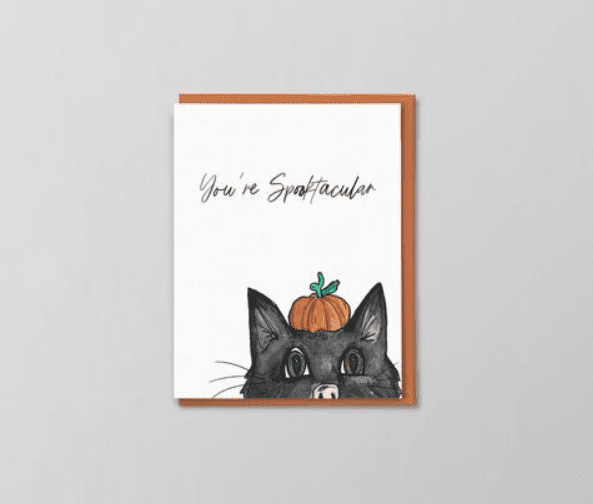 Price: $5
Vintage Halloween postcards 24 reprinted cards code 7014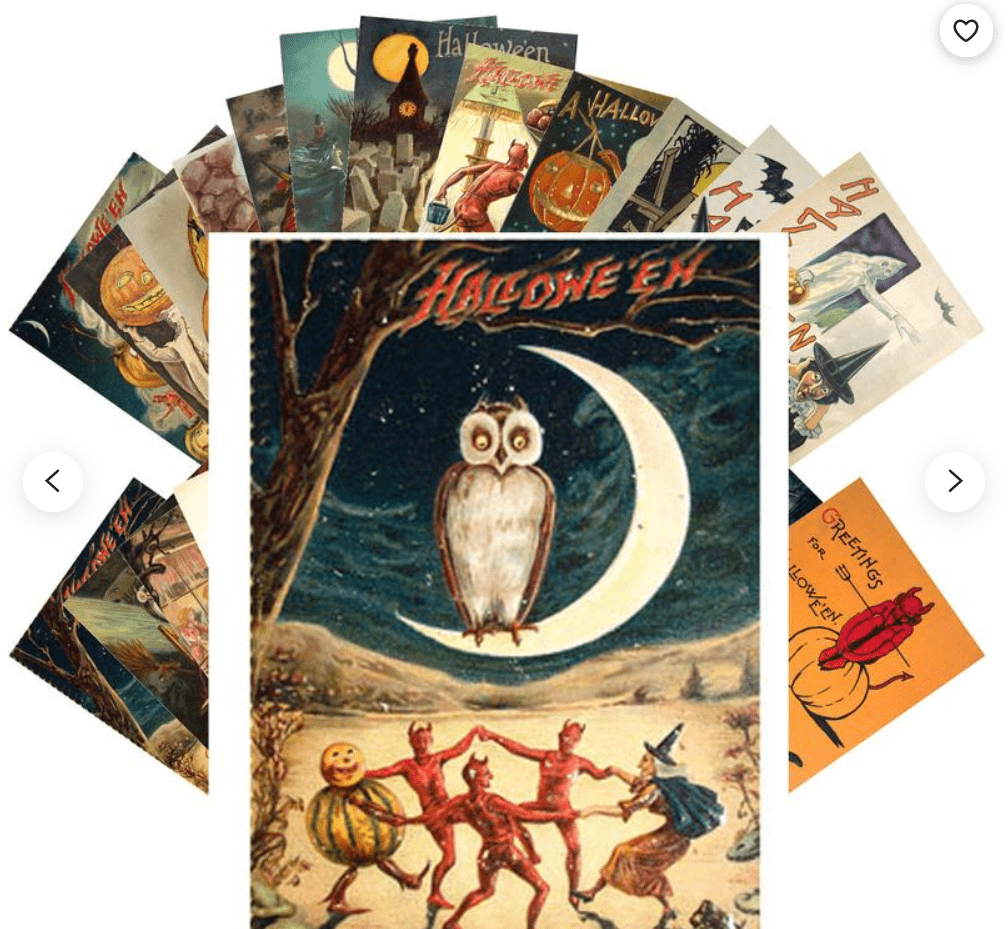 Price: $6.82
Custom Vintage Moon & Black Cat Halloween Birthday Card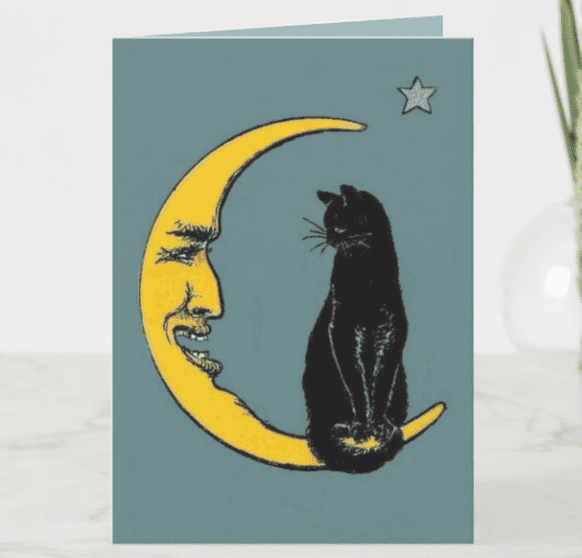 Price: £3.35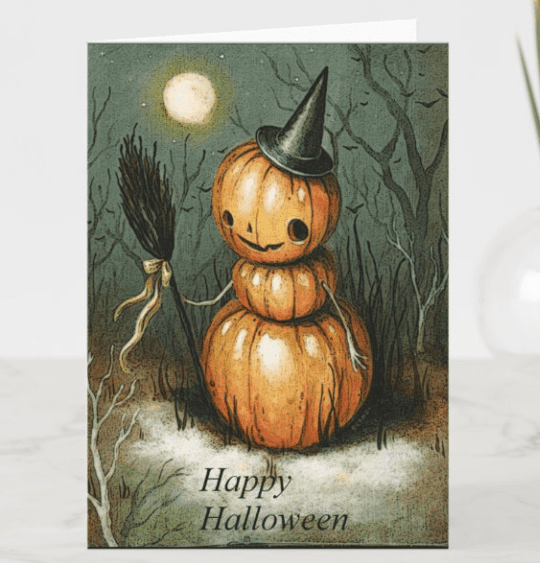 Price: £3.25
SKELETON WEDDING IN CEMETERY GREETING CARD Blnk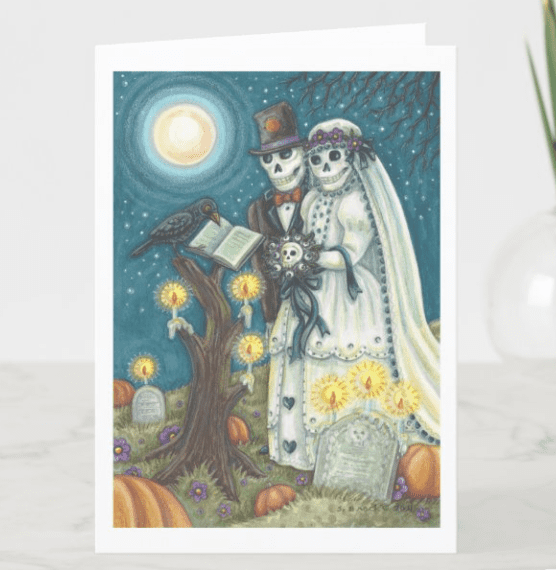 Price: £3.30
Cat Trick or Treat Halloween Card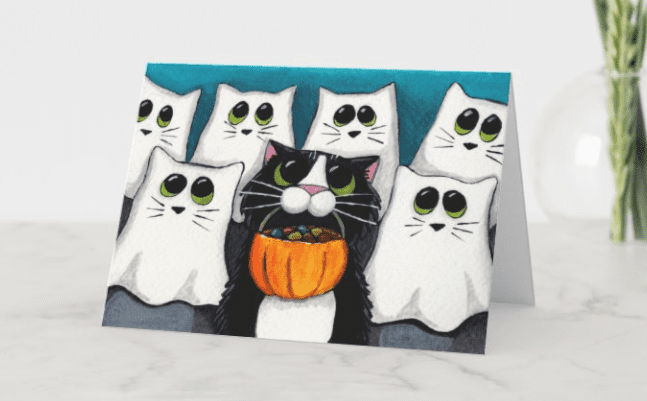 Price: £3.55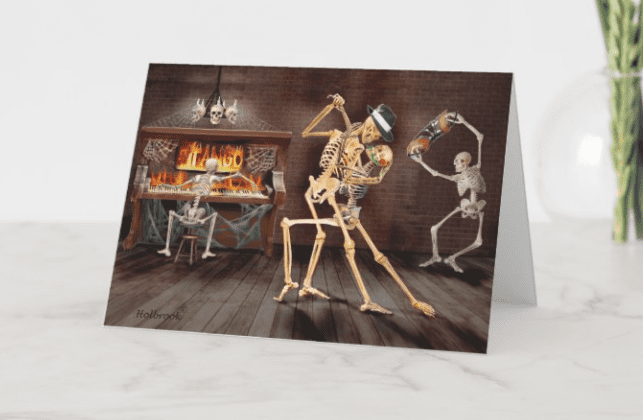 Price: £3.45
Trick Or Treat Squad Halloween Card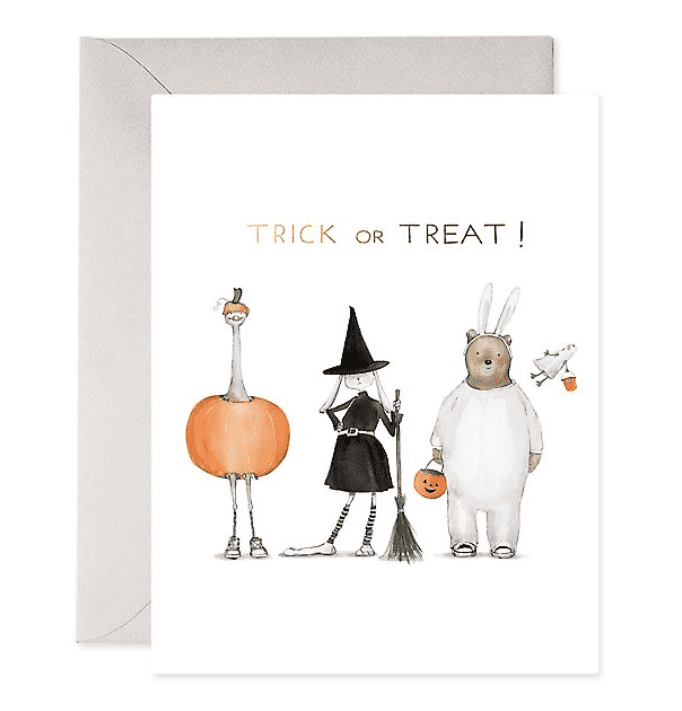 Price: $5.95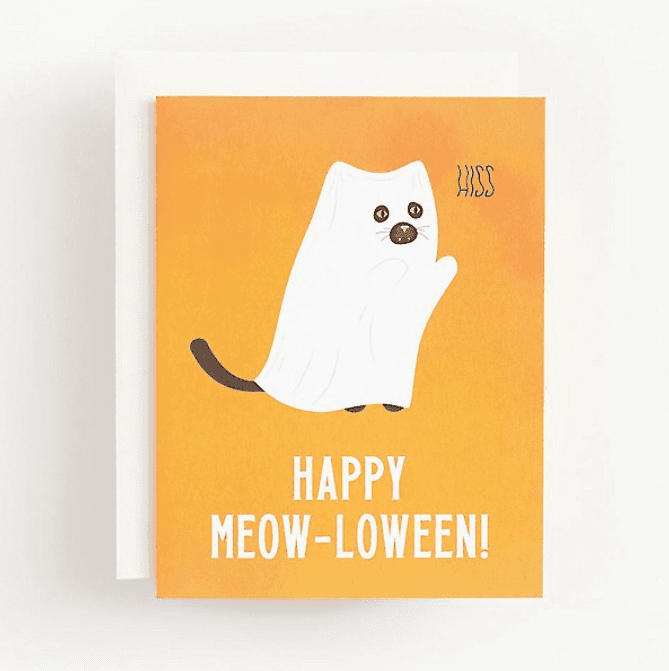 Price: $4.95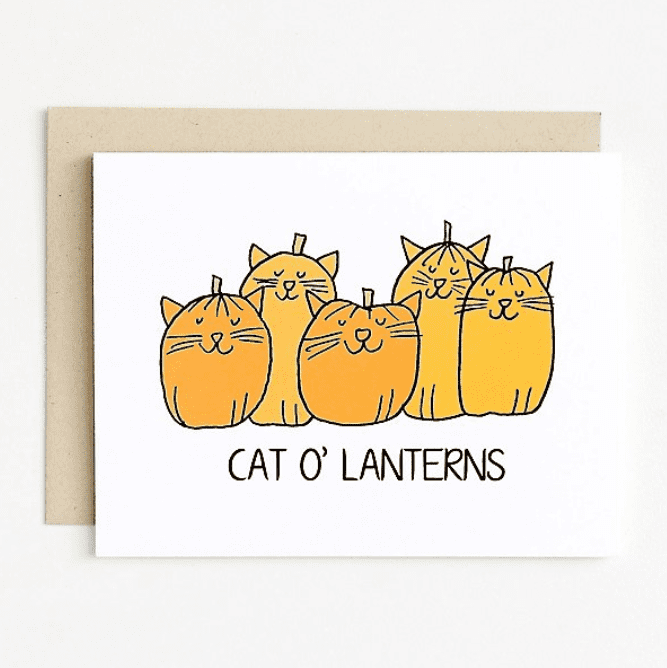 Price: $5.95
Ghost You're My Boo Halloween Card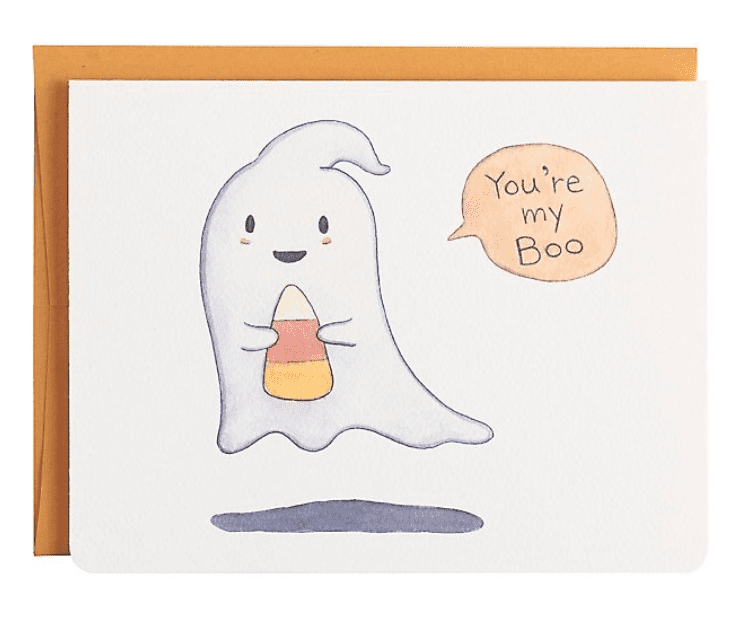 Price: $5.95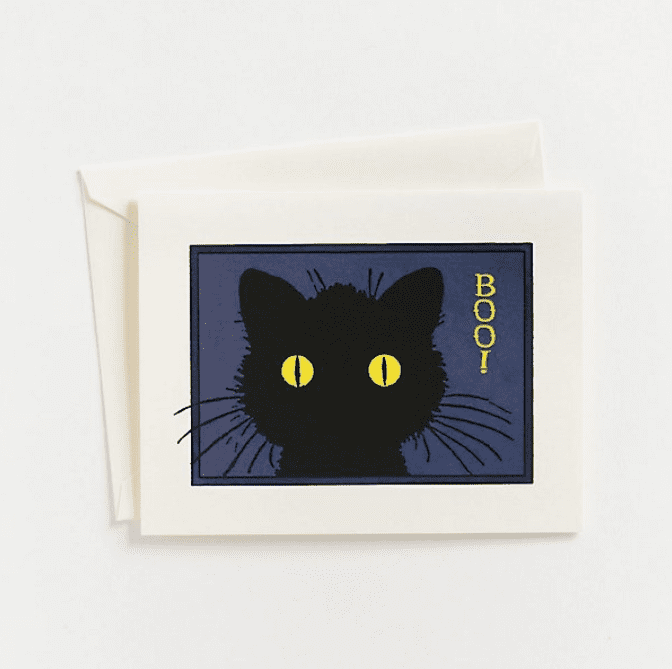 Price: $5.95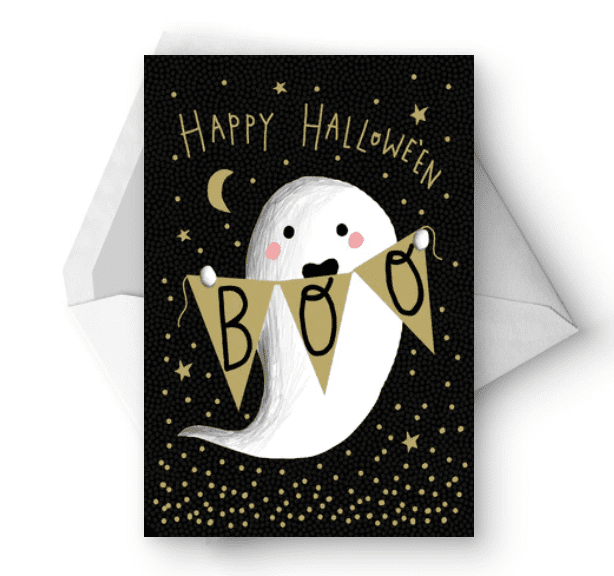 Price: available with Greeting Island Premium Subscription
Happy Halloween – Halloween Card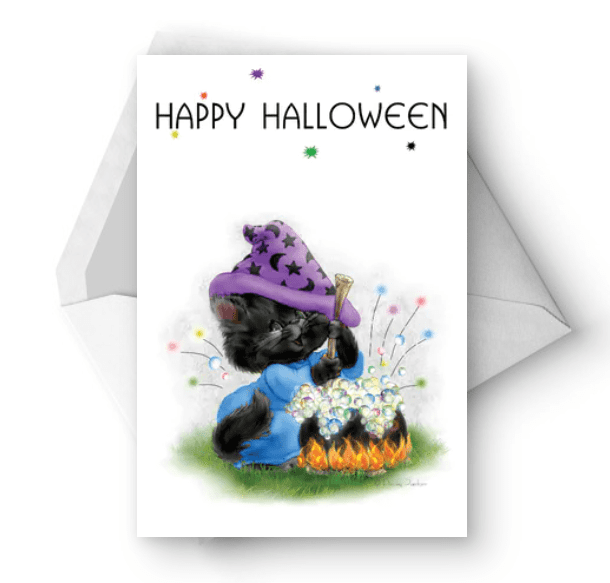 Price: free
Wild Halloween – Halloween Card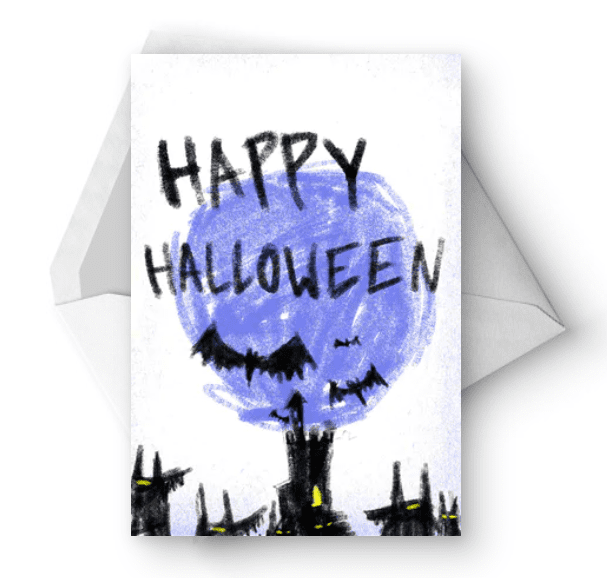 Price: free
Easy DIY Halloween Cards To Make With Minimal Supplies

Create handmade Halloween greeting cards for this festive holiday. Get inspired by these DIY Halloween cards to make with minimal supplies.

Wrapping Up
As you can see, there is a huge selection of cute, funny, and spooky Halloween cards to choose from, so you'll no doubt find something cool for your loved ones. In fact, both giving and receiving lovely postcards for holidays is a lot of fun, so why don't you have a look at all these beautiful options mentioned above, and revive this sweet tradition on Halloween?
Have you ever sent out holiday cards? What was your experience? Feel free to share with our friendly community in the comment section below!
FAQ
🎃 How much does a Halloween greeting card cost?
On average, a greeting card costs about $2-$10, which is pretty affordable, so you can buy the cards for all your friends and relatives.
🎃 Are there any free options?
Yes, there are. Such online platforms as Greeting Island offer a variety of free digital cards. Besides, you can also make a card by yourself, which would make it even more special.
🎃 What is an example of a cool Halloween card?
🎃 I create cards on my own, is there a place where I can sell those?
You can try to sell your cards as well as other graphics on MasterBundles. Follow this link in order to find out all the details and create a vendor's account.
Please take a moment to pin this post to Pinterest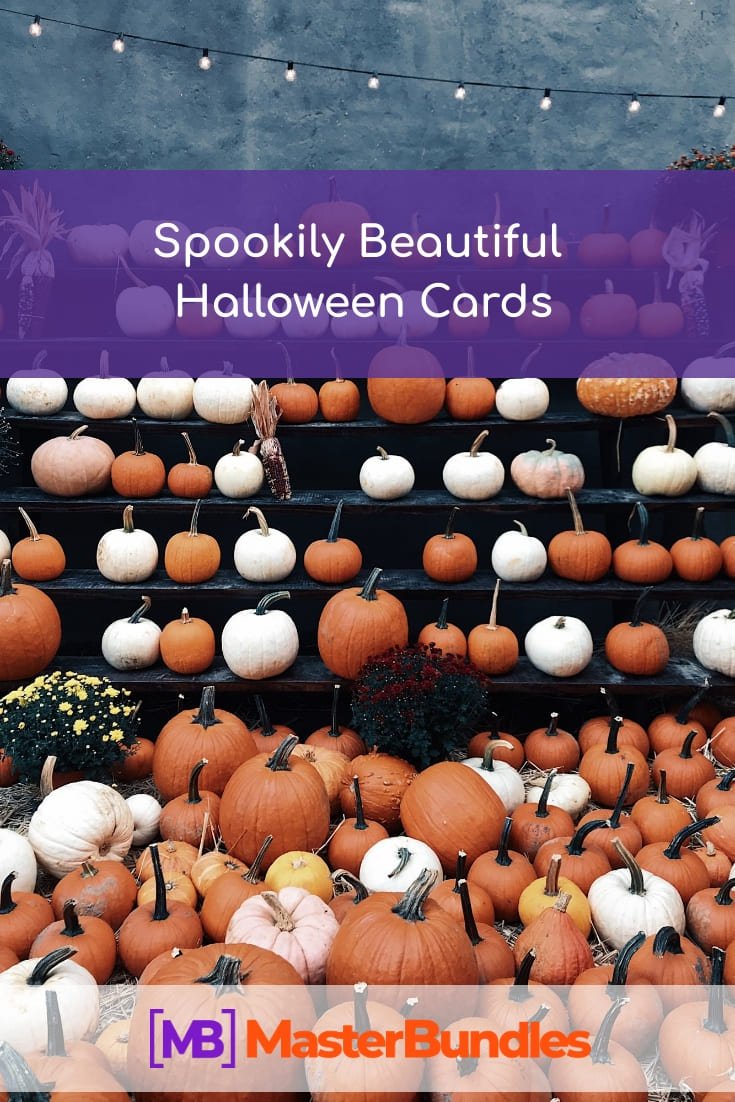 Was this page helpful?
We will be happy if you decide to share this article with your friends on Facebook. Just click on the button and you're done
Thanks for your response!
You have already left your review.
This beautiful autumn has inspired me to write this article. However, inspiration is not the only thing an author needs for coming up with a decent article. Therefore, I utilized the following sources as references:
Bierut, Michael. How to Use Graphic Design to Sell Things, Explain Things, Make Things Look Better, Make People Laugh, Make People Cry, and (Every Once in a While) Change the World. Harper Design, 2015.
Dabner, David, Sandra Stewart, Abbie Vickress. Graphic Design School: The Principles and Practice of Graphic Design. Wiley, 2021.
Drucker, Johanna, Emily McVarish. Graphic Design History. Pearson, 2012.
Kelley, Ruth Edna. The Book of Hallowe'en: The Origin and History of Halloween. CreateSpace Independent Publishing Platform, 2014.
Morton, Lisa. Trick or Treat: A History of Halloween. Reaktion Books, 2019.
Disclosure: MasterBundles website page may contain advertising materials that may lead to us receiving a commission fee if you purchase a product. However, this does not affect our opinion of the product in any way and we do not receive any bonuses for positive or negative ratings.