Halloween Pattern. The Spooky Season has officially started, which means that you might already have a whole bunch of ongoing Halloween projects. However, are you sure that you have all the graphic elements to complete those orders? In case, you feel like you need some new patterns, you are no doubt going to be interested in this article because today we are talking about Halloween patterns.
2020 Graphic Design Trends
First things first, in order to complete a trendy and up-to-date project, you need to know the main 2020 graphic design trends. So let us take a brief look at those.
1. Deformation of visual presentation
The specificity of this design is the effect of a moving picture, which is in fact a static image. It adds some playfulness as well as draws a user's attention to the picture.
2. Asymmetric layout
Asymmetric layout is one of the best ways to attract people's attention to your design. It is extremely eye-catching and makes more people look closer at your ad banner, website, or logo.
3. Sophisticated fonts and serifs
Minimalist fonts are no longer popular. In 2020, you want to use elaborate eye-catching fonts that will immediately draw the users' attention.
4. Illustrations
Another bright detail that is super popular in 2020 is various illustrations. Obviously, those illustrations have to be minimalist and stylish, however, this doesn't mean that they can't be bright and fancy.
5. Textures and patterns
Certainly, various textures and patterns rock in 2020 and will probably be quite popular in 2021 as well. So adding some lovely patterns to your graphic elements library is a must.
30 Halloween Patterns: Free and Premium
1. Ghost pattern Halloween spooky Premium Vector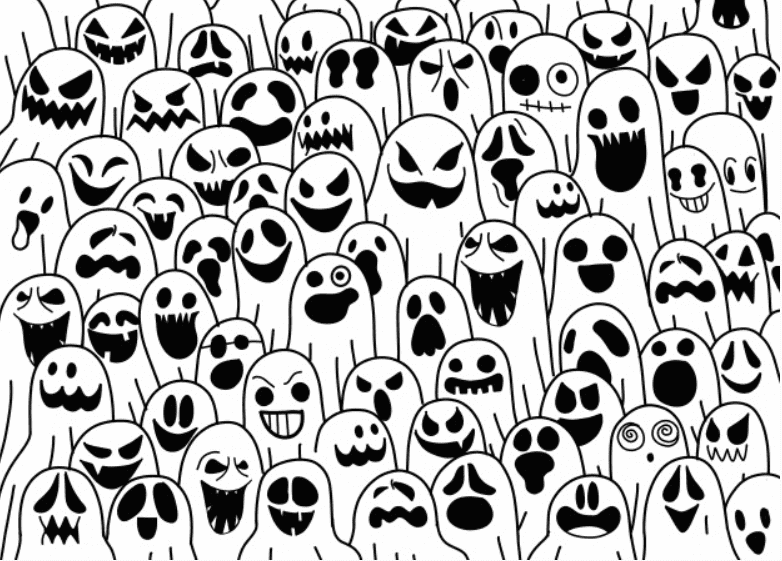 Price: available with Premium Freepik License
2. Colorful seamless pattern with cute creepy Halloween characters and decorations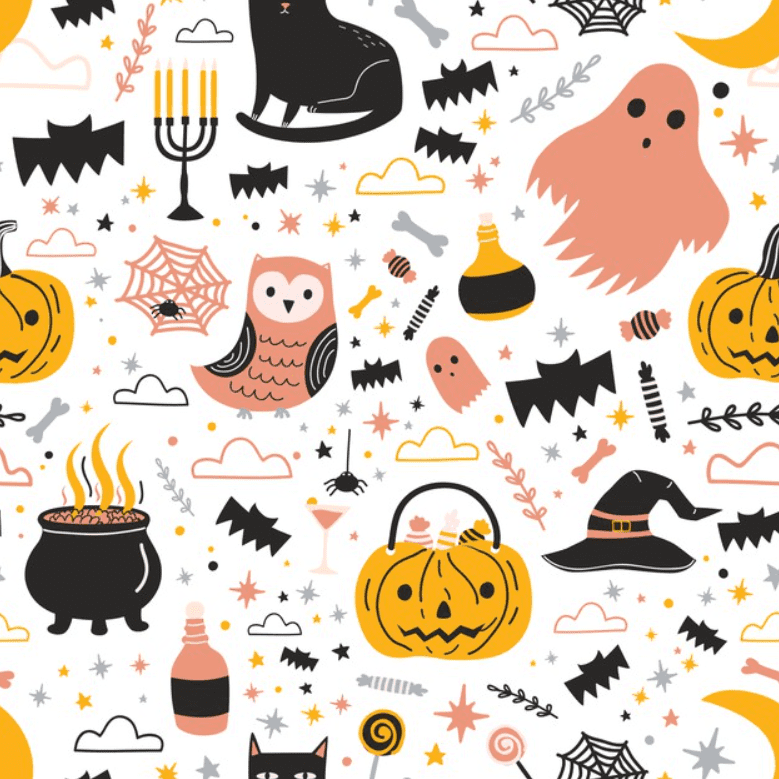 Price: available with Premium Freepik License
3. 20+ Halloween Seamless Patterns in 2020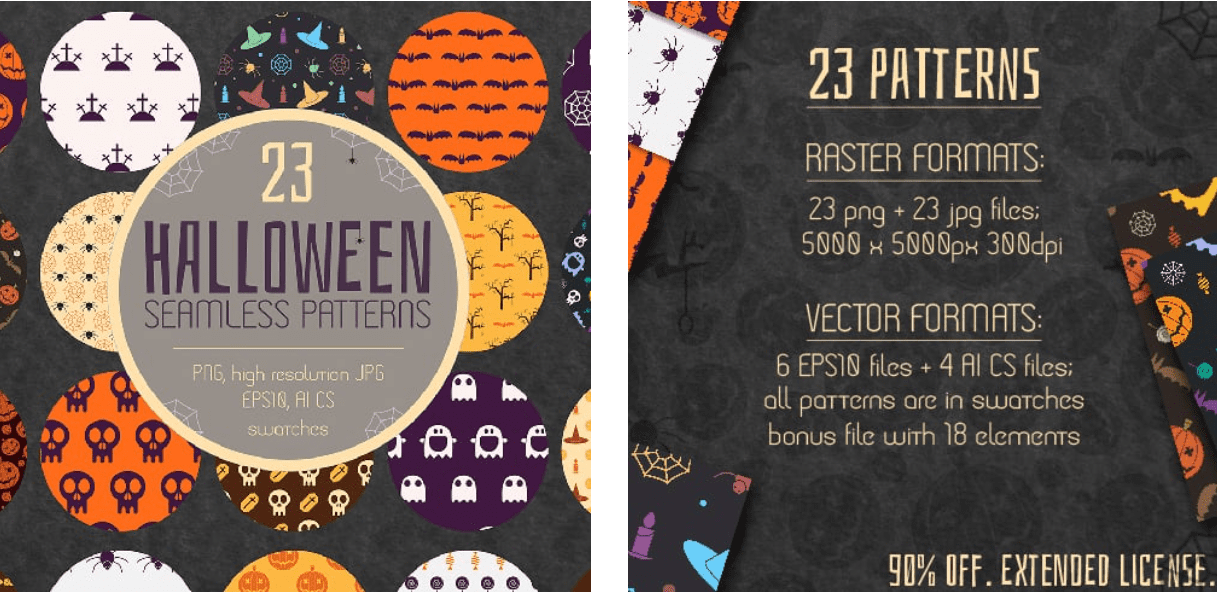 Price: $5
4. 10+ Best Halloween Patterns in 2020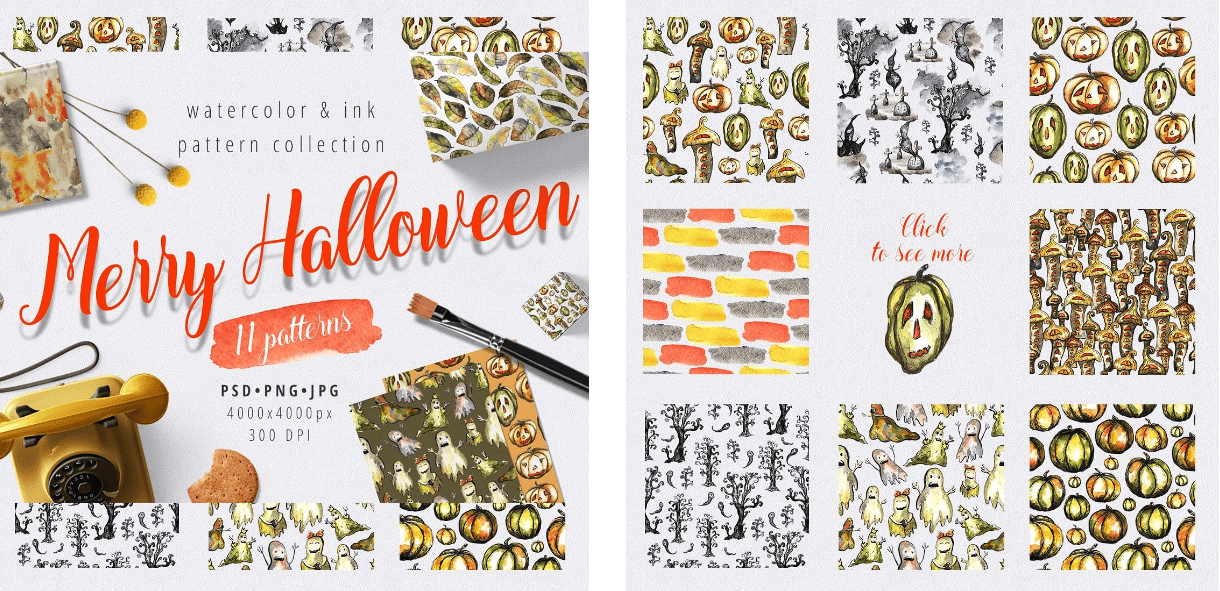 Price: $7
5. 12 Scary Halloween Patterns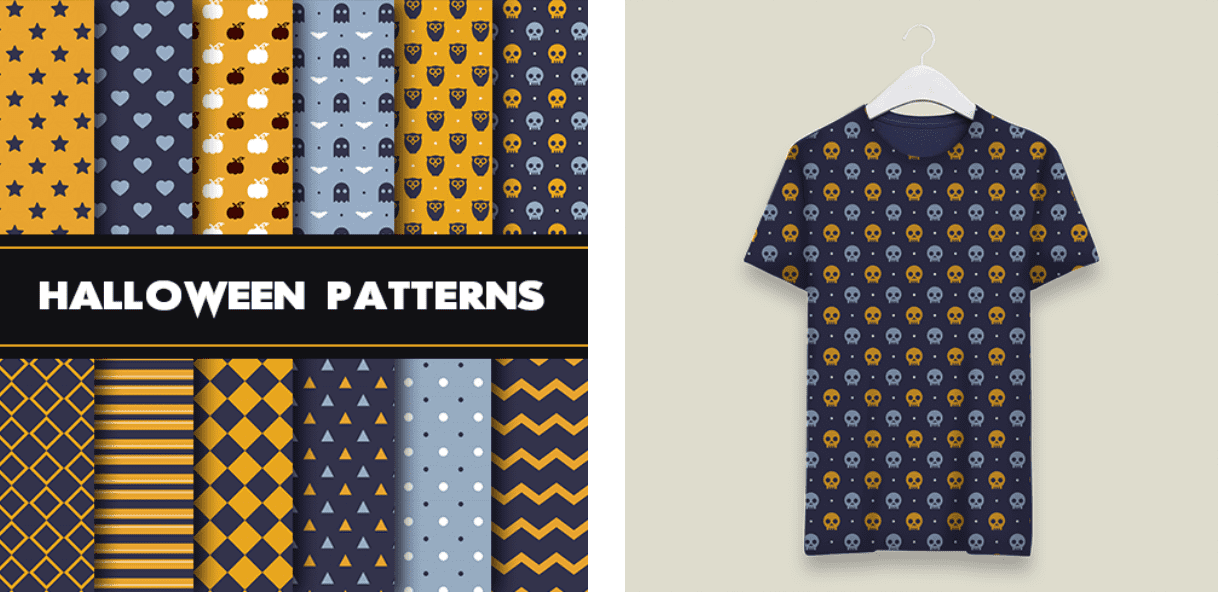 Price: $5
6. Free Halloween Patterns: 3 Geometric Patterns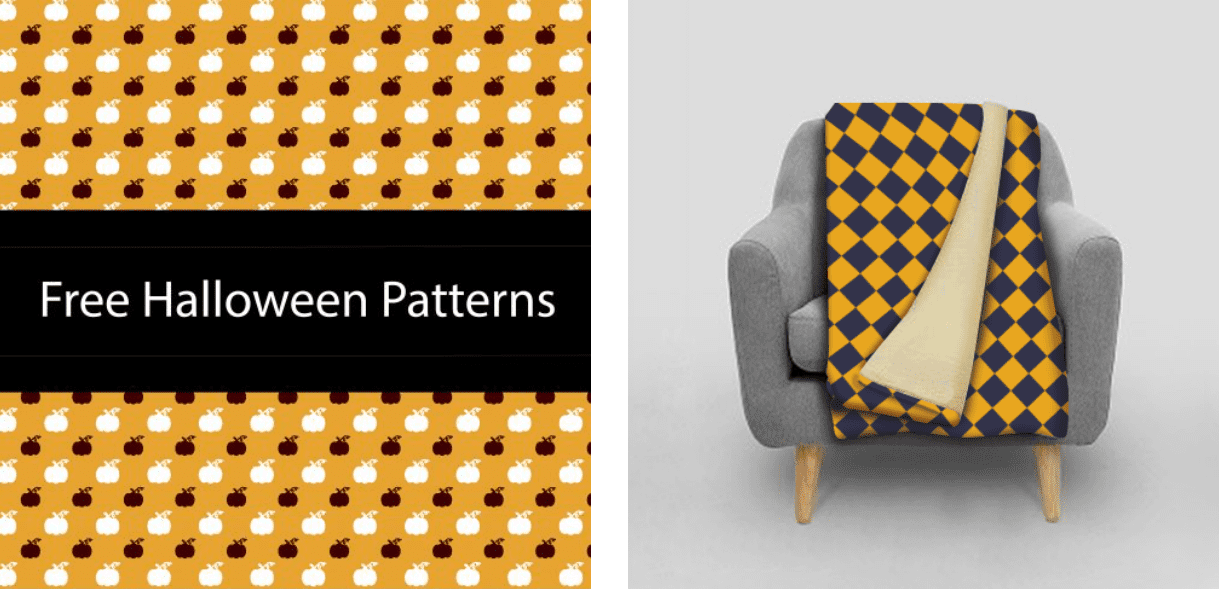 Price: free
7. Hand drawn Halloween patterns Free Vector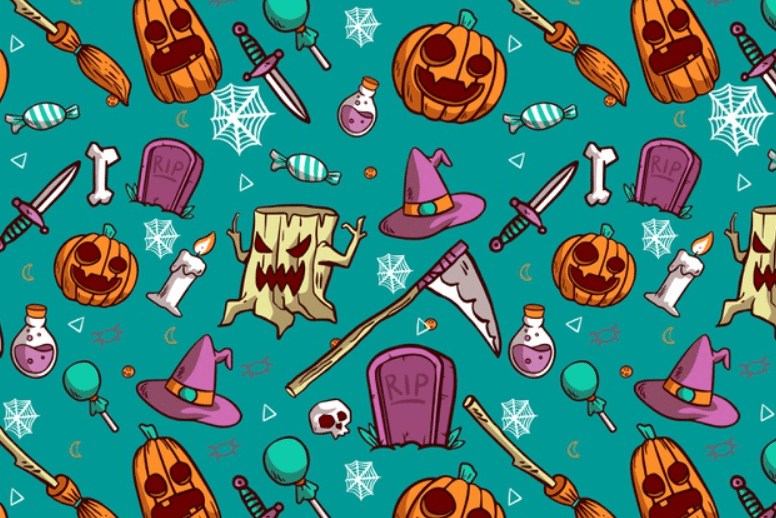 Price: free
8. Flat design Halloween pattern Free Vector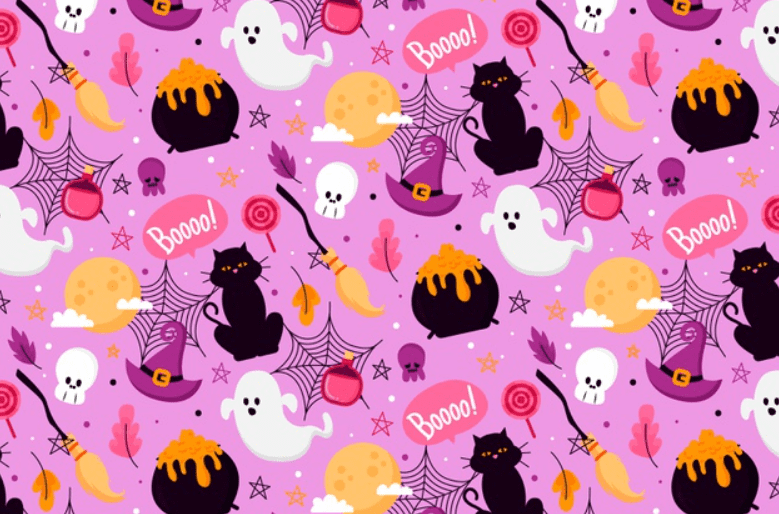 Price: free
9. Hand drawn Halloween patterns Free Vector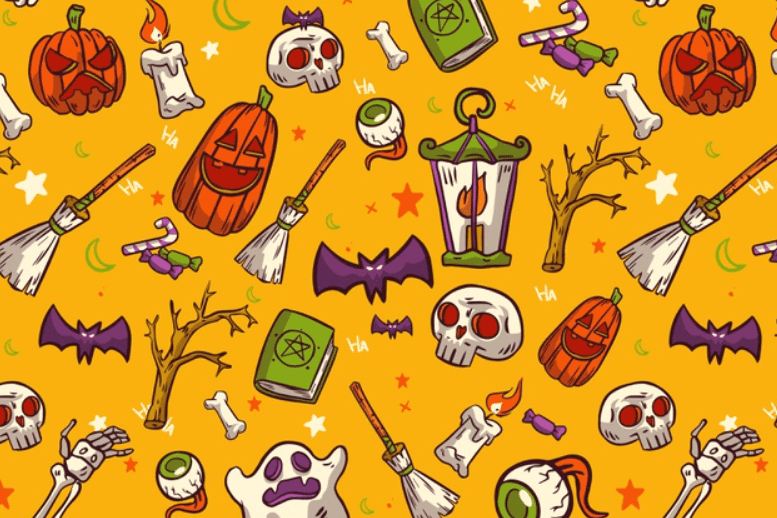 Price: free
10. Halloween Seamless Patterns Set 2 by pixaroma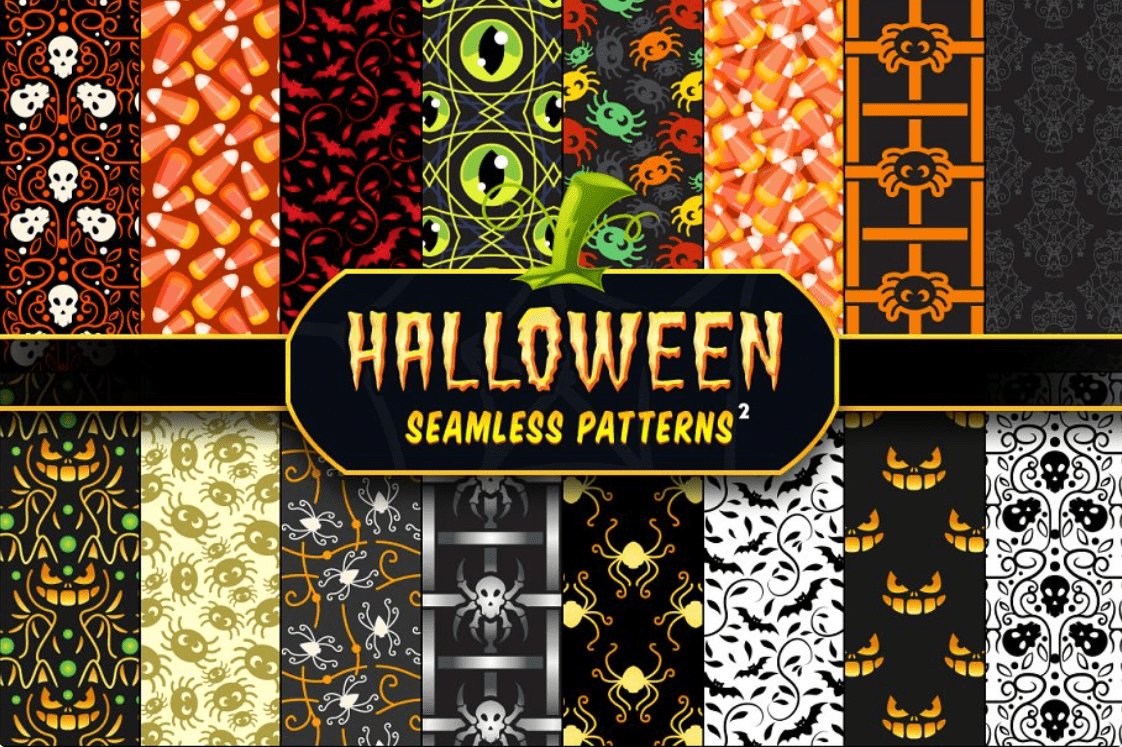 Price: $5
11. 6 Halloween Patterns by kotoffei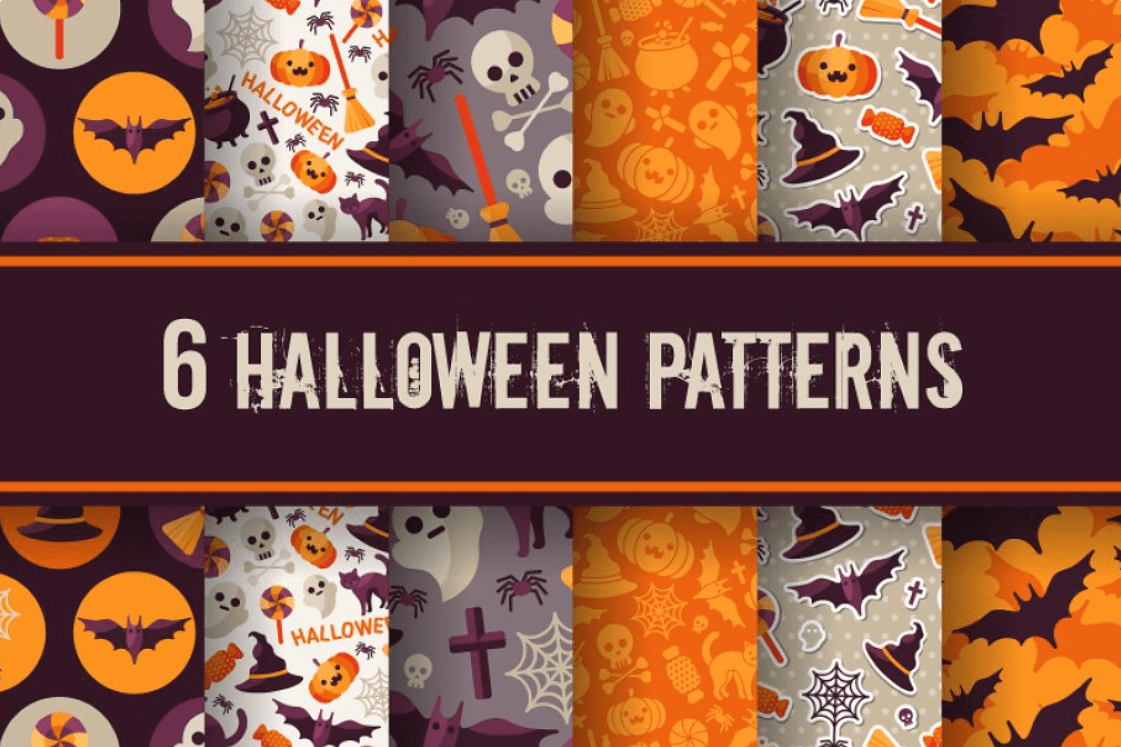 Price: $8
12. Halloween Digital Papers by La Boutique dei Colori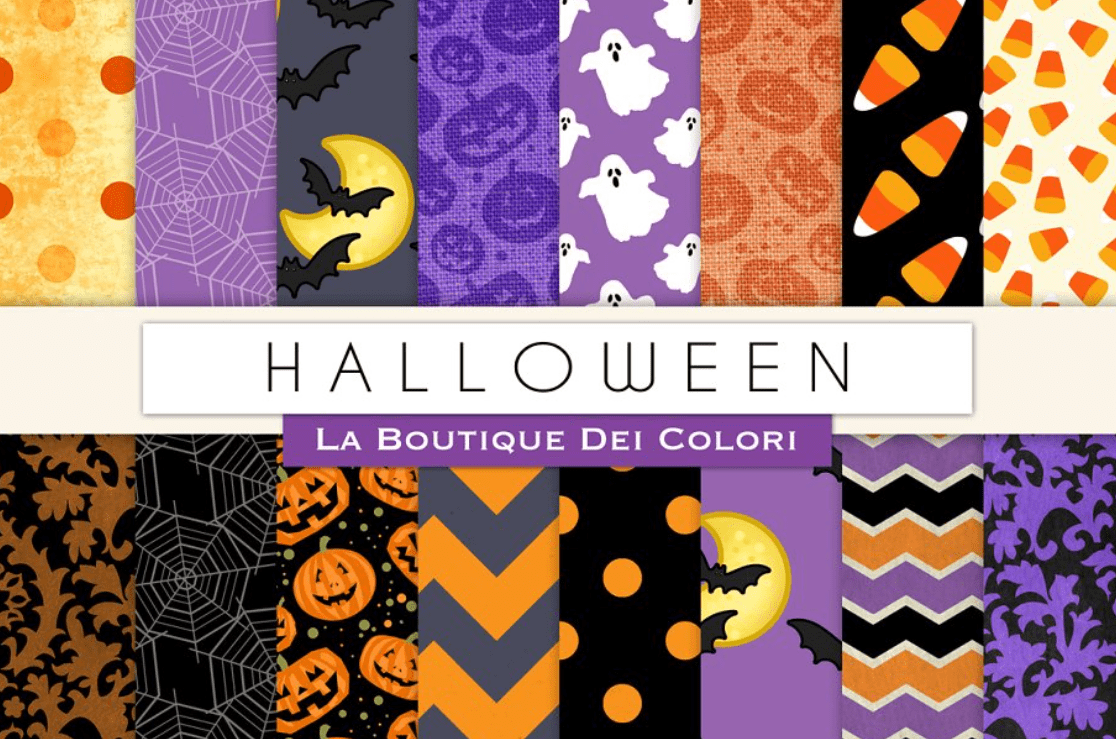 Price: $4
13. Halloween pattern sets by GooseFrol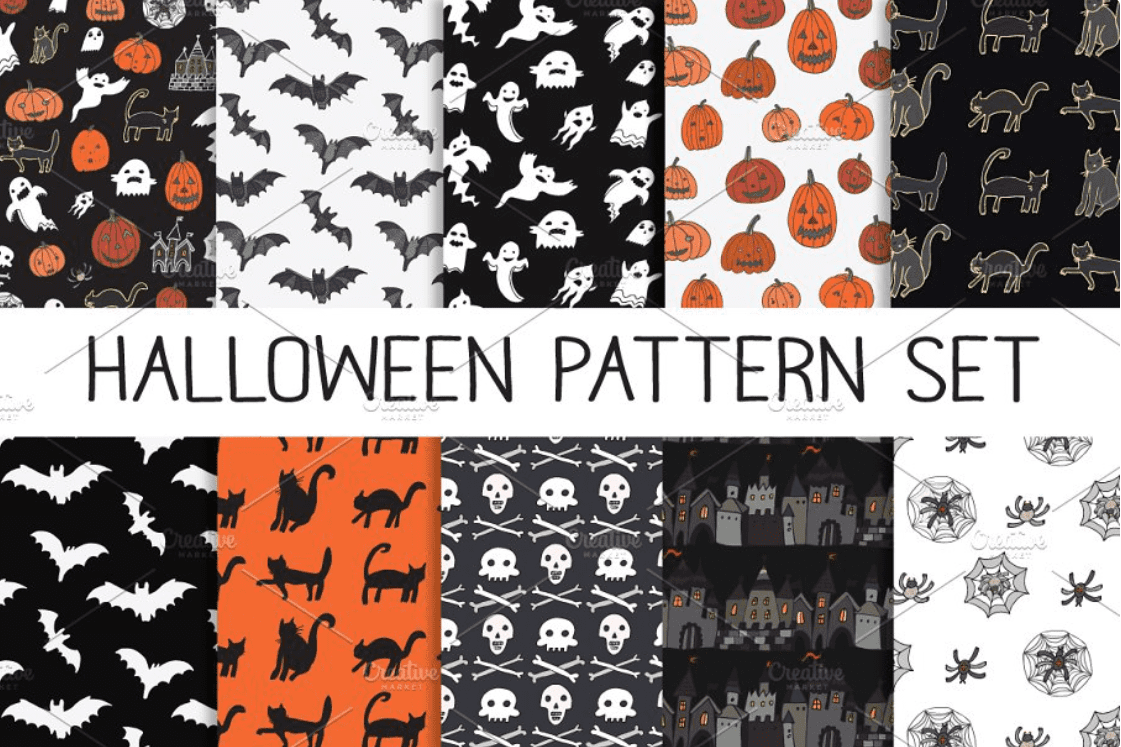 Price: $9
14. Orange and Black Halloween Patterns by Avenie Digital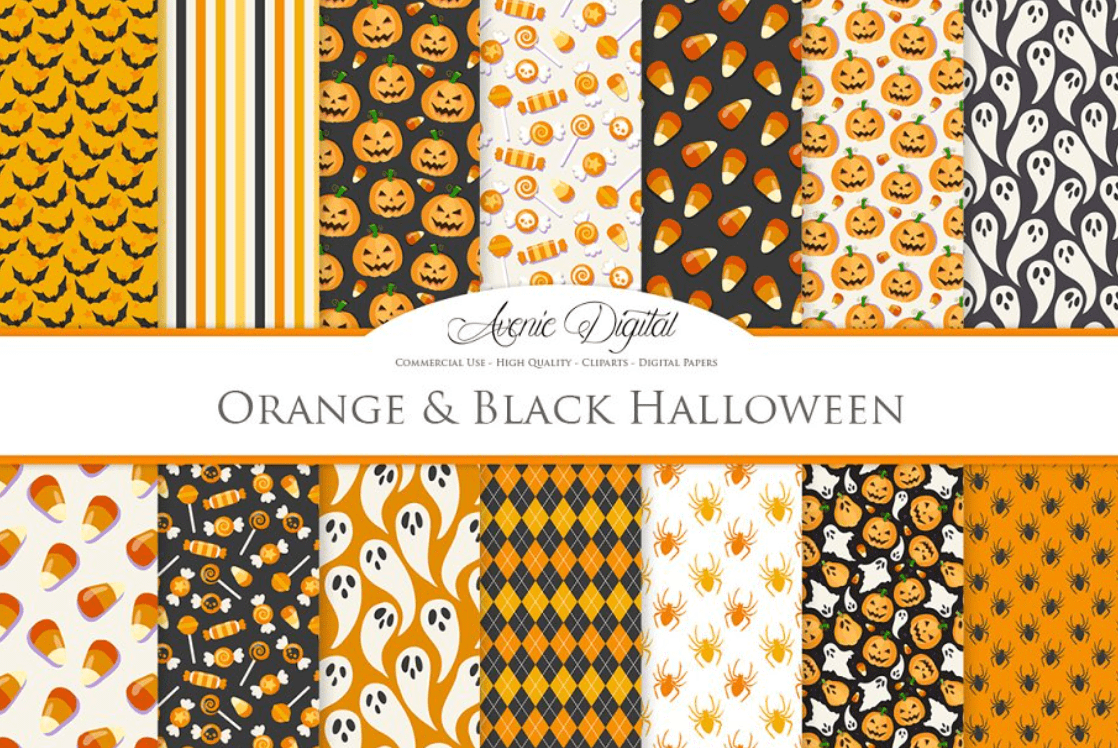 Price: $8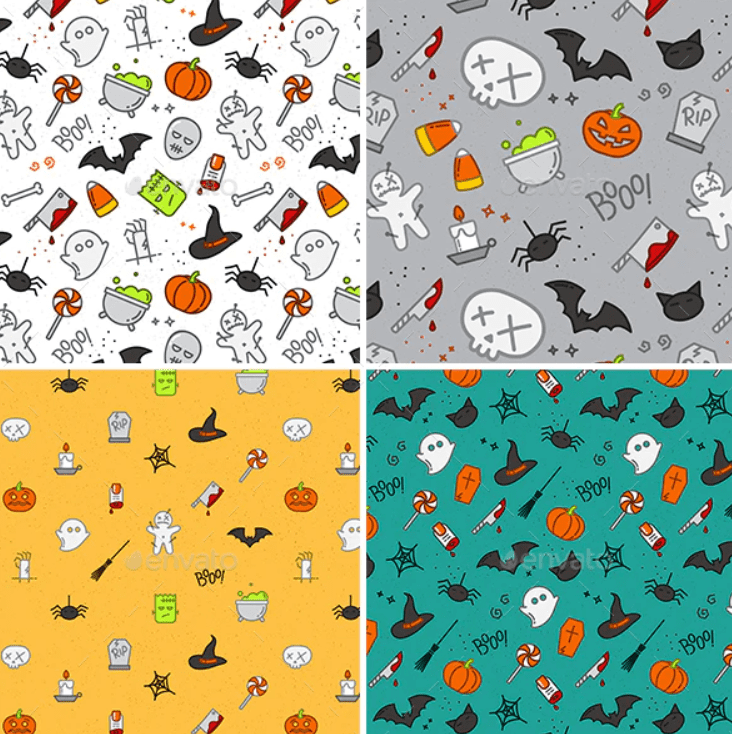 Price: $6
16. Seamless Halloween Pattern
Price: $2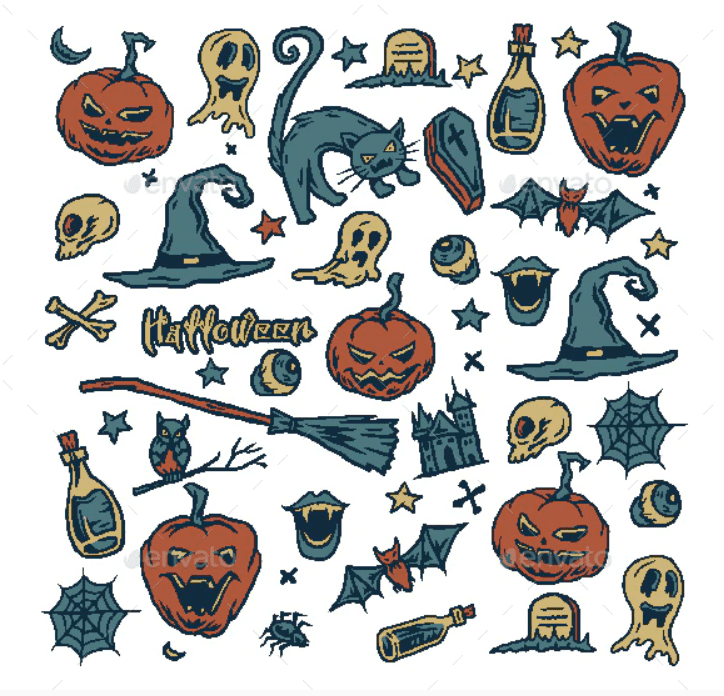 Price: $5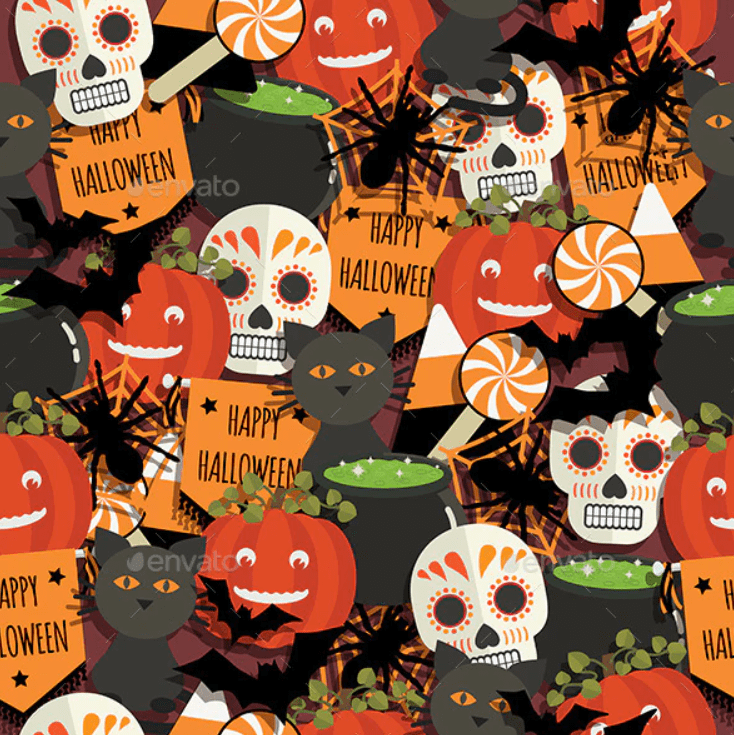 Price: $4
19. Halloween pumpkin monster lantern seamless pattern vector image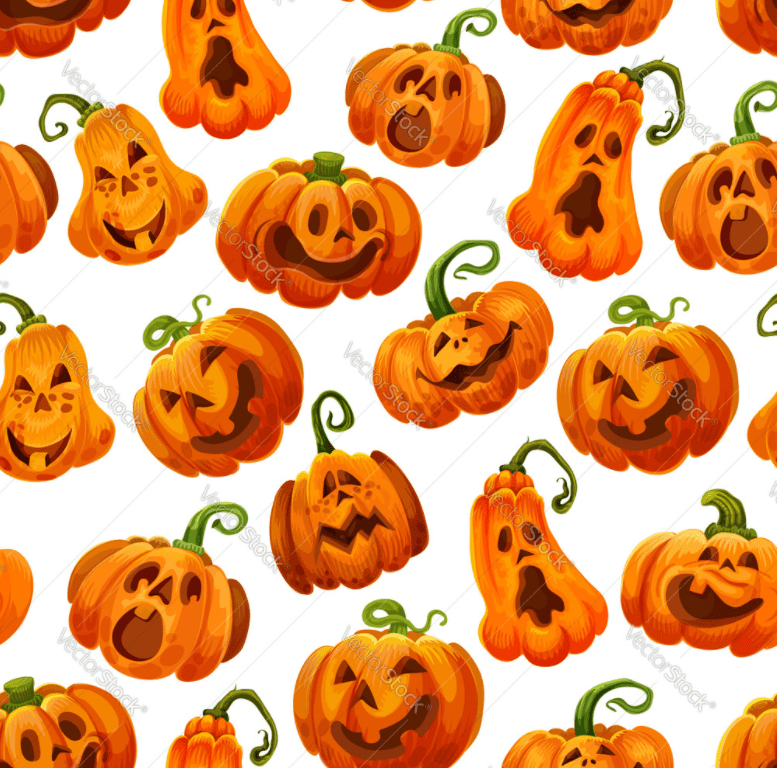 Price: $14.99
20. Halloween Symbols Seamless Pattern Orange vector image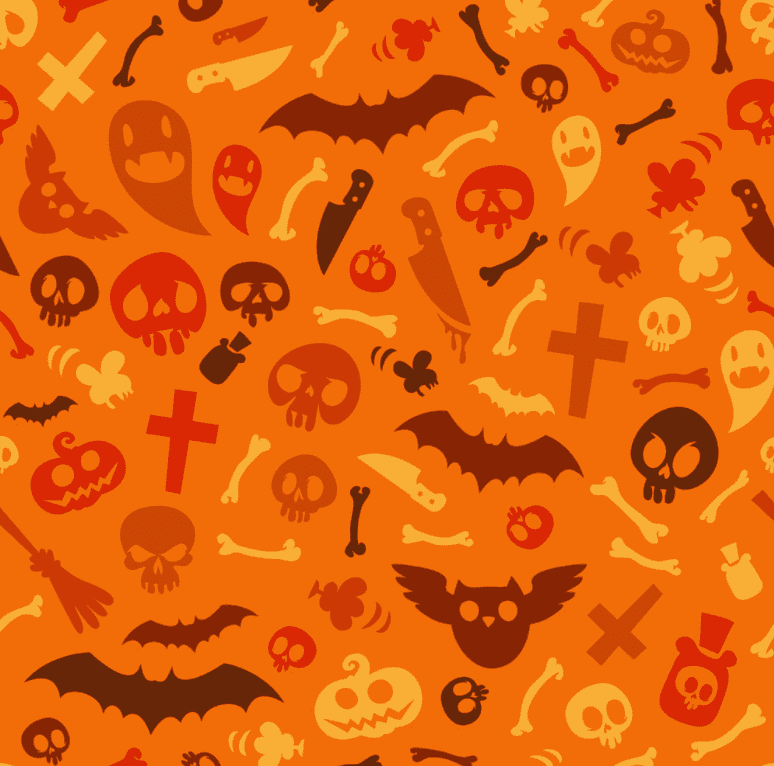 Price: $14.99
21. Halloween pattern vector image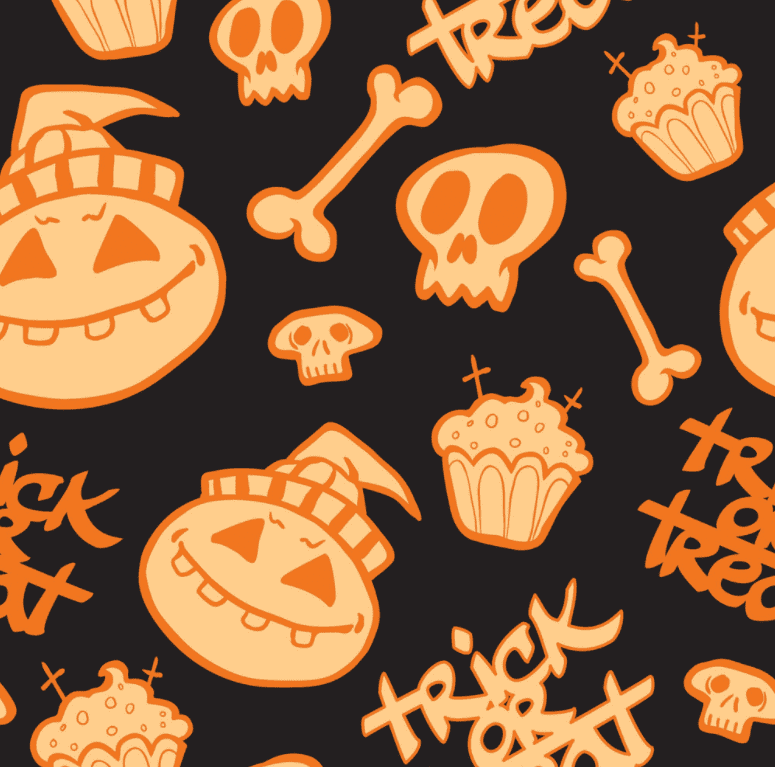 Price: $14.99
22. Seamless Halloween pattern vector image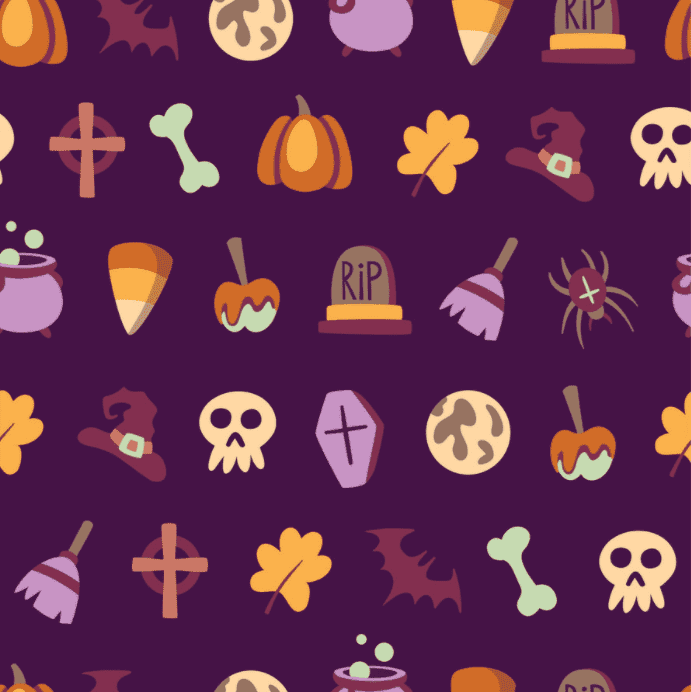 Price: $14.99
23. Halloween Patterned Pumpkins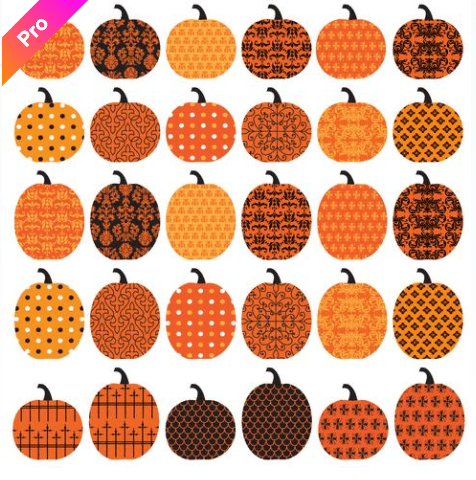 Price: available with Vecteezy Pro License
24. Cute Halloween pattern seamless for background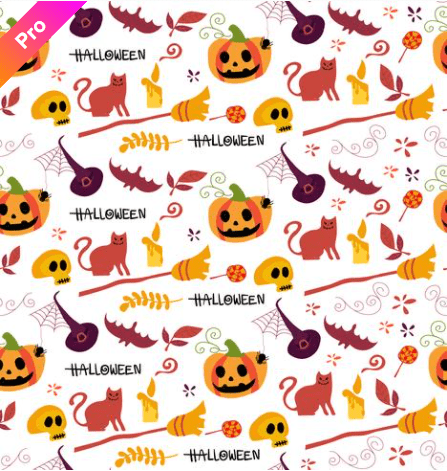 Price: available with Vecteezy Pro License
25. Spooky Halloween Pattern Collection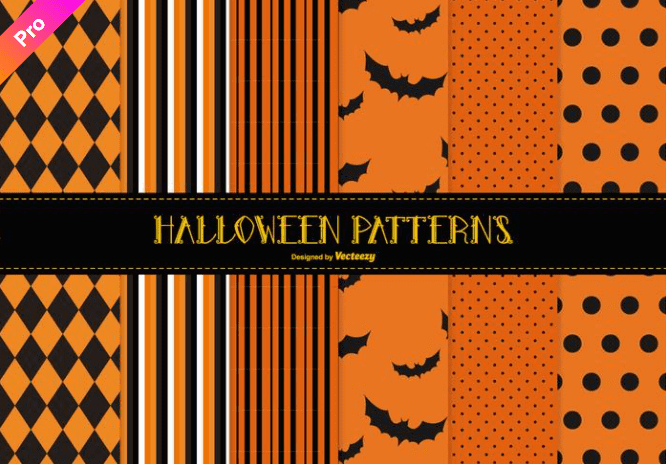 Price: available with Vecteezy Pro License
26. Free Vector Pattern Pumpkin Halloween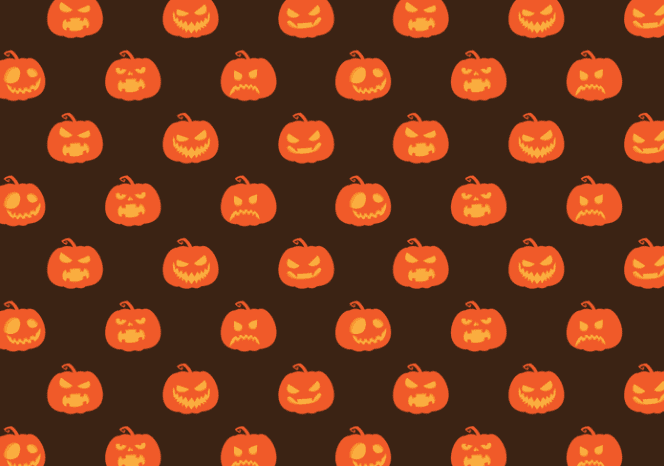 Price: free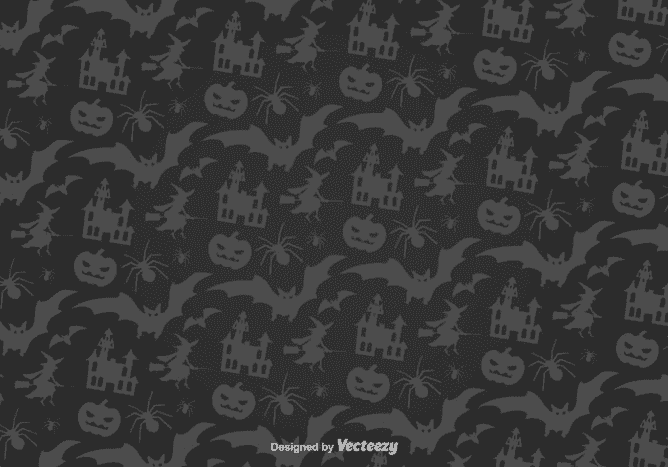 Price: free
28. Artistic seamless Halloween pattern design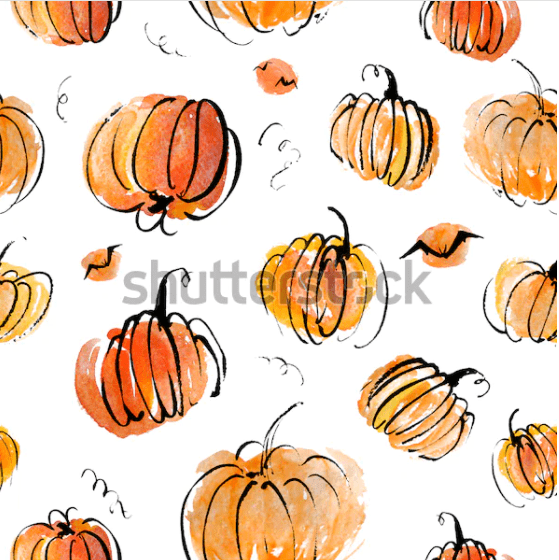 Price: available with Shutterstock subscription
29. Abstract seamless Halloween pattern for girls or boys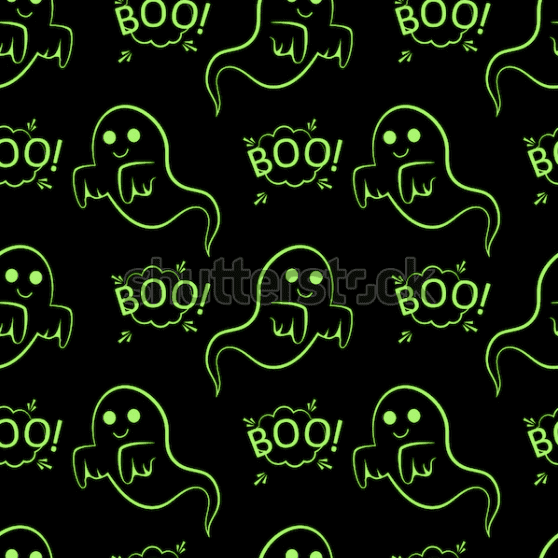 Price: available with Shutterstock subscription
30. Boo! Seamless vector Halloween pattern with skulls, bats, bones and ghosts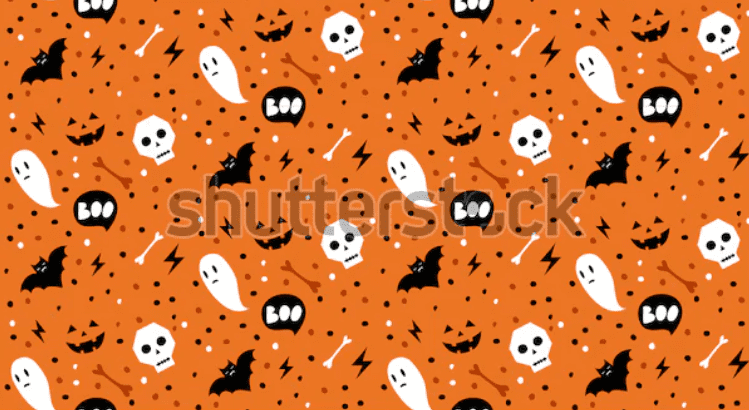 Price: available with Shutterstock subscription
Top 10 Free Patterns for Those of You Who Are on a Budget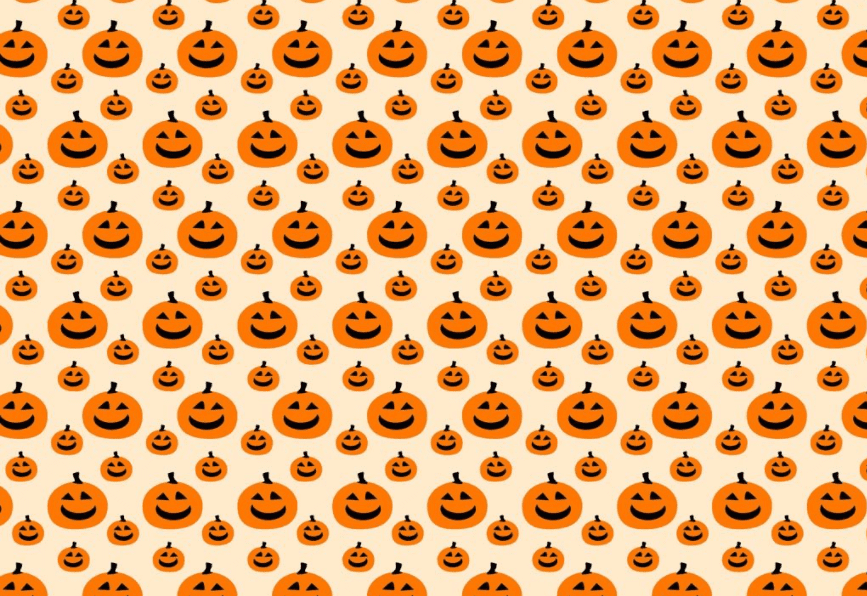 2. Halloween elements seamless pattern vector Free vector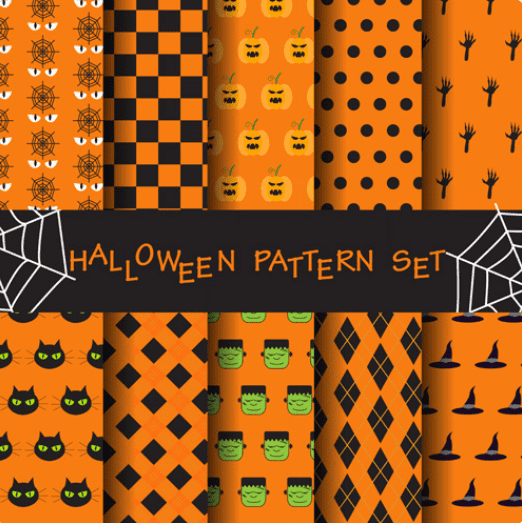 3. Halloween pattern Free vector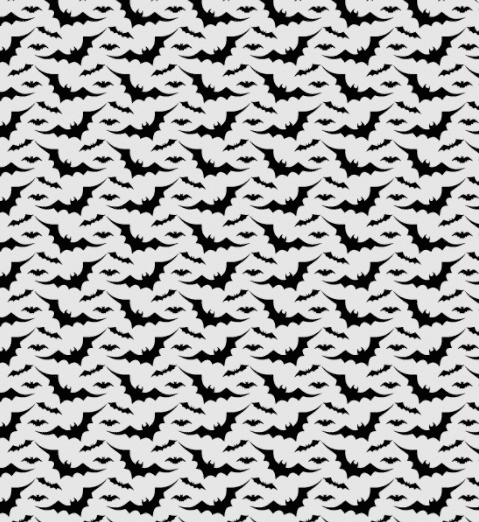 4. Halloween pattern vector seamless Free vector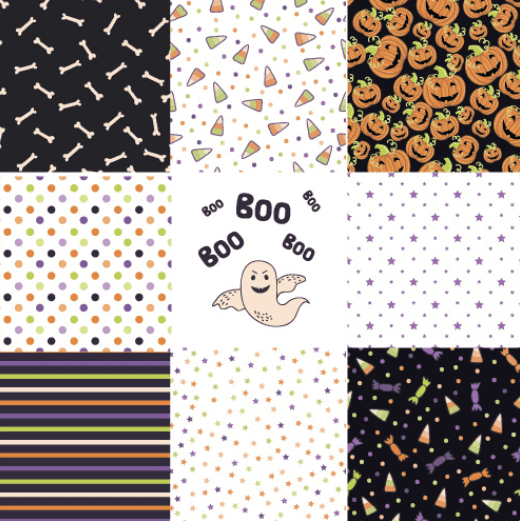 5. Free Halloween Pumpkin Pattern for Vector and Photoshop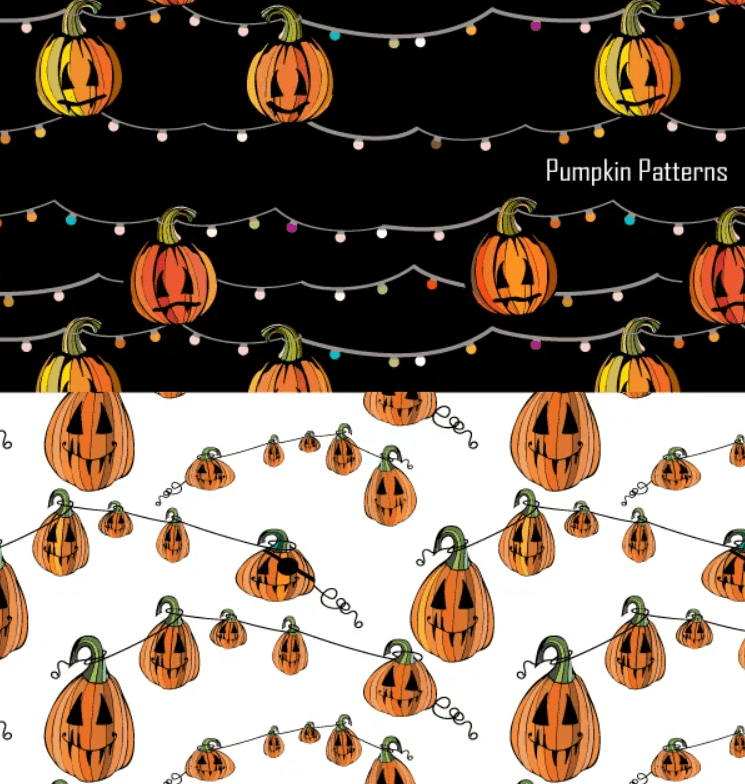 6. Black and White Halloween Pattern Free Vector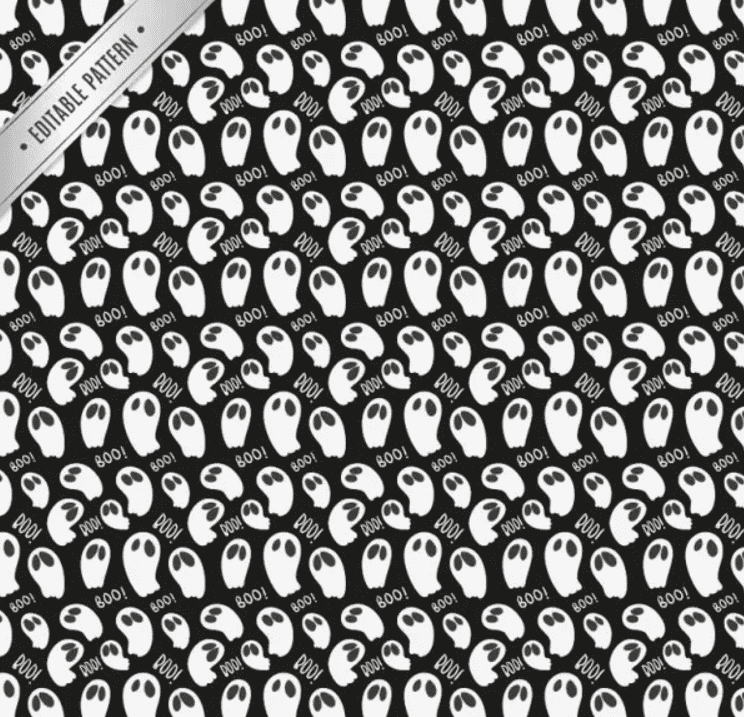 7. Halloween Colorful Patterns Free Vector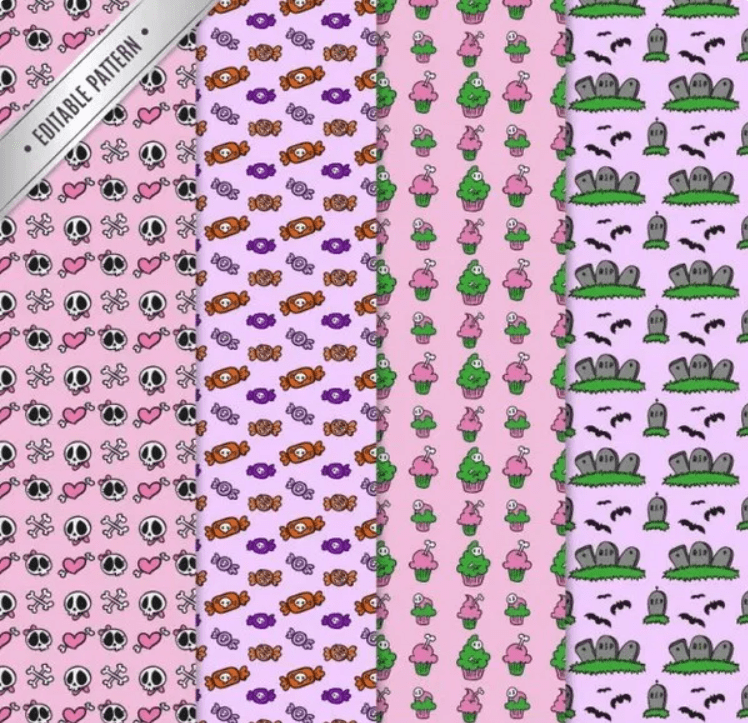 8. Seamless Halloween Patterns Free Vector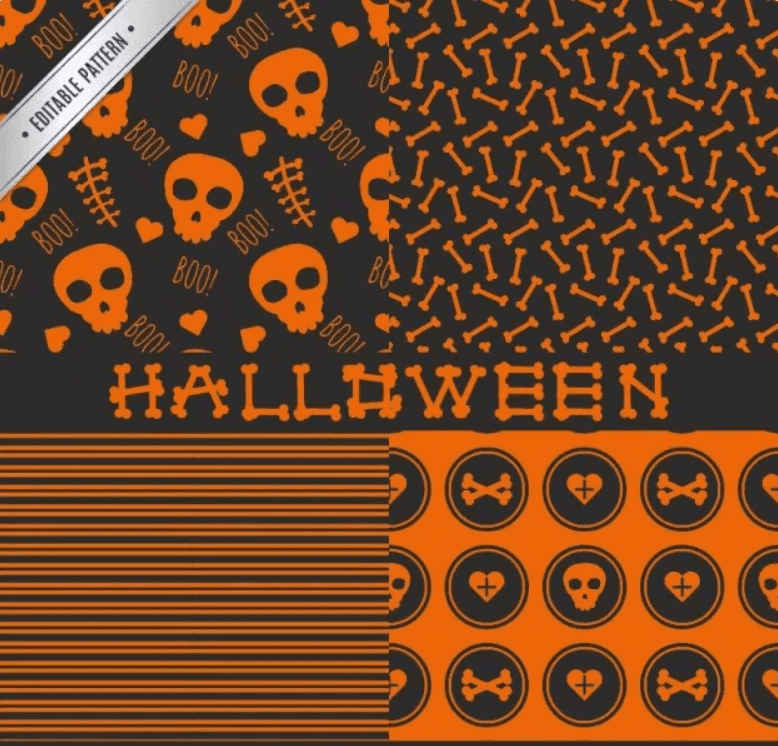 9. Hand drawn design Halloween patterns Free Vector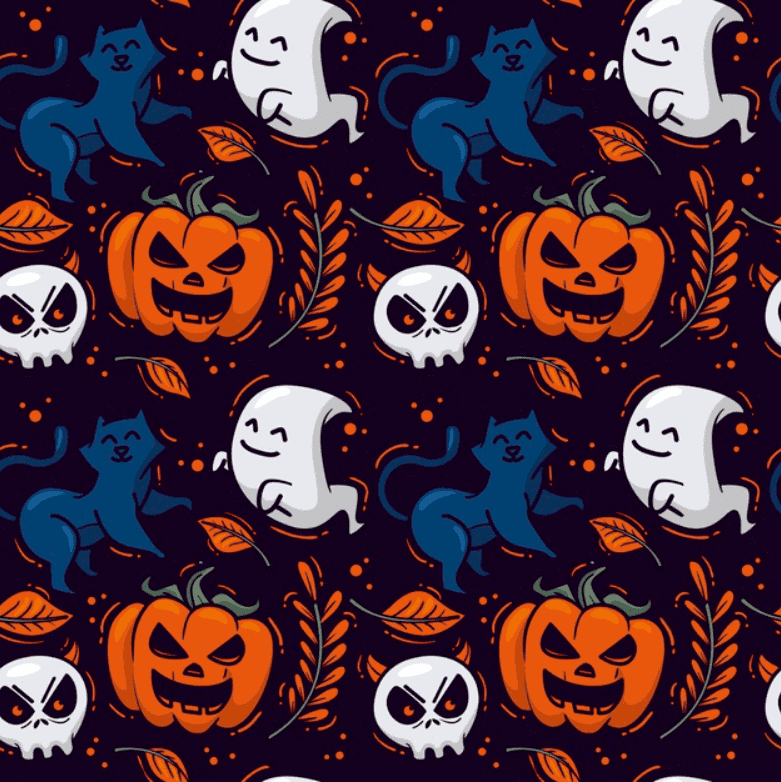 10. Hand drawn Halloween patterns collection Free Vector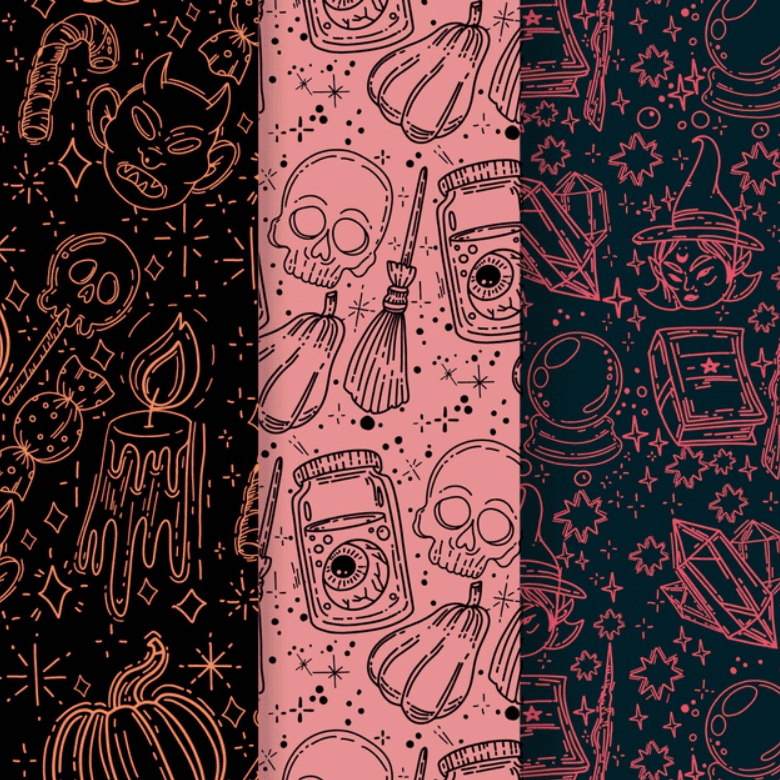 Final Word
Having a collection of different graphic elements is extremely important for every graphic designer. Moreover, it is crucial to update your library on a regular basis, so you have all the trendiest elements in your collection. Halloween patterns are definitely among the most popular and useful graphic elements and since the Spooky Season has already begun, it is the very time to add some Halloween graphics to your library. So stop hesitating and get some lovely Halloween patterns that will help you come up with high-quality projects.
Have you already started working on Halloween projects? What patterns do you use in your projects? Let our friendly community know in the comment section down below!
Best Related Halloween Posts
Some Questions You Might Have
🎃 Where can I find Halloween graphics?
You can look for a vast variety of graphics on such digital marketplaces as MasterBundles, Creative Market, Graphic River, Shutterstock, Vector Stock, Freepik, and many more. So do not hesitate and check out these online marketplaces if you haven't found your perfect pattern on this list.
🎃 What projects can I use Halloween patterns in?
Obviously, perhaps the only type of project you can utilize these patterns are Halloween projects. unfortunately, this type of graphics wouldn't work for other projects. At the same time, during the season, you will no doubt receive a whole bunch of Halloween orders, so you'll definitely use most of the Halloween graphics you have.
🎃 What is an example of a decent pattern?
🎃 Are premium graphics better than free ones?
Premium graphics are premium for a reason, so yes, they are better than free ones. However, there is a lot of cool free options for those of you who are on a shoestring budget as well. So do not underestimate freebies
Please take a moment to pin this post to Pinterest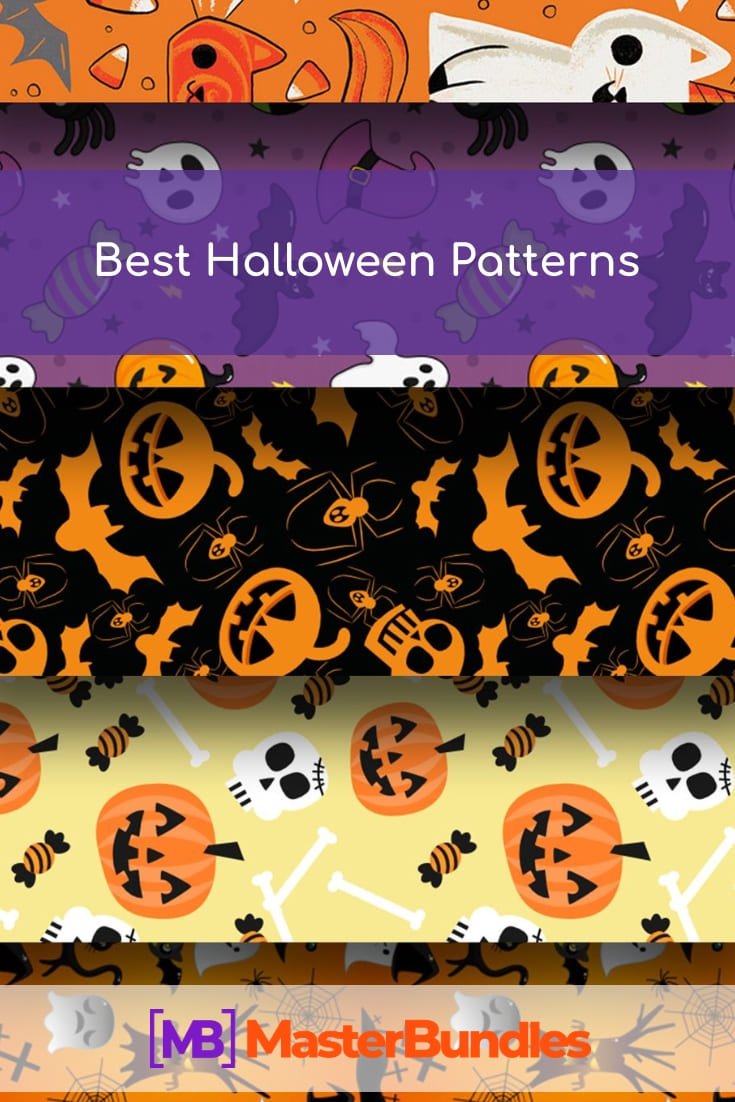 Was this page helpful?
We will be happy if you decide to share this article with your friends on Facebook. Just click on the button and you're done
Thanks for your response!
You have already left your review.
Before I start working on an article, I usually do my research on the topic I am going to discover. Therefore, I utilized the following resources as references:
Cure, Sophie, Barbara Seggio. Graphic Design Play Book: An Exploration of Visual Thinking (Logo, Typography, Website, Poster, Web, and Creative Design). Laurence King Publishing, 2019.
Janda, Michael. Burn Your Portfolio: Stuff They Don't Teach You in Design School, But Should. New Riders, 2013.
Lupton, Ellen. Thinking with Type, 2nd revised and expanded edition: A Critical Guide for Designers, Writers, Editors, & Students. Princeton Architectural Press, 2010.
Sherwin, David. Creative Workshop: 80 Challenges to Sharpen Your Design Skills. HOW Books, 2010.
Slade-Brooking, Catharine. Creating a Brand Identity: A Guide for Designers: (Graphic Design Books, Logo Design, Marketing). Laurence King Publishing, 2016.