Behind each font, behind each letter and each type of this letter, there are real people – font designers or typographers.
Typography is the art, it is the aesthetic component of creating written words. It covers a number of issues: choice of font style and size; distance between letters, words, and lines; use of hyphenation, and preparing font characteristics for the entire text.
The purpose of text typography is to provide fast and easy information delivery. Our review of the 50 greatest modern typographers is an attempt to systematize the list of the best fonts for your inspiration.
But first, let's talk a little about font rules.
Fonts Rules
A beautiful font is always good, but in addition to aesthetics, you need to remember about the users. Yes, the designer works in conditions of limitations, he is concerned about the screen resolution and a lot of other technical aspects, but he creates the interface for people. The font that he will use should be universal and flexible. It is very important to pay attention to the choice of the font from the very beginning, otherwise, the whole project has to be redone when it turns out that users cannot interact with the interface as it was intended.
Not all fonts are suitable for competent web-design. Basically, because of their unreadability and difficult perception from the screen. Some fonts are too heavy and slow down the work of resources – be sure to pay attention to it. Understanding what makes a font legible gives you a general idea of which fonts work best in user interfaces.
Characters height
It is important for the font to have a harmonious combination of lowercase and uppercase characters. It makes any font more legible.
Counter
You also need to remember that there is such a thing as counter – an empty space inside the symbol. In some letters, counter affects the readability of the font.
Weight
Lightweight fonts are usually more legible than massive ones. Therefore, in the design of the interface, you should very carefully use the Bold typeface and not use it for large texts. Better to leave it for headlines.
Proportion
Proportion is the ratio of the symbol width to its height. Fonts must be balanced, that is, they should have good proportions in a standard style.
Letterspace
Today, a designer doesn't necessarily have to carefully select letterspace but should remember that the larger the font size, the more noticeable the errors. Such a text looks sloppy and is poorly perceived by users.
Readability
Readability is a user experience when interacting with textual content. It is very important how easily a user scans a text. Headings, subheadings, and paragraphs make the text more readable. This is a macro-typography – a way to make the text more attractive and easy to read. Here, typography is very similar to art, as the designer must take into account contrast, color, font size, and many other aspects that affect the user experience.
Serif and non-serif fonts
Historically, serif fonts are considered more legible. In the precomputer era, serif typefaces were most often used when printing a large amount of text, as this facilitated the reading process. Serifs allow the eye to easily slide along the lines, quickly scanning the text.
With the appearance of computers and mobile devices, the situation has changed. There are a small number of serif fonts that are readable. More and more often interface designers choose sans-serif fonts, which is easy to see. The display is not paper, today users do not read very long texts, and in the design of the interface, long texts are completely absent when it comes to visual elements.
Line spacing
The readability of the text is greatly influenced by the line spacing, that is, the empty space between the lines. To find the perfect interval, it makes sense to use the principle of the golden ratio. This little tip greatly increases the legibility of texts. You need to do the following: multiply the size of the symbol by 1.618 – the result will be the optimal value of the interval. Experienced designers do not need this tip, but beginners using this method can make the text more enjoyable to read.
Text block width
User perception of text often depends on the width of the text block. Too wide blocks with long lines make it difficult to read, as it becomes more difficult for the eye to move from line to line. If the block is too narrow, then fast scanning slows down, as short lines break the reading rhythm. There are no rules for the width of the text block, but the recommended length of the line is 45-75 characters including spaces.
Colors
What will be the color of the font, depends on the project, but in the design of interfaces, you can use one simple tip. It consists of using shades close to black or gray instead of using those colors. A small, almost imperceptible detail, but sometimes this method really improves the perception of the text.
White space
The main purpose of empty space is to avoid visual confusion. Layouts with enough space between elements are perceived more easily since they do not make it difficult to scan text blocks. The harmonious arrangement of the elements creates a sense of order, sophistication, and elegance.
Hierarchy
The element hierarchy indicates to the user exactly how he needs to read the text. With the help of the hierarchy, it is easy to select headings, subheadings, and the main text. This can be achieved in different ways by changing the font size, using contrast, margins, indents, and so on.
Separators
A good way to divide text content into blocks or sections is to use separators. The most popular separator is the usual line. This is a simple but very effective tool that can significantly increase readability.
Review of the 50 Greatest Typographers
Tom Chalky
Tom is a master of creative resources for creative people. He is working with everything from handcrafted fonts to detailed textures. Also, Tom is a co-founder of the Art and Design blog inspirationhut.net.
Tomchalky.com
Behance.net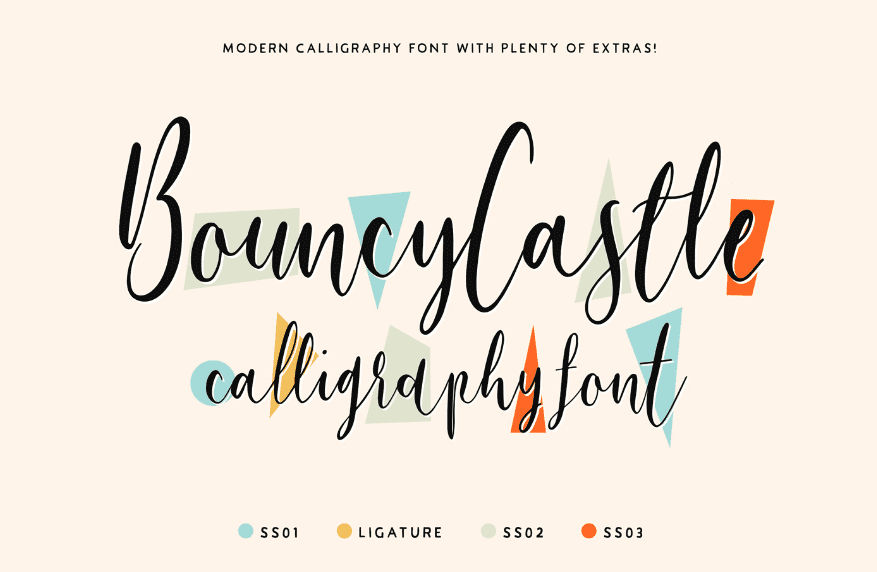 Josh O.
Josh is an illustrator and designer located in the Great Smoky Mountains of East Tennessee. He is a guru of vintage-inspired fonts with a modern twist. Anyone is welcome to have a look at his recent products or visit his website to browse more fonts, Illustrator actions, and templates.
Joshownby.com
Behance.net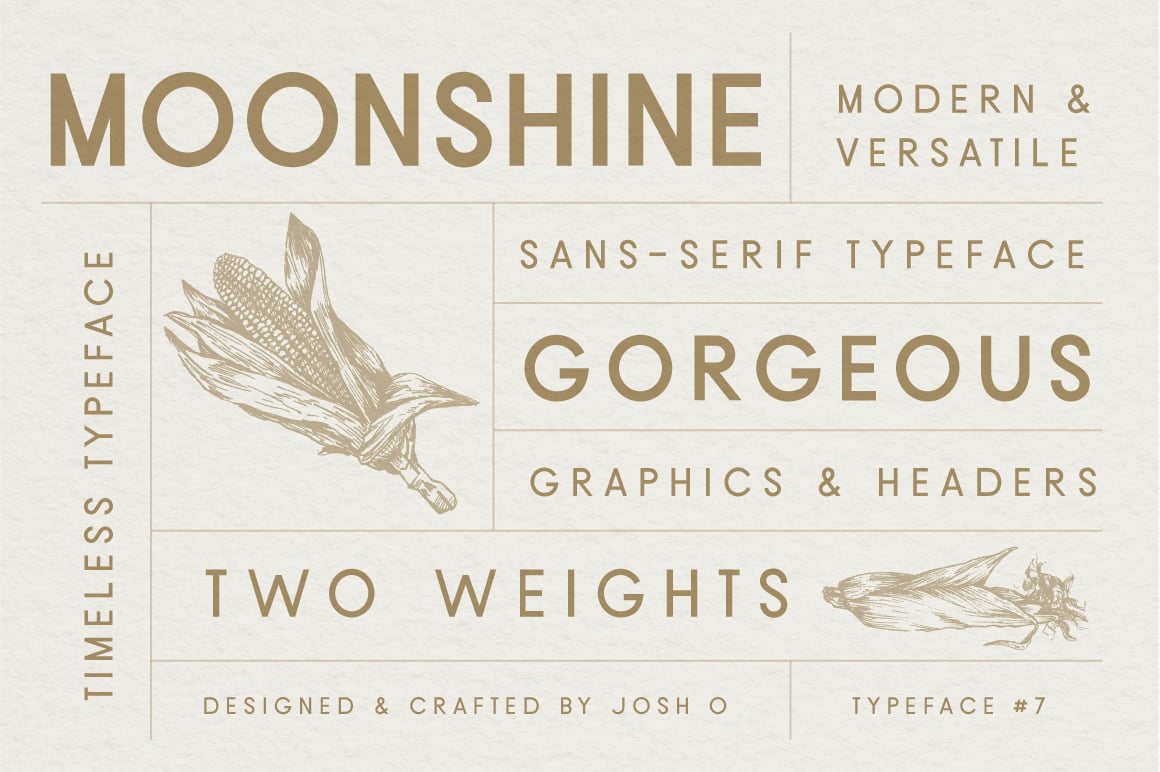 Tobias Saul
Tobias Saul is a talented 27-year-old graphic designer from Düsseldorf, Germany.
Check out his works to see how he combines traditional craftsmanship with digital techniques to create impressive letterings.
Behance
Tobiassaul.de


Nicky Laatz
Nicky Laatz is a true fan of letters, their shapes, and forms. She is ready to play with them all day long to create something beautiful and creative. Learn more about her sophisticated, classy, and carefully styled typefaces.
Behance
Myfonts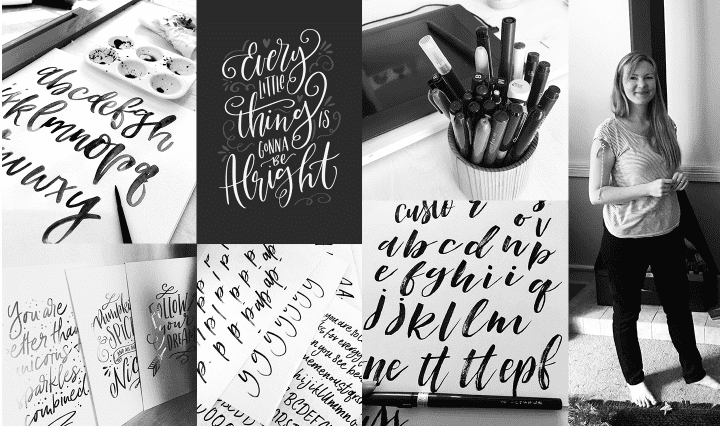 Callie Hegstrom
Meet a beautiful Callie Hegstrom, the designer/mom/lettering artist behind the Make Media Company. She is loving photography and illustration. Her awesome works can be checked in such brands as Sports Illustrated, Good Housekeeping or Bath and Body Works.
Behance.net
Makemediaco.com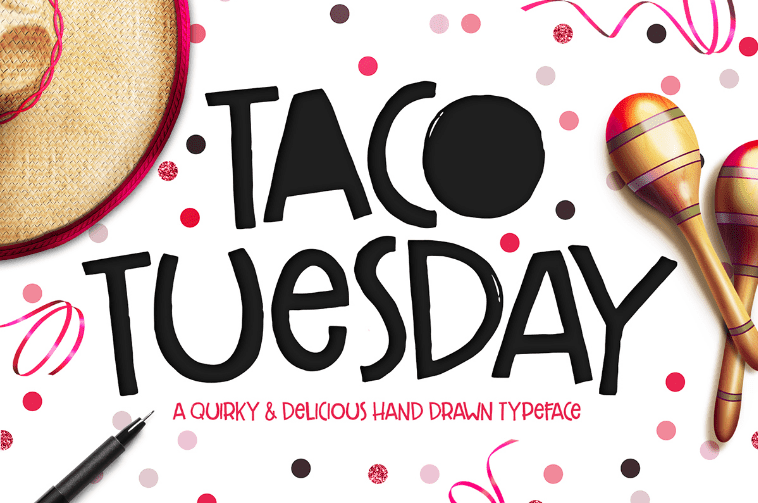 Mats-Peter Forss
Mats-Peter is a talented Scandinavian minimalist designer, who is experienced in creating free & premium fonts, mockups, vectors and logo templates. He is crafting design products for other design specialists.
Creativebooster.com
Behance.net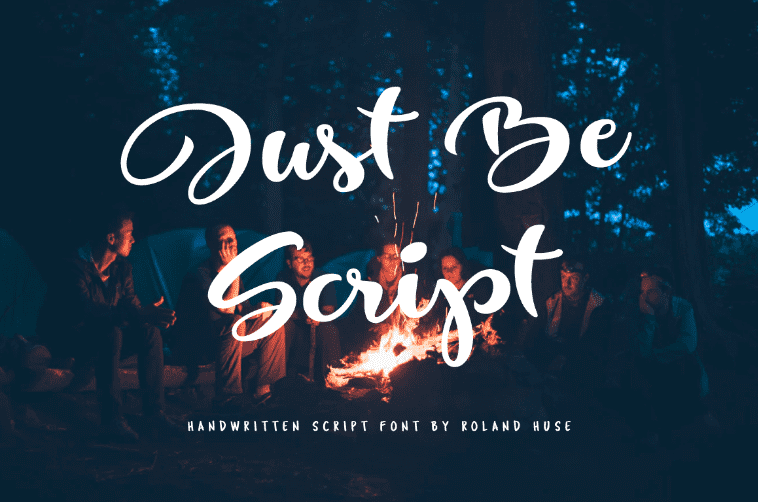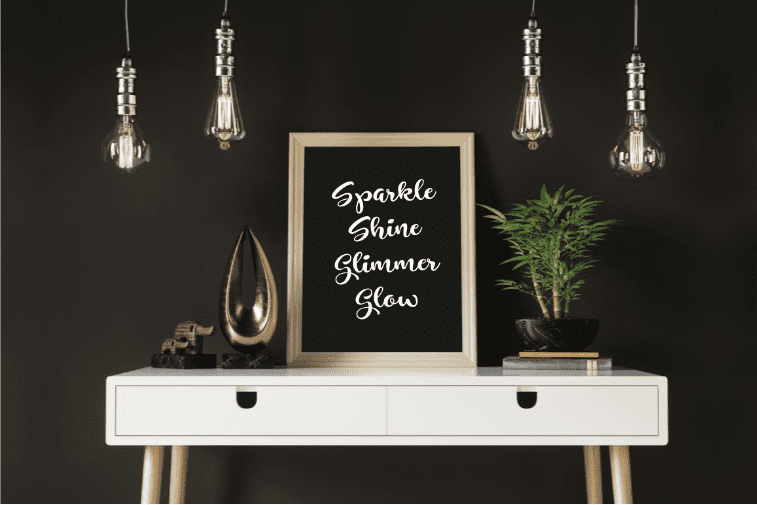 Vlad Cristea
Vlad is a passionate Graphic Designer, UI/UX Designer from Romania.
He is working hard to offer a great number of graphics resources for graphic designers, freelancers, design agencies and companies. Searching for impressive fonts for your design? Do not hesitate to check out Vlad's collections.
Behance
Graphicdelivery.com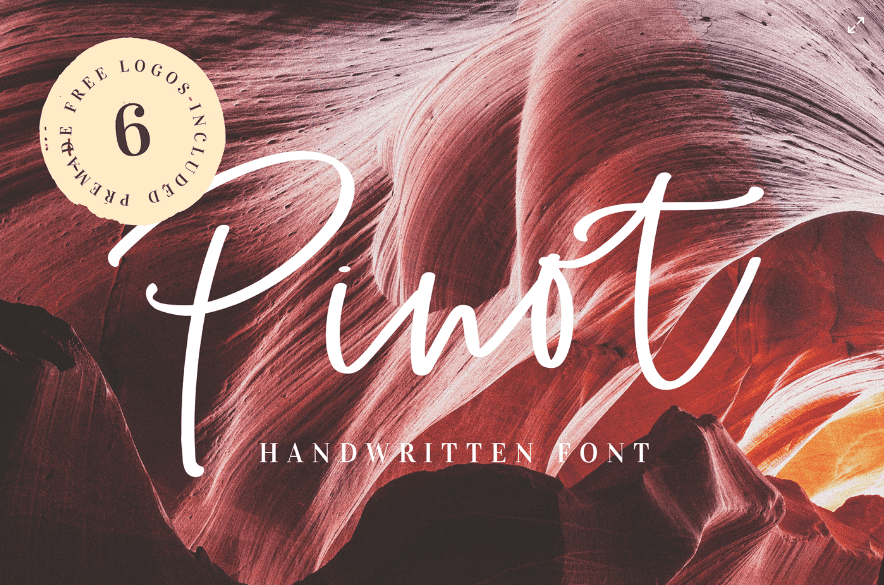 Hendra Pratama
Hendra Pratama is a famous self-taught Type Designer & Handletterer based in Indonesia. Check out his popular fonts and add some touch of retro style and vintage to your design.
Behance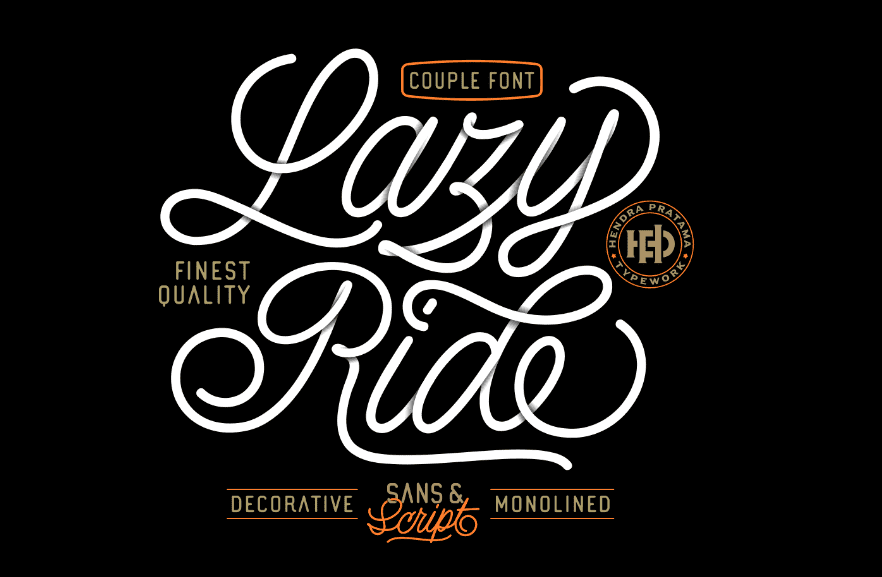 Sam Parrett
Meet Sam Parrett, a creative designer of unique & eye-catching fonts at Set Sail Studios. All the font works are available for downloading via his website Set Sail Studios and other resources mentioned above.
Behance
myfonts
Setsailstudios.com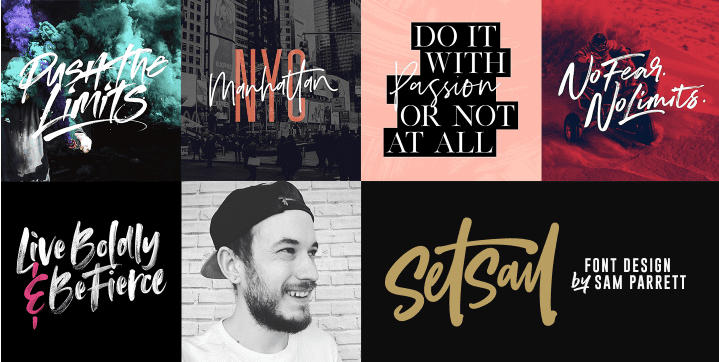 Ellen Luff
Ellen Luff is a passionate typographer, photographer and travel writer. She is chasing inspiration everywhere. Currently located in Asia, she is open to any collaboration.
Behance
cargocollective.com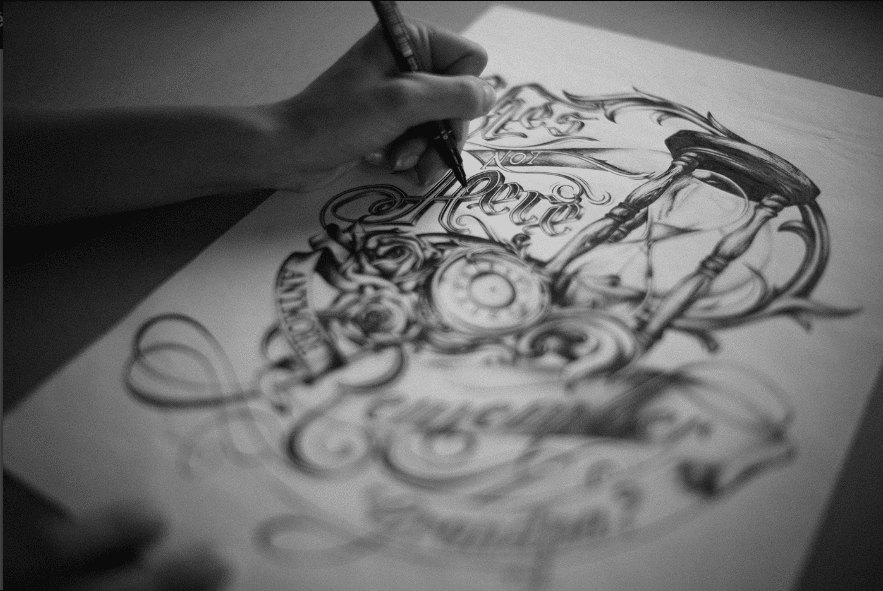 Mila Garret
Mila is fond of drawing and letters. She enjoys making Procreate brushes, fonts, and other neat stuff. Mila's works are perfect for elegant logos, upscale packaging, wedding stationery, websites, and any other projects requiring a handwritten and luxurious touch.
Behance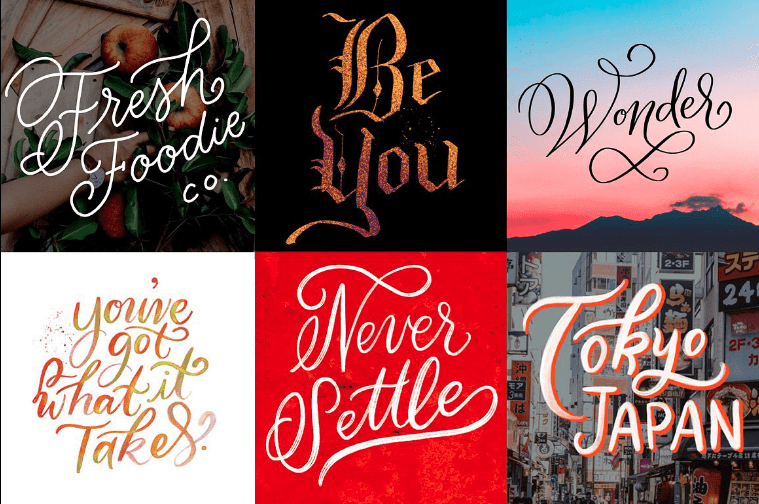 Connary Fagen
Connary has been a designer since 2007. He brings a modern touch to his fonts with continuous updates and feature additions, free to all customers.
Choose Connary Fagen's sophisticated and cinematic fonts to create impressive designs.
Behance.net
Connary.com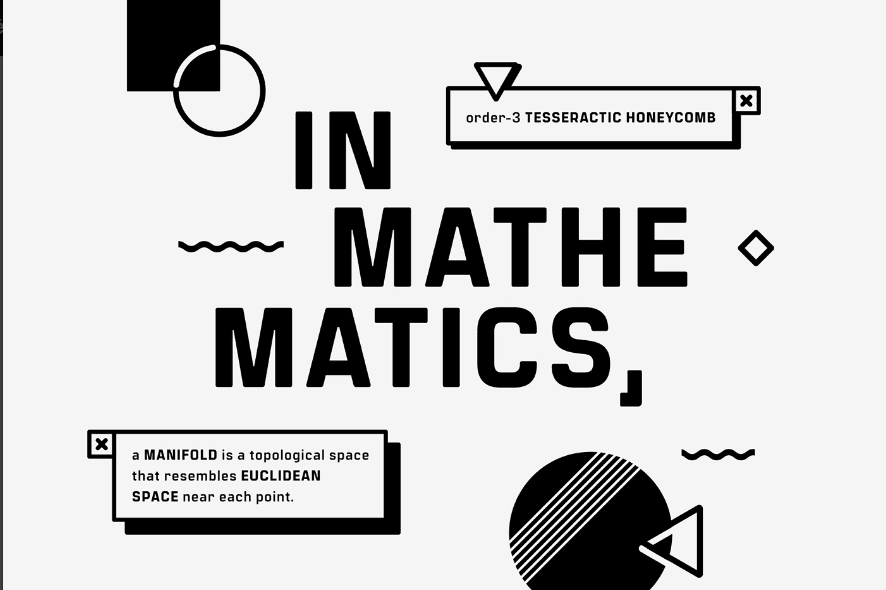 Sinikka Li
Sinikka is a talented hand lettering artist, typeface designer & illustrator based in Germany. If you are looking for something personal and interesting to add personality into our digital world, you should definitely check out her creative works.
Behance.net
Sinikkali.com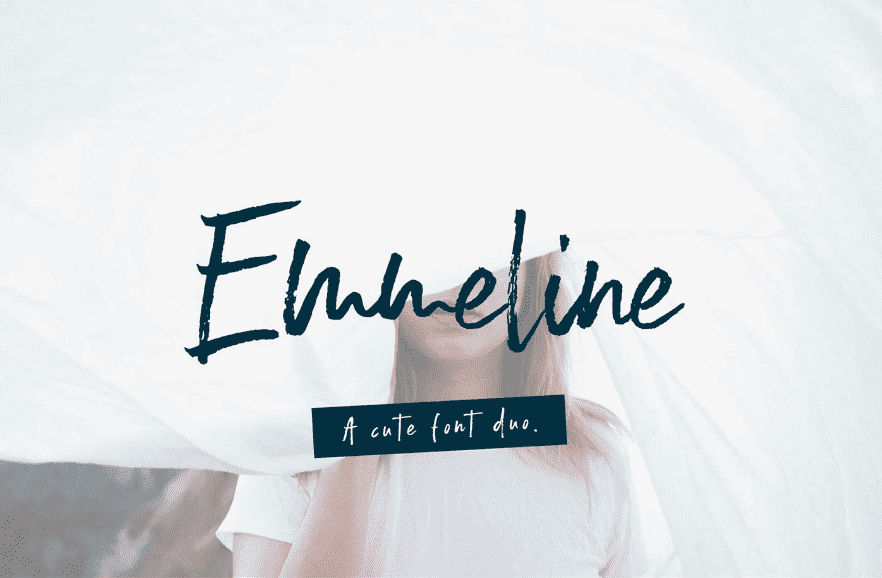 Jen Wagner Co
Artistic Jennifer Wagner is working hard to provide design resources and e-cources to help you start easier. Each and every font is created to add a gorgeous touch to your design work.
Behance.net
Jenwagner.co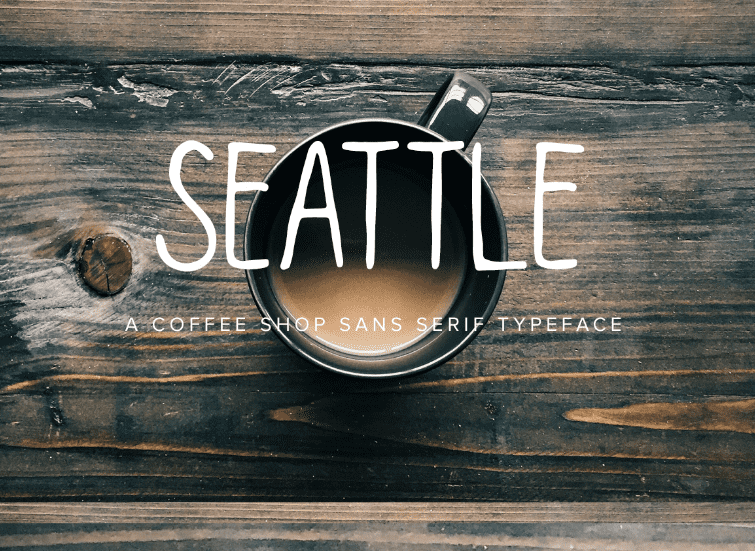 Teweka
Take a moment to check Tuanku's works. He is a freelance graphic designer and font maker. He is popular for his modern calligraphy font with classic, sophisticated accents. Suitable for brand imaging, signatures, watermarks, business cards, magazines, web, and other design works, you will find something perfect for your project.
Behance.net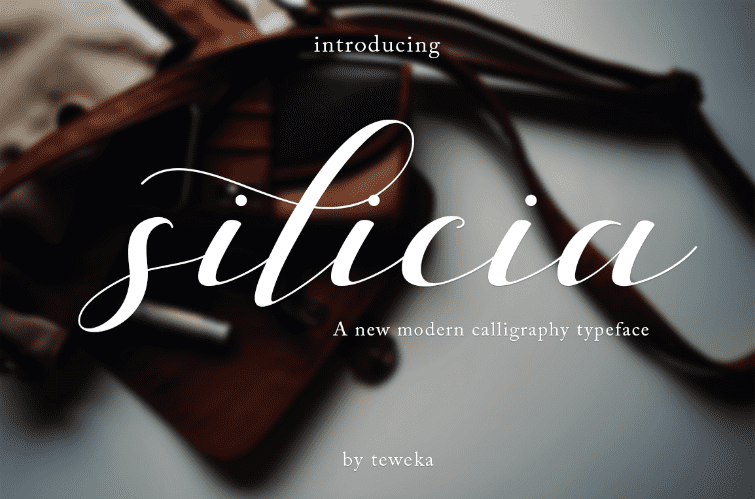 Joanne Marie
Joanne Marie has been working as a freelance designer producing digital products for the last 4 years. She is loving to create clear, easy to read, and beautiful fonts.
Her fonts are great for any designs which require the innovative, hand painted, and elegant touch.
Instagram.com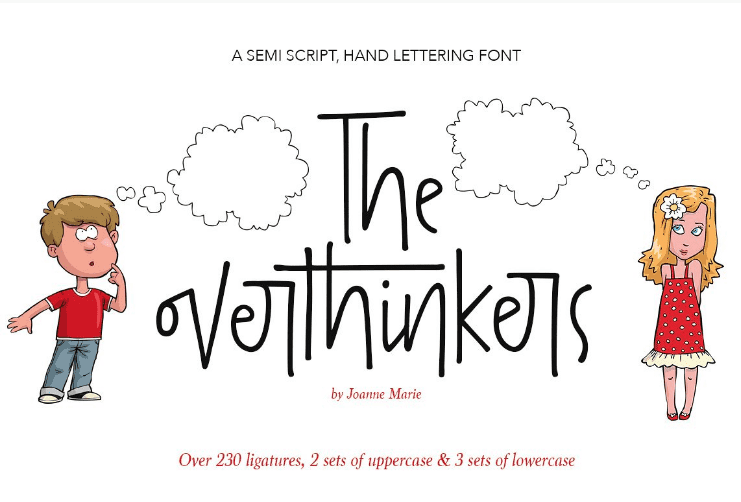 Anthony James
Anthony James and his agency are creating clean and modern solutions, sharing their passion for typography and providing gorgeous typefaces for any projects.
Behance.net
Ajtypography.com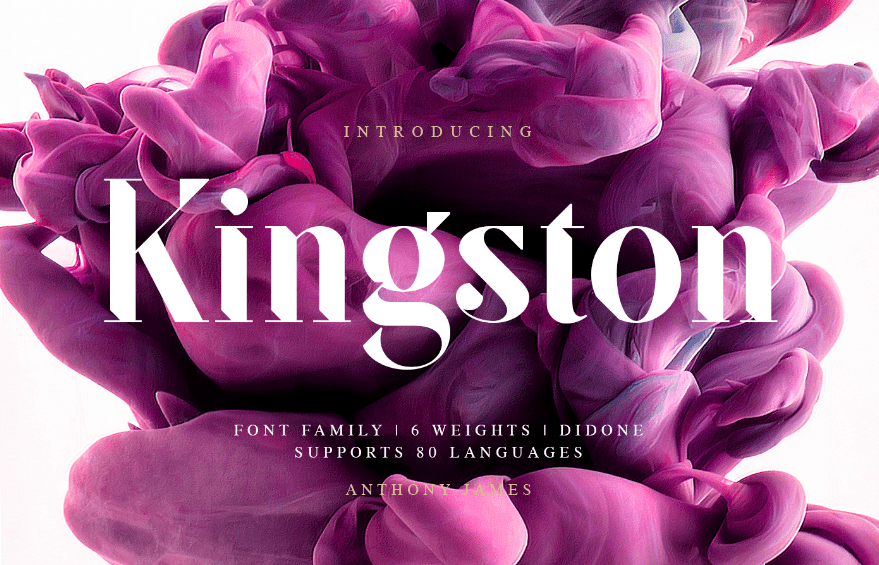 Andrey Sharonov
Andrey Sharonov is a creative freelance designer and illustrator from Ukraine.
Check out his great collections if you are looking for a logo, font design, and illustrations.
Behance.net
Andreysharonov.com


Victor Barac
Victor Barac is another talented font maker from Bucharest. He is a master of a vintage font with tons of cool characters, symbols, and OpenType Features. His fonts are great for quotes, logos, apparel, advertising, wedding invitations and etc.
Dribbble.com
Instagram.com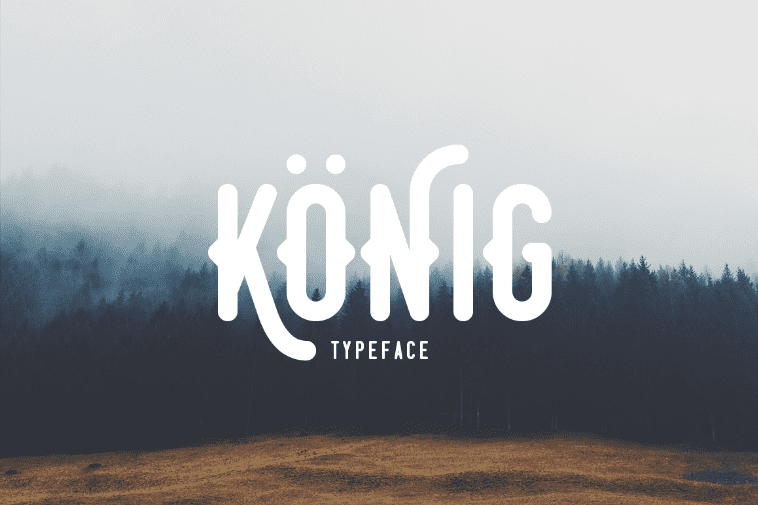 Greg Nicholls
Greg is a Canadian designer who enjoys making unique fonts and other fun design elements for you. His mission is to make cool stuff and get designer lives easier and happier. He is running his online shop where he sells fonts and resources for other designers.
Helloimgreg.com
Behance.net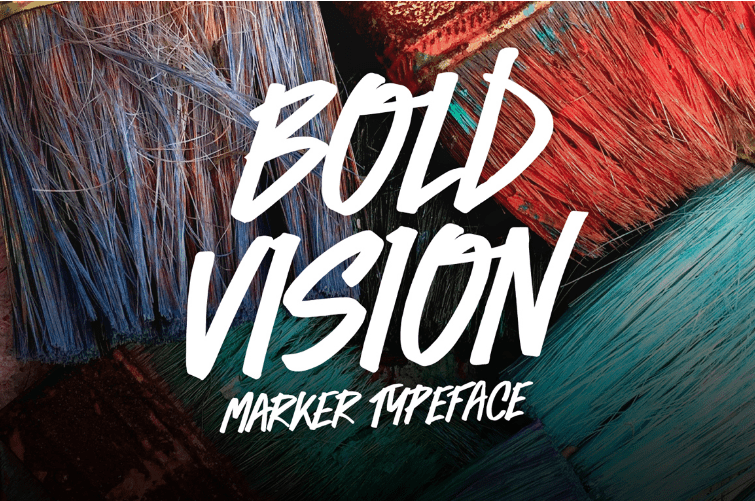 Emily Spadoni
Emily is the one who creates truly pretty things. She is a lettering lover, font creator, designer. Her works are full of sweet and feminine sophistication with modern calligraphy.
Behance.net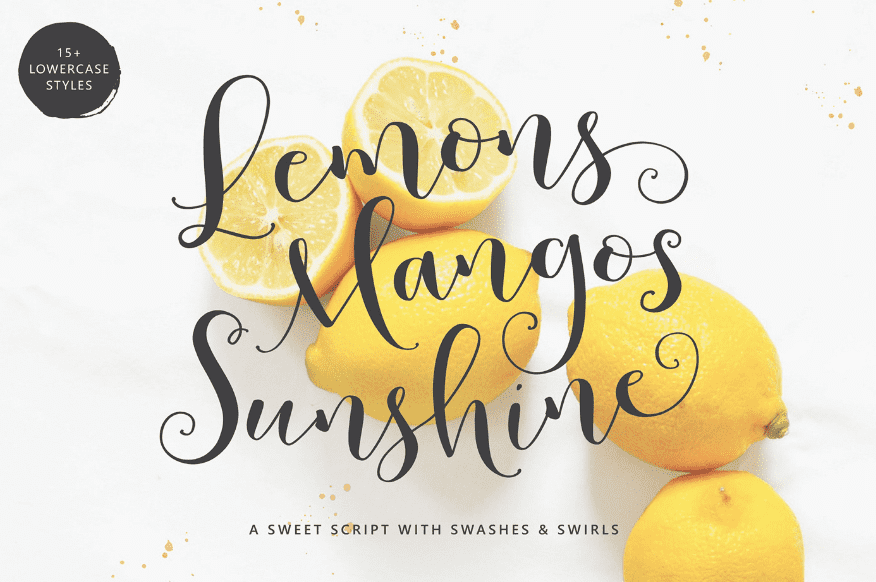 Mel Volkman
Mel is a designer specializing in branding, hand lettering, and illustration. Check out his font works and add magic to your design projects. Mel is passionate about storytelling and creating gorgeous textures and an infinite amount of styling opportunities.
Melvolkman.com
Behance.net


Angie Makes
Make your design projects shine with Angie's beautiful works. Her font designs are full of feminine and girly aesthetic elements. You can grab some fabulous, free graphics right on her website.
Angiemakes.com
Myfonts.com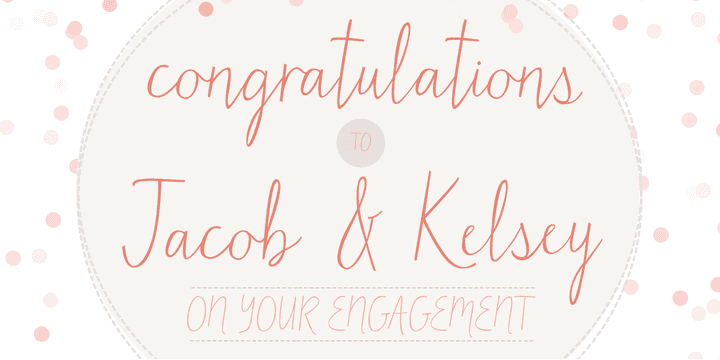 BeckMcCormick
Meet a Florida-born Southern designer with clean, easy to read lettering and high-quality design assets available for instant purchase and download.
Beckmccormick.com
Instagram.com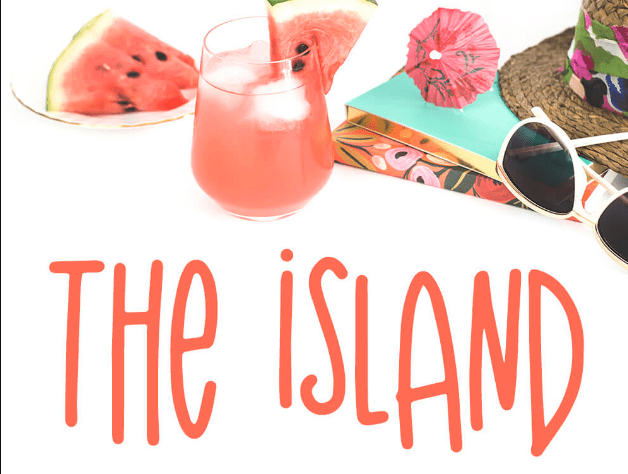 Tom Anders
Tom is good at creating digital goods, including some of the most popular products on Creative Market. He teaches himself any skill necessary to bring great ideas to life
Tomanders.com
Behance.net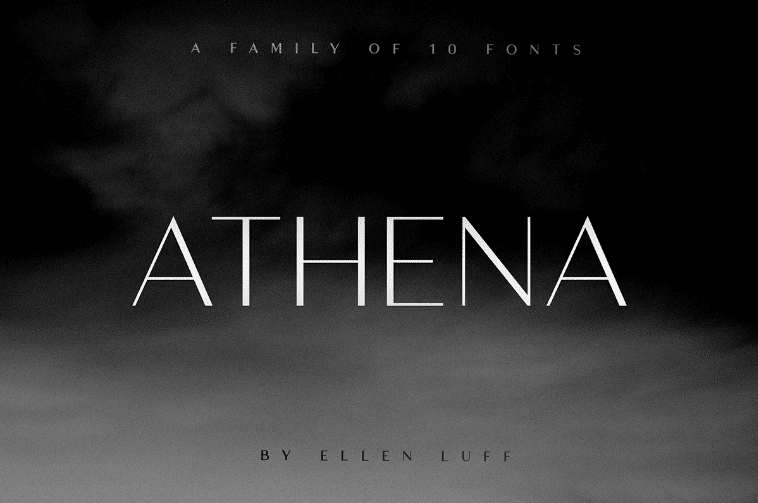 Adam Ladd
Adam is a talented graphic designer and type designer based in Cincinnati, Ohio with experience in branding and art direction. Adam's design approach focuses on function and appeal. He has been the art director of HOW and PRINT magazines and has been featured in books and blogs.
Behance.net
Ladd-design.com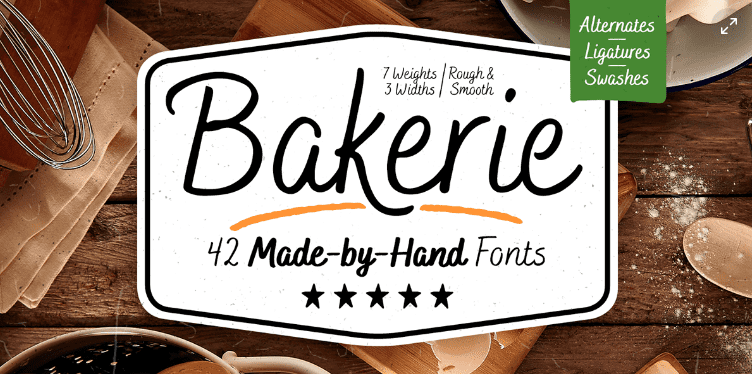 Piotr Łapa
Meet Piotr Łapa, a freelance graphic designer based in Cracow, Poland. He focuses on branding, type design, and digital media. Piotr is happy to cooperate with clients from all over the world, helping them to create a unique and strong brand identity.
Piotrlapa.com
Behance.net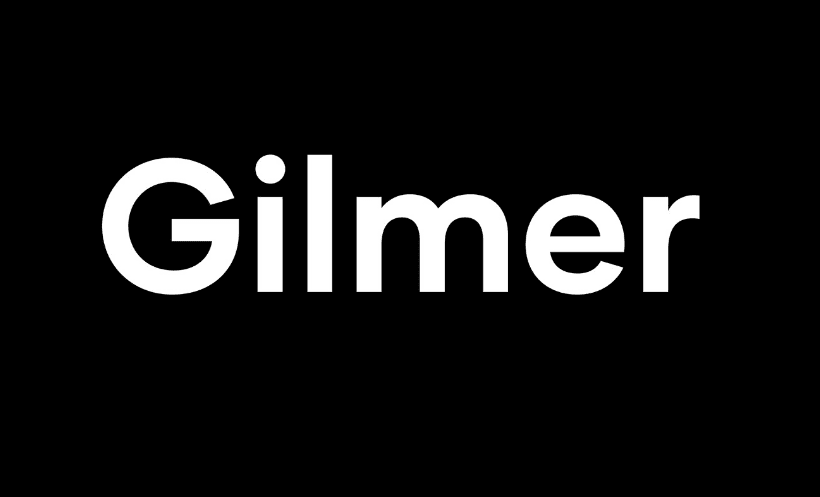 Pratama Yudha
Pratama Yudha is skilled in animation, videography, UI/UX. He is experienced in photography, branding identity, packaging. He is ready for cooperation with the focus on logo, icon, typography, nature photography.
Behance.net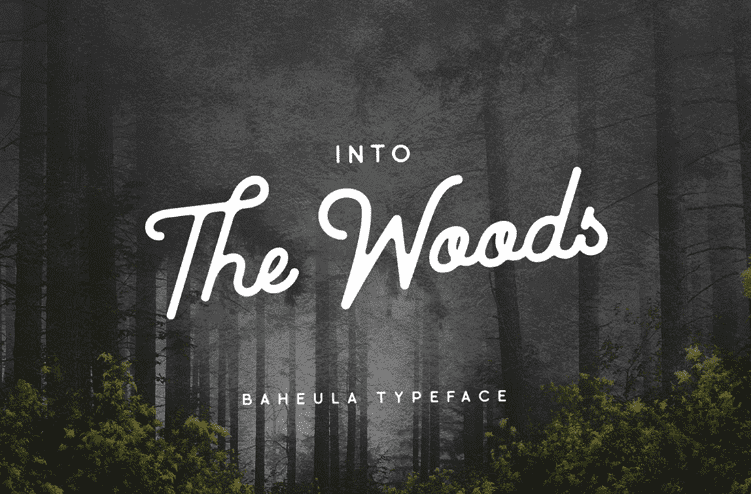 Juri Zaech
Juri Zaech is a Swiss Art Director, currently living and working in Los Angeles, CA. If you wish to bring a vintage touch to any branding project, you should definitely contact this talented designer.
Juri-zaech.com
Behance.net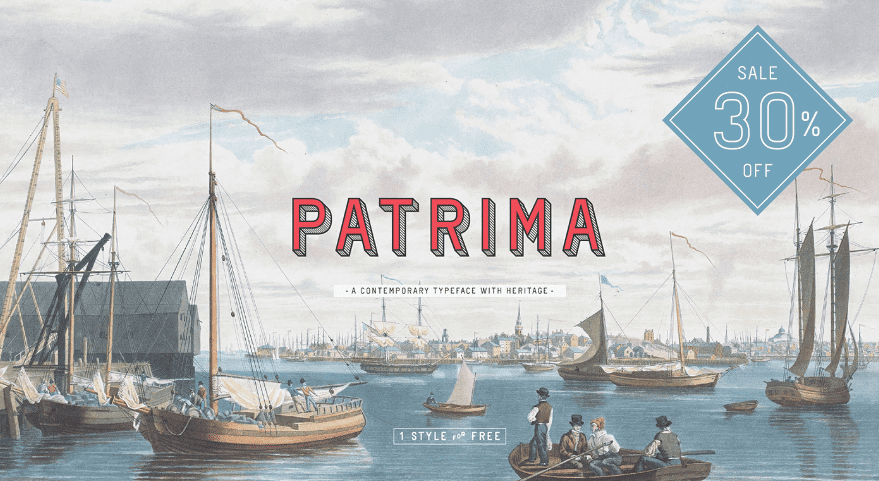 Faisal Tanjung
Faisal is a successful freelance graphic designer and font maker. Sizimon is an independent design studio from Surakarta Indonesia. Faisal's works convey elegance and style and they are perfect for fashion, e-commerce brands, trend blogs, or any business that wants to appear classy and chic.
Behance.net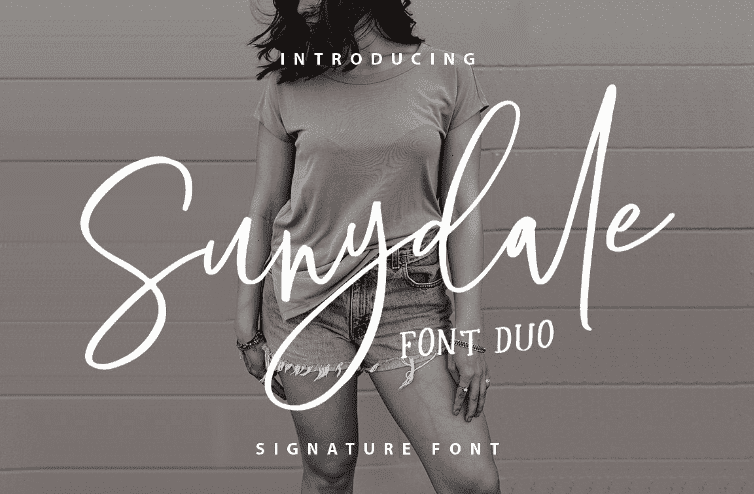 Aan Kurniawan
Aan is a smart and creative student from Indonesia with a passion for illustration, UI and UX. Specializing in logo design and type, he is ready to help with your design project.
Dribbble.com
Behance.net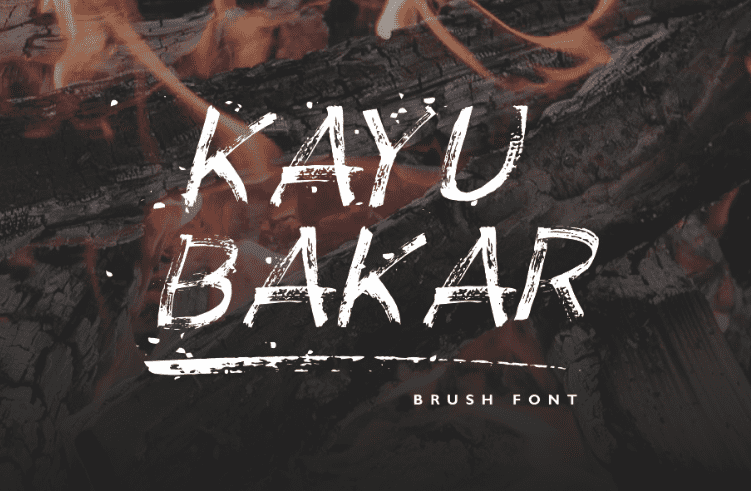 Agung Syaifudin
Agung is a popular freelance UI Designer & Illustrator. Every single letter is carefully crafted to make your text look modern and beautiful. His works are perfect for photography, watermark, quotes, blog header, poster, wedding, branding, logo, fashion, apparel, letter, invitation, stationery, etc.
Behance.net
Denise Chandler
Denise has been working as a freelance web designer for several years and absolutely loves the freedom to work on her own ideas. She adores funny and creative font sets that give you tons of options to play around with.
Denisechandler.com
Instagram.com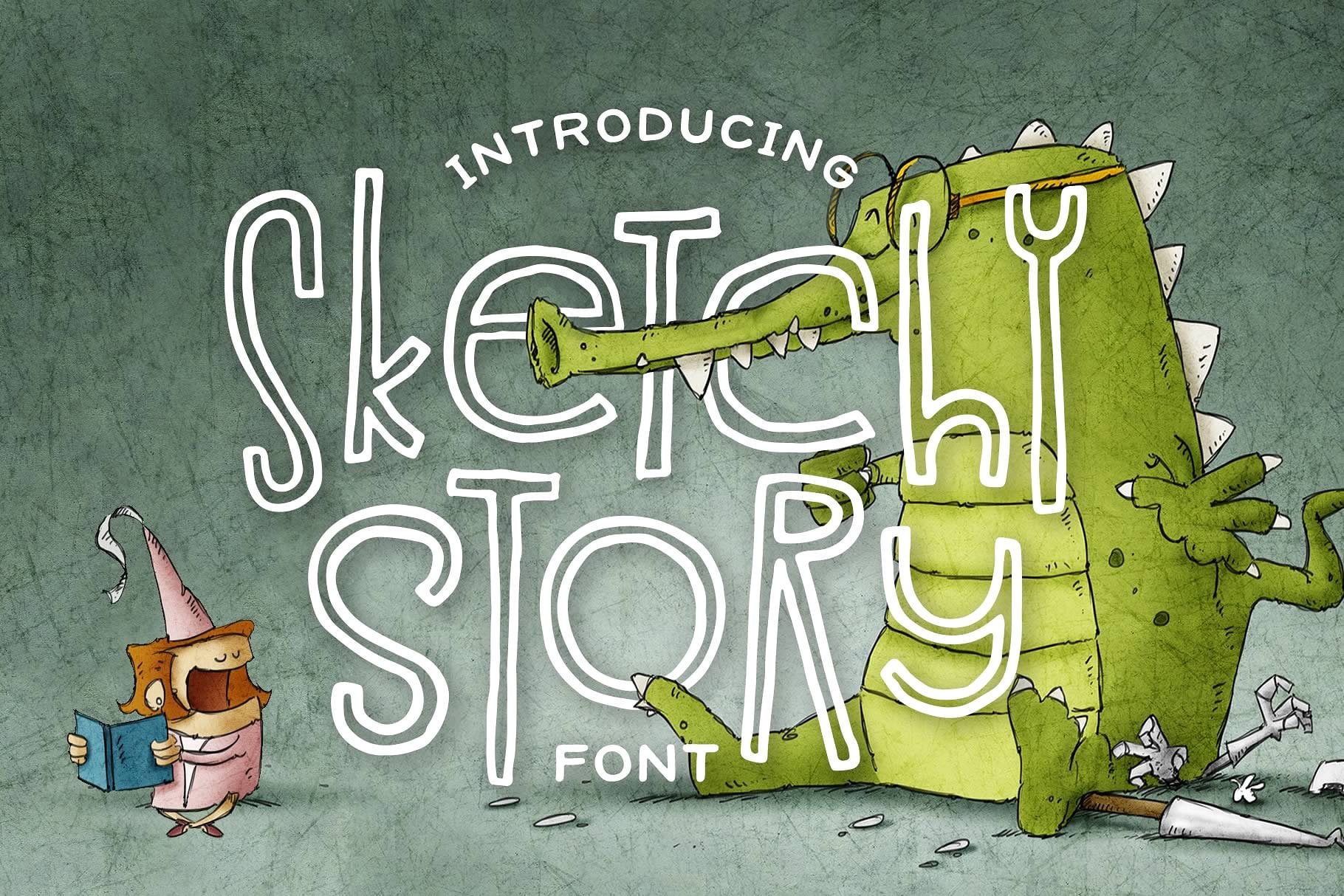 Ian Barnard
Ian designs, draws, and talks about letters. Everything on his website is focused on you producing the best lettering possible, through his fonts, brushes and texture packs.
Ianbarnard.co
Behance.net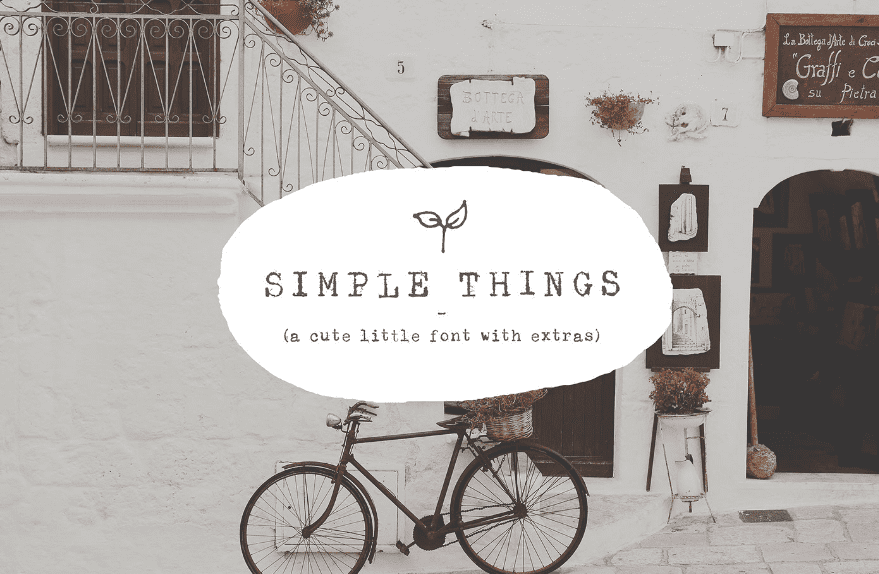 JROH Creative
JROH Creative is a group of talented people who live in Aceh, Indonesia. They have a number of creative works to improve your business ideas. Their designs are suitable for logos, advertisement, greeting cards, catalog, packaging design, watercolor based design, blog headers, or anything that need natural feeling to put on to.
Jrohcreative.com
Behance.net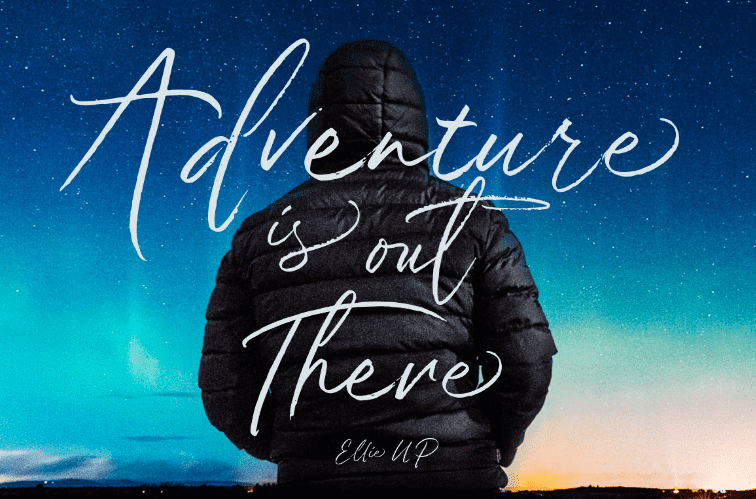 Teela Cunningham
The Every-Tuesday Resource Library is stocked with over 50 free design and lettering assets so you can start experimenting and creating beautiful new artwork asap. Also Every-Tuesday is an education resource for ambitious graphic designers and hand letterers.
Every-tuesday.com
Cina Catteau
Cina Catteau is a talented graphic designer from Anugraha Design studio and a passionate pattern-maker. Her fonts are great for poster design, packaging, or even unique logos.
Anugrahadesign.com
Behance.net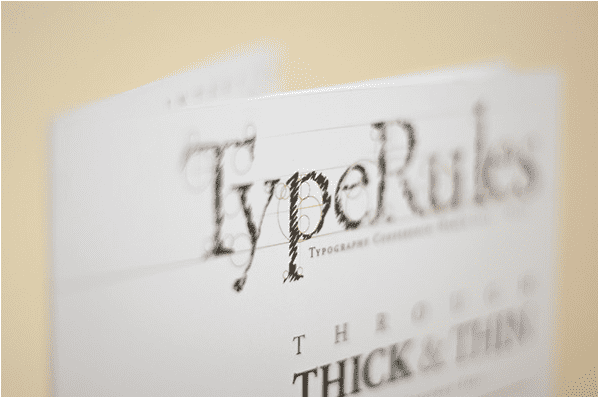 Missy Meyer
Missy Meyer is a font maker, illustrator, novelist, and total cat lady. She specializes in fonts with smooth outlines and reduced nodes for crafters. Her work has been used for logos, branding, signs, clothing, websites, and more! She is fond of trying lots of new things.
Missymeyer.com
Behance.net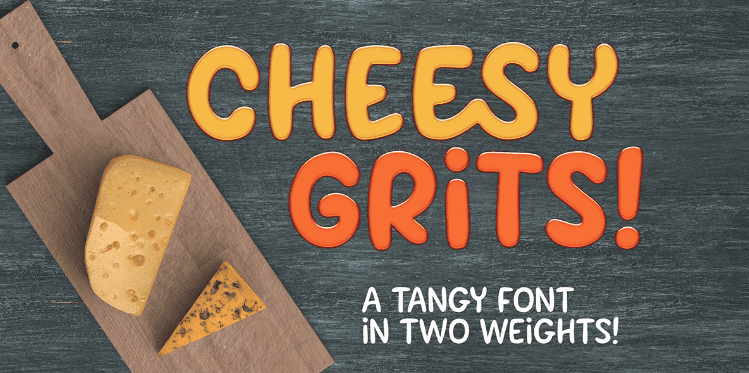 Debi Sementelli
Debi is a font designer and professional lettering artist with over 25 years of experience. She specializes in hand-lettered fonts based on my her unique styles. Check them out!
Debisementelli.com
Behance.net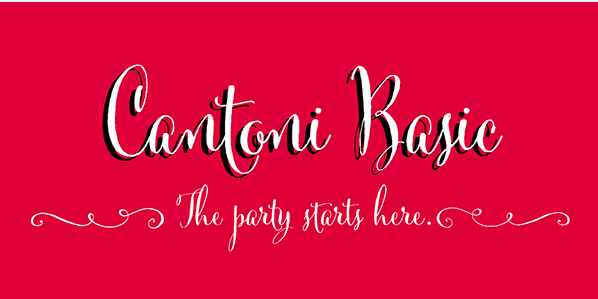 Kostas Bartsokas
Kostas is a Greek designer and typographer. He is an all-round creative individual who specializes in graphic design, typography, branding, packaging, illustration and much much more.
Kostasbartsokas.com
Behance.net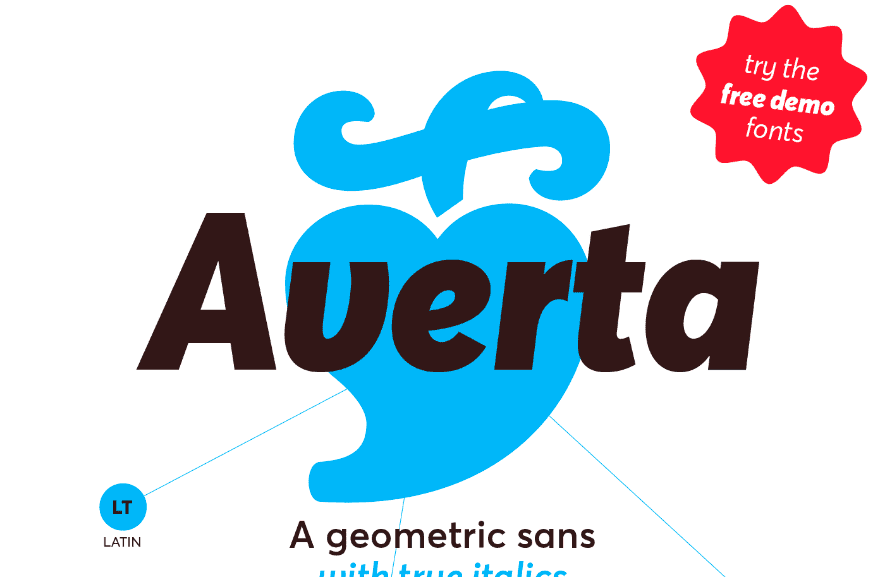 Stephen Bradbury
Stephen Bradbury is a creative Hand Lettering artist and Graphic Design graduate based in Manchester, UK. Check out his works to add more creativity and personality to your designs.
https://www.youtube.com/c/stebradburydesign
Behance.net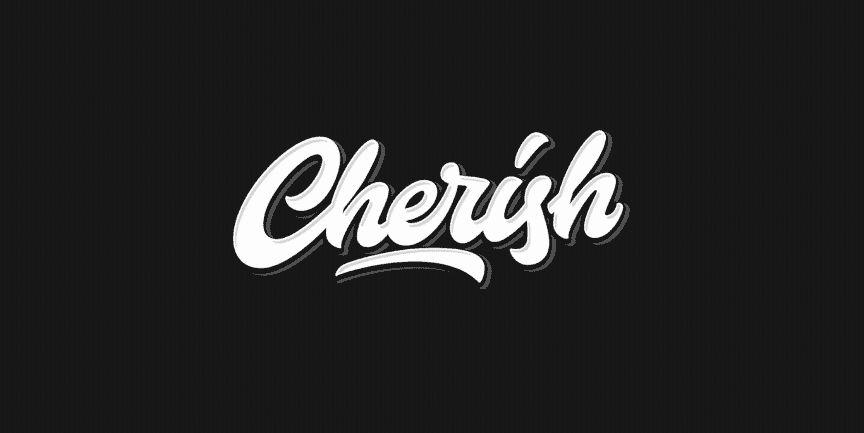 Andrew Footit (Arkitype)
Andrew is an independent graphic designer based in Johannesburg, South Africa, specializing in typography and identity design. You are welcome to contact him if you would like to start a project or a collaboration project.
Arkitype.co
Behance.net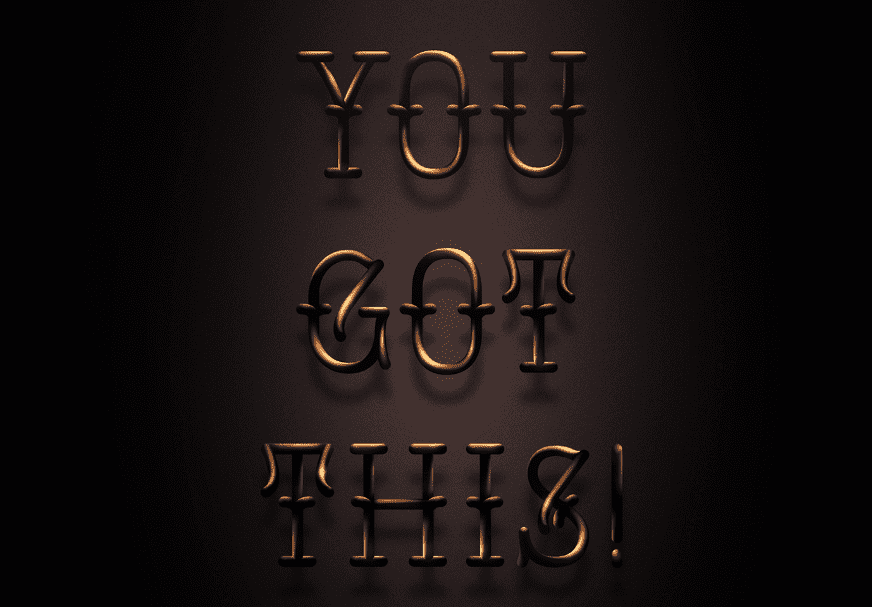 Gleb Guralnyk
Gleb Guralnyk is a talented designer, who adores graphic design, typography, illustration. Pick up his work to bring a classic authentic look with clean and aged textured characters to your work. His fonts have lots of OpenType features, like ligatures, swashes & stylistic alternates.
Behance.net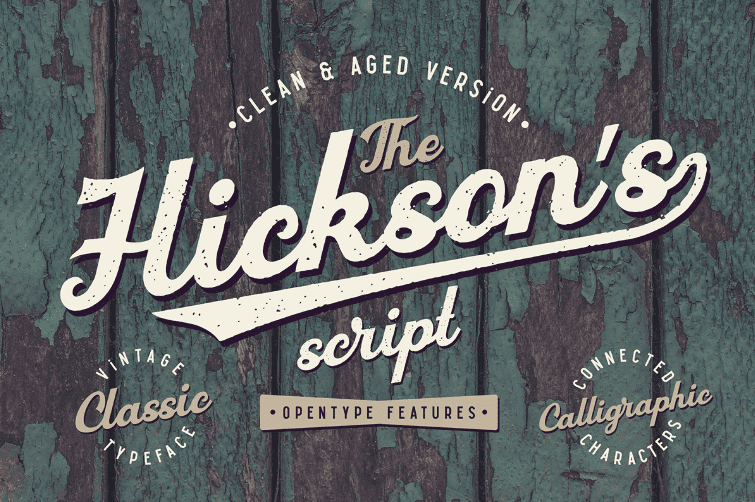 Gulya Ju (PeachCreme)
Meet Gulya, a graphic designer, living on the island of Malaysia. She loves a good typography and interesting textures. Her children inspire her every day with their enthusiasm and curiosity for life. She is happy to work with a great team who is able to help her take the designs to the next level.
Peachcreme.com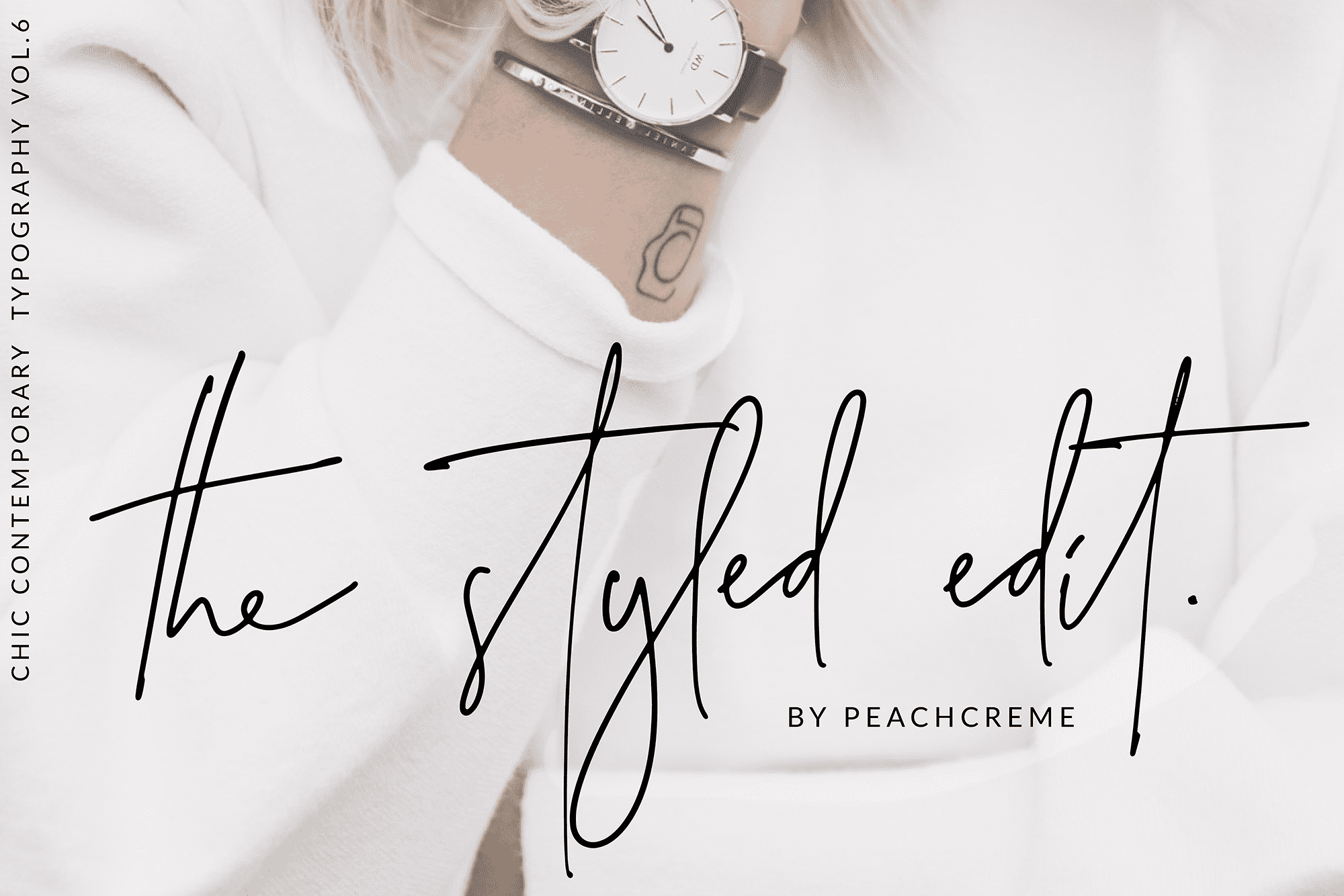 Maulana Creative
MaulanaCreative is a platform for handcrafted, mousemade design content from independent creatives. Surf the website to find something unique and interesting for your design work.
Maulanacreative.net
Behance.net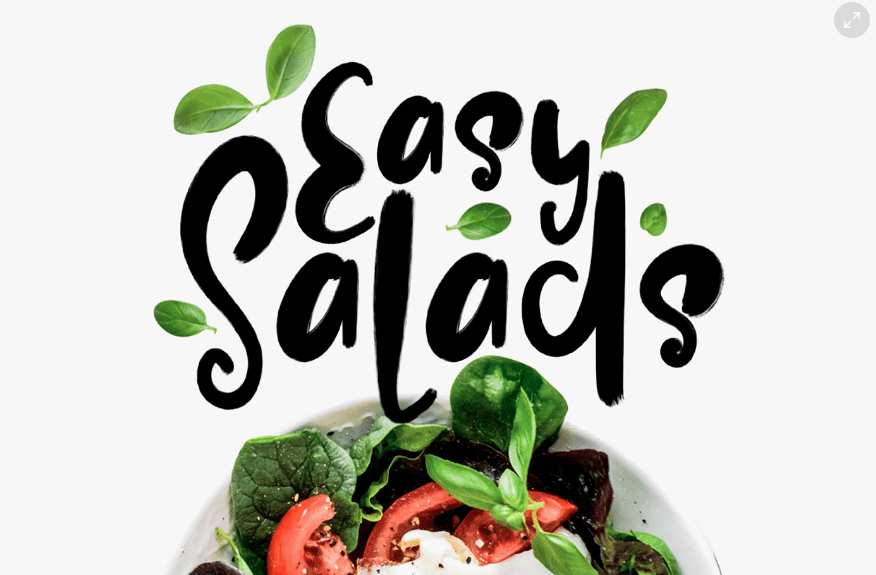 Anastasia Dimitriadi
Anastasia Dimitriadi is a letterer and type designer from Greece. She has been always in love with drawing and illustration. She designs hand-drawn fonts, trying different styles, that will make her work unique. Anastasia also loves calligraphy and vintage style in hand lettering.
Dimitriana.com
Behance.net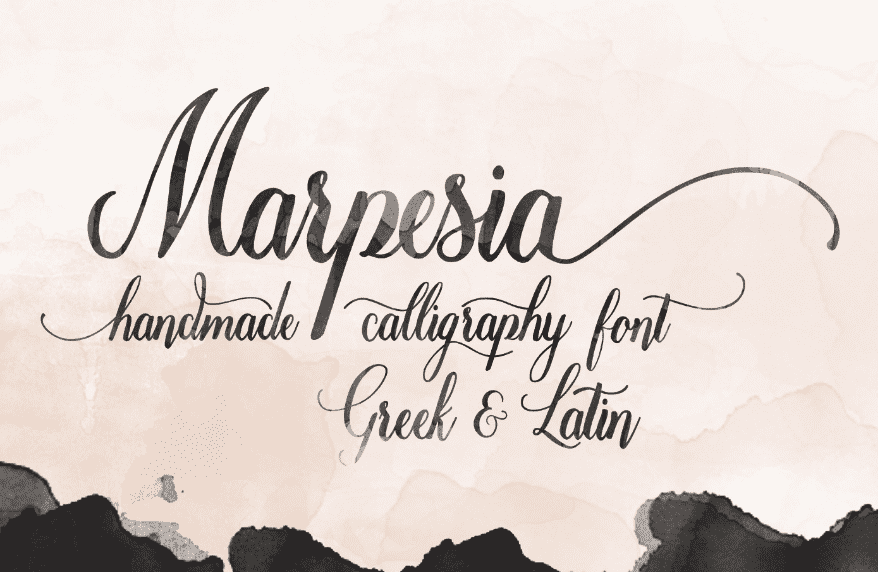 Kimmy Design
Kimmy Kirkwood is a wandering designer who loves to create and sell digital and printed materials. She has loved letterforms ever since she could hold a marker. Kimmy is getting inspiration for new typefaces from her endless wandering.
http://www.kimmydesign.com
Behance.net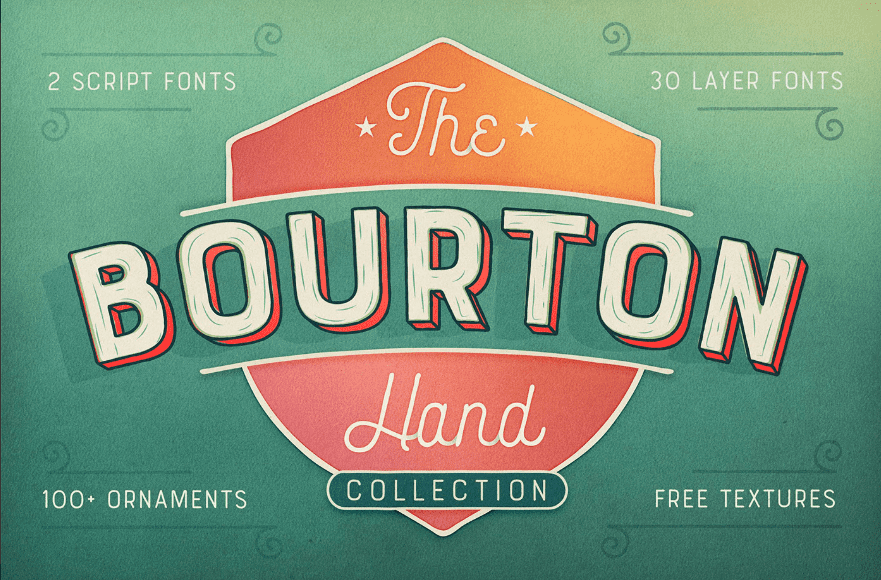 Laura Worthington
Laura is an accomplished and award-winning typeface and lettering designer. Her passion is a desire to provide designers with a type that's rich with personality and versatility and offers practicality and aesthetic appeal.
http://www.lauraworthingtontype.com
Behance.net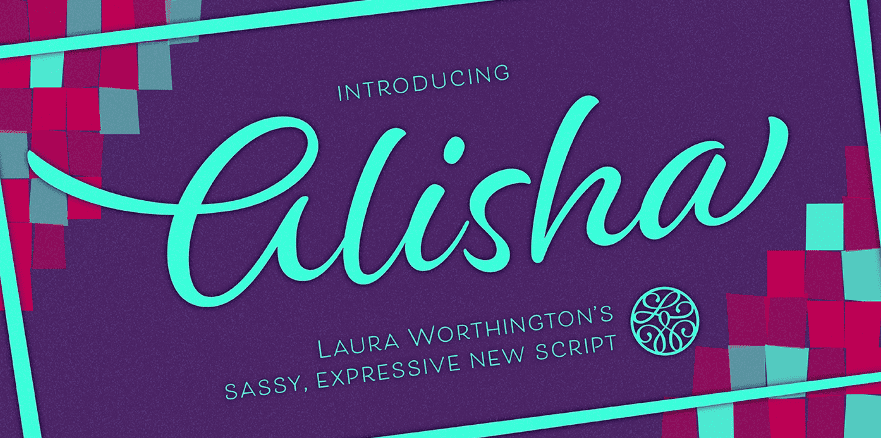 Famous typographers FAQ
How to become a typographer?
A typographer can be considered as a person who arranges written characters and makes them more readable and improves their appearance. This is quite challenging, but it's always very rewarding. It can be a great option for people who prefer something calm and for those who seek perfection. If you want to become a typographer and know more about it then you should consider reading this article. It includes some general information and important career steps.
What books should you read?
Typography, like design, requires you to have not only talent but also have some theoretical knowledge. It's important to have a guide when you make your first steps. Consider reading this book. It's great for beginners – it covers various aspects which you shouldn't ignore if you want to be a successful typographer.
Where can you buy fonts?
The font section includes various fonts – from some simple to handwritten script ones. Here's a nice-looking modern script font. However, this bundle includes 40 fonts (you can also see the examples). Do you want to add some retro? – Here's a nice retro font. Are you looking for steampunk – here's a great steampunk-styled font. This font section has a searching field, which can help you find exactly what you want. Some bundles have 95% off, so don't miss a nice opportunity of getting some amazing fonts to use in your projects.
Conclusion
The font has got an essential role in graphic design as it speaks on behalf of the entire composition. Having an eye for detail, it is so important to use a perfect type of font with a suitable size and formatting style. Font creation is a science, but the world wide web offers an inexhaustible source of beautiful fonts from the gurus of typography. We hope our selection will be useful for you when choosing the best fonts for your project.