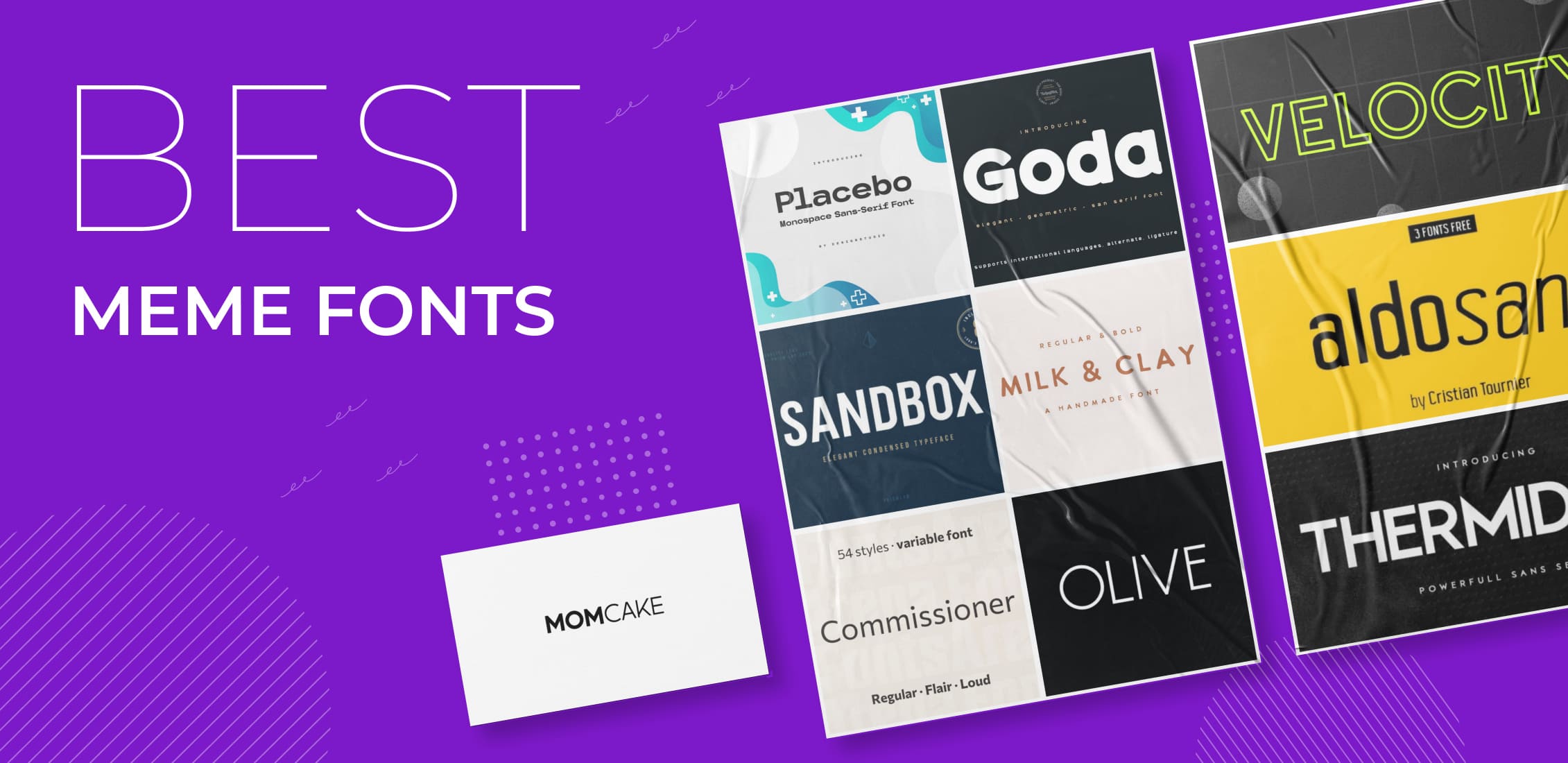 30+ Best Meme Fonts for 2022
February 3, 2022
May 12, 2022
11 min
Howdy, all meme creators and people with an extraordinary sense of humor! We know what you need! A collection of the best meme fonts for your new masterpieces! Are we right? Here we go, then!
The vast world of social media brings us a lot of new information and helps us find friends. But another cool aspect is the presence of funny pictures. Memes are becoming more advanced, as there are more funny jokes and sayings every day. These funny memes are flooding almost every user's feed and are spreading virally all over the Internet.
Meme creators try to impress people not only with funny and cool pictures but also with an unusual approach to their design. You may agree that the text in these works plays an important role, but it is not diverse.
All this is because primarily the user must understand the joke. That is, the text must be clear and easily readable. But the simplicity of typefaces does not mean your meme designs have to be boring. In our collection, we have gathered a large number of the best and most readable meme fonts. Download the best fonts and create works that will impress and make everyone laugh.
What font is used for memes today?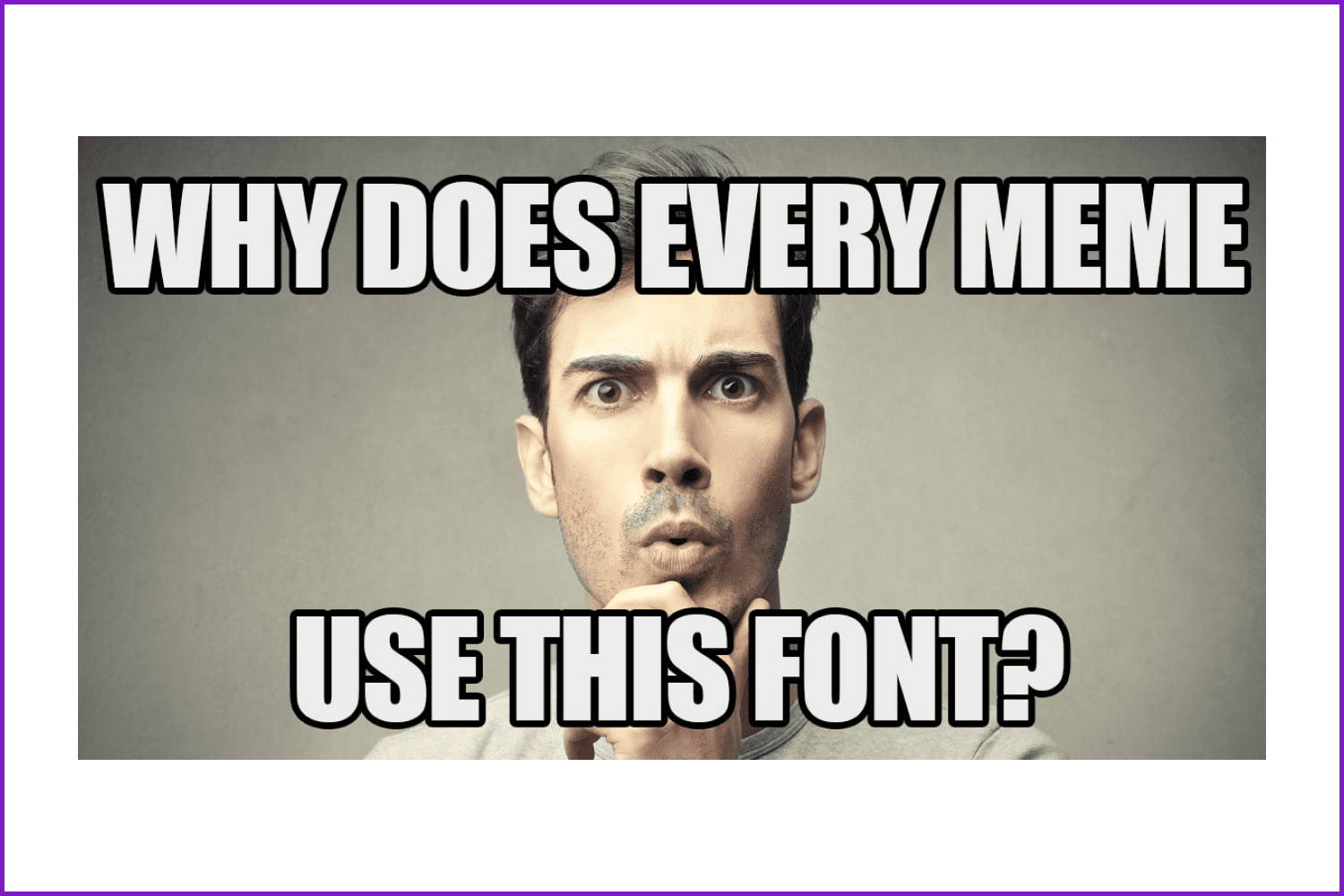 Image by MasterBundles
Today, anyone can create a meme in a couple of clicks. All one needs to have is a laugh-worthy idea, a suitable funny picture, and a simple mobile or desktop photo editor. But first, let's understand what a meme is and where it all began.
The history of the meme began with pictures in which the characters depicted express a very specific emotion. Most often this role was played by movie stars, actors, politicians, animals, or just average people with charismatic facial expressions. Gradually things became more interesting as designers began to create captions that changed the meaning of the picture. Thus, we can quickly perceive a familiar image, giving us half of the information, and then all that remains is to read the additional information—the new creative caption that is even more funny than the others.
But what about text? Which typeface should be used for the most impact?
The 4 Best Fonts for Memes You Need to Know
Typically, memes use sans serif fonts such as Arial or Helvetica, Comic Sans, Montserrat, Dancing Script, or Impact. They are simple, clear, easy to recognize, and easy to read. Meme fonts are often in bold, uppercase, and almost always white with a black outline.
Impact
Virtually every picture with a joke superimposed over it on the Internet uses the same recognizable font with particularly bold letters – Impact. Although Impact is perceived as a phenomenon of the Internet age, it was created back in 1965 by designer Geoffrey Lee. In 2004 Lee told the now-defunct Typophile forum that due to the lack of computers in those days they had to cut sets of letters on metal plates. The typeface was later sold to Stephenson Blake for a few pounds.
Stephenson Blake's pamphlet emphasized the ease of understanding lettering typed with Impact. The large, broad letters remained easy to read even when superimposed over photographs without additional outlining.
After Stephenson Blake stopped making fonts, it began selling its assets to former competitors. That's how Impact ended up at Monotype, which licensed it to Microsoft for use in Windows 98 as one of the web fonts.
Impact ended up on millions of computers. Because of the limited standard set on Windows, it had virtually no competition—except perhaps Comic Sans, which became popular for other reasons.
With the help of free tools like Microsoft Paint, internet users began to create their own funny pictures with text over images. Such pictures are also called "macros" by analogy with reusable algorithms in programming.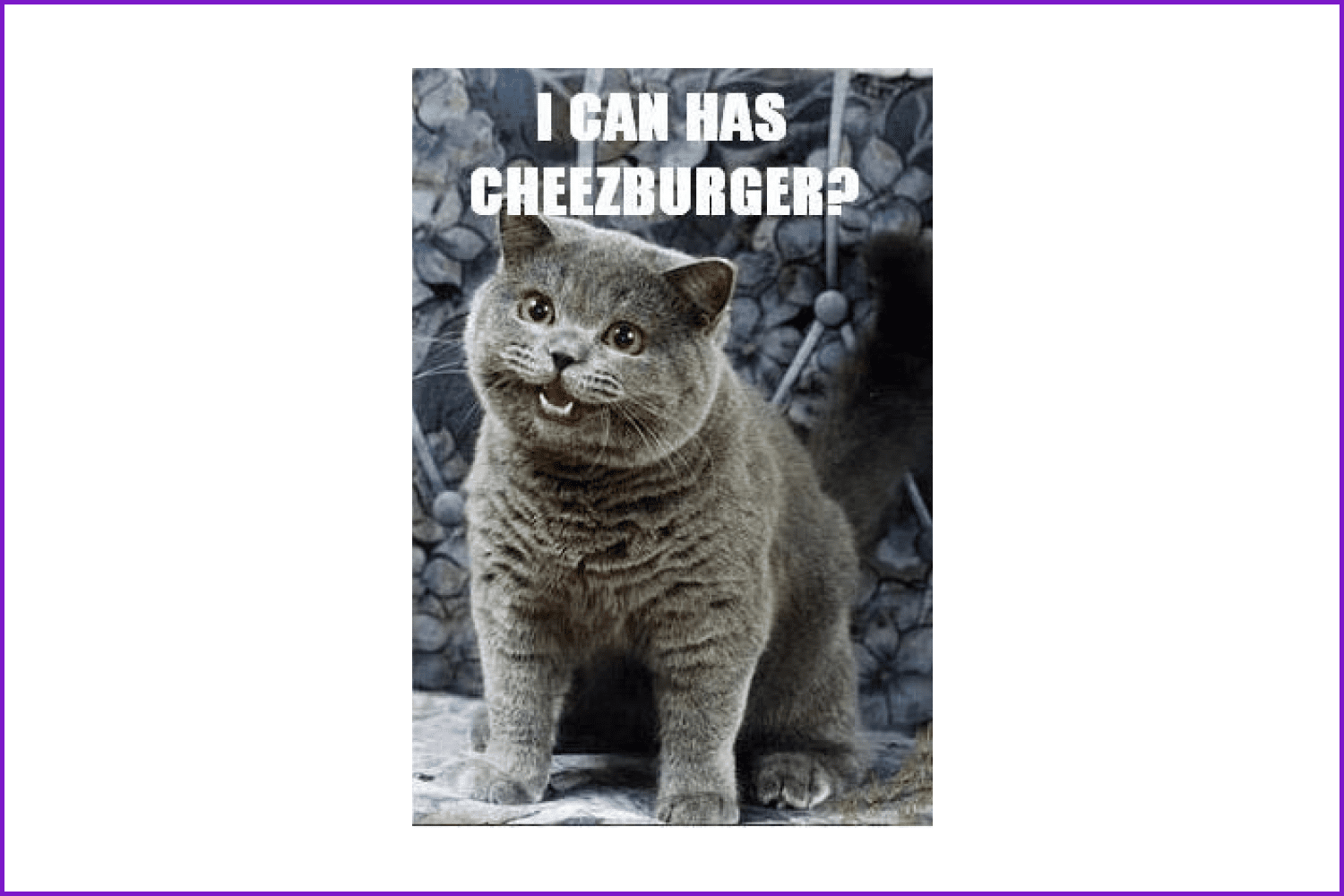 Image by MasterBundles
In 2003, Impact was used on one such picture, from which a large stratum of Western Internet culture was born. The image of the cat was labeled "I can have cheezburger?" (grammatically incorrect "Can I have a cheeseburger?"), which two years later gave the name to the most popular encyclopedia of English-language memes on the Internet.
Nowadays, it still is one of the most popular meme fonts.
Arial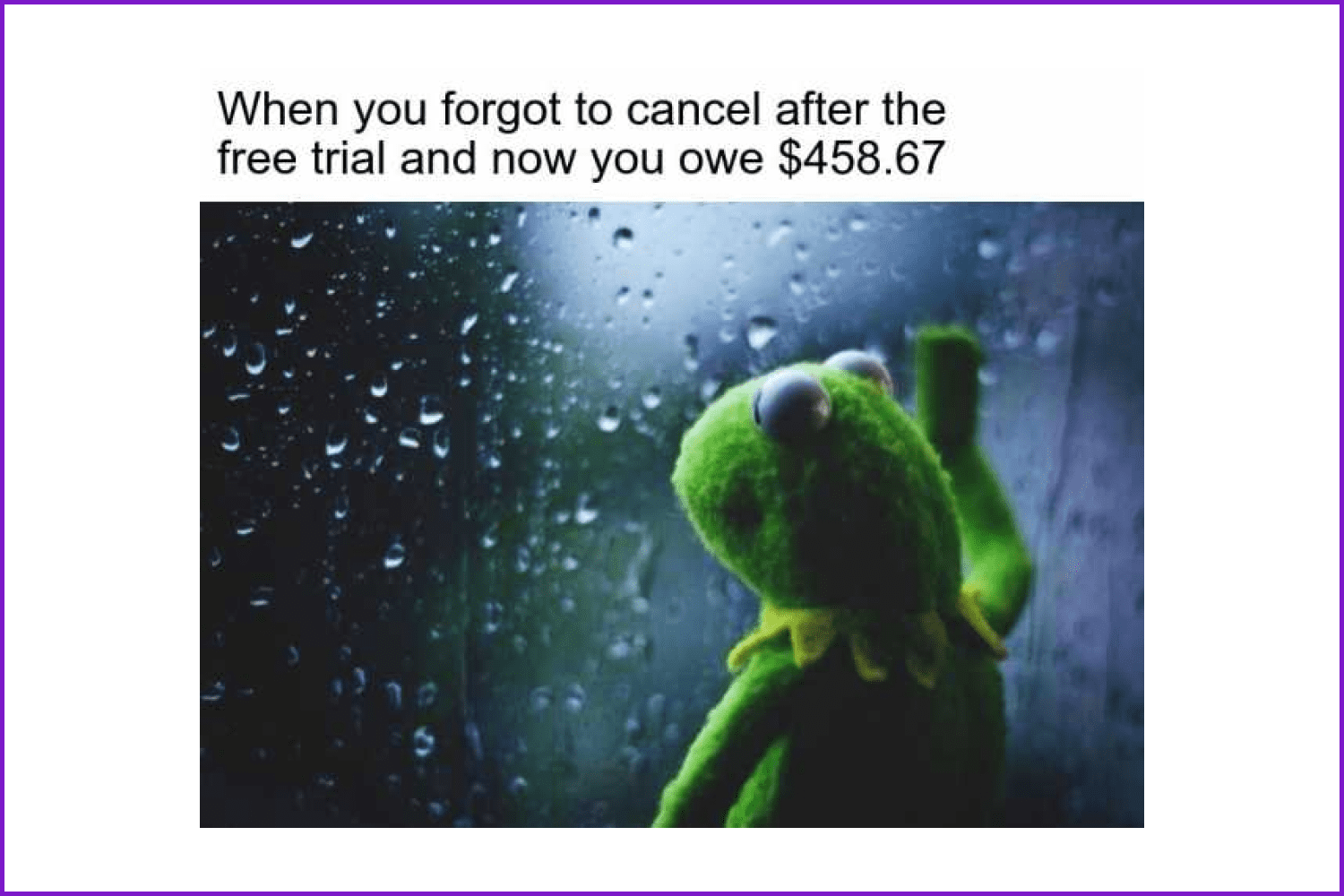 Image by MasterBundles
In the early eighties, Adobe released PostScript, a page description language. It is a markup language that makes text documents appear on the screen and print correctly. Adobe included Helvetica as one of the four base fonts, but they left the code private so you had to pay for a license. Several companies "clone" PostScript and use fonts similar to the original to save on the cost of licenses.
The Arial font is exactly the same proportions as Helvetica (the size of letters is identical), and the density of the font is very similar. In the design community, these fonts are often compared, but stylistically Arial is more similar to Akzidenz-Grotesk and its successor, Monotype Grotesque.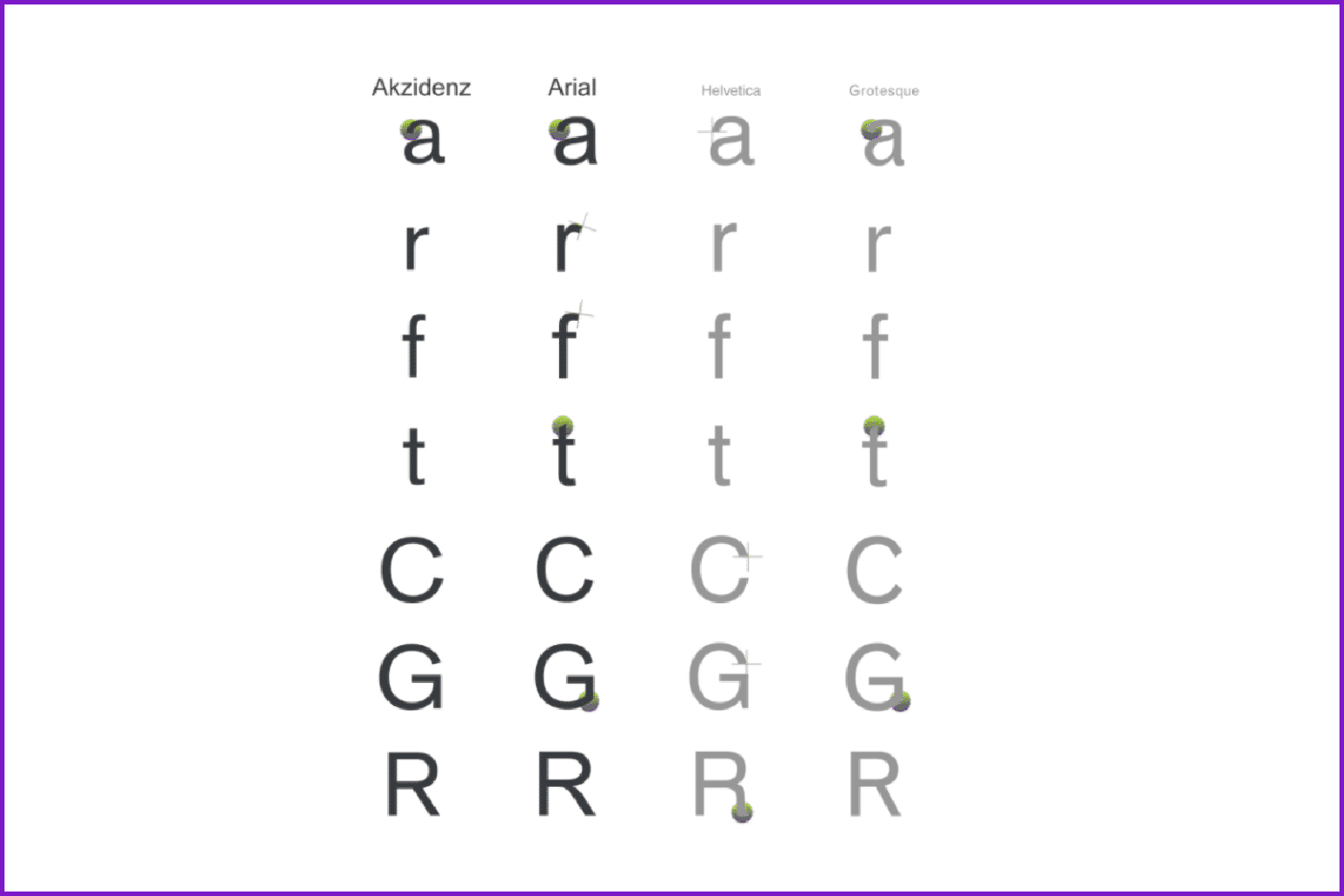 Later, Arial appeared in one of the PostScript analogs, and, thanks to the repetition of Helvetica proportions, the text did not change; the line length and its appearance were preserved.
Microsoft refused to license popular fonts, and in 1992 it included Arial in the list of standard Windows fonts. At this point, the font departs from its old name, Sonoran Sans Serif. The popularity of Arial accompanied the spread of the operating system.
Comic Sans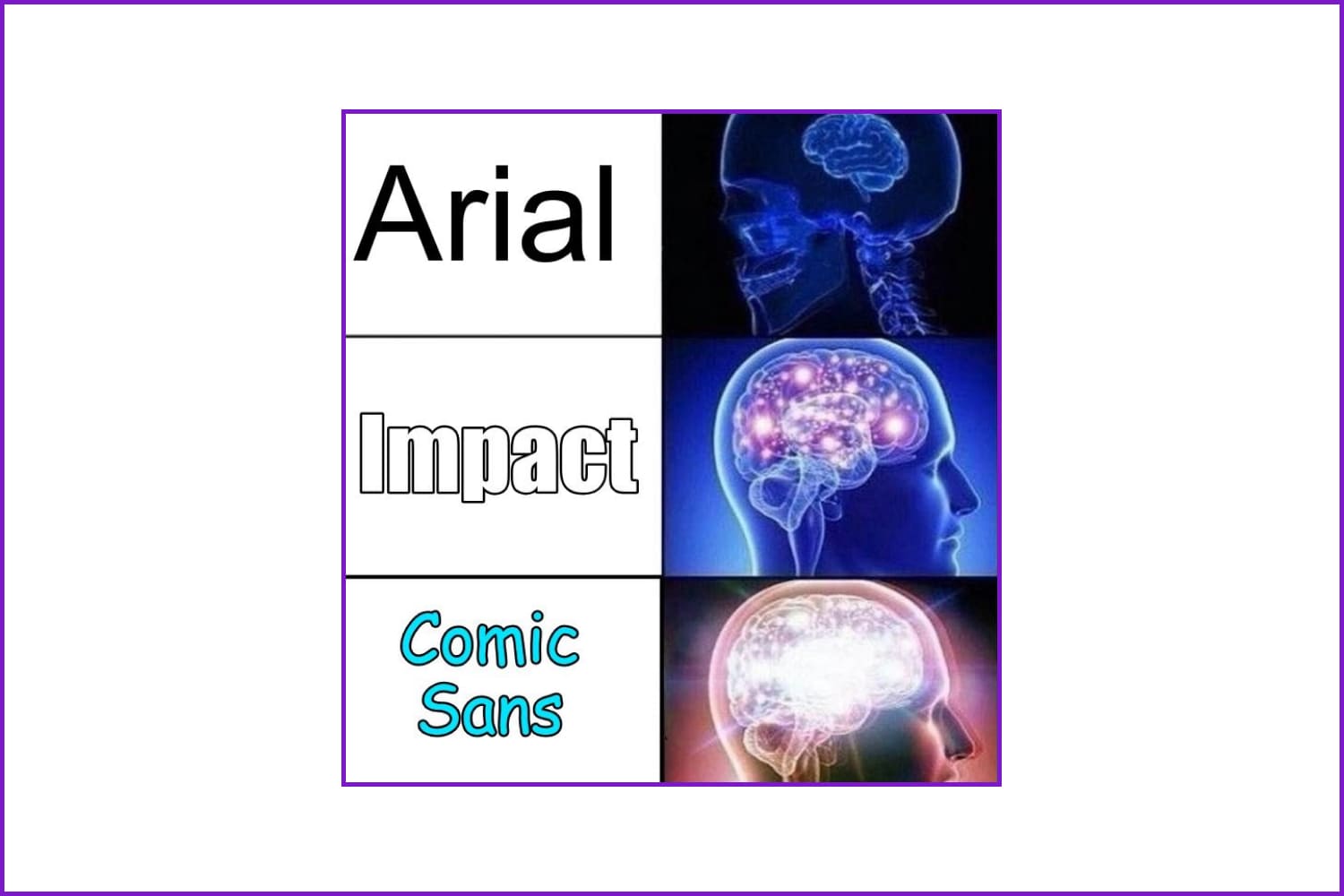 Image by MasterBundles
Comic Sans also stands out among other fonts. In comics, where it originally comes from, Comic Sans looks natural. But if you use it out of place, the design community gets indignant. Comic Sans was created by Microsoft typeface designer Vincent Conner. It was supposed to be used in callouts or "speech bubbles."
In the '90s, Microsoft made several unfortunate decisions related to fonts. Besides Arial, there was the inclusion of Comic Sans in the standard fonts. Back then, everyone who had a Windows computer had access to Comic Sans, which stood out a lot. Not surprisingly, people liked it and used it everywhere without thinking about how it came about or what it was for. And they really didn't need to know that; afterall, not everyone is a designer! When a normal user was typing a birthday invitation and had 10 fonts at his disposal, he naturally chose the one that looked silly, fun, and not as serious as Times New Roman.
For our personal design taste, Comic Sans is far from ugly. However, it just aesthetically doesn't look good if used inappropriately.
Custom Fonts
Modern meme makers call Montserrat their favorite font. Montserrat is thinner and more square than Arial, which gives your memes a more modern look. It became popular because it's very similar to Twitter's font, so it goes well with reposted tweets and screenshot memes.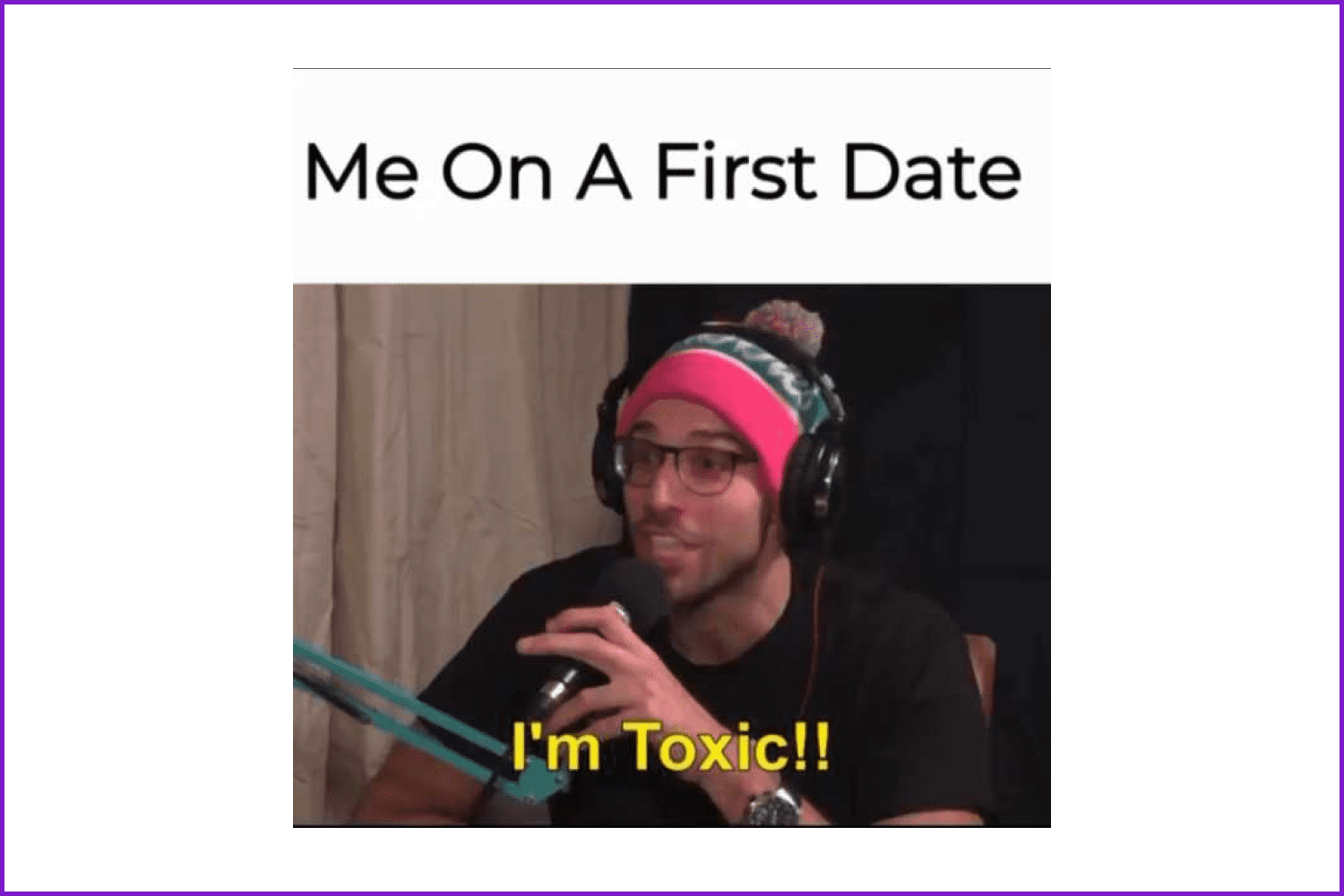 Image by MasterBundles
Lobster was a quite popular font ten years ago, but now it is considered outdated and a victim of its own recognition. However, on the web it still has a life of its own: if at the beginning of the 2010s pictures with this font were ordinary, now the Lobster font is a clear sign of a post-ironic meme, which the social networks are full of.
In addition, authors who create and publish memes often use Guerrilla, Astakhov First One Stripe, Laqonic 4F Unicase, Gagalin-Regular, Uni Sans Heavy Italic, Rodchenko Cond Bold, HeliosCond, American Captain, Docker One, Fixedsys Regular, Obelix Pro, etc. All of these fonts can be found online. They can be easily downloaded, unzipped, and installed on your computer.

We hope that this guide on the most popular fonts for memes in 2022 will be useful for you and inspire more creativity 🙂
Upload Your Fonts to MasterBundles and Make a Buck
By the way! If you not only create memes but also create unique fonts, upload them to MasterBundles marketplace! Thus, the world will become more beautiful and you will.