75+ Cute Girly Fonts for 2023: Free & Premium
Every font is developed for its purpose. And if you want to create a bright and feminine design, then you need a few cute girly fonts. They will be a handy tool for any designer, especially if you have an order for a design project targeted towards girls and the younger generation.
For example, you can use them for a web project about cosmetics. Or you can use them to decorate a toy store website. Really, you can use them at any time for any design project. It all depends on your imagination. You can also make a design for t-shirts and print them. Or you can create an art project with these premium fonts.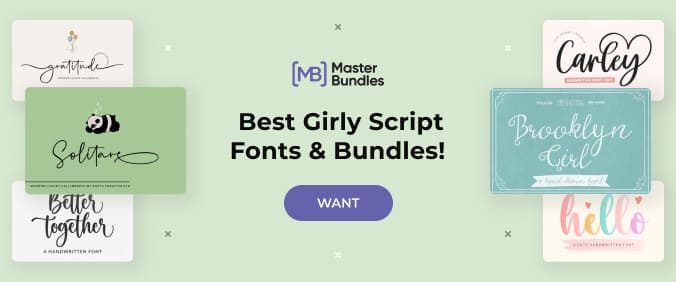 20 Cute Girly Fonts for All Occasions 2023
Crawley Textured Font Duo + Illustration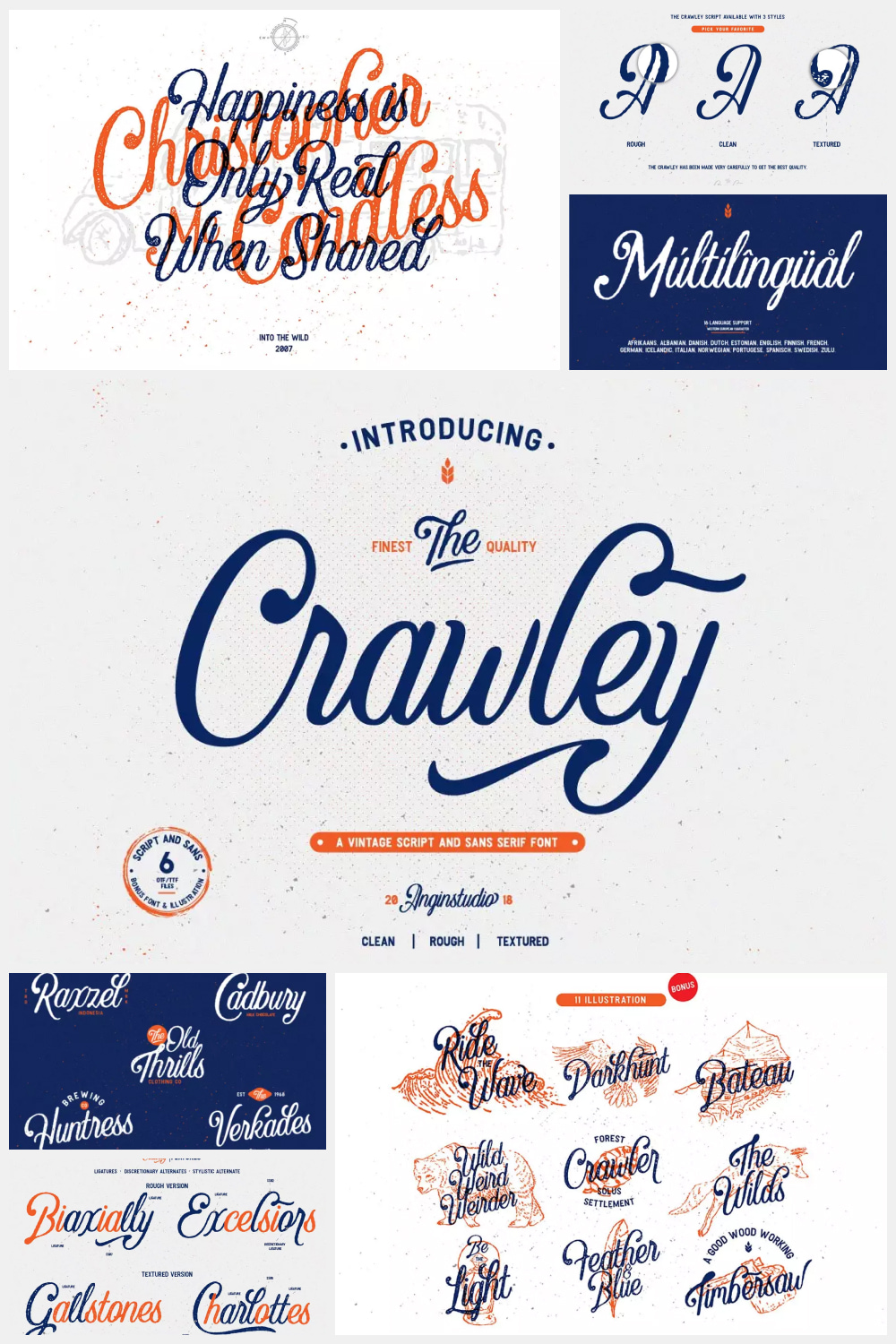 If you want a soft, pleasant, and friendly script, check out this product. Crawley is a vintage typeface based on our hand lettering, created carefully to make a nice flow and make you feel something.
Strandja – Love Doodle Font by DreamONprint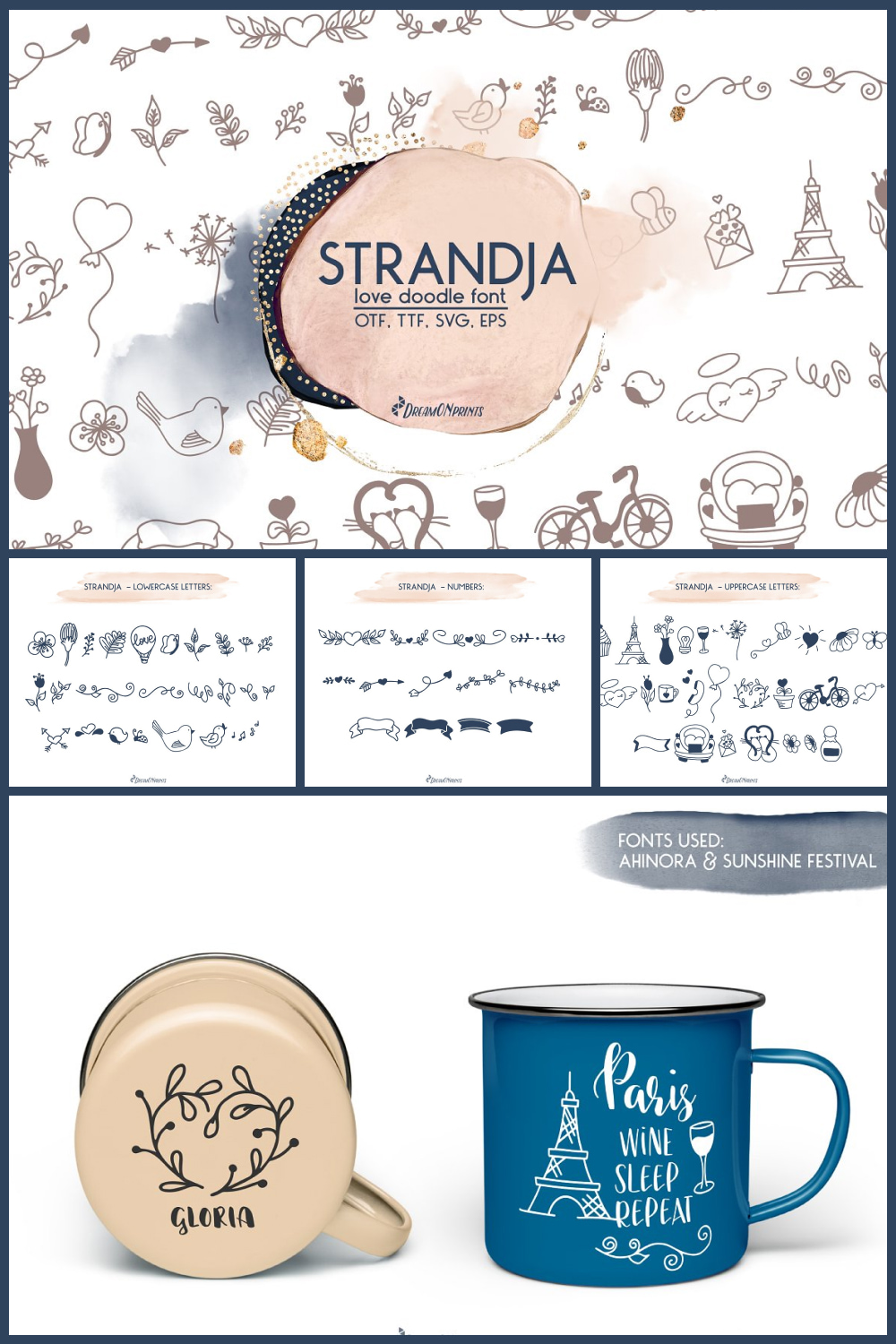 This girly lettering is perfect for greeting cards, branding, stationery design, social media, packaging, printing, and more! It has 65 characters that you can combine to create the perfect design for your project.
Pom Poko Handwritten Font by Nuchylee Photo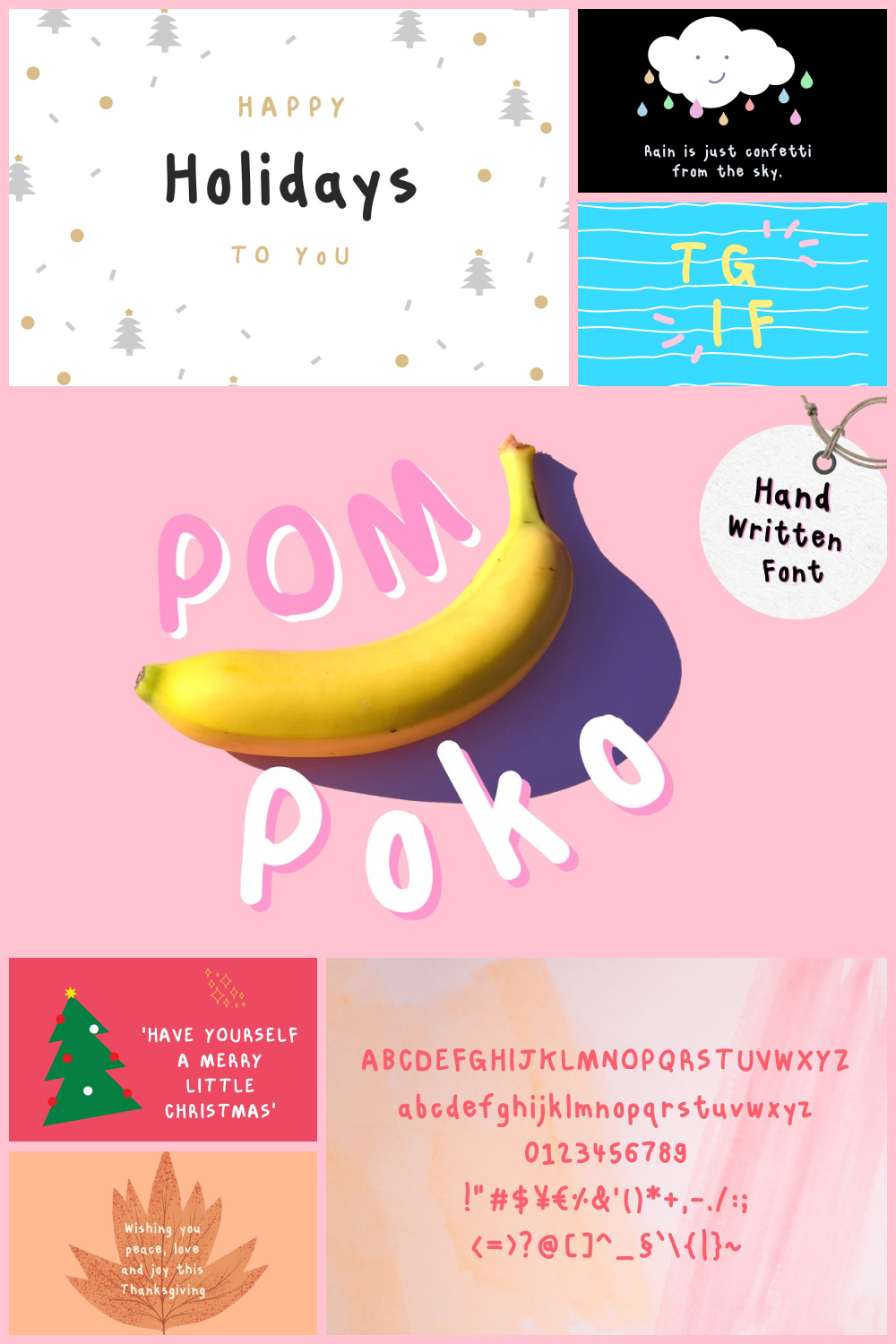 If you are looking for really cool modern feminine fonts, then you have to check out this option. Pom Poko is a playful and friendly handwritten script. Perfect for personal use, websites, headers, banners, blogs, craft projects, postcards, posters, etc.
Très Jolie – Serif Font with Doodles by DreamONprints
Look at Trés Jolie, a pretty handwritten typeface with serifs, scribbles, and lots of ligatures. We can safely say that it is one of the best cute girly fonts that can be used in many design projects.
Amarithe – Elegant Script Font by PutraCetol Studio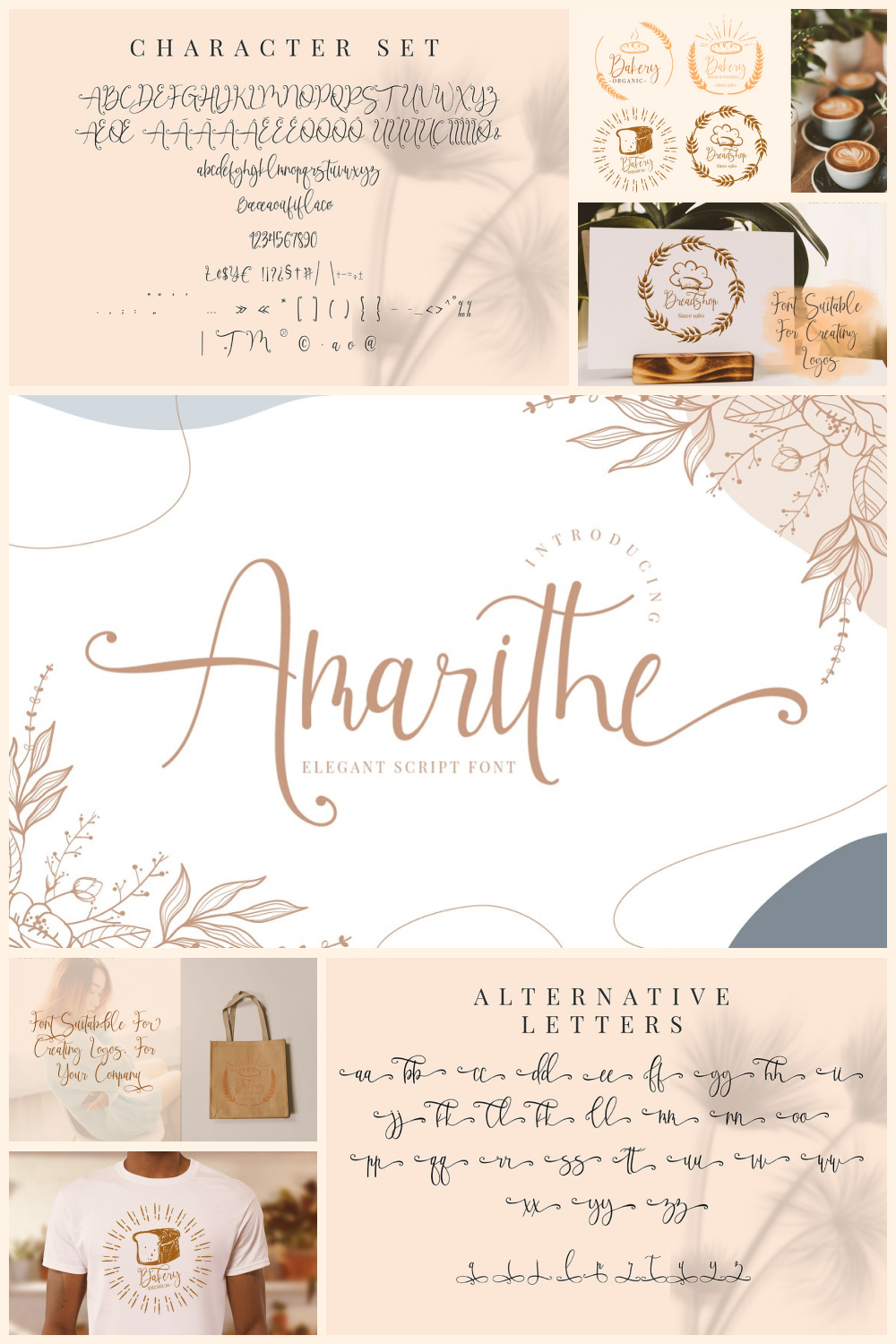 This script is feminine, elegant, sloppy, and modern. Amarithe is perfect for wedding events, anniversaries, birthdays, greeting cards, logos, branding, wedding invitations and cards, elegant logos, posters, packaging, and more.
Malligoe – The Script Branding Font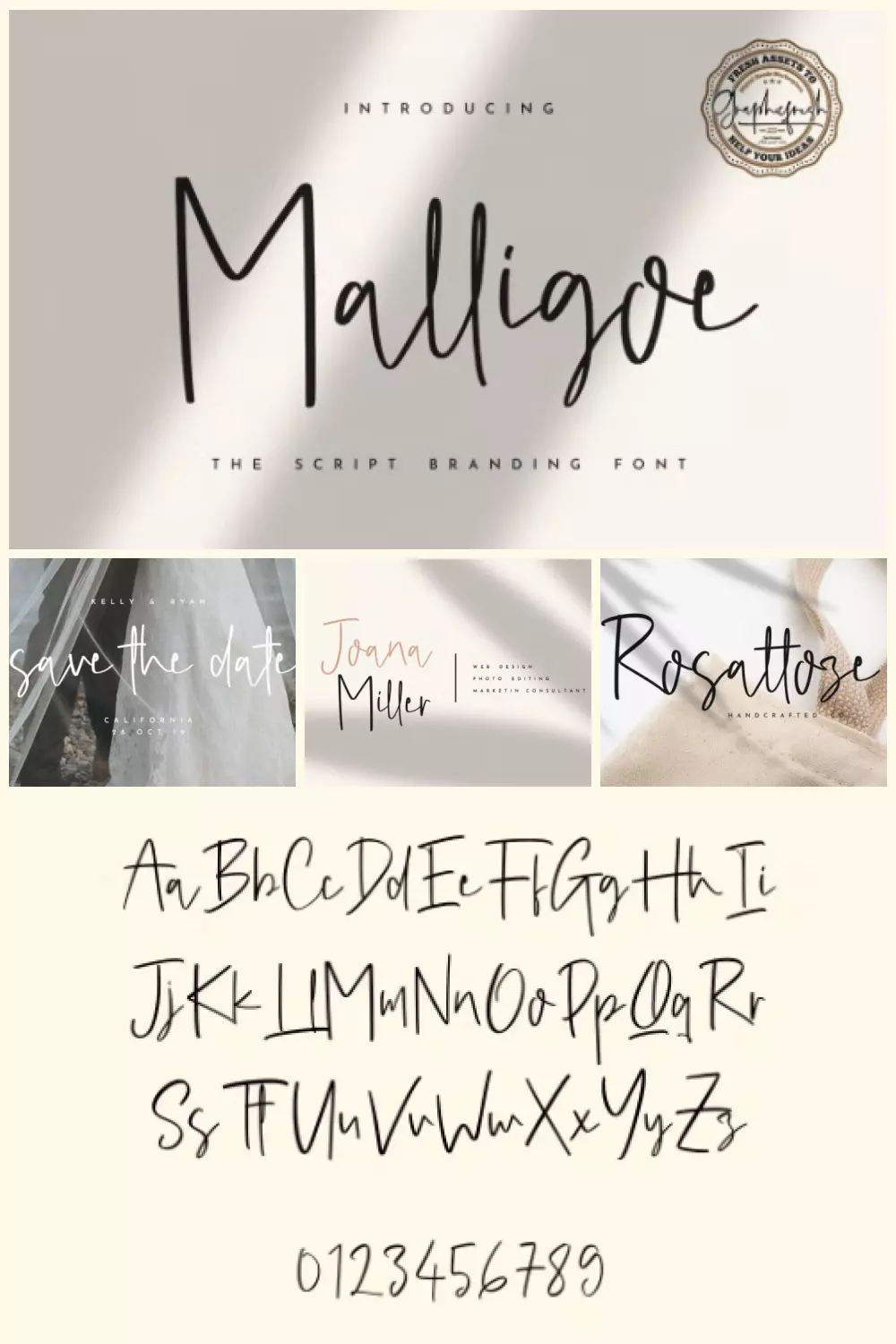 Often, feminine girly fonts are somewhat similar in design, but not this one. It is an elegant, cute, and feminine style that is perfect to highlight any creative design project! This girly lettering is perfect for branding, wedding invitations, magazines, mugs, business cards, quotes, posters, and more.
Wedding Fonts You Cannot Miss
Nathan Wedding Script Font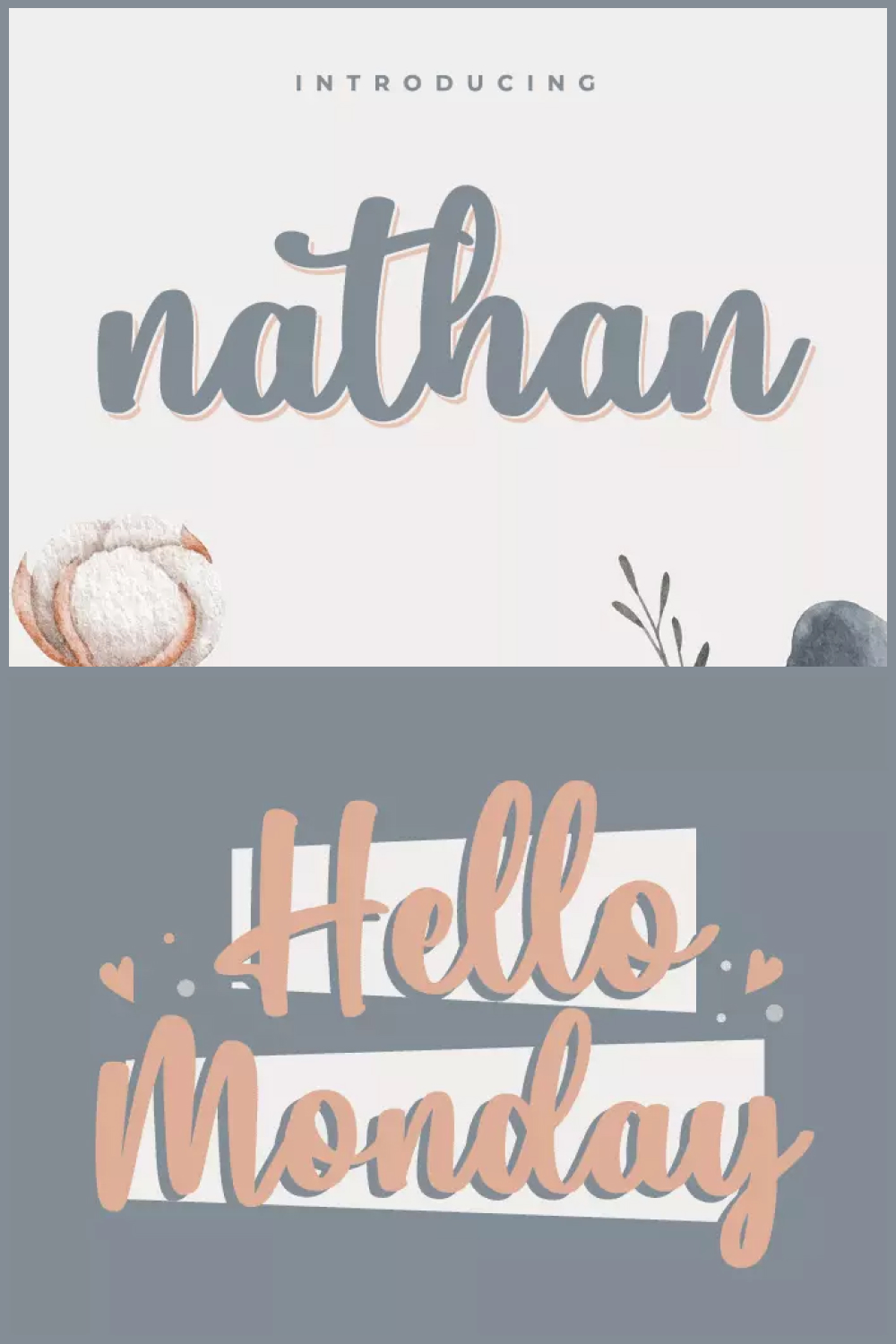 Nathan is not just a beautiful typeface; it has amazing and flowing ligatures. This girly lettering is perfect for weddings, such as the design of cards or invitations, as well as banners and logos.
Always Grateful Wedding Calligraphy Font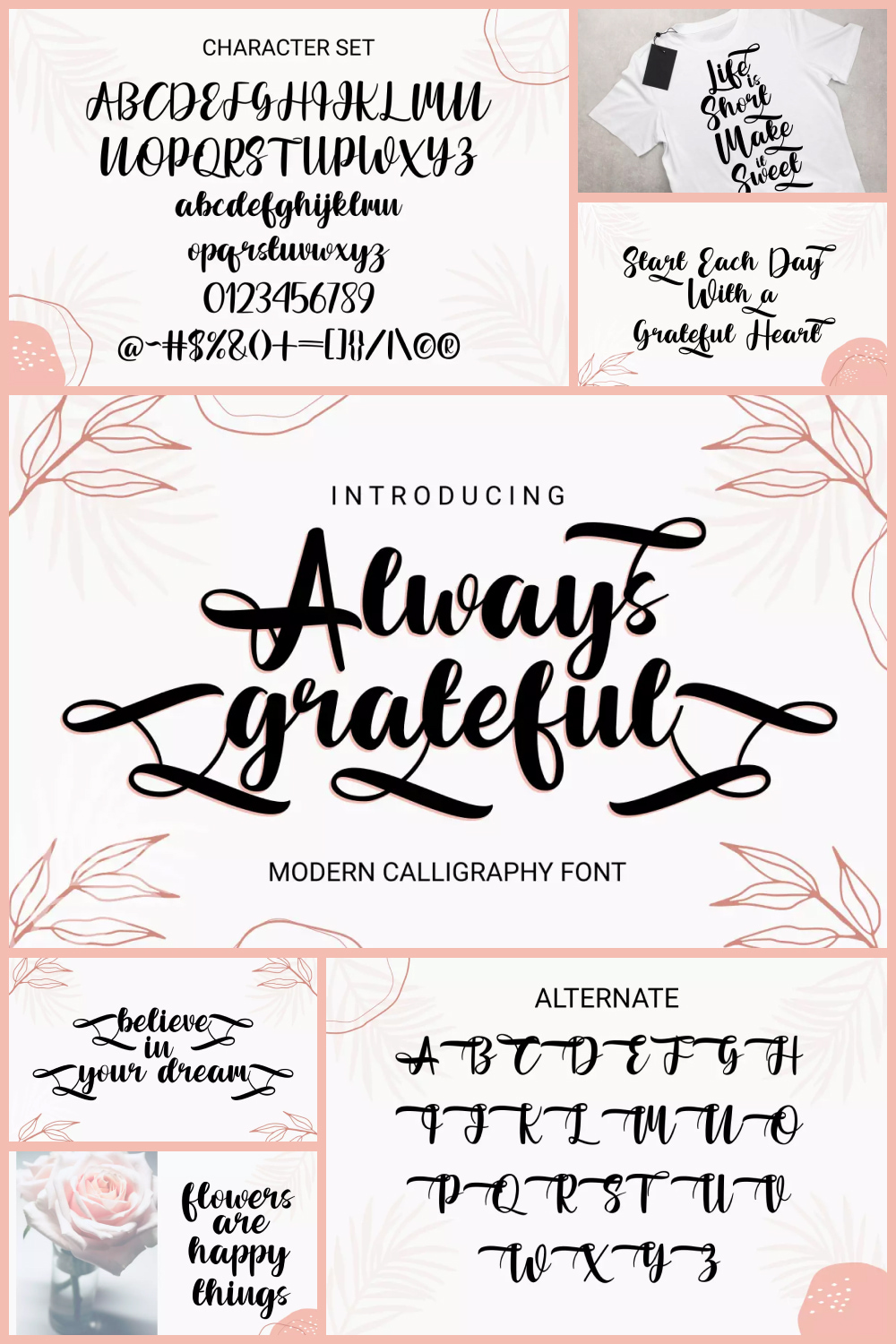 Looking for modern girly cute fonts? Then try Always Grateful. It has an elegant and modern look that can be used for logos, branding, invitations, wedding designs, social media posts, and any other design.
Emellie Calligraphic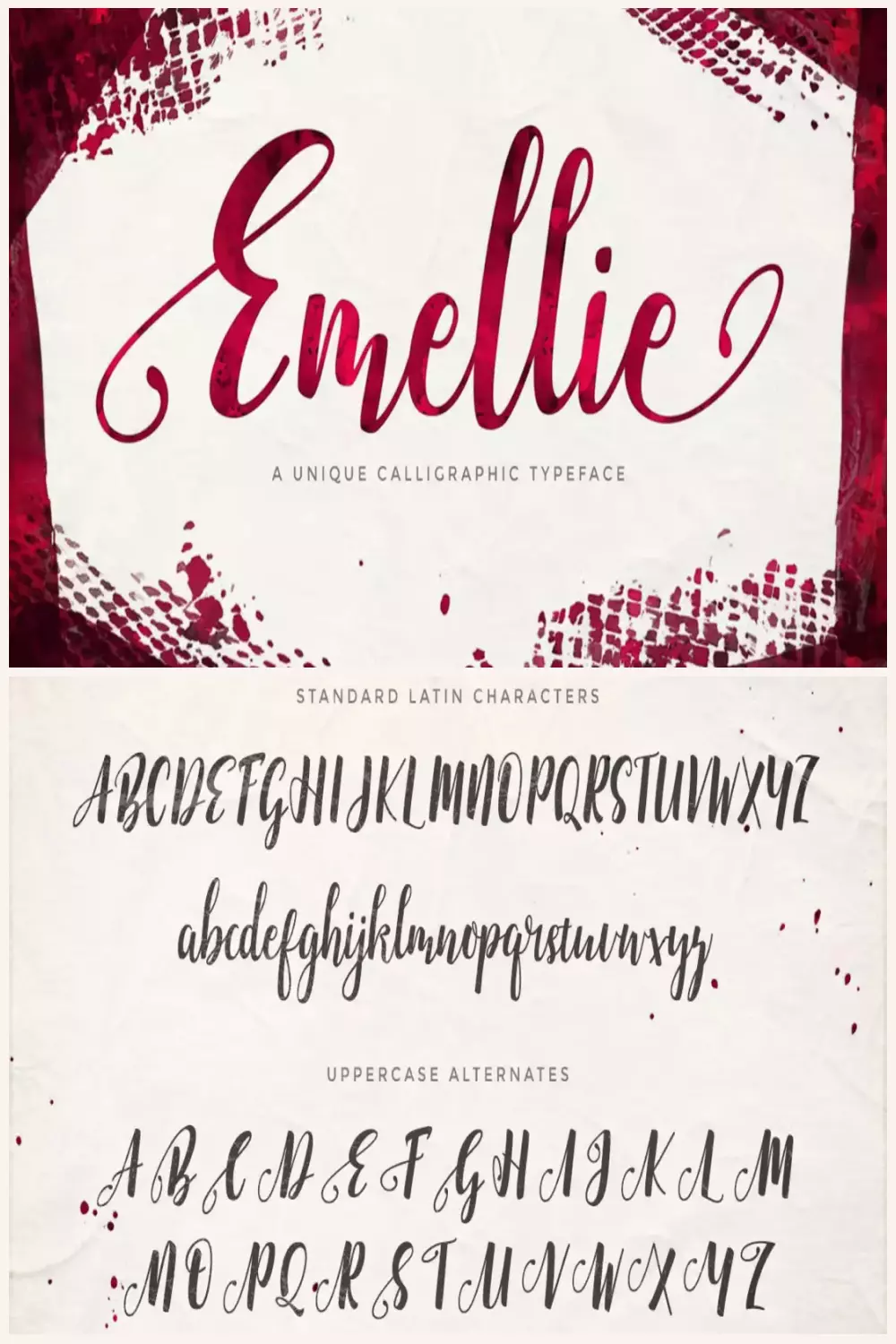 Emellie is a unique and modern calligraphic typeface with cheerful, feminine strokes. If you want to shape your wedding favors in some unusual way, this typeface would be the perfect way to experiment.
Anniversa – Wedding Font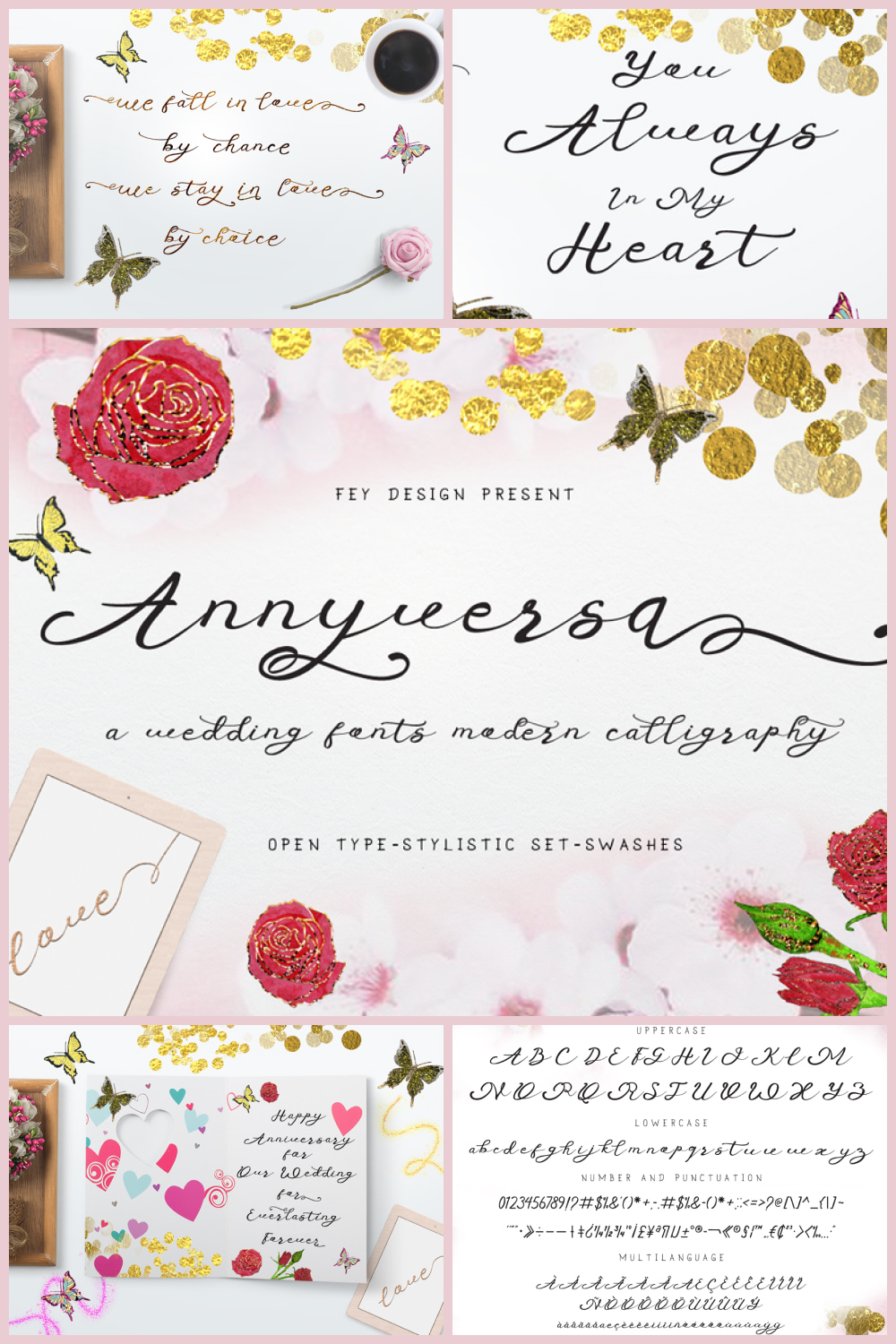 If you want a wedding font with a modern calligraphic style, then Anniversa is your best choice! It's great for design, wedding, event, t-shirt, and other awesome works.
Wedding font – iHeartit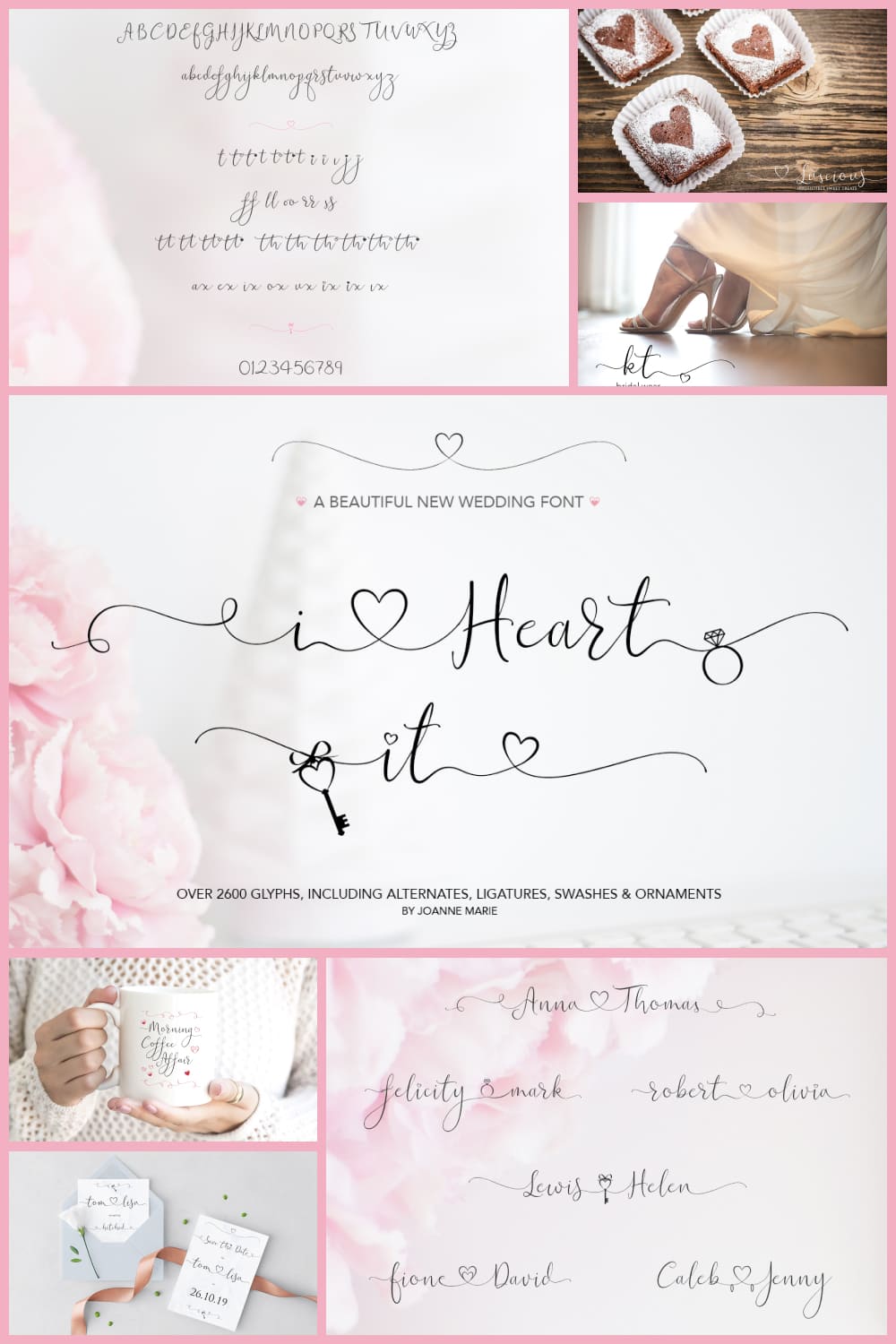 iHeartit is a sleek script that is filled with romance and love. It contains over 2600 glyphs. This beautiful script is perfect for projects with wedding stationery, engagement, baby, family, and friendship themes.
Wonderfebia – Script Wedding Font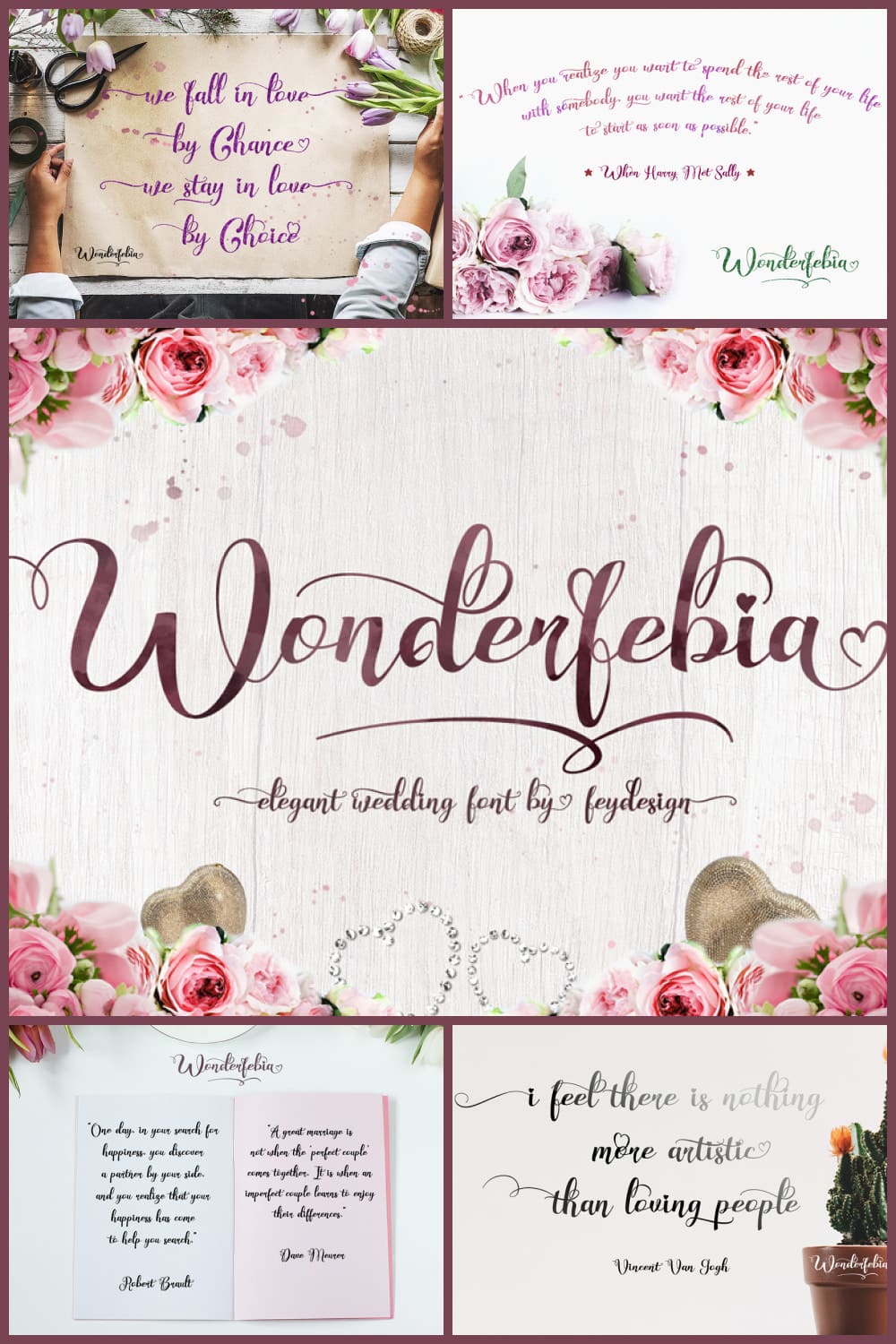 This product is not just an ordinary wedding typeface; it is one of the best girly script fonts. It is suitable for design, design elements, wedding, events, t-shirts, logos, badges, stickers, stunning artwork, etc.
Romate Hood – Wedding Script Font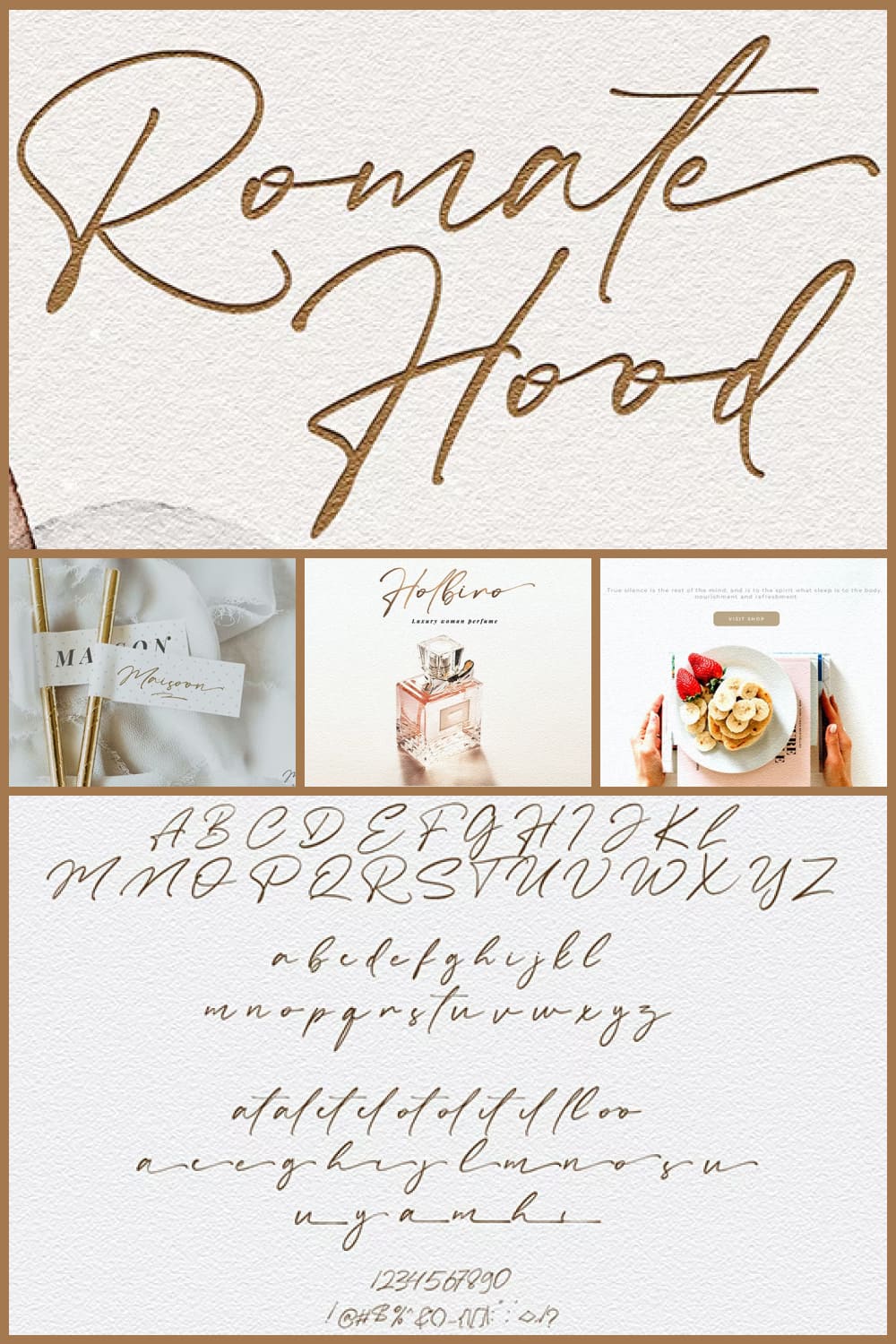 Romate Hood is both a charming and elegant font that would be ideal for wedding decorations. It is the perfect combination of timeless elegance and authentic handwritten calligraphy.
Daysha – Wedding Font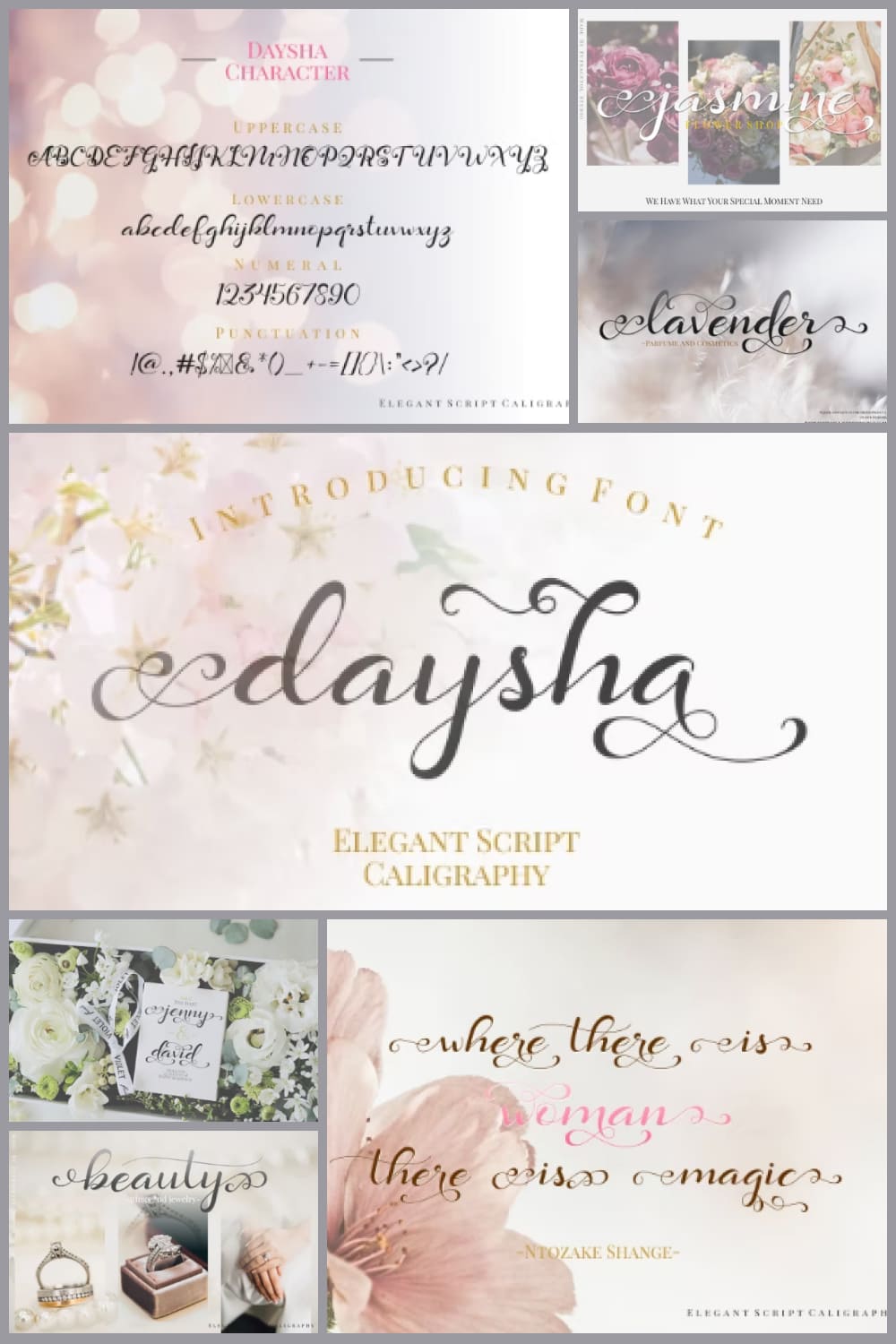 Daysha is not only a calligraphic wedding font, it is also quite feminine, elegant, sloppy, and modern. It is perfect for fancy party events, anniversaries, birthdays, greeting cards, logos, branding, and wedding invitations.
Digital font, Font download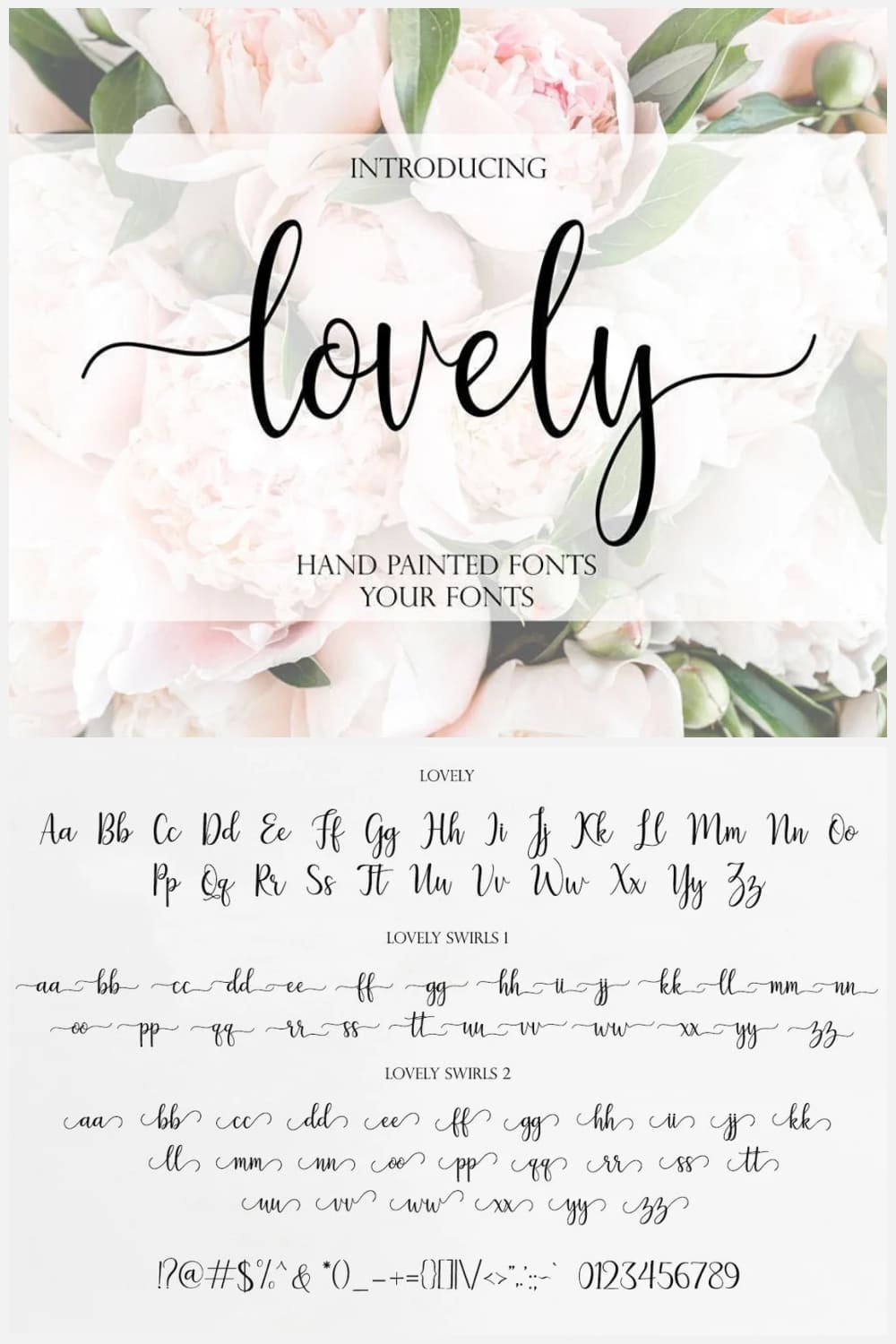 Be sure to pay attention to this interesting handwritten font. It can be used for a large list of projects, but would look best on wedding cards or invitations.
Monicallisa Feminine Logo Script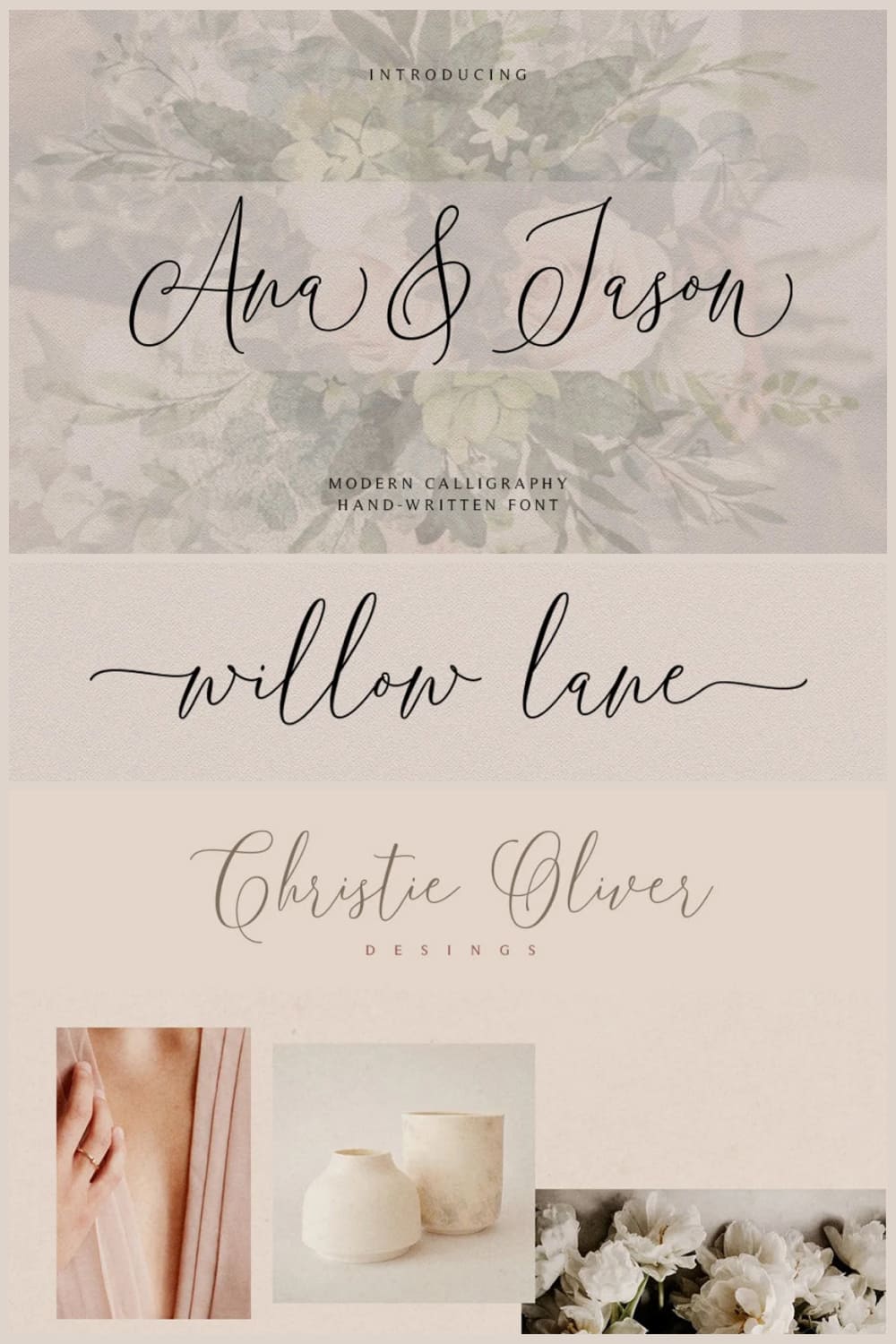 This is a modern and beautiful wedding typeface! Great for greeting cards, logos, branding materials, business cards, quotes, posters, and much more! If you have been looking for girly сute fonts, this would be one of the best solutions.
Digital font
Can't decide which typeface to use for your wedding designs? Then be sure to pay attention to this beautiful font, which simply will not fail to please you.
Wedding Font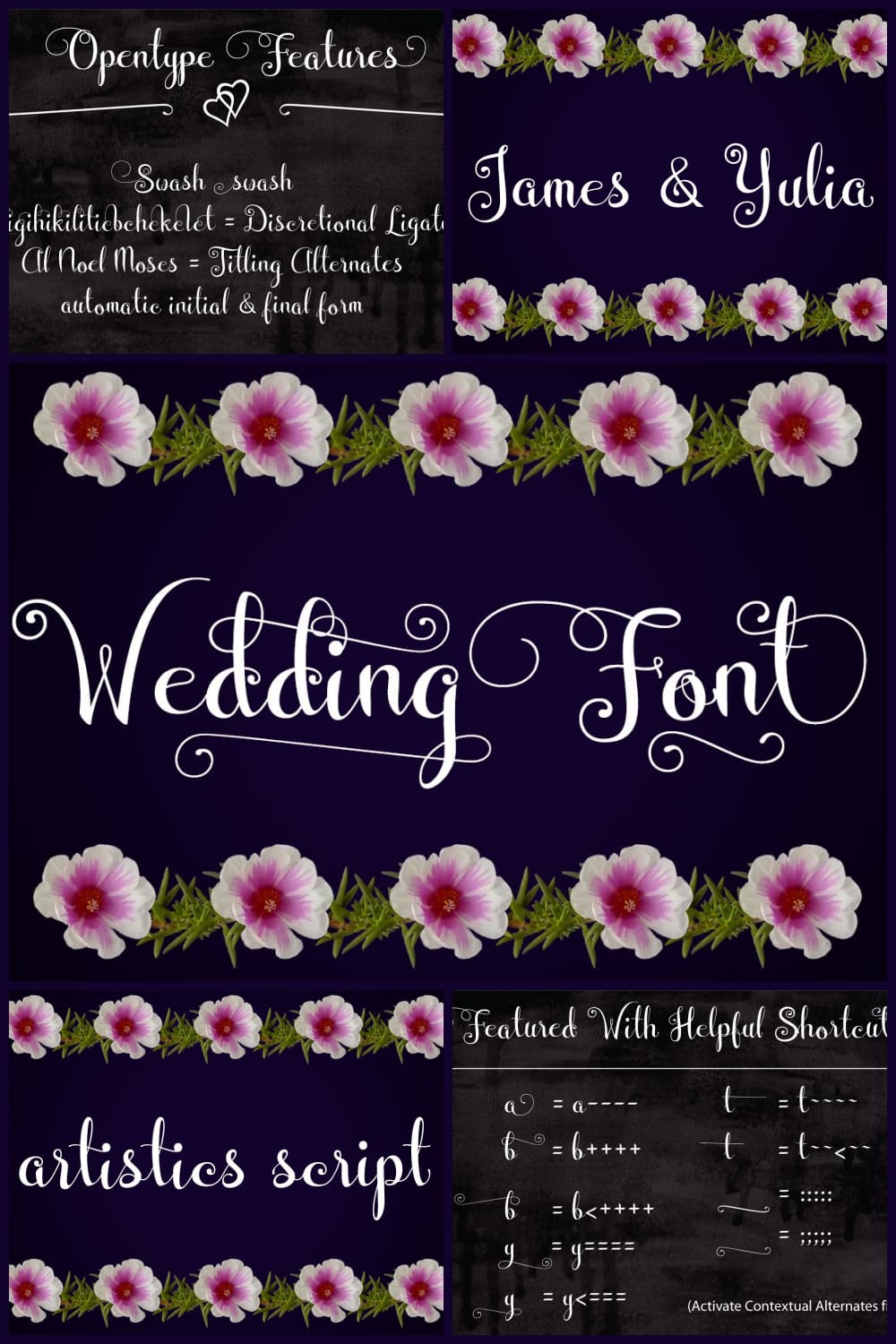 Just look at this cute typeface with a natural and dynamically hand-crafted touch. This typeface uses two alternating lowercase letters to avoid having the same letters paired together, and, of course, hundreds of mannerisms to make your text look pretty for a wedding invitation card.
Maryland Wedding Font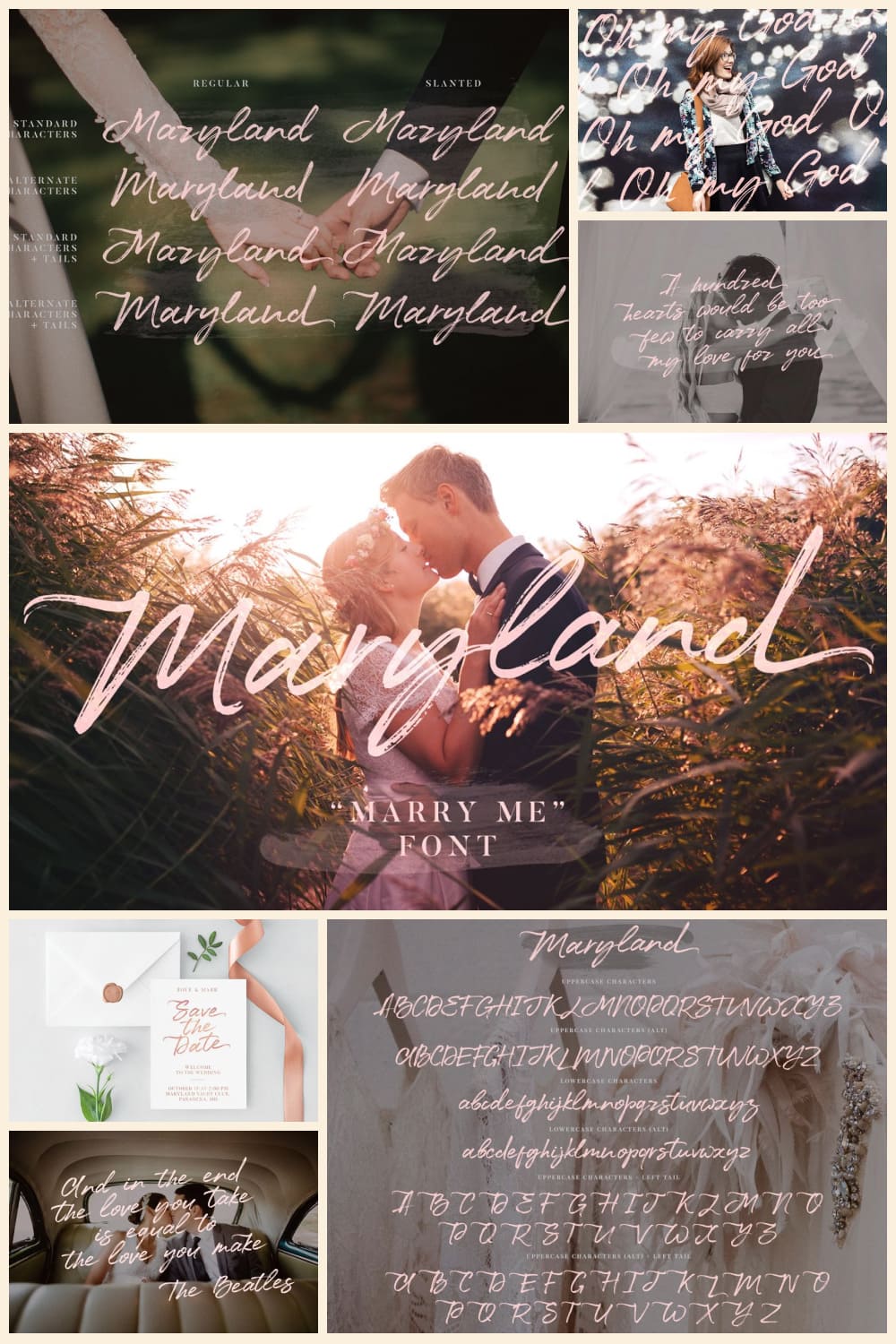 Maryland is a stunning, truly hand-crafted, elegant typeface. It is designed to work great in a variety of designs such as wedding invitations, website logos, social media posts, posters, etc.
Featherly Font – Wedding Font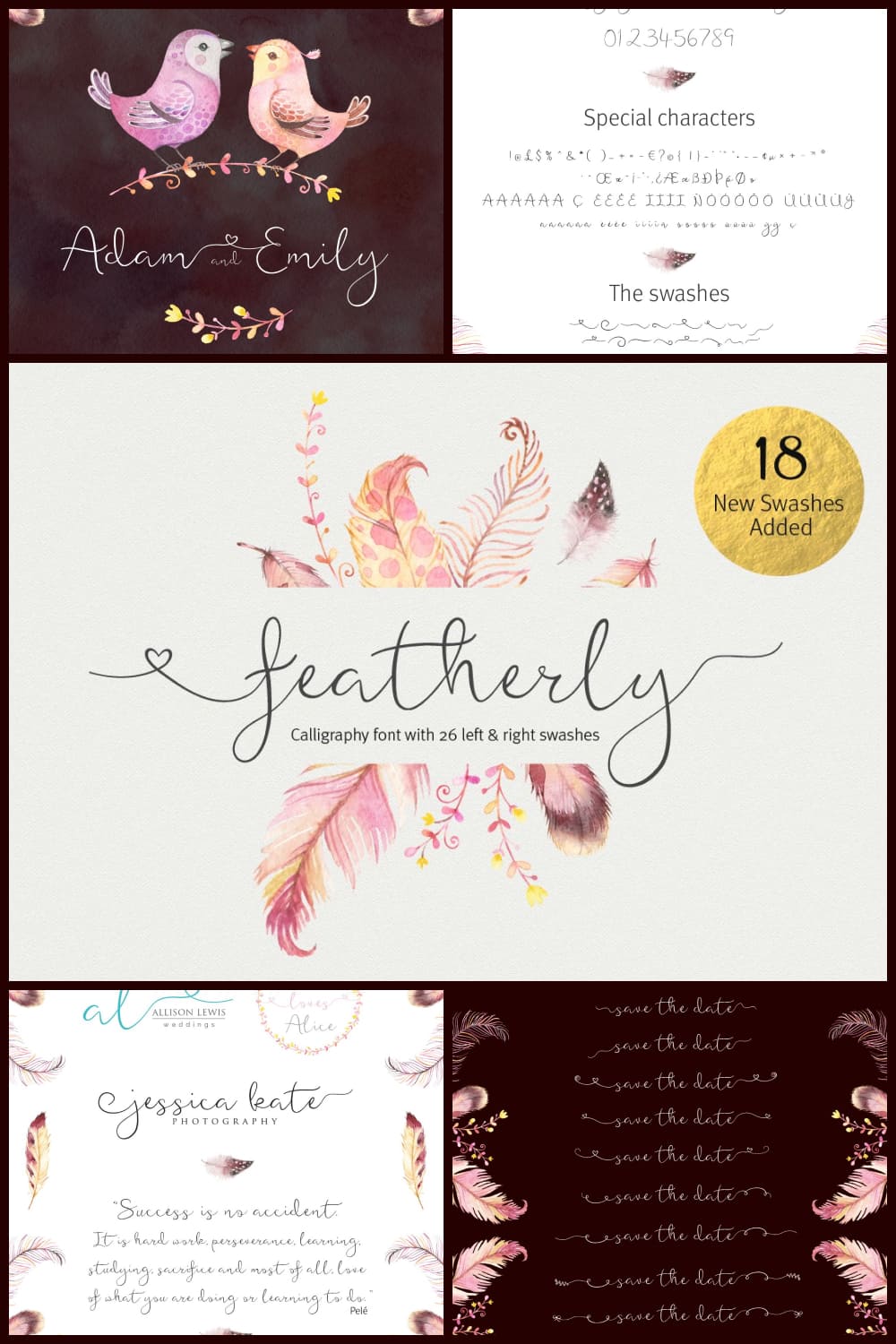 Featherly is an elegant font that is hand-drawn, yet quite modern. It is perfect for wedding design projects, invitations, greeting cards, signatures, watermarks, logos, handwriting, etc.
Trendy Girly Fonts for Those Who Want to Stand Out
Just look at this cute typeface with a natural and dynamically hand-crafted touch. This typeface uses two alternating lowercase letters to avoid having the same letters paired together, and, of course, hundreds of mannerisms to make your text look pretty for a wedding invitation card.
Bhesting Handwritten Girly Script Font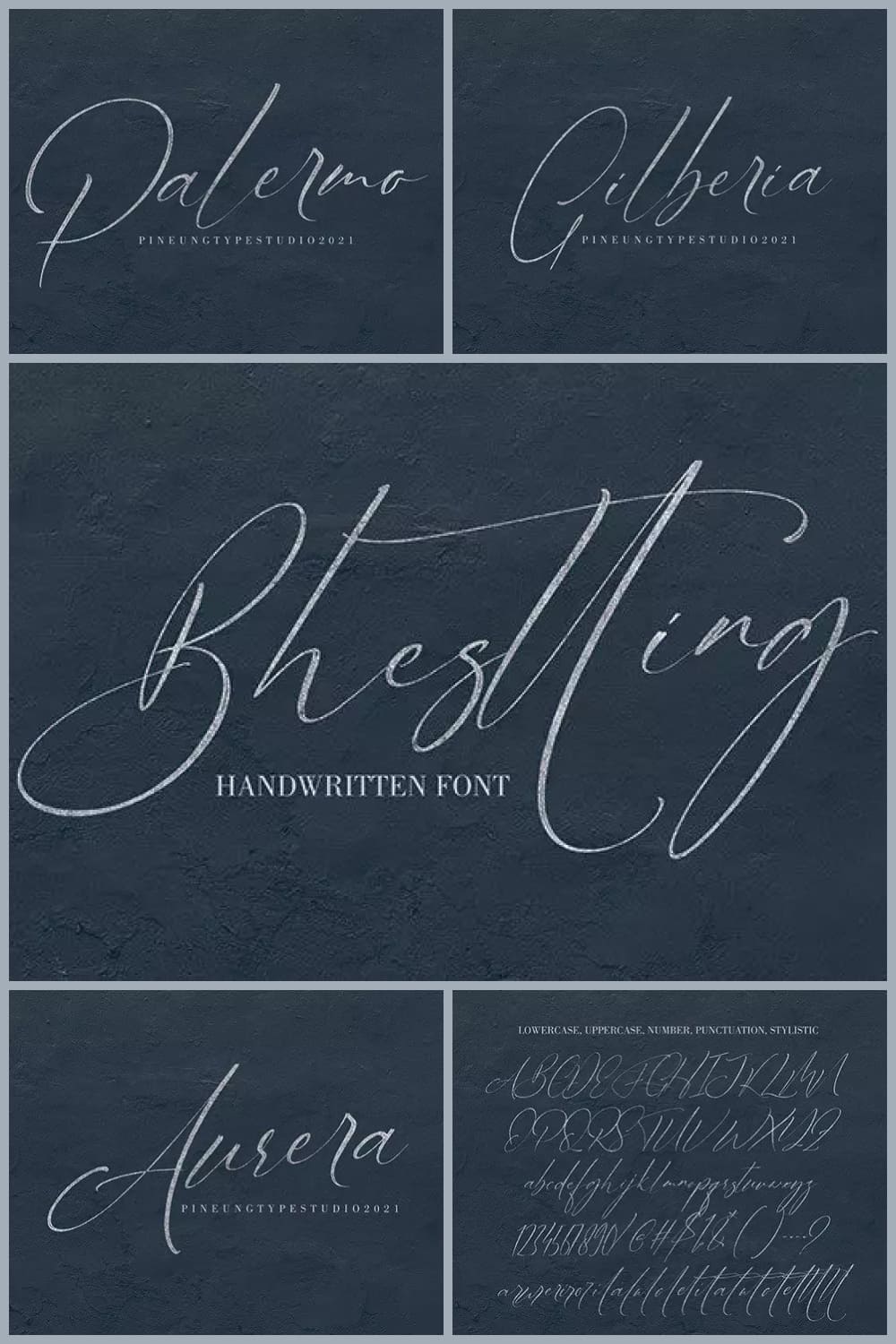 Bhesting is not just any handwritten typeface. It is a beautiful, light handwriting font with a unique feel and terrific impact. It will add a luxurious spark to any design project you want to create!
Hatachi Girly Script Font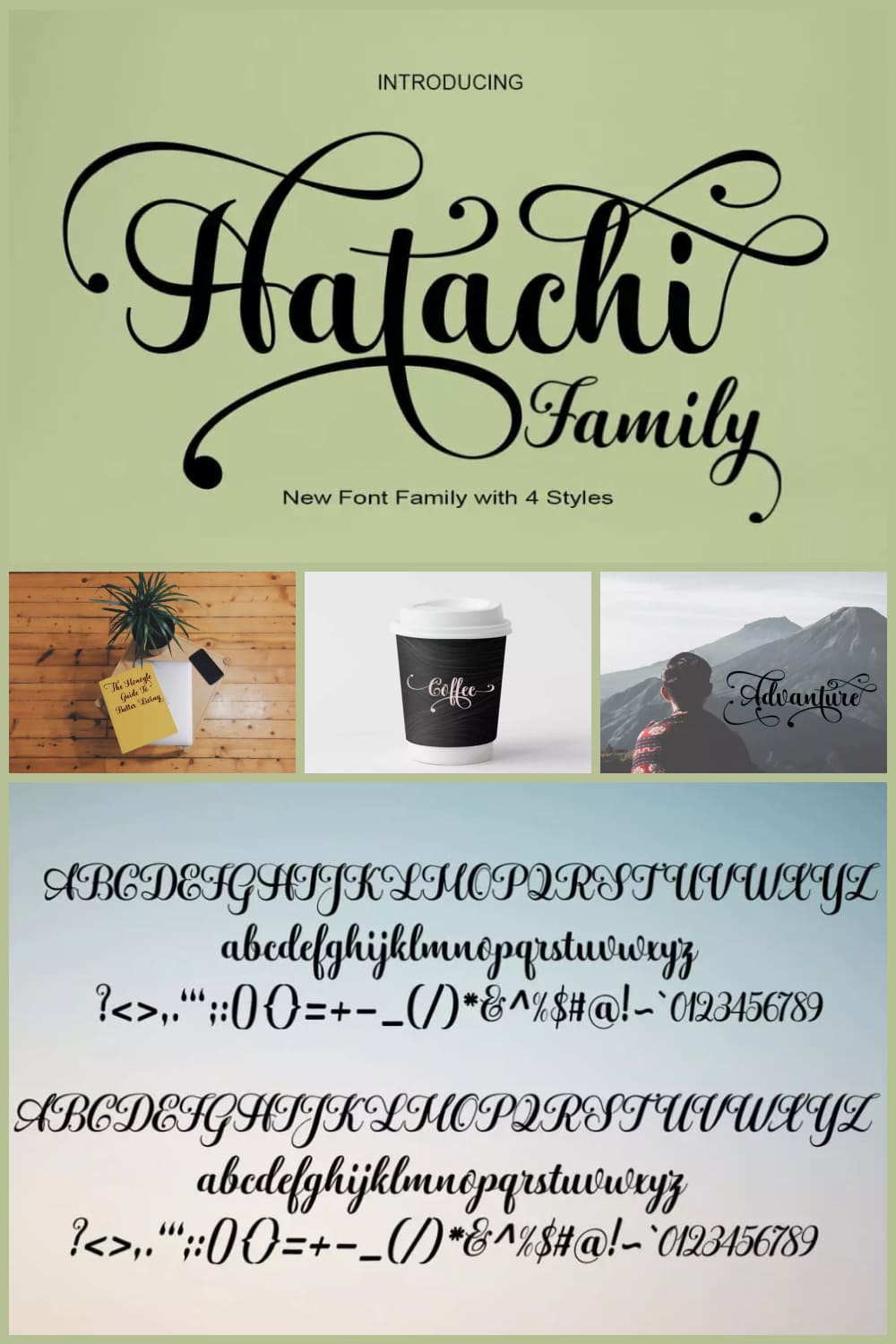 Hatachi is a fresh and modern font with handmade calligraphy for a variety of projects. It is best suited for invitations or business cards.
Mandalica Calligraphy Handwriting Girly Font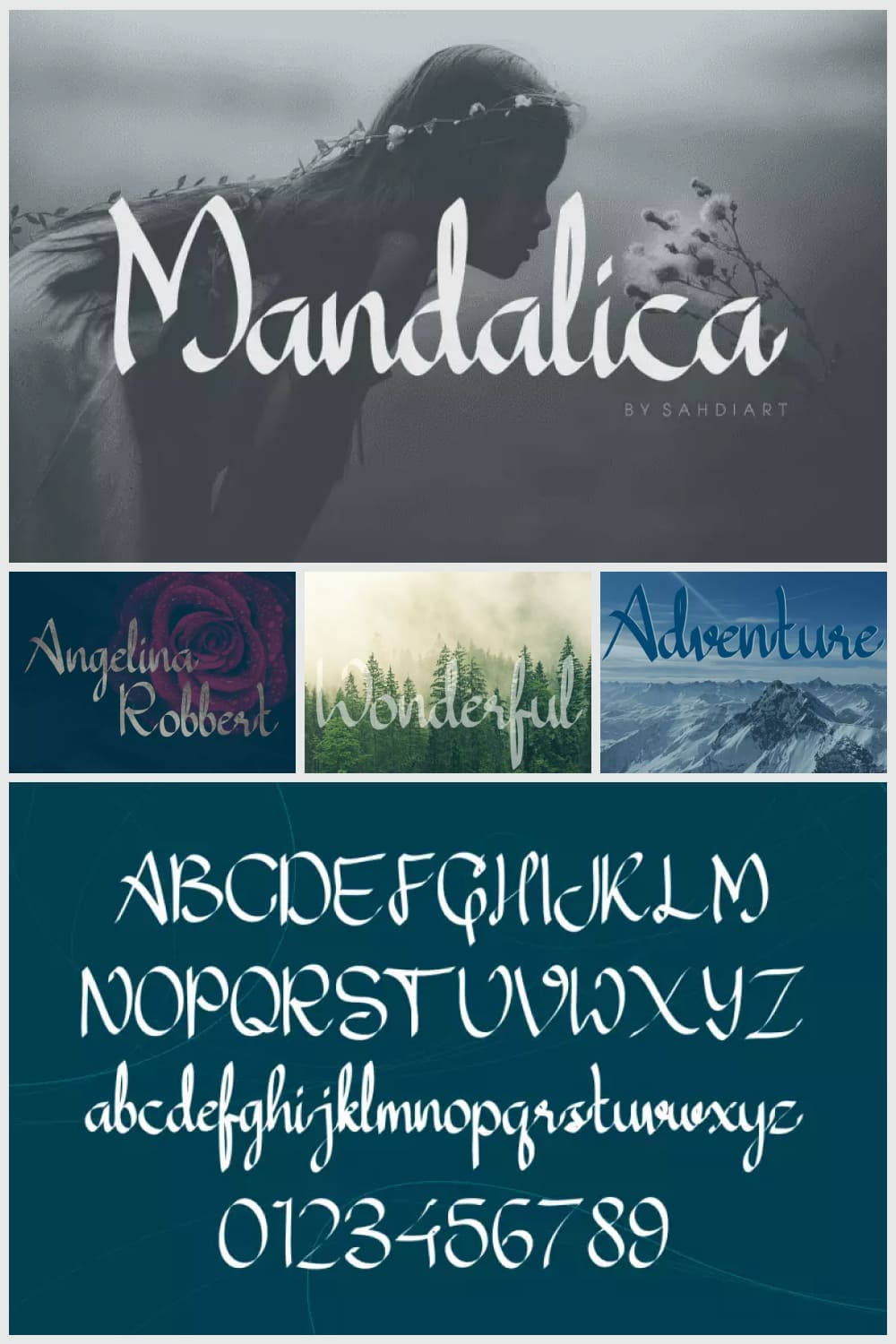 Adelisa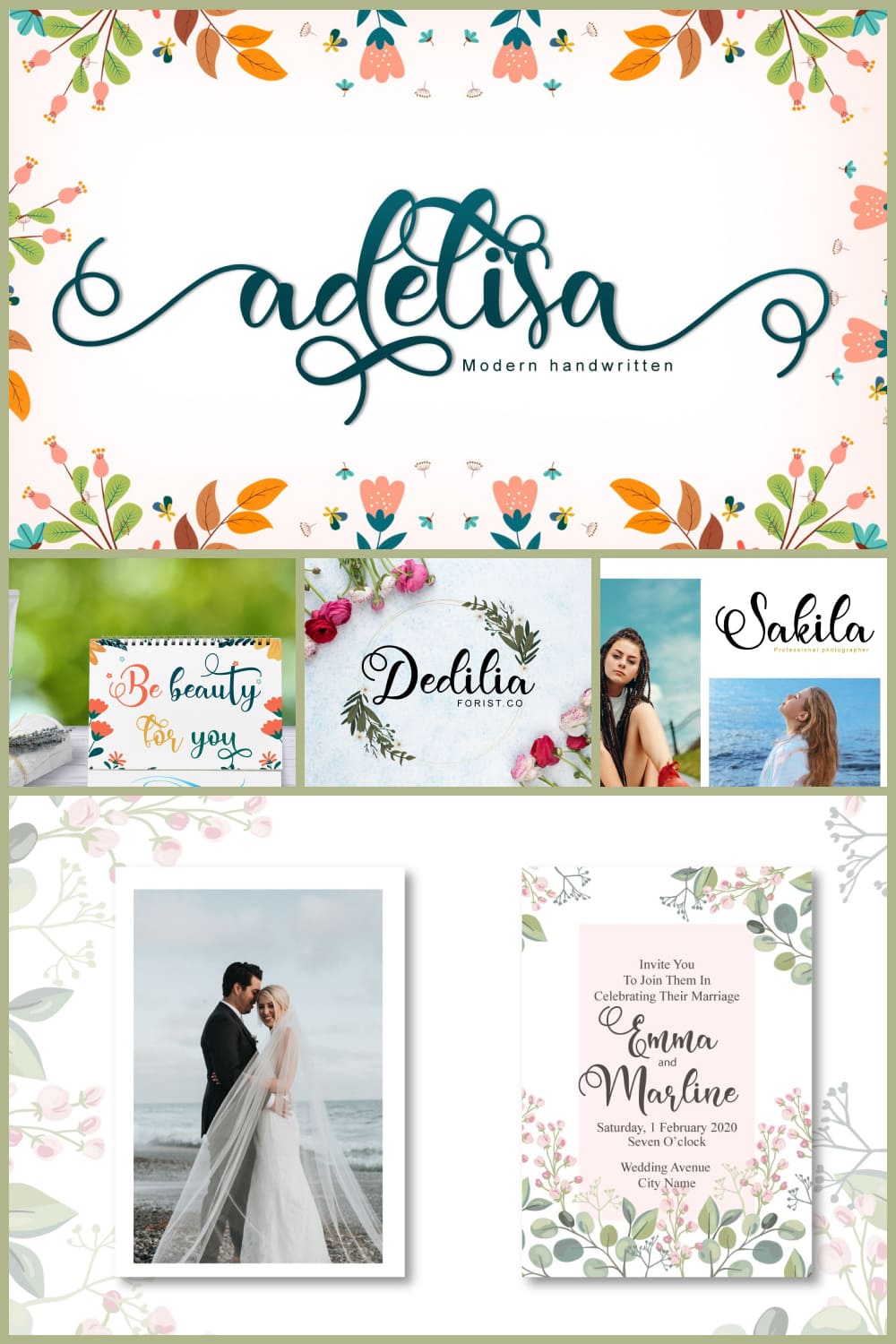 This cute girly font is a work of art, because it is romantic and fluid. It looks spectacular on wedding invitations, thank you cards, quotes, greeting cards, and logos.
Goodselves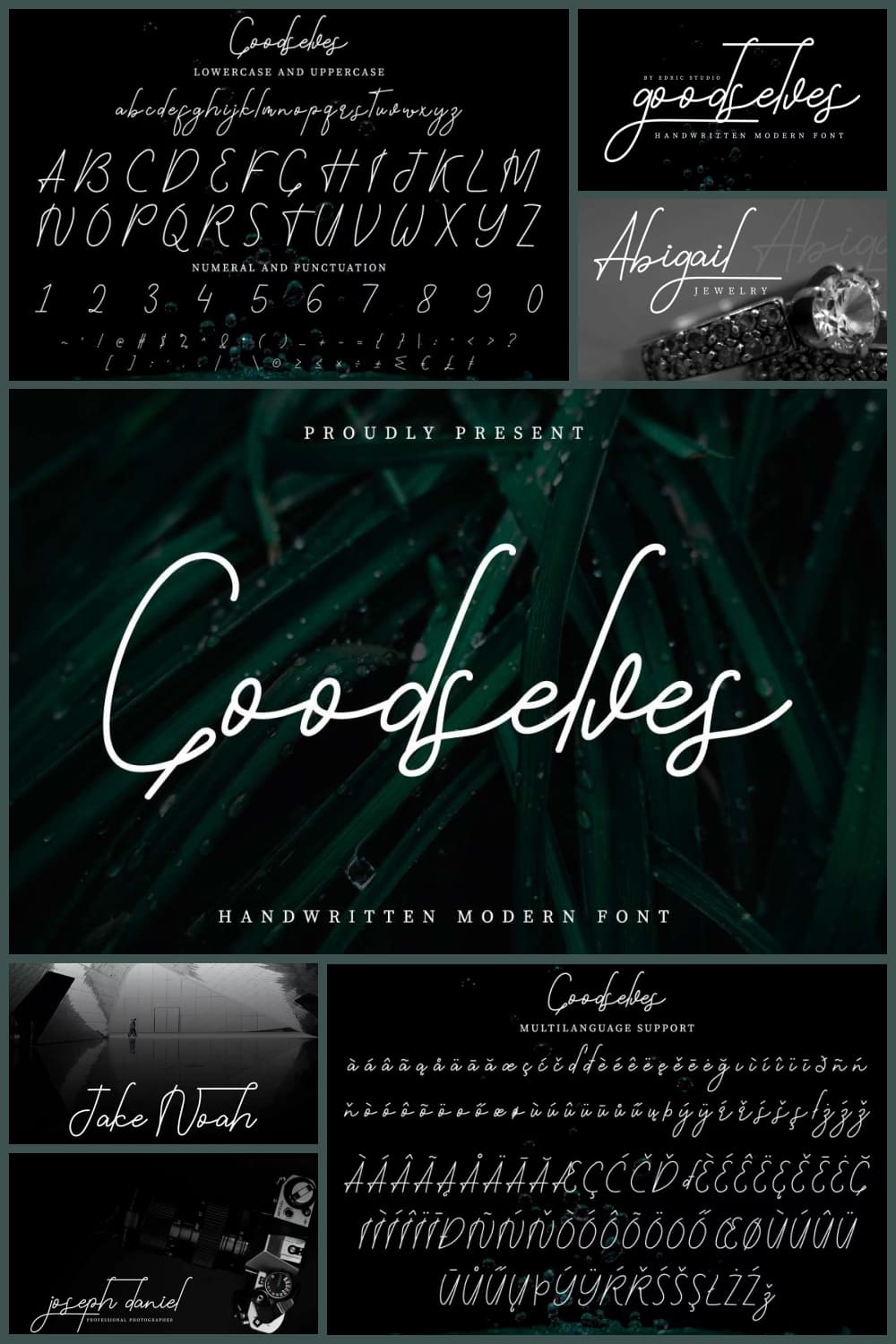 Take a look at this product! It is an exclusive font with natural handwriting style. This would be perfect for any project including branding, logo, stationery, business cards, signs, flyers, brochures, etc.
Juana by Latinotype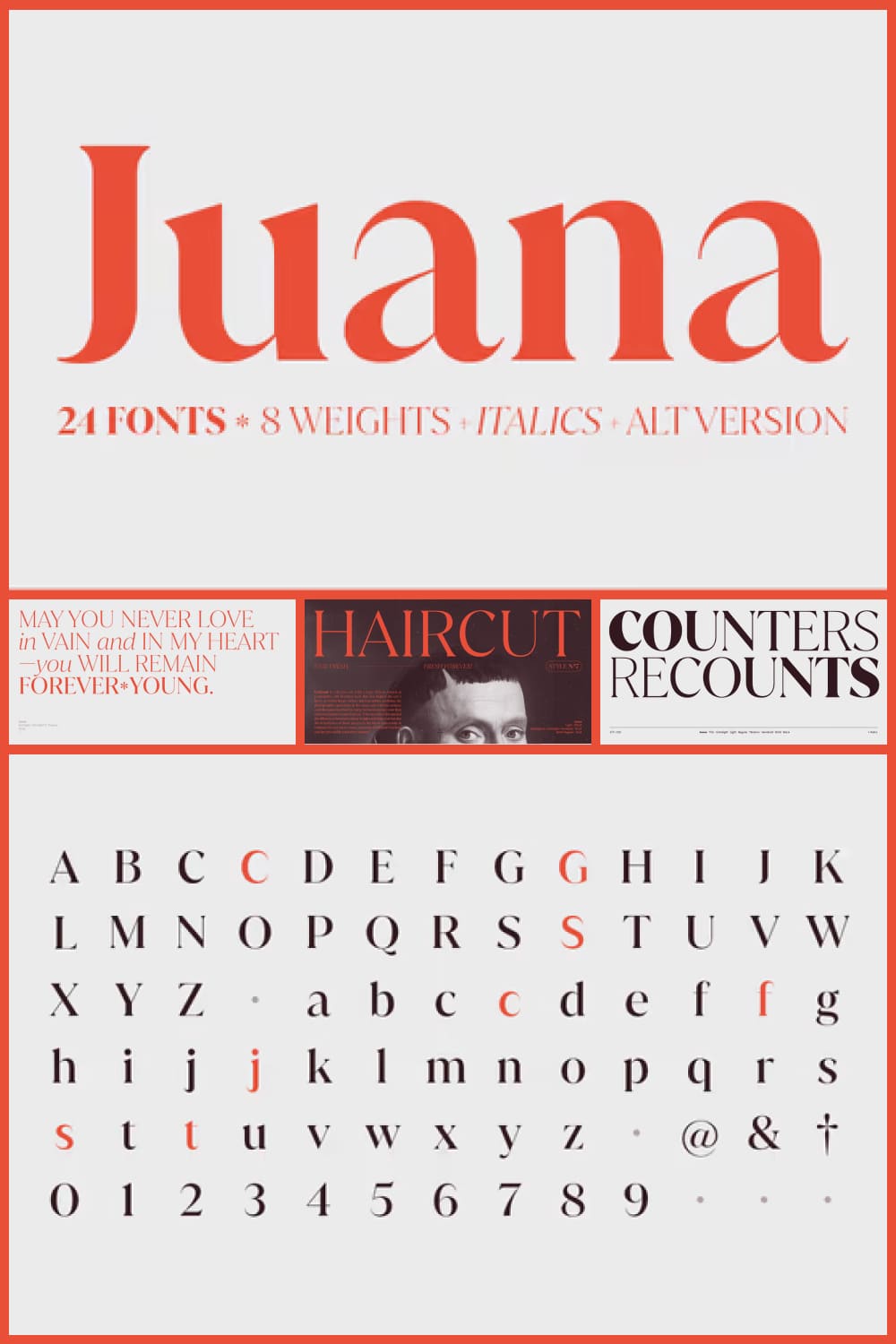 If you need a font that's both suitable for editorial design, branding, magazines, logos, and headlines, Juana is the perfect option. It comes in 8 weights with matching italics and includes an alternative version.
Lovtony by Khaiuns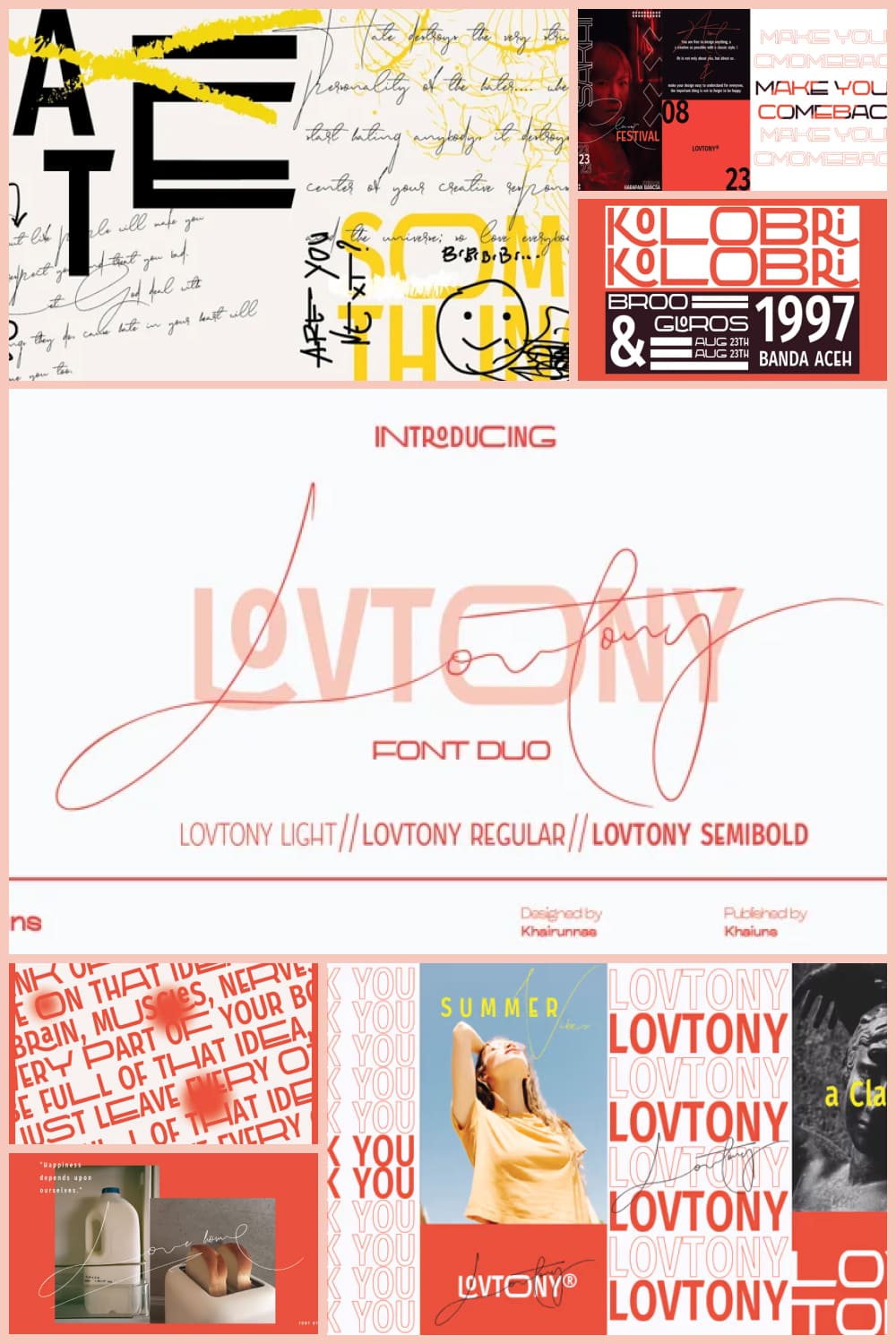 If you want a classic that includes Script & Sans Serif styles, then this product is for you. Lovtony is also great for creating beautiful logos, posters, wedding invitations, blog posts, social media, and more!
HV Muse by Harmonais Visual
Muse is a chic and elegant display modern typeface with beautiful contrast. Especially designed for fashion-themed projects, it's perfect for creating elegant designs such as logos, headlines, magazines, and more.
Joliet Thin Serif Typeface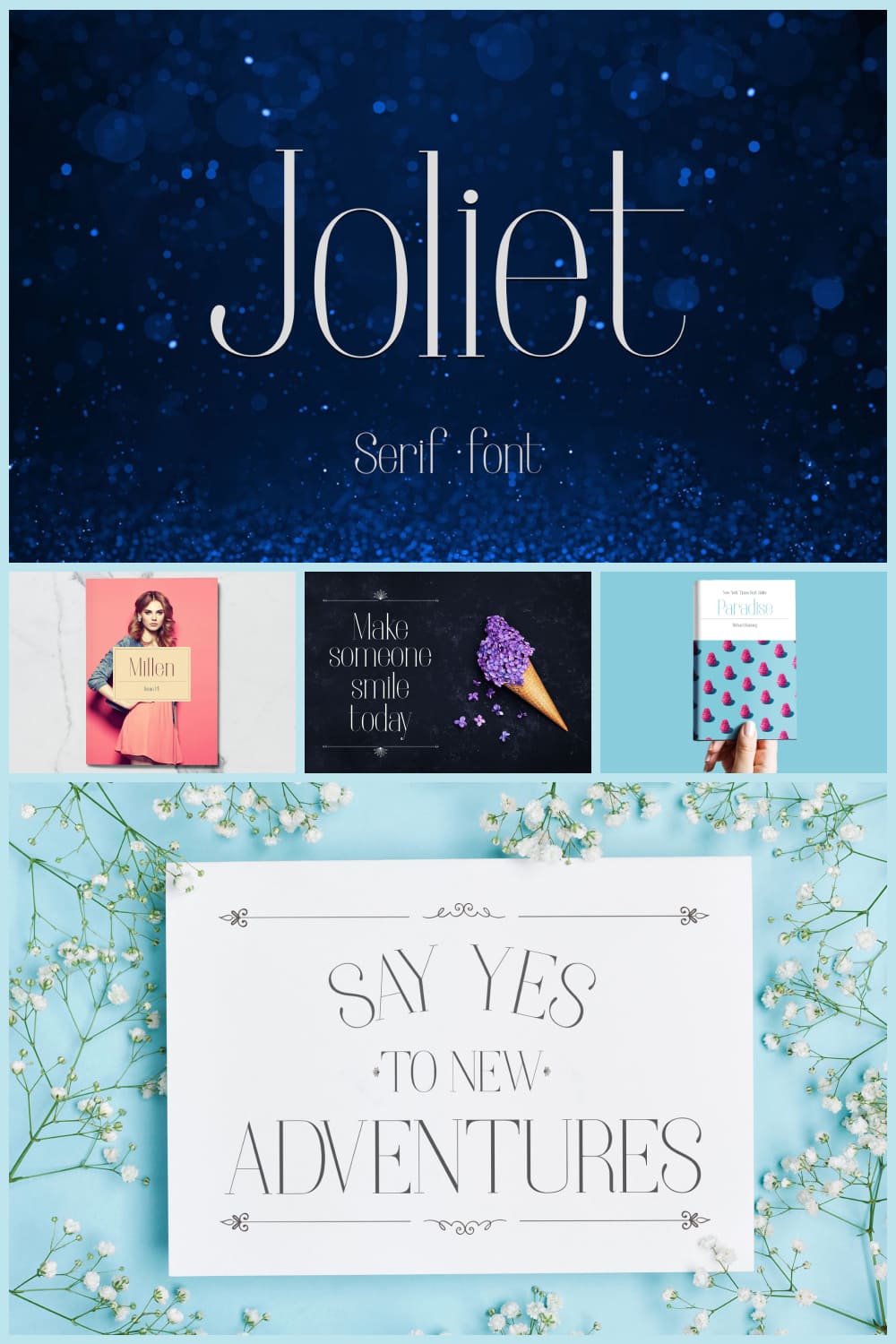 If you need to make your designs more elegant and beautiful, then use this lettering. It blends well with both sans serif and serif fonts and can be used for branding, headlines, and posters.
Beauty Blondies Typeface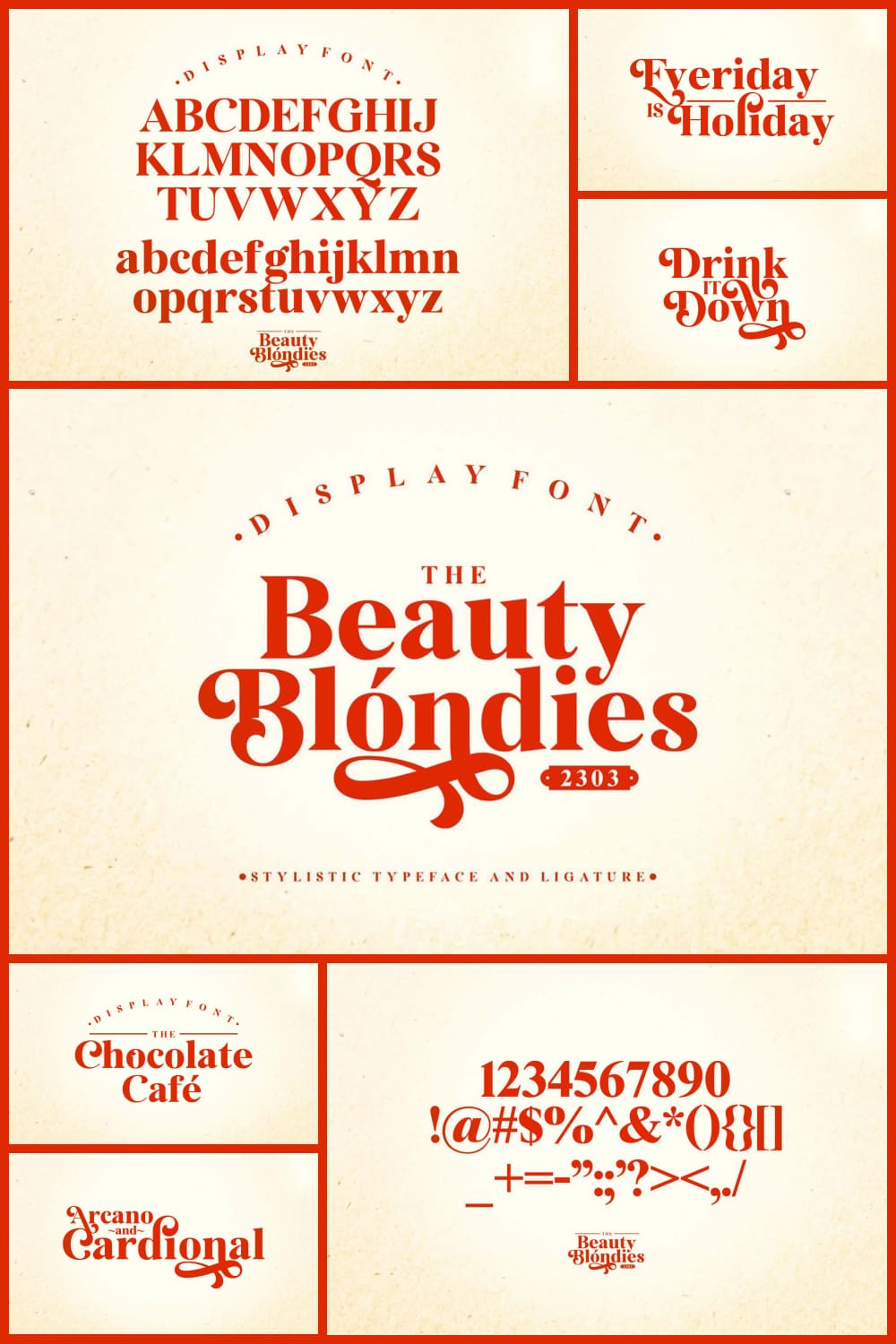 Beauty Blondies is a serif typeface that compliments the stylistic and alternate glyphs. It is very versatile, as it is suitable for any design project.
Little Bird Script Font
Need a versatile typeface that can add uniqueness to your artwork? This vintage style font with artistic twists for a vintage presentation that will bring your artwork to life.
Camsay Script Font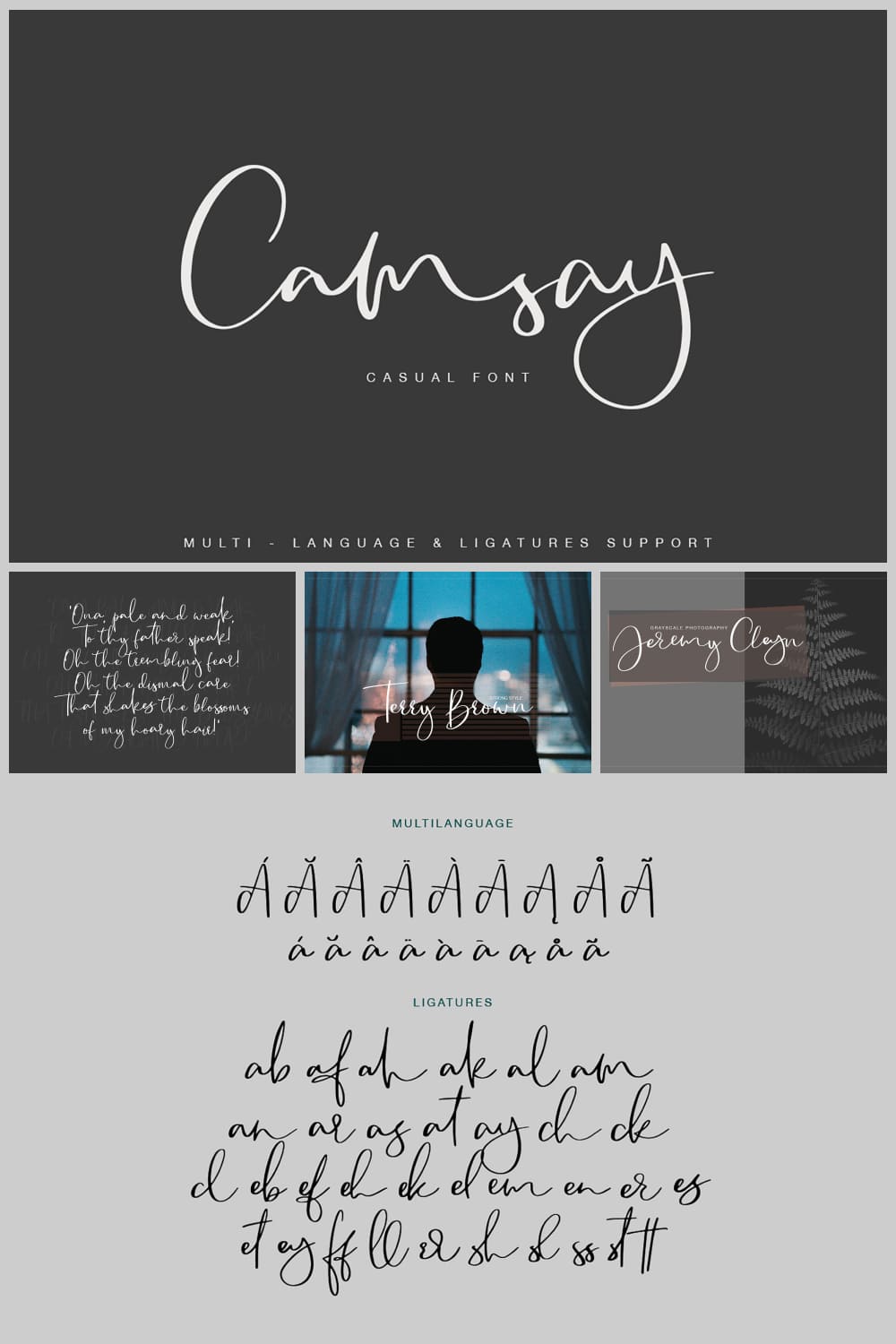 We also thought picking up this great script for you, with a real handwritten feel, would be a great option. You can use it in branding projects and in general design projects.
Strain Calligraphic Handmade Typeface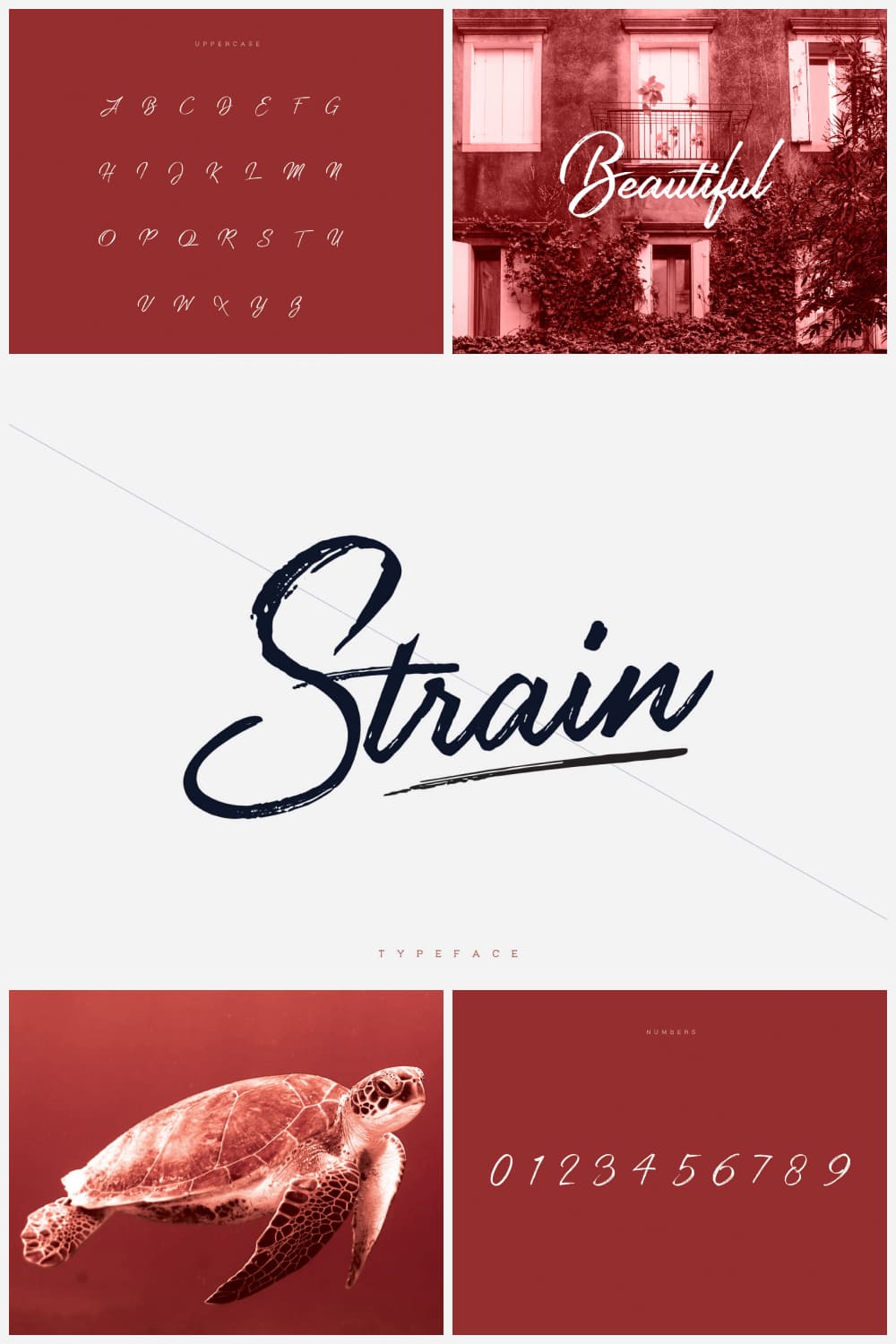 Pay attention to this typeface. It is a frank calligraphic typeface that was hand-crafted to fit in and embellish a variety of designs. It will look equally cool in all your works, whether it's a poster or some other kind of print.
Do you need a beautiful, flowing calligraphic font that you can use for a logo, poster title, or layout? Try this product. We know you'll be pleased with it.
Free Girly Fonts
Girly Fonts Bundles
Best Girly Cursive Font Bundles
Bonitalia by Burntilldead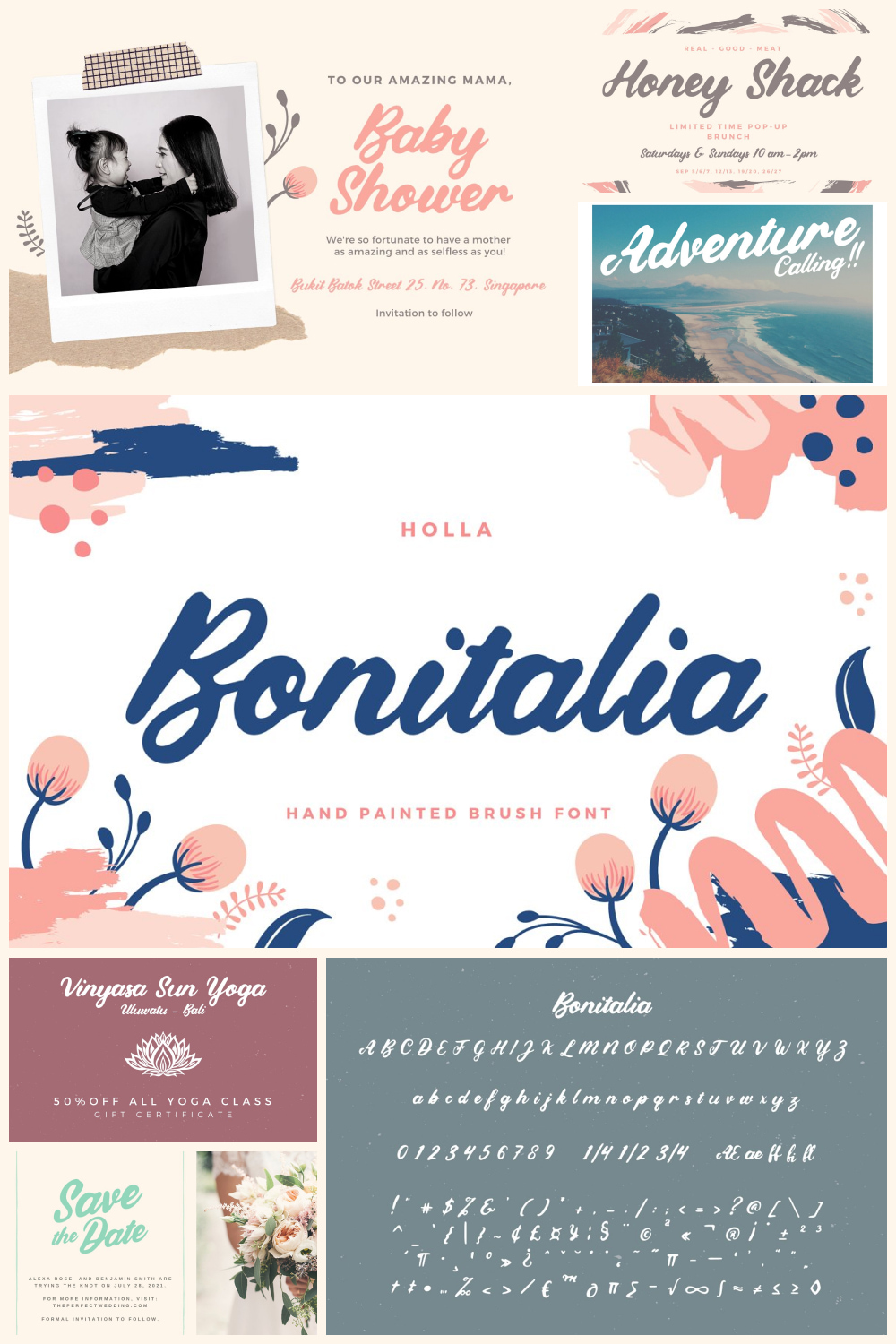 Bonitalia is an extraordinarily beautiful soft and friendly typeface that will be suitable for a wide variety of projects. Each letter is carefully crafted to make your text look beautiful. Don't waste your time if it can be easy and simple. Start creating your masterpieces with this wonderful typeface!
Top Girly Fonts for Android
Benothy Girly Script Font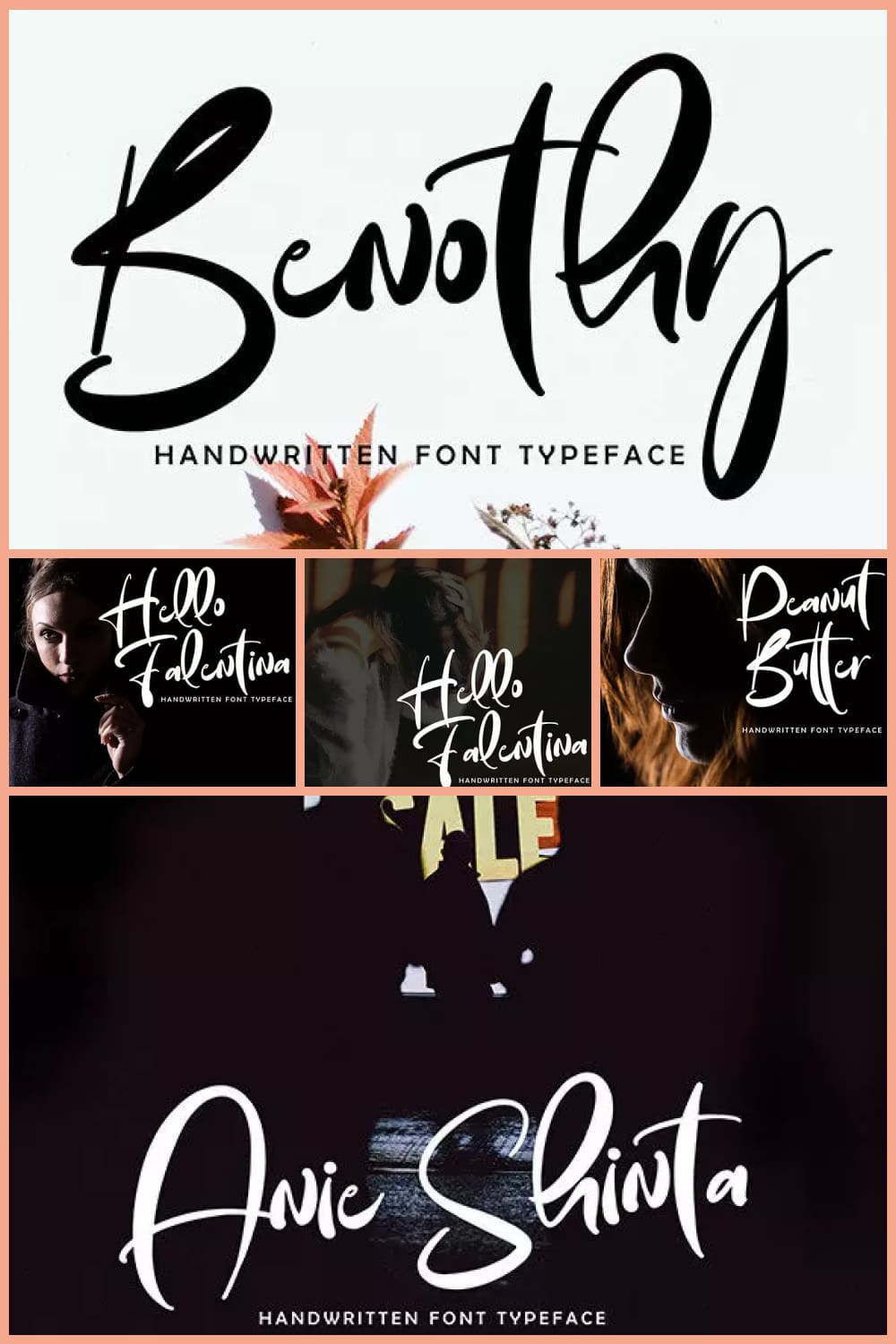 Stop wasting time looking for typefaces. Try Benothy, a chic and trendy girly script font. It will look perfect on wedding invitations, thank you cards, quotes, greeting cards, and any other design that requires a personal touch.
Edith by Dominik Krotscheck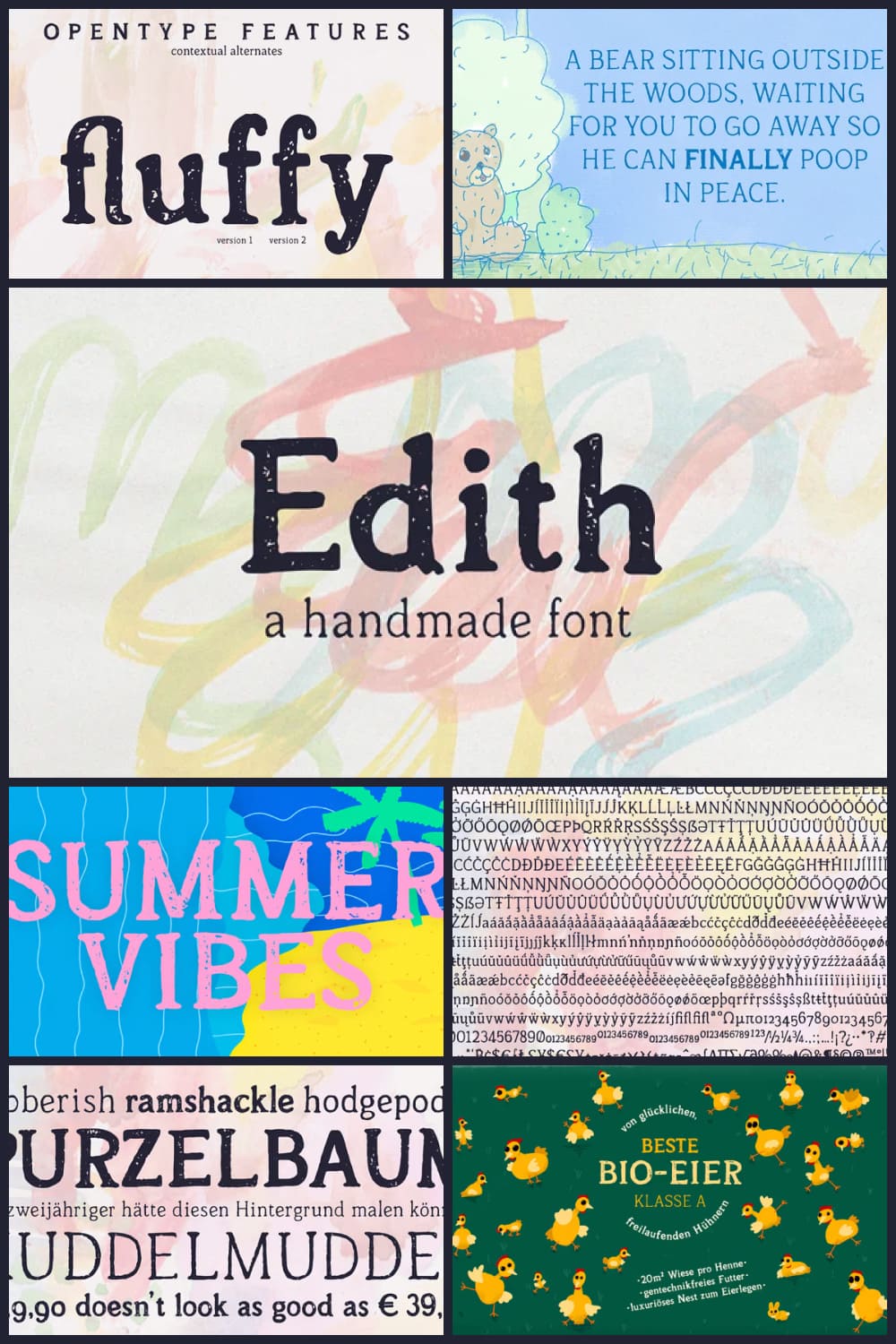 Edith is a handmade serif font that is perfect for long texts. What makes it special is that it is more suitable than any other typeface for DIY, traditional things, illustrated things, or any other handmade product.
Best Girly Cricut Fonts
Brooklyn Girl Font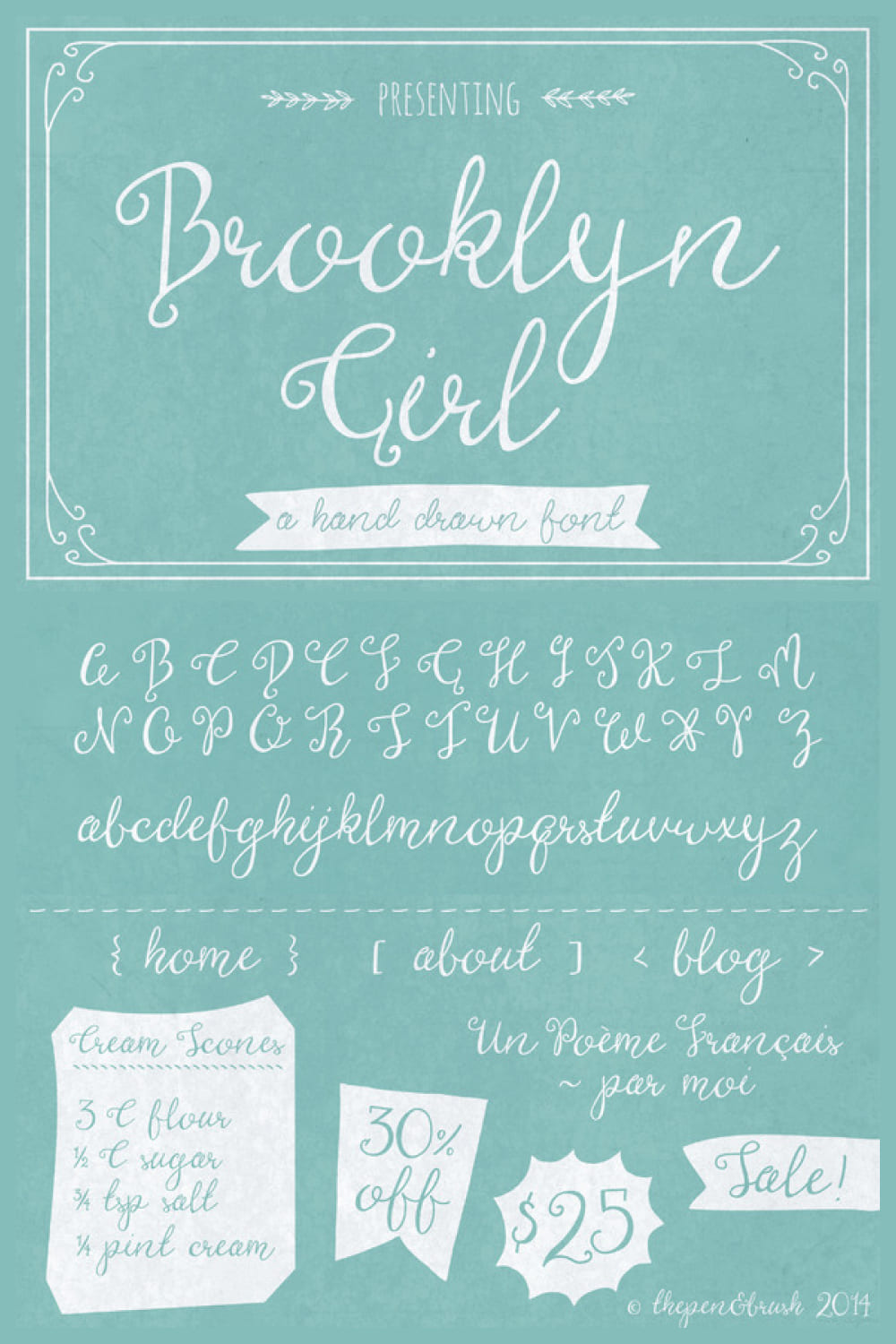 Brooklyn Girl Font offers curled handwritten letters and signs that render your projects aesthetically pleasing. With this set, you can decorate text on cards, presentations, notepads, and more. You are free to edit it and other girly fonts on Cricut.
Carley Font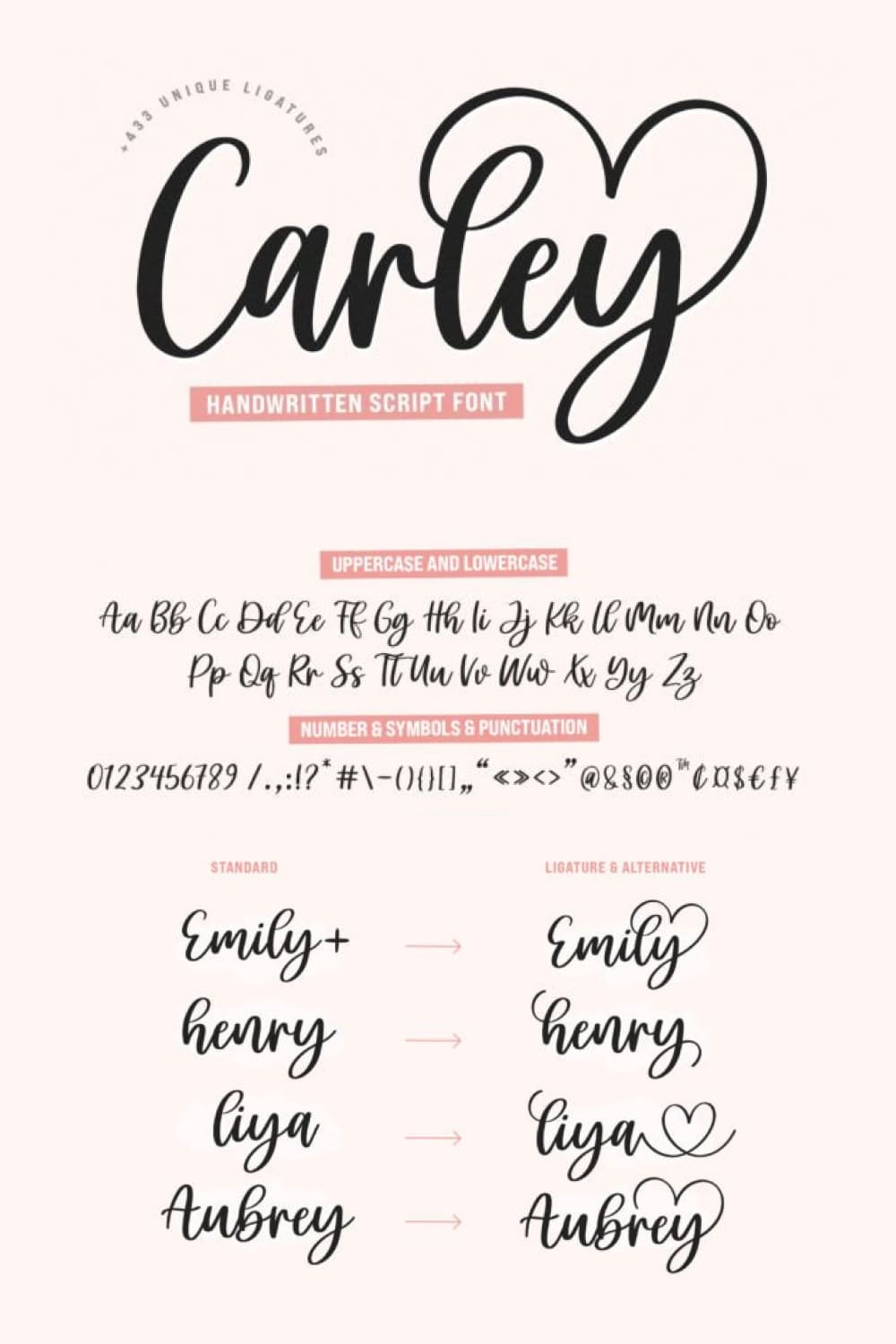 This girly sophisticated font adds glamour, romance, and style to your projects. Compatible with many cutting machines, including Cricut, this typeface is easy to use.
Gratitude Font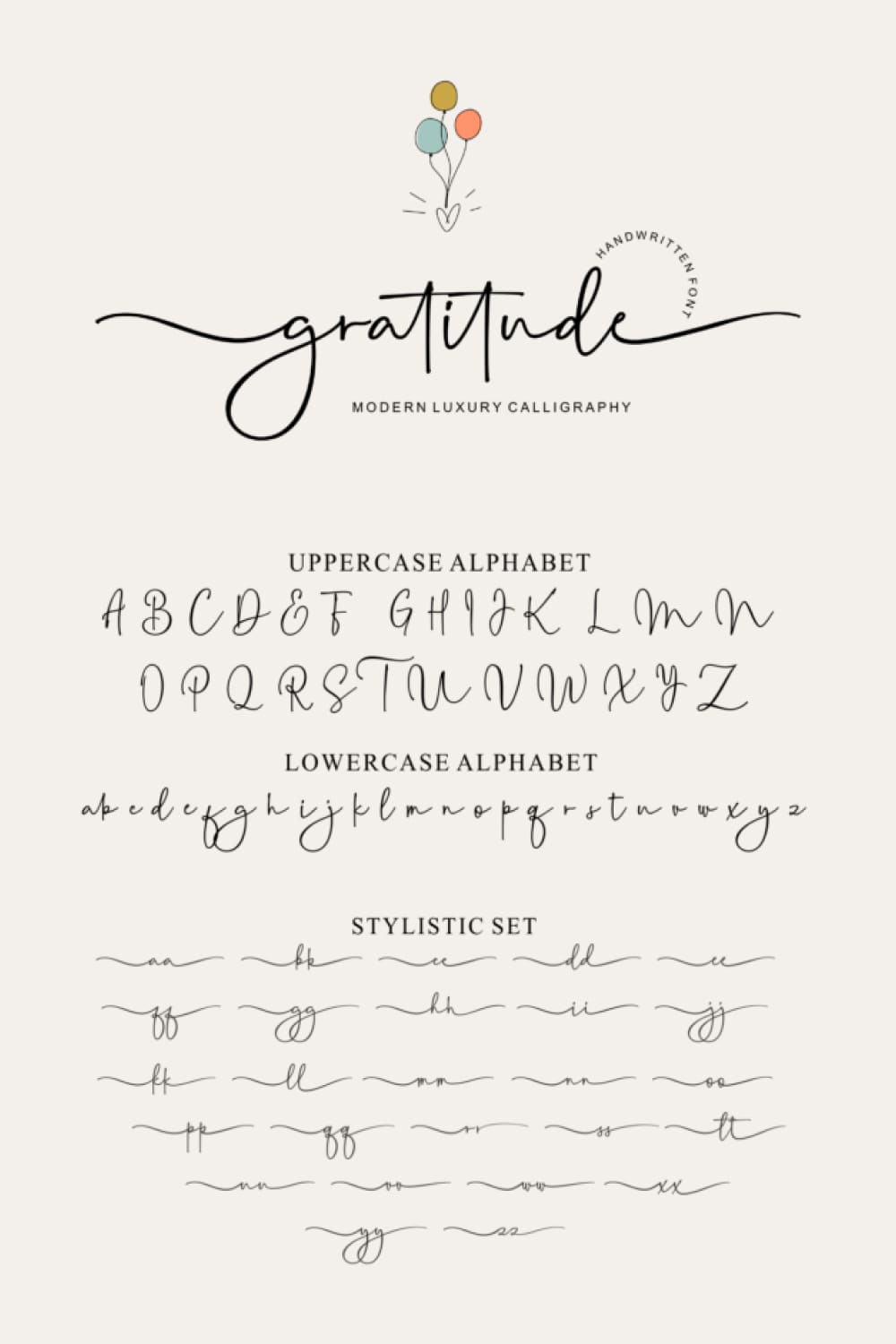 Handwritten girly cute fonts can personalize the final product or add exciting detail. Hurry up to apply the gratitude font to represent your text in a modern and elegant way!
Better Together Font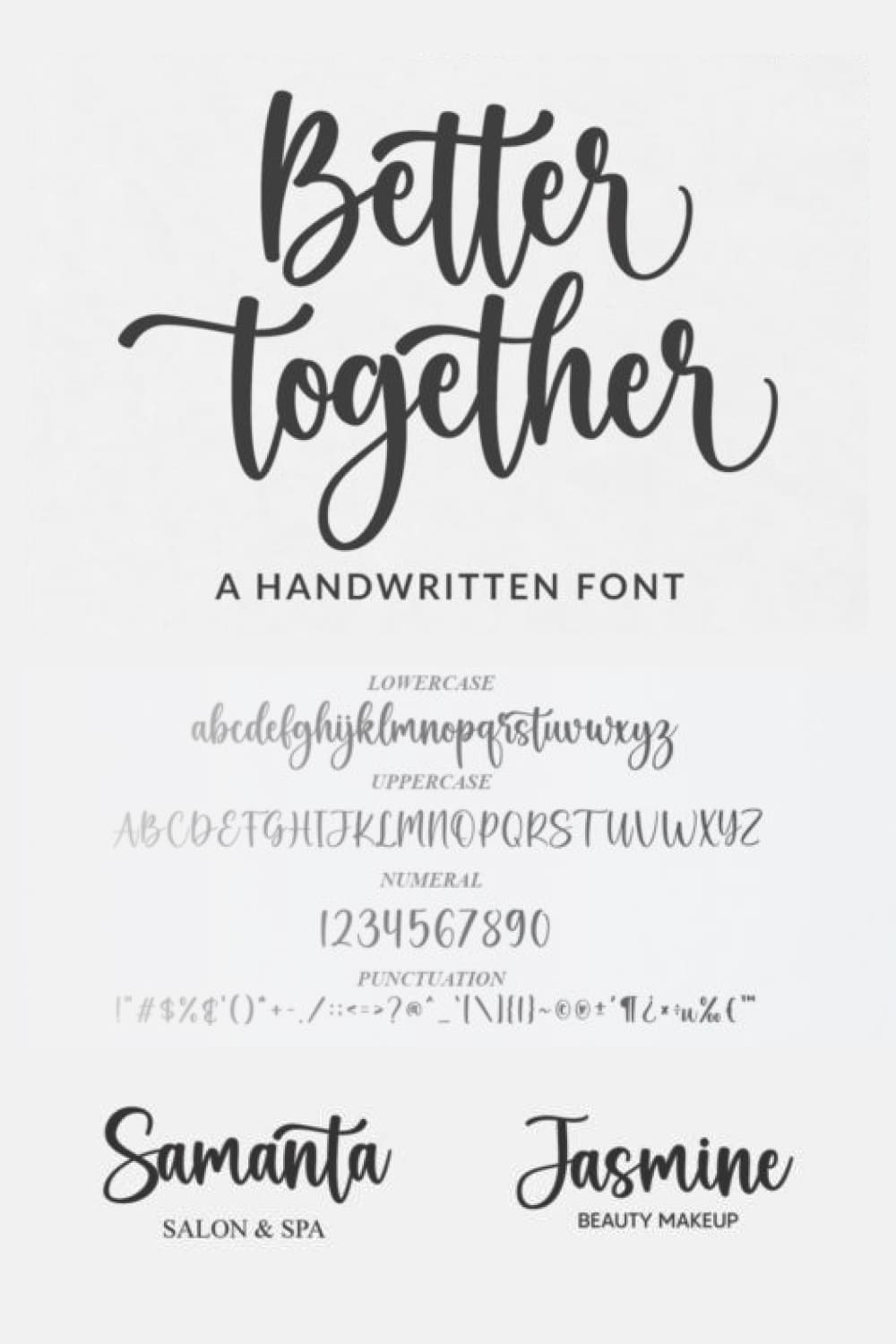 If your goal is to create an eye-catching logo or presentation, a readable, aesthetic typeface is exactly what you need. This handwritten, calligraphic typeface does not cause problems with legibility.
Hello Font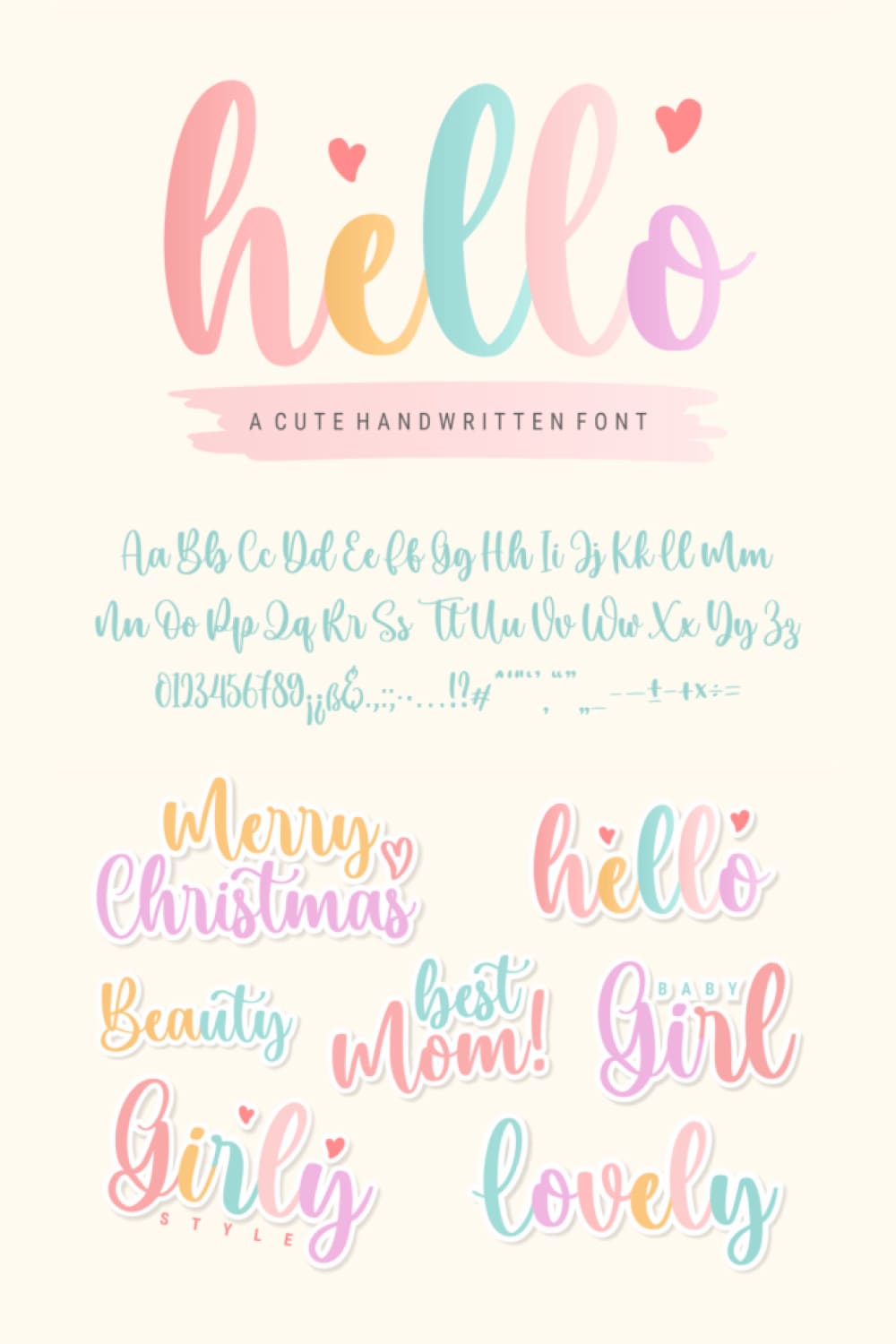 What about vivid details and polychrome? Cricut-friendly Hello font has a wide range of shades and appears advantageous in many projects. It awaits you.
Free Feminine Fonts for Logos
Where Can I Sell My Own Fonts and Other Graphics?
In case you are a designer who is currently looking for a decent marketplace to start selling your graphics, you are going to be particularly interested in the Sell Your Deal service by MasterBundles. Through this very service, you can sell various types of digital products, including WordPress themes, web templates, patterns, clip art, stock images, fonts, postcards, and many more. As a matter of fact, MasterBundles is a perfect place to start since not only does it offer to sell your graphics on a legit marketplace but it also promotes your products in order to boost the sales. Therefore, thanks to this very service, designers can concentrate solely on the creative part of their job and, as a result, come up with high-quality products and make more money.
In terms of money, MasterBundles' vendors get regular payments for every single item that has been sold on the marketplace to their Payoneer accounts. In case a designer urgently needs some cash, he or she can request a payment and receive the money within a couple of hours. Perhaps the coolest thing about collaboration with this marketplace is the fact that you get actual money for your products, not some sort of credits or bonuses that are almost impossible to convert into real cash. However, note that you can only start receiving money for your products once people start purchasing them. Apart from that, the amount of money you receive depends directly on the number of your products' sales. Therefore, you will not get any money for just uploading your goods onto the marketplace. At the same time, if you create unique and high-quality products that people will love, then you will definitely earn some cash.
In order to start a collaboration with MasterBundles, all you have to do is to create a vendor account and upload your products. You can also easily upload your first product using the form below. So leave all your doubts and fears behind, sign up as a vendor on MasterBundles, and start your freelance career right now!
Wrapping Up
The font is a crucial element of any project, which is why it is so important to select the right font for every particular project you work on. Luckily, today we have a broad choice of both premium and free options, so finding some lovely fonts is no longer a problem. Therefore, take a look at the cute girly fonts that we mentioned in this article one more time, grab the ones you liked the best, and create a stunning project that will mesmerize your clients today!
How often do you use girly fonts in your projects? Share your experience in the comment section down below!
Some Awesome Videos About Girly Fonts
Disclosure: MasterBundles website page may contain advertising materials that may lead to us receiving a commission fee if you purchase a product. However, this does not affect our opinion of the product in any way and we do not receive any bonuses for positive or negative ratings.