Best Cute Fonts for Android in 2023: Free and Premium
If you have been using Android for many years, you are familiar with the fonts that are automatically presented in this operating system. It often happens that over time, it becomes boring to see the same image, which is why we have come up with a way to diversify the look of your screen without much effort.
There are many free and premium cute fonts for Android. I am sure that you probably didn't even know about the existence of many of these. Moreover, the importance of this question is not only in the aesthetic part. It is also precious for your health, especially your eyesight. The font on the phone should be comfortable for long reading sessions.
The best fonts for Android are just those products that bring a fresh look to the design and are easy to read. They need to be readable. It is preferable not to mix different scripts.
Agree, sometimes, the screen time during the day is impressive. Plus, the size should be appropriate for your screen size. Remember, it's easy to tell a suitable font from a bad one. A good one will push you to read intuitively without hesitation and with problems. Bad ones, in turn, will be illegible and difficult to understand, and tiresome after a short time.
We present to you a selection of cute fonts for Android that will appeal to your heart and you will want to install them immediately!
Free Cute Fonts for Android
Free products are often underestimated due to their "no-cost" nature. People are used to considering them low-quality and too dull. But we're ready to break this stereotype because we've picked up a collection of the best free fonts for Android that are perfect for beautifying your display. So, if you wonder how to get cute fonts, flip through the products and download the most attractive free typefaces.
Vibes Regular Font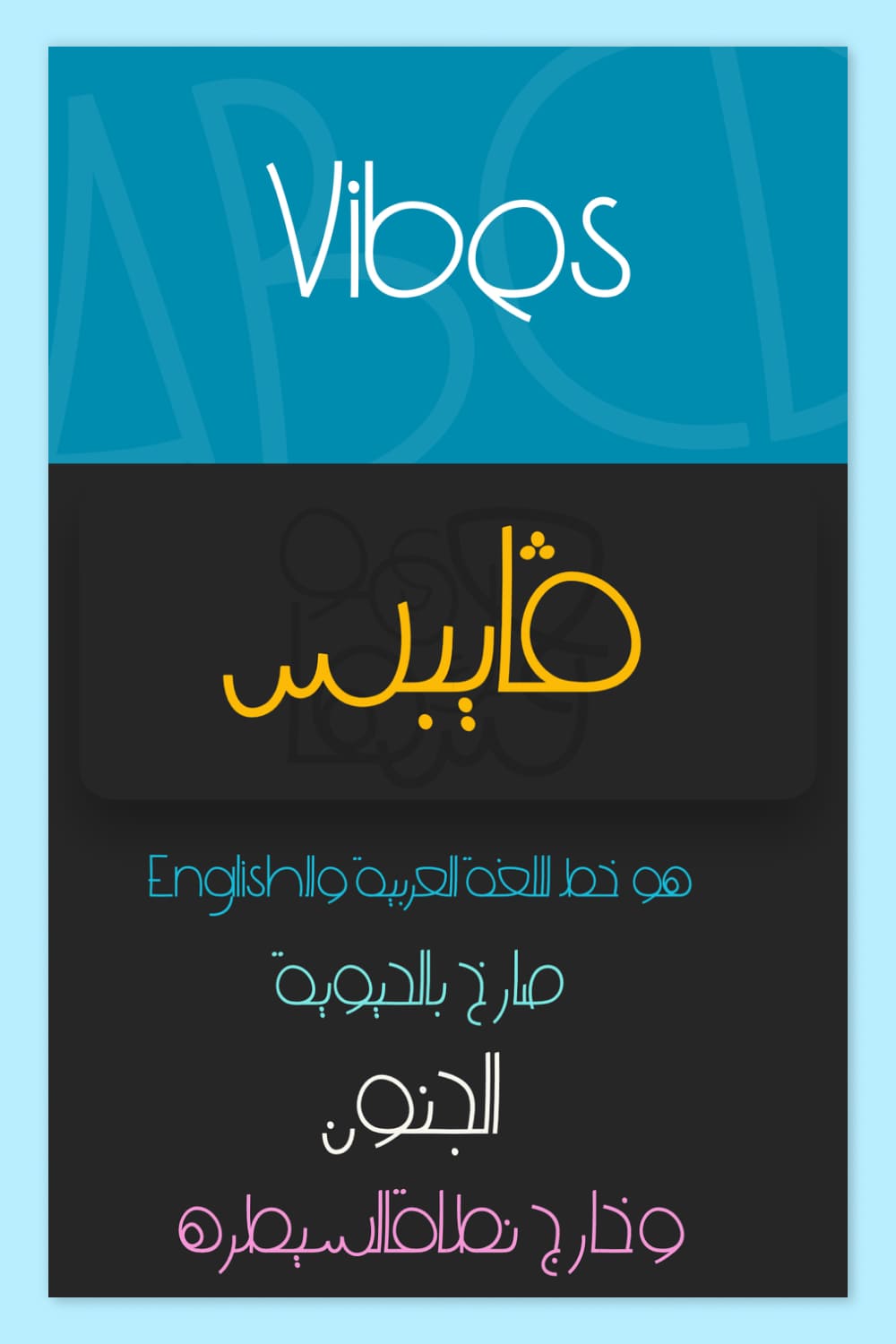 An important place in this collection of free fonts for Android is also Vibes. It is designed for English and Arabic to fill the visual with extraordinary energy. It looks remarkable in the names of apps and folders on your smartphone.
New Student Font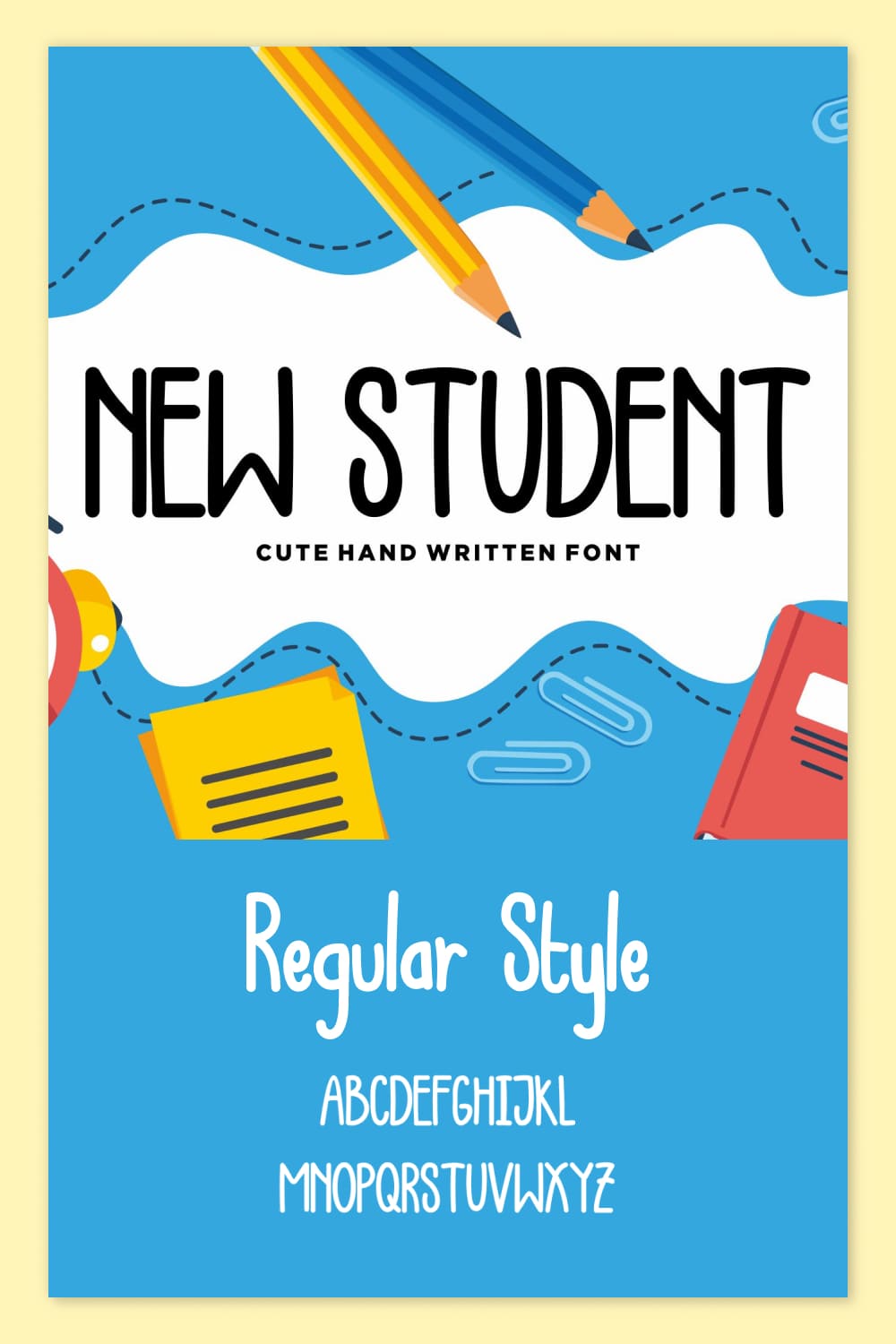 Free cute fonts also have smooth and neat lettering, as in this example. New Student is easy to read and looks great on any size screen.
Cute Font Regular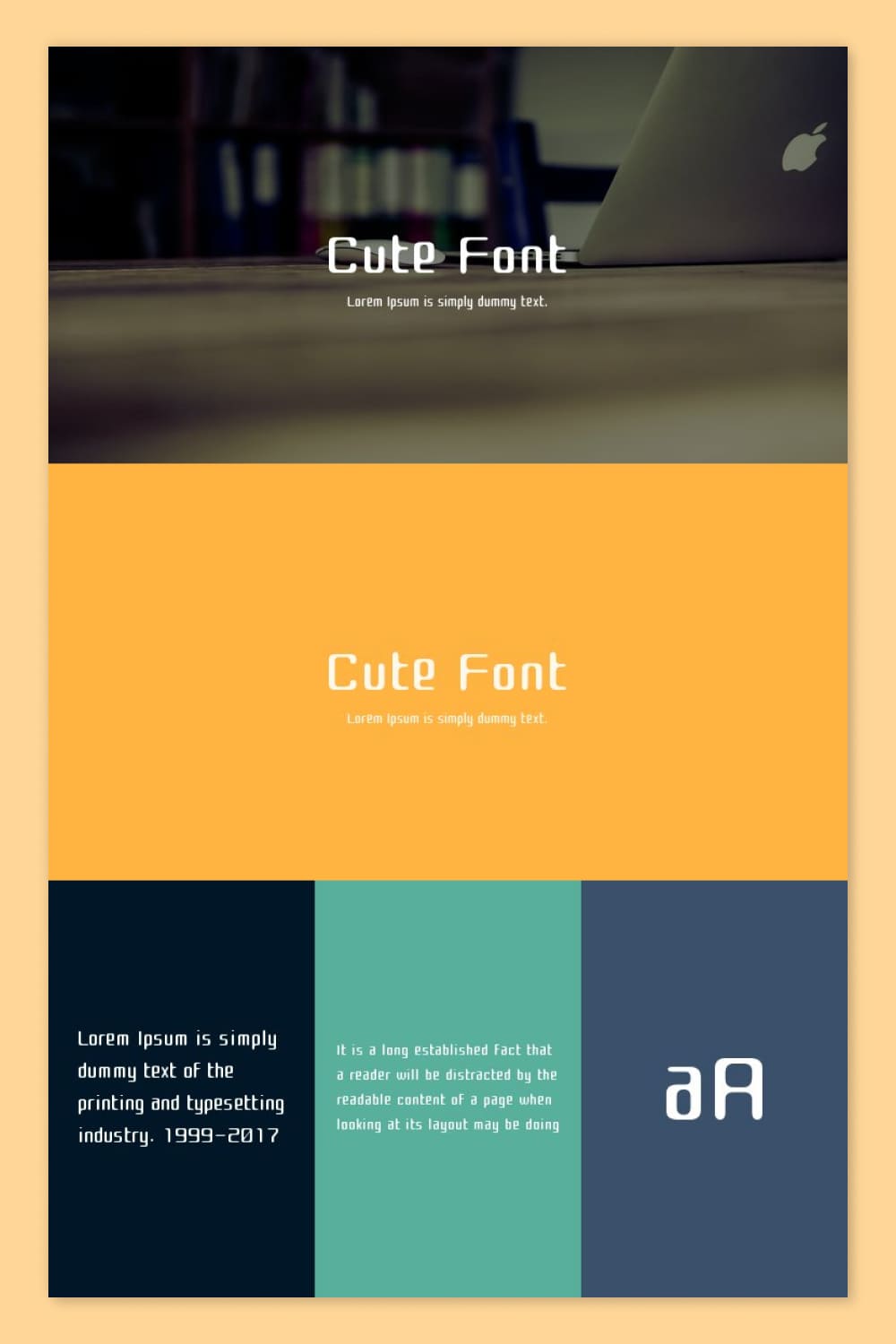 It is one of the best cute free fonts for Android tablets having plain letters, the necessary set of characters, symbols, and numeration. It has a multi-purpose base and is suitable not only as a typeface for smartphones but also for various online projects.
Perfect Moment Handwritten Font
Try this free font for Android tablets. It is quite unusual, but at the same time, bright and will bring variety to the standard boring design. The product is available in PSD, OTF, TTF, EOT, WOFF2, WOFF, and SVG formats.
Froggy Princess Regular Font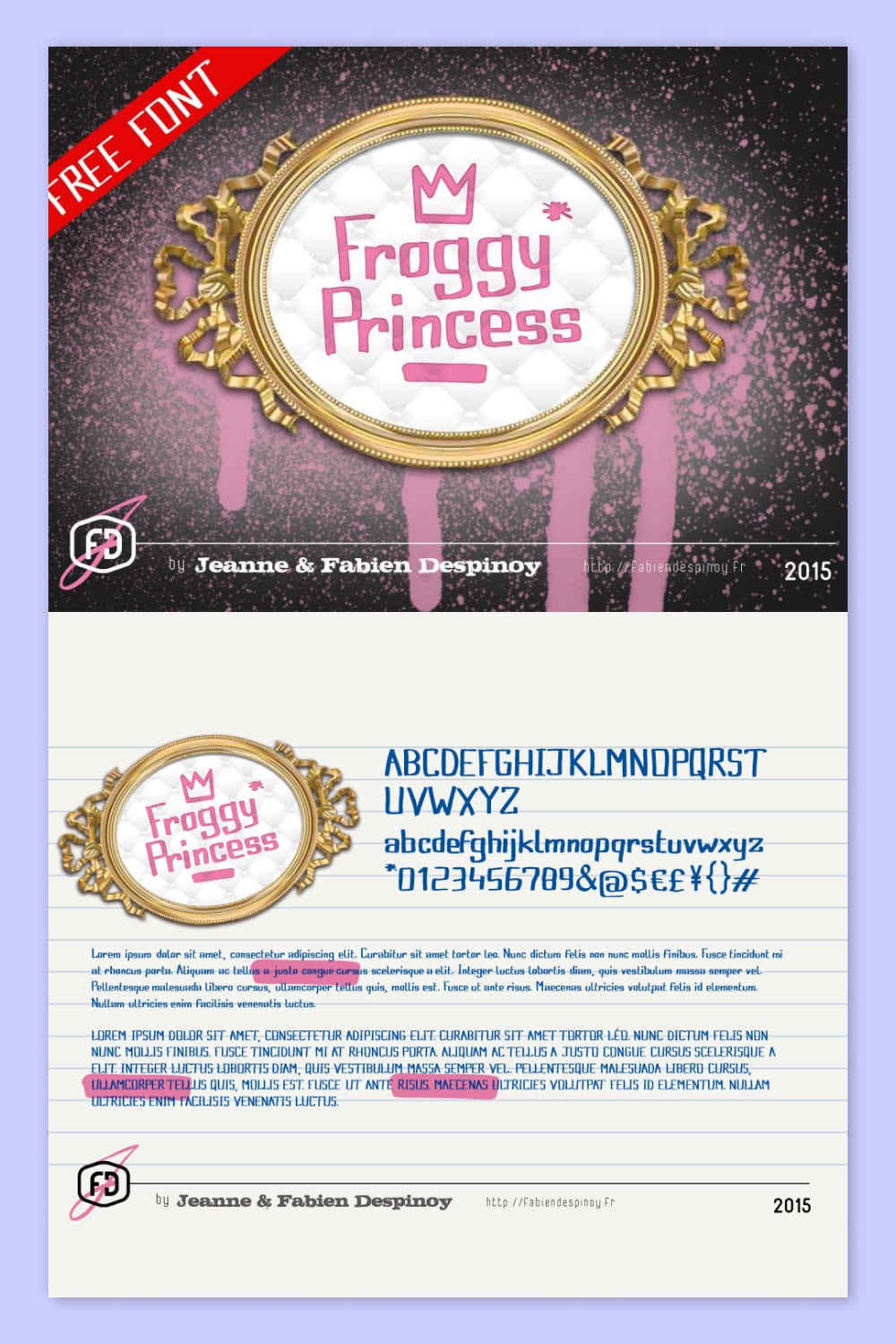 This is another cute and beautiful free font for Android. It comes in TTF and OTF file formats. Despite the uneven shapes, the script is excellent to read in all sizes and on all different screens.
Vaness Font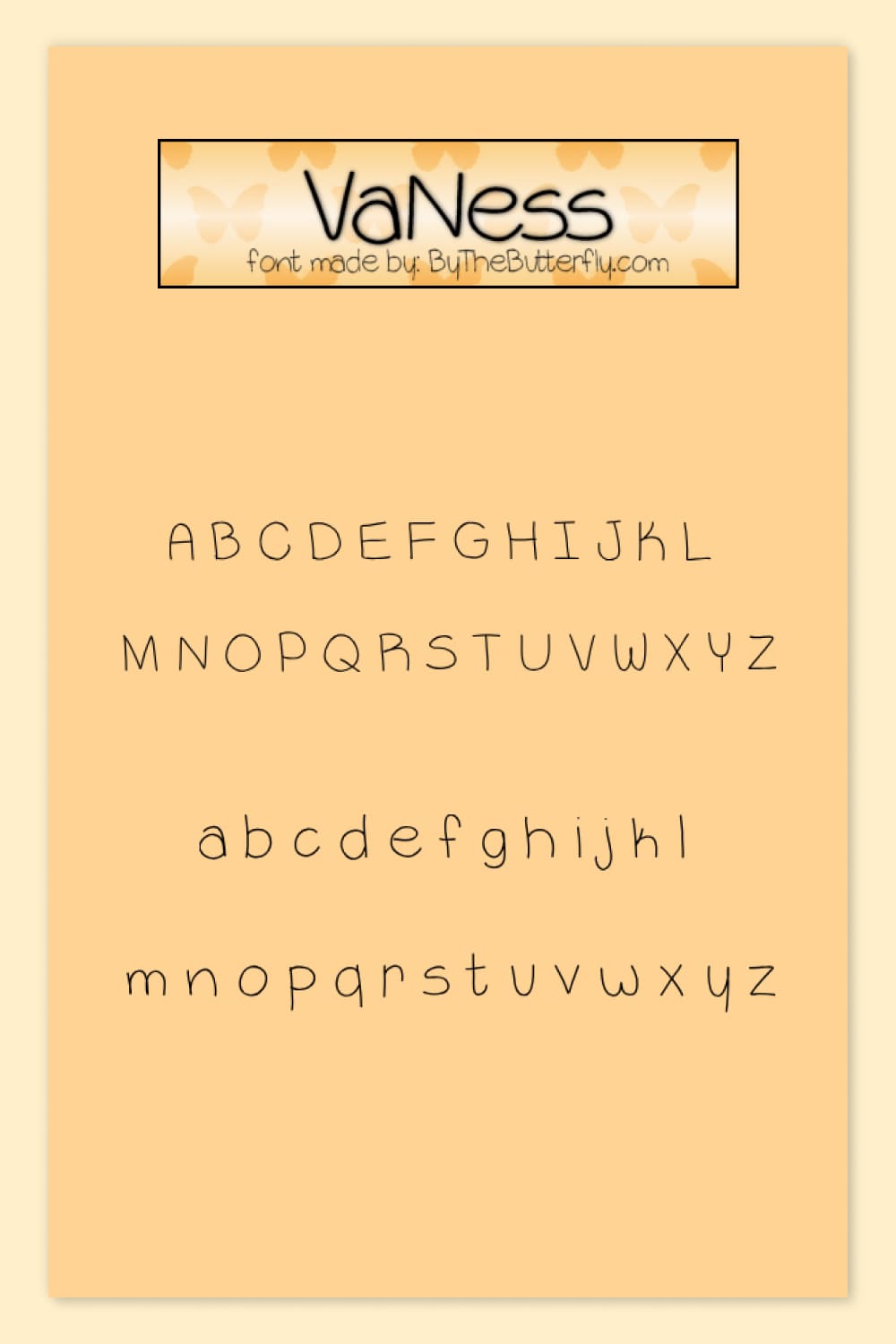 Try this cute font for free. Its main feature is smooth and precise lines and rounded corners. The set contains 100 characters that allow you to create beautiful inscriptions and improve the appearance of your smartphone display.
Fancy Fonts for Android
Whimsical typefaces have quite unusual shapes. Some can be difficult to read, although they create an incredibly eye-catching design. Here are the best fancy fonts for Android that will take place in your collection.
Can you get them? Of course! And how to get free fonts on Android? You can try them almost for free, if you choose bundles from MasterBundles. This pack saves money and allows you to apply typefaces for a variety of purposes besides redesigning your Android.
Bornice Serif Font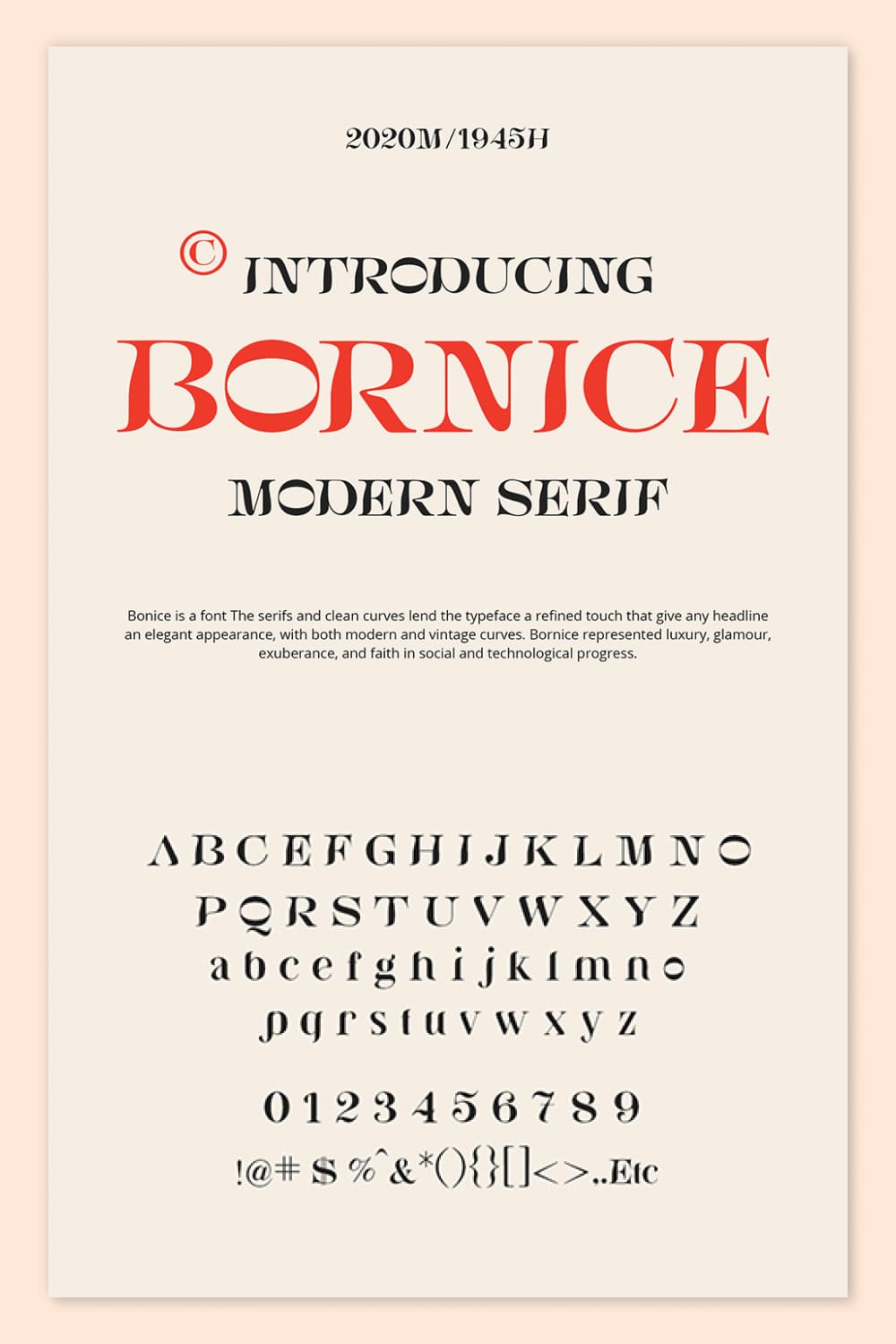 This product belongs to the best flip fonts for Android. It looks great in large headlines and titles due to its irregular shapes and smooth transitions. Plus, it exudes elegance and sophistication.
Girly Fonts for Android
Girly fonts for Android have a unique charm. This collection of more than 10 good-quality cute fonts is excellent for changing your design. They have a handwritten style and are well-adapted for various purposes. The set contains products in OTF, TTF, and WOFF formats.
Girly Minnie Font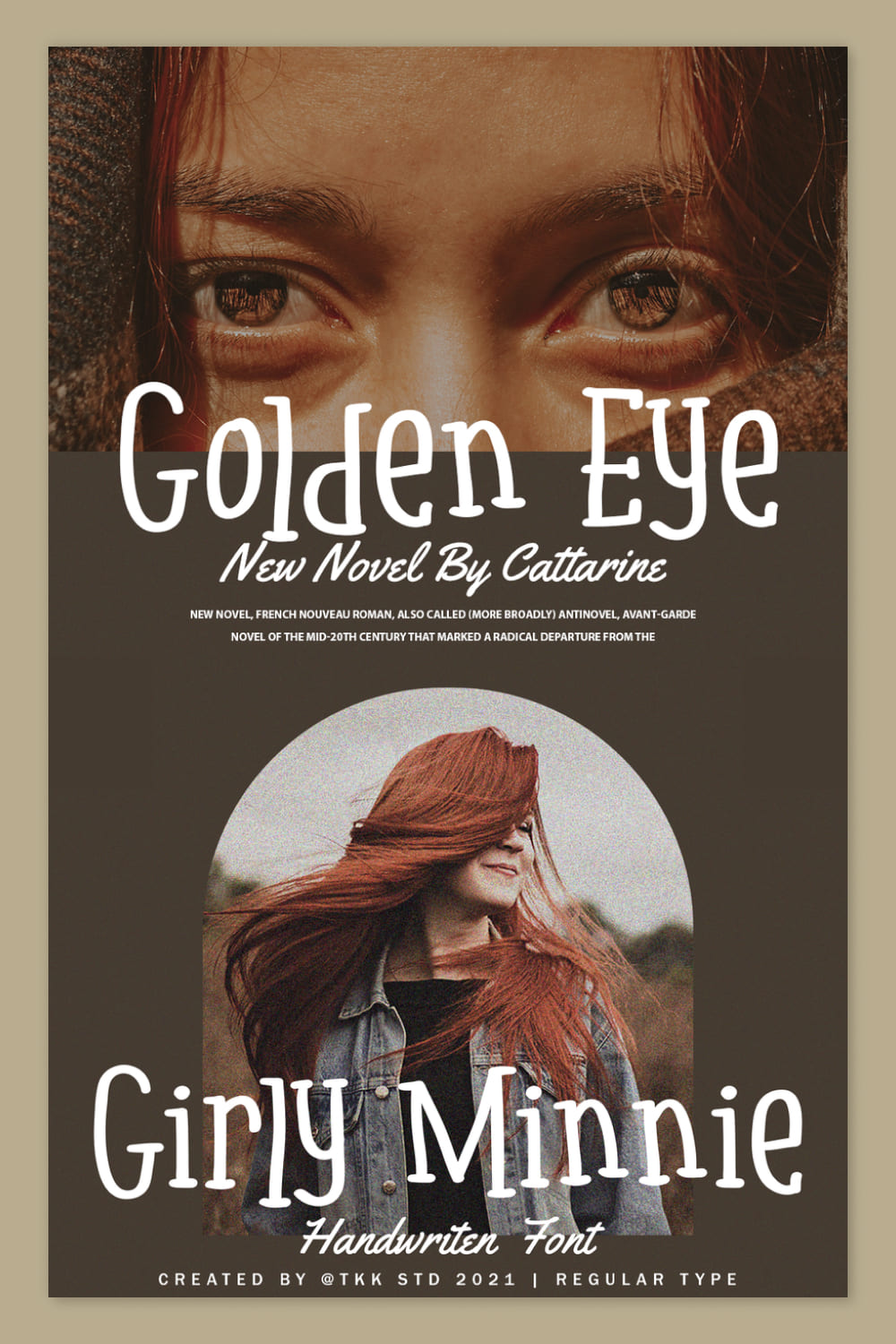 Change the typeface on your Android with a few clicks and add this product to your collection of easy cute fonts. It adds playfulness and includes the necessary characters to work with (there are over 150 pieces in the set).
Lillybonie | Girly | Marker Font
The script on your smartphone should look great and be perfectly readable. This offering is neat, elegant, and stylish. It includes 65 characters, is highly flexible in settings, and allows you to create inscriptions of different complexity and fullness.
Cool Fonts for Androids
Now dive into a collection of impressive cool typefaces that are easy to read. These cool fonts for Androids are multi-functional and easily adaptable to different tasks.
Rimini-Rounded Sans Serif Font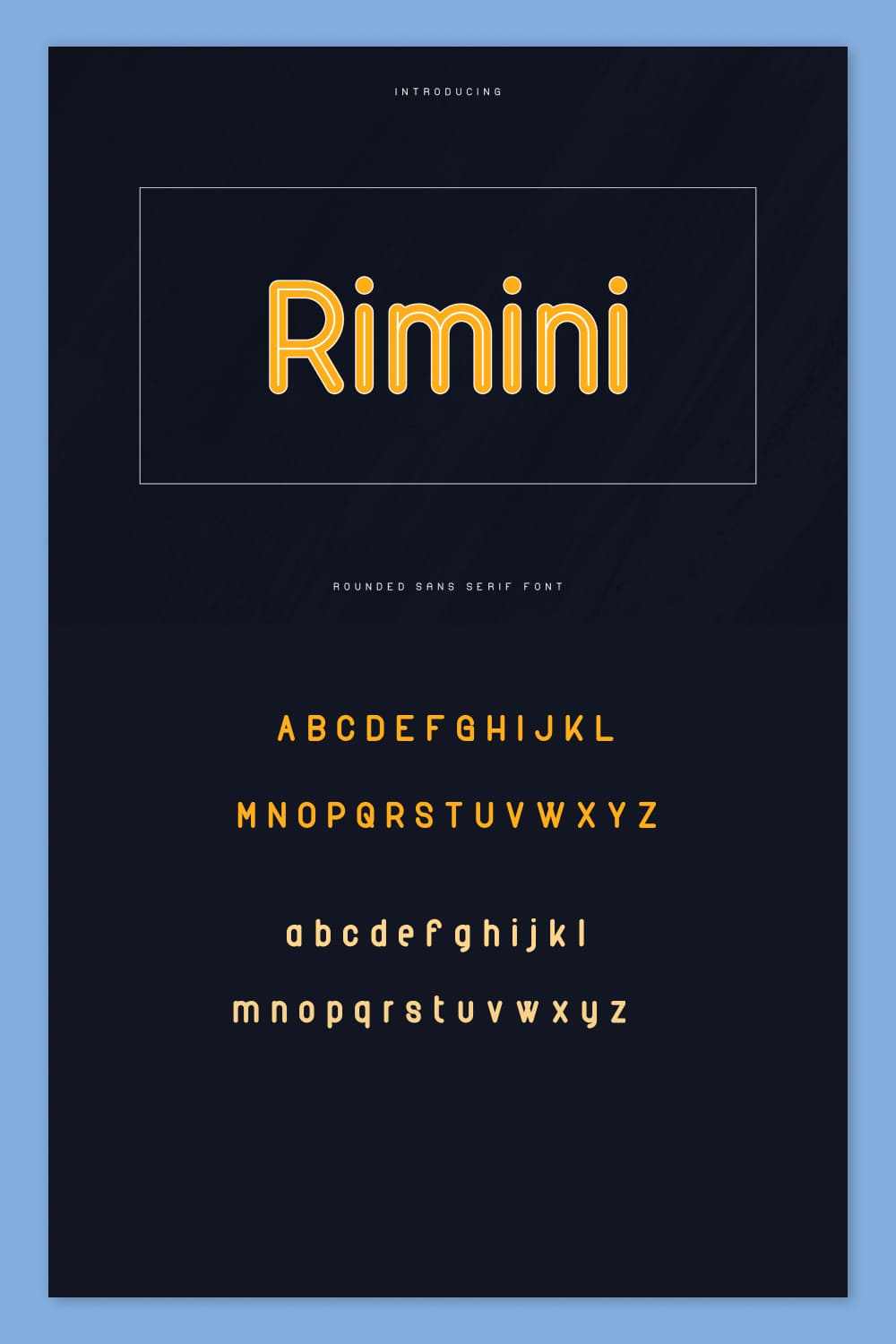 Cute rounded fonts are also excellent for the display. Soft lines and neat characters make the lettering well readable. The collection includes 120+ characters and 60+ glyphs.
Thin Cool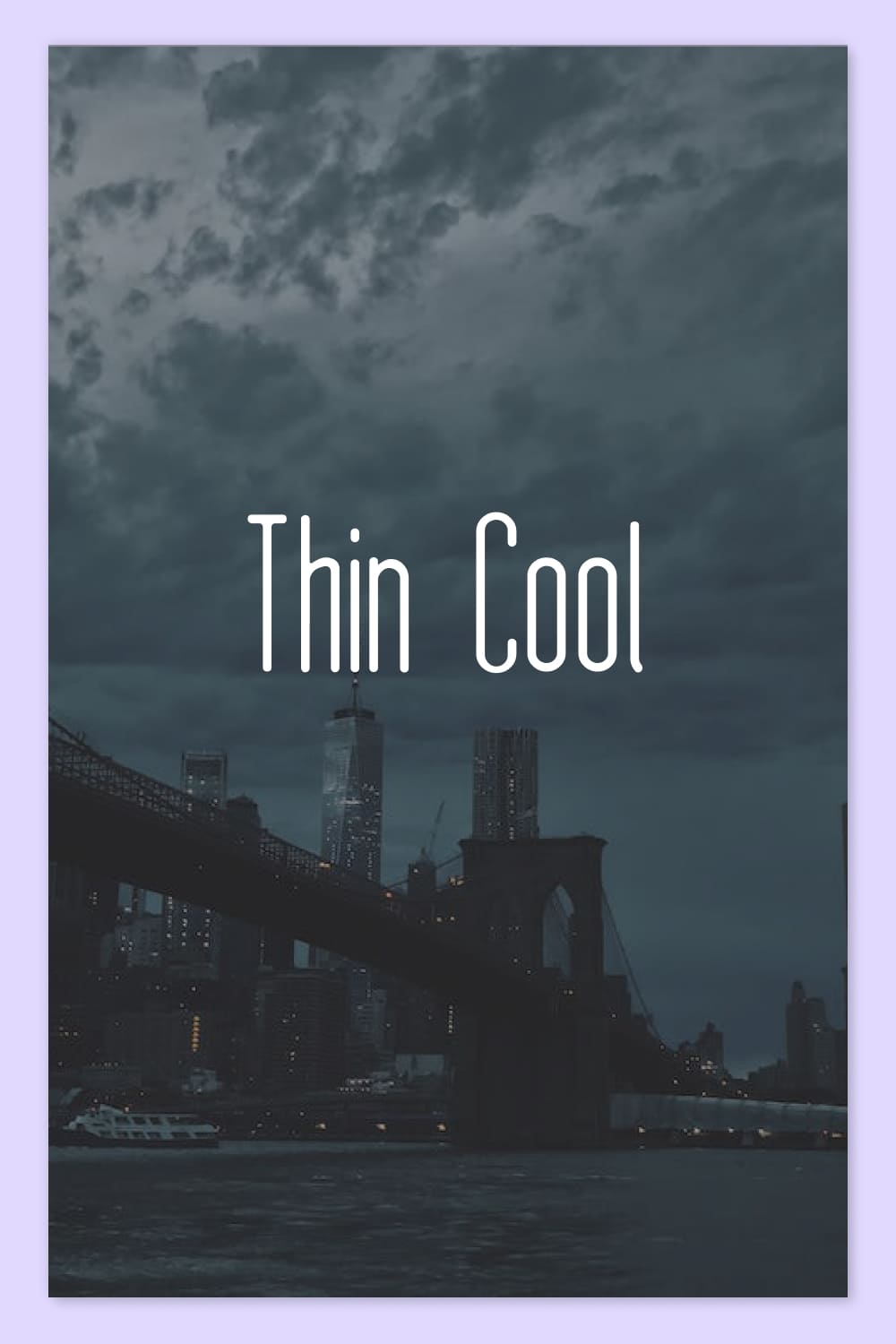 The best cute fonts for Android should display perfectly in any dimension. This offering handles that task. The font is thin, neat and includes the necessary characters, letters and numbers for lettering.
Cool Father Font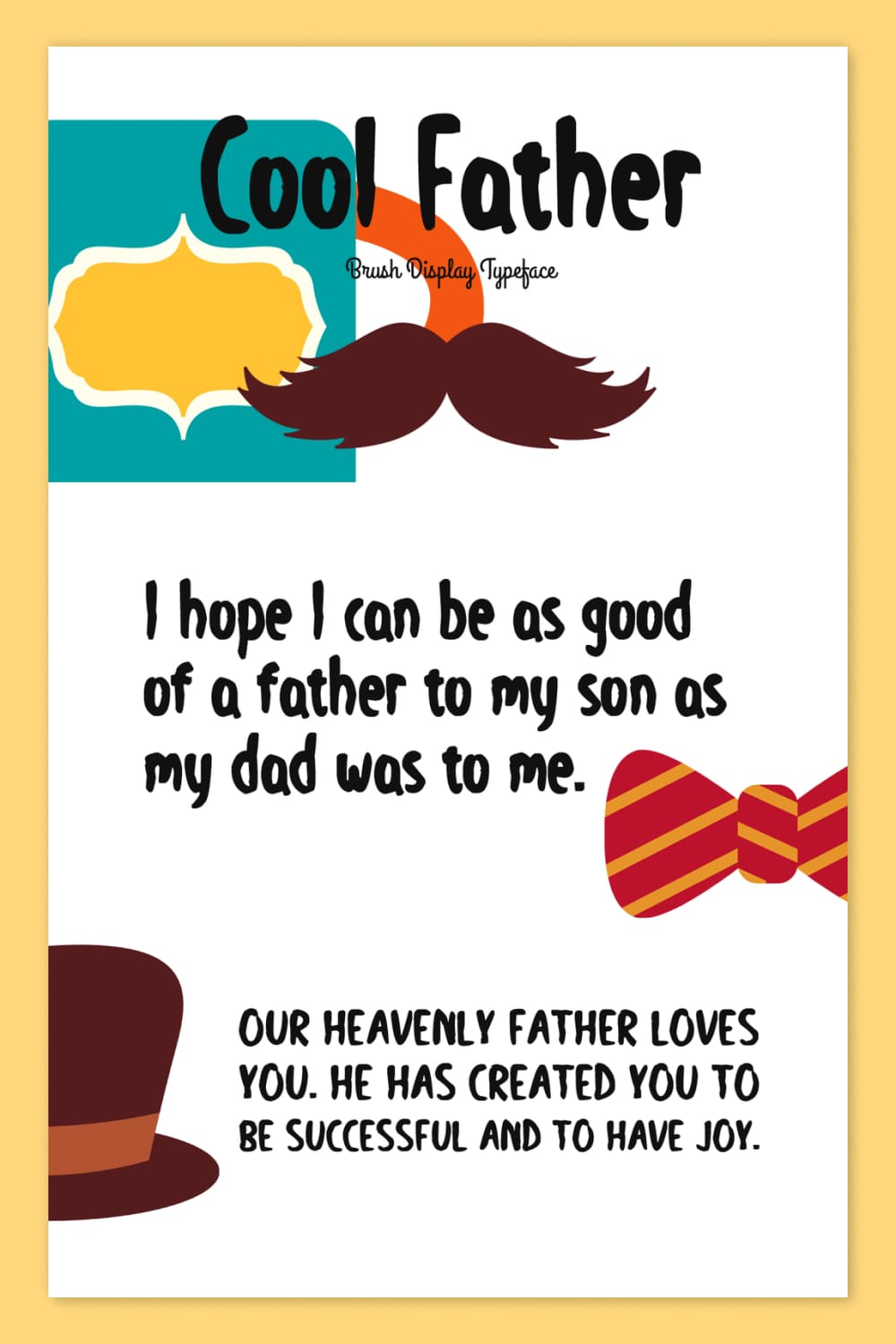 If you're looking for an original script to enhance the text display on your smartphone, then check out this solution. These cute fonts are free for personal use. There are 100+ symbols in the set that are distinguished by their subtle drawings.
Handwriting Fonts for Android
These scripts are more calligraphic, stylish and have a special aristocratic atmosphere. They are perfectly readable and will become not only the best Android fonts, but also suitable for online projects.
Handwriting Font Bundle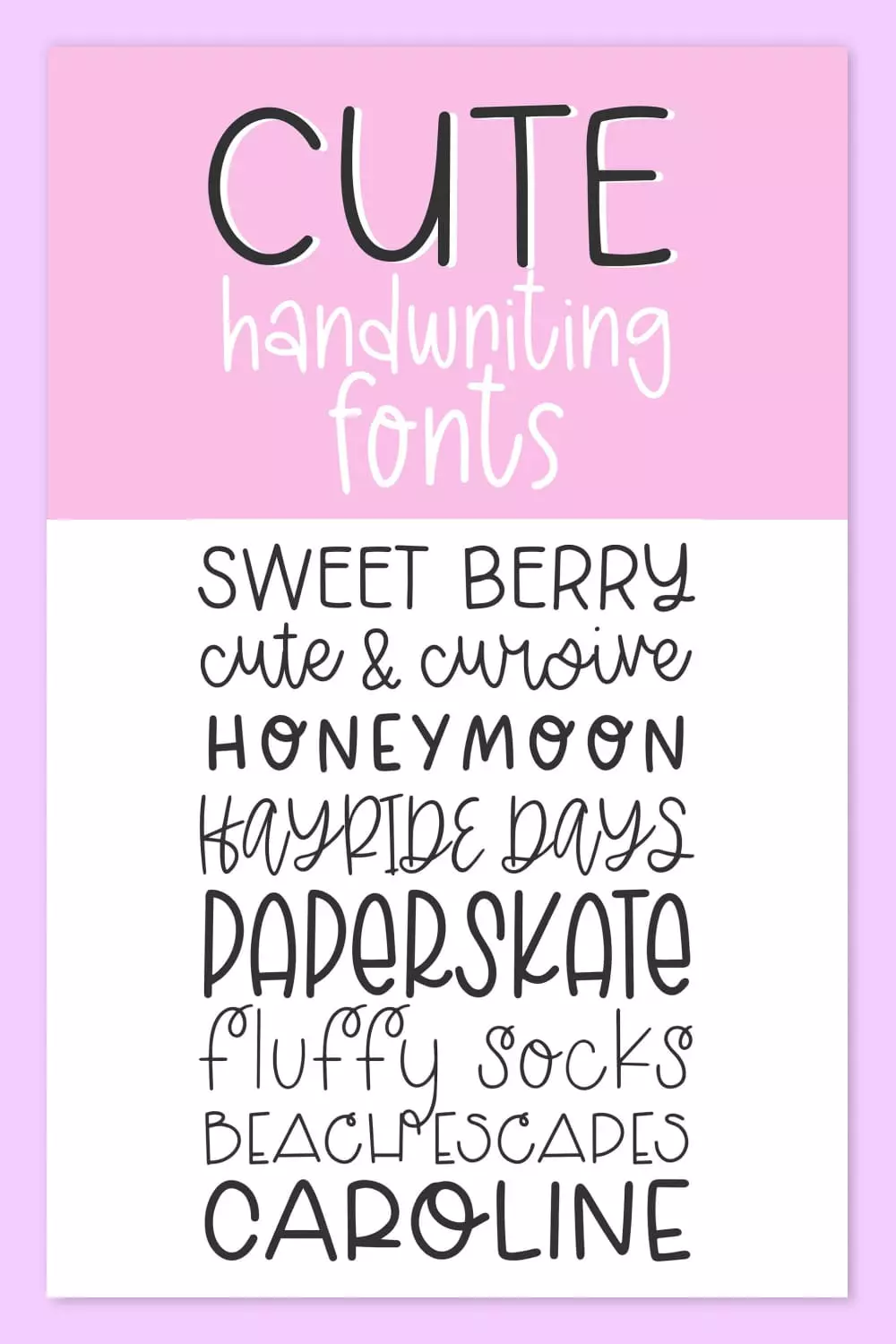 By choosing this offer you get 8 installable typefaces in one download. These are stylish and modern lettering, so adapt them to any online or offline project. Download fonts for Android in a few clicks and customize smartphone design.
High Fiber Font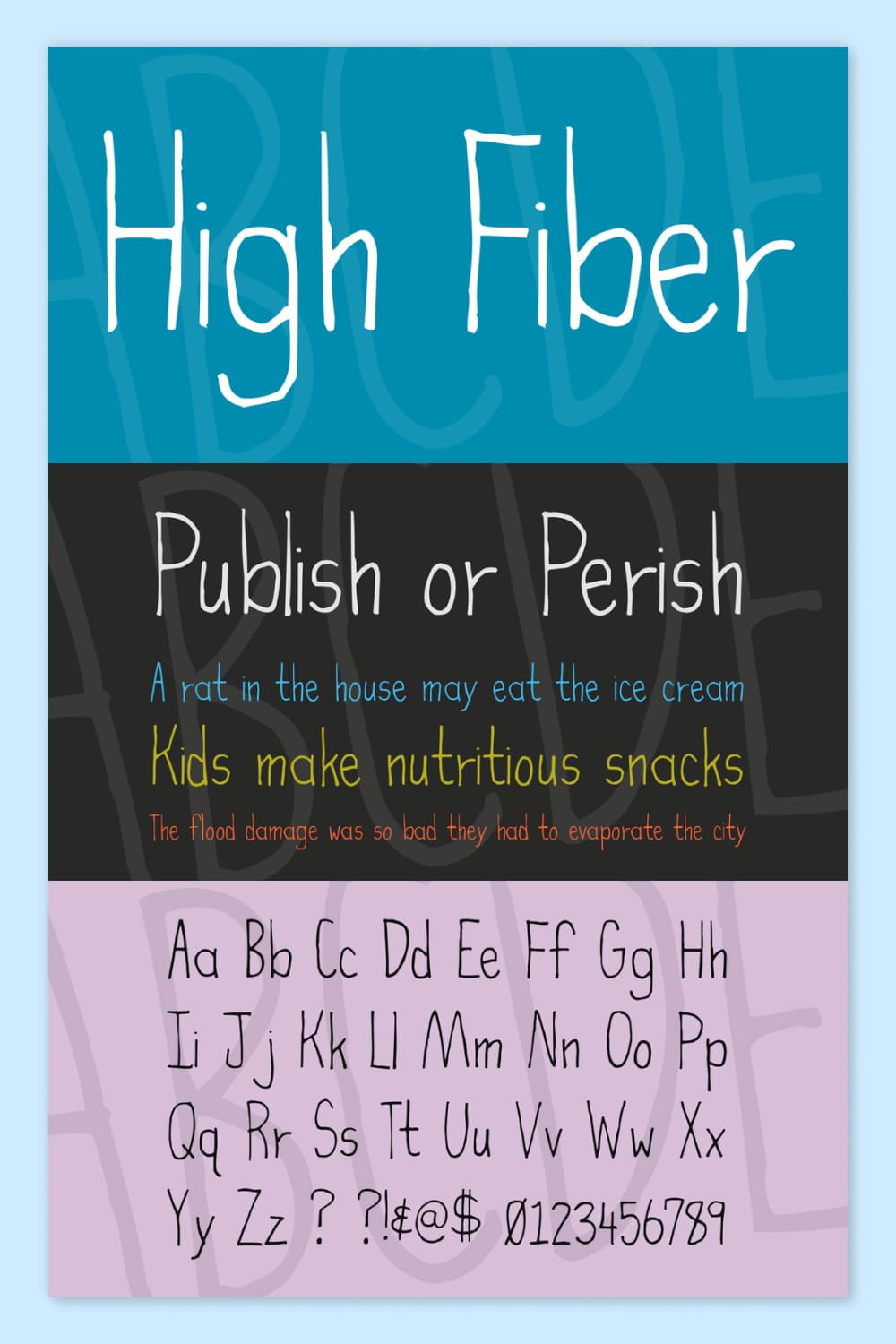 Here the regular, slightly narrow handwriting font includes 112 characters for ease of use. The main feature is the subtle lines that make the script considerably readable in various sizes.
Love Fonts for Android
These are other sweet and very stylish cute print fonts with perfect drawings. They are suitable for changing lettering on your smartphone, Valentine's Day projects, and other digital and print works. They are among the cutest fonts. But what are the cutest fonts? They have nice lettering and pleasant curls and yet remain easily readable. Cute fonts are also characterized by unusual attachments to the lettering. These can be hearts, bows, and other fun elements.
One Little Font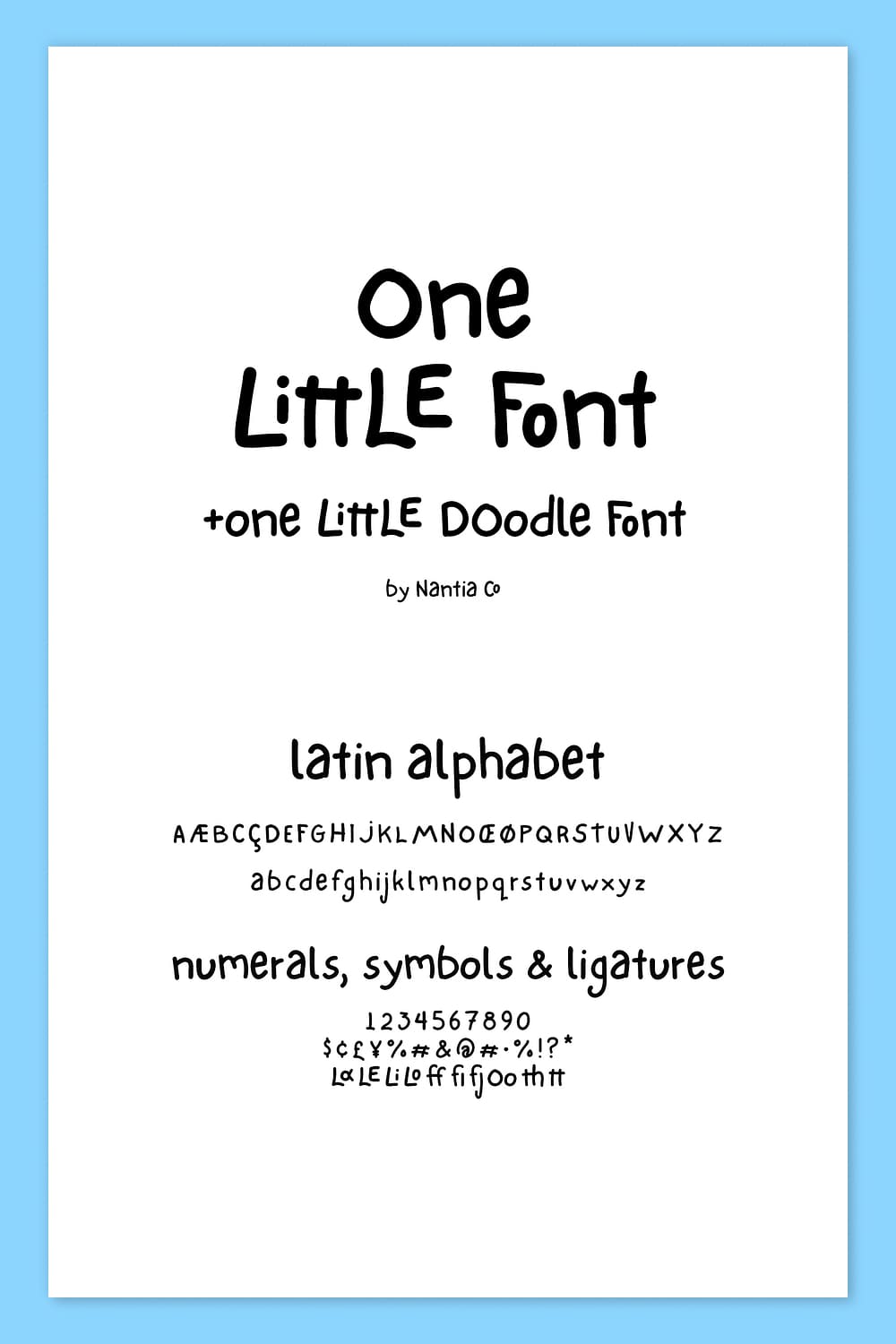 Try this smooth, modern, and stylish cute love font to transform your smartphone design. It is hand drawn and has five styles for ease of use.
Fragilly Cute Display Font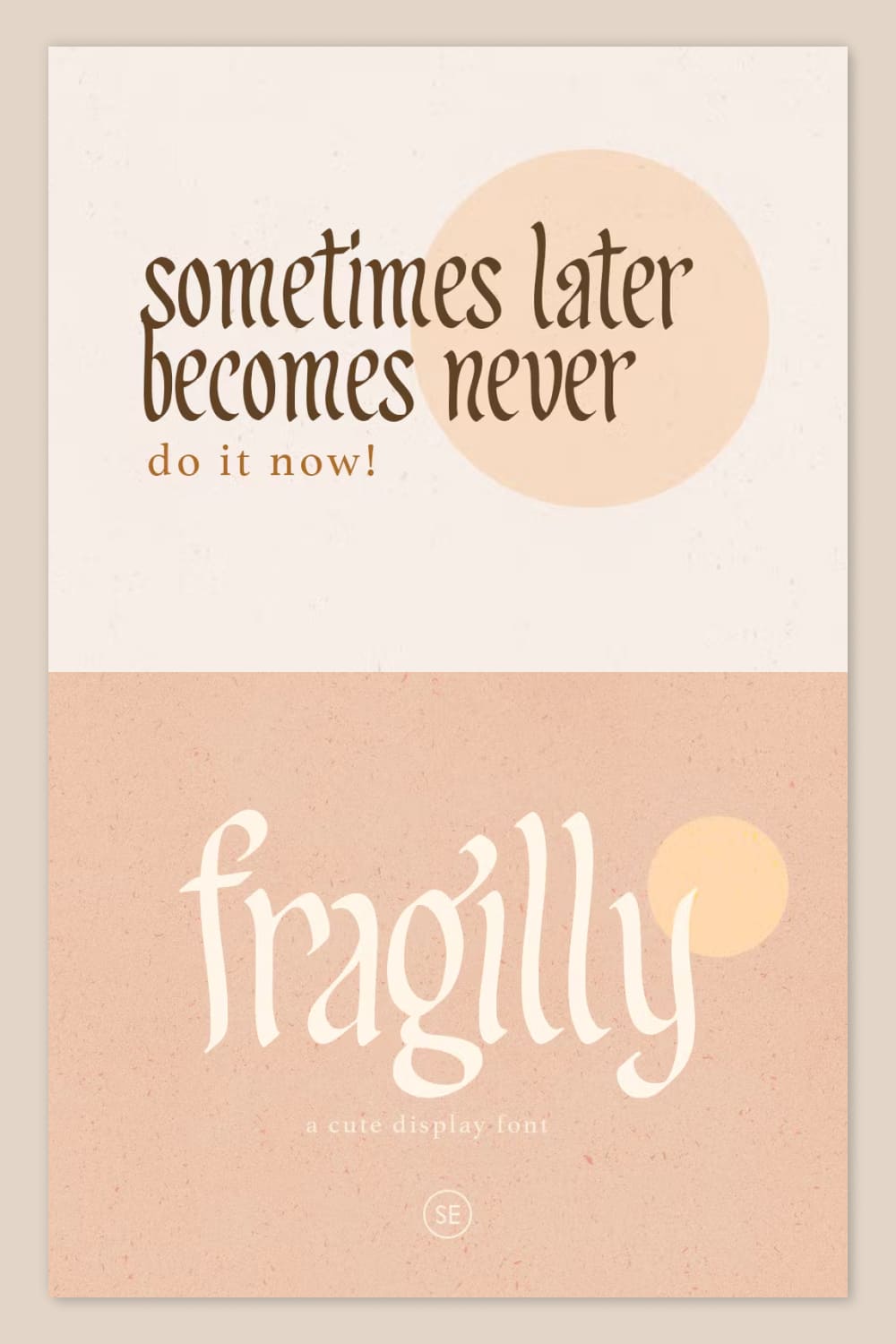 It is a modern calligraphic style with cute and quirky vibes. It's hard enough to read but gives the design a romantic touch.
Mismade Font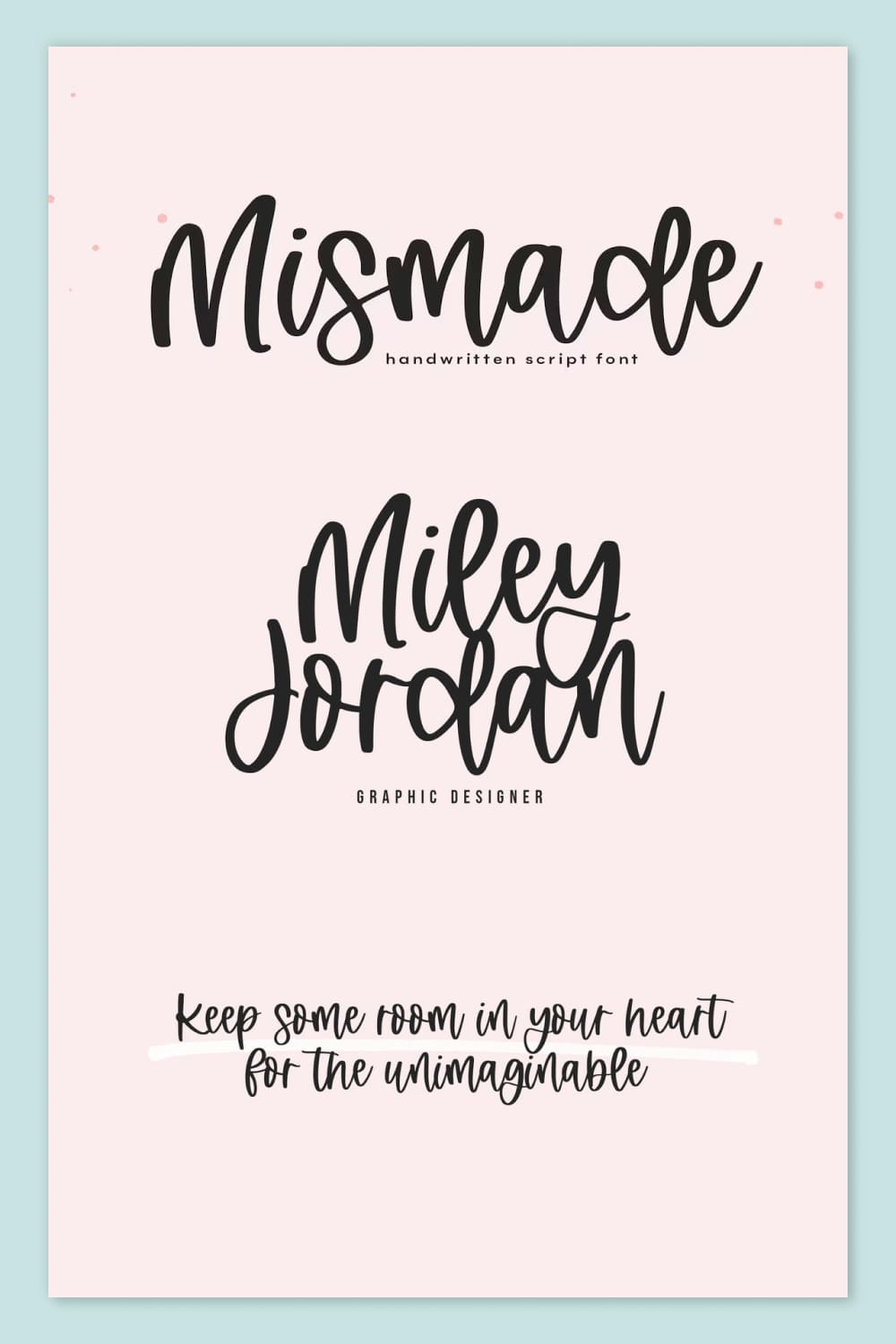 Here is a cute font suitable for weddings, Valentine's Day, birthdays, and Android design. Make whatever you want and work in a handy format (TTF and OTF).
Old English Fonts for Android
Old fonts bring a particular mood and fill projects with a vintage style. This collection is excellent for history buffs and adds a unique touch to the content display.
Old Englished Boots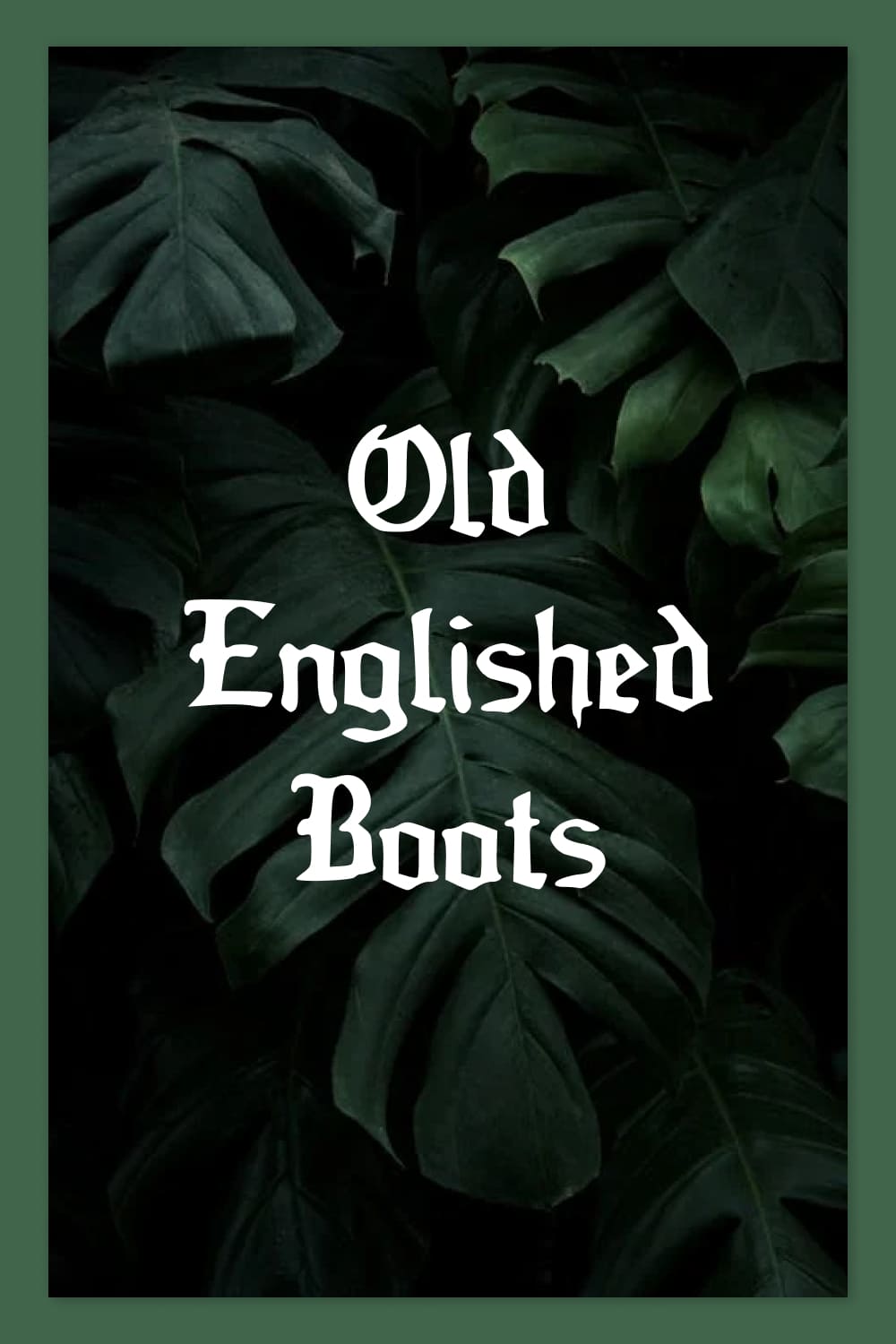 If you need an unusual script for your projects, then look in the direction of Old Englished Boots. This old-school-based lettering has strict letters with sharp transitions. It will work for various projects.
BlackChancery Font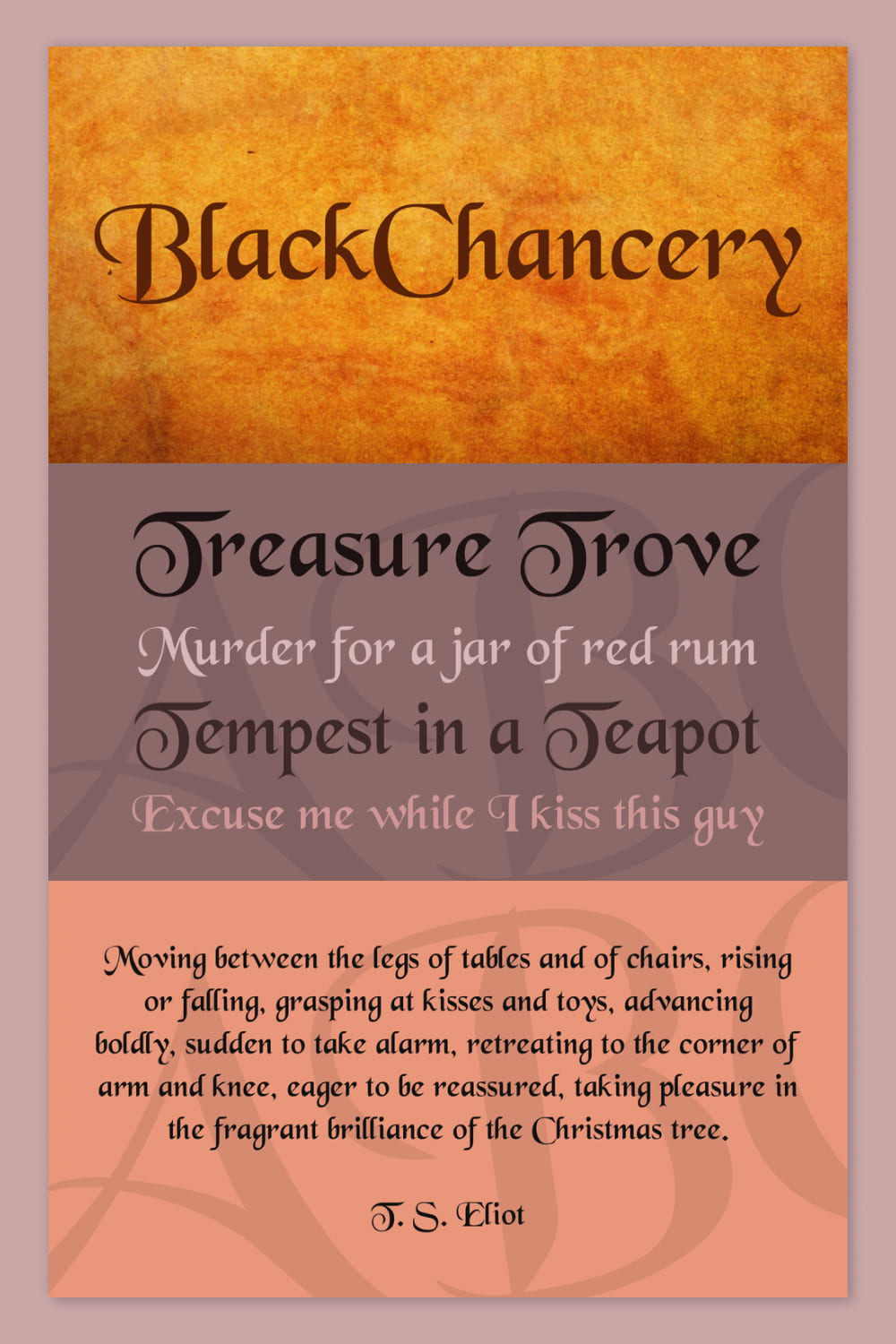 Black Chancery is one of the best old English fonts for Android. It is an excellent calligraphic font based on the raster script. It is flexible because of its style and is suitable for various purposes.
Callimathy Font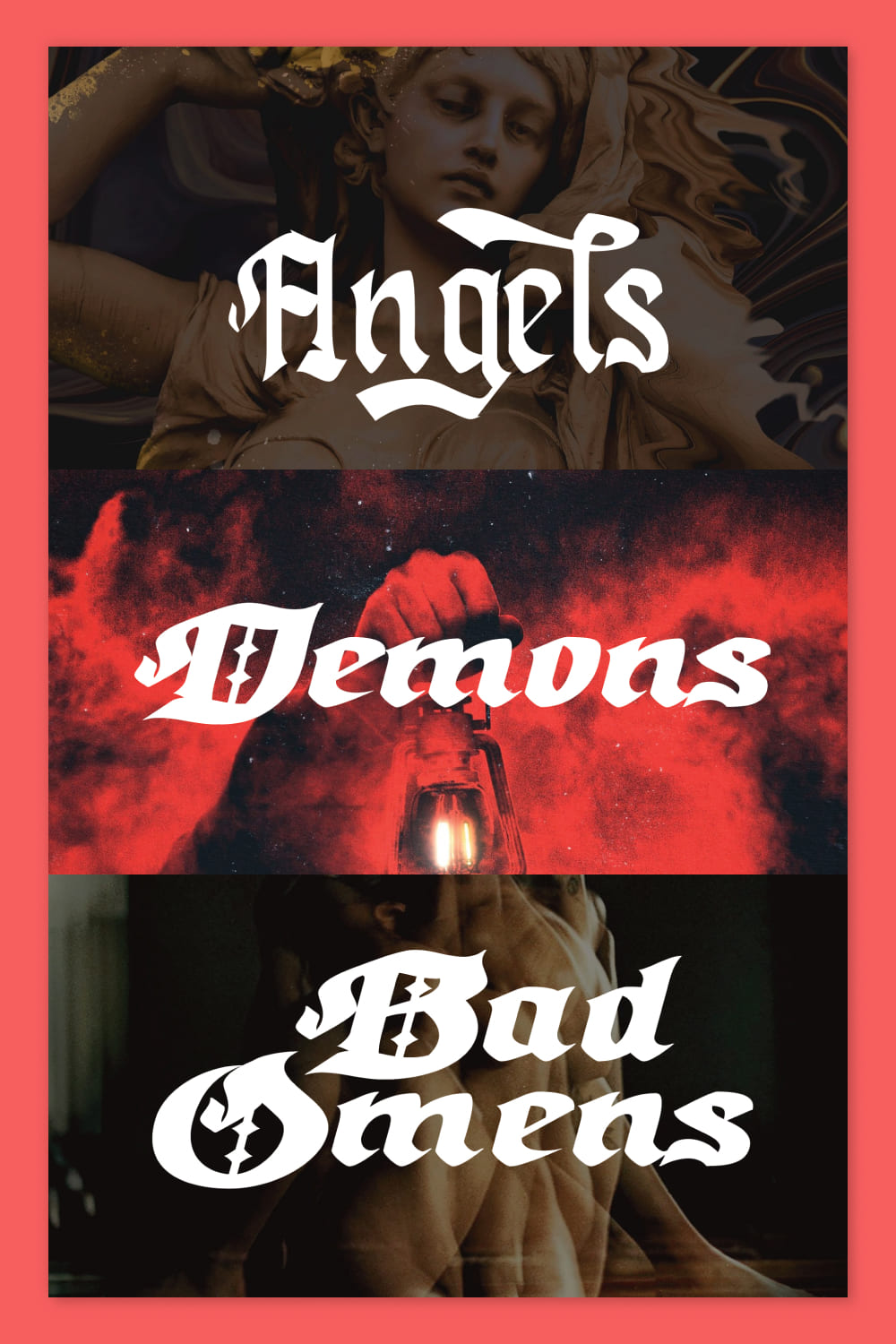 Here is a great typeface that impresses me with its stylish lines. It has over 100 characters and is excellent for large text sizes.
iPhone Fonts Style for Android
These are more straightforward but cute fonts. They are excellent readable, easy to customize, and varied in design. Flip through and pick the most attractive fonts for Android.
Ipoint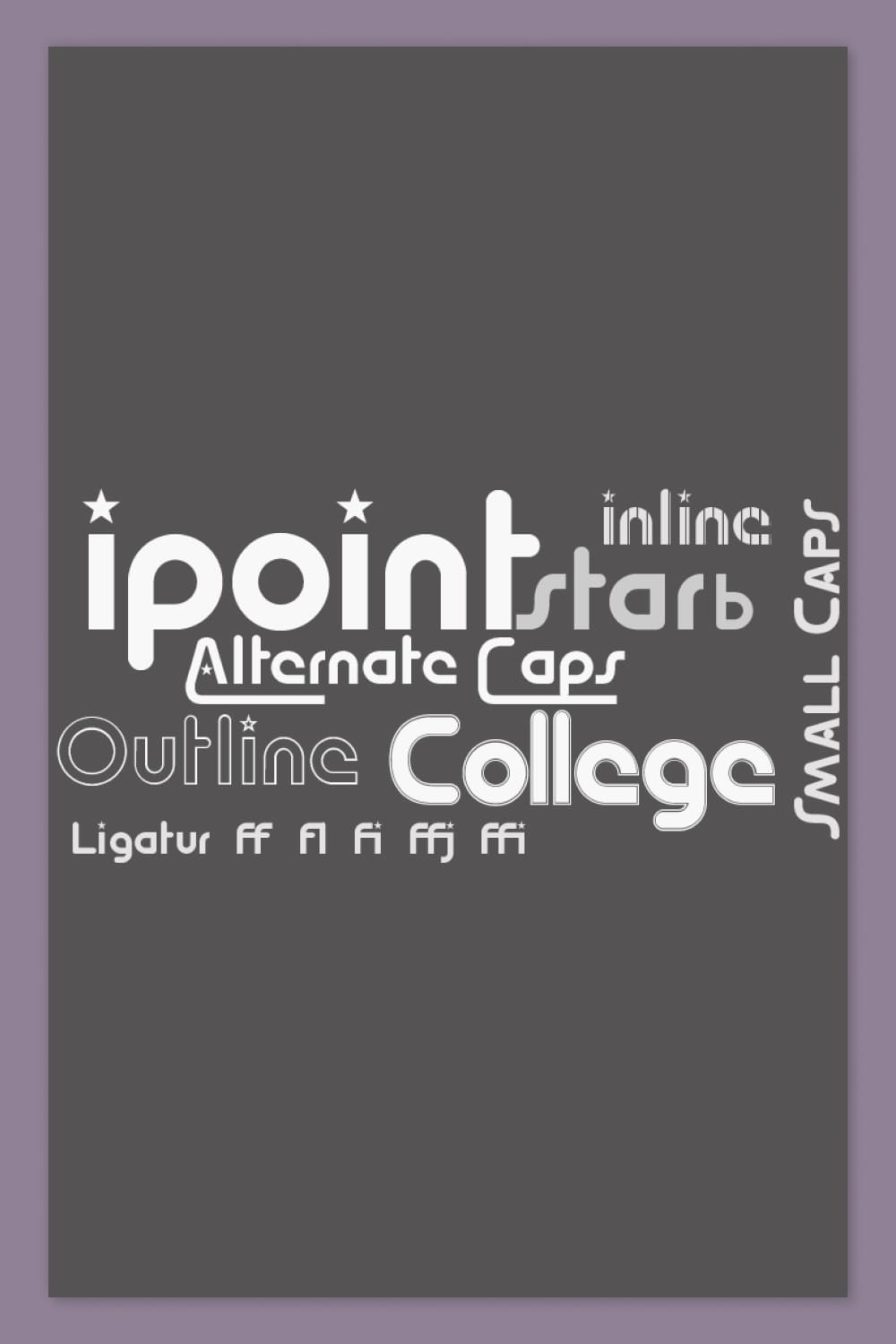 This is another excellent offering, including 30 nice-looking fonts for Android mobiles. They have a variety of styles while keeping excellent readability.
Atnew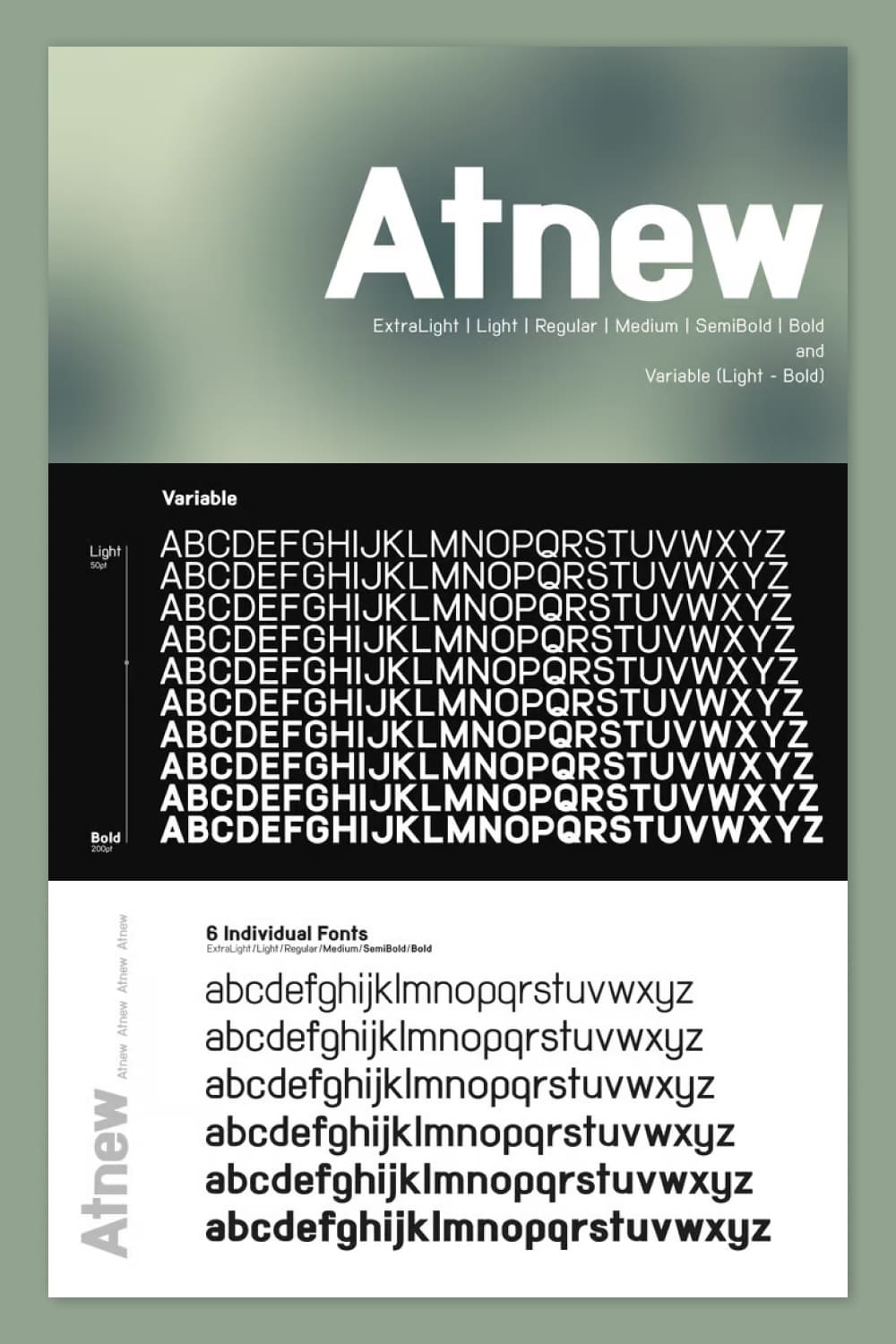 Here is another family of 7 scripts. The collection includes cute fonts for Android, which are divided into light, regular, medium, bold, and other outlines. The script has a simple look yet is flexible to use.
Bael Font Family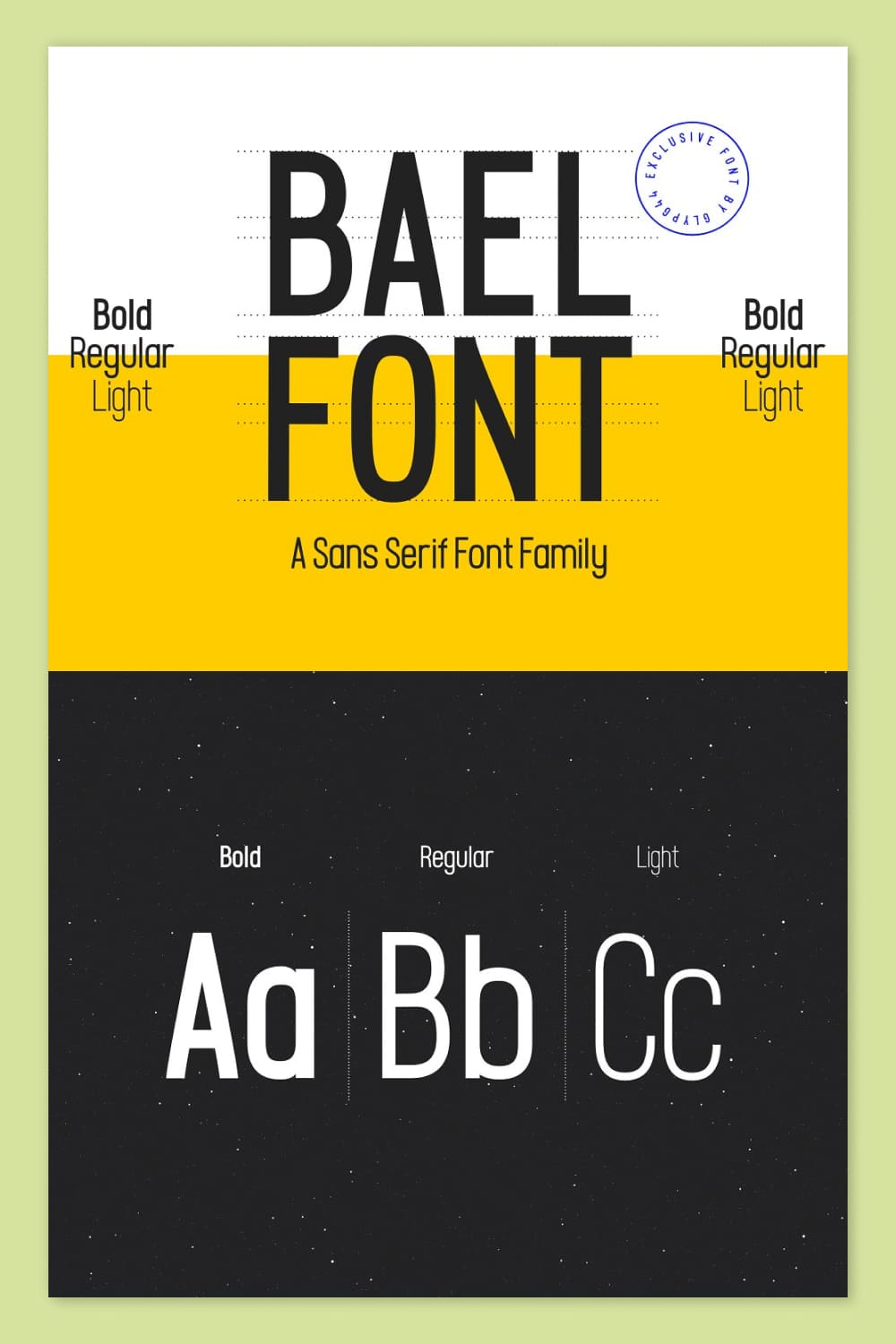 It is a unique typeface that is perfectly readable in all sizes. It is based on simple geometric structures. This stylish offering includes over 100 three weights, uppercase, lowercase, numerals, and punctuation marks.
FAQ
Here are a few frequently asked questions about the best Android fonts
How to install an Android font?
Follow the simple steps. Select a product, download it, and unzip the files. Open the settings and look for the font change feature. Select the option to download or install new typefaces. Follow the instructions on the screen, and it's done!
How to upload font to Cricut?
Cricut is an excellent tool for design projects. To upload a font to the program, all you have is to download the desired product to your smartphone. As with other software on your device, adding a new script to your library will automatically make it available in software like Cricut.
Disclosure: MasterBundles website page may contain advertising materials that may lead to us receiving a commission fee if you purchase a product. However, this does not affect our opinion of the product in any way and we do not receive any bonuses for positive or negative ratings.