Intro
For creating really cool projects sometimes one important detail is lacking. It is a good font. Selecting the right font for your typography is a time-consuming process. You can find a huge number of fonts in different styles on the Internet, but a random search can take more than one day.
Here is a huge selection of the best cool fonts for social networking posts, posters, booklets and other design tasks.
Top 5 Urban Fonts
| Product Image & Rating (Out Of 10) | Product Name | Price |
| --- | --- | --- |
| | Phoeniks Display Font | |
| | Black Gold Serif Font | |
| | Highway Contraband Font Duo | |
| | Vintage Western Font – Nozty Condensed Typeface | |
| | Devie Regular, Italic & Bold Font | |
Free Urban Fonts
1. Arkipelago – free urban font
This is a very beautiful and amazing font. The letters in this font are written with a wet brush. It contains additional alternative letters and several ligatures. Drawings and typography will look quite natural. The Arkipelago font gives a certain effortlessness. It is free for personal and commercial use.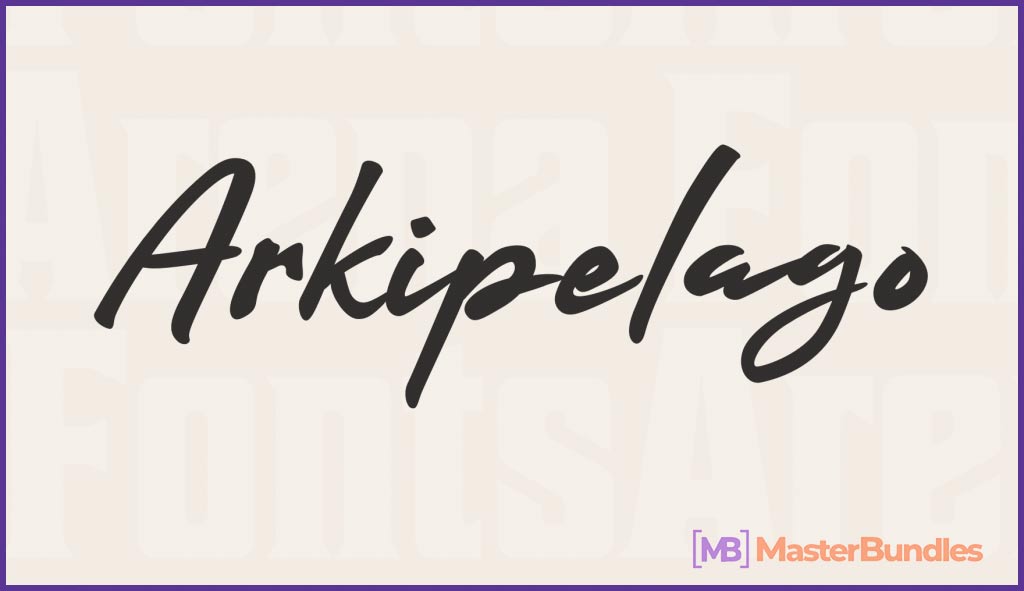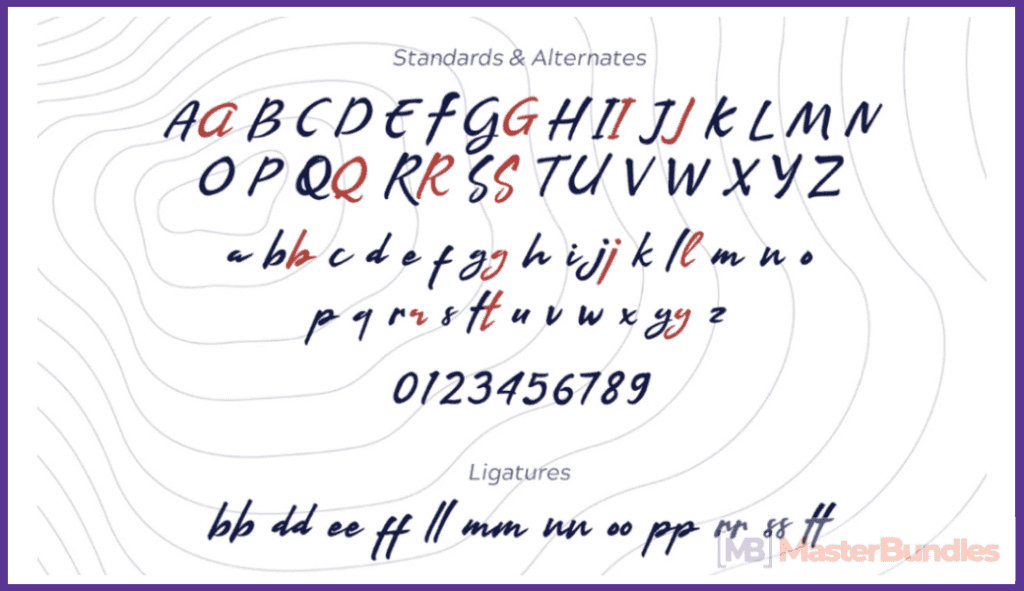 2. Polyflec Regular urban font
It is a very legible font, which is perfectly perceived even on a small scale. It is widely used on the Internet. It looks very ordinary, but it can be combined with various unusual pictures and drawings. Polyflec remains free for use both by private users and commercial organizations. It was developed by Ray Larabie, a Canadian font designer who lives in Japan.
That's what it looks like: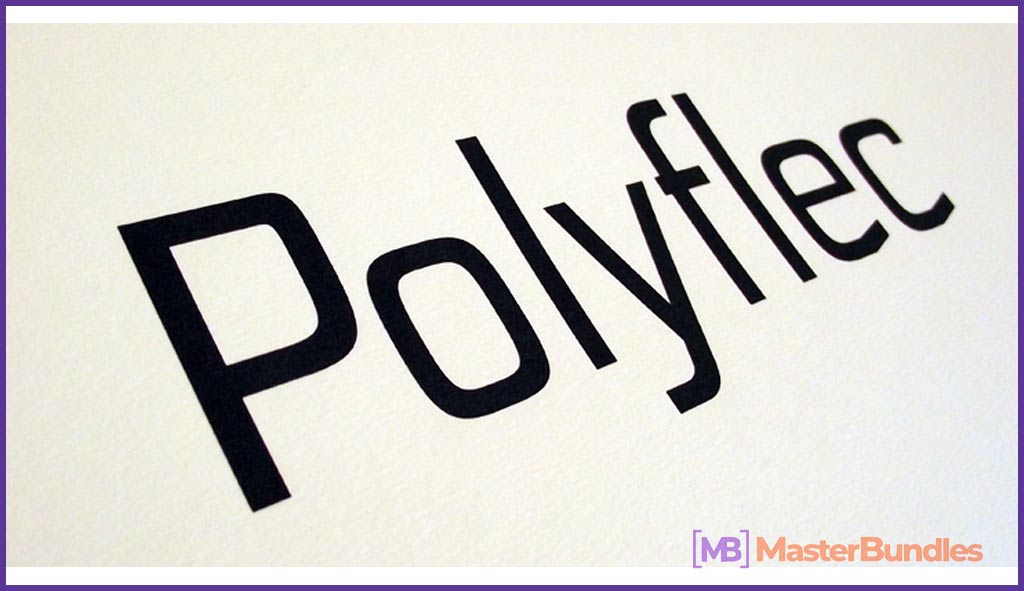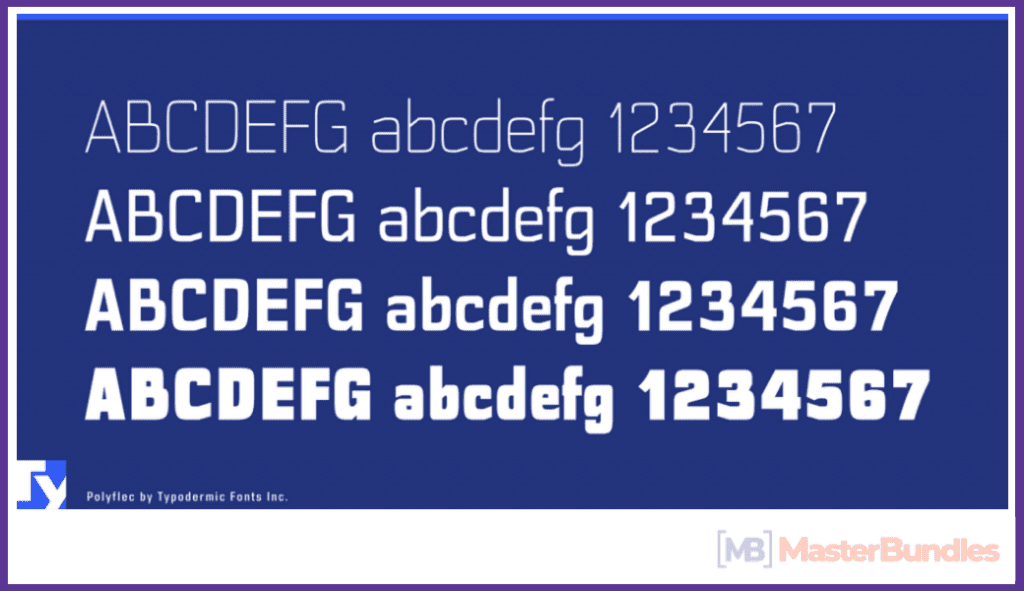 3. Briberra Script Font Free Download
This is a very nice, hand-drawn font that looks very extraordinary. This is a non-linear, bold font designed by Sarid Ezra. Briberra is a trademark of Sarid Ezra. The hand-written letters contain stylistic strokes in alternative variants, so you can create individual design of clothes, branding or other projects. The font contains multilingual characters, supports PUA and is available in OTF and TTF formats.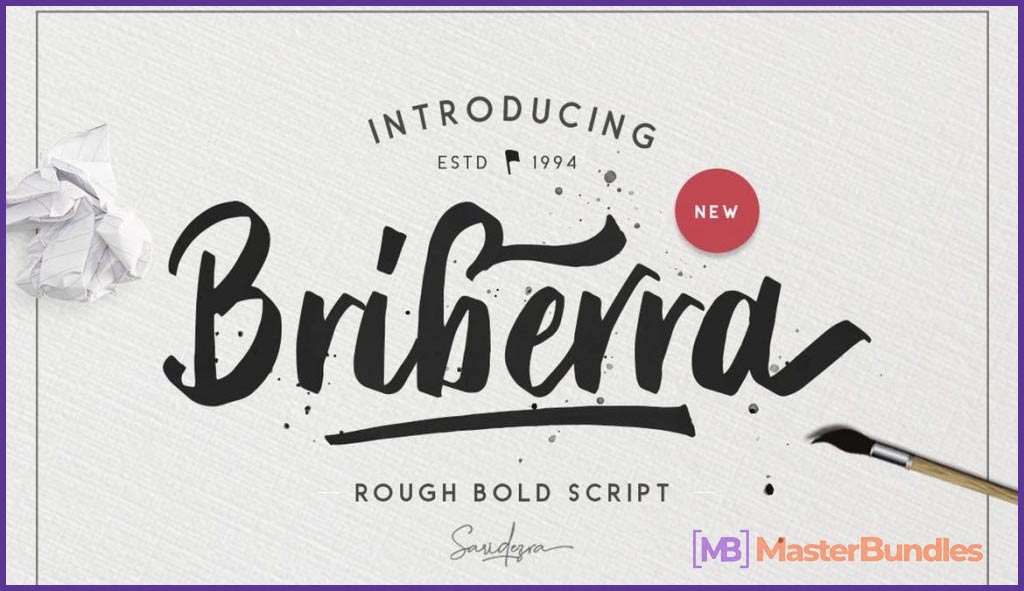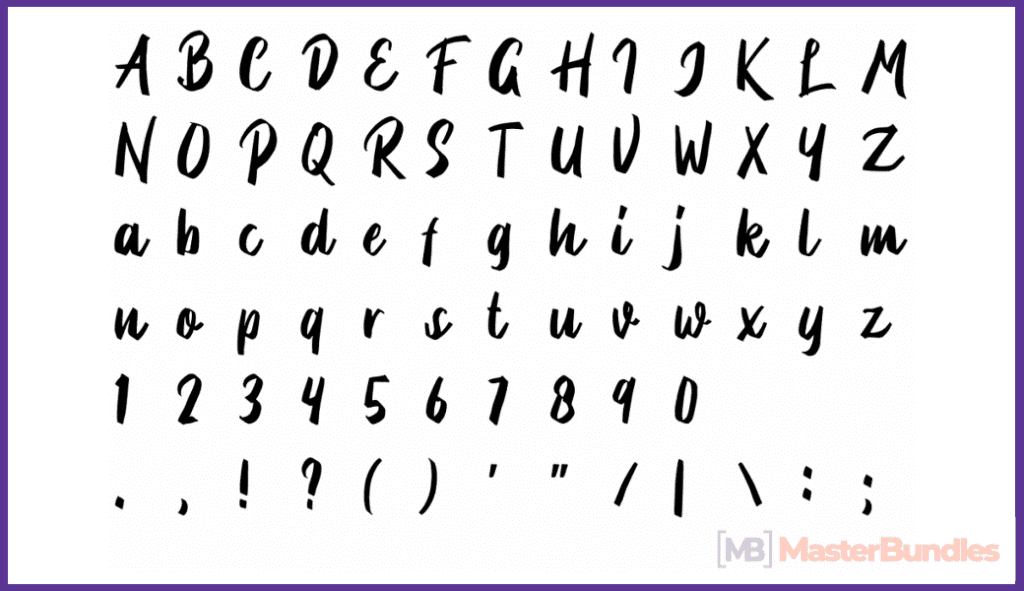 4. Athene Urban Font
This font features traditional overtones, interesting serifs on letters and curls of correct shapes. This font, designed by Matt Ellis. Athene does not strain your eyesight, so even large amounts of information are perceived more easily. It looks something like Art Deco fonts and imitates the careful writing with a ballpoint pen. The font will look good on banners, various ads, and also on designer prints.
Just take a look at how cool it is: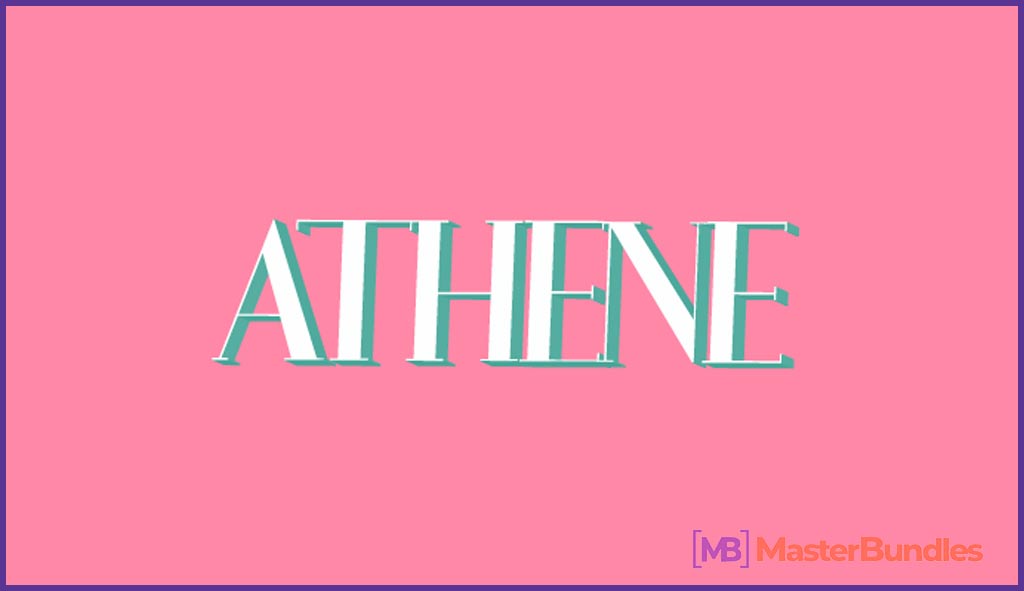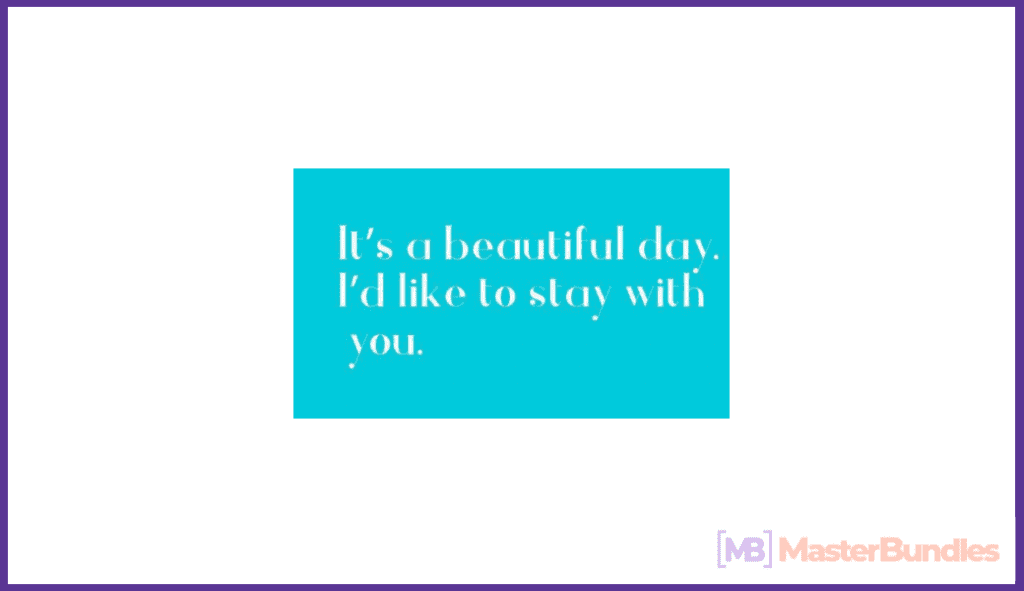 5. Playfair Display Urban Font
The curved notches in this font look something like sophisticated Renaissance writings. It's distinguished by its fine lines of passage. The sentences sometimes look as if they were written with a thin fountain pen. Playfair Display is very refined and exquisite. This font was designed by Dutch designer Klaus Eggers Serensen. The Playfair Display font is available in all formats and is suitable for website, photoshop and any other programs.
Here's what Playfair Display looks like: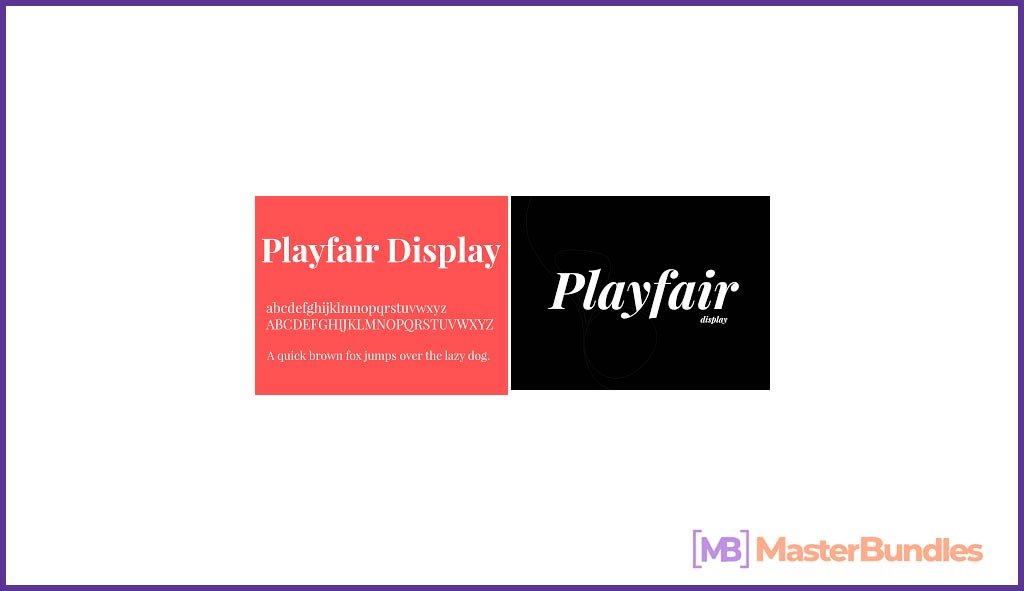 6. Casper sans serif free Urban font
Font creator Mikhail Chereda is a new designer. He has positioned the Casper font as an eccentric one. The peculiarity of Casper is the presence of decorative elements in the design of letters and signs. The font has no serifs, symbols are light and mobile. The designer introduced two types of number writing and added a wide range of symbols to the headset: ordinals, ligatures, glyphs, currency and mathematical characters. Casper is suitable for use in advertising booklets, quotes, large headlines, banners and etc. The font format is TTF.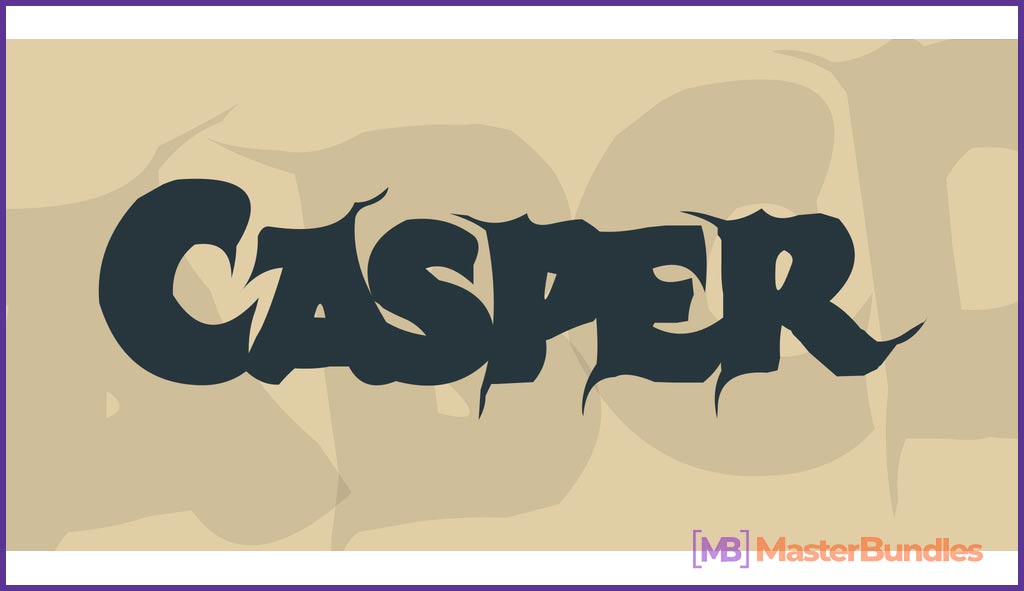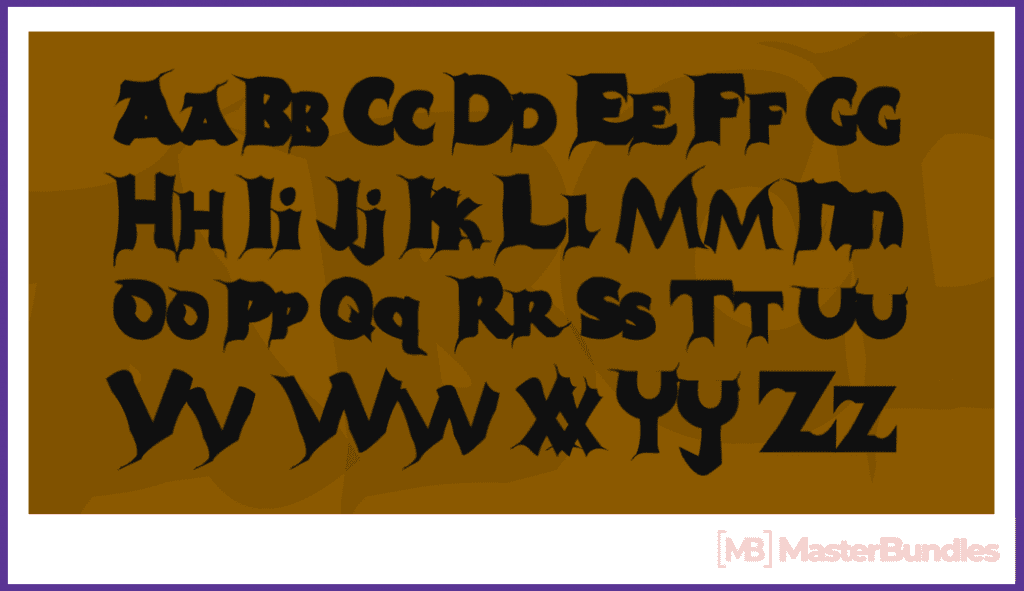 7. Aloja.
Aloja handwritten font was written by Ieva Mezule with the help of Krisjanis Mezulis. The font can be used for headlines, posters of various events, invitations, banners, website design, as there is a version of .woff font. Each letter is drawn by hand. This makes the font unique and memorable.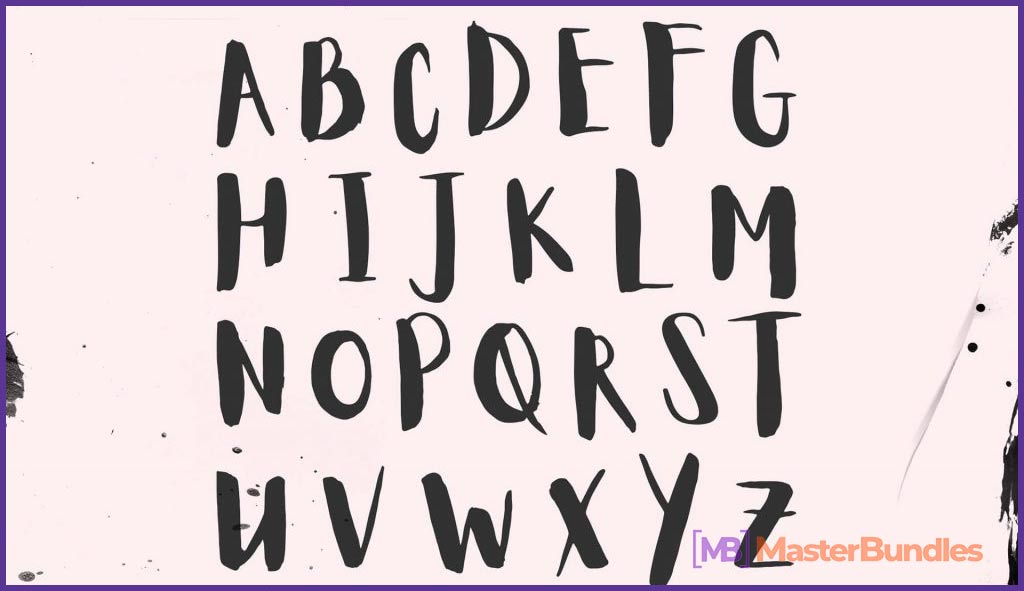 8. Arvo.
The font has geometrically correct forms of symbols and serifs. The family consists of 4 cuts: Roman, Italic, Roman Bold, Bold Italic. It is not bad for creating printing products, as well as for designing electronic resources. The font was created by Anton Coovit and published in Google Font catalogue. In this version of the set everything is optimized for ease of reading and perception.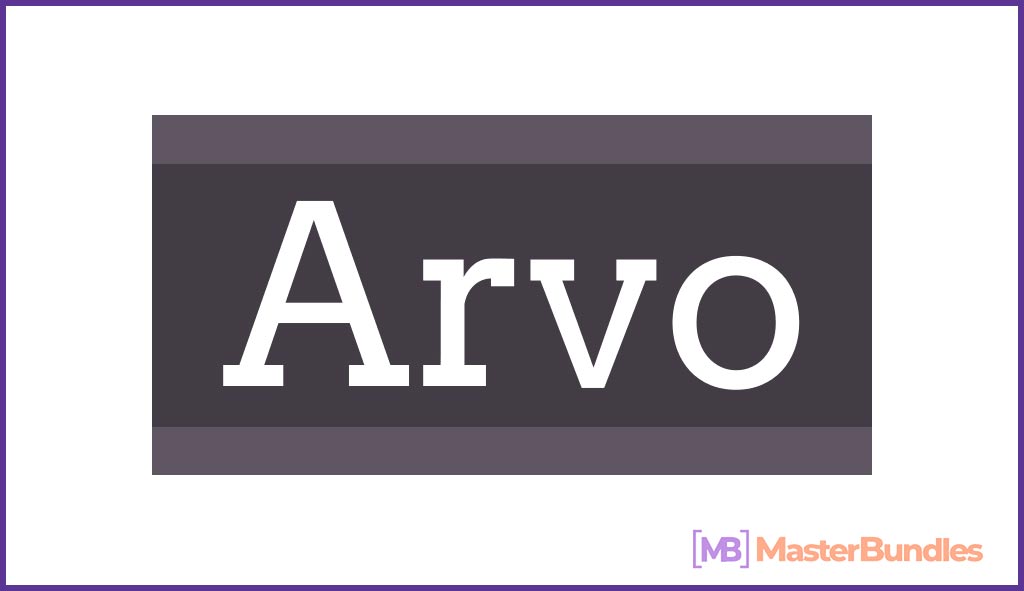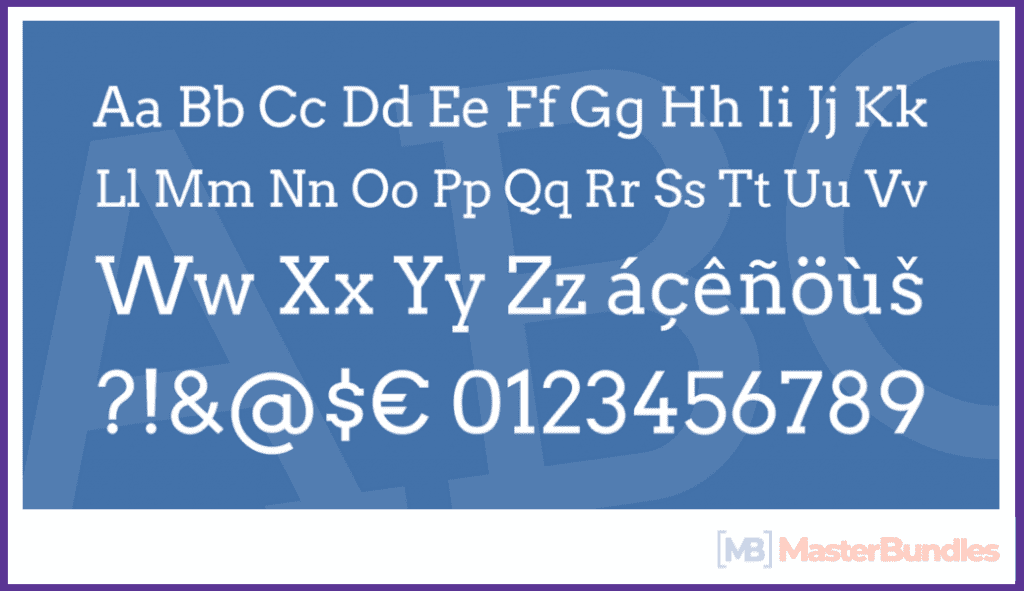 9. Buckwheat.
This is a rather interesting and extraordinary serif font with two variants of writing. The Buckwheat SVG font collection, created by Tom Chalky, includes three unique and different fonts. They have original textures, creating a vibrant typography with brush strokes and paints. Like real ink, the textures are transparent, which enhances the overall effect. The standard OTF font is universal. This font is absolutely free for personal use. For commercial use, it is important to check the license of the font.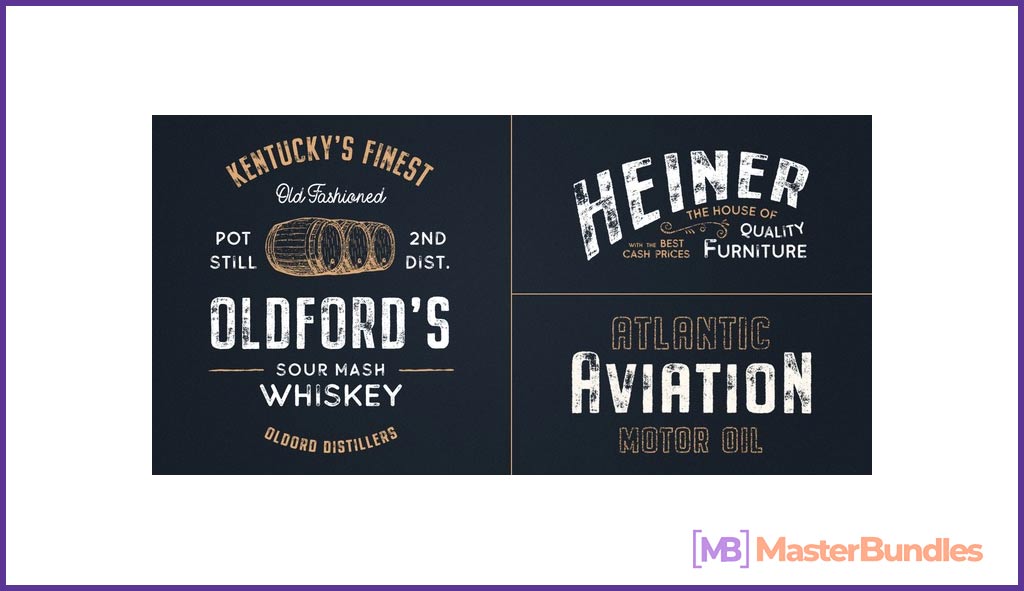 10. PT Sans.
This font has basic outlines and classical proportions. It is distributed free of charge, but can be included in commercial projects. PT Sans is intended for official and business correspondence, regulatory and technical documentation, and serves printed publications and information resources. It looks good in both print and electronic versions. The font is available in all formats and is suitable for website, photoshop and any other editors. PT Sans font is very elegant and can be combined with unusual images, etc.
Here is an example of PT Sans: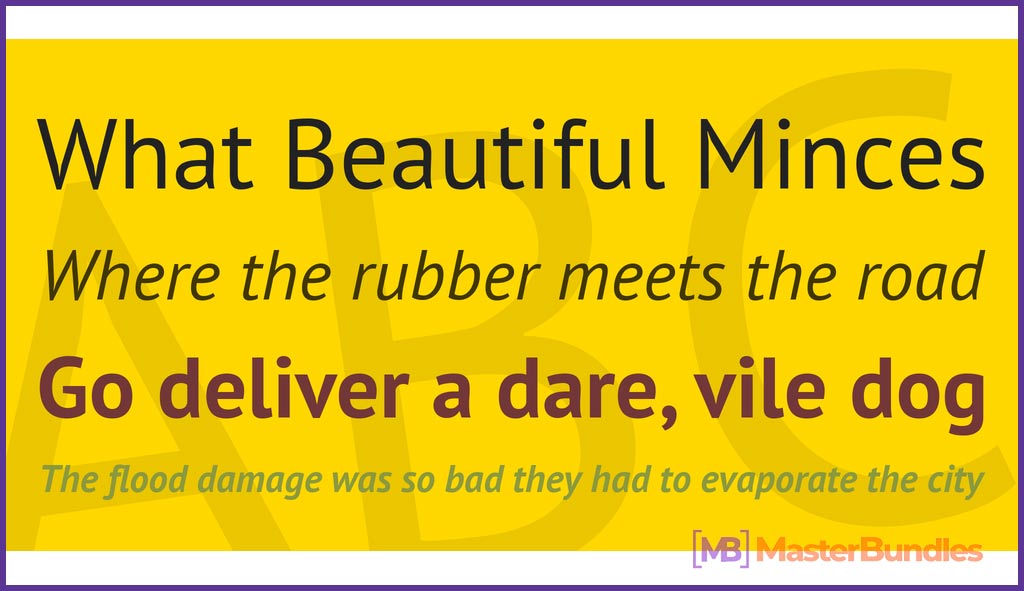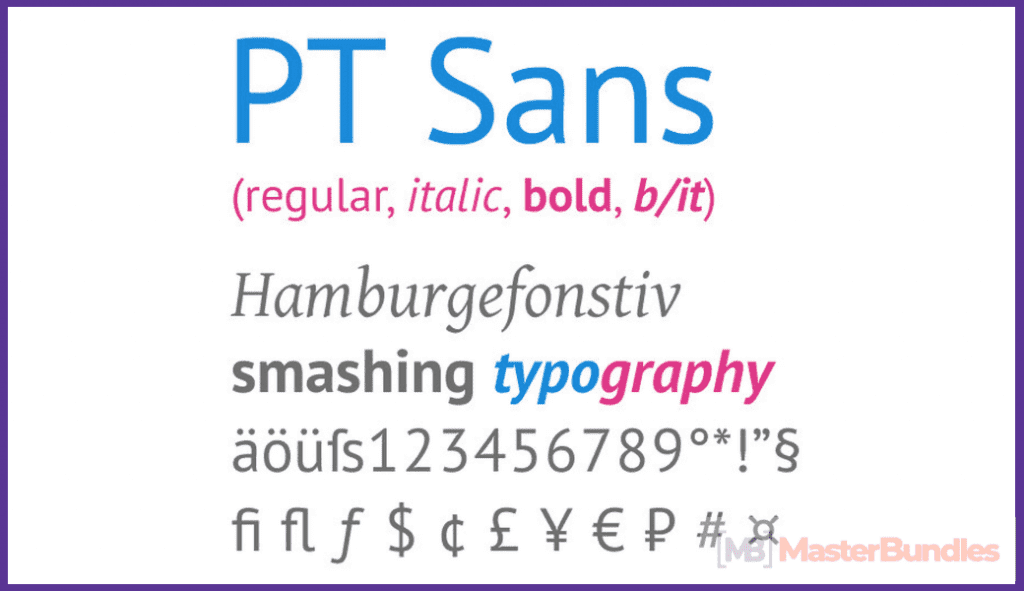 11. Vollkorn.
The Vollkorn has large, stubby serifs without rounding. The font changes its shape depending on the size, but it always looks noticeable. It is easy to use both in the body of text and to highlight individual fragments or titles. As the first project of designer Friedrich Altausen, the font is intended for daily writing and has an open license.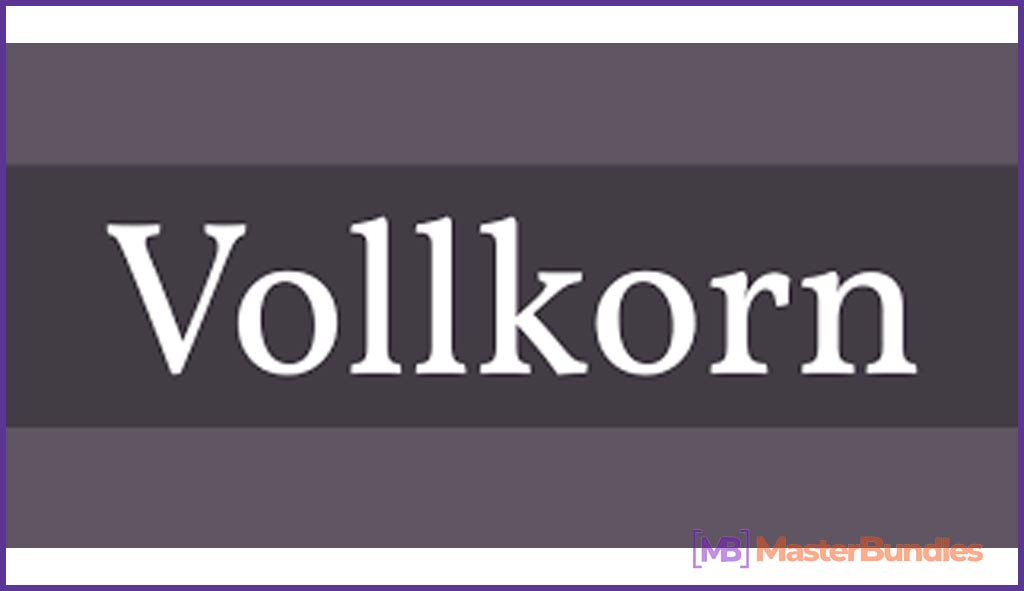 12. Noto Sans.
This is a fairly standard font. Google has developed Noto as a universal family that is designed to rid the Internet of illegible characters. Namely small rectangles that everyone has met. At the moment the font supports Latin, Cyrillic and Greek characters and covers more than 30 scripts.
The font comes from Droid. Noto Sans has no serifs and is visually compatible in height and thickness of strokes with different languages. It is perfect for use on the Internet, as well as for filling in documents, and so on.
Please pay attention to what this font looks like: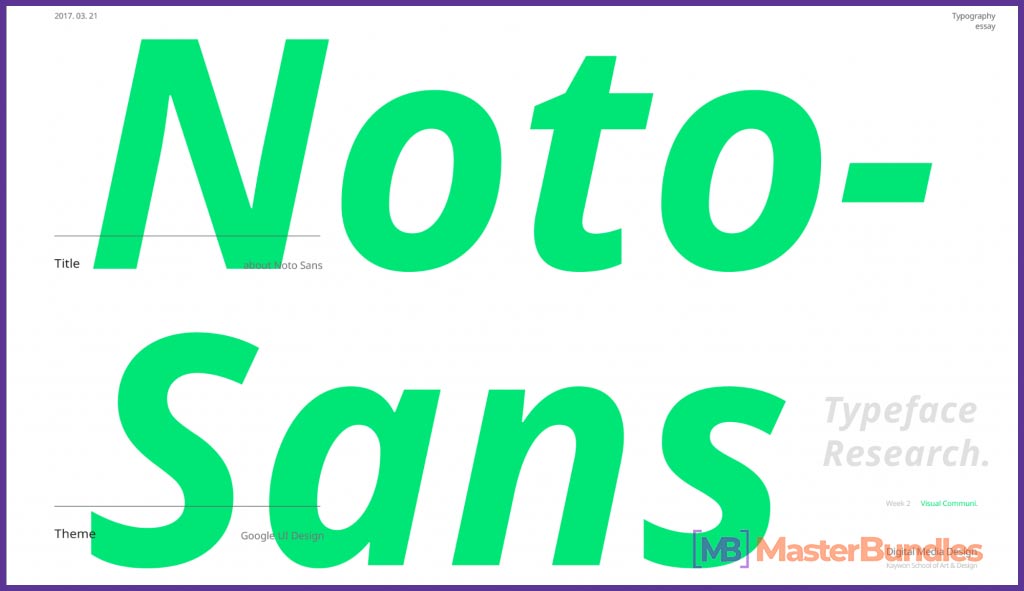 13. Crimson Text.
The inspiration for creating Crimson Text was fonts in ancient books. It is optimized for printing. The font was designed by Sebastian Kosh, who says it was influenced by the works of Jan Chichold, Robert Slimbach and Jonathan Hoefler.
Crimson Text font is quite contrasting, but it should be noted that it is very expressive italics, in perfect harmony with the geometric serifs.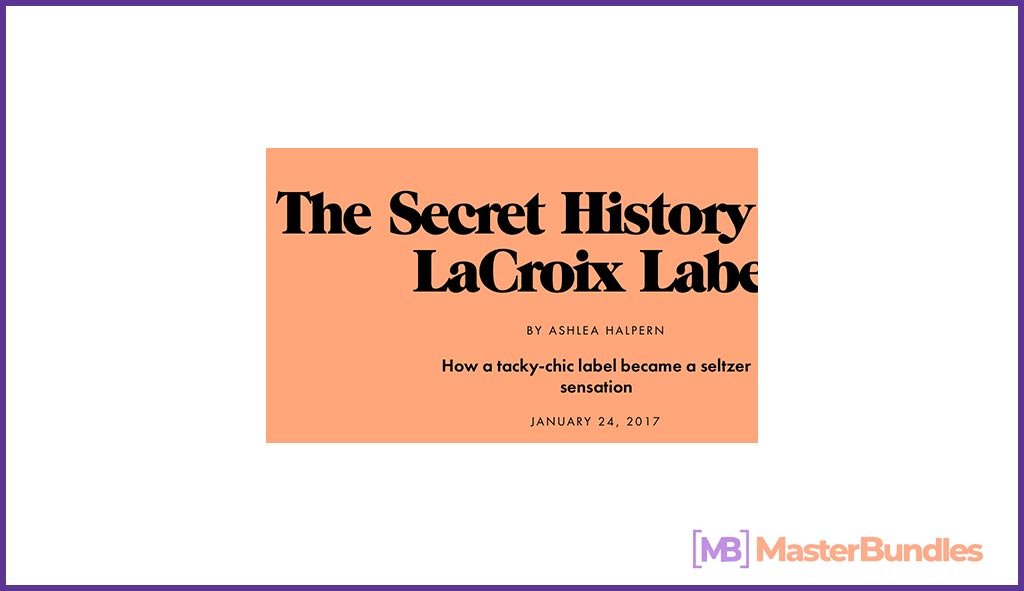 14. Aleo.
This font is both customized and legible. It was released under the SIL Open Font License and designed by Alessio Laiso, designer at IBM Dublin. It is distinguished by its uniform texture and the presence of several typesetting options. Texts printed with this font are well received and easy to read. Aleo is perfect for business cards, posters, banners, advertisements, invitations and so forth.
See for yourself how great Aleo looks:
15. BlackTop.
This is a very cool, bright and unusual font. BlackTop is designed and shared by SixAbove Studios. This font is free for personal use. It is one of the most common and favorite fonts of graphic artists. BlackTop will look great on banners, posters, and websites. And this in turn can attract the attention of your audience. In this stylish handwritten graffiti font is also a lot of cool additional elements. A crown, diamond or asterisk can add a creative touch to your design and make it special.
It really looks amazing and stunning!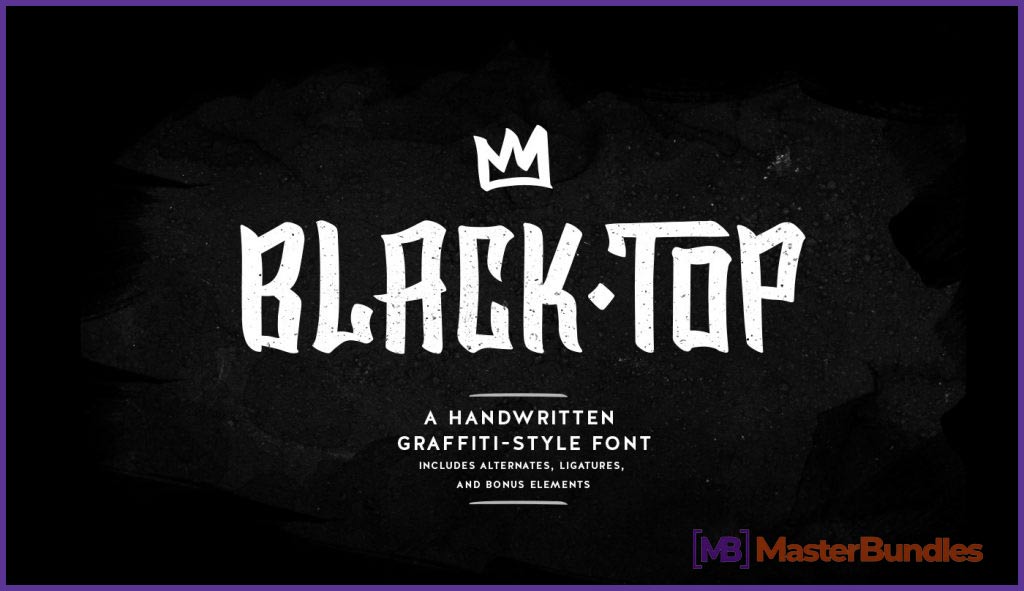 Premium Urban fonts
16. Hatachi FamilyScript Font.
This is a very cool and bright font which includes 585 glyphs. The Hatachi FamilyScript Font impresses with its extraordinary design and sophisticated look. All letters and font elements are drawn in a neat and detailed manner. This font will be an excellent solution for postcards, invitations and greetings. It is very unusual and at the same time unobtrusive and relaxed font. It is a really cool variant of premium font. Here is an eye-catching example of Hatachi FamilyScript Font:
This is a real find and a truly gorgeous font! It is easy to read, despite the unusual curls of letters. Fabulist Display Font will look great on both a big banner and a small card. This font gives originality, freshness and uniqueness to any project. This fascinating font includes many alternative characters, ligatures and multilingual support. And it's a cool enough solution for such a small price!
18. The Graffiti Font.
It is a little complicated, but very funny and extraordinary font. It is good for defiant banners and logos. The Graffiti Font is an example of the famous "bubble" graffiti style. Its main feature is the rounded shape of letters and the simplicity of drawing. In the process of creation, the authors most often use two colors: the first to fill the inner space of letters, and the second to apply the contour. As you can see, this font is very bright, unique and funny.
This is how The Graffiti Font looks like: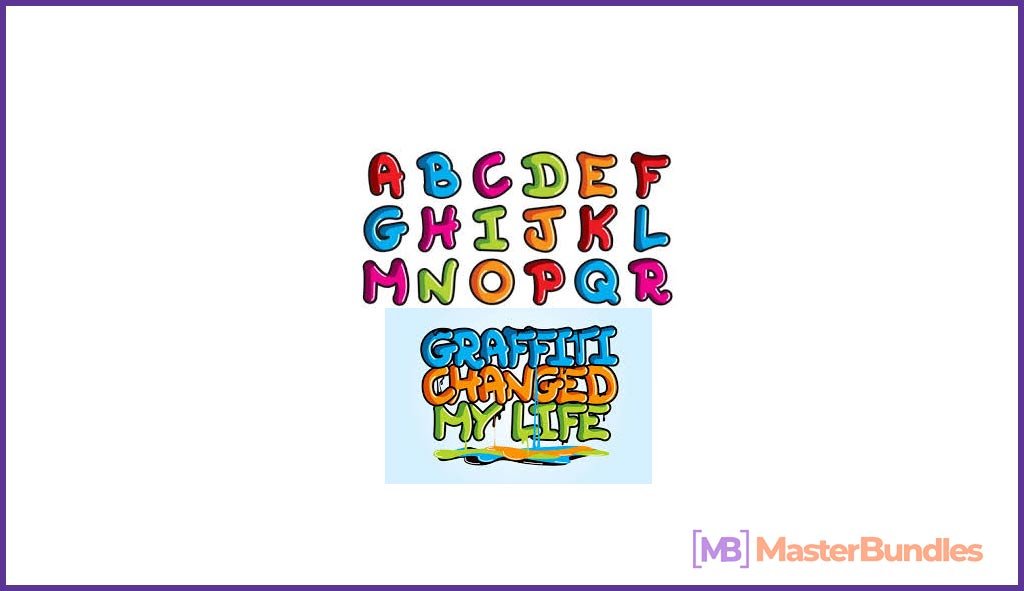 19. Propaganda Vintage Typeface.
This is a rather unusual and original vintage premium font. It is an exciting bold font with 4 weights and 54 alternative glyphs. It is perfect for any eye-catching inscription, label or advertising. The font looks great in both large and small size. Propaganda Vintage Typeface is easy to read and optimized for mobile devices. This font also includes ligature and alternative glyphs. Just look at it:
20. Drop Swing Hand Drawn Font.
This font is growing in popularity, as the inscription of this type can be made as your own personal brand. Drop Swing contains standard symbols, numbers and punctuation marks. It will be an excellent solution for any design project. This font is made in the Pointillisme style. This is exactly the reason why this font has light notes of romance. It can be used for logos, banners, headings and as a print on clothes. Drop Swing is available in TTF and OTF formats. It also works perfectly in such programs as Photoshop, Illustrator, InDesign, Word.
21. Explorers Serif font + Extras.
It's a rather complex font, but it attracts with its uniqueness, originality, sophistication and freshness. Explorers Serif font includes 24 natural elements – Ai and EPS cs, PSD, JPEG, 24 PNG files with transparent background and also 20 Photoshop styles in ASL format. Despite its complexity, the font looks very well in both large and small sizes. But! you should not overuse it.
Explorers Serif font is well suited for bright ads, logos, banners, and headlines. You can also use it to make your social networks unusual. For example, you can add it to Instagram, or Facebook.
22. Sunflower Font Duo.
Sunflower Font Duo is a very delicate, fresh, fashionable and sophisticated premium font. It amazes with its simplicity and brightness at the same time. It is perfect for various design projects, unusual presentations, logos, business cards, headings, and so forth. Sunflower Font Duo is optimized for mobile devices. It allows inscriptions to look gorgeous in any size.
23. Modern Signature Fonts Bundle.
This is an incredible set of the coolest fonts!! The Modern Signature Fonts Bundle is really the perfect solution if you are looking for extraordinary fonts at an affordable price. This wonderful set includes 5 unique, bright and fresh fonts. Namely: Whistle, Whitley, Tristyn, Donatella, Sri Kandi. These fonts are created by Arendxstudio.
They are really very bright and unique! Modern Signature Fonts Bundle is perfect for any design task, banners, postcards, invitations, and headlines. It is suitable for any purpose! As the fonts themselves are both unique and catchy. It is a perfect find for only $10. Just look at these eye-catching fonts:
24. Painterz.
This is a very fresh, eye-catching and unusual stylized font. The Painterz is designed in graffiti written by a spray bottle. Here the letters stand close to each other, and in the font itself there are elements that imitate the characteristic spraying of paint when used with a spray bottle. This font can be used as catchy headlines or logos.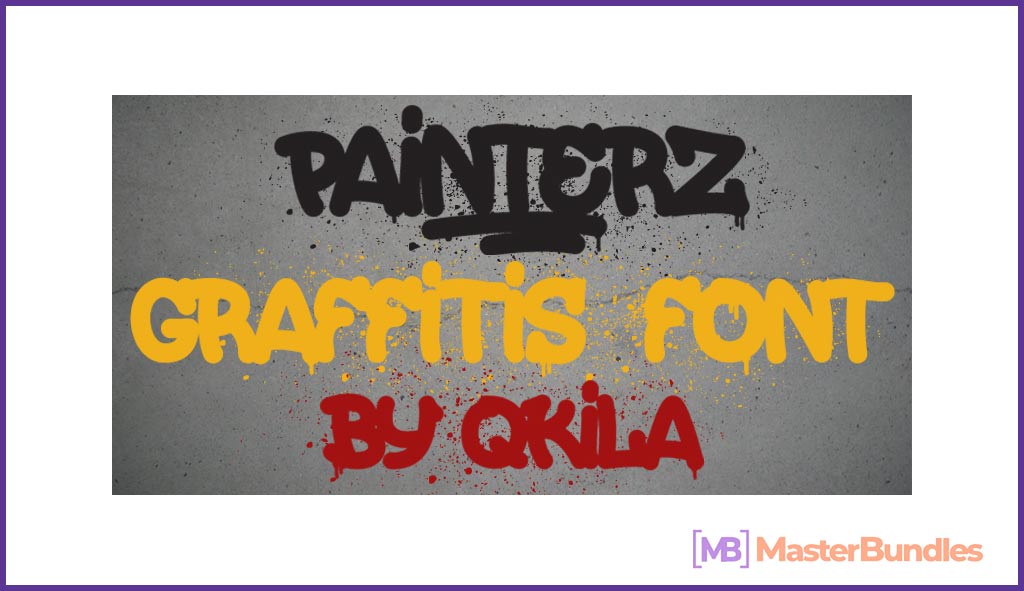 25. Lemon Tuesday.
This is a very nice, beautiful and unique font. This font contains a basic set of Cyrillic letters as well as an extended set of Latin letters. It is available in all formats. Lemon Tuesday is compatible with most popular programs, so you do not have to have any problems with this font.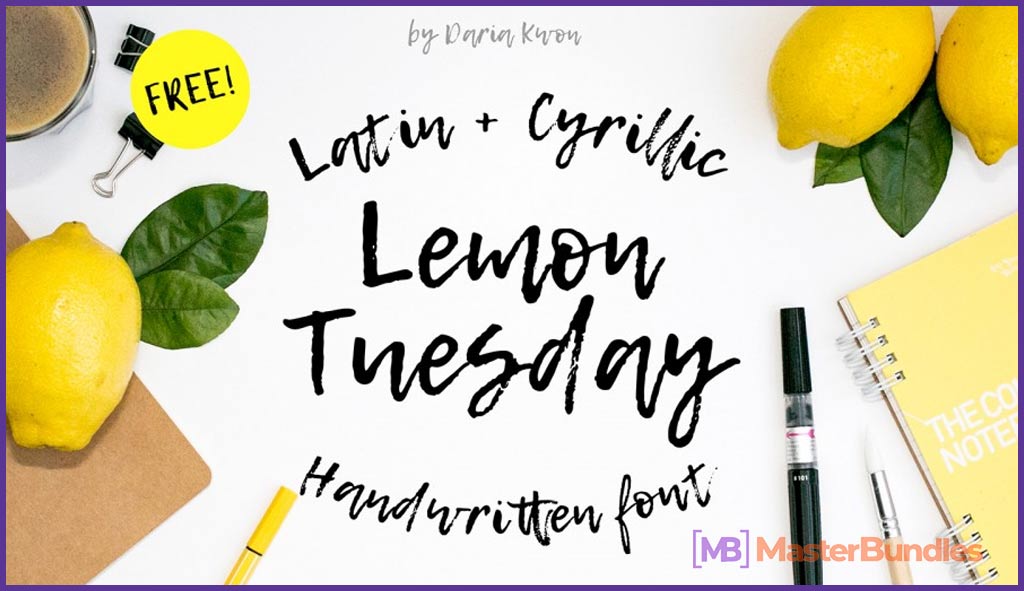 Best Urban Fonts FAQ
🖊 What is Urban Fonts?
There are several classifications of fonts. The most common is the classification by technical style: antique, grotesque, handwritten, and so on. The fonts can also be classified according to other technical features, such as proportional fonts and monospaced, and even more subtle criteria – for example, the mood they reflect.
All variety of modern computer fonts can be taken and divided into 3 groups:
Mono ( also known as the monospaced font).
Serif (notched font)
Sans or sans serif (non-serif font)
Monospaced fonts are distinguished by the fact that all symbols have the same width regardless of their letters. They are mainly used in development or terminals where the written code has to be conveniently aligned.
Serif fonts (with notches) are usually used in massive texts – in books, magazines. Notches increase the convenience of reading text, which in general is the main thing.
Sans fonts are the opposite of Serif. Their main purpose is headings and captions.
🖋 Where could the fonts be found?
The most important thing here is to use trusted information sources. If you want to download a font once, you can use sites with high popularity. This reduces the risk of downloading a font that is of poor quality. If you are constantly changing fonts, then I advise you to use such sites: MasterBundles, DaFont, Befonts, Font Squirrel, and of course Google fonts.
🖌 How to buy the fonts?
It is very easy! All you have to do is choose the most suitable website, such as MasterBundles. Next you need to choose the font you like and make a purchase!
🖍 Which fonts are relevant today?
In website design, modern web developers give preference to Google Fonts because:
they are high quality and easy to use fonts;
they don't have any problems with the layout;
large selection, the base of fonts is expanding, new fonts are added;
any font of Google Fonts is displayed correctly when you open pages with any browser.