Intro to Military Fonts
Military Fonts. The font is one of the basic visual elements. Different fonts are used in the production of printing material, interior and outdoor advertising, signboards, roof constructions with three-dimensional letters, and so on. As carriers of information, they largely determine the perception of the text by potential buyers, representatives of the target audience.
During a number of studies in the field of psychology, it was found that the font can influence the mood of the person. Even the same words have different emotional connotations, depending on the font style used to write them.
Military fonts are all about a sense of strength and discipline. They are strong, loud, and powerful. Standard military fonts have common features that allow them to be identified among other types of typeface – usually, the width of these characters exceeds the height, and the elements of signs are indented. However, the statement that all stencil fonts belong to the army is fundamentally wrong – they do have similar features, but the first one is much higher.
Usually, military fonts are created for marking special objects (warehouses, infrastructure elements, types of equipment, etc.), some official signs and documents, posters, flyers, and military-themed decor. They should be convenient, simple, and readable.
If you are ready to feel serious and business-like, I am suggesting you go through a few examples of military-style fonts that can be used in all military branches.
TOP 5 Script Fonts Bundles
| Product Image & Rating (Out Of 10) | Product Name | Price |
| --- | --- | --- |
| | Girly Fonts – Best 65 Script and Brush Fonts | |
| | 31 Professional Fonts | |
| | Playful Fonts – Exclusive Font Bundle – 30 Items | |
| | Stylish Calligraphy Fonts – 156 Fonts | |
| | Epic Fonts – Super Font Bundle | |
Review of 10 Best Fonts for Military, Naval, or Air Forces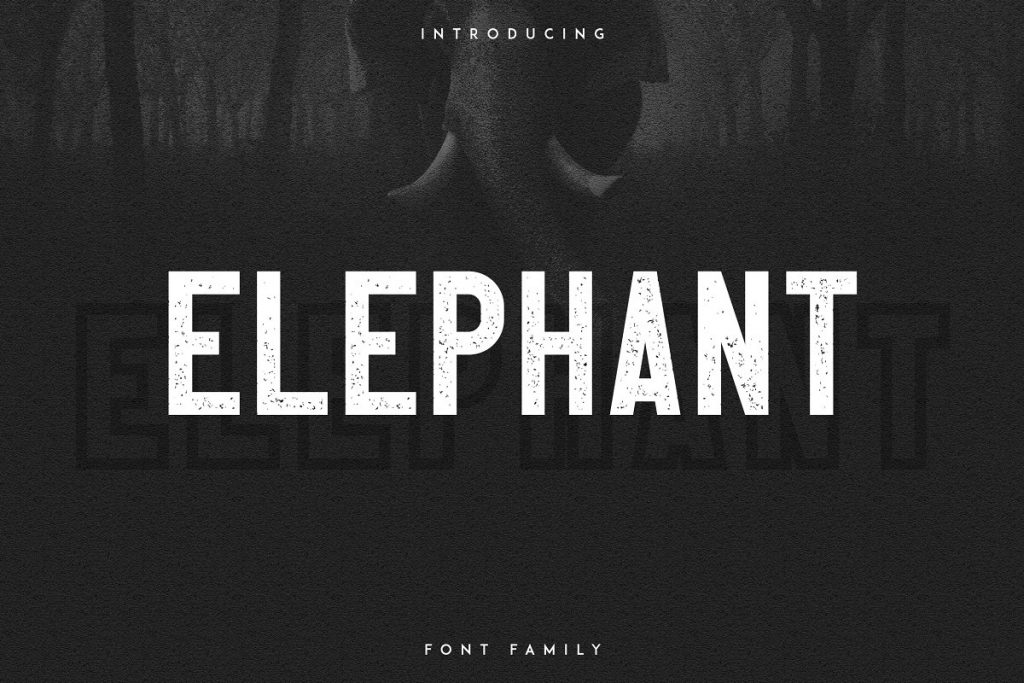 Elephant is bold, powerful sans serif typeface with 6 fonts and multilingual support. It is a very versatile font that works great in large and small sizes. It works great for all military and army related designs, especially delivering courageous logo styles, valorous headers, and posters.

Elephant-Outline.otf
Elephant-OutlineThree.otf
Elephant-OutlineTwo.otf
Elephant-Rough.otf
Elephant-RoughTwo.otf
Elephant(1).otf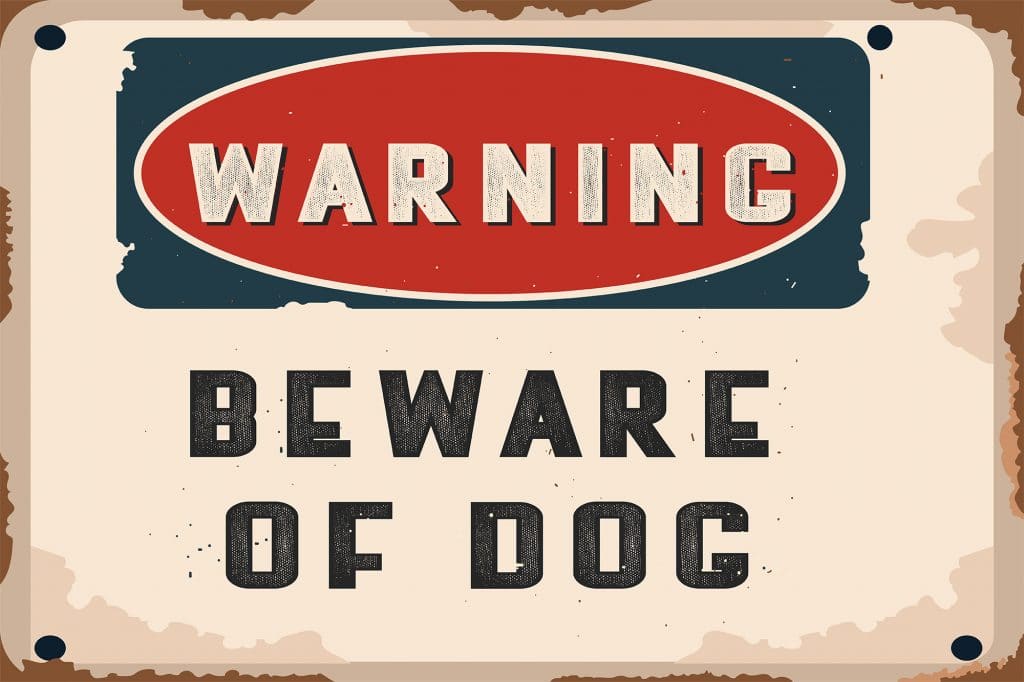 Nozty condensed typeface is the perfect fit to achieve a memorable, fashionable, strong, and elegant typeface. You can mix and match the rounded and the regular style to create something very fresh and modern. The vintage style proved that it is a good idea to add a unique appeal to the design or typography job.
Nozty.ttf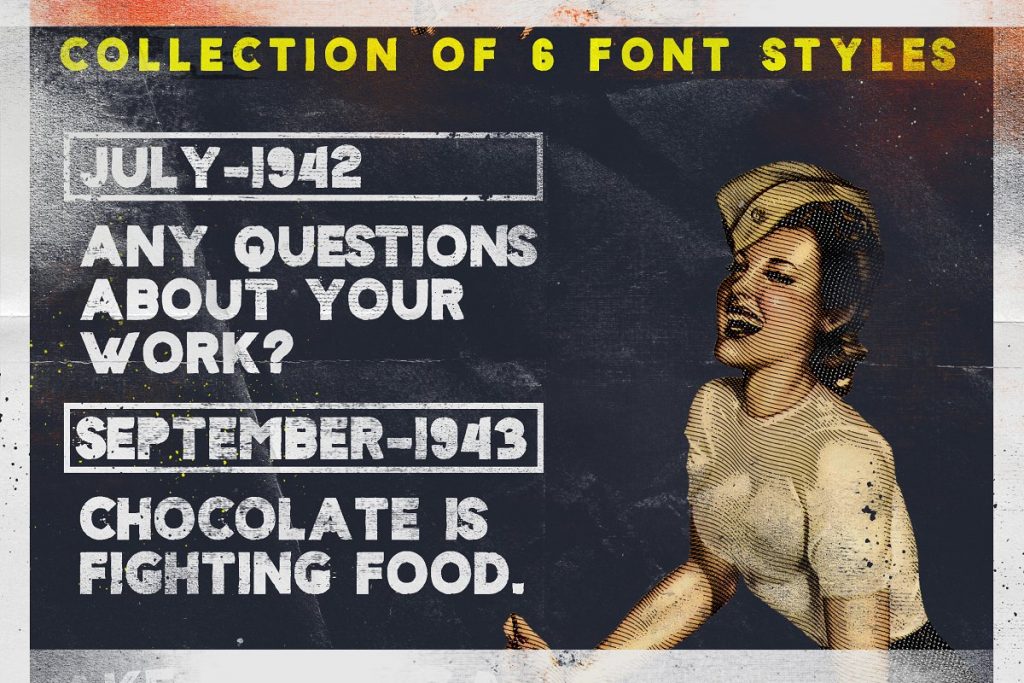 With Sign '45 Typeface you can make it easier to convey the message in your design. Use for awesome display, labeling, clothing, poster, movie title, gigs, album covers, logos, and much more. The font has 6 styles and it is ideal for retro and vintage projects, from clear designs to rough look designs. If you are looking for a handmade stencil feel, that is a good solution to try.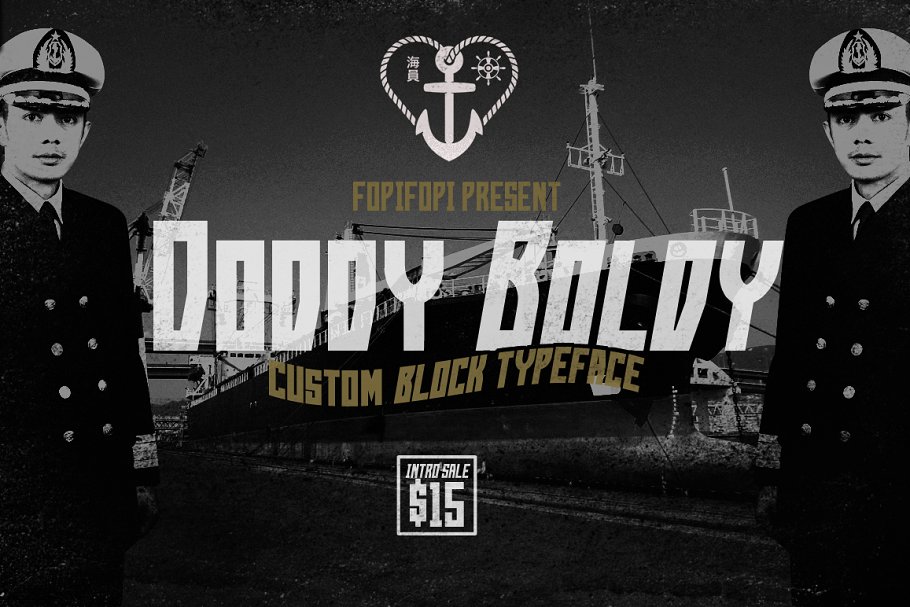 Doddy Boldy is a block font that looks strong and heavy. You can use Doddy Boldy Font in any area: name on metal material (ship name, car name, army plane, etc.), vintage poster, film title, typography job, embroidery, etc. The sky is your limit. It will quickly grab attention to your works. Try the font out!

Try the Top Secret Font that was inspired by the classic vintage military stencil. This type of font will be your perfect solid base for any military-inspired project.
Sportsfont Special Forces / Ops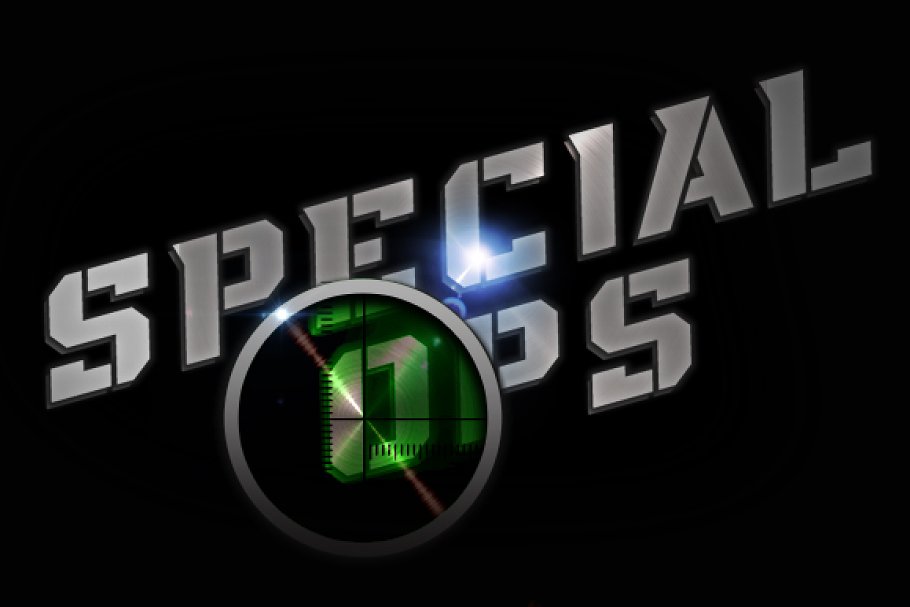 Available in TTF and OTF formats, this font is powerful, fast, and tactical. This is a good catch for more aggressive sports or military-inspired designs. The standard font is Special Forces, the stencil version is Special Ops. Type to try it out on the product page.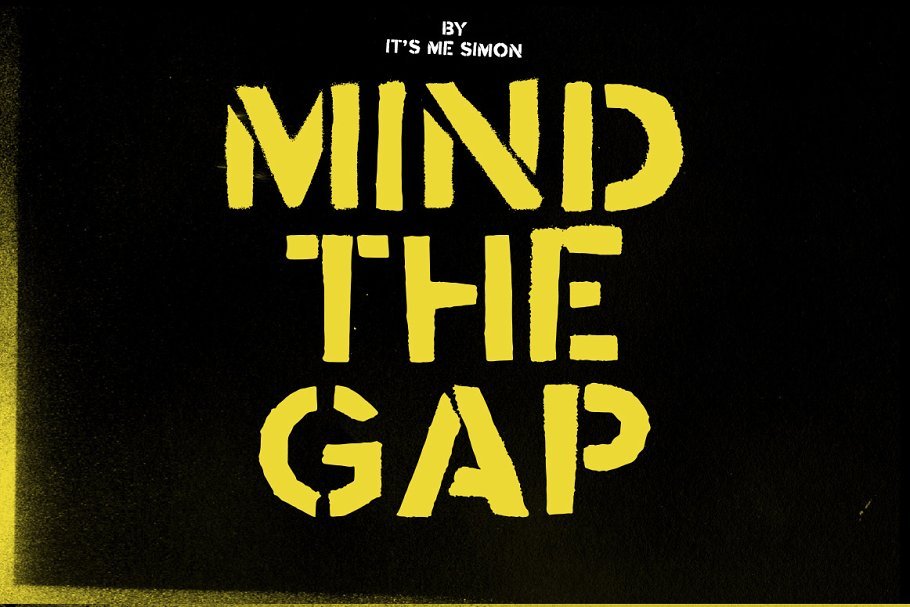 The font was created by hand cutting letter stencils and spraying them with black paint. This gives it an industrial almost military look and feel. It includes one stylistic alternative for uppercase and lowercase A-Z, plus some additional stylistic alternatives for some letters and numbers. Check out a quick demo to get a better understanding of the font's possibilities.
Sergeant Hand-Drawn Stencil Font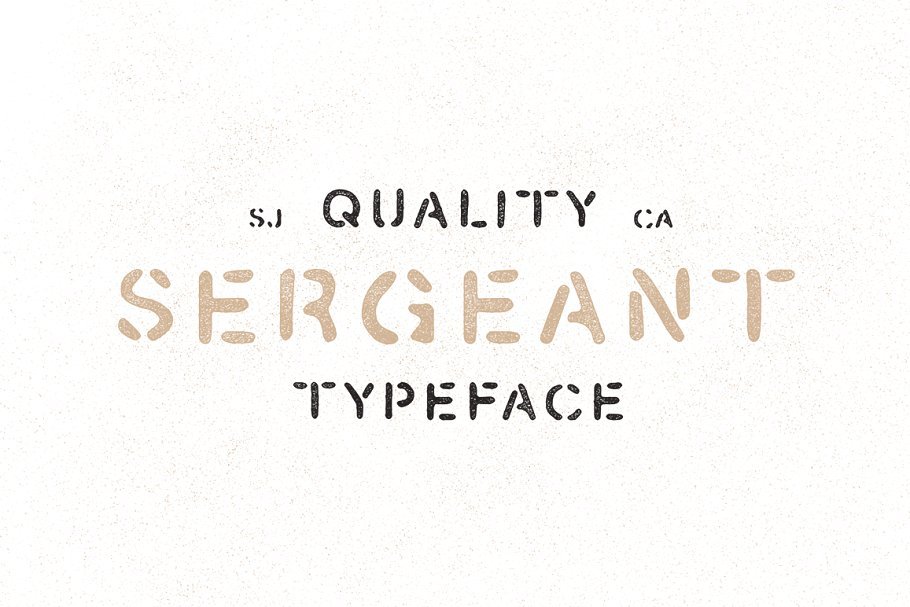 Sergeant was inspired by the love for stencil letters. If you prefer a classic stencil, but want to add a hand-drawn feel, that is a good option to go with. The font comes in .TTF format and includes 10 numbers, various glyphs, and 26 letters.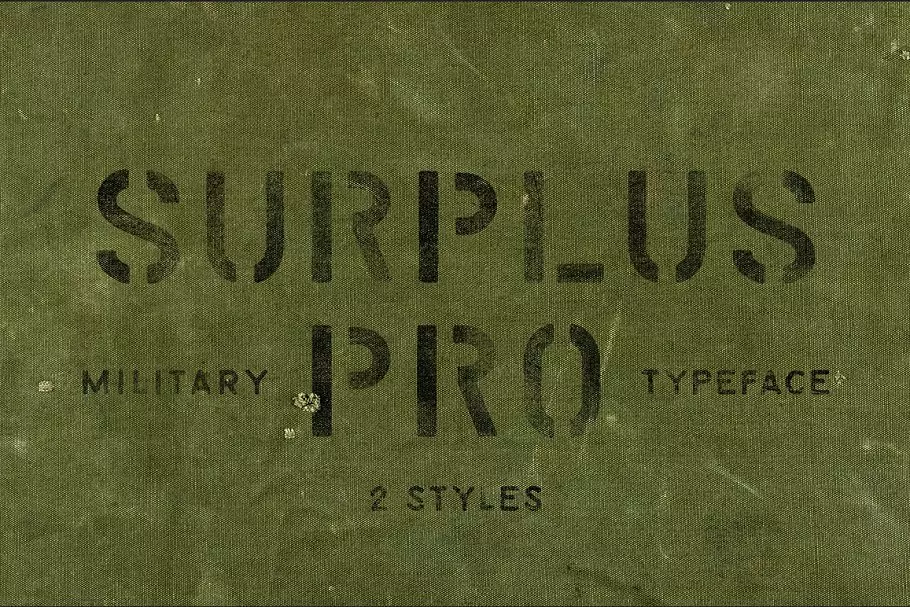 The classic vintage military stencil served as inspiration for Surplus Pro. The font includes two styles, regular and rough, uppercase display font, and numbers. Choose this solution for military-inspired projects – when making logos, stationeries, posters, or apparel.
Created by Pixel Sagas in 2014, this is a techno-centric, angular, stencil font influenced by Hasbro's Transformers. The package includes a full alphabet, extended character set, and euro. Also, it comes with bold, italic, and bold-italic weights to draw attention to your design.
Conclusion
Do you like the list of the military fonts suggested above? Hopefully, you have enjoyed it. No need to spend a fortune to create something unique and creative. You just need to choose the product you like most of all, download and use it for your military-style lettering. All of them are excellent for designing a commando-ish hand-drawn logo and branding.
Military Fonts FAQ
📍What are the benefits of web fonts?
Web fonts are designed specifically for use on the web and can be loaded with CSS code. By using web fonts, designers are able to create a rich, custom look, while keeping the text easily editable for both style and content changes—and easily accessed by search engines like Google.
📍What military font is usually used for official military correspondence?
When creating official correspondence, use type fonts, and sizes that make the correspondence easy to read and understand. A font with a point size of 12 is recommended. The preferred type font is Arial. Unusual type styles, such as Script, will not be used in official correspondence.
📍What are the basic characteristics to pay attention to when choosing a perfect military font?
Pay attention to such font features as height (every font has at least three heights), size (measured in points), weight (the thickness of the lines which the letters consist of can vary in a very wide range), slope (to create some formatting in the text), and width. Consider the type of project you need a font for, and choose your best solution appropriately.
Please take a moment to pin this post to Pinterest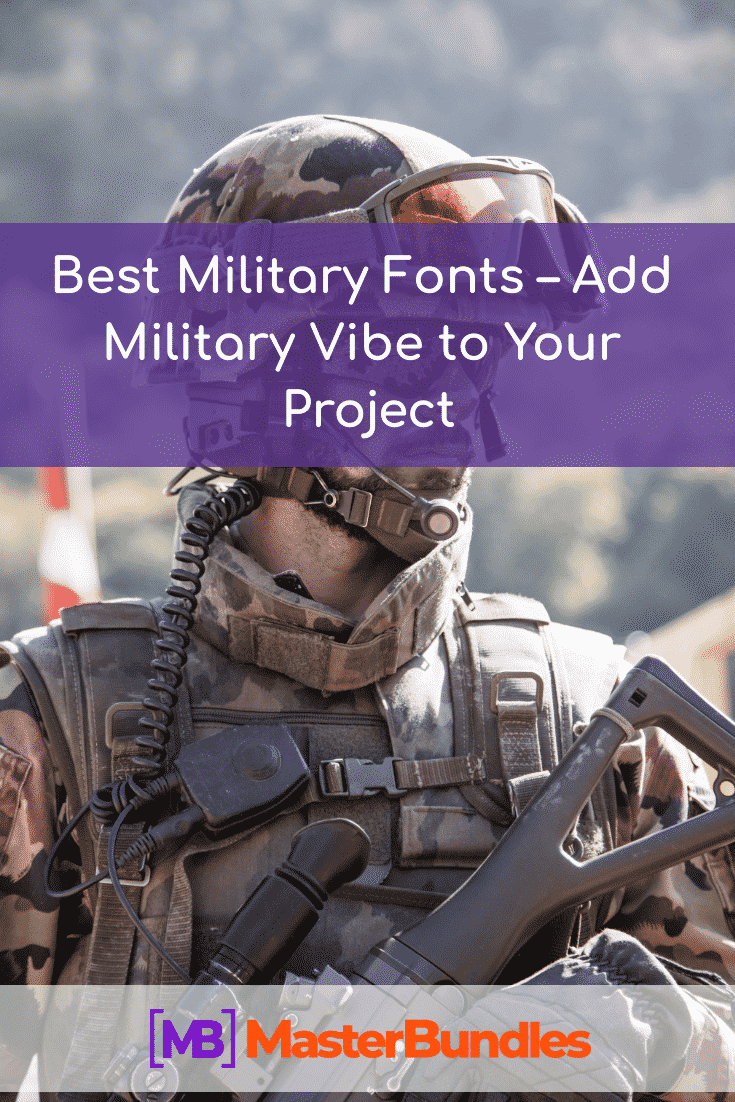 Was this page helpful?
We will be happy if you decide to share this article with your friends on Facebook. Just click on the button and you're done
Thanks for your response!
You have already left your review.
Disclosure: MasterBundles website page may contain advertising materials that may lead to us receiving a commission fee if you purchase a product. However, this does not affect our opinion of the product in any way and we do not receive any bonuses for positive or negative ratings.
This article is inspired by and relies on the following references:
The Elements of Typographic Style. Book by Robert Bringhurst
Just My Type. Book by Simon Garfield. October 21, 2010
Thinking with Type. Book by Ellen Lupton. September 9, 2004
The Anatomy of Type: A Graphic Guide to 100 Typefaces. November 6, 2012
An Essay on Typography. Book by Eric Gill