Table of contents
The logo is the most important feature of your brand. I mean it, even if the quality and price of the product will be stunning – inappropriate logo could completely ruin the whole client's impression about it. For example, I guess everyone knows the story of Pepsi redesigned logo that was a real failure. The new logo cost $1 million but most of the users associated it with fat and clumsy human figure. Instead of growing sales the company started to lose audience. What I want to say here – you need to choose the logo really carefully.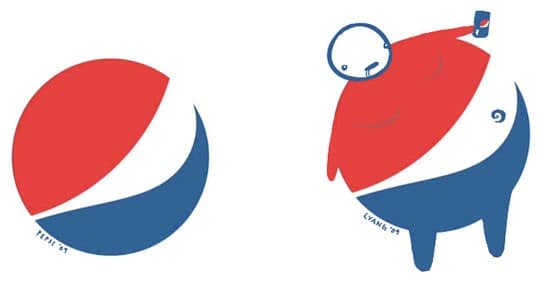 Lots of companies choose to make a logo of the firm name. If the designer uses the right logo font for it the result could be really astonishing. The used font could even be tightly linked to the brand by users – when you see the font of Coca-Cola brand you can recognize it even if the letters are user to write something else.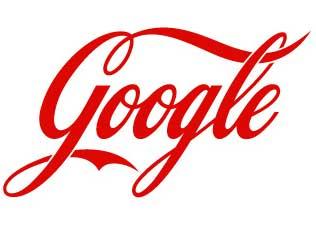 Nowadays logos made of words are quite popular. Lots of brands change their iconic logos to names written with interesting fonts for logo. Logos are the most frequently seen picture on every firm website and products packages, so using a company name helps to create a tighter connection with the brand in customer consciousness. For example, Uber company made a rebranding decision last year and changed the picture which wasn't really understandable to a laconic and accurate brand name logo.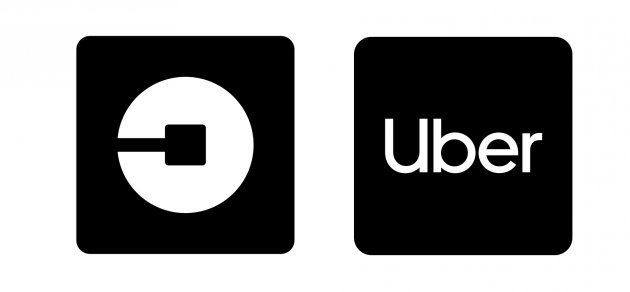 And now, when I managed (I hope so) to persuade you that choosing a font for the logo is a task you have to perform with great attention and care, let me give you some advice about how to choose the best font for logo in 2019. It is much easier to make the right decision with some tips in mind.
The best font for logo should be unique
Before starting to go through the lists of different logo fonts – do some investigation among your competitors. If they use brand name logos – pay attention not to use the same font they do or design it in some completely different way. Two logos that look the same will harm not only your competitor but your company too. It will confuse the customers and lead to lots of misunderstanding. Try to create a logo that will step out of the line and attract attention. However, you also have to avoid overdoing – colorful and wild logo could scare off the customers.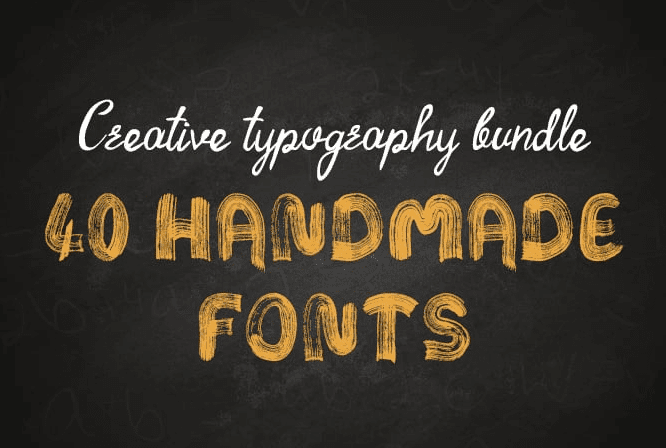 Handwritten fonts are one of the latest trends. There are so many of them, that it would be easy to find the one that will not only fit your brand but will also be unique. Take a look at the Creative Typography Bundle – it contains 40 great handwritten fonts and 88 illustrations for almost any type of business logo. This is a fresh bundle, so I'm sure you will find original fonts for your project there. They are also professionally created and will look sharp no matter the size you will need to use – tiny letters on the documentation or huge ones on the billboard.
Simple: KISS principle
If you have several fonts to choose from – take the simplest one. Plain and clear fonts have lots of advantages – they are perfectly readable, they look good in every color and every size and they are easy to remember. The more complicated your logo is – the lesser chances are that customers will understand what is written and remember it.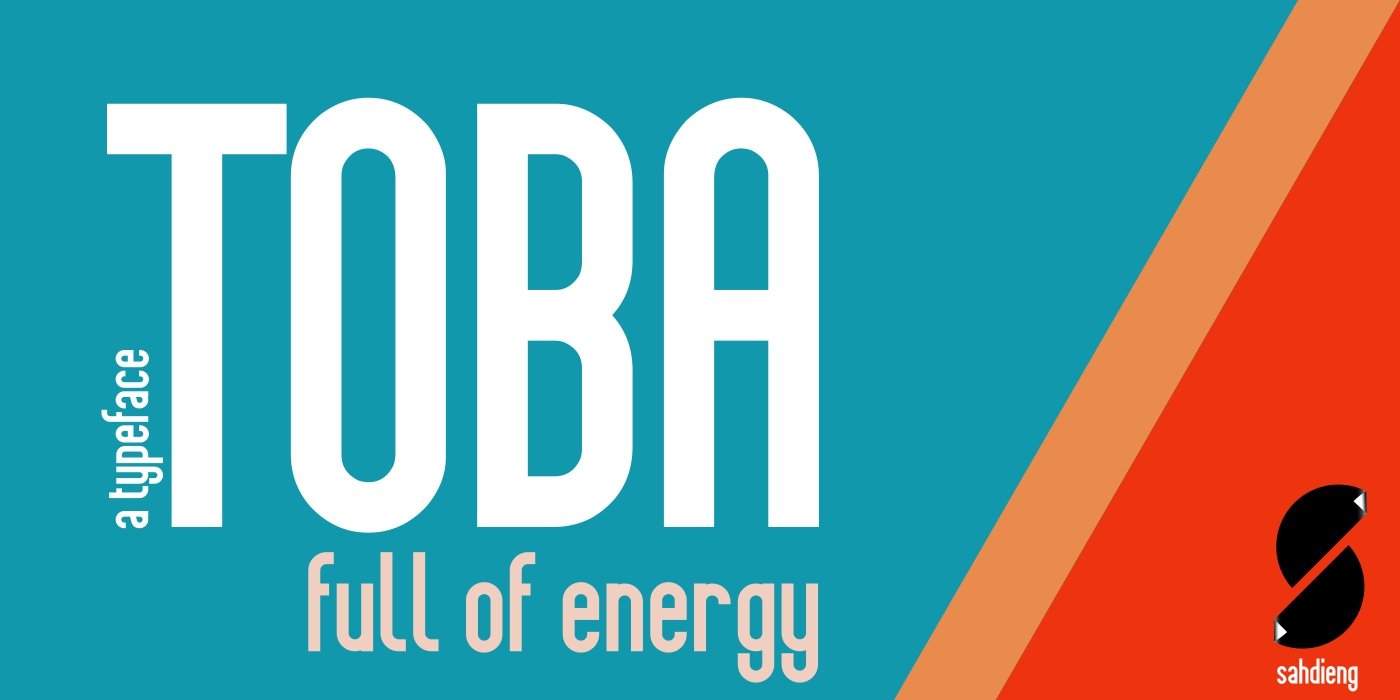 Take a look at the TOBA Typeface – it is exceptionally simple. A clear sans-serif font, that will look perfect with almost any surrounding, very readable and understandable. It doesn't affect the accessibility – even the people with sight disabilities won't have any problems reading it. If you use it for your logo it will look modern and stylish, and at the same time – won't make any troubles reading it.
Be independent of colors
Some fonts may look better in some concrete color. If you create a logo with not only words but also other graphic elements it will certainly look more interesting with colors. However, on the documents, it will be made monochrome. When creating a logo pay attention to that detail – after finishing turn it black & white and look if it still looks good. There are lots of cases when your logo will be printed in different shades of grey instead of colors (for example on the printer that can make only black & white copies), so be ready for that.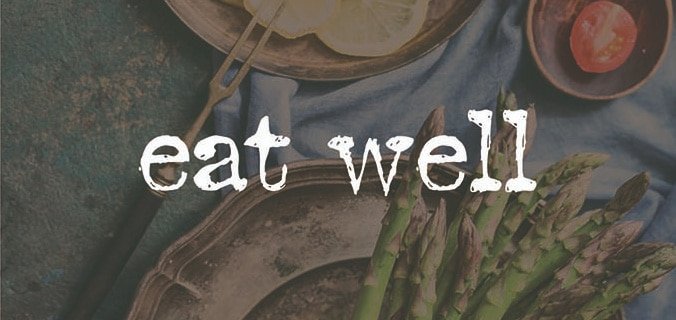 31 high-quality fonts gathered into this bundle will look awesome no matter what color you will paint them. On the examples they are shown in black or white color, so you can see how it will look like in monochrome right from the first sight. The bundle contains typefaces of all styles, so you will definitely find at least one that will match all the requirements.
Be picky about choosing the best font for logo
At some moment you may feel the temptation to use some of the good-old fonts that you downloaded a few years ago. And it is OK you can use any typeface you want, but you have to check its quality. The font you will use for your logo will be sized both for documents and for billboards. If it will look messy and blurry – the logo will look cheap and unattractive. That's why I strongly recommend you to check the font's quality before starting to create anything.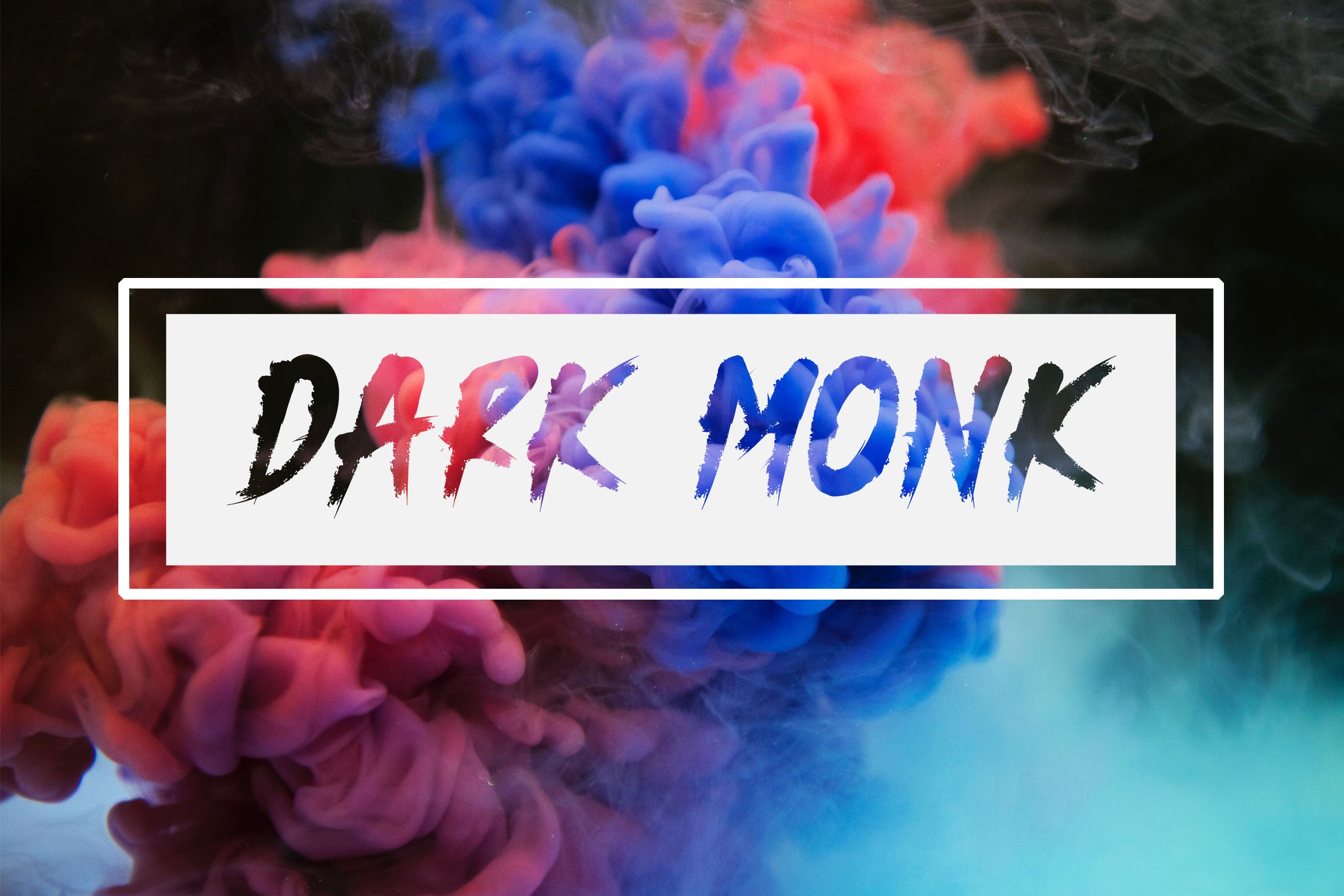 In this exclusive bundle were gathered the best fonts for logo 2019. You won't have to check each of them for quality – all of them are great, created by professionals and will look sharp and crispy in every size. Typefaces go in OTF, TTF, and WOFF formats, so you will be able to use it with every software. Any of those fonts will be an amazing decoration for your website and a beautiful basis for your company's logo.
Be concrete
Even if you have chosen the best font for logo and really adore it – don't use it for any other purposes than, actually, the logo. Doing that will completely devalue the logo and make it invisible to the viewer. When you have chosen your dream font for the logo – keep it for logo only. If you want some nice looking typeface for the rest of the website or banner text – look for the font that will look nice with the one you booked for the logo.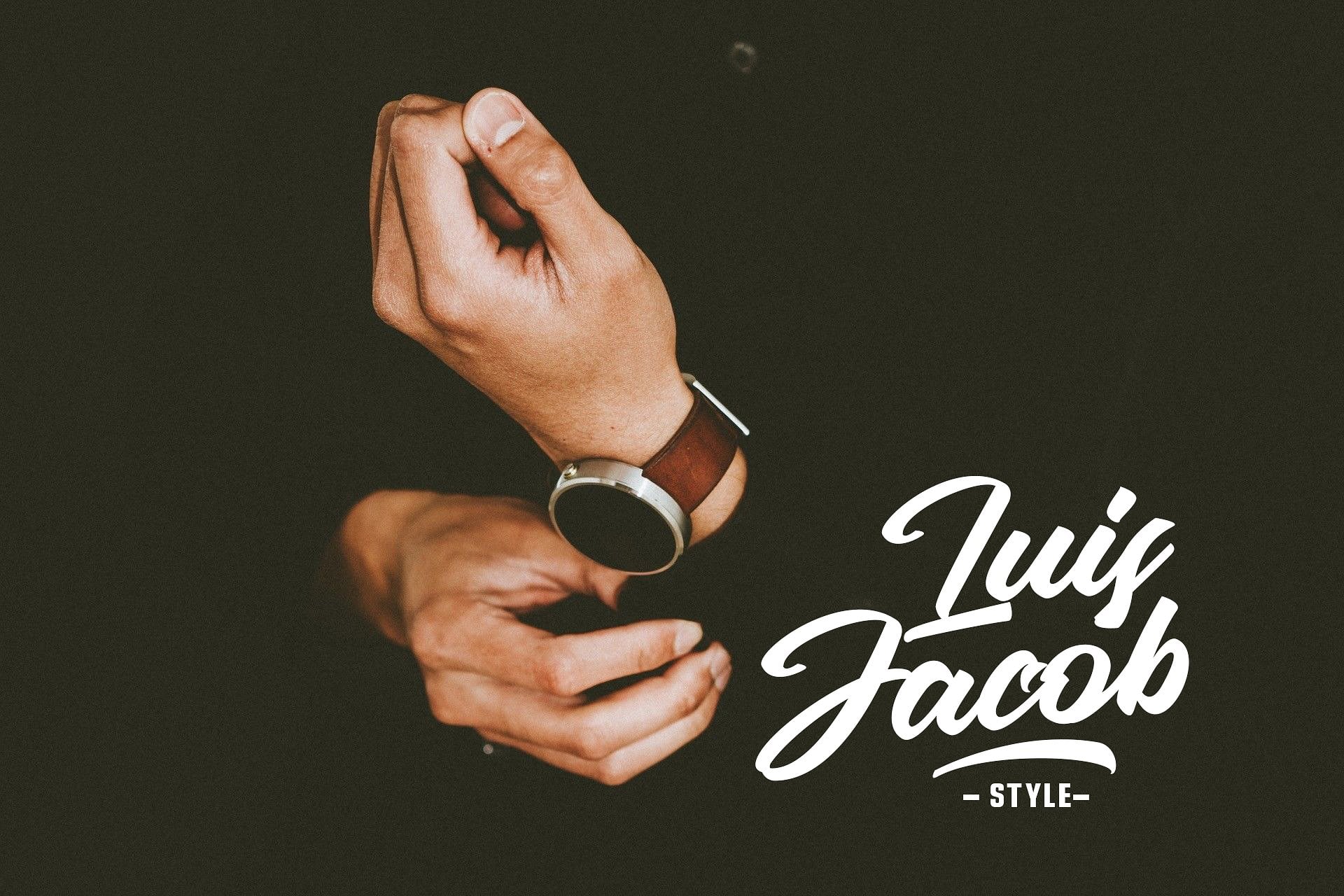 The perfect example is the combination of Maya and Telisik fonts, combined in this awesome bundle. Handwritten Telisik and bold sans-serif Maya look gorgeous together, highlighting the advantages of each other. If you use one of them for the logo – the other one will ideally support it. Downloading typefaces in such duos is a wise idea that can save you loads of time.
The Best Fonts for Logo 2019
Final thoughts
To make your logo really unique and memorable you can use some little icons with the words. Flowers in the logo of a flower shop will look vivid and candies in the sweets shop store logo will be a great match. Add a little individuality to your business logo – and it will shine brightly. I'm completely sure that you will be able to choose the best font for logo and make your business recognizable and profitable.