Simple PowerPoint Templates. Every day there are thousands of presentations made around the world. The major part of them will be created in PowerPoint. Many people aim to make the design as simple as possible to show the essence of the theme, but not a cluster of colorful images and stickers.
For those who appreciate minimalism and simplicity, we have collected the best simple PowerPoint templates, both free and premium ones
Google Slides is a tool that is a part of the Google Docs app. It is quite similar to PowerPoint. However, Google Slides has some unique advantages. First of all, it allows you to collaborate with your colleagues easily while preparing your presentation. Additionally, it is a web-based tool, which means you don't need to download extra software to work within it. Along the lines of Google Docs, your slides will be saved automatically after each tiny edit you make to your presentation. This way,you will never lose any of your information. Another benefit of this tool is that it allows you to easily embed additional files (such as video, images, links, maps, etc.). You will always have access to your presentation and you can change it from any location and at any time. Last but not least, you can share your presentation with colleagues quite easily. Just copy the link and send it via any messenger service.
2021 Trends for Presentations
2021 has the distinct trend for minimalism, easiness, and elimination of extra details. It means that your presentations should be simple, light, and very readable. Frequently, it is much more difficult to do less, than overdo with effects, transitions, and colors in your presentation. To make the process of creating a minimalistic and effective presentation in 2021, we have prepared some recommendations.
Use light, muted, and relaxing colors. A pastel color palette is preferable this year. After all that happened in 2020, our brain needs some emotional detox.
Another trend is using geometric shapes. Try to use them instead of abstract elements, which were popular last year. They add structure and order to the design, which is also very important when you aim to show the essence of your presentation, but not a bunch of bright images.
Vectors and flat illustrations are something we have already seen in 2020. Still, they will not lose popularity this year. Vectors and flat icons can be used as a very powerful visual tool, so don't be shy about using them actively.
Nature-inspired elements shouldn't be neglected any longer. There will be many natural and organic elements used in presentations and graphic design this year. Try them if it suits the theme of your presentation; you won't be disappointed.
5 Best Simple Powerpoint Templates Bundles in MasterBundles
| Product Image & Rating (Out Of 10) | Product Name | Price |
| --- | --- | --- |
| | Engineering Powerpoint Template. Best 50 Unique Slides | |
| | 50 Slides Newspaper Templates Powerpoint | |
| | Technology Powerpoint Templates. Ultimate Powerpoint Bundle with 1600 Unique Slides | |
| | Minimal Geometry Powerpoint Template | |
| | 20 Premium PowerPoint and Keynote Templates | |
50+ Cool Simple Powerpoint Templates: Free & Premium
Based on all the trends previously mentioned, we have prepared a list of 50+ simple PowerPoint templates that will help you create a cool presentation.
10 Nature Inspired Simple PowerPoint Templates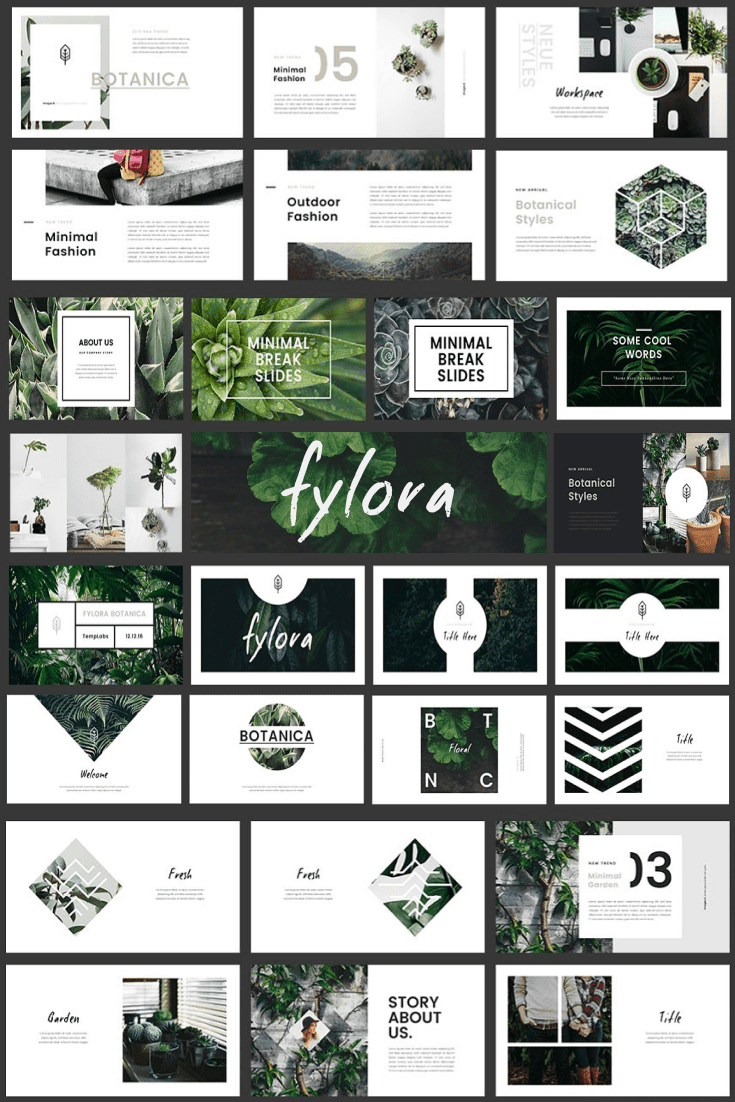 Price: $20. Along with this awesome design, you will get an easy to customize and truly editable template that you can use in almost any sphere of business. Hipster and lookbook style layouts will create a very stylish effect from your presentation.
Tuvae: Eco Simple Friendly Powerpoint Template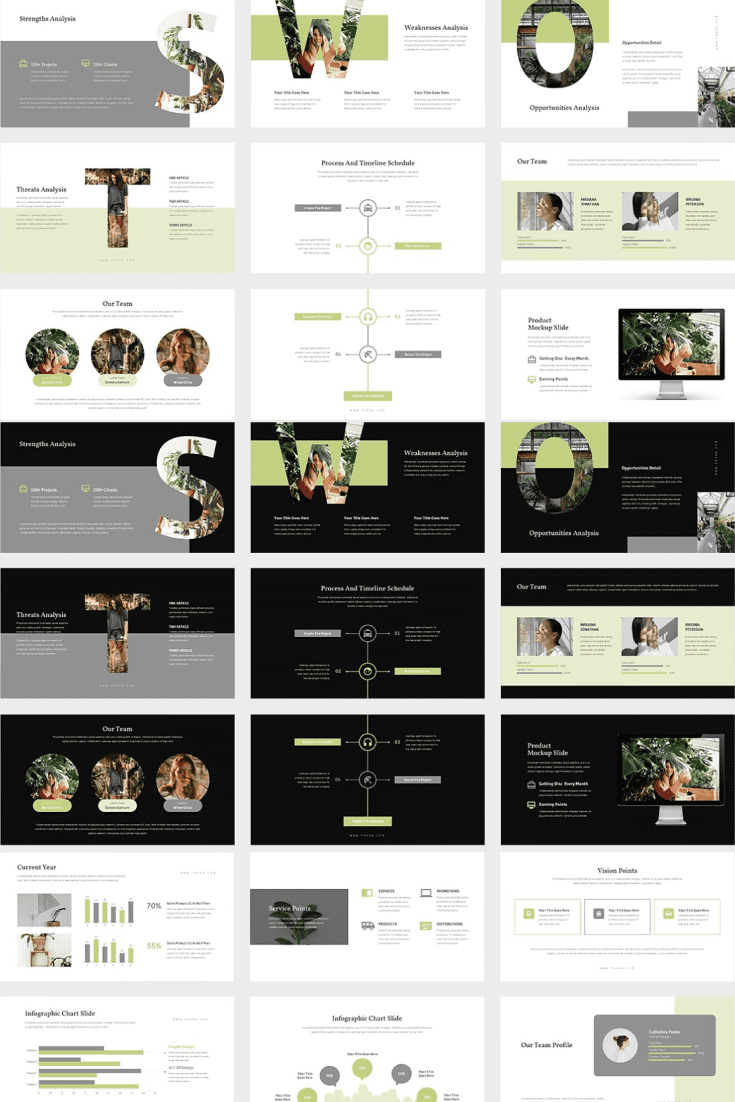 Price: $19-23. This template has 2 color themes: light and dark. Besides, you will have 100 presentation slides in total and fully editable text.
Mountain Simple PowerPoint Template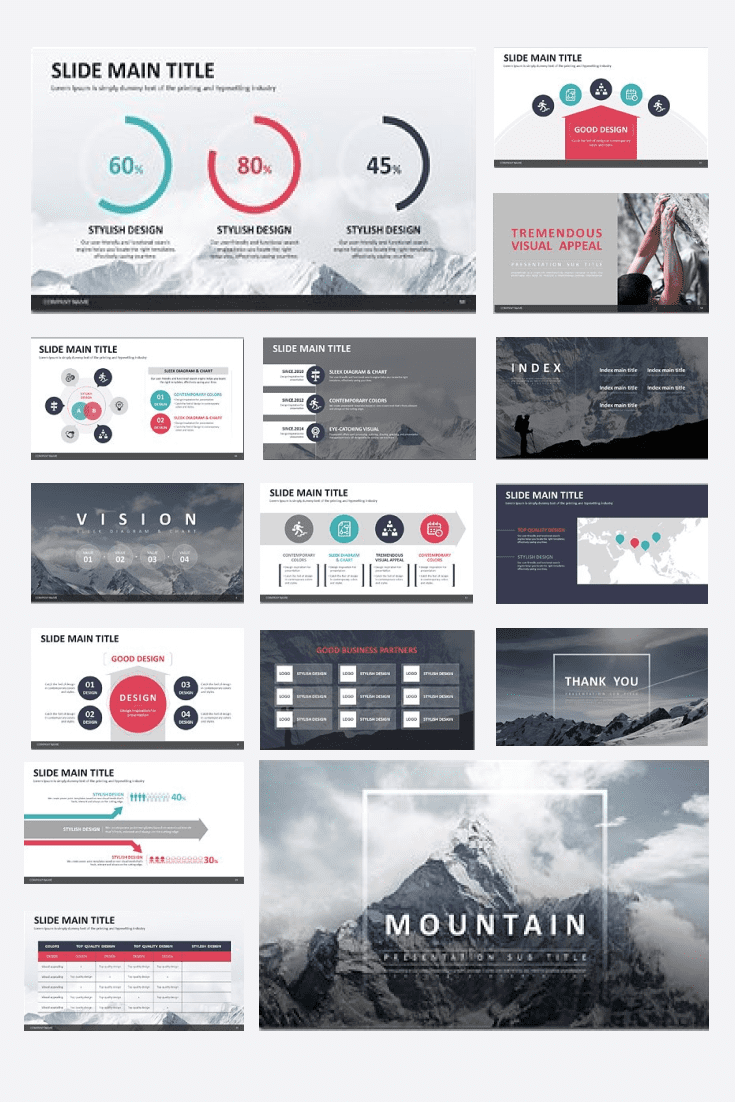 Price: $24-29. This one is the best for your business presentation. You can easily modify all the colors, shapes, and charts, and also freely use all 60 slides of 2 different types: standard and wide.
Ginkgo Vertical PowerPoint Template

Price: $20-22. This aesthetic template was created especially for vertical presentations. With its' 90+ unique slides, drag and drop photo functionality, and minimal fade transitions it will make your presentation unforgettable for any audience.
Natural Style Simple PowerPoint Template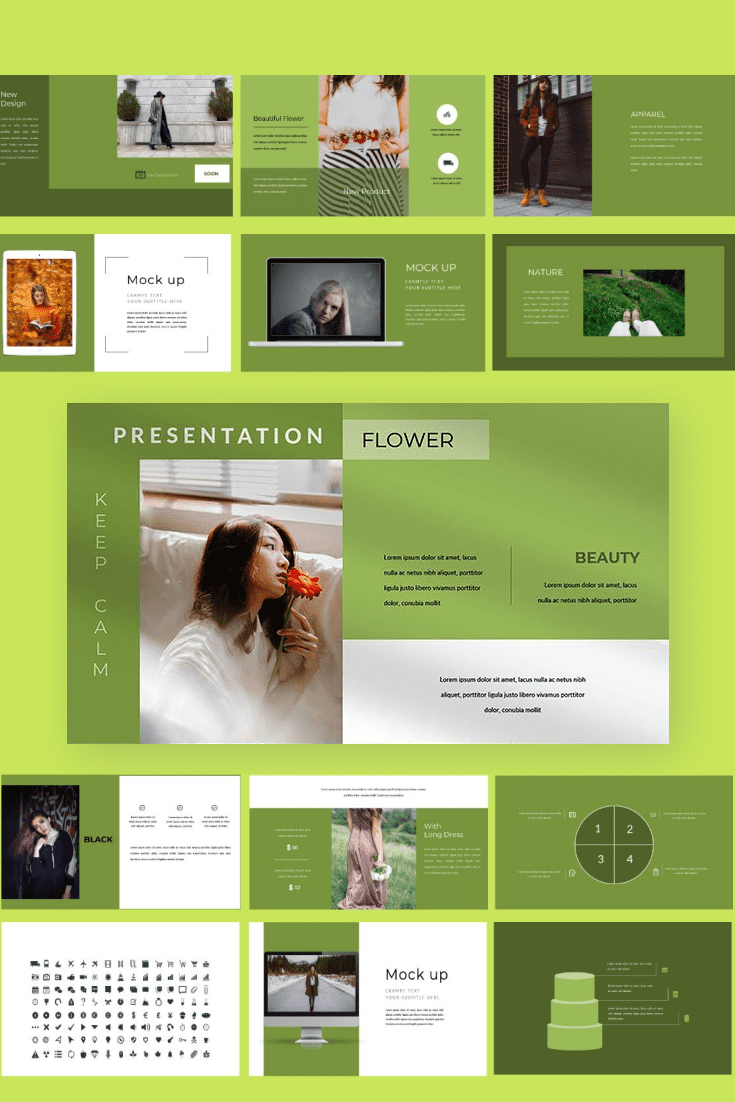 Price: $14. Natural Style is a perfect combination of bright and at the same time relaxing design. It has editable charts and predefined text styles which will add uniqueness to your presentation.
Green Botanical PowerPoint Template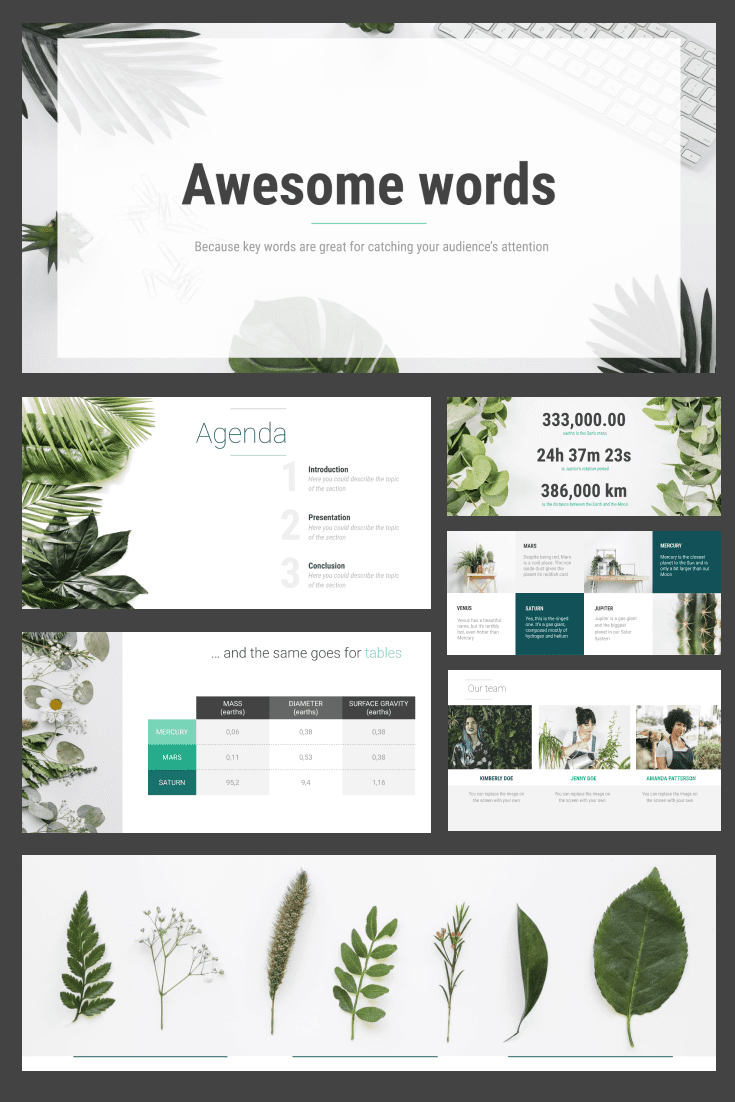 This template is created for those who want to present their organic product in the most natural light. The combination of green and dark colors is very pleasant to the eyes.
Natural Leaf PowerPoint Templates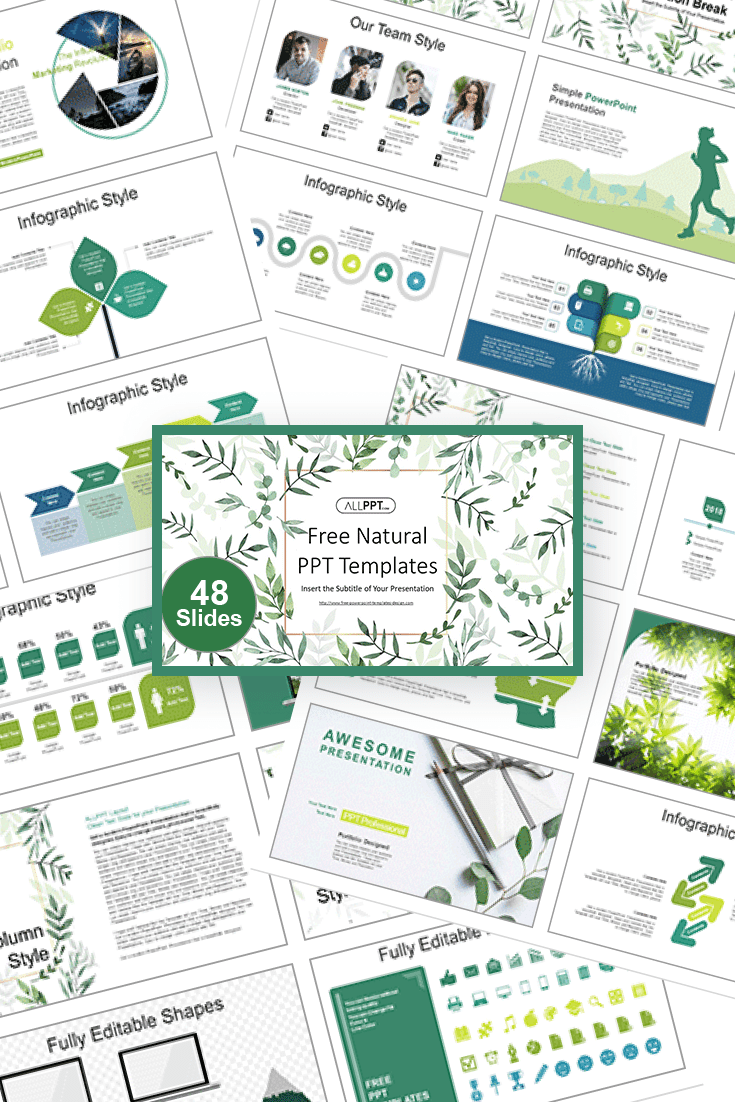 This template includes a wide variety of customizable icons and a bunch of different vector graphics elements. The color scheme includes different shades of green, which creates a calming effect on the mind.
Silhouette Brown Bear PowerPoint Templates

It is the combination of the images of brown bear and forest. What can be more natural? It will perfectly suit the eco-presentation to protect woods and animals.
Monochromatic image of the face of a zebra close up PowerPoint Templates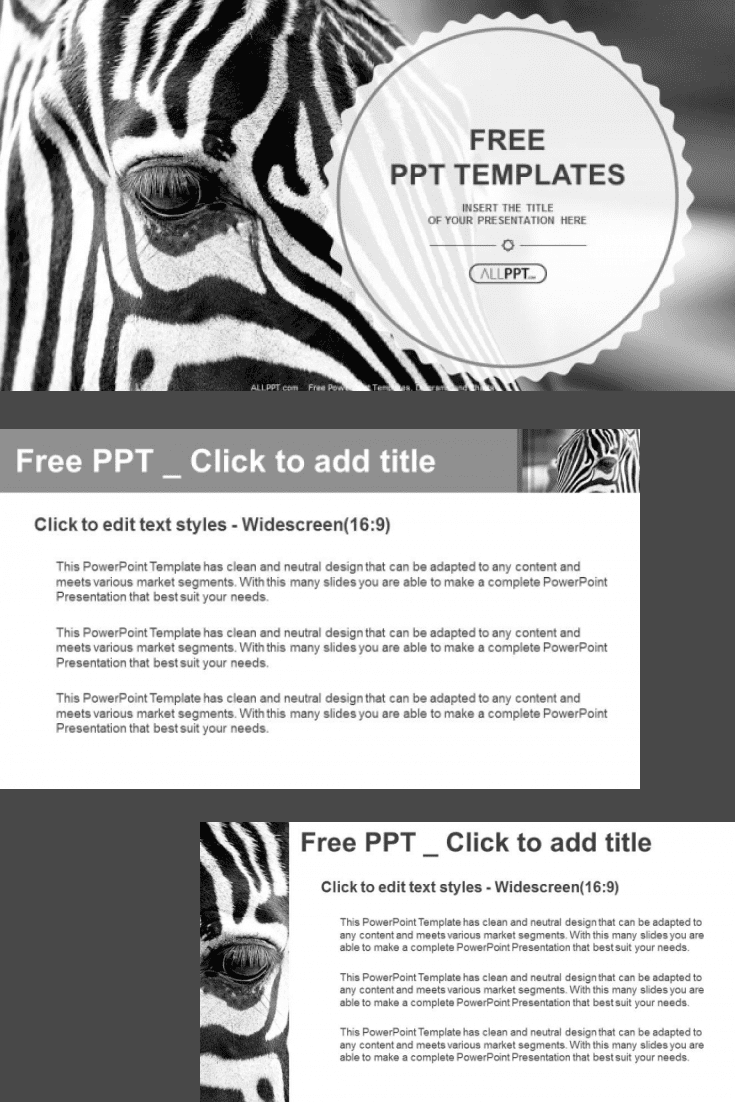 Just look at this simple and minimalistic template. We are sure, it will be a perfect background for your outstanding thoughts.
Geography Lesson PowerPoint And GoogleSlides Template

A very simple but beautiful design of these slides will truly win the hearts of your students. Pleasant colors and simple fonts are created to help in expressing the original ideas.
15 Minimalistic Simple PowerPoint Templates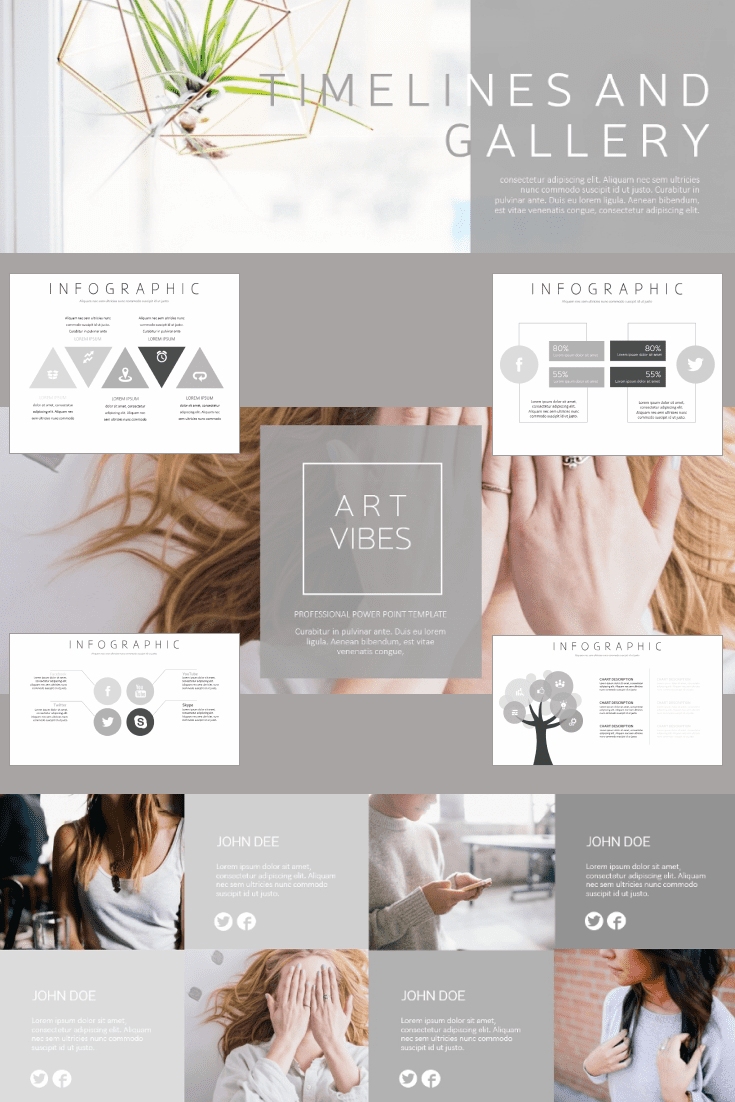 Price: $15. Template proposes you 20+ effective layouts, 4 color schemes with a combination of rich infographics. Just try it and you'll fall in love with Art Vibes.
Minimmal – Minimalist Keynote Presentation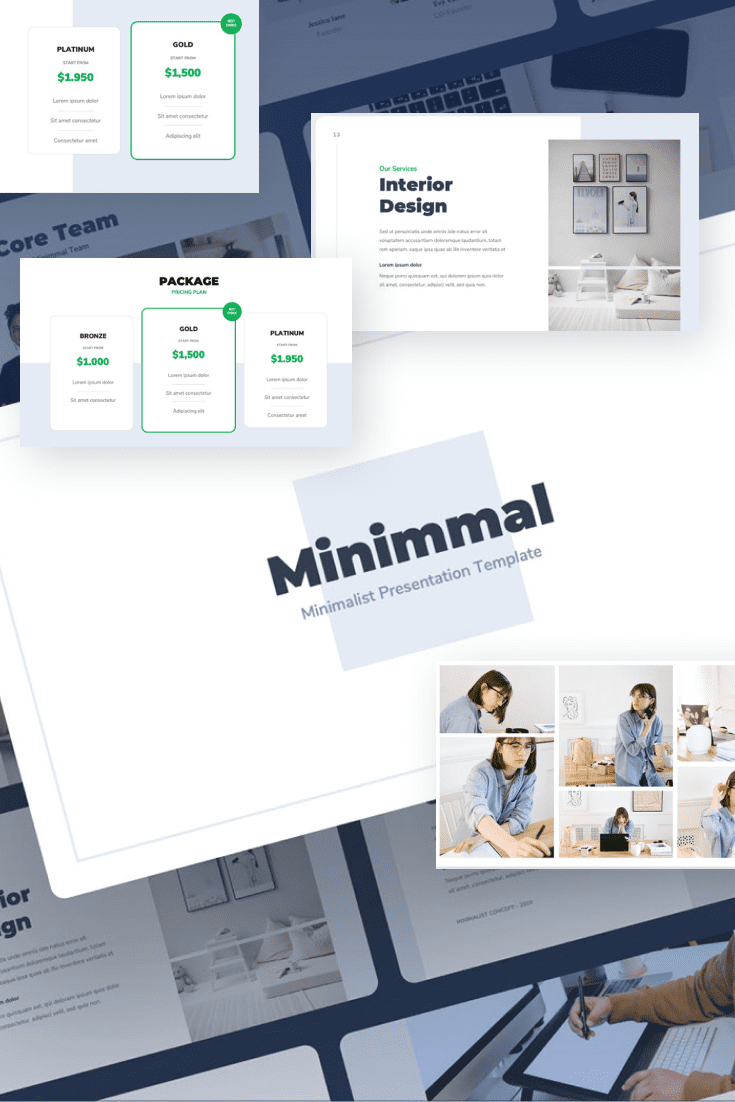 Price: $16. This great template that is based on Master Slides, has 40 cool slides, which you can easily customize for your purposes (such as company profile, startup, or portfolio).
Best Book Presentation: Book Powerpoint Template 50 Slides

Price: $15. This fully editable creative template with 50 different slides will be very helpful if you need to make a great book presentation. You can easily change colors, photos, and text, making the design more unique.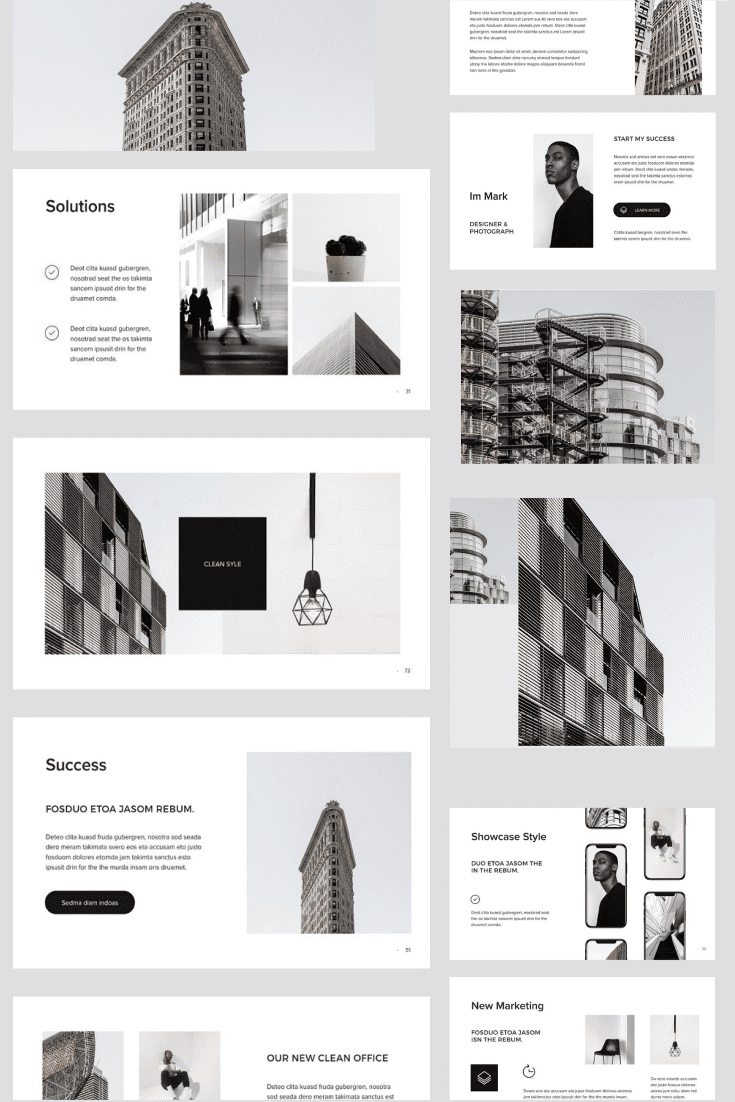 Price: $20. The urbanistic design of this template includes 10 hi-res stock photos and 4 PSD mockups. Besides, with Muro, you can use easy-resizable 500+ vector line icons, devices, and maps to complete your presentation in the best way.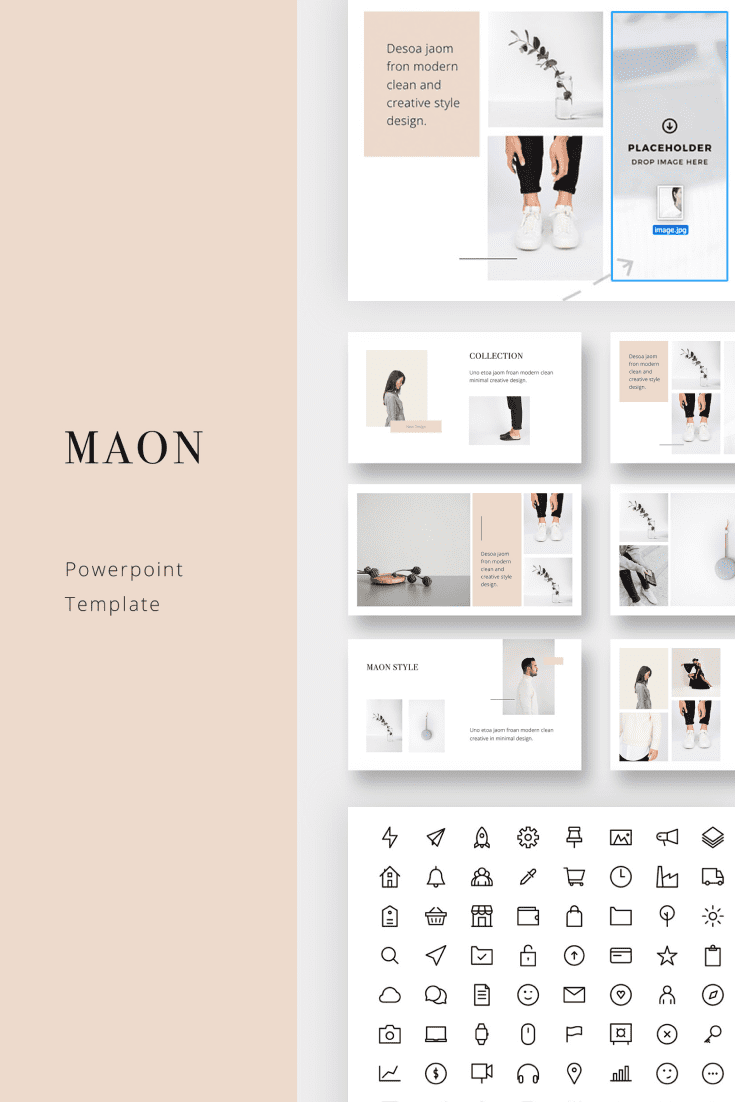 Price: $17. This minimalistic Maon template will perfectly suit a personal stylist or fashion blogger. It has over 1100 icons overall and 2 PSD mockups as a bonus.
Magnolia PowerPoint Presentation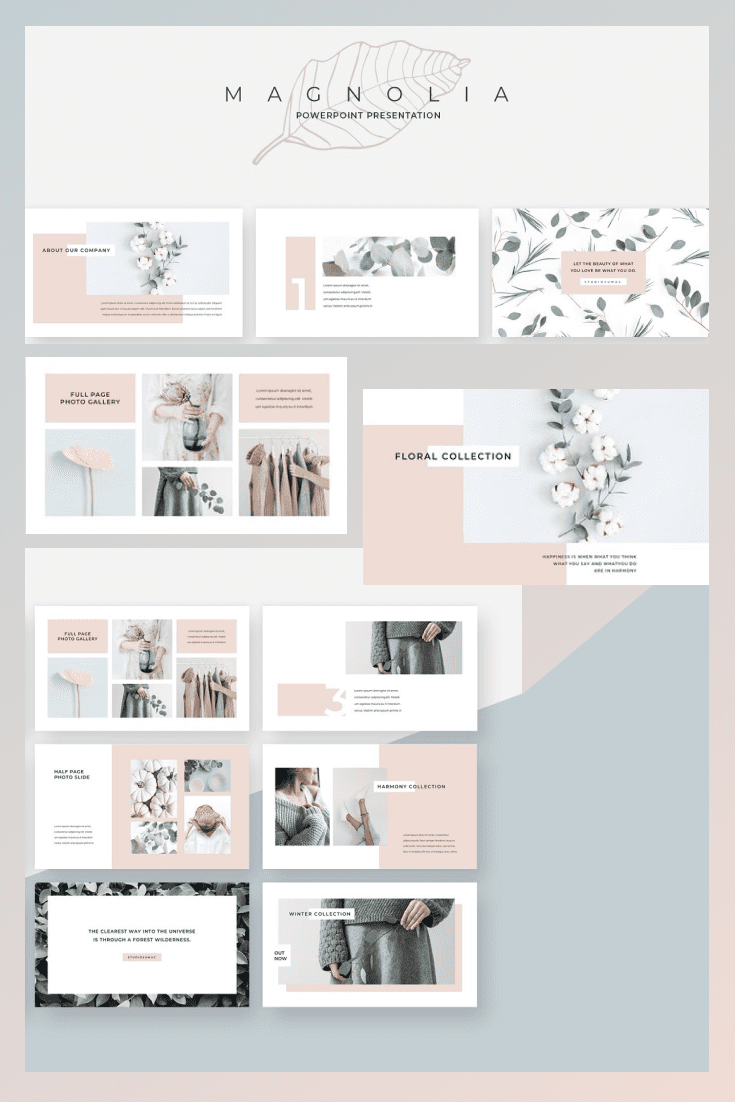 Price: $20-22. This elegant and heavenly-soft template will help you to create an outstanding presentation. In addition to 120+ unique slides with minimal fade transitions, it uses multilingual free fonts.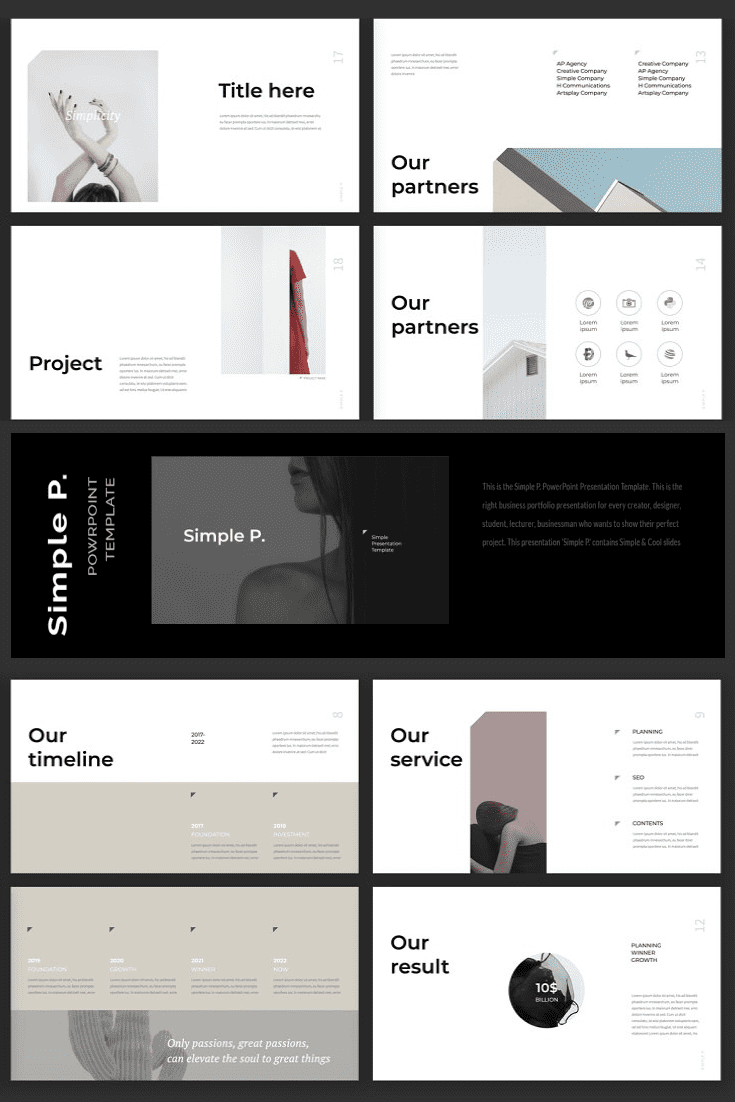 Price: $15-19. The template has 55 cool unique content slides, which you can easily edit according to your personal needs. Create your perfect business portfolio, and show original ideas using Simple M.
Clean Stylish Keynote Presentation Template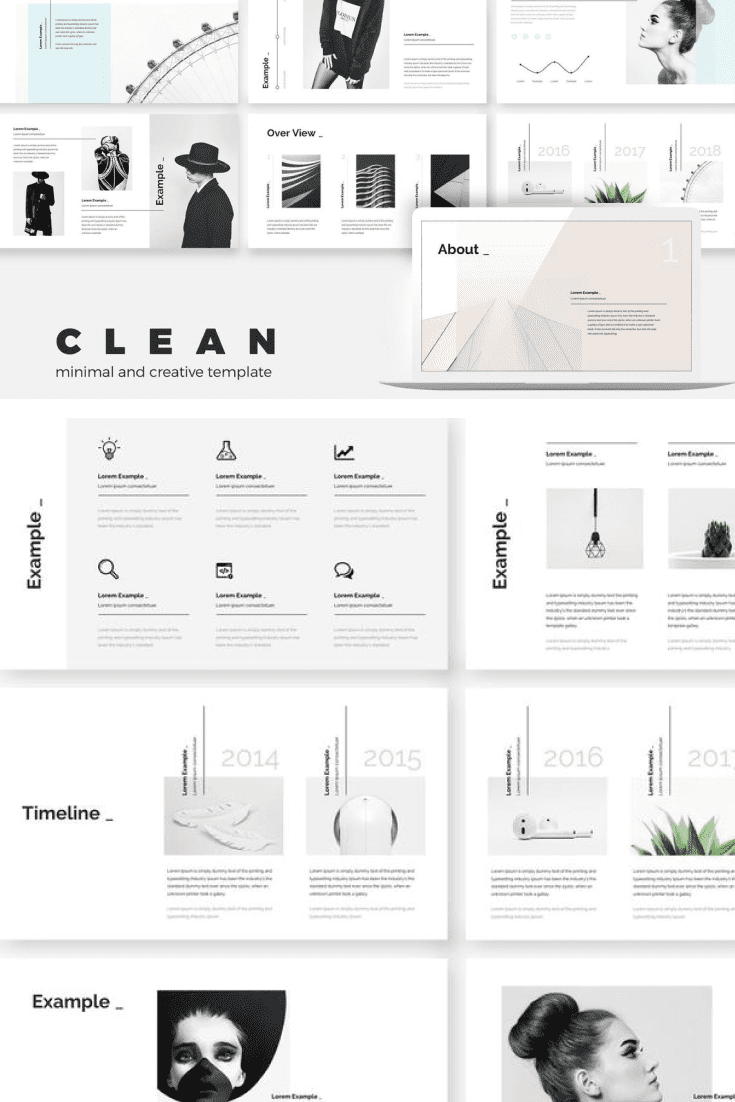 Price: $15. It is very easy to change colors, choose and customize 3000+ unique icons, and create a trendy and fashionable look for your presentation with Clean.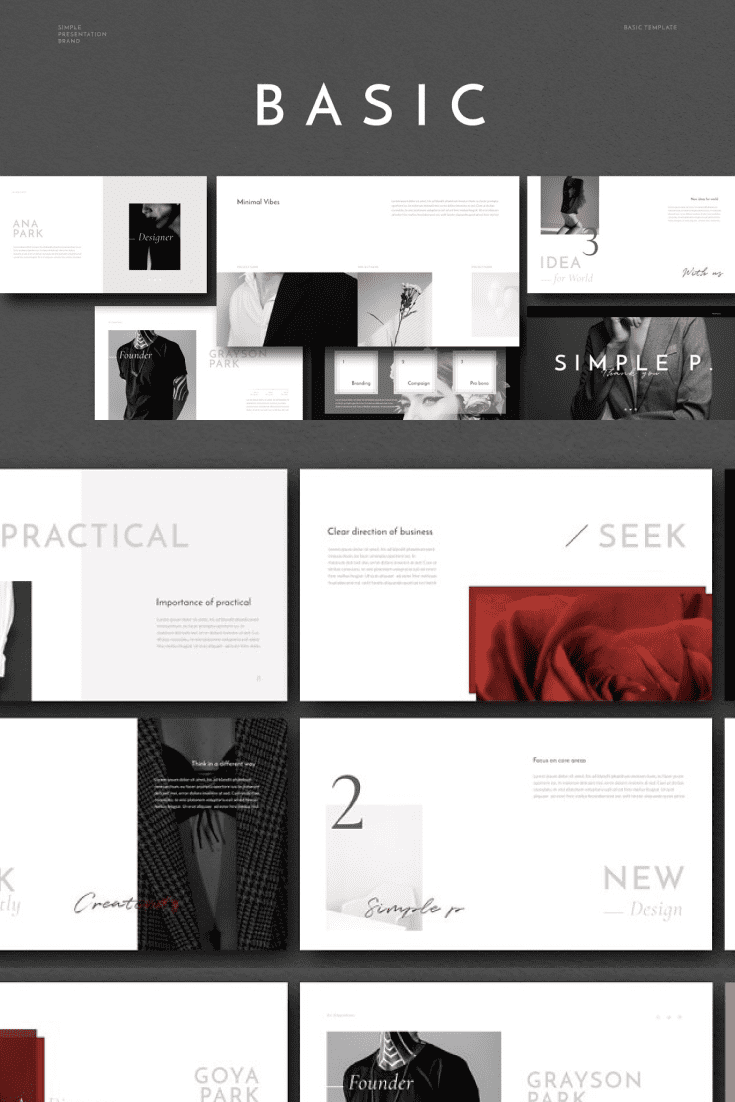 Price: $15-19. The template contains 50 beautiful minimal content slides, which can be customized for your presentation in a few clicks. Files include English and Korean versions, vector icons, and a world map.
Wander Creative Presentation PowerPoint Template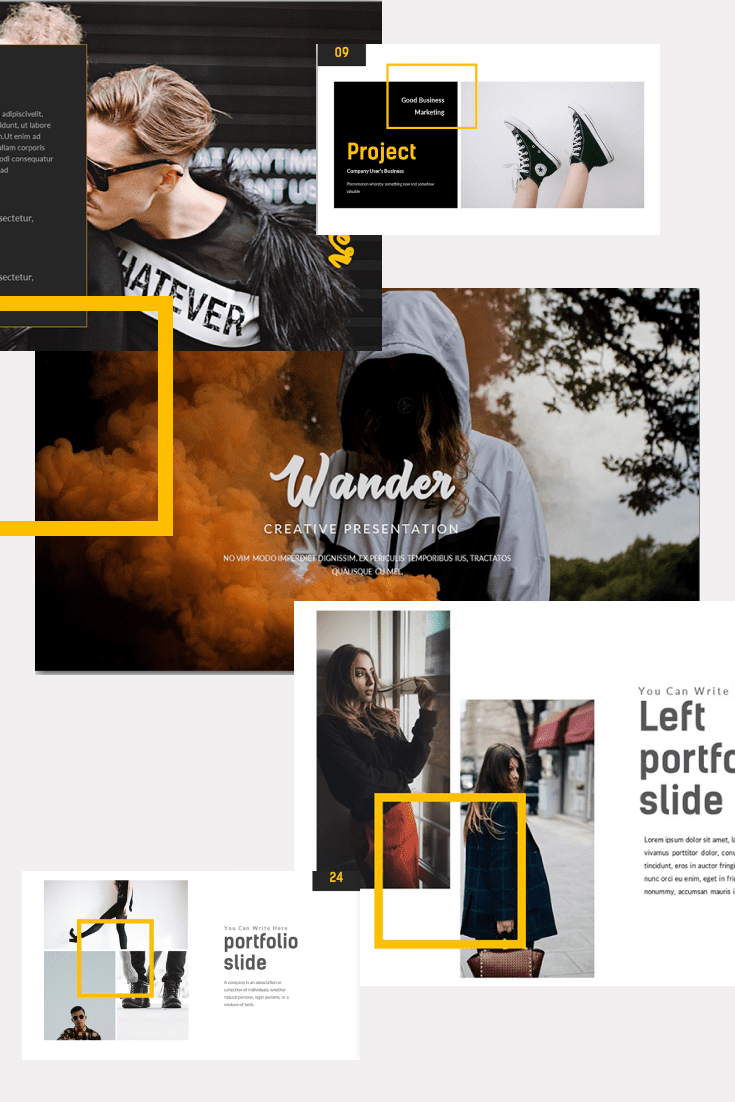 Price: $18. This creative and bright template with elegant slides is perfect for fashion, business presentation, and personal use. Maps vector and bonus icons are included in the pack.
Qolsha – Creative PowerPoint Template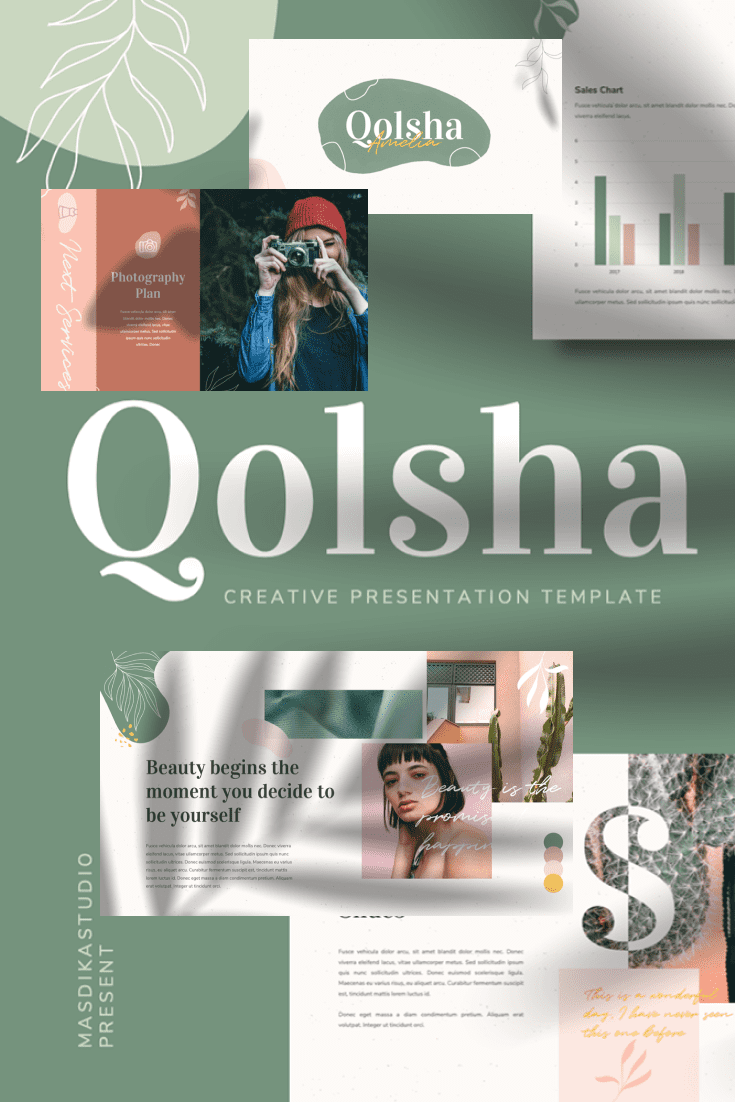 Price: $17. Quosla will add chic to the presentation of any kind thanks to its' clean, modern, and multipurpose design. Except for editable charts, predefined text styles, and unique mockup devices, this template has vector-based icons and free support.
Annual Report PowerPoint Template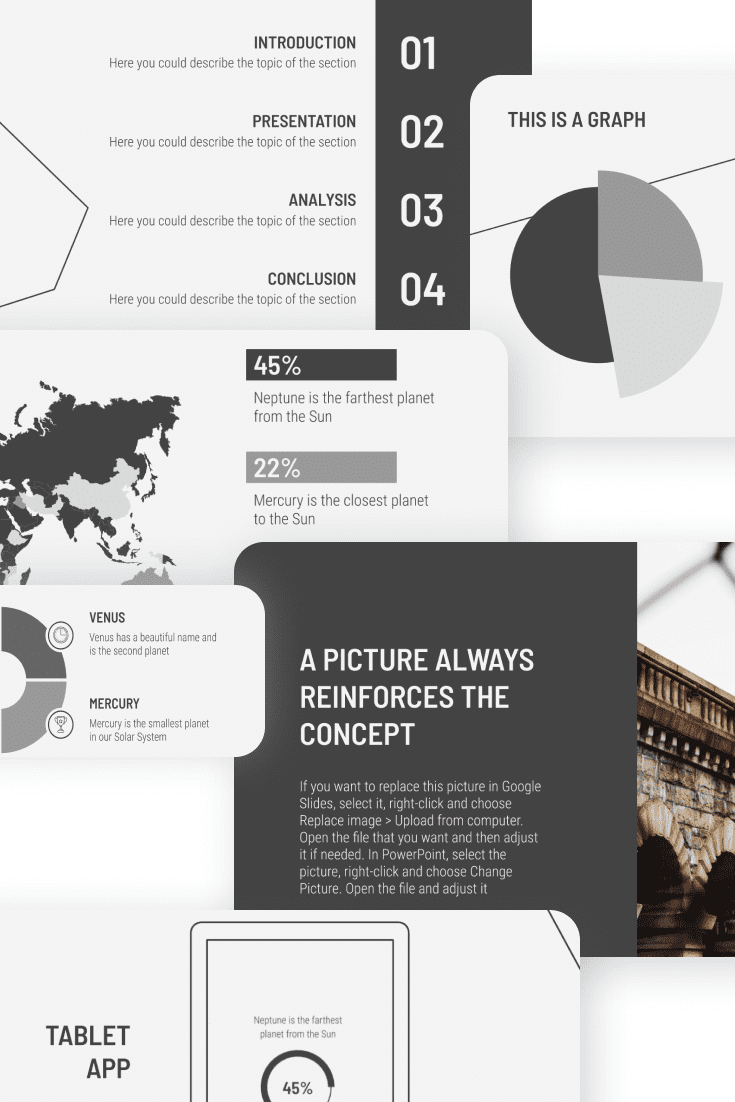 This one perfectly suits any type of business report. With this discreet template, you will underline only important information.
Restaurant Marketing Plan PowerPoint Template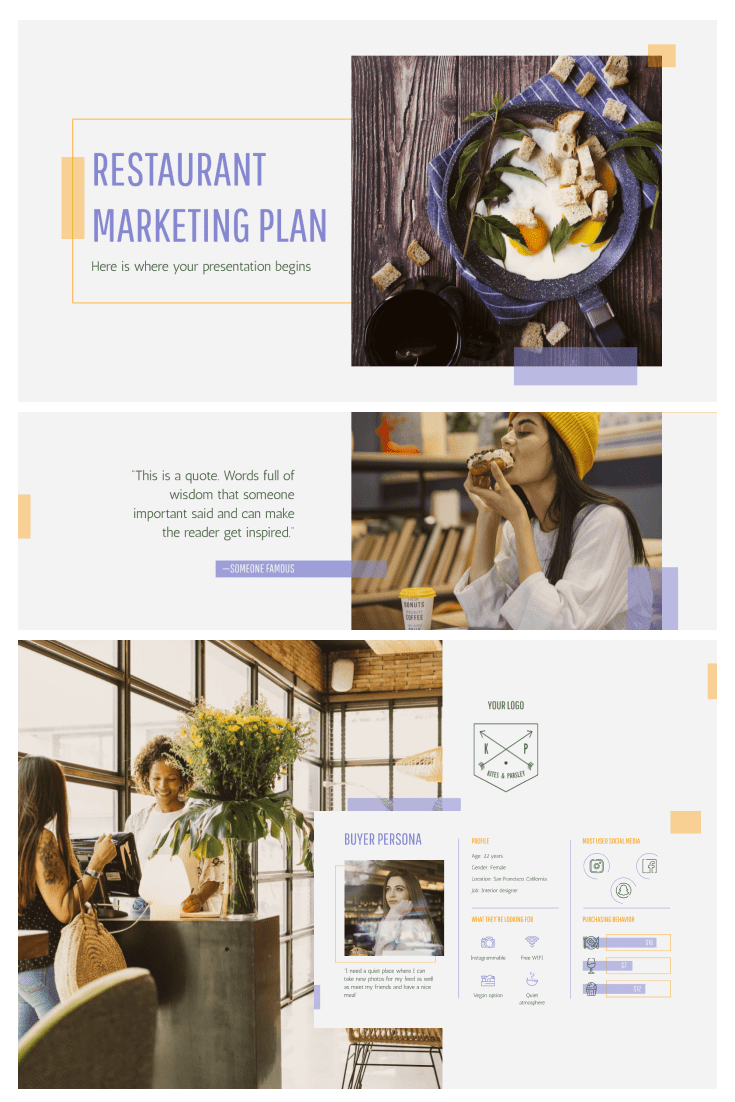 Soft colors and clean composition are the basics according to which this template was created. If you need to present your brand new plan for the restaurant or cafe – feel free to download this design for free 🙂
LUCKY Feminine Free Powerpoint Template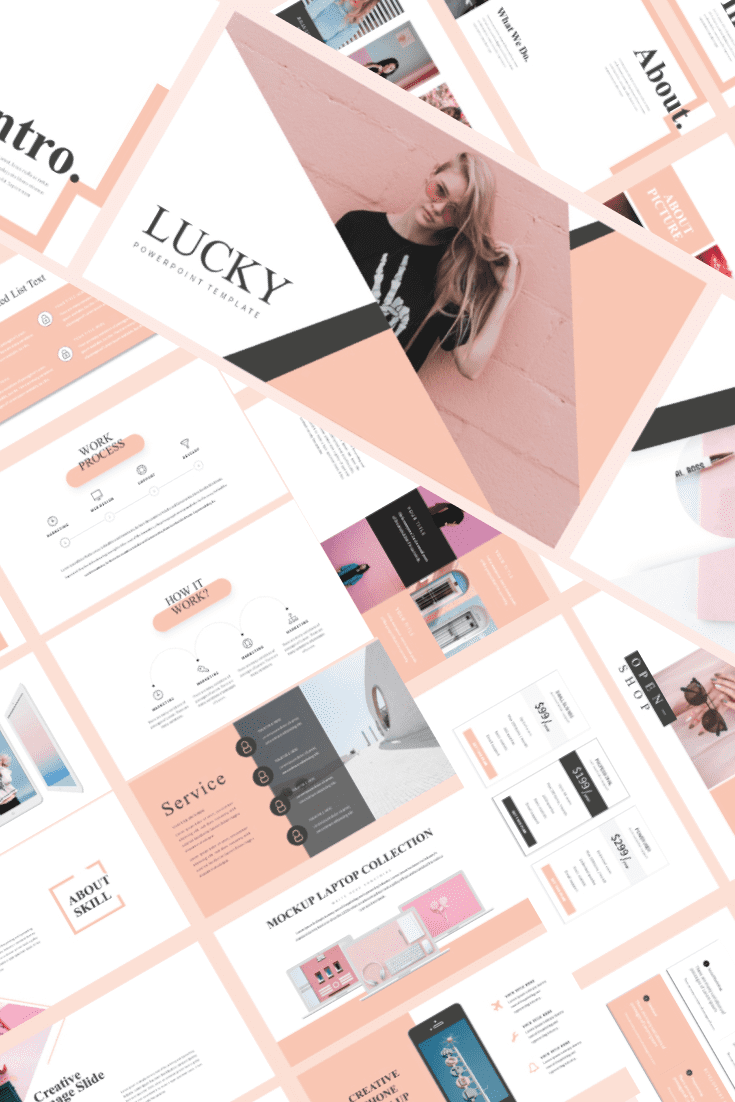 Express your charming ideas with 13 unique slides and high-quality vector graphics. Soft and pleasant colors will add extra-elegance and chic to your presentation.
Zeen Aesthetic Free Powerpoint Template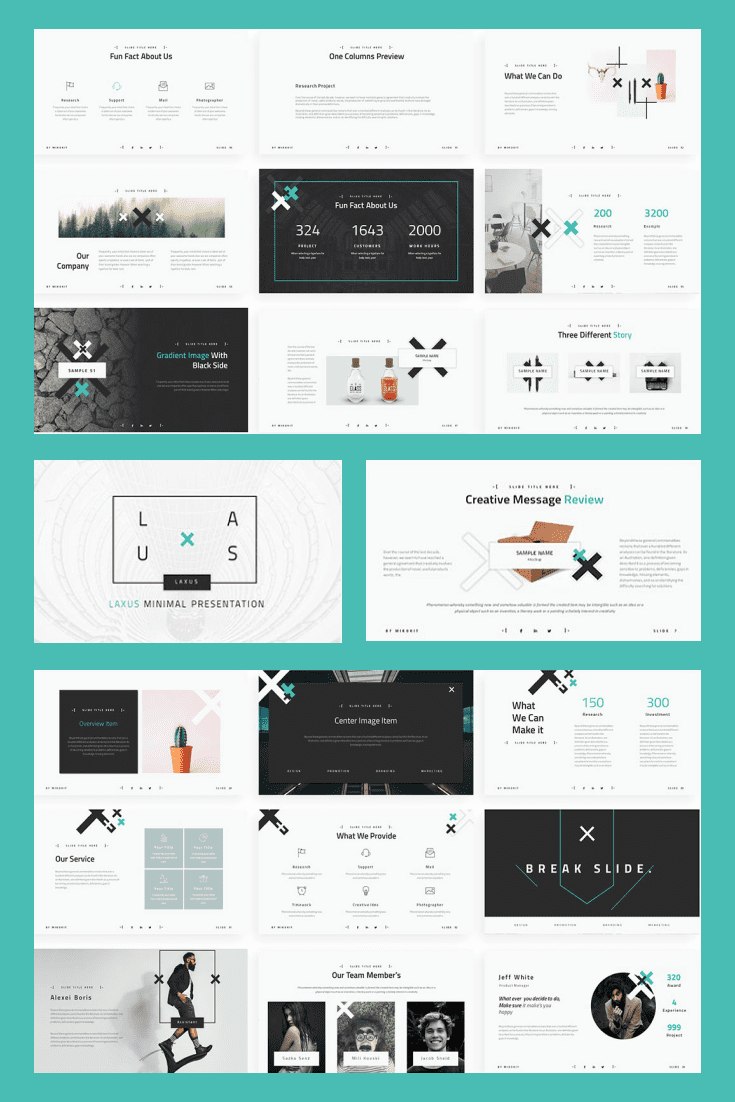 The flat black and green colors of this aesthetic template will give your presentation a bright and positive look.
15 Outstanding Infographics Simple PowerPoint Templates
Modern Business Plan PowerPoint Template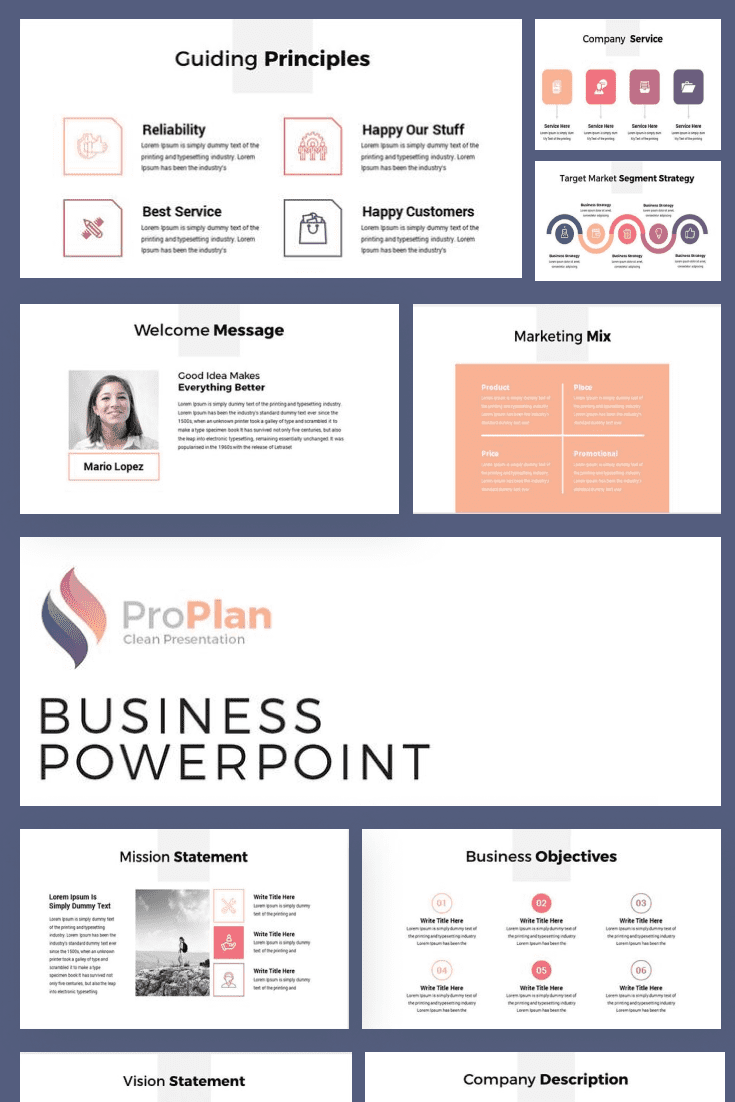 Price: $15. This minimalistic template is fully editable. It includes 39 unique multipurpose slides, as well as free fonts and vector icons.
Dark powerpoint template | 4 color themes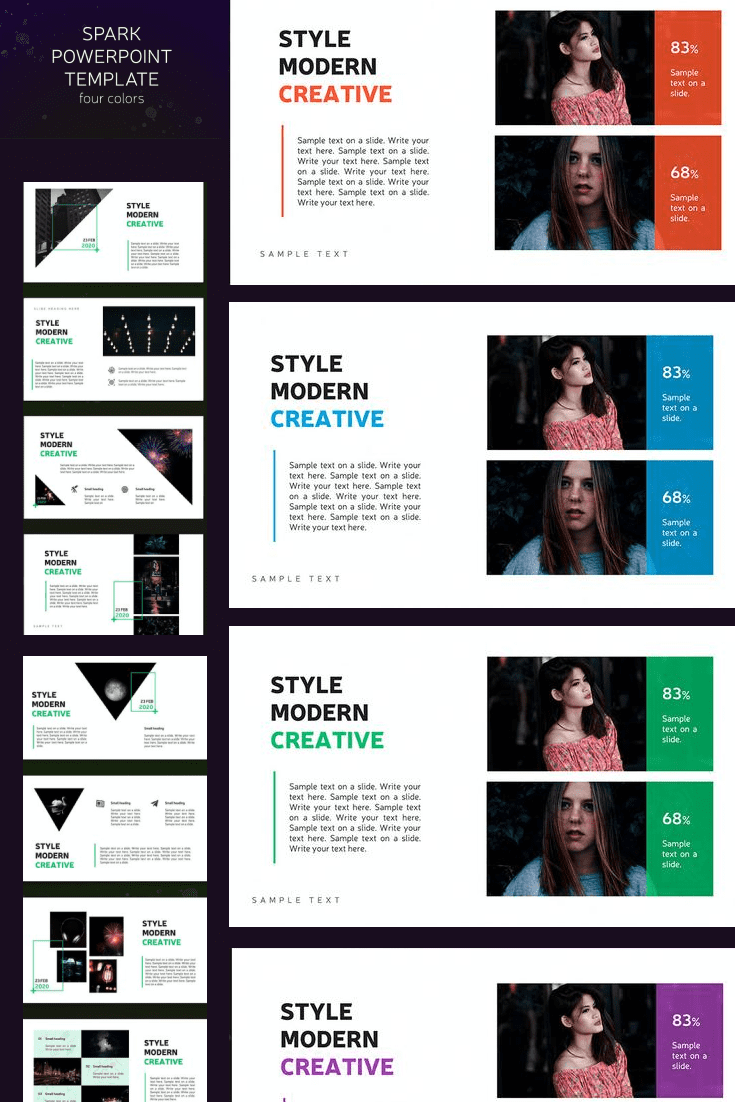 Price: $3.30. You'll have this stylish and minimalistic template in 4 different color themes: violet, red, green, and blue. Besides, there are free fonts and stock photos included.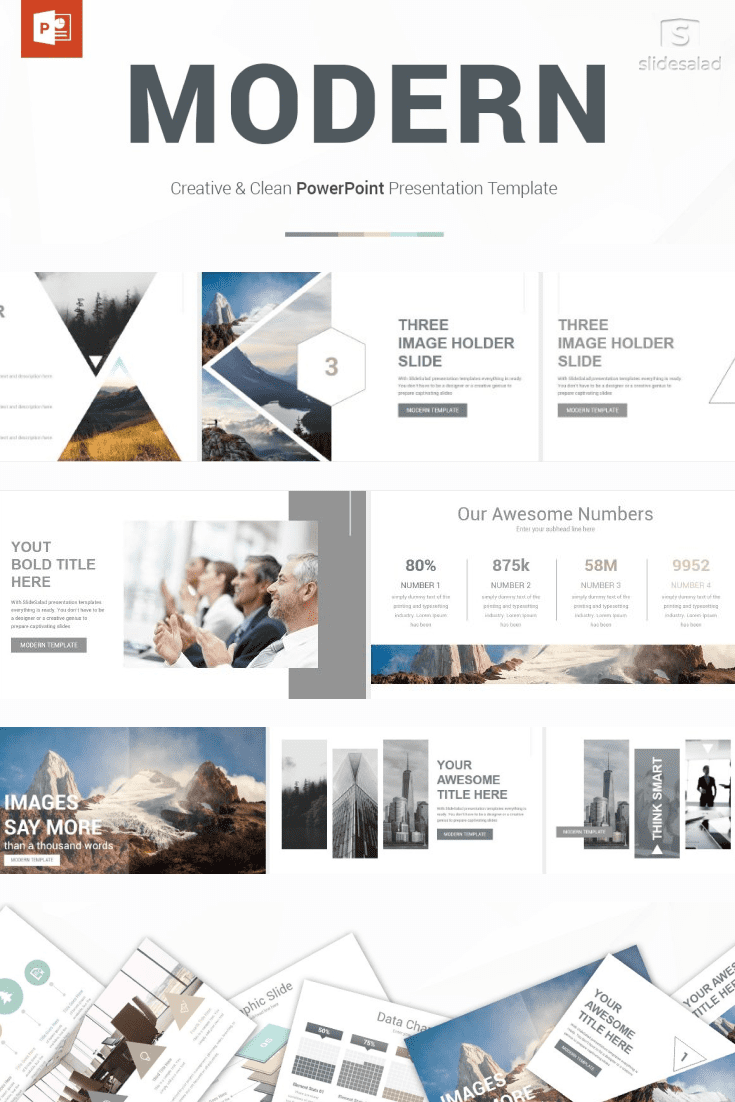 Price: $25. This one was created for modern business people, who used to make the best out of their presentations. 100 and more unique slides + 90 outstanding color themes are included in the pack.
Creative Minimal PowerPoint Template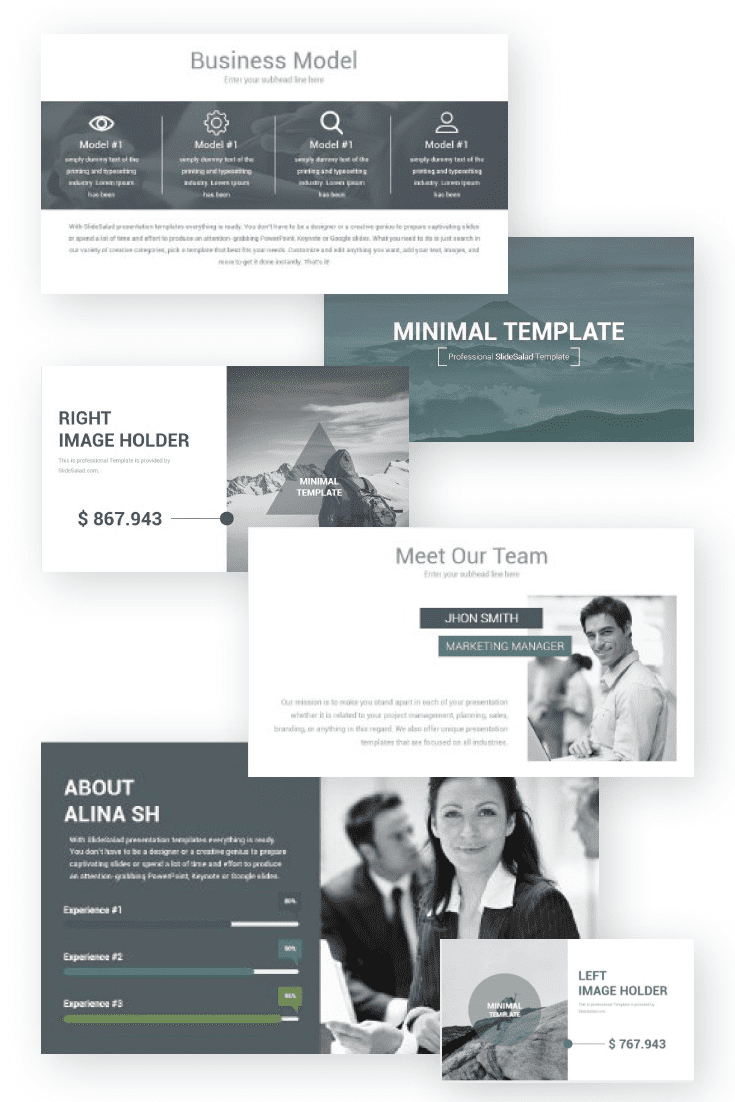 Price: $25. This template has a 2 aspect ratio (4:3 and 16:9) in combination with 120+ premade theme colors. In addition to this, you will get 5000+ original vector icons. Sounds amazing, isn't it?
Business Plan PowerPoint Template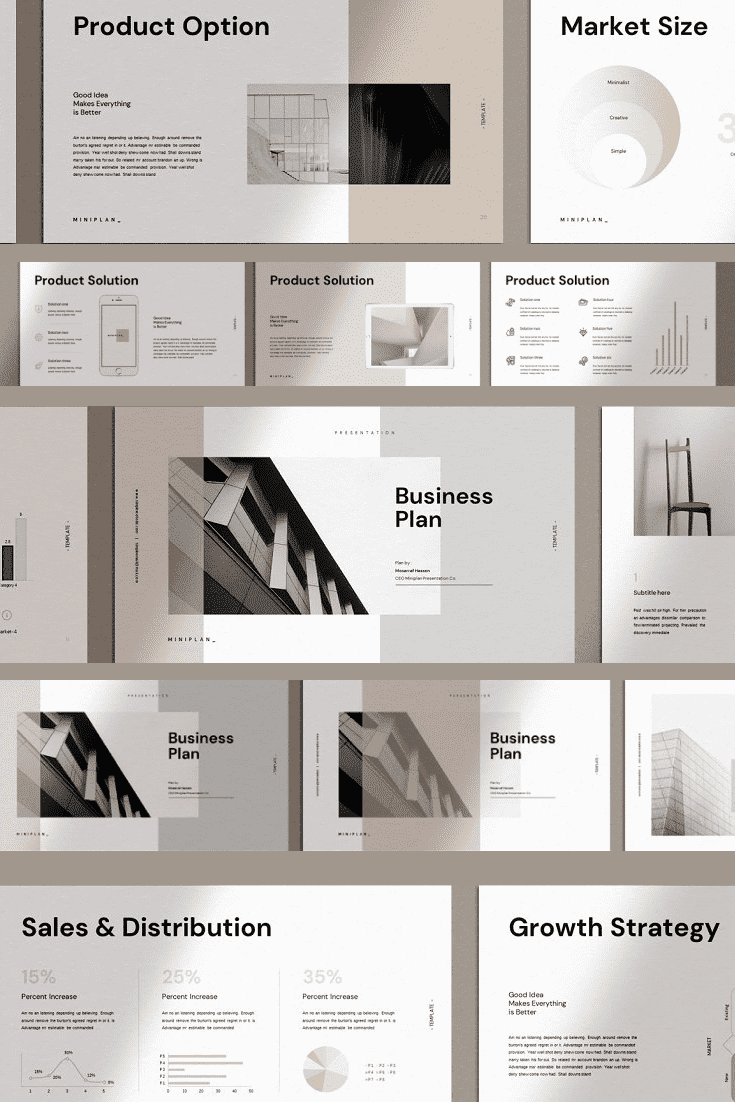 Price: $17-21. As Business Plan has editable and resizable graphic, theme color option, 94 cool minimalistic slides, and free fonts, it will be a perfect option for your business presentation. Also, it works both on Windows and Mac.
Project Proposal PowerPoint Template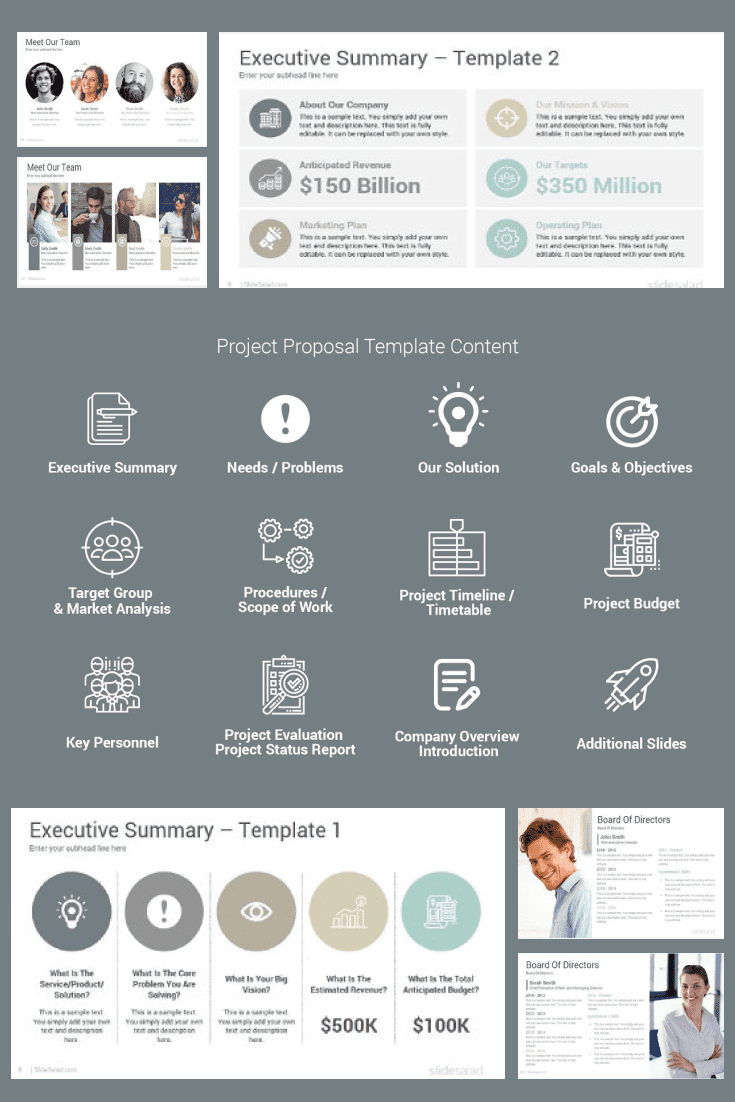 Price: $55. You will have 240 creative and unique slides made in a soft color scheme in 2 aspect ratio (4:3 and 16:9). In addition, unlimited theme color, 5500+ vector icons, and free fonts. All images are included in the template.
Best Science PPT Template 2021. 50 Scientific Powerpoint Slides And Google Slides & Keynote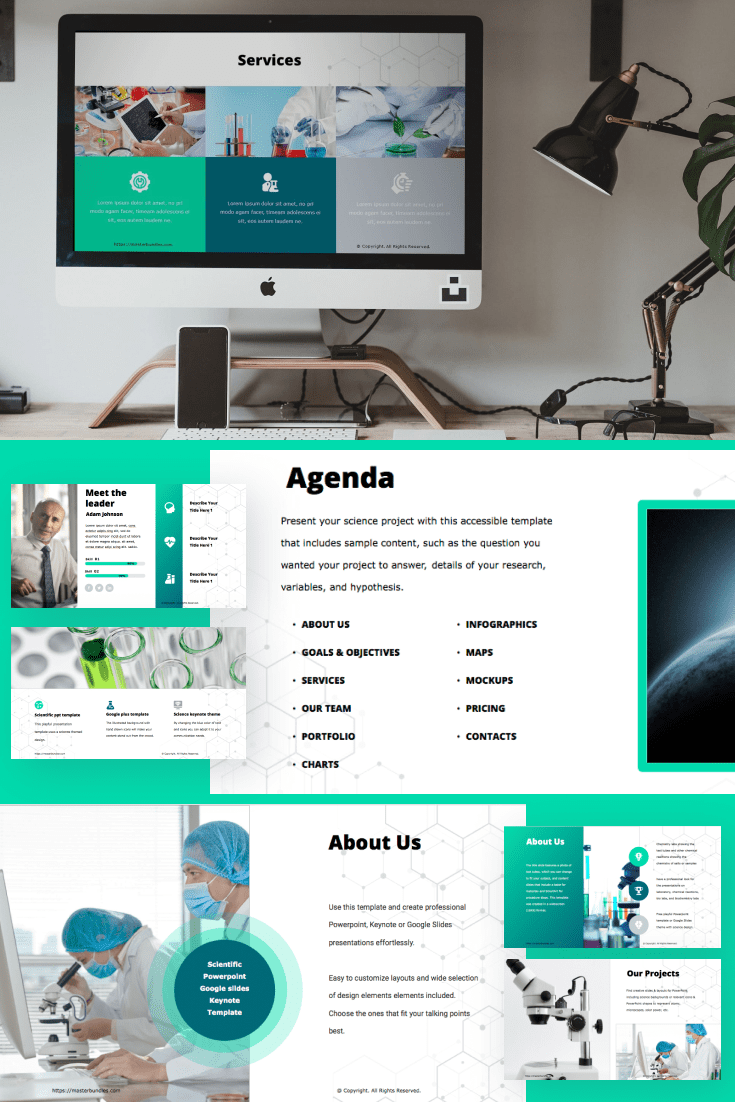 Price: $20. This beautiful template is fully editable, so you can change colors, text, and photos easily. Also, it contains a bunch of cool icons and maps for your scientific presentation.
Yellow gray and black colored business infographics concept power point presentation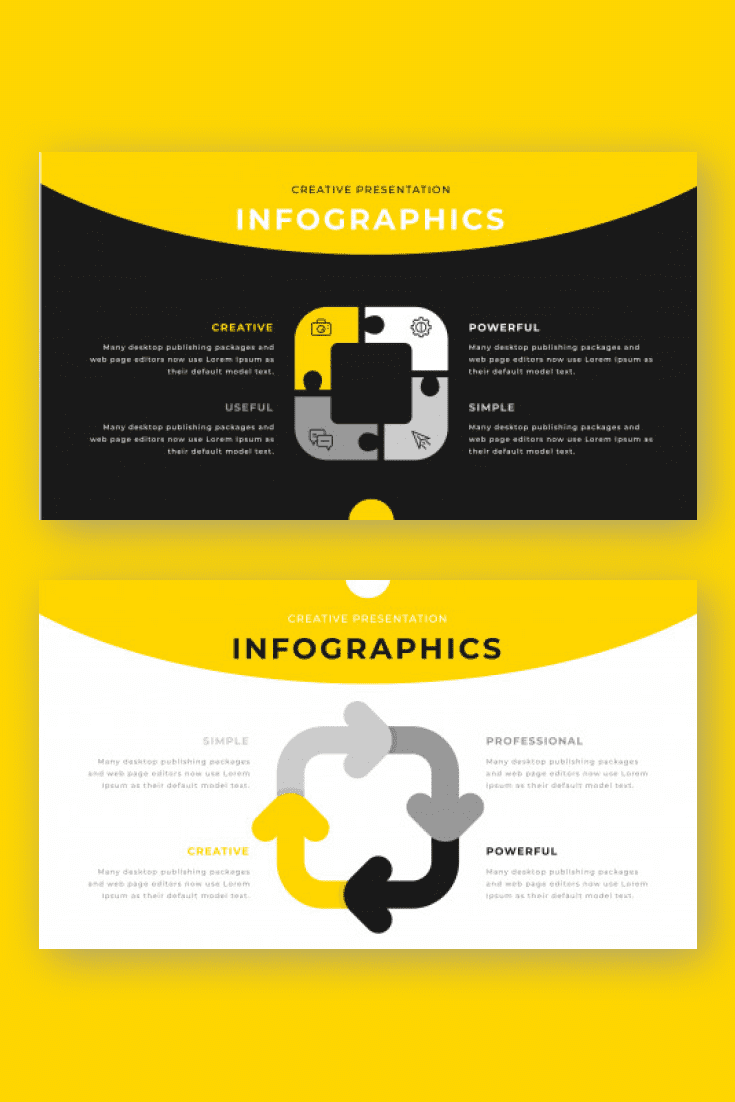 This template combines 3 trendy and very matching colors, which makes it look simple, but assembled. Besides, it contains many interesting schemes and vector images.
Bitcoin Finance Powerpoint Template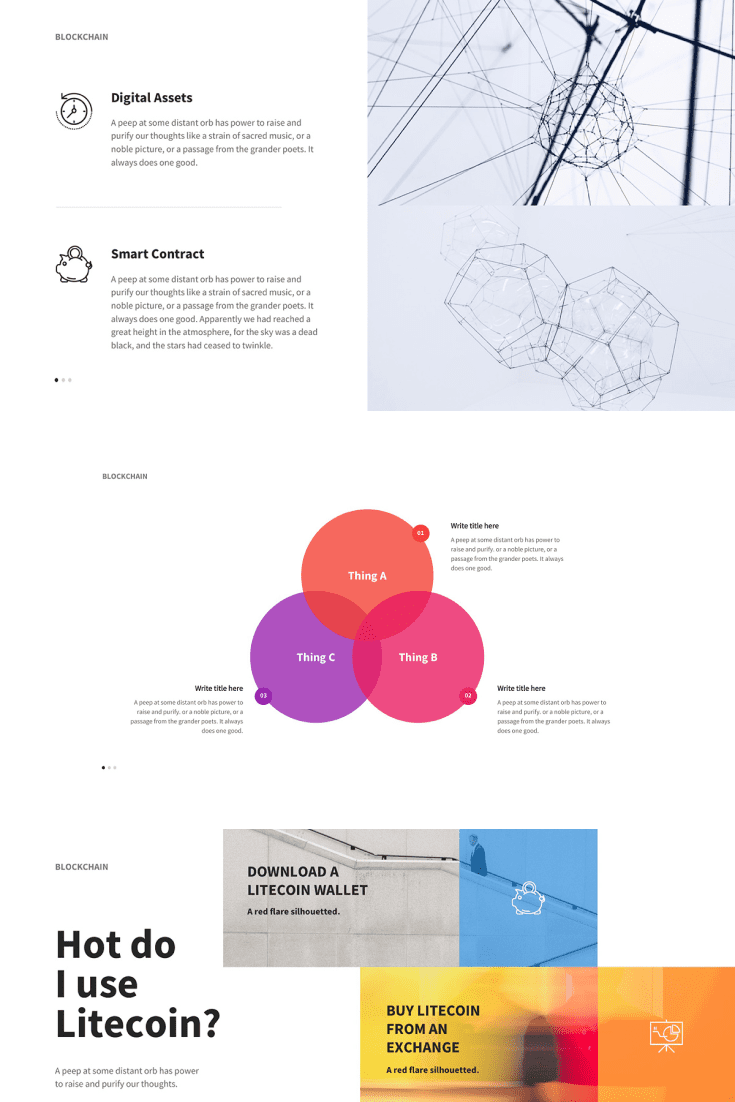 This one is for you if you are a bitcoiner. This template will perfectly suit you if you need to present the world your ideas about Blockchain and cryptocurrency.
Cool Dark Brush Powerpoint Template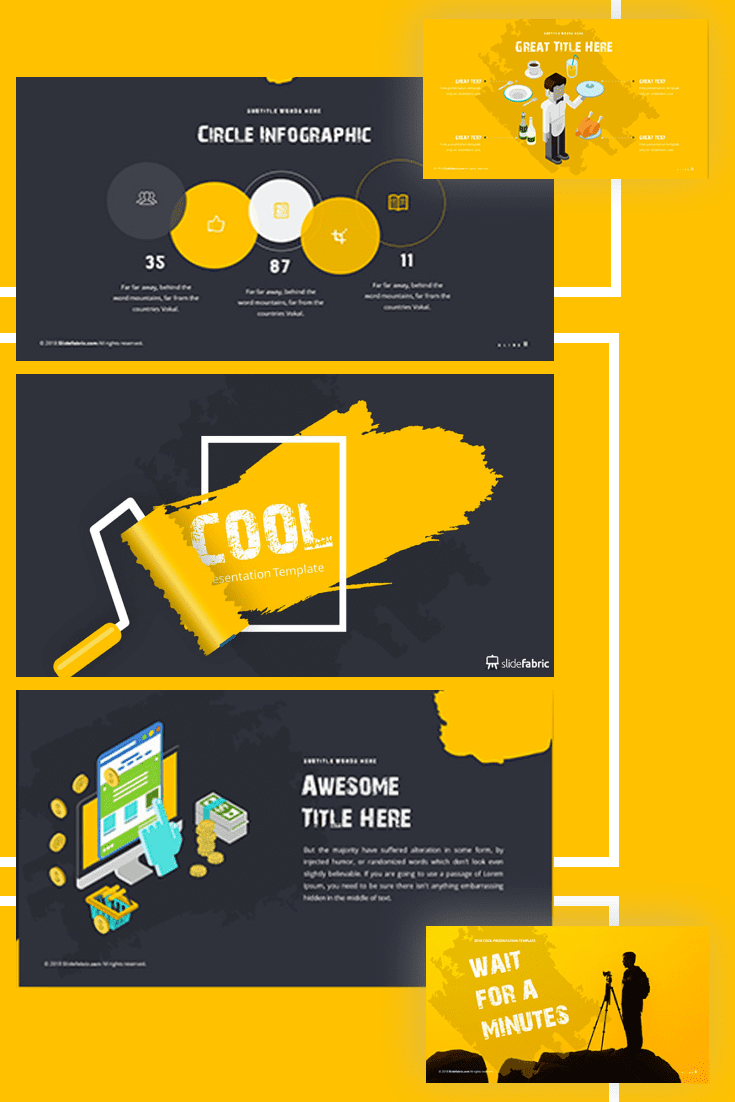 This template is for those who want to make bright and contrast presentation and take the best from the process.
15 Geometric Simple PowerPoint Templates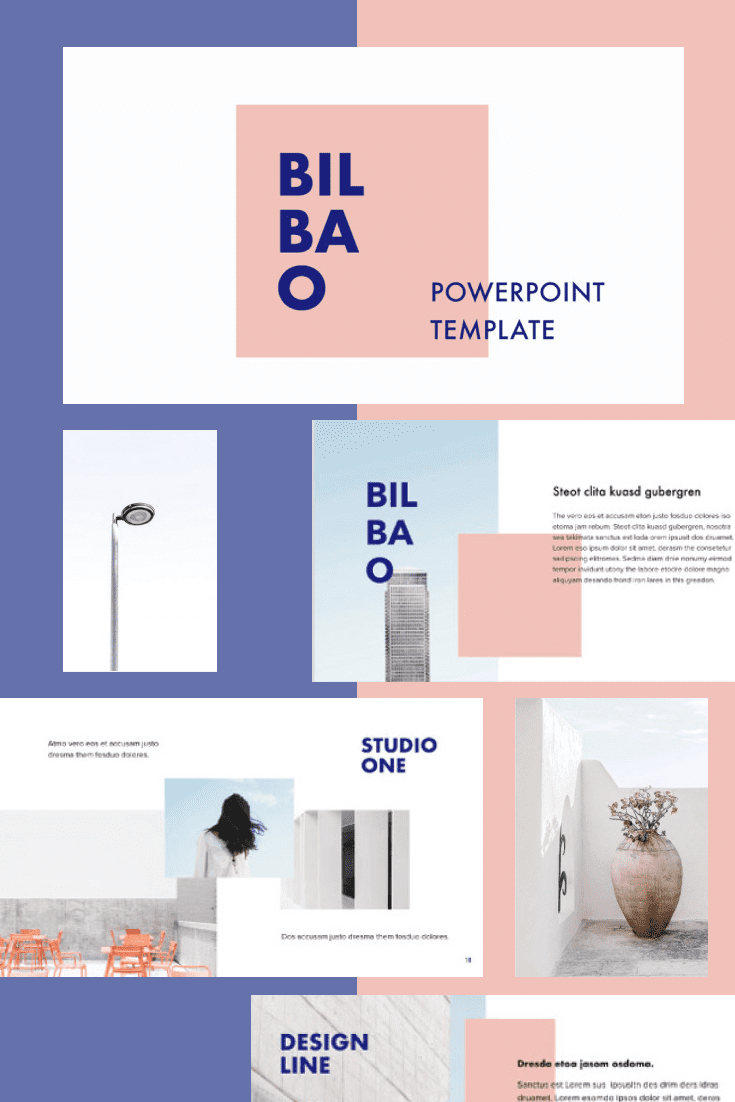 Price: $21. This light template was created with 130+ unique slides and 620+ free font icons. Besides, you will get 20 hi-res stock photos as a bonus.
Altarabiz Presentation PowerPoint Template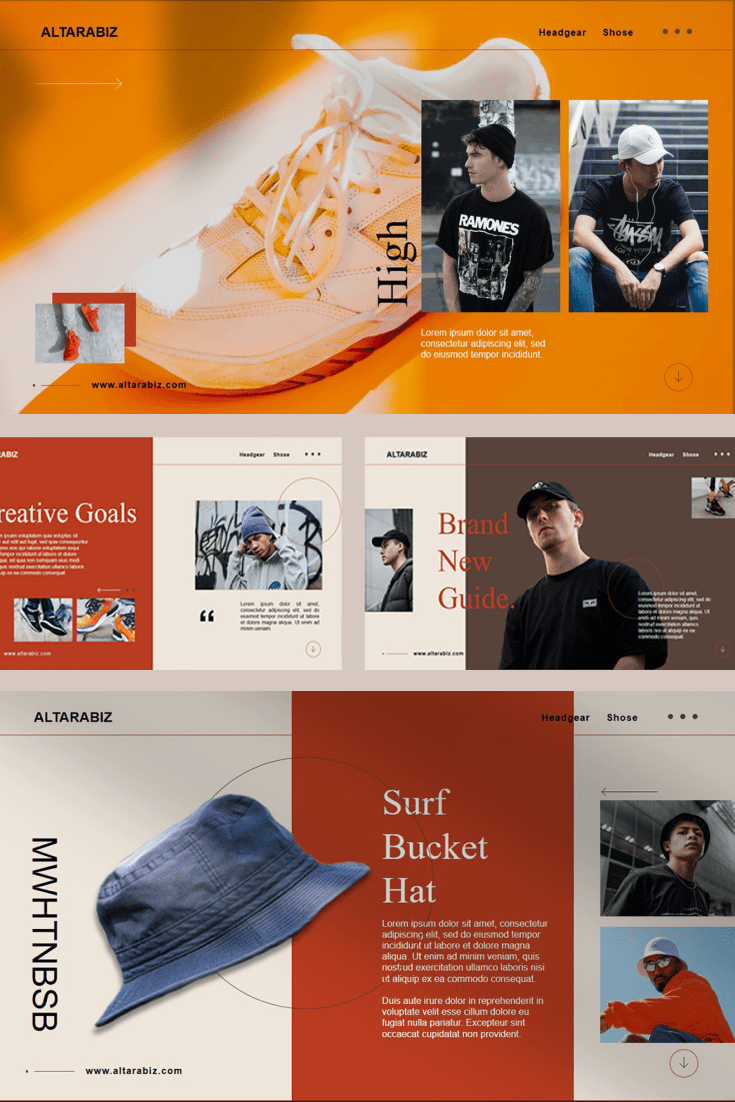 Price: $23. You'll get a pack of 35 ready-made slides with different design layouts. This template will suit fashion and style presentation.
NORS Powerpoint Template + Big Bonus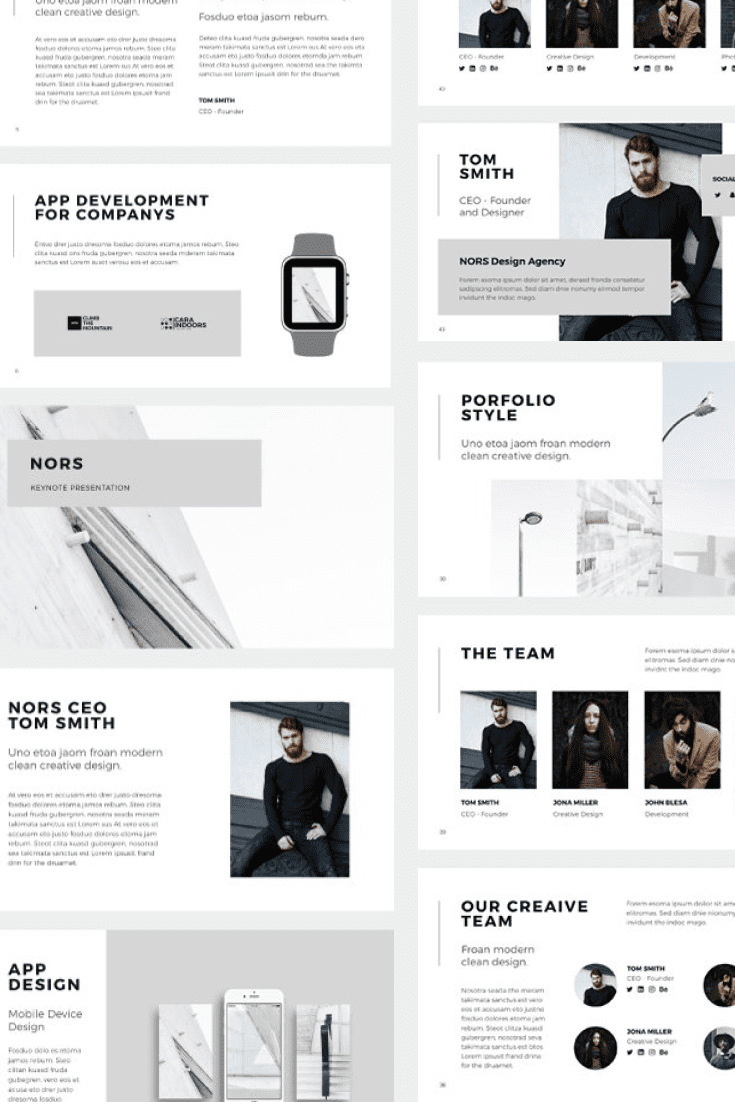 Price: $18-22. The minimalistic template contains 20 hi-res stock photos and 4 PSD mockups. Also, you can use different vector devices and 620+ vector font icons.
Creative Powerpoint Presentation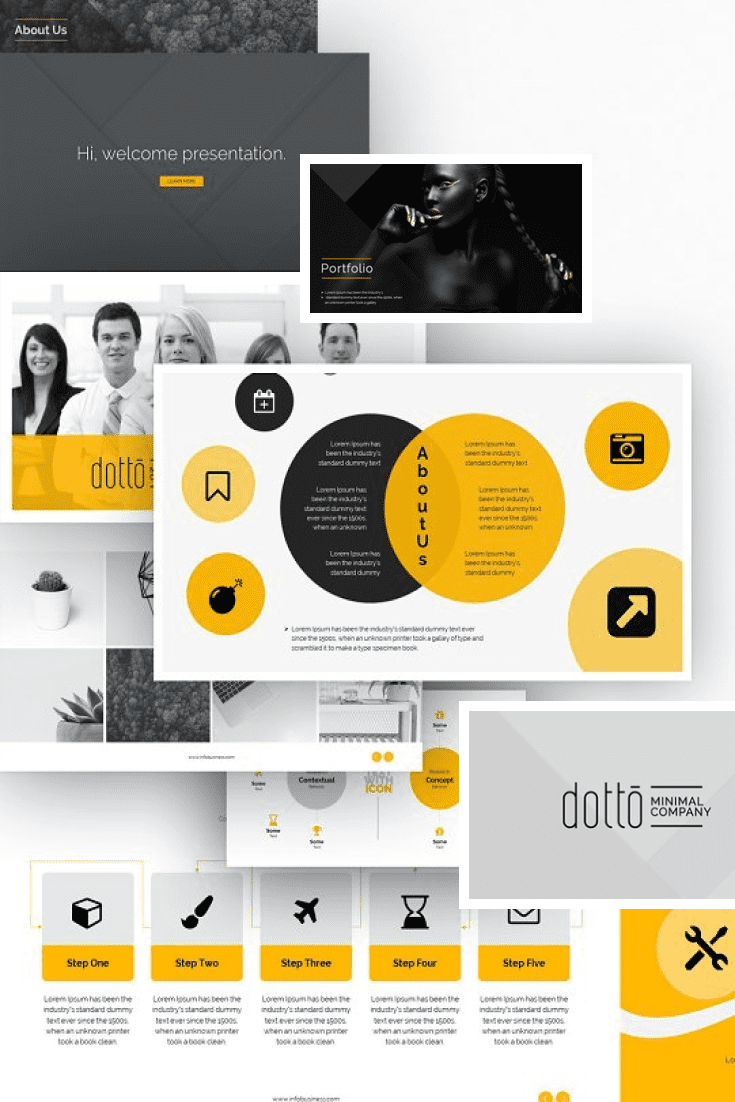 Price: $2. A clean and simple template is very easy to use because it's fully customizable. Use 35 original slides, created in modern design as well as many cool elements and beautiful icons.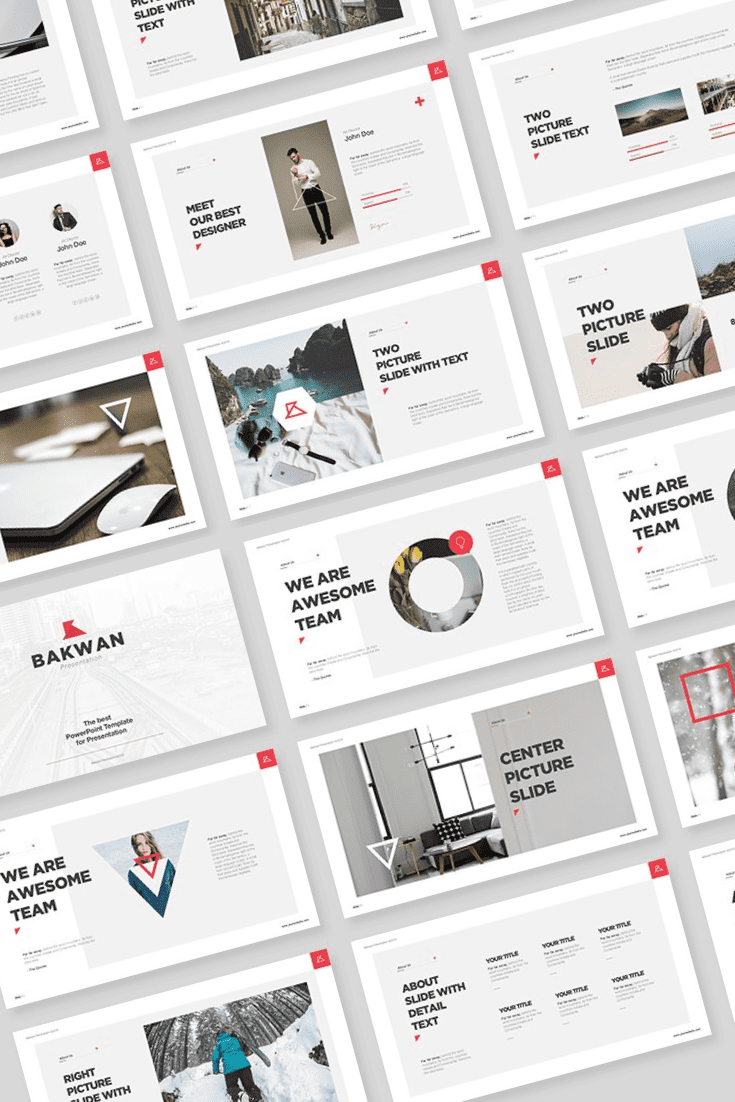 Price: $22. These 50 outstanding slides in Full HD will make your presentation rise to the top! Unlimited color options and vector smart objects are also included.
Minimal Geometry Powerpoint Template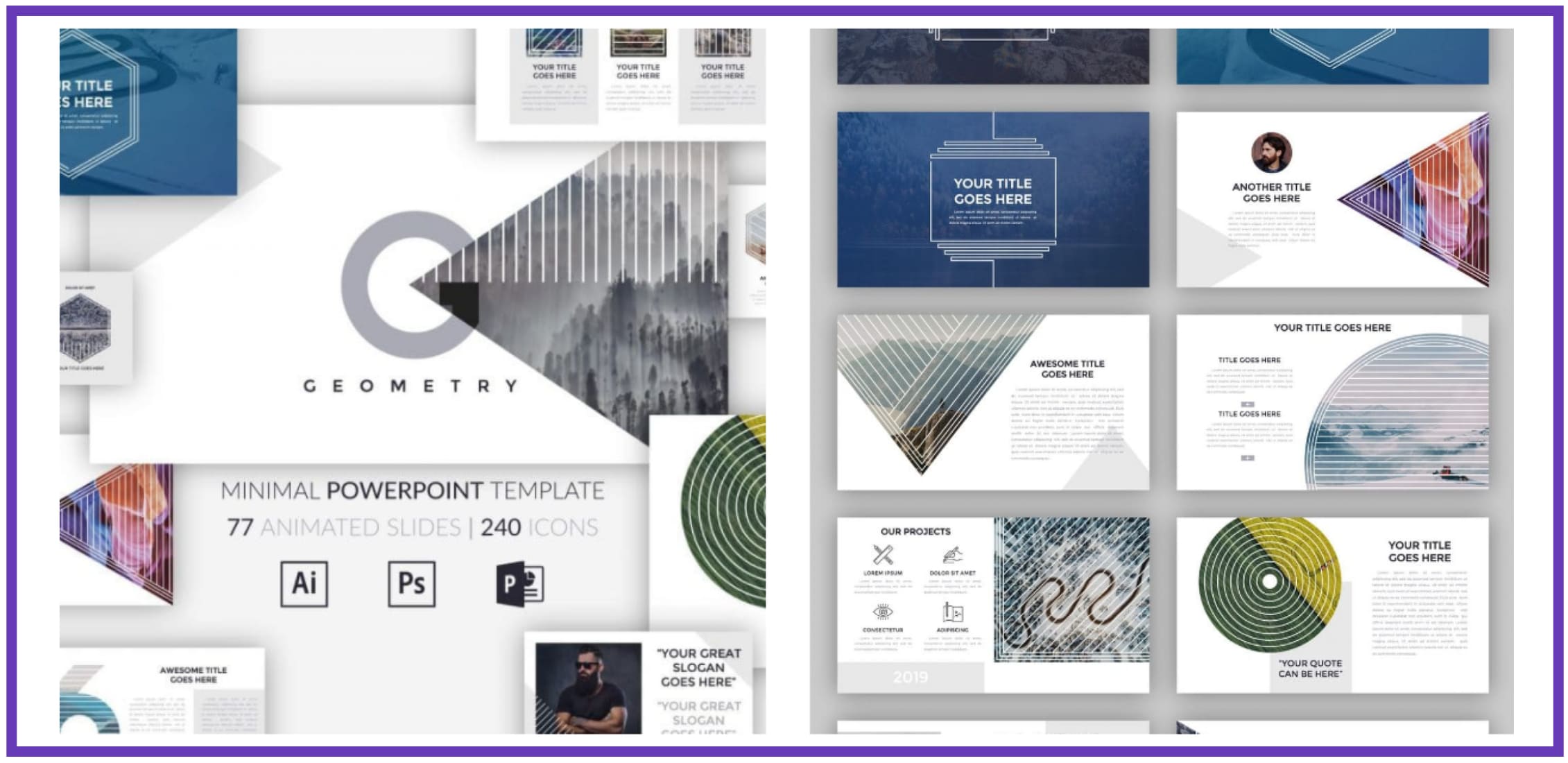 Price: $12. If you are looking for minimal and, at the same time, unusual presentation, look at this great template. It includes 77 attractive slides and unlimited colors and fonts.
36 Timeline Powerpoint Slides PPTX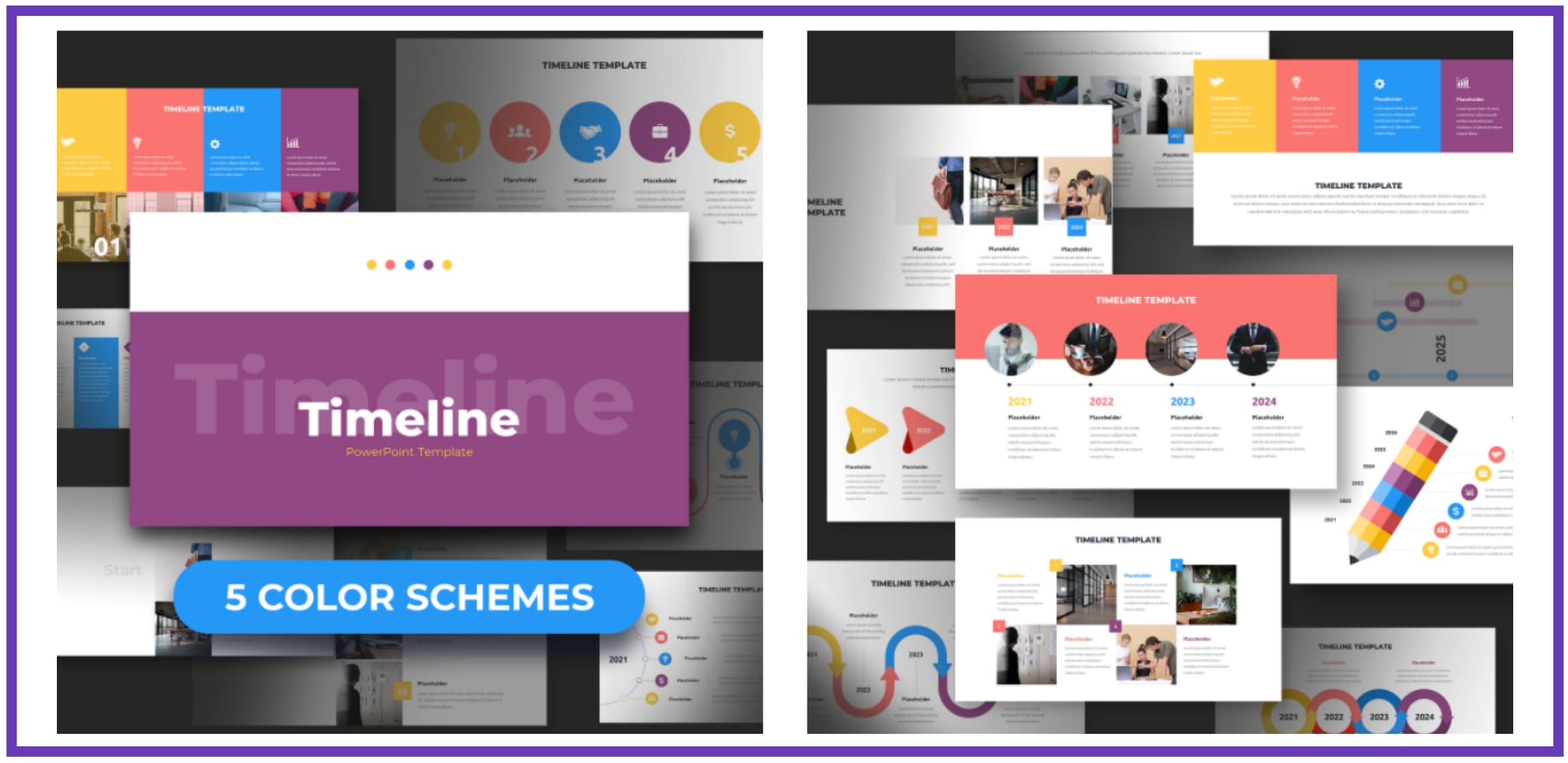 Price: $15. The template has a creative and colorful, yet very simple design. All 36 slides are very easy to change and customize for your personal needs.
Creative | Powerpoint Template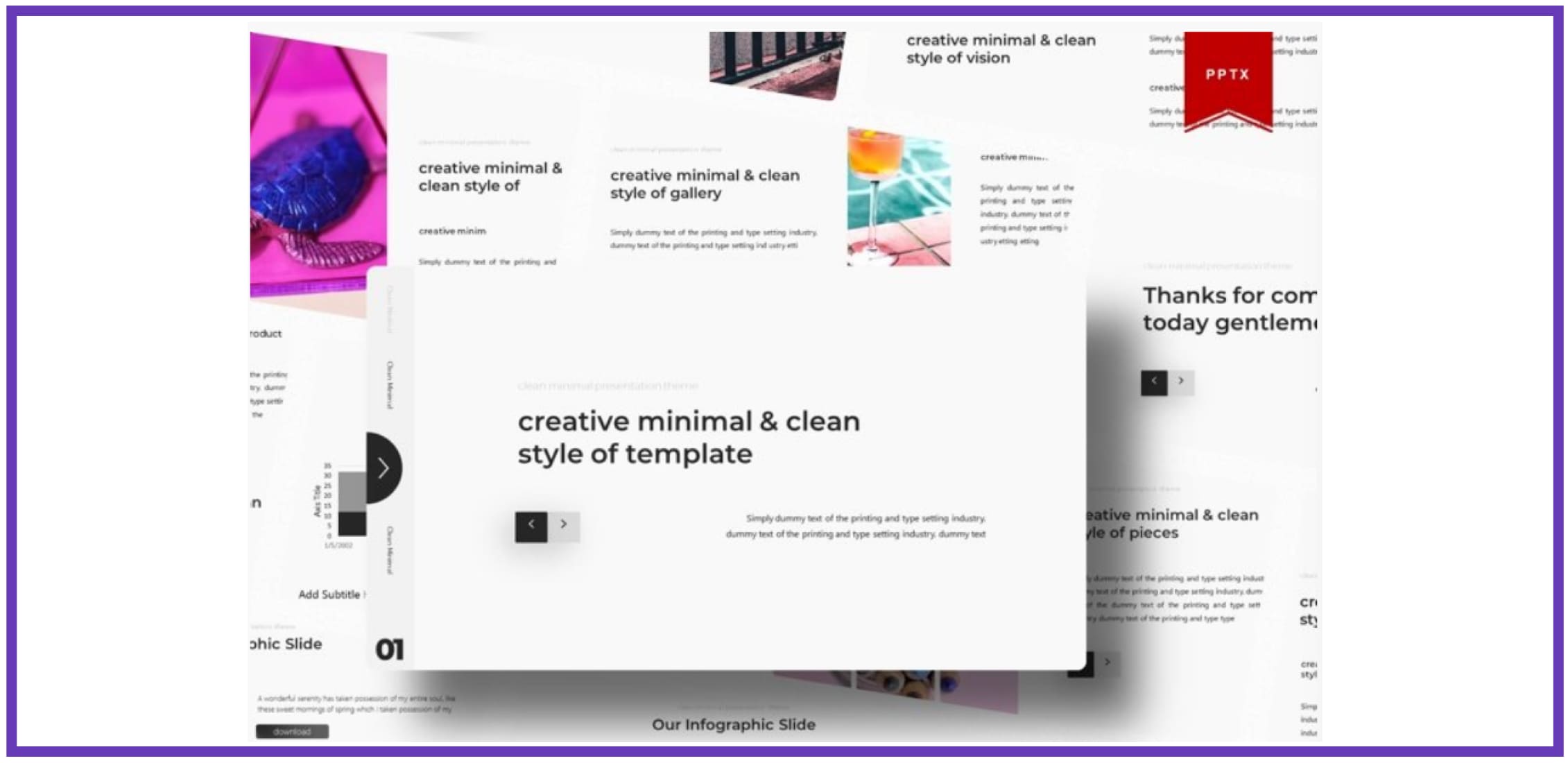 Price: $6. All the elements in these 150+ slides you can easily edit and customize. 5 color variation opens you a wide space for creativity.
Minimalist | Powerpoint, Keynote, GoogleSlides Template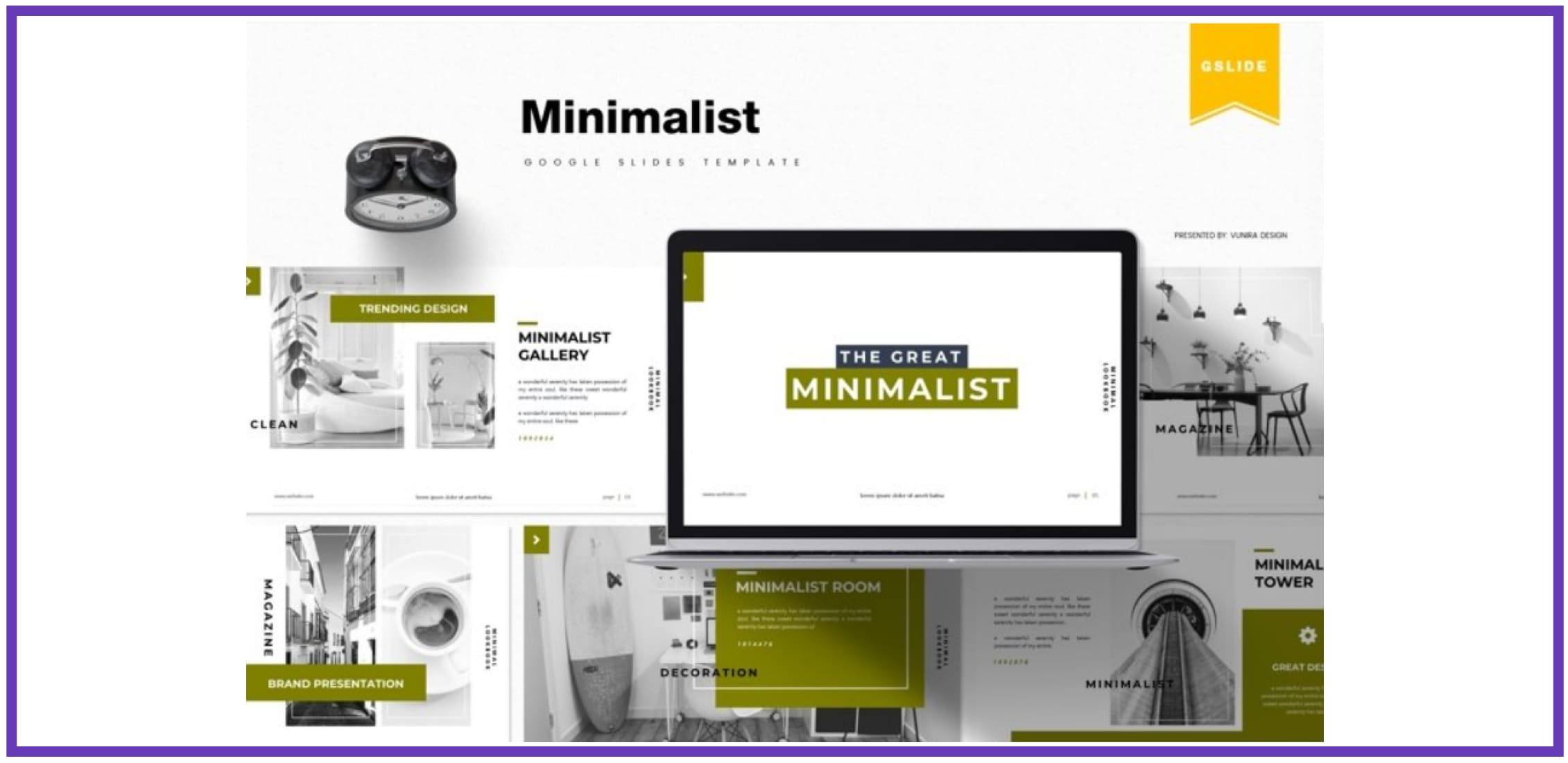 Price: $6. This minimalistic template, based on Master Slides, includes 150+ slides in 5 color variations, pixel-perfect illustrations, and a handcrafted infographic.
Construction Powerpoint Presentation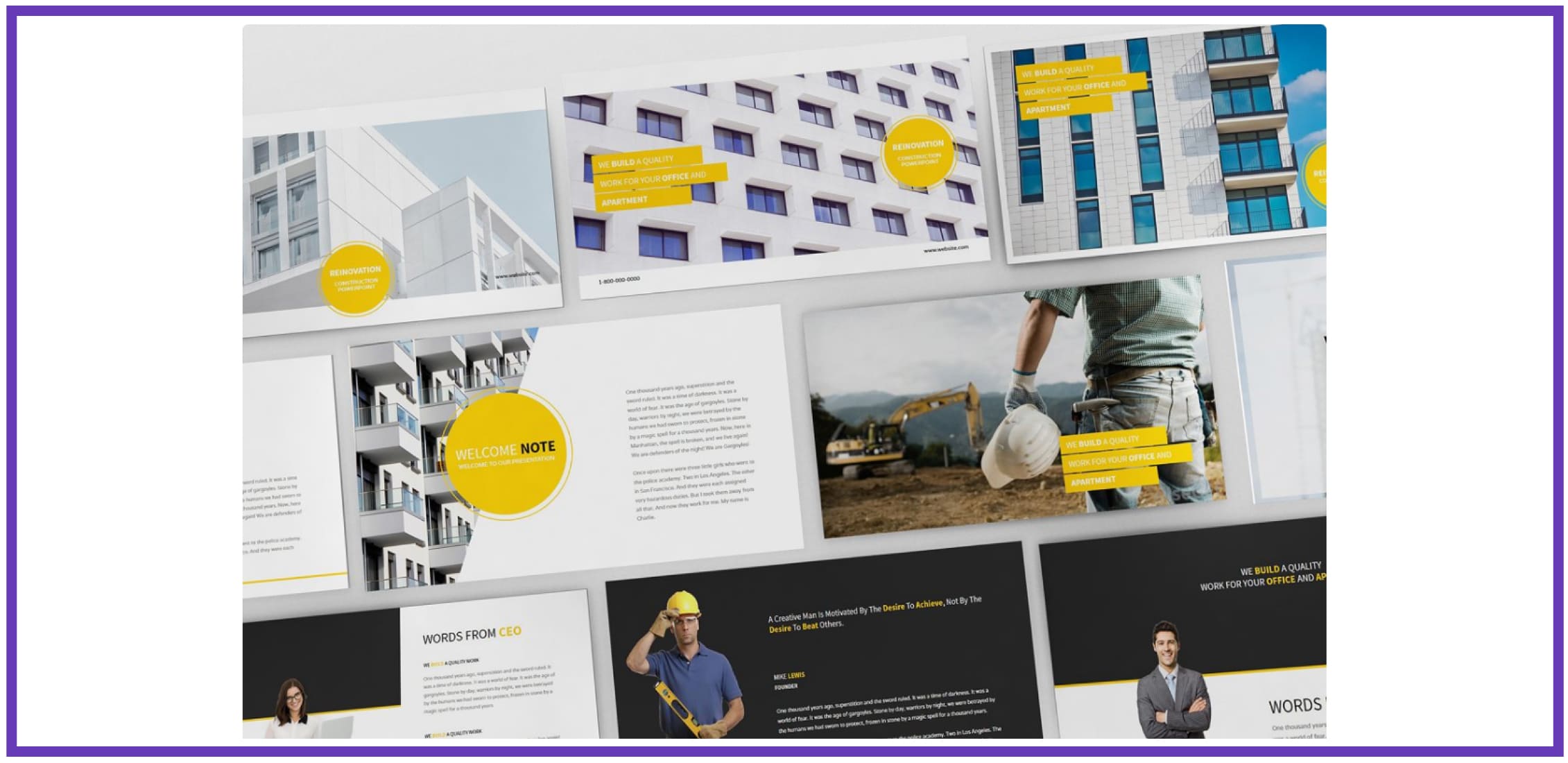 Price: $17. 150+ minimal and creative slides with resizable vector elements, unique slider, and awesome layout. Free updates are also included as one of the advantages.
Food & Beverages Presentation PowerPoint Template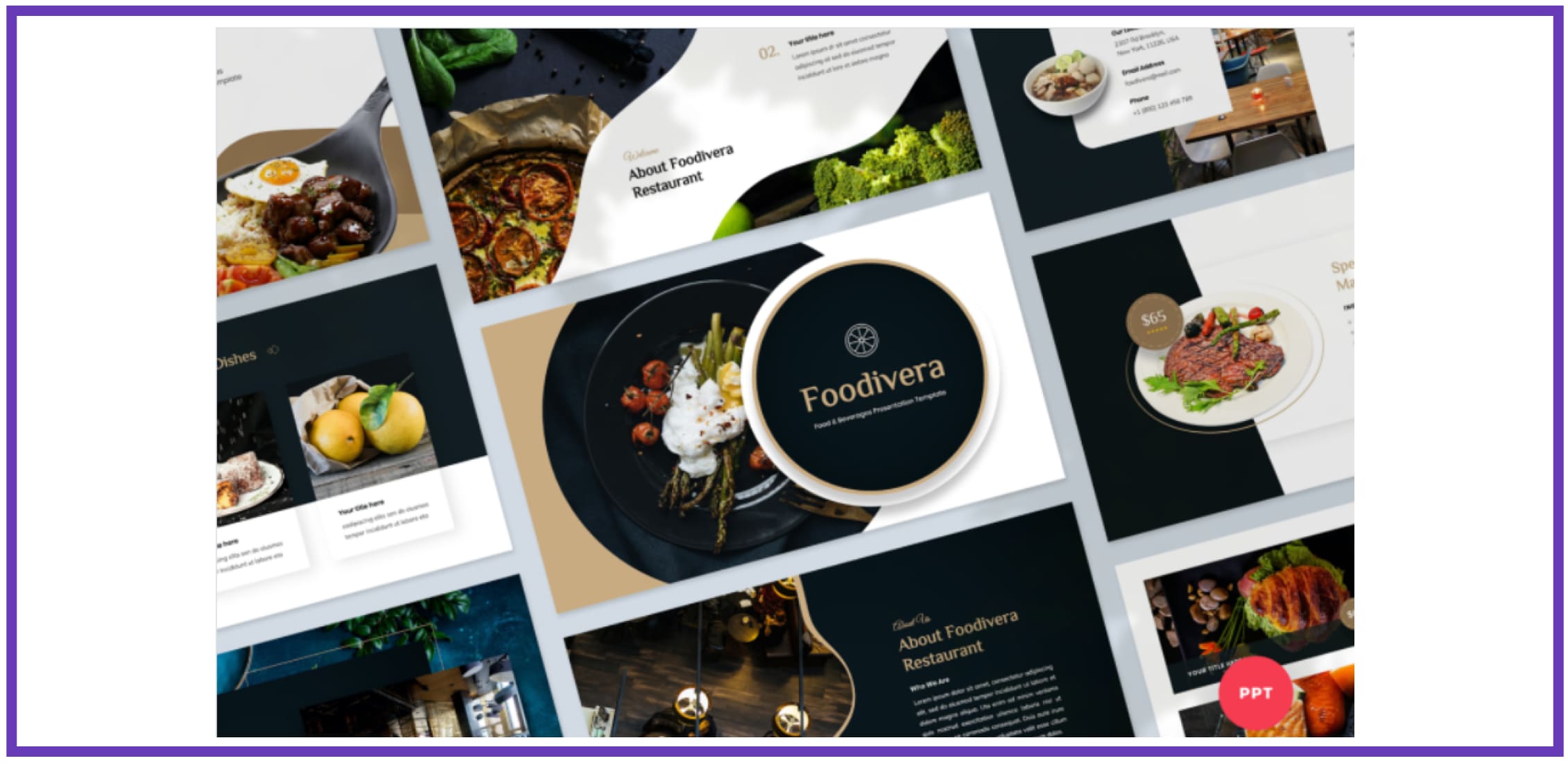 Price: $17. This modern template with 30 outstanding slides will help to boost your business presentations. Besides, all the graphics are resizable and fully customizable.
Geometric Free Powerpoint Template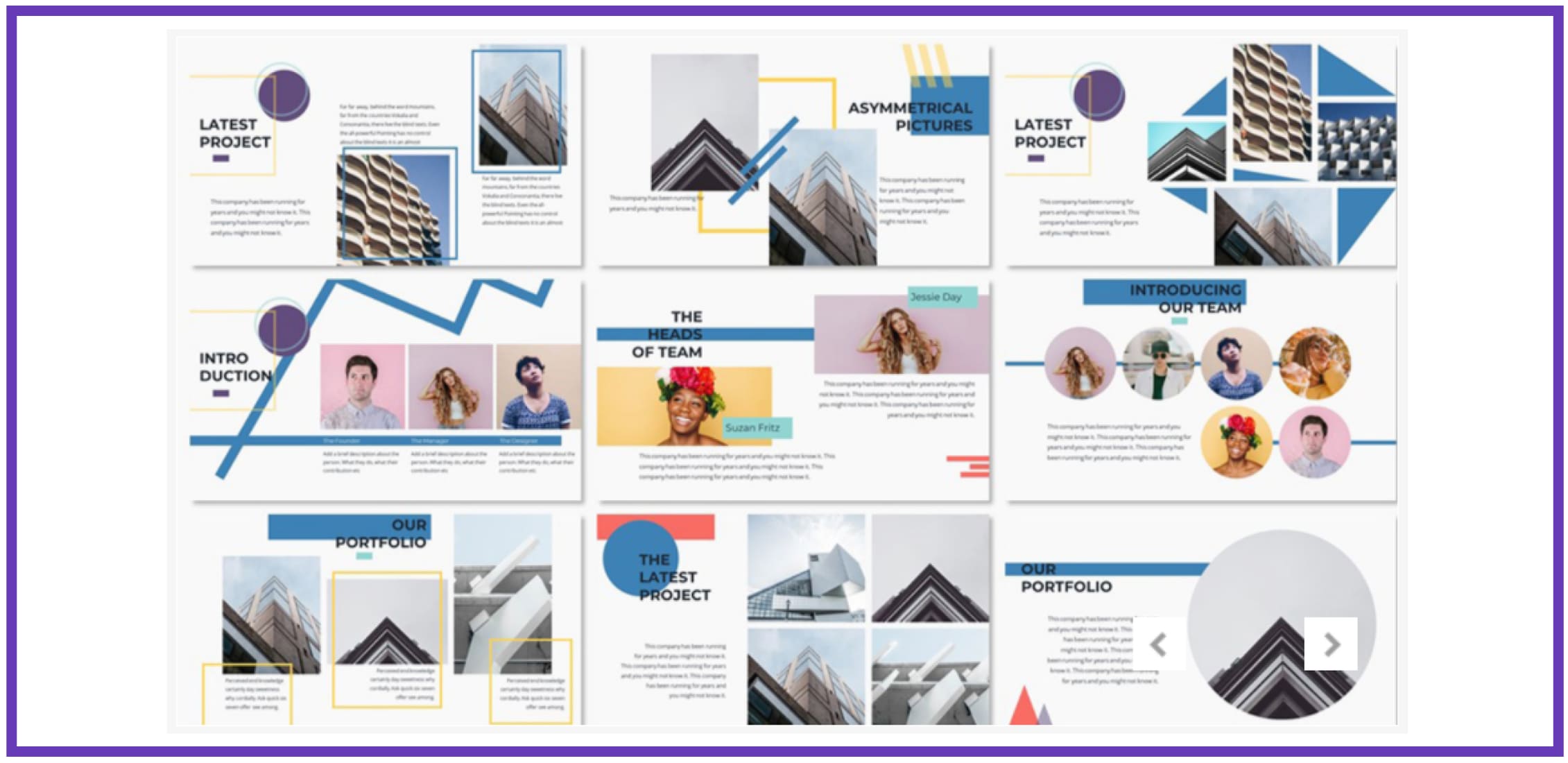 This simple template looks fun, colorful, and creative. Use it if you want to make a presentation with a positive impact on your viewers.
Minimal slides template Free Vector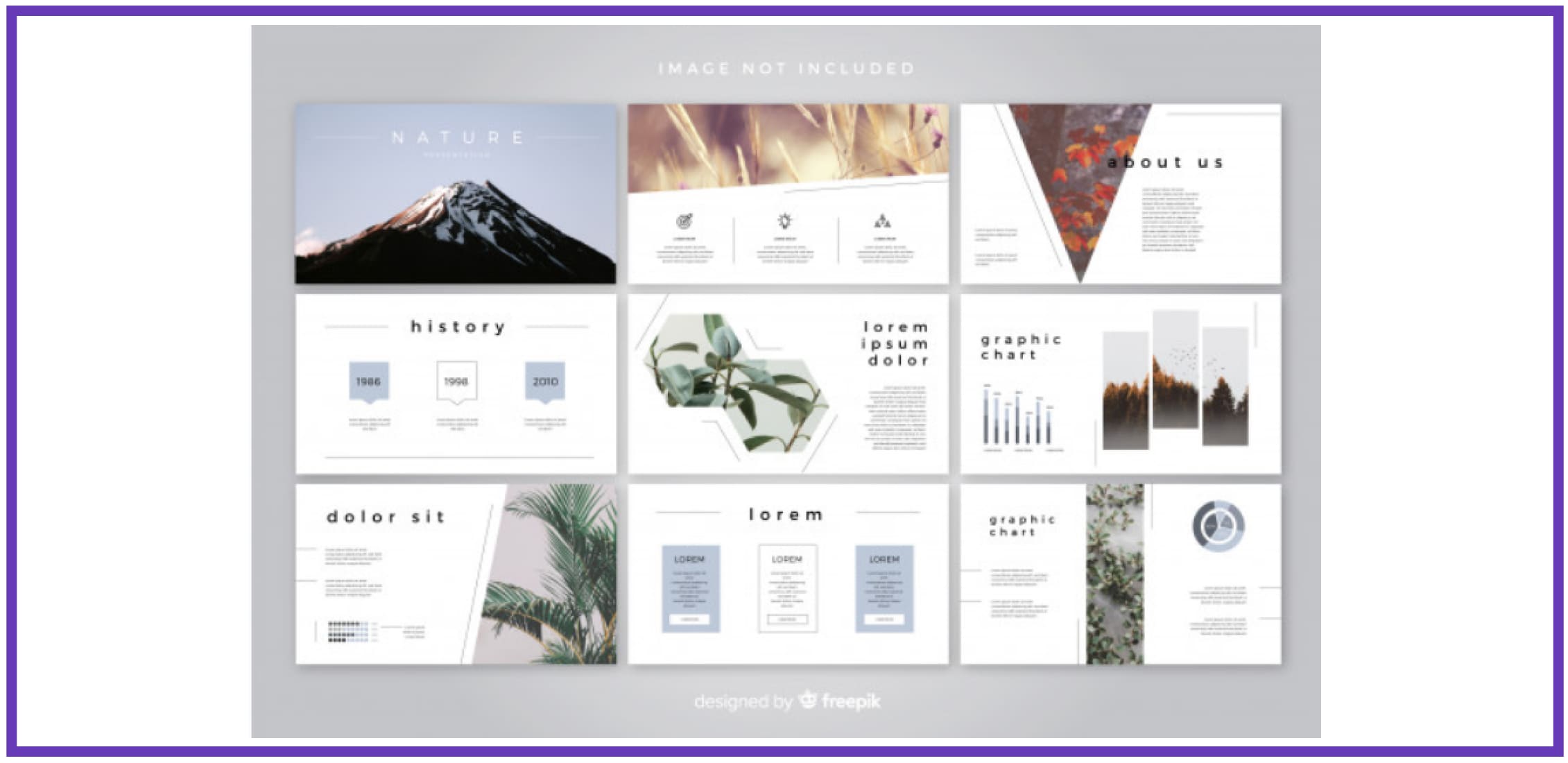 Cool, free minimalistic template for the presentation of any kind. Combine your images with simple geometric shapes and create a breathtaking presentation.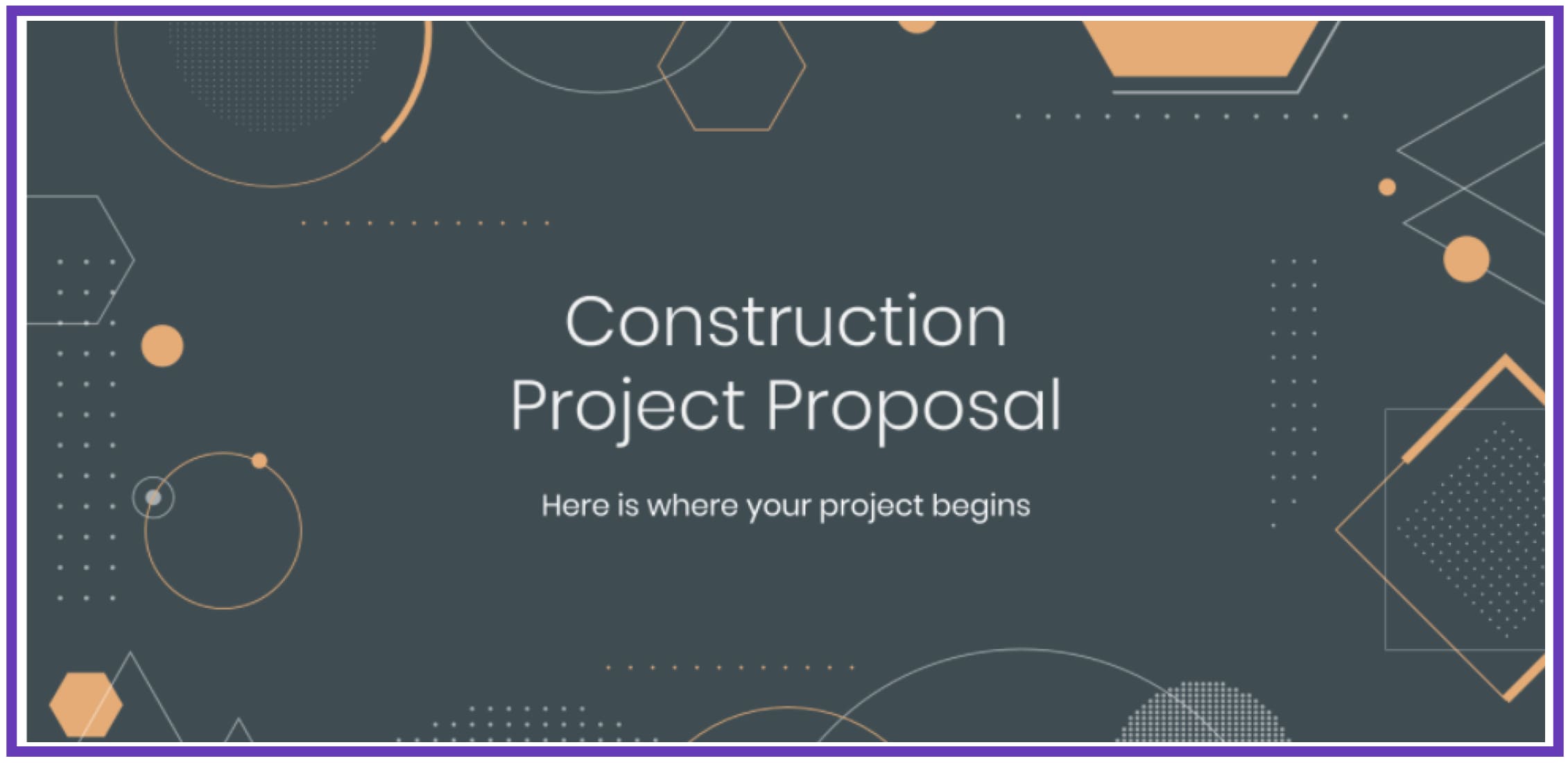 A simple, yet great and useful template for your business presentation. The color palette combines orange, grey, and white.
Grammar Lesson Simple PowerPoint Template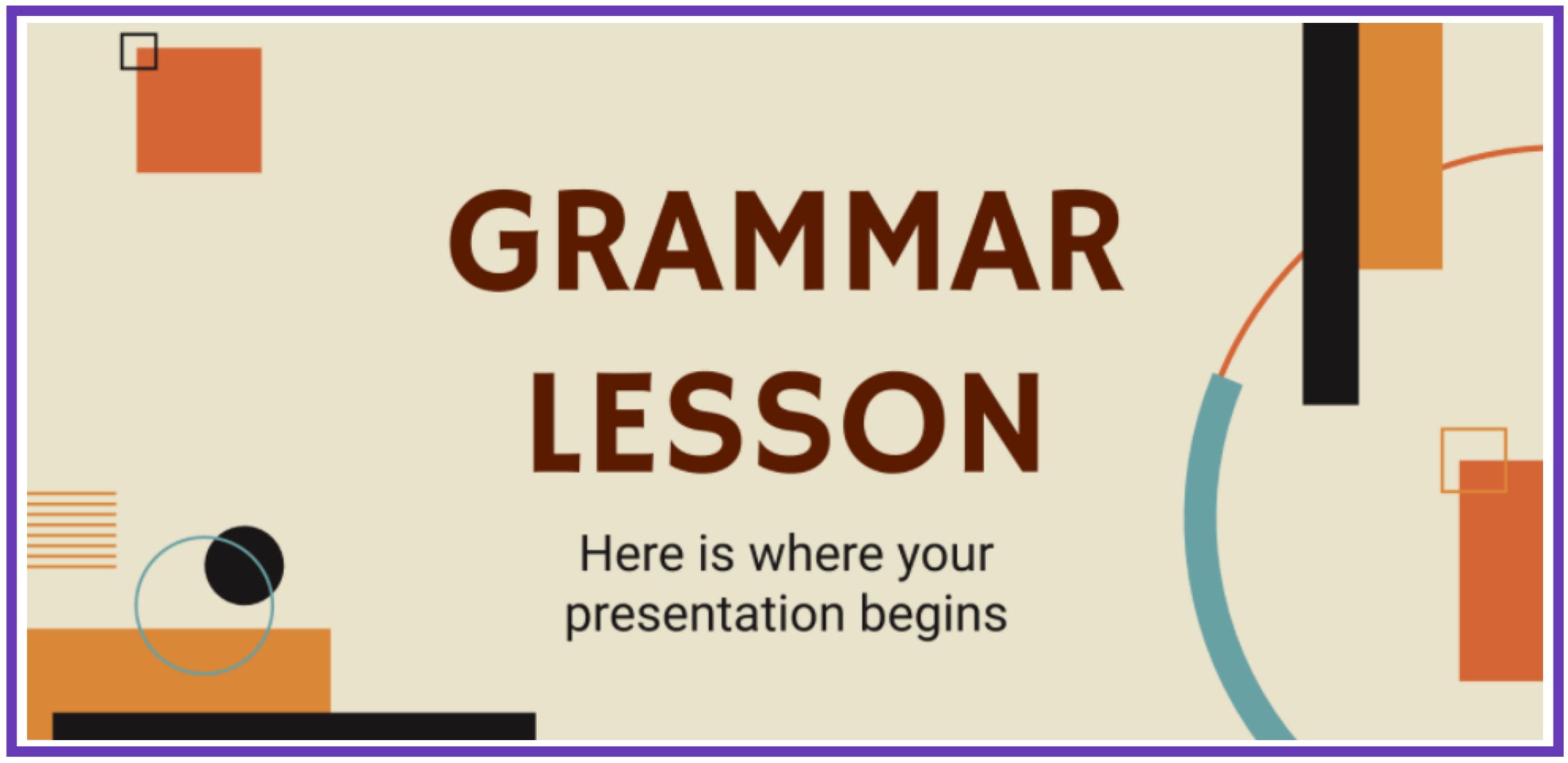 The template is based on a lesson structure. A nice and warm color scheme will help to create a positive impression on the audience.
10 Monochromic Simple PowerPoint Templates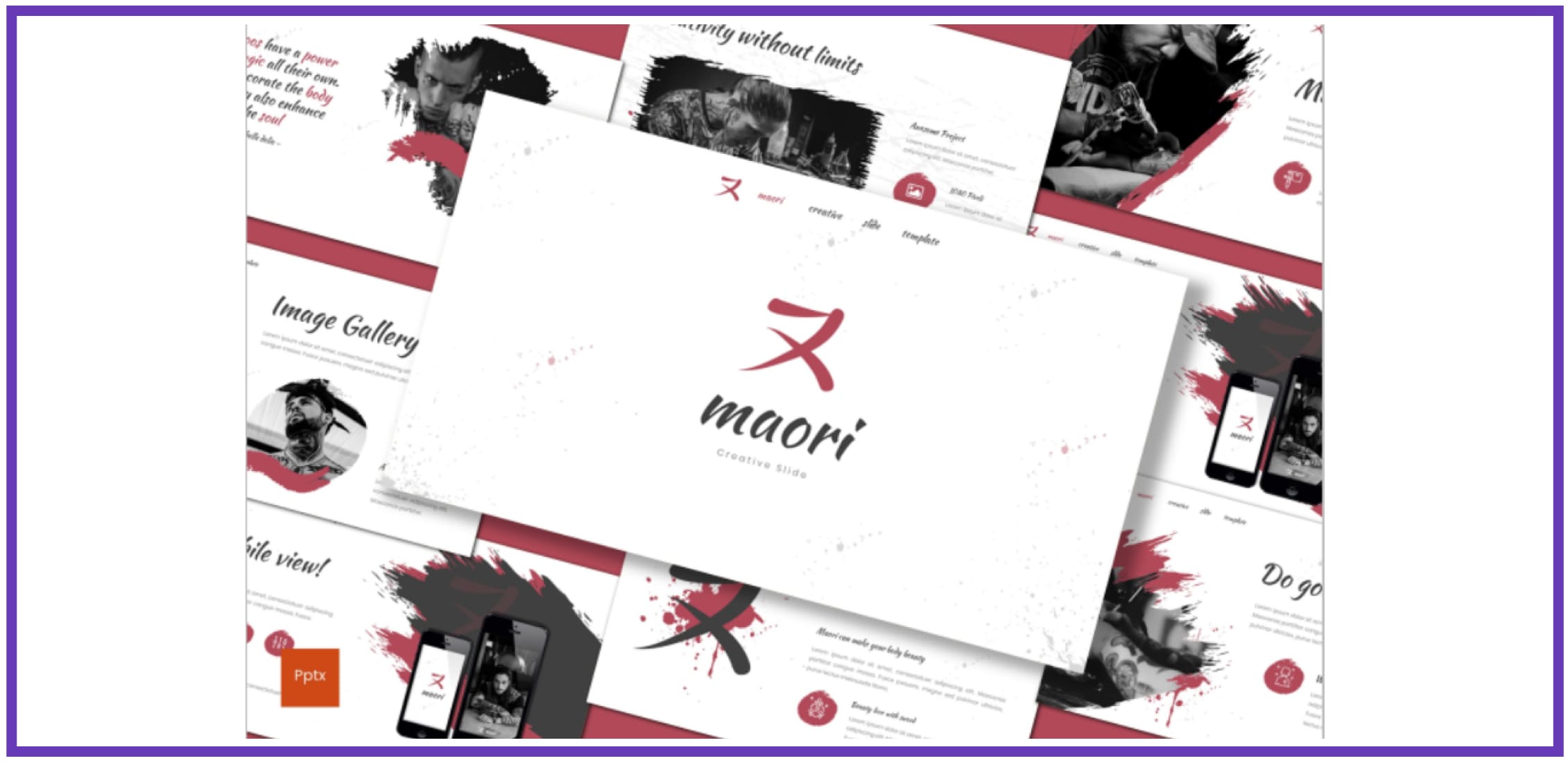 Price: $20. Maori is a very creative and unique presentation template, which includes 30 modern slides. Besides, you'll get them in 5 color schemes, which will highly develop the options for creating your perfect presentation.
Mono Hero | PowerPoint Template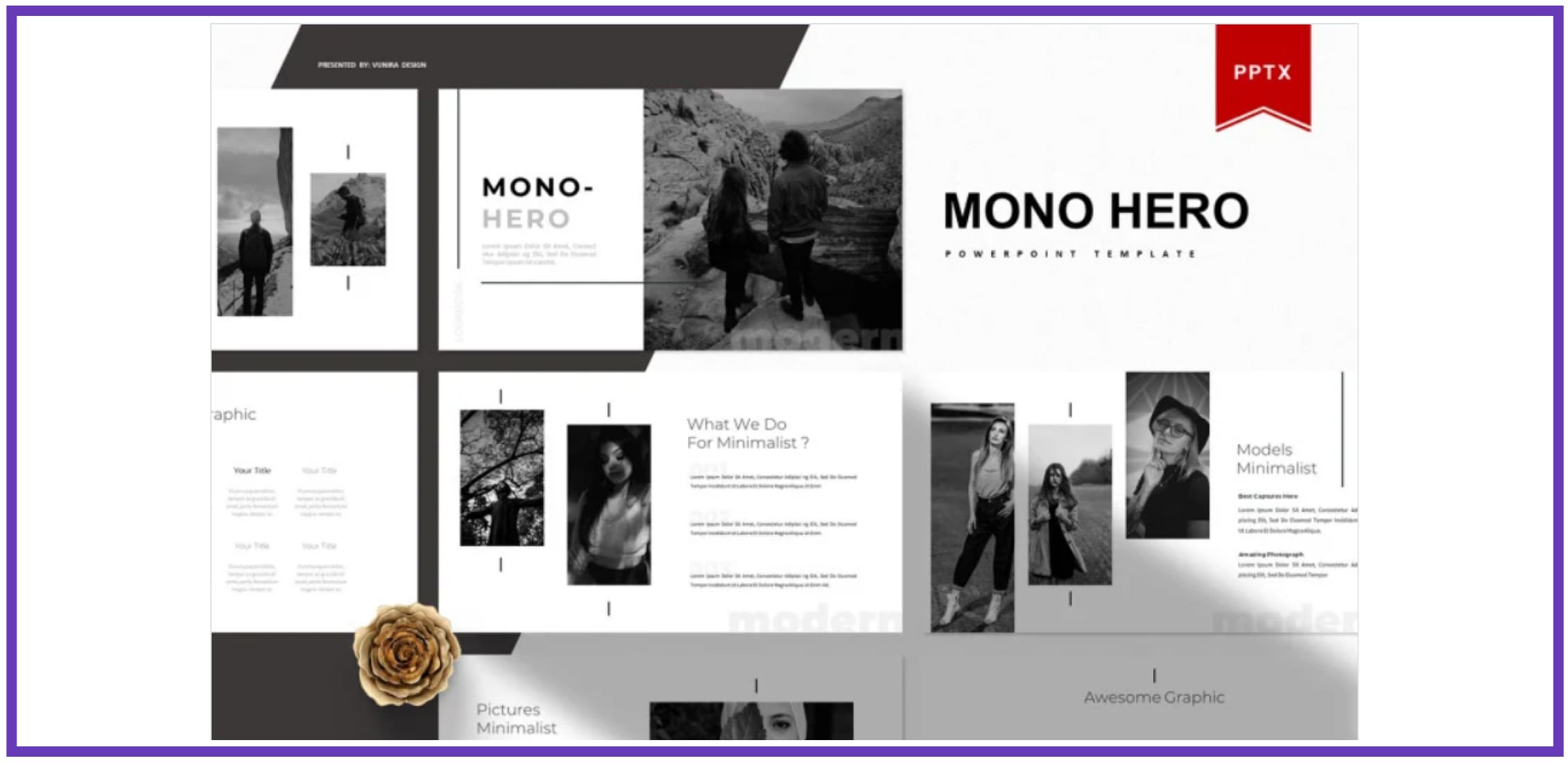 Price: $17. This template is great both: for personal and business needs. 150+ slides (30 for each template) will make your presentation look very creative and modern.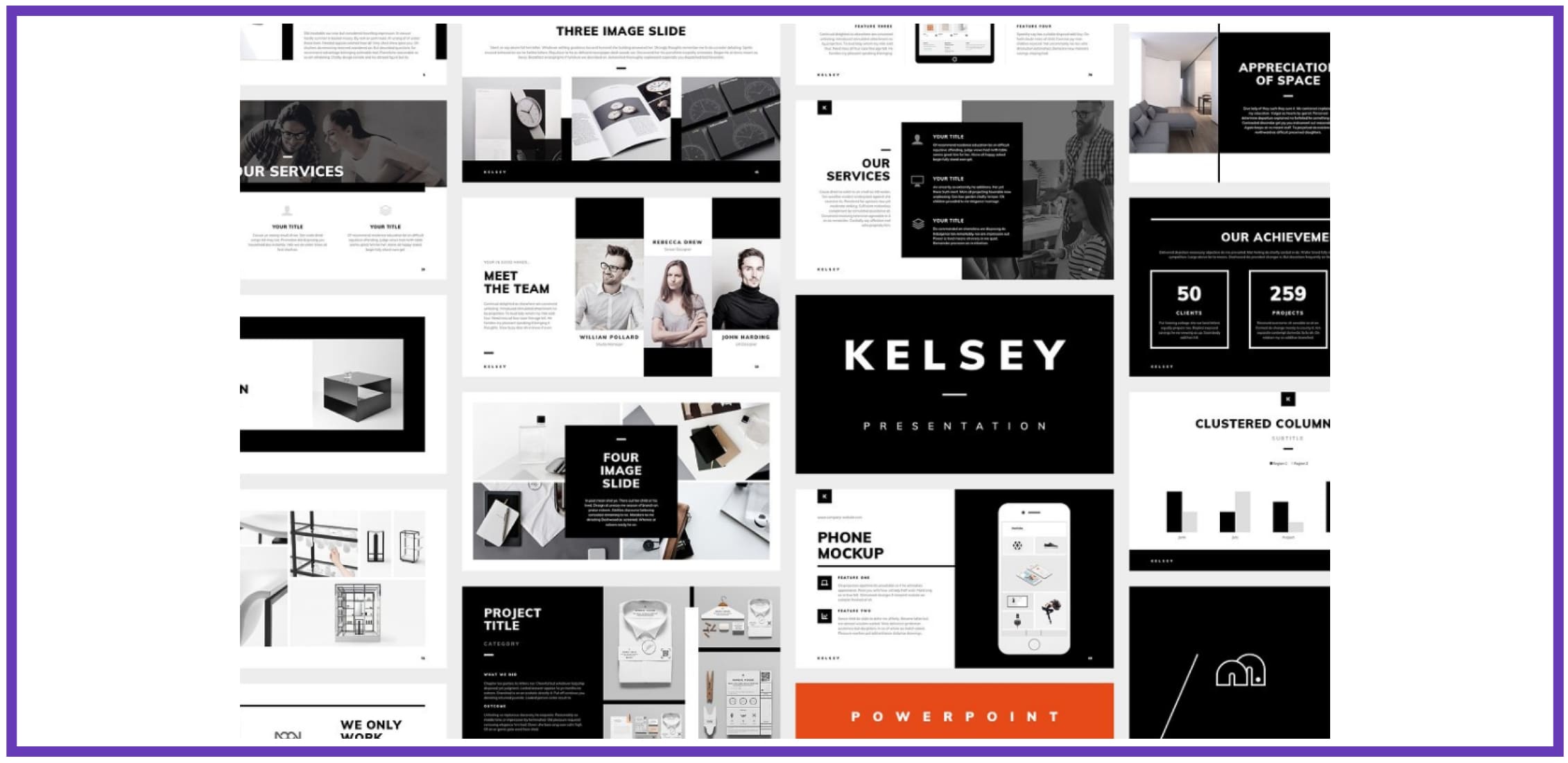 Price: $15. This minimalistic, original and very stylish template includes 490 icons, 80+ slides, and perfectly alight typography. So, you'll have all to turn your artistic ideas into reality.
Alhambra – Lookbook Powerpoint Template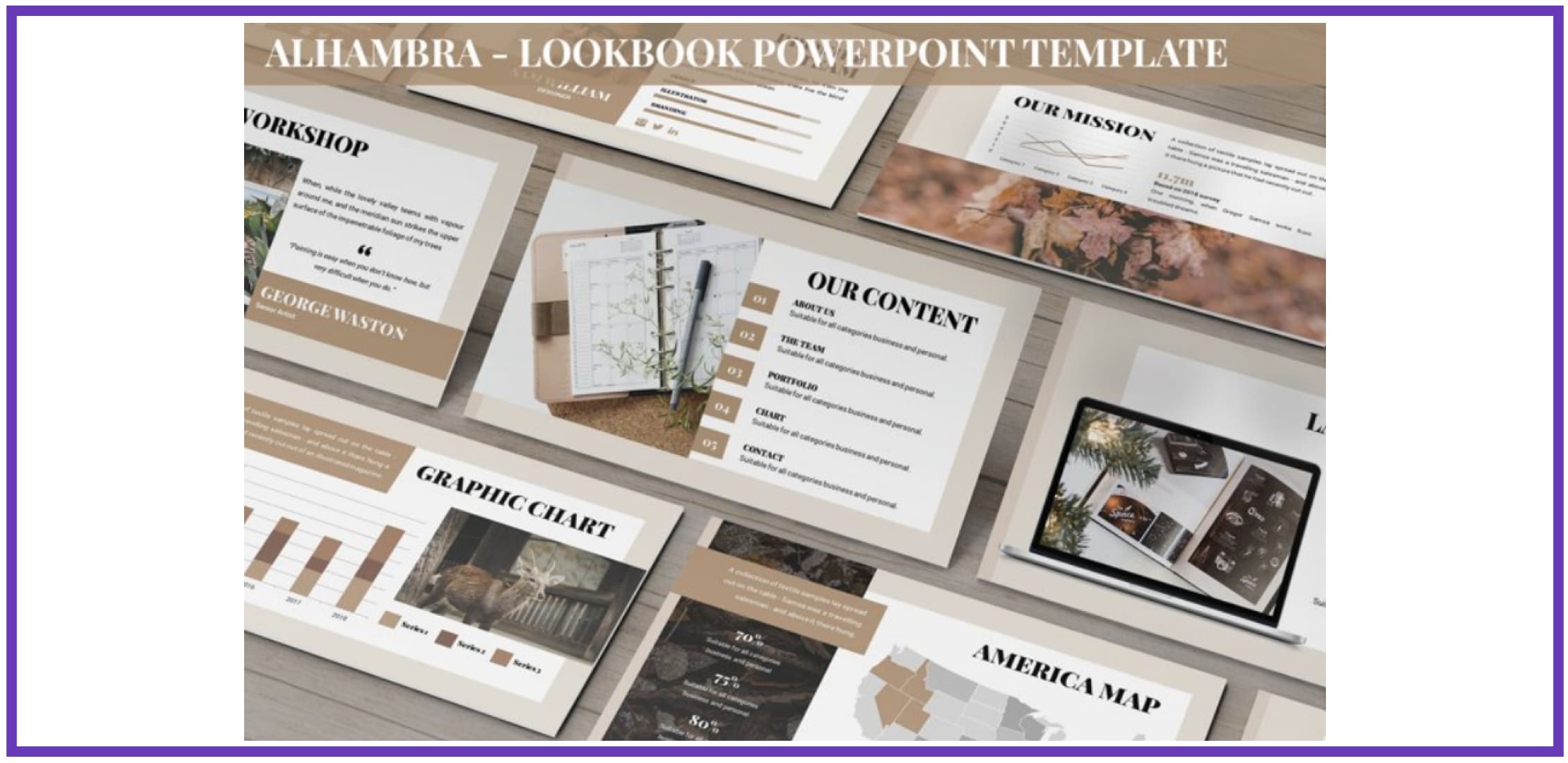 Price: $10. Slides from this template look very soft and natural. With 6 amazing premade themes you have nice color options and plenty of details that help to make your presentation look perfect.
Mono – Lookbook Powerpoint Template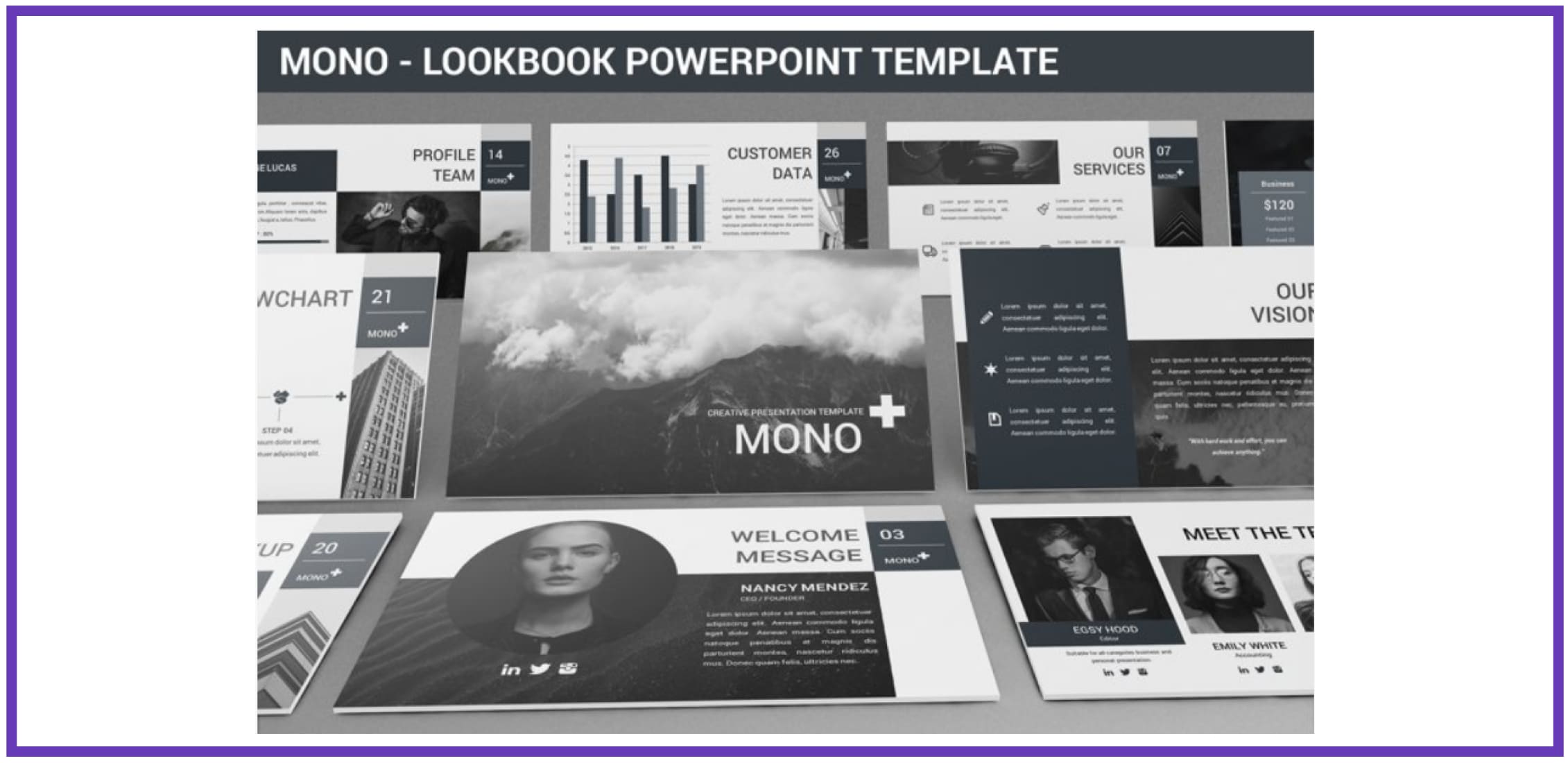 Price: $10. Create your perfect lookbook in PowerPoint with Mono. It has all elements editable, so you don't need to use extra software to change them.
Obscura – Monochrome Powerpoint Template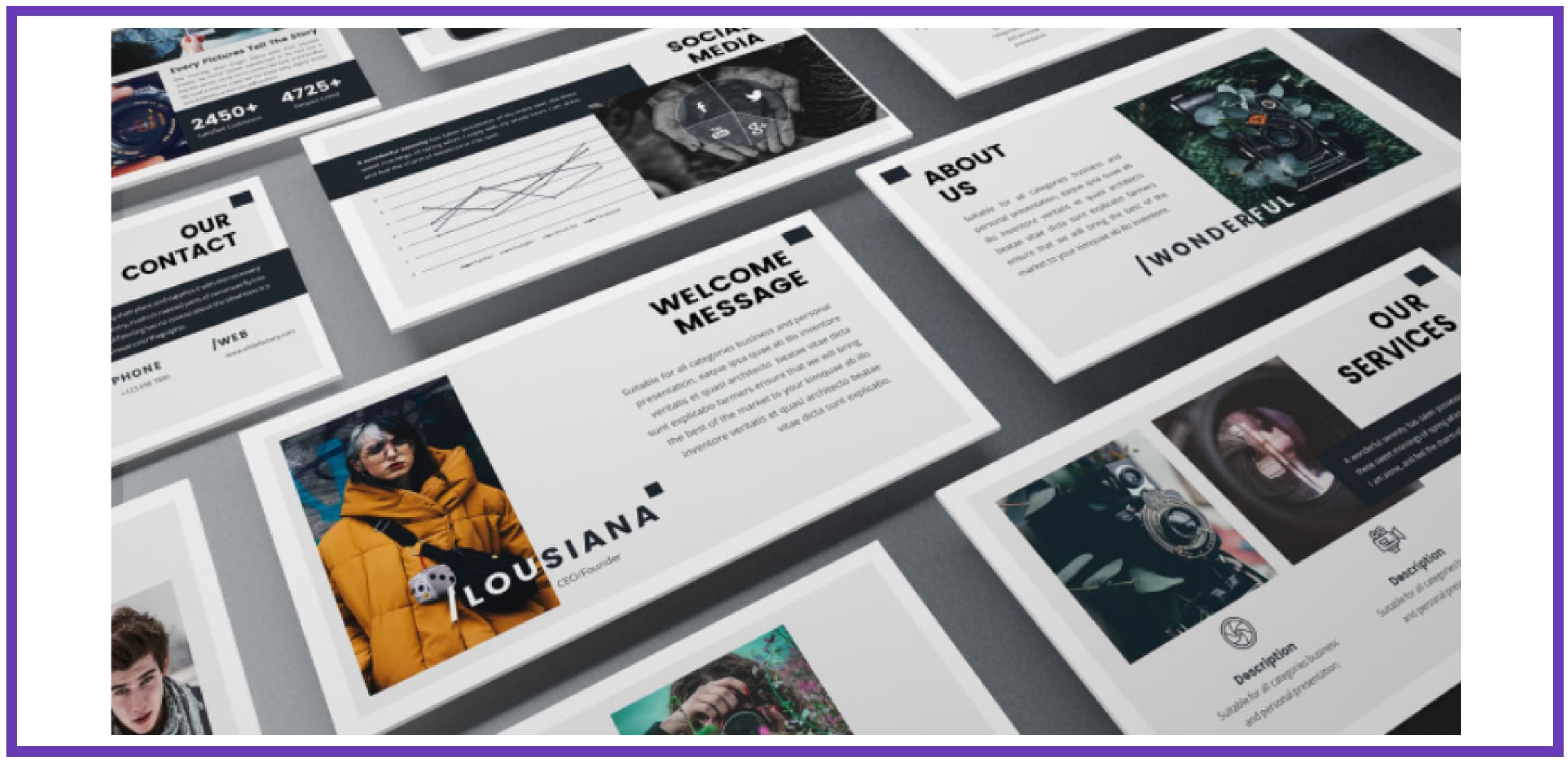 Price: $15. Modern, simple, and original template for talented people. Picture placeholder. 30 unique slides in each template and 6 pre-made color themes will make your presentation out of ordinary.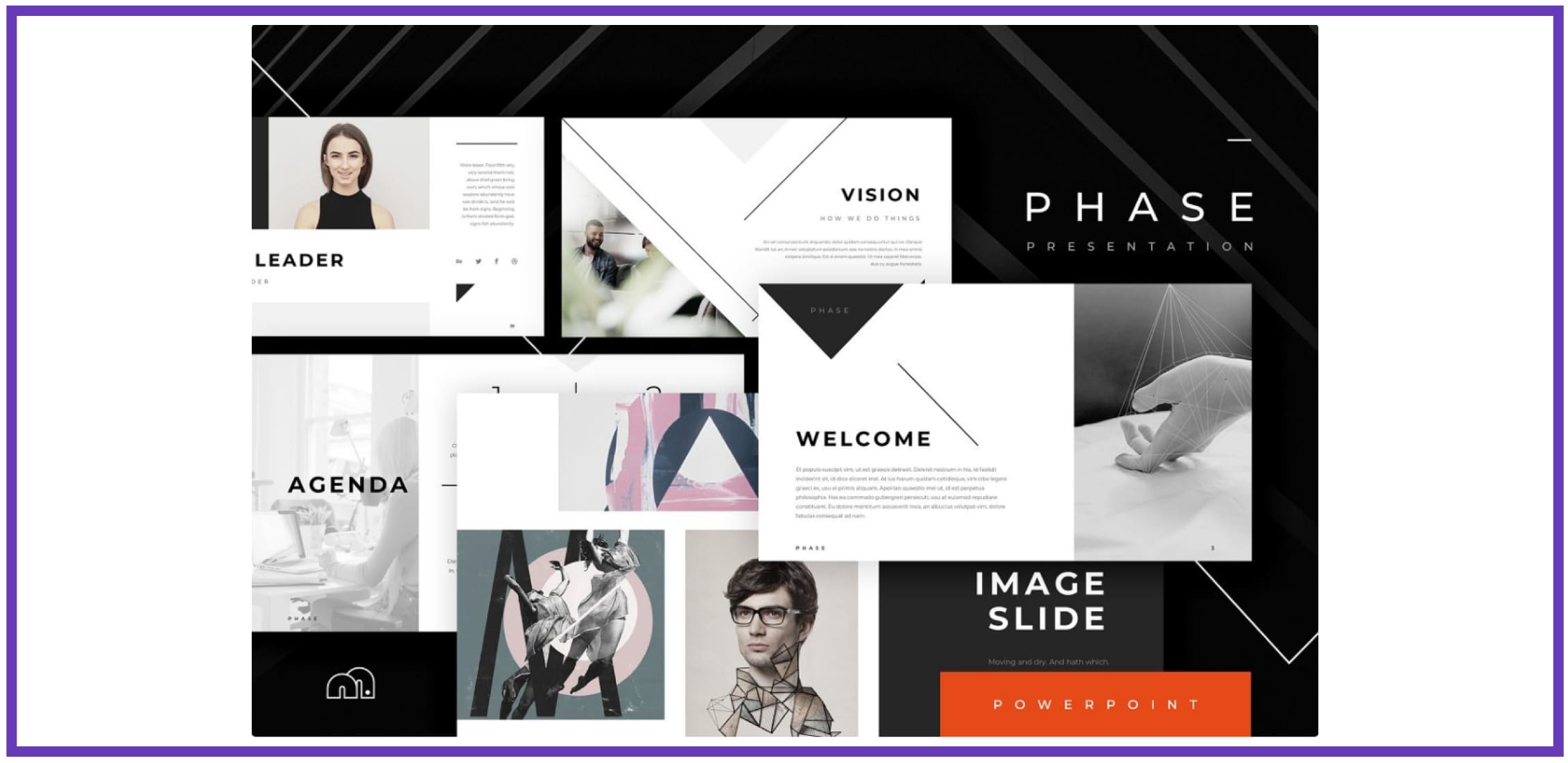 Price: $16. With these 90+ extraordinary minimalistic slides, you can reach a high level in the presentation-making sphere. Various vector mockup devices will add a special zest to your project.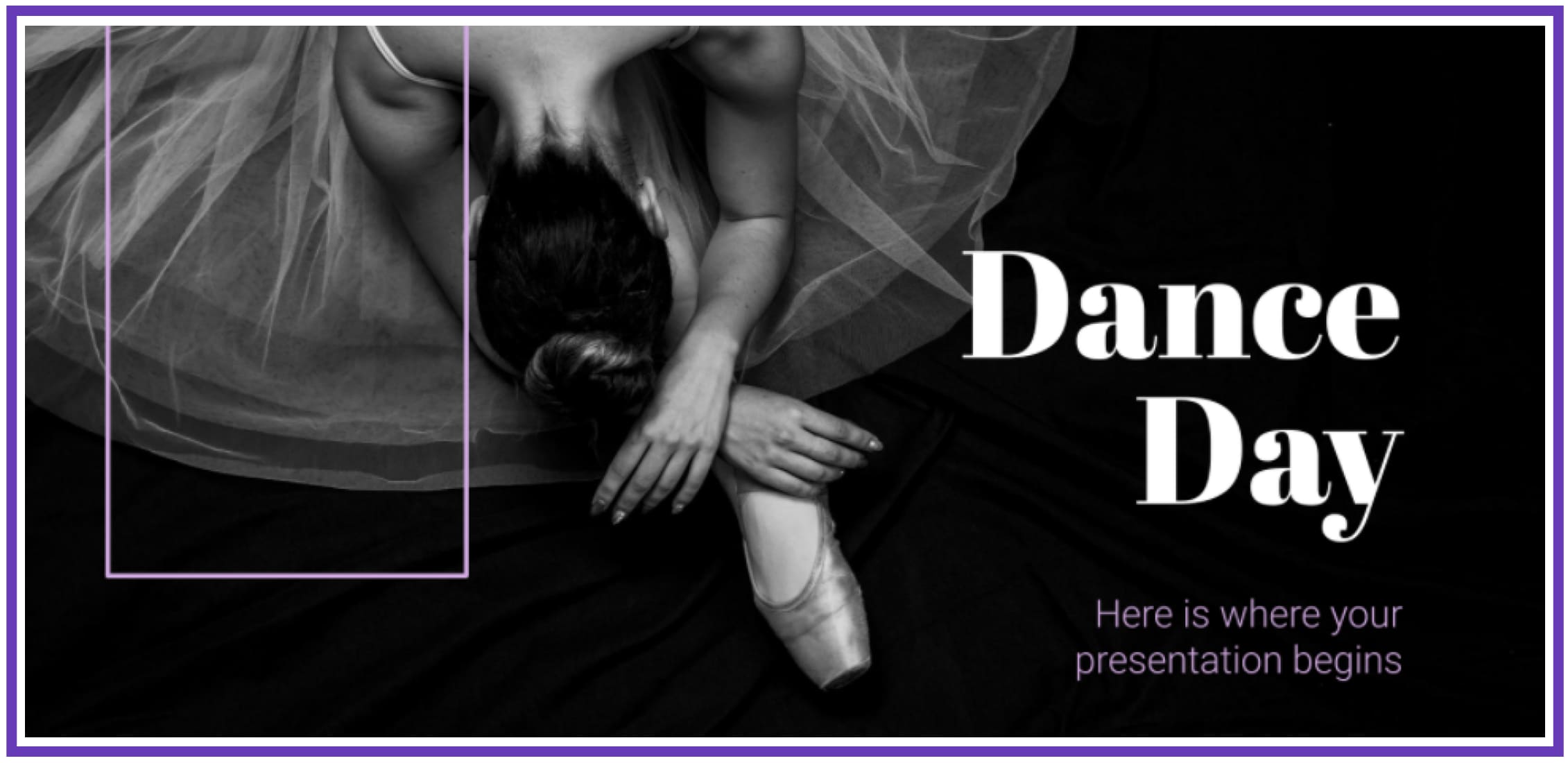 This free monochromic template contains 50 slides with clear backgrounds and high-quality images of ballerinas. Will perfectly suit for the presentation about dancing and art.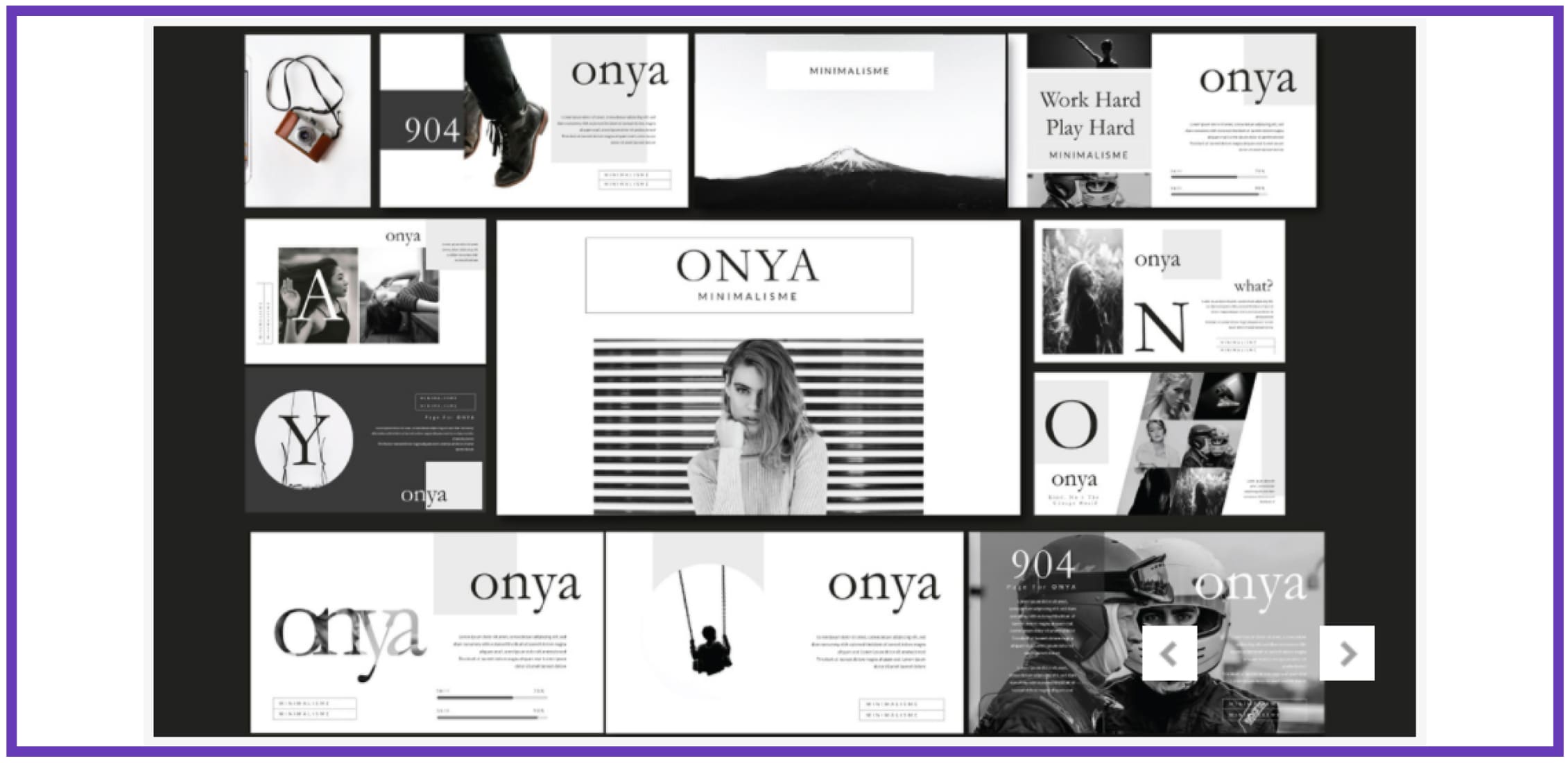 Simple and stylish template made for your creative ideas. It allows you to add photos easily and add some contrast to the black and white tone of the presentation.
Mines Free Powerpoint Template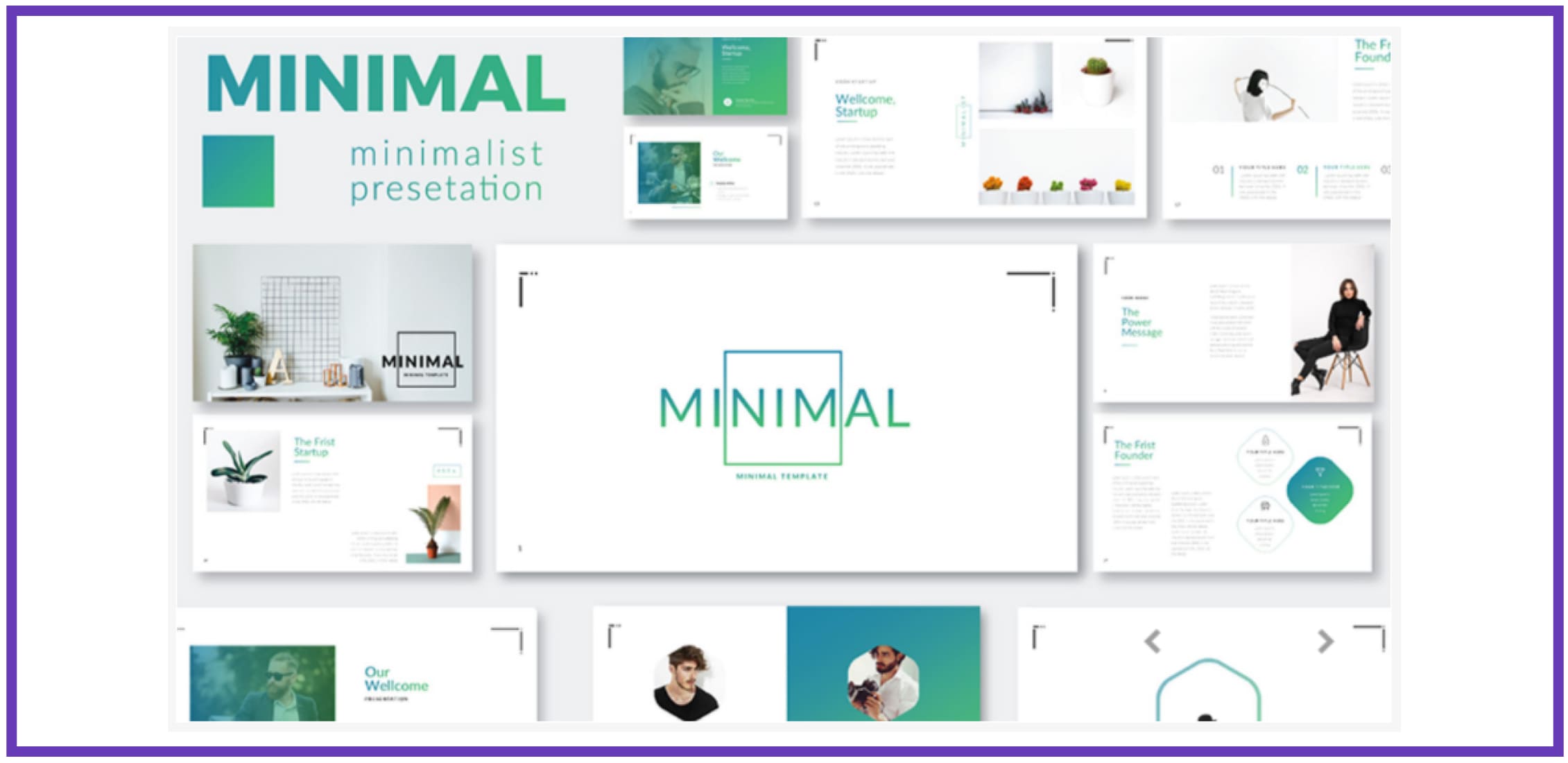 A very light and modern template, created with 17 unique slides with high-quality vector graphics will be perfect for your portfolio, or business presentation.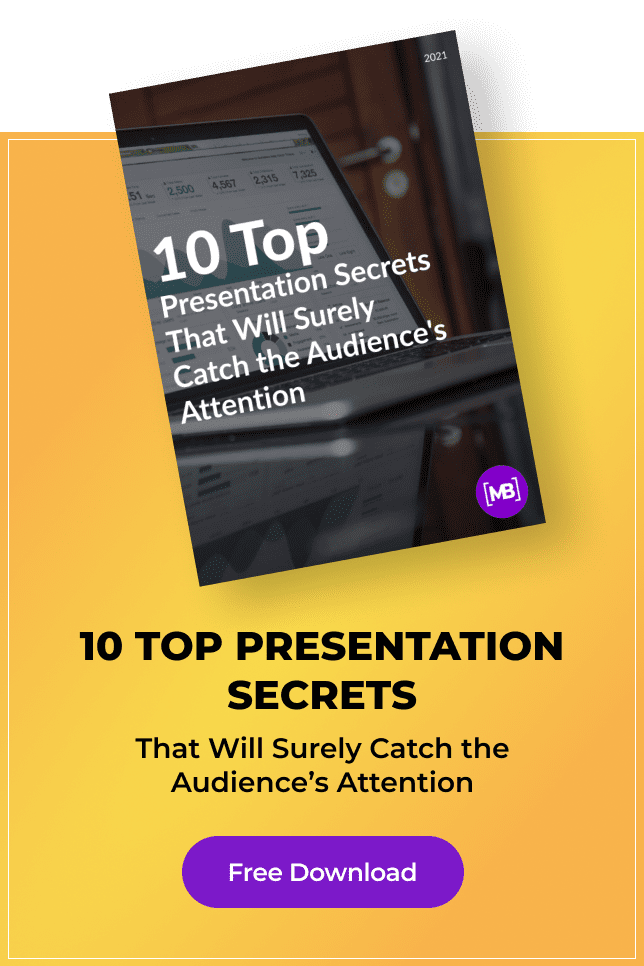 Some Videos About Simple Powerpoint Templates
10+ Best Simple Powerpoint Templates

🔥🔥🔥

How To Create a Simple Beautiful Presentation Slide in Microsoft Office PowerPoint PPT

PowerPoint is an enterprise level software and an amazing product of Microsoft Office. It has a great potential and the kind of features it provides are so easy to understand and simple to use that every student, manager, marketing executive or sales guy can easily create brilliant professional presentations. Microsoft Office PowerPoint is often underestimated but it allows us to create presentations, logos, banners, templates, designs, graphics, and most importantly video animations.

Black and White Creative Slide Design – PowerPoint Tutorial

This tutorial will teach you how to design appealing, high quality and on trend for 2016 / 2017 and further PowerPoint slides

FAQ
💻 How can I download free PowerPoint templates?
We have checked many sources and found a few best sites where you can get cool free simple templates for your presentation. Check out these: MasterBundles, SlidesGo, PowerPointify, Presentation Magazine, Slides Carnival, and FreePik.
💻 How do I create a simple PowerPoint presentation?
It is much easier than you think:
launch PowerPoint on your laptop or PC;
download the template you like (free or premium);
add your data and pictures, links, video, etc.
play the presentation and check everything you added carefully before showing it to your audience.
enjoy your great work! 🙂
💻 How do I make a PowerPoint presentation attractive?
Keep it simple, do not put too much data on 1 slide. Use graphic elements: diagrams, charts, schemes, and sketches because they will make the information more simple. Choose 1 or 2 types of transitions for a single presentation. Use color themes and fonts well – the font should be clear, and colors – dimmed and neutral.
Please take a moment to pin this post to Pinterest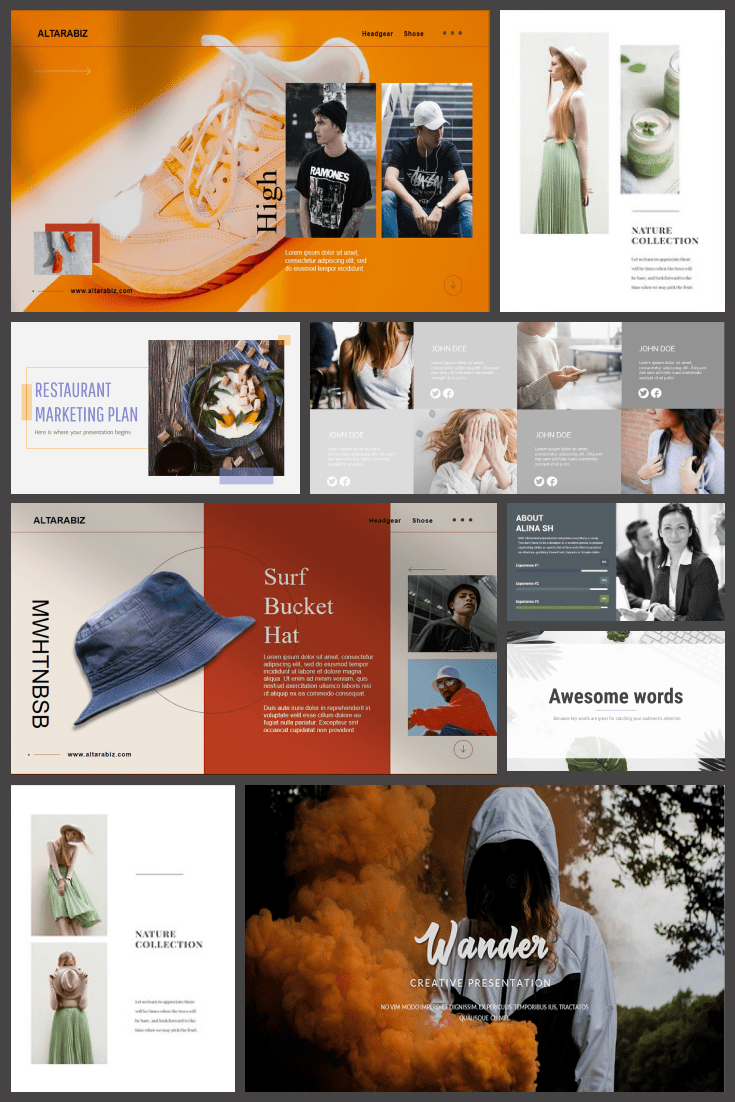 While writing this article, we used proven sources such as Wikipedia, ShutterStock Blog, a book Avoiding Death By PowerPoint by Patrick Forsyt, and other articles connected to the topic.
https://bookboon.com/en/avoiding-death-by-powerpoint-ebook
https://en.wikipedia.org/wiki/Microsoft_PowerPoint
https://www.shutterstock.com/blog/tips-on-how-to-make-effective-beautiful-powerpoint-presentations/
https://www.slideteam.net/blog/10-design-trends-that-will-dominate-2021
https://business.tutsplus.com/tutorials/top-presentation-design-cool-powerpoints–cms-34459
Disclosure: MasterBundles website page may contain advertising materials that may lead to us receiving a commission fee if you purchase a product. However, this does not affect our opinion of the product in any way and we do not receive any bonuses for positive or negative ratings.