50 Rustic Fonts Collection 2021
Rustic Fonts. The font is a very important part of any design. It can highlight the design style or text. You can also use fonts as the elements of a design project. This is why, if you want to create a good website or a t-shirt print you have to choose the font cautiously. And it is wise to purchase a font from experienced developers. It is easier than developing your font and more original than using free fonts. This is why we present you with a list of rustic fonts. In this list, we gathered the best products in our marketplace. And you can check them all on a product page.
These best rustic fonts will be useful for various design fonts. They come in various formats and forms. Moreover, you can use a few of them at the same time. It depends only on your imagination and design preferences. Rustic looking fonts suit stores, bars, restaurants, tourist agencies, and many other businesses. It looks great on advertising banners, t-shirts, book covers, and brochures. And if you want to create a special font you can edit any of the listed products.
Article reviewed by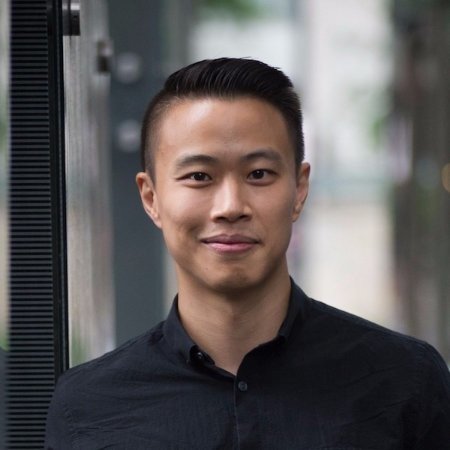 Font Trends in 2021
Font trends change every year so it's important to keep in touch with the latest trends and update your fonts library on a regular basis. Therefore, in order for you to figure out which particular fonts you need, let us have a brief look at the font trends of the upcoming year.
Retro fonts;
Unconventional and bright fonts;
Minimal fonts;
Pop culture significant fonts.
As you can see, several quite opposite trends will dominate the industry in 2021. In fact, some of the tendencies such as minimalism have transferred from 2020. In general, playing with fonts is going to be a huge thing in the upcoming year, so you will definitely need some new dope fonts that will help you complete your projects.
Top 5 Rustic Design Bundles 2021
| Product Image & Rating (Out Of 10) | Product Name | Price |
| --- | --- | --- |
| | 60+ Hand Drawn Rustic Elements + Bonus | |
| | 10 Rustic Patterns | |
| | 20 Rustic Wood Digital Textures | |
| | Rustic Wreath Creator | |
| | 8 Vector Rustic Doily Lace Art | |
And we know how important it is to create an attractive product. Our developers have a lot of experience and provide you only with our best ideas. Moreover, you can find many rustic font products in our marketplace.
Such products will be especially useful for website developers. They will be a great decoration and your customers will appreciate your approach. You can create an eye-catchy website with a good rustic font. And it is always easier to read a text written with a nice font. This is why you have to check all of the listed products and find the best option for you. It is small, yet very important design detail and it will improve your project.
There are 5 major types of fonts. Serifs are more typical, they can be easily spotted by small lines placed on characters. Sans-Serifs are a more recent type, and letters don't have tiny lines. Slab-serifs are blocky and massive, these fonts add substance to the design. Scripts resemble handwriting and have connected characters. Stencils are identified by round boundaries and thin strokes, you are encouraged to rely on them to produce a creative headline.
Best 10 Rustic Fonts for All Occasions
Handmade Font Bundle + Extras by Megflags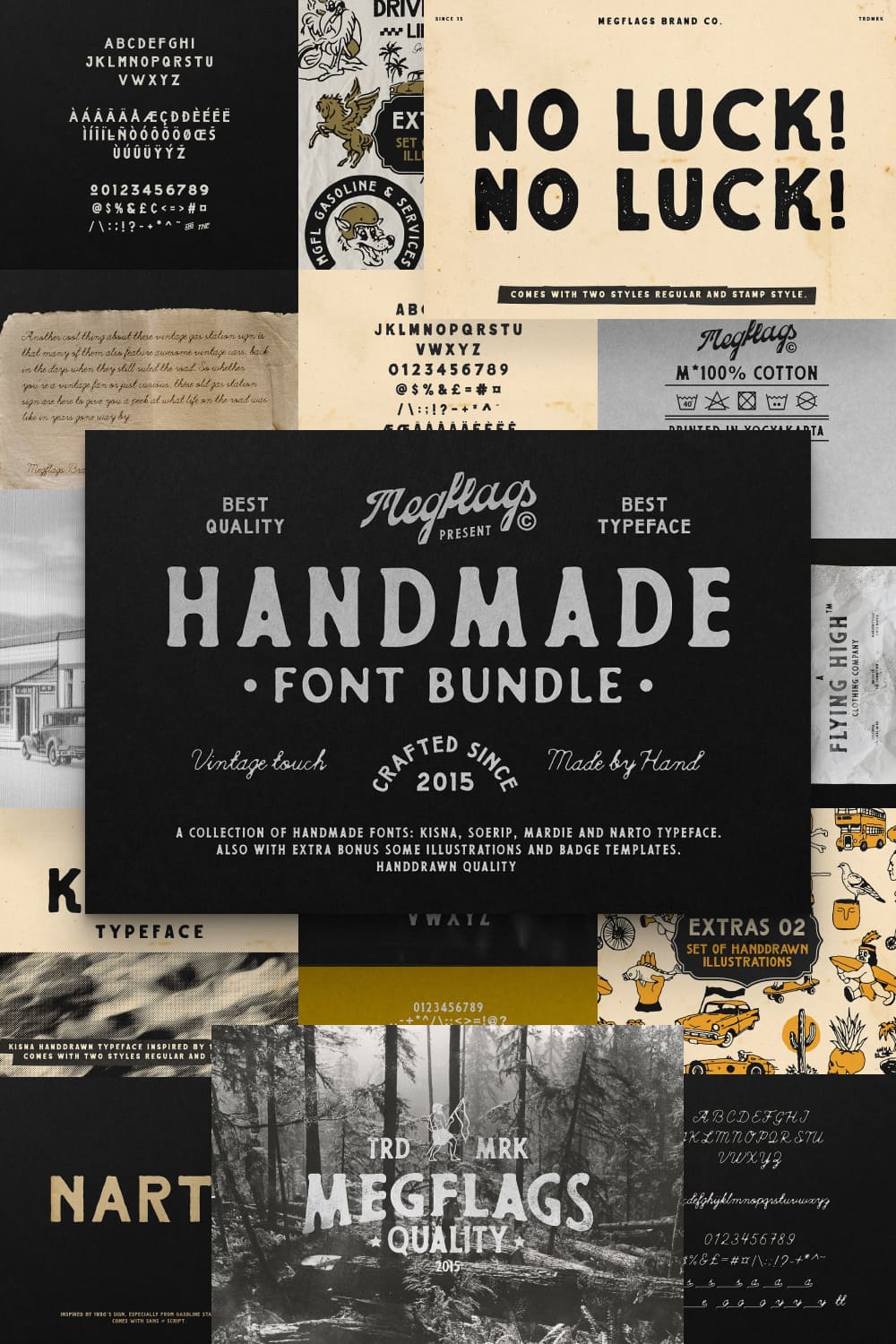 Price: $19
This fashionable rustic typeface looks sophisticated and elegant. You can use it almost anywhere and build projects of different complexity. For example, this handmade bundle with amazing rustic font styles may be applied for signs, banners and ads.
Sebastian Bobby Handwritten Font by Sam Parrett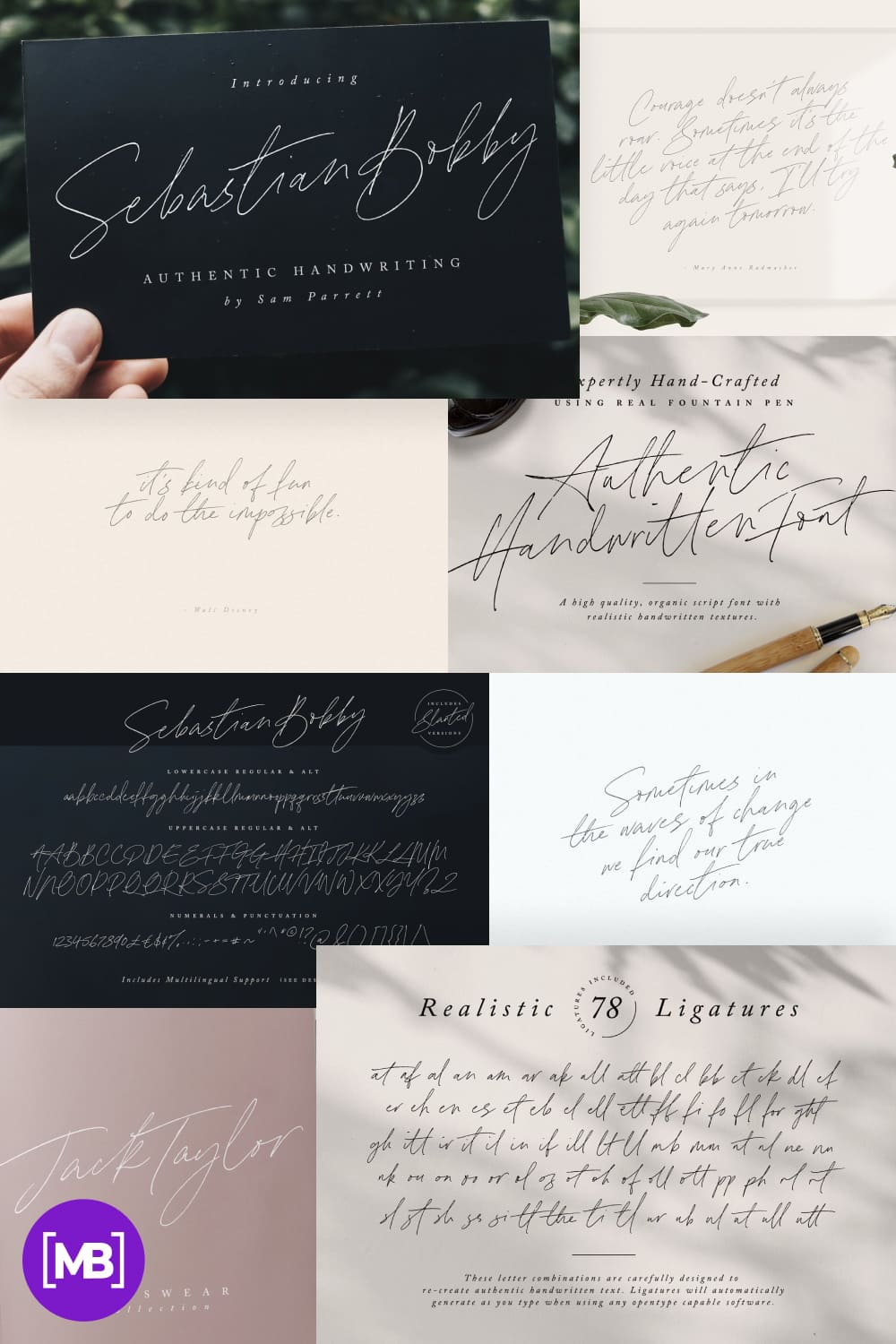 Price: $18
Sebastian Bobby is a sophisticated and attractive rustic typography created with a real fountain pen. This script has been meticulously designed to recreate natural handwriting.
Handwritten Font Bundle is back! by VladCristea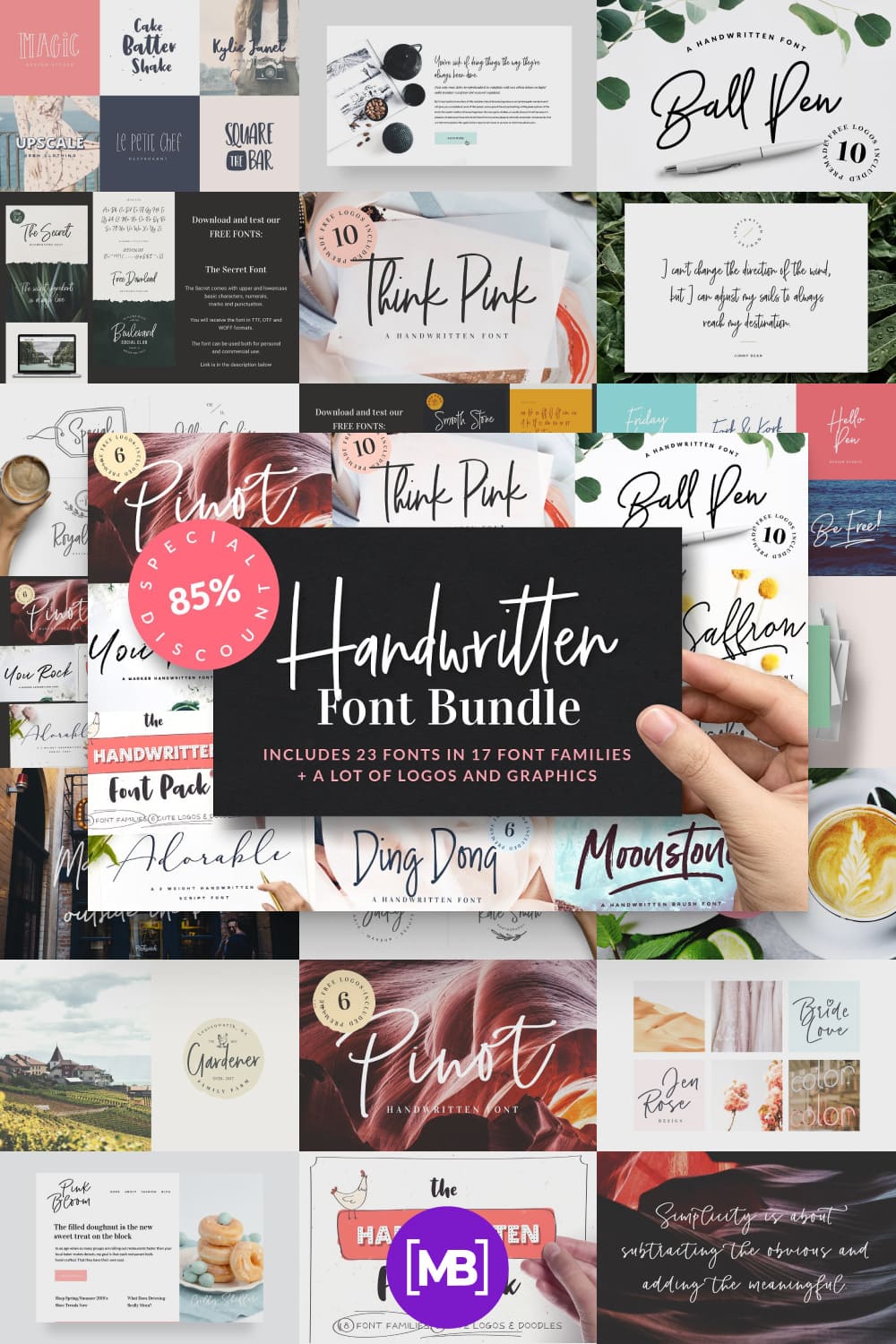 Price: $24
Before you, a great collection with the best rustic fonts. These handwritten scripts will add charm to almost any text. So, using them you can easily create a project with a vintage and light mood.
Modernline | handwritten font by Ef Studio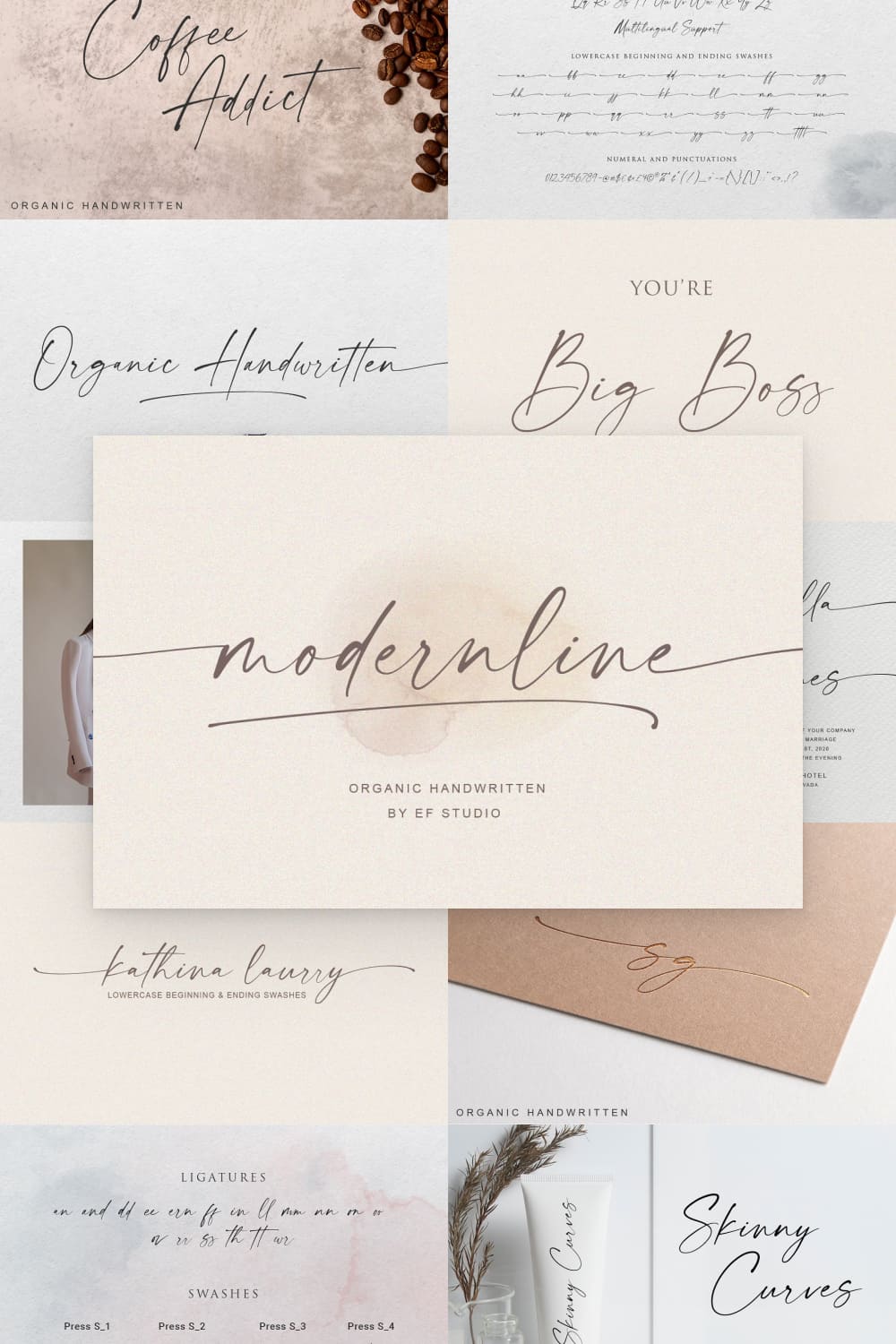 Price: $15
Here is a pretty handwritten lettering that is great for a variety of works. Modern rustic fonts are very much in demand and this one is no exception. It can be used for postcards, branding, signatures, and any of your ideas.
Marshmallow Handwritten Font by The Paper Town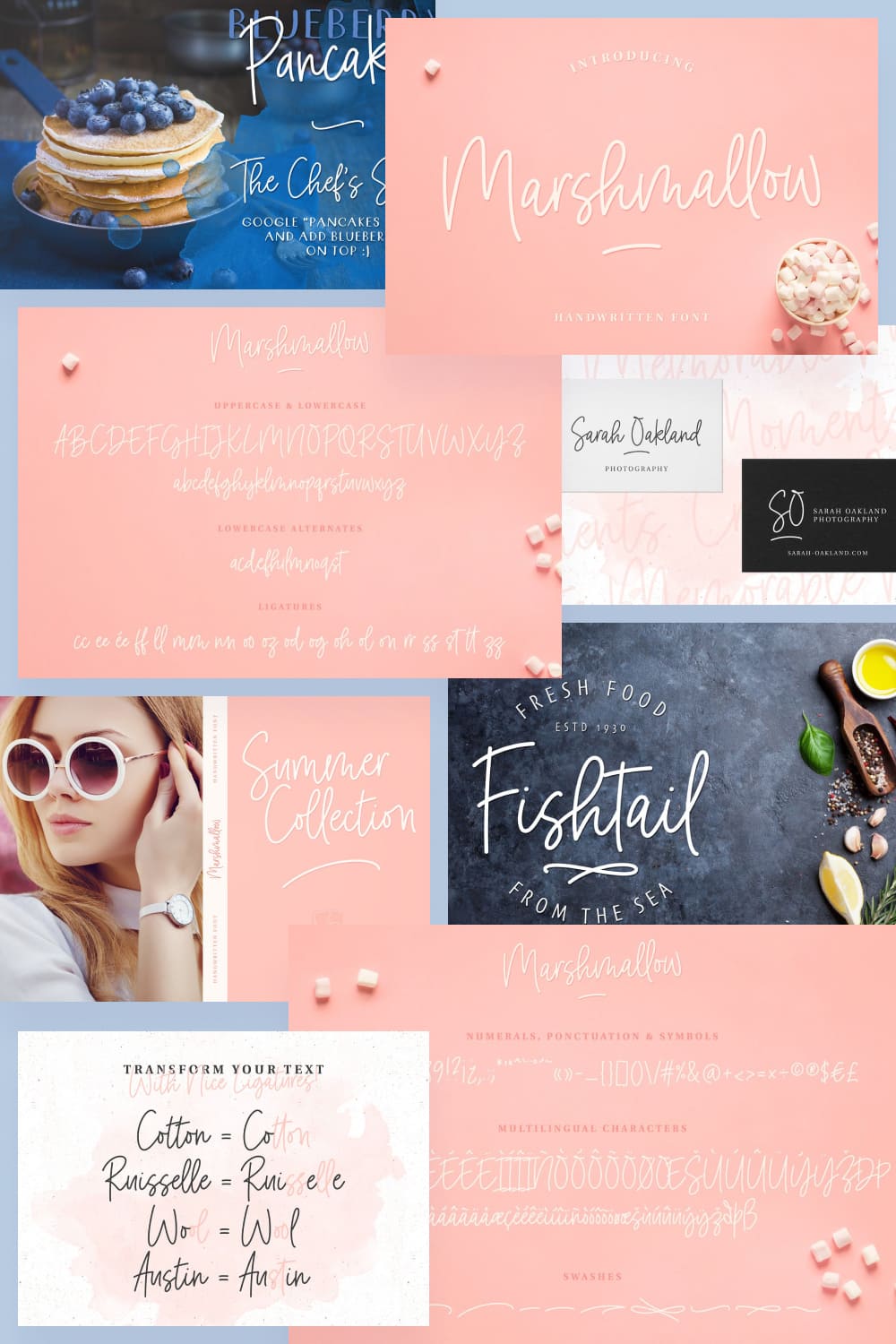 Price: $16
Marshmallow may truly be called a fresh and extravagant script. This style rustic font is perfect for blog titles, business cards, websites, product covers and many other projects.
Wellbotth – Handwritten Font by Attype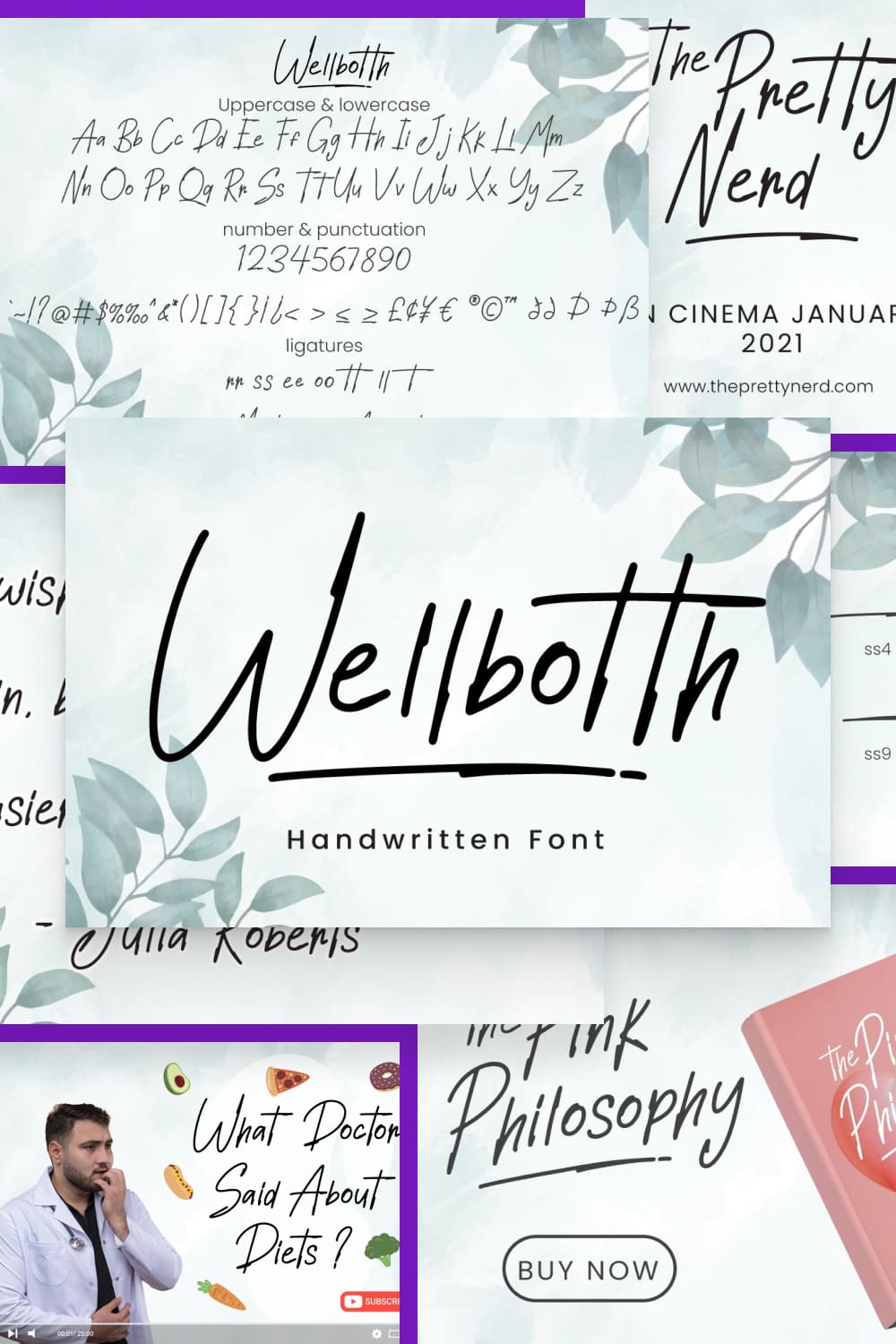 Price: $16
Wellbotth is a stylish and elegant item that will suit almost any of your design projects. It is one of the most interesting rustic looking fonts and is especially great for logos and postcards.
Layerace Hand Script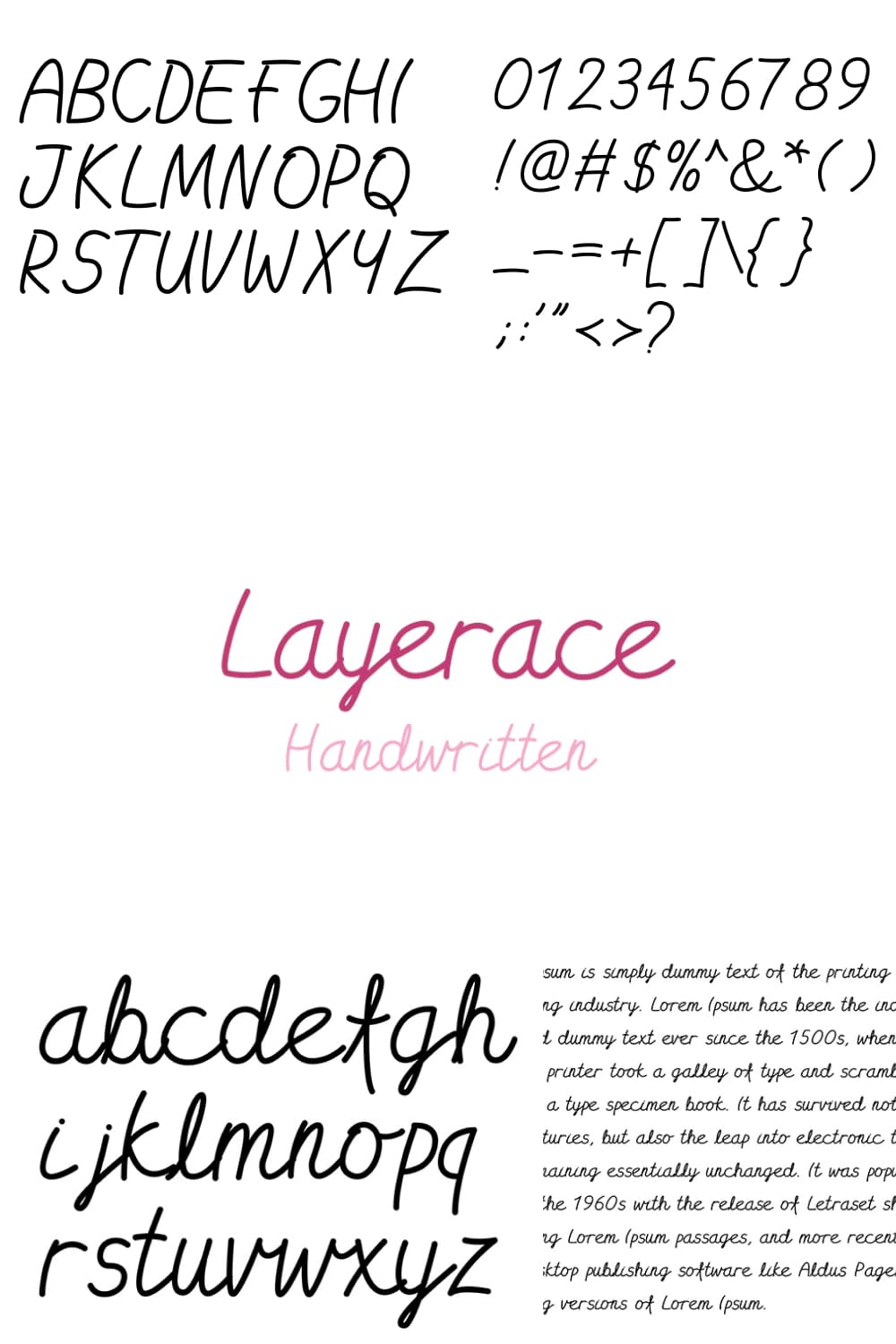 Price: $8
If you're looking for a clean and pleasant-looking typographic solution for your work, then this one is in front of you. This type of rustic script font is of great interest in the design of postcards, invitations or extraordinary brand solutions.
Espresso hand written font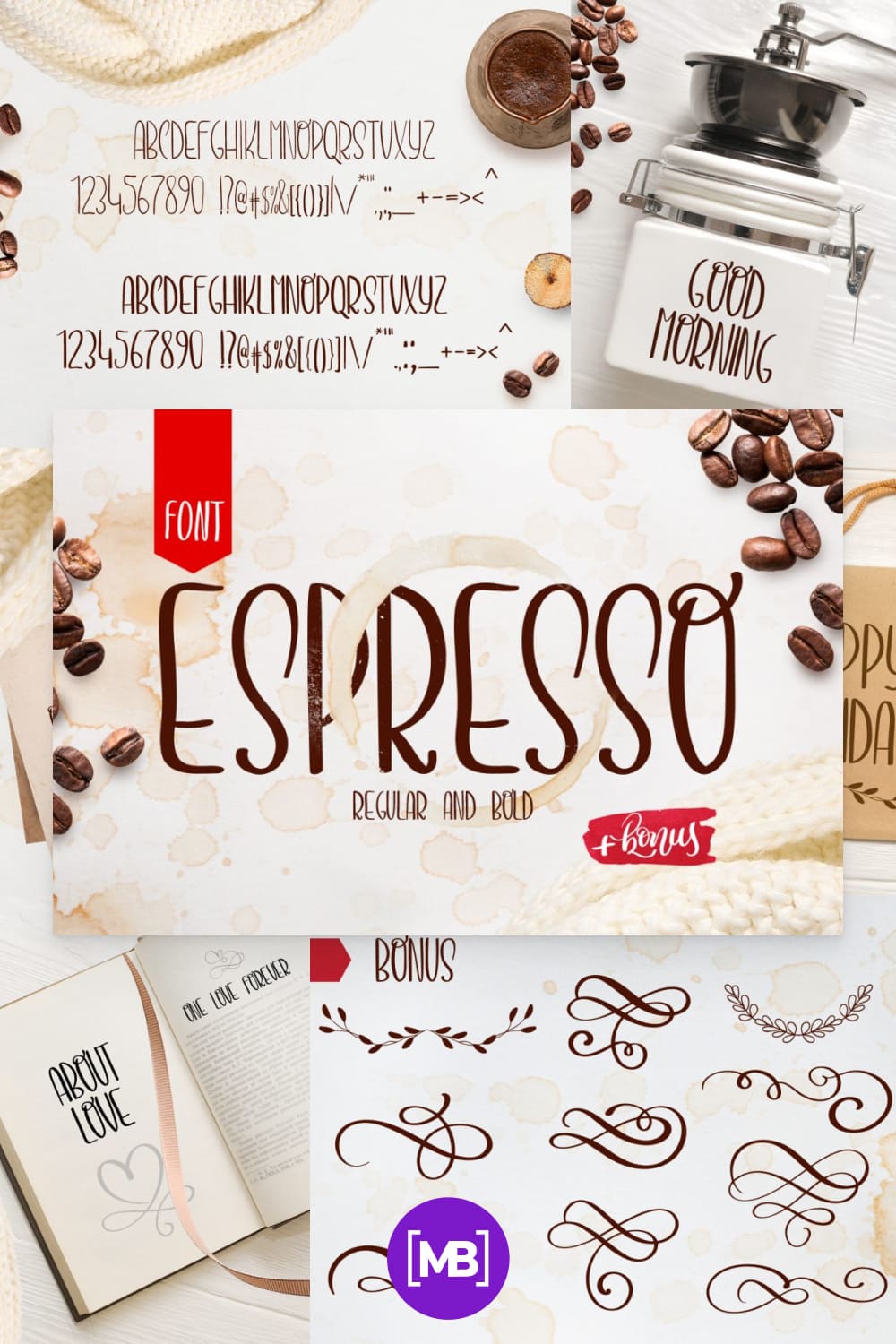 Price: $9
Espresso is an impressive rustic sign font that brings the festive spirit of fun. It can be applied in a variety of designs and is suitable for projects of any direction.
Hand Written Font – Rosalina
Price: $15
Rosalina is a very elegant and eye-catching handwritten script. It is a rustic text that can be used in headlines or postcards. Its distinctive feature is the soft letter transitions.
Hand Written Font Never Neverland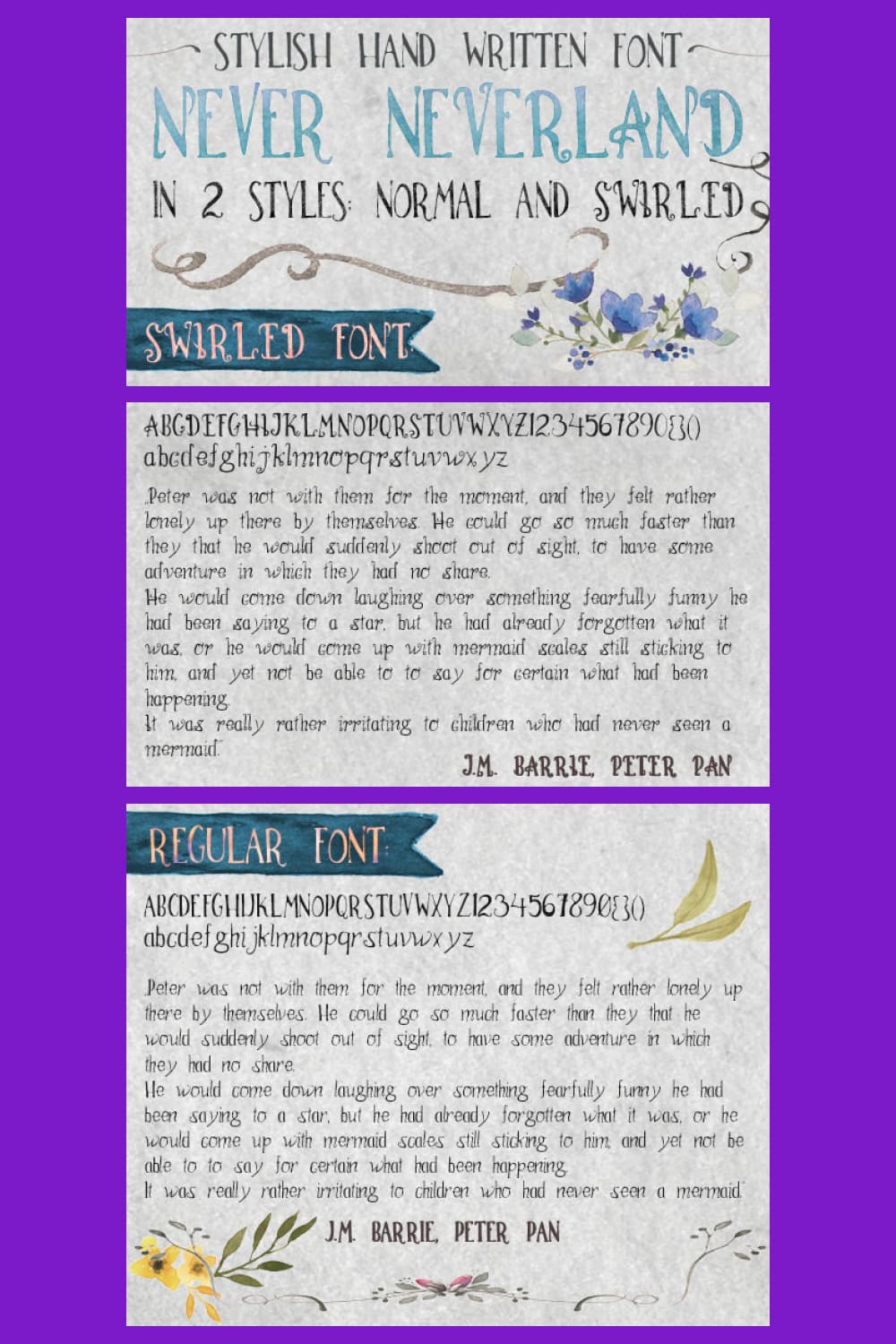 Price: $5
Neverland is truly one of the best rustic fonts used for advertising billboards, logos, book covers, etc. It brings a pleasant sense of fairy tale and takes us into a world of magic.
Rustic Fonts Collection
The Amazing Font Bundle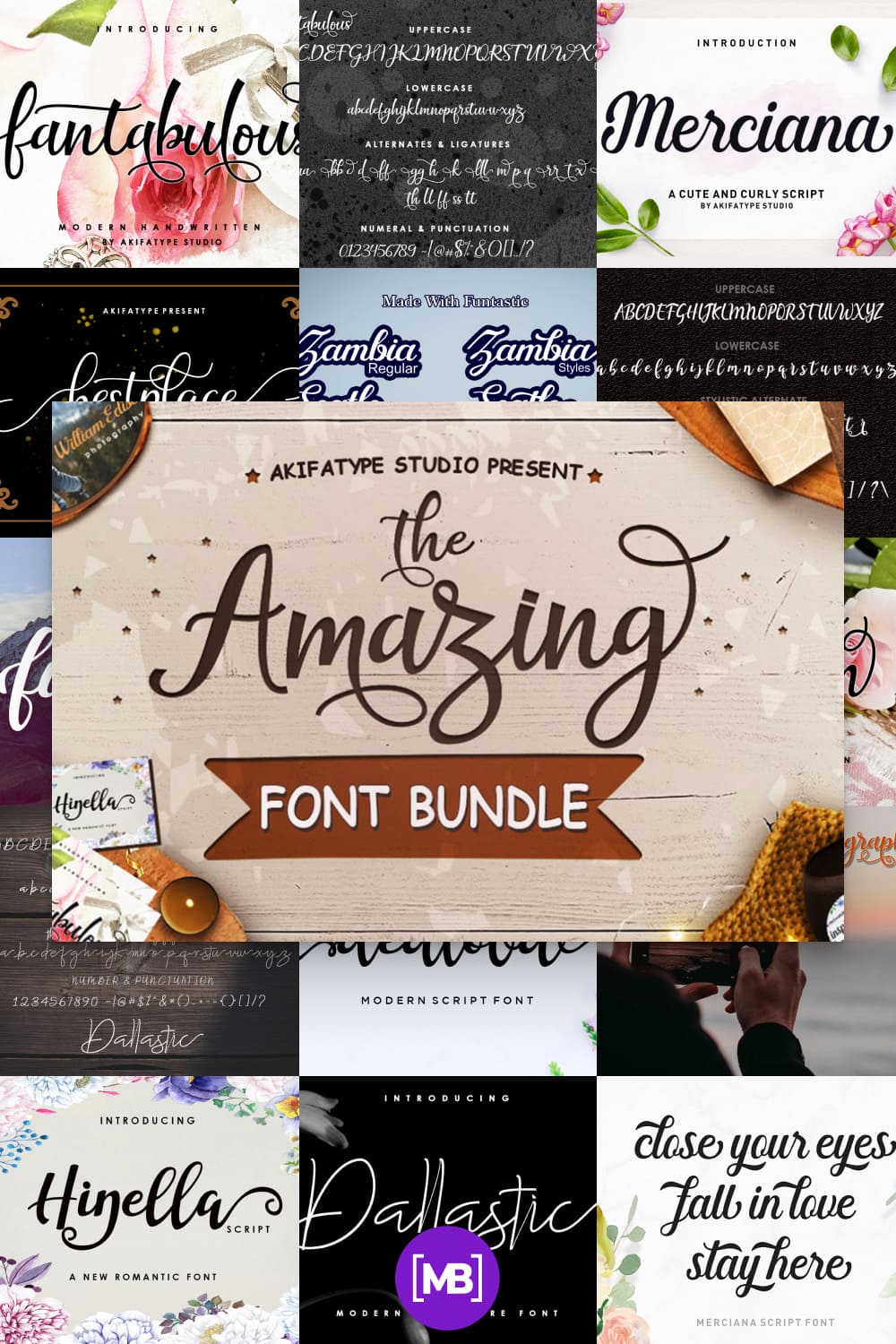 The Amazing Bundle is a professional fonts collection containing elegant lettering styles that are perfect for T-shirts, posters, business cards and postcards.
Price: $8
Handwritten Rustic Typeface Bakery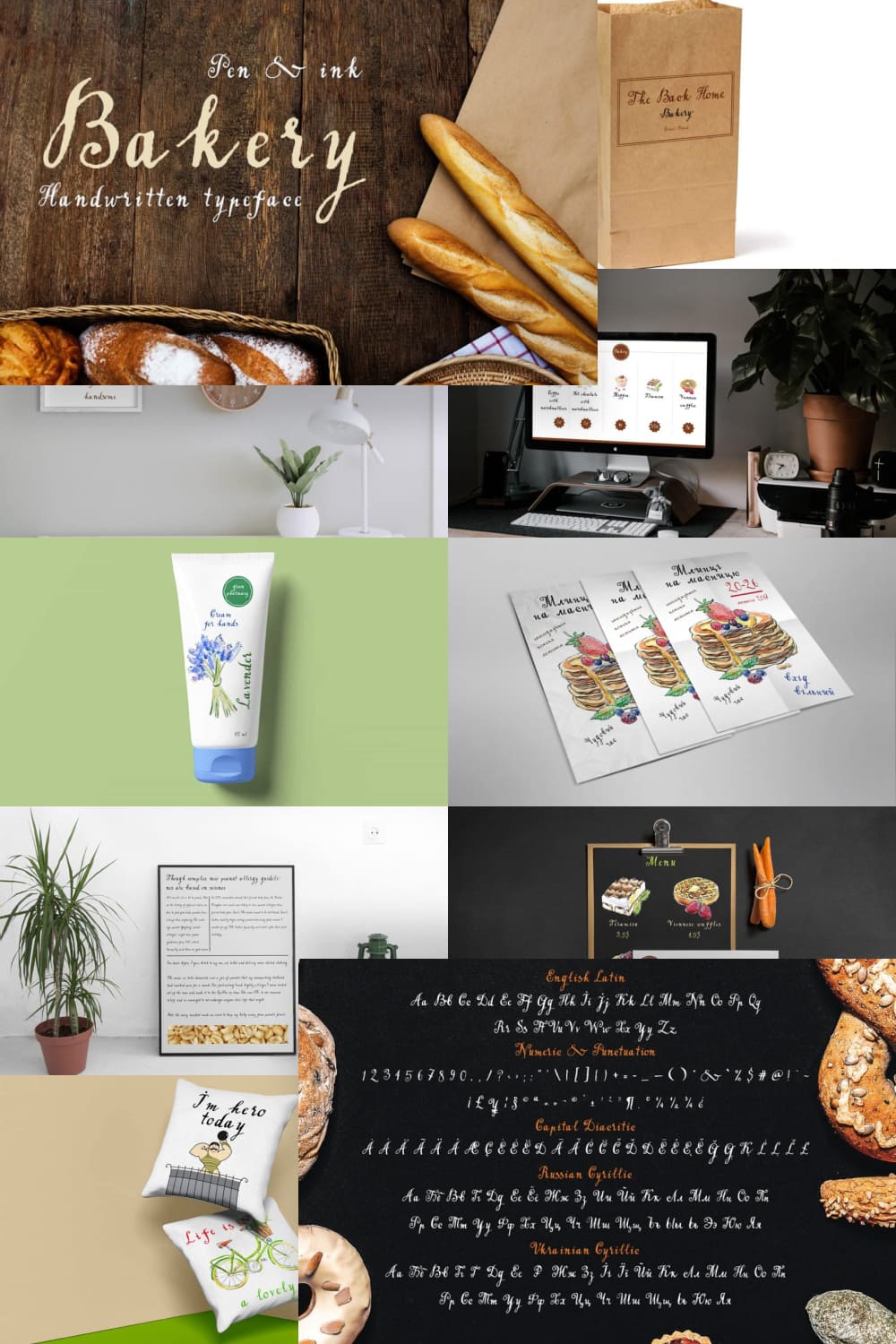 Bakery is a classic handwritten script. It is notable for its neat lettering and light curls. This rustic calligraphy font is great for signs, logos, invitations, banners and postcards.
Price: $14
Retro Vintage Font Handy Script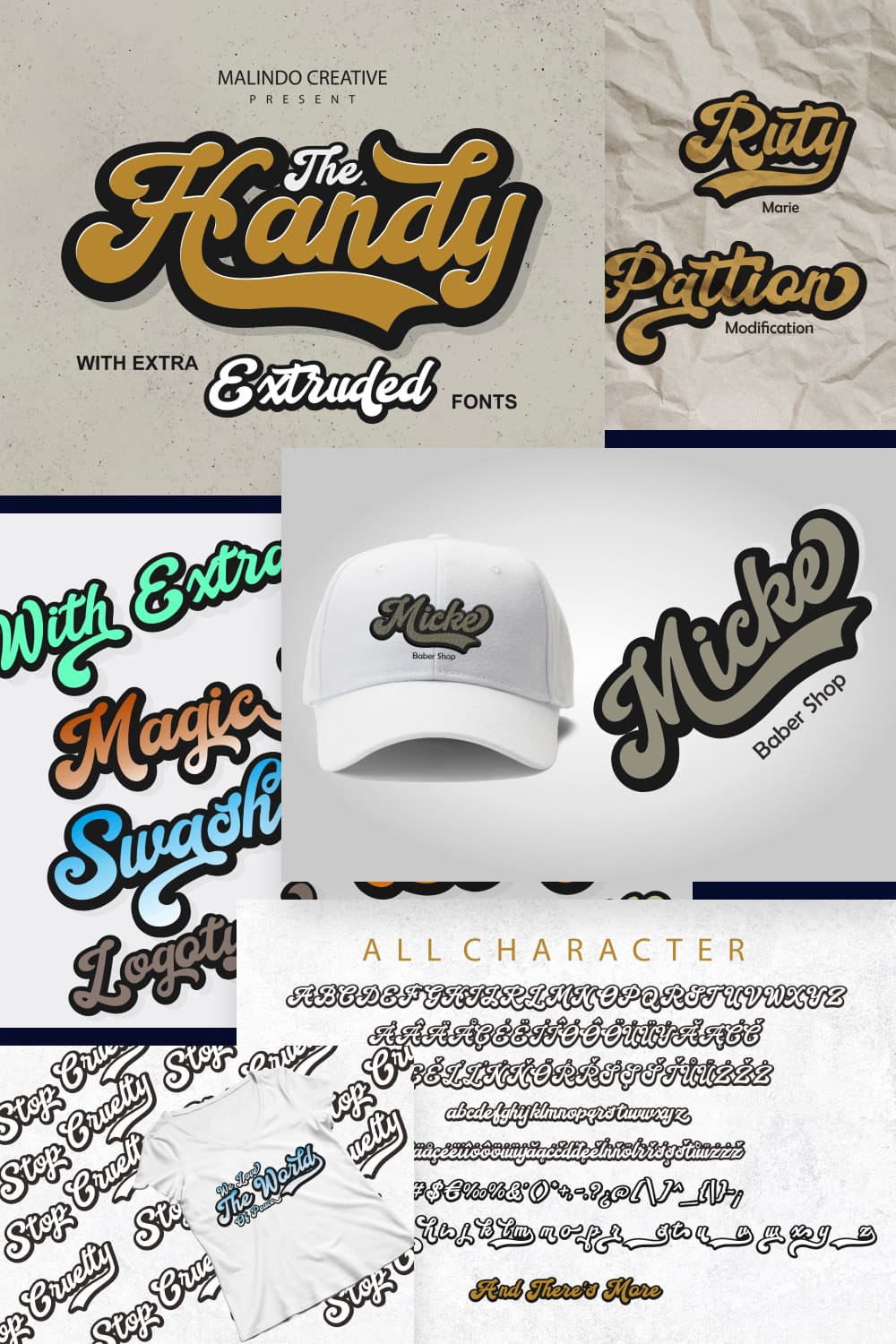 Retro Handy will bring a lot of vintage flair to your work. It is one of the most recognisable rustic looking fonts in the retro style and will be a great solution for different creative projects.
Price: $10
Telisik Script Font
This modern rustic font combines two styles that go well together. The combination of sans script and vintage rustic typeface helps to give projects a clean and fresh look.
Price: $14
Morable Modern Hand Based Rustic Typeface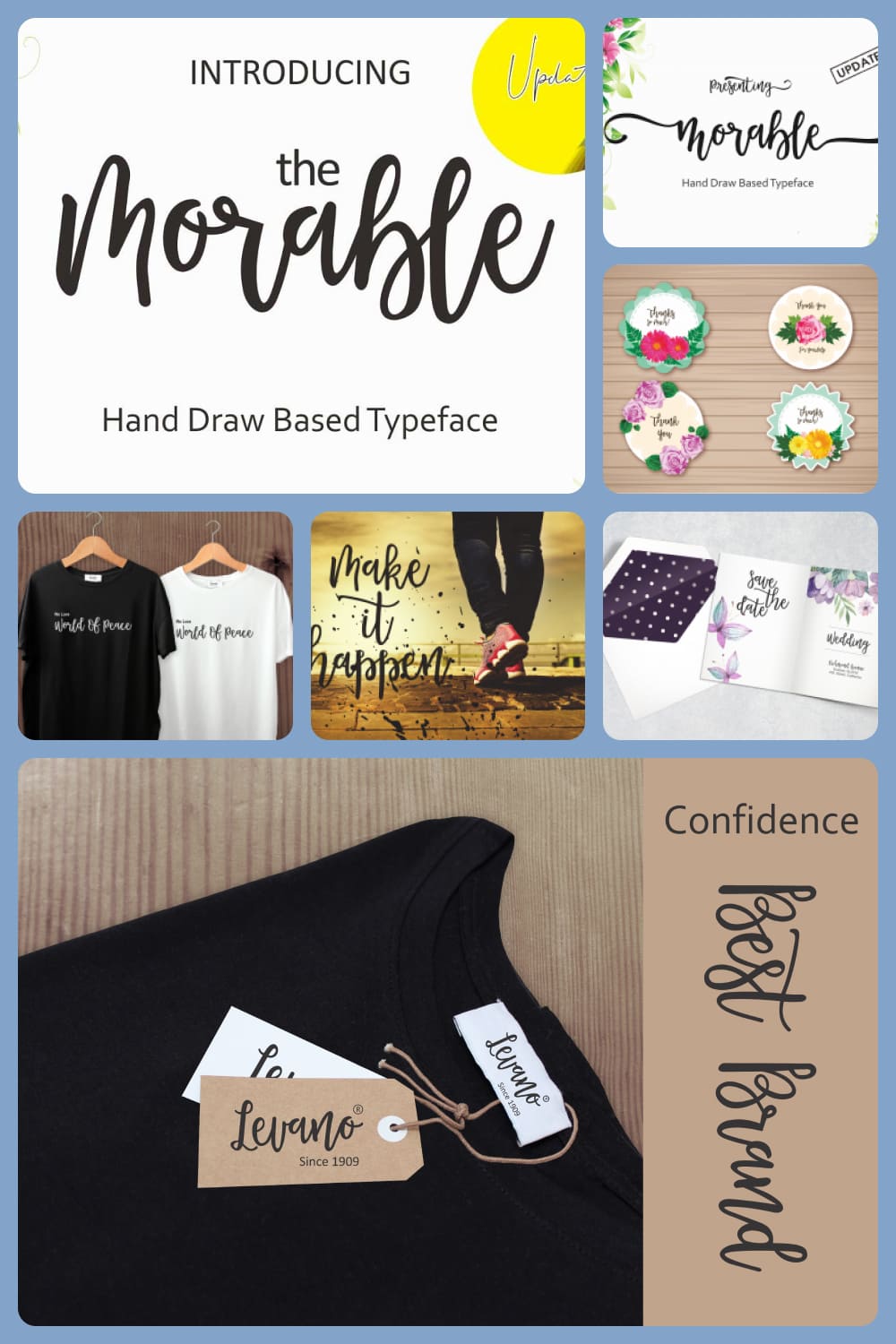 Morable is an impressive rustic script based on handwriting style. It is perfect for posters, logos, business cards and, of course, wedding invitations.
Price: $10
Nadine Signature Rustic Font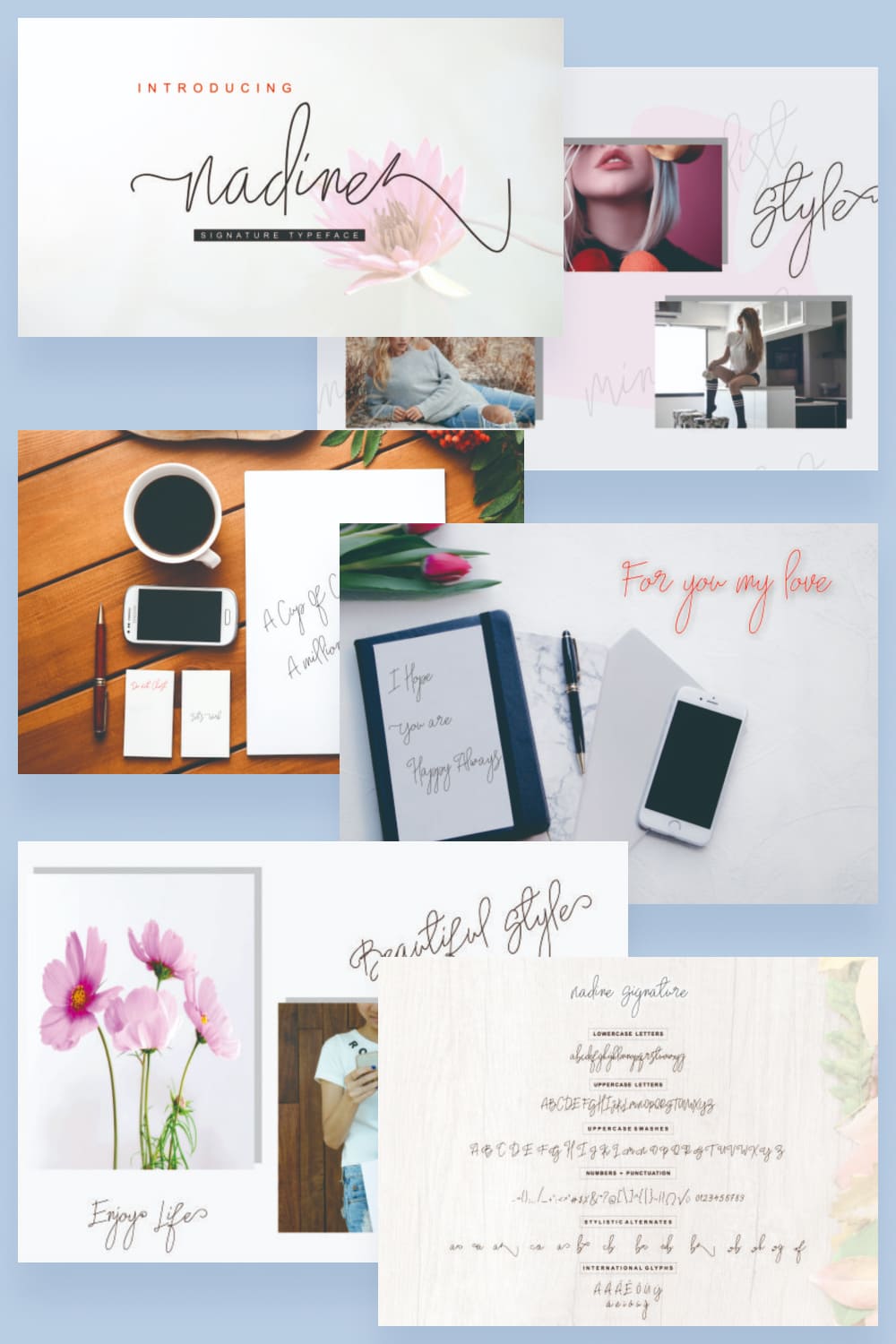 Nadine Portrait is the perfect type of rustic style font. It's great for pretty cards, signs, banners, advertisements, headlines and more. With this product, you can feel free to make any brave ideas come true.
Price: $15
Modena Handwriting Rustic Font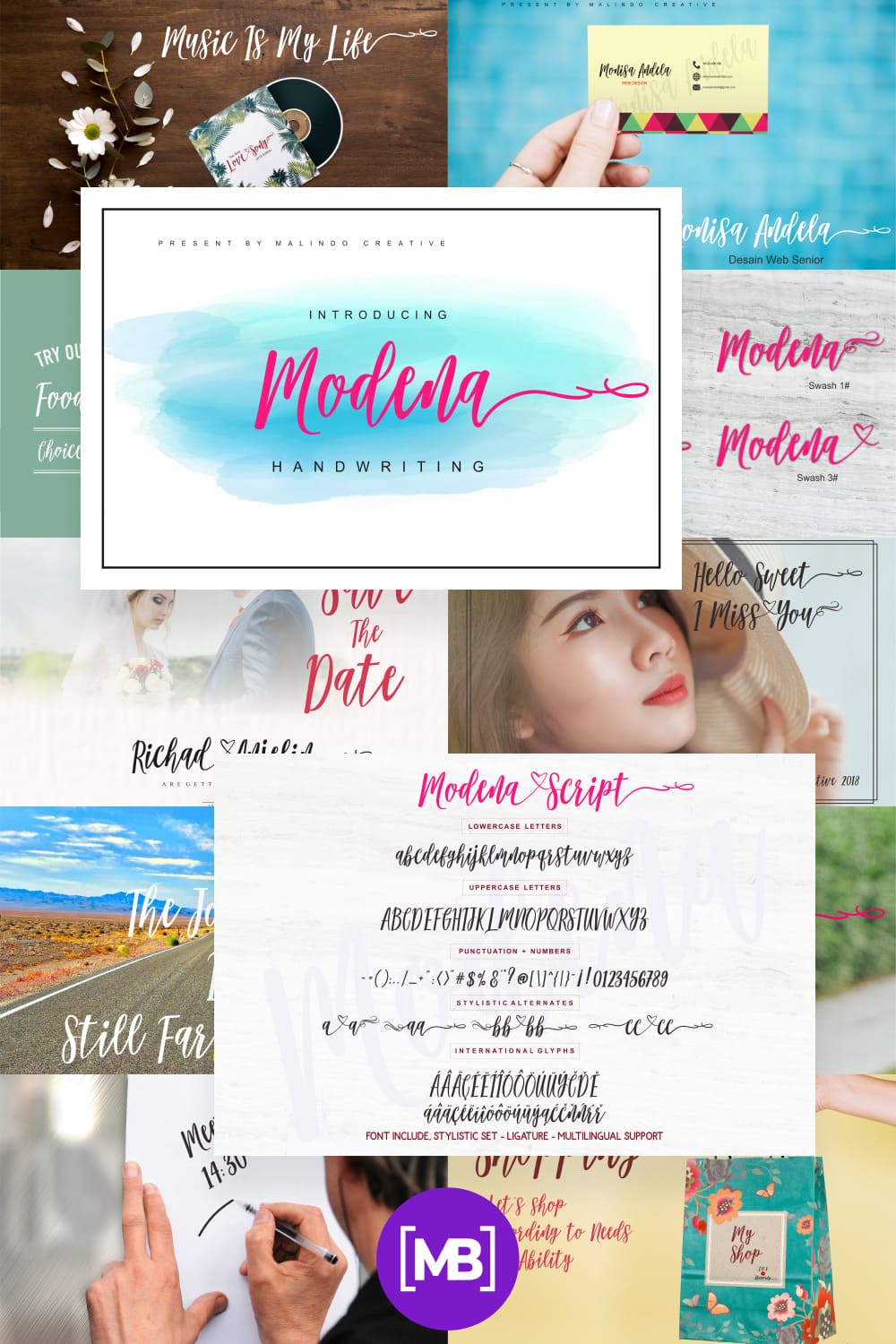 This lettering is a truly beautiful and elegant creation of human hands. Modena rustic typeface is ideal for banners, calendars, brochures, posters and wedding projects.
Price: $5
Creative Rustic Typography Bundle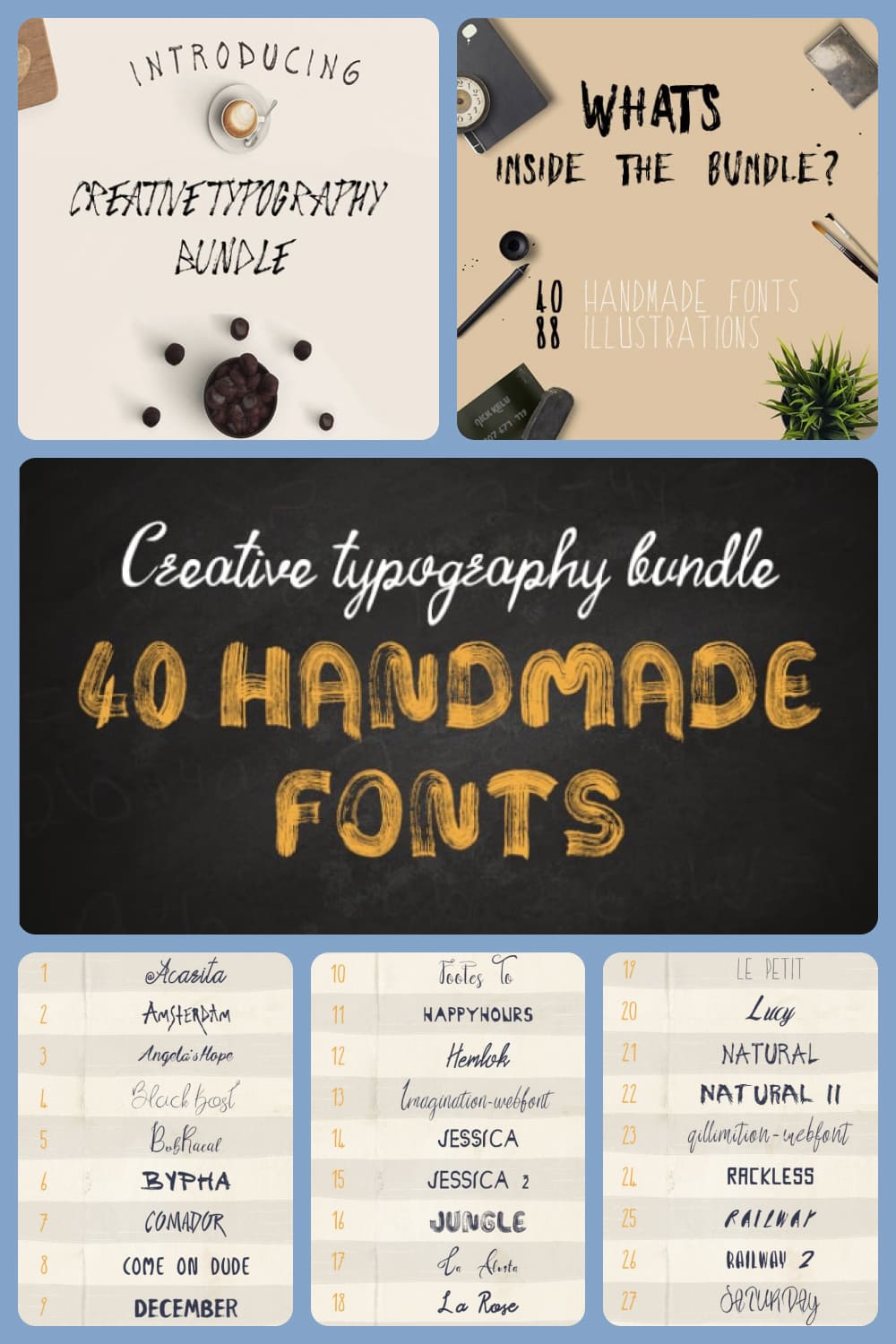 The Creative Bundle is an impeccable solution that contains a professional fonts collection. With these rustic style scripts you can make the products into something that really catches the visitor's soul and make them stay with you or take advantage of your offers.
Price: $17
Handwritten brush font "Rough Sketch – fonts duo"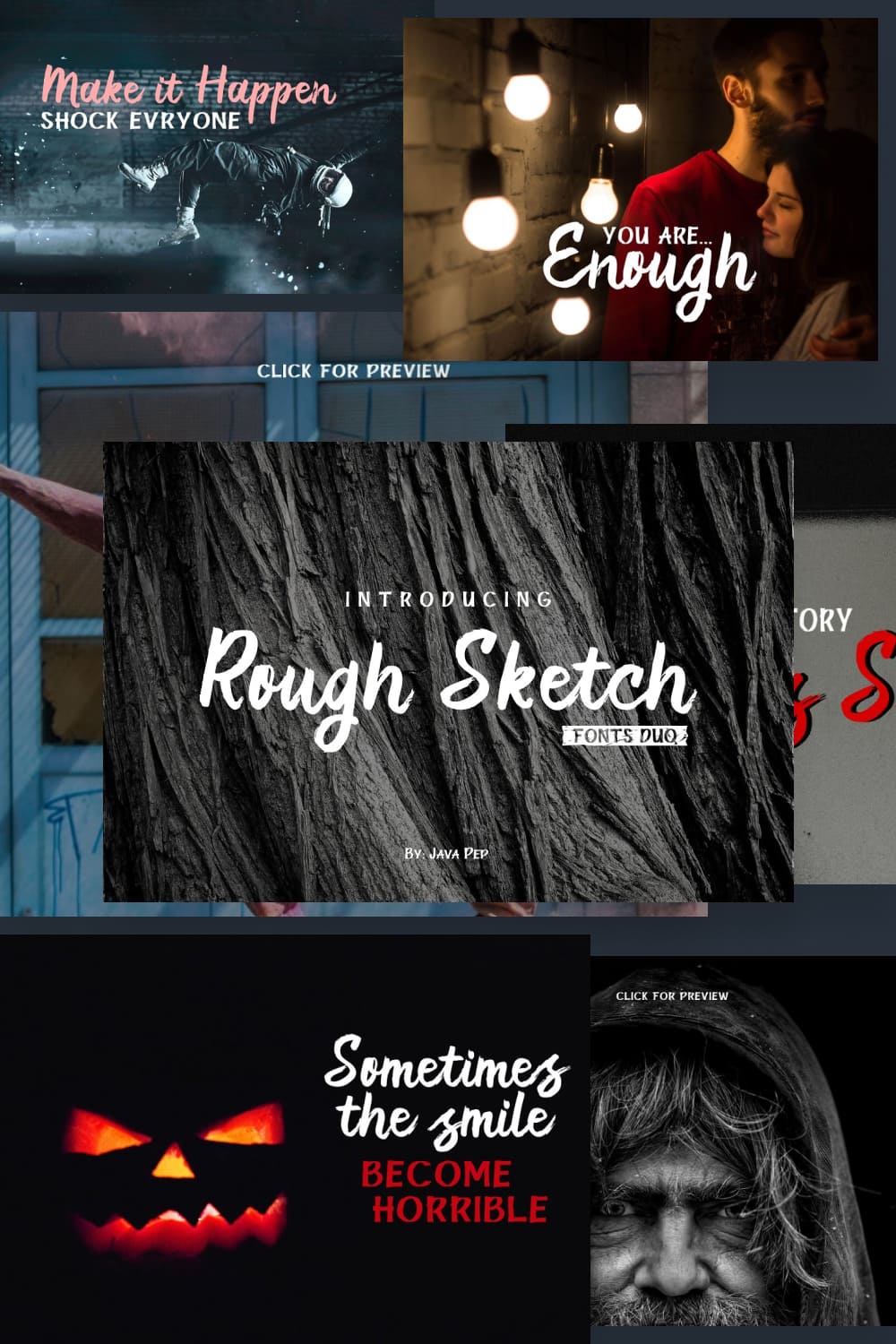 Rough Sketch is not a simple typeface, it is rough but elegant at the same time. It can be used for the most extraordinary projects. The solution is perfect for posters, logos, prints and book covers.
Price: $5
Gardhen Modern Script font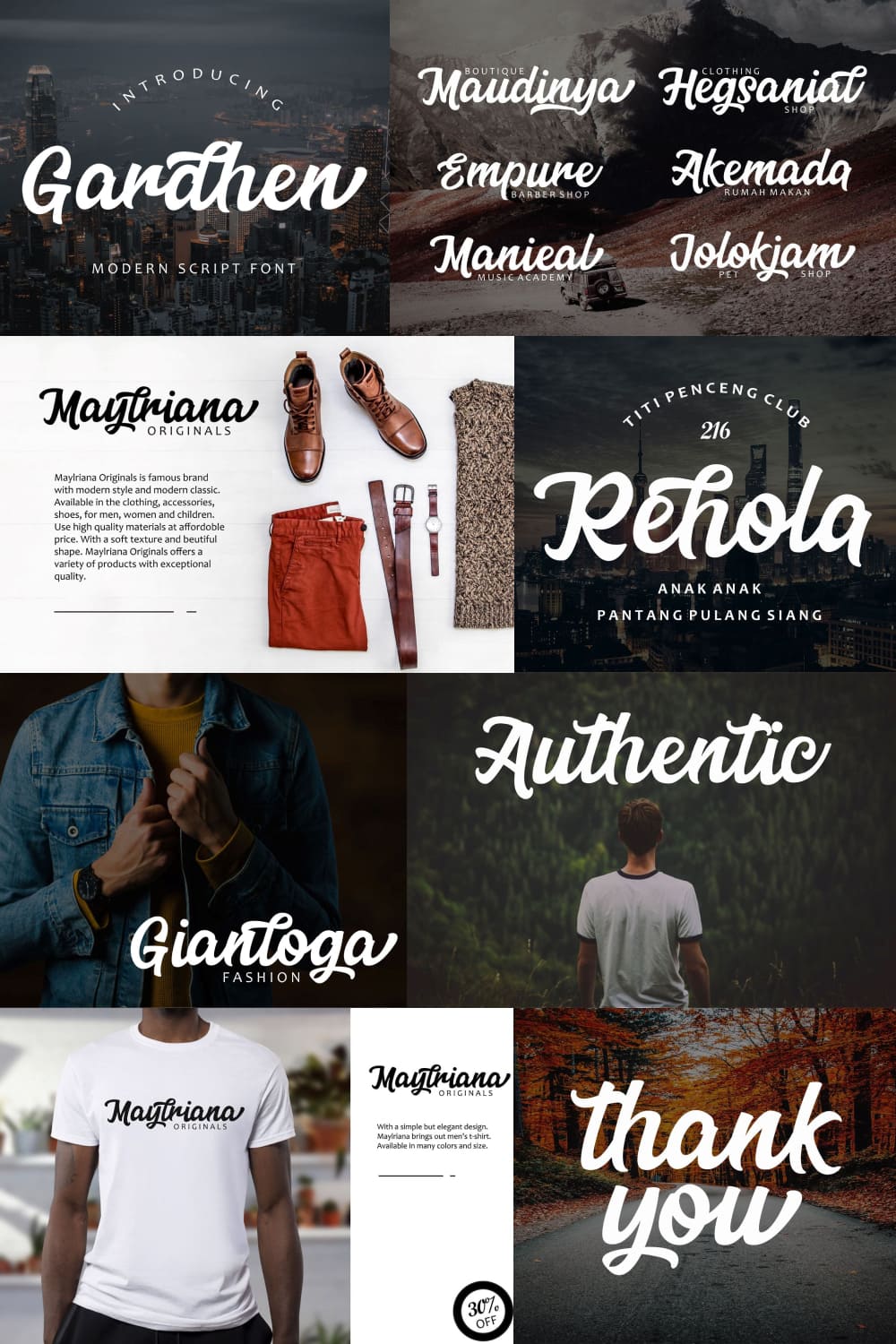 Gardhen Modern rustic font is an excellent item where each letter impresses with its style and outline. If you are looking for something handsome and attractive, then choose this perfect product.
Price: $14
Rustic Wedding Fonts Collection
Mottingham Elegant Calligraphy Typeface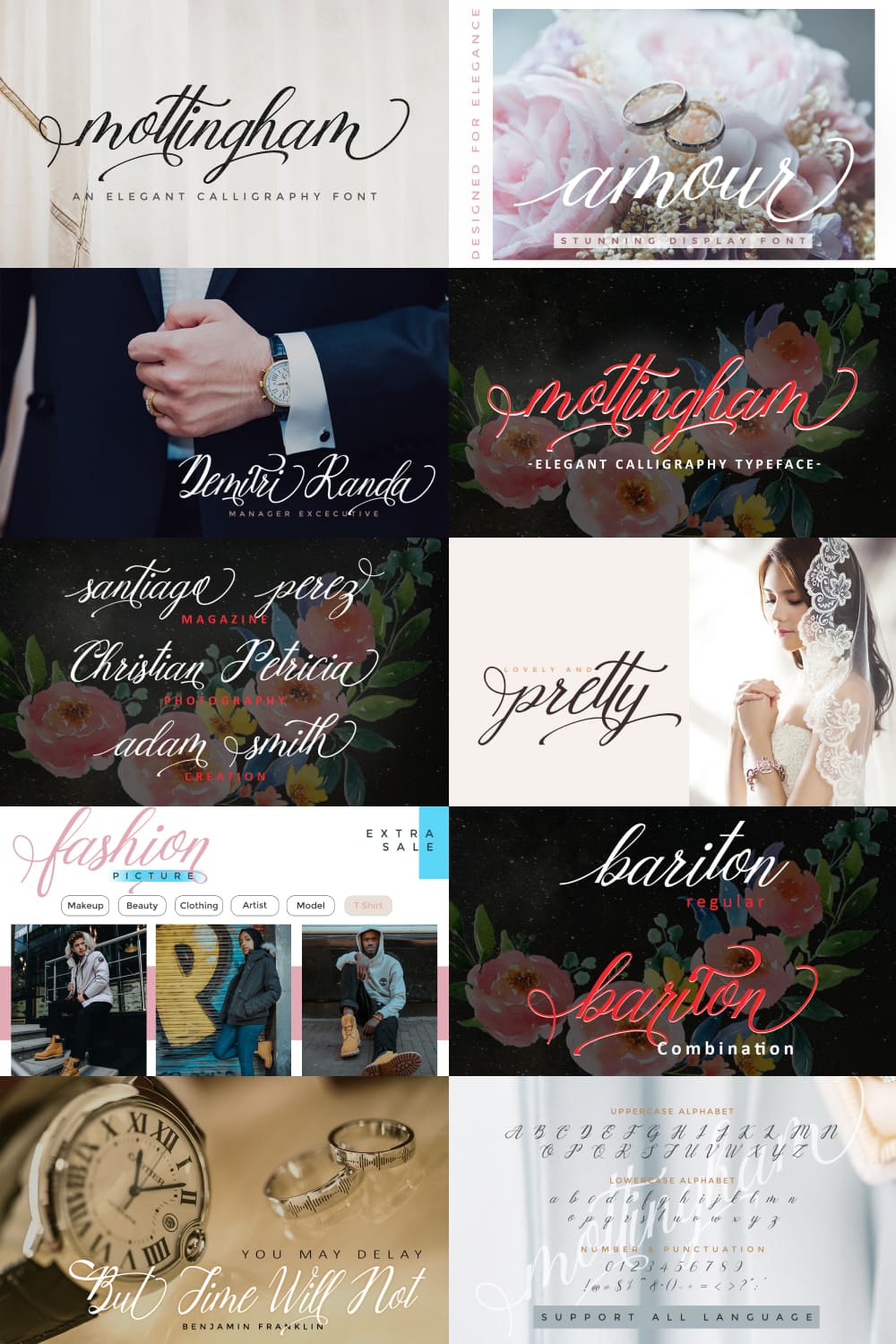 Mottingham is an eye-catching and good-looking solution for projects such as signatures, logos, invitation cards and even headlines. It comes in 3 formats: OTF, TTF, WOFF.
Price: $12
Aisyah – Modern Hand-based Typography
Aisyah is a modern rustic typeface. Its distinctive feature is the uneven letters between the top and the bottom. The advantage of this script is uniqueness and it is sure to be good in projects such as logos, wedding and greeting cards and even on clothing.
Price: $10
Imelda Wedding Rustic Hand-based Typography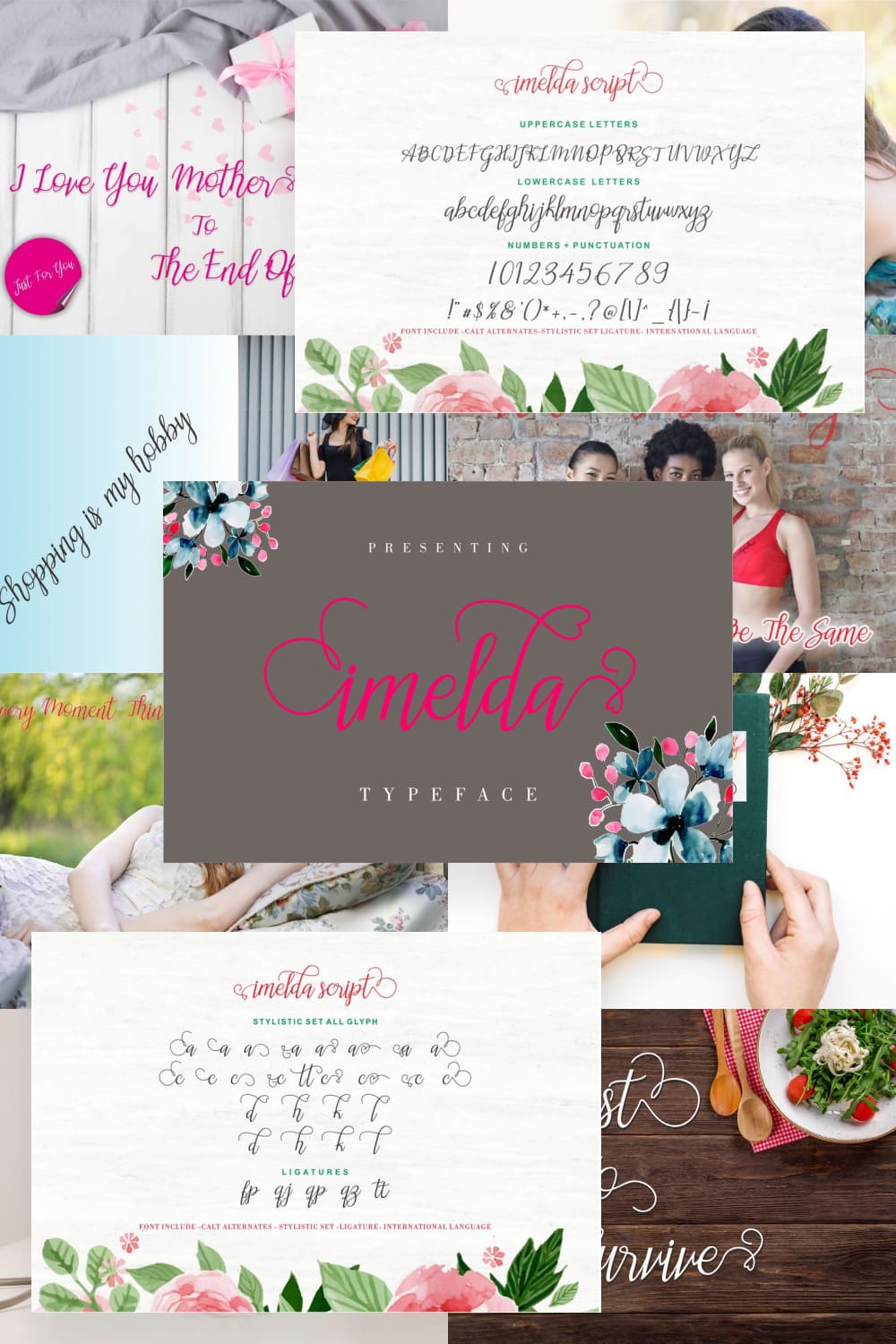 Imelda is a fresh hand-drawn rustic wedding typography. This font has flowing letters and it makes this script special. The product is ideal for wedding cards, posters and invitations.
Price: $5
Merciana Script FONT
Merciana is an amazing combination of elegance and austerity. This typeface is quite readable, so it would look great on business cards, banners, ads or logos.
Price: $5
Best Deals Signature Typeface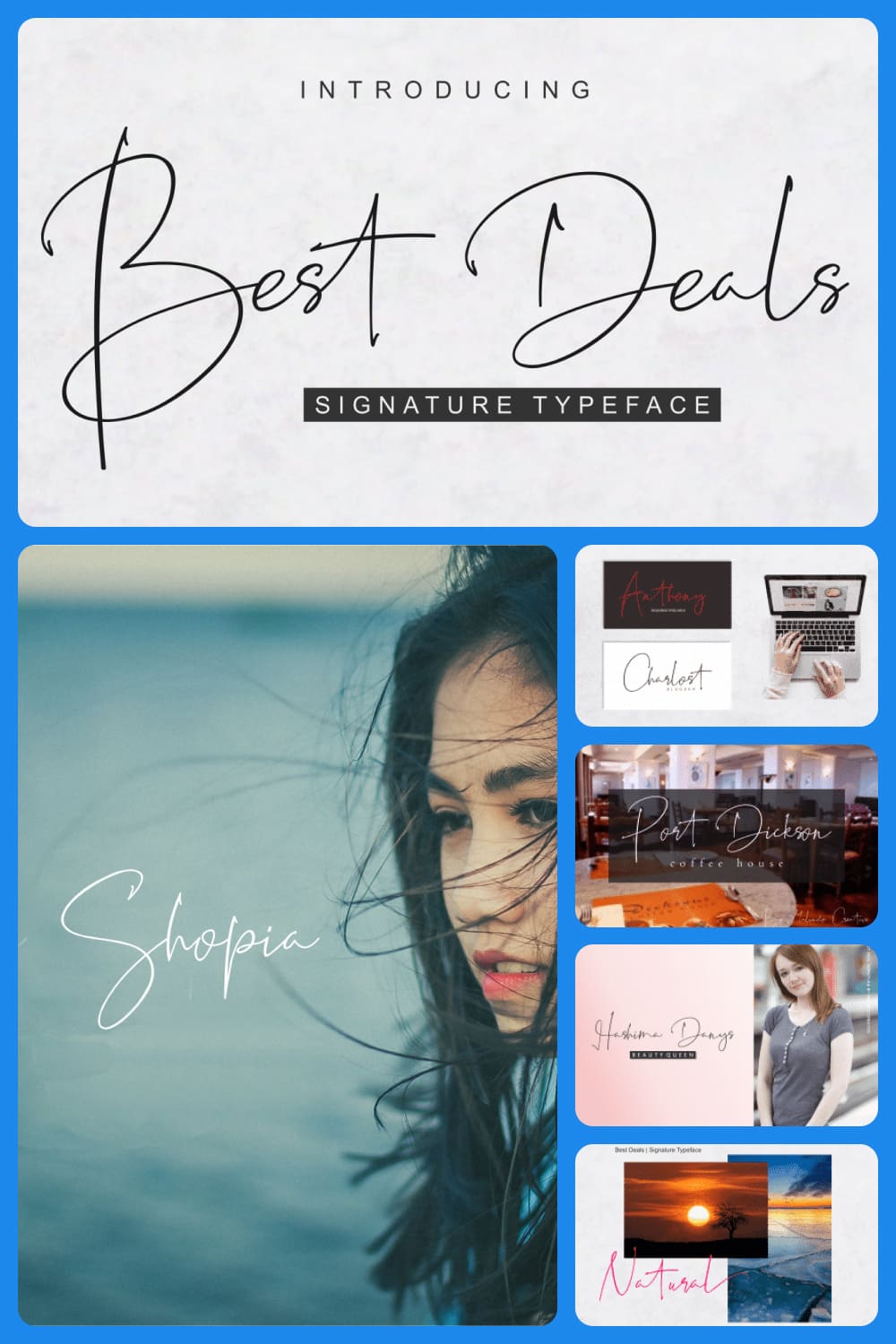 Best Deals is an attractive font with thin elegant letters. It is close to natural handwriting. This script would be great for projects such as product packaging, design, labels, photos captions, websites headings, etc.
Price: $10
Wedding font – iHeartit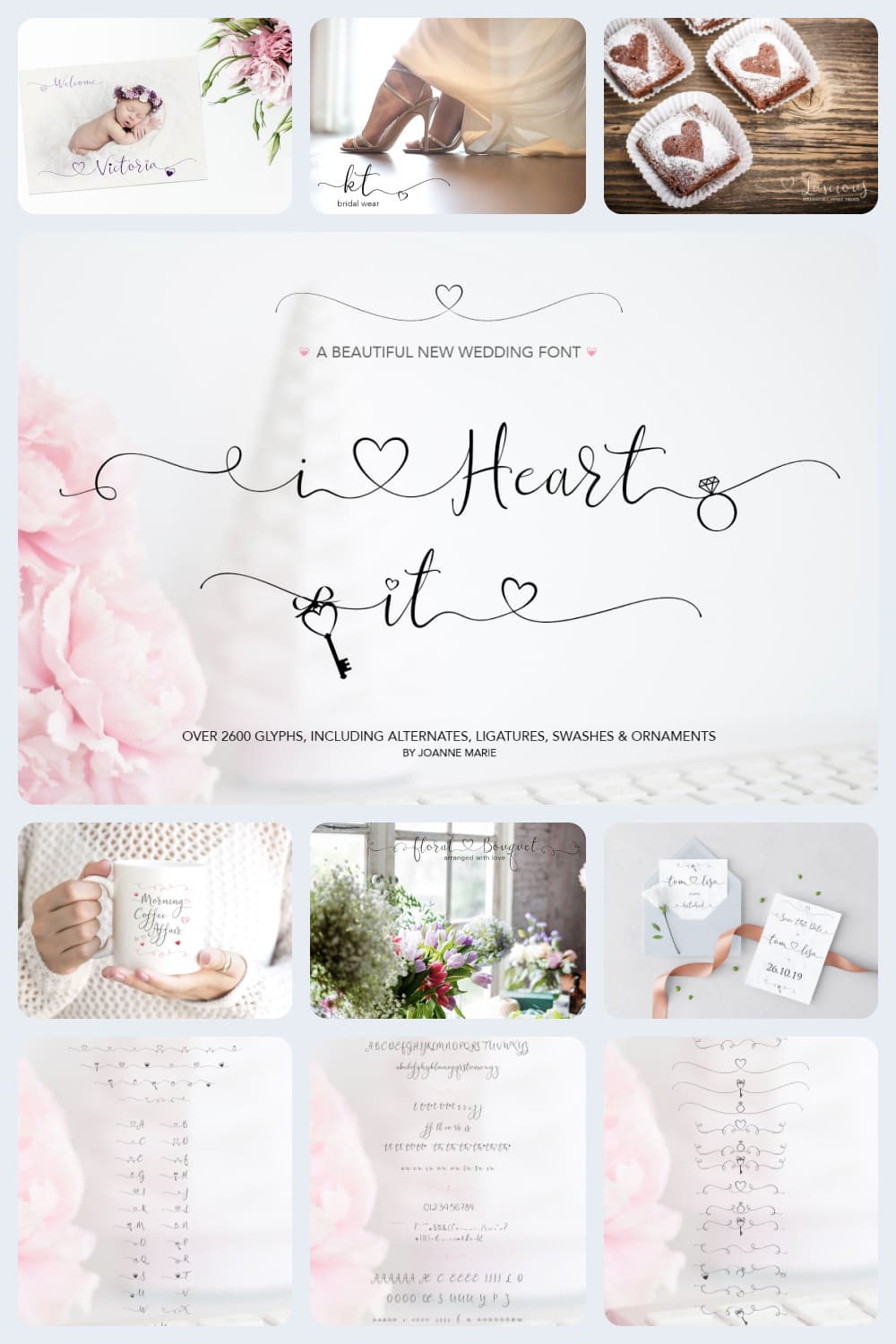 Heartit rustic wedding font is very smooth and full of romance item. It is perfect for wedding cards, invitations, and can be applied to different topics, such as family, friendship, dates, etc. It can also be used for logos, tattoos, mugs and clothes prints.
Price: $17
Dellima | Wedding Calligraphy Font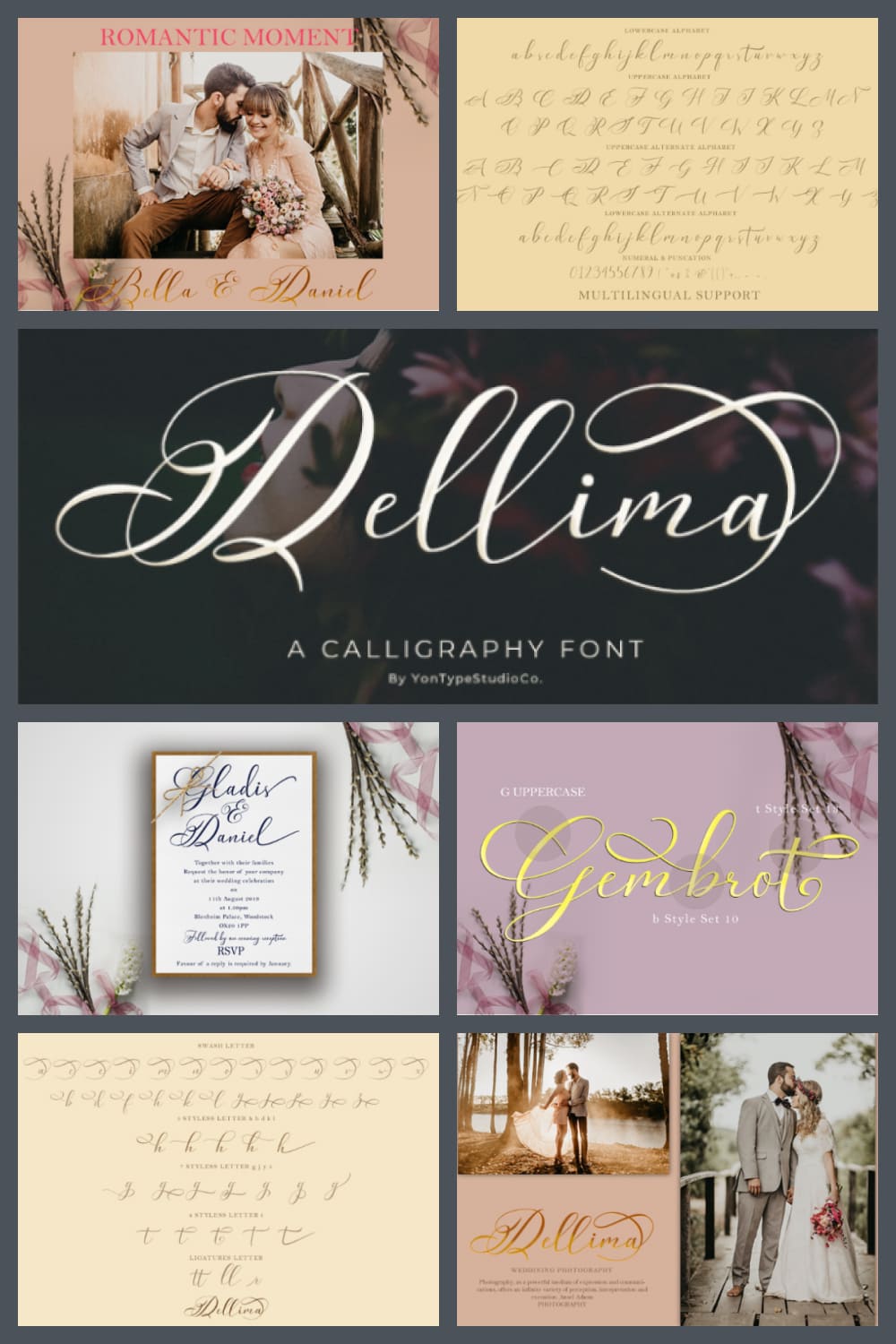 Dellima is a modern rustic calligraphy font that is not devoid of elegance. It is ideal for wedding cards, invitations and branding.
Price: $14
Wonderfebia – Script Wedding Font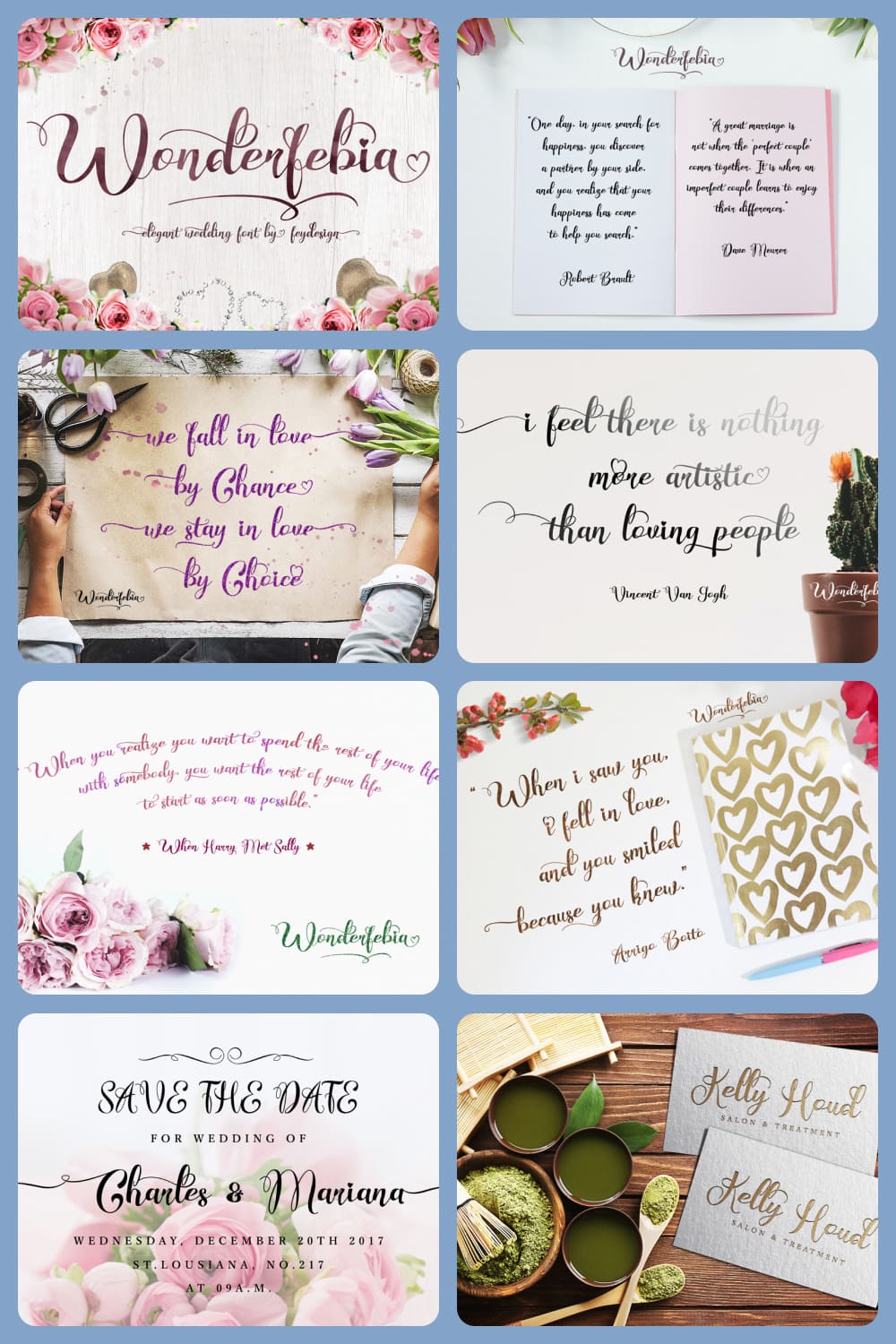 Wonderfebia is a fresh wedding font with a modern calligraphic style. It's perfect for the design of any wedding projects, events, logos, banners, cards, etc.
Price: $17
Fonts Digital Font Swirly Font Script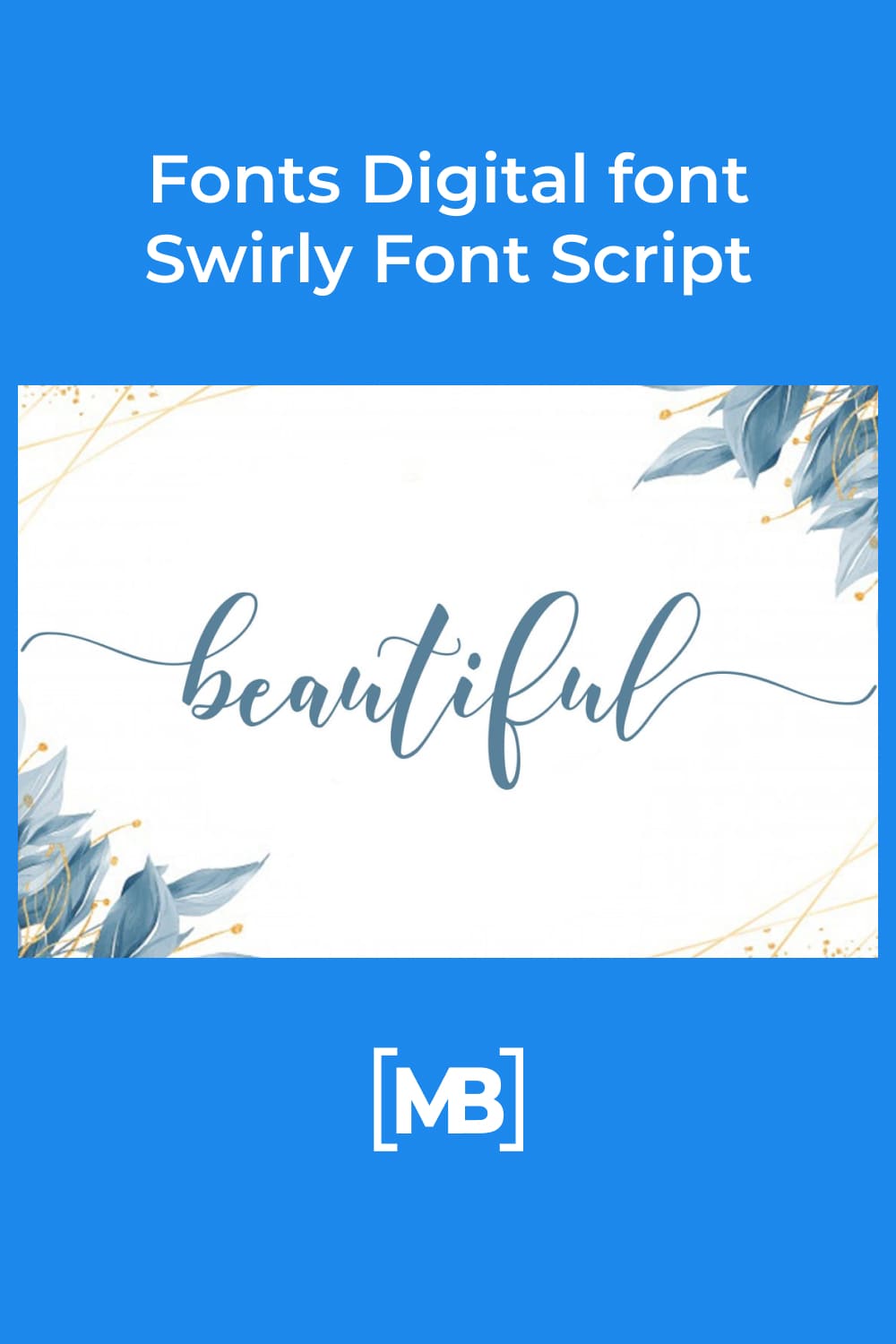 This rustic typeface is sophisticated and beautiful enough to flaunt on your product covers. It's perfect for banners, ads, prints, billboards.
Price: $3.99
Fonts Digital font Swirly Font Script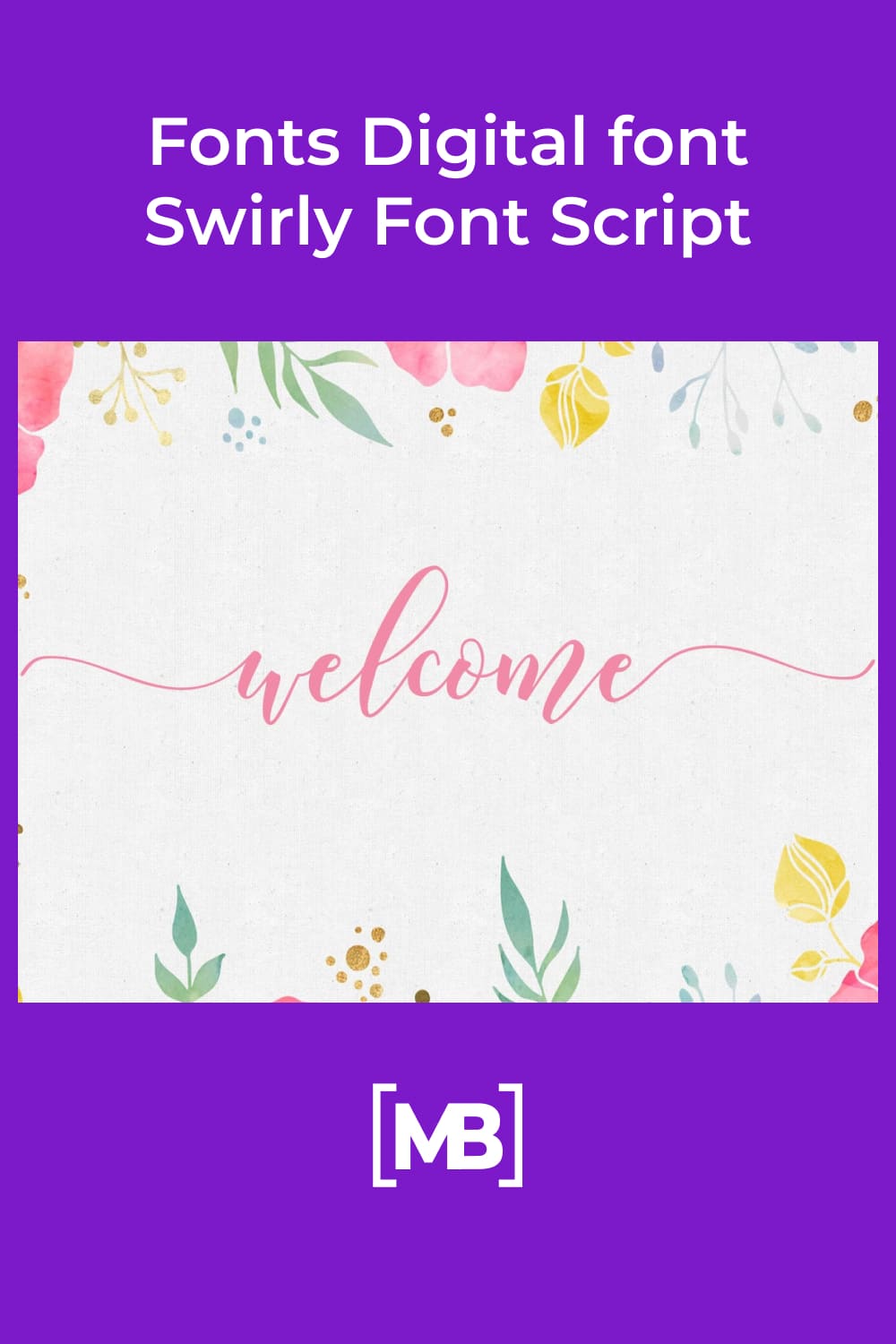 This smooth and attractive rustic wedding font is sure to interest the audience eye. It is suitable for bars, restaurants, and many other businesses signs, as well as looking great on postcards and wedding invitations.
Price: $2.99
Font download, Calligraphy font, Heart font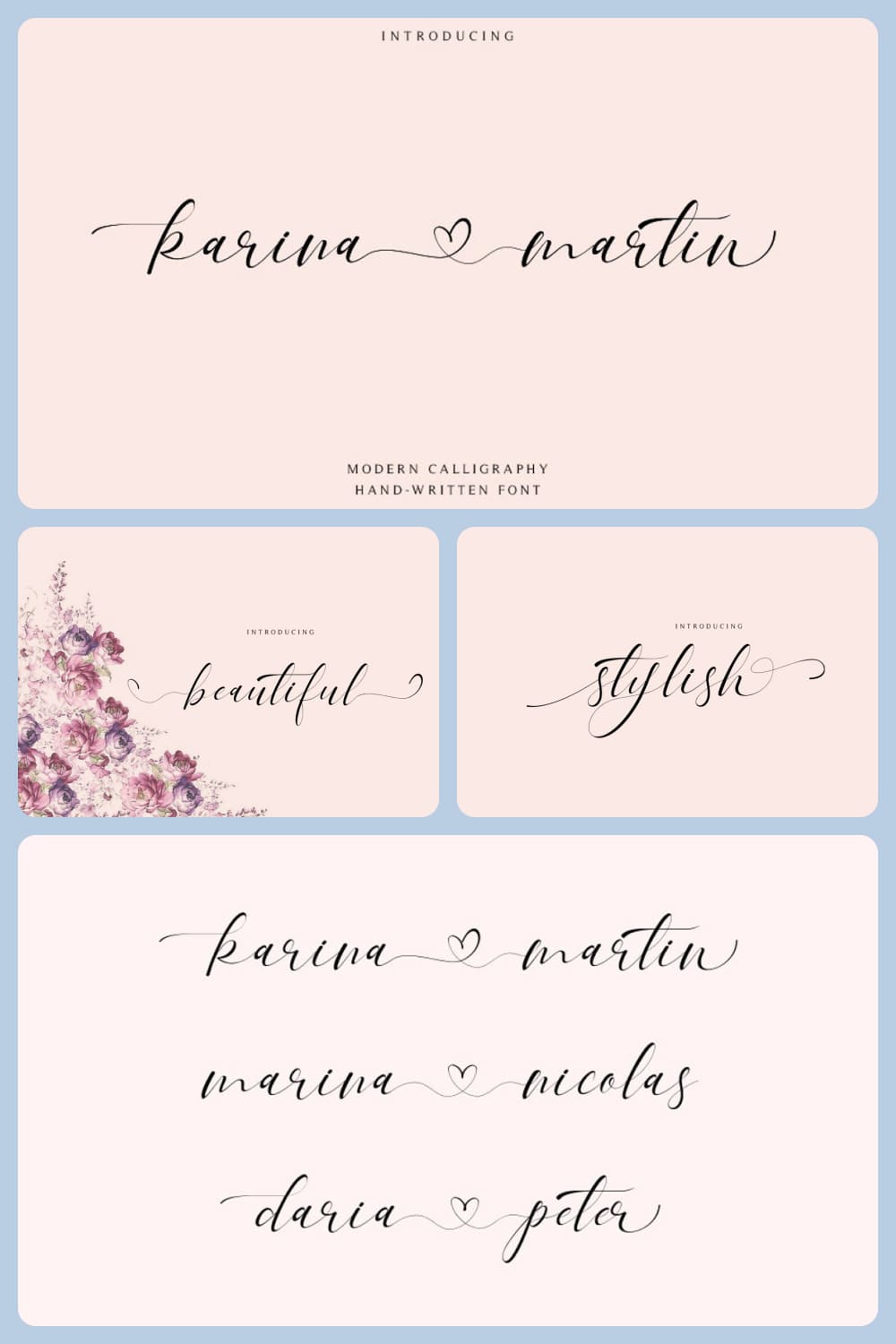 Are you looking for an amazing and charming rustic font? Then this offer is perfect for you! It is attractive enough to apply in different projects. The script is great for wedding invitations, logos, branding materials, business cards, quotes, posters, artworks and more.
Price: $6
Digital font, Font download, Calligraphy font, Swirly Font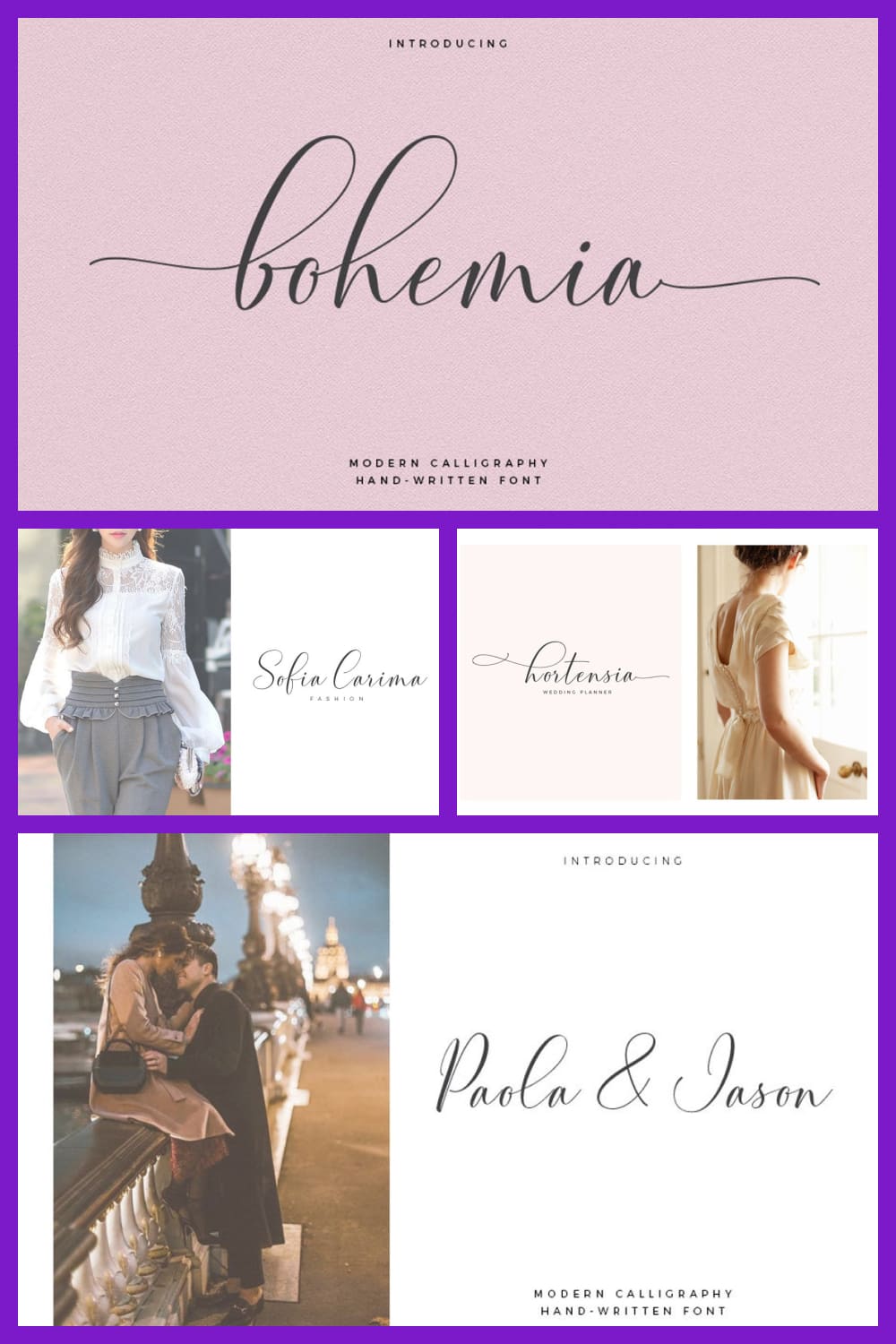 Modern and beautiful handwriting font is ideal for all projects such as logos and branding, invitations, stationery, wedding designs, social media posts, advertising, product packaging, design, labels and so on.
Price: $6
Digital font download calligraphy script Font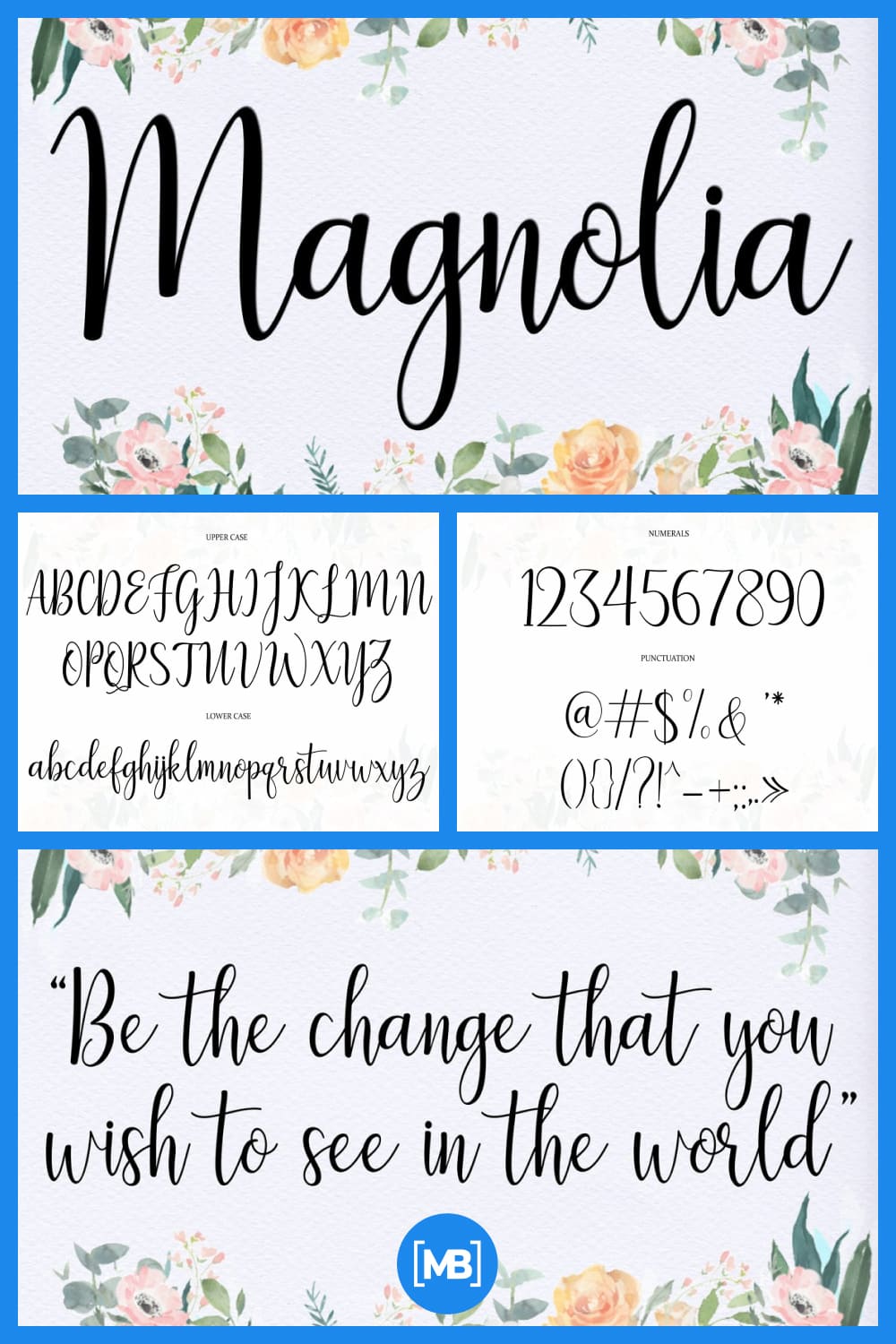 Wedding fonts always look especially magical and original, and some of them may contain many decorative elements. Before you, the rustic wedding font that is ready to be a part of different projects.
Price: $5.99
Digital font, Font download, Calligraphy font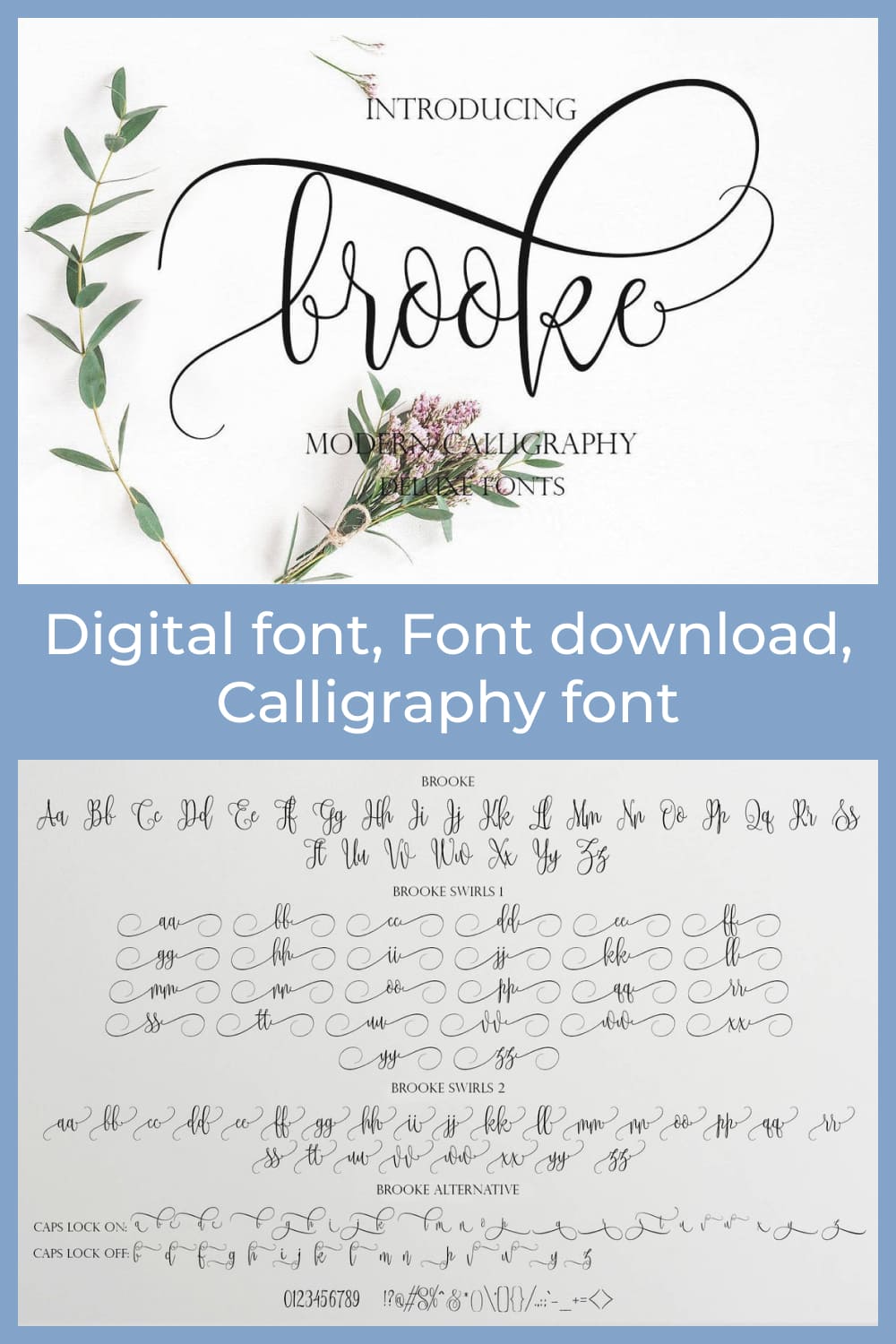 It is a calligraphic typeface with eye-catching swirls. Your wedding invitations will be extraordinarily cute due to this rustic style font. It will also be suitable for various logos, banners, ads, posters and even website design.
Price: $5.49
Digital font, Font download, Calligraphy font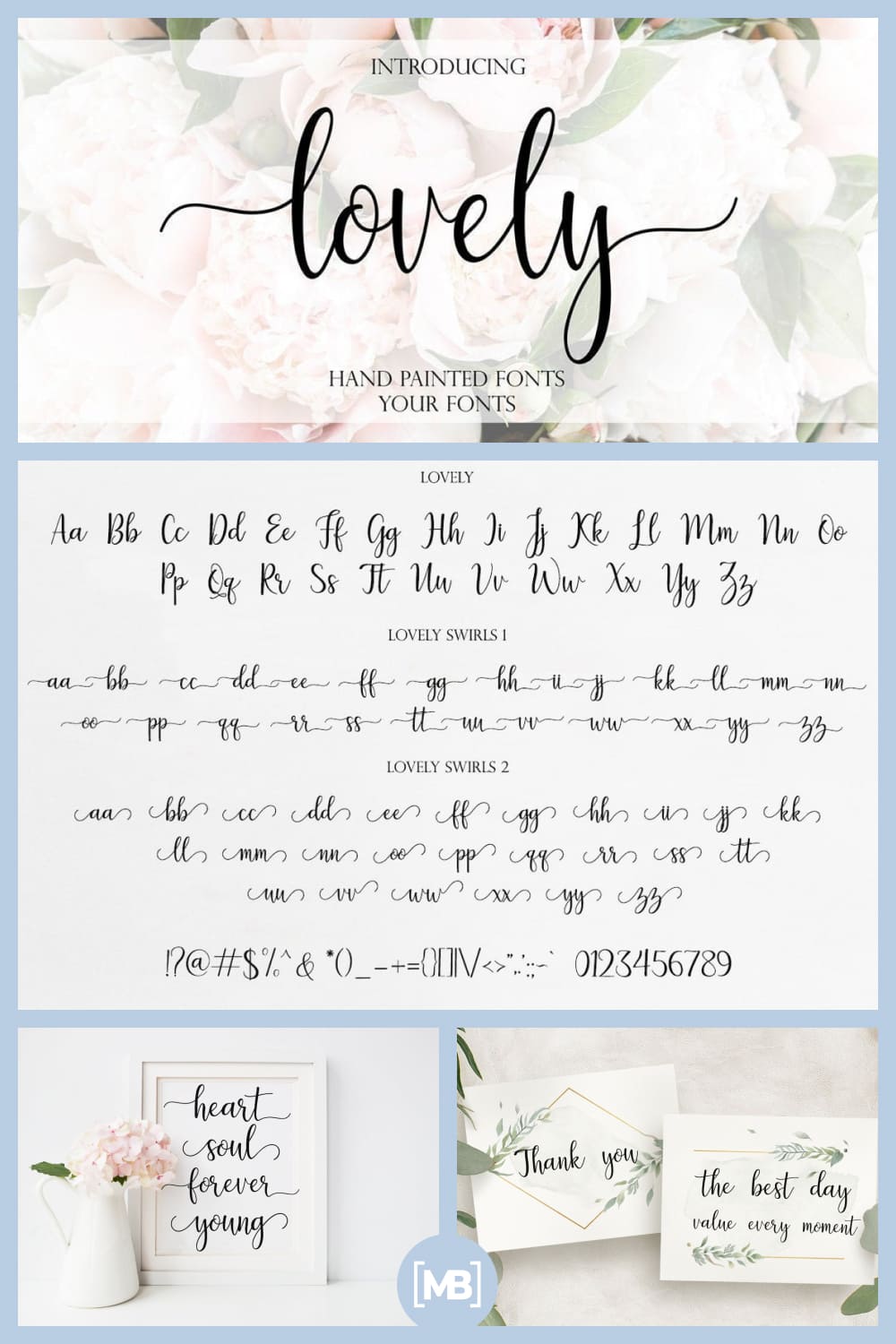 This rustic wedding font is a godsend for those who need an extravagant solution for the realization of amazing ideas. You can use this lettering to decorate the postcards, invitations and various projects related to the wedding sphere.
Price: $5.49
Cute Rustic Fonts
Germany Calligraphy Font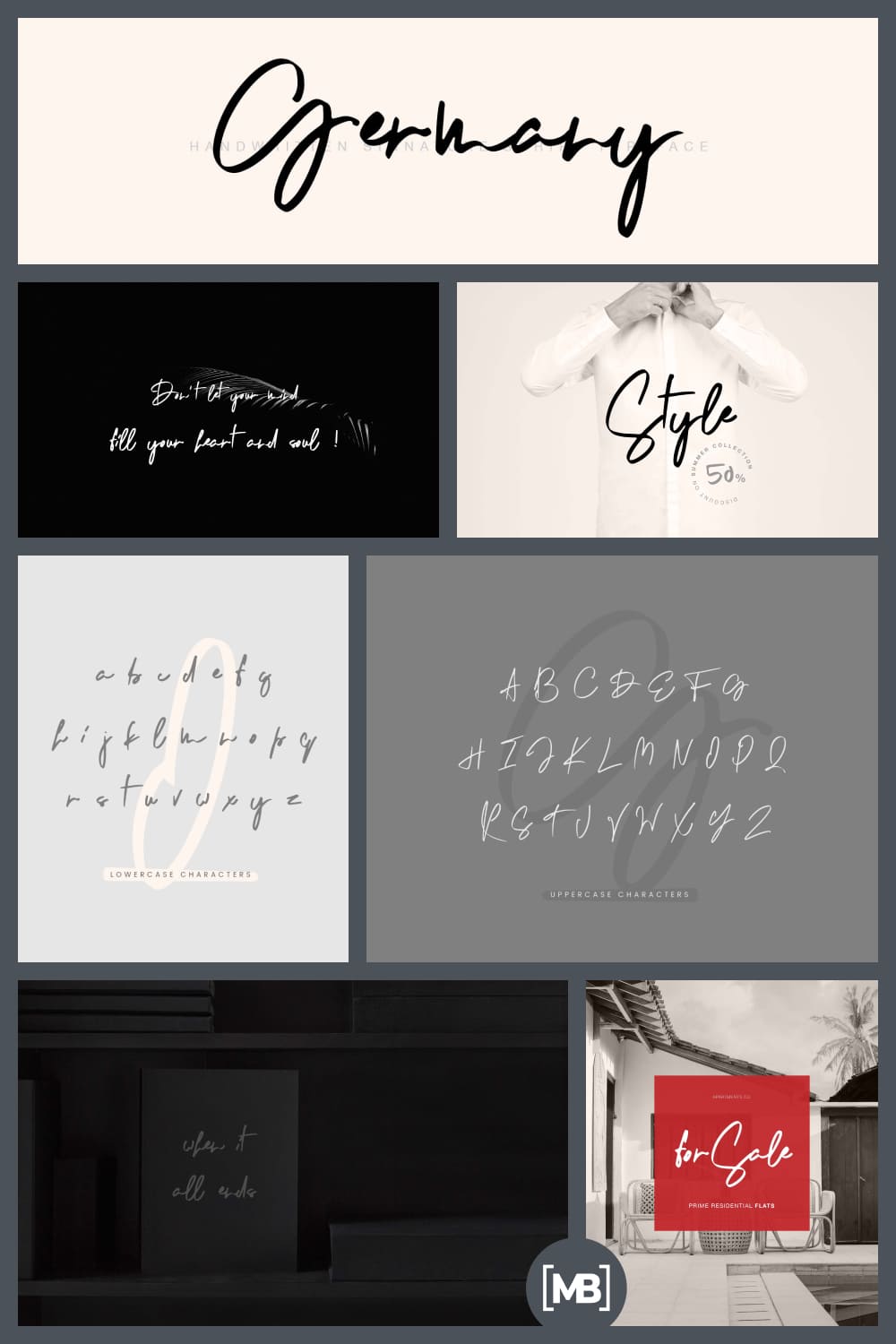 Germany is a stylish, hand-crafted, rustic calligraphic font suitable for posters, branding, cards, web banners and social media posts.
Price: available with Graphic Pear Premium Subscription
Hastline Script Font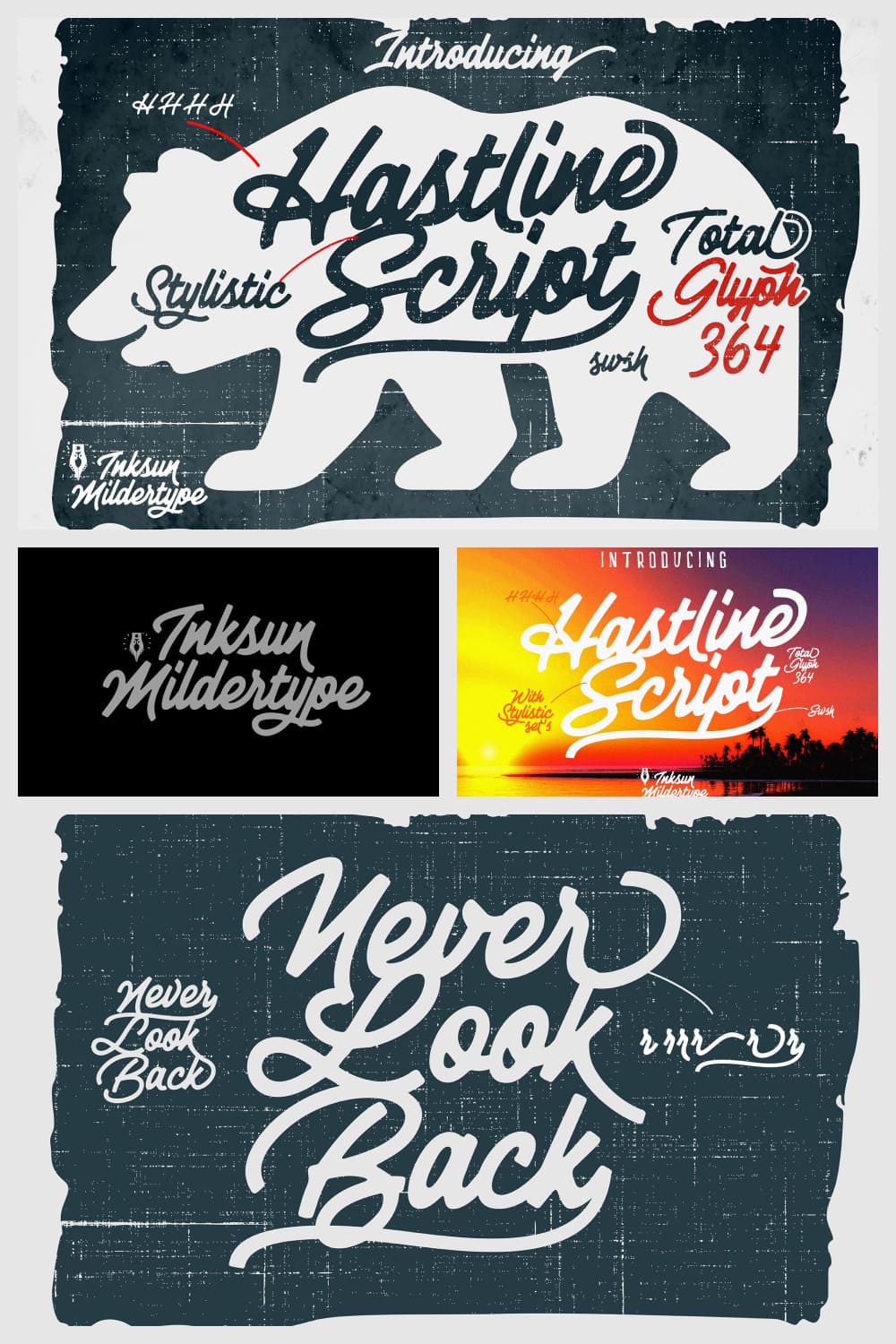 Hastline is one of the best rustic fonts for graphic designers who want to get creative with posters, logos, invitations and more. It is quite stylish and extravagant and this feature helps to catch the public eye.
Price: available with Graphic Pear Premium Subscription
Beauty Blondies Typeface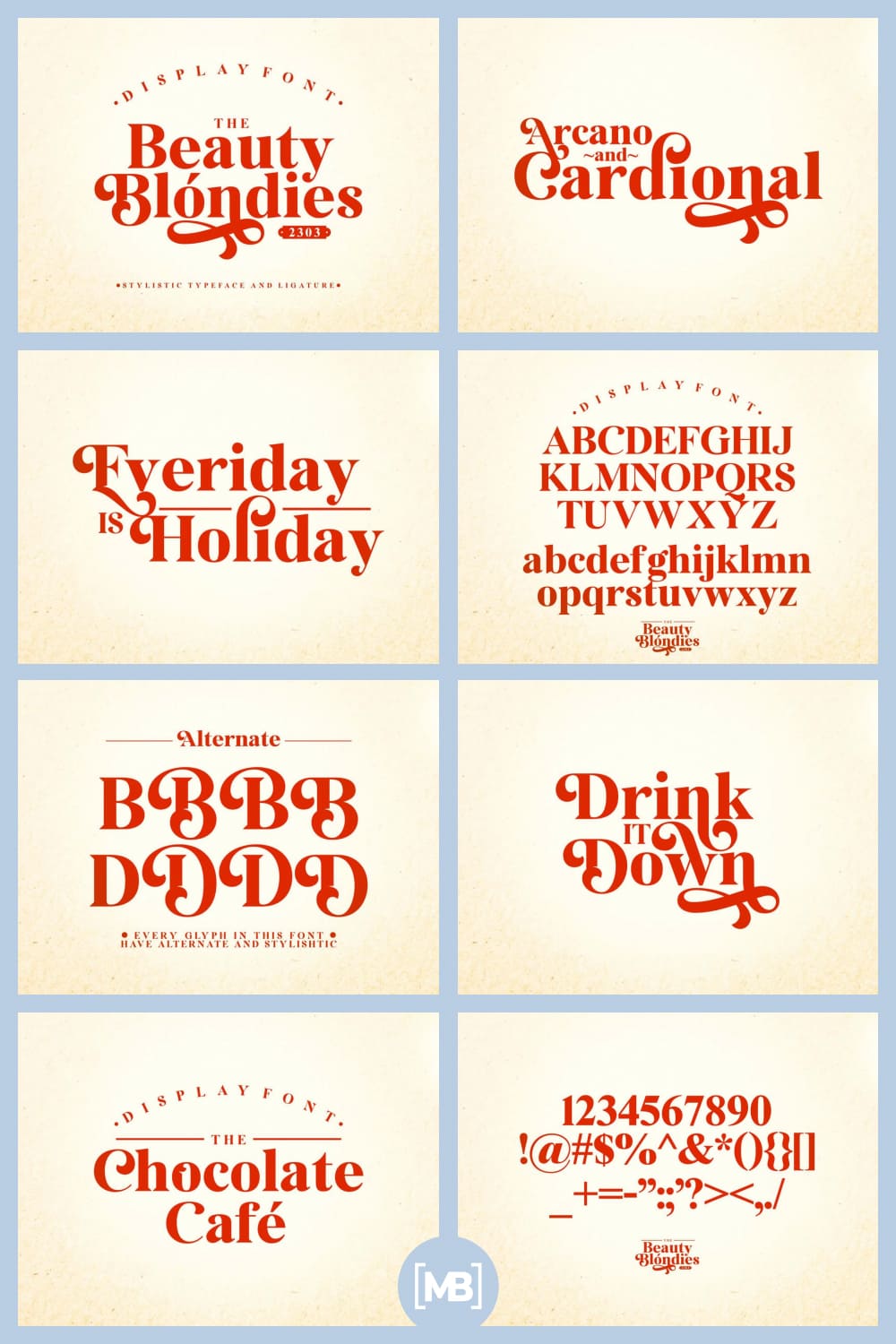 Smooth, clear and easy-to-read letters always attract the audience, because they can immediately understand the essence of the message. Beauty Blondies is a rustic typography that will help achieve that goal.
Price: available with Graphic Pear Premium Subscription
Assylum Script Font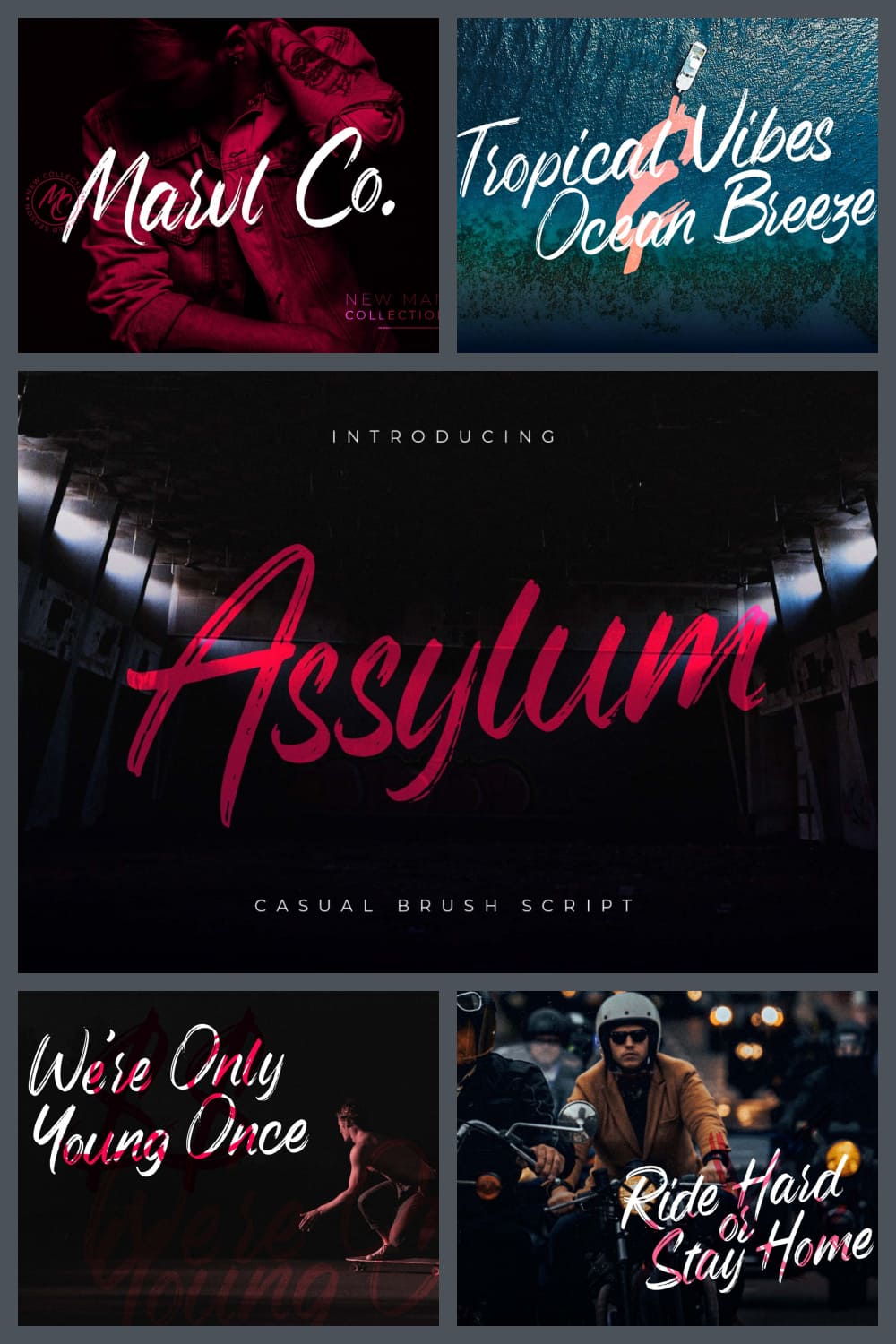 Assylum is a relaxed handwritten brush featuring a signature style of dry strokes. It is suitable for a number of different design projects, such as logos, packaging, postcards, invitation and social media posts.
Price: available with Graphic Pear Premium Subscription
White Oleander by Nicky Laatz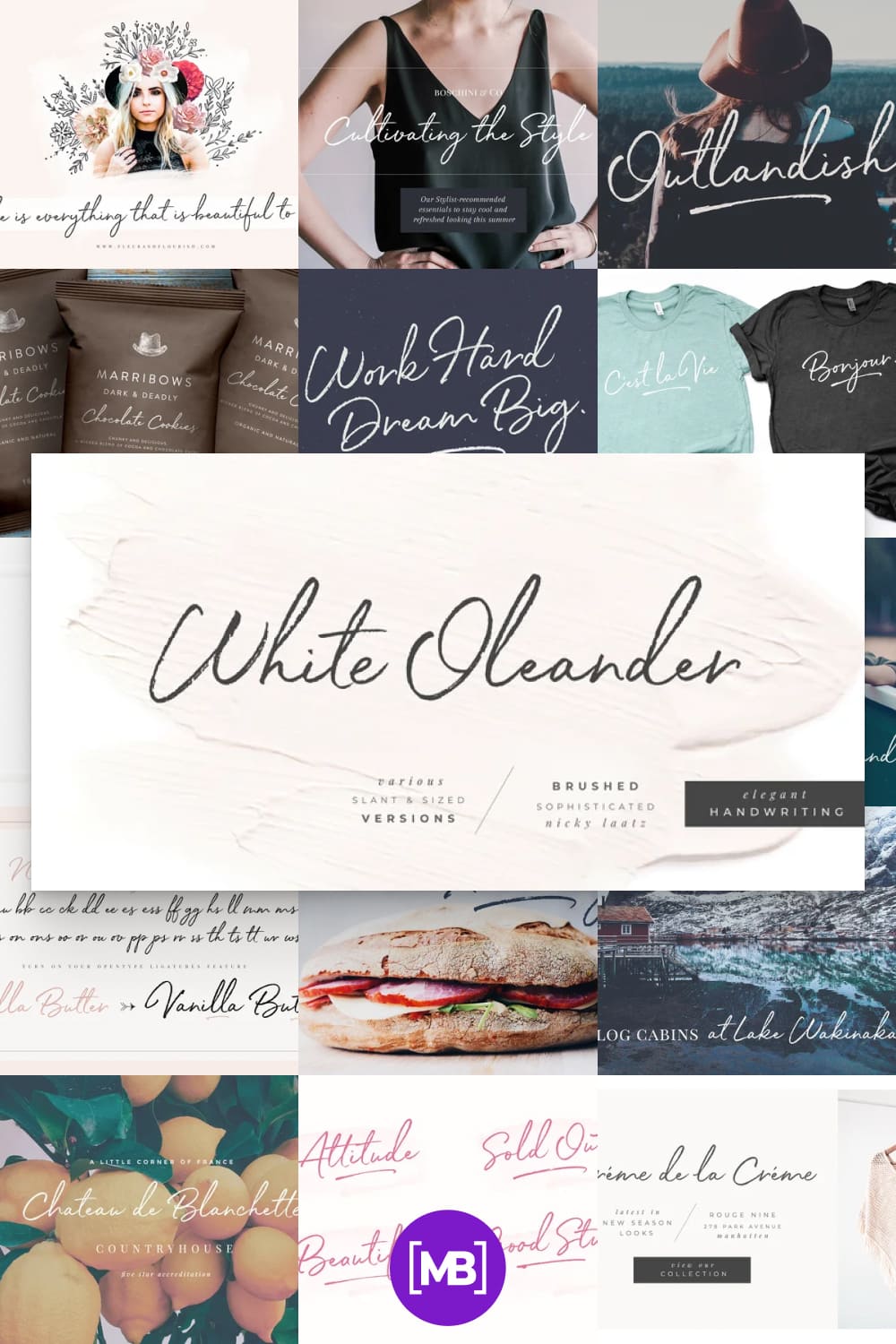 White Oleander is a stylish handwritten script with barely noticeable imperfections to look as authentic as ever while still remaining highly readable in your projects. This product is truly flexible with its own special features.
Price: $20 – $25
Guess by DearType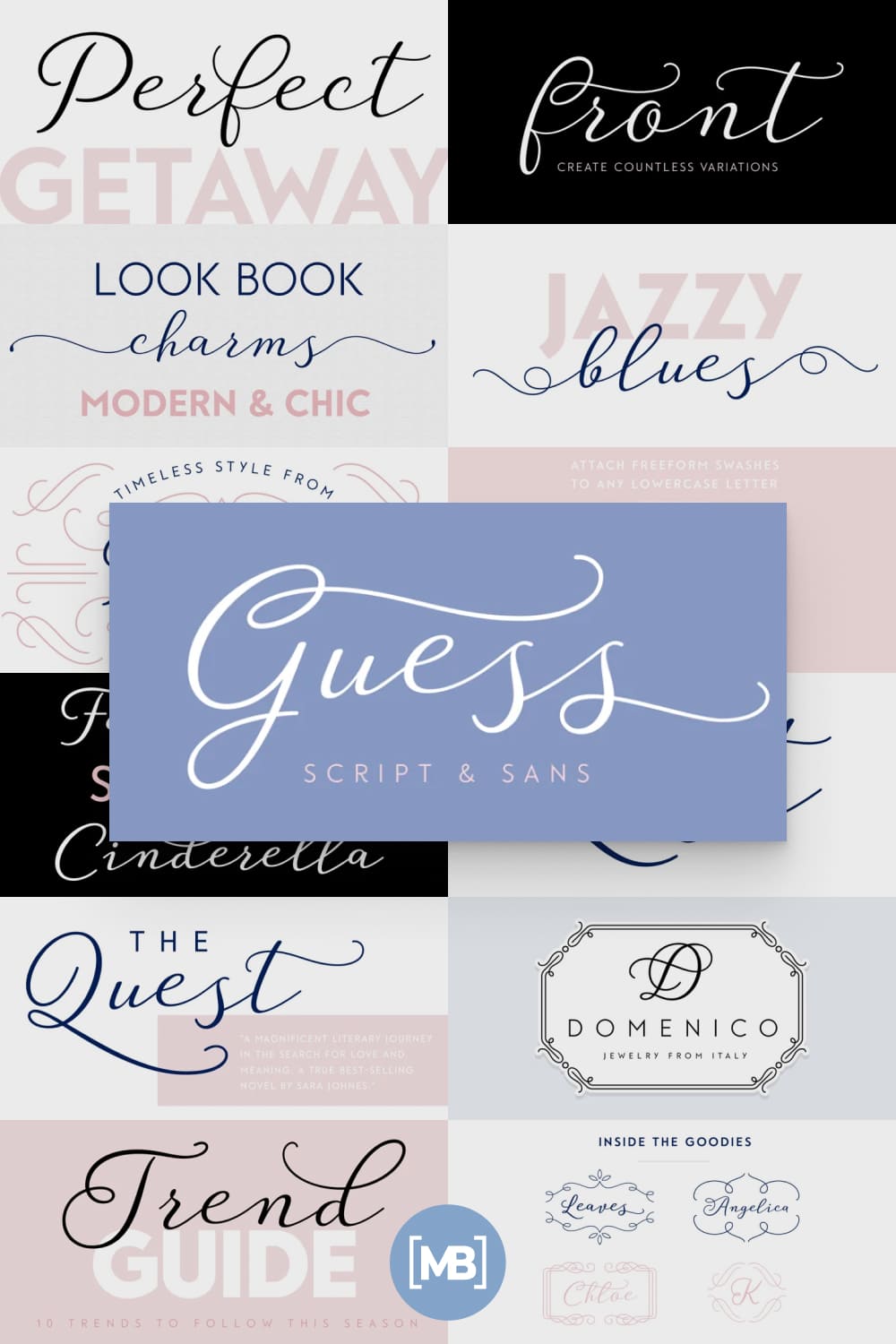 Guess is a thin and a little feminine rustic lettering style script. It is great for fashion topics, brand design or any business that wants to look stylish and chic.
Price: $25 – $150
Braisetto by Adam Ladd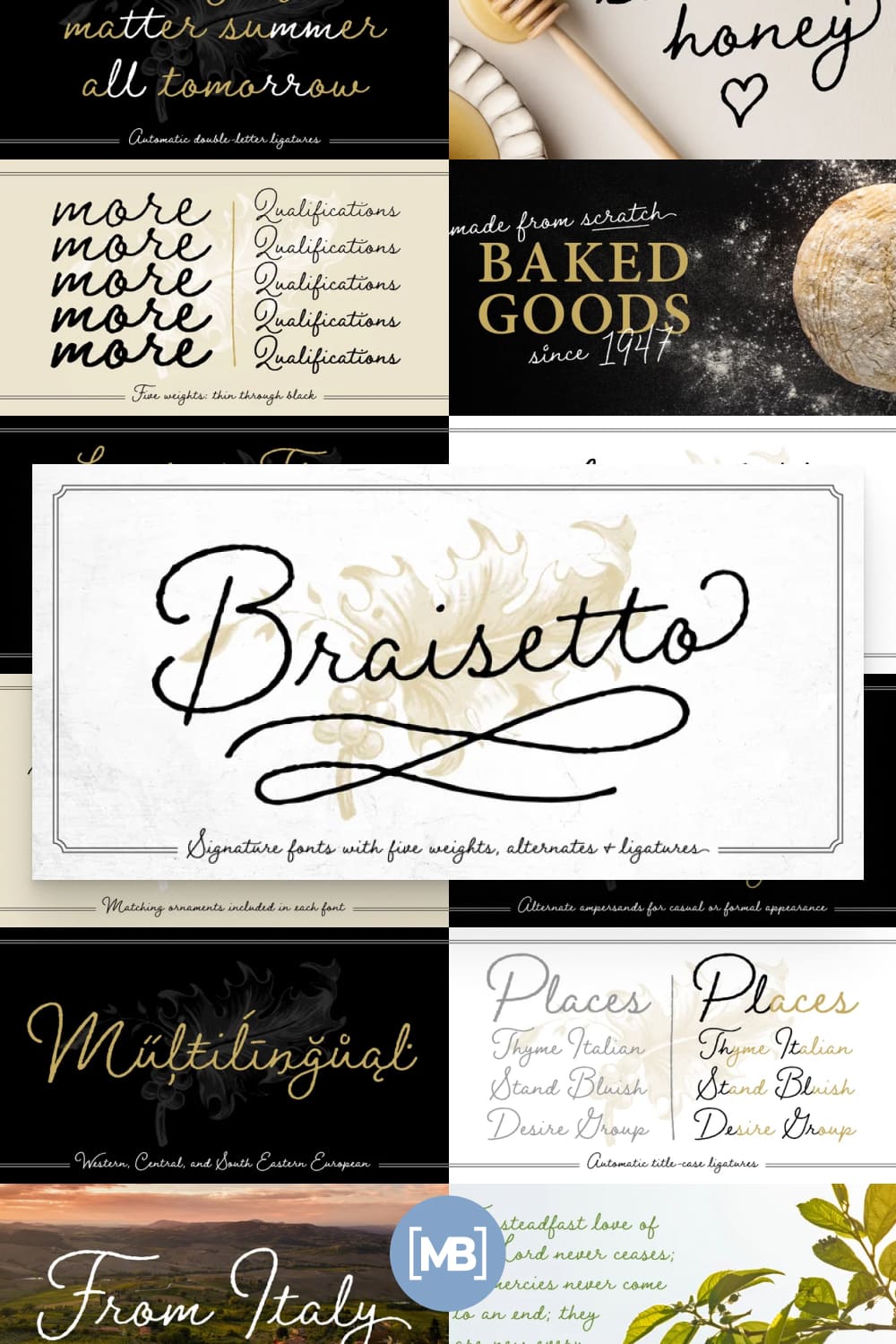 Braisetto is an expressive, easy to read and work font that can be used in different projects. Its distinctive feature is the thin and simple letters.
Price: $20 – $29
Galiano by DearType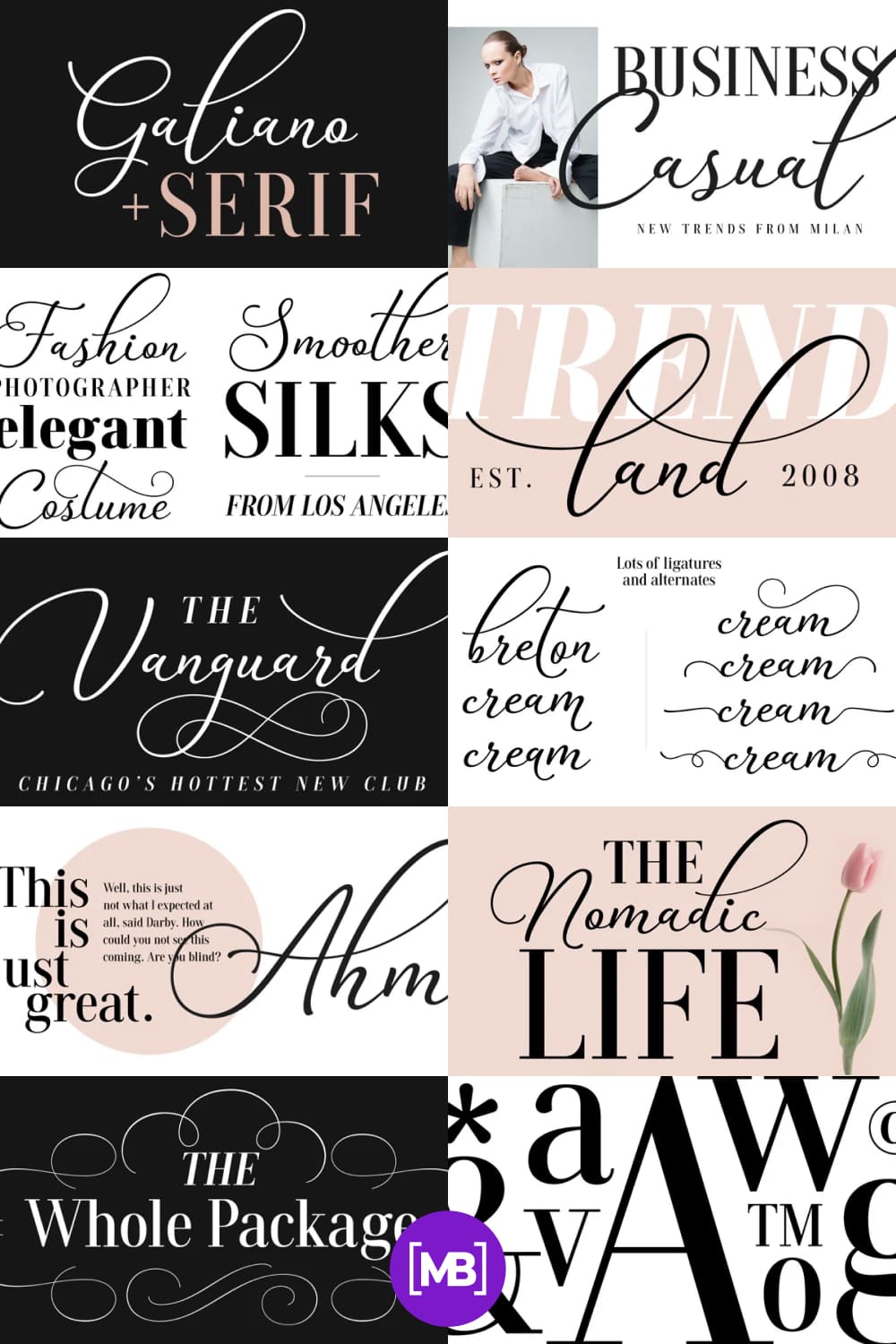 Galiano is an elegant solution of modern serif typeface. It is thin, stylish and attractive. The script is perfect for almost any product design.
Price: $25 – $160
Mireille Font Family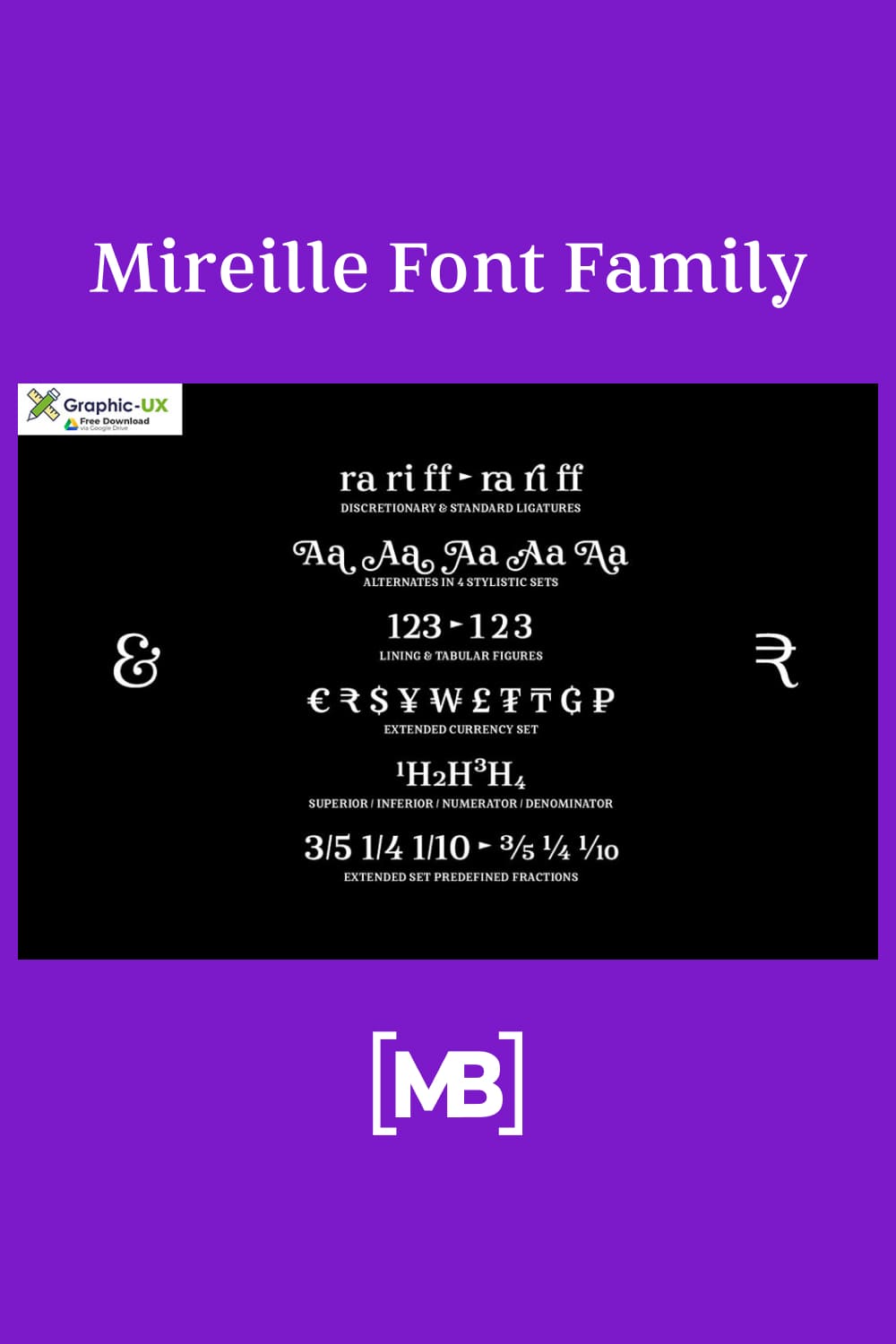 Mireille is an effective font family for creating eye-catching banners, posters, ads, book covers, headlines, logos, menu cards, wedding invitations and the like.
Price: free
Qougram Font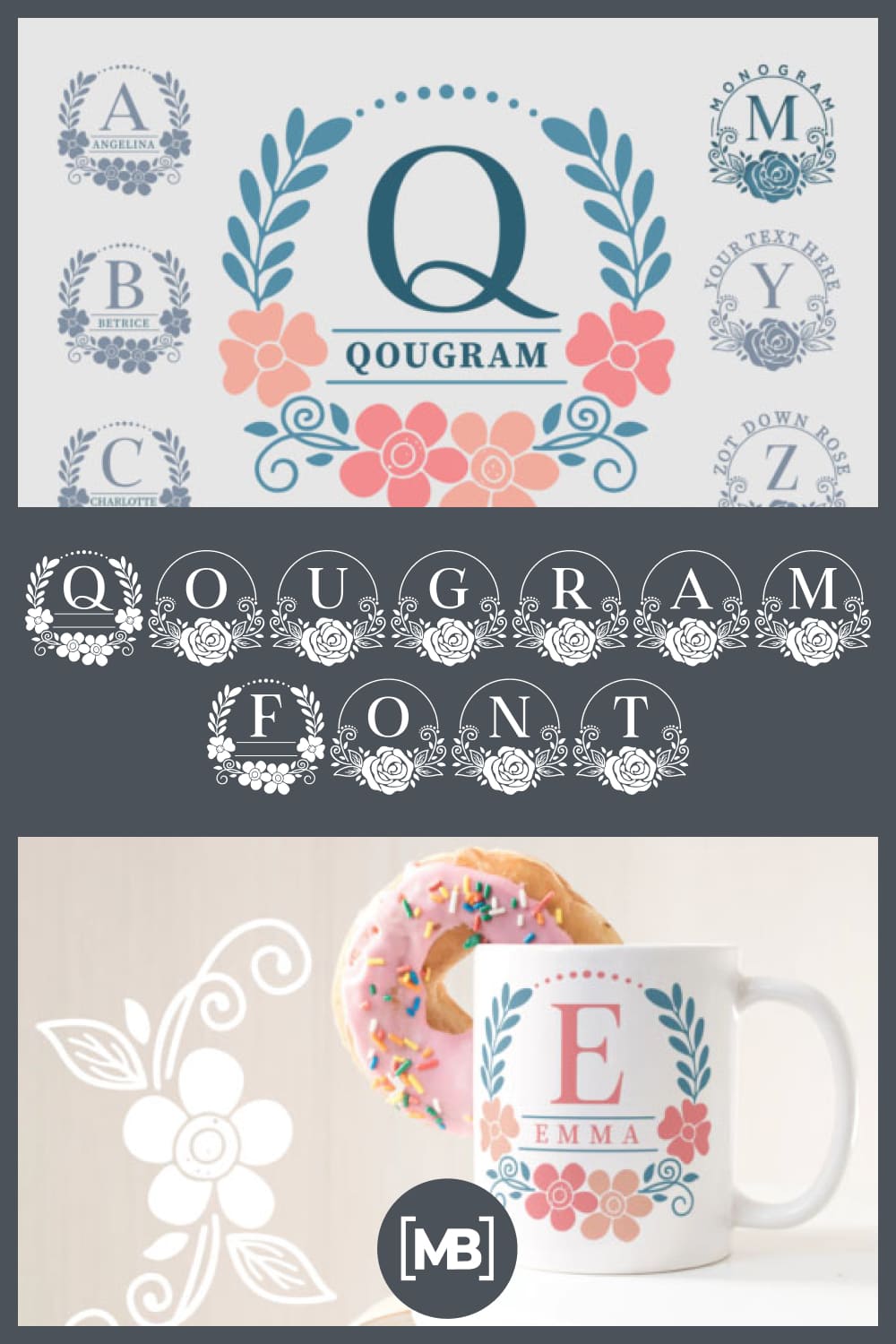 Qougram is an impressive product. It is quite smooth and easy to read, and that is exactly what makes it special among the other solutions presented. It will add a lovely touch to your designs!
Price: free
Best Free Rustic Fonts
Beautiful Rustic Typeface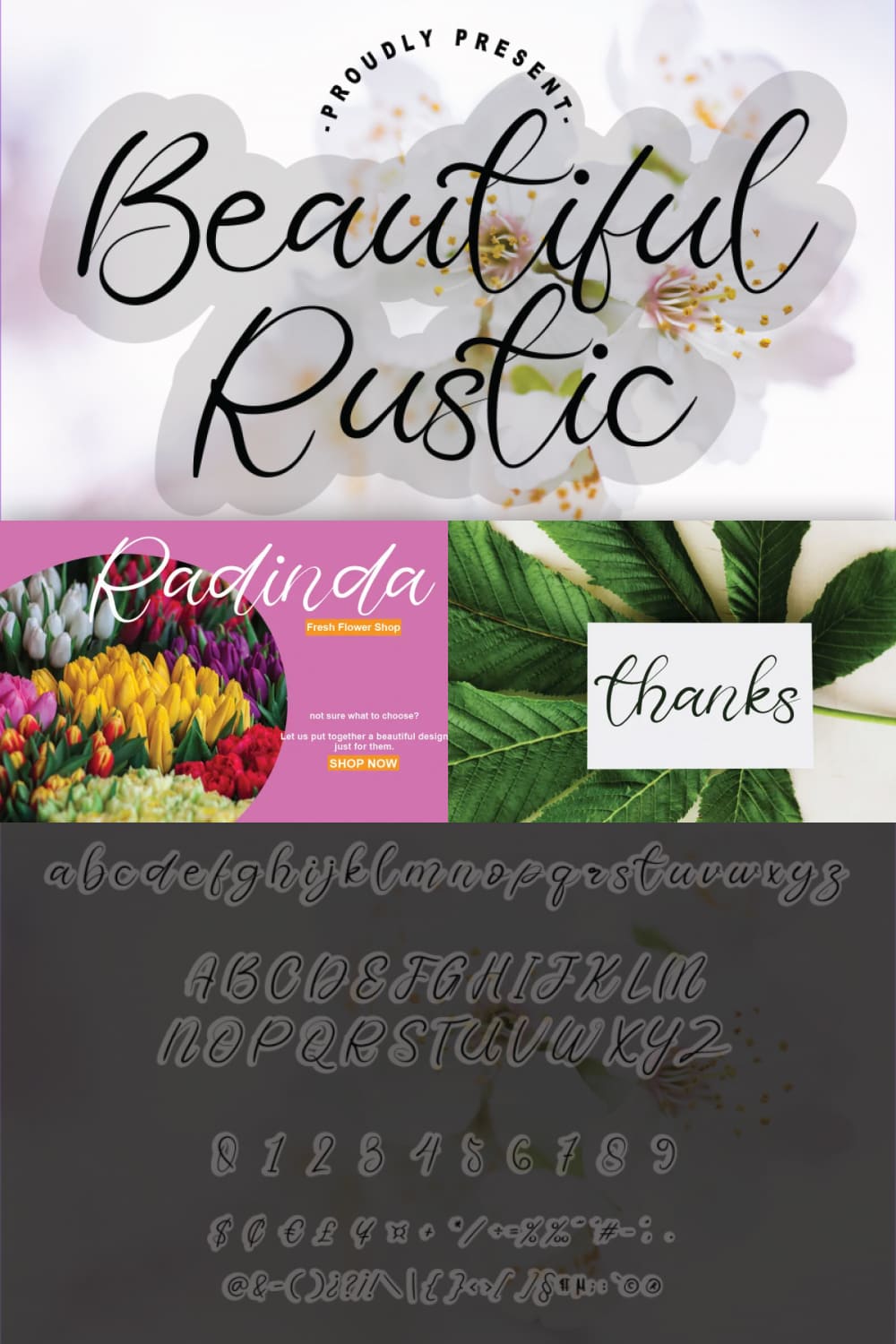 Beautiful rustic typeface is an extremely beautiful font for different projects. With this lettering you will turn your ideas into a real work of art.
Price: free
Airpena Rustic Free Display Font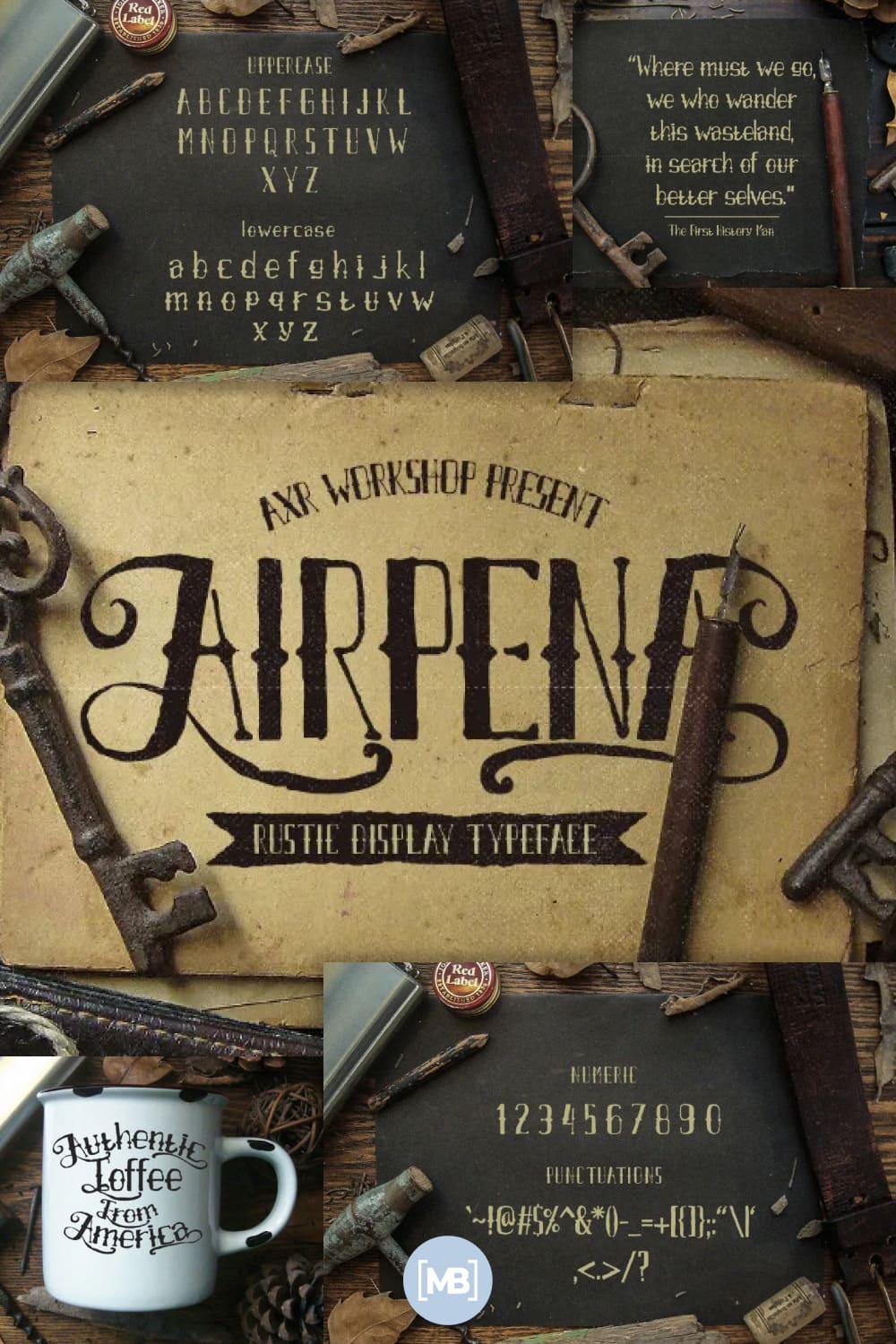 Airpena Rustic is an unusual and beautiful rustic looking font with a touch of vintage. You can use it to add extravagance to the projects.
Price: free
Rustic Style Script Font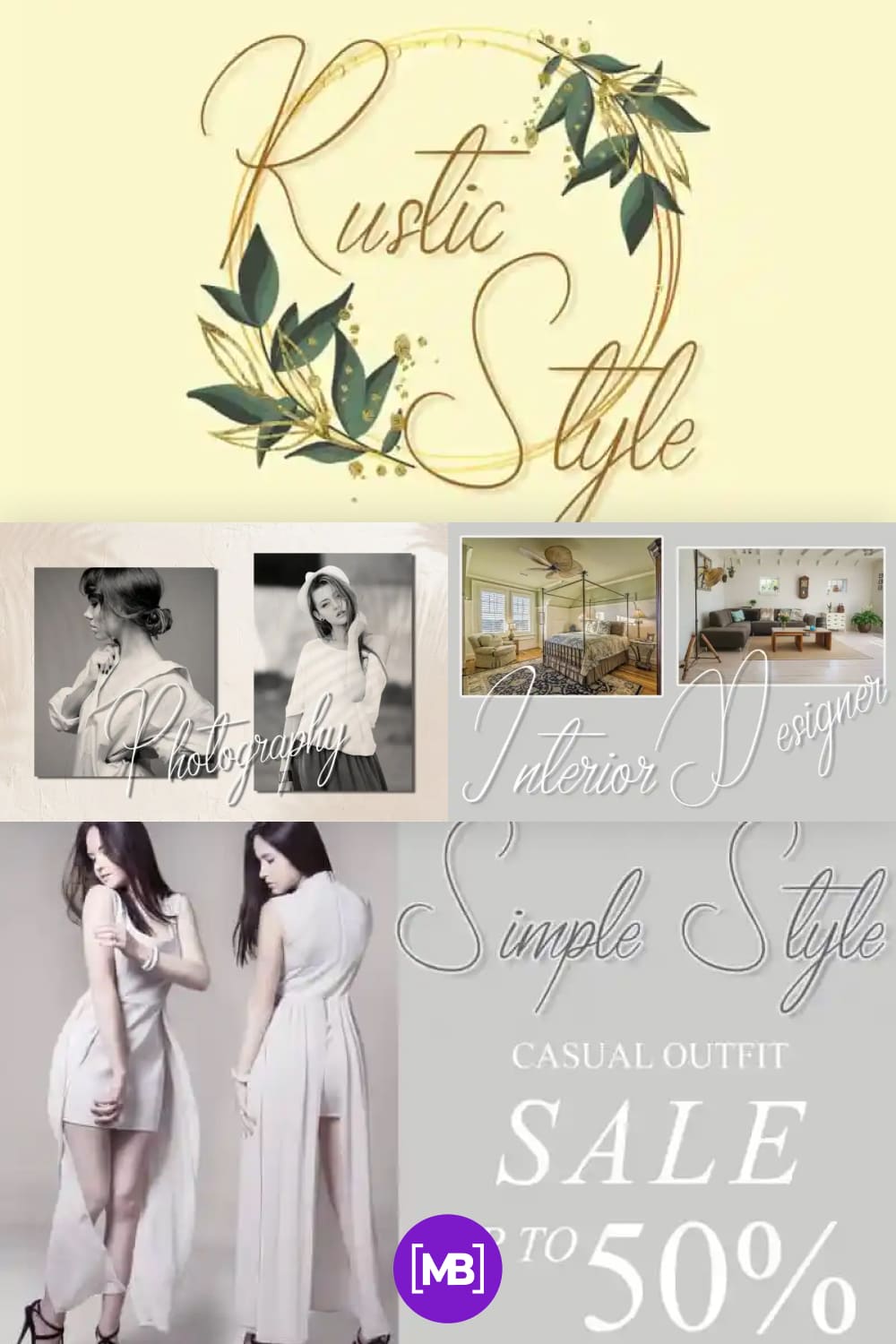 Rustic Script refers to rustic lettering styles. This beautiful and unobtrusive typeface is ideal for postcards and invitations, as well as business cards and logos.
Price: free
Farmhouse Country Rustic Script Font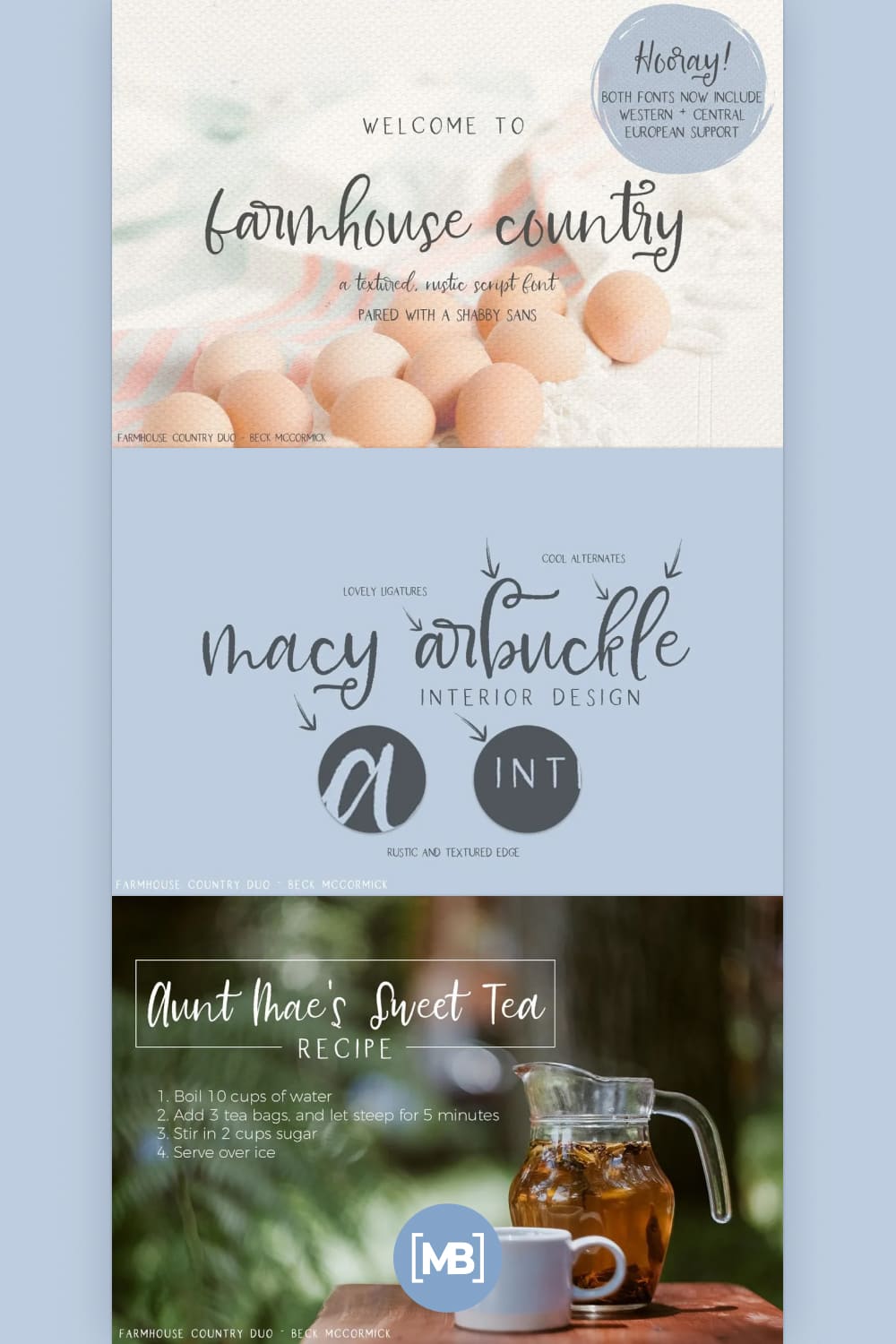 A stunning textured rustic font duo that's perfect for all your needs . This combination will look stunning on wedding invitations, branding, t-shirts and prints design, and more.
Price: free
The Rustic Typeface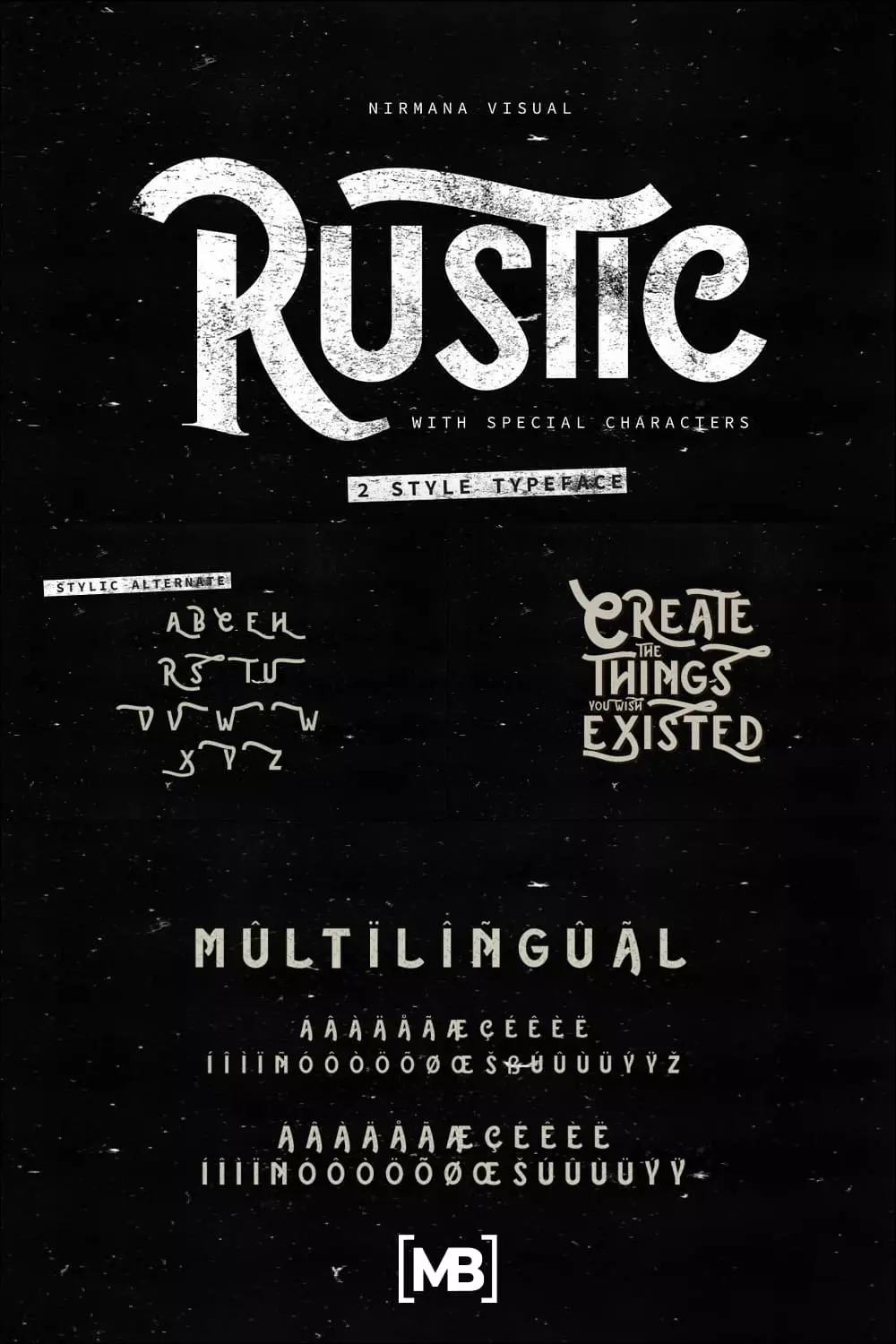 This is a classic rustic sign font suitable for many projects. It is ideal for signs and advertisements, but also for prints and logos. If you want to add something elegant and unique to the design, then it is the right choice.
Price: free
I Have Not Found Any Suitable Web Fonts in This Bundle. What Should I Do?
In case you have not spotted the right font inside this font bundle, you shouldn't give up hope! You can find a huge selection of bundle deals provided by the greatest designers on our website. Take your time to run through all those bundles and you can expect to find the perfect deal! It's so rewarding to eventually track down the deal that suits your creative and professional needs.
Where Can I Sell My Fonts
In case you are a skillful designer who creates fonts on their own, you can try and make some money on your masterpieces. Certainly, it's hard to figure out how to start but such trustworthy companies as MasterBundles are always happy to help talented beginners. Therefore, the company has recently launched Sell Your Deal service, which is aimed at helping young creators start making money on their graphics. The service is super simple in use so the signing up process won't take you much time and, once you upload your first product, all you have to do is to wait for your money to come on your Payoneer account.
As a matter of fact, MasterBundles takes care of the promotion of your products on the marketplace, so you literally do not have to do anything for selling your goods except for creating and uploading those. This approach allows independent designers to concentrate solely on the creative part of their job and forget about all the marketing stuff. Naturally, when designers do not think about promotions and marketing, they can come up with more unique and high-quality products and, as a result, make more money. Personal approach and exceptional care of every designer is exactly why MasterBundles is the perfect place to start.
In order to start your cooperation with the MasterBundles marketplace, you have to create a vendor account and upload your product(s) onto the marketplace. That's it. That's all you have to do. As a rule, designers get the money for their products once people start purchasing those. You can request a payment for your products at any time and, within several days, you will receive the money on your Payoneer account. The coolest thing is that you receive actual money, not some sort of credits or bonuses that you have to collect for ages before you can convert those into some cash.
In general, MasterBundles is a perfect way to start for every young designer. So create some graphics, sign up on MasterBundles, and upload your first product onto the marketplace today!
Final Word
A font can both make your project look flawless and completely spoil it, which is why it is so important to choose the right font for every single project of yours. In fact, a font library with fonts for all occasions is the ultimate must-have for every self-respecting designer. Moreover, a good designer always keeps up with the latest trends and updates their library on the regular basis. So take a look at the lovely rustic fonts that we mentioned in this article, get the ones you liked the best, and mesmerize your clients with your gorgeous projects.
Do you think that font is the most important element in graphic design? Feel free to share your opinion with our friendly community in the comment section down below!
Some Awesome Video About Rustic Fonts
Please take a moment to pin this post to Pinterest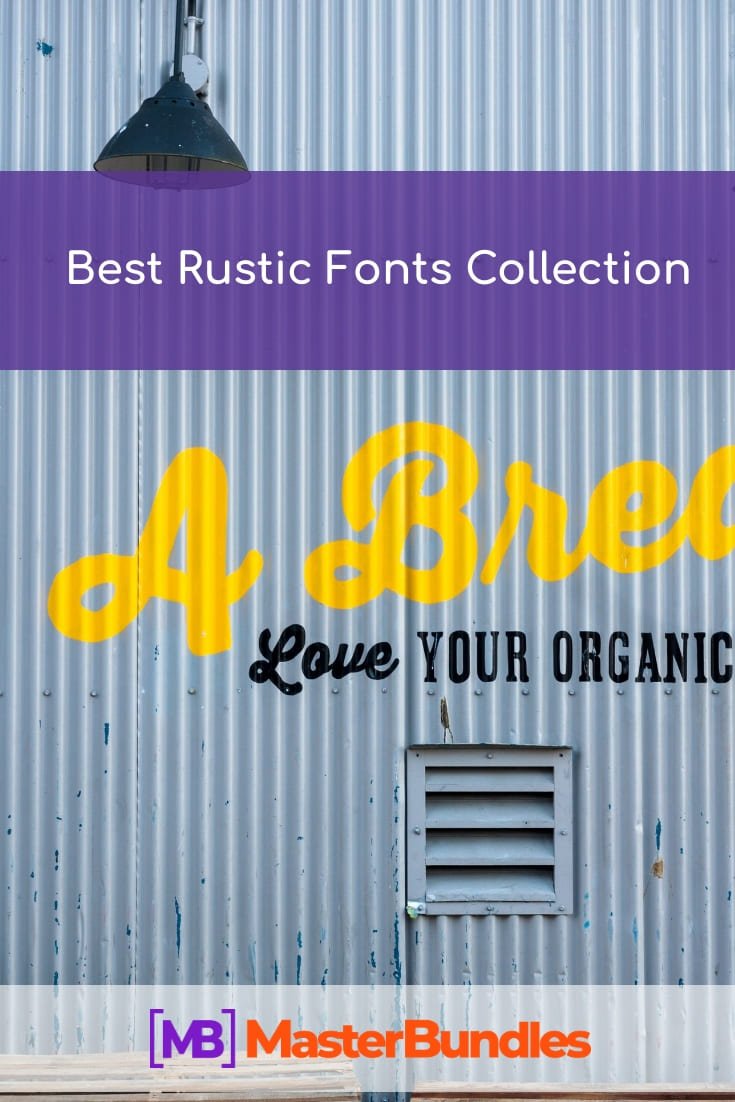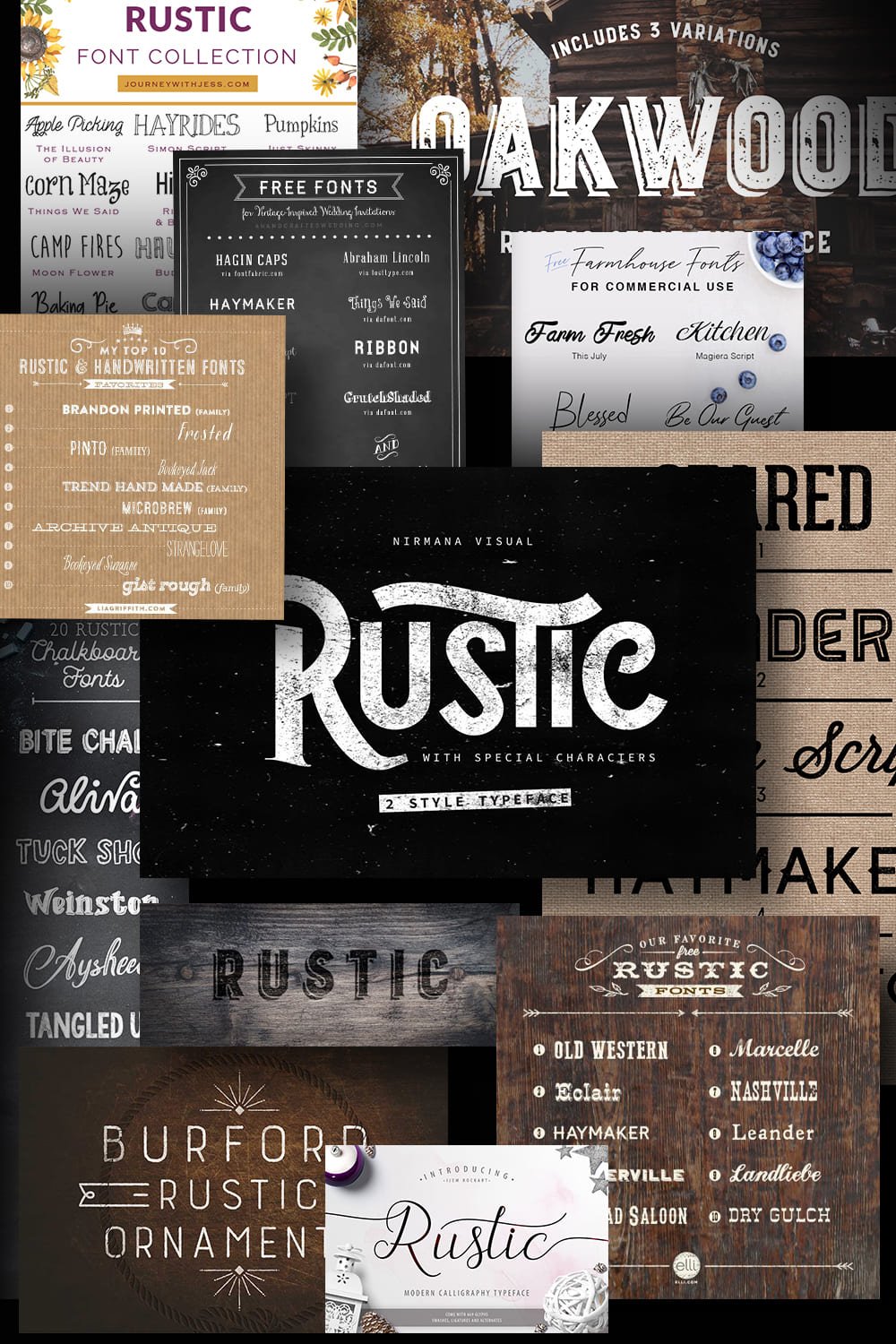 Disclosure: MasterBundles website page may contain advertising materials that may lead to us receiving a commission fee if you purchase a product. However, this does not affect our opinion of the product in any way and we do not receive any bonuses for positive or negative ratings.