Best Pirate Fonts: Create Fantastic Typography
Pirate Fonts. When you are working on a pirate project, font is one of your main partners. Therefore, you should take maximum responsibility in choosing the right font for you. It should be both beautiful, readable and creative, have a strong character and look appropriate in different contexts.
TOP 5 Pirate Fonts Bundles
| Product Image & Rating (Out Of 10) | Product Name | Price |
| --- | --- | --- |
| | Massive Font Pack – 197 Fonts in 52 Font Families | |
| | 31 Professional Fonts | |
| | Playful Fonts – Exclusive Font Bundle – 30 Items | |
| | Stylish Calligraphy Fonts – 156 Fonts | |
| | Epic Fonts – Super Font Bundle | |
Pirate Fonts Review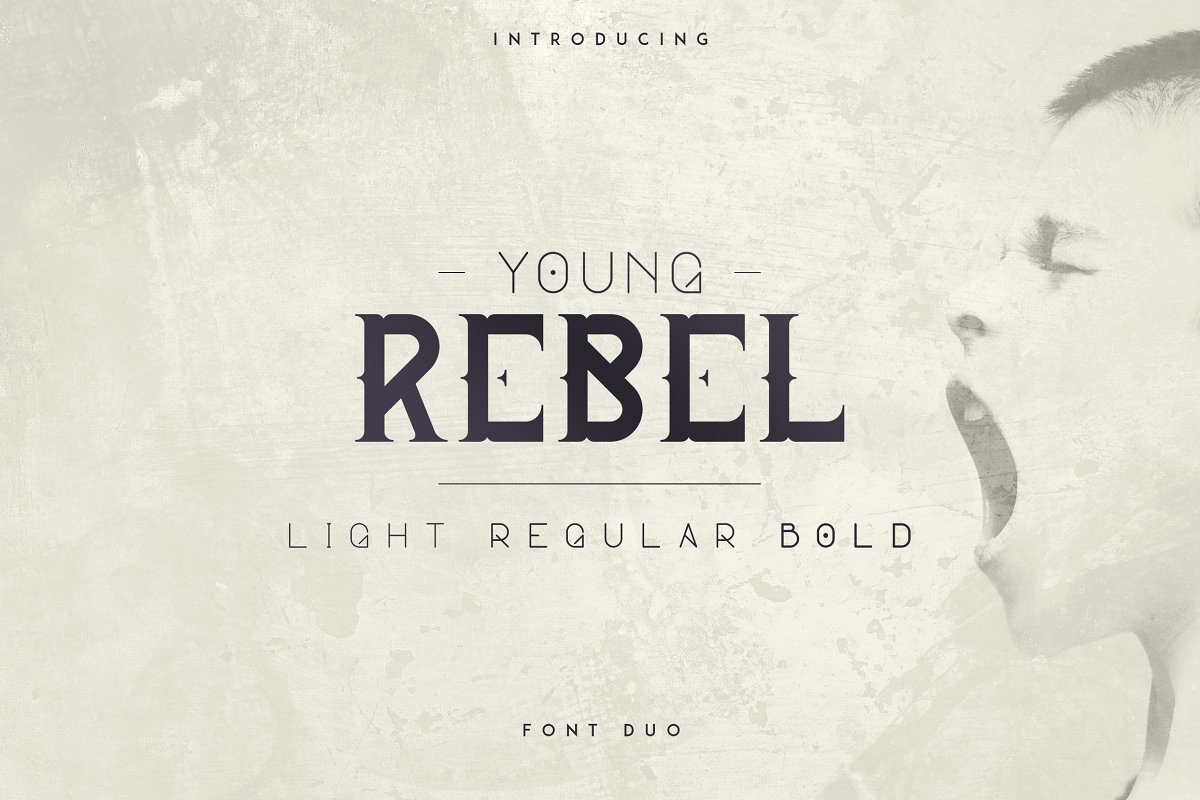 This chic pirate font can be the best choice for you. The peculiarity of this font is that Young Rebel is suitable for all kinds of websites. In other words, it is a more universal font. But it is oriented just the same for thematic pirate projects. You can create cool flyers, cards, invitations, banners, logos and much more. Datthe Hurty is available in 3 formats: TTF, OTF, WOFF.
The quick brown fox jumps over the lazy dog
Rebel.otf
Young-Bold.otf
Young-Light.otf
Young.otf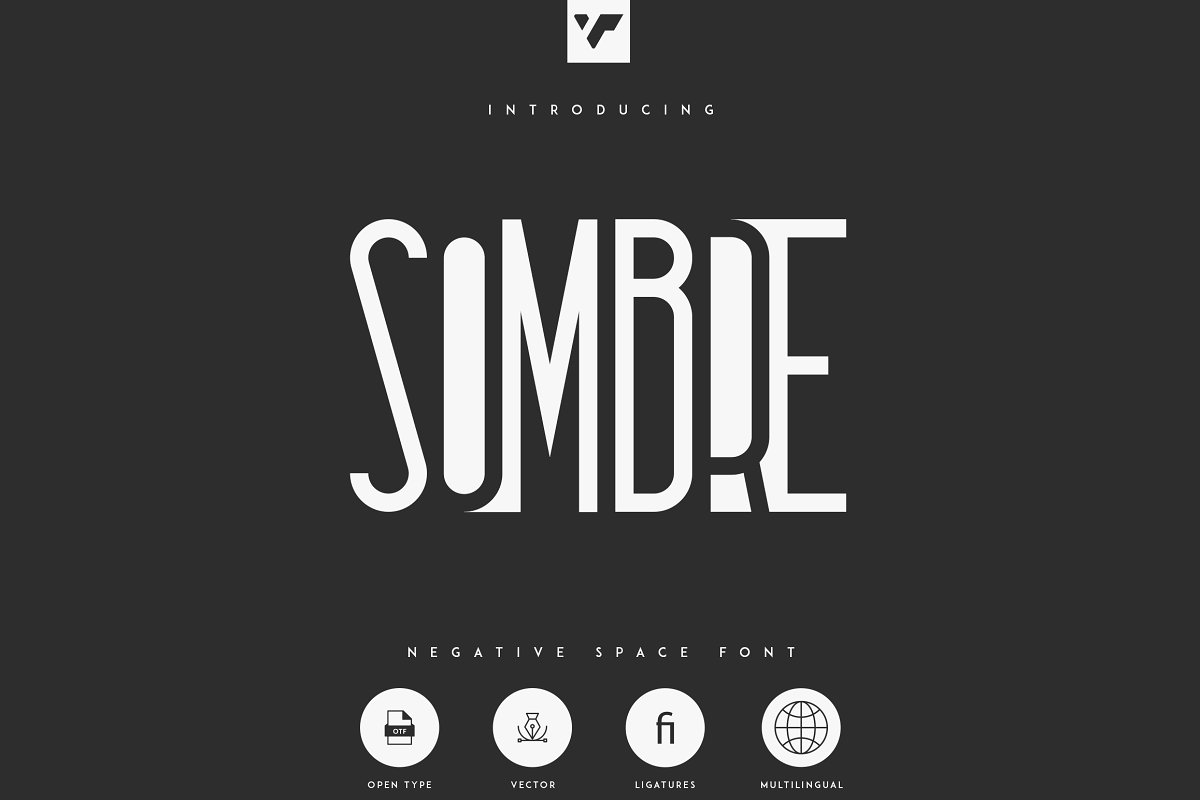 Sombre is a unique pirate font which differs in its shape and outline. Each letter is carefully drawn. This font is handwritten, so any typography will look great! This font is also available in 3 formats. It is better not to use it for the main text, but an additional font will perfectly emphasize the main elements of your website, presentation and the like.

The quick brown fox jumps over the lazy dog
Sombre.otf
Kavo Pirate Family – 17 Modern Regular Fonts + 24 logos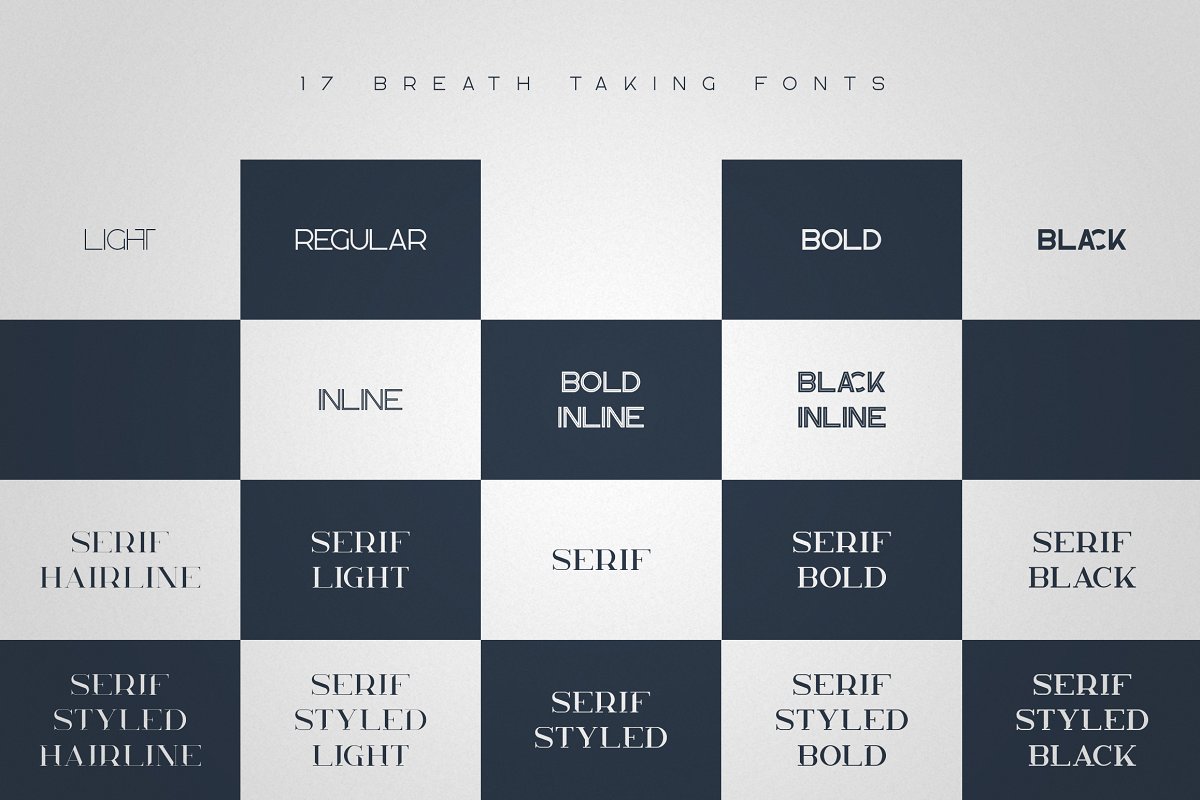 Ideal for both print and digital projects. Kavo Pirate Family looks very stylish and can make any boring project spectacular and cheerful. It attracts attention with its extraordinary letters. After all, their main feature is bones. It's the bones that make up the letters. This creates a real pirate atmosphere. Kavo Pirate Family will give a special character to your work.
The quick brown fox jumps over the lazy dog
Kavo-Black.otf
Kavo-BlackInline.otf
Kavo-Bold.otf
Kavo-BoldInline.otf
Kavo-Inline.otf
Kavo-Light.otf
Kavo.otf
KavoSerif-Black.otf
KavoSerif-BlackStyled.otf
KavoSerif-Bold.otf
KavoSerif-BoldStyled.otf
KavoSerif-Hairline.otf
KavoSerif-HairlineStyled.otf
KavoSerif-Light.otf
KavoSerif-LightStyled.otf
KavoSerif-Styled.otf
KavoSerif.otf
Casual Summer Font: Display Font family -70%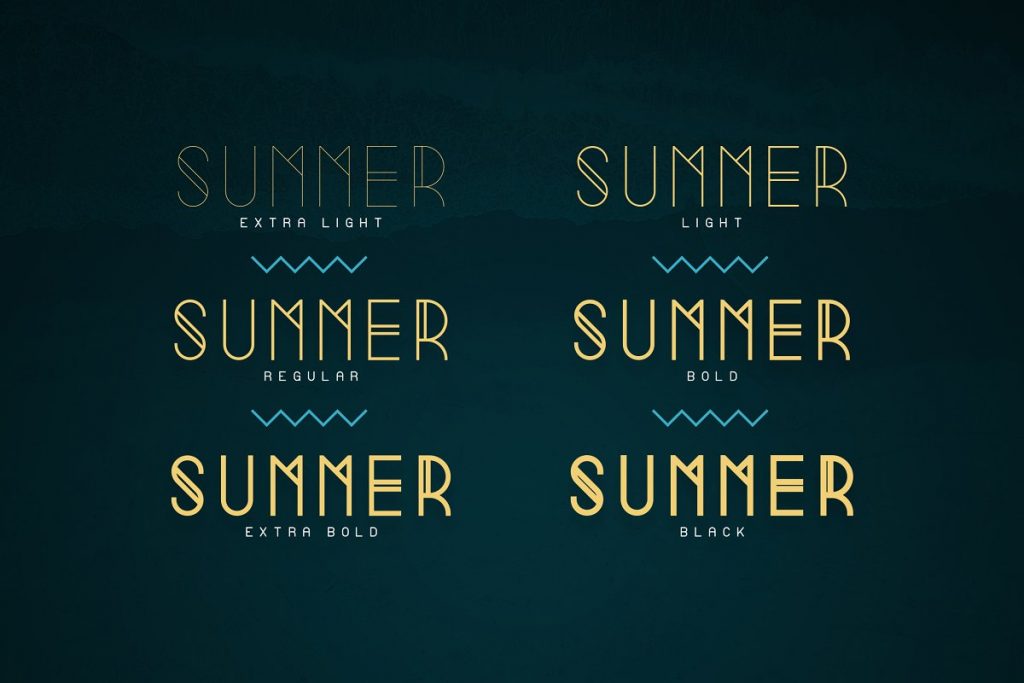 This beautiful font by Apostrophic Labs will help you create cool typography. You don't have to worry about the quality of the font, because it was created according to rules and trends. Booter Font comes in 9 font formats, which include standard font, italics, bold and various width options. This means that you can use this font in different degrees of saturation.
The quick brown fox jumps over the lazy dog
Summer-Black.otf
Summer-Bold.otf
Summer-ExtraBold.otf
Summer-ExtraLight.otf
Summer-Light.otf
Summer.otf
Elephant Font Family: Family Matters Fonts- 50%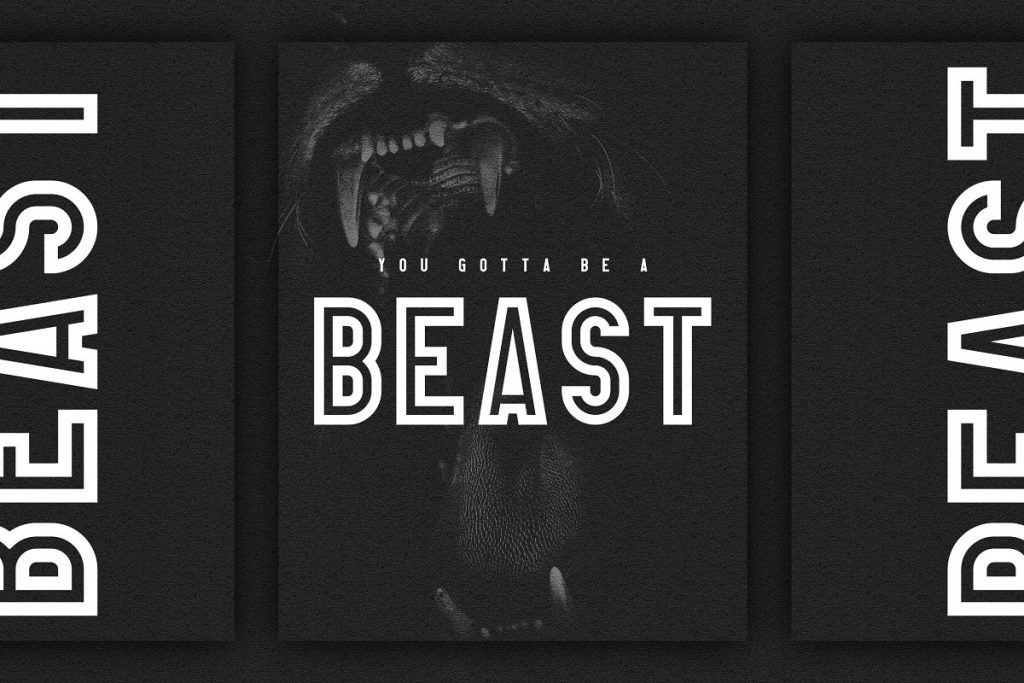 This font is very elegant and flexible, it is suitable for almost any purpose. It is used for printing, screen, animation as well as titles, text logos etc. Elephant Font Family has a bold outline and a white thin contour. It looks massive, and on the other hand very delicate.
The quick brown fox jumps over the lazy dog
Elephant-Outline.otf
Elephant-OutlineThree.otf
Elephant-OutlineTwo.otf
Elephant-Rough.otf
Elephant-RoughTwo.otf
Elephant(1).otf
DarkHeart Brush Script Font + Extras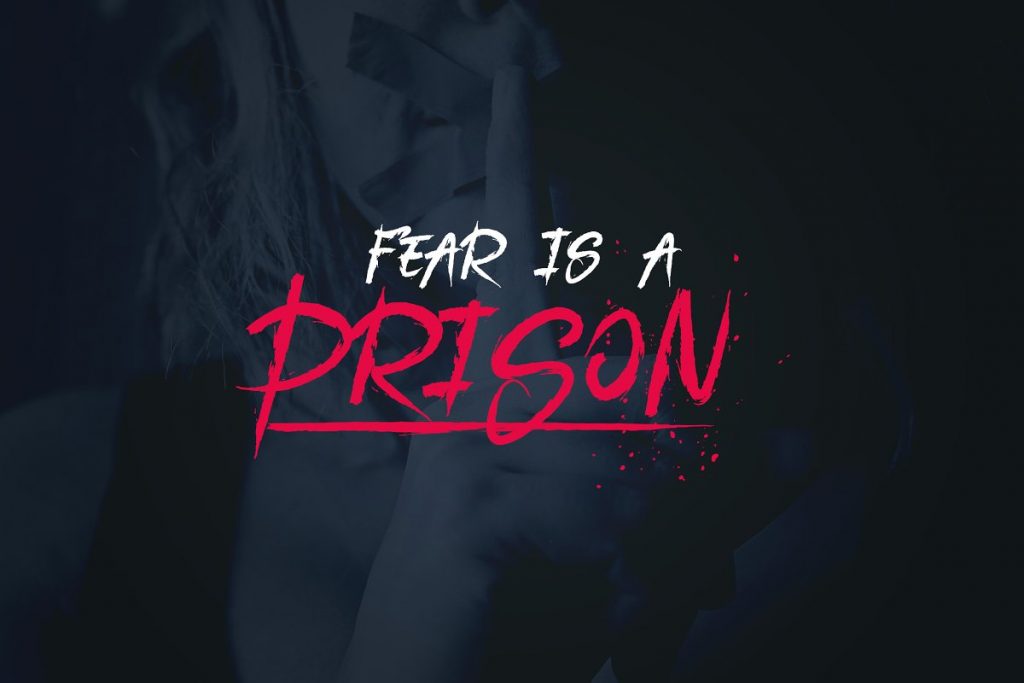 LDarkHeart Brush Script Font is a pirate font in Gothic style with capital letters, small capital letters, numbers and various symbols. It is available in 3 formats: OTF, TTF, WOFF. Each letter looks very stylish. And exactly the Gothic font makes DarkHeart Brush Script Font special. The font is better read in large sizes. DarkHeart Brush Script Font will also look great on themed bar sign boards, and entertainment facilities websites.
The quick brown fox jumps over the lazy dog
DarkHeart-Script(1).otf
Claretta Brush Ink Font for $6 ONLY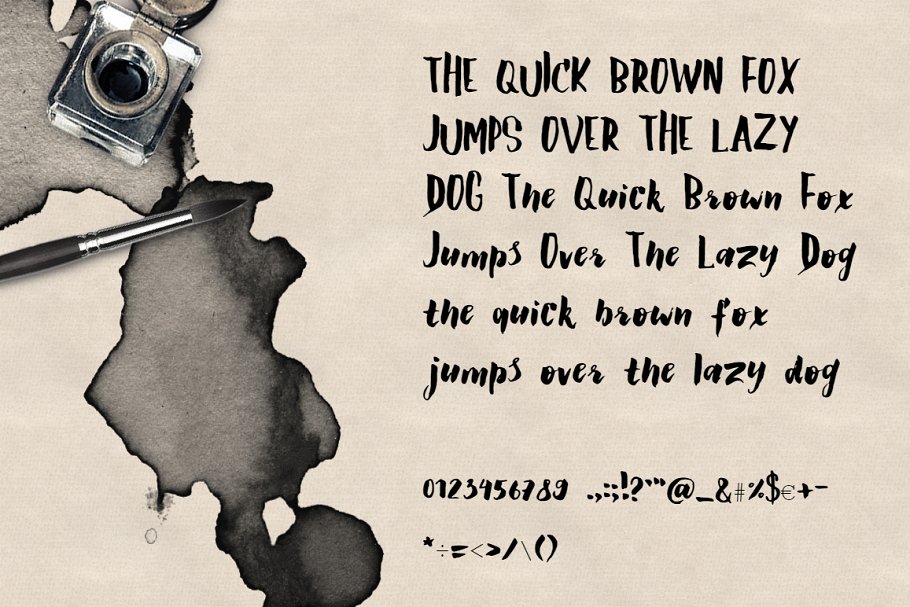 Claretta Typeface is ideal for logos and banners. The main feature of this font is that the letters create a 3D effect. And it can be perfectly suited to attract your audience. In a large size it is elegant and easy to read at the same time, and when diminished it becomes rhythmic.
The quick brown fox jumps over the lazy dog
GSClarettaBrush.otf
Highway Vintage Script Font Family + Extras – $19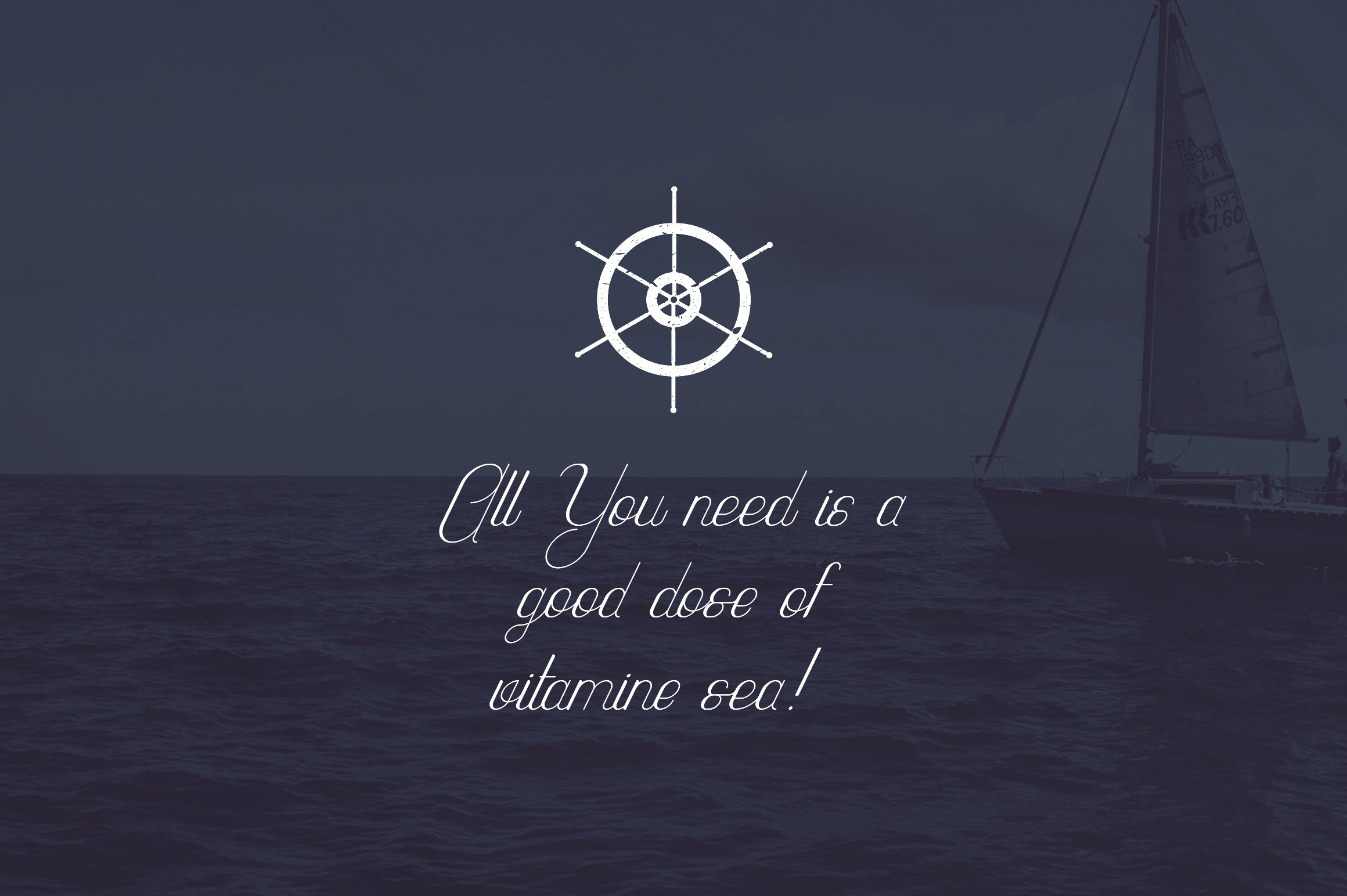 Highway is a beautiful pirate font that can surprise any audience, even the most fastidious ones. This font is characterized by the edges of an unusual geometric shape and slightly protruding elements in front of the letters. Highway is perfect for headlines or highlighting individual elements on the site. You can create cool entertainment sites.
The quick brown fox jumps over the lazy dog
GSClarettaBrush.otf
Unreal Serif Font: Latin & Cyrillic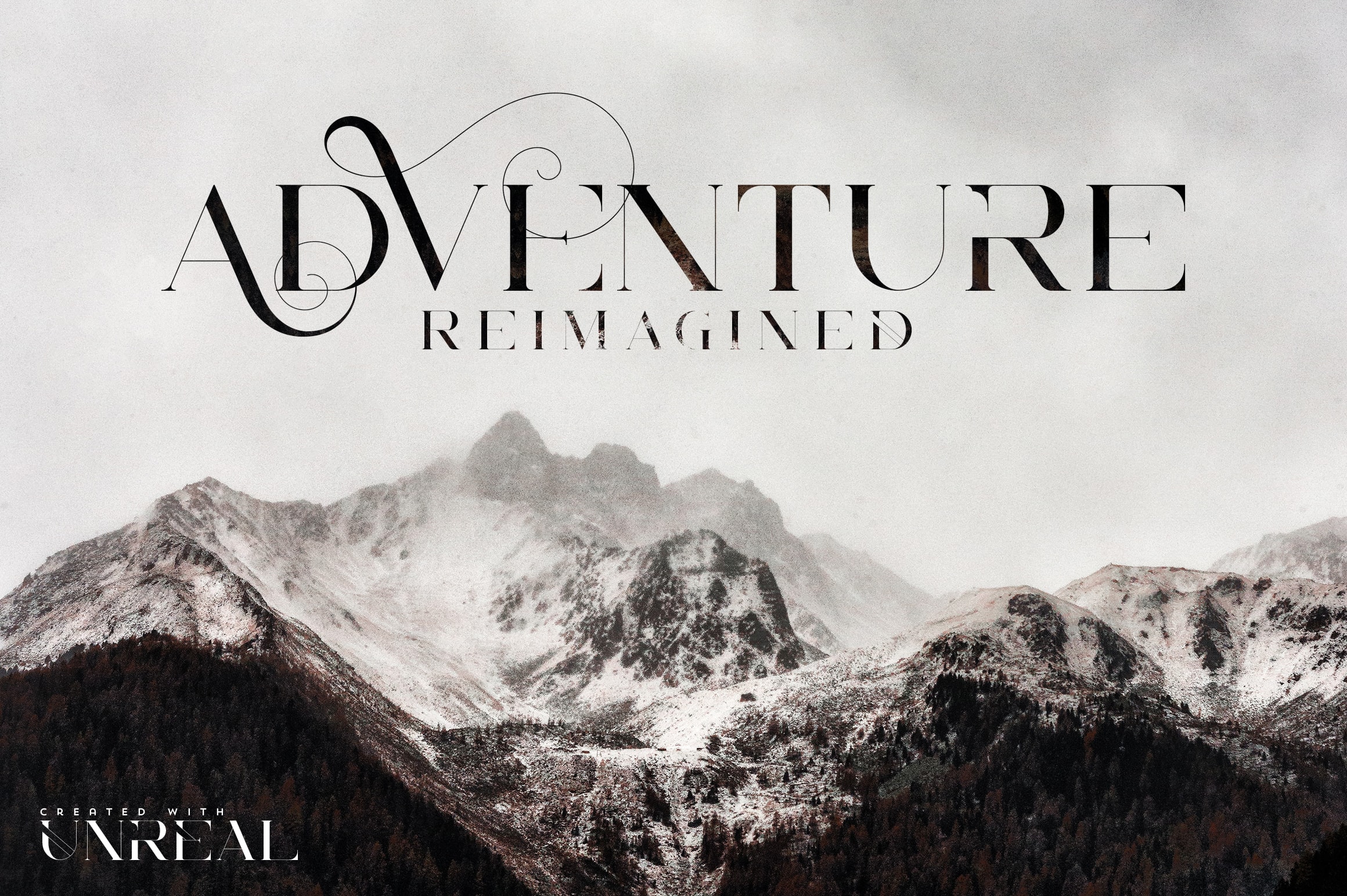 Namely that bones from which letters do not join together, and curved creating different letters and symbols. In addition, each letter respond the square backgrounds. And in addition, they are of different colors. You can create not only the digital projects, but also different holiday sign boards, flags, etc.
The quick brown fox jumps over the lazy dog
Unreal.otf
Cheer inside. Font, mockup Font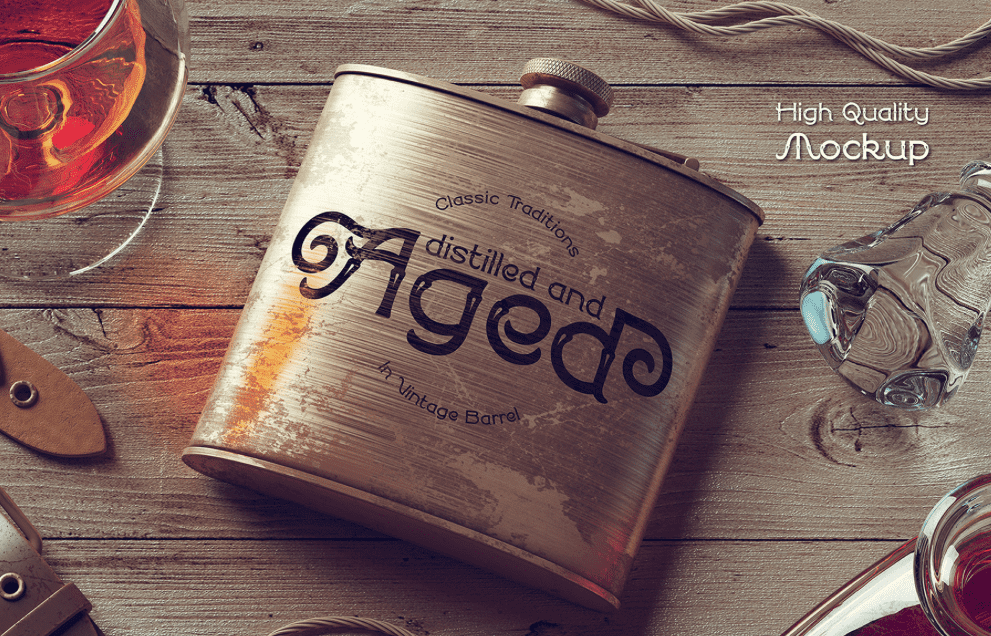 The font inspired by pirate motifs was created several months ago. So it is time to surprise your audience with fresh and exclusive font. With Cheer Inside you can create cool catchy sign boards, banners, and postcards. And invitations with this font will look impressive and will be remembered exactly for a long time.
Biker font is a unique pirate font for individual entertainment projects. The inspiration for creating this font was the rude and impudent character of pirates. Looking at the Biker font it seems that it is specially designed for catchy banners, logos, and design various thematic sites. The font is available in different formats, and in different languages.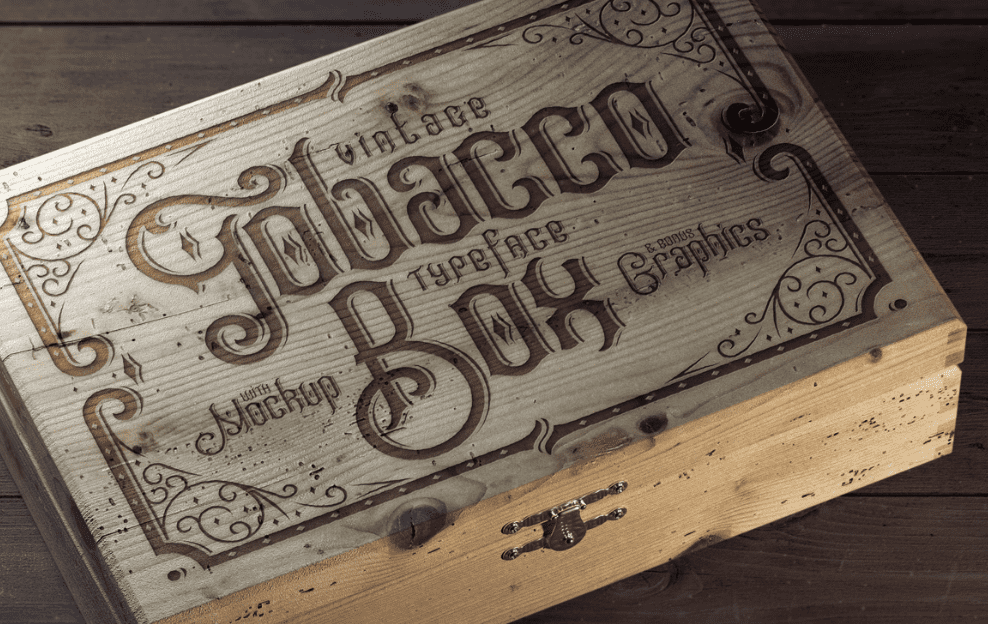 Tobacco Box is a stylish font with unusual shape of letters. Symbols, signs and numbers seem to be engraved. And combination of engraving, rounded forms of letters, different length of curl ends looks very fashionable. Tobacco Box font will give your text harmony, softness and mysteriousness. You can safely use this font for presentations, and make cool typography on the site.
Free Pirate Fonts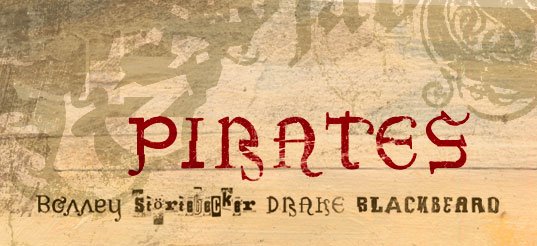 This modern font is available in 4 versions. Each of them has different letter styles.The most stylish of them is the style in which the font consists of letters seemingly cut out of magazines. It looks really cool and memorable. Because now this type of font is in trend, and it is used for completely different purposes and projects. Courageously use Pirates by FloodFonts for both headlines and logos.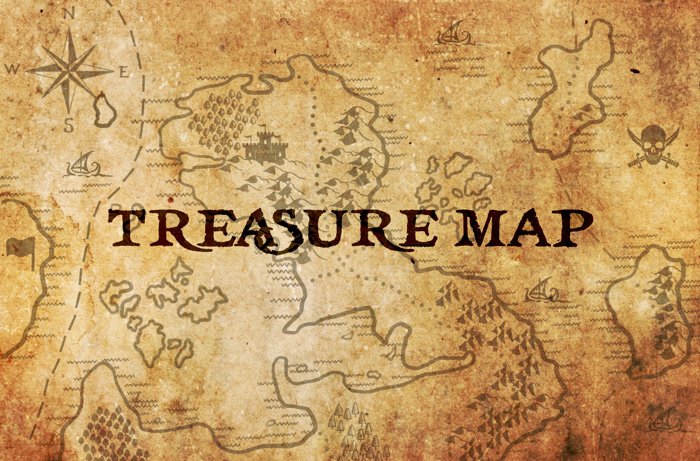 Treasure Map is a cool pirate font that creates a special feel. Surely most of Treasure Map fonts are associated with the famous Treasure Island book. This is why it creates a special charm. In addition, the font is absolutely free, which allows you to use it for any purpose.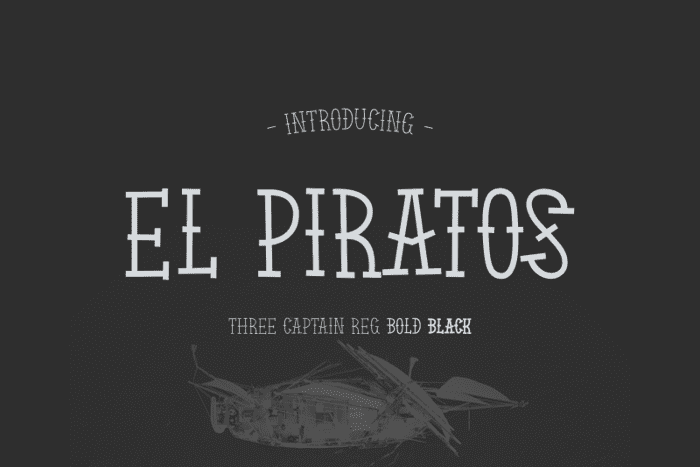 This is a stylish pirate font that looks pretty strict and restrained. You can't even tell at a glance that it's pirate font. The letters are pretty smooth and sharp. Every sign of this font is crossed with smooth stripes. Such signs provide maximum ease of reading, which can only be achieved with capital letters.
Best Related Pirate Fonts Posts
Was this page helpful?
We will be happy if you decide to share this article with your friends on Facebook. Just click on the button and you're done
What are your concerns?
Thanks for your response!
You have already left your review.
Disclosure: MasterBundles website page may contain advertising materials that may lead to us receiving a commission fee if you purchase a product. However, this does not affect our opinion of the product in any way and we do not receive any bonuses for positive or negative ratings.
This article is inspired by and relies on the following references:
The Elements of Typographic Style. Book by Robert Bringhurst
Just My Type. Book by Simon Garfield. October 21, 2010
Thinking with Type. Book by Ellen Lupton. September 9, 2004
The Anatomy of Type: A Graphic Guide to 100 Typefaces. November 6, 2012
An Essay on Typography. Book by Eric Gill