95+ Best Hand Lettering Fonts (Premium and Free) To Type the Most Important Words
Hey guys! Are you looking for a suitable font that will convey your content properly? Stop for a moment and browse our collection of free handwritten fonts. Maybe you'll find exactly what you need. BTW, did you know that hand lettering fonts are in trend now?
For justice sake it should be mentioned that hand lettering fonts have a special charm, they add credibility to your text but they are not suitable for each and every design.
Top 5 Hand lettering fonts
| Product Image & Rating (Out Of 10) | Product Name | Price |
| --- | --- | --- |
| | Drop Swing Hand Drawn Font | |
| | Happy Xmas Hand Drawn Font | |
| | Espresso Handmade Font | |
| | 40 Hand Lettering Fonts Bundle | |
| | Modena Handwriting Font | |
What fonts can be called "handwritten"?
Basically, any font that looks like it may have been written by hand, from fancy cursive to messy block letters, can be called a handwritten font.
Why some designers avoid using best handwritten fonts?
Handwritten fonts used to be around a lot more frequently before the era of responsive design. It seems like they have somewhat disappeared today as they are not so easy to scale across devices and screens. However, you can still use them, just with a little caution. But very specific types of brands pull off handwritten fonts as they make a big statement nowadays.
We advise you to consider where and how the design will be used, and who it's meant to appeal to before choosing a handwritten font. They can be extremely effective for conveying both elegance and quirkiness. Everything depends on how they're applied.
So where to use handwritten fonts?
They are good in logo/identity design. A handwritten font can make or break a brand identity. They are rarely somewhere in between. hand lettering fonts portray the brand character, so it's important for the character to match the brand you're trying to represent. If the company needs something corporate and conservative hand lettering fonts will be distractive and not taken seriously. Handwritten logos can be perfect for representing brands that are about personal connection or kids, like child care centers or charities. Fashion designers and photographers will also benefit from hand lettering fonts flair and creativity.
They are good for social media artwork – banners, posts, etc. Handwritten fonts are in trend on social media images, especially motivational quotes. They evoke emotion and character, which makes them great for the audience that needs to have its attention captured. For instance, you can create a cursive design for old-fashioned quotes or sarcasm, or use wild scribbles for inspiration and motivation. Though, it doesn't have to be quotes all the time. Sometimes a handwritten word in an ad campaign would be a real find.
Hand lettering fonts are frequently used in print layouts. We mean physical products like posters, magazines, flyers, brochures, book covers, and so on. Take into account the fact that there is no screens scalability problem there. Please note that handwriting can be overwhelming, so think about balancing it with more traditional serif or sans-serif fonts to keep the layout clean.
Hand lettering fonts are often used in closing prints design. Branded T-shirts, as well as other clothing, can be amazing, eye-catching, and charismatic. Have you noticed that more and more shirts are using vintage handwritten signs, with cursive typeface, bold weight, and angled fonts? Here you should remember that the larger and more centered the sign is, the more obvious and dominant it will be. This can take focus from other design elements. Apply "less is more" harmony principle and it will be a bomb. Try to go for something legible as people don't want to spend too much time staring at other people's clothes trying to figure out what's written there. If it's a brand message, make it recognizable immediately.
Ok, we are sure you can't wait to finally view our free hand lettering fonts collection.
60+ Best Free Handwritten Fonts
Click this link before you make the final choice to find tons more free & paid fonts and may your browsing be inspiring and efficient.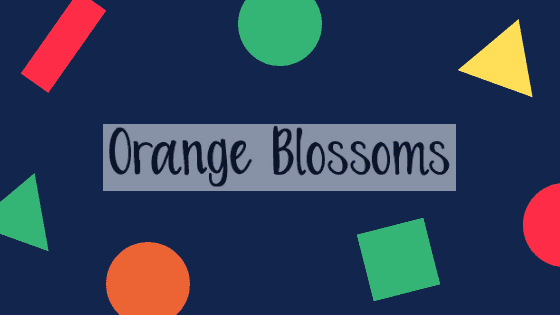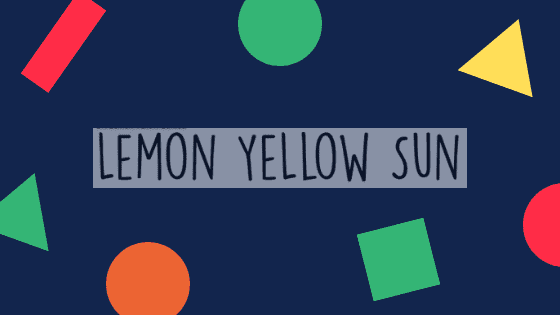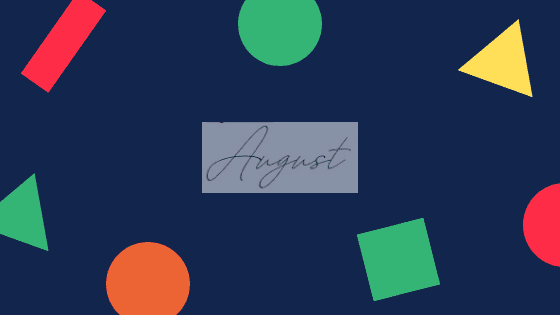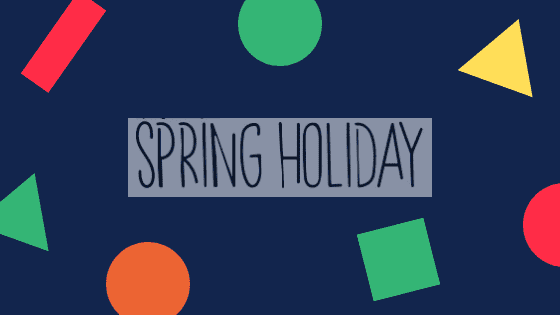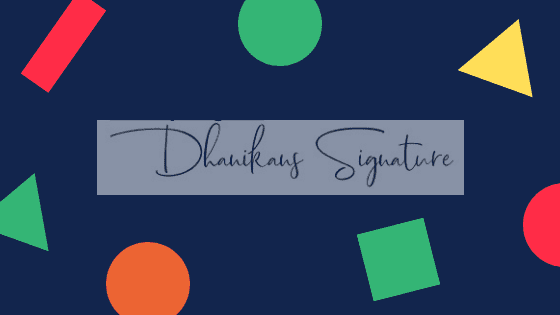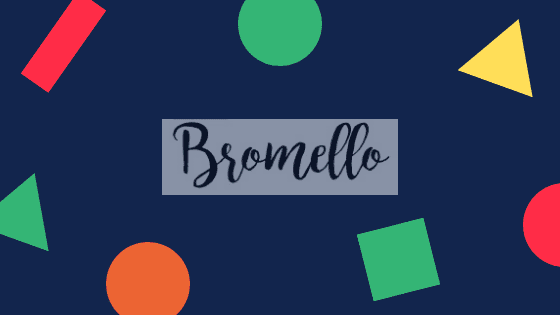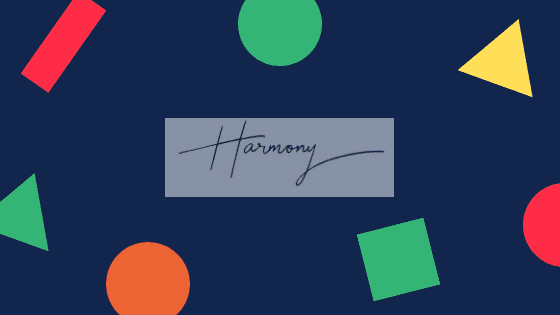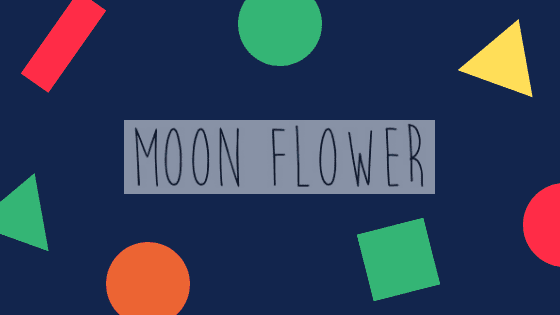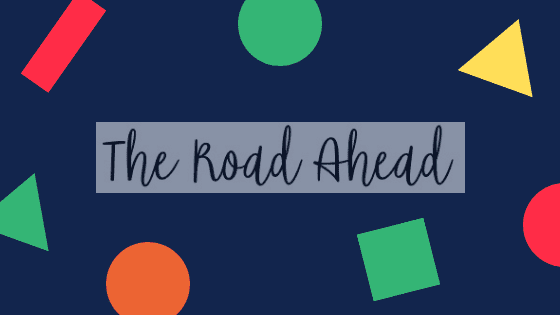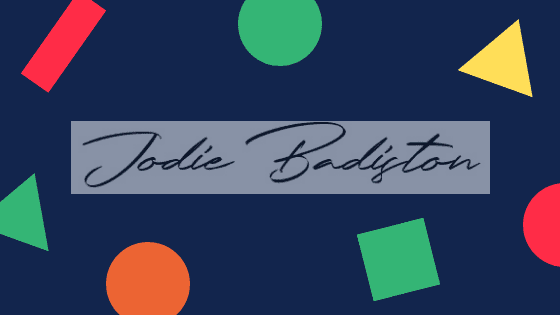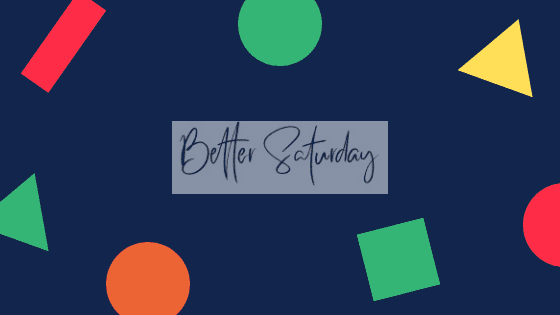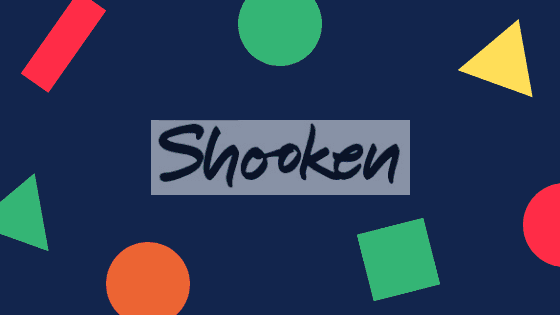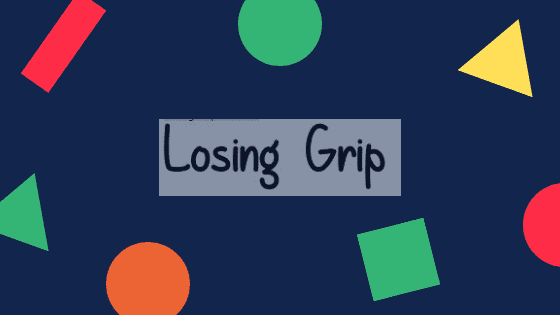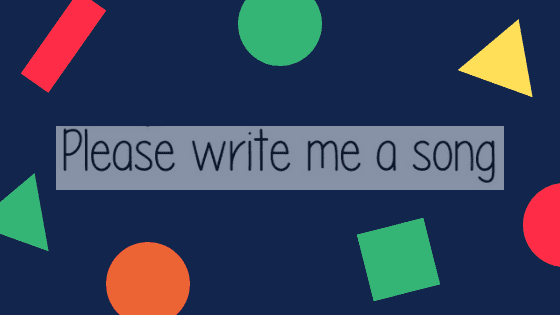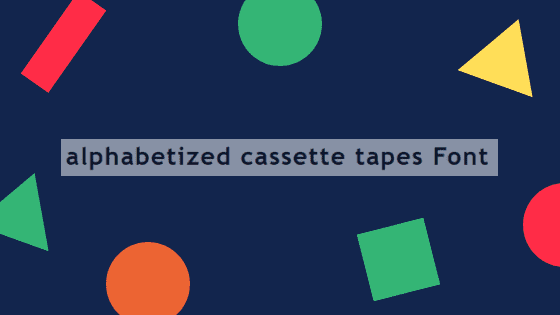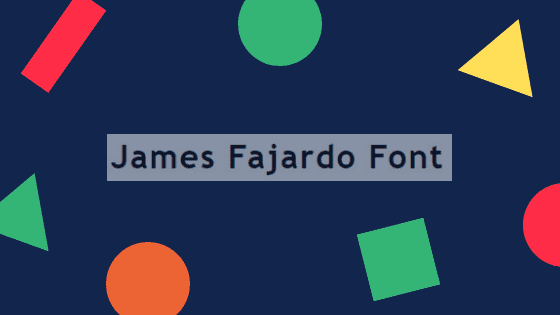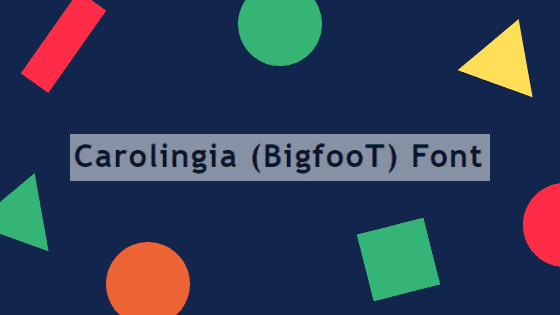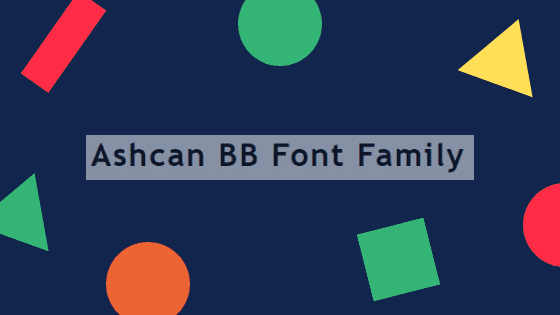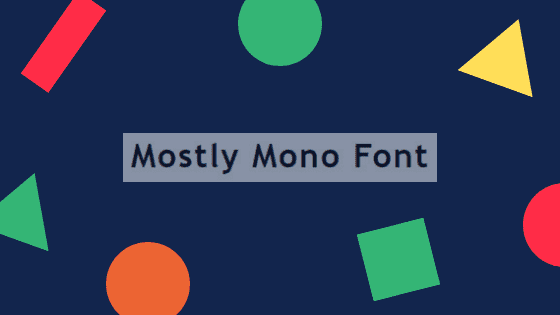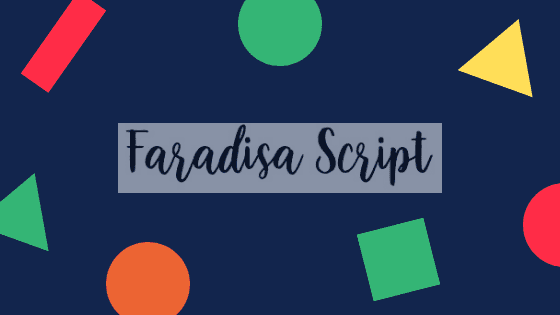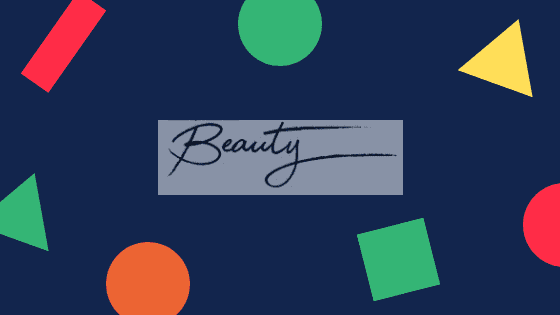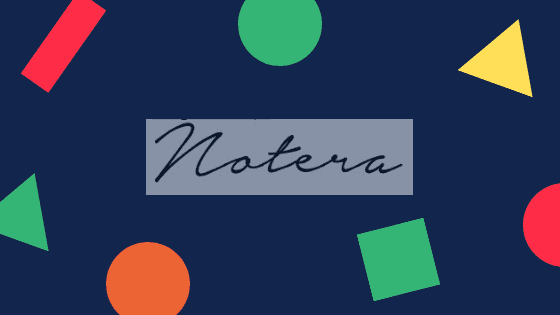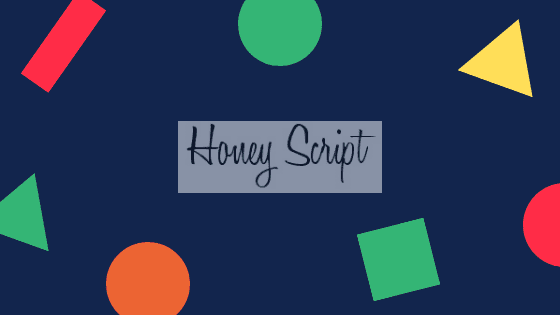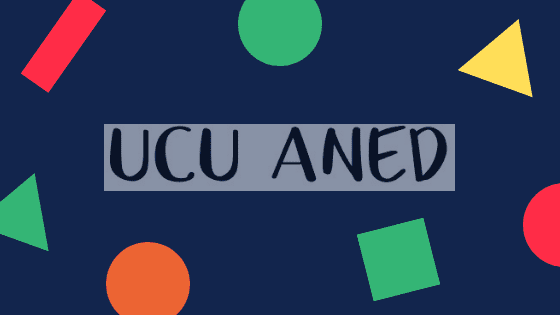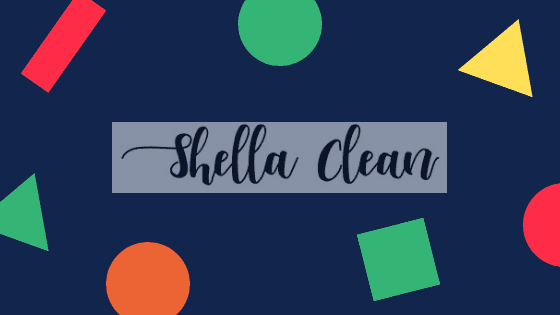 27. GABRWFFR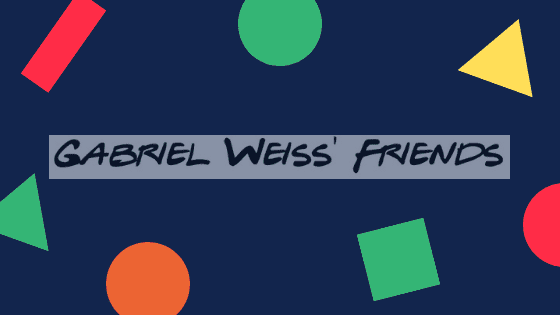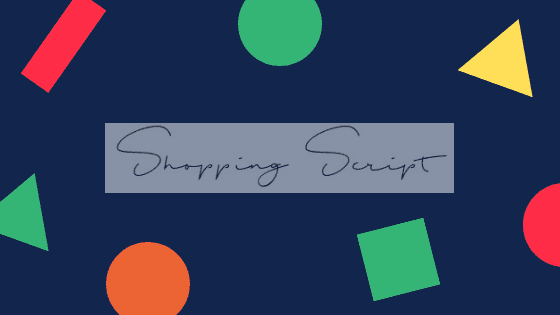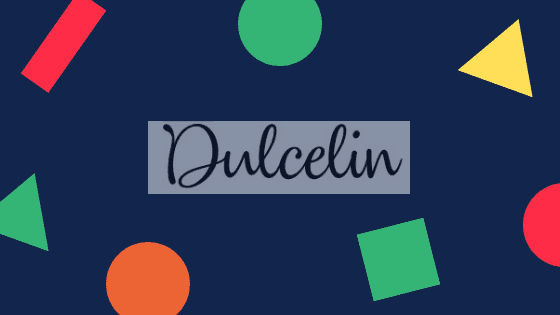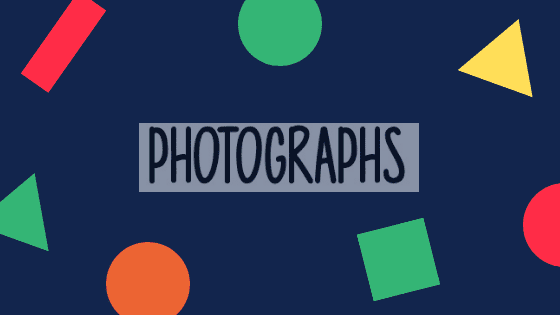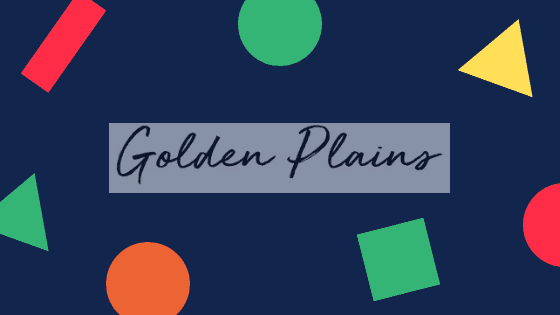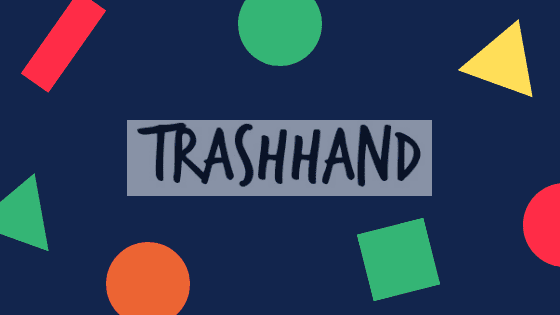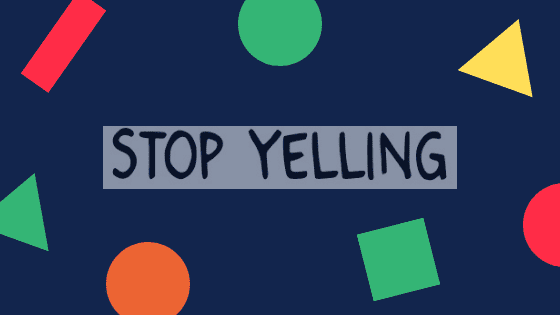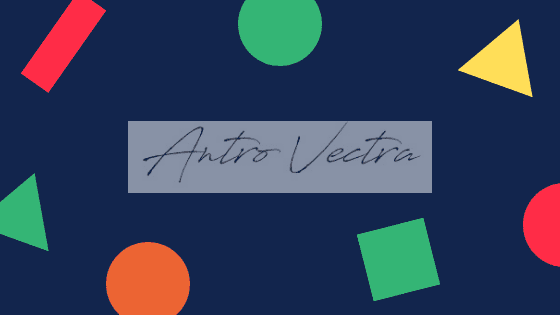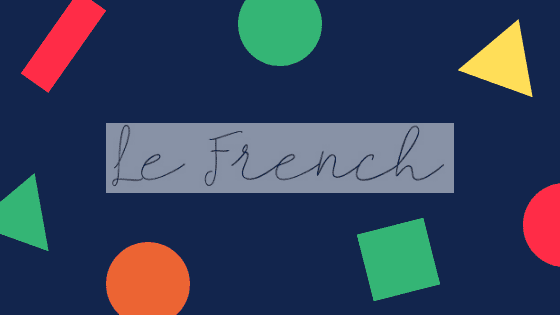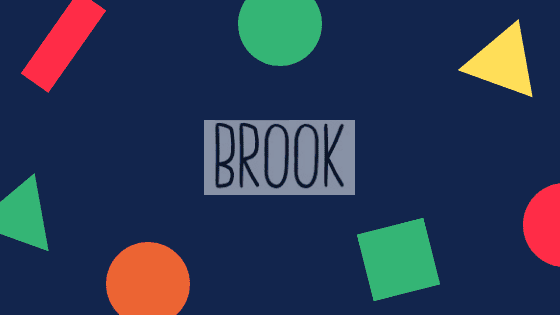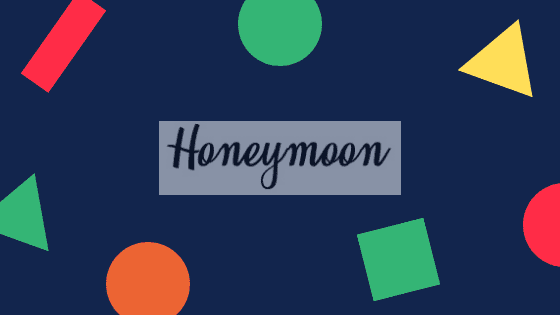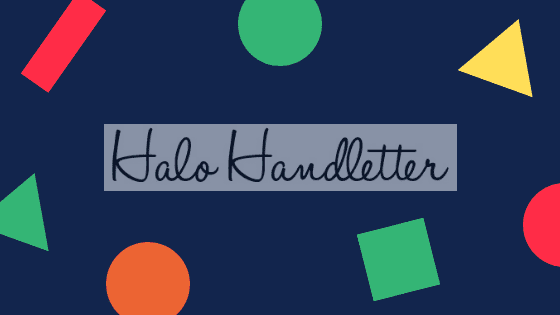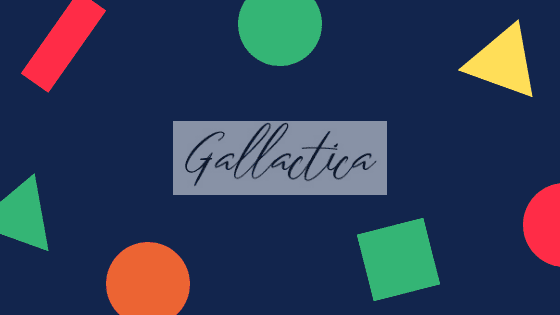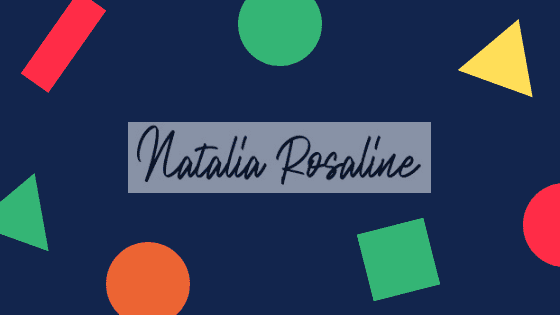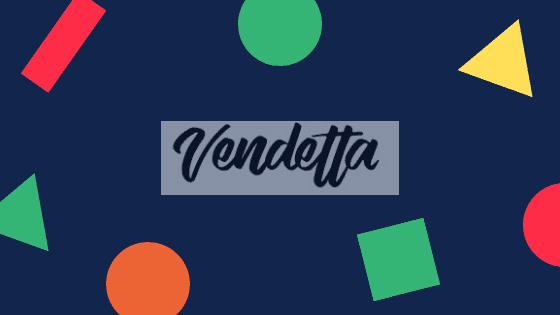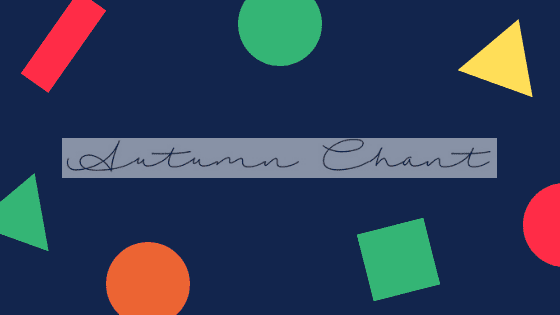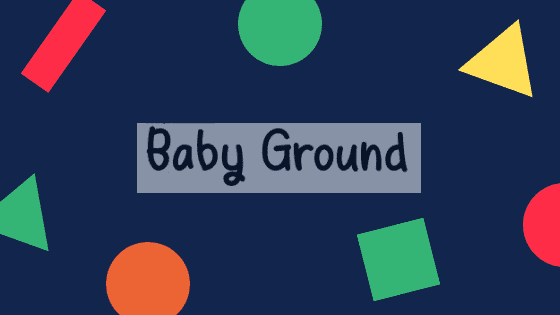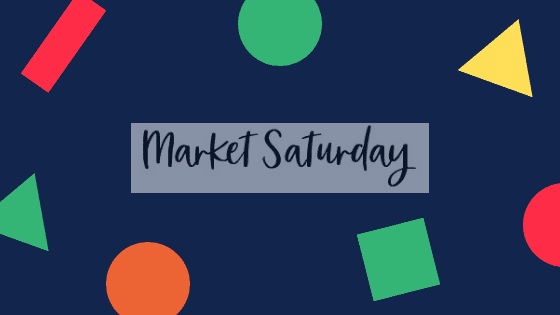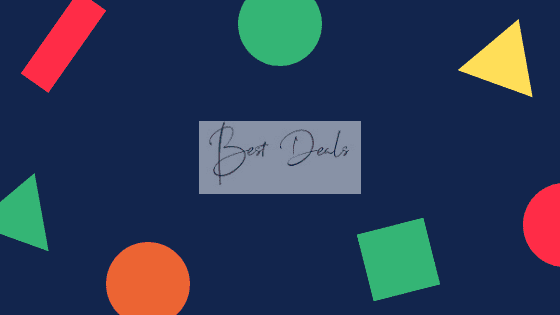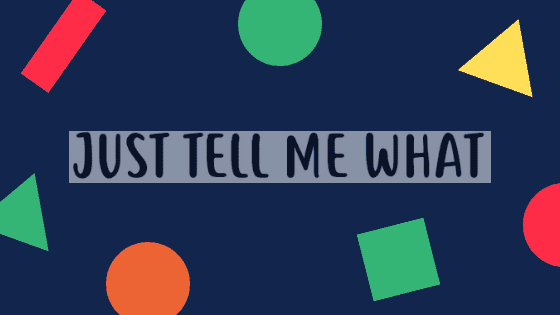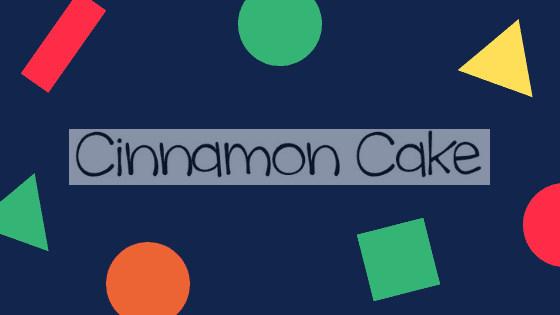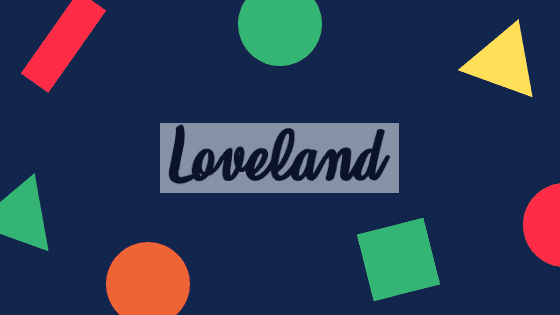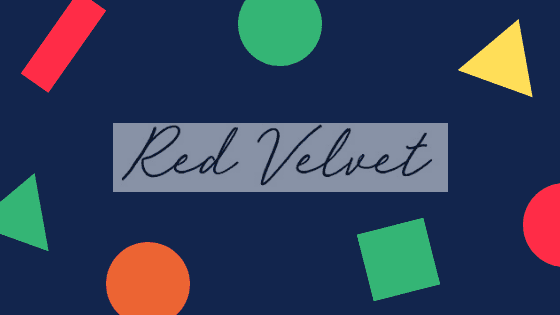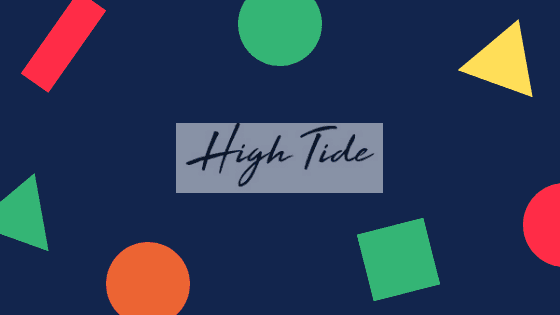 If you are looking for great free hand lettering fonts, check out this list of more than 10 items! By the way, hand lettering fonts are that kind of fonts that look like handwritten or hand-drawn. They are used for imitation of real human writing. Moreover, here I give you a list of the best free ones and that look really like human writing. Enjoy!
10+ Best Easy Hand Lettering Fonts
Check out this awesome list of best easy hand lettering fonts. They are created especially for easy reading. You can use these fonts for a simple heading, subheading, whatever.
Asdaen Ligature Font – $10
If you are looking for some easy hand lettering fonts, check out this one. Asdaen suits perfect for some kind of women advertisements like cosmetics, perfumes, or simple if you want to grab women's attention on billboards or magazines. This font is multilingual, so you can use it for writing in a lot of popular languages and attract more attention from abroad.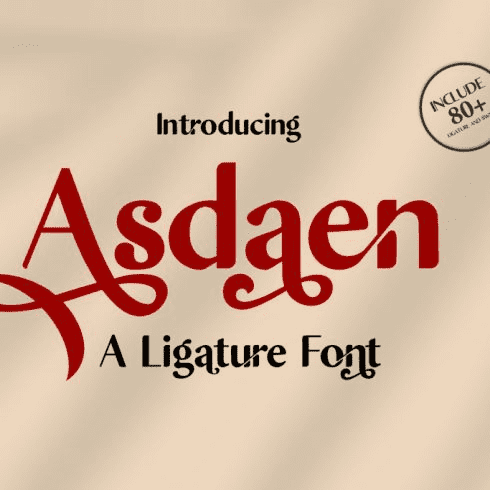 Highway Contraband Bundle: Font Duo + 20 Logo Templates + 44 Vector Elements
Use this easy hand lettering font in your travel blog, website, for advertising products, or simply highlighting any necessary information you need actually to highlight. Moreover, this bundle contains two kinds of fonts, 20 logo templates so you can choose any from the list, and 44 vector elements that can be useful in advertising.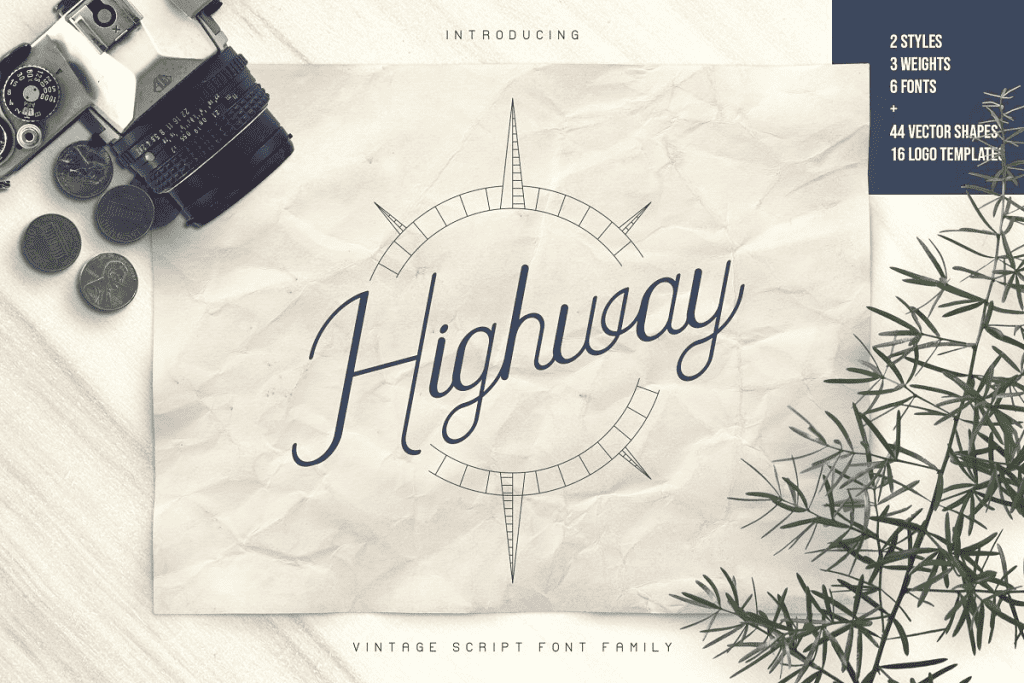 Handwriting Font "Balltimore Sans"
Make haste and download this cool font for only $3! This simple and at the same time elegant font will be suitable for girly blogs, women and kids' products, etc. You can use this font not only for highlighting necessary information but you can also write the whole text using it. It will not look too fonty but friendly attractive.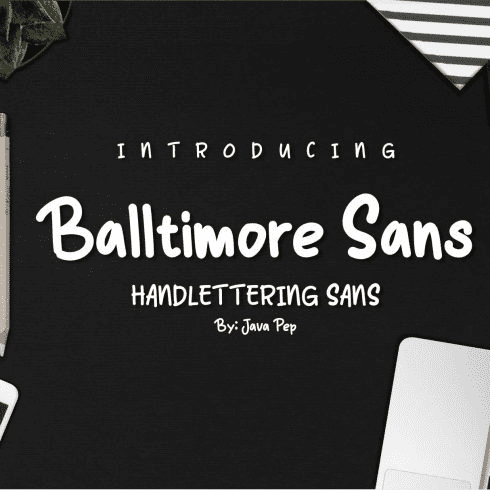 Beautiful Dreamer – Modern Handwritten Typeface – $2
Beautiful Dreamer font for only $2 will be definitely perfect for posters, blogs, flyers, logos, music covers, etc. This font is fully hand-lettered but at the same time simple and readable, so it is possible to read this because there are a lot of fonts that could not be understood because of the style of writing. Use this font for any purpose and highlighting of any information you need.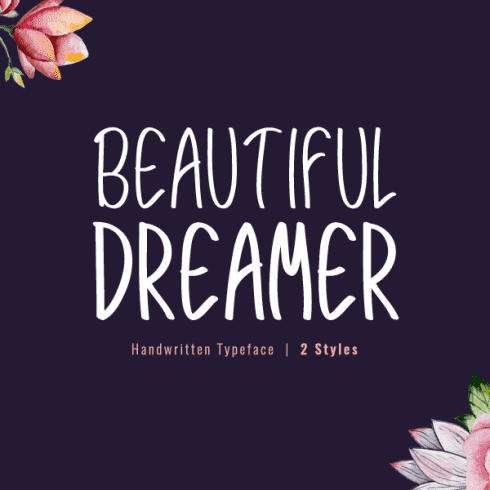 Mandalica Calligraphy Handwriting Font – $12
Mandalica font is great for use on posters, greeting cards, invitations, headings, social media, advertising, magazines, etc. The font includes letters of lower and upper case, numbers and punctuation. As you can see, you can use it anywhere you would like to. All you need is your imagination, the idea, and adding this font you will receive a great product!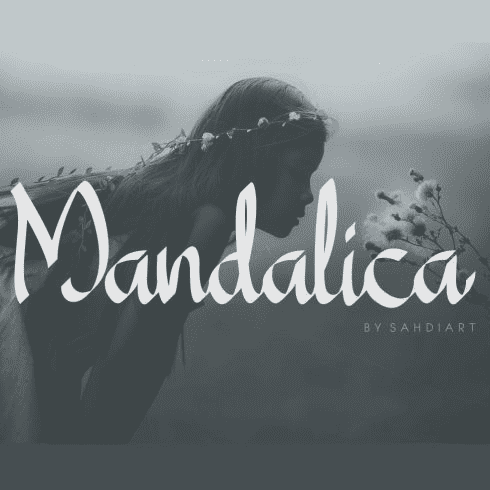 Free Script Letters Font: Think Music Thick Brush Typeface
I recommend you to check out this awesome music font for use in the music industry. If you are a musician, then you know that font on your product matters. That is why I recommend you to check out this one that music creators will definitely like. Moreover, this font is free now, so do not hesitate and download this font for using it on your music products.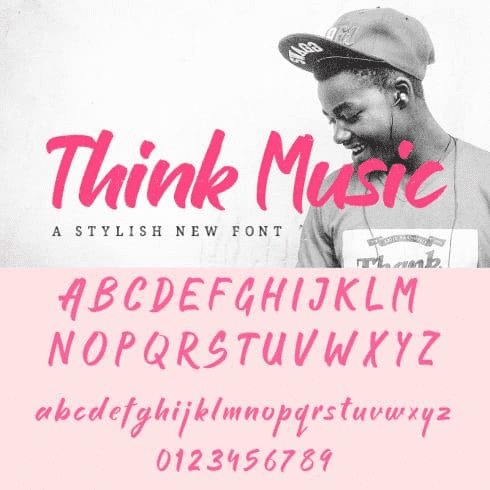 Senoritta – Beautiful Script Font – $12
Use Senoritta hand lettering font for girly blogs, advertising of women products or just for attracting women's attention. As you can see, this font perfectly lays on a pink background, so it is better to use it on a pinkish background. Do not hesitate and use this Senoritta font for any purpose.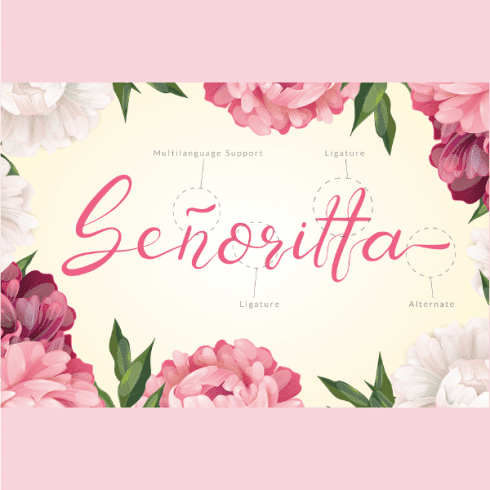 Selfilla Handwritten Font – $12
Selfilla hand lettering font has a great elegant and at the same time understandable letters. The font contains upper and lowercase letters, all you need for writing a great captivating heading or highlighting of some useful information. This font suits especially for soft and light backgrounds. Use this cool font for great advertising or just for friendly blogs.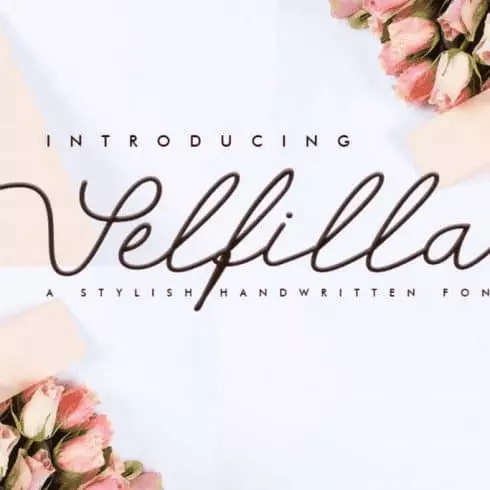 Rhoselinna – Handwritten Script Font – $12
Light and soft Rhoselinna hand lettering font is great for girly blogs, websites, ads, magazines, etc. Despite the fact that this font is handwritten, it is easy to read it, so you can use it not only for main headings but only for highlighting any necessary information. The font contains uppercase and lowercase letters, numbers, punctuations, everything you need for good advertising or attracting attention in another way.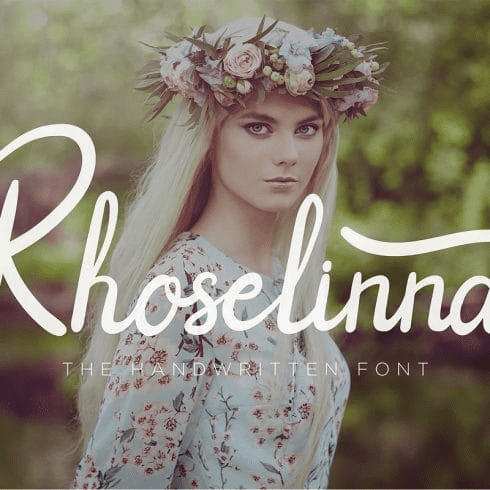 Los Angeles – Modern Script Font – $12
The Los Angeles font is perfect for a night city design, cloth industry, blogs, websites, posters, mugs, invitations, phone cases, any projects you want. All you need is some products to sell or information to present, add this font, and you will receive a great product. Use this font to show your modern style and serious look.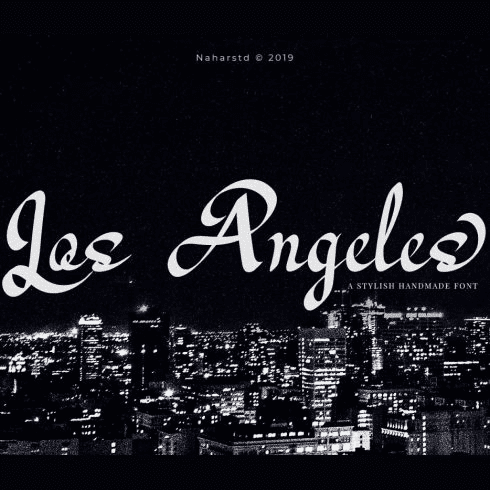 Chattagirie – HandwrittenScript Font – $12
The Chattagirie font is great for attracting any attention because this font is handwritten and quite readable. Check out this simple and at the same time elegant design to use it for any business like in blogs, projects, phone cases, posters, greeting cards, invitations, etc. Combine this font with your product or information and you will get an awesome result!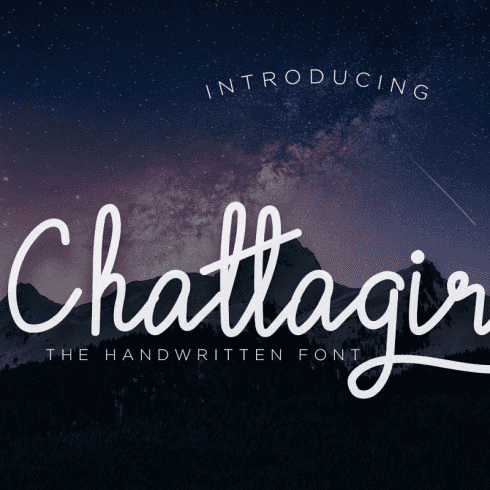 Merciana Script FONT – $5 ONLY
This Merciana font definitely attracts the attention of any woman or girl because it looks fully girly and can help you to advertise your product or catch the attention of any Internet user. Here you can find uppercase and lowercase letters, numbers and punctuations. Download this font to make your business great again!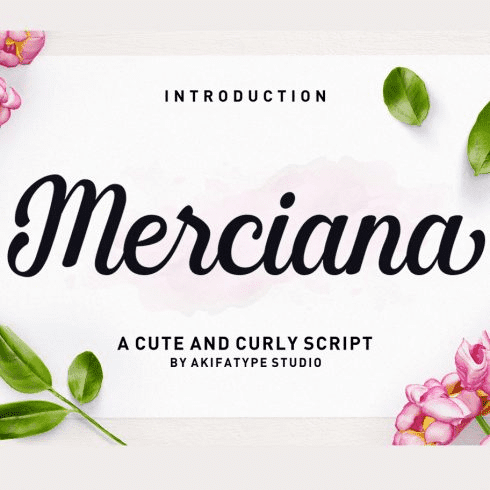 10+ Best Alphabet Hand Lettering Fonts
Check out this list of the best alphabet hand lettering fonts you can use in any sphere you would like to use. An alphabet font is a set of alphabet letters and in this list, you can find the most incredible and unusual alphabet letters that can be even in combination with something cool. Use them only for a little amount of text and do not overuse them. Enjoy!
Steampunk Alphabet Font – $9
Use this Steampunk Alphabet Font for any creative idea and especially when it is connected with something like mechanics. Here you can see all the alphabet letters in combination with silver metallic elements. Here you get 58 png elements and 18 Photoshop brushes as a bonus. All the letters are understandable, simple and readable.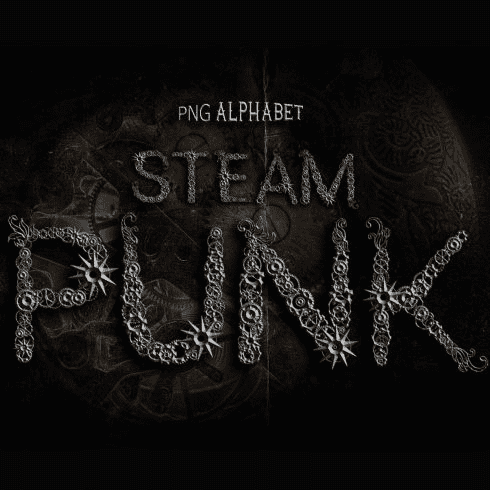 Folk Tale: a Set of Animals Illustrations and Decorative Elements
Use this folk tale set of wild and not only animals for using them in child books, kindergarten projects, or any other projects connected with kids. Here you get animal and nature illustrations, frames, numerals, and alphabet letters. Each letter has an incredible design of a letter itself and an animal or nature object.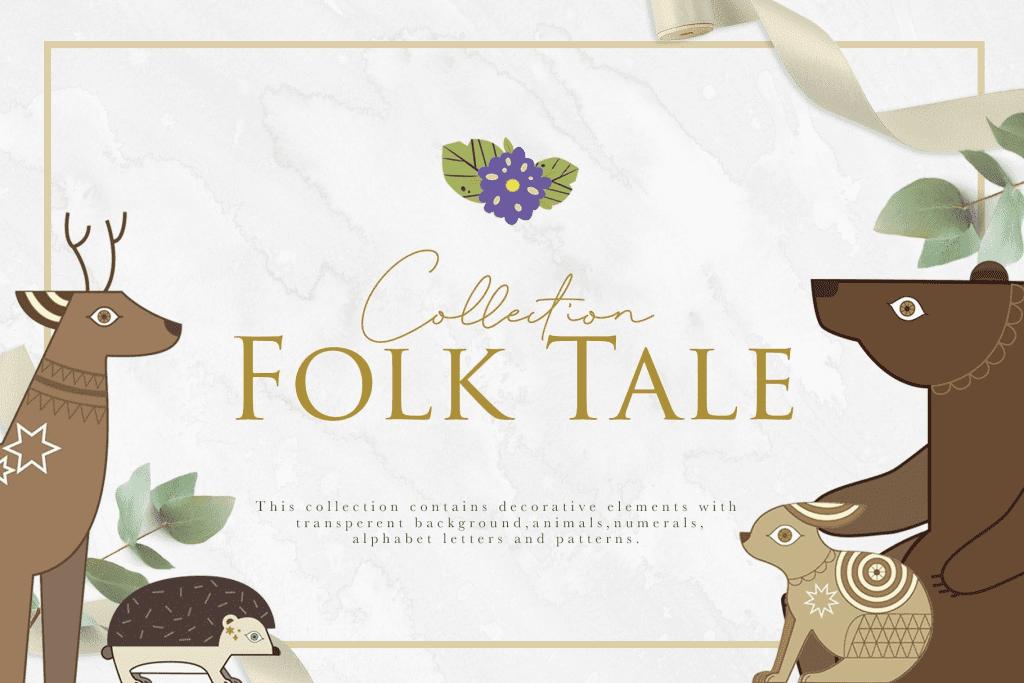 Moon Mood Graphic Collection – $15
If you are looking for a cute moon alphabet, check out this moon collection! Here you get an awesome moon alphabet of black, white and color versions. Moreover, you get here more elements and patterns you can use for any project, mass media, blogs, cards, ads, etc. This alphabet and letters can be helpful in any case.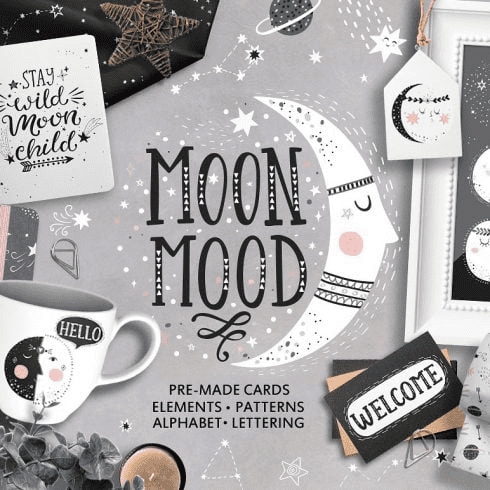 Leprechaun St. Patrick's Day Illustrations Set – $21
If you need an interesting Irish folk alphabet, check out this St. Patrick's Day Illustration Set where you can find some illustrations devoted to this awesome Irish celebration. The alphabet letters look incredible and created like from little tree branches with leaves. Use this alphabet especially for this kind of celebration.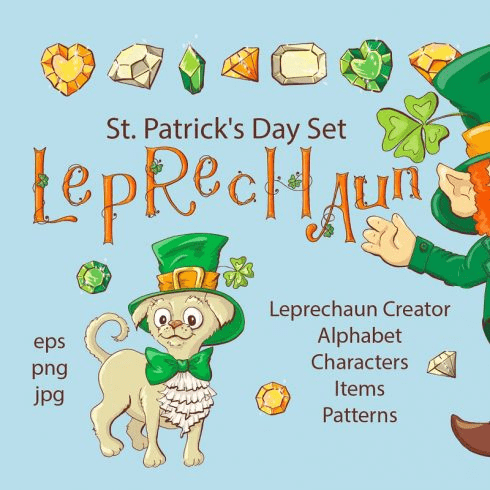 The Super Premium Vector Alphabets Set for Only $10
Check out this premium alphabet set where you can find all the alphabet letters of different styles: retro, vintage, origami, flat, minimal, 3D, paper, watercolor, cartoon, colorful, and much more! Moreover, with this alphabet set, you get also the set of numbers you could need in any project. Choose the best!

Nano Tech Alphabet – $10
If you want to surprise your colleagues with new alphabet letters, definitely choose this Nano Tech alphabet for this. What is good is that the set is multilingual, and it contains 67 Latin letters, 42 Cyrillic letters, 10 numbers, and 30 special characters. Be one step forward with this incredible nano alphabet.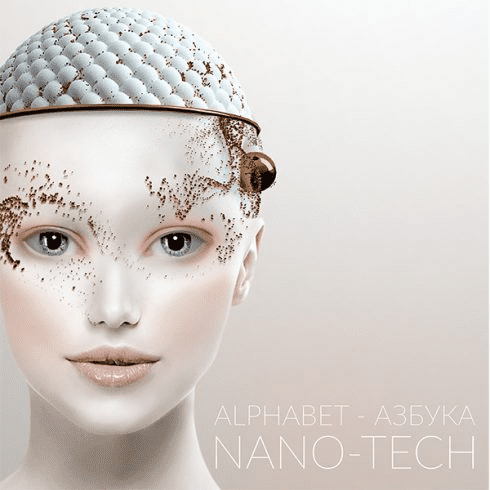 ALPHABET – Infographic Slides – $10
Try this magnificent Infographics alphabet to attract the attention of potential customers and Internet users. This set of letters includes all the alphabet letters and can be changed by you! All you need is to have such apps like Powerpoint, Keynote, Photoshop, or Illustrator, and you can freely work with the set and edit the letters.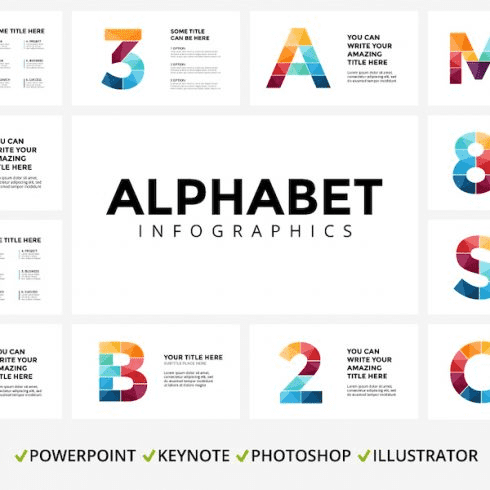 Huge Graphic Bundle Alphabet with 1000+ elements – $25
This really huge collection includes more than 20 sets of the alphabet letters! Each set has 67 Latin letters, 42 Cyrillic letters, 10 numbers, and 30 other special characters. As a bonus grab additional 715 objects and backgrounds. You can use this set of alphabetic letters in any project, ads, and billboards.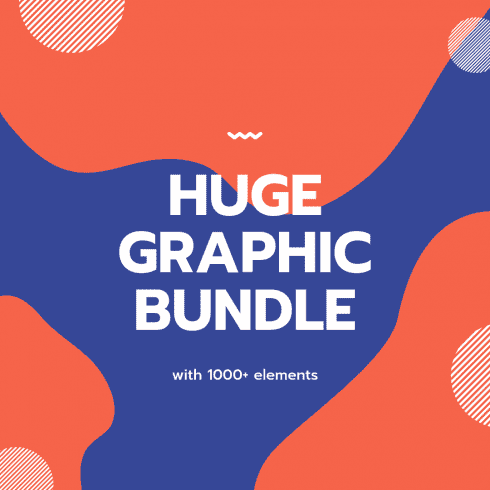 Phoenix Graphic Bundle: Alphabet & Overlays – $10
If you want to use some hot alphabet letters, check out this amazing Phoenix set of fire letters and overlays. Within the set, you get Latin and Cyrillic letters and 100 fire overlays. Use this set of alphabetic letters to attract more Internet users, for ads or just for your awesome hot blog.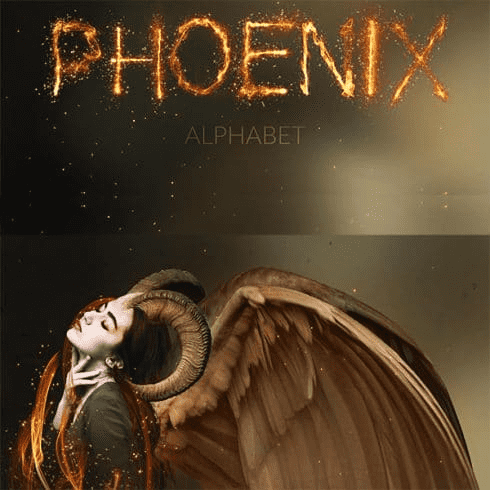 Cookery Alphabet Markers Watercolor Add-on – $12
Use this cookery alphabet for the internal design of kitchens, cafes or external design, or just for educational reasons like creating cards. Here you get 26 watercolor graphics with letters. Each product has its own letter, for example, A stands for almond, B for berry, C for cake, and so on. Use this useful set for any reason.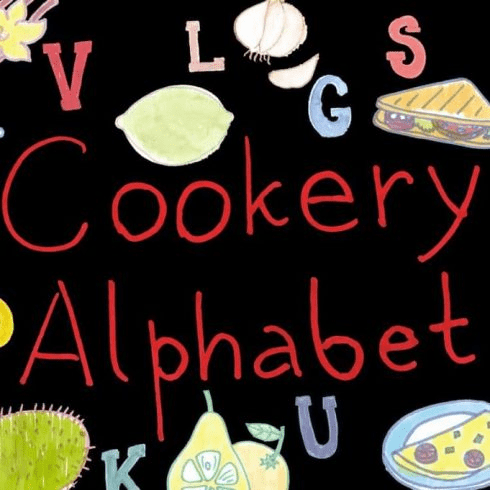 Golden Bloom: Watercolor Monogram Set
If you need some girly alphabet letters, use this Golden Bloom set. It includes some watercolor elements like the alphabet letters of lower and upper case, numbers, wreaths, backgrounds, and as a bonus some templates. Use this set fro wedding invitations, girly blogs, mass media, ads, etc. If you want to work with this set, download Photoshop.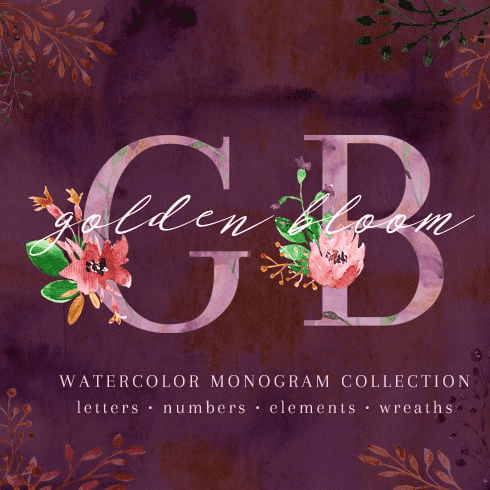 Happy Easter Images Clip Art – Just $15 For a Bundle
Time for Easter is always topical because it takes place every year! Check out this bundle of Easter elements where you can find the Easter alphabet of 50 elements, 9 vector bird illustrations, 10 floral branches, 22 vector easter illustrations, and 100 bird illustrations. Use this set for greeting cards, mass media, ads, etc.
Bonus: 5+ Best Christmas Hand Lettering Fonts
The Christmas theme is always essential because it takes place every year! So, when it comes to Christmas and holiday times, it is essential that people decorate their houses, workers decorate their shops, supermarkets, and it is actually time for making some Christmas atmosphere. Do not be the exception and do the same with your old fonts changing them to some new Christmas fonts you can find in this list. That is how you can add some Christmas atmosphere to your blog, billboard, business card, whatever. Enjoy!
Christmas Snow Hand Drawn Font – $9
Use this Christmas font for decorating something for the Christmas holidays. The set includes hand lettering letters with a little bit of snow on their tops. Definitely what you need for creating a Christmas atmosphere! The set includes uppercase letters, numbers, and punctuation. Use this set of cute Christmas hand-drawn letters for creating Christmas atmosphere everywhere you go.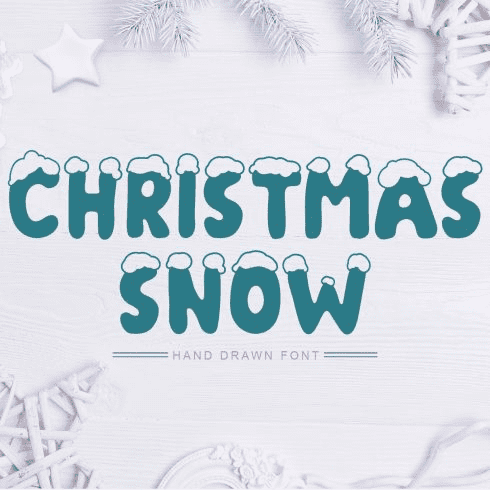 Christmas Animated Typeface – $16
This Christmas set is absolutely stunning! The set includes animated alphabet letters, so that means that every single letter glows with Xmas lights! Use this font for Christmas advertising in the net, your online shop, mass media, etc. to attract more visitors and clients. Each element has a really high resolution and if you want to work with them, use Photoshop.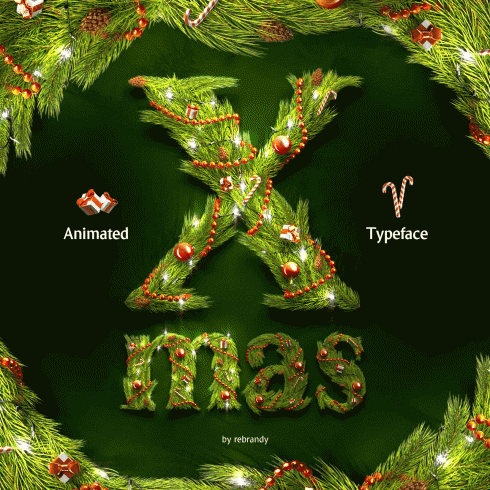 Happy Xmas Hand Drawn Font – $9
Use this Happy Xmas font if you need to decorate greeting cards, scrapbooks, logos, icons, children's books, etc. You can use it as well as for the DIY materials. The set includes upper and lowercase letters, numbers, punctuation. All in all, all the elements you need to decorate anything with fonts adding some magical Christmas atmosphere.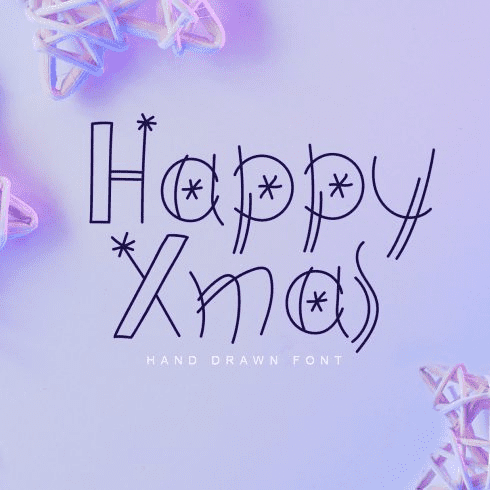 Best Christmas Fonts – Lettering for Christmas Cards
Here grab the best Christmas fonts set that includes 6 kinds of fonts. These you can use for creating some Christmas atmosphere anywhere you need to do this. What is really great is that the set includes 6 absolutely different fonts, so you can choose any of the offered ones.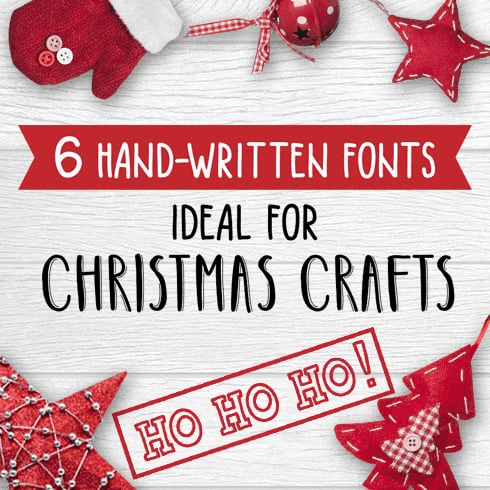 Holly Jolly Hand Drawn Font – $18
Have a holly jolly Christmas using this hand-drawn font created especially for adding Christmas atmosphere. The set includes all the alphabet letters of lower and upper case, numbers, punctuations, and even ligatures so you can join the letters in a special beautiful way. Create some Christmas atmosphere adding this holly jolly font to your projects.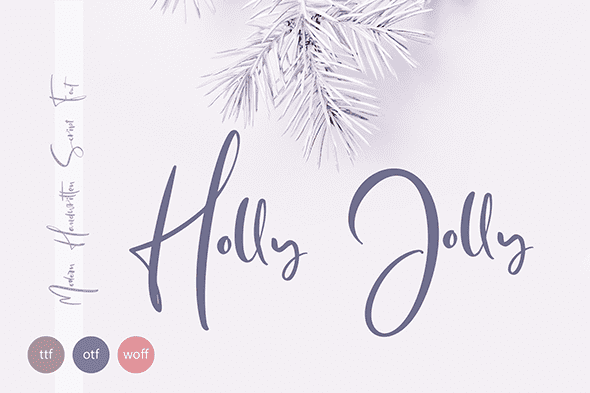 5 Free Christmas Fonts
As a little bonus grab 5 absolutely free Christmas fonts for reminding people that Christmas is the most wonderful time of the year! What is great within this bundle is that it has 5 sets of fonts, so you can choose any you would like to. So, enjoy this font and do not forget to give people happiness during the Christmas season.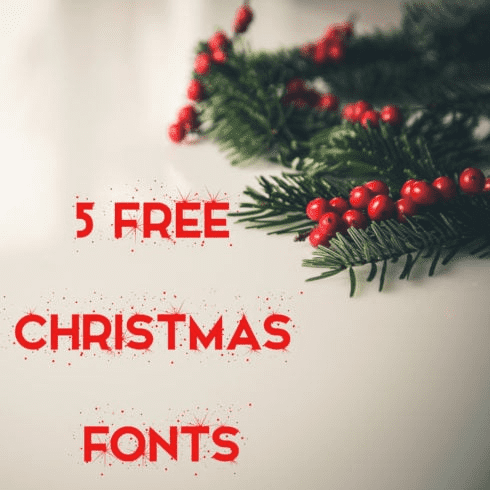 10+ Handwritten Font Bundles
Handwritten Bundle: 65 Awesome Fonts – just $18
It will be a good idea for any designer to have many fonts at his disposal. If you have a variety of tools you will have a variety of options. And if you use hand lettering fonts often then you have to check out this bundle. It includes 65 fonts and you can use them to decorate your project. Such a bundle is a great tool for many different purposes. You can make a banner, develop a t-shirt design or album cover for your music group album. You will also like the extremely cheap price in 7 dollars for this product. With such fonts library, you can create any product you wish.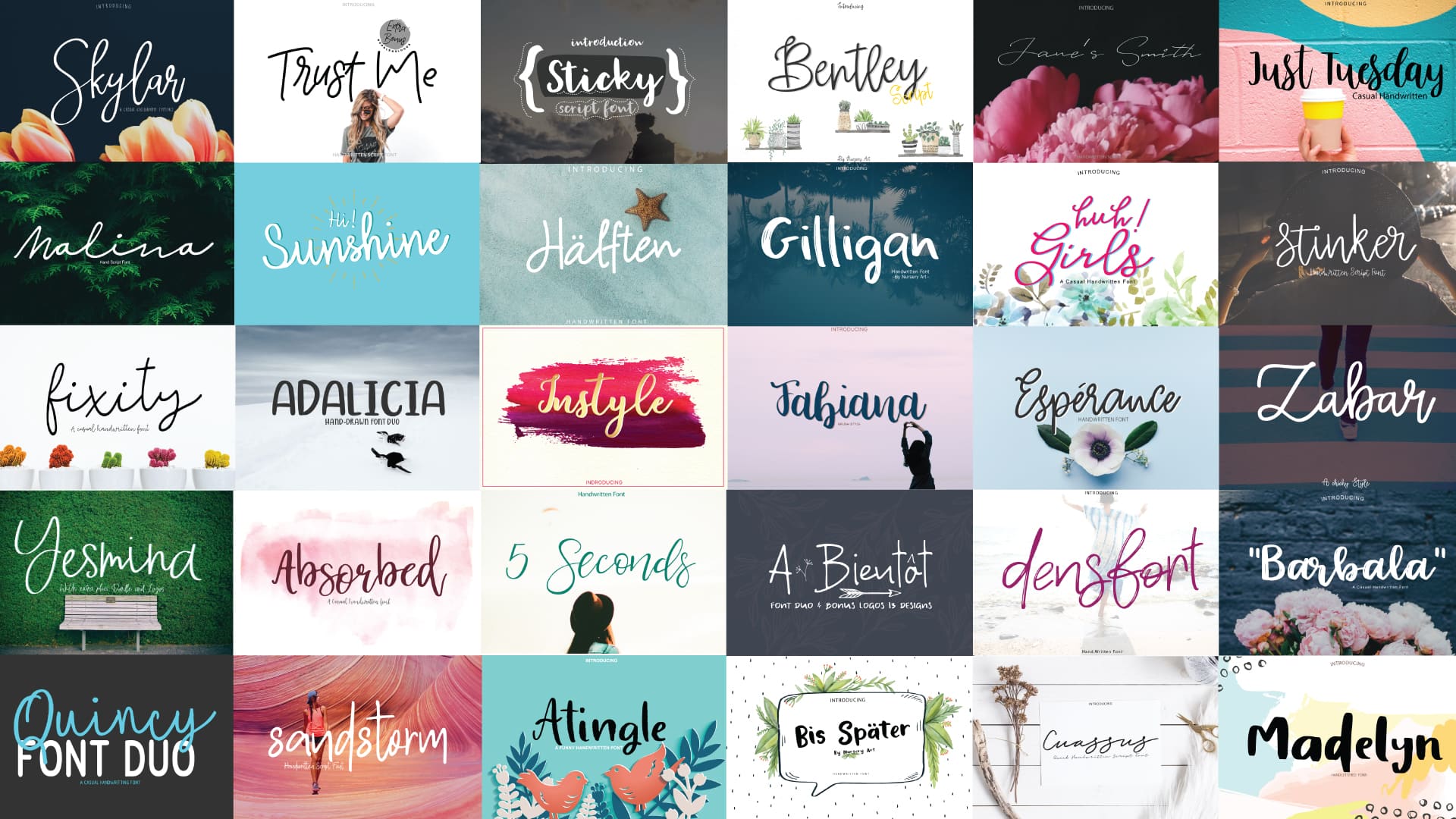 Amazing Handwritten Fonts Bundle – just $9
You may also find a great idea to purchase something really bright and attractive for your projects. In this case, you should check this fonts bundle. Included fonts are very creative. They can fit various types of design style. And you can create a different atmosphere depending on background. Yet, they are elegant, attractive and a bit vintage. With this patterned fonts bundle, you can create attractive booklets, advertising banners, footers and so on. And any price tag will be attractive with this font. And all you have to do is to simply download this bundle and boost your project.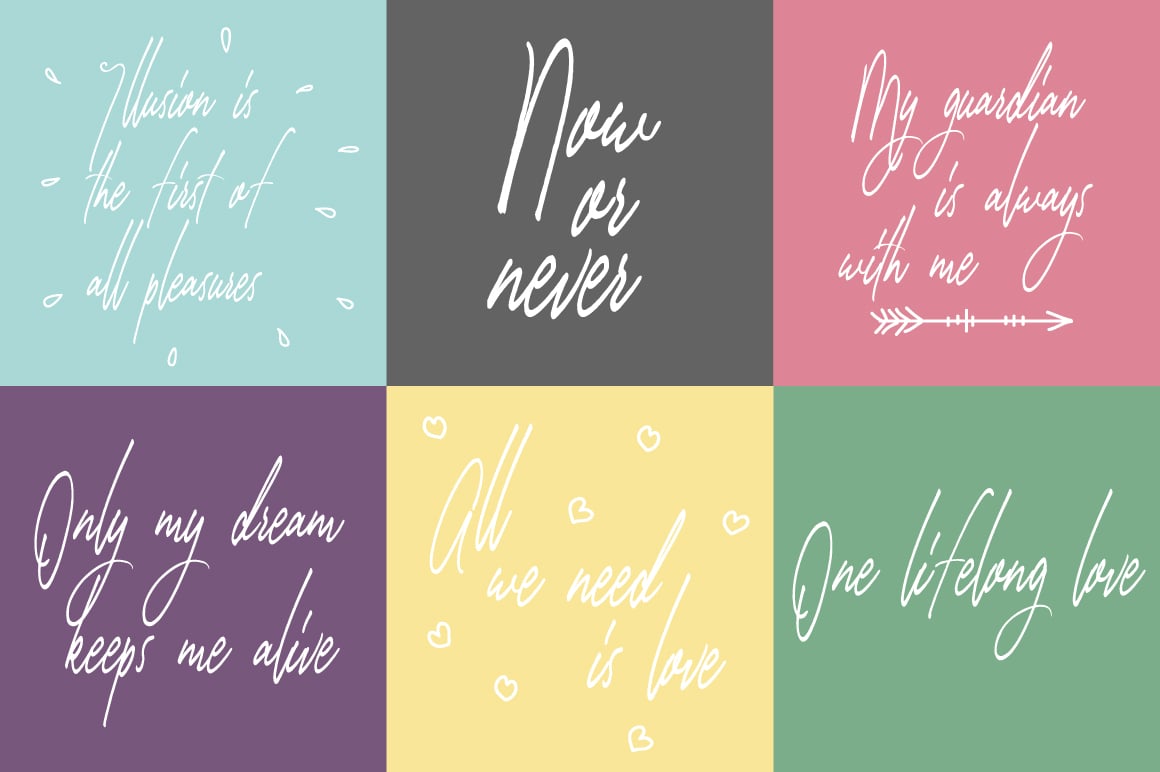 10 Handwritten Font Bundle Pack by Nantia.Co
This bundle includes 10 hand lettering fonts and you can use any of them. These fonts look creative and will be an attractive design option for your projects. You can use them to highlight the style of your project. Or you can highlight some special text with one of these fonts. They are very positive and perfectly suit the advertising of products for kids. However, you can use these fonts for any design project. All you need is to use your imagination. You can use it to create a logo, product package or as a part of kids party decoration. Each font includes hundreds of glyphs in Latin, Greek, punctuation marks and numbers.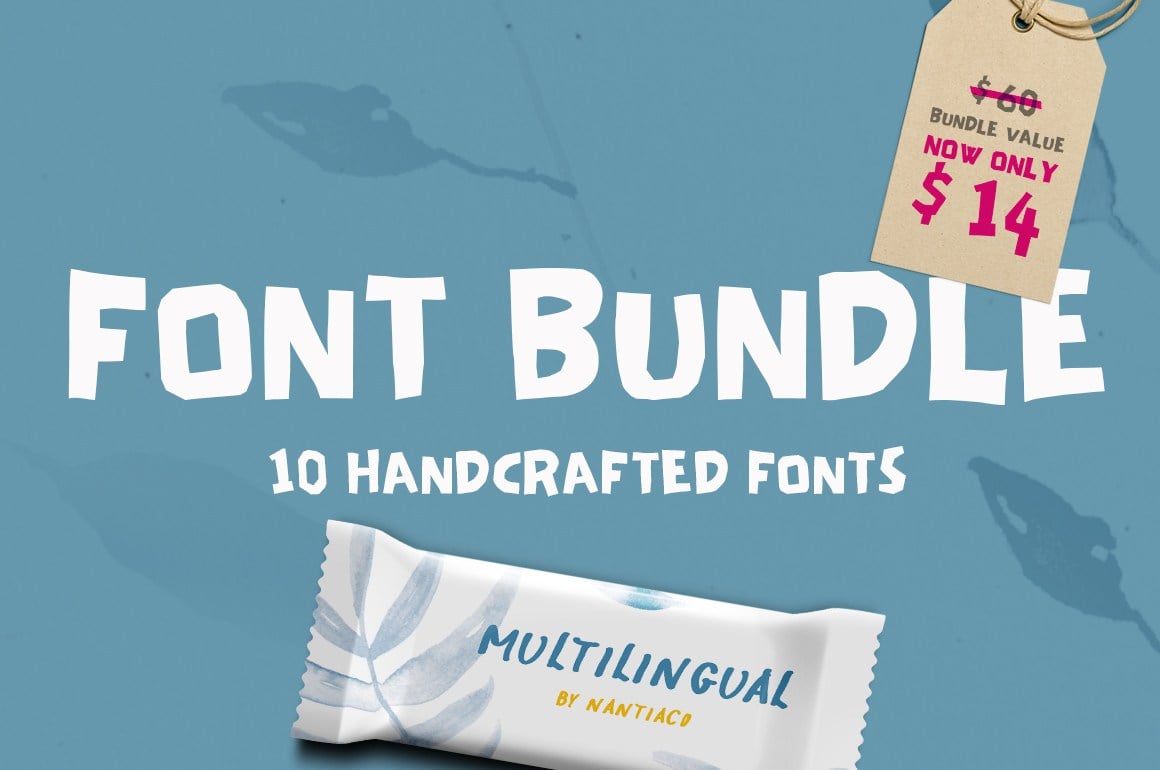 16 Handwritten Fonts – $15 ONLY
Some of our fonts are very elegant and positive. And we decided to make a bundle of such fonts. You can purchase it for a good price and use it for various projects. You can write a letter with these fonts. Or you can design packages, covers, banners, invitation cards and so on. Moreover, you can use all 16 fonts to create eye-catchy texts. And these texts will look gorgeous and attractive.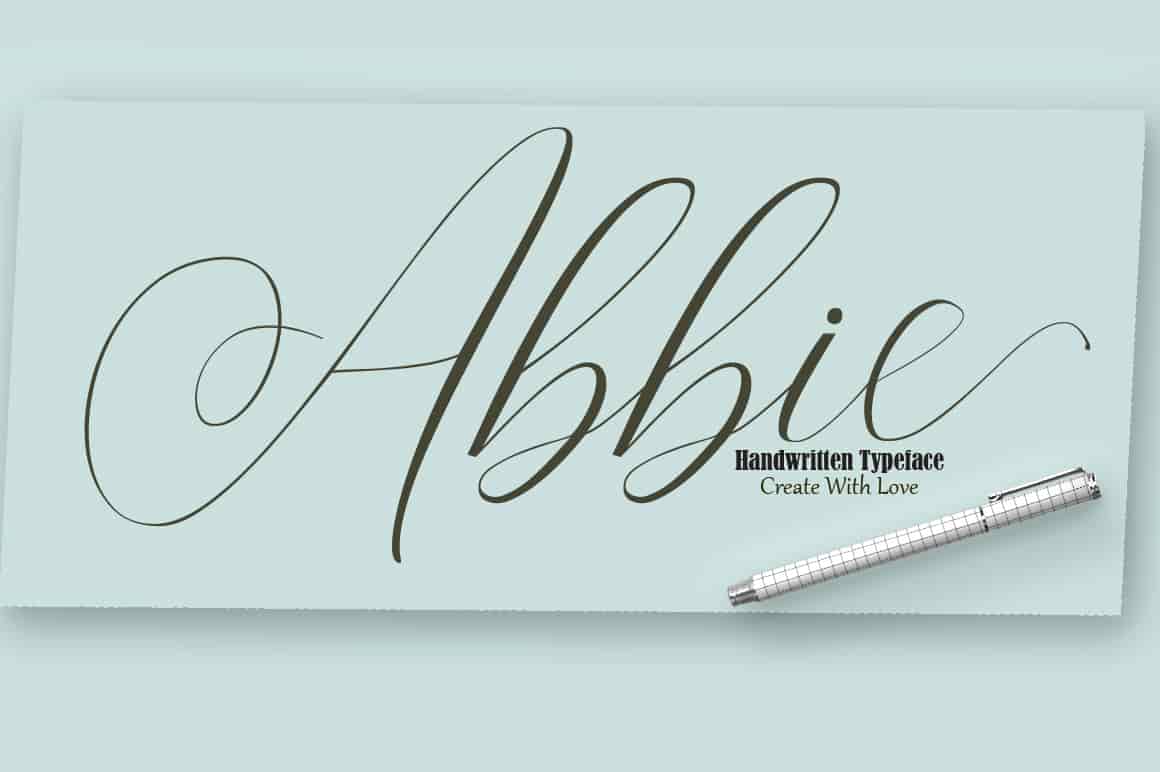 Bitly Handwritten Font -$10
In case you are looking for something elegant then you have to check out this font. Developed by a top designer it looks astonishing. And at the same time, it is simple and easy-to-read. This is why Bitly is a great chose for logo branding, poster headline, magazines, book titles, business cards and so on. And if you want to create something new you can edit this font as you wish.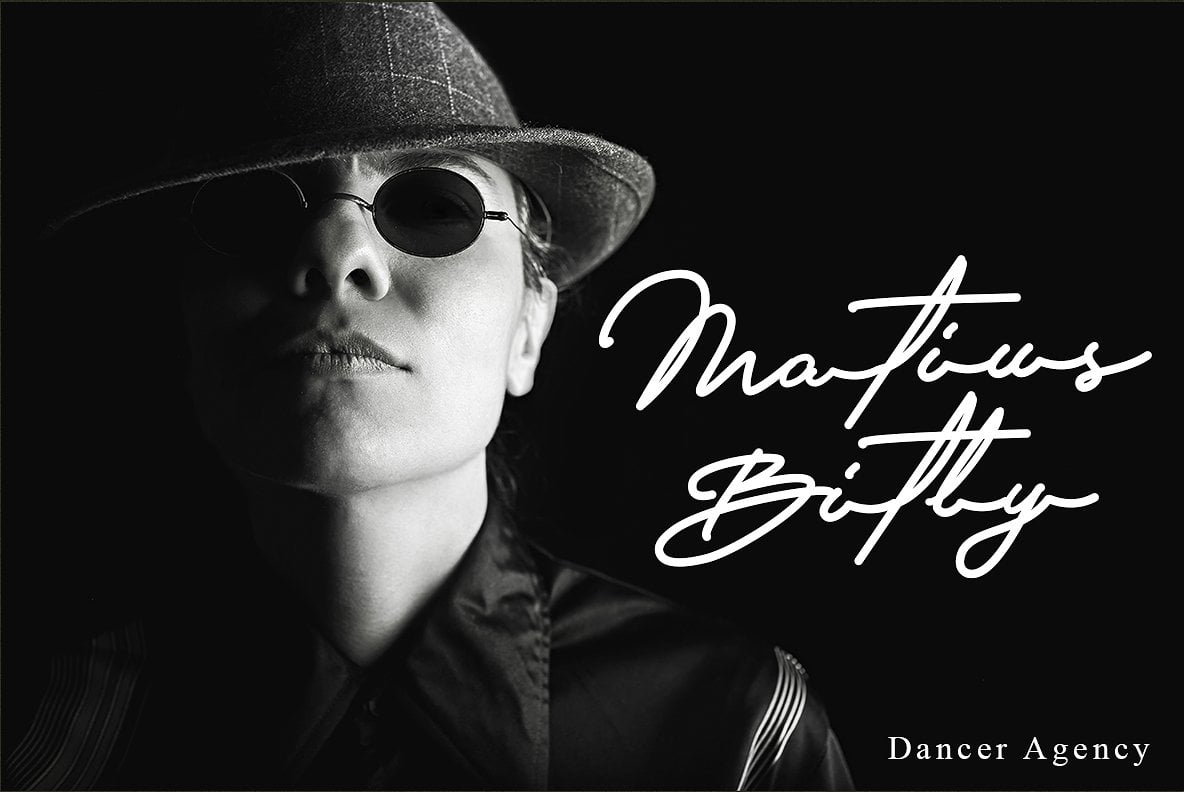 15 Incredible Handwritten Fonts – $18
The handwritten font is always an elegant solution for design projects. And as the name implies it is a perfect tool to highlight your text. For example, if you want to write a text about your family, hobbies or art then hand lettering fonts are a perfect chose. Moreover, Such fonts can be used for titles and decoration. Just check these bundle and you will see them it contains very useful products.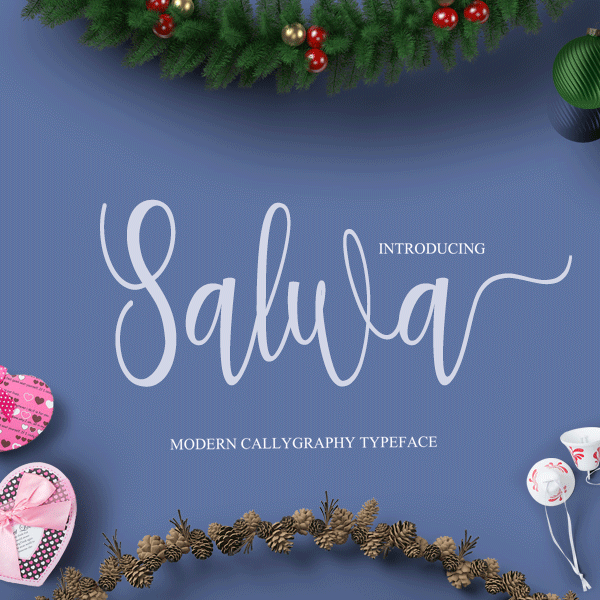 Guldahar Handwritten Script Font – just $9
Guldahar is an eye-catchy handwritten font. It is well-developed and due to designers, hard work looks like Indian or oriental artwork. Yet, at the same time, it reflects the influence of old European calligraphy tradition. And as a handwritten font, it looks very elegant and warm. You can use it for your invitation cards, banners, blog, restaurant menus and so on. You can also decorate your web projects with this font. It includes glyphs in Latin, punctuation marks and numbers.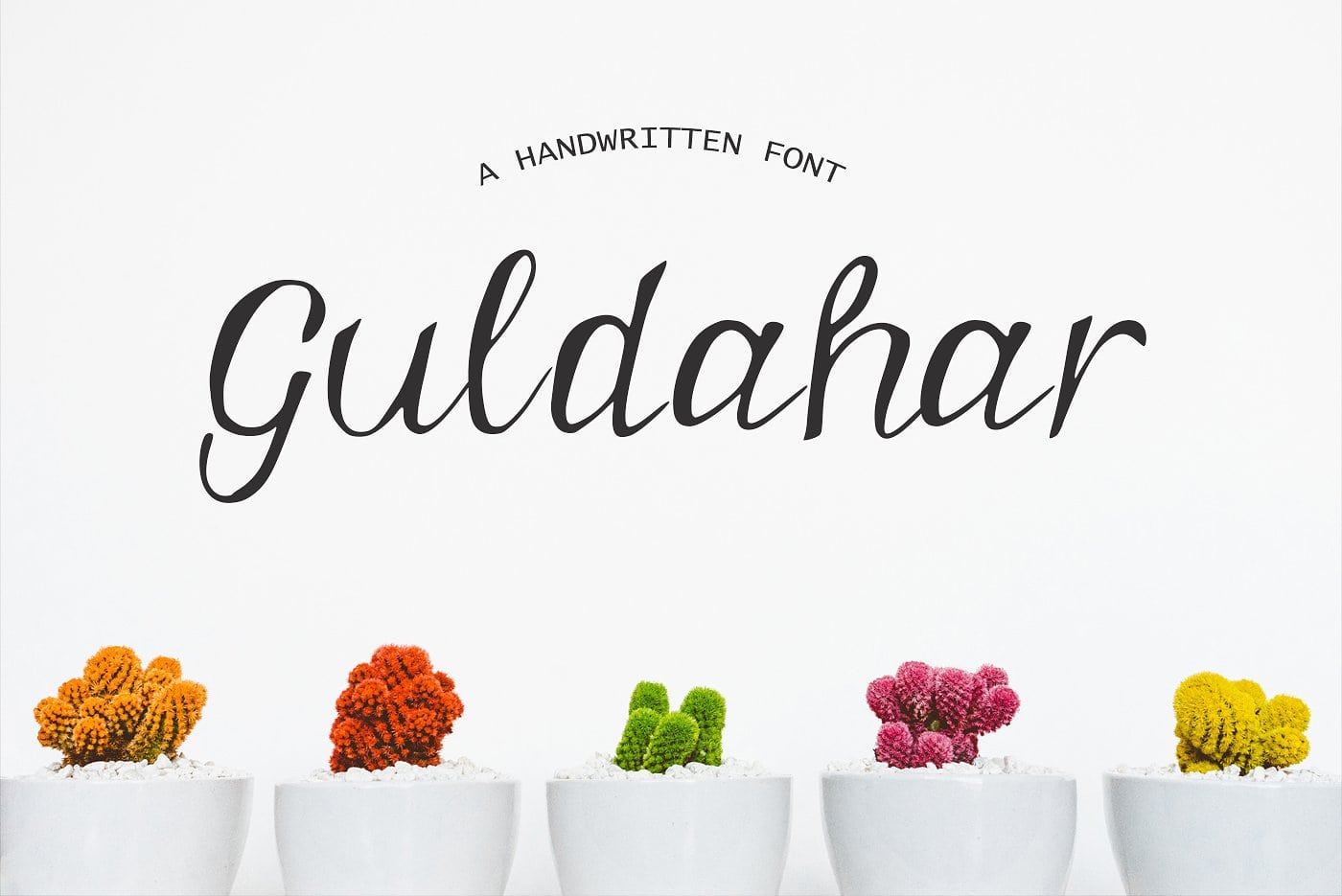 Over To You
Handwritten Typeface Bakery
This handwritten font is a creative piece of art. Developed to create a comfortable atmosphere for the reader it looks unusual and eye-catchy. Moreover, it can be used for various purposes. For example, you can create a great bakery menu, banner, business card, logo, and many other products. It comes for a reasonable price. And can boost any design project. Just use your imagination. This font has glyphs in the English alphabet, the Russian alphabet, and the Ukrainian alphabet. And of course, it includes punctuation marks and numbers.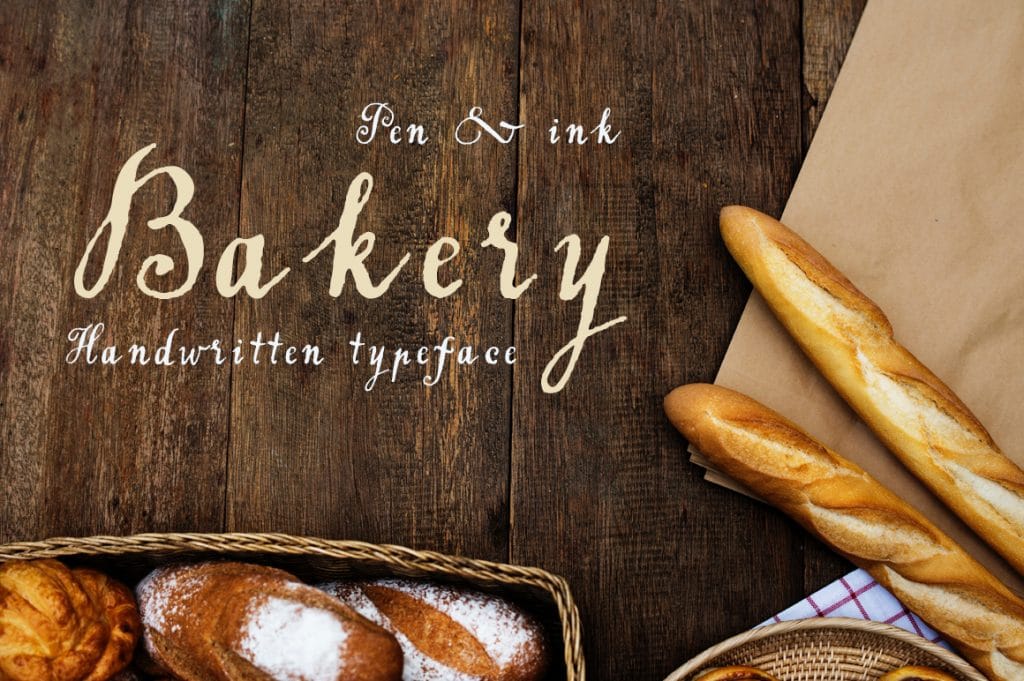 Aisyah – Modern Hand-based Typography
This font was developed to bring some elegance into your design. You can send some flowers and a letter made with this font. It will be a great gift. Or you can make an advertisement banner for your gift store and it will look great too. This font is a multitool for your texts and design projects. It includes Uppercase, Lowercase, Figures & Punctuation, Stylistic Alternatives, Ligatures, Language Support.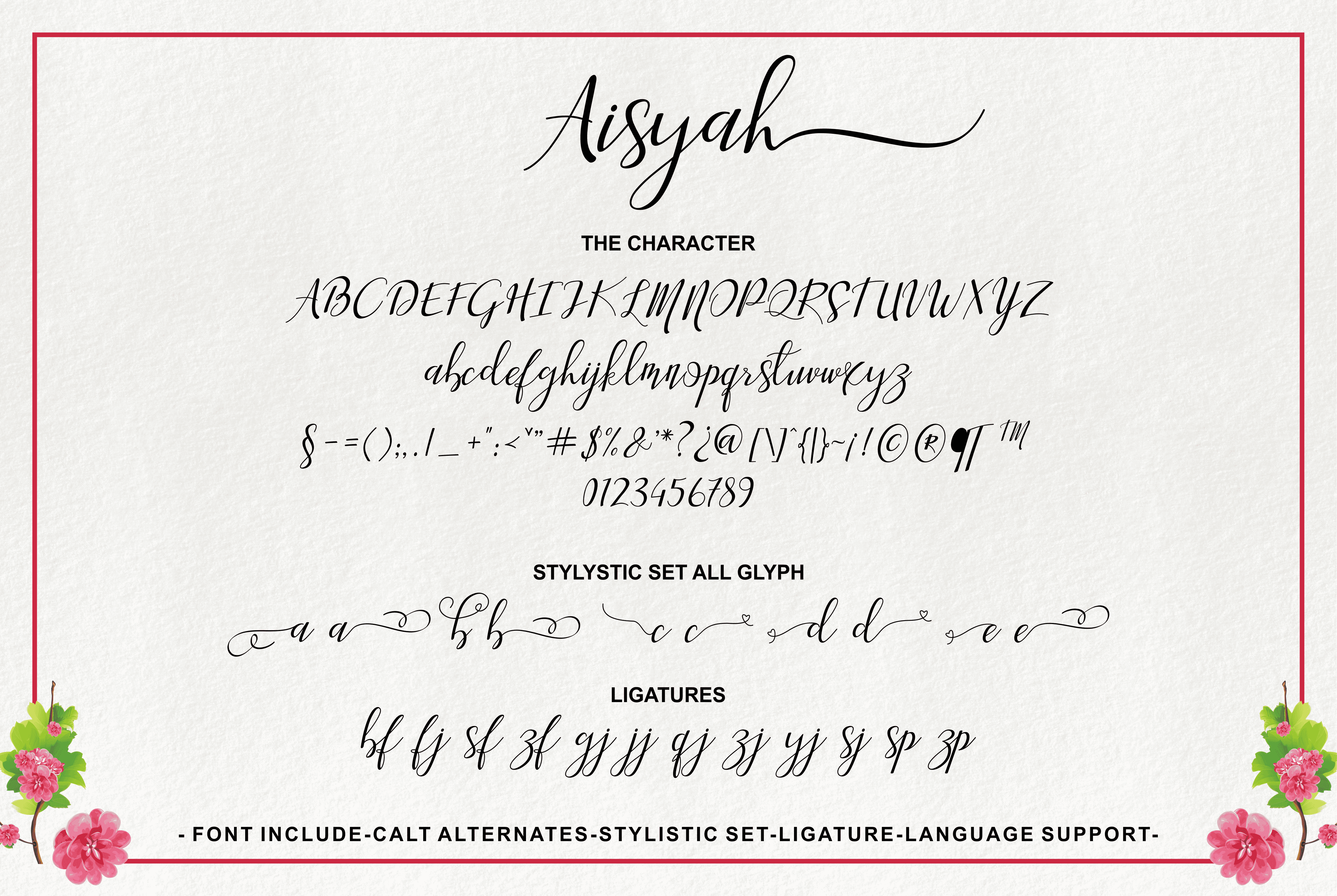 Mottingham Elegant Calligraphy Typeface
If you need a stylish and attractive font then you have found it. Mootingham is a well-developed font that can make any type of photo, logo or banner better. And it is a multipurpose product that allows you to develop various types of templates. You can also create a sign for your fashion store and it will look perfect too. You will have 338 glyphs at your disposal. Such a tool is a creat addition for any designers font catalog.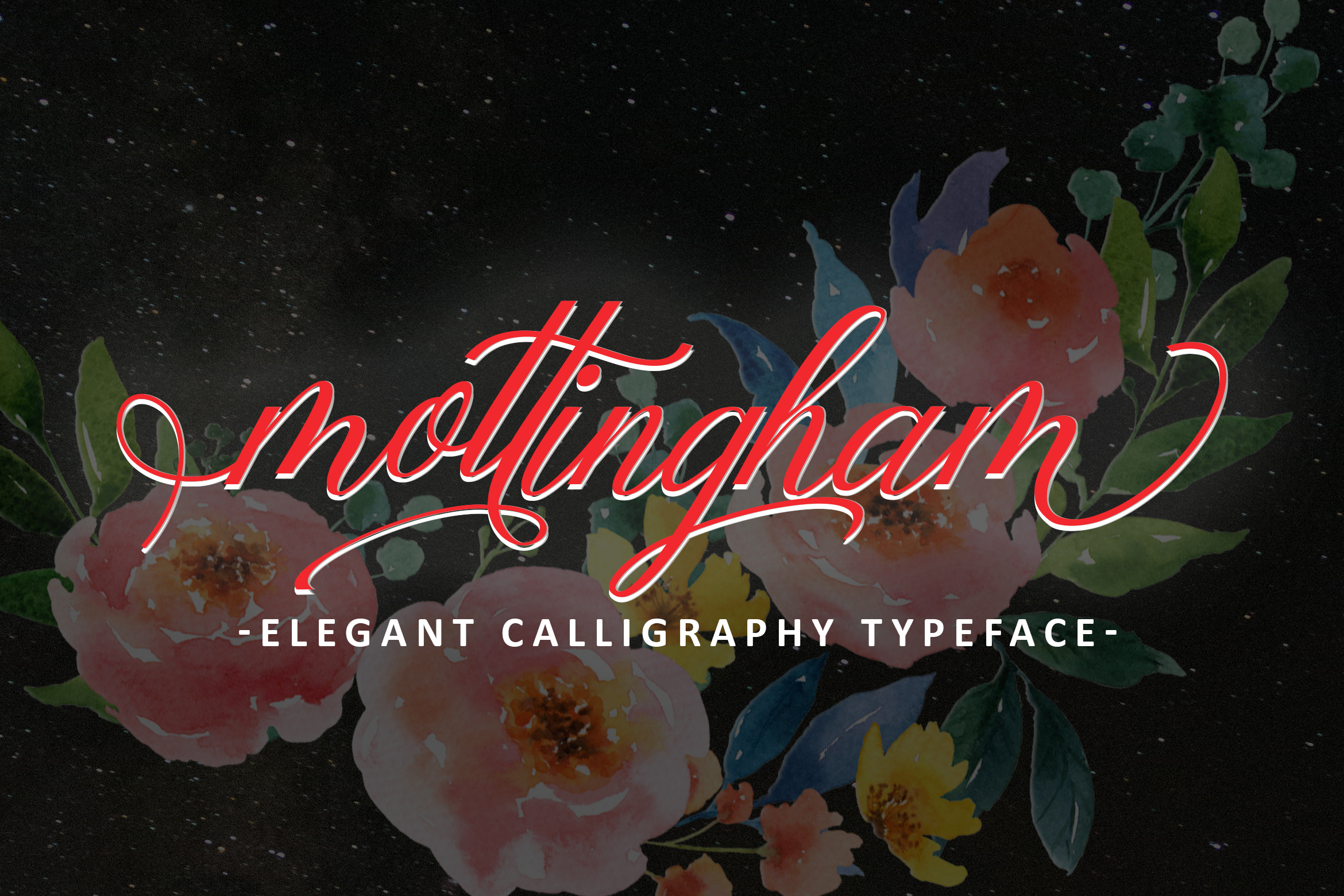 You have just viewed best free 50 handwritten fonts. We sincerely hope that you liked some of them. Please let us know in the comments which fonts are you going to use in your web design projects. We would also love to know which of your favorite hand lettering fonts are not on our list. May all your designs speak louder than any words.
Cheers!
Hand lettering fonts FAQ
What kind of fonts should I use: free or premium?
If you can allow yourself to buy premium ones, do it because they look more prestigious. If you can't, start with free ones and later you can start with some premium ones.
Should I download a bundle of fonts or use a separate one?
It totally depends on your needs. If you need a lot of different fonts to experiment with, it'd be better to use a bundle of course. But if you need just one font for a heading, title, etc., use just one separate font.
Where can I find some more fonts if I haven't found an appropriate one in the article?
Visit MasterBundles for more fonts where you can find a lot of different sets of fonts for every taste.