130+ Best Christmas Fonts 2023: Free & Premium
Christmas is getting closer. Many people want to make a wonderful and high-quality gift for their loved ones with their own hands. We want to help you in this business and have prepared for you a selection of the best Christmas fonts for your creative ideas. You will find not only single products but whole bundles of different typefaces. Decorate gift boxes, holiday cards, banners, and other ideas you have.
You can also find many cool fonts on MasterBundles, which are not included in the selection.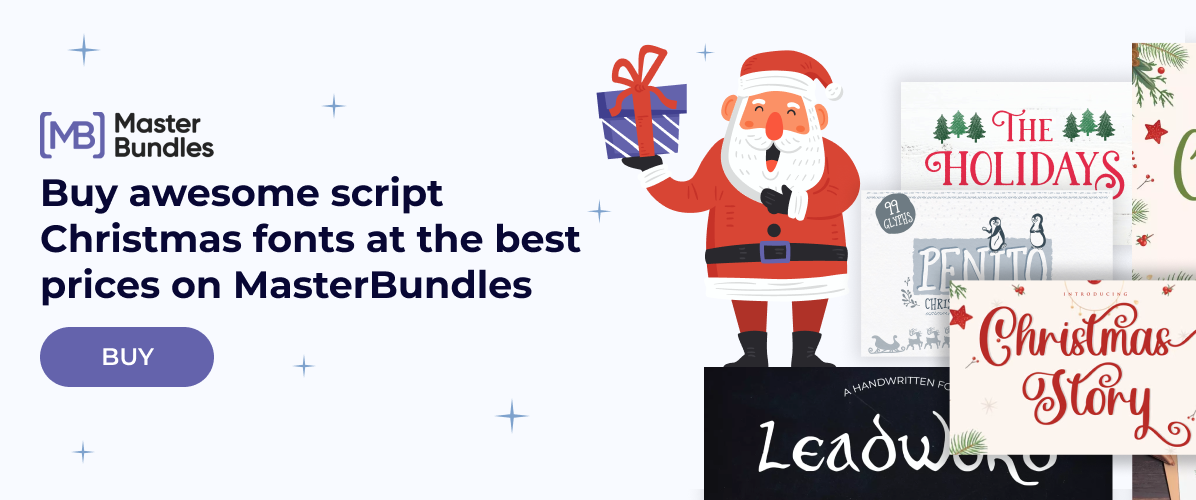 Best Merry Christmas Fonts
PEPPERMINTY CandyCane Christmas Font by Dixie Type Co.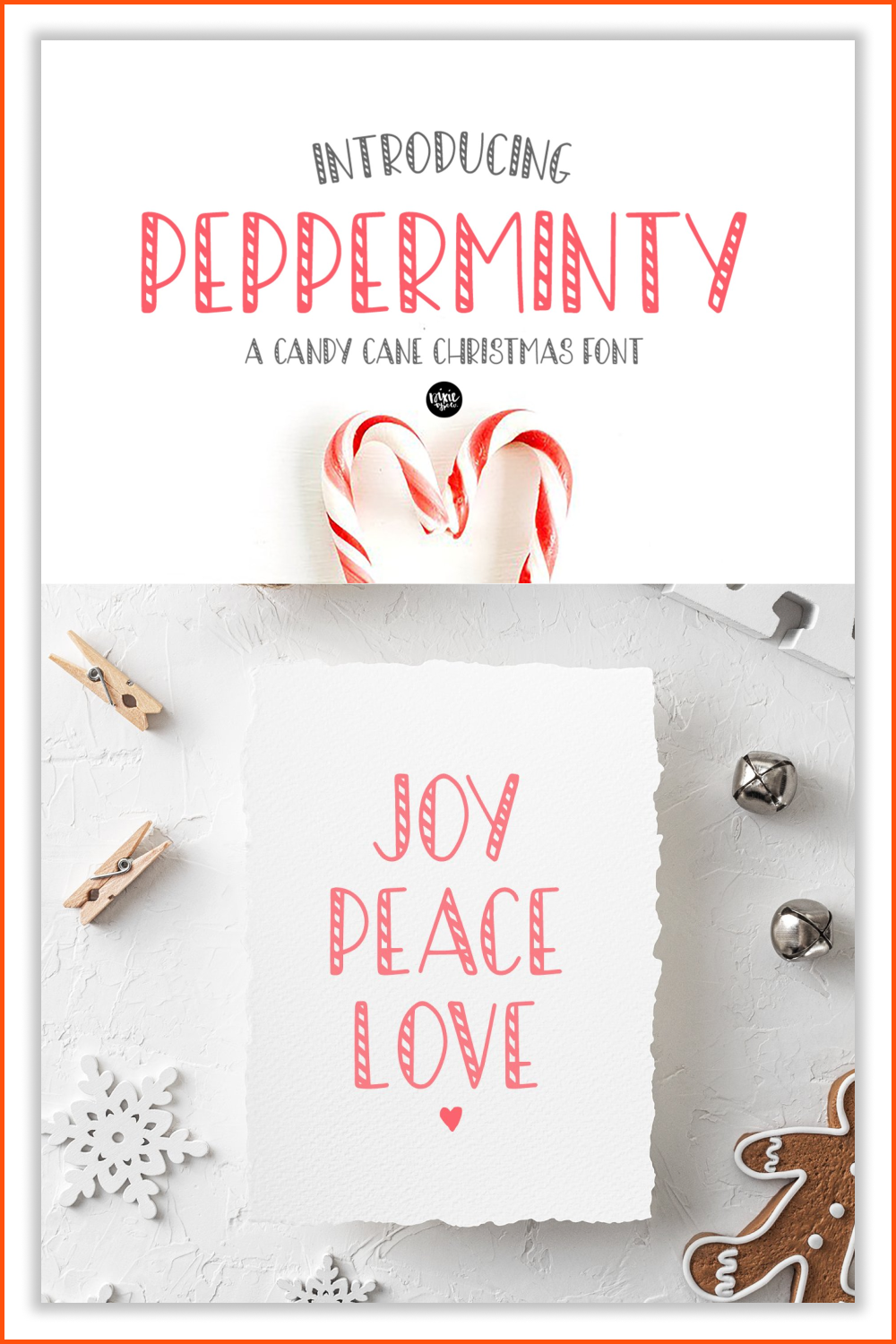 The one for those of you who have a sweet tooth.
Awesome Christmas Fonts in 2023
Every designer needs some trendy Christmas fonts during the Holiday Season, which is why I found some lovely options for you. So without further ado, let us have a closer look at the trendy premium fonts that you simply cannot miss.
Winttra Wonsy by HandletterYean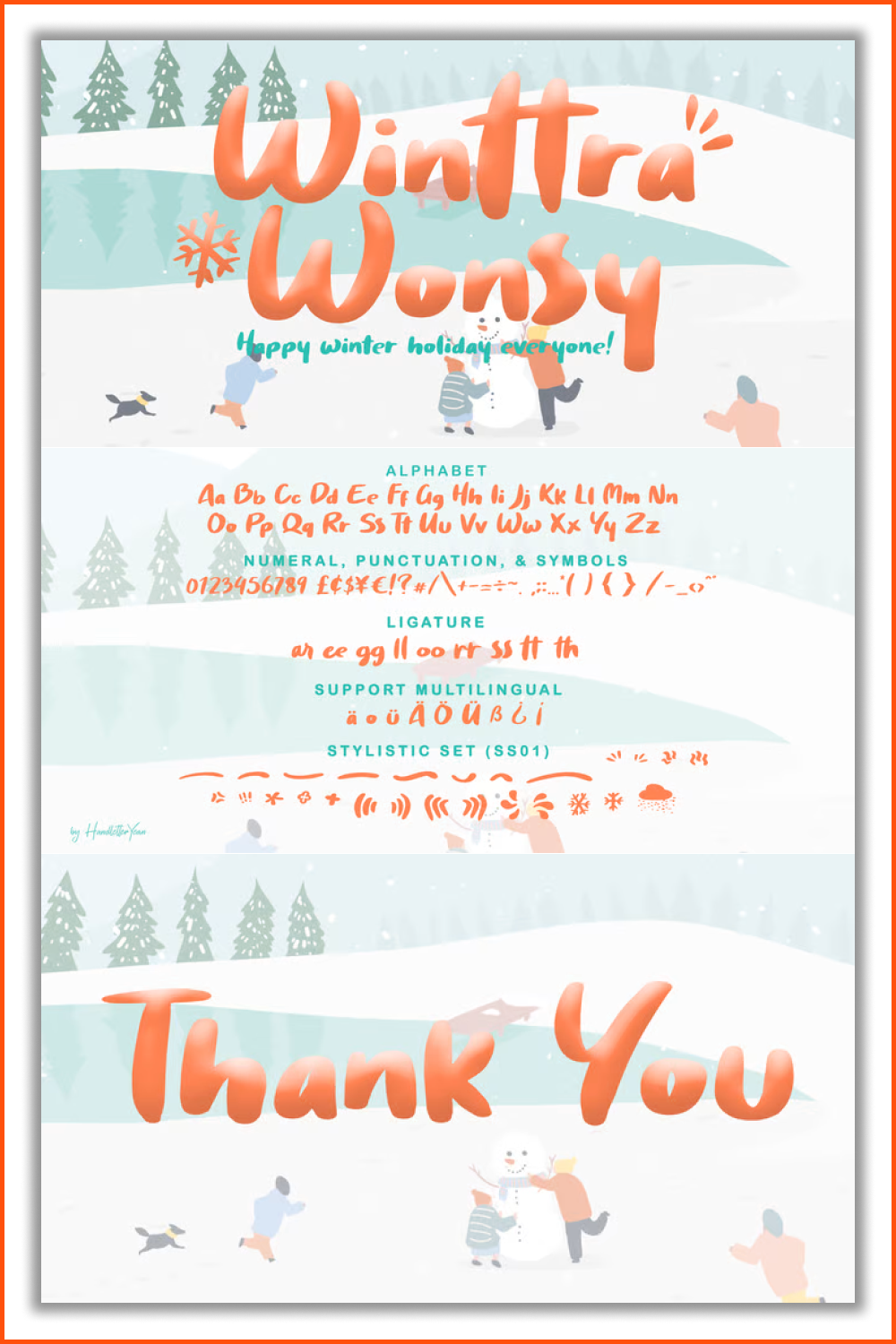 Winttra is the perfect option to make your holiday and winter more interesting. Feel free to use it for any craft, book cover, name card, poster, logo, magazine cover, banner, t-shirt, or many other things.
Christmas Eve by Seemly Fonts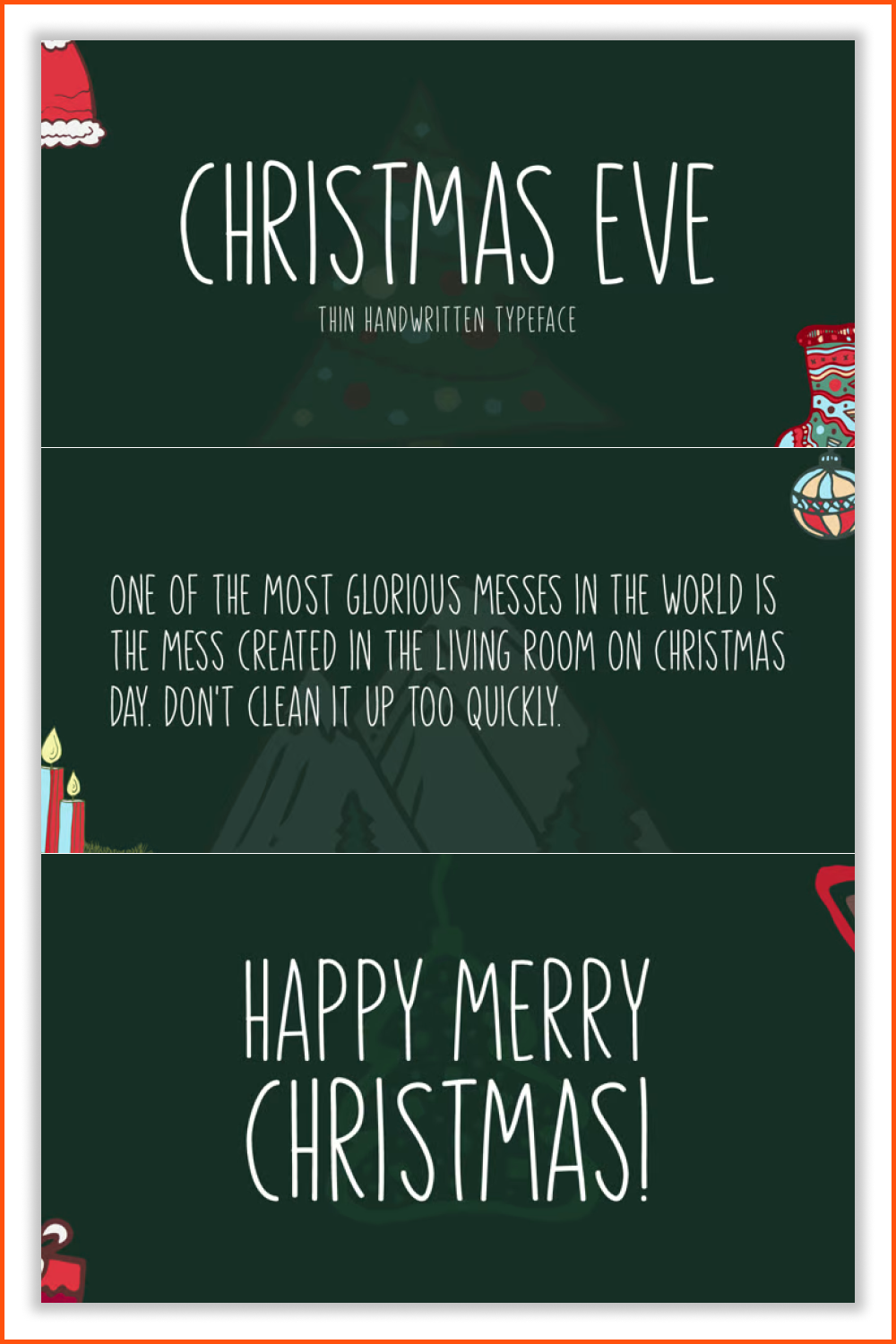 Christmas Eve is a brand new handwritten font. It's great for stationery, logos, t-shirts, paper, print design, website headers, photo frames, flyers, music covers, posters, image sliders, and many other purposes.
Cowboy Strong by Solidtype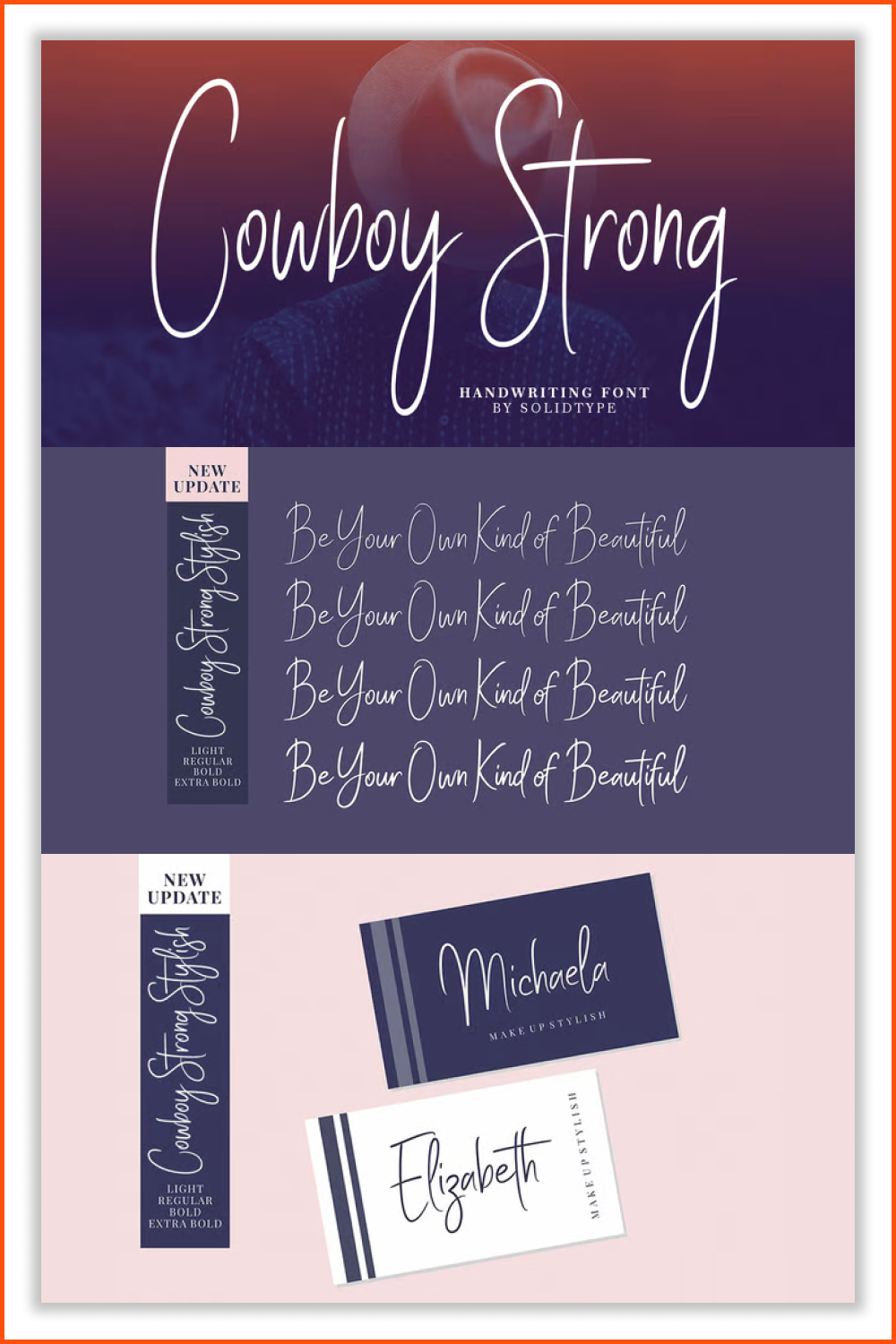 Cowboy Strong is a gorgeous and simple handwritten font; modern and trendy. It is versatile and great for a large number of projects. This elegant typeface is easy to read and looks great as a header or main text.
Christmas Story by Fikryal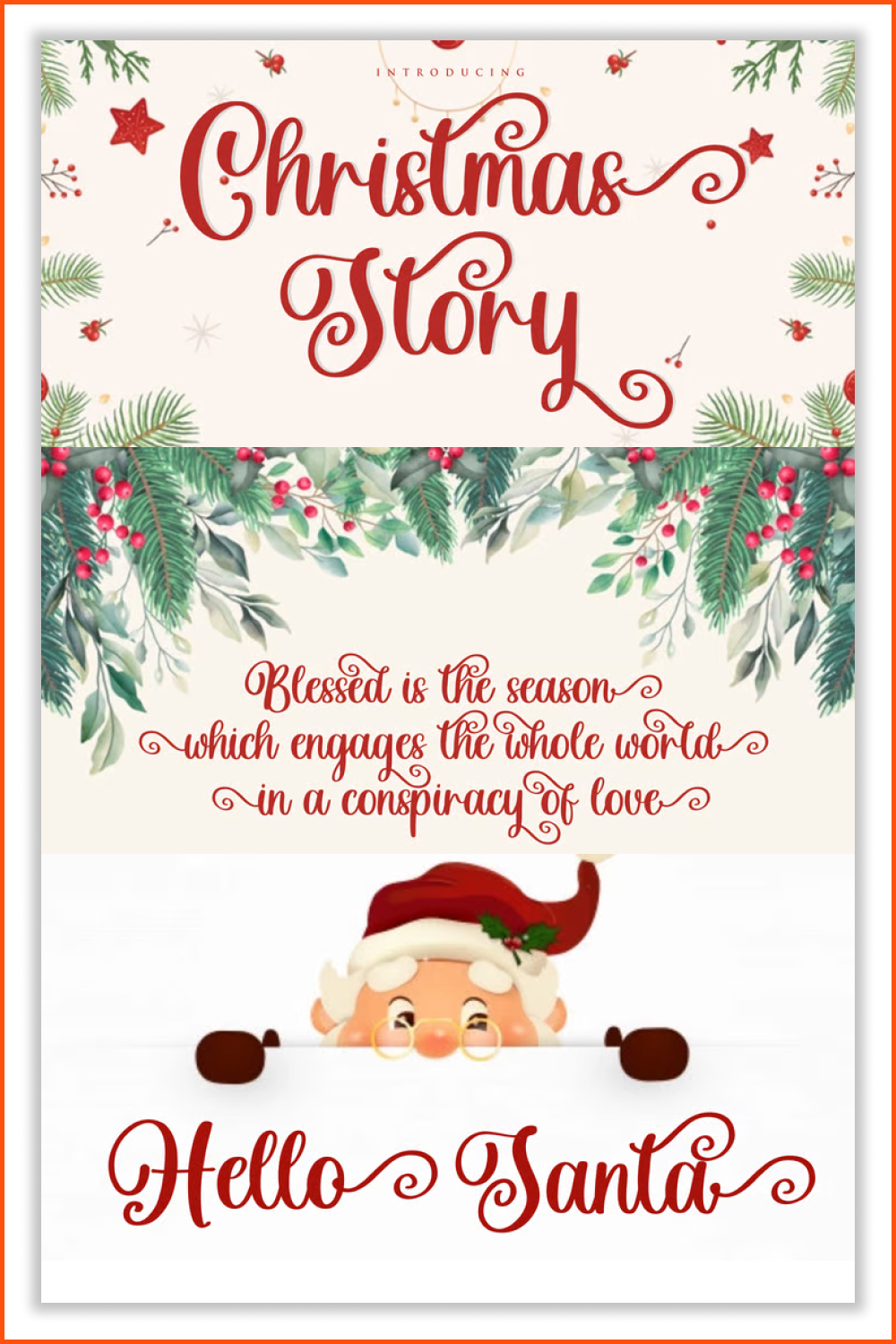 Christmas Story is a beautiful font perfect for crafting, branding, invitations, stationery, wedding designs, social media posts, and advertising. The package includes a full set of uppercase and lowercase letters, alternating characters, ligatures, multilingual characters, numbers, and punctuation marks.
Carols Night Christmas Theme Font By Maulana Creative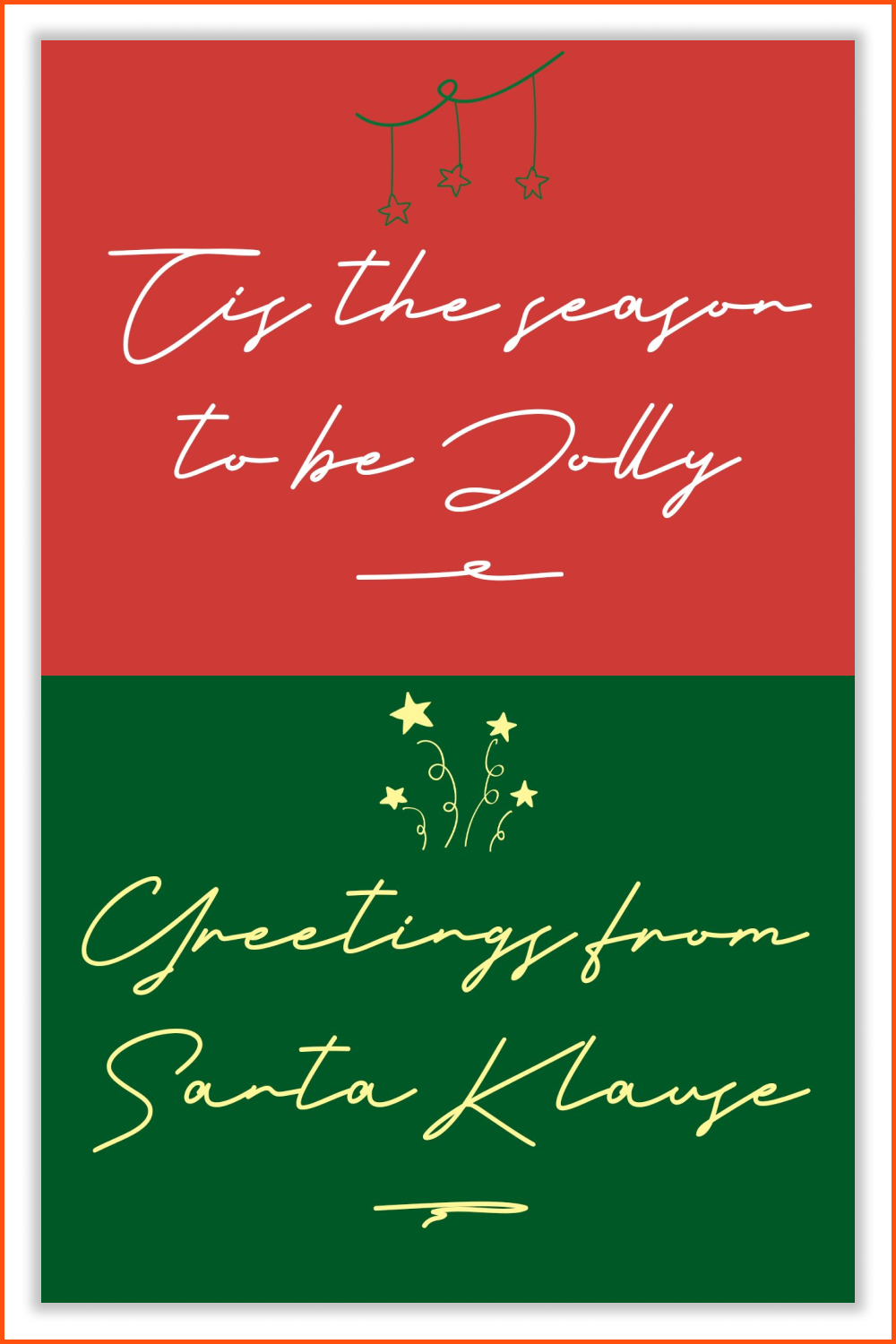 Give your design an authentic handmade feel. This font is perfect for stationery, logos, greeting cards and wrappers, and many other things. Includes OTF and TTF files for easy use of the product.
Happy Christmas By Authentic Studio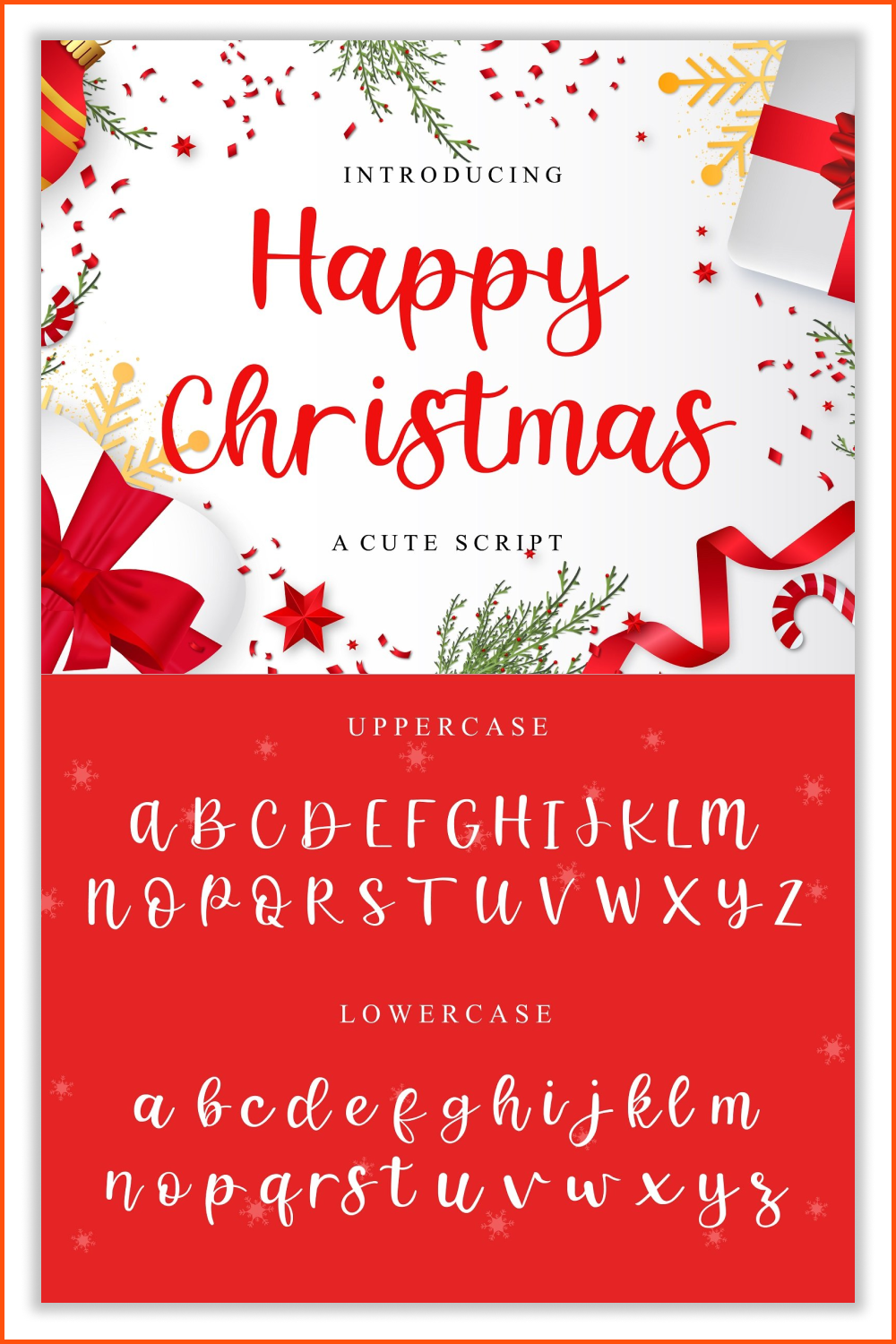 Happy Christmas is a charming typeface. It will add an incredibly happy touch to your projects. Add this beautiful script to each of your creative ideas and notice how it makes them stand out!
Snowman – Handwritten Fun Font By Fype Co.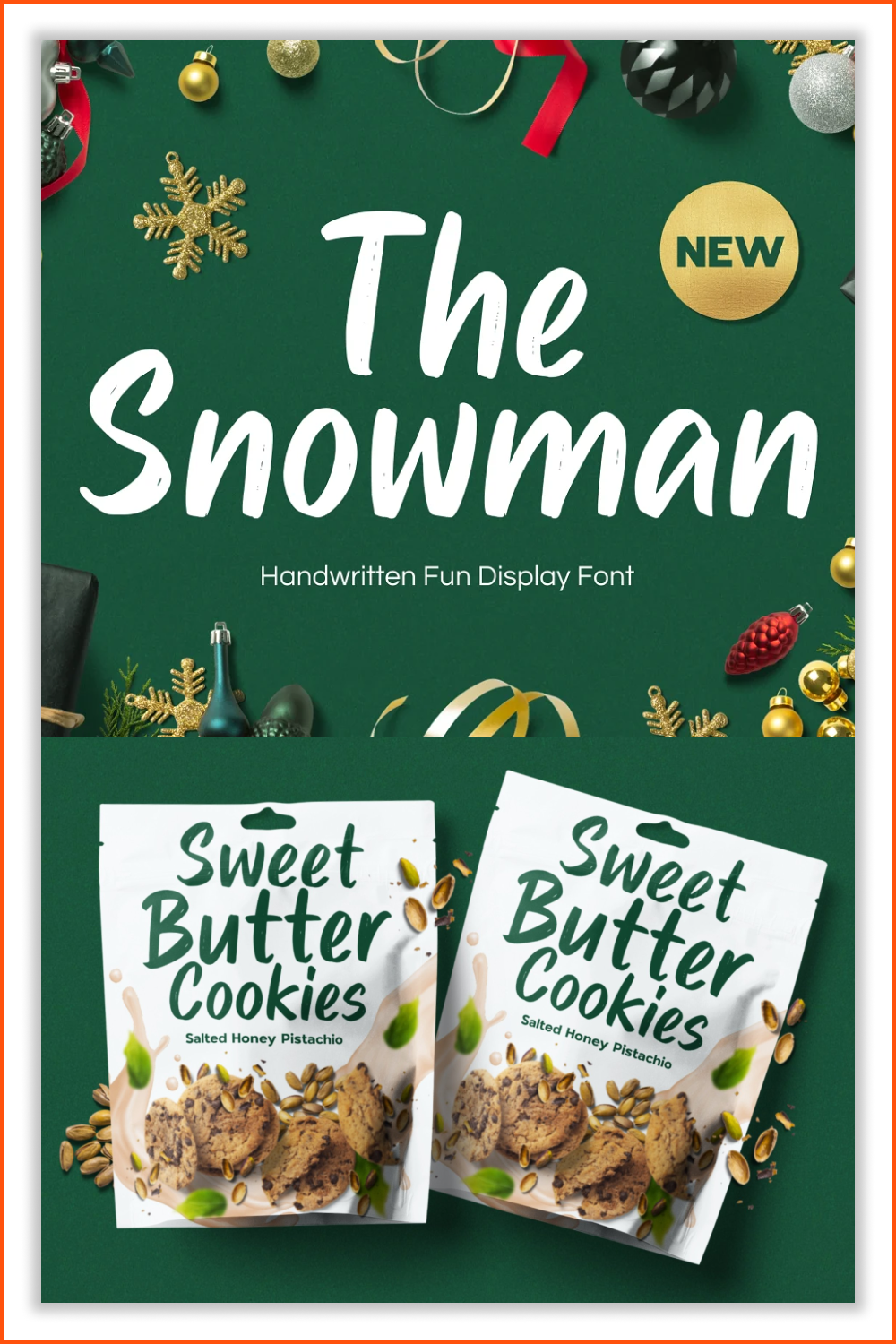 Snowman is a bright beautiful clean calligraphic font with just the right texture. It's good for short texts, headlines, packaging, posters, banners, and even social media and web site design and many other uses!
Christmas Colors Monogram Font By Leah Design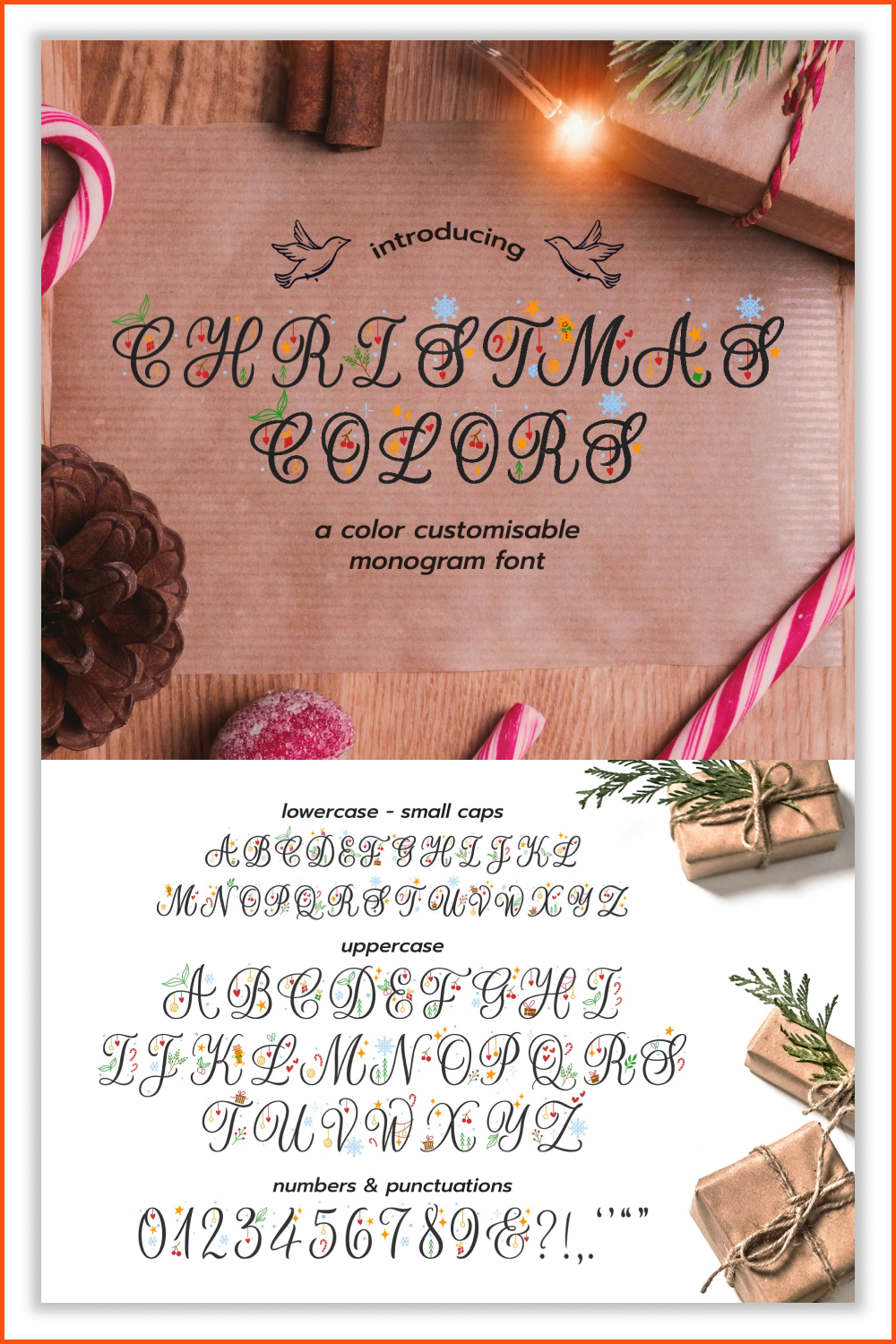 This is a colorful customizable font for the holiday season! It's made with illustrative elements like stars, snowflakes, plant leaves, gifts, and more. This font is perfect for monogrammed cards, products and gifts, Christmas ads, posters, Christmas merchandise, and many other items.
December Holidays By Good Java Studio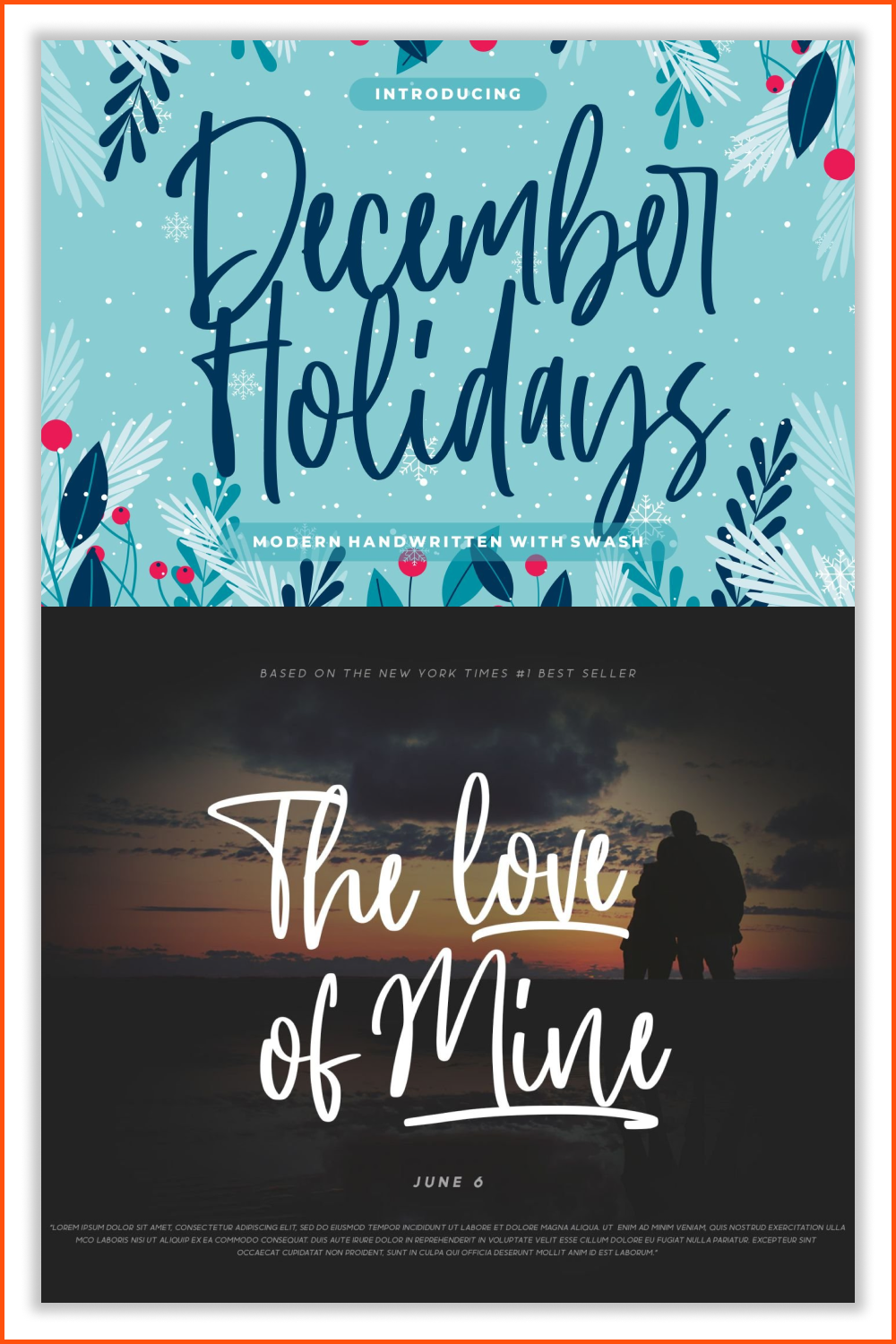 This is a playful font based on hand-drawn ideas. It includes many alphabetic glyphs, numbers, and punctuation marks. It is perfect for invitations, monograms, weddings, fashion, branding, labels, scrapbooking, or logos.
Christmas Font Holly-Days By Nonceni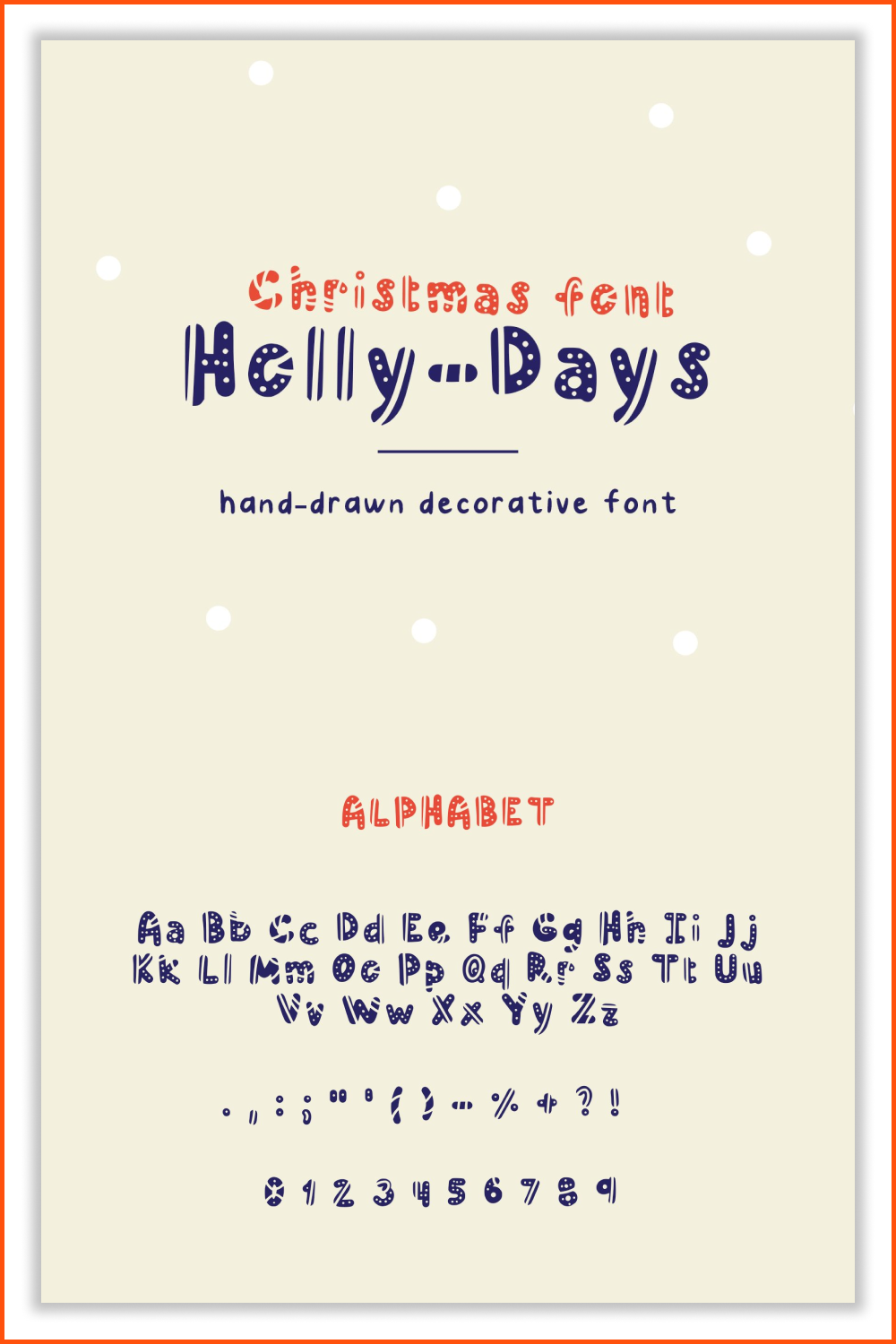 This cool font is perfect for quotes, posters, social media announcements, postcards, and more! Add a handwritten touch to your projects and make them more fun! The product contains TTF and OTF files and is commercially licensed.
Winter Song Font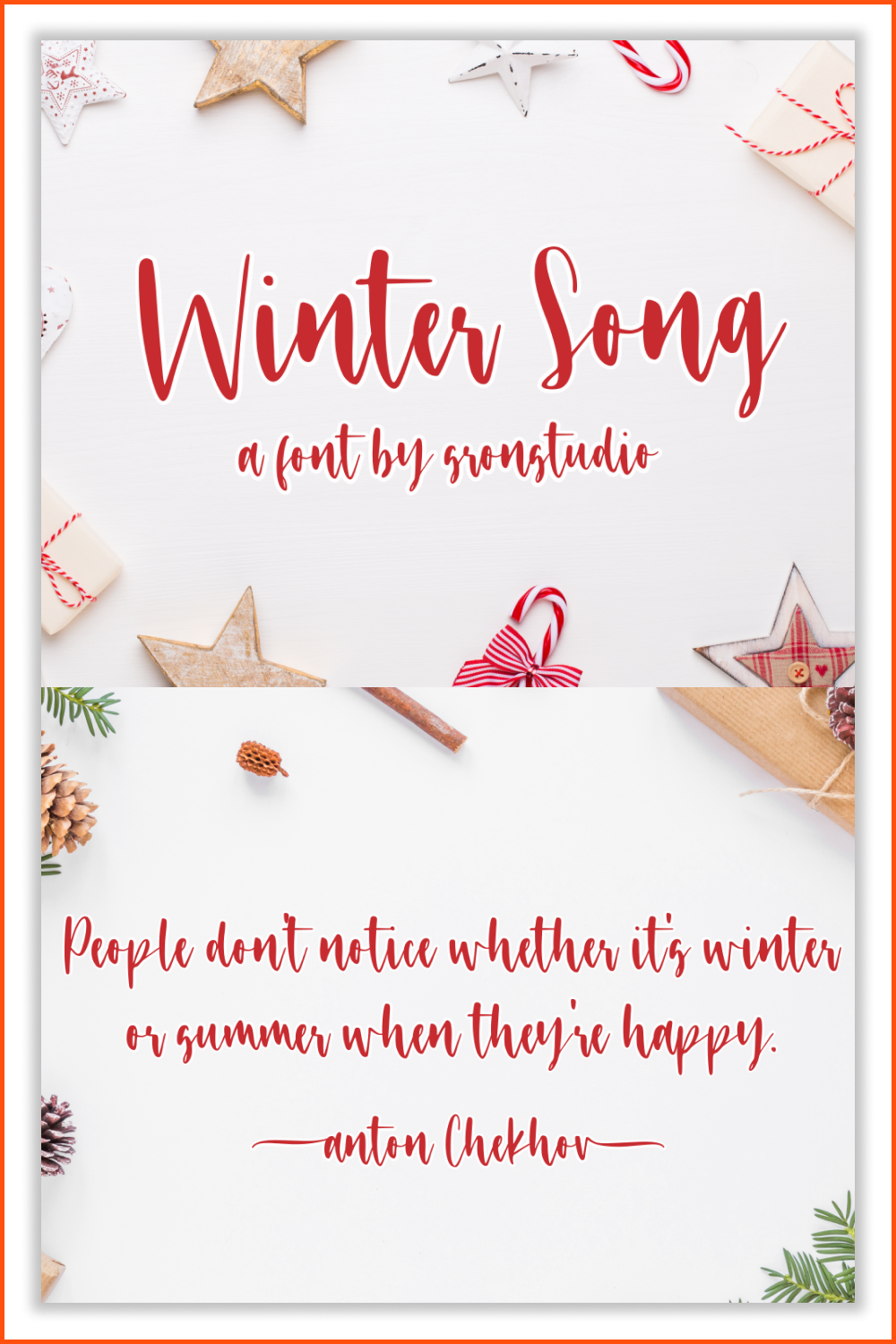 Winter Song is a natural calligraphic font ideal for crafting, branding, invitations, stationery, social media posts, advertising, product packaging, product design, labels, photos, watermarks, special events, and many other purposes.
Christina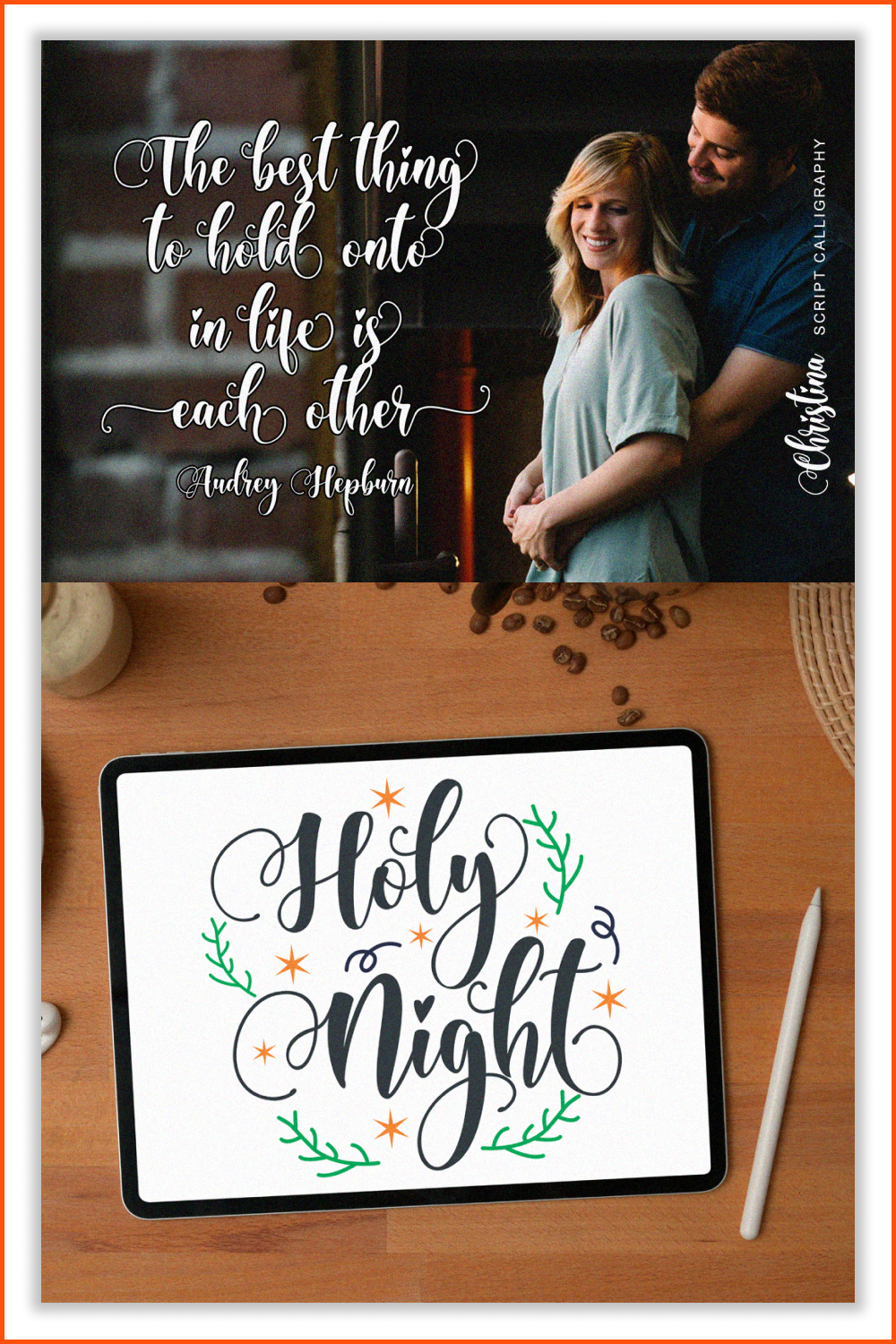 If you want a beautiful font with lots of alternate styles, ligatures, swashes, and multilingual glyphs, then Christina is perfect.You will get OTF and TTF files and you can use the product to design logos, posters, decorations, and so on.
Winter Bells – Christmas Font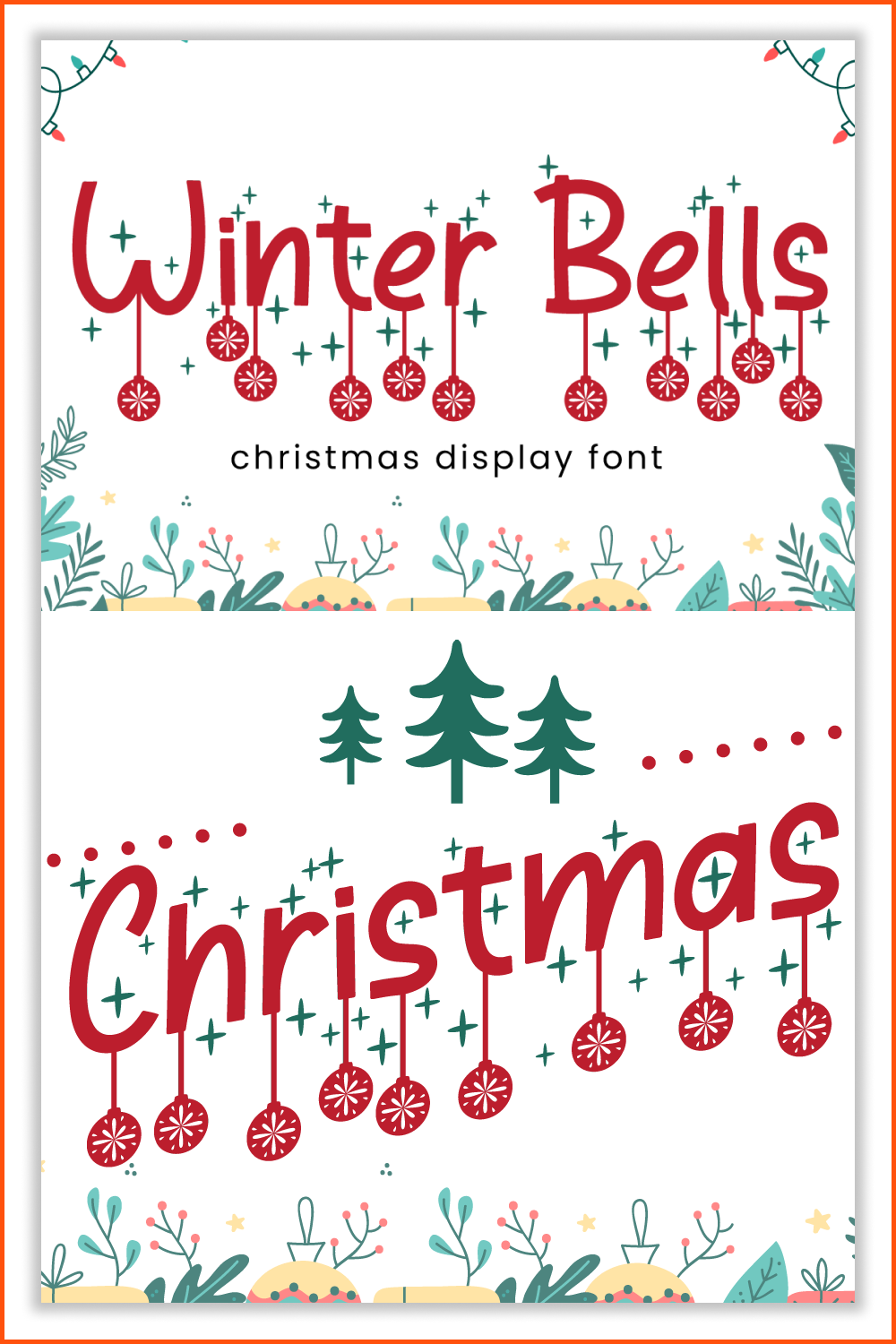 Winter Bells is a gentle and incredibly expressive Christmas font. It's great for Christmas advertising and design. Fall in love with its incrediblу versatile style and use it to create spectacular designs!
Seventeen Winter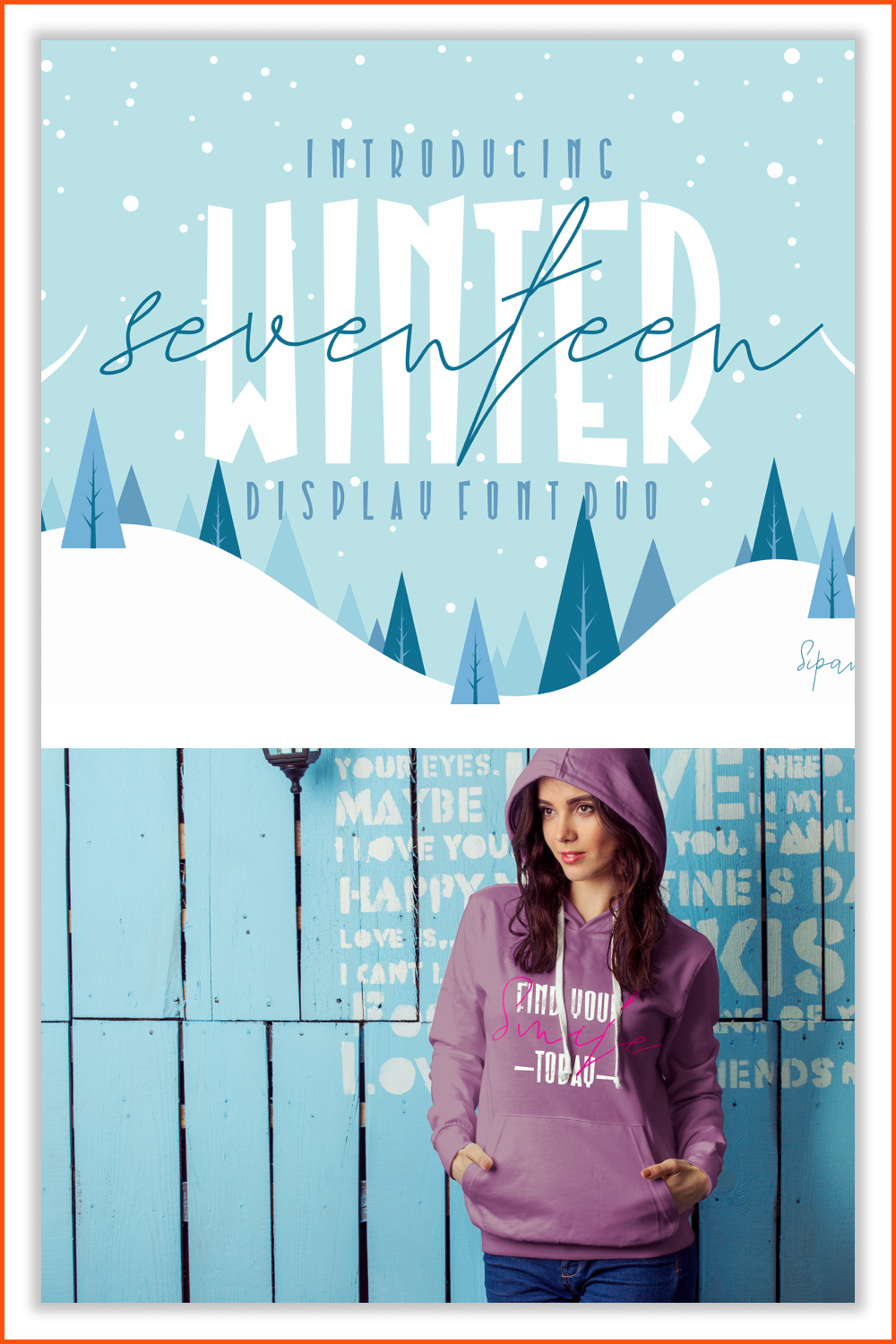 Seventeen Winter is a cute and trendy font with a signature and casual touch, designed to help you create logos, posters, greeting cards, social media, clothing, and many other things!
Sunday Snow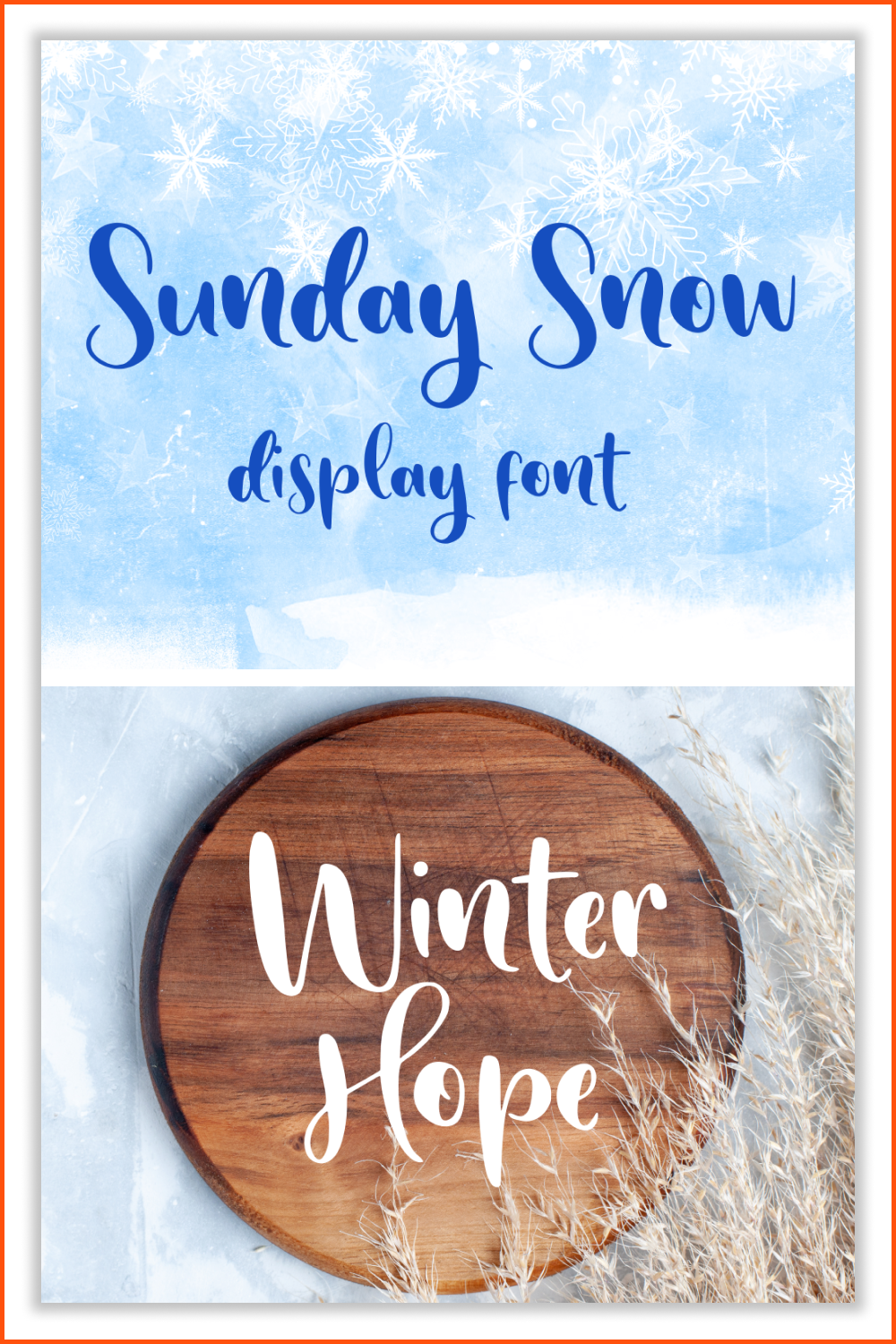 Just look at this fun handwritten font that is perfect for product packaging, product design, labels, photos, logos, websites, and generally many design projects. This typeface has uppercase and lowercase letters, multilingual symbols, and numerals.
Anaira – Christmas Font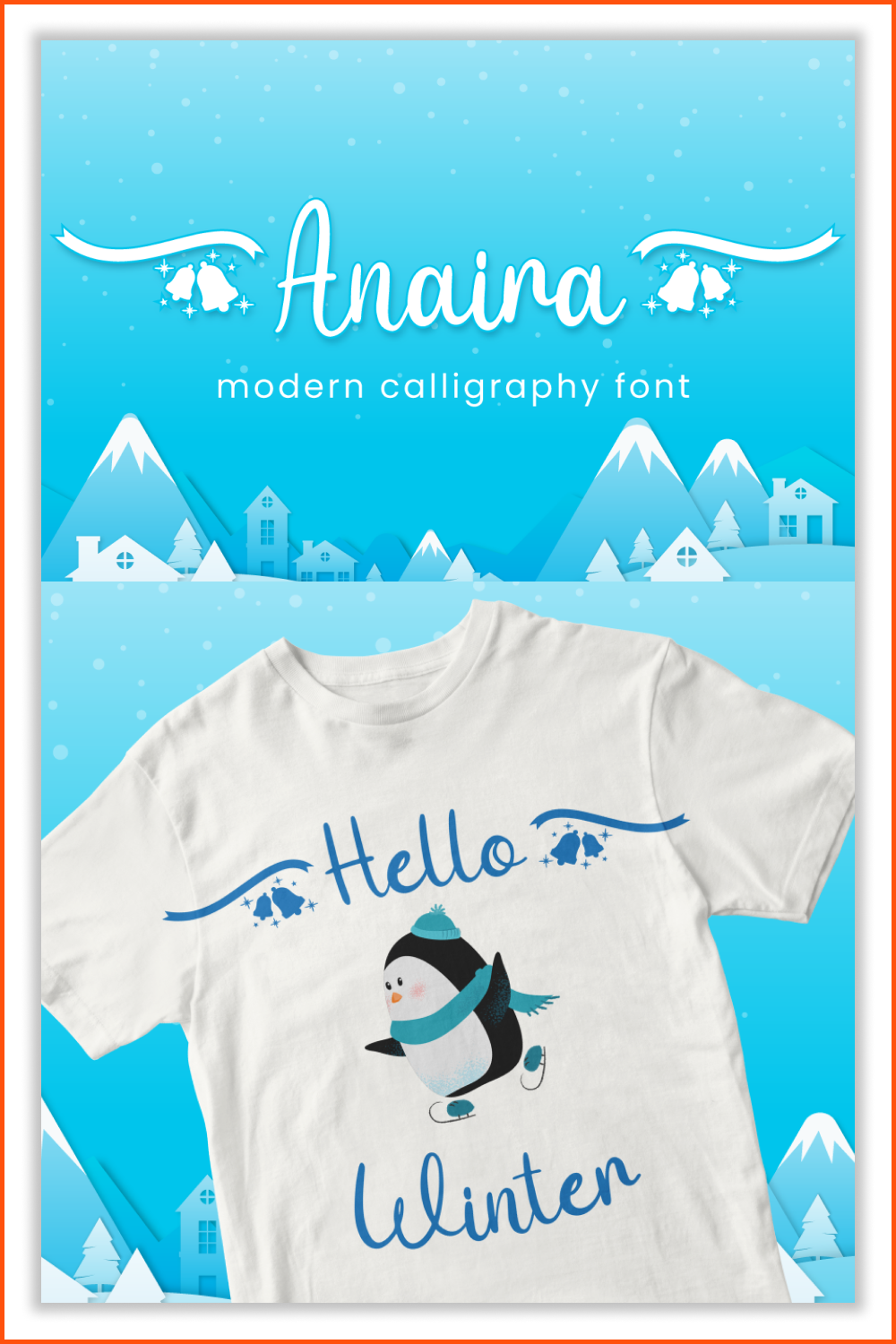 Anaira is a cute handwritten font with a Christmas theme. It's perfect for branding, logos, invitations, stationery, social media posts, product packaging, scrapbooking, websites, and more. It is also available in TTF and OTF formats and is commercially licensed.
Christmas Moments – Holiday Handwritten Font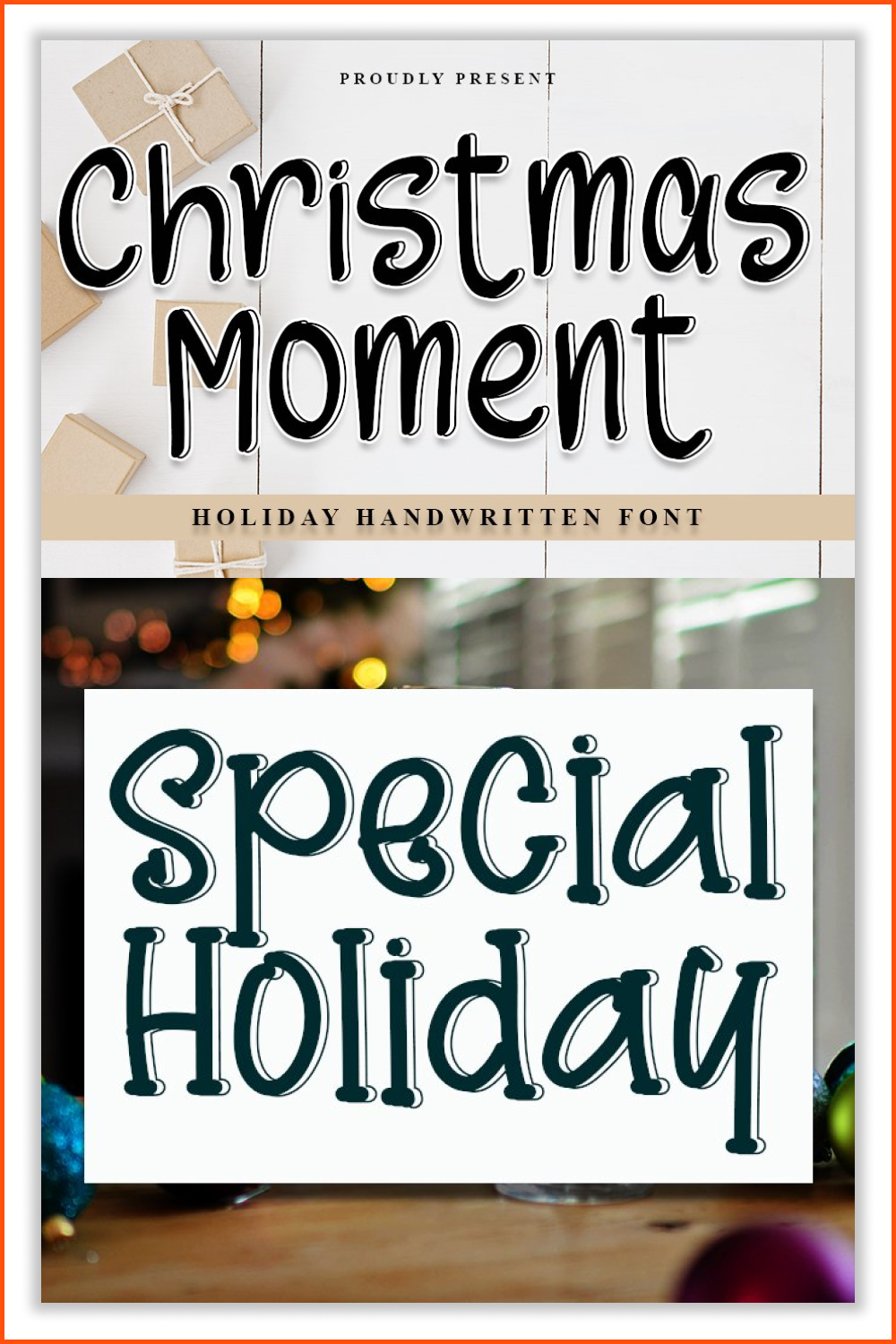 Christmas Moments is a font with a unique and elegant style. It is suitable for all aspects of design and writing, suitable for Instagram, quotes, clothing design, apparel, gifts, packages, banners, and more. In addition, this font is simple and easy to use for all your needs.
Christmas Font | Whimsical Christmas Vibes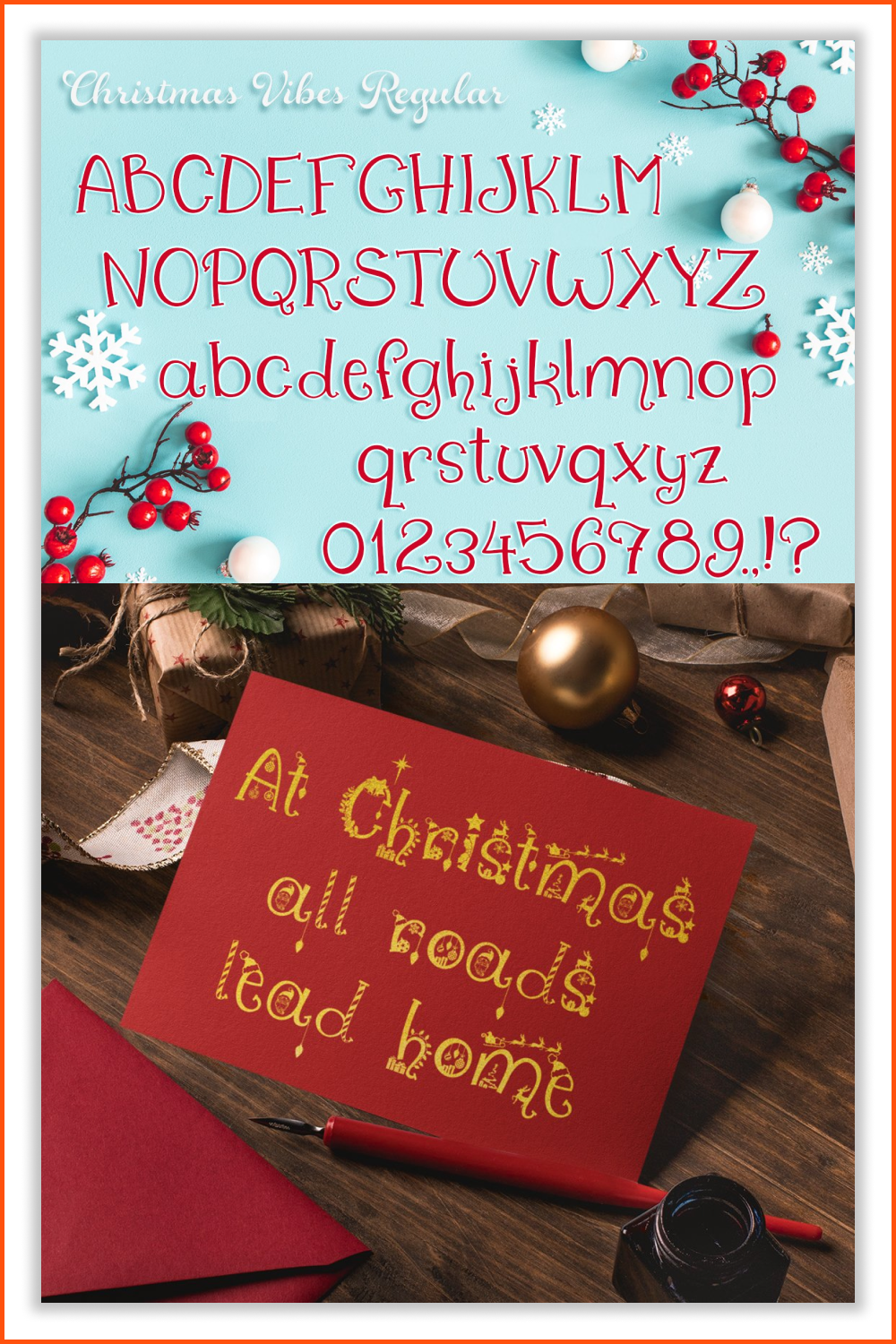 Christmas Vibes Split is perfect for apparel, mugs, t-shirts, baby clothes, logos, signs, cards, and anything else you can think of! It is optimized with Cricut Design Space, Silhouette Studio, and ScanNCut.
Christmas Font | Penguins Doodle Font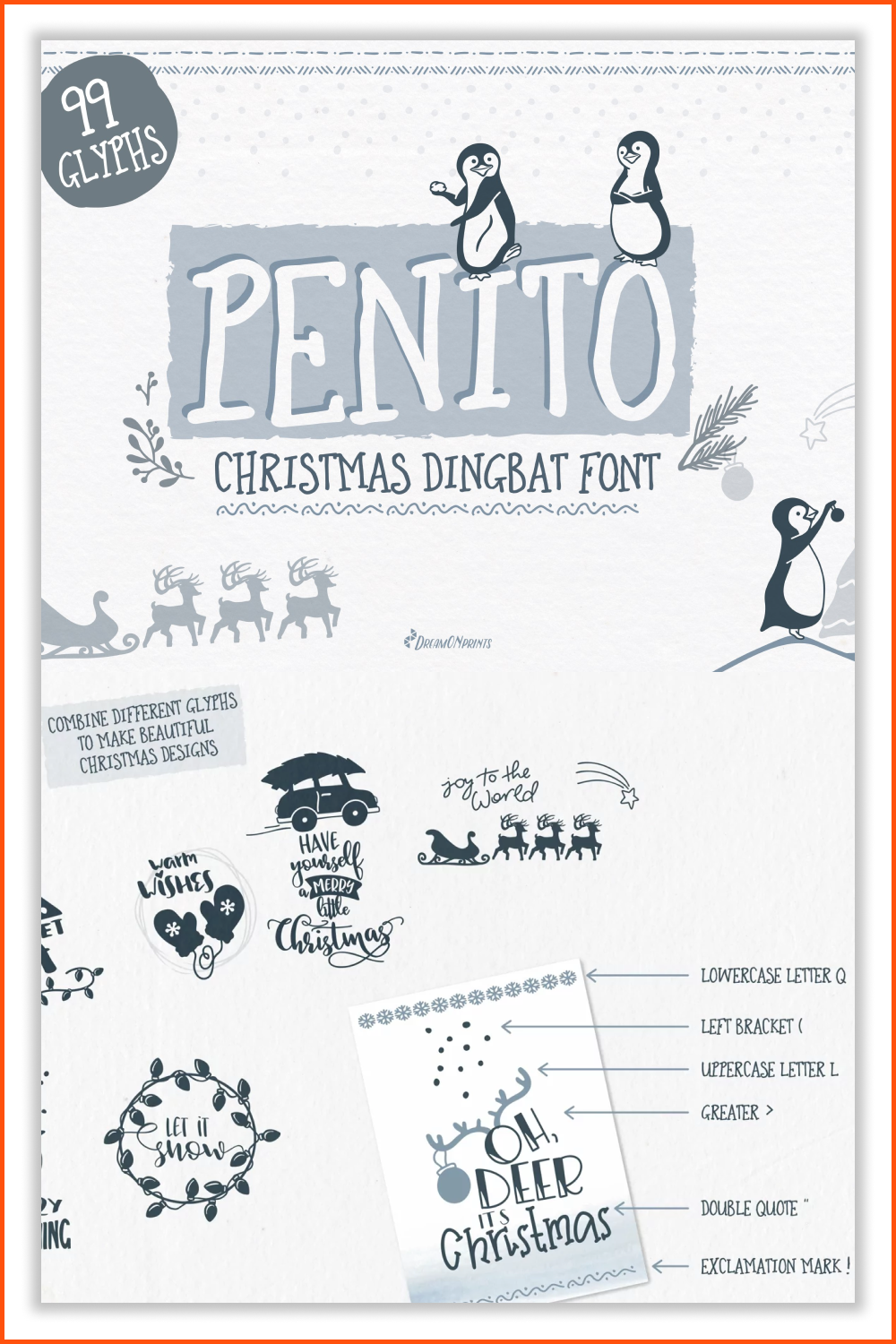 This is another very fun Christmas font with penguins, twigs, words, and cute Christmas doodles. If you're tired of the same old fonts, then this product is perfect for you. It's perfect for designing clothes, cards, stationery, and scrapbooking.
Master Christmas | Christmas Script Font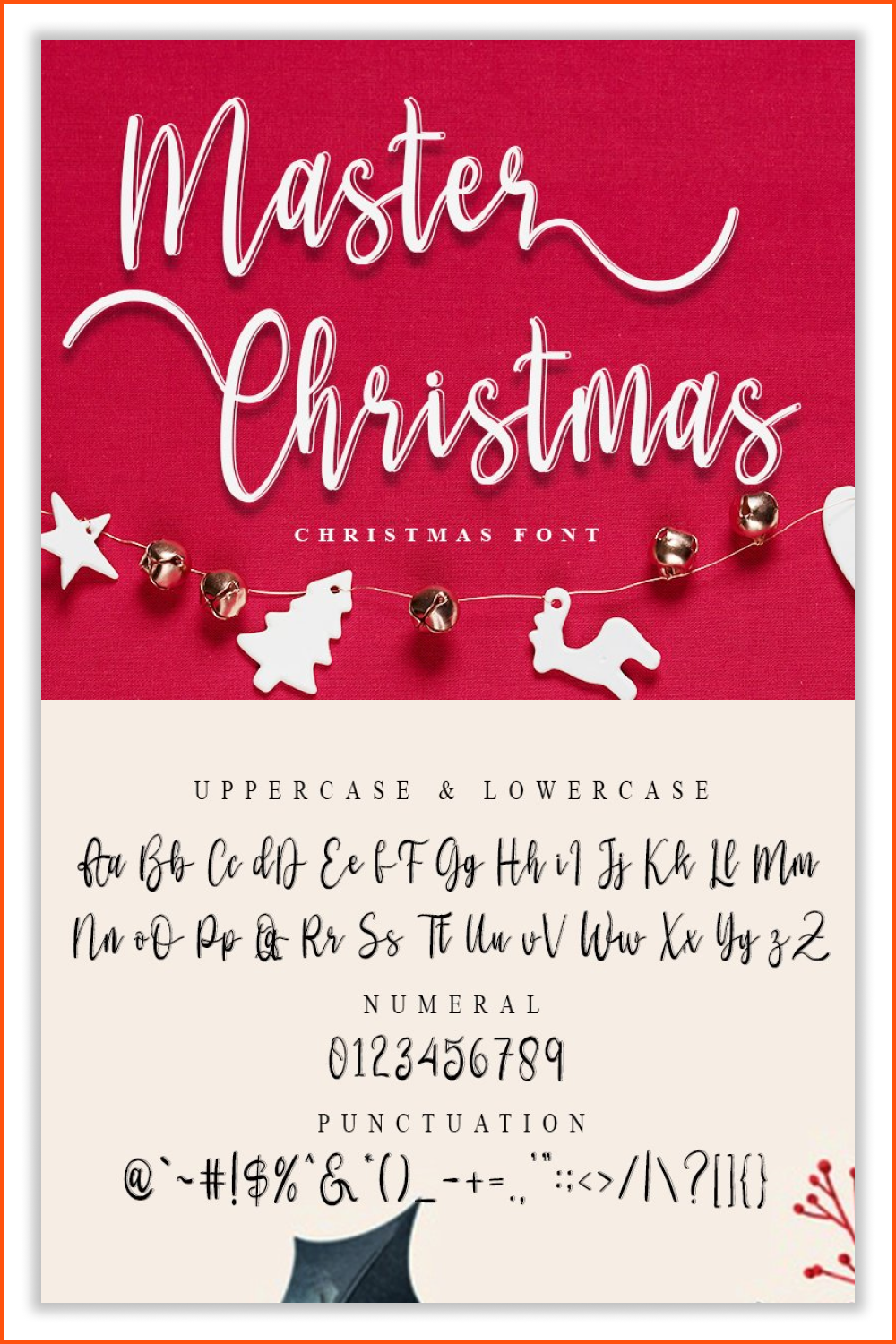 Master Christmas is a smooth, display font described with a touch of elegance, perfect for your favorite projects. It's perfect for creating logos, holiday invitations, stationery, labels, photos, and many other things.
Winter Snowing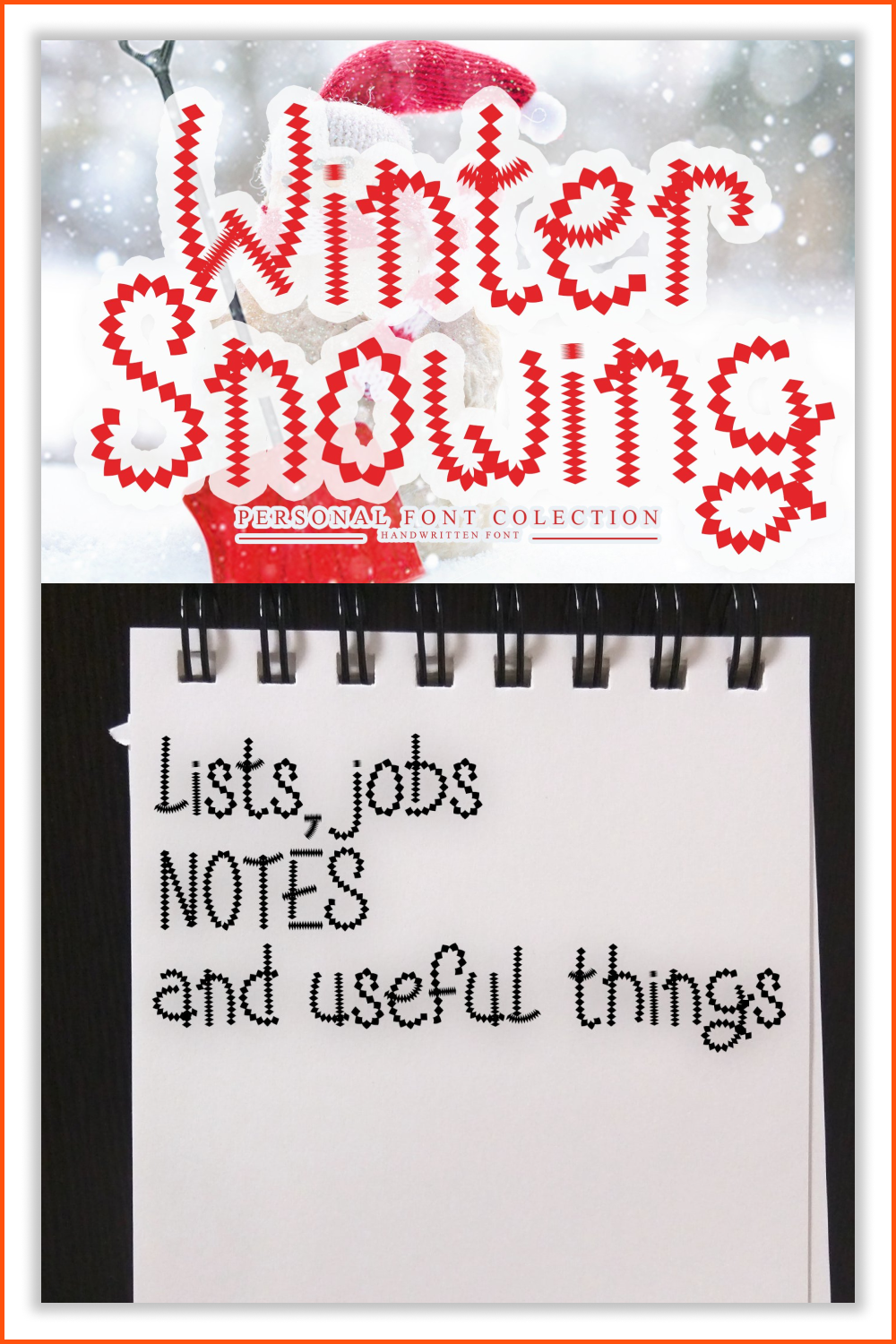 Winter Snowing is a unique and elegant product just for you. It looks stunning with lovely strokes and beautiful curves in each letter. It's suitable for magazines, logos, signatures, photos, watermarks, wall displays, social media, product packaging, and so on.
Stories Christmas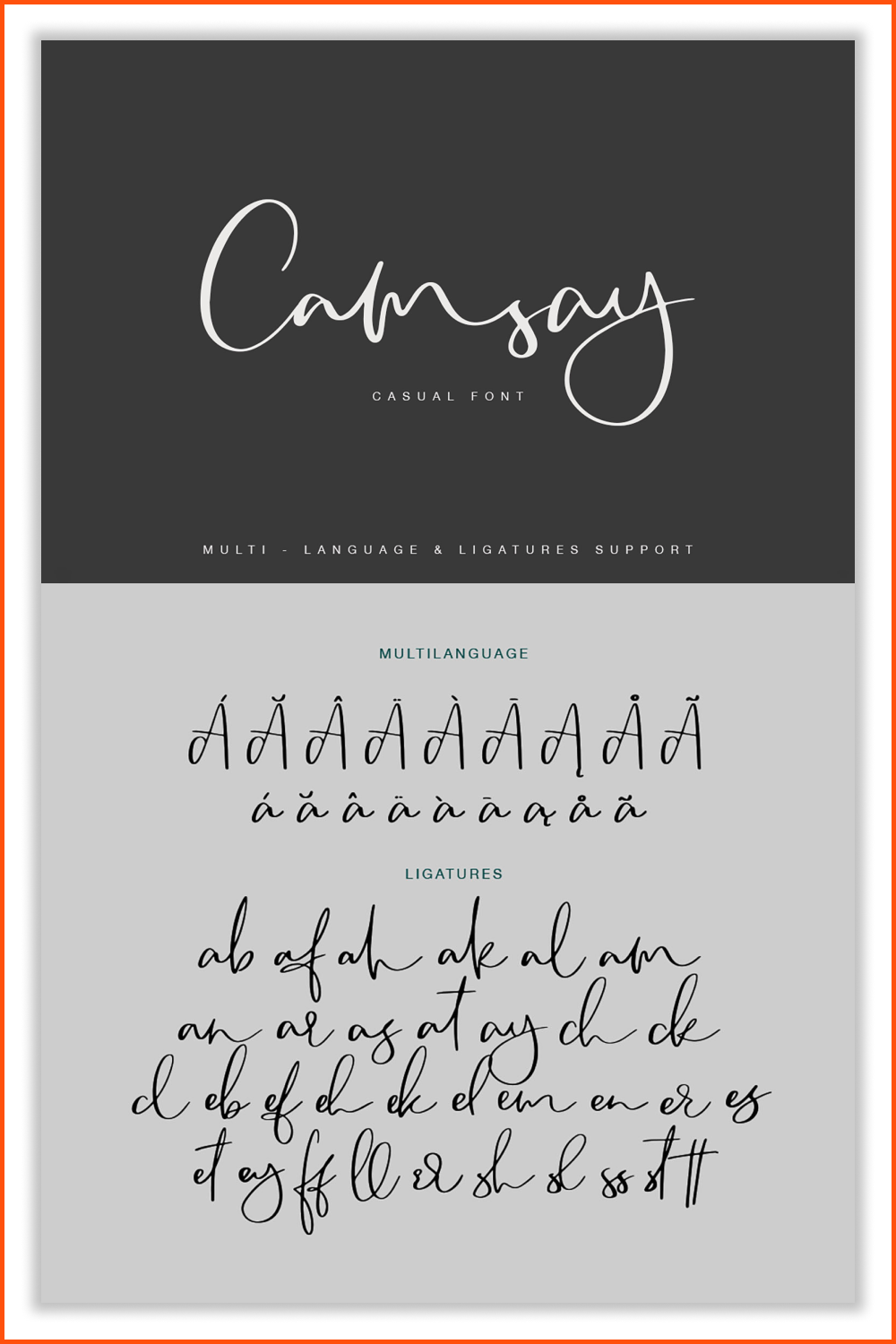 Do you want to try something unusual and interesting in your design projects with a Christmas theme? This unique font is just what you need. It is compatible with Adobe Illustrator, Adobe Photoshop, and Adobe InDesign.
Camsay Script Font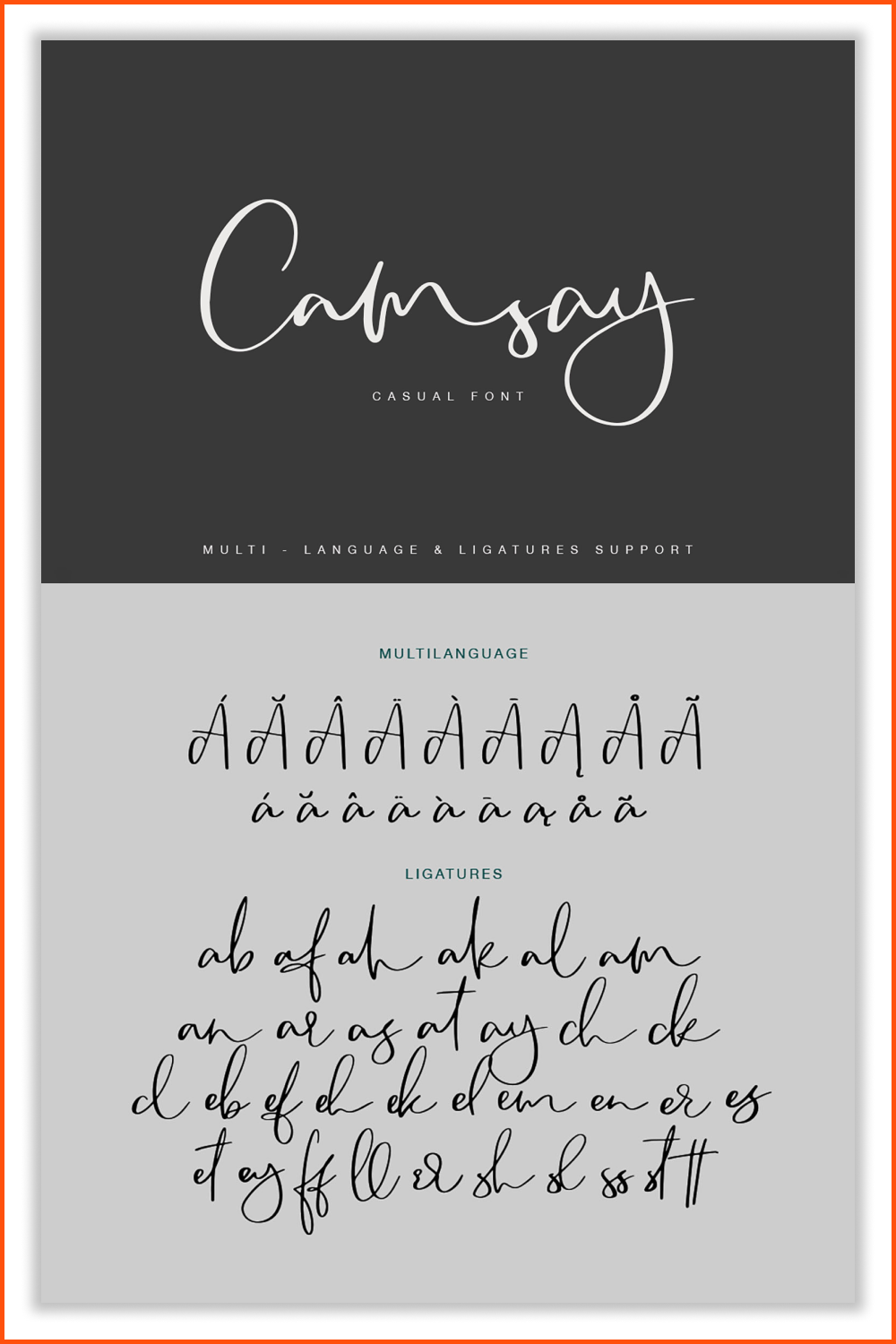 Camsay is a font that can be used in branding projects and general design and is in its own way a universal solution for any project. The downloaded file contains both OTF and TTF formats, suitable for Mac and Windows platforms.
Merry Christmas [2 fonts]+Free Goods by Julia Dreams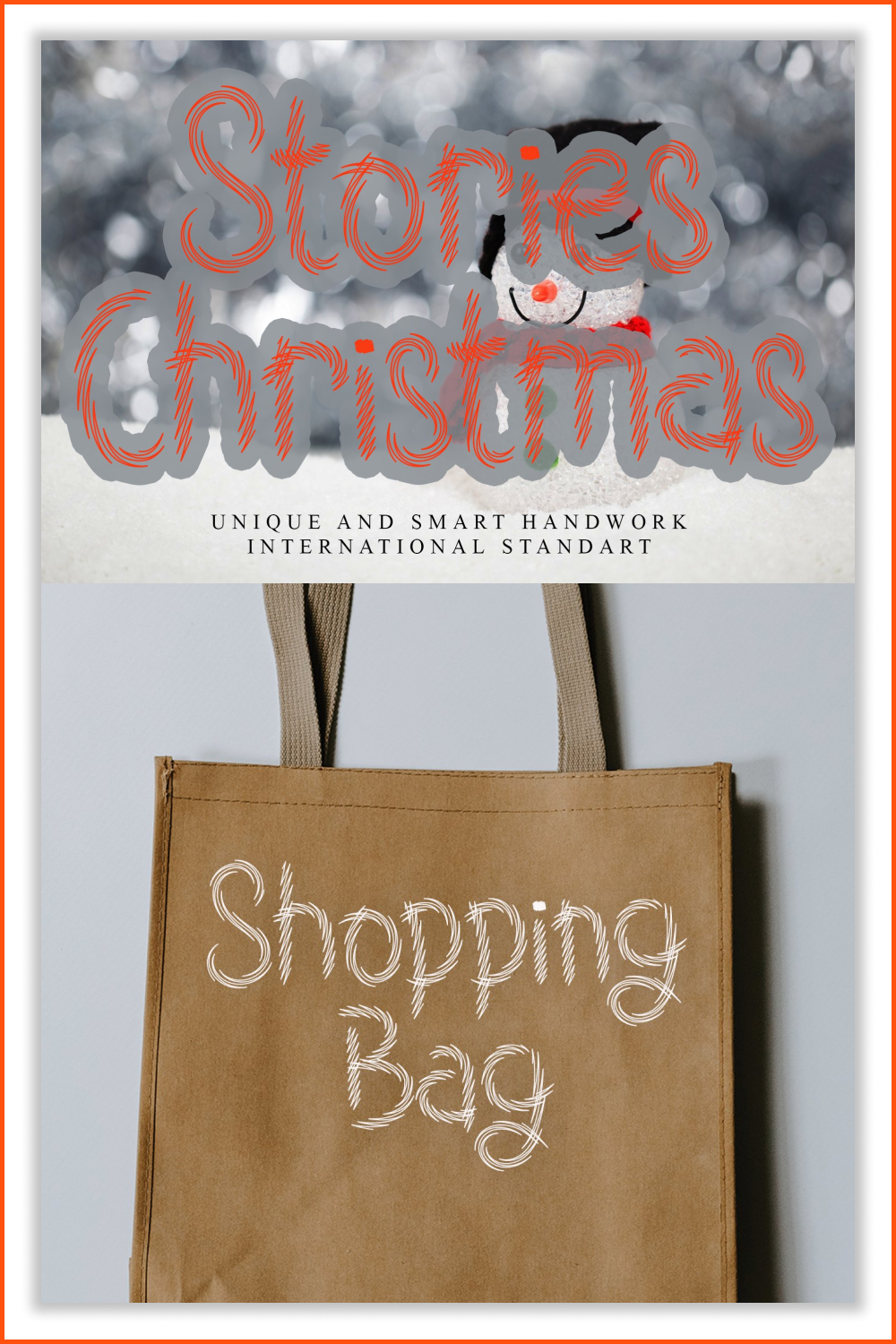 A classic option, which is going to be a great solution for many projects of yours.
Christmas Stars by Kristy Hatswell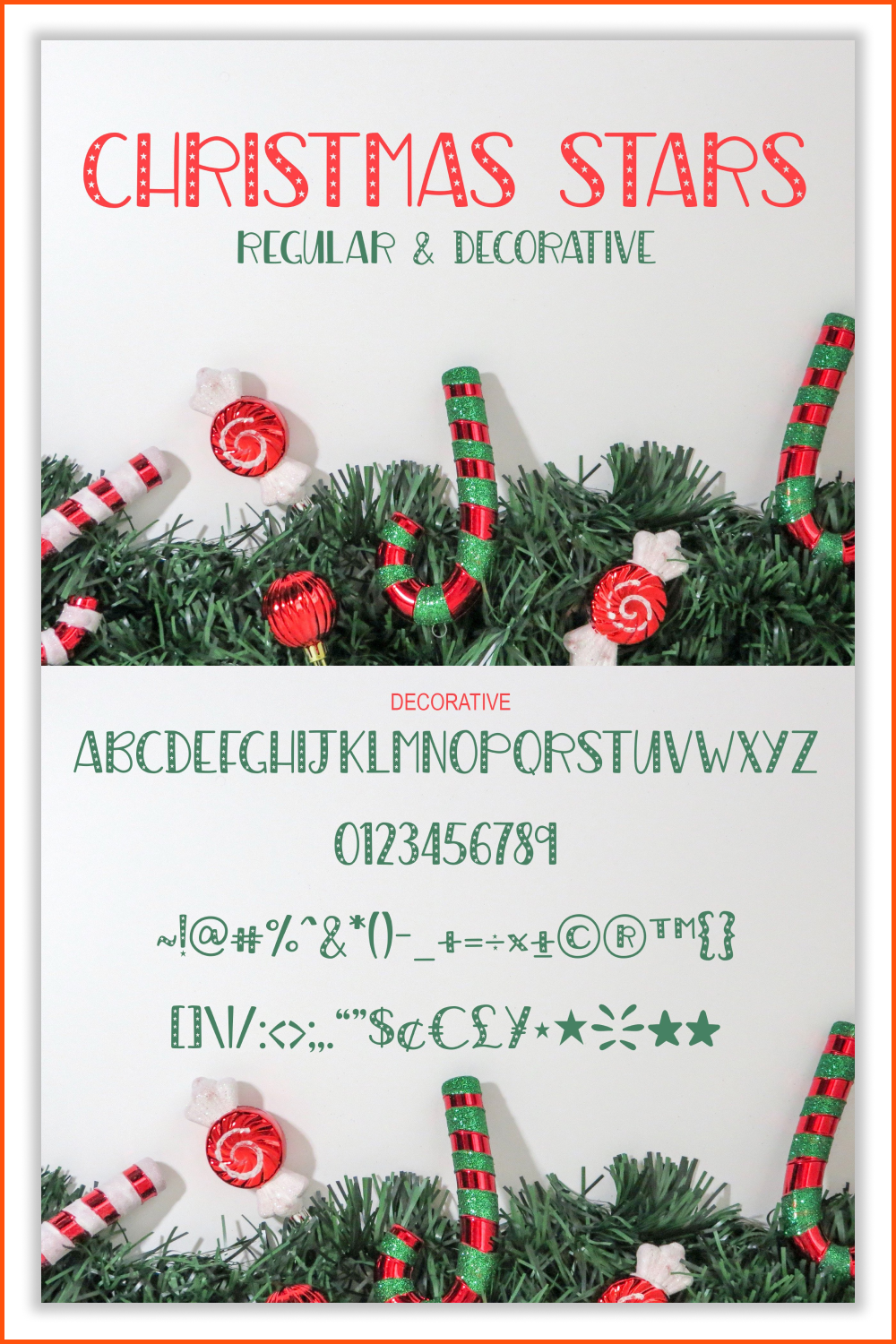 A magical solution for your magical projects.
Best Christmas Fonts 2023
Best Christmas Fonts – Lettering for Christmas Cards
Typolicious Font Bundle Third Storey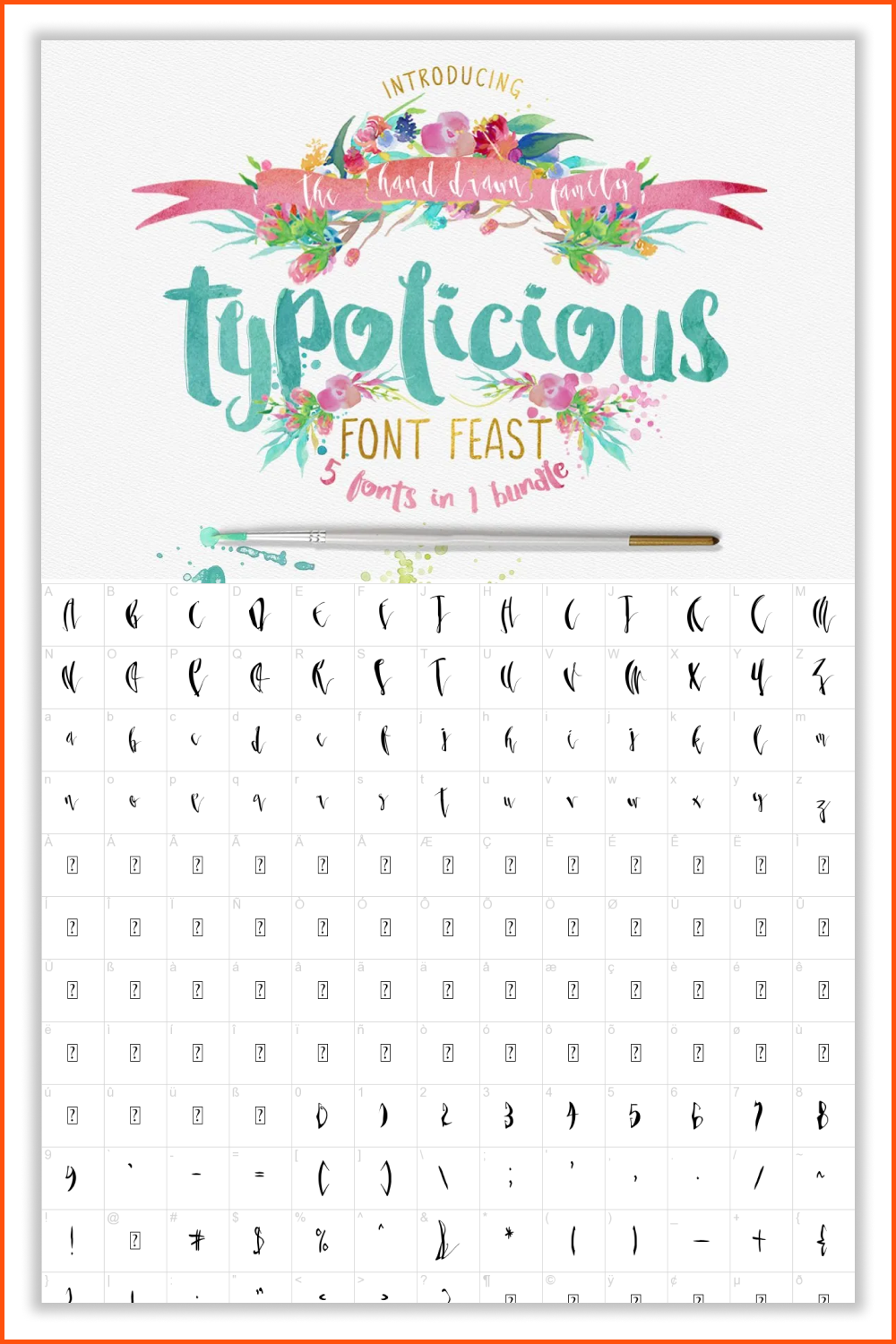 Creative and one-of-a-kind, this very font is definitely the way to go for multiple projects of yours.
Christmas Wish by Roland Huse Design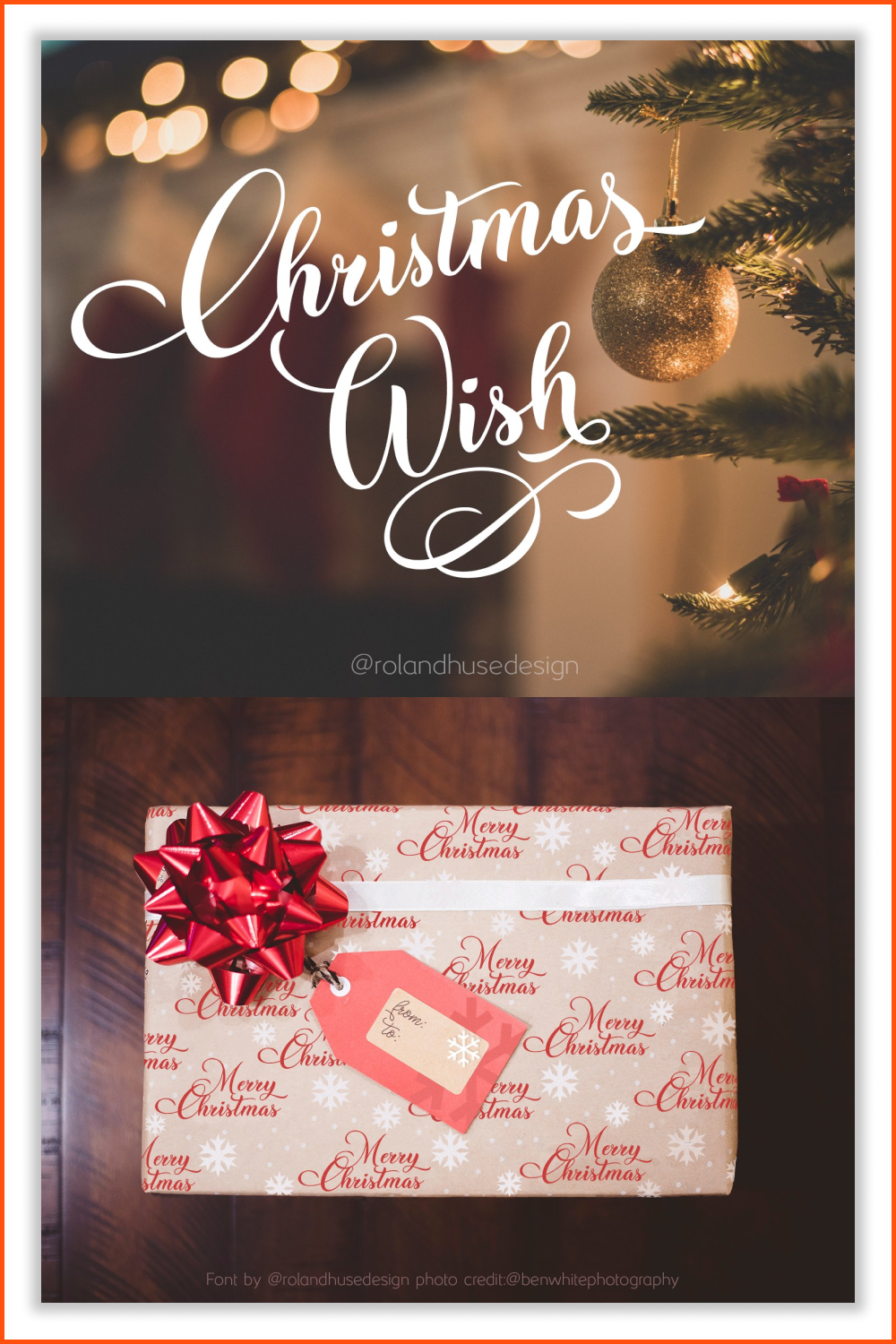 Simple and minimalist, this one is a multipurpose option for all occasions.
Merry Christmas Font – with sparkles by Leslie Ray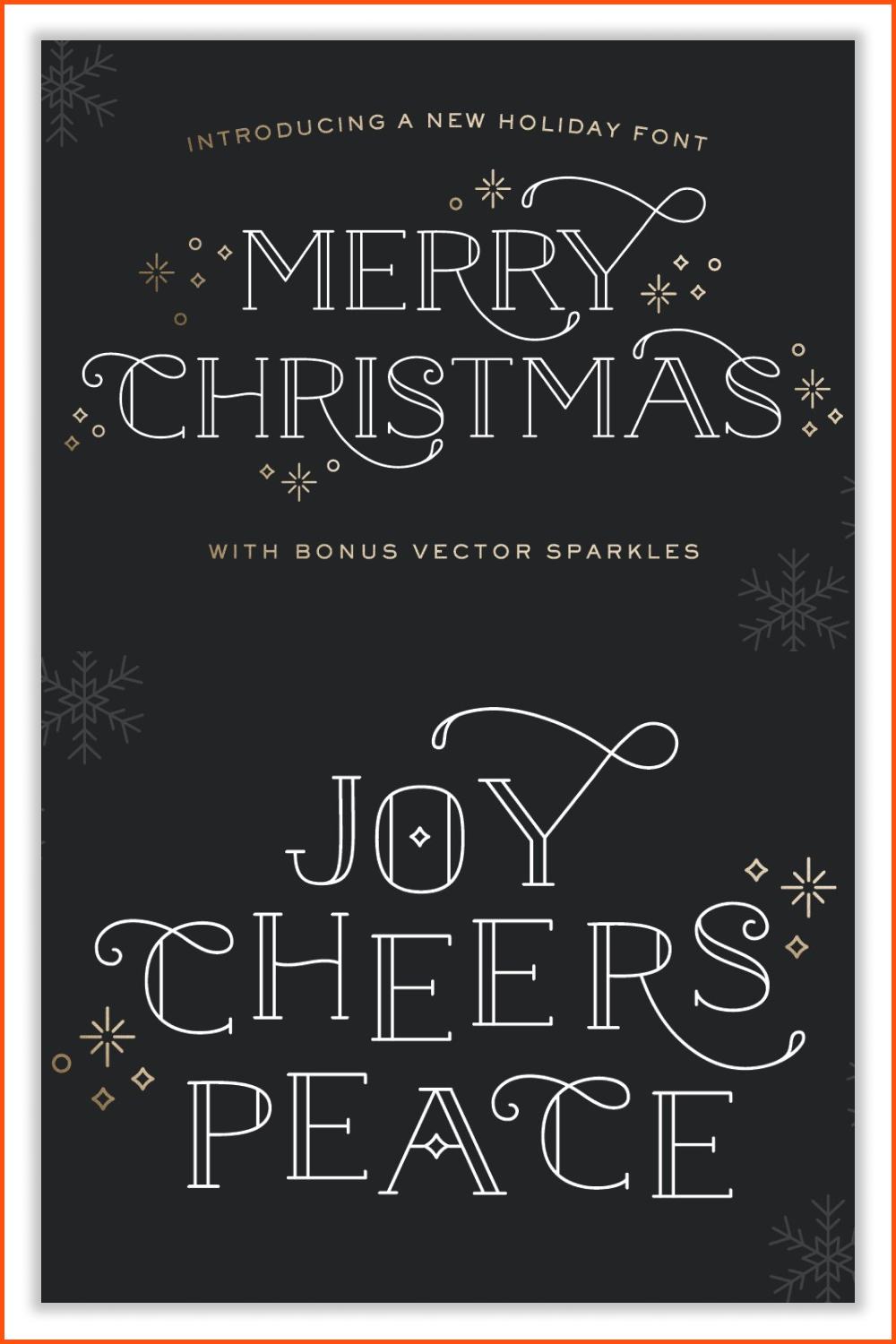 One more elaborate and classy option for you.
Free Christmas Fonts
As you might have already noticed, not all good fonts that perfectly work for Christmas projects are labeled as a "Christmas font." That being said, there is a vast variety of fonts that you can utilize for such a project. Certainly, most of them are handwritten, which is explained by the fact that those fonts create a warm and cozy atmosphere, which people are drawn to during the Holiday season. So hand-drawn fonts are perhaps the best solution ever for such a project. Luckily for many designers, there is a huge variety of free fonts that perfectly work for winter projects. Well, let us have a brief look at some freebies that will be the ultimate solution for Christmas projects.
Certainly, premium fonts might not be an option for many of you simply because they are pretty expensive, especially for young beginners who are on a shoestring budget. Luckily, there is a pretty wide choice of free options, which are almost as good as premium ones. Of course, some of these fonts are free for personal use only. But if you need a font for your personal project, you can totally go with a free one. At the same time, there are some freebies that you can use in your commercial projects as well, just read the licensing properly before using those. Therefore, without further ado, here come the best free Christmas fonts you'll need this Holiday Season.
Austie Bost Christmas Doodles Font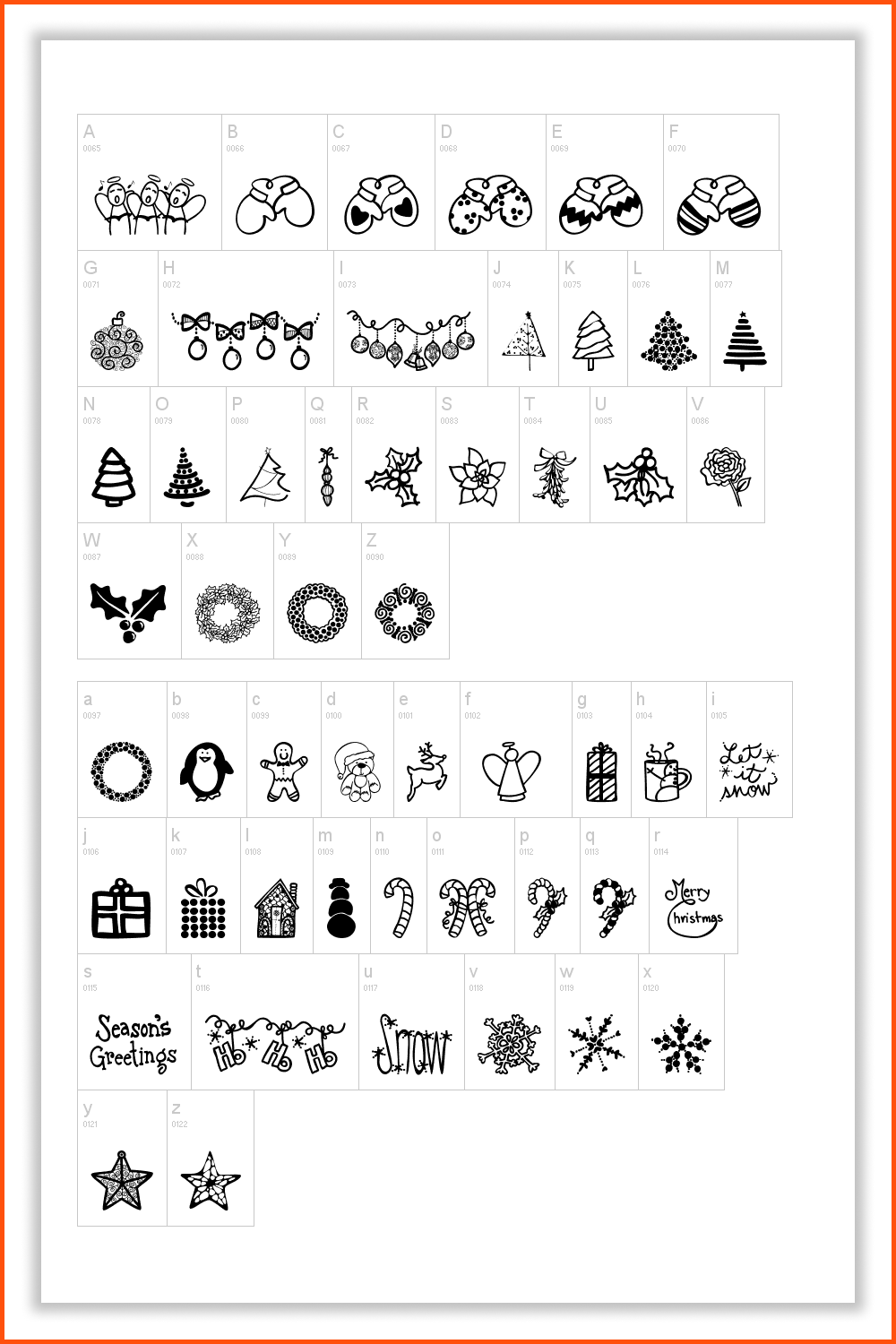 This is a cool font with images of different Christmas accessories for personal use. It would be perfect for a greeting card or your social network.
Betterfly Christmas Font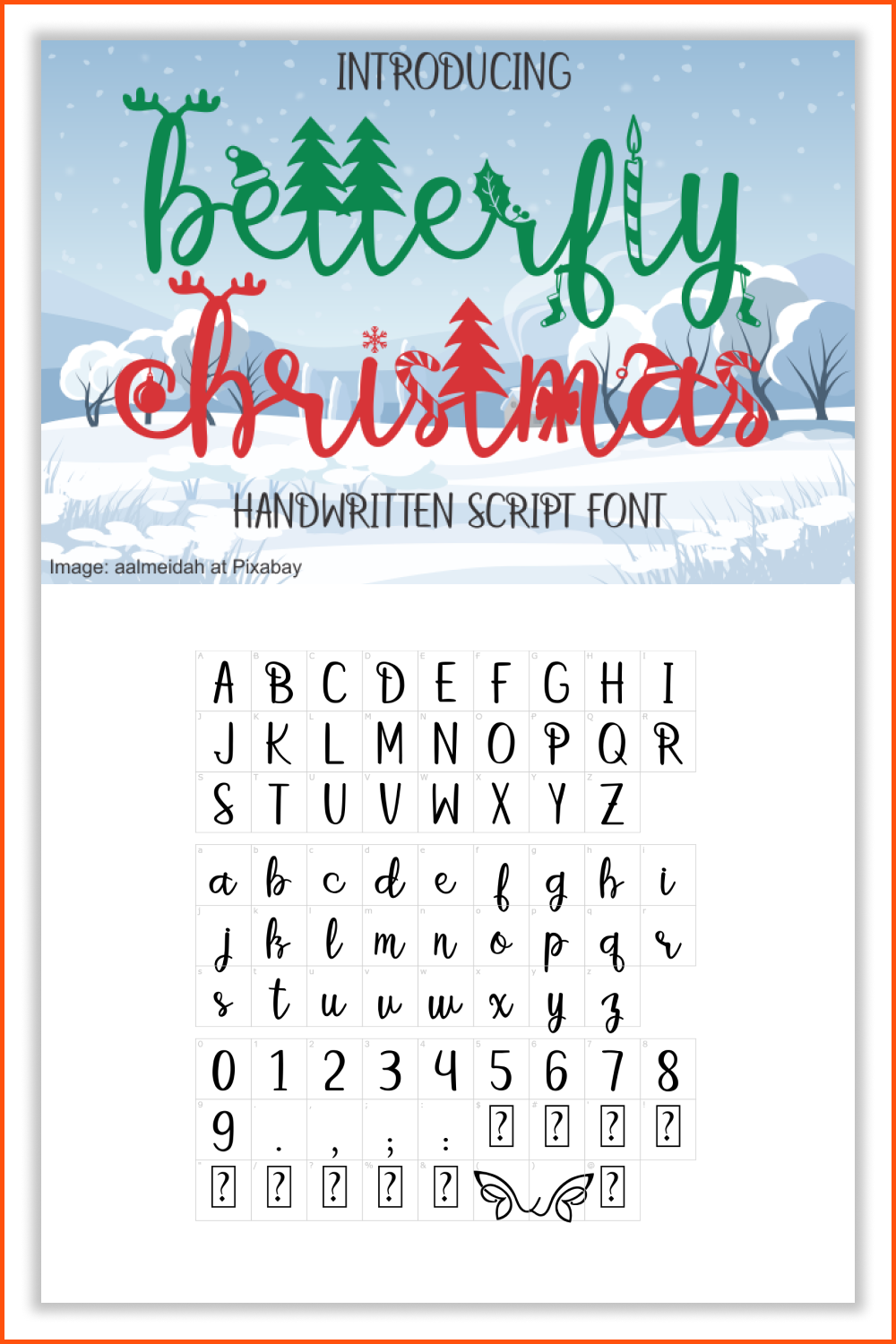 The Betterfly Christmas font is above all original functionality, plus additional alternatives for the lowercase with Christmas decorations. This typeface is for personal use only.
Cartoon Blocks Christmas Font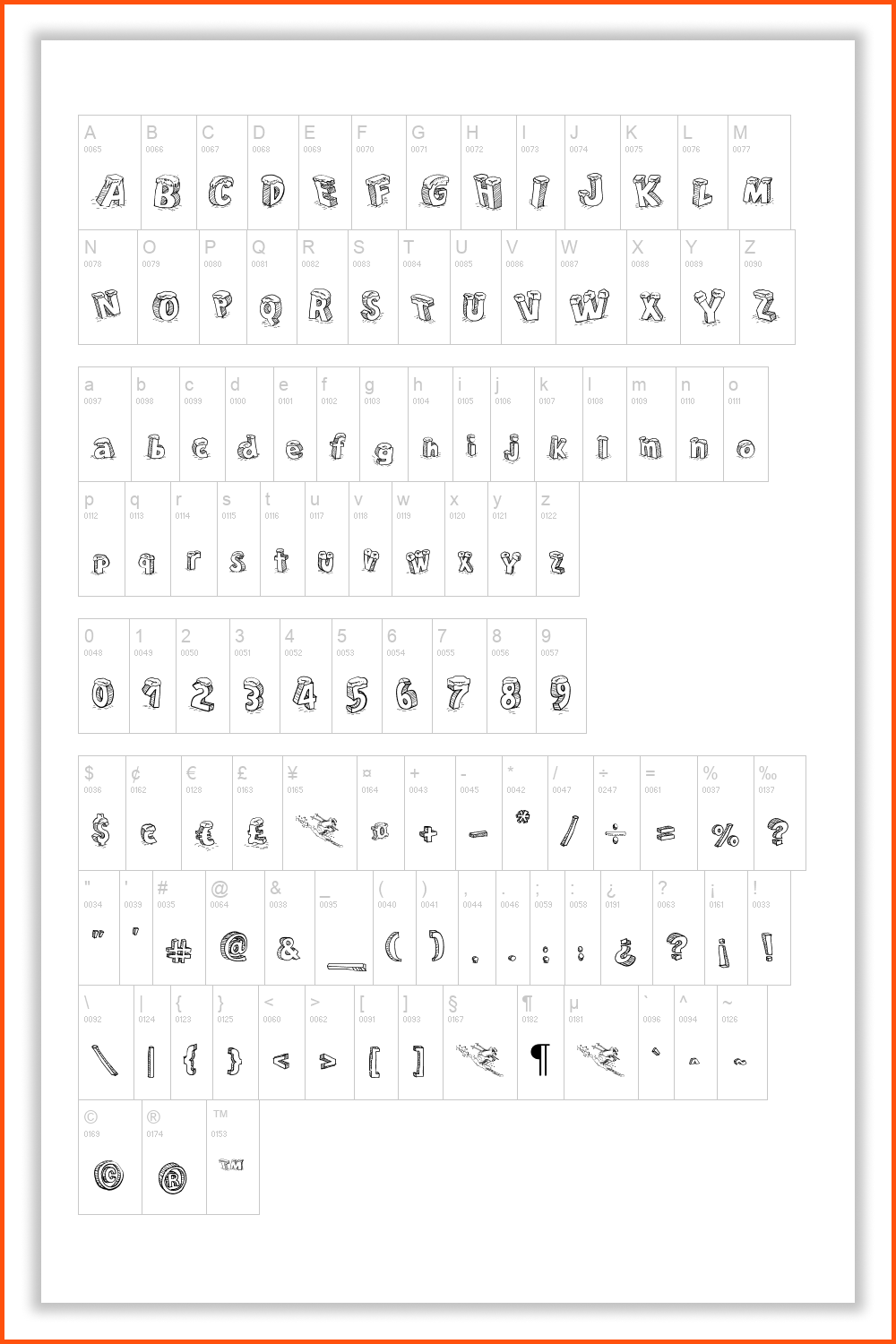 Just look at this cool font, which is made of attractive letters that are sprinkled with snow. This script is free for personal use only. It would be great for social media design, website, scrapbooking, and more.
CF Christmas Letters Font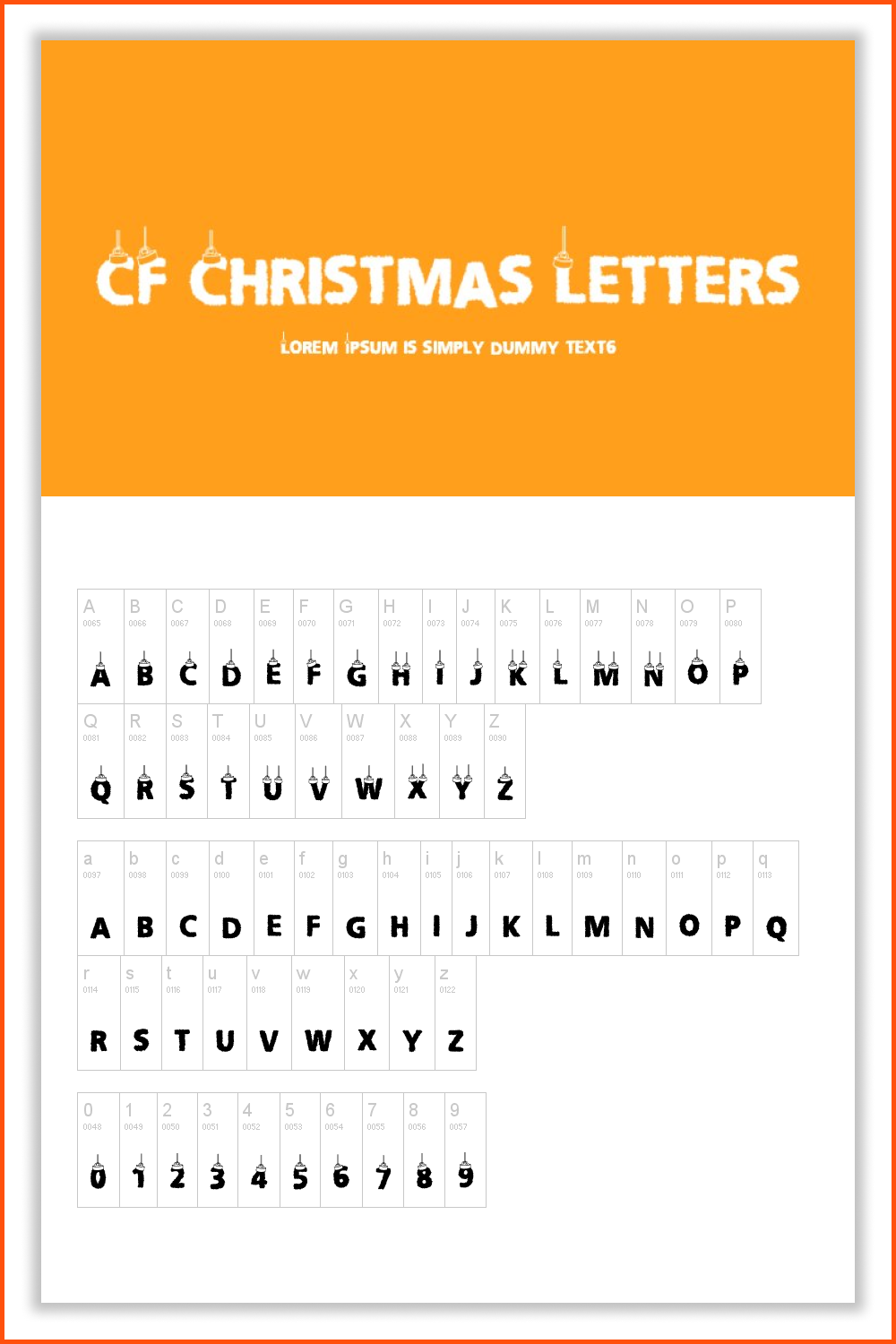 This is an amazing Christmas typeface. It is perfect for Christmas cards, children's birthday cards, wedding invitations, posters, headers, t-shirts, letterheads, signs, labels, badges, etc. This font is available for free download and personal use.
CF Christmas Stitch Font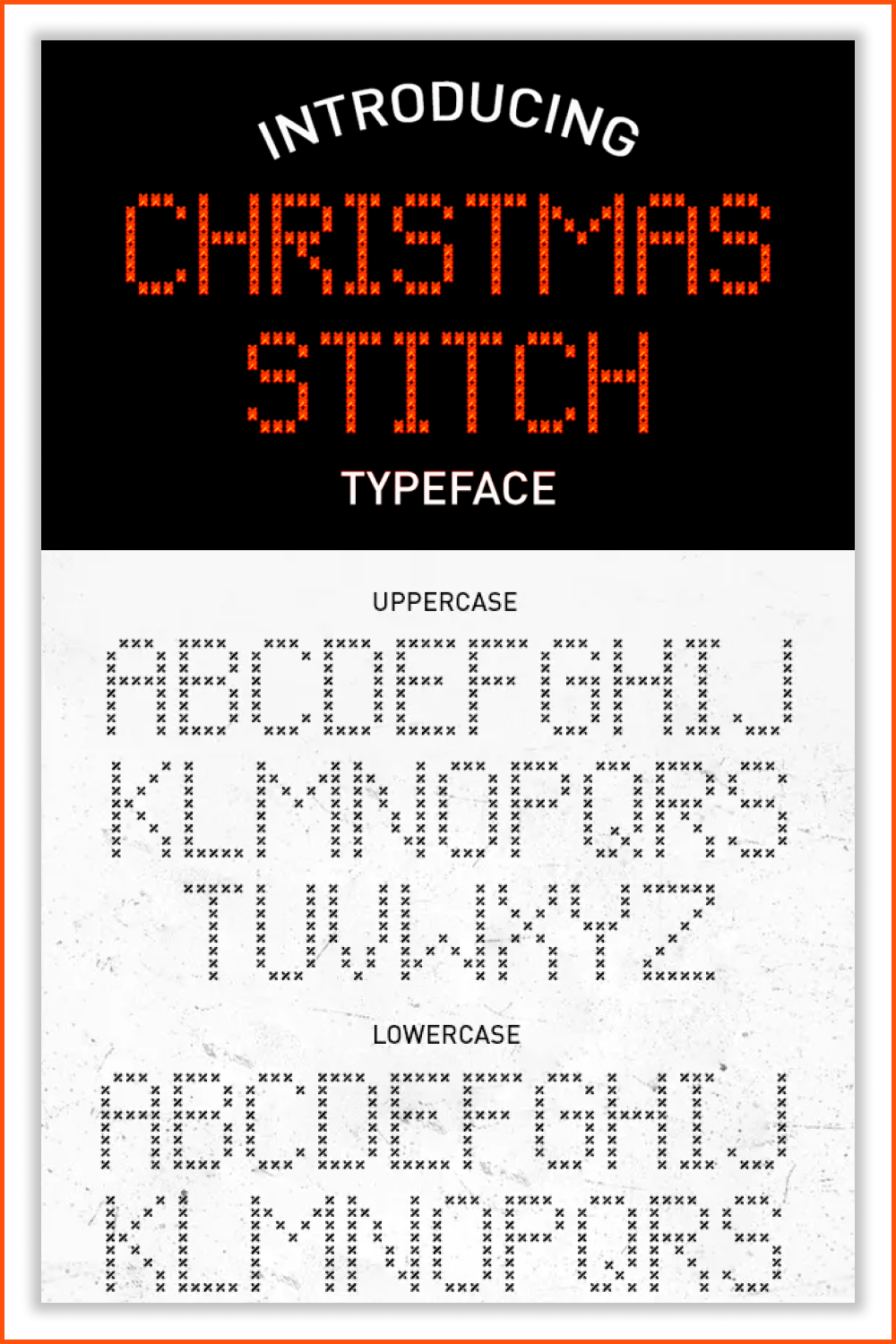 Christmas Stitch is a high-quality handmade font with a great balance of unfashionable style and modern beauty. This font is good for advertising and marketing, clothing design, and other design trends.
Christmas by Jacky Hernandes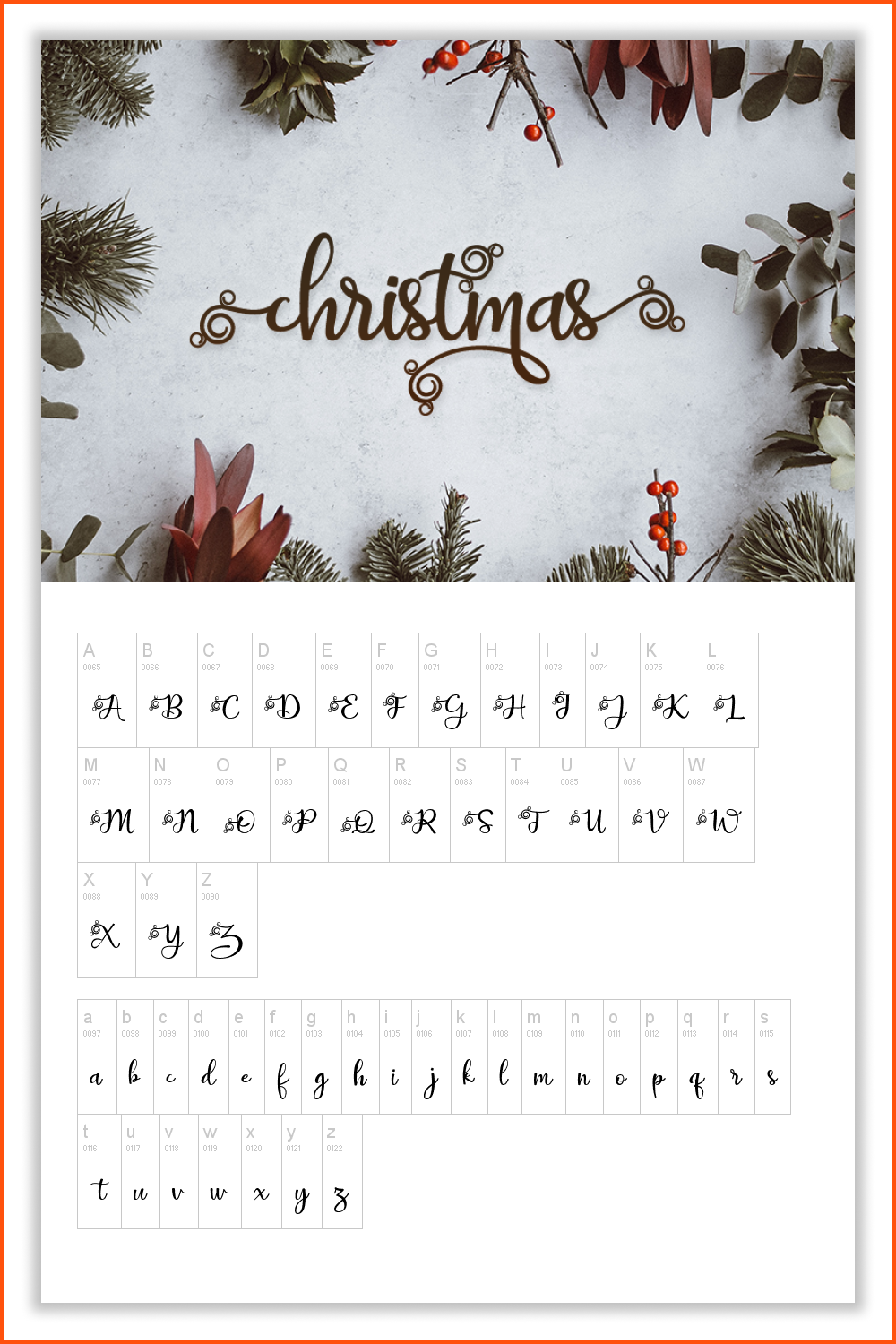 This font gets right to the point, without all the fuss. Christmas is a lively font with capital letters complemented by trinket-like ornaments. It's perfect for cards and invitations, social media, banners, and posters.
Christmabet by Cat Neligan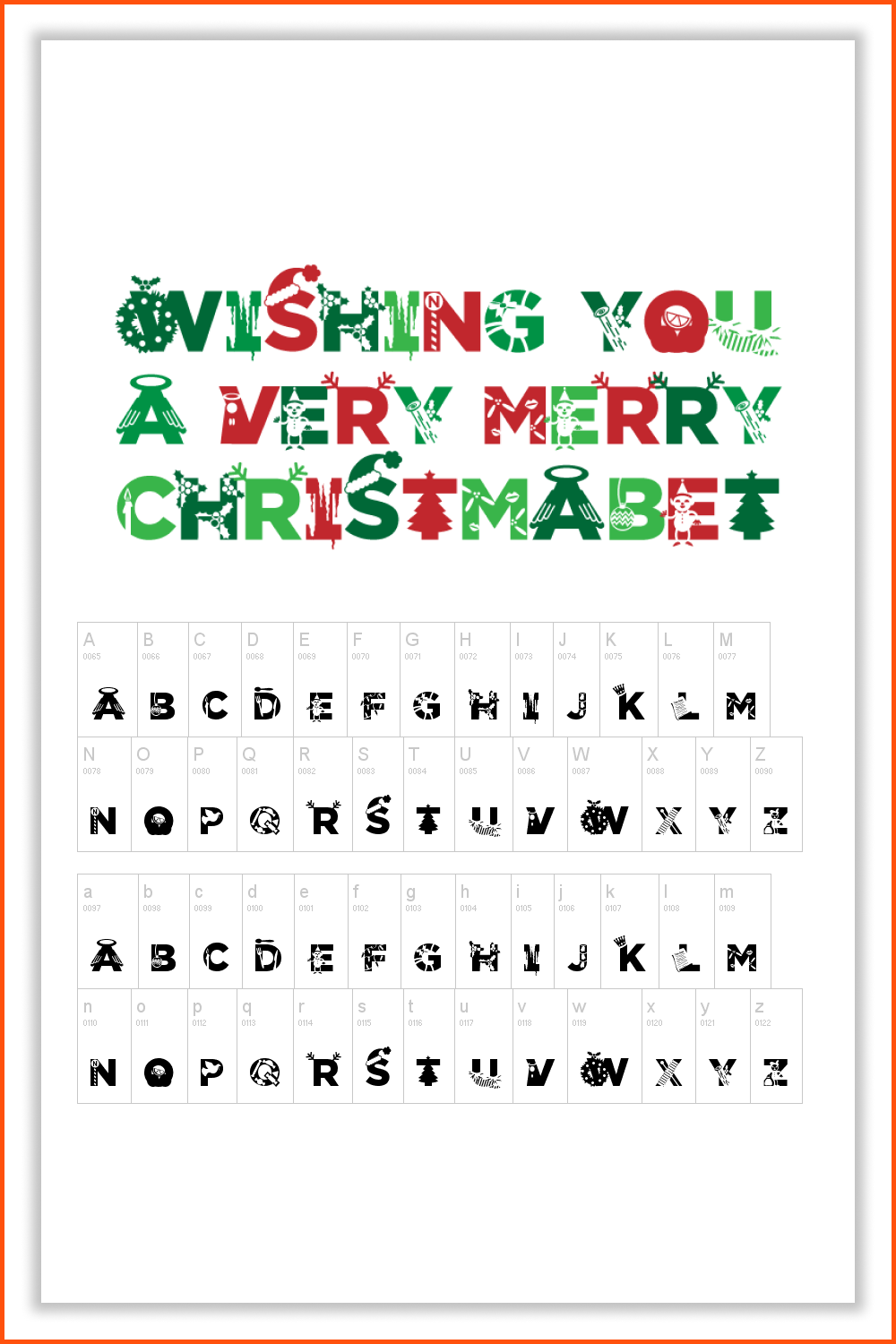 This attractive typeface comes with various Christmas attributes depicted on the ligatures. It will serve you well for designing quality greeting cards, gift wrappers, clothing, and many other things.
PW Christmas by Peax Webdesign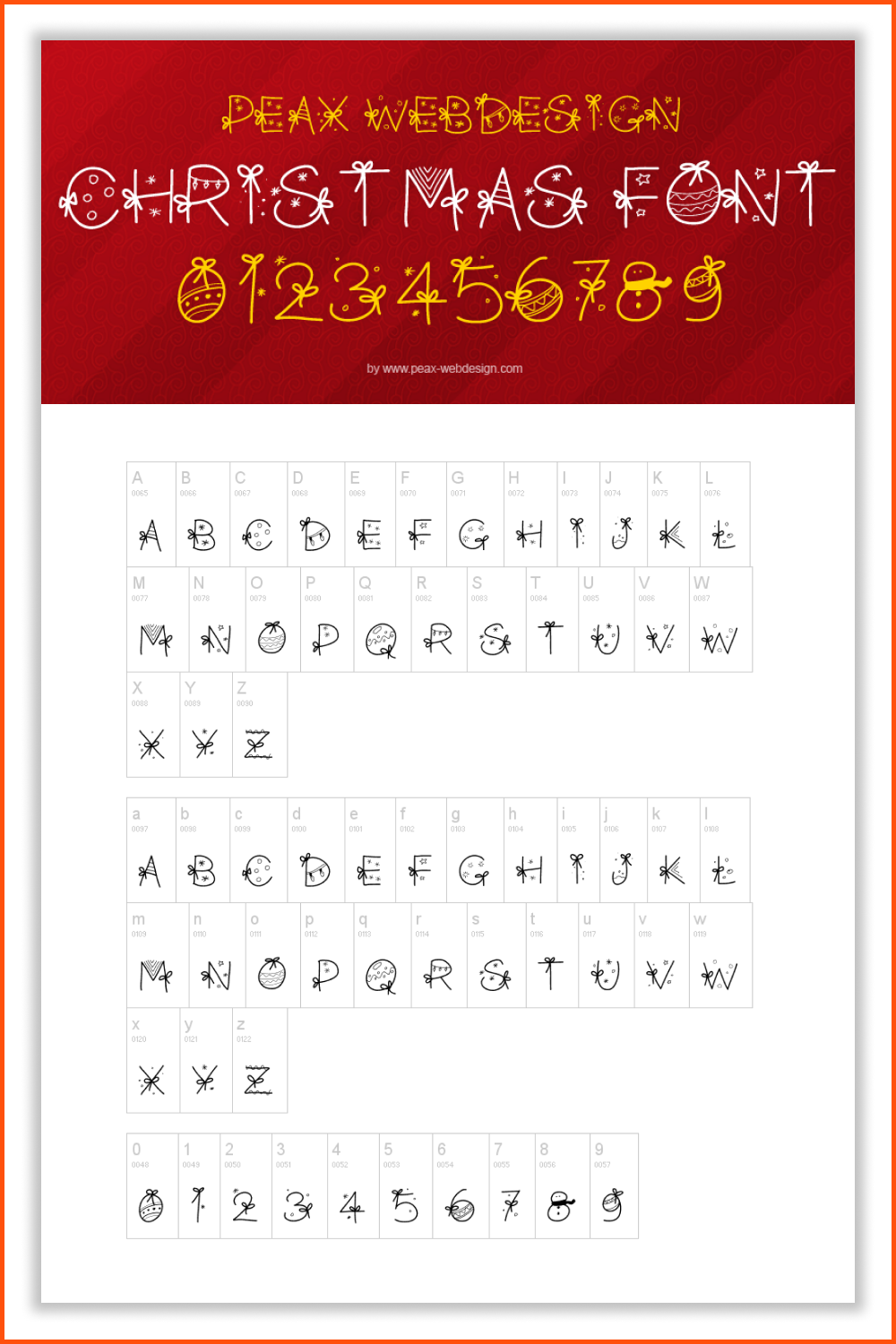 This typeface is full of Christmas mood. It's completely free and surprises with letters that seem to come to life. Try it for cards, invitations, banners, and posters. The script will look awesome in large sizes.
Christmas Go by Jamel E. Robin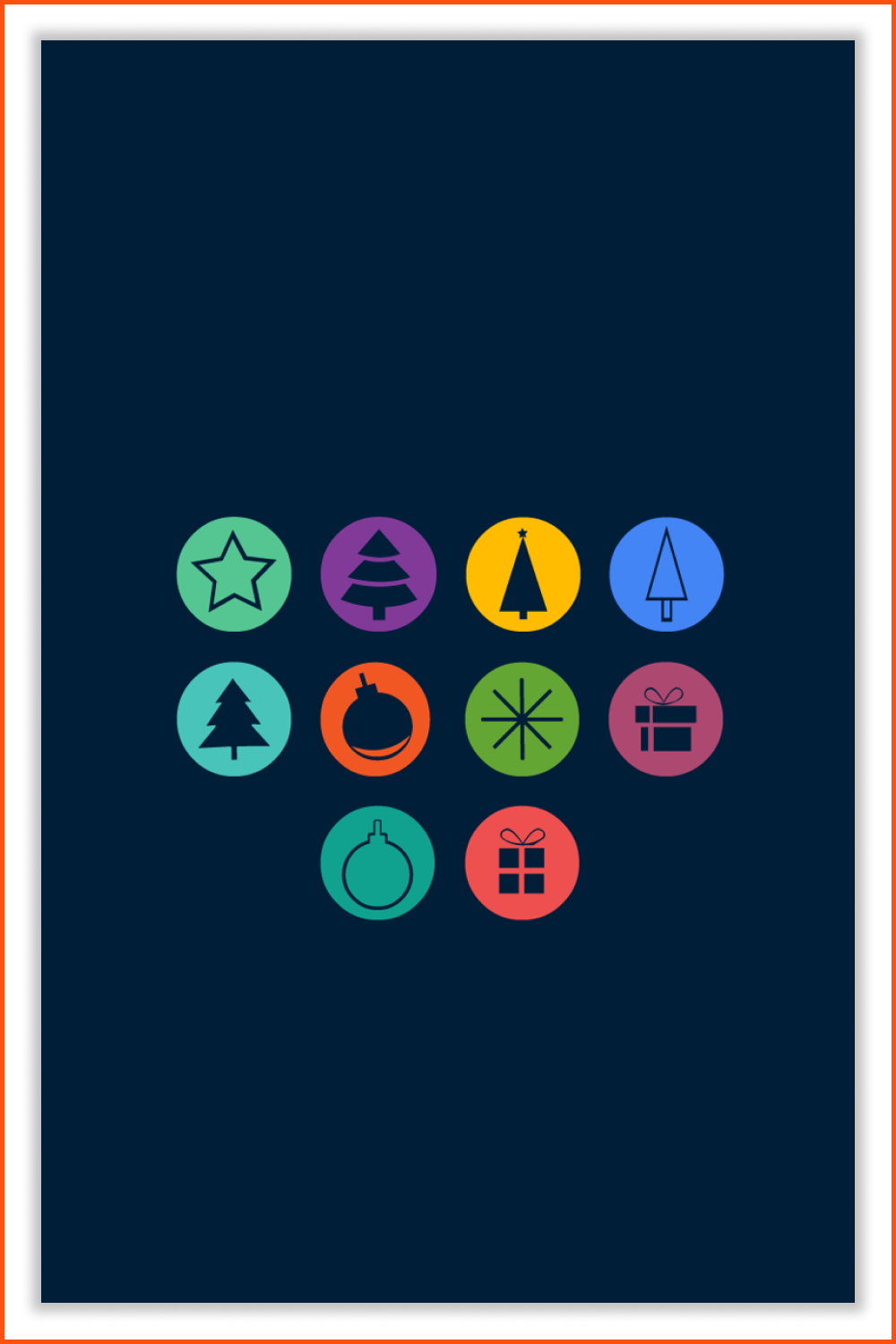 This is a rather unusual character font that is suitable for the design of postcards, packages, social media, clothing, and many other things. It's completely free but only available for personal use.
Christmas Eve by Vanessa Bays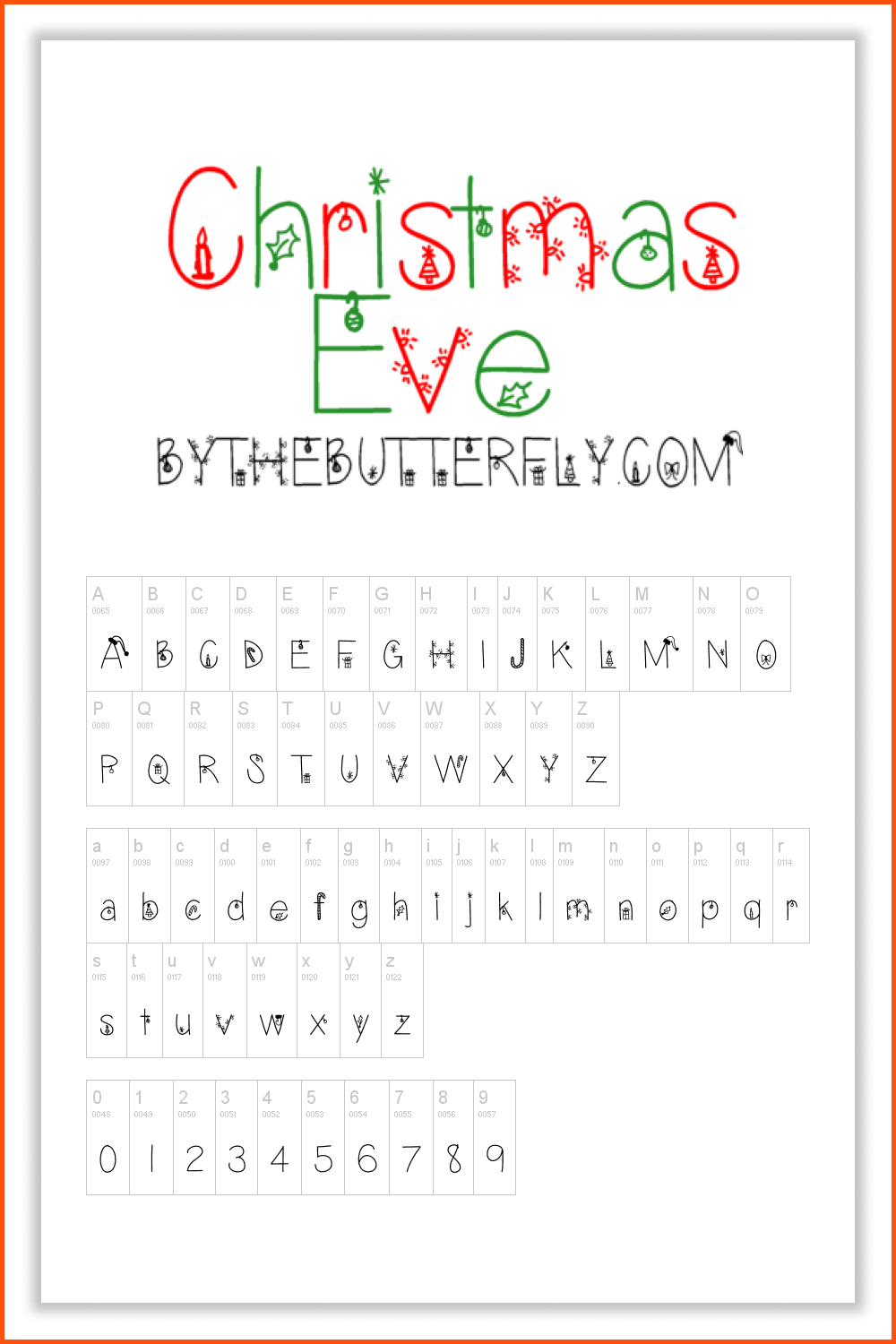 Christmas Eve is a festive Christmas font designed by Vanessa Bays. It is licensed as free for personal use. This product is perfect for clothing design, websites, posters, and signs.
Mountains of Christmas Designed by Tart Workshop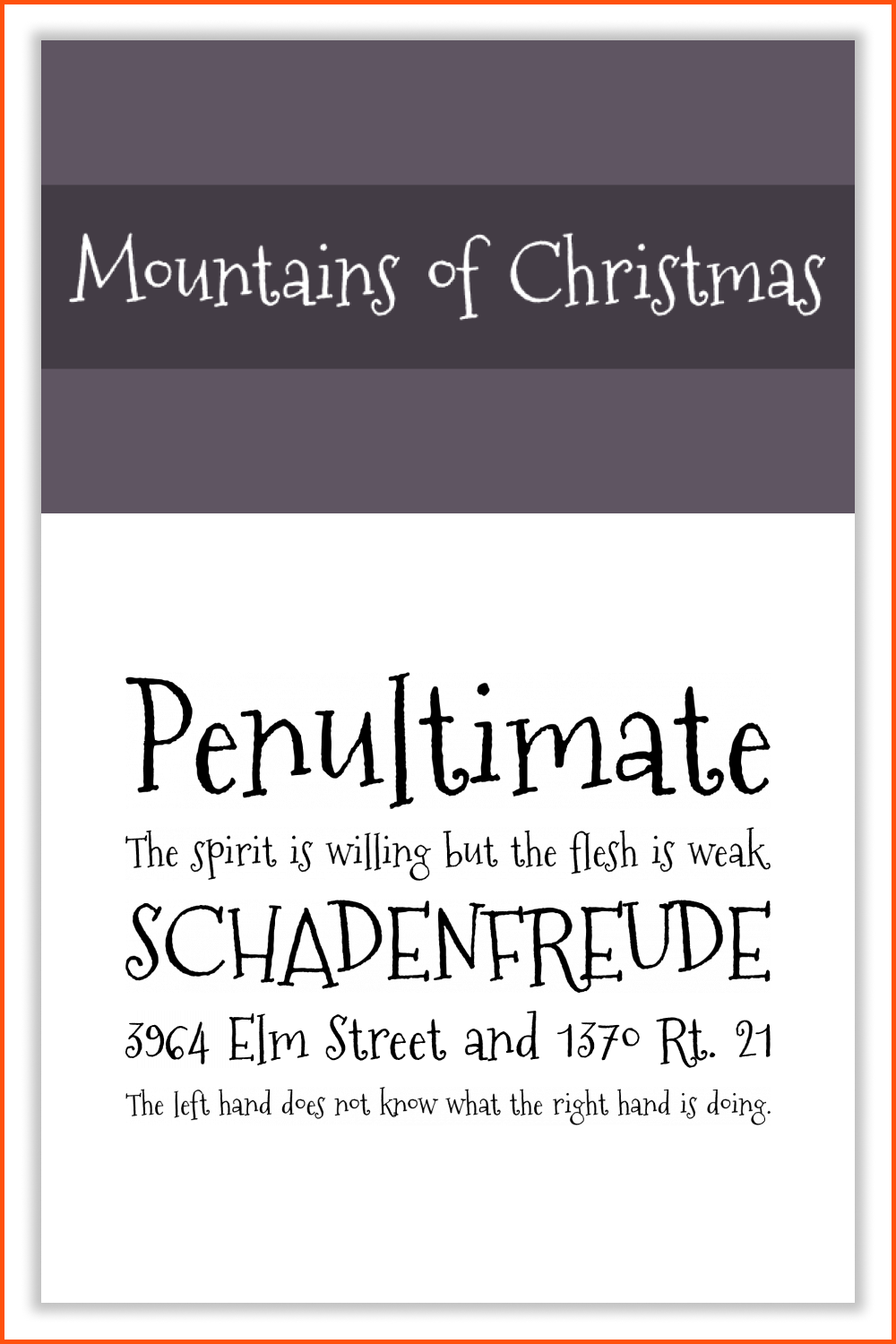 Mountains of Christmas is a free font for commercial use. This is a handwritten font that can be used on any device. It is great for social media design, scrapbooking, stationery, and stickers.
All I Font for Christmas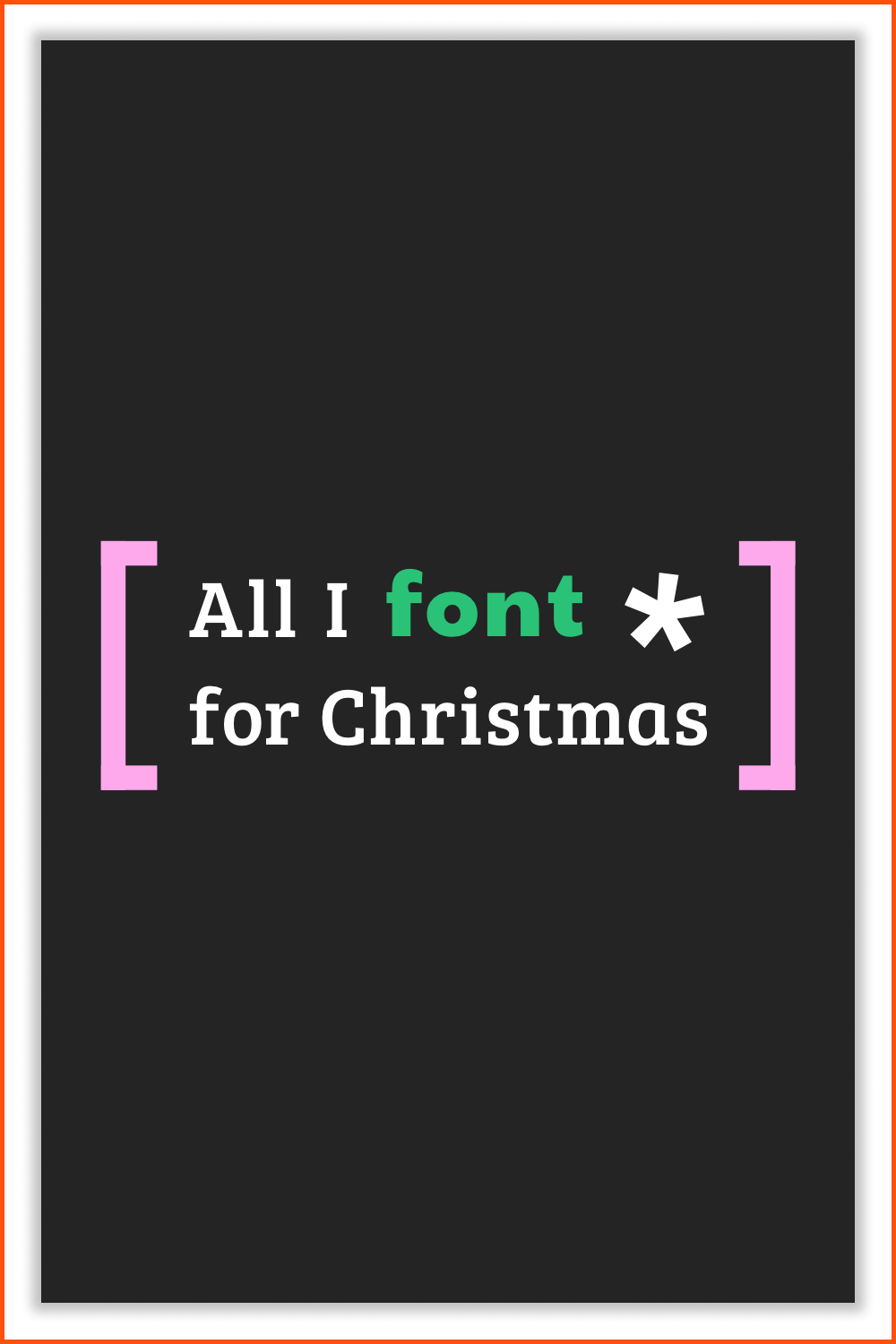 If you want to try something really unique in your projects, then this product will be able to surprise you. It's filled with typographic surprises to rekindle your New Year's joy and inspire your new year. You can use it for absolutely any work, such as clothing design, scrapbooking, social media, websites, posters, and much more!
WINTERTHURCONDENSED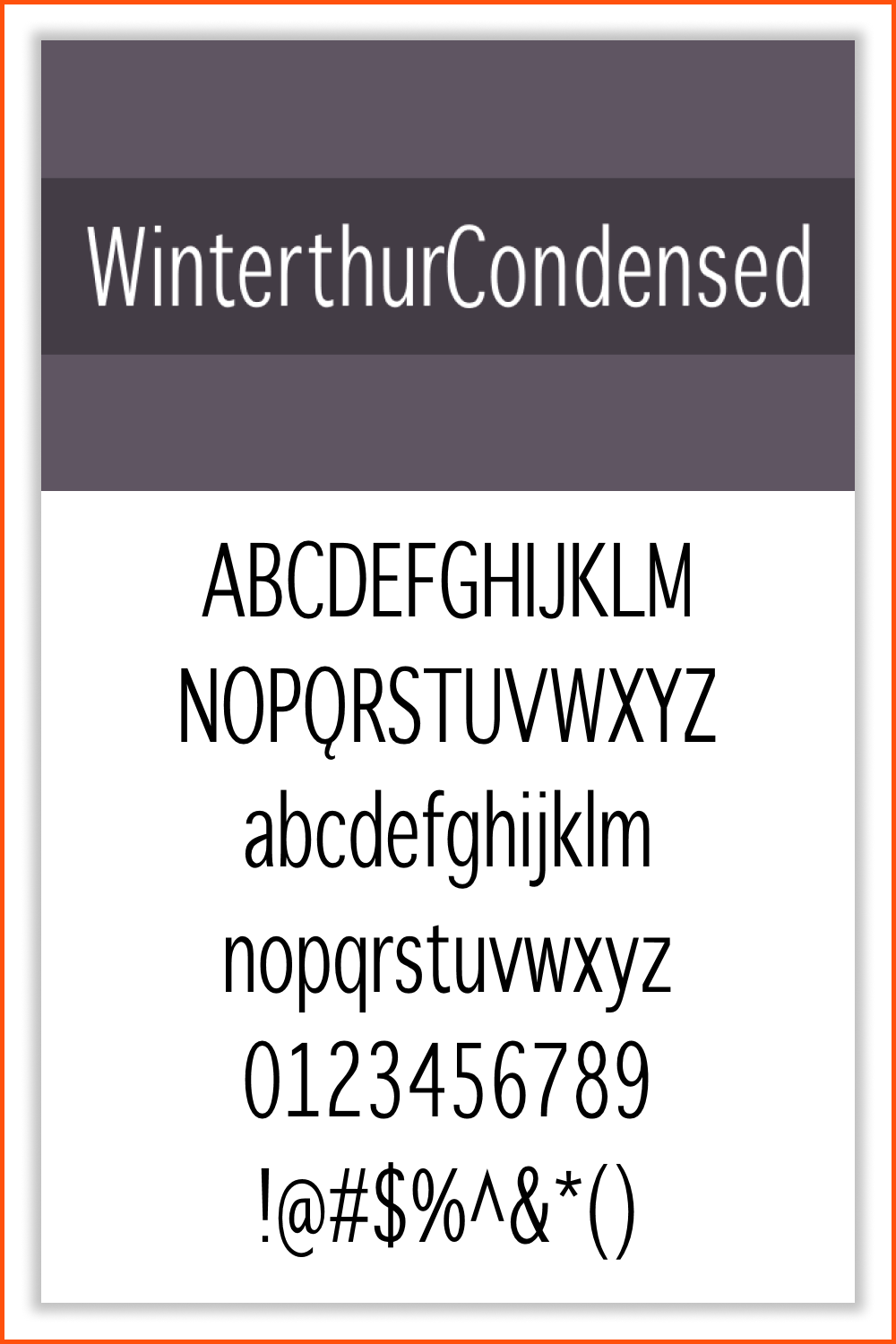 Winterthur Condensed is a basic serif font. It is free for both personal and commercial use. It is versatile and easy to read, so it's great for website design, greeting cards, scrapbooking, and signage posters.
KINGTHINGS GOTHIQUE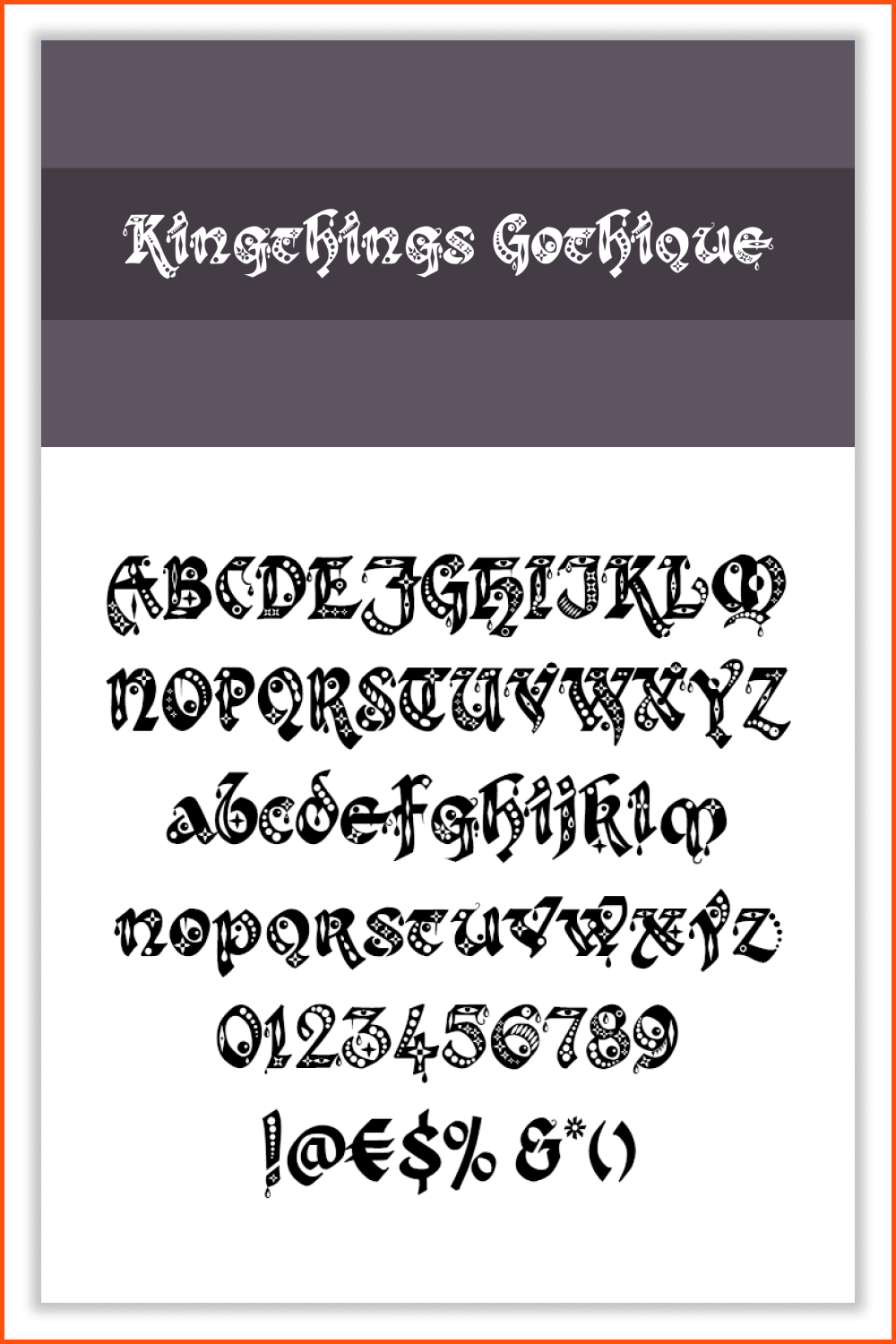 KINGTHINGS GOTHIQUE
One Starry Night Font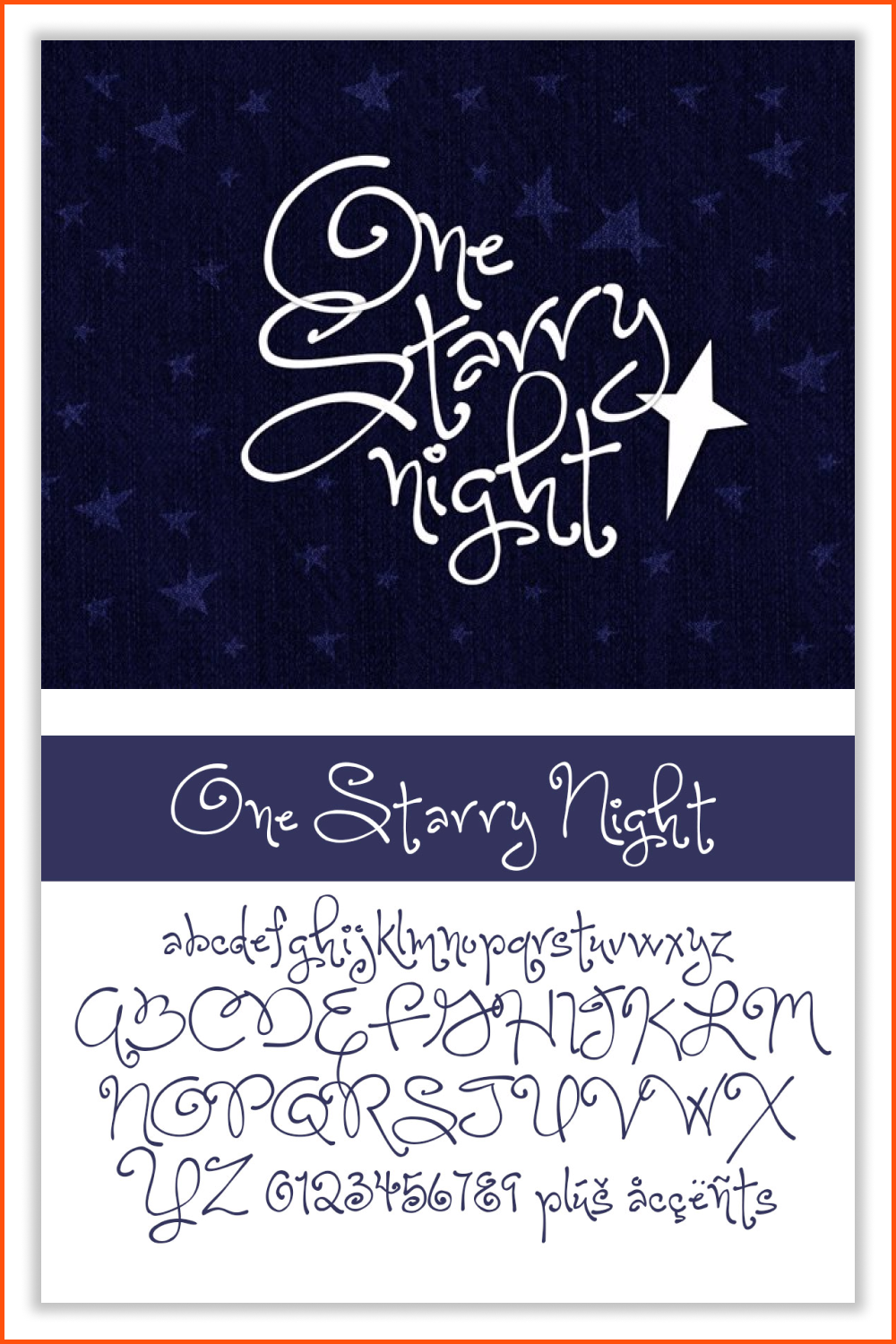 A magical option for those of you who believe in miracles.
Sentinel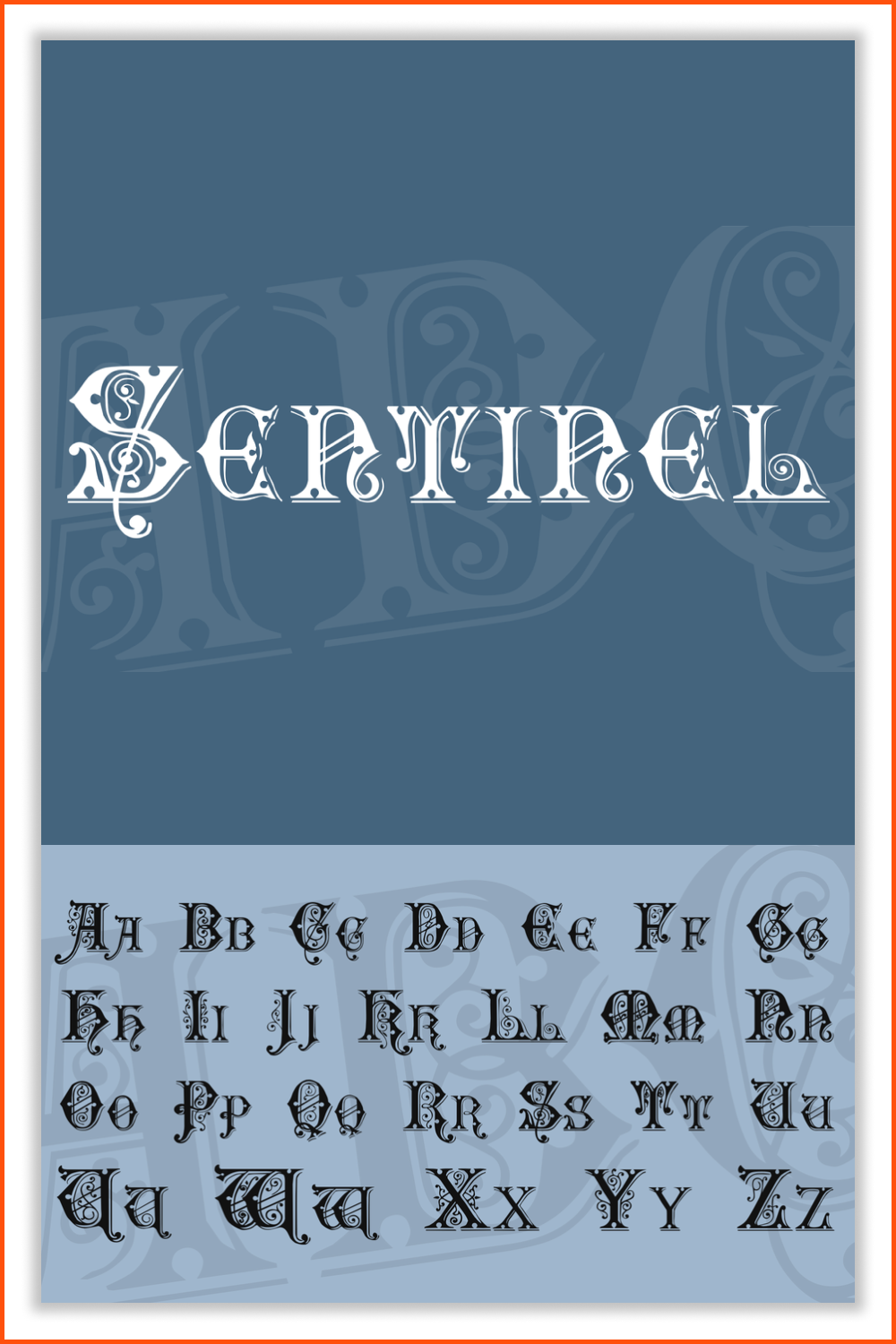 Elaborate letters and gothic vibes make this very freebie the ultimate solution for you.
Chopin Script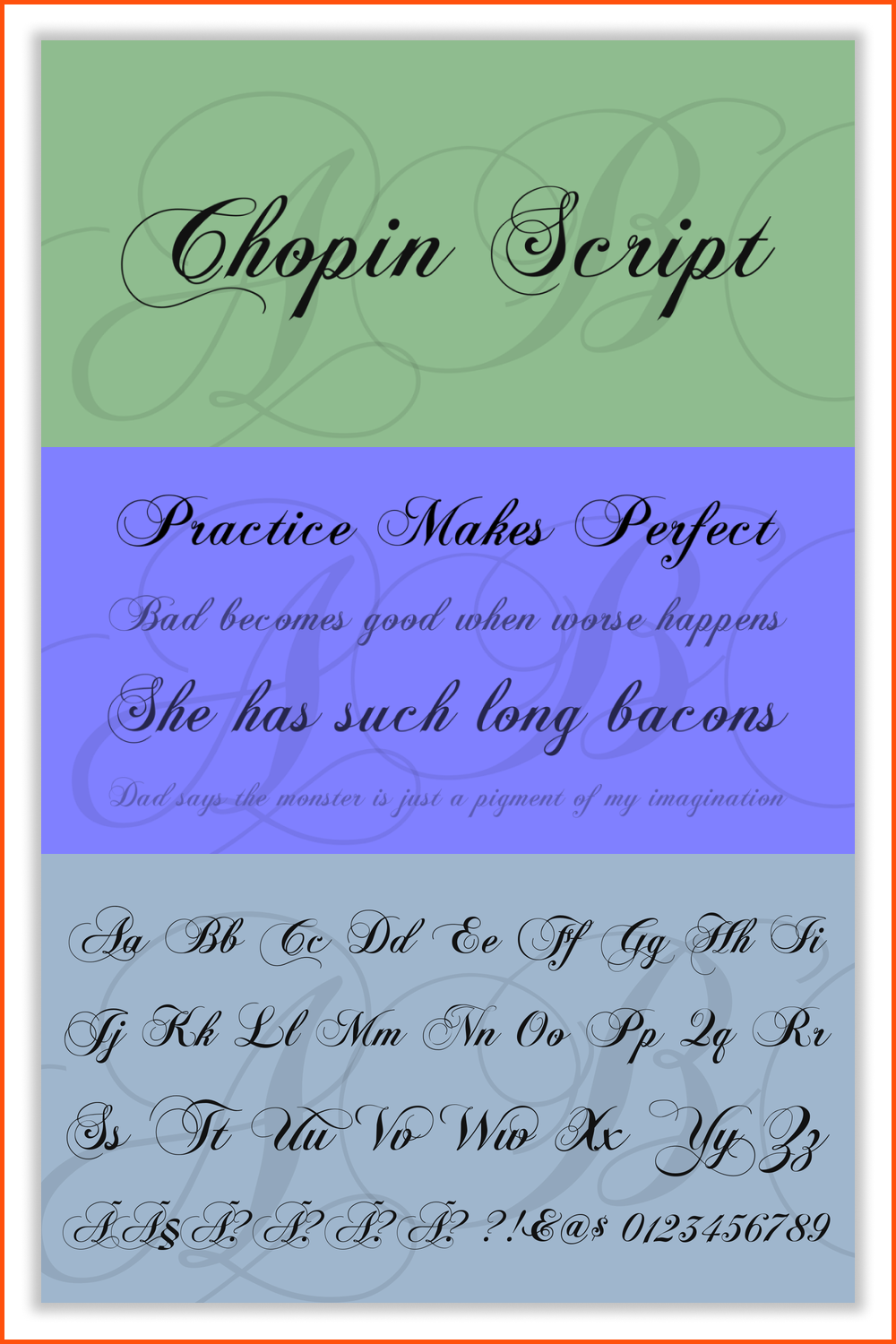 Elegant and elaborate letters, what else can you possibly need?
Mountains of Christmas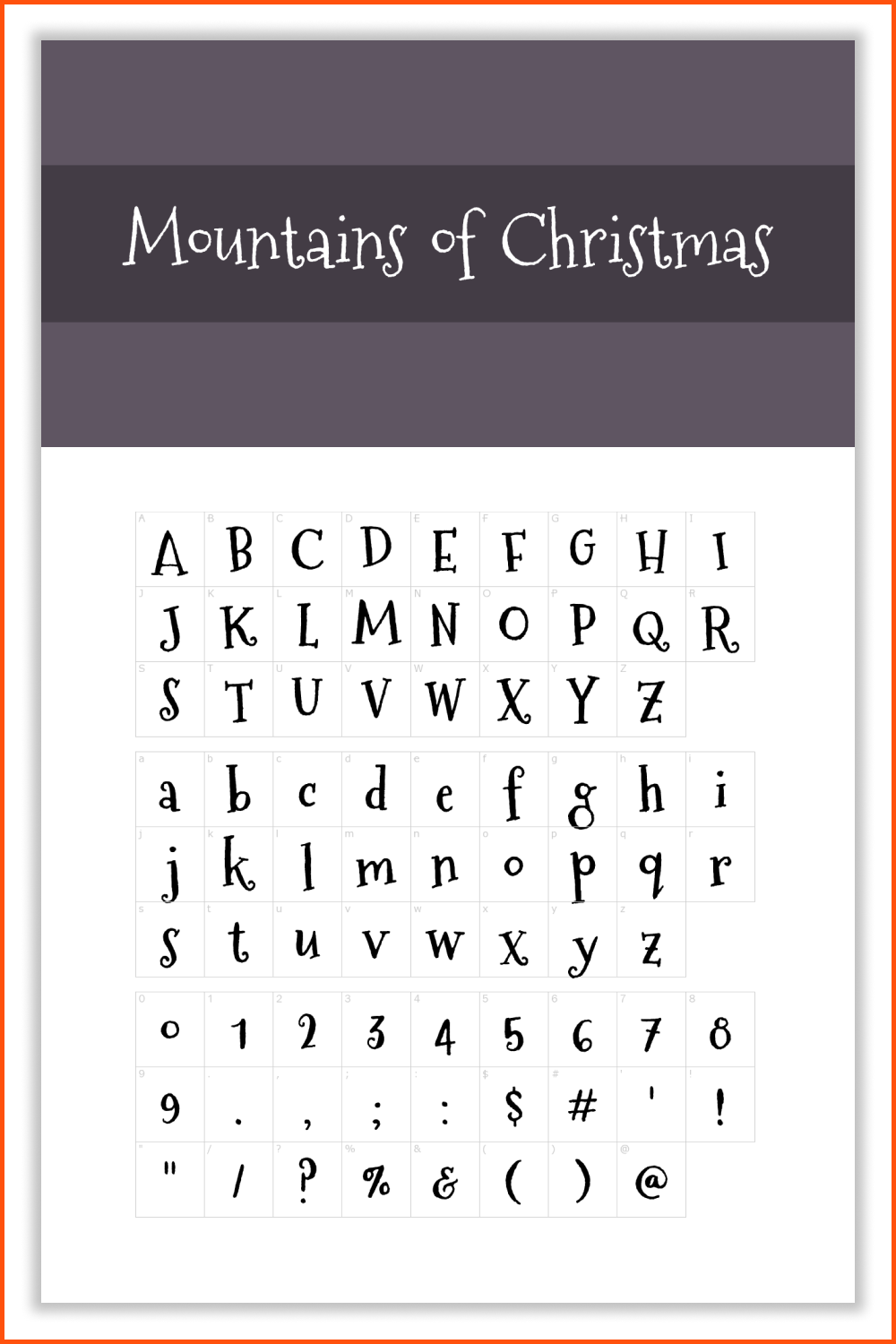 The one that will help you create a true winter fairytale.
Stackyard Font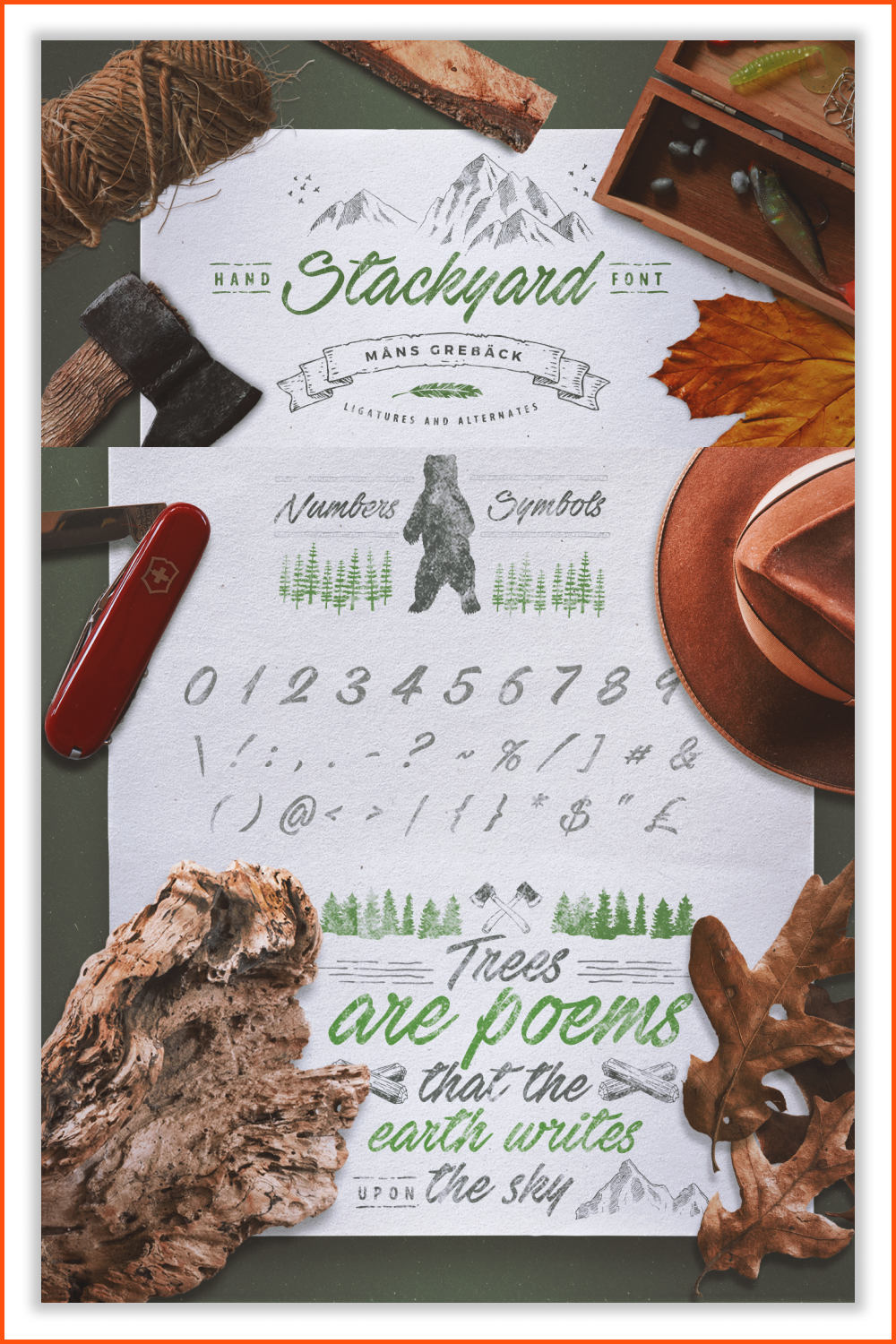 Warm, cozy, and simply adorable, this one is definitely something you don't want to miss.
Nickelodeon Font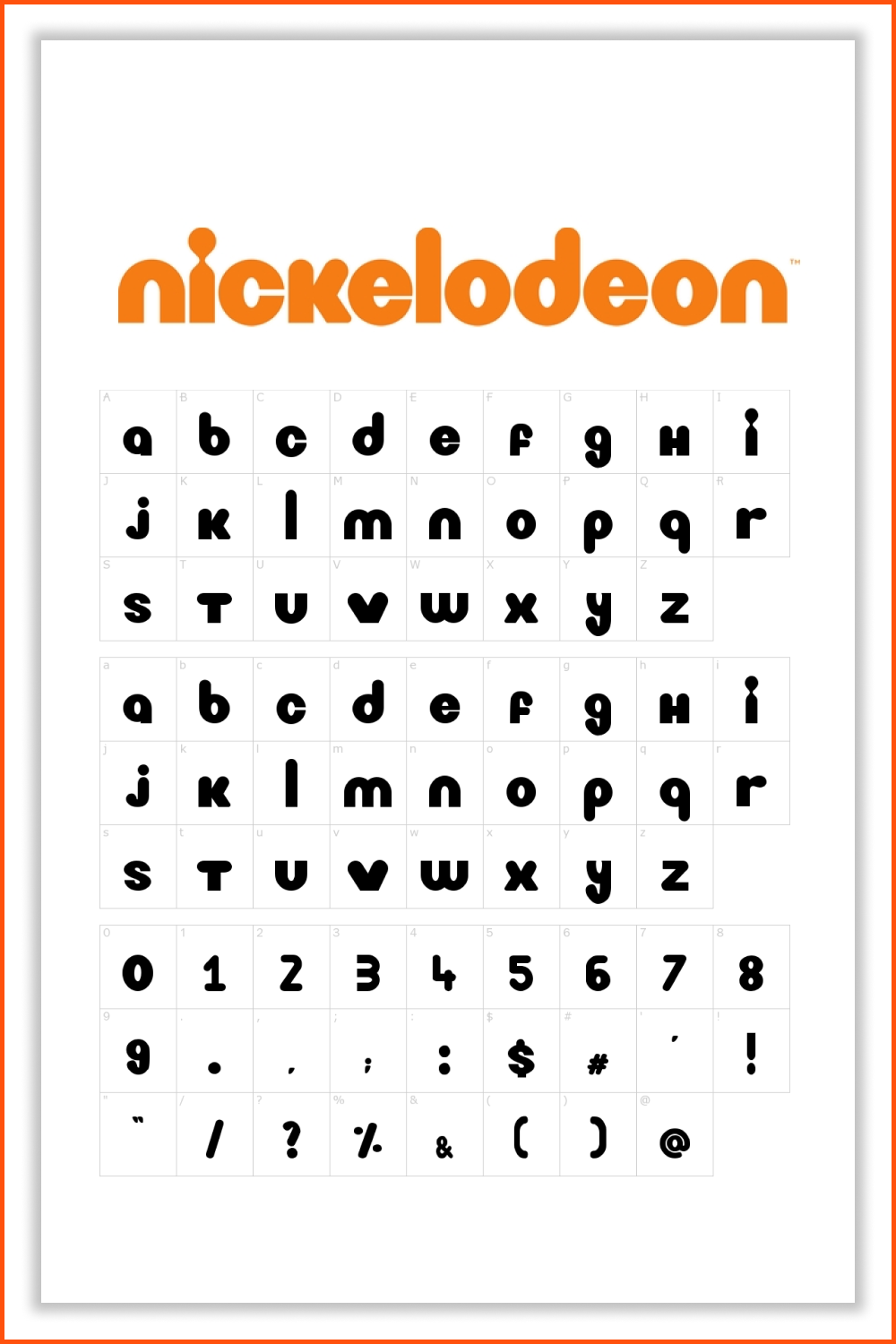 Because there cannot be enough adorable winter fonts.
HolLeigh Caps Font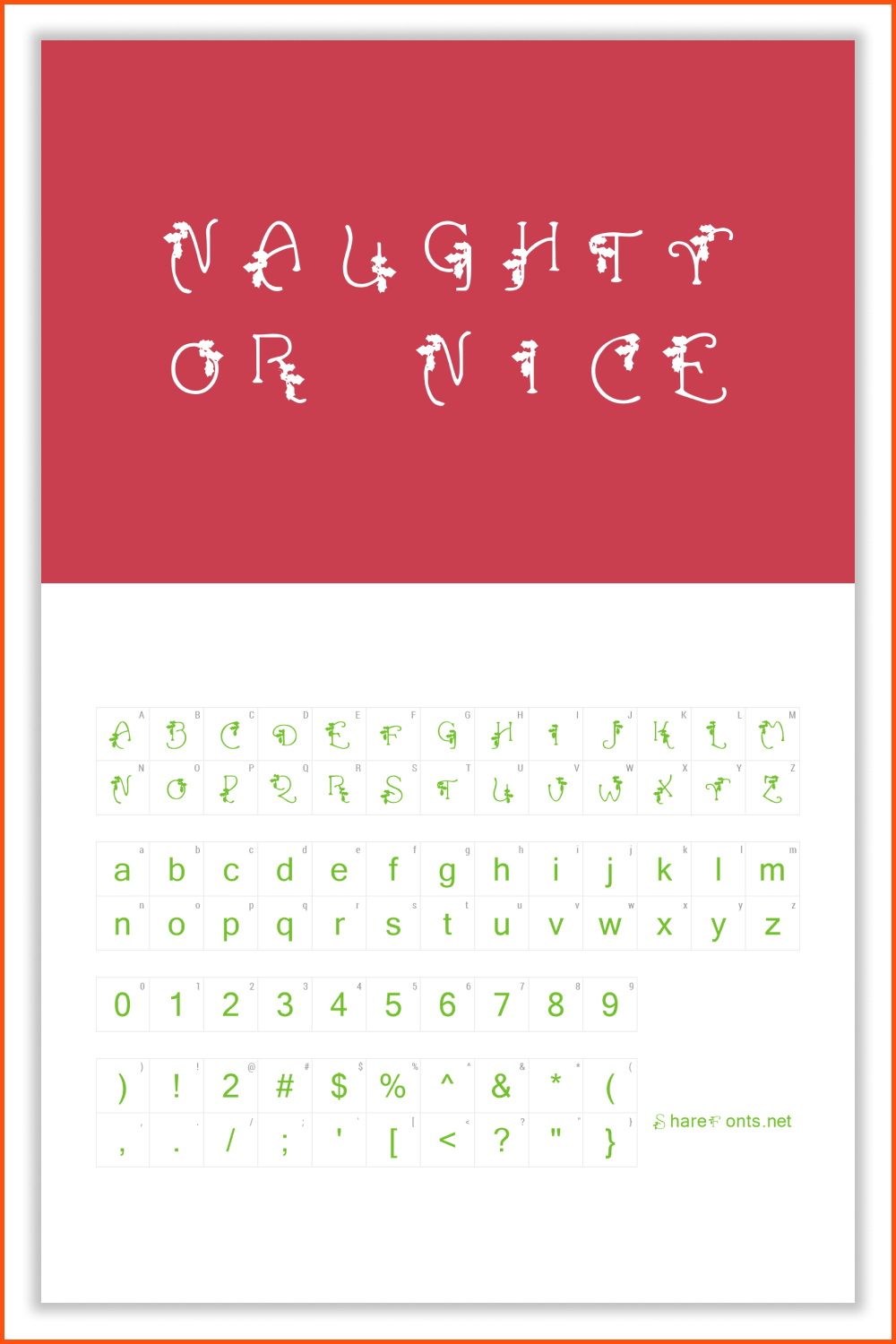 The very option for those of you who like everything to be fancy.
Candy Cane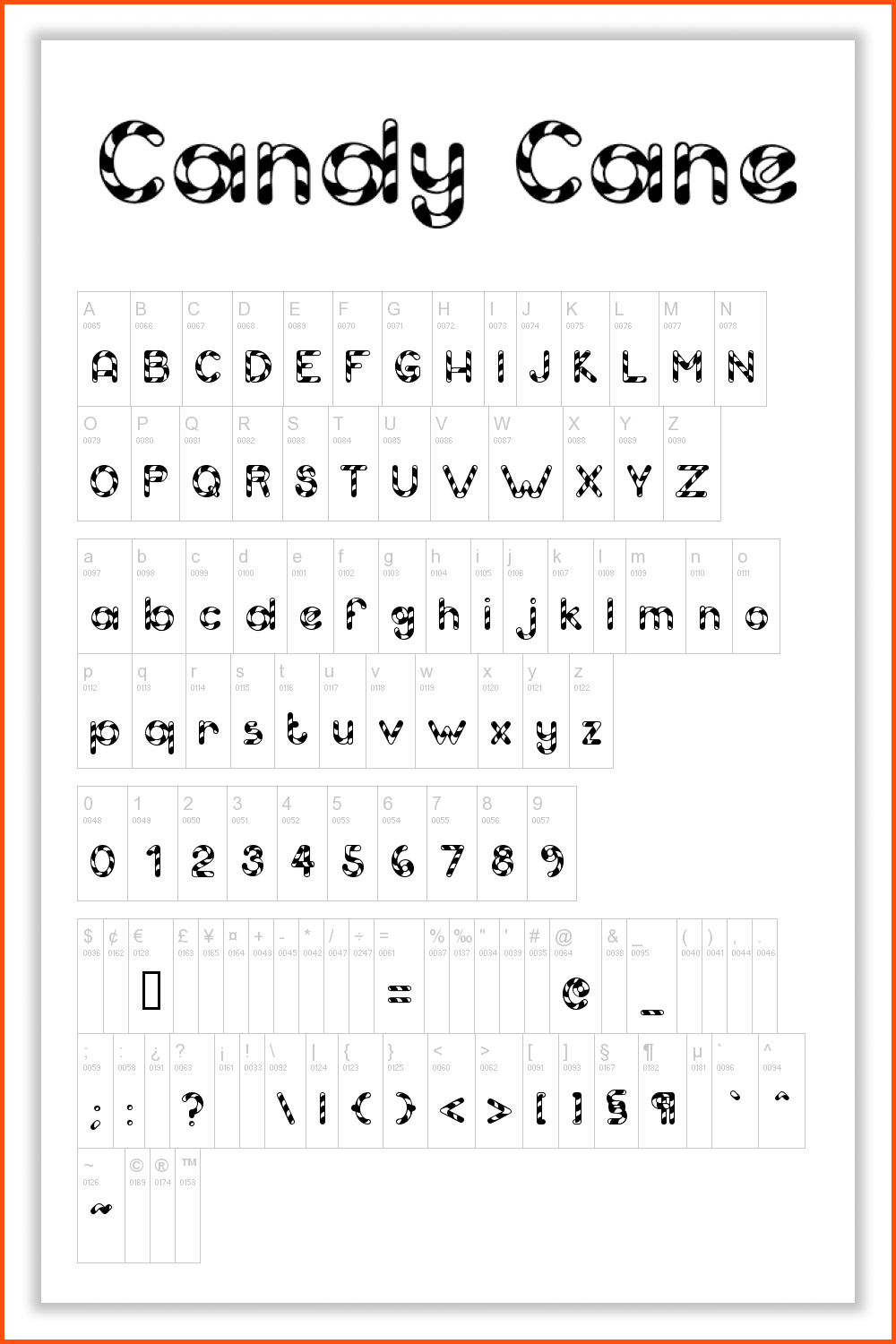 A sweet solution that will warm your heart.
Alex Brush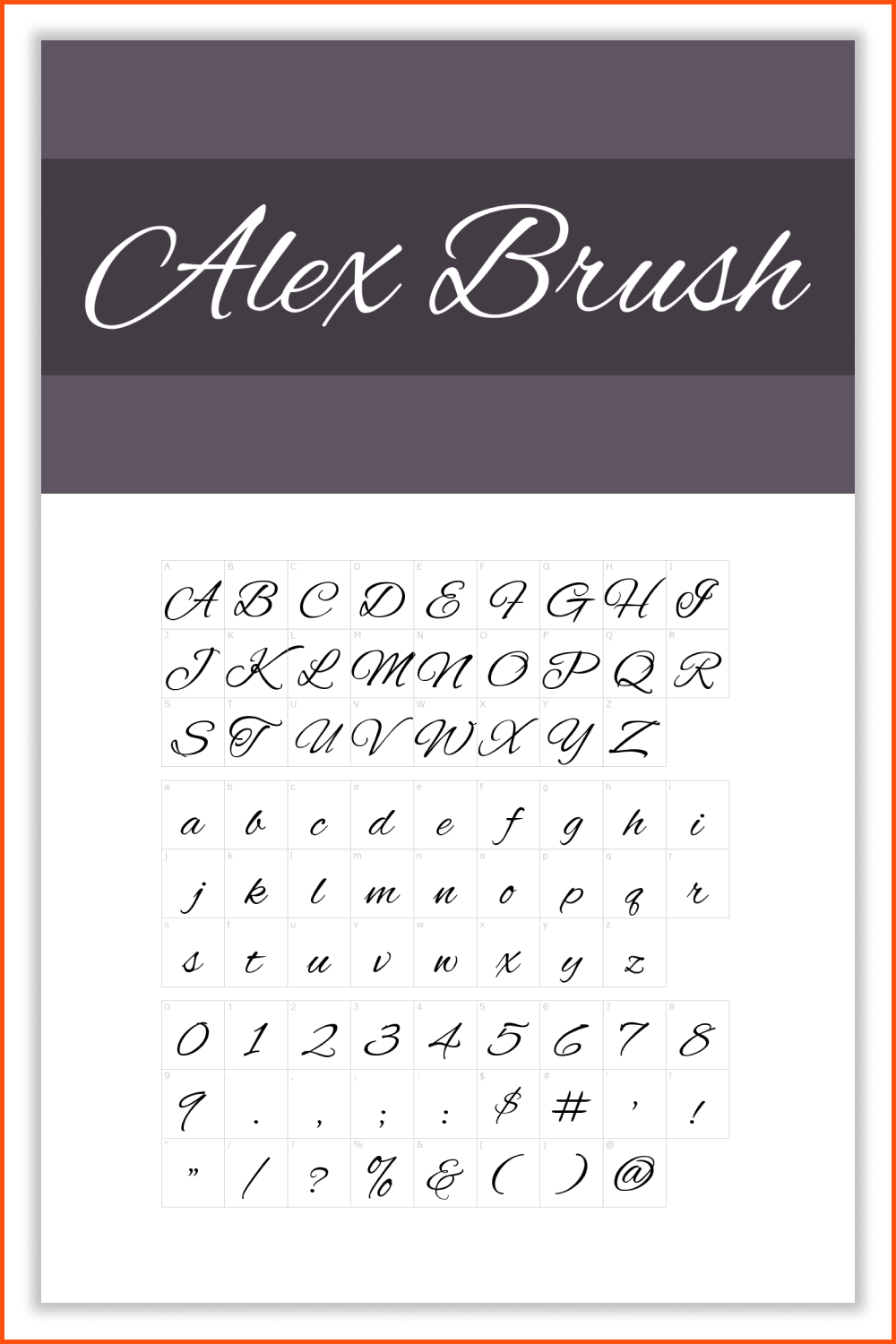 Minimalist, elegant, and stylish are the three words that perfectly describe this very font.
Harbell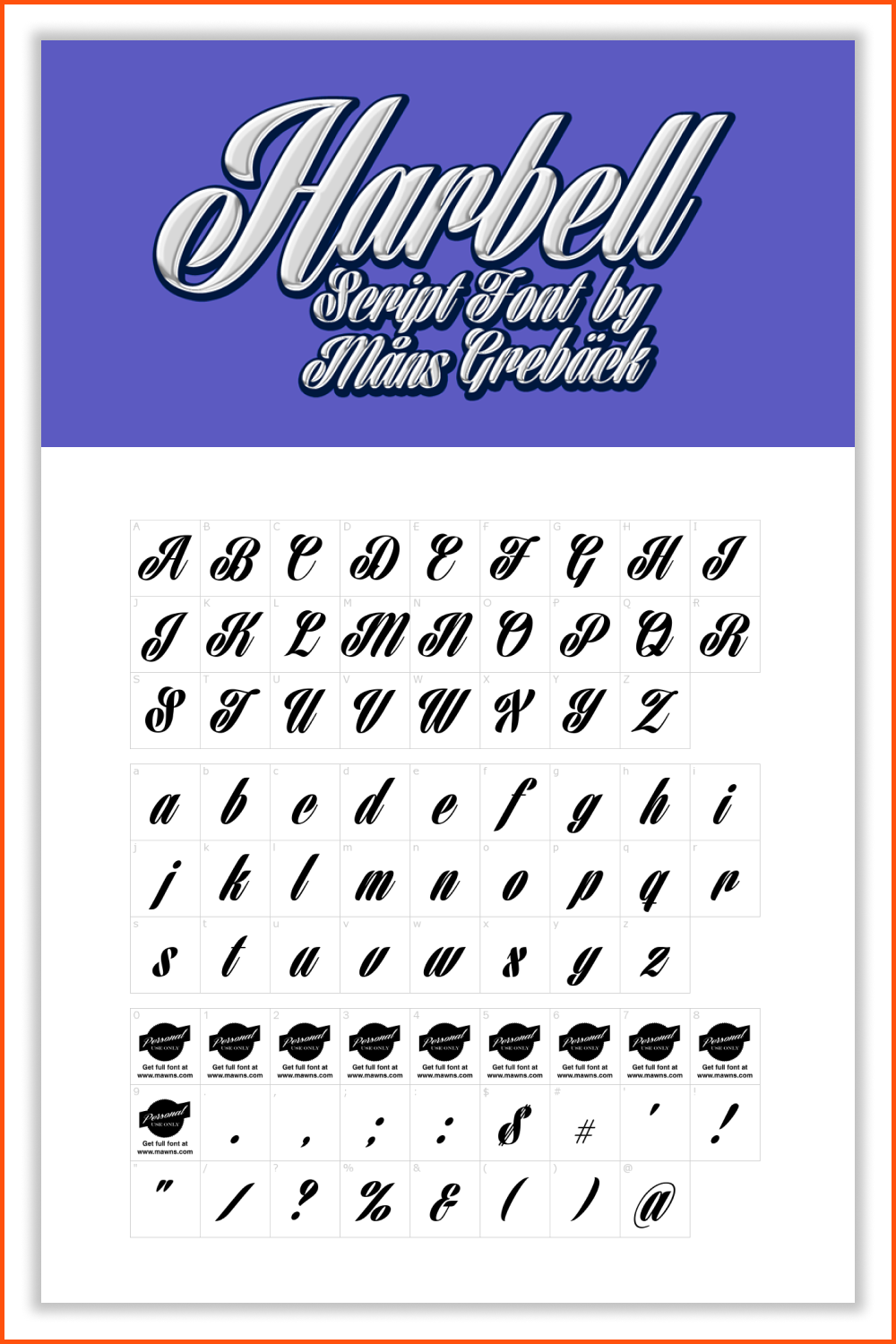 A classic option that works pretty much all the time.
Sofia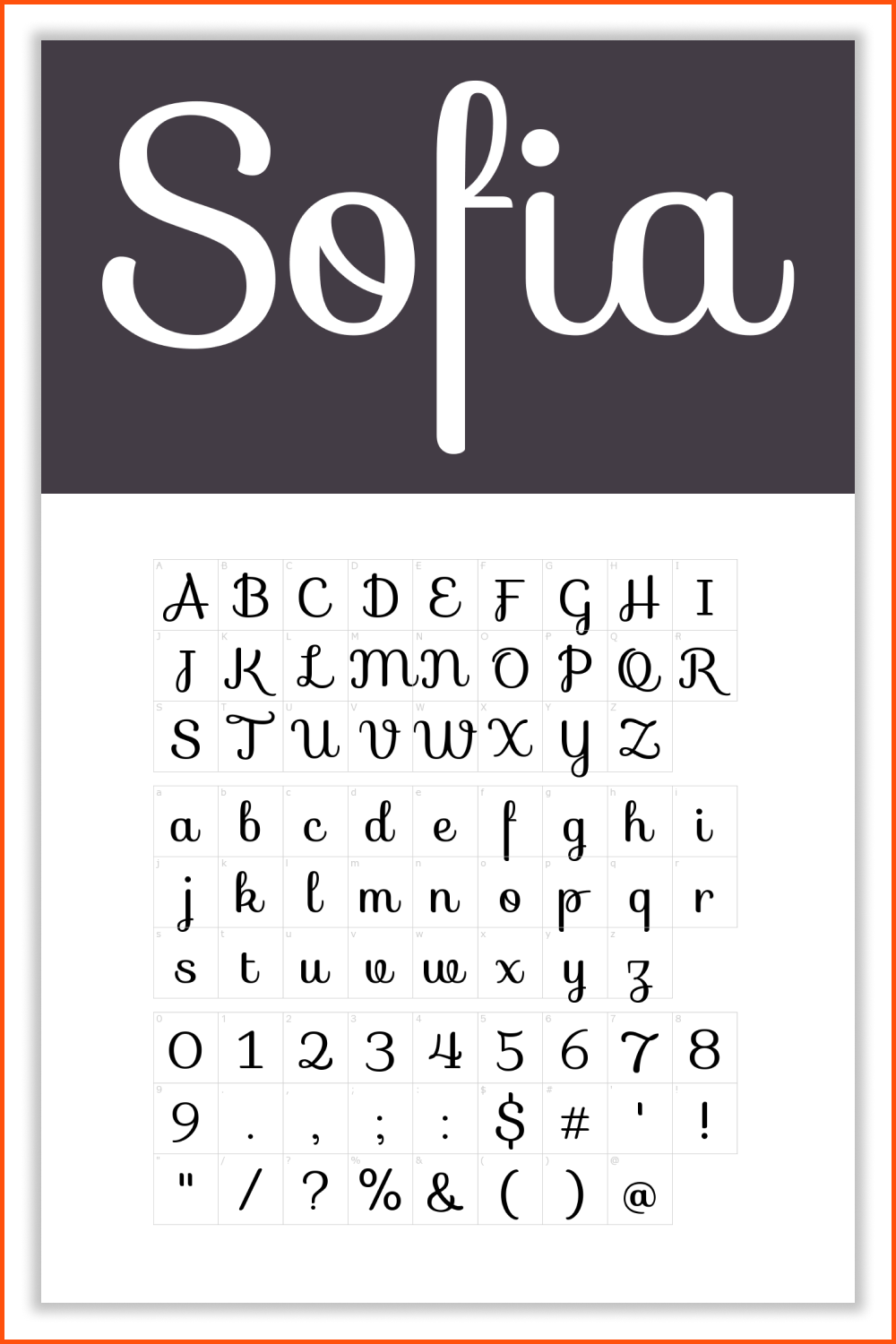 Another lovely solution for many of your projects.
Contribute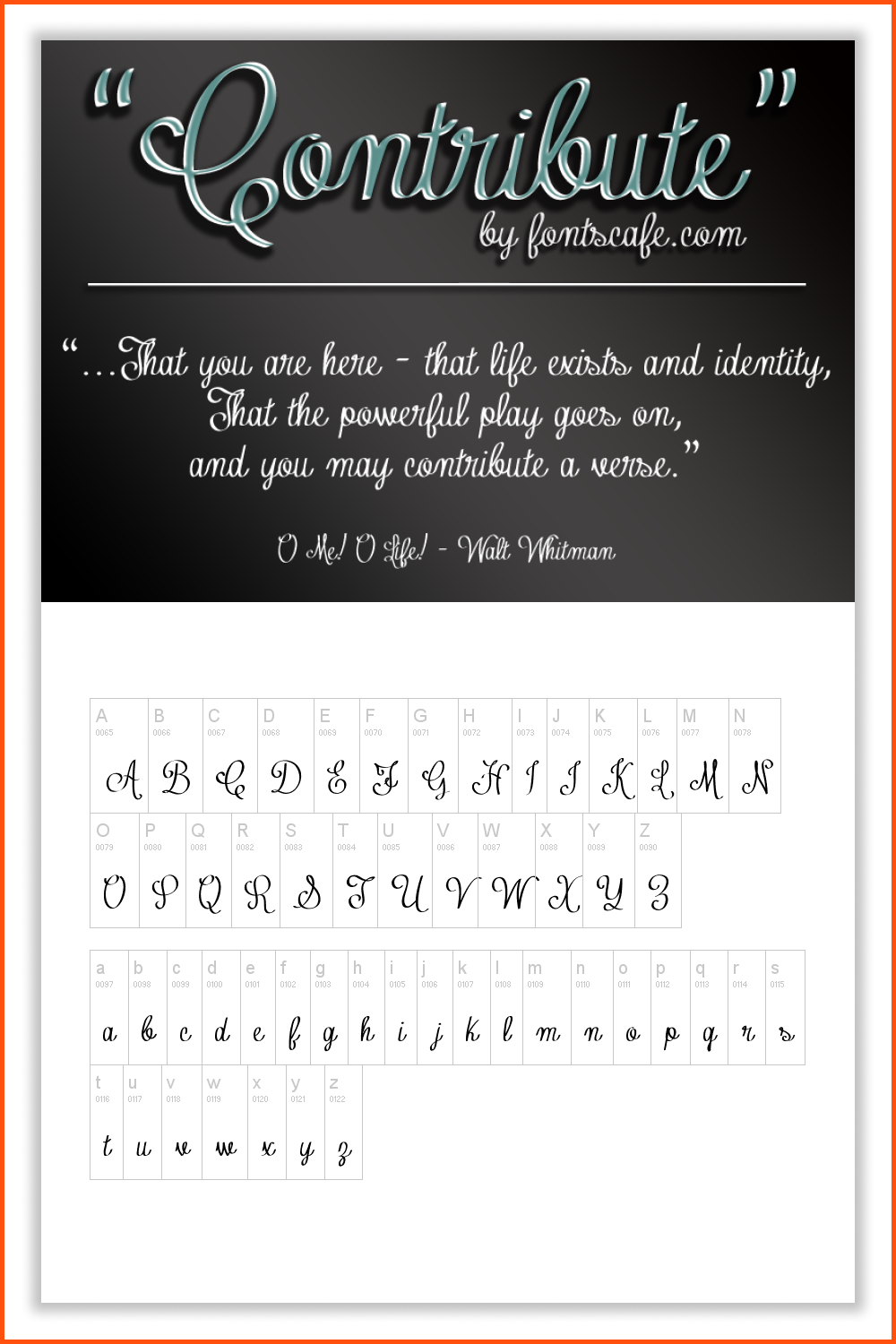 The one that will be your love at first sight.
Hultog Snowdrift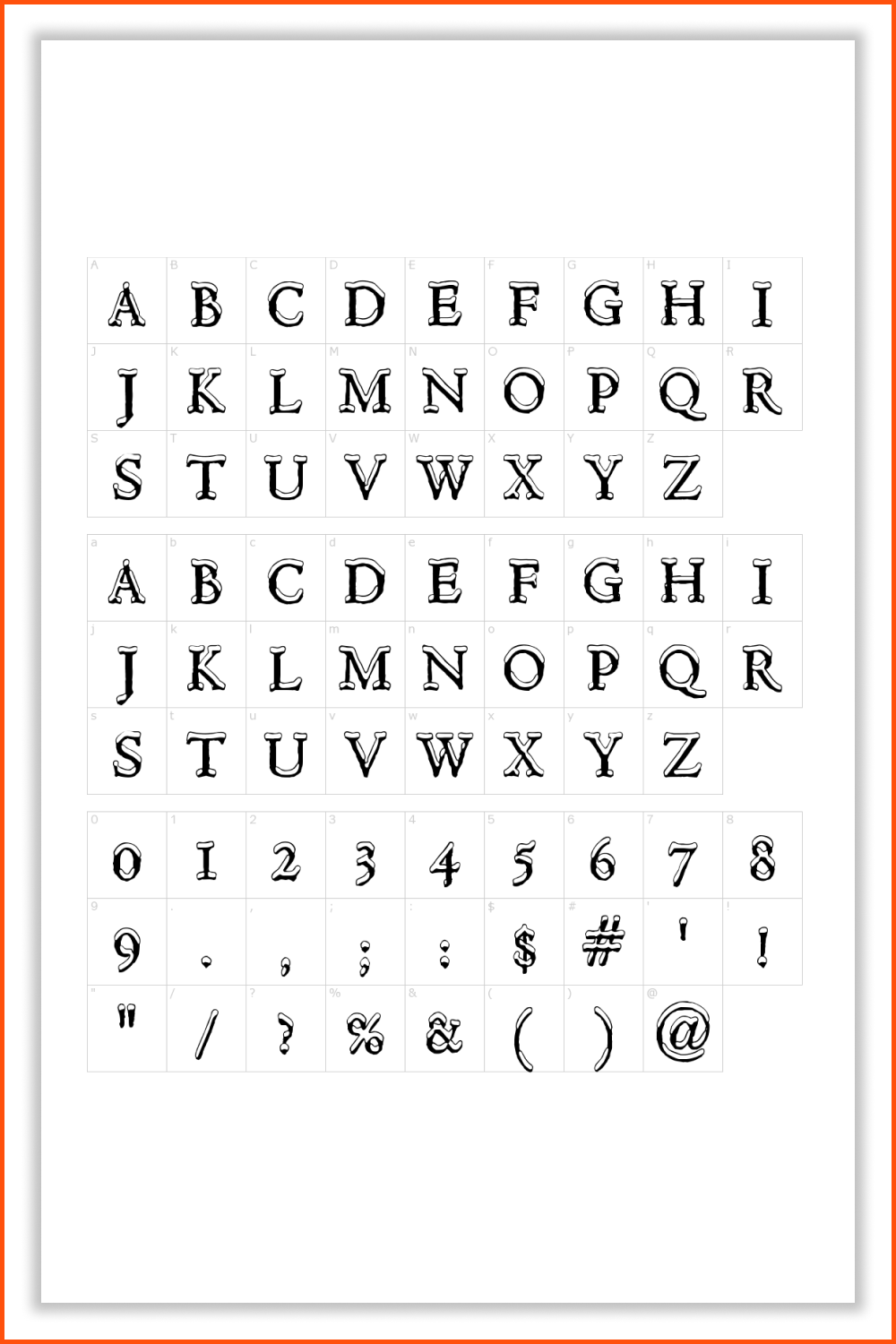 Fancy and festive, this very font is a great choice for any project.
Santa's Sleigh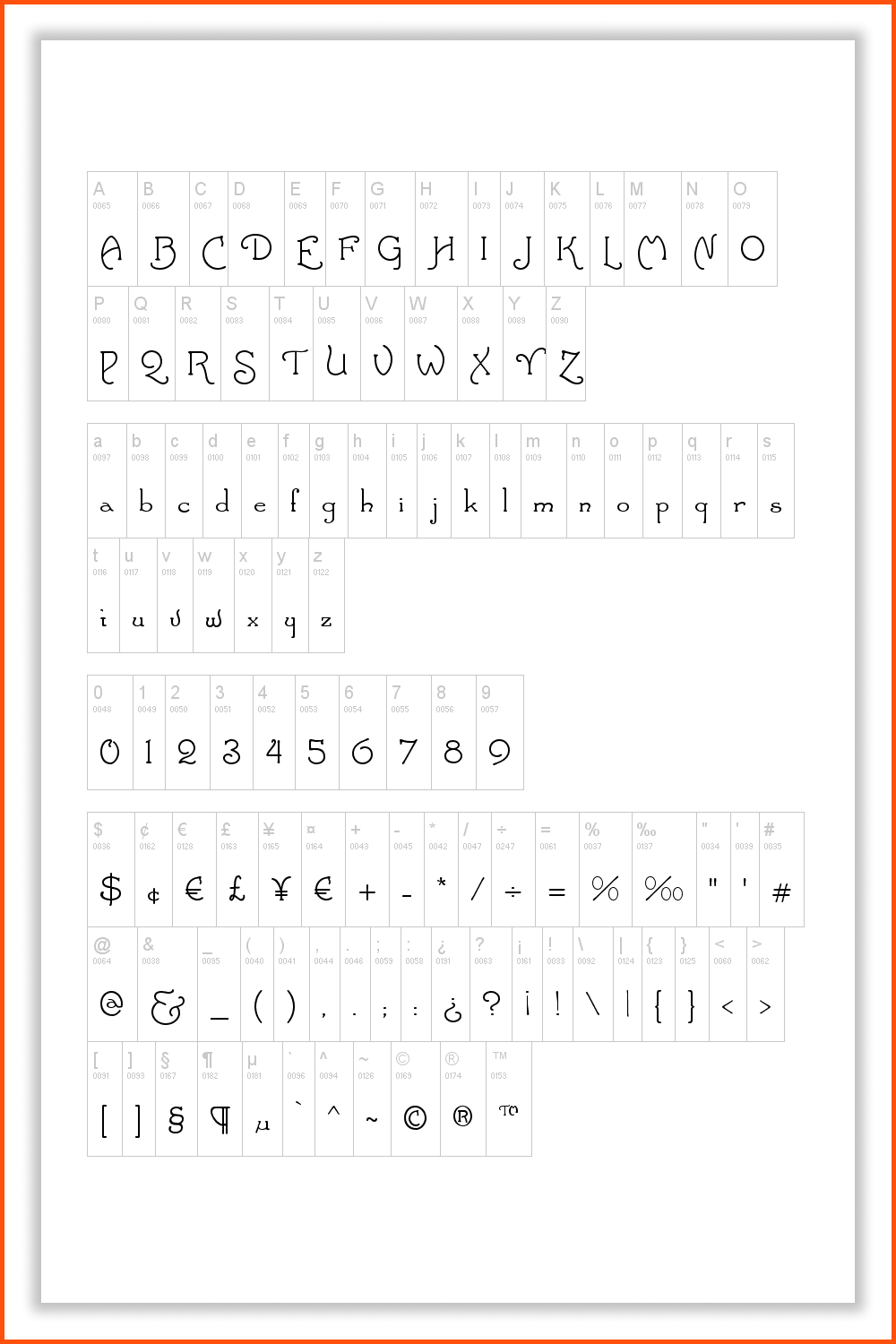 Readable yet still fancy, this one is surely a must in your collection.
Free Christmas Fonts Collection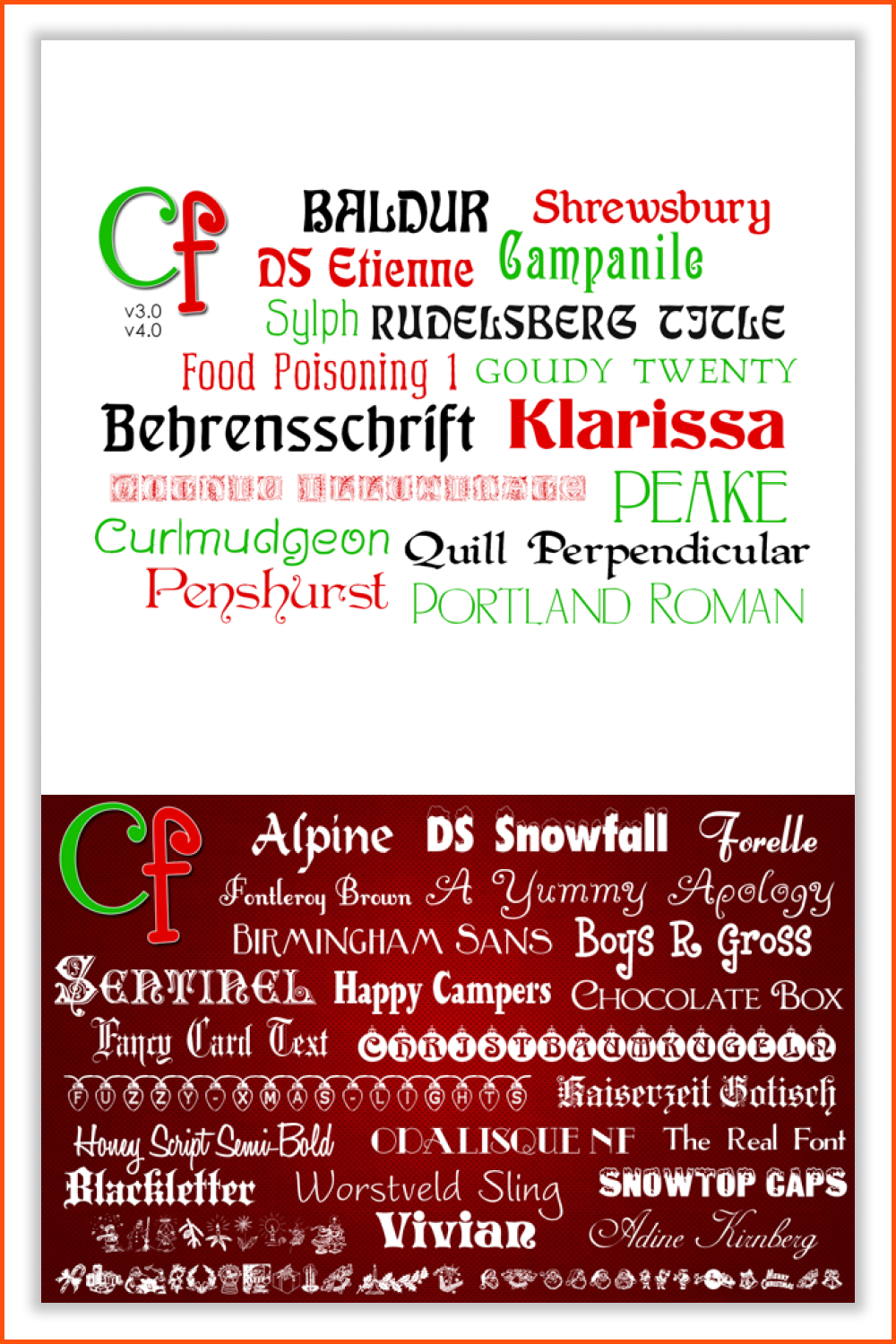 Feel the holiday spirit with the new collection of creative font styles. This commercial font set now includes 57 original fonts in OpenType format and can be used for any personal or business project.
Coneria Script by Måns Grebäck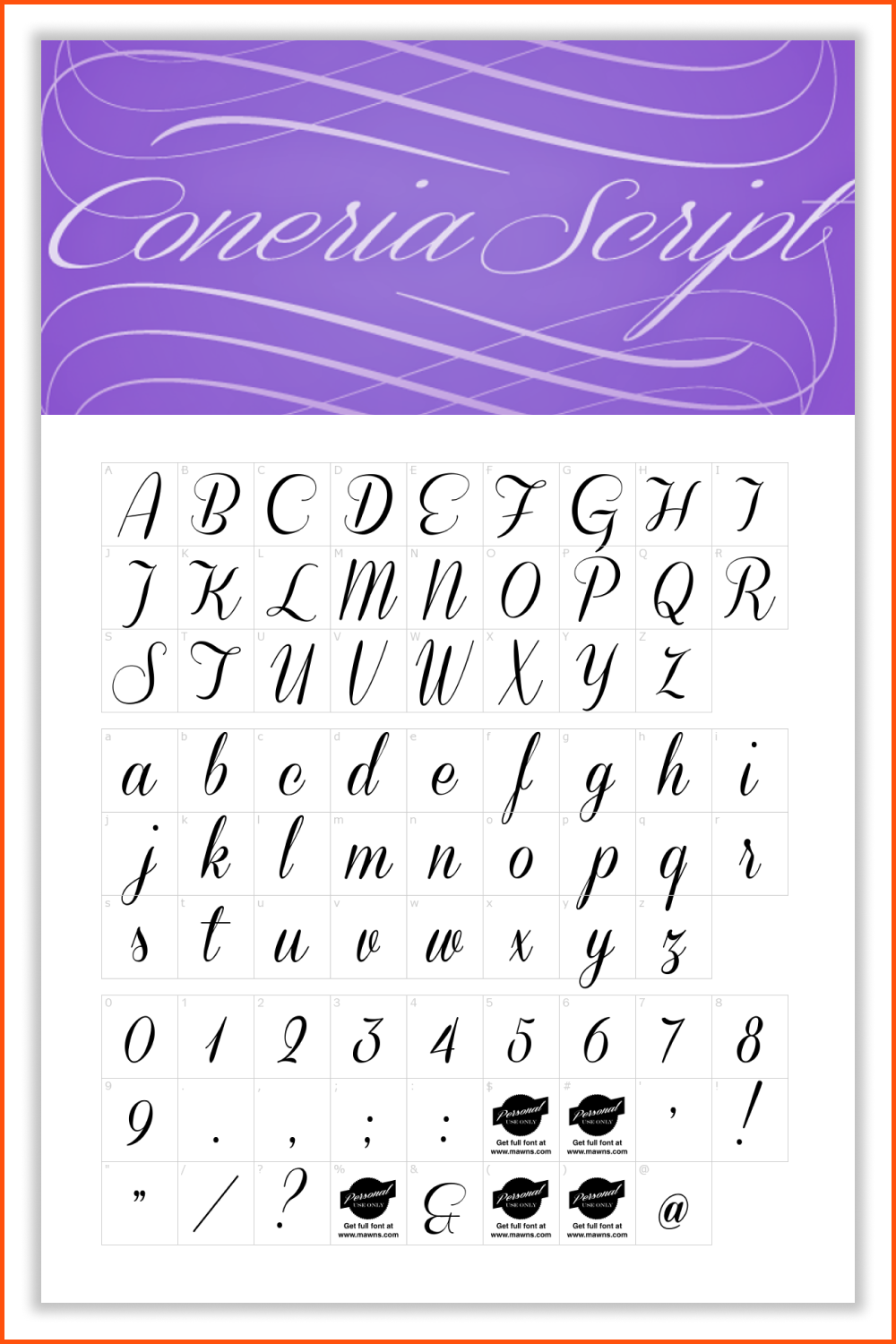 Coneria Script Font Family comes in two styles, including regular and slanted. Along with unique glyphs, extensive language support, and more than 150 characters. It has everything a designer needs to create an attractive design.
Riesling by Bright Ideas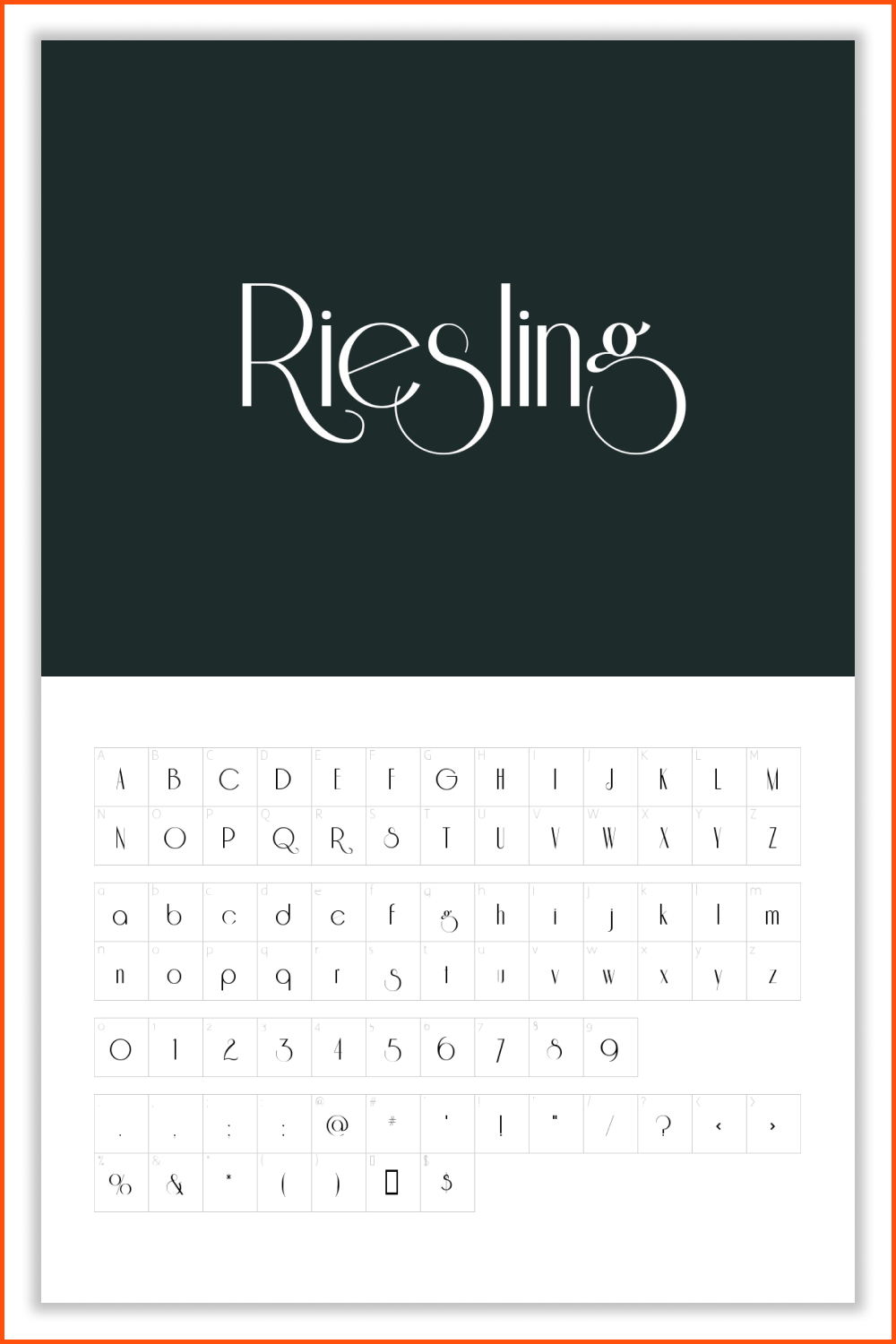 If you are looking for a great font that will enhance your projects and make them more graceful, then the Riesling font is in front of you. This product contains such an amazing and gorgeous texture that makes this font suitable for use in any project you want.
Before The Rain by Måns Grebäck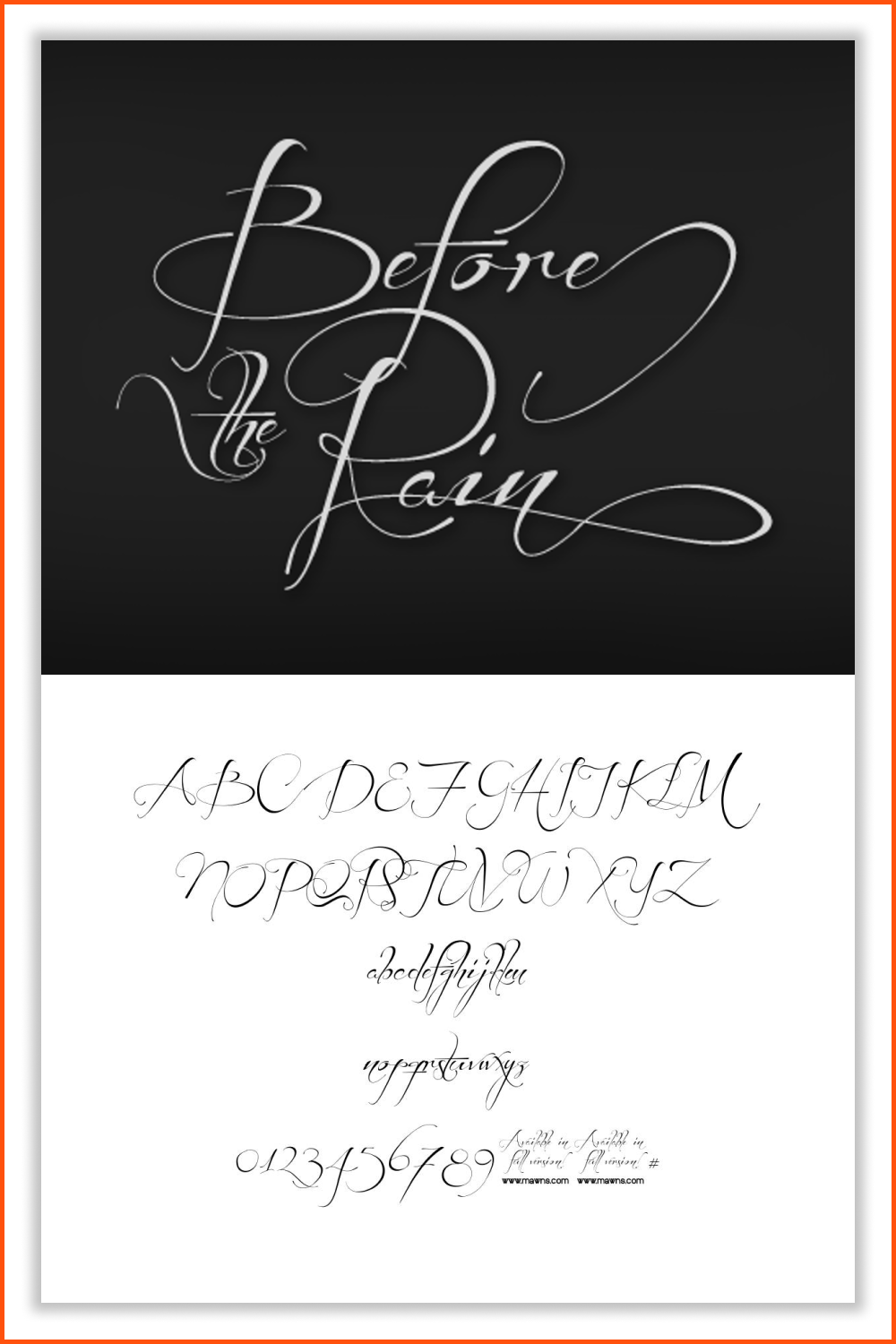 If you need a simple, yet versatile and high-quality font, then Before The Rain is your choice. It will perfectly fit the design of absolutely any project. Scrapbooking, stationery, clothing, prints, signs, and anything else!
National Cartoon by Jonathan S. Harris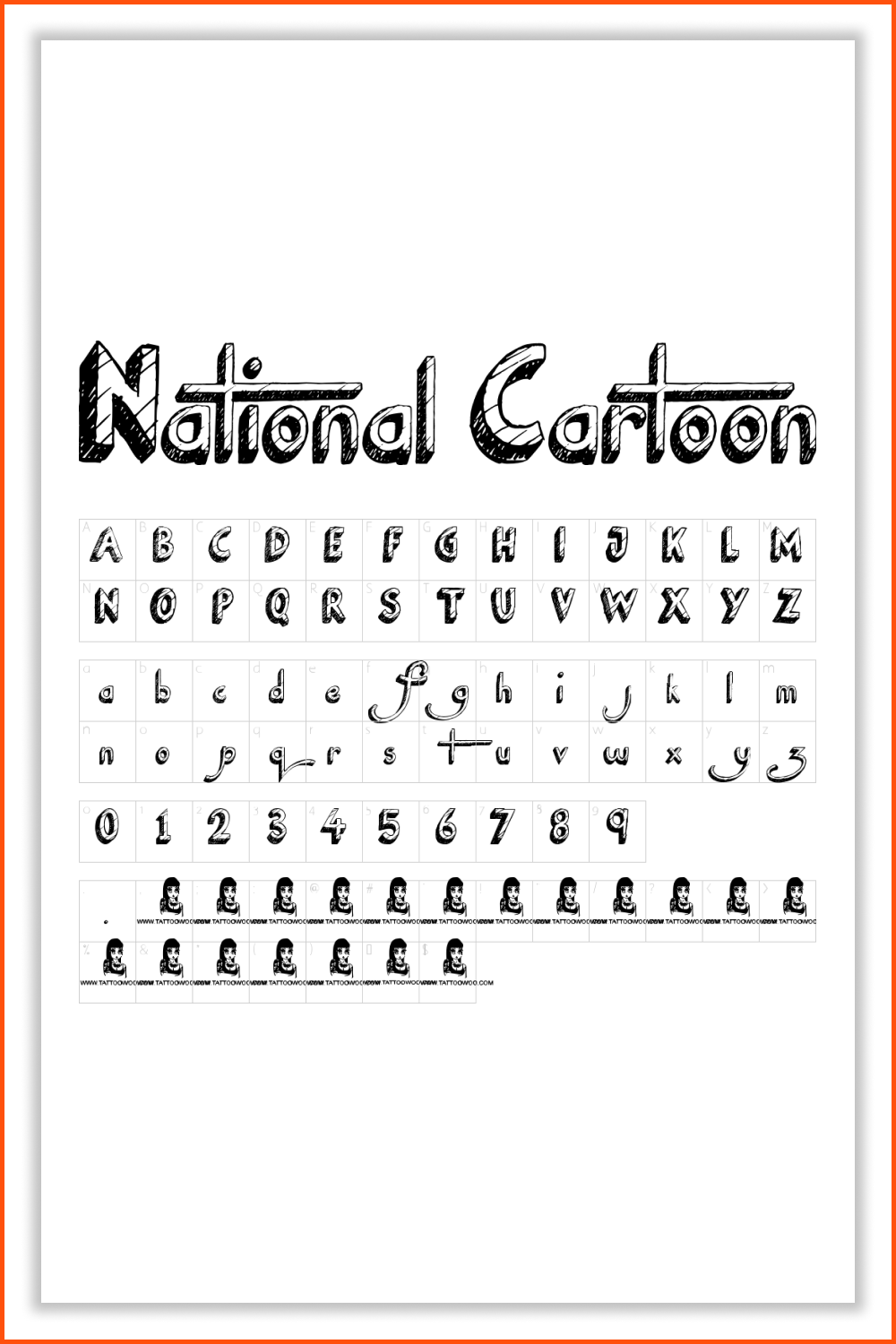 This font is perfect for creating the most unusual designs on clothing or prints on any other things. It is free for personal use. The letters, in turn, have a rather unusual flowing style that you are sure to like.
Schaeffer by Vladimir Nikolic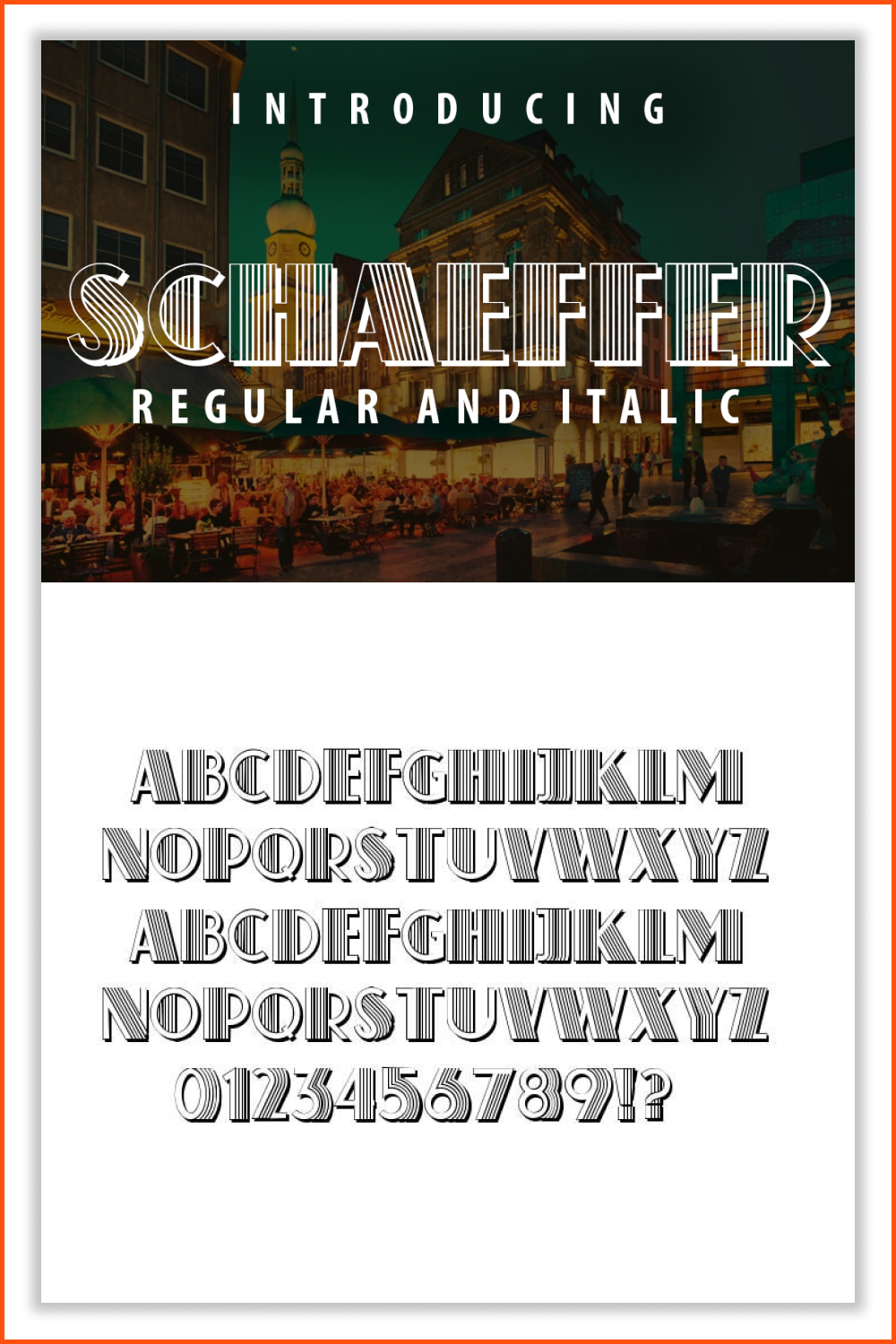 Here's a font with a multi-purpose nature. It's great for Christmas and other holiday projects. The font looks perfect in larger sizes. Try it for banners, billboards, ads, web projects, and print.
Christmas Lettering Fonts for Cards
What is Christmas without fancy Christmas cards? Both sending out and receiving those cards are pleasant and just try to prove me wrong. So you might be interested in taking a family photo this year and finally sending out some of those fancy cards in order to wish a Merry Christmas to all your relatives and friends. Well, in case you are actually planning on doing so, here are some lovely fonts that will no doubt help you create some stunning cards.
Winter Textured Font
Holiday Cookies, A Christmas Script by Leslie Ray
Modern, stylish yet sweet and warm at the same time, this is the very option that will make your cards simply stunning.
The Holidays – A Christmas Typeface by Leslie Ray
Another bright and eye-catching option that will simply take your breath away, so do not hesitate and take a look at it.
Funny Christmas Typeface! by Qilli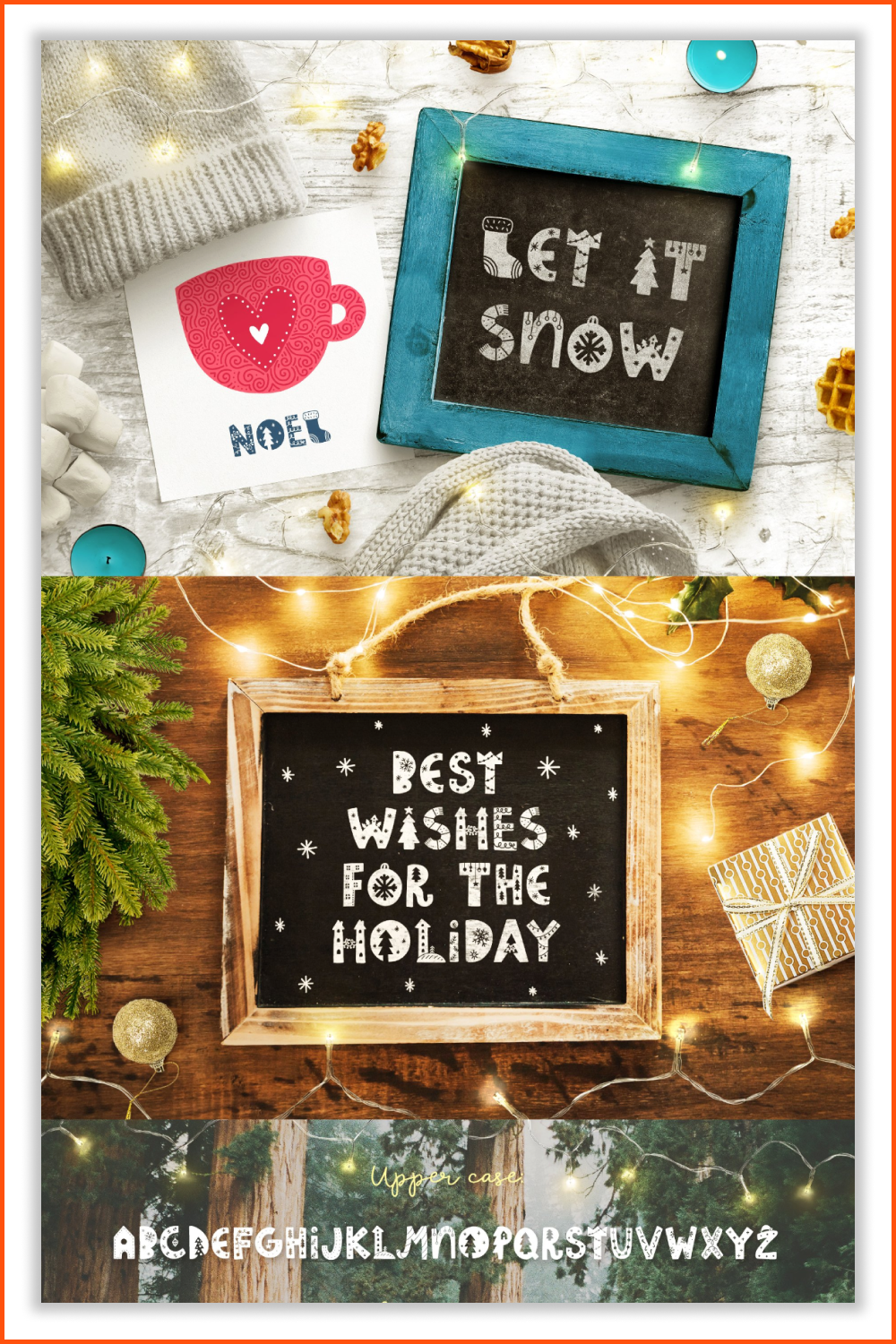 If you are looking for some fun vibes, then you definitely don't want to miss this one, so follow the link above and check it out.
Snowy Christmas script font & logos by Tabita's shop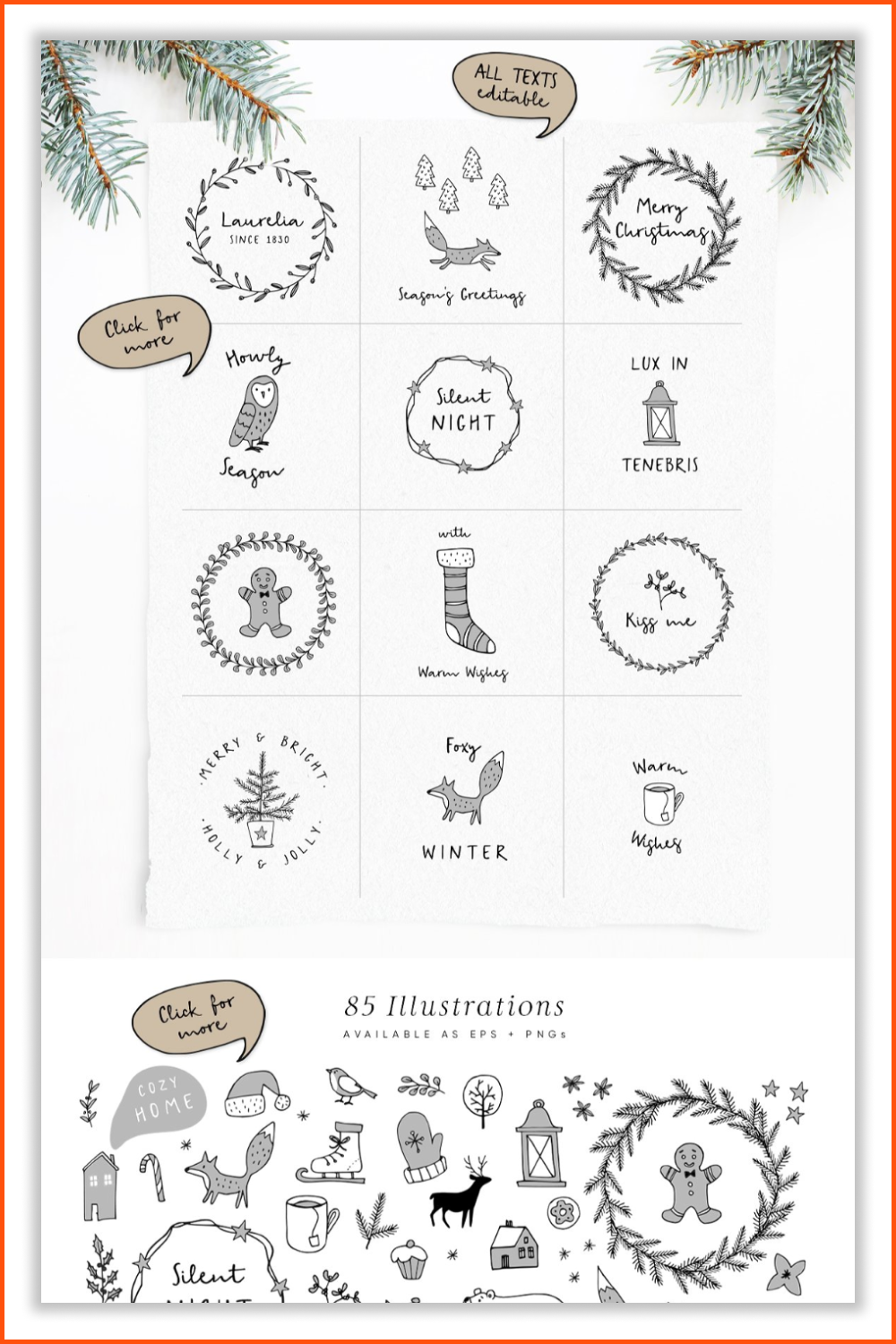 Well, this one is actually my personal favorite, so make sure to have a closer look at it.
Christmas Mystery by Larin Type Co.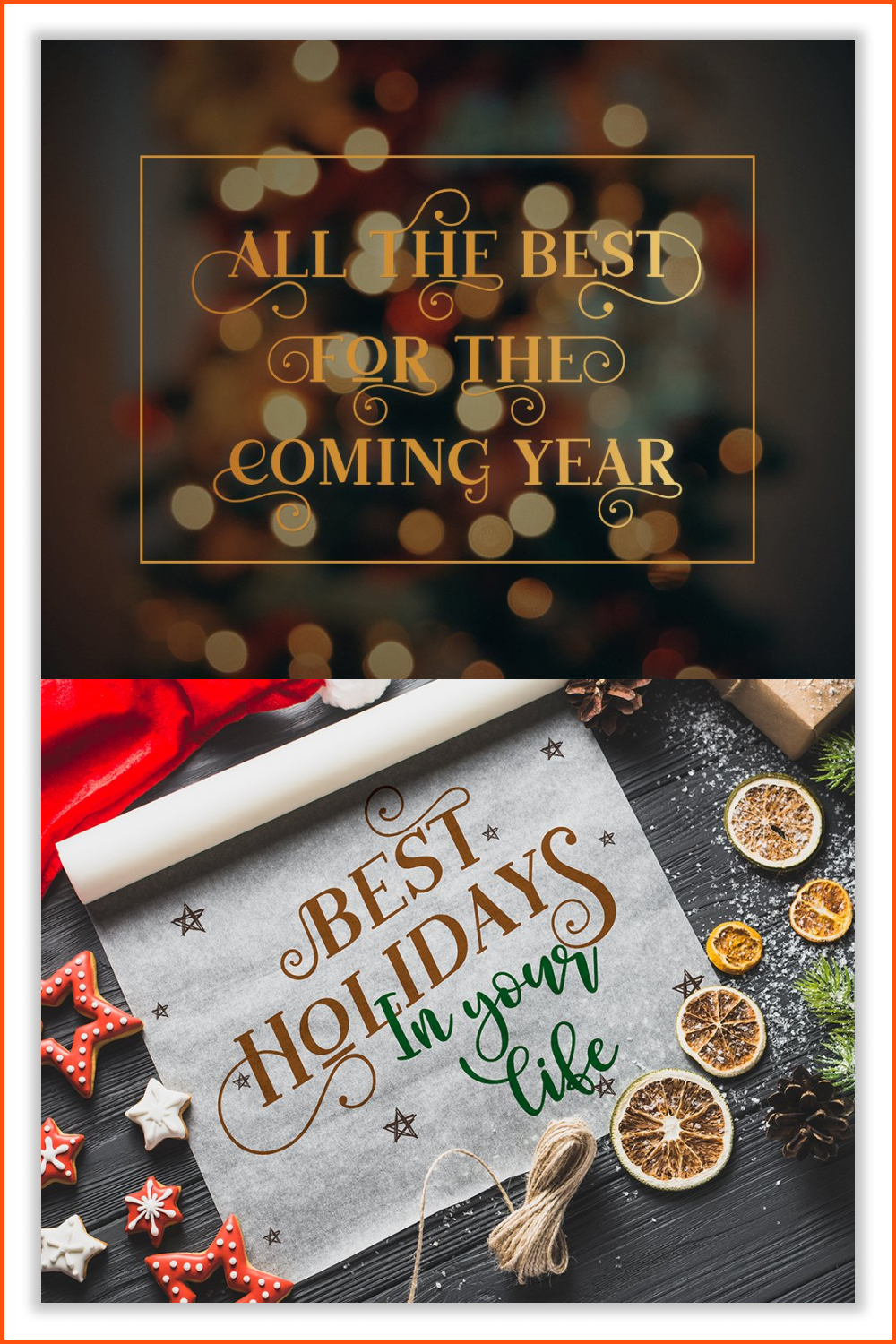 One more elaborate option that will no doubt win your heart.
Christmas Story by Larin Type Co.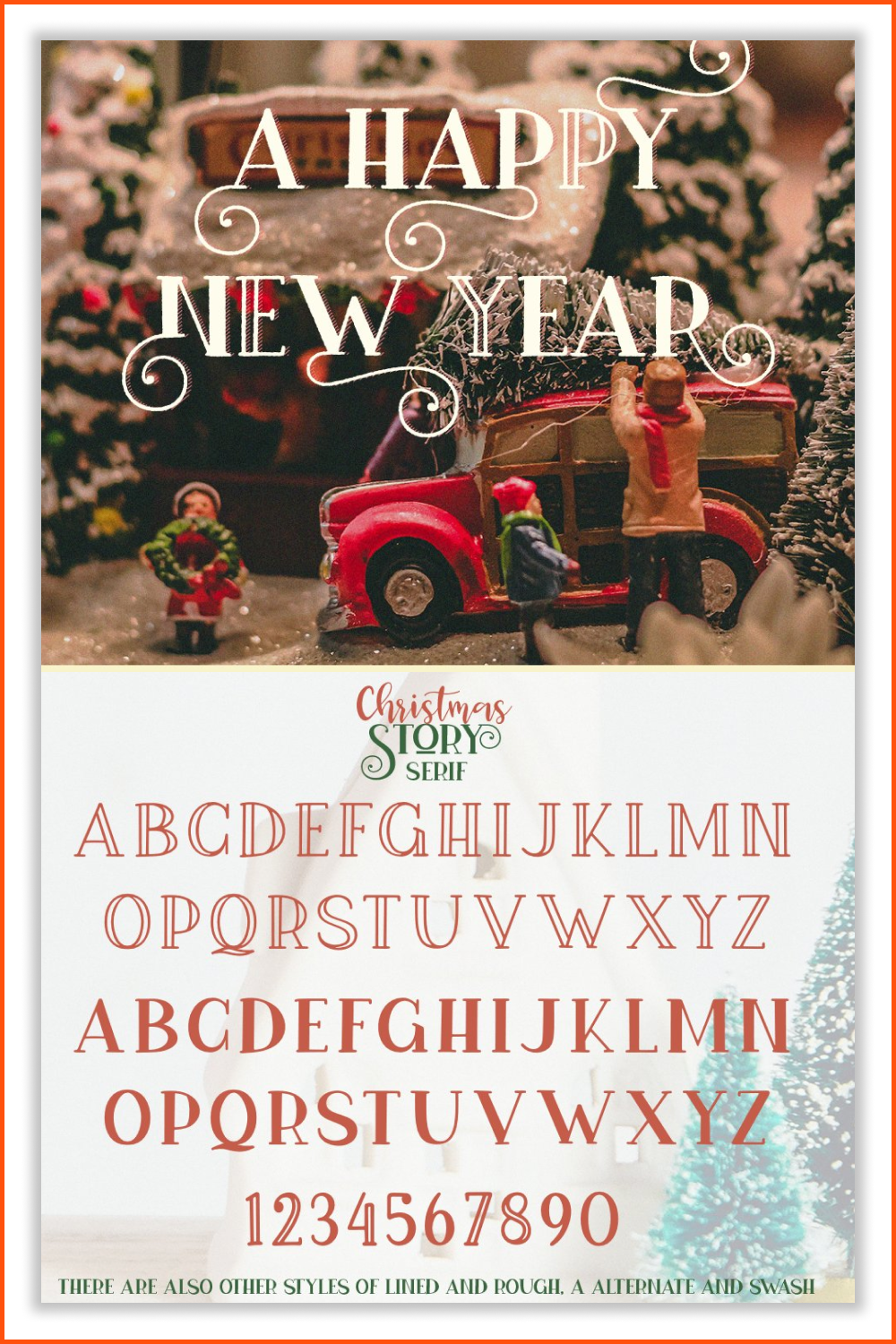 Another classic solution that definitely will not let you down, so find some time to take a closer look at this very gorgeous option.
Christmas Town | A Jolly Serif by Jen Wagner Co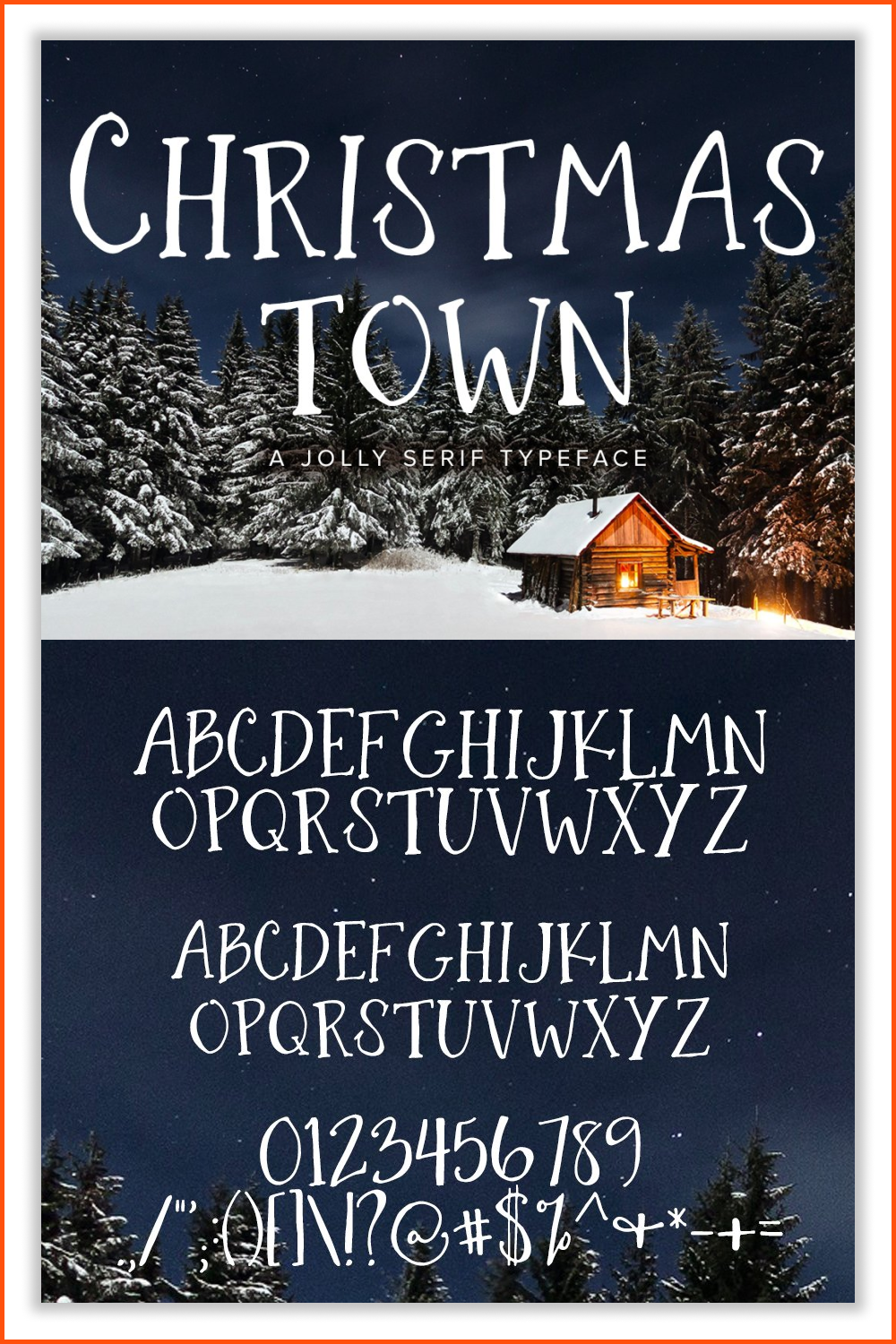 The one that will surely create a holiday mood even in the darkest times.
Christmas Workshop Font by Tu Neuwin
A super cute option for those of you who want to come up with something truly adorable and sweet.
WINTER HOLIDAYS & Christmas Freebies by Vintage Voyage D.S.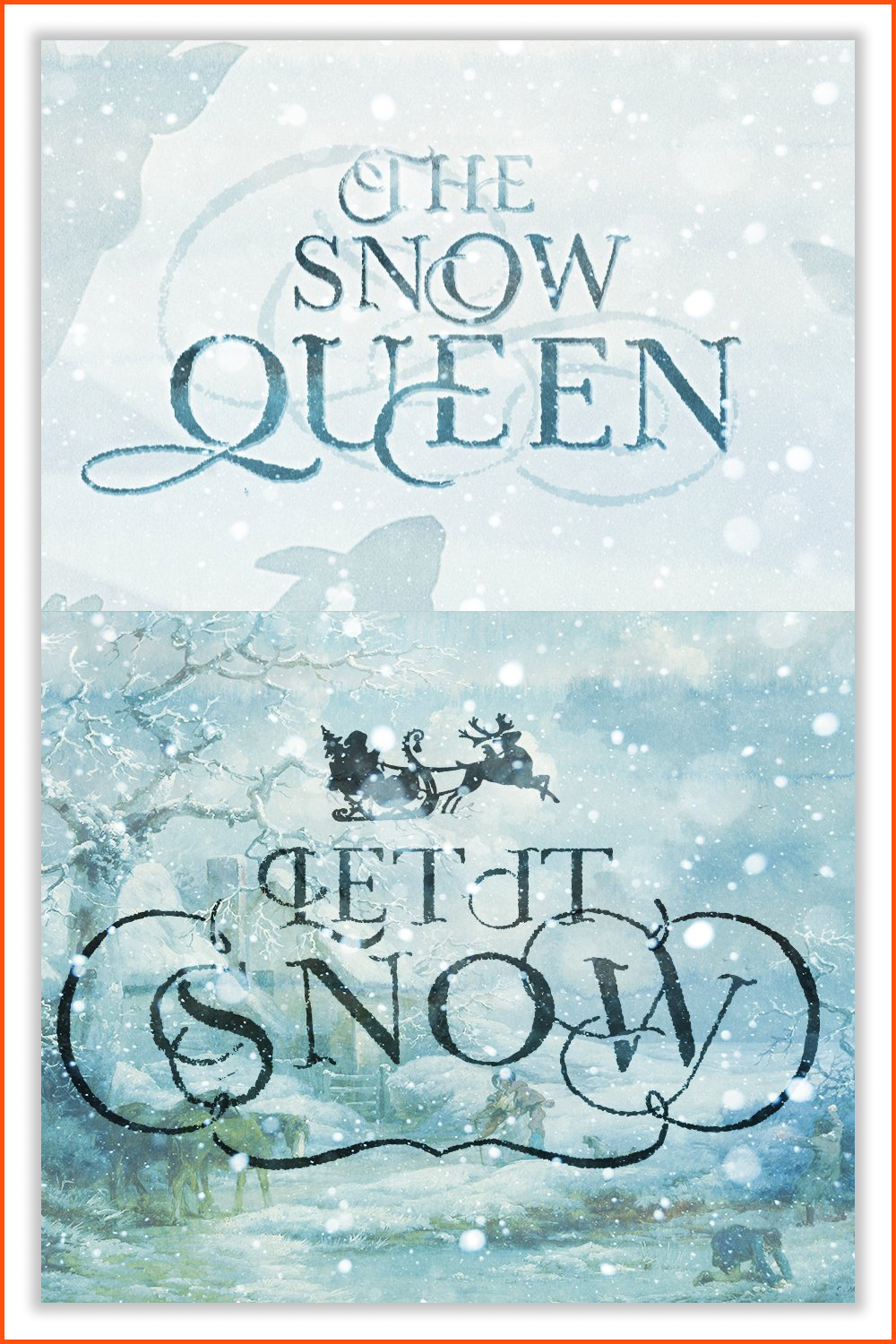 One more solution for all occasions, so why don't you give it a shot?
Christmas Symbols Font by Dansie Design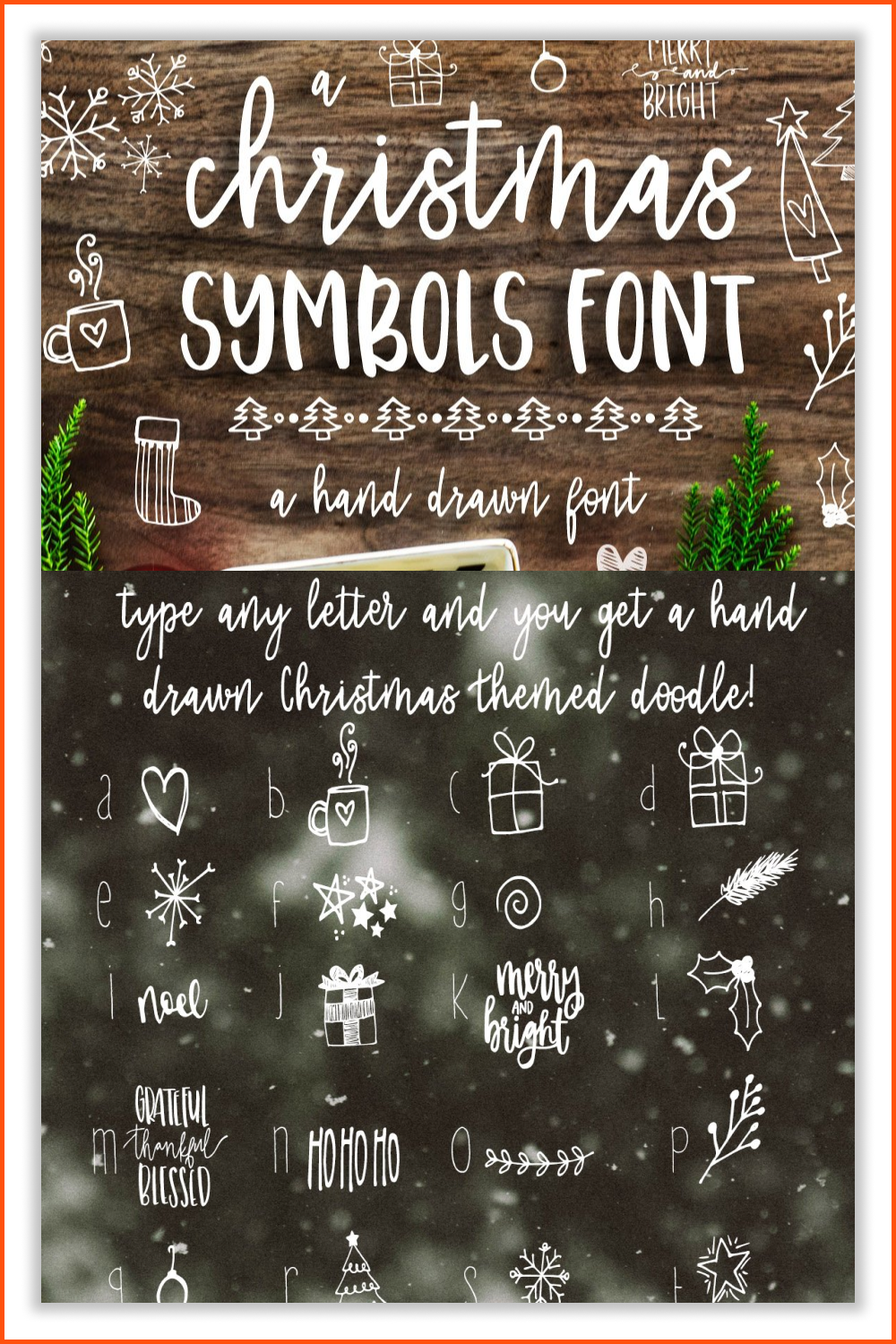 A lovely option for those of you who love fancy stuff.
North by Night, A Christmas Font by Leslie Ray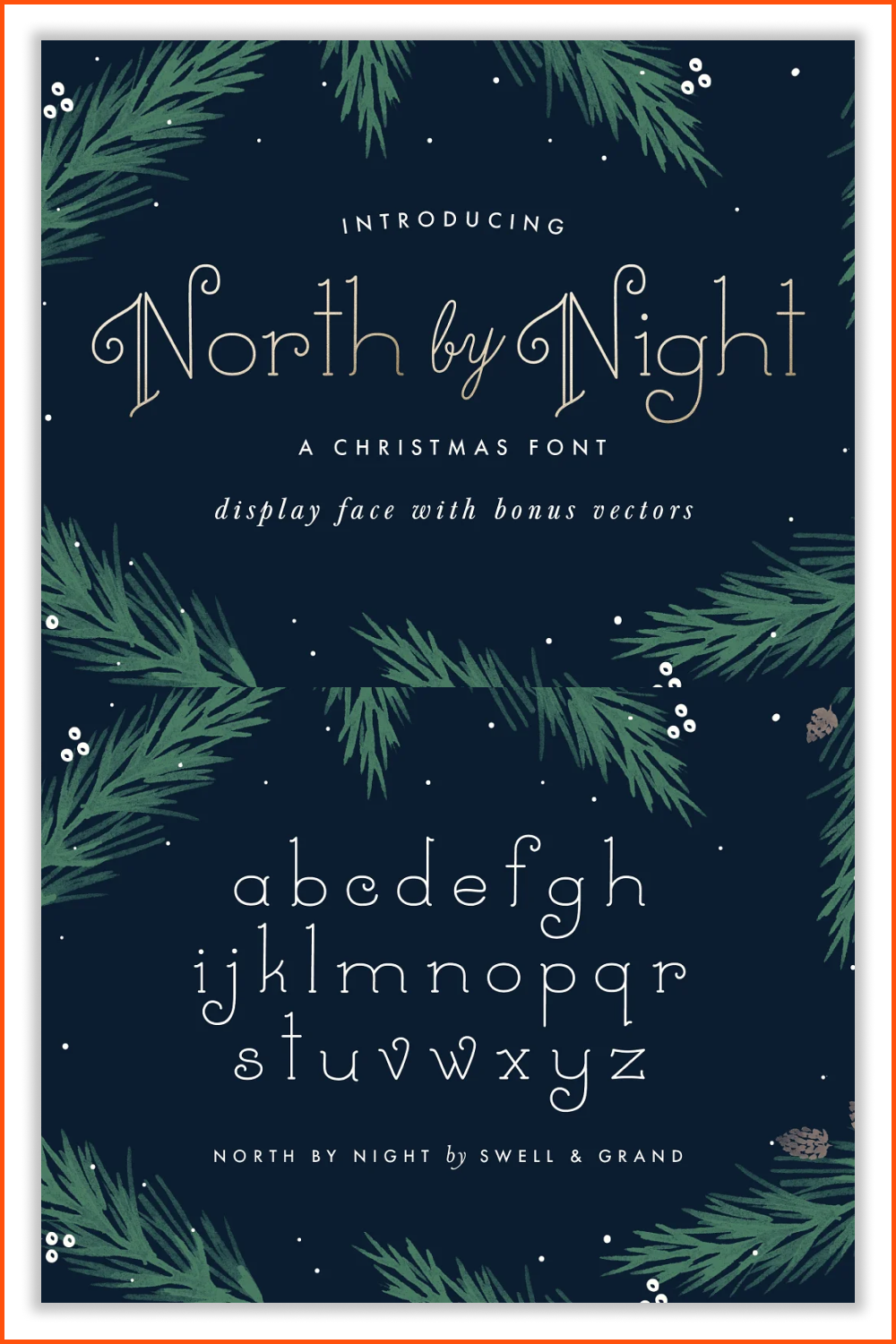 A mesmerizing font that will be a great choice for pretty much any project.
Natale Christmas Font & Bonus Gift by Graphic Dash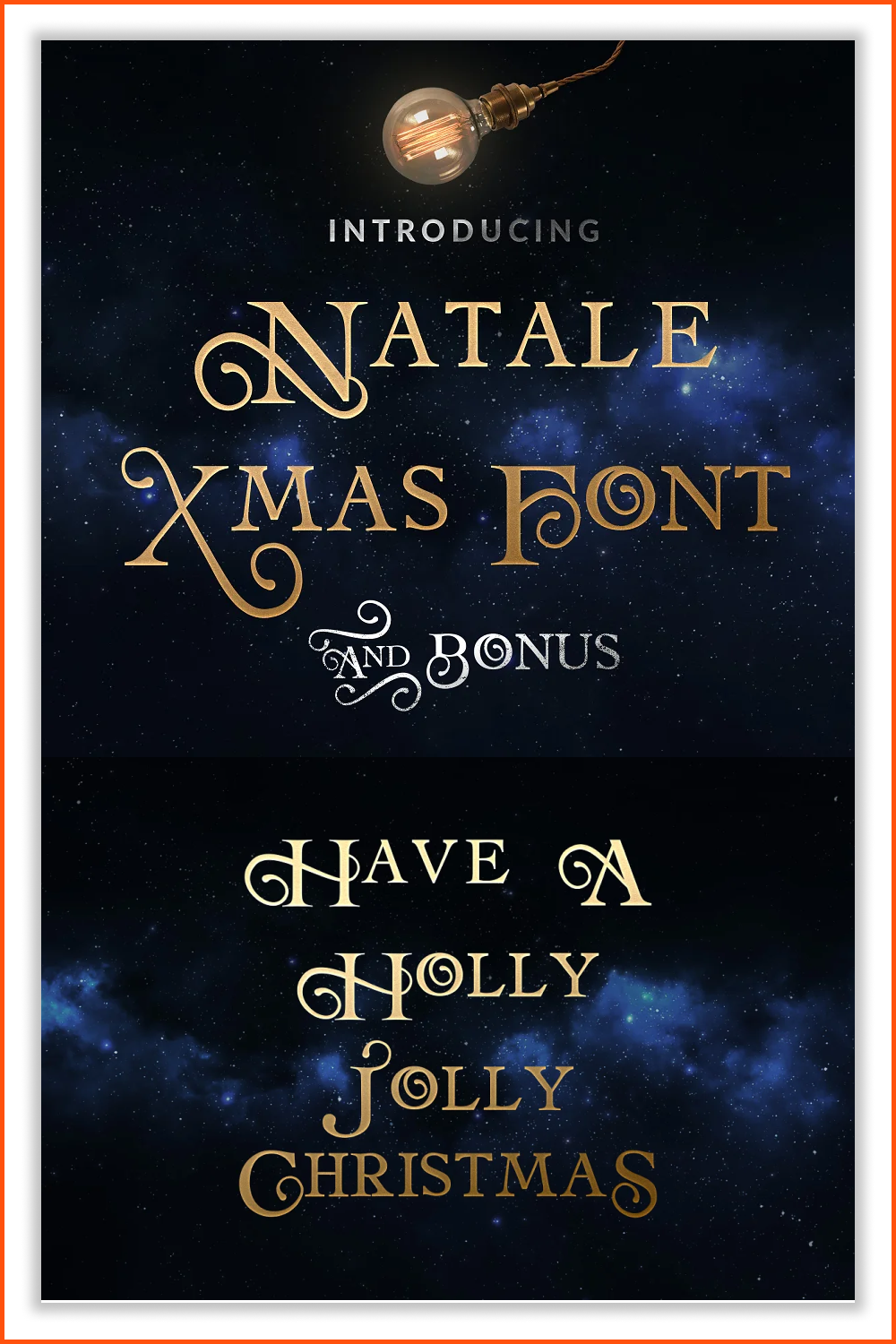 Another hypnotizing variant, which you surely want to have in your collection.
KG Christmas Trees by Kimberly Geswein Fonts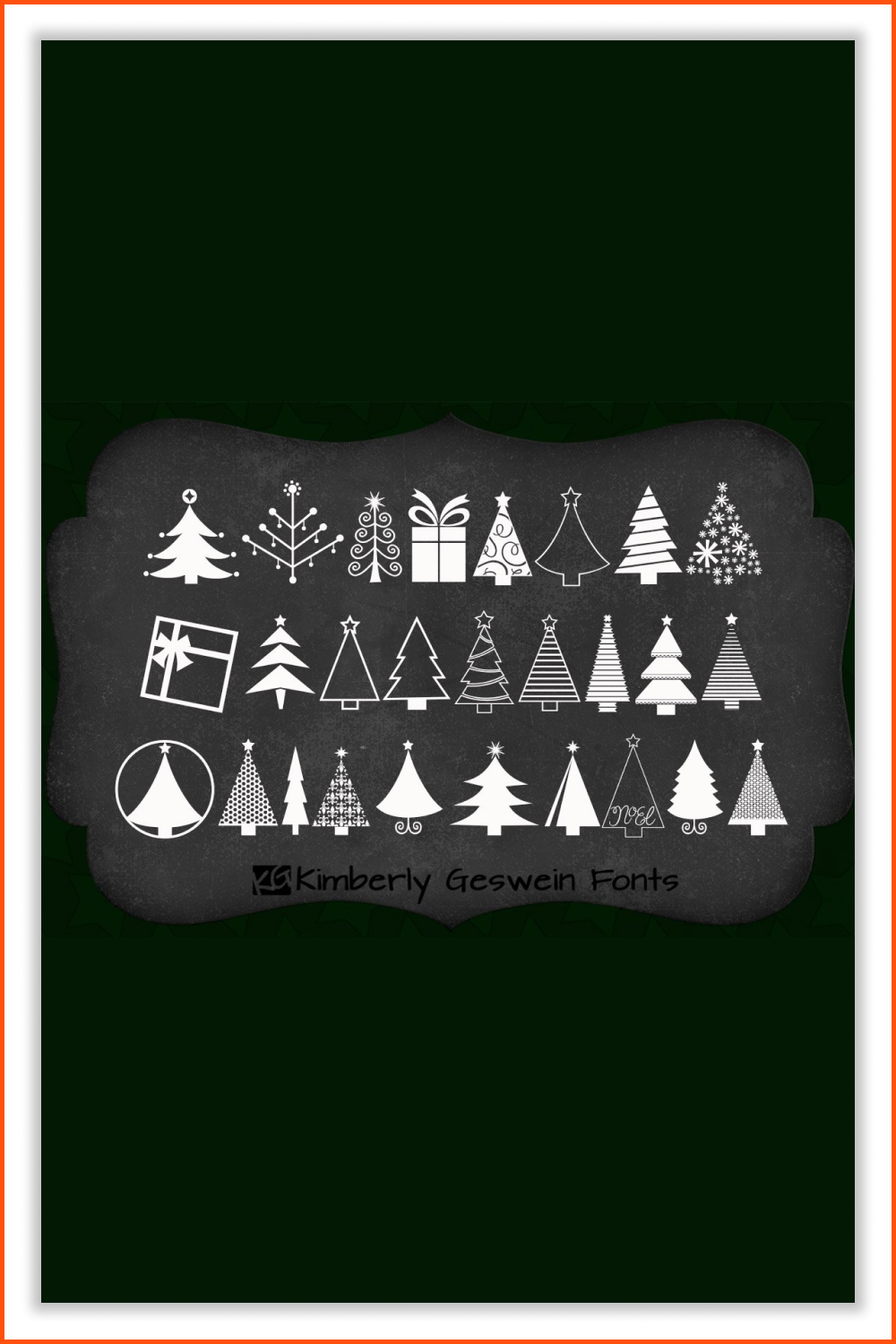 The one that will make your holiday cards one-of-a-kind.
Font Trends 2023
2022 is almost over, which means that it's the very time to get acquainted with the font trends of the upcoming year. First things first, I would like to say that the main tendencies are similar to the ones that were popular in 2022. That means that editing your 2022 projects so they fit the new trends is not necessary. However, you definitely want to use these trends in the projects you are currently working on as well as your future ones. Therefore, without further ado, let us take a look at the hottest 2023 font trends.
Sci-Fi
Now that technological advances are so fast, there is certainly room for fonts inspired by technology and science. Science fiction is becoming increasingly popular, not only in movies but also in games, art, and more. So hurry up, because there's never been a better time to add some technology and sci-fi to your design projects.
Retro Condensed
In the new year, we may see even more cool condensed retro fonts. They are great for making the most vivid impressions. Many of them soften the hard style, and have organic edges and subtle quirks that clone in the direction of an older decade.
Animation
If you're already tired of the same typefaces and you want something new, it's time to try animation. It allows you to creatively transform letters, and the final result is limited only by the designer's imagination. This trend is not limited to animation; it includes various experiments and attempts to create the illusion that the font is alive.
Experiments with ligatures
Sometimes the order that underlies all typography becomes tiresome. This predictable consistency and consequence of the rules more and more often want to replace with something fresher and more interesting. So it's likely that in 2023 we'll already see a lot of work with experimental typography. Randomly arranged letters, strange shapes, or changes in their contours. This is something that can challenge standards and show something new.
Sharp corners
This trend manifests itself in hard cones, sharp corners, and diagonal lines. Sharp-pointed fonts, unlike bold ones, not only attract attention but also add drama to any composition. We can definitely say that in 2023 we will increasingly see this tendency in action.
Solid shadows
Don't be afraid of using solid shadows that are almost as big as or even bigger than the actual letters because it's going to be a huge thing in design in the upcoming year.
Standout letters
Using a symbol instead of a letter, placing a letter upside down, or using a different font for a single letter is going to be a huge trend in the upcoming year plus it looks dope, so make sure to use this trend in your future projects.
Sell Products on MasterBundles
Do you create awesome high-quality fonts? If you want to show your talent to others and make good money, then you can become our vendor! We're cool because we offer only favorable conditions. Timely payments, fast moderation, friendly company, and of course, you'll get a good passive income. All you need to do is just fill in the form on our Sell Your Deal page and we will start working with you immediately.
Well, looks like you have just viewed the last Christmas fonts bundle. Do you think any of them fit your holiday projects the most? Which bundles do you consider the most awesome and why? Are you going to use them to beautify your festive designs?
Please leave your feedback in the comments section and don't forget to share this compilation with your friends and colleagues.
Some Awesome Videos About Christmas Fonts
Video About Christmas Fonts Bundles: 30+ Free & Paid Deals. Best Holiday!

Hey guys! Christmas is getting closer. You can see the first pretty snowflakes dancing in the air. Very soon Christmas carols will be heard everywhere.

MY FAVORITE FREE CHRISTMAS/HOLIDAY FONTS FROM DAFONT

In this video I'm sharing my favorite FREE Christmas/Holiday fonts from Dafont.com.
These fonts are for personal use. To use them commercially, you would need to purchase the commercial license from the designer.

AESTHETIC Christmas Fonts To Use!! | Milkxzy

I hope you are having a great day 🙂 in today's video I am giving you free Christmas fonts that you can use by going to dafont.com! you can show your support by subscribing and leaving a like!

Since the holiday season has officially begun, it's the very time to look for some dope Christmas fonts bundles for your upcoming projects. We have already figured out that the best way to get cool fonts is getting a bundle because it is quite affordable especially for those of you who have plenty of orders and projects to work on. So let us take a closer look at some of the fanciest Christmas fonts bundles we managed to find for you.
Disclosure: MasterBundles website page may contain advertising materials that may lead to us receiving a commission fee if you purchase a product. However, this does not affect our opinion of the product in any way and we do not receive any bonuses for positive or negative ratings.