Christmas time is in its full time, so it's time for sending some cute greeting cards to your family members and friends! Does your typical message on a greeting card look like this?
Dear _____! I wish you a wonderful day! Happy Birthday/Merry Christmas/Happy Easter! With love, ___
If yes, then don't be surprised that people never open one to read it. Hopefully, it's never too late to make a change.
Signing cards is, in fact, a useful skill to help you stand out from the crowd when the person receives plenty of greeting cards at one time. Here is a little guideline on how to do this correctly depending on each occasion and the person you give it to:
First of all, think of the reason for congratulation. Most common are birthdays, Christmas, Easter, etc.), although there exist more personal occasions (promotion, housewarming, baby shower and so on).
If you send a card to congratulate with a birthday or any common holiday, think of the non-typical message that no one else will be able to copy. For example, you know that the birthday person really wants to get a certain gift, let's say a new laptop. You can write the following: "I hope you'll finally get that cool laptop as a gift!" The thing is, people will always appreciate the fact that someone else knows and remembers their wishes quite well.
If the reason is more personal, think of how many people will send postcards just like you. If the person expects a lot of greeting cards, use the previous trick and write something very personal that connects you and the recipient. The heartwarming personal message will remind him of your good relationship.
Nonetheless, make sure you are not going "extra". If you and the person are not very close, it's a bad idea to wish something intimate or in general, cross the personal line.
If you are not very familiar with a person or your relationships are far from being close and super friendly, try to use that "personal touch" in a more subtle way. Humor is perfect since it simply made anyone's day without going too personal. Besides, if the joke is funny, your wishes are likely to be remembered for a long time.

Supposing you are not close enough to have common jokes, desires, and personal information, and you are not the best humorist. You need to make a person think about you. Think about yourself and, if necessary, ask someone what your brightest qualities are. Try to bring them into your greeting card. It can be quite difficult, especially if the person you congratulate knows you no more than at the "handshake" level. Try to think out of the box – for example, make a little comic about you two and write something like: "I would like to talk with you personally, but for now, the pictures and the letter will do it for me!"
At the end of the day, just be yourself. If you are talkative, fill in the page with long text. If you are short on words, limit yourself to concise and simple but heartwarming phrases. If you are witty, write more jokes. Try to make the recipient smile and remember your postcard!
Tips:
If you have some talent to "implement" in a card, do it. Do you draw? Draw something on the back of the postcard. Do you write poems? Write your greeting in a verse.
If you have time and desire, make a handmade postcard. This will show that you were willing to invest time and effort to congratulate a person on a special occasion. The result might not be perfect but if it comes from a heart, everyone will highly appreciate it.
Warnings:
When trying to find ways how to stand out, don't forget about the actual greeting. Without a simple "Happy Birthday", "Merry Christmas", or "Happy Easter" message, even funniest jokes, miles of meaningful words, and questions about the family will not make any sense.
AVOID vulgarity…even if it's going to be said in a humorous manner and you a birthday person is your best friend who always gets your sarcastic jokes. What if this time he or she will not? You don't want to get into a weird situation, huh?
No ready-made childish or too official poems from the Internet! Although it's not completely a bad idea in some cases, you better think of the congratulations yourself.

If you know that you will be wordy, do not buy a postcard with ready-made text inside. it just takes that valuable place that you'll most likely need when writing your own greeting.
Similarly to the previous advice, if you are writing a lot, start from the left side of the postcard – not the right one as it traditionally is. Do this if you know for sure that you will write off the entire page, otherwise, it will look weird. Also, if you plan to draw something, leave space for the picture in advance.
Now, if you don't want to be in Charlie Brown's shoes next Christmas, I highly recommend you to look at the following 10 funny message ideas for signing your Christmas card. "The only present you can gift Jesus during his birthday is good behavior. You can try to be good today then go back to normal after Christmas."
"Make sure you have all the children in the family playing together so that they are all distracted, and you and all the grown-ups can meet up, drink silly and enjoy Christmas."
"A good Christmas gift is the landlord forgoing the December rent so that you can find more money to drink and make merry. Have fun and enjoy this Christmas."
"May sure you limit your children's Christmas gifts because you are the one who will be paying for them, so think twice and happy a budget-friendly Christmas."
"I would say all I want for Christmas is YOU, but I really would love a new credit card as well!"
"Hurray! Its Christmas holiday, time to forget about work and school hustle for God knows how long only to spend all our money and remember why we even go to work in the first place."
"I don't how many turkeys are going to lose their lives during this Christmas season, but I am so sure, one of them will die for you. I hope that makes you feel even more loved this Christmas."
"Ensure you pay for security at your doorstep because as much as Santa comes with presents, he comes at night. Be sure to look out of fake Santa."
"Christmas is about enjoying good company from friends and family. So, make sure when you decide to make a snowman at the entrance of your home, make a snow woman as well because nobody wants to be along during Christmas."
"All the food that will be in our houses during Christmas makes want to be part of Santa's elves. May Santa bring you the kind of candy that makes up his elves diet so that you try to keep fit but still have a good time."
Top 10 Funny Greeting Card Messages for Birthday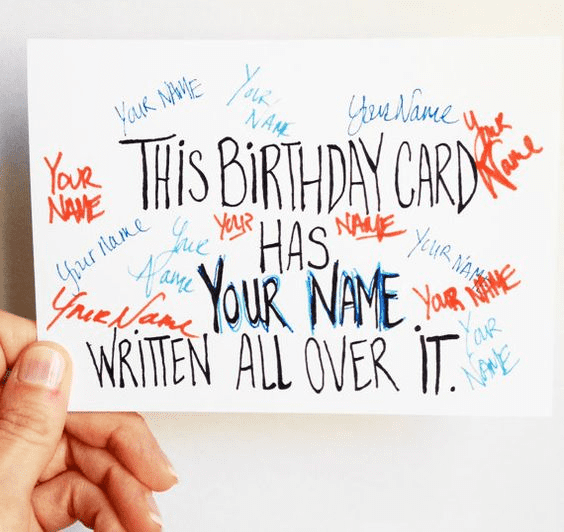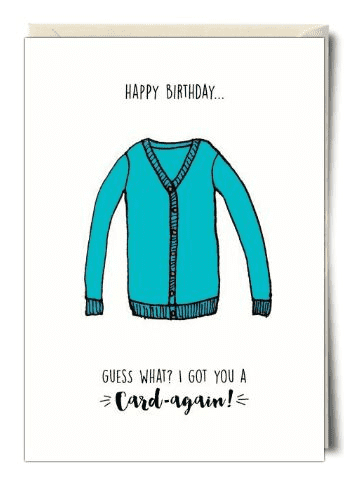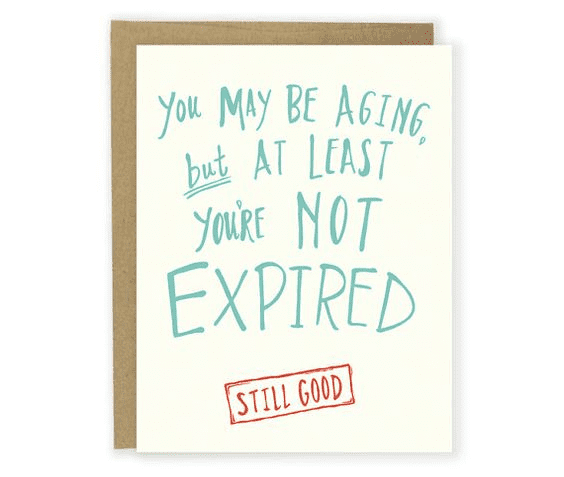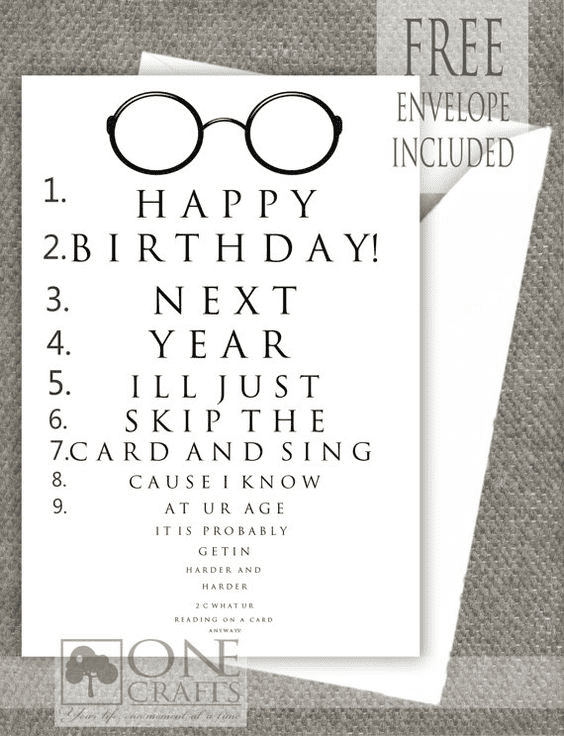 My best friend deserves the best birthday. But I don't have the funds for the best birthday ever, but just know you deserve it!
Some say the glass is half empty. Others say the glass is half full. It's your birthday, so just drink whatever is in the glass.
Hey, no matter how old have you become today, just make sure that you don't forget that where you kept the car keys. Good luck!
Don't be sad you're a year older. Keep your chin up…both of 'em! Well, you know what I mean.
Top 10 Funny Greeting Card Messages for Mother's / Father's Day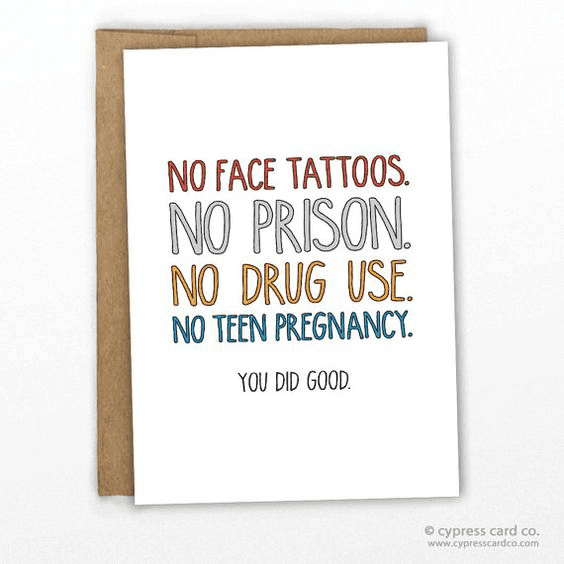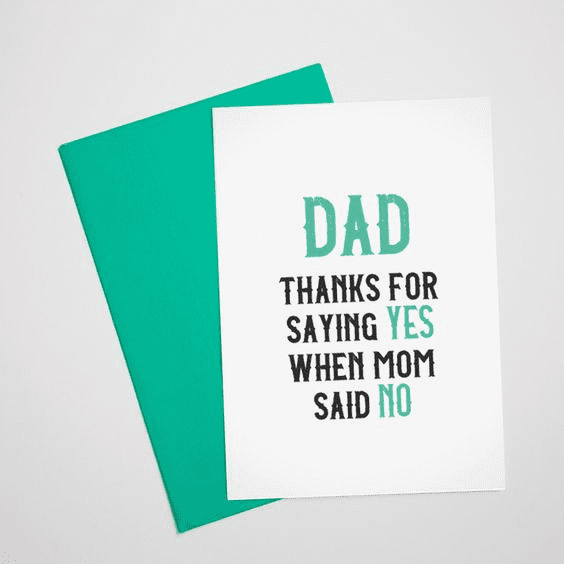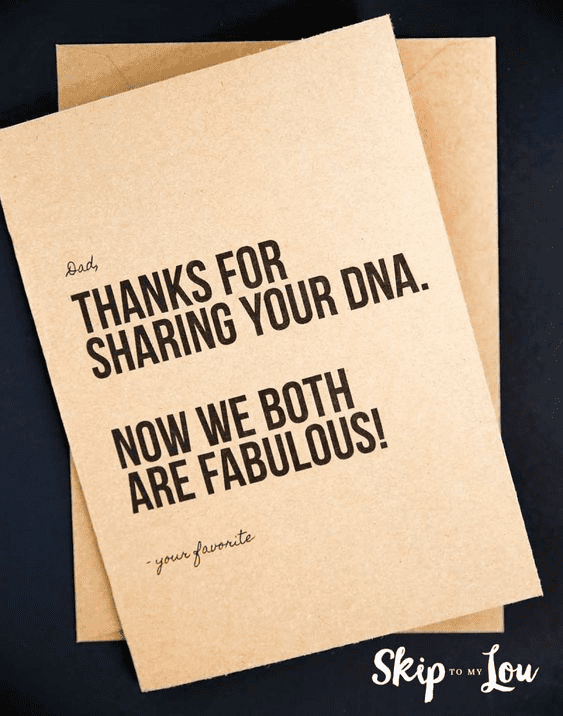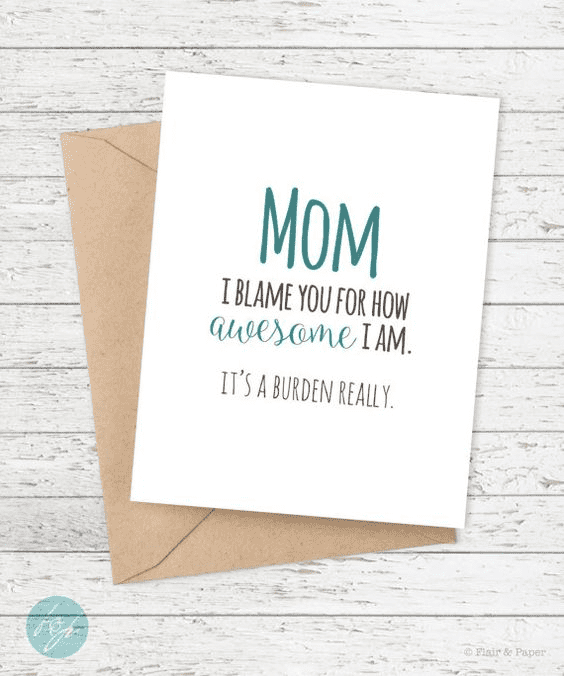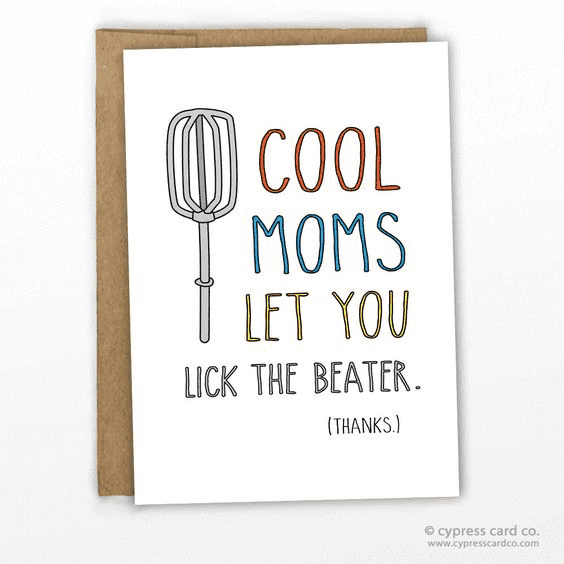 Dad, your father's day gift is another year of not having to pay for my wedding.
I hope this Father's Day is as fun as before you had kids.
"You brought me into this world, and then you protected the world from me. Thanks for keeping everybody safe while I was growing up."
Mom, I can't even imagine how proud you are of me for remembering to send you a Mothers Day card!
Don't you think it's funny that you're still my Mother? You deserve to have been promoted by now!
May your greeting cards stand out from millions of similar ones. Happy Holidays!
Postcards with delivery option
Video About How to Write a Greeting Card