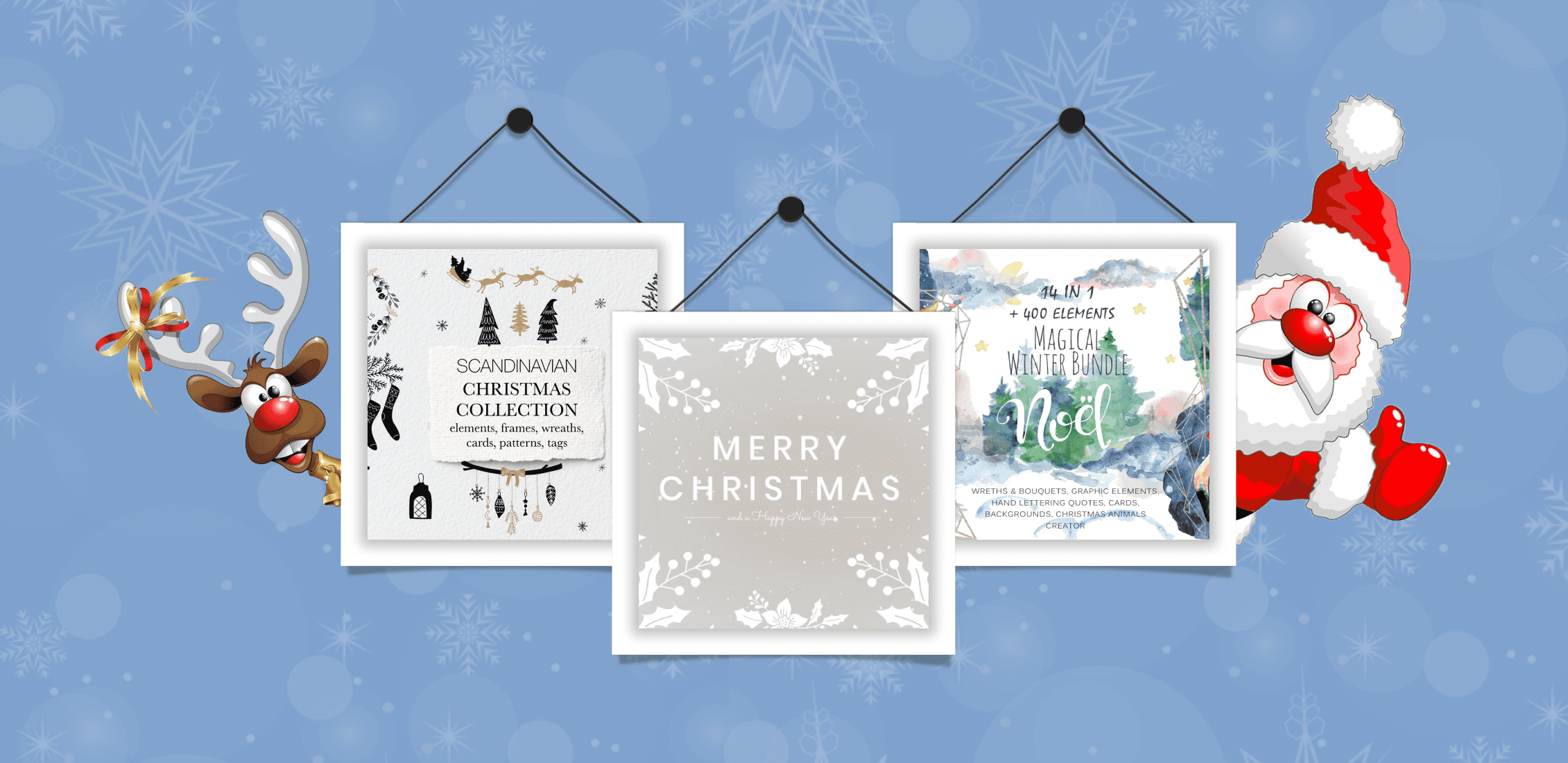 40+ Best Christmas Wallpapers and Background Images for 2022
December 14, 2021
March 14, 2022
13 min
The Christmas holiday theme is very popular in graphic design. Aesthetic Christmas wallpapers generate happiness, give a sense of celebration, and bring a festive mood. That's why cute Christmas wallpapers are often used by designers. Below you will find a variety of Christmas background images for 2022. You can use them for your social media campaigns, banners, flyers, postcards, even for a photoshoot! You will find awesome premium backdrops and cool freebies!
Yet, before delving into the selection, check out our best Christmas related products for your stunning designs 🙂
MasterBundles Deals on Christmas Backgrounds
In this article, we've assembled a collection of beautiful Christmas images for 2022 proposed by MasterBundles. You can be sure, they are all of the highest quality and full of magical festive moods.
CreativeMarket Christmas Backgrounds
Adobe Stock Fresh Christmas Backdrops
Free Christmas Backgrounds
To find some free Christmas backgrounds you can check free marketplaces like Freepik, Pexels, etc. There are lots of ideas for Christmas holiday images but be aware that the same pictures were likely used many times before.
Amazon Winter Backdrops for a Photoshoot
Printed backdrops are very useful for photographers and those who want to make a quick and easy Christmas photoshoot at home.
Let's check them out on Amazon!
10 Trendy iStock Christmas Backgrounds to Use this Holiday Season 2021-2022
We collected some great HD Christmas theme pictures from iStock for you to use in your various creative holiday projects.
Etsy Christmas Digital Backgrounds and Backdrops
In case you are interested in making a festive photoshoot, you will definitely want to try some of these Christmas picture backdrops from Etsy!
How to Sell Your Backgrounds and Other Graphics?
Talented designers can easily make some extra pocket money by selling their beautiful graphics. In fact, many modern marketplaces, including MasterBundles, offer both young creators and experienced pros to sell their products legally in a trustworthy marketplace. Being MasterBundles' vendor, you can easily sell your masterpieces on a reliable marketplace and get up to 50% of the value of your products as soon as they are sold. Moreover, we care for our precious vendors and take all the marketing and advertising responsibilities, so our designers have a marvelous possibility to concentrate solely on the creative part of their job.
Are you interested in cooperating with MasterBundles? Use the form below to become our vendor in just a few clicks!
We hope that this holiday season 2021-2022 will be merry and bright for you and your dearest friends and relatives. May your Christmas be white and full of joyful moments! Don't forget to share this collection of cool Christmas backgrounds with your friends and bring a piece of the Christmas miracle from the hearts of the MasterBundles team! 🙂
Learn to Draw Christmas Backgrounds with this Tutorial!