150+ Free Christmas Graphics: Fonts, Images, Vectors, Patterns & Premium Bundles
Winter is coming and so is our awesome collection of Christmas graphics… Winter is one of the most inspiring times of the year when you spend a lot of time at home, in a cozy chair, dreaming or working, or maybe you catch inspiration walking outside.
We are all starting to prepare for the upcoming holidays, checking stores looking for presents and counting the days to Christmas, celebrating New Year's, the first snow… so much is going on! And here I have something exceptional and useful for you.
I'm sure you will find an excellent use for a winter graphic in this MasterBundles selection of Christmas graphic designs. That's why I am happy to present you with it!
Christmas Backgrounds
When you feel like you need some changes in your life, start with a new background. Every big change starts with small steps.
Christmas New Year postcard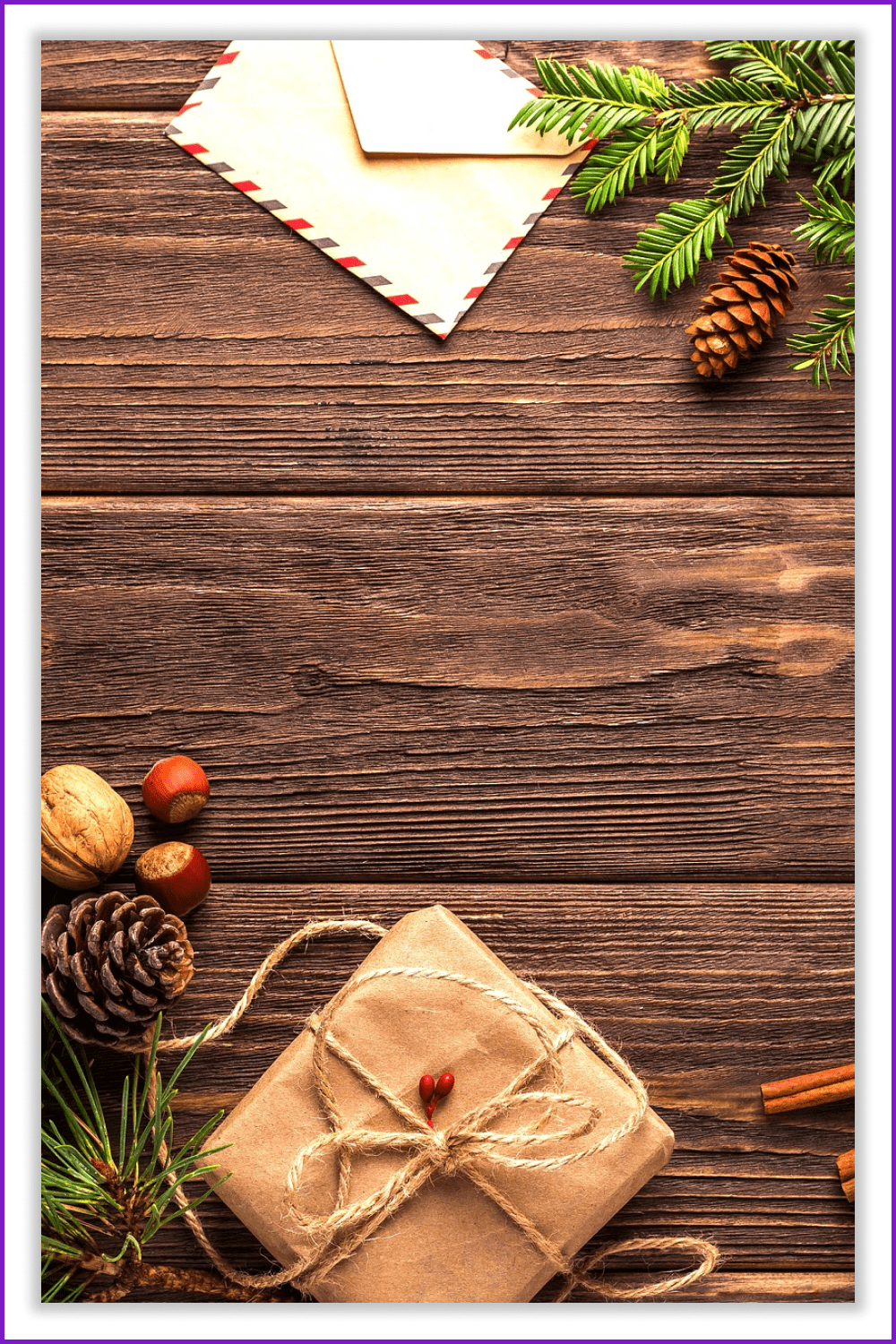 Do you know that feeling when you feel an aroma only by taking a glance at a photo? Look at this beautiful picture and let it be your holiday background.
Christmas Wallpaper
This amazing and minimalistic wallpaper is what you need if you were looking for simple free Christmas graphics.
Red Christmas Background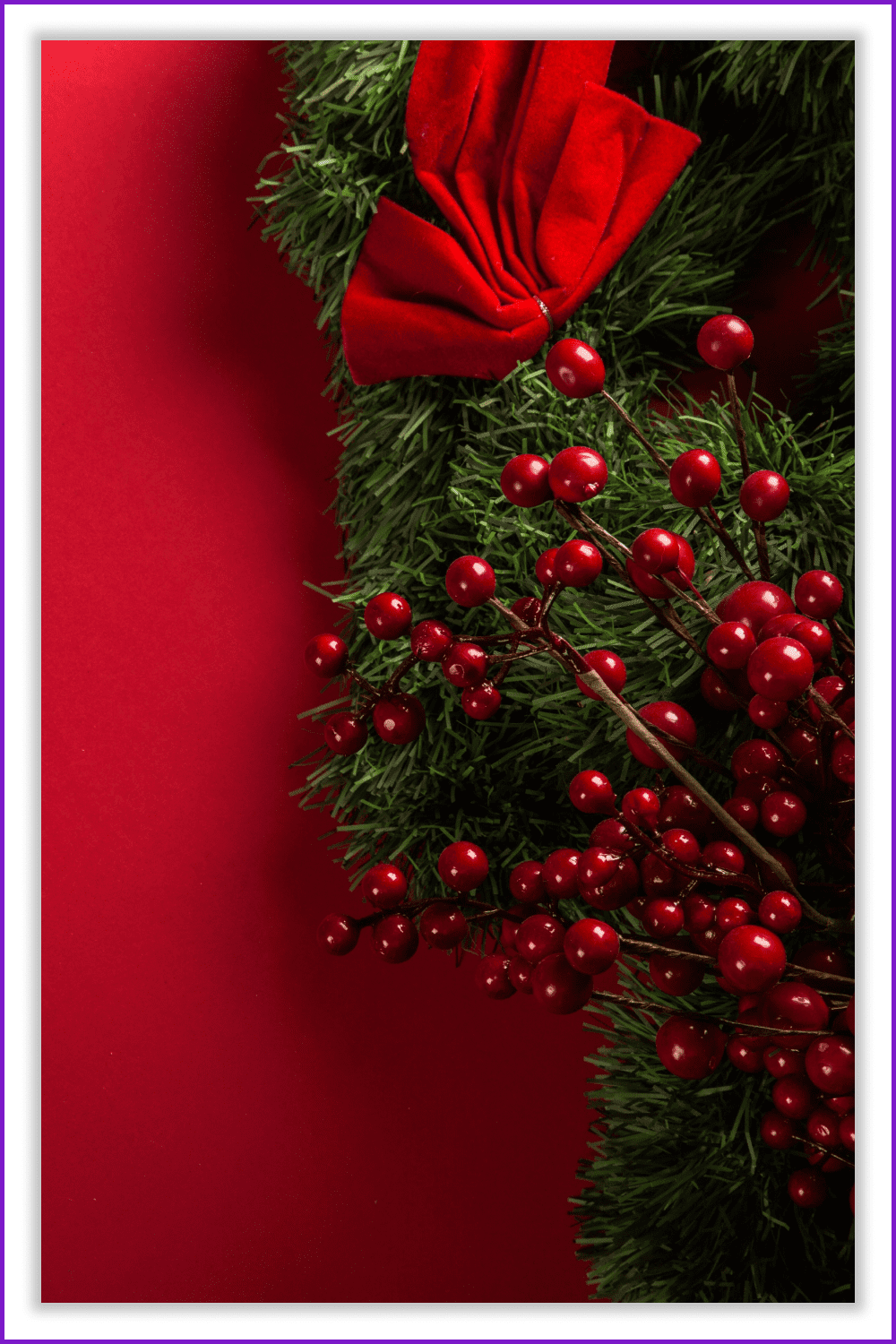 This red and elegant background you can get absolutely for free and enjoy the process of creating your holiday designs.
Frosted Bubble soap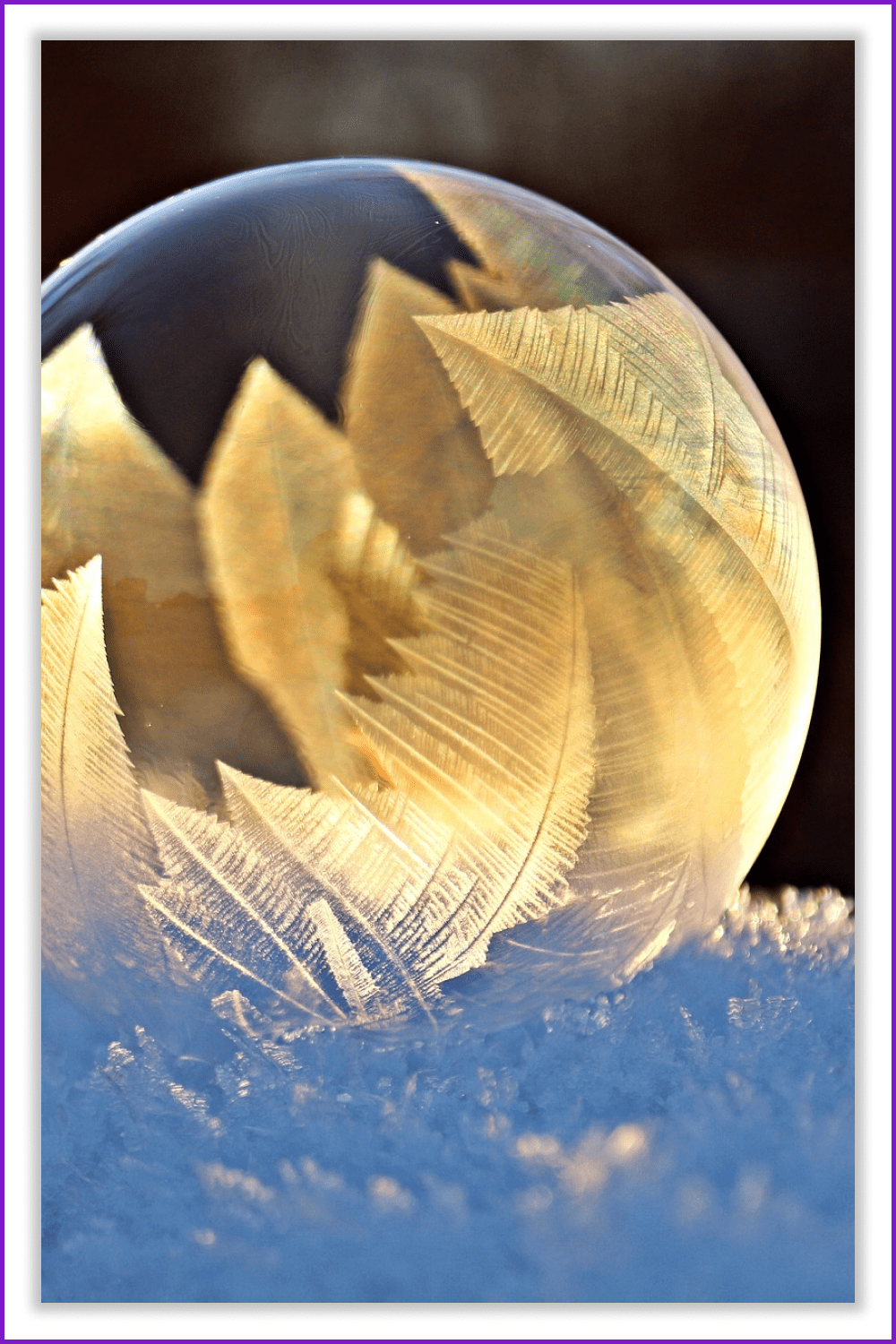 Design created by nature and a moment captured by someone… This background is just stunning.
Snowman Christmas Card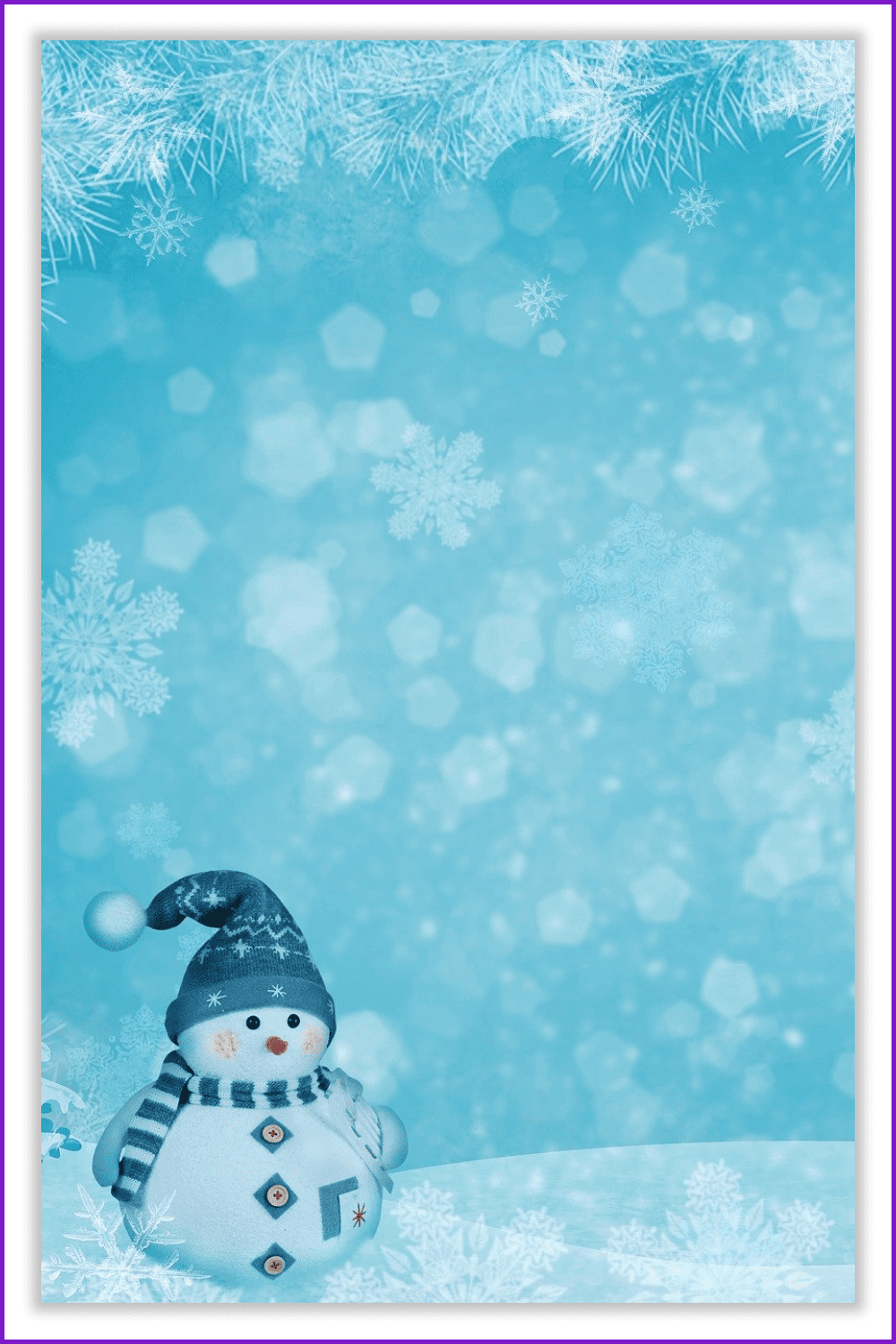 Who doesn't like a cute snowman? This background is so sweet, if you have kids, they will like it too.
Free Winter Landscape Background Vector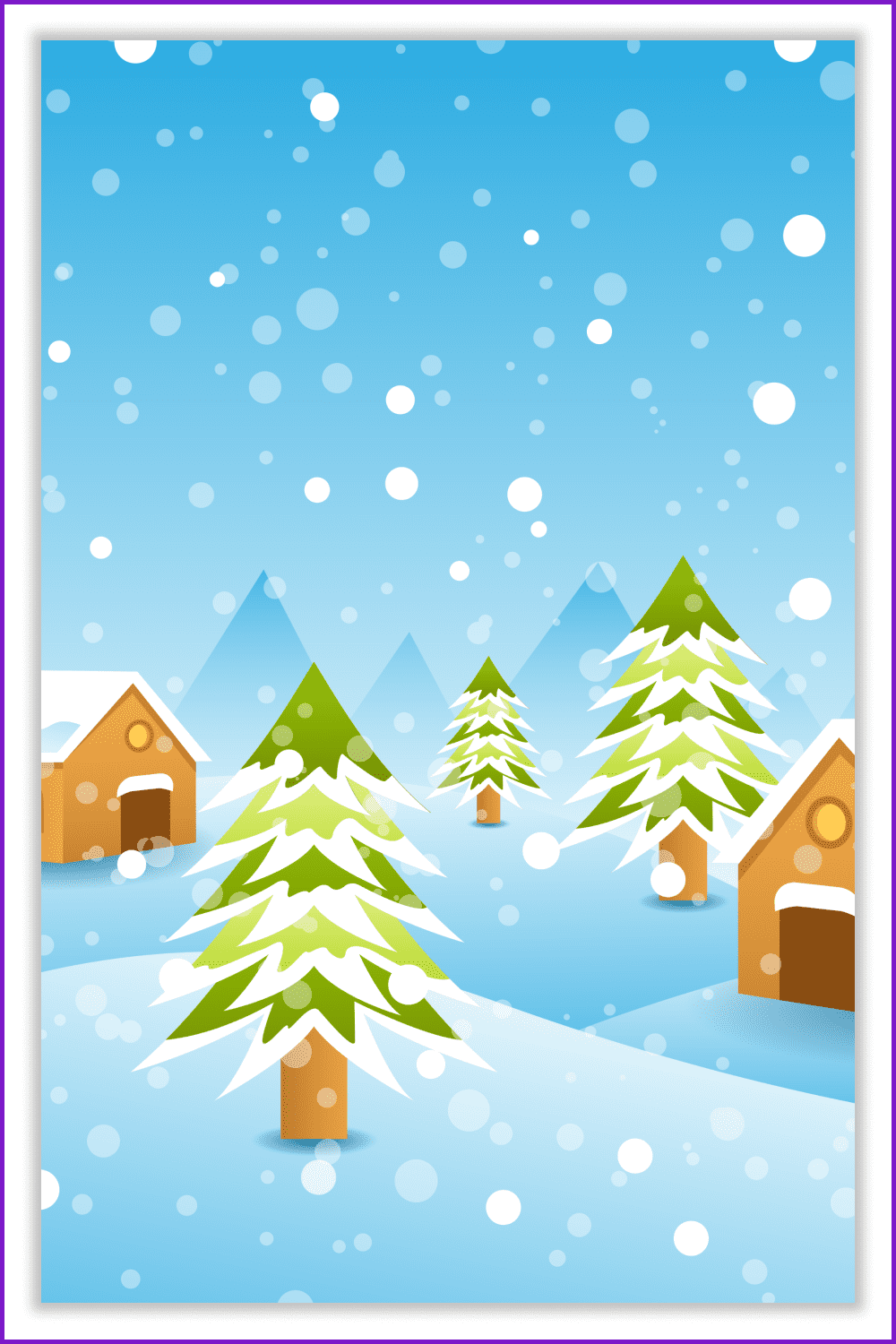 Lighting is key to a good holiday mood. And it doesn't even matter if it's a real light or just a picture. That's why a background with lighting is a must in the winter season.
Winter Penguin background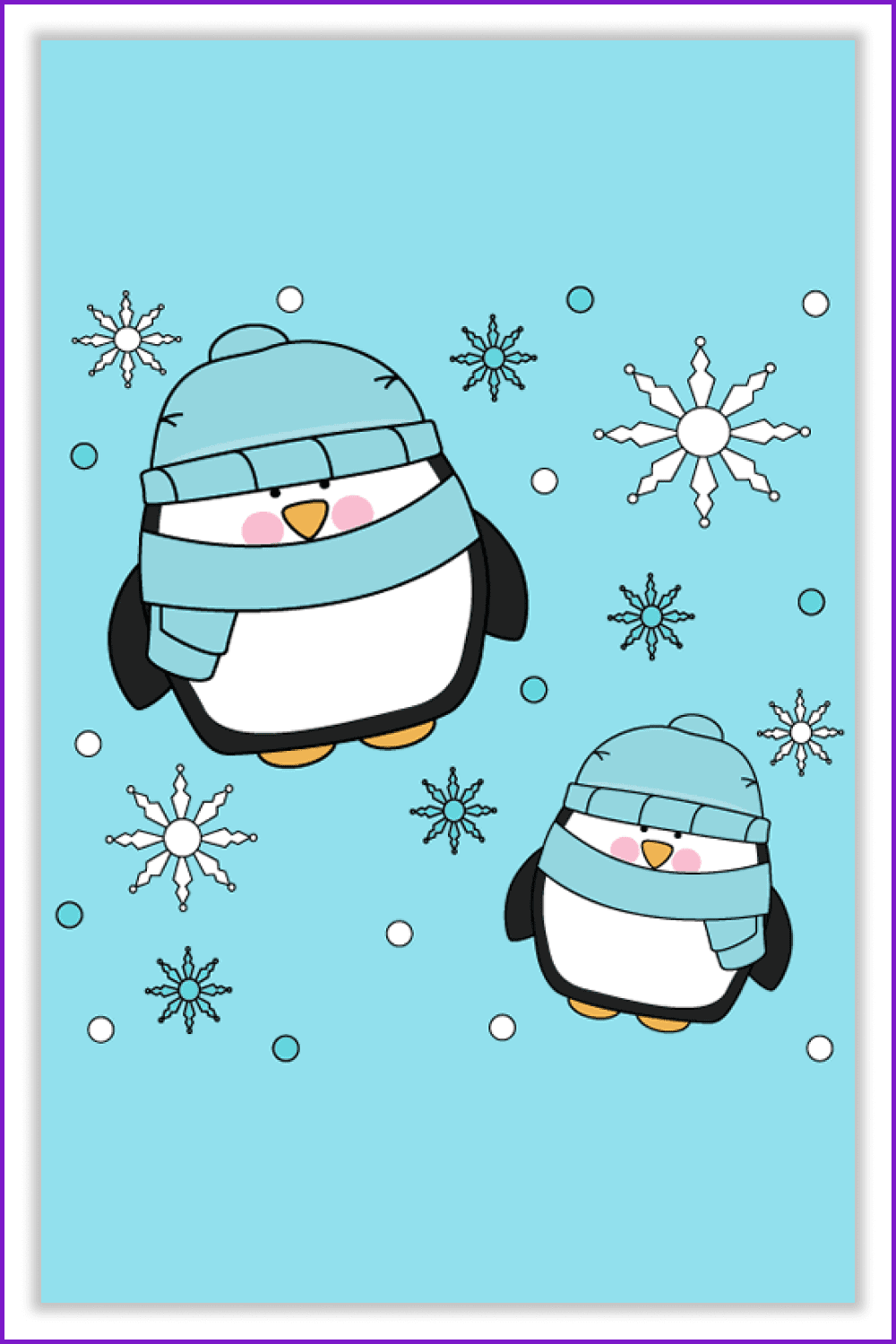 Penguins are super cute. Definitely, they will look good as your background.
Christmas Patterns
Patterns are useful when you need to make original packaging, apparel, and textile designs. Here MasterBundles has collected the most trendy winter seamless patterns and digital paper designs. Enjoy this collection of cool patterns.
Vintage Christmas pattern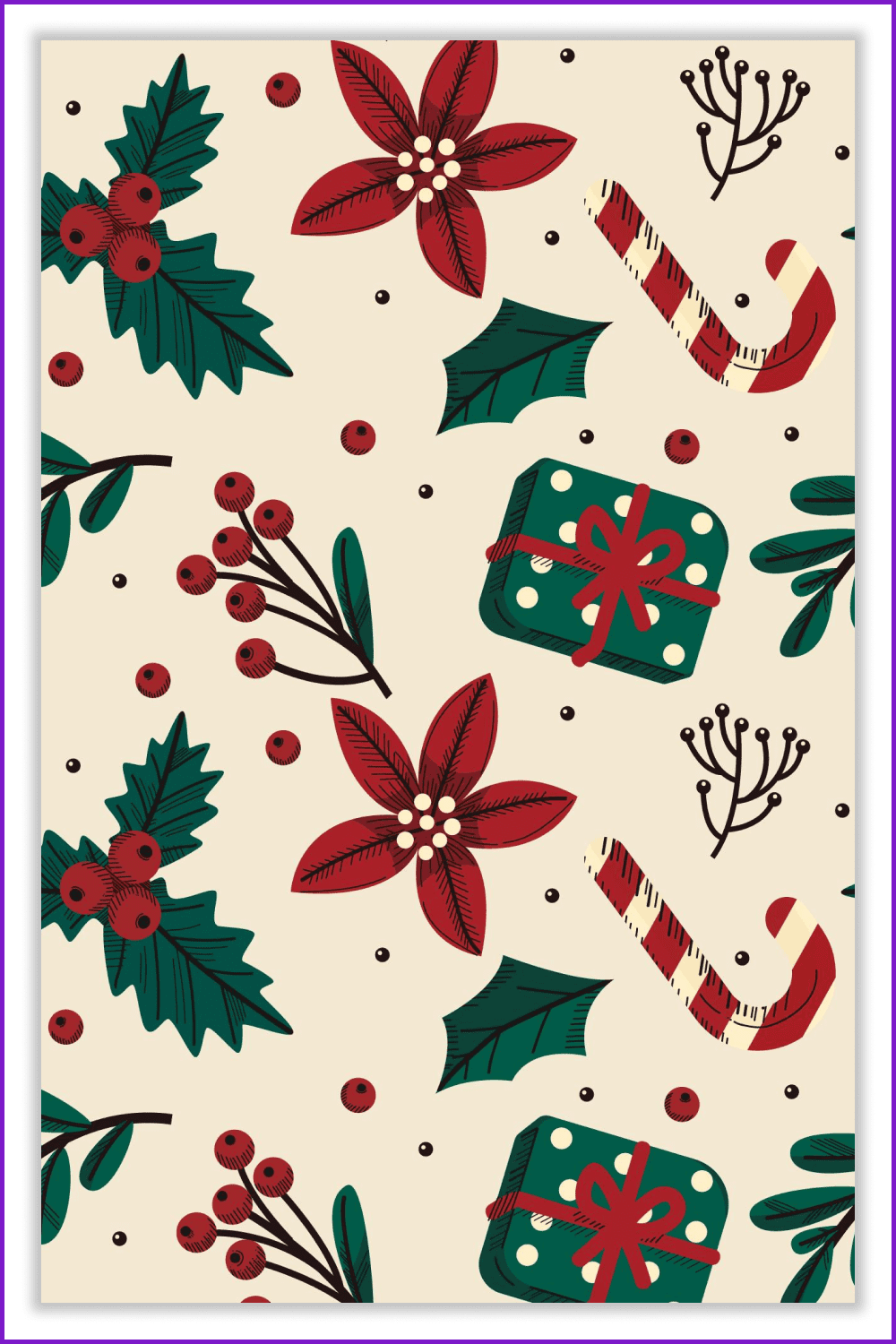 Just look at these colors and elements! This pattern is all about inspiring a festive mood.
Illustration of folk seamless pattern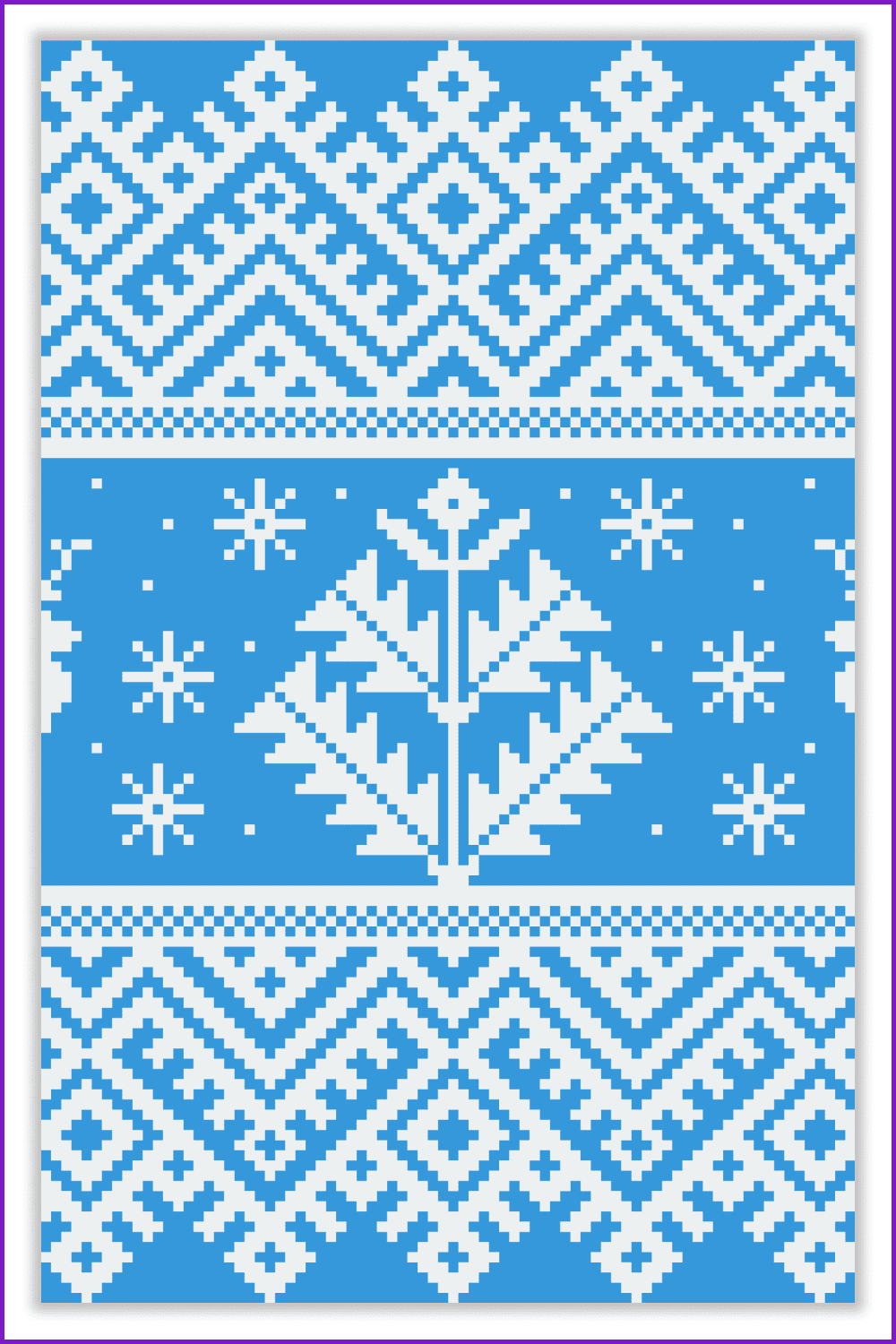 Just look at this amazing ethnic pattern. It was created with the combination of two popular winter colors – blue and white, and it will look great in any design.
Knitted Christmas pattern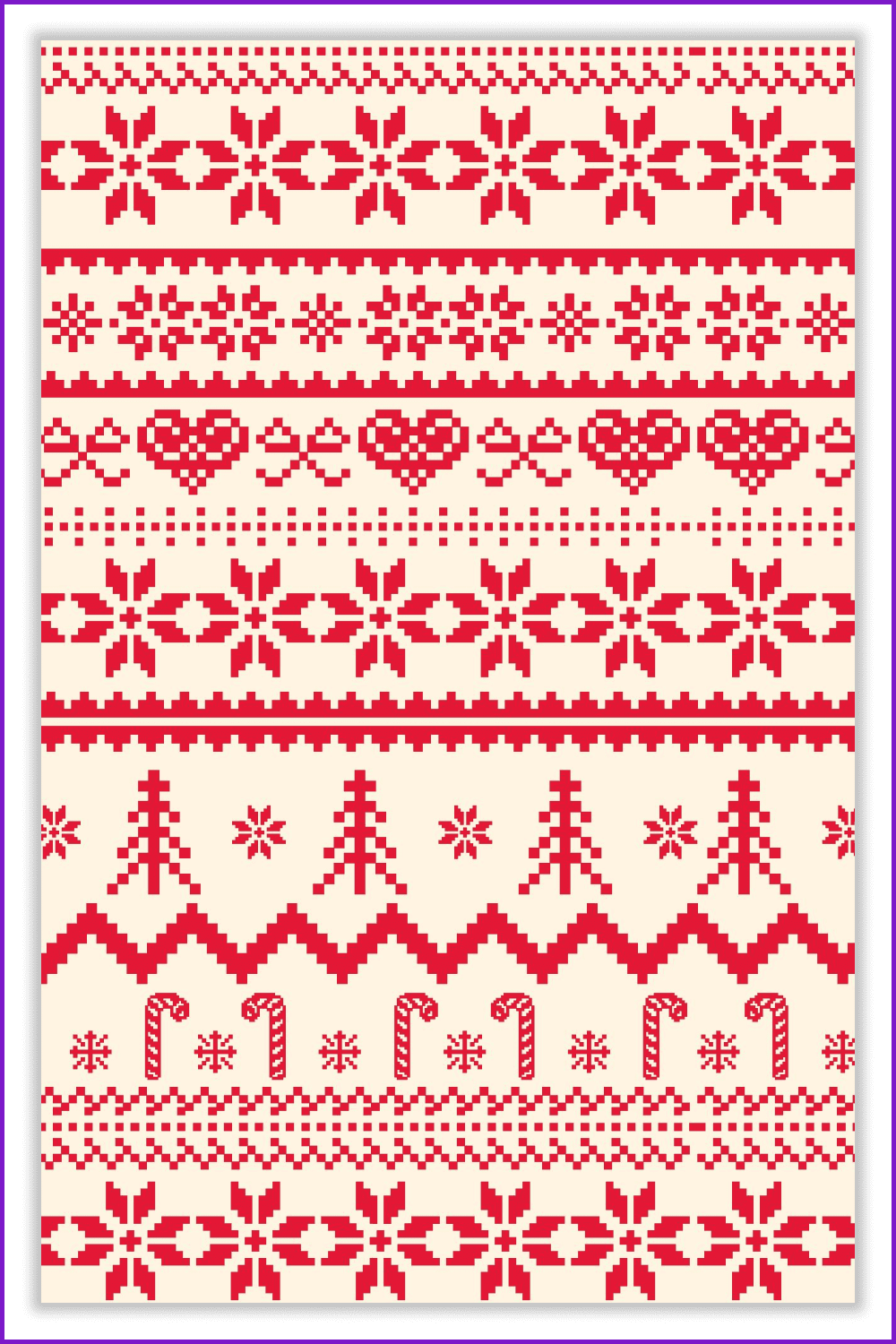 Folk patterns are trendy this year. So make sure that you add a couple of them in your collection of free Christmas graphics.
Realistic hand-drawn Christmas pattern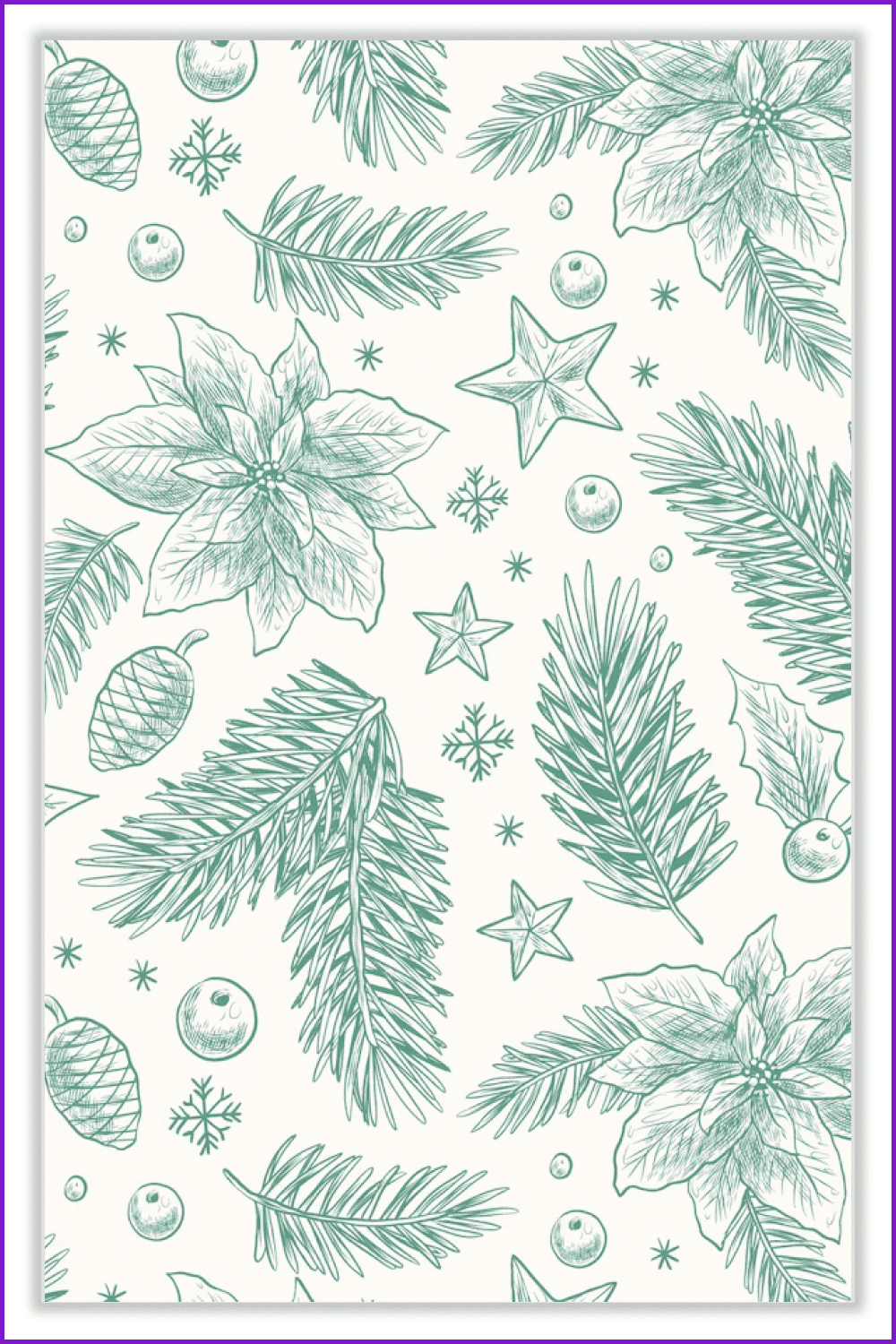 If you like minimalistic and elegant patterns, pay attention to this tender, pastel, and free holiday graphics.
Christmas Icons
Do you use icons often? I do, and I love to work with it.
So easy and fast, I especially love the fact that you can fix any detail you need. And when I reach the result I imagined I am so thankful to people who share their cute icons for free. Now I'm going to show you a nice selection of cool winter and Christmas icons!
Cute icons are something I like to use for different projects. In this set, you will find only the best for your Christmas mood.
Snow Man Icon SnowMan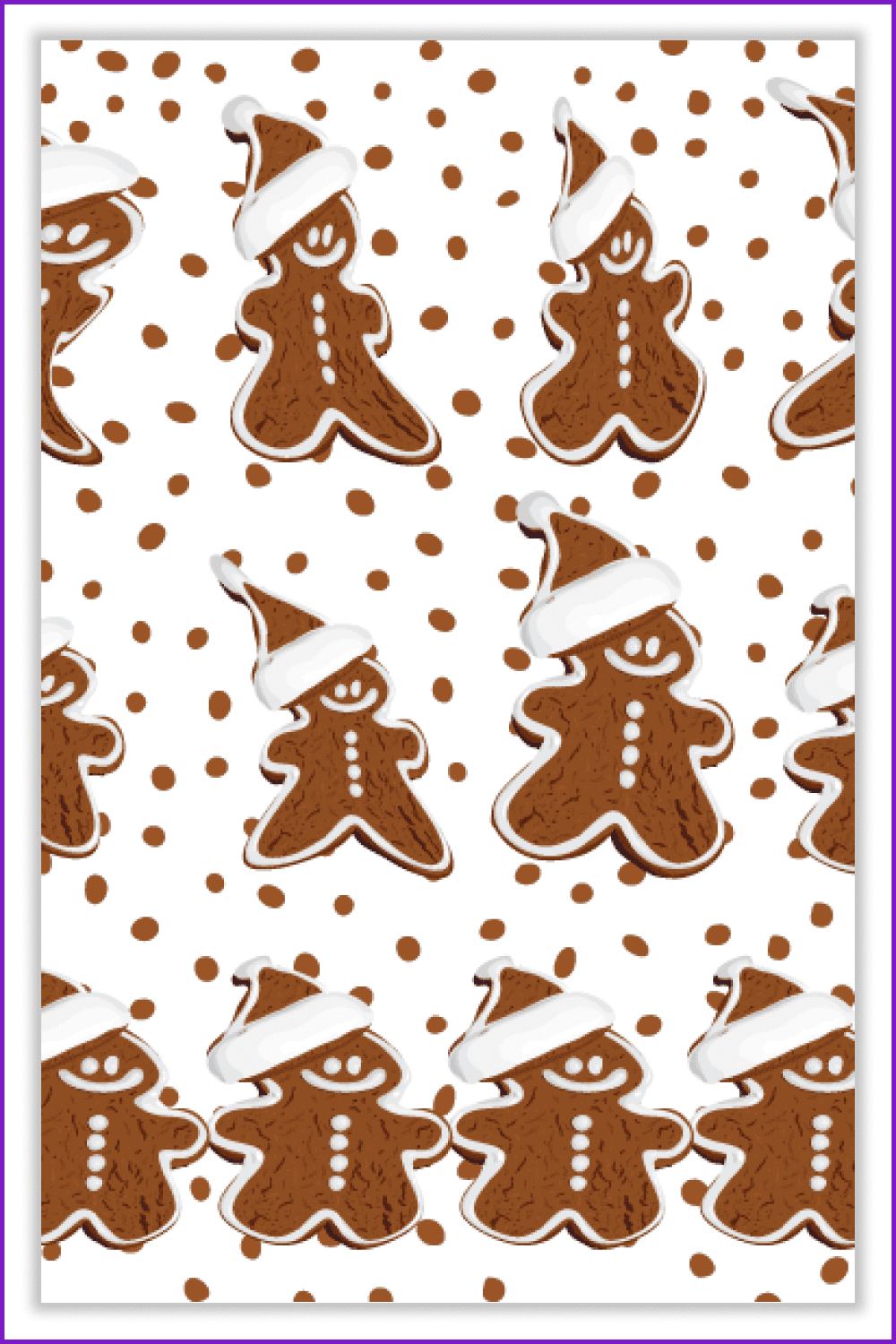 Gingerbread… it doesn't matter how you name it, this is one of the cutest icons ever. It comes in EPS and SVG formats and can be used for different projects.
Christmas Supreme Shortcodes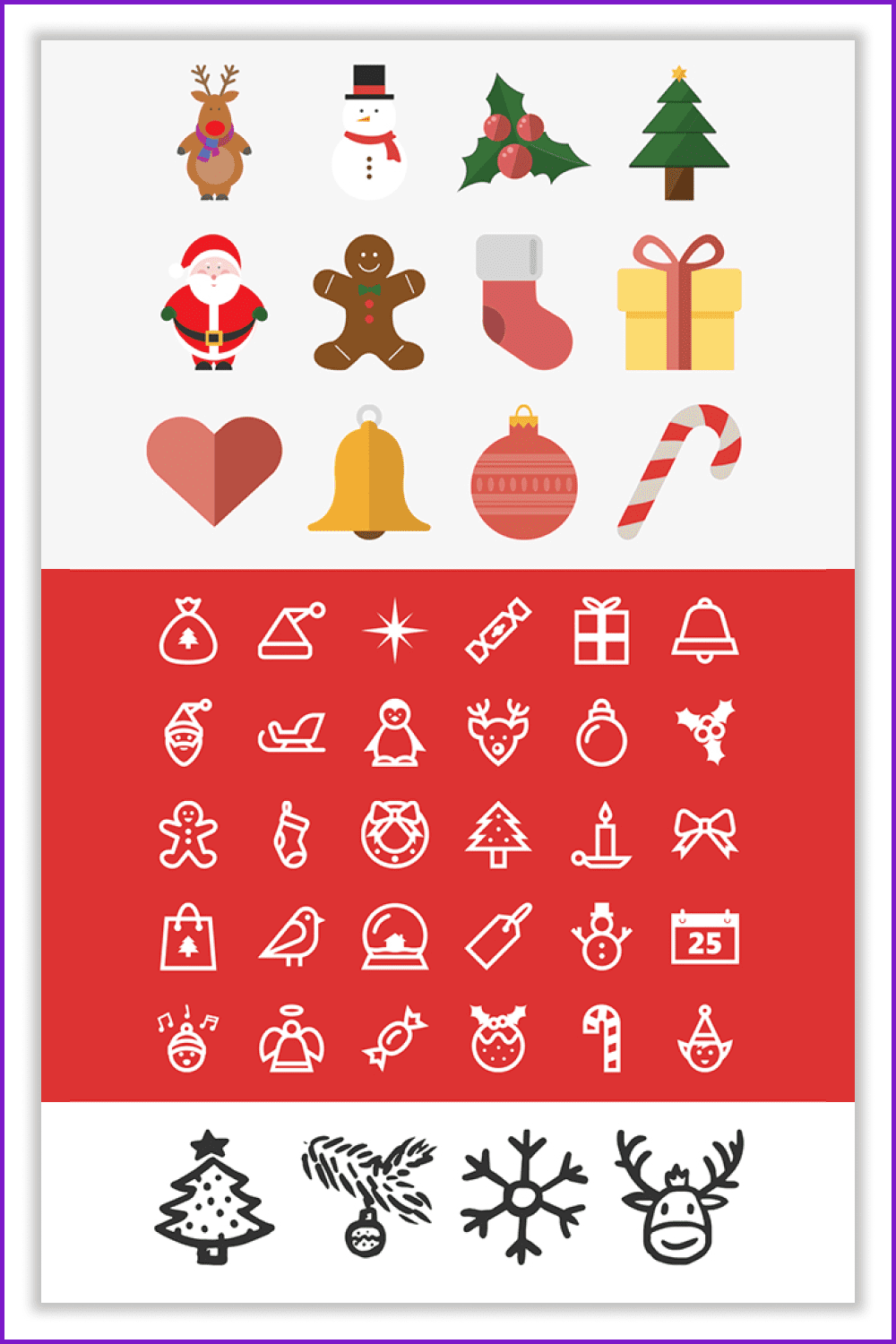 All you need for Christmas is this big set of icons. Check it out.
CHRISTMAS ICONS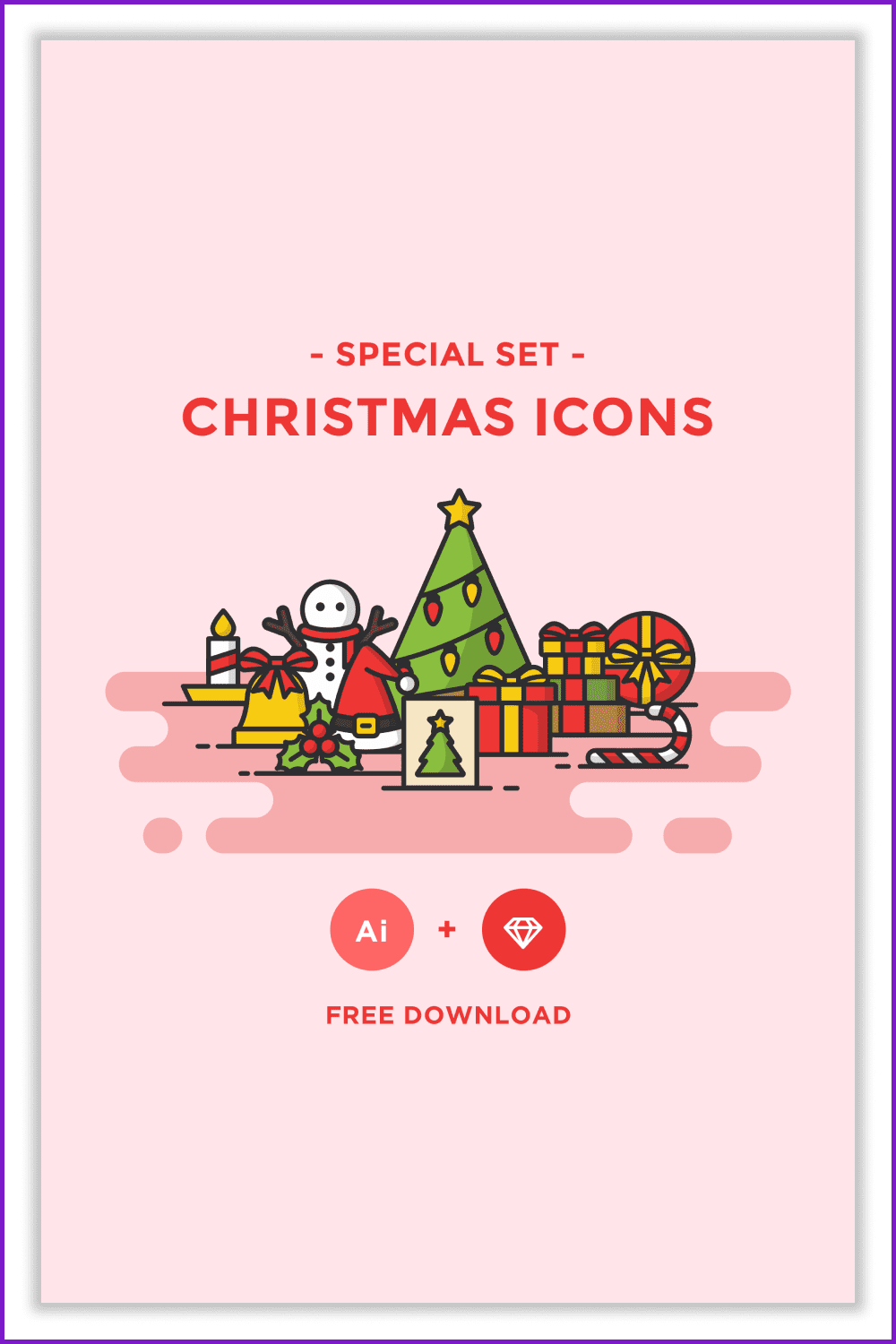 Flat icons, line set, color, and sticker set. You will find all of it if you follow this link. Clean work for your awesome designs.
Christmas Icon set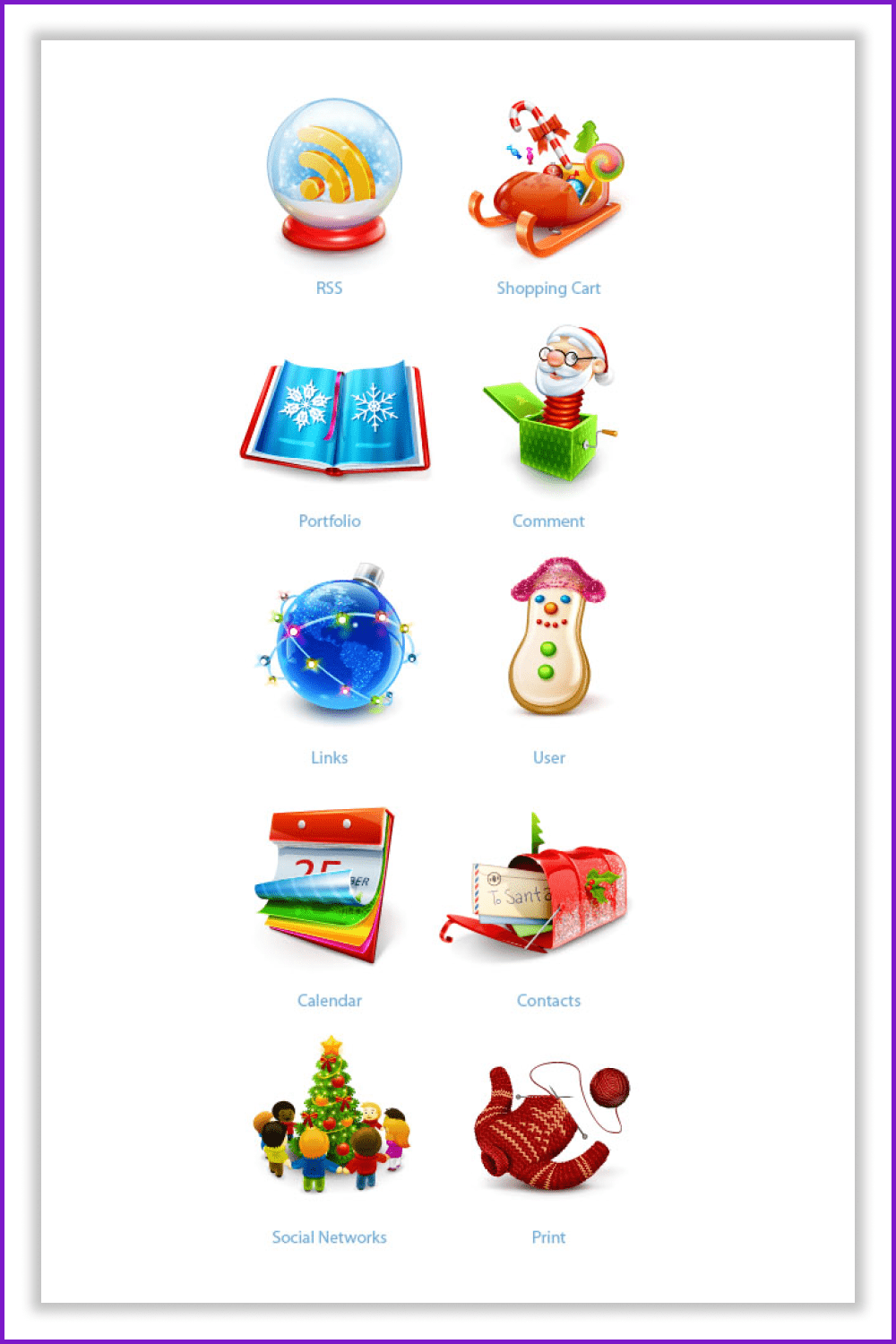 There are stunning cartoon images delivered in these free Christmas icons set.
Merry flat Christmas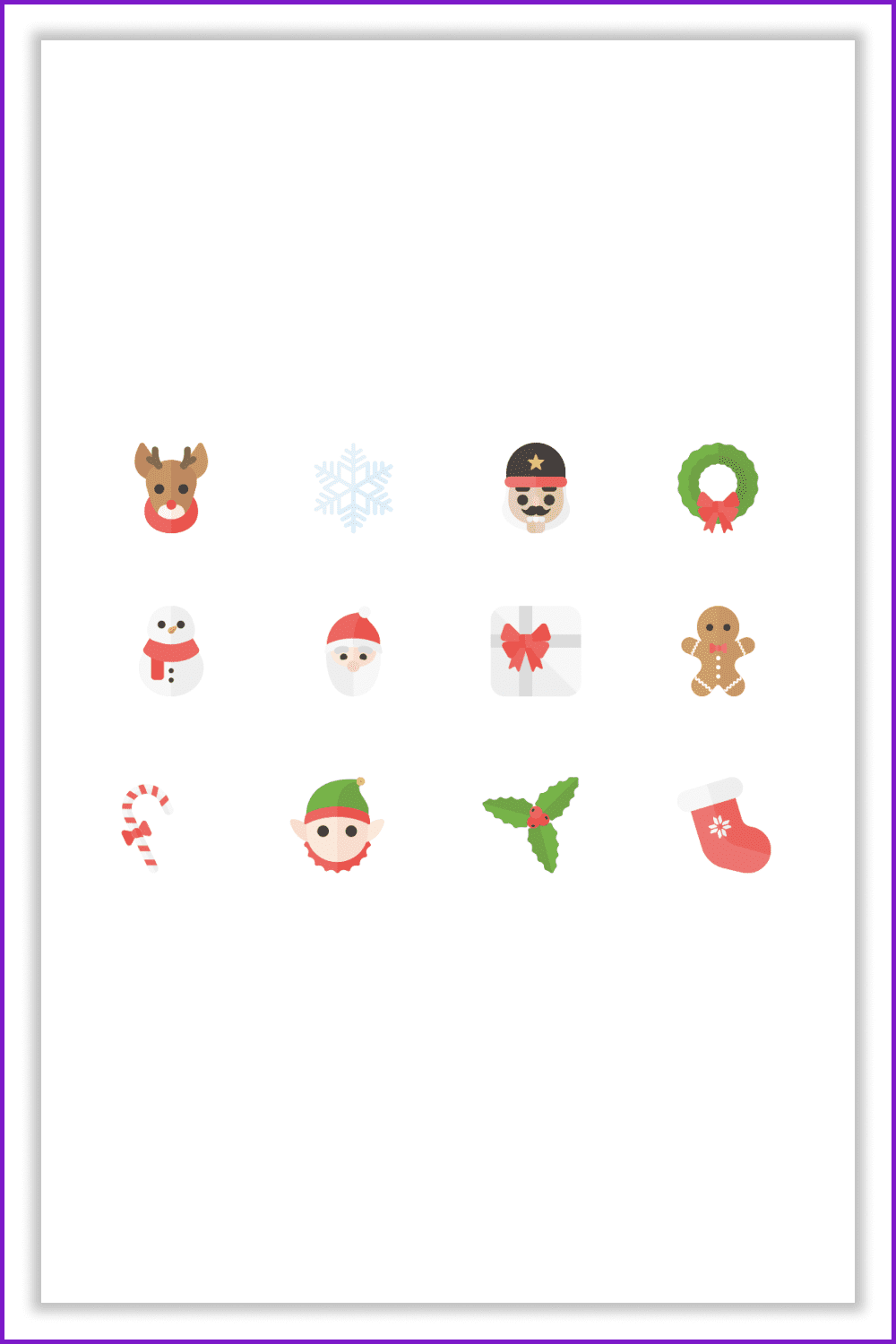 15 vector icons in different formats, which means you can change it in any way you need, without having any problems. It's cool for Christmas.
Winter holiday icons
Winter is not only about the holidays, but it's also about winter activities. What about these sports icons?
Silent Night Icons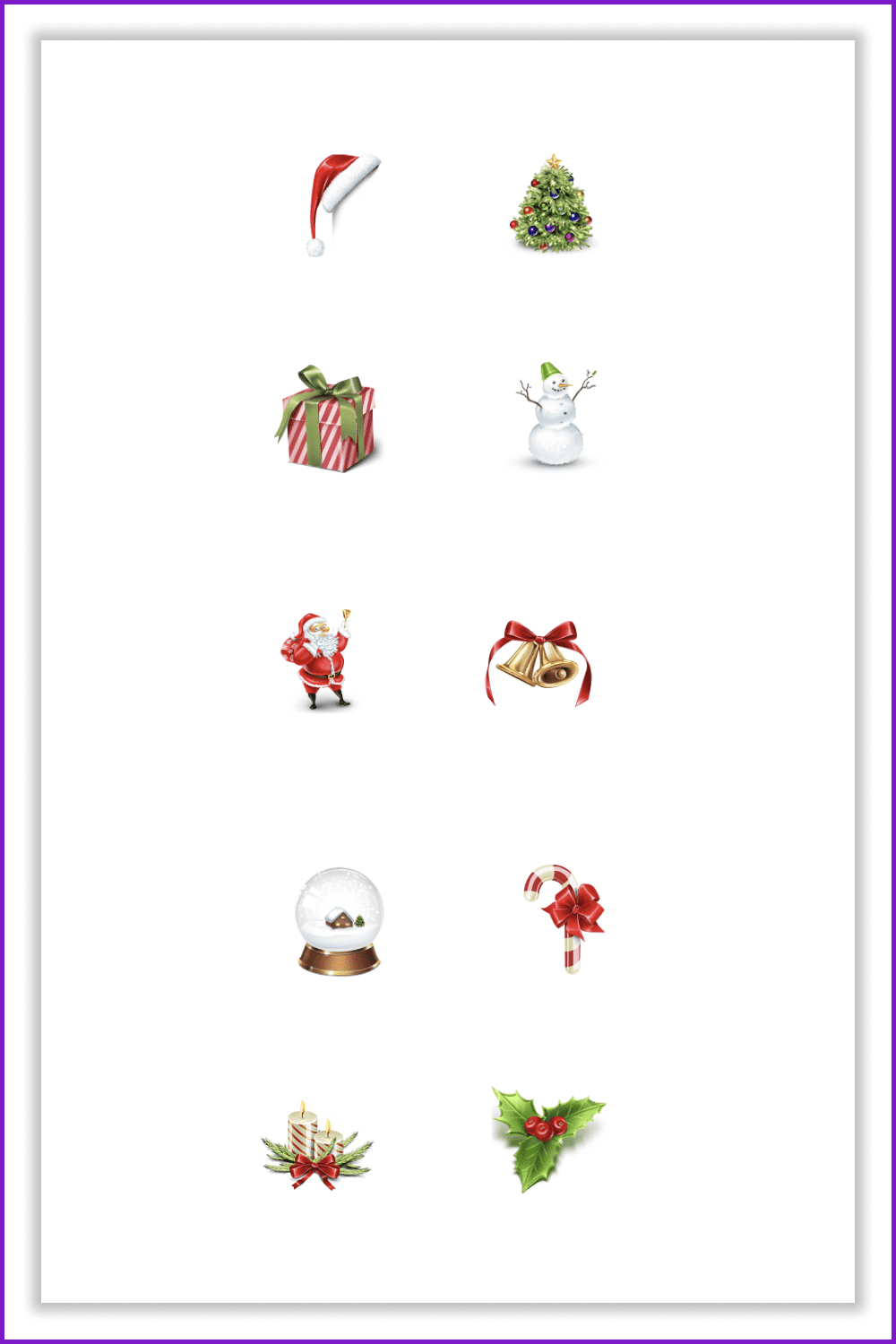 These icons look so professional and bright and you will definitely like each of the 11 that are in this set.
Christmas Lightroom Actions
If you are one who likes to capture precious moments in photos and make good memories, give your best photos that magical winter effect with ease. What if I tell you there's no need to spend a lot of time editing your best winter photos anymore? I mean, there's an easier way to get cool photos with actions. Even if you are new to Lightroom, you won't face any difficulties.
All you have to do is download one of the winter actions and add it to your photo. Add some snow, or change the colors and tone. This bundle of freebies is exactly what you need. You will get beautiful photos with the most amazing effects.
Try a few, to see which one is best for your photos.
150 Lightroom Free Snow Presets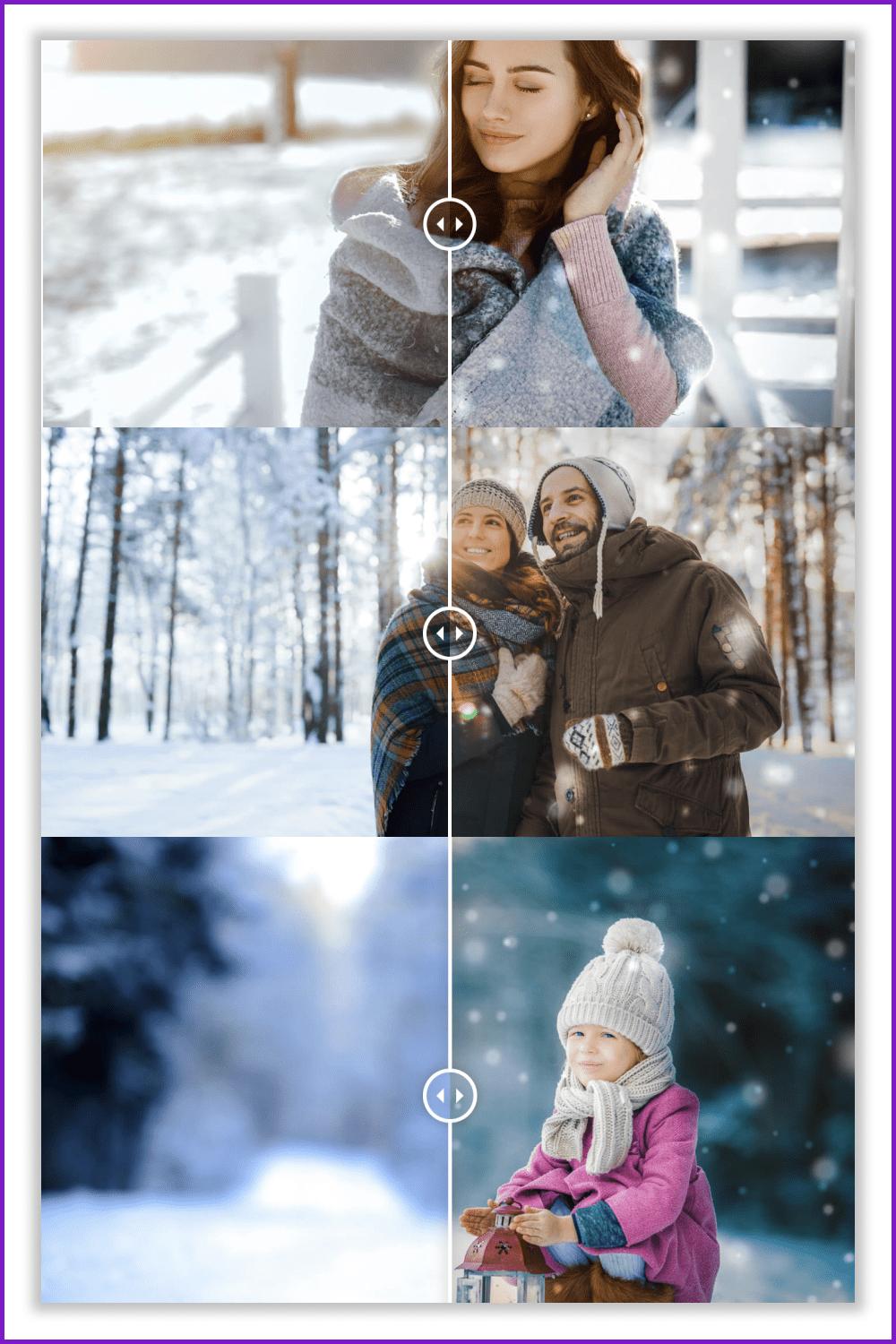 Here you can download around 150 free Lightroom presets and make your winter photos look even more awesome and atmospheric.
Winter Green Lightroom Presets for Desktop & Mobile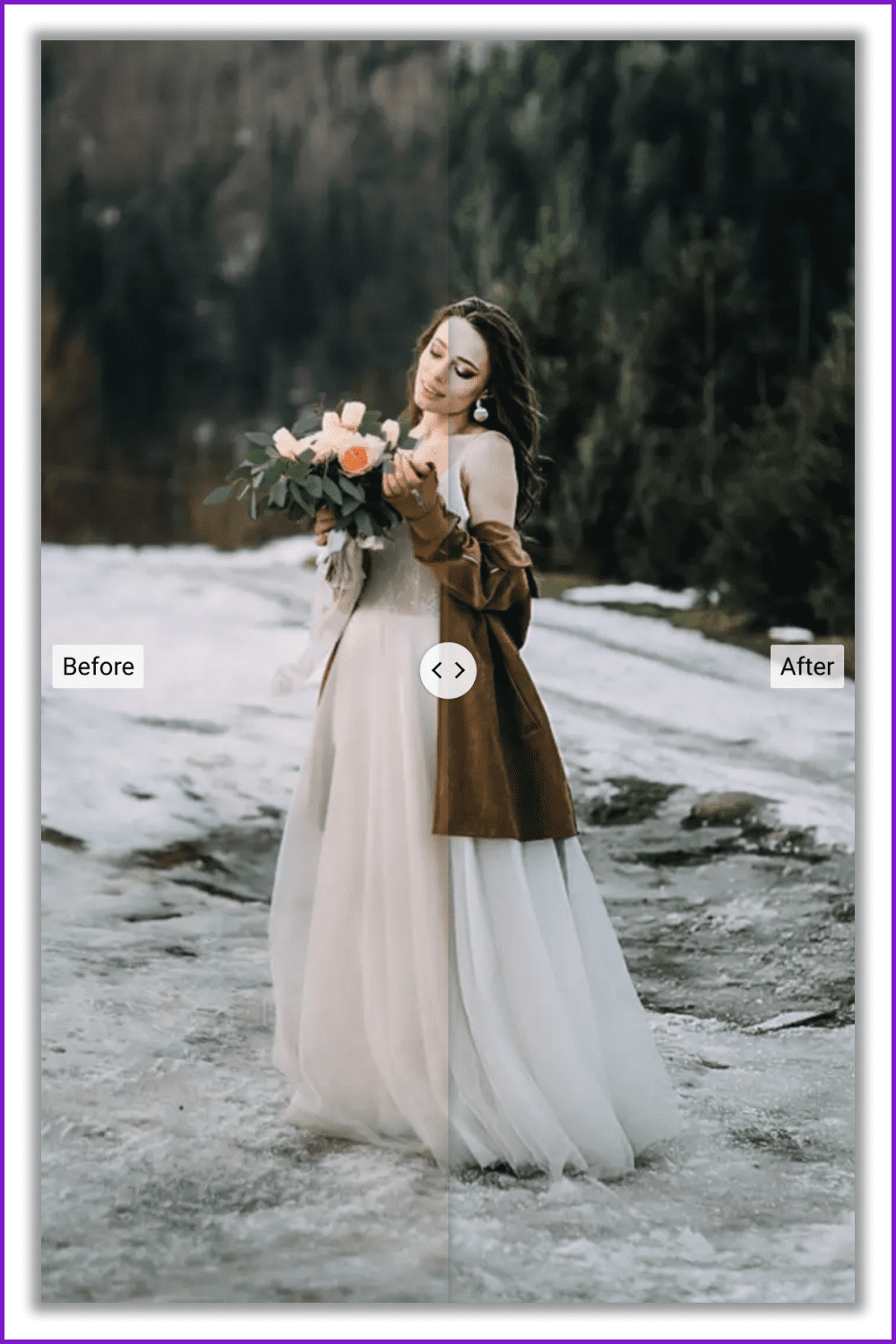 This amazing green winter lightroom preset can be used in desktop and mobile versions of Lightroom.
Snowy Winter 4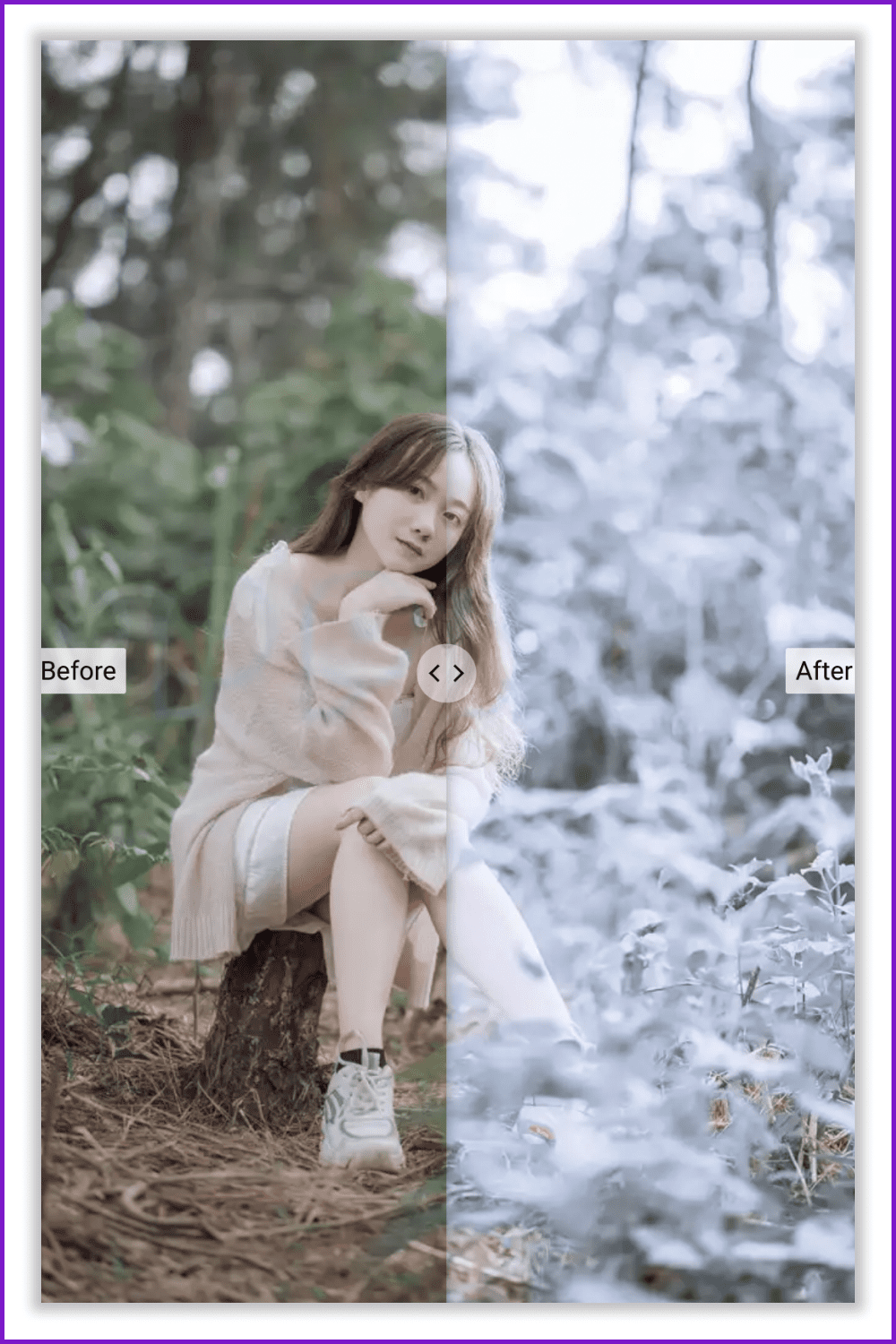 If you want to add more winter mood to your photos, pay attention to this snowy preset.
Snowy Winter 3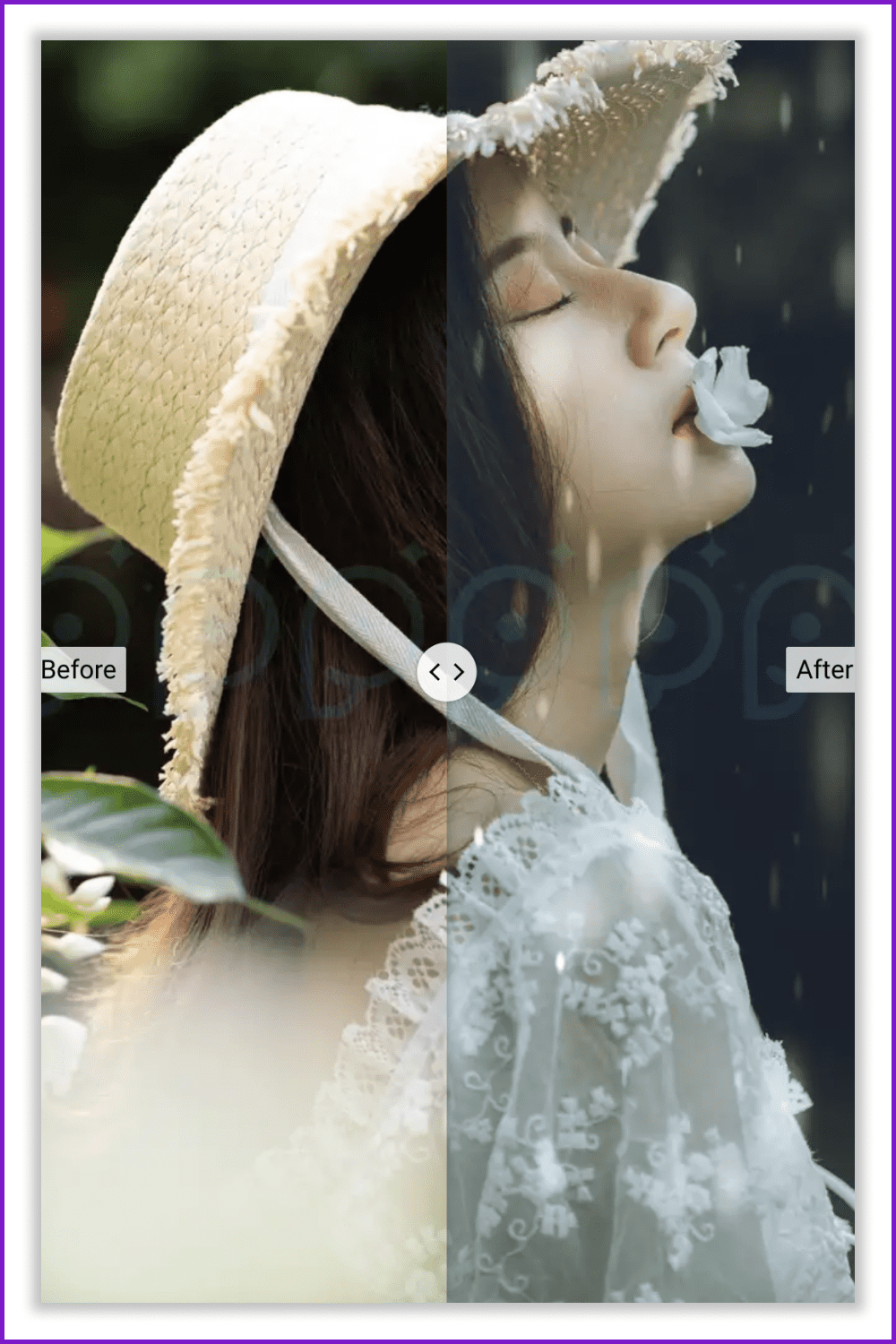 If your photos are too "warm," use this cool winter lightroom preset to make them look more winterish.
White Snow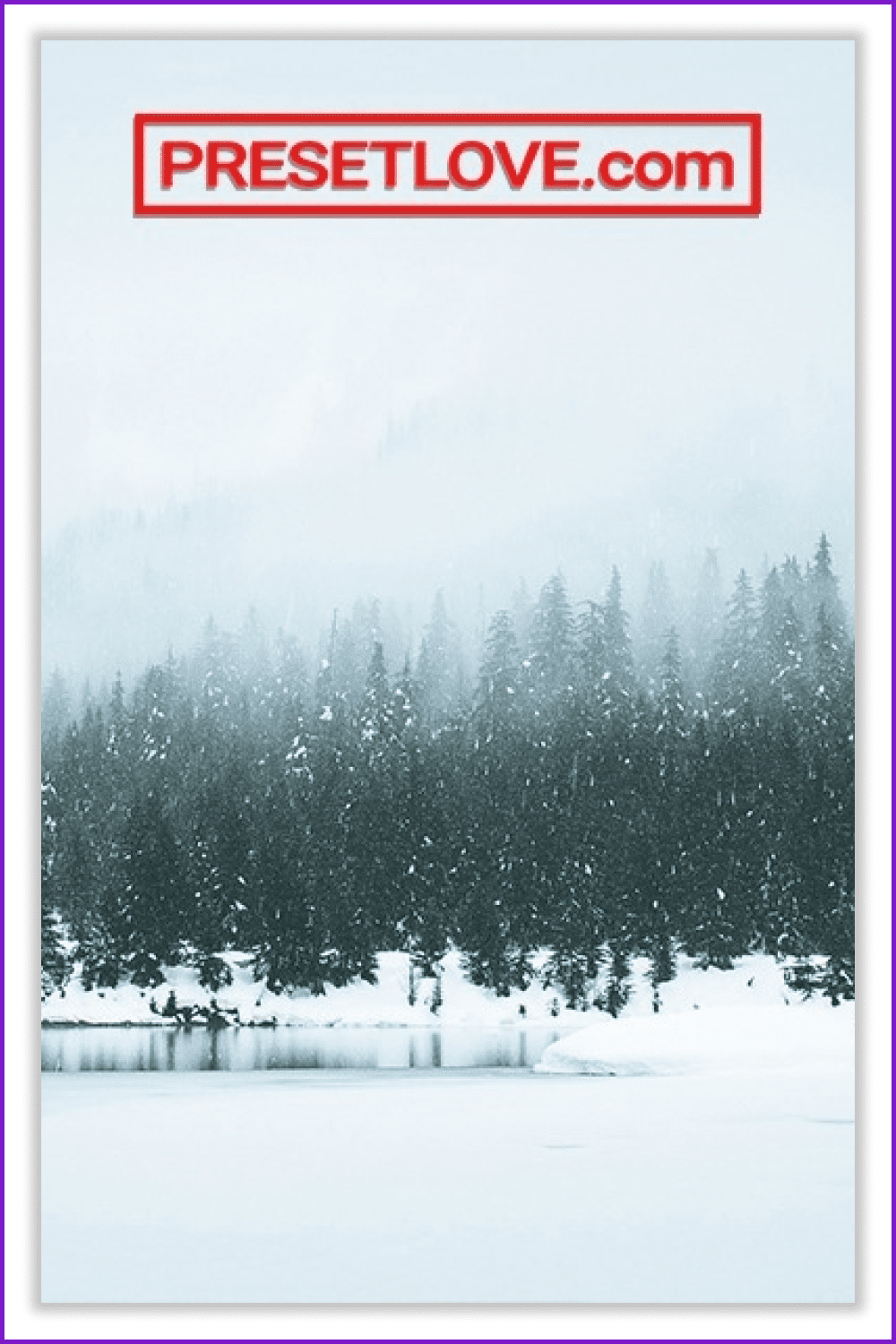 If you are lucky to enjoy snow during the winter, and also have a chance to take a few pictures outside, this White Snow action is perfect for you!
Free Lightroom Preset Snow Cap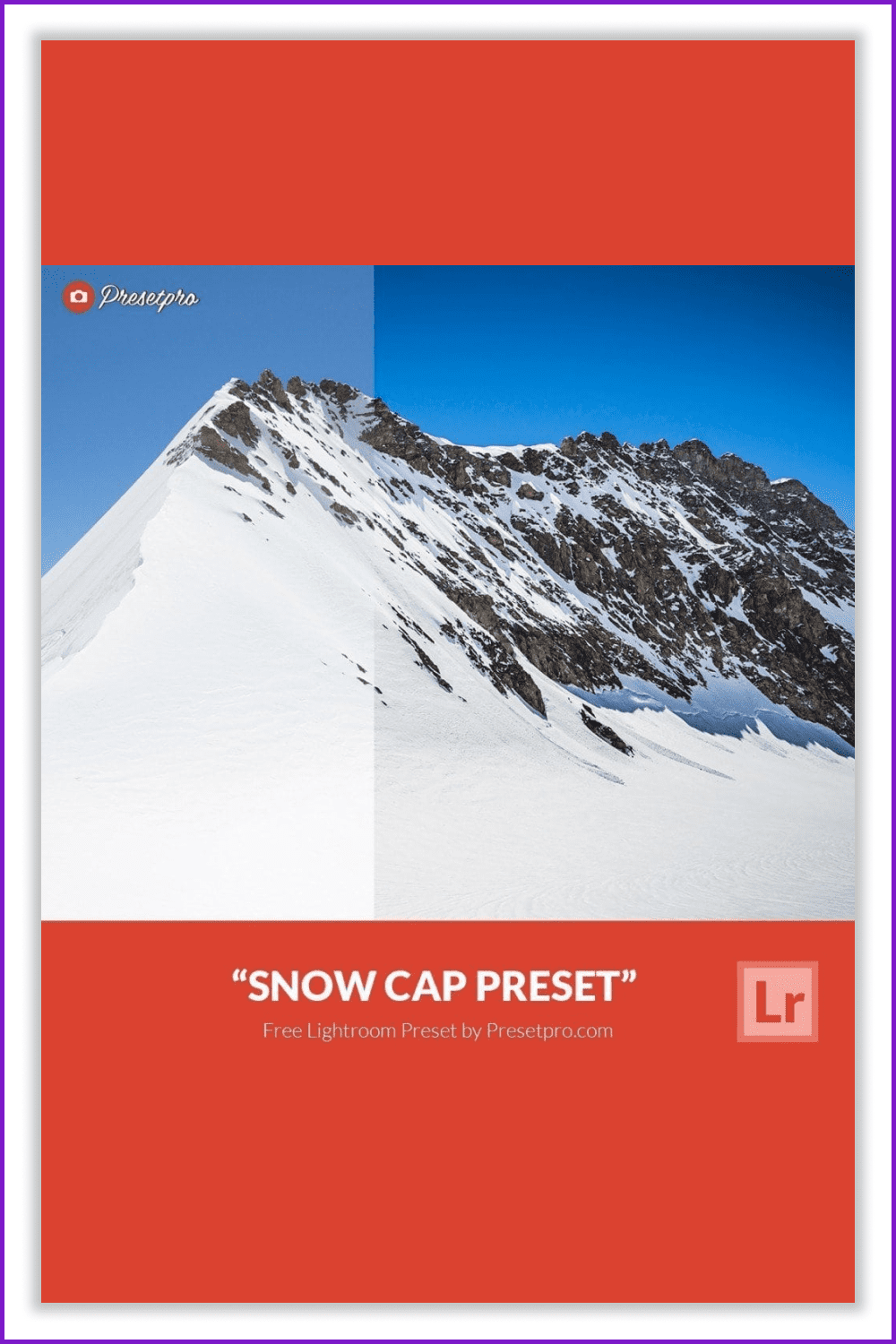 From the name of the action you can already understand what kind of photos will look the best with it. Landscapes, snowy mountains, and actually any winter views are perfect.
50 Free Winter Lightroom Presets Version 2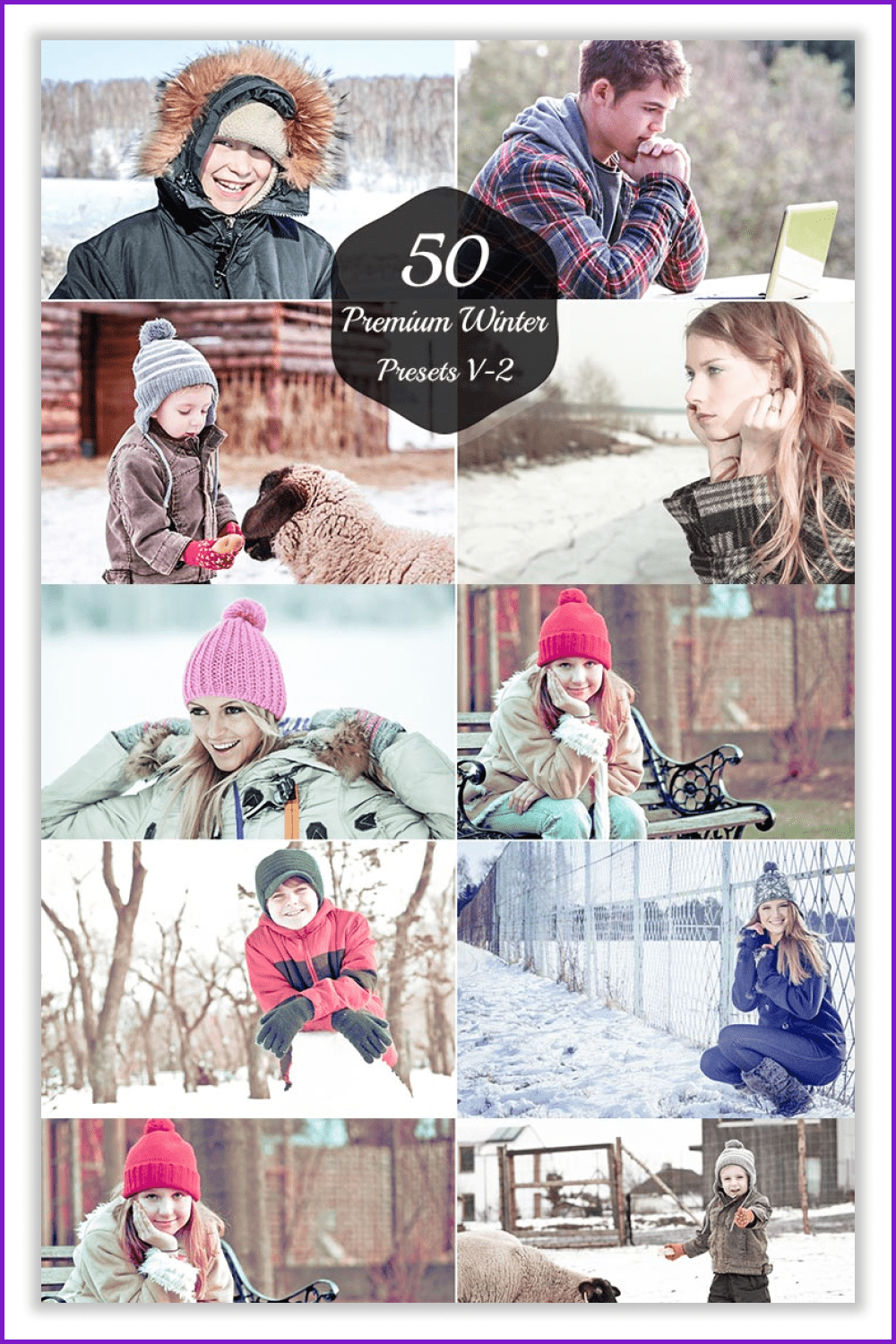 I don't even think I need to explain anything here. Follow the link and download 50 cool presets for winter photos.
Free Lightroom Preset Snowblind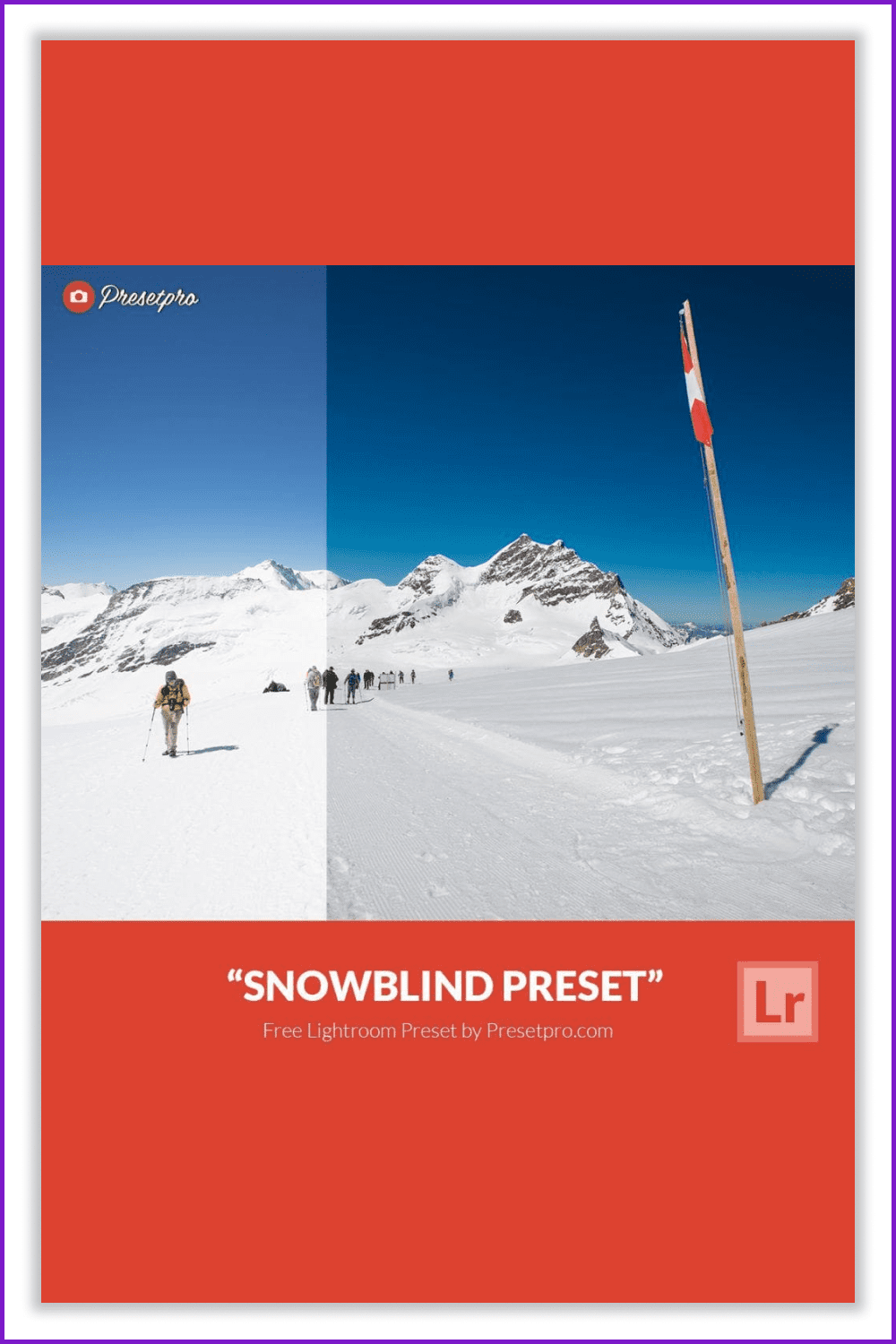 There is never enough snow, and never enough good actions for editing snowy pictures. Do you agree?
Free Winter Lightroom Presets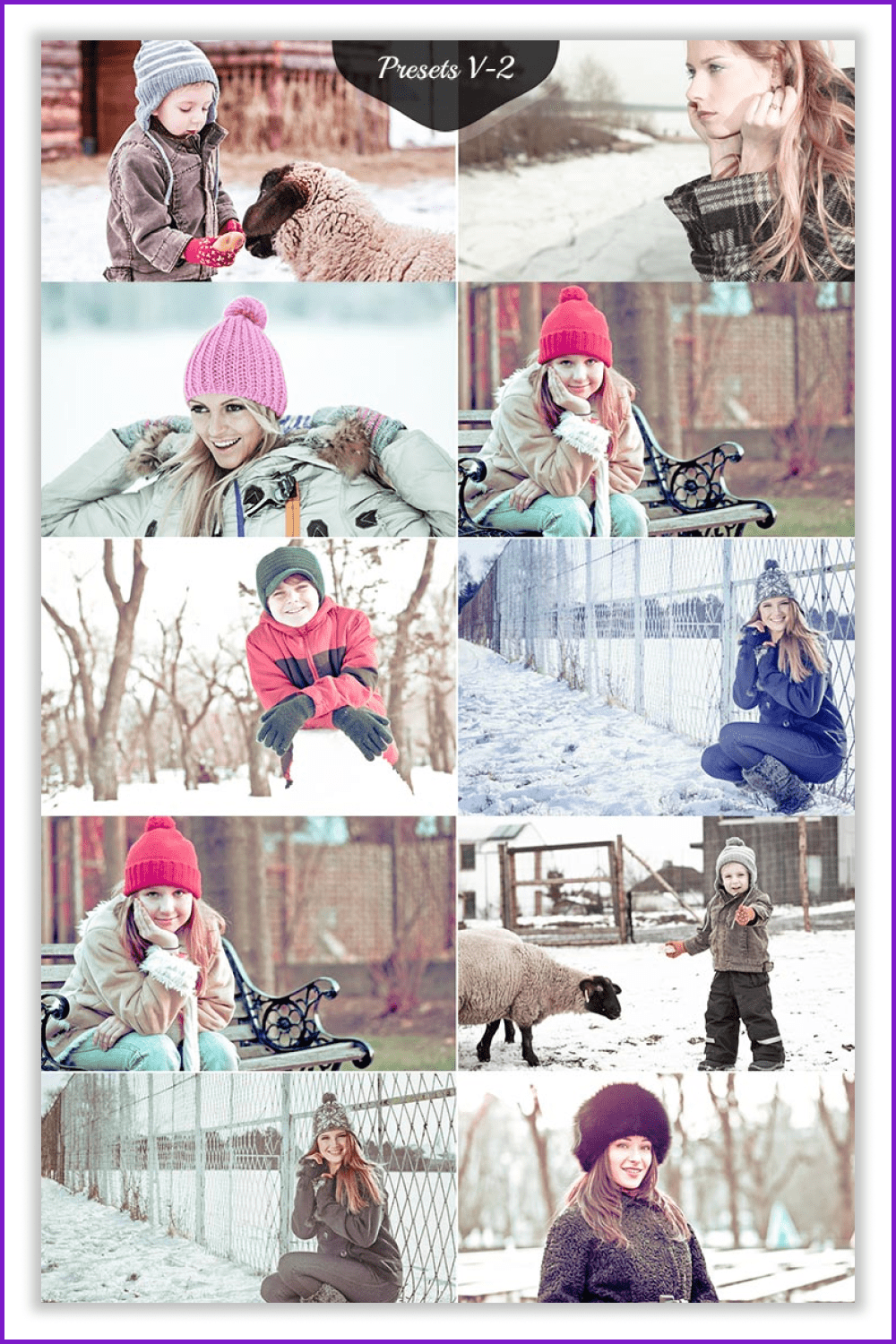 There are 3 different filters to make your winter photos more beautiful. Choose the one that you like the most, or you can try to use a couple at the same time.
Christmas Clipart
Want more Christmas illustrations free for your creative works? Then check out this little selection of free Christmas vector art.
Reindeer Clipart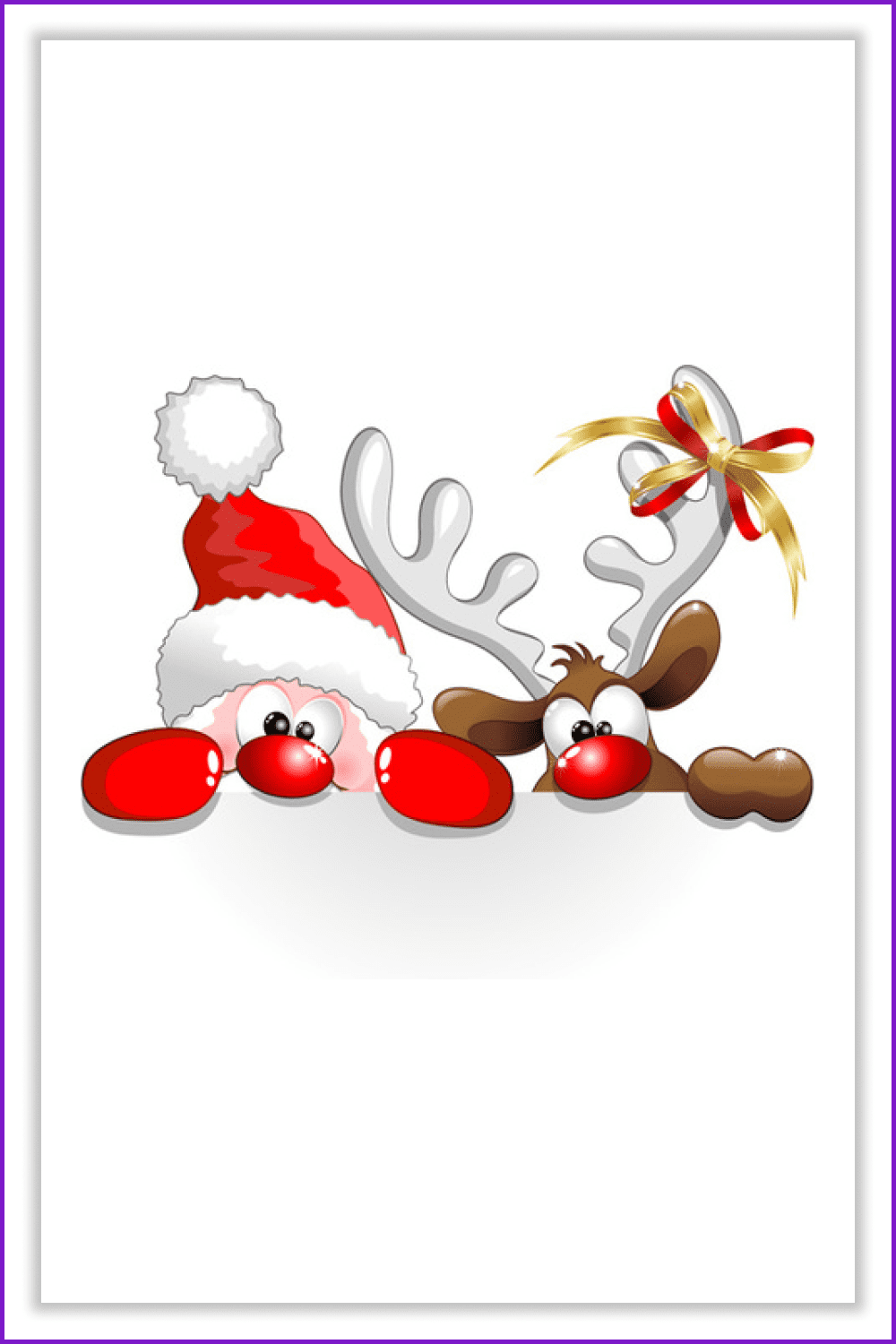 Funny and sweet clipart with the main characters of winter and Christmas. Cartoon style.
Santa and reindeer clipart Christmas image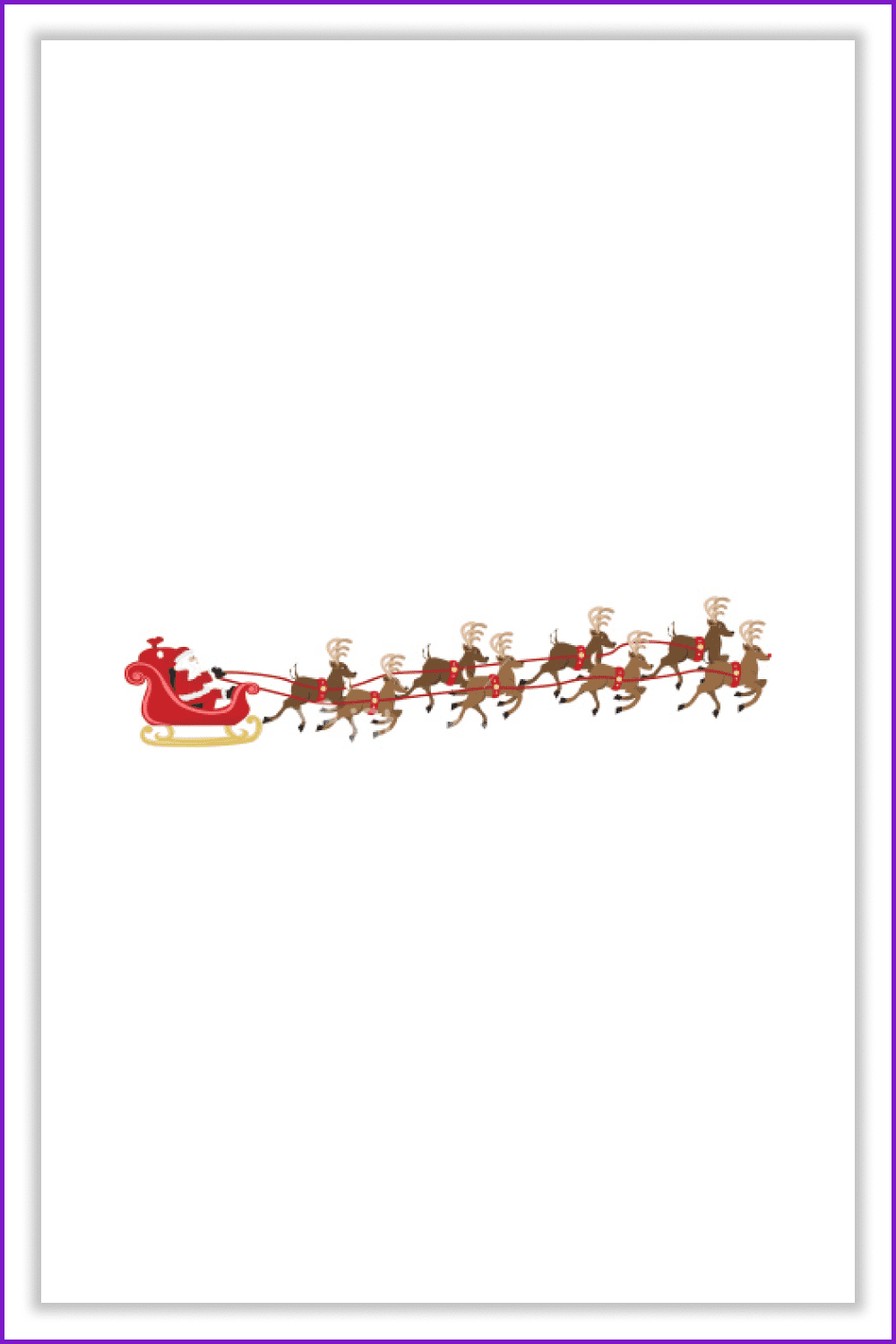 Ho-ho-ho. Are you waiting for presents for Christmas? Didn't you imagine the whole process being exactly like this?
Christmas deer Village design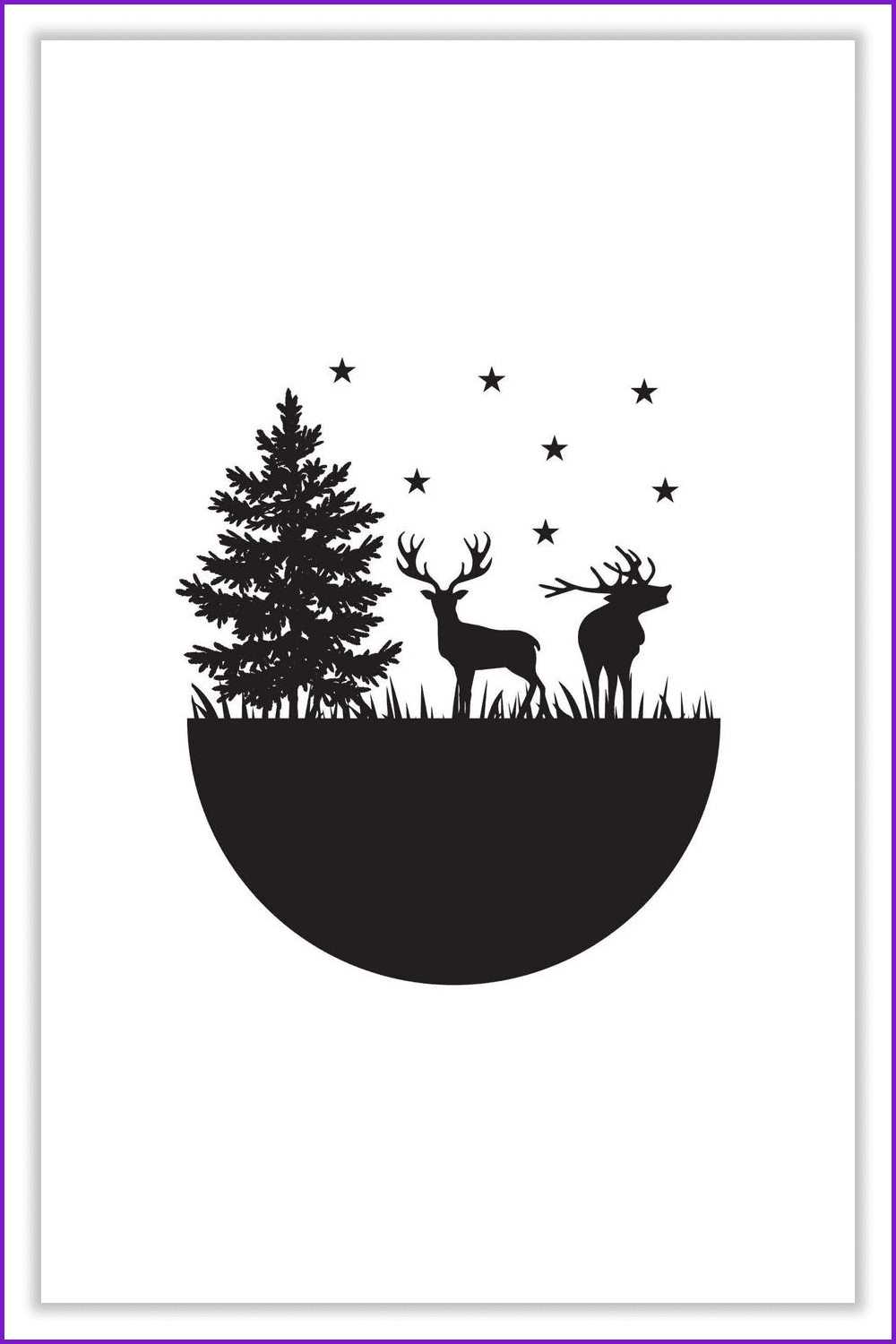 This black and white free Christmas vector looks very elegant and modern. By the way, you can use it in any holiday design.
Snowman Clipart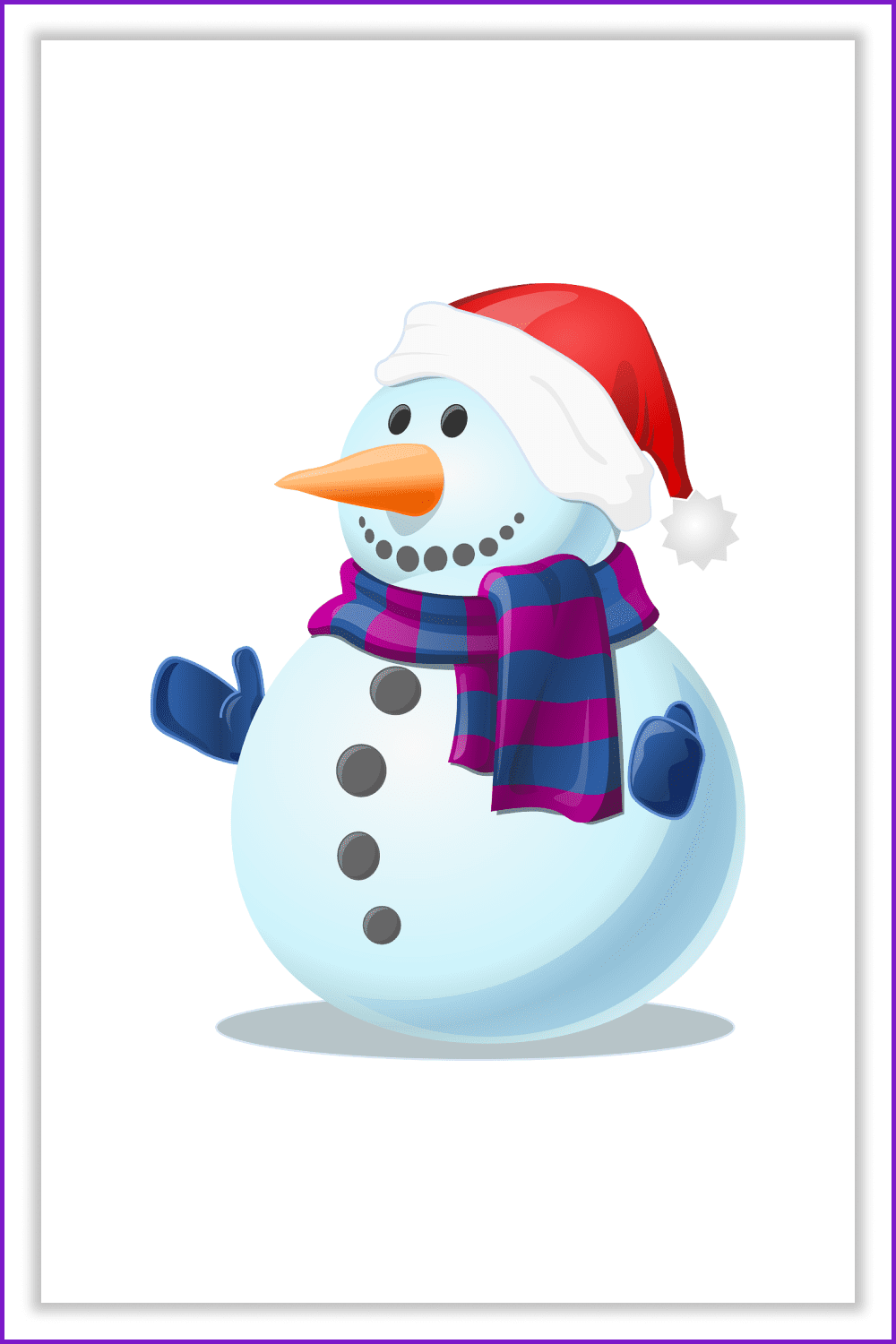 This funny and friendly snowman is so cute and wants to be a part of your Christmas project. Available in PNG and SVG formats.
Watercolor Christmas Clipart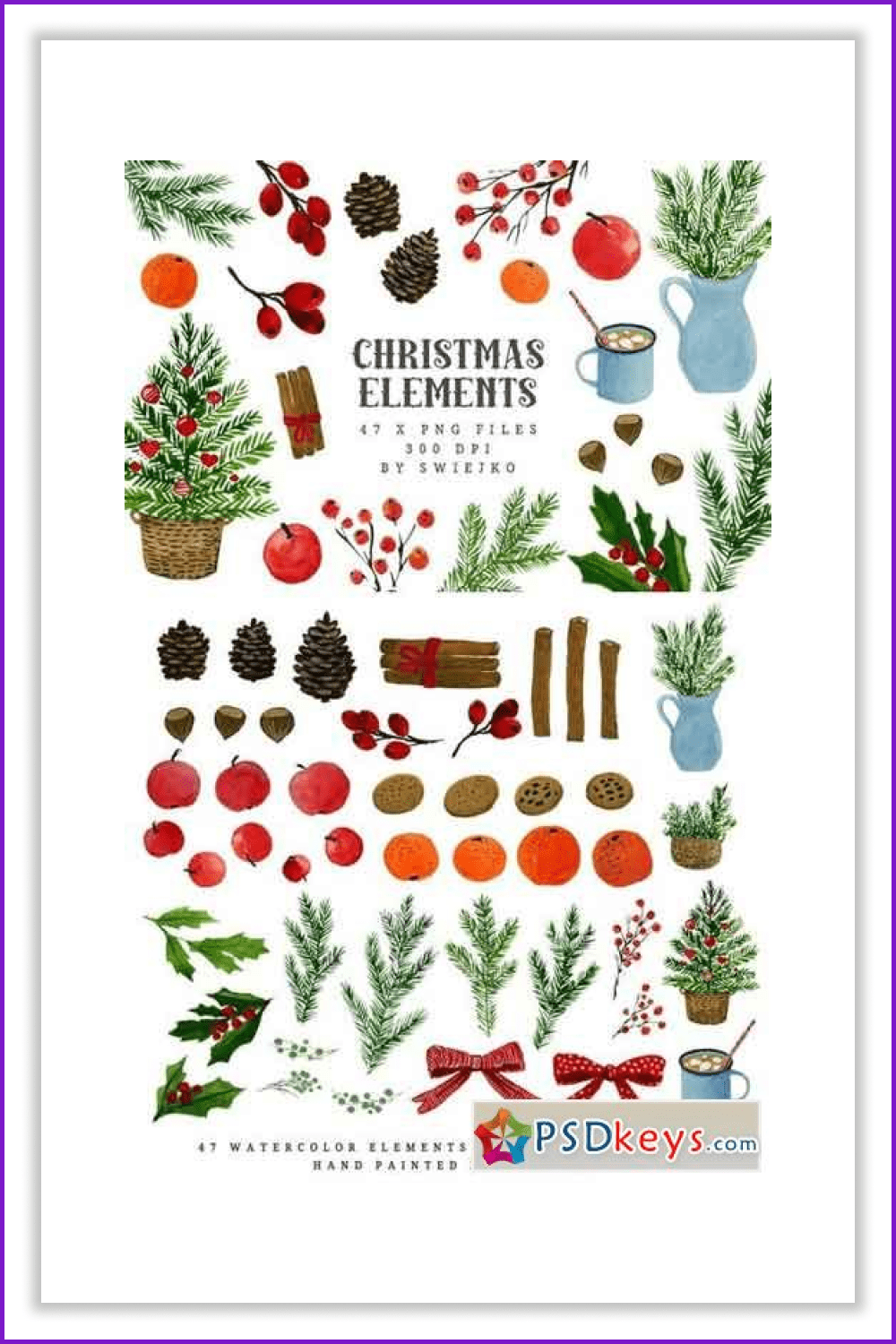 There are 47 hand-painted elements to help you create a Christmas design. Christmas tree, pines, cookies, cocoa, and many more.
7 Watercolor Christmas Clipart Items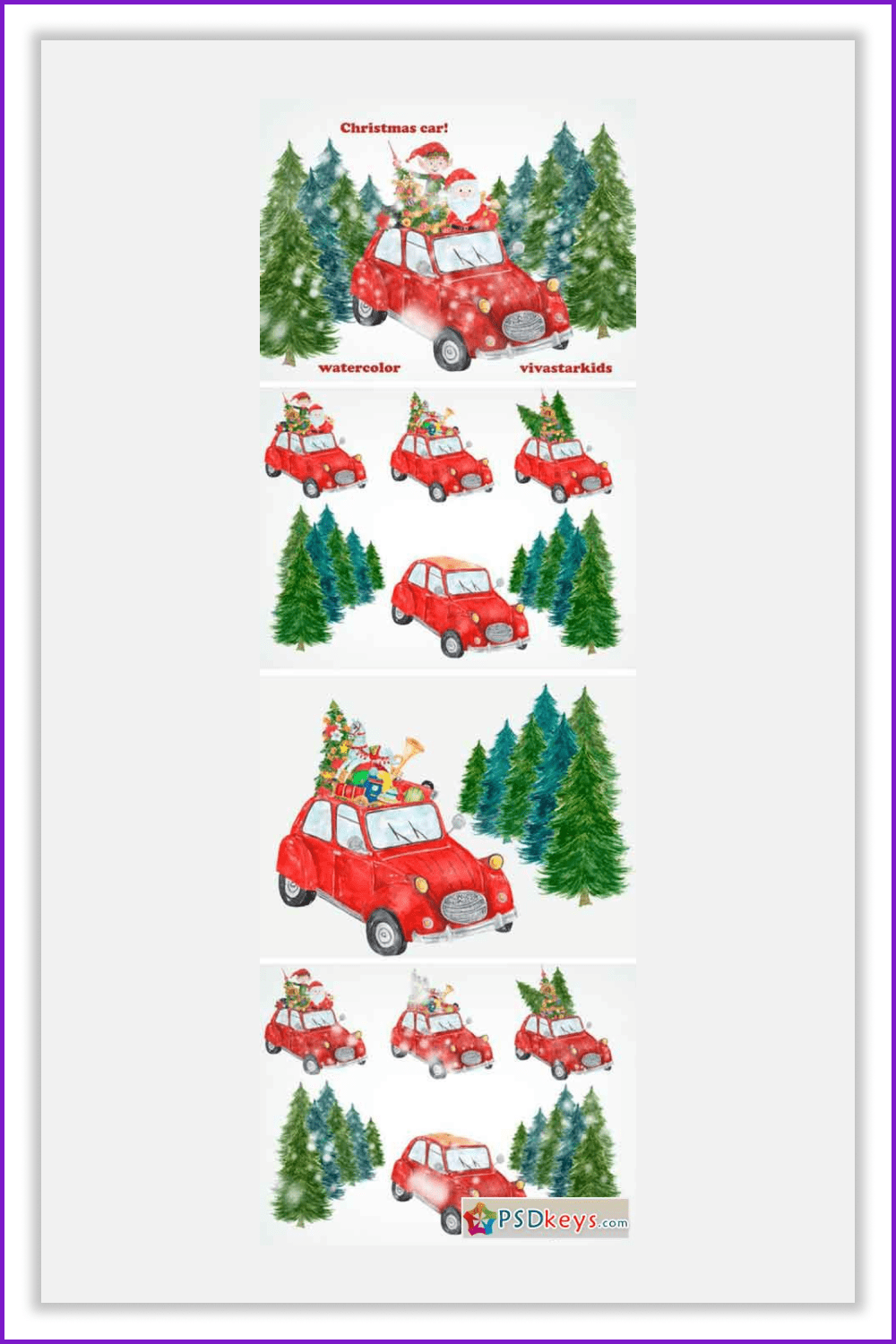 Another watercolor set of PNG images, including cars, trees, and snow. Use it wherever you need it.
Vector Snowflakes Set Free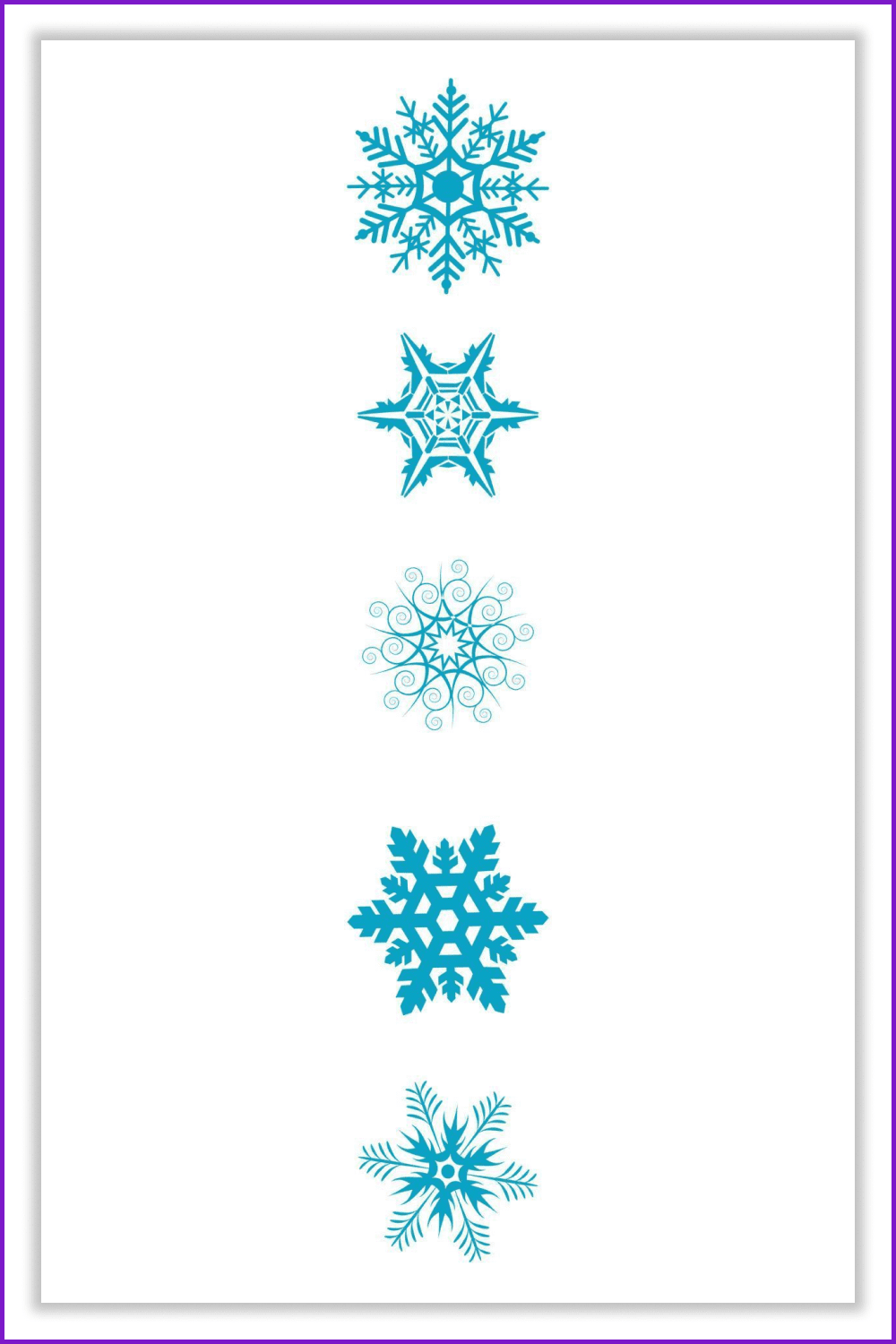 This is a set of original snowflakes clipart that you can use in any Christmas design.
Christmas rainbow set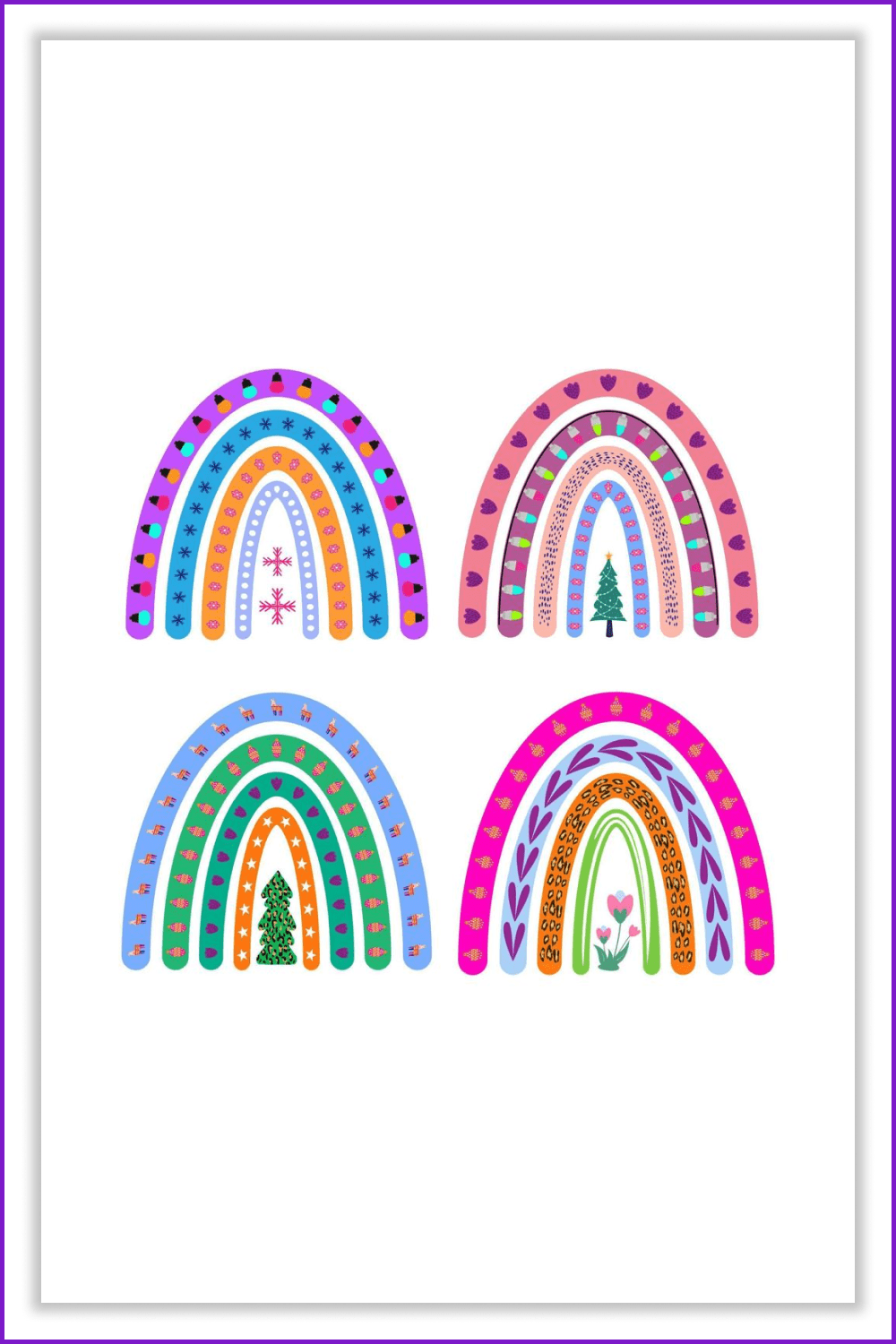 If you are looking for some Christian Christmas graphics, pay attention to this simple, yet cute and original clipart.
Christmas SVG
In this section, we have prepared the greatest vector collections for your future Christmas designs. Look carefully through it not to miss the ones you will like the most.
Vector Deer Christmas Illustration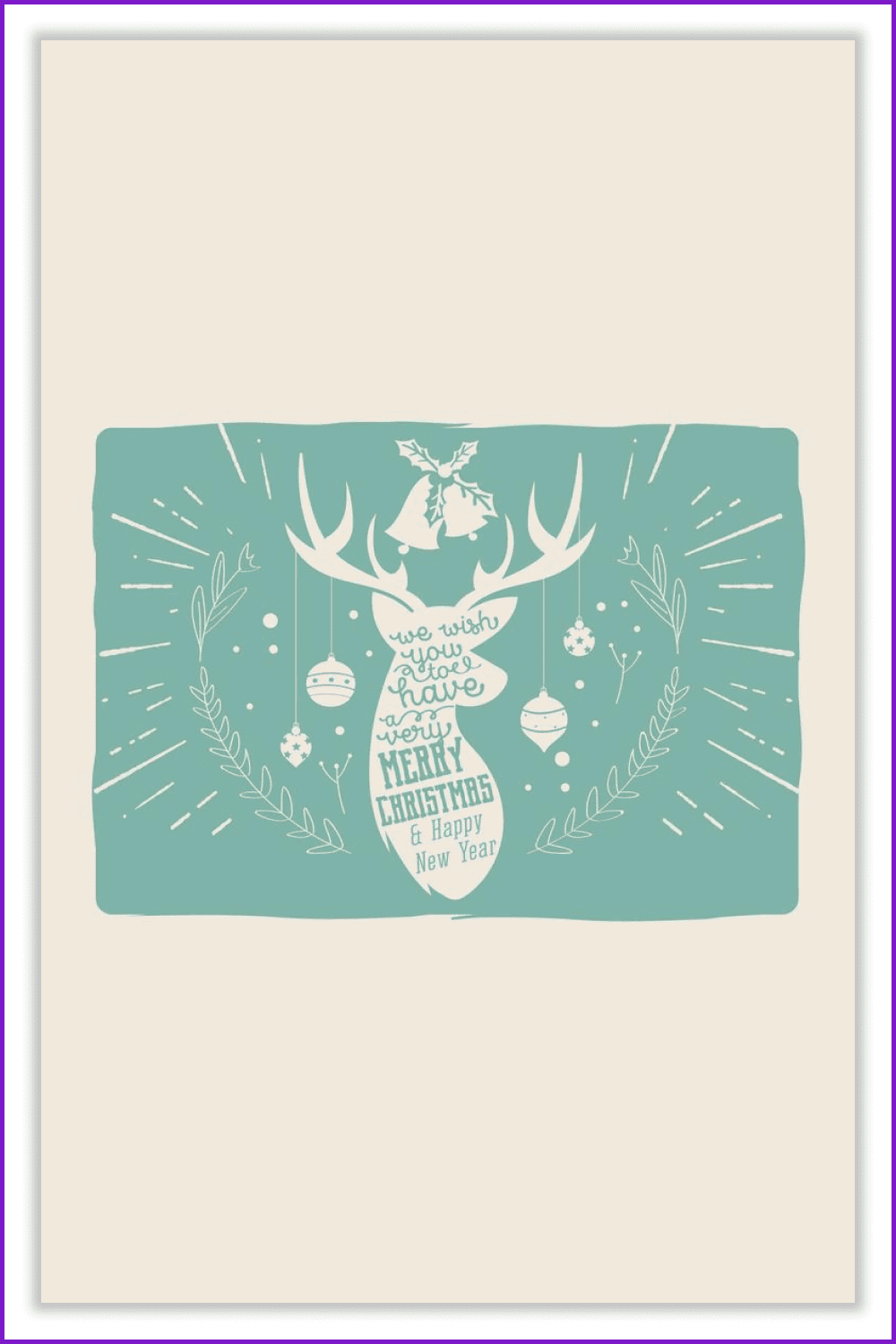 Here's a perfect illustration for your Christmas card. You can use it for other projects as well.
Christmas Fonts
We have prepared a huge collection of free Christmas fonts for you. Below are only a few of them.
Merry Christmas lettering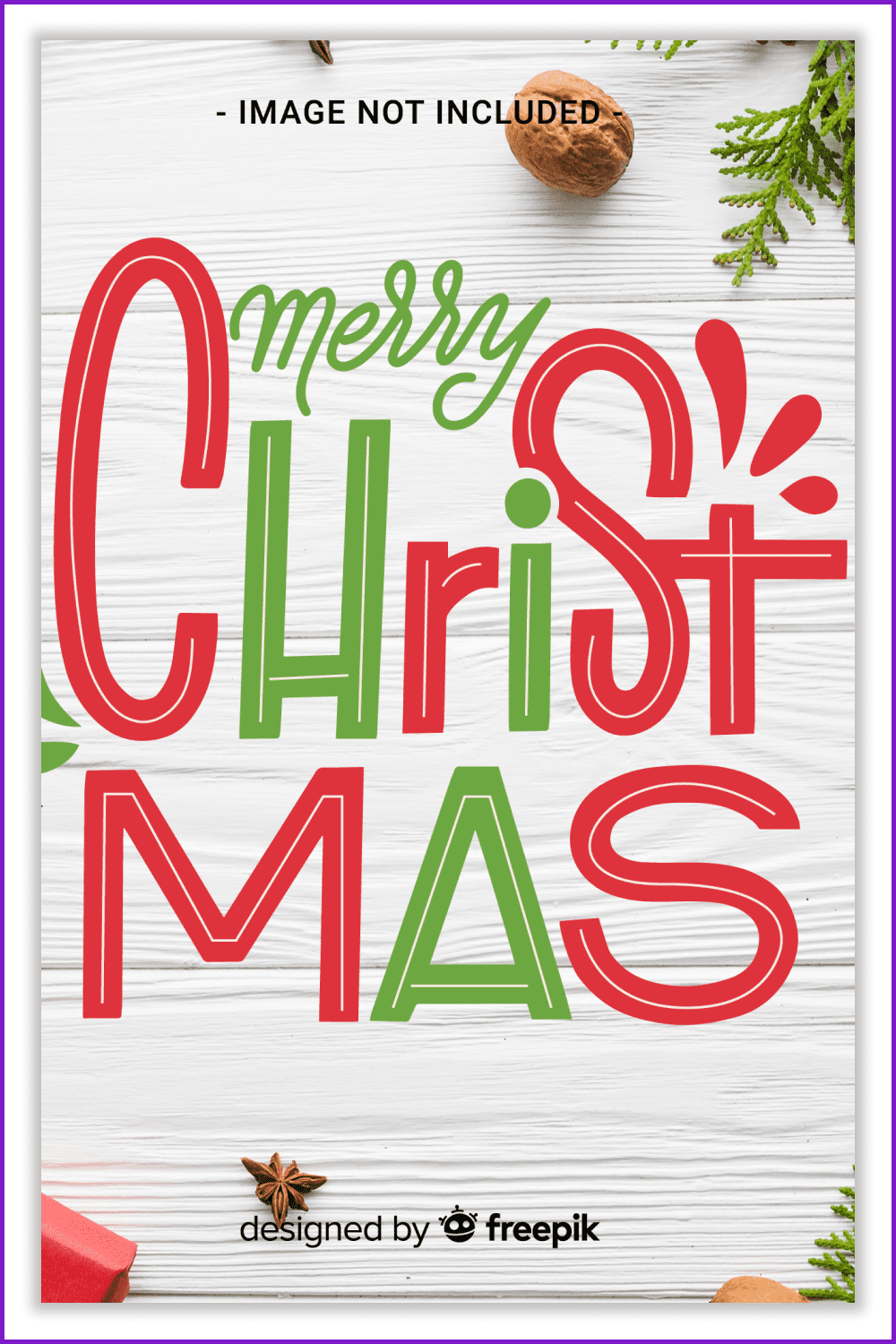 Want to stand out with holiday lettering? How do you like this one? Check the link, and it could be the one you would like to use.
Christmas typography set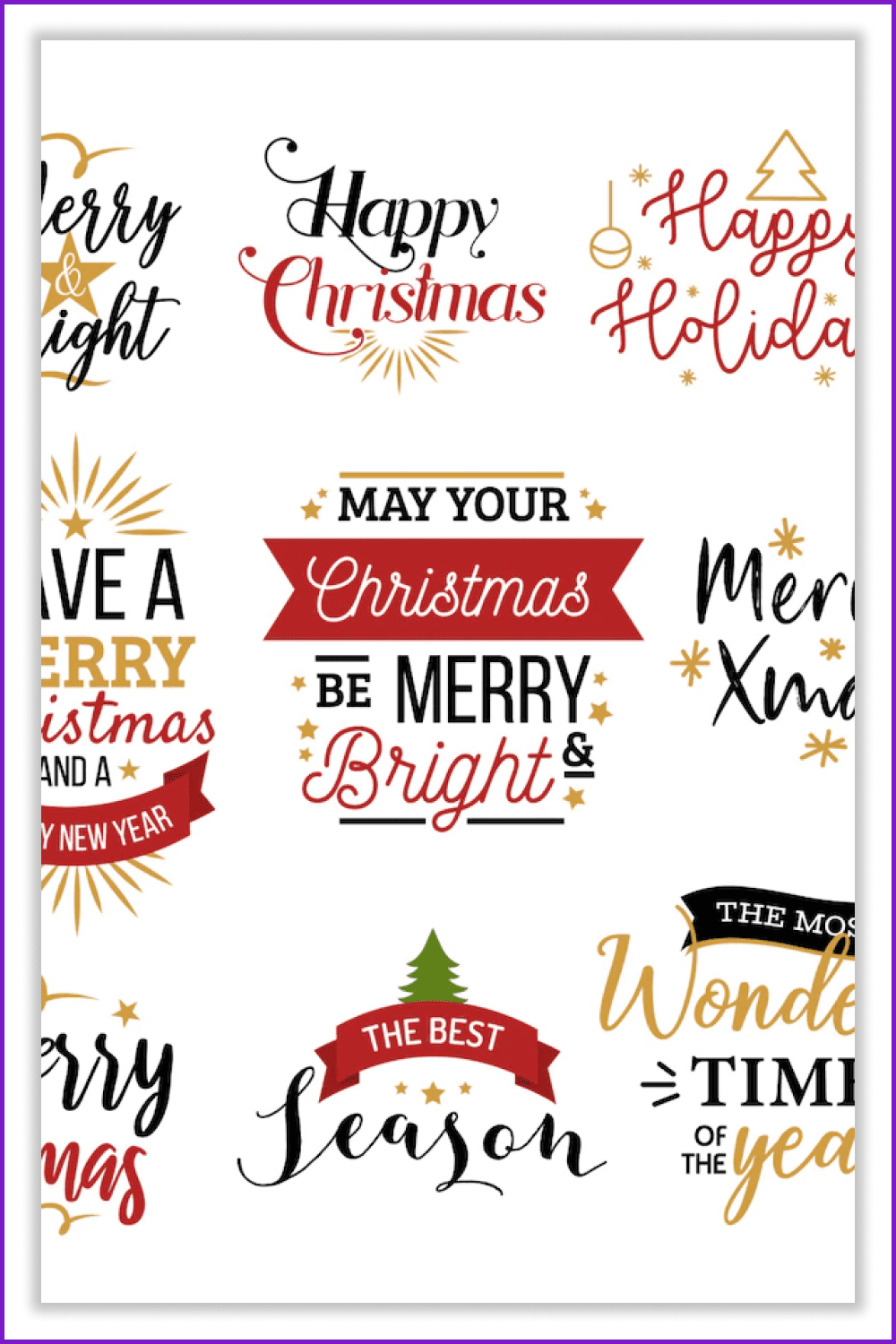 So this is my favorite part! The same text will look absolutely different, and you can definitely give it a mood. Don't you think so? Anyway, I'm sure it's way cooler than an ordinary boring font.
PW Joyeux Noel Font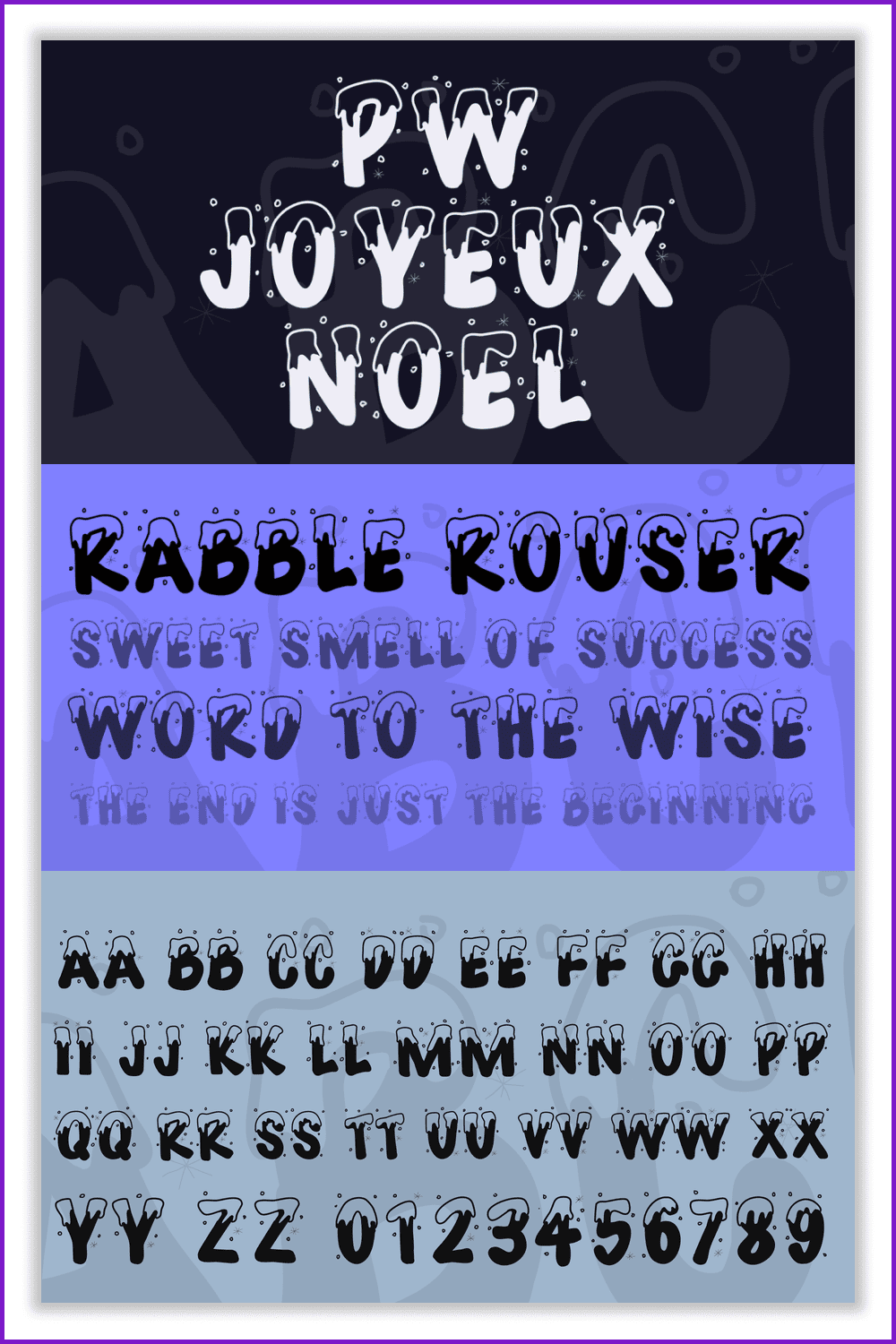 This playful font will complete your designs. Use it for winter vacation brochures, posters, etc.
DK Frozen Memory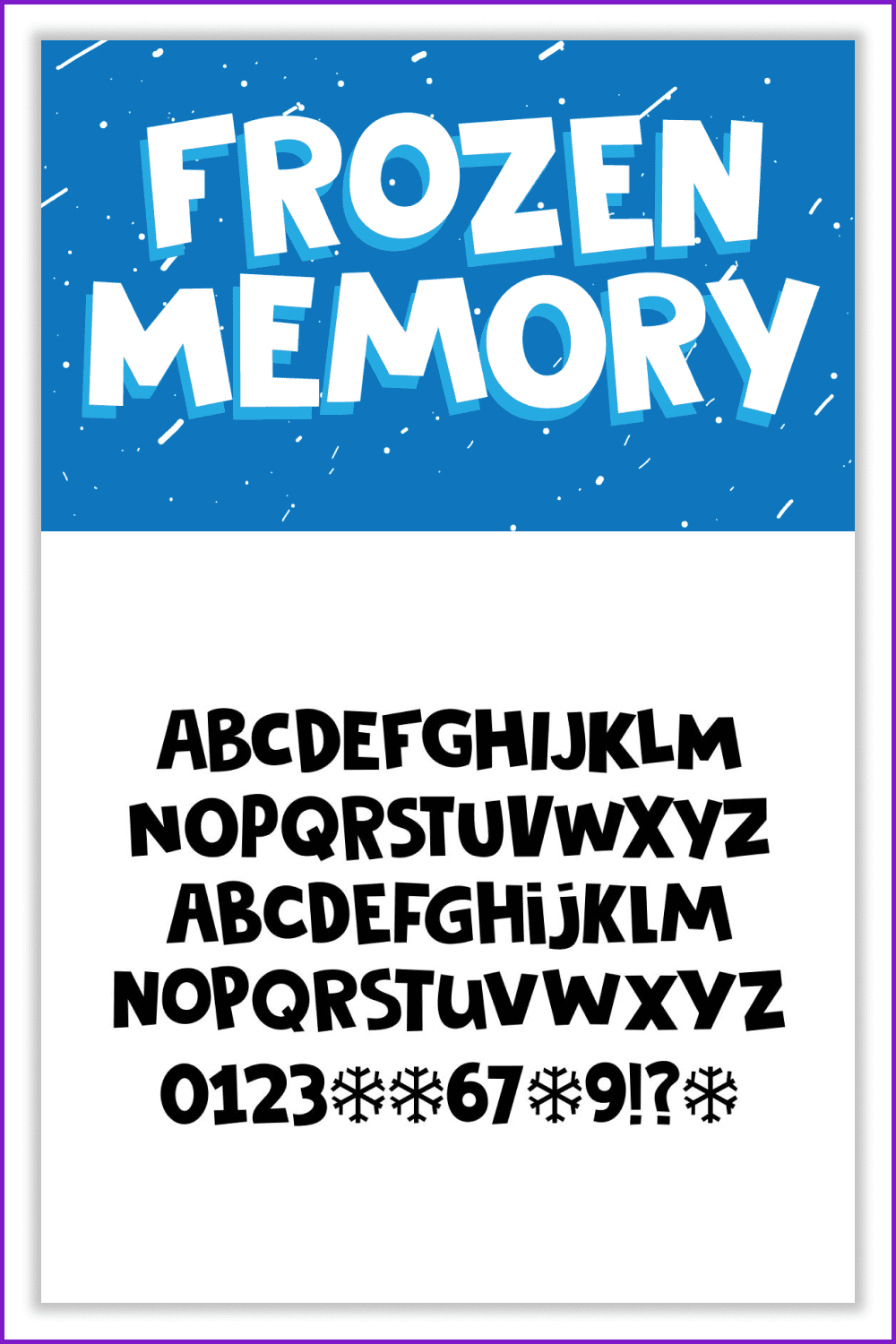 This font will probably remind you about some cartoon. The cool choice to create some banners, for office stationery, and other winter designs.
Christmas Card Font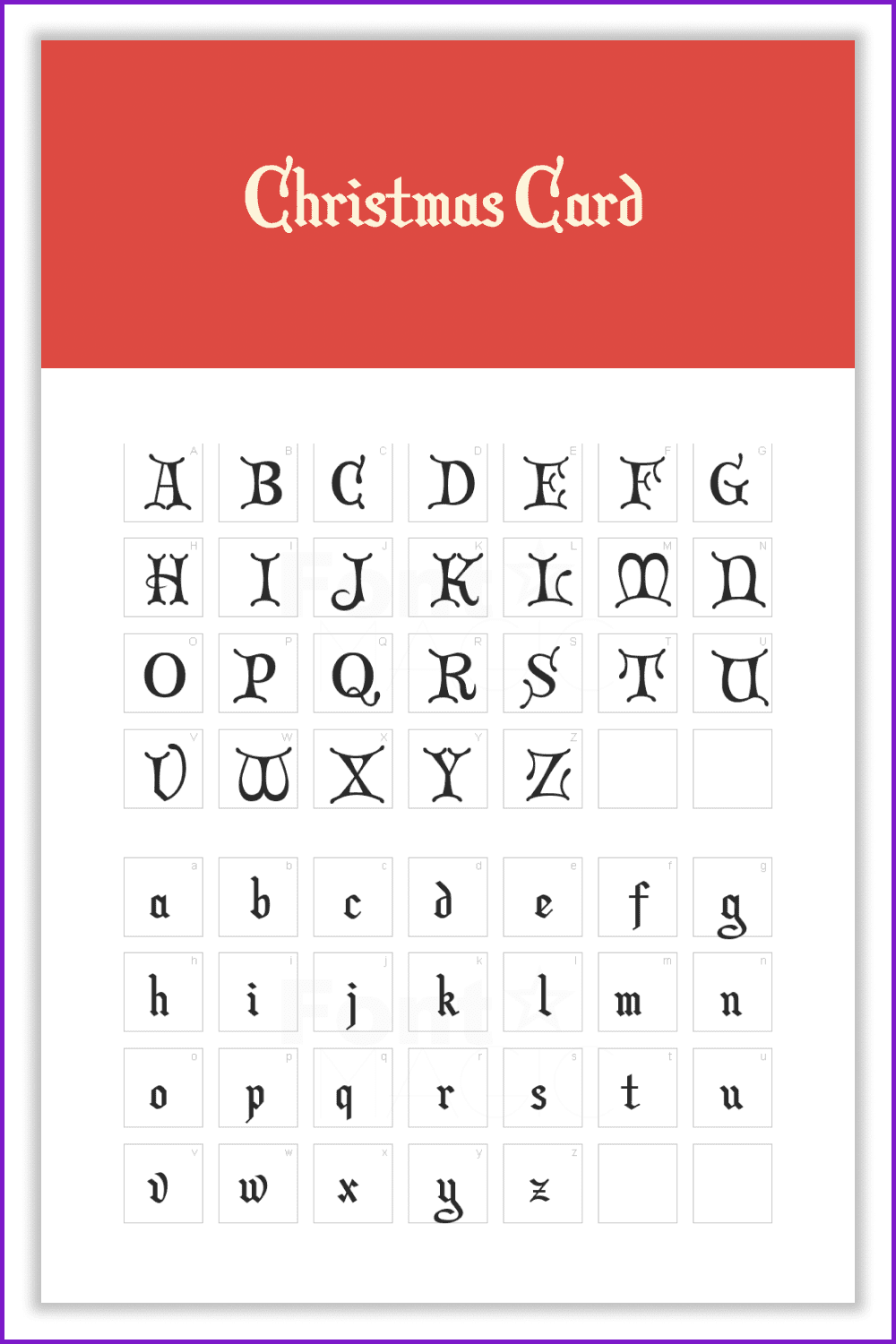 Need an elegant free Christmas graphic font for your Christmas cards? Feel free to download it.
Winter Calligraphy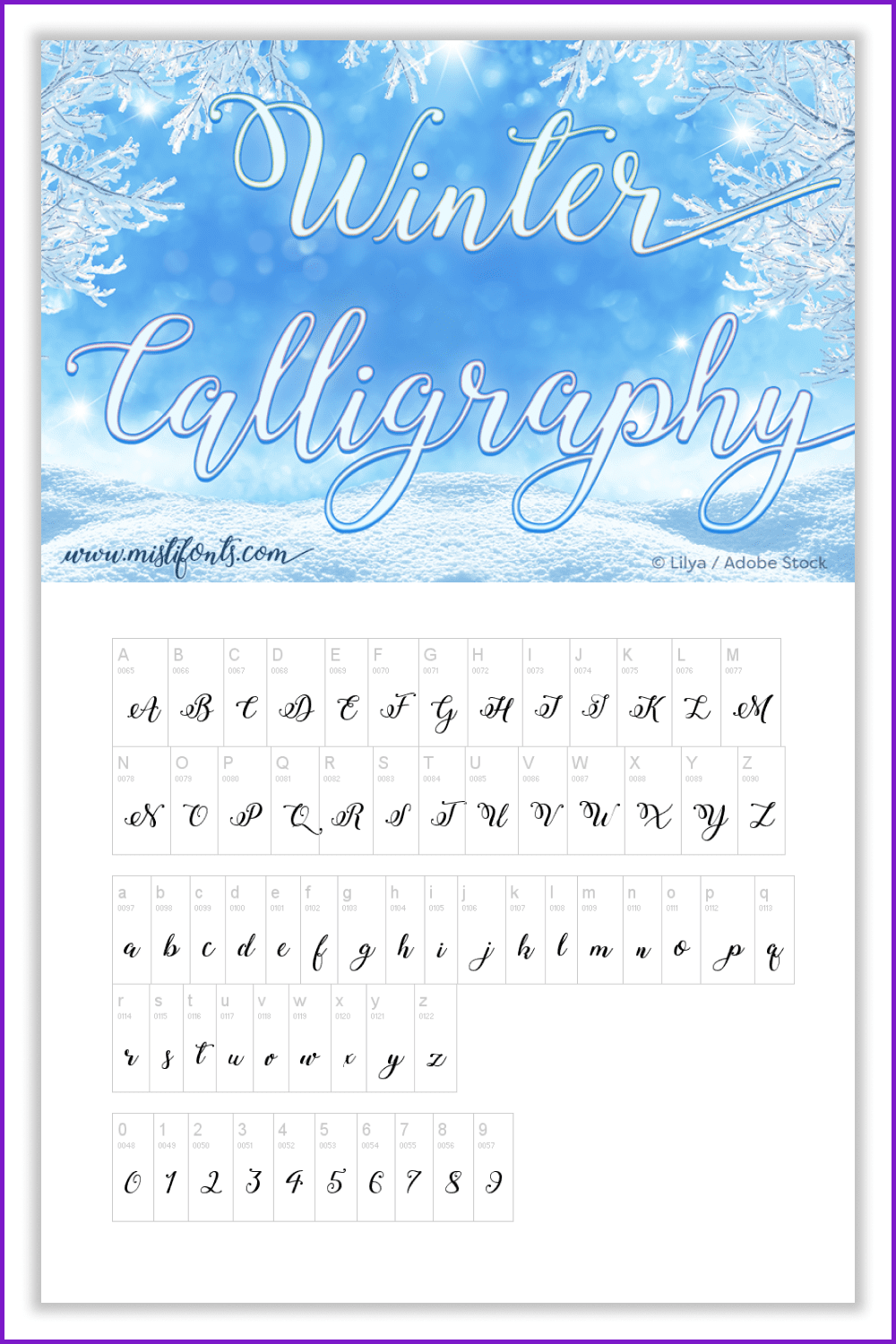 Finding a good font for your seasonal designs might be hard stuff. So what about Winter Calligraphy? Pretty cute for creative holiday designs!
Best Christmas Cards
I still remember the times when I used to check a few stores to find that nice greeting card for every friend. And of course, for every person, you had to find something different. It was a pleasure, but it takes a lot of time. Let me save a bit of your time by presenting you with our list of cool creative cards. Even if you forgot to buy a greeting card, it's not a problem anymore. Send greetings and joy with your unique card to any part of the world… Download it, print it, and mail it traditionally with a personalized message and wishes.
Christmas Snowman – Christmas Card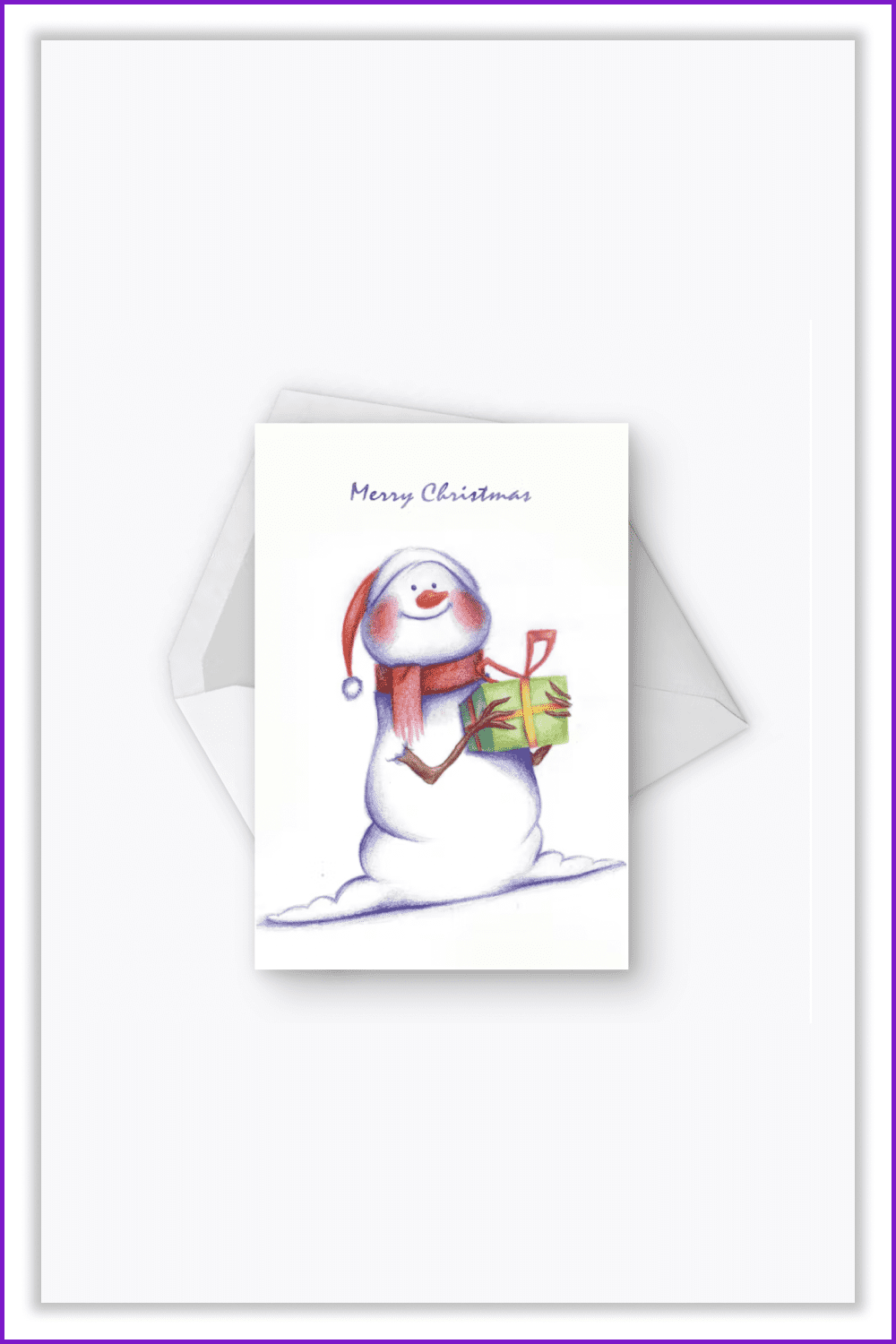 This handmade pencil-drawn digital card looks really amazing. It's too amazing to pass by it.
Merry Ho – Christmas Card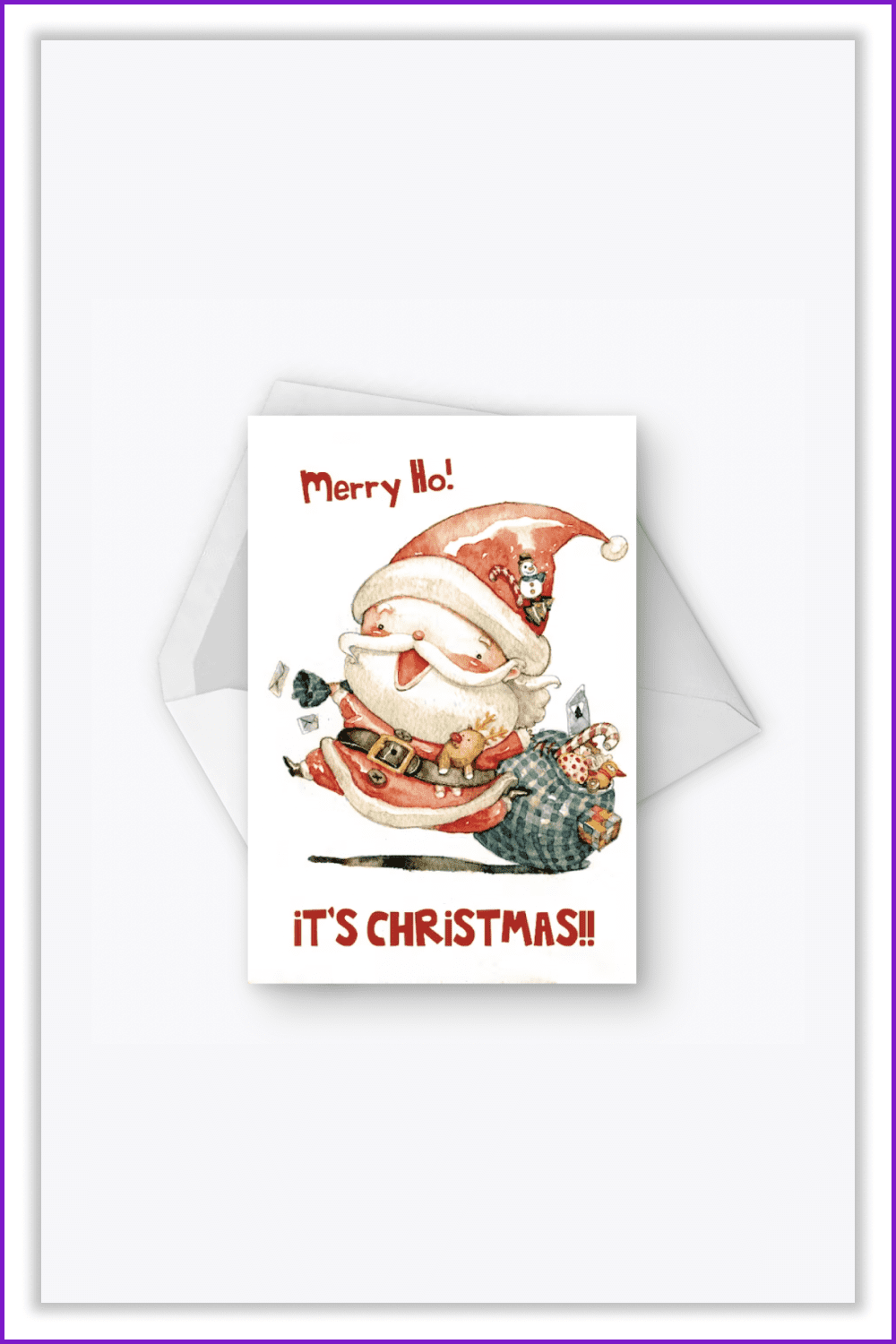 Grab this watercolor Christmas card to impress your loved one. It is absolutely awesome and free.
Heart and Home – Christmas Card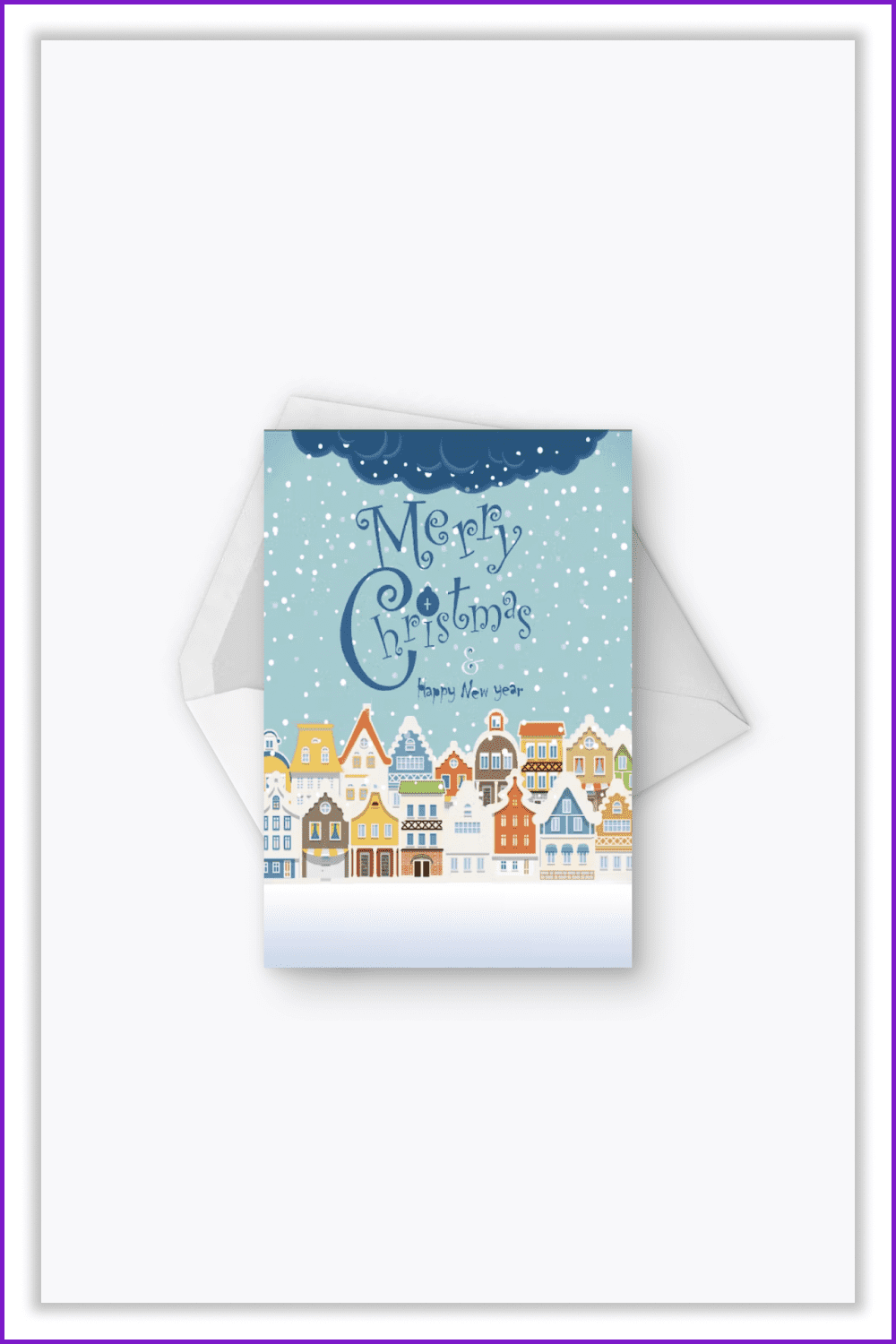 What an amazing way to congratulate someone by creating a personalized card online! Look how cute it is! Moreover, it's animated.
Cute Christmas reindeer card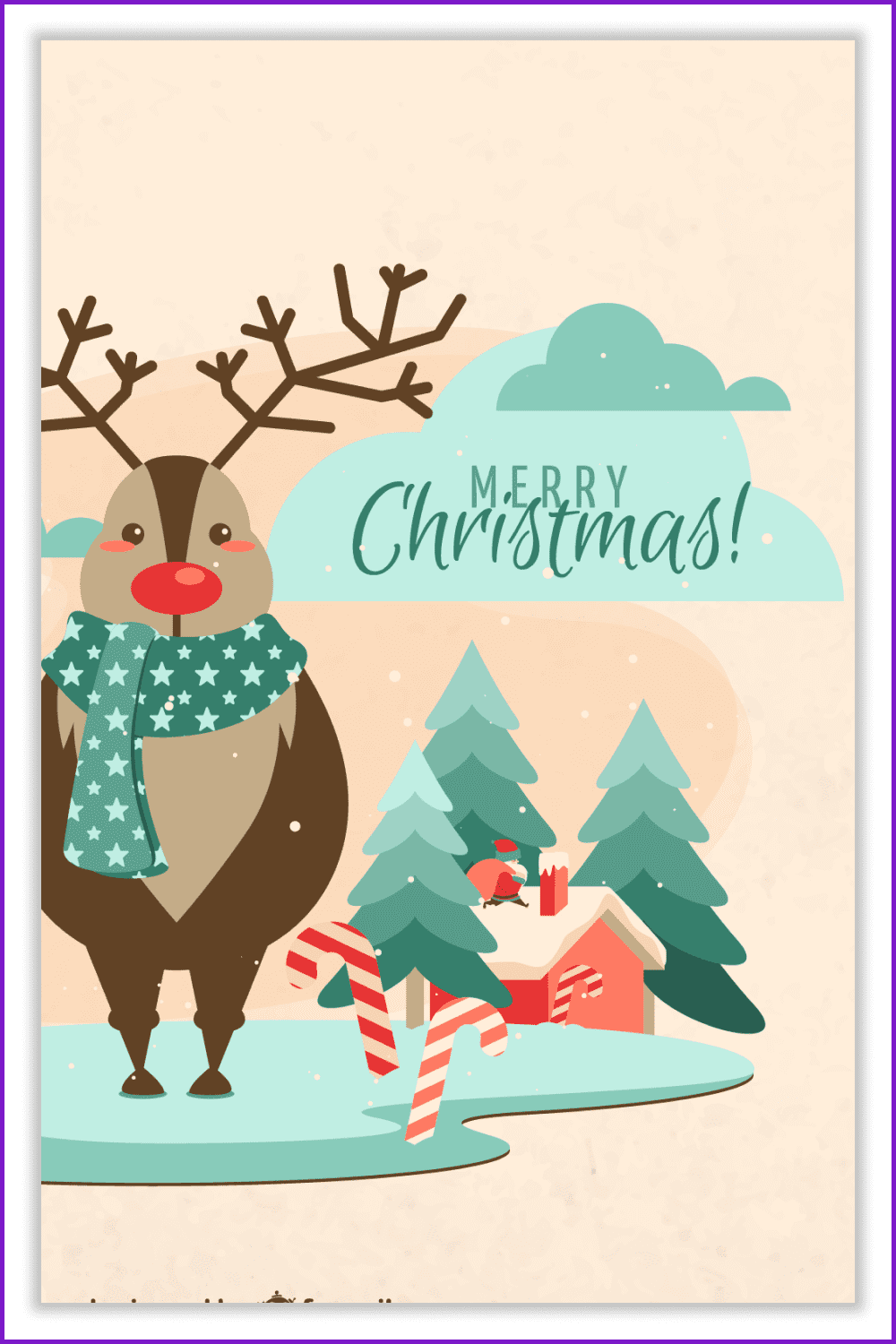 This is another cute and funny option to congratulate your dear ones.
Christmas card design with funny penguins and snowman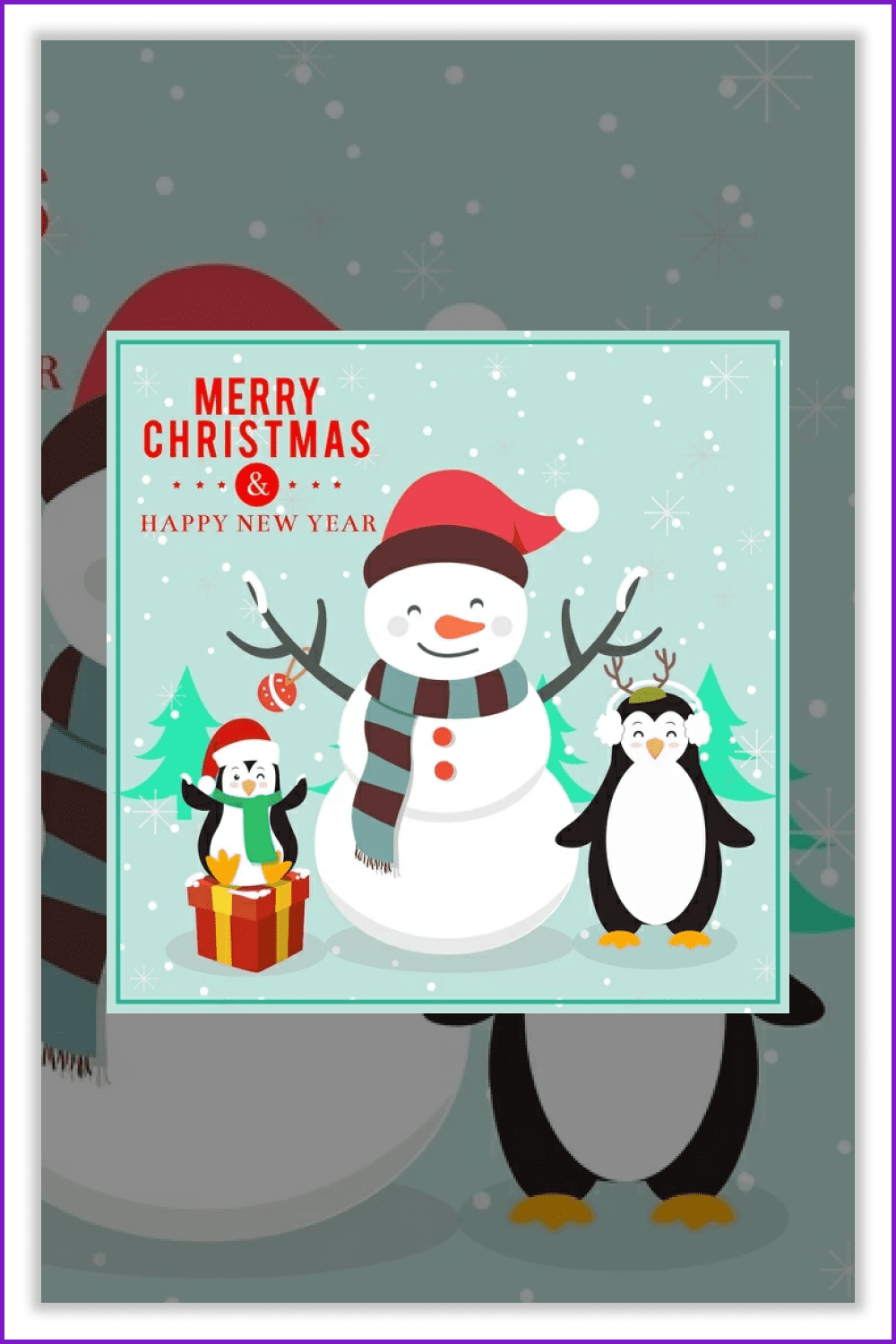 I think you already know who would like to get a card with penguins, right? So grab it and send it across.
Snowflake Christmas Printable Card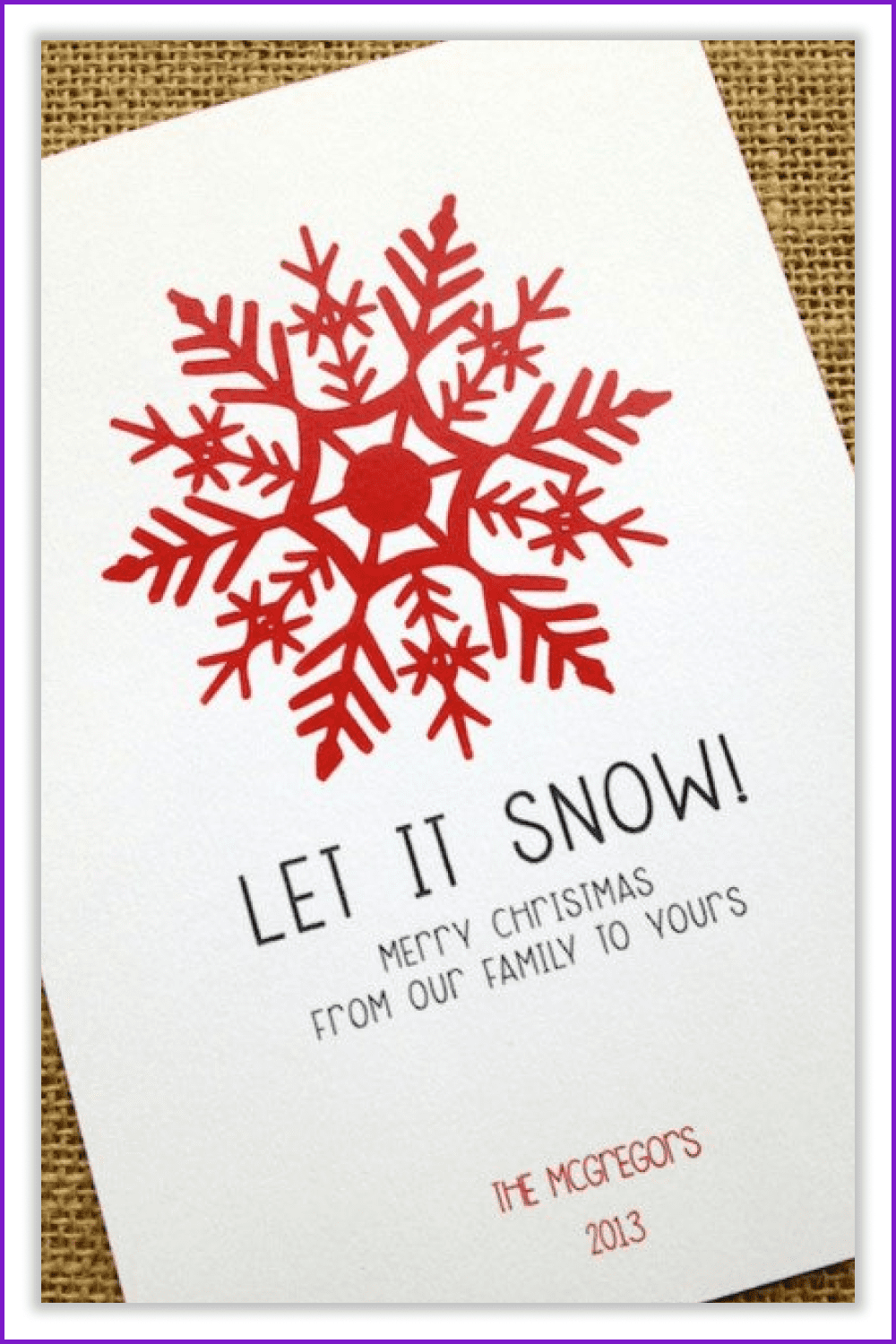 Love printables? Then this card is what you need. It has a white background and restrained font with a beautiful snowflake image.
Сhristmas Graphic Bundles
Here MasterBundles has collected the 6 coolest graphic bundle offers this year. Enjoy!
Advent Calendar Template Collection
Golden-blue Advent Calendar Template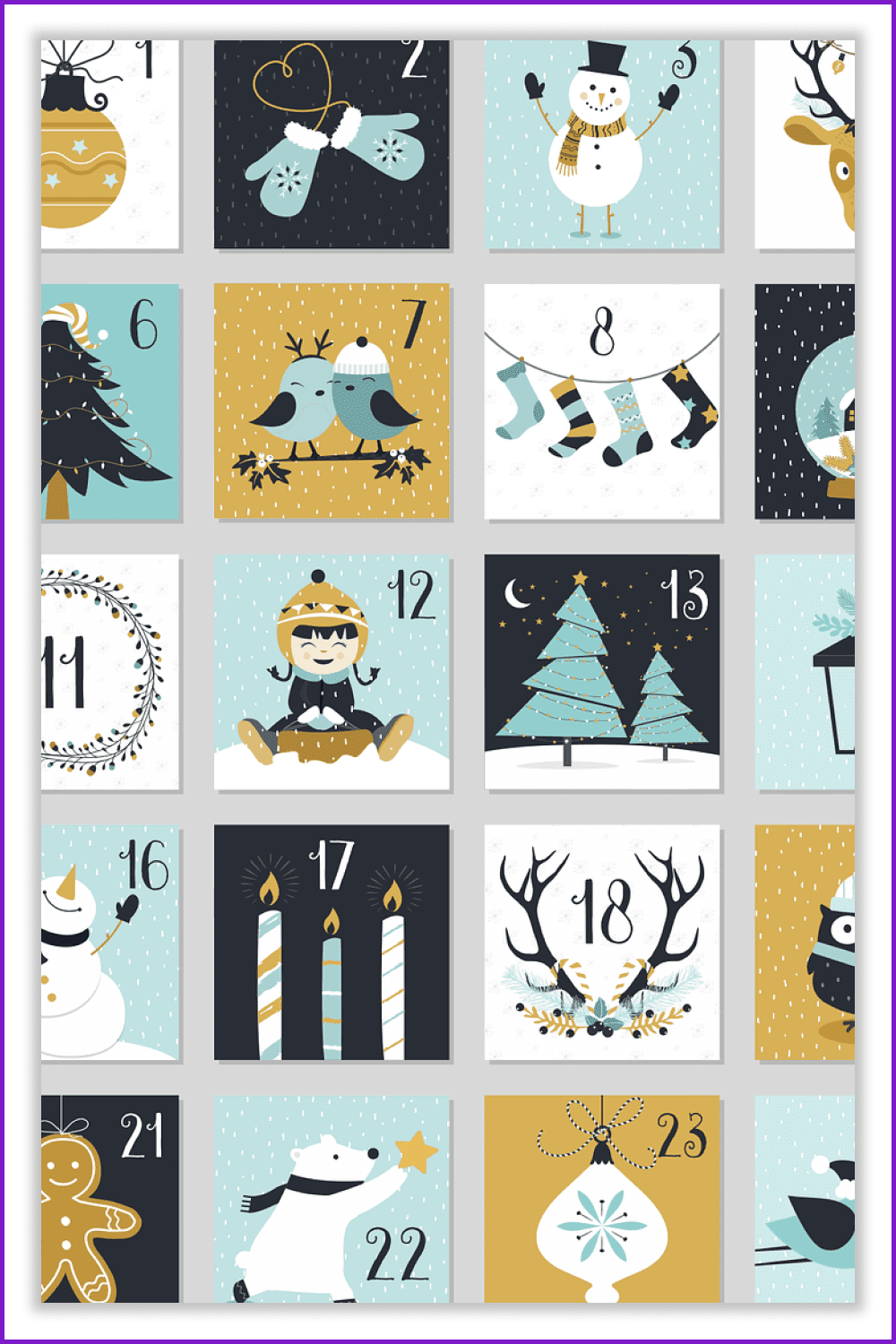 Just an amazing free template for your December advent calendar.
Cute Photo Advent Calendar Free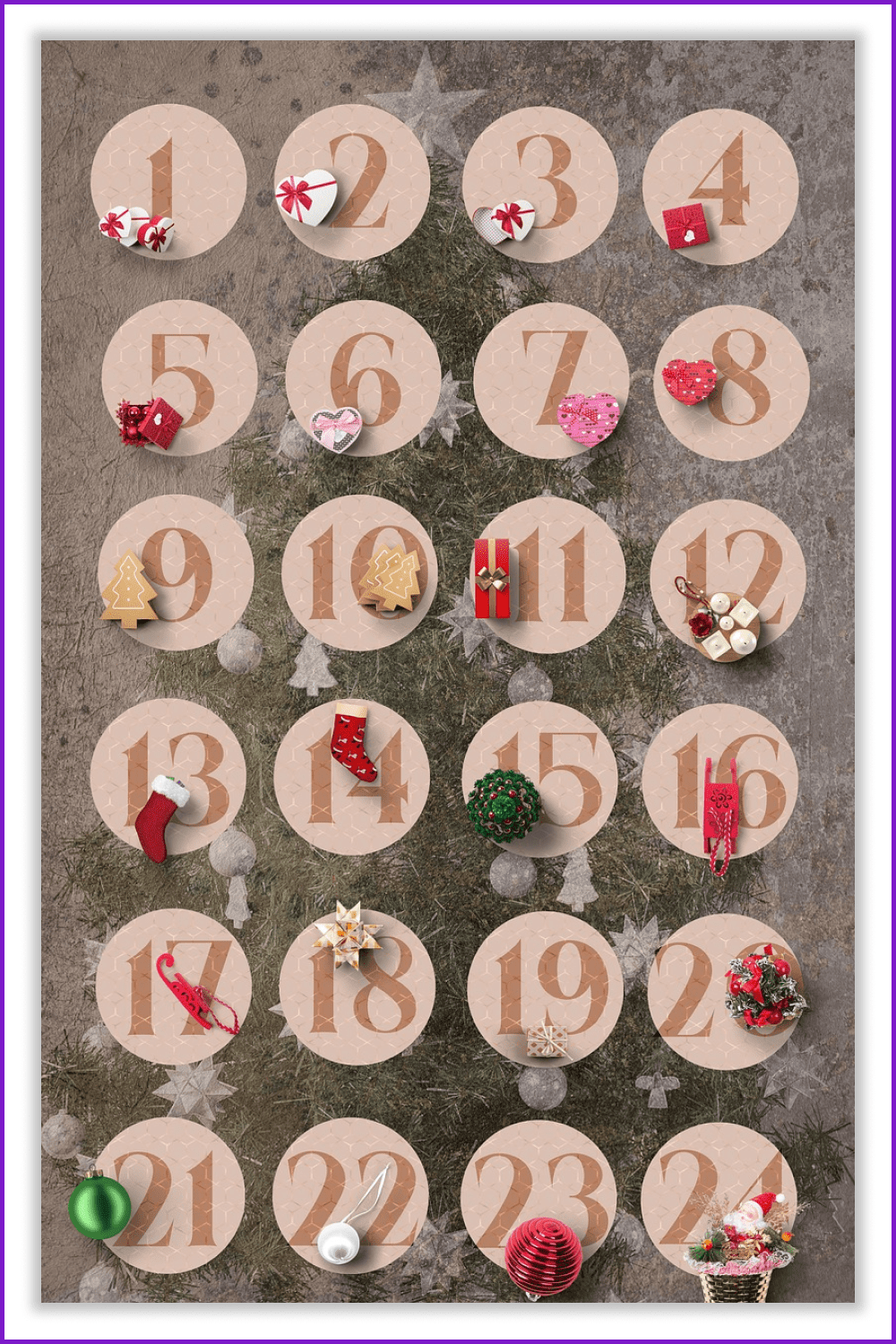 This is a simple yet very cute and beautiful template that will add some holiday atmosphere to your winter days.
Advent calendar with days in the shape of Christmas socks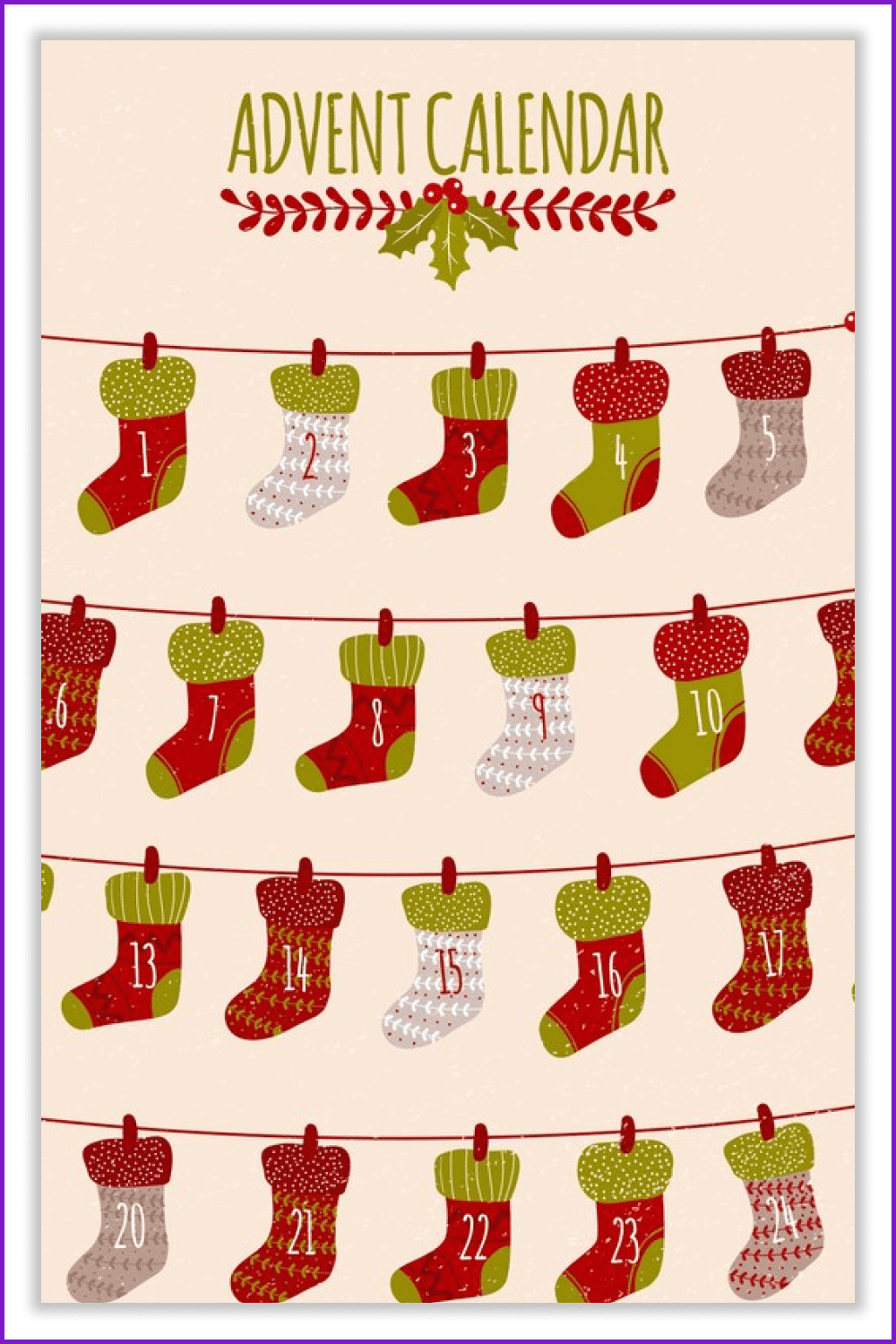 And last but not least, an awesome variant is right here. Just look how cute it is!
So what are you waiting for? Grab these free graphics and customize them for your needs. A bunch of modern, vintage, and trendy graphics includes everything you might need for a seasonal design. Feel free to experiment with colors, fonts, and images. Enjoy your winter with awesome graphics 🙂 It's fun!
FAQ
Here are a few frequently asked questions about the best Christmas Graphics
What fonts are good for Christmas?
Try using cursive or script fonts, they work the best for Christmas projects. So make sure to get some of these lovely fonts for your upcoming projects.
How do I install Christmas graphics?
Download the file with your font, image, pattern, or clip art onto your computer. If you are working with an image, just open it through a graphic editor you prefer to use. In case you need to install a font, use this simple guide.
Where can I get premium Christmas graphics at a discount?
You can find a variety of gorgeous premium graphics at a discount on such marketplaces as MasterBundles, Creative Market, Graphic River, or Freepik. So go ahead and check what these marketplaces have got to offer you.
What is the meaning of the Advent calendar?
The advent calendar is a calendar that is specifically made to count down the days to Christmas. So it only features the first 25 days of December.
Some Awesome Video about Some Awesome Videos About Christmas Graphics!
100+ Free Winter Christmas Graphics: Fonts, Images, Vectors, Patterns & Premium Bundles

One of the most inspiring times of the year, when you spend a lot of time at home, in a cozy chair, dreaming or working, or maybe you catch inspiration walking outside?

FONTS FOR CRICUT! MY FAVORITE FREE CHRISTMAS/HOLIDAY FONTS FROM DAFONT | DIY Craft Tutorials

In this video I'm sharing my favorite FREE Christmas/Holiday fonts from Dafont.com.
These fonts are for personal use. To use them commercially, you would need to purchase the commercial license from the designer.

How I Draw Fancy Christmas Balls in Adobe Illustrator

In this Tutorial I show you how to make a Floral Christmas Ball in Adobe Illustrator. Create beautiful Christmas Cards and Backgrounds with this Christmas Balls. In this Adobe Illustrator Graphic Design Tutorial I teach you How to draw Swirls and Florals and how to work with Brushes. Learn create a Christmas ball in Adobe Illustrator for a Christmas card.

Disclosure: MasterBundles website page may contain advertising materials that may lead to us receiving a commission fee if you purchase a product. However, this does not affect our opinion of the product in any way and we do not receive any bonuses for positive or negative ratings.