Christmas Graphics. Winter is coming… One of the most inspiring times of the year, when you spend a lot of time at home, in a cozy chair, dreaming or working, or maybe you catch inspiration walking outside?
Winter season definitely has some magic in it. We all start to get ready for upcoming holidays, check stores looking for presents and count days to Christmas, celebrate New Year, first snow..so much is going on!
And here I have something really special and useful for you.
I'm sure you will find a great use for a winter graphic and Christmas deals.
That's why I am happy to present you a lot of it! Another good news is all you will find below is free. Just like a present))
Backgrounds
When you feel like you need some changes in your life, start with a new background. Every big change starts with small steps.
1. Bubble frost Design created by nature and a moment captured by someone..this background is just stunning.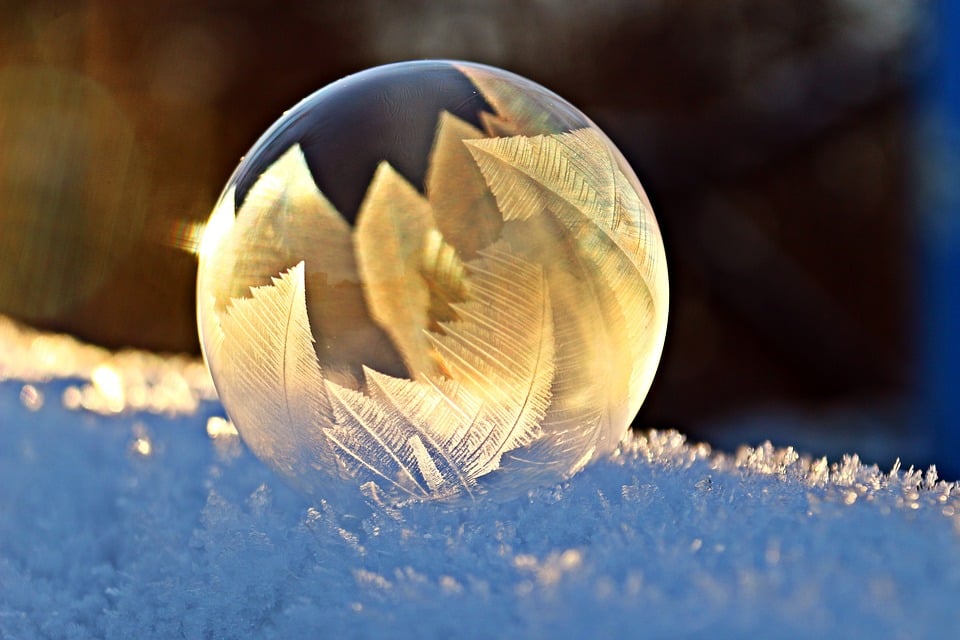 2. Xmas background twinkling stars, snowballs and a Santa Clause in a hurry to deliver presents. Could you imagine a better Christmas background?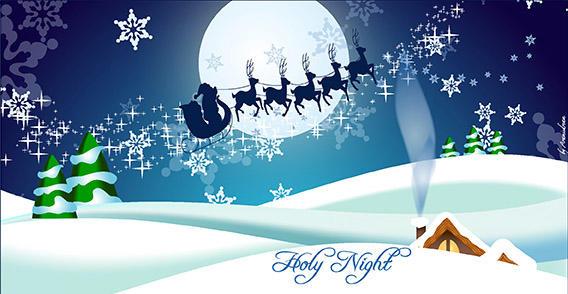 3. Christmas Candy Cane Background Even if you think sweets are no good for your health, they still are a symbol of winter holidays, so welcome this bright candy cane background.

4. Christmas snowman who don't like a cute snowman? This background is so sweet, if you have kids, they will like it too.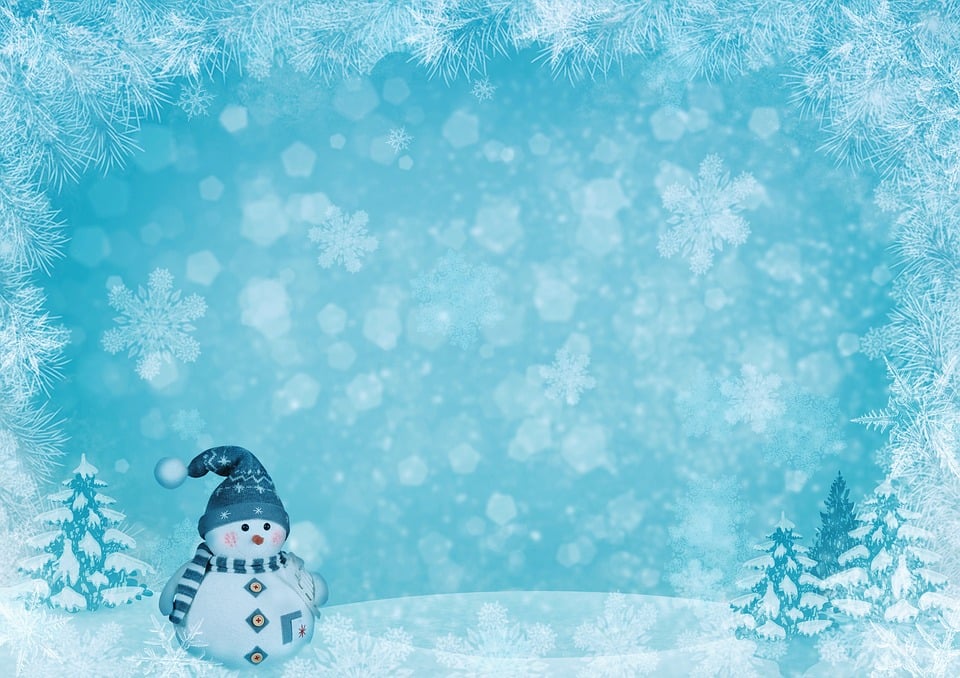 5. Free Winter Landscape Background VectorLight Design Decoration Snow background Lighting is a key. A key to good and holiday mood. And it doesn't even matter if it's a real light or just a picture. That's why background with lighting is a must in winter.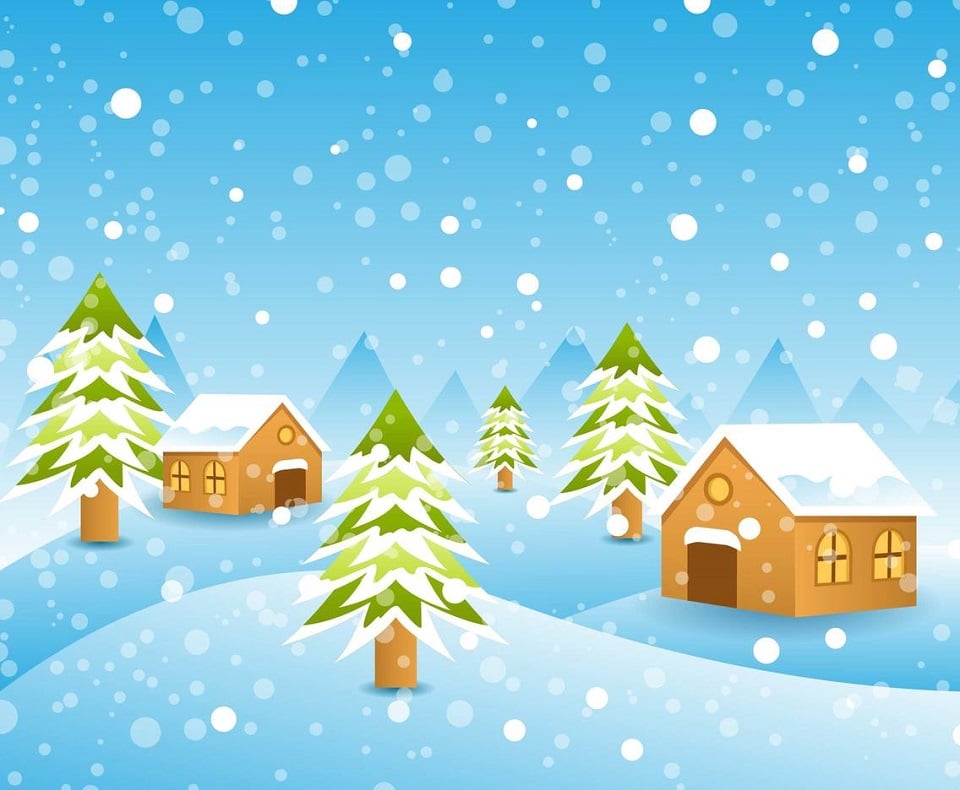 6. Beautiful Merry Christmas Background With Tree And Golden Xmas B
How cute is this background? Simple and stylish.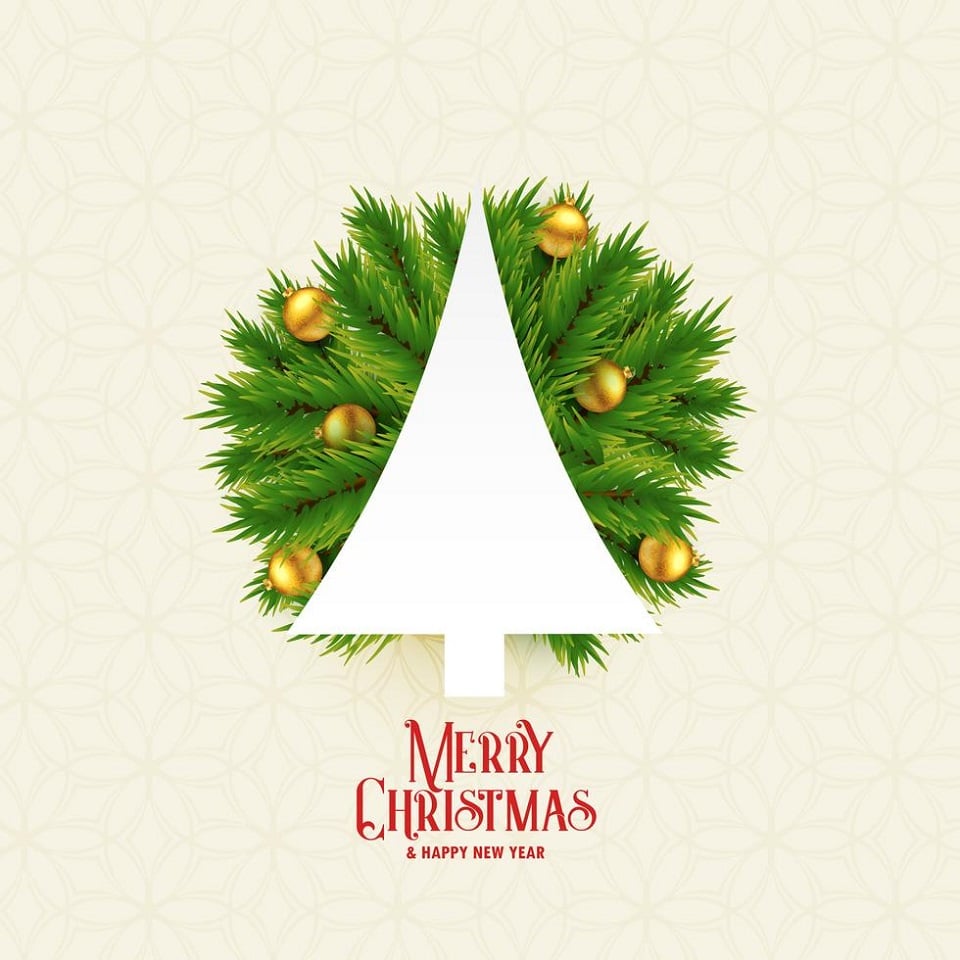 7. Christmas tree When Christmas tree is already decorated, you know holidays are around the corner. And that moment when you decide the way it will look this year is so exciting. Look at this fairy-tale beauty. Grab it for your background, and maybe you will catch some inspiration as well.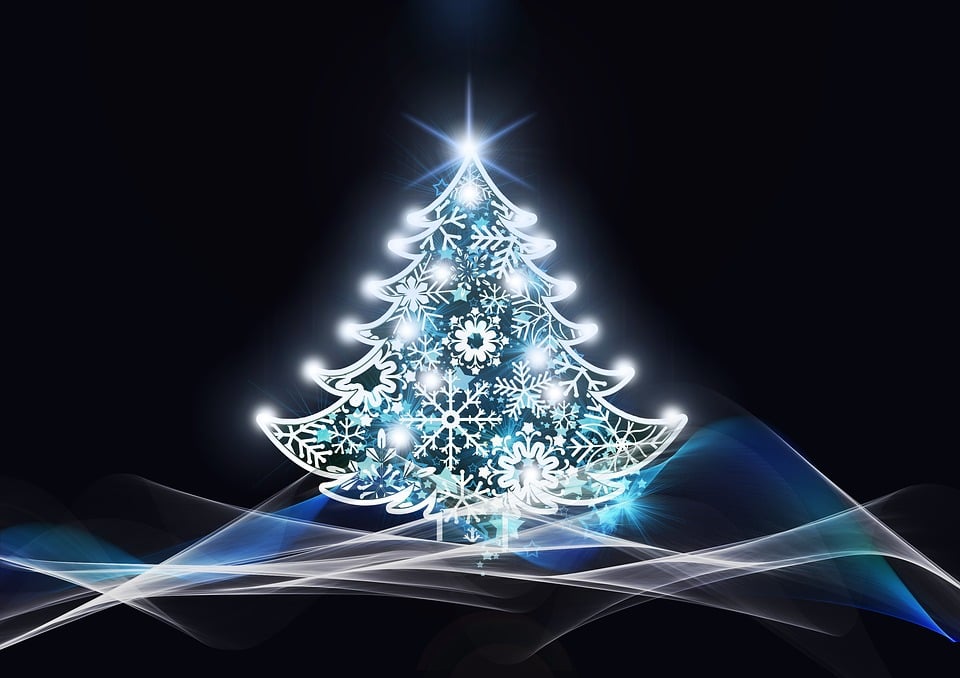 8. Christmas new year postcard Do you know that feeling when you feel aroma only taking a glance at the photo? Look at this beautiful picture and let it be your holiday background.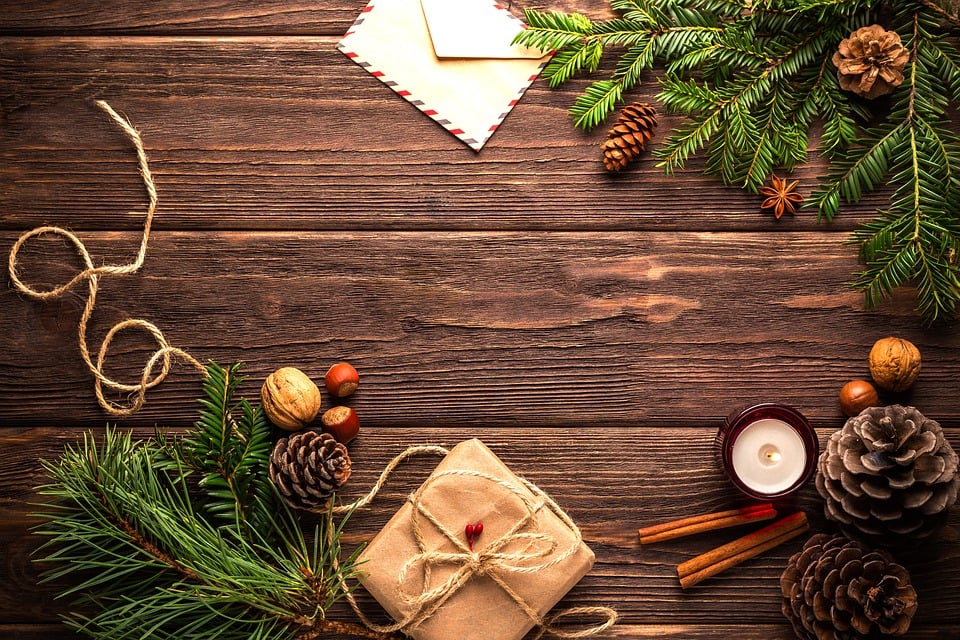 9. Christmas background Simple and minimalistic background is what you are looking for? Stop here, now you've found it!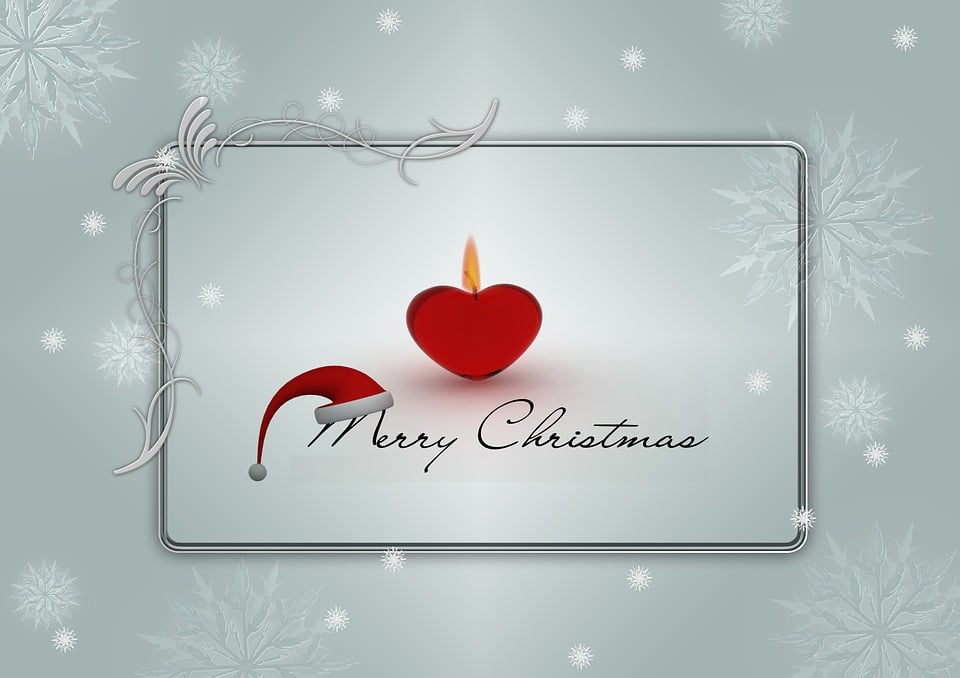 10. Winter Penguin background Penguins are super cute. Definitely, they will look good as your background.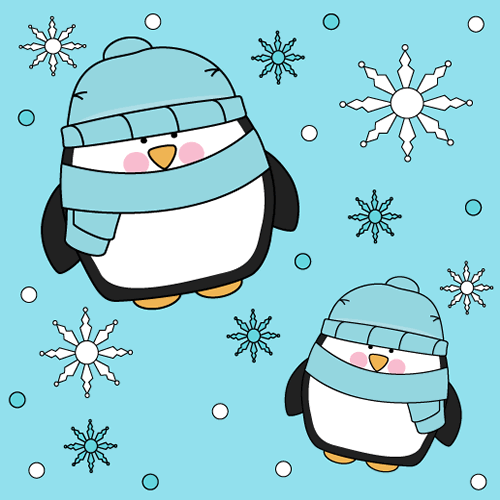 More Details: 230+ Best Christmas Background Images: Free & Premium
Christmas Premium Pattern Deals from MasterBundles
Christmas Watercolor Pattern Collection – $3 ONLY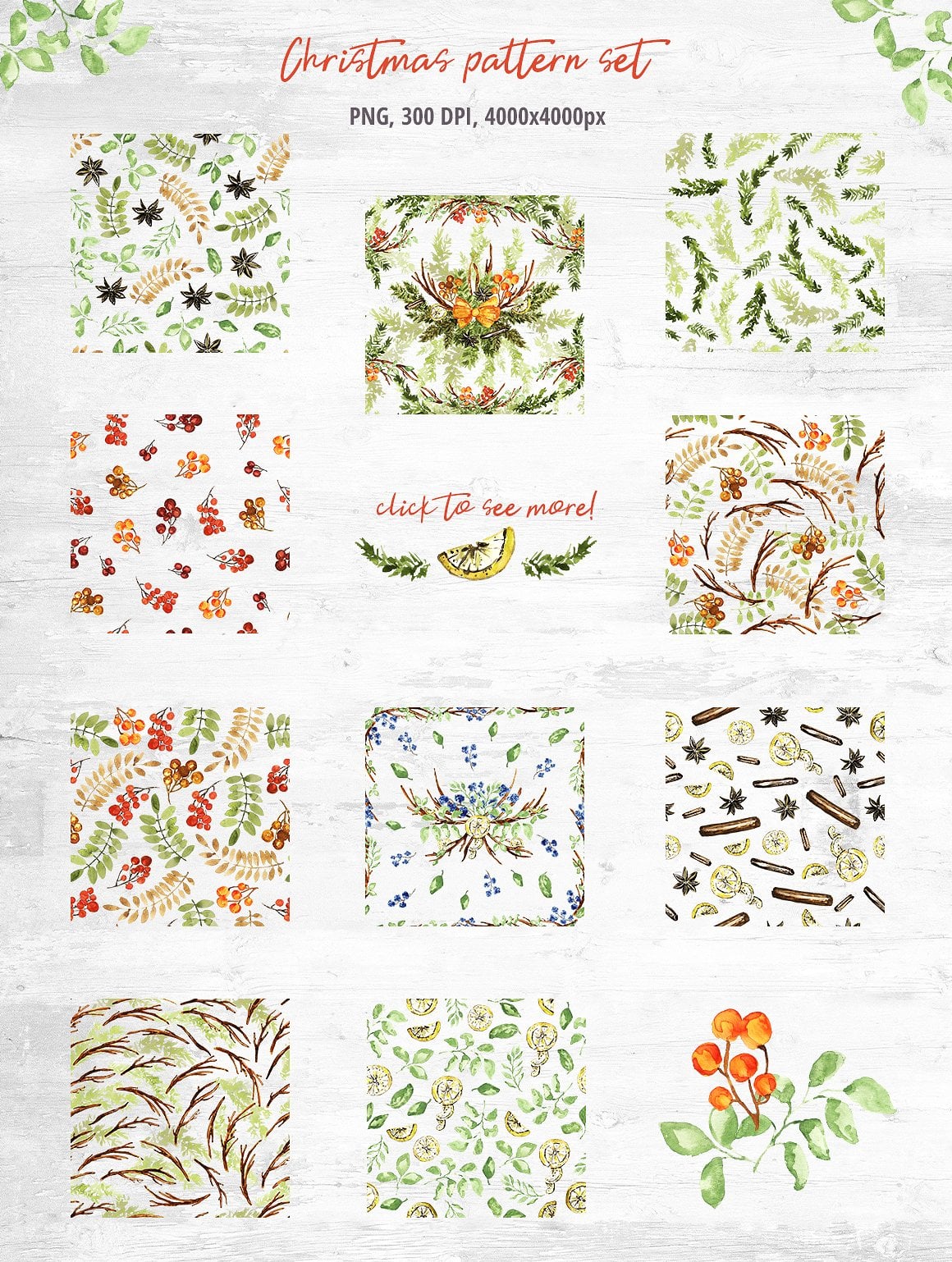 Watercolor "Happy New Year" digital papers – $5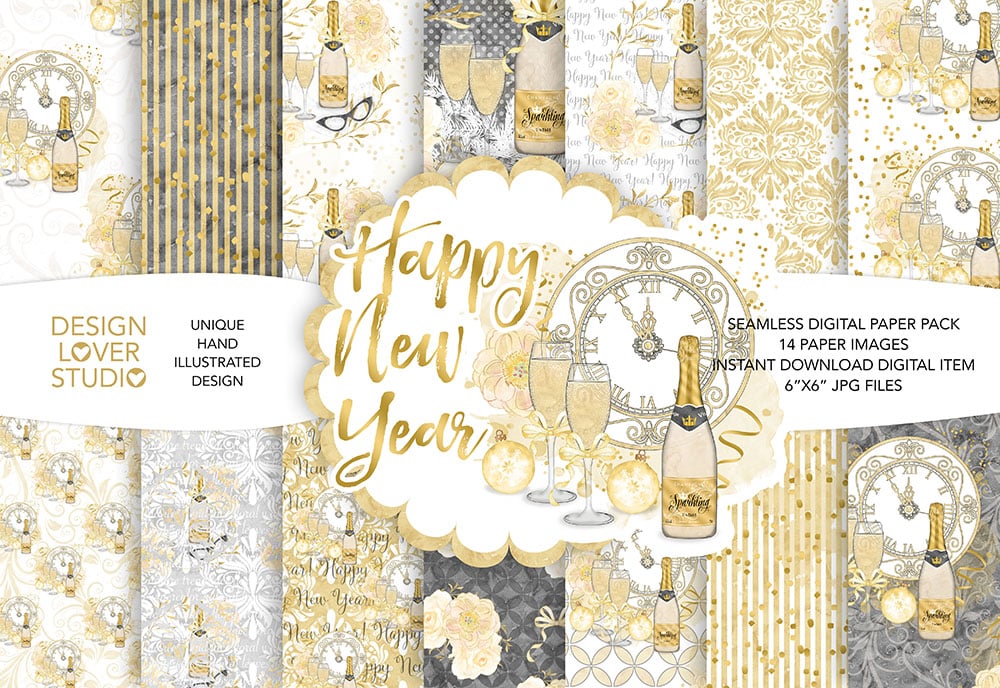 Icons
Do you use icons often? I do, and I love to work with it.
So easy and fast, especially love the fact that you can fix any detail you need. And when I reach the result I imagined I am so thankful to people who share their cute icons for free. Now I'm going to show you so many cool winter and Christmas icons!
Cute Icons are something I like to use for different projects. In this set, you will find only the best for your Christmas mood.
1. Christmas XP 28 Christmas icons in PNG, ISO, and ICNS formats. From candle to snowflakes.Bright colors and cool design.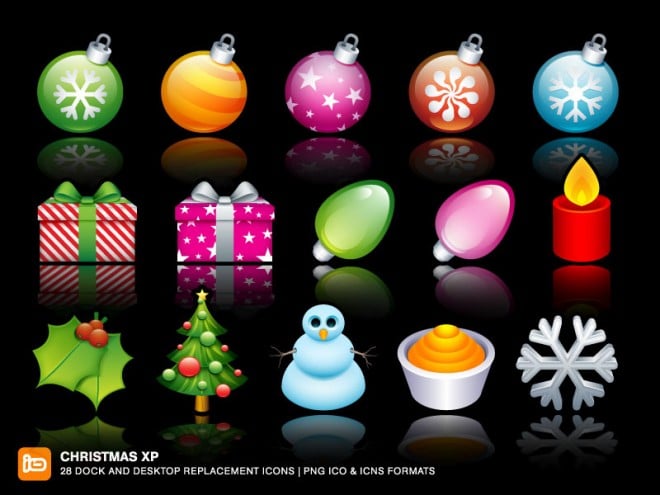 2. Snow Man Icon SnowMan, Gingerbread.. it doesn't matter how you name it still, it is one of the cutest icons ever. Comes in EPS and SVF and can be used for different projects.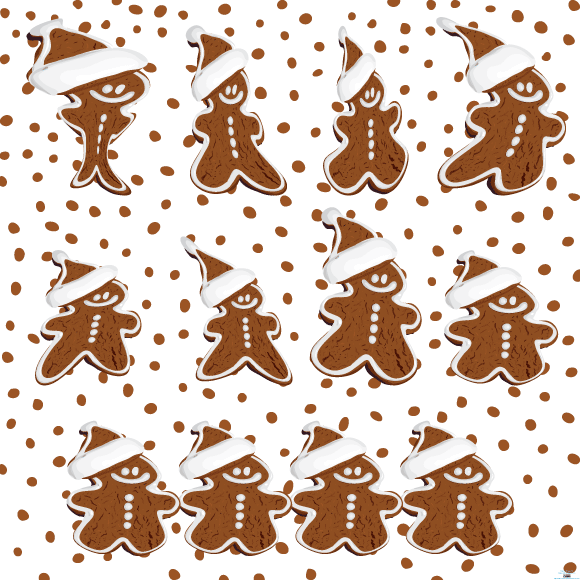 3. Christmas Supreme Shortcodes All you need for Christmas is in this big set of icons. Check it.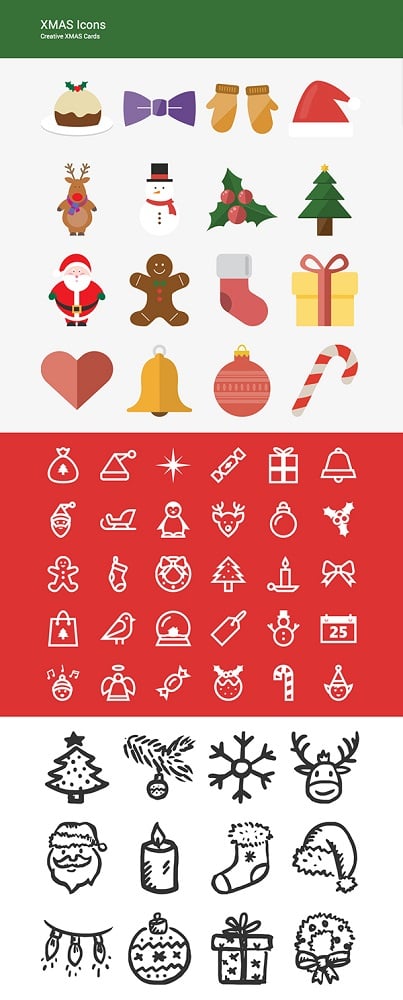 4. Christmas – Flat 30 icons that go in SVG, PNG, ICO and ICNS formats. Choose the one that is the most comfortable for you, and create with the coolest icons.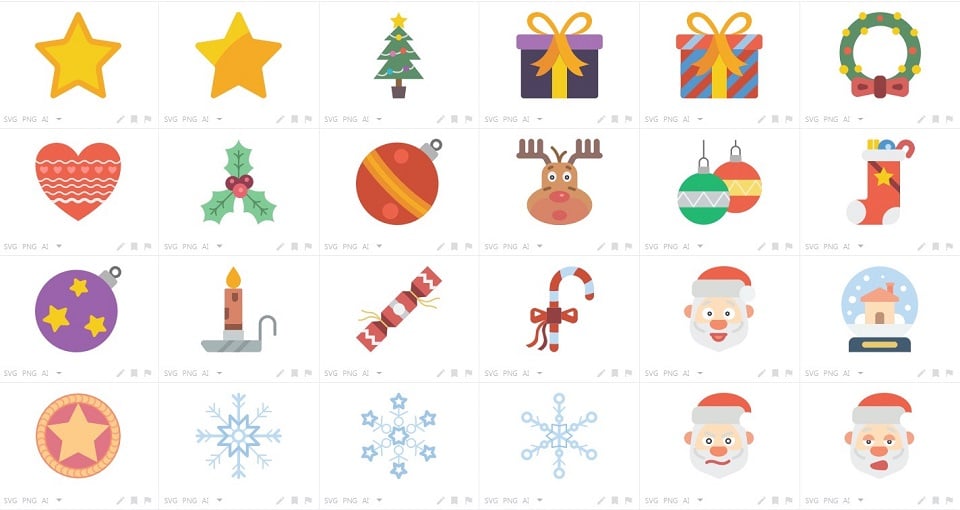 5. CHRISTMAS ICONS Flat icons, Line set, color and sticker set. All that you will find if you follow this link. Clean work for your awesome designs.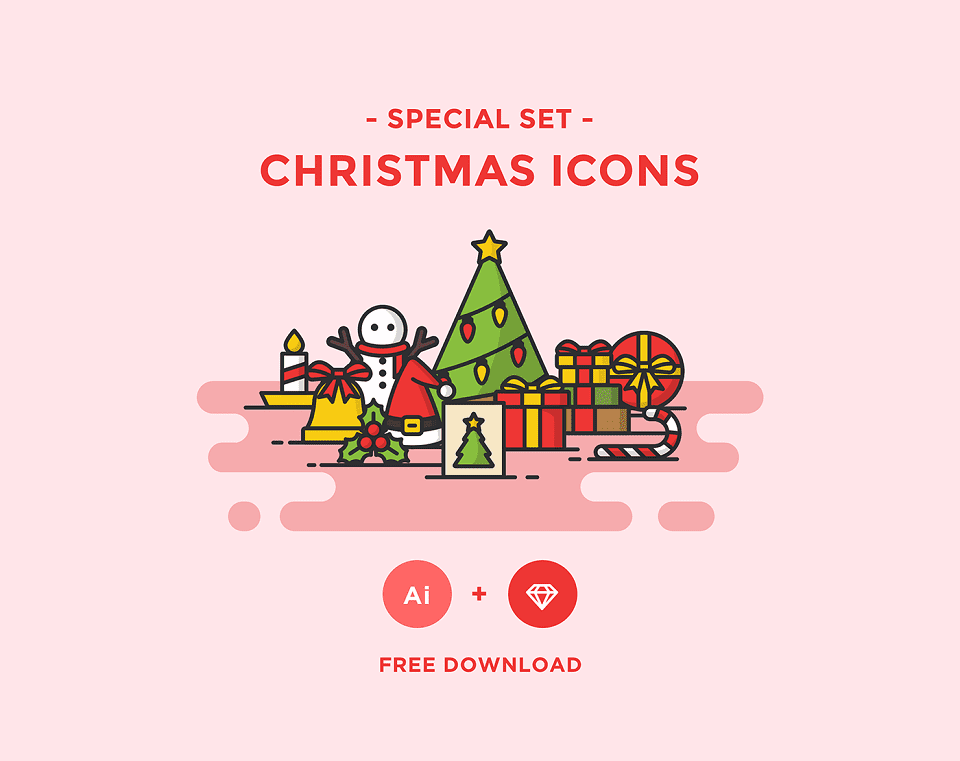 6. Best Christmas Icon set stunning cartoon images are delivered in this set.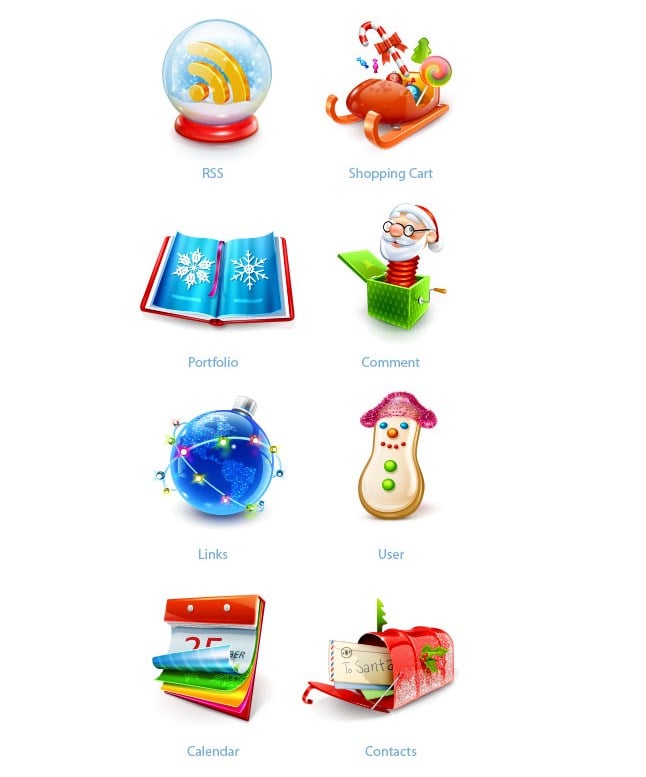 7. Merry flat Christmas 15 vector icons in different formats, which means you can change it in a way you need, not facing any problems. Cool for Christmas.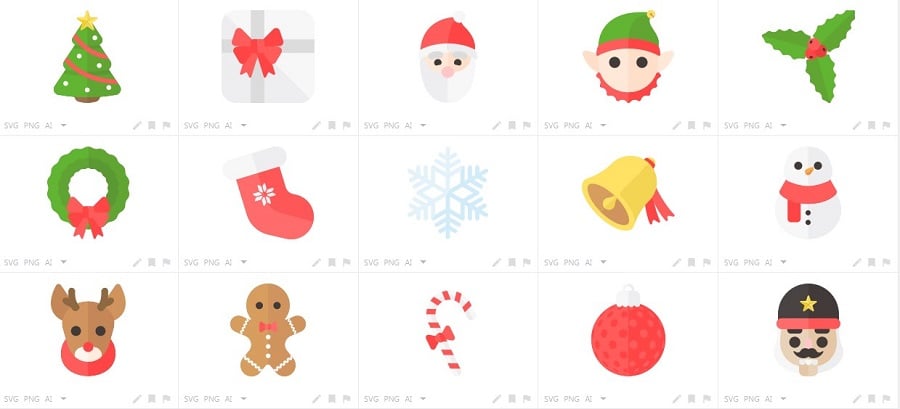 8. Silent Night Icons These icons look so professionally, bright and you will definitely like each of 11 that goes in a set.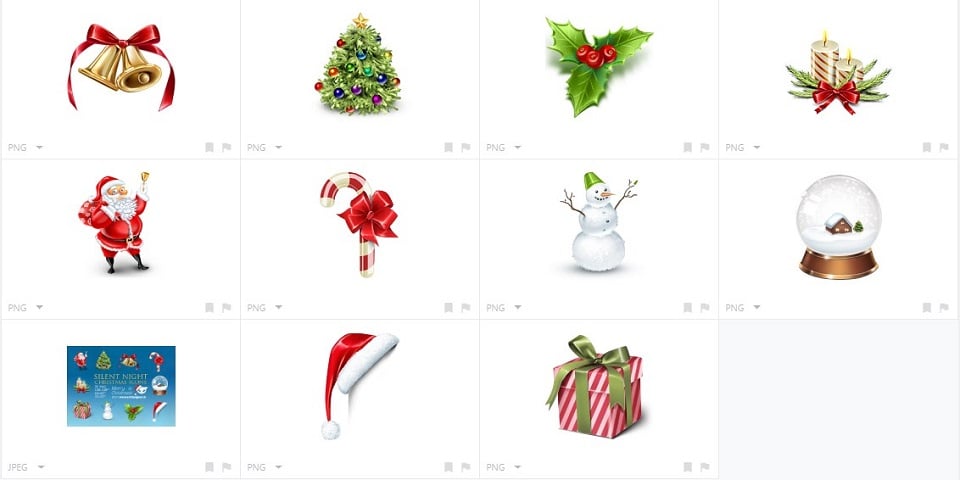 9. Winter jacketed figure Talking about winter or Christmas, would be nice to add some human icons. So you are welcome! Cute little humans in jackets were designed as cartoons characters. Served in EPS format.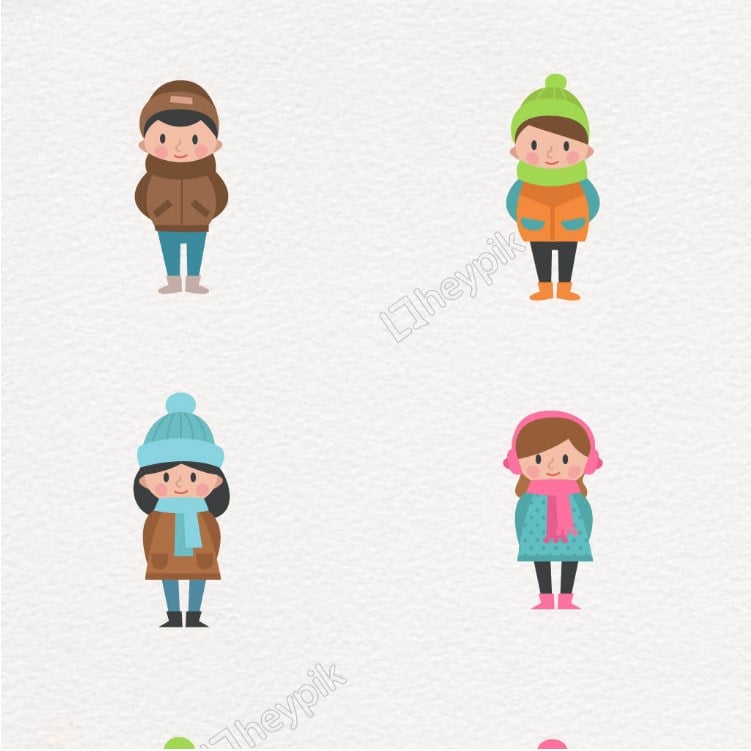 10. Winter holiday icons Winter is not only about holidays, but it's also about winter activities. What about sports icons?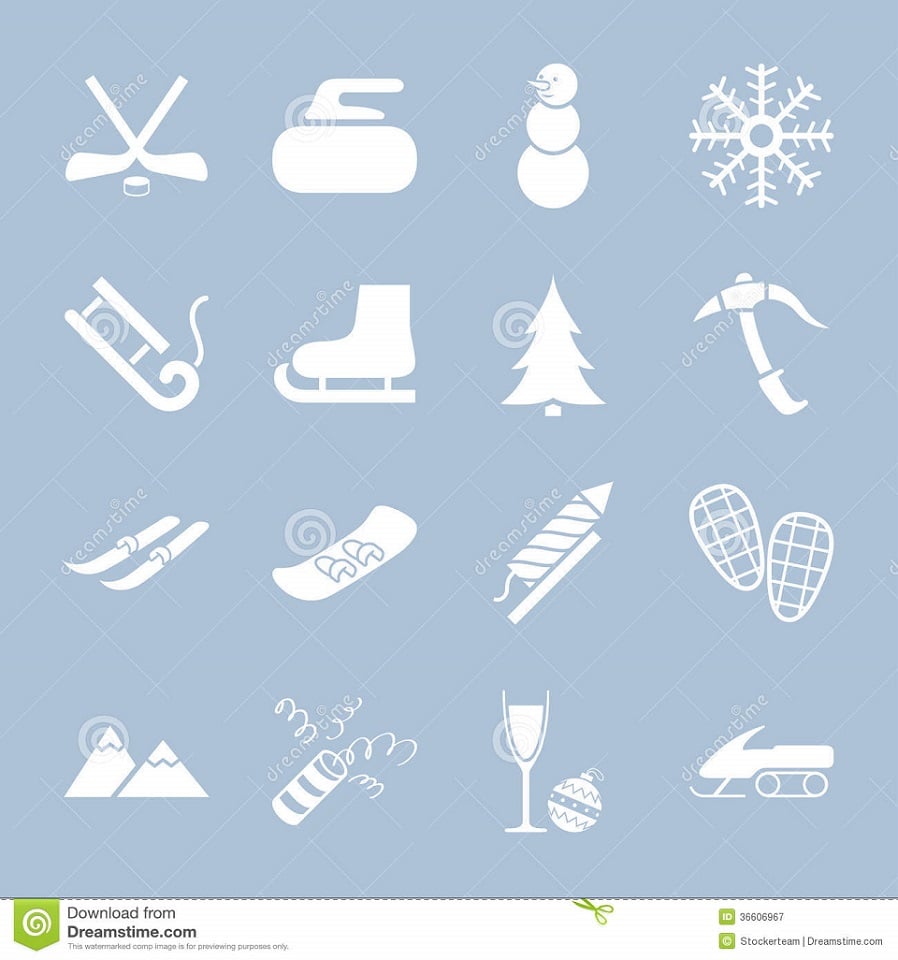 Lightroom actions
If you are the one who likes to capture precious moments in the photo and make good memories, give your best photos that magical winter effect with ease. What if I tell you there's no need to spend a lot of time editing your best winter photos anymore? I mean, there's an easier way to get cool photos – actions. Even if you are new to Lightroom, you won't face any difficulties.
All you have to do is to download one of the winter actions and add it to your photo. Add some snow, or change colors or tone. These bundle of freebies is exactly what you need. You will get beautiful photos with the most amazing effects.
Try few, to see which one is best for your photos.
1. Christmas Tree Lightroom Preset This action will perfectly fit a lot of different photos you could make during winter or holidays. Thanks to its editable function you can play with settings so it would reach you to the best result according to your photo.

2. WhiteSnow If you were lucky to enjoy snow during a winter, and also had a chance to take few pictures outside, this White Snow action is perfect for you!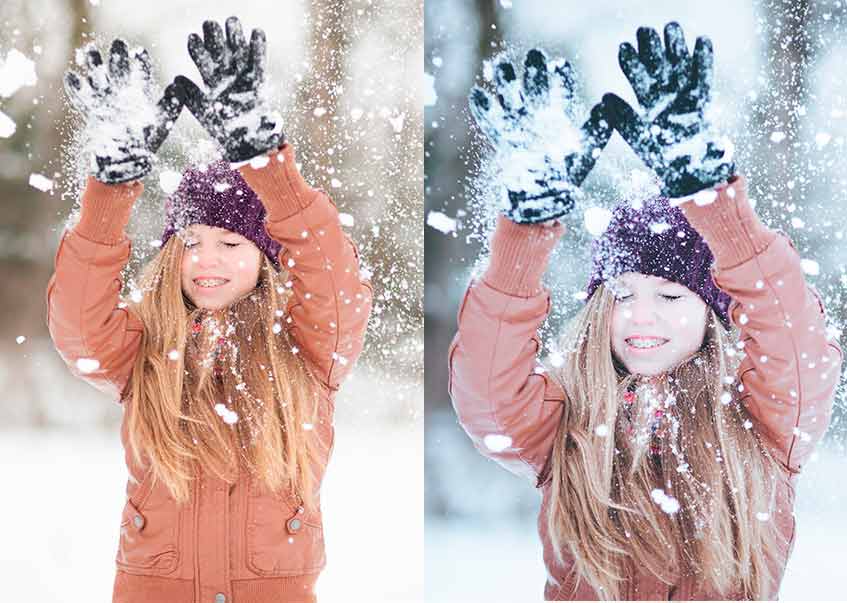 3. Lightroom Preset Snow Cap From the name of the action you can already understand what kind of photos will look the best with it. Landscapes, snowy mountains and actually any winter views.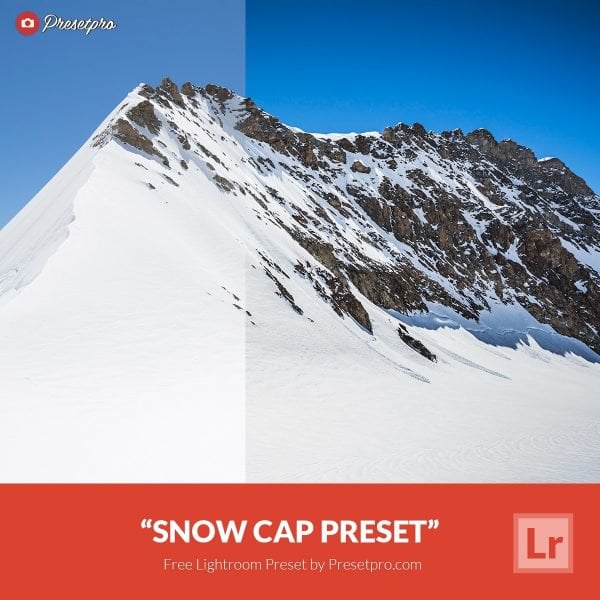 4. 50 Free Winter Lightroom Presets Version 2 Don't even think I need to explain something here. Follow the link and download 50 cool presets for winter photos.

5. Free Christmas Lightroom Preset Edit your photos with this superb action and thank me later. Looks great on portraits and family photos. Mild and natural but still saturated colors and your photo turns in a piece of art.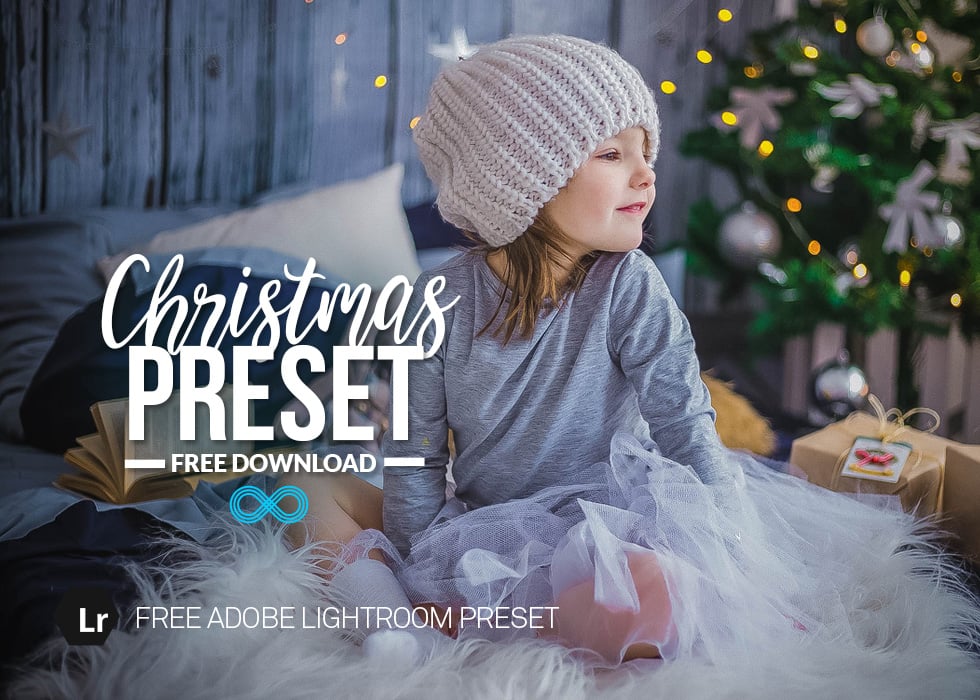 6. Free Snow Lightroom Preset Winter palette include cold and fresh tones. That can make your photo super stylish. So if you try to add this action to photos you took outside, you will be pleasantly surprised to see how it works on it.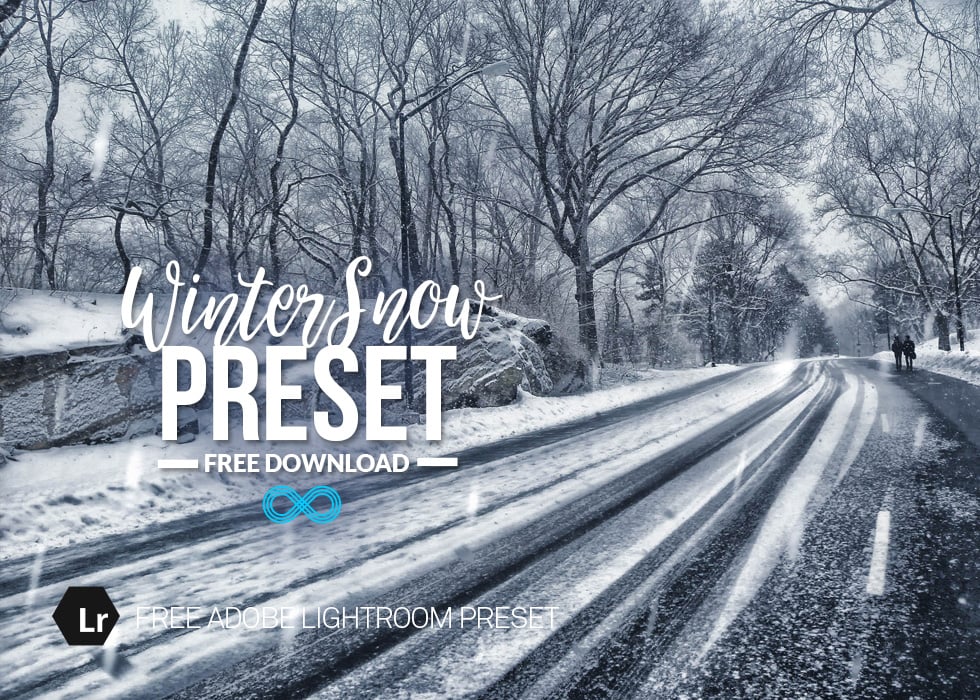 7. Christmas Holiday Lightroom Presets Save with stunning action and use it during holiday time. Christmas action is all you need to edit photos fast and make it atmospheric.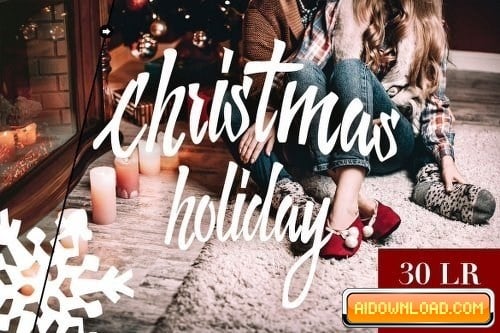 8. Lightroom Preset Snowblind Never enough of snow, and never enough a good one actions for editing snowy pictures. Do you agree?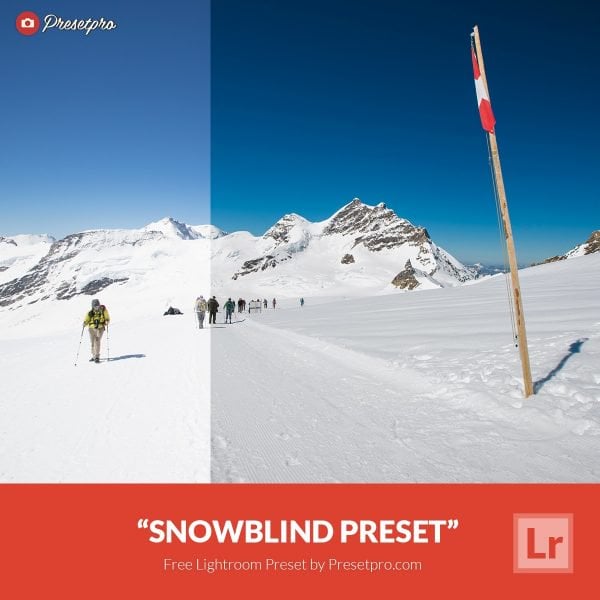 9. Free Winter Lightroom Presets 3 different filters to make your winter photos more beautiful. Choose the one that you like the most, or you can try to use a few at once and maybe it could work for you this way as well.

10. Lightroom Preset (Snow White) One word is enough to describe what kind of effect you will get with this preset. Perfect. Just perfect for snowy pictures.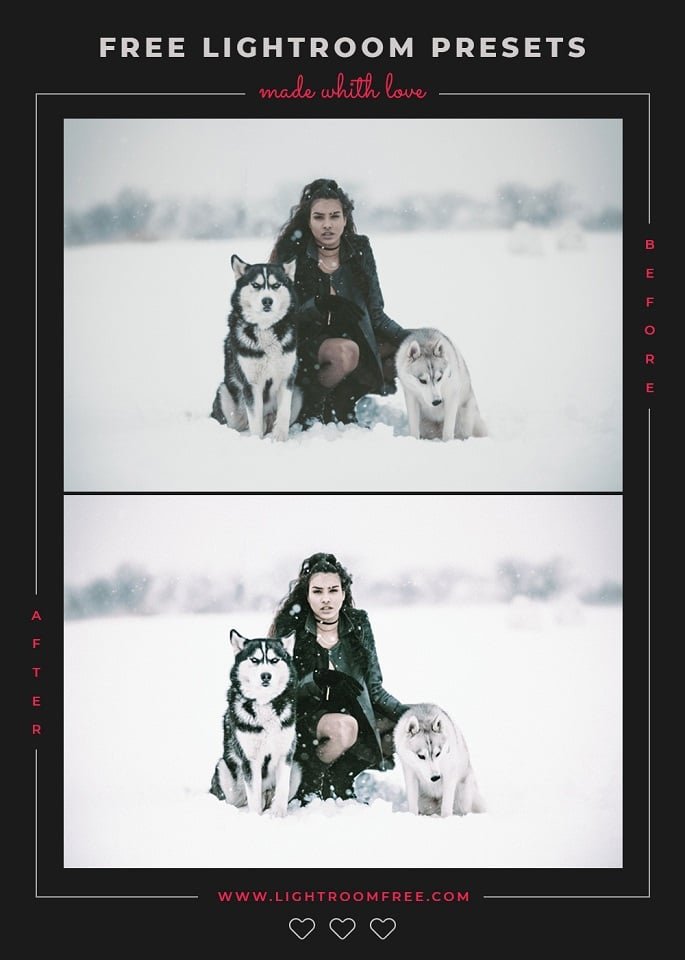 11. 3 Lightroom Presets – Winter Sunset Sunsets are pretty itself, but carefully crafted preset can only highlight it's beauty. So that is why you have to try these all, to see which one works best for your photos.
Clipart
1. Reindeer Clipart Funny and sweet clipart with the main characters of winter and Christmas. Cartoon style.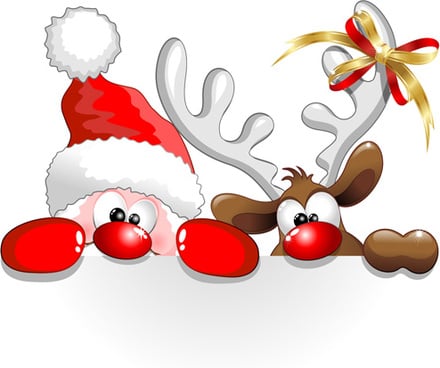 2. Santa and reindeer clipart christmas image Ho-ho-ho. Are you waiting for presents for Christmas? Didn't you imagine the whole process exactly like this?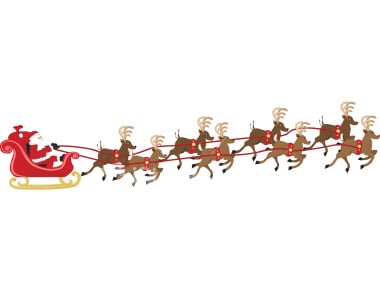 3. Snowman This funny and friendly snowman is so cute and wants to be a part of your Christmas project. Available in PNG and SVG.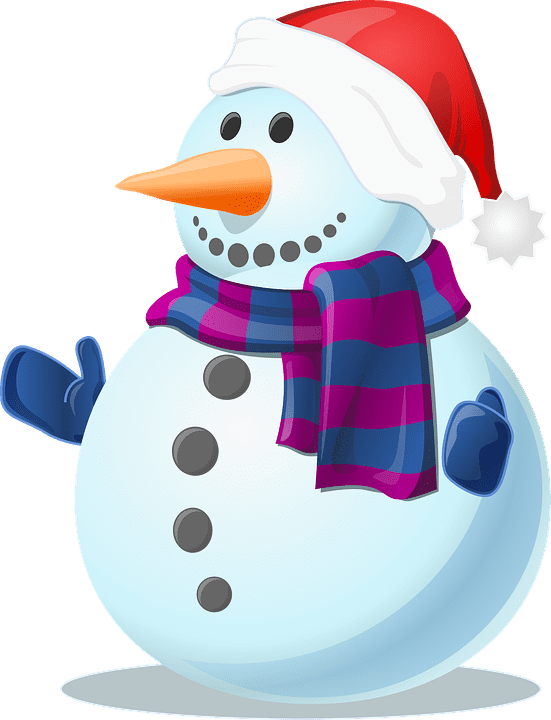 4. Watercolor Christmas Clipart 47 hand painted elements to help you create Christmas design. Christmas tree, pines, cookies, cocoa and many more.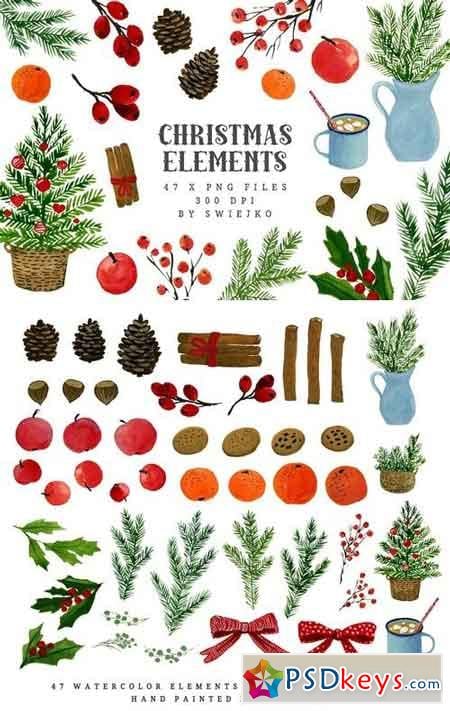 5. 7 Watercolor Christmas Clipart Items Another watercolor set of PNG images, include car, trees, and snow. Use it wherever you need.


6. Christmas/Holiday Clip Art 35 images ( colored and black and white images) Available as PNG files that you can use for your Christmas cards, invitations and more. Cute seasonal clipart.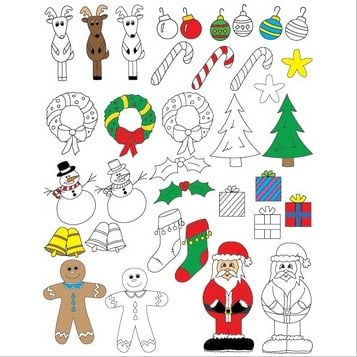 7. Christmas Graphics Snowman Clip Art Happy Snowman will be a good decoration of your Christmas. Isn't it the cutest?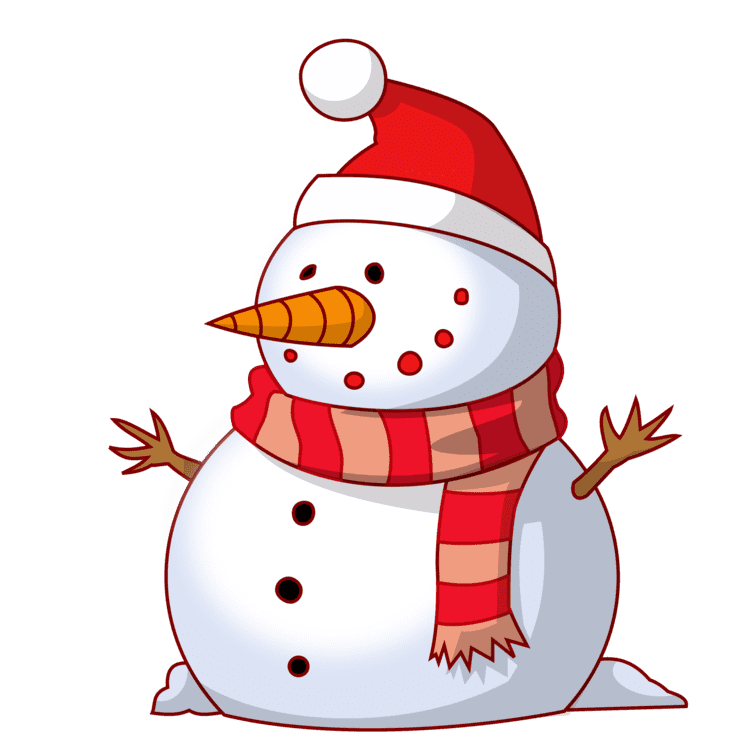 8. Christmas tree Clip Art A tree with a candle is a symbol of a cozy home. So if you were looking for it, you are in a right place.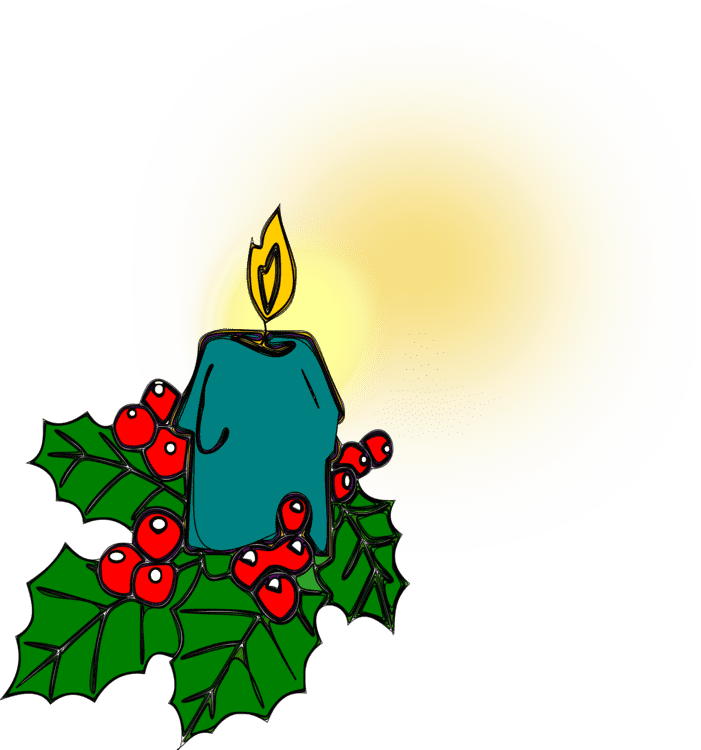 More Details: 100+ Christmas Clipart Images: Free & Premium

Clipart deals and Bundles
Holiday Mood for $15. Merry Christmas Clipart 200+ Design Resources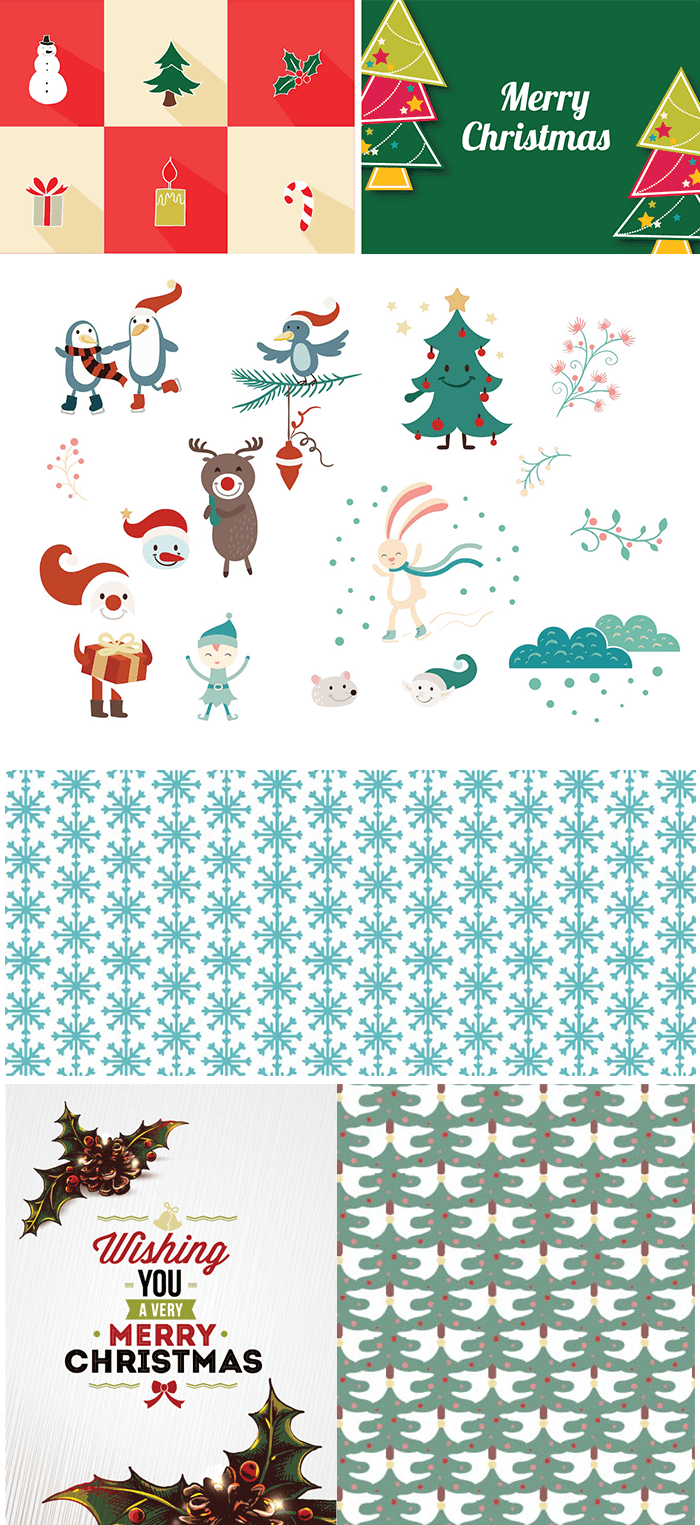 Vectors
Have some really nice vectors here. All about winter and holidays.
1. Christmas tree out of gift boxes Not an ordinary Christmas tree. I think you wouldn't mind having a tree made of presents, But wait, I got this vector image for you.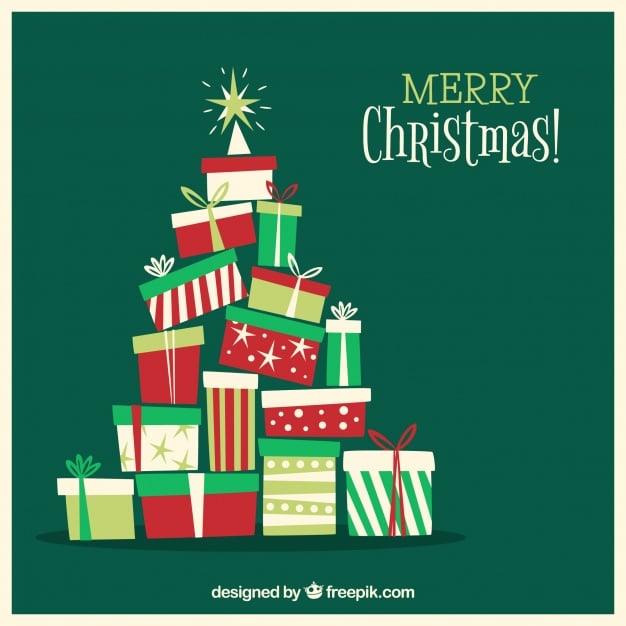 2. Hanging Snowflakes Background Vector Every snowflake is like a piece of art. So add some to your vector background. Fresh colors and small details make it just perfect.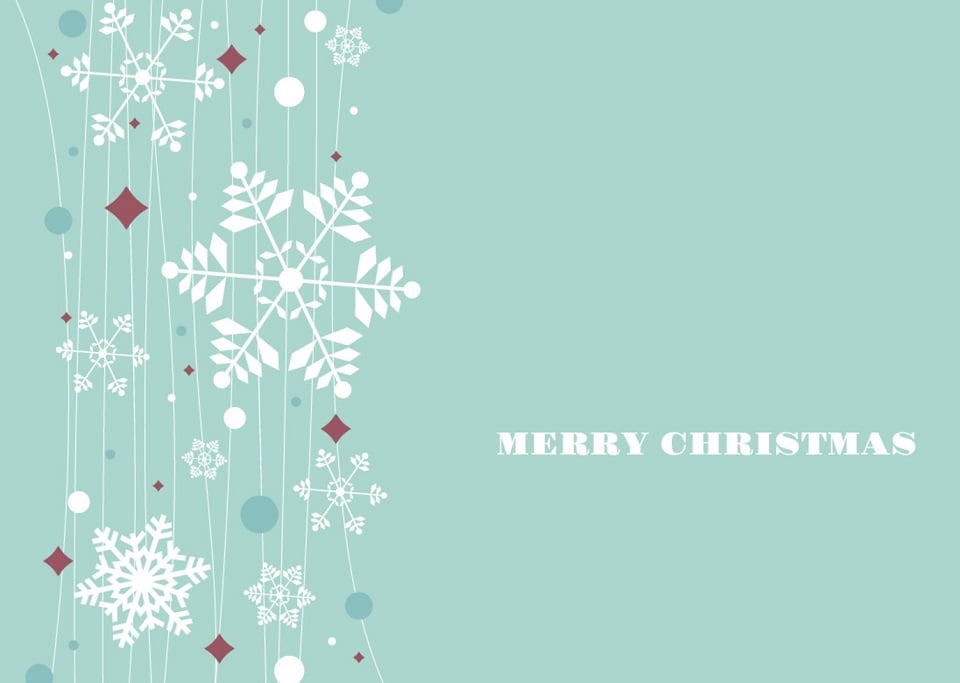 3. Free Vector Deer Christmas Illustration Perfect illustration for your Christmas card. You can use it for other projects as well.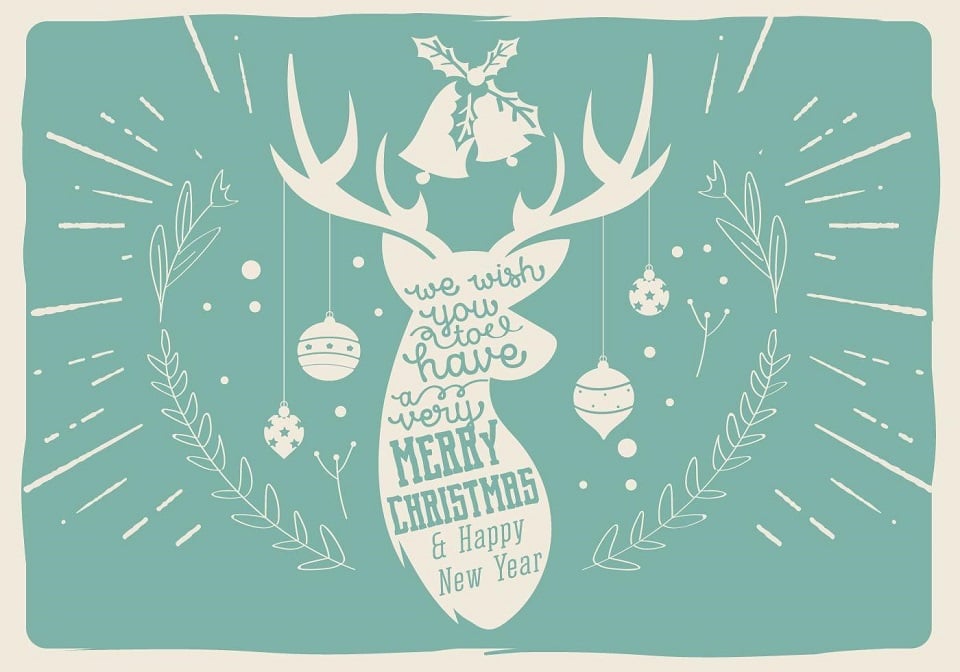 4. Free Christmas Vector Background This vector background is simple and fancy, and colors are very pretty.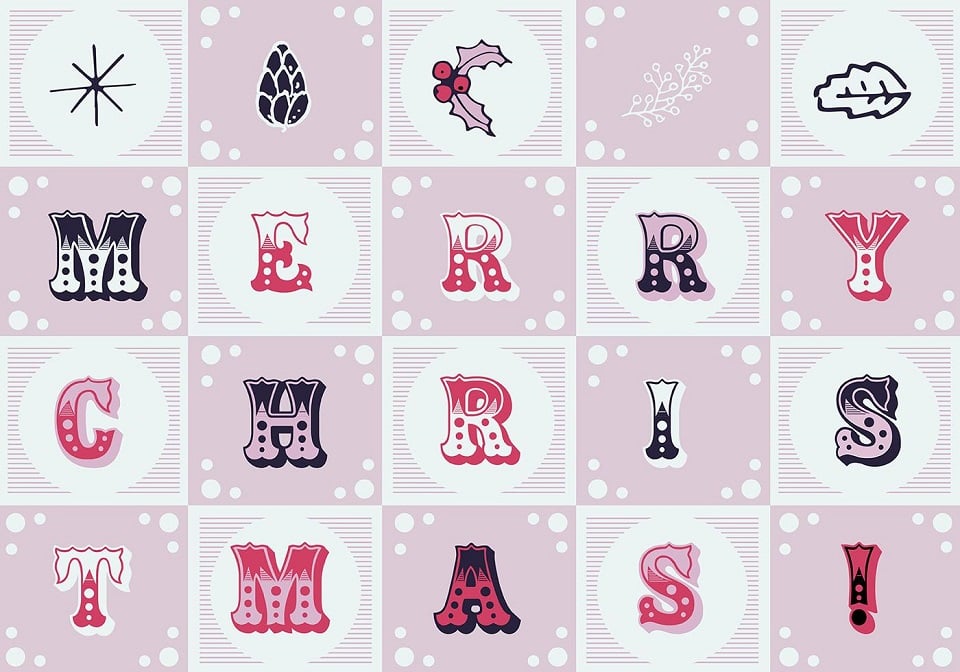 5. Merry Christmas vector with moon Elegant blue color and smooth lines, moon and Christmas tree. Beautiful enough to become a greeting card, or decorate your poster.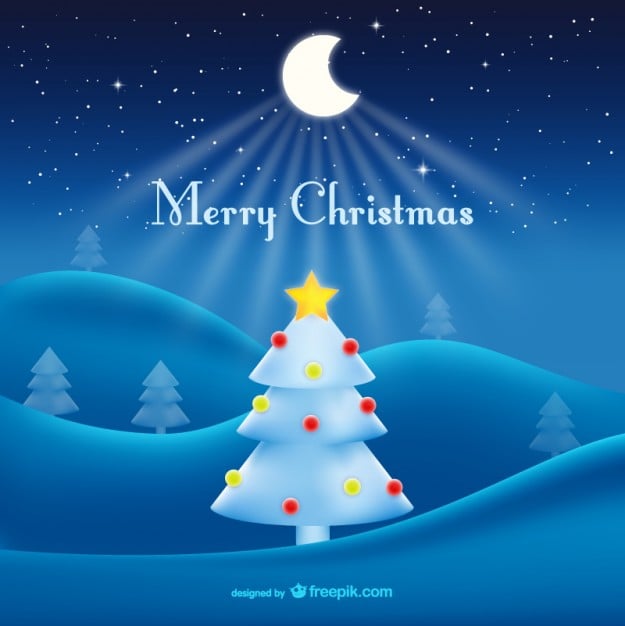 6. Christmas Themed Sketchy Vector Graphics Pack Need more vectors? What about deer, Santa, penguins in one set? AI and EPS file formats are available.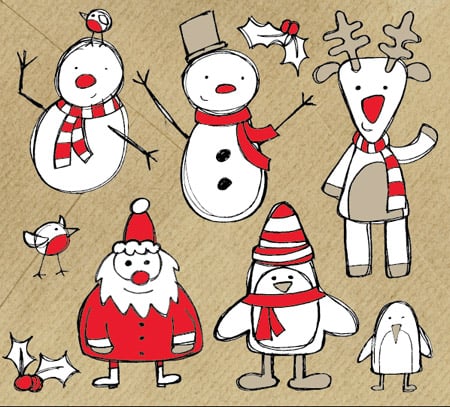 7. Merry Christmas with Christmas Trees Bent Mirror Free Vector Don't like many details to be on your images? Then this vector image is absolutely right one for you. Smooth lines of Christmas tree and a greeting sign. Nothing more.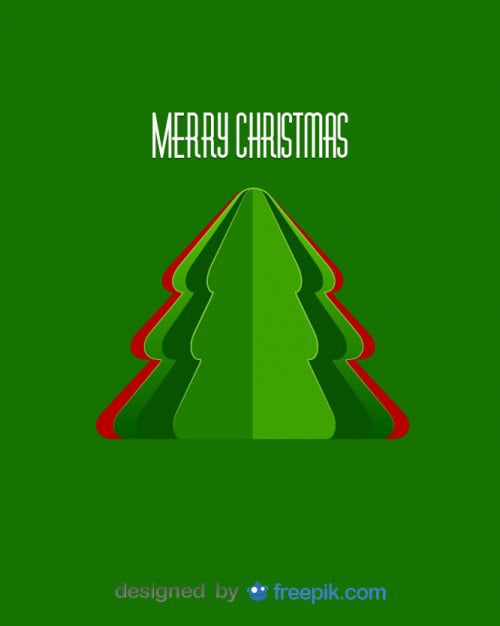 8. Merry Christmas Vector free vector Image of a snowman in AI format. How many snowmen you could find there?))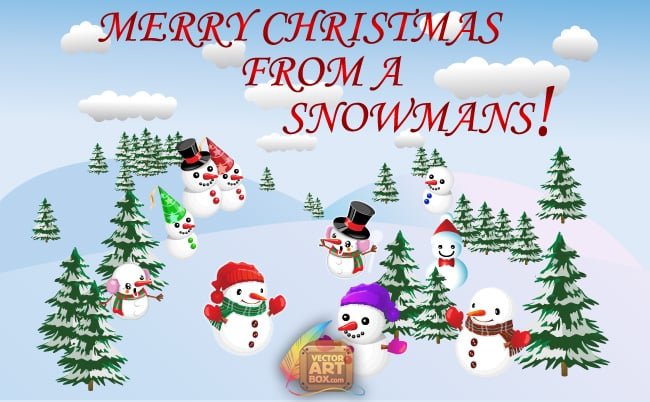 9. Christmas Box This Image could also be a great inspiration for you. Red and green bows are a perfect combination.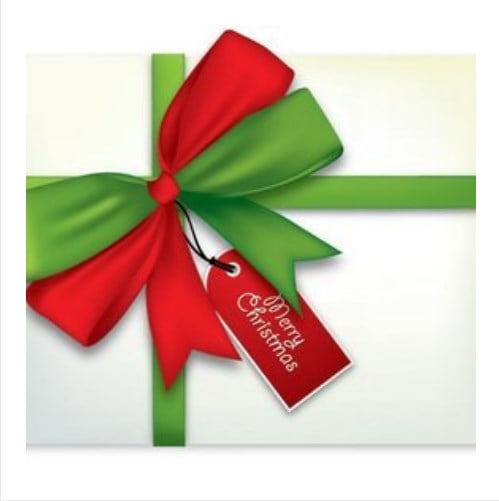 10. Christmas retro stockings in winter nature Stockings are waiting for presents, and this image is waiting to be downloaded and used for your Christmas projects.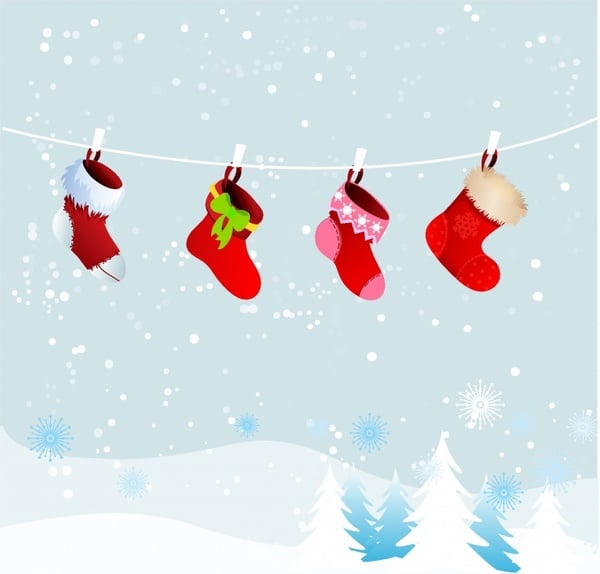 11. Red and white Christmas greeting card If you like to send greeting cards to your friends, look at this minimalistic one. No chance to stay unnoticed.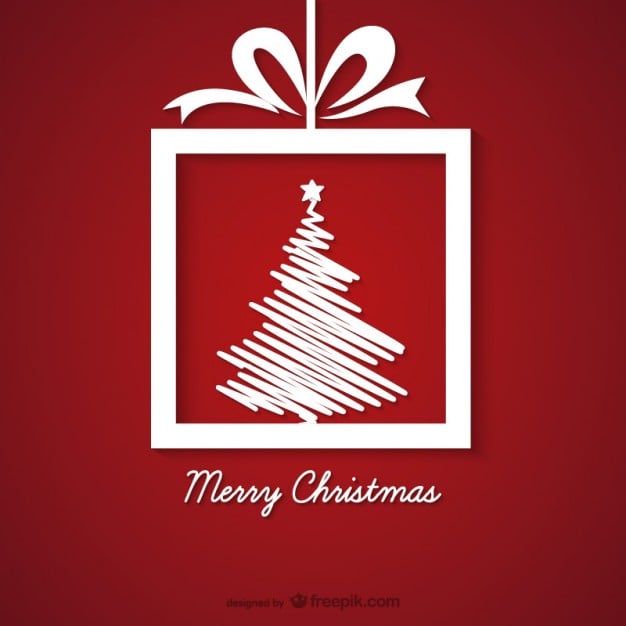 12. Free vintage card template for Christmas Vector Image Vintage greeting card is something that connoisseurs will love.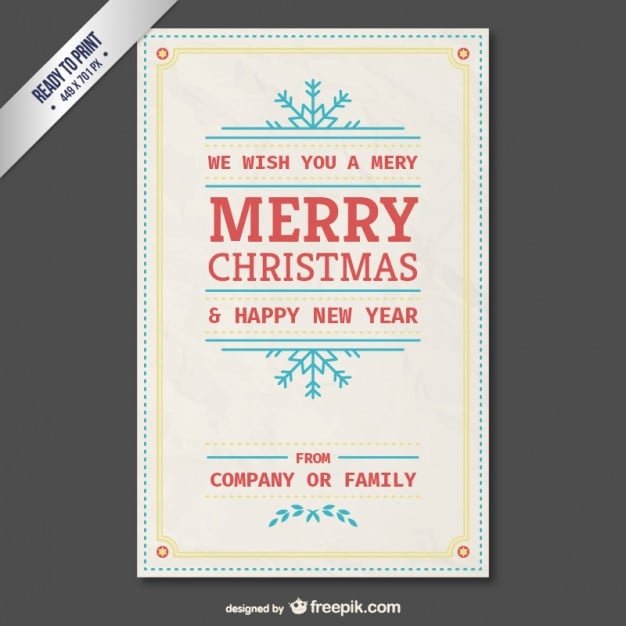 Vectors
Black and White Set: 100 Minimal Elements & 10 Patterns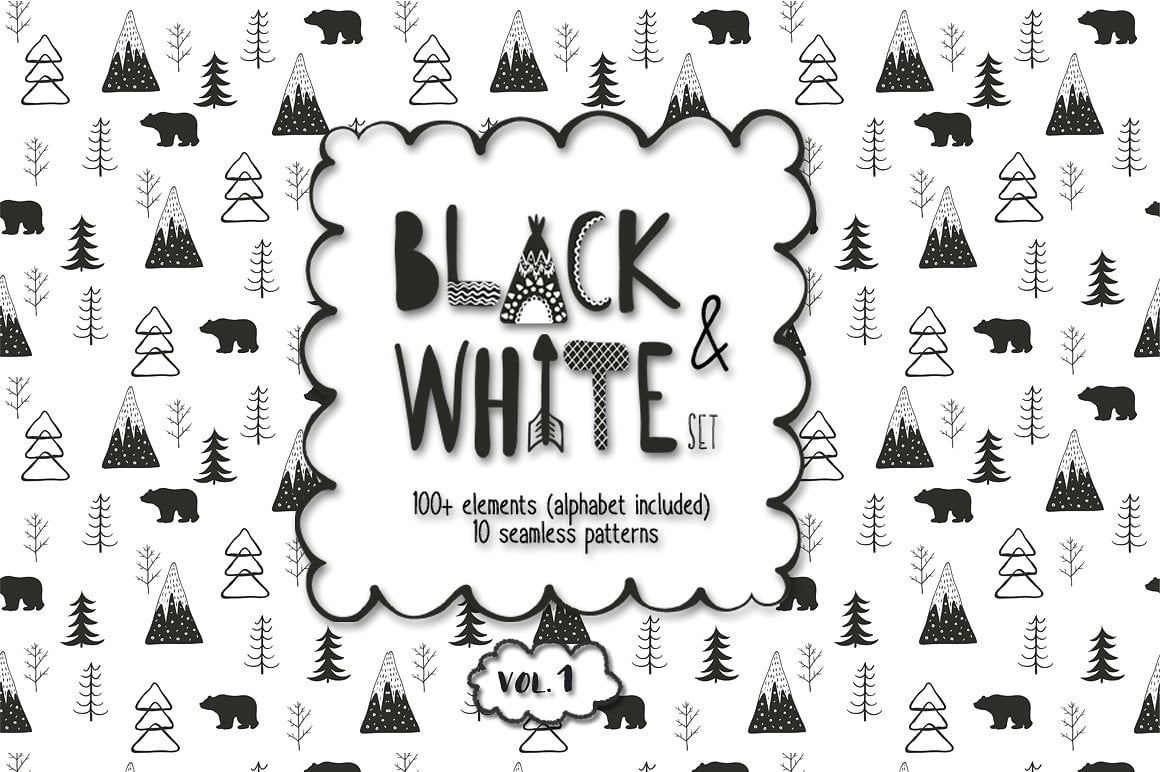 Scandy Forest Collection – $10 ONLY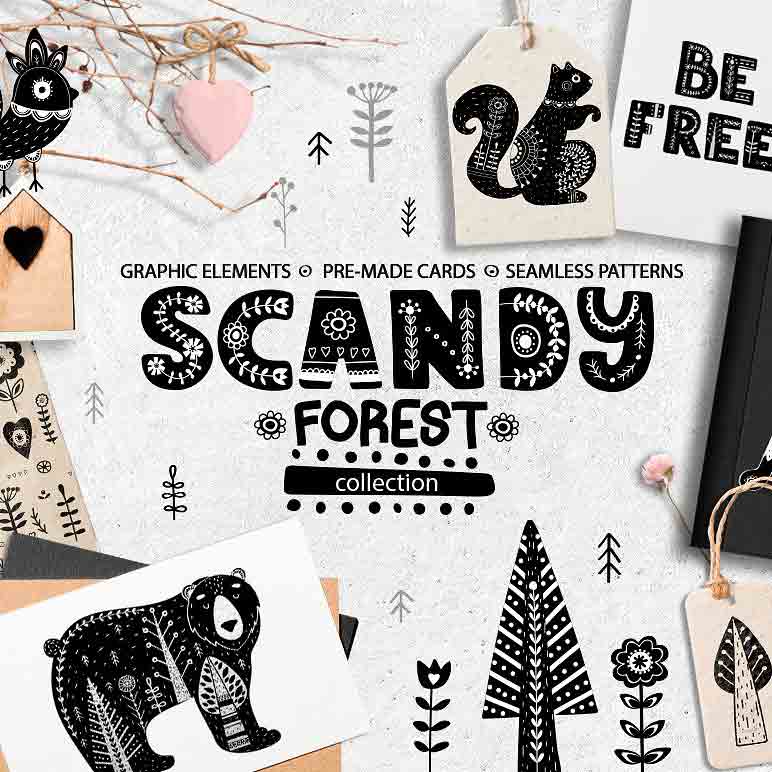 Fonts
These wonderful fonts are great for creating invites, party posters, can be used to create designs for parties.
1. Merry christmas lettering Want to stand out with a lettering? How do you like this one? Check the link, and it could be the one you would like to use.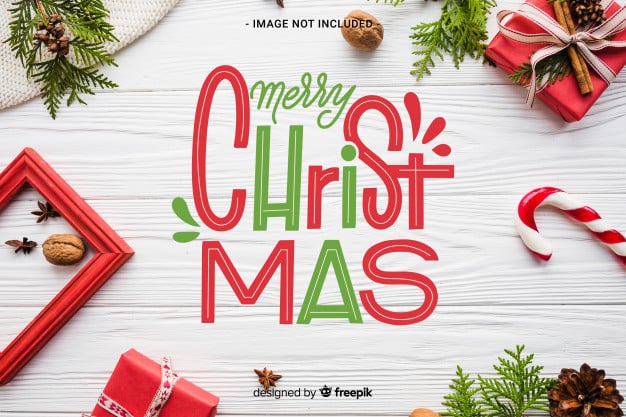 2. Snowman Font I'm sure there is no chance your text seem boring if you use this font.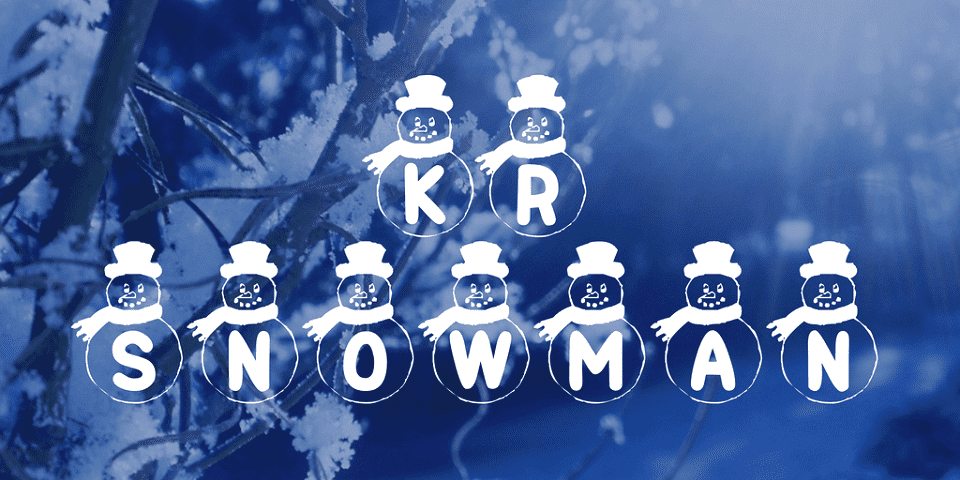 3. Christmas typography set Free Vector So this is my favorite part! The same text will look absolutely different, and you can definitely give it a mood. Don't you think so? Anyway, I'm sure it's way cooler than an ordinary boring font.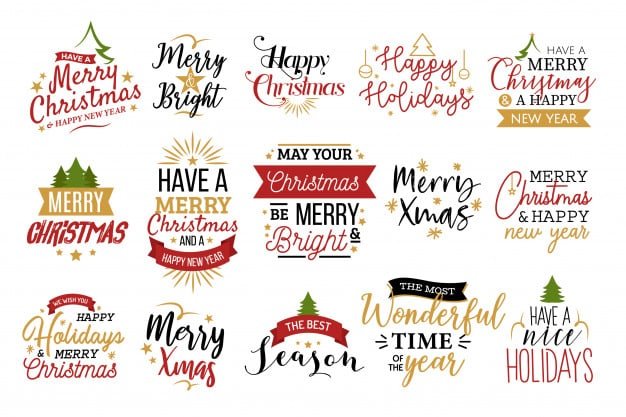 4. Xmas Dad Font I'm going to show you another good winter font. Use it for short signs or greeting cards.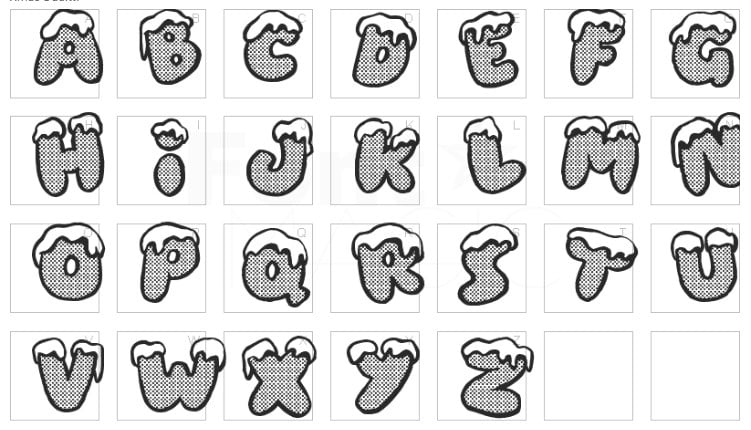 5. Joyeux Noel Font Playful font. Will complete your designs. Use it for winter vacation brochures, posters.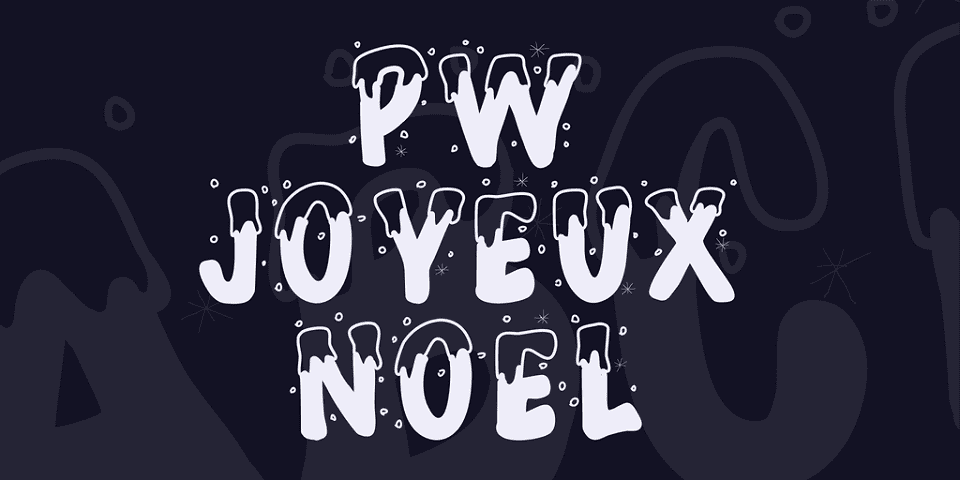 6. Frozen Memory Font Probably this font could remind you about some cartoon) Cool choice to create some banners, for office stationery and other winter designs.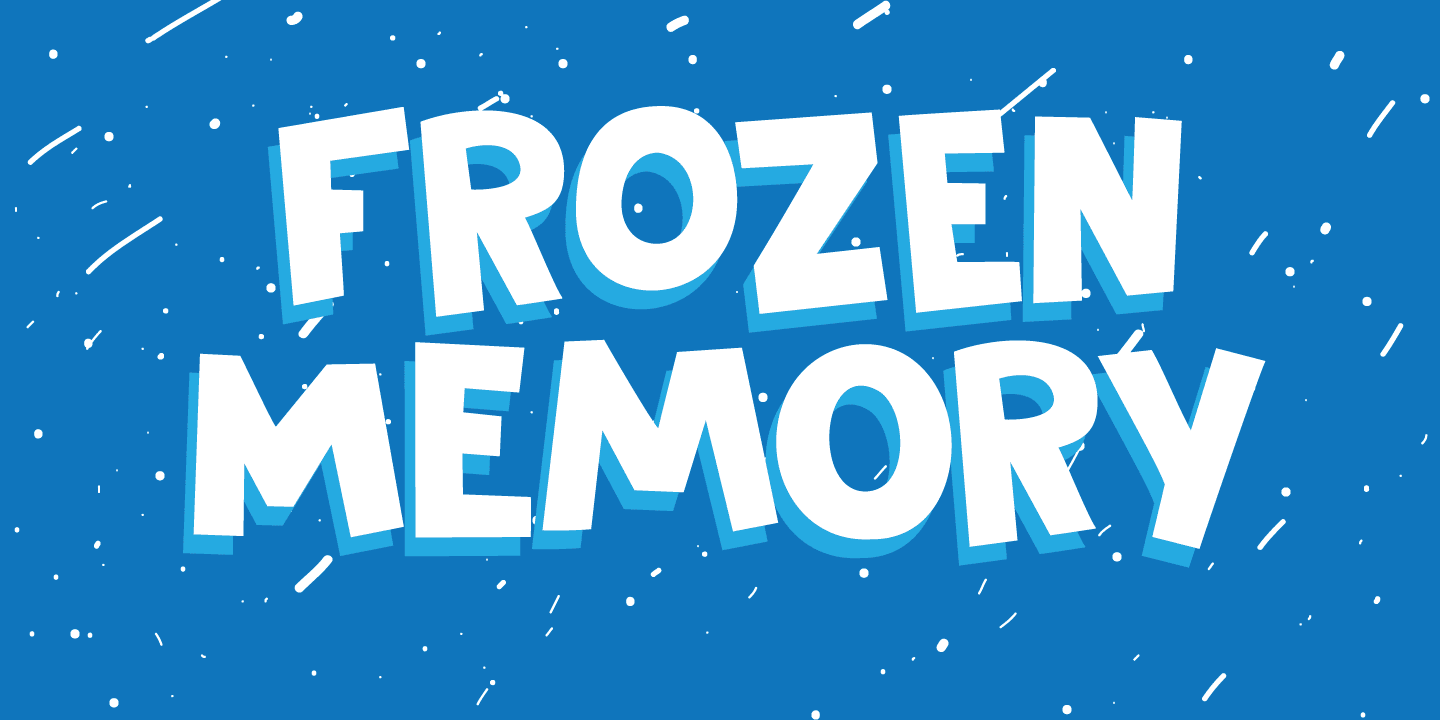 7. Frosty's Winterland Font Simple design of each character won't distract from your text but will complete it and make it look stylish.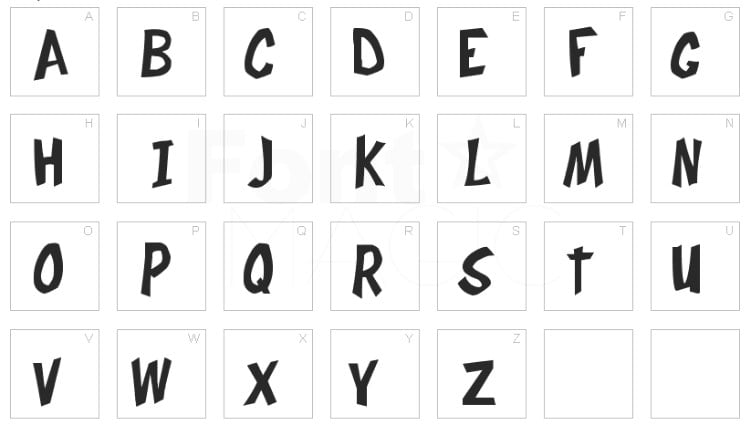 8. Christmas Card Font Need some elegant font for your Christmas card? I have that on my list. Feel free to download.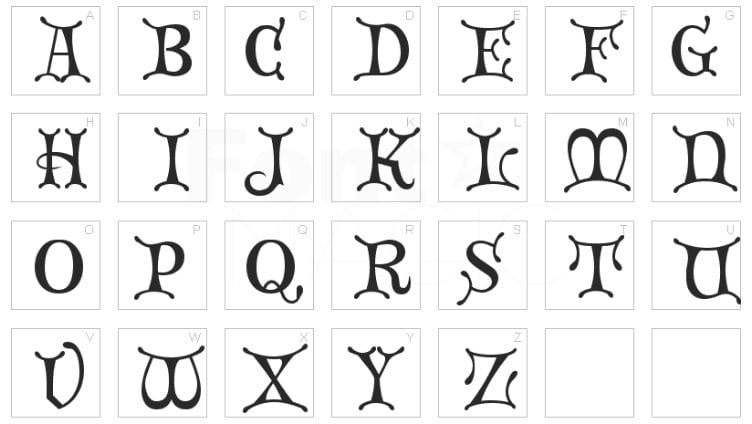 9. Signature Of The Ancient Font Talking about elegant fonts can't hide a signature font. Stylish and high quality, good for greeting cards and shorts signs.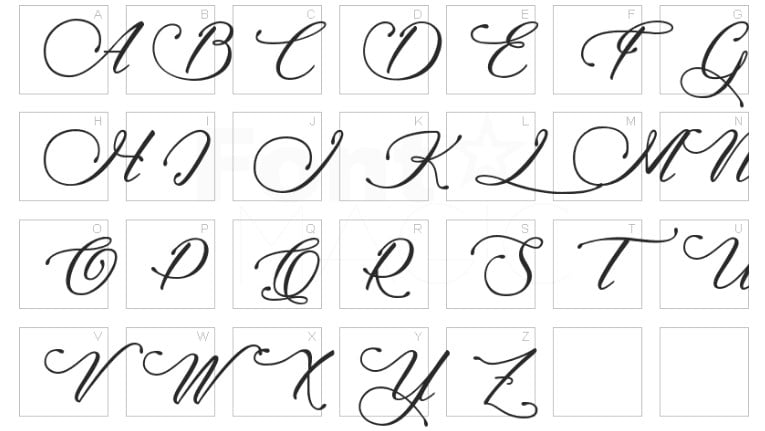 10. Winter Calligraphy Finding a good font for your seasonal designs might be a hard stuff. So what about Winter Calligraphy? Pretty cute for creative holiday designs!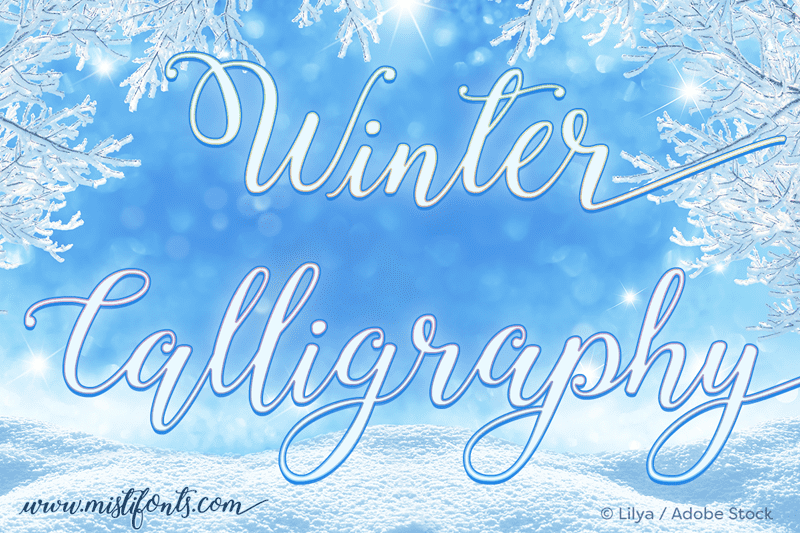 More Details: 110+ Best Christmas Fonts: Free & Premium
Fonts Deals
Christmas Fonts Bundle – $12 ONLY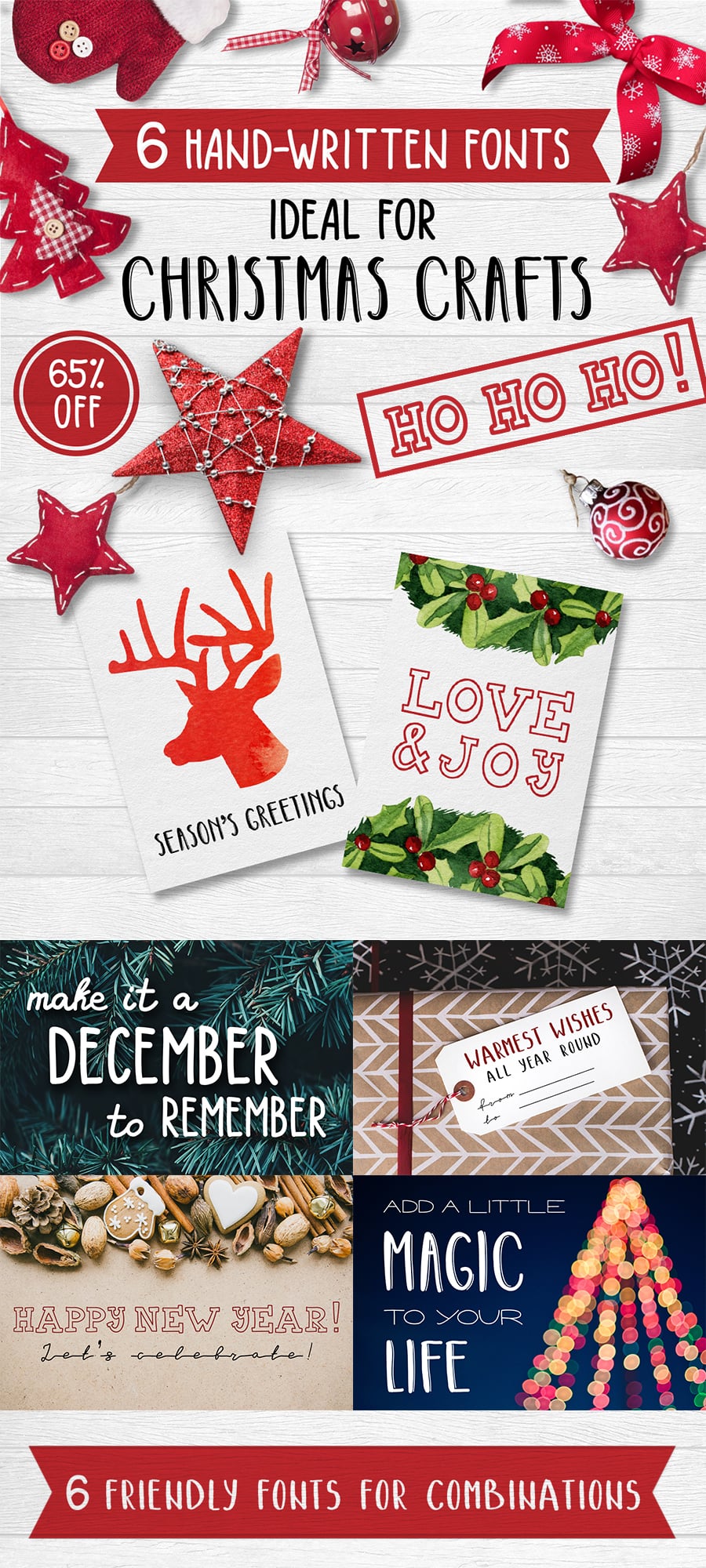 Christmas cards and e-cards
I still remember the times when I used to check a few stores to find that nice greeting card for every friend. And of course, for every person, you had to find different. It was a pleasure, but takes a lot of time. Let me save a bit of your time by presenting you my list of cool creative cards. Even if you forgot to buy a greeting card, it's not a problem anymore. Send greetings and joy with your unique card to any part of the world… Download it, print, or mail it traditionally with a personalized message and wishes.
1. Vintage Christmas card vector Looking for a stylish card in a vintage style? You are welcome. By the way, it's ready to print!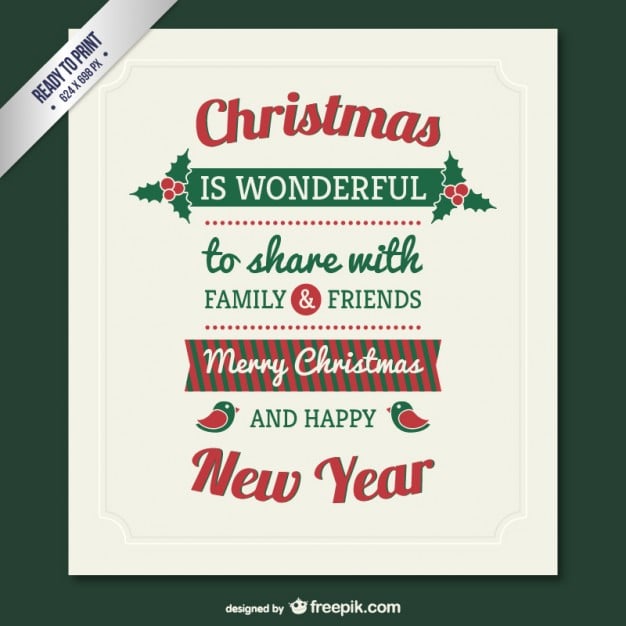 2. Heart and Home – Christmas Card What an amazing way to congratulate someone by creating a personalized card online! Look how cute it is! Moreover, it's animated.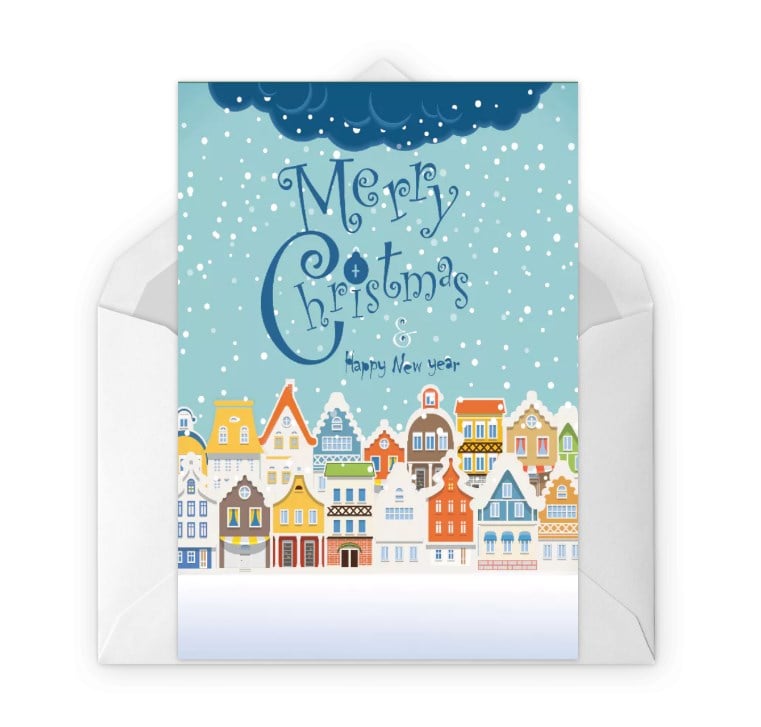 3. Its Christmas Wonderful design for a wonderful holiday. Edit layouts, change text and save it before sending to your dearest.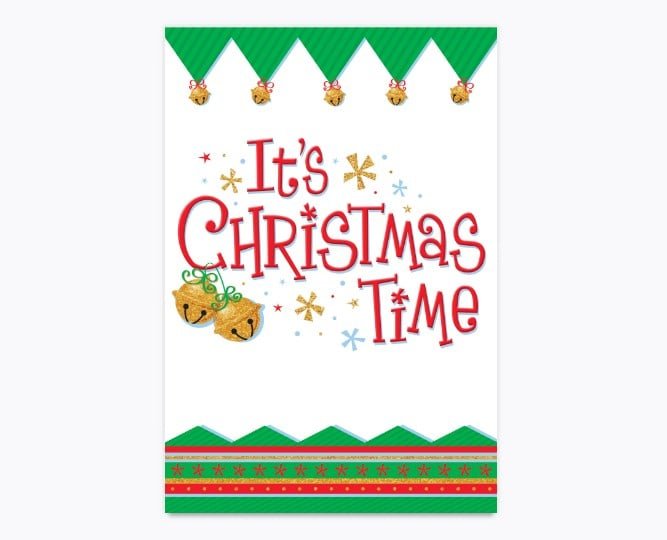 4. Beautiful christmas cards Red or white? Or maybe both? Yes, it's a hard choice.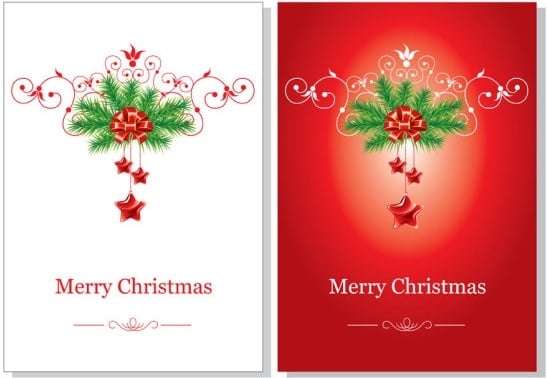 5. Christmas card with a snowman Do you feel those holiday vibes already? Look at this mister snowman.
6. Christmas Carol Jukebox! For those who still try to catch a Christmas mood. Sound on and enjoy this funny dance.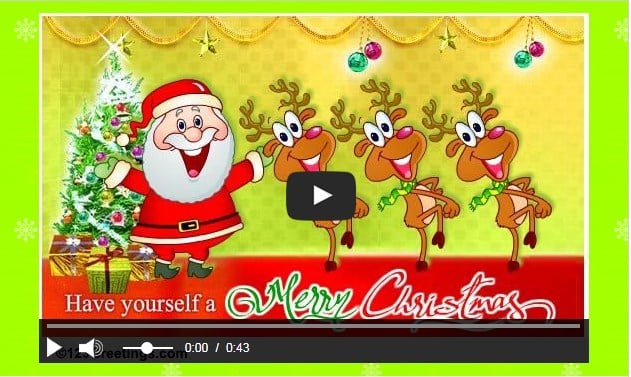 7. Christmas card design with funny penguins and snowman I think you already know who would like to get a card with penguins, right? So grab it and send across.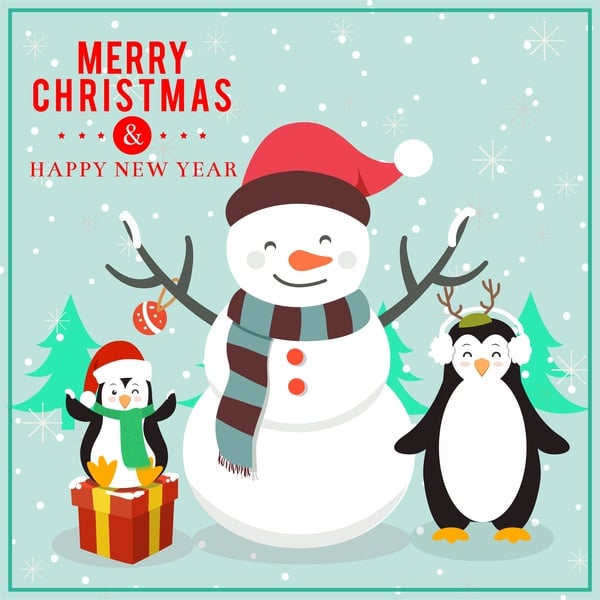 8. Merry Christmas Tree A simple design and a great choice to congratulate your family, friends or colleagues.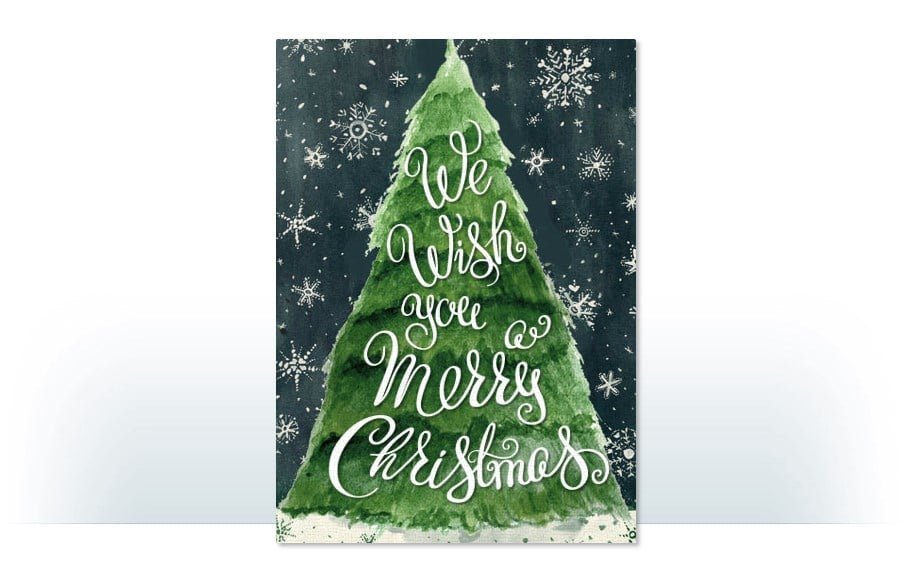 9. Free Snowflake Christmas Printable Card Love printables? So this card is what you need. White background and restrained font with a beautiful snowflake image.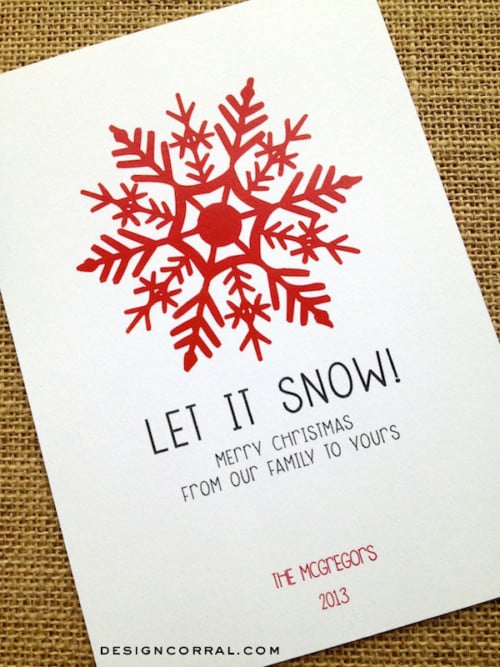 10. https://www.behance.net/gallery/22617573/Christmas-Card Talking about printables, meet another useful link.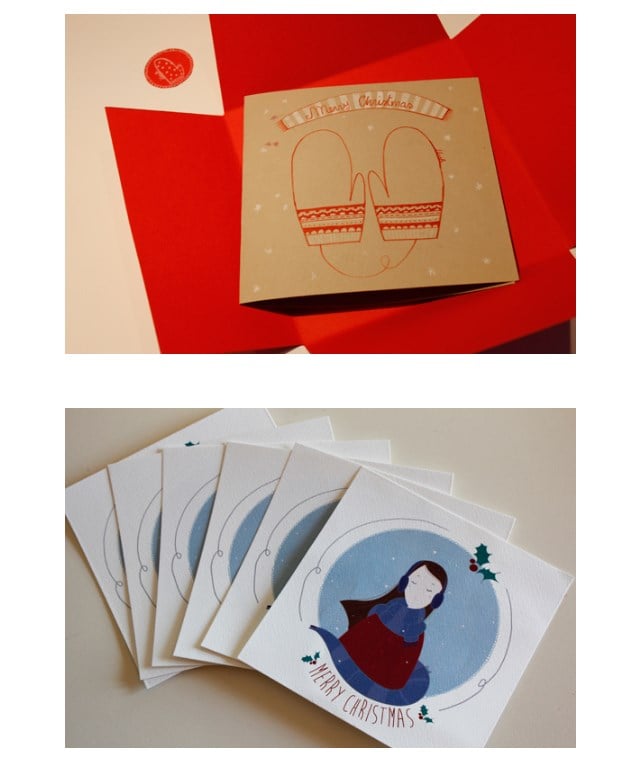 So what are you waiting for? grab these free graphics and customize it for your needs. A bunch of modern, vintage and a trendy graphics include everything you might need for a seasonal designs. Feel free to experiment with colors, fonts, images..Enjoy your winter with awesome graphics) It's fun!
15 Trendy Christmas Bundles
1.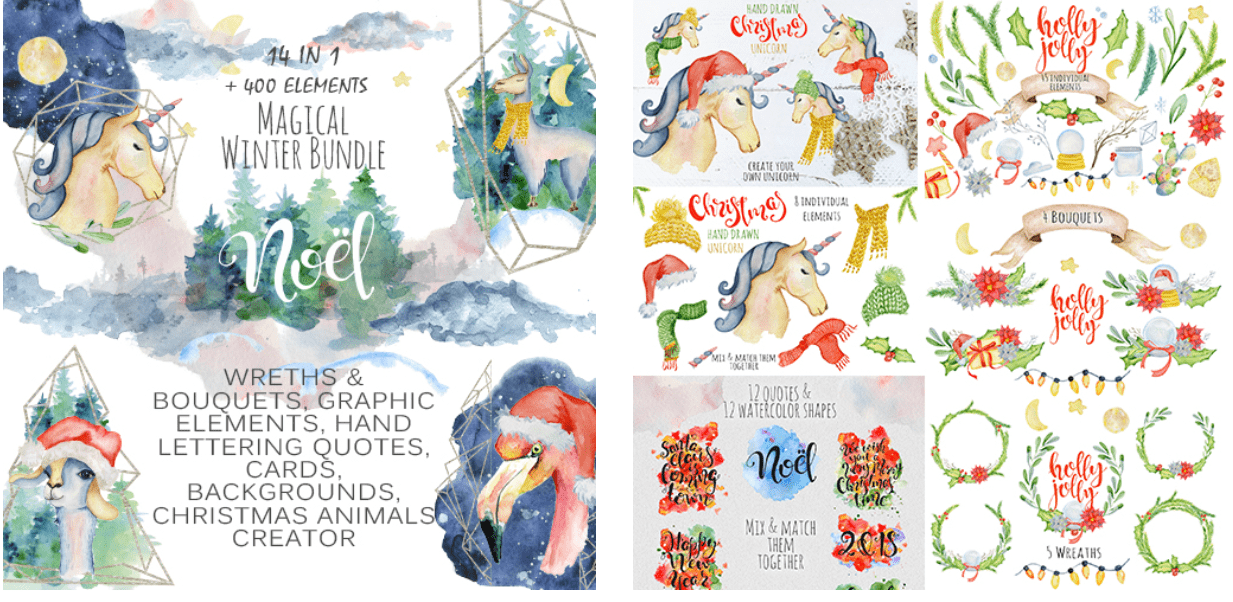 Price: $28
2.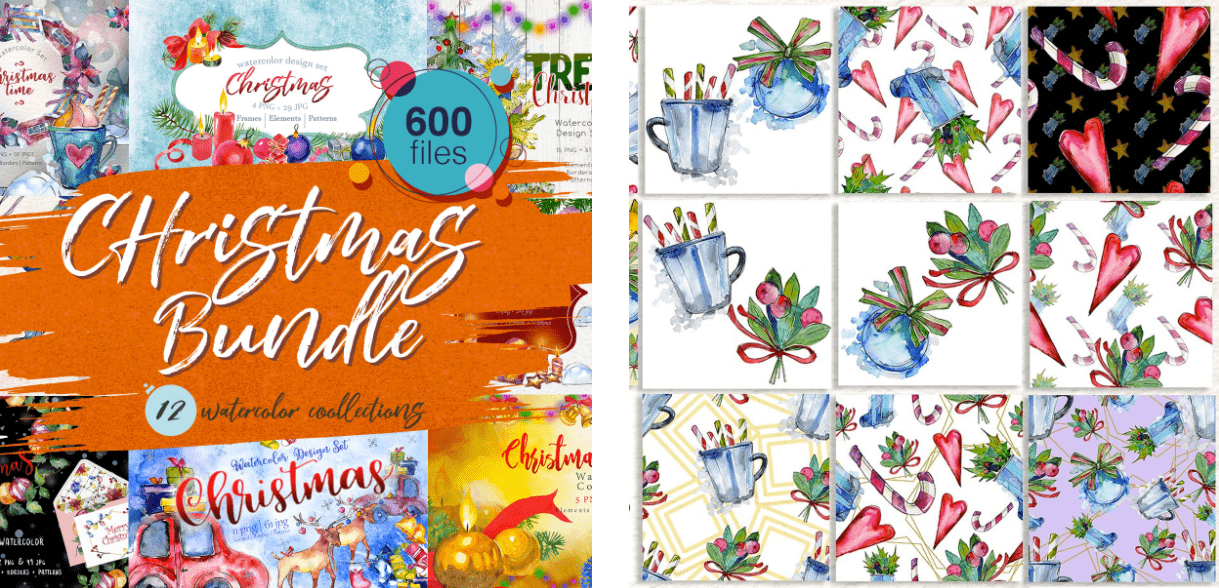 Price: $19
3.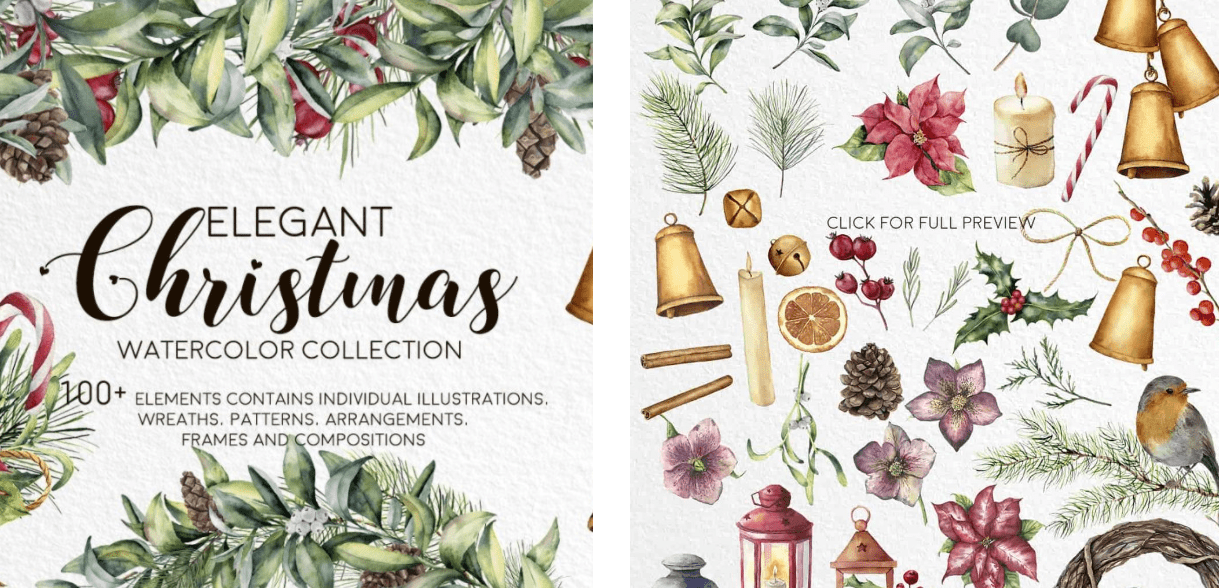 Price: $18
4.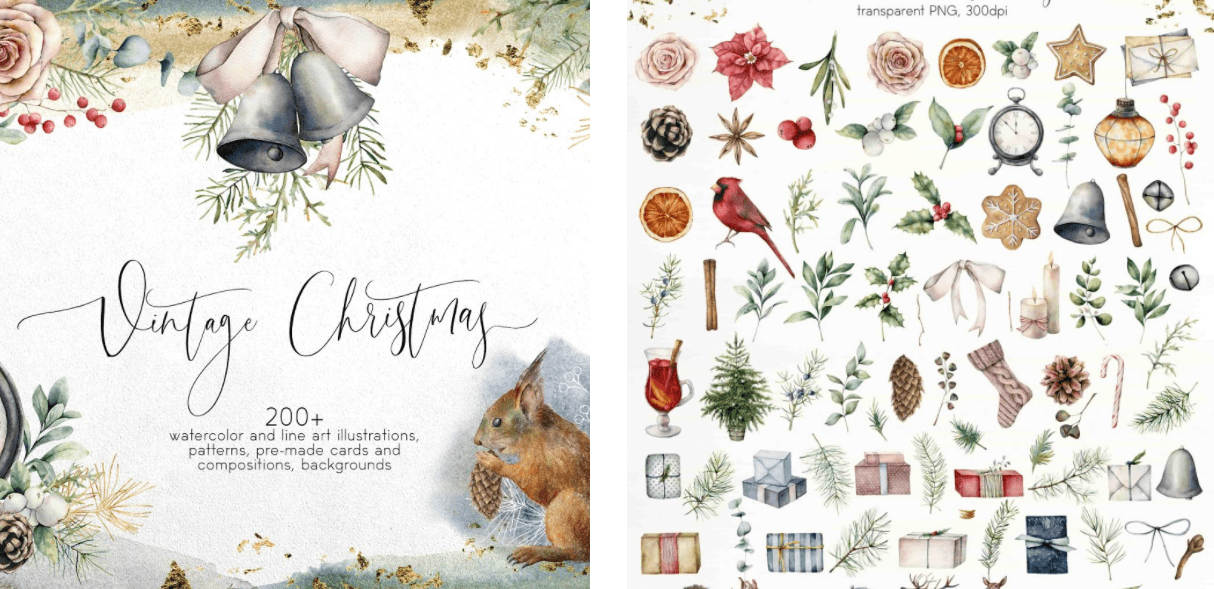 Price: $16
5.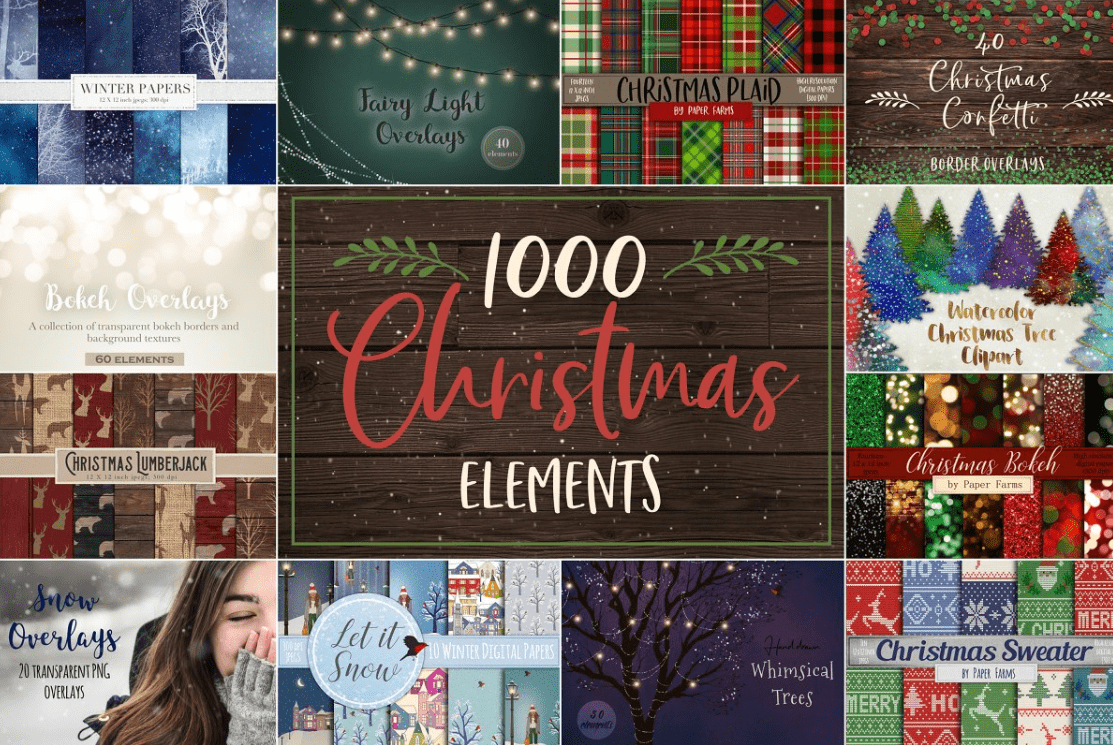 Price: $21
6.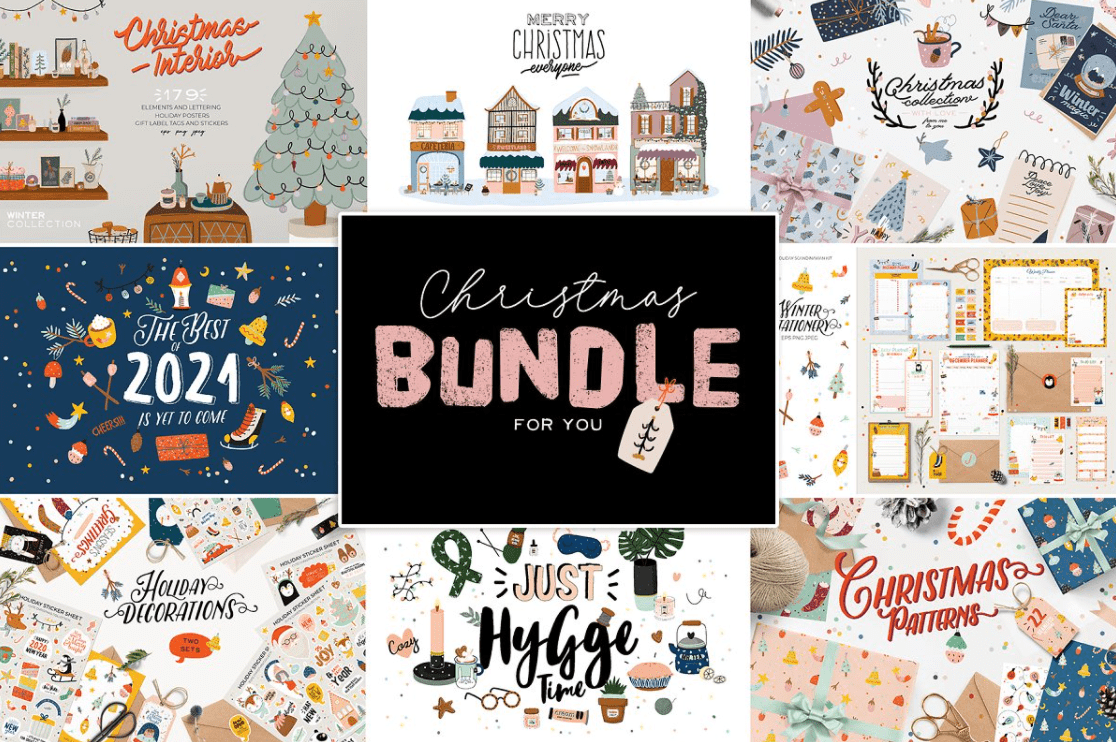 Price: $26
7.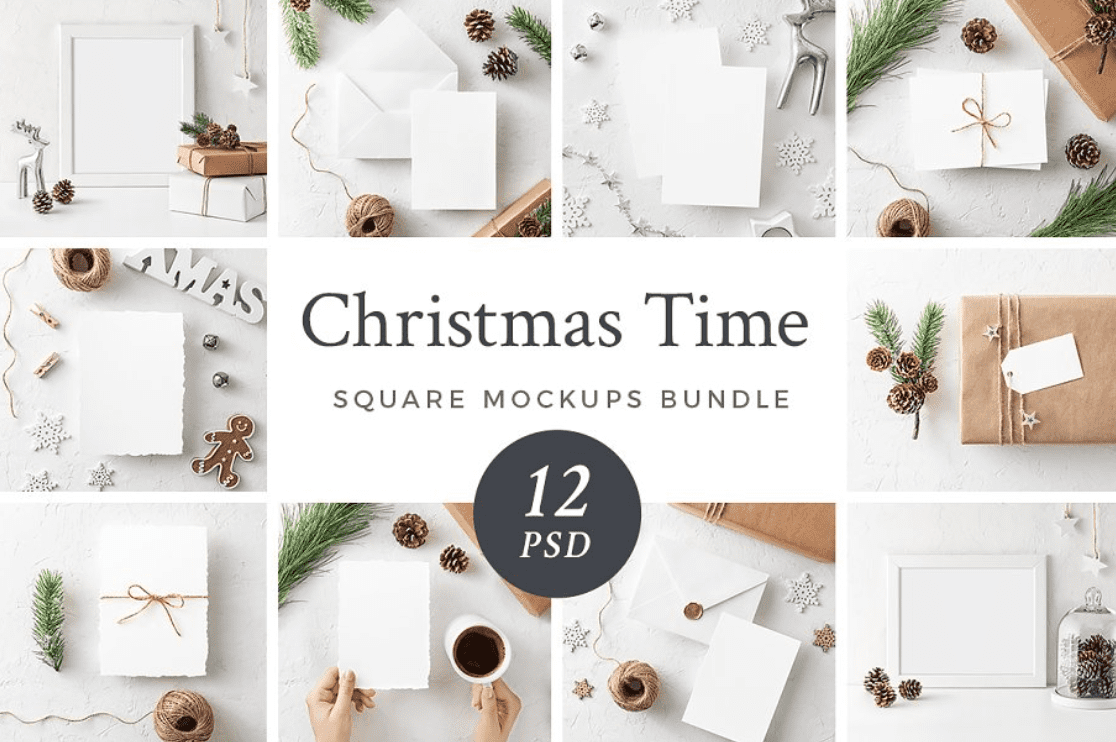 Price: $22
8.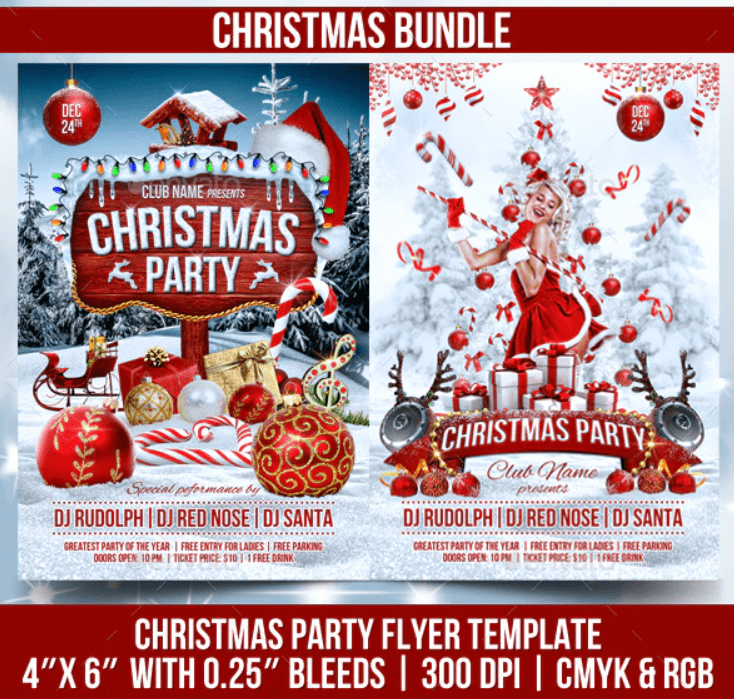 Price: $9
9.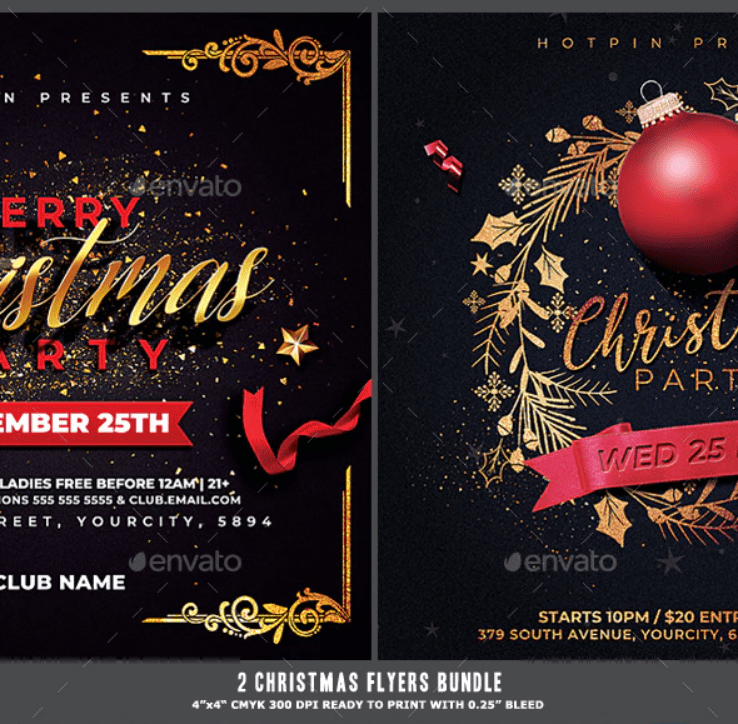 Price: $10
10.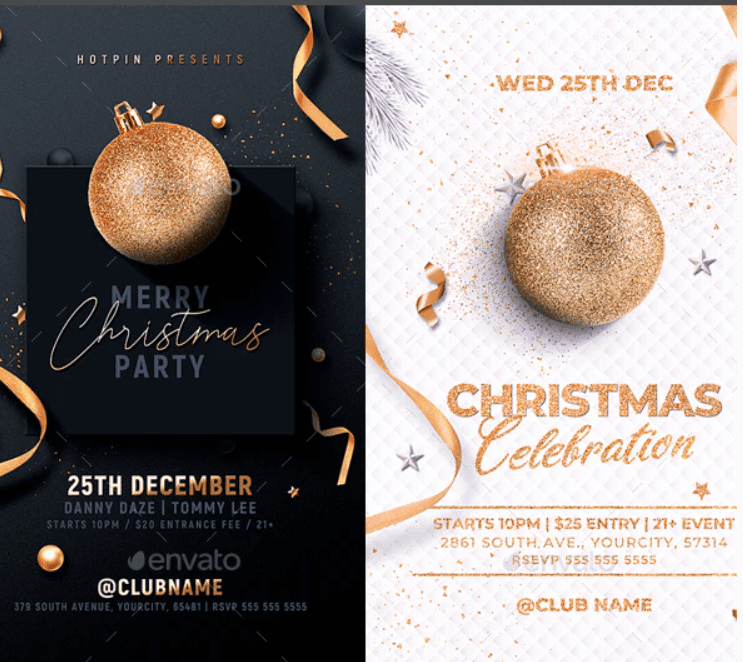 Price: $11
11.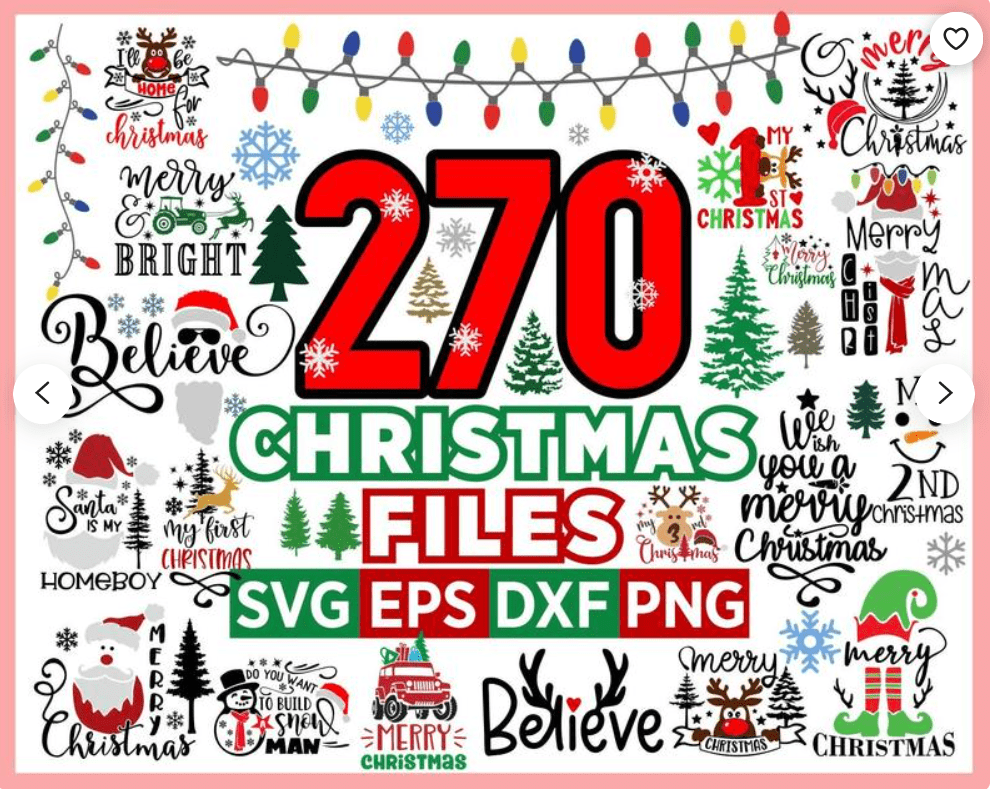 Price: $2.85
12.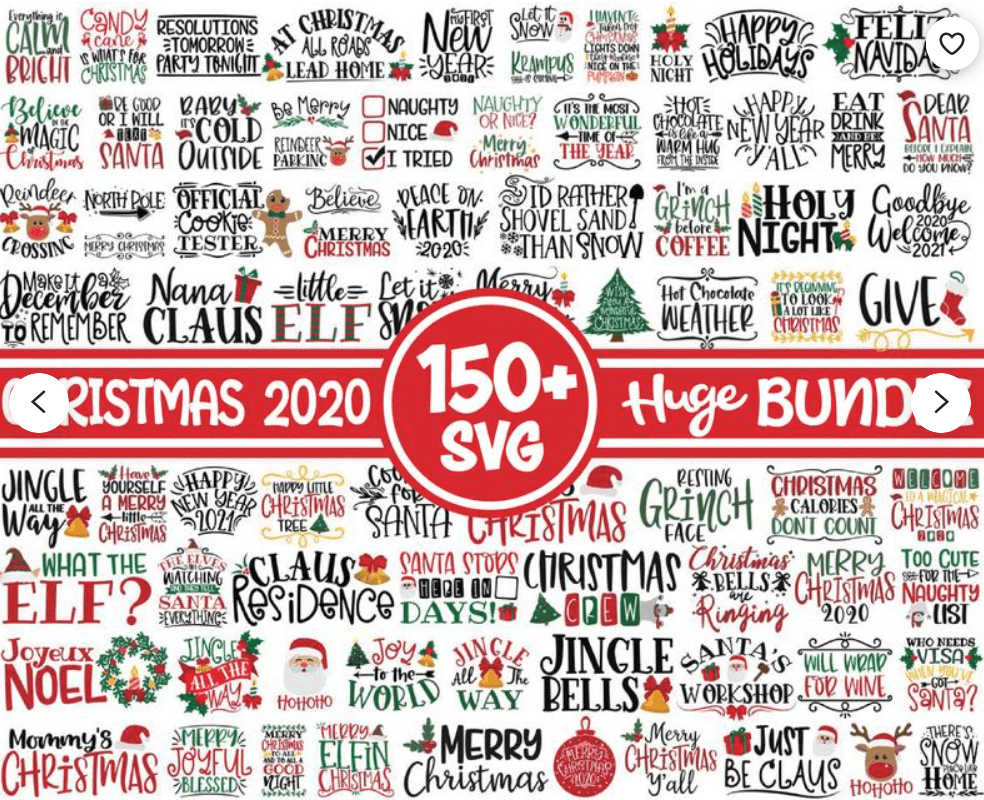 Price: $2.40
13.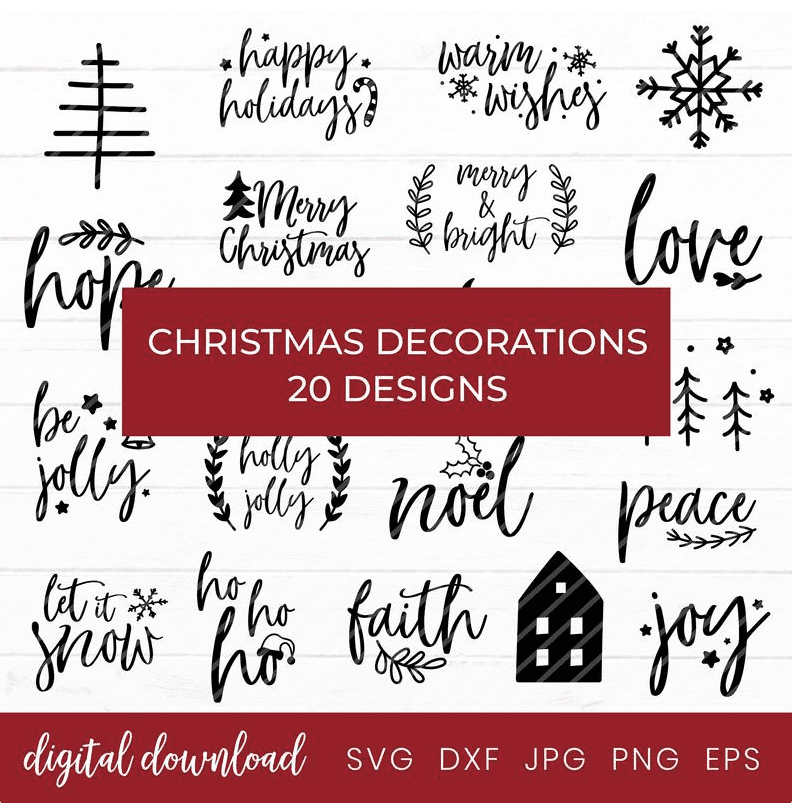 Price: $5.10
14.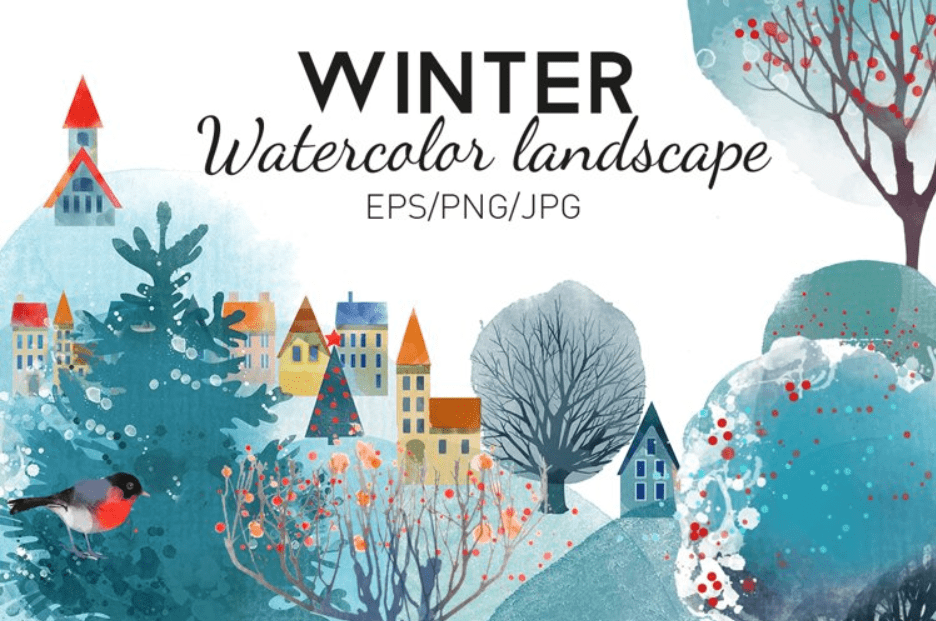 Price: $30
15.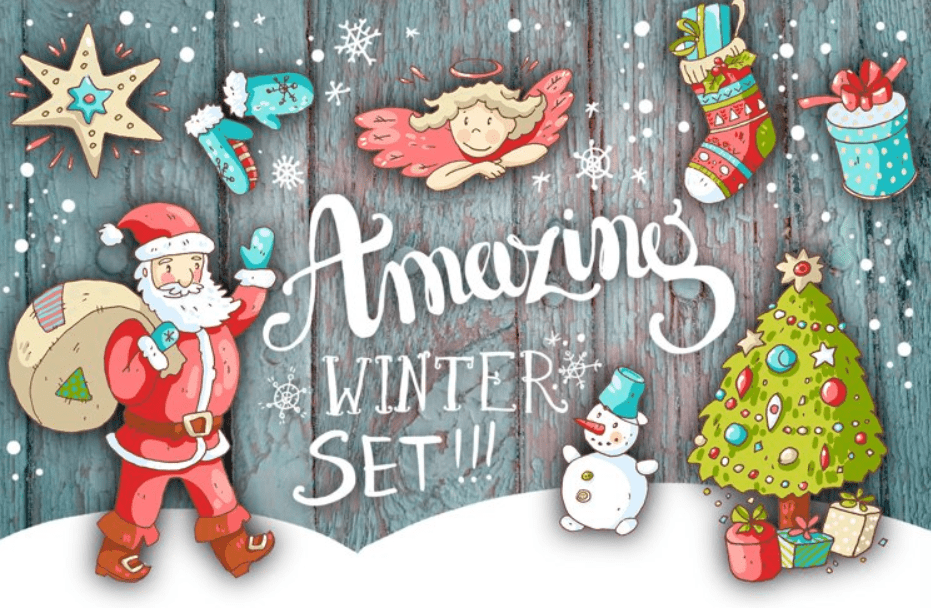 Price: $15
12 Best Holiday Advent Calendar Templates
1.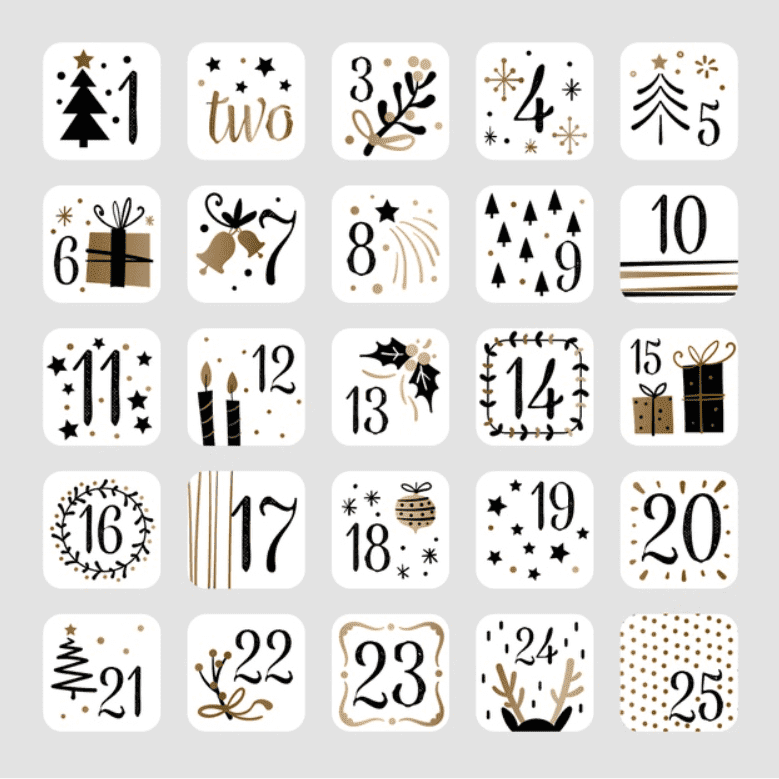 Price: available with Premium Freepik License
2.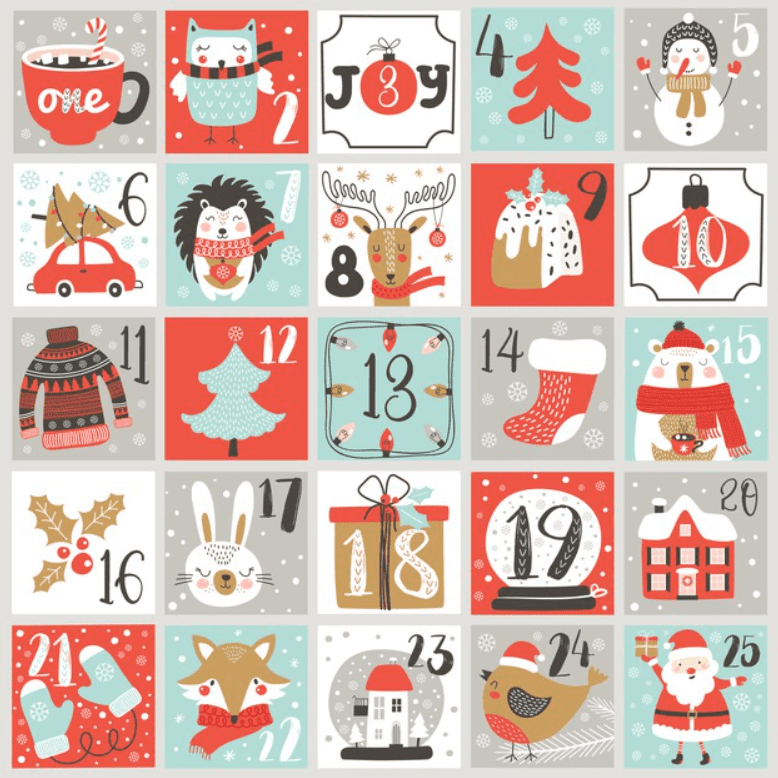 Price: available with Premium Freepik License
3.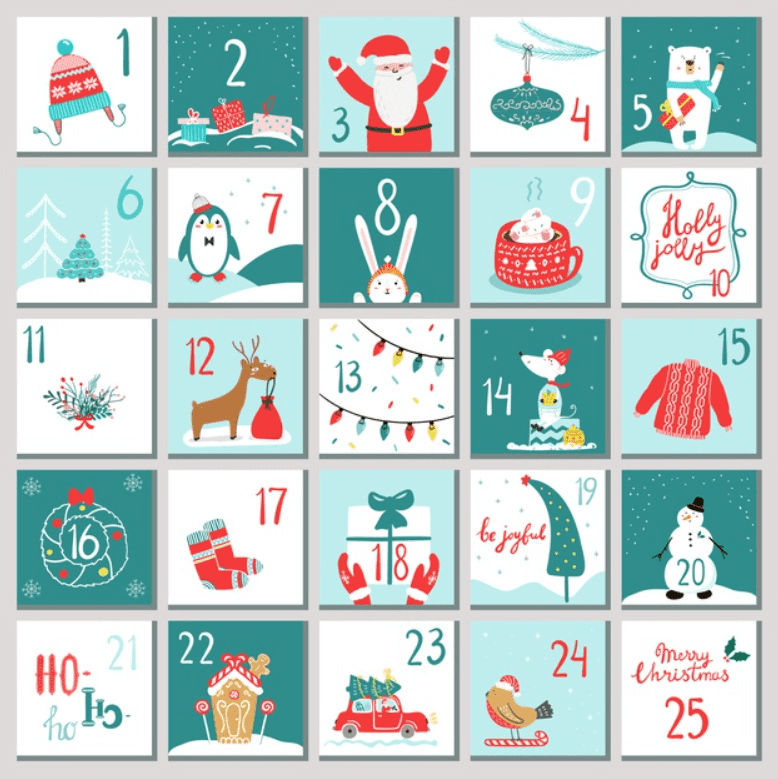 Price: available with Premium Freepik License
4.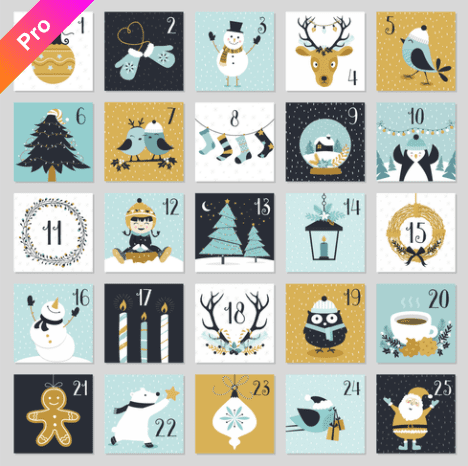 Price: available with Vecteezy Pro License
5.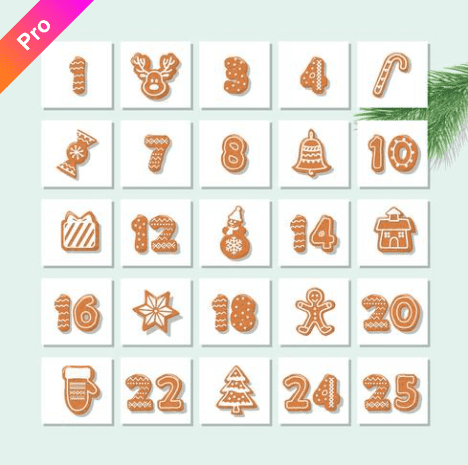 Price: available with Vecteezy Pro License
6.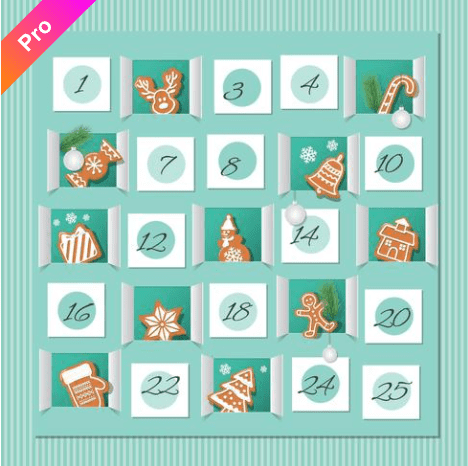 Price: available with Vecteezy Pro License
7.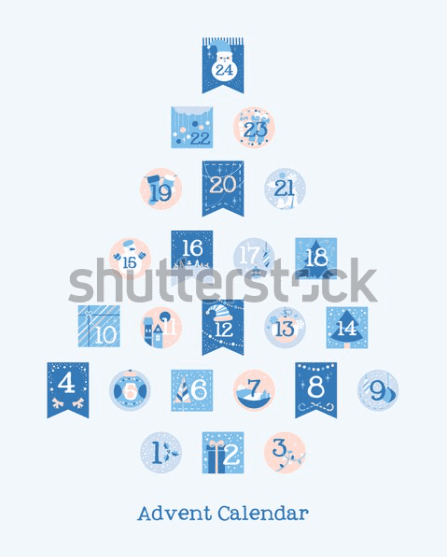 Price: available with Shutterstock subscription
8.

Price: available with Shutterstock subscription
9.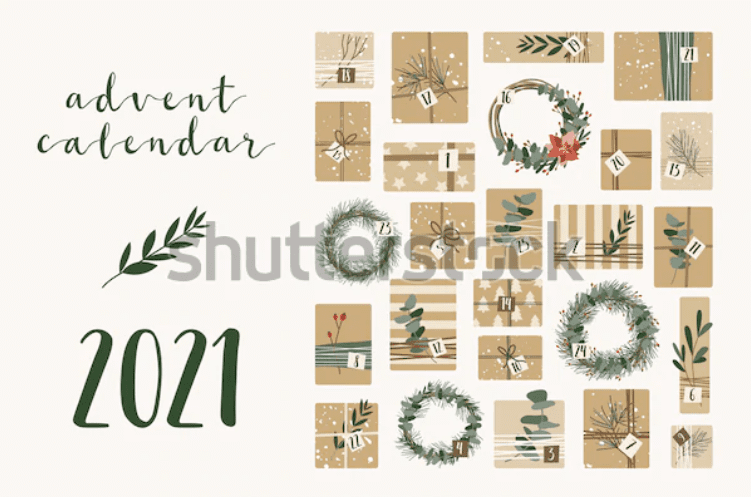 Price: available with Shutterstock subscription
10.

Price: $5
11.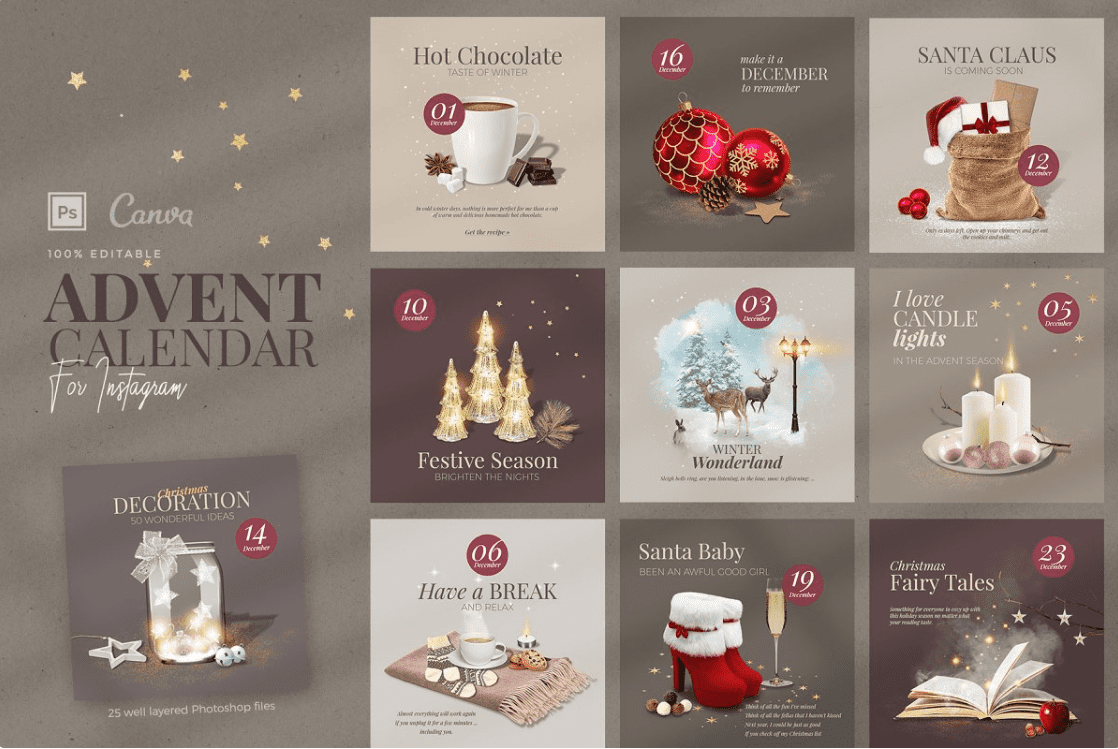 Price: $25
12.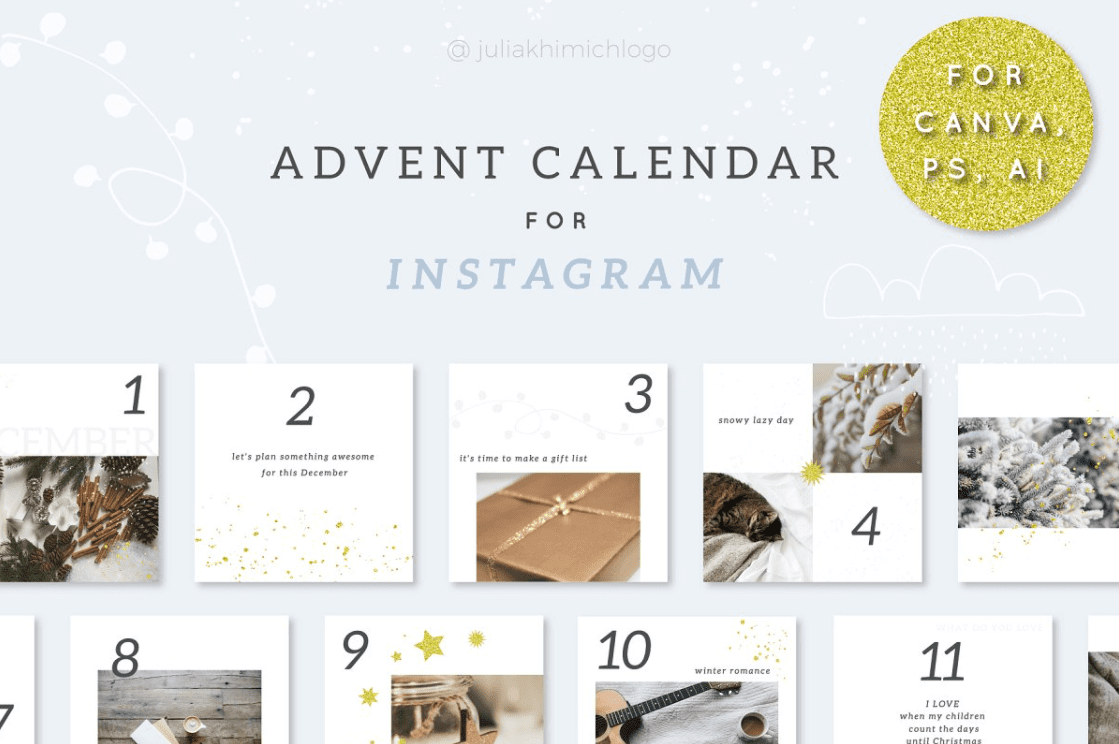 Price: $29
Top Christmas Design Solutions To Make It Awesome
Remember that Christmas and New Year lie ahead? Thus, the main motive for designers is predetermined. Winter holidays. Postcards. Postcards. Postcards. However, don't you agree that creating something fascinating quickly is difficult? For it, you need a lot of elements such as brushes, fonts, icons, vector cliparts, textures or even whole templates on hand. In this matter, the best solution, both in budget and efficiency, is Christmas bundles. In my opinion, MasterBundles offers fascinating Christmas cards. In addition, they offer crazy discounts now! Therefore, I decided to prepare for you a bundles collection and some stylish freebies. Scroll down and choose the one you like.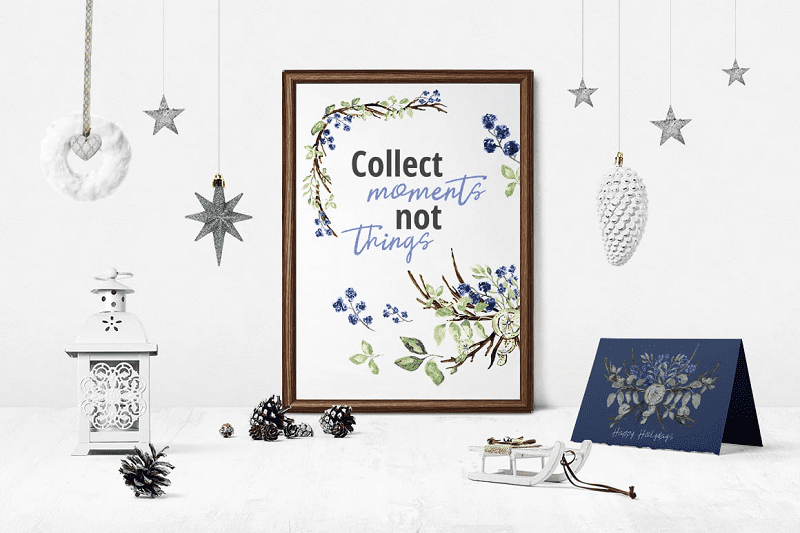 This Christmas bundle has a good design made with high quality. It will look great for those people or companies that are directly related to Christmas and New Year holidays. The bundle includes:
1 Christmas Wreath Creator in Adobe Photoshop PSD file;
17 individual layers used in Christmas Wreath Creator in PNG;
74 individual elements (fir branches, leaves, spices, balls etc.) in PNG files with transparent backgrounds and 600 DPI;
8 ready-to-use wreaths;
8 ready-to-use compositions;
10 patterns in PSD (adjustable color fill), PNG (transparent background);
20 ready-to-use patterns in JPG.
Price: 95% OFF – only $9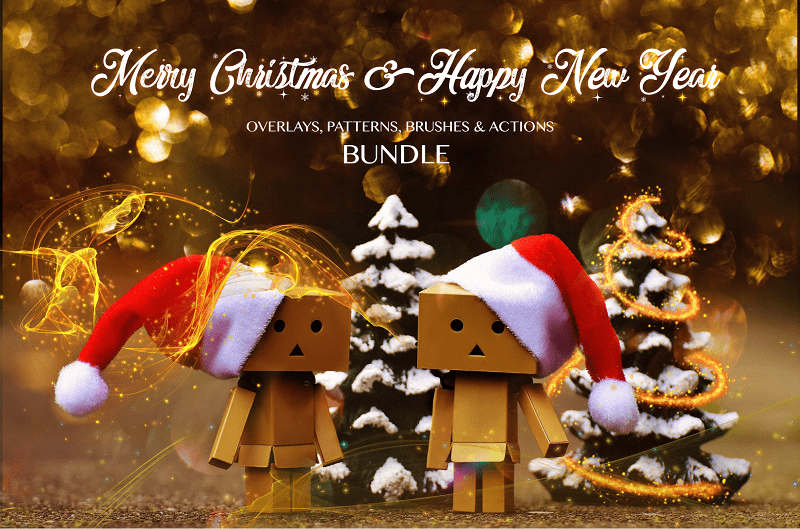 This special holiday kit includes 3 photoshop actions which work with Ps Cs6 and CC versions. All images and fonts used in this bundle are provided free of charge. Other elements:
403 unique holiday overlays (each overlay is 5K, 300dpi, png, and jpeg);
30 Photoshop Patterns;
24 Snowflake Brushes (min size 2004px).
In addition, it is compatible with any software.
Price: 95% OFF – only $9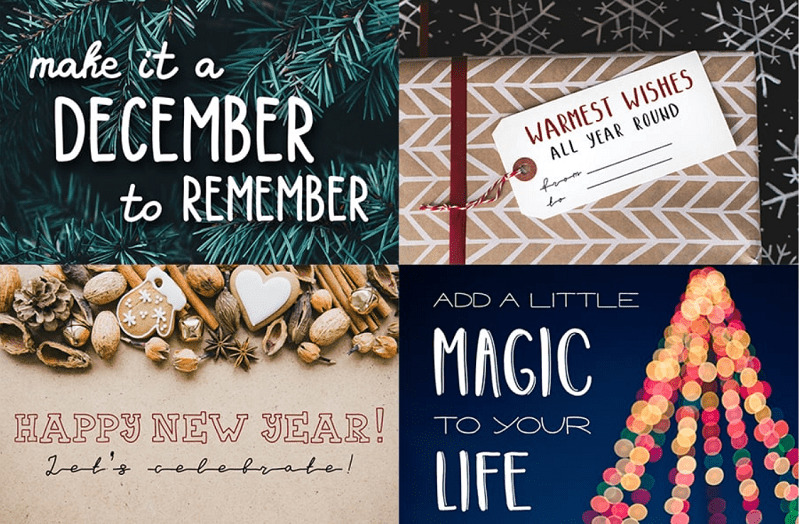 The bundle uses 6 beautiful handwritten fonts. Combining them with New Year's textures you can get the appropriate mood. Capital, lowercase letters, numbers and most characters – an excellent fonts set for Christmas cards and illustrations.
Price: 74% OFF – only $12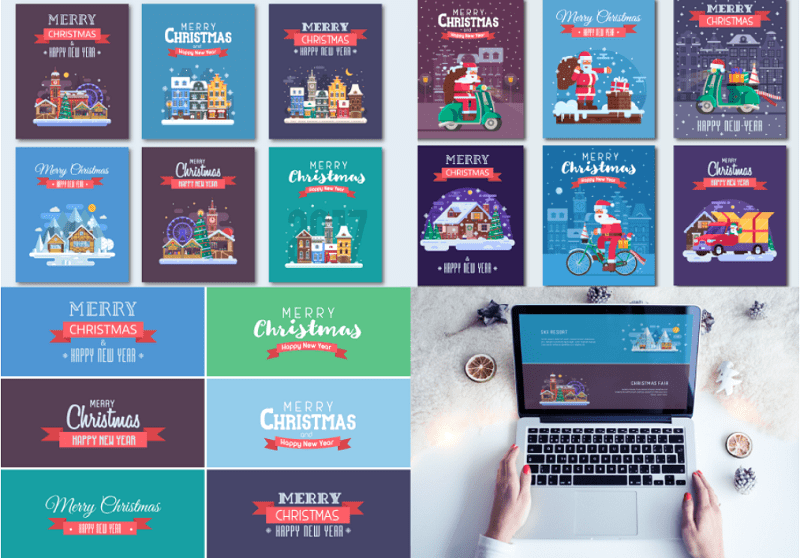 Perfect set of features for Christmas postcards. With this bundle, you will have a great choice of illustrations. Snowy Europe cities, Santa on scooter and winter bike – looks like a fairytale, yeah? Files included:
4 AI CS file with all cards and illustrations on separated artboards;
29 EPS10 and high-resolution JPG ( 5000px x 5000px 300 dpi ) files;
23 transparent PNG files with Christmas quotes, winter compositions and Christmas cliparts;
100 % clean vector.
Price: 70% OFF – only $15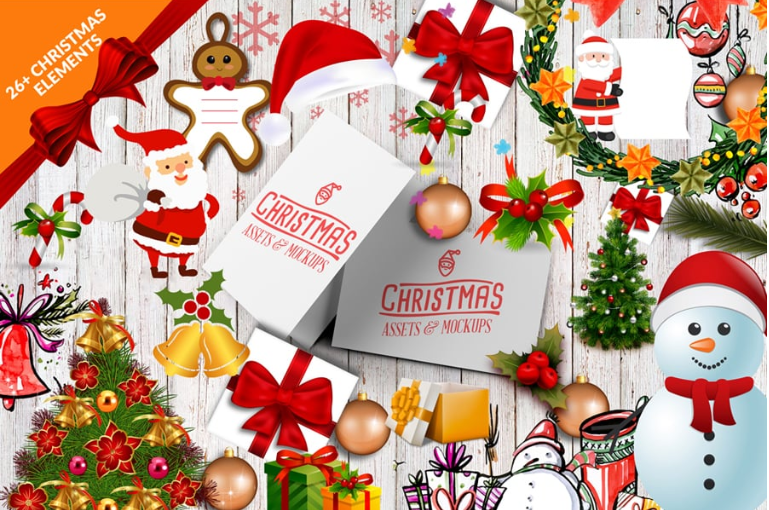 Don't you remember the Jingle Bells song when looking at this bundle? It has an obvious festive atmosphere and awesome elements. It all looks great! To see this for yourself, just click the link above.
The bundle includes:
5 Christmas postcards;
5 Christmas timelines;
5 Christmas vouchers;
50 Christmas flyers;
Christmas Elements.
Price: 95% OFF – only $29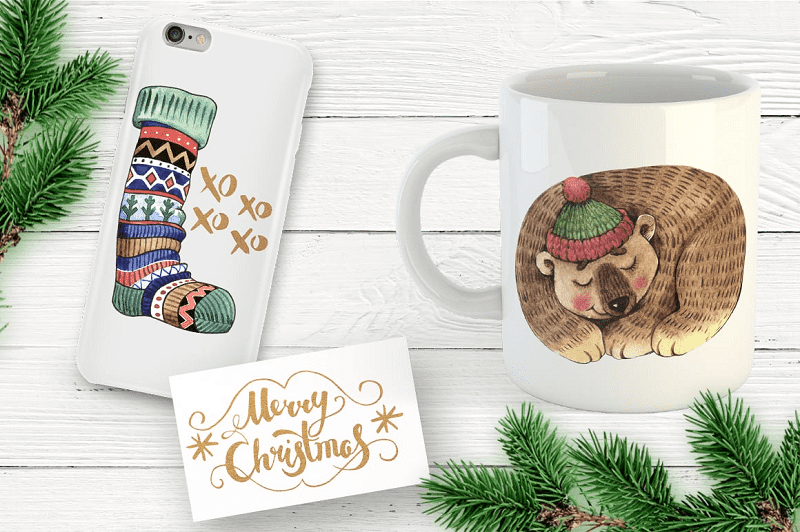 This is an indispensable set of editable Christmas elements, with which you can do absolutely everything. You will plunge into the festive atmosphere with this joyful and bright bundle. Set contains:
6 winter elements, includes bear, sock, tree, and ball;
6 handwritten texts;
4 snowflakes.
Price: 83% OFF – only $6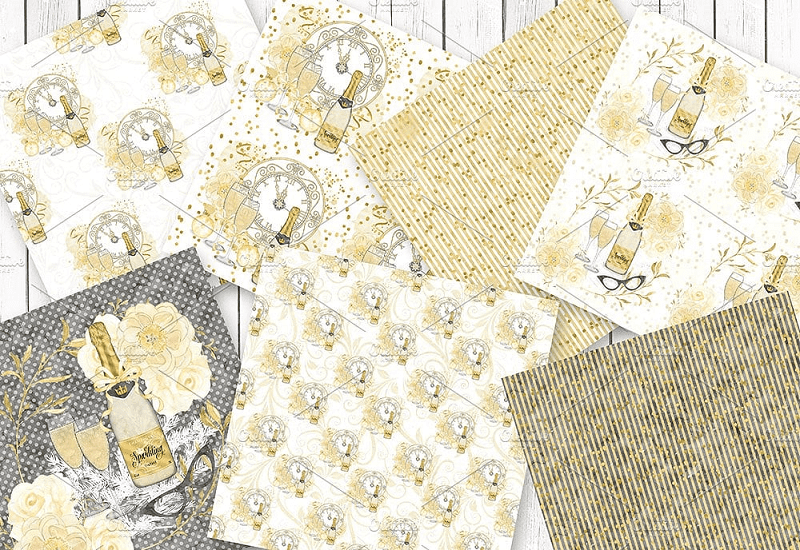 This is probably the easiest way to add to your life a bit of a solemn or celebratory mood. Especially for such ridiculous money. This bundle offers you 12 unique design options in high resolution. In addition, you can use these elements not only for winter holidays but also for wedding invitations or gift wrapping.
Price: 67% OFF – only $5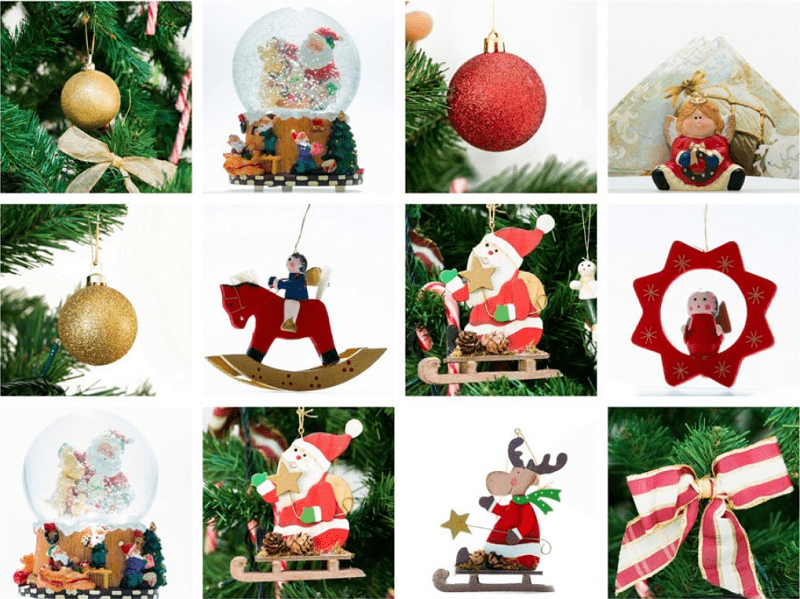 This beauty was made especially for the Christmas holidays. Each photo is a work of art, worked out to the smallest detail, and made with love! What else do you need? Hurry up and take it at a super good price.
Price: 95% OFF – only $15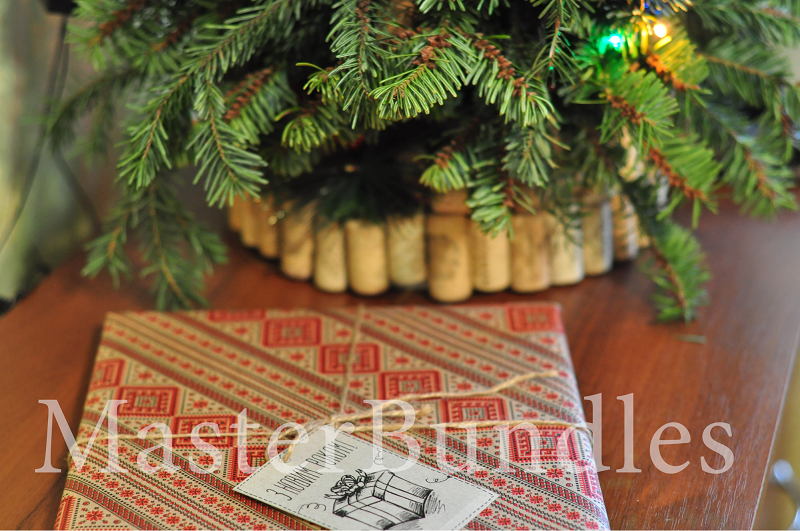 Are you a busy person? Looking for tools to cut Christmas preparations time? With this MsterBundles offer, you will cut it in 10 times! Just purchase these 30+ stunning holiday photos and forget about deadlines for designing festive creations. Follow the link above and got them!
Price: 87% OFF – only $16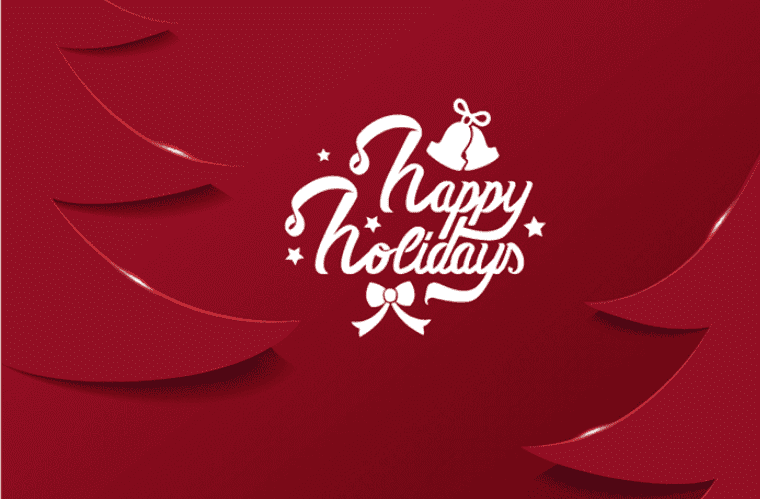 This bundle is mega-rich! It has 200+ holiday-related elements with traditional festive attributes. They can be used for postcards or as backgrounds for your own illustrations. All elements are elaborated in detail, every little thing looks great. In addition, with this bundle, you will get an extended license as a bonus.
Price: 98% OFF – only $15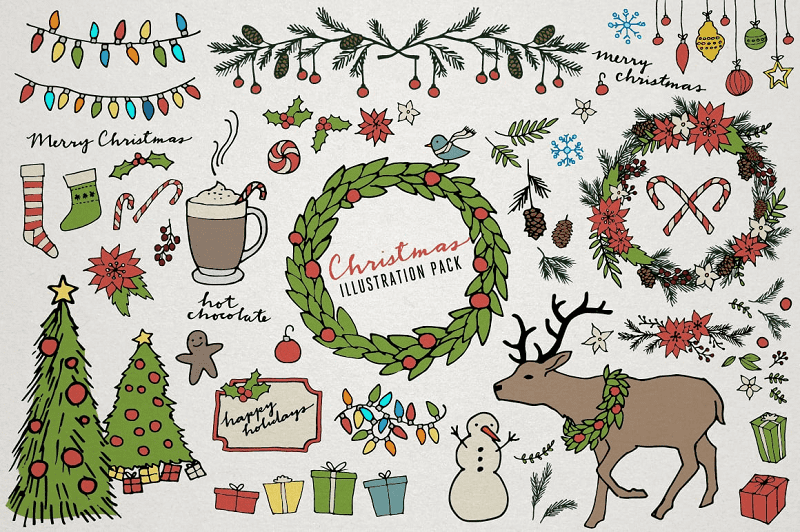 Here we have a bumper crop of Christmas and winter illustrations! Looking at the picture above, you can perceive the entire taste of this set – snowmen, Christmas trees, gifts, and many other useful visual images. It is safe to say that this bundle is a worthy addition to the collection for any designer.
This bundle includes:
78 Christmas & Holiday vector clipart in AI and EPS format;
34 snowy Northern winter vector hand-drawn sketches in AI and EPS format;
All artworks in individual transparent PNG files at 300 dpi.
Price: 87% OFF – only $14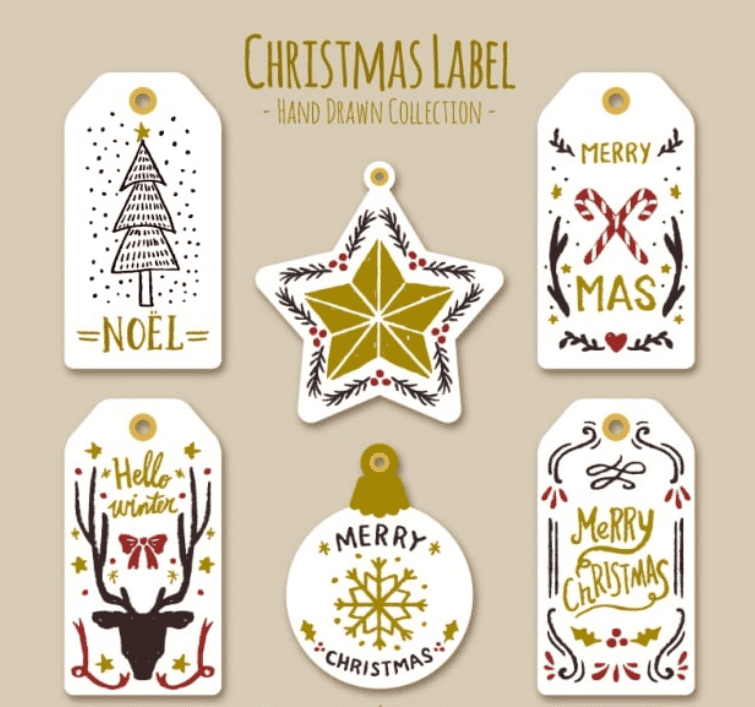 Do you agree that the little things in design are very important? Because they are. Such elements give completeness, add piquancy and get remembered. These Christmas labels are so aesthetic and atmospheric that you just can't pass by. Plus, they are absolutely free. Download and enjoy!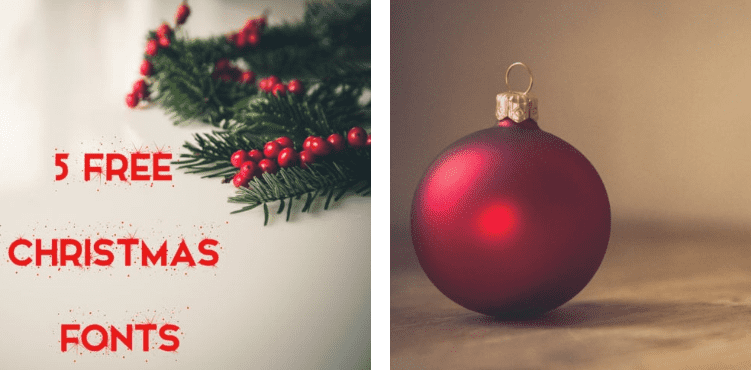 Do you like presents? Of course, you do! Especially, such a useful one. These free fonts will be a great addition to your Christmas artworks. Only in one click, you will get 5 different fonts to use as you wish. Isn't it awesome!? Follow the link above and grab them right now!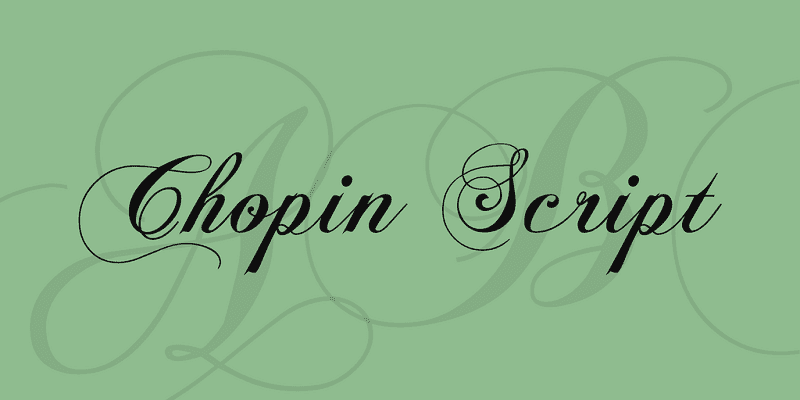 Excellent decorative font. Designers should like it since it is suitable for all New Year projects. If you are looking for unique and beautiful fonts, be sure to try this one.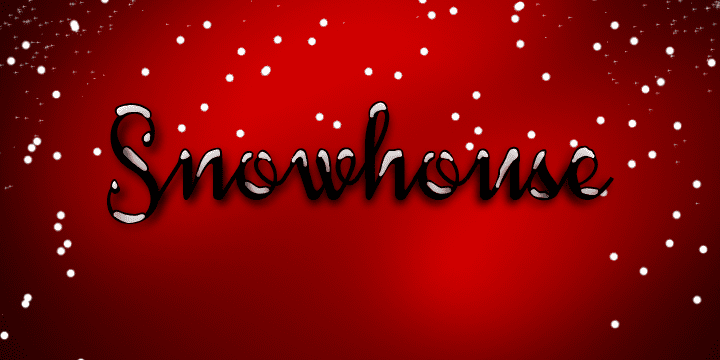 Snowhouse is a free winter font perfect for decorating holiday cards. The main thing is to choose the right colors.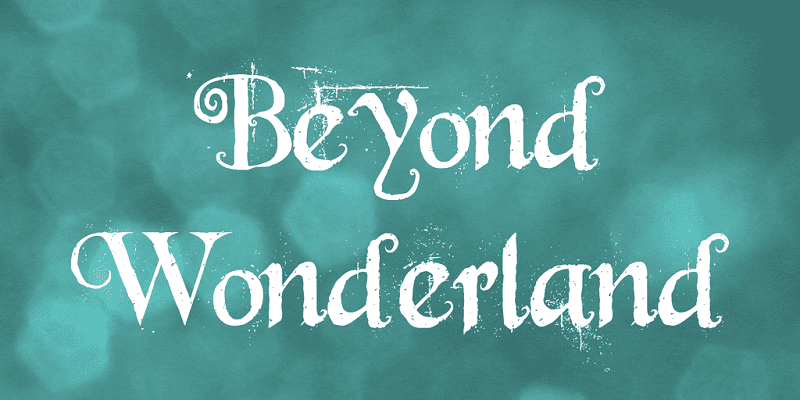 This holiday font will look good almost everywhere, especially on posters. It is also suitable for general winter themes. Totally free, which of course pleases.
Final Word
The Holiday Season is my favorite time of the year simply because of this magical festive atmosphere that makes you feel like everything is possible and all your dreams will definitely come true. However, not only is it the most magical time of the year but also a great opportunity for both young and experienced designers to make some money. Christmas projects indeed are rather profitable but, at the same time, they are quite time-consuming. Luckily, you can get some pre-made graphics that will help you complete your projects way faster and completely stress-free. So take a look at all these gorgeous goodies one more time and get some now.
Have you used any pre-made graphics in your Christmas projects this year? What was your experience with those? Feel free to share in the comment section down below!
Q&A Session To Sum Up
🎄 What fonts are good for Christmas?
Try using cursive or script fonts, they work the best for Christmas projects. So make sure to get some of these lovely fonts for your upcoming projects.
🌲 How do I install Christmas graphics?
Download the file with your font, image, pattern, or clip art onto your computer. If you are working with an image, just open it through a graphic editor you prefer to use. In case you need to install a font, use this simple guide.
🎄 Where can I get premium Christmas graphics at a discount?
You can find a variety of gorgeous premium graphics at a discount on such marketplaces as MasterBundles, Creative Market, Graphic River, or Freepik. So go ahead and check what these marketplaces have got to offer you.
🌲 What is the meaning of the Advent calendar?
The advent calendar is a calendar that is specifically made to count down the days to Christmas. So it only features the first 25 days of December.
Some Awesome Videos About Christmas Graphics
100+ Free Winter Christmas Graphics: Fonts, Images, Vectors, Patterns & Premium Bundles

One of the most inspiring times of the year, when you spend a lot of time at home, in a cozy chair, dreaming or working, or maybe you catch inspiration walking outside?

Christmas Jumper Pattern Adobe Illustrator Tutorial

It's Christmas Jumper day on the Spoon Graphics YouTube Channel so grab your virtual knitting needles because we're going to make ourselves a garish fair isle style pattern in Adobe Illustrator.

Christmas Tree Animation in After Effects – After Effects Tutorial – No Third Party Plugin

Happy Holidays Everyone. So Christmas is almost here, so why don't you start preparing for it. Watch this brand new After Effects Tutorial, and go home with your own Christmas Tree, Everything is built inside in After Effects, No expensive third-party plugins required. Just a few simple steps, and you can amaze yourself with this Christmas tree, made with the particles trail. This tutorial will also cover, how to make random shape particles, how to make light trails, how to create particles line in after effects, So what you waiting for, get set go.

Please take a moment to pin this post to Pinterest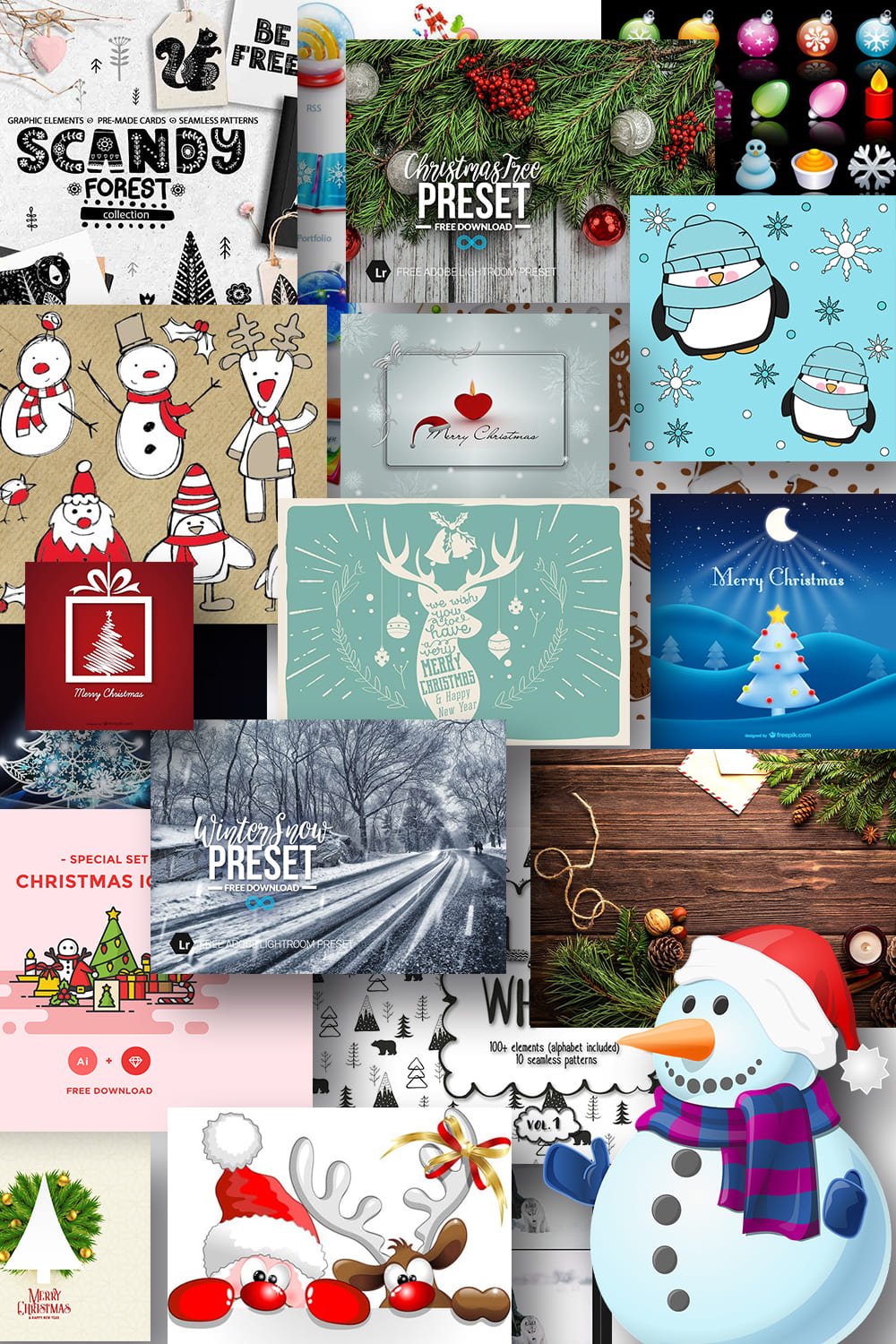 Writing on such a magical topic as Christmas graphics requires a lot of inspiration. So naturally, before I started working on this very article, I got some inspiration from the following resources:
Bierut, Michael. How to Use Graphic Design to Sell Things, Explain Things, Make Things Look Better, Make People Laugh, Make People Cry, and (Every Once in a While) Change the World. Harper Design, 2015.
Collins, Ace. Stories Behind the Great Traditions of Christmas. Zondervan, 2018.
Dabner, David, Sandra Stewart, Abbie Vickress. Graphic Design School: The Principles and Practice of Graphic Design. Wiley, 2020.
Lupton, Ellen. Graphic Design Thinking: Beyond Brainstorming. PRINCETON ARCHITECTURAL PRESS, 2011.
Nissenbaum, Stephen. The Battle for Christmas: A Social and Cultural History of Our Most Cherished Holiday. Vintage, 1997.
Disclosure: MasterBundles website page may contain advertising materials that may lead to us receiving a commission fee if you purchase a product. However, this does not affect our opinion of the product in any way and we do not receive any bonuses for positive or negative ratings.