Weird Fonts. Every designer has their favorite list of fonts, a universal set that you may use everywhere. But you need something extraordinary, a really weird and eye-catching font that you can use to grab people's attention.
TOP 5 Fonts Bundles
| Product Image & Rating (Out Of 10) | Product Name | Price |
| --- | --- | --- |
| | Hand Drawn Fonts – 7 High Quality Fonts for $17 | |
| | Amazing Handwritten Fonts Bundle | |
| | Dope Fonts – 6 Awesome Fonts in a Bundle Deal | |
| | Stylish Calligraphy Fonts – 156 Fonts | |
| | Epic Fonts – Super Font Bundle | |
When you want to find a weird font, you're not always sure exactly what you're searching for. It's the kind of thing that you'll only recognize when you see it. So to help you, we've created a list of our favorite weird and unusual fonts to inspire you. All of them are free for personal use, and some of them can be used commercially. So check out our best fun fonts around.
Review of 10 Weird Fonts
The design of each character is limited to technical and drawing parameters. Each element is created using a maximum of two points. It reminds a hand-writing of a child, who masterly create the Latin alphabet.
What's inside:
Number of fonts in a family: 5
Number of glyphs per font: 430
OpenType features:
Fractions (frac)
Localized Forms (locl)
Standard Ligatures (liga)
Slashed Zero (zero)
Lovely Amelya Skinny Handwritten Font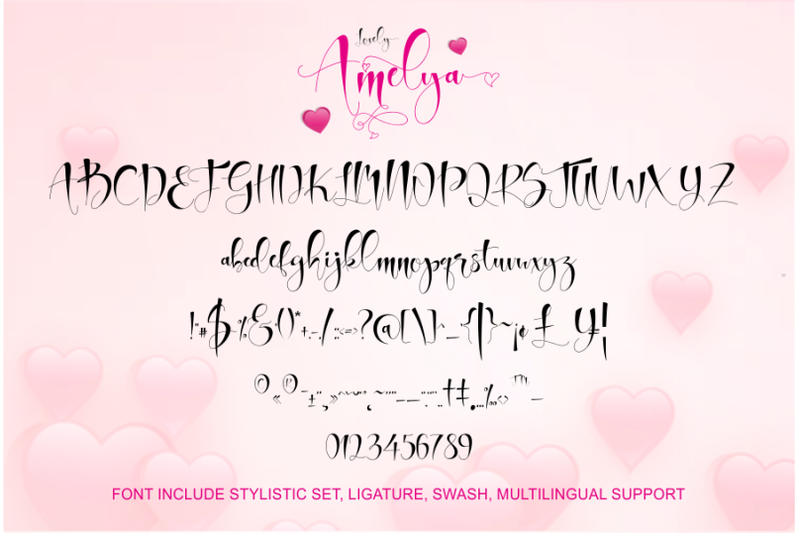 This curved handwritten font is not one of the classiest. It's delicate and interesting, but a little fussy. It will make your design playful and magic with a good readability score.
Features:
basic Latin character and eastern European language.
PUA encode
Shortcuts for portable swash
Lovely Amelya..otf
Lovely Amelya.otf
Kids Handwriting Font: Hello Baby Childish Font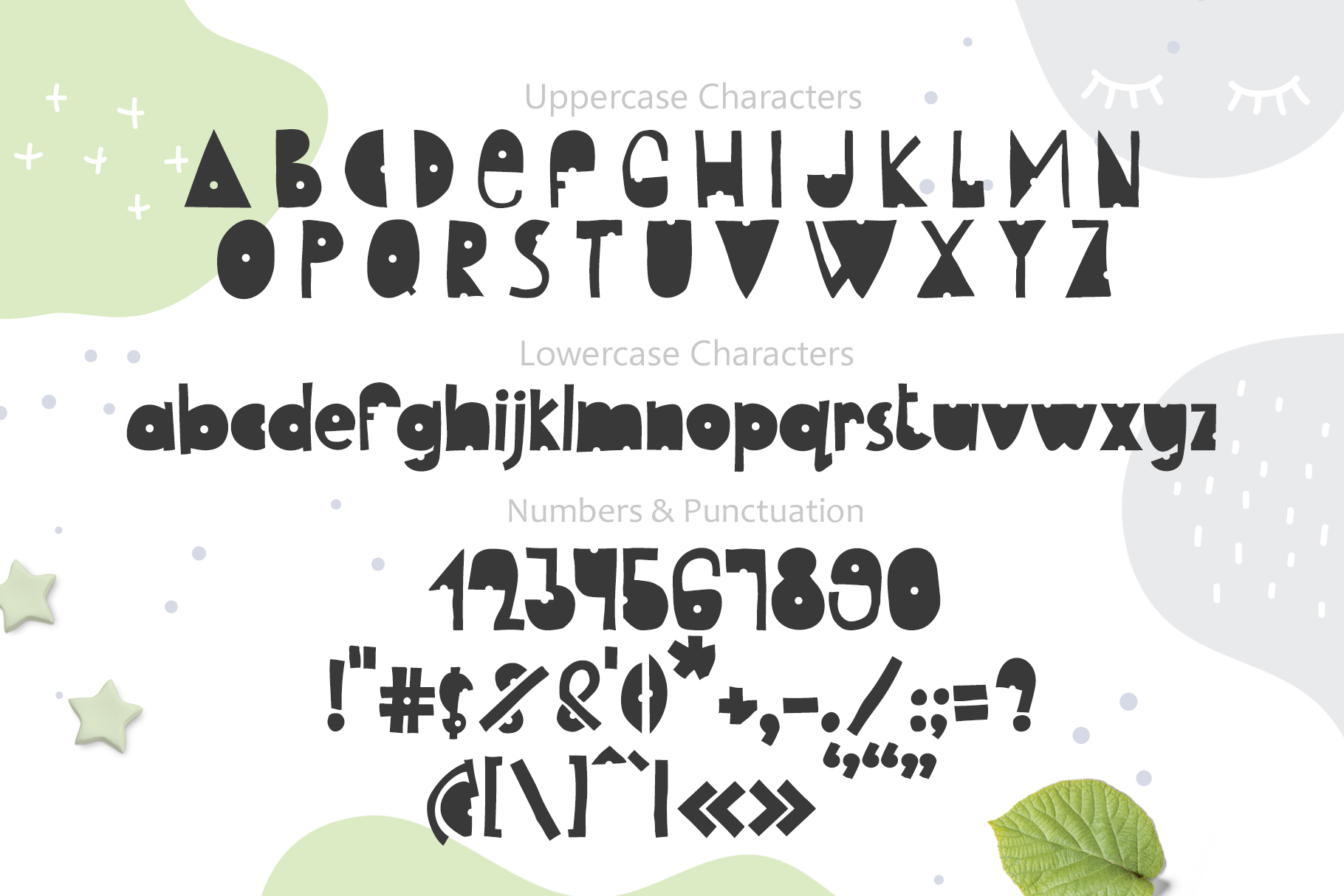 Kids Handwriting Font is one of those rare old English fonts that include a medieval watercolored script. Created with lovely curves, original capitals, it's both beautiful and versatile. This Old English font even includes Cyrillic characters. Also, it's free to download for personal use.
The main features:
Odd times font in OTF and WOFF formats
Illustration of odd flying fish in vector Eps v.10
Lettering composition
All font characters in vector Eps v.10
Bonus watercolor blotch textures
HelloBaby.otf
Sothel Font Duo: Serif and Script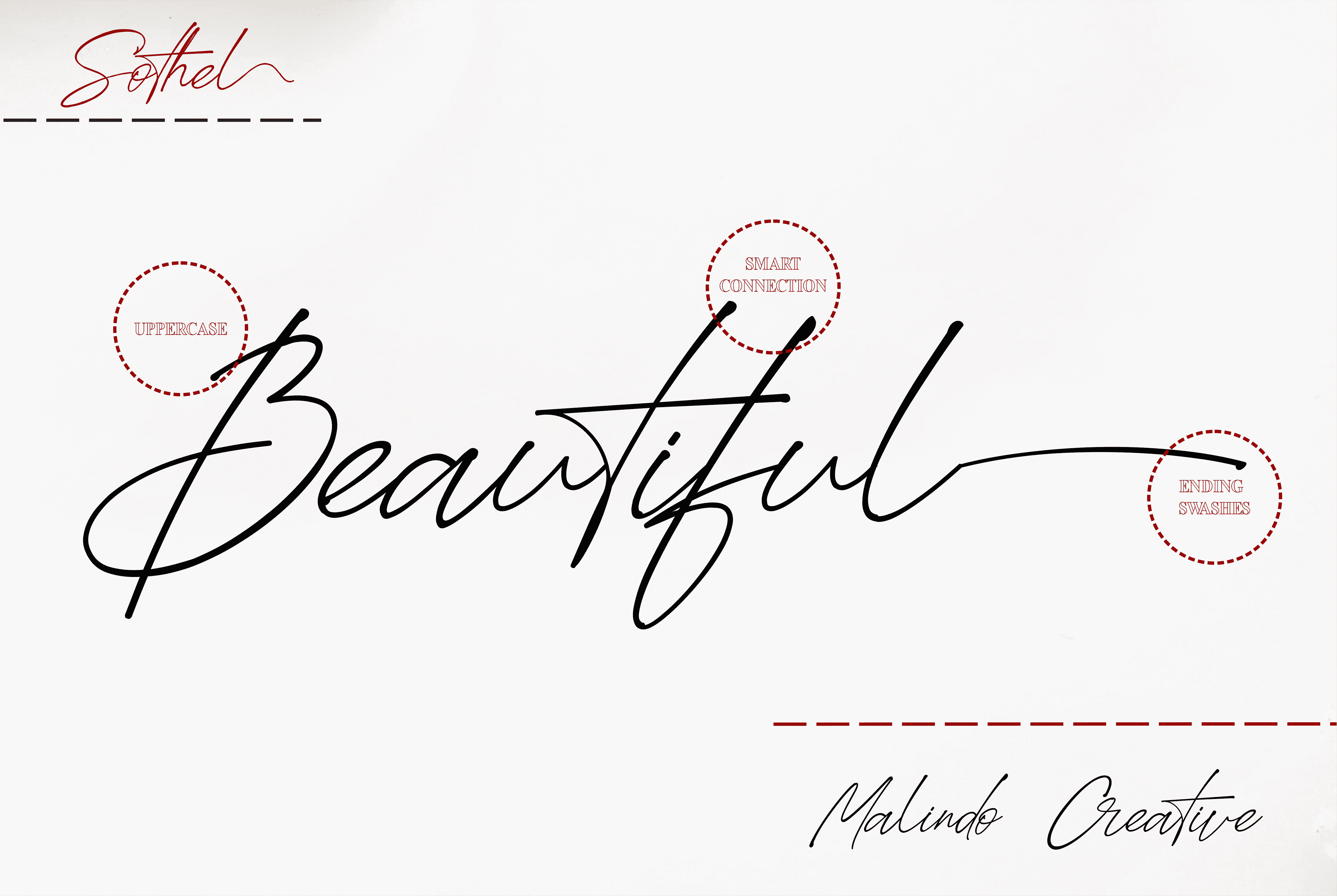 If you need your image give users an unusual experience, Sothel Font Duo would be a great way for this. Providing an effect of uninterrupted handwriting, it will be hard to stop staring and reading the text and titles.
The archive has:
268 glyphs
Open Type features such as Swash, Stylistic Sets, Stylistic Alternates, and Ligature
Ready for Open Type savvy programs such as Adobe Illustrator, Adobe InDesign, Adobe Photoshop Corel Draw X version, And Microsoft Word
Sothel Serif.otf
Sothel Signature.otf
Mischief – Alphabet Brush Calligraphy Font + Extras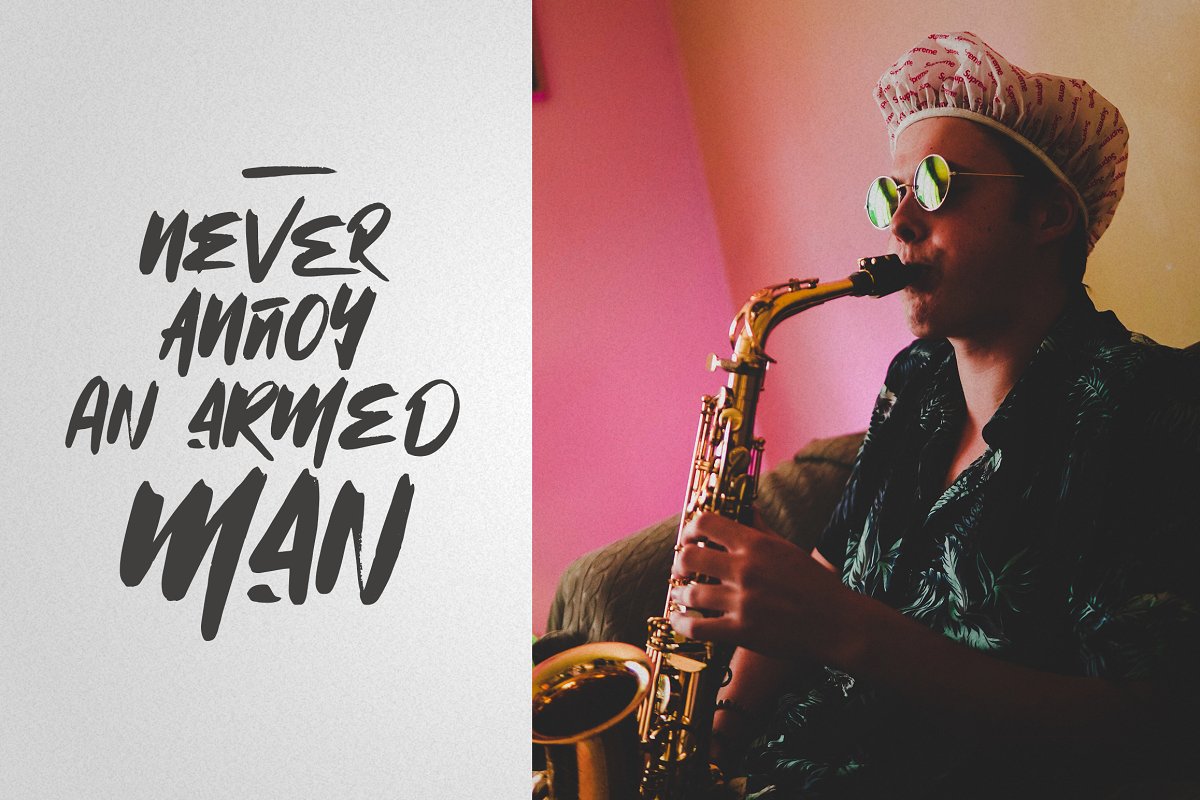 The original tattoos' effect on the images needs a very original font. This font coped with this task. It features a huge range of ligatures, alternative characters, and stylistic bundles in the gothic style.
It includes:
TTF/OTF/WOFF
Stylistic Alternate
Ligatures
Swash
Uppercase and Lowercase letters
Numbering and Punctuations
Multilingual Support
Support Adobe Illustrator, Adobe Photoshop, Adobe InDesign, also works on Microsoft Word
Mischief.otf
Mischief-Extras.otf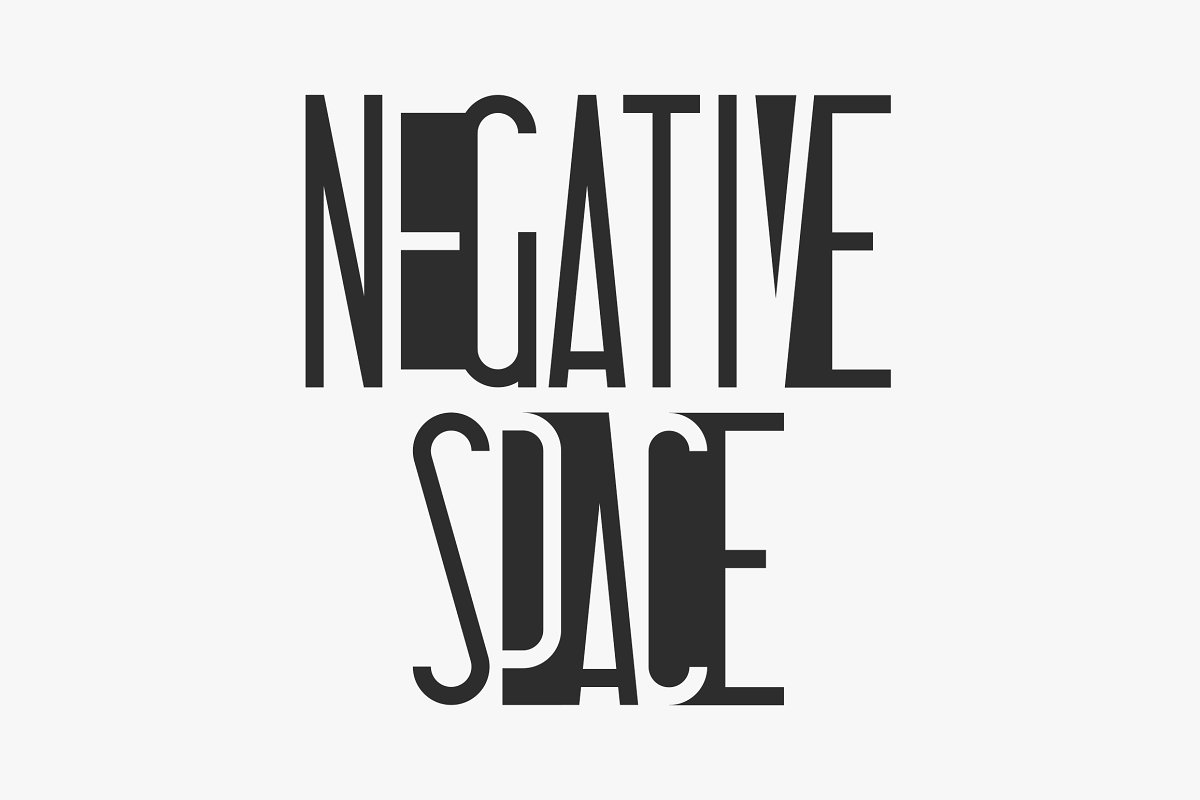 It just takes a few handles and what would otherwise be annoying vector segments of rotated curves. Each element links unlinked sharp points and vortexes. For an added original feel, we'd advise warping it along a curved path to really bring out its unusual look.
Features:
TTF/OTF/WOFF
Stylistic Alternates
Ligatures
Numbering and Punctuations
Multilingual Support
Support Adobe Illustrator, Adobe Photoshop, Adobe InDesign, also works on Microsoft Word
Sombre.otf
Isometric Font: Anaglyph SVG Color Font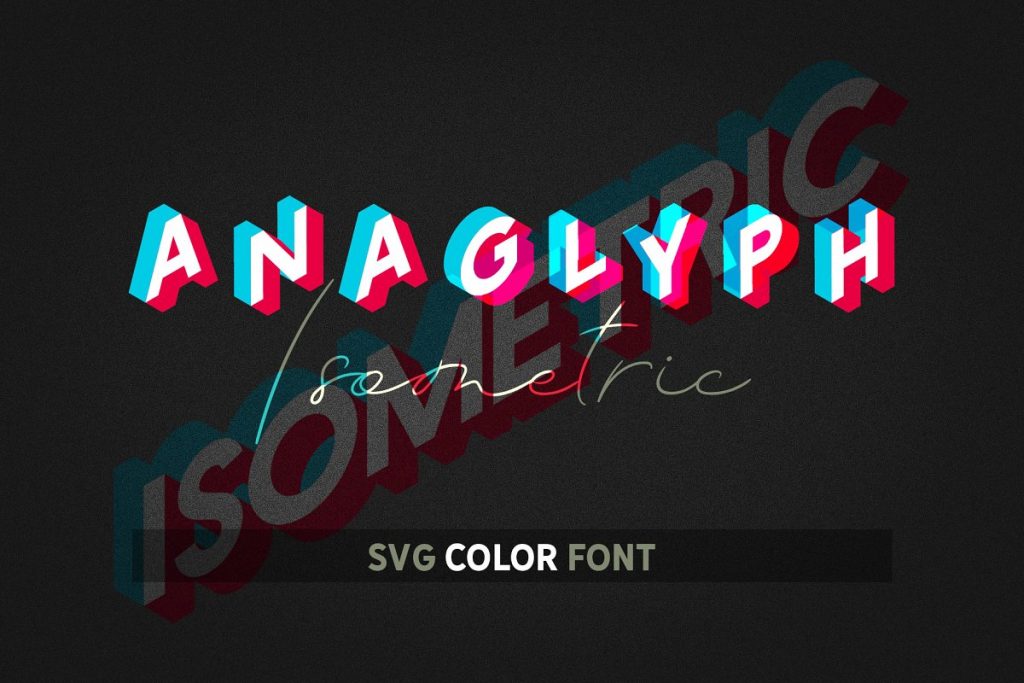 Each element seems to be a separate image, worth your attention. This highly detailed steampunk style 3D rendered letters was included to this list, because of its originality and use of additional elements on the letters. I think it's most appealing for apparel such as banners, slides, posters, flyers covers, magazine headlines etc. As it's so readable, it will also be good for food packaging.
What's inside:
26 PSD & PNG letters (4000x3000px)
OTF, TTF & vector EPS for base font
Extra graphics (wires, switchers, texture)
Anaglyph Isometric
Claretta Brush Ink Font for $6 ONLY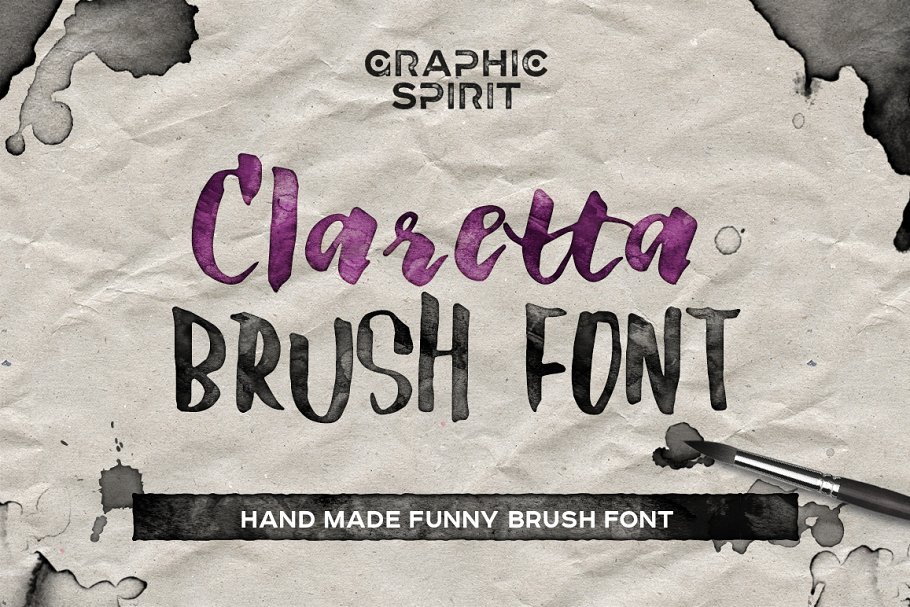 Claretta is a bold and playful font that looks like kids' handwritings. So if you are looking for a great child writing font for your next project, this is a charming and readable choice that is offered in two weights that can easily be mixed and matched.
You will get:
Uppercase and Lowercase letters
OTF, TTF & vector EPS for base font
27 glyphs
27 characters
GSClarettaBrush.otf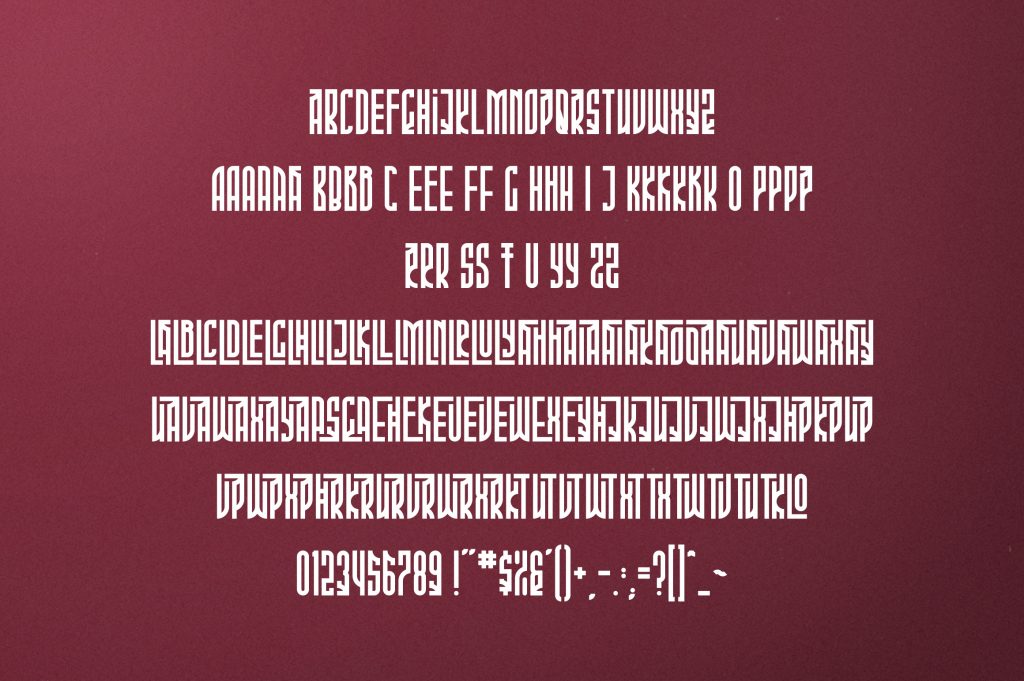 Hand-lettered to perfection, its delicate, quick lines are original, elegant and professional.
Rough and earthy, it's the best choice if you wish to add a unique oriental flair to your projects. Asia Impact is perfect for tattoo design and authentic eastern lettering.
Features:
two shapes versions for uppercase and lowercase characters
horizontal and vertical orientation.
Three handcrafted drawings of a crane bird, bamboo with dragonflies, and reeds are included in PSD and PNG formats.
Numbering and Punctuations
Phoeniks.otf
Hipster Script Fonts: LAROSH Sithal Duo + Extra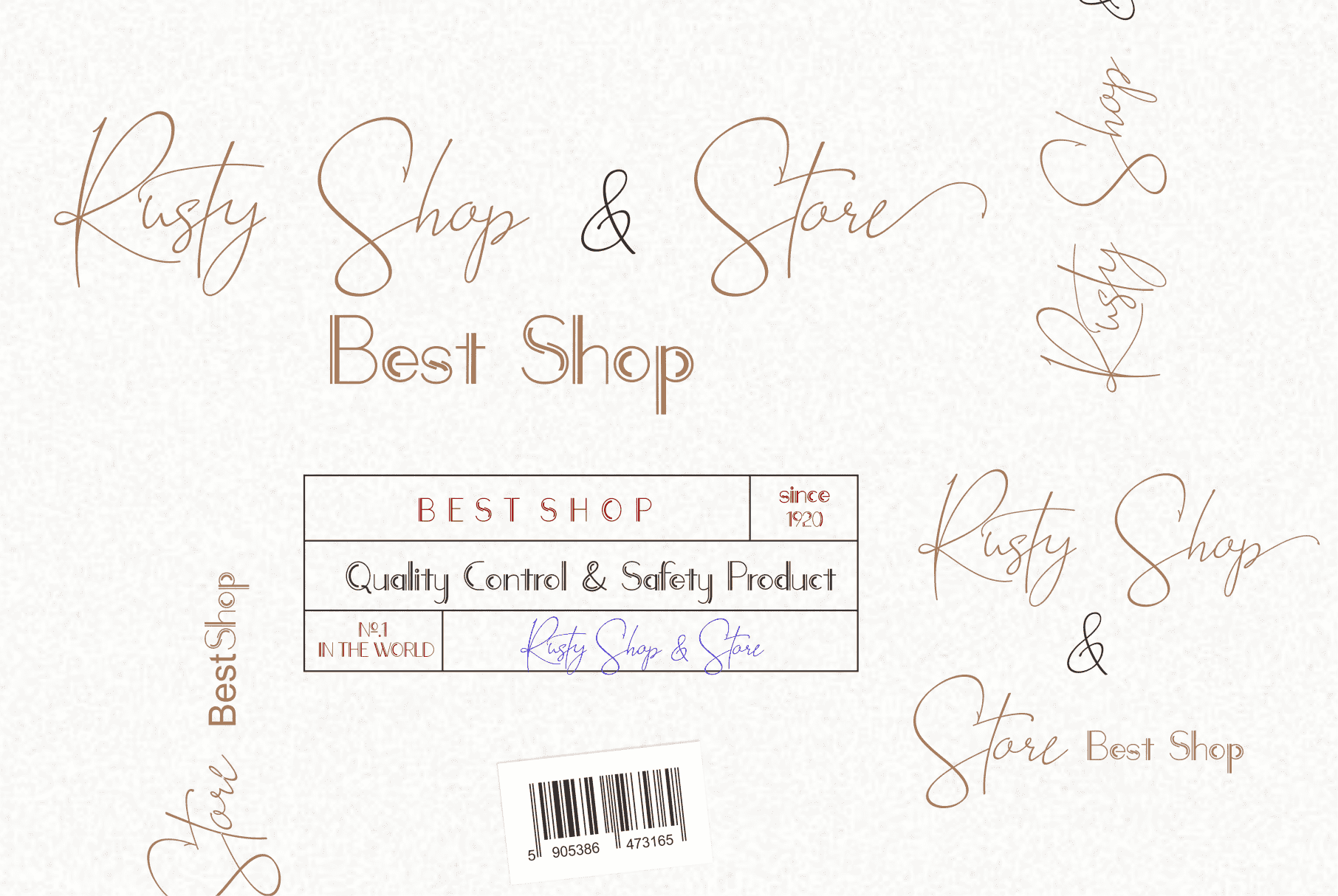 Hipster Script Fonts: LAROSH Sithal Duo + Extra combines the perfect combination of that futuristic, but at the same time, vintage look.
It goes in six different styles. You will get the options with different shadows and contours, so you have many variants to choose from.
What`s inside:
7 OTF, TTF font files (one for each layer)
OTF. TTF font with merged effects
Vector EPS v.10 with all characters
LAROSH Sithal Sans Serif.ttf
LAROSH Sithal Sans Serif.otf
LAROSH Sithal Extra.ttf
LAROSH Sithal Extra.otf
Vintage Western Font – Nozty Condensed Typeface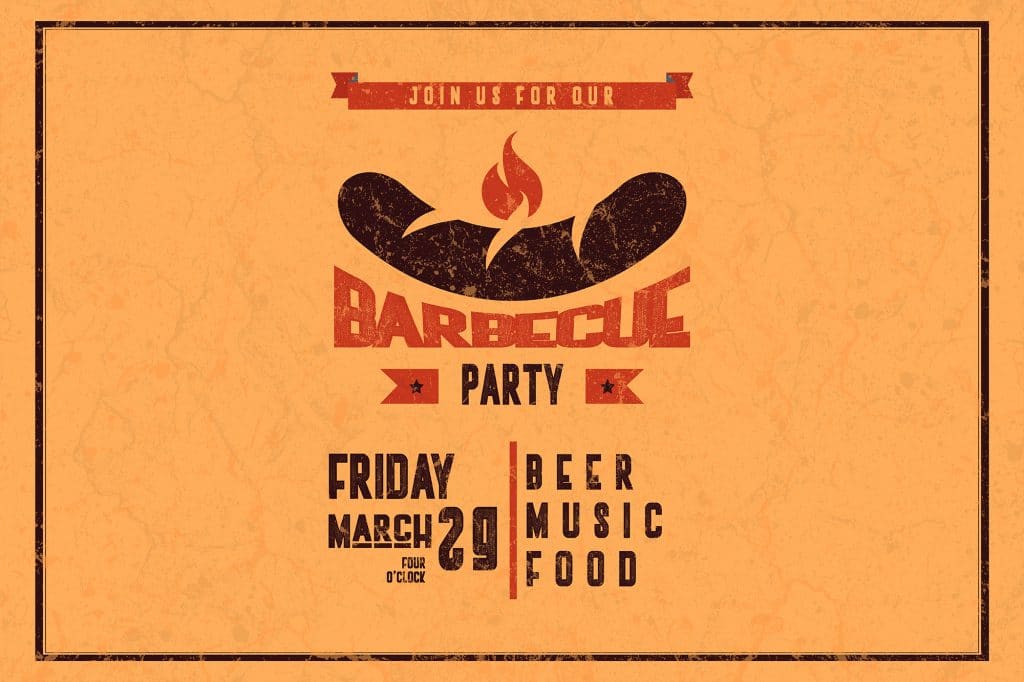 This font provides you with an amazing experience and visual pleasure. These characters will 100% get attention. Every element will force every person to stop and watch.
Features:
Truetype
27 glyphs
27 characters
OTF. TTF
Nozty.ttf
If your projects features any of listed fonts above then you can consider yourself as a creative and diverse professional.
The internet is overcrowded with weird and odd fonts. Do you usually use such fonts? We'd love to hear about some of your favorites that aren't on this list. Let us know in the comments.
Best Related Weird Fonts Posts
Disclosure: MasterBundles website page may contain advertising materials that may lead to us receiving a commission fee if you purchase a product. However, this does not affect our opinion of the product in any way and we do not receive any bonuses for positive or negative ratings.
This article is inspired by and relies on the following references:
Scripts: Elegant Lettering from Design's Golden Age. Book by Louise Fili and Steven Heller, 2011
Typographic Design: Form and Communication, 1985
Pioneers of Modern Typography,Book by Herbert Spencer 1969
The Anatomy of Type: A Graphic Guide to 100 Typefaces. November 6, 2012
An Essay on Typography. Book by Eric Gill
Typography Workbook. Book by Timothy Samara, 2004