Navigating the Seas of Typography: 25 Nautical Fonts for Your Designs
If you're looking to add a splash of the sea to your next design project, nautical fonts are the way to go. These typefaces are perfect for everything from posters advertising beach parties to logos for fishing companies. With nautical fonts, you can create designs that are both fun and professional, and that truly capture the essence of all things ocean-related.
To help you find the perfect font for your next project, we've compiled a list of 25 of the best options. Whether you're looking for something classic and traditional or modern and sleek, we've got you covered. So, get ready to set sail and explore the world of nautical fonts – you won't be disappointed!
Best Nautical Fonts to Give Your Designs a Touch of the Ocean
Here are the best options for premium nautical-themed fonts. They have an unusual shape and curves that make a great header or body text for your website, blog, or business card.
Navigator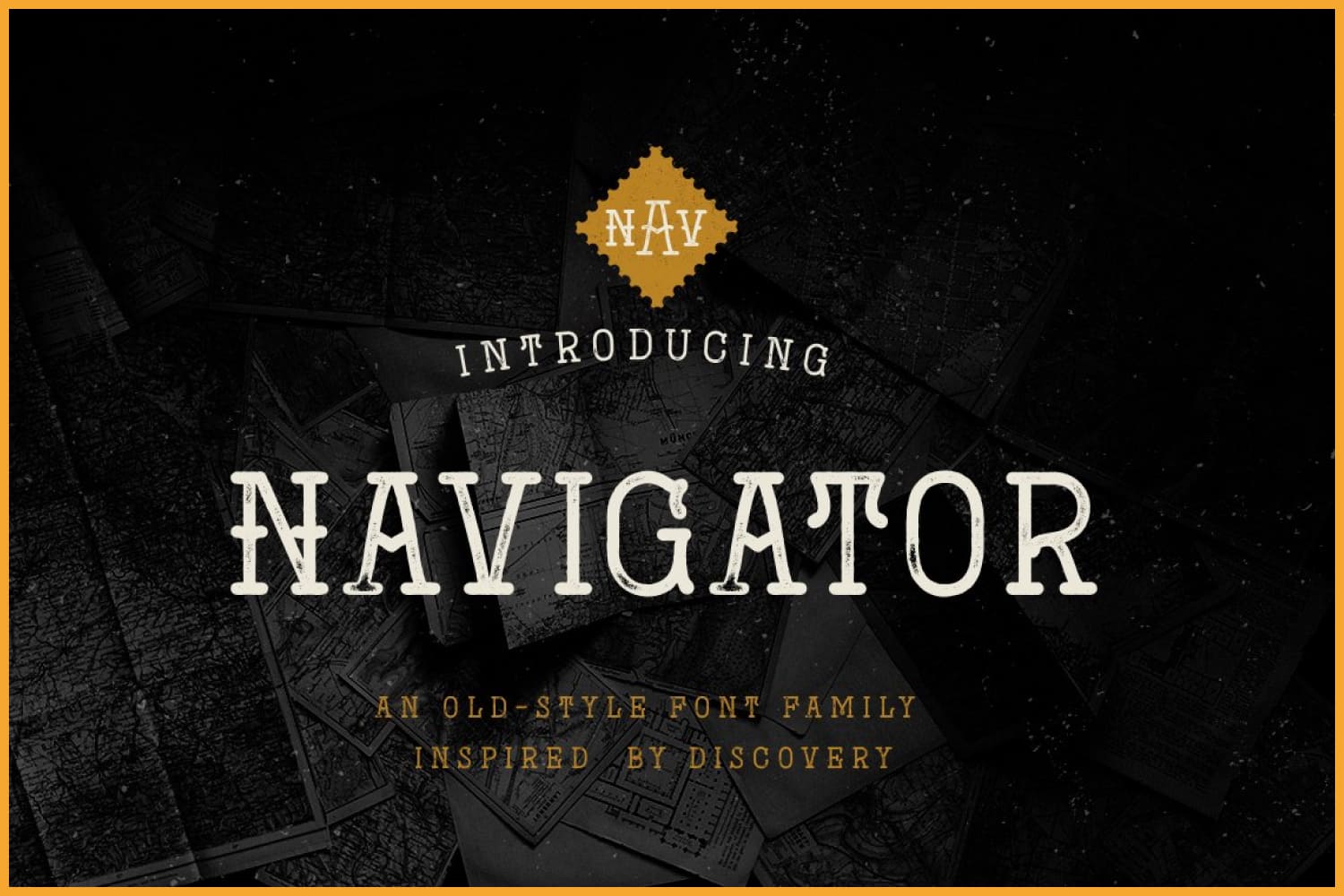 This is a stylish and beautiful typeface with a nautical feel. It has a vintage and old-timey style that makes it special and unusual. You can use it for any creative project: personal gods, websites, as well as for creative posters, covers, books, and magazines. Each letter has a unique shape and special curves that draw attention and add zest to the design.
Nautica Sottile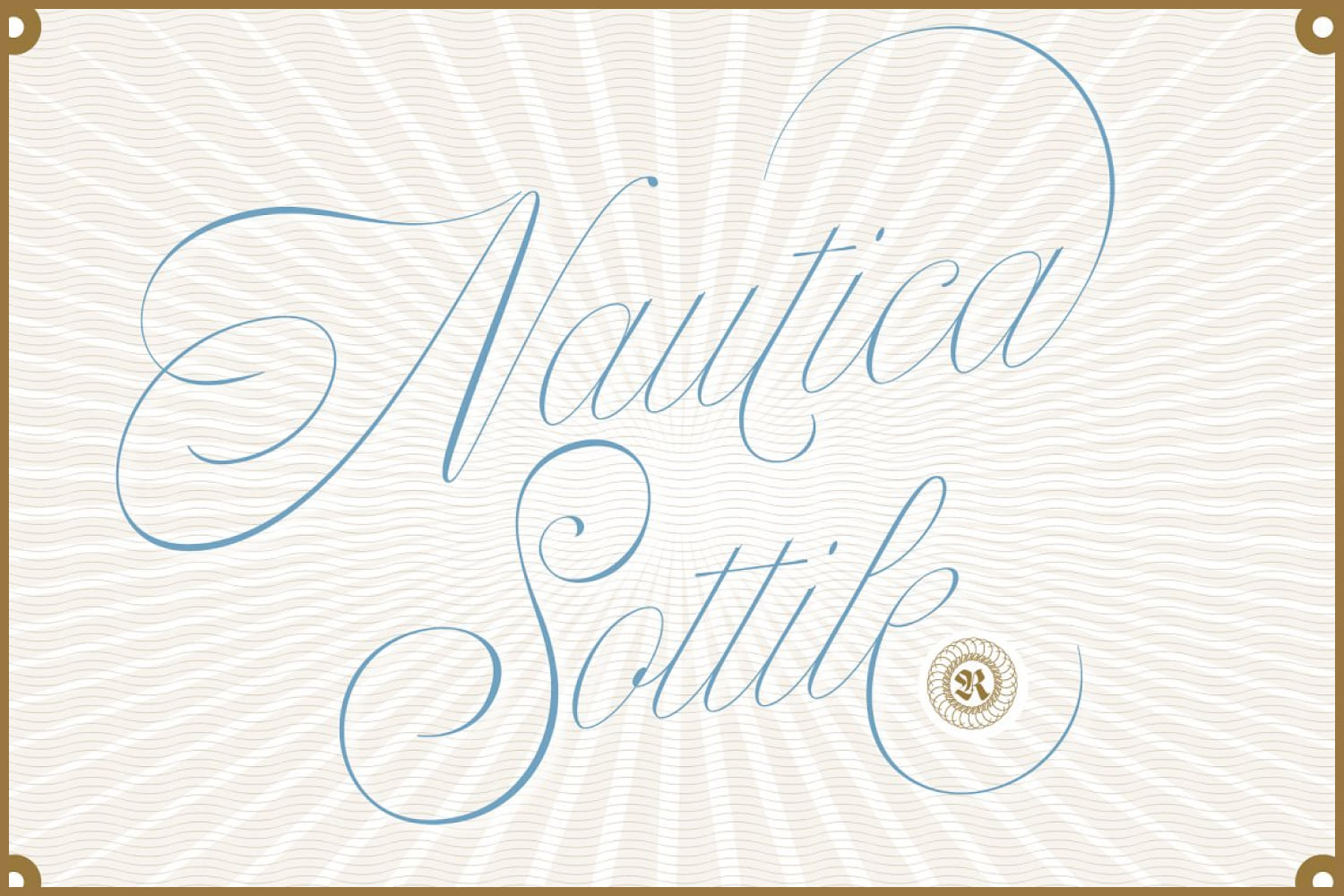 A minimalist, slim, elegant font that combines simplicity and sophistication. It has a touch of romance, sea, sun, and relaxation. It should be chosen for delicate and light designs: certificates, wedding invitations, birthday cards. The main thing about this lettering is its calligraphy and sophistication, so it is suitable for many minimalist projects.
Old Harbour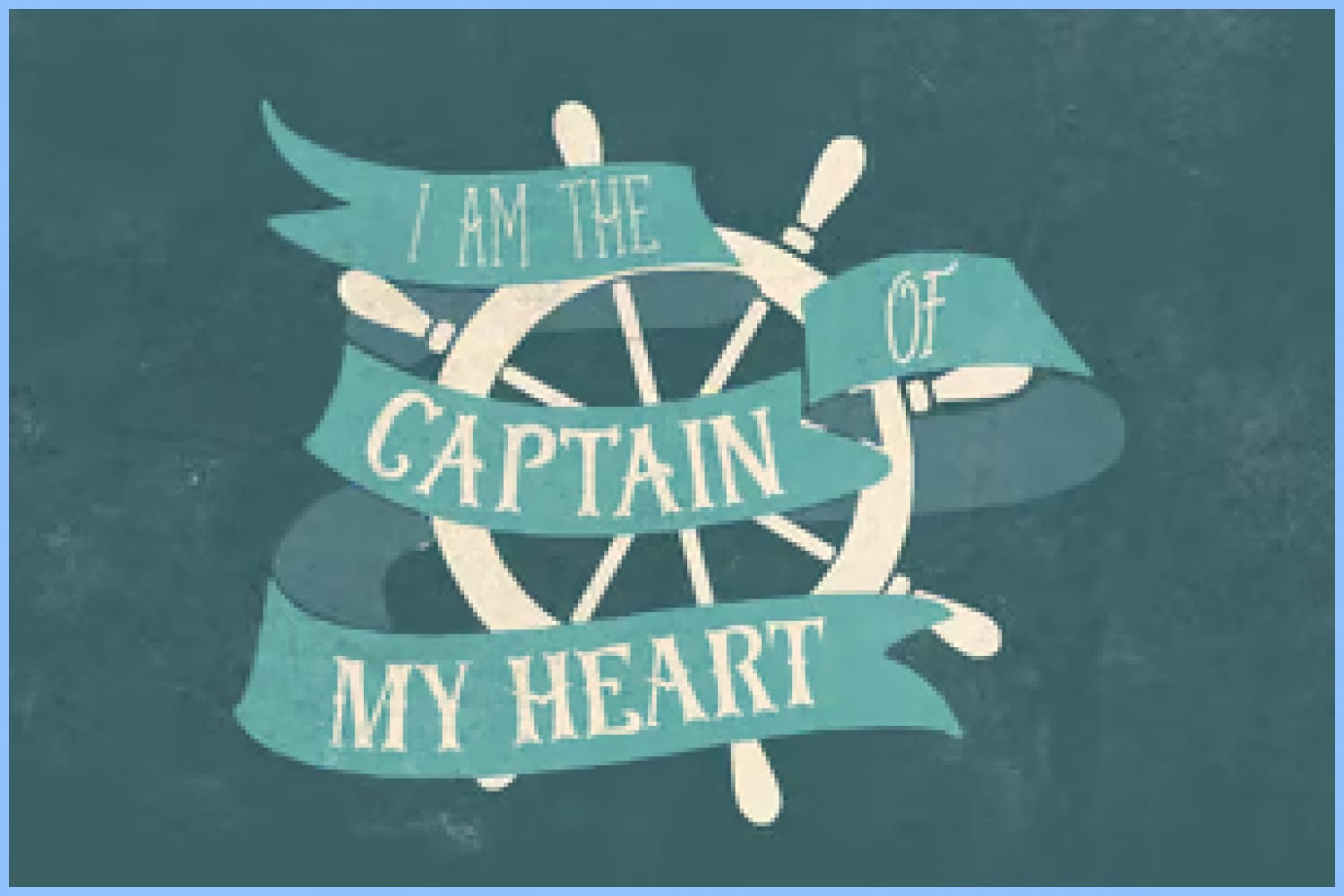 Stylish, unusual, and modern font that 100% captures the nautical theme. One product contains a collection of 12 types, which differ in the thickness and curvature of the letters. You can choose several types at once and mix them in one project. The collection includes variants for headings and variants for the main text.
Nautica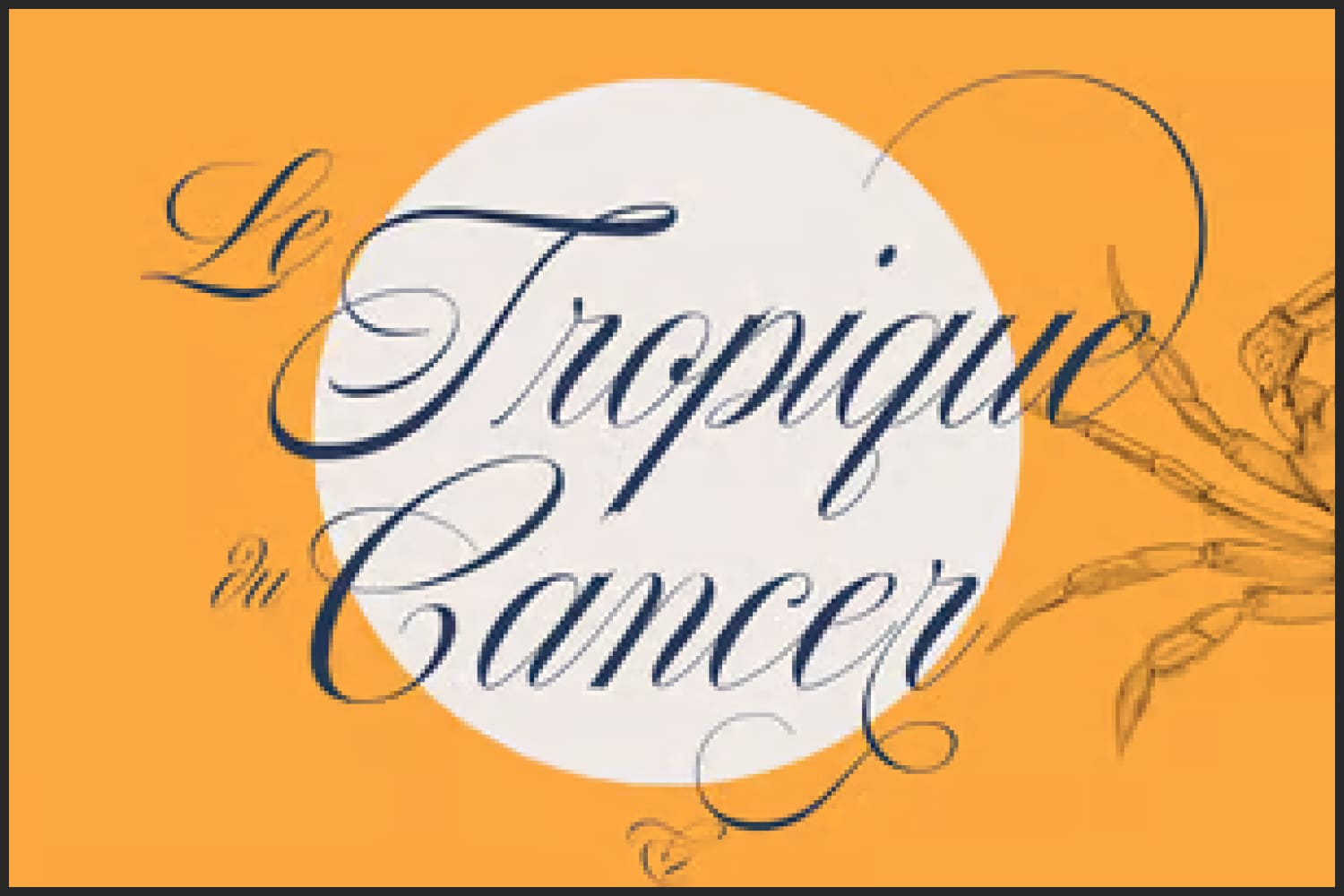 A simple and elegant calligraphic one that will perfectly complement any minimalist project. You should choose it if you want to create a fascinating design with a nautical theme. Add it to the design of postcards, bags, t-shirts, and posters. Also it for your blog, commercial site, or publications on social networks.
Best Free Nautical Fonts
This collection contains the best versions of quality and stylish free nautical fonts. There are variants for body text and for headings that are perfect for projects related to the sea.
Hello Sailor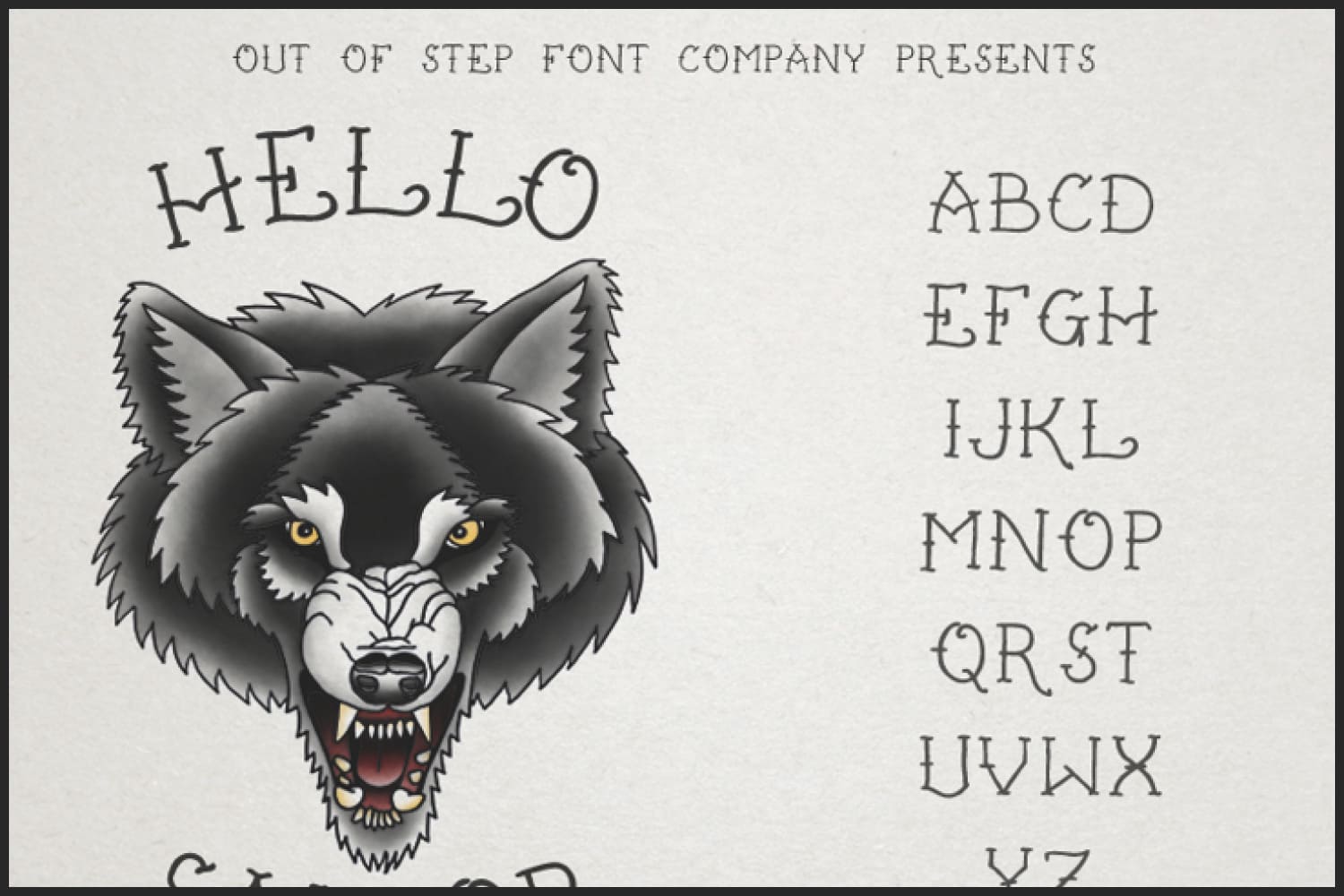 A simple, stylish, and unusual font that is inspired by the themes of the sea, sailors, and long voyages. It will add uniqueness and uniqueness to your project. Ideal for postcards, tattoo designs, and posters. It's also great for themed studio websites.
Sailor's Delight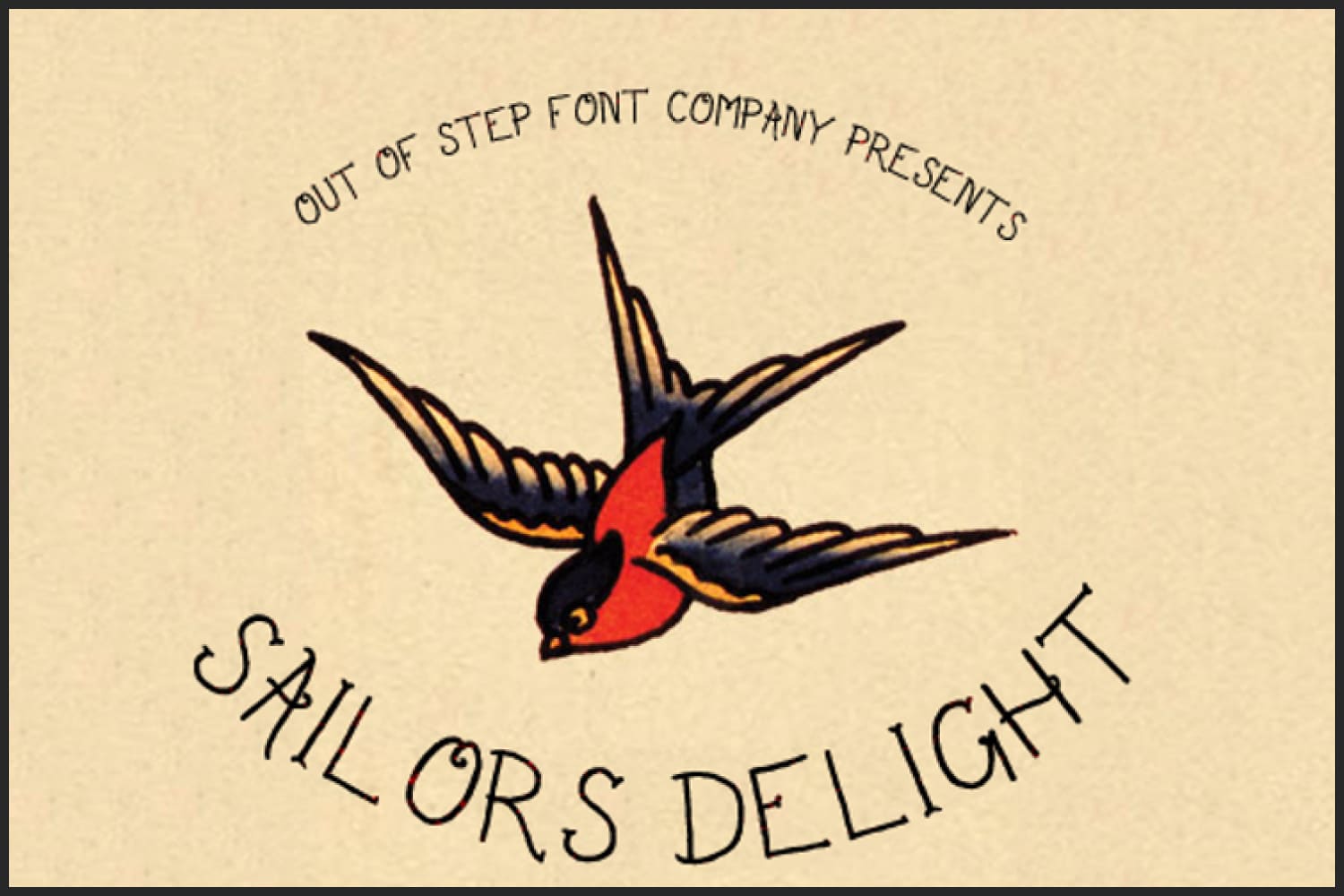 It attracts attention with the non-standard shape of each letter. The thin lines are interestingly twisted, creating unusual letters with swirls. On the one hand, it is minimalistic, but on the other, it is unconventional and bright. Therefore, it can become a base one as well as an accent it in a nautical project.
Neptun CAT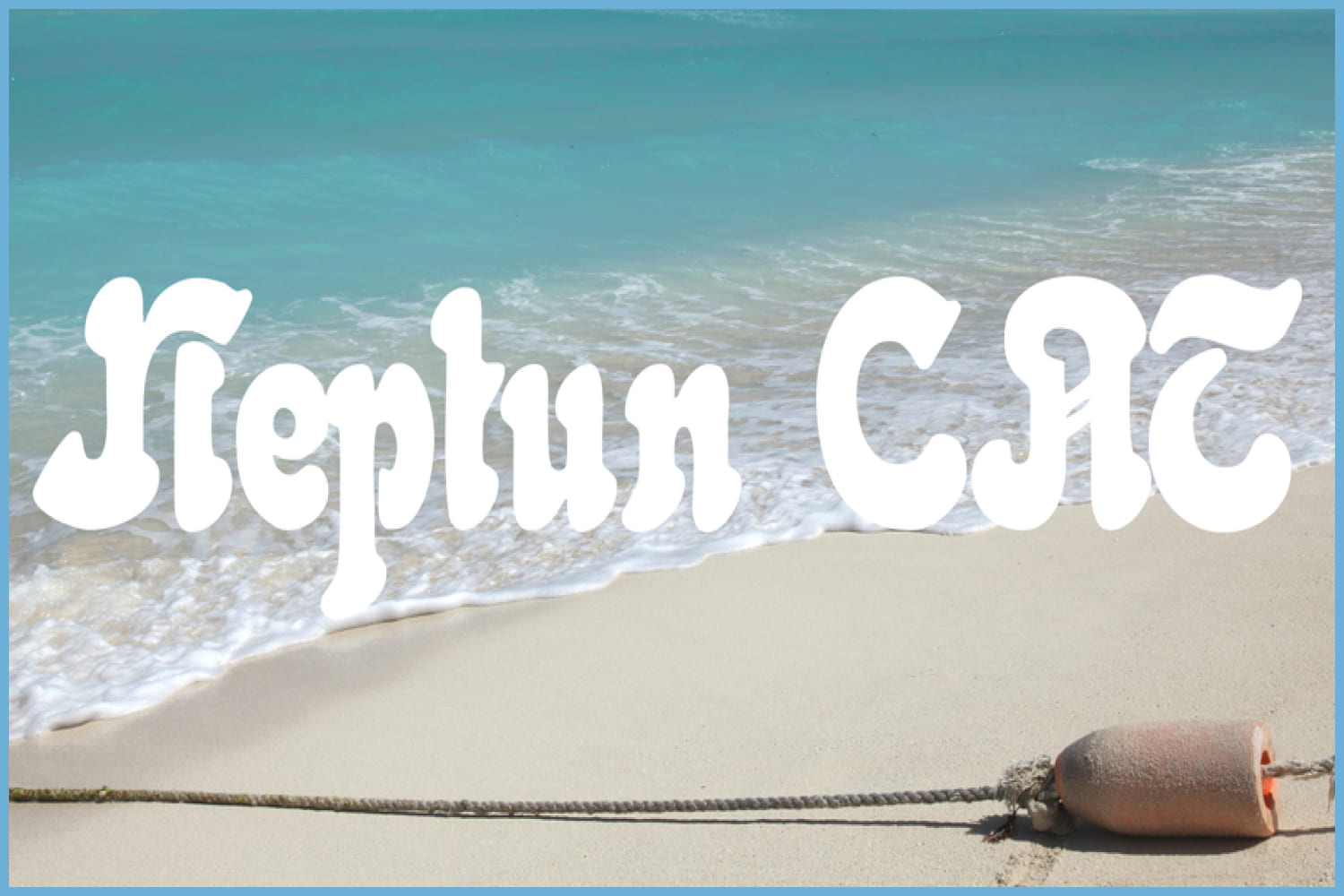 If you're looking for a brutal lettering with unusual shapes and thick lines, you should check out this one. It would make a great header for your website, business card, advertising layout, or poster. And thanks to the vintage style, your project will become even more interesting.
Navy Ballad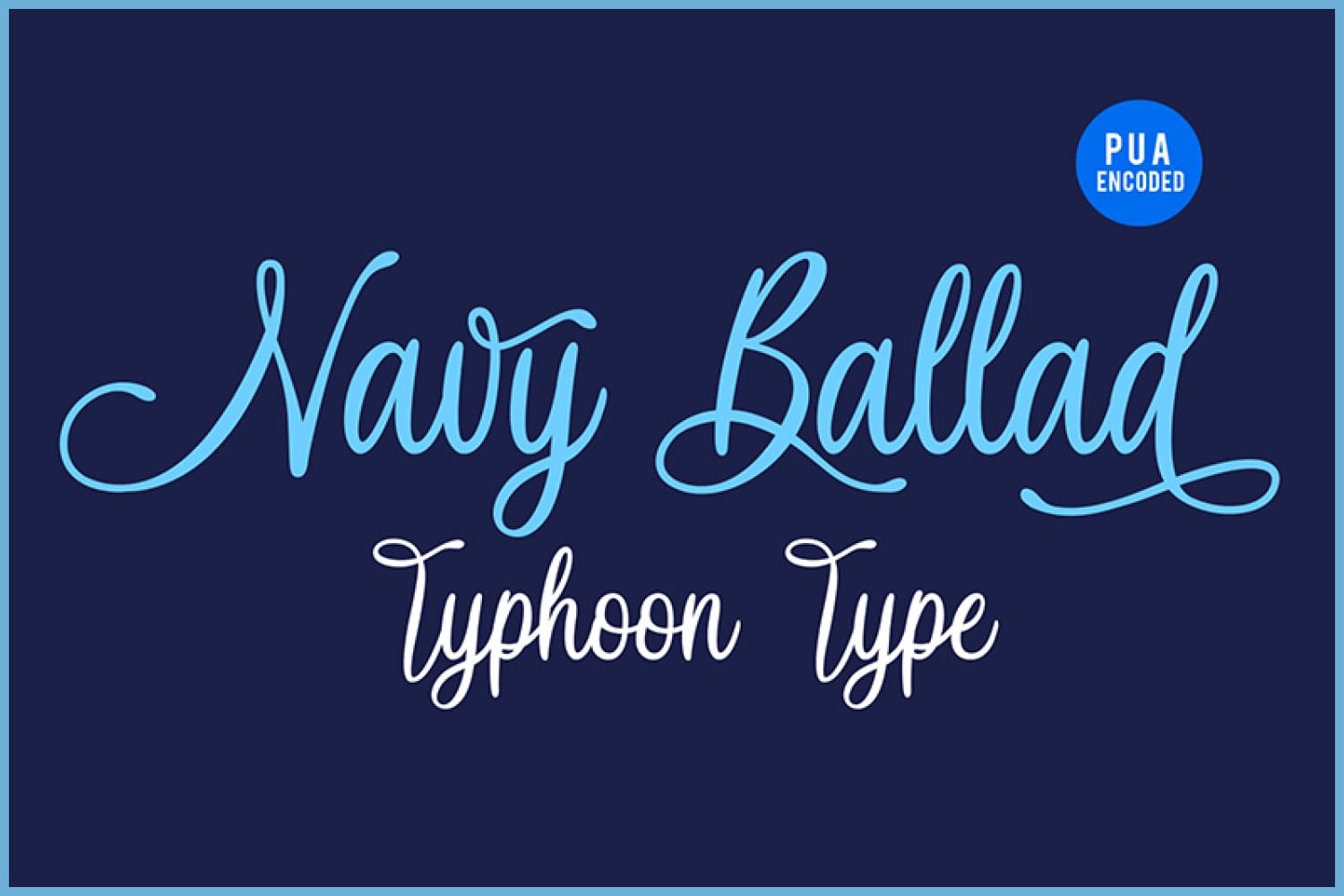 This handwritten nautical typeface looks very fresh and awesome. And it is due to the letters that have different shapes and heights. Navy Ballad is one of the best nautical lettering on DaFont and will look great on headlines. But do not use this one for all the text on the site, otherwise, you may have a problem with readability.
Inspiring Examples of Marine Fonts
Nautical-themed fonts are very popular among designers and artists in 2023. They are added to headlines, the main text on designs of objects in absolutely different areas. Here is a fascinating selection that will inspire you and show you examples of how to use fonts.
Conclusion
Now you have a whole collection of cool and stylish nautical fonts. Each of them has a unique shape and curves that add to their marine atmosphere and sailing mood. Choose any of them to add a touch of the sea to your project and attract as much audience as possible. And to make the design as maritime as possible, you can add to the project awesome beachy summer fonts.
And if you also know how to create cool products, you can easily make money on the MasterBundles platform. Create an author's product with a nautical theme or any other theme and upload it to the platform using the Sell Your Deal form. This way you can get additional passive income for yourself and realize your ideas.
FAQ
What is a good nautical font?
Good quality marine fonts should convey a marine theme and create an atmosphere of the sea, swimming, and waves. They should have an interesting shape and unusual curves that resemble the waves of the ocean. Also, good marine fonts can be made in the form of elements of sea travel: reefs, underwater plants, life buoys, etc. Here's a selection of the best options for your projects:
Sailor Stripes Font is an unusual and stylish version, made in the form of stripes on nautical ships.
Sea Weed is a cool and stylish cartoon font whose letters resemble seaweed.
What font looks like the ocean waves?
If you're looking for a cool and stylish font for nautical projects, you should pay attention to variants in which the letters resemble sea waves. This means that each letter has rounded edges as well as thickenings to evoke the atmosphere of the sea. Here are a few options that you might like:
Web-safe Fonts In this bundle, you will find several different options that will bring the sea waves to mind.
Free Seaside Each letter has interesting curves, each one resembling waves.
Sea Reef is a sophisticated and elegant font that resembles the waves of the sea and conveys a nautical atmosphere.
What is the most popular font for boat names?
To choose a font for a boat name, you need to know a few rules. First, you should choose nautical variants that will complement the boat and the general atmosphere of sea voyages. Secondly, it is worth paying attention to fonts for titles that will be visible even from a long distance. Here are a few good options:
Marmaris Brush Font is a stylish and modern, with thick lines and wavy curves.
Dark Seas Font is a cool and modern nautical-inspired option that has a great addition to any boat or ship.
Disclosure: MasterBundles website page may contain advertising materials that may lead to us receiving a commission fee if you purchase a product. However, this does not affect our opinion of the product in any way and we do not receive any bonuses for positive or negative ratings.