Tropical font. Summer is coming soon, and therefore you need to think about how to make the site design most original, fresh and exciting. But what can help in this?
We all know that the image can be very descriptive, but we can't create a design without text. And modern fonts make it possible to turn a simple inscription into works of art.
To save time and money, use the MasterBundles website. This is your best friend in creating a crazy and brilliant design.
2021 Graphic Design Trends
We live in a pretty unstable time, which is, obviously, reflected in many areas of life, including design. As a matter of fact, trends reflect the spirit of the era, our values and aspirations. But new tendencies and trends appear every year and, while some of them are short-term, others remain relevant for a long time. So what is going to be top-notch in 2021? Here are the main graphic design trends for the upcoming year.
Vintage fonts
Elegant and sophisticated vintage fonts are going to be super popular in the upcoming year and there is nothing surprising about that because vintage never goes out of fashion.
Abstract forms
Precise forms and lines are gradually disappearing and being substituted by abstract elements. These forms create an interesting contrast with the simple layout and grab the users' attention. This very trend uses a visual language of various shapes, colors and lines to create eye-catching compositions.
Nature elements
Due to the urbanization and digitalization of the modern world, people are increasingly drawn to the elements that connect them with nature. So shapes and colors inspired by landscapes, trees, leaves, and animals are going to be super popular in 2021.
3D typography
This tendency will be especially popular in 2021. 3D letters of various shapes, colors and sizes, both animated and static, look very impressive. In fact, these fonts can be already seen everywhere: on websites, billboards, and in print media.
Unusual color combinations and blur effects
Bright gradients have already been popular this year and will be among the most design popular trends in 2021. More and more graphic designers are adding blurry color transitions and blur effects to their works. Such a combination makes design elements, typography, and images brighter and more engaging.
Symbols
Symbols have been used for communication and transmitting information since prehistoric times, which is long before the advent of graphic design. Now they are used to uncover an idea and present a product. Symbols are usually represented by icons and words and they help to overcome the language barrier.
Retrofuturism
This one is perhaps the most interesting trend of the upcoming year. This very style evokes nostalgia for the good old days when people dreamed of a fully automated future, flying cars, and encounters with aliens. The popularity of retro-futuristic design in 2021 will help bring back an optimistic outlook on the future.
Monochrome color schemes
Minimalism not only influences shapes but also color schemes. In fact, a monochrome color scheme helps create an engaging visual. Black and white backgrounds work well with the text, as well as graphics, symbols, and images.
Geometrical forms
Simple at first sight geometric shapes can add a lot of meaning to a design. This trend has been already popular in 2020 and will remain relevant in 2021.
Emoji
Social media not only influences our daily life, but also graphic design trends. Since emoji are a popular way to visualize emotions and state of mind, designers have started using them in website design and product packaging. So we are expecting to see more emojis in 2021.
TOP 5 Script Fonts Bundles
| Product Image & Rating (Out Of 10) | Product Name | Price |
| --- | --- | --- |
| | Girly Fonts – Best 65 Script and Brush Fonts | |
| | 31 Professional Fonts | |
| | Playful Fonts – Exclusive Font Bundle – 30 Items | |
| | Stylish Calligraphy Fonts – 156 Fonts | |
| | Epic Fonts – Super Font Bundle | |
Best Fonts MasterBundles
Fabulist Display Font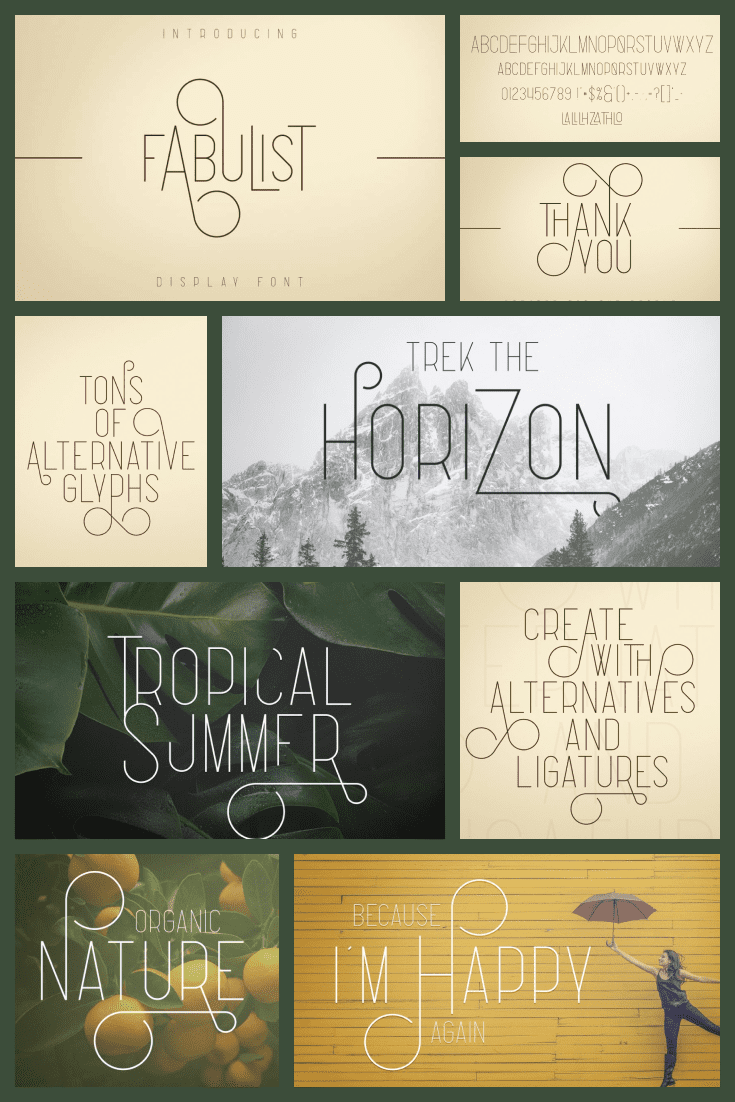 Price: 15$
Phoeniks Display Font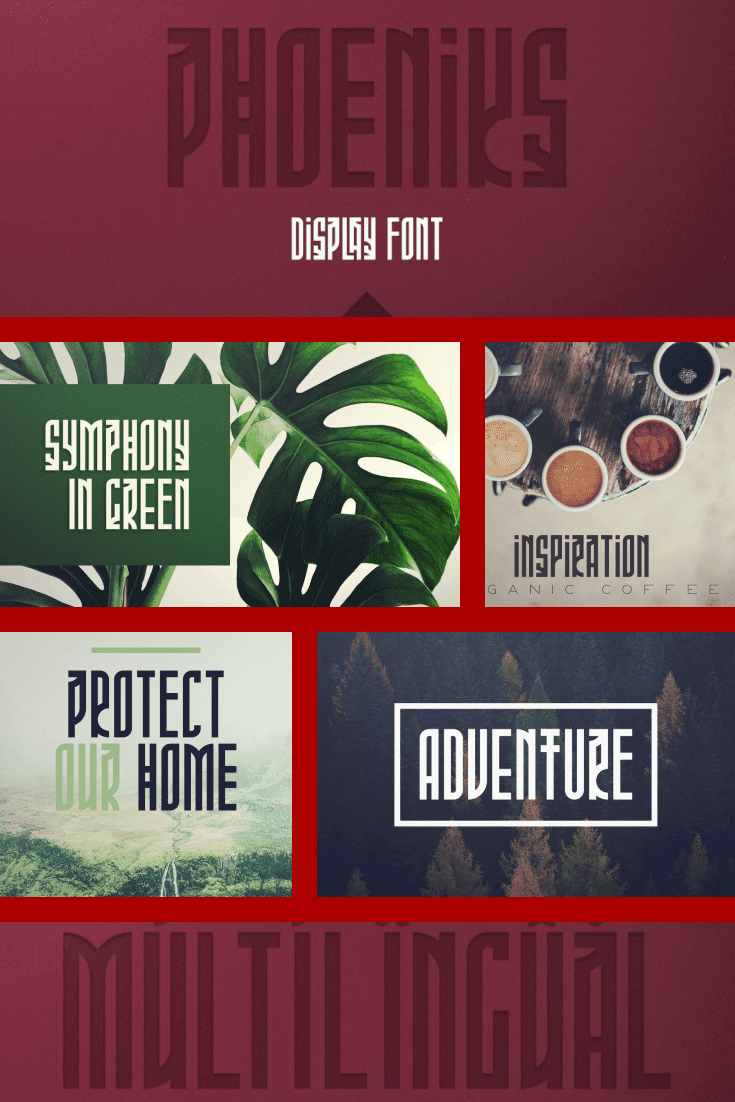 Price: 15$
MEGA BUNDLE Abstract Fonts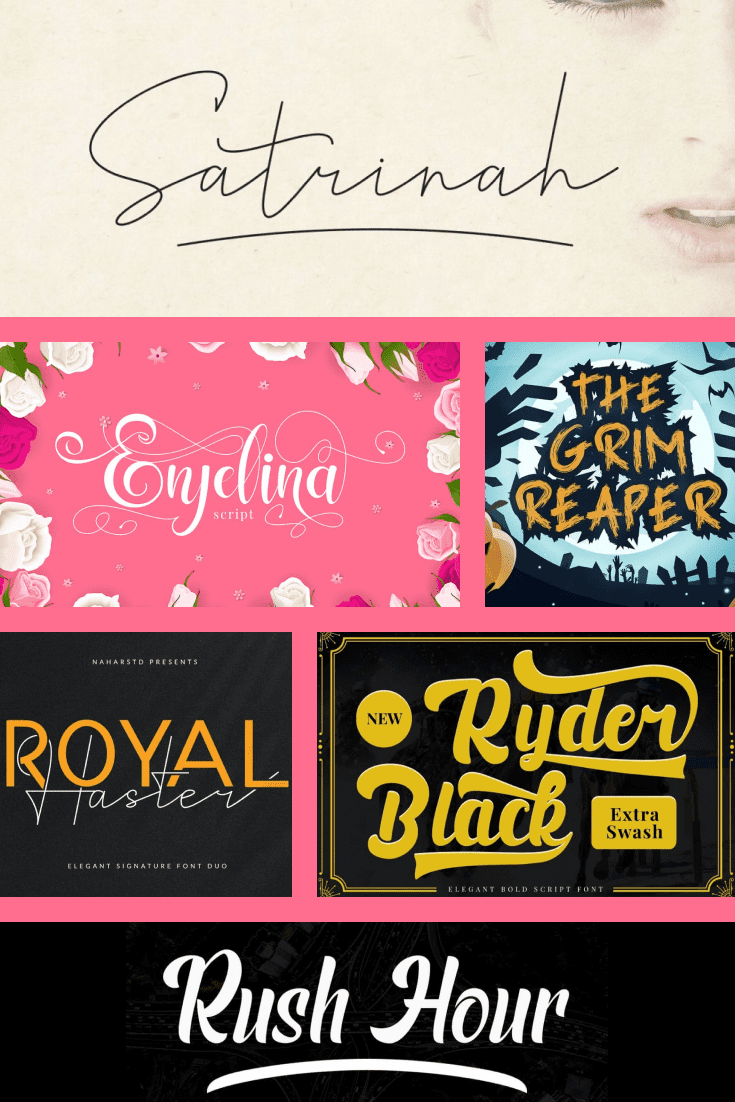 Price: 24$
In this bundle you will find not only tropical font, but also many unusual and stylish fonts for any purpose and any kind of site
20 Stunning Fonts Bundle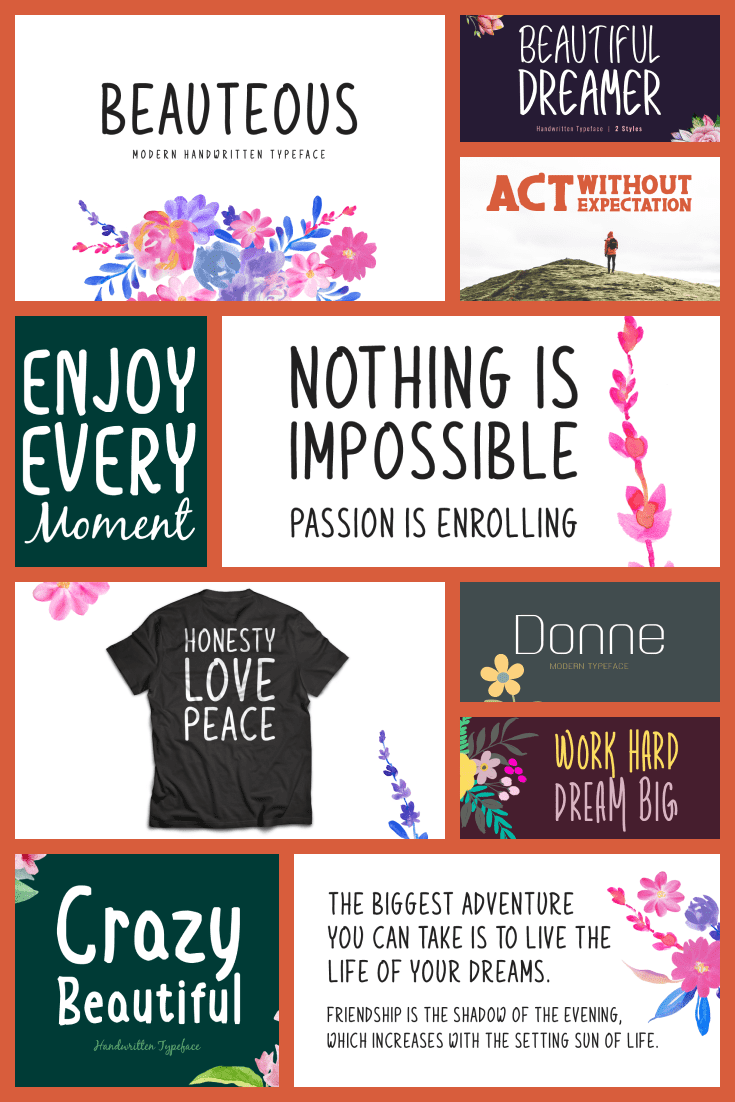 Price: 20$
Very cool set of fonts that will perfectly suit your site. And the price as for such a big bundle is just perfect.

4 Premium & Beautiful Script Fonts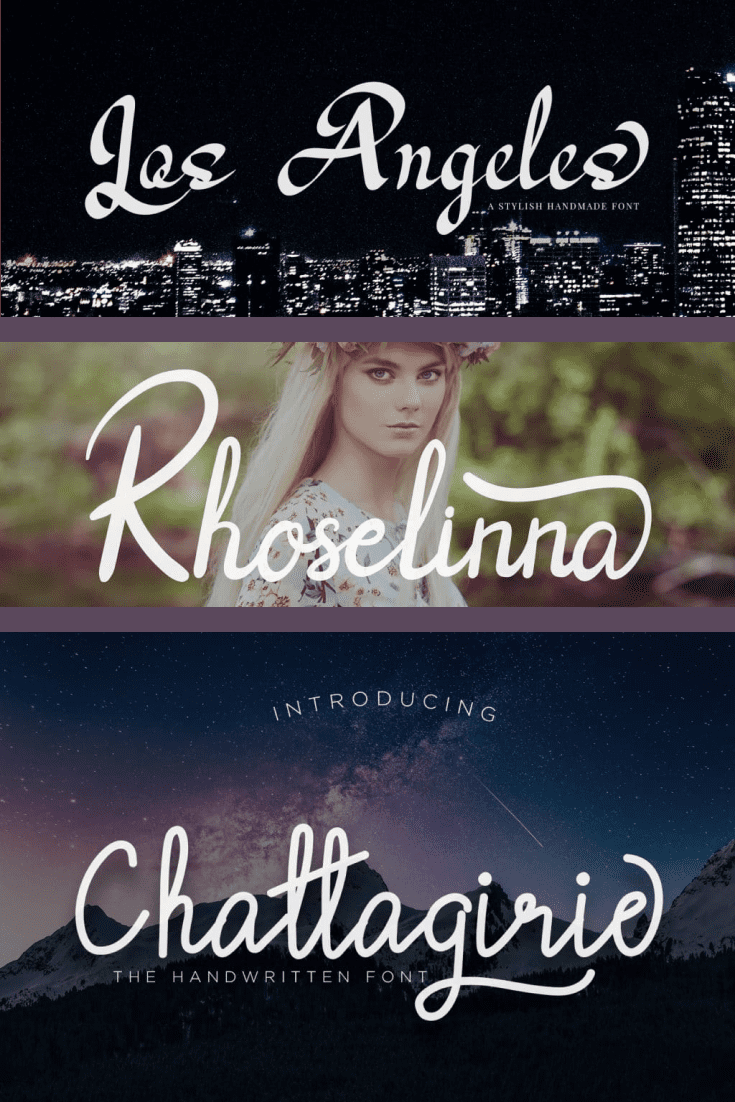 Price: 3$
Tender and stylish fonts are the ideal solution for tropical websites.
Bottomland – Family Signature Script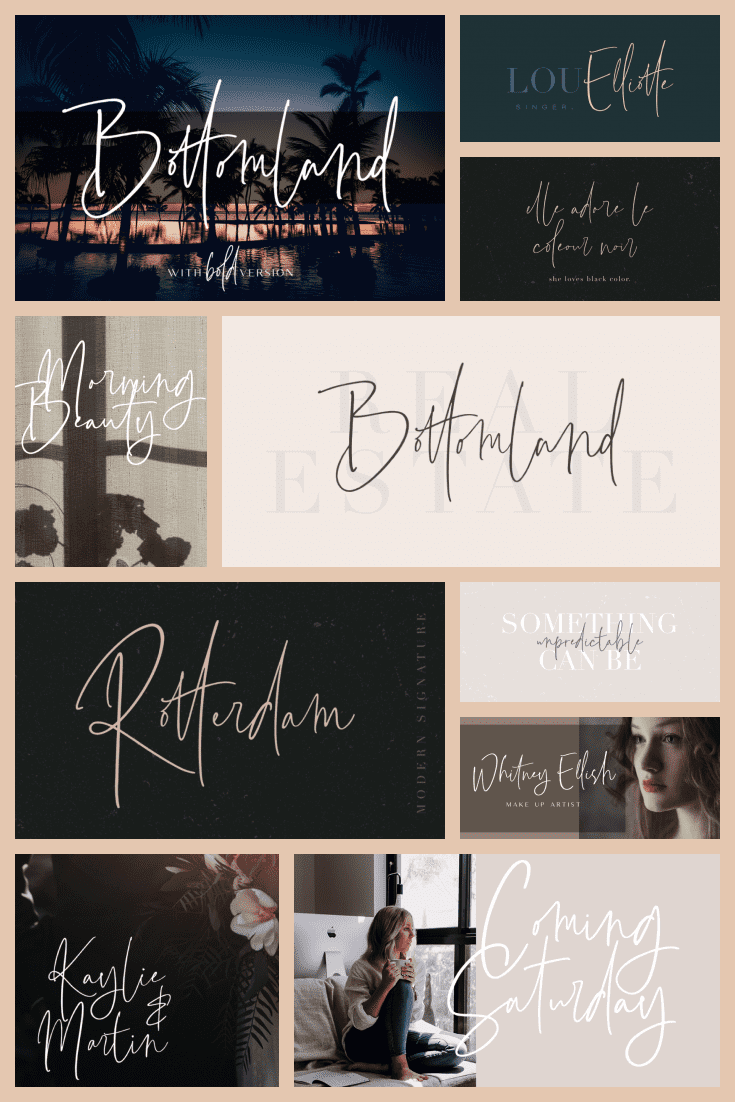 Price: 10$
This font is ideal for site headlines, and looks very fashionable.
Calligraphy Font Bundle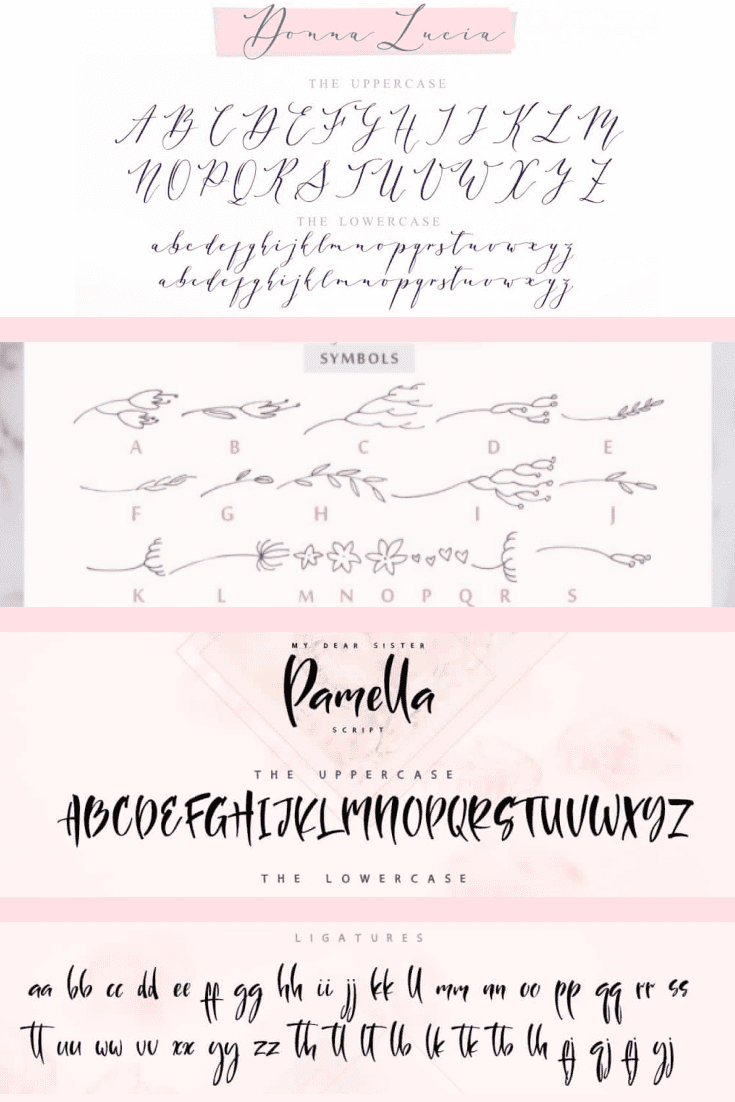 Price: 12$
This bundle has very creative fonts, which can look stylish on websites of any topic.
April Display Font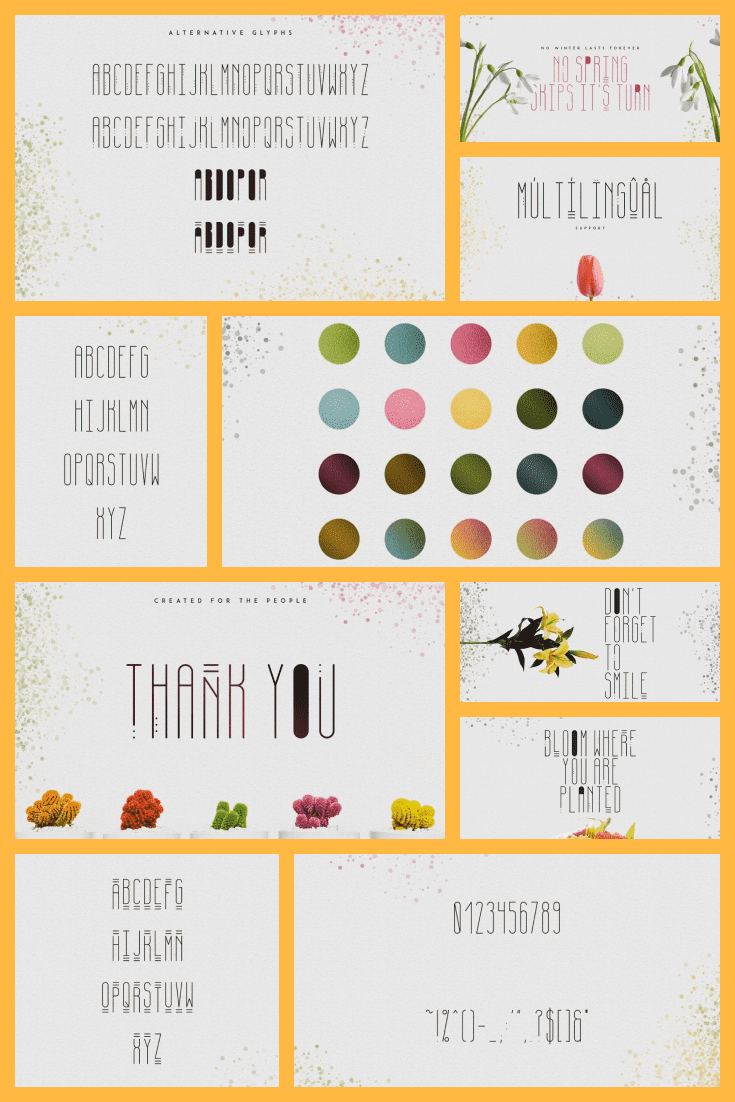 Price: 11$
April font will make any project unforgettable and original
13 Cute Handwritten Fonts Bundle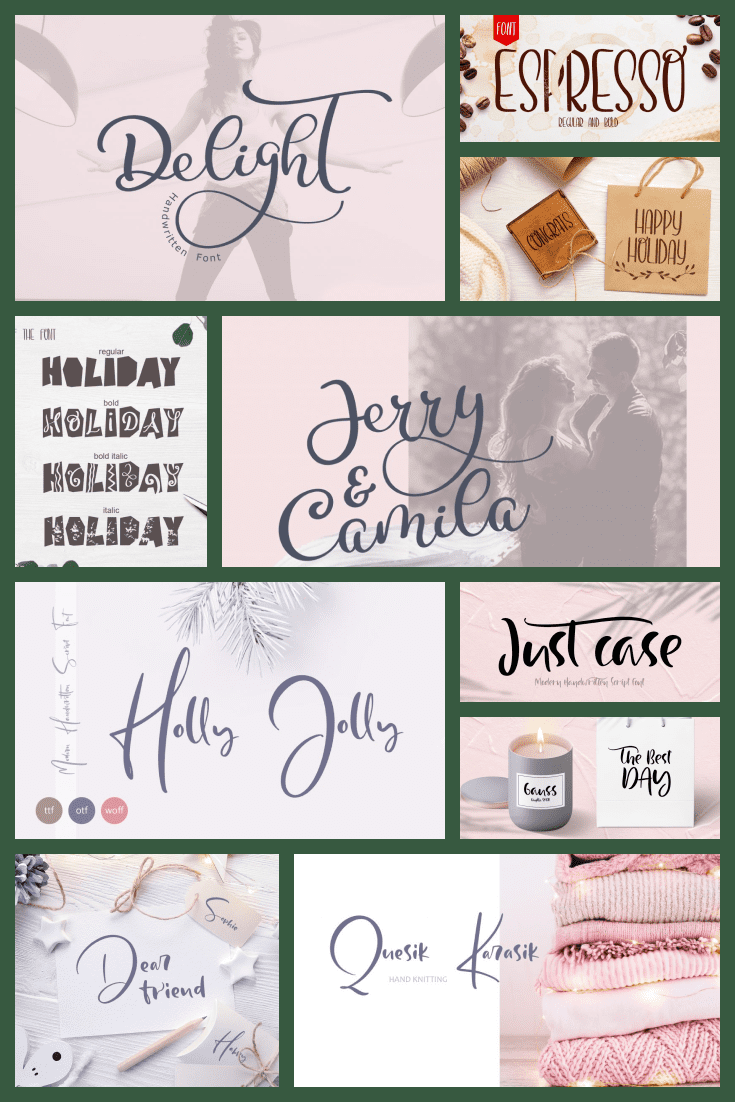 Price: 18$
This bundle has stylish fonts for every taste.
Highway Vintage Font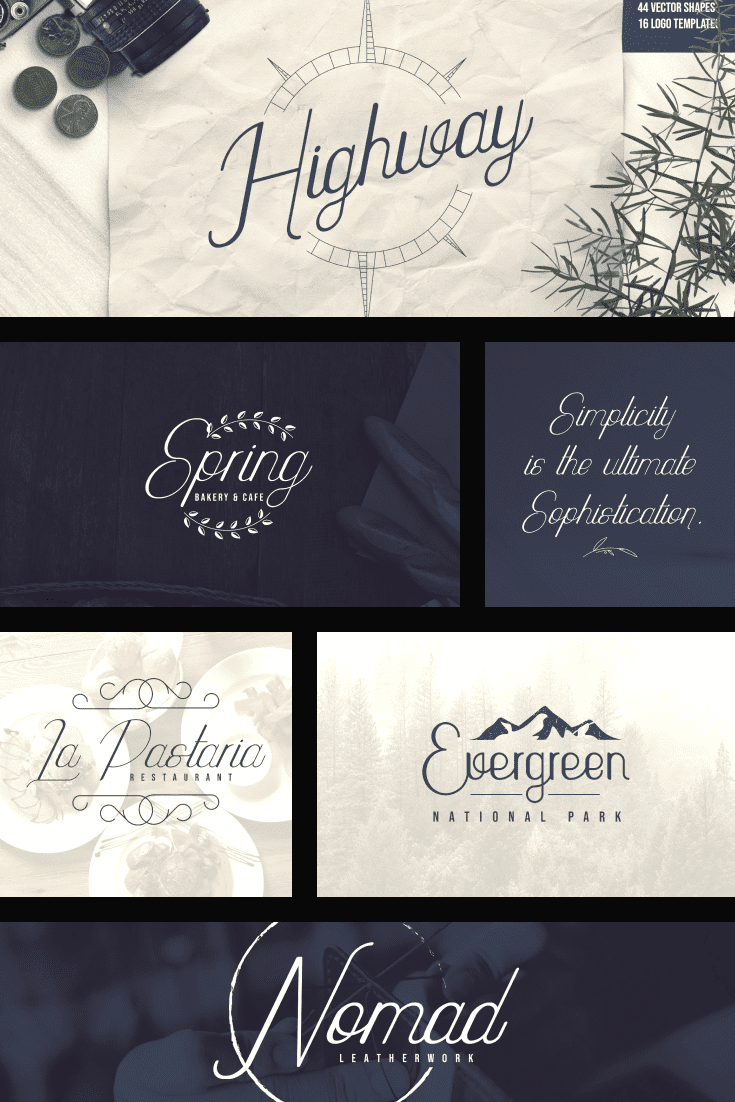 Price: 18$
Stylish and fresh curved font will look very elegant on your website.
Hottest Tropical Fonts to Use in 2021
Keeping in mind all the trends of the upcoming year, I came up with the best tropical fonts to use in the summer projects in 2021. So without further ado, here they come.
Handwritten Font By Graphue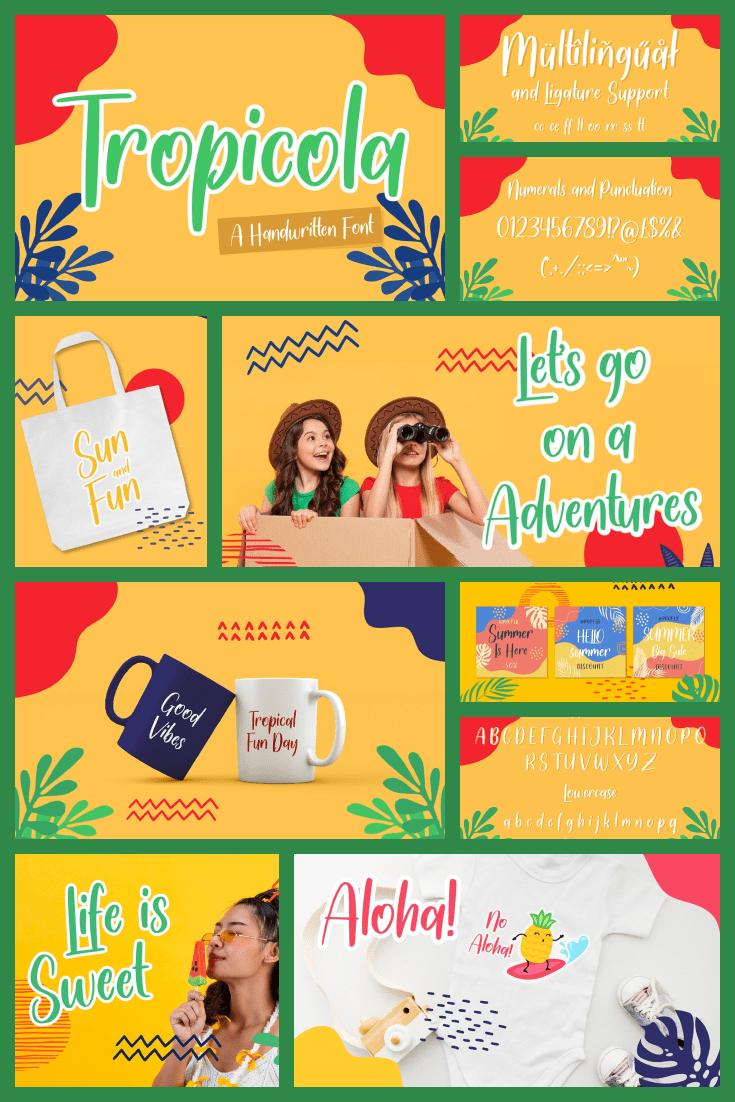 Price: $19
Tropical – Color SVG Font By dicreate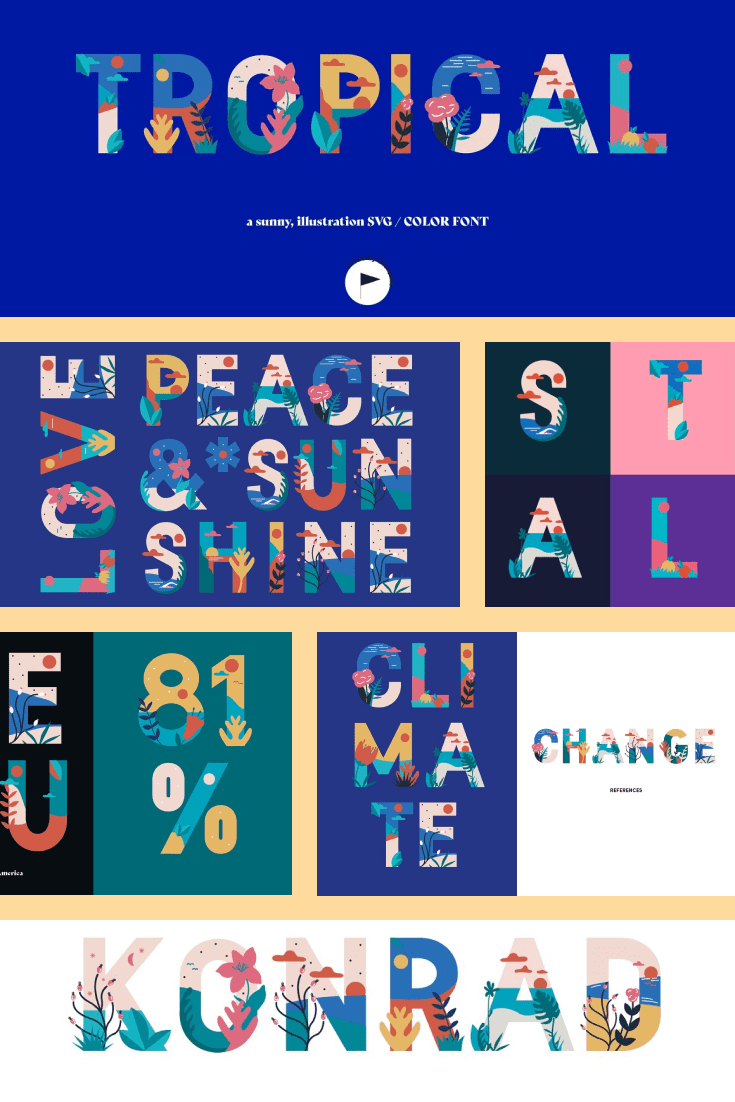 Price: $18
BEACH CLUB FONT By ROYALCLUB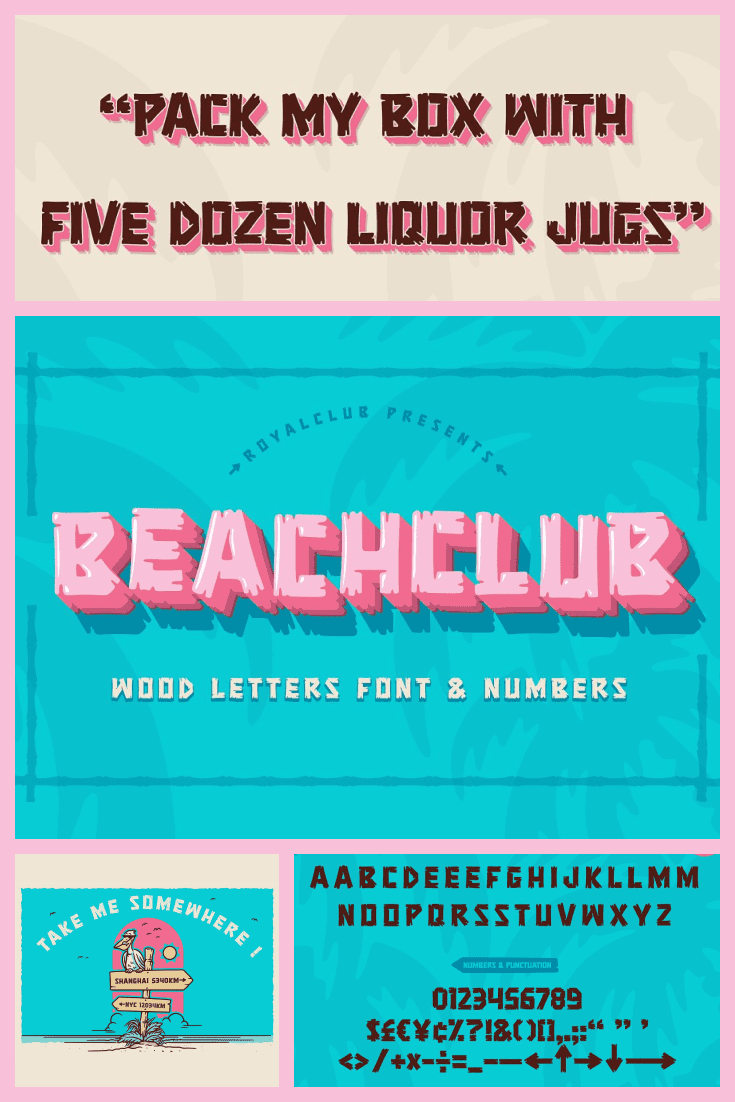 Price: $12
Fruktosa | Display Font By Invasi Studio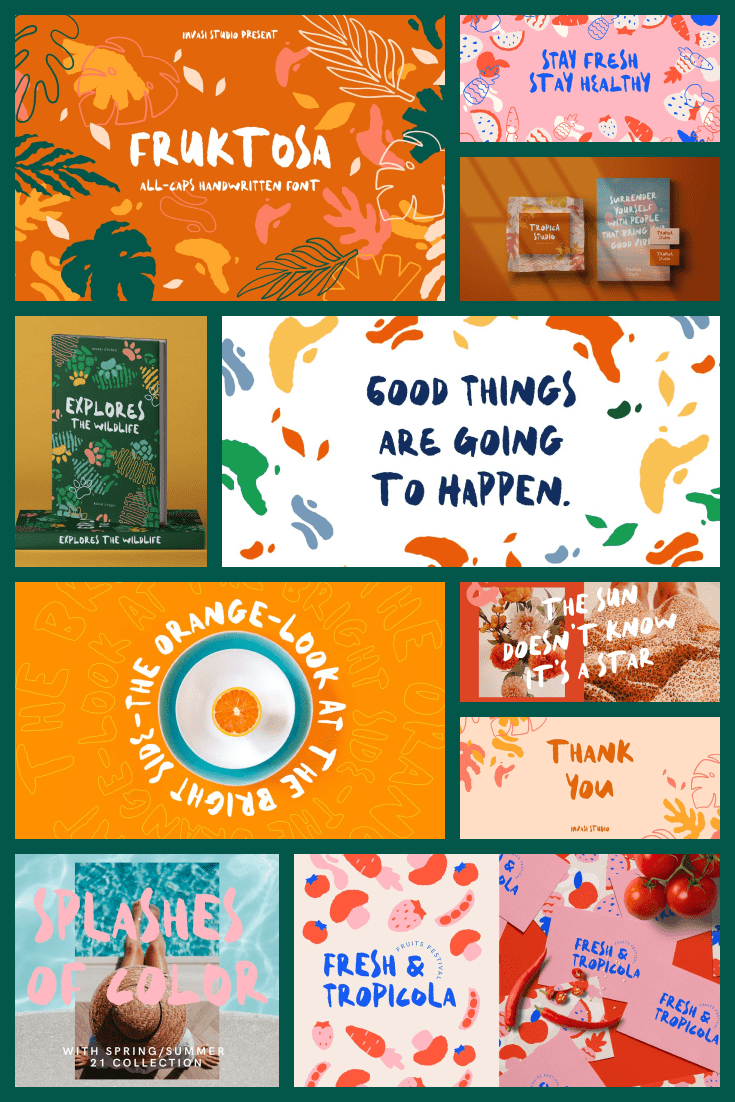 Price: $16
Summer Vacation! By Jetsmax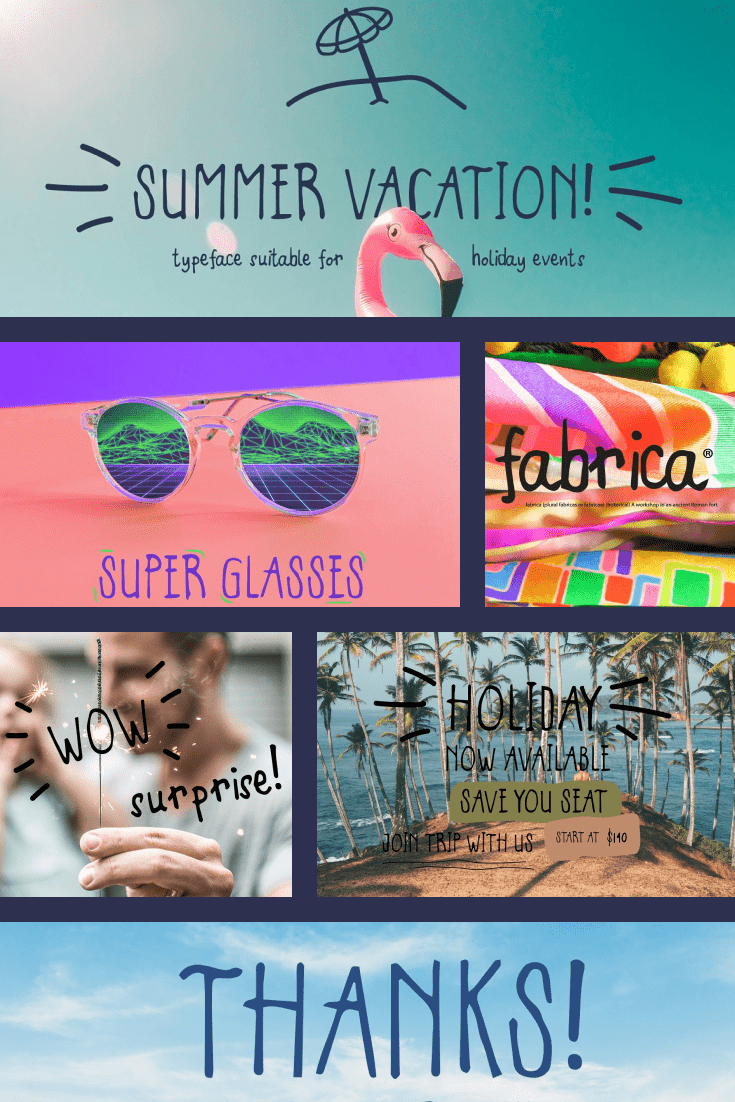 Price: $15
Balinos displat Font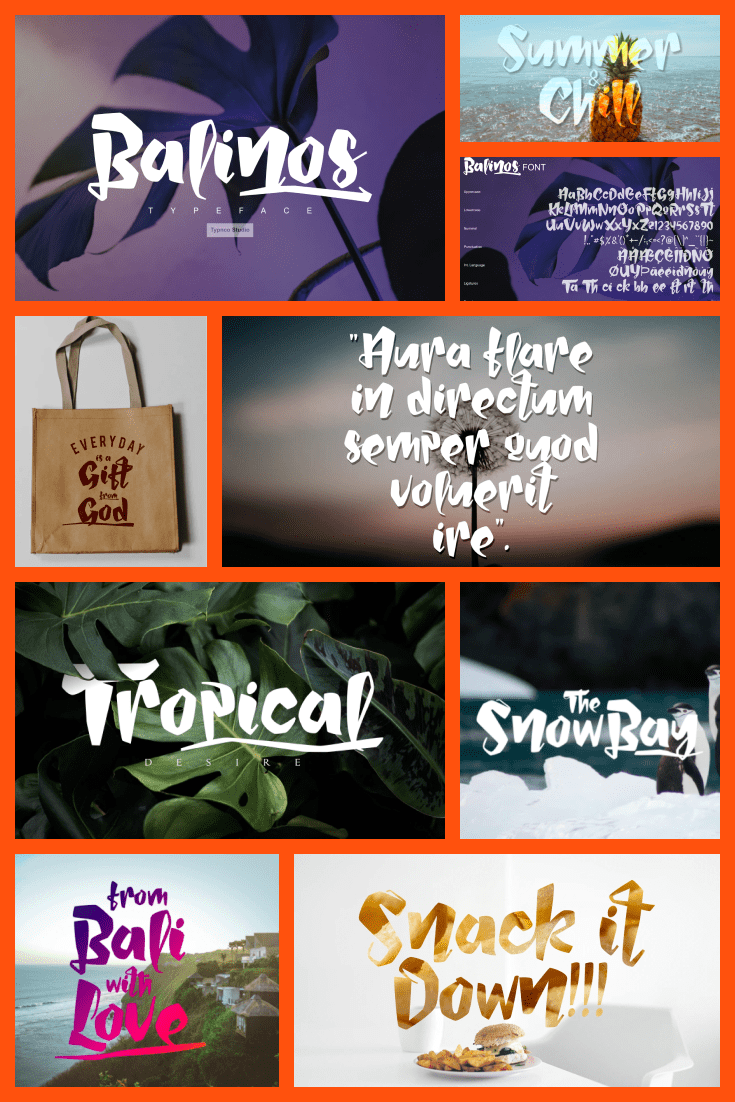 Price: $11
Transcity – A Playful Serif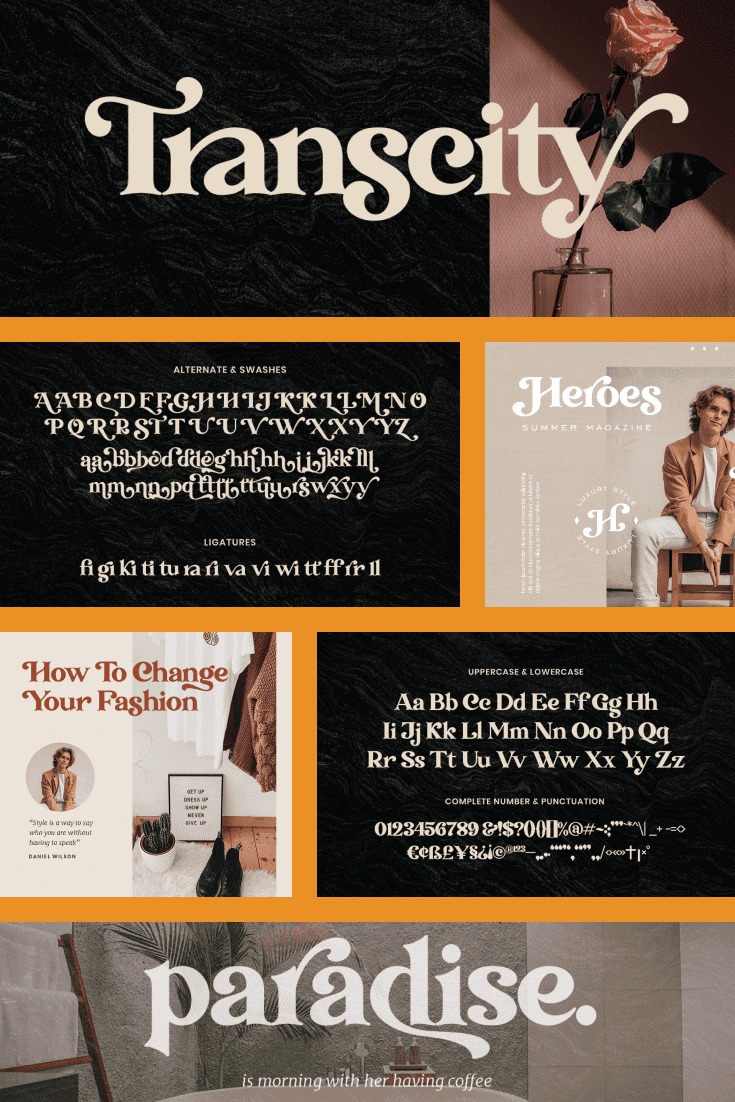 Price: $17
Butter Tropical | Font Duo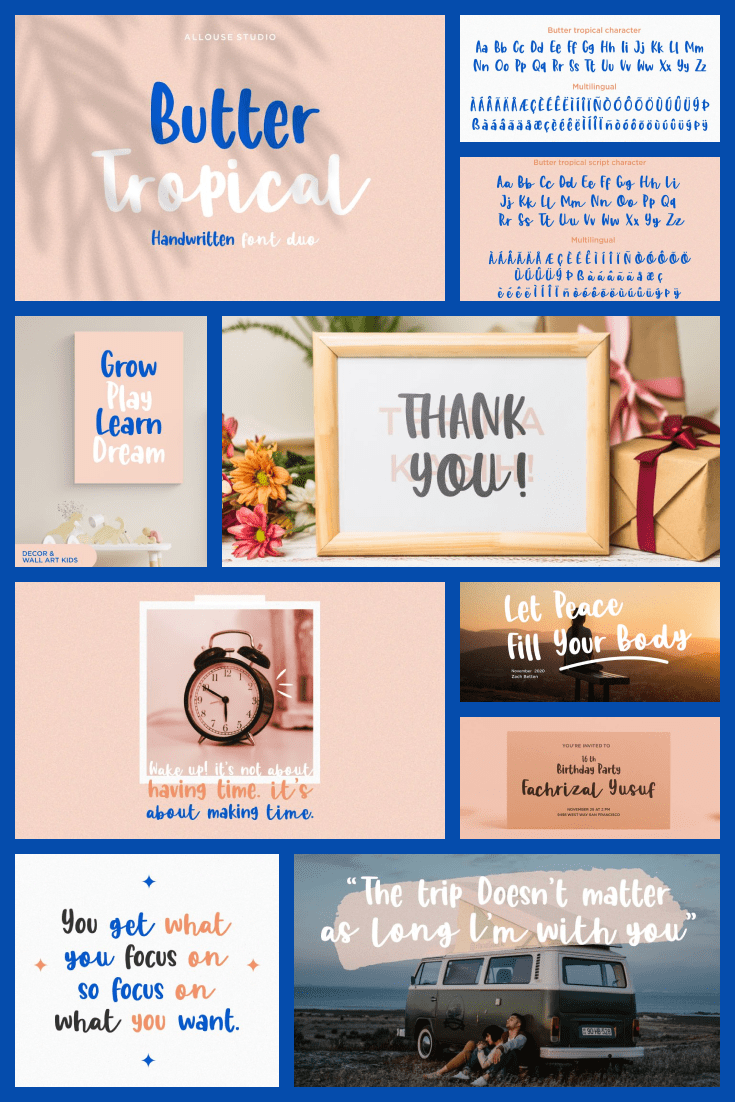 Price: $14
Beach Sunshine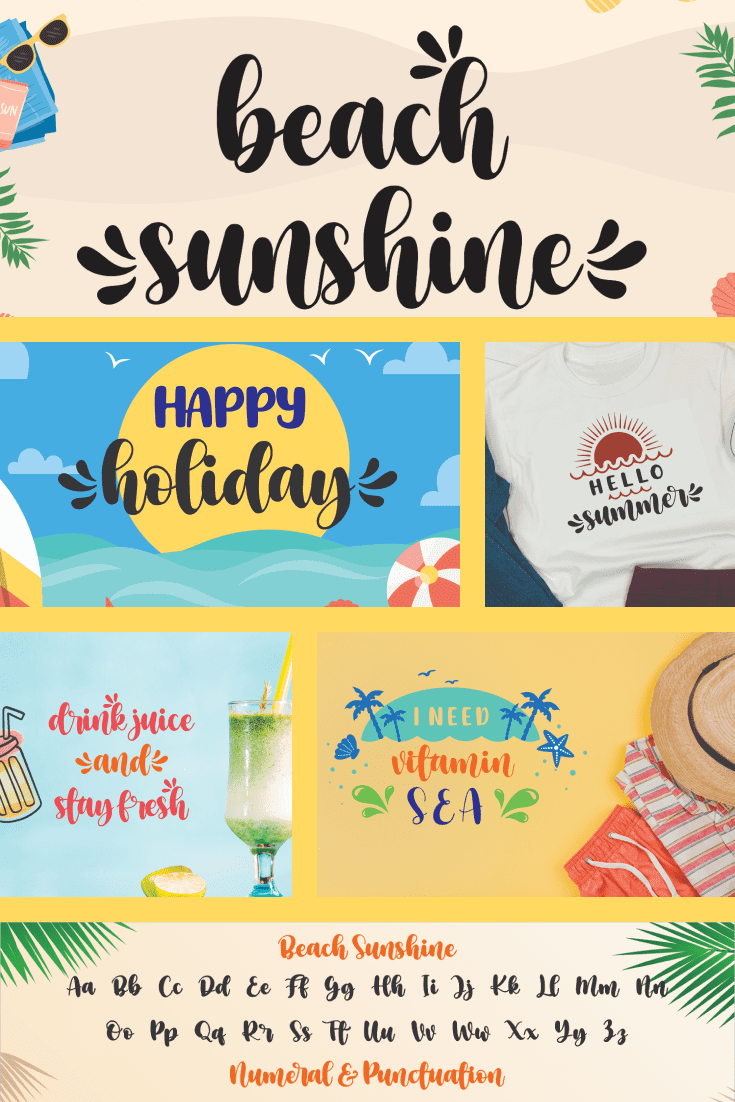 Price: $19
Fun Party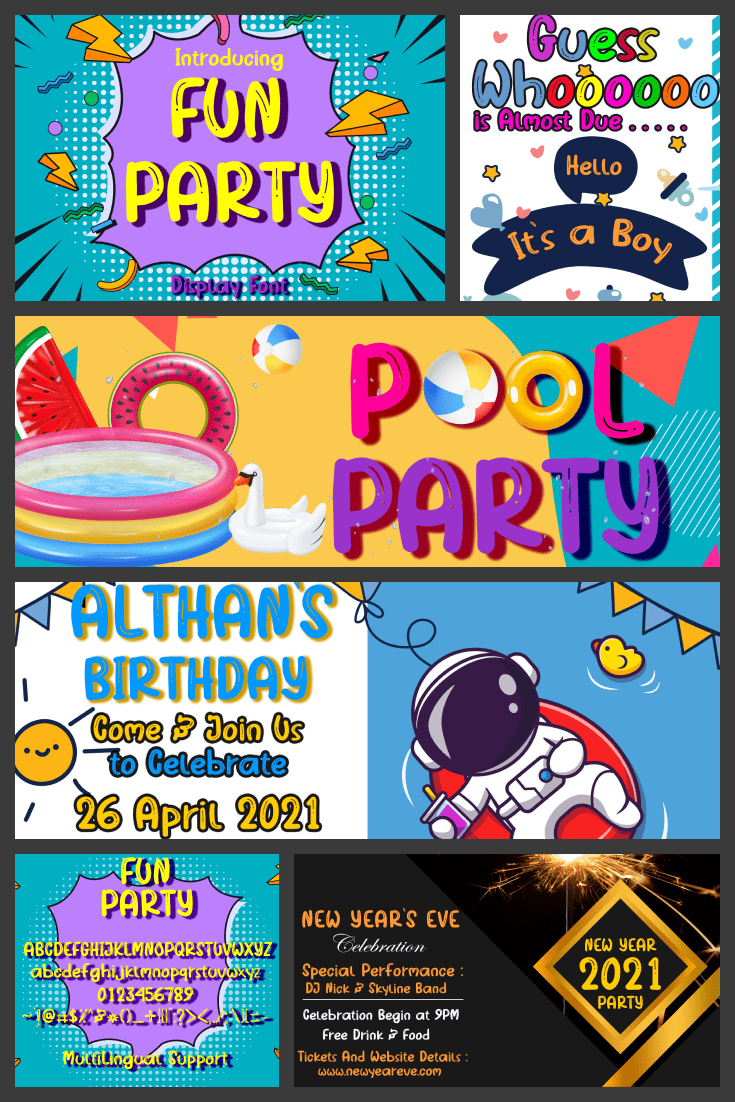 Price: $10
Rainboho Font Family | An Abstract Hand Drawn Rainbow Font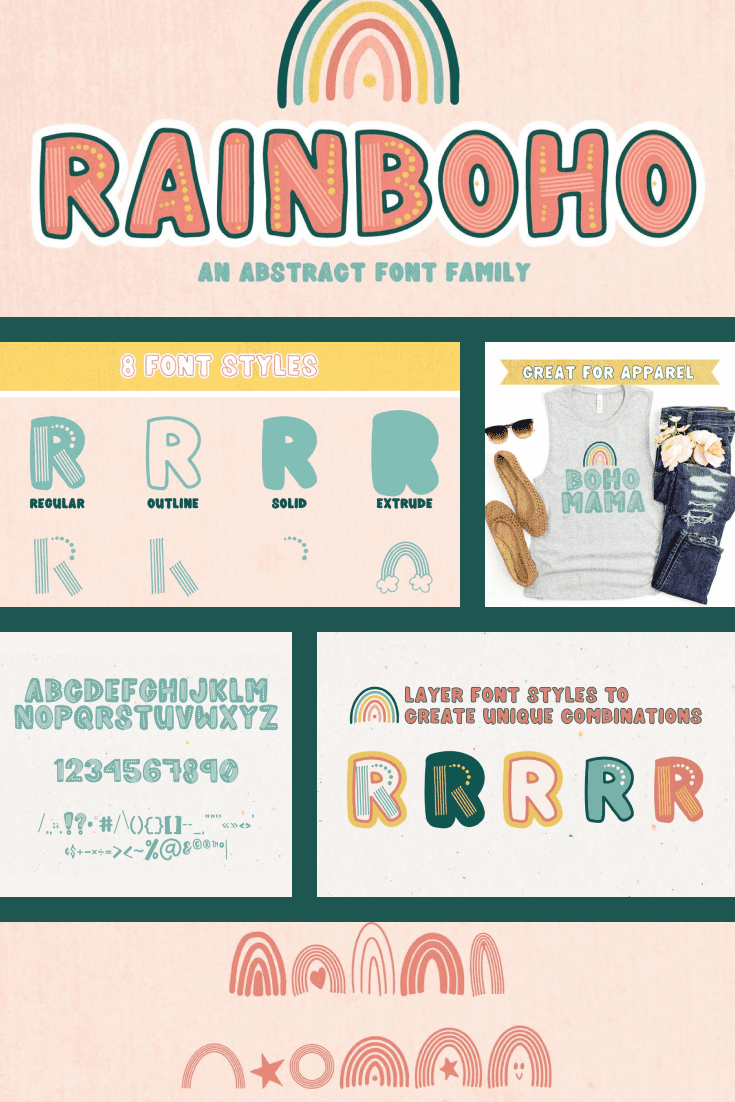 Price: $15
Peony font/Handwritten Font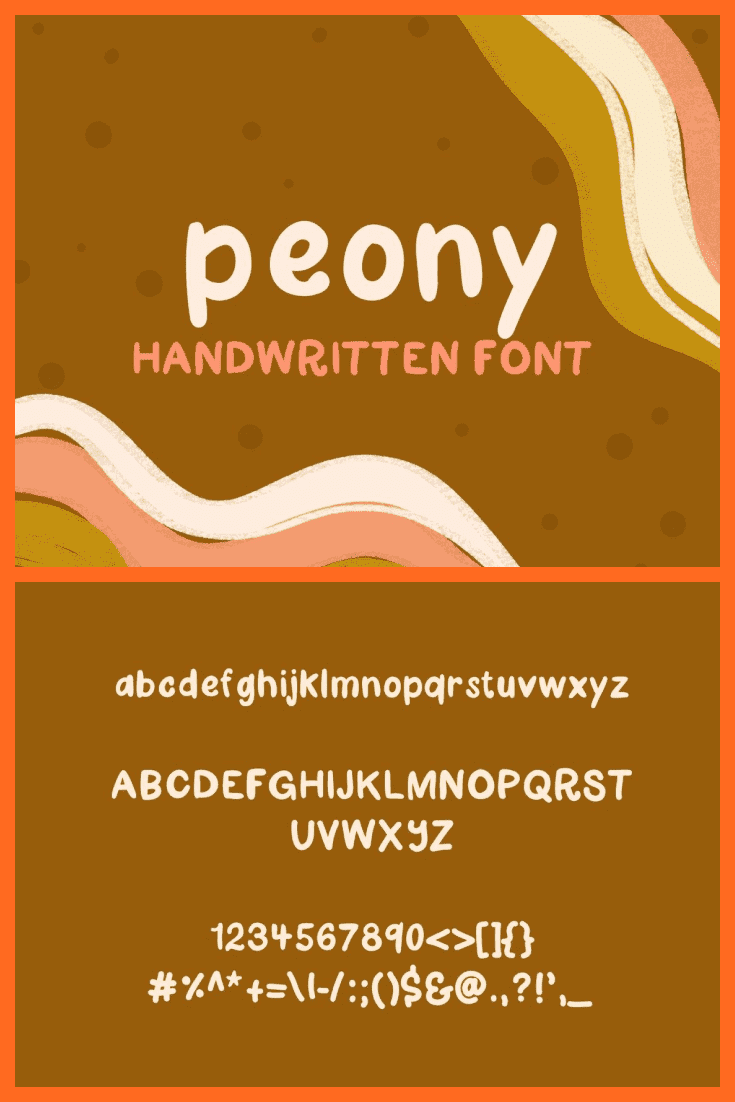 Price: $2.70
The Coast Font – Bold Handwritten Script Font – With Extra Doodle Font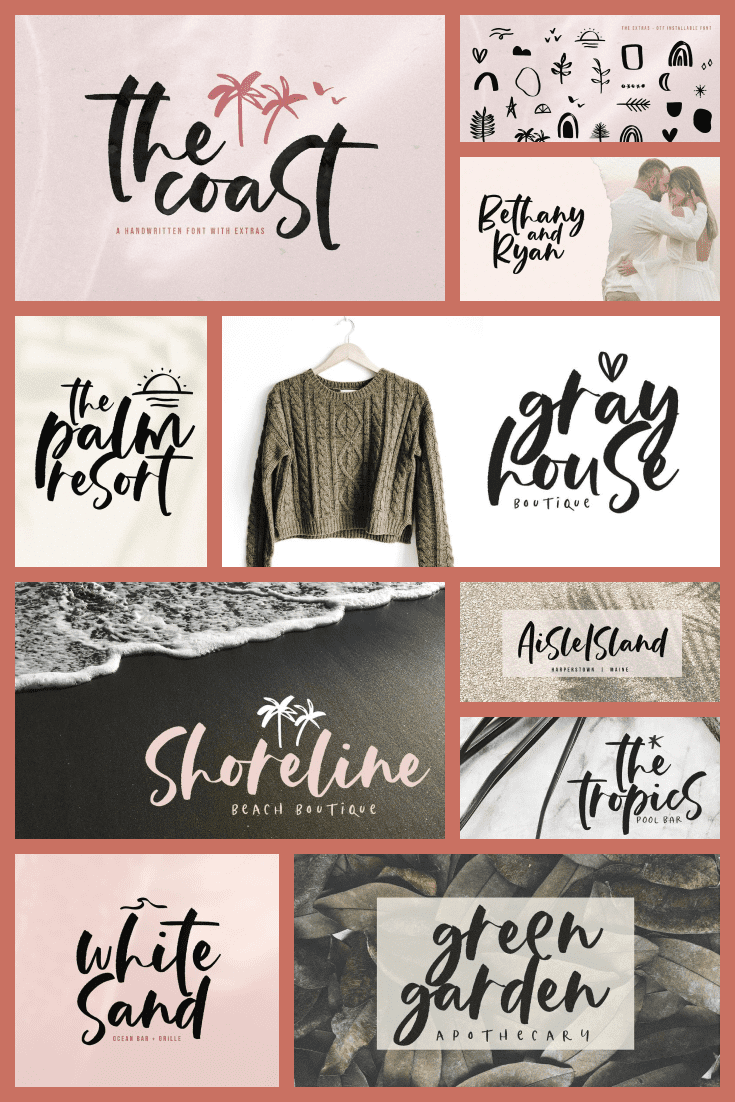 Price: $6.50
Tropical Paradise Font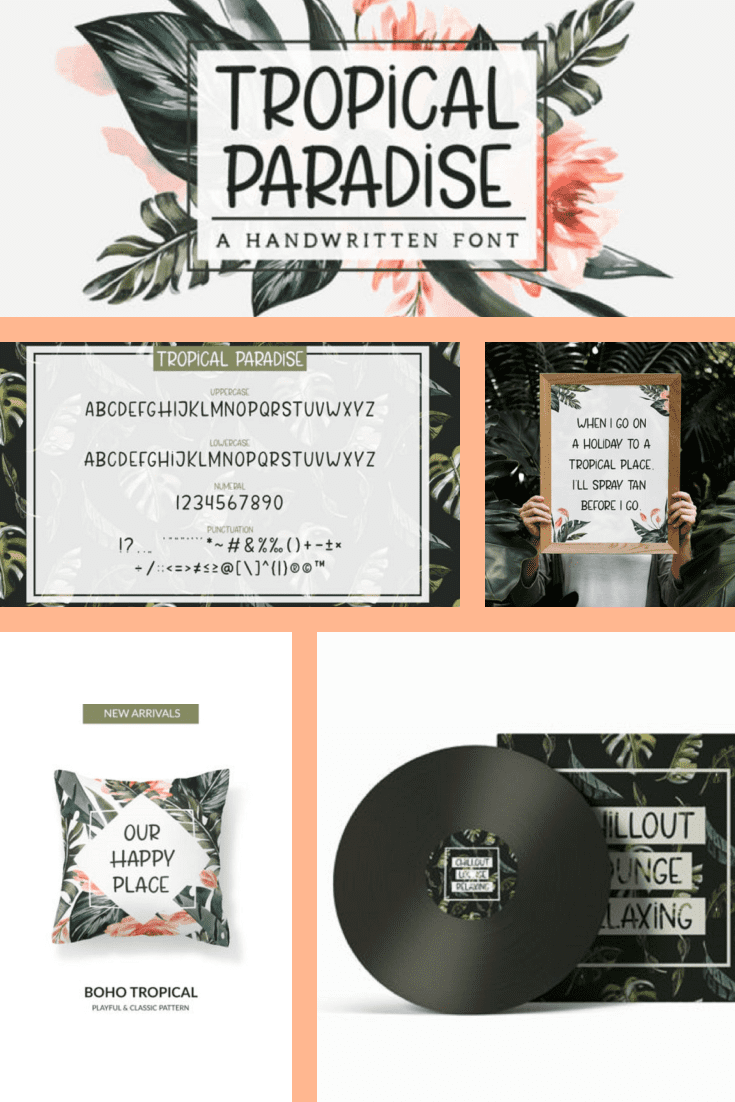 Price: $3
Split Monogram Tropical font SVG, AI, PNG, EPS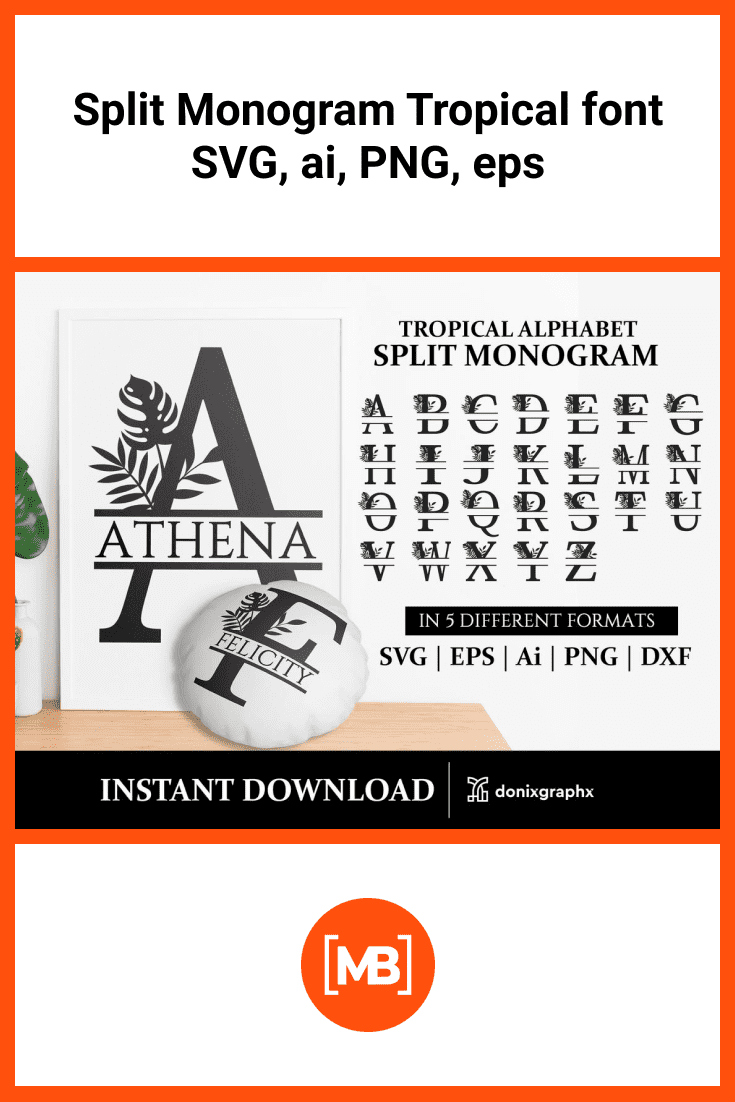 Price: $3
Kally dreams – monoline font By Hishand studio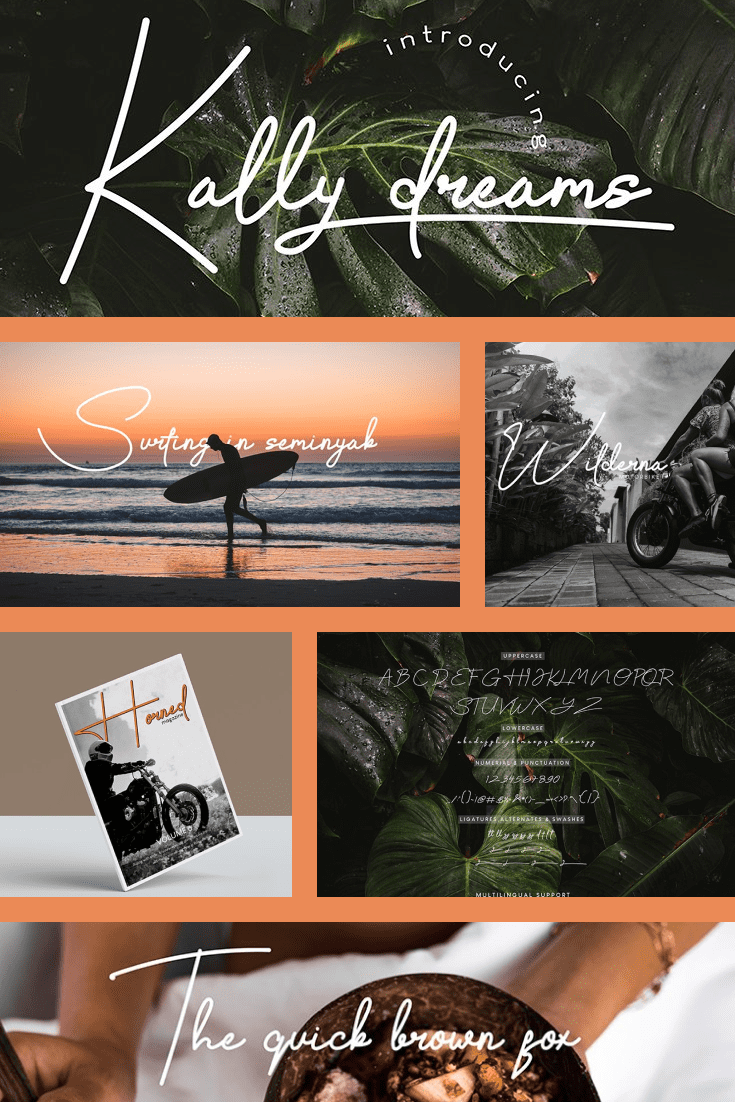 Price: $14
Bassy Font By erlosDESIGNS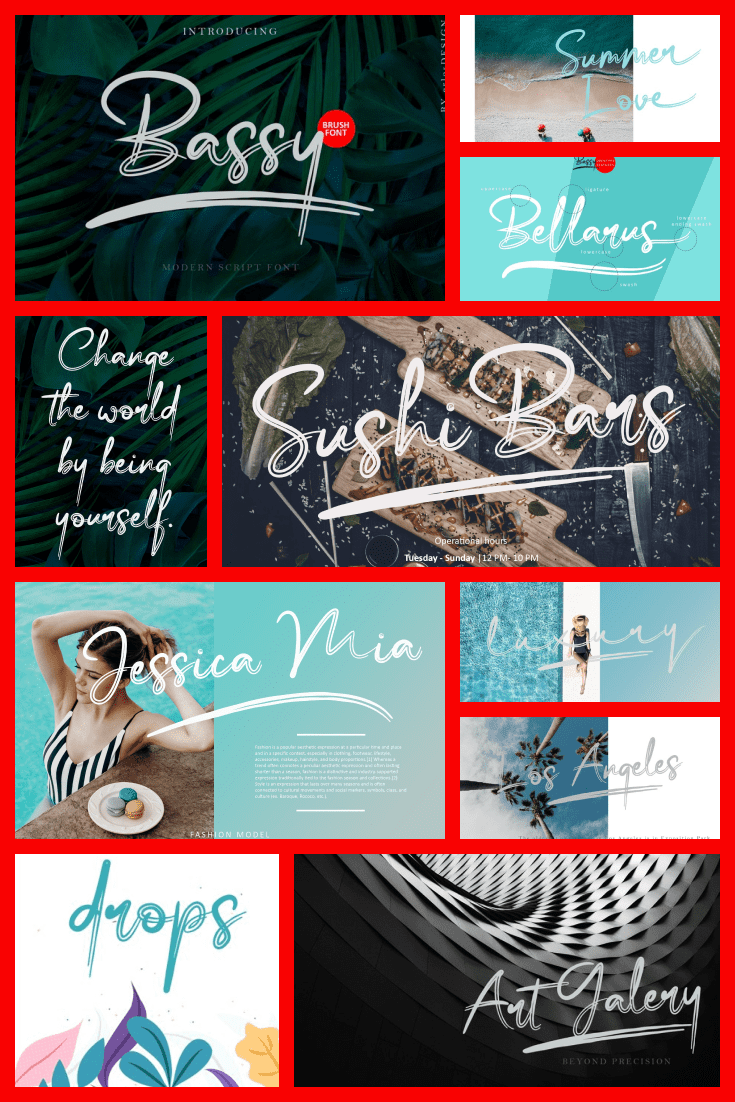 Price: $7.50
TROPICAL ORANGE Fun Modern Handdrawn Font By Balpirick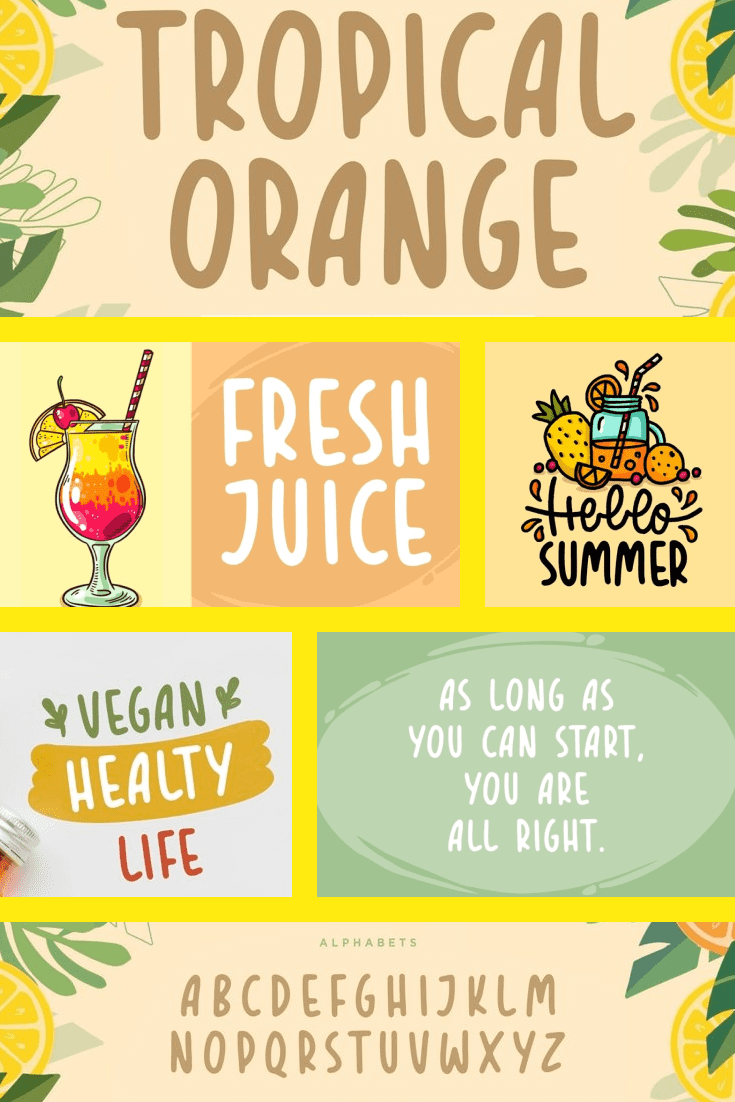 Price: $7
Canggu Vibes Script Font By Hishand studio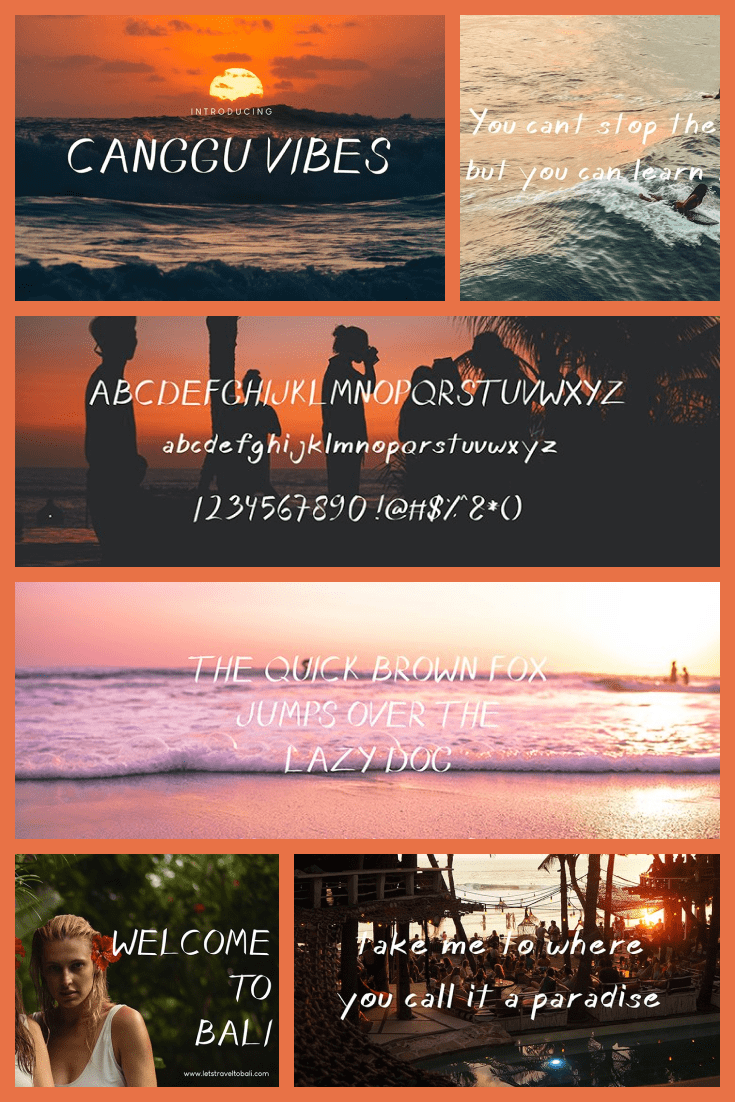 Price: $10
Bright Salkiy By sweetsalty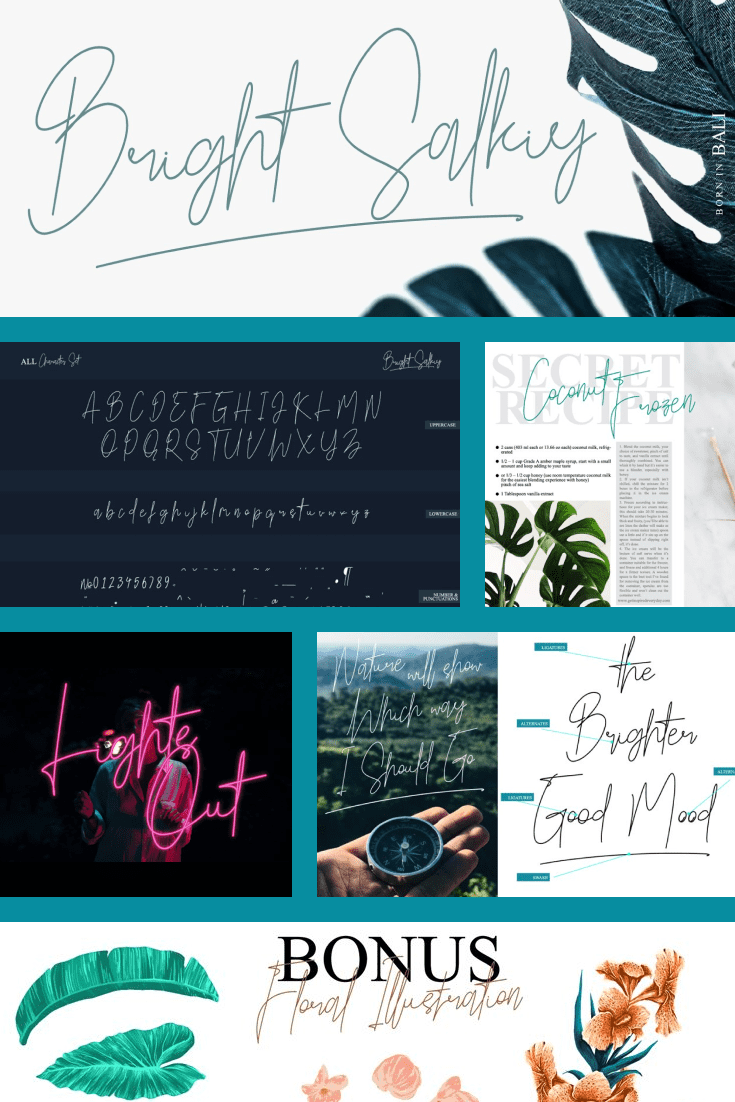 Price: $12
Supreme Free Tropical Fonts
Summertime by Sara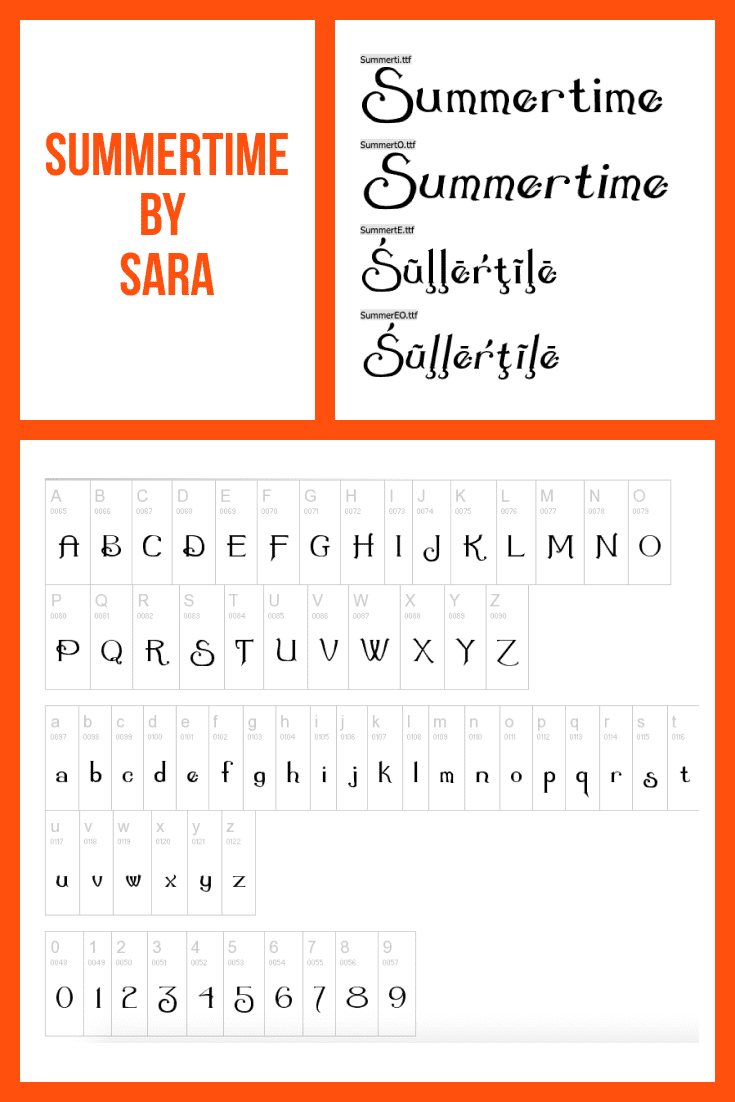 Slim Summer by K_IN Studio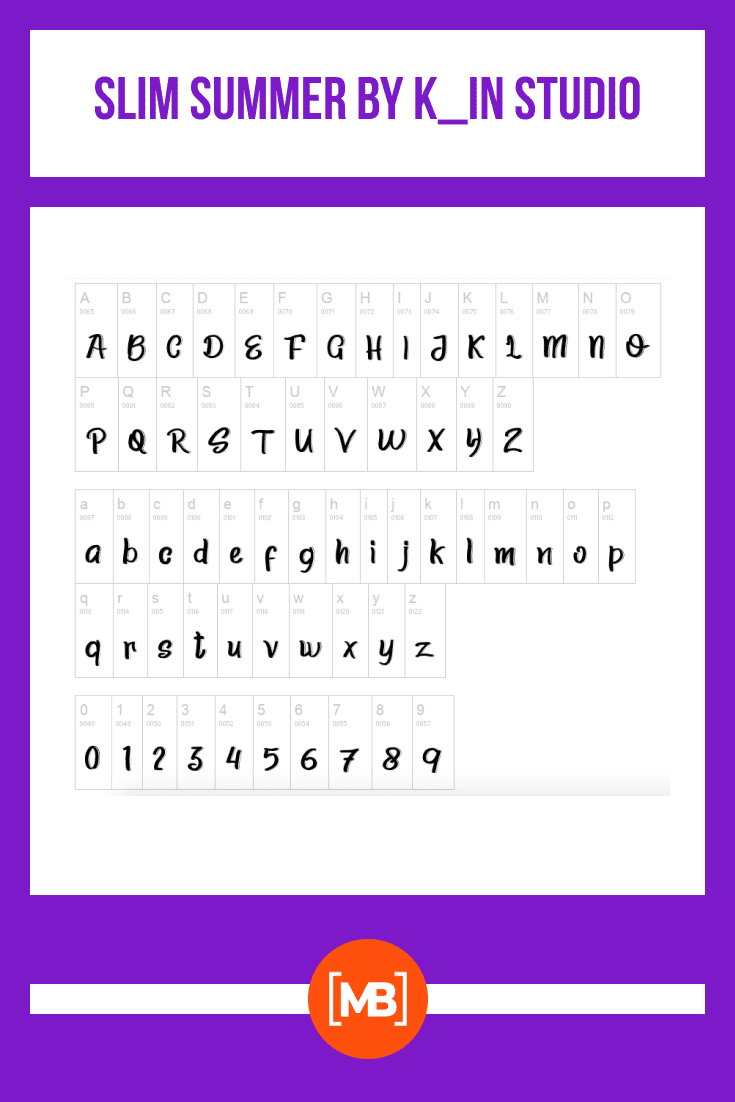 Summertime by Ding Bang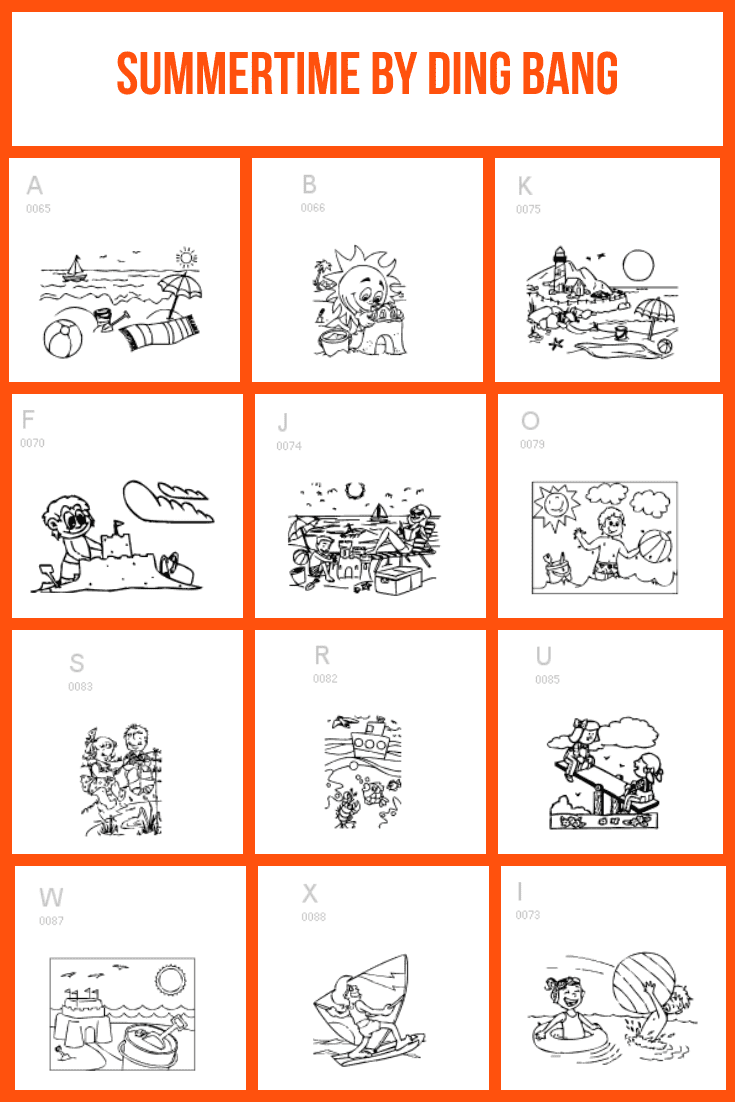 Summer Love by Darrell Flood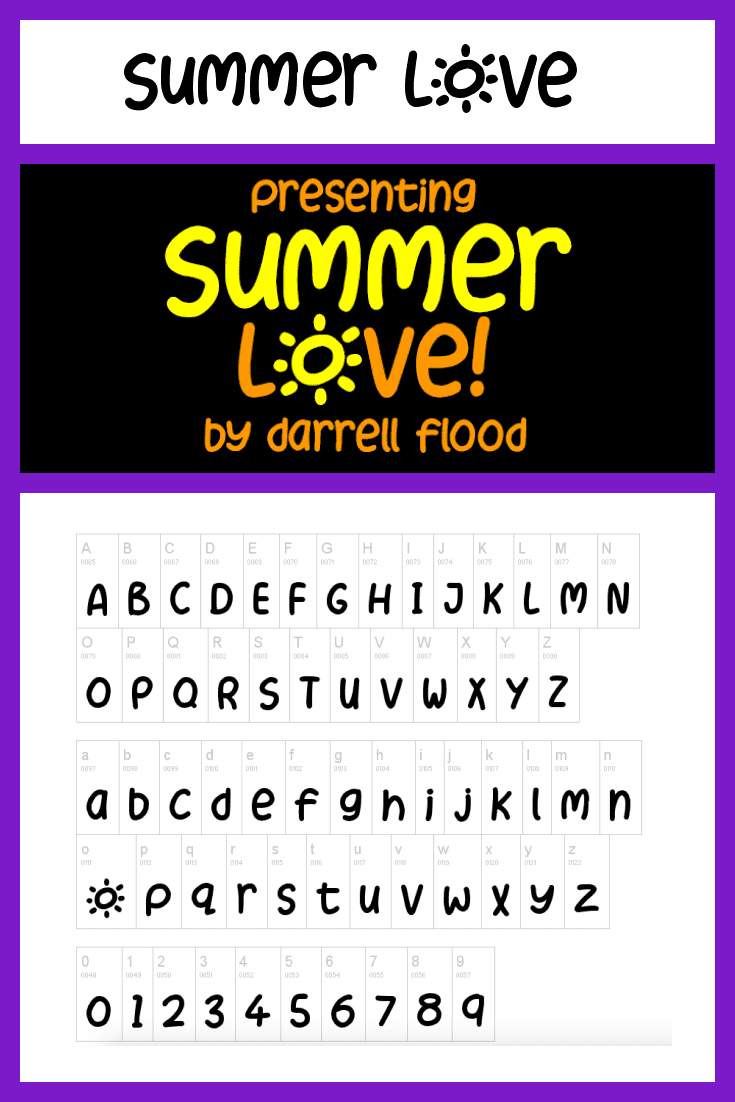 Vegan Style Font
This font will look great on both minimalistic and bright entertainment sites.
Tropical Asian Font
This font is perfect for headlines and impressive logos.
Ahoy Amigo Font
Ahoy Amigo is the perfect font for light, summery website that focuses on travel and vacation.
Delphin Spring Font
Very elegant and creative font that will be the best solution for an attractive headline.
Sweet Getaway Font
Sweet Getaway will help you to add some magic and style to the website.
EDB Wild Things Font
This is a rather specific tropical font, which is ideal for children's sites, and sites of entertainment.
Hawaiian Punk Font
With tropical font Hawaiian Punk you can accurately create an unusual design of your site or presentation.
Bombora Font
This extraordinary font is one of the most interesting for tourist sites.
Seaweed Script Font
With this stylish font you can create an impressive headline or website logo.
Eco Bamboo Cartoon Font
Stylish and a little bit fantastic tropical font will be an ideal solution for your entertainment site.
Bananas
This is a bright and quite unusual font. Perfect for catchy headlines.
Bamboo Gothic
Beautiful, but specific font can be a business card of your project, and complement the trendy site design.
GDS Infinity
Very stylish, but specific font may be suitable for tourist and entertainment sites.
Papaya Sunrise
Tropical Papaya font looks very stylish and natural, so it can be an ideal solution for any design.
Tiki Tropic Font Family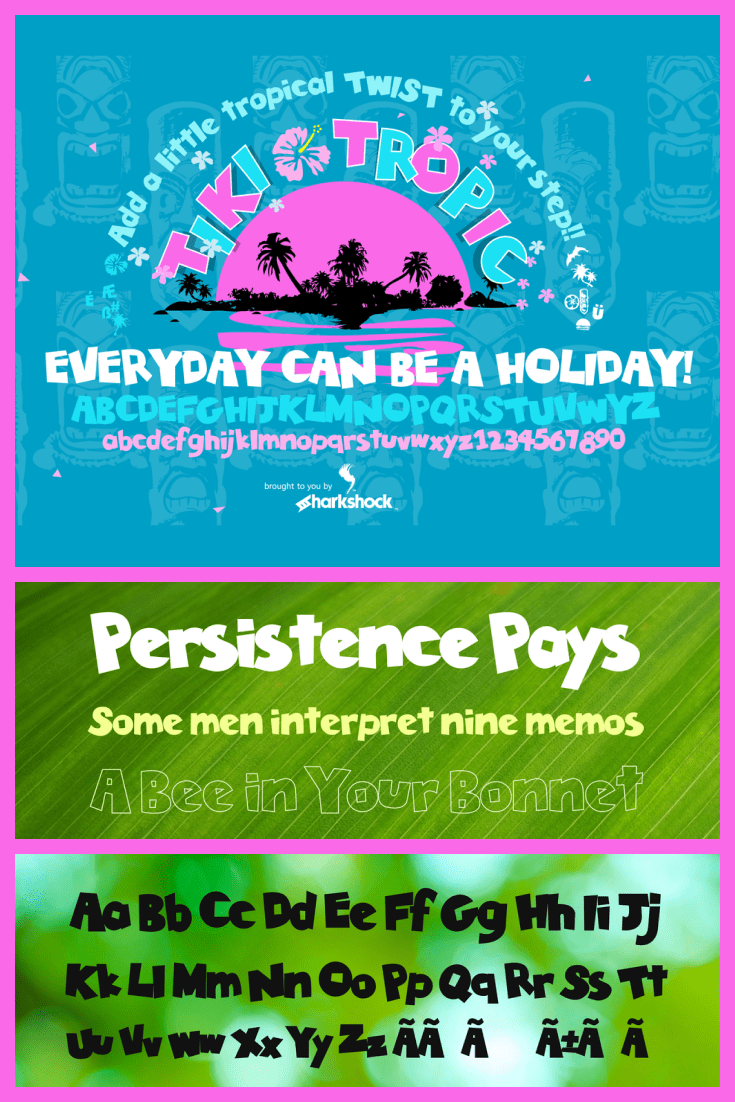 This is one of the best and brightest tropical fonts. Ideal for tourist and beach sites.
Tropicana NF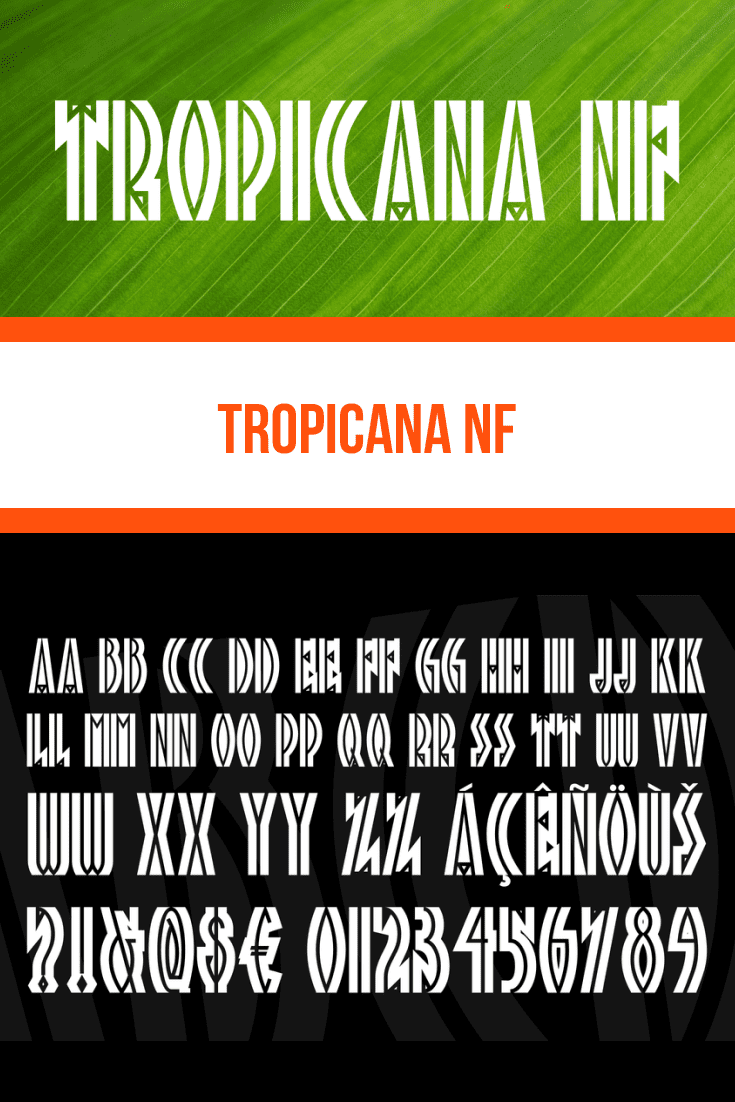 This original tropical font is suitable for eye-catching headlines and unusual inscriptions.
What Can You Use Tropical Fonts for?
Tropical fonts work the best for various summer projects. For example, you can use one of these fonts while working on a summer sale ad banner. In addition to that, such fonts will also be great for travel agencies' websites, printed advertisements, and other projects connected with traveling. Finally, as you might have already noticed, these fonts are rather multipurpose, which means that you can utilize those in pretty much any project, as long as you feel like such a font is going to perfectly fit it. So get some gorgeous tropical fonts and don't be afraid to experiment with those.
Final Word
The font is one of the most important elements of any design project since you present your content by means of it. This is exactly why every self-respecting graphic designer has to have a decent collection of trendy and up-to-date fonts. Therefore, take a look at all the beautiful scrips from our list one more time, select the ones that speak to you, and grab them now.
How big is your font library? Do you have any tropical fonts in it? Feel free to share with our friendly community in the comment section down below.
Some Awesome Videos About Tropical Fonts
Please take a moment to pin this post to Pinterest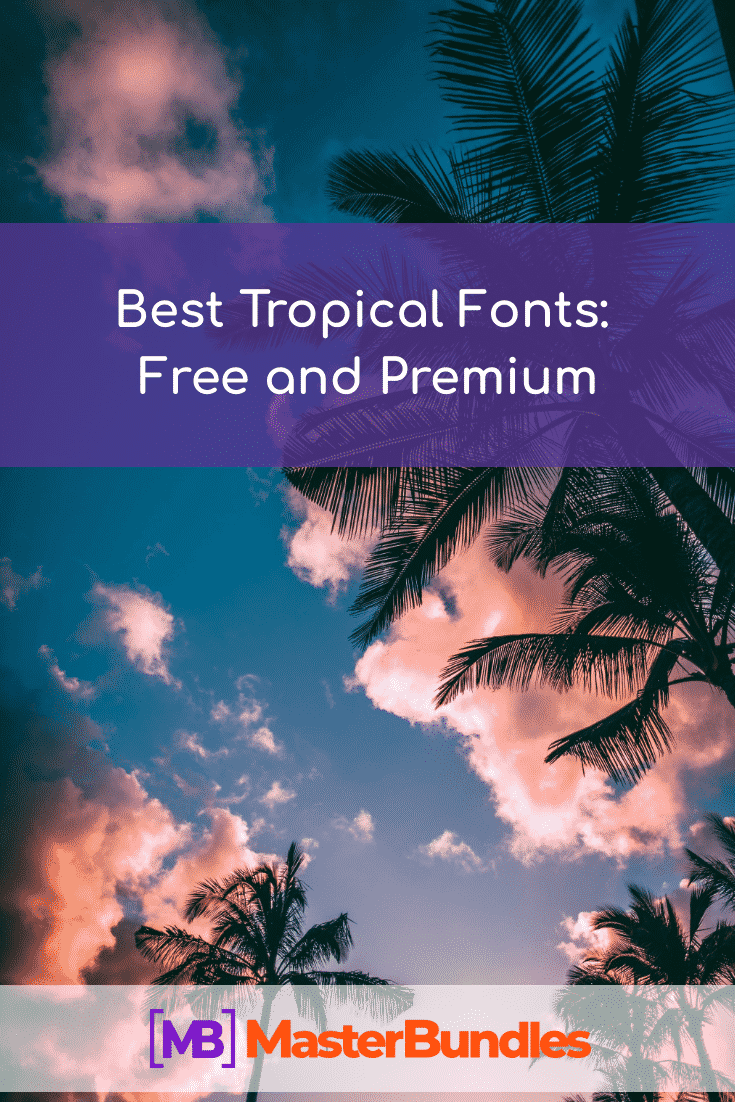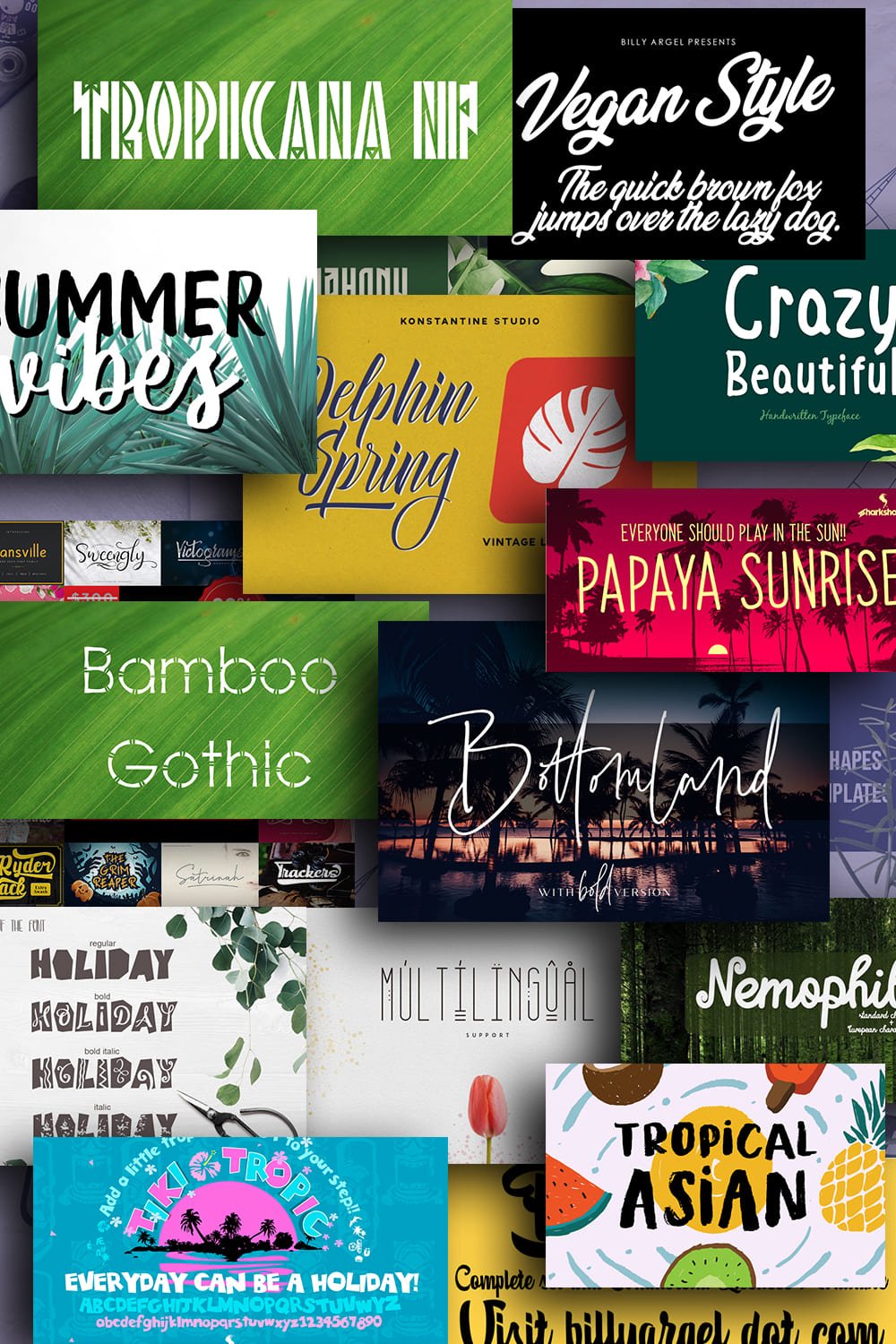 Disclosure: MasterBundles website page may contain advertising materials that may lead to us receiving a commission fee if you purchase a product. However, this does not affect our opinion of the product in any way and we do not receive any bonuses for positive or negative ratings.