The learning process will never stop and that's what excites me the most – Madli
Today we are thrilled to showcase an amazing Estonian artist: Madli, from MadliArt. Over the last years, she worked as a freelance Illustrator collaborating with creative studios and individuals to compose commercial and editorial illustrations, concept art, animation assets, pencil portraits, and much more.
Specialized in book cover art and design, she works together with self-publishing authors and publishers to help to translate written stories into visually eye-catching cover illustrations. Starting from concept development, she learns about the storyline and main characters to create a written overview of the finalized cover concept before sketching and coloring the final illustration.
Evidently inspired by the female figure, her portraits of women are diverse and captivating, with stunning expressions that have an impact on those who see them. ​If you enjoy her art, you can also find it applied to everyday products like t-shirts, phone cases, or prints in her Redbubble shop.
After living in Italy and The Netherlands, for the last year, she has been traveling around Europe while working as an Illustrator online, discovering new places and getting to know different cultures. Also passionate about nature and wildlife, she loves spending time outside hiking and, in the evenings, enjoys a good yoga session.
She beliefs the journey of an illustrator is a lifelong learning curve, therefore she is constantly challenging herself with new styles and projects to keep on growing. In 2018 she challenged herself to draw one sketch a day, which she did for 3 whole years. She told us everything about that experience and about what inspires her, so If you want to know more, keep reading!
How does the fact that you have been living nomadically for more than a year influence your work?
I was surprised to find out that when it comes to logistics and the business part of it, I was able to continue my work exactly how I did before. The only big change was that creating artwork with traditional tools wasn't as easy anymore, so I had to learn how to imitate the traditional pencil style using digital tools. Otherwise working as an Illustrator is a great job to do on the road and of course the continuously changing scenery is always very inspiring as well.
What life events influenced your decision to become an illustrator?
Even though drawing has been my biggest passion ever since I was a teenager, it took me a while to realize, that being an Illustrator can be a real job. I have B.A. in Interior Design so I was doing that for a bit after graduating until I suddenly got an Illustrator job in an animation studio called PlusOne Amsterdam. I couldn't believe that I can actually draw for a living, so that changed everything for me.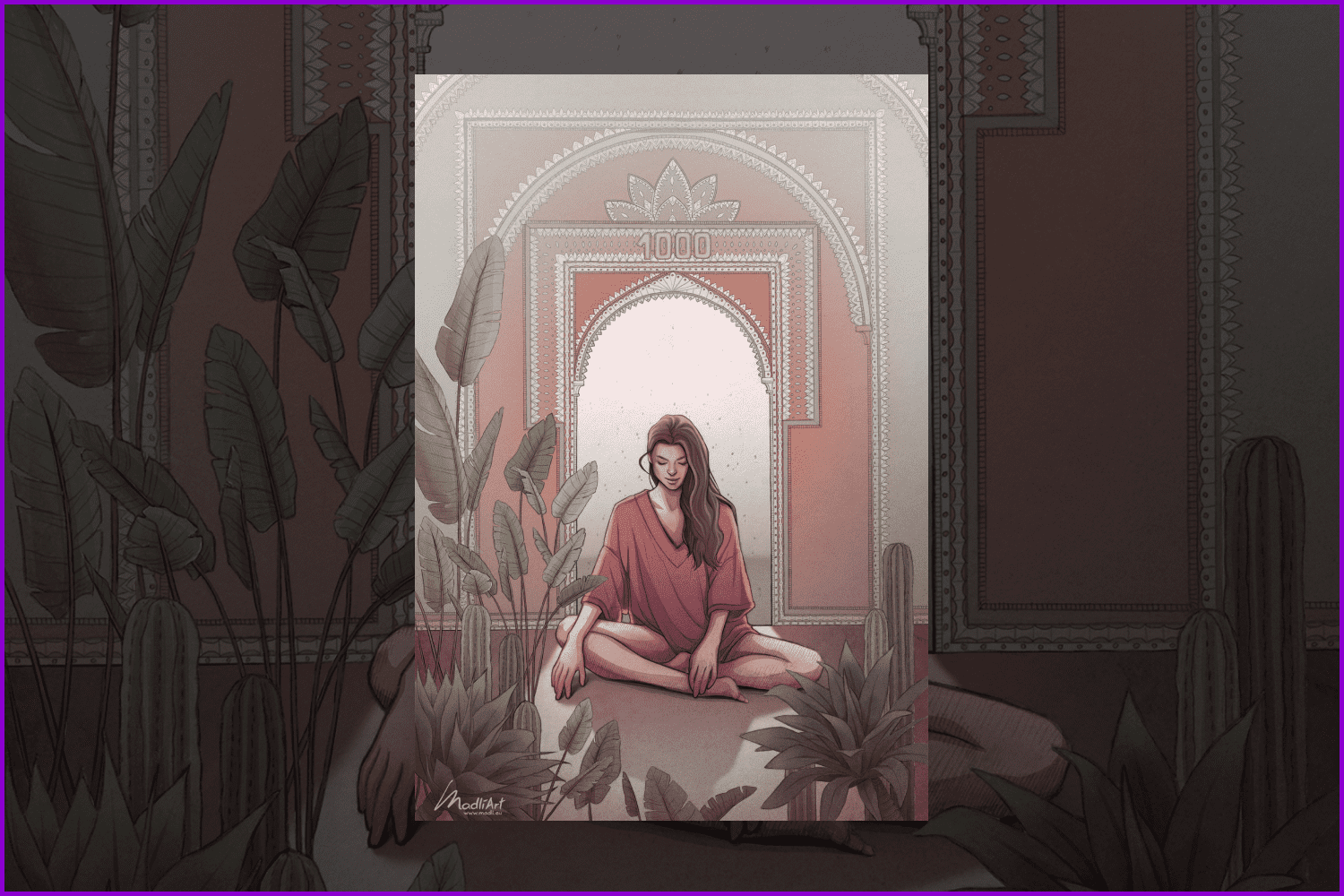 How would you define your illustration style?
That's a good question, I feel like it can vary quite a bit according to the project. But in general, I guess you could say my style is quite realistic, focuses on details and has muted colour palette. And regarding the subject matter, I've been always very inspired by nature and also subtle feminine beauty, so that probably reflects in my personal work the most.
You have made several book covers. How did you come to specialize in this field?
It landed on me by accident. For a while I was searching for an industry that would suit my artwork when a platform called Reedsy asked me to join. They are focused on helping self-publishing authors publish their books with the help of professional freelance designers, illustrators, editors etc. I got my first book projects from there and it just felt right. I really enjoy the storytelling aspect that the book covers have and I was happy to find that my realistic detailed painting style also suits it well.
How do you get inspired to produce a piece of artwork?
I've always been very inspired by people and capturing certain moods and expressions, so checking out photos on Pinterest can be great source of inspiration. Also, I find a lot of inspirations from nature, so after having a day out hiking, I always feel inspired to draw as well!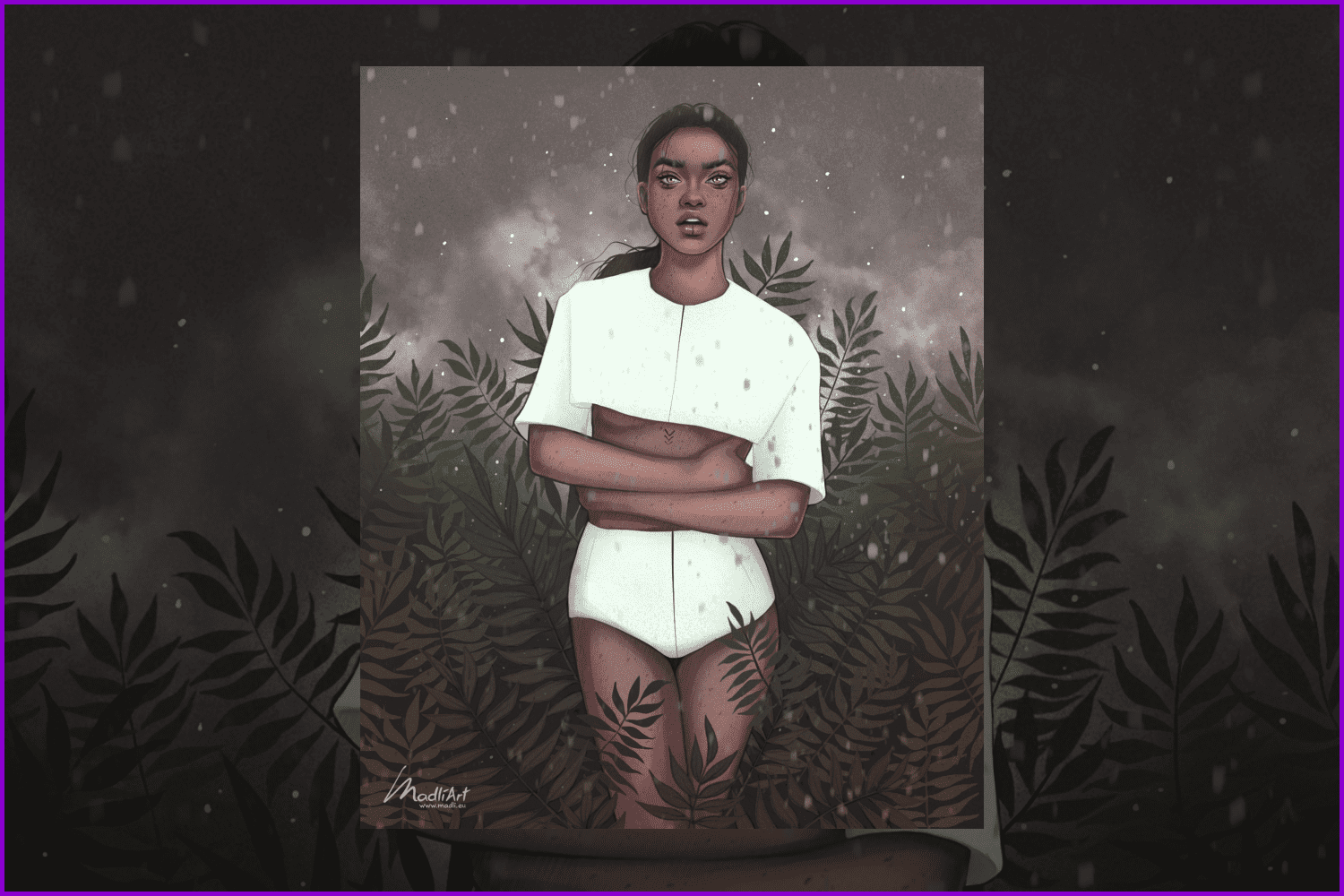 What skills do you think an illustrator should have?
When it comes to the creative side, it really depends on the style and industry that you want to get into. But no matter what direction you choose, it's really important to be self-motivated enough to keep on practicing and improving the quality of your art. It's really all about practice! When it comes to the business side of it, having great communication skills is probably the most important skill to have. Being able to explain things well to the client and manage their expectations can save you from a lot of headaches later on.
Do habits help (or hinder) creativity?
For me personally habits have been very helpful. Once I created the habit to draw every day it really improved my technical skills which then allowed me to become more creative. With better skills, I started to be able to execute the creative ideas and images I had in my mind. Before I would just get stuck because I simply didn't know how to draw what I wanted.
What do you do to overcome a creative block?
I either try to take some time off, so I wouldn't end up overthinking how or what to create next. Or if it's not possible and I need to catch a deadline, it really helps to browse through photos online to gather ideas or inspiration. That usually does the trick.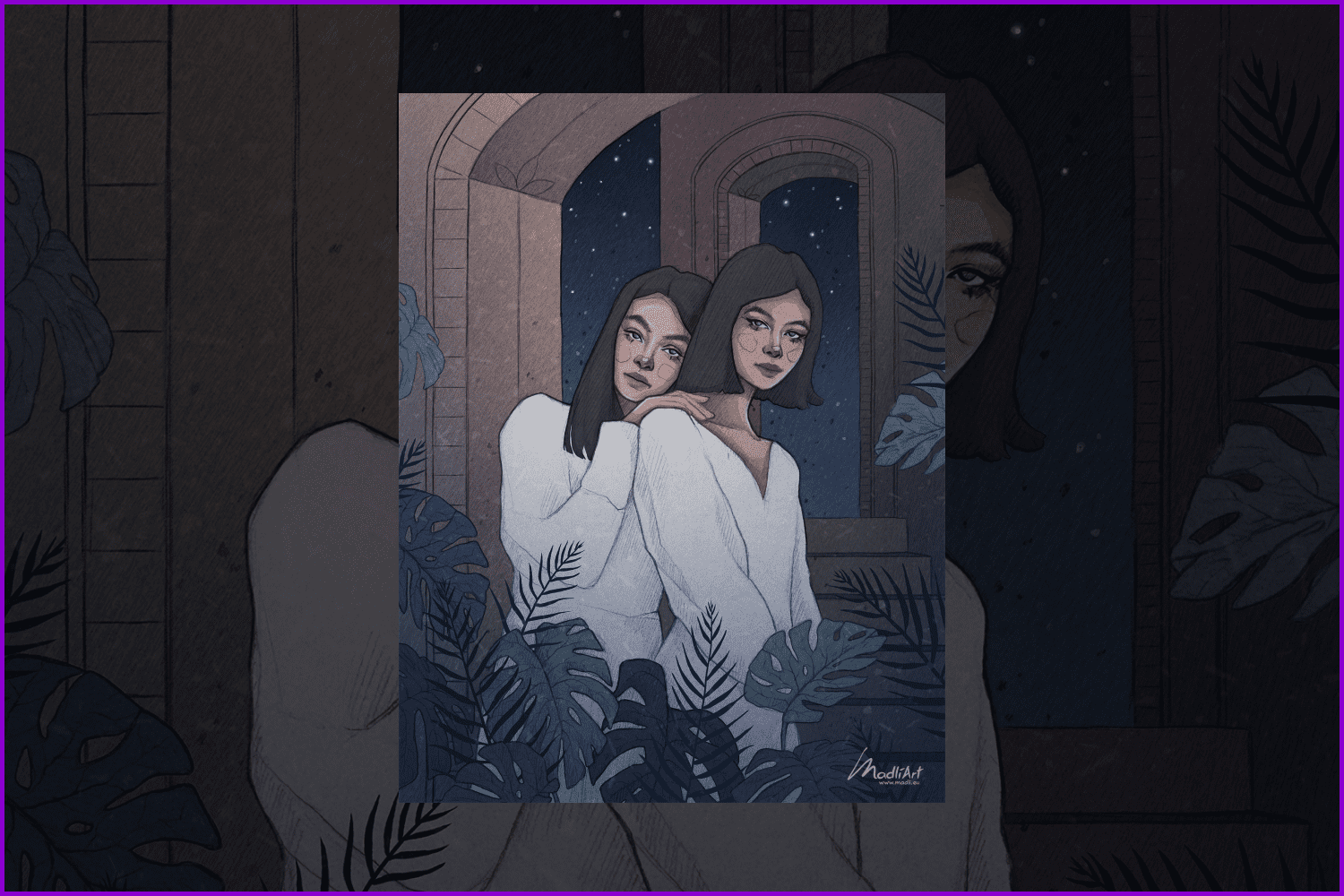 What do you like most about being an illustrator?
Drawing has always been a very enjoyable thing for me, so it's great to have a job that doesn't feel like one. I would choose to draw in my free time anyway, so what could be better than doing it for a living. Also, I really love the flexibility of being a freelancer and all the other perks that come with being your own boss.
What does success mean for you?
I think when you can do what you love the most and have the biggest passion for – which for me is the act of drawing – and turn it into your profession, that's a success! Also seeing your clients being happy and grateful for the work you have created for them makes me feel successful as well.
What techniques and resources did you use to design your last few pieces?
For my personal work, I usually create pencil sketches in my sketchbook at first. These are often inspired by some beautiful photos I find on Pinterest. Then take the sketches and use them as a base layer to create a digitally colored illustration. The programs I use for that are either desktop Adobe Photoshop with Wacom Intuous Pro tablet or Procreate in iPad.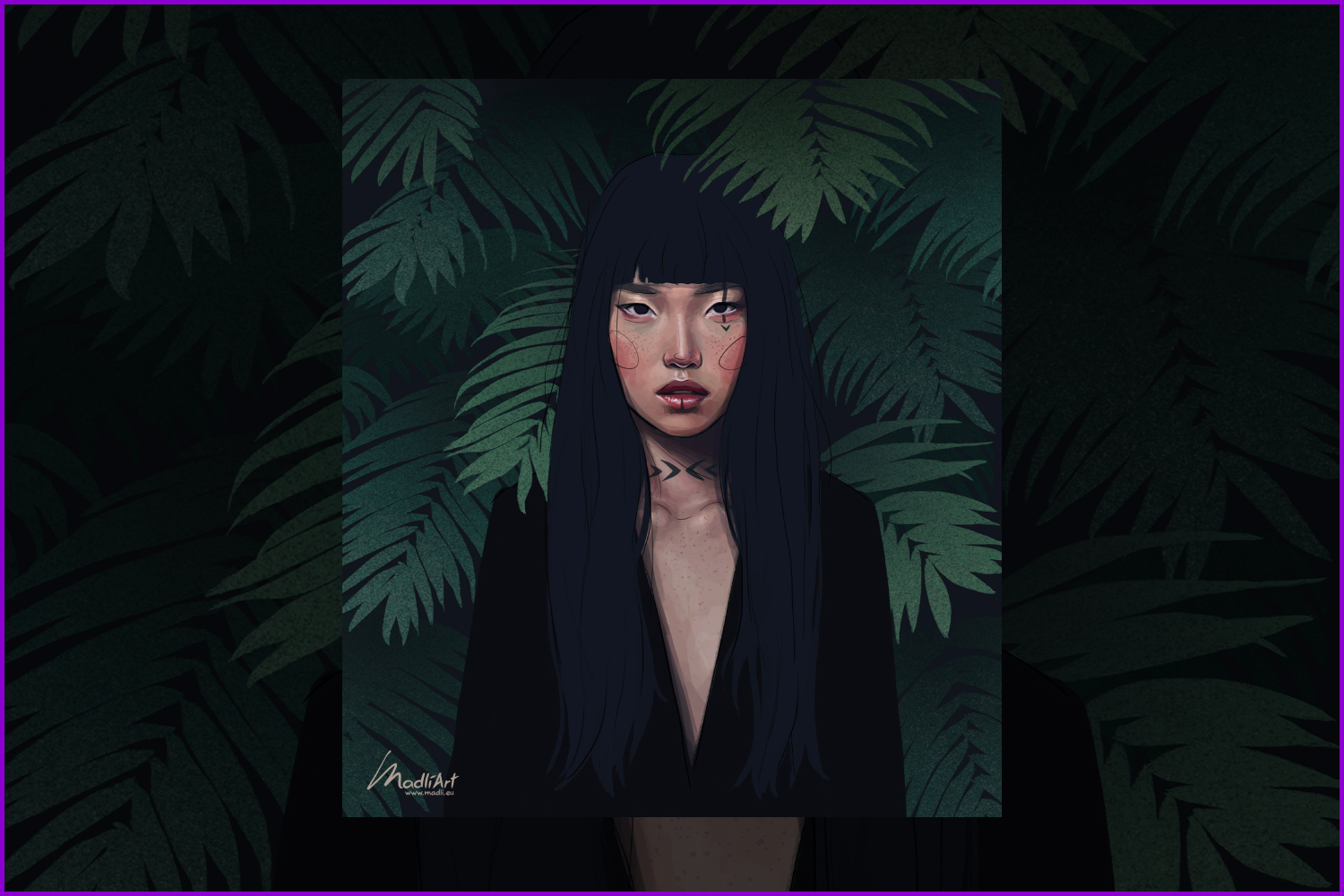 How do you learn about new techniques and tools?
I've been always very curious about finding new ways to draw. For about 10 years I explored only traditional tools, such as graphite, charcoal, acrylics, watercolors etc. I really tried everything! And for the last 7 years I've shifted over to digital art, which seems to be limitless, so there are always new techniques to try. It's been all mostly self-taught, but I often get inspiration from other artists and try to figure out how they achieved certain effects/textures, etc.
In 2018 you took upon a daily drawing challenge to improve your drawing skills. After 3 years without missing a single day of drawing, can you tell us more about this experience?
I've always loved to draw people and portraits the most, but I've always felt like I had some serious lack of foundation and understanding about the basics. So, I decided to take upon a challenge to draw figure drawings every single day for 100 days in a row. It seemed impossible to keep it up for that long at first, but suddenly the 100 days were over, but I was not ready to stop, so I decided to continue. There were definitely some hard days when I really didn't feel like it, or days when I ended up having to draw in the middle of the night, just to tick the box, but I was determined and had started to see some big improvements, so I just kept on going. Now looking back to it I would say it was the best thing I ever did to myself really. I actually also did a daily yoga challenge at the same time, for three years, so these challenges not only helped me to improve my skills, but they also taught me about discipline and proved to me that if I put my mind to something I can really do anything!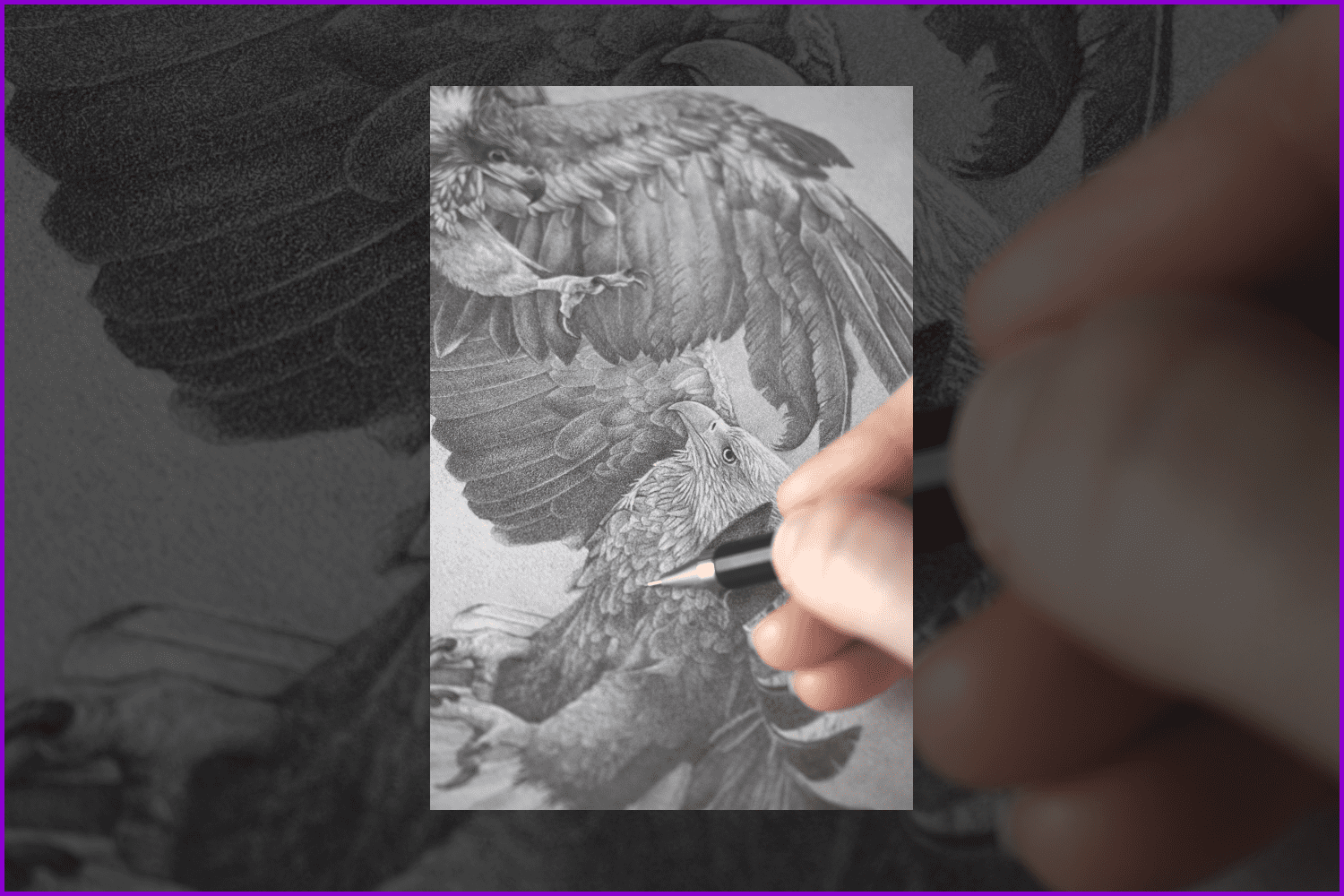 Some of the amazing sketches Madli drew during her personal challenge.
Were you ever worried about how people would react to your work?
Yes, definitely! I've always been very critical about my work, so putting it out there for everyone to judge has certainly been hard. But I think by now, I've learned that not every drawing has to be perfect nor is going to be, and that's alright! Also, in the end, it's all about enjoying the process and simply doing it for yourself, so it doesn't matter what others think… unless it's client work – that's a different story of course!
What's your workday like?
I've always been a night owl, so I like to sleep in and start a bit later, but I make up for it by often working till midnight or longer. When it comes to the order of things, I usually start my day with some easy tasks like emails or managing my social media platforms, etc. The creative work I leave for the last since I'm always more productive and creative in the evenings.
What type of design work do you enjoy the most: print or digital? Why?
For line work, I definitely prefer the traditional pencil method the most. And when it comes to adding colors I prefer digital medium – it's less messy! That's probably how my mixed medium style came to be – combining the best part of both mediums.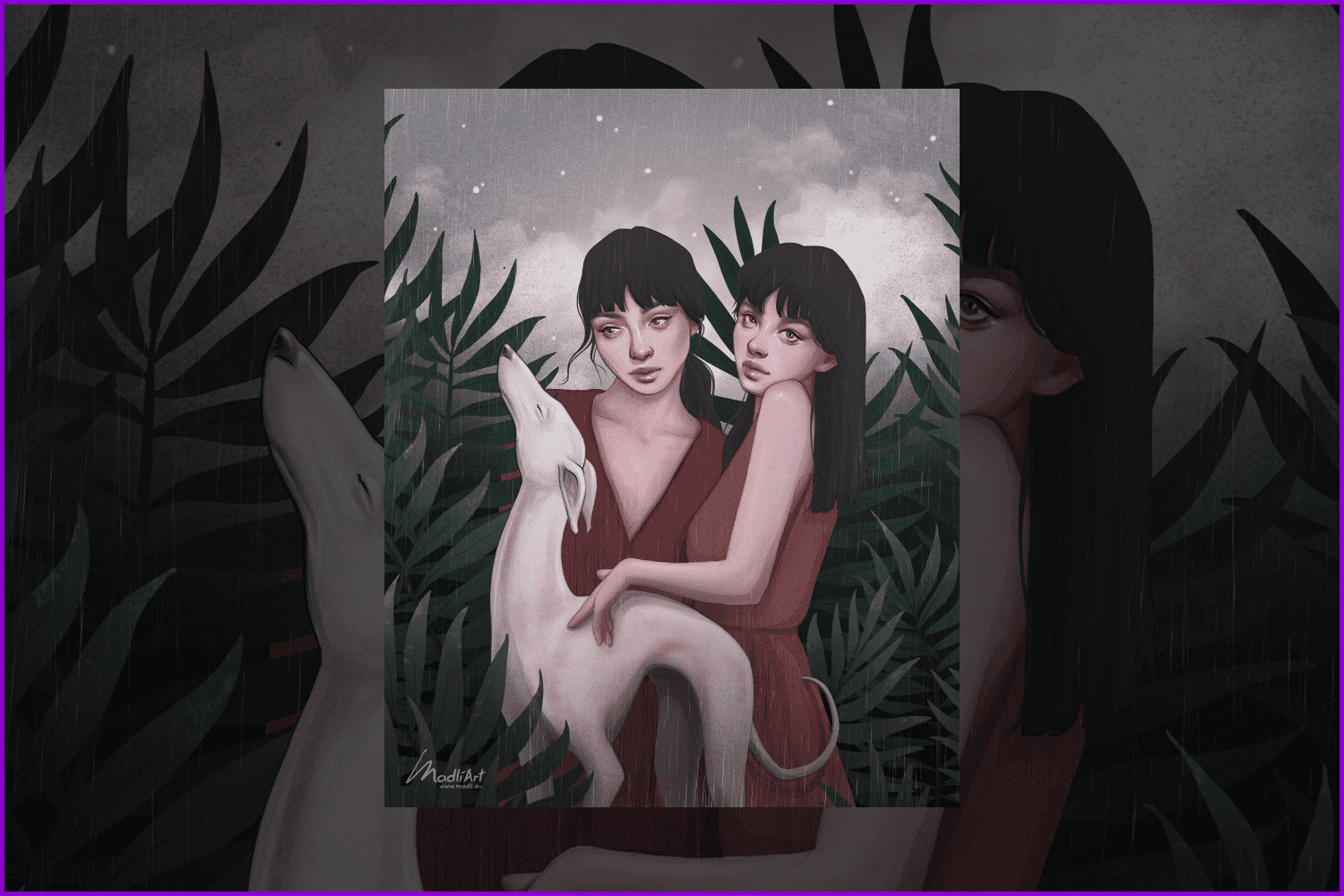 What's been your most challenging project to date?
About 4 years ago, only a few months after I decided to go freelance, I got an offer to be the sole Illustrator for a big animation project. I had never done anything like this before and had no clue how these types of animations are even done, but I decided to go for it. It was pretty mad, I was drawing for 12+ hours every day, 5 weeks straight, but I figured it out, got it done on time, and somehow it even ended up looking great!
How do you handle a client who isn't sure about what they want?
I come across that quite often, especially with my book clients. I have found that the best way to overcome it is to ask strategic questions that help them to figure out the main goal of the illustration and the message they want the illustration to portray. I also always start a project with a phone call, so we can discuss these questions directly and figure out together the right direction to take.
What are your professional goals?
I think my main goal has always been the same – to become better at what I do. With this profession, the learning process will never stop and that's what excites me the most.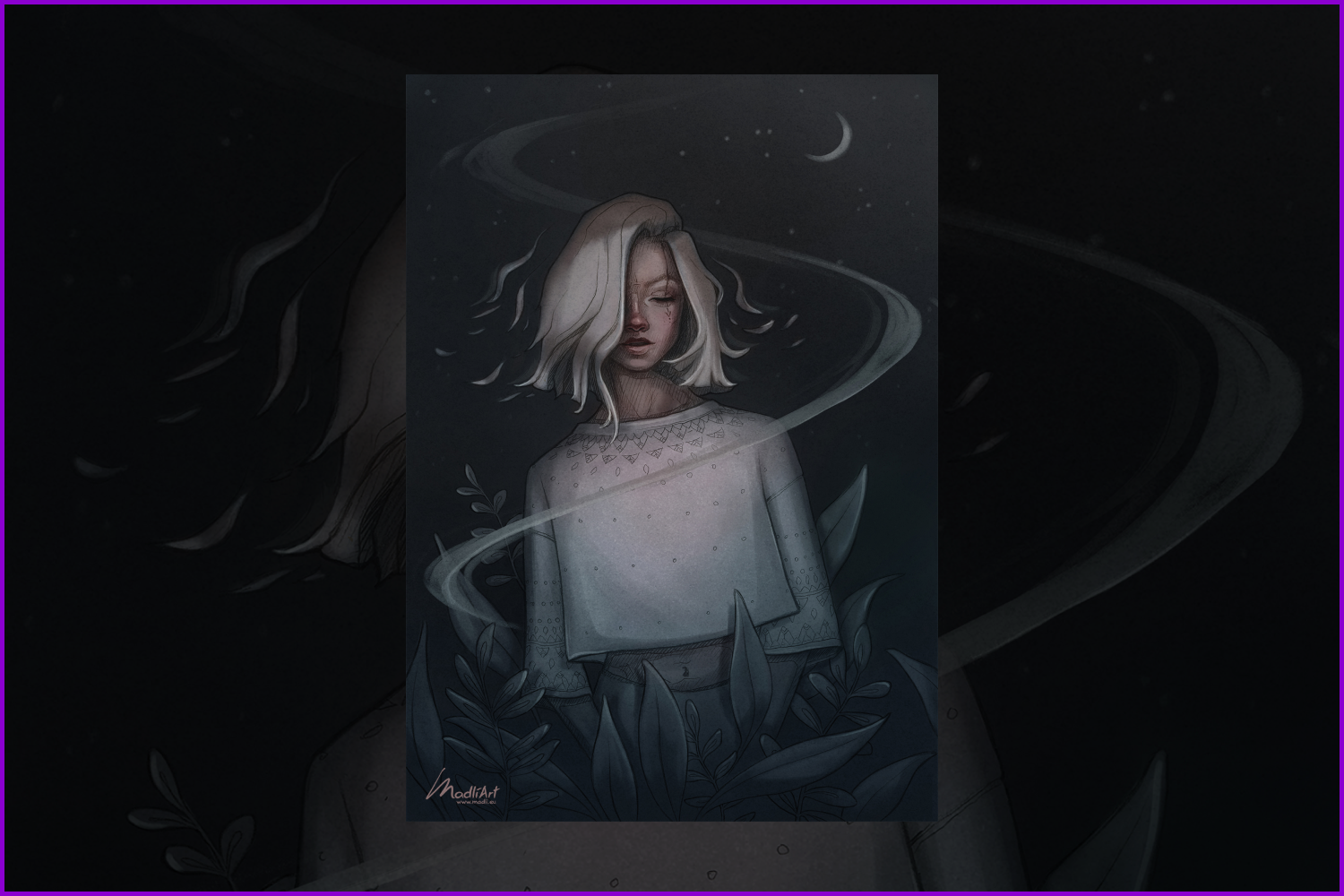 Do you have a network of designers with whom you collaborate? How do you support each other?
I guess I've never really had that. But then again, I'm lucky enough to have a partner who's a freelance Product Designer and he has been able to support and help me a lot over the years. I think having at least one person that you can discuss your work things and brainstorm new ideas with, is super helpful, especially when you're just starting out.
Have you heard of MasterBundles before? What do you think about this project?
I had not heard of it before, but it sounds like a great opportunity for creatives to get their work in front of actual clients. Especially nowadays when it's continuously harder for new artists to get their work seen.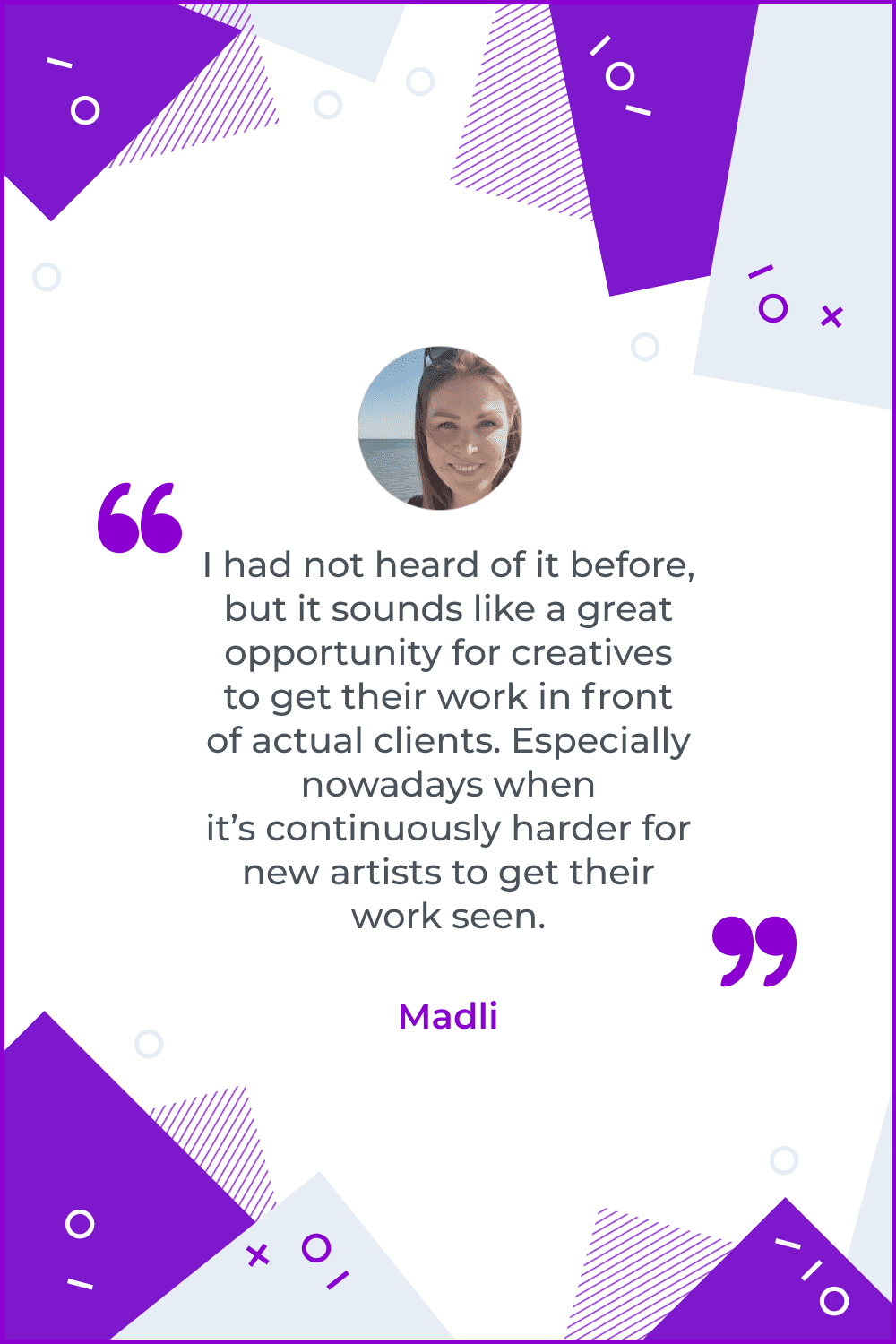 Was this page helpful?
We will be happy if you decide to share this article with your friends on Facebook. Just click on the button and you're done
What are your concerns?
Thanks for your response!
You have already left your review.
More Interviews with Famous Designers