Depositphotos Review 2021. How to Use Third-Party Images on Your Website Without Breaking the Law
Depositphotos Review. Most of the content on modern web pages are visuals and includes UI elements, photographs, illustrations, and videos. Moreover, any website's position on Google, as well as its bounce rate and conversion, depends on the quality, quantity, size, and relevance of its visuals. It turns image search into an important task for designers and content creators.
In this article, we look at different sources of images for your website, explain the risks of copying images from Google, and talk on how much it costs to use stock visuals.
You manage a website. Where can you get images for its pages?
Let's say that you are starting a shoe business and one of the channels of communication with your customers is your website. You are planning not only to manage an online catalog but also to launch a blog on how to choose the right shoes. In addition, you need to make sure that the homepage of your site looks appealing for users and makes them want to go to the catalog.
Add to this a page with special offers and changeable banners in different places of the site, as well as secondary pages that also need original visual content. The question for you or your website designer at this stage is: where will you get the images? And here are some answers:
Creating visuals from scratch
You can make a list of the images you need and then hire a photographer or illustrator to create them. This is the most expensive and time-consuming solution, but it also has important advantages. Your images will be unique, exactly as you wanted, and the right to use them will belong to you.
Search for images on Google (or another platform)
Let's start with the legal basics. Only the author owns the copyright to their image. Copyright includes the right to indicate the name of the author under their work, a prohibition on transforming their images, the right to sell or use them in any way.
In other words, by using an image found on Google without prior written permission from the author for such type of use, you are violating copyright law. Having discovered an infringement, the author of the image can sue you with a high probability of winning the case.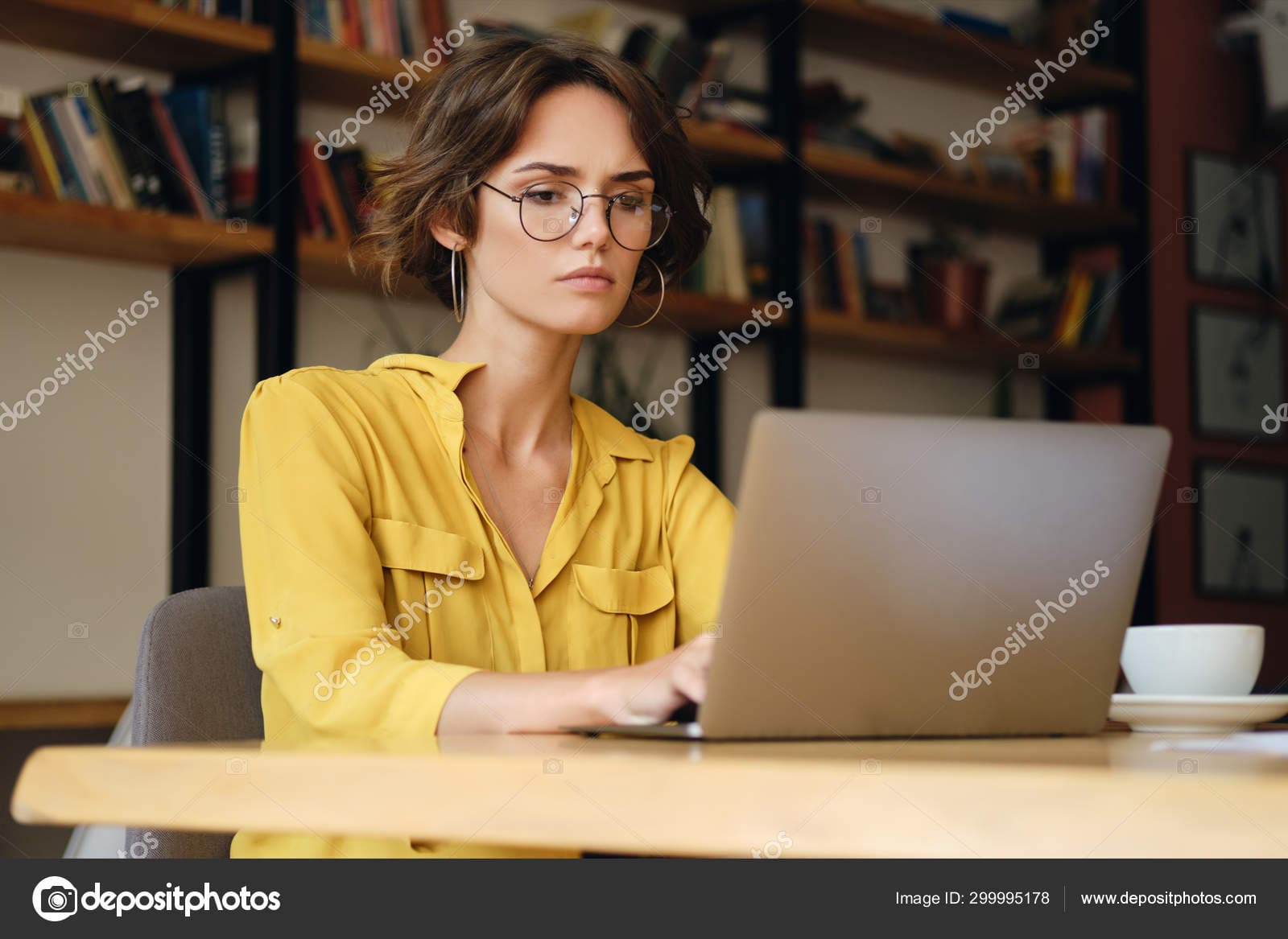 Stock image platforms
Photobanks (stock platforms, photostocks) are websites that give you access to image libraries. You can purchase, download, and use images from there without asking their authors for permission in person. Copyright issues in this case have already been resolved.
Photobanks differ in subject matter, the size of their libraries, image formats, and the terms of their use. The advantage of using them is that you can quickly find an image in the photobank library by keyword, and then download it in one click and immediately use it on the website page. In addition, files there cost you significantly less than content created according to your brief from scratch.
How photostocks work and why you are not violating copyright by using them
Stock libraries of visual content (for example, Depositphotos offers you photos, illustrations, vector images, and videos) are huge digital databases. Photographers, illustrators, and designers are contributors to such platforms. They produce content and upload their files on the website. After their files pass quality checks, they fall into a certain category of the stock library.
Users enter keywords in the search bar and set up advanced filters (for example, they can limit the search to horizontal images in blue tones). Just like it does on Google, search results appear on the screen. If a user finds an image that suits their site, they click on it to download a file. At this point, a fee is charged to the author of the image.
How do users pay for stock images?
The billing concept of different stock platforms may vary. Typically, you have a choice between purchasing a single image or a subscription that allows you to access the libraries for a certain period of time (for example, one month) and download up to several images.
Why is it legal to use stock images on your website?
The answer is that the owners of the photobank manage copyright issues and sign an agreement for the use of images with their author (and also, if necessary, models) in advance. Each image that you may see on stocks has its copyright agreement regarding its advertising or editorial use.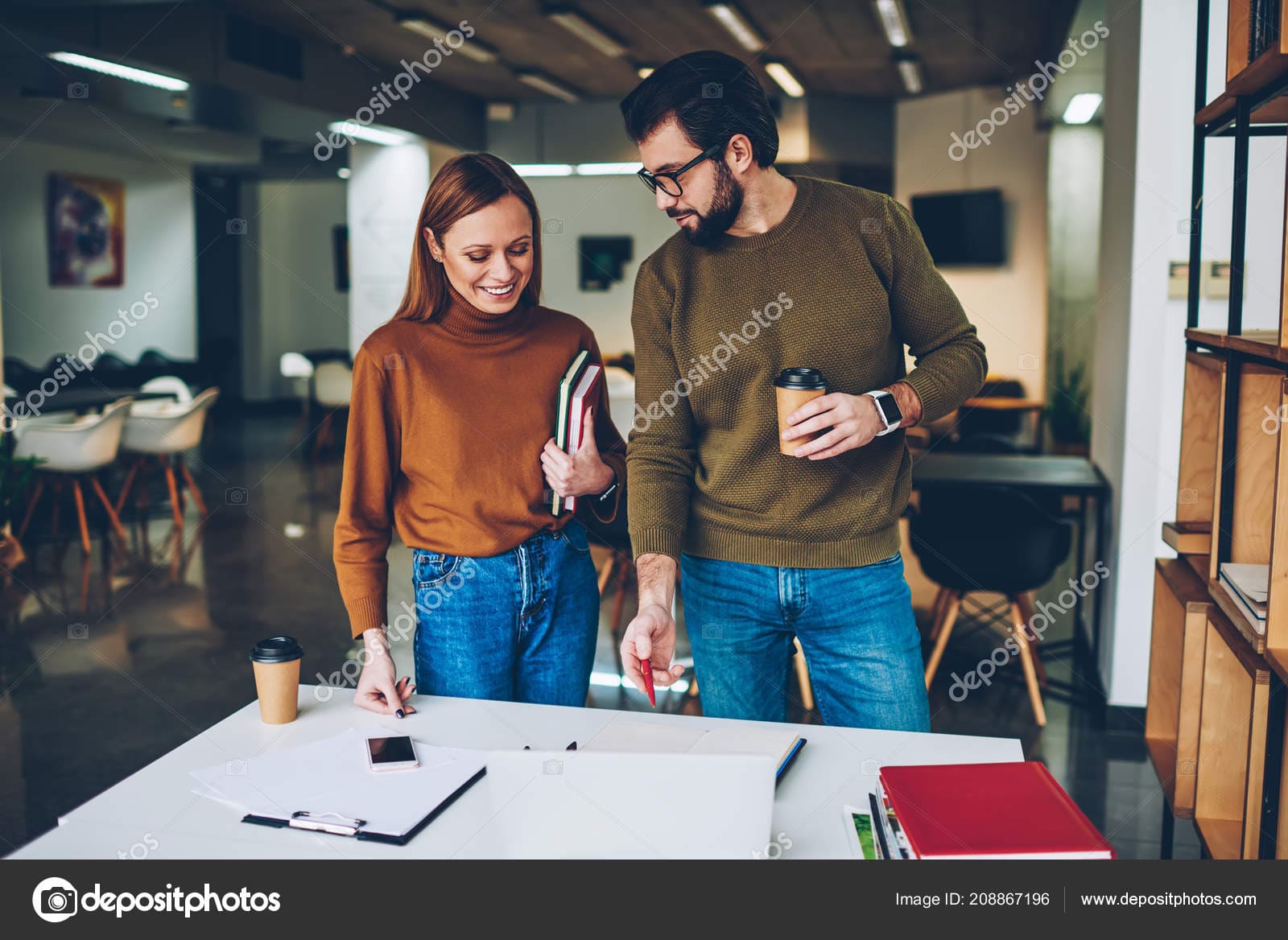 The Depositphotos Review 2021. Pricing, search algorithm, and image collection
Depositphotos is an international platform of stock visuals founded in 2009. This fall, its library contains over 179 million photos, vectors, illustrations, and videos and continues to grow rapidly.
All files that appear on Depositphotos undergo a strict selection. Their quality is checked by the AI-based algorithm and experienced content curators. Here are the key benefits you get by becoming a Depositphotos client:
— Find exactly what you need by applying advanced search filters
— Download truly authentic content from featured, hand-picked image collections
— Save your budget with prices starting from $0.25 per image
— Add visuals to 'Favourites' before finally selecting your top picks
— Create designs in a few clicks using the built-in image editor (Crello)
— Improve your visual communication with tips from the Depositphotos blog
Article reviewed by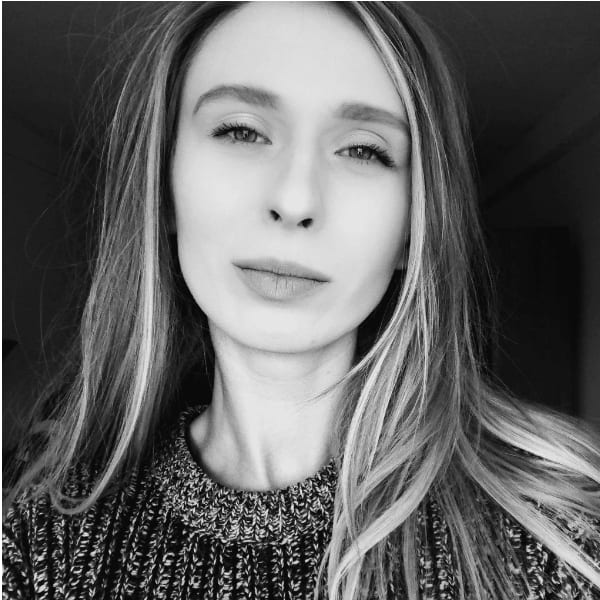 In addition, you can choose a pricing model that suits your business objectives. For example, choose a monthly or yearly subscription to download from 10 to 750 images per month (each additional image will cost $1) or become the On Demand plan user of the plan and download from 10 to 100 images throughout the year.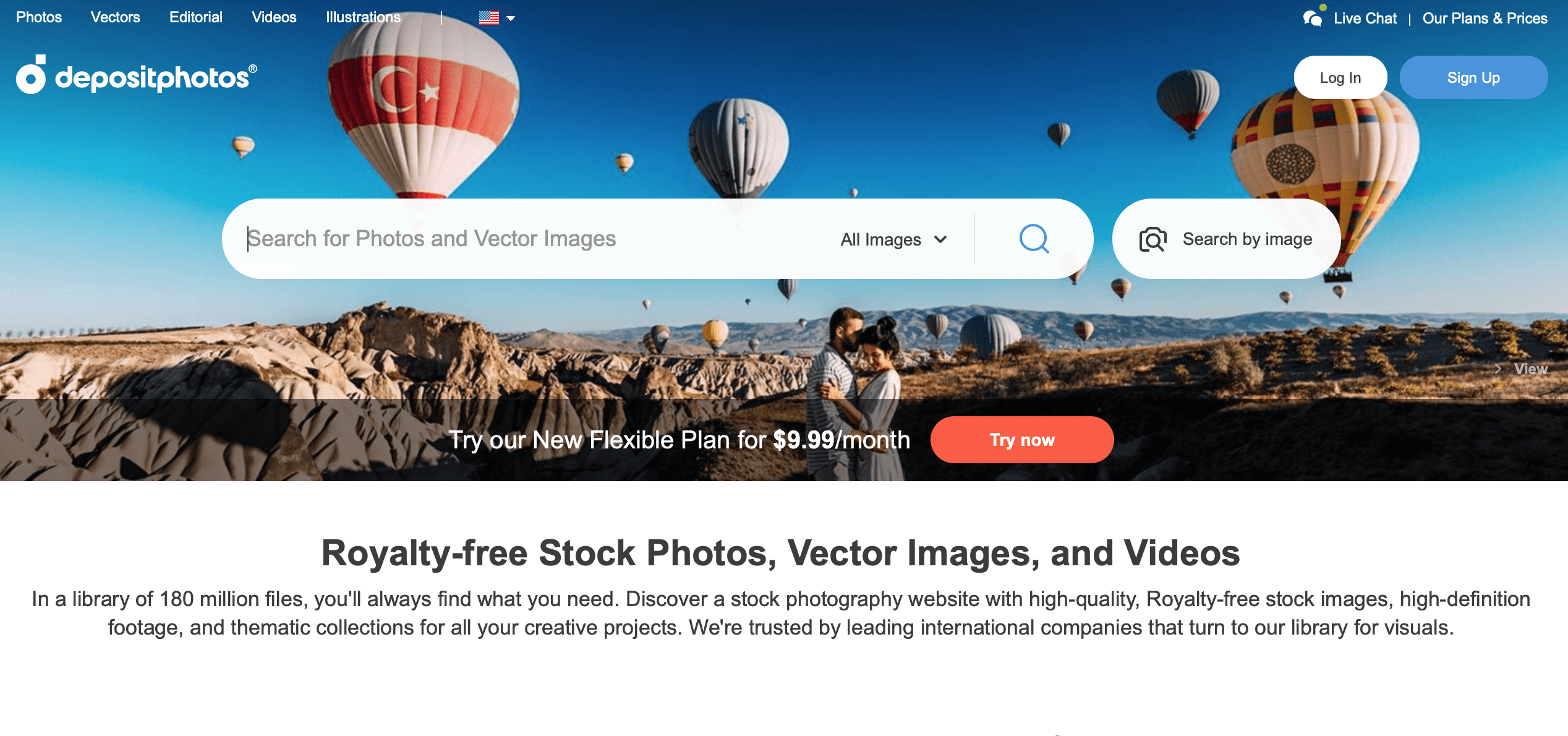 Depositphotos Verified Promo code 2021
Use the promo code masterbundles15 while creating a client account on Depositphotos to purchase any plan at 15% off. Start enjoying your creative journey with stocks today!
More Details: DepositPhotos Promo Code: Verified 15% Off On Subscription In 2021
Top 50 Stock Photographers of Depositphotos: Many Subscribers, Professionalism and Popularity 2020
"Good photographers, like well-behaved children, are visible, but not audible"
(Helmut Newton)
Currently, thanks to the intensive development of digital technologies, online photobanks or, as they are also called, stock photos, are flourishing. Depositphotos is one of the best and most popular photo bases. With the help of this photo service, a lot of people upload millions of pictures daily to the Web.
But why so much enthusiasm around stock photo? How can it be compared with a painting in which the artist invests a large amount of time, soul and strength? Not everything is so simple, moreover, talented photographers can hardly be called "simple". In order for the shot to become really fascinating, the master must be a true admirer of the moment, be able to catch beauty where it remains invisible to the ordinary person, and then present it so that it becomes accessible to the masses. Is this not art?
Today we will talk about the most talented and popular photographers of Despositphotos according to MasterBundles, who managed to bring something new into the familiar world of photography.
The selection turned out to be very interesting and is a must see for everyone who enjoys photography.
TOP 10 Depositphotos Photographers
TOP 50
Nebojsa Tatomirov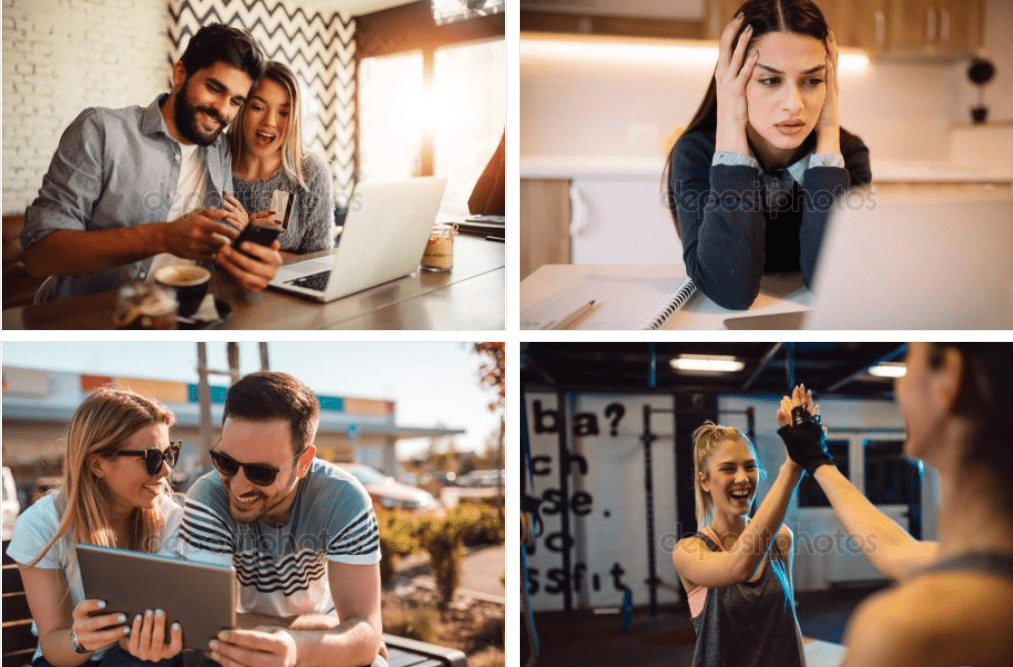 An extraordinary photographer based in Serbia. Started taking photos before he was eight years old. His enthusiasm and love for photography led him to success. Works as a wedding photographer mostly.
Julia Ataeva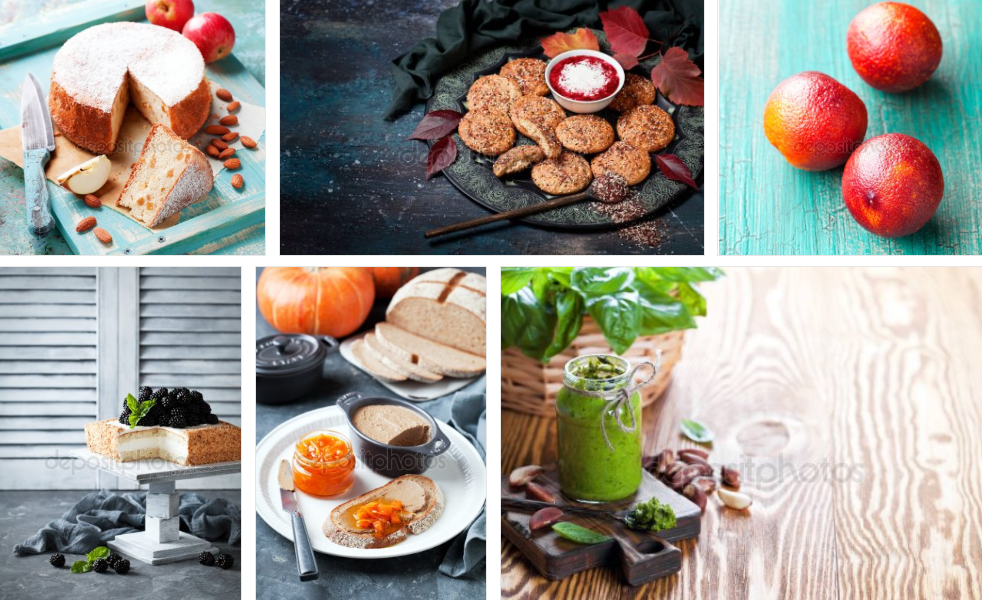 A food photographer. Creates recipes without sugar and flour. Lives in Russia. Her photos are very beautiful and make you suddenly become hungry 🙂
Alexander Serebryakov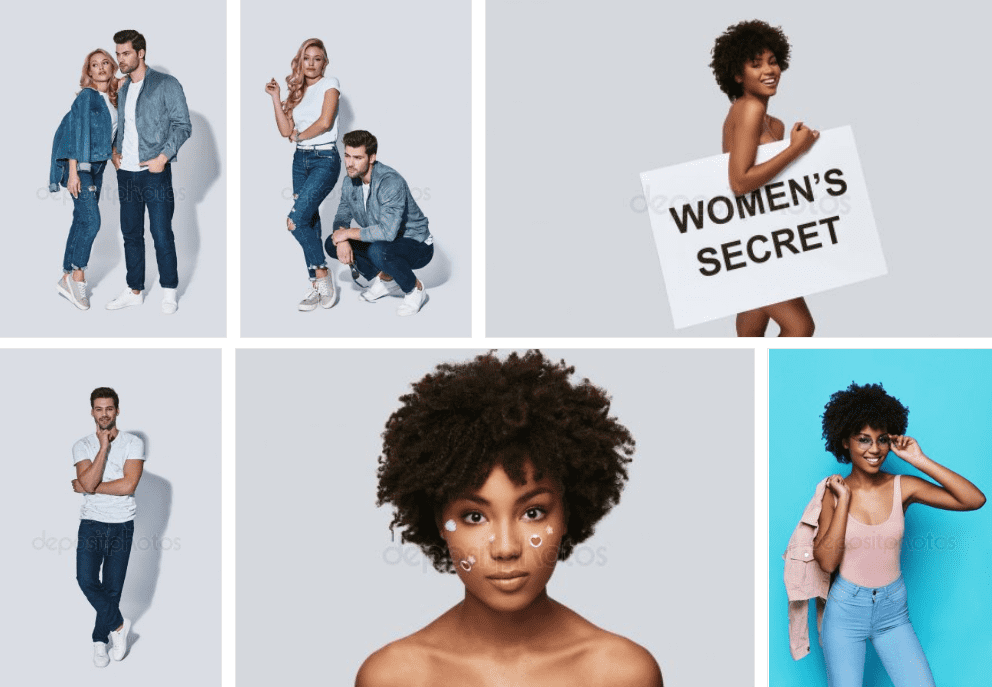 One of the top authors who started his own photo business by opening a G-Stock studio. For Alexander and his team, creativity has become a way of thinking. It changed their approach to work, because, among other things, they like to work quickly, efficiently and achieve high results in all circumstances.
Annette Shaff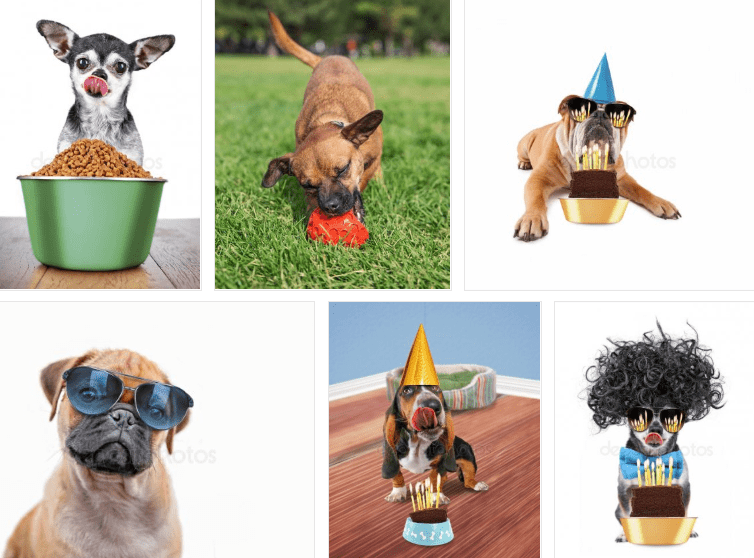 Photographer, illustrator, and vector graphic artist. In her works, conceptual photography is intertwined with completely unexpected shots of awfully cute little dogs. Here, cuteness rules the profile, so scroll carefully!
Simona Pilolla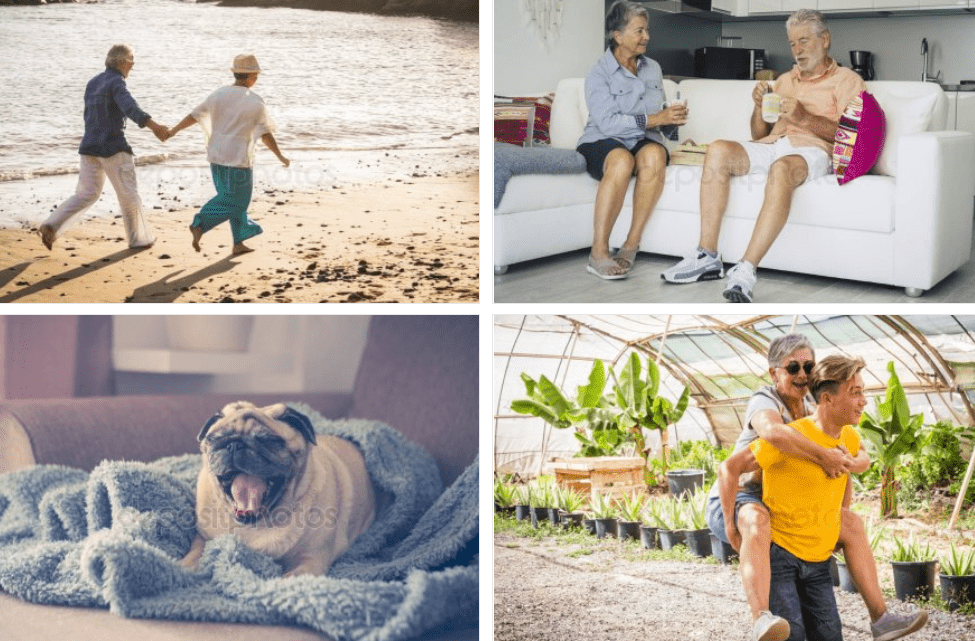 Simone lives in the most magical part of Spain, which allows her, along with her models, to shoot the happiest moments of life. Stunning collections of pictures of different people who truly enjoy life. It is this pleasure of life that makes Simona's works so fresh and vibrant. Before this, was in the list of top 100 wedding photographers in the world.
Zivica Kerkez
A photographer from Serbia, who quickly achieved success. In 2016, he decided to devote his life to stock photography, turning his passion into a very successful career. The most common topics in his photo: animals, children, people, technology.
Santiago Nunez Iniguez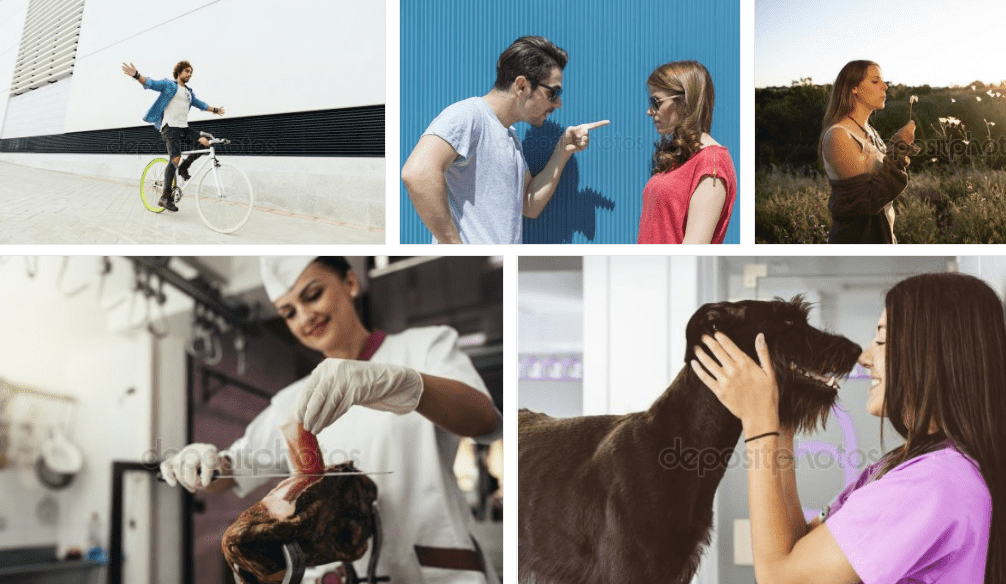 From the artist of computer graphics to stock photographer. A sharp turn in his career became possible thanks to a huge talent and dedication. Prefers to work with people, likes lifestyle photo sessions with different models.
Marina Kuznetsova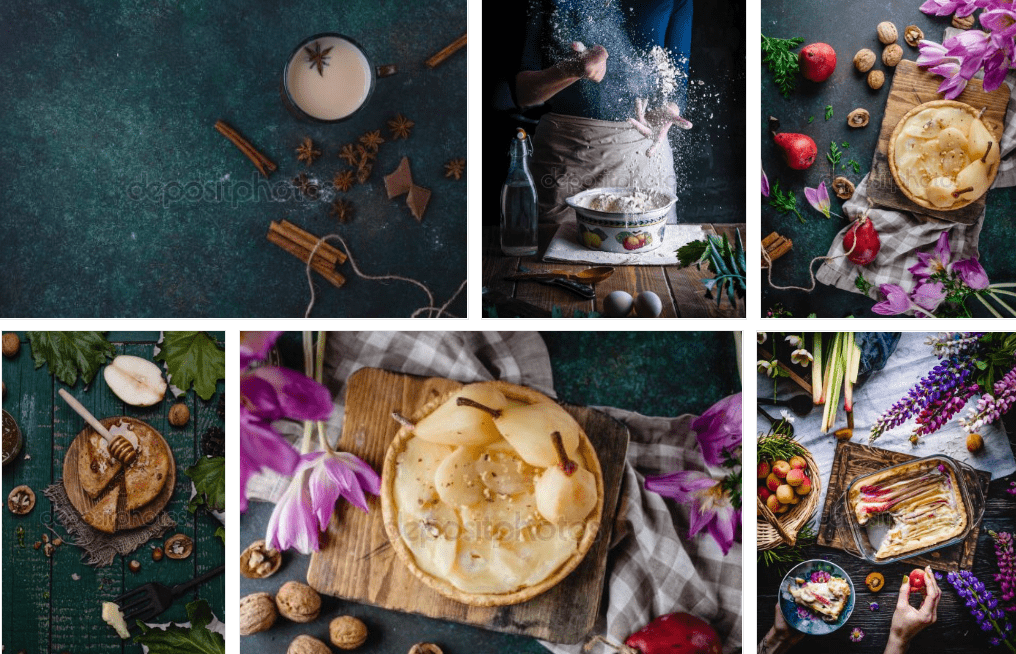 Here we have one more master of food photography. Marina is a fan of homemade food, exploring the beauty of the home table through a camera lens. Her photos literally infect with love for food – check it yourself!
Markus Spiske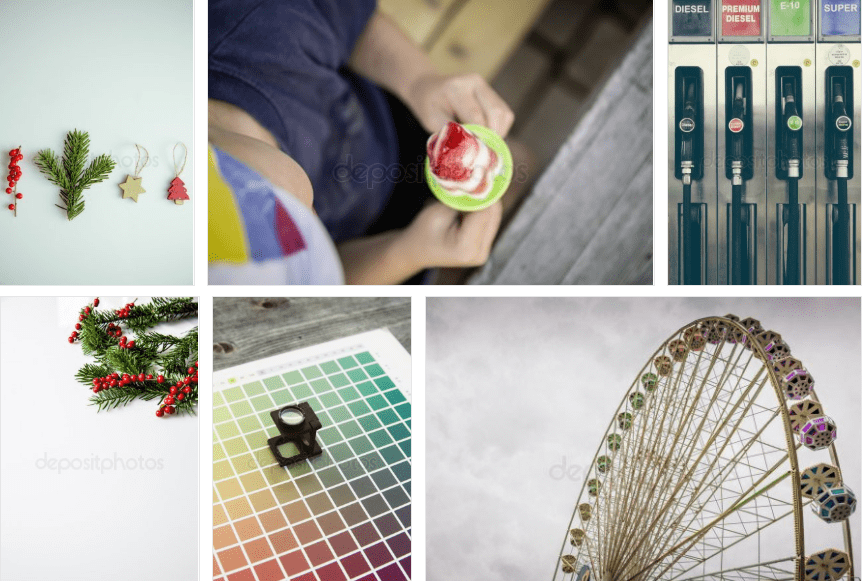 Markus Spiske made a cardinal turn in his career and left for a creative profession. He used to work as an employee in a factory. Now, Markus is a self-taught photographer and has been involved in photography since 2003. This once again proves that it's never too late to follow a dream.
Laszlo Lorik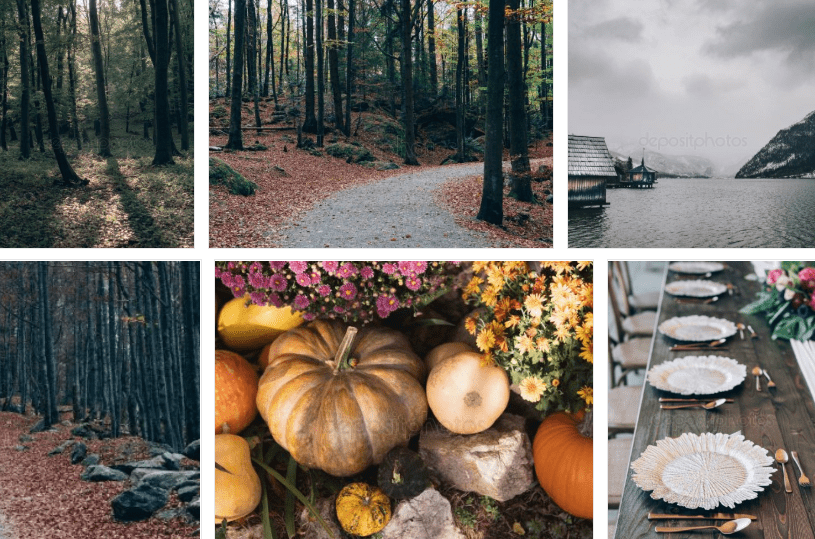 Working as a freelance photographer, he made stock photography his main occupation. Started photographing 20 years ago. He's good at shooting landscapes, real people, narrative photos, backgrounds, and textures.
Katie Aun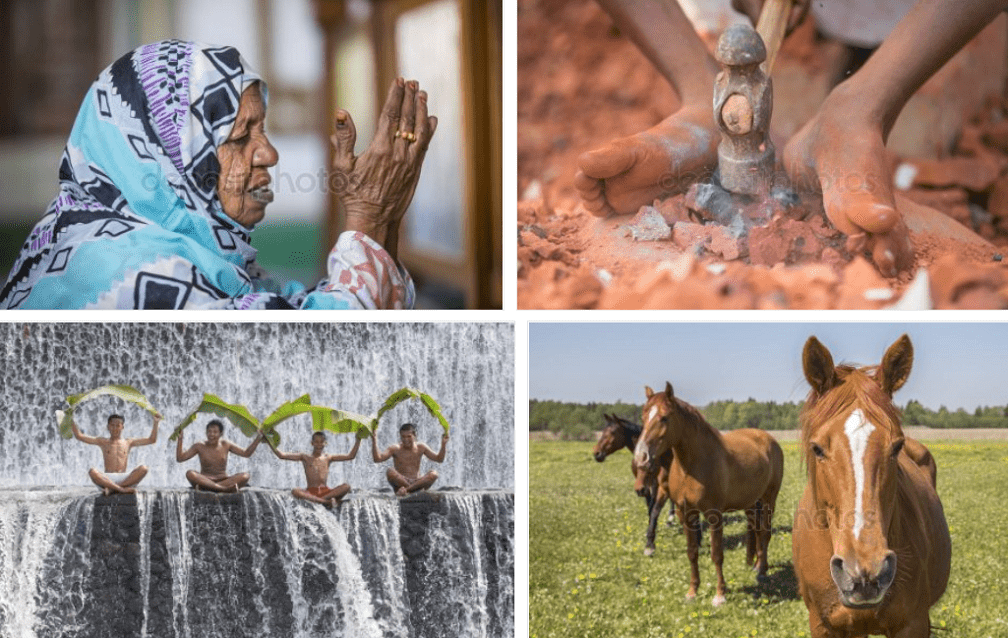 Katie Aun shares with the world her travels to distant countries. In every trip, she tries to find something special: people, local culture, traditions. Katie's portfolio is only a part of a huge picture telling about her vocation.
Yuri Biryukov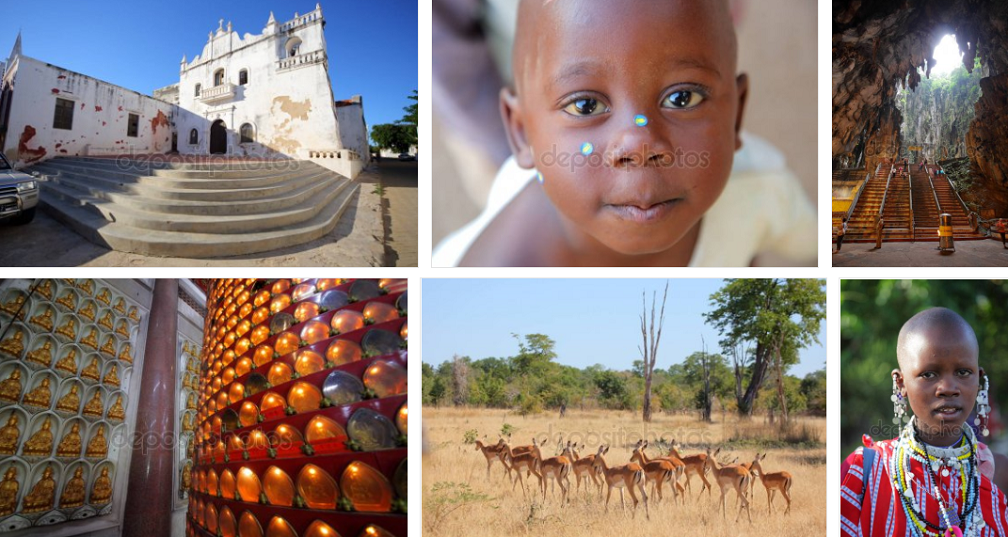 Belarusian photographer and traveler, photography teacher, founder of the "Travel with a camera" community. He has an impressive list of 62 countries that he visited and captured in his works.
Branislav Ostojic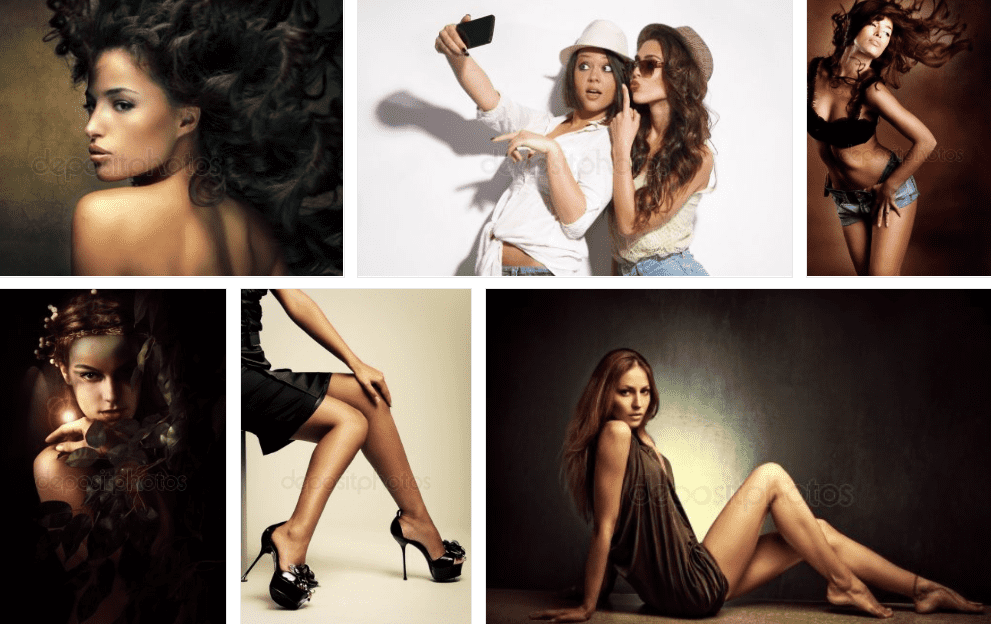 Branislav Ostoich has been in this business for 12 years. He became interested in photography when he was only 10 years old, and never doubted his life choices. When he first started selling his work on photo stocks, his wife Alexandra also quickly joined the world of photography, so it became a family business.
Alex Teksomolika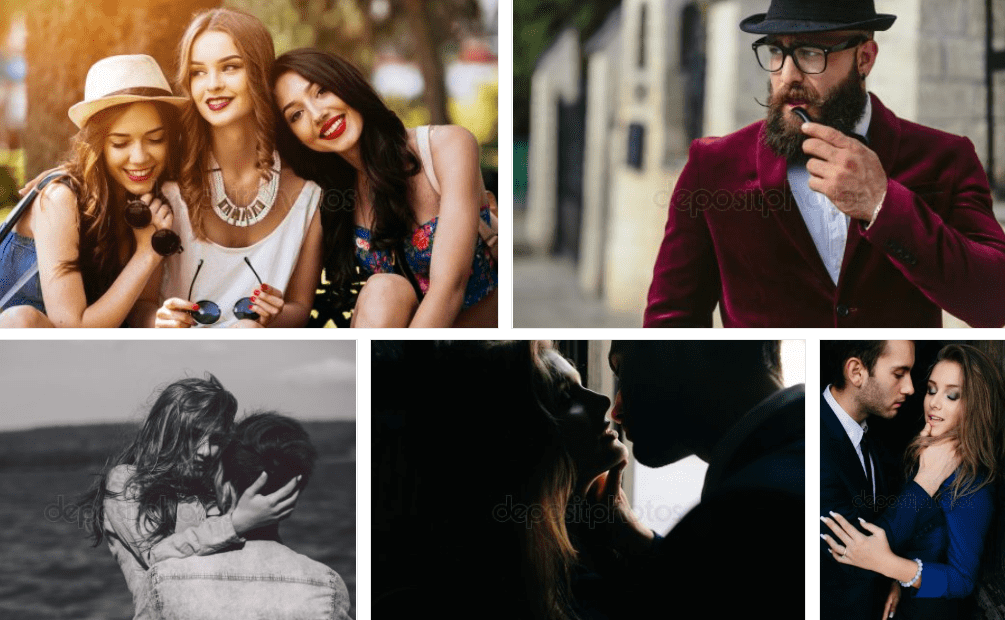 Alex Teksomolika began working on photography only 6 years ago, but at the same time, his aesthetics and style of work are so flawless and skillfully polished that it seems that he has decades of experience under his belt. How, when taking pictures of people, overcome their first awkwardness, defuse the situation, and give their photos authenticity and sincerity? Alex has mastered all these skills and achieved success in the stock industry.
Nikola Bodova and Josef Polz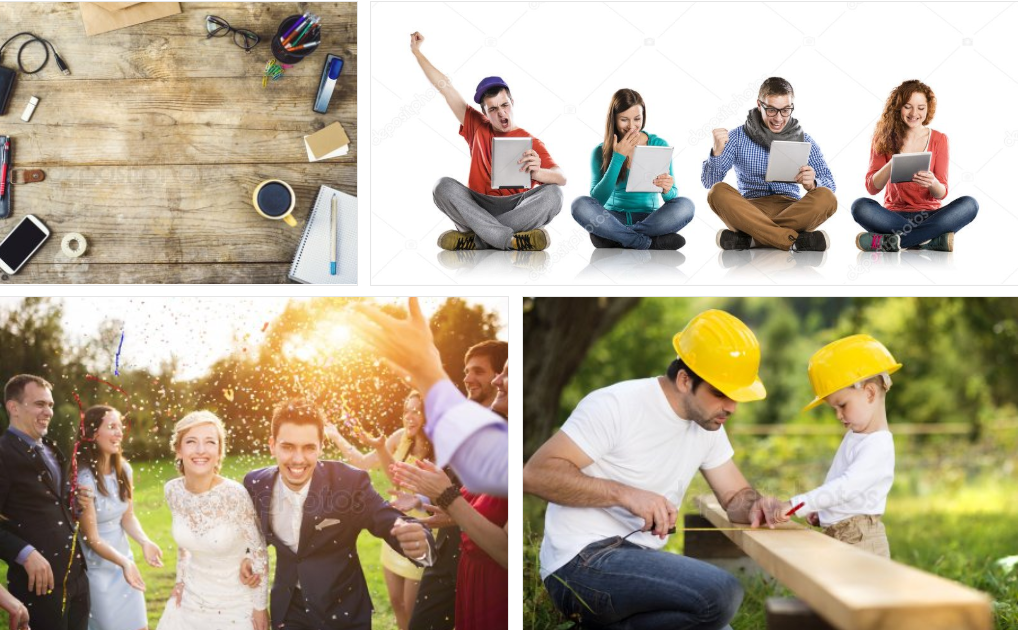 Photographers Nikola Bodova and Josef Poltc joined forces to establish their own business in the stock industry. And called it HalfPoint. It is a creative team that focuses on commercial photography. Mostly, they photograph people. For now, the quantity of HalfPoint's photos at Depositphotos is more than 42 thousand pictures.
Natalia Lisovskaya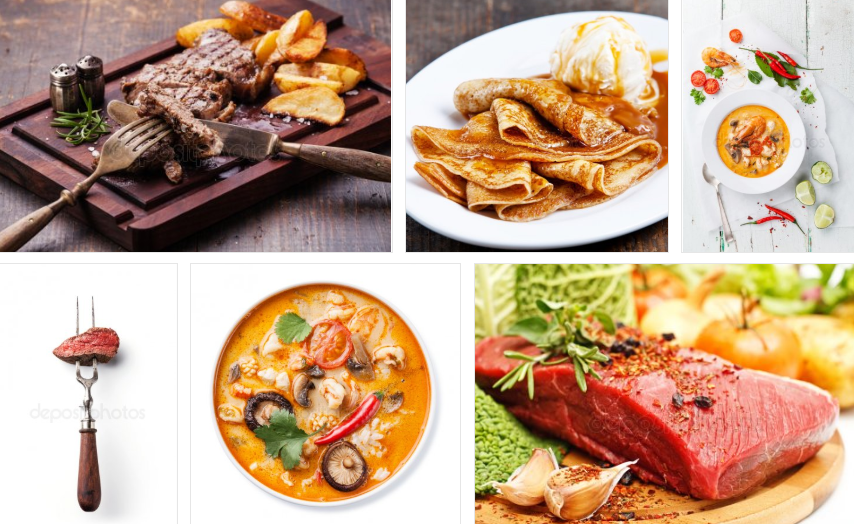 We love food photography for a good reason. Looking at these delicious dishes, appetizingly steaming on an impeccably served table, it is impossible to resist – we practically feel their teasing aroma. Natalia Lisovskaya has been a photographer for 11 years. Finds her inspiration at flea markets, in old textures, in fresh and beautiful products.
Sutipon Somnam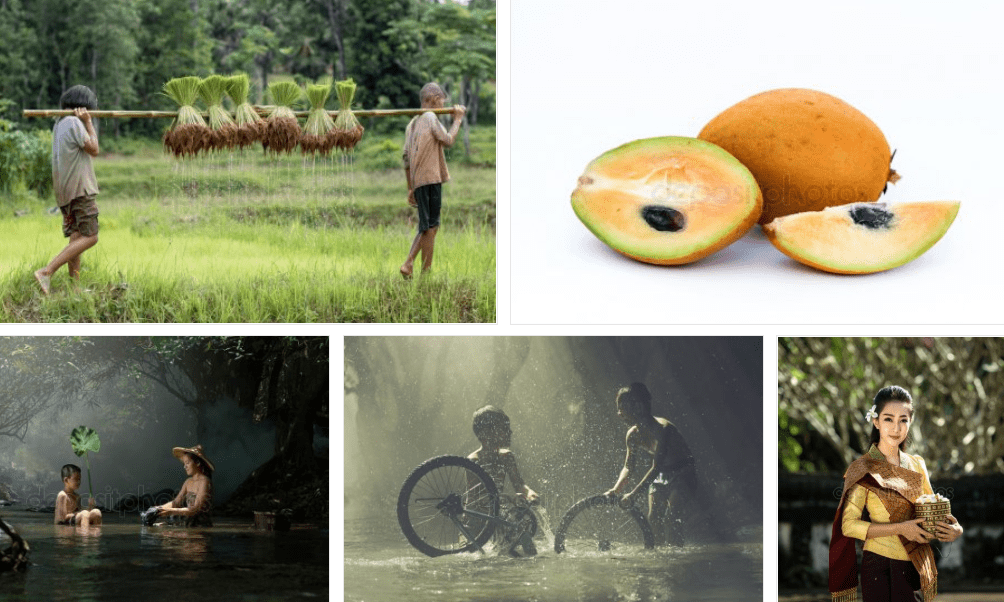 A photographer from Thailand. As the main focus of his work, Sutipon chose to shoot people from different cultures and in different locations. His photos are filled with emotions and incredibly realistically convey the atmosphere of the moment.
Rudy Balasko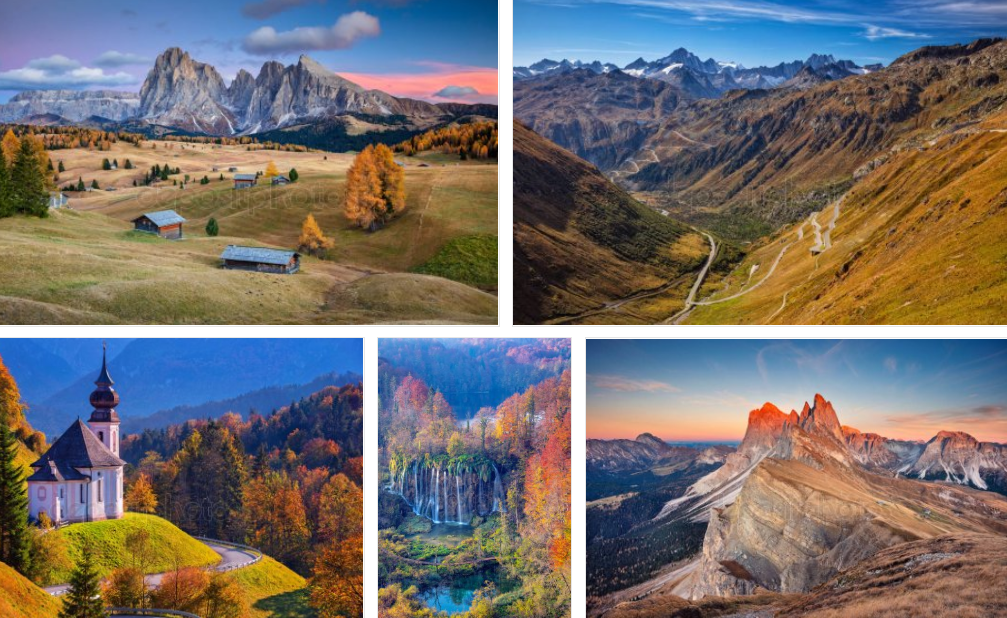 Rudy Balasko is a self-taught landscape photographer living in Chicago, USA. His life is travelling and shooting. In his photos, he shows even more than what is initially observed. Those landscape pictures are really amazing. You can see his works in some galleries throughout U.S. and Europe.
Karel Noppe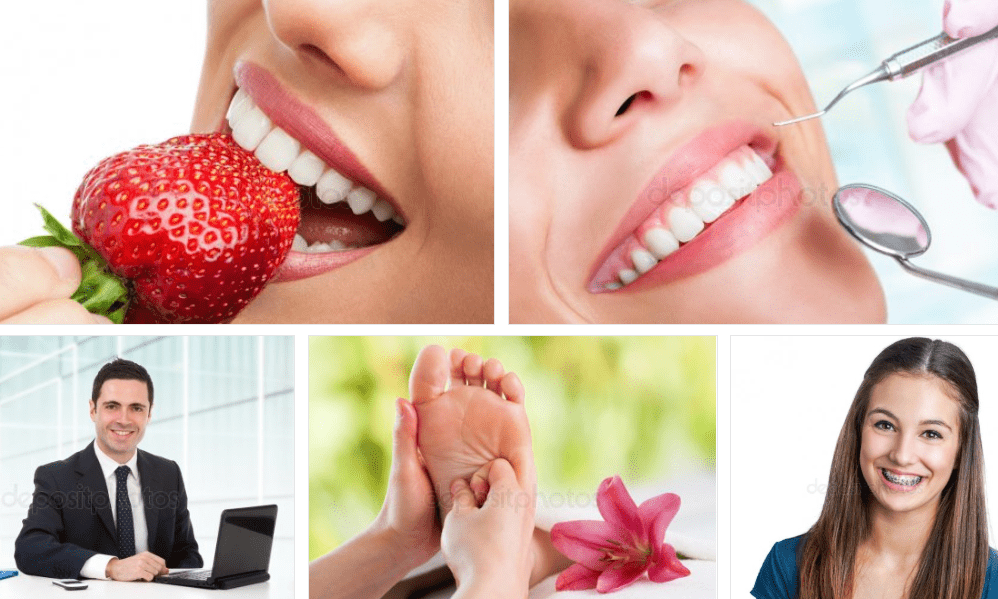 A photographer with 15 years of experience. Lives in Spain. Subjects of his photography: business, children, education, food and drink, people. Gets inspiration from books and traveling.
Sudhir Misra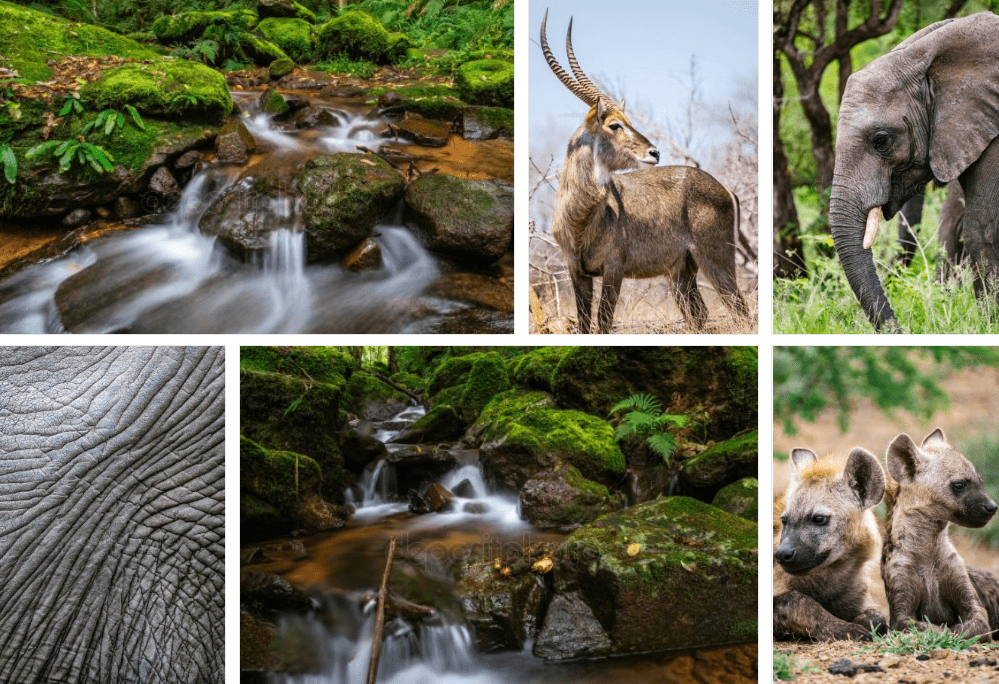 Sudhir just begins to develop his portfolio at Depositphotos, however, his photography already admires and inspires. A sound engineer by profession, he began to shoot 10 years ago as a hobby. Sudhir's pictures reflect all the beauty of the surrounding world, showing us nature and wild animals in their natural habitat.
Laura Kuklase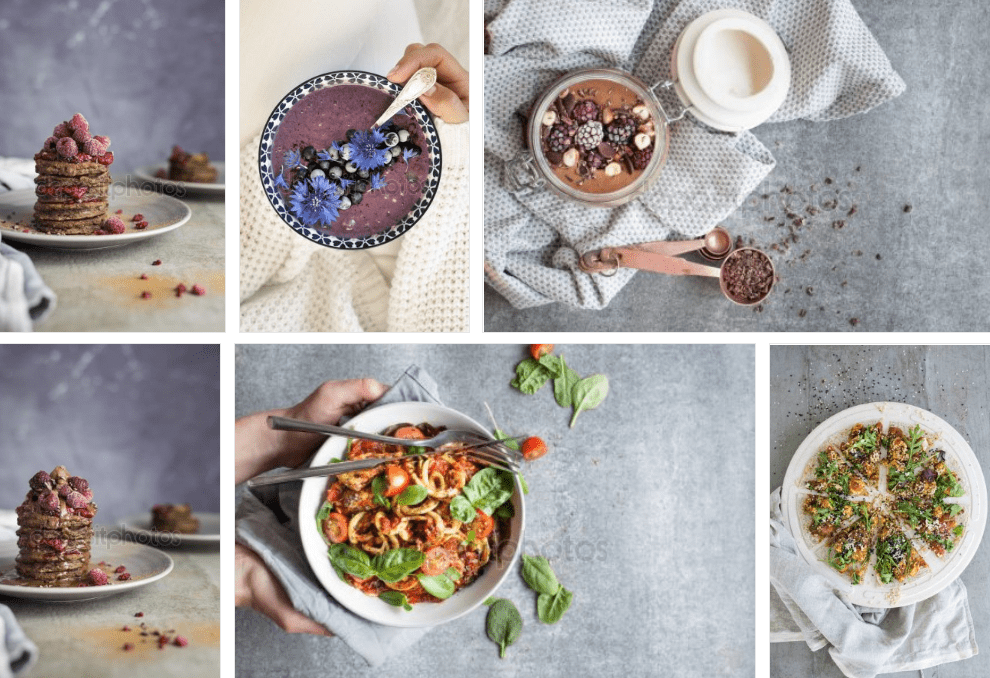 A young food photographer from Estonia. Like many food photographers, she spends a lot of time preparing dishes – so realistic and beautiful that they look like a piece of art. Through the photography, this girl tells her story, presenting food in a new light.
Viorel Sima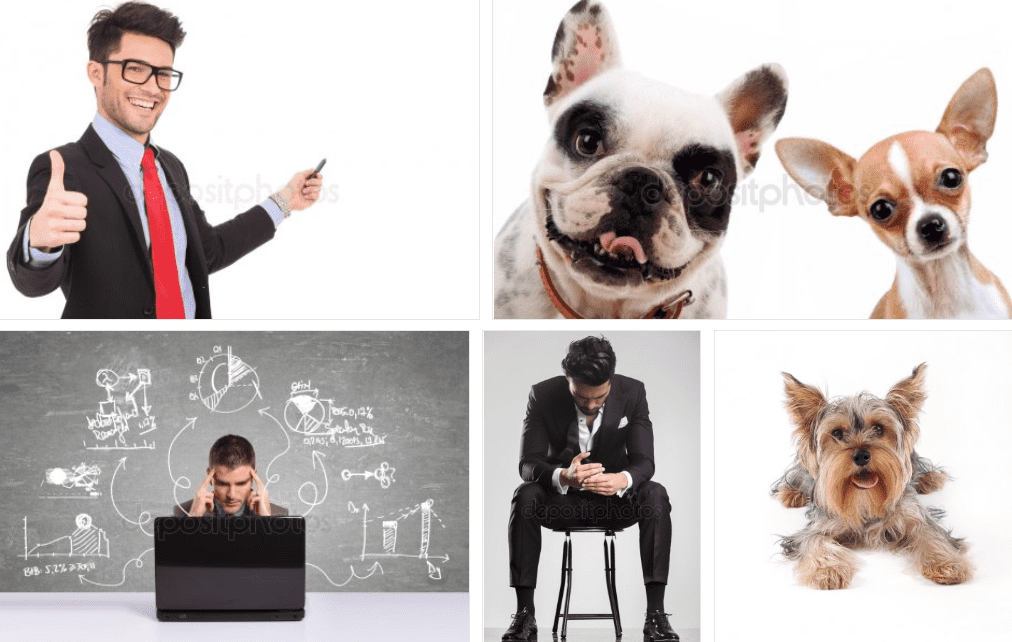 A photographer, illustrator, vector graphics artist, videographer. Though based in Romania, this doesn't stop Viorel to work in other places, cities or countries. He likes to photograph people (beauty, fashion, commercial) and little animals or pets.
Fabrice Michaudeau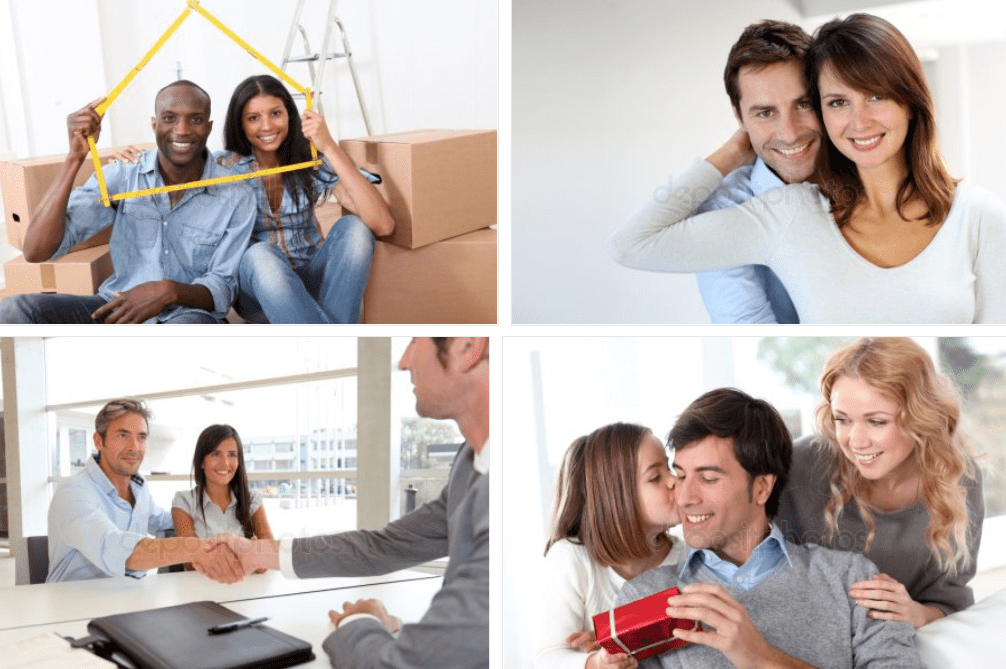 Fabrice Michaudeau is one of the best authors of Depositphotos being a platinum level contributor with 64,722 pictures! Moreover, he is a founder of famous stock photography company Goodluz Productions. Photos are centered around character's situations, specifically lifestyle: family, business, leisure and so on. Also, they shoot according to a specific theme, for example, business in the office.
Konrad Bak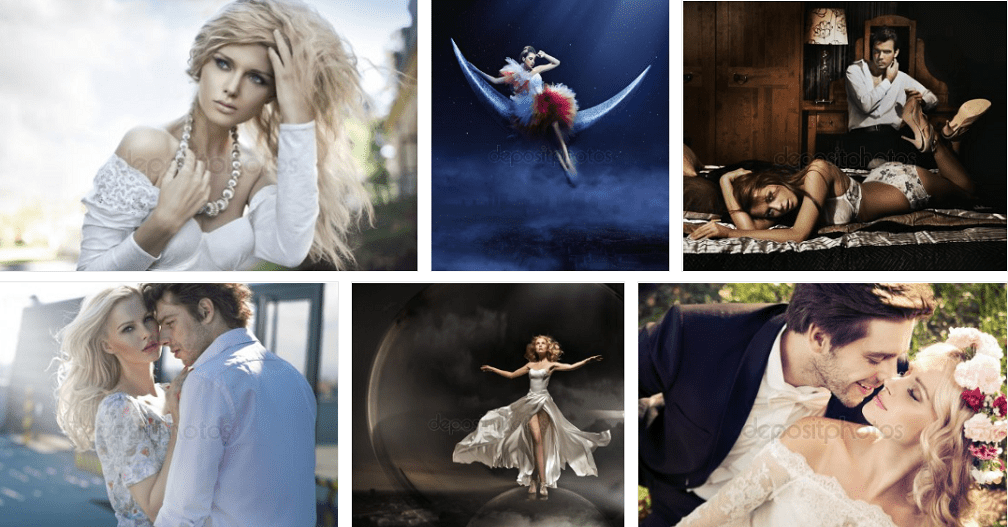 The main theme of Konrad Buck's work is a unique interpretation and artistic transfer of the beauty of the human body. The woman in his pictures is strong, stylish and confident in her appearance. He specializes in the genre of fashion and beauty, as well as in photographs of horses.
Egor Shkolnikov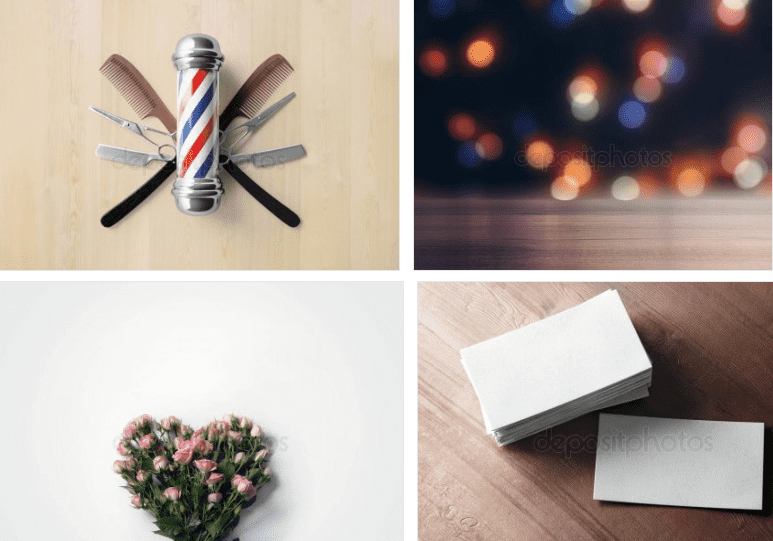 Egor Shkolnikov is one of the most popular authors of the photo stock. His sophisticated aesthetics creates skilful, intricate images that seem to have won the jackpot at microstocks. His portfolio looks like a happy union of work and play. It covers business and travel and dilutes serious notes with playful images that have become real hits.
DGT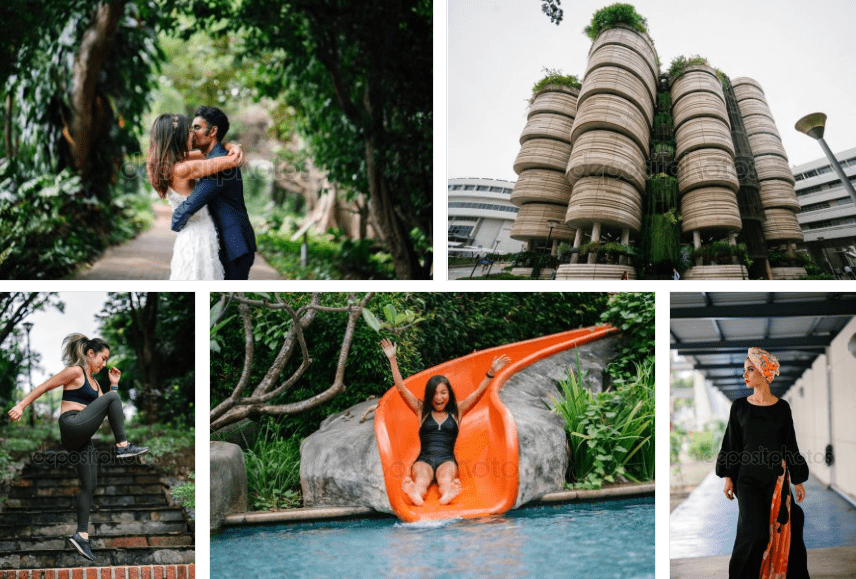 Portrait photographer from Singapore. Although DGT honed portrait shooting for about 15 years, he has started in stock photography quite recently, in early 2018. Sincerity, relax, spontaneousness and originality – you will find all this in his portfolio.
Patryk Kosmider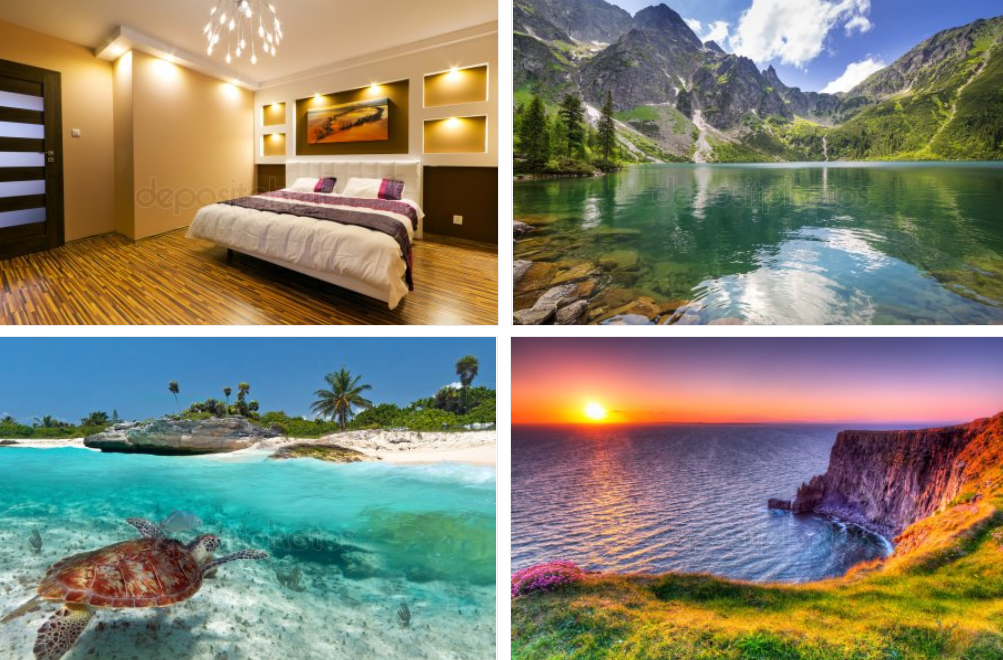 Landscape and travel photographer from Poland. Also, he shoots for advertising photography, portraiture and reportage. His photos are really incredible – don't hesitate to check them all!
Fabio Formaggio and Cristian Negroni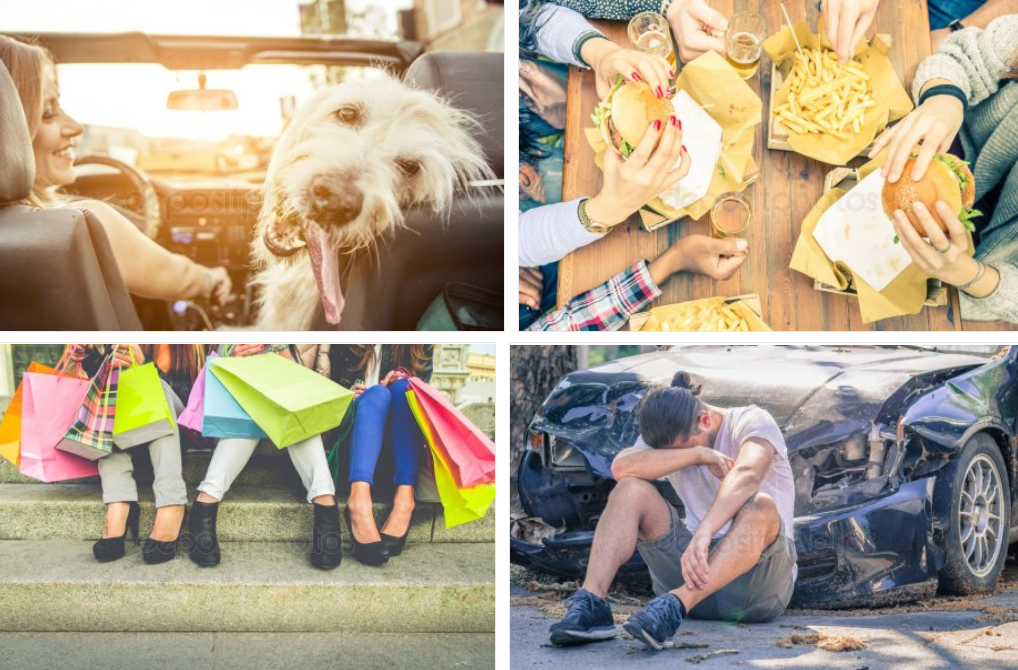 Two friends, a general passion for photography, and no strict rules. Together they built a business, and today are among the most popular authors at Depositphotos. A lot of shots are about friendship, happiness, love, and travel – every photo is an exciting story.
George Dolgikh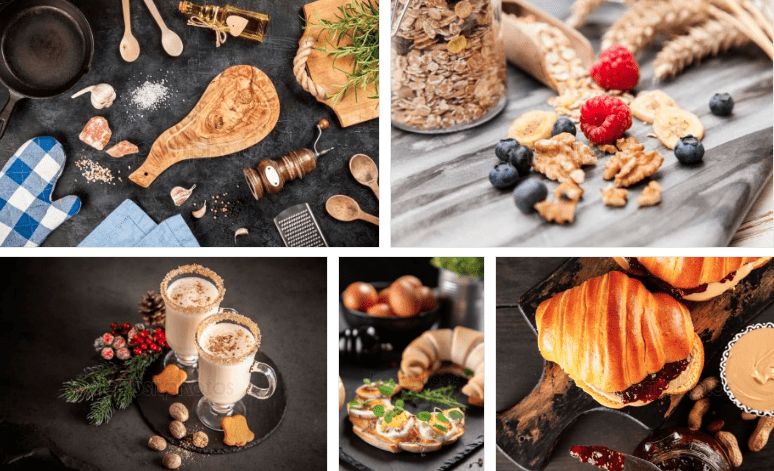 George Dolgikh is a talented photographer and founder of the "GiftPundits". His talent sparkles in every photo no matter it is a portrait or food photography. The atmosphere of his photos will totally captivate you.
Branislav Nenin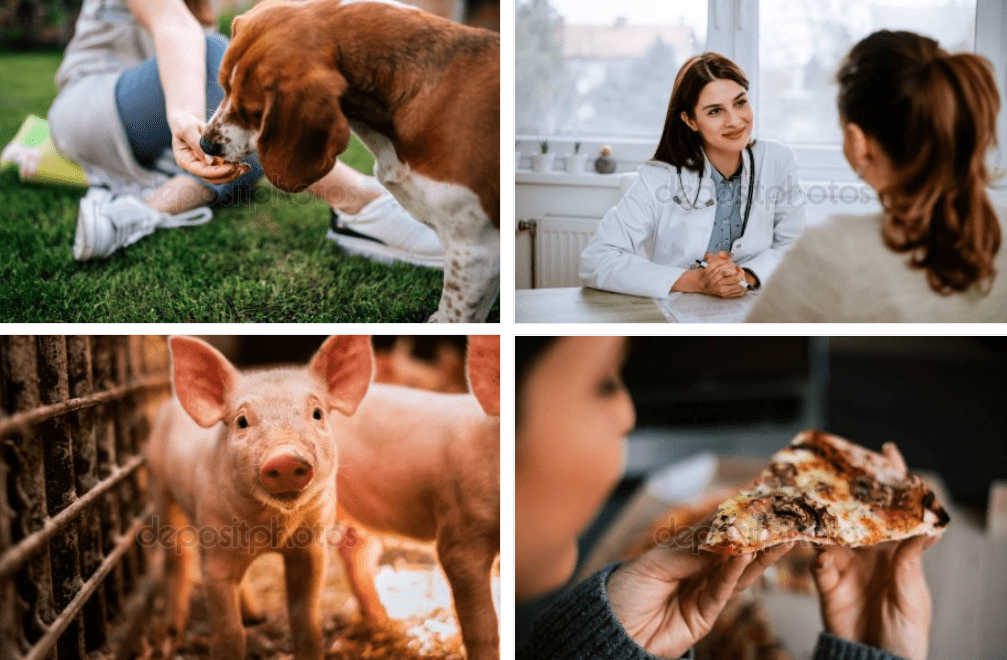 A real stock photography guru full of wisdom and experience. Branislav knows what to shoot, when to shoot and how to implement great concepts and ideas. Works a lot with models and understands stock photography market well.
Magdalena Weckstrom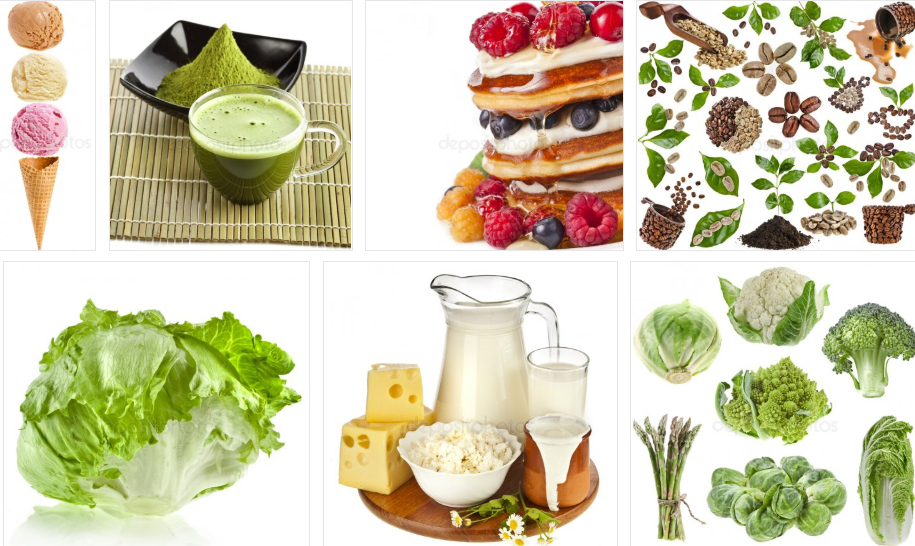 A newborn, maternity and children photographer. Has more than 22 thousand pictures at Depositphotos. All the elements of her photos look very bright and attractive. Just open her page and look at several photos and I promise – you won't be able to stop.
Evgeniya Porechenskaya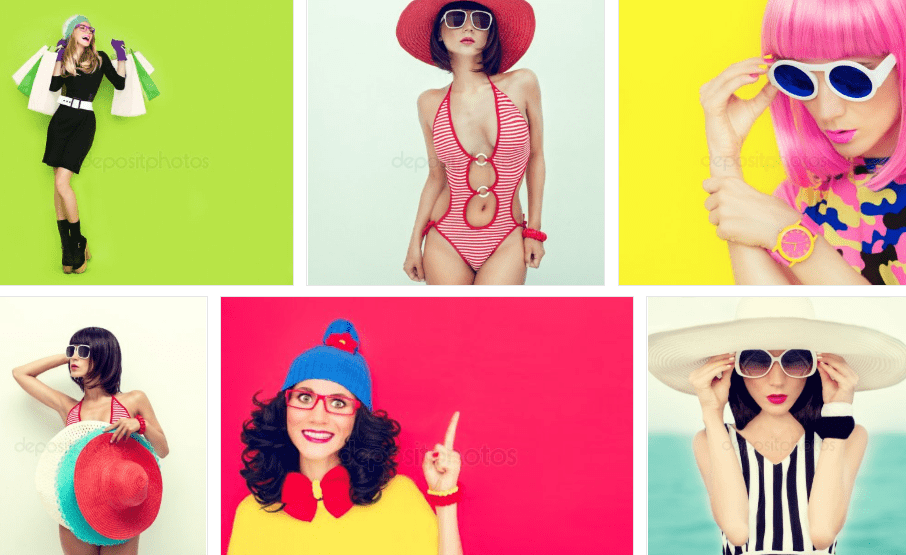 Evgeniya is not just a photographer, she is also an artist in every sense of the word. She has a unique vision of the topic: bold, provocative and a little rebellious. With each new photo shoot, she surpasses herself and breaks stereotypes.
Jakub Jirsak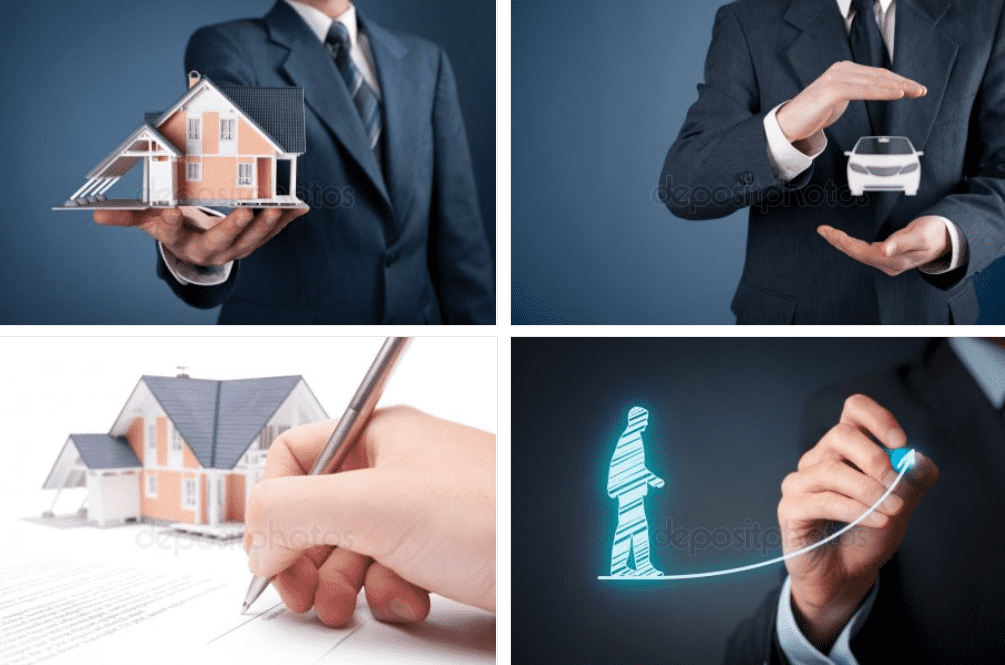 A photographer and vector graphics artist, based in the Czech Republic. Jakub Jirsak talentedly converts any idea into the visual language. His photos are fresh and modern giving you a thrilling feeling of future.
Anastasia Kazakova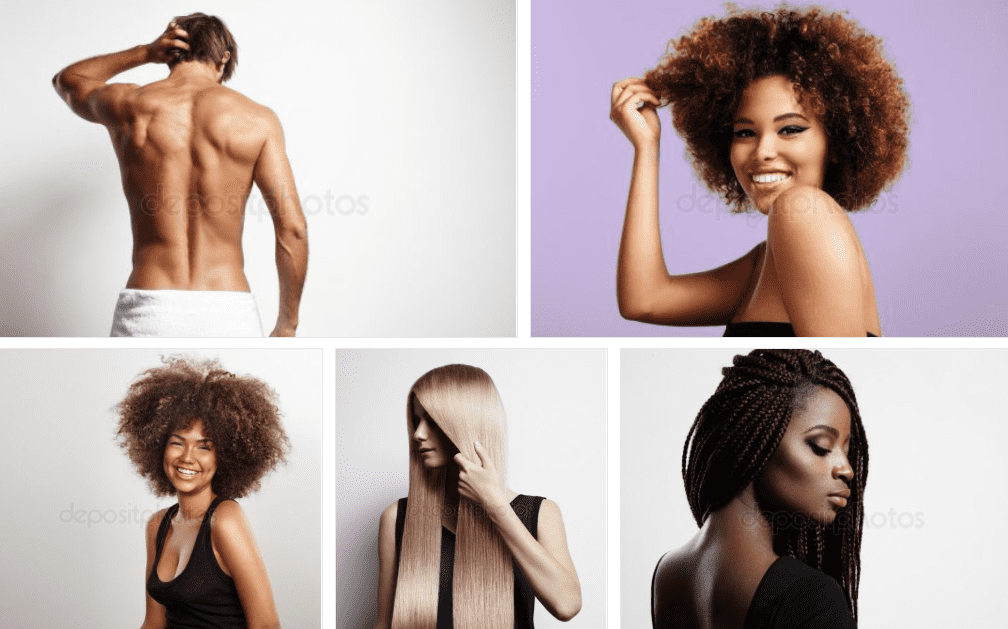 Anastasia Kazakova is one of the top beauty photographers at Depositphotos. Her career is the story of a long journey from an office position to the craft of a freelance photographer and travels around the world. Experience in advertising helped Anastasia create a very well-adjusted and sought-after collection of photos.
Edwin Butter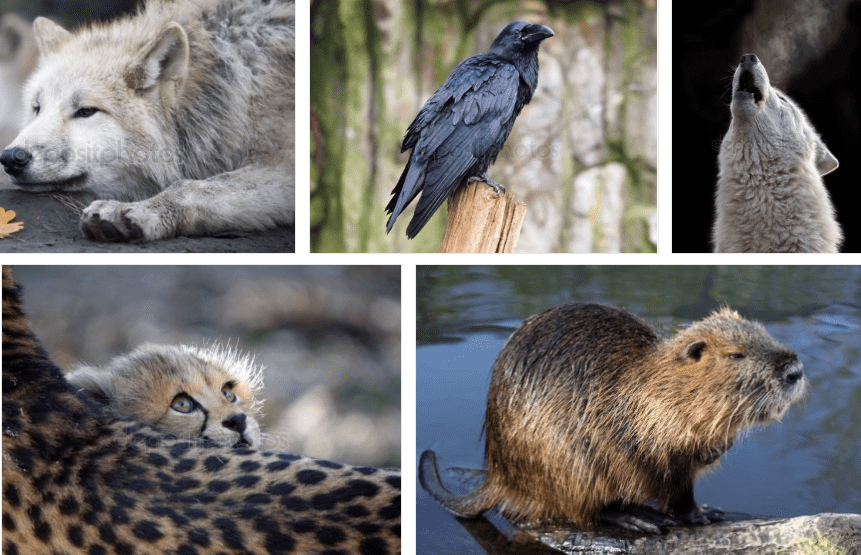 Edwin Butter has built his portfolio on images taken mostly in the Netherlands. His talent sparkles in every photo, confirming that he was in the right place and at the right time. Edwin's works demonstrate all the subtle beauty and grace of animals in their habitat.
Mikhail Dudarev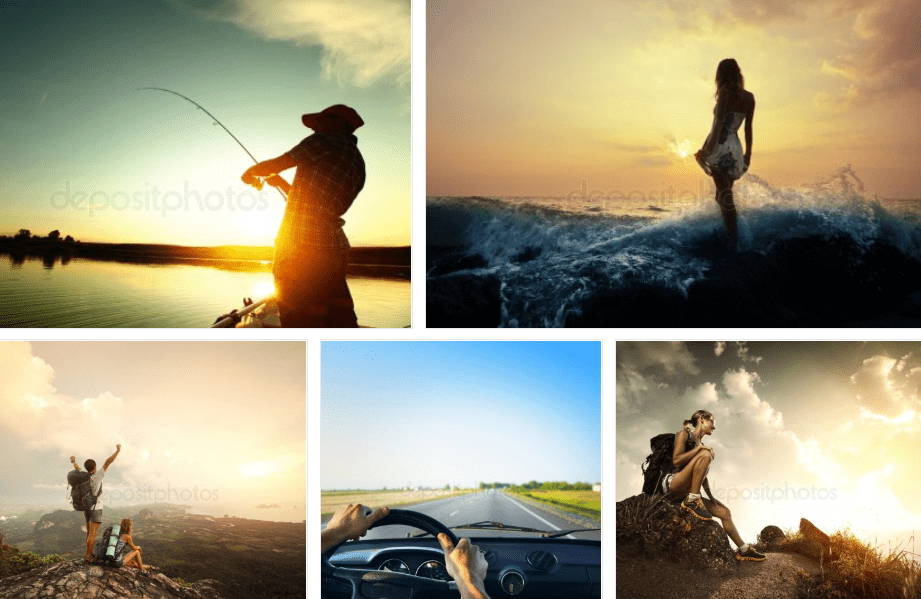 By education, Mikhail is an electronics engineer. For some time he worked in a phone repair shop until he realized that it was time to give himself freedom and do what he liked. With the help of online lessons, Mikhail studied Photoshop. He has achieved high skill and now creates technically perfect high-resolution images. His works are filled with contrasts, bright colors and original effects.
Galyna Andrushko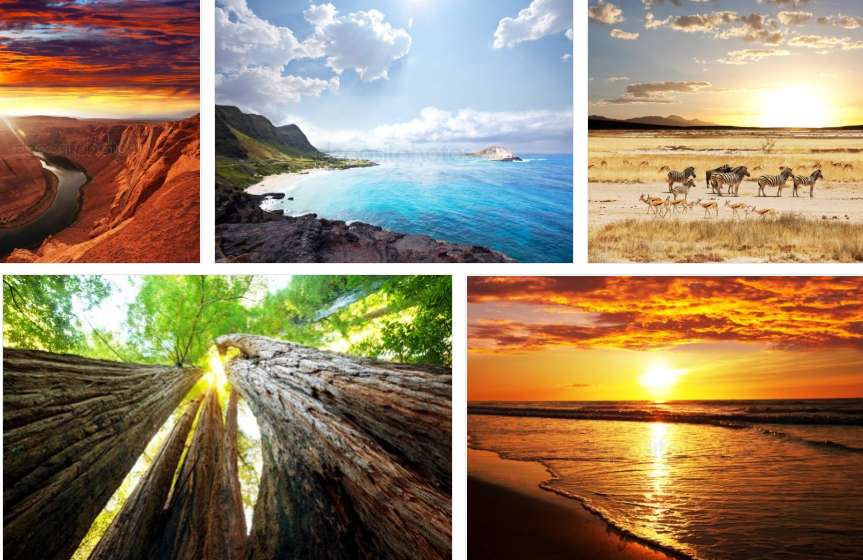 A traveler and nature photographer. Galyna has a special gift to aim for wanderings and create wonderful works while traveling. About twenty years have already passed since she cannot imagine a journey without a camera in her hands in any conditions. Nature itself is an inexhaustible source of inspiration. Now stock photos help her to share this with the world.
Logan Bannatyne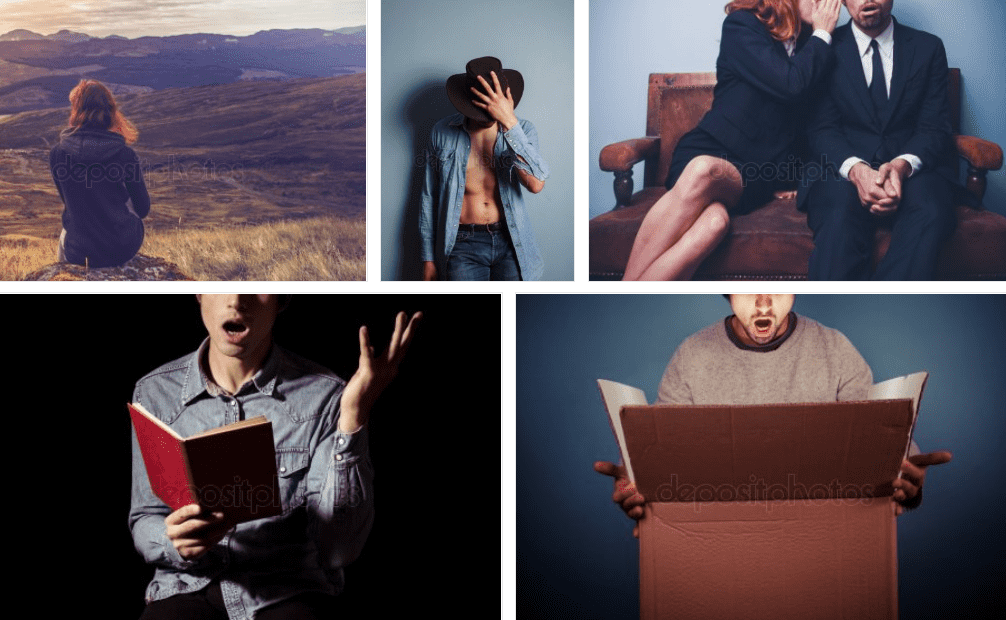 Logan Bannatyne is one of the most popular authors of Depositphotos. He managed to turn his hobby into the main source of income. Initially, Logan wanted to become an actor, but after a while, he understood that photography is his real passion.
Kirill Kedrinski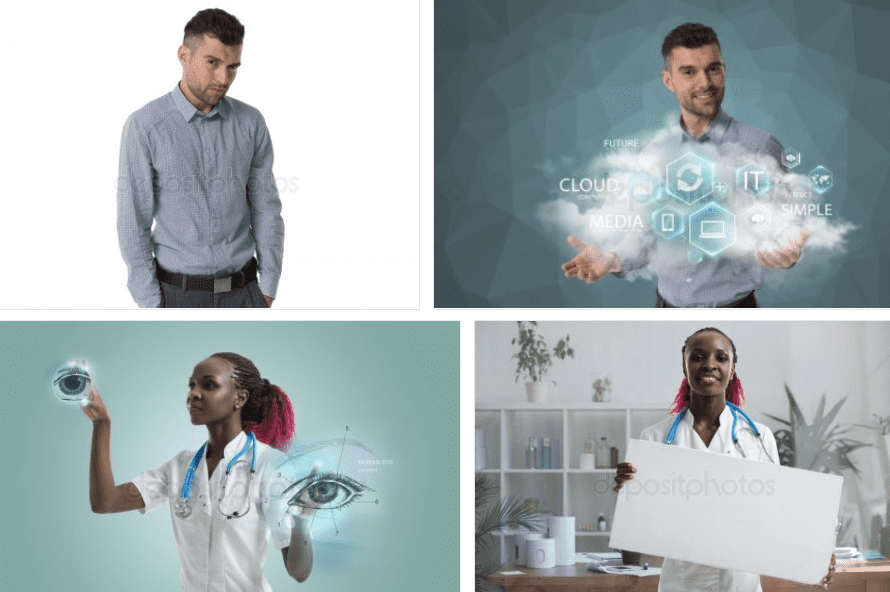 Kirill Kedrinski has experience in everything: he was a freelancer, a cashier, a sales manager, a PR manager, and a business director. Being engaged in web design, he discovered photography for himself and soon started shooting weddings, advertisements, and stock photography. In addition, Kirill complements most of his photos with the graphics.
Tyler Olson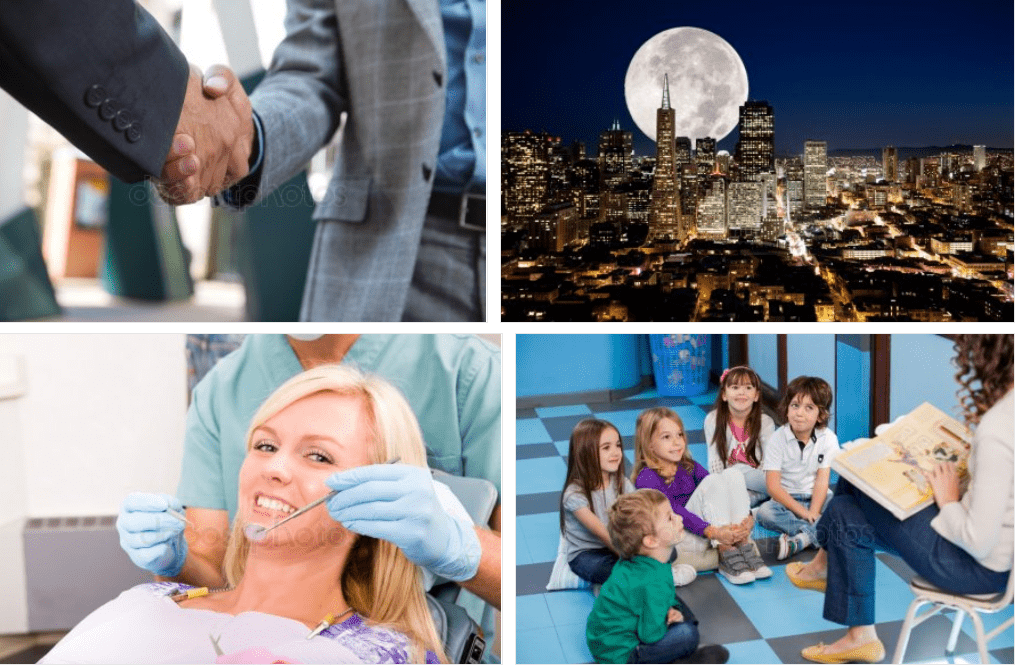 Tyler Olson has a truly impressive portfolio, assembled from very diverse works. And the most amazing thing about this portfolio is that Tyler works closely with unexplored, unique themes and covers interesting scenes in stock photography.
Ysbrand Cosijn
Ysbrand Cosijn came to stock photography because he couldn't find the photos he needed. Ysbrand's portfolio is a vivid collection of different themes and subjects, where all the photos stand out due to the author's style and vision. He shoots past and present, collecting very diverse works in his portfolio: wildlife photos, portraits and retro-style pictures.
Aleksey Stemmer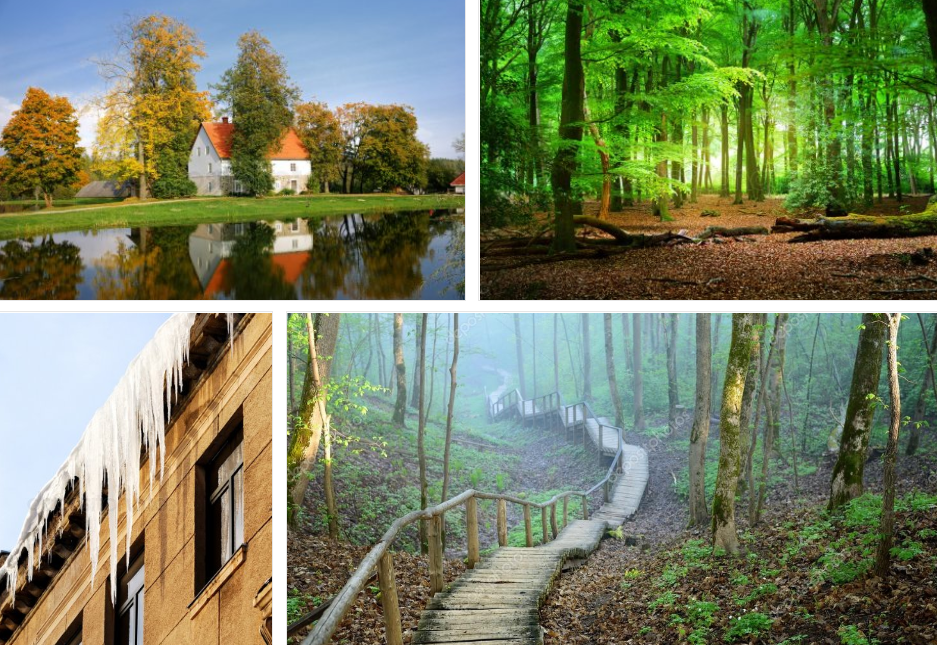 A nature photographer. When he was 22 years old, he quitted his university and devoted his life to traveling and photography. Winner of "Golden Turtle" photo contest in year 2014, nomination "Microworld", photo "Ice frontier". Worked with the zoos of Riga, Tallinn, and Berlin.
Goran Bogicevic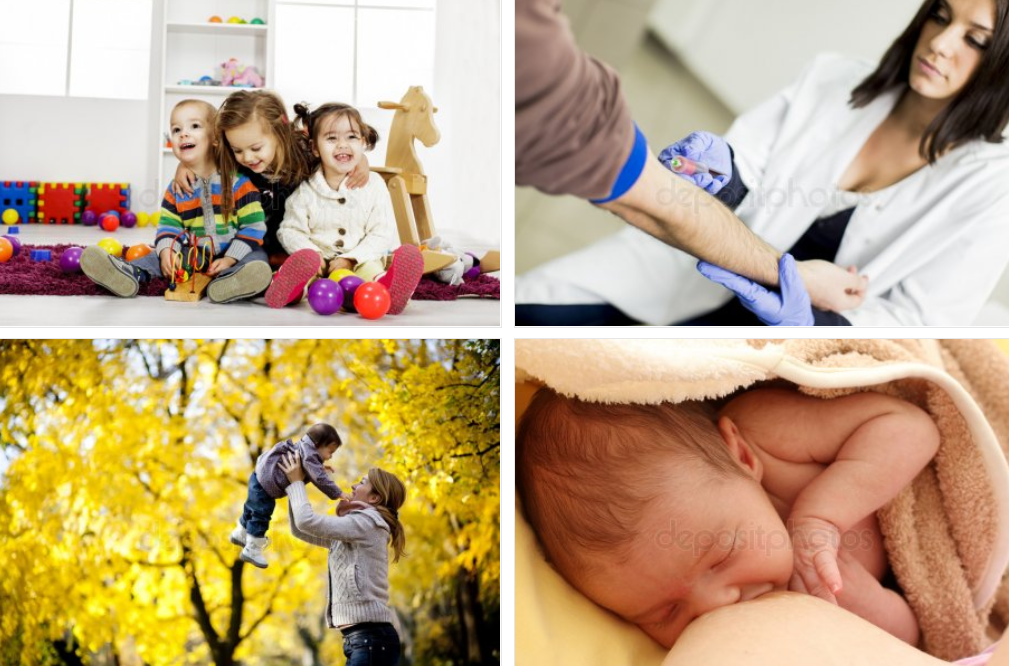 An illustrator, photographer, vector graphics artist, and videographer from Serbia. Subjects of his photos: architecture, beauty, landmarks, people. Having more than 80 thousand photos in his profile, Goran is a silver level contributor at Depositphotos. There is a lot to see – check it out by yourself.
Stefano Tinti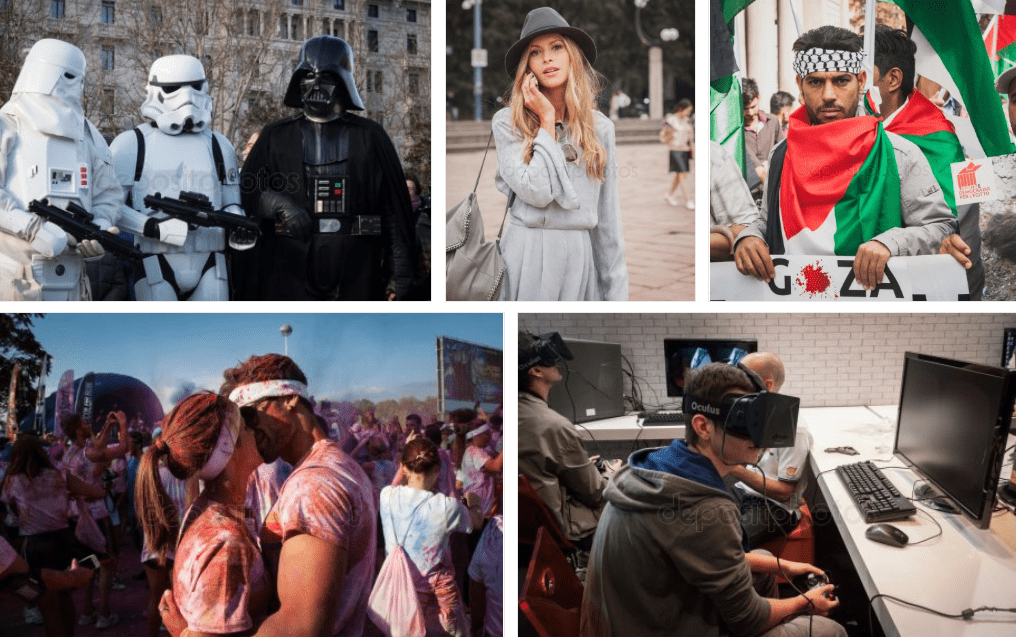 Professional photographer, born and raised in Milan, Italy. Stefano has traveled a lot in his life, especially in Africa. Exhibitions, marches, carnivals, fashion shows, competitions in extreme sports – all these events occupy most of his portfolio. They make his work exciting and modern. Doesn't shot landscapes.
Ondrej Prosicky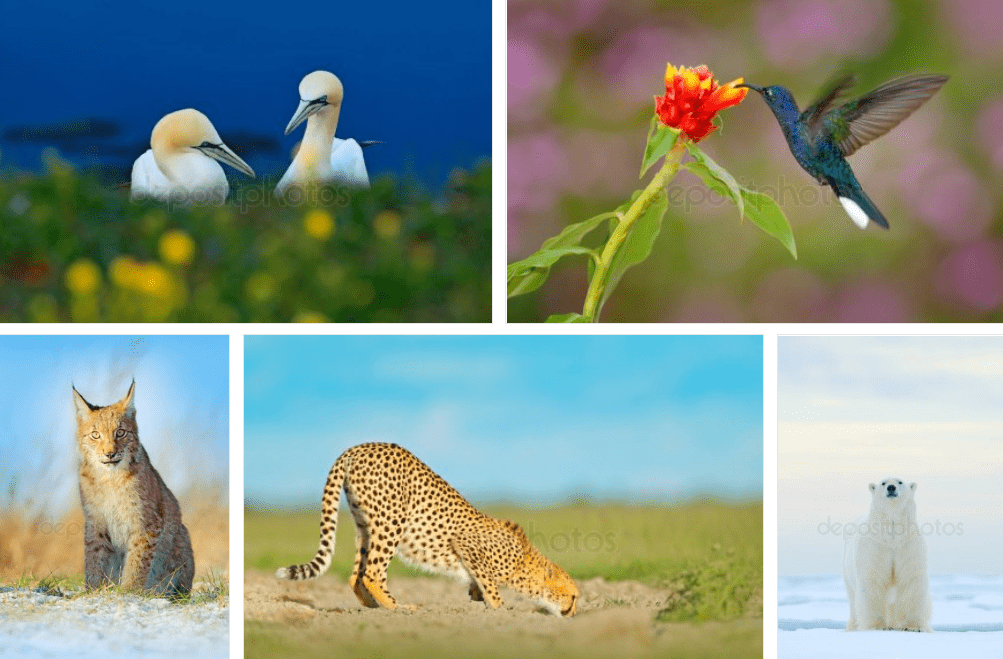 Fascinated by wildlife, Ondrej turned his hobby into a full-fledged job. Travels often take him far from home, but he always comes back with amazing treasures for his portfolio. For many years of practice, he's gathered an impressive and captivating creative selection. Check it yourself clicking the link above.
Bogdan Dreava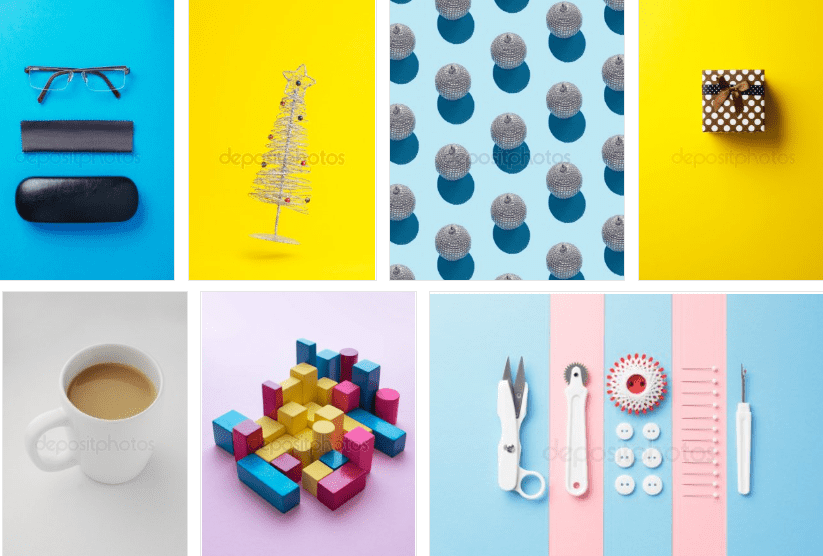 Bogdan Dreava turned his portfolio from a selection of isolated objects and faded shades into an explosion of color and conceptual art. Patterns, geometry, and brightness. His aesthetics is simple, colorful and honest.
Anna Ivanova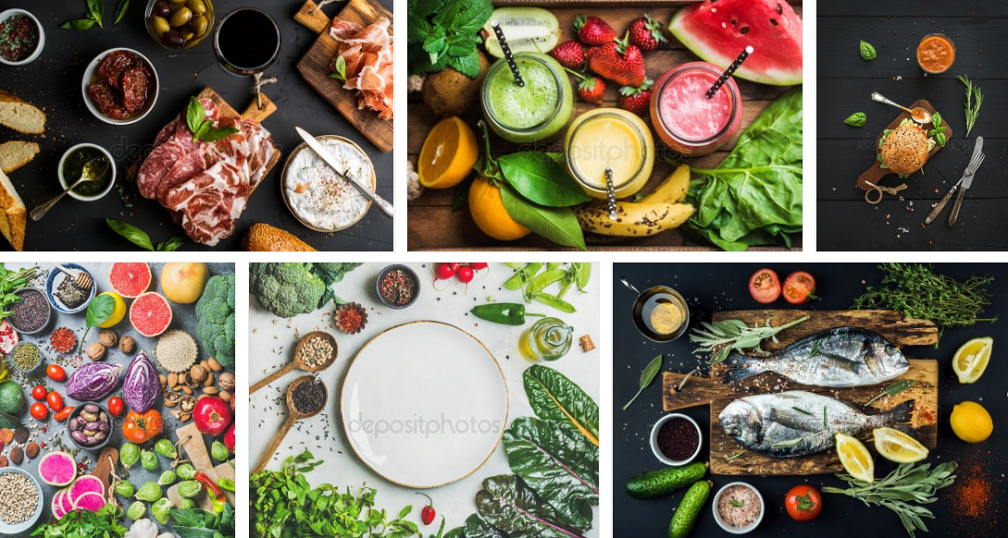 Food and travel photography. Ann had to go through a car accident, which eventually led to dramatic changes in her life and career as a photographer. Her flawless works speak for themselves.
Oleksandr Bondar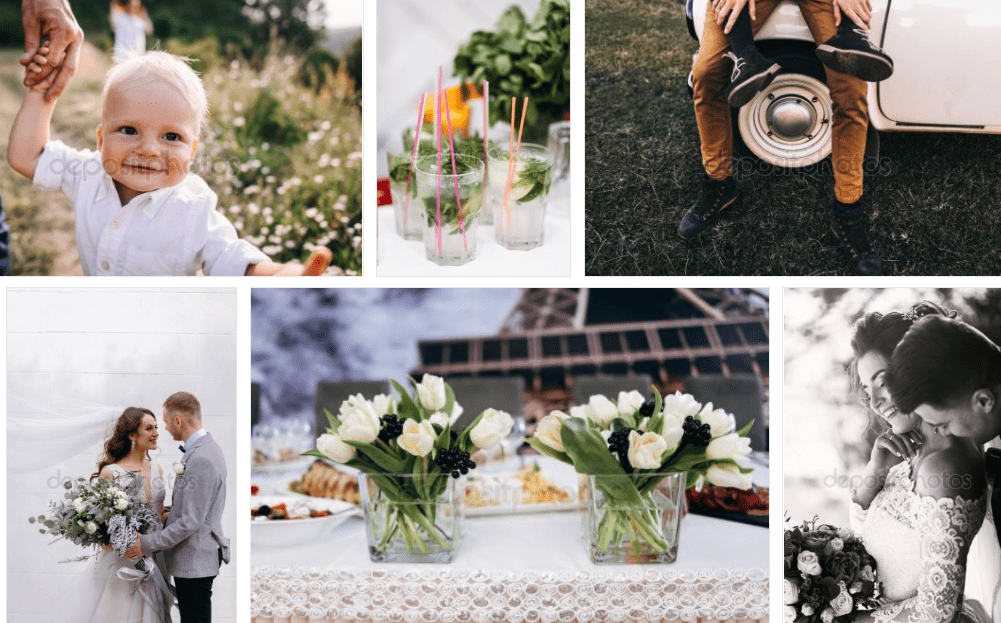 30-year-old Oleksandr Bondar takes pictures of people and their sincere and positive emotions. His portfolio is a collection of the most authentic images – original, unprocessed, honest and open, revealing to us the whole essence of the concept of authenticity. The atmosphere of his photos will totally captivate you.
Tijana Moraca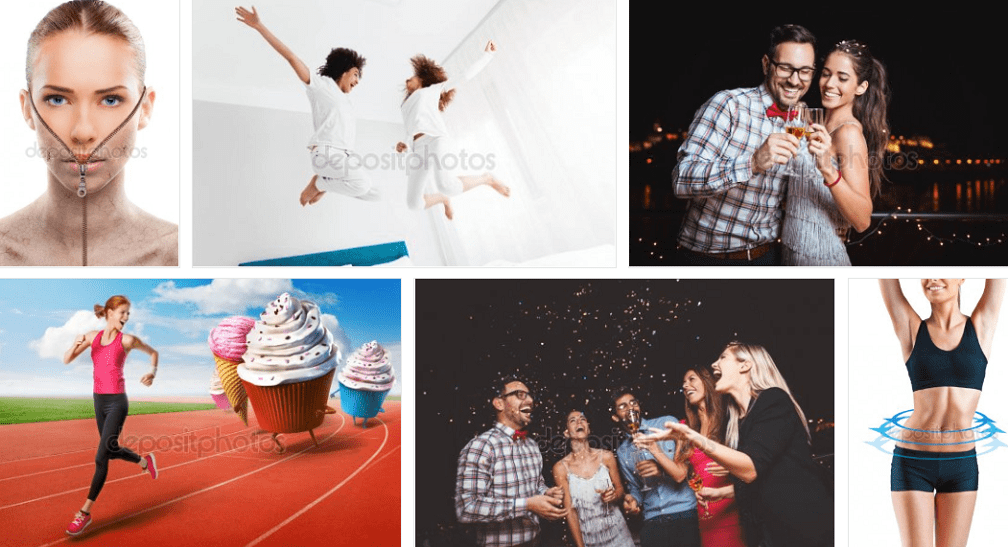 This portfolio is a collection of cheerful and positive photos. Be sure – Tyana's works always reflect a positive attitude, showing people who have a good time. She's been engaged in stock and art photography for about 8 years.
Menno Schaefer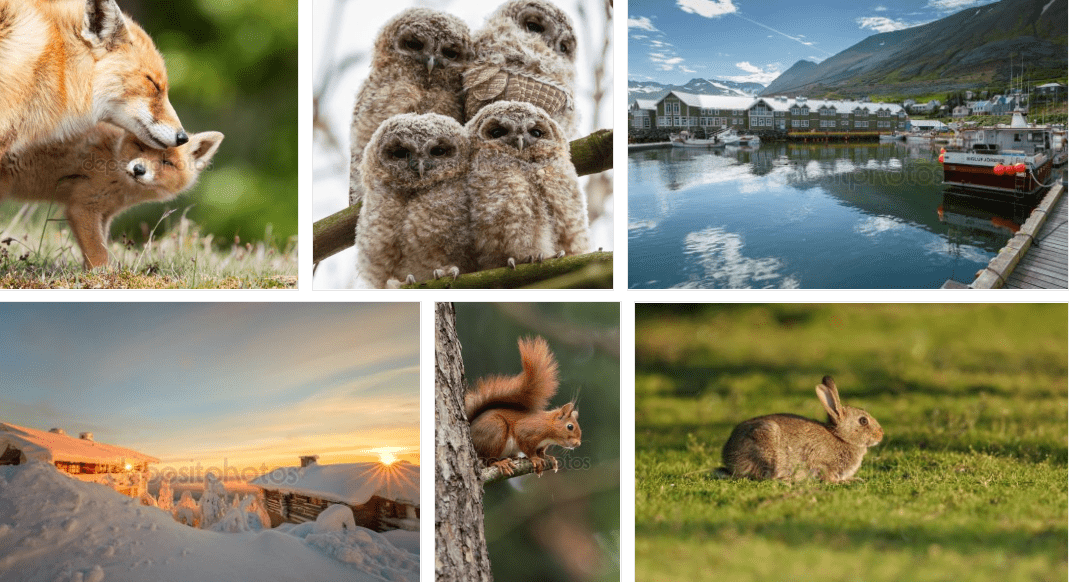 At 50, Menno Schaefer has an incredible portfolio that shows interesting details from the life of wild animals. He takes pictures of every creature – from bears and foxes to birds. Currently, he has more than 10 thousand pictures at Depositphotos.
Daria Kalugina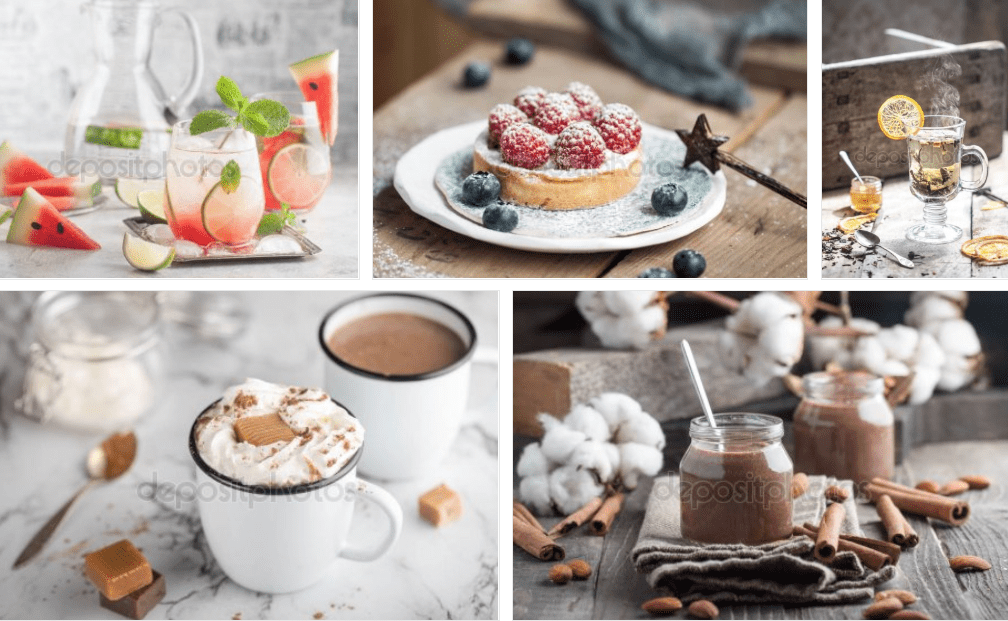 Food photographer, who once dramatically changed her field of work. Daria shoots for restaurants, magazines, major manufacturers, as well as leads workshops and online courses around the world. Her photos look really amazing and delicious!
Final Say
Hopefully, you've enjoyed this awesome selection and have chosen several photographers to follow. By the way, if you're a fan of stock photos and use them very often, there is a great deal for you. You can get Depositphotos access to millions of beautiful photos and vector images only for a fraction of their retail price by using this link.
Also, I have a few questions for you and will be glad to see the answers in the comments below. What are your favorite photographers? Whose works do you study and whose photos give you ideas for your own shooting
Top 50 Stock Photographers of Depositphotos
| | | | | | | |
| --- | --- | --- | --- | --- | --- | --- |
| № | Author | Author's portfolio | Q-ty of works | Country | Instagram | Personal Page |
| 1 | Nebojsa Tatomirov | nebojsa.ki@gmail.com | 1,807 | Serbia | tatomirovphotography | https://tatomirovphotography.com/ |
| 2 | Julia Ataeva | laperla_foto | 1,226 | Russia | yuliya_ataeva_aip | Paleo Aip Recipes |
| 3 | Alexander Serebryakov | gstockstudio | 32,993 | Ukraine | g_stock_studio | http://www.gstockstudio.com/ |
| 4 | Annette Shaff | graphicphoto | 7,362 | USA | moxiekingdom | – |
| 5 | Simona Pilolla | simonapilolla | 3,257 | Italy | simonapilolla | http://www.simonapilolla.com/ |
| 6 | Zivica Kerkez | Kerkezz | 5,056 | Serbia | kerkezz | http://www.kerkezphotography.com/ |
| 7 | Santiago Nunez Iniguez | santypan | 5,155 | Spain | – | – |
| 8 | Marina Kuznetsova | 00coffeecat00 | 711 | Russia | 00coffeecat00 | – |
| 9 | Markus Spiske | markusspiske | 1,252 | Germany | – | http://markusspiske.com |
| 10 | Laszlo Lorik | loriklaszlo | 21,707 | Hungary | laszlolorik | https://loriklaszlo.com/ |
| 11 | Katie Aun | katiekk | 5,514 | OAE | katiekk2 | http://www.katiekk.com/ |
| 12 | Yuri Biryukov | YuryBirukov | 7,297 | Belarus | yurybirukov | – |
| 13 | Branislav Ostojic | cokacoka | 8,585 | Serbia | – | – |
| 14 | Alex Teksomolika | simbiothy | 26,712 | Ukraine | teksomolika | http://teksomolika.com/ |
| 15 | Nikola Bodova and Josef Polc | halfpoint | 42,327 | Slovakia | halfpoint_photo | https://halfpoint.sk/ |
| 16 | Natalia Lisovskaya | lisovskaya | 5,440 | Russia | liskina_nora | http://liskina-nora.ru/ |
| 17 | Sutipon Somnam | djmdep | 1,512 | Thailand | – | – |
| 18 | Rudy Balasko | rudi1976 | 1,624 | USA | rudib1976 | https://rudybalasko.smugmug.com/ |
| 19 | Karel Noppe | karelnoppe | 3,506 | Spain | karelnoppe | https://www.karelnoppe.es/ |
| 20 | Sudhir Misra | Suds344 | 370 | South Africa | suds344 | – |
| 21 | Laura Kuklase | healthyLauraCom | 1,262 | Estonia | healthylauracom | https://healthylaura.com/ |
| 22 | Viorel Sima | feedough | 30,131 | Romania | viorel_sima | http://www.viorelsima.com/ |
| 23 | Fabrice Michaudeau | Goodluz | 64,722 | France | – | http://www.goodluz.fr/ |
| 24 | Konrad Bak | konradbak | 12,856 | Poland | konradbak.pl | http://konradbak.pl/ |
| 25 | Egor Shkolnikov | brocrock | 877 | Russia | egor_shkolnikov | – |
| 26 | DGT | mentatdgt | 14,794 | Singapore | dgtportraits | https://www.dgtportraits.com/ |
| 27 | Patryk Kosmider | Patryk_Kosmider | 19,718 | Poland | photostock_patryk_kosmider | http://patrykkosmider.com/en/ |
| 28 | Fabio Formaggio and Cristian Negroni | oneinchpunch | 19,489 | Italy | oneinchpunch.photo | Oneinchpunch photography |
| 29 | Branislav Nenin | bnenin | 8,220 | Serbia | bnenin | https://www.branislavnenin.com/ |
| 30 | Magdalena Weckstrom | Madllen | 22,504 | Finland | madlenphotography | https://www.madlenphotography.fi/en/ |
| 31 | Evgeniya Porechenskaya | Porechenskaya | 11,189 | Slovenia | jeniaporechenskaya | – |
| 32 | Jakub Jirsak | Jirsak | 3,979 | Czech Republic | – | – |
| 33 | Anastasia Kazakova | kazzakova | 7,544 | Spain | anastaskaz.photo | https://photoretouch.es |
| 34 | Edwin Butter | EBFoto | 8,421 | Netherlands | edwin_butter_fotografie | Edwin Butter Fotografie |
| 35 | Mikhail Dudarev | mihtiander | 12,168 | Russia | – | http://dudarev.pics/ |
| 36 | Galyna Andrushko | kamchatka | | Ukraine | galyna_andrushko | – |
| 37 | Logan Bannatyne | lofilolo | 10,270 | England | – | – |
| 38 | Kirill Kedrinski | hASLOO | 24,174 | Russia | kkedrinski | http://www.mill.es/ |
| 39 | Tyler Olson | SimpleFoto | 28,536 | Norway | – | http://www.simplefoto.com/ |
| 40 | Ysbrand Cosijn | ysbrand | 33,472 | Netherlands | ysbrandcosijn | |
| 41 | Aleksey Stemmer | alex.stemmer | 13,294 | Latvia | – | http://alexstemmer.com/en |
| 42 | Goran Bogicevic | boggy22 | 80,928 | Portugal | – | – |
| 44 | Stefano Tinti | tinx | 26,352 | Italy | stefano_tinti | https://stefanotinti.com/ |
| 45 | Ondrej Prosicky | OndrejProsicky | 8,614 | Czech Republic | ondrejprosicky | http://www.naturephoto.cz/ |
| 46 | Bogdan Dreava | bogdandreava | 2,514 | Romania | bogdandreava | https://bogdand.com/ |
| 43 | Anna Ivanova | sonyakamoz | 8,463 | Russia | – | – |
| 48 | Oleksandr Bondar | bondart | 5,646 | Ukraine | bondar_photo | – |
| 49 | Tijana Moraca | TijanaM | 1,286 | Serbia | tijanamoraca | Tijana Moraca Photography |
| 47 | Menno Schaefer | MennoSchaefer | 10,219 | Netherlands | m.schaeferfotografie | schaeferfotografie.nl |
| 50 | Daria Kalugina | contrse | 1,201 | Russia | contrse | https://contrse.com/ |
| 50 | George Dolgikh | gdolgikh | 27,807 | Ukraine | gdolgikh | https://giftpundits.com/ |
Video About Top 50 Stock Photographers of Depositphotos

Currently, thanks to the intensive development of digital technologies, online photobanks or, as they are also called, stock photos, are flourishing. Depositphotos is one of the best and most popular photo bases.

Conclusion
Images are an important factor in website conversion rates. In order for your platform to rank high in search results, arouse interest among users, and make them take the actions you need, you need high-quality images that clearly fit into the concept of your visual communication.
There are three ways to get such images: hire a professional photographer or illustrator, find images through Google and then contact the author to get written permission to use their works on your site, or become a client of a digital photo bank.
The first option means a significant investment of time and money and the second is not always realistic as it's not always possible to reach the copyright holder. Thus, photo stocks are a good solution for those who want to optimize their search for images and save money.
Depositphotos offers a library of over 178 million files. Being a client of this platform, you can download any image that suits you, with prices starting from $0.25 per image. Searching for an image here will also take a minimum of time due to the smart search features and curated collections.
Use the promo code masterbundles15 while creating a client account on Depositphotos to purchase any plan at 15% off. Start enjoying your creative journey with stocks today!
Please take a moment to pin this post to Pinterest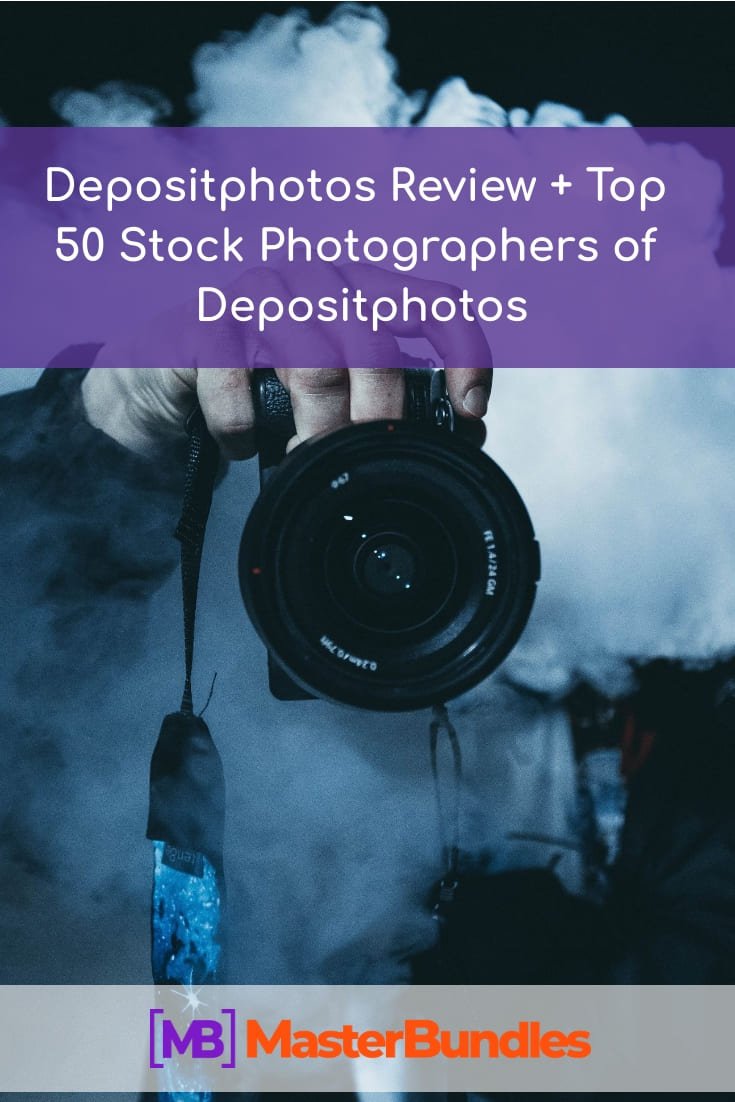 Disclosure: MasterBundles website page may contain advertising materials that may lead to us receiving a commission fee if you purchase a product. However, this does not affect our opinion of the product in any way and we do not receive any bonuses for positive or negative ratings.

https://en.wikipedia.org/wiki/Stock_photography
https://depositphotos.com/
Was this page helpful?
We will be happy if you decide to share this article with your friends on Facebook. Just click on the button and you're done
What are your concerns?
Thanks for your response!
You have already left your review.