Drawing is expressing what I have in mind – Alessia Trunfio
Meet Alessia Trunfio, an international children's book illustrator. Born in Italy, currently based in Rome, where she moved when she was 8 years old.
After graduating in 2013 with an Animation Degree from the International School of Comics in Rome, she has worked as a background artist for some of the most important animation studios in Italy, such as Musicartoon and Graphilm. Currently, she is working as a freelance artist on various children's books and book covers.
She defines herself as "passionate about cinema, manga and anime, literature, indie music, and soundtracks from movies or series. And fried food." But her strongest passion is doing fan arts! Some of her fan arts and fan comics, ranging from Percy Jackson to The Captive Prince and Harry Potter, have amazing engagement on social media and her audience simply adores them.
Not only did she agree to answer our questions, but she also recorded 3 super interesting tips for illustrators who are just starting out. Read on!
What life events influenced your decision to become an illustrator?
That's a cool question! I've always wanted to be a cartoonist. When I was young I watched and re-watched Disney movies all over again and I used to say to my parents " When I grow up, I'll do cartoons!". I've always drawn since I've memories.
I attended an animation school and soon I started working in an animation studio. After a year, however, the studio had to close. For a bit, I was unemployed; it was so sad and I feared that my dream of being able to be an animator was over. So I decided to use that period of inactivity and start drawing as much as I could to improve. I could not and did not want to give up my dream! I started doing illustrations on my favorite books (my series of illustrations on "the Baron in The Trees", by Italo Calvino, is from that time!) I started publishing my illustrations online. Shortly, I was contacted by the Astound Agency, and from that moment I have worked continuously as an illustrator. So, my career as Illustrator started from a bad period, but in some ways losing my job in the animation studio was the turning point of my career!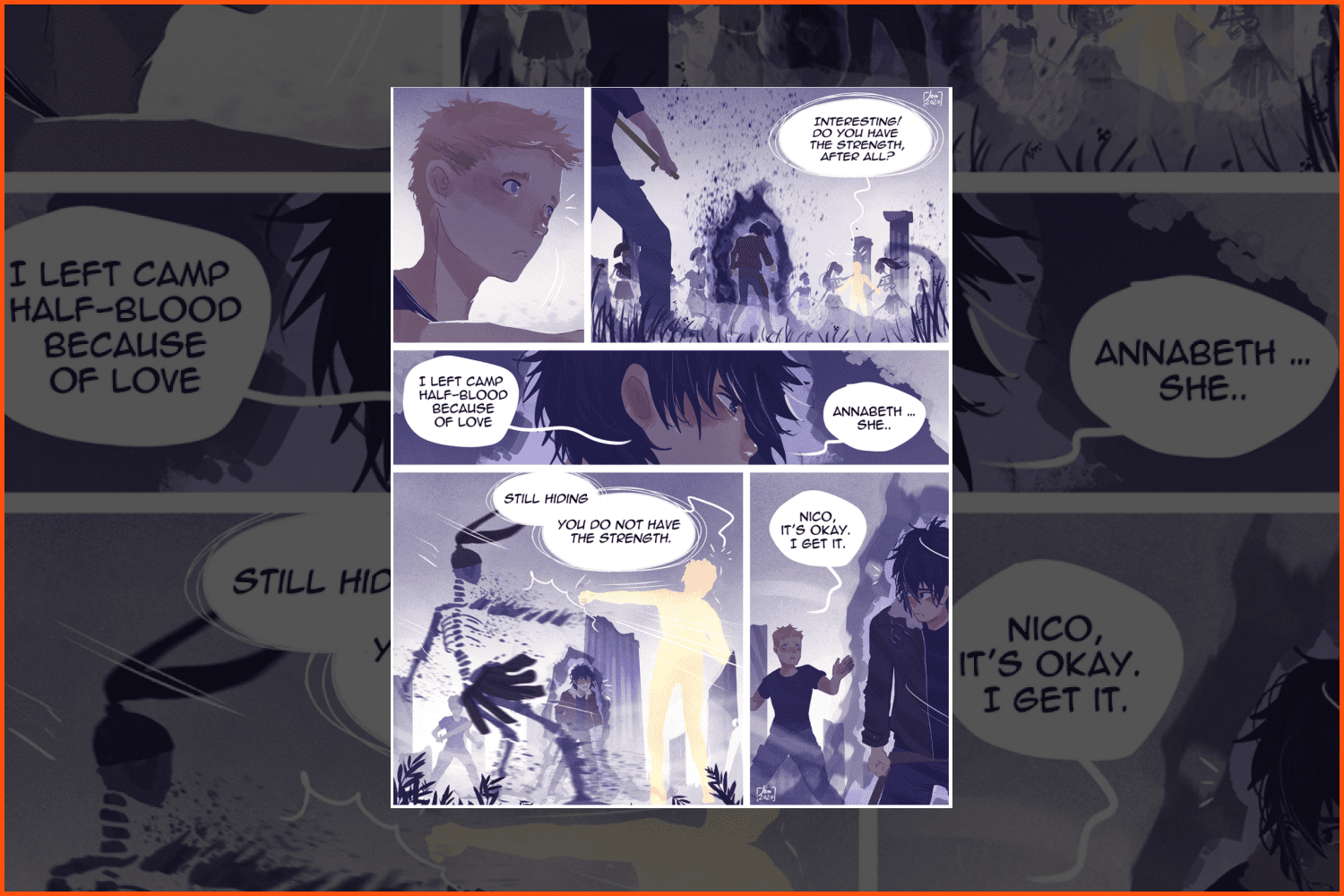 How would you define your illustration style?
I've always been inspired by Anime & Manga, but I grew up with Disney movies: these are my two biggest inspirations. So probably I can define my style as a mix between the Anime style and Disney. When I was younger, I wanted to do manga, but over the years I struggled a lot to do something in that style. Over the years I realized that I felt more comfortable with a style that was somewhere in between the two!
What are some of the key moments in your professional career?
Probably all the book covers I've worked on! Working on book covers are the funniest, most challenging, and interesting projects to work on. My favorite probably was the covers I did for the book series " Brother Wulf" written by Joseph Delaney, published by Puffins Books or the covers I've done for the book "DIANA AND THE JOURNEY TO THE UNKNOWN" from the Book series "WONDER WOMAN ADVENTURES" written by Aisha Saeed.
There is a lot of fan art in your work, and some of them are very successful in your social networks. How did you start doing it? Are you part of a fan art community?
I started doing fan art because I just wanted to share my love for a series, book, movie, anime or videogame that I loved. It all started when I did some fan arts about Harry Potter. I was re-reading the books and I just said to myself "Ah it would be nice to draw my version of some characters" or "it would be nice to show this particular scene that is not in the movies". I think the success of my fan arts also comes from the fact that people understand that I genuinely like the things I do.
Also for me doing fan arts is the moment I can experiment with new things, new color combinations … it's probably doing fan art that I made the best progress!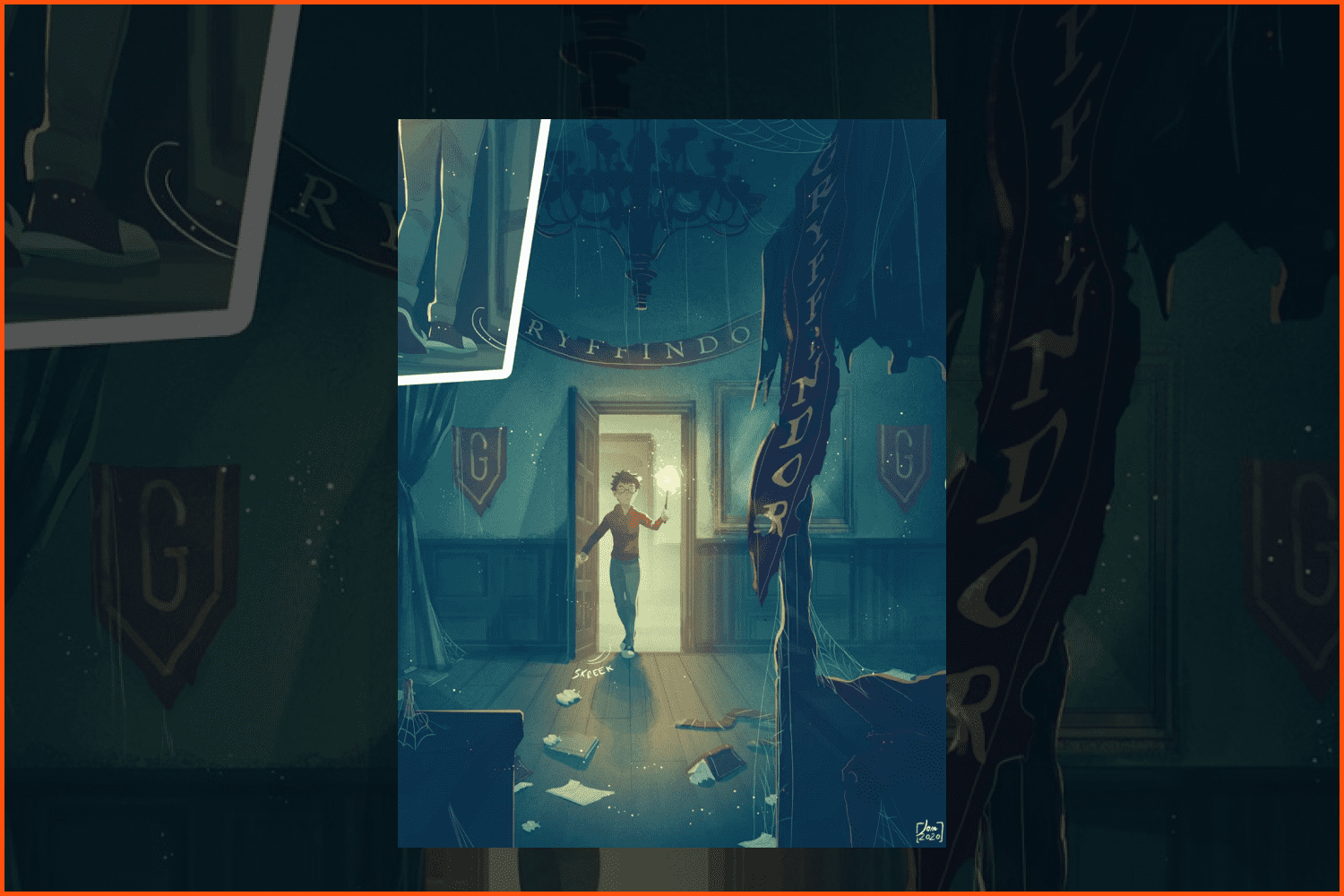 You also create your characters and comics, tell us about that experience.
I love doing fan art, but as you can imagine, I can't feel those characters are totally mine. I mean, I've just added my vision of someone else's characters and stories. I've always wanted to tell my own stories and characters. For me, drawing is expressing what I have in mind. Therefore, creating original characters is what I aspire to the most. Obviously, creating your own story with original characters is a much more complex challenge than doing fan art. But seeing that people appreciate and like what you have created by scratch is really a great satisfaction!
You illustrated some book covers, which is a dream for many illustrators. What do you like most about editorial illustration?
Probably the best thing, when you work for a book, is that you're actually creating the characters of that story. The reader while reading the book will be influenced by the character who appears on the cover. And this is amazing! The book cover is probably the best work in which the illustrator can express all their creativity.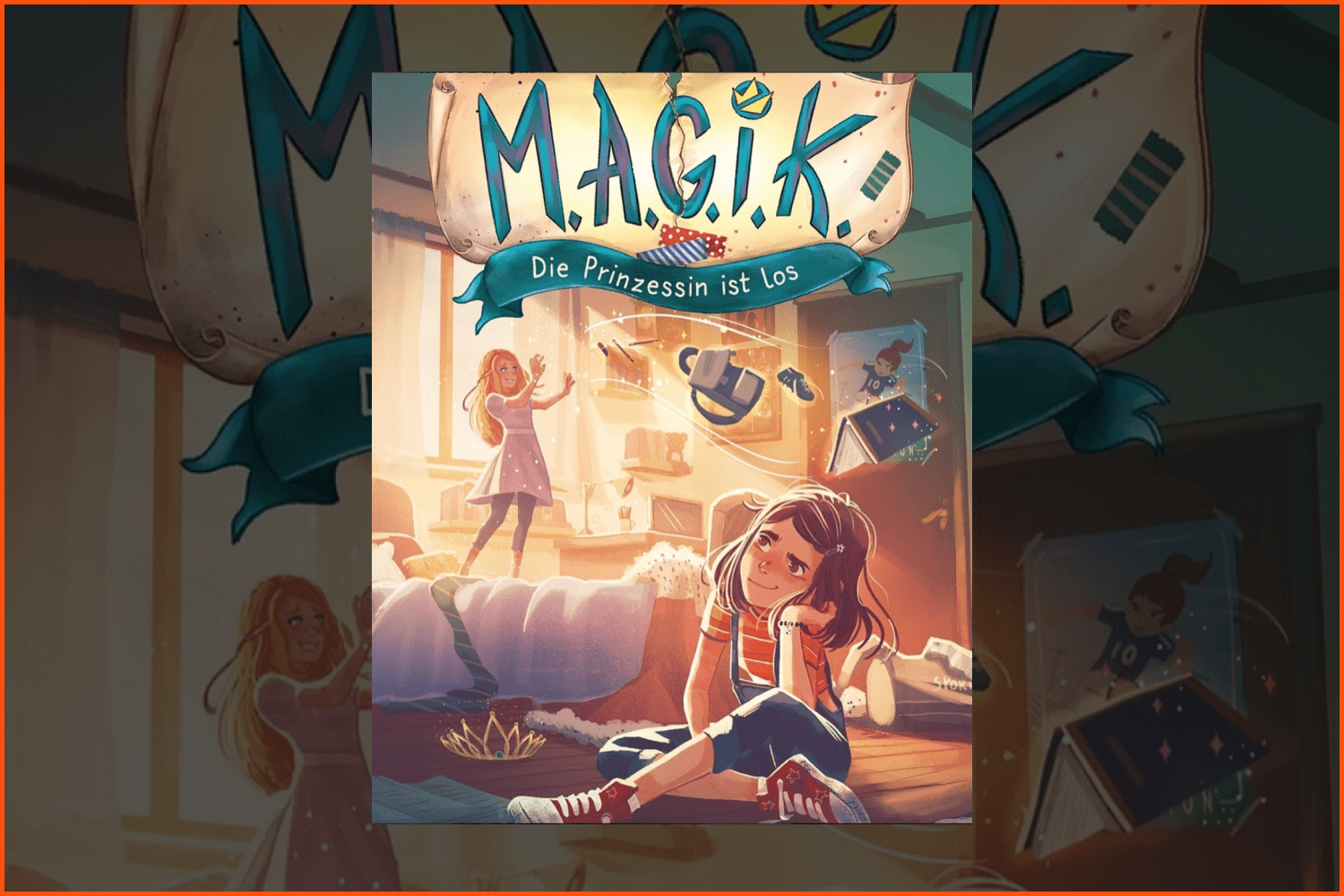 Book cover for "M.A.G.I.K.: Die Prinzessin is Los," written by Tanja Voosen.
I saw that you have tried different drawing tablets, like the Huion HS611 or the XP Pen Artist 12. Which one is your favorite and which features do you like the most?
The XpPen Artist 12 is a display tablet and probably it was my favorite so far to try! It has an incredible video quality and despite small dimensions is really responsive.
How do you find the experience of having your own Patreon? Do you think it's a good way of connecting with your audience?
Patreon is a wonderful idea but, in my experience, unfortunately, is not very compatible with the work of an illustrator who works for publishers and clients. The deadlines for the various projects overlap and it is often difficult to fit even the "deadlines" for the Patreon tiers. I have had my page on Patreon for a year so far, but I had to reduce the number of benefits and tiers because I couldn't do everything. I think it's a wonderful tool and absolutely can connect with your audience. I think that Patreon is PERFECT for those who only work with social networks (all those artists who make their own webcomics or take commissions) but it requires a lot of effort.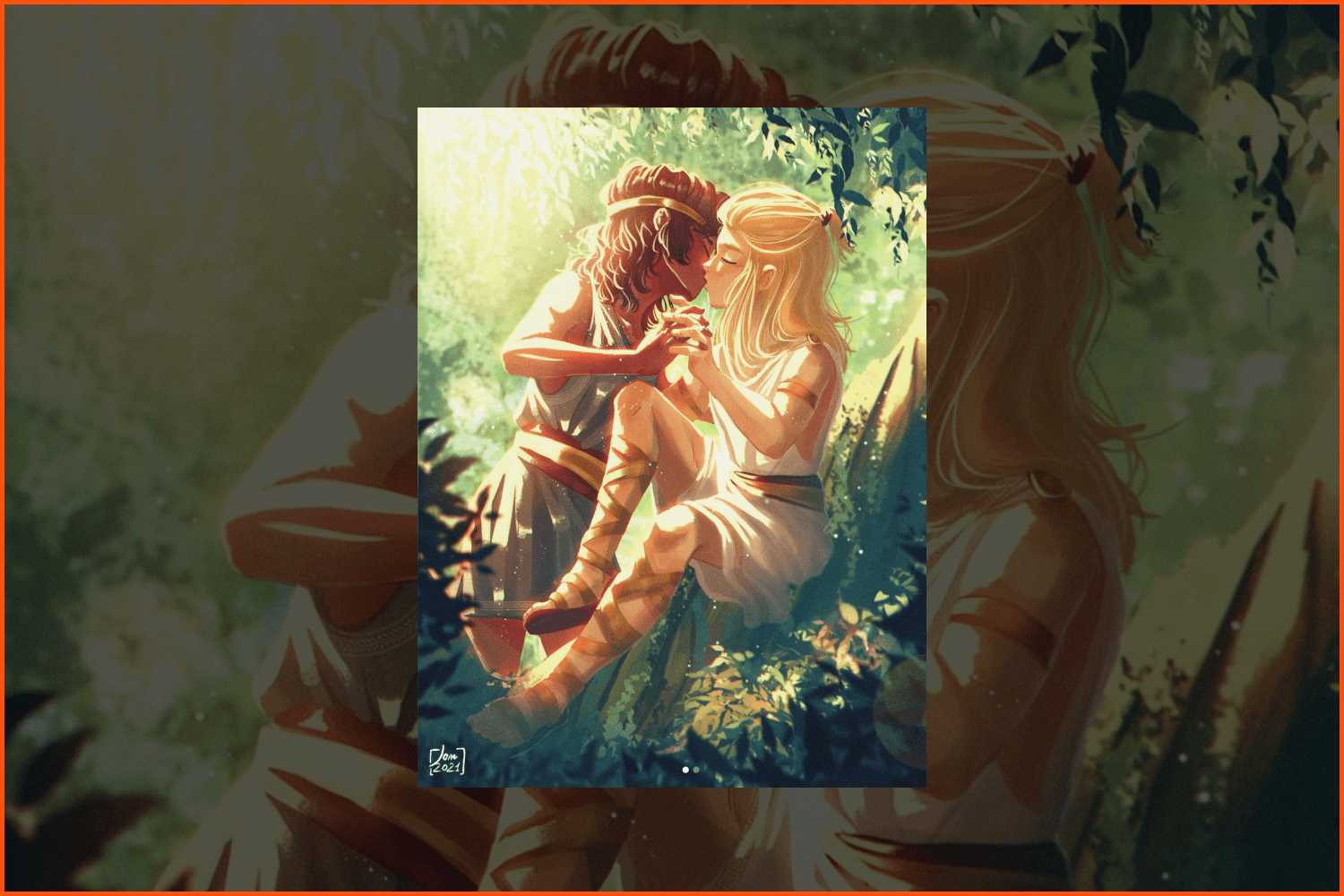 Fan art based on "The Song of Achilles".
What do you do to overcome a creative block?
Whenever my creativity is down and I don't feel inspired I have two ways to overcome the creative block:
Stick on the basis! The basics of drawing, color theory (using complementary colors), and the rule of thirds for the composition. when in doubt I use a combination of colors that I know for sure that works.
Use references! When I don't know what to do for a particular illustration I open Pinterest and search for references ( illustrations, photos, etc).
What do you like most about being an illustrator?
It's the most beautiful job in the world! What's better than being able to do the thing you love most and living thanks to it? Obviously, there are ups and downs, you are always under pressure and deadlines are tireing, but when you see your illustrations printed on a book… It's an indescribable feeling!
What's your workday like?
I start to work pretty early in the morning around 9 am (or at least for a sleepyhead like me, it's early!) and I start with the most difficult thing I have to do because in the morning I'm more reactive and more focused. I work at home, I don't have a fixed schedule, but I have a well-defined routine, which helps me to maintain a minimum of balance in life. After lunch I always take a little nap, it helps me a lot to "reset" my mind and I go back to work. I finish some client jobs in the middle of the afternoon and then I start to work on my fan arts, my original characters, and all the things that need to be posted on my social networks. Unless I don't have so many deadlines that don't allow me to do my personal stuff, in that case, if I'm not too tired I draw a few hours before going to sleep, but this is something I avoid doing because it's not healthy not to take breaks.
What's been your most challenging project to date?
One of the most challenging projects to date is one of the latest I've done. I've worked with a French publisher who asked me to do the "inktober" ( following the official prompt list) by doing fan arts of all their Young Adults novels. I usually do full-colored illustration and I don't use line art on my artworks and the inktober was the opposite of my usual style. So I have to reinvent my style. It was challenging but you can't imagine how much I've improved with this job. and it was SO FUNNY!
How do you handle a client who isn't sure about what they want?
I always give my suggestions to the clients. Especially when I work for book covers, even if the client gives me a precise brief, I always give another personal proposal or sketch or concept. just to give more choices. Even if the "customer is always right" I have noticed that many clients appreciate a lot who takes the initiative and also makes other proposals.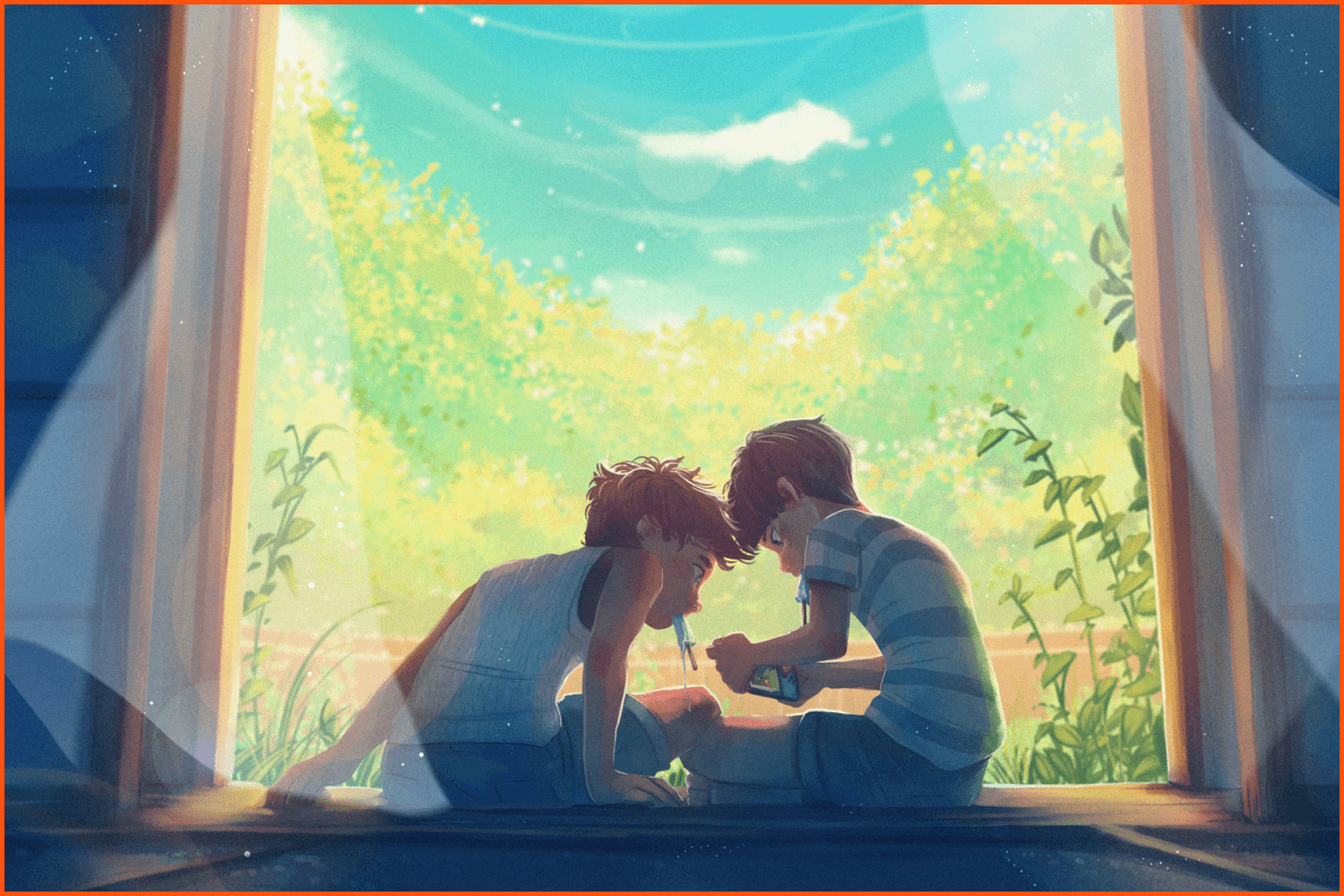 Who are your biggest influences?
Let's say that everything that can move me, like a beautiful soundtrack or a good book, inspires my work. Among all the artists that inspire me the most, there are Zao Dao, Loish, Minguen Helen Chen, Russell del Socorro, Toni Infante, Yo Yoshinari, Makoto Shinkai, and Hayao Miyazaki.
Do you think it is important for an illustrator to be able to draw analogically, before drawing digitally?
Honestly, no, I don't think it is mandatory! I do everything digitally and honestly, I've never worked traditionally, aside from learning it in comic school.
Drawing is always drawing, even if it is digital. The most important thing is to know the fundamentals of anatomy and perspective, the basics of drawing, and all the rules; but whether they are applied digitally or not is absolutely a personal choice.
Do you follow any illustration blog or magazine where you find inspiration?
I use Pinterest a lot, and all the social networks, but I also have a big collection of art books from my favorite movies or artists!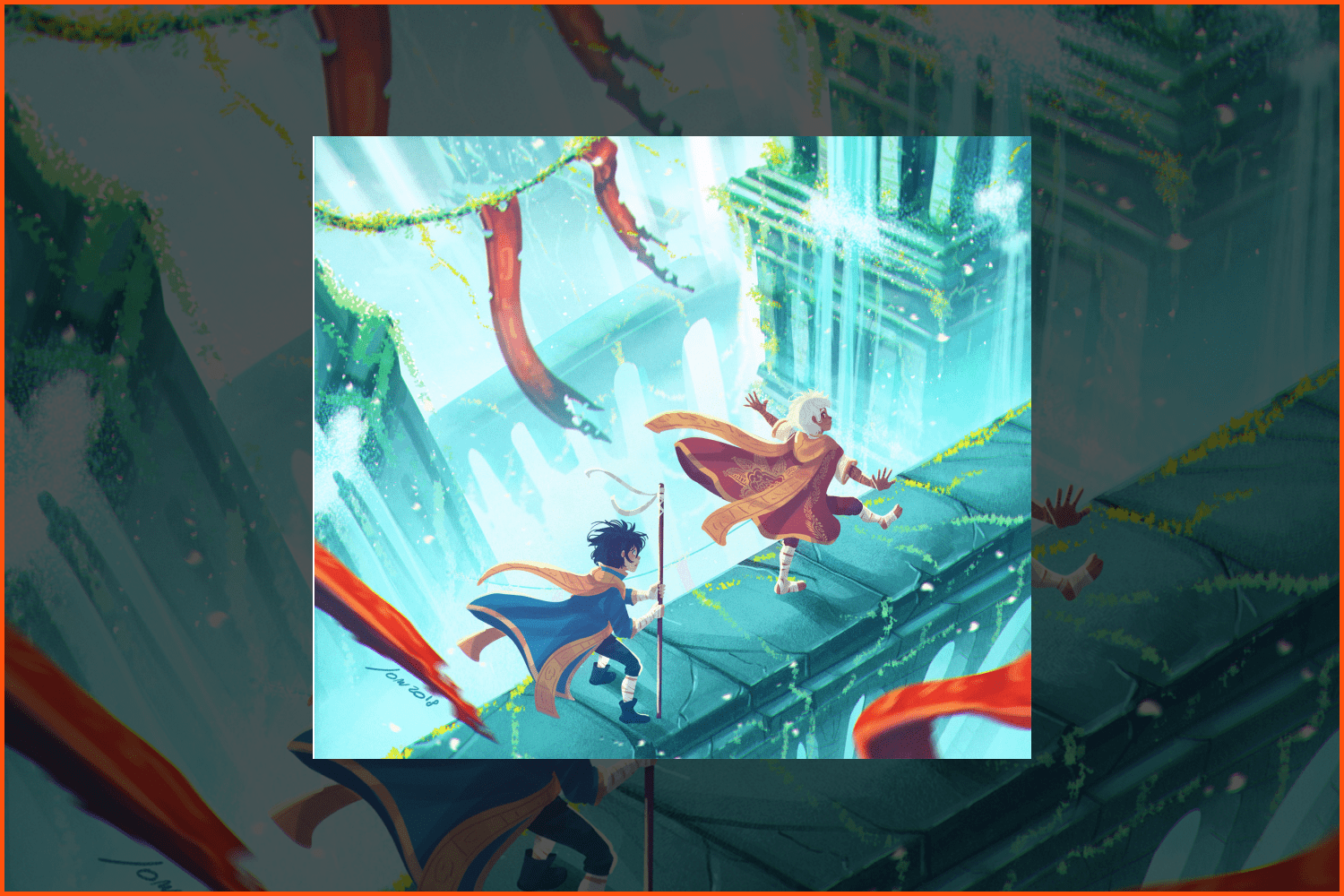 The Tale of Nadir and Zenith, Alessia's personal project.
Have you ever tried drawing typography or including lettering in your projects?
Honestly no, I've never tried! I think that to do lettering or typography is something that requires a lot of precision and patience and….I lack both!
Have you heard of MasterBundles before? What do you think about this project?
I won't lie, I didn't know MasterBundles BUT I'm wondering how I did not know it so far! I don't do lettering on my own and I'm always in search of different fonts, and your site is exactly what I've always wanted!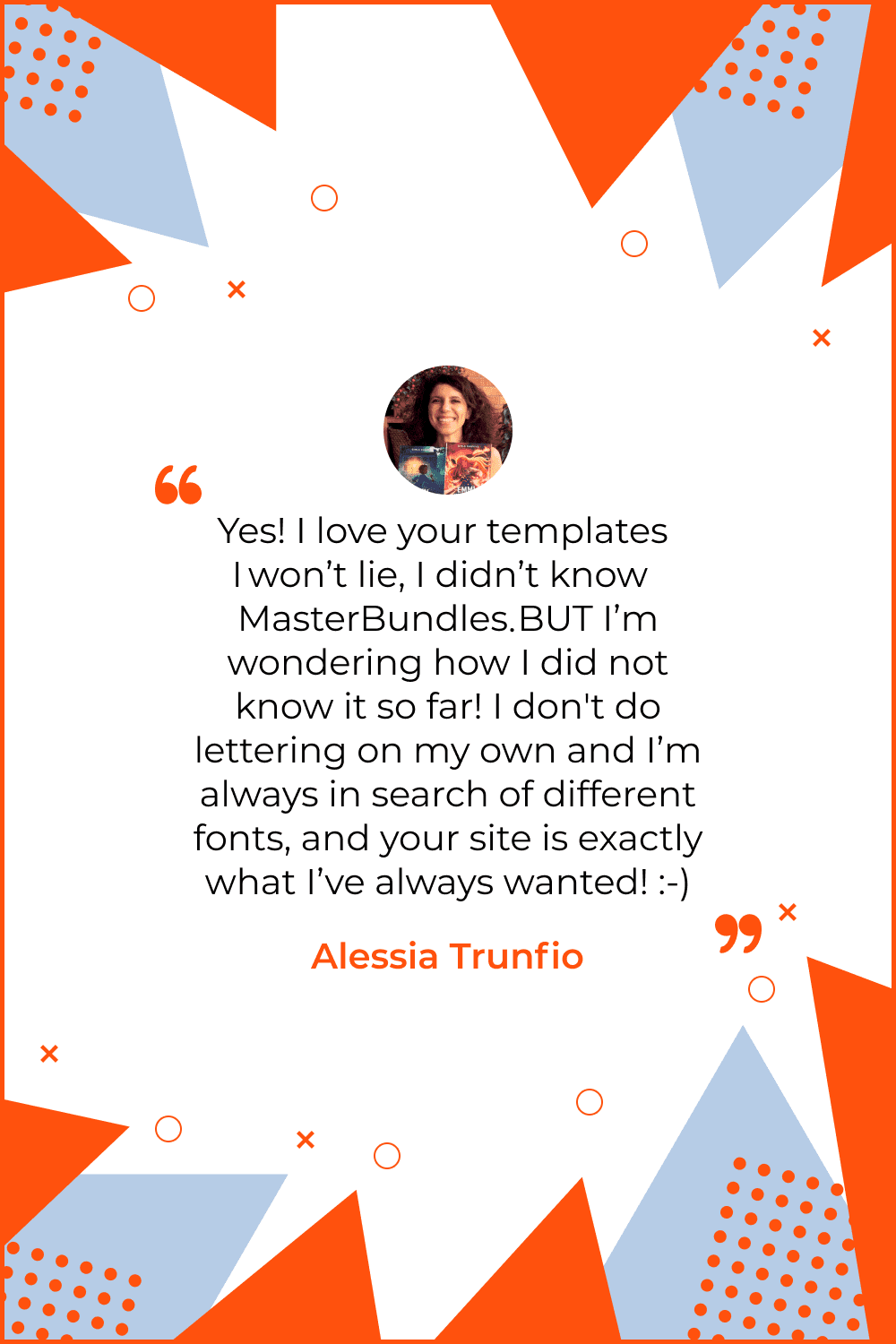 Recommended Posts For You
Some advices for beginner illustrators from Alessia Trunfio

Alessia Trunfio is an international children's book illustrator. Born in Italy, currently based in Rome.
 
Was this page helpful?
We will be happy if you decide to share this article with your friends on Facebook. Just click on the button and you're done
What are your concerns?
Thanks for your response!
You have already left your review.