How to Become an Illustrator: Skills, Courses, Jobs. 15 Steps of Ultimate Career Guide
To become a successful illustrator, you need, first of all, the desire and ability to draw. If earlier representatives of this profession were mainly engaged in drawing texts illustrations or creating a series of drawings for cartoons, now the range of their services has expanded considerably.
Modern illustrators develop web-icons and avatars, create drawings for Internet sites and do many other things.
Is it possible to become an illustrator from scratch? Where to begin? How not to get to the blind alley? In this article, I will answer all your questions and after reading it you will know everything you need and even more to become an illustrator.
5 Best illustration Bundles
| Product Image & Rating (Out Of 10) | Product Name | Price |
| --- | --- | --- |
| | Olive Branch Outline Collection | |
| | Zodiac Clipart: Zodiac Celestial Constellations Set | |
| | Female Portrait SVG, EPS: Girl Art Bundle | |
| | Christmas Illustrations | |
| | Nude Grace Modern Vector Set | |
Article reviewed by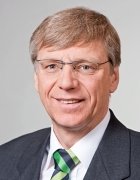 How It All Began
Illustrations have existed for a long time, since the days of ancient Egypt, when spells and hymns on papyrus were accompanied by images. Up until the 19th century, illustrations were mainly used as decorations for books. They existed in various forms: engravings, vignettes, miniatures, graphic sketches, and simply decorative ornament.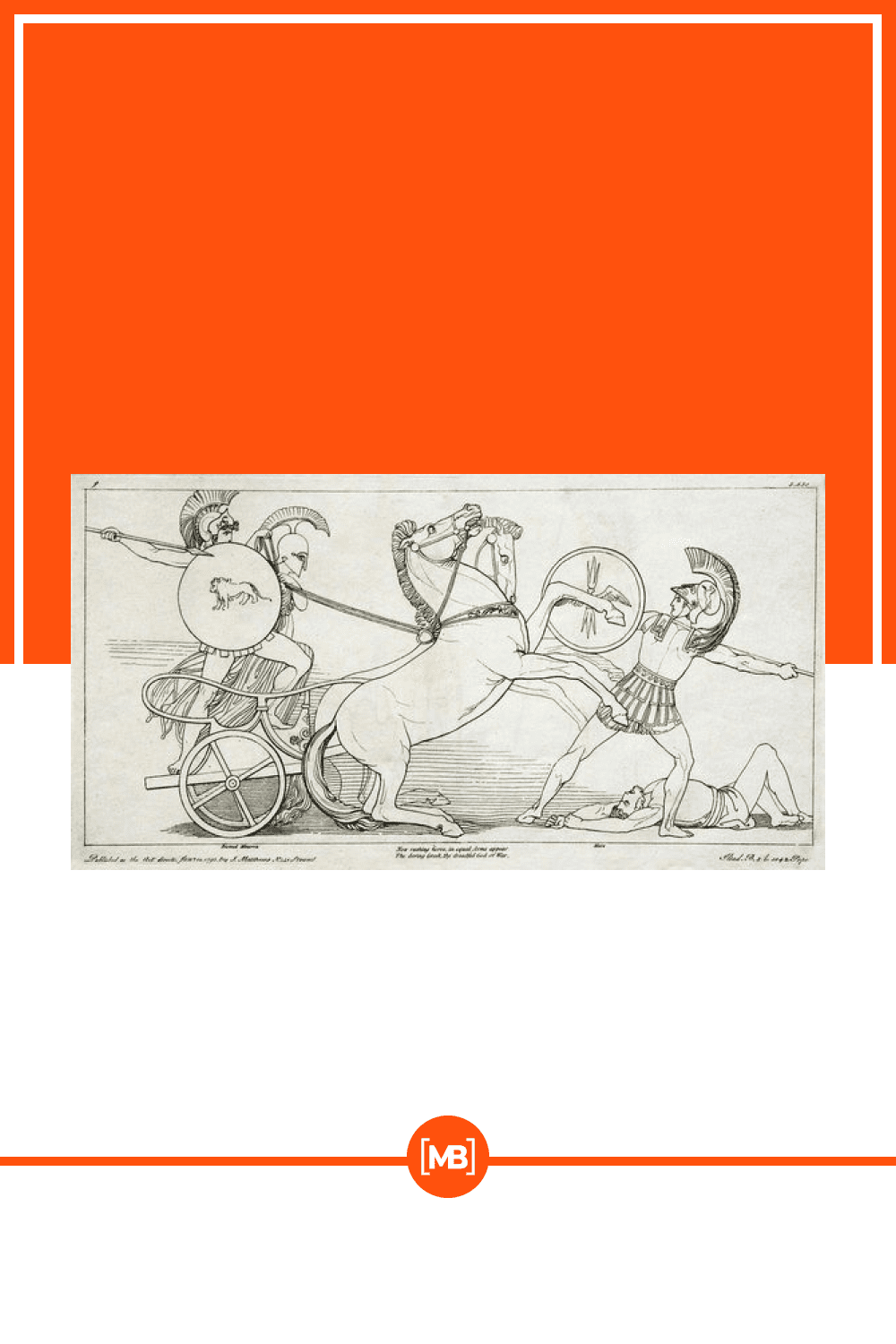 In the second half of the XIX century, the so-called Golden Age of illustration began, associated with the distribution of mass magazines and newspapers. At this time in Europe and America, there were masters who have had an enormous influence on all subsequent generations of artists: Howard Pyle, Norman Rockwell, James Flagg, Charles Dan Gibson, and many others.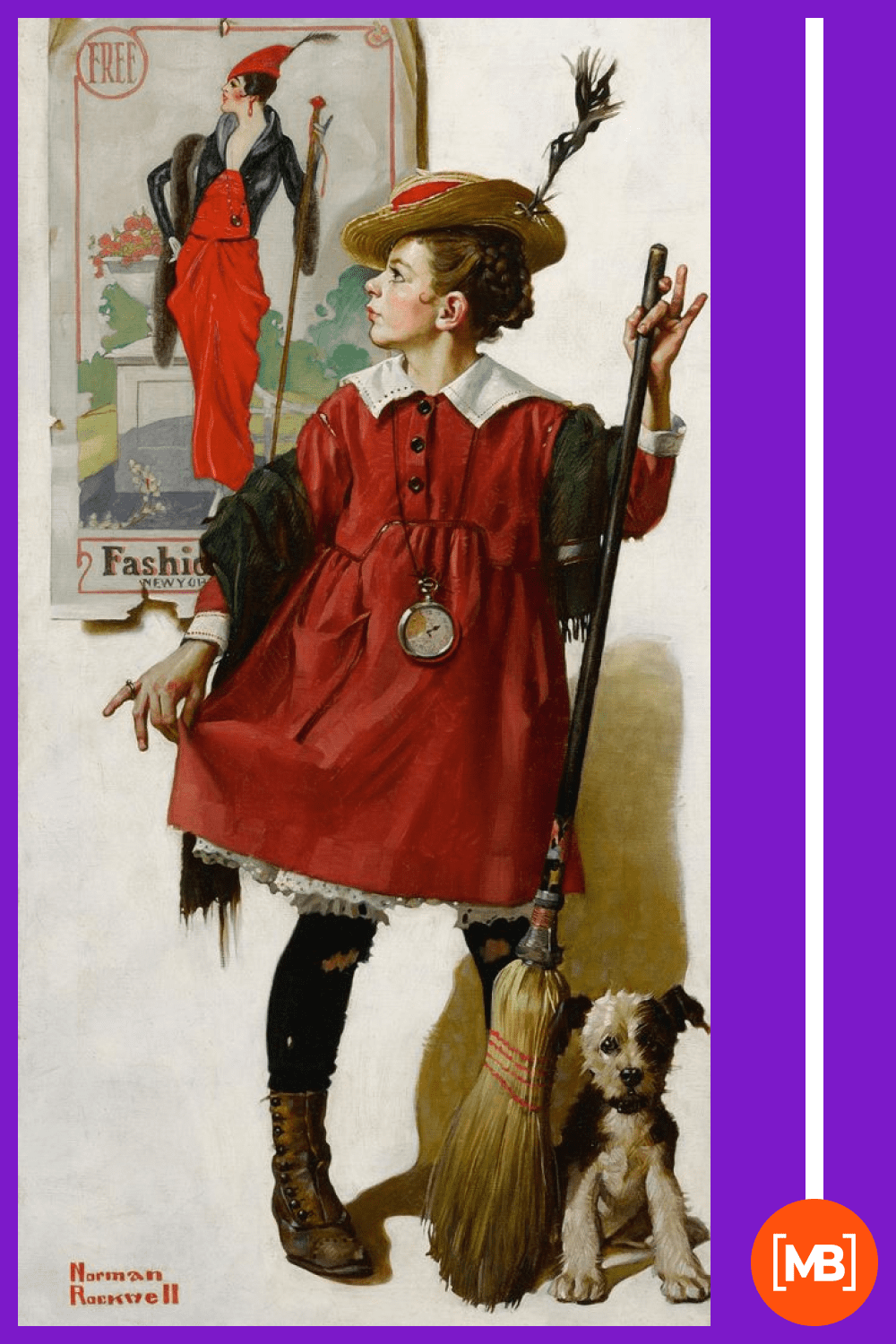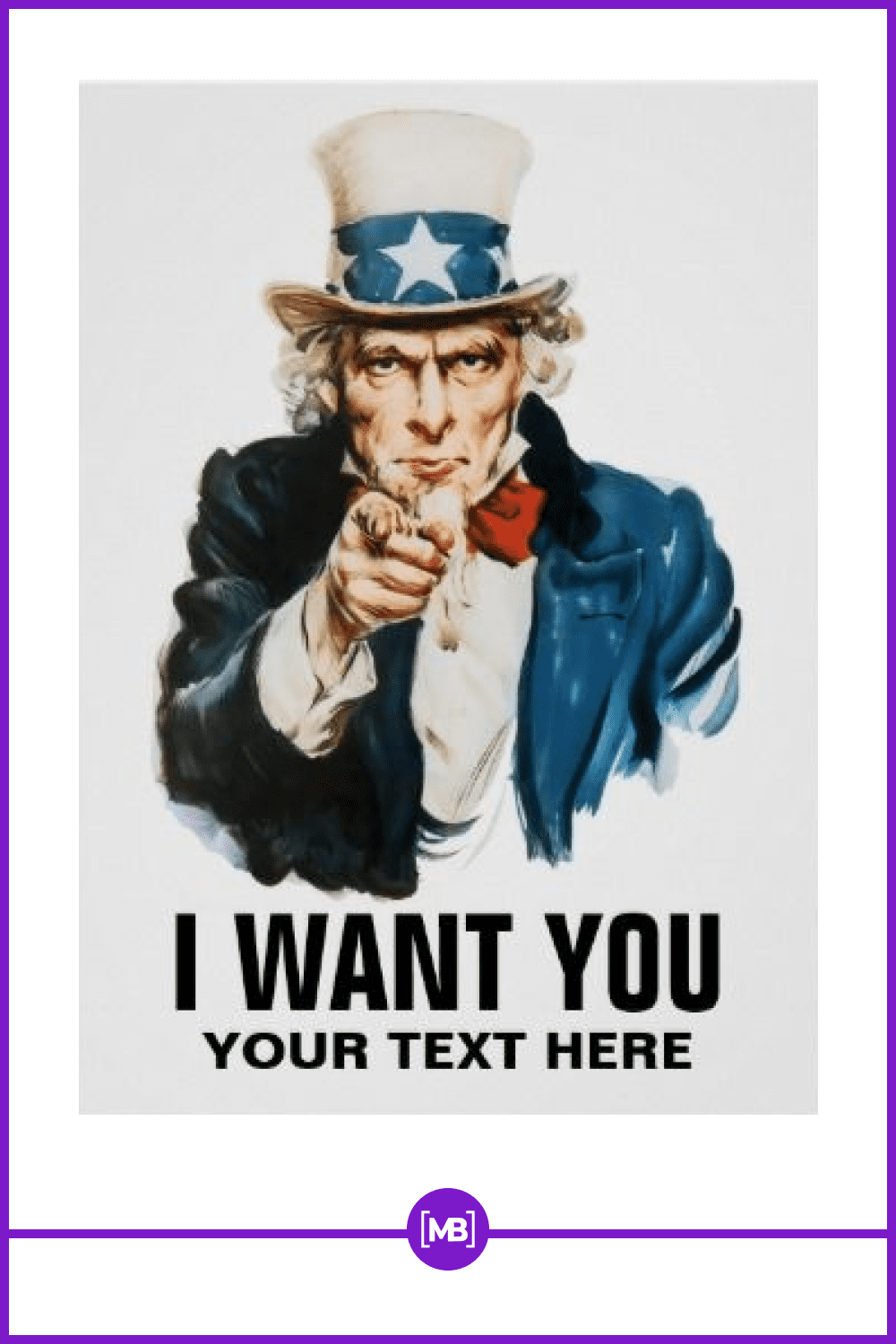 The turning point in the development of illustration as a genre happened in the 50s of the XX century. Photography has become the main way of reflecting and transmitting the events, and the artists had no choice but to begin to depict intangible "ideological" plots.
Thus, a conceptual illustration appeared that developed under the influence of contemporary for that moment painting: cubism, expressionism, dadaism, surrealism.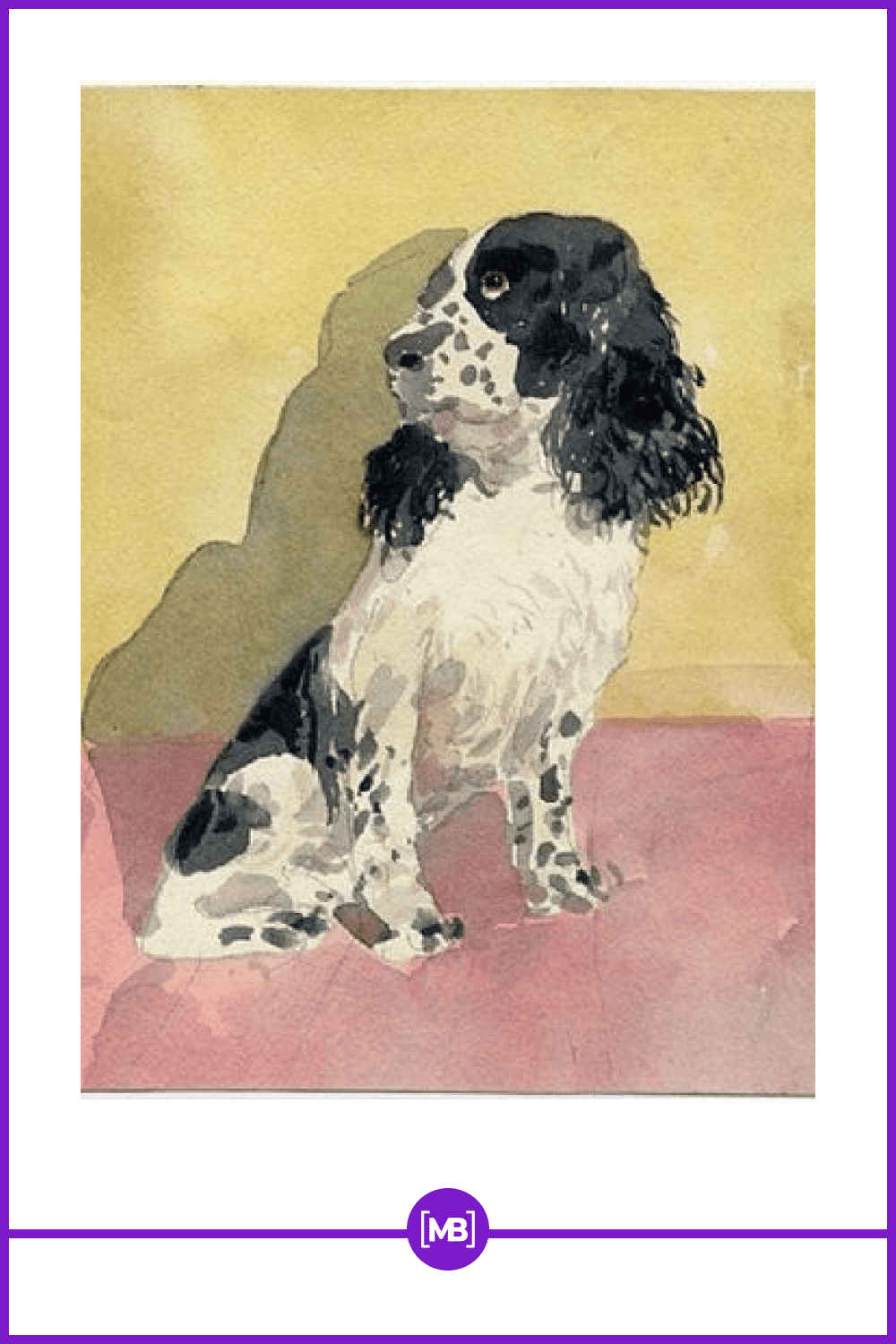 At about the same time, illustrations, in addition to books, magazines, and newspapers, are actively used in advertising and various propaganda. Poster illustration is becoming popular, as well as a caricature and satirical illustration.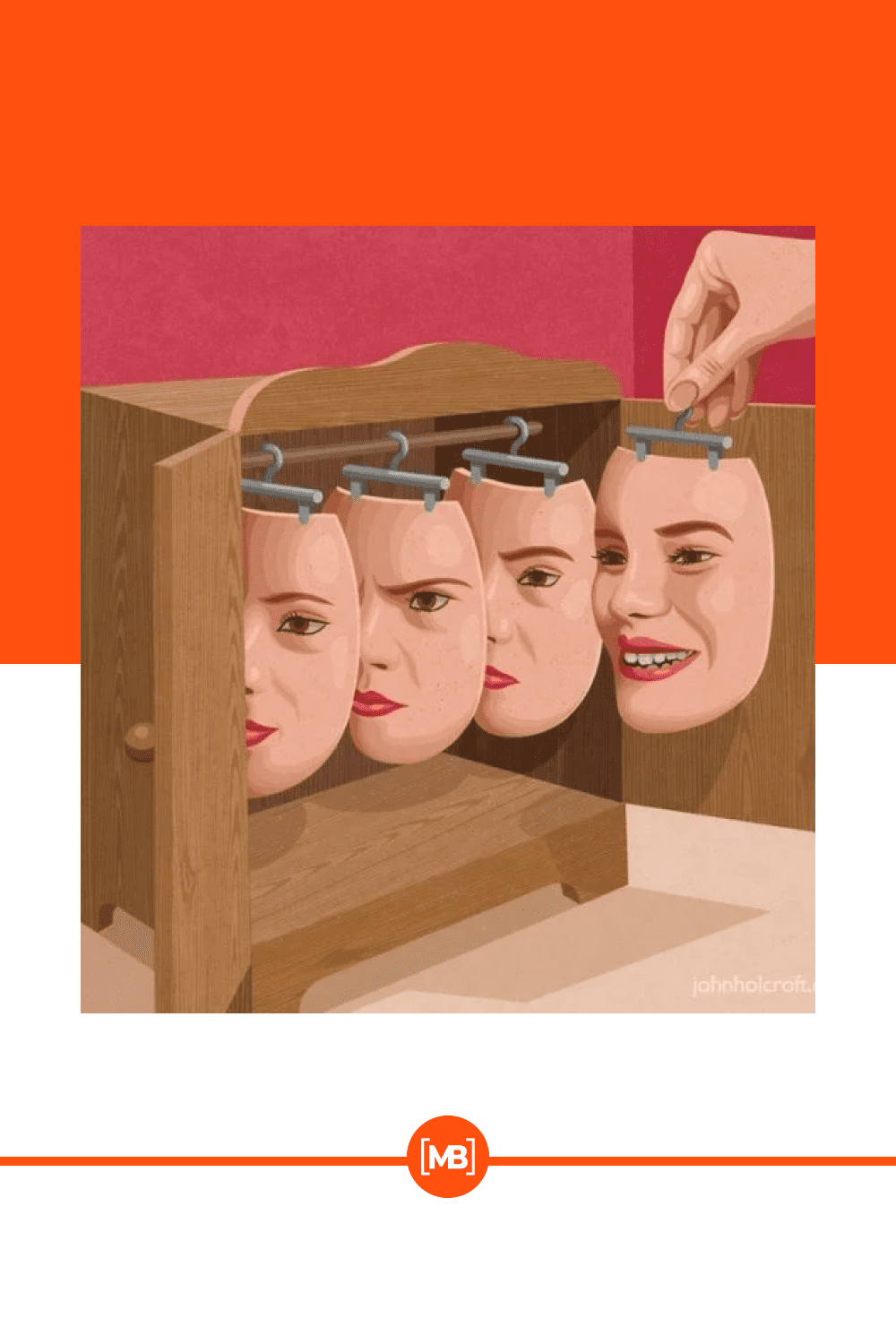 The illustration now is site design, infographics, packaging, and decor, as well as everything that uses visual content. With the development of computers and software, a new look has emerged – a vector illustration that is in great demand for microstock photography.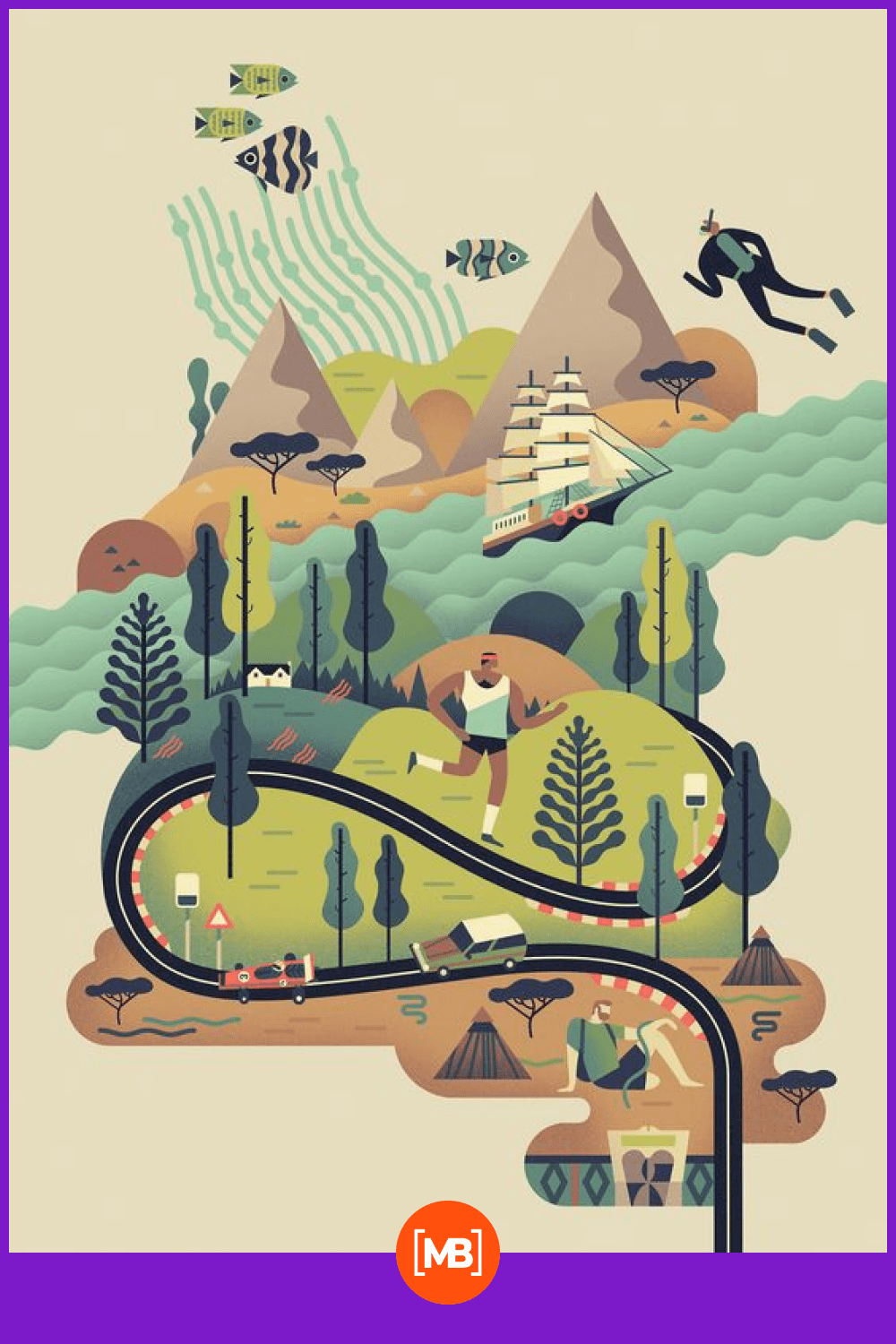 Types of Illustration
There are a lot of styles and genres of illustration including very old as well as recently appeared. Despite all the diversity, there are several main areas, which I will describe below.
Fashion illustration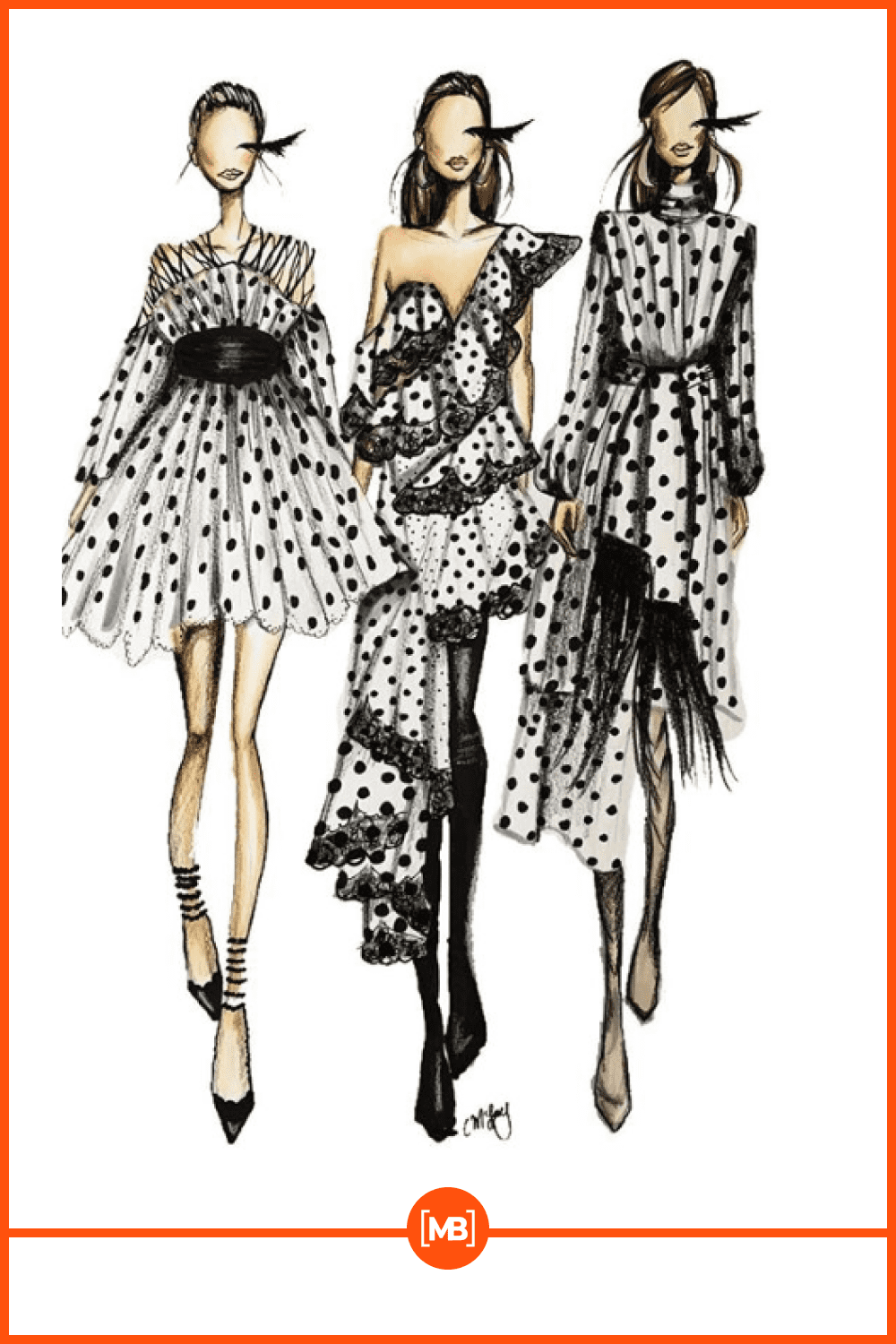 It exists about 500 years, but this style gained popularity only at the beginning of the XIX century – the time of appearance of a large number of fashion magazines. In this type of illustration, bodies are usually elongated. One of the founders of fashion illustrations was Carl Erickson, who is famous for his work for Vogue and the American cosmetics company Coty.
Poster Illustration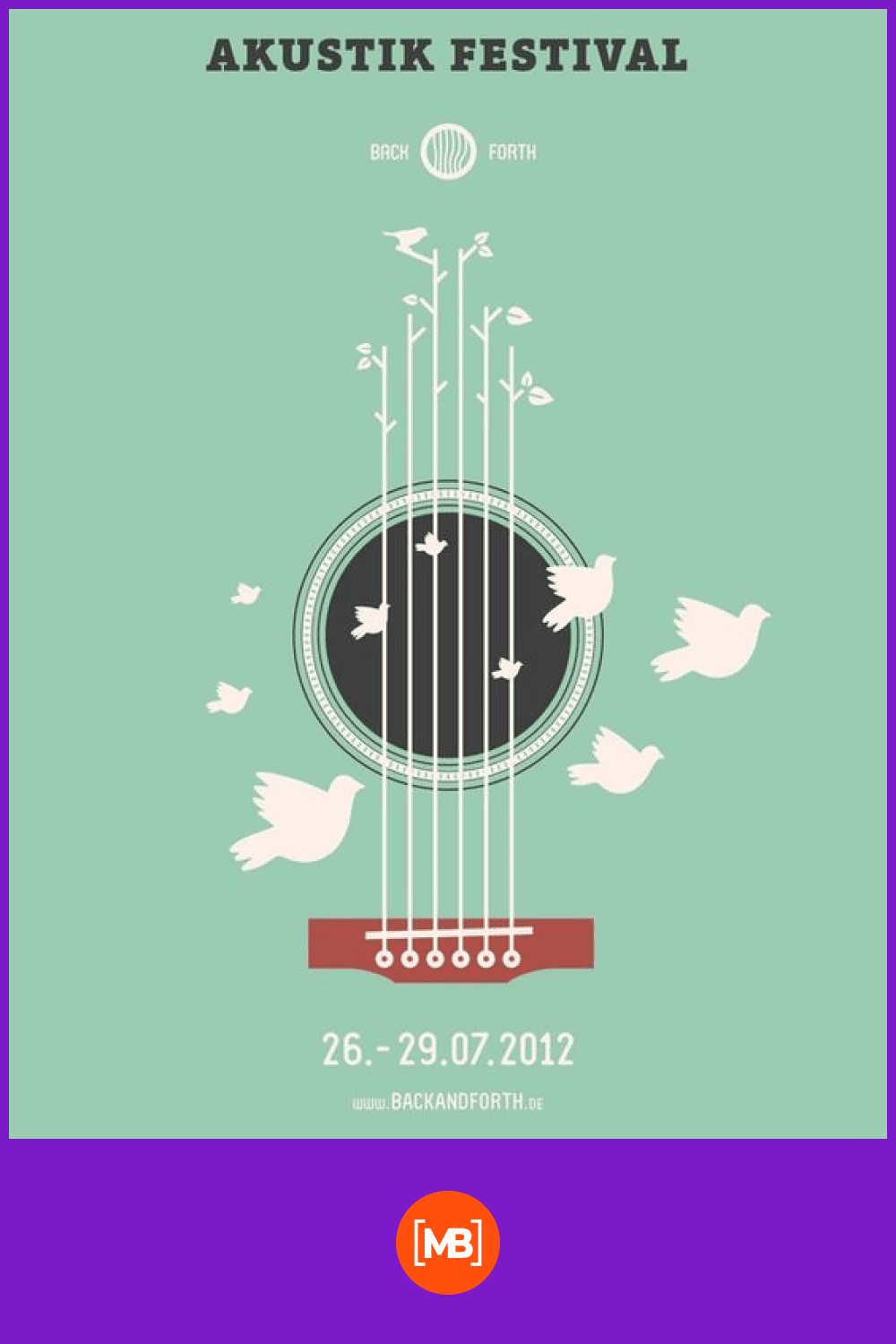 Illustrators have been using poster theme since the middle of the last century. It is widely used in advertising and the socio-political sphere. Founders of this genre are considered Jules Cheret and Henri de Toulouse-Lautrec.
Retro Illustration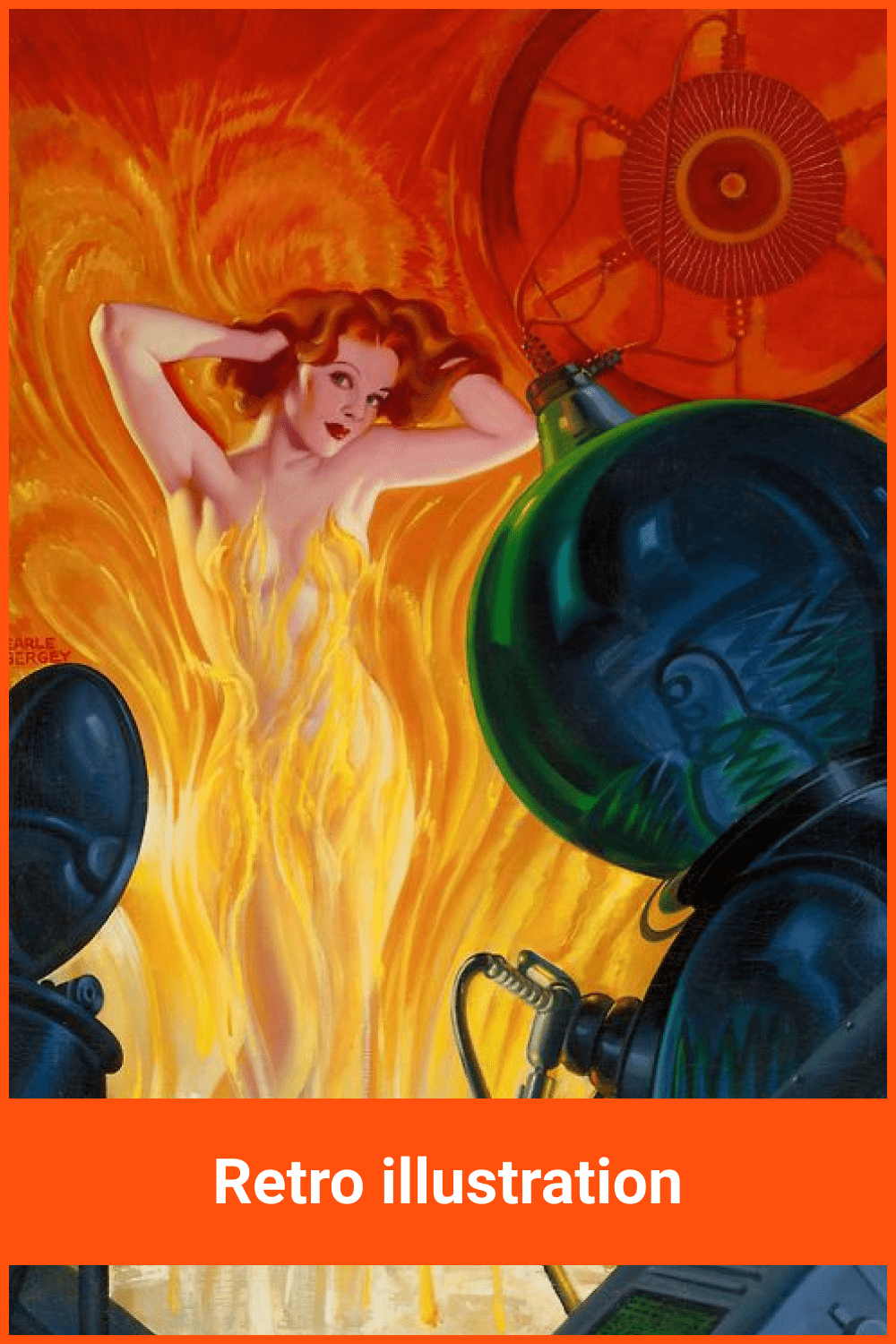 For us now these illustrations are retro, and for Earl K. Bergey, for example, they were a modern reality. The American has illustrated a huge number of books, magazines, newspapers in the famous "vintage" style, which is now so popular.
Decorative Illustration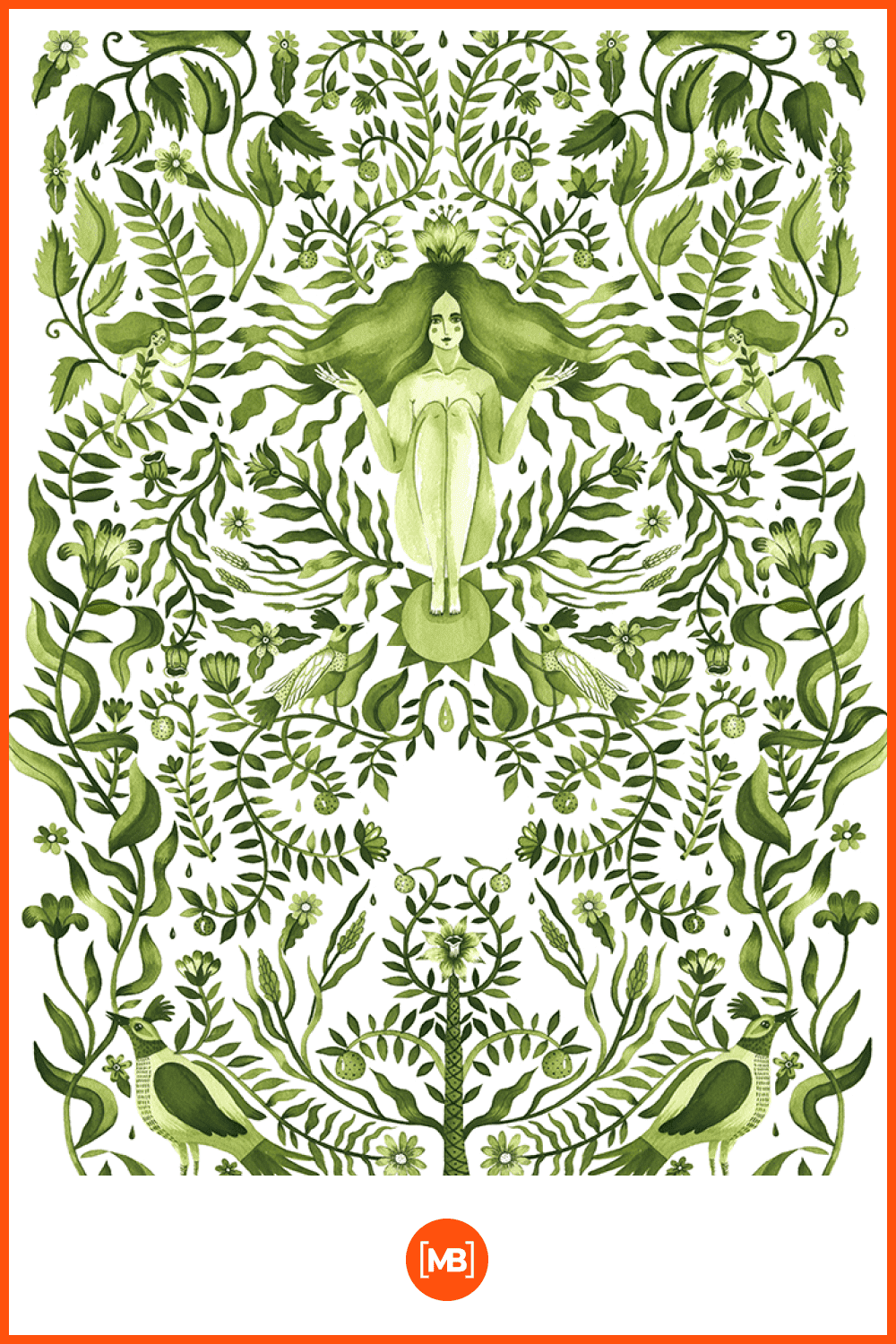 This is perhaps one of the oldest styles of illustration. The most prominent decorator of the 20th century is William Morris, the unofficial leader of the Arts and Crafts Movement.
Children Book Illustration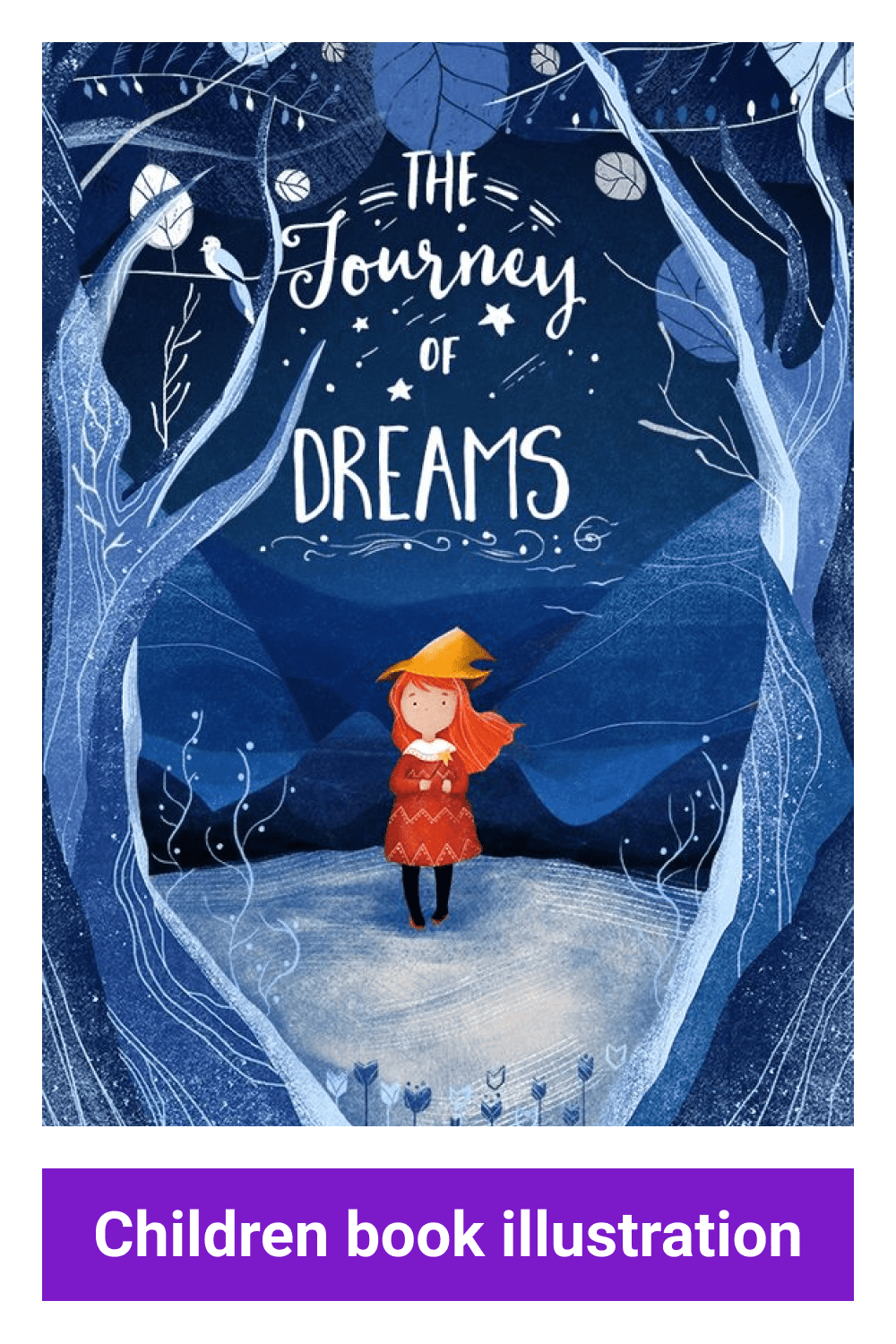 Another classic illustration genre. Techniques, styles, and epochs change, one thing does not change – children book illustration should be colorful, funny and interesting. One of the most famous children's illustrators is Edmund Dulac.
Comic Illustration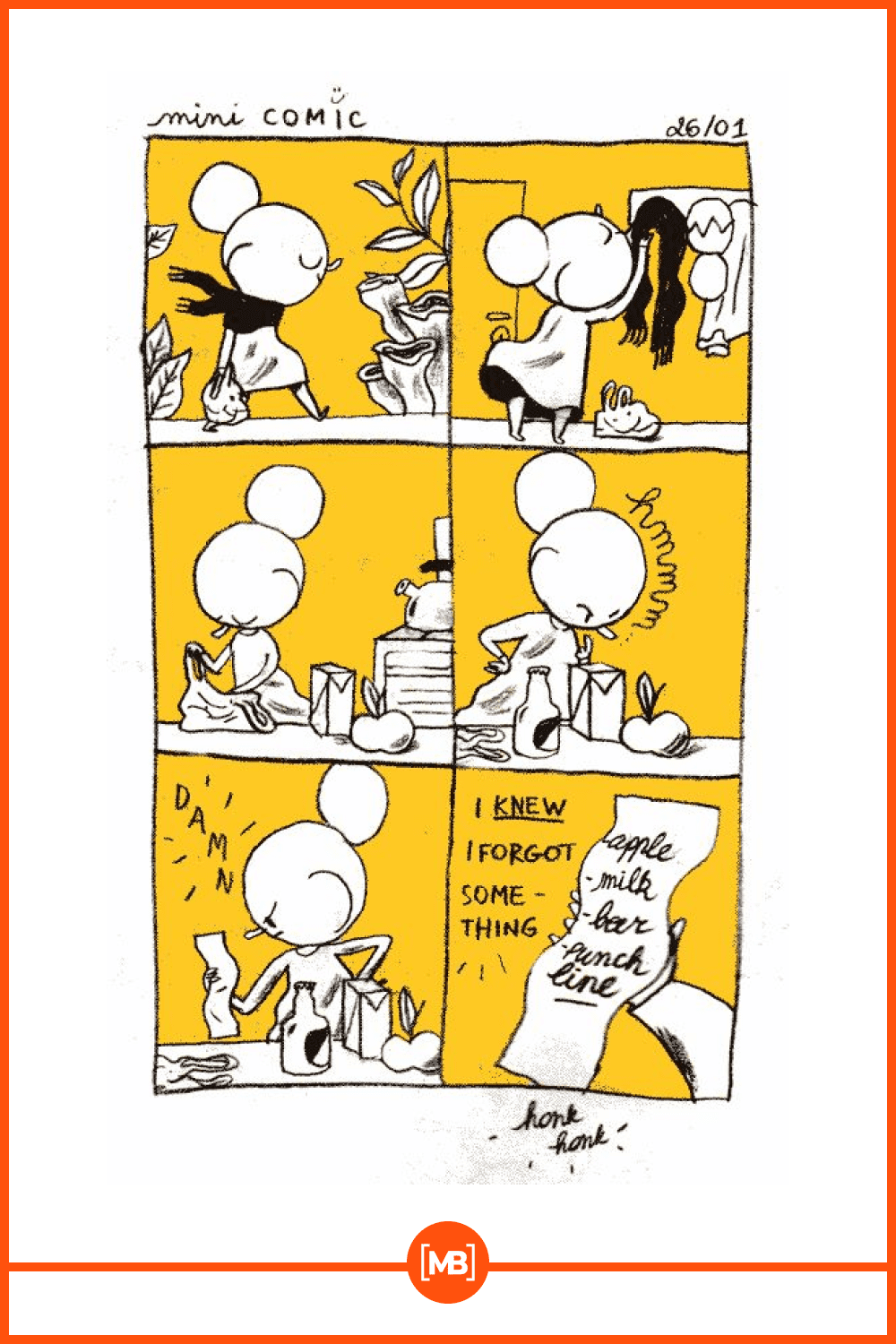 Comics, of course, is a separate genre, but we can not deny that, in fact, comics is an illustrated story. In addition, the famous illustrator Charles Schulz with his sketches about the boy Charlie and the dog Snoopy is considered the godfather of modern comics.
Satirical Illustration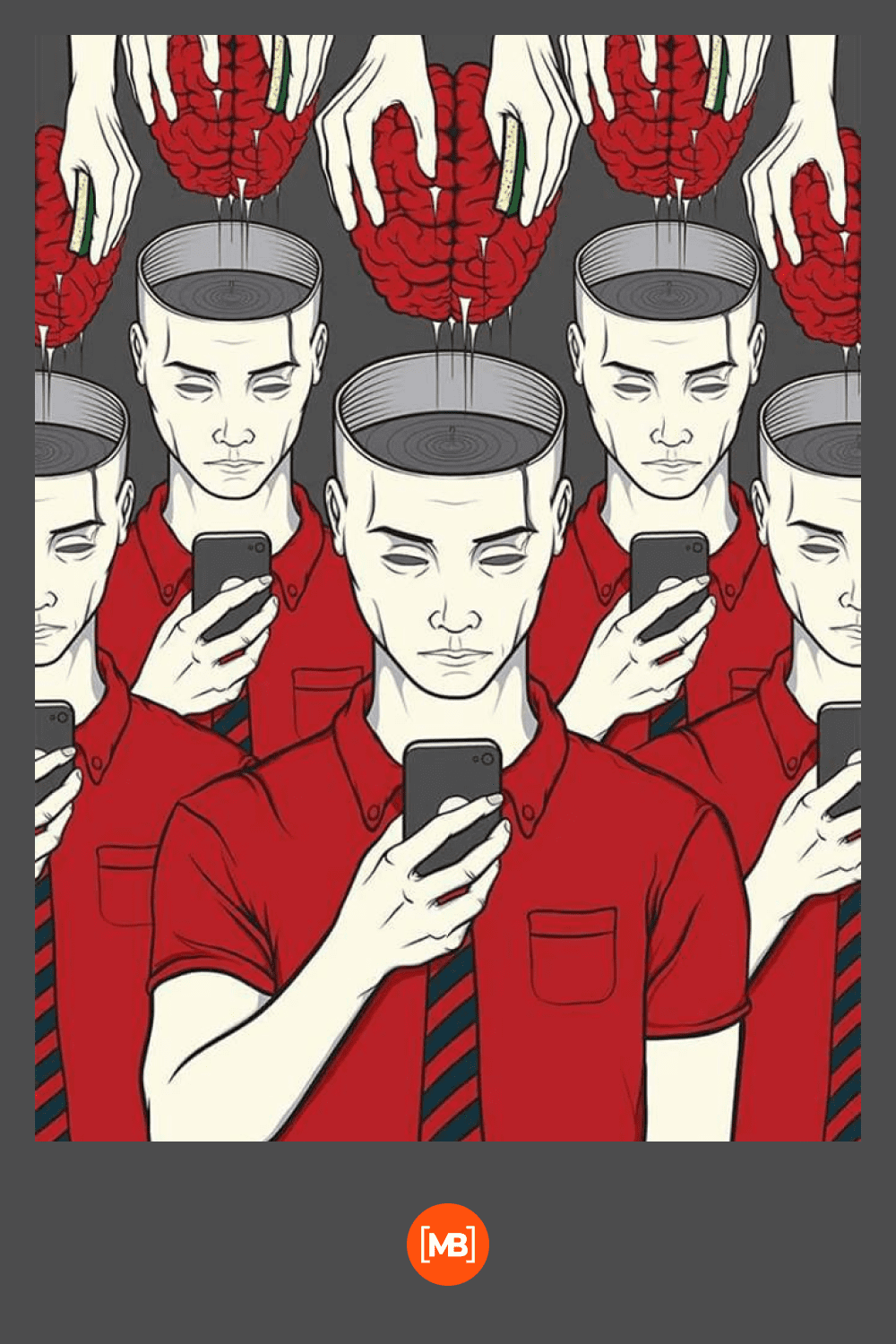 The origins of satirical illustrations are caricatures. They do not lose popularity even now. One of the very first caricaturists is George Crookshank. Favorite topics are socio-political and social issues.
Sports Illustration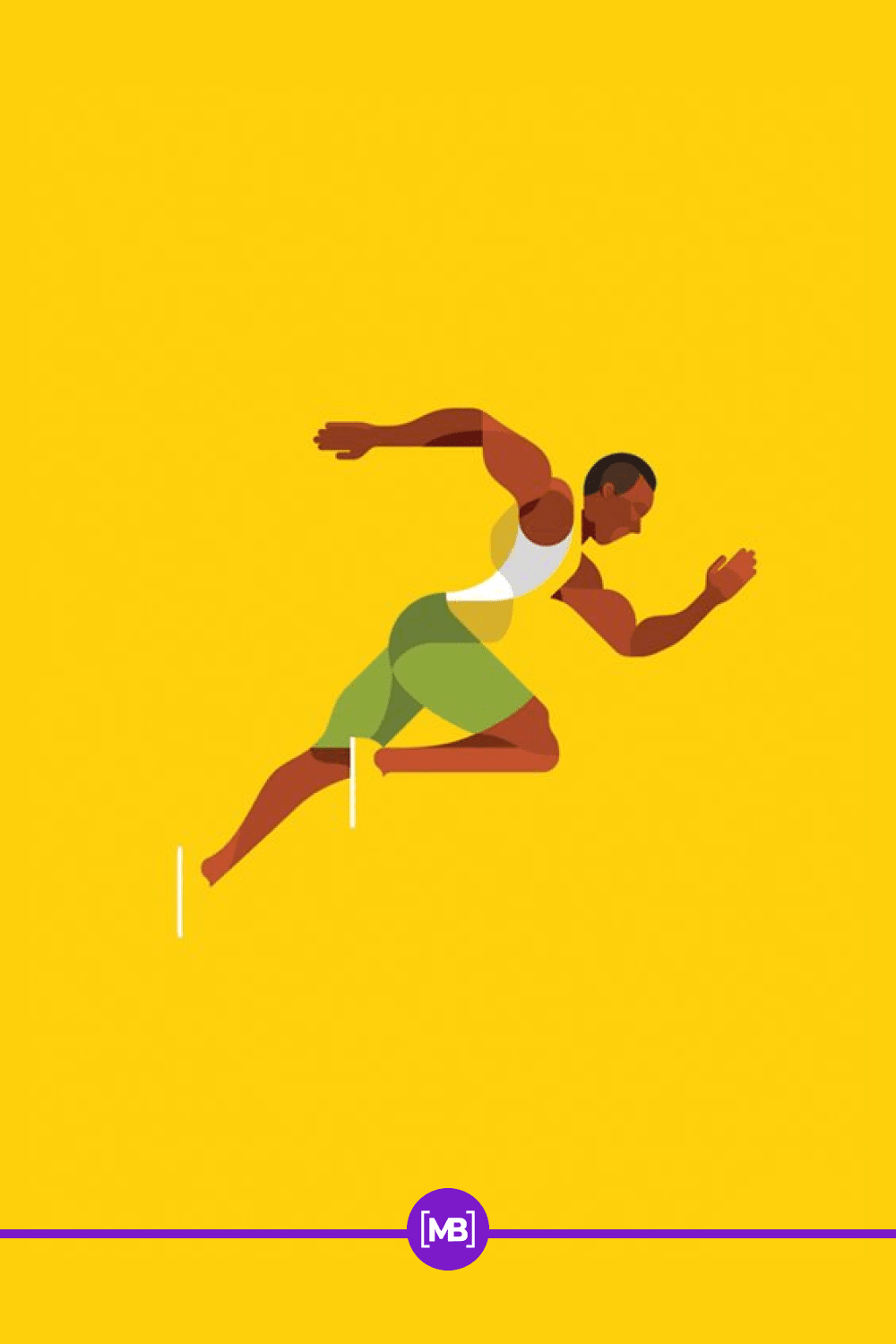 The peak of sports illustrations popularity was in 1930–1950, when they could be found in almost every newspaper. One of the most famous artists is Willard Mullin.
Conceptual Illustration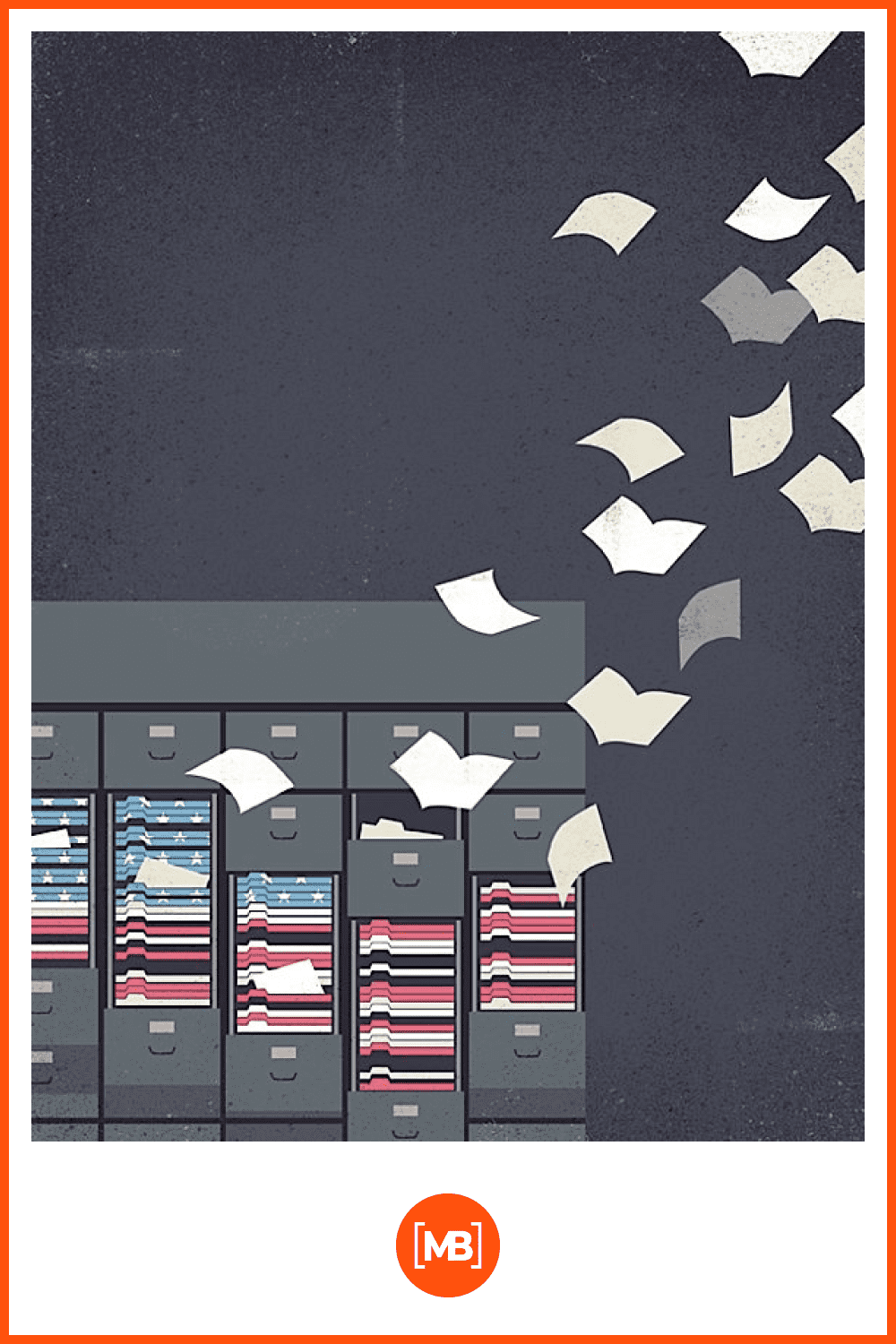 The conceptual illustration arose as a reaction to the appearance and distribution of photography and developed under the influence of various modernist trends in art.
Fantastic Illustration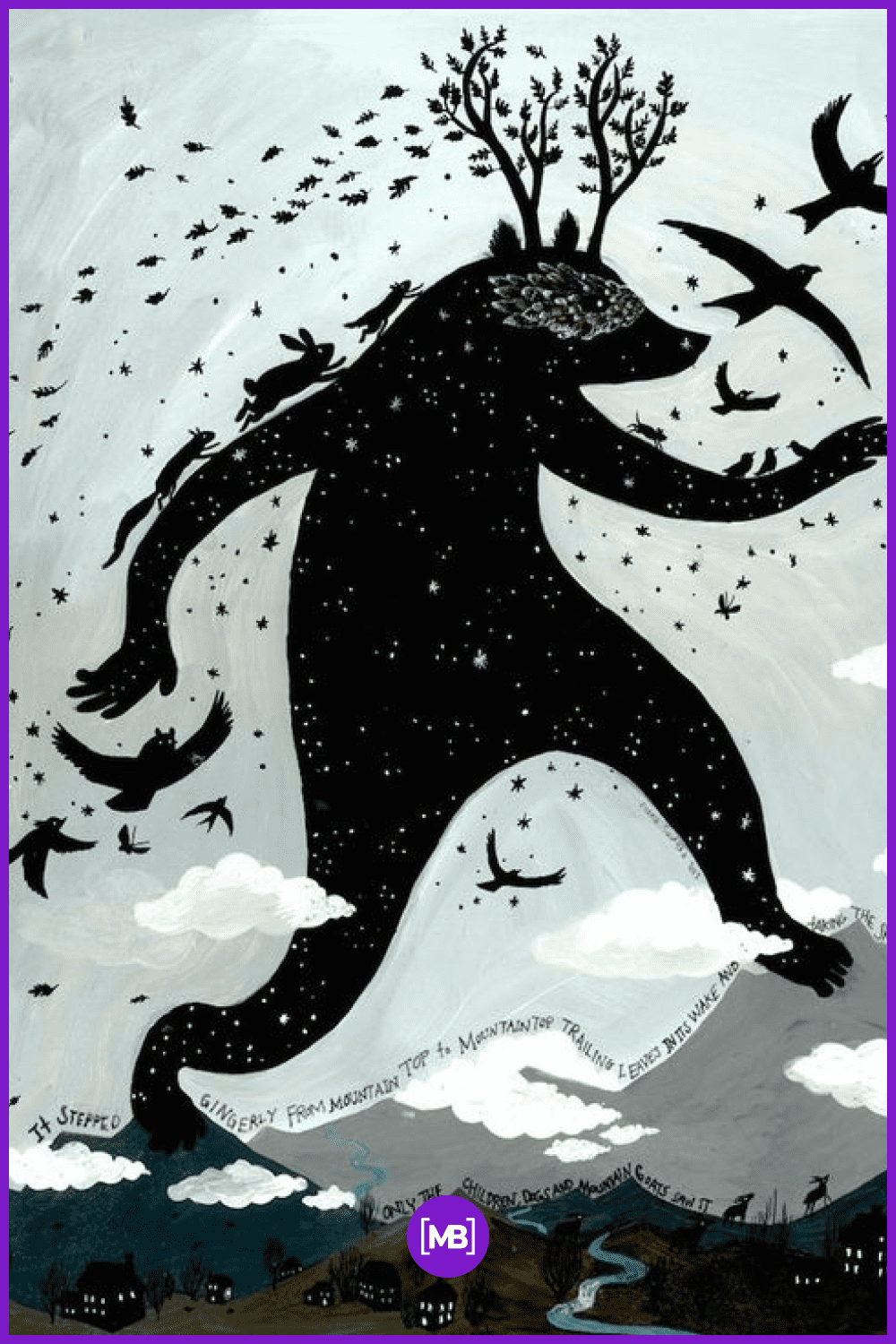 Any illustration has a part of fiction but in fantastic ones – fiction is the basis of everything. The masters of this type of illustration are Edd Cartier and Boris Vallejio.
Editorial Illustration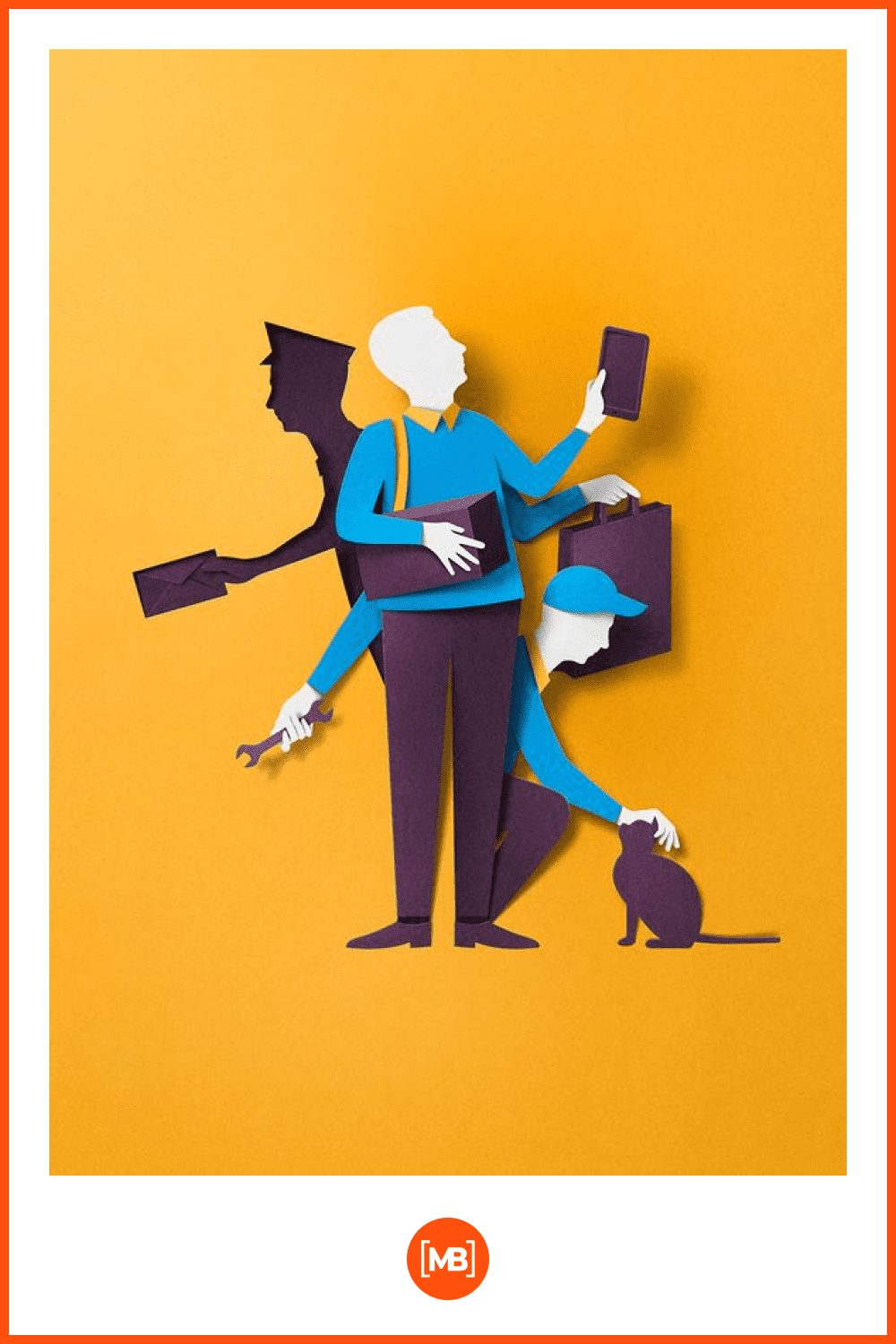 This genre aims to create illustrations for magazines, newspapers, and publications. In such a way readers are involved into the content.
Illustration in Advertising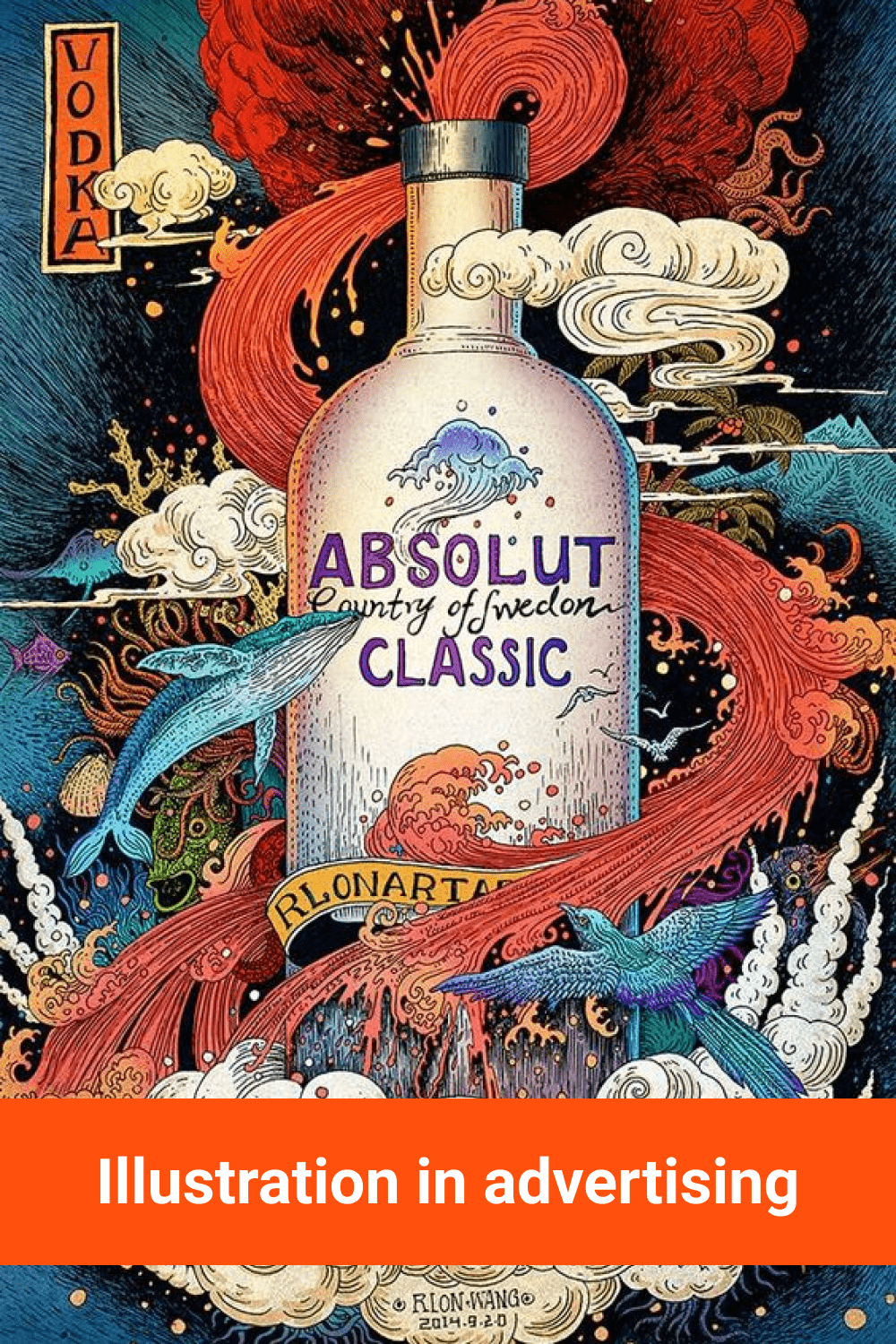 Such illustrations should transfer a certain message and attract potential clients by means of colors and visual elements.
Infographics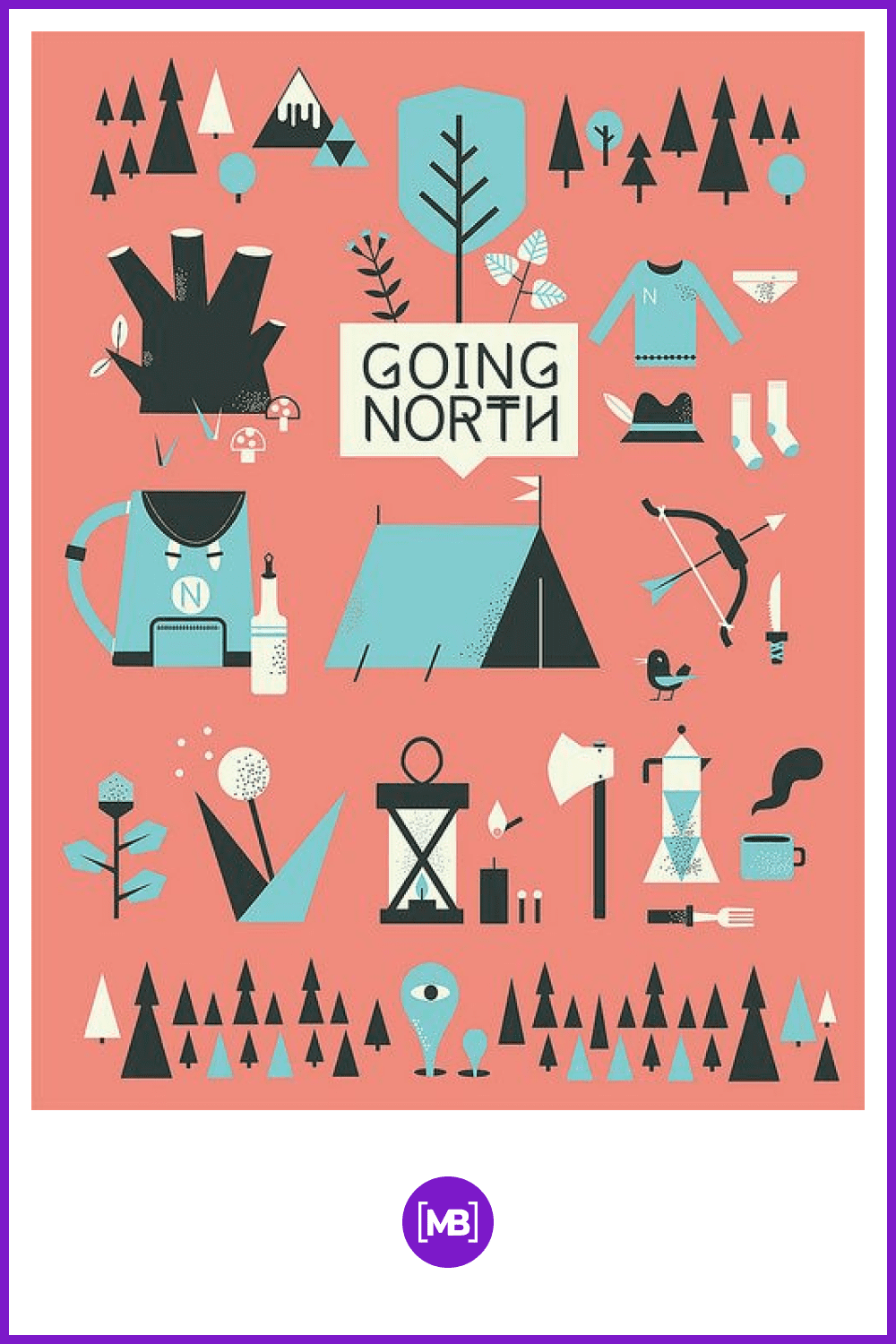 Here we can find creative infographics accompanied by illustrations.
What Should a Good Illustrator Know?
First of all, an illustrator should be able to create images using digital technologies and traditional techniques. And before you start learning the craft of an illustrator, pay attention to these techniques:
Graphic. Creating a drawing by black or simple pencil. When creating illustrations, strokes and spots are used. The main requirement of graphics: the presence of lines of the same color.
Technical. Includes drawings accompanying all engineering documentation.
Botanical. Includes pictures of the described objects which are usually used in textbooks for schools and universities.
Illustrations made by special techniques (modeling, origami, appliqué).
It is desirable for an illustrator to master all of the above techniques, because customers may have completely different requirements for work. The main requirements for the illustrator may include:
Ability to draw in such graphic editors as CorelDraw, Adobe Illustrator, Paint tool SA, Photoshop.
Knowledge of various programs, for example, PowerPoint.
The ability to invent new fonts and decorative design elements.
The ability to take pictures, make collages, process photos, apply effects, create original characters etc.
Also, in order to become a successful illustrator, you need to:
understand the creative process;
have knowledge of color, pattern and visual texture;
produce creative ideas;
work to deadlines;
work on multiple projects at the same time;
know modern styles and trends in illustration and design.
Also, to keep abreast of all the events in the world of illustration and expand the circle of communication, do not pass by such sites as Society of Illustrators. Communication is our everything.
Remember that success of the master of illustration is the universality, that is, the possession of a wide range of techniques and skills, and the creation of a unique author's style, whose fans will recognize the work of their favorite artist at a glance.
Jobs in Illustration
Now, an illustrator is a creative person who creates images for written texts and stories for magazines and books, as well as for Internet resources. Of course, these illustrations should not just dryly convey the meaning of the text, but also visualize the ideas, emotions, and thoughts of the author.
The essence of the profession of an illustrator is to express clearly, concisely and briefly the idea of the text in the image. Illustrators are needed in a wide range of industries from advertising to book publishing. The most popular illustrators are those who are able to create beautiful pictures, design, process photos, find and refine images. There are many types of Illustrators. First of all, you can work as a manual illustrator or a digital one. Besides, you can become a specialist in any field you want – create storyboards, animations, comic strips, or even images for video games, and so on. Well, not to mess all the information in your head, I want to tell you about the most popular jobs in illustration.
Comic Book Illustrator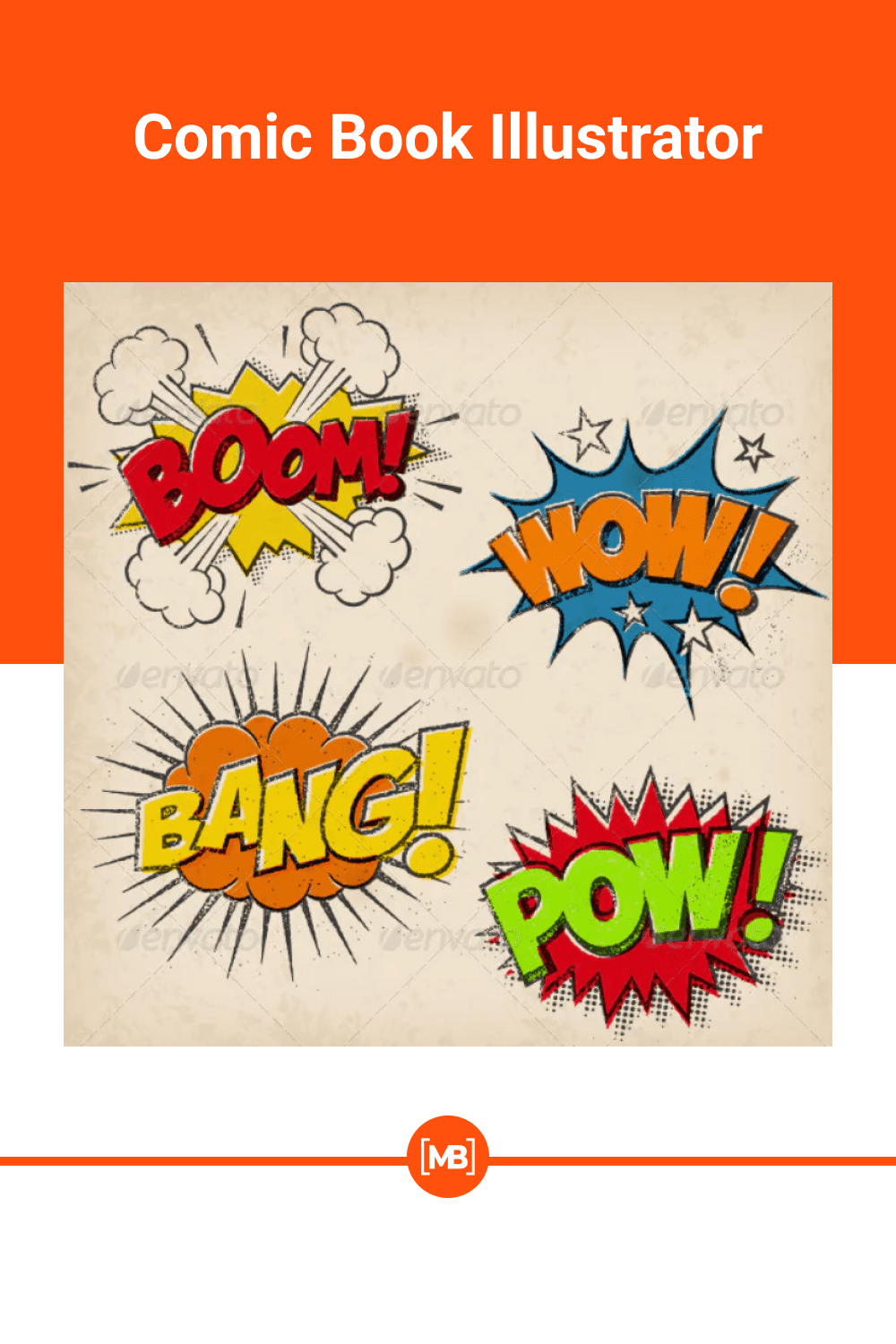 One of the most popular and exciting jobs in the illustration field. At the same time, it has a lot of applicants. However, you can always develop through your own webcomics. Take into consideration that comic illustrator is a good way to start your career.
Courtroom Illustrator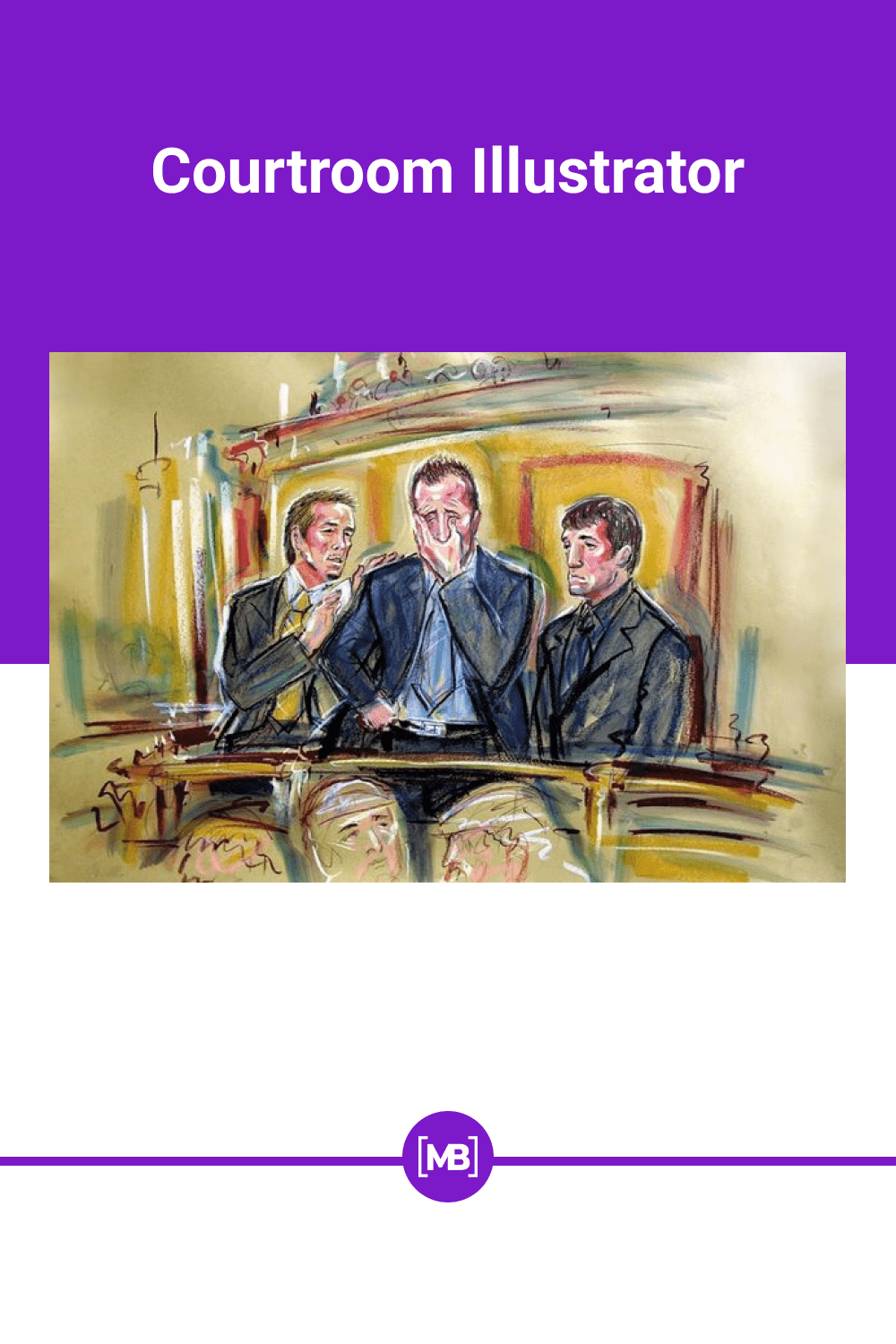 Perhaps, this job is a little bit fancy. For it, you need a lot of skills. In addition to the main responsibility of drawing, your illustrations should be accurate and realistic to the extent possible and your memory – just awesome. However, this job can increase your skills a lot and there's a possibility to get a place in very outstanding cases.
Forensic Artist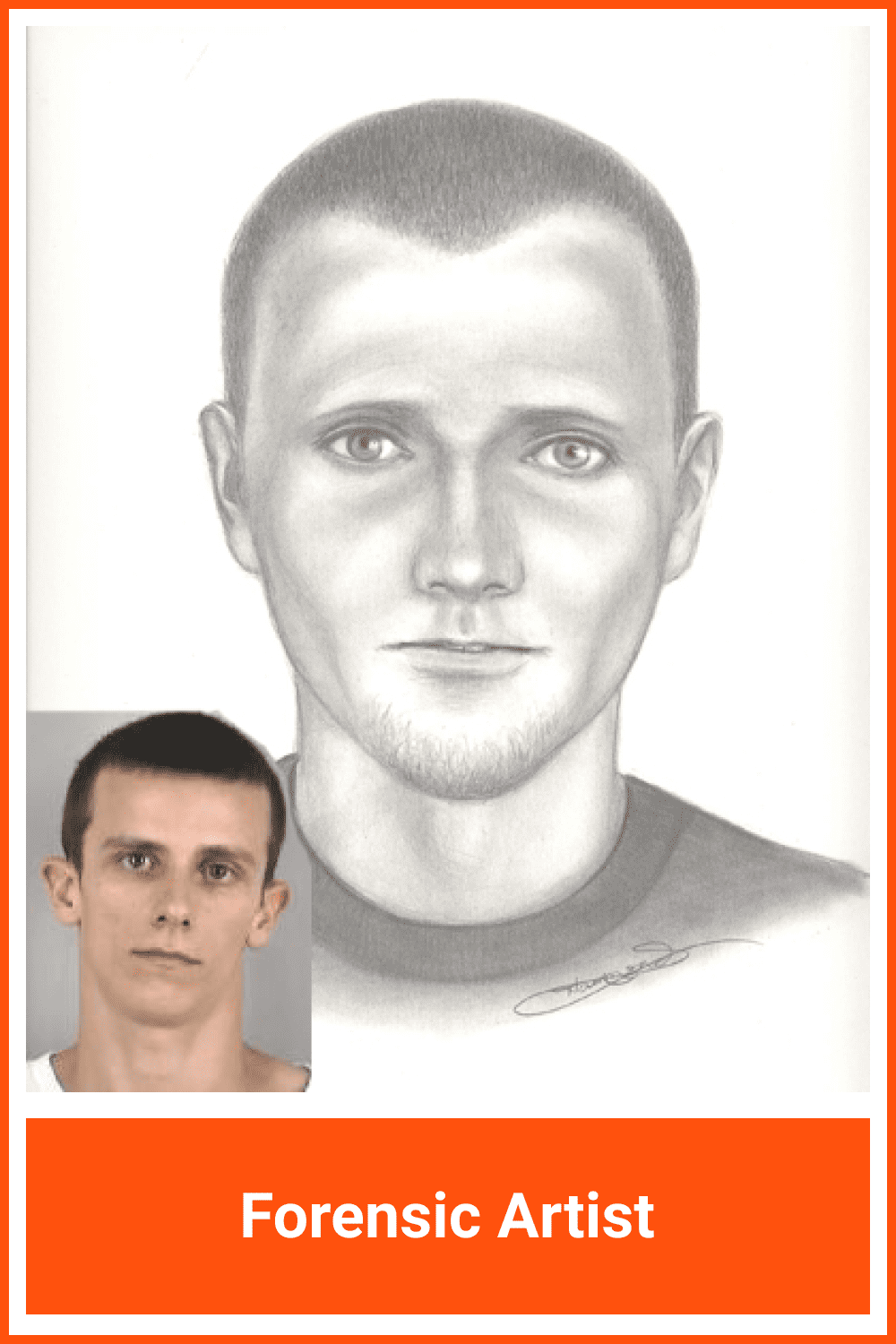 Forensic artists as their colleagues from above need different skills. In addition to focus and discipline, they should be calm and patient, able to work with not emotionally stable victims or witnesses. Some psychological qualifications will definitely help. So, if you've ever dreamed to help in solving crimes, it's your chance.
Film Storyboarding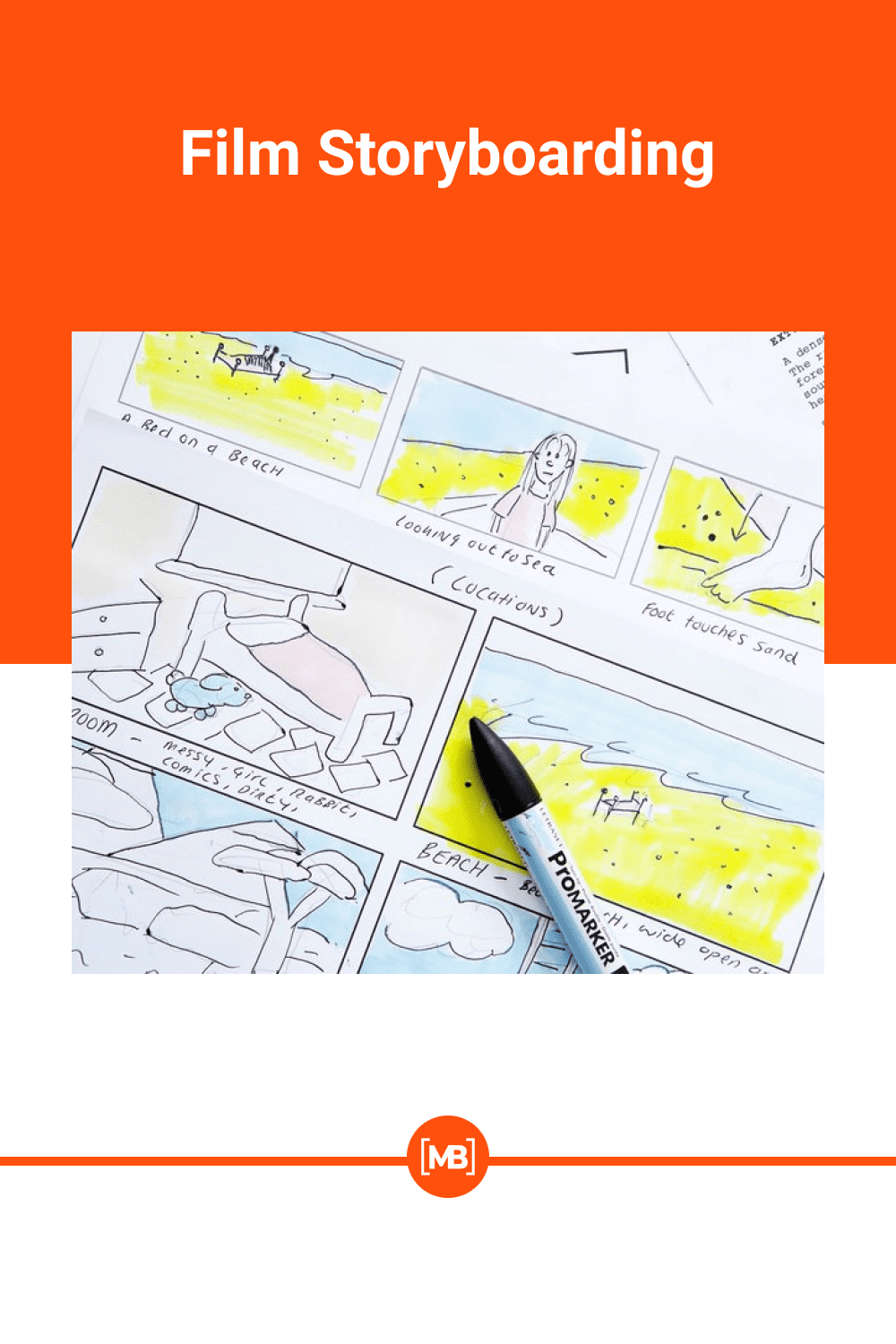 Nowadays, almost all movies and commercials use a storyboard for planning shots before production. There's a possibility that at first, you will need to work as a volunteer but everything exciting waits further.
Architectural Illustrator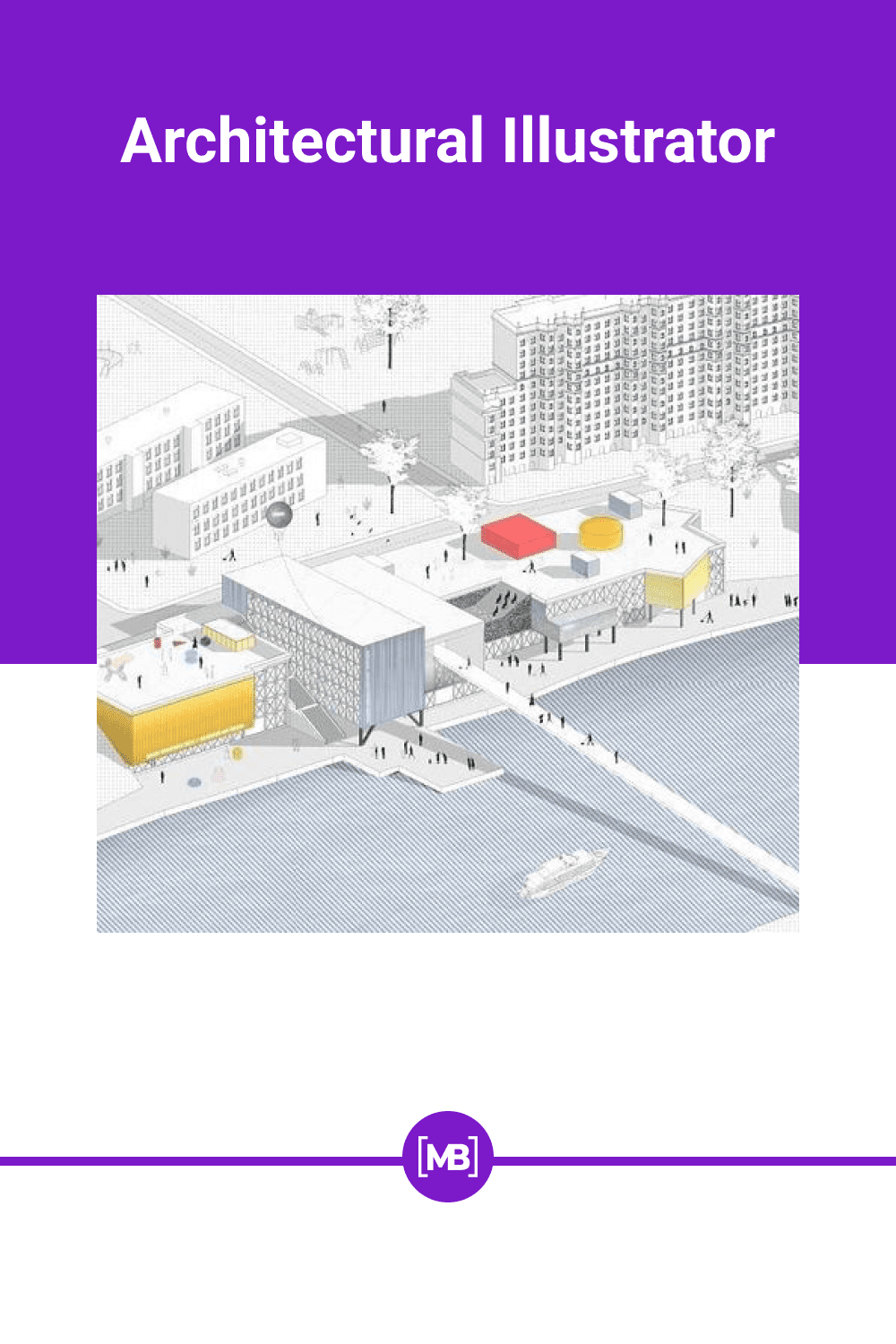 Such an illustrator visualizes design concepts. The work is expressive and structural. Architectural illustrators should always show the mood and atmosphere of an object.
Medical Illustrator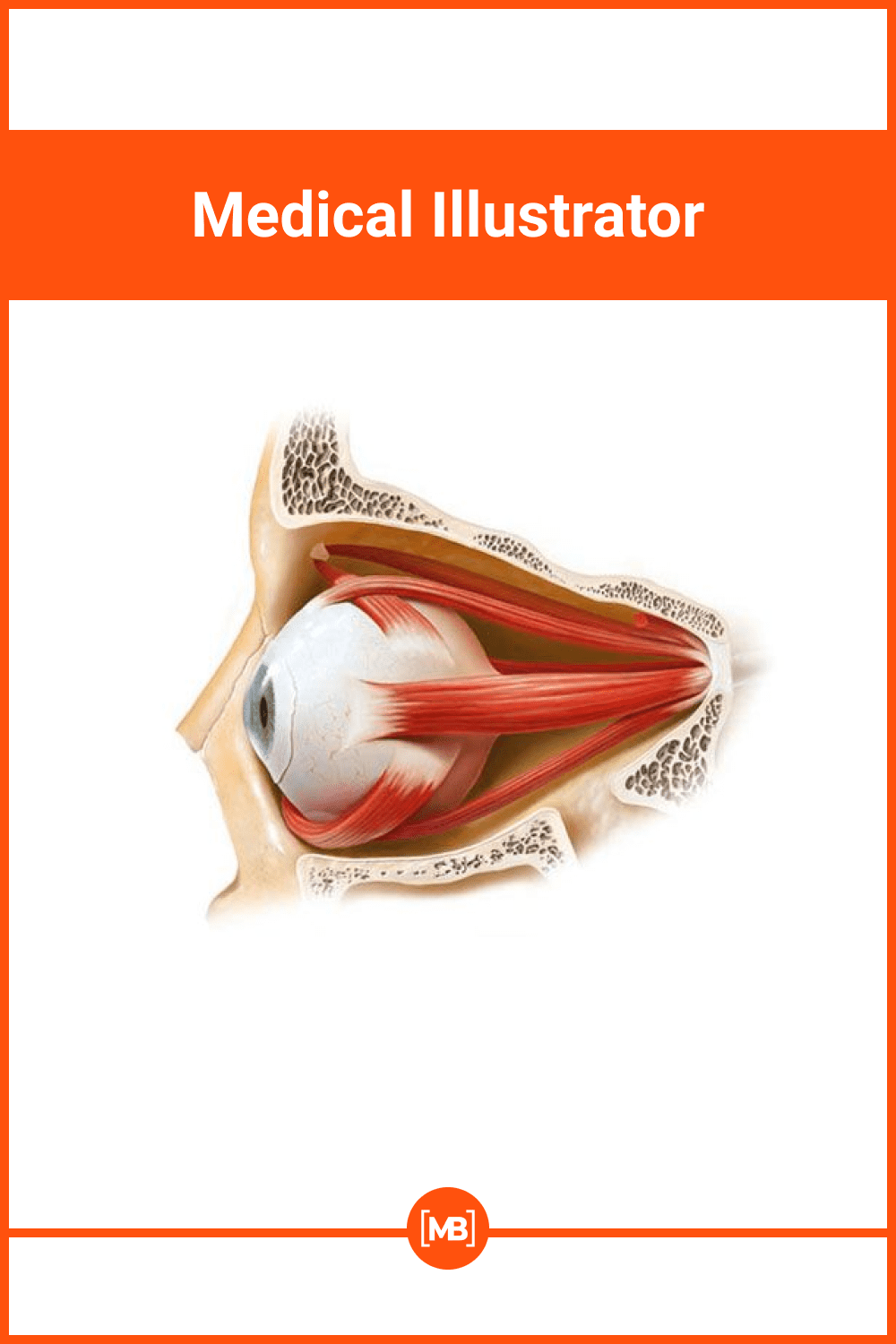 This job has already existed more than 500 years. Medical illustrators should be very responsible for a clear depiction of body parts and their operation. Their work is very helpful for all medical professionals, various marketing agencies, the pharmaceutical industry, and even injury lawyers. Besides, this type of job can bring you a lot of money.
Fashion Illustrator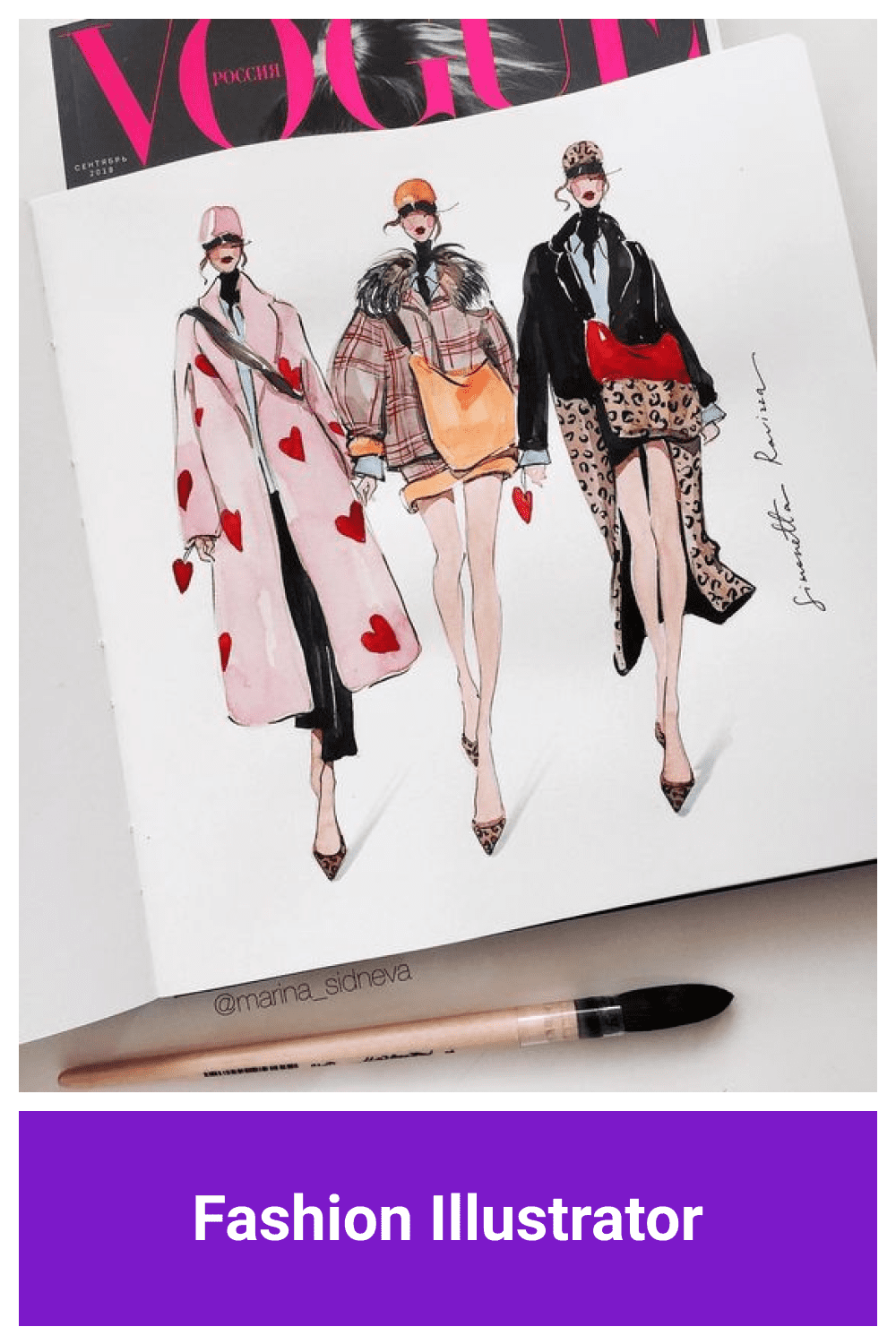 If you love fashion and can't live without it – this is what you were looking for. Fashion illustrator works with designers
and travels a lot.
Fine Art Illustrator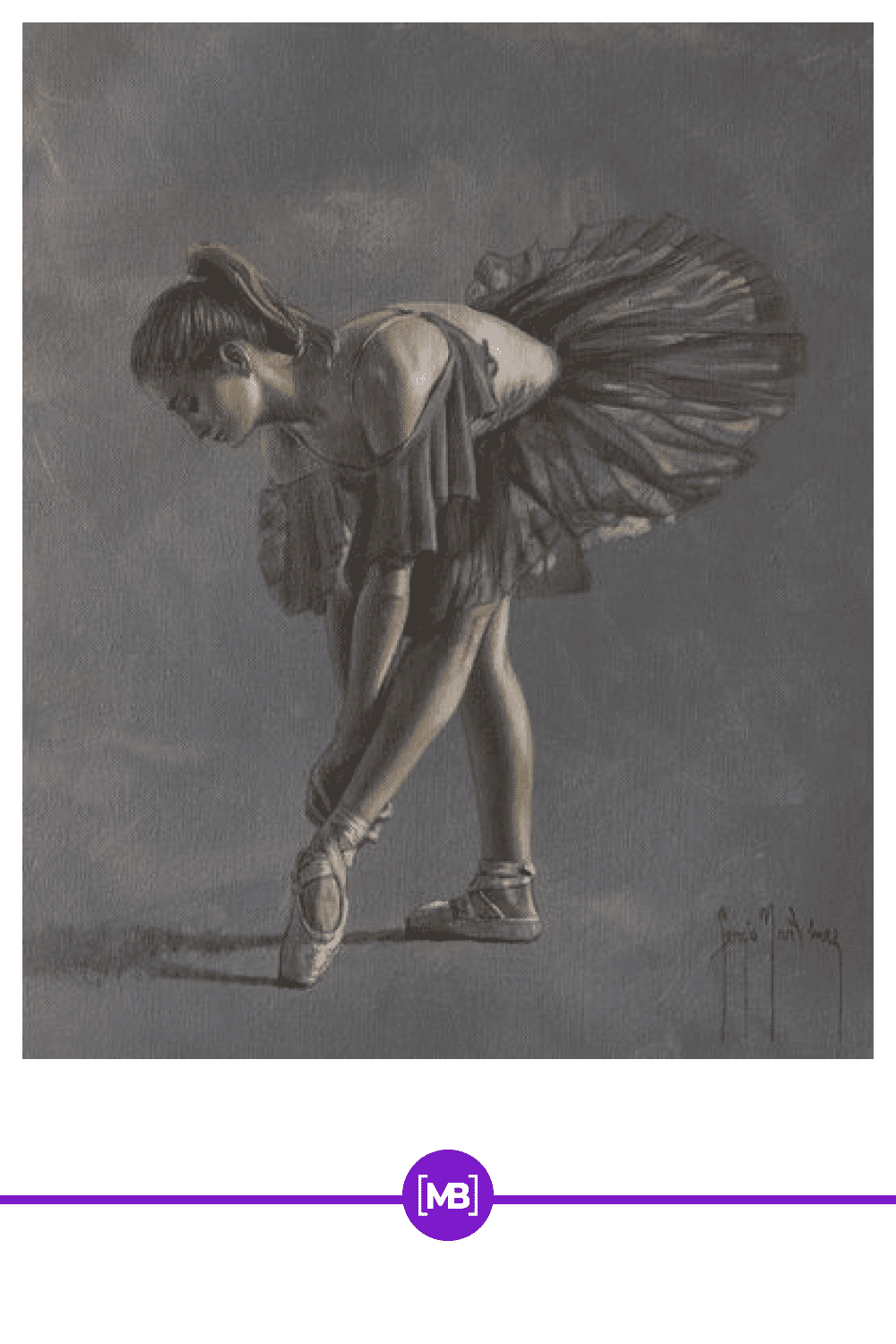 Fine artists are the most creative representatives of this profession. They have certain aesthetic taste, implement it in their works and transfer into masses. Success in this field is supported by talent and market demand.
Science Illustrator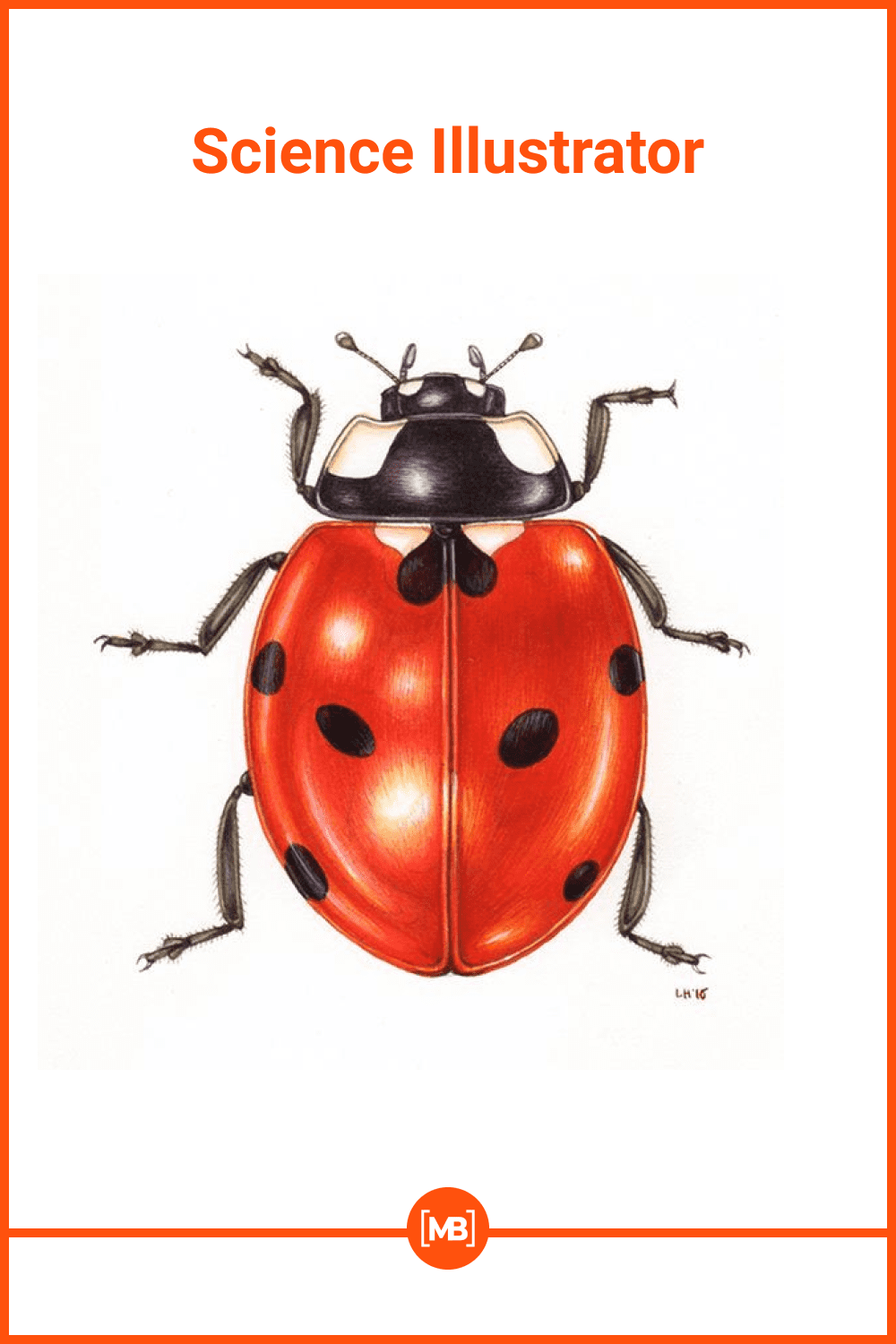 If you love to draw and know a lot about science, just combine it in a job of scientific illustrator. They are accurate, don't loose details, and are full of creative ideas. Academic journals, popular magazines, scientific websites, and many other internet resources will be grateful for your works.
Digital Artist
These guys are usually found on Artstation and paint elves for Blizzard. Their strengths are a strong academic base, bodybuilding, anatomy, an excellent sense of volume, and strokes. It's very difficult to stand out against the background of others and make your own unique style.
As you can see, in recent years, this profession has become very competitive, but there is always the possibility that you will be able to offer something completely new and unique.
Salaries Trend
It is very difficult to determine the average salary of an illustrator. Illustrator's income depends on the number of orders, speed, and quality of work. However, according to Simply Hired Salary Estimator, an average salary for Illustrator jobs near the United States is $52,665.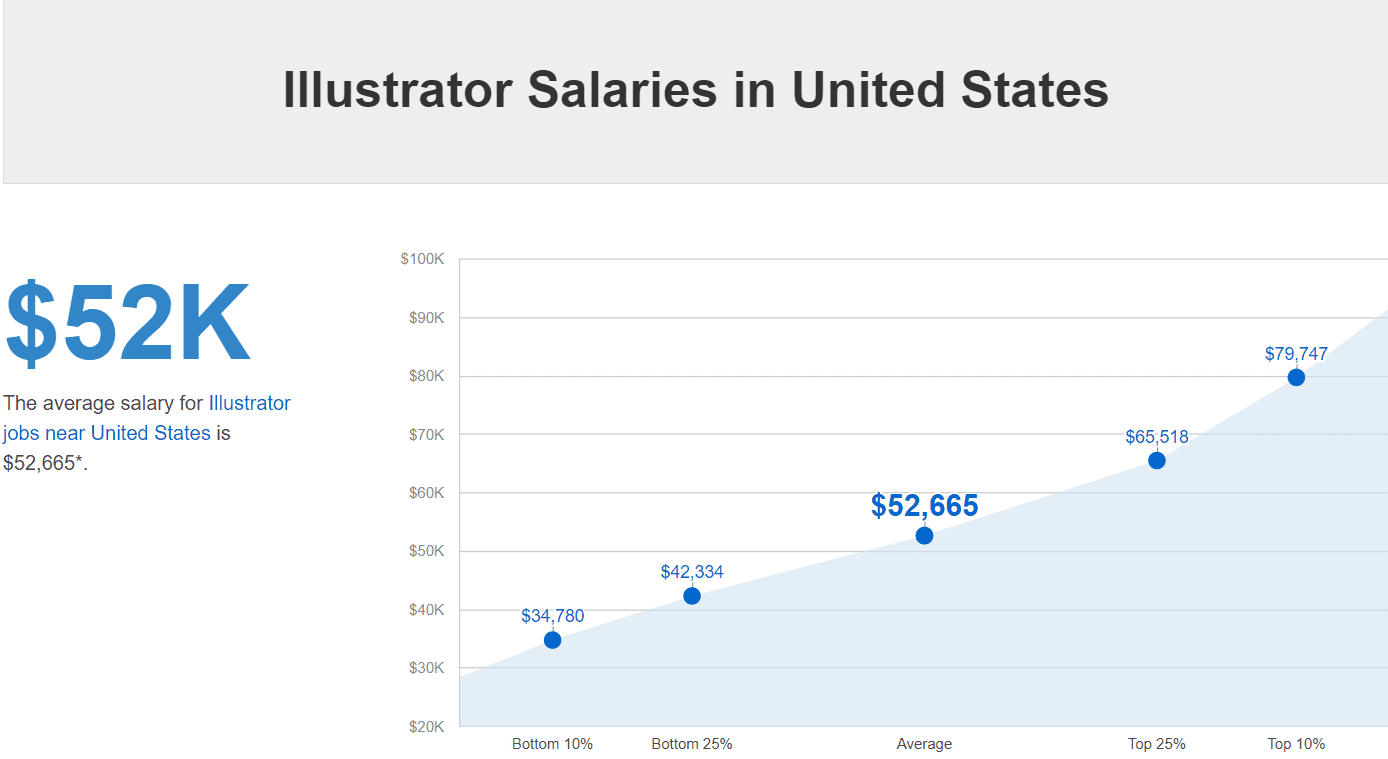 Watch a short review on Illustrator salary trend and top places in the US to get a job
As per Illustrator Hourly Pay, in Germany, the average pay for an illustrator is €19.65 per hour.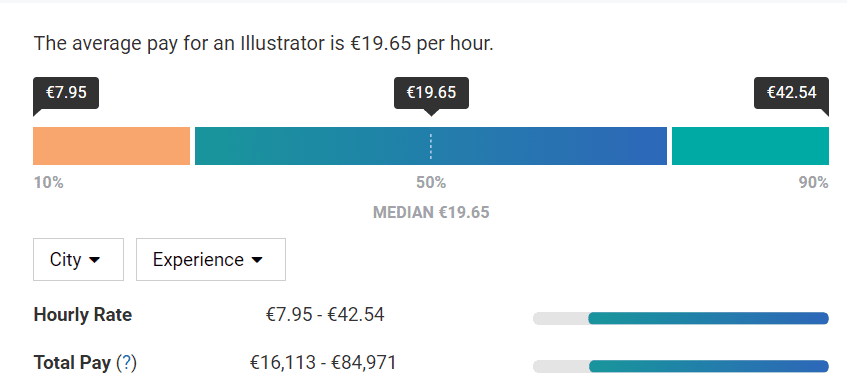 And according to CW Jobs, the average salary for Illustrator jobs in the United Kingdom is £37,500.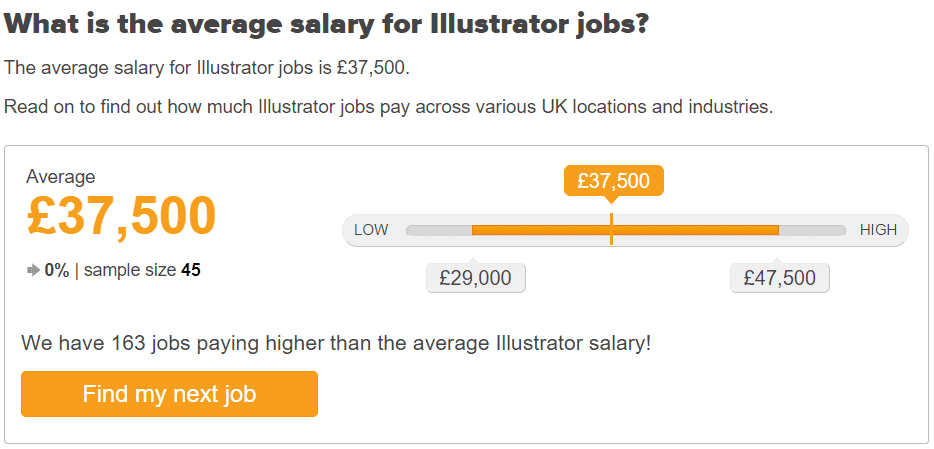 The amount of salary also differs depending on the field of illustration. For example, while a scientific illustrator is offered from $48,000 a year, a medical illustrator gets from $60,000 a year. At Upwork, you can find various prices per hour.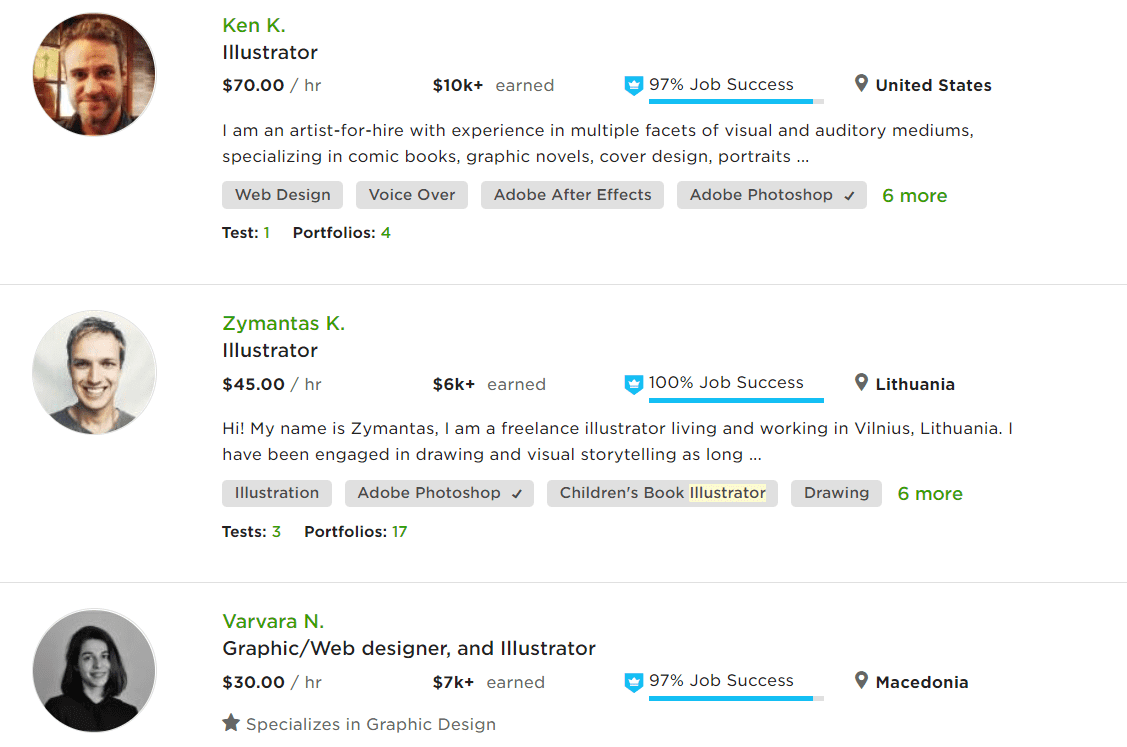 Best Online Courses and YouTube Channels for Illustrators
To become an illustrator, you need to learn drawing techniques. And here online courses, video tutorials, and distance learning come to the rescue. With their help, you can get all the necessary knowledge without leaving your home. You need just to choose the type of course which meets your needs. Below there are best free and paid courses and YouTube channels for illustrators.
Skillshare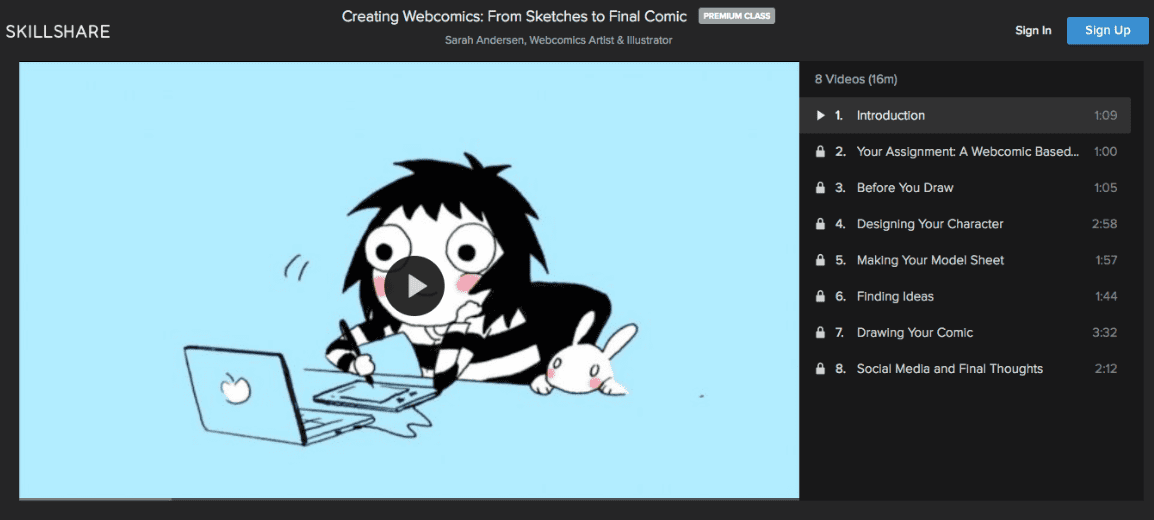 A great site where you can find many interesting courses on illustrations, characters, lettering and much more. For example, I would advise you to pay attention to Learn the Ins and Outs of Illustrator lessons. Most courses are available to subscribers with a Premium account, but during registration, the service provides 2 months of free use.
Coursera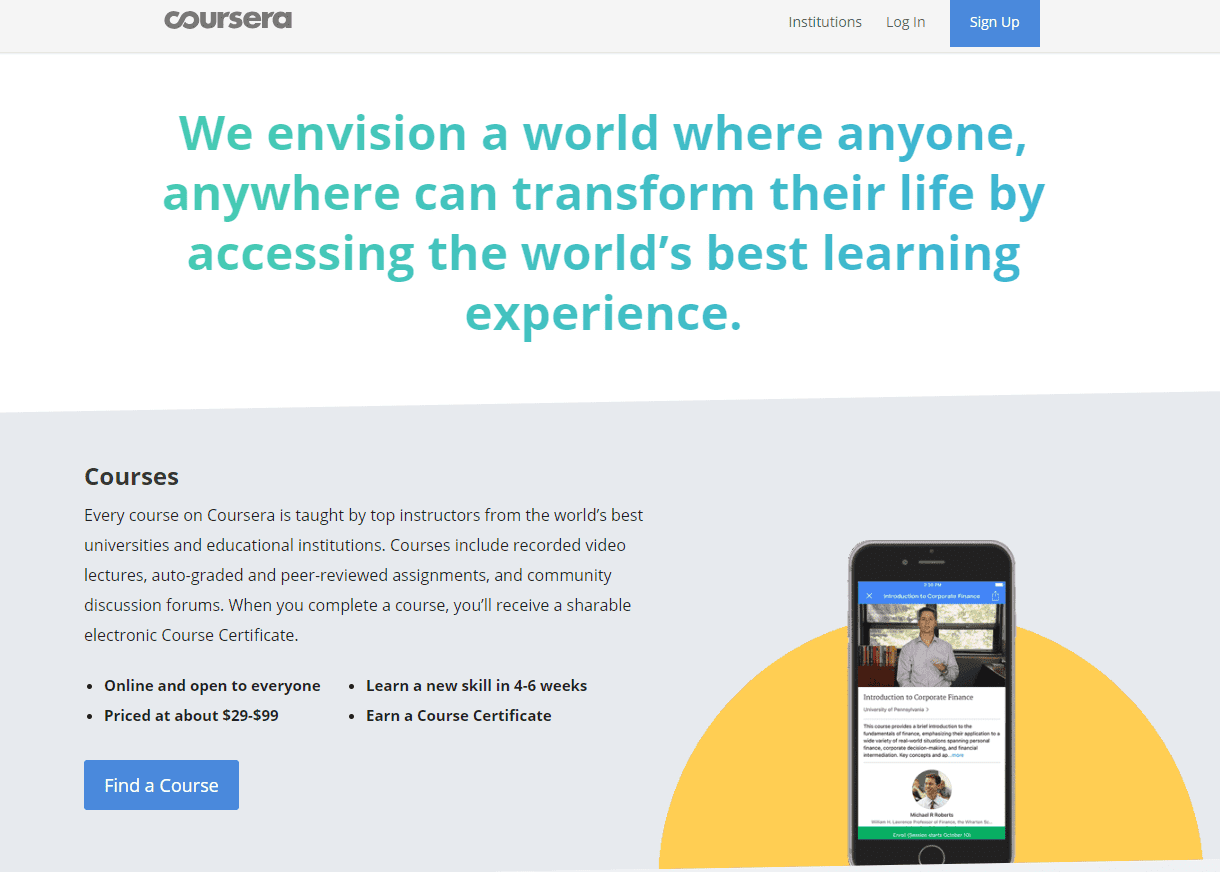 Coursera has excellent courses on art history and on different fields of illustration. Courses are priced at about $29-$99.
Udemy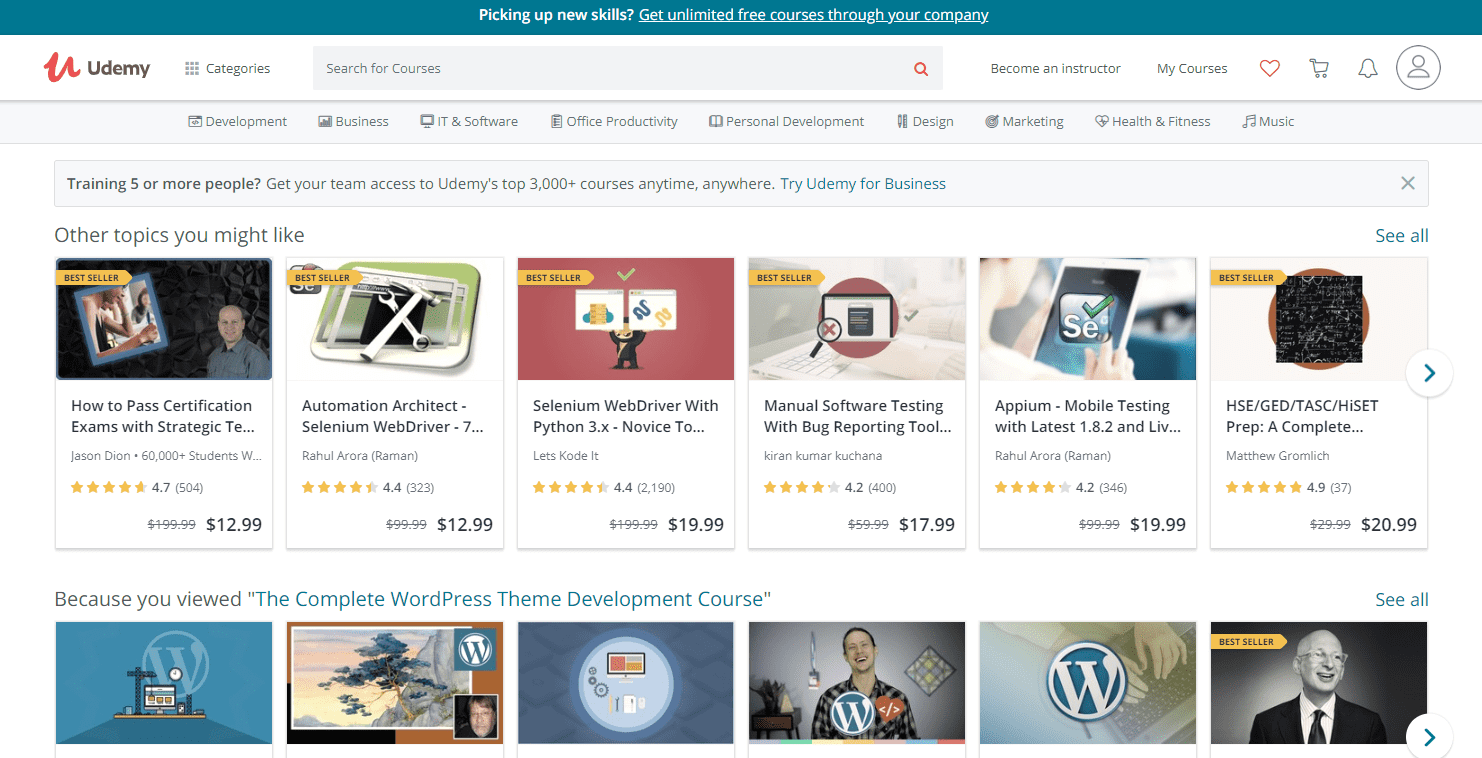 Beginners can learn how to become an illustrator with the help of 28 free and 372 paid lessons with different difficulty levels.
Society of Visual Storytelling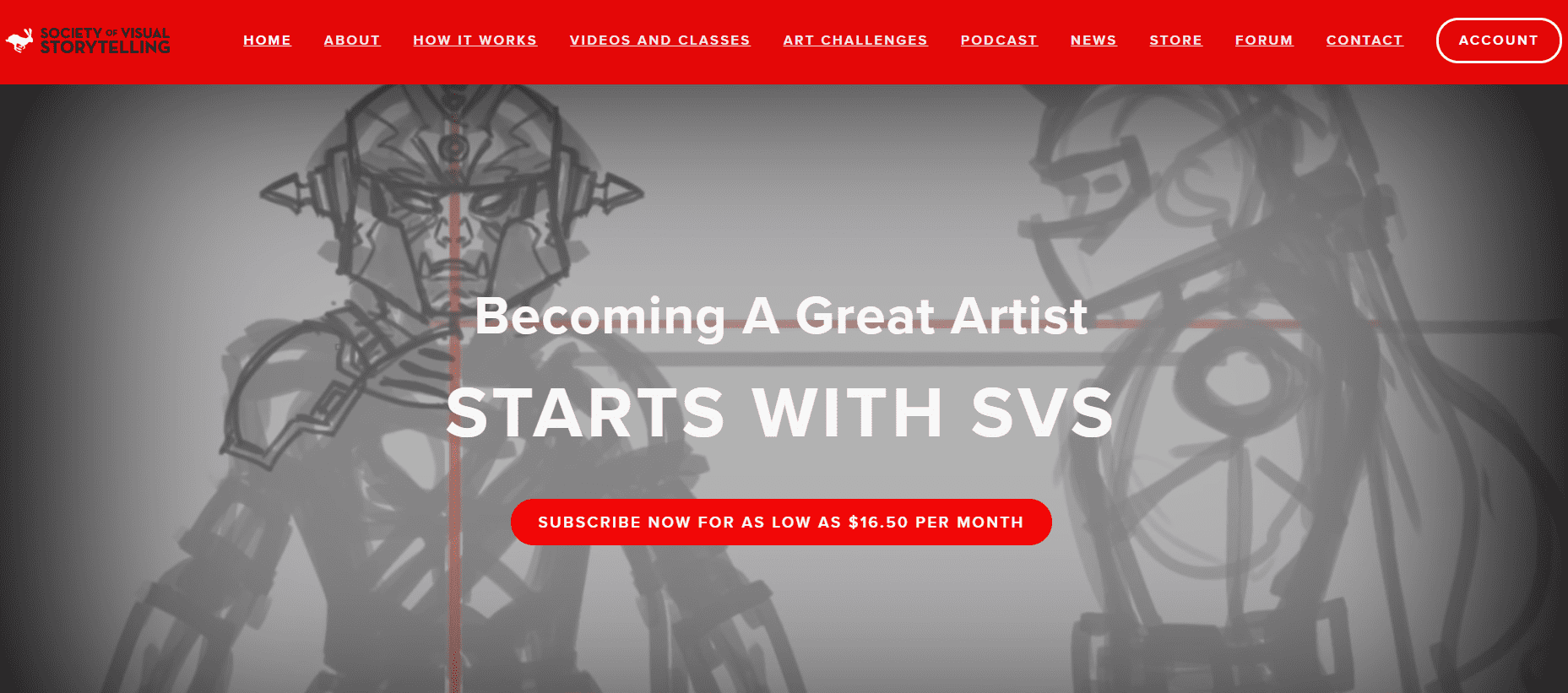 There are a lot of useful and interesting things for illustrators, including digital painting courses, journal illustration, illustration of children's books and much more. A free 7 days trial included. After 7 days, you will be automatically enrolled in the monthly subscription for $24.99 a month.
Kadenze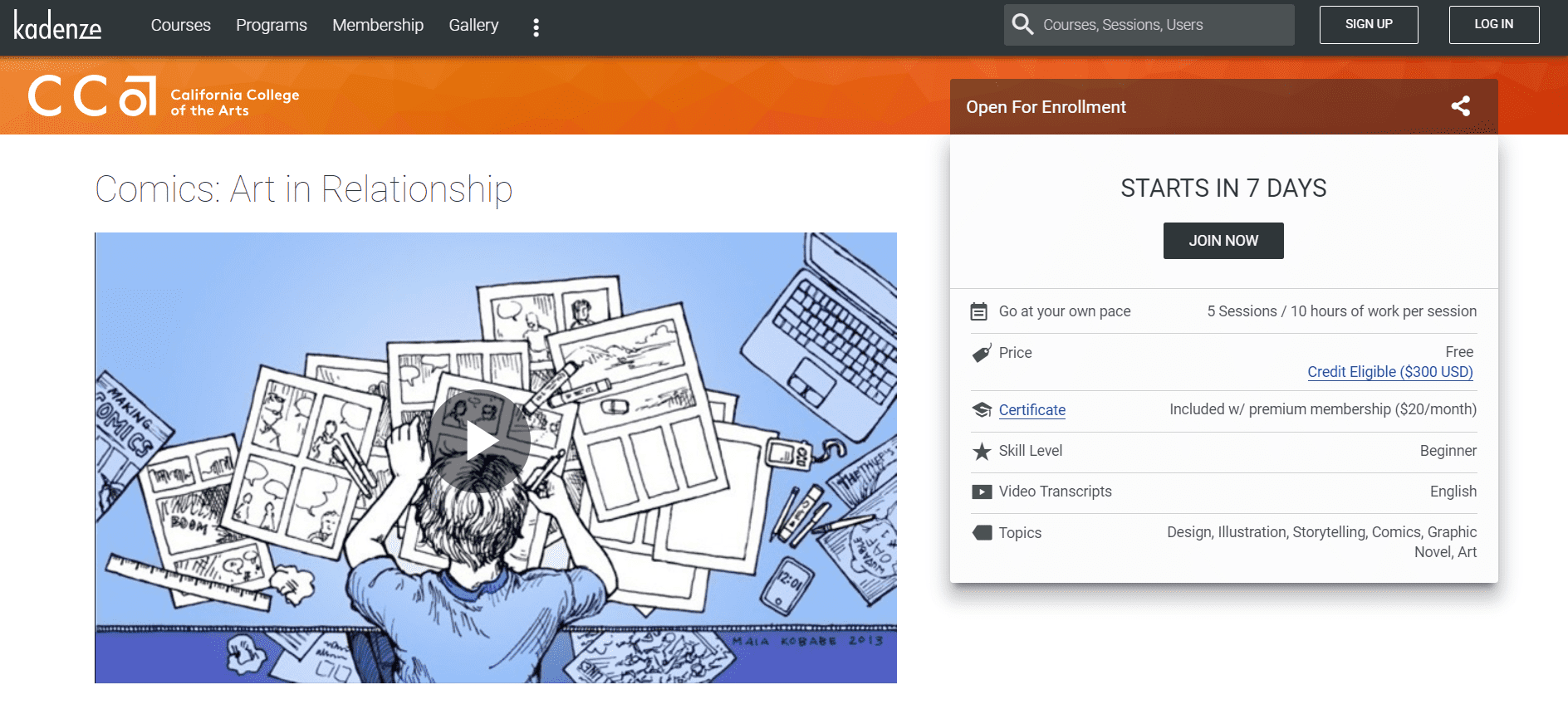 This platform offers an online course to learn comics basis. This course is designed for both beginning and advanced visual artists.
Sketchbook School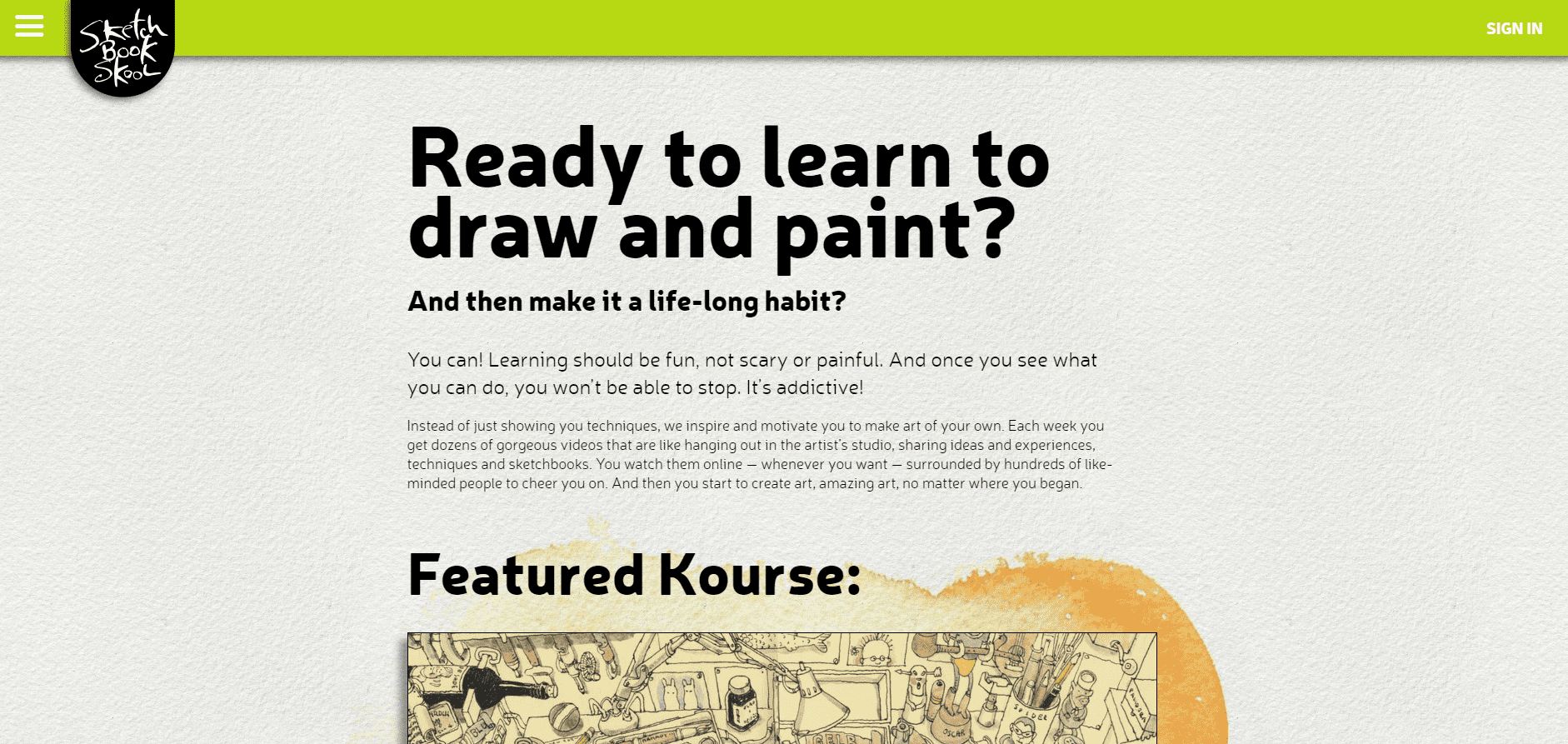 Many interesting courses + a very good blog with cool tips. What else do you need?
Envato Tuts+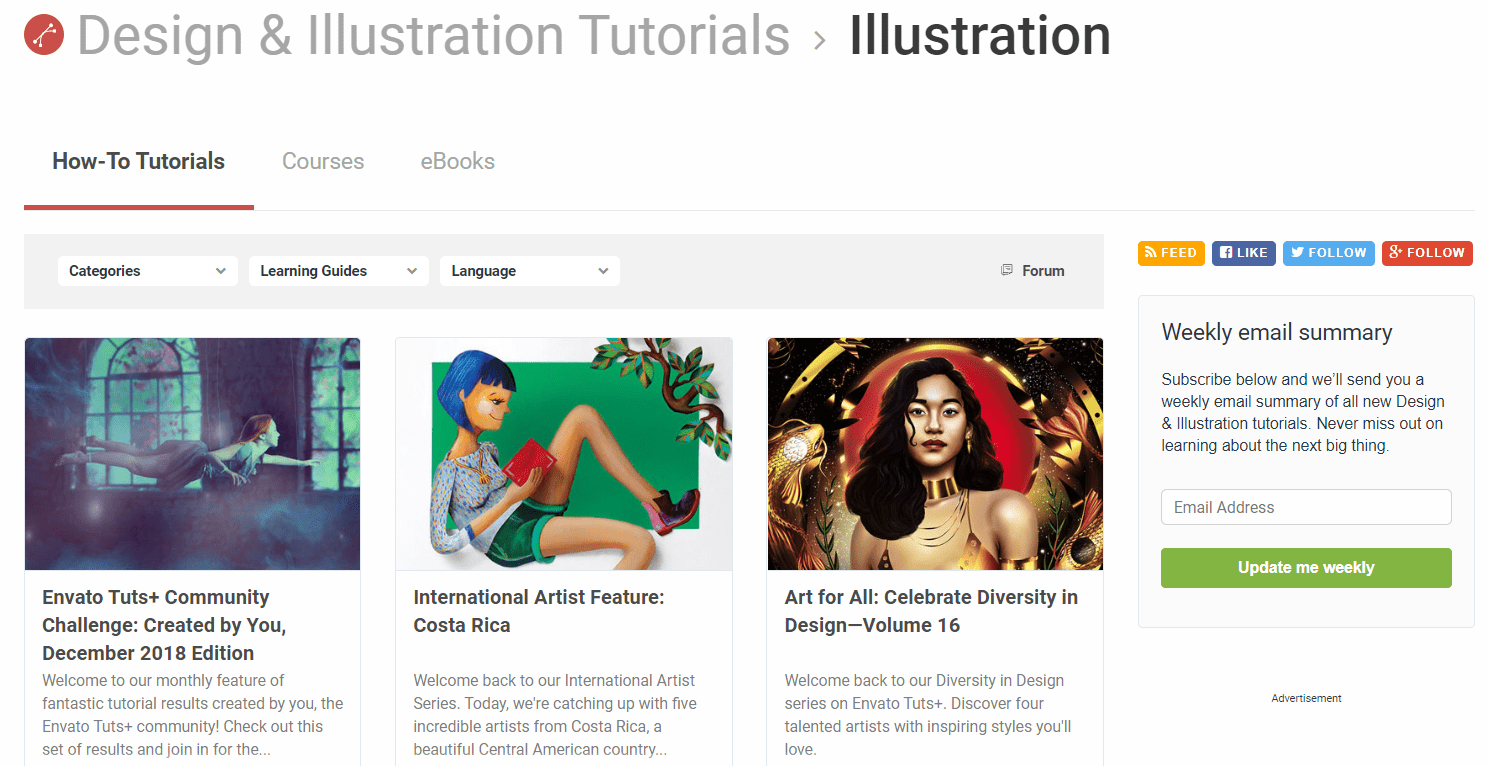 Mostly text lessons and detailed illustrations. On the one hand, the format is short, on the other – detailed enough to clearly show the key trick or technique. Updated frequently. To get the courses, you need to buy a $16.50/month subscription. It includes two Envato sites: Envato Elements and Envato Tuts+.
Vectips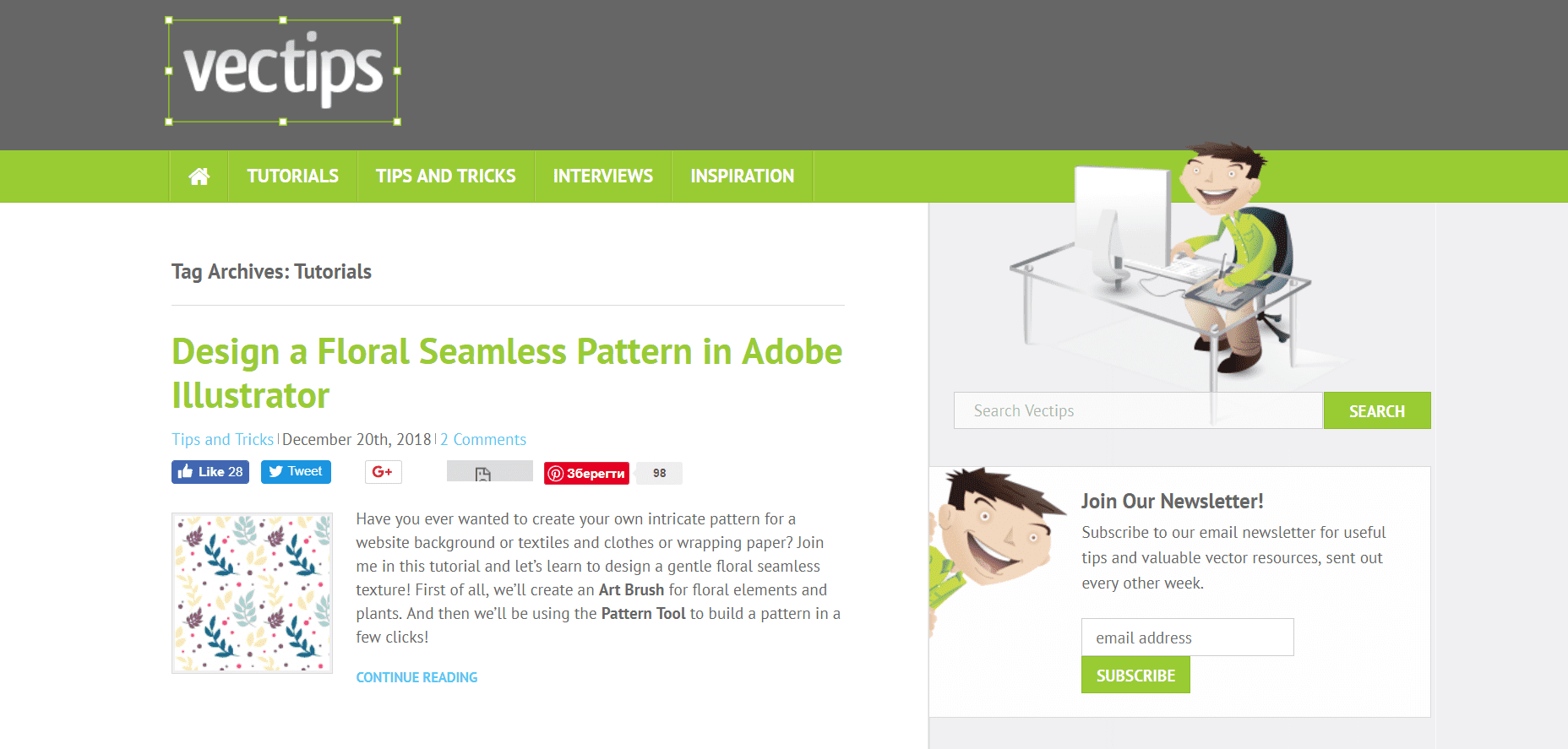 Very similar to the previous format: also text, also excellent quality.
Pixar Storytelling Course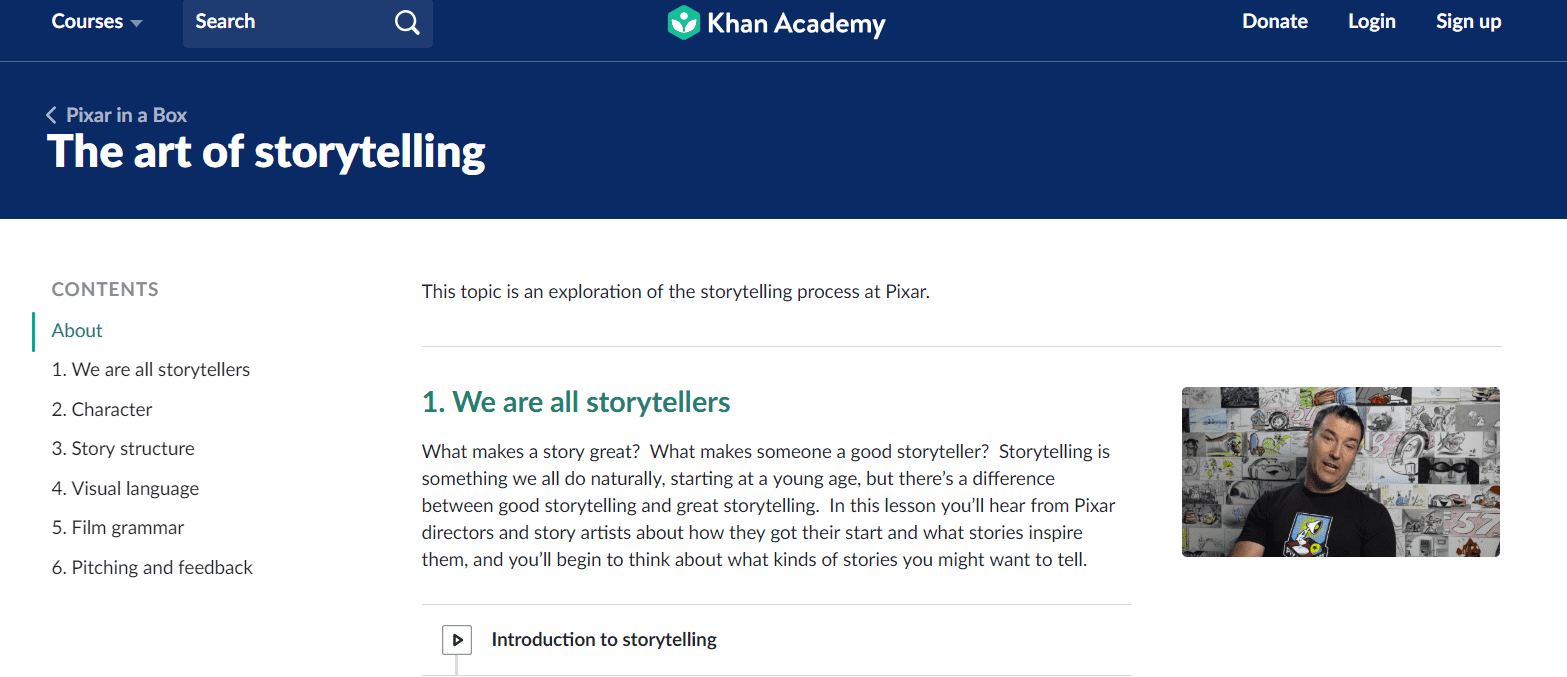 Pixar directors and story artists will tell about how they got their start and what stories inspire them.
YouTube Channels
Portfolio, First Clients, and Money
The main condition for successful employment is a quality portfolio. Therefore, before looking for a job, draw a few dozen illustrations. In order for the profession of an illustrator to bring more money, try to always get some practice – draw often, spending a minimum of time. Soberly assess your strength and do not take too much work. You must be careful and at the same time demonstrate your creativity in everything.
Creating a portfolio is easy, more difficult is to collect works for it. In the process of learning, you will create a certain number of illustrations, but do not rush to add them all to the portfolio, choose those that you consider the most successful, most conveying your professional level. If there are too few of them, then you can go the usual way: open any freelance site and see what illustrations customers need, what are their expectations and requirements.
Or you can create several projects yourself: illustrate your favorite book or film, create fan art, draw several comics. This will help you not only to create a portfolio, but also to attract additional attention to it.
One of the most popular questions for freelancers is where they find customers, and where customers find them. One of the most popular answers is through an online portfolio. And although the display of works online does not guarantee work, such sites as Behance, Dribble, or DeviantArt allow illustrators to look for potential clients, and also give them a convenient place to organize a portfolio. In addition, artists can create their own website or use blog platforms to show their work.
Ar first, you have to draw cheaply, perhaps for free, for friends, on your own initiative for low-budget start-ups and so on. You can search for contests for illustrators – this is a good way to expose yourself. Having received the first serious order, it is necessary to take it, even if there is no experience in this style.
Sometimes, however, you can get the job by responding to a request, online advertising, or through the magic of communication. It is important to advertise yourself within the boundaries of decency, not to impose or spam links to your portfolio – this approach can have unpleasant consequences.
An online store is another source of income, and it can be done through intermediaries such as Society6, Redbubble, InPrint, or it can be organized by the artist itself through services such as Etsy, Big Cartel and Storenvy.
You can search for a job on such freelance sites:
Watch them regularly and catch orders. Also, you can earn by selling your work on photo stocks:
You can obtain a good income by uploading a few hundred images there, so you have to work hard for a start. Besides, you can sell your graphics on various marketplaces, such as Masterbundles. It is a good place to boost sales and get great exposure. Here you will get really good terms for selling products, including vendor's cuts up to 60%.
Top 10 Most Talented Illustrators on Instagram
Ninacosford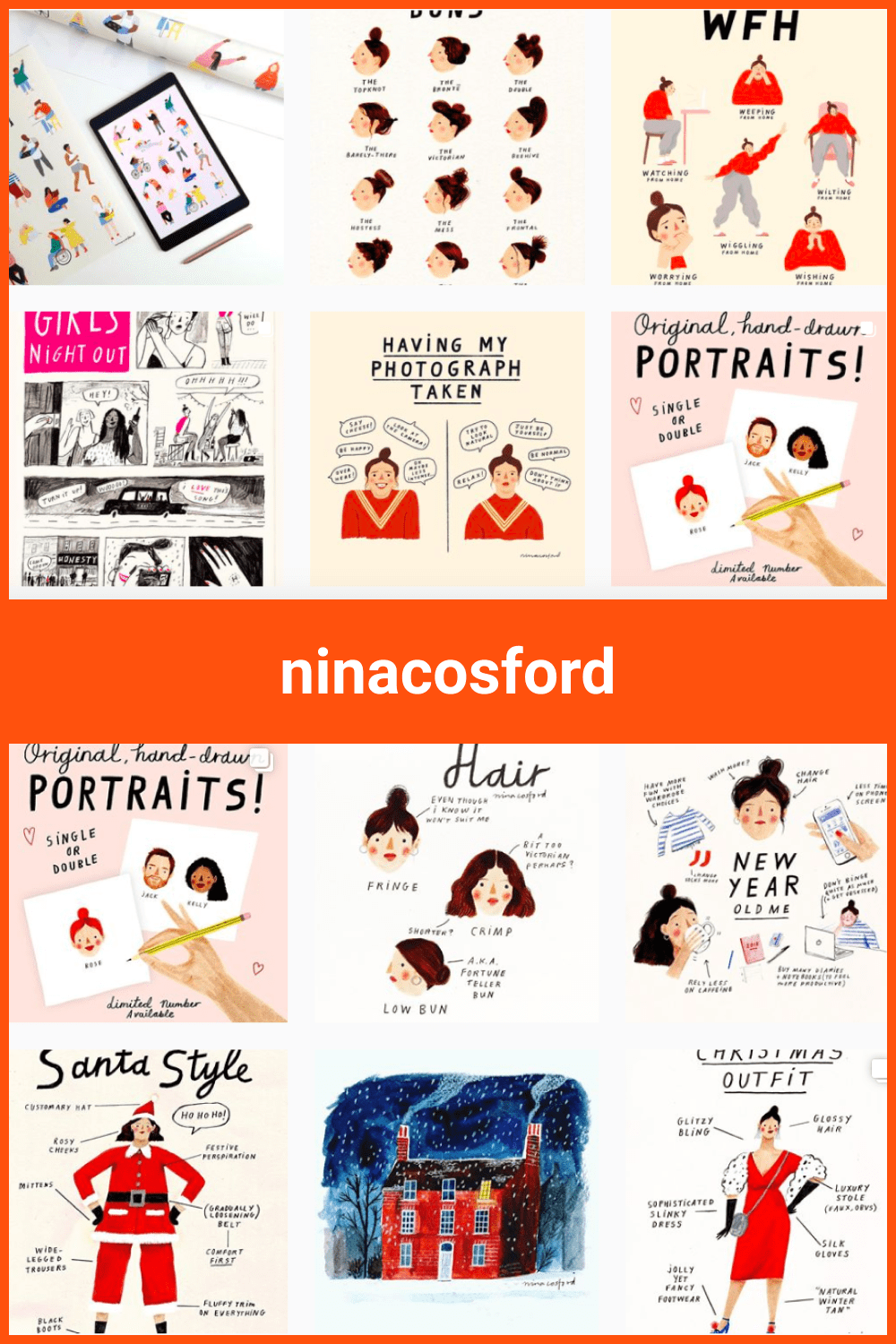 Nina Cosford is a British artist whose stories are even more interesting than photos in her profile. She travels a lot, makes cool photos, keeps a traveler's diary, and draws sketches. Nina became known for her book, which is based on the TV series "Girls".
Wendymac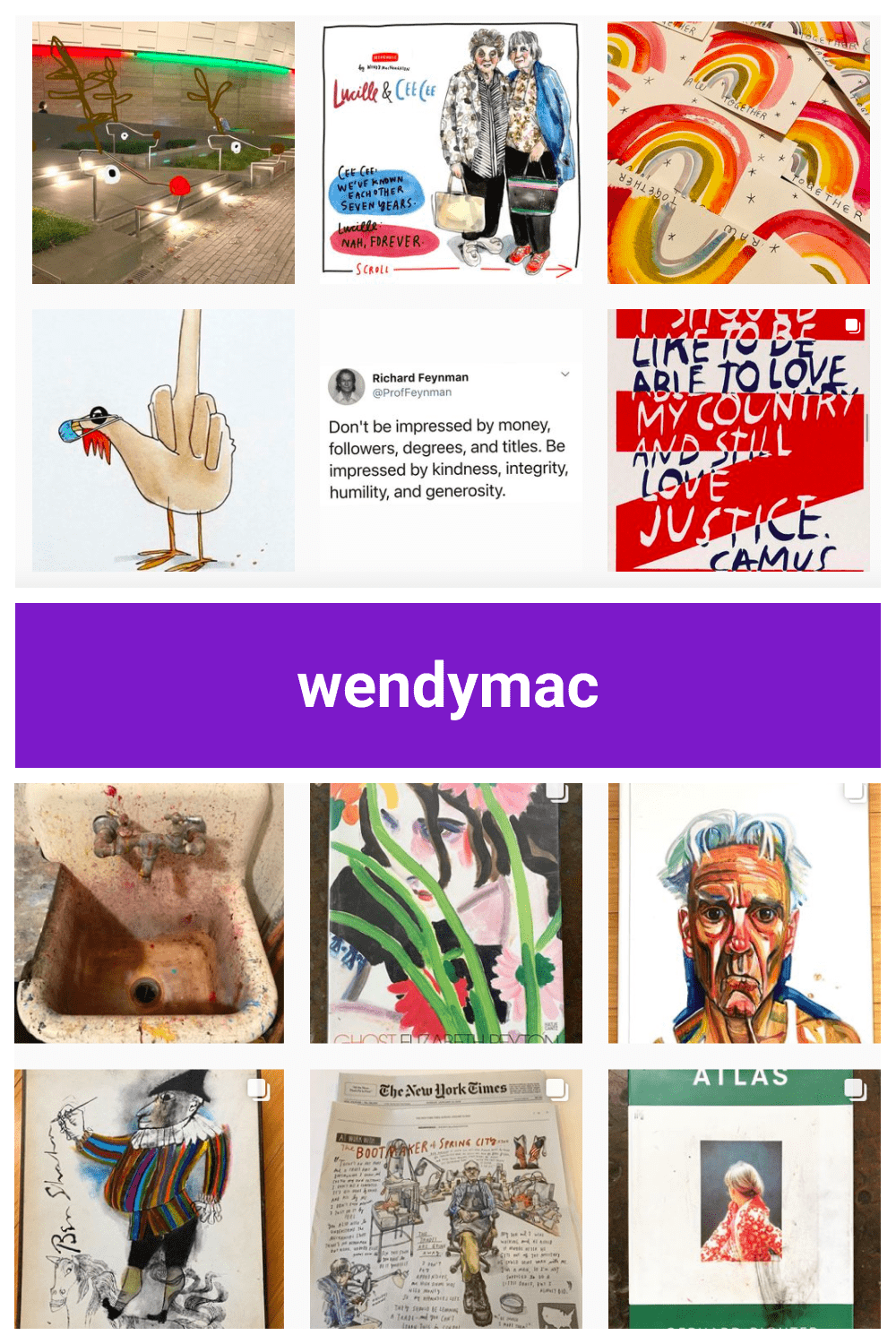 San Francisco illustrator Wendy Macnaughton makes life sketches in an individual and recognizable manner. She was the author of illustrations of several books with short stories. In addition, Wendy draws for the New York Times, Wall Street Journal and other publications.
Kenardpak
Kenard Pak draws in his notebook in pencils, markers, watercolor – they are light and airy, like a cloud. In a digital illustration, this lightness is a little lost. However, works are still beautiful and attractive.
Paperfashion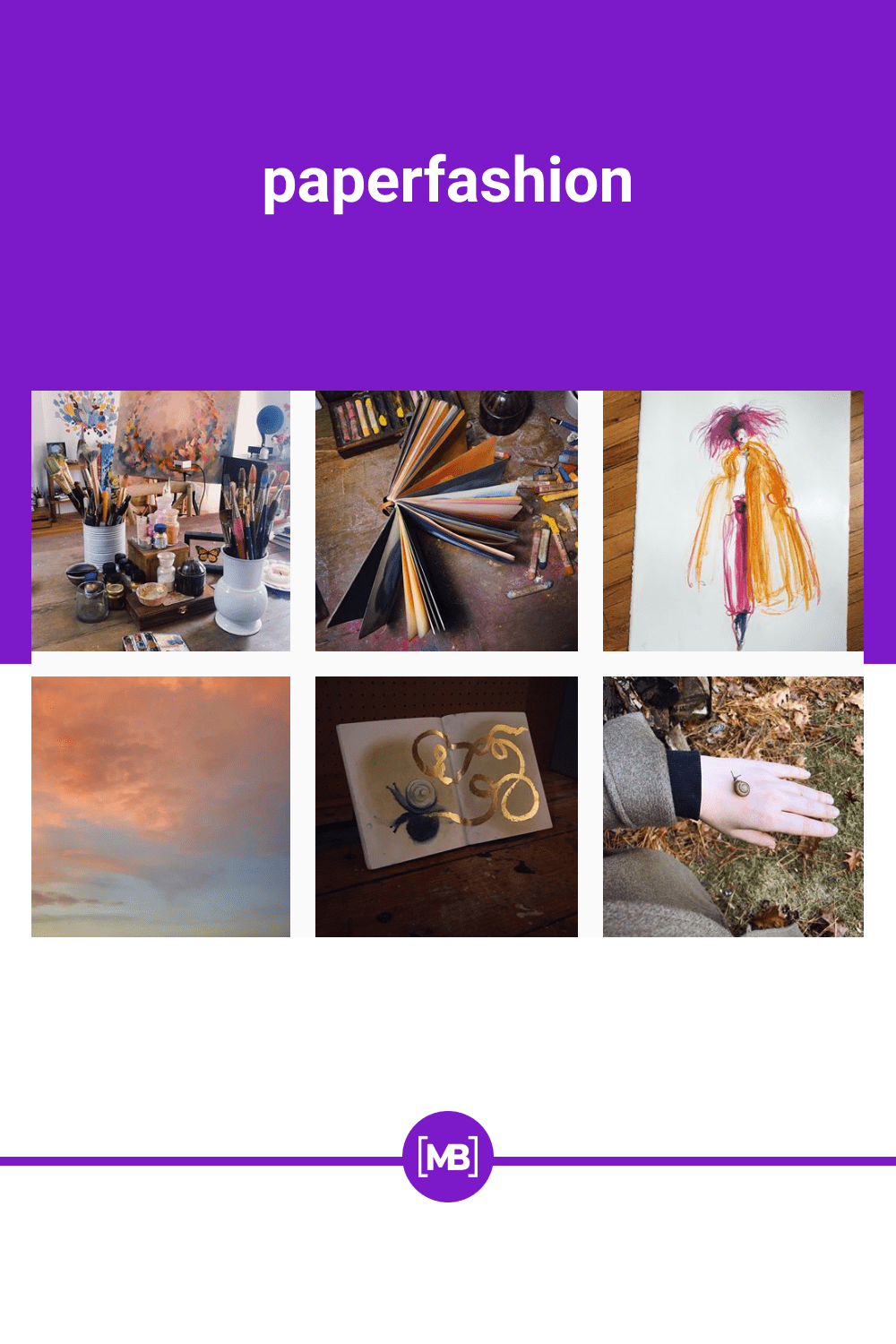 American Katie Rodgers created her blog in 2009 to share her creative works with the world – beautiful watercolor sketches on fashion. Did the girl know then that in a few years she would become one of the most famous illustrators in the world? That her drawings will decorate the things of major brands, and she herself will cooperate with Valentino, Cartier, Lacoste and other giants of the fashion world? I think it is unlikely.
Austinkleon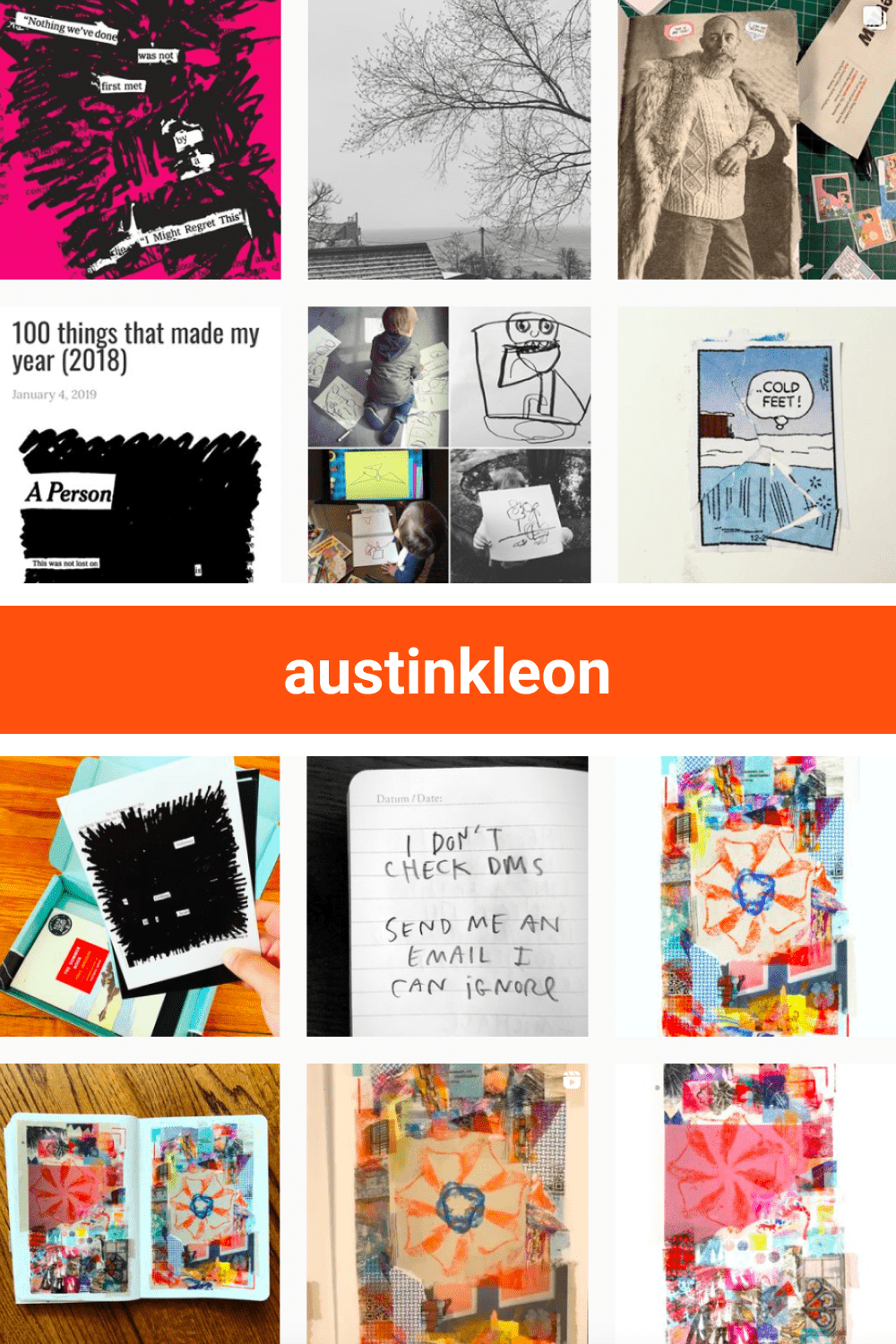 Austin Kleon lives in New York and illustrates books. He describes himself simply: "I am a writer who draws". Indeed, the main "heroes" of his paintings are words, phrases, sayings. Before being engaged in creative work, Austin worked as a librarian, so his love of letters remained from those times.
Rebecca Green illustration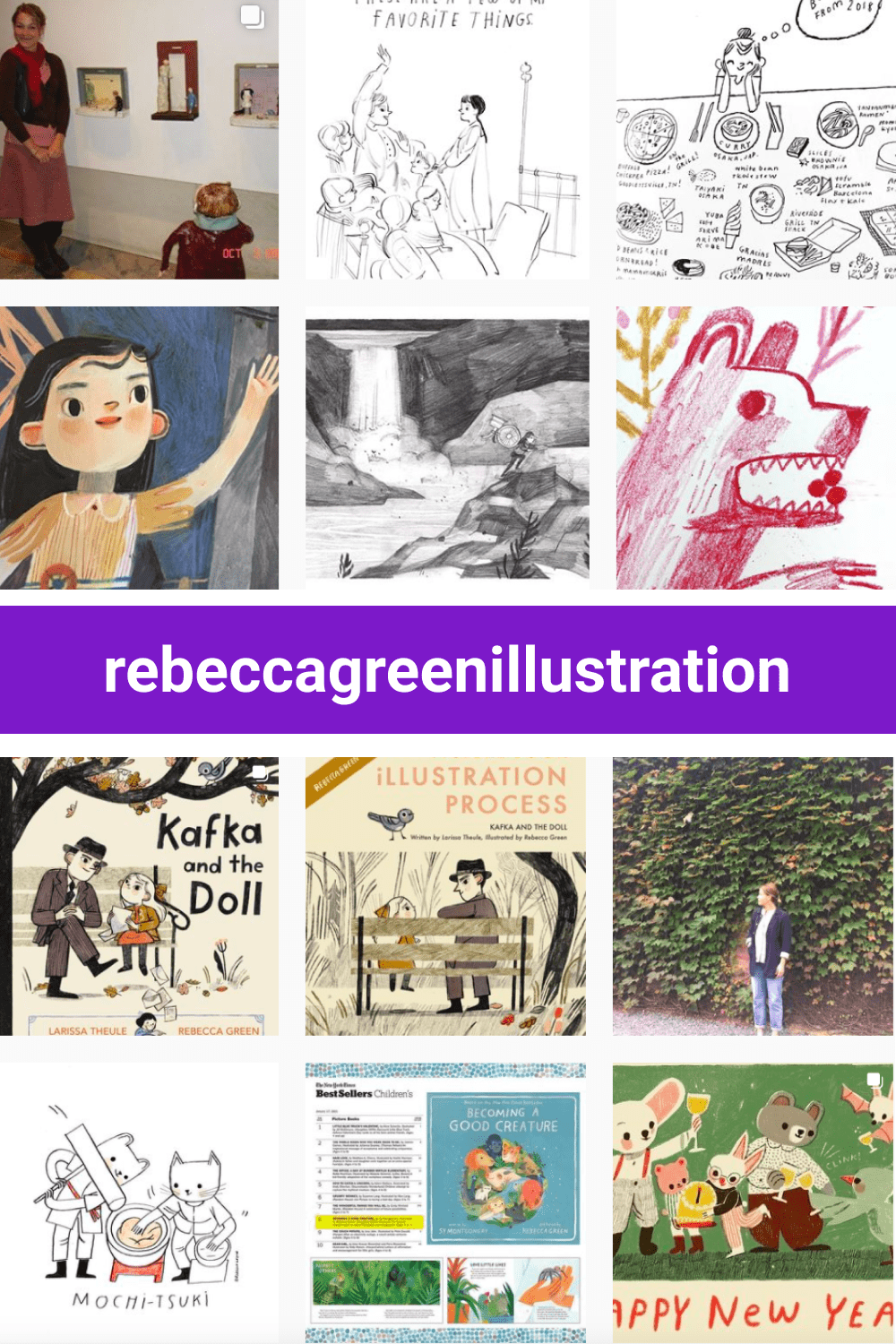 Rebecca Green is a very talented illustrator living in Osaka. Rebecca insists that every artist should draw not only for customers but also for himself. This will help not to lose your voice and yourself.
Furrylittlepeach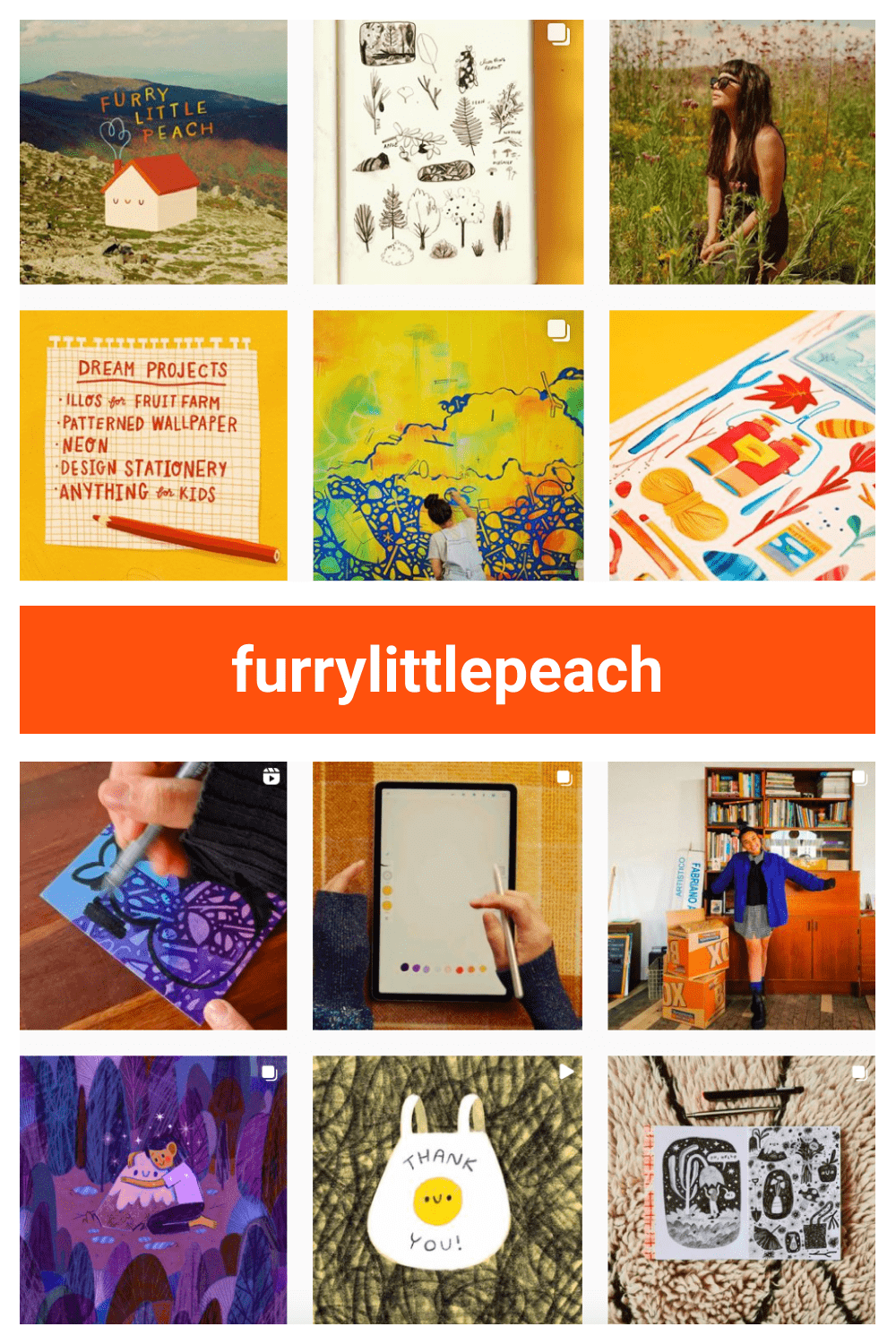 Sha'an d'Anthes or furry little peach is a charming illustrator from Australia. She can teach personal branding, marketing and the ability to make a cool product out of nothing.
Mikeperrystudio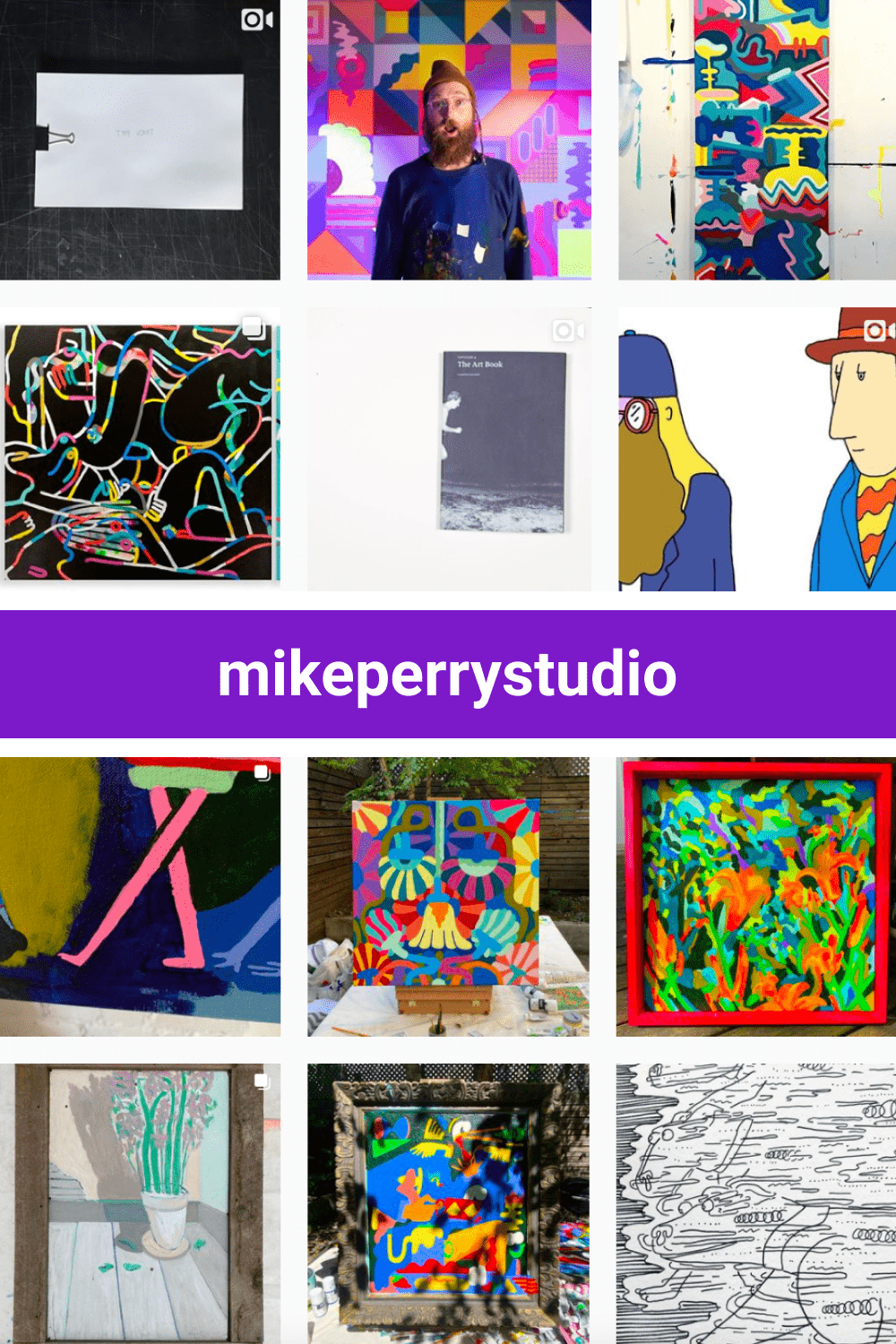 Mike Perry works in various genres using his talent as an artist. He illustrates books, models sculptures, creates clothes, designs monograms and does other creative things. In his illustrations, fiction and reality are mixed, and each picture is on the verge of kitsch.
Annariflebond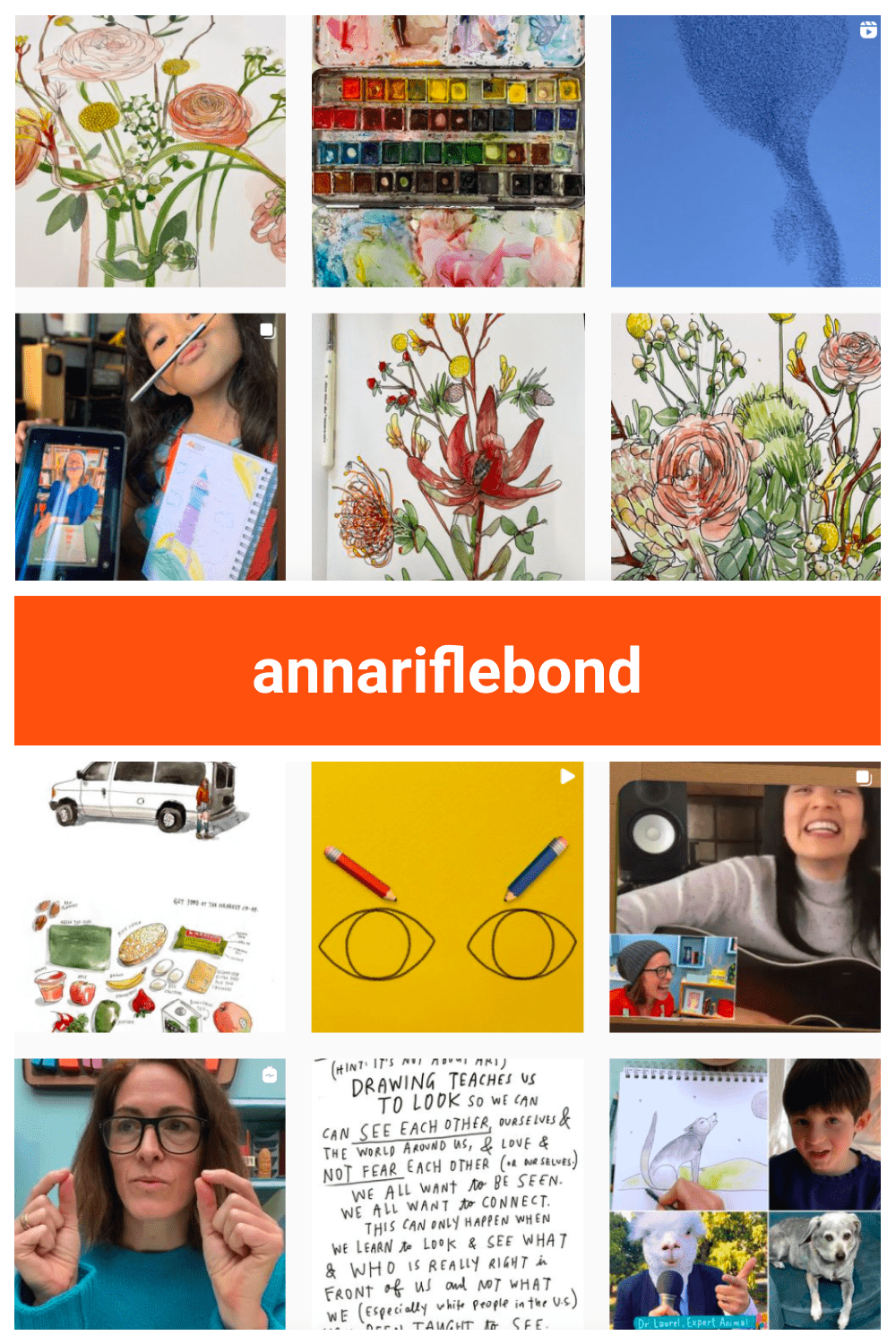 Illustrator Anna Bond draws in a fantastic style. Together with her spouse Nathan, in 2009, Anna founded the company named Rifle Paper Co, which sells postcards and gifts with corporate illustrations. Now the family business is booming, and the illustrator has an army of fans.
Nerylwalker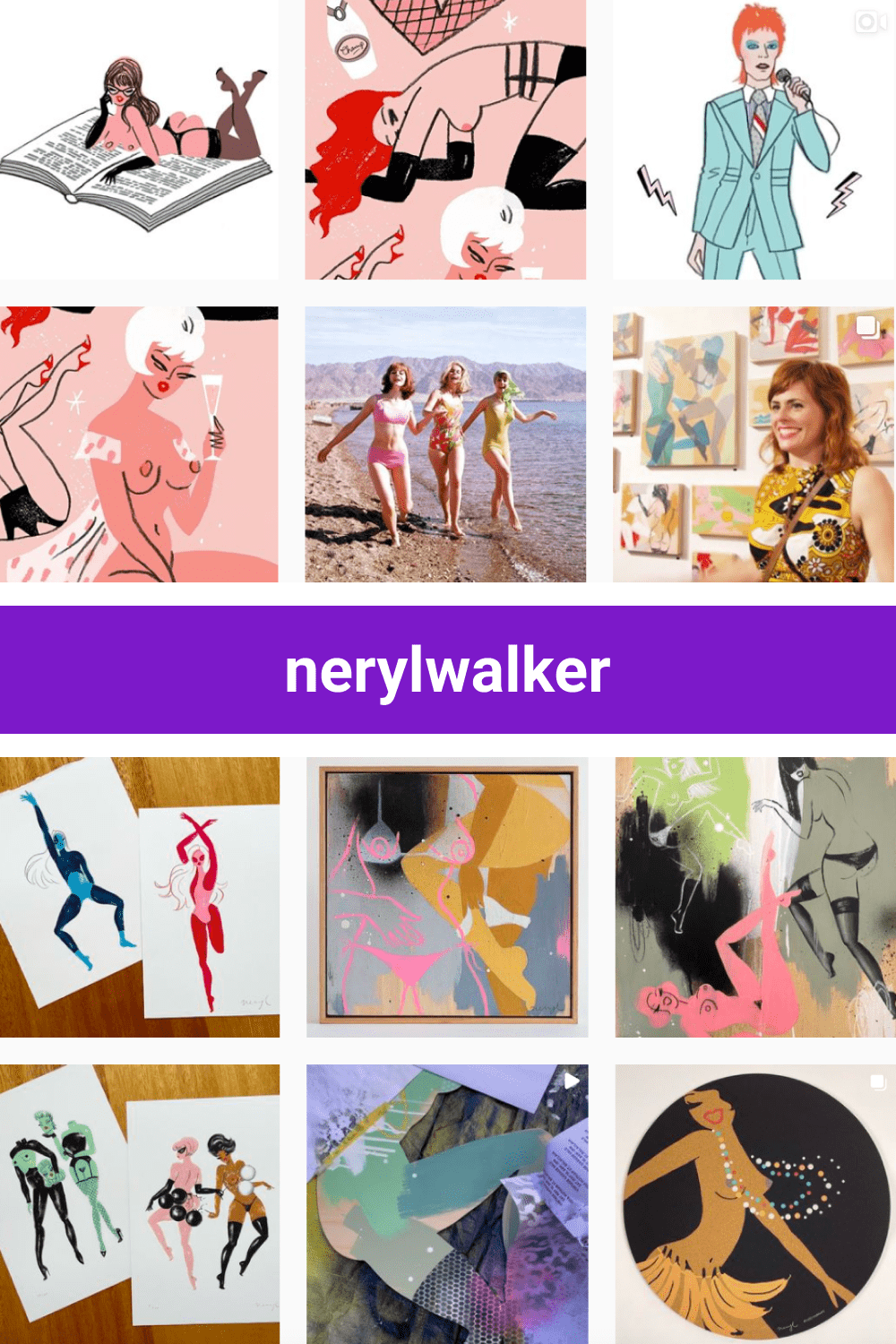 Australian artist Neryl Walker draws girls in a pop-art style, emphasizing rich and vibrant colors. Inspired by the past century, she decorated her house and a retro studio accordingly. Things from the flea market and from the grandmother's chest, the objects of the old typography, books and old toys surround and inspire Neryl to create her original and memorable illustrations.
A Few Words from Professionals for Beginners
In this part of the article, you will read tips and pep talks from professional illustrators with great experience.
"Once your needs are taken care of, you will become less anxious. You are the person you have to work with for the rest of your life, so get to know yourself. Be disciplined, of course, but also be accepting and tolerant."
Daniel Stolle (German/Finnish illustrator since 2007)
"When you start a career in illustration, it's important to develop a strong style and hone your drawing skills, but it's equally important to shout about your work."
John Bond (an illustrator, designer, and animator from the UK)
"The first thing to do is avoid 'white sheet panic'. How? I fill the background layer with color, usually one picked out from the fashion palette of the season I'm working on. That colored background will better bring out the black and white of my character's complexion."
Rosalba Cafforio (an Italian illustrator who specializes in fashion and beauty illustration)
"The advice I'd give others trying to tackle artwork for a major event is to create a test piece, show it to people and find out where you can go from there. Make lots of changes until everyone is completely happy. With a solid framework, it's much easier to work quickly. If the style is established early on, you don't have to revisit the question with each piece."
Aart-Jan Venema (a Dutch illustrator working and living in the Netherlands)
"There are lots of tricks you can use to make an image feel more cinematic or photoreal, but the most important one of all is lighting. Try to develop a good understanding of how cinematographers use light to their advantage and how they lead the viewer's eye to certain parts of an image by using light and contrast."
Bram Sels (a freelance Illustrator and concept artist from Belgium)
"Artists are always willing to give their art for exposure. You get tricked into doing it. You feel like you're winning but you're actually losing. That's my story of shame. Don't ever do this. Artwork is called work because it's work."
Yuko Shimizu (a Japanese illustrator based in New York City)
The Best Presents for Illustrators
When it comes to a gift for an illustrator, the idea to present a poster with a picture of his favorite artist won't be the best. How to choose a gift for a person with a sensual perception of reality, for whom fictional worlds are often more interesting than real ones? In order not to torture ourselves, there is a much easier way to find inspiration and interesting ideas. At Amazon, you will get the best gifts for artists. Let's see top 3 presents right now.
JJMax Women's Art Masterpiece Painting Collection Socks Set One Size Fits All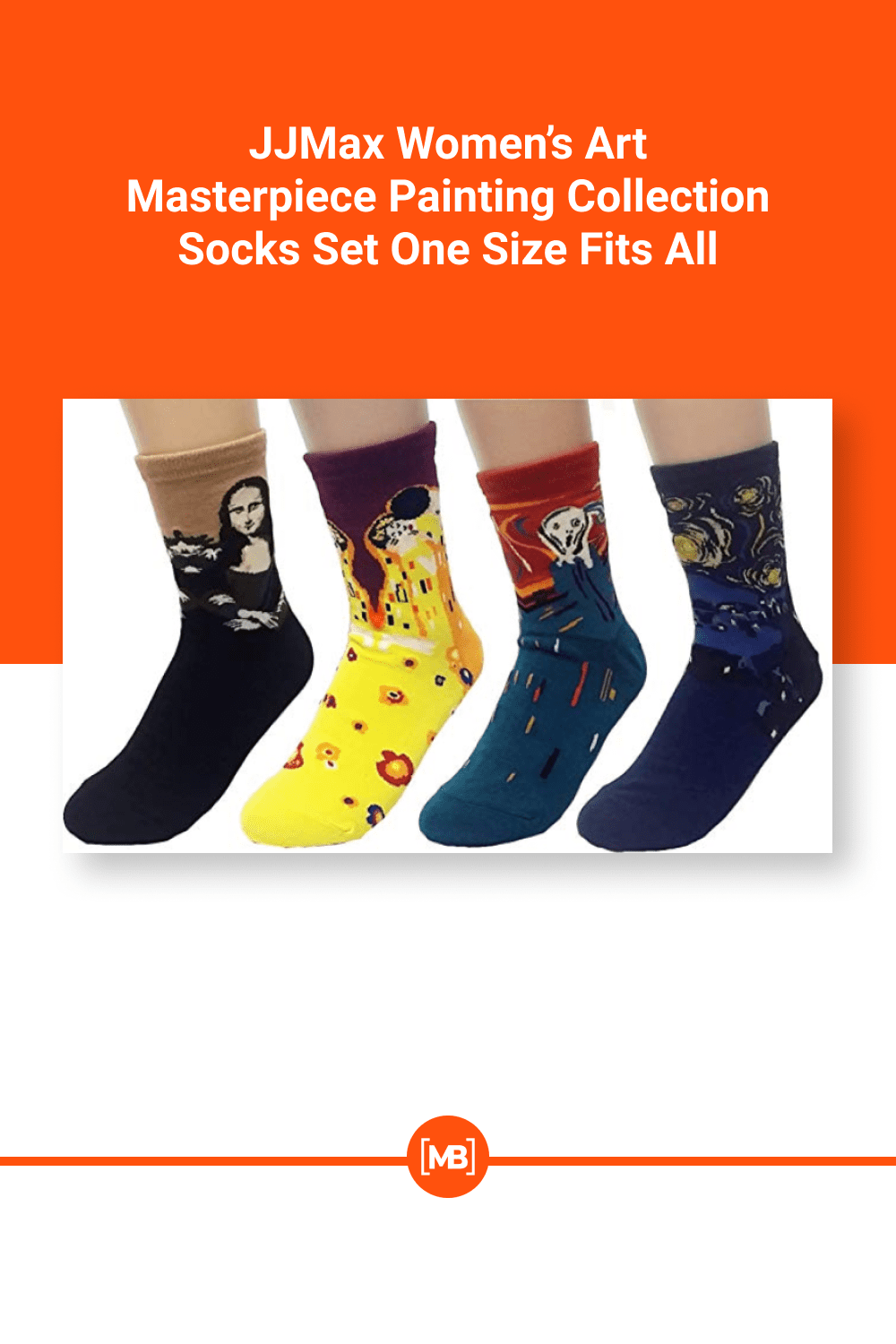 Socks are always a good and useful present. And socks with masterpiece painting are really unsurpassed!
Leather Journal Tree of Life – Writing Notebook Handmade Leather Bound Daily Notepads For Men & Women Blank Paper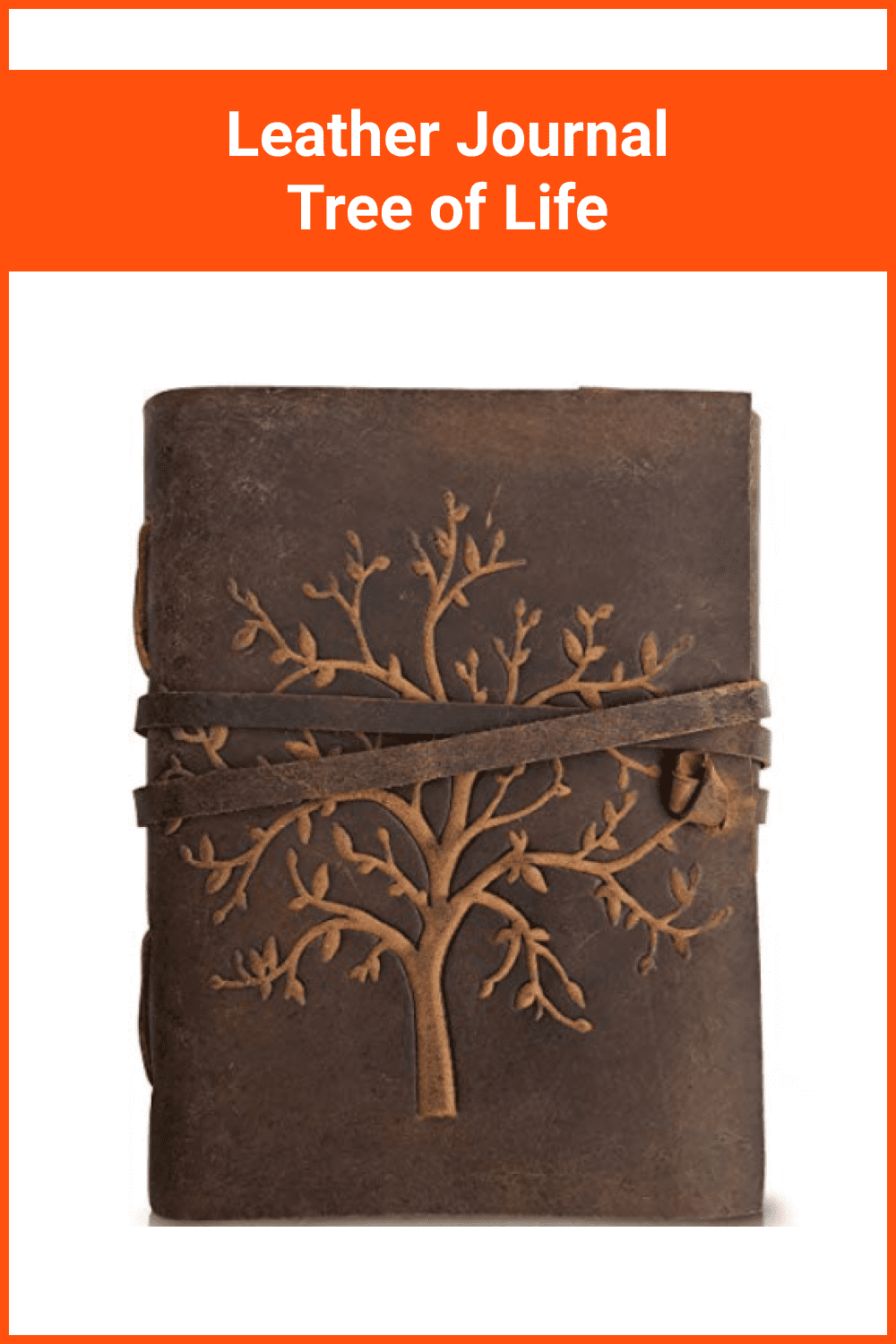 A notebook will be necessary for any artist. Moreover, such beautiful like this one. A gift that is incredibly nice both to give and to receive.
Darice 80-Piece Deluxe Art Set – Art Supplies for Drawing, Painting and More in a Compact, Portable Case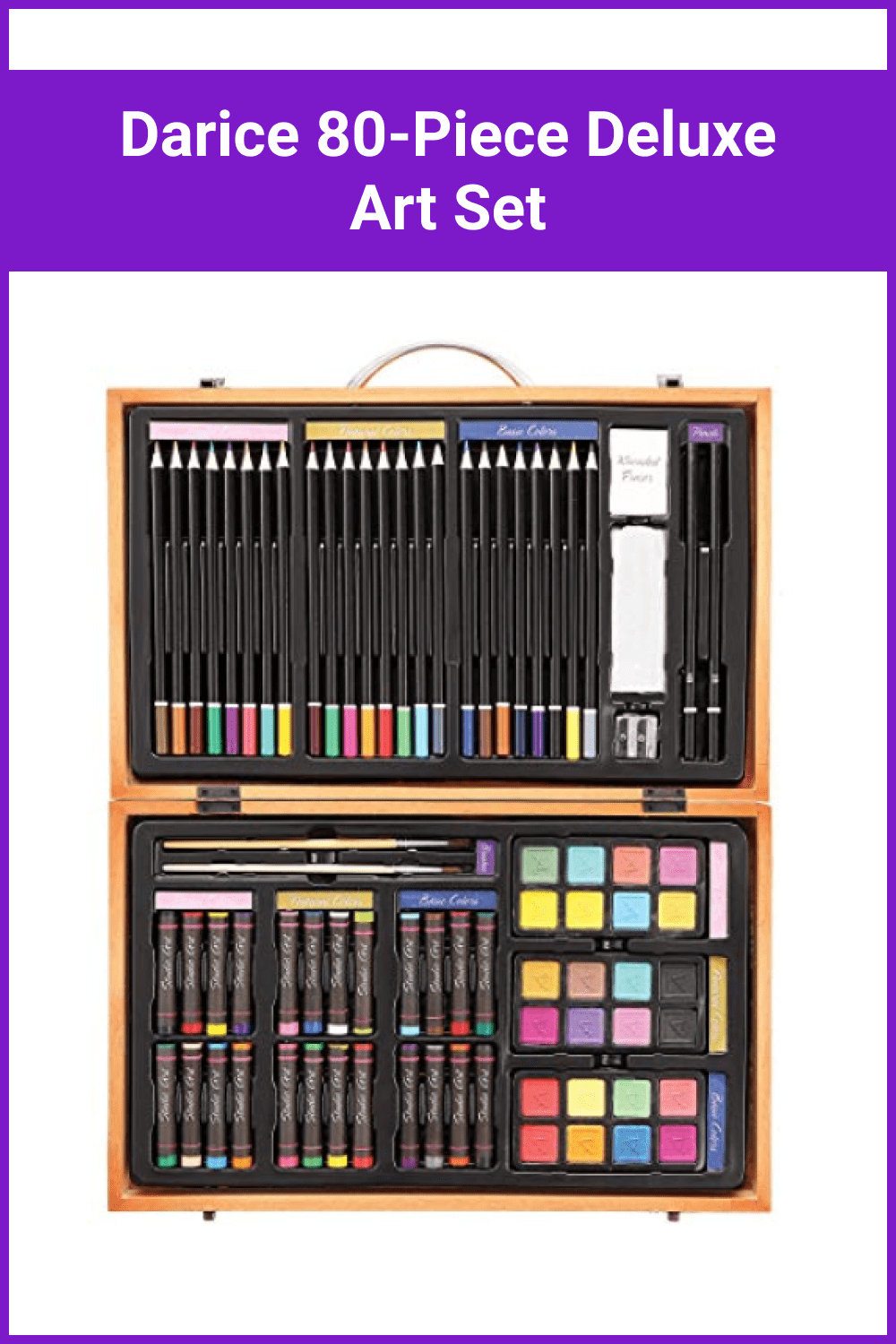 Here we have one more useful gift. This art set includes a wide variety of art supplies for drawing, painting and more – it's a great choice for beginners and advanced artists.
In addition, take into consideration that beautiful ornaments, various vectors, and style elements will be always fashionable, so don't forget to check out a great collection of illustration elements at Masterbundles – such a present will be modern and definitely desired for any illustrator.
How to Become the Best Illustrator in the World (Checklist)
You know, what quality is valued most of all not only in illustration but in general in any field of activity? Professionalism. This checklist will help you to become an expert.