Intro
Today Youtube is not just an entertainment resource, it is becoming a place where you can find more and more useful and educational information. Thanks to its simplicity, constant updating, and usability, YouTube is very popular in any field – IT, advertising, education, art and culture. Many services begin their promotion with the creation of an official YouTube account.
There's a ton of web design and development tutorials to watch and learn on YouTube. If you are interested in being up-to-date with the latest innovations in the world of design and technology, you will probably want to subscribe to these pages and follow their new videos.
Below you can see our collection of the most popular design and tech channels for you to follow.
Review of 70 YouTube Channels For Learning Design
The channel is run by an experienced Canadian developer who started building websites back in 1994. Stefan Mischook has been teaching web design in schools and colleges for over 10 years, so you definitely want to get some pro tips and tricks from him. Well, do not hesitate and watch some of his tutorials.
Mike Locke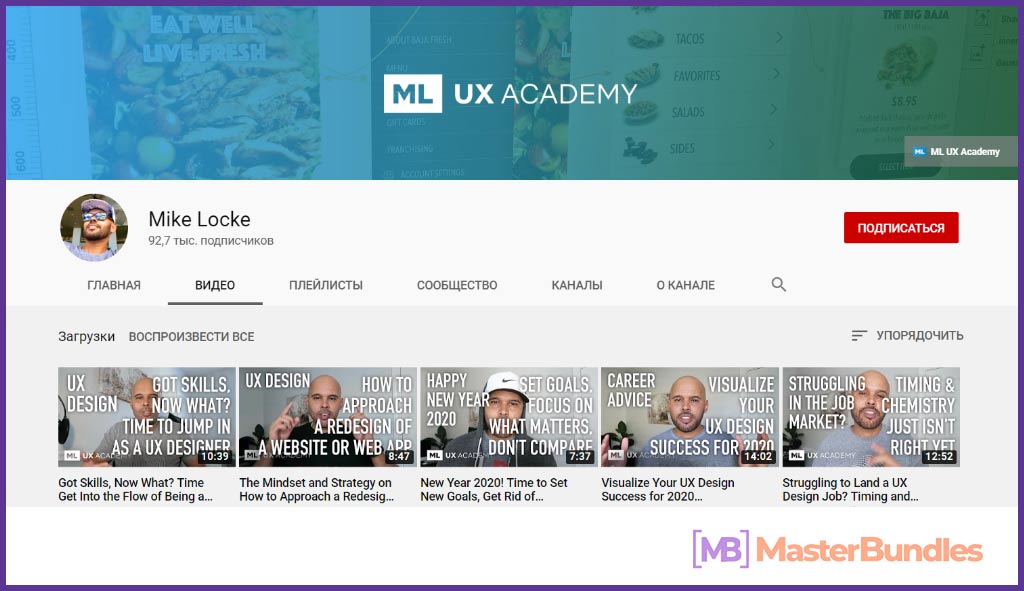 Mike Locke is a UI/UX designer from LA with a tremendous experience and knowledge that he is willing to share with both beginners and qualified designers. From web design to front-end development – this very channel will help you conquer the digital world.
Сhris Coyier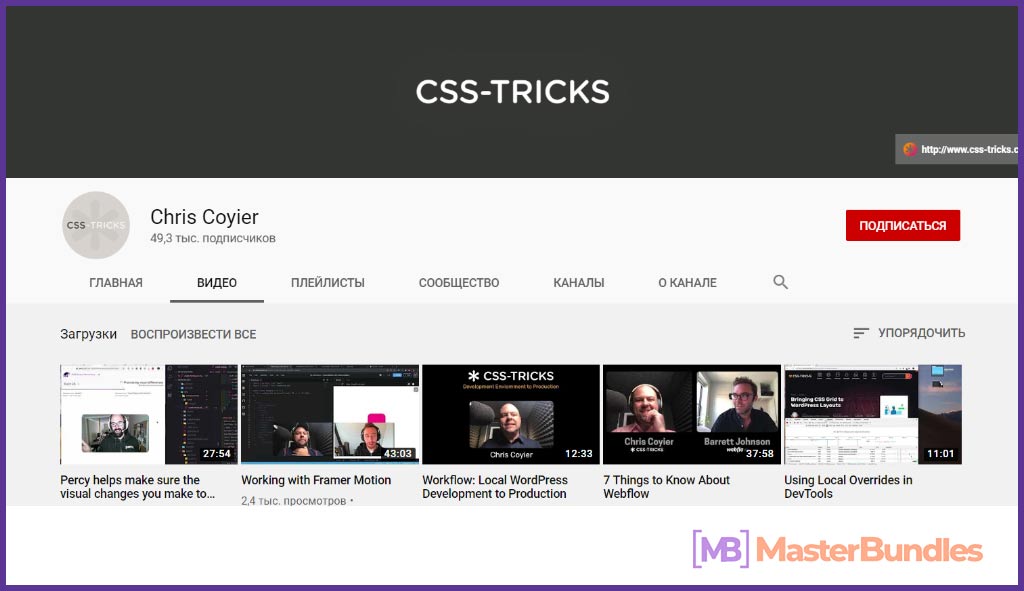 Chris Coyier is the creator of the design community dedicated to CSS. So if you are interested in CSS and everything related to it as well as want to learn some secret tips, this very YouTube channel is definitely for you. Well, go ahead and check out some videos by Chris Coyier.
LearnCode.academy


LearnCode.academy is the very channel that will help you study the world of web development from A to Z. The channel regularly posts video tutorials on various topics and already has a huge library with hundreds of video lessons. So why don't you give it a try?
Mt. Mograph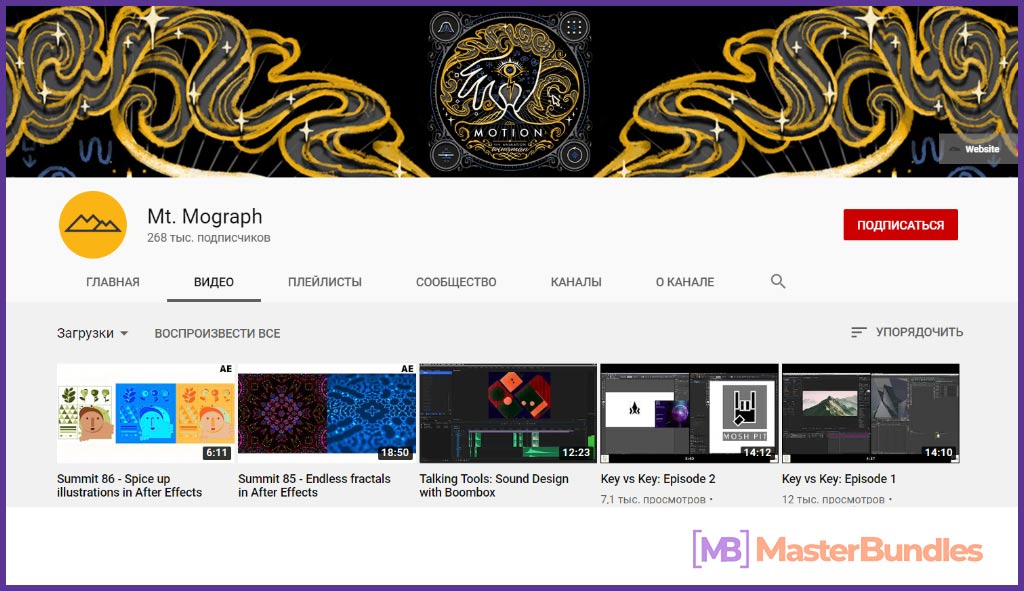 Mt. Mograph is aimed to provide free education about motion graphics and design. The channel offers a vast variety of tutorials, however, new videos come out once in a couple of months. At the same time, the channel contains a lot of useful and up to date information, so you want to check it out.
Will Paterson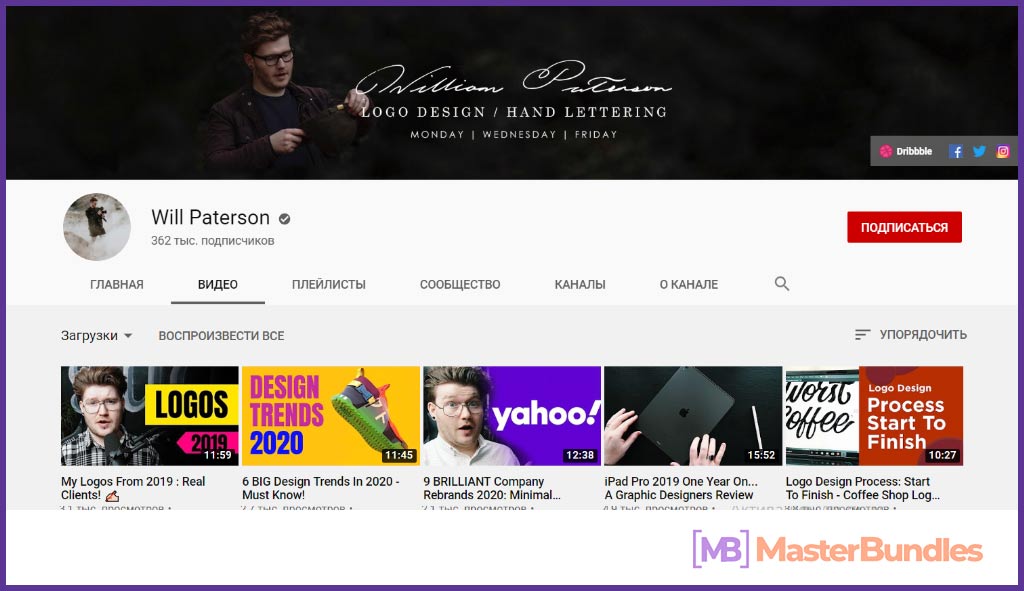 Will Paterson is a graphic designer and YouTuber from the United Kingdom who posts weekly videos on web design and web development topics. Paterson is willing to share his broad knowledge with the entire developer community, so if you are interested in learning something new and cool, go ahead and subscribe to his channel.
DesignCourse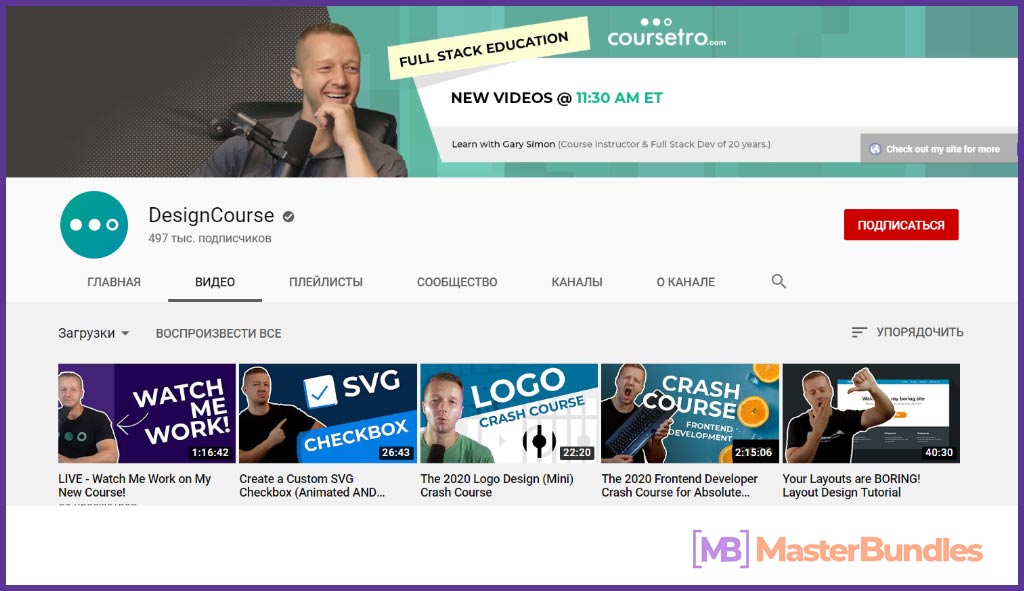 DesignCourse is a great platform that has over 700 videos and posts new tutorials, reviews, and other educational videos every week. The lessons presented by an experienced developer who worked for huge corporations and was involved in many fascinating projects, Gary Simon. So if you want to learn from the best, DesignCourse is definitely for you.
Chris Hawkes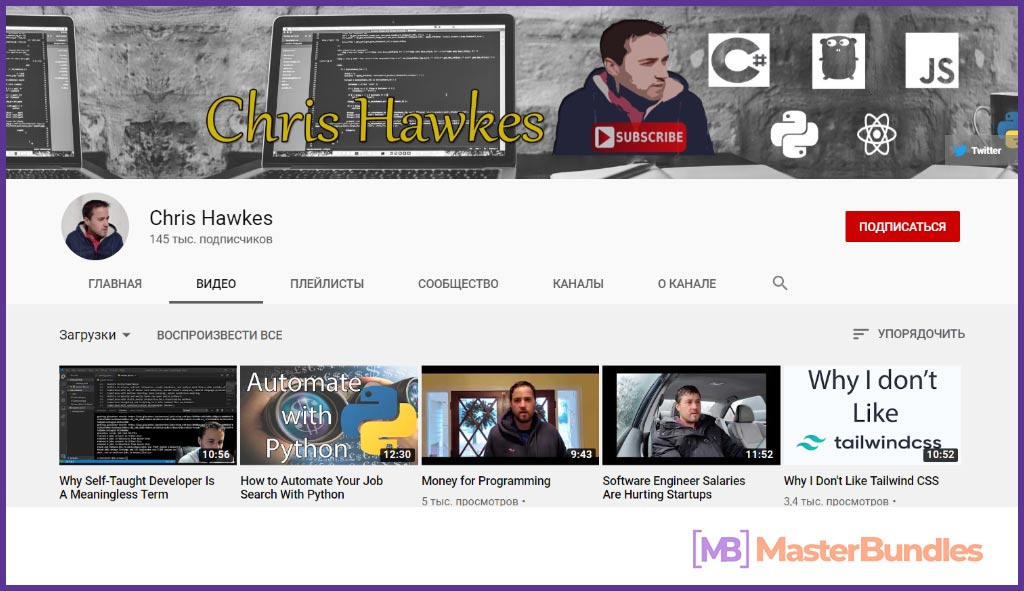 Chris Hawkes is a web developer from Washington, DC who surely knows his thing perfectly well. Hawkes posts 4 videos a week, which means that you'll have an opportunity to leans about programming, web scraping, applications, games, Python, Reactjs, and many more pretty much every day. Well, take a good hard look at this very channel.
Wix.com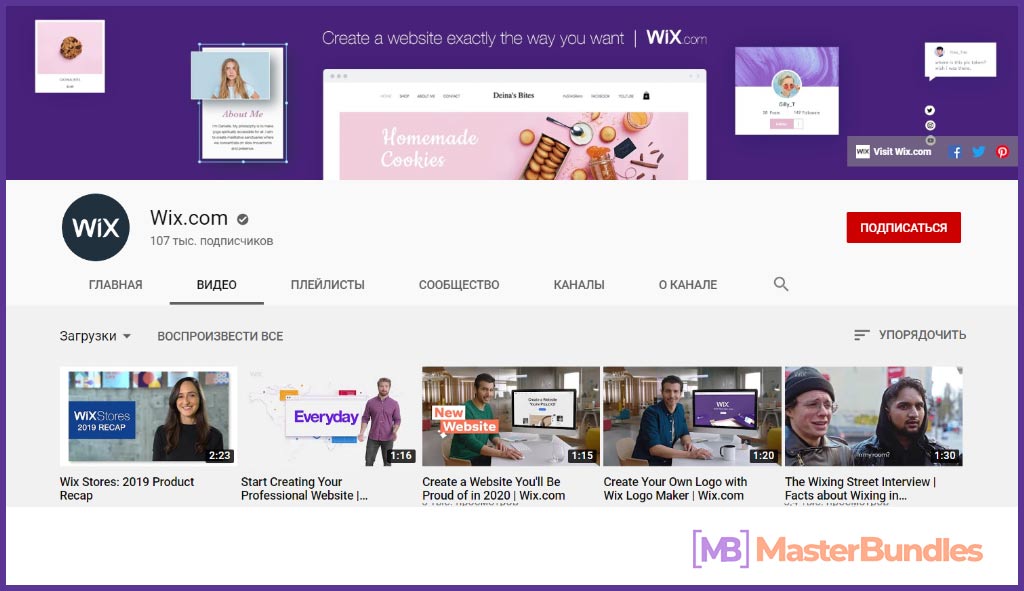 Wix.com is actually a web design platform that is aimed to make the process of building a website easy, quick, and pain-free. On this YouTube channel, you will find over 300 different videos dedicated to the topic of design and programming. So go ahead and have a look at some of their videos.
Sketch Together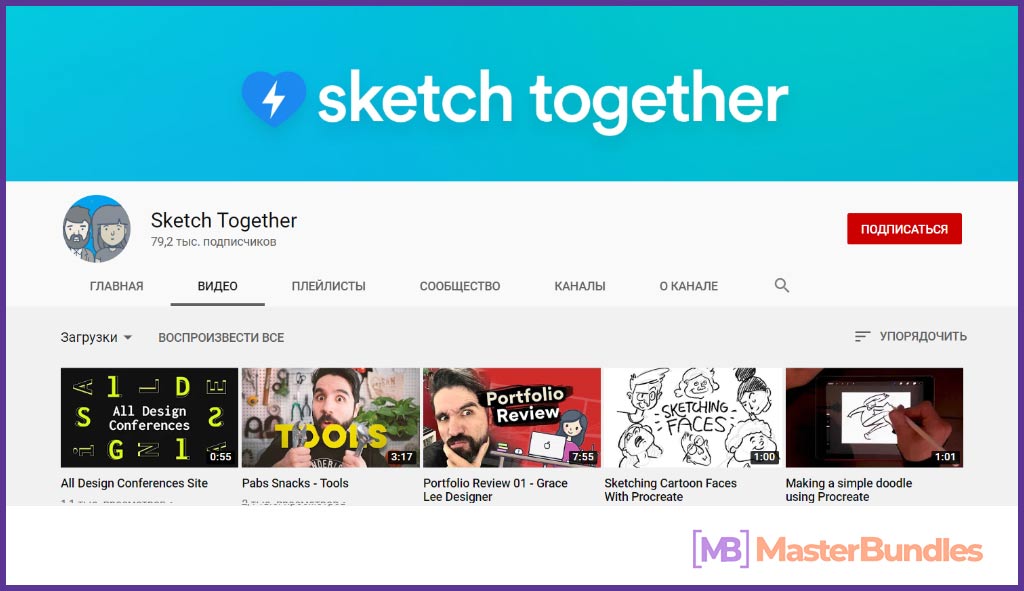 Another useful for any web developer or designer YouTube channel is Sketch Together. The channel is basically dedicated to the site usability and user interface design and has new videos every month. So if you want to find out how to make a site user-friendly, go ahead and subscribe to Sketch Together.
Google Web Designer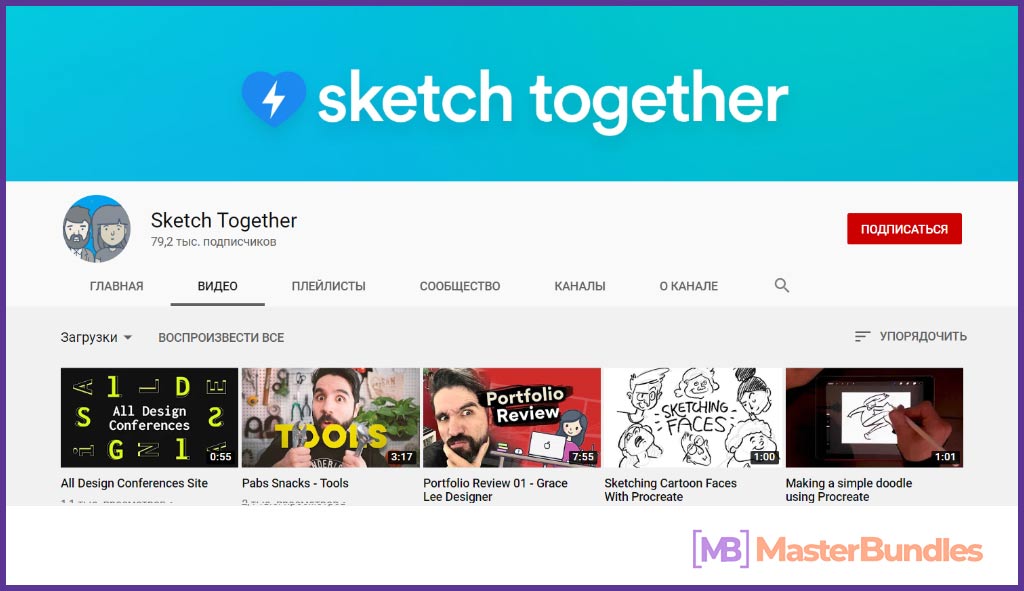 Google Web Designer is another cool and useful channel by Google. In general, the channel is devoted to Google Web Designer, its features, as well as the ways to make the most of it. So if you are interested in those, follow the link above.
High Resolution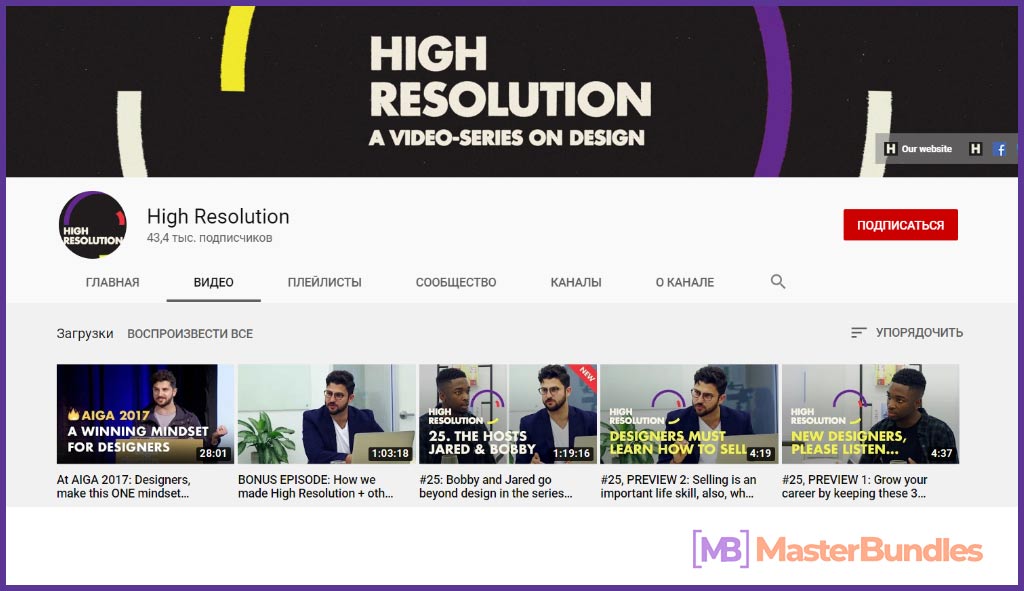 High Resolution is a relatively new channel that appeared in 2017. It provides decent videos about the latest design trends as well as secrets to make something not only lovely but actually iconic. Well, do not hesitate a second and watch some videos from High Resolution.
The Simple Designers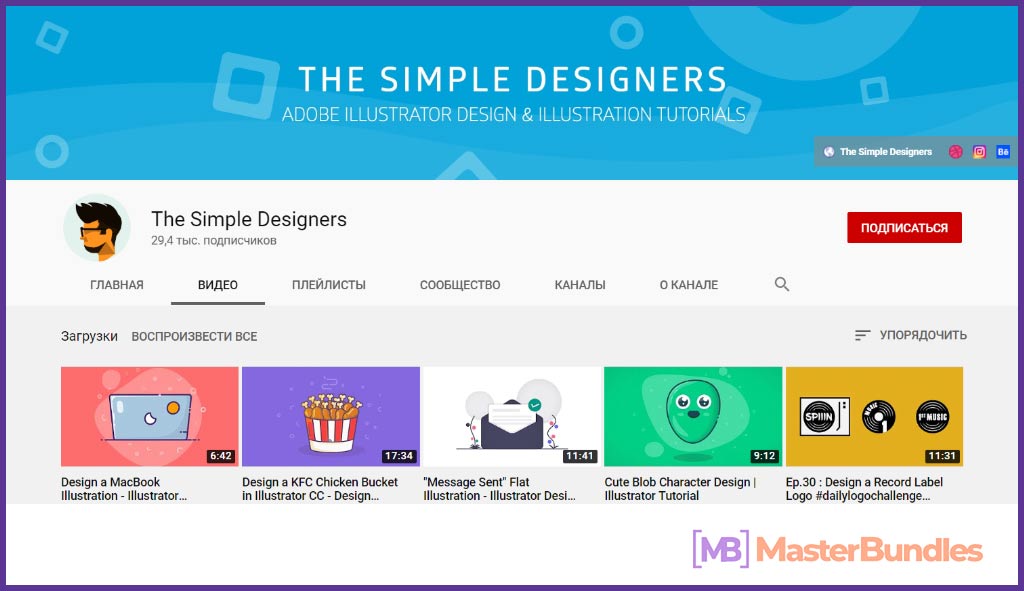 The Simple Designers post weekly videos about CSS, HTML, Front-End, Open Source, JavaScript, as well as many more. So if you feel like you want to deepen and enhance your knowledge about that, subscribe to The Simple Designers right now.
Dann Petty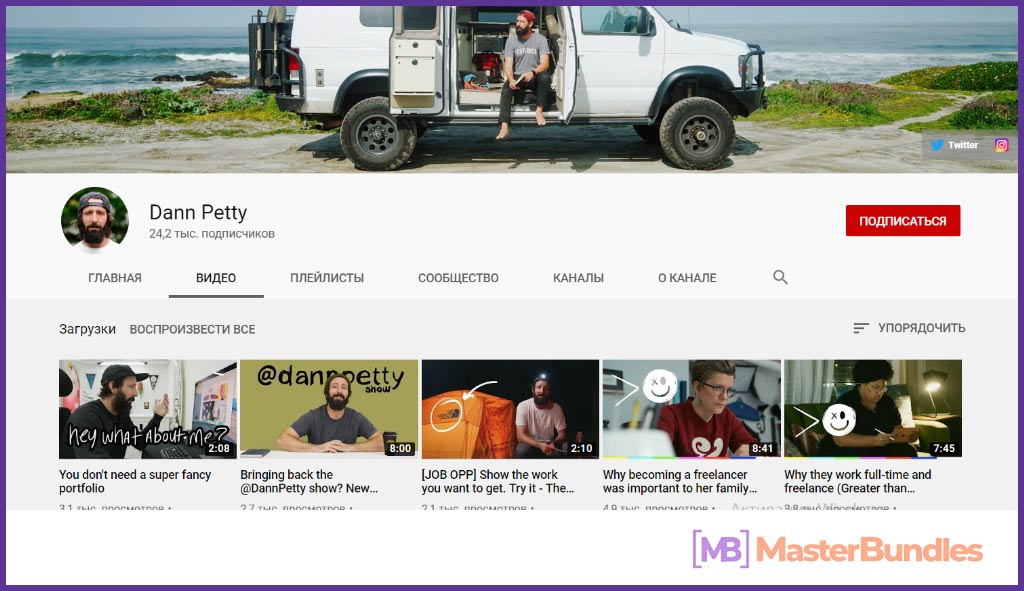 Dann Petty is an American web designer and YouTuber who tries to make this world at least a little bit better by sharing his valuable knowledge with other designers and developers. Well, why don't you go and watch some of his videos?
DCP Web Designers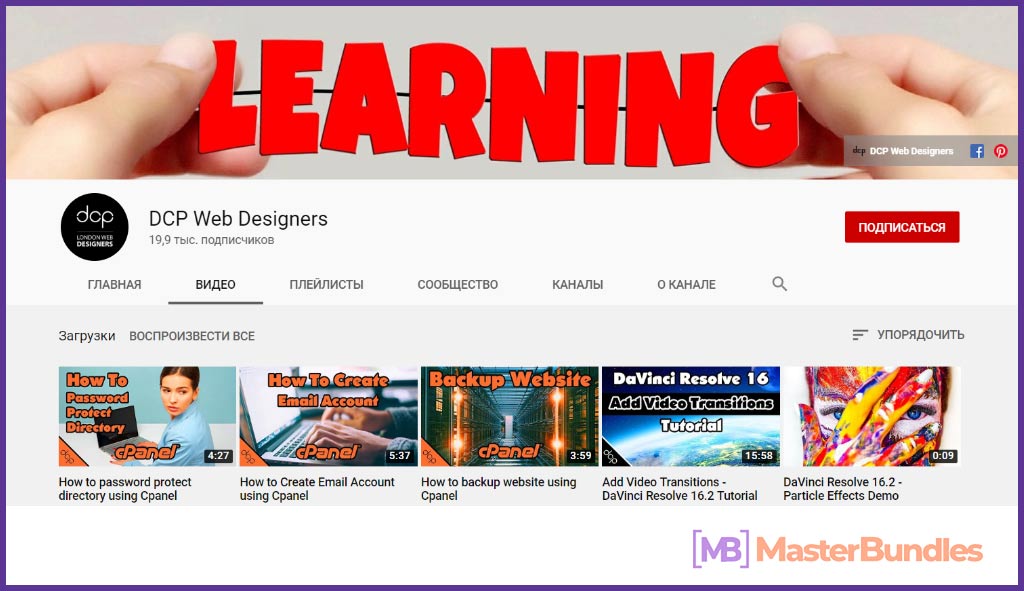 Another cool British platform about design is DCP Web Designers. On this very channel, you will learn pretty much all possible and impossible information about the field of web design. Well, DCP Web Designers is no doubt worth a shot.
Spinning Planet Web Design and Internet Marketing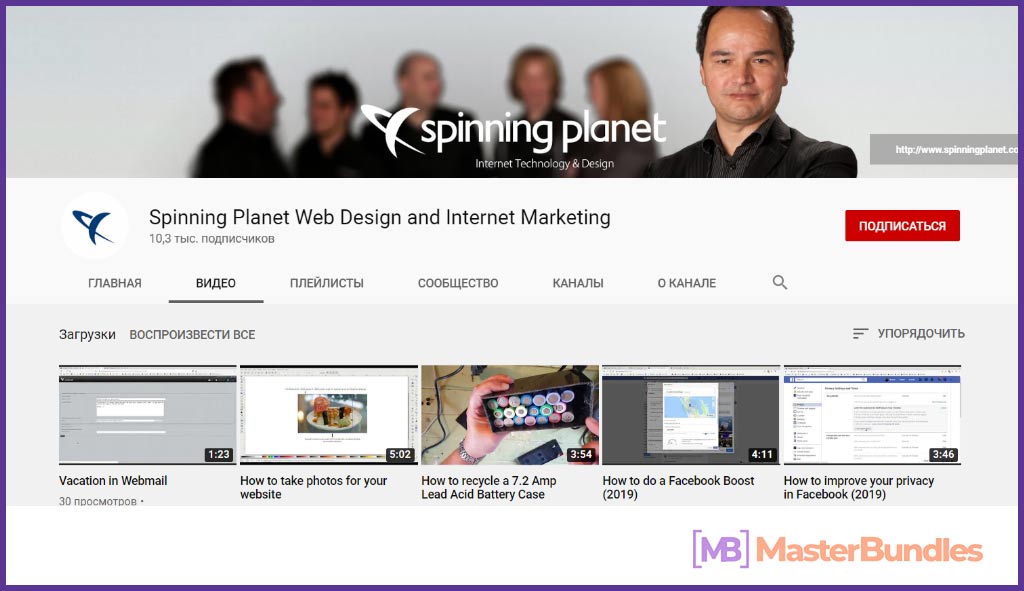 This YouTube channel provides quality content on the topics of design, e-commerce, and online marketing. So if you would like to find out how to make your site the one and only as well as how to boost its popularity and improve its traffic, Spinning Planet is the way to go for you.
Web-Crunch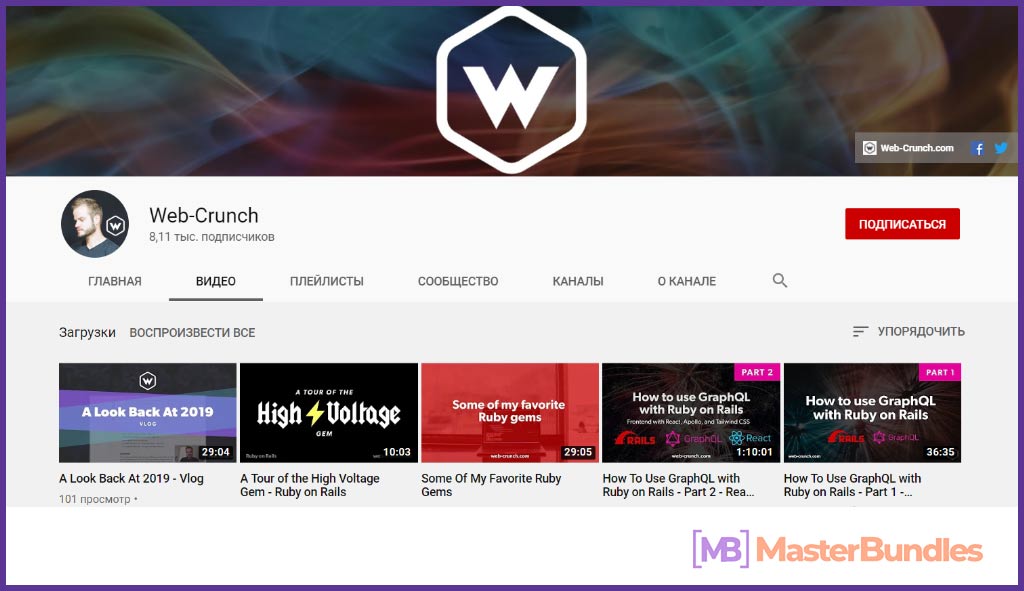 Web-Crunch is another decent YouTube channel that will help you learn web design in the details. It is a blog about entrepreneurship, web design and development. So it's needless to say that Web-Crunch is there to back you up in any of the above questions.
Layout Land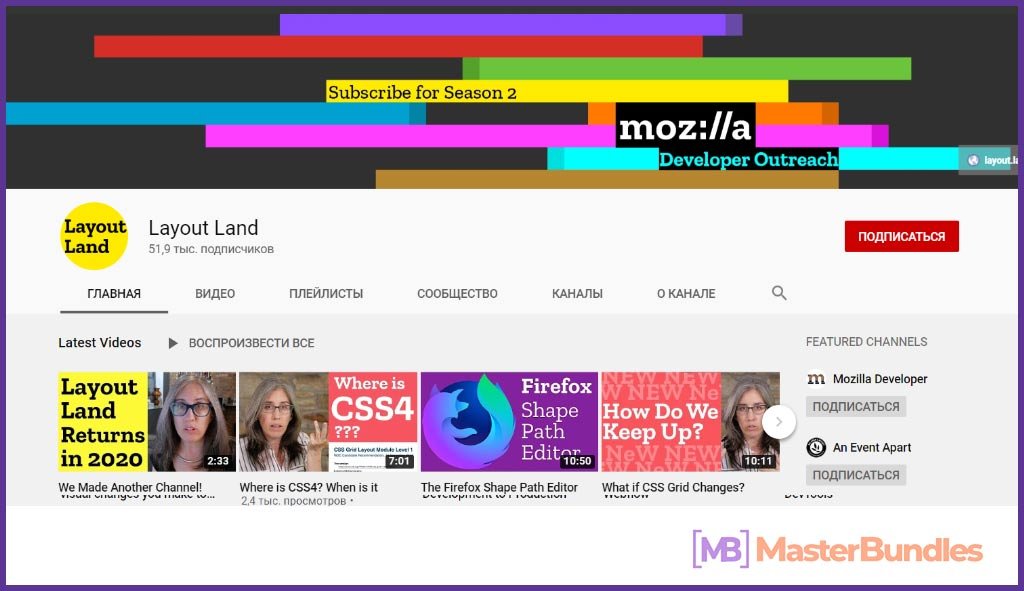 Layout Land offers plenty of tutorials about layouts and CSS Grid, so if you want to improve your knowledge about those, go ahead and check out this channel.
Mozilla Hacks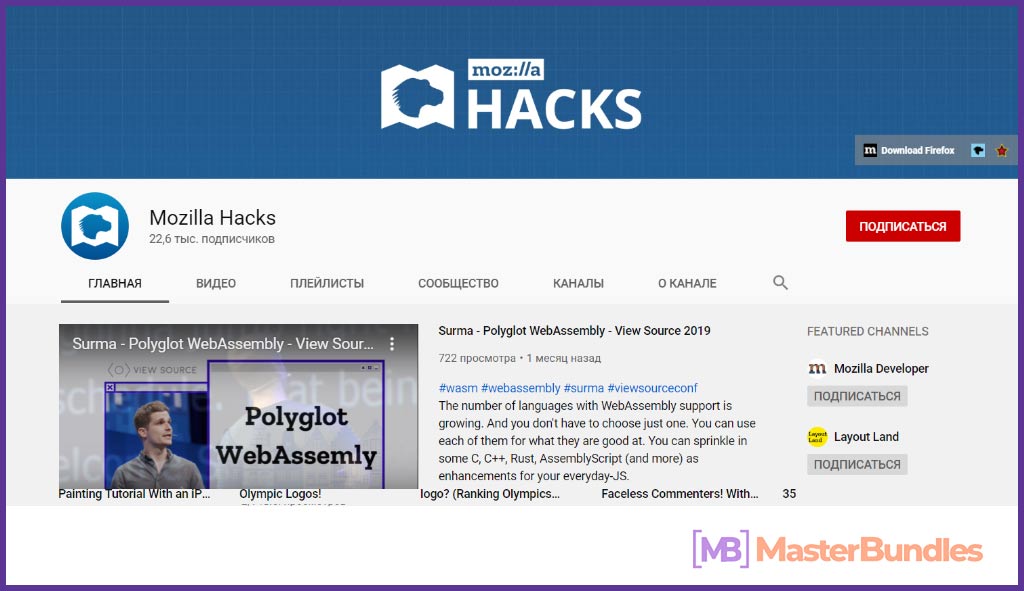 Mozilla Hacks is among the best design channels as well and it is here for a good reason. The platform regularly posts useful life hacks that will significantly ease and improve your life as a web designer.
Zimri Mayfield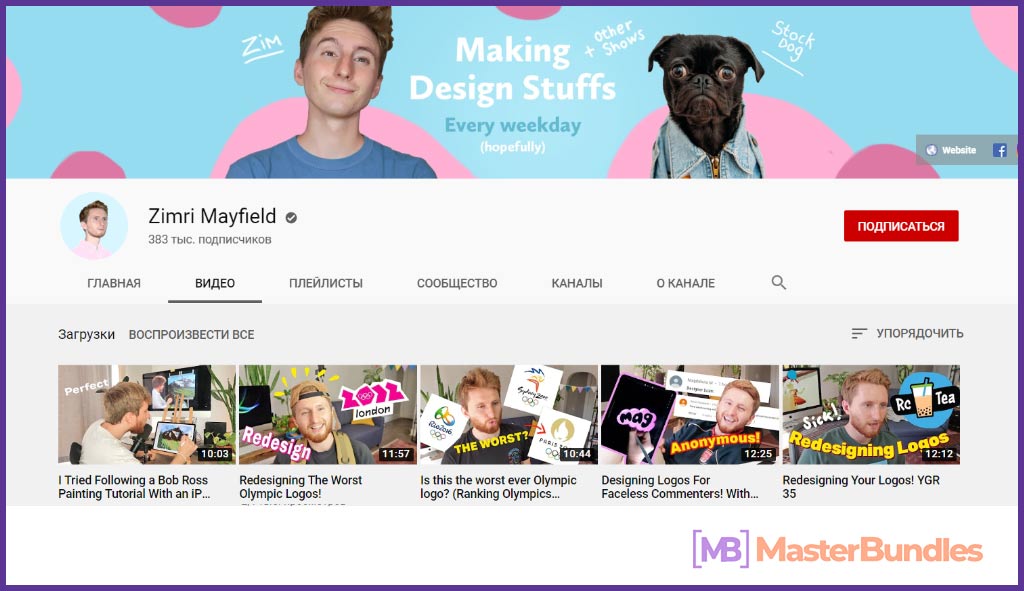 Zimri Mayfield is a YouTuber who has a whole bunch of useful videos including a vast variety of illustrator tutorials. So have fun checking out Zimri Mayfield's videos.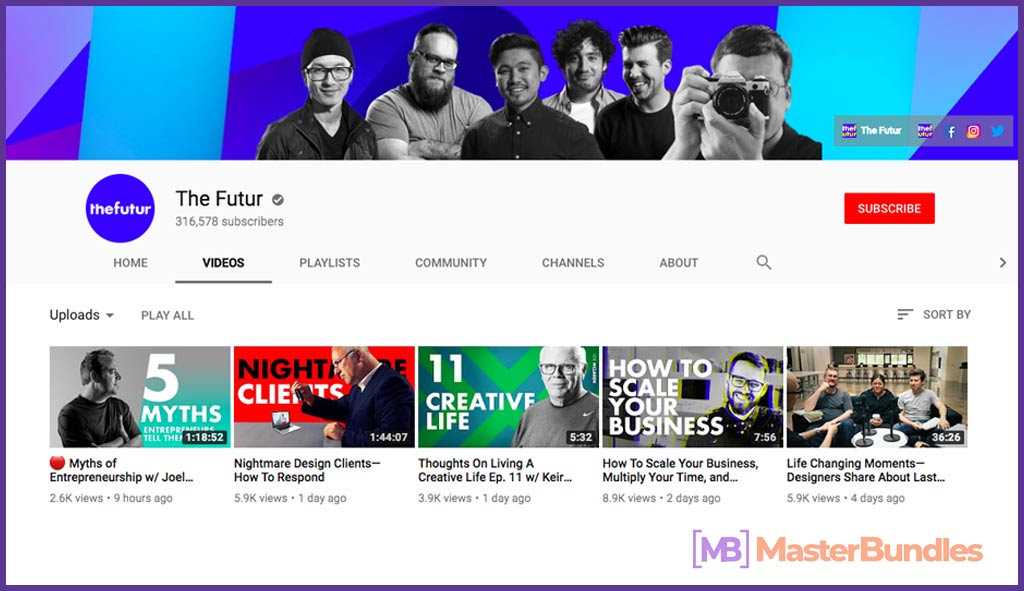 You are welcome to subscribe to the Futur and follow their videos. You will learn more about education, design, business, learning. The channel represents itself as the future of online education for creative people. You will get a valuable information on how to price your design services and make more money, learn an identity design and branding, define User Experience Design and get explanation on the process, learn typography rules to improve your type skills, how to start an agency, business of design and much more.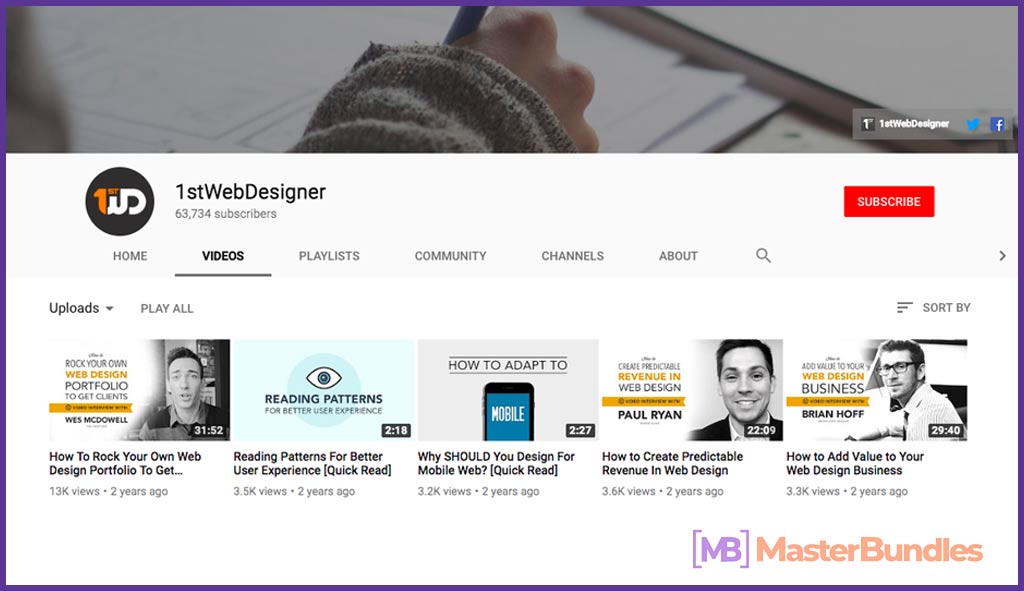 Subscribe to 1stWebDesigner Youtube channel to build a better web. The content added to this YouTube channel is created by web design professionals for web design professionals. Web design gurus are happy to share their tips and experience with those who are interested in learning more about web design and its technologies. You are also welcome if you wish to contribute your work for the web design community's edification. This is definitely a place to learn more and get inspired about web design.
Adobe illustrator tutorials – How to Design a Logo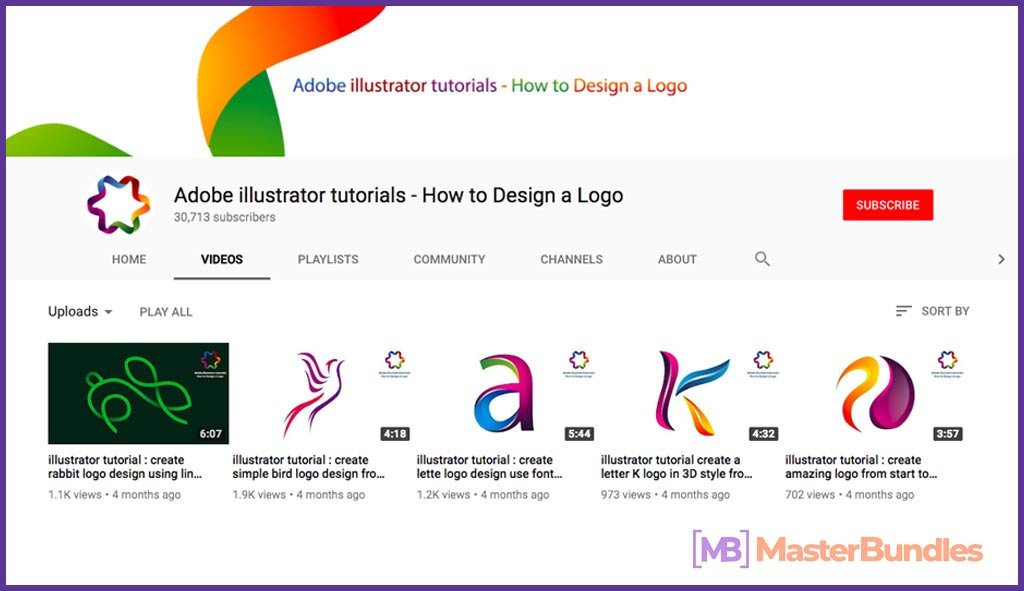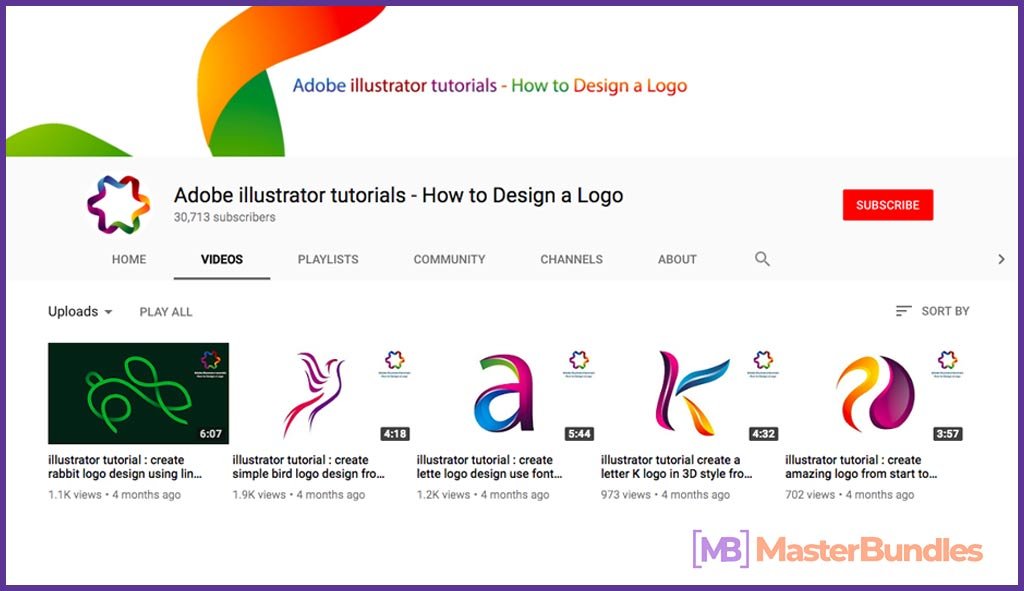 The channel is hosted by Hafiz Tri Handoko. He is a graphic designer and web designer with a ton of experience. Hafiz shares tutorials on how to design landing pages, illustrations, wireframes and more. This video resource is a great place to start learning Adobe Illustrator things. Subscribe to get professional & high-quality techniques discussed.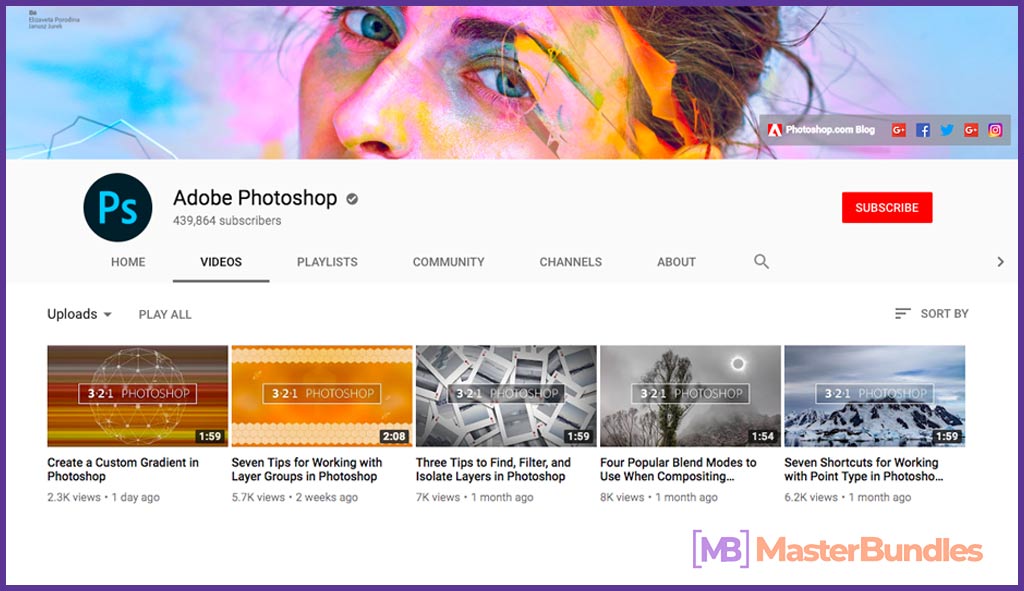 Adobe Photoshop software is the most famous and popular program in the world of graphic editors. It is used worldwide for design, photography, video editing and more. Here you will learn how to get started with Adobe Photoshop CC and cover the most important things that beginners should know how to do. If you are new to this software, this is the channel you have been looking for to get started. New episodes are added on a weekly basis. Do not miss!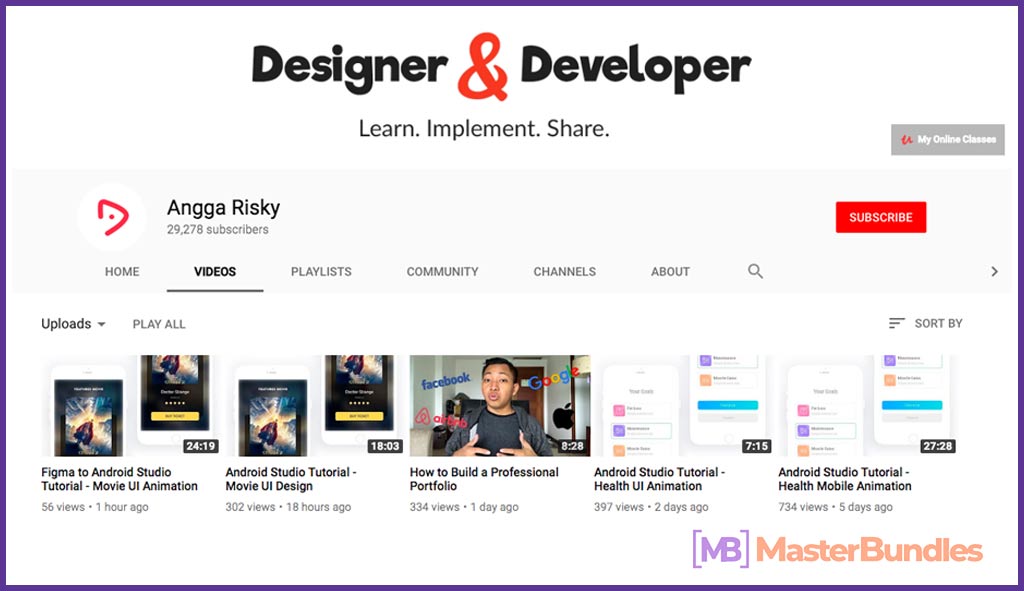 Angga Risky is a ​channel which offers numerous video tutorials about web design, design graphic, and other industry-related topics. The channel is aiming to provide the most useful and innovative information for web and graphic designers. Thousands of web designers subscribed to the channel are getting much developed from it. No need to browse the Internet and get millions of results causing a massive confusion. The channel is worth checking.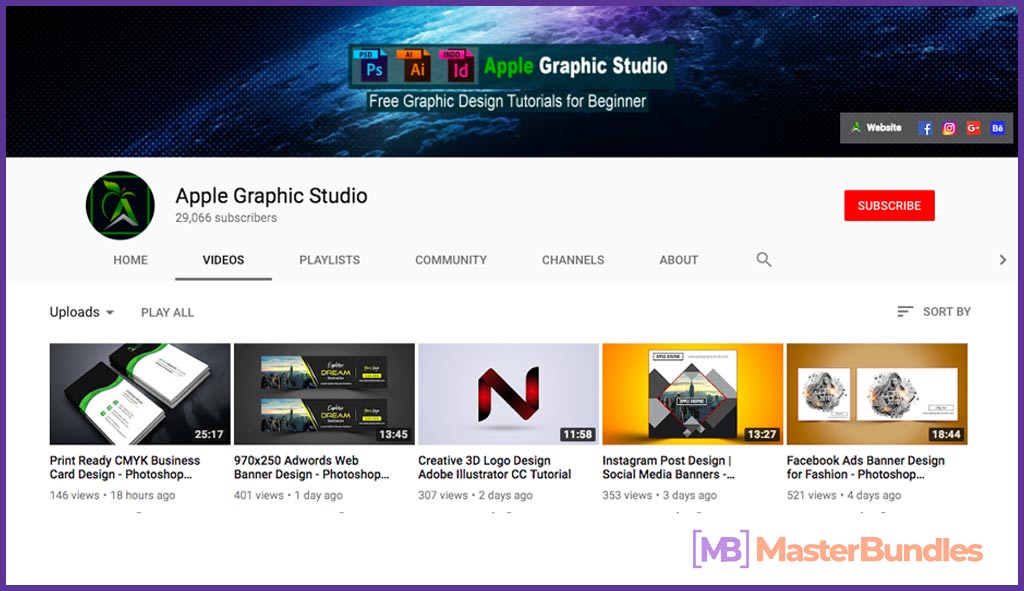 You are welcome to join Apple Graphic Studio. It is a great video blog solution to get the latest and updated graphic design related video lessons. Learn Adobe Photoshop, Illustrator, Indesign and LightRoom. Newbies can easily learn and complete a Graphic design course by watching these awesome tutorials. Also, you can request any design of a logo, business card, flyer, banner and other graphic product by Apple Graphic Studio. Subscribe to the channel to get something new for your hobby or web design career.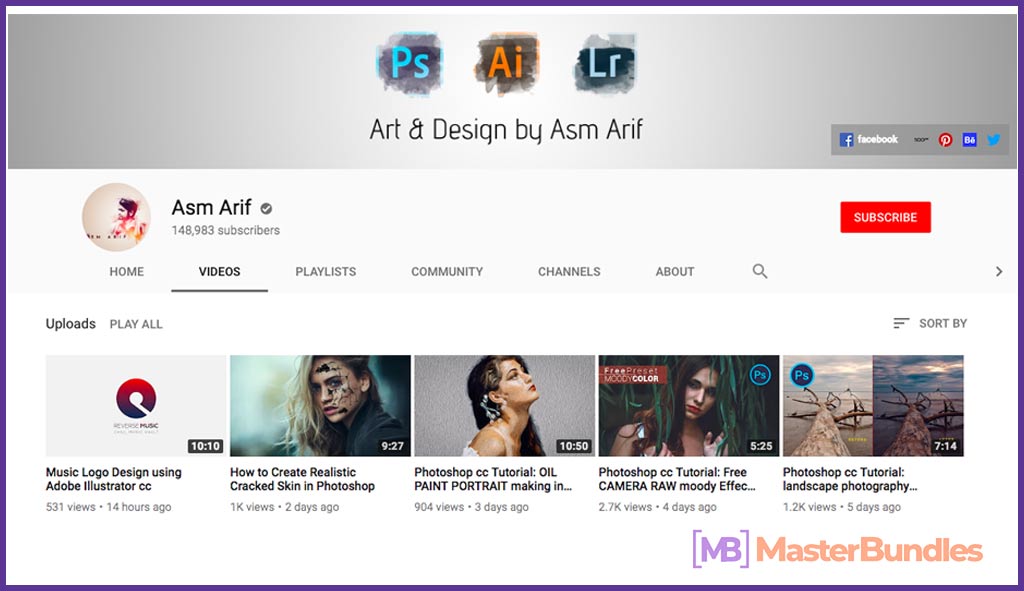 The channel is hosted by Asm Arif, a photographer, and graphic designer. Asm is sharing his tips and tutorials about Photography & Graphic Design. You will learn how to edit an outdoor portrait, use a color brush in Adobe Photoshop, get some tips on the post processes, educational material on Adobe LightRoom and Adobe Illustrator. Learn new techniques and use them in your own work, cover everything from graphic design to photography to illustration and web design.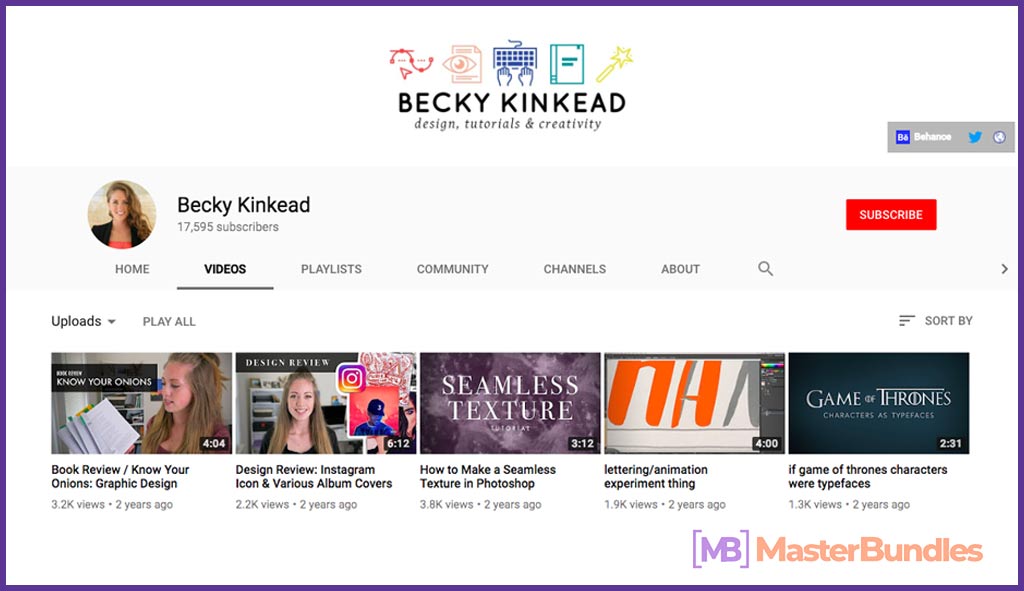 Becky is a designer from Philadelphia. She creates videos on different design things. Visit her channel to learn how to design a seamless pattern, how to create your own mood board, get logo design tips, and much more. Becky Kinkead's video blog is a great resource for both beginners and experienced designers looking to expand and improve their skills.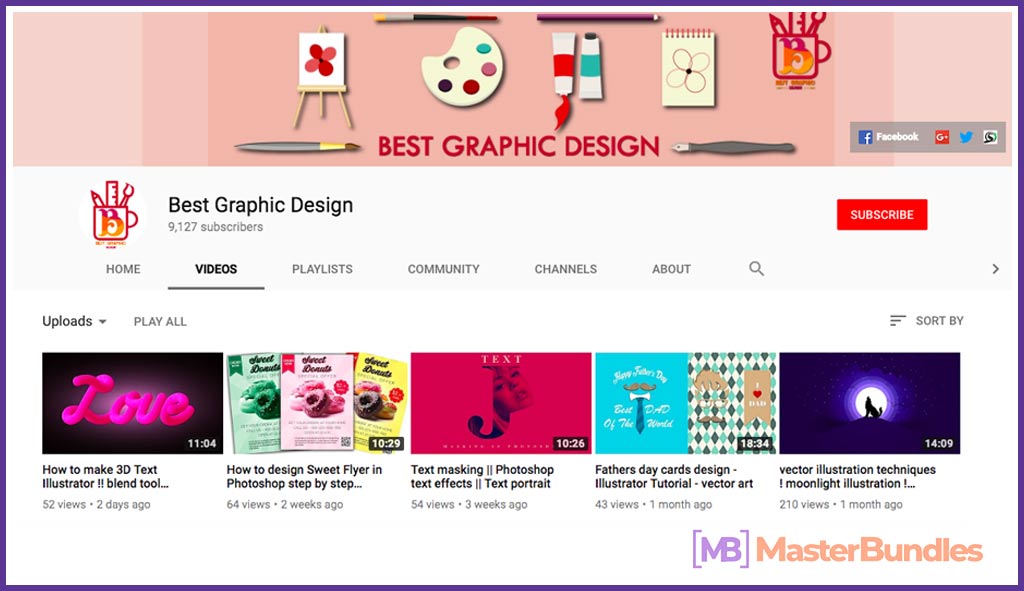 Subscribe to this channel to learn how to design a 3D logo in Adobe Illustrator or Adobe Photoshop to make money as a freelance designer. You will get some tips on how to make a business card, T-shirt, UI design. The tutorials will teach you new techniques for creating designs and inform you about the news to ensure that you're updated with the latest developments elsewhere.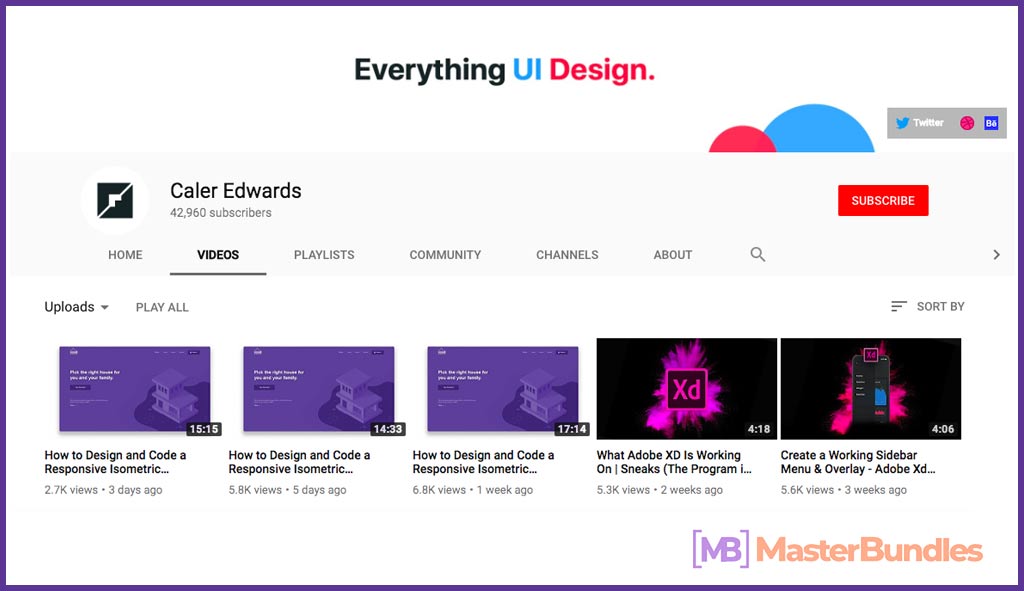 This channel is hosted by Caler Edwards, UI Designer, who has been sharing his experience is UI Design, Web Design, Front-end Development and more with more than 42,000 subscribers. Do not miss a chance to learn how to design and code a responsive isometric Illustration website, learn Adobe XD, check tutorials for designing and prototyping, adding motion to your designs. Check the blog to find new design inspiration and best practices. It is also one of the most useful web design blogs today.
CareerFoundry and The UX School are the leading online communities for a career change, aimed to educate the next generation of tech talent. They offer awesome courses in UX Design, Web Development, and UI Design, cooperating with the industry's best specialists in each field to create the most thorough learning materials that promise to get you from beginner to job-ready (guaranteed) in a couple of months. Get equipped with the skills and knowledge to prepare yourself for the future.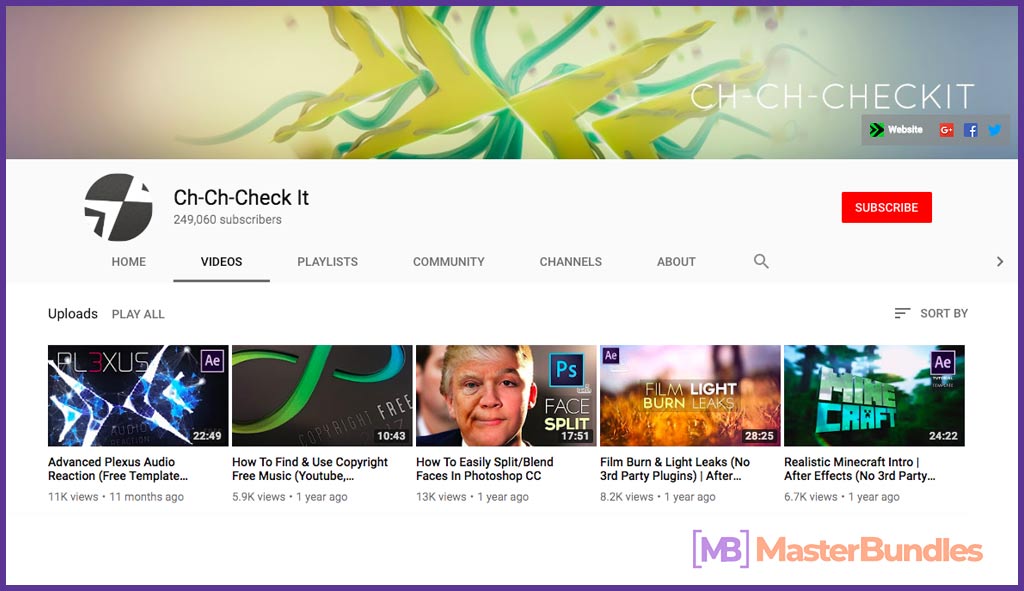 The blog belongs to Eli & Brandon. It combines different design-related topics. Those, who love the animated stuff, will definitely enjoy the channel. Uploaded videos cover all aspects of web design, UX design, graphic design, social media, blogging, marketing, programming, tutorials and more. Subscribe to follow the latest web design trends and news.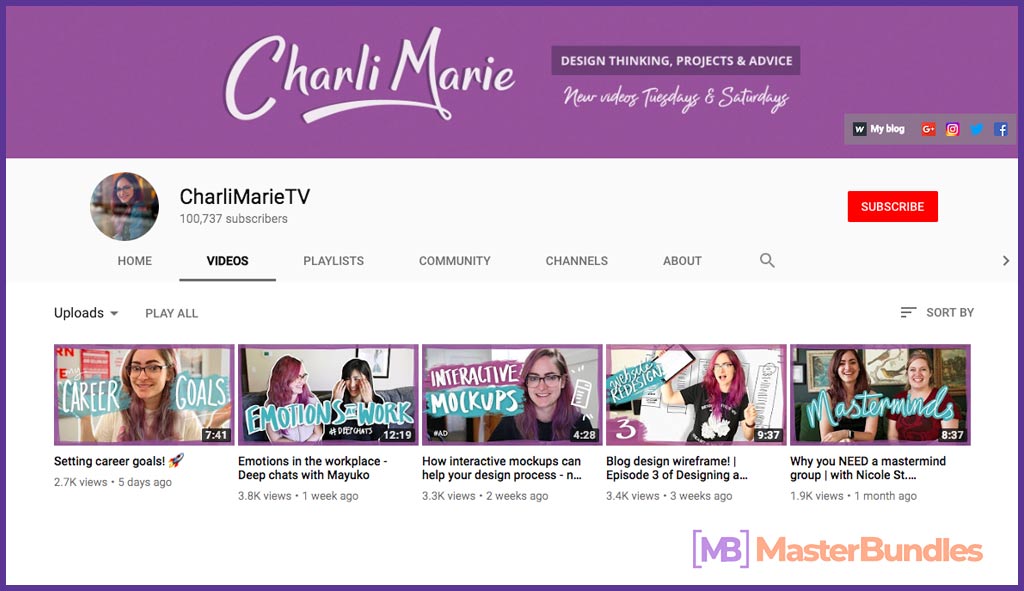 CharliMarieTV is all about design thinking, projects, and advice. The girl is web and graphic designer from New Zealand currently living in London and posting design videos twice a week. They are about tools, projects, and concepts and life as a designer. Please feel free to subscribe and say hi in the comments 🙂 The first videos will give you a taste of what to expect from the channel. A dose of inspiration is waiting for you.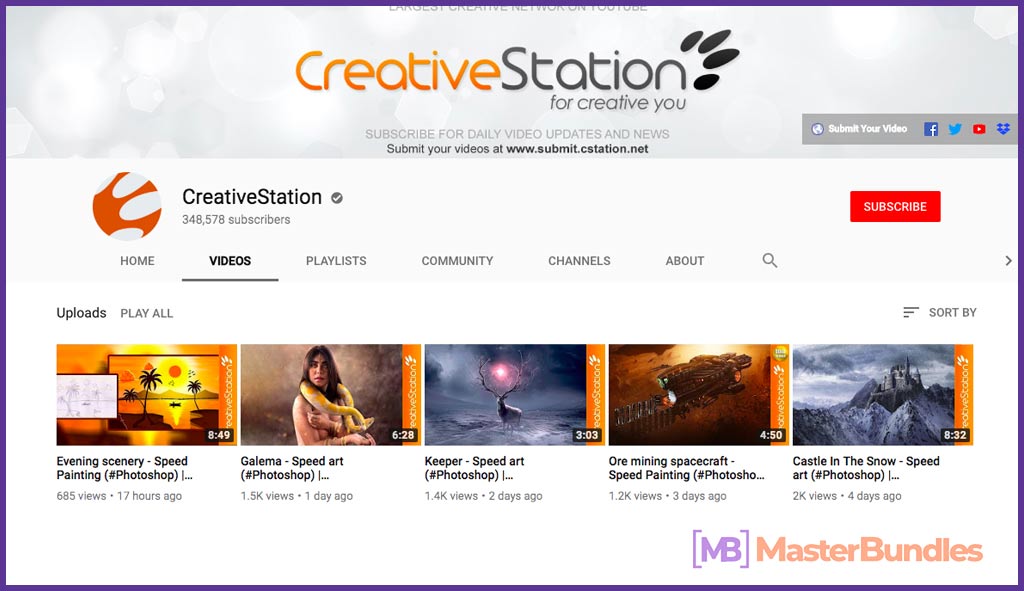 This is a growing channel bringing you the latest and greatest artists on the internet all over the world. CreativeStation is very helpful for the creative youtube community allowing any user to send in there Speed Arts, the only rules that apply is the video must be in HD. Subscribe for daily video updates and news.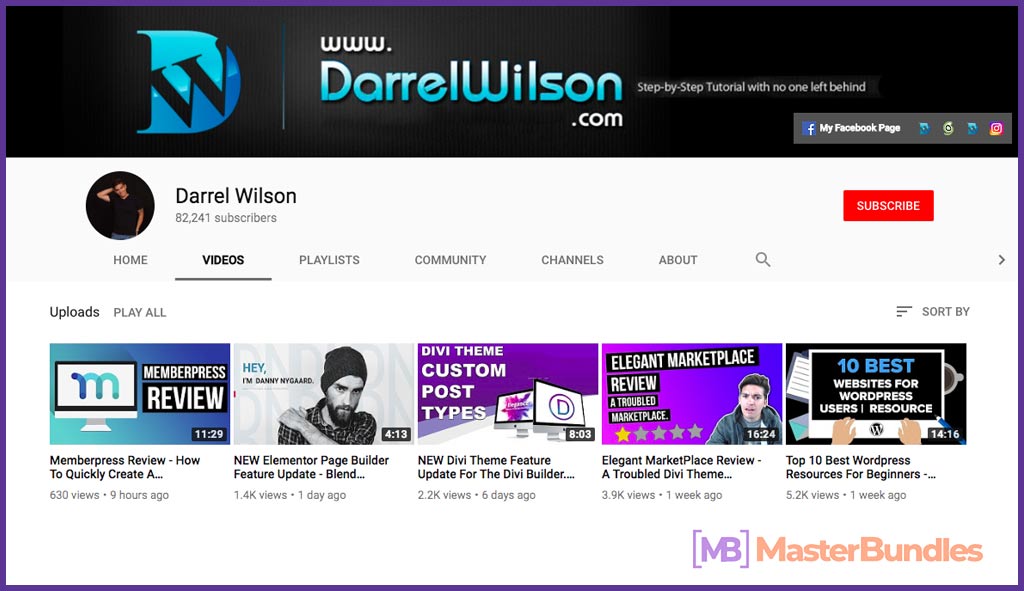 Darrel invites you to join his channel. You will get free tutorials on WordPress, website creation, and SEO techniques. Grab a chair and go through his youtube videos. It will be your last stop for anything with digital design needs! Check his playlist to and other videos to get new knowledge and tips about WordPress and creating websites. If you are digging into web development and web design, you will benefit a lot from it.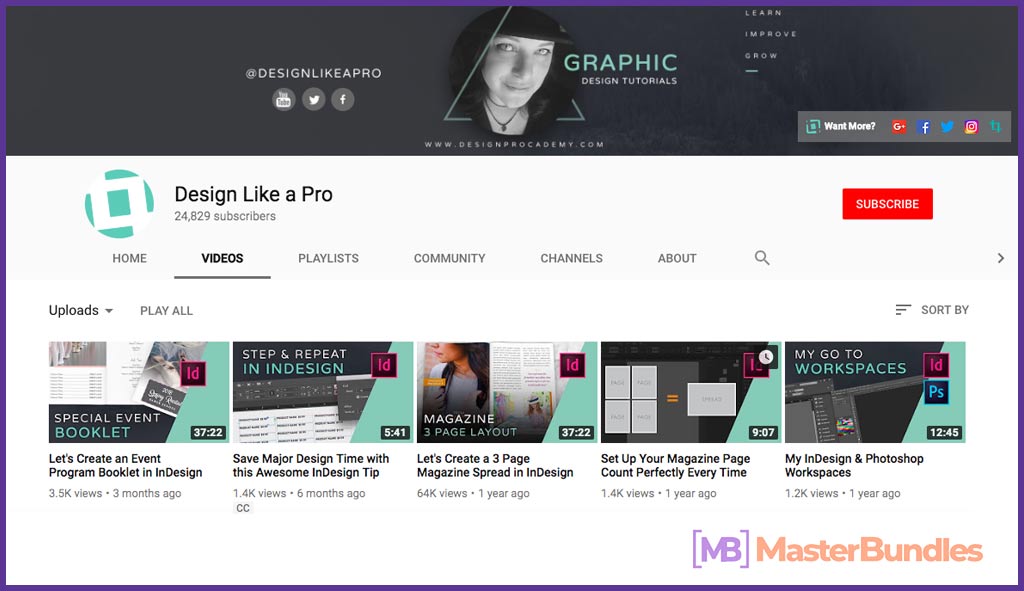 Dig into detailed how-to videos that guide you through the real world of design projects like magazine and book layouts. The channel is aiming to help you discover the awesome potential you have to rock your designs and master the tools. No doubts you will succeed. You just need some practice, persistence, and patience to make design like a pro. Subscribe to the channel to start watching free tutorials and master your skills.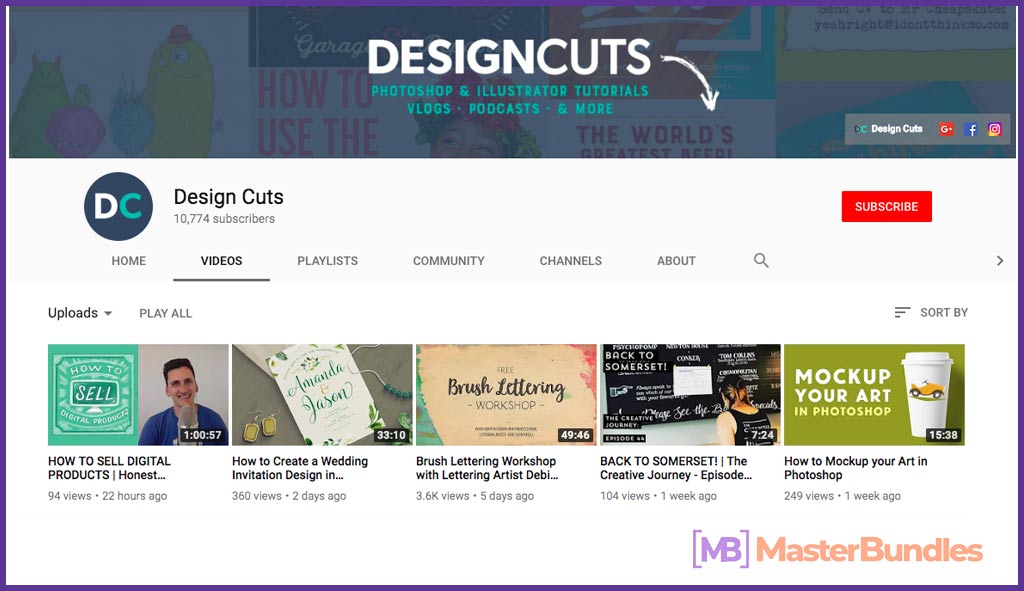 Stop by this channel to improve your skills and design abilities. The creators of Design Cuts are passionate to offer designers the best creative free resources online. Here you will find tons of quality content for graphic designers such as In-Depth Design tutorials, Photoshop tutorials, Illustrator tutorials, honest designers podcasts, the Creative Journey blog and much more. Be ready to get the most useful and innovative information for graphic designers.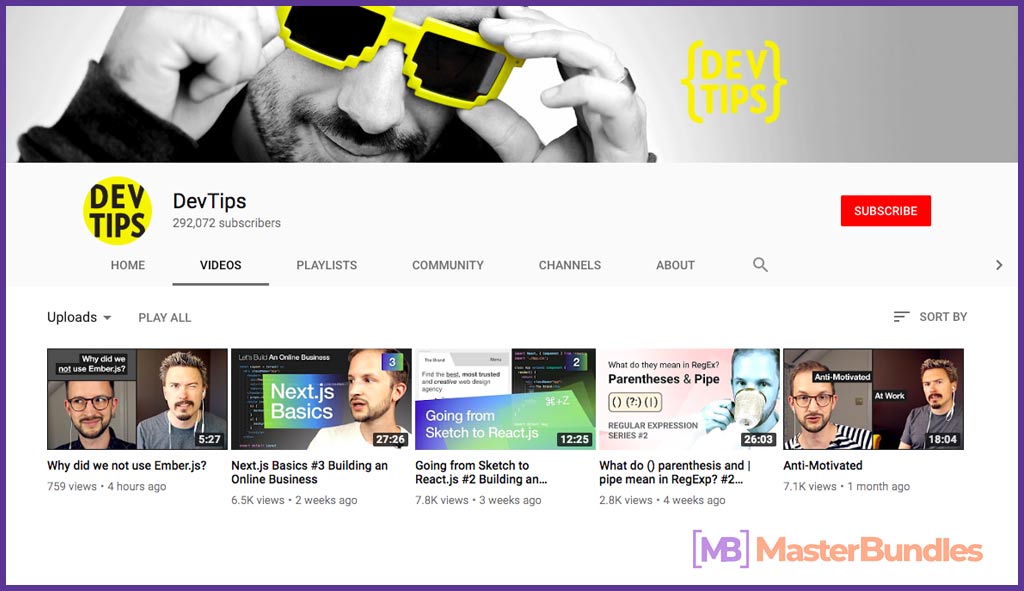 DevTips are weekly videos on the subject of web design and development. The topics cover software, web development, and neighboring design topics. Also, you will have a chance to get great tips on how to build an online business. It will be fun and you will learn a lot! Subscribe to the channel to be on the top of the design wave.
It is another example of a great video resource where you can learn about graphics and 3D. Here you can see a mix work of many software like Adobe Photoshop, 3D Max, Autodesk Maya, Adobe Illustrator, After Effects, and etc.
They make sure to cover the latest trends and design tendencies with their frequent posts, which are helpful in understanding the most popular graphic design software programs. Subscribe to the channel to expand your knowledge base.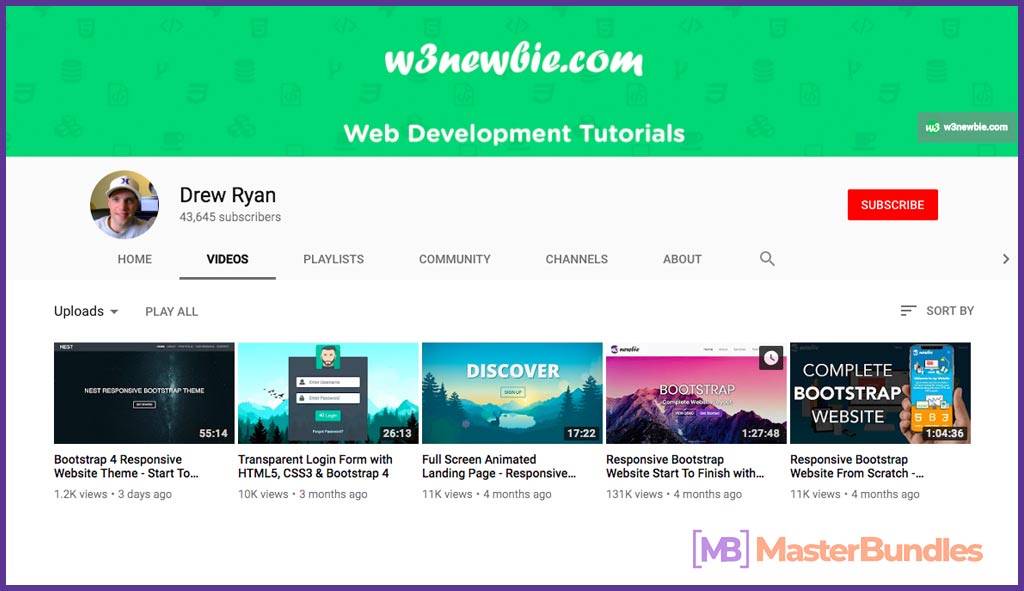 Learn how to develop modern websites with HTML, CSS and more! Free web development and web design tutorials are available for you on this channel.
Subscribe to the blog to enjoy intuitive tips to improve your web design skills and overall user experience. The channel reflects the experience they have in bringing forward the importance of design. It focuses on giving tips and strategies on what businesses should be aware of in design and web development.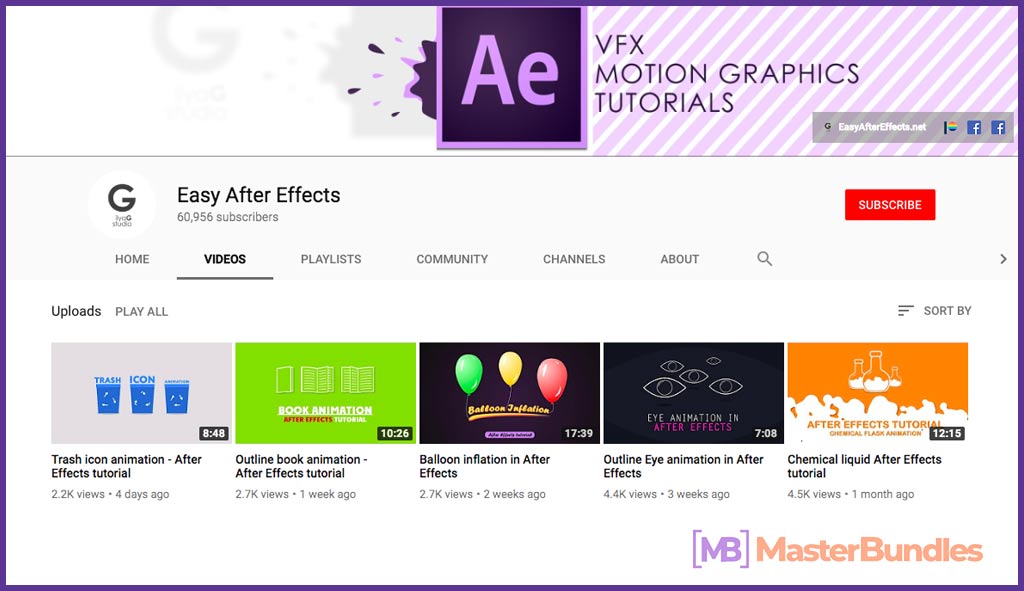 The blog is hosted by Ilya Dji. Here you can find Ilya's After Effects works, tutorials dedicated to the areas such as graphic design, filmmaking, VFX, motion design and others. The channel is aimed to guide designers on how to work in After Effects software by covering the basics and latest news.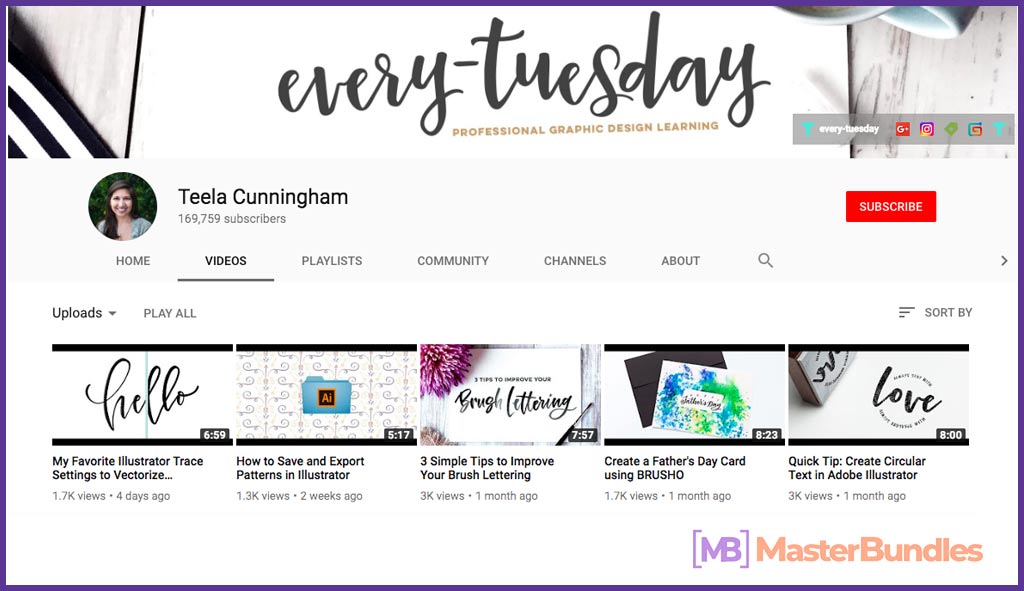 Every-Tuesday is a weekly "how to" video blog for Adobe Illustrator, Photoshop, and hand lettering. Tutorials work fine for all skill levels, providing quick tips and hints to master your skills for whatever you make. Feel free to visit the Every – Tuesday blog at https://every-tuesday.com if you are looking for online courses and other design stuff. Subscribe to this creative resource to get knowledge and inspiration.
This blog is hosted by Julian Ball, a Graphic Designer from Brisbane Queensland. His primary topics are inspiration, tutorials, and resources. Learn how to create text with moving overlapping elements inside of Adobe After Effects, how to fix a shaky, off-color, bland video and turn it into more the professional look, go through the basics on using After Effects and different tools and effects used to edit videos. Follow his new videos and browse the ones through the archive.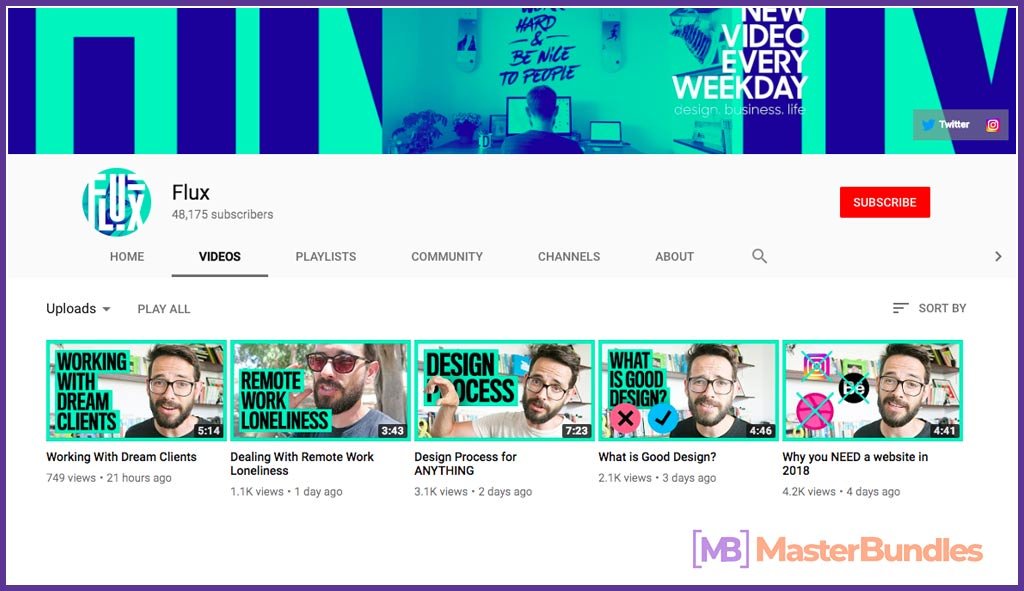 Flux is a blog hosted by Ran Segall, a designer, and entrepreneur. Here he is happy to share his journey, struggles and lessons he learns while building his career as a designer and a business owner. Subscribe to the channel to watch daily videos about the designer's work and process as a designer and a co-founder in a startup project. You will get valuable tips on real branding and web design projects for freelance clients, and much more.
Free School Graphic Design Tutorial – Professional Logo Design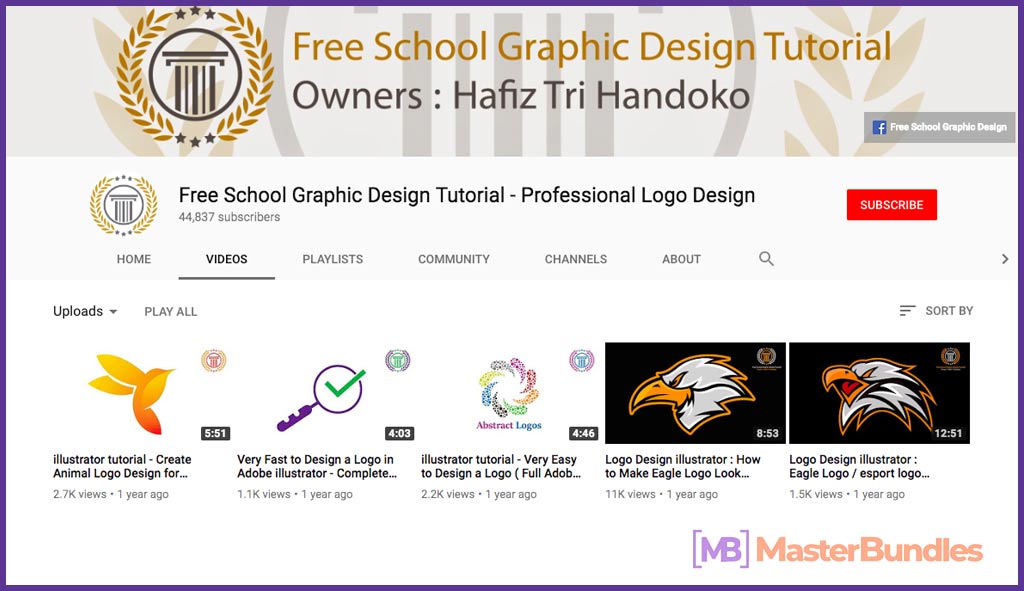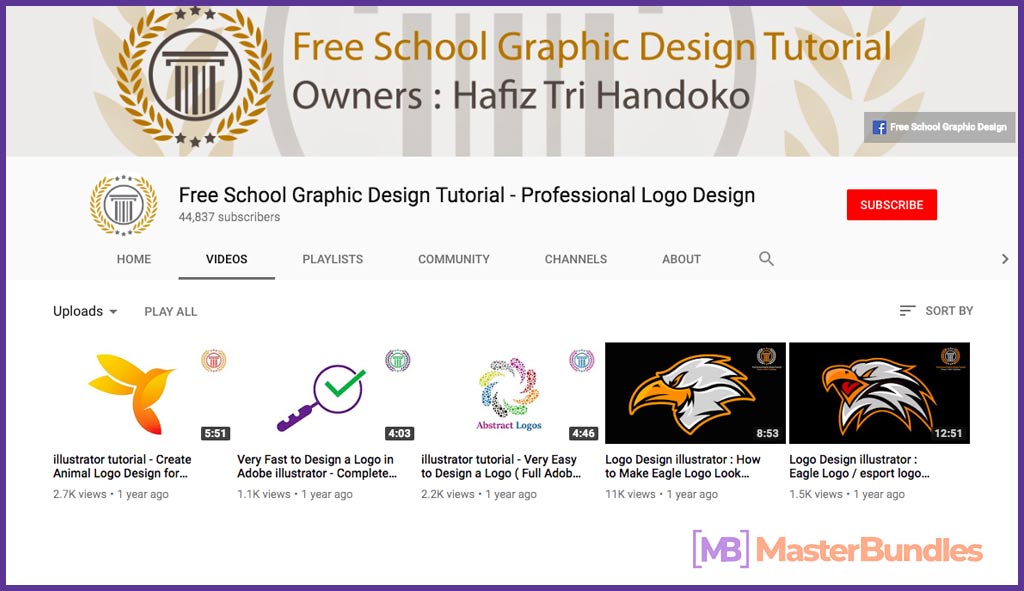 The Free School Graphic Design is a popular video blog for learning graphic design – logo design, business card design, letterhead design, web design, and more. All the tutorials for Adobe Illustrator, Adobe Photoshop, icon design, web design are free and available for all of you. Get an awesome training on various techniques and new trends to flex your skills.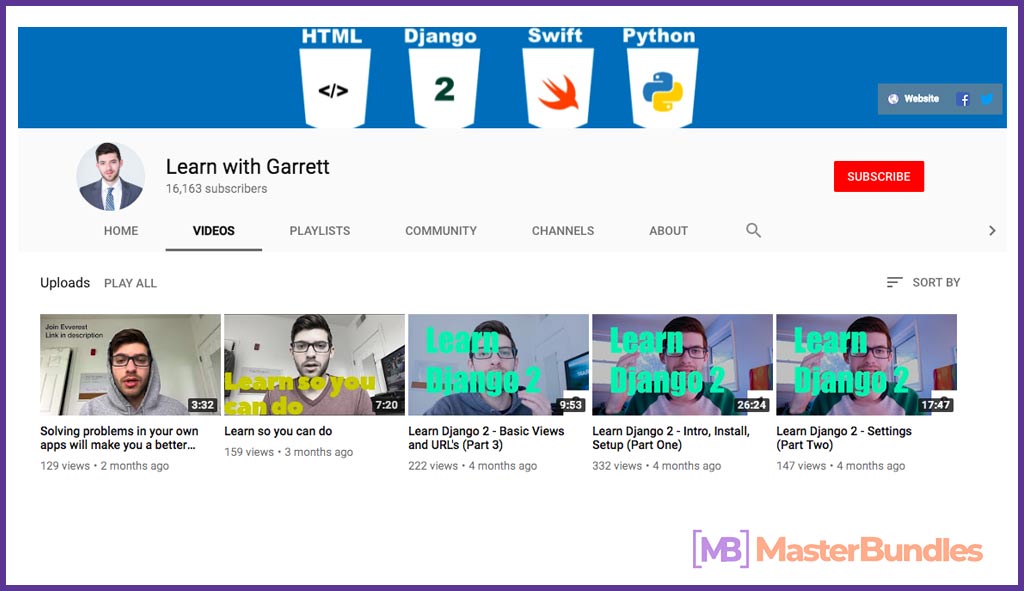 Garrett invites you to join his Youtube channel. He is sharing his videos about entrepreneurship, technology, and tutorials on whatever he is currently learning. Subscribe to the blog to learn about building a blog with Bootstrap 4, Gjango 2, using WordPress when creating a website, web design trends, agile development, and more. From software tutorials to career advice – a good channel with tons of content related to design and technologies.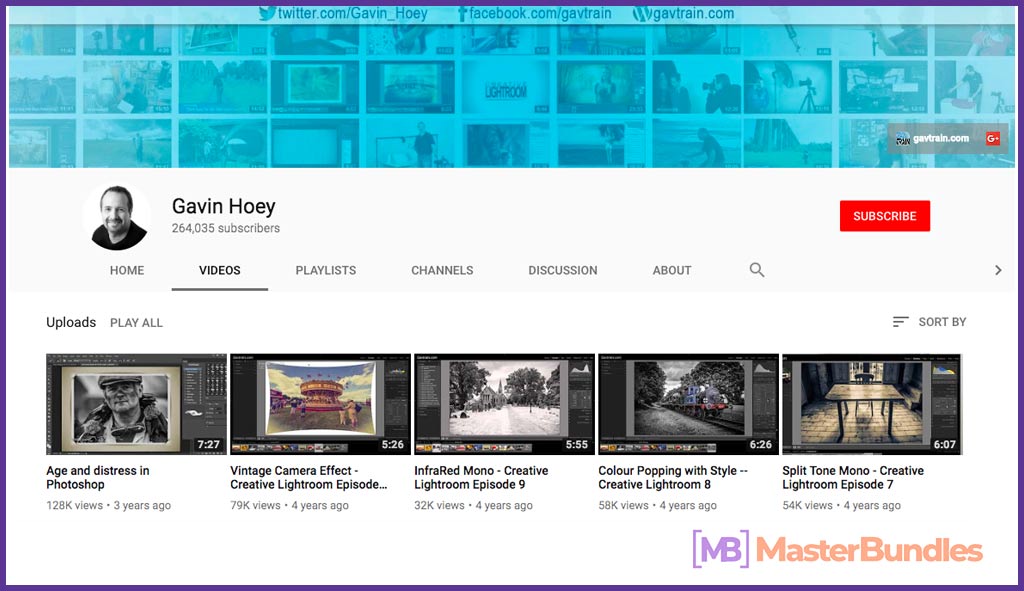 The PhotoGavin YouTube channel is part of the gavtrain.com website and it is a perfect place to learn photography and Adobe Photoshop. The blogger covers photo manipulation and digital imaging. New videos are uploaded on a regular basis, so do not forget to subscribe. Useful videos that talk about Lightroom tips, tricks, and techniques and let you get more inspired and creative with Adobe's editing tool for photographers.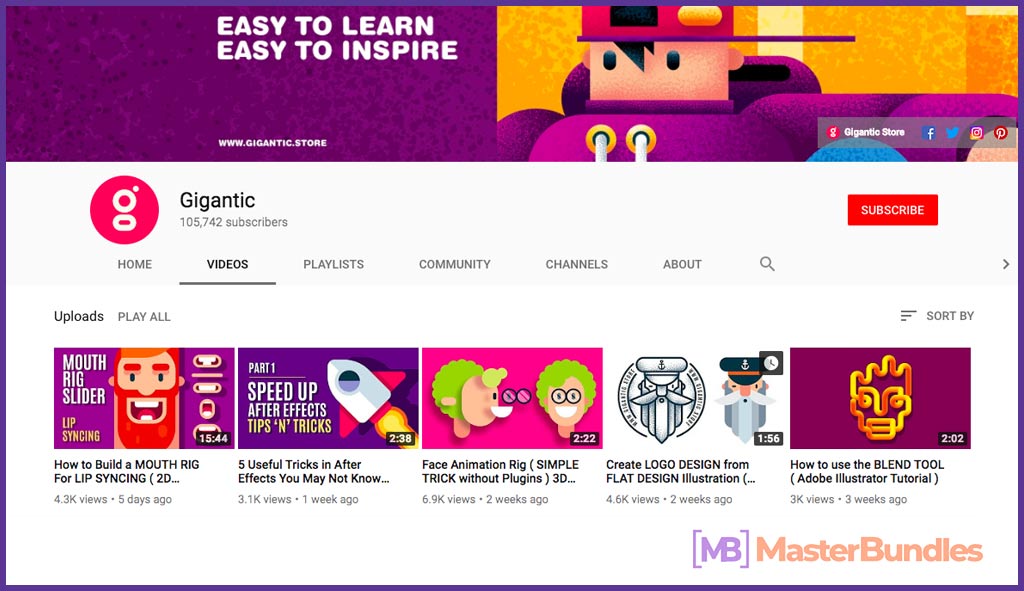 Subscribe to this fantastic blog and discover the world of skills with which you will easily achieve your design dreams. The tips and tutorials are easy and go straight to the point. It is a perfect place to learn a lot in a short period of time. The creators of the channel are creative and happy to share their knowledge and experience tips. Enjoy the videos on the subject of a character design, logo design, branding.
The Google Design YouTube blog features video lessons for designers about design principles at Google, material design, and Google Design events. Subscribe to the channel to learn more about Google's design guidelines, assets, resources, events and job opportunities at design.google.
Hear about design talks at Google – creative decisions and surprising journeys of designers at Google. The channel is a cooperative effort led by a group of designers, and developers at Google.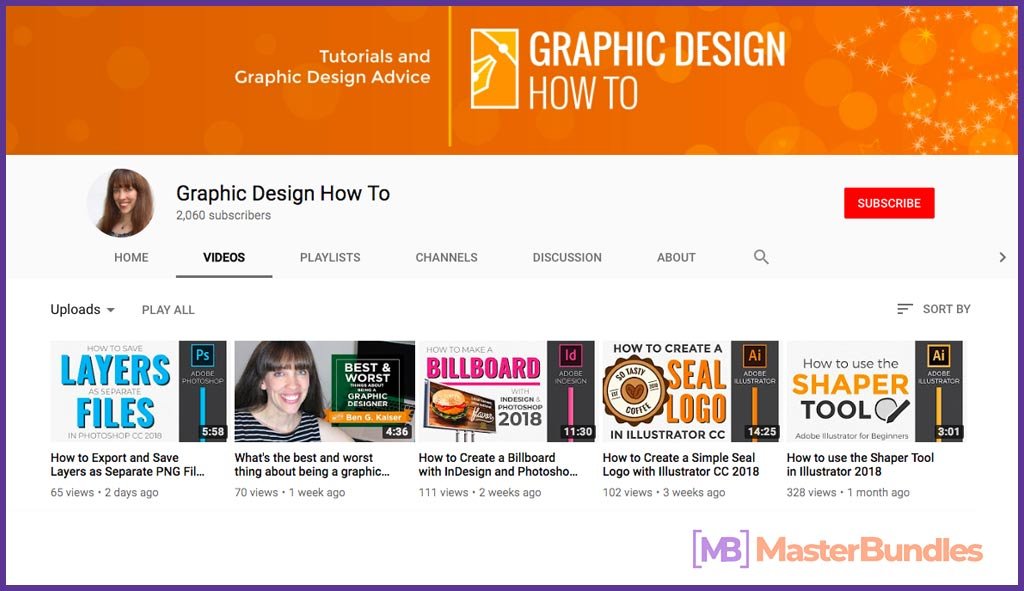 This channel is hosted by Anne, a graphic designer with a passion for design and training. Her mission here is to help those who are interested in learning more about a career in design industry, and those experienced designers who have been in the industry for a while. Subscribe to the blog to hear about the industry itself, and also get the tutorials on how to use Adobe products. This is a useful video resource to get tips, insights, and best design practices.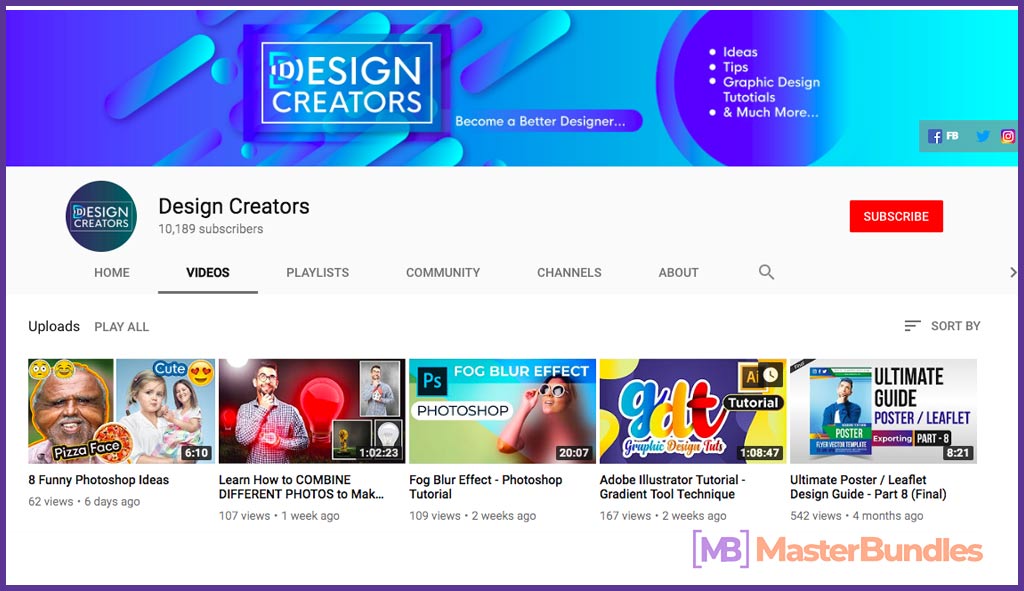 Design Creators is a place of graphic design tutorials & design tips & ideas to improve your skills of a Graphic Designer. The blog motivates all designers in the world to learn graphic design and dig into Adobe products such as Photoshop, Illustrator, After Effects, and etc. The Design Creators channel offers you all kinds of tutorials such as logo design, banner design, photo editing and many other advanced trends and techniques.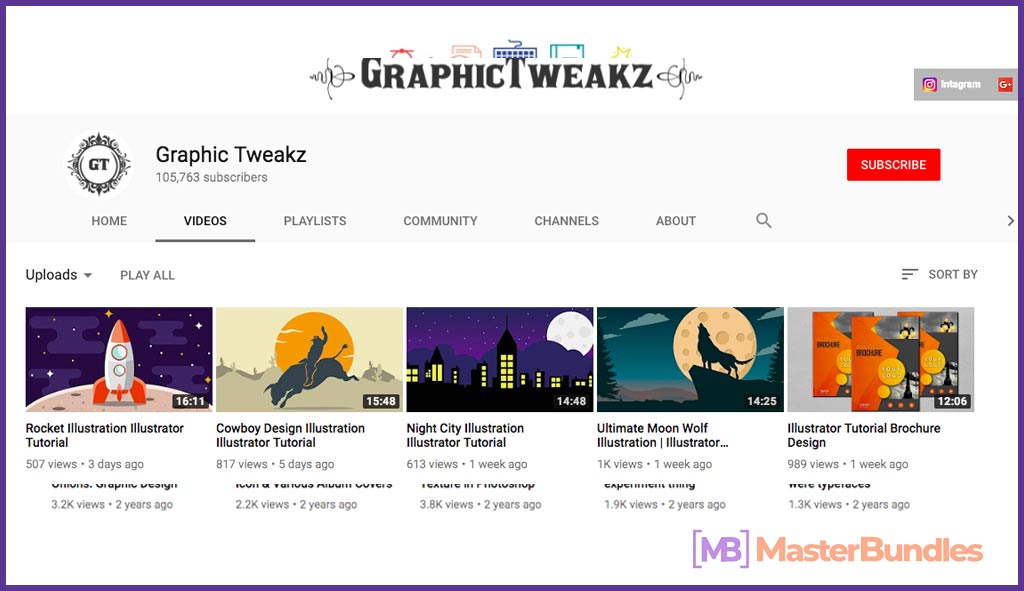 The blog is hosted by Arun Kumar. Join this video channel to learn graphic design, logo design, and other graphic design topics. Arun is sharing some tips on Adobe Photoshop, Adobe Illustrator, Cinema 4D, and Adobe After Effects to create and animate logo designs. Learn more to flex your skills and deliver stylish, and dynamic content. Sparkle new ideas and inspiration.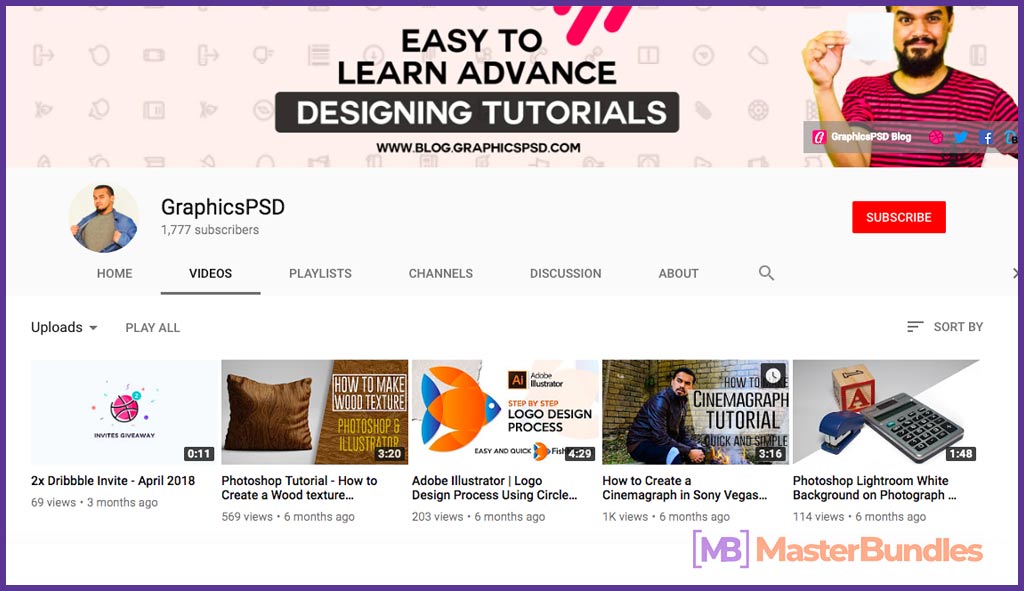 This is another great example of a video blog dedicated to graphic design resources and learning of Adobe Illustrator, Adobe Photoshop, and design techniques. You will enjoy endless graphics tutorials with an absolutely free access. Subscribe to the channel to get a daily dose of inspiration, tutorials, and resources for designers.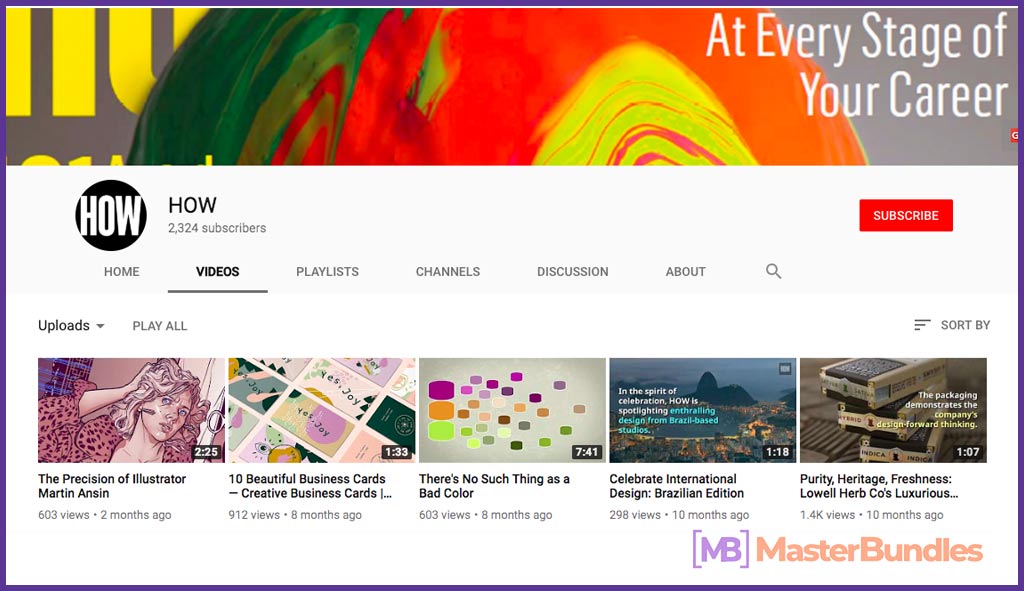 The HOW brand includes a popular award-winning magazine, major design competitions, a number of annual design conferences and online design education. The creators aim to serve the business, creativity and technology needs of graphic designers all over the world, whether they work for a design firm, for an in-house creative department or for themselves. The channel puts ideas to work on and covers a wide variety of design topics .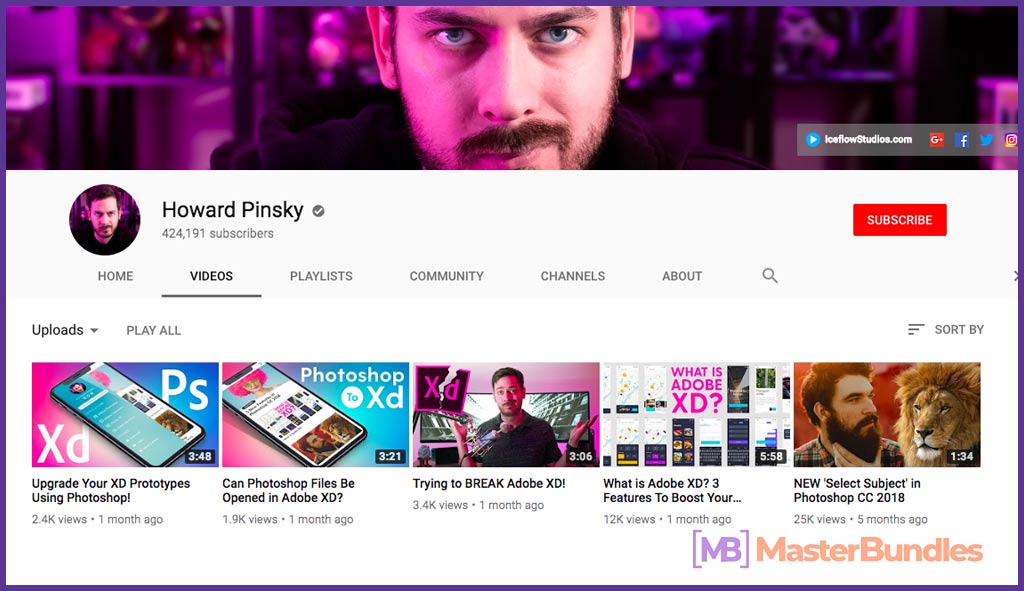 Looking for a high-quality Adobe Photoshop training? Howard Pinsky is happy to share his videos with useful tips on text effects, photo composition, photo retouching, the basics of Adobe Photoshop, designing in Adobe Photoshop, special effects, and more! Video lessons are added on a weekly basis. Subscribe to this channel to get inspiration and create awesome things in Adobe Photoshop.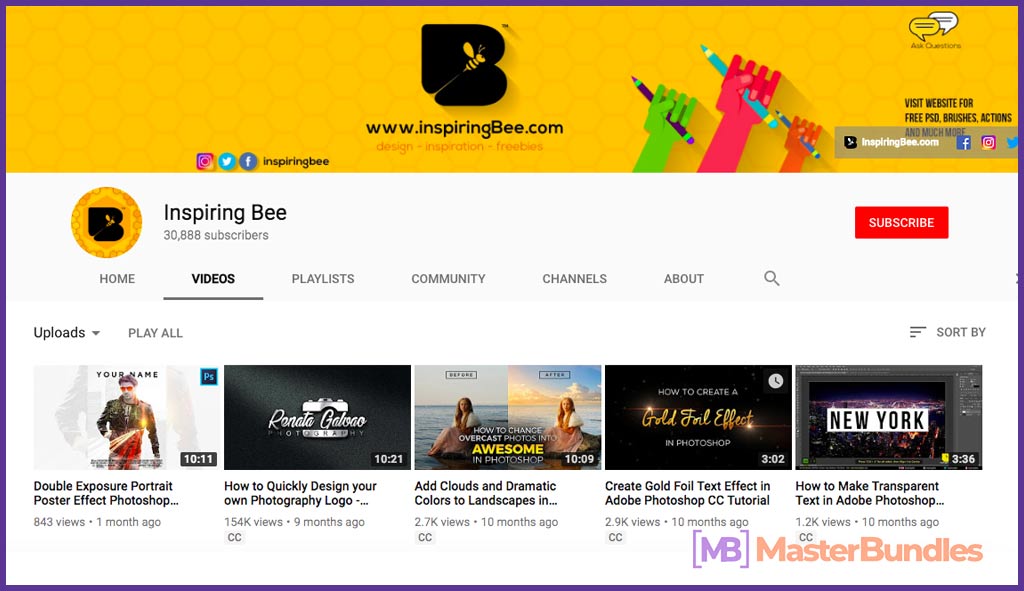 The Inspiring Bee channel is hosted by Abdul Khadar, a graphic designer from India. If your hobby or career is related to graphic design or motion graphics, and you want to learn more about how to edit a photo, use photo effects, photo manipulation, retouching, illustration, then you are in the right place. You will get great tuts on the leading software programs such as Adobe Photoshop, Adobe Illustrator, Adobe After Effects and CorelDraw to create logo designs, flat design, animations and much more.
Subscribe to InVision's official channel to get tutorials and useful tips on design, prototyping, using InVision, reviews of new features, and much, much more.
InVision is the Digital Product Design platform which is used by companies like Airbnb, Amazon, HBO, Netflix, Slack, Starbucks and Uber to make the world's best customer experiences. They provide design tools and educational resources for teams to navigate every stage of the product design process, from ideation to development.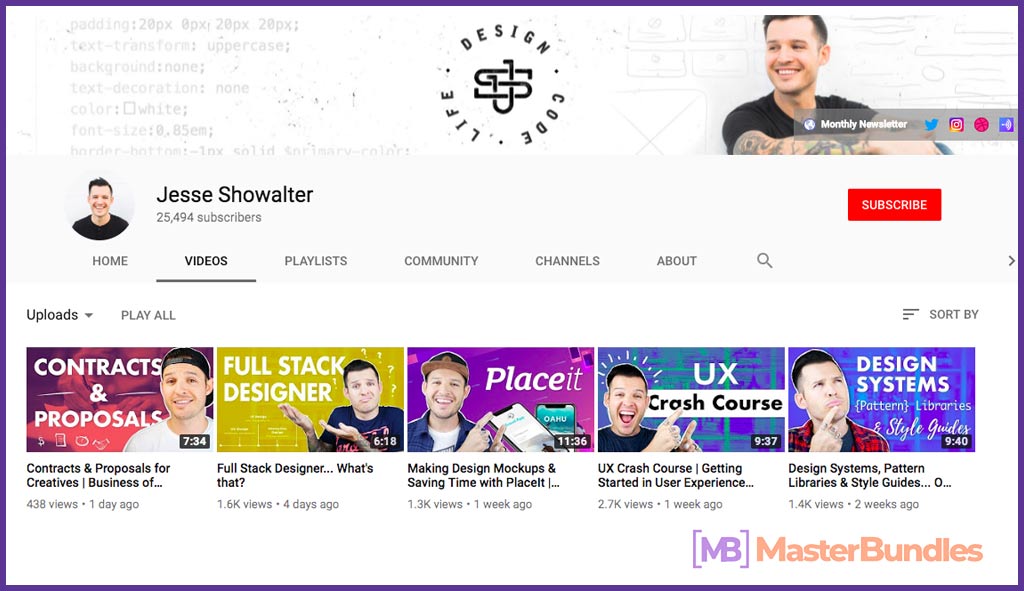 Jesse Showalter invites everyone interested in design to join his blog. His Design & Web Development videos are uploaded each week. Do not miss the lessons focusing on tools, techniques, projects, and more to help creative people make amazing projects. If you're an aspiring designer and you are eager to master your skills to create cool things in pixels and code, make sure to subscribe to the channel. The topics cover HTML, CSS, Sass, Javascript, Design Principles, User Experience, Interface Design, MODX, Open Source Stuff and more.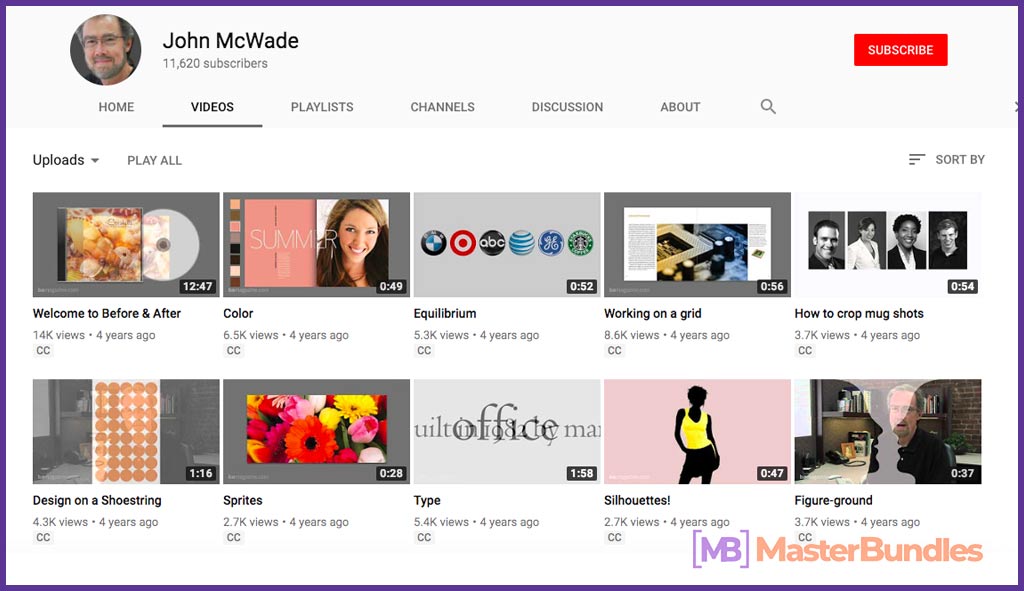 Before & After is a popular magazine which has been sharing its practical approach to graphic design since 1990. John McWade is the founder and creative director of the magazine. Visit their website and subscribe to the YouTube channel to follow the uploaded videos.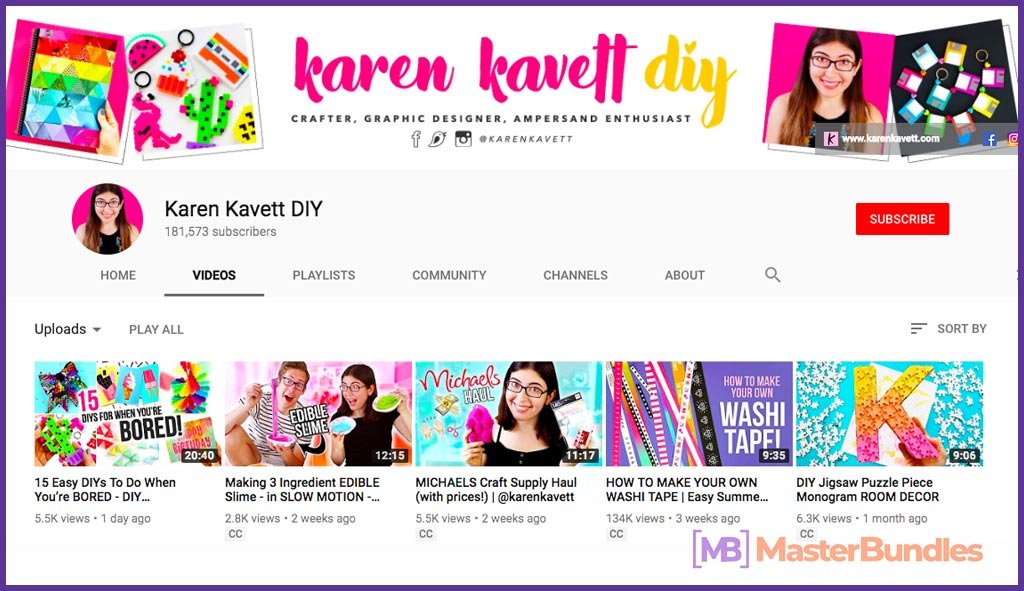 You are welcome to join an artistic video blog hosted by Karen Kavett. She uploads new videos every Friday. You will have a chance to learn more about graphic design, DIY and crafting projects, art school, and other artsy stuff. Do you want to hear about typography, color theory, Harry Potter, life, the universe, and everything? Hit the subscribe button to get all of her new videos delivered directly to your homepage.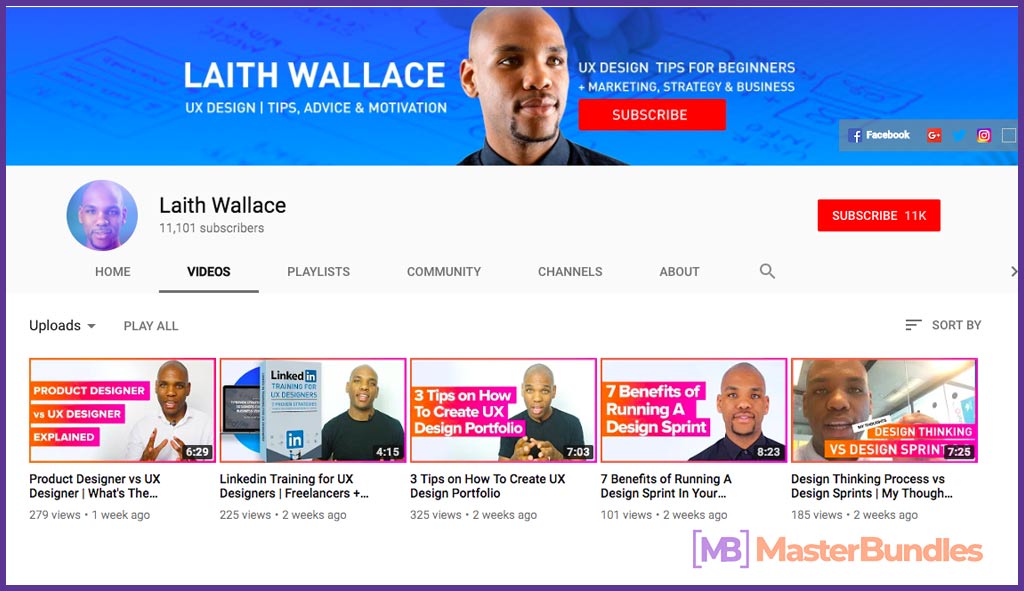 The blog is hosted by Laith Wallace, a UX Designer & Brand Strategist based in London. If you are looking for advice, tools, and motivation in the field of UX/UI design, small businesses and a career in UX, useful tips for a successful interview, it's time to stop here and subscribe to the channel. The channel focuses on creative advice that helps people earn more money and live better lives.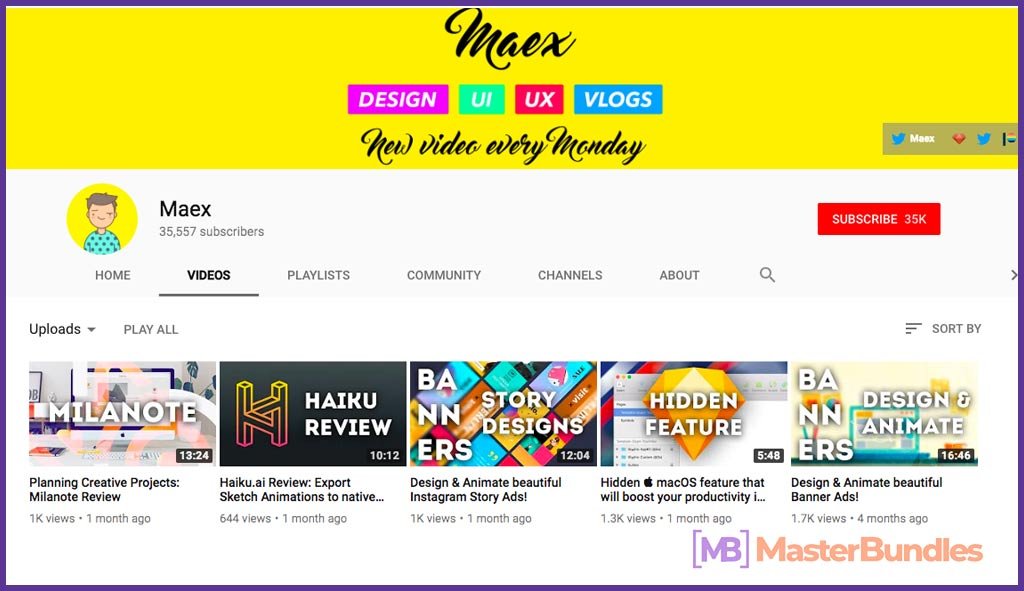 This is an example of another great video blog hosted by a designer for designers. The tutorials are dedicated to UI/UX tools like Sketch, Adobe XD, InVision, Marvel & Principle and all the other. New videos include topics about UI/UX, freelance career, life as a designer and much more. Subscribe to the channel to learn more about Sketch 4, Sketchapp, Tutorials, Principle, Webflow, UI & UX. The tutorials feature workflows, plugins, and inspiration for potential and existing designers.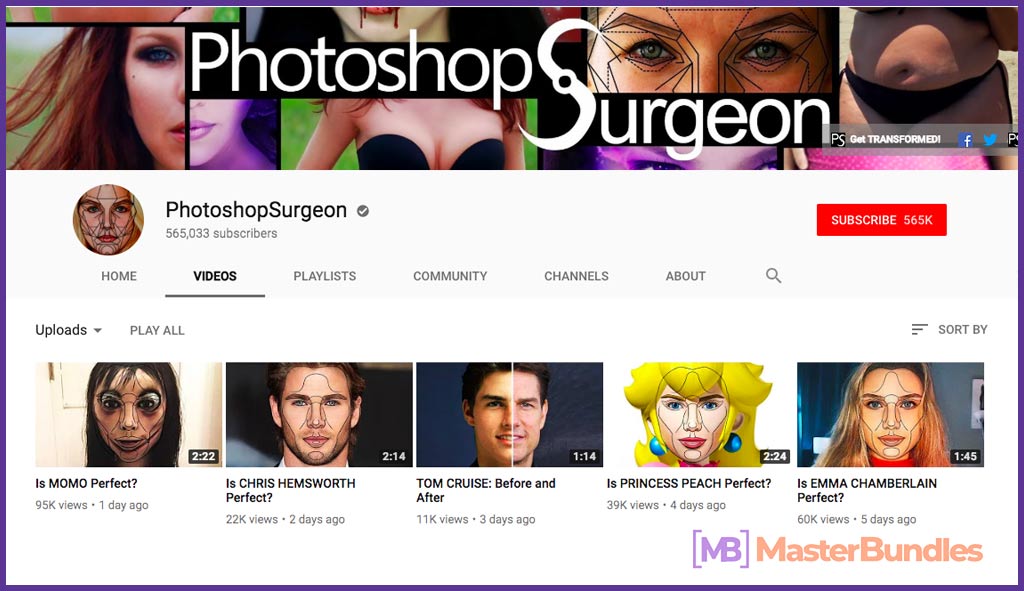 Take a moment to check out the PhotoshopSurgeon YouTube channel. Its mission is to perform Photoshop 'surgery' for your viewing pleasure. You will enjoy cool transformations like an old lady made to look fresh and young again, a woman with the proportions of a Barbie transforms into celebrities like Taylor Swift, Kim Kardashian, Selena Gomez, and more! Subscribe to enjoy watching Photoshop miracles.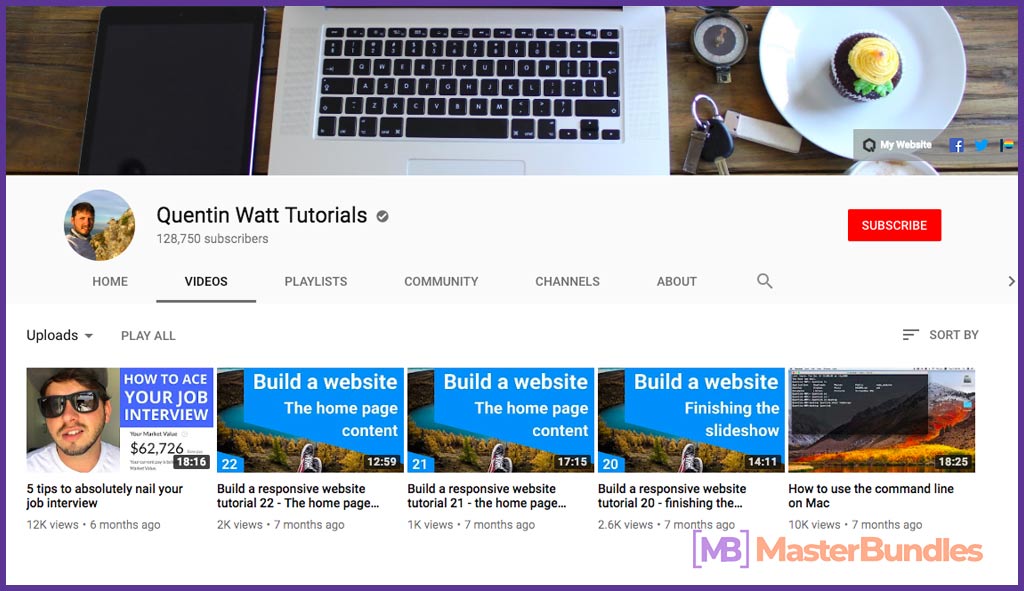 The channel is created by a professional 25-year-old web developer from South Africa. He has been making web design and web development tutorials since July 2012. The developer spends most of my days at work building and modifying WordPress, or Joomla templates, and most of his tutorials on the channel are focused on web design and web development. Quentin discusses different techniques and principles to make each design project easier and more enjoyable to finish.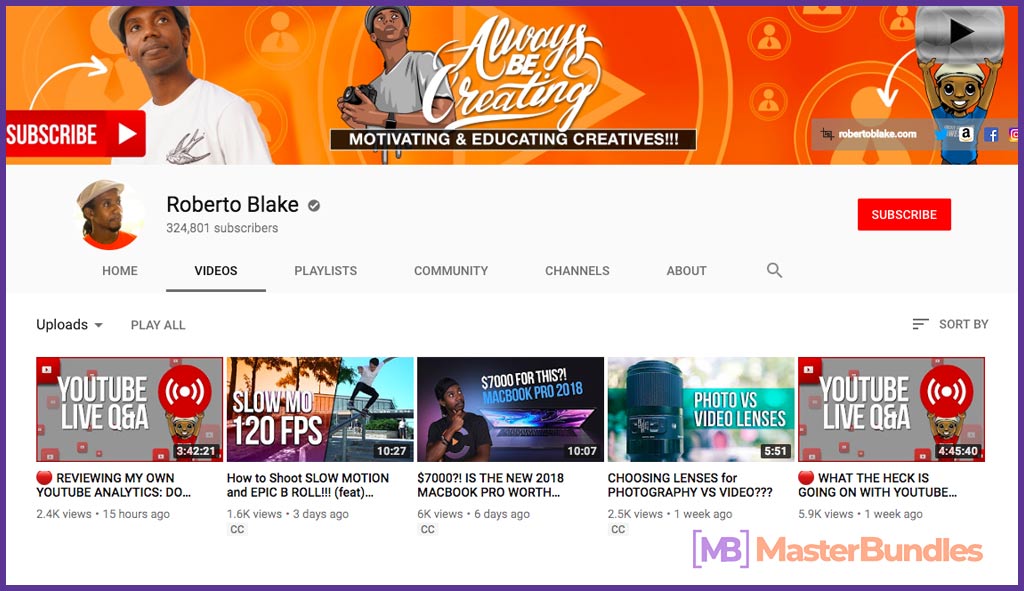 You are welcome to join a video blog of Roberto Blake. Roberto is a creative entrepreneur, public speaker and author, who creates awesome things and shares them with the world. He focuses on educating and motivating young people to stand up for the future of creativity. If you are creative, if you want to launch and run your own business, if art beats in your chest, this channel is definitely for you to subscribe. Learn with Roberto Blake and build a mindset for success!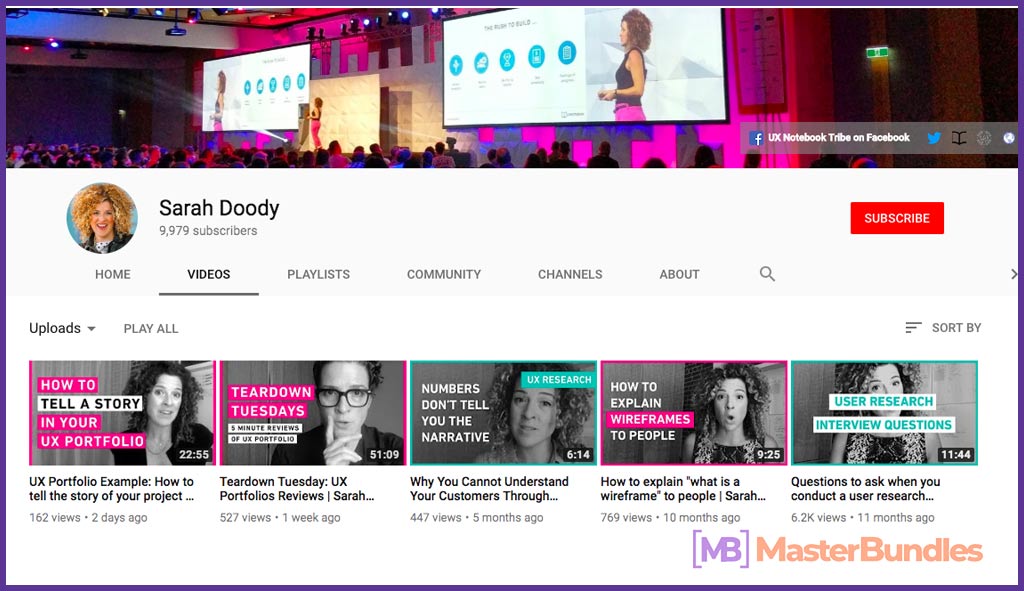 If you want to learn how to think like a designer, it will be a great place for inspiration and new knowledge. The blog is hosted by Sarah Doody, a User Experience Designer & entrepreneur in New York City. She has a weekly UX newsletter called "The UX Notebook" , teaches UX courses, and consults with clients worldwide. Education is never over, so join the blog to flex your skills from storytelling to dealing with clients.
Follow Photoshop & Illustrator design video lessons from Chris Spooner to learn how to create amazing artwork, watch his tips and tricks in video format. If you want to get more information, you can go to his website, http://blog.spoongraphics.co.uk for tons of graphic design resources, inspiration and tuts to produce a flawless brush-up design work.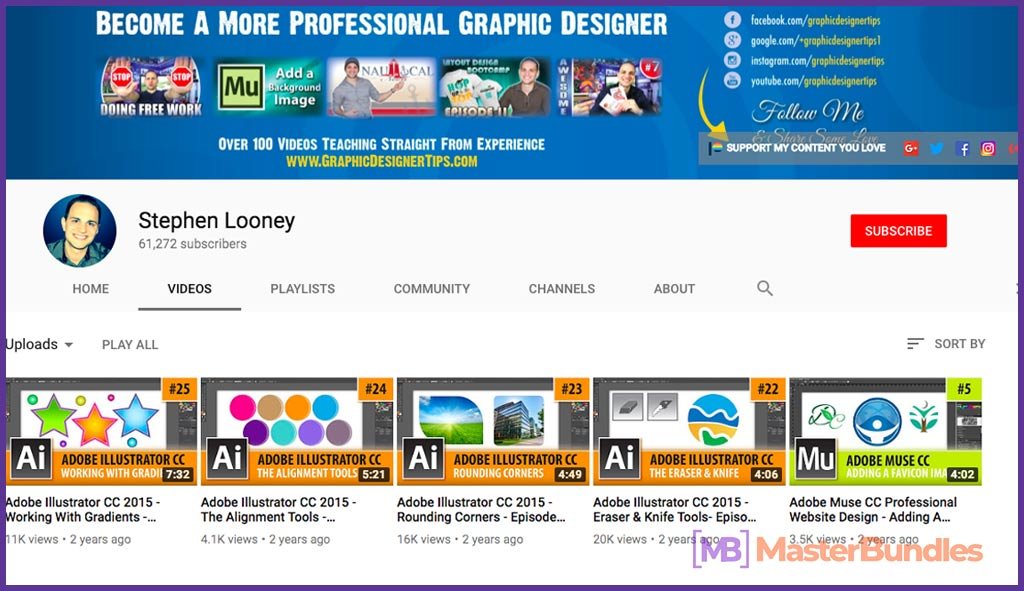 Become a more professional Graphic Designer with this video blog hosted by Stephen Looney. If you are a creative person and interested in mastering your graphic design skills, you should definitely go through these informative articles and video tutorials. The channel is a popular and long-lived resource for more than 60 thousands of people all over the world.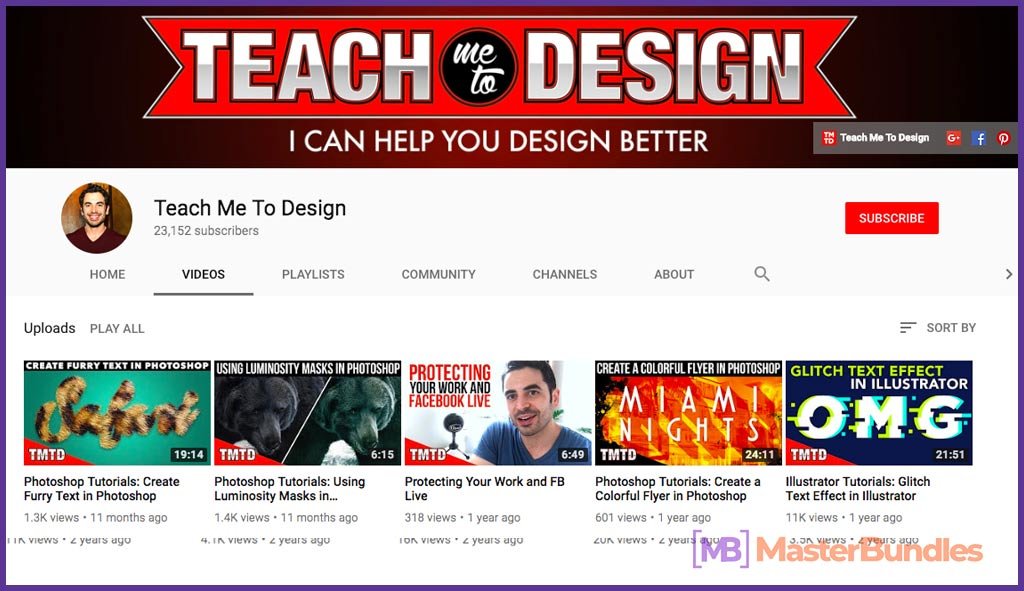 Do you need any help to design better? Graphic Designer and Illustrator Eric Vasquez is happy to help. He focuses on the design spectrum with Photoshop and Illustrator tutorials, discussions on design topics, and teaches how to be a creative thinker and problem solver. This channel is for you if you are interested in learning how to create your own designs to help your brand stand out from the competitors.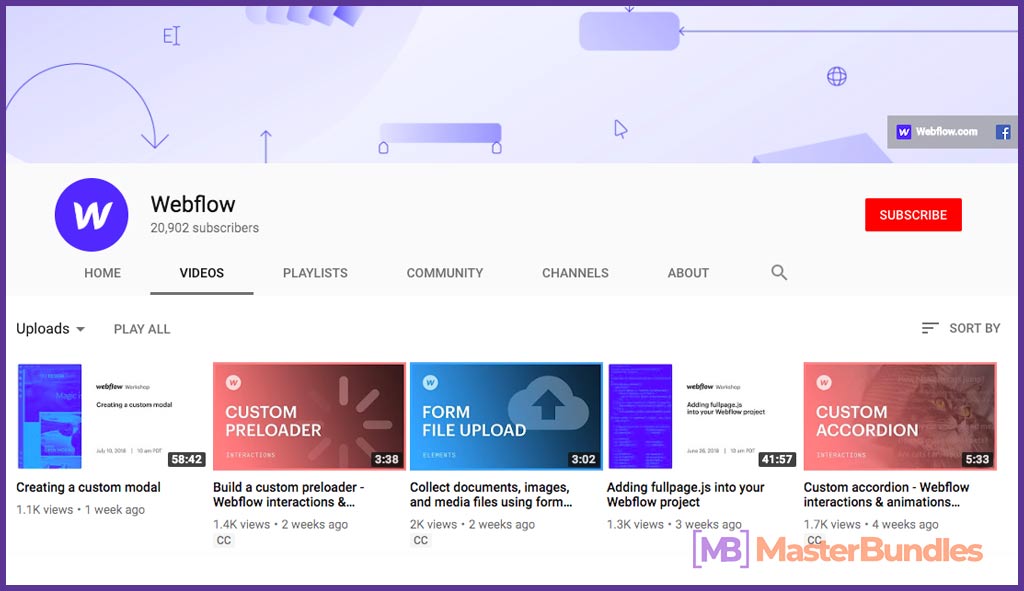 Subscribe to the blog to get to know how to build a business website, not just design it. Dig into Webflow content management system. You will be able to make dynamic, responsive websites without writing code. Launch with a few clicks, and enjoy the fastest, most reliable hosting on the web. The channel is good for newbies in a web design as well as experienced specialists.
Practice Makes Perfect
Certainly, all these YouTube channels and tutorials are super useful and you can really learn a lot of stuff that you'll never find out in textbooks from experienced web designers/YouTubers. At the same time, the best education is practice, so after watching a video or two, go ahead and start making it on your own. Right here. Right now.
Well, if you want to learn and make some money, try creating logos, banners, backgrounds, web templates, graphic elements, fonts, or any other new design elements for MasterBundles. Learn, create, and start selling your masterpieces today.
If you're a YouTuber who thinks that their channel should be included in the list, feel free to share your channel name in the comment section below and our editors will add it to the list.
Conclusion
We are visual beings, so design tutorials on YouTube are the best options to grasp some instructions or learn a lesson. It is much more convenient to see how it is done, rather than trying to read and imagine it afterwards. Whether you are a newbie or professional in the design industry, we hope you will find and subscribe to the most efficient YouTube channels for you and your career. Get inspired!
Video About 70 YouTube Channels For Learning Design