Intro
UX & Web Design Inspiration: Accounts on Instagram and Books. Instagram has been our main source of information, inspiration, and creativity. It is not only a cool platform to get in touch and follow our friends, celebrities, and post photos of a breakfast, but, even more importantly, it is a great way to be inspired. We are all motivated by people who live a busy life, create, talk about interesting things, learn something new and share their impressions. With a huge number of users, Instagram got talented people around the globe together to share a daily portion of inspiration and beauty. Popular photographers, artists, IT gurus are getting endless inspiration from each other. You can easily follow those, whose talent, works, and creativity you admire and share glimpses into your own life as well.
If you are a web design addict, you can find a huge number of creative designers and developers floating around Instagram who are happy to share their projects, ideas, workflows, and industry events. To get the most out of Instagram, you should know the best creatives to follow. With this in mind, I have created the list of top 100 most interesting, progressive, and inspiring web design accounts. Do not forget to follow the ones you like to get daily pleasure and inspiration.
The Definitive Guide to Instagram
In order to promote your Instagram account please check our detailed eBook How to Use Instagram: The Definitive Guide. You'll find step-by-step guide and useful tips inside.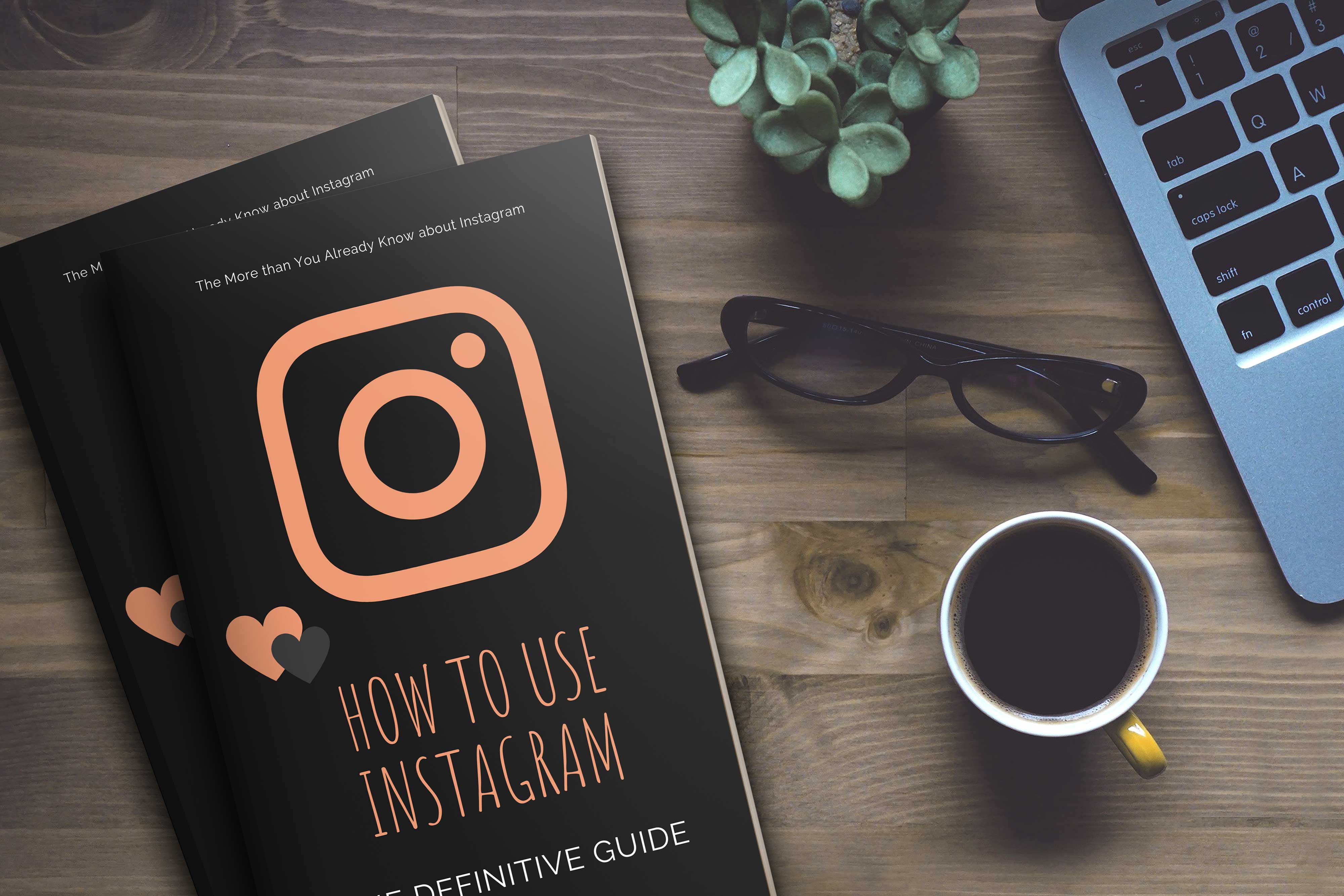 Review of Top 100 Instagram Accounts to Boost your Creativity in Web Design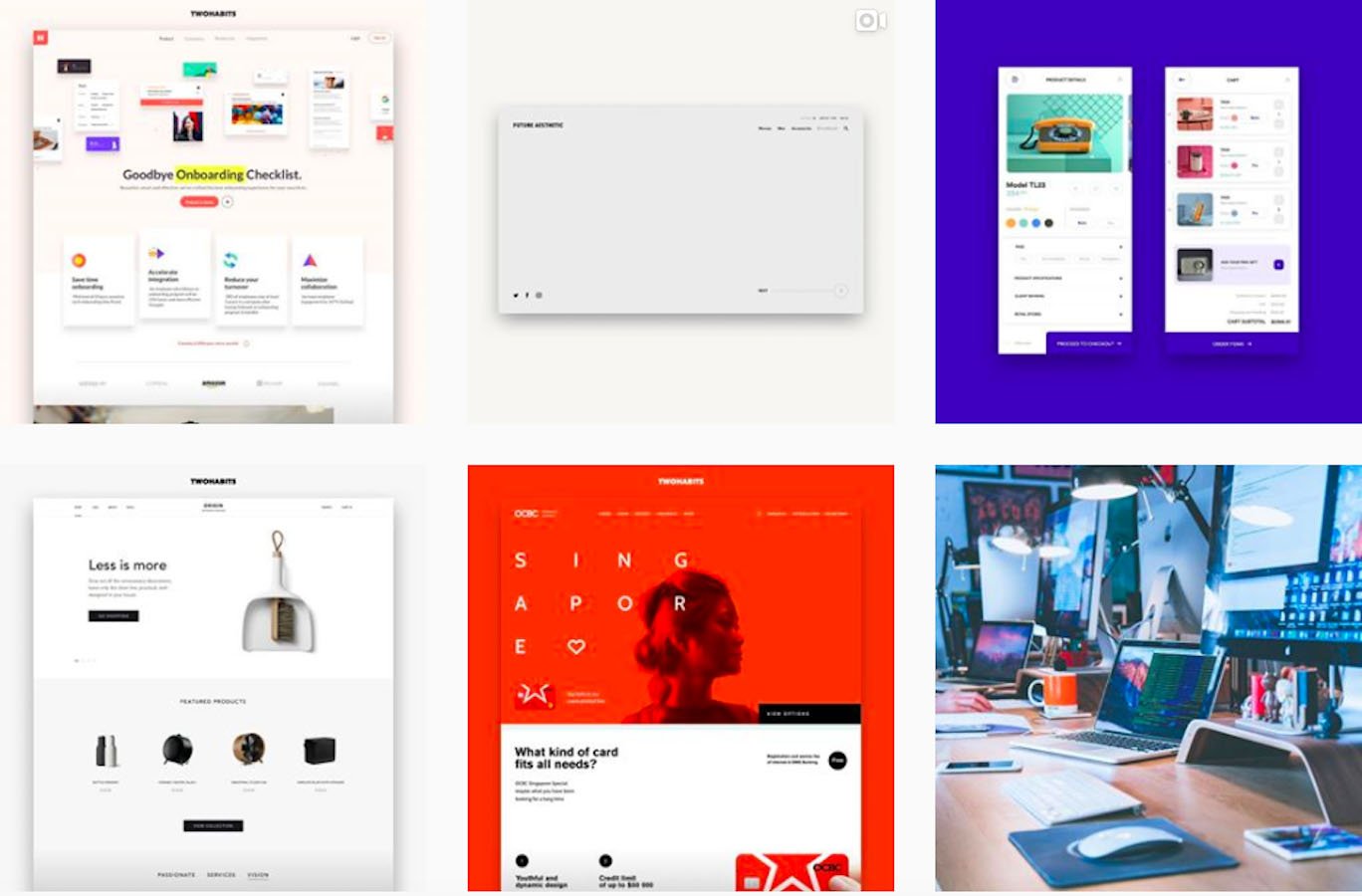 Here you can find UI and UX design inspiration from all over the world. The account is managed by Ilya Fedotov, front-end developer and UI/UX designer from Saint-Petersburg, Russia. He has solid experience in team work with designers, developers and other web specialists. Follow and get inspired how to transform any complex user interface into something simple and easy to use.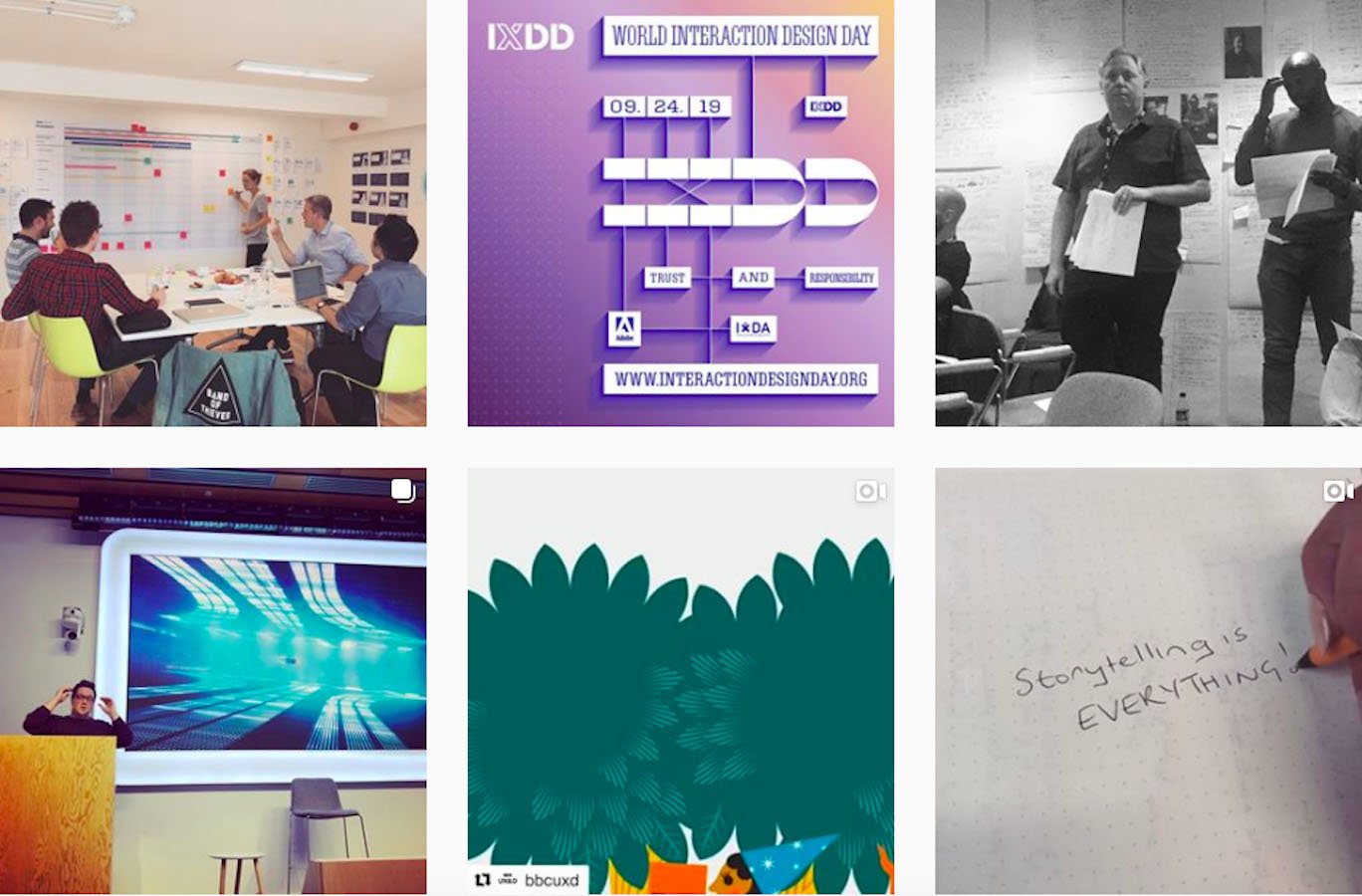 Mission of Yael Levy is to spread UX thinking everywhere! She is a user experience and design lead based in London, UK. Her website is her space on the web where she can share her thoughts on UX, design, working processes and finding creative confidence. If you are passionate about creating simple, digital experiences, make sure to follow Yael.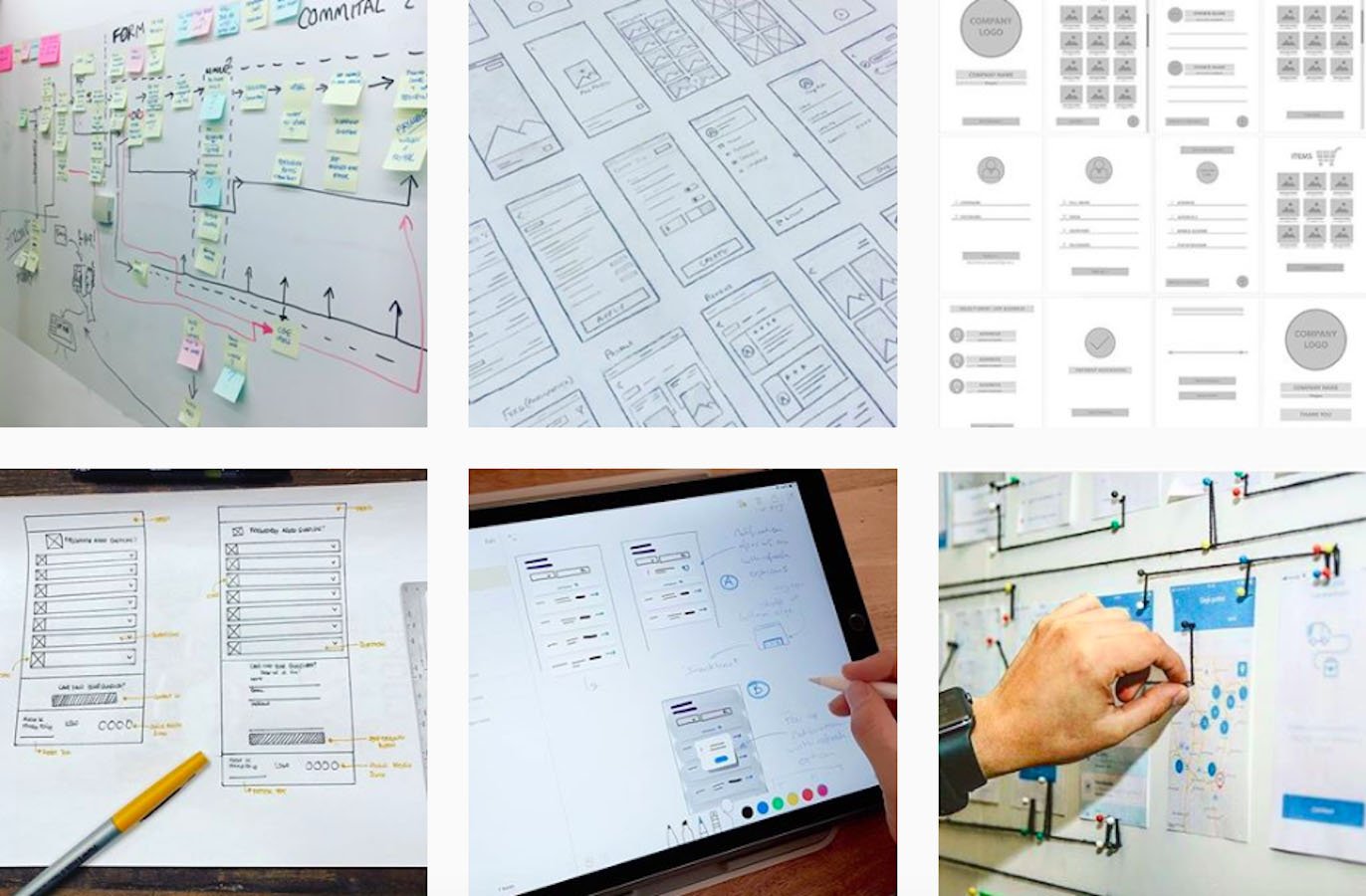 Follow this account if you are the one who loves wireframes. This is Instagram's number one source of inspiration for UX/UI paper prototypes. You will be able to get some insights of designing effective interface wireframes for your projects. 41.7k followers are already enjoying the posts.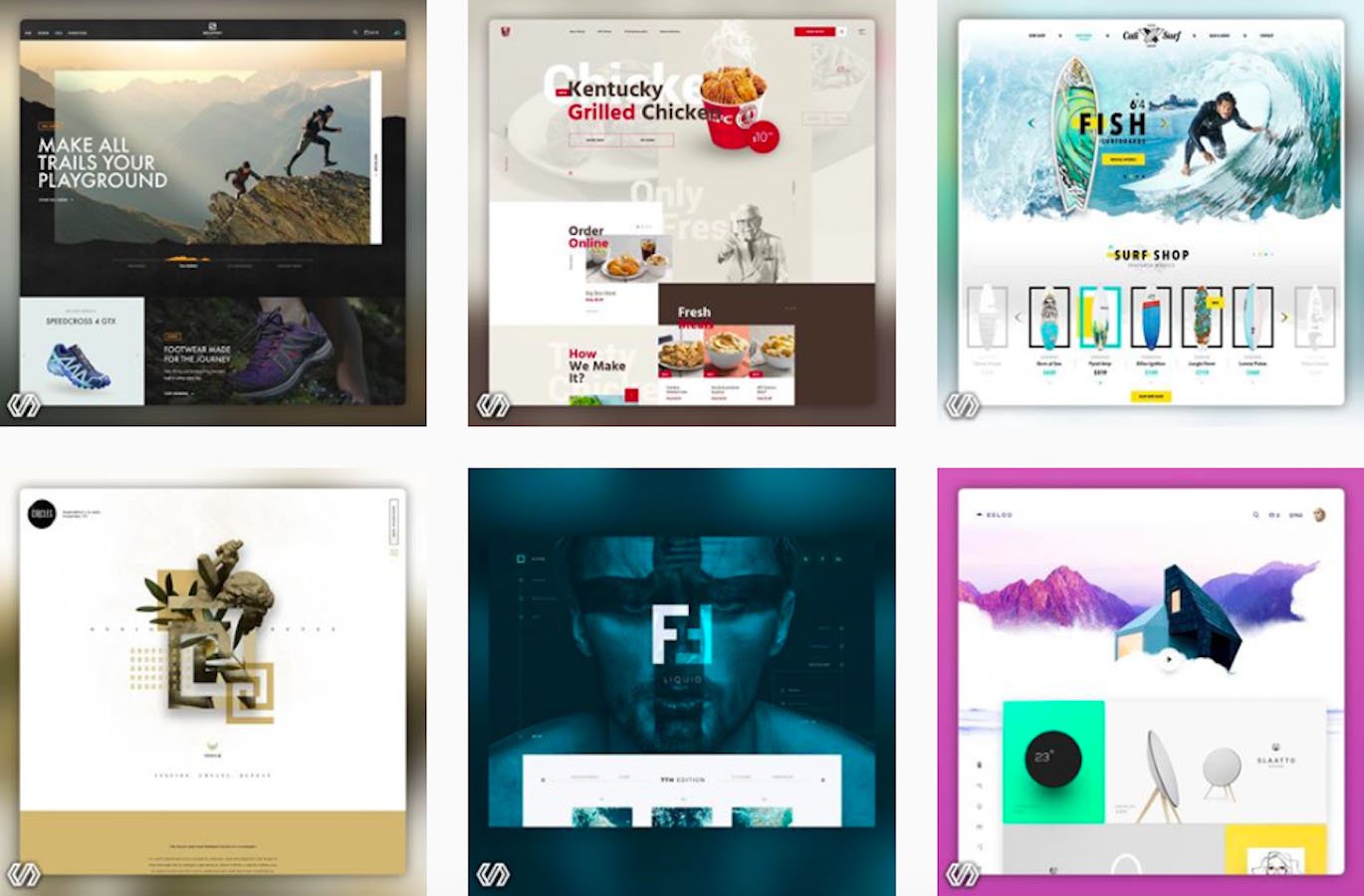 Subscribe to Dailywebdesign (UI/UX) account to follow it for daily web design inspiration. New ideas, trend, and useful tips are waiting for you. This is a great source to gain new knowledge and build better websites which will meet your clients' needs. Jump into your projects more effectively with @dailywebdesign.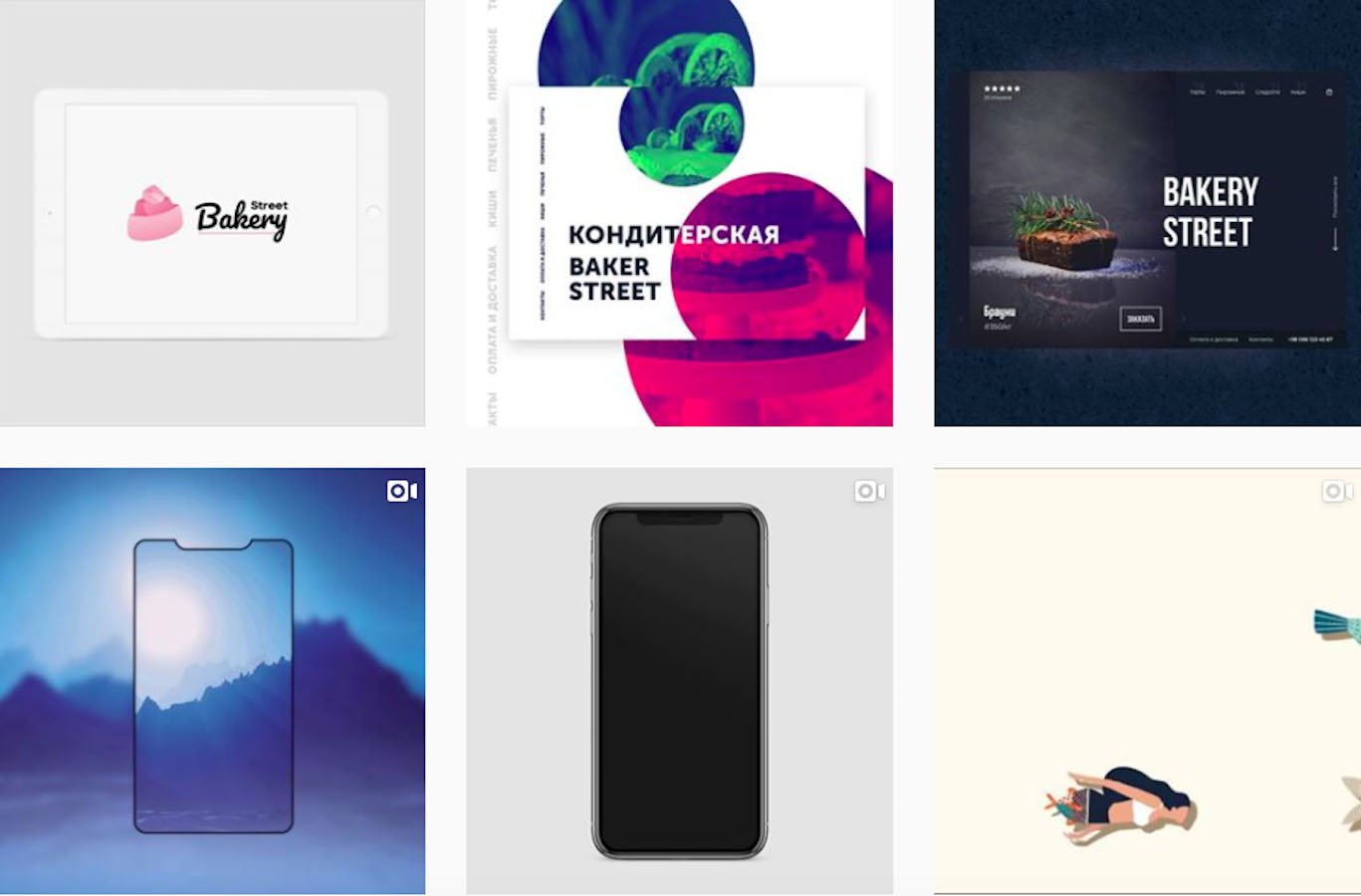 You will be impressed! This Instagram account holds challenges twice a week where their designers do tasks within an hour. Also, you are welcome to check cadabra.studio which is designing magic and developing solutions. They focus on user experience, user interface, branding identity, and development. Enjoy!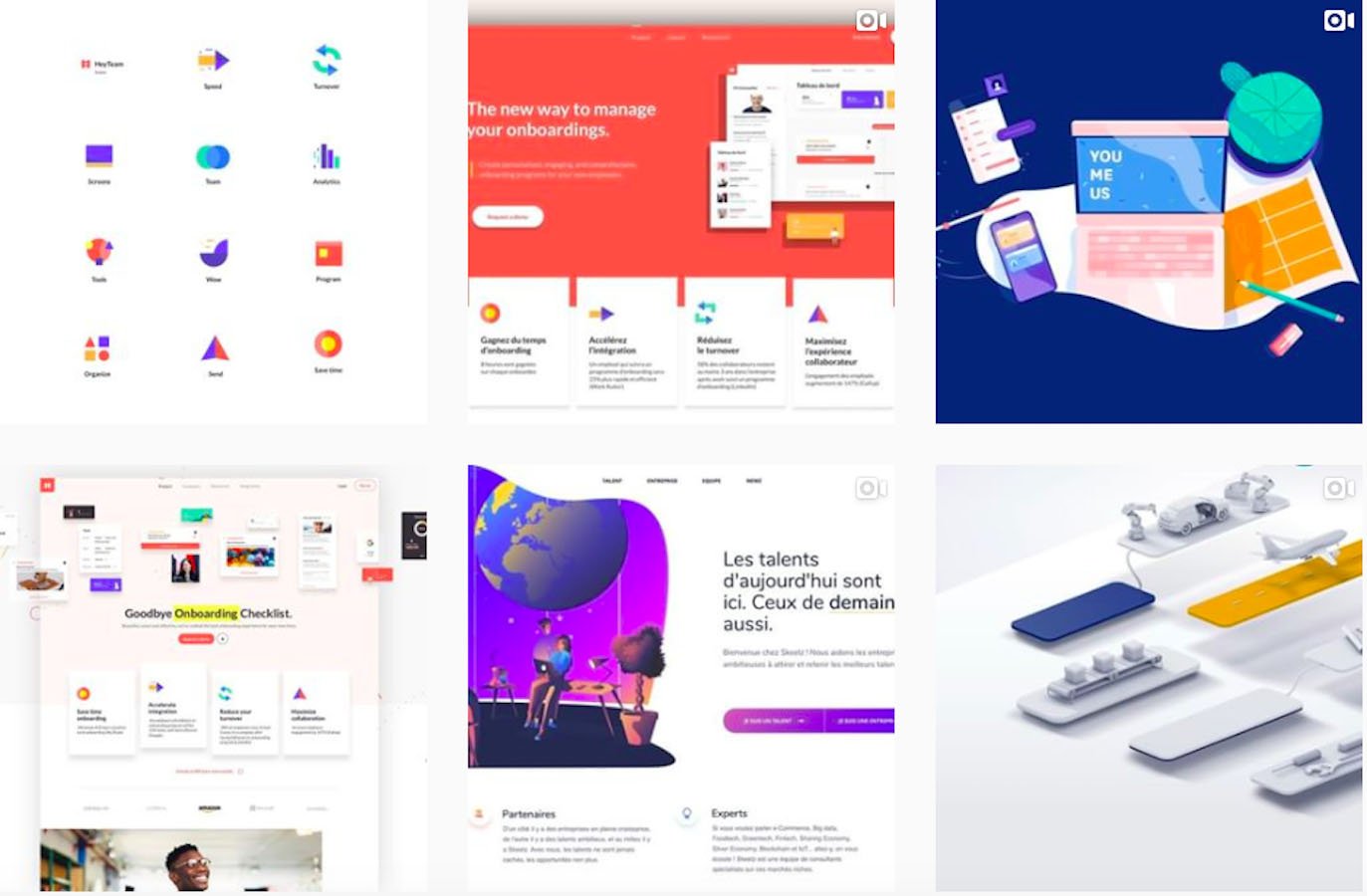 This is all about projects of a product design agency in SF and Paris. At AgenceMe, their job goes beyond just imagining and creating beautiful digital design concepts. Follow the account to learn how to make your product as efficient and intuitive as possible, how to convert it successfully, how to differentiate your business.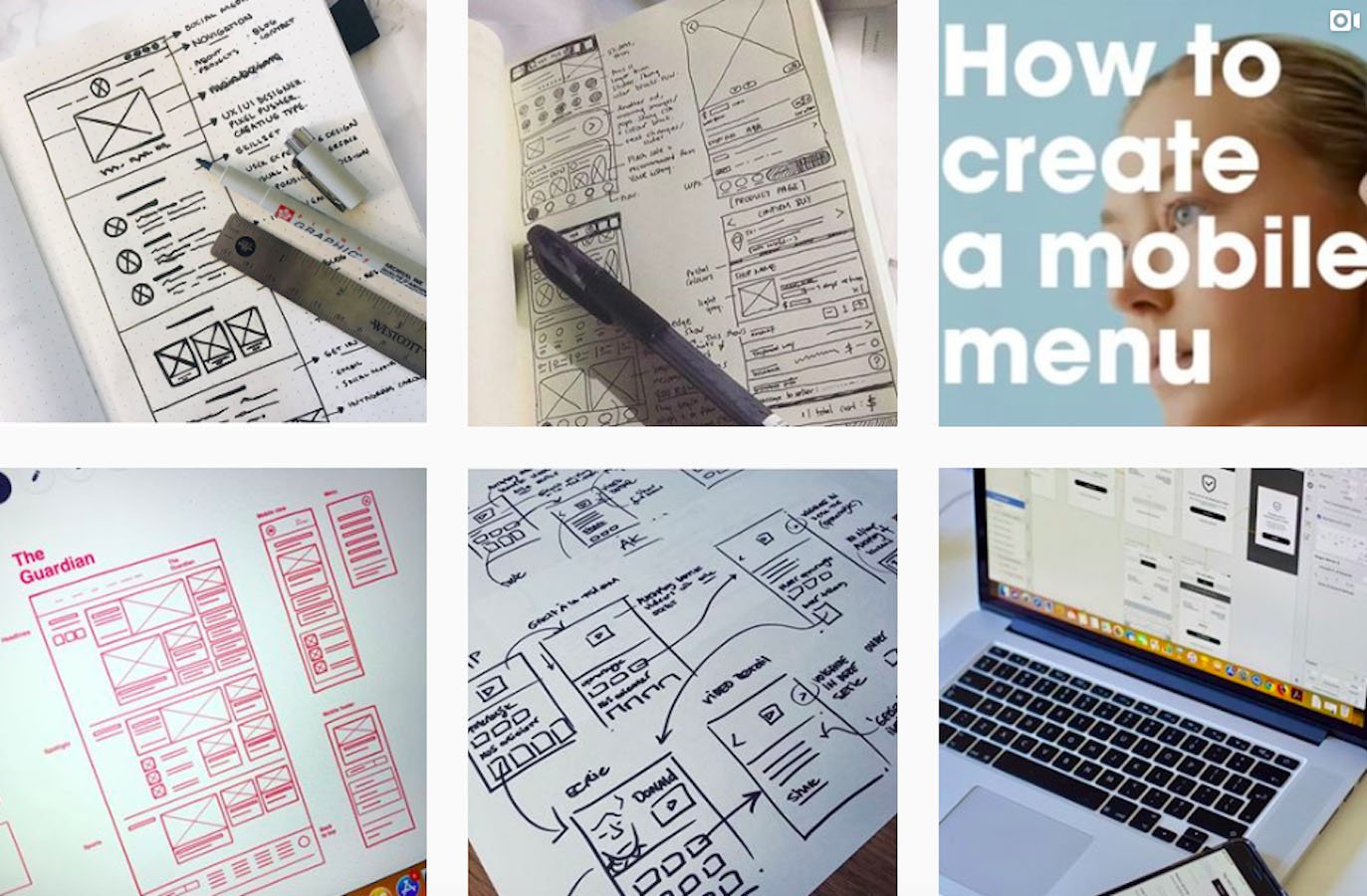 Here you are welcome to check a curated collection of hand-drawn wireframes & setups. HumbleUX offers Axure RP widget libraries for prototyping and wireframing designs. UX and UI beginners, intermediate and advanced learners will get access to the best Axure Prototyping tutorials. Subscribe to learn how to create the most used web and mobile app components.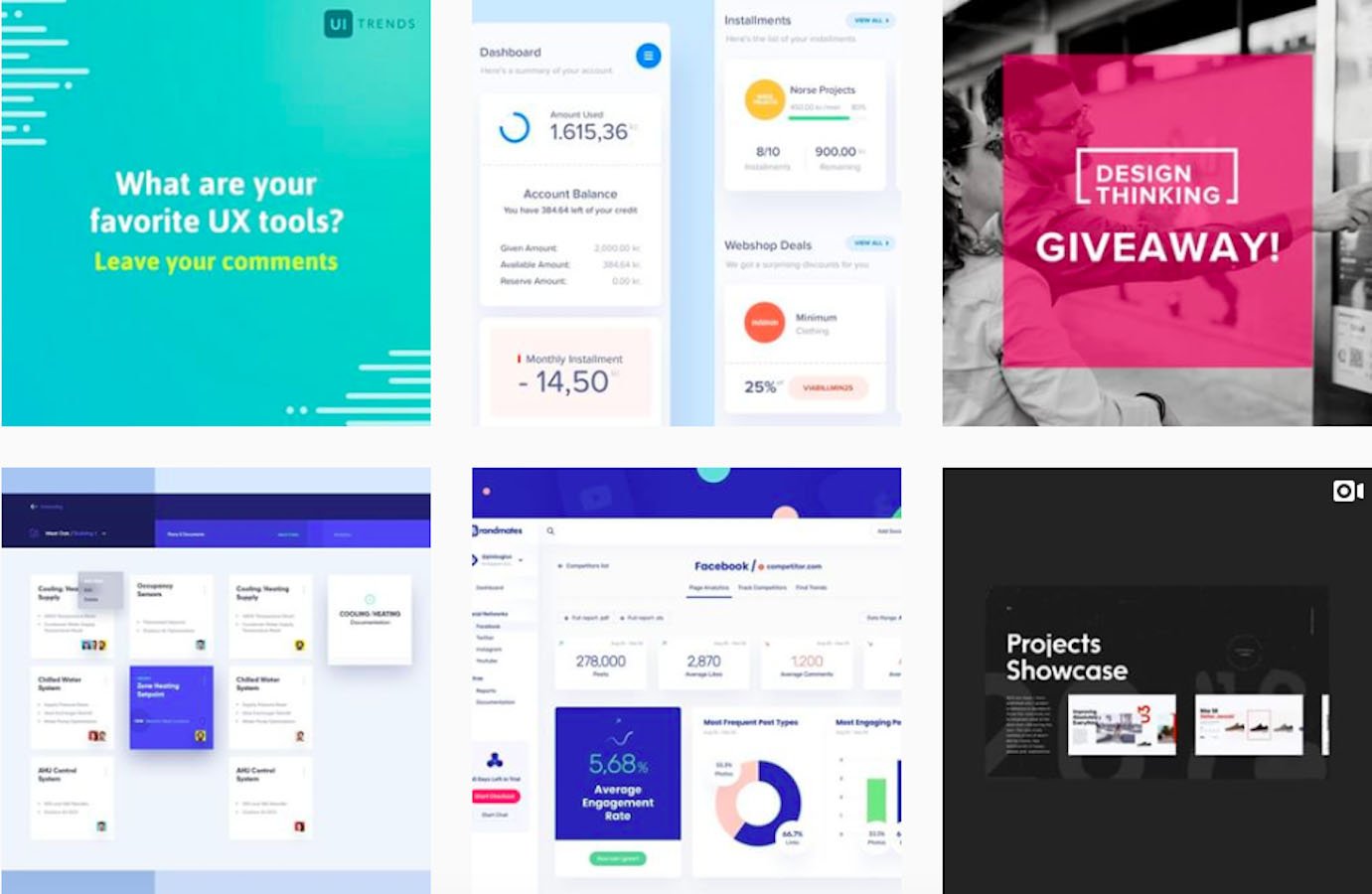 111k followers have already subscribed to UItrends to get UI UX digital inspiration. Web design is an energy tangle, consisting of thousands of different opinions of marketers, testers, and etc. Do not forget that every artist/web designer is a bit of a thief: you can take an idea in one place, the plot – in another one, and you are ready to present a masterpiece.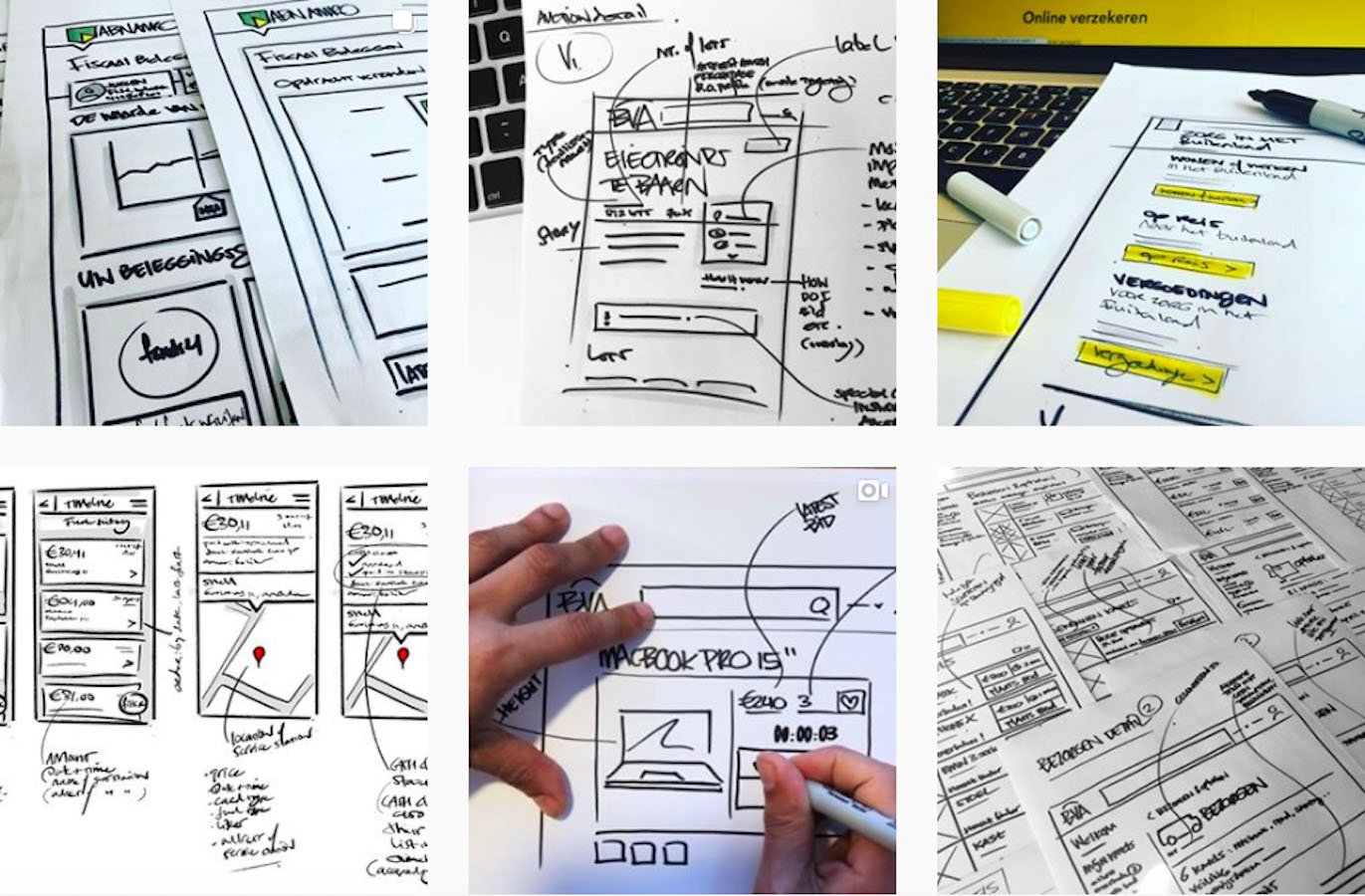 This is an account of a freelance UX designer from Amsterdam. Jürgen Leckie is showcasing mostly the sketching/concepting phase of his process. Having 12+ years of experience on client & agency side, he is glad to share effective experiences that are relevant, simple to use and beautiful. Subscribe and make it fun!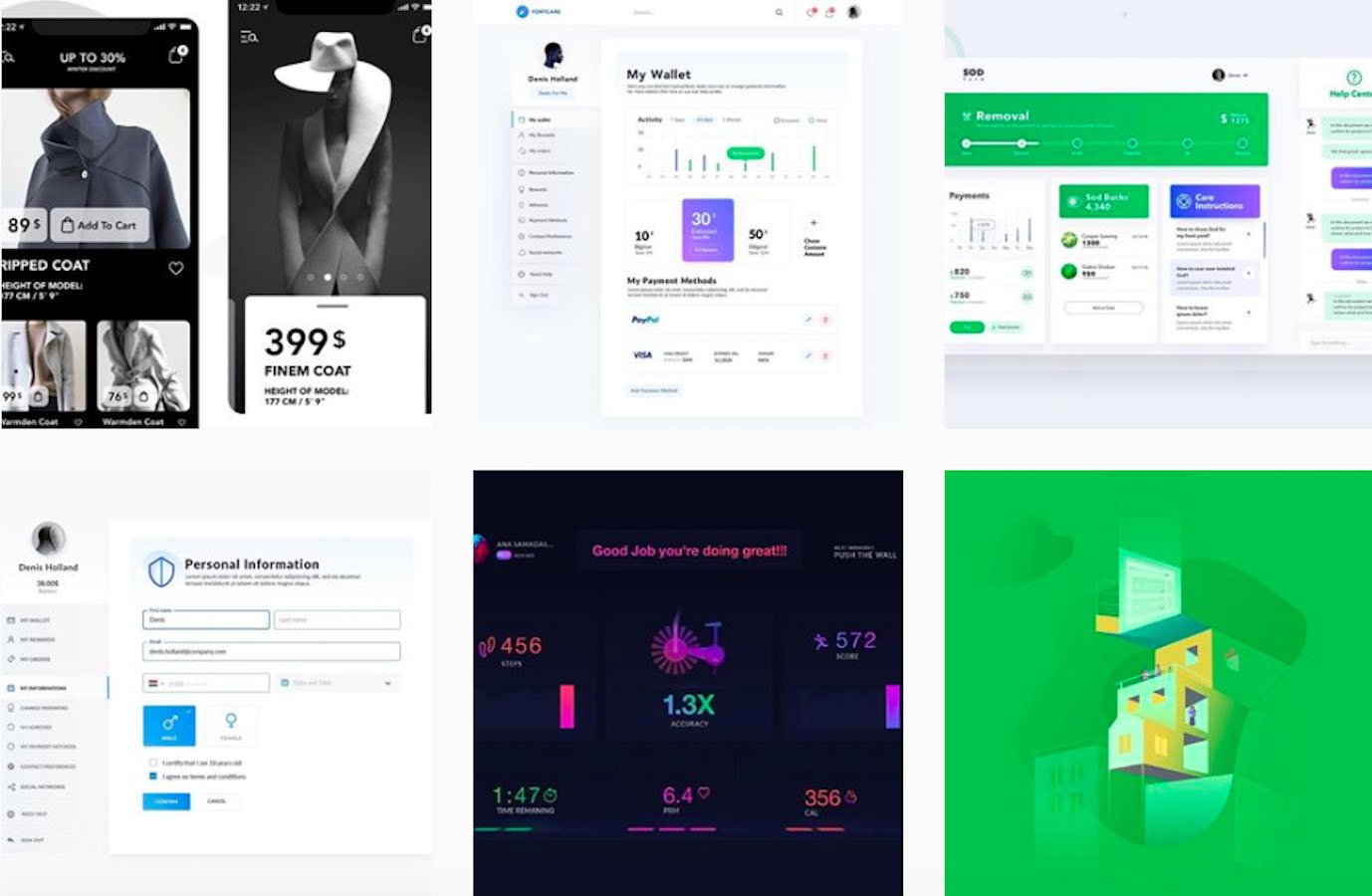 Nick Buturishvili is working to solve product design problems and make the interface more natural and intuitive. He loves to create a clean effective user-friendly design with a solid understanding of layout, typography and strong attention to details. Join his army of followers and get inspired!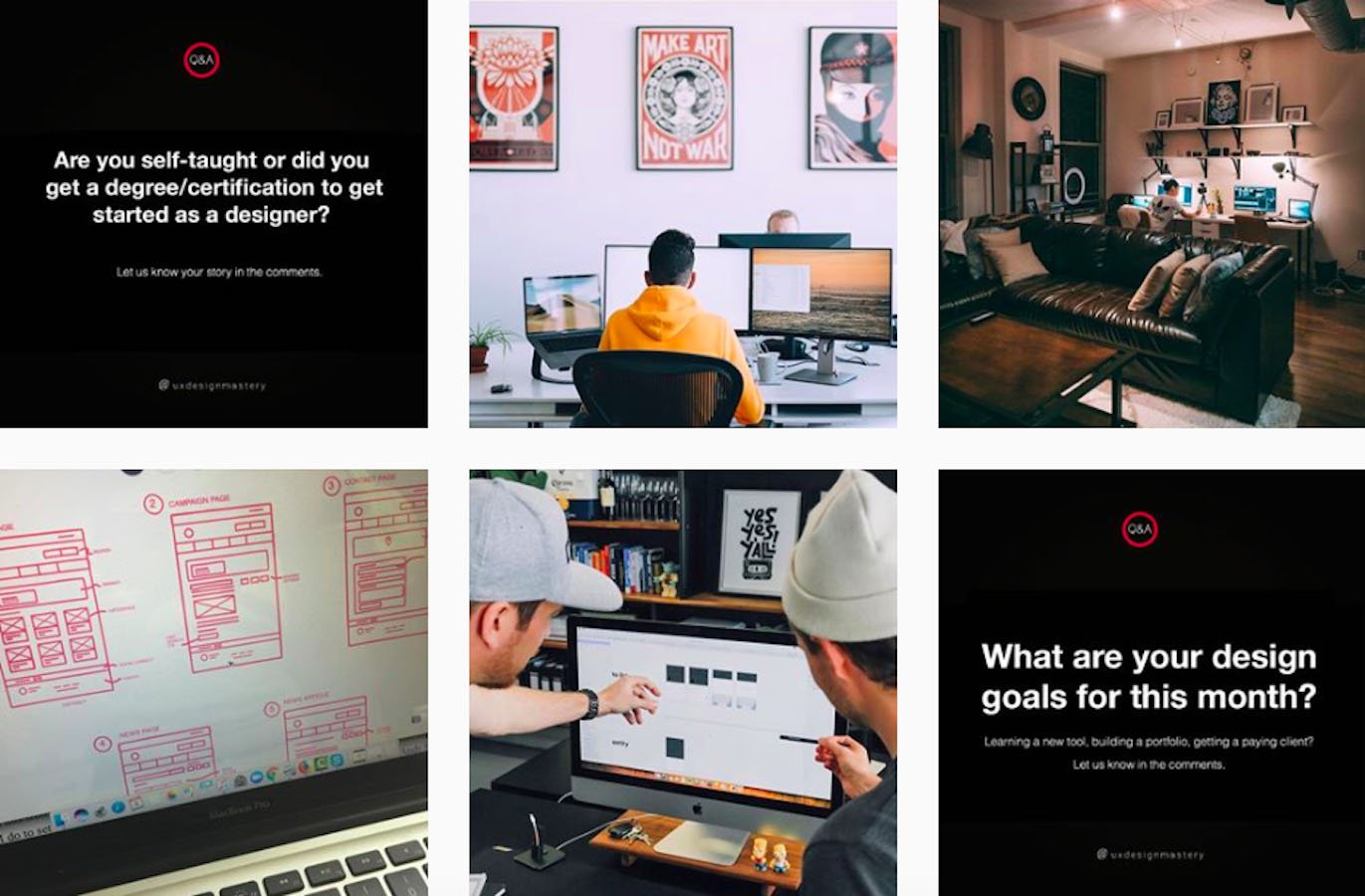 It is all about user experience ideas and tips, work inspiration from top designers and leading agencies. UX Design Mastery is dedicated to helping professionals make the transition to a User Experience design career from different fields so that they are more fulfilled at what they do. Subscribe to learn more and understand if User Experience is even the right fit for you.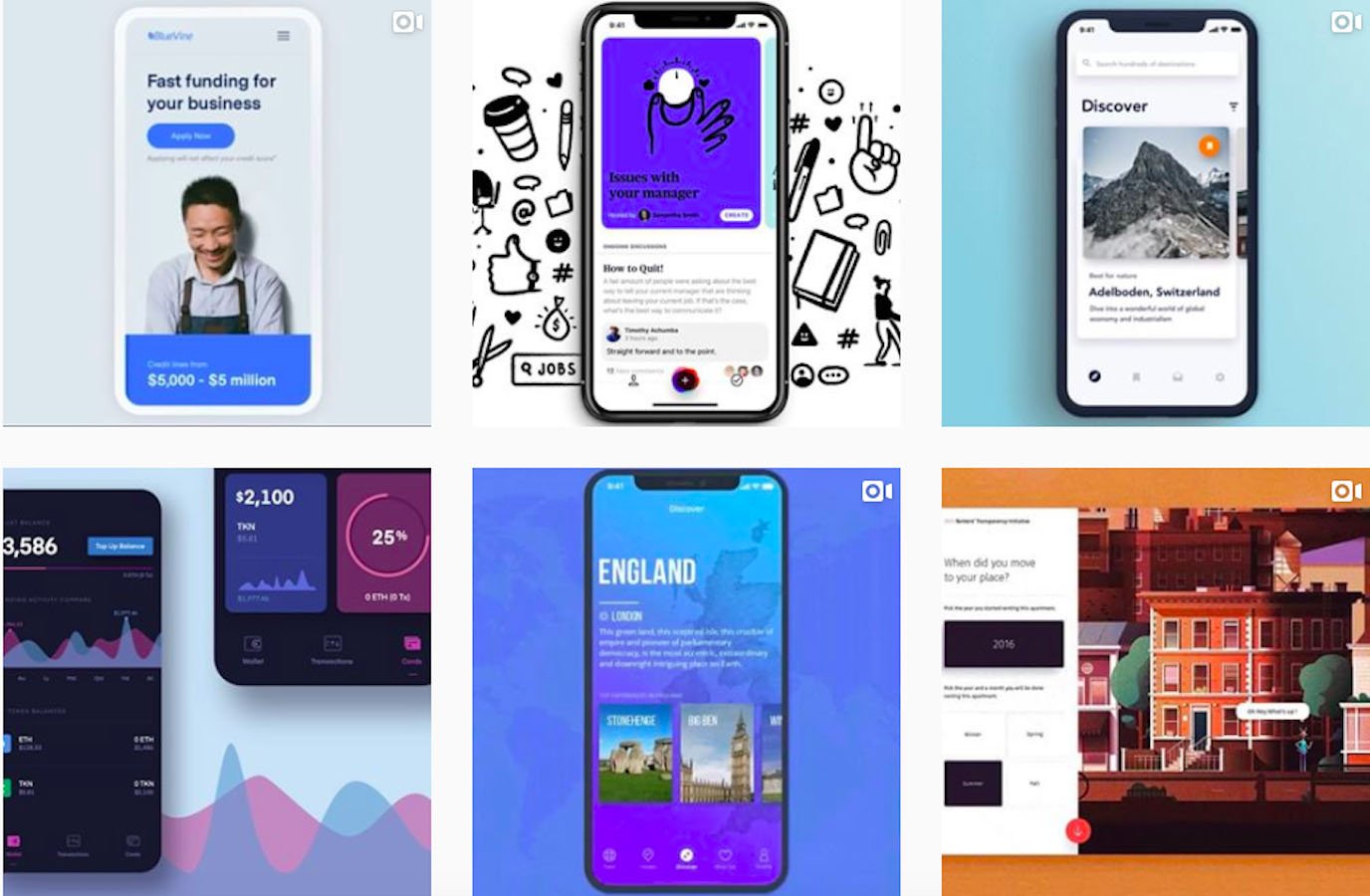 We spend a lot of time perfecting the digital experience, and remember about animation when it comes to creating it. How can we guarantee that our animation will improve the user experience? Get daily inspiration from the best examples of UI/UX animations and stand out from the competitors.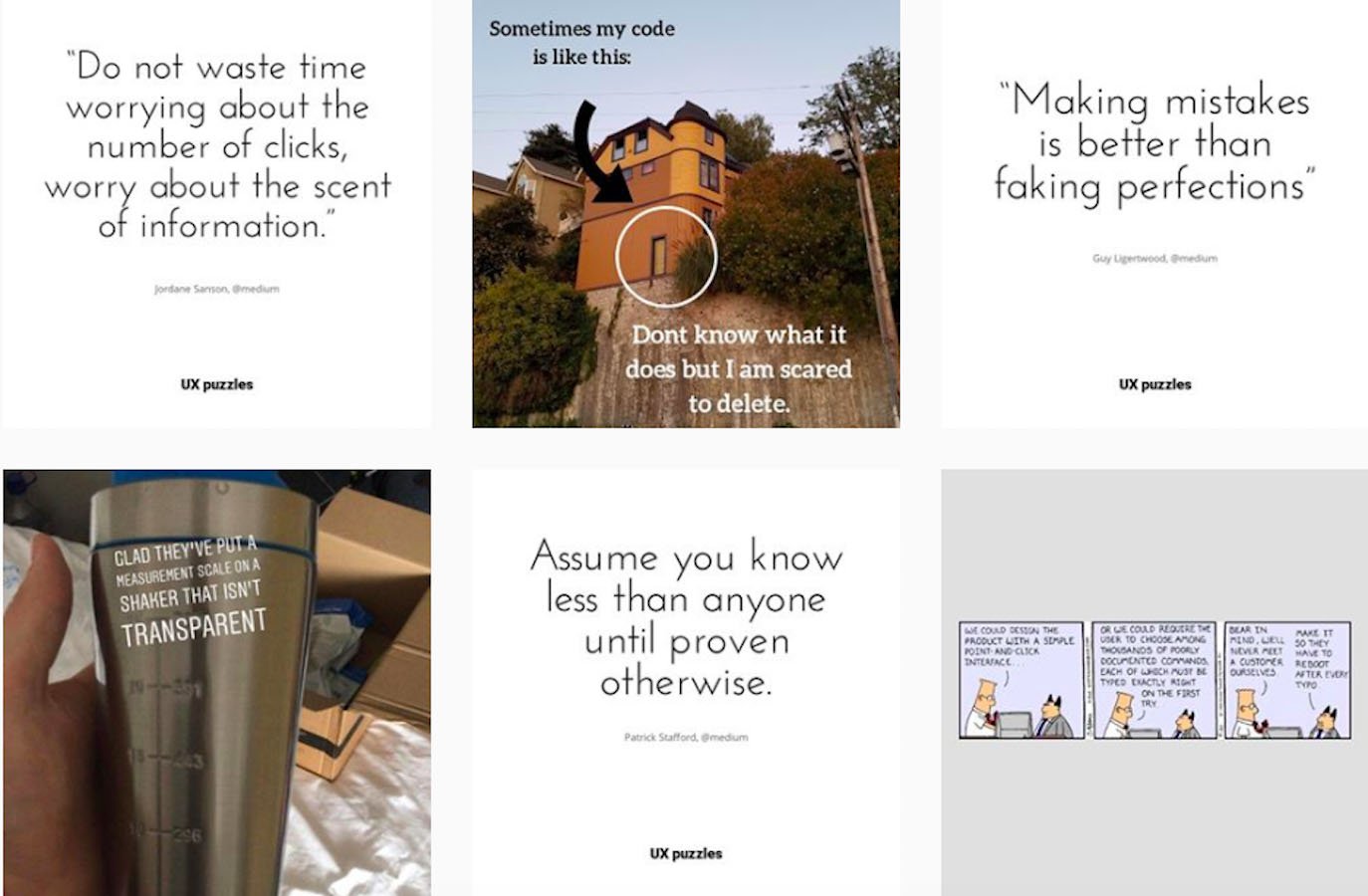 "Do not waste time worrying about the number of clicks, worry about the scent of information." Funny pictures, cartoons, and quotes from leading web professionals will inspire you if you decide to follow uxpuzzles account. You will always find something interesting and useful to learn from.
@interaction_design_foundation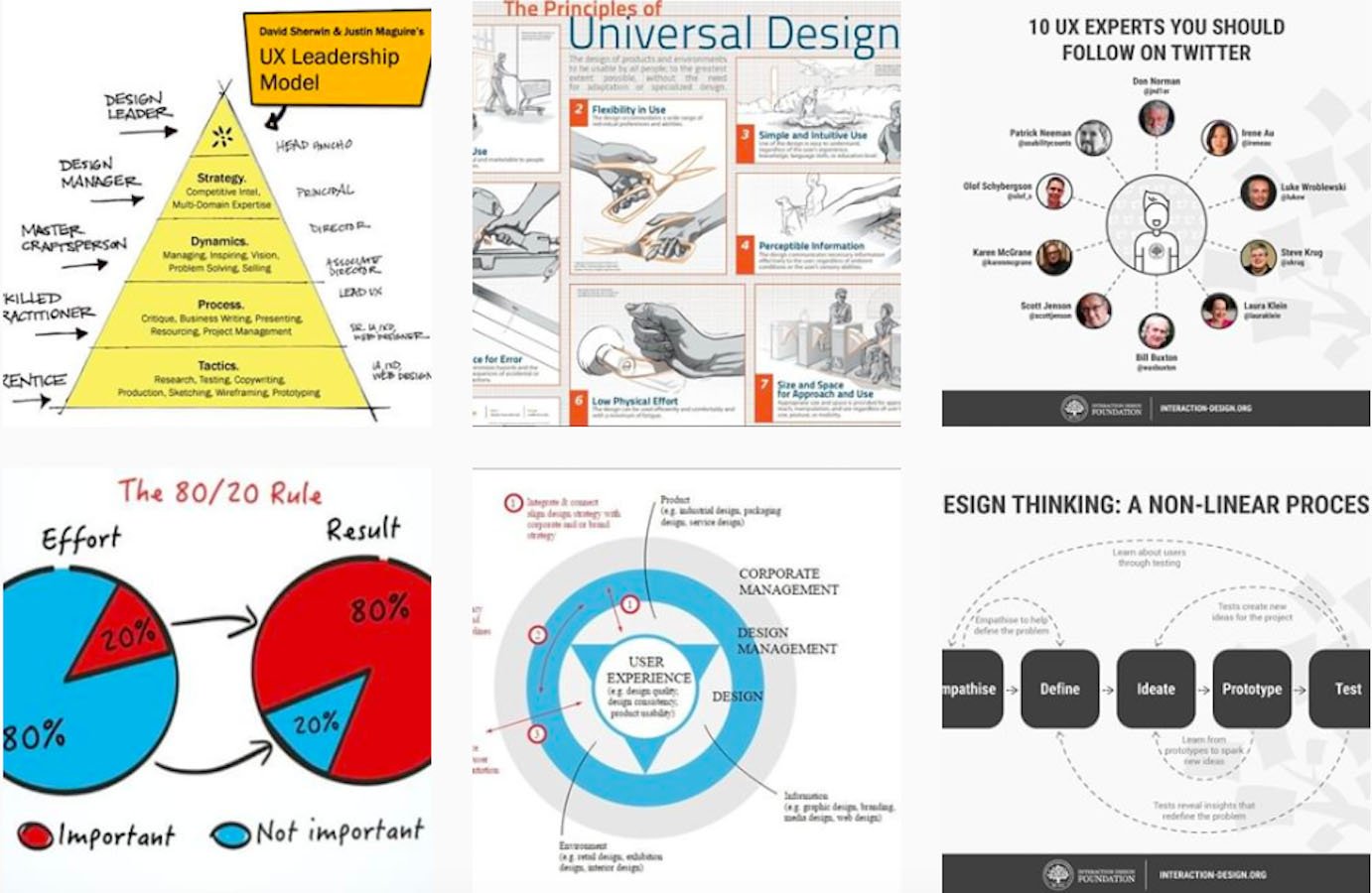 Interaction Design Foundation is a great resource to learn about UX design through their open-source educational materials as well as their offering of online, self-paced UX design courses. The goal is to raise the level of global design education to an Ivy League standard, while at the same time reducing costs to as low as they can possibly take them.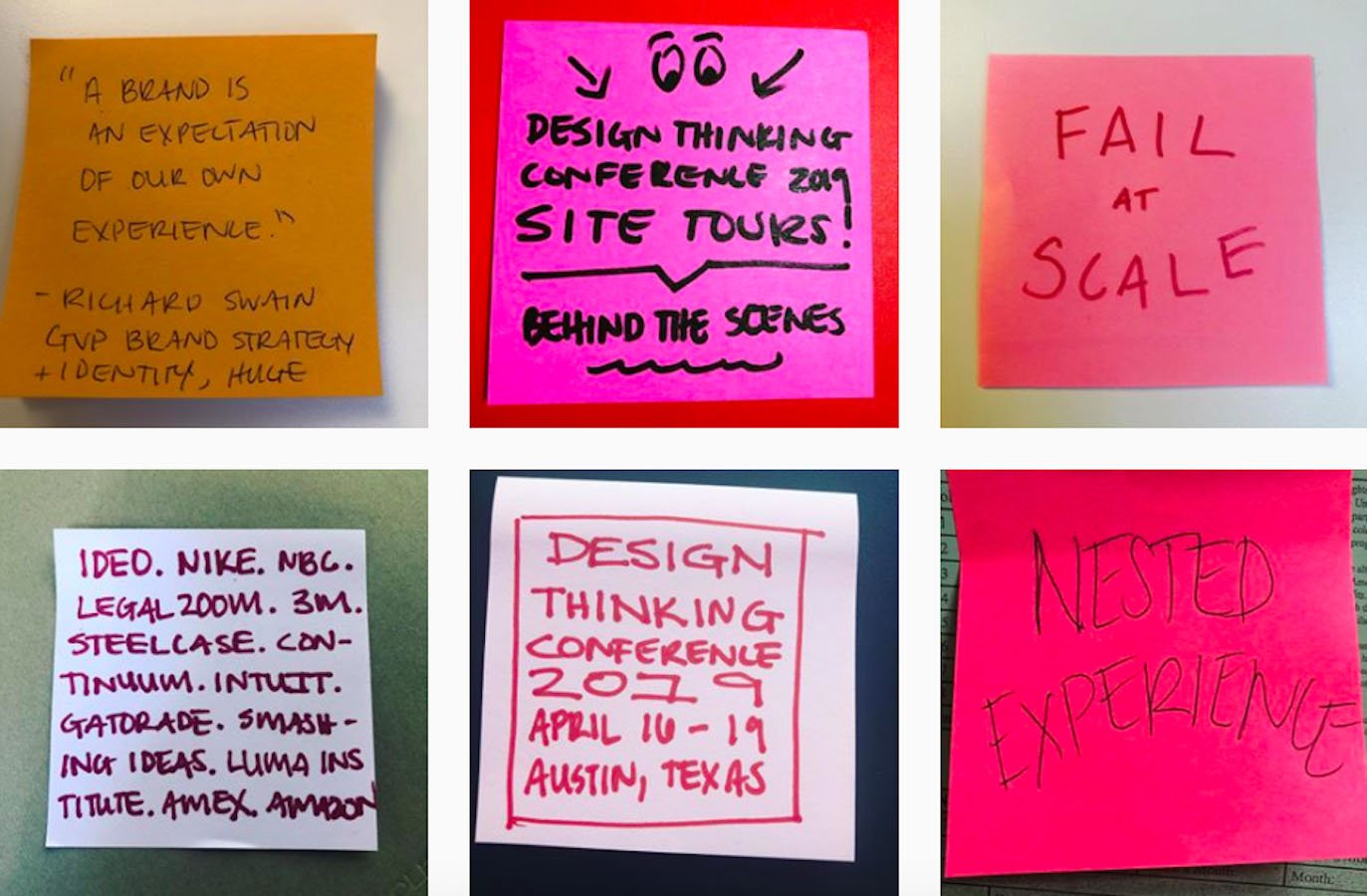 Creative UX director Jessica Robbins is sharing small moments of big brand experience thinking. Get your portion of inspiration about design thinking, experience design, branding, advertising/marketing. This Instagram feed is full of lo-fi but thought-provoking quotes on design. It is interesting! Do not forget to follow.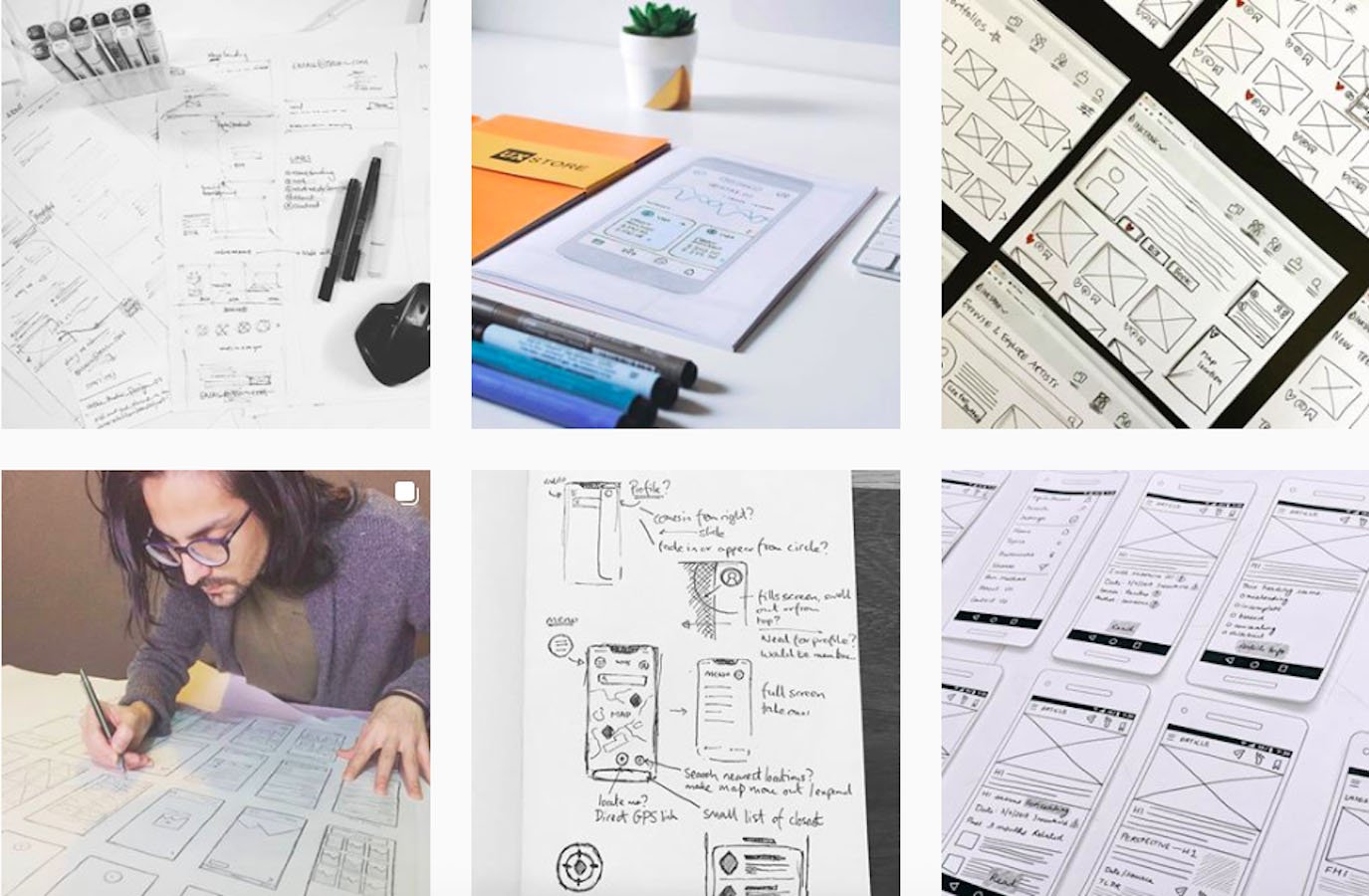 Wireflow is a free online tool for creating beautiful wireframes & user flows. Note, you will not need any Photoshop skills. Do not hesitate to go to UX Store and test it. The team is a remote crew from all over the world, gathered in one place called Internet. They create value, we like to play, experiment a lot and do things differently. They go hard and smart.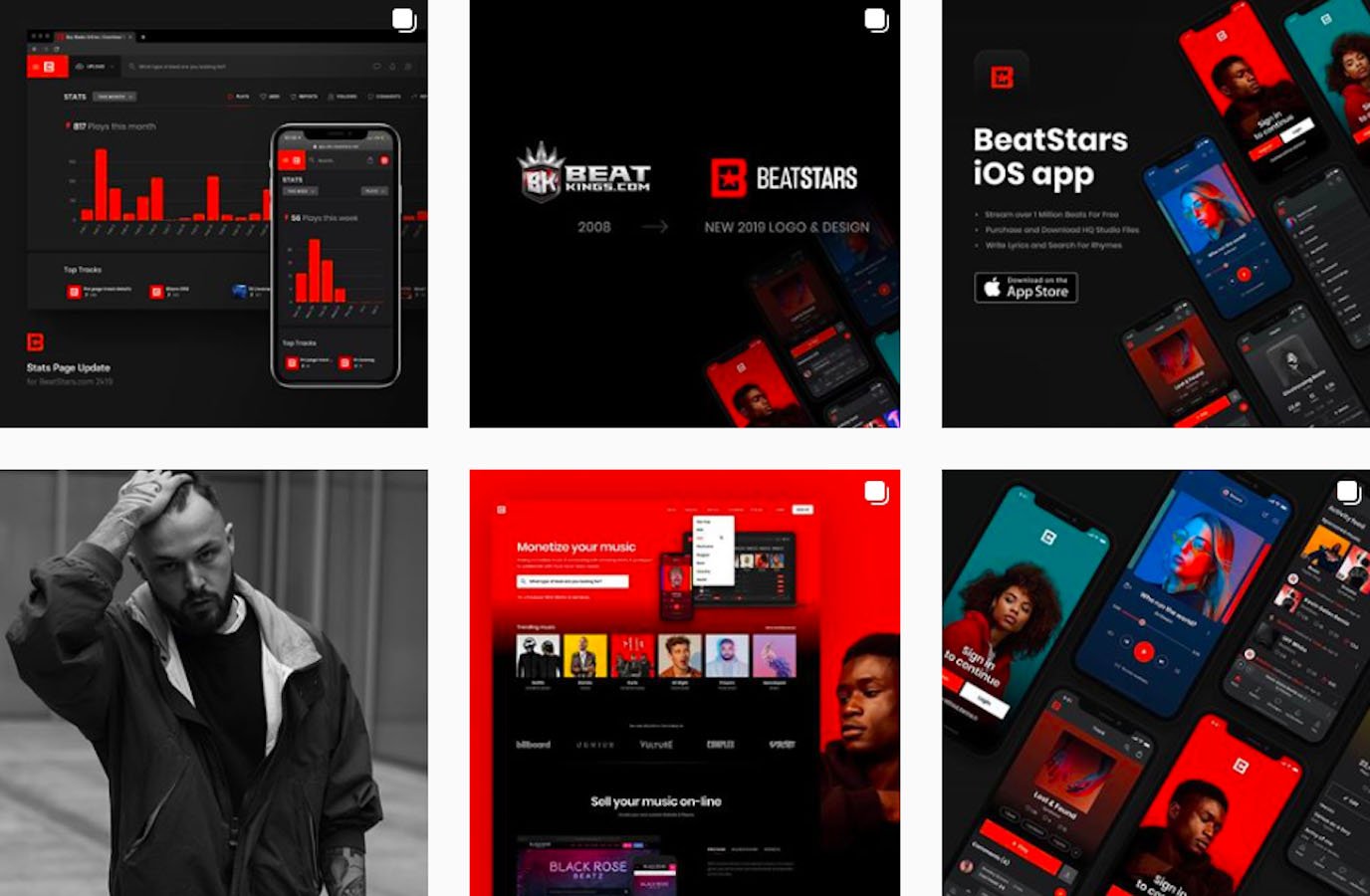 Michael Korwin-Piotrowski is an Art Director at BeatStars.com – the World's biggest marketplace for beats. On Michael's profile, you will find a curated selection of design inspiration––from his stunning photography and graphic design examples, to samples of his UX design work, you won't be disappointed following Michael for your UX inspiration. Follow the account to create something unique together.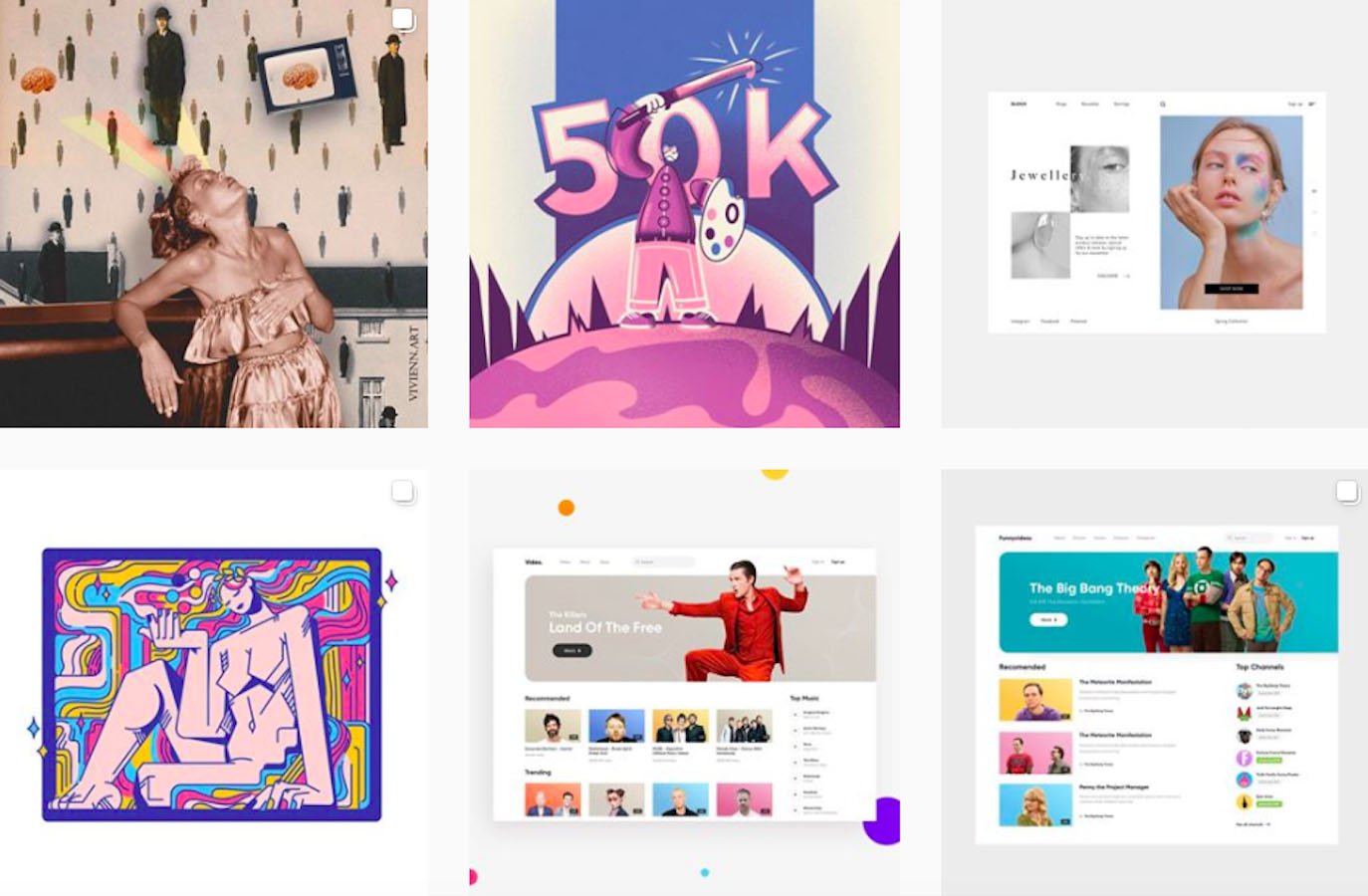 Web design is constantly evolving. What looked modern and fresh, can suddenly become obsolete, and vise versa. Giga is a WEB/UI/UX Designer from Georgia. He is sharing both app and web designs in his feed for your inspiration. Join his followers to see how designers from all over the world set trends, which are transferred to other areas of our lives later.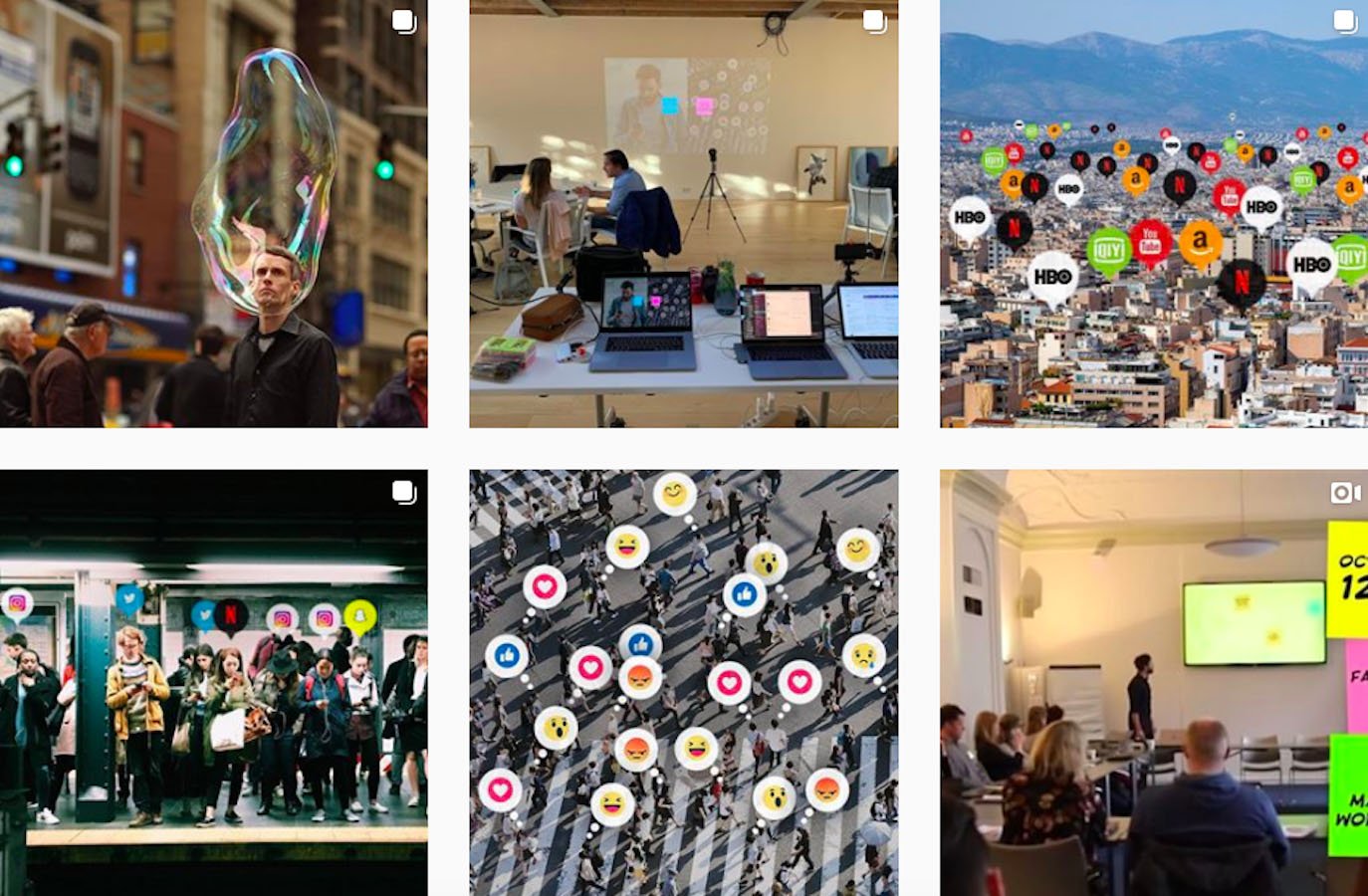 Sander Crombach is UX Designer, UX expert, and Co-founder of themasterworkshop.com, who is designing digital products for Zalando, T-Mobile, and etc. Sander loves optimizing online human experiences and he is happily sharing knowledge about UX, UI & CX in his Instagram account. Fans of travel photography will enjoy his posts as well.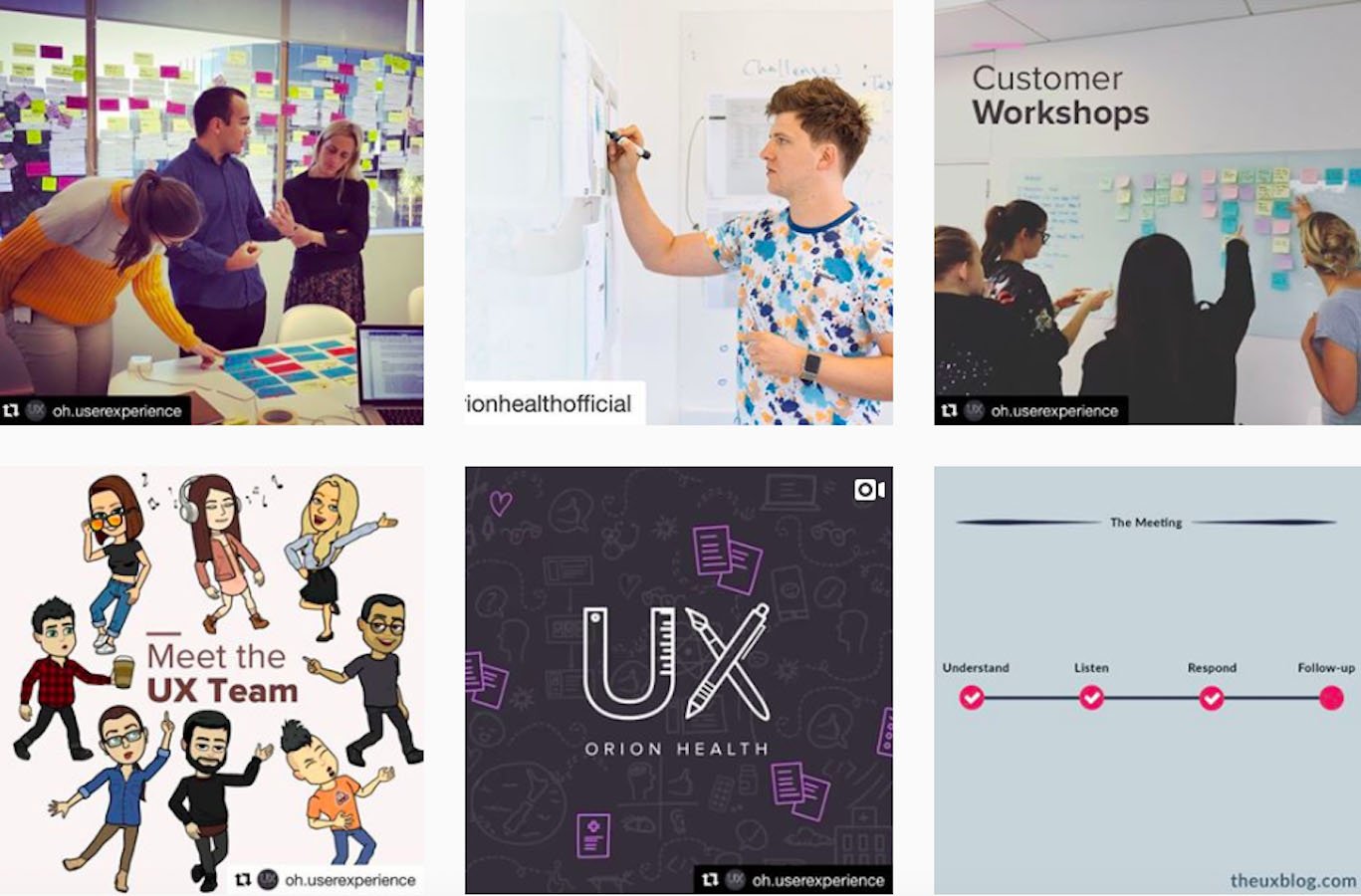 Nicholas Tenhue is sharing his knowledge in User Experience, design, research, & strategy. He is happy to explain complex design things in an accessible way and offers examples of his design workflow, diagrams and charts. Nicholas is a facilitator of communication between cross-functional teams of designers, engineers, and project managers. He has a lot of useful stuff to share.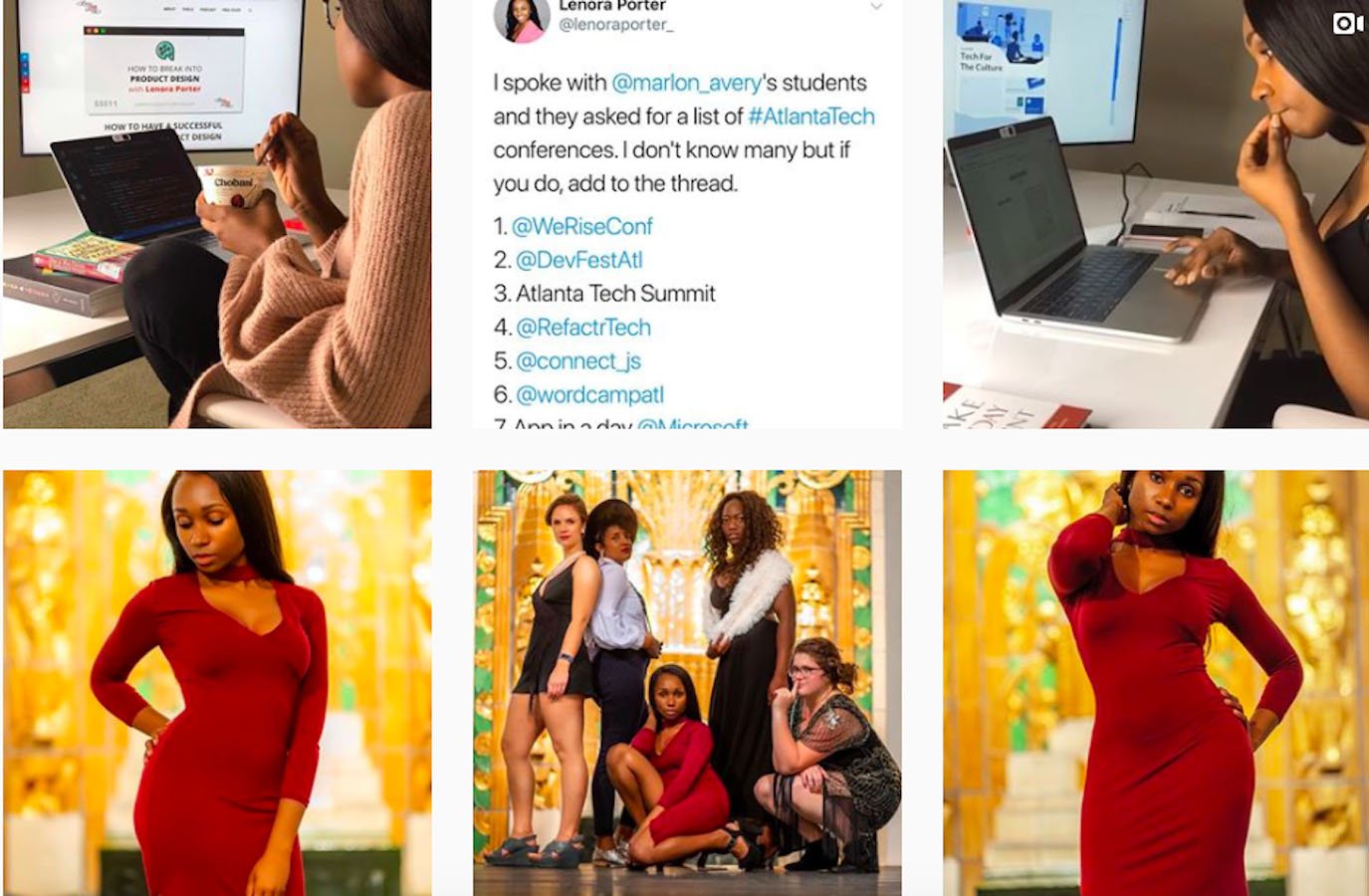 Lenora Porter is a Product Designer who finds joy in creating whether that's providing solutions for the community she serves, designing applications for clients, or bringing her designs to life with a few lines of code. Being passionate about UX, UI and FrontEnd code, she is happy to share a lot of insights of tech space.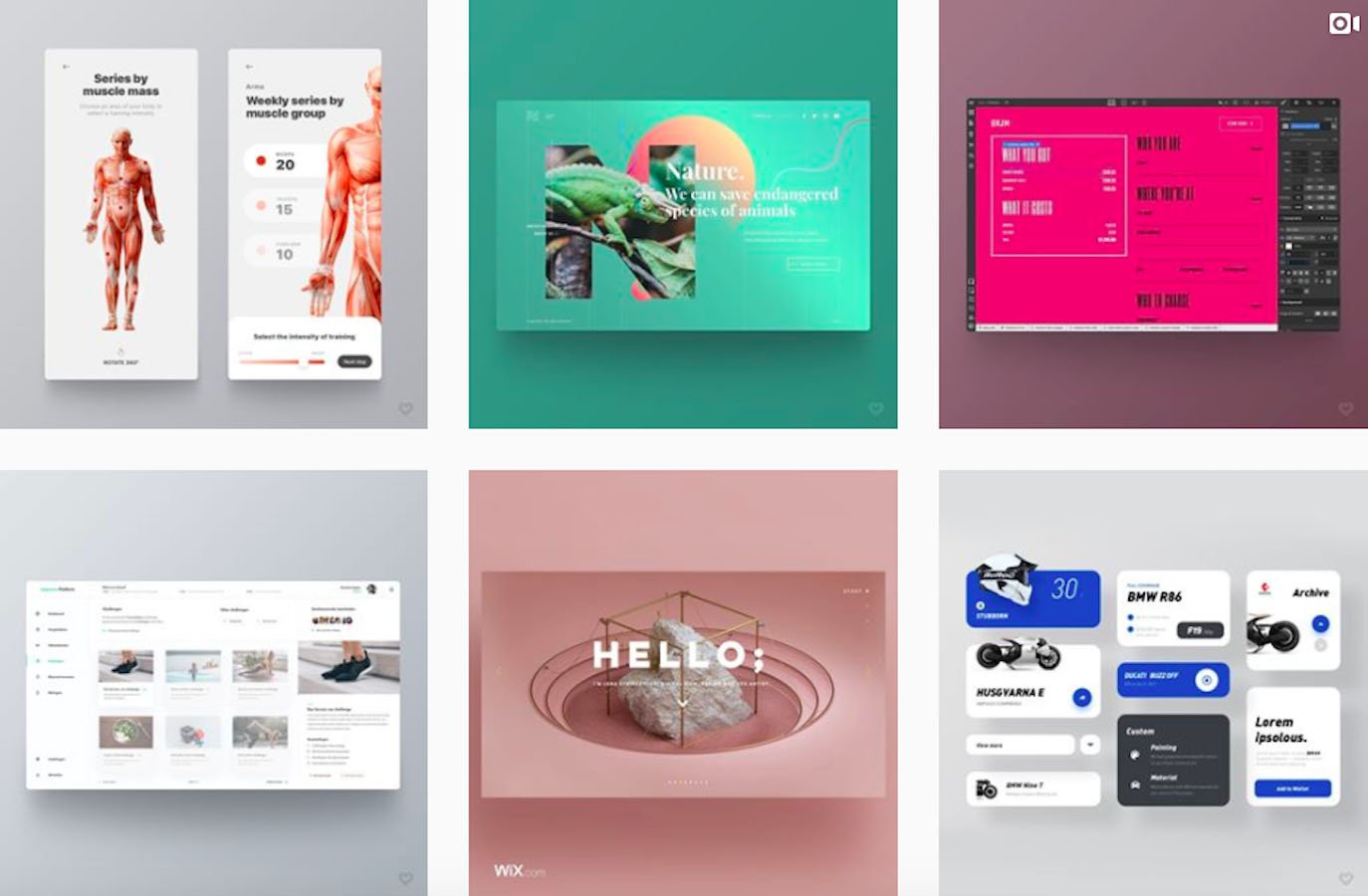 The goal of this Instagram account is to get YOU inspired.
Follow @welovewebdesign to get a daily UI, UX and web design inspiration. Moreover, if you want to show your work to the community, do not hesitate to do so. If you submit your work there will be a chance that you will get featured on one of the Instagram channels and the website.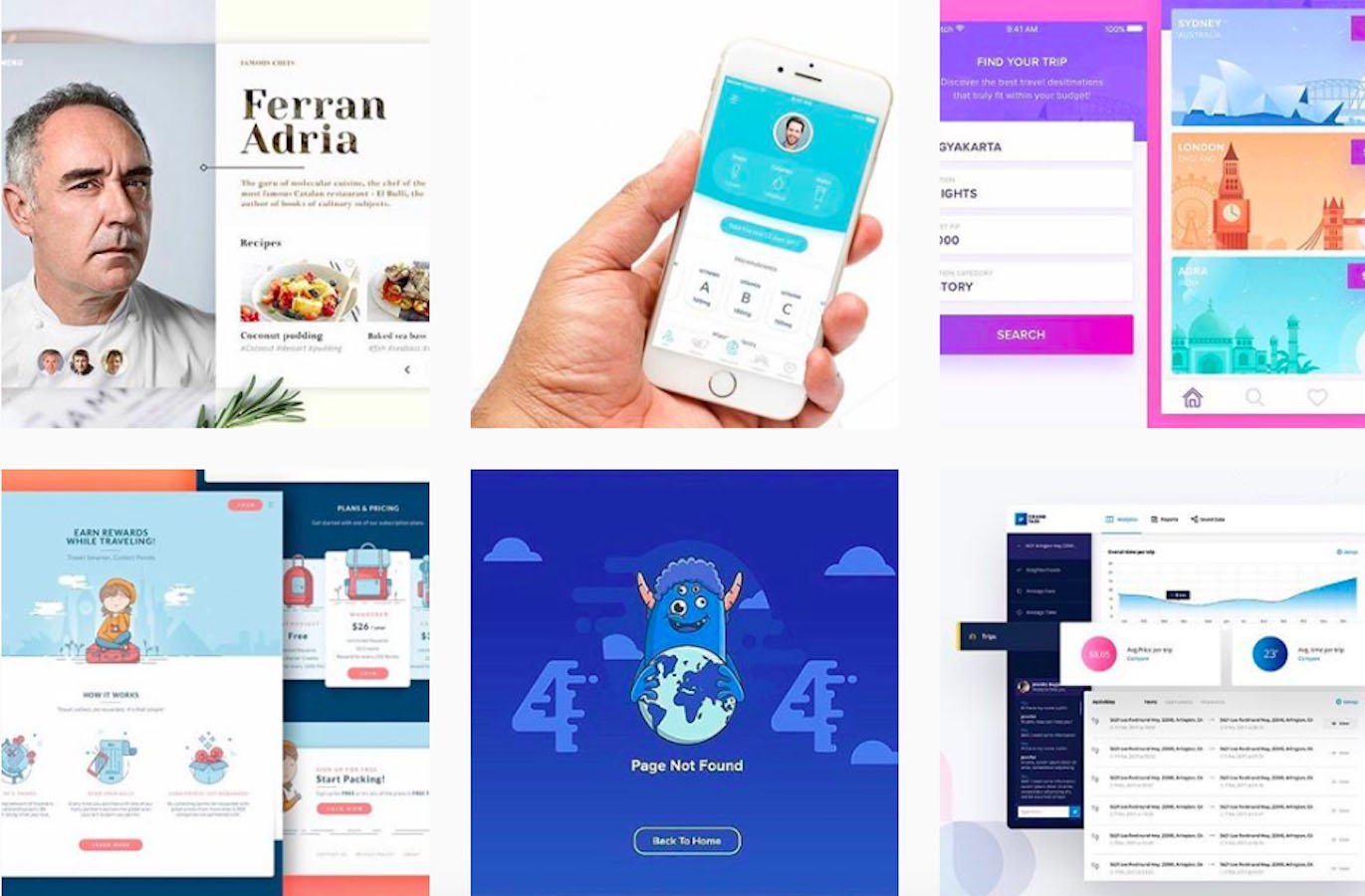 Another wonderful portion of web design inspirations is waiting for you if you follow this account. You will get business information, reviews on different tools, informative insights, and much more. Do not miss the chance to be on the top of the web design wave.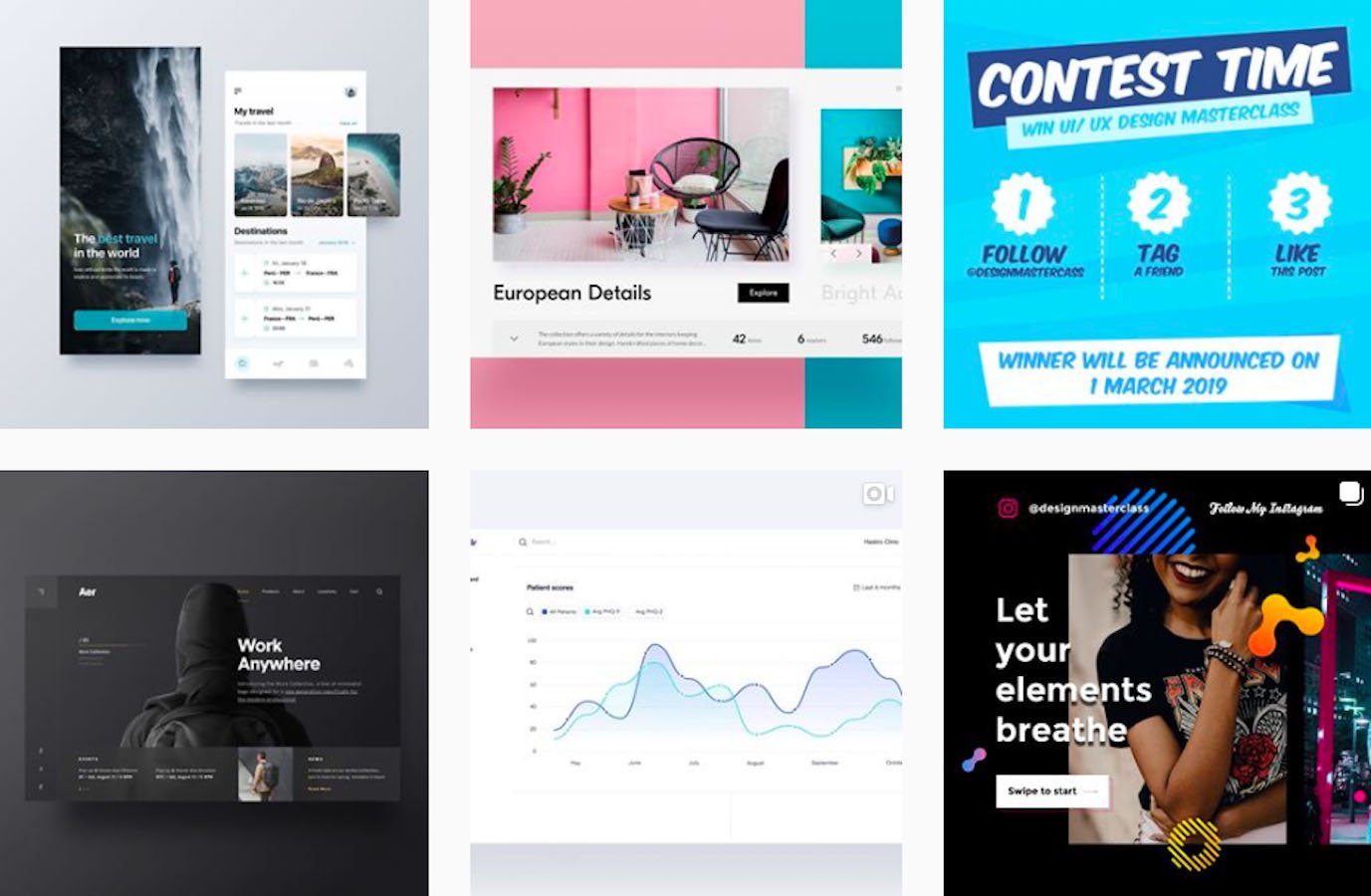 This is one of the most followed web design-related Instagram accounts. You will be able not only enjoy UX photos and videos, but also represent your creative projects. It is an easy way to get inspiration and promote your design portfolio. Moreover, the resource offers an online UI/UX design course. Learn how to understand people better and create research-driven stunning design.
This is the Instagram account which promotes web designers, brands and art. The feed consists of a wide variety of posts ranging from designing apps and websites to illustrations and lettering. Talented web design specialists from different parts of the globe gathered together to demonstrate their projects and inspire you.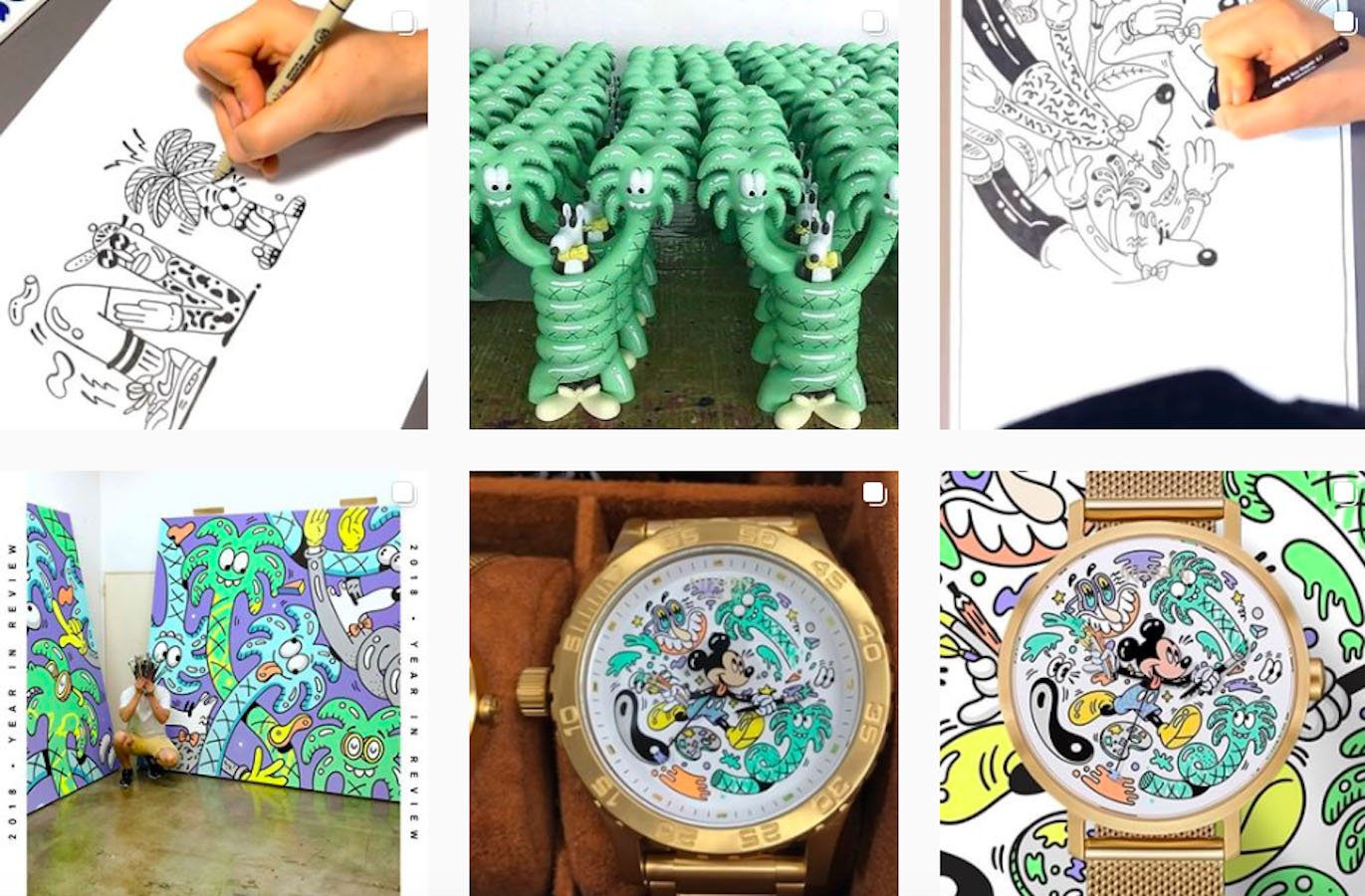 Steve Harrington is a Los Angeles-based designer who describes his style as "psychedelic pop aesthetics." His Instagram feed is full of bright playful illustrations, many of which he created for popular brands like Nike. His iconic style encourages a two-way conversation between the artist and the viewer. No doubt, you will enjoy it.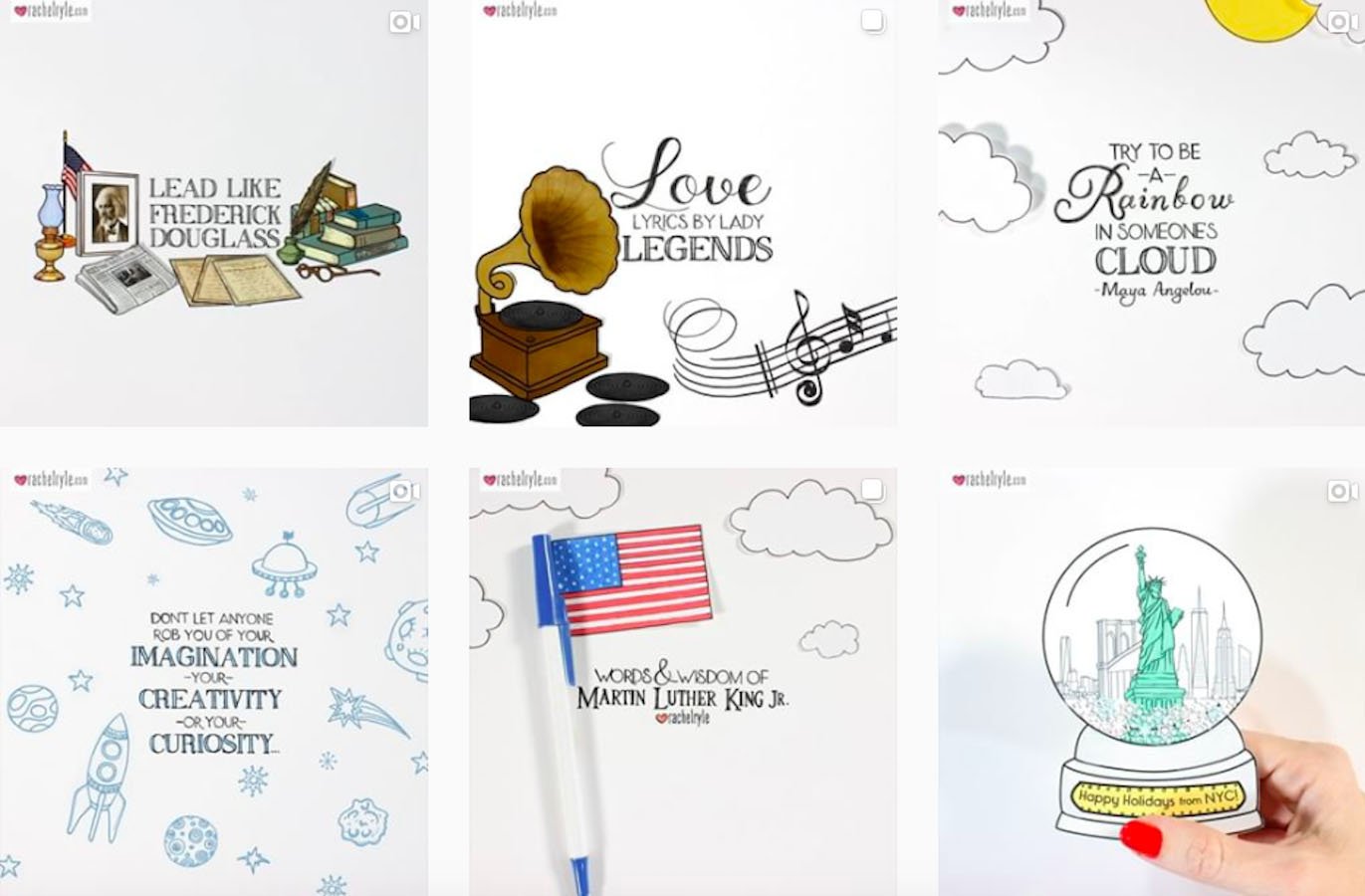 Meet a popular Instagram account of Rachel Rule, a very successful illustrator, animator, and writer. Most of her posts are beautiful and very cute videos. Talking with Mashable, she said that the creation of each animation takes an average of 15-20 hours. I am sure it is a high time to subscribe to Rachel's account.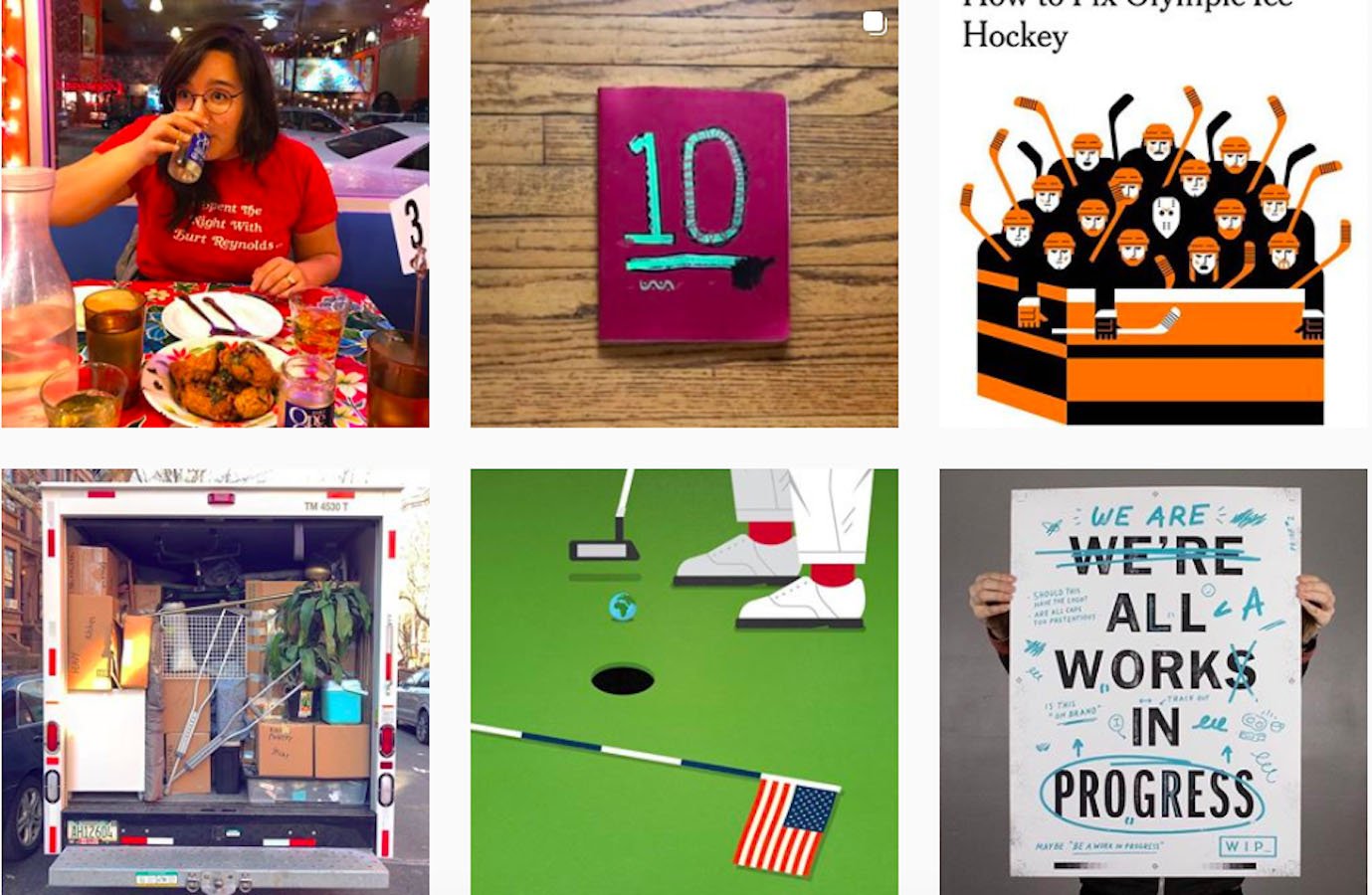 Mikey Burton is a designer and illustrator. He works for such brands as Converse, ESPN, Target, the New York Times, TIME Magazine, and Esquire. Mikey is proud of his work and shares the results on Instagram. Here you can find a lot of interesting sketches and get inspired for your projects.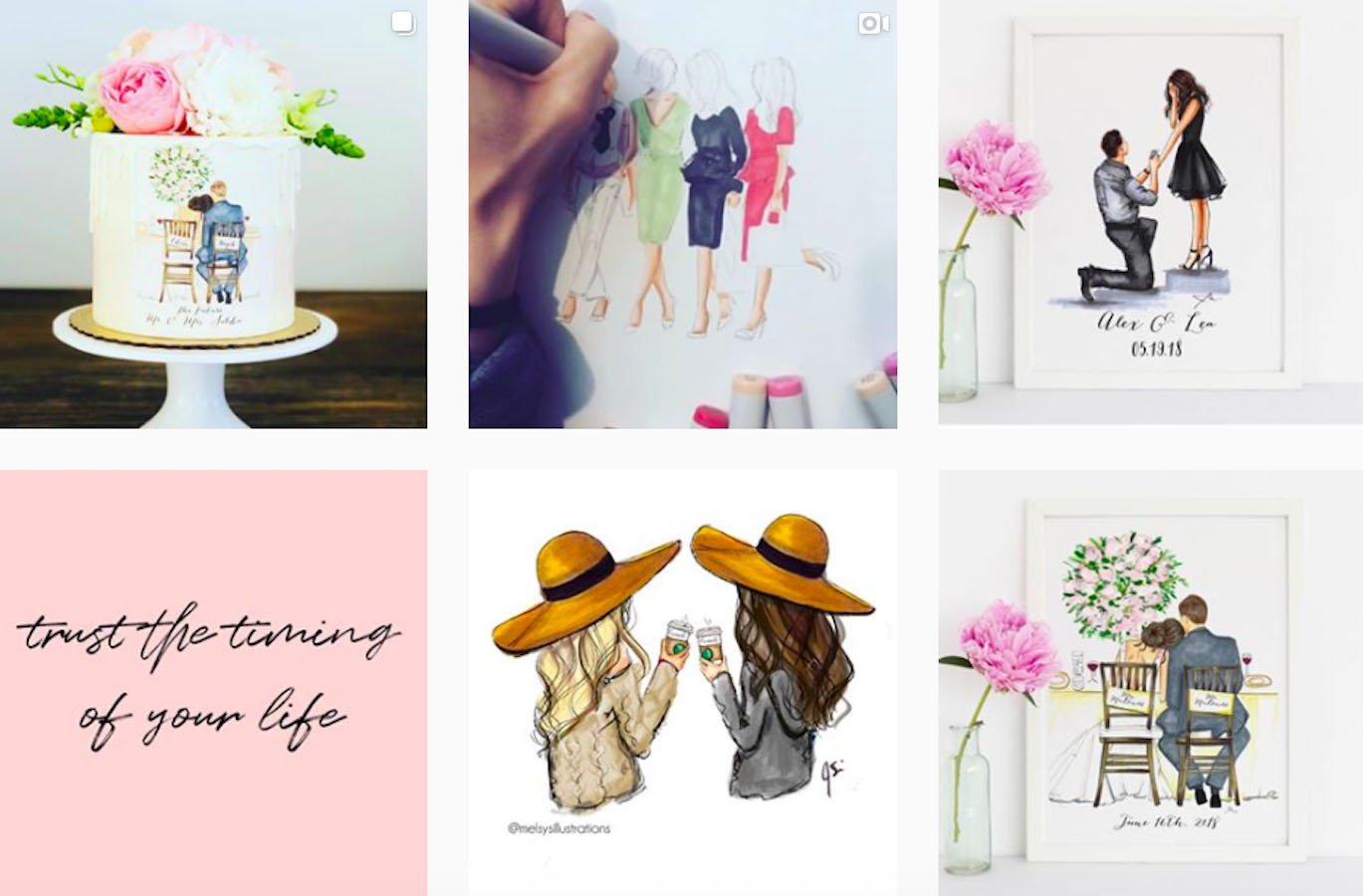 Meet a fashionable Melsy's Instagram account. Her sketches are dedicated to fashion, friendship and love – all is in the style of modern chic. Her Instagram is full of illustrations from her portfolio. No matter what anyone says, she encourages you ALL to take a leap of faith and follow your dreams.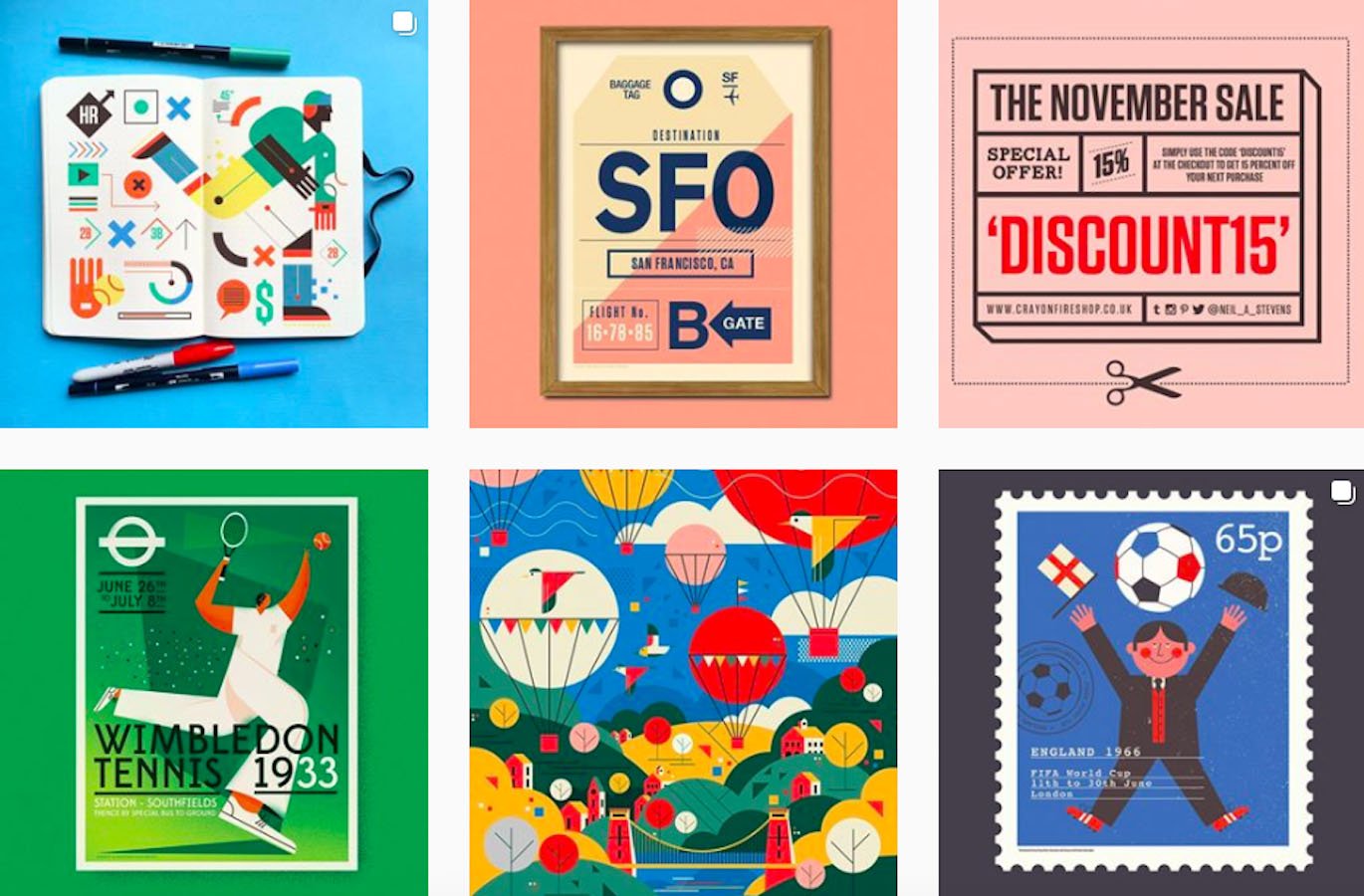 Specialization of Neil A. Stevens is the design of posters, especially dynamic fragments. He has created posters for many cities and countries around the world, including posters for Tour de France. Neil's works are fueled by music and color. It will be interesting, subscribe!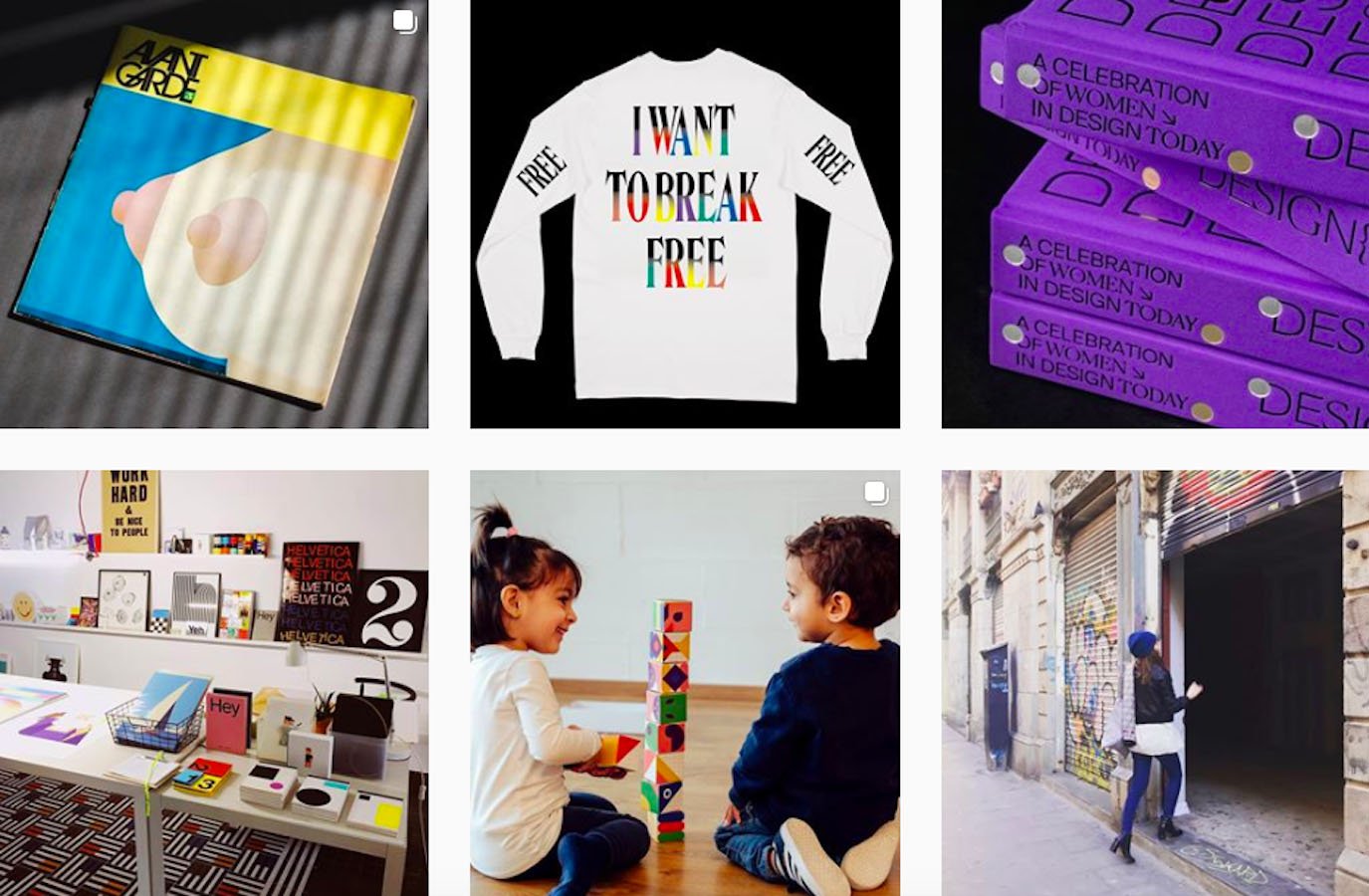 Hey Studio is an attitude, not just a particular style of design or illustration. The studio's work transmits positivity that runs like a thread throughout its eye-catching portfolio. In Instagram, they post both their works and photos of the team. Its visual language is full of bright bold colors and geometric forms.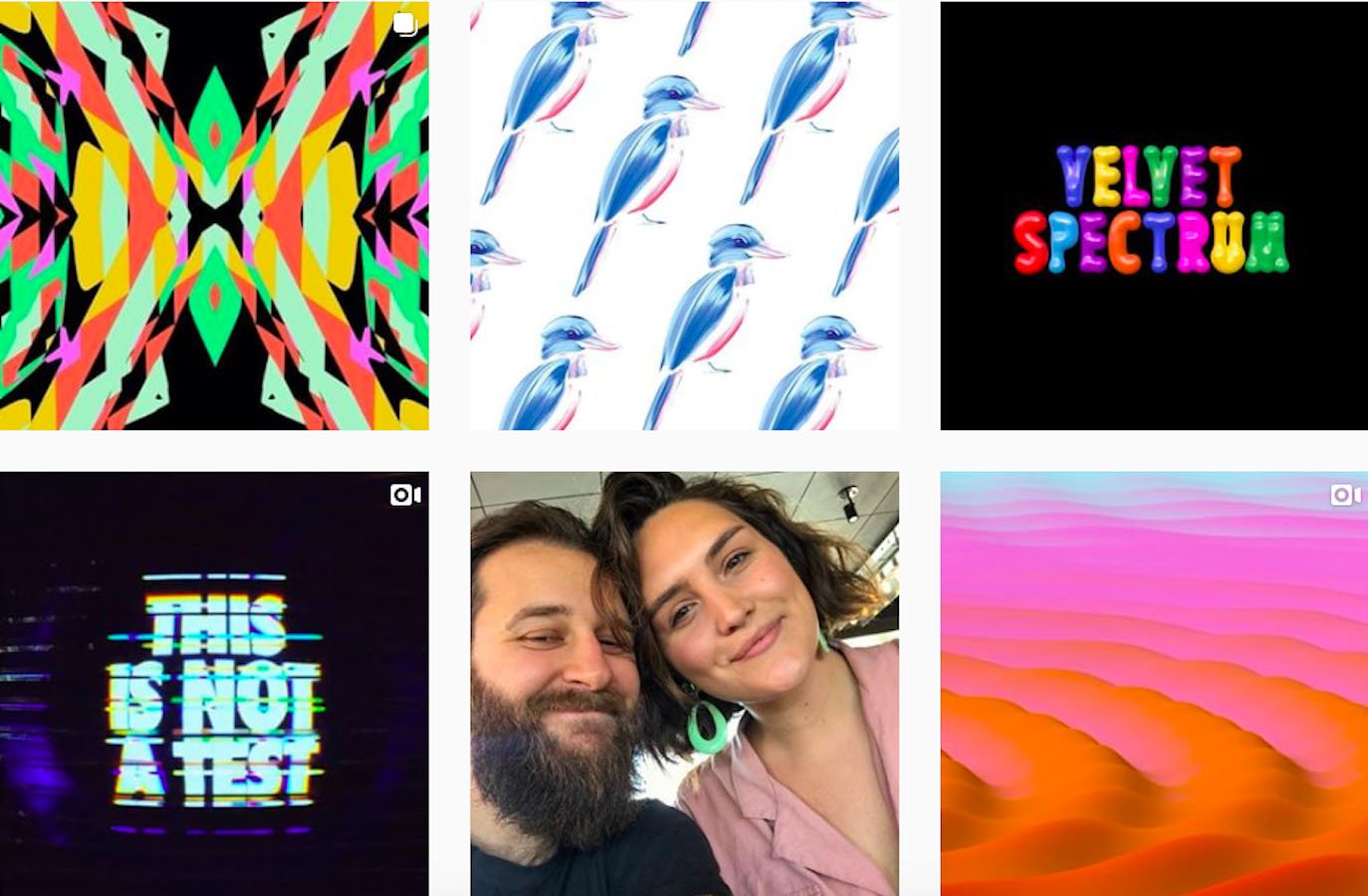 Luke Choice is an Australian living in New York city. His specialization is graphic design, illustration and typography. Working across multiple disciplines he creates a portfolio with a strong focus on visual storytelling, through the use of dynamic color and composition. Luke brings together typography, illustration and motion graphics to create surreal and unexpected projects.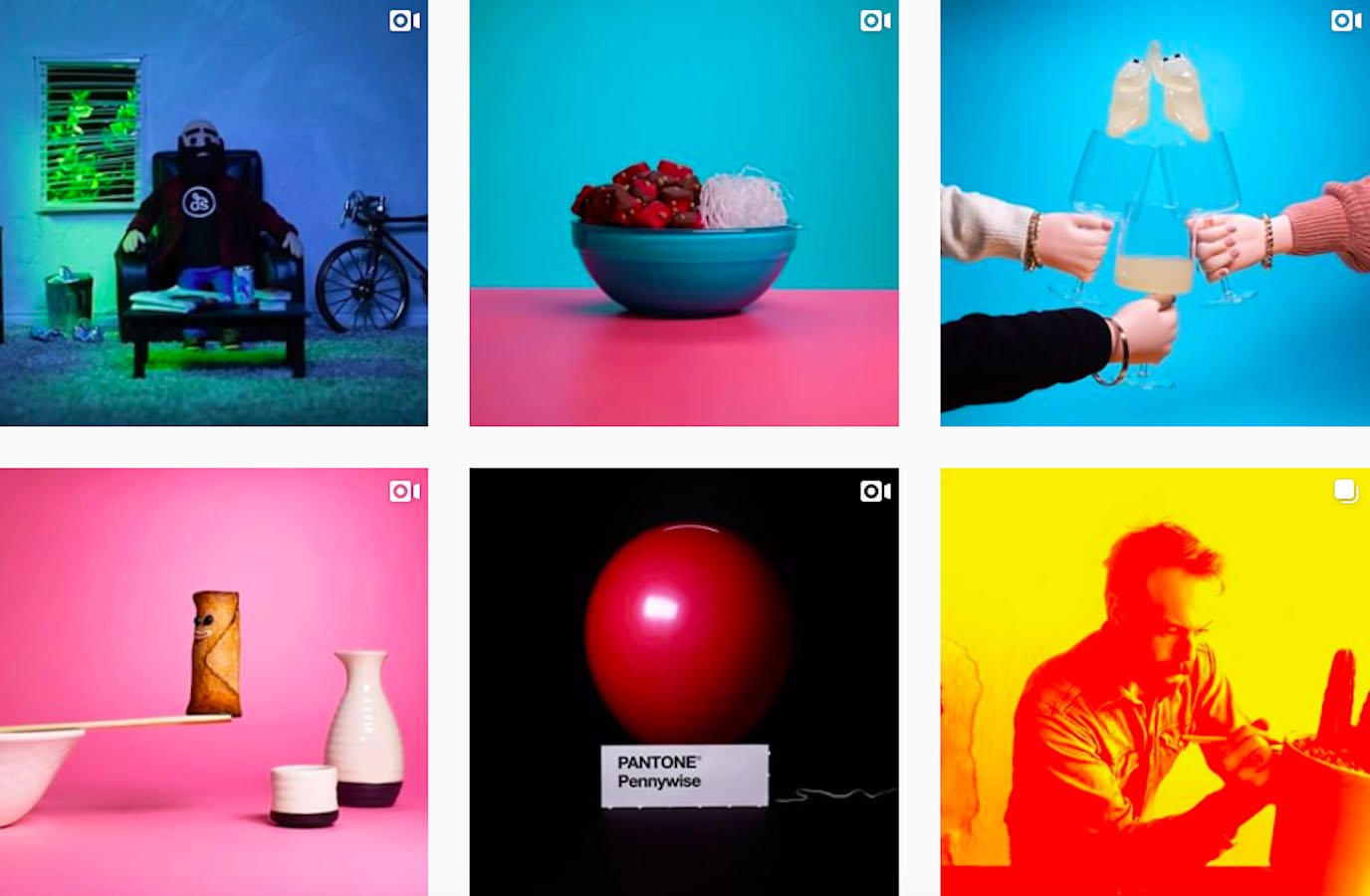 Dschwen LLC. is a creative design studio based in Minneapolis, where designers from different parts of the USA work together. Their projects are created mainly for well-known brands, such as Amazon, Apple, Juicy Couture, General Electric, Uber, Twitter, etc. They whittle concepts down to their essence and invite imagination in, empowering audiences to propel the meaning beyond the confines of the medium.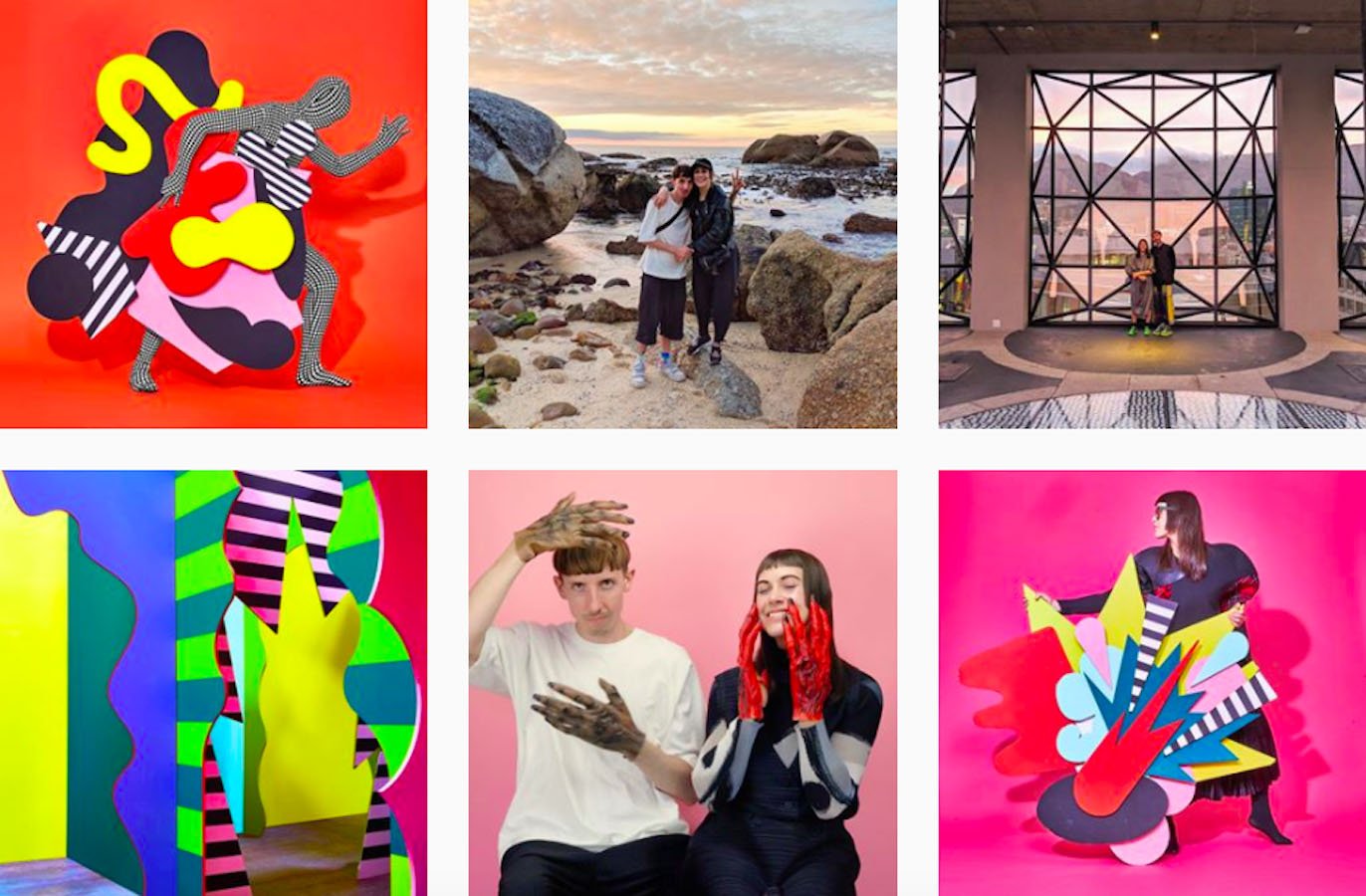 Leta Sobierajski is a New York art director and graphic designer, attracting attention with bright colors, angularity, and curves. Following her account, you will find the detailed titles/descriptions to each image, which allows you to follow the thoughts of the designer. She has been recognized as an Art Directors Club Young Guns 15 recipient as well as Print magazine's New Visual Artist, and has given talks at conferences and institutions all over the world including North America, South America, Africa, Europe, and Australia.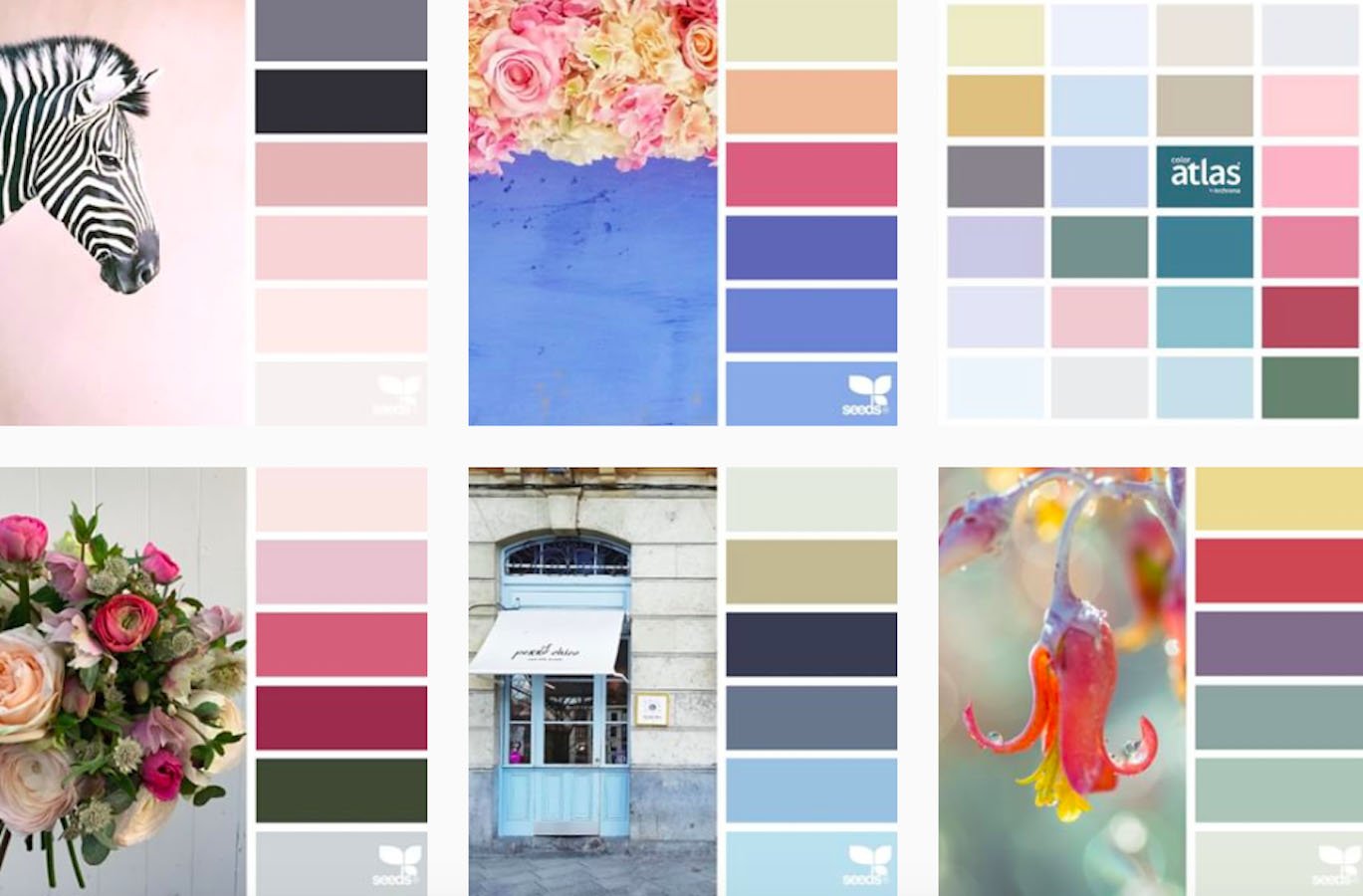 This is a perfect space for those who love color. The guys do a great job of showing their followers how important color schemes are to get a beautiful design. As Seeds has grown over the years, it has evolved into an international community who share a passion for nature's beauty, wanderlust, & discovering inspiration in unexpected captures. They are grateful to collaborate with diverse global talent including artists, makers, designers, and photographers.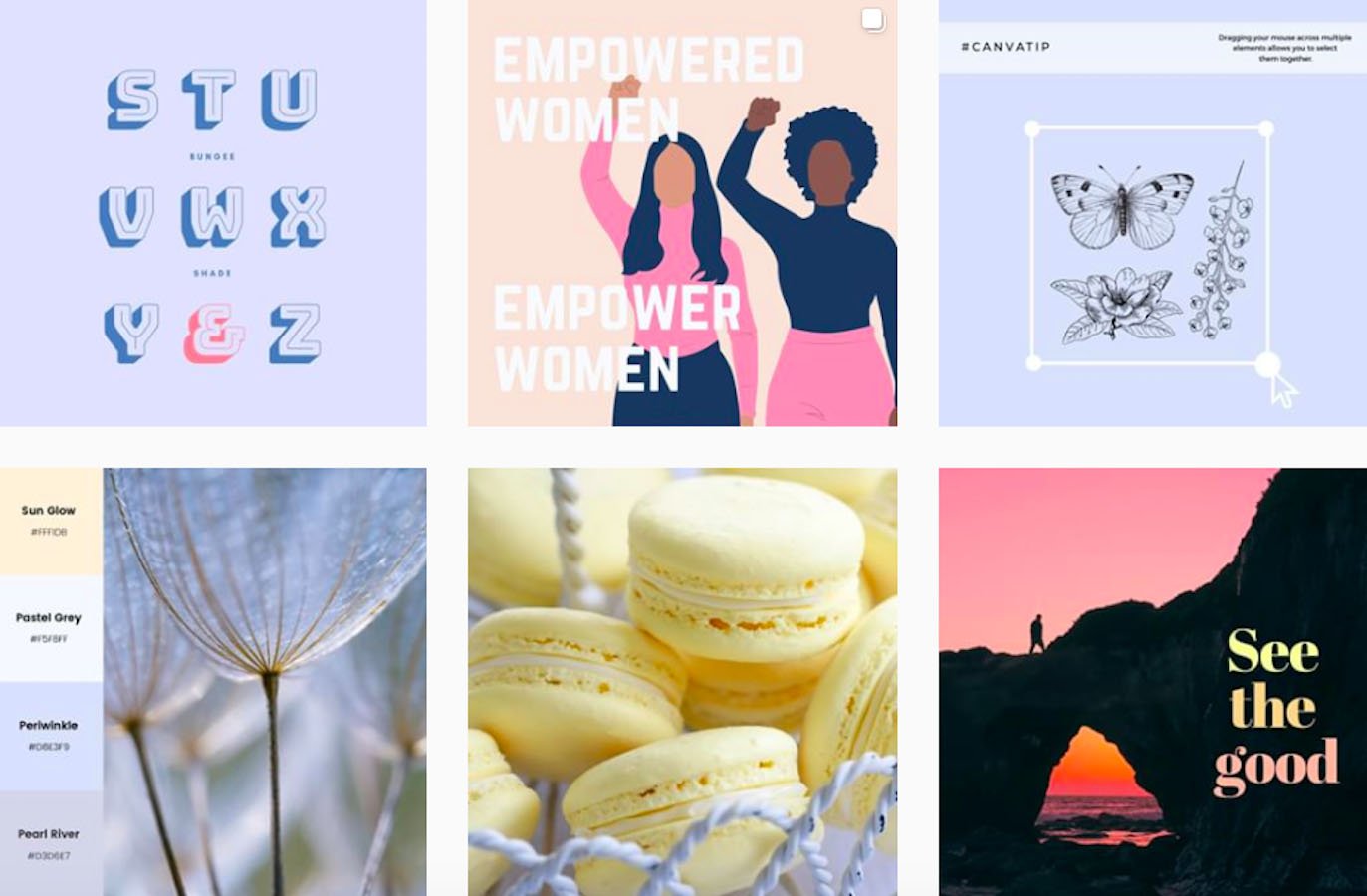 This is all about a tool that makes it possible to design anything and publish anywhere. Canva's posts are not only gorgeous photos, but also beautiful color palettes. As a bonus, they indicate the names and codes of each color. Follow Canva and share your designs with them.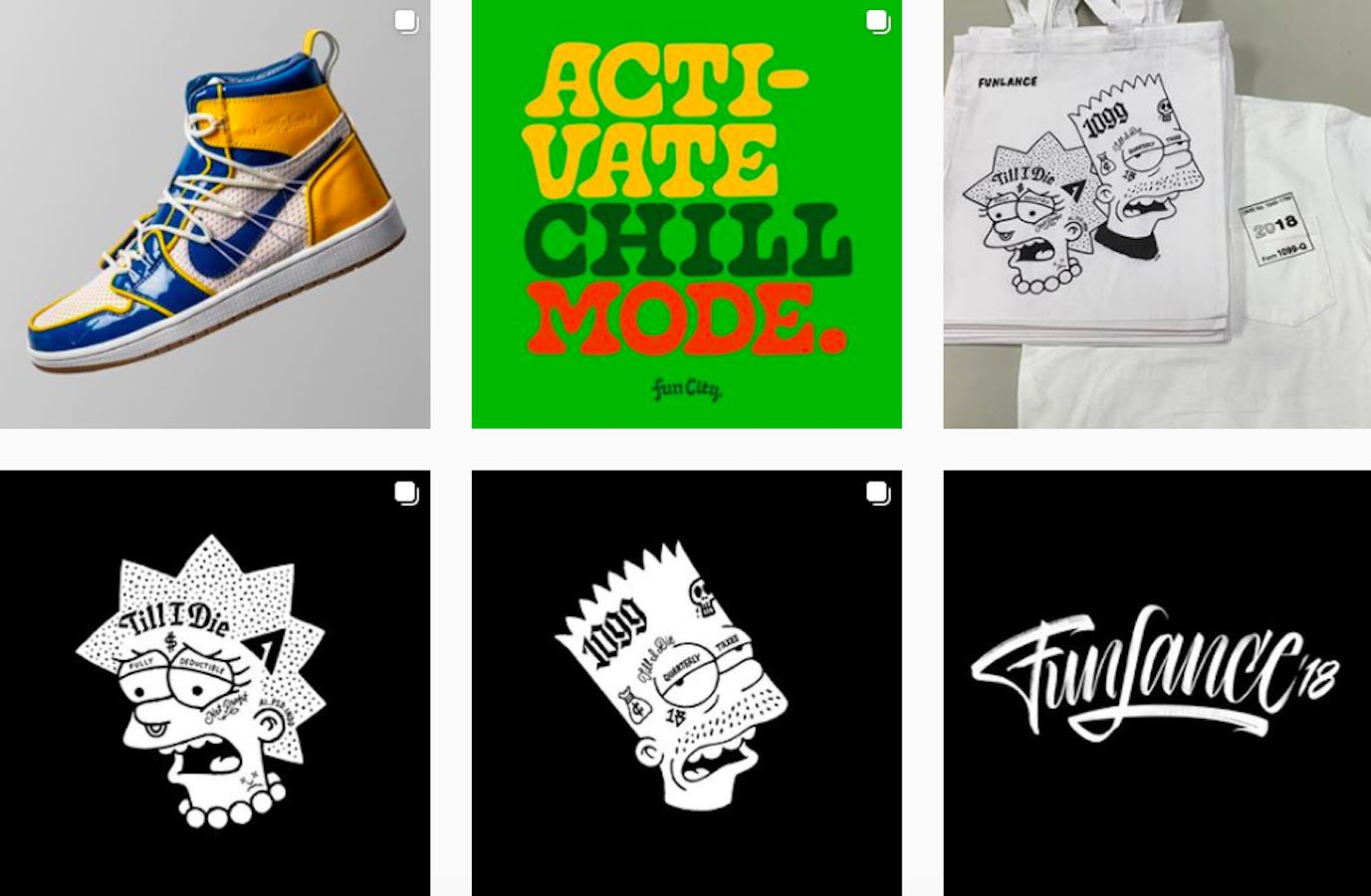 Erik Marinovich is a San Francisco based lettering artist and designer and is a co-founder of Friends of Type. Erik is the author of many fonts and logos, including the ones for Nike, Target, Google, and Facebook. It is not difficult to guess that he runs a permanent exhibition of his works on his Instagram account.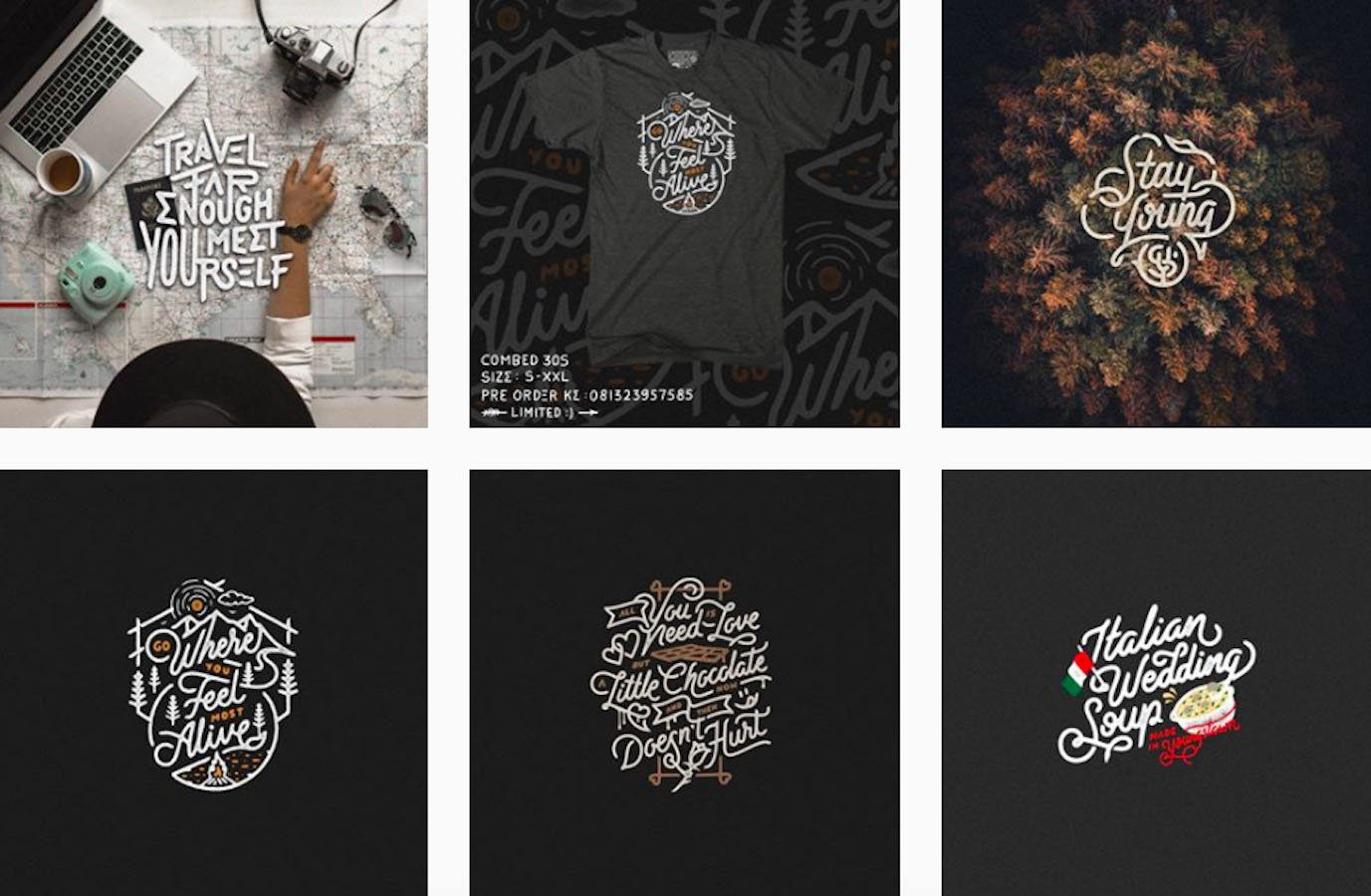 Ahda is a talented font artist, working with popular brands such as Element Skateboards, The Sunday Times U.K., Citizen Apparel and etc. His specialization is custom lettering/typography artwork.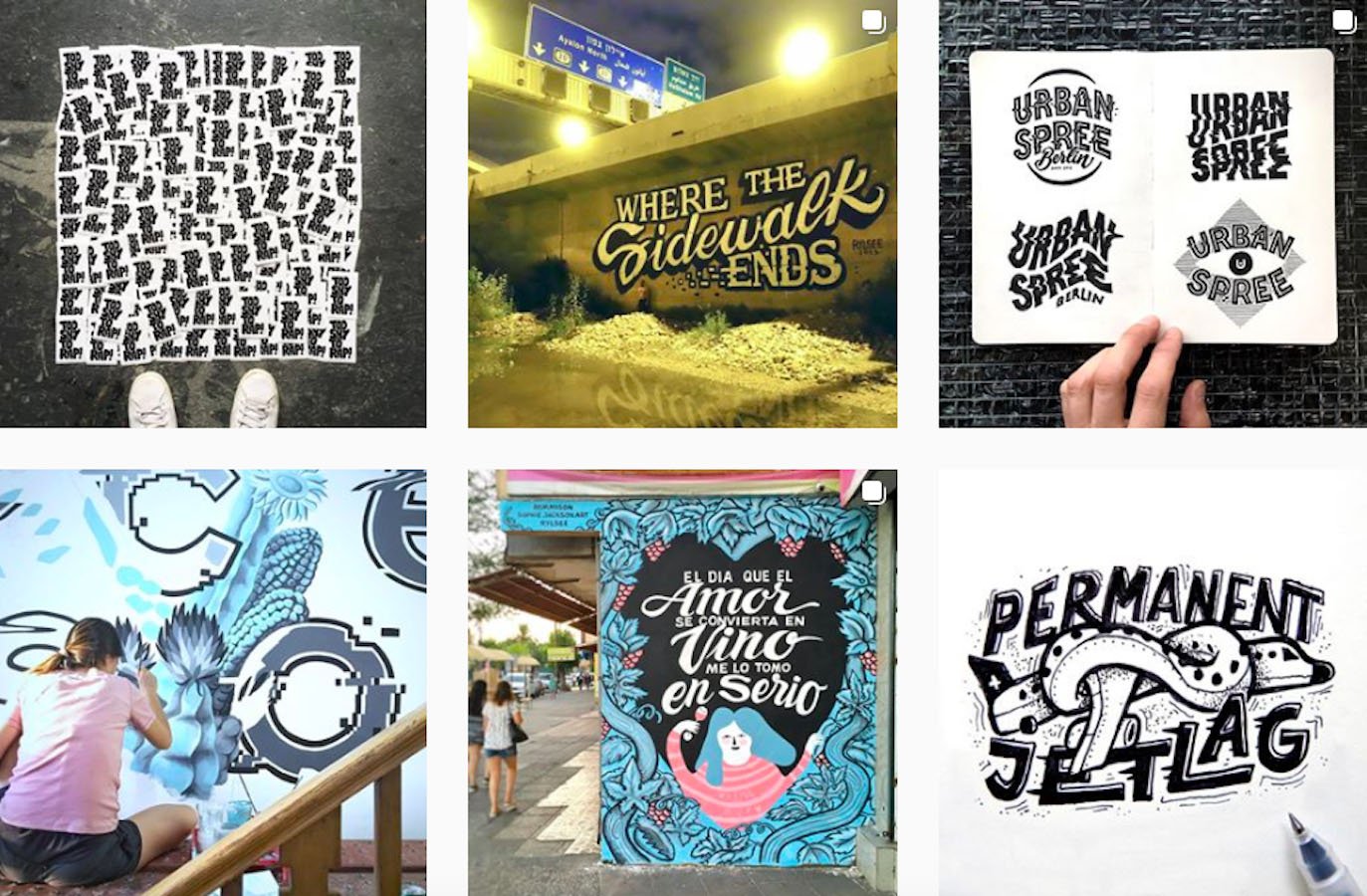 Cyril Vouilloz, a.k.a. Rylsee, is a Berlin-based designer with a fun and experimental approach to typography. He makes his fonts by hand, paying special attention to working with lines and sizes. 'How To Play With Letters' is the first book by Rylsee. If you are looking for a universe made of drawings, letters, and words, you are welcome to follow this account.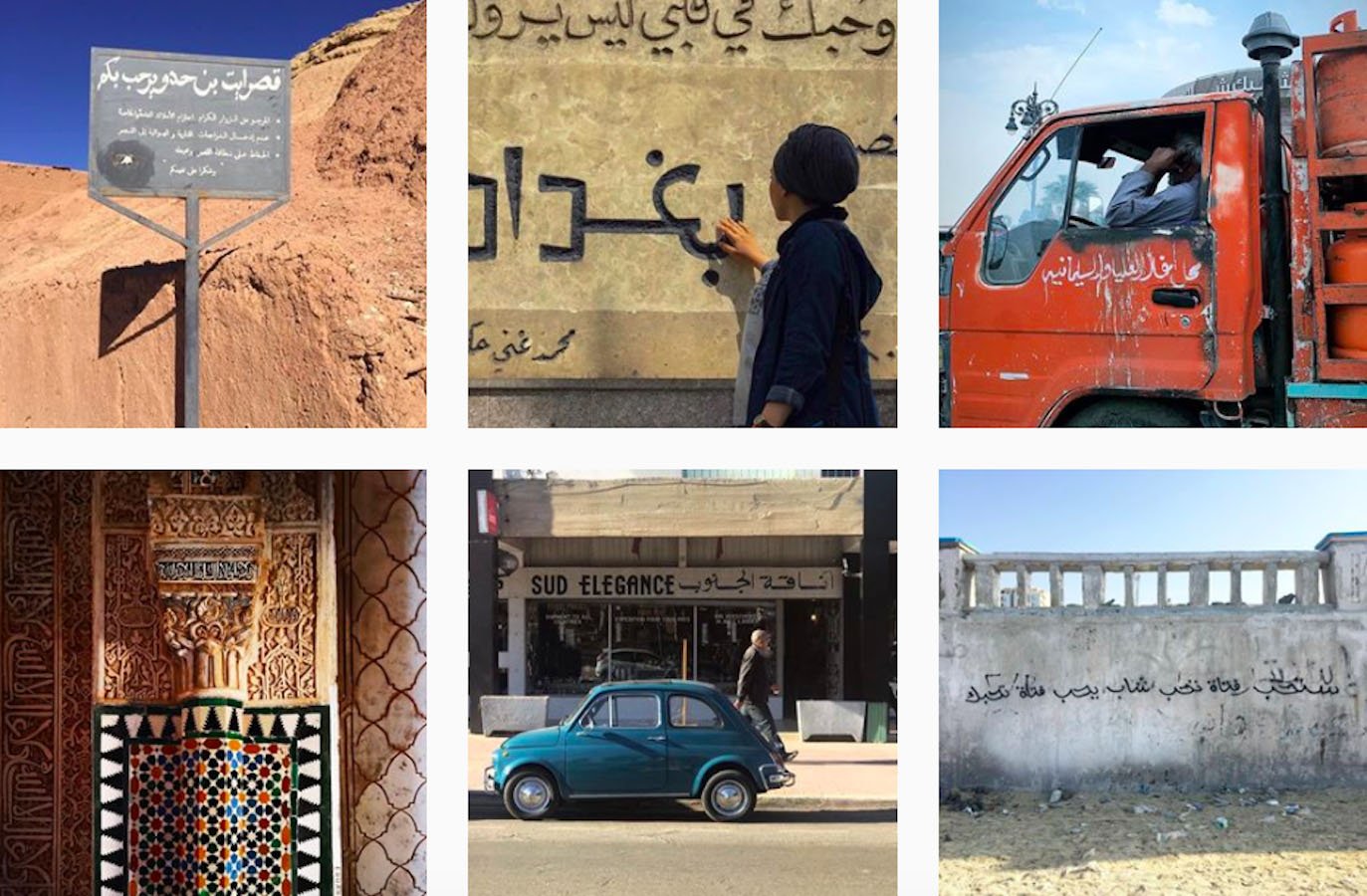 Arabic script has brought us a lot of beautiful fonts. There are many details that make their Arabic lettering so attractive. For example, the ability to add points and lines. Also, their letters may vary in shape depending on the position in the word. Arabic typography account is a great example of beautiful fonts right from Egypt.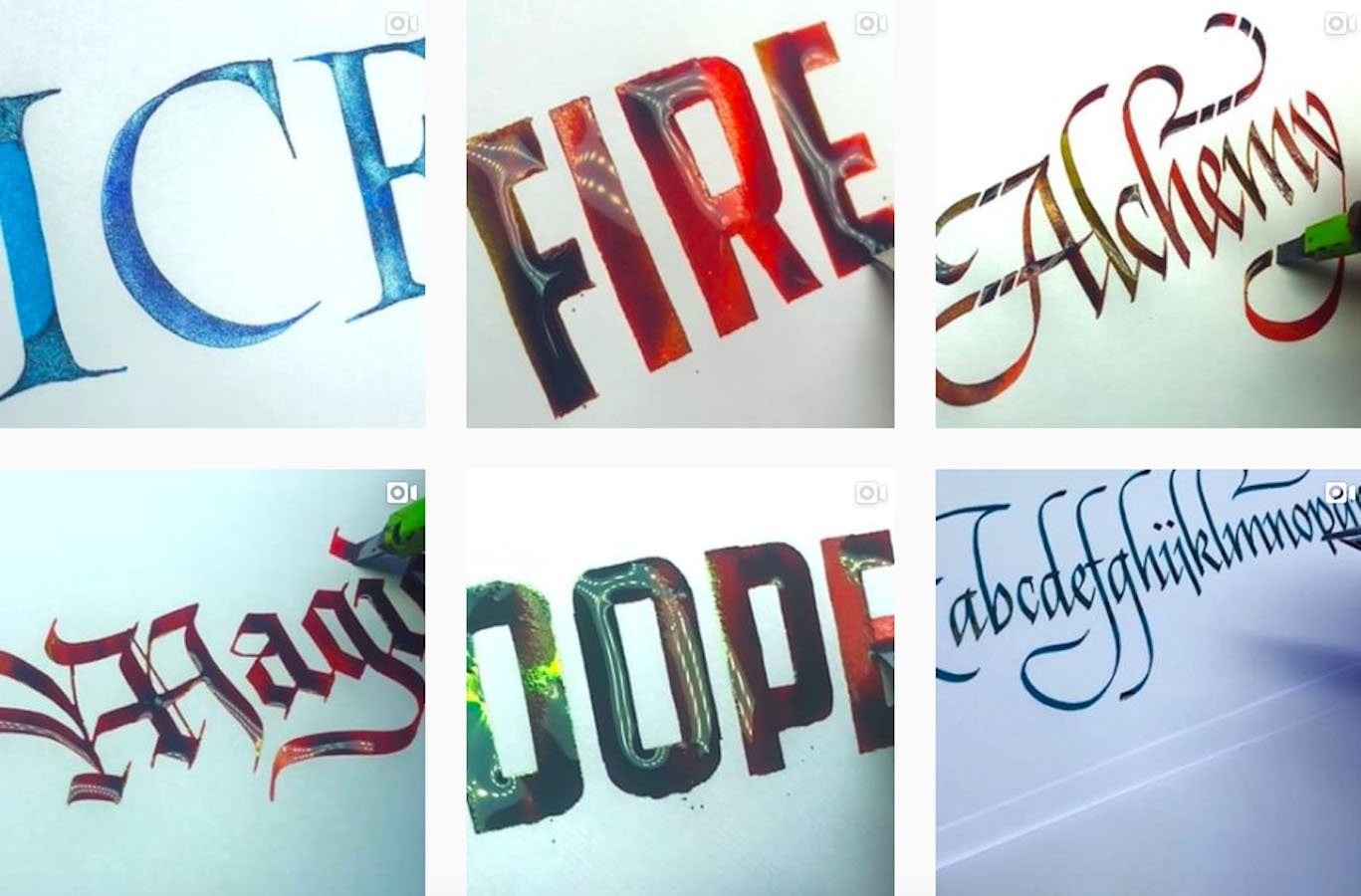 If you are searching for letterforms, patterns & ornament inspiration, that is the right Instagram account to follow. Artist and designer Seb Lester is one of the most famous calligraphers on Instagram with more than a million followers. The great advantage of the account is that most of the posts are videos.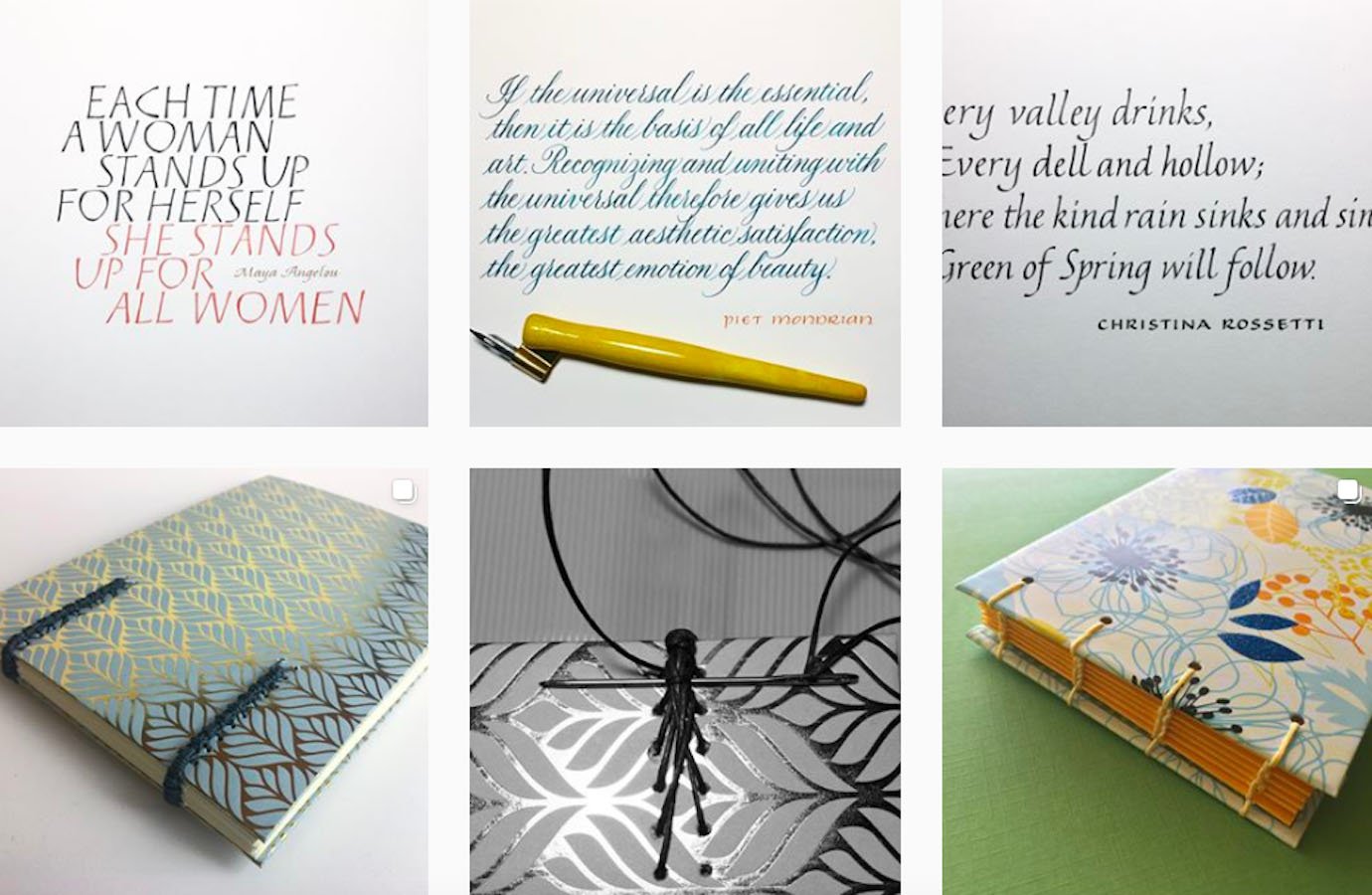 Lindsay Oshida is a graphic designer from Los Angeles who is also known for her beautiful calligraphy works. Lindsay has always loved "beautiful writing." She became popular when she posted daily stylized quotes on the eve of the new season of "Game of thrones" in 2015. The designer is a member of the Society for Calligraphy in Southern California.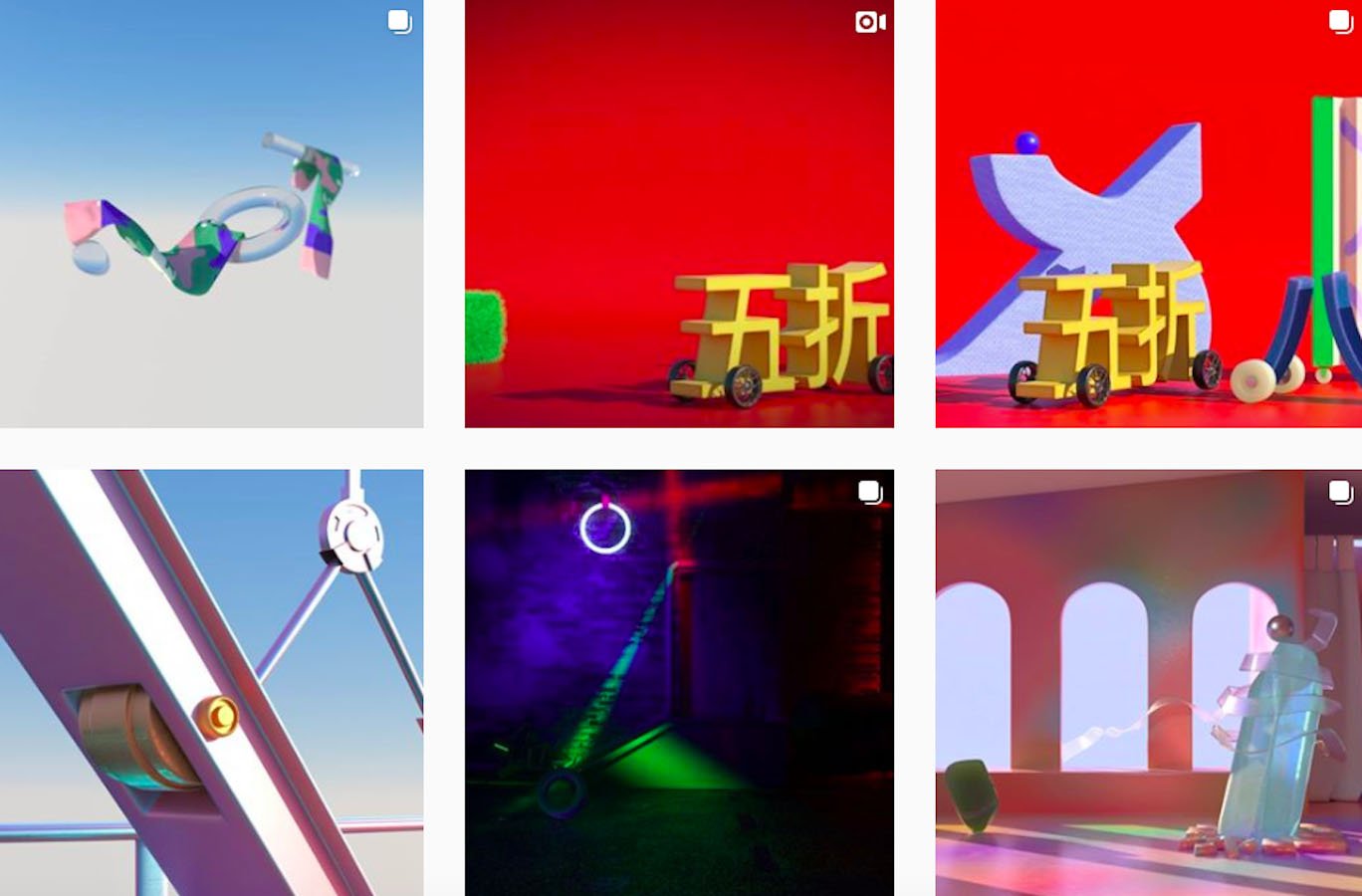 This is a beautiful Instagram account of Colombian digital artist Daniel Aristizabal who transforms ordinary everyday objects into surreal colorful paintings. The way he sees the world is really interesting to watch. Do not forget to follow and enjoy.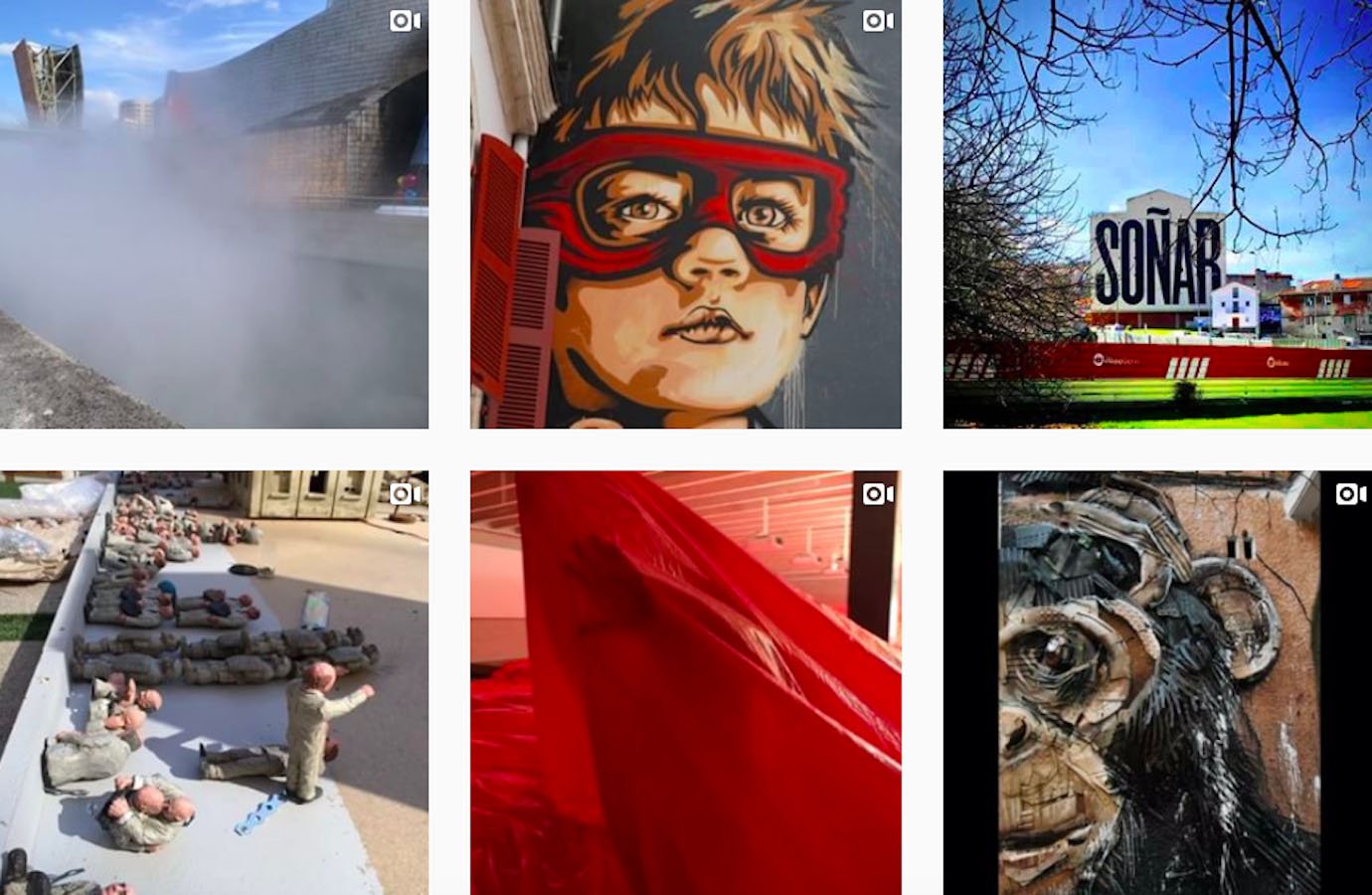 This is a leading worldwide conversation about art in the streets. Jaime Rojo is not an artist, he takes photographs of street art. One of his goals is to photograph new art, street art, graffiti, and urban art as they are. In addition, Jaime keeps track of the trends and how the trends affect popular and artistic culture. 99.9% of his photos are iPhone ones.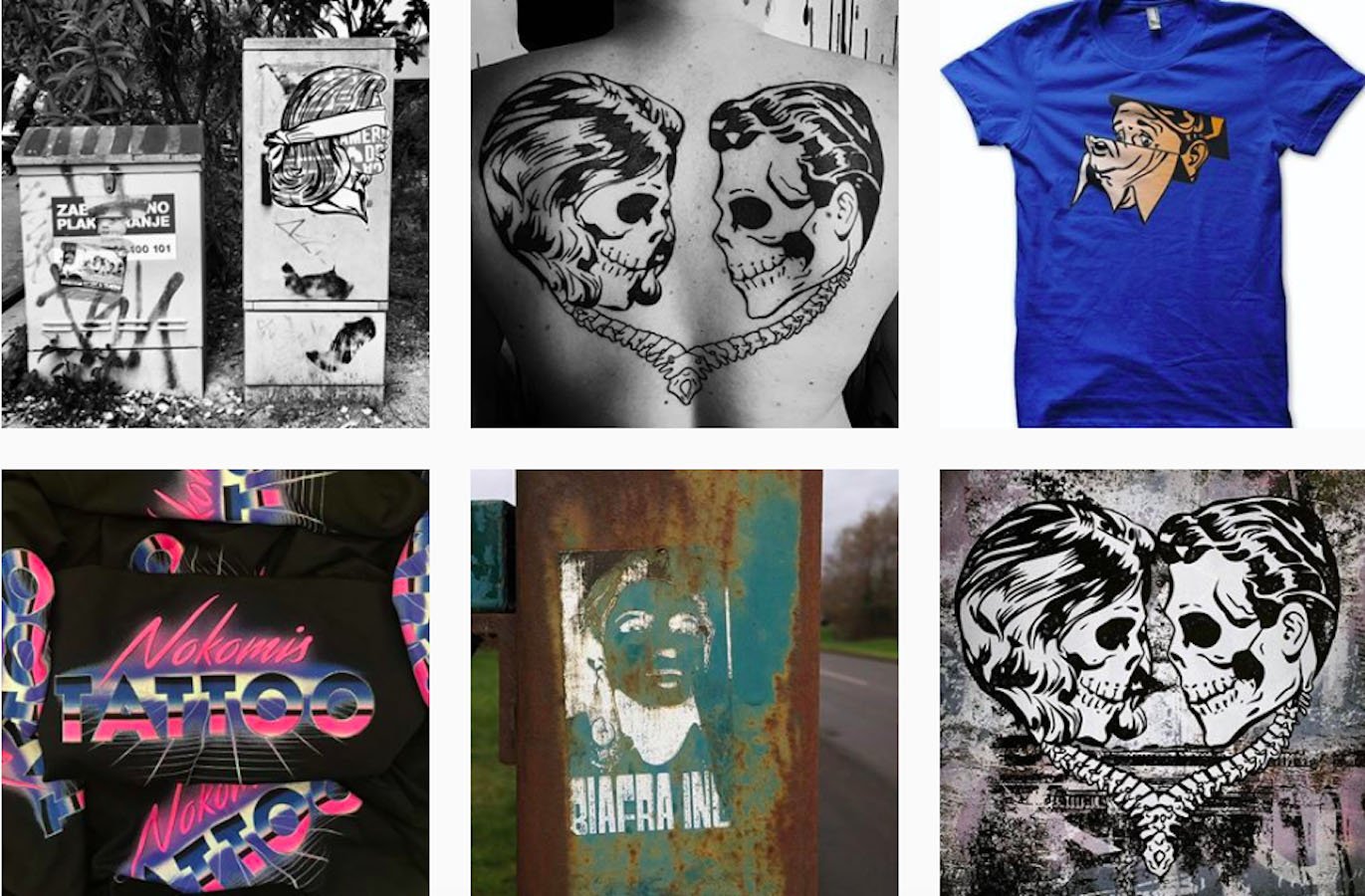 Biafra Inc. is an anonymous street artist who creates his works with the help of cans, stencils, stickers, and posters. According to the artist, his work – "a visual retelling of stories from life." He often uses social and political themes in his works. Click 'Follow' to learn more.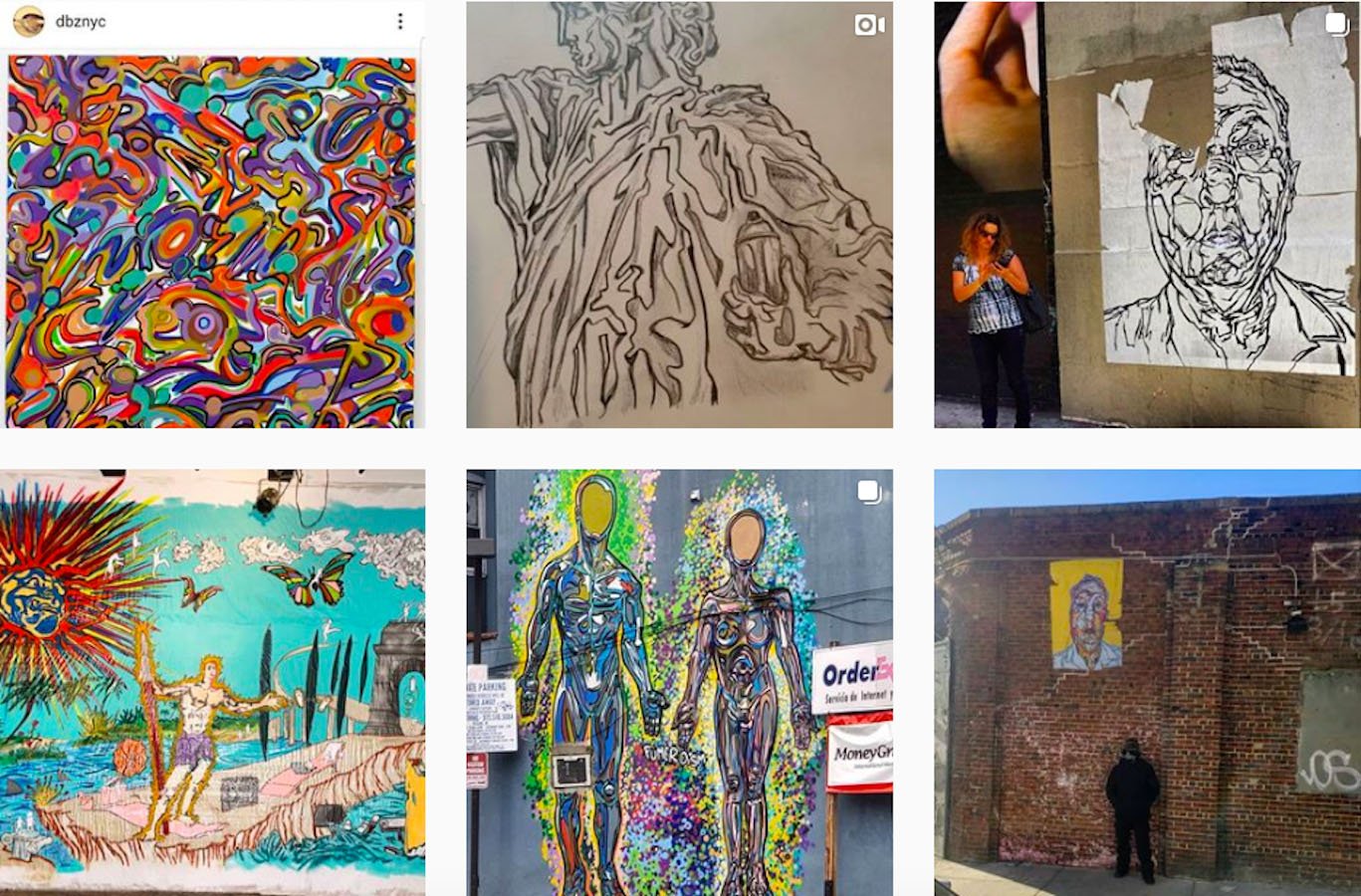 "My art is an extension of my character, bold and uninhibited, assertive and unorthodox". This is how an anonymous street artist describes his projects. His paintings are often cartoons with real-life objects. The purpose of an artist is to achieve originality and integrity in their art. Subscribe and see with your own eyes.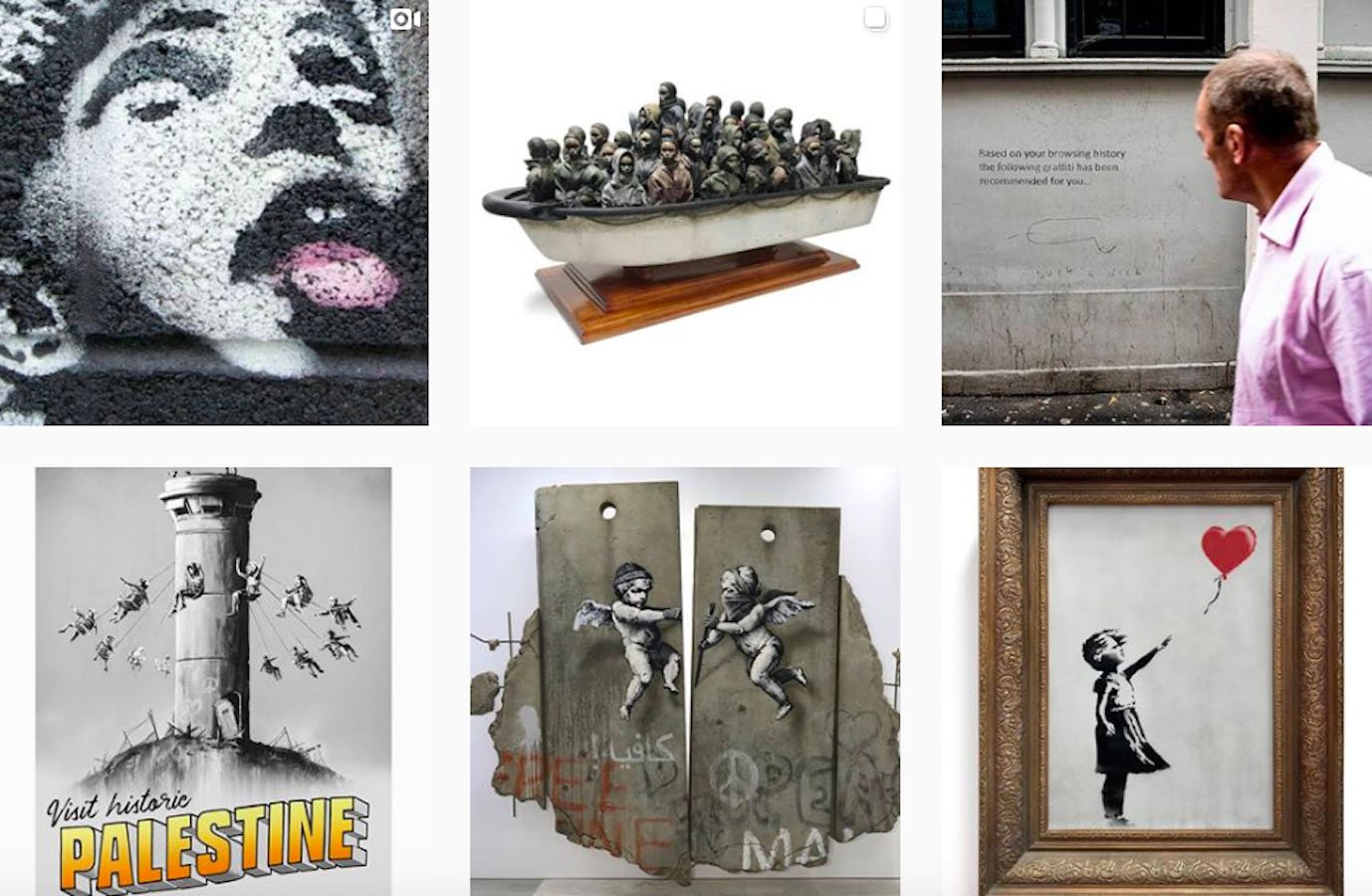 Banksy rarely updates his account, but it is definitely worth following. His works overview the major creative periods and highlight the greatest achievements by the artist.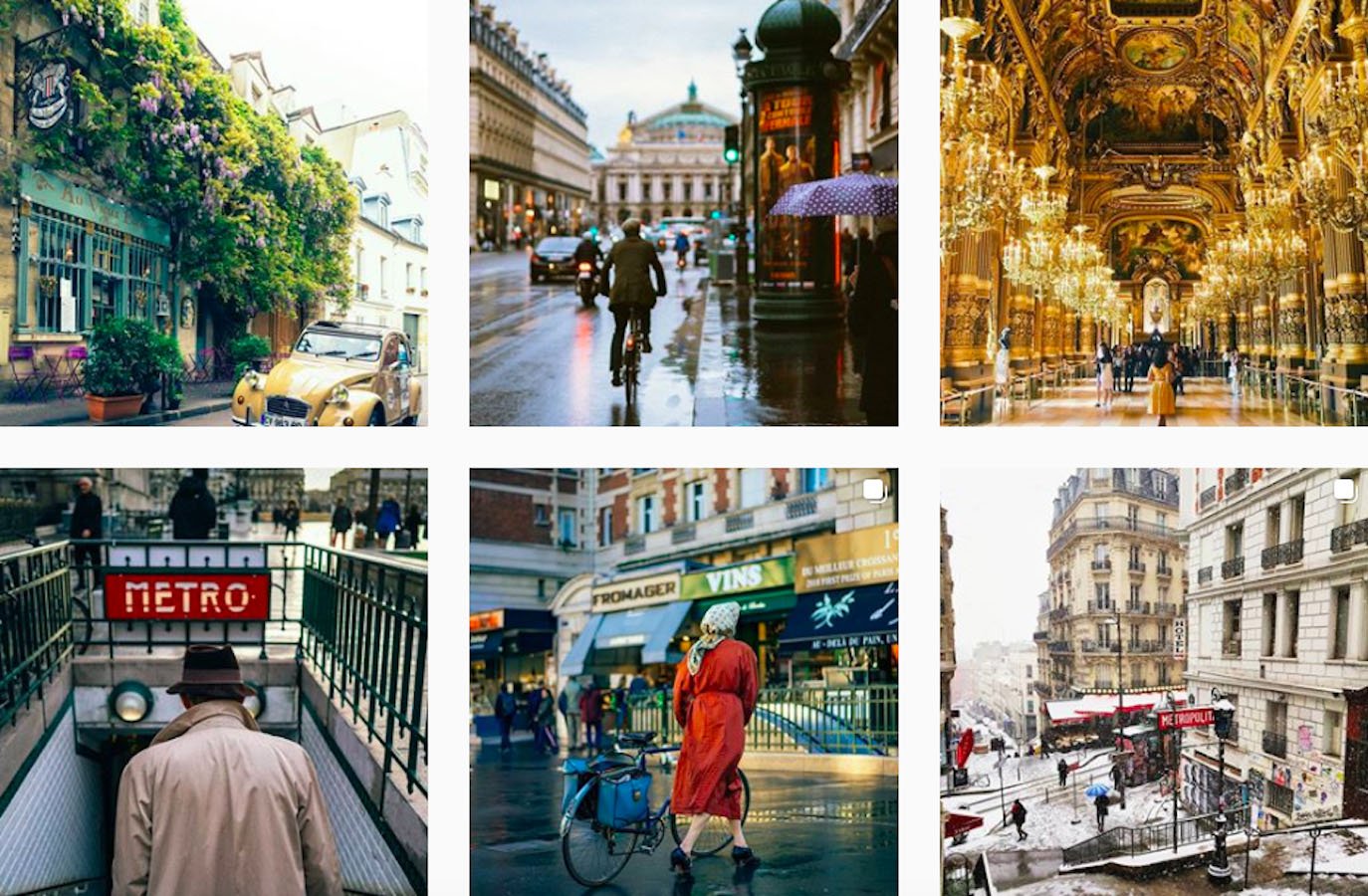 Instagram is full of interesting photos from all over the world. For example, in the account of VuThéara Kham you will find photos of landscapes and residents of Paris. His pictures capture the emotion of the moment. He is fascinated by the light, street photography and urban landscape.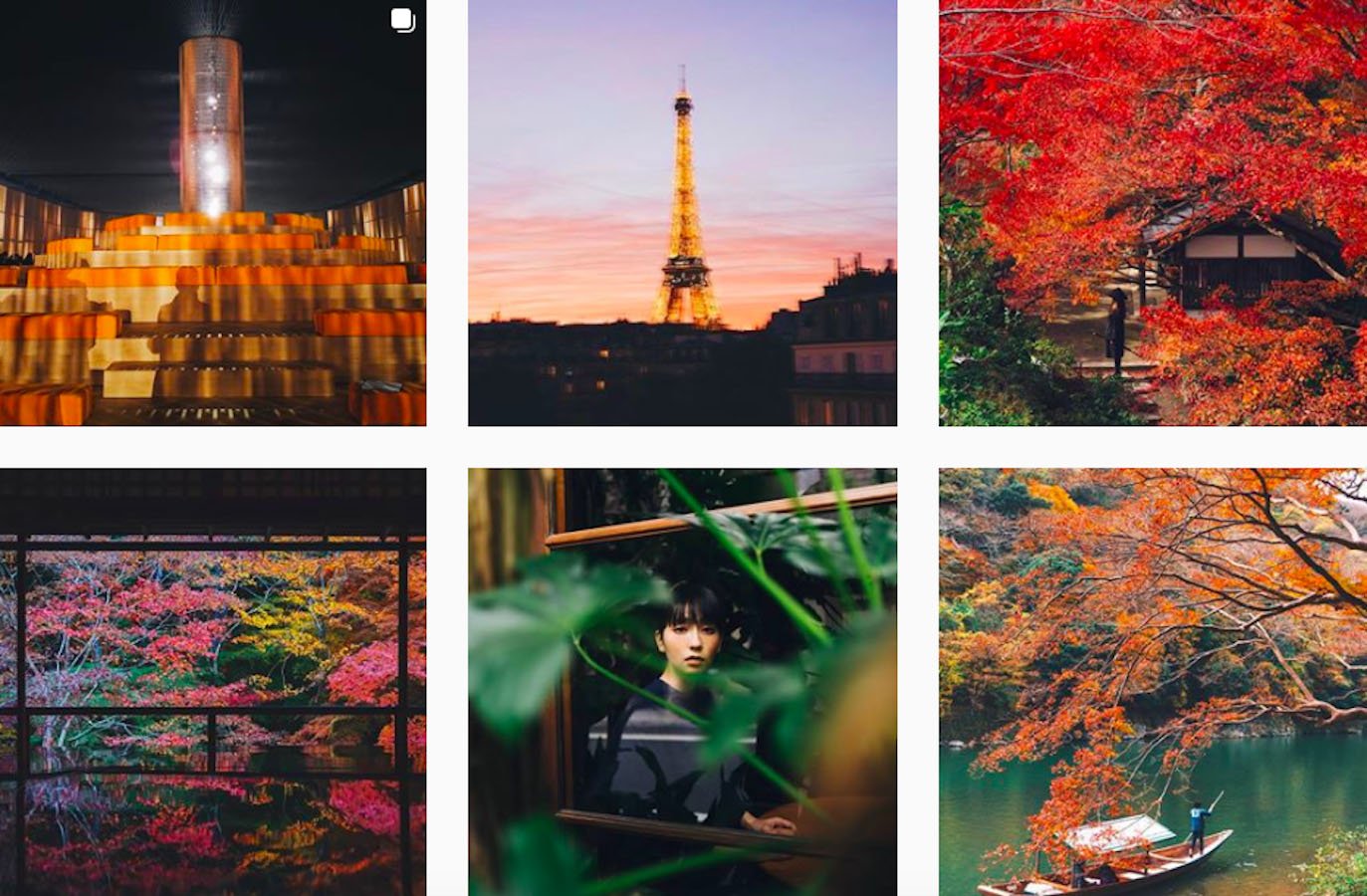 Hiroaki Fukuda is a freelance photographer from Tokyo who discovered his
love for photography in New York. His passion for photography comes from his obsession with light and his love of travel. Instagram has become a real launching pad for the Tokyo artist. Such brands as Nike and Christian Dior noticed his works there.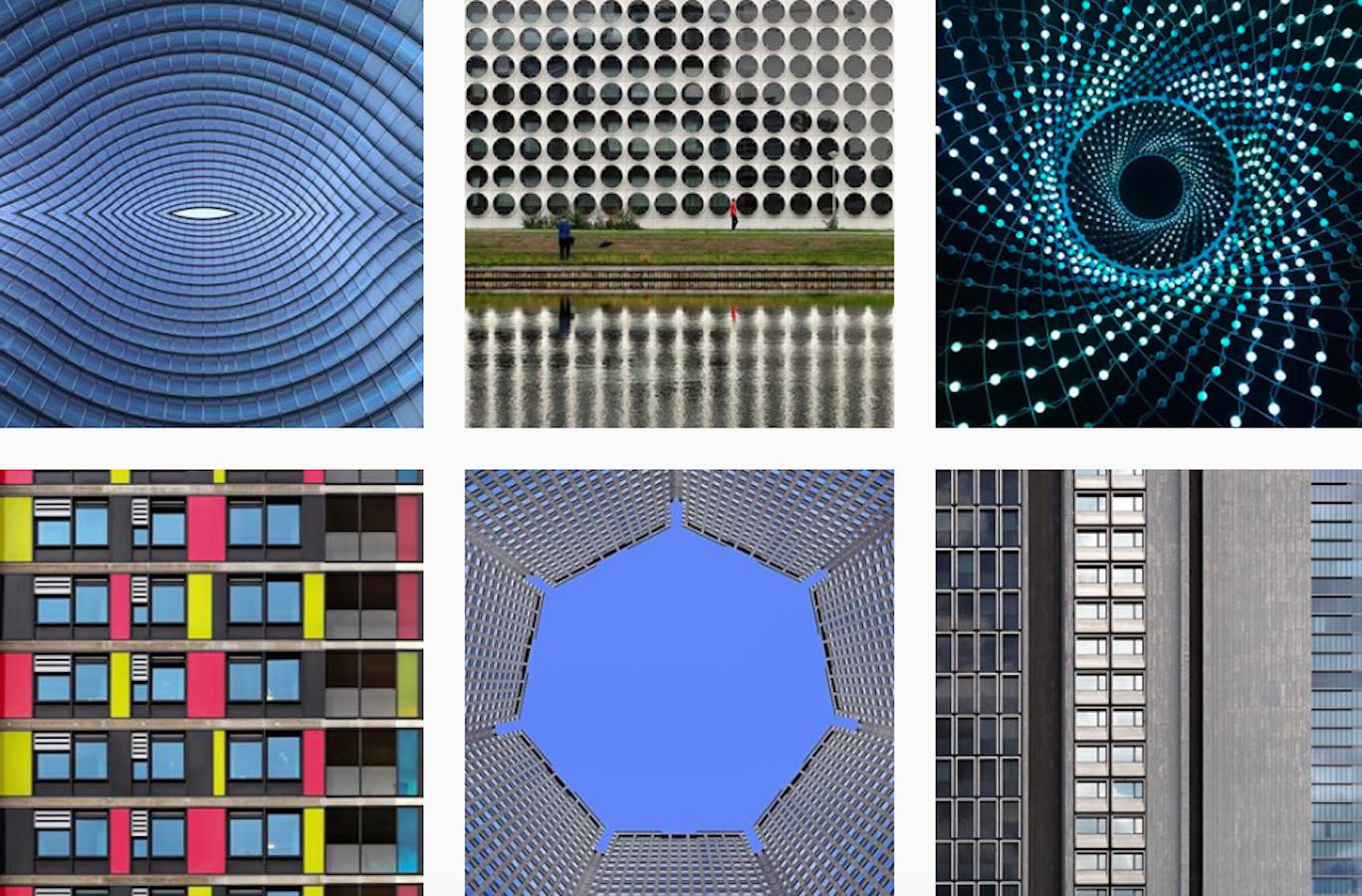 Although Dirk Bakker is a graphic designer, he likes to take photos of art, design and architectural objects. He is a (mobile) photographer from Amsterdam with a unique eye for patterns, textures, lines and shadow play. Dirk can make art from a simple piece of pavement and he uses his iPhone7+ for his work on SeeMyCity.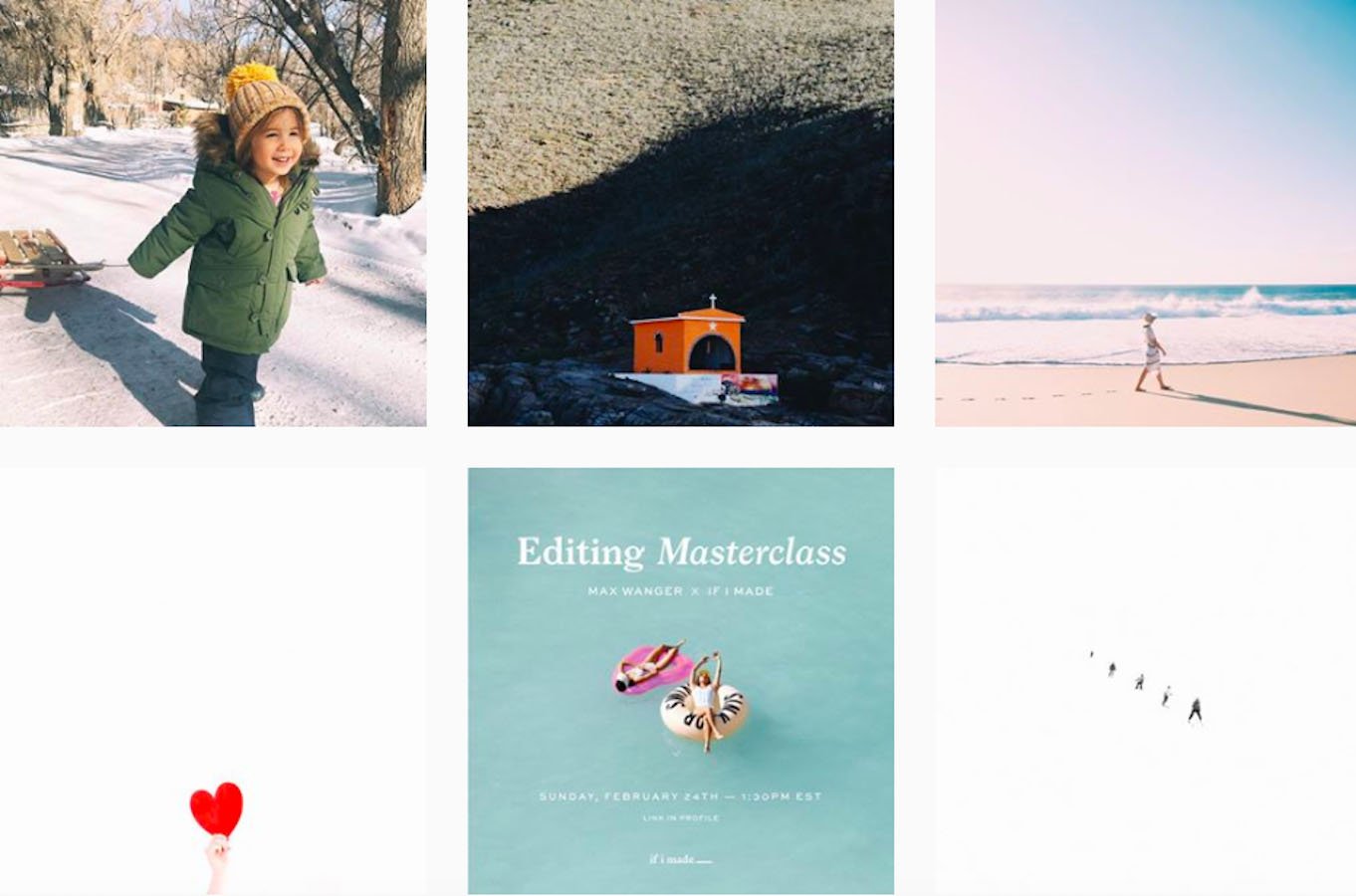 Max Wanger is a photographer from Los Angeles who specializes in portraits and wedding photos. His account is a mix of personal photos and the ones for clients. Moreover, Max offers a pre-recorded class. You will learn how to achieve Max's negative space imagery through editing, balance wedding and commercial work, and much more. This is a great learning resource for creatives and entrepreneurs.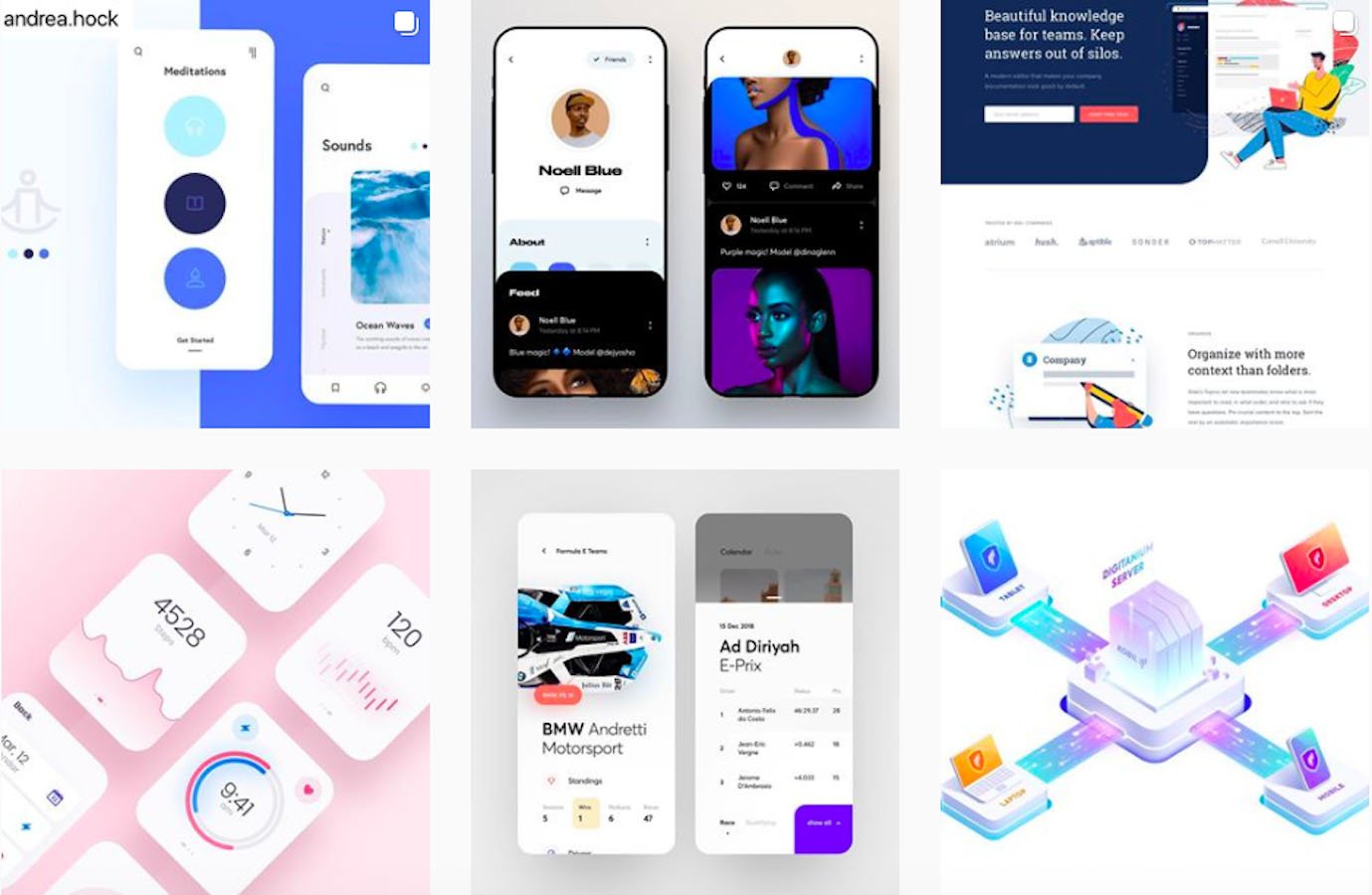 This is a daily dose of inspiring UI design. This is an awesome account to inspire a web designer, to motivate to create something new and bring to the idea. You will get access to interesting solutions, unusual shapes and graphics, as well as just cool ideas for your own projects.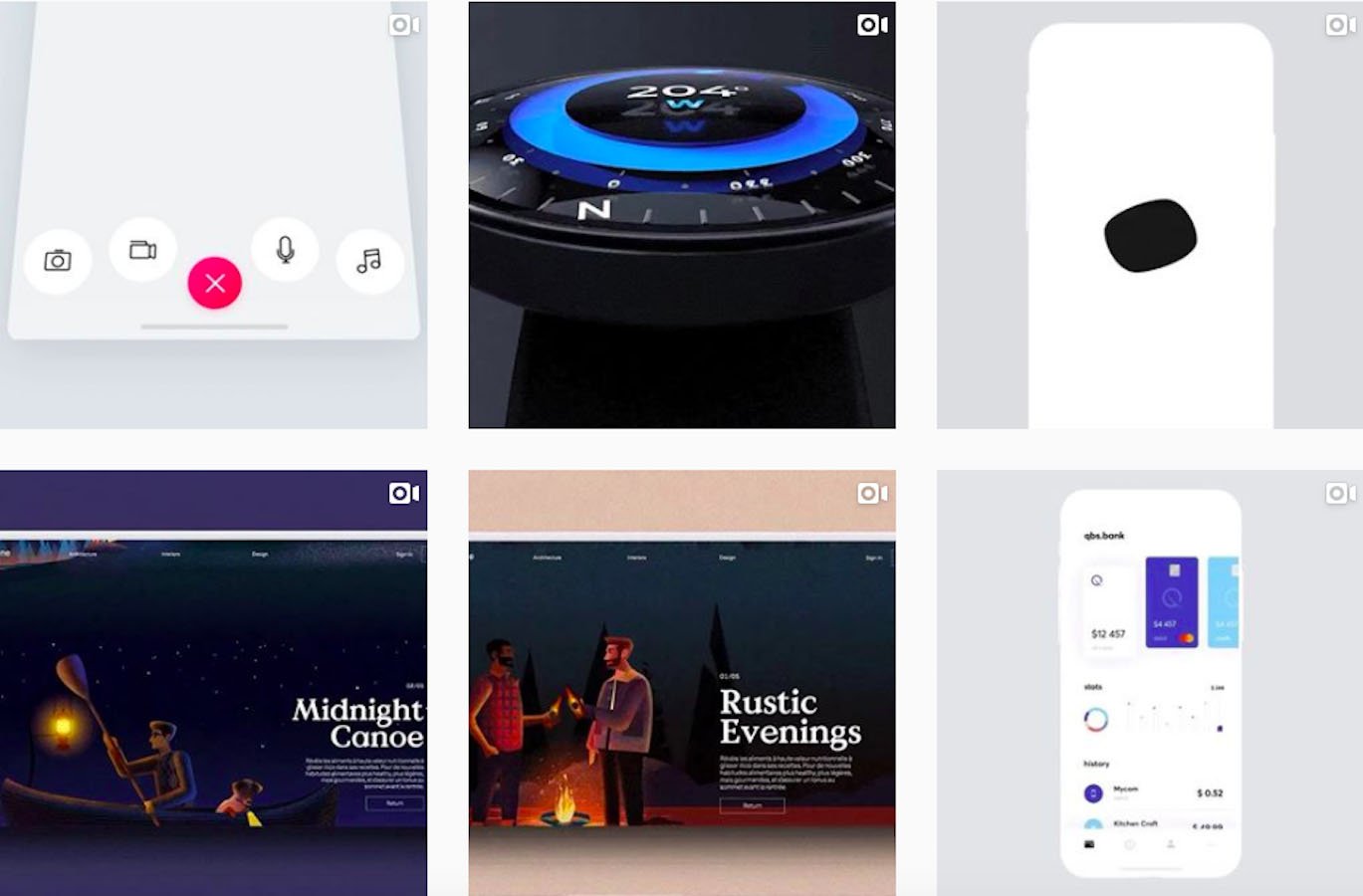 This is a working environment and projects from the best agencies. If you want to stay motivated and follow the process of leading designers from around the world, do not miss this inspiring Instagram account.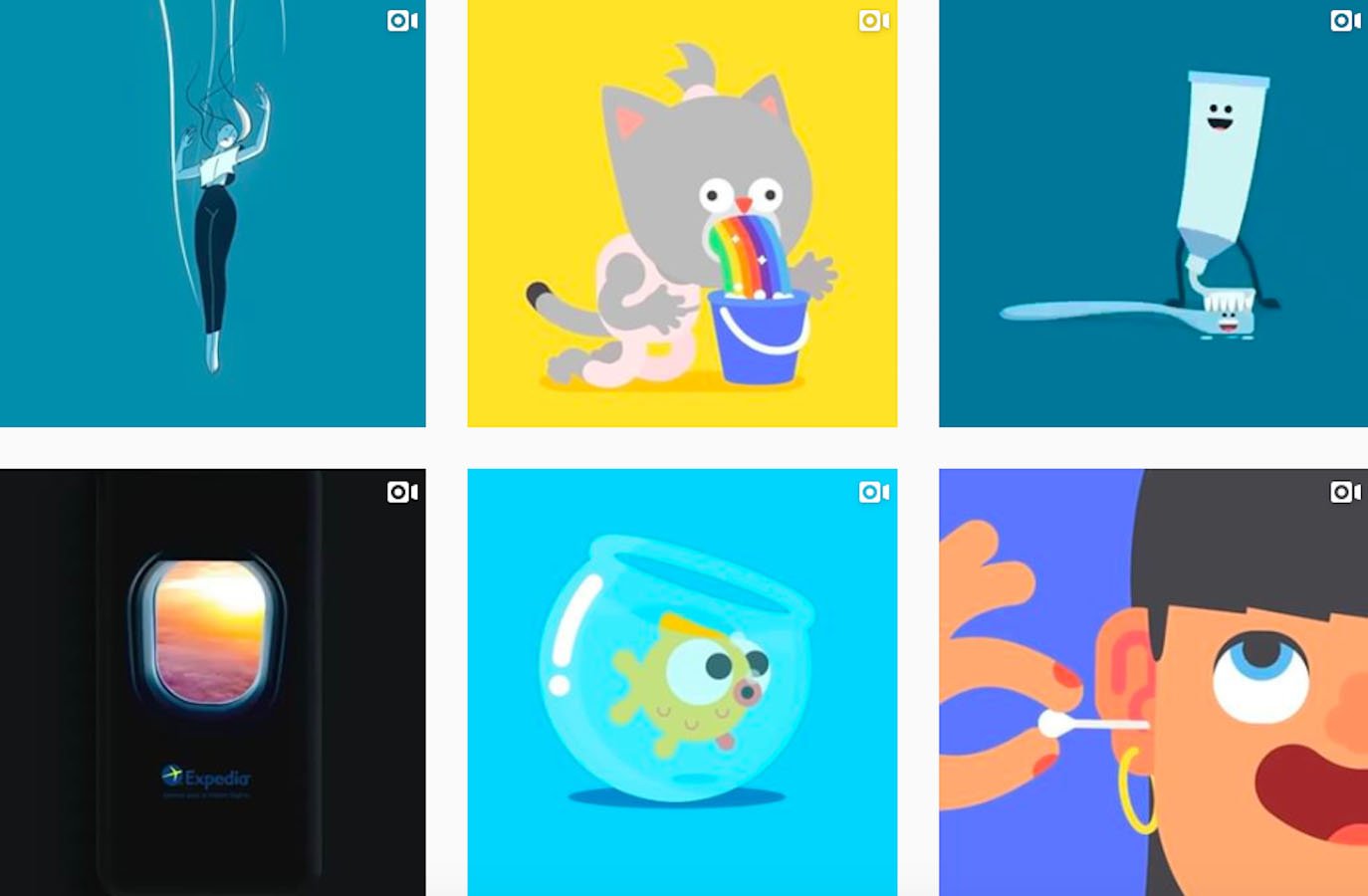 Follow this account to get inspirational pictures. Here you will find cool animations and UI/UX made by talented designers.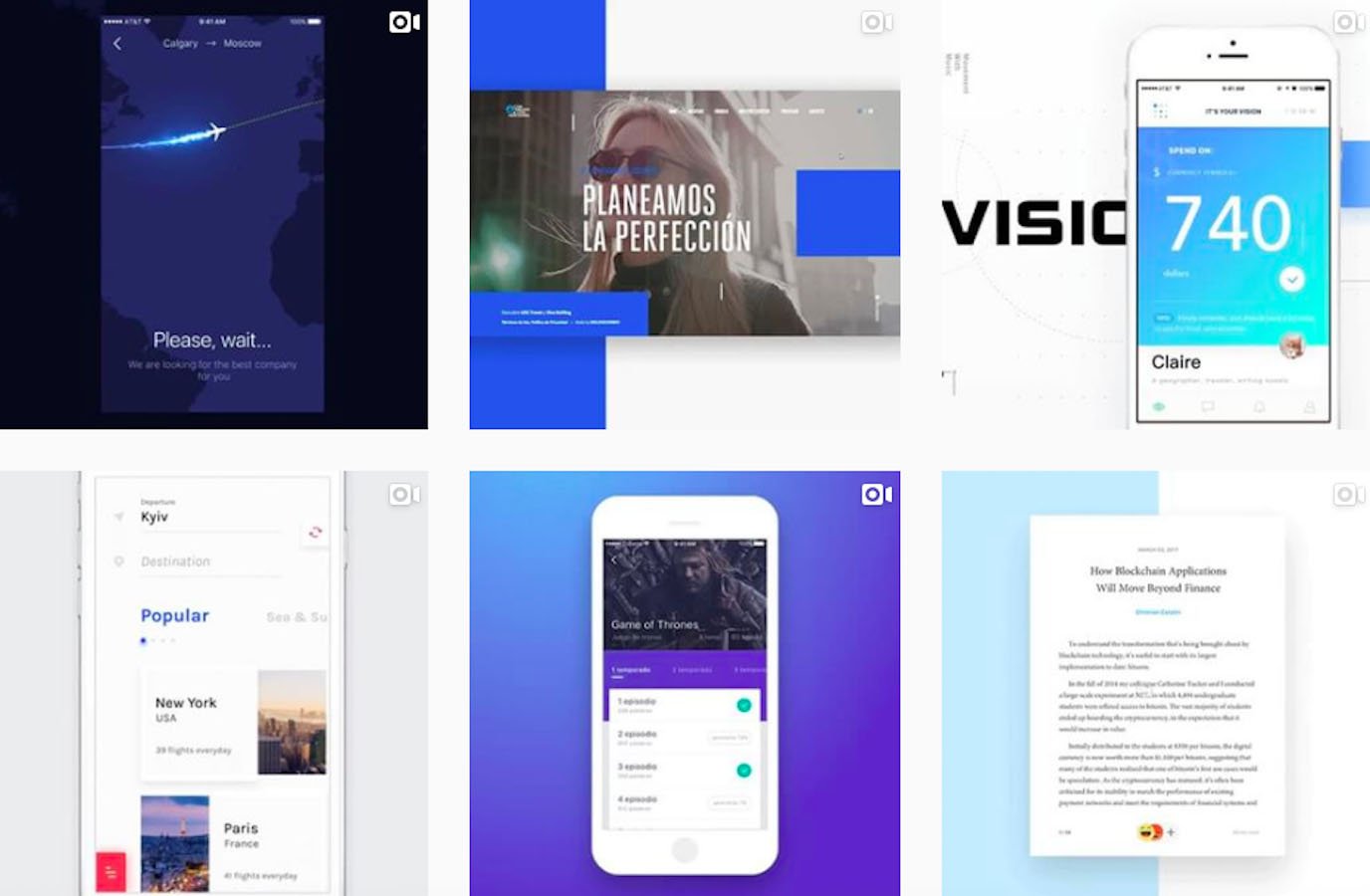 This is a Digital Agency focused on high-end and exceptional creative projects. It is located in Israel. You can find innovative design solutions every day. Do not forget to click 'Follow'.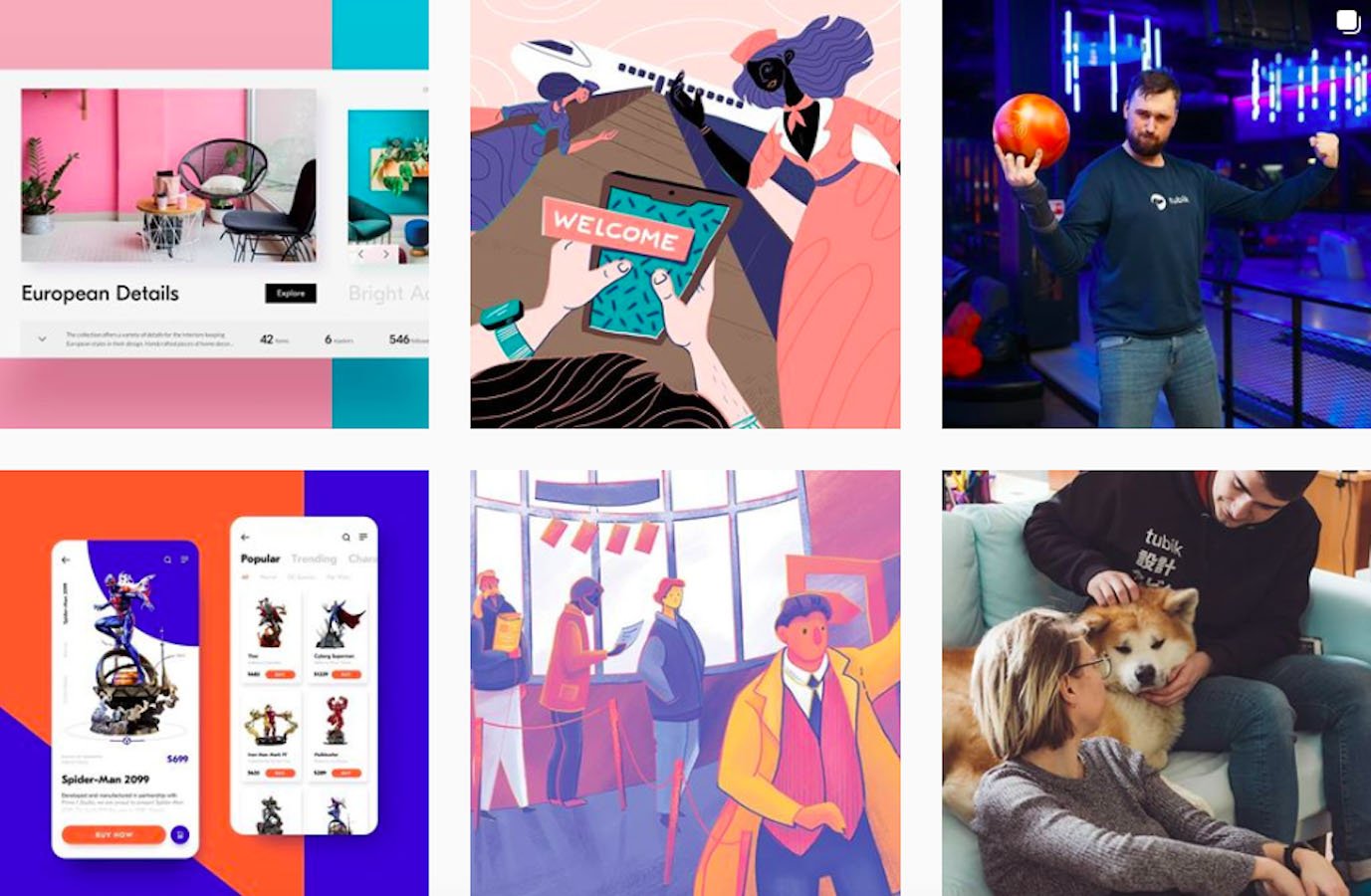 The next account is an inspiring digital agency based in Dnipro, Ukraine. They create mobile and web interfaces, stylish illustrations, graphics and motion design for brands. TUBIK STUDIO is a very cool studio where any designer would like to work in.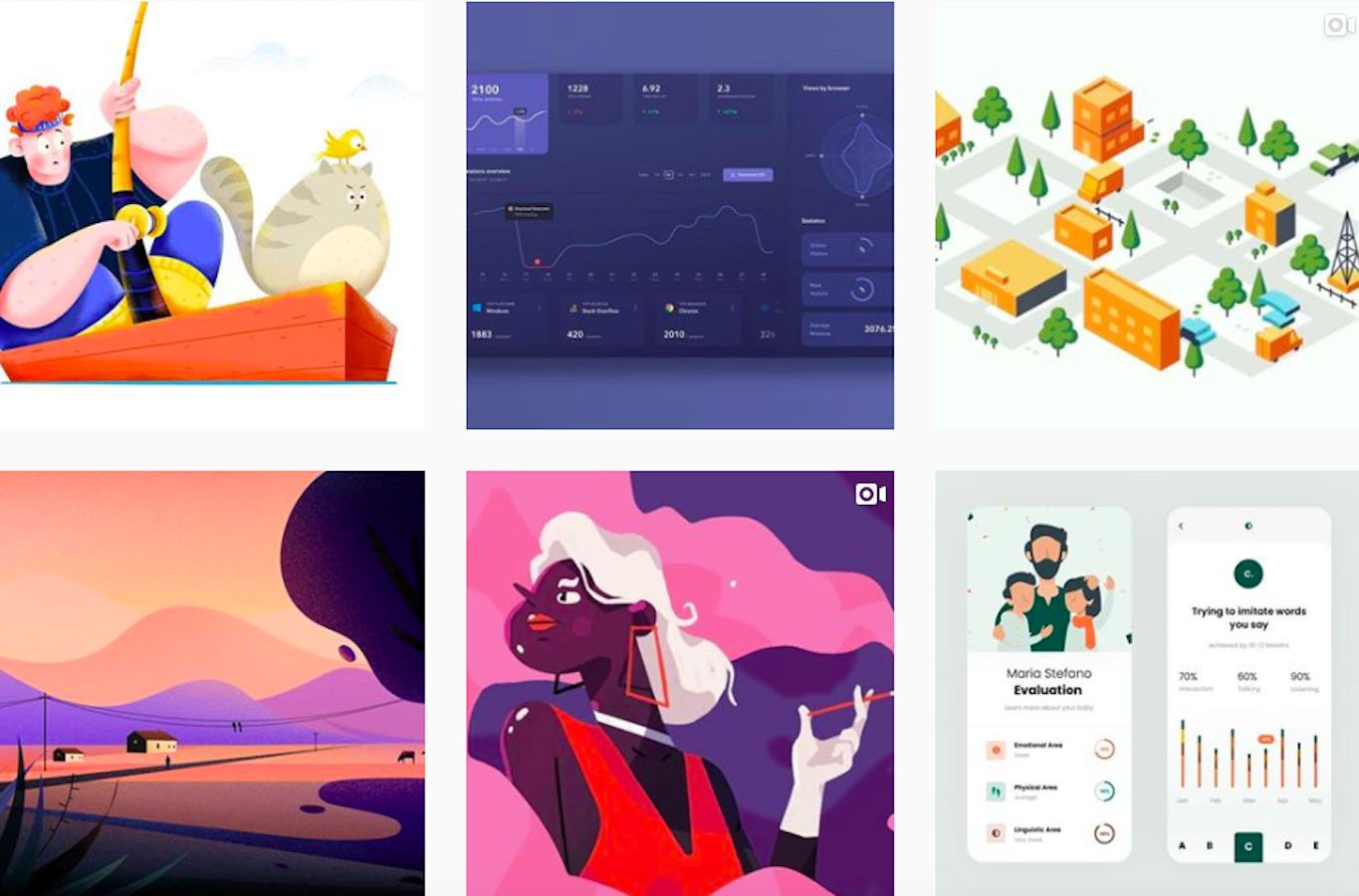 Fireart Studio creates a beautiful design with a passion for startups & leading brands. They enjoy doing cool projects, which they are proud to put in the portfolio afterward. They love the details and pay special attention to them. You will definitely enjoy this space of inspiration.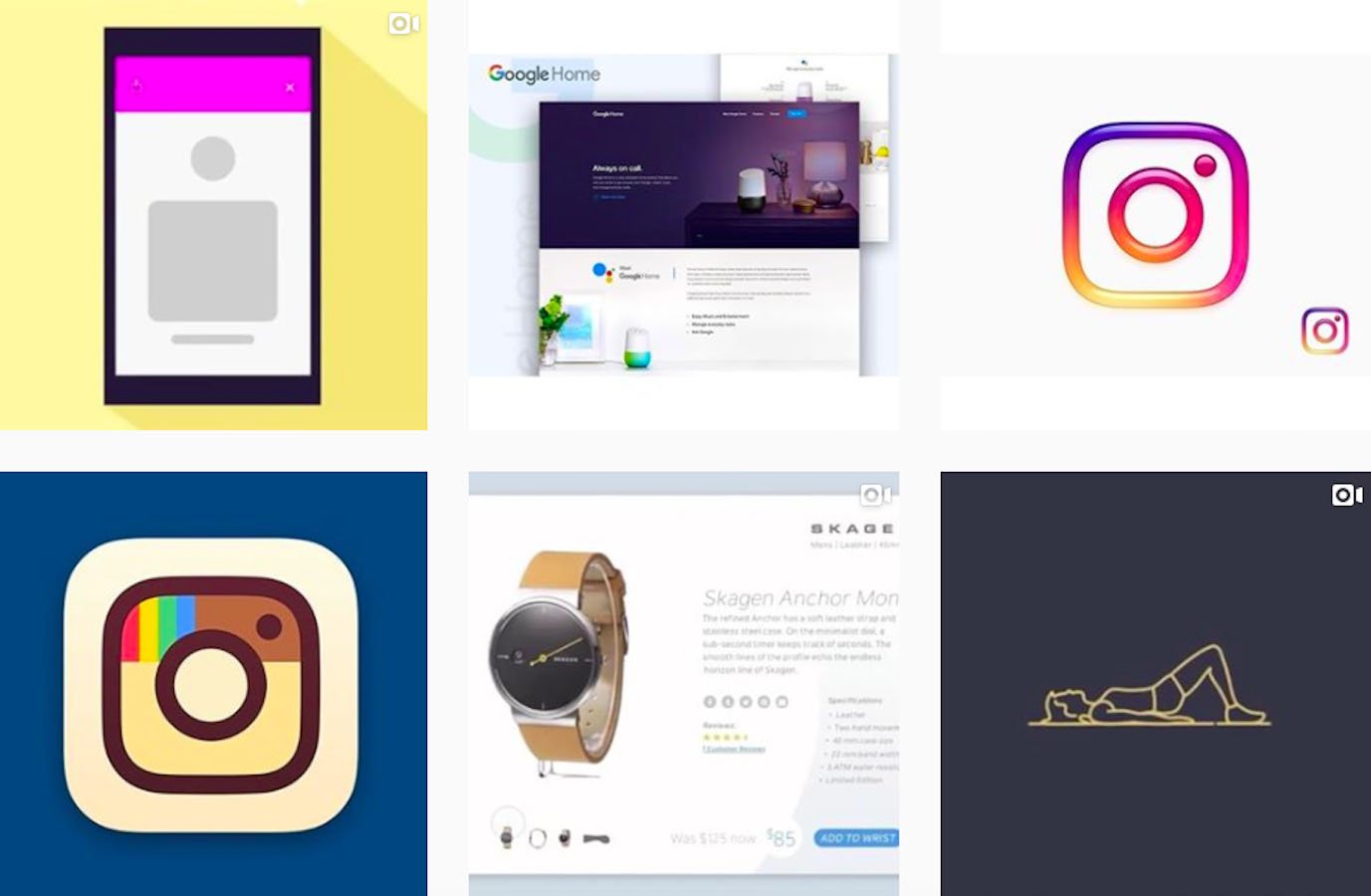 This is all about UI & UX, user interface design inspiration. Follow us to see the best UI of Websites, Apps, Games & more. With full credit given, it is a great resource to find some of the best designers on Behance and Dribble.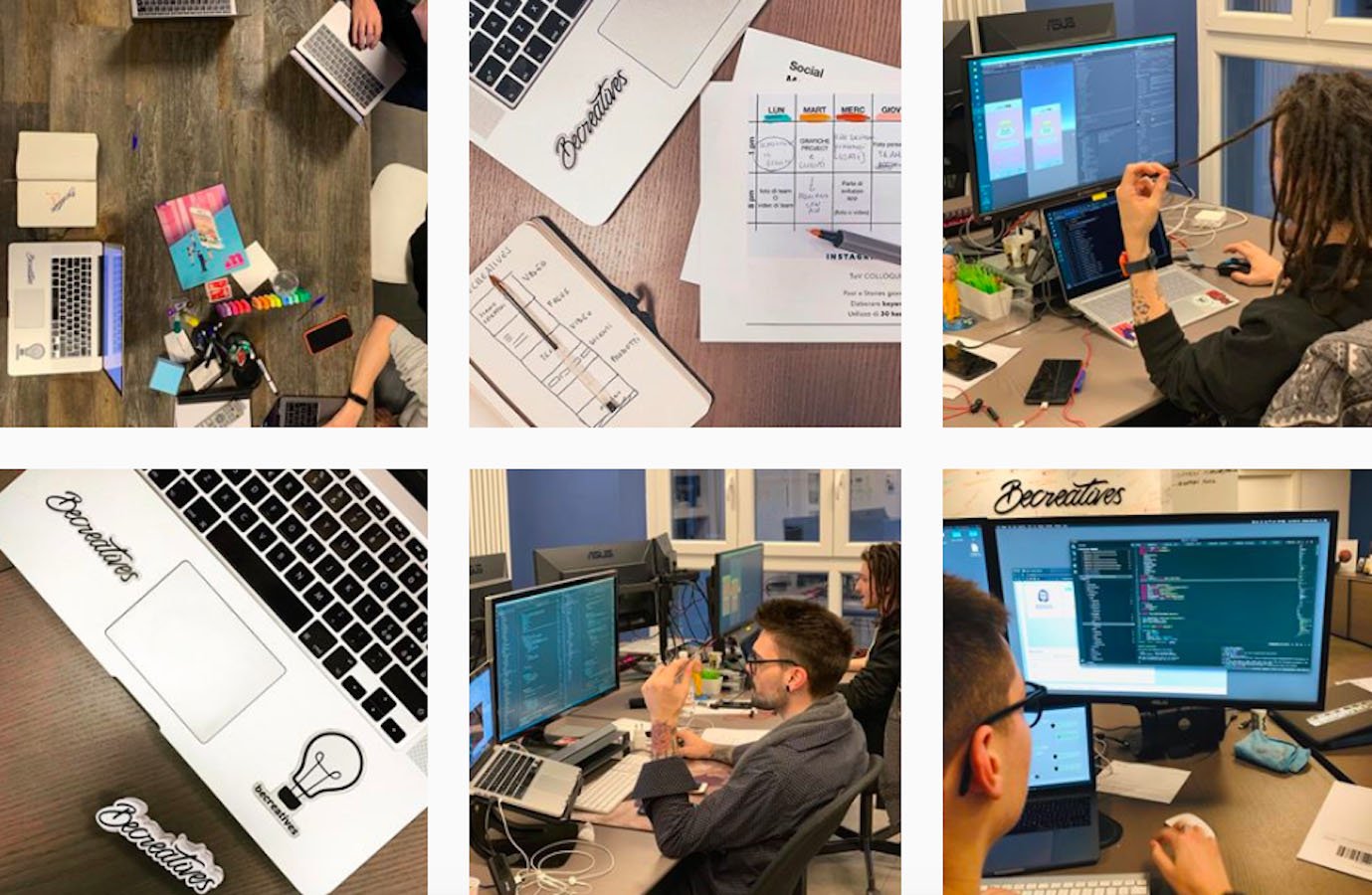 Be Creatives is an agency which develops digital experiences and effective products. The agency is founded by Alex Buononato. Do not hesitate to visit his personal account as well.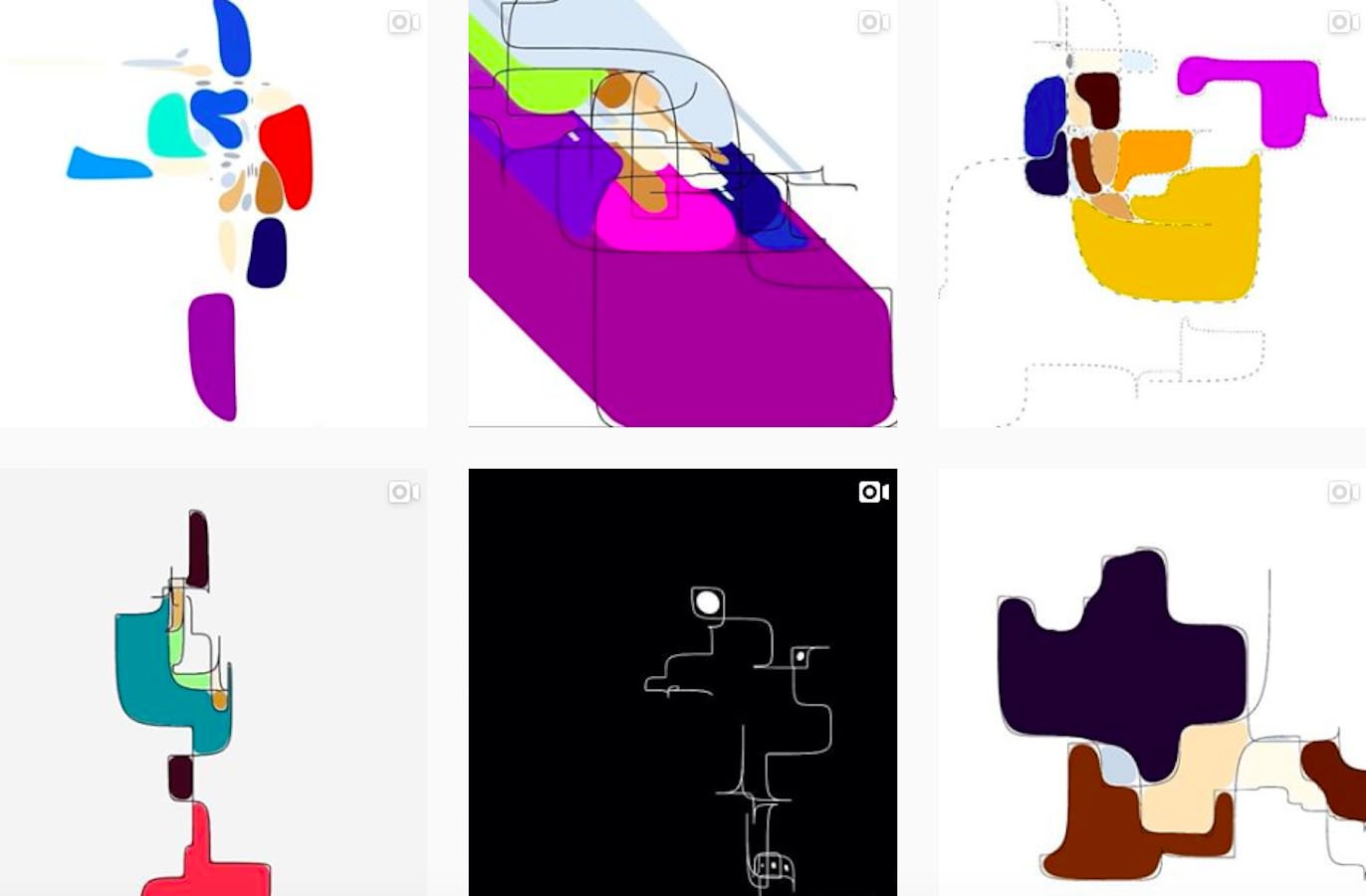 Zach Lieberman has started to make digital prints of his work and is excited to share them here. His work is mind-bending and highly modern, and a good example of how to master openFrameWorks.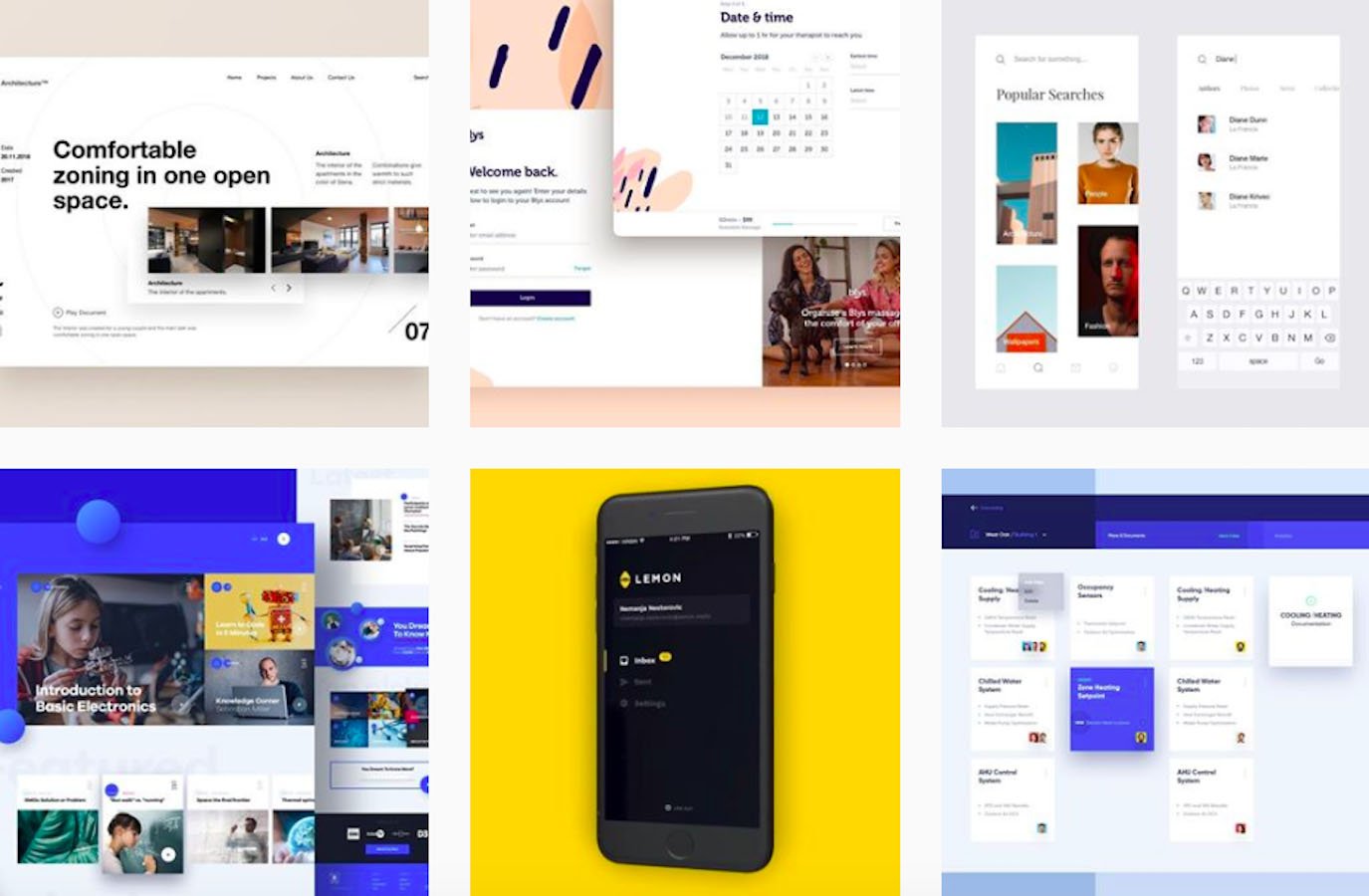 Interface lab shows the web and app design works around. It features some particularly good e-commerce design examples, so it is definitely worth following if it is your area.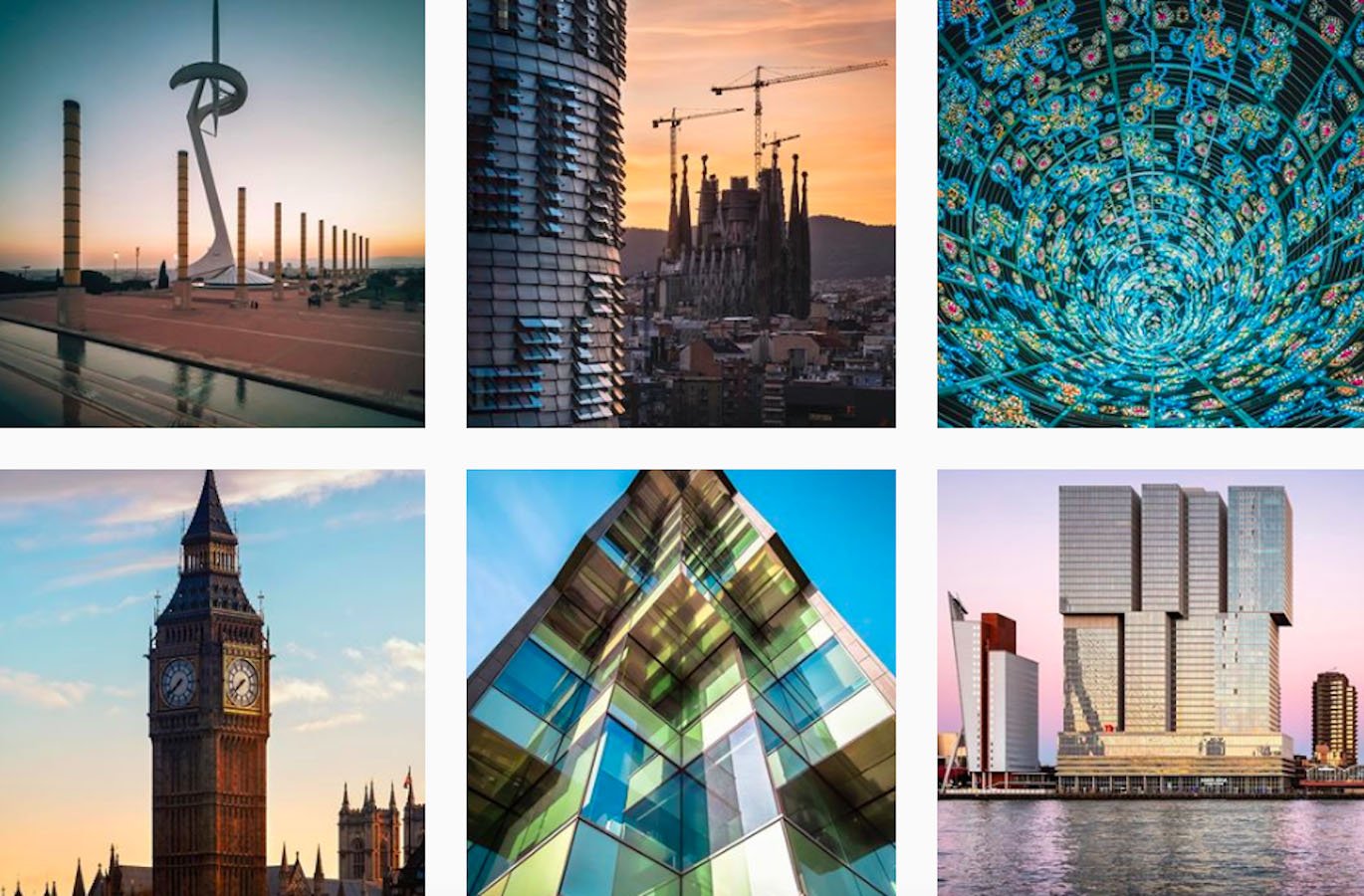 Nicanor García is a photographer from Barcelona. Here you will find beautiful photos of houses taken from interesting angles. Web-designers, architects, and photographers will find it useful to follow this account. Sometimes it looks like these photos are taken on another planet.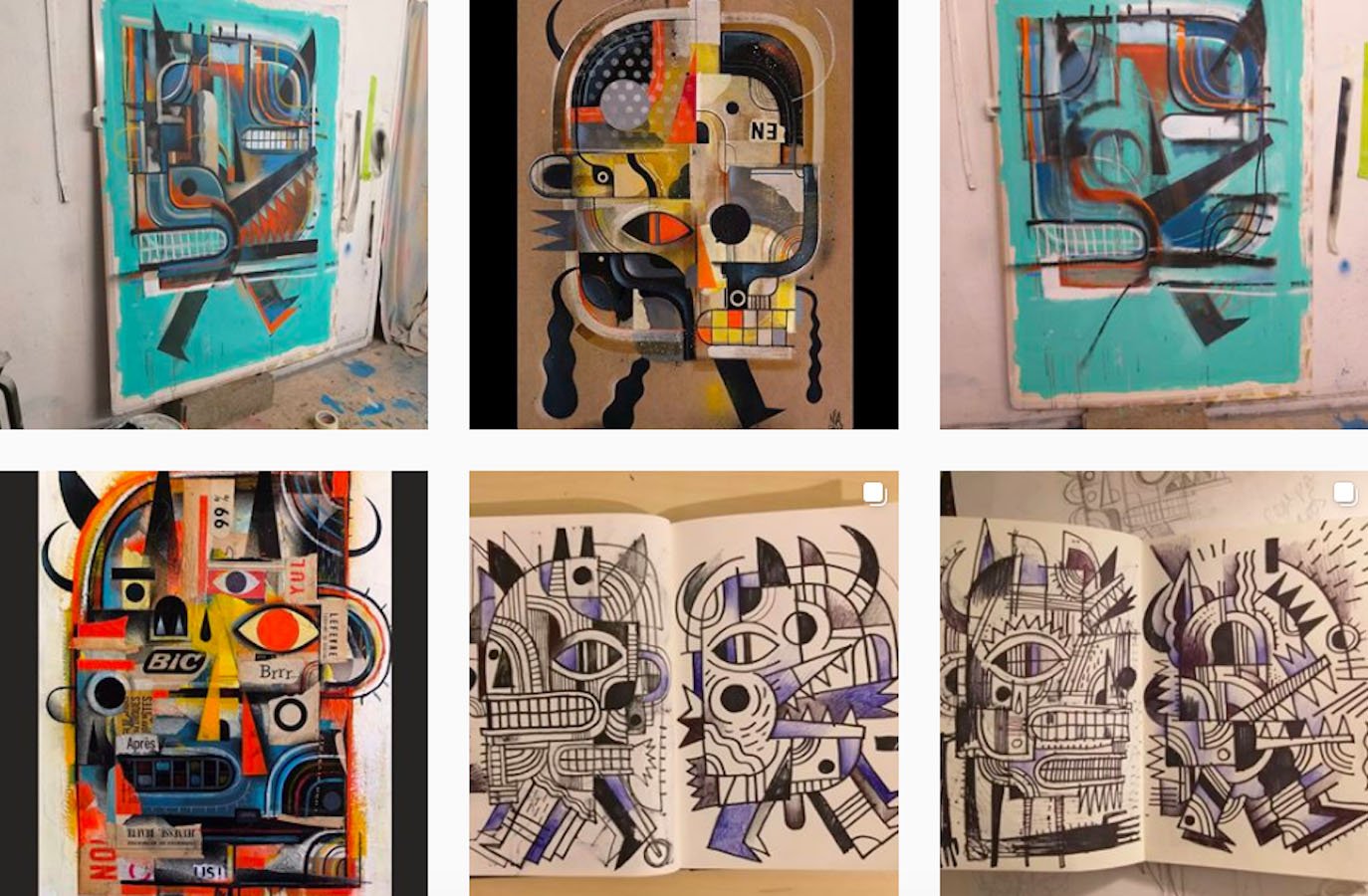 Seb Niark from Paris draws very strange and unusual monsters. The works of this Illustrator are included in popular newspapers, magazines, walls, scenes, and home. Who knows, maybe one of his works will inspire you to create something cool. Enjoy!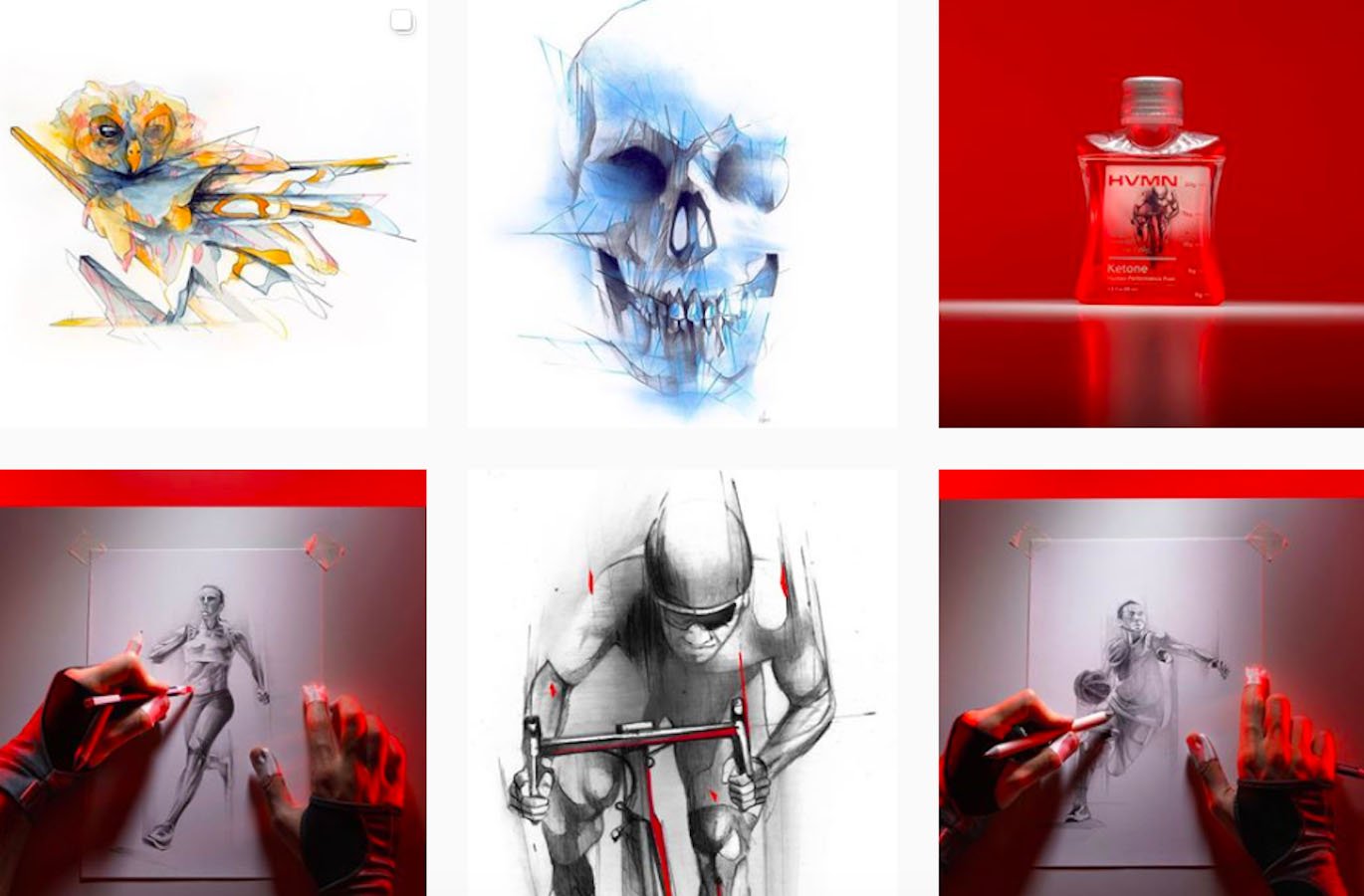 Alex is popular for his very cool illustrations for advertising campaigns. All drawings are made by hand. Alexis has already worked with such giants as Hewlett Packard, Nike, BMW, and Atimic.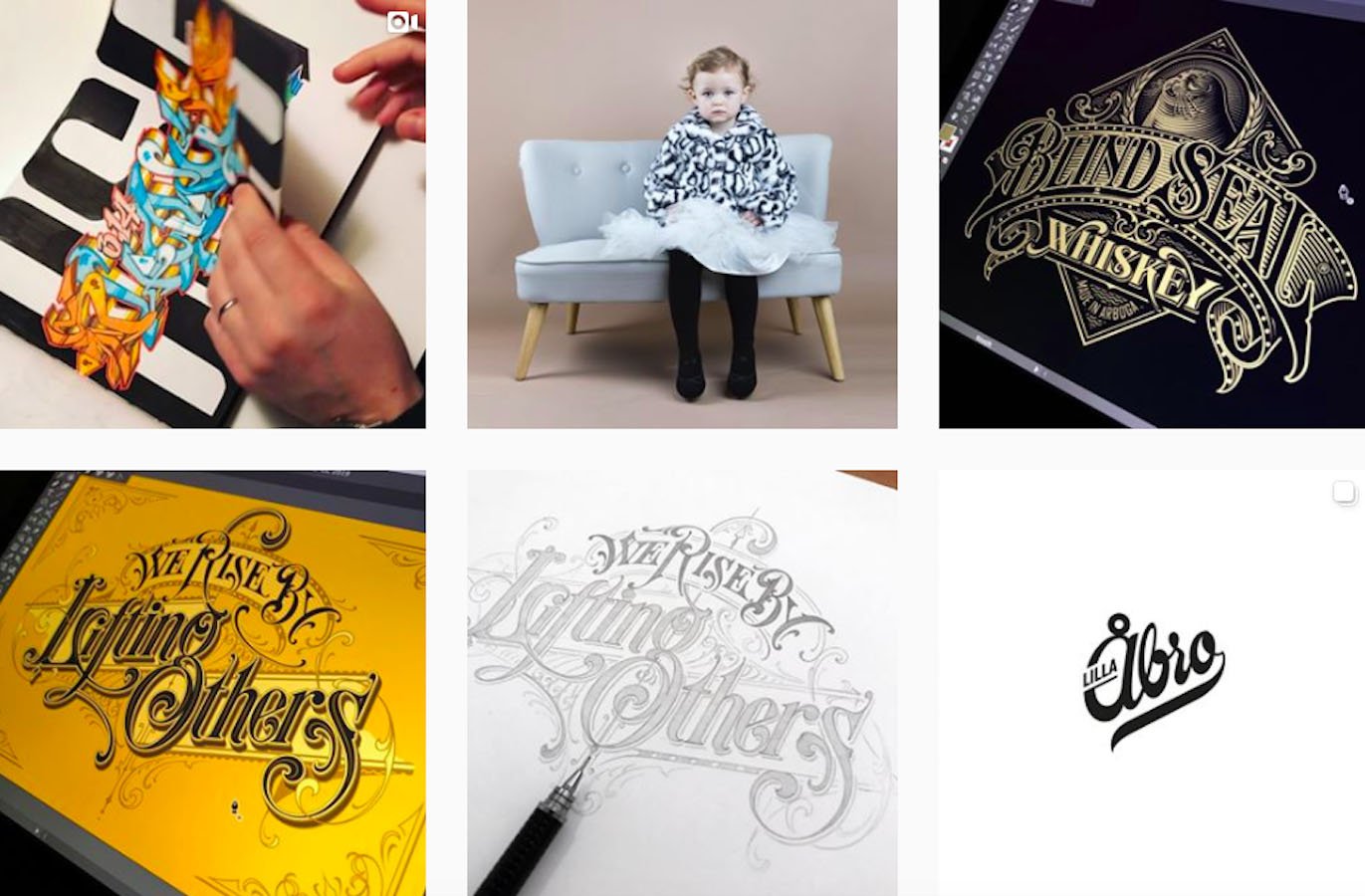 Martin Schmetzer is an award-winning designer specializing in hand-drawn typography with a high level of detail and diligence. He works with many clients from England, Australia, and Asia.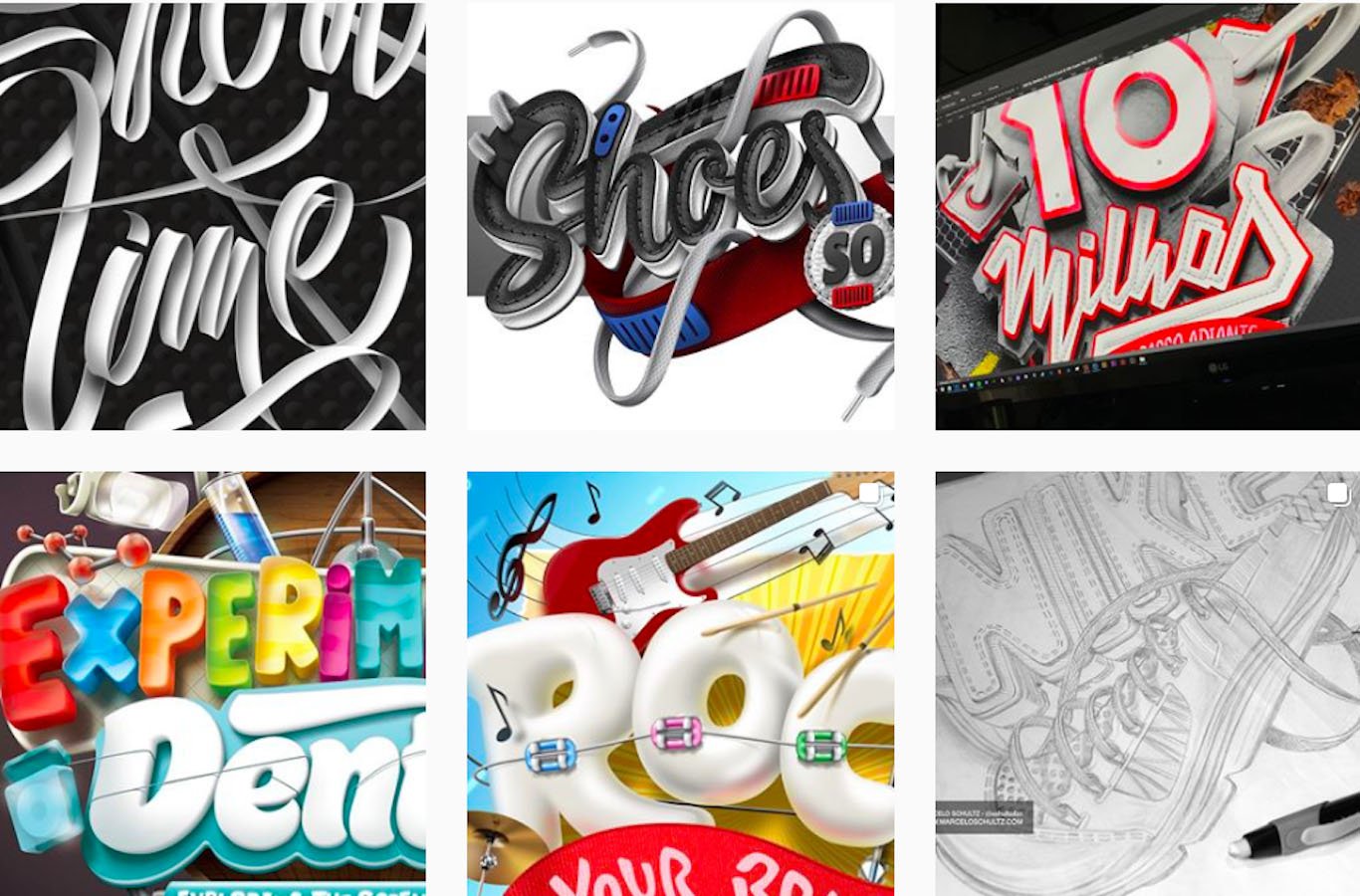 Marcelo Schultz is a Graphic Artist and Illustrator based in Curitiba, Brazil. Working since 2003 as a professional Designer and Creative director, now he is focused on Lettering and Illustration. Marcelo creates works that are well known by the realistic textures, a lot of depth and good attention to small details.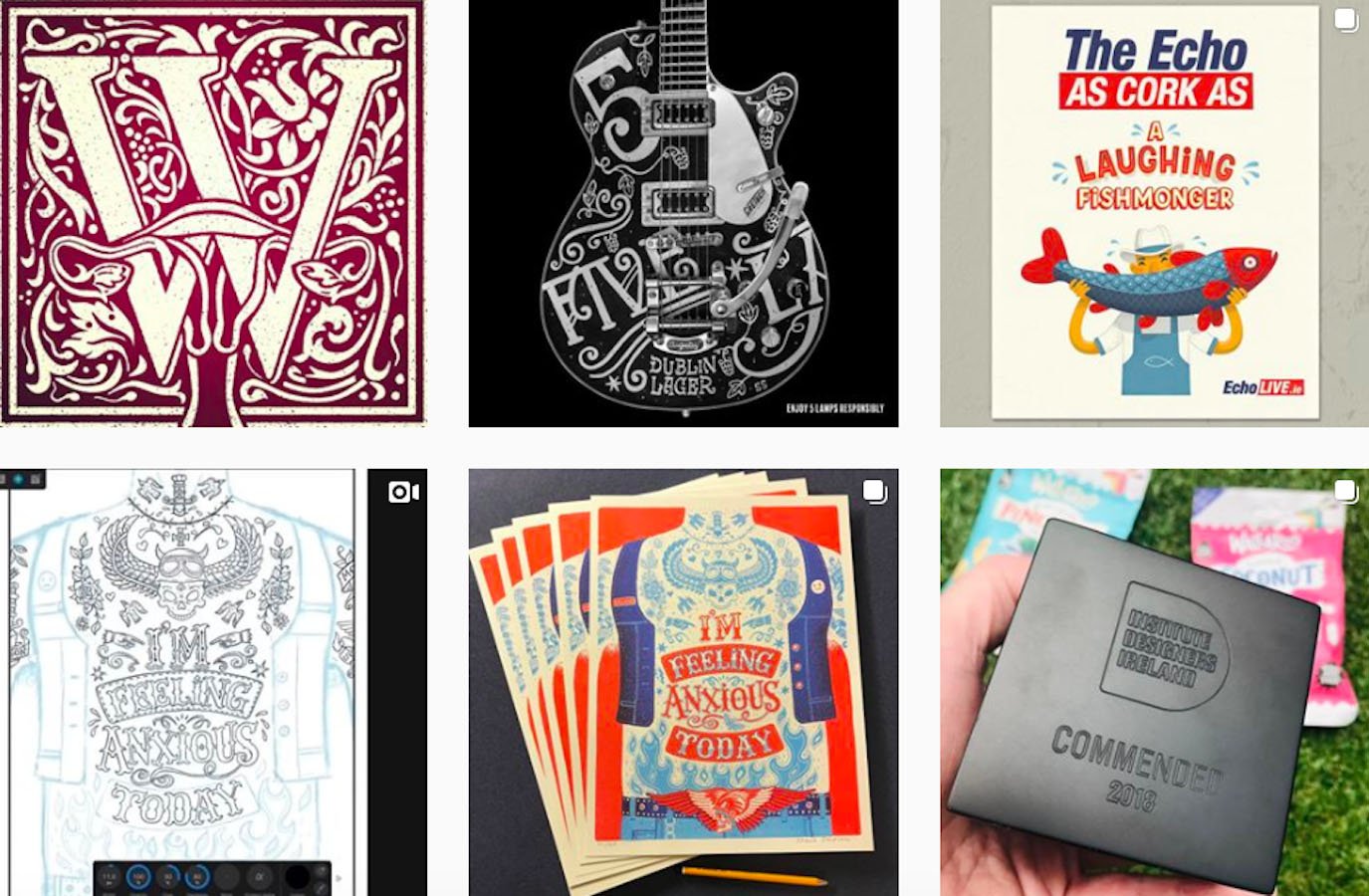 Irish humor, sailors and wonderful animals. This is all about a talented Illustrator Steve Simpson from Dublin. He is a winner of numerous competitions and exhibitions. Even children's books can boast of his works.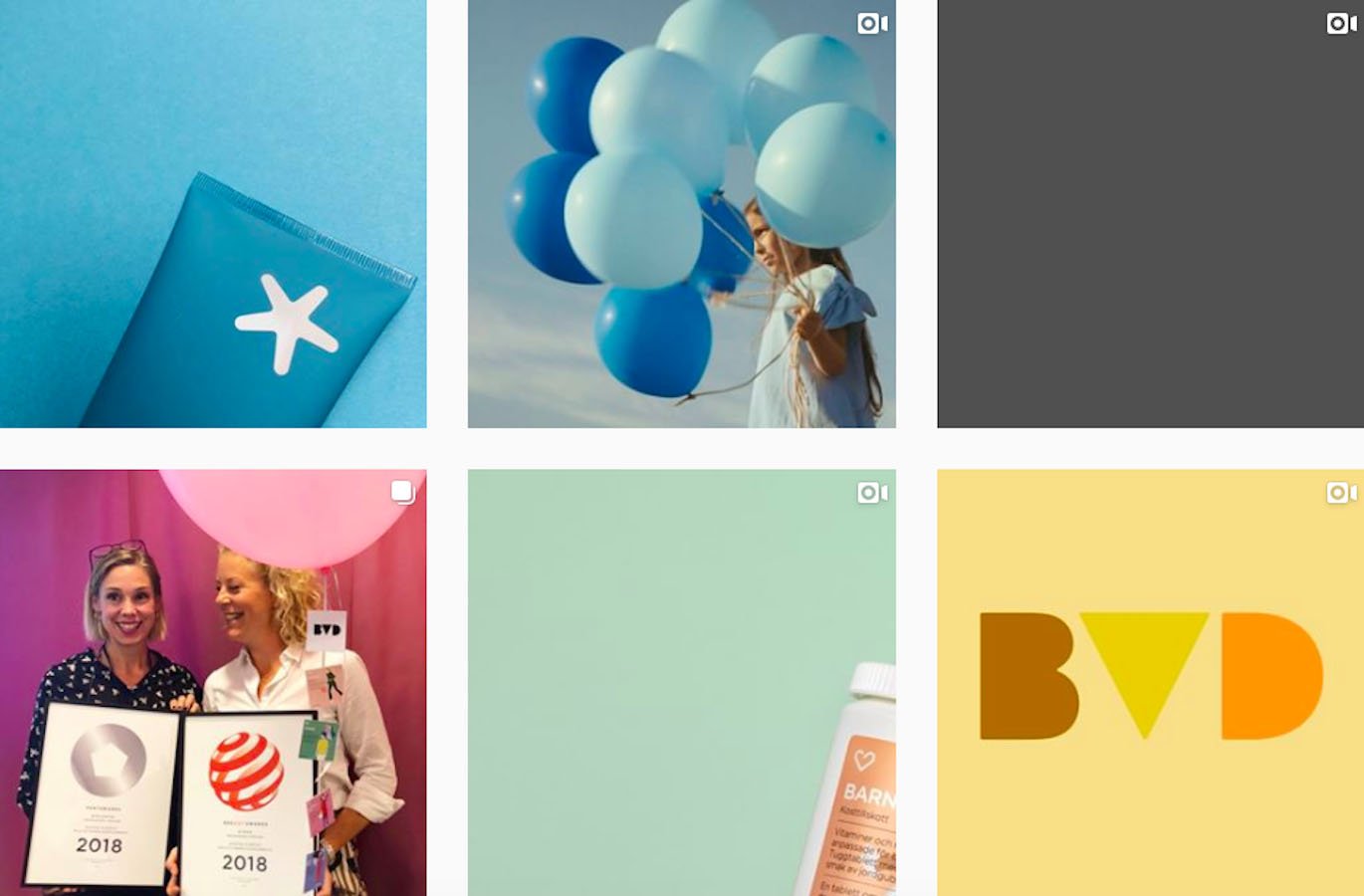 Welcome to the world's first simplifying agency. Simplicity is the main principle of Swedish Design Agency. Through clarity and transparency of design, BVD helps brands to become clear without losing their individuality.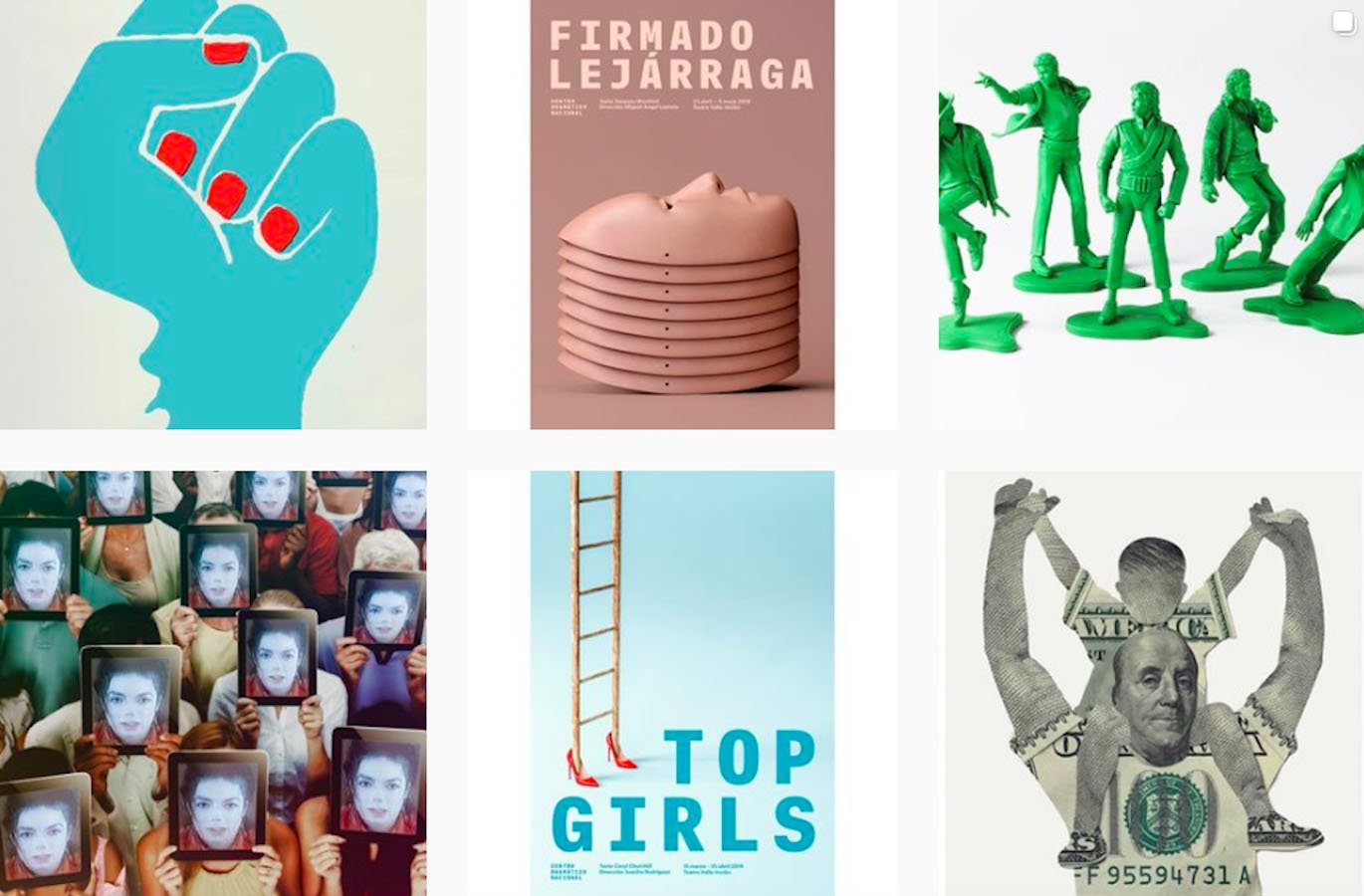 Javier Jaén is a Spanish graphic designer. Instagram of his studio is full of photos of simple everyday things, made on a strange background from unusual angles or in a beautiful light.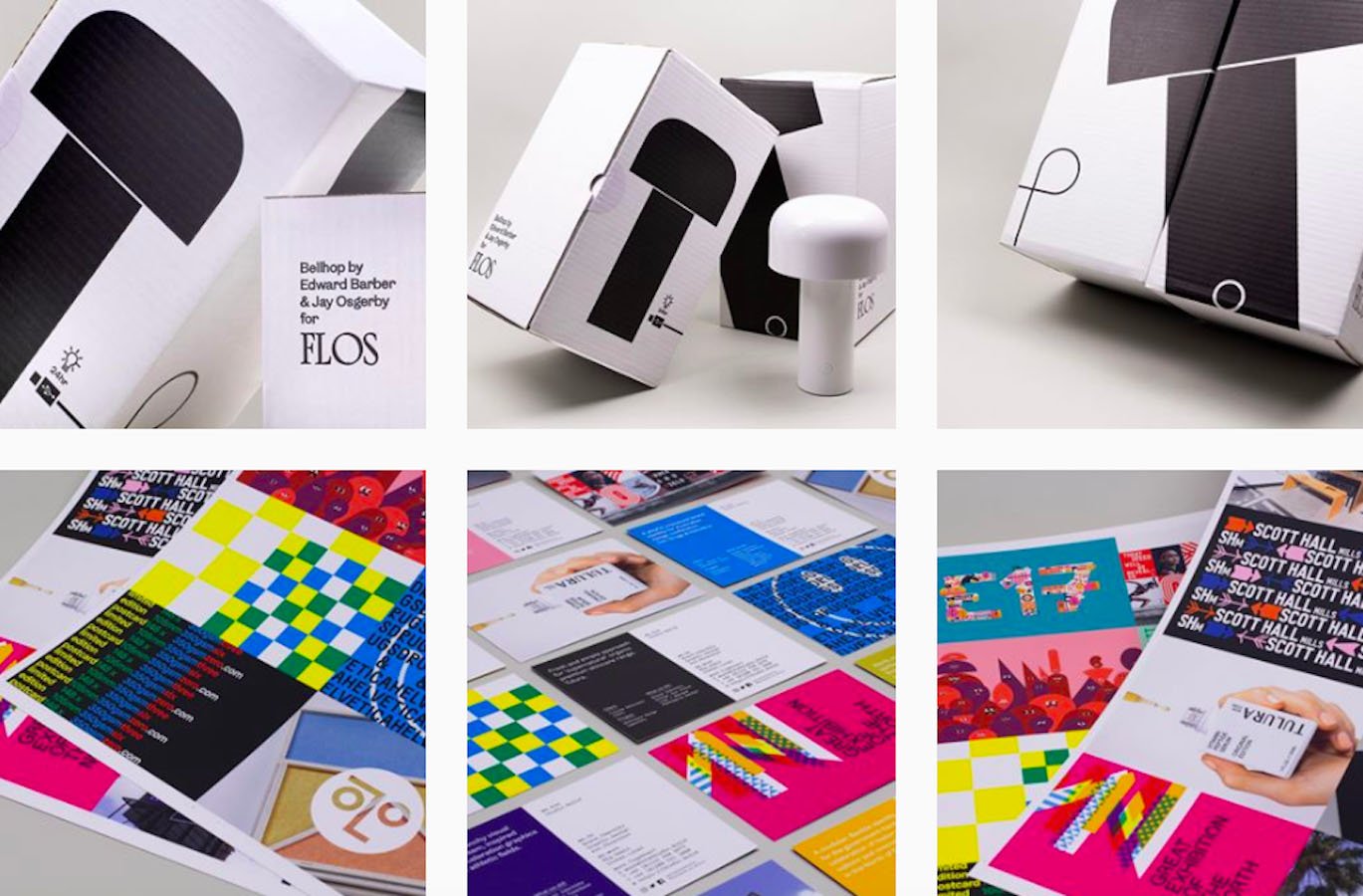 Studio.Build helps clients to communicate, tell their story or grow their brand with contemporary, thoughtful graphic design. They believe in a holistic approach to all projects, big or small; from start to finish, end to end, nose to tail. It is not just about making the best, most considered design for the clients – it is also about helping them recognize the value that the design process brings.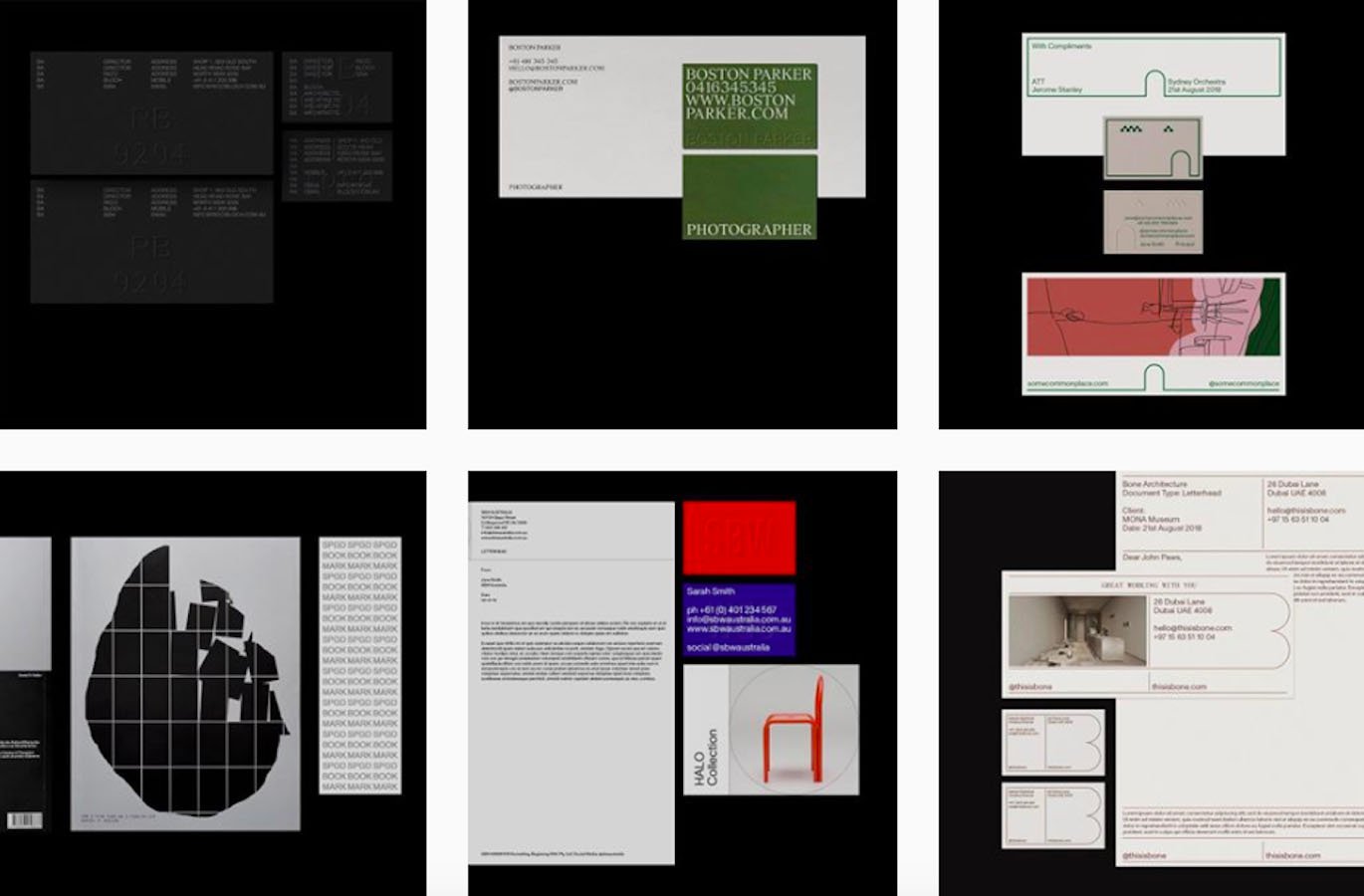 SPGD is a graphic Design Studio in Melbourne, the two main principles of which are functionality and aesthetics. In this Instagram account you can see the cover of the book Cook It Raw, numbers for tables at Freddy's restaurant and sets of business cards.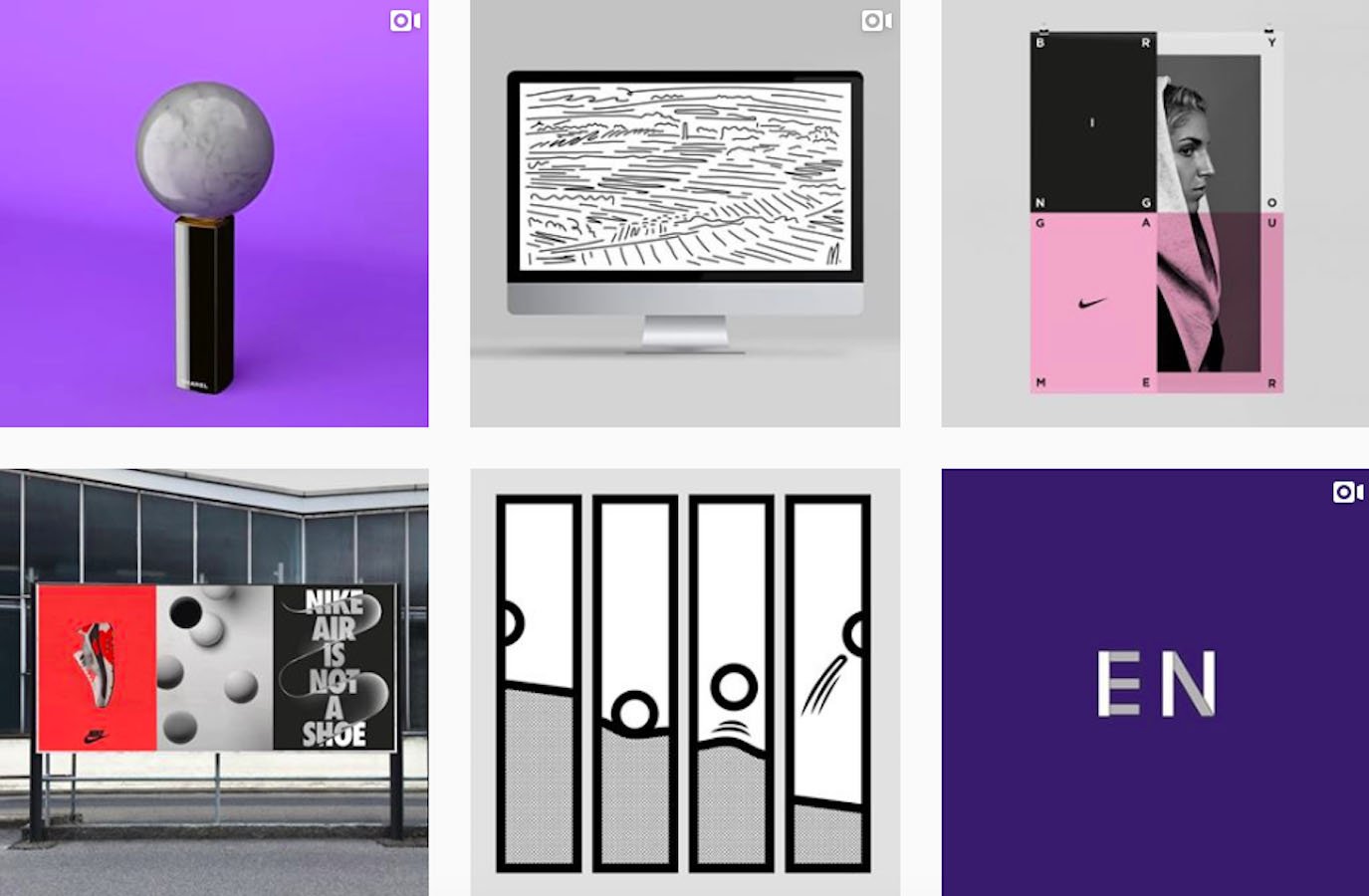 Studio Feixen is an independent Design Studio based in Lucerne, Switzerland that creates visual concepts. They focus on the attention to details and a combination of different colors. In the account you can see the posters drawn to the smallest details for the Nuits Sonores music festival, video announces of Swiss films, as well as 3D models of strangely shaped figures.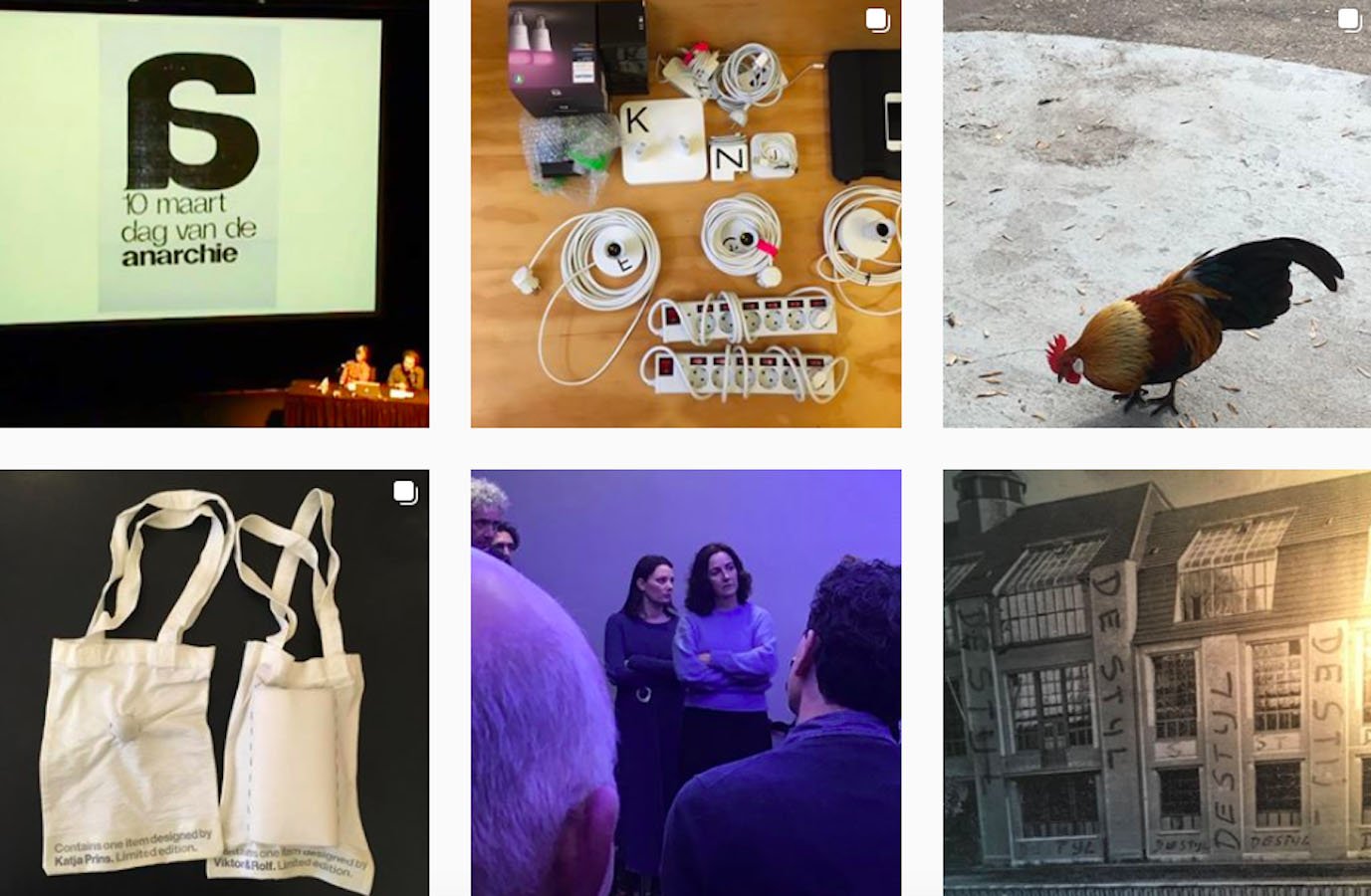 Experimental Jetset is a small, independent, Amsterdam-based graphic design studio, founded in 1997 by (and still consisting of) Marieke Stolk, Erwin Brinkers and Danny van den Dungen. Focusing on printed matter and site-specific installations, and describing their methodology as "turning language into objects", Experimental Jetset have worked on projects for a wide variety of institutes.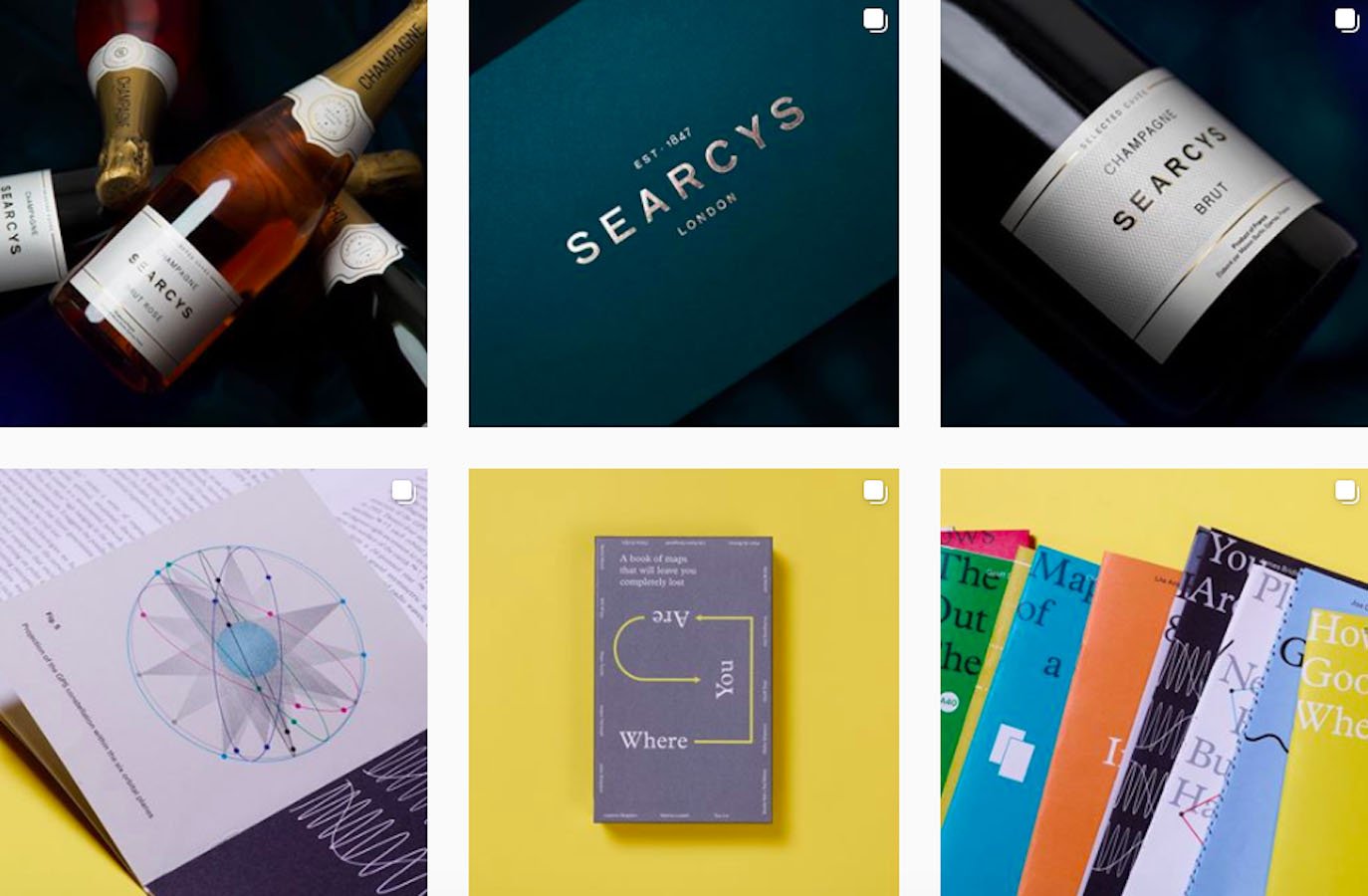 Bibliothèque Design is an independent creative studio based in London. They produce effective & captivating design solutions that are underpinned by conceptual thinking, meticulous attention to detail and innovative production. It is interesting and inspiring to follow.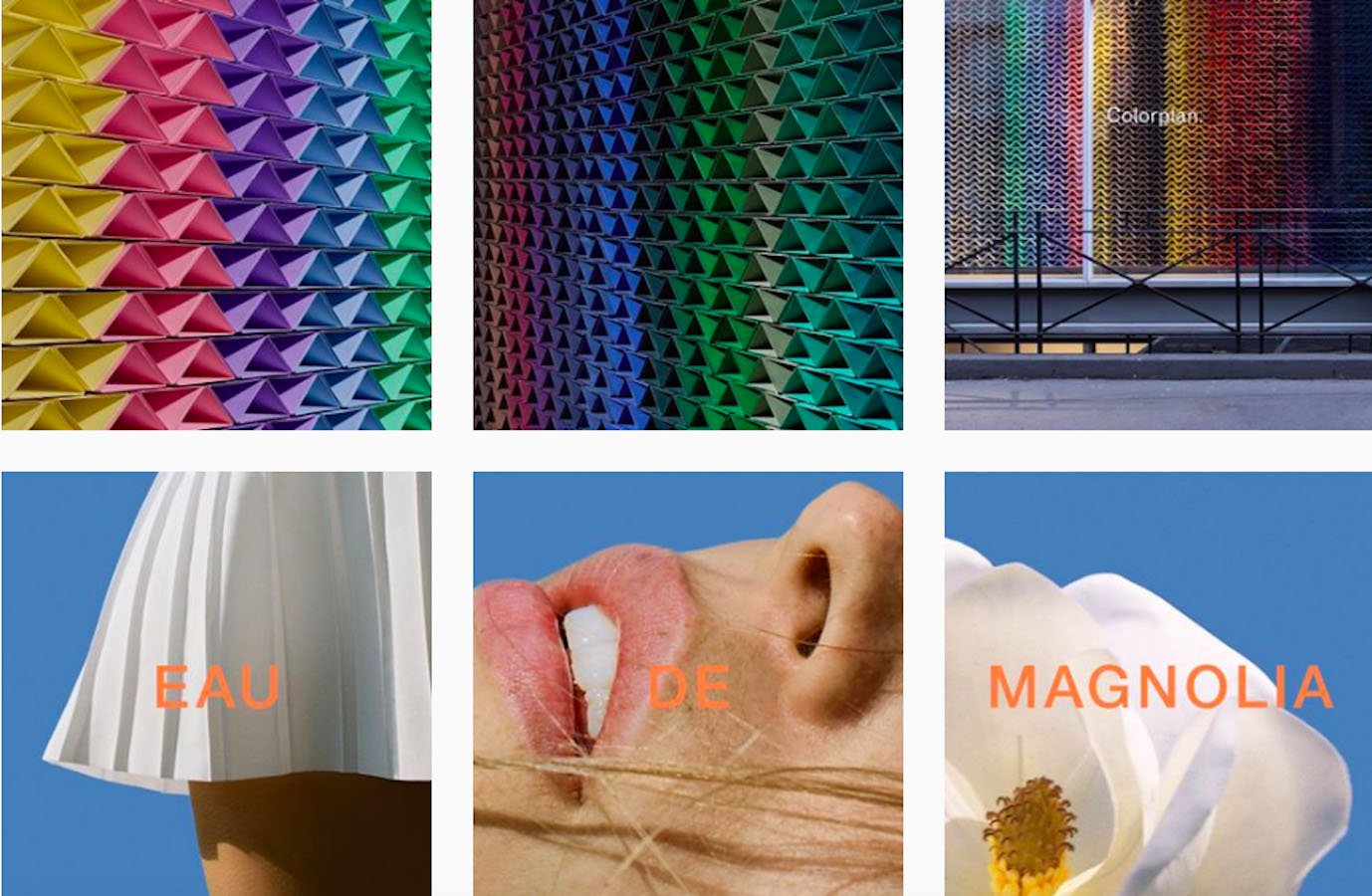 Made Thought is a creative design studio that believes in heartfelt strategy and exquisite visual craft. Click 'Follow' to create desire.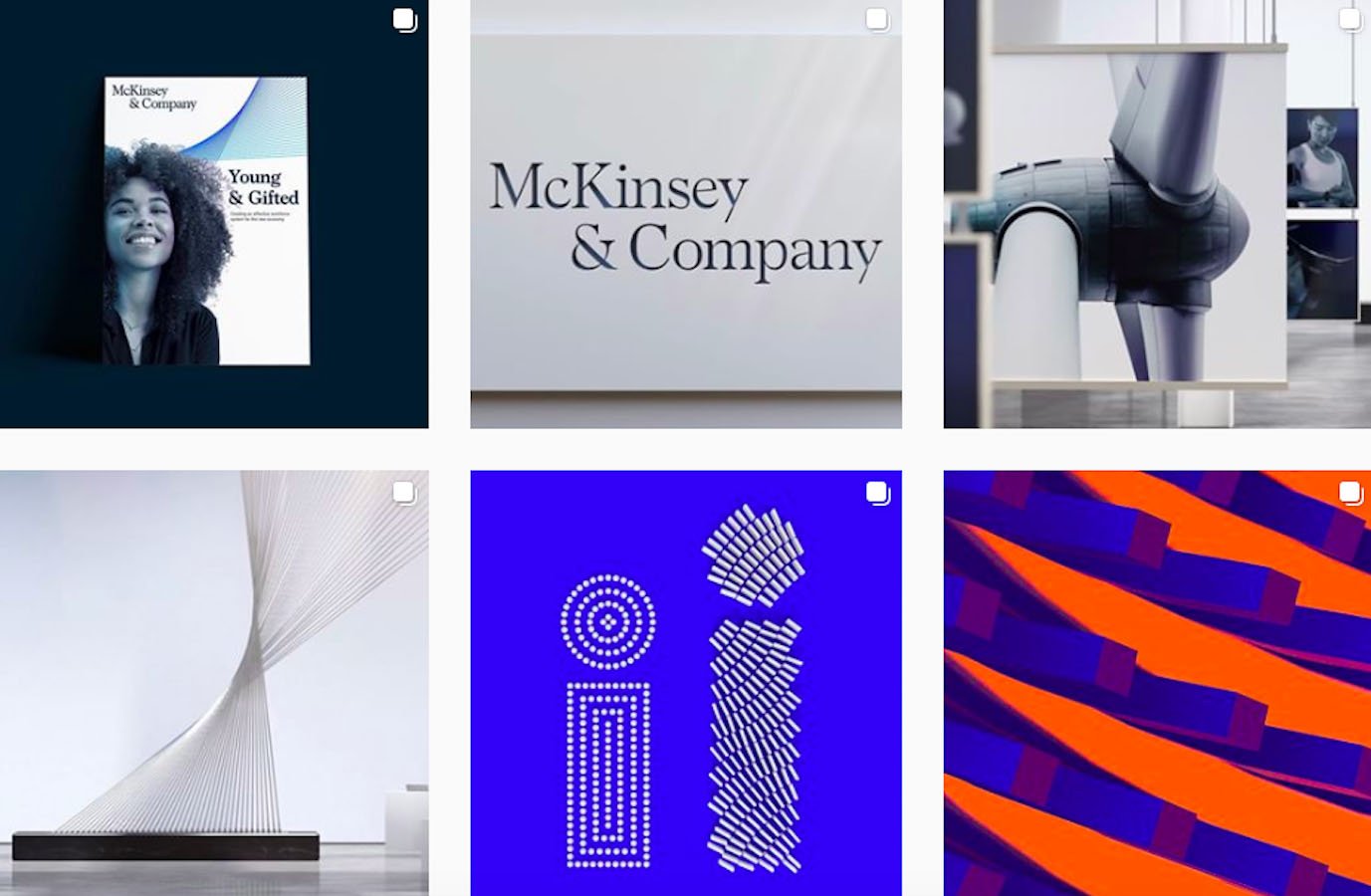 Wolff Olins's studio partners with ambitious leaders to design radically better businesses. They have been building and re-building some of the most powerful and purposeful brands in the world for over 50 years. They use creativity to answer questions and work across four areas – story. identity, experience, and learning.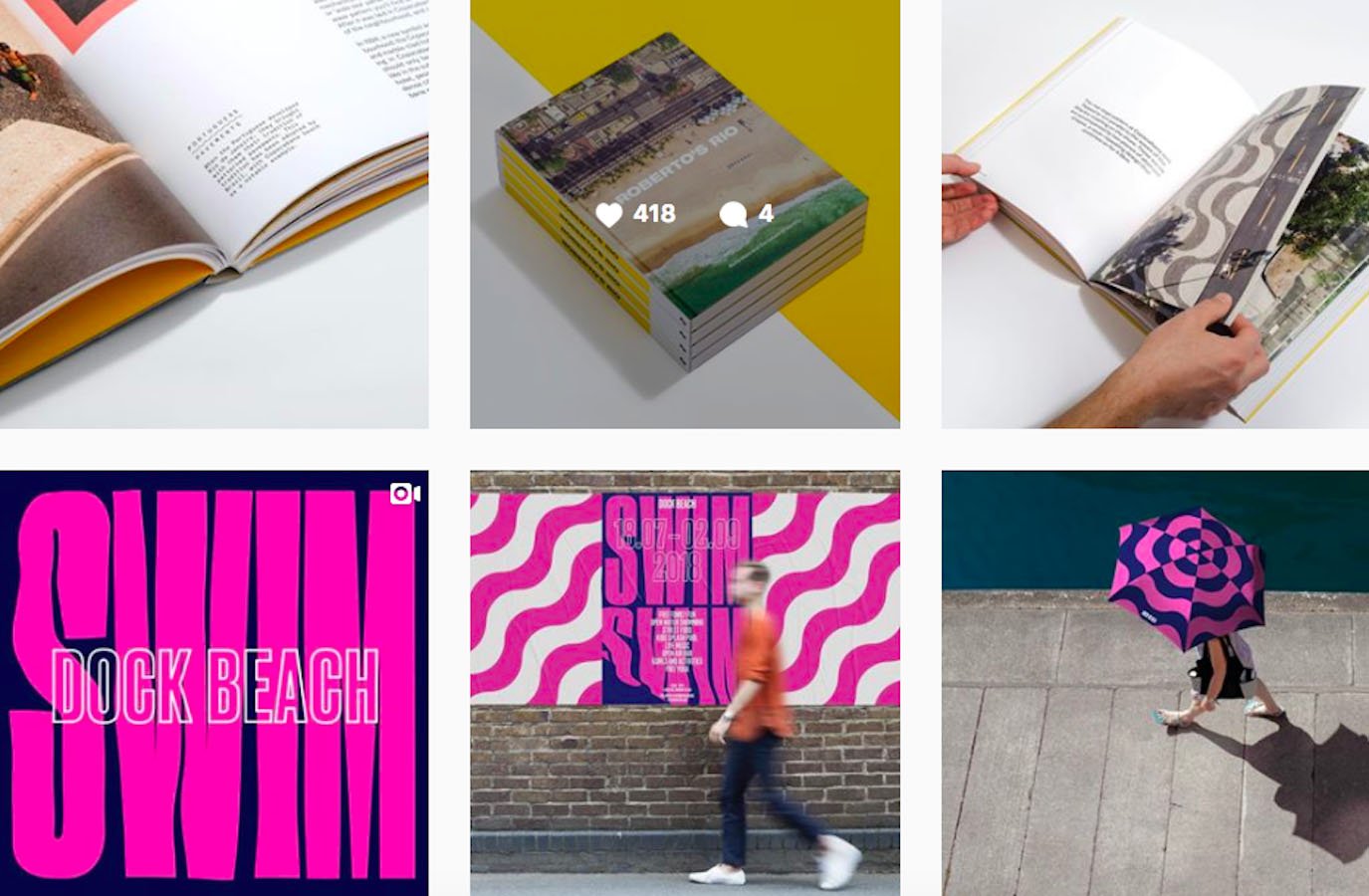 This is an account of the London-based brand and design consultancy inspired by culture and place. Everything they make, either physical or digital, is for measurable impact.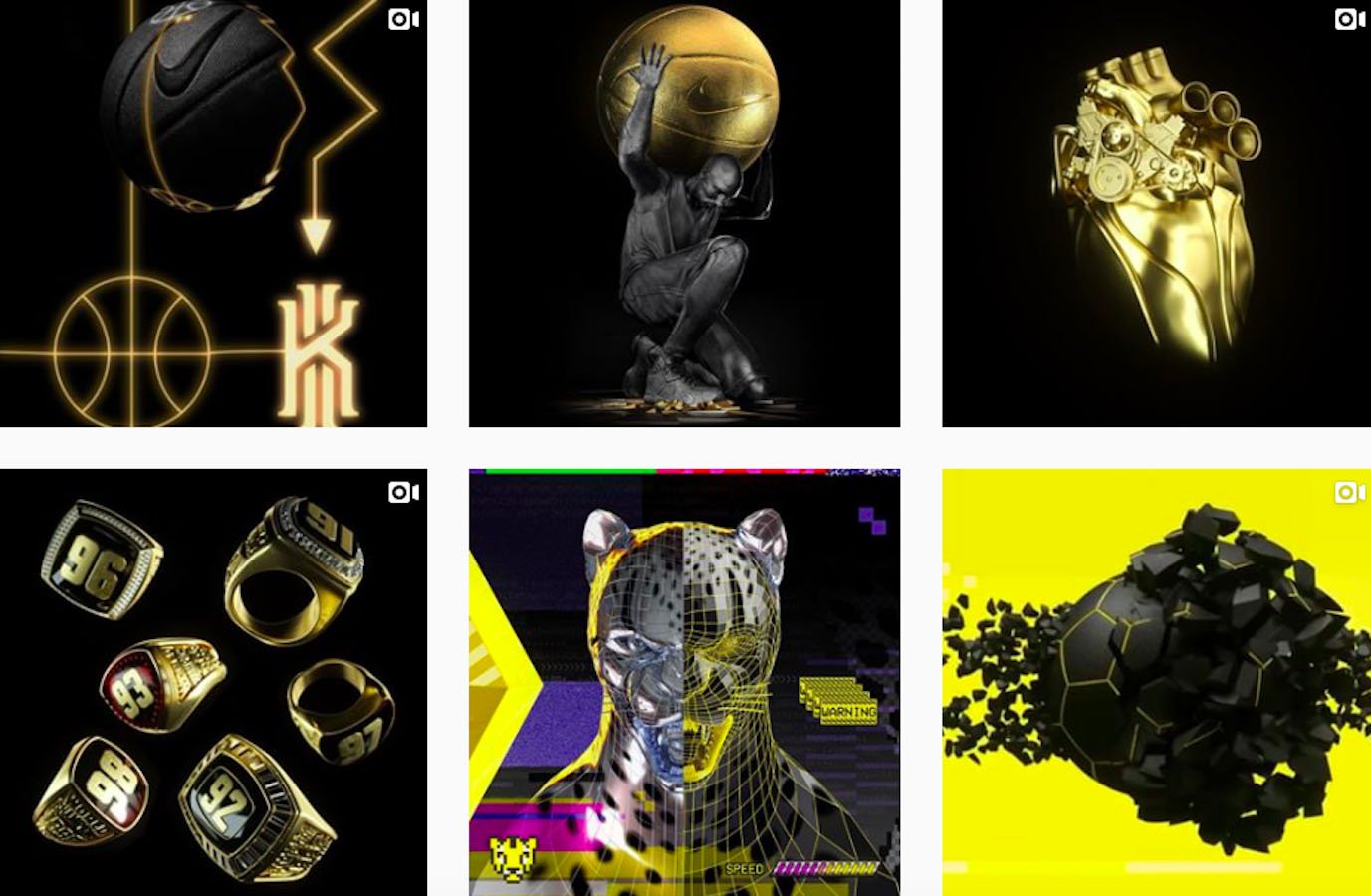 ilovedust are a UK based design crüe, formed in 2003 with studios in Brighton and Southsea. Specializing in conceptual design, 3D, illustration, and branding, they partner with some of the biggest brands in the world to create inspiring, innovative, and award-winning work.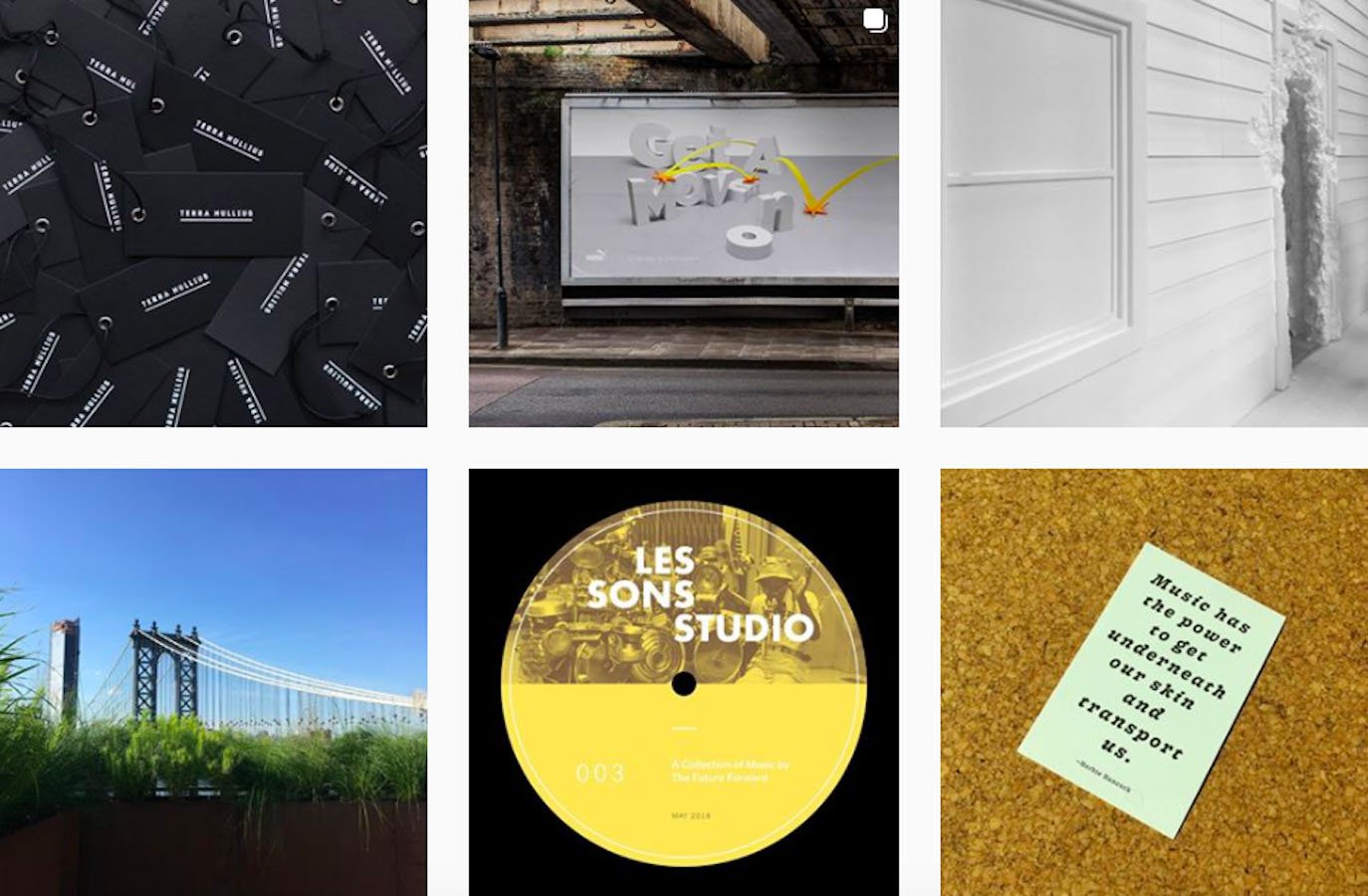 The Future Forward is a NYC based creative agency helping brands achieve greater influence by aligning strategy, design, and technology. They love envisioning a positive future and doing our part to create it. It is their mission to help illuminate the way forward for brands, bringing their future into reality.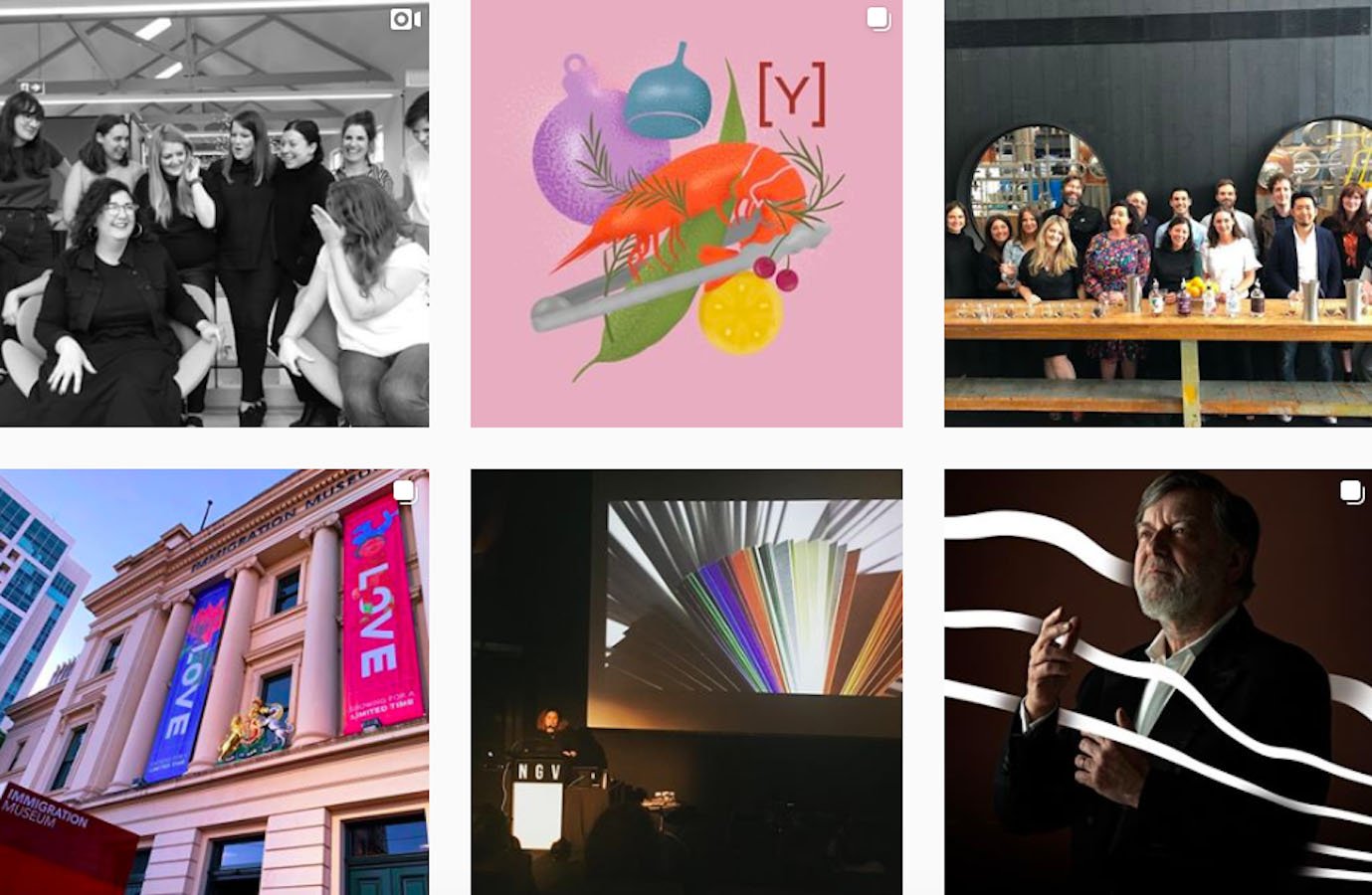 Follow Yoke, integrated design for projects with purpose. They produce work with a purpose – for the right platform, media, channel or touchpoint. No matter what the objective is, insights and ideas help guide their process.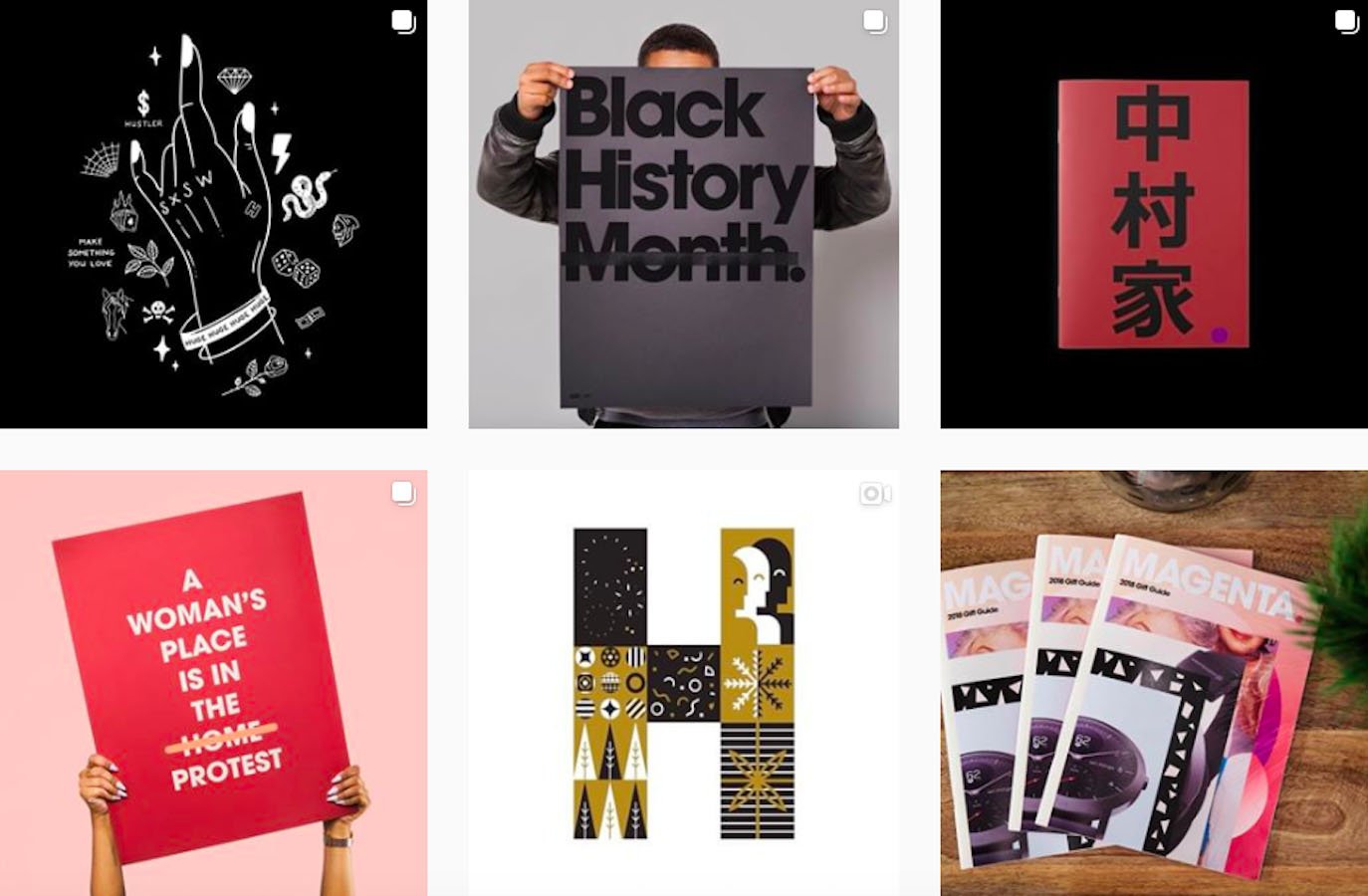 Huge Design is located in downtown San Francisco, the epicenter of design and innovation. HUGE combines cultural insights, professional experience and a no-nonsense approach to create visionary products and expressions for industry leaders. Founded and led by top talent in the bay area, HUGE is built on the theory that a compact team with a unique outlook can generate big results.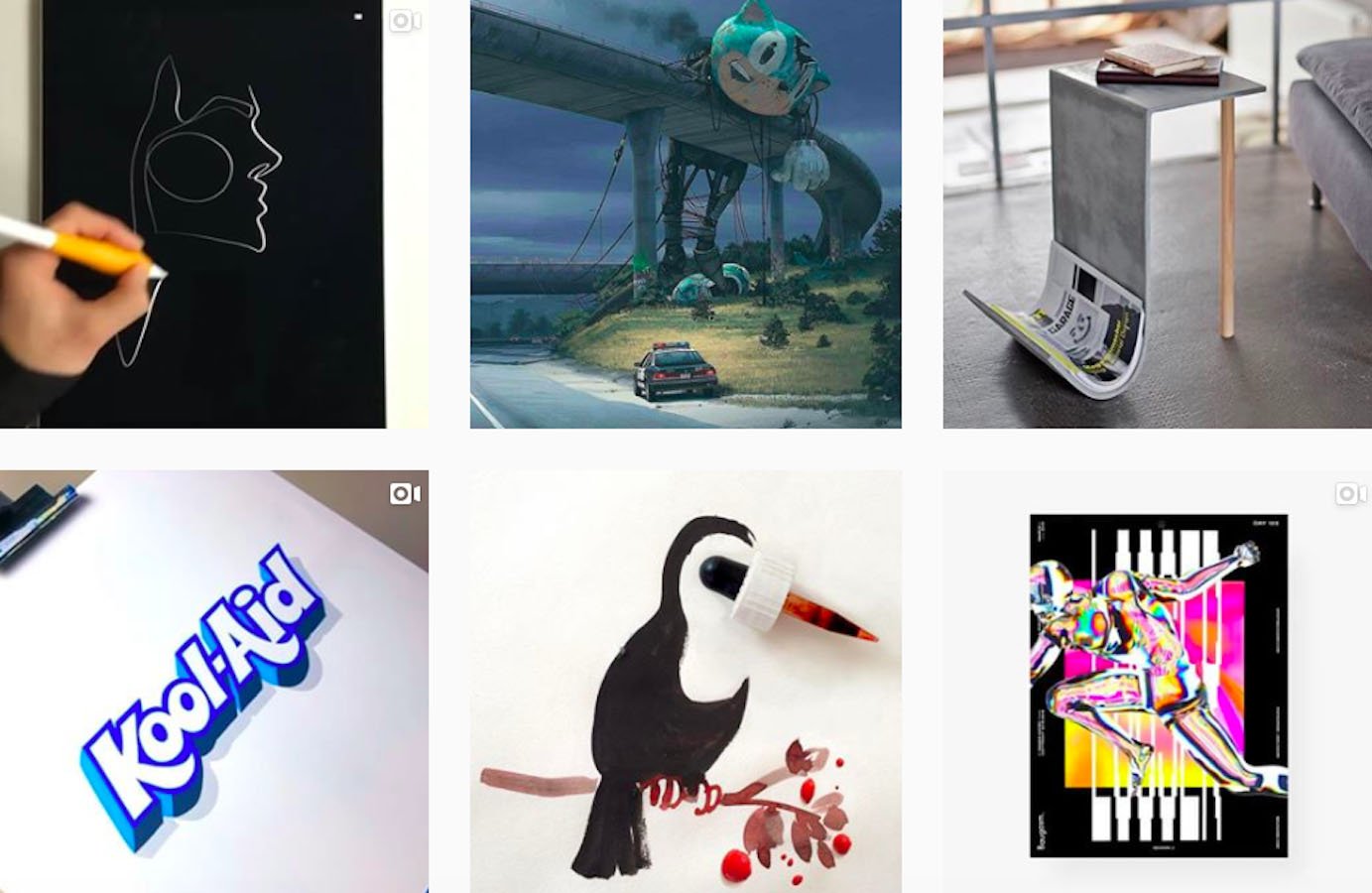 The best design inspiration – expertly curated for you. Muzli instantly delivers cutting-edge design projects and news each time a new tab is open in your browser. Discover innovative illustrations, design features, unique websites, photography projects, and visual art, as well as opinions and articles from design experts across the web and around the world.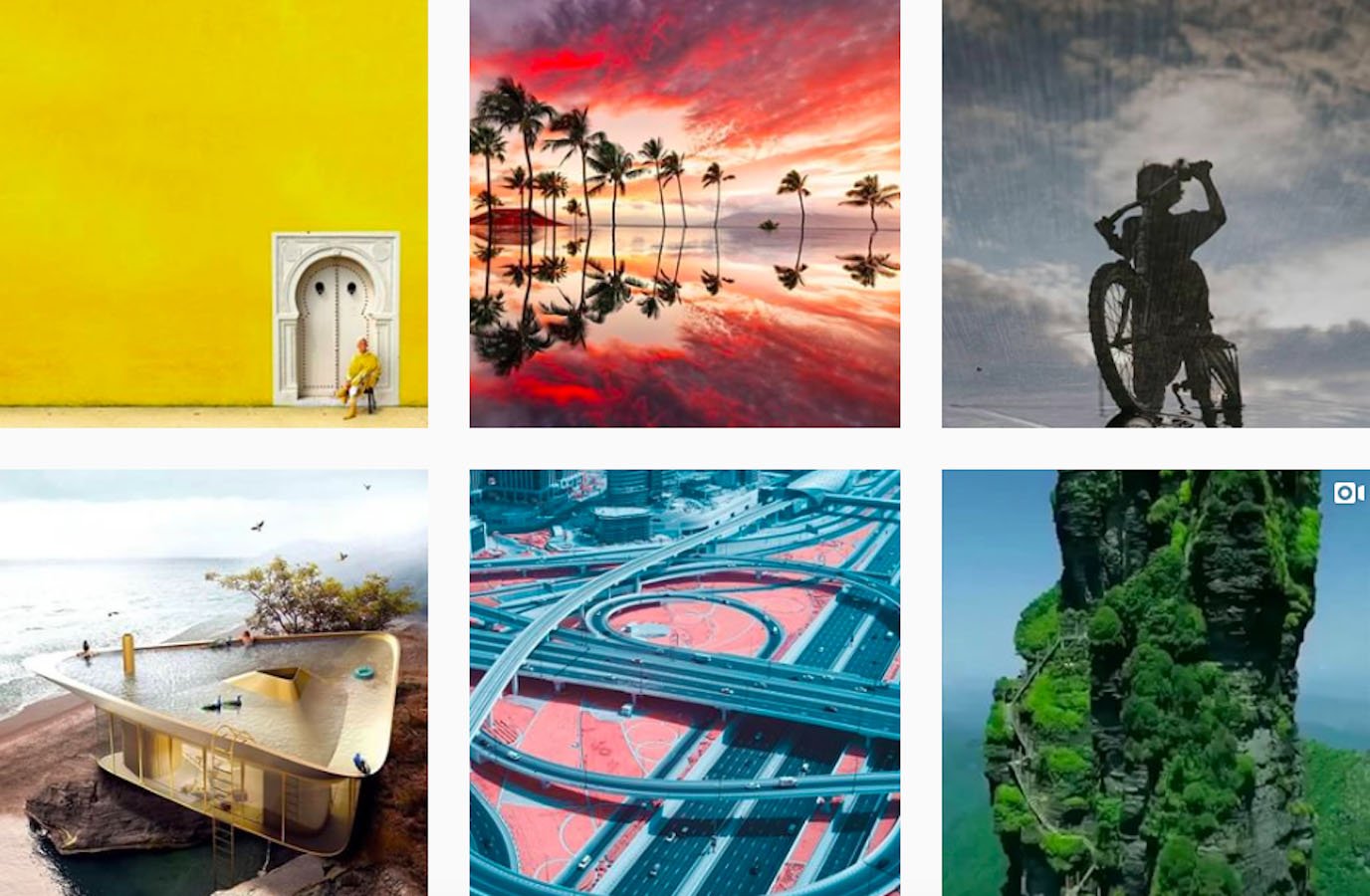 Fubiz is the most popular media covering creative news about art, design & pop-culture. Based in Paris & New York. They are connecting creative talents with brands.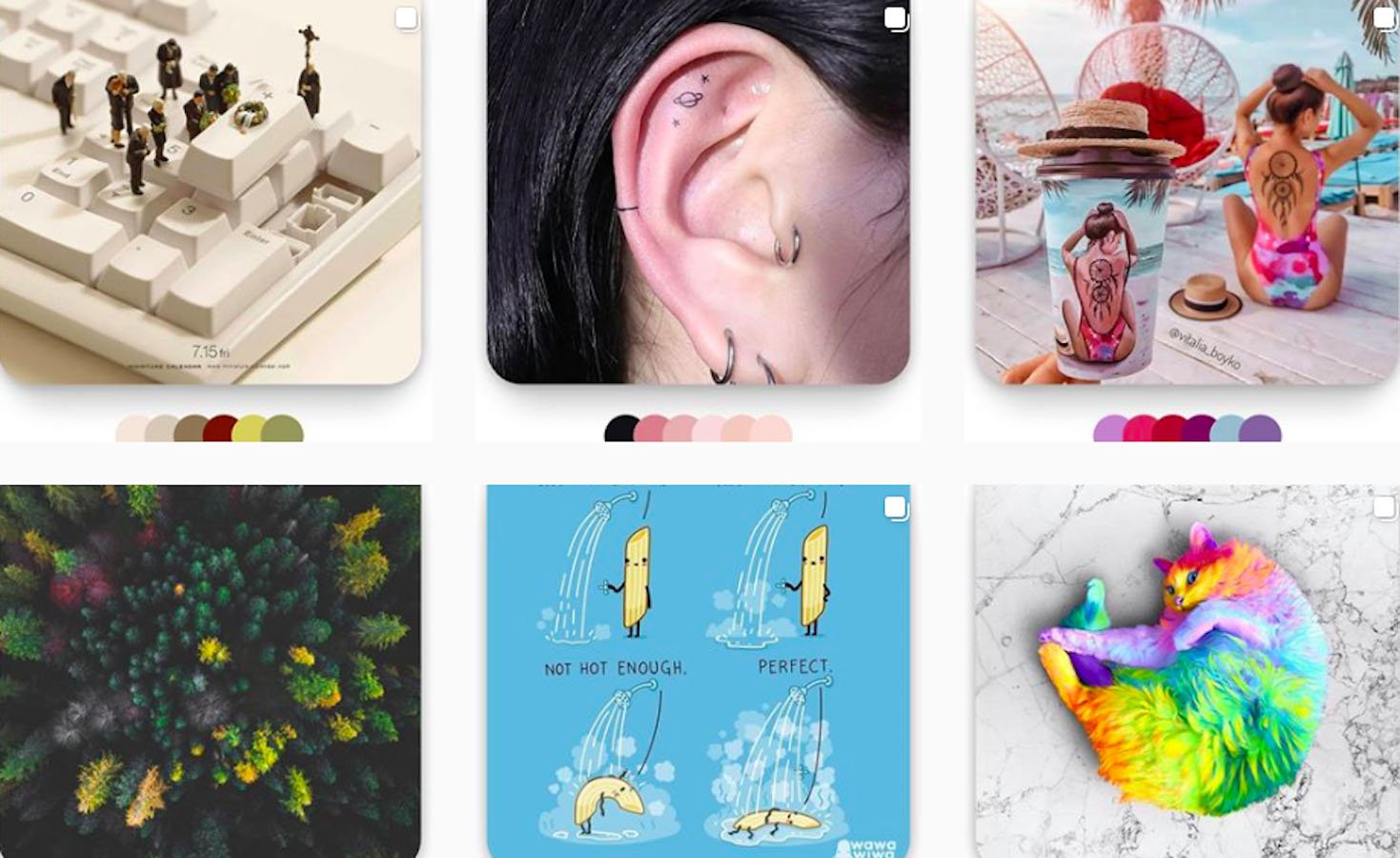 This Instagram account is full of Graphic Design goodies. Daily art and graphic design inspiration are waiting for you if you design to follow @graphicroozane.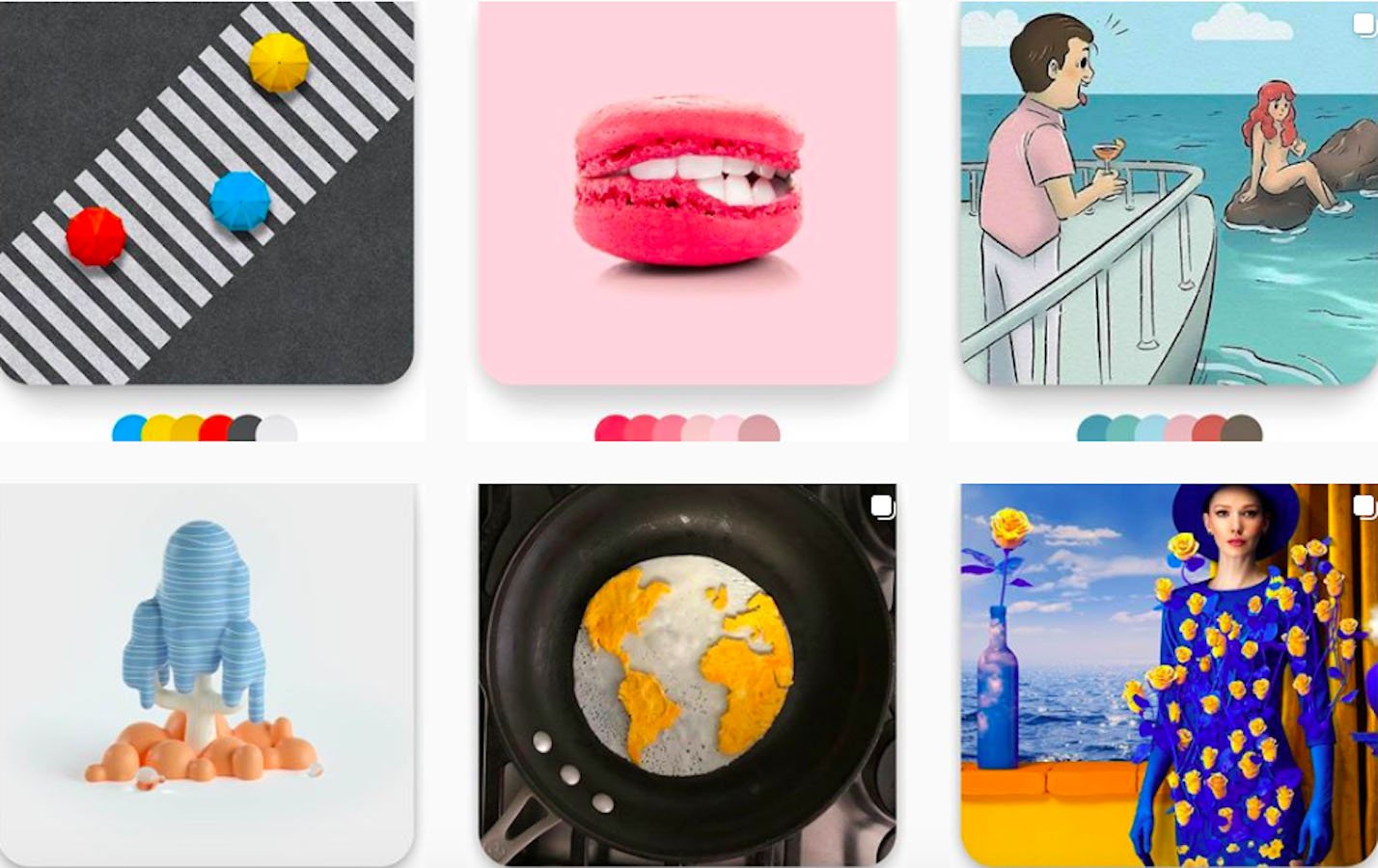 This is all the design inspiration you need. It is like crack for designers. And good for you too! Follow this account and enjoy its content.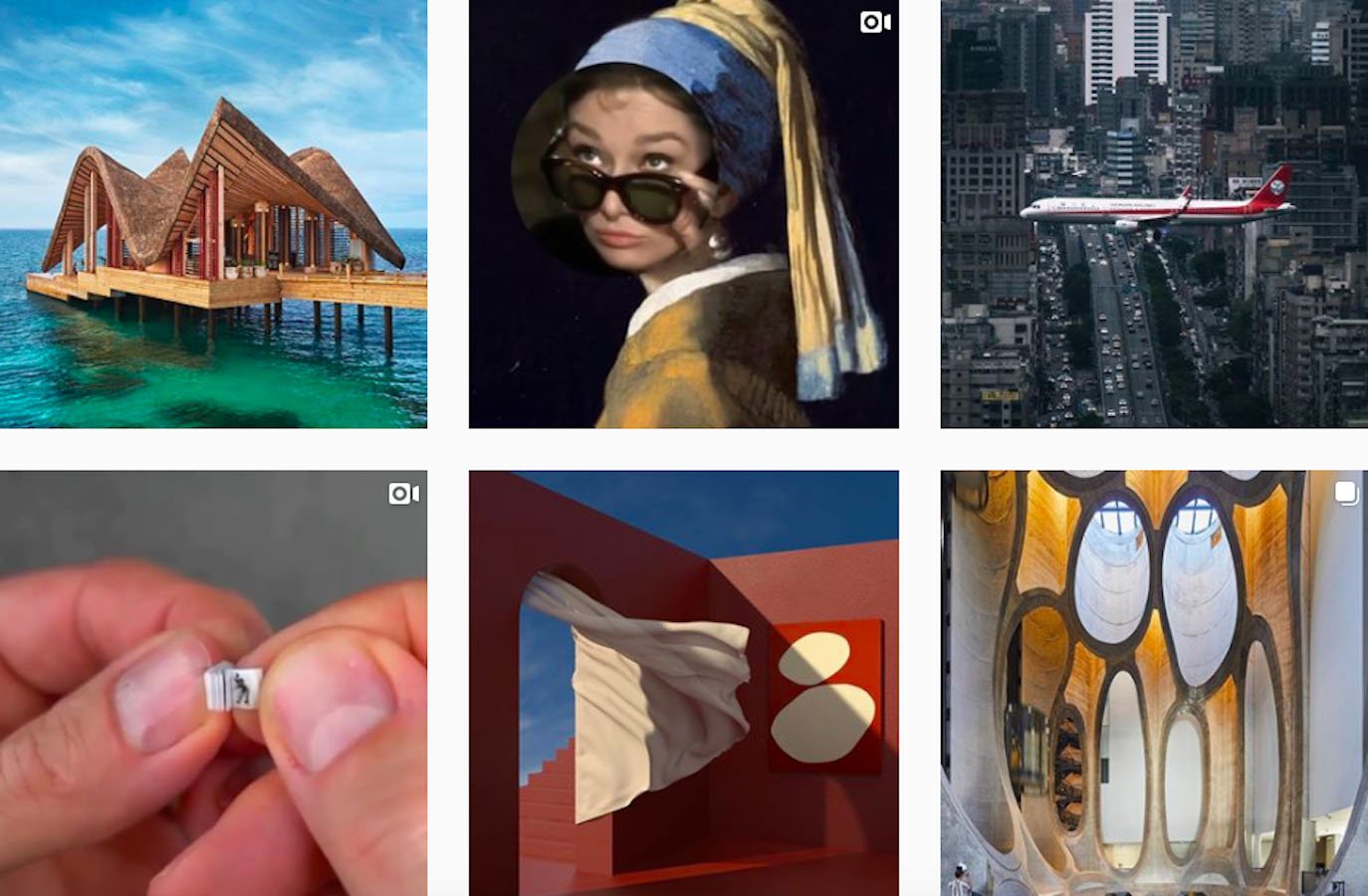 Established in 1999, it is the world's FIRST digital magazine for architecture, art + technology. Designboom aims to bring together professional and young creatives from a diverse range of backgrounds. By publishing the latest news and key issues in the fields of architecture, design, technology, and art, their mission is to show the most interesting aspects of contemporary culture before you can find it anywhere else.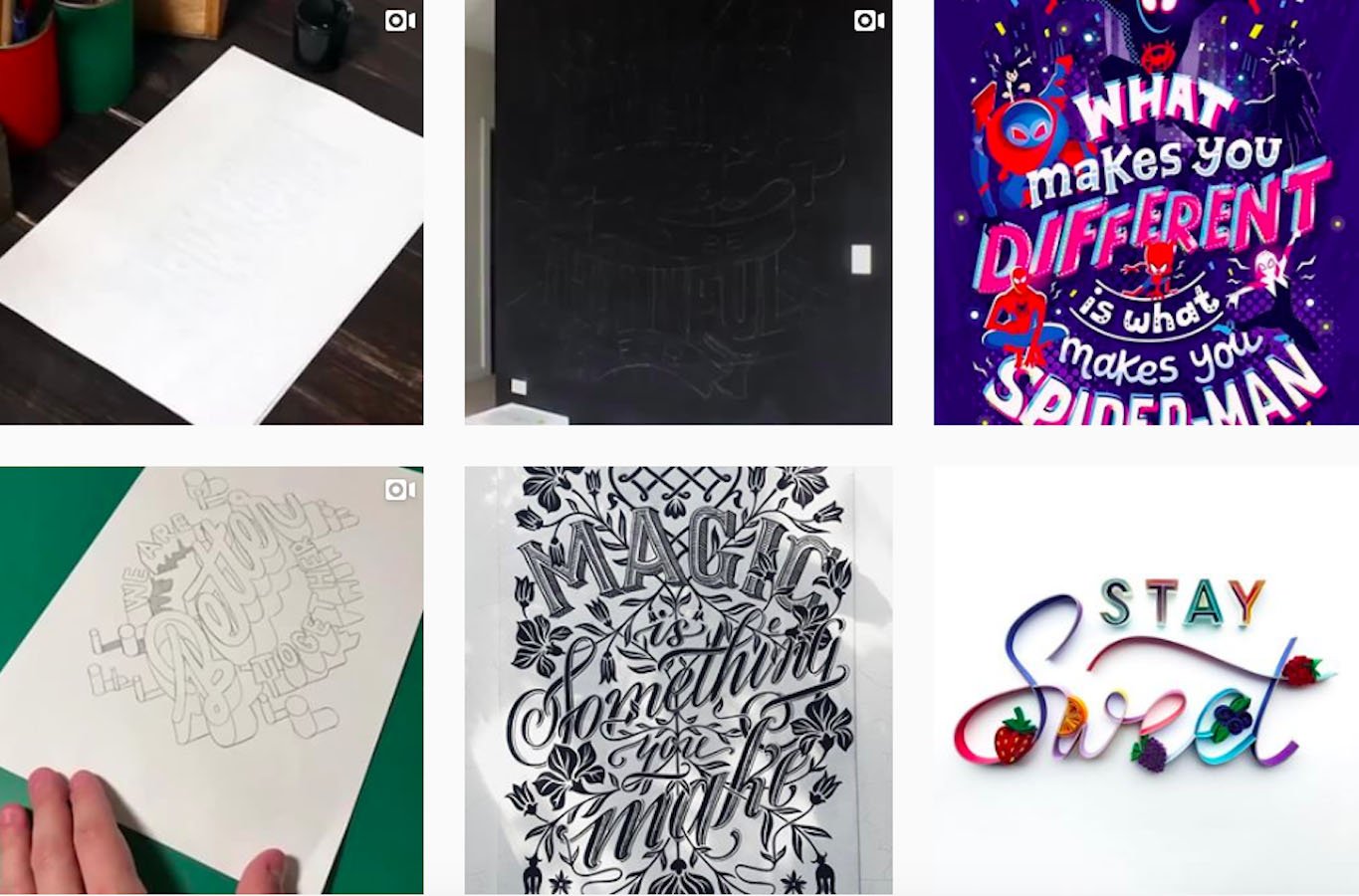 This is an account of typography for your inspiration. This is all about a unique collection of handmade, 3D, animated fonts and graphics from Handmadefont Studio and the best designers from around the world.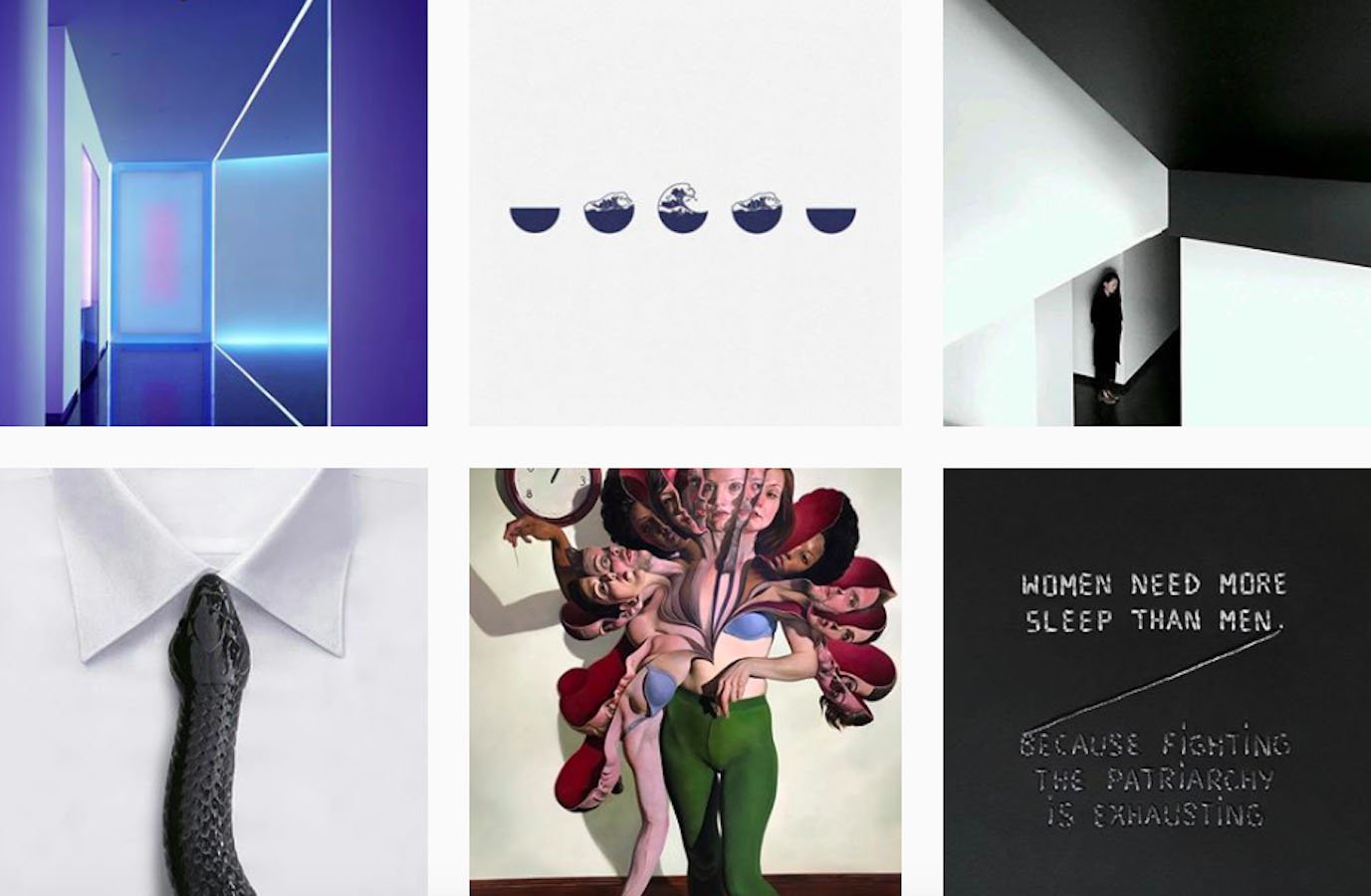 Visual Fodder is one of the leading visual art platforms with a global community of over half a million and a monthly reach of over 12 million Instagram users. They work with brands and agencies to create original and engaging content.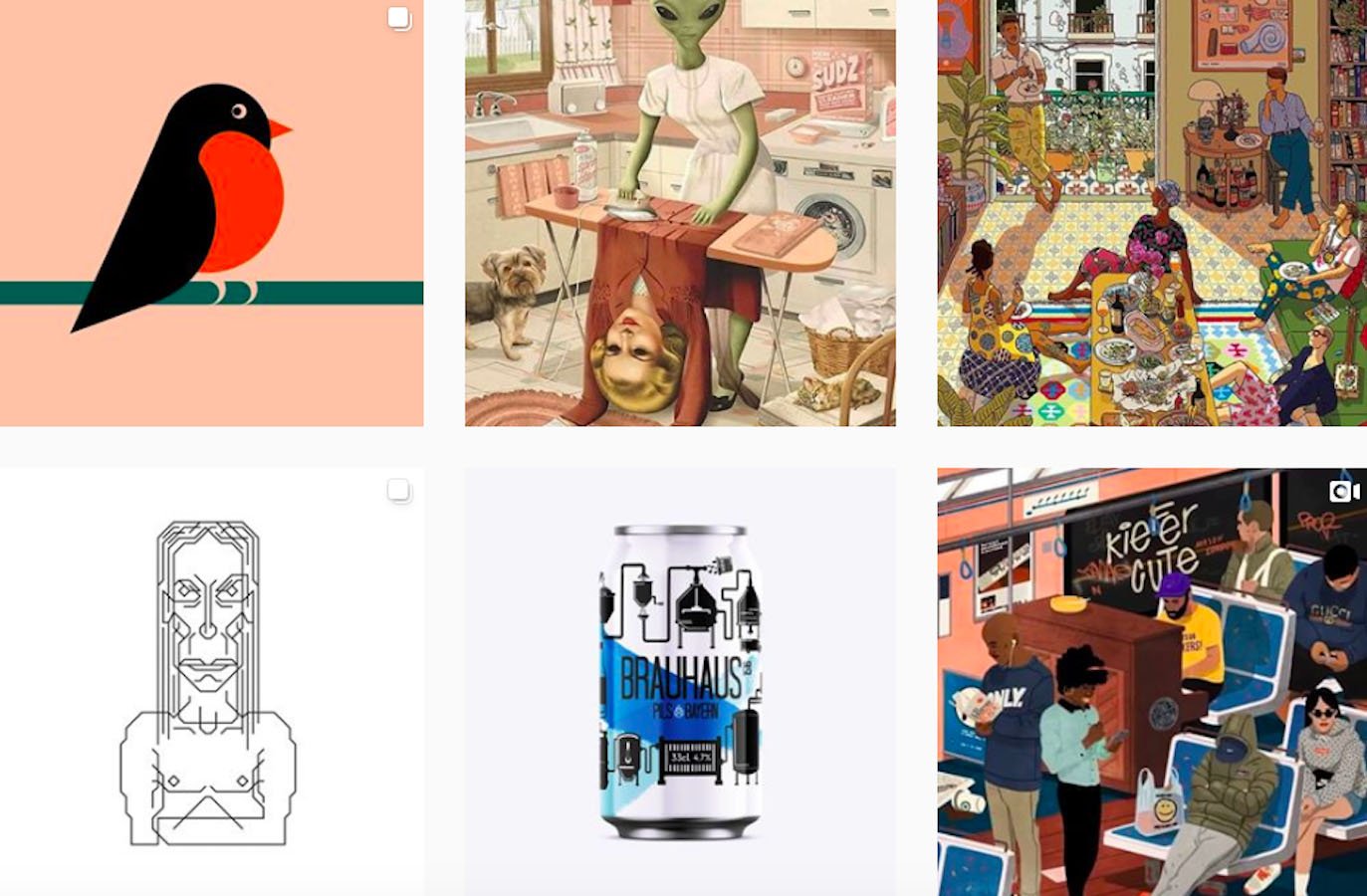 Your daily design inspiration. Follow this Instagram account to discover great art, design, architecture, photography and web inspiration.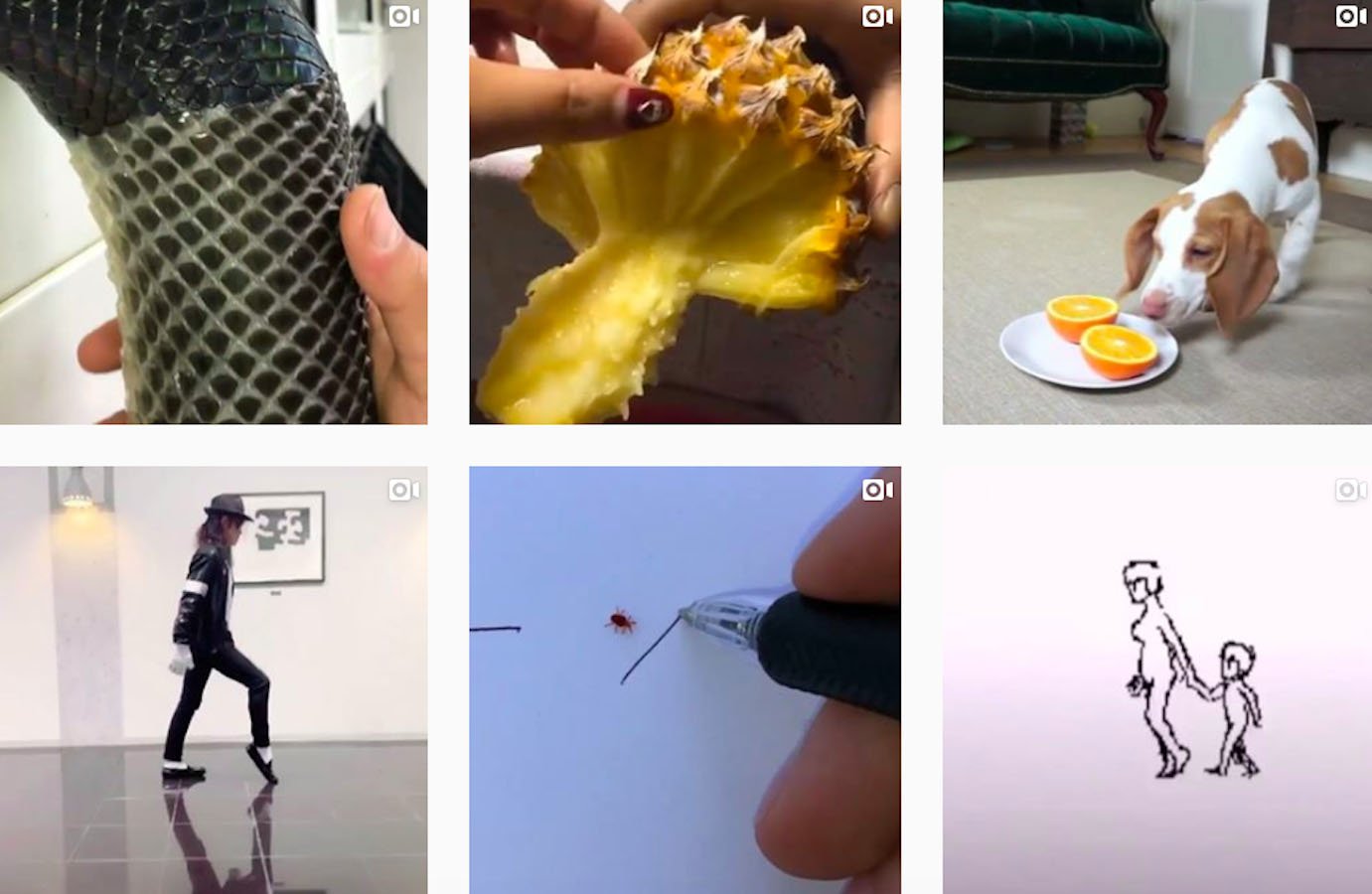 StreetArtGlobe is the largest online arts media company in the world: bringing you the best of modern, contemporary & viral visual media.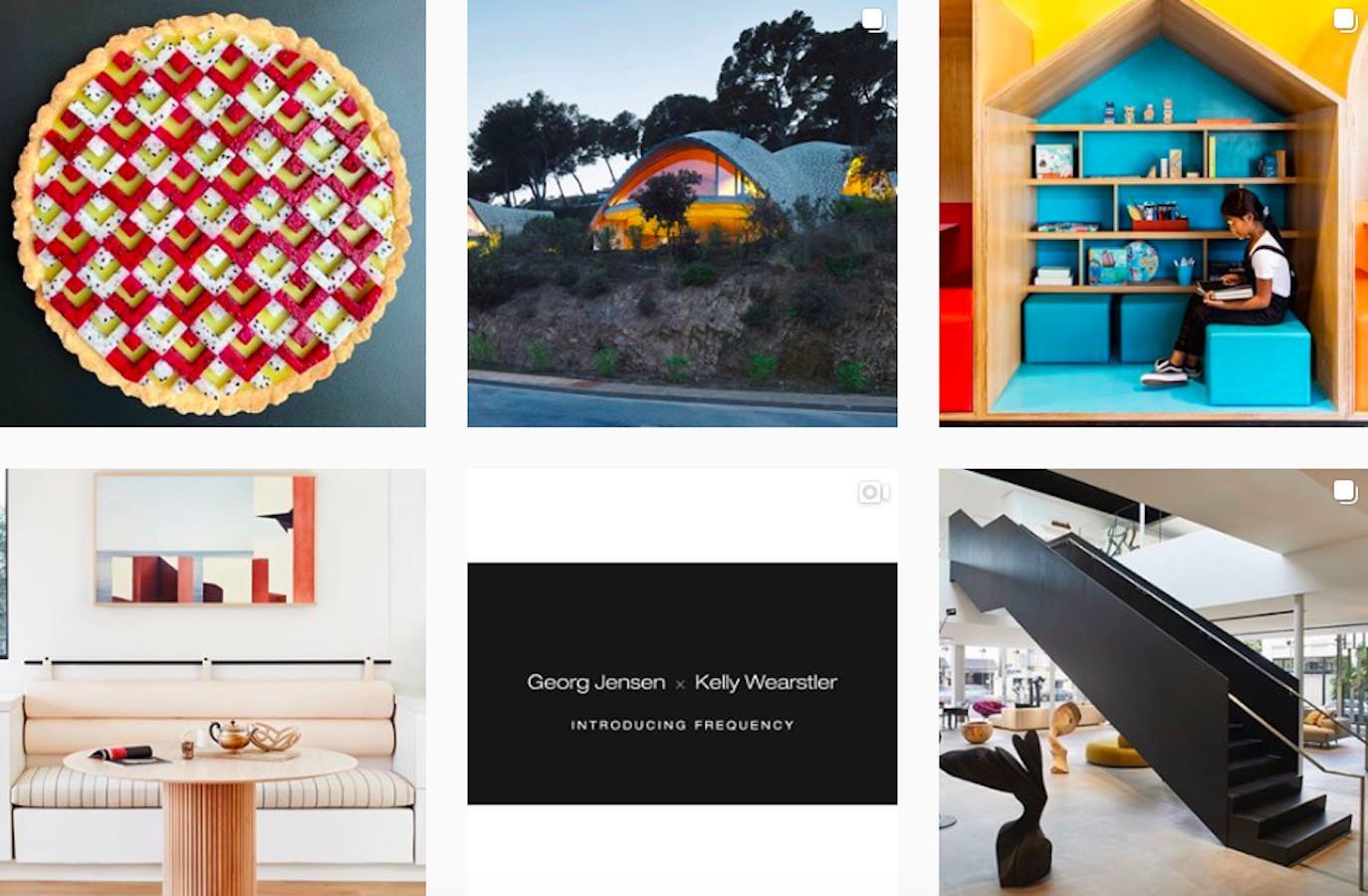 Ready for your daily dose of vitamin D (that's "D" for design!)? An online magazine dedicated to modern design, Design Milk offers what is new in art, architecture, interior design, furniture and decor, fashion and technology.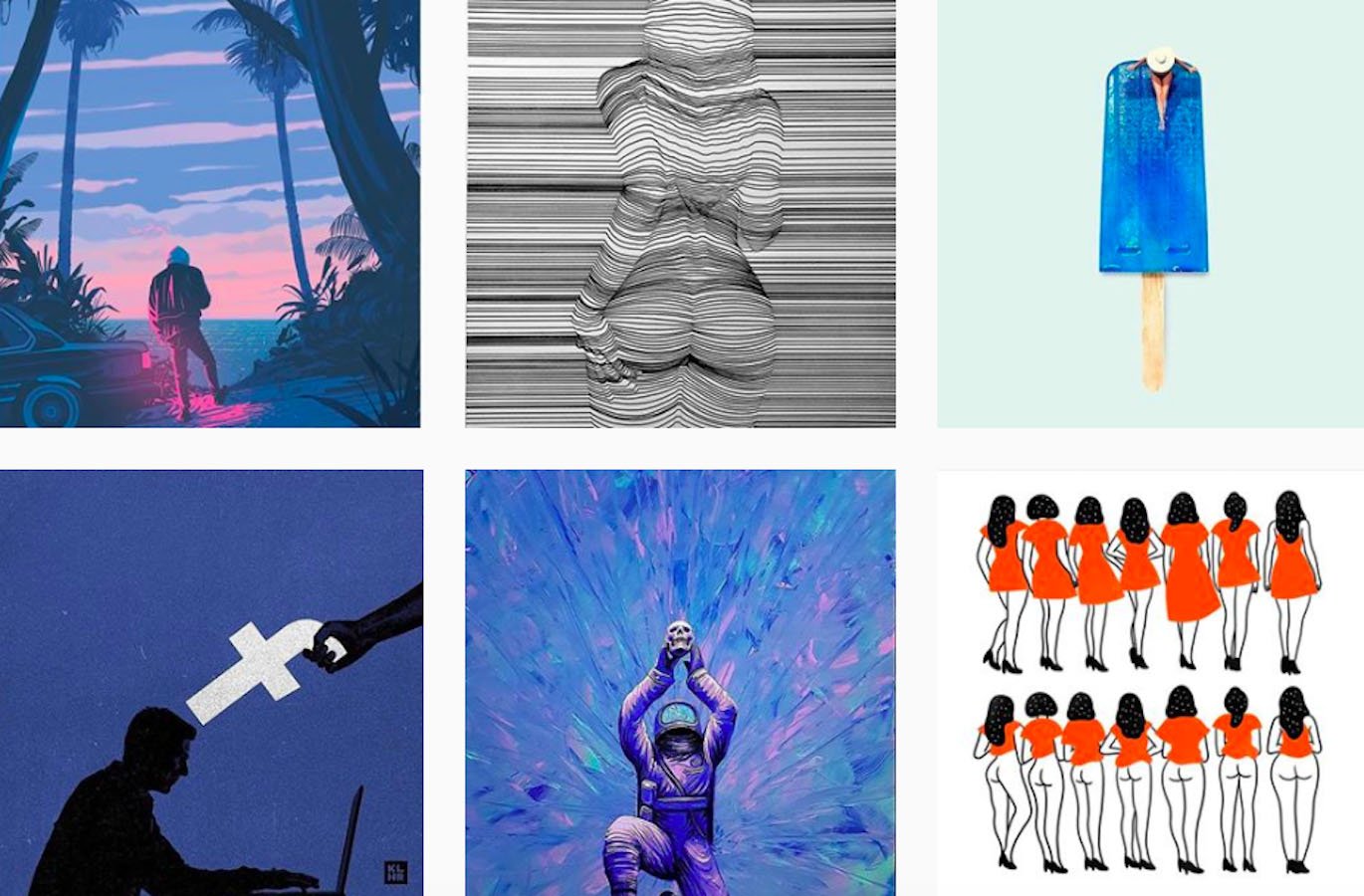 When the muse suddenly turns away, it is important for a creative person to have something to get inspiration from. Take a look at this Instagram account. They are the people's community, comprised of design enthusiastic.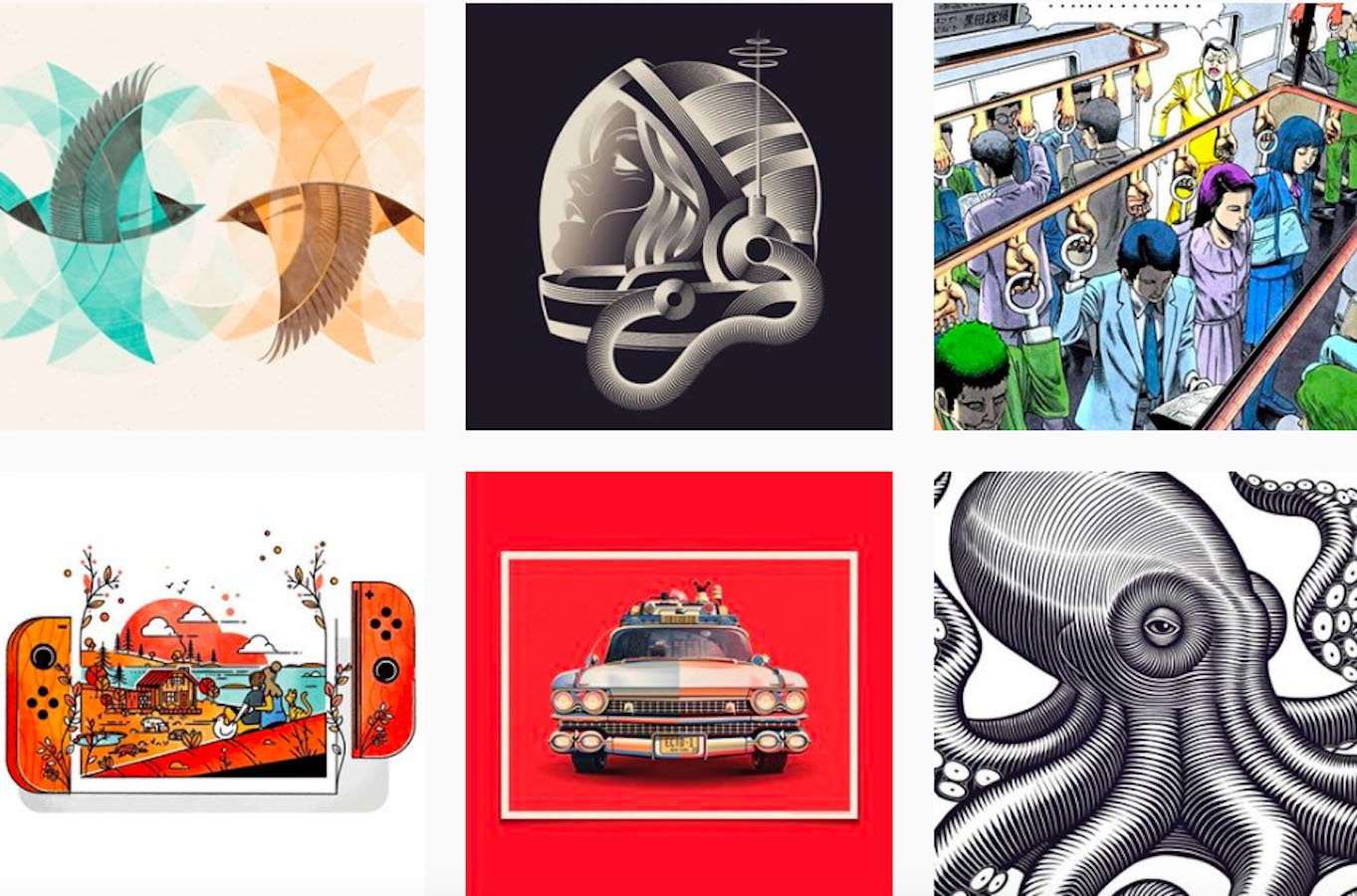 Supply&Design is your supply of design inspiration.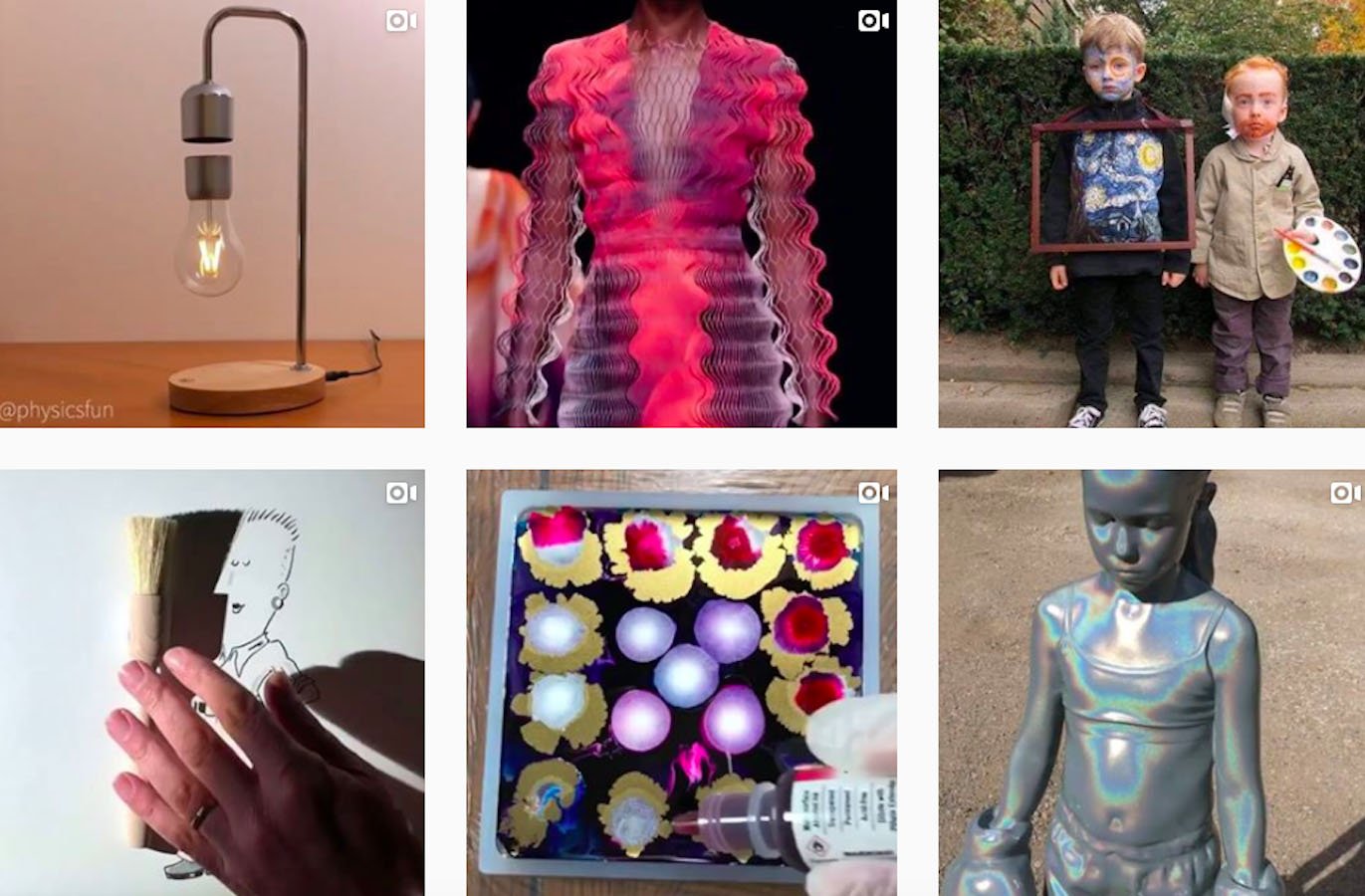 artFido is the number one art sales and blog site in the world art. This is a great video and photography community for creative people. You will enjoy it!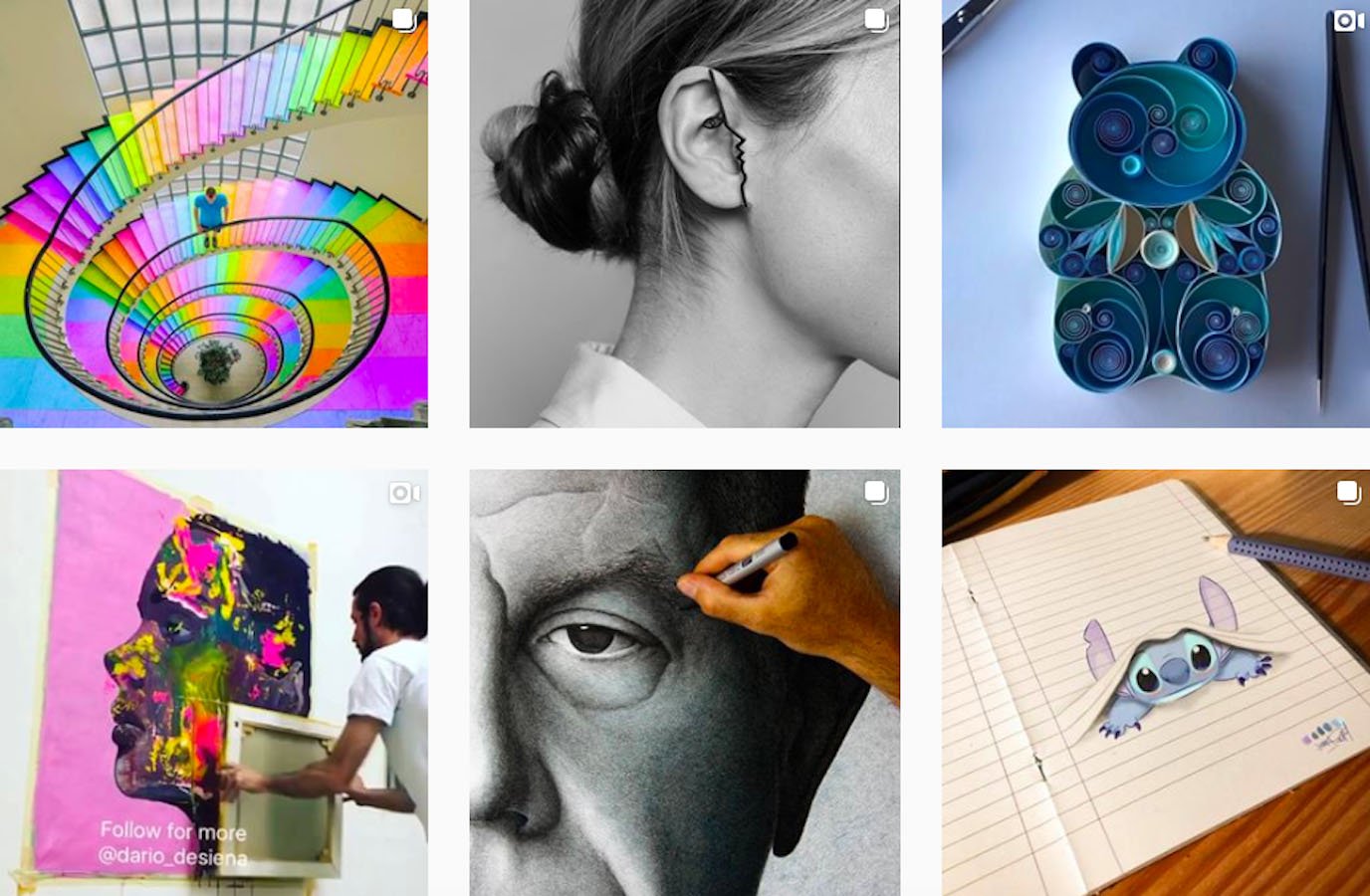 The easiest way to awaken your imagination and get your brain to generate new ideas is to look at the best examples of other people's art and design creativity. The next Instagram account is showcasing the work of talented artists worldwide. Follow!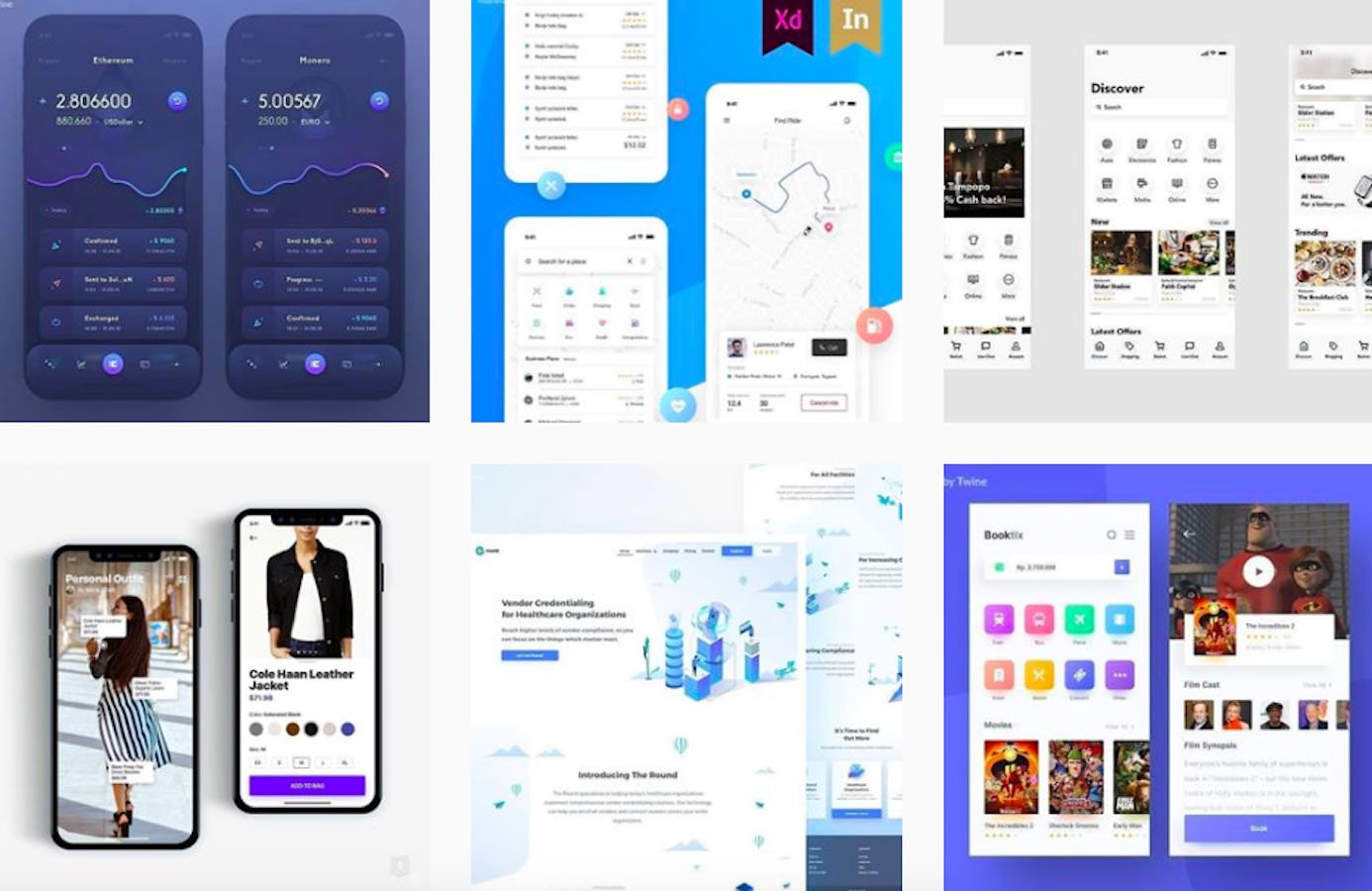 The best UI design projects promoted every day. The account helps to find freelancers or find work.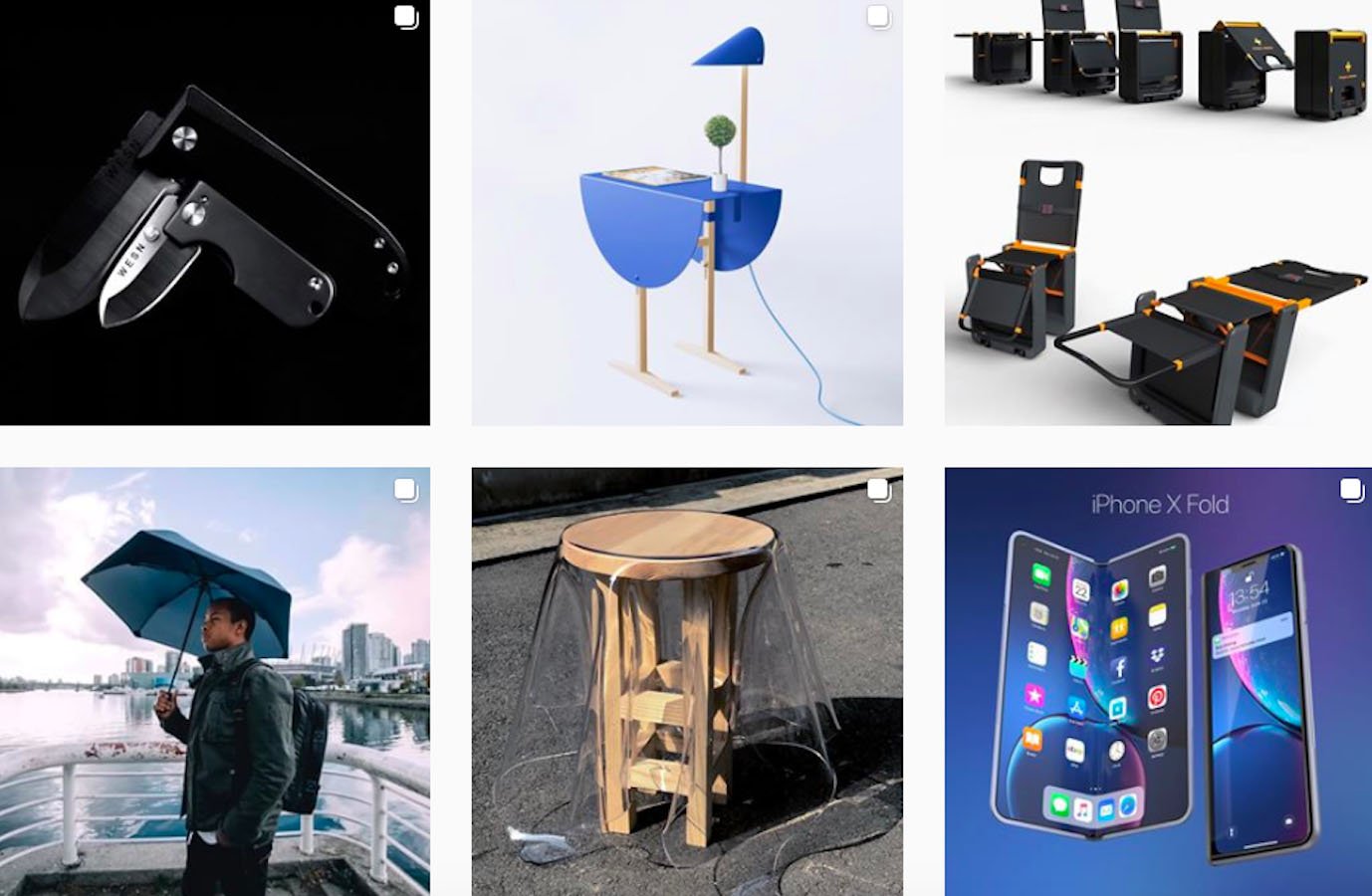 This is an online magazine dedicated to covering the best in international product design. They started as a little blog back in 2002 covering student work and over time, have grown into an international publishing company with millions of readers. If you have a passion for the new, innovative, unique and undiscovered, do not forget to follow this Instagram account.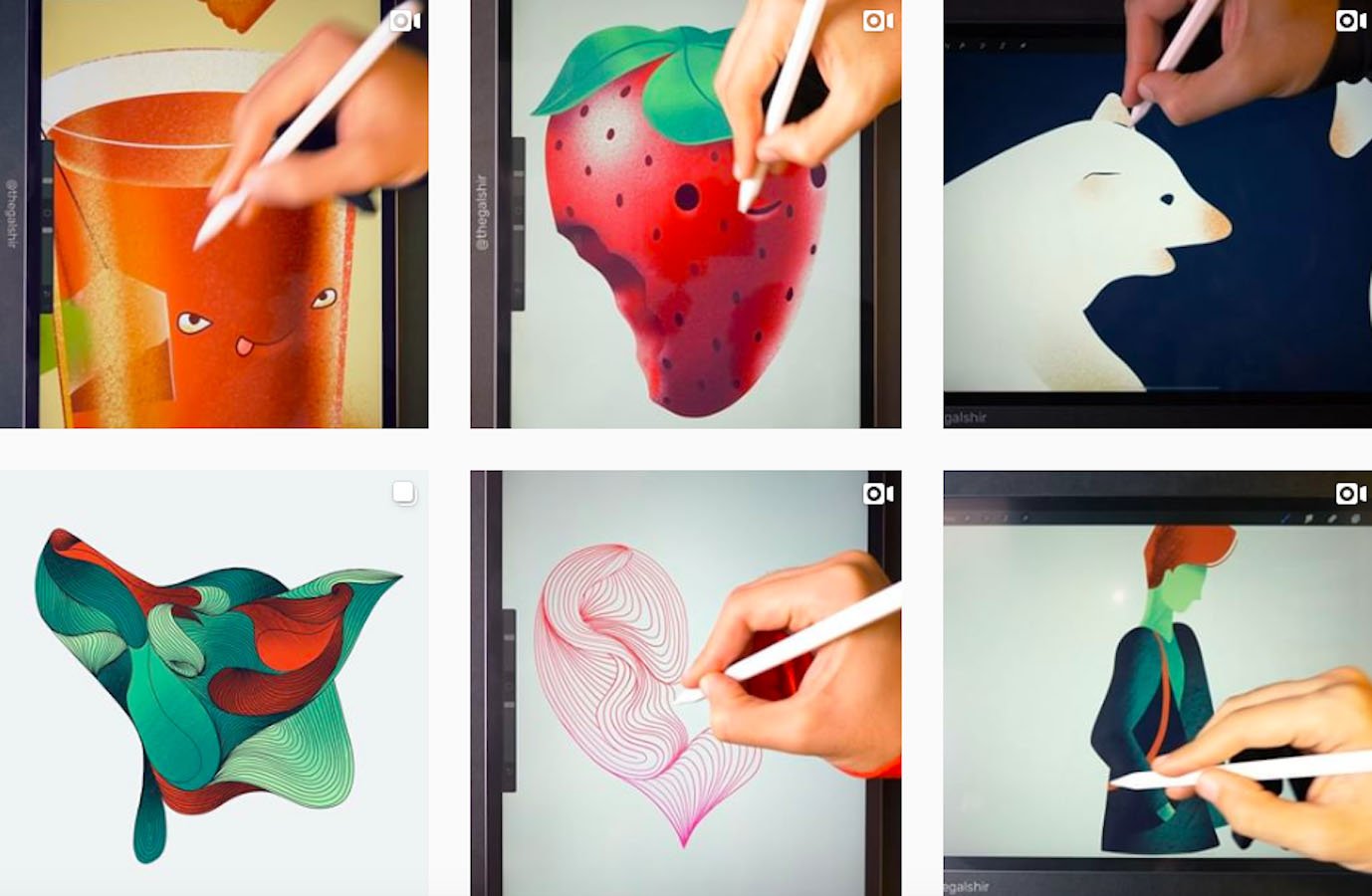 Gal Shir is a designer and illustrator who loves telling stories through digital art. He is obsessed with colors and sharing his work with the world.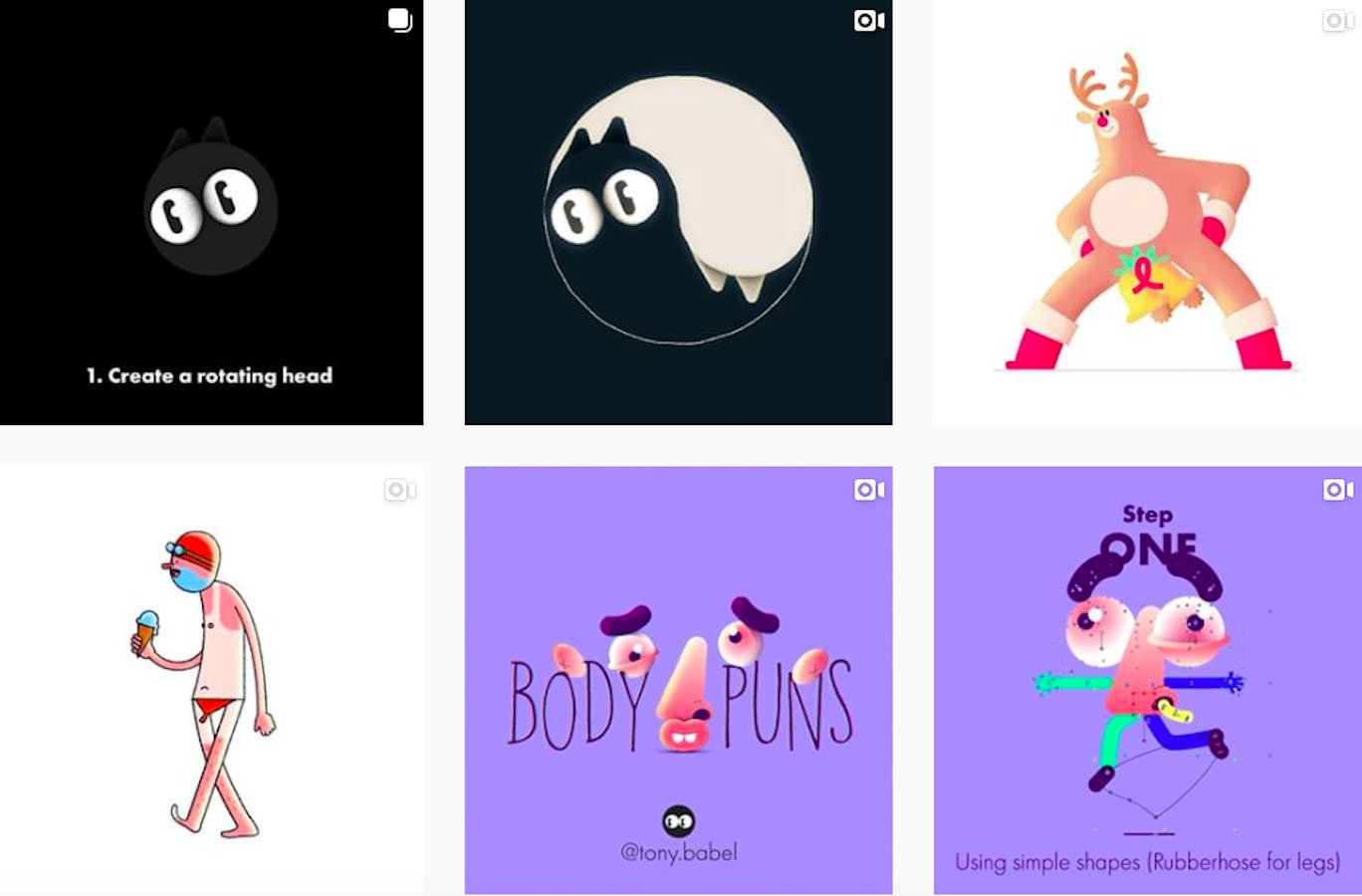 Tony Babel is a multidisciplinary designer, animator & illustrator. Specializing in rich animations for digital products, he is sharing his projects with the world.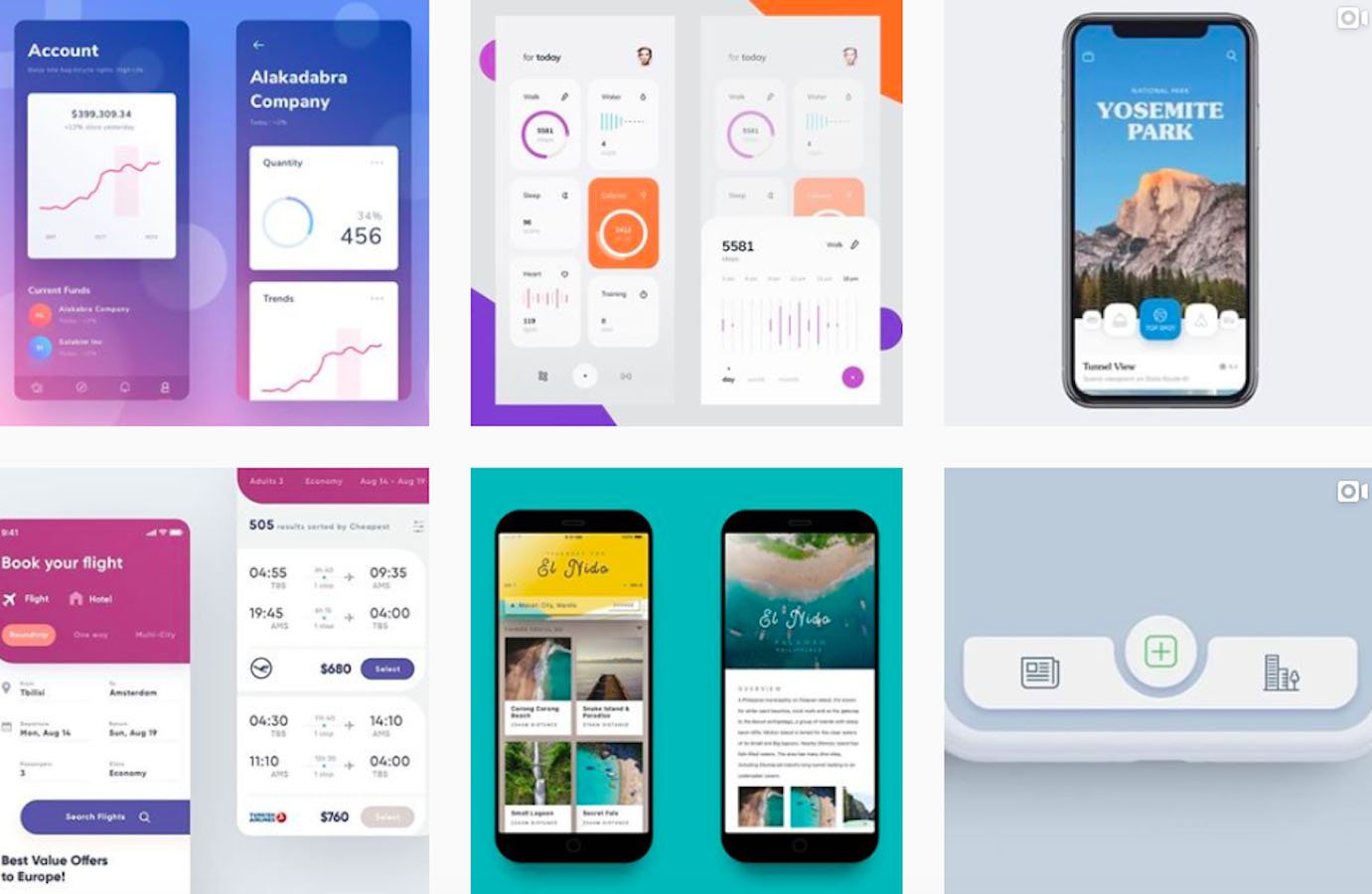 iOS Inspiration is a collection of amazing iOS apps from great designers around the world.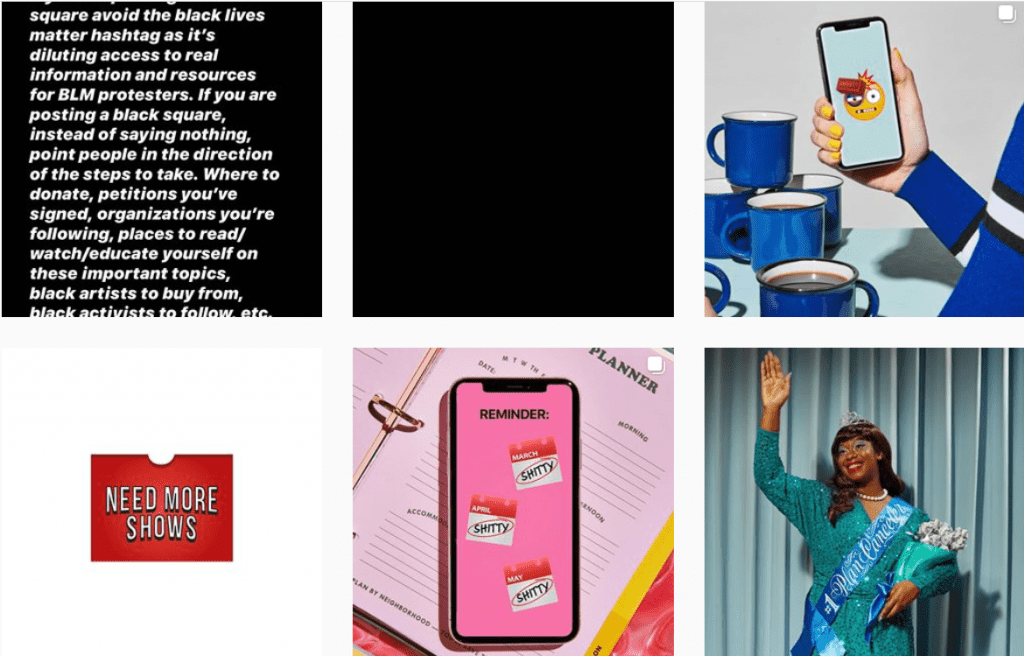 Jessica Walsh is an American graphic designer who created hundreds of campaigns for various web projects as well as the film industry. Her Instagram is surely the very place to get inspired and find out the latest design trends, so make sure to check it out.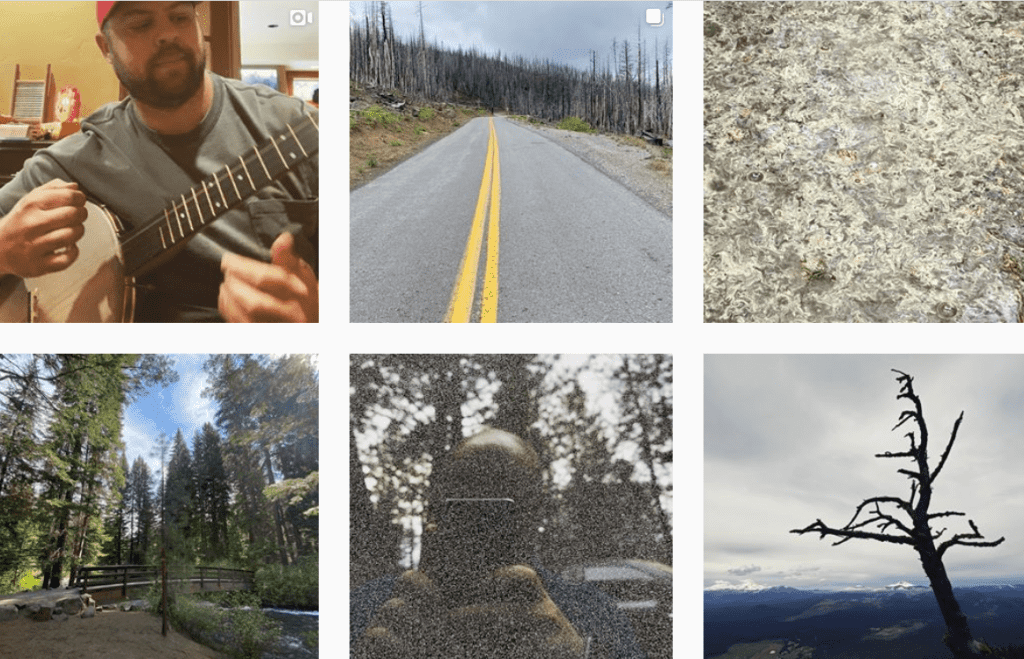 Chris Coyier is a well-known HTML and CSS expert who is rather famous for his CSS-tricks blog. Chris will help you learn pretty much everything about web design, so follow the link above and visit his Instagram account, you definitely will not regret that.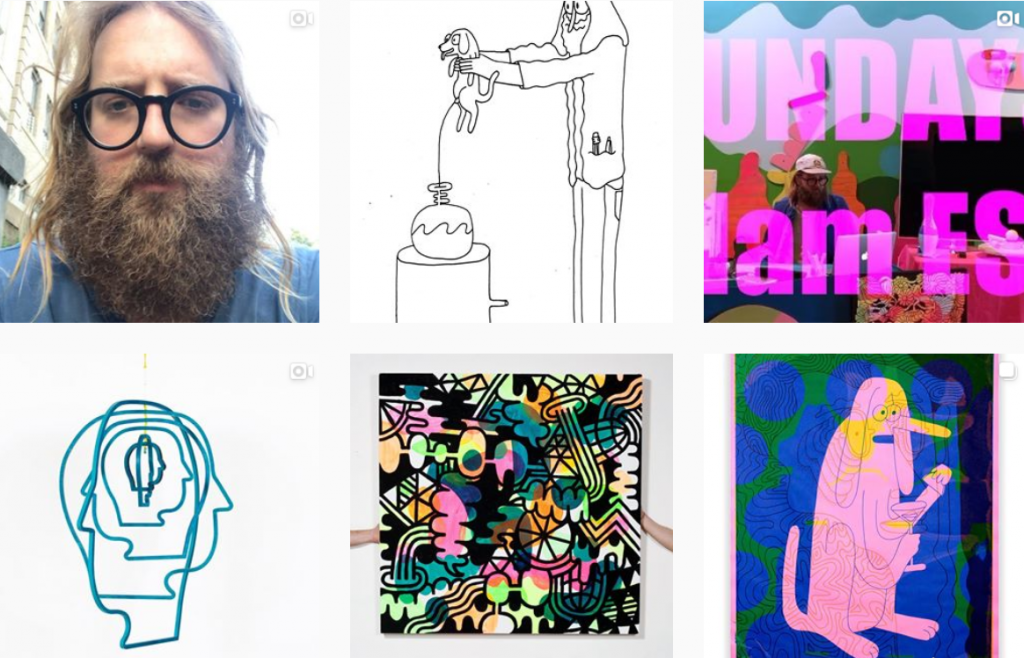 Young, talented, and ambitious, Mike Perry is the very designer who will no doubt inspire you to do something bold and one-of-a-kind. So if you feel like you need some bright colors in your life, go ahead and follow Mike Perry.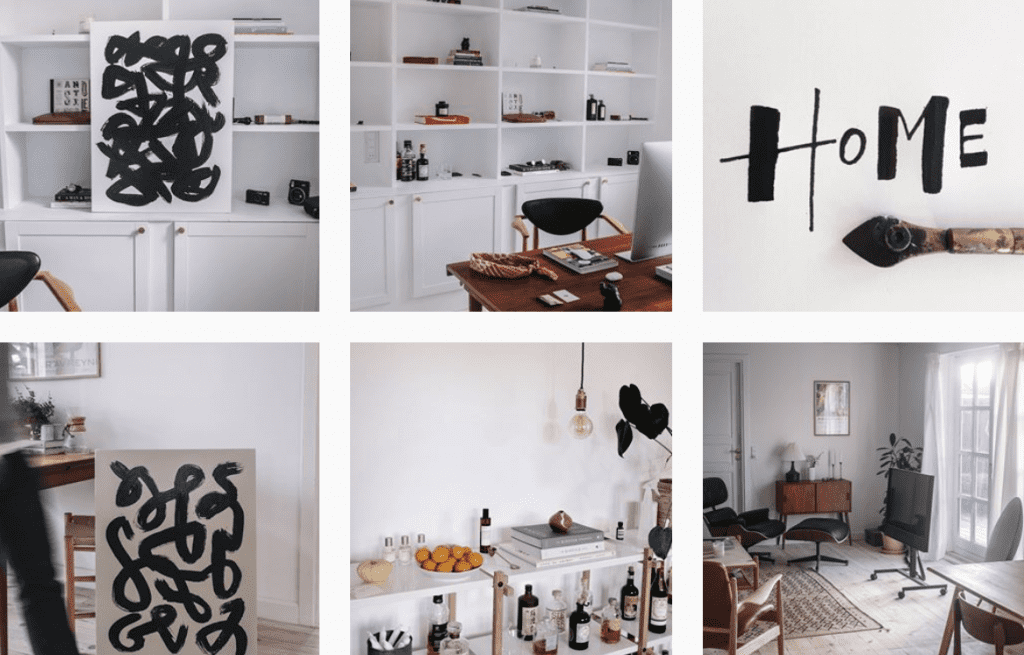 Andreas M. Hansen is a young designer and typographer from Copenhagen whose brilliant works inspire thousands of people all over the world. Andreas traveled all over the world and this very experience helps him create truly unique graphic products. Thus, if you feel like you need something new and inspiring, follow the link above and check out his account.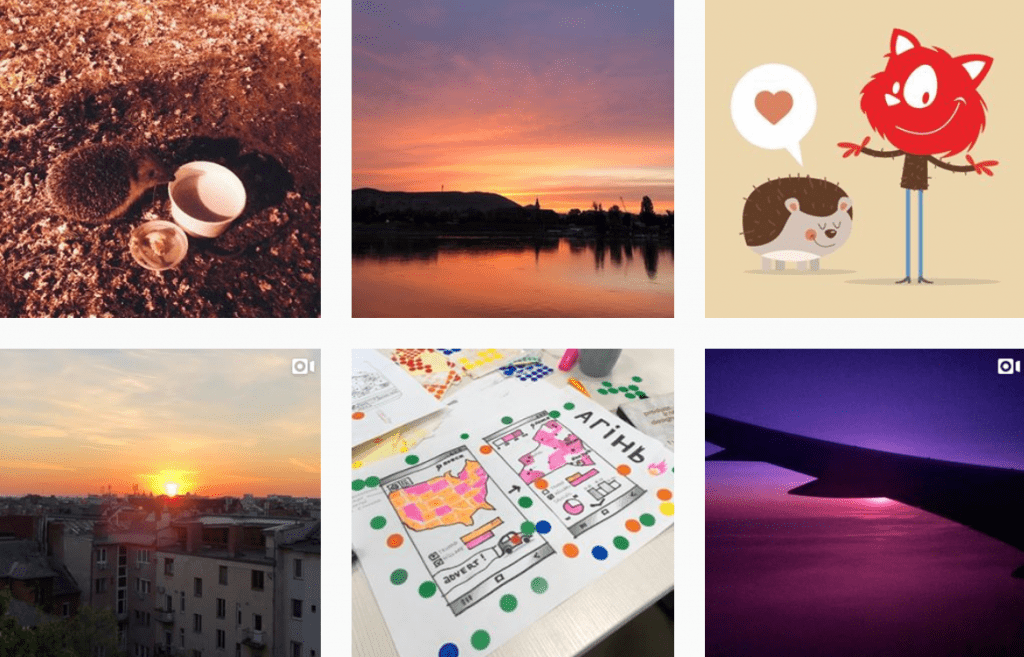 Vitaly Friedman, Smashing Magazine editor, is the very person every beginner should follow. Well, just stop thinking too much and follow this account.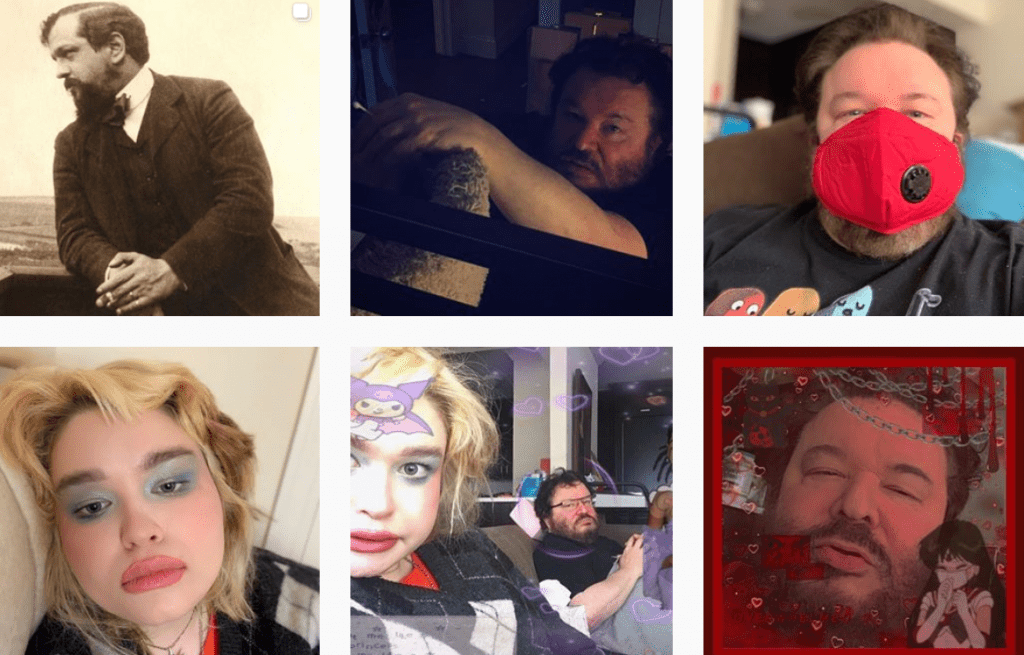 Jeffrey Zeldman, the author of 'Designing with Web Standards,' is no doubt the very person you want to follow on Instagram. He is also the founder of Happy Cog, a studio that cooperated with MTV and Stanford University. So such an interesting person as Jeffrey Zeldman surely has to be among the people you follow.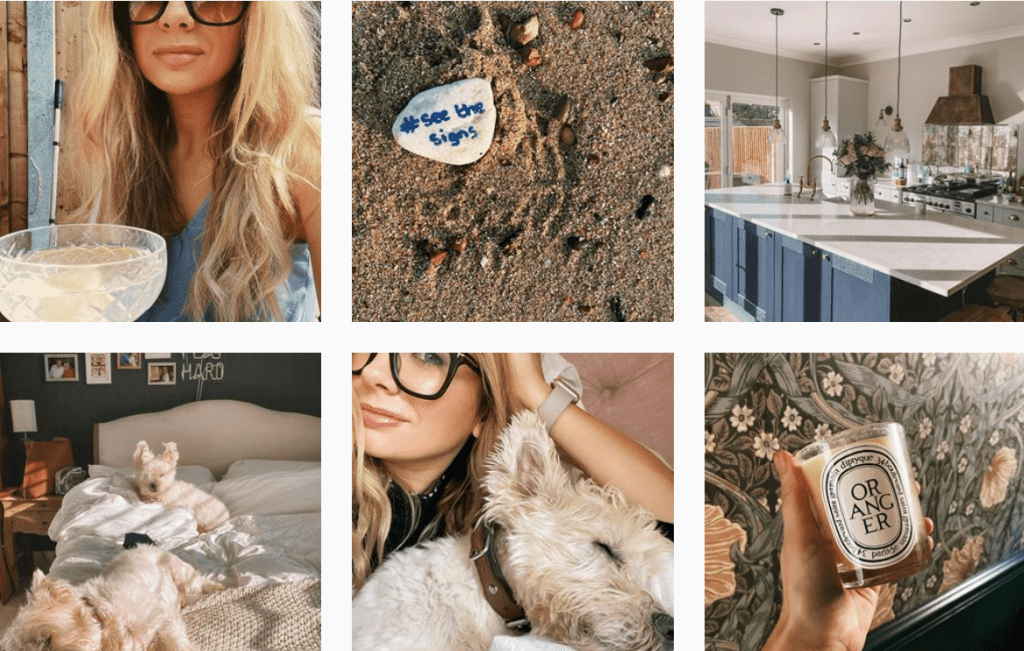 Not only does Sarah Parmenter have a stunning Instagram profile but also a decent list of great projects she completed. For instance, she has her own design studio, You know who, and she mainly works with user interface design for web, iPhone, and iPad.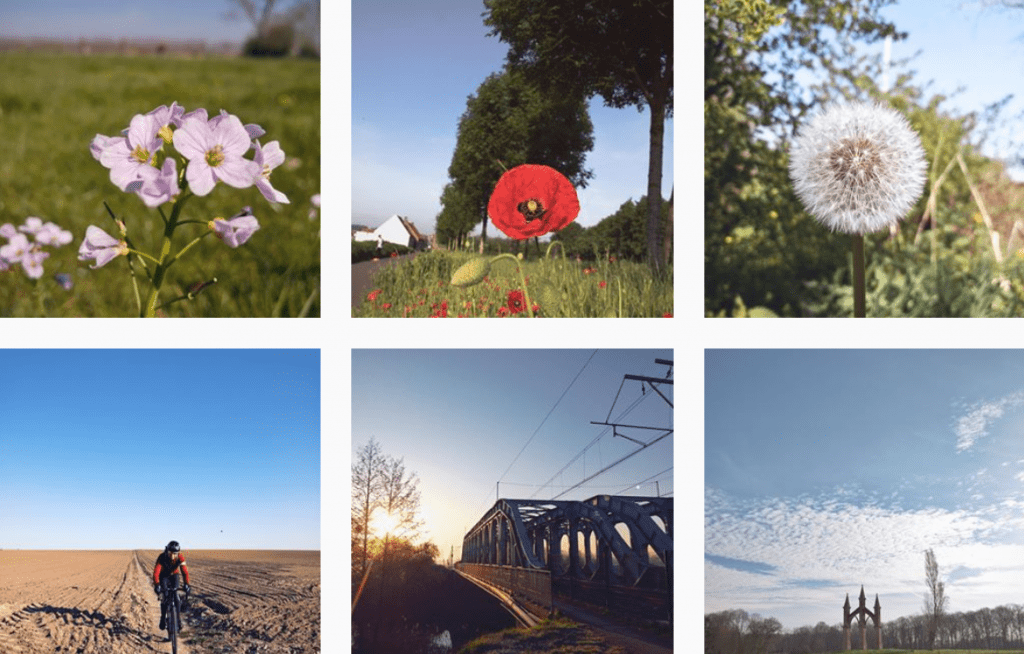 Veerle Pieters is a Belgian graphic designer and blogger with a simply breathtaking Instagram profile. She shares her professional tips and tricks in her blog, so her page would be particularly useful for the beginners.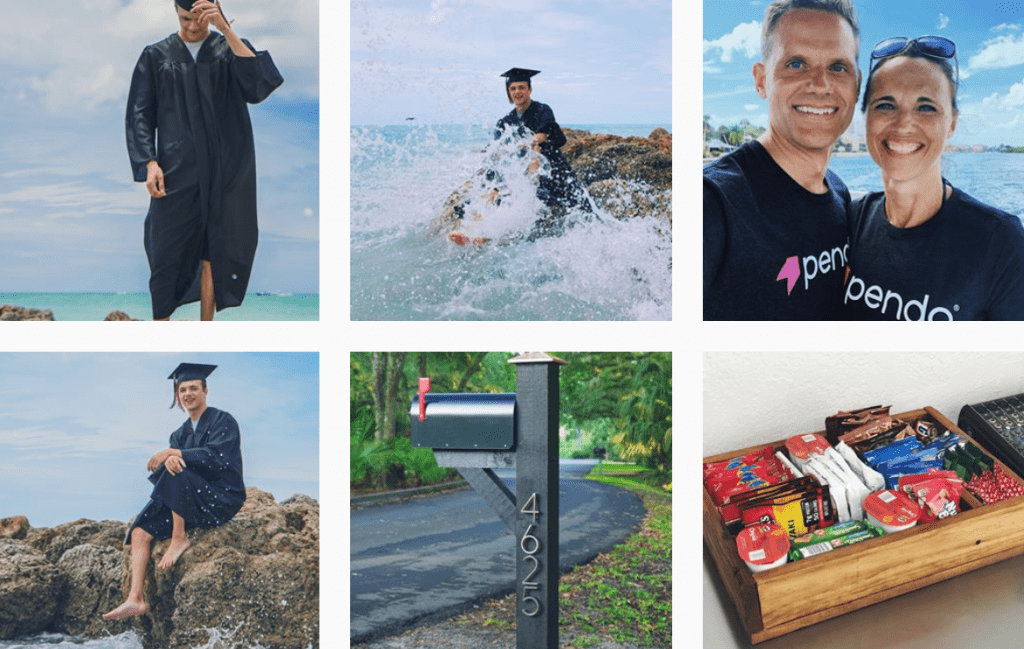 Cameron Moll is a UX leader, strategist, and mentor from the United States whose Instagram will be quite interesting and useful for both beginners and experienced designers. Well, if you are one of these people who always strive to improve, then this very profile is definitely for you.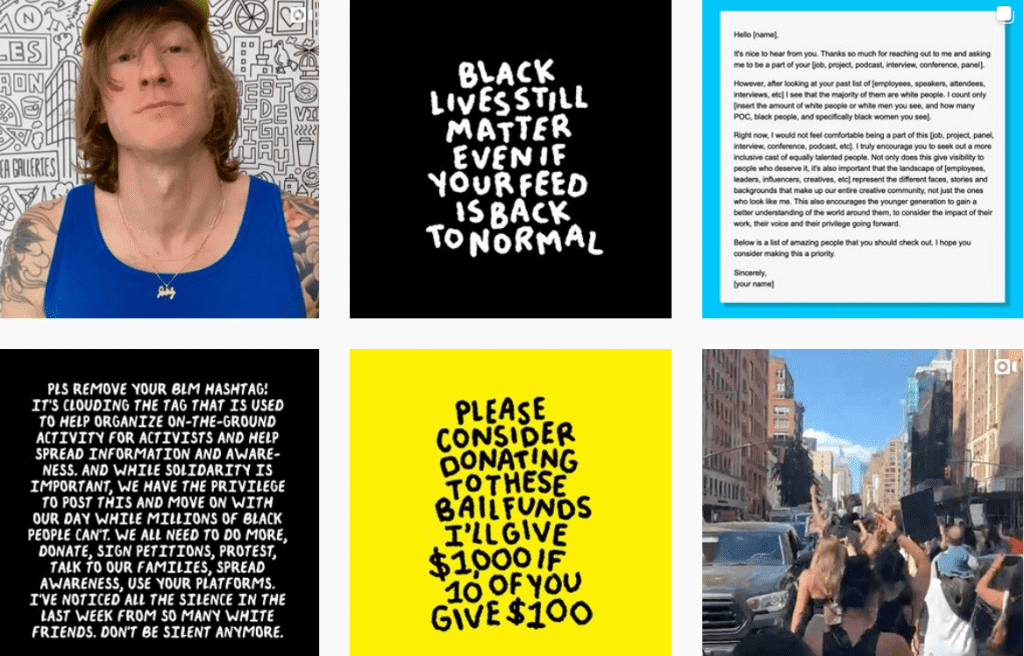 Timothy Goodman is a young designer, illustrator, muralist, and author from New York City. His unconventional works will no doubt inspire you to create something bold yourself, so leave all your doubts behind and follow his account.
10 Best UX and Web Design Books
If you think that following a famous designer is not enough to become a cool graphic designer yourself, then you are totally right. Apart from inspiration, you need some actual knowledge, and the best way to get this knowledge is definitely a book. So here are the best UX and web design books that will help you become a true pro.
1. Learning Web Design: A Beginner's Guide to HTML, CSS, JavaScript, and Web Graphics by Jennifer Robbins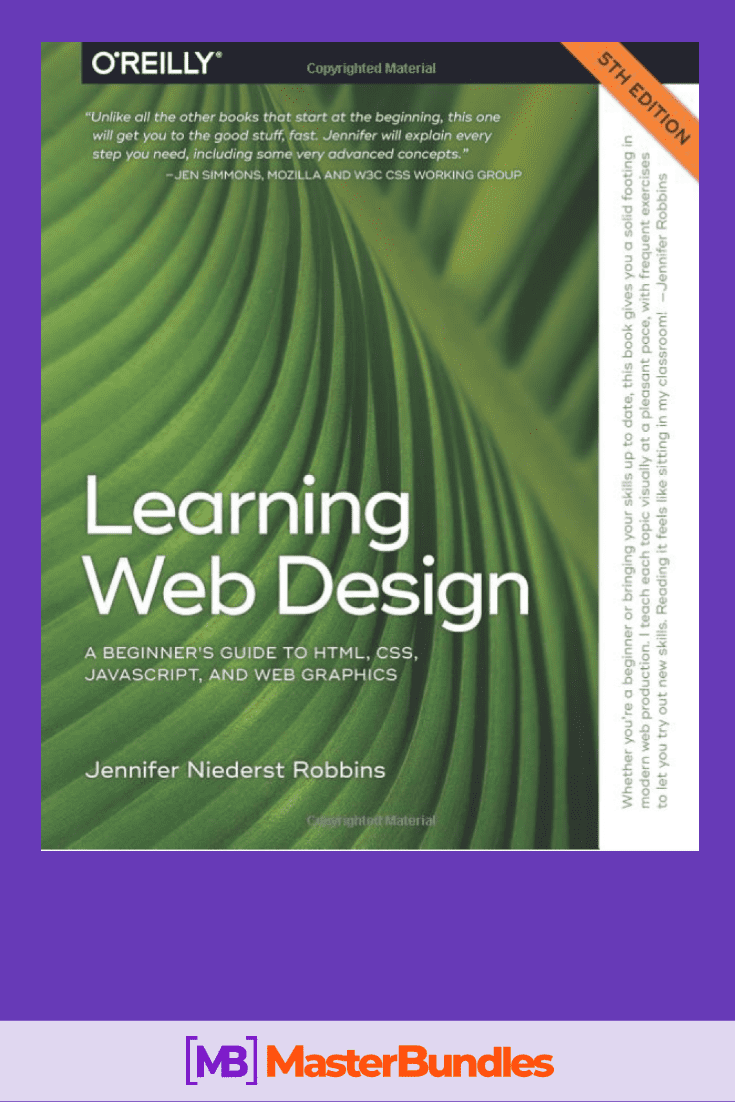 The very book that will help you learn the basics, so if you are a beginner, this is the ultimate must-have for you.
2. Web Design with HTML, CSS, JavaScript and jQuery Set by Jon Duckett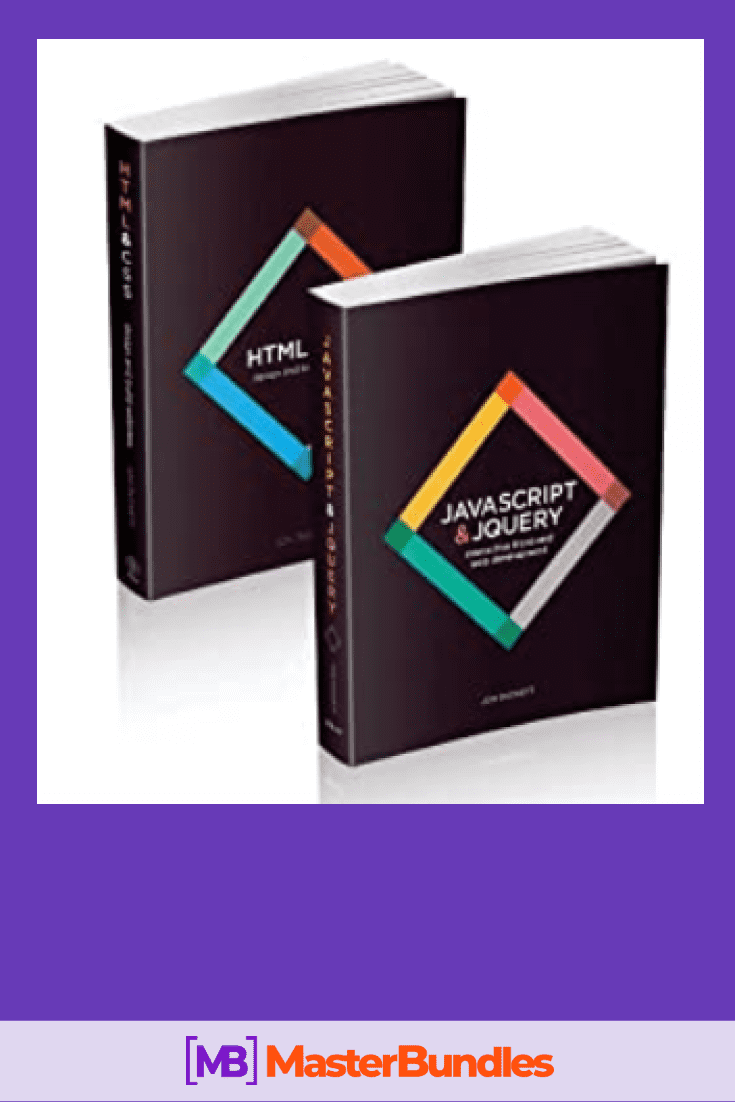 Jon Ducket, the author of this book, explains pretty much everything about web design in an easy-to-understand way. In other words, this is the very thing that will make you a professional.
3. Basics of Web Design: HTML5 & CSS (5th Edition) 5th Edition by Terry Felke-Morris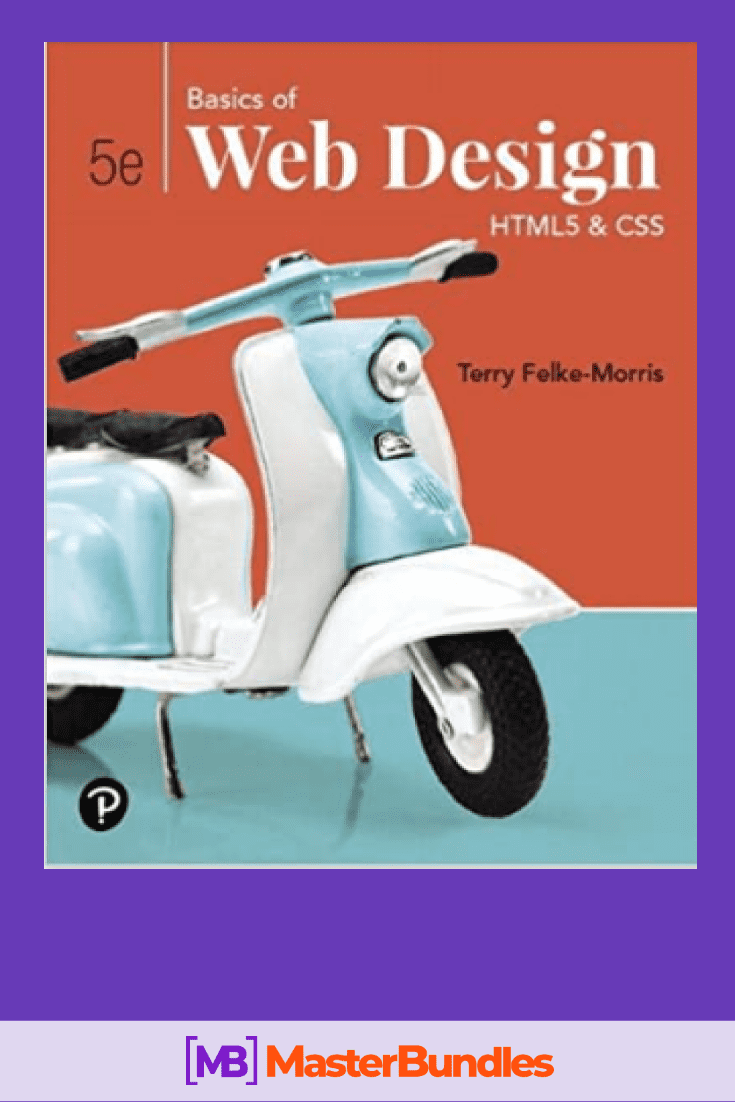 If you want to concentrate solely on HTML5 and CSS, then this very bestseller by Terry Felke-Morris is surely for you. So follow the link above, order your book, and start creating amazing websites today.
4. Don't Make Me Think, Revisited: A Common Sense Approach to Web Usability by Steve Krug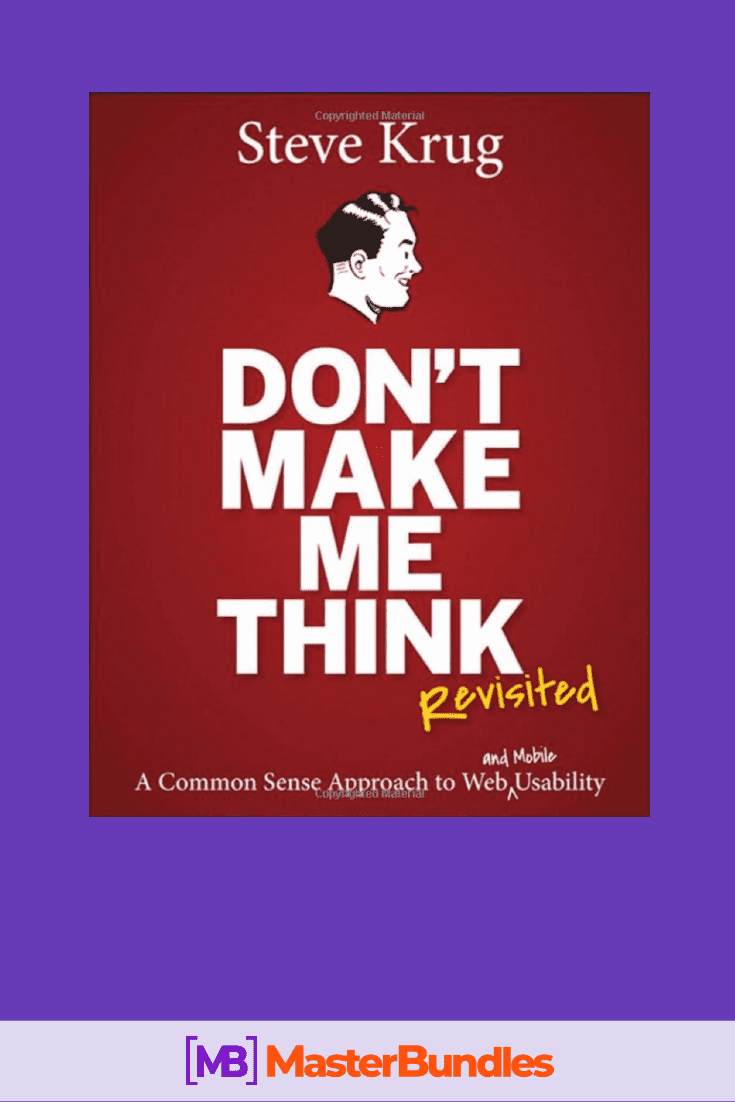 Another bestseller that will help you figure out what website usability really is as well as how to make sites that will not drive the users crazy. Well, if you are having trouble with usability, then this book is surely for you.
5. Web Design All-in-One For Dummies 2nd Edition by Sue Jenkins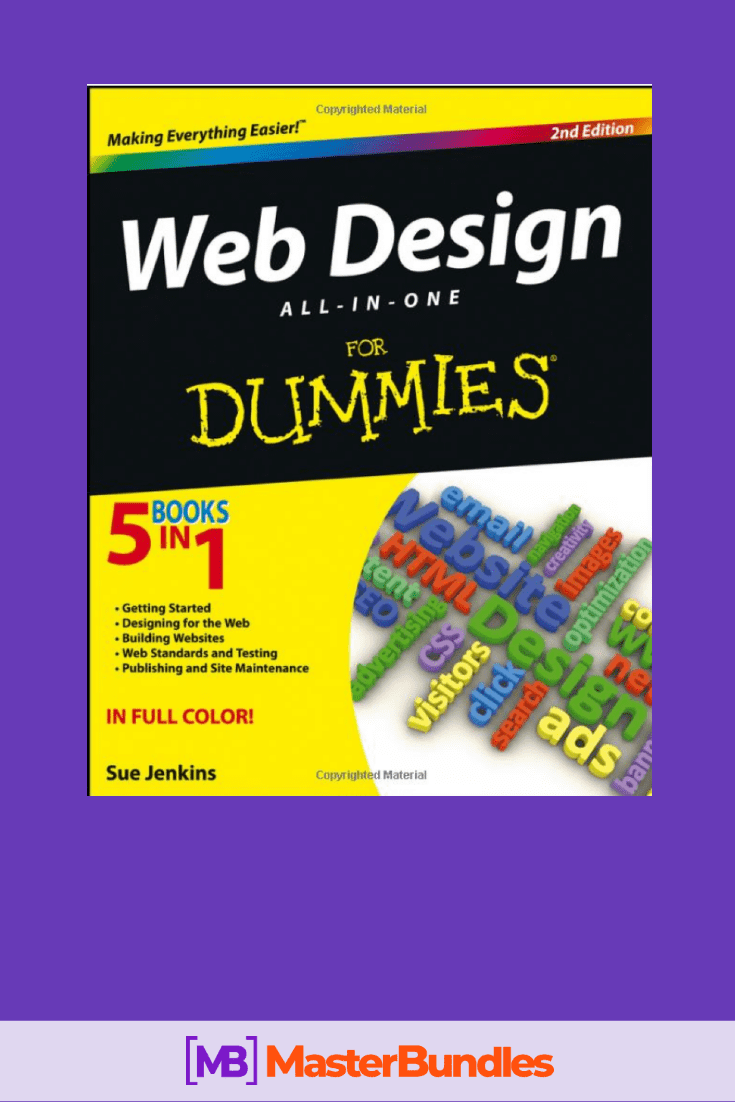 The one that will teach design even those of you who do not have the slightest idea about it, so do not hesitate and just grab it.
6. UX for Beginners: A Crash Course in 100 Short Lessons 1st Edition by Joel Marsh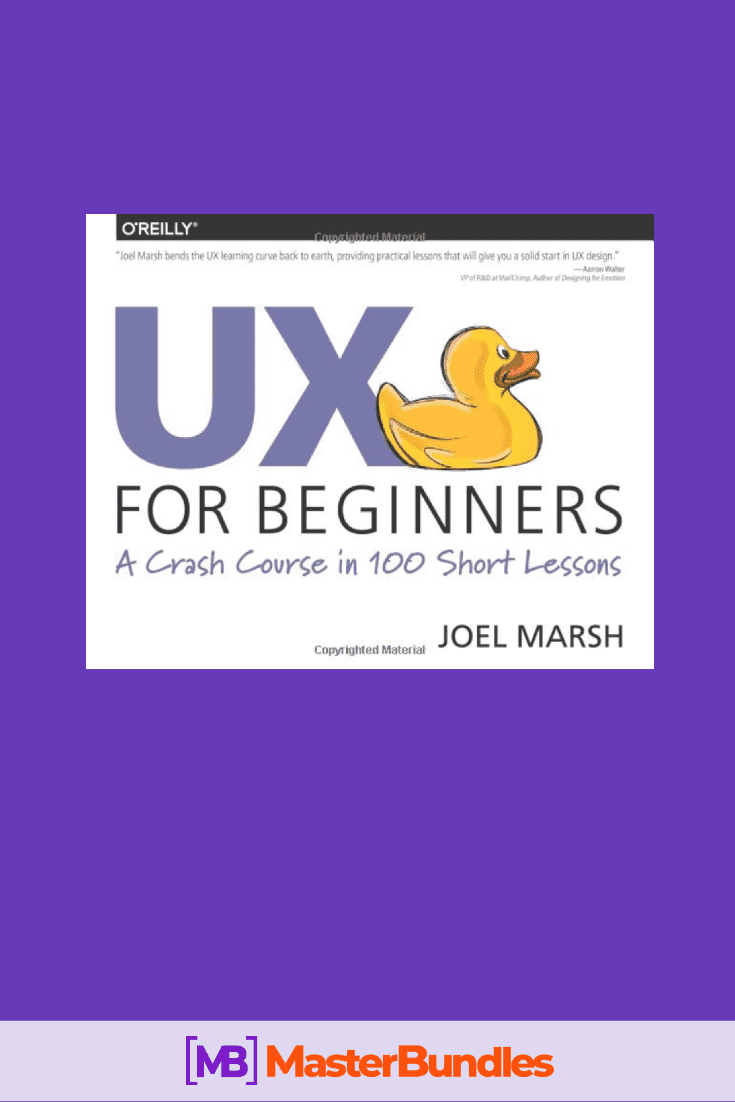 If you are just starting your UX journey, then this very bestseller is something you want to have in your backpack.
7. UX Strategy: How to Devise Innovative Digital Products that People Want by Jaime Levy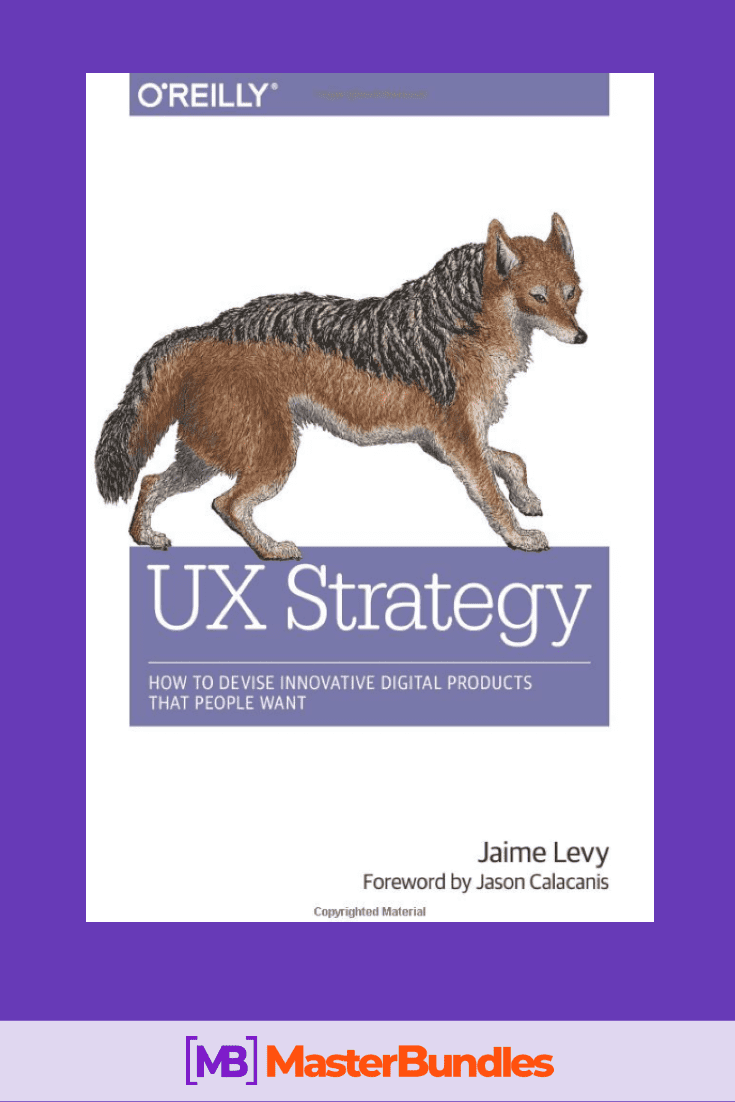 One more ultimate guide that will be super handy for pretty much any designer, so make sure to check this one out.
8. Laws of UX: Using Psychology to Design Better Products & Services by Jon Yablonski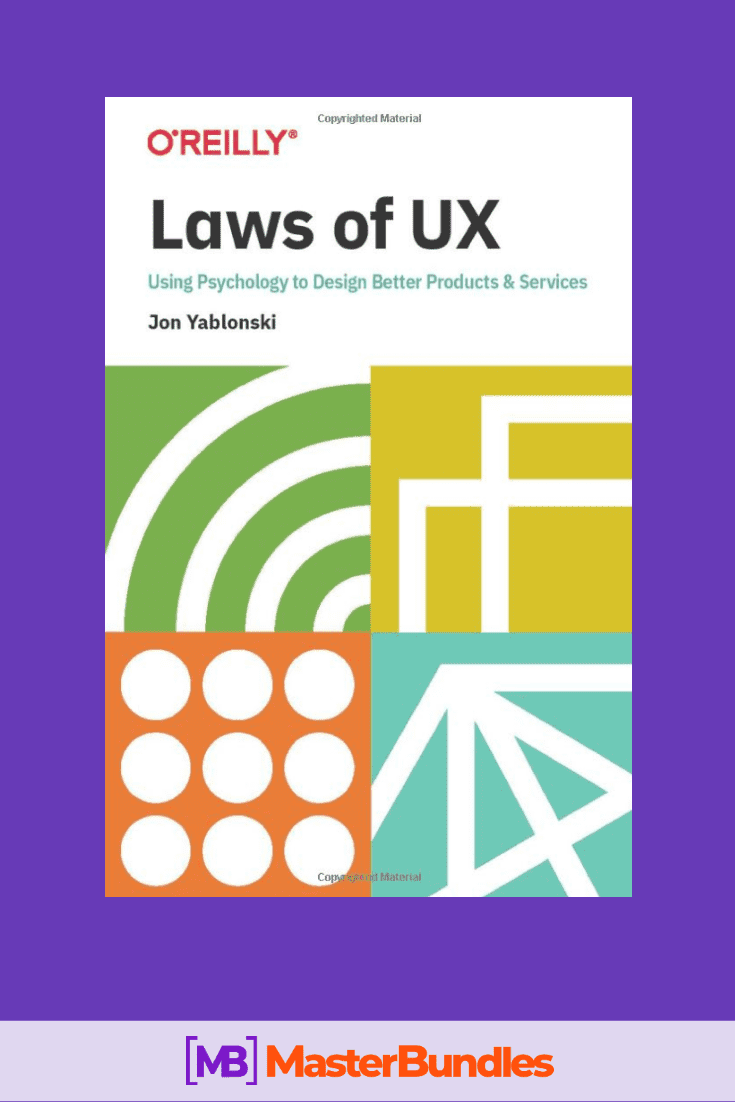 In case all the previous books do not work for you, this one will definitely help you figure out all the details.
9. User Friendly: How the Hidden Rules of Design Are Changing the Way We Live, Work, and Play by Cliff Kuang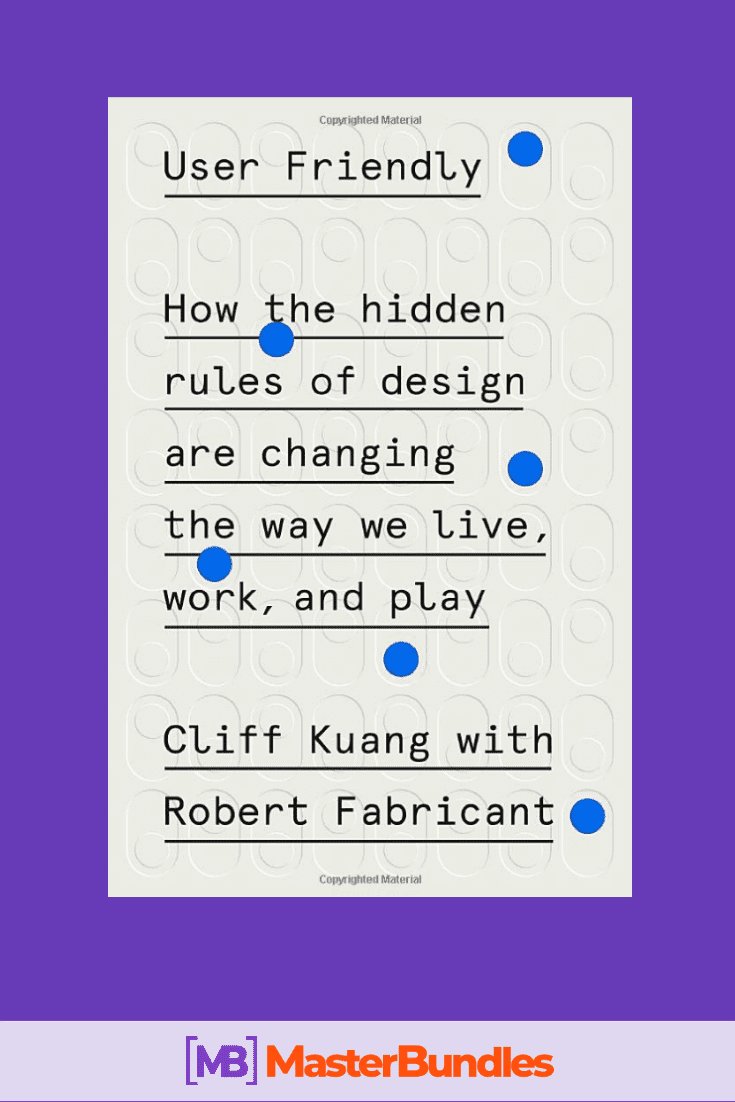 Another guide on user-friendliness that you simply cannot afford to miss.
10. Think Like a UX Researcher 1st Edition by David Travis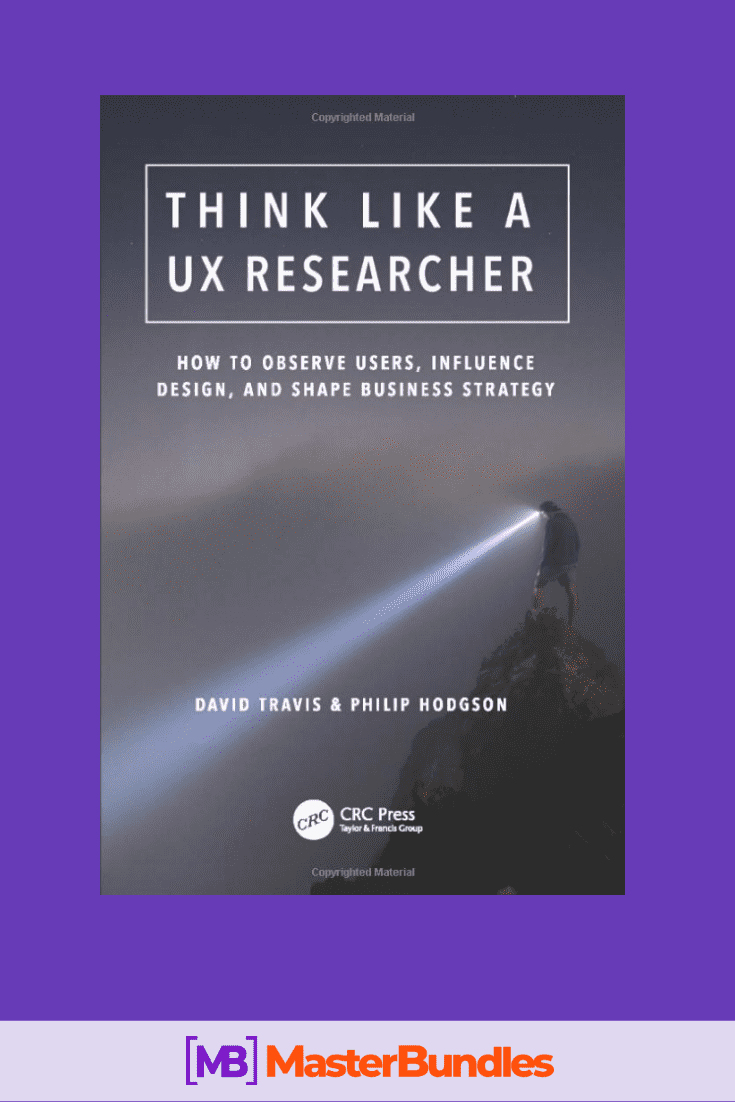 Finally, the one that will back you up in any sort of emergency, so leave all your doubts behind and get it now.
Recommended Posts For You
Conclusion
Nowadays, social media accounts have become an integral part of our lives. Instagram is considered to be the most inspirational social platform. Instagrammers love and utilize the platform for diverse reasons and in diverse ways. That was a selection of a hundred Instagram accounts, which should be followed by web designers and creative people. The collection includes the accounts of famous designers and studios as well as little-known talented individuals. There is everything from web development and vector illustration and ending with the spectacular images of architecture. I am sure, everyone will be able to find something inspiring for his everyday life and career.
Web Design Inspiration FAQ
❓ Where can I learn more about web design?
Make sure to check out our blog, there you will find hundreds of articles dedicated to this topic.
❓ Where can I purchase decent books about design?
Check out what Amazon has got to offer you, usually, this marketplace has a huge selection.
❓ Where can I find more graphics?
❓ I create graphics myself, is there a platform where I can sell it on?
You can do it on MasterBundles Sell Your Deal page, so go ahead and upload your goodies now.
Please take a moment to pin this post to Pinterest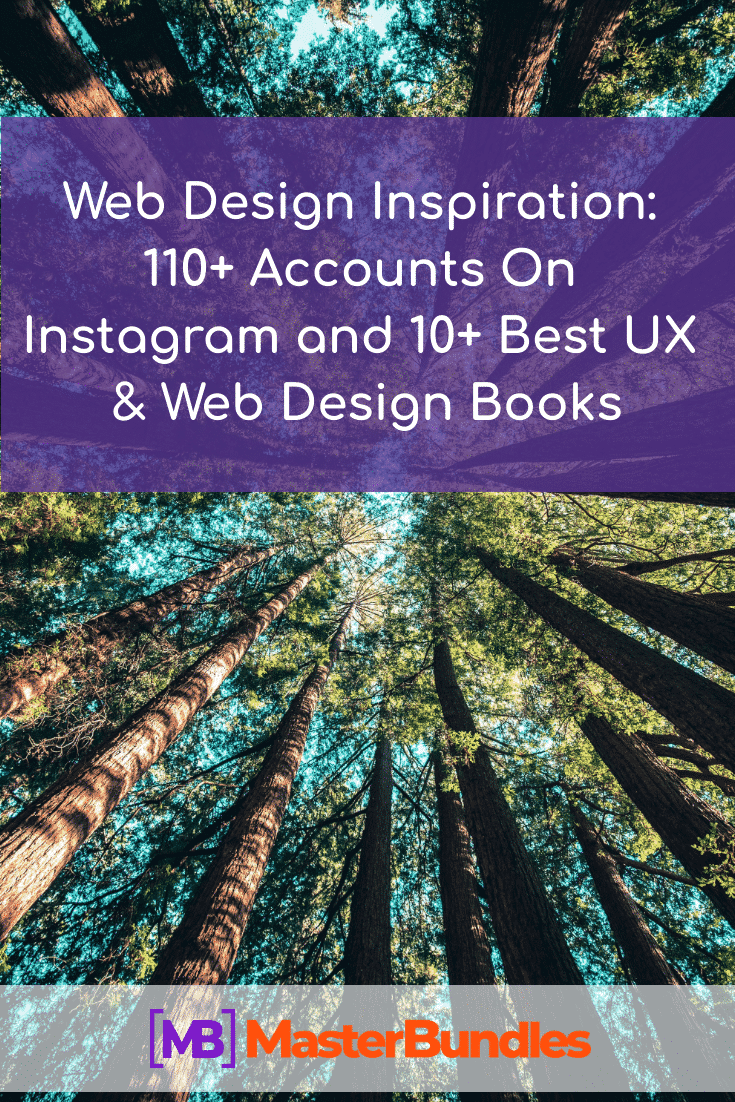 Was this page helpful?
We will be happy if you decide to share this article with your friends on Facebook. Just click on the button and you're done
Thanks for your response!
You have already left your review.
Disclosure: MasterBundles website page may contain advertising materials that may lead to us receiving a commission fee if you purchase a product. However, this does not affect our opinion of the product in any way and we do not receive any bonuses for positive or negative ratings.
The article relies on the following sources:
"16 UX/UI Instagram accounts you must follow." Creative Bloq, www.creativebloq.com/features/20-uxui-instagram-accounts-you-must-follow. Accessed 20 Jun 2020.
Lyonnais, Sheena. "10 UX Designers to Follow on Instagram for Inspiration." Adobe Blog, theblog.adobe.com/10-ux-designers-to-follow-on-instagram-for-inspiration/. Accessed 20 Jun 2020.
Peham, Thomas. "20 top designers to follow on Instagram." Usersnap, usersnap.com/blog/designers-instagram/. Accessed 20 Jun 2020.