Cute Instagram Picture Ideas. Today Instagram is number one social network. And it is now an easy task to create high-quality content for it. There are lot's of courses and ebooks ob Instagram marketing: free and paid. But I wanna recommend you a free checklist to check your IG profile:
Instagram Profile Checklist
Moreover, we've created a stunning eBook How to Use Instagram: The Definitive Guide where you'll find useful tips and tricks for your IG account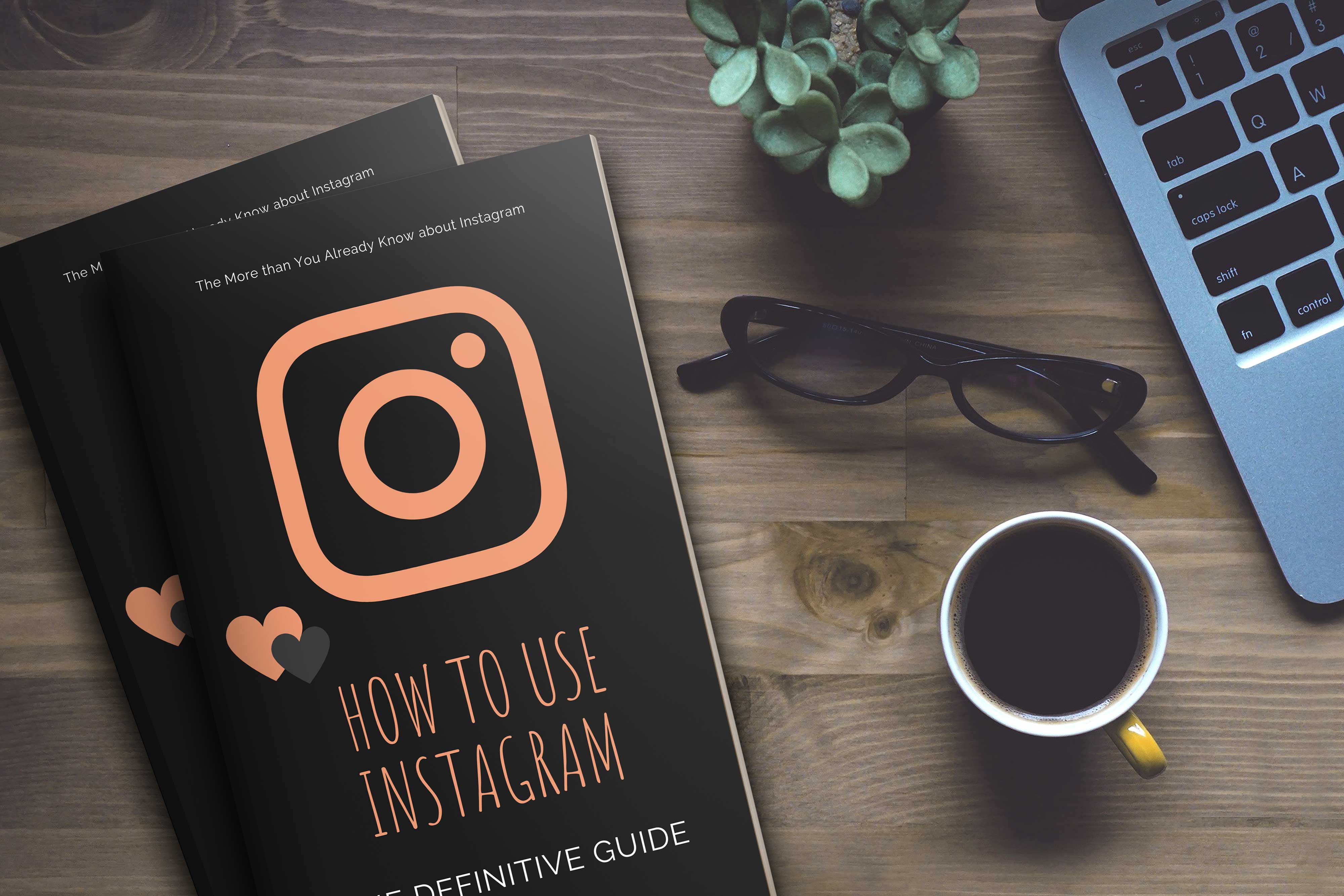 Top 10 Ideas for Eye-catching Photos
Perhaps the main reason many Instagram bloggers fail is their content. No, it doesn't mean that their photos are bad because, in fact, they might be truly stunning. The problem is their photos might look pretty much the same and it's boring. For example, posting 10 selfies in a row no matter how gorgeous you look on them is not a good idea. You have to make sure that you post worthy and unique content, so you might want to experiment with postures, angles, backgrounds, locations, etc. So if you have noticed that your feed looks monotonous and boring, here are some ideas for photographs that will help you make your feed fascinating.
1. Photos against a monochromatic wall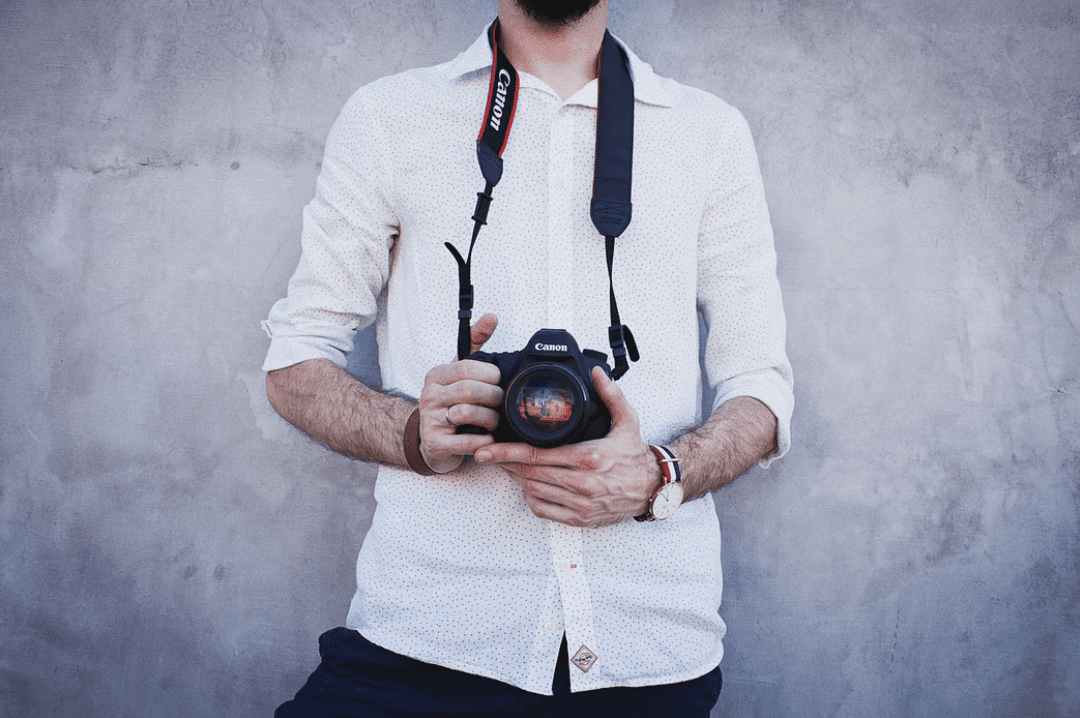 Classic photographs against a white wall will perfectly fit your bright feed. Such images look elegant and stylish, besides, if you feel like white background is too boring for you, you can experiment with colors. So you might want to start looking for fancy walls in your town.
2. Playing with shadows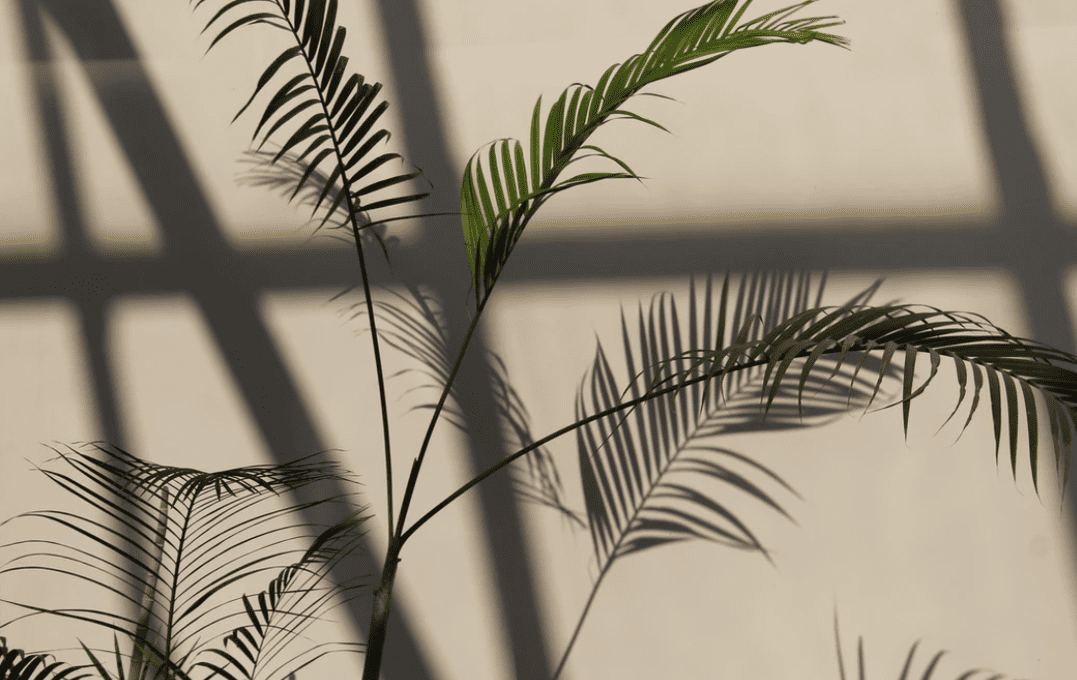 If you want to get a mesmerizing and even a little bit mysterious image, you are definitely going to like experimenting with shadows. You can create various textures using lace, plant branches, blinds, or pretty much anything you can come up with. Well, go ahead and create your masterpiece.
3. Pet pics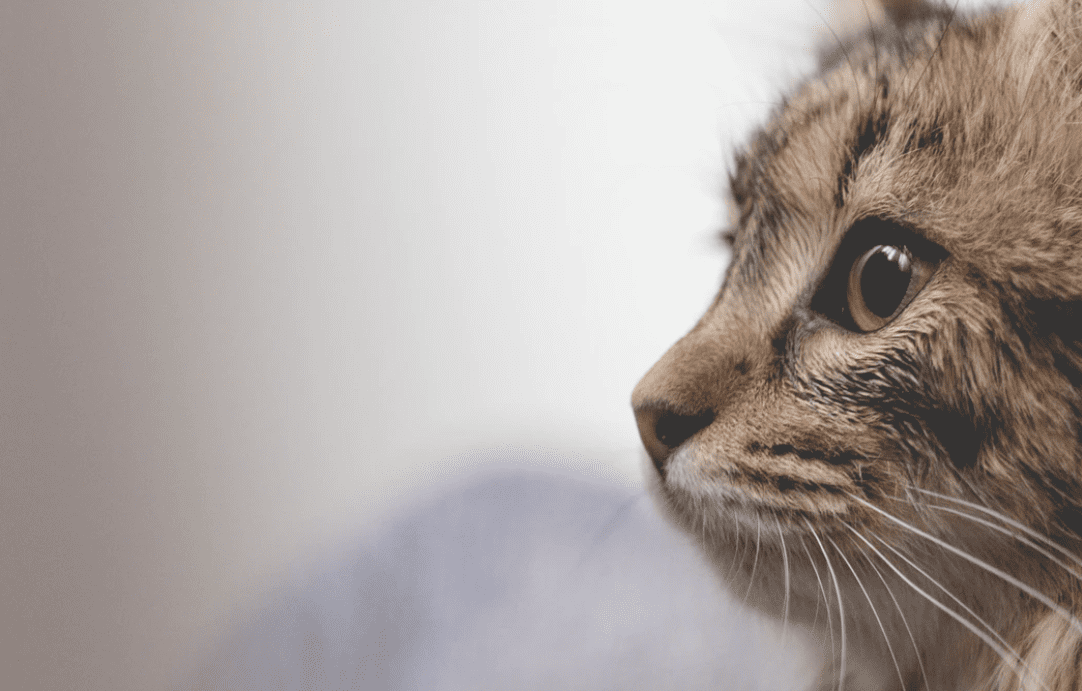 Your four-legged friends can complete your composition and make your picture simply adorable. In fact, pet pics will guarantee you a whole bunch of likes and new followers, so do not hesitate and take a couple of pictures of your fluffy cat or adorable dog.
4. Food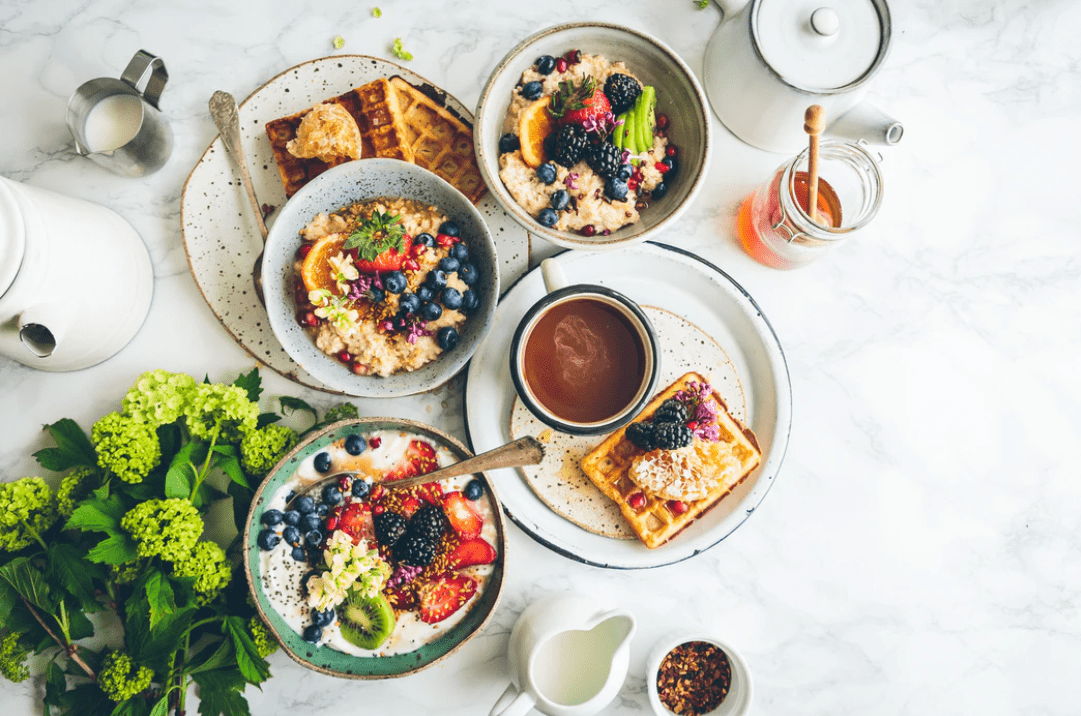 Even though some people say that taking pictures of your meals is stupid, if you do it correctly then even those who disguise food pictures will like your photos. So leave all your doubts behind and give it a try.
5. Still life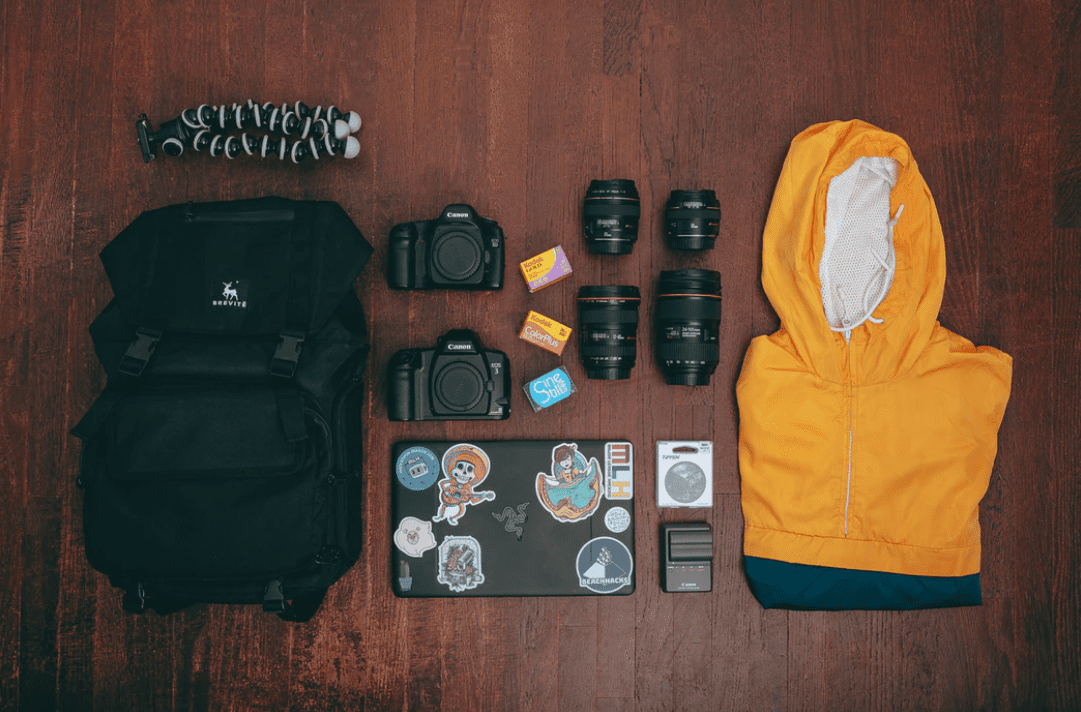 Still life is a classic painting genre. Well, who said that you can't use it in photography? Moreover, this is a perfect solution for advertisement posts. So grab some books, neon lights, dried flowers, candles, crystals, and try to make your very first still life today.
6. Outfits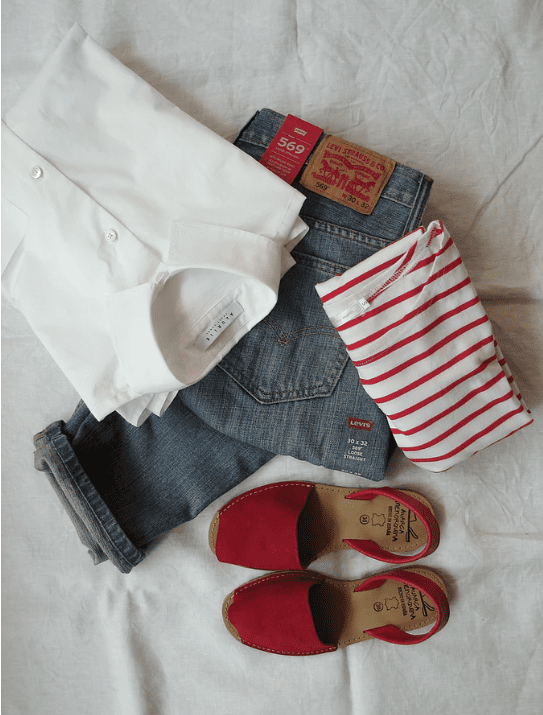 This idea will perfectly work for all the fashion bloggers out there. Just style a trendy look, arrange the clothes on a plain background, take a picture, and post it. Simple as it is.
7. Hobby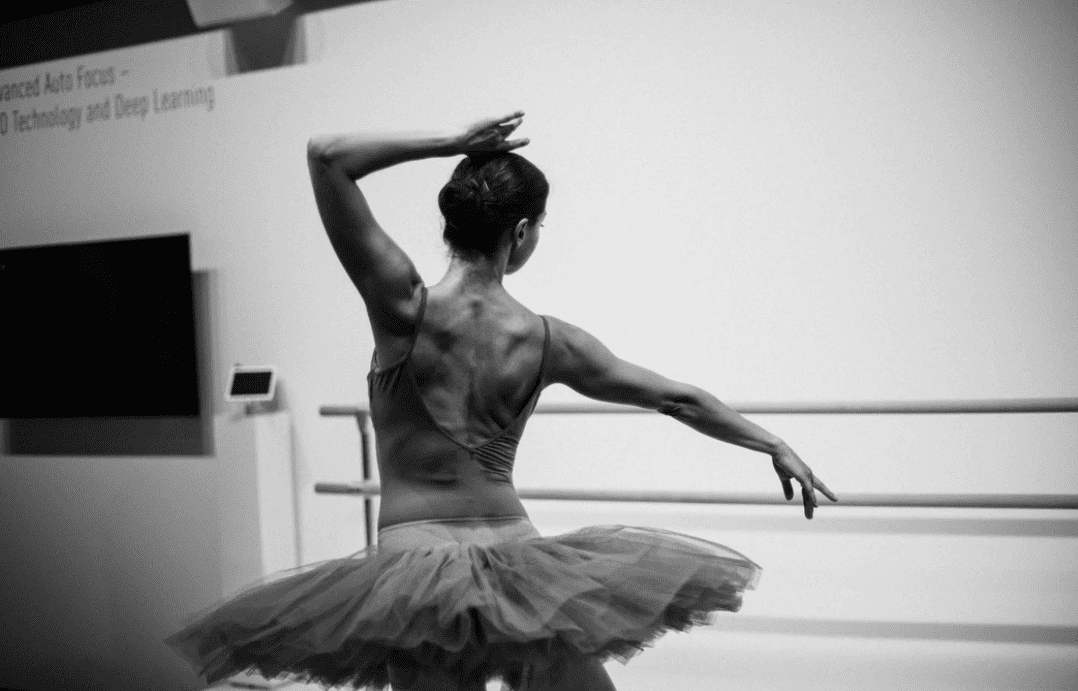 If you have interesting leisure (and you probably have one), take some pictures doing it. For example, you can post a picture of you drawing, playing the guitar, doing ballet, or whatever your hoppy is. Besides, you can write a post about how important for you your hoppy is, which would be rather interesting for your followers.
8. Old Polaroids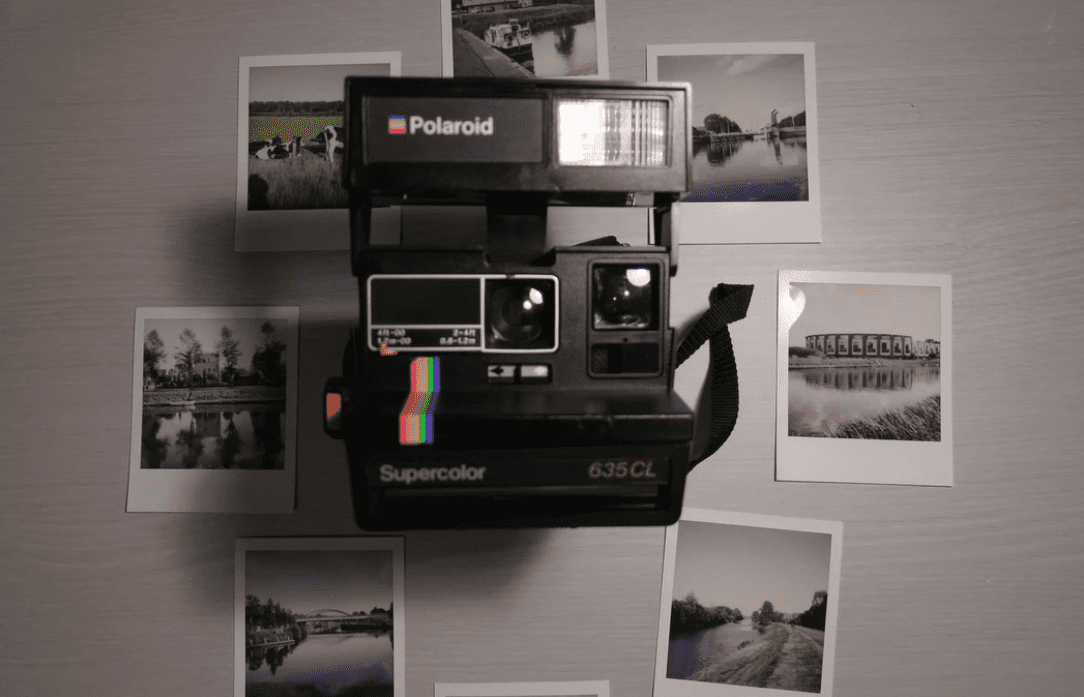 In case you have some old Polaroids from when you were a kid or maybe the ones you took a couple of years ago, you can neatly arrange those on a white background and take a picture of them. If you don't have old Polaroids, you can take some using modern instant cameras and post those images.
9. Silhouettes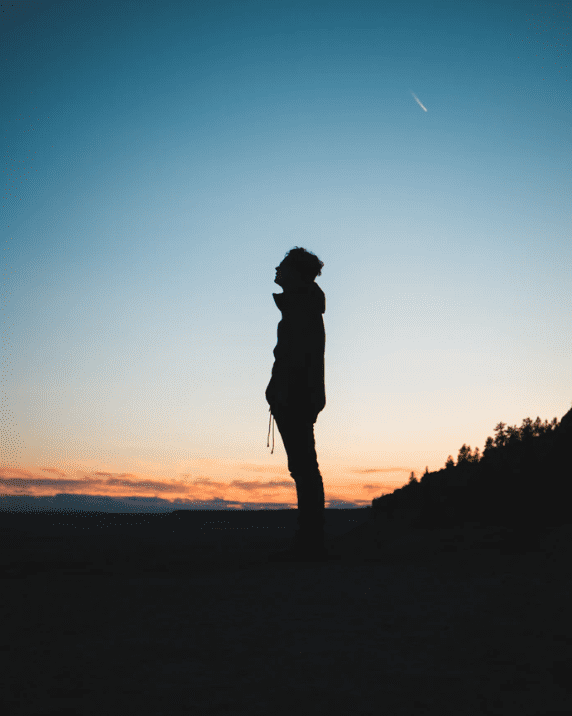 Silhouettes always look hypnotizing and simply fabulous, which means that you definitely want to try this style out.
10. Motivational quotes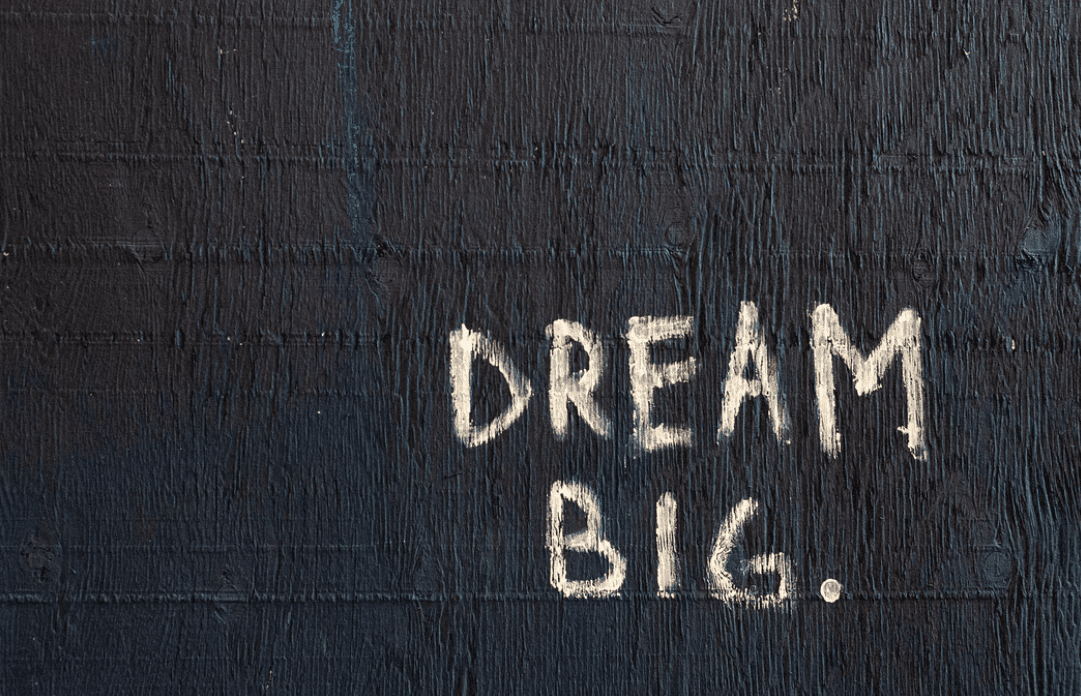 If you'd like to enliven your feed, you might want to post some short motivational quotes. Well, in order to create such posts you'll need some lovely templates, which is the next point that we are going to discuss.
Instagram Feed Templates
As I have already mentioned, Instagram post templates will help you create stunning posts for your quotes and not only. So without further ado let us take a look at some of the coolest templates that I've managed to find for you.
Travel Instagram Templates Bundle: 12 posts, 12 stories + BONUS 14 Instagram Highlight icons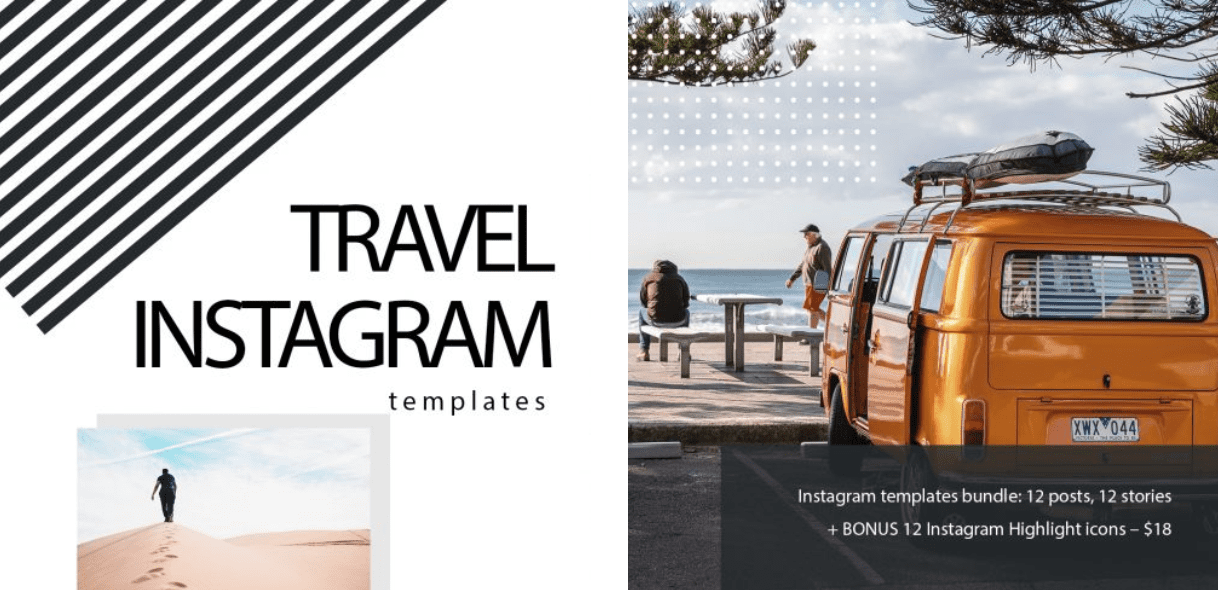 Price: $18
Instagram Booster Set: 400 Instagram Post And Stories Templates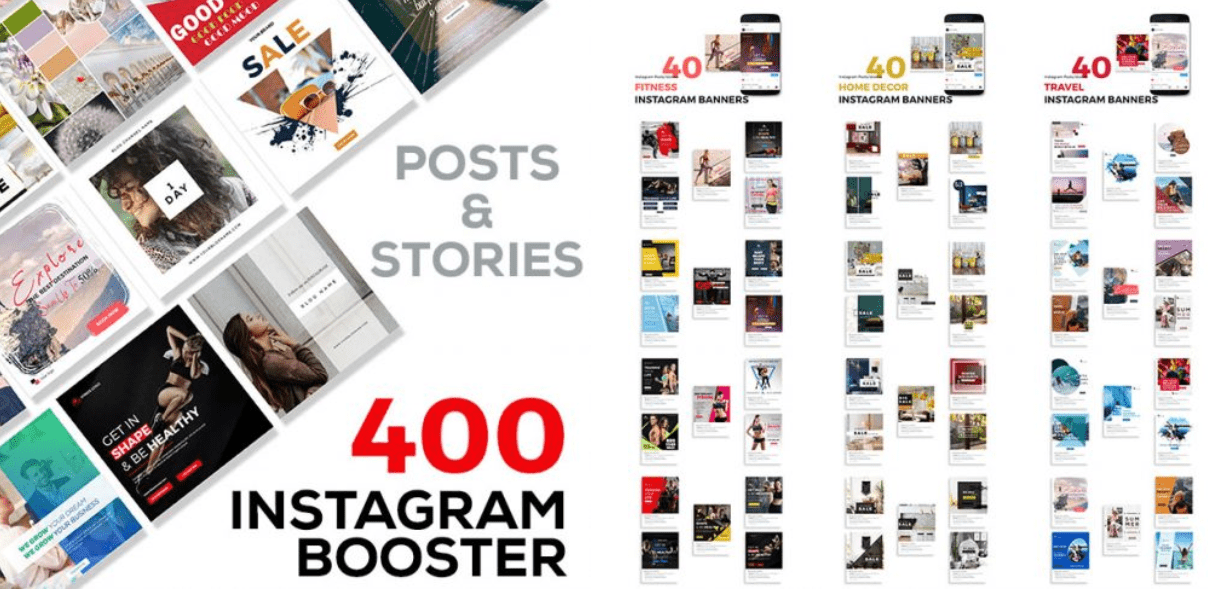 Price: $12
ANIMATED Instagram Posts – Bold Edition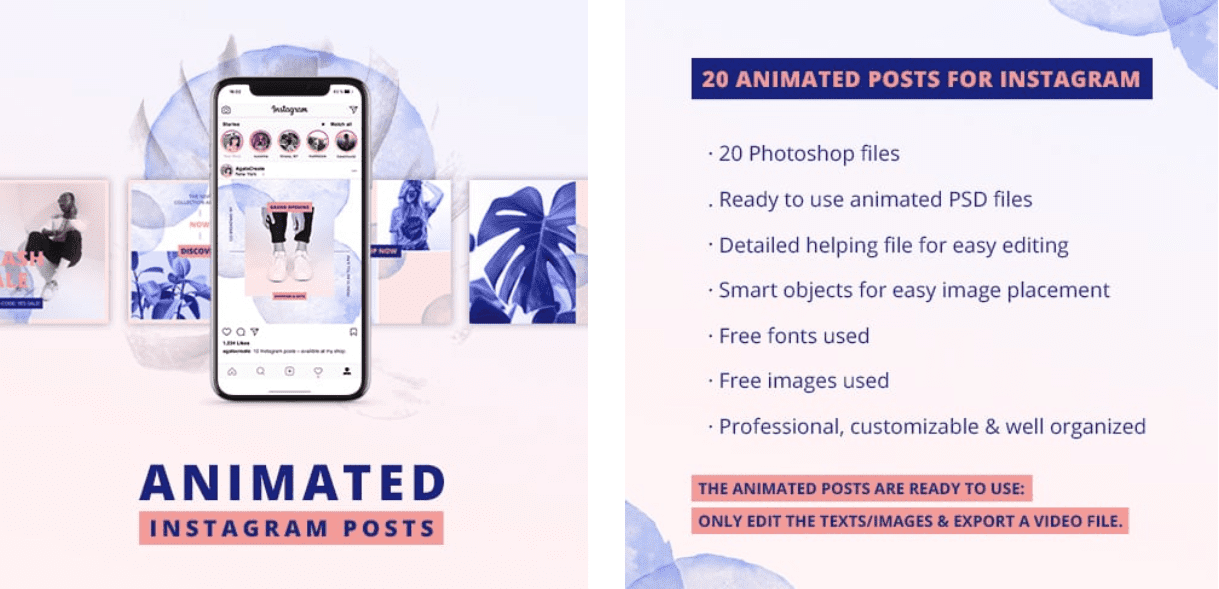 Price: $9
Gold Foil Instagram Post Templates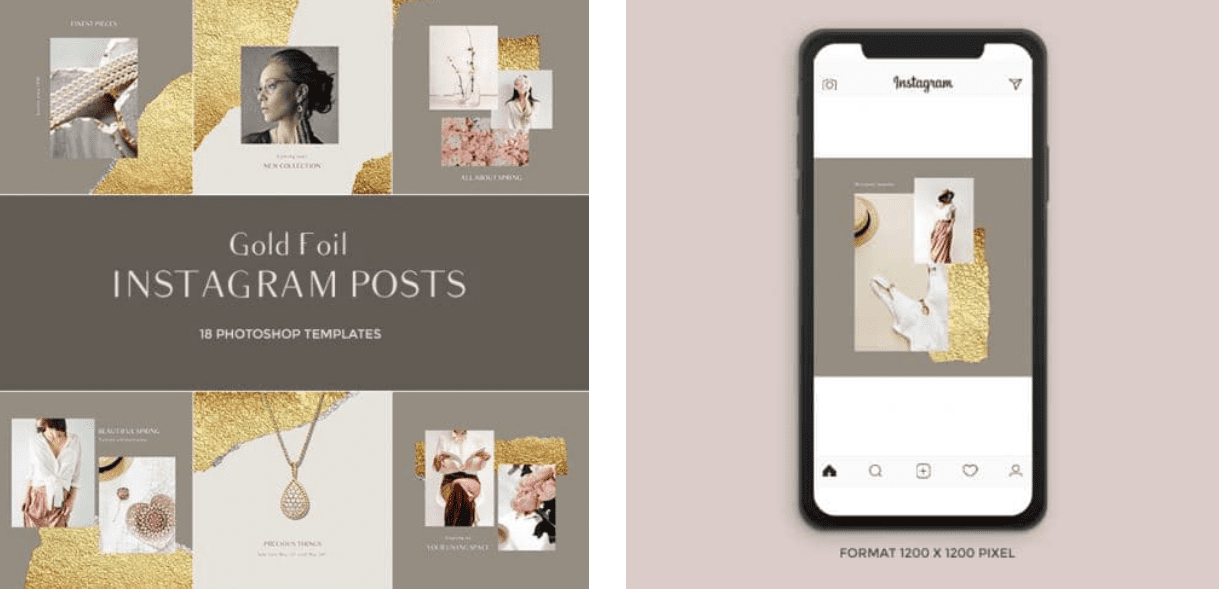 Price: $8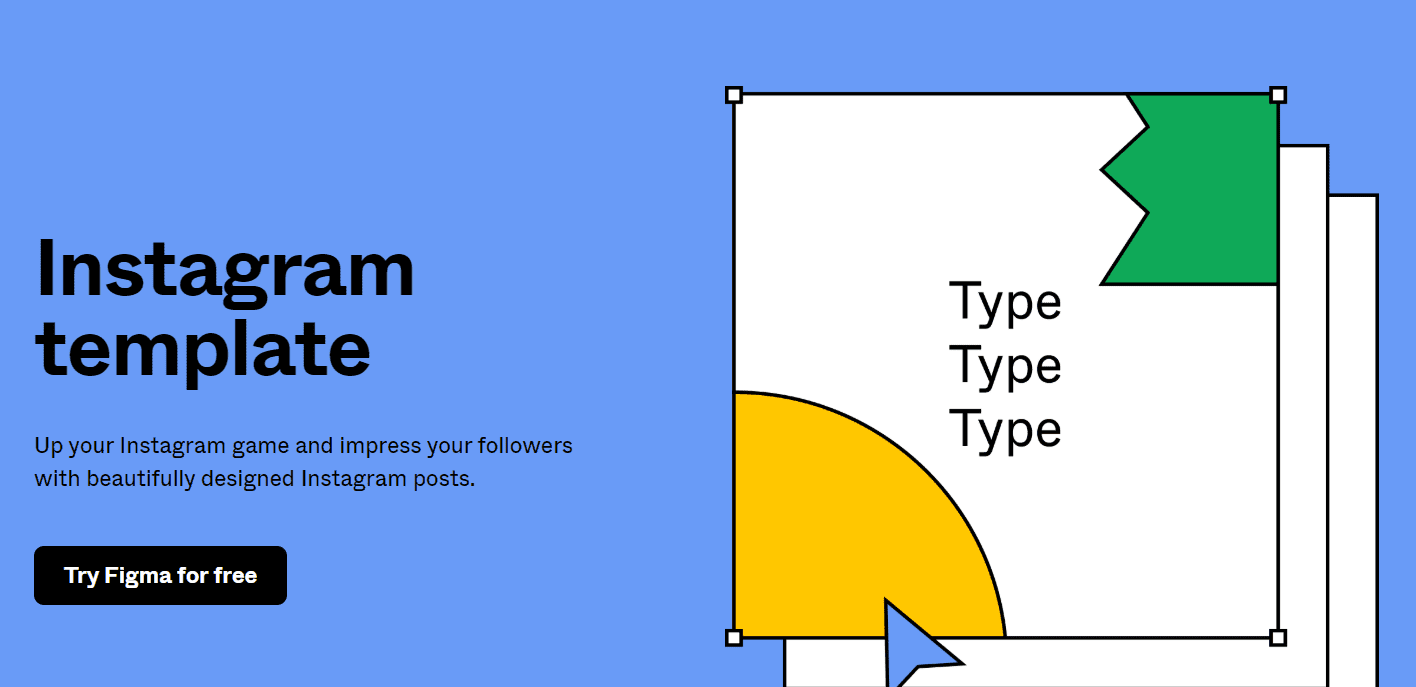 Price: free
23 Instagram Post Templates CANVA | Motivational Quotes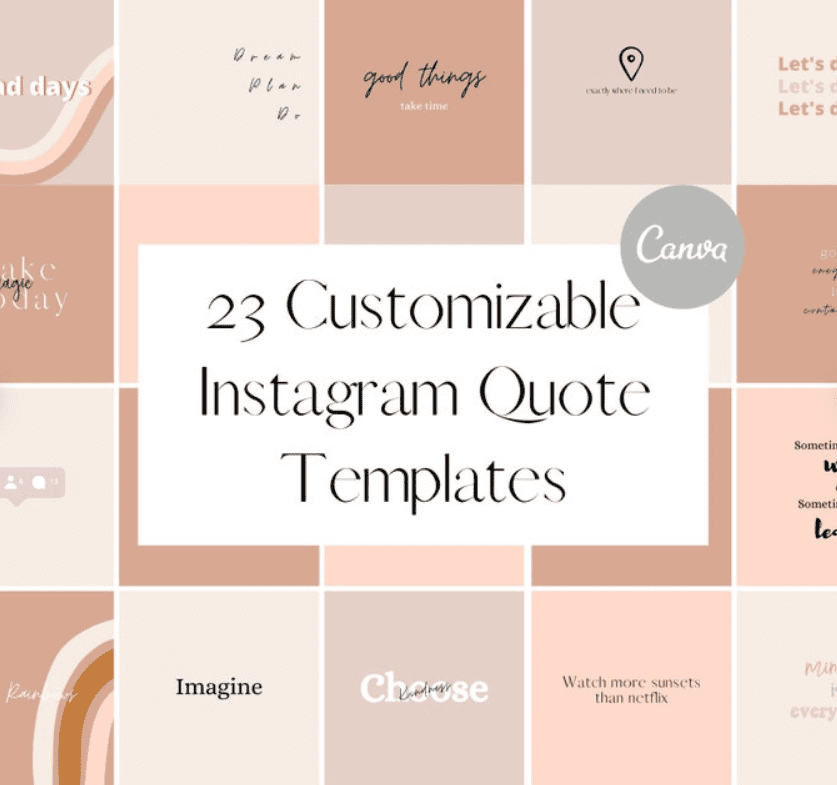 Price: $8.94
Instagram Puzzle Template, Canva Instagram Presets for Blogger, Social Media Posts Theme Template, IG Photo Collage Graphics Layout Content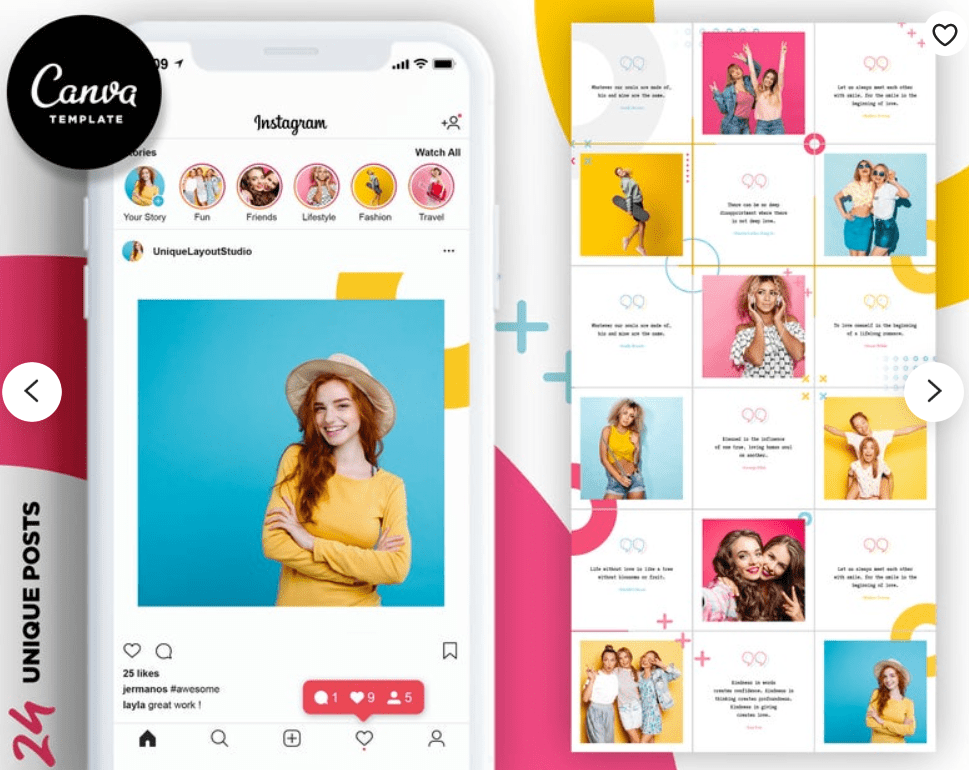 Price: $23.37
32 Instagram Templates, Posts and Stories Templates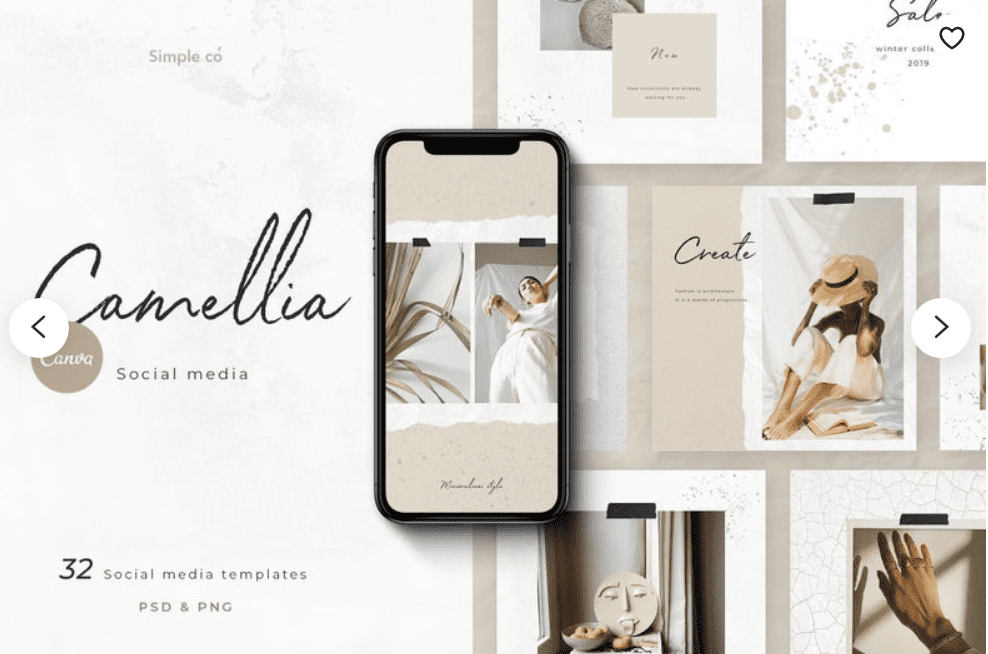 Price: $17.60
Organic sale Instagram post template Free Vector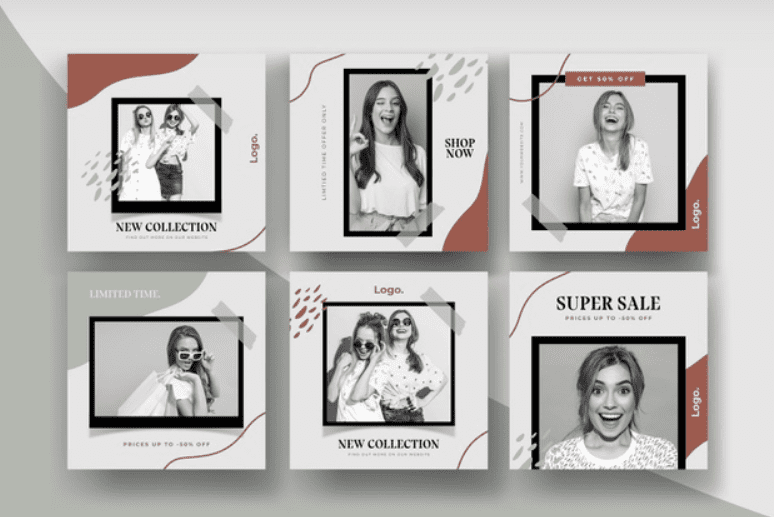 Price: free
Instagram posts collection for online fashion sale Free Psd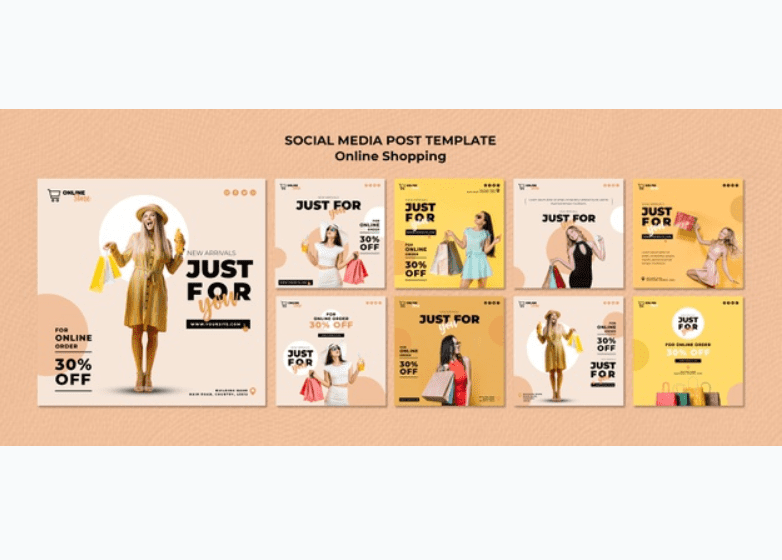 Price: free
Social media post template Premium Vector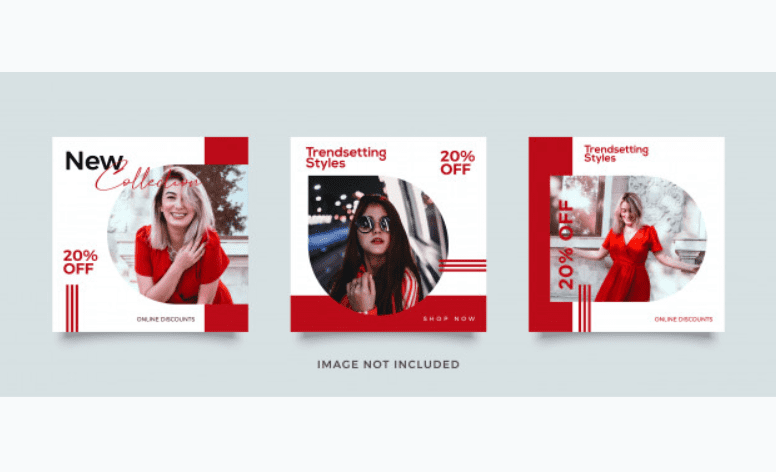 Price: available within Premium Freepik License
Instagram Social Expert CANVA by EZALOR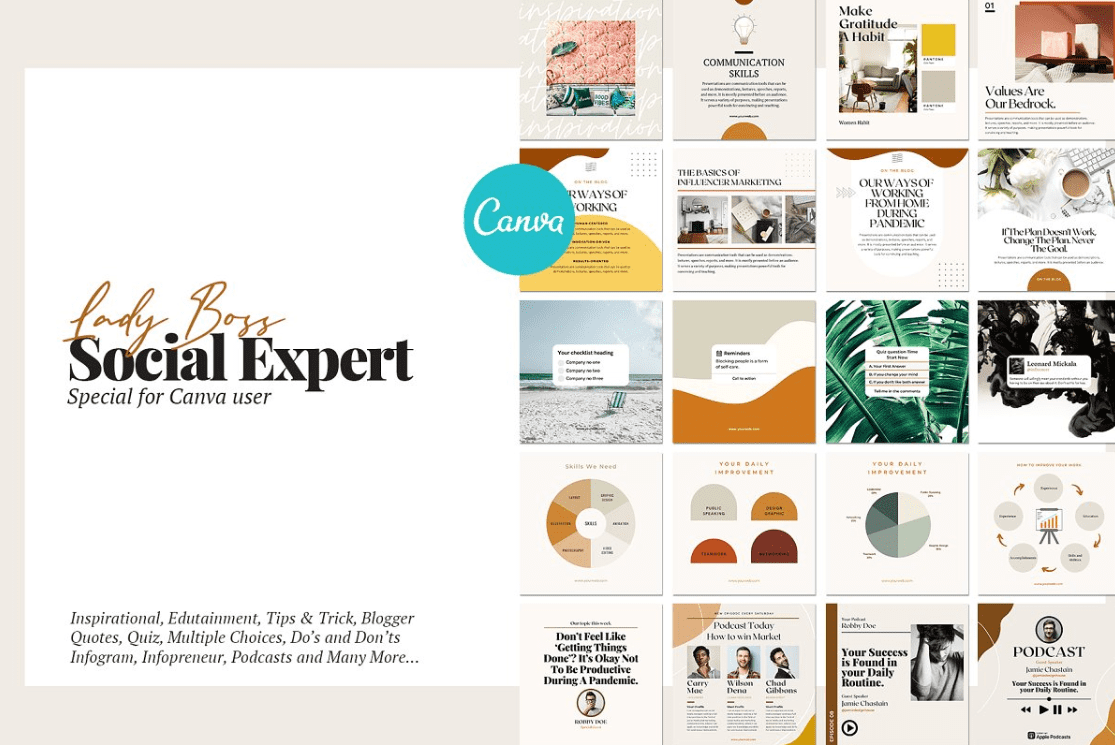 Price: $34
Romance Social Media Pack Canva & PS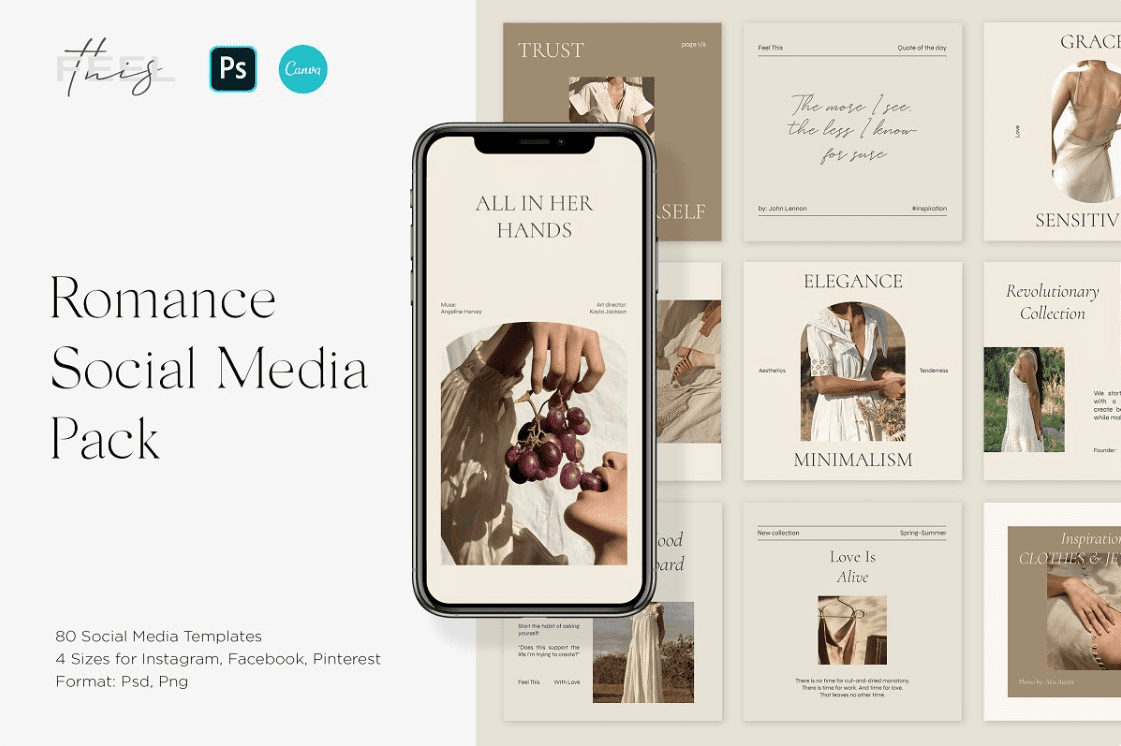 Price: $24
Ultimate Instagram Bundle + Updates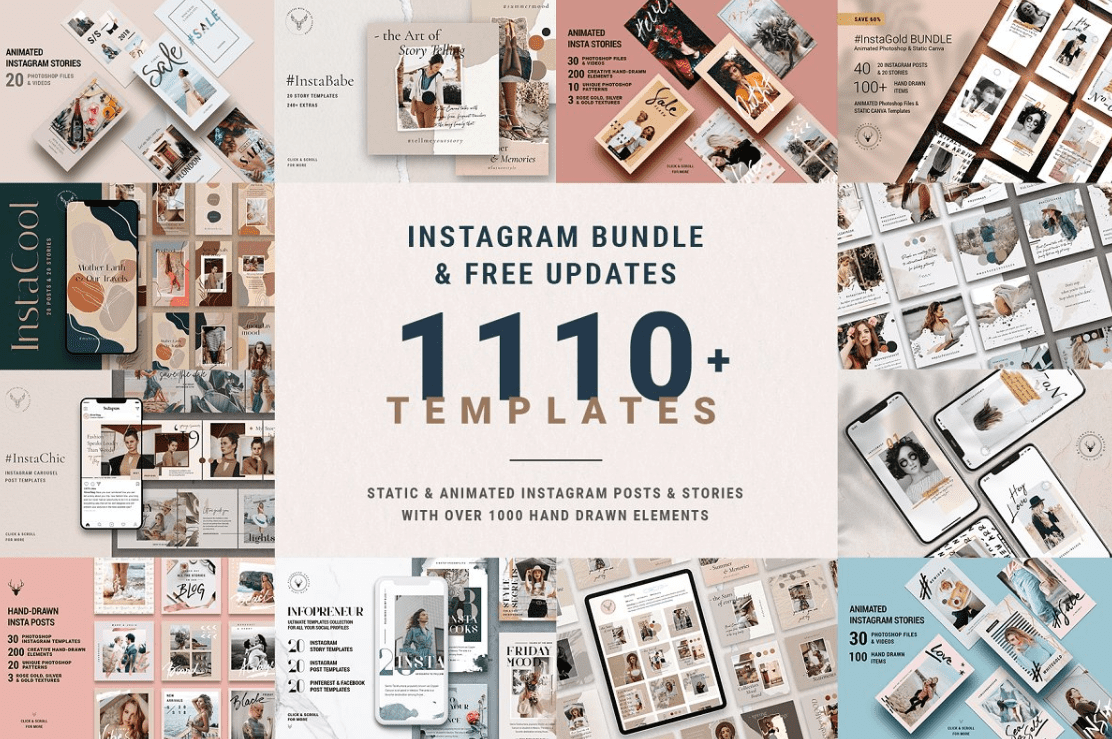 Price: $49
Snappa Instagram Post Templates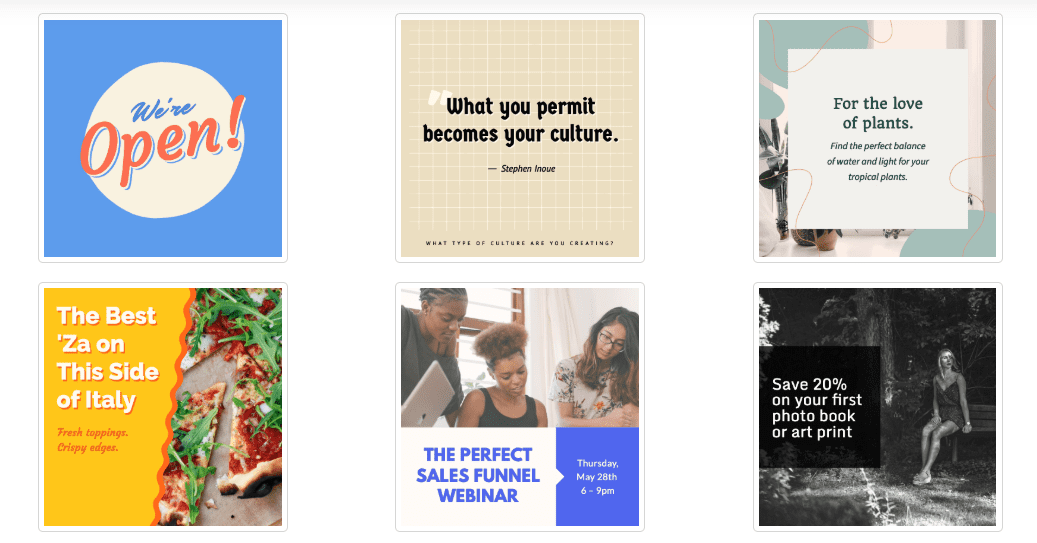 Price: free
Cool Photo Ideas for Instagram: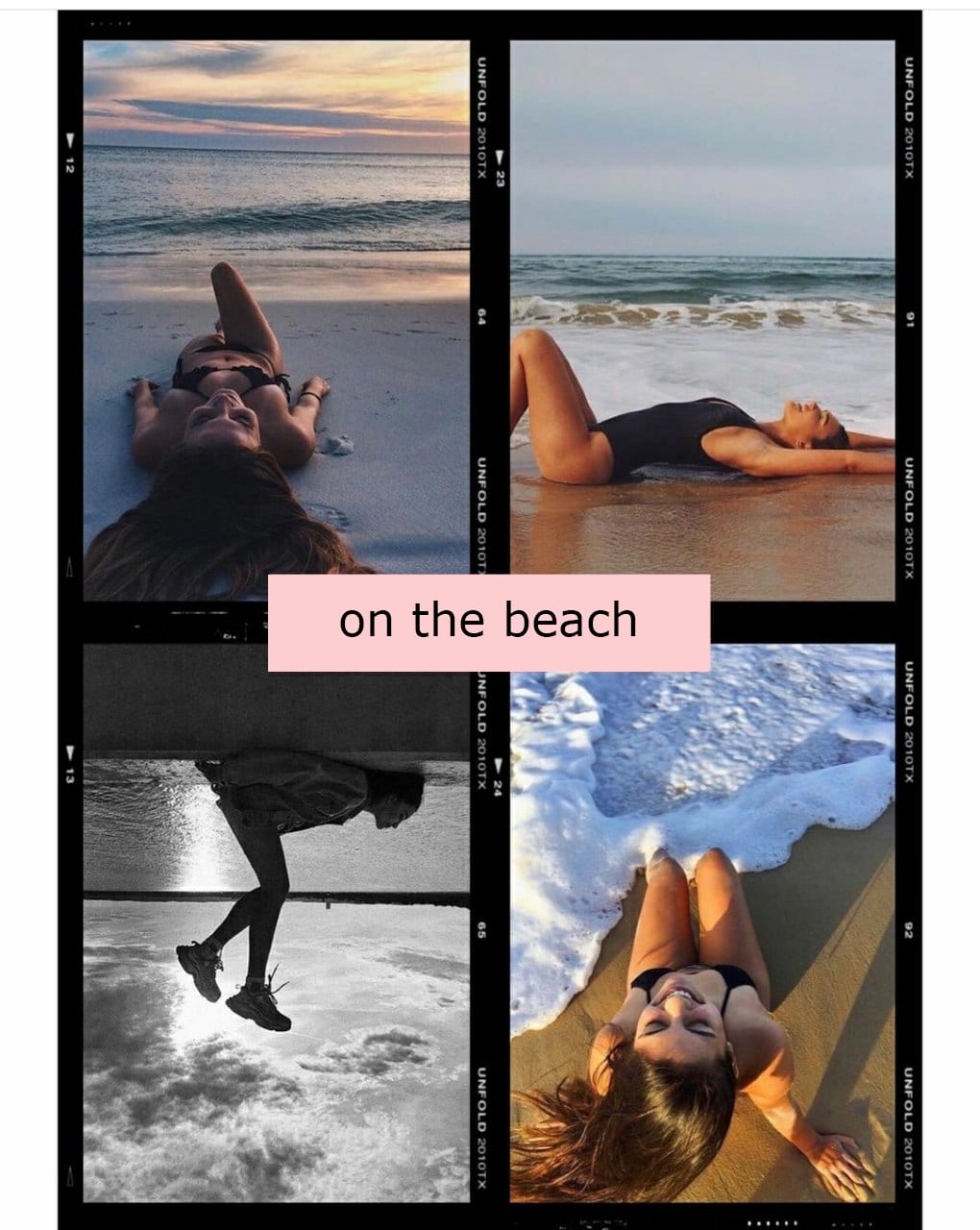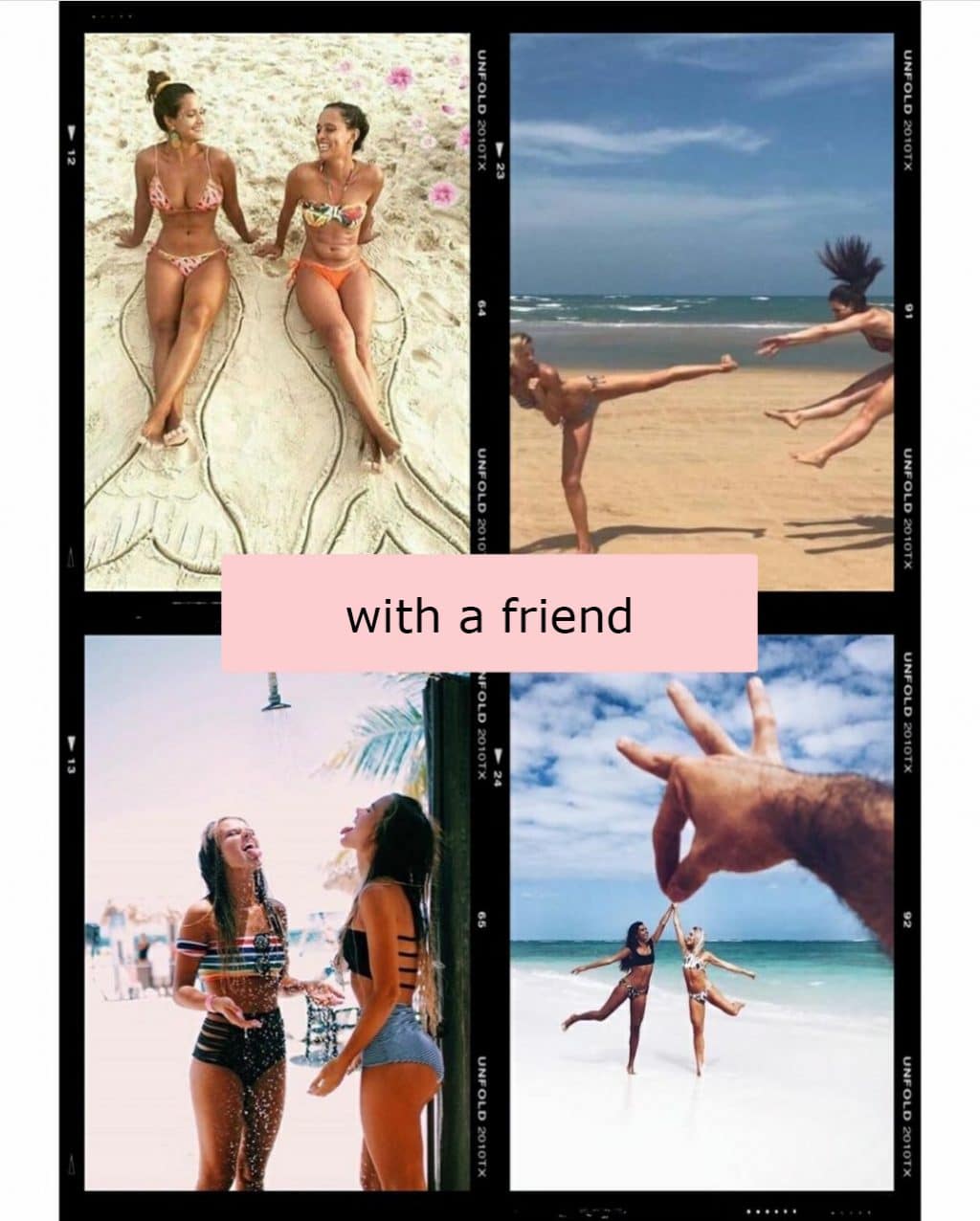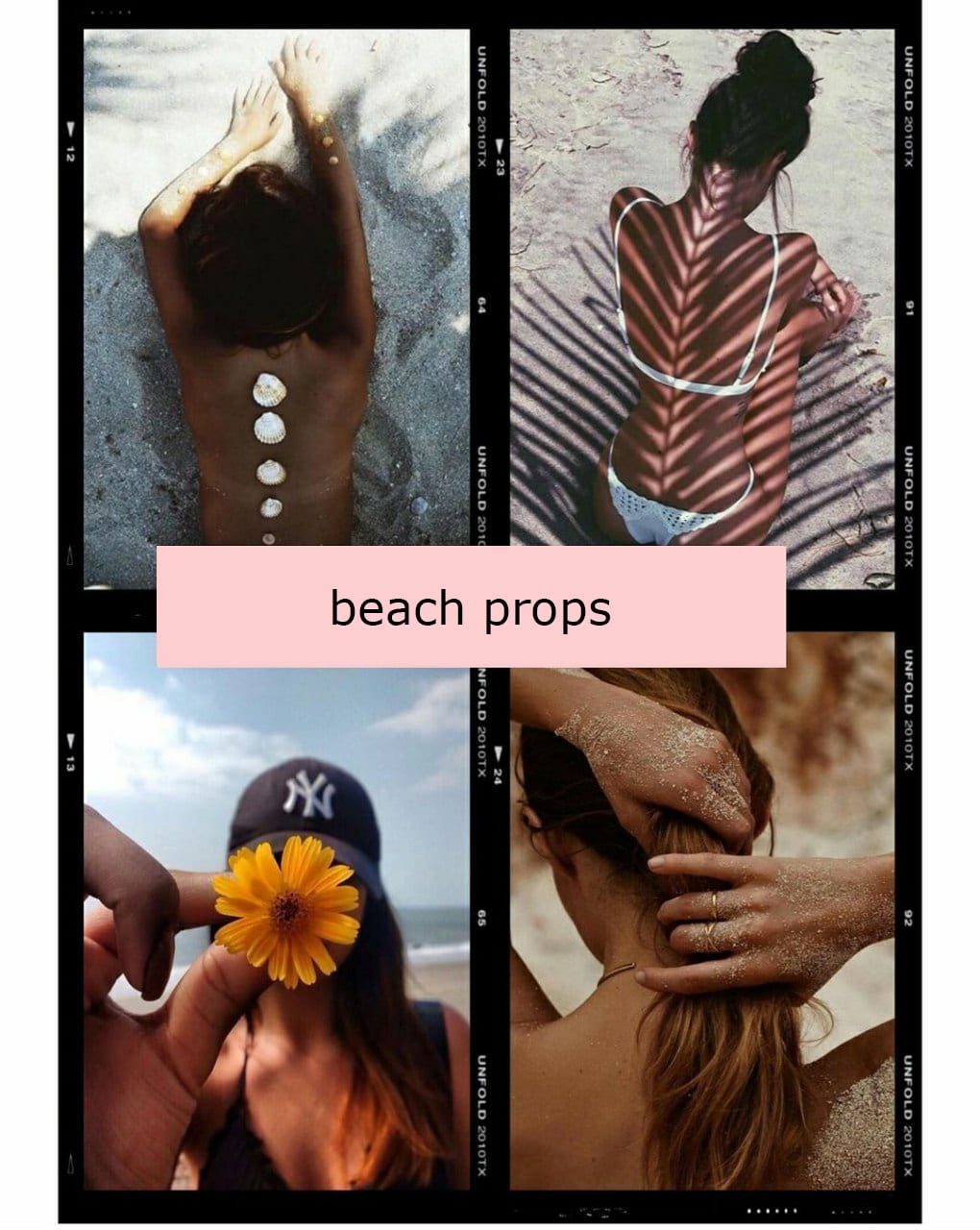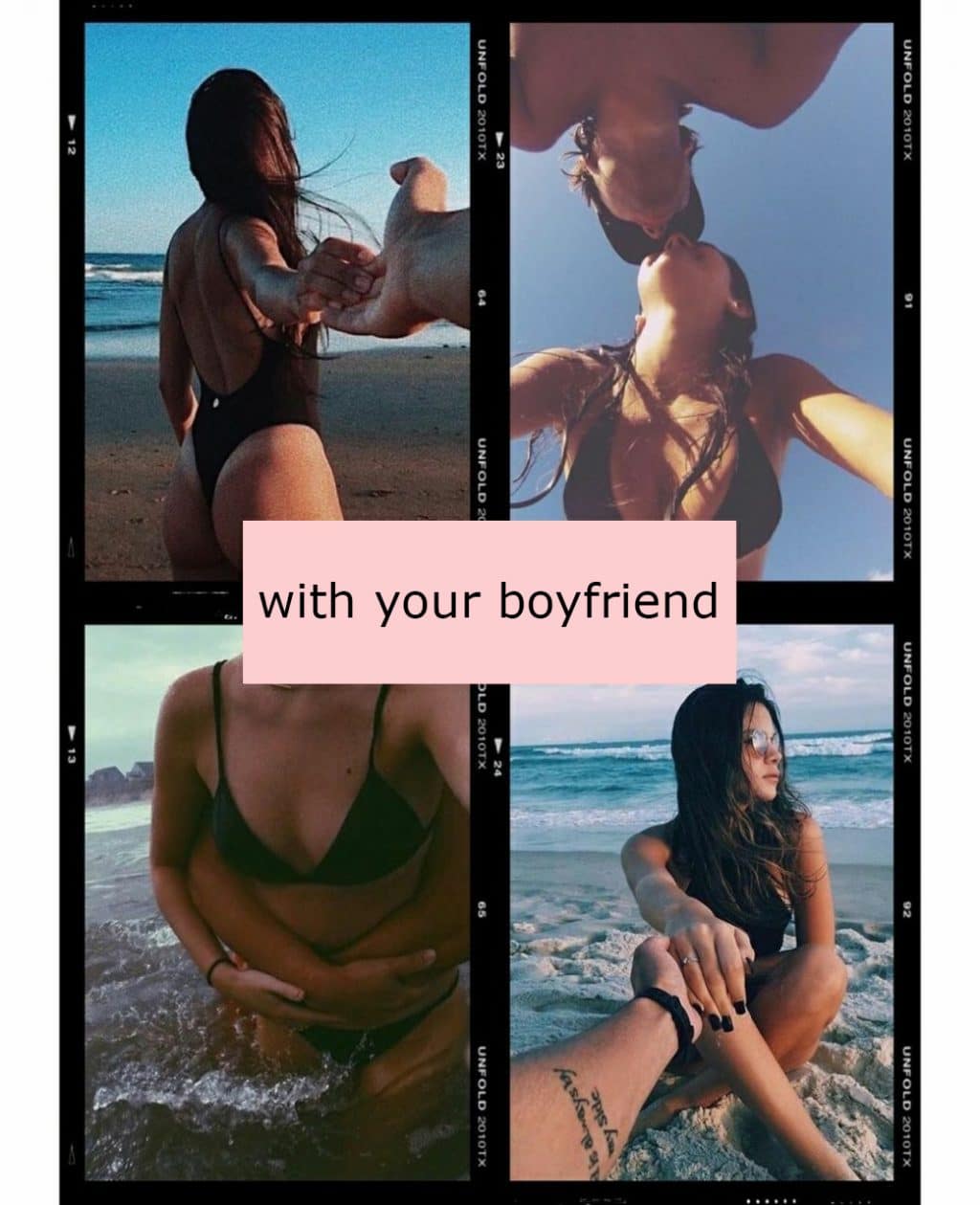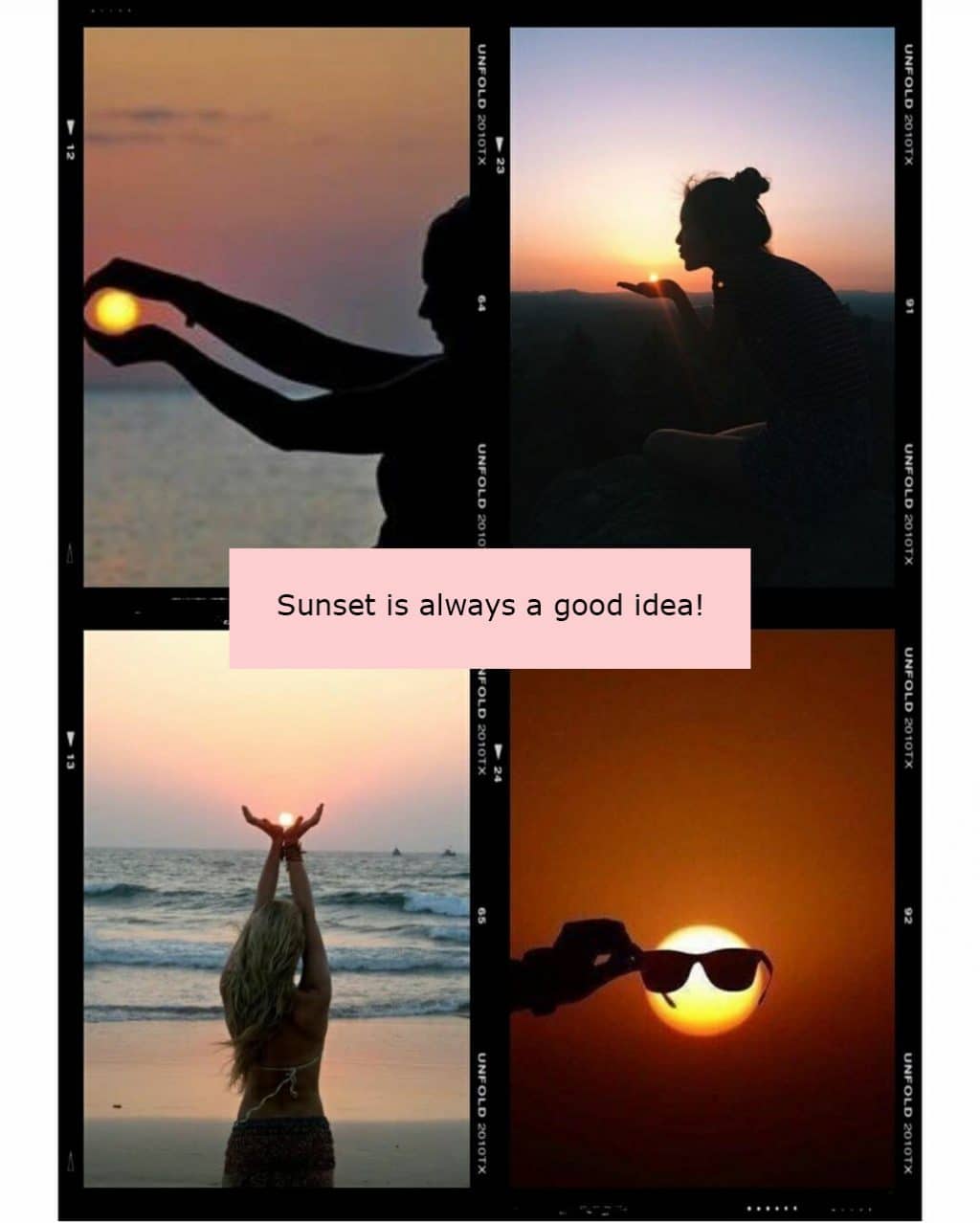 Top 6 Awesome Instagram Bundles
| Product Image & Rating (Out Of 10) | Product Name | Price |
| --- | --- | --- |
| | Sport Instagram Bundle: Stories, Posts & Icons | Social Media Template PSD | |
| | #StayAtHome 10 Lightroom Presets for Instagram | |
| | 14 Vegan Cafe Instagram Story Templates | |
| | Gold Foil Instagram Post Templates | |
| | 55+ Editable Instagram Templates. Wagga Wagga Collection | |
| | 4 Pack of Pink & Blonde Instagram Highlights Covers | |
Recommended Posts For You
Cute Instagram Picture Ideas FAQ
📸 How to make my posts stand out?
Just make sure your pictures aren't boring. Experiment with angles, postures, locations, play with textures, shadows, colors, overlays, and filters. In general, be open to everything new and don't be afraid to try out something unconventional and bold.
📸 Where do I find inspiration for new posts?
Follow some famous bloggers, they will definitely inspire you to do something cool and one-of-a-kind.
📸 Why do I need Instagram templates?
These templates are rather useful for those people who want to make their content look fancy and eye-catching. So if this is your goal, go ahead and get some templates.
📸 Single item or bundle?
Whether to buy a single item or a bundle depends on your needs. Certainly, I would recommend a bundle especially for those of you who are professional bloggers or SMMs.
Please take a moment to pin this post to Pinterest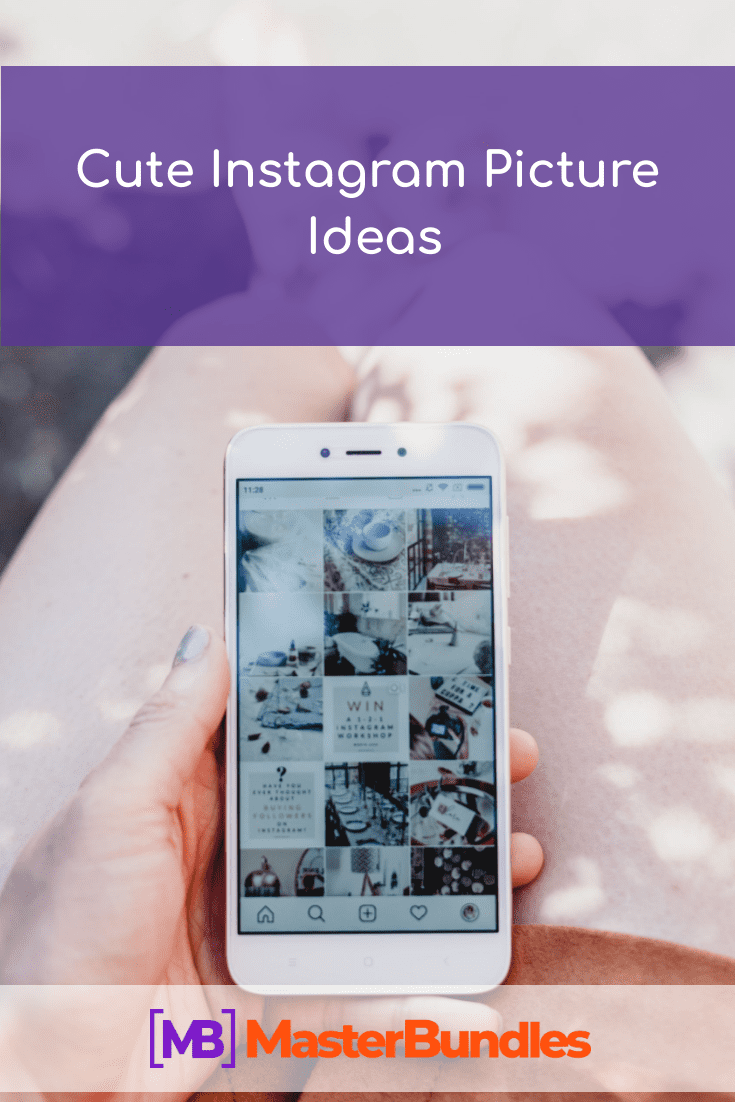 Was this page helpful?
We will be happy if you decide to share this article with your friends on Facebook. Just click on the button and you're done
Thanks for your response!
You have already left your review.
Disclosure: MasterBundles website page may contain advertising materials that may lead to us receiving a commission fee if you purchase a product. However, this does not affect our opinion of the product in any way and we do not receive any bonuses for positive or negative ratings.
I always wondered what was the secret of IG bloggers' extreme popularity, so I decided to do my research on this vital topic. Thus, I came to the conclusion that the key component of their success is their content (in case with Instagram it's pictures) so I decided to try and find the ways to make your feed look fancy and share these precious tips with you. Therefore, I utilized the following resources:
Barnbaum, Bruce. The Art of Photography, 2nd Edition: A Personal Approach to Artistic Expression. Rocky Nook, 2018.
Grow, Robert. INSTAGRAM MARKETING ADVERTISING 2020: Secrets on how to do personal branding in the right way and becoming a top influencer even if you have a small business (social media mastery beginners guide). Kindle Edition, 2019.
Kane, Brendan. One Million Followers: How I Built a Massive Social Following in 30 Days: Growth Hacks for Your Business, Your Message, and Your Brand from the World's Greatest Minds. Audible Studios, 2019.
Miles, Jason. Instagram Power, Second Edition: Build Your Brand and Reach More Customers with Visual Influence. McGraw-Hill Education, 2019.
Taylor, David. Digital Photography Complete Course: Learn Everything You Need to Know in 20 Weeks. DK, 2015.