What to Post on Instagram? Top 50+ Ideas for Your Feed
Intro
Instagram Post Ideas. Instagram is an extremely important tool for both bloggers and small businesses, which means that you don't only need to think about how your feed looks like but also about your content. Perhaps the ultimate secret of success on Instagram is using pre-made templates for posts and stories as well as making weekly plans for your posts. So as you might have already guessed, that is what we are going to talk about today.
50 Instagram Post Ideas for All Occasions in 2021
Many bloggers struggle to come up with interesting topics for their posts but it's totally okay, it happens to everyone, and there's definitely nothing to worry about. So in case, you need some inspiration and new ideas, here are some topics you can try to write on.
1. A book that changed my mind
2. Top 10 books for Millennials
3. Old Hollywood movies to watch in 2021
4. 30 must-watch movies
5. The day that changed my life
6. The most awkward moment in my life
7. The silliest thing I've ever done
8. College roommate horror story
9. The craziest party I've ever been to
10. My breakup story
11. My typical day as a designer/ blogger/ model/ photographer/ CGI engineer/ mom/ etc.
12. What would I do if I won a lottery
13. Facts about me that you didn't know
14. The funniest thing that happened to me
15. Top 5 reasons why I recycle
16. Things that inspire me
17. How I overcame my depression
18. What is an emotional burnout and how to deal with it
19. What I think about [a viral event that is happening at the moment]
20. DIY tutorial
21. My favorite makeup products
22. How I apply my everyday makeup
23. Where do I buy my clothes
24. How to save money on brand clothing
25. Latest technology news
26. How to travel the world if you are broke
27. What I appreciate in people the most
28. My relationship ultimate advice
29. What a toxic relationship is and how to avoid getting into one
30. Do long-distance relationships really work?
31. What's in my bag
32. Things you need in long-distance travels
33. Best TV series and movies for Netflix and chill
34. My goals for the upcoming year
35. 10 countries you have to visit at least once
36. 20 decent cafés and restaurants that everybody can afford
37. Where do I see myself in five years
38. Embarrassing things I did in my first relationship
39. Fashion do's and don't's
40. How to take a photo that would look like a professional photoshoot
41. Easy ways to edit your photos using free editing apps
42. What do I eat in order to be healthy and fit
43. Things I cannot imagine my life without
44. The last time I cried
45. My cooking life hacks
46. Questions you've been asking me
47. Things I'm thankful for
48. Things I wish I knew before going to college/ moving in with my partner/ moving abroad/ getting married/ getting an IUD/ getting a tattoo/ having a plastic surgery/ dying my hair at home/ etc.
49. I'm 30 and here's what I've got to say to all the 20-year-olds out there
50. How not to be afraid of letting go and starting your life over
Instagram Stories Ideas
Certainly, every self-respecting Instagram blogger has to post at least a couple of stories every day, and coming up with the ideas for those stories might be quite a challenge. So here are some ideas that you can use.
1. Before and after
2. Various types of polls
3. Q&A stories
4. Your day in 15 seconds (a short video with the most prominent moments of your day)
5. Travel destinations and locations
6. Funny content and memes
7. Boomerangs
8. Your ultimate life hacks
9. Fun quizzes
10. Giveaways and announcements
Hottest Instagram Templates
Finally, in order to make your posts and stories look fancy, you might want to get some lovely pre-made templates. So without further ado, here they come.
13 Instagram Story Templates for Wellness Center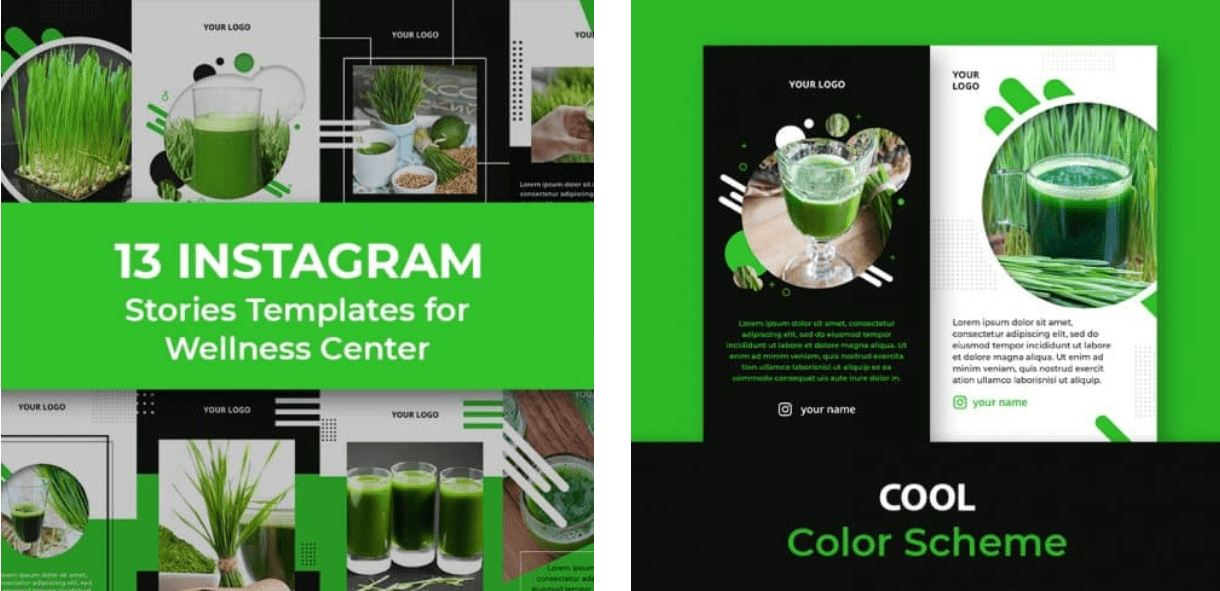 Price: $8
Travel Instagram Templates Bundle: 12 posts, 12 stories + BONUS 14 Instagram Highlight icons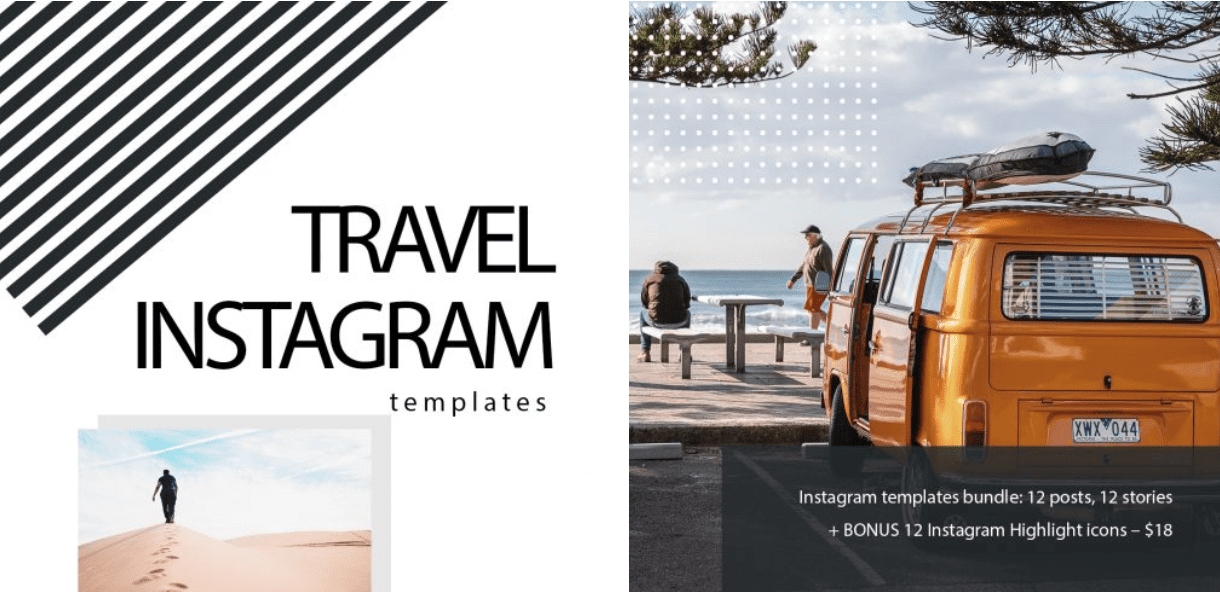 Price: $18
Pink Instagram Templates: Presets Lightroom Mobile & Story Highlights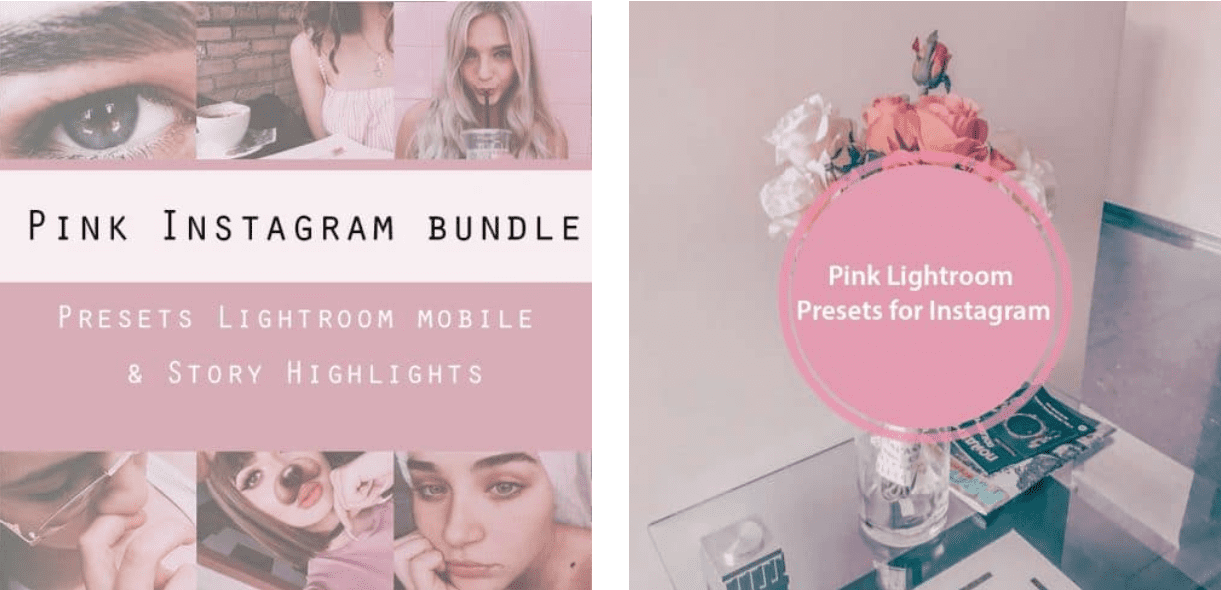 Price: $8
55+ Editable Instagram Templates. Wagga Wagga Collection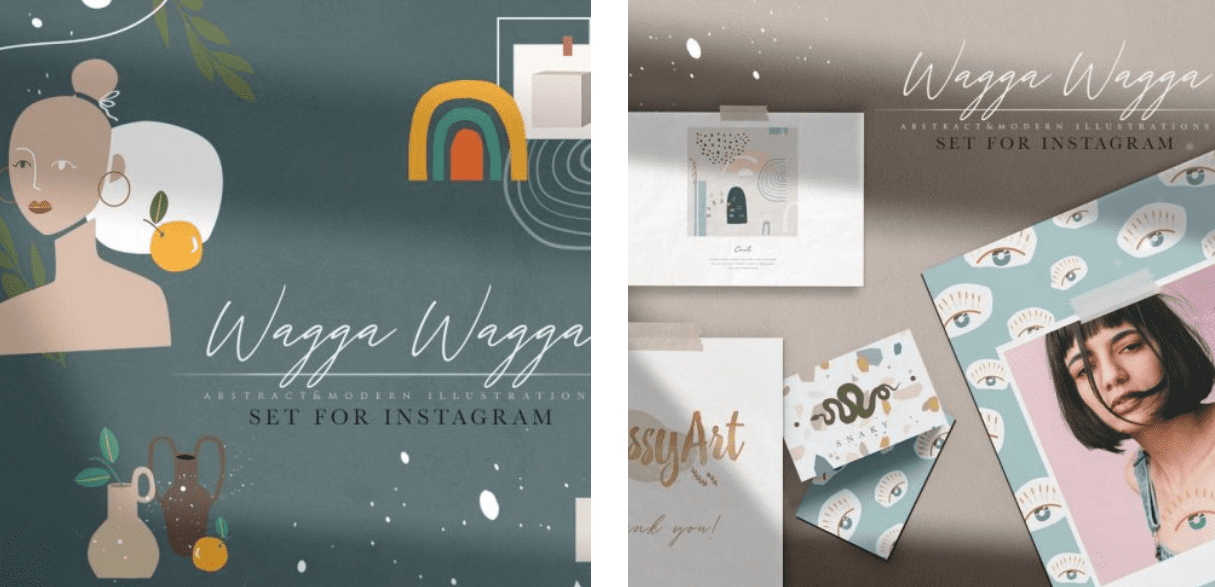 Price: $21
Price: $12.99
Terracotta Instagram Templates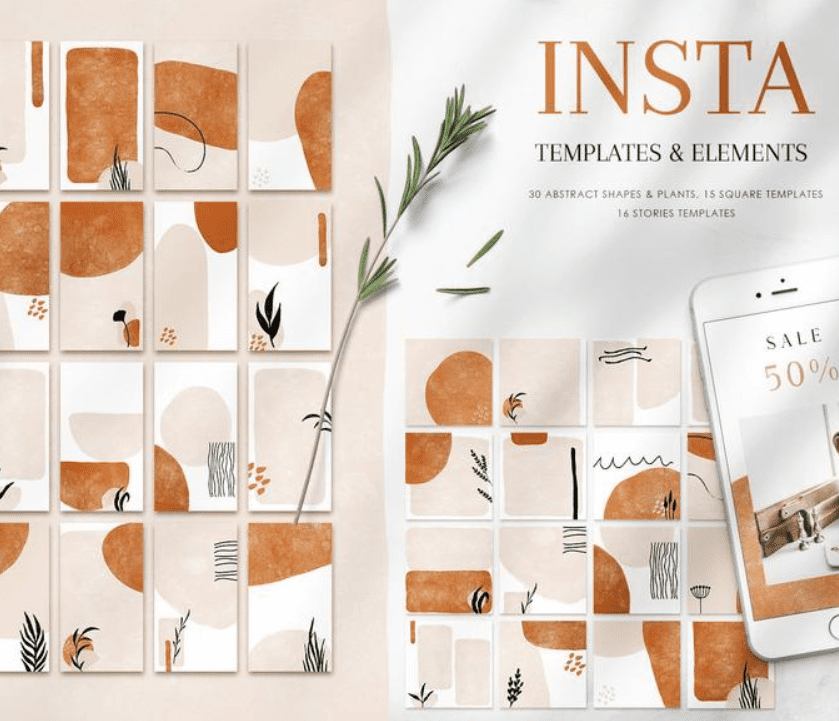 Price: $5.62
80 Instagram Posts Boss Lady, Motivational Quotes, Girlboss Social Media Posts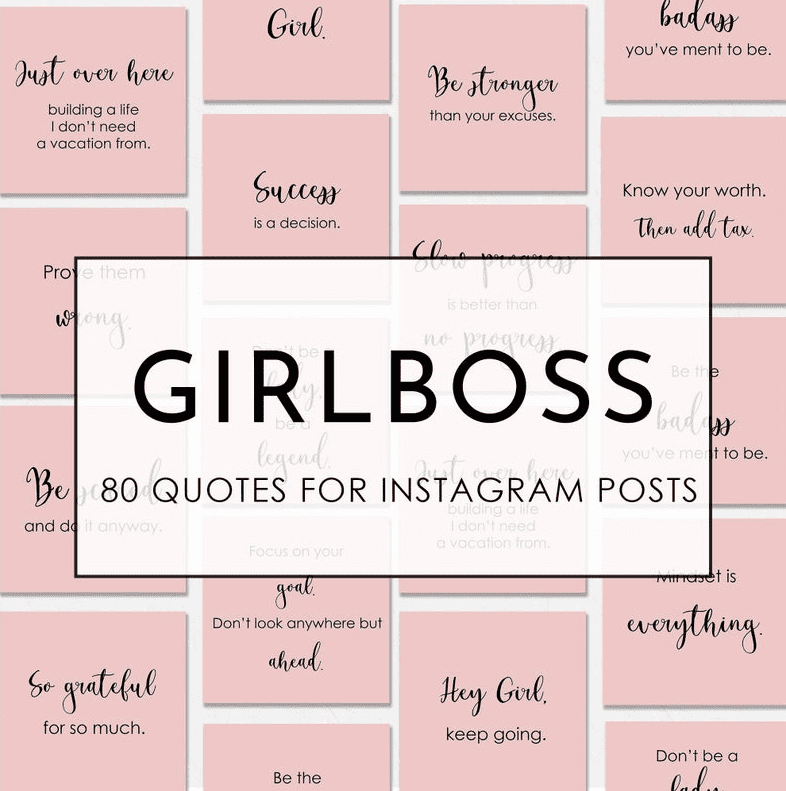 Price: $7.38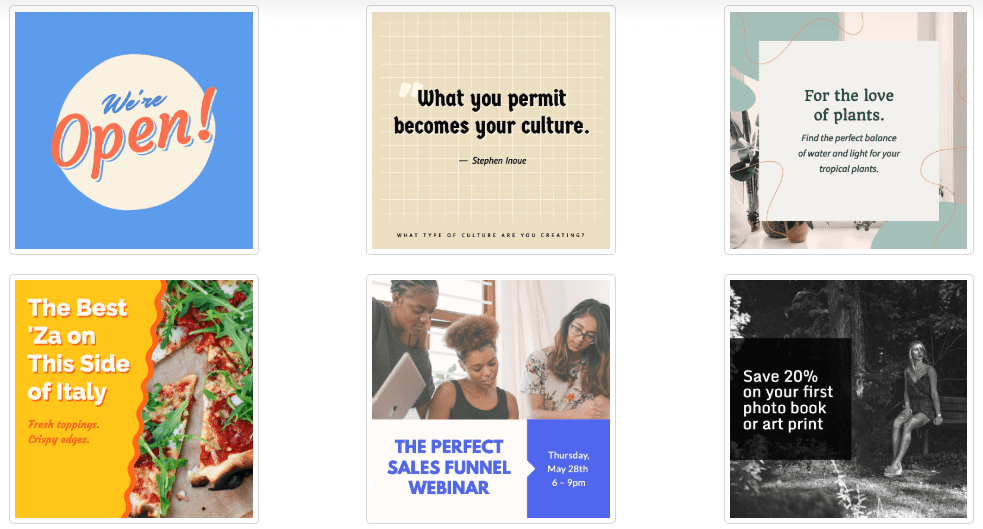 Price: free and premium template available within the subscription
Fashion Accessories Special Offer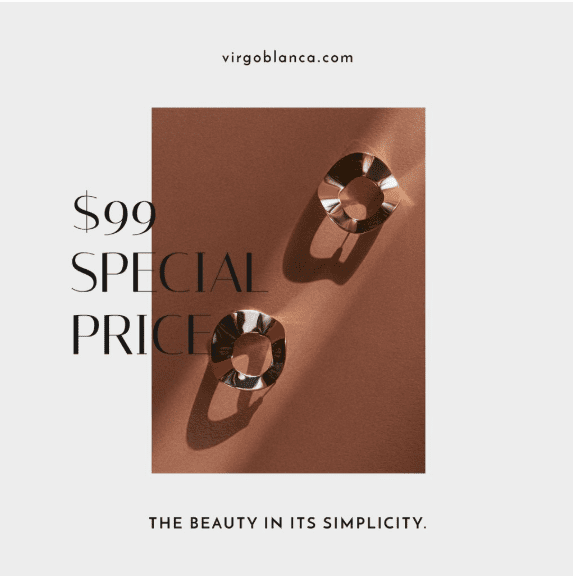 Price: available within Crello subscription
Workout Sneakers Giveaway Offer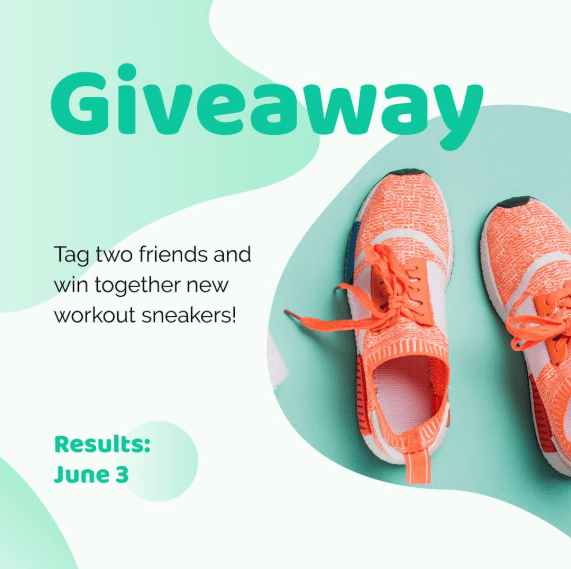 Price: available within Crello subscription
Crochet Kit for Beginners Offer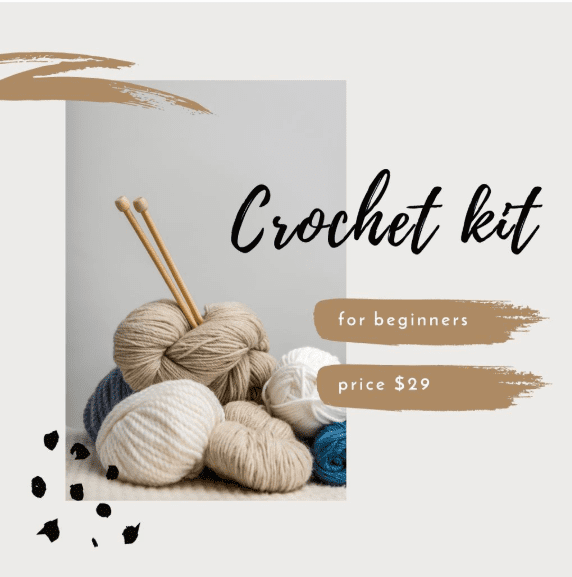 Price: available within Crello subscription
Peach and Gray Watercolor Background Instagram Post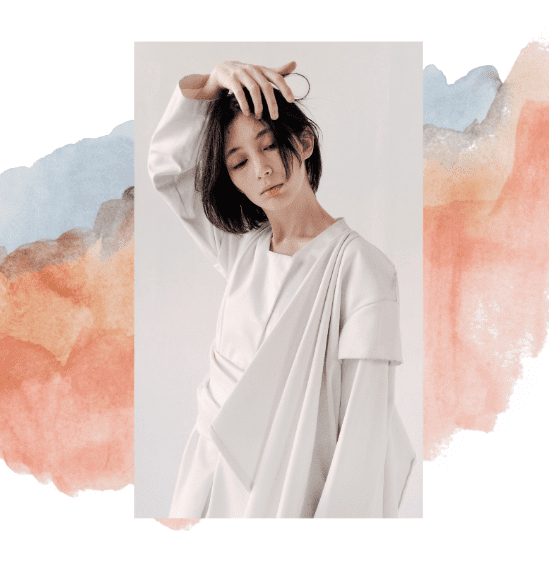 Price: available within Canva subscription
Blue Ocean Photo Summer Instagram Post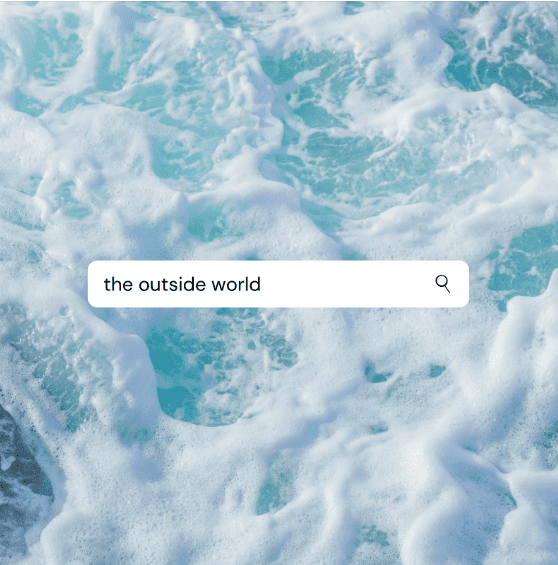 Price: available within Canva subscription
Pink and Peach Freeform Art Instagram Post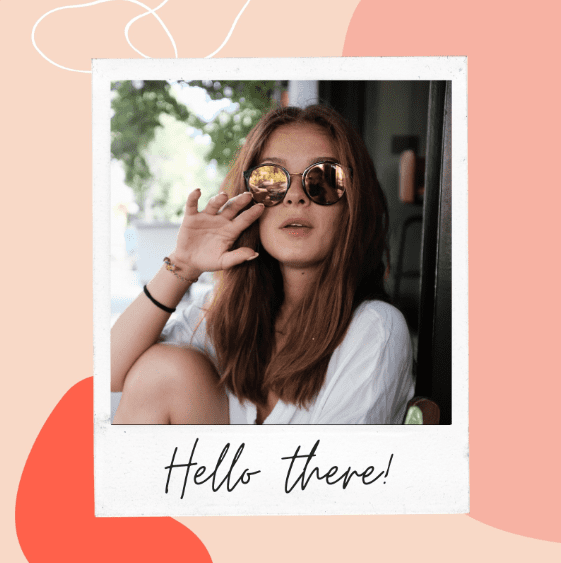 Price: available within Canva subscription
Watercolor background Instagram stories templates set Free Vector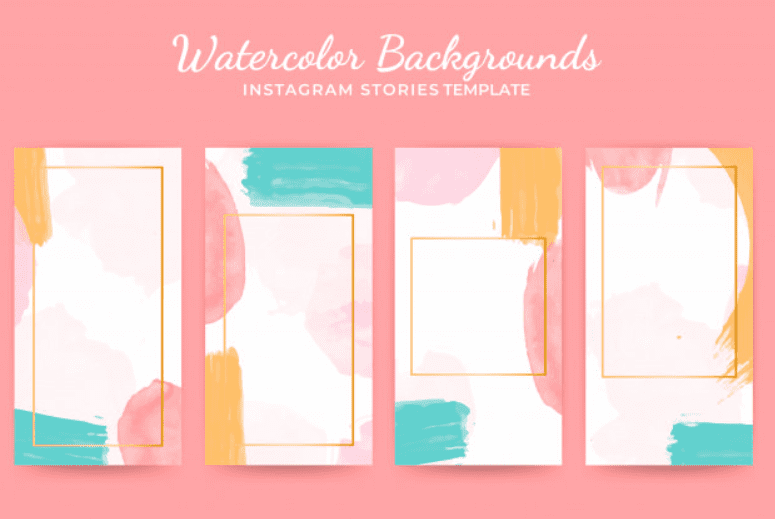 Price: free
Organic sale Instagram post template Free Vector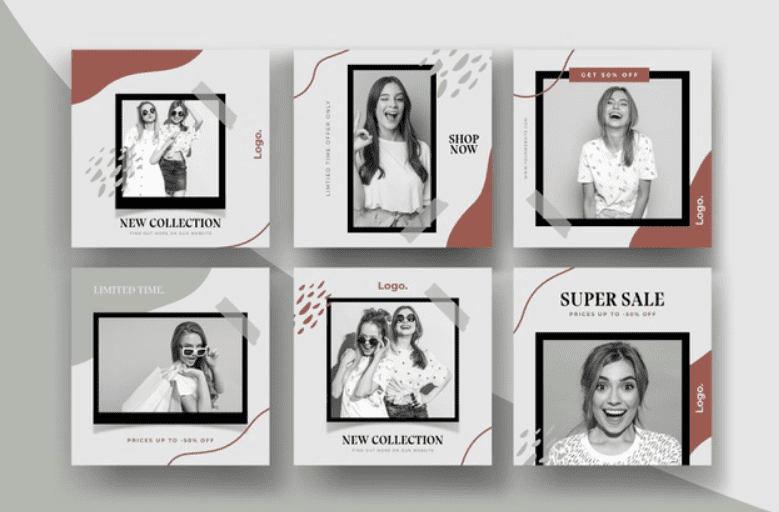 Price: free
Stay at home Instagram post template Free Vector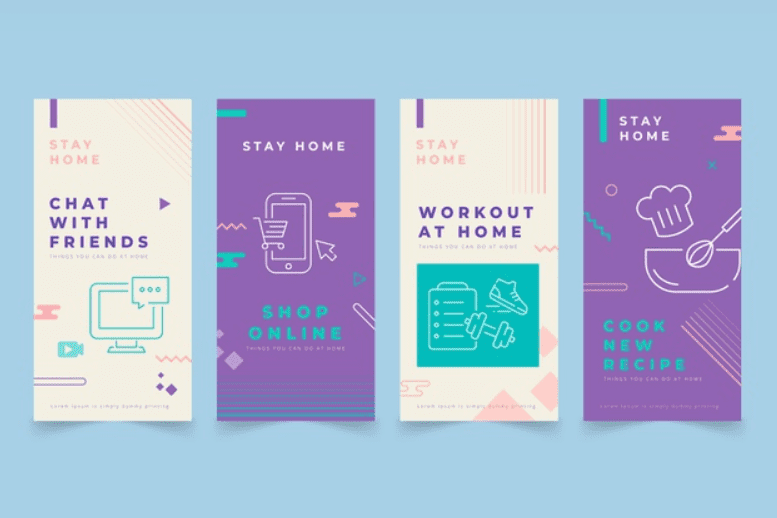 Price: free
5423 Instagram Editable Quotes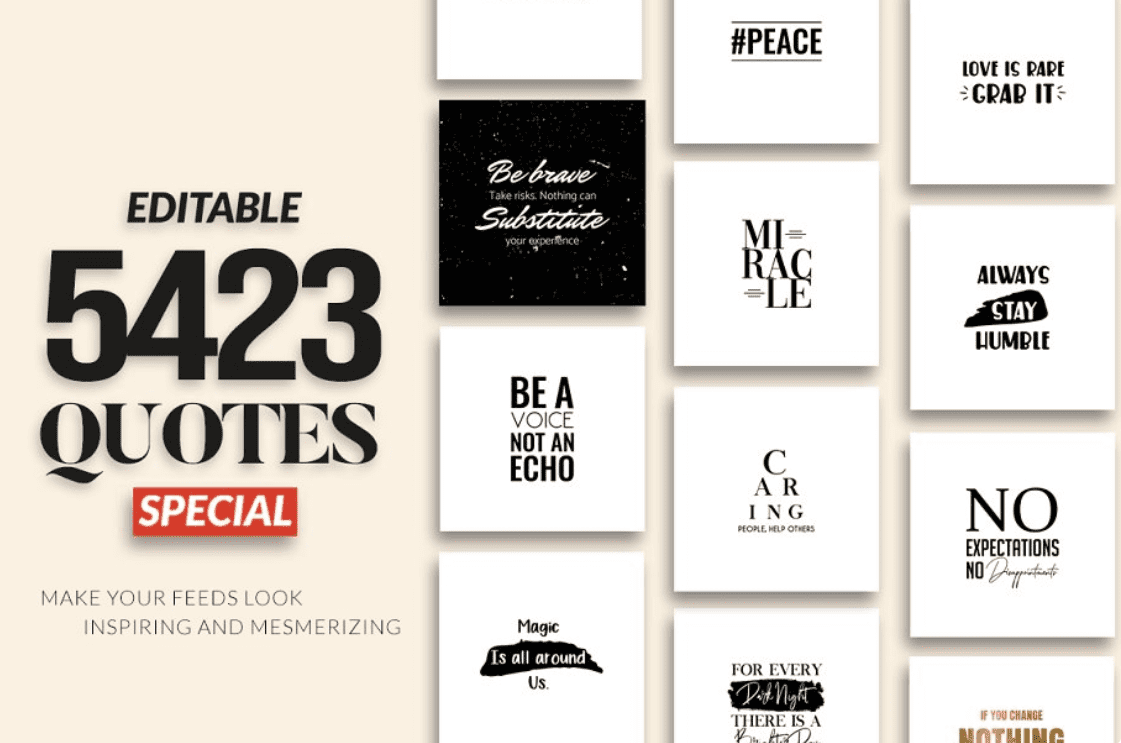 Price: $35
#InstaLove Instagram Posts & Stories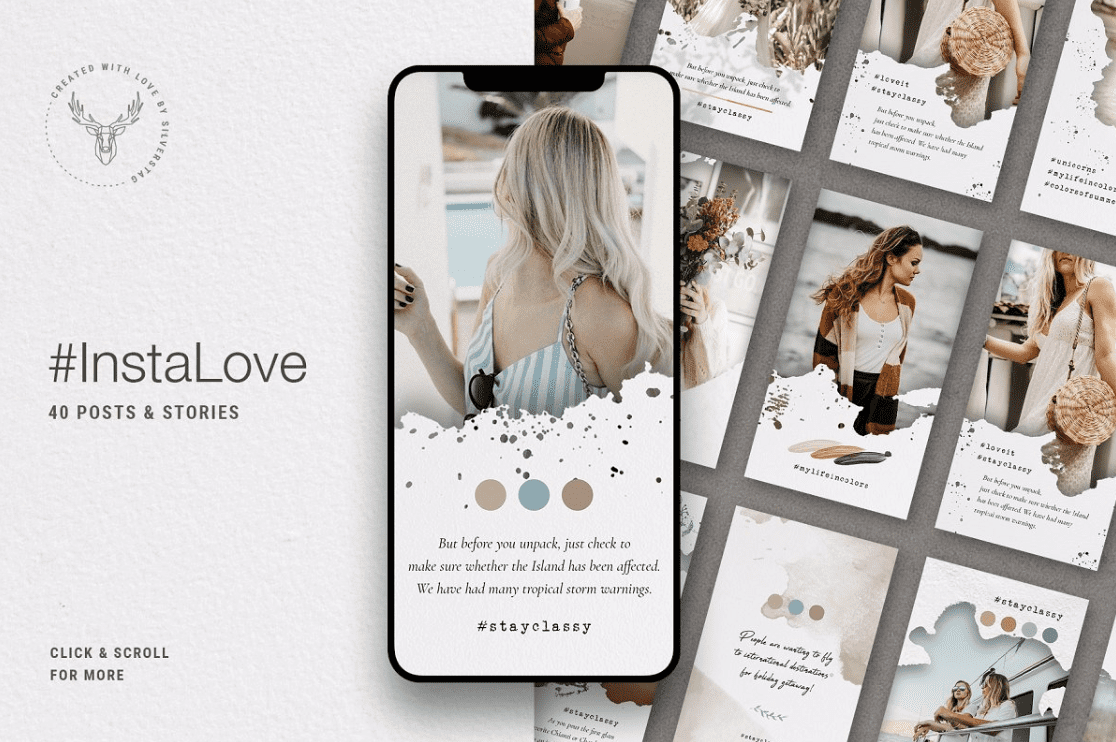 Price: $29
BUNDLE ANIMATED Social Media Pack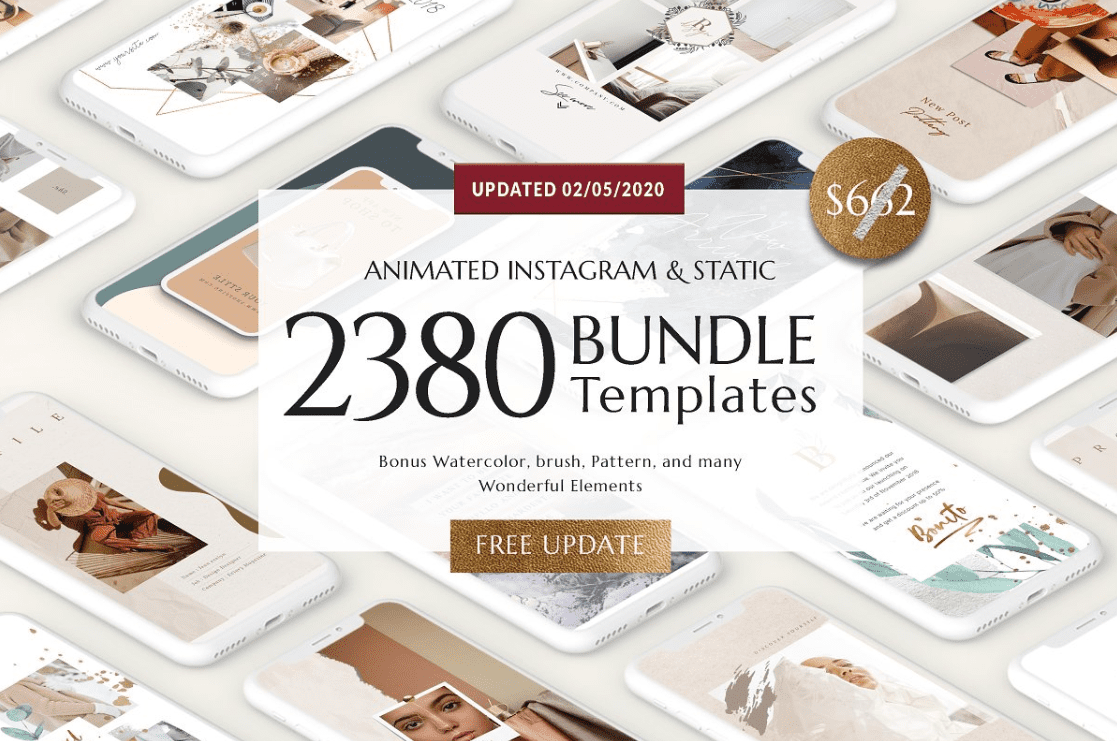 Price: $39
What to Post on Instagram
Today Instagram is one of the most powerful social networks. To stay on top you should create amazing photos, design lovely stories and videos. Moreover, you should write a text!
Here at Masterbundles you can find bundles, that will save your time!
Photo editing tools and services for Instagram
Pink Instagram Templates: Presets Lightroom Mobile & Story Highlights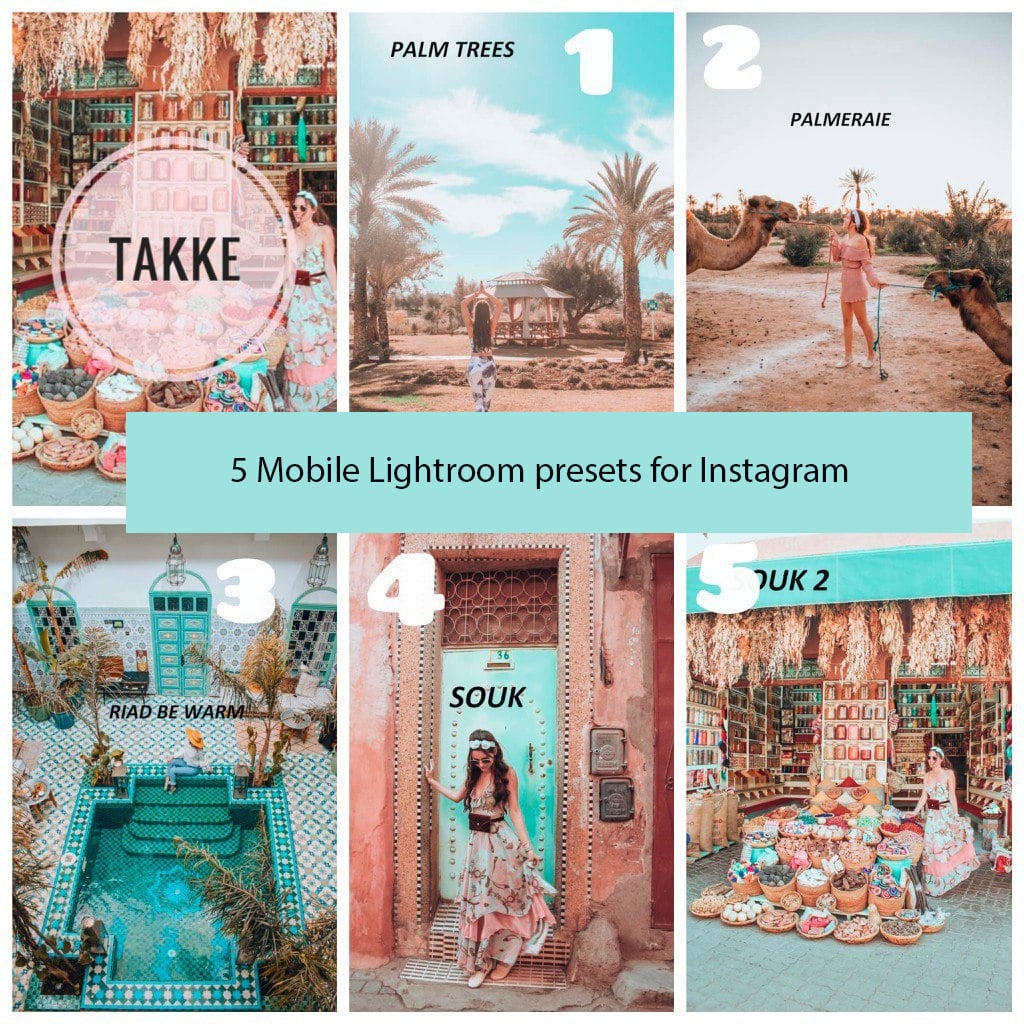 Instagram Templates
Travel Instagram Templates Bundle: 12 posts, 12 stories + BONUS 14 Instagram Highlight icons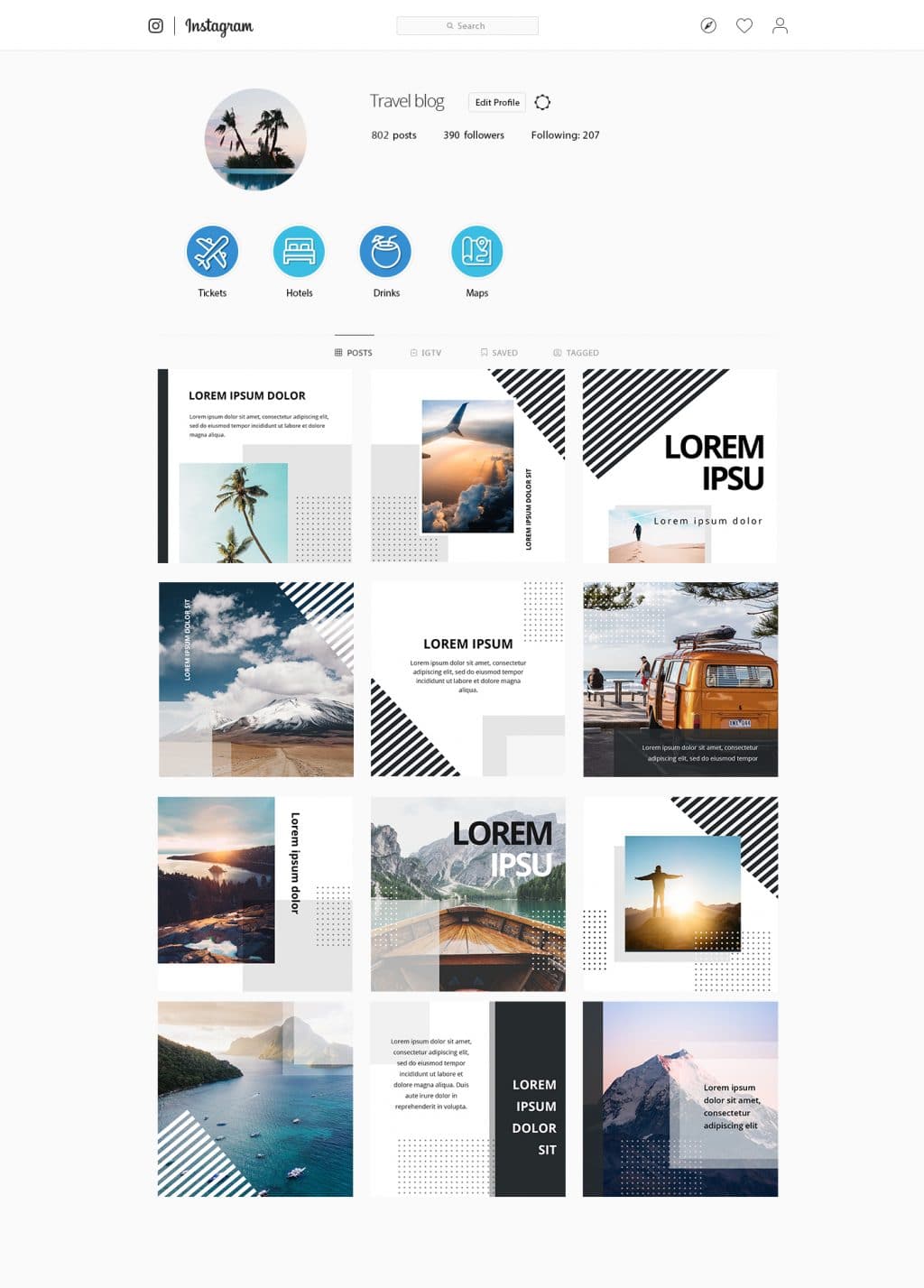 Instagram Booster Set: 400 Instagram Post And Stories Templates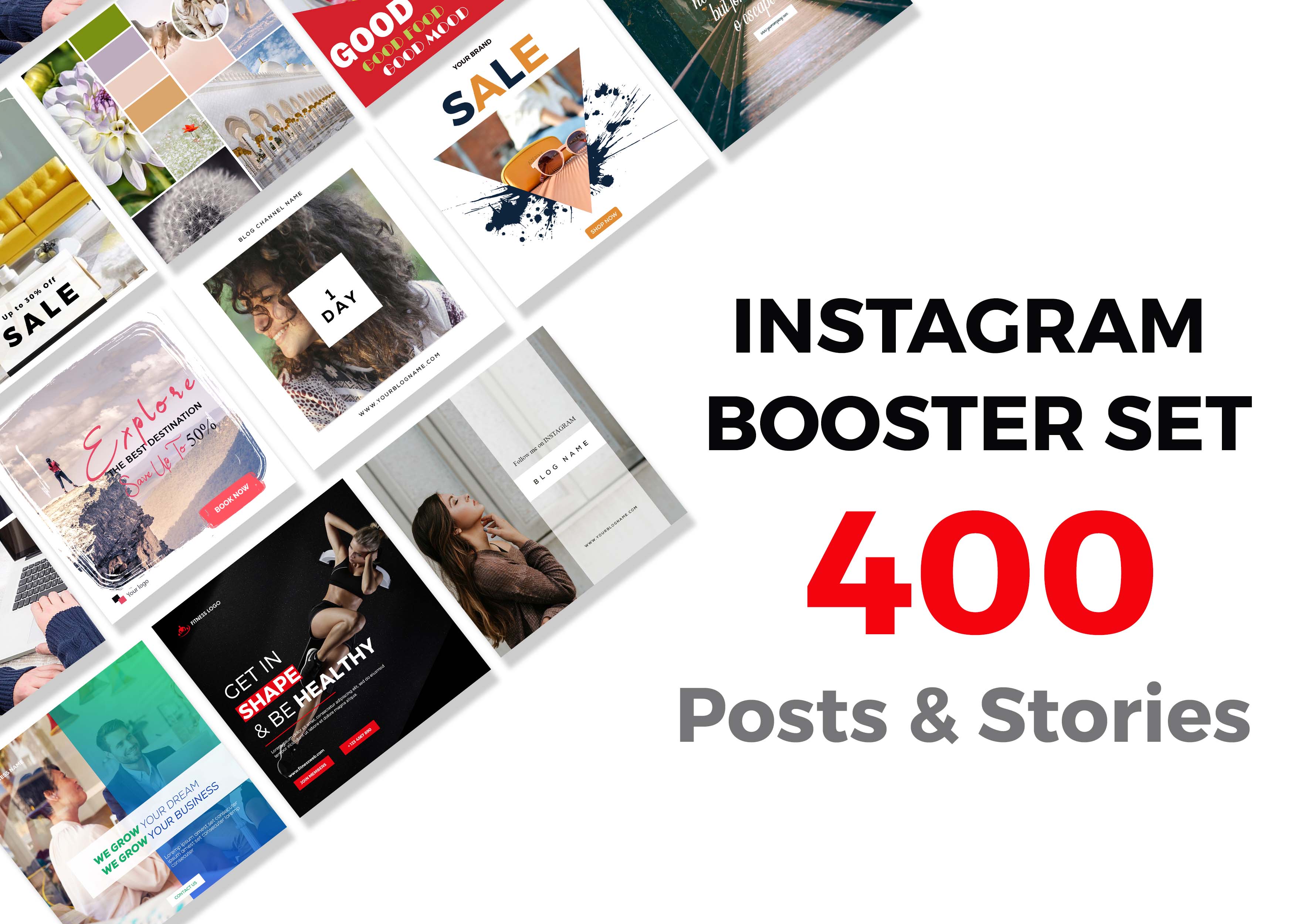 Instagram Puzzle Templates
Gold Instagram Puzzle Template
Instagram Story Highlight Icons
Insta Lady: Highlight Icons& Posts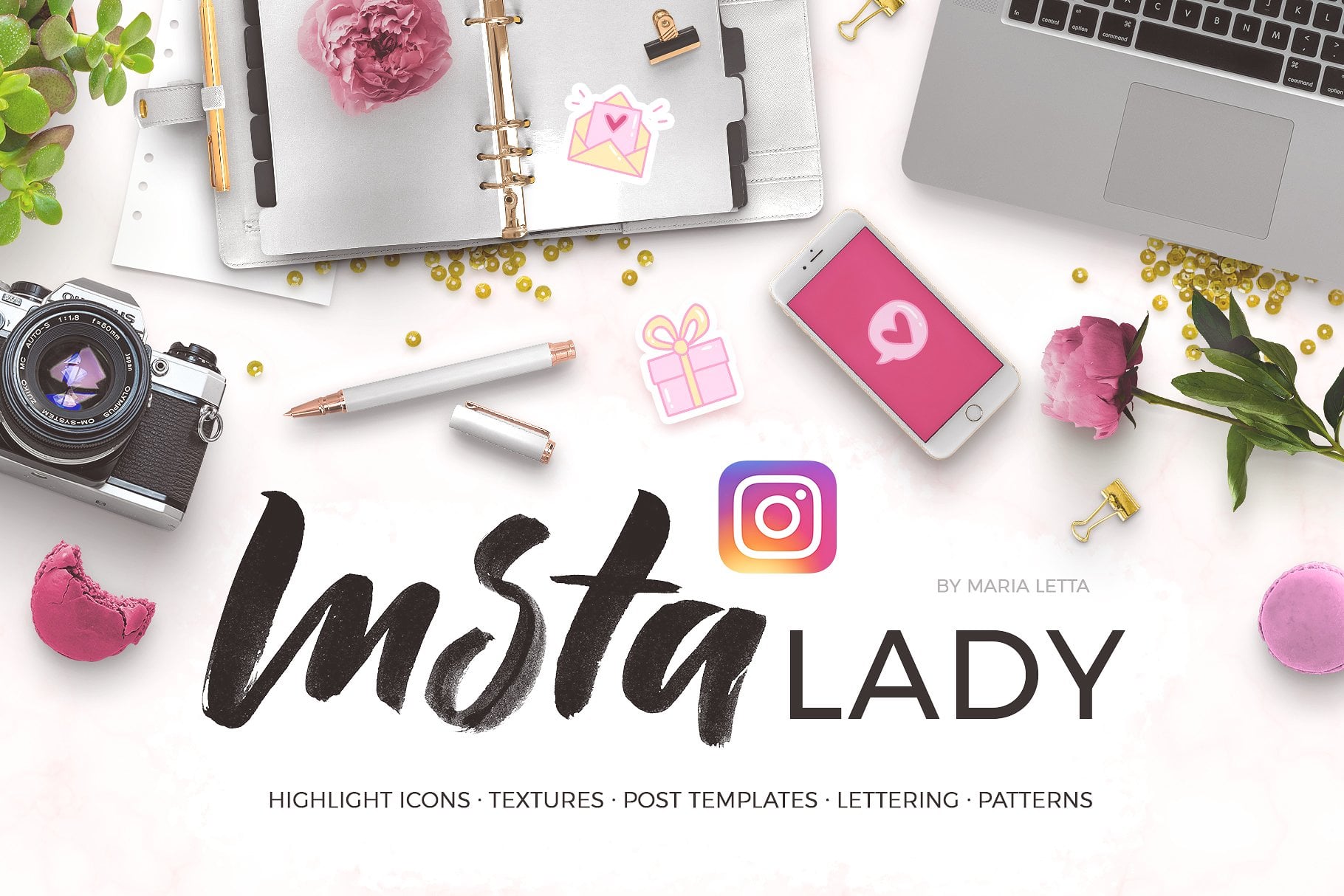 50+ Instagram Story Highlight Icons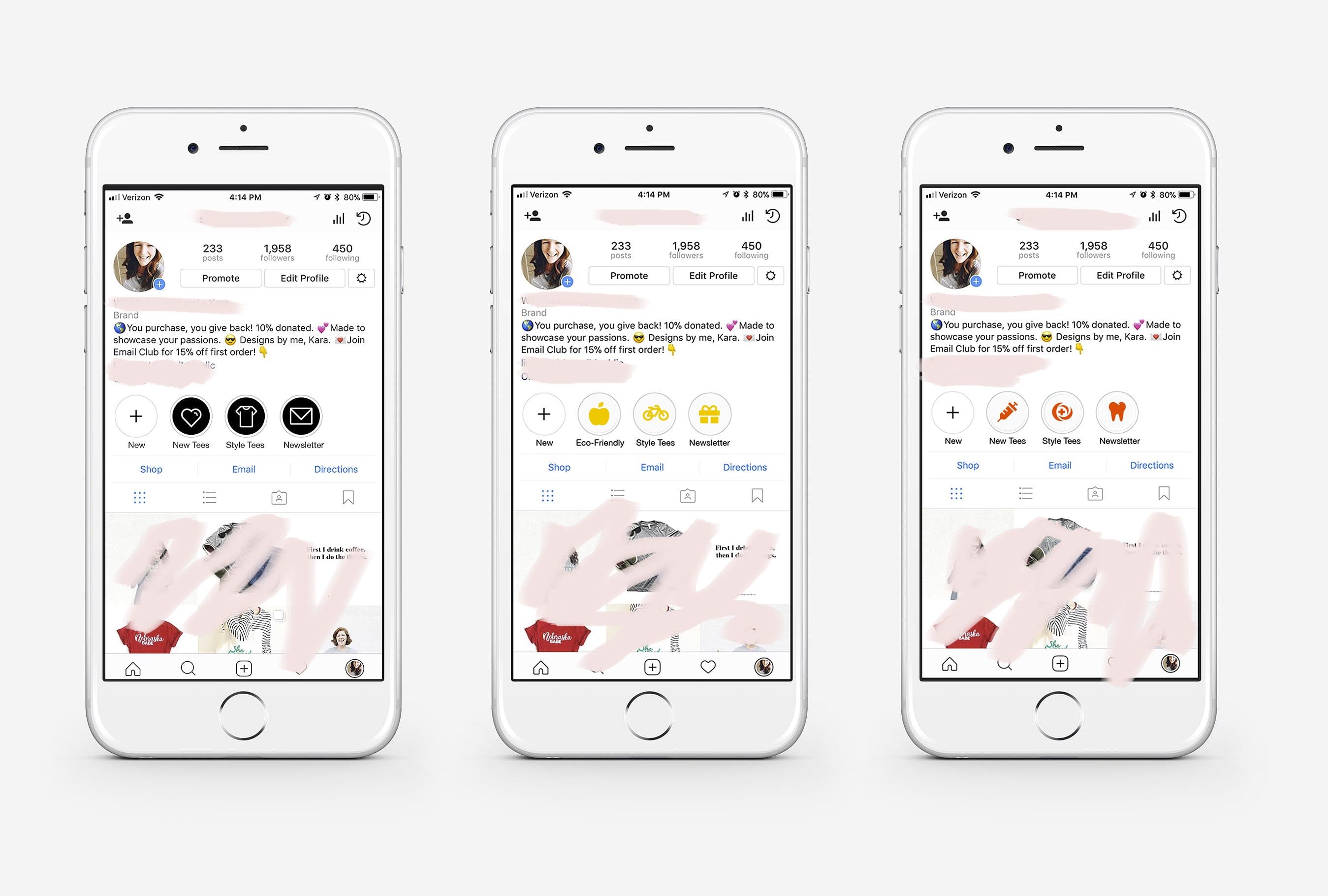 Ultimate Instagram Highlight Icons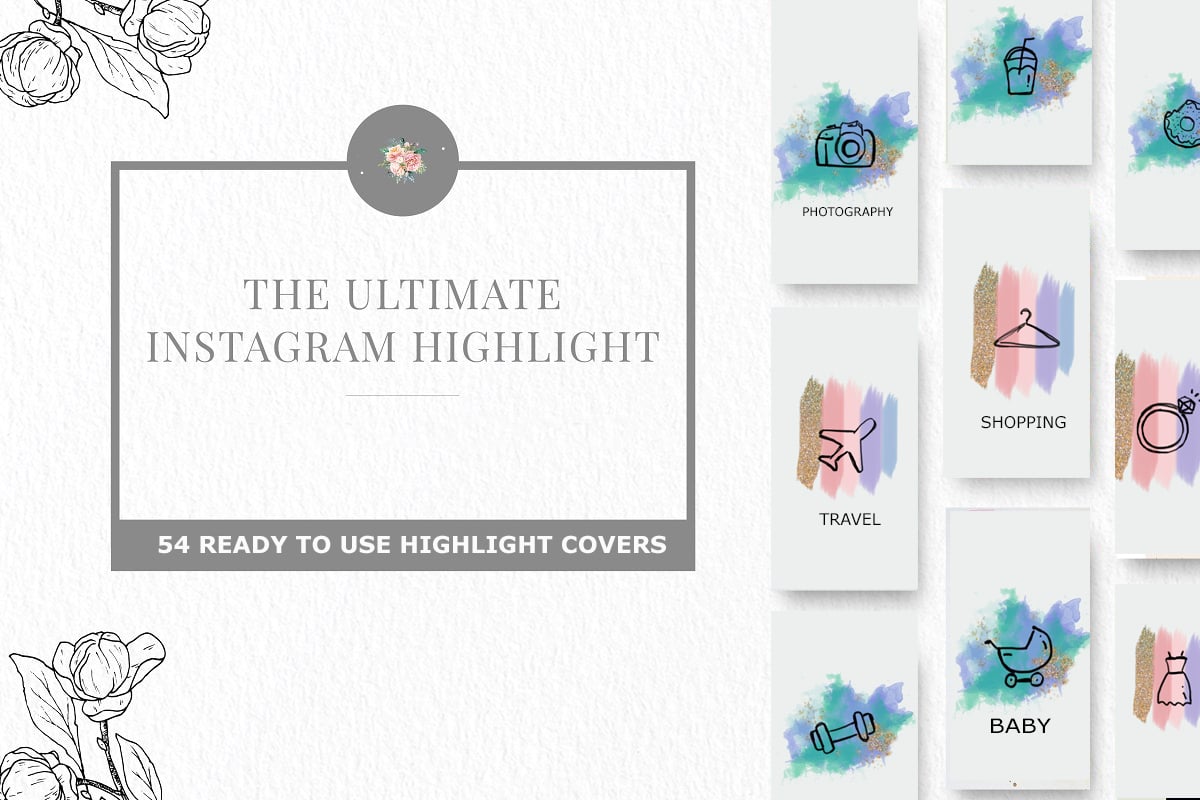 Top 6 Awesome Instagram Bundles
| Product Image & Rating (Out Of 10) | Product Name | Price |
| --- | --- | --- |
| | Sport Instagram Bundle: Stories, Posts & Icons | Social Media Template PSD | |
| 9.1 | #StayAtHome 10 Lightroom Presets for Instagram | |
| | 14 Vegan Cafe Instagram Story Templates | |
| | Gold Foil Instagram Post Templates | |
| | 55+ Editable Instagram Templates. Wagga Wagga Collection | |
| | 4 Pack of Pink & Blonde Instagram Highlights Covers | |
Recommended Posts For You
Top 50+ Ideas for Your Feed FAQ
📸 Who needs Instagram templates?
These templates will be rather useful for bloggers, SMMs, as well as regular users who want to make their feed look fancy and elegant.
📸 How to gain more likes and followers?
Try using popular hashtags and geolocations, collaborating with other popular bloggers, and making giveaways. Apart from that, you want to communicate with your followers, which includes replying to their comments and occasionally liking their posts.
📸 What kind of posts are inappropriate?
You certainly cannot post any adult content on Instagram. In addition to that, it's better to avoid such topics as politics and religion.
📸 What post topics are popular on Instagram?
Perhaps the most popular topics are fashion and beauty, popular culture, various tips and tricks, DIY tutorials, as well as personal stories.
Please take a moment to pin this post to Pinterest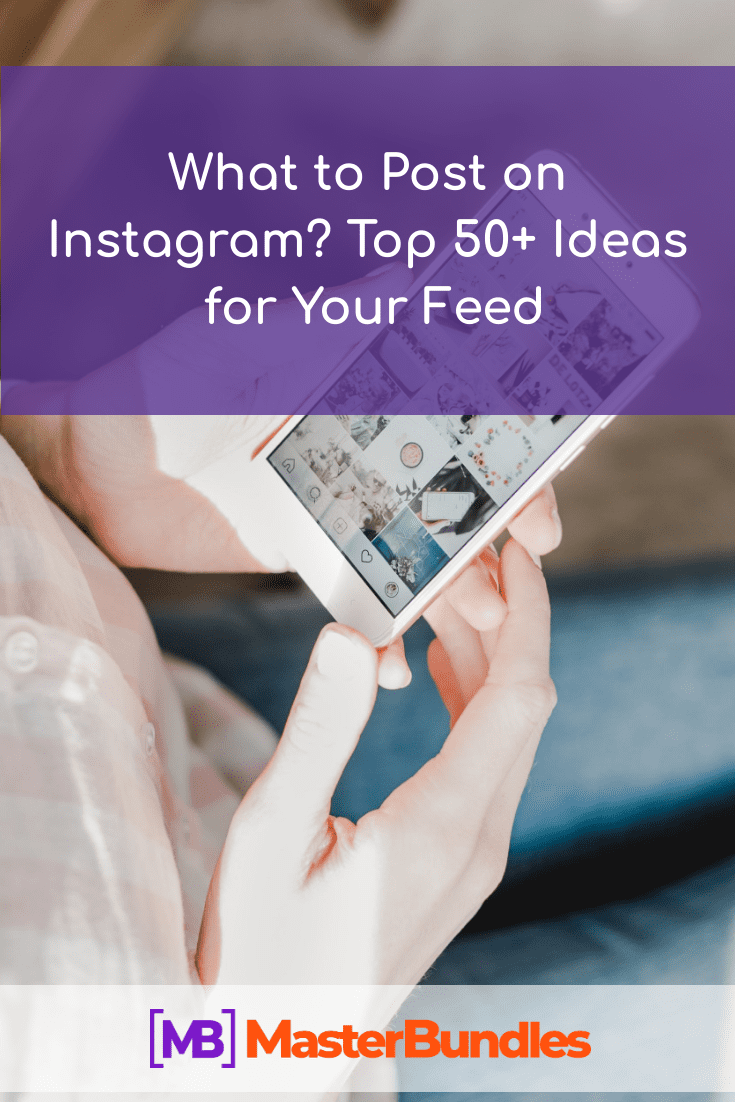 Was this page helpful?
We will be happy if you decide to share this article with your friends on Facebook. Just click on the button and you're done
What are your concerns?
Thanks for your response!
You have already left your review.
Disclosure: MasterBundles website page may contain advertising materials that may lead to us receiving a commission fee if you purchase a product. However, this does not affect our opinion of the product in any way and we do not receive any bonuses for positive or negative ratings.
As a true Instagram addict, I was extremely excited to study this very topic since I often struggle with topics for my posts as well as finding cool tools for making my content look classy. So I finally did my research on this topic and decided to write this article in order to help all the struggling bloggers like me. Thus, I got my inspiration from several resources and utilized the following references:
Barton, Tessa. InstaStyle: Curate Your Life, Create Stunning Photos, and Elevate Your Instagram Influence. Alpha, 2018.
Borman Heymont, Molly. The Instagram Iceberg: Changing The Way We Think About Instagram As A Business Tool. New Degree Press, 2020.
Grow, Robert. INSTAGRAM MARKETING ADVERTISING 2020: Secrets on how to do personal branding in the right way and becoming a top influencer even if you have a small business (social media mastery beginners guide). Kindle Edition, 2019.
McGilvrey, Jeremy. Instagram Secrets: The Underground Playbook for Growing Your Following Fast, Driving Massive Traffic & Generating Predictable Profits. Jeremy McGilvrey, 2017.
Walsh Phillips, Kim. Ultimate Guide to Instagram for Business. Entrepreneur Press, 2017.