Intro
Best Lightroom Mobile Presets. I guess it is obvious, that mobility is a key to success in modern society. Almost every person has a smartphone that allows him to access the internet from most of the spots he could reach. With the high-resolution cameras that are now a part of every good mobile phone the field of professional photography no longer belongs to people with cool cameras. Literally, everyone can now take astonishing pictures and share them through social media. And moreover, different apps like Adobe Lightroom allow not only take the picture with your smartphone but also process them without involving the PC.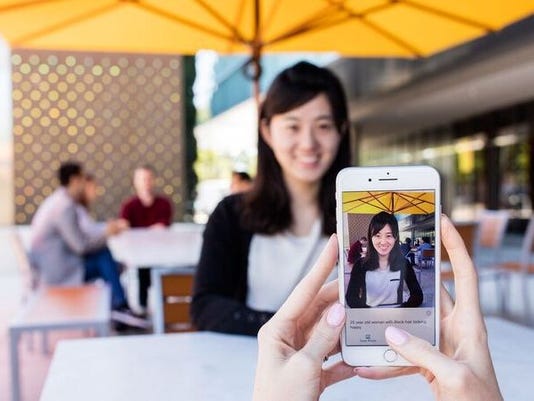 When you are out with friends or went hiking and took a marvelous photo you could want to publish it to your Instagram immediately. But showing it off without any processing is not quite good. Wasting time for customizing the look when you are having fun is not the best decision either. A ready-made preset would be a great solution in this case. Especially if you created that preset by your own hands and it fits your taste perfectly. Transferring presets from your desktop Lightroom to the mobile version is not as complicated as you might think. I'm going to show you two ways to do it – choose the one that looks simpler for you.
Copying settings
Actually, this method is a kind of cheat. You don't transfer the presets but save a picture with applied presets on it and just copy the settings to the other photos you made. It is rather simple but you have to waste some time on sending photos to yourself from computer to mobile.
Create a preset in your desktop Lightroom, apply it to some picture and save it as a .dng file. Send that file to yourself – either to email or messenger, and open on your smartphone. Usually, when you open such a file in mobile the system asks you what app would you like to use – and you can choose to open the file with Lightroom mobile application. After opening the photo with Lightroom – tap the symbol in the right upper corner in the shape of three dots. In the opened list choose "Copy Settings" option.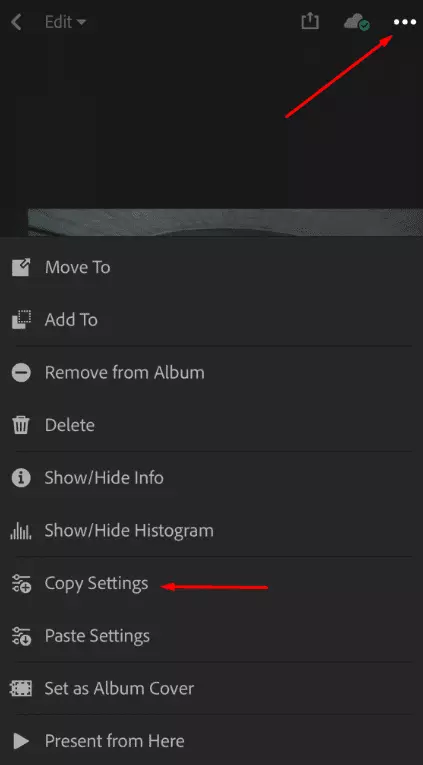 A little list of settings will emerge – don't deselect the parts of the preset, just click "OK". Now open the photo you would like to edit according to the chosen preset. Tap the menu button in the shape of three dots and choose "Paste Settings" option. Voila, you applied the preset you created in PC Lightroom to the mobile. Now, if you will save that picture to your phone you will be able to copy the settings every time you would like to use that preset.
Another settings copying (just a little different)
In the core, this method is almost similar to the previous one and it is a little funny because it uses the same principle – it applies the settings of the previous photo to the current one. This way of transferring will be perfect for big collections of presets you would like to make available for you from the phone.
First of all, you have to create some presets and apply them to photos. Gather them into one folder – that will be a set that you transfer to the Lightroom Mobile. When all of that is ready – shift to the "Library" tab. In the left-side menu go to the "Collections" section and press the plus-shaped button in the right upper corner.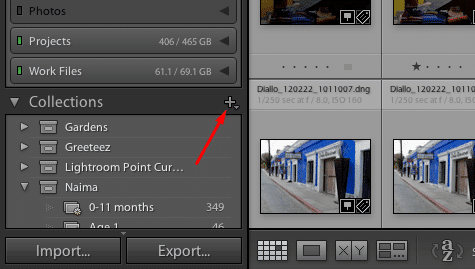 In the drop-down menu choose the "Create Collection…" option. In the opened window type the name of your new collection and hit the "Create" button.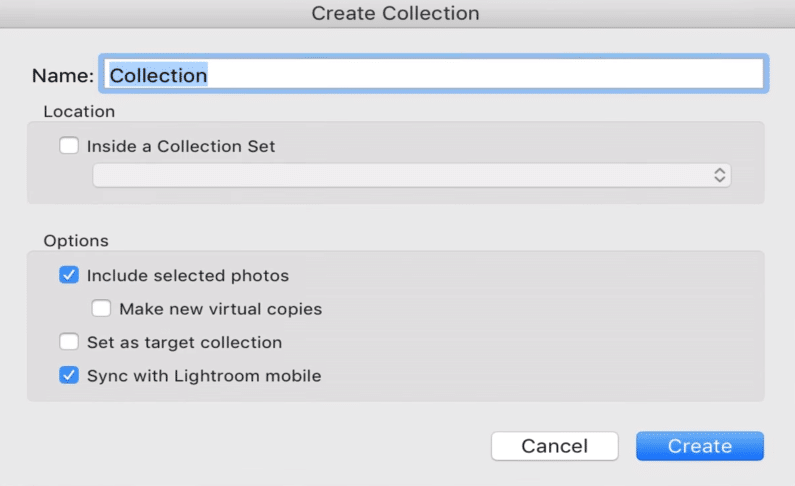 Add the photos you created previously to that collection. Through the "Add to catalog" option open the folder you store the photos with applied presets and in the right-side menu match the bow to add it to a collection. You will be proposed to choose the collection and when you will press the "Import" button the collection will be made. Turn back to the "Library" tab, click at the plus-shaped button of "Collections" section and choose "Sync with Lightroom mobile" option. If you can't see it – click on your name at the top of the page and check the "Sync with Lightroom mobile" row. If it is paused – turn it on.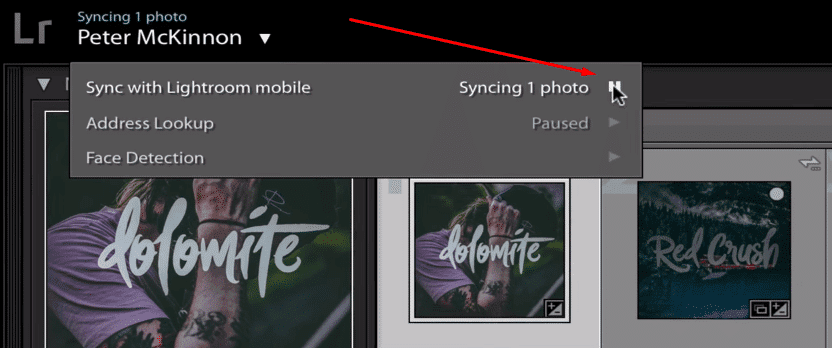 Your collection is synchronized with your mobile version. Open the app and you will see the new collection in the "Collections" section. Open it and then tap on the picture with the preset you would like to use. Take a look at the cloud symbol in the left upper corner. When it ends loading – the preset is ready for use. Get back to the other photos and choose the one you would like to edit. Swipe the settings and tap the "Previous" button. From the little menu choose "All from previous" option and tap it – that's all, the settings of the previous photo are now applied to the current one.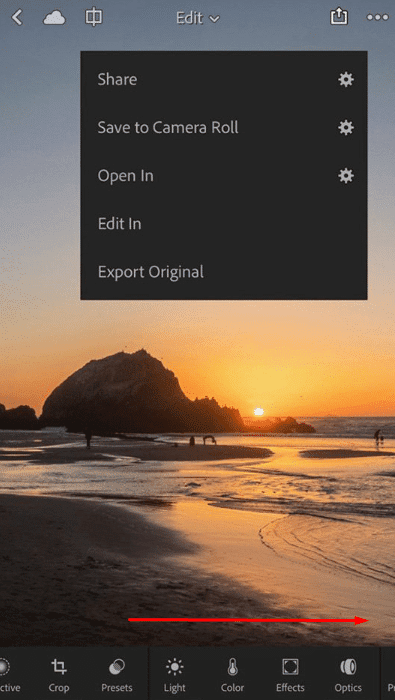 Top best Bundles with Lightroom Presets
30+ Free and Premium Lightroom Mobile Presets 2020
Now since you are probably already interested in getting some lovely presets that will make your photos eye-catching and simply stunning. Well, without further ado, here are the best Lightroom presets every photographer and blogger needs.
7500 New Complete Bundle Presets Lightroom, Photoshop Actions and Cinematic LUTs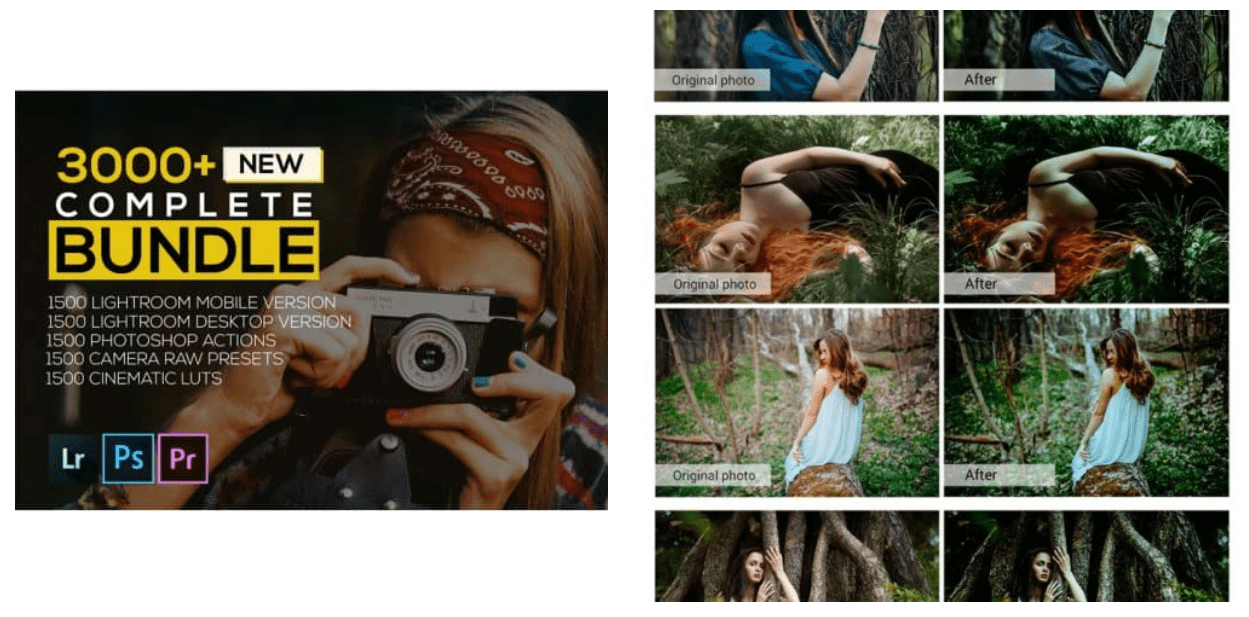 Price: $39
A huge bundle for your mazing portraits is something you definitely need, so follow the link above and take a closer look at this very collection.
39 Instagram trend 2020 LightRoom Presets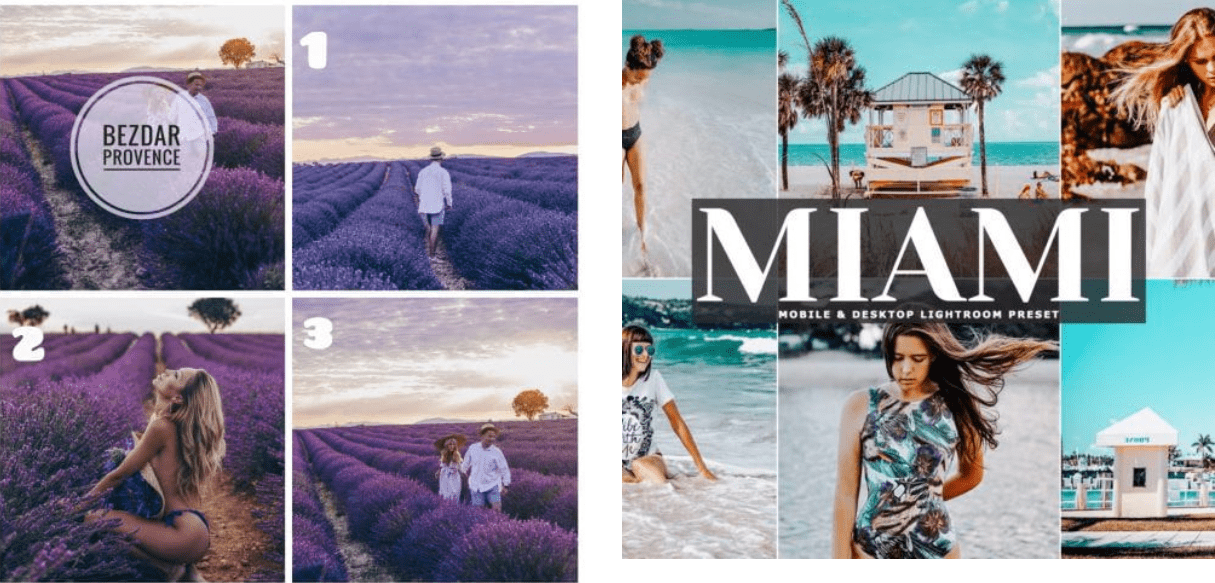 Price: $5
It is a simply stunning option for your summer pics, so go ahead and grab it before the summer is over.
20,000+ Mega bundle Mobile and Desktop Lightroom Presets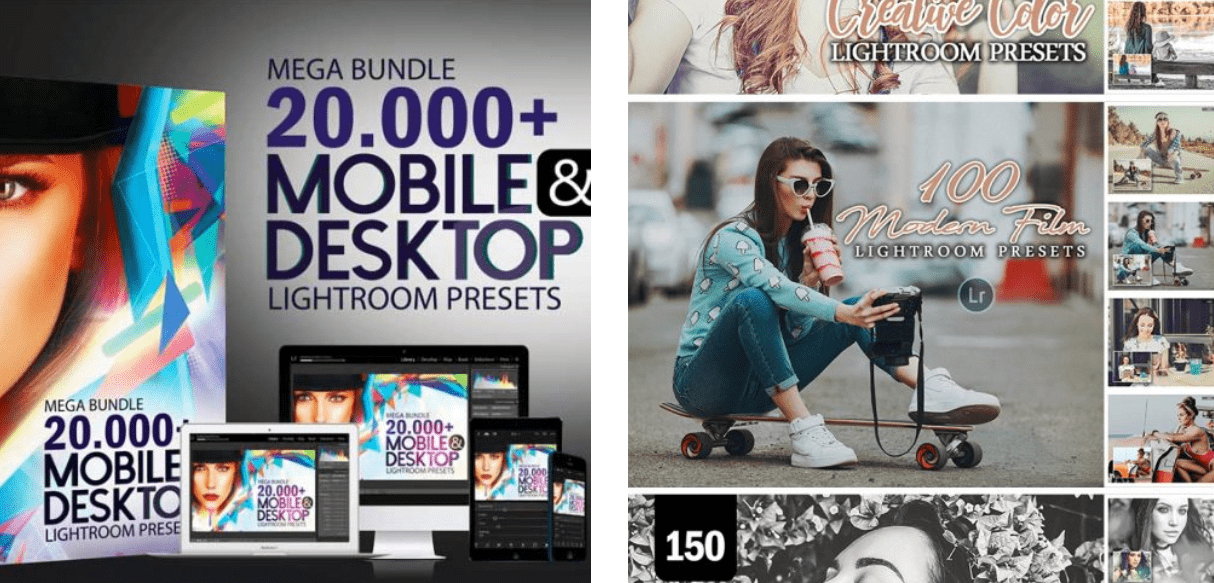 Price: $29
This one is the perfect solution for those of you who want to make their images look more natural as if they haven't been photoshopped at all.
Pink Instagram Templates: Presets Lightroom Mobile & Story Highlights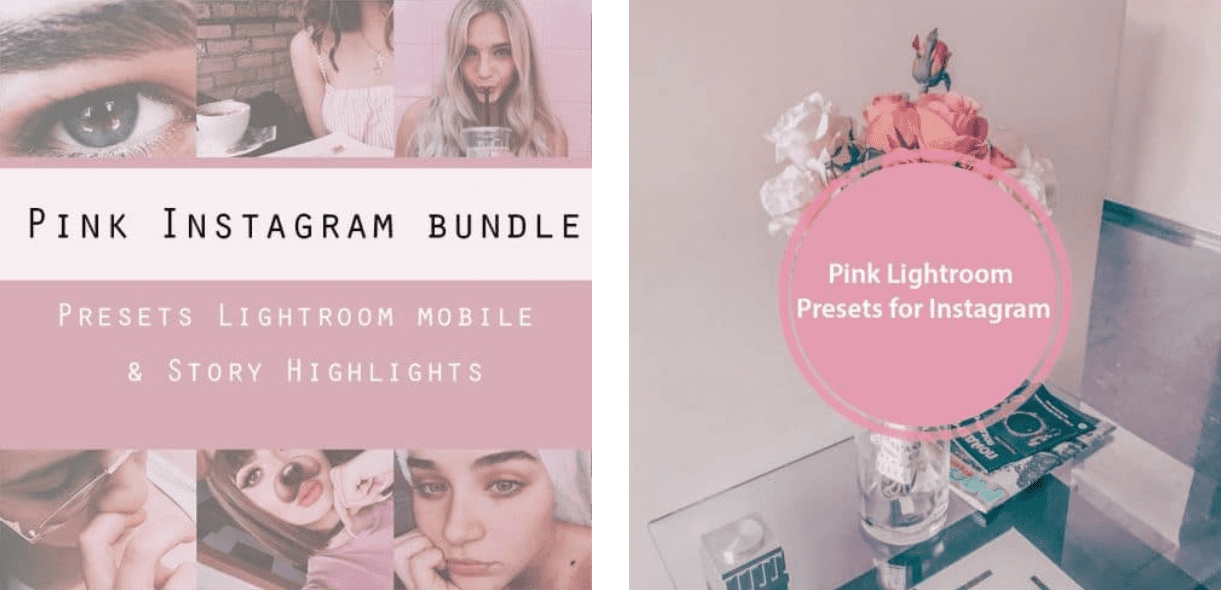 Price: $8
If you feel like some pink girly vibes will make your photos simply stunning, then this very huge collection is definitely for you, so check it out now.
The No Filter Pack (Mobile + Desktop)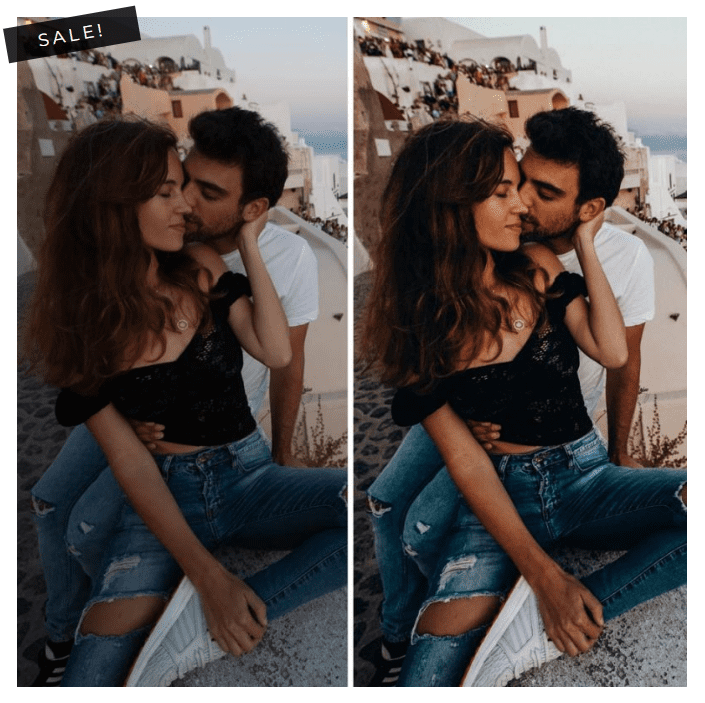 Price: $29
Another cool option for your summer 2020 photoshoots, so why don't you give it a try?
#StayAtHome 10 Lightroom Presets for Instagram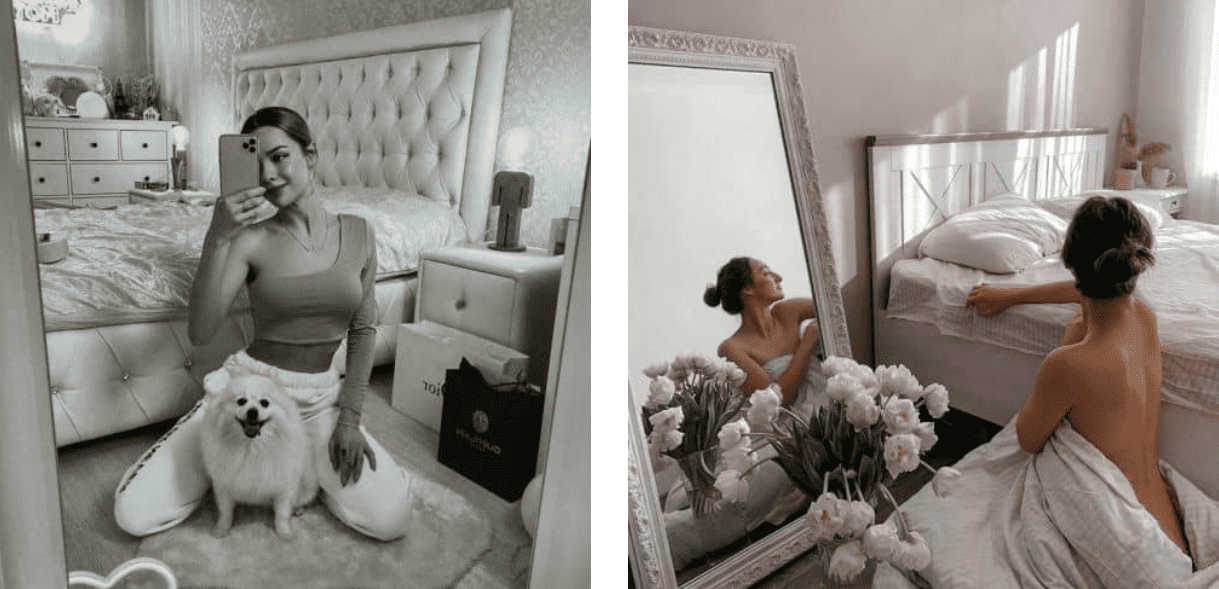 Price: $3
The ultimate must-have for all the Instagram bloggers out there.
Tropical Pack (Mobile + Desktop)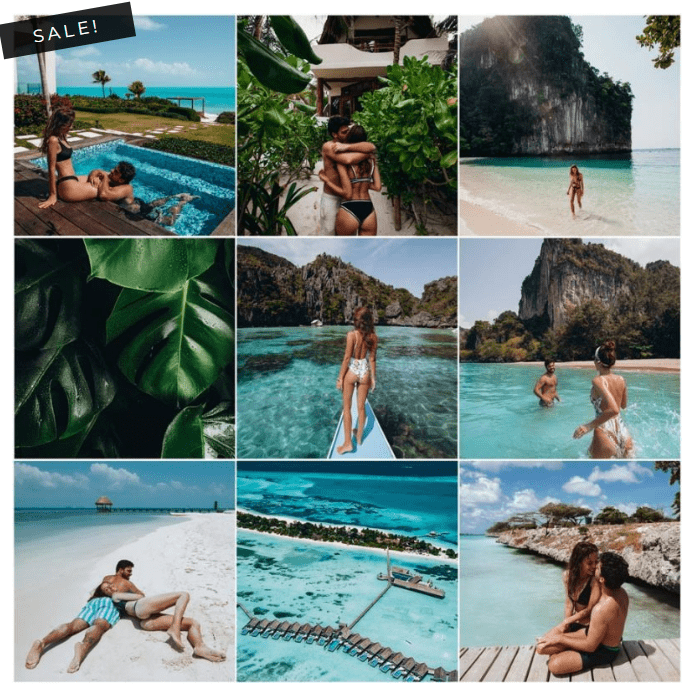 Price: $29
A huge bundle for pretty much all occasions, which means that it is a must for all the self-respecting photographers.
The Editorial Lightroom Collection V2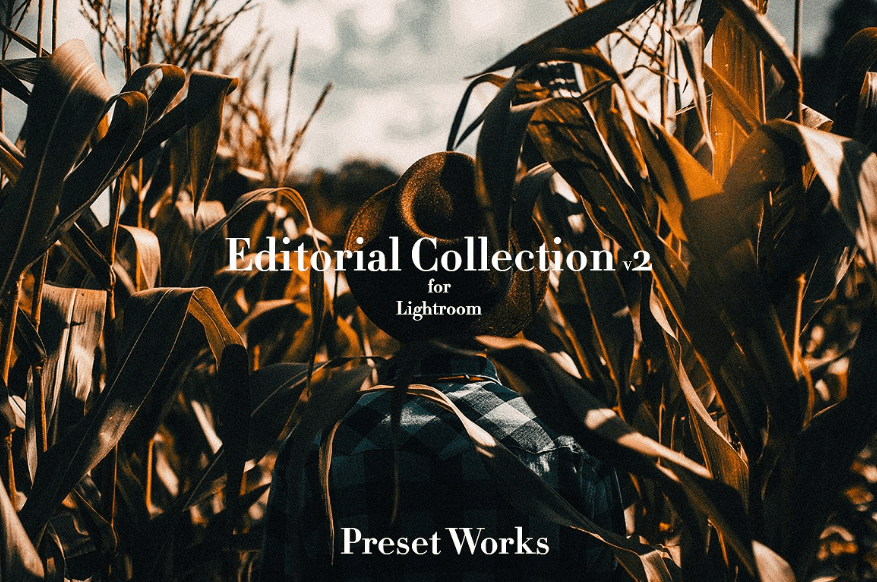 Price: $10
A mesmerizing option that will make your photographs one-of-a-kind.
The Essential Light Leak Collection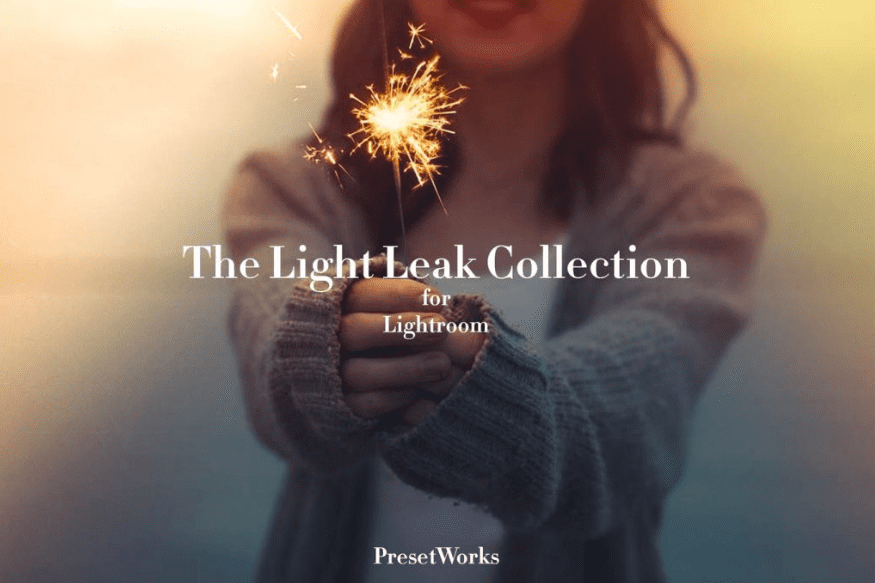 Price: $10
A perfect option for those of you who like playing with lights.
The Black & White Lightroom Collection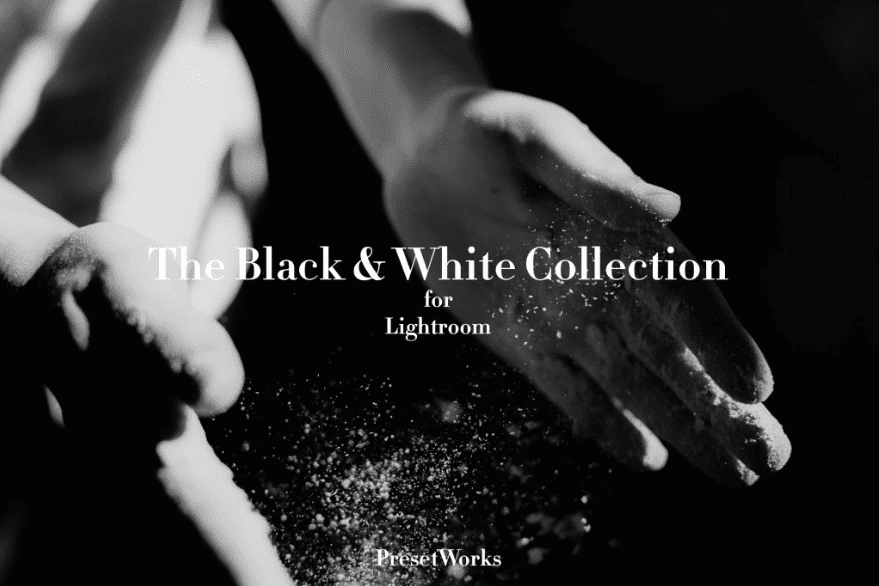 Price: $10
This one is a great solution for all the black and white photography admirers who are reading this article right now.
Street Photography Lightroom Collection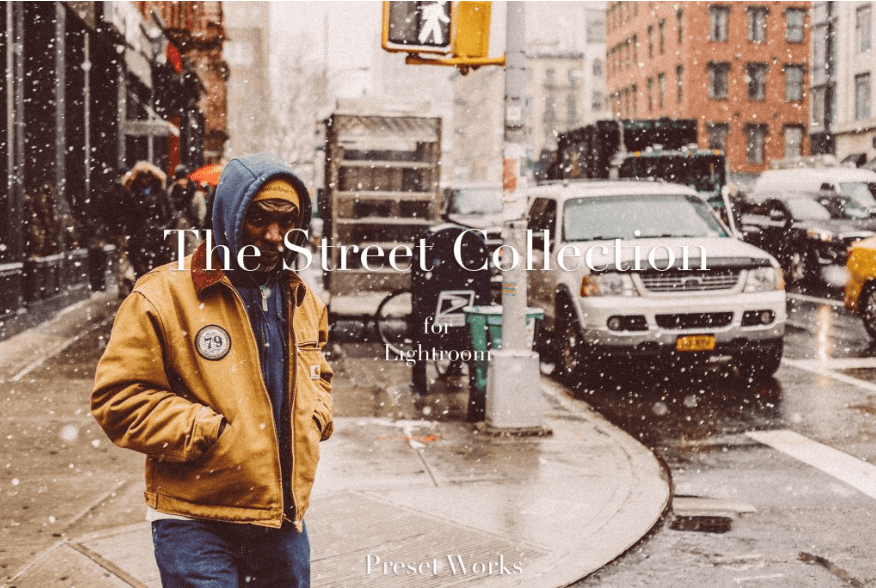 Price: $11
The one that will fit many different types of photos, so do not hesitate and give it a try.
Lightroom Presets 50 Instagram pack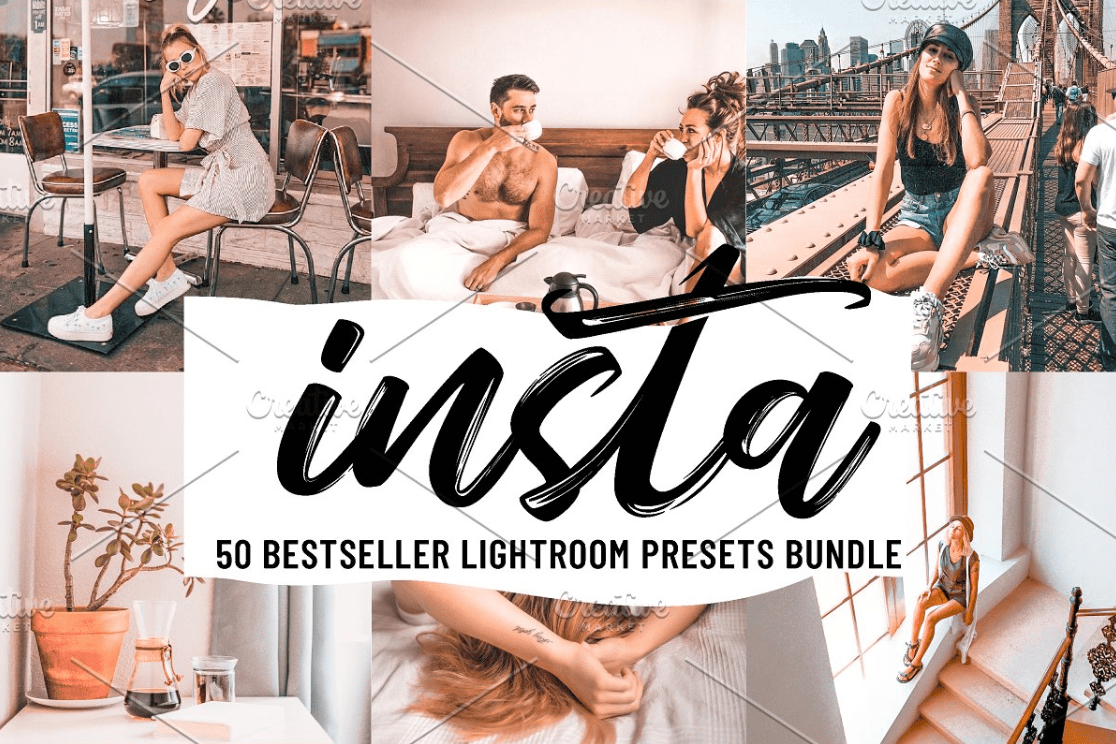 Price: $24
One more cool option for Instagrammers, so make sure to check this one out.
Light and Airy Lightroom Presets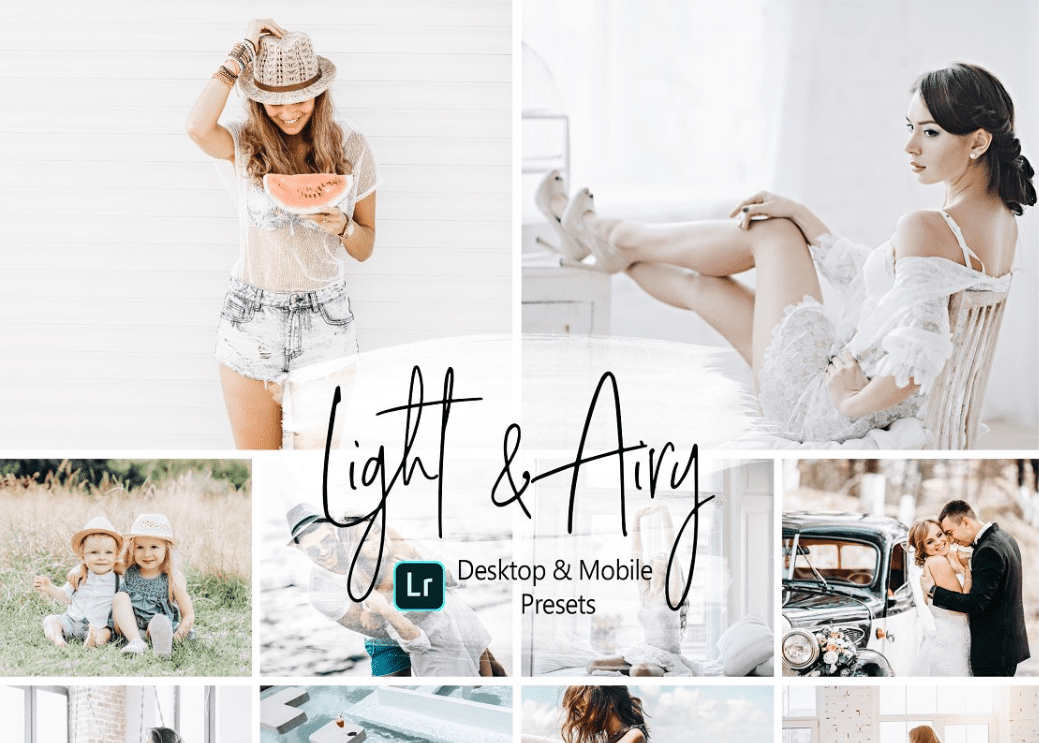 Price: $9
A collection of elaborate effects for your sophisticated photos.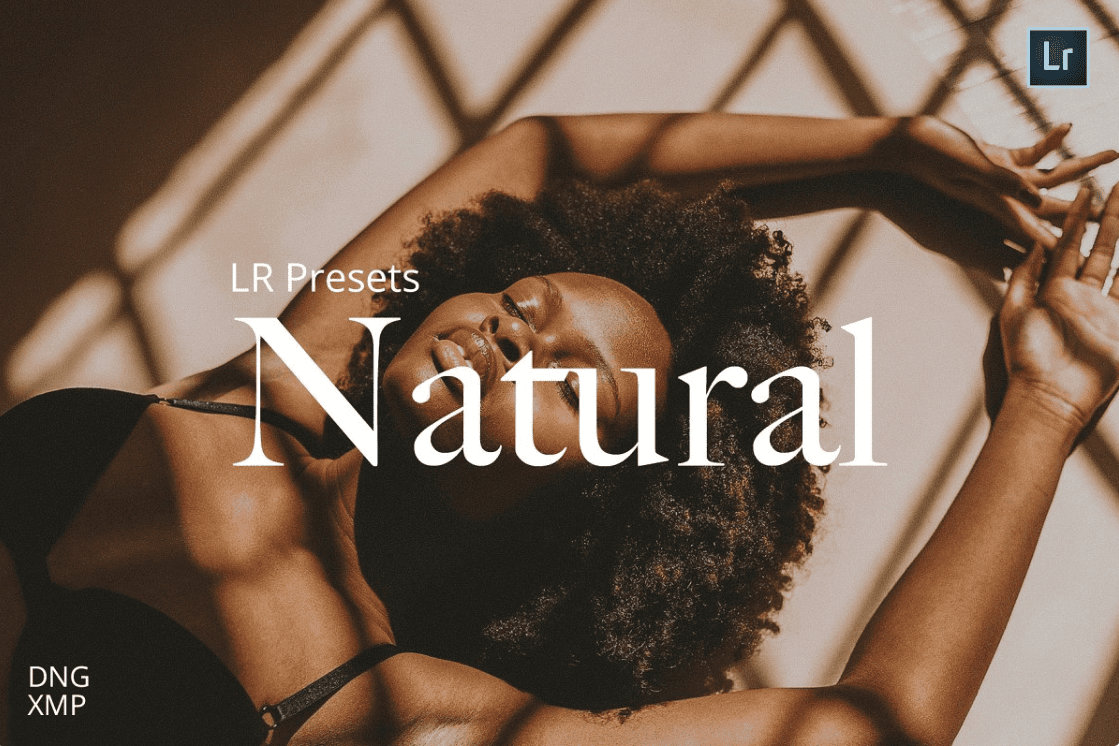 Price: $23
Another great solution for making natural-looking pictures.
20 Lightroom Presets Macchiato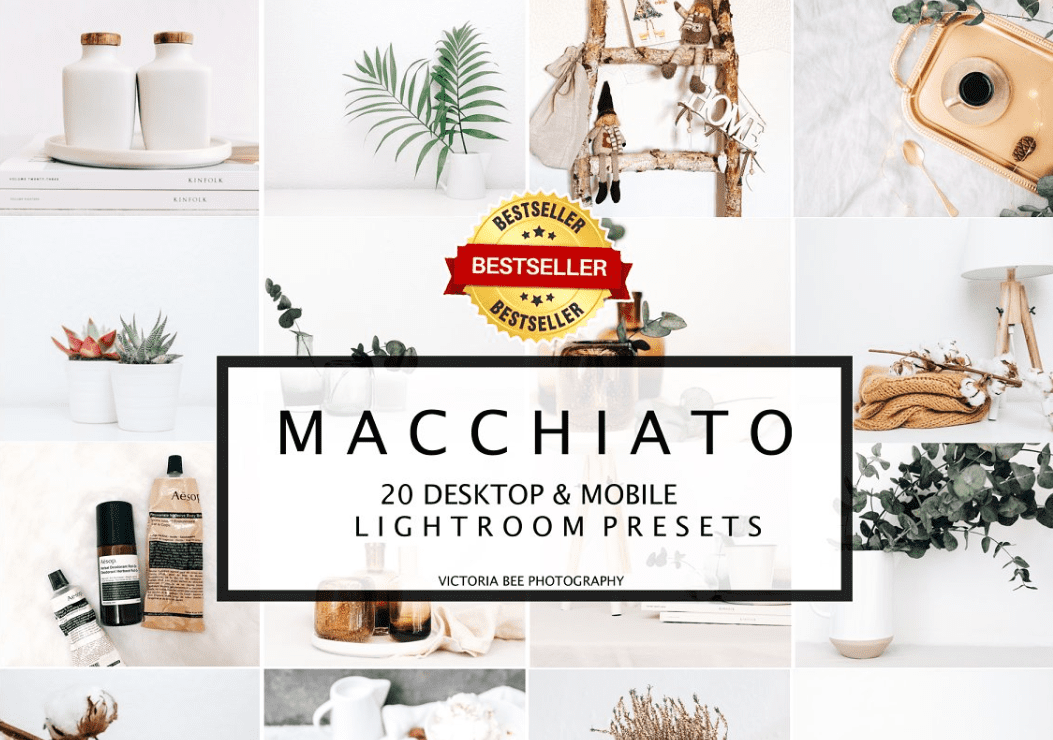 Price: $20
The one that will make your pictures bright and colorful, so stop hesitating and take a closer look at this very collection.
11 Blogger Mobile Lightroom Presets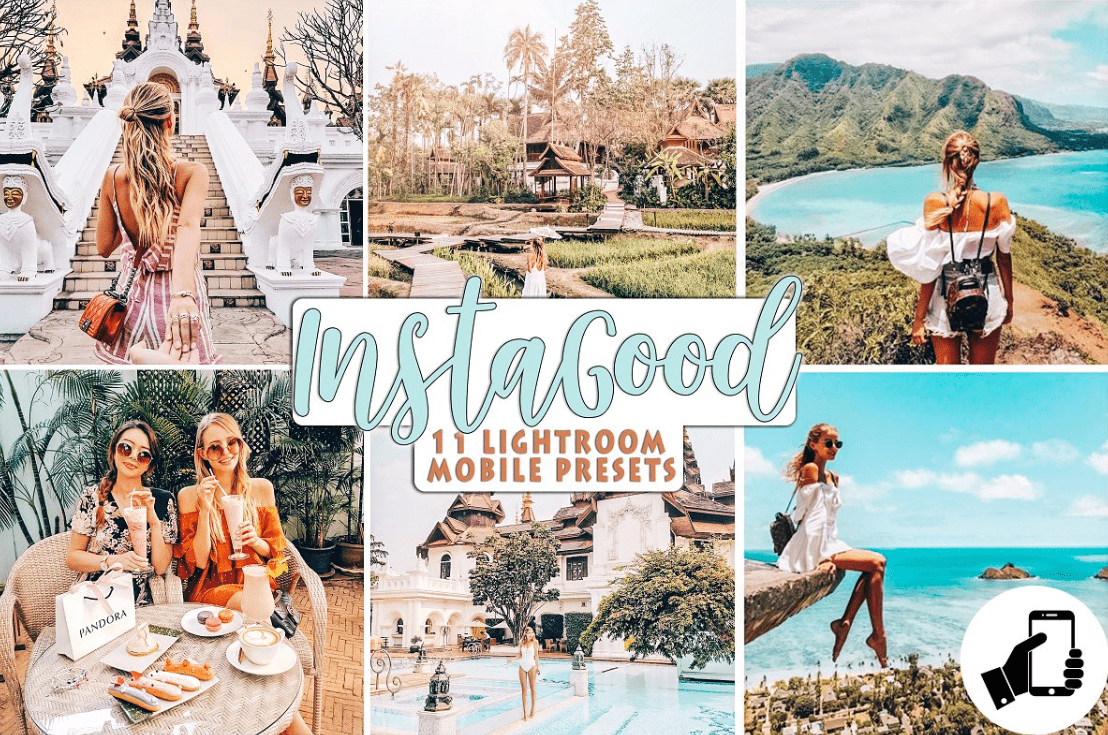 Price: $15
A collection of filters that have this almost magic power to turn regular images into true masterpieces.
Alex Lightroom Desktop and Mobile Preset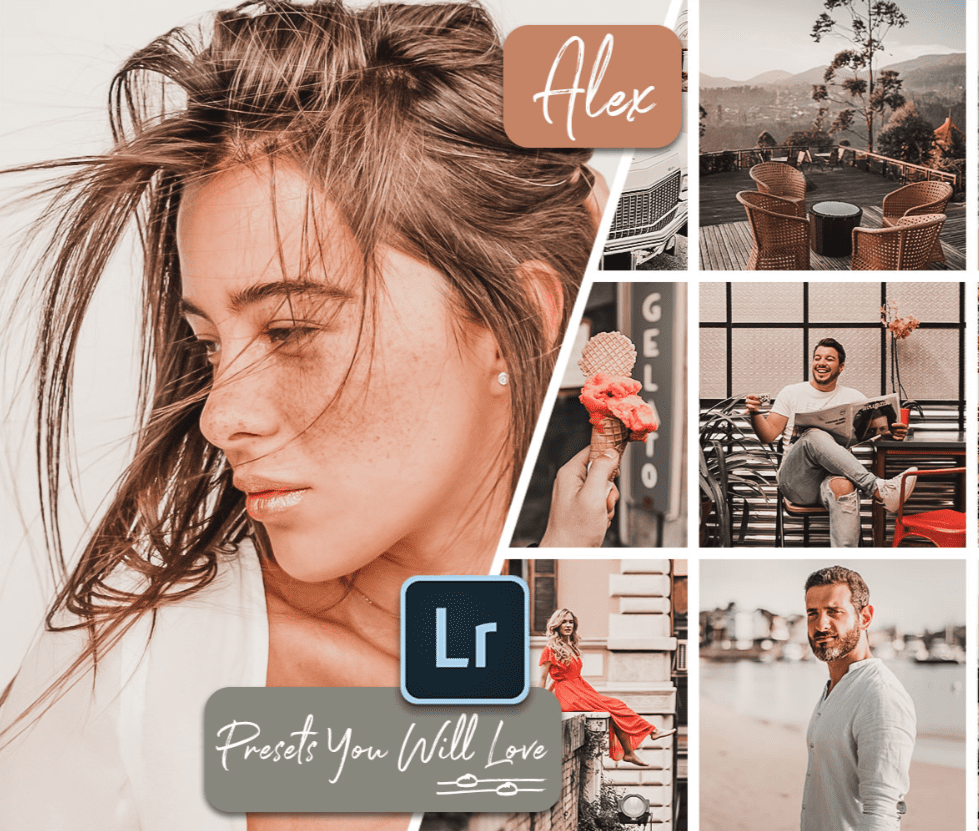 Price: $5 – $20
A warm-colored option that will help you create cozy photos in no time, so go ahead and grab it.
Peach City Lightroom Mobile Desktop Presets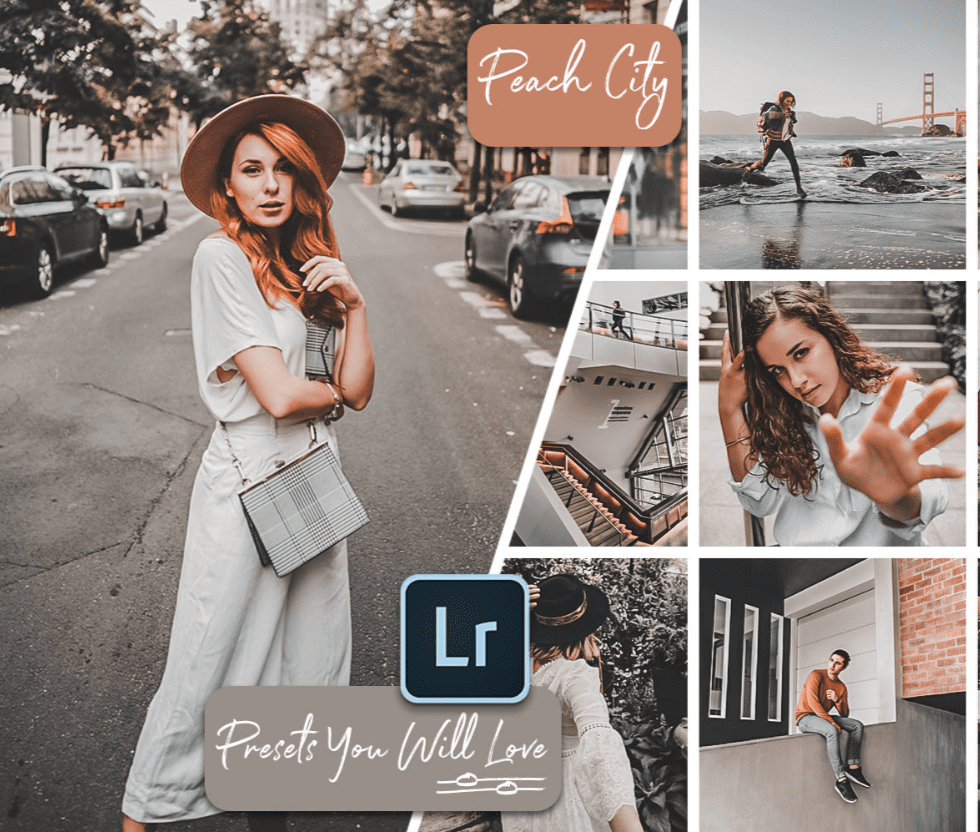 Price: $5 – $20
Another stunning option by means of which you'll create your masterpieces, so follow the link above and just get it.
Deep Mood Mobile and Desktop Lightroom Presets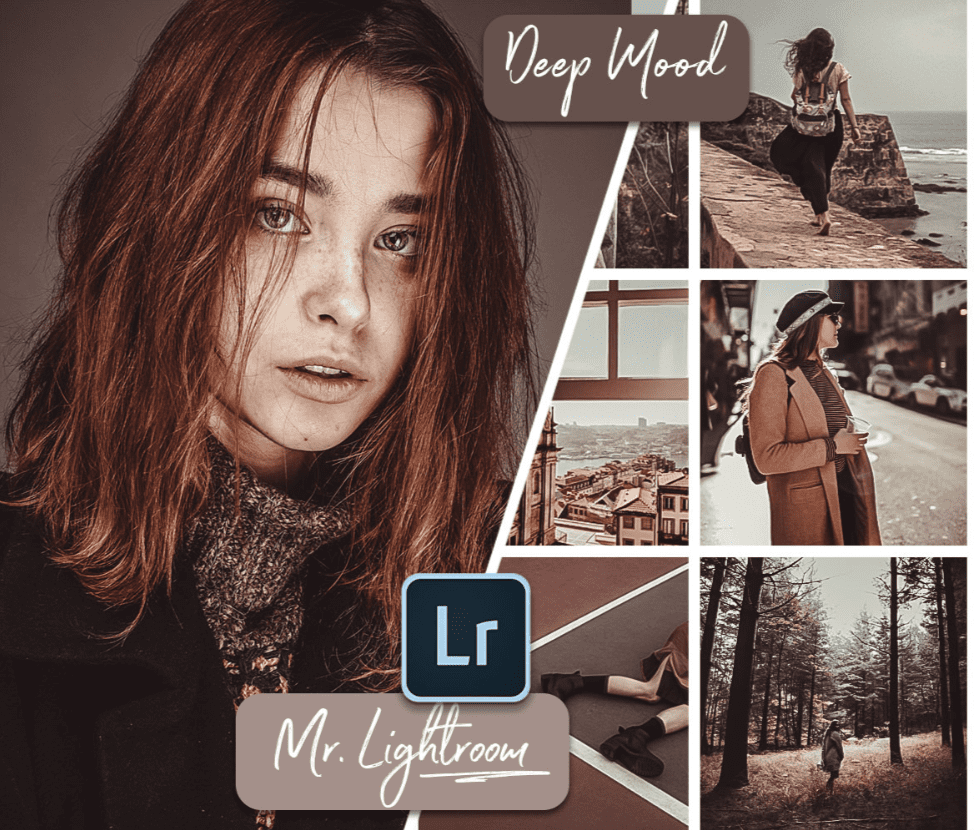 Price: $5 – $20
A simply mesmerizing warm-colored filter that definitely is going to be your love at first sight.
Pearl Lightroom Mobile Desktop Presets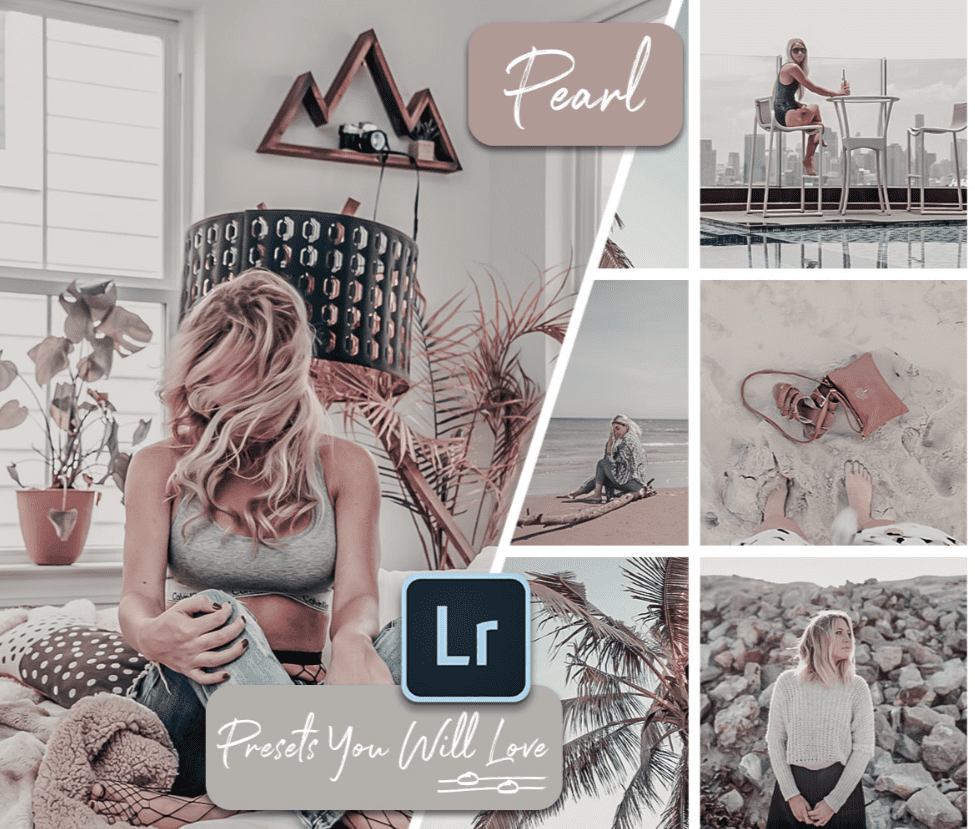 Price: $5 – $20
Another stylish option that will simply take your breath away.
DIGIFILM | LUMENA LIGHTROOM PRESETS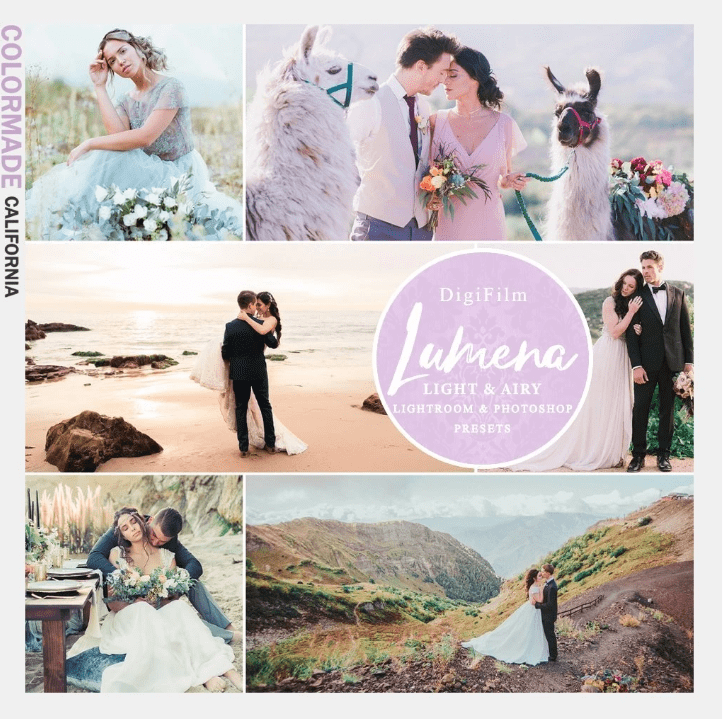 Price: $13
A collection of filters that will perfectly fit wedding photographs, so if you are a wedding photographer, then this little bundle is a must-have for you.
LIGHTHOUSE ELEMENTS – LAND, SEA, & AIR LIGHTROOM PRESETS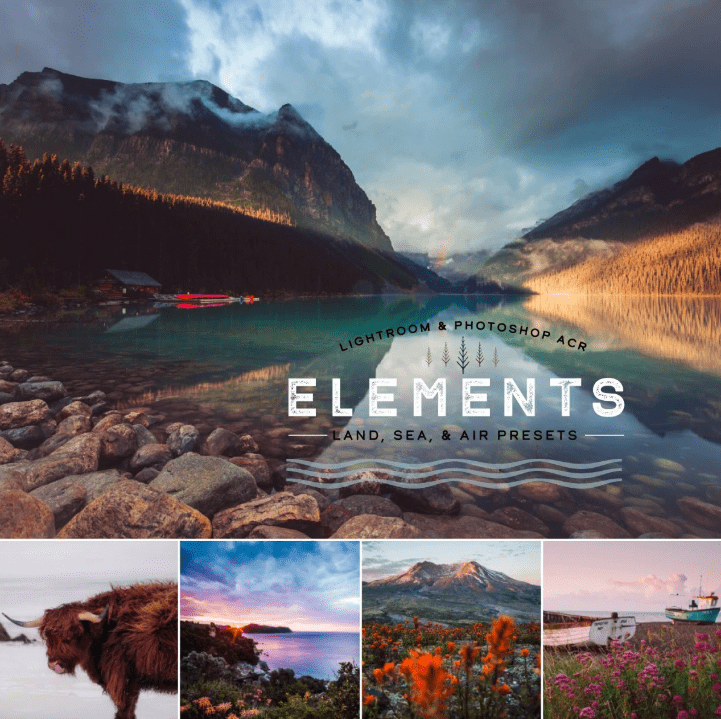 Price: $13
A marvelous solution for your breathtaking landscapes.
Lightroom presets Blogger SUN KISSED MASTER COLLECTION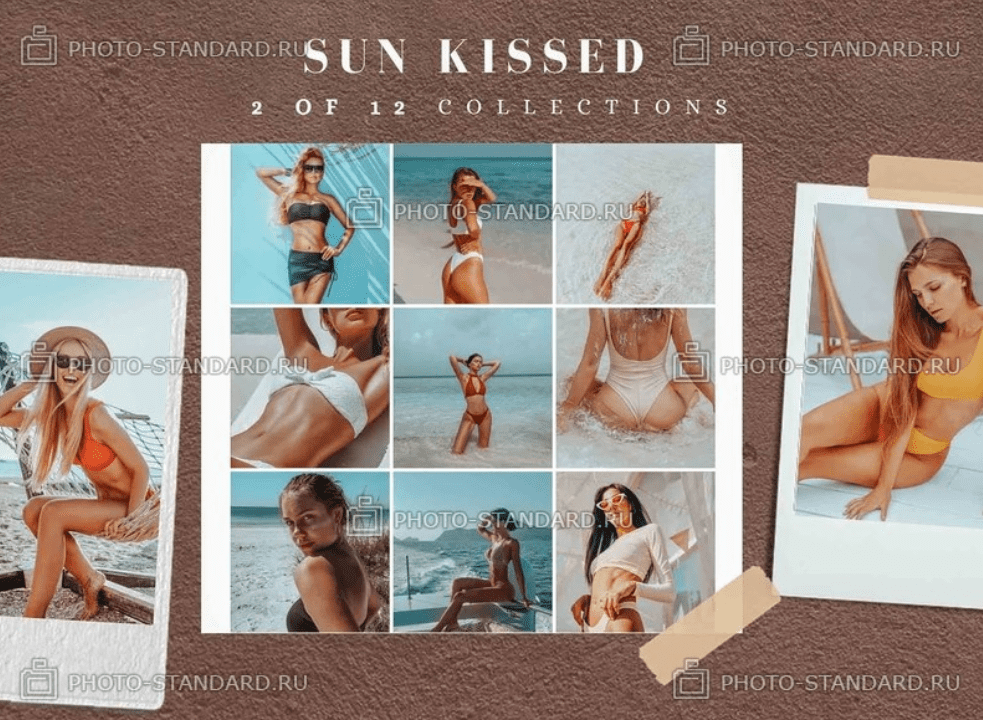 Price: free
A freebie that will make your beach pics look simply breathtaking.
Lightroom presets Cinematic Santorini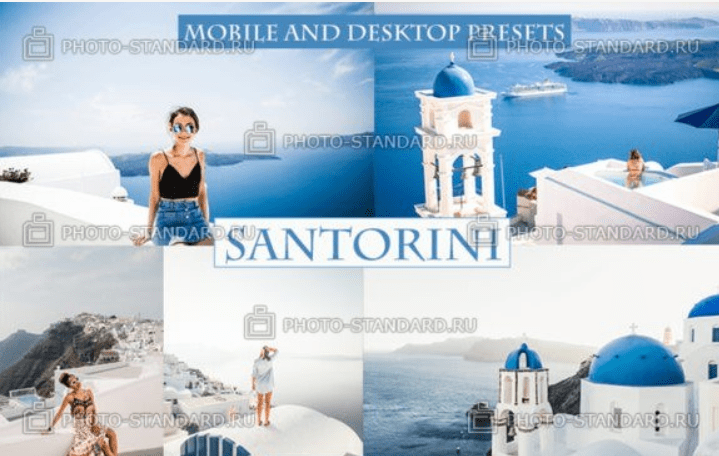 Price: free
A bright option for pretty much all occasions.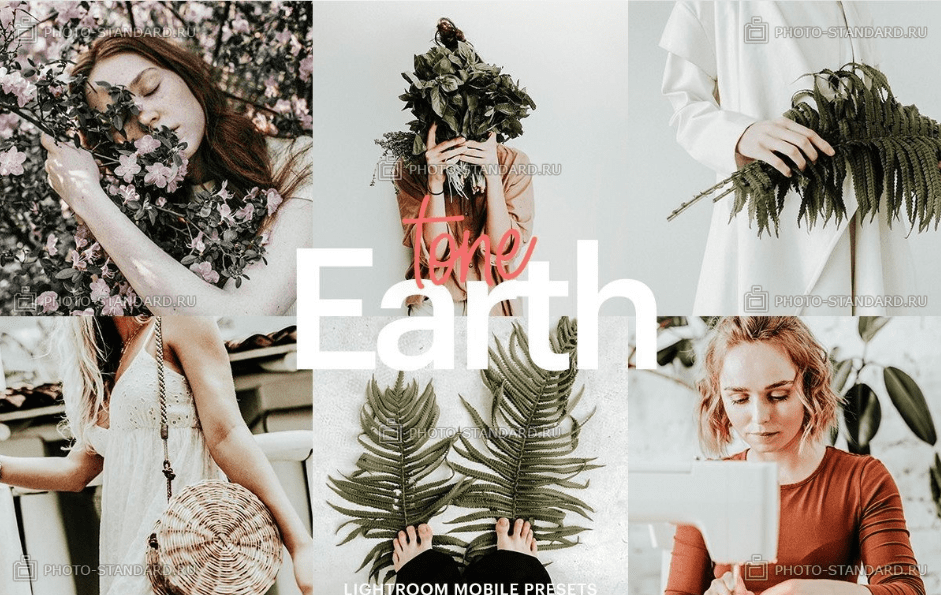 Price: free
One more freebie that you simply cannot miss, so go ahead and download it, it wouldn't cost you a penny.
Free Lightroom Preset Insta Look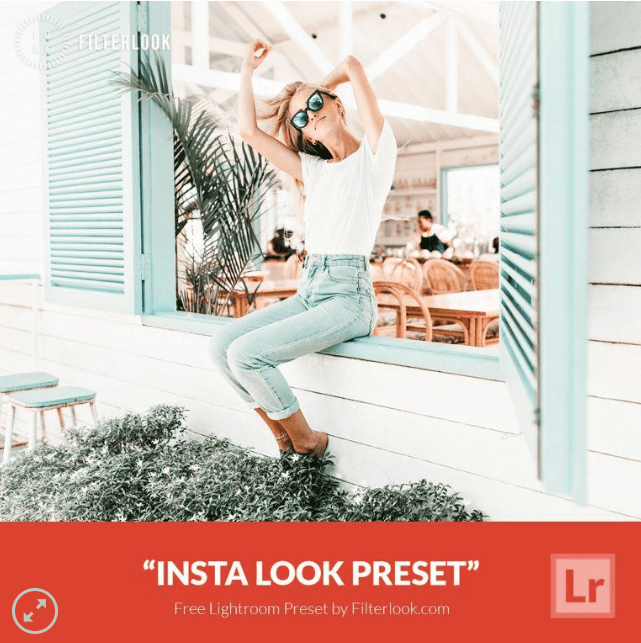 Price: free
A cool solution for those Instagrammers who don't want to spend money on filters. So if you are such a person, go ahead and download this awesome freebie.
Free Lightroom Preset Beautiful Sunrise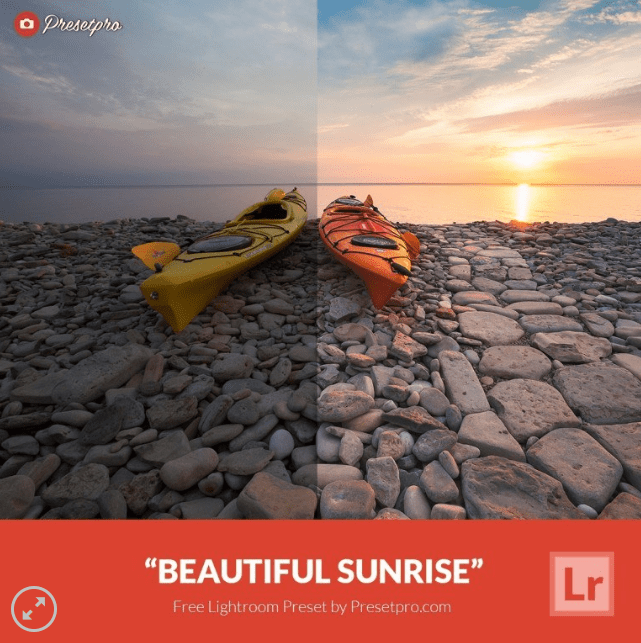 Price: free
Another great option for landscape and nature photography, so make sure to check this one out.
Free Lightroom Preset Pastel Film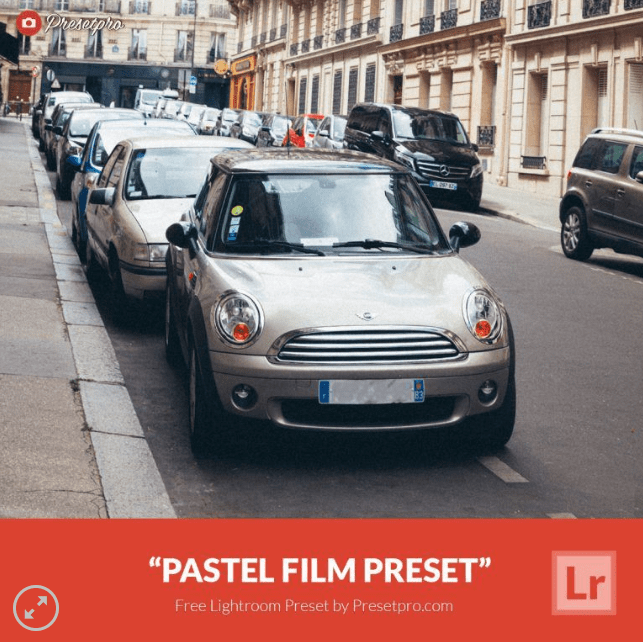 Price: free
Sharp and elegant, this one is surely something you want to try.
Contrasty Free Lightroom Preset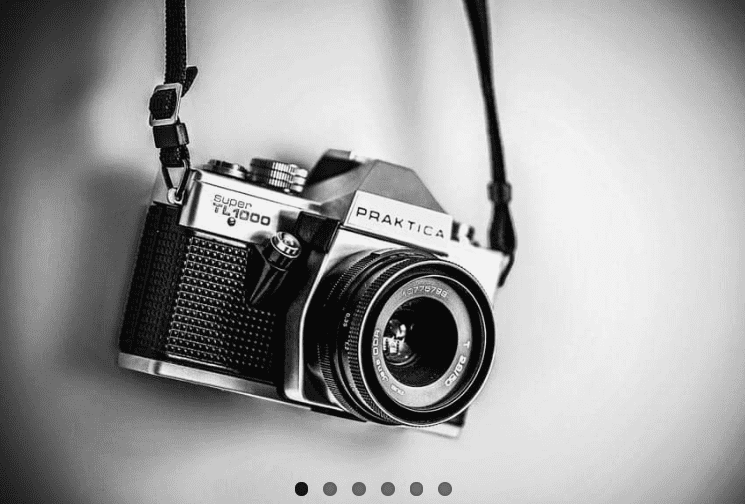 Price: free
A black and white freebie for your elegant pictures.
United ❤ – The perfect defined style in Lightroom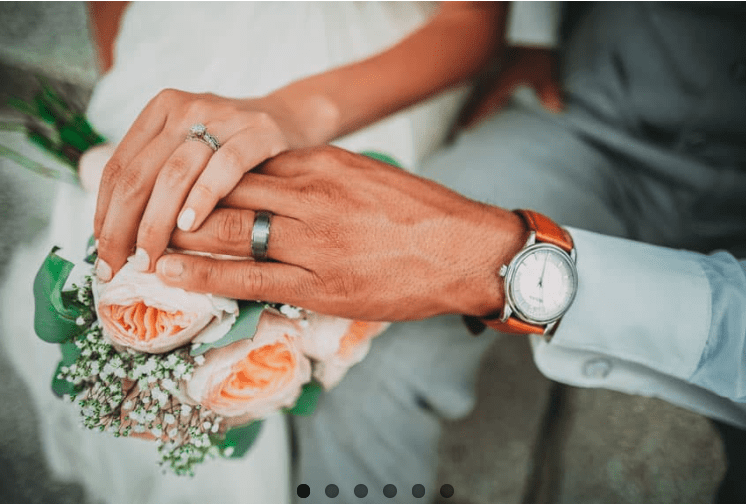 Price: free
A colorful option that will win your heart.
Lightroom Cross Process Preset Free – Receive Quality Photos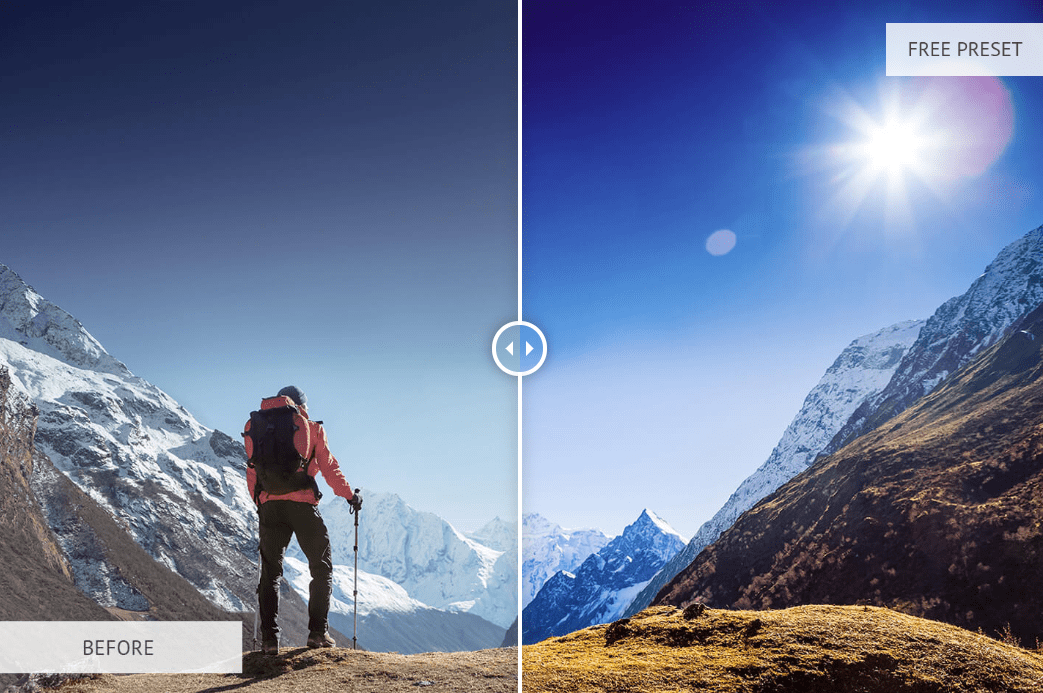 Price: free
A free bundle that will back you up in all sorts of emergencies.
Professional Lightroom Black and White Presets Free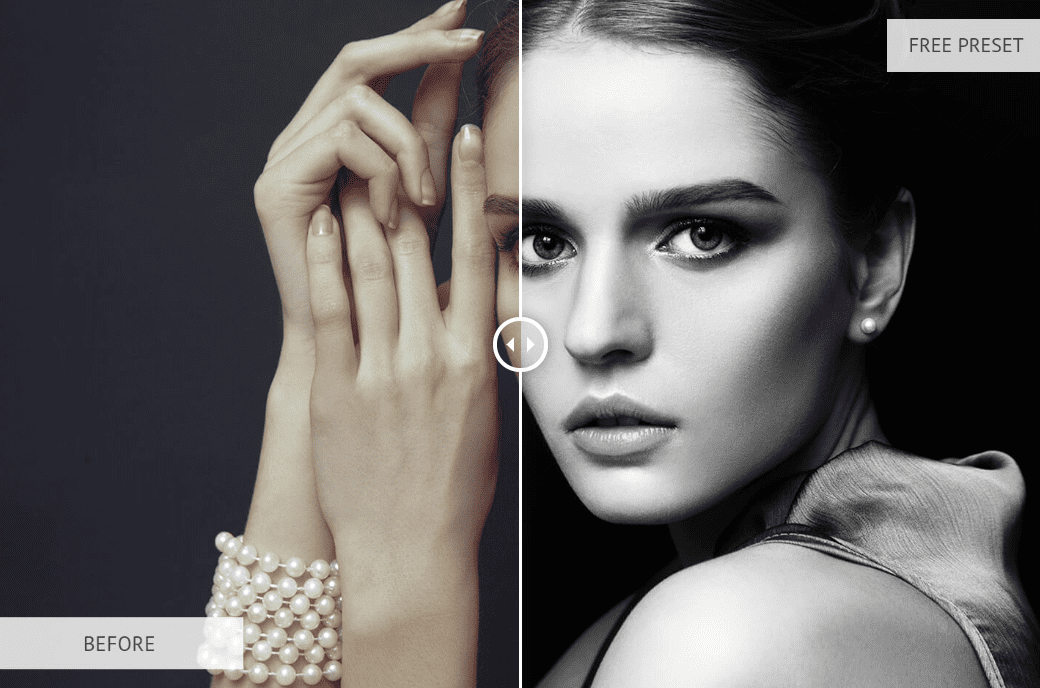 Price: free
Last, but not least, a free collection of hypnotizing black and white filters for all occasions.
Conclusion
Lightroom Mobile is a tool that allows you to process your photos right the next minute you take it. It gives you more functionality than just Instagram design settings and allows to make pictures more beautiful and professionally looking. As you can see, transferring presets from desktop Lightroom is not complicated. It just demands some time to remember the process and when you get used to the functionality is will take just a few seconds to apply any preset to the pictures you are going to post on Instagram or Facebook. So try it for yourself and start making your photos really breathtaking even without using your PC.
Top 6 Awesome Instagram Bundles
| Product Image & Rating (Out Of 10) | Product Name | Price |
| --- | --- | --- |
| | Sport Instagram Bundle: Stories, Posts & Icons | Social Media Template PSD | |
| | #StayAtHome 10 Lightroom Presets for Instagram | |
| | 14 Vegan Cafe Instagram Story Templates | |
| | Gold Foil Instagram Post Templates | |
| | 55+ Editable Instagram Templates. Wagga Wagga Collection | |
| | 4 Pack of Pink & Blonde Instagram Highlights Covers | |
Recommended Posts For You
Best Lightroom Mobile Presets FAQ
📱 Bundle or a single item?
Certainly, if you are a photographer or photo blogger, it makes more sense to you to get a bundle since you'll need many various filters, and purchasing them within a bundle is way cheaper.
📱 Why do I need presets?
It is a quick way to edit your photo and make it look bright, colorful, and simply fancy. In general, it is a great tool for those photobloggers who aren't good at Photoshop and need quick solutions.
📱 I only use the Lightroom mobile app, can I still use the presents from this list?
All the premium items mentioned in the article work both on mobile and desktop versions yet make sure to check whether a particular item or bundle you are going to buy is mobile compatible before submitting your purchase. In case you cannot find this information in the product description, contact a marketplace's support team.
📱 Are they worth their money?
Even though some people might say that they can do without presets and save their money, they cannot argue that these tools save a whole bunch of time. So answering this question, yes, they are totally worth it.
Please take a moment to pin this post to Pinterest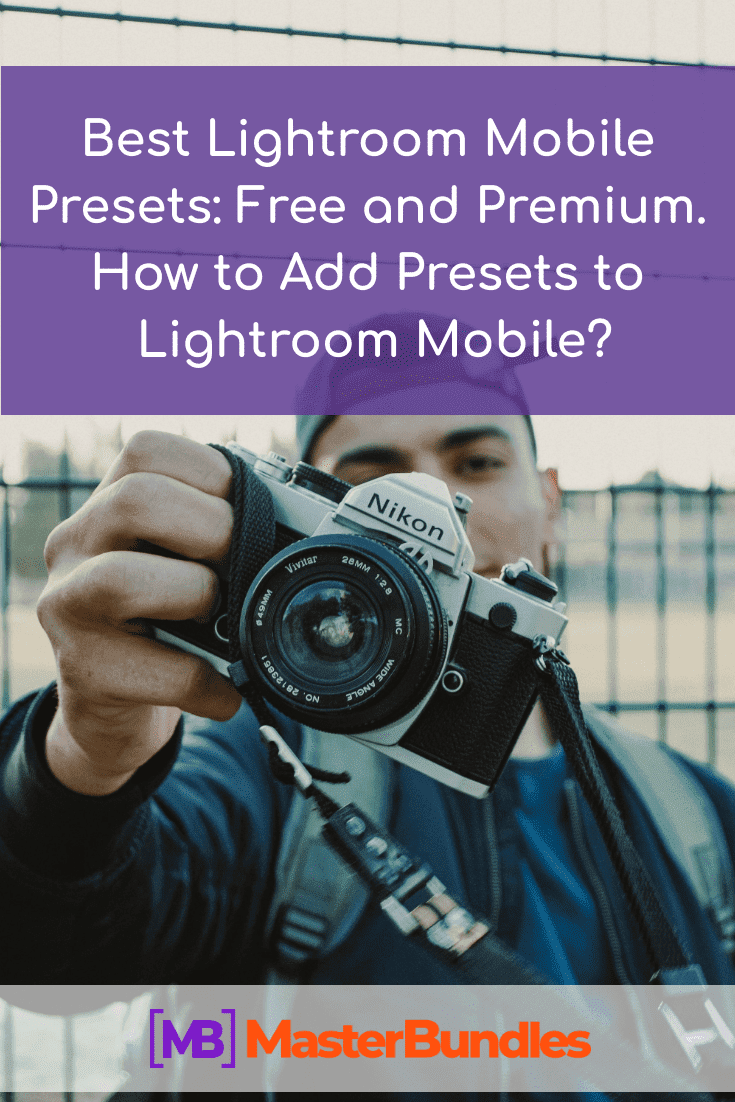 Was this page helpful?
We will be happy if you decide to share this article with your friends on Facebook. Just click on the button and you're done
Thanks for your response!
You have already left your review.
Disclosure: MasterBundles website page may contain advertising materials that may lead to us receiving a commission fee if you purchase a product. However, this does not affect our opinion of the product in any way and we do not receive any bonuses for positive or negative ratings.
As a photography enthusiast, I always look for some cool tools that can help me come up with lovely photographs with minimum efforts involved. Thus, I found out about pre-made effects and filters and decided to share the knowledge I got with you. In my research I utilized the following references:
Adler, Lindsay. The Photographer's Guide to Posing: Techniques to Flatter Everyone. Rocky Nook, 2017.
Barnbaum, Bruce. The Art of Photography, 2nd Edition: A Personal Approach to Artistic Expression. Rocky Nook, 2018.
Northrup, Tony. Stunning Digital Photography. Mason Press, 2019.
Sartore, Joel. National Geographic Photo Basics: The Ultimate Beginner's Guide to Great Photography. National Geographic, 2019.
Taylor, David. Digital Photography Complete Course: Learn Everything You Need to Know in 20 Weeks. DK, 2015.