12 Graphic Design Skills You Should Develop in 2023
If you are interested in pursuing a career in graphic design, you must have skills that make you stand out from the crowd. Graphic design is a field that requires both technical and creative abilities, and it's essential to have a good understanding of both. In this article, we'll discuss the graphic design skills you need to master to become a successful designer.
What Skill Should a Graphic Designer Have?
Graphic designers must possess hard and soft skills to succeed in their work. Hard skills are the technical abilities required to carry out specific tasks, while soft skills are the interpersonal qualities that help you work effectively with others. Here are some critical skills that every designer should have.
What Are Hard Skills for Graphic Design?
Design principles: Balance, contrast, hierarchy, and proportion form the foundation of effective design and are essential for creating visually appealing and communicative designs. Understanding these principles allows designers to create designs that effectively convey a message, capture the viewer's attention, and guide them through the content logically and intuitively. Mastery of principles also enables designers to break the rules intentionally, creating designs that are not only visually striking but also memorable and effective. By keeping these principles in mind throughout the process, graphic designers can create designs that look good and serve their intended purpose effectively.
Industry-standard software: Adobe Creative Suite is the most widely used software among graphic designers, with programs like Photoshop, Illustrator, and InDesign being essential tools for creating and editing images, illustrations, and layouts. Other important software includes Sketch, Figma, and Canva, used for web and user interface design, and 3D modeling software like Blender. These programs are essential to creating high-quality designs; you must be comfortable using them.
Typography: A graphic designer must understand how to choose and use fonts. You need to know how to use typography to enhance your designs' readability and make them visually appealing.
Color Theory: Understanding how colors work together and how to use them to create the desired mood or emotion is essential to graphic design.
Layout Design: A good layout is essential for creating visually appealing designs. You need to know how to arrange elements on a page, create a hierarchy, and use white space effectively.
Print Design: While the digital industry is becoming more prevalent, print design skills are still in demand. You need to know how to design for print and understand printing processes and requirements.
Proficiency in HTML and CSS: while it's not strictly necessary for all graphic designers to know HTML and CSS, having a basic understanding of how websites work and how to create web-friendly graphics can be a major advantage. In addition, mastering HTML and CSS can help designers communicate more effectively with web developers, resulting in smoother collaboration and a better end product.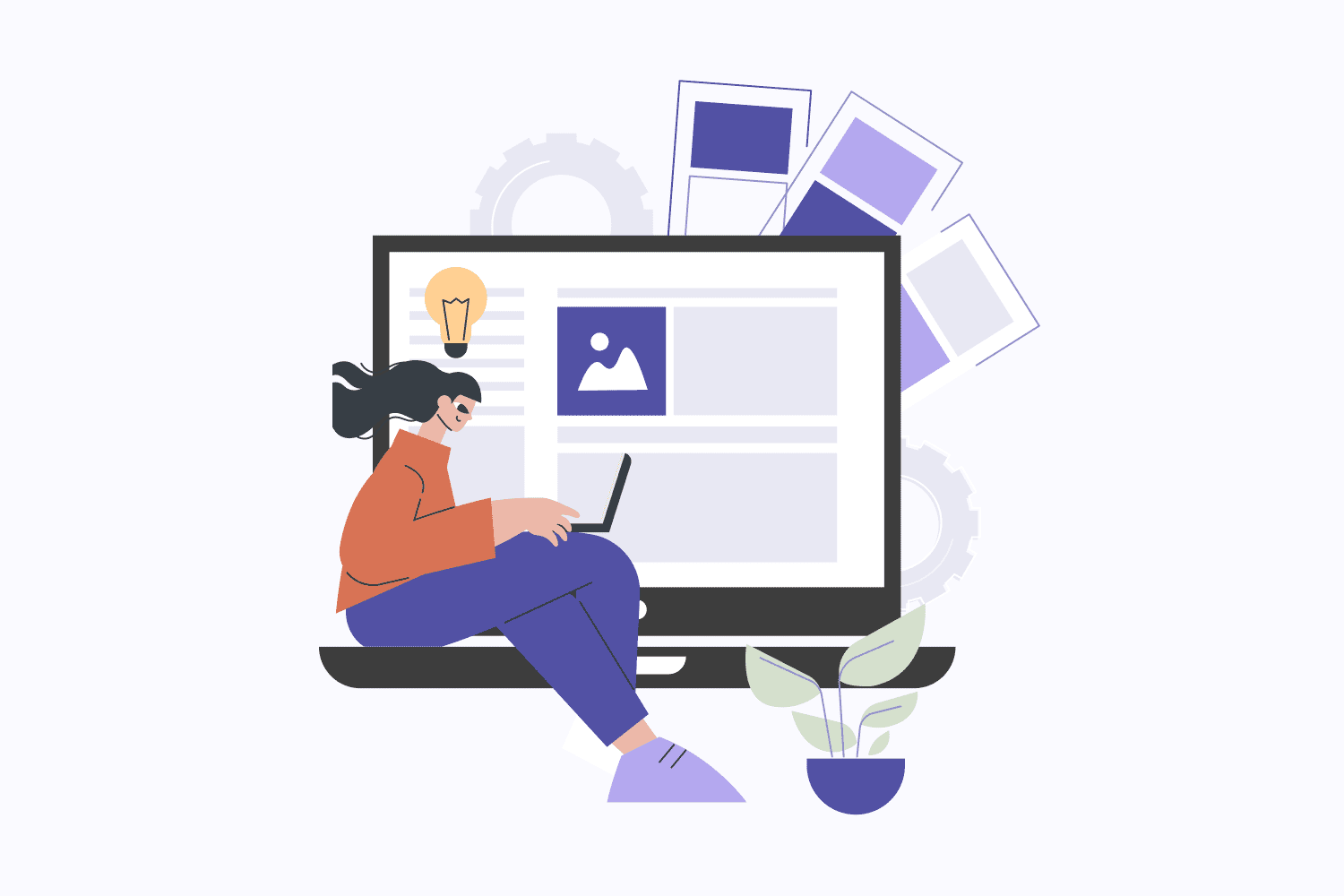 Soft Skills for Graphic Design
Creativity and innovation are perhaps the most important soft skills for graphic designers. It's a creative field, and the ability to think outside the box, generate fresh ideas, and push the boundaries of traditional design is what sets great designers apart from the rest. Cultivating a creative mindset, staying curious and open-minded, and seeking inspiration from various sources can help designers stay innovative and produce exceptional designs.
Communication: Good communication skills are essential for a graphic designer. You need to be able to communicate with clients, understand their needs, and explain your designs to them effectively.
Collaboration: Graphic design often involves working with a team, and you need to be able to collaborate effectively with others.
Time management and organizational skills are also important for graphic designers, as they often juggle multiple projects and deadlines simultaneously. Managing time effectively, prioritizing tasks, and meeting deadlines is crucial for success in the field.
Adaptability and flexibility are also important soft skills, as the design process can often be unpredictable and require designers to pivot quickly and adapt to changing circumstances.
Design is a creative field, and the ability to think outside the box, generate fresh ideas, and push the boundaries of traditional design is what sets great designers apart from the rest.
How to Practice Graphic Design Skills?
Now that you know the essential skills, it's time to start practicing them. Here are some tips to help you hone your skills.
Take courses or tutorials: Online courses and tutorials can help you learn the technical skills required for graphic design. Where to look for such courses? Check out platforms like Skillshare, Udemy, Coursera, Canva Design School, Lynda.com (now LinkedIn Learning). These e-learning platforms offer courses on various subjects, including graphic design. You can also take advantage of free resources. Check out our selection of the 20 best YouTube channels to learn for free.
Join design communities: Joining online communities of designers can help you get feedback on your work, stay up-to-date on trends, and connect with other designers. Check out the following spaces:
Participate in design challenges and contests: Many online communities and websites host contests allowing designers to practice their skills and compete against others. Examples include 99designs and DesignCrowd.
Volunteer for non-profit organizations: Non-profit organizations often need help with design work but may not have the budget to hire a professional designer. Volunteering for non-profit organizations not only helps you build your portfolio but also allows you to give back to your community. To find opportunities to volunteer, try a good old online search, volunteer matching websites such as VolunteerMatch or Idealist, networking, or cold outreach.
Offer pro bono design services: Similar to volunteering for non-profit organizations, offering pro bono services to small businesses and startups can help you build your portfolio and gain real-world experience. Networking and cold outreach are especially efficient in this case. LinkedIn is one of the best platforms to start. All pro bono activities are especially useful if you lack relevant experience for your resume.
Attend workshops and conferences: Workshops and conferences are a great way to learn from other designers and improve your skills. Many conferences also offer portfolio reviews and networking opportunities. Use platforms like Eventbrite, AIGA, Meetup, and online search to find more opportunities.
Collaborate with other designers: Working with other designers on projects can help you learn new techniques and approaches. You can find other designers to collaborate with through online communities or in-person networking events.
Graphic design is a dynamic field that requires a mix of technical and creative skills. To succeed in this field, you need to master both hard and soft skills, such as Adobe Creative Suite, typography, color theory, communication, collaboration, and time management. By taking courses, joining communities, and practicing your skills, you can develop the skills needed for graphic design and build a successful career.
If this article was helpful, we would be grateful if you shared it with your audience to spread valuable information. If you have any ideas on improving skills, please, share them in the comments section.
Was this page helpful?
We will be happy if you decide to share this article with your friends on Facebook. Just click on the button and you're done
What are your concerns?
Thanks for your response!
You have already left your review.
Disclosure: MasterBundles website page may contain advertising materials that may lead to us receiving a commission fee if you purchase a product. However, this does not affect our opinion of the product in any way and we do not receive any bonuses for positive or negative ratings.