In the contemporary world, every written resume has intense competition so that the perfectly done and bright CV is the best way to catch employer's interest among a good deal of other resumes. It doesn't matter if your CV contains appropriate information when it is badly written and moreover poorly presented. One striking, attractive and unusual resume example can save the situation and you become a winner of this race. Do you want to have an extraordinary one? So we provide you with 20 available premium resume templates.
The Best Resume Deals and Bundles
Top 20+ Free Resume Templates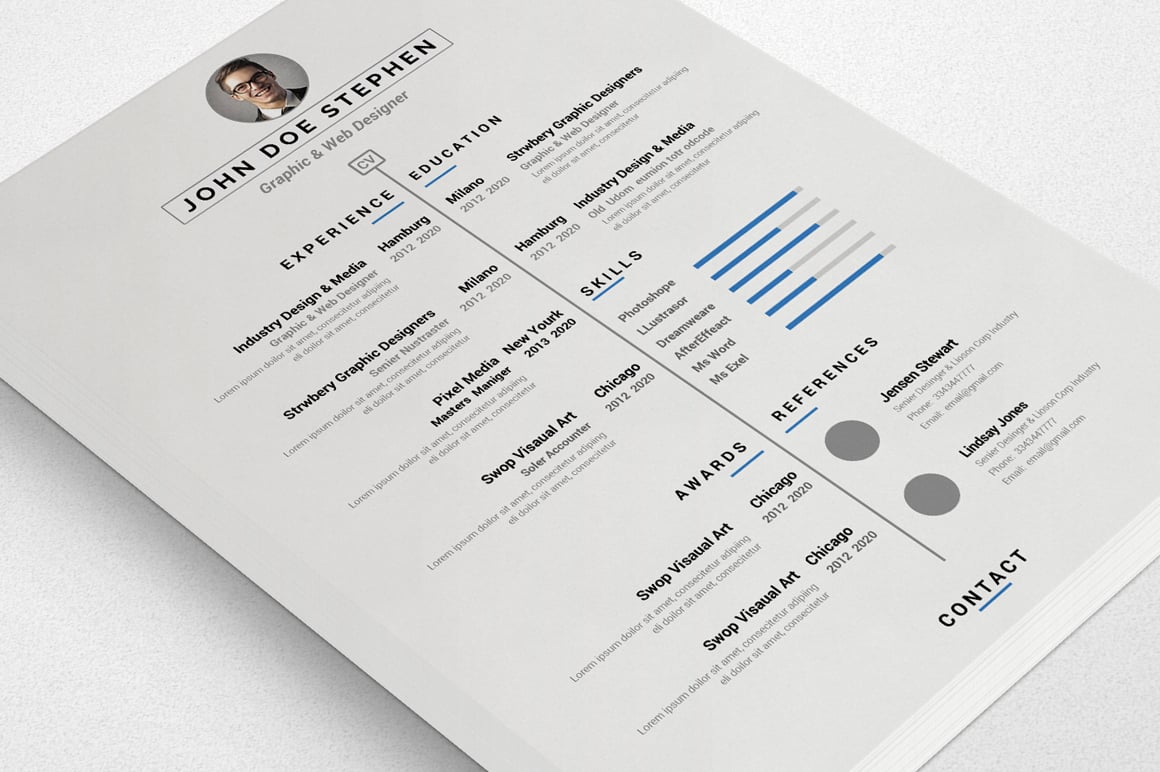 Free CV Template

A good-looking and trendy resume template will be good for artist-designers. It can be edited in Illustrator CS6, no difficulties with adding information about educational background, employment history, and language proficiency.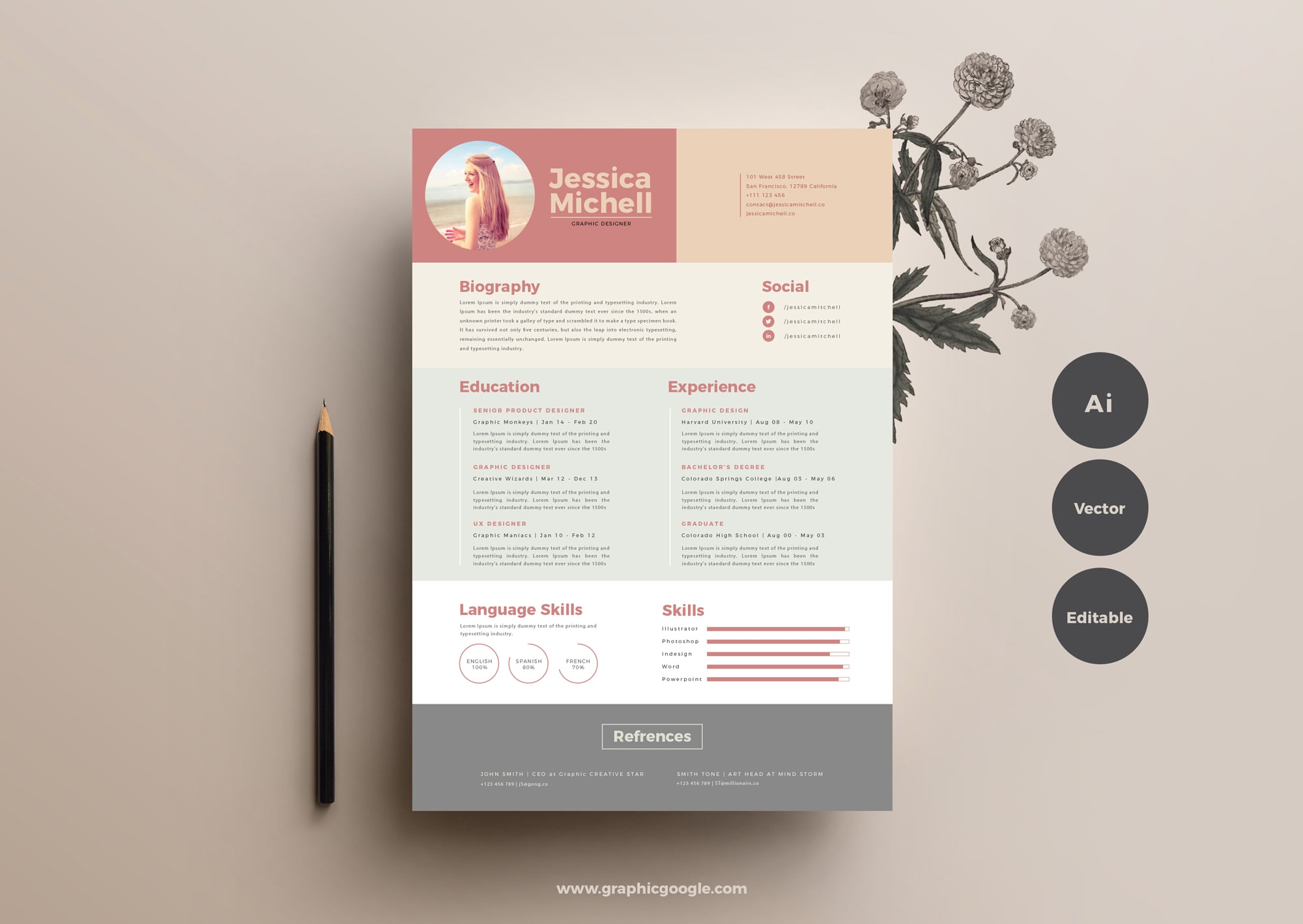 Do you want to be special and remarkable? Bright colors, changeable fonts, and uncommon design which you can quickly edit in Photoshop will be your benefits among other employees.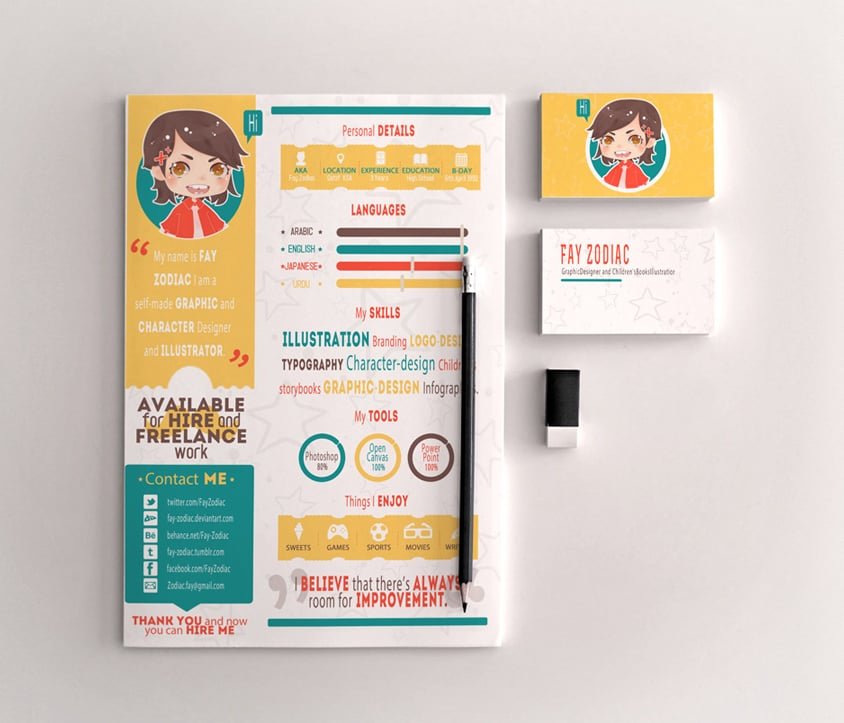 The simple, pleasant and flowery idea of this resume template will make everything for you. You only need to write in your individual data and don't expend a lot of time in editing your CV. Positive emotions for your recruiter are ensured.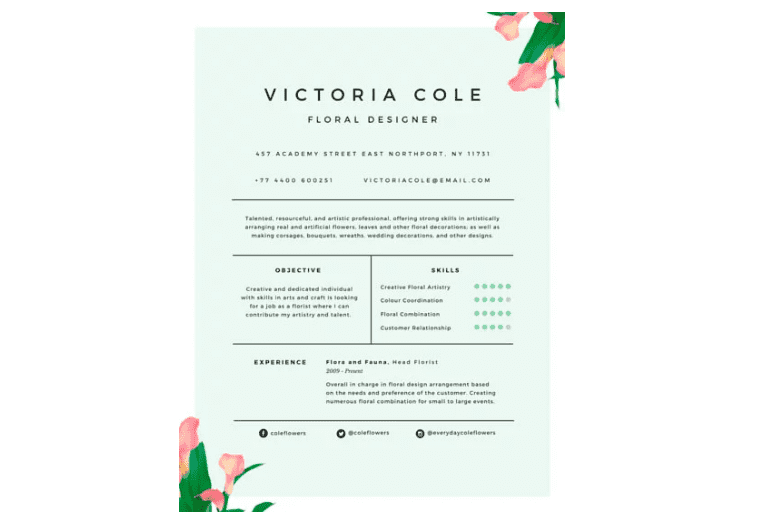 This CV is so bright and unusual so you will be the most ingenious and extraordinary candidate. One page contains all important information that is highlighted. This CV is available in DOC format, choose it and be ready for the new job.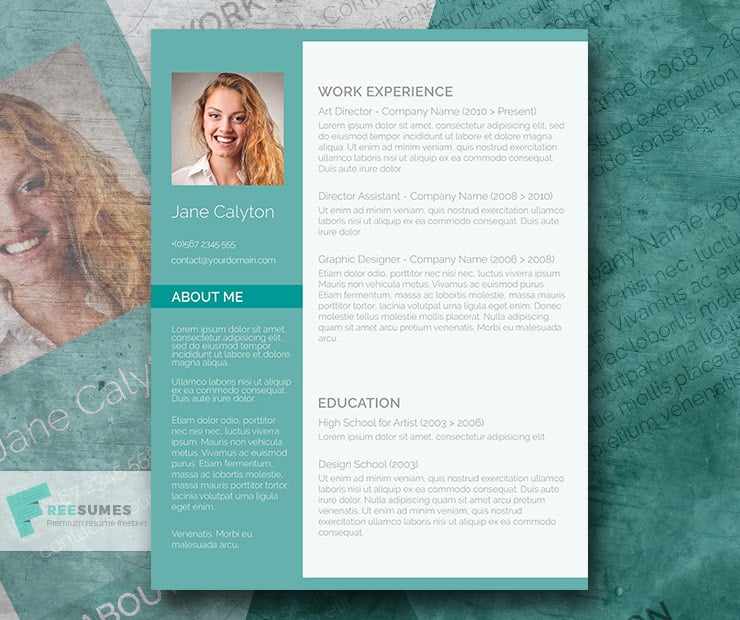 Your CV will not be boring anymore with this vivid yellow resume template. Two columns, simple font, warm brightness, pleasant picture and you are getting closer to the dream post. Just add all you think is necessary about you and be sure this job will be yours.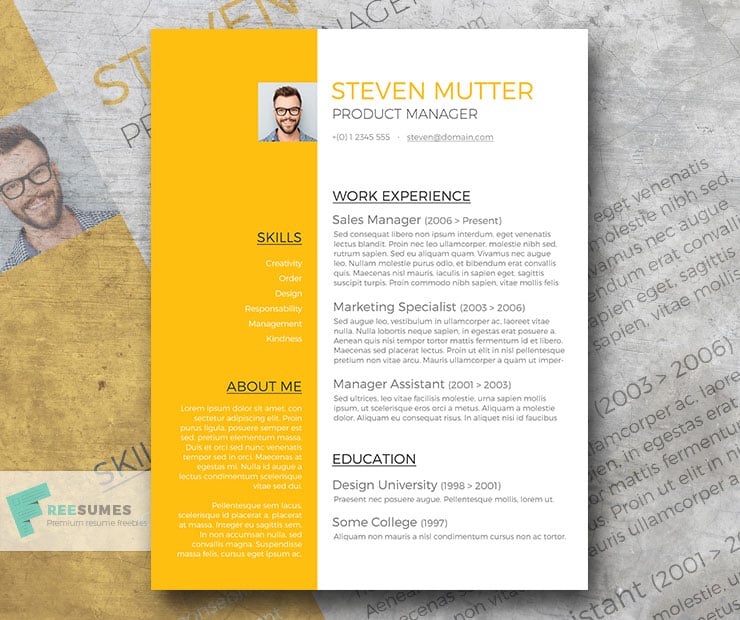 Who says that white is not in vogue today? Minimalism, style, and simplicity are a way to success between your contestants. No wasting time on composing a new CV, simply editing the template in Microsoft Word and winning.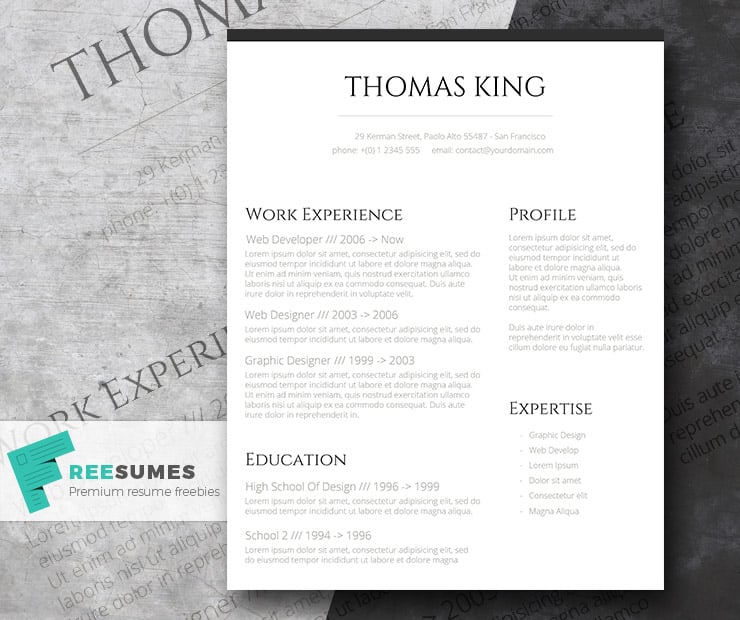 A professional and reserved resume template but with bright, colorful heading will not leave anybody indifferent. You will put your recruiter in a good mood and your odds for the new job will rise immediately.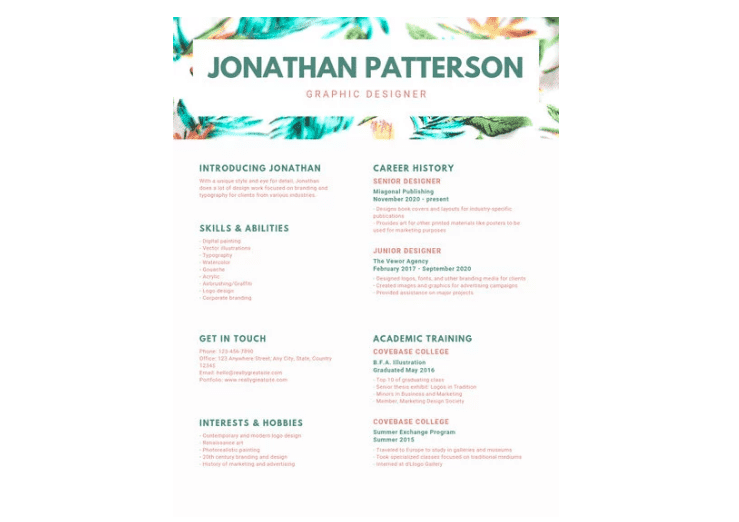 A contemporary example of resume which you are hunting for is here. Chill-out colors, cover letter in Ai file format make your employer never want to away the CV far from his eyes.


Be bright and impressive with this template. It will be suitable for designers and imaginative people, who want to make a memorable impact. The cover letter is added and done in the same style.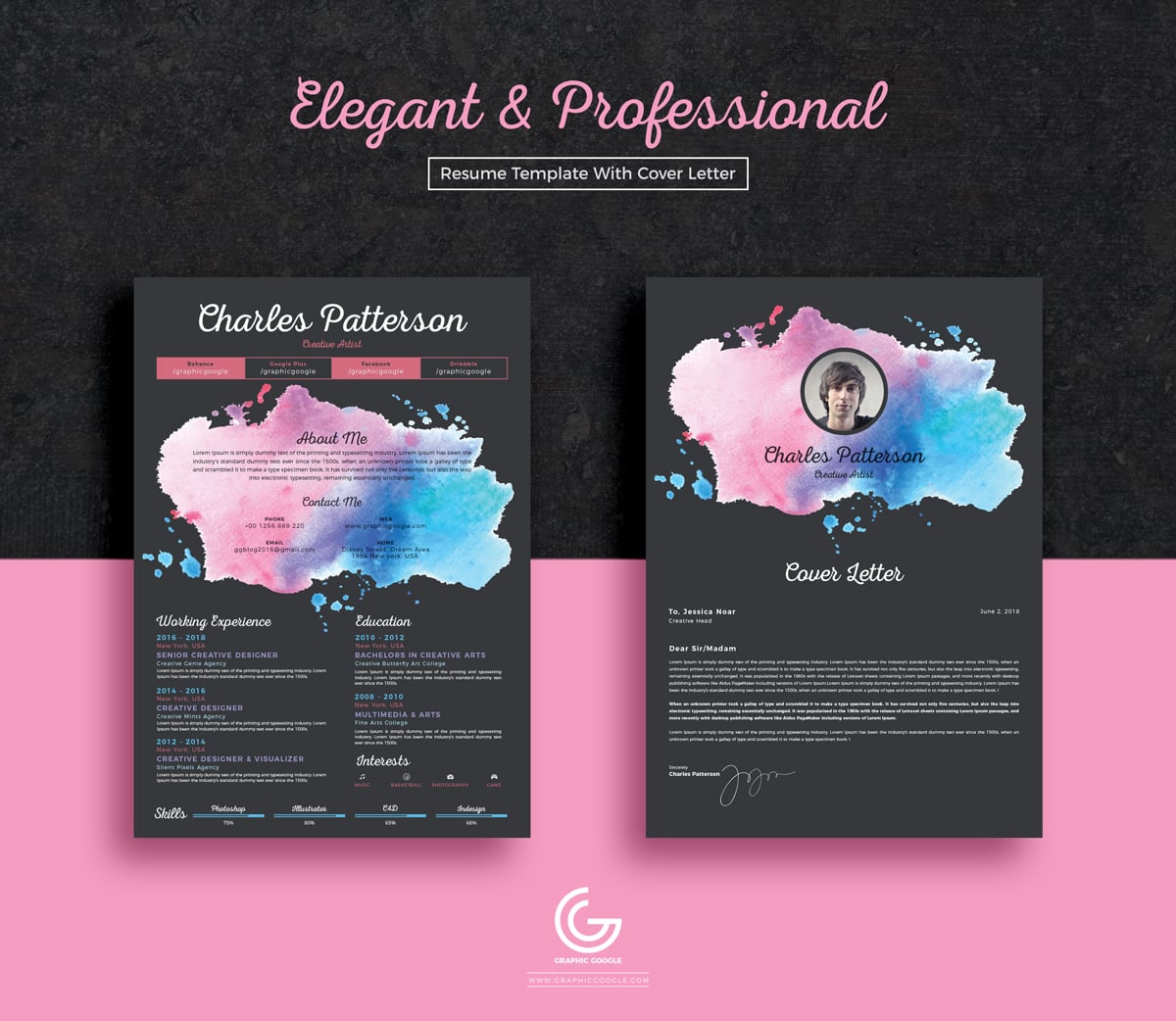 Sometimes all data may not be disposed on one side. Here you can display your main projects or photos, besides the cover letter goes with it so don't worry that you forget something.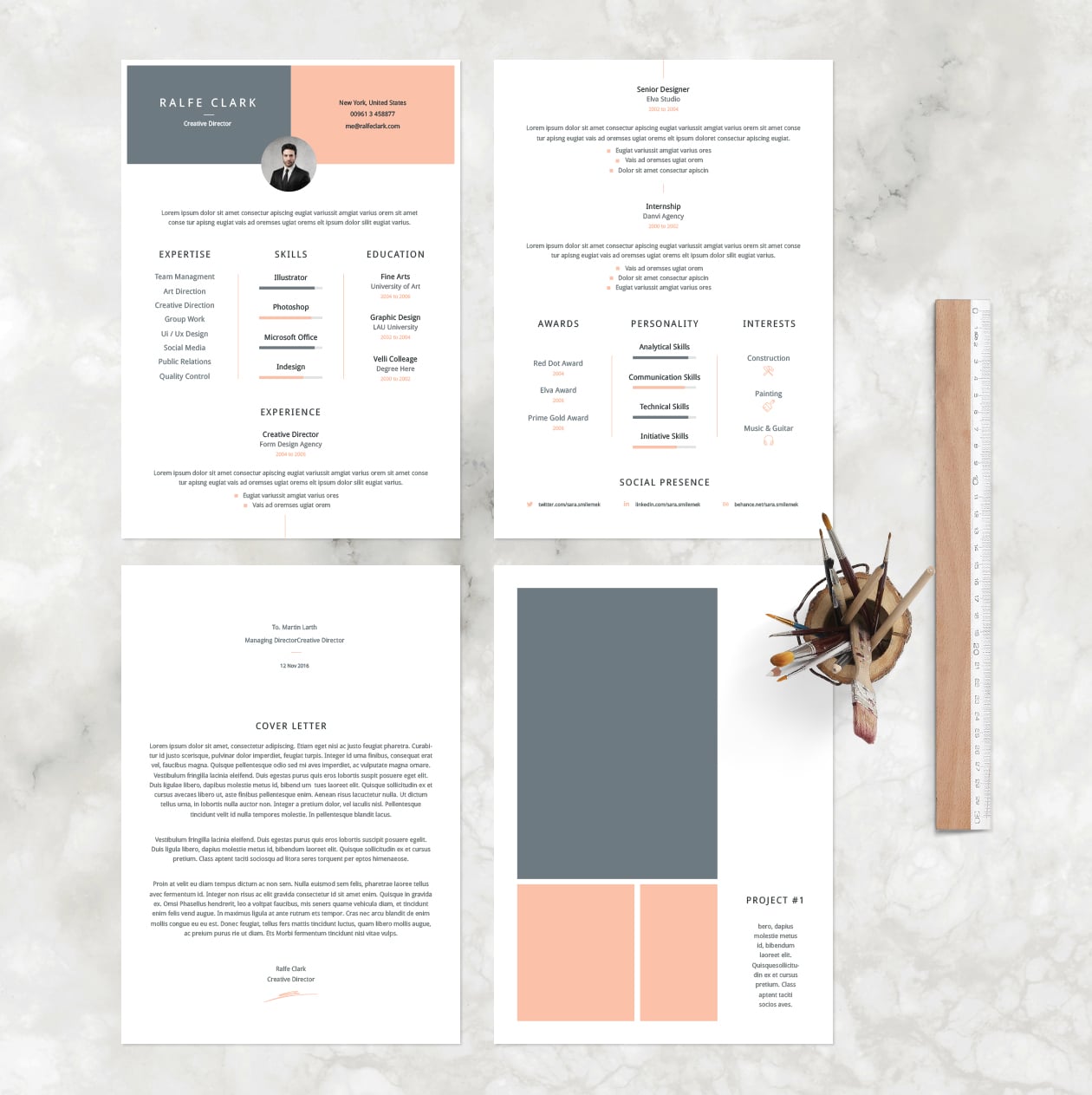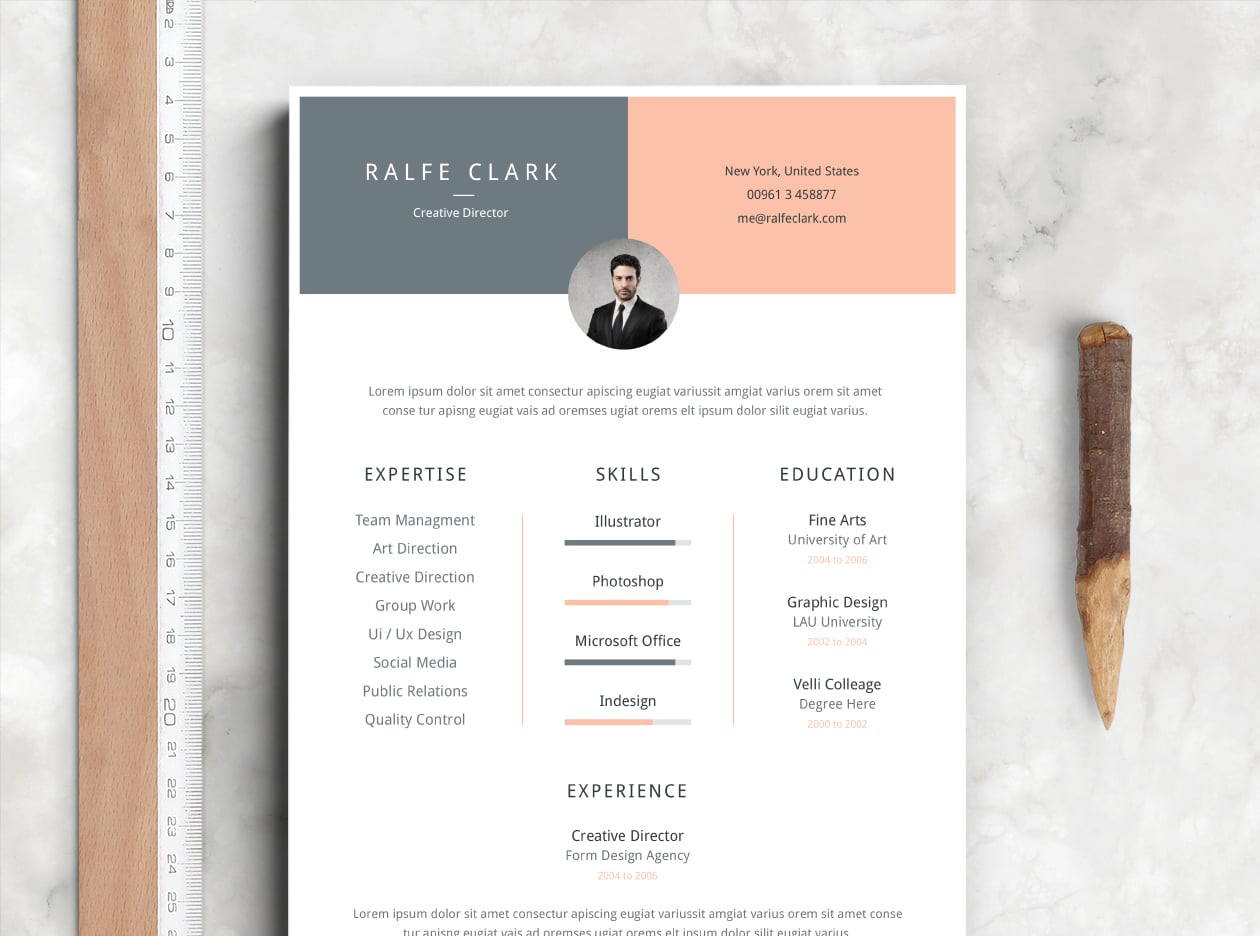 A clean and content-rich resume template will present all your competitive advantages with the help of different icons. Your achievements in colorful pages can make an impression on the employer. The cover letter is also included, just add some text in the template.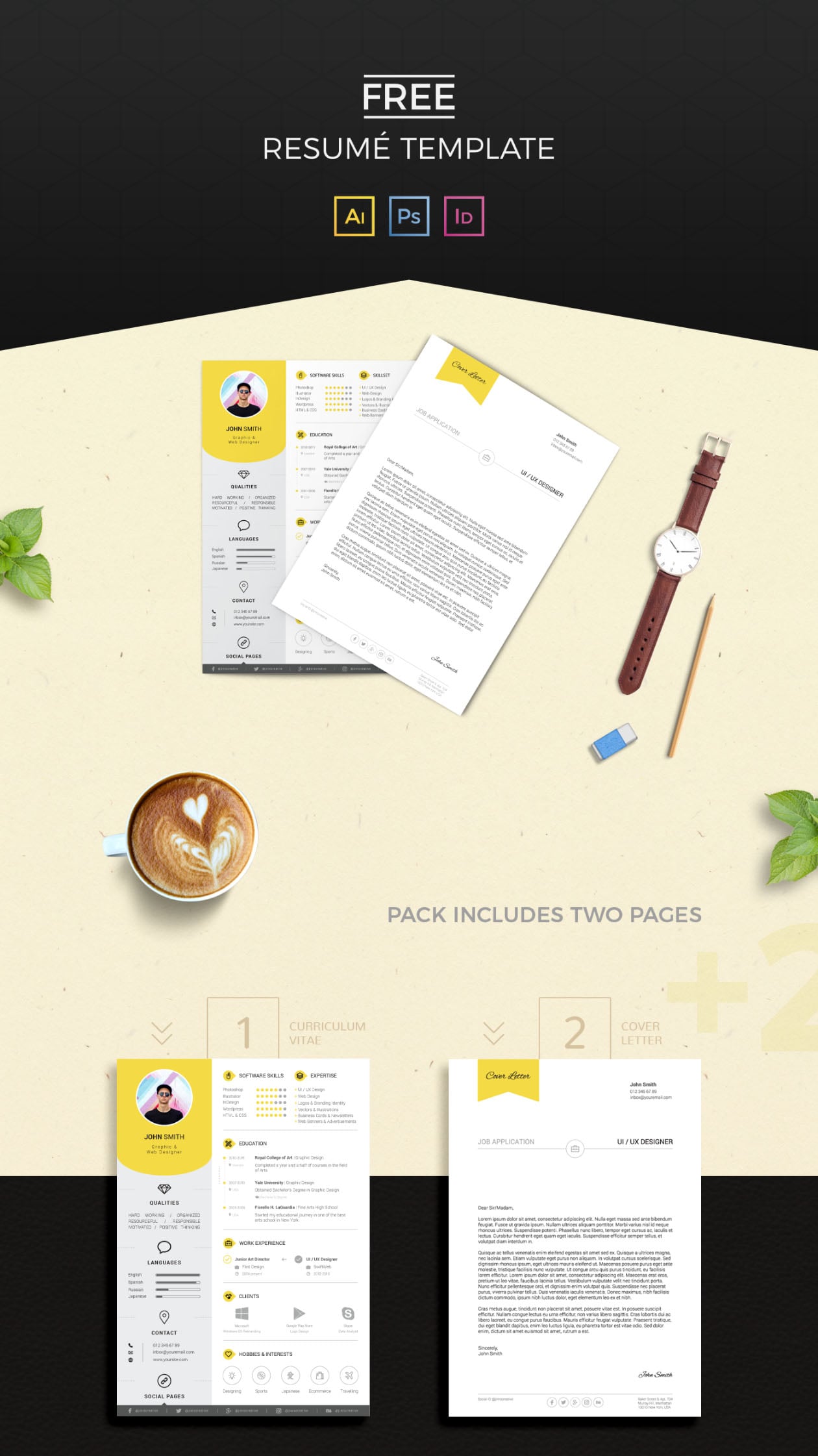 Black pages and white fonts are the keys to success. The main page with 3 columns, the page with cover letter and a projects page with 6 sections, which you can expand if you have more portfolio images – all of these you will get with this template.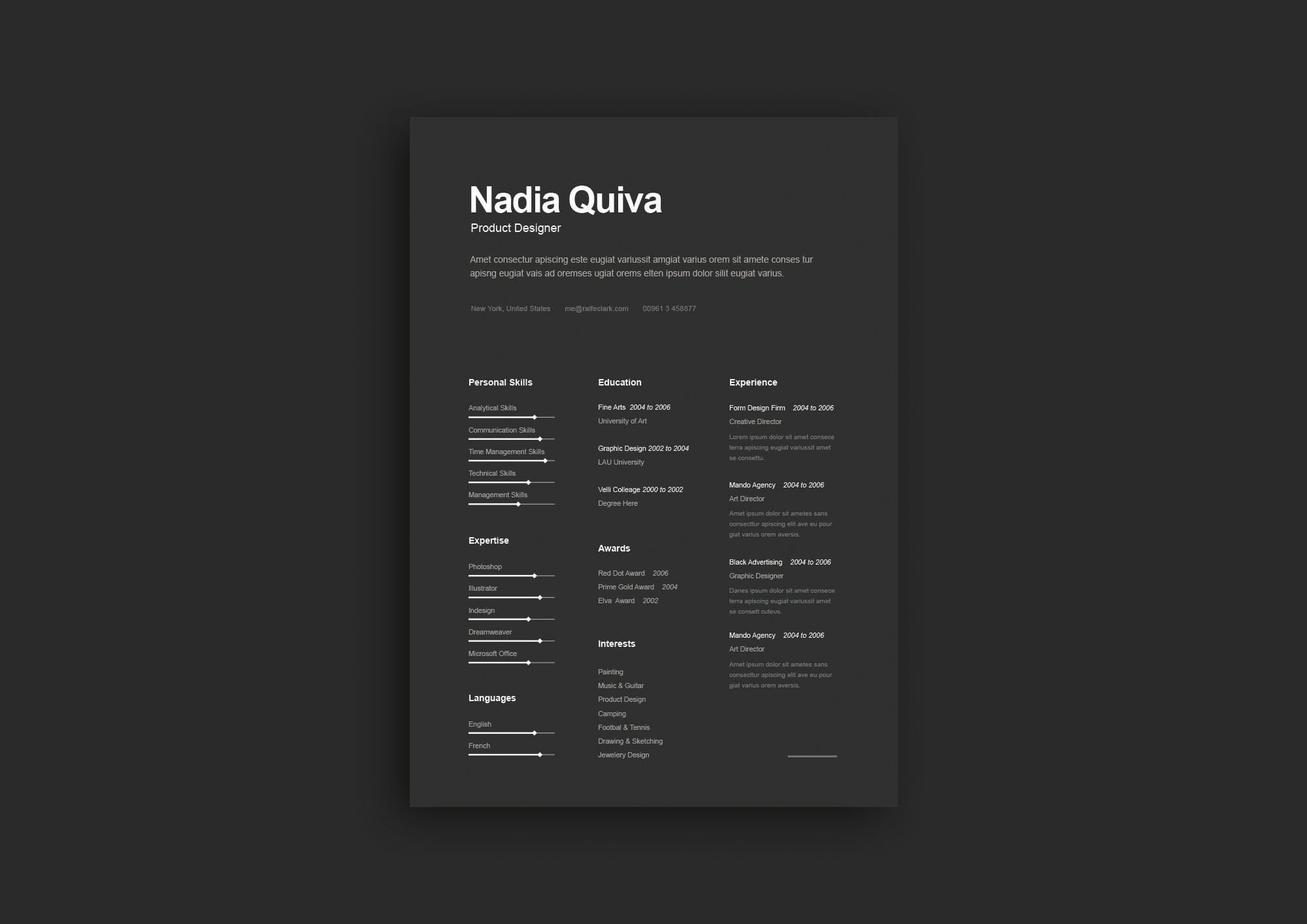 This template is for the creative person in Ai format so that it will be comfortable to edit. You can use unique fonts, but be careful because they are not included in the template so you may download them or use your own.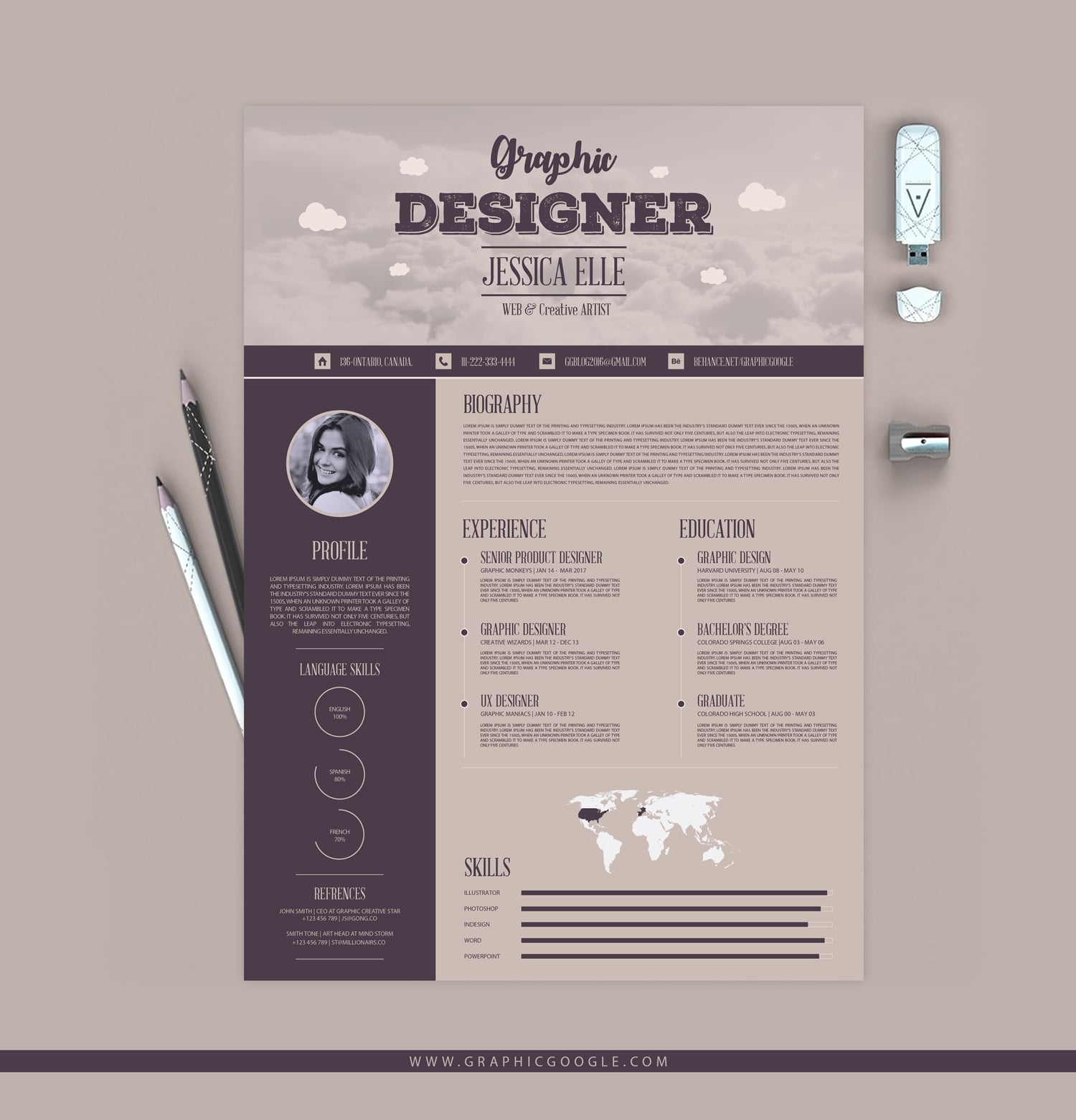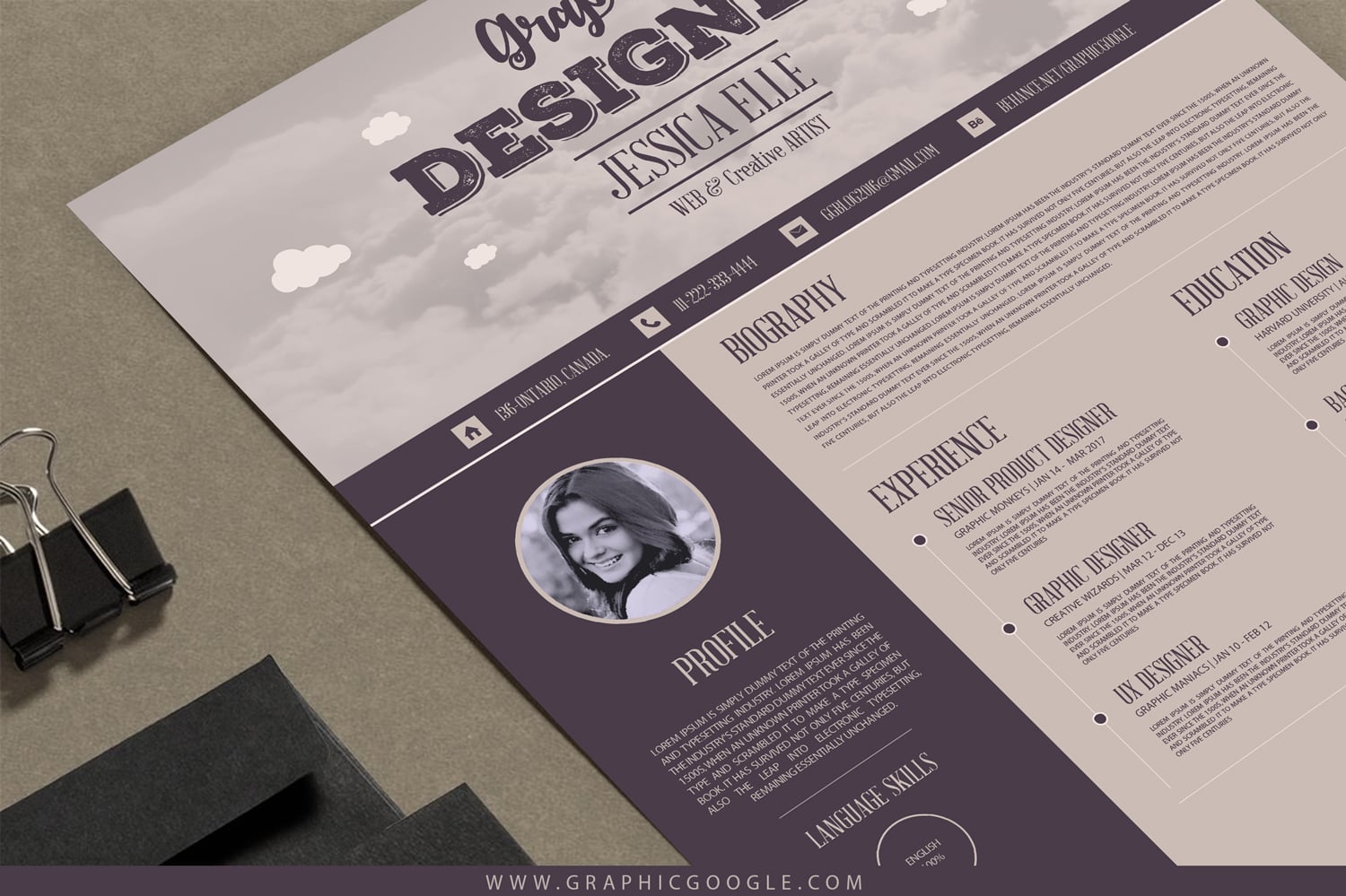 Total white resume template is good for journalists, reporters and other. It is elegant and clean, there is no infographics only word so you can show all your writing skills. It's simple in use and fully editable with Microsoft Word.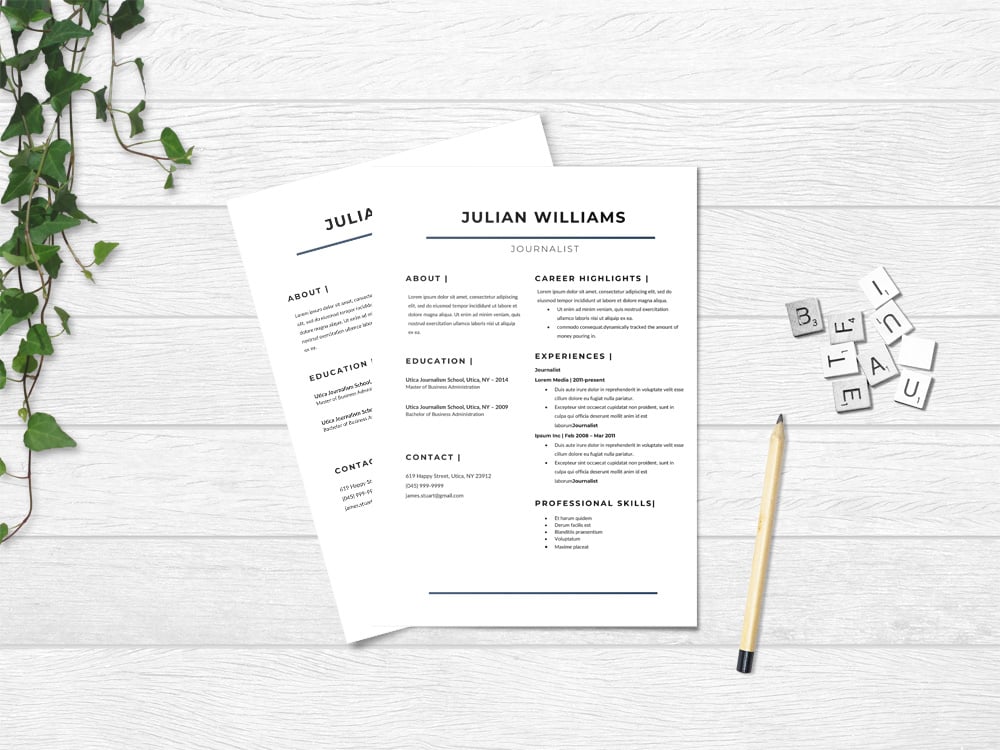 Eternal combination of colors in classic, clean and cool design will be suitable for lovers of minimalism. It has free fonts and is simple to edit in EPS file format.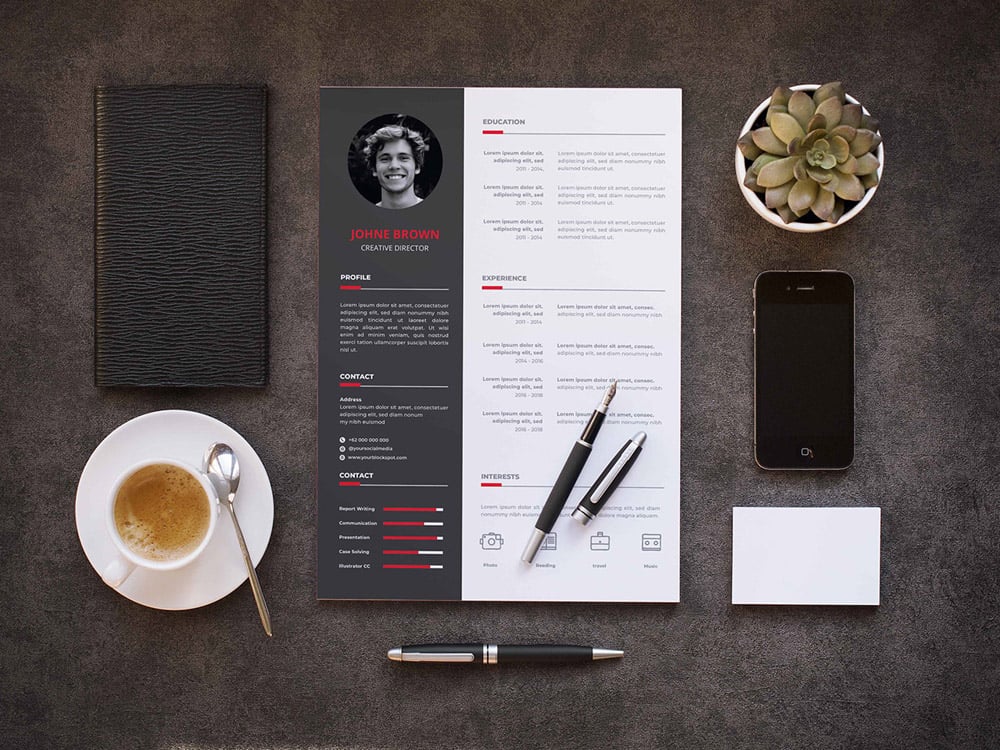 A well organized, eye-catching and voguish resume template is made for job-seekers who exactly aspire to get the best job. Here you can present your specialties, knowledge, language skills and also interests on one page.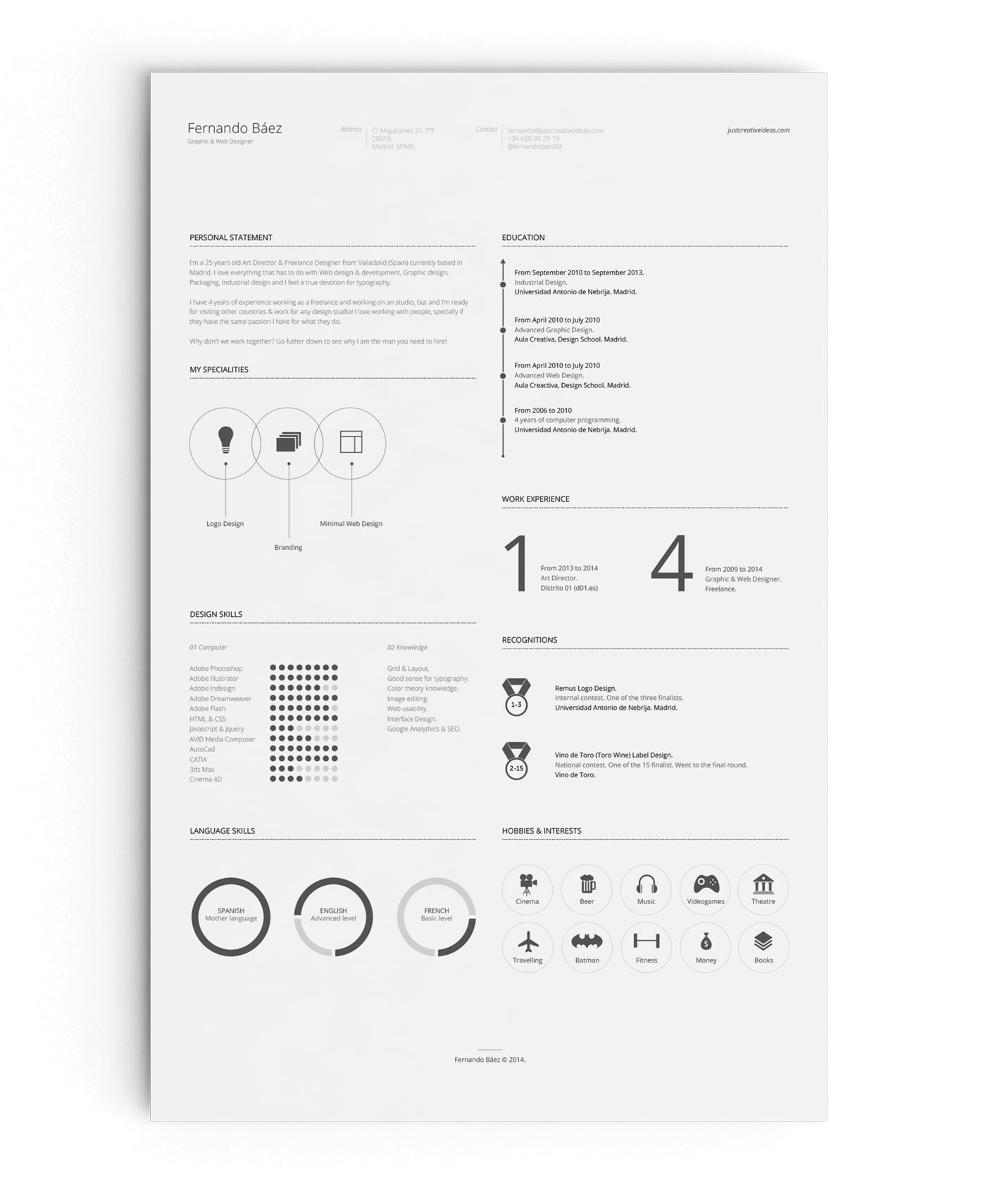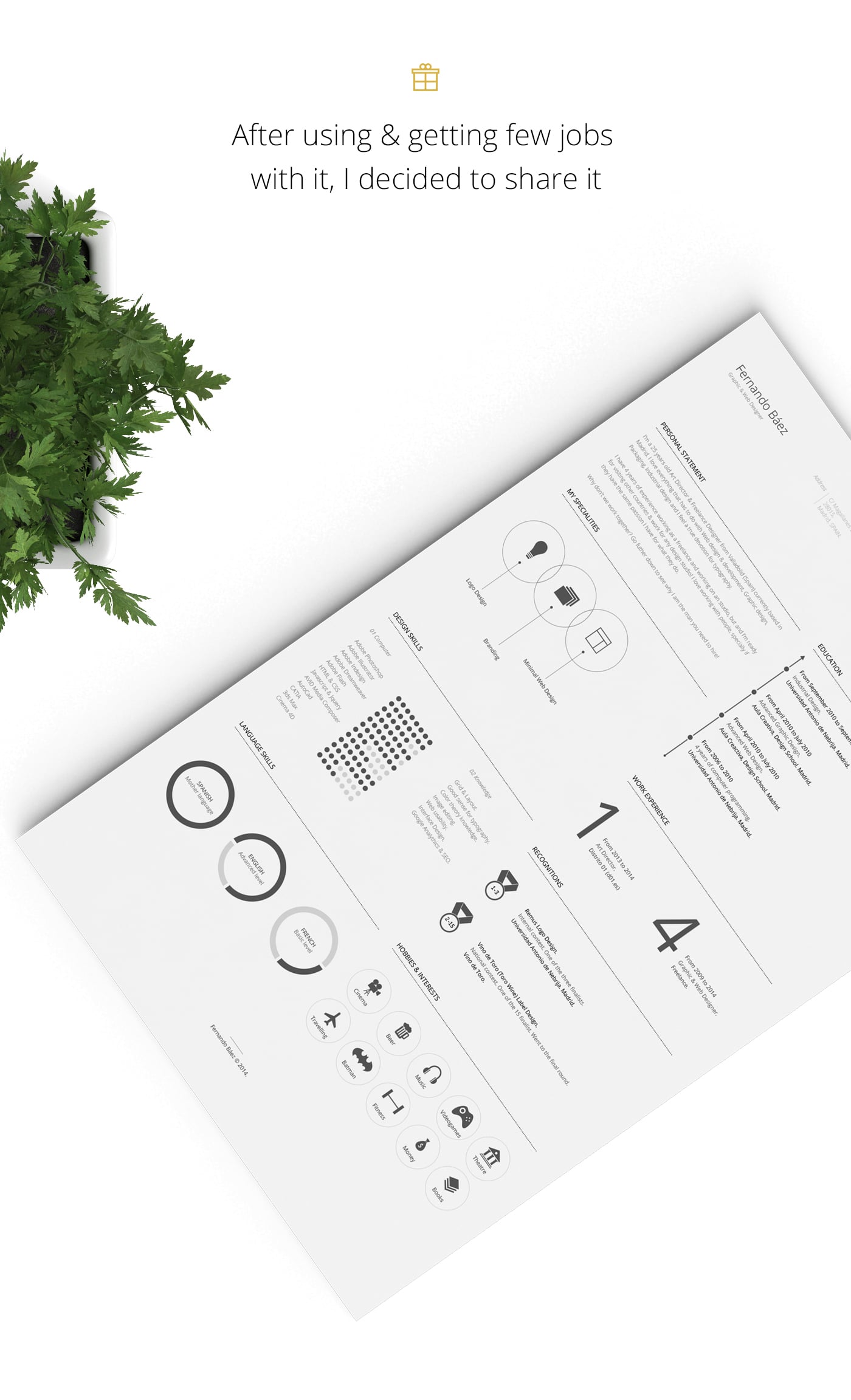 This unusual resume template will meet the eye with its horizontal layout. It's multicolor and in PSD format so you can choose any of 3 colors to be the most original among other incoming employees.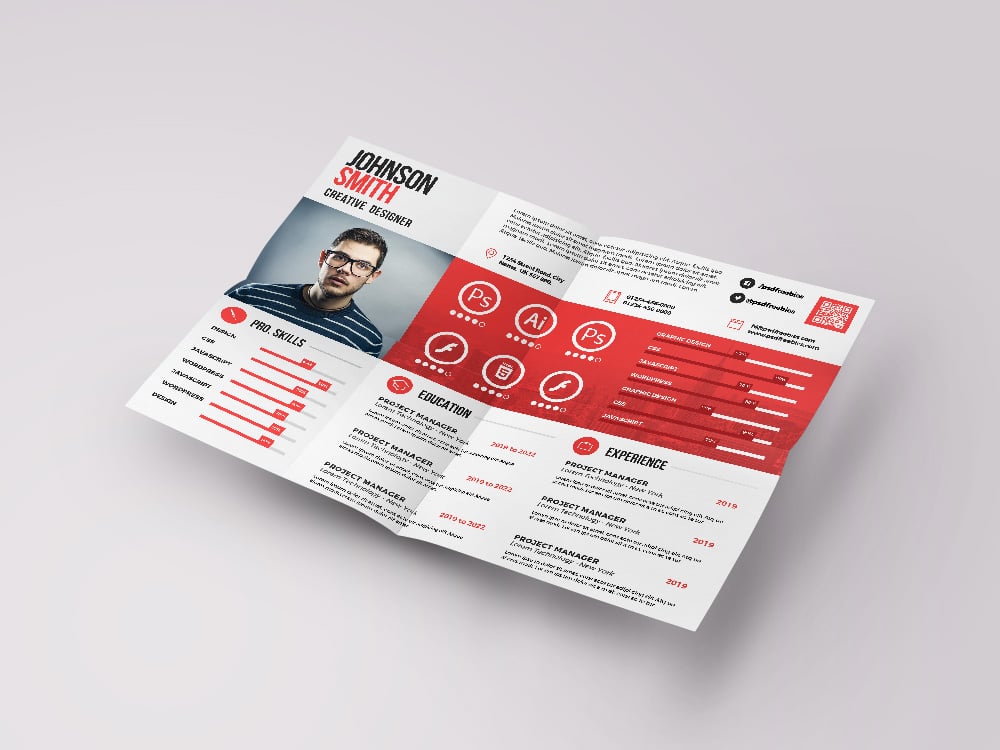 Graphical design and plenty of extraordinary icons are exactly for Bravehearts. You will find resume, amazing fonts, and icons in the free pack that will meet the eye of any employer and makes you a winner.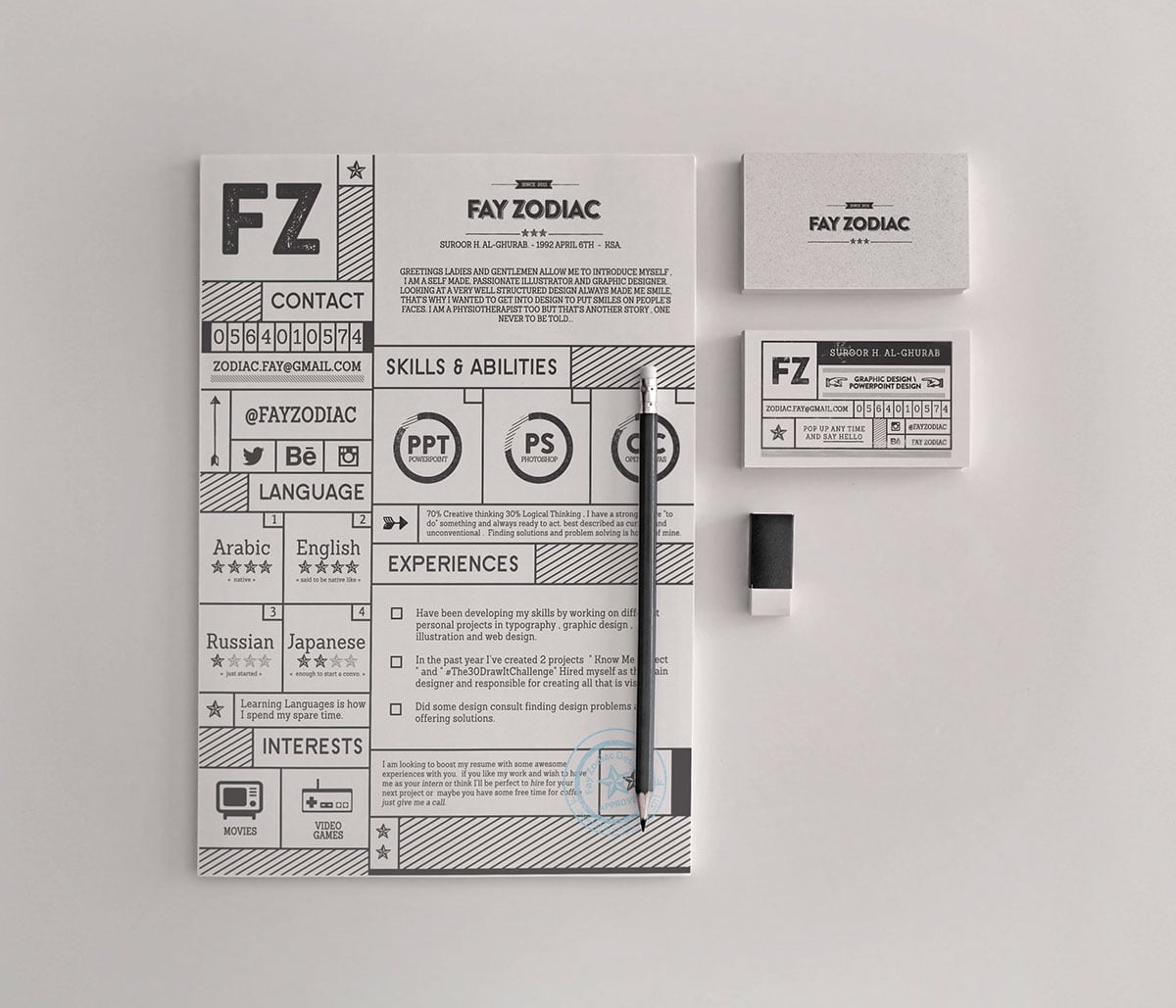 Infographic Resume Template
The period of education and experience are shown in an infographic which makes you noticed if you choose this one. To be more convincing you can get the portfolio page with the cover letter.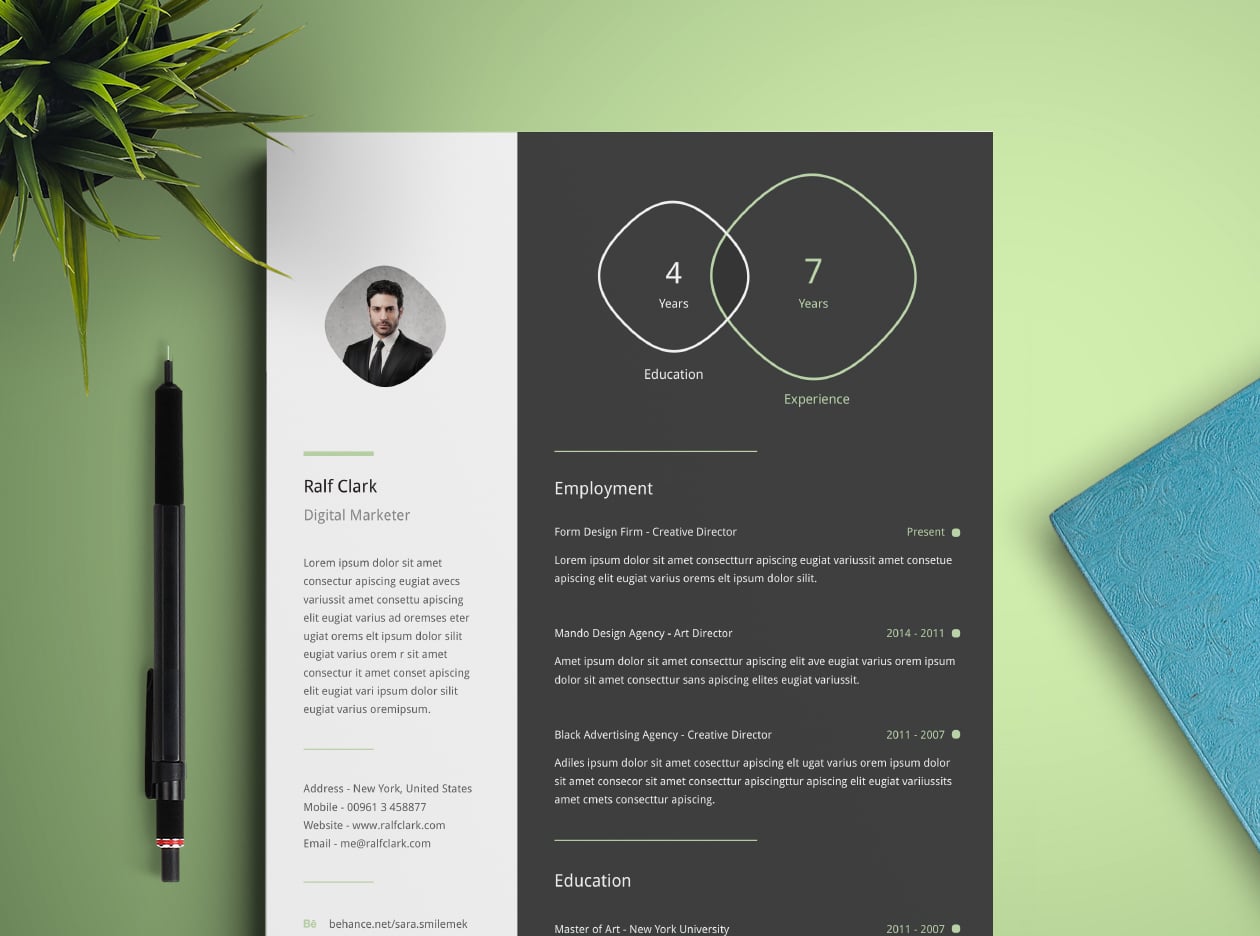 Do you have a desire to write an original but calm resume? This one is all you need to find the dream job. Catchy heading with your name in pleasant colors and photo to be eye-catching which you can edit in Microsoft Word for free.