15+ Best Canva Resume Templates to Make the Right Impression
Are you looking for the best Canva resume templates to help you stand out from the competition? This platform has a wide array of professionally-designed resume templates that can be easily customized to match your desired job title and industry. So whether you're a graphic designer, lawyer, teacher, or any other profession, there's a perfect CV template just for you.
If you need more options, check out our collection of editable templates for resume.
This article will show you 15+ best resume templates on Canva to help you make a great first impression with potential employers.
We've handpicked a range of templates in various formats and styles, so you'll be sure to find one that suits your needs. So read on and start creating the perfect CV today!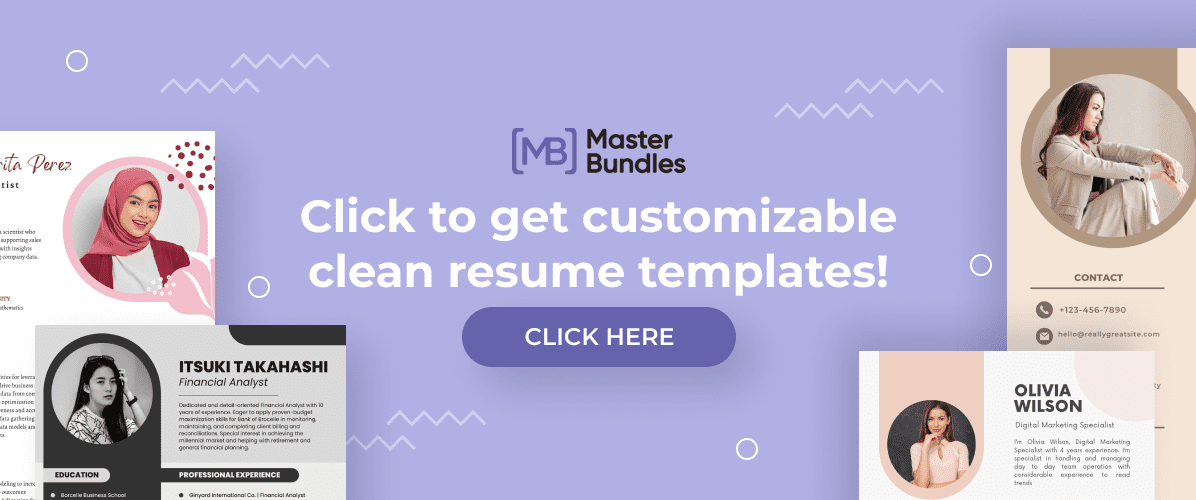 10 Modern Canva Resume Templates to Try
Do you Google "resume templates Canva" and come up with hundreds of results? It's hard to choose the best one. So we've put together a list of top picks that will help you stand out from the crowd.
Developer Resume Template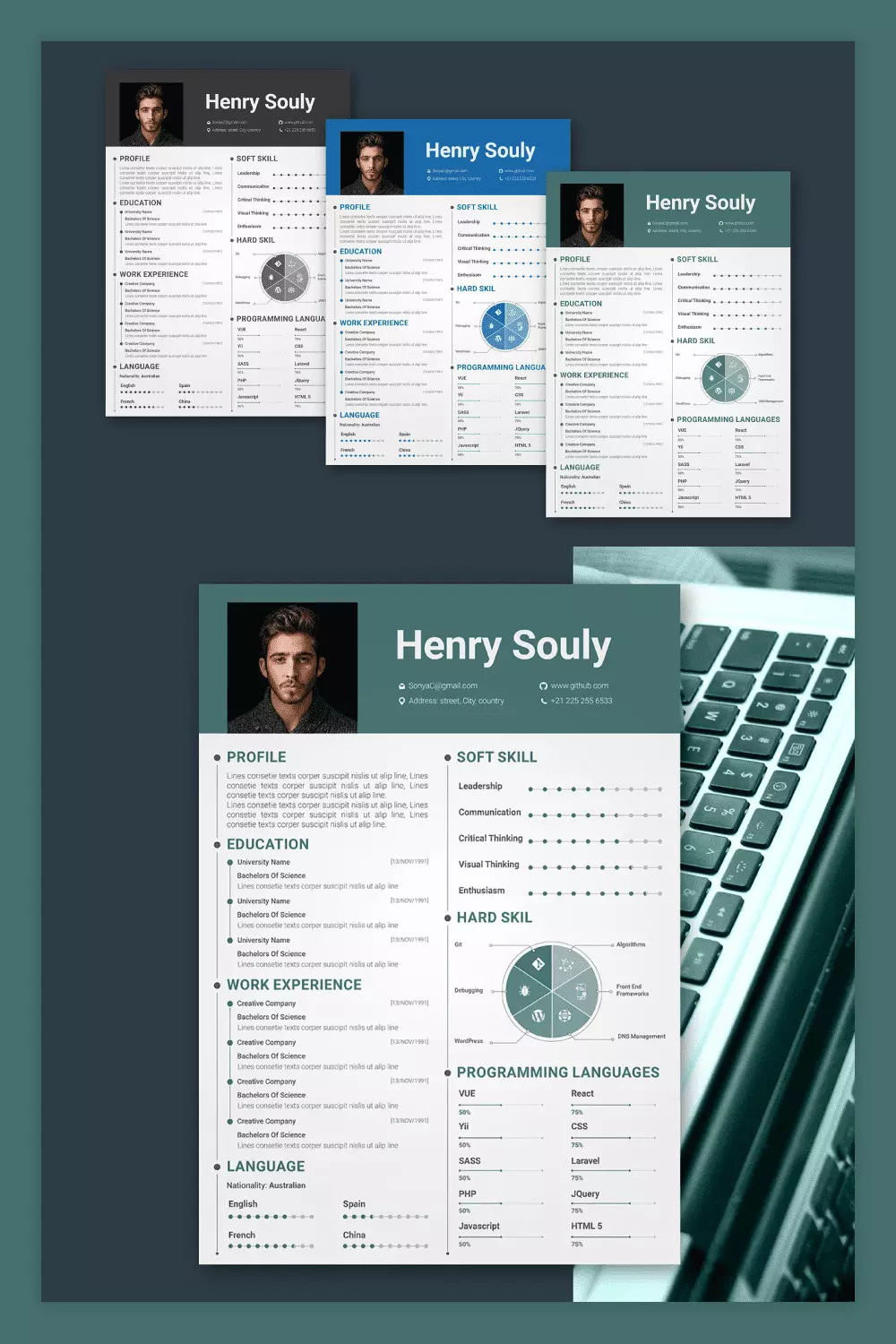 Developer theme is the perfect choice for programmers, business analysts, managers, and professionals who want to make a great impression. It features a unique two-column layout with stylish visuals that draw attention to the candidate's experience.
The template is built with a modern, minimalist design that exudes professionalism and sophistication. The font choices are crisp and clean, while the alternating background color sections add visual interest.
Media Kit Template Canva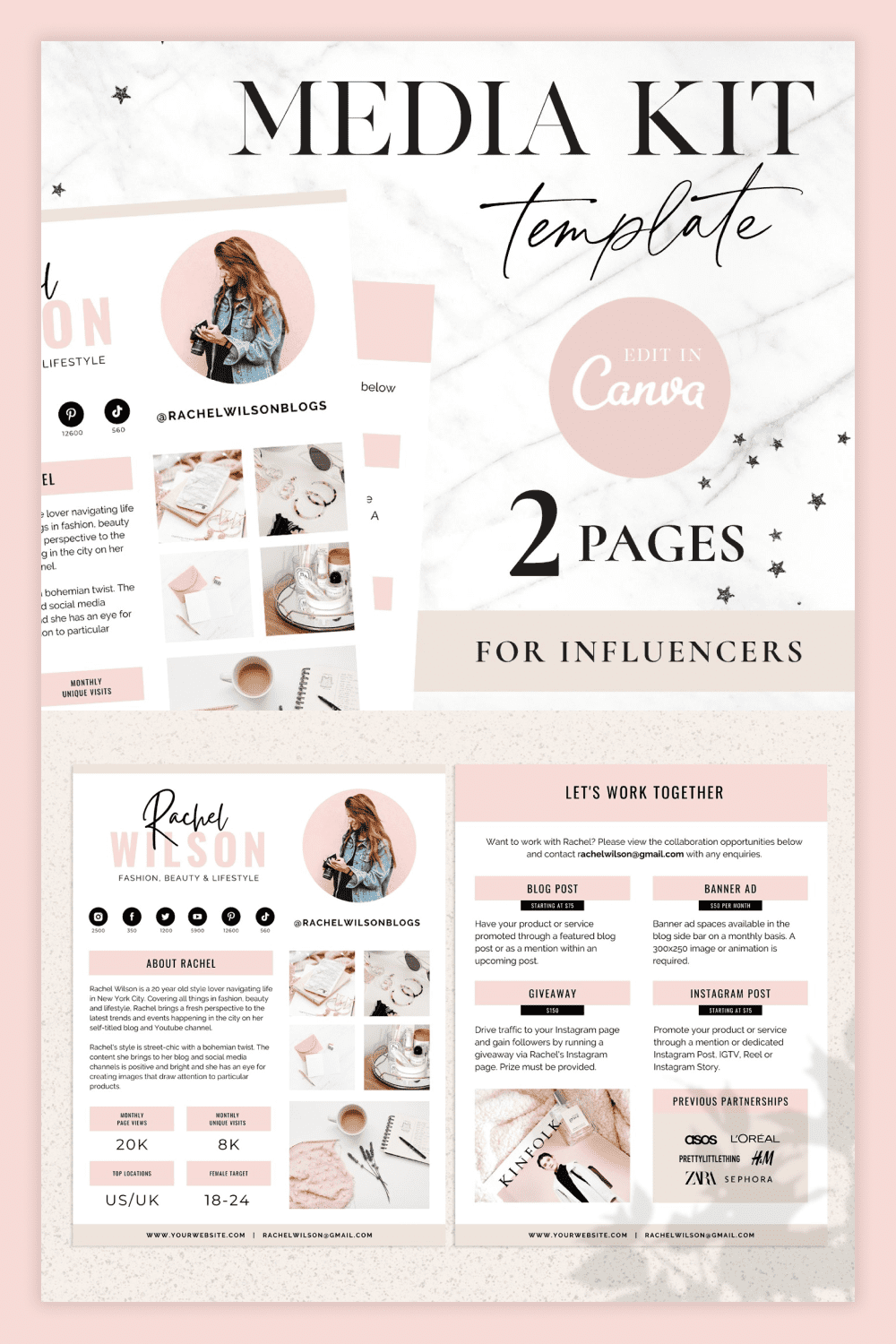 If your goal is to make money off of your blog or social media, then a Media Kit is an absolute must. By having one, you'll be able to show businesses and brands why they should collaborate with you.
Additionally, potential advertisers will also get an idea of the opportunities that are available to them. If you're a fashion, beauty or lifestyle blogger or influencer, this resume template is perfect for you.
HAUS Resume Kit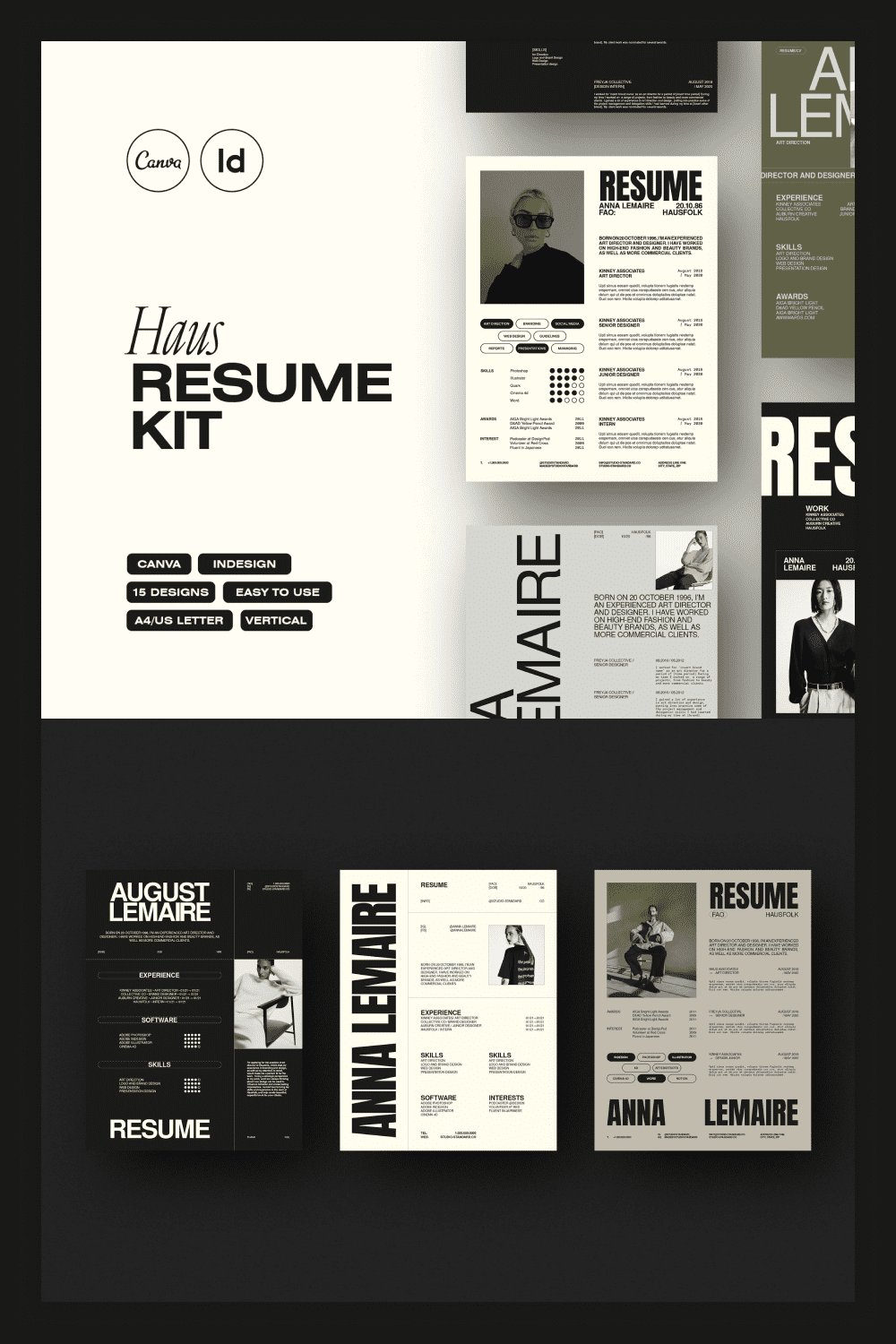 With 15 different, beautiful resume templates designed specifically for Canva, the HAUS Resume Kit allows you to easily create a one-of-a-kind resume that will definitely stand out from the rest.
Each template is fully customizable, with simple drag-and-drop functionality allowing you to upload your own images and text. You can also add detailed information to your resume, including the education and work experience sections.
Resume/CV Template | For Students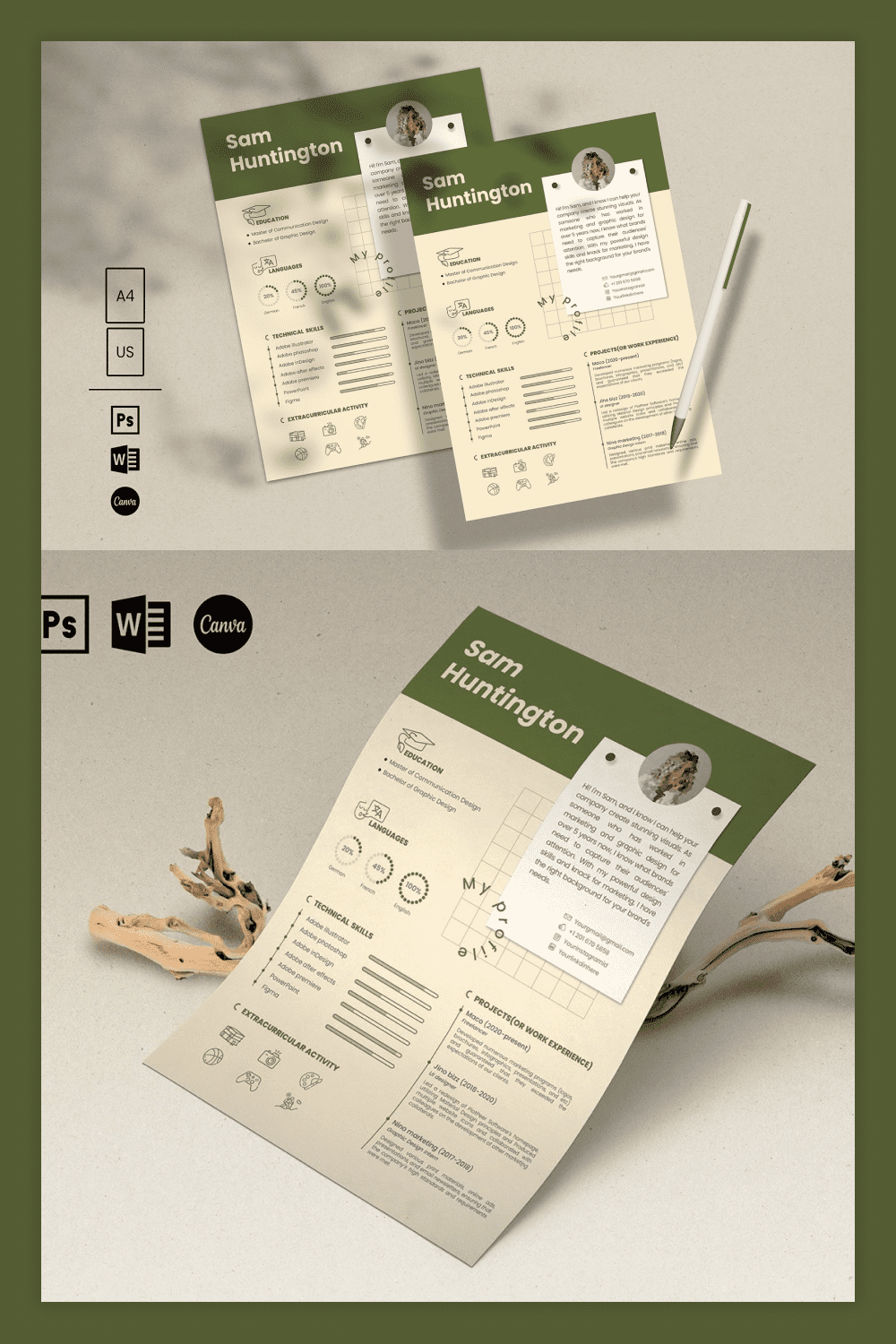 A minimalistic and chic resume template for students, perfect for those who want to exude professionalism with a unique edge. With its classic style and modern twist, this resume template will help you stand out from the crowd.
Its simple design allows for a well-organized layout highlighting all your key information. The template also includes a helpful profile section and a skills section to give employers an insight into who you are and what you can bring to their organization.
Bewerbungsvorlage, Lebenslauf Canva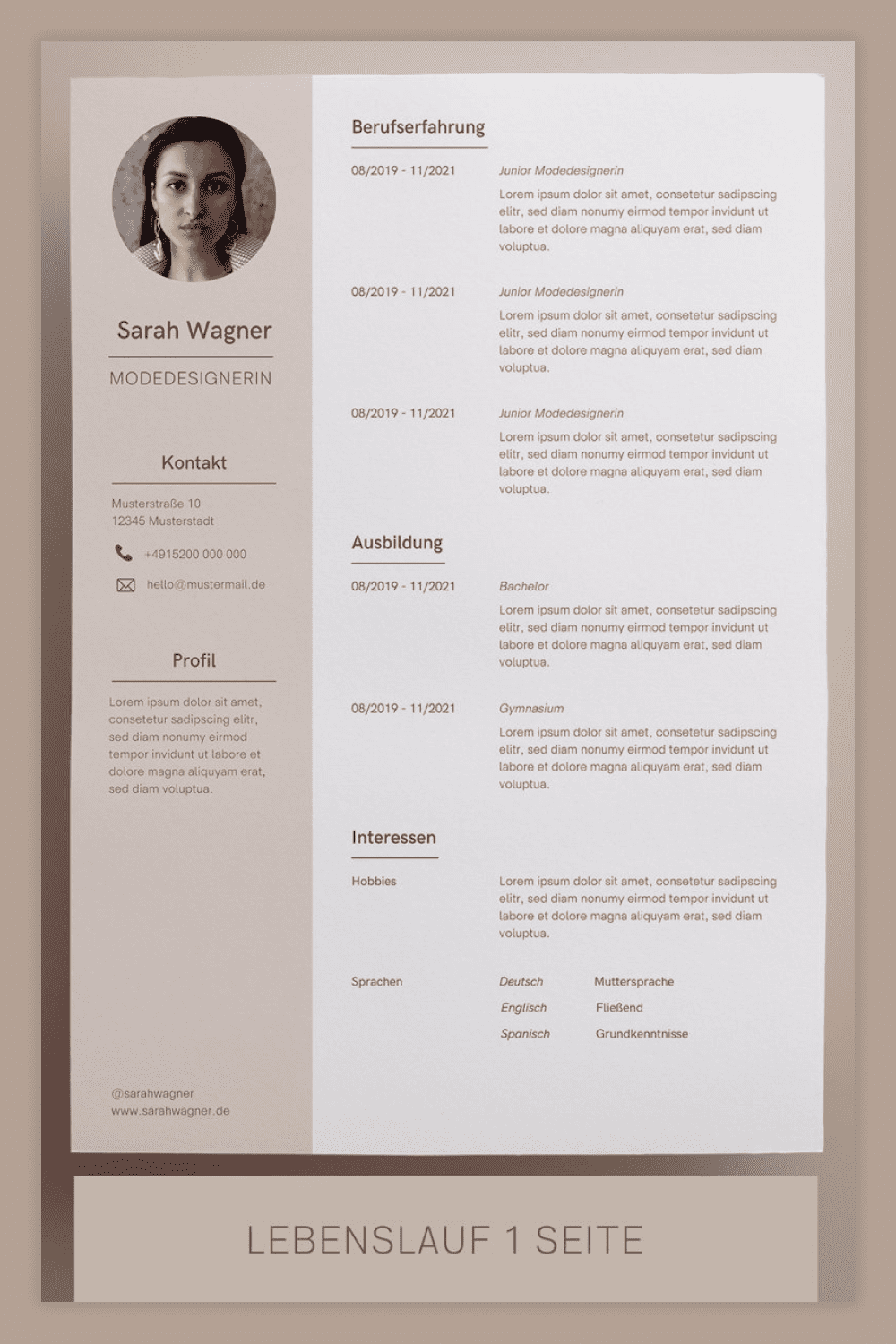 Bewerbungsvorlage, Lebenslauf Canva template is a modern and minimalist choice designed for those who are looking to stand out from the crowd. This professionally-designed resume template is easy to customize and allows you to showcase your professional experience, skills, and education in a visually appealing way.
With its stylish design and well-organized layout, this template will make you look like a pro.
Minimal Resume Template | Carla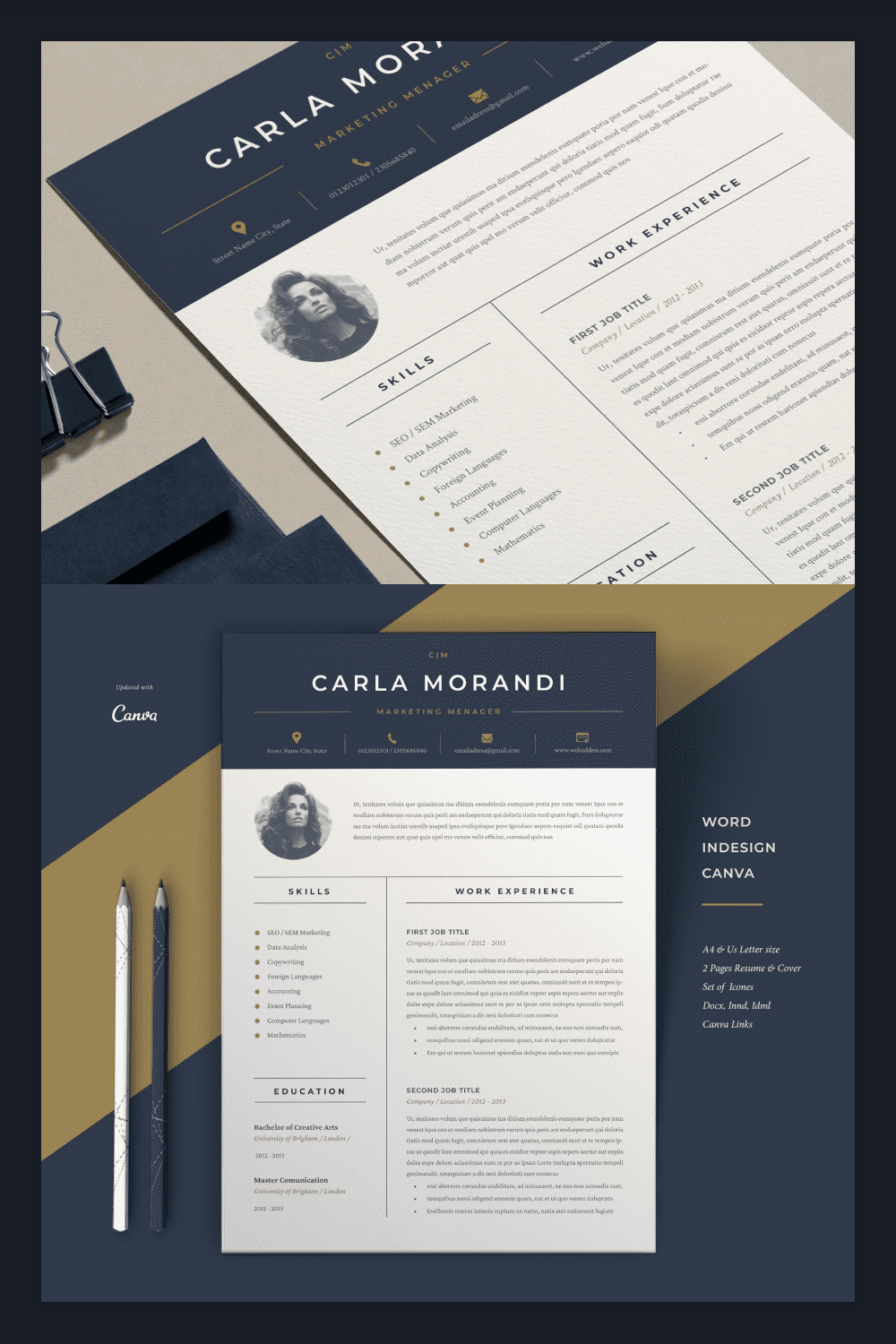 Carla CV theme is a minimalistic, professional design that showcases your experience and skills. The template features a clean and modern layout, with plenty of white space to help make the contents easier to read.
The colors are subtle and the font choices are clearly legible, making this template a great choice for anyone wanting to show off their qualifications in an attractive form!
Modern CV Template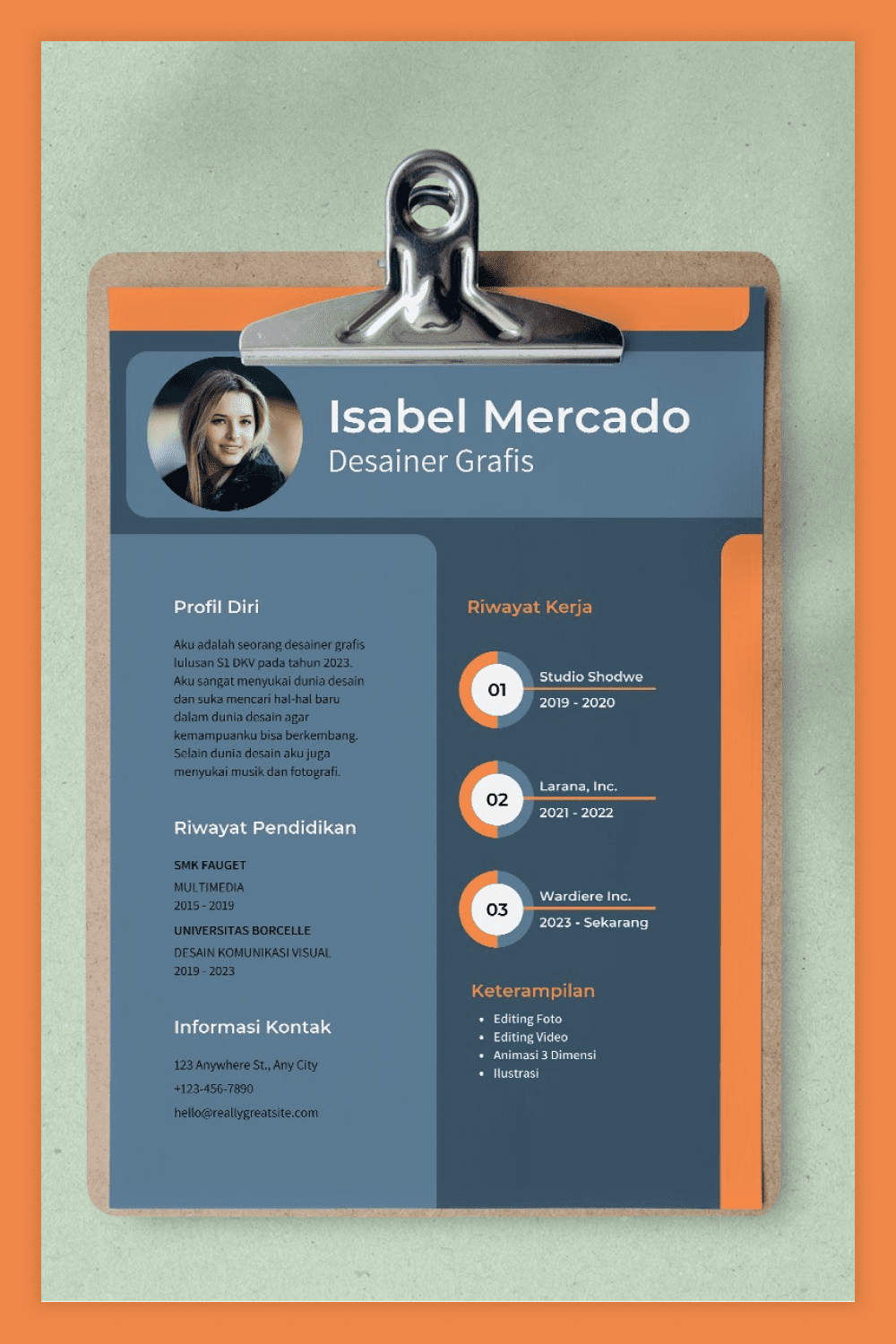 This Modern CV Template is a perfect choice if you want to get a unique and innovative resume. Its modern design will make a lasting impression on any potential employer. It features a full-width header, an easy-to-read font, and a prominent profile picture section to showcase your best features.
The template also has sections for your work experience, education, skillset, and a short bio. The color palette is eye-catching and complements the sleek layout of the page while keeping it professional.
Canva Free Resume Templates
If you are looking for a way to create a polished and professional CV but have a limited budget, then consider using these free themes.
Here are our recommendations:
White Modern Digital Marketing Specialist Resume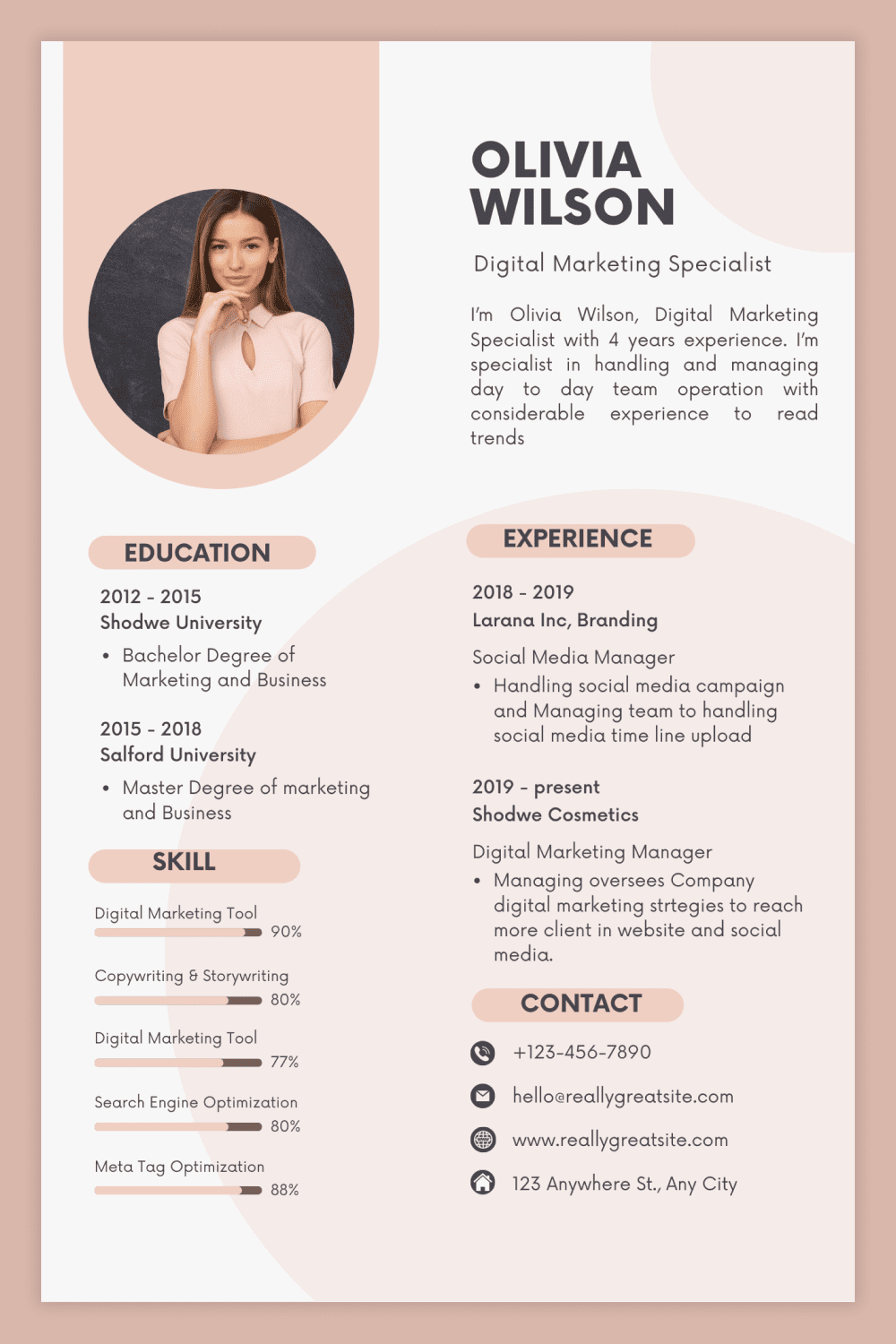 Are you looking for a professional modern resume template to showcase your skills and experience? The White Modern Digital Marketing Specialist Resume Canva template is the perfect tool for job seekers in the marketing industry.
This clean and stylish design features a white background and bold titles to draw attention to your professional experience. It also includes a summary section, skills area, and work experience areas that help you create an engaging CV.
Gray Simple Profile Resume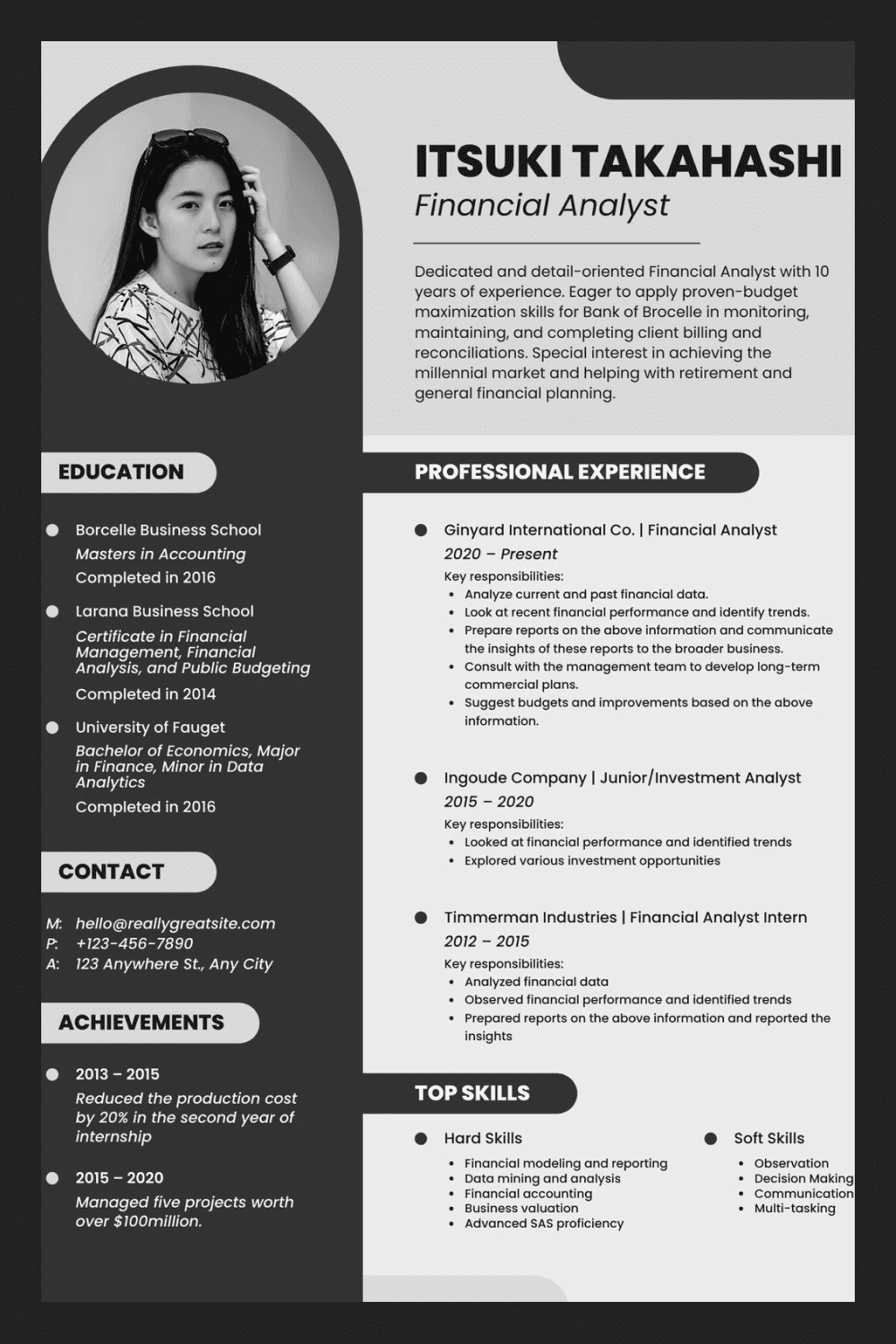 Whether you are looking to create a simple yet professional CV or to make an impactful statement, the Gray Simple Canva template is a perfect choice. It features a sleek, modern design with a subtle gray background that creates a timeless look.
This theme includes all of the elements you need to create an effective and well-structured CV, including sections for education, experience, skills, and more.
Beige Brown Modern Resume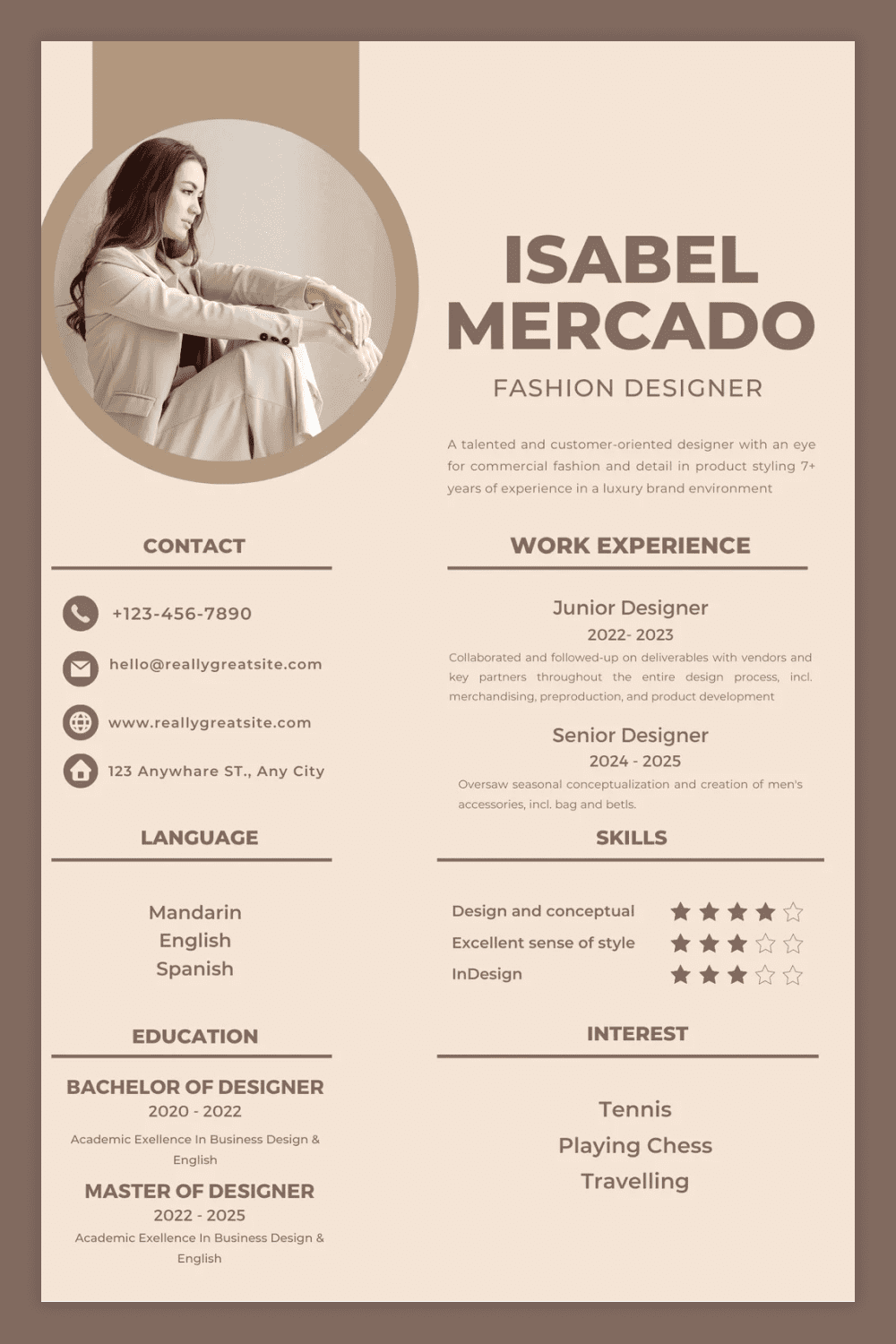 Use this theme to your advantage and create a resume that is sure to grab the attention of employers. The template features a modern, beige-and-brown color scheme with a canvas background. The combination of colors helps create a professional yet inviting look that allows your information to stand out.
White Pink Simple Data Scientist Analyst CV Resume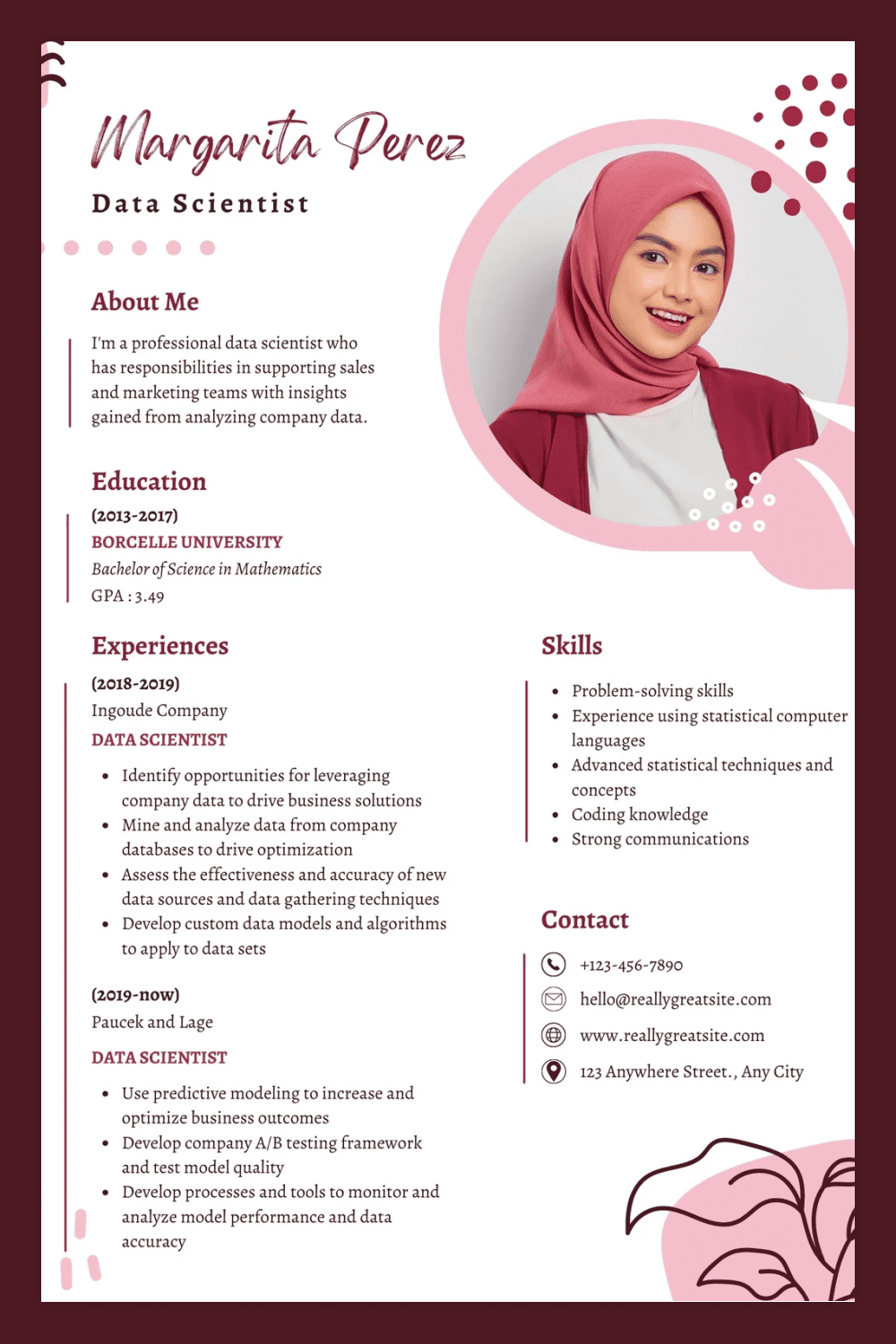 The White Pink Simple Canva resume template is perfect for those who want to create a modern, clean-cut, and professional look for their professional portfolio. This template features a timeless and minimal design, with simple elements such as white background, pink accents, and a classic font.
It is easy to customize, allowing you to change the font and colors, add images and adjust the layout.
Purple and Beige with Abstract Pattern Creative Resume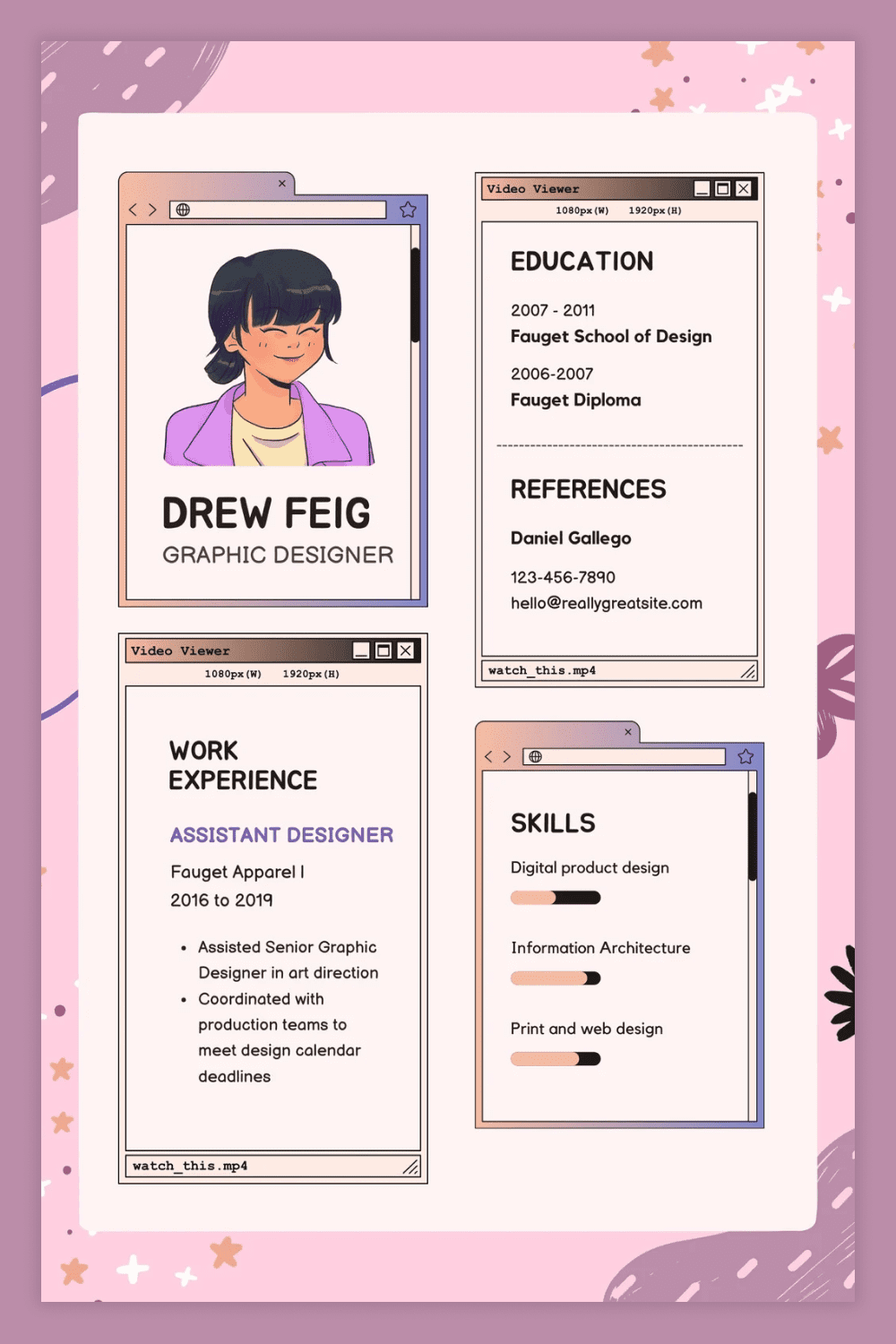 If you are a graphic designer looking to add some extra flair to your CV, this template is a great choice. It features a bold pink background, with a purple abstract pattern running through the center. The font is modern and easily legible, making it an ideal choice for anyone looking to make a strong impression.
White Navy Simple Full Stack Developer CV Resume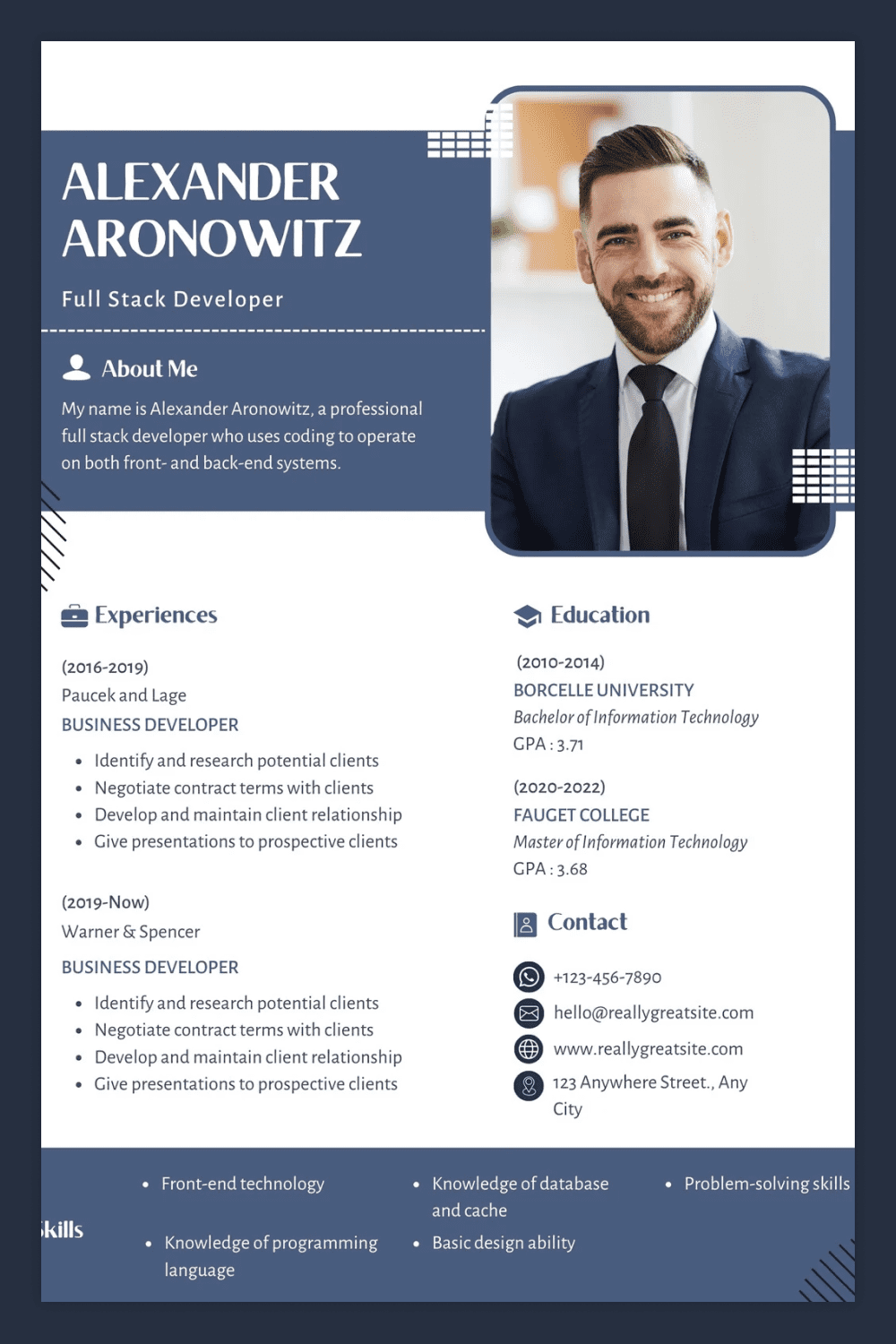 This theme is ideal for those who prefer a simple, classic design, mainly for men. The white background of the resume template allows your work experience and skills to stand out. And the navy blue font gives a professional and stylish look. With a one-page layout, it is easy to navigate and provides enough space to mention all the important points.
Bottom Line
Overall, Canva is a great resource for creating aesthetically pleasing resumes optimized for success. With its wide range of templates, you can create a perfect CV for your profession that stands out from the competition.
Use Canva for resume templates provided and customize them with your own information to create an eye-catching resume that will have employers clamoring to interview you!
Are you creating unique Canva resume templates? Wow, that's great! Become our vendor, upload your products in a few minutes through the Sell Your Deal form, and get an additional source of income! You'll like working with us!
Disclosure: MasterBundles website page may contain advertising materials that may lead to us receiving a commission fee if you purchase a product. However, this does not affect our opinion of the product in any way and we do not receive any bonuses for positive or negative ratings.